PASSION WINS OF AN theELECTRICIANrise June 2022, Issue Matransitionservices.org#5 Get Tips on How to Recycle Your Old Clothes and Make them "Brand New" What aboutSHOULDBUSINESSeveryLEADERknowreading SOCIAL,EcONOMIC,fashionGOESUPCYCLEGLAM+beautyADVOCATINGFOR&RACIALJUSTICE
2 | PASSION WINS
Maile AreanaAshleyVallenciaBarcelonLloydCampusanoAndre'R.GoodbeeBettyWall,P.E.TonyRiveraTaniaFoxThomas-BirminghamJamilHoodMeaghanZiembaZoeHarrisonFatimaBeyRebeccaAkinwaleSamanthaTorresClaireReidTwilishaLynnMcClellandKristenGuastellaMirandaVonFrickenJamesMitchellJermaineWrightJessicaV.GilbertJessySantanaCharleneBradtRonQuartimonEricaWarner
Mission Accomplished Transition Services
EDITORIAL Coach Carmen cduncan@matransitionservices.org518-207-0209Duncan
Maile Barcelon at MB MEDIA AGENCY Maile@MBMediaagency.com518-376-0645
CONTRIBUTING WRITERS
DESIGN
PUBLISHER
PASSION WINS MAGAZINE
3 | PASSION WINS
ADVERTISING: Coach Carmen Duncan and Maile Barcelon inquire@matransitionservices.org518-207-0209
4 | PASSION WINS MVP Health Care® provides health insurance built around your needs, your preferences, and your busy life. Learn more at mvphealthcare.com or call 1-800-TALK-MVP. Health benefit plans are issued or administered by MVP Health Plan, Inc.; MVP Health Insurance Company; MVP Select Care, Inc.; and MVP Health Services Corp., operating subsidiaries of MVP Health Care, Inc. Not all plans available in all states and counties.health insurance built around
Simple Lifestyle Changes That Can Impact You in 2022 Top 5 Fitness Tips Gardening Tips For the Soul 2022 Carolynisms 10 Minute Workout For Beginners I Ran For Office To Win
140
52 The Power of Collaboration
26 6 Hottest Mens' Streetwear Trends in 2022
FEATURES
116
129
131
122
15 UpCycle Goes Glam - Upcycling Glams Up Your Style and Saves the Planet
62 Community Muralists Influence Neighborhood Beauti fication
93
SCHOLARSHIP OPPORTUNITIES 6 Scholarship Opportunities for College Students Scholarship Checklist Education Care Package Scholarship Program Top Two College Application Pitfalls and How to Avoid Them
21 How Beauty Tech Has Driven Social Commerce
66 Apprenticeship Programs with Local Unions List
89
16 Fashion News You Probably Didn't Know
14 Fashion vs. Style
104
144
25 A Determined Entrepreneur Inspires More Than He Knows
42 Social Workers as Entrepreneurs To Advocate for Social, Economic, and Racial Justice
5 | PASSION WINS
20 Data Driven Fashion and the Digital Economy
SOCIAL ENTREPRENEURSHIP
102
73 An American (Manufacturing) Dream Come True 76 What Manufacturing of Tomorrow Looks Like
130
Meet the Board of Mission Accomplished Transition Services Changemakers 10 Ways to Support Small Non-profit Companies
105
112
23 6 Makeup Artistry Tips and Tricks that will Save Your Shoot
101
46 The Transitioning Workforce and Evolution of Co-Working
CONSTRUCTION + DESIGN
87 How to Strategize Bold Transition Moves from a 9-5 Employee to Full Time Entrepreneur
126
ALUMNI - WHERE ARE THE NOW? Zoë - An Artist on The Rise Rebecca - Creator of @BlAQGRLTV Areana's Journey -A Rising Nonprofit Founder Sixteen Inspiring Quotes
138
105
81 Career Advice 83 Take Initiative, It Will Pay Off In The End 85 The Power of LinkedIn: Profile Tips for New Users
94
68 The Rise of an Electrician 72 From Human Services to Construction
86 You're Interviewing Them Too
91
98
88 Mentor vs. Sponsor vs. Coach The Power Behind Masterminds
SMALL BUSINESS DEVELOPMENT Six Excuses You're Making That Is Stopping Your Sales Growing 30 Day Social Media Content Calendar Challenge 3 Ways To Find The Perfect Copywriter For Your Business Don't Get Caught In The Free Trap The Power Behind Creating Standard Operating Procedures The Benefits of Outsourcing Laser Focus is Necessary Business Advice: Advice from Small Business Owners 10 Good Business Reads What Business Leaders Should Know About Reading 7 Content Ideas for Service-Based Businesses
96
FASHION + BEAUTY
44 It Was All A Dream
120PHILANTHROPY
137LIFESTYLE
142
143
100
118
CAREER ADVICE
40 Local Vendor Fairs & Businesses that Promote a Social Economy
54 ALICE and the Pandemic Divide
114
From
30 #518FASHIONHAPPENING
133
27 Fashion Influencers in the Capital Region
CHIEF COACH + FOUNDER
6 | PASSION WINS
ello Community,
Lastly, I encourage you to take a photo with the publication after you've read some or all of it then post on Facebook or Instagram with a comment stating how reading the words or looking at the photos positively changed your mindset, inspired or motivated you. Be sure to tag us at @missac12.
With a Smile + Much Gratitude,
Instagram @missacc12 - like, share and follow!
As a company we are laser focused on racial, economic and social justice in the workplace while mentoring and coaching young professionals and entrepreneurs as they pursue their wildest career aspirations. Through this publication, we amplify voices and beautiful faces while providing a useful resource that empowers you, the reader, to take action!
The people who have contributed to this publication are fierce advocates for positive change, from the writers to the people in the photos. I strongly encourage you to take mental note of who they are and the positive impact they are making in their lives and the lives of others.
As a reader, you are contributing to one of our goals to help individuals who do not always get A LOT of visibility, gain more visibility, have their voices heard and understand their voices are in fact IMPORTANT – THANK YOU!
Connect with me on LinkedIn EngageLinkedin.com/in/coachcarmen5atwithusonFacebookor
Editor Coach Carmen every"#Passionwinstime."
H
I thank you for picking up this publication to read and experience what is important to us!
To prepare rising young profession als and entrepreneurs for the workforce by providing access to industry specific coaching, mentoring, and sponsorship.oratingandmural
7 | PASSION WINS
Photo Credit: Coach Carmen Duncan Education Care Package Winner 2022: Salina Hussain
painting. Partnerships with individuals and companies in the field everyday equips our students with industry specific knowledge, skills, and abilities nec essary for a successful future. Our programs challenge students to train for success, fos ter leadership skills to launch their careers or businesses, prepare for life transitions, and find their place in the business world.
OUR MISSION:
We collaborate with for-profit and non profit companies in four key industries: fash ion, construction, interior design and dec
MissionTheNY'sbasedInc.TransitionAccomplishedServices,isacommunity-organizationinCapitalRegion.companywas
founded in 2011 by "Coach" Carmen Duncan to bridge career transition gaps for rising young professionals and social entrepre neurs aged 13 to 35.
Mission Accomplished collaborates with for-profit and nonprofit companies to equip our students with the knowledge, skills, and abilities necessary for a suc
OUR Story
cessful future. In particular, we focus on 4 industries: fashion, construction, mural painting and interior design/dec orating. These are industries and career paths where Black and Brown leaders are underrepresented. We utilize our extensive networks in priority indus tries and in the Capital Region to identi fy employer and community needs, and facilitate connections for our students. To date, we have successfully served over 3,000 students. Our students come from low to middle socioeconomic backgrounds, a variety of ethnicities, and some are involved with the juvenile and criminal justice systems, foster care, or are homeless. We believe that there is no barrier to entry when it comes to pursuing a career you are passionate about, and no level of privilege that removes all challenges of these key life transitions for young people, and so our programs are open to all, no matter their background. We deliver our core training programs along two tracks: one for teens and one for early-mid career professionals. The teen track is open to all teens whether in traditional high school or not. The advanced track is for early-mid career young professionals aged 18-35 with 2+ years of experience in their desired industry, are coach able, seeking to help create a healthy community with their peers and have a commitment to advancing their careers within a company or to grow a small business.
8 | PASSION WINS
REMEMBER WHEN....
9 | PASSION WINS
10 | FASHION + BEAUTY
11 | FASHION + BEAUTY
12 | FASHION + BEAUTY
13 | FASHION + BEAUTY
belongs to the individual and how they express themselves within it; the way they wear their outfits, shoes, and ac cessories etc. But fashion on the other hand, is more about the collective of global trends and the business of the industry. The lines of fashion and style continue to overlap so let's take a deeper dive. A model who is walking the runway at a fashion show is as a part of the fashion industry. The way they dress on their personal time showcases their own style. When that model begins to become an influencer of their style in some kind of way, and it becomes iconic, and they create
fashion icons of streetwear have also been highly saught after brands like Supreme, Stussy, Yeezy, Artmon3y and BROKÉ. And there are more on the list that are rising from popular cities of the U.S. to places like the U.K.
14 | FASHION +
PersonalBEAUTYstyle
If you are an aspiring fashion icon,don't wait to start influencing the industry take action now.
By Maile Barcelon
2. Pictures of vintage styles
UPCYCLE GOES Glam
3. Fabric stores (helps me imagine new patterns or embroidery)
@styld_n_emrgdJasenyaUpcycled@vaceia_designsCreativeProfessional:McCauley
Think of that too loose or too tight clothing item you have not worn in a year or more…you can modify the length, silhouette, pant leg or neckline. Let me take you on a journey… if you have a blazer or any type of jacket you no longer wear because the sleeves are too tight or too long or short, take it out of your closet and imagine it without the sleeves. Now cut off the sleeves.
4. Unique rooms with stellar interior design
Taking this bold approach leads the upcycler to help protect the planet and refrain from buying brand new items like so many of us are conditioned to do. The fashion industry accounts for 8% of air pollution; over 90% of pollution derive from four activities: dyeing and finishing, fabric preparation, yarn preparation, and fiber
Upcycle Designer: Va'Ceia Designs IG
If you are not brave enough to do the cutting, take it to a seamstress, tell them your vision then pay them to remove the sleeves. Once the sleeves are gone your blazer will transform into a duster if it is long or a vest if it's shorter. Vests and dusters are timeless pieces that can complement almost any shirt or dress.
By Coach Carmen Duncan
I purchased 2 men's blazers from a national thrift store then worked with a designer and creative professional to brainstorm design options. Creative professional, Jasenya, knows my style aspira tions and commitment to my brand. Her knowledge of me helped bring this item to life.
pcycling has become a popular trend where creative seamstresses and designers transform current clothing into glammed up items.
Upcycling Glams Up Your Style and Saves the Planet
has a way of reigniting our imagination. I find inspiration for up cycling in these 4 places:
Help save the planet while reigniting your imagination by upcycling a few neglected items today!
U
Upcyclingproduction.also
15 | FASHION + BEAUTY
1. Gardens or other outdoor spaces
• Behind the Look: Sarah Jessica Parker's Met Gala Dress Referenced Iconic Black Designer Elizabeth Keckley
FASHION NEWS YOU DIDN'TPROBABLYKNOW:
• Vogue states that these are the "Top 8 Senior Style Muses You Need to Follow" - Asian Australian de signer Jenny Kee, Igor Govar, Iris Apfel, artist and ac tress Beatrix Ost, world's oldest professional model Daphne Selfe, artist and philanthropist Valerie von Sable, Tziporah Salamon, and former model, stylist, fashion editor, and entrepreneur, Linda Rodin.
• In celebration of APAHM (Asian Pacific American Heritage Month), the AAPI (Asian Ameri can Pacific Islander) community reports that these are the top AAPI Influencers you should be following right now: Norma Alca lá and Marcela Alcalá, the mother and daughter duo, Jenny Ong, Ai mee Song, Rachel Nguyen, Gabs Gibbs, Bretman Rock Hāwane Rios, and Jikaria Sisters.
• In.askmen.com stated that these summer style fashion essentials are being influenced by Hispanic icons: Lightweight Suiting - Hon duran-born fashion designer Car los Campos, Henley Aplenty - Pil lar of Latin American style's actor Antonio Banderas, Monotone - New York's Giants NFL player Victor Cruz, The Perfect White Tee - Star War's actor Oscar Isaac, Mod ern Uniform - Robert Rodriguez, and Pops of Color - Brazilian soccer super star Neymar Jr.
• 6 Black Icons of Style are Collaborating with Macy's: Jerome LaMaar, GooGoo Atkins, Ade Samuel, Aree ayl Goodwin, Stella & Blaise Bennett, and Matthew Harris.
16 | FASHION + BEAUTY
• WHO WHAT WEAR reports these trends for women will go viral in 2022: Electric Colors, Micro Skirts, Mexi Hemlines, Dark Denim, Skin-Bearing Every thing Wear, Vacation Wear, Luxe Staples, and Everything Y2K
• Nike released Kobe Bryant's daughter Mambacita Sweet 16' shoe to this year to honor Gianna Bryant on her birthday and it sold out in 2 minutes
making a fashion statement Fashion Edition Showcase 2021
17 | FASHION + BEAUTY
SEEN ON THE
518
Fashion Showcase Photographers - Janine Alaxanian and Lauren Ramos
18 | FASHION + BEAUTY Were You There?
19 | FASHION + BEAUTY Fashion SCENE Fashion Edition Showcase 2021
20 | FASHION +
By Betty Wall, P.E., Founder and President TechEdge Consulting LLC Techedge.com, @Bettytechedge Capital Region, New York
DataBEAUTYDriven
Image Source: Luxe Digital Industries
have benefited from the on-line or "digital economy" gathering information from social media and Internet sales. This in formation helps spot trends using "data analytics" to gain insight and develop customer loyalty. Banking and consumer products have led the charge, yet the fashion industry is playing catch up, working to reach a broader, more di verse, stylish and tech-savvy buyer.
Fashion & the Digital Economy
Prior to COVID-19, high-end fashion houses were slow to embrace the digi tal economy and couture brands known for exclusivity, relied on brick and mor tar store sales. In-person "Fashion Week" events including mostly celebrities and high earners, have dominated headlines. The tangible aspects of feeling new fab rics and seeing a style in a boutique mirror, was--and is-- an exciting part of shopper experience.
As the world went into lockdown, fashion shows were cancelled, and a new breed of digital show was envi sioned in a creative new way. Virtual fashion events were launched and streamed live with tantalizing graph ics that rendered new fabrics beauti fully, with upbeat music, a fun vibe, and
COVID-19 has changed the fash ion game to welcome a new group of designers, brands, and entrepreneurs. During Vogue's Global Conversation webinars in spring 2020, with most participants in sweat suits and yoga pants, elite designer after designer admitted that the fashion industry was ill equipped for the digital economy, struggling to keep their lines afloat during a new era of remote work and comfy digs.
Whether from business to consumer, or business to business, today's Beauty Tech tools are making a huge difference in the shopping experience for beauty uniqueToday,modeling.entrepreneurs don't require a physical store front to launch new fash ions given the power of a digital and social relationship. Rihanna and the late Virgil Abloh showed the world that social media followers could become highly loyal as they each captured the worlds imagination and asked for direct cus tomer feedback. Their on-line connec tions created hugely successful brands focused on inclusiveness, appealing to a diverse buyer with exceptional products and a range of prices. As the wealthiest female musician in the world, Rihanna is now working with Morgan Stanley and Goldman Sachs, on an IPO for her new Savage x Fenty fashion line,valued at $3 billion.From street wear to customer couture, designers who gather data about pros pects, audience and competition are rap idly changing the fashion industry and bringing their own creative visions to our to our digital world. The opportunity is massive and very exciting.
With advancements in A.I. technolo gies and the influence of the COVID-19 crisis, companies have had to pivot and figure out how to create sales opportu nities while practicing social distancing. According to a fashion-industry trade jour nal, Sephora saw a 70-80% increase of total sales alone after the pandemic. With the ability to generate large amounts of data,
How Beauty Tech Has Driven Social
CapitalMBCEOByCommerceMaileBarcelon,&CreativeStrategistMediaAgencyRegion,NewYork
products like cosmetics, skin care, and hair products. Virtual try-on has well proven to be not only popular among platforms like YouTube, Snapchat, Instagram, and Pinterest, but has also been a powerful sales tool for famous beauty brands like Estee Lauder, MAC Cosmetics, L'Oréal, Sephora and more. Artificial Intelligence, a.k.a. A.I., has changed the way shoppers make buying decisions, and it's causing a surge in sales.
companies are taking advantage of this information and determining their com petitive marketing strategies because of it.
Y
ou've seen it on Insta gram. And you've even ex perienced it in Snapchat. But you probably haven't noticed how that cute lipstick filter you've been trying out is truly impacting the beauty industry. Beauty Tech, is an arising new technology trend that encompasses ar tificial intelligence and artificial reality powered try-on technologies.
Additionally, the latest market intel ligence research report by InsightAce Analytic shared that the global Artificial Intelligence (A.I.) in Beauty and Cosmetics market size was valued at $2.70 Billion in 2021, and it is expected to reach $3.34 Billion in 2030. This record breaking 19.7% increase speaks volumes and will only demand that companies who haven't yet explored this trend will definitely want to reconsider their marketing and selling strat egy for the future.
21 | FASHION + BEAUTY
wilisha, Editorial MakeUp Artist and founder of TheFaceGawdess has a passion for expression through art, beauty and fashion. Her background and training as an artist translates to her clients getting a creative edge on their everyday look. A unique twist on the norm, her visuals… are BLESSED.
Based out of the Metro Atlanta Area, TheFaceGawdess has worked with, Dance Companies, Photographers and Fashion Designers, establishing a repu tation of being a reliable, effective, and knowledgeable professional in her field of makeup artistry. With her expansion into tutorials she is working with young aspiring MUAs, showing them how to hone their craft.
INTRODUCING TheFaceGawdess
twi@thefacegawdess.comContact:TheFaceGawdess.comArtists518-878-5662Location:GeorgiaFollowTheFaceGawdess:IG:@thefacegawdess FB: facebook.com/thefacegawdessPhotographer:MahadhiWalkerofWealthyMedia Digital Artist: DeSean Moore of Moore Than Vision Photography
T
Twilisha McClelland Editorial Makeup
Photographer: Essence Todman of Essence Latifah Photography Model: Madison Moules
22 | FASHION + BEAUTY
6
o My Fellow Makeup Artists, this is a quick and dirty list of tips I wish someone had shared with me early on in my career. Keep reading to learn from my experiences. Twi did dat, so hopefully you won't have to go through that!
1. Get Your Kit in Top Condition: No matter where you are in your career,
Ditch bulky glass foundation bottles and pots, and reach for versatile palettes. You'll save space and create options by having 3-4 creme palettes and 2-3 powder palettes. Be sure to select a nice mix of warm, neutral, and cool palettes in addi tion to depth of tone. By walking with palettes as opposed to full bottles, you lighten your load, but not your options.
2. What to Pack and What to Put Back:
By Twilisha (Twi) Lynn McClelland, Owner of The FaceGawdess
23 | FASHION + BEAUTY
3. LIGHTS, Camera, Action!:
or what brands are in your kit, the best thing you can do for yourself and your clients is keep your kit clean, sanitized and organized. I typically group like items together in smaller makeup bags and label them. This cuts down on time spent digging around looking for prod ucts. Find a system that works for you and watch your shoot day go off without a hitch.
Photographer: Essence Todman of Essence Latifah Photography Hair: Jade of Jade's Hair EnvyModel: Arielle Jackson
Makeup Artistry Tips & Tricks that willSave Your Shoot
If possible, bring a ring light with you to shoots and jobs. You never know what kind of environment you will be walking into, and in my experience you can not rely on the other creatives you are collaborat ing with to provide you with adequate lighting.
Continued on Page 24
T
24 | FASHION + BEAUTY
There will be times when you've forgot ten that ONE product that you just NEED to have to complete a look, or your model isn't seeing your vision. Don't let any of these everyday occurrences shake you or your confidence. KNOW your kit inside and out so if something you rely on is miss ing or needs replacement, you know what other products can pull double duty and get you through without disrupting your shoot or booking. KNOW you are an artist, a model or anyone else not understanding your vision isn't an attack, it's a miscom munication. Communicate your art with confidence!
Photographer: Essence Todman Model: Lexus Coleman
4. Quick and Dirty:
6. Confidence is Key:
5. I'm Jelly Baby:
Nothing is a multi-purpose juggernaut quite like some good old petroleum jelly. I keep a small container in my kit at all times. You can use it to clear away ex cess makeup when creating a cut crease. It can be used in conjunction with pig ments and shadows already in your kit to create custom lip shades and glosses on the spot. And it's great to use to give a wet look to eyes when dabbed lightly on the lids.
Photographer: Essence Todman Styling: Jasenya McCauly
You'll want to keep makeup removing face wipes in your kit at all times. They are great for cleaning off old makeup looks, and they are good for refreshing a model's face if she's been sweating or has gotten oily before making it to your chair. This will help you start with a fresh clean canvas. In addi tion to that, they are great for quick under eye fallout clean ups.
*Bonus tip:
Photographer: Essence Todman Model: Teyana Harres
When it comes to storage and transporta tion of your kit, I recommend soft side train cases with drawers in the lower compart ment. My first train case was a NIGHTMARE to use on shoots.
25 | FASHION + BEAUTY
high school Shane Kyiretwie was trying to figure out what career path he wanted to take. He joined the Teen Social Entre preneurship Institute (SEI) with Mission Accomplished from 2018-2019 while in high school and the Fashion Edition Institute in 2021 while in college. The Teen Social Entrepreneur ship Institute exposes teens to various careers in business and entrepreneur ship, connects them with industry pro fessionals and prepares them to market themselves as future business icons. The Advanced Fashion Edition Institute pro vides intentional career and small busi ness development coaching for early - mid career fashion professionals.
While Shane enhanced his understand ing of the brand and general business concepts while participating in SEI, he decided to participate in the Alumni Mentorship program in order to stay on course with launching his clothing line. He loves the one on one coach ing he is receiving through the Alumni program because he is learning to pace himself in order to make wise moves in fully launching his clothing line. Coupled with his strong determination and drive, this young professional is unstoppable!
By Fatima Bey, Institute Producer Mission Accomplished Transition Services
Shane Kyiretwie LLC
In
It was during Shane's time in SEI that he discovered he has a passion for fashion and gained the confidence that he could one day have his own clothing line. Fast forward to 2022 and this young man has started to make this dream official through Shane Kyiretwie LLC. Pictured here are some of his first creations. He is starting off with unique hoodies. Shane has a unique take on the idea behind his fashion line. In his words "Shane Kyiretwie LLC is an American luxury fash ion house aimed to bridge popular cul ture and prideful heritage from underappreciated parts of the world." The West African print fabric accenting this hoodie is an example of this fashion style.
A Determined Fashion Entrepreneur Inspires More Than He Knows
Location: Capital Region, New York Email: shanexkyire@gmail.com IG: IG:Follow@kyiretwieluxuryShaneKyiretwie:@kyiretwieluxury
Shane Kyiretwie
While cargo trousers remain popular, the camouflage trend hasn't stopped gaining attention. Men's tops and accessories are climbing the charts in most stocked items for the US market, while the UK has been reporting a high stock in tops and bottoms. .
With Gorpcore aesthetics being in high demand, fleece jackets have made their way with detailed patch pockets on the front or contrasting designs that make brands a conversational piece. Unique patterns are also gaining momentum and is something to consider adding to your wardrobe.
Photo Credit: Ben Iwara
GORPCORE
By Maile Barcelon Location: Capital Region, New York
both on the side leg and on the front.
With inspiration of the 90's and the Y2K resurgence, many labels have been seen teaming up to produce tracksuits that incor porate sporty elements, technical function ality, and gender fluidity.
Another sub-trend of the outdoor look are cargo trousers. Traditional colors like olive and greens are predominantly gaining attention and its functionality designs in the pockets are being found mens' STREETWEAR TRENDS IN 2022
CARGO
Photo Credit: Sinitta Leunen
activities or not.
FLEECE JACKETS
NYLON TRACKSUITS
Photo Credit: Jennifer Maque
Photo Credit: SpyderF22
6 HOTTEST
GILET
26 | FASHION + BEAUTY
CAMOUFLAGE
The gilet, a.k.a. puffer vest and sleeveless jackets with utility styles have also become a hot item amongst men. While tech style designs have been the trend, color block patterns and neckless collars have also been a favorite layering piece over hooded sweat shirts and t-shirts.
Photo Credit: Fashion Nova Men
Photo Credit: H&M
Fueled by the pandemic, Gorpcore has proven to be a newfound appreciation by consumers who have committed to incorporating outdoor lifestyles such as nature exploring, hiking, and other out door activities. Along with this growing sector, streetwear brands have picked up tech wear and made it popular through different fashion collections that still have us loving windbreakers, gilets, and cargo whether we are enjoying outdoor
Photo Credit: Jessica Randanavo
In a category that seems to continuously disrupts the market, we've taken a look at the biggest trends being seen amongst the most recent mens fashion collections to bring you the hottest trends in 2022.
Photo Credit: Mikolaj Felinski
• The Number of Influencer Marketing Related Services/Companies Grew by 26% in 2021 and is still growing
27 | FASHION + BEAUTY
*Reference: Influencer Marketing Hub
- Jovar is one of New York's style trend setters. He is the founder of the lifestlye clothing brand, BROKÉ. He says "BROKÉ is your new favorite online retail destination. We are where luxury meets streetwear and strive to bring you the latest styles, from design to concept, and straight to your door."
Mell Meus - Mell discovered his love for the creative world once he entered his professional career as a mortgage loan officer. Between real estate, modeling, and his major involvement in the com munity, Mell slowly started to grow his footprint here in the Capital Region. Fast forward, a couple years later, he has be come a published model, produced very successful fashion shows/events such as the Forever Young Fashion Show, and is now working behind the scenes as cre ative director on multiple projects. Mell has proven that you don't have to live in NYC or any other big city to prosper in the fashion industry and that you can level up in your own backyard!
Owner of Broké Clothing
In the process of building their own personal brands, these fashion influencers also start their own fash ion trends too, which end up spurring a consumption of clothing, shoe, or accessory items during a specific pe riod of time. The demand for fashion brands to keep up with forecasts are becoming extremely important just to appeaseAdditionally,customers.social media platforms like Facebook, Instagram, TikTok, and Snapchat just to name a few, are lead ing consumers to adopt fashion trends quicker than before.
In the long run, companies not only build bigger brand awareness by using influencer marketing, but they also dis cover new customers that could turn into long term buyers.
• Video ads are one of the top performing ad formats on Facebook
• Instagram is STILL a viable avenue for users to find new products and Services.
is a Diversity and In clusion professional, as well as an ad vocate for plant-based nutrition and holistic living. He developed his sense of style while living in various parts of New York City and South Beach Florida and being mentored by fashion icons who used their style to unapologeti cally express themselves.
IG @Michaelbarber117
IG Michael@Broke_insufficientfundsBarber
2022 FASHION INFLUENCER FACTS YOU NEED TO KNOW:
FASHION INFLUENCERS OF THE CAPITAL REGION
IG Jovar@Team_mellBell
• Instagram is the preferred social media channel for brands who engage in Influencer Marketing
Influencer Marketing has become a very important strategy for the fashion industry lately, including the retail sec tor as a whole. That's why so many peo ple are discovering that they can now make their love for style and clothing an actual Influencerscareer.bring a specific audience to a brand and give companies access to followers they once would have not reached. Not only do they bring au thenticity to brand collaborations, but if done right, fashion influencers can encourage their followers to purchase.
• The influencer marketing industry is trending to reach $16.4B this year
28 | FASHION + BEAUTY
29 | FASHION + BEAUTY
Capital Region is home to talented fashion event producers, photographers, creative directors, wardrobe stylists, models, make up artists and more. Follow and hire the below magnificently talented fashion and beauty professionals below.
Jasenya McCauley
Tracy Simone
IG: @tracysimone039
Industry Titles: Actress, Co-Pub lisher of Capital Woman Online Magazine, Model, Fashion Event Backstage Manager
30 | FASHION + BEAUTY
Industry Title: Creative PhotoIG:ManagementMerchandisingServices:ProfessionalCreativeDirection,andProduction@styld_n_emrgdCredit:PattiGibbons
#518fashionhappening
The New York's Capital Region is home to the creation of many elements of the fashion industry, including the col lar. Troy, NY is known as Collar City because the detachable shirt collar industry began in Troy. The detachable collar allowed men to wear a "clean" shirt to after party functions. The growth of the collar led to a shirt industry in the City of Today,Troy.the
Industry Titles: Master Hairstylist and Hair Care Specialist Services: Creative styling, wig making, and hair classes
Darrell Michael
IG : Photo@_DarrellMichaelCredit:SirShane miller
Kierra Jones of Kierra jones Interna tional facilitating the workshop, Your Authentic and Confident Self, for 2019 Fashion Edition Institute students.
31 | FASHION + BEAUTY
Tyrell looking at trimmings for his streetwear line.
Nykesa Hilts, 2021 alum of the Fashion Edition Institute produced by Mission Accomplished Transition Services.
32 | FASHION + BEAUTY
33 | FASHION + BEAUTY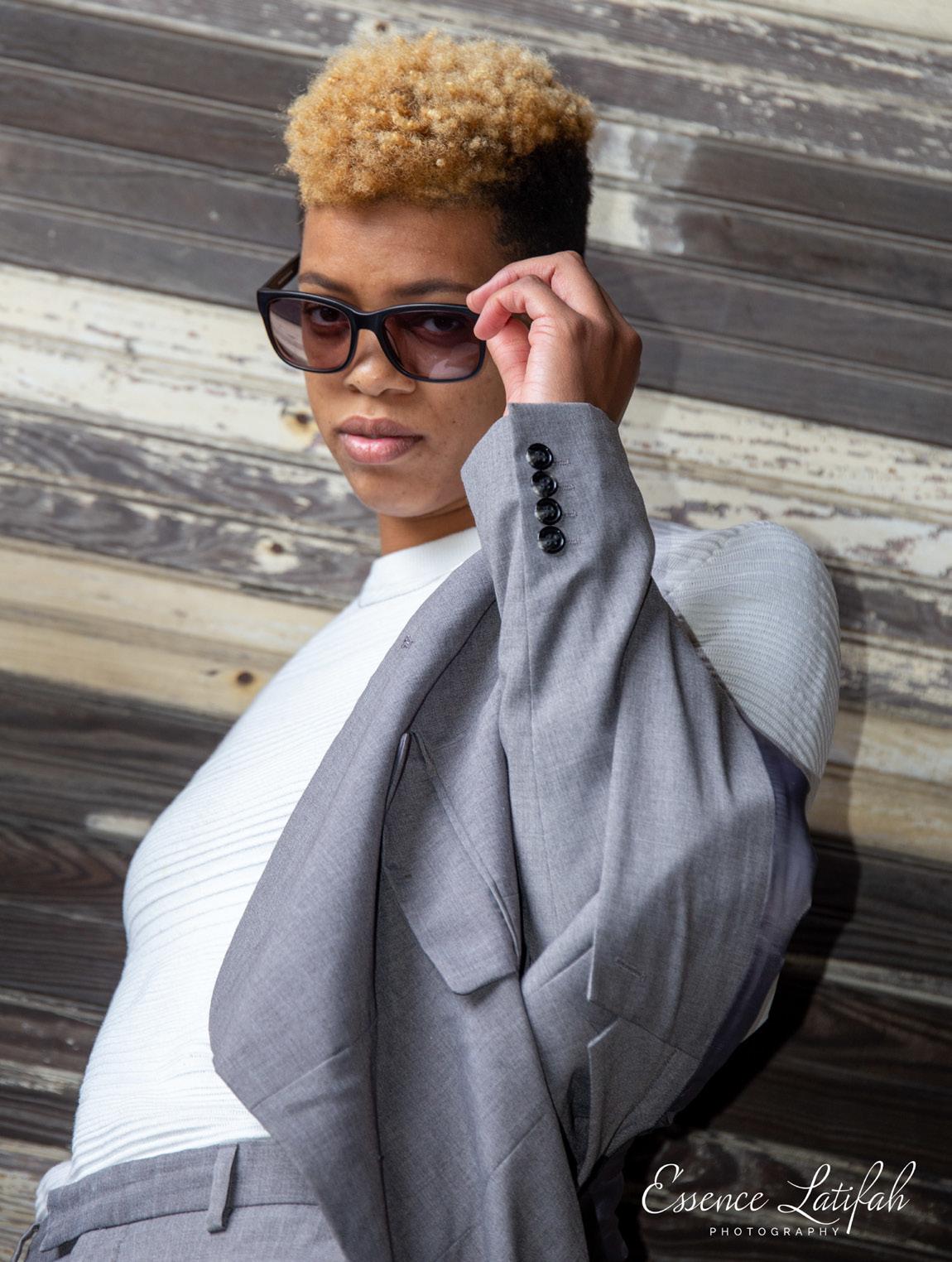 34 | SOCIAL ENTREPRENEURSHIP 300 Delaware Avenue, Albany NY
35 | SOCIAL ENTREPRENEURSHIP
sourced
seasoned We invite ALL diners (including gluten-free, vegetarian and vegan) to come together in celebrating the art of local abundance. TheKitchenTableAlbany.com
Locally - and
36 | SOCIAL ENTREPRENEURSHIP SOCIAL
Photo Credit: Moore Than Vision
37 | SOCIAL ENTREPRENEURSHIP IMPACT
38 | SOCIAL ENTREPRENEURSHIP Were You There?
Photo Credit: Jayana Lafotos
Seen on the social
39 | SOCIAL ENTREPRENEURSHIP Entrepreneur SCENE social entrepreneurship SHOWCASE 2021
Troy SaturdaysRiverfront9am - 2 pm TroyMarket.org
Washington Park, Albany Saturdays, July thru October 10 am - 2 WashingtonParkFarmersMarket.compm
Schenectady Green Market
Instagram:Facebook:WhipMyButtaOrganics.com@whipmybuttaorganics@whipmybuttaorganics
Washington Park Farmer's Market
Whip My Butta Organics
Capital Region Vendor Fairs +
Mind, Body and Soul Expo
Entrepreneurship im pacts our community and its society in so many ways. As societal problems grow, so does the demand for social entrepreneurship. Most business models focus on maximiz ing profit, but when influencing social change is the center of attention, social entrepreneurship begins to make a global footprint.Socialentrepreneurship not only lessens the burden of poverty, but it also fosters inclusion, promotes community change, and helps to protect the environment. Additionally, statistics show that American consumers are willing to pay higher prices for sustainable products and that they are aware of companies that are making social changes within their communities. This means that businesses serving for the com mon good are widely recognized.
Learn more on @UJAMAA.CAPREGIONFacebook:
Night Market
Every Thursday 5 pm - 8 pm
"Social entrepreneurship not only lessens the burden of social injusticies, but it also fosters inclusion, promotoes community change, and helps to protect the environment."
40 | SOCIAL ENTREPRENEURSHIP
Schenectady City Hall Sundays 10 am - 2 SchenectadyGreenMarket.compm
Local Vendor Fairs + Small Businesses That Promote a Social Economy
May 26, 2022 to November 17, 2022
Hair + Skin Care
Visit your local community markets and support the small businesses that are con tributing to social change:
SouthMarketsEnd
Most Saturdays 1 pm - 6 pm
Learn more on @SouthEndNightMarketFacebook:
Tri-City Farmer's Markets
This group hosts several events throughout the year.
Natural and organic skin care products
Troy Waterfront Farmer's Market
Ujamaa Market
Social
Learn more on @MINDBODYSOULEXPOFacebook:
Instagram:Facebook:RadSoap.com@RadSoapCo@radsoapco
Health + Wellness
WeRoot3darehere to center the liberation, healing, + power of BIPOC by rooting within the 3 dimensions: the mind, body, and spirit. StrivesImpeccableInstagram:Root3dhealing.com@root3dhealingBeatz&Spatobeaspawhereempowerment
Phre
Black Kettle Soap Company
Hand crafted products for the bath, body and Instagram:@blackkettlesoapcompanyFacebook:BkSoapCo.comhome.@blackkettlesoapcompany
Restore your natural state with PHREssentials' Luxere Hair & Body Care
41 | SOCIAL ENTREPRENEURSHIP
Rad Soap
All natural, homemade skincare products for your body, mind and soul. Packaged in upcycled Instagram:Facebook:GroundedMatters.comcontainers.@groundedmatters@groundedmatters
is our second Instagram:impeccablebeatzandspa.as.me/schedule.phplanguage@impeccablebeatzandspa
Grounded Matters
World's best bar soap for all skin, handmade in the USA. We use only nutrient dense ingredients.
Instagram:Facebook:StayPhre.comProducts!@stayPHRE@stayphre
ThereCode-of-Ethics/Code-of-Ethics-Englishsocialworkers.org/About/Ethics/are3typesofsocialworkers:
•principles:Social workers' primary goal is to help people in need and to address social problems.
• Social workers respect the inherent dig nity and worth of the person.
macro, mezzo and micro.
42 | SOCIAL ENTREPRENEURSHIP
work is a profession created to address social, racial, environmental and economic injustices. Those of us who decide to become social workers innately create solutions to problems and empathize with the struggles of others. When you think of someone who is an entrepreneur you envi sion someone who identifies a problem, cre ates a product or service as a solution then monetizes the solution. Therefore if you couple the innate reaction of social workers with the innate reaction of an entrepreneur you are led to a social entrepreneur, an individual who creates a solution to social problems while making a profit; however, their primary motivation is social justice!
Micro social workers work with individuals and small groups; micro social workers are most likely to establish a clinical practice that provides counseling services. Mezzo social workers focus on specific groups of people such as veterans; mezzo social work
Fundraising: Social workers frequently are in search of financial and in kind resources to ensure the people they work with have the money and tangible items they need to live comfortably. In kind resources include the recruitment of volunteers.
By Coach Carmen Duncan Location: Capital Region , New York
Source:
Macro social workers confront systemic injustices such as faulty policies; these social workers may start businesses focused on crafting new laws or policies, organizing large scale activist/advocate groups to address social injustices and more.
Most social workers establish businesses because they find the companies they've worked for perpetuate prejudice, racism and other isms that do not align with the National Association of Social Workers (NASW) code of ethics. The code calls on us to operate based on a core set of ethical
To Advocate for Social, Economic, and Racial Justice
• Social workers challenge social injus tice.
• Social workers practice within their areas of competence and develop and enhance their professional expertise.
Persuasive communication and sales: Social workers have to learn how to effec tively communicate the services or products they provide so people buy into the mission and purchase the product or service.
Marketing and brand development: Social workers assist companies with developing and marketing the brand so people want to access their products or services.
• Social workers recognize the central importance of human relationships.
SOCIAL WORKERS AS ENTREPRENEURS
ers are likely to launch businesses focused on organizing small to medium size groups to address specific cultural, neighborhood or institutional issues.
Because of our innate ability to create solutions, social workers adopt entrepre neurial skills from the onset of stepping into the profession, sometimes without realizing their entrepreneurial talents. Some of our superpower skills include:
Social
Coach Carmen Duncan on a video call at CoLabs in Albany,
Duncan at a photo shoot for the Fashion Edition Institute Program.
CoachNY.Carmen
43 | SOCIAL ENTREPRENEURSHIP
So, if you are a venture capitalist seeking to invest in for profit and nonprofit businesses, I urge you to NOT only look for those with a tradi tional business background or college education. Consider businesses led by social workers who wake up everyday with the innate mission to address social, racial and economic injustices! One company I shamelessly highly recommend is Mission Accomplished Transition Services. Make your investment today at https://matransitionservices.org/invest
Unfortunately,University.growing up I can't remember getting 7-8 full hours of sleep without waking up for an hour or two to just sit up and dream. I love to dream with my eyes open or shut. I believe that through prayer and visualizing something it will come true. My life of the street activity didn't stop when I was released from prison, I eventually slowed down but I still had one foot in, one foot out. The foot out got caught again, this time I knew and believed it was over. As I was ushered to my jail cell, a guy in a wheelchair rolled up on me and said, "Hood, you're all on the news, bro they're going to fry you." I was already depressed and
Location: Capital Region, New York
A year later I was employed at the Ur ban League. Then I heard about a Charter School opening up. The birth of New Covenant Charter School (NCCS) was cre ated. My first year I was a part time after school worker. And in no time I worked myself up as the Dean of Students Bas ketball Coach and Student Enrollment Coordinator. Student enrollment was a major factor in the fiscal operations of the school. Everyone in the school knew I knew everyone and everyone knew me. Unfortunately, the doors were to be shut at NCCS for many reasons. In my last year I was asked to work at Green Tech Charter High School for boys (GT). I was given the opportunity to work as the school's Assistant Dean of Students and to start the school's high school basketball pro gram.
them..."believetrueonly"Dreamscomeifyouin
defeated. That was the final blow for me. As I was sleeping in my cell, laying on the floor, with my head resting on the cell to seek fresh air, I could hear a voice. I looked up and I said, "GOD?" He said, "No, I'm the jail Chaplain." I told him my story and I asked him to pray for me, and to ask GOD to give me another chance. The Chaplain said, "This is why I'm here. HE sent me to speak to you today." Attending Church with my Mother every Sunday I loved when the Preacher spoke about Job, someone who did many things and had many tasks. I said that could be me.
Growing up in children,I'mlifeNewneighborhoods,multipleAlbany,York,shapedmytowhatitistoday.afatheroffiveCedira,Jamil
" IT WAS ALL A DREAM" Hoods House of Hoops
44 | SOCIAL ENTREPRENEURSHIP
Hoods House of Hoops
E: jhoodsrhouseofhoops@gmail.com
Location: Albany, New York
Jr., Jadan. Jordan and Chene (Gary), and Uncle/Coach Hood to thousands. My parents Linda Faye Davis and David Hood are resting in paradise. I've al ways had the courage or know how to ask for help growing up or learn from many others. I was unable to graduate from Albany High School in which I earned my GED from Moriah Shock In carceration Prison Facility in 1990. After my release, I attended Hudson Valley Community Center, Sage and Grand Canyon
Hoods House of Hoops
By Jamil Hood Sr. Proprietor, Executive Director
45 | SOCIAL ENTREPRENEURSHIP
In the year of 2018, during the winter I remember an unknown lady walking up to me and thanking me for doing a good job at GT and in the community. She posed a question and asked me if I was ready for defeat. I said to her, "I lost a lot to gain what I got. " She said, "Well, keep doing what you're doing."
Months later myself and eight other
Within three years of our inception, we competed for the Section 2 Boys Basketball Championship against Troy High School. We lost in the championship which was a devastating loss. We were so so close. I always spoke to the boys about integrity and never giving up on your dreams. We lost the game on a Saturday. But the whole entire team was back in the gym that Sunday. I couldn't sleep for days. I was dreaming and visualizing this dream of being champs, especially with my son on my team. The next year we went on to win the Section 2 Title, Regional Champs and NYS Championships. I was so proud of our boys as part of the Coaching staff and the community. We finally had Albany (Public Schools) it's first NYS Championship. The following season we had an undefeated regular season with a 20-0 record.
orking for Green Tech was part of my dream and being there kept me up at night. I had a lot of love and respect from many members in the community at large but heavy in the basketball world. Again, enrollment played a crucial part in our day to day. Seven days a week, I recruited students to Green Tech. Parents would track me down and I would track them down. We were a small school, wore uniforms, mostly young and of color, rigorous academics, longer school days during the year, and a basketball team. GOD couldn't script a better role for me. I was HIS soldier forever and I promised HIM I wouldn't let HIM down. My son, Jamil Hood Jr. attended GT along with friends who were students at NCCS. These are the same young men I trained since they were 4-5 years old and I was so looking forward to working with them.
The City of Albany was in the midst of high crime rates, major gun violence, senseless killings and then COVID 19 hit the world hard. I myself was trying to figure things out. I lived in a shelter for six months but I continued trekking through the streets teaching basketball, encouraging peace and volunteering. Another opportunity presented itself at the Frank Chapman Memorial Institute (FCMI) located at 340 First Street, in Albany, NY's West Hill area. Mrs. Norma Chapman graciously allowed my son, Jamil Jr. and I to launch Hood's House of Hoops in the Center. The partnership was yet another opportunity God sent my way to help one of my many dreams to come true! The FCMI needed some major renovations, I publicly vowed I
would get it done. In only a year and a half, I was able to raise $700,000 to renovate the building and create a beautiful safe place for the community. Currently, we have over 300 youth and families attending our programs on a weekly basis.
Learn more and connect with us hoopshttps://fcmialbany.org/hoods-house-of-at
W
GT employees were let go from our jobs through budget cuts; that was the hardest moment of my life! I was without a job. I was no longer the coach, and I had nowhere to go. I was angry, depressed and all my beliefs were out of the window. Eventually, my car was repossessed. I was evicted from my apartment and it seemed like no one cared. My children and a few others were my life line. They helped me through some really tough days.
To put an emphasis on "my dream", I thought I would borrow the quote from the late rapper Notorious BIG, "IT WAS ALL A DREAM", and I was able to place those words in 12 inch letters in the gymnasium. Dreams only come true if you believe in them, work hard for them and believe in HIM.
A few people you can find working at Urban Co-Works on any given day are:
• Sam who owns a real estate brokerage.
By Jessica Hofmann, Public Relations Account Manager for Buzz Media LOCATION: SCHENECTADY, NEW YORK
• Emma and Matt the married couple who didn't have a home office
• Josh who shares content on financial independence to over 100k Instagram followers.
• Chris who is the Chief Executive Officer of a software com pany.
The COVID-19 pandemic changed the way many things are done, including the idea of going into a permanent office space every day. Many companies realized they could save money by utilizing a work from home or hybrid model for their employ ees. As the trend continues to evolve, many professionals have turned to coworking for the option to utilize a profes sional workspace at a frac tion of the cost.
One space close to home is Urban Co-works, located in down town Schenectady, NY. Coworking gives any professional or business an opportunity to save money while being part of an inspiring community and high-end workspace. A company of four full-time people can save over $20,000/year at Urban Co-Works, versus renting a traditional office setting.
In addition to a more affordable workplace, Urban Co-works offers flexible memberships and offices on a month-to-month basis. The company provides high speed internet, support staff, conference room time, bottomless coffee and tea, a Snack Shack, super comfortable seating, business mailing address, printing, and more. The space is cleaned every day, and COVID19 protocols are in place to keep the community safe.
• Clarisa, an attorney.
• John who works remote and coworks from time to time.
The Transitioning Workforce and Evolution of Co-working
46 | SOCIAL ENTREPRENEURSHIP
• Genesis who interns with Mission Accomplished Transition Services.
those looking for something a little more private, Urban Co-Works also offers office spaces with the same month-month terms. The offices come fully furnished and include signage on top of all other amenities. More and more professionals are turning to coworking spaces as a flexible solution to get out of their house or apartment, boost their men tal health and to become more Urbanproductive.Co-works is frequented by small and large businesses alike and many entrepreneurs, startups, non-profits, consul tants, and other business pro fessionals love the space. Not only are they able to be produc tive on their own, the co-work ing space provides opportuni ties for businesses to network and grow. In fact, 64% of Urban Co-works' members said they have conducted business with other members to help reach business goals.
Visit our website at www.Urbancoworks.com.
Working from home can be isolating, distracting and can take a toll on mental health. It can be extremely difficult working when it's done ten feet from where you sleep. Coworking is a new and effective way pro fessionals can do their best work again, at a low cost and risk.
Our all-inclusive environment and wide array of memberships can fit most professionals' needs and budgets. The Coworking members sit in a shared open seating area. Memberships include high speed internet, a business mailing address, early and late-night access, bottomless coffee, conference room time, private phone booths, a seasonal rooftop and more. For
47 | SOCIAL ENTREPRENEURSHIP
48 | SOCIAL ENTREPRENEURSHIP We YouGotCovered. Includes business mailing address, mail notifications, and two hours of conference room time per month. Send and receive mail from one convenient professional location. Starting at $65/month Mailing Flexible membership to fit the needs of your work schedule. Part time and full time plans available. Includes conference room time, strong wifi, support staff, bottomless coffee, printing and more. Starting at $150/month Coworking Need more privacy? We have fully furnished, lockable offices available! All spaces are on month-month terms, no long term lease required. Includes all of the ameneities. Starting at $550/month Private Office www.urbancoworks.com Working from home not working? 518-290-7203
49 | SOCIAL ENTREPRENEURSHIP 430 Franklin Street, 2nd Floor Schenectady NY 12305 An affordable, flexible, professional work space. Expectation Reality
50 | SOCIAL ENTREPRENEURSHIP
51 | SOCIAL ENTREPRENEURSHIP
THE POWER COLLABORATIONSTRATEGICOF
The Urban Co-Works team made a commit ment to investing their time, money and resources in creating a paid internship.
In 2021, the team at Urban Co-Works, a co-working space based in the City of Schenectady, was in search of an intern. Kristen, General Manager of Urban Co-Works states "Urban Co-Works was looking to hire a dedicated, talent ed young professional for a paid intern ship position and decided to partner with Mission Accomplished Transition Services for the task. We interviewed three excellent candidates who graduated from Mission Accomplished Transition Services programs and moved forward with Tayla. She has become a rock star employee for us. The hiring process was incredibly seamless and we gained a talented staff member. We look forward to her growing with us long term."
Promotion exclusively to Mission Accomplished Transition Services alumni.
1. Urban Co-works was connected with a larger and qualified pool of vetted candidates.
4. Urban Co-Works has a dedicated, mul tifaceted young professional with a passion for helping others.
Collaboration
between com panies and the individuals who run them have the potential to lead positive transformative outcomes.
3. As members of Urban Co-Works we are able to see the impact of our partner ship when we see Tayla working.
8. Tayla brings a young, vibrant energy
The problem we acknowledged: Lack of paid internship opportunities in New York's Capital Region.
The strategy we used:
The Outcomes:
2. Weekly financial investment in a cur rent college student.
52 | SOCIAL ENTREPRENEURSHIP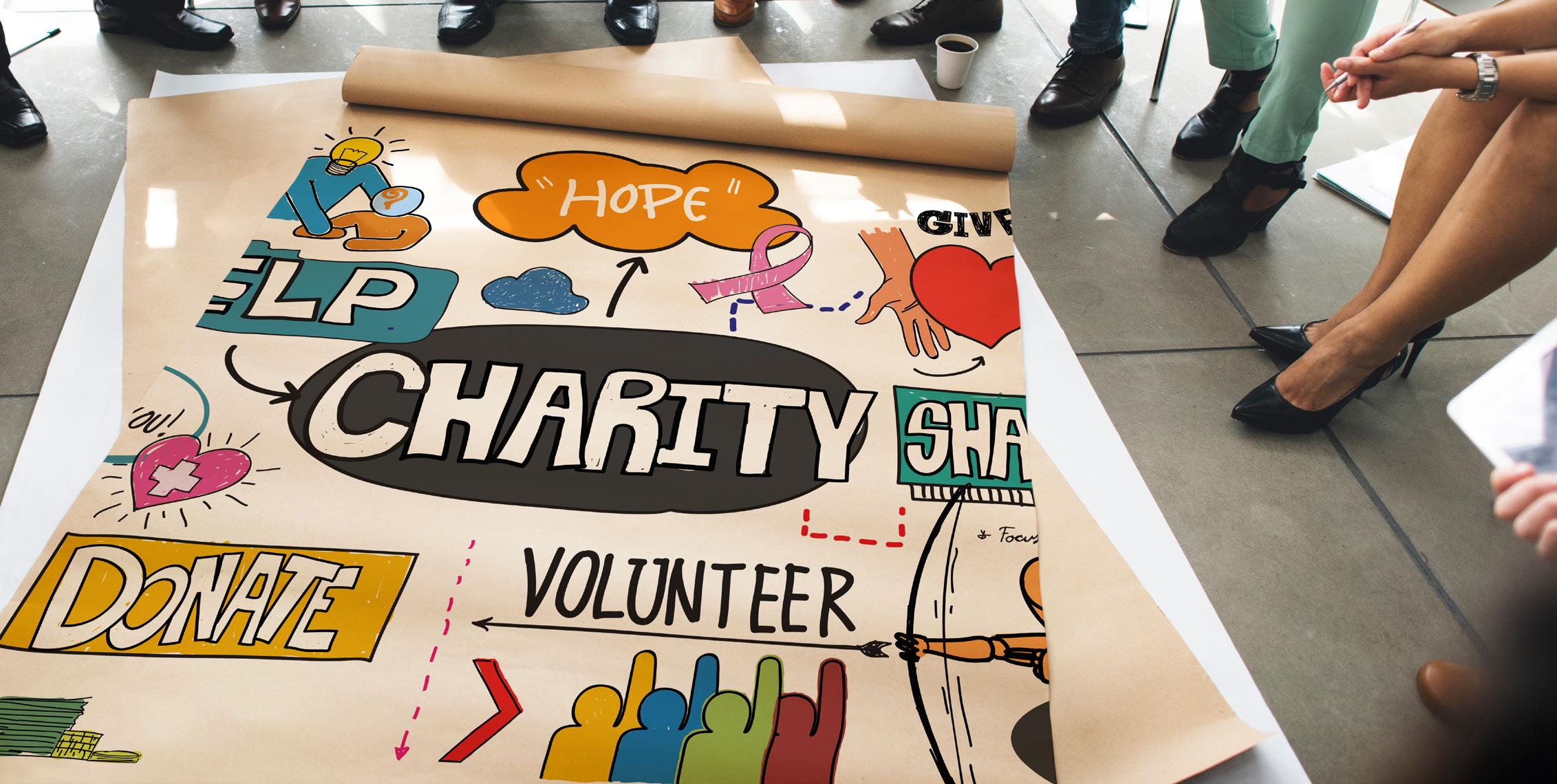 By Coach Carmen Duncan
have"Collaborationbetweencompaniesandtheindividualswhorunthemthepotentialtoleadpositivetransformativeoutcomes."-CoachCarmen
We at Mission Accomplished were so happy they made such a bold decision to work exclusively with the Mission Accomplished Transition Services team to help diversify their workforce.
The solution we created:
6. Tayla has further developed her ability to manage social media for a company and best practices when assisting with the operations of a small business.
7. The co-working members feel more at "home" by making sure their needs are met.
into the space each time she arrives at work which makes the members happy and feel good about sustaining their monthly membership.
5. Tayla has made valuable connections with professionals from a variety of industries.
53 | SOCIAL ENTREPRENEURSHIP
the early days of the pandemic, we celebrated – and finally recognized – our essential workforce for their strength, courage, and resilience in keeping our communities afloat. But many of these workers, whom we continue to rely on daily, struggle to afford the basics. They falling into a demograph ic we call ALICE (Asset Limited, Income Constrained, Employed).
ALICE workers were more likely than higher-wage workers to face reduced
By Claire Reid
ALICE works hard, sometimes at two or three jobs, earns above the poverty level but not earn nearly enough to afford the lowest-cost options for household basics. Still, many continue to risk their health to serve our meals, deliver our online orders, meet com munity needs, care for our elderly and check out our groceries. As this pandemic drags on, ALICE continues to show up for all of us. In turn, we all need to show up for TheALICE.growing popula tion of ALICE households and those in poverty account for 41 percent of the households in the Capital Region, according to United For ALICE, a research and analysis group that's been dedicated to strengthening the awareness and understanding of ALICE for over a decade. Within the overall ALICE population, we see stark disparities that long predate the pandemic: In the Capital Region, 66 percent of Black Households, 56 percent of Latin households, and 74 percent of households headed by single mothers are ALICE. Such disproportionate percentages point to long-standing ineq uities and injustices and the interconnec tions between racism, sexism and financial exclusion. We see, for example, percent ages of ALICE far above the regional
54 | SOCIAL ENTREPRENEURSHIP
particular for ALICE. If ALICE's recovery falters, so too will the country's. We invite you to join the United Way of the Greater Capital Region in the ALICE movement, using ALICE research to identify those immediate basic needs and drive the long-term systemic change needed to can thrive advance equity and create the condi tions in which everyone . The research is open source, fully accessible, and actionable.Someexamples: If you design action research initiatives or human service programs, drill down by zip code or census tract to better see how dispari ties and geography align. Strategically design, col laborate, and fund accord ingly. If you establish eli gibility requirements for funding or social support programs, consider rais ing your income eligibility beyond the demonstrably too low Federal Poverty Level to include ALICE. If you' re concerned about work force development consider what an hourly wage must be in this region so that employees can make enough to thrive, not just survive; con sider, too, how other workforce sup ports, such as childcare, transporta tion, and health insurance can help ALICE. If you draft policy or legislation know that financial hardship is in fact much more widespread than is com monly acknowledged or reflected in the design of our social safety net. Let's all of us pay greater attention to con nections and interdependence, so that by working together, we can turn our gratitude into a large-scale sustainable effort to lift up ALICE.
averALICE and the Pandemic Divide
age, some as high as 79 to 84 percent, in areas where redlining was long prac ticedUnitedhere. for ALICE's latest report con firms that ALICE households and those in poverty were hit hardest during the pandemic. A U.S. Census survey shows nearly 60 percent of these struggling households experienced a loss of income due to the pandemic, compared to 40 percent of households that afforded the basics before COVID-19 hit.
hours and employment barriers related to childcare, health concerns and access to reliable transportation, according to United For ALICE surveys of 45,000 individuals across eight states includ ing New York. ALICE households were far more likely to face obstacles related to care giving for a child, older adult or person with special needs, compared to 20 percent of financially stable house holds, or to have to quit a job due to a lack of childcare during the pandemic. And 44 percent of those below the ALICE threshold are now experiencing elevat ed symptoms of anxiety and depression. The stakes are high for all of us, in
United Way of the Capital Region Capital Region, New York
In
55 | SOCIAL ENTREPRENEURSHIP H e l p i n g s o c i a l e n t r e p r e n e u r s m a k e a n i m p a c t i n t h e i r c o m m u n i t i e s . M a t r a n s i t i o n s e r v i c e s . o r g / s e i
56 | CONSTRUCTION + DESIGN
CONSTRUCTION
Photo Credit: Megan Cooper
57 | CONSTRUCTION + DESIGN
+ DESIGN
58 | CONSTRUCTION + DESIGN
Photo Credit: Michaela Vecerkauskas, Carpenter Apprentice Alumna of Construction + Design Institute
59 | CONSTRUCTION + DESIGN
60 | CONSTRUCTION + DESIGN Were You There?
SEEN ON THE 518 ARTIST
Photo Credit: Adeyemi Adeniyi
61 | CONSTRUCTION + DESIGN IN CONSTRUCTION SCENE ARTIST IN CONSTRUCTION SHOWCASE 2021
Artist in Construction students create purpose boards to illustrate their goals and aspirations
My observations inspired me to work alongside a group of local artists to develop the Artist in Construction program, an intensive career and business development program for early – mid career community muralists seeking mentorship and coach ing to advance their careers and/or grow the mural side of their art businesses. The Artist in Construction program does not only unify a class of loyal artists, it will assist artists with better understanding the busi ness behind art from marketing and brand development to accounting. The program was developed specifically to help emerg ing muralists ages 18 to 35 with two or more years of experience as graphic design
COMMUNITY MURALISTS InfluenceBEAUTIFUCATIONNEIGHBORHOOD
ers, muralists and/or painters with a desire to activate medium to large scale interior and exterior murals.
The two local muralists I worked alongside were Raè Fraiser and Eugene O'Neill. They were co-leads of the program in 2021. Raè Fraiser expressed "What's brilliant about the Artist in Construction program is that it will expose ALL of the value within the artists, allowing them to fully understand what it means to NOT be one dimensional in their craft. The idea of creating an ongoing partner ship between construction companies and artists is innovative and magical."
Community
The inaugural program was funded by our lead sponsor by The Community Builders (TCB) and co-sponsored by Ungerman Electric. TCB is a nonprofit real estate development organization that provides affordable hous ing in communities across the country. Their mission is to build and sustain strong com munities where all people can thrive. TCB's mission-driven businesses work with partners to develop, finance and operate residential communities, neighborhood amenities and opportunity programs for families, seniors and adults with disabilities.
By Coach Carmen Duncan
piness and wellbeing" said Susan Ungerman, owner of Ungerman Electric.
muralists have a way of evoking emotion through the use of paint. They al low their connection to the neighborhoods to inspire their designs and the messages they leave behind.
"The mindset, experience and resources the program provides will allow people to intui tively maneuver their role and value as an art ist in community driven collaborations.", said Eugene O'Neill.
62 | CONSTRUCTION + DESIGN
In 2020, I recognized the HUGE impact muralists have on how community mem bers interact with the communities they live in or frequent. I also noticed muralists and other artists are not typically engaged by real estate developers until later in the construction phase. The late engagement limits their ability to engage with the com munity and get guidance from residents in the neighborhood where the mural will reside. Community engagement is an IMPORTANT component to the design concept and messages.
.
"Art is tremendously beneficial to one's mental health-self-expression, it boosts confi dence, and enables us to deal with depression and anxiety and contributes to our overall hap
misconcep
A 2018 report released by Americans for Arts states "7 in 10 Americans believe the arts unify communities, and 2 in 5 Americans have changed an opinion or perception based on an arts experience."
In addition to creating beauty in neighbor hoods, art generates income and increases tourism. According to a 2017 report by
• gained knowledge of how to create a proposal and pitch themselves and their businesses
"The saidintuitivelywillprogramexperiencemindset,andresourcestheprovidesallowpeopletomaneuvertheirroleandvalueasanartistincommunitydrivencollaborations.",EugeneO'Neill.
• secured freelance murals gigs with private clients and local businesses (for profit and nonprofit) which led to thousands of dollars in revenue gener ated for these local artists
Acommon
to be seen in our region. Art is a beautiful form of self and community expression. We want to help artists enhance their ability to market their talent so property owners and con struction companies hire them to beau tify the inside and outside of buildings.
the Arts and Cultural Production Satellite Account released by the U.S. Department of Commerce's Bureau of Economic Analysis our nation's arts and cultural industry accounted for 4.5 percent of gross domestic product (GDP), or $877.8 billion.
• developed more confidence with requesting payment for their ser vicessold their artwork at the Artist Showcase in August 2021. (for one student it was her first time being financially compensated for her work.)
Learn more about this program artistinconstruction/https://matransitionservices.org/cbcdi/at
tion about the Capital Region is that public art is not an emerging area of business; however, in 2018, 6% of the local cre ative economy was made up of visual art and handcraft products according to the Center for Economic Growth. Further more, in the last year we've seen murals reveal themselves throughout the City of Albany and Troy and projects are under way in PublicSchenectady.artcontinues
63 | CONSTRUCTION + DESIGN
As a result of the Artist in Construction program, four emerging community muralists:
• expanded their comfort identifying as an artpreneur
64 | CONSTRUCTION + DESIGN Ungerman Electric has been "delighting" customers for over 50 years. We are a proud woman owned business, built around the principles of quality, responsiveness, and integrity. We provide residential and commercial electrical services including: • Repairs and troubleshooting • Code inspections and corrections • Panel upgrades • Wiring, lighting, and networking • 24/7 emergency services Ungerman Electric "delighting" customers for over 50 years
We support what we believe in. Ungerman Electric has a proud history of philanthropy. We give to many organizations including YWCA GCR, Habitat for Humanity, Damien Center, Planned Parenthood, Cong. Ohav Shalom, Our Own Voices, and Black Lives Matter. you. Give us a call for a free quote. Visit us online at: Ungermanelectric.com 518-436-8741
65 | CONSTRUCTION + DESIGN
At Ungerman Electric, we aren't just a business. We're a member of the community. We recognize our responsibility to not only give back but to engage.
Let us EMPOWER
We support Black Lives Matter. We condemn the racist attacks across the Capital Region and the nation. We stand in solidarity with all of our customers, co-workers, and friends. We stand for what we believe in.
66 | CONSTRUCTION + DESIGN
67 | CONSTRUCTION + DESIGN YOUPUTTINGFIRST Feel great about where you bank. • Digital app for 24/7 banking • Visa debit card with on-off switch • Hassle-free checking account - NO minimum balance - NO monthly fee PLUS, friendly professionals who care about you! Bank where you matter most. www.capcomfcu.org/you Federally insured by NCUA
So, when it was time to pick my new courses for the next year in high school, I chose electrical. We had the Abrookin Voca tional Center at Albany High School, which housed the skilled trades training programs. Taking something completely new excited me from the everyday school day, the course was two periods long, so it was not your normal class. From there I attended Hudson Valley Community College and obtained my A.O.S. in Electrical Construction & Mainte
68 | CONSTRUCTION + DESIGN
By Andre' R. Goodbee Goodbee Controls & Electrical Contracting
tion, I did some research on who made the most money in the trades, and at that point in time it was the electrical trade.
Location: Capital Region, New York
Shortly after graduation, I landed a job with the NYS Assembly doing telecommuni cations, which I worked for a few years. Then I heard about the International Brotherhood of Electrical Workers (IBEW), and how they are a union and get prevailing wages with benefits. Also, there is a 5-year apprentice ship program where you can work, learn, and make a decent wage. I completed the program and became a certified NYS Jour neyman Electrician.
I got my entrepreneurial spirit from my mother. Seeing her go through the process of creating a business at an early age. It in spired me to want to do the same. Just like her, I too went to the Chamber of Commerce to seek guidance on how to refine my passion and dreams. Single parent with two kids, full time job, cre ating inspiration for her kids, the community, and future genera tions to come.
THE RISE
of an electrician
69 | CONSTRUCTION + DESIGN
Goodbee Controls & Electrical Contracting E: goodbeecontrols@gmail.com P: W:518-209-3826Goodbeecontrols.com
Goodbee Controls & Electrical Contracting, Inc., was founded by Andre R. Goodbee to provide superior electrical services. Good bee Controls is an electrical contracting company based in Albany, New York, serving the Capital District and beyond. They are proficient in all facets of electrical contract work, specializing in low voltage systems such as fire alarms, and control systems. They are building great client relationships through providing quality electrical services.
70 | CONSTRUCTION + DESIGN
71 | CONSTRUCTION + DESIGN
"In my journey in the construction industry, I will become a gatekeeper, and support others that are captivated by -work!"thisJames
72 | CONSTRUCTION + DESIGN
up I knew my professional career would lead me to a place where I helped others become their best selves. This passion led me to a career in workforce development, where I connected job seekers to roles they also shared a passion for. My professional reputation in this field led me to a unique opportunity with Mission Accomplished Transition Services. Our innovative work built bridges between the Black community in the City of Albany and the local construction unions.
Growing
By James Mitchell Founder & CEO, Young Futures Company LLC Capital Region, New York
This role was eye-opening because I had no previous experience in the construction industry. I quickly learned how to navigate and thrive in the Capital Region's construction industry. It was at this time a new interest emerged and a new passion for construction. I realized the benefits of tangible skills, and I could be gainfully employed anywhere in the world if I desired. I also recognized developing a skill in the industry will provide an opportunity to build a business while helping my family and loved ones in their homes.
FROM CONSTRUCTIONSERVICESHUMANTO
James YoungFounder/CEOMitchellFuturesLLC@Youngfuturesinc
In my journey in the construction industry, I will become a gatekeeper, and support others that are captivated by this work! I want people to know there is considerable growth with entry-level positions starting at 40k a year, with the potential to bring home up to six figures in your first five years. I truly wish I was exposed to the construction industry at a younger age. Now when I think about construction I remember that my ancestors built this country. I know in my work we will build a better community.
I, personally, was reminded of them after a conversation I had with Prathima Kapa, president of E-Fab, Inc. in Santa Clara, CA.
By Meaghan Ziemba Z-Ink Solutions - Mavens of Manufacturing Technical Copywriter/Copyeditor
For
After receiving her B.A. in chemical engineering, Prathima realized that opportunities for growth in India for female engineers were slim to none.
Prathima Kapa, president of E-Fab, Inc. Santa Clara, CA
those of us who have been born and raised in the United States, we sometimes disregard, or take for granted, the many opportunities this nation has to offer.
"There were not many opportunities for women in the chemical engineer ing field at that time. We were destined to do desk jobs or stay dedicated to the labs. Most of the challenging and in-the-field jobs preferred male candidates. I always wanted to work in an industrial or a manufacturing-type setting, so I started looking for other options," explains Prathima.
An American Manufacturing Dream Come True
73 | CONSTRUCTION + DESIGN
By the time Prathima turned 16-years old, she was due to get married and start a family — a cultural tradition that is still practiced today in India. She explained how her mother convinced her father to allow her the same opportunities as her brothers in terms of education and pursuing her dreams. So, instead of walking down the aisle at 16, she attended and, later, graduated from the Jawaharlal Nehru Technological University in Hyderabad, India.
"My advice to any woman considering the manufacturing industry is to keep an open mind and don't dwell on the negative," says Prathima. "It's a fast-paced industry where you can be you, push yourself to great success, and make a monumental impact in -everyone'slives."Prathima
Her research focused on Molecular Sciences and Nanotechnology at the
"My mom was our greatest inspiration and role model," explains Prathima. "She made sure we had our own identities and encouraged healthy com petition among us."
"Chemical engineering is not a common choice for girl students. We are perceived as delicate creatures within our society, and the overall impression is that we cannot compete with boys or succeed in the harsh work environ ments pertaining to this field," says Prathima. "Out of 40 students in my class, only ten were girl students. I am the only girl student left working in my related field. All my other friends shifted to different career options."
Prathima was born into a middle-class family in South India. Her father was an ambitious man with a hard childhood and her mother had an elementary level of education. It was important to Prathima's parents that all their chil dren received a higher education.
Prathima's brother was able to help her financially and convinced her to go to the United States.
At 21, Prathima left India to pursue her dream in America. "It was a BIG cul ture shock for me, but I stuck to it with the amazing support of my friends," she says.
Continued on Page 74
After Kemac, Prathima accepted an Associate Scientist position at Acree Technologies, Inc., a physical vapor deposition (PVD) coat ing specialist located in Concord, CA.
Data from the Bureau of Labor Statistics shows that women earn about 82 percent of what men do; even less during childbearing years (U.S. Labor of Statistics, 2014). Other research reports gender wage gaps in several manufacturing related roles includ ing first-line supervisors of production and operating workers (70 percent wage gap), production, planning and expediting clerks (72 percent wage gap), and production workers/all others (73 percent wage gap) (Sherman Manufacturers2014).across
the nation host facility tours that provide students with an intimate view of the latest technologies and avail able positions they may not have heard of. Such tours help erase the negative stigmas that depict manufacturing as dirty, dark, dull, and dangerous. They also help connect female students to women leadership in their communities.
Prathima'sfavorite."
Women are the future of U.S. manufactur
Toing.learn
more about Women of Today's Manufacturing and how to get more involved, visit us at https://wotmrockford. com/.
Prathima explained how 15 to 20% of the men she worked with supported her jour ney and provided guidance, but a portion of them tried to demoralize her and presented many obstacles. "Women tend to be more emotional than men," says Prathima. "My advice: Put in 100% of yourself at work, but leave your emotions out of it, and don't carry your work home with you."
Manufacturing communities are partnering with their educational institutions to pro vide academic and career pathways specific to women in an attempt to close the manu facturing skills and gender gaps. Finally, women leaders in manufacturing, such as Prathima, are being more proactive in recruiting efforts by connecting with their communities and speaking to the next gen eration of manufacturers. She discussed the importance of support groups within the work culture so women could talk to each other and be each other's mentors.
"My advice to any woman considering the manufacturing industry is to keep an open mind and don't dwell on the negative," says Prathima. "It's a fast-paced industry where you can be you, push yourself to great suc cess, and make a monumental impact in everyone's lives."
A study done by the Manufacturing Institute, APICS (global leader in supply chain certifi cation), and Deloitte reported that half of its female survey respondents listed the follow ing reasons of why they considered leaving the manufacturing industry:
the reasons stated above in her personal journey working in manufacturing.
• Lack of promotion opportunities
• Poor working relationships
She then became a Process Engineer at Elcon Precision, LLC in San Jose, CA. She was quickly promoted to Production Manager, which laid the pathway to her current posi tion of president at E-FAB, Inc. in Santa Clara, CA. "At Elcon, I was able to bring out my best version," says Prathima. "I started loving more of the manufacturing challenges, and I was able to bring out my creative side to solve those problems. Wal Disney's quote: 'Dare to dream and try to achieve' is my
• Low income/pay
Despite the U.S. being considered the "land of opportunity," women still face adversity in manufacturing regarding career opportuni ties, compensation, and growth.
• Lack of challenging or interesting Prathimaassignmentsattested to experiencing some of
An uncontrolled gender pay gap, which takes the ratio of the median earnings of women to men without controlling for various compensable factors, has only decreased by $0.07 since 2015. In 2020, women make only $0.81 for every dollar a man makes."
Institute of MicroManufacturing in Ruston, LA. After two years, she received her mas ter's and then went on to pursue an intern ship at Kemac Technology, Inc. in Azusa, CA. Kemac provides photo-etched thin metal components used in medical, electronics, aerospace, and wireless telecommunication devices. "This is where I met my amaz ing boss who helped me to realize my full potential at work and encouraged me to take up new challenges. His support and encouragement stuck with me for the rest of my life"
74 | CONSTRUCTION + DESIGN
Standards of performance are believed to be greater for women than men at lower pay rates. PayScale reported that:
"Being a woman in a male-dominated indus try caused me to work ten times harder than my male counterparts," explains Prathima. "I had to prove myself on a daily basis to gain their respect and get to where I am today."
• Work-life balance
story of success did not come without its challenges.
75 | CONSTRUCTION + DESIGN M A T R A N S I T I O N S E R V I C E S O R G / C D I H O M BE E C O M E A S U P P O R T I N G P A R T N E R ADVANCING CAREERS IN CONSTRUCTION, INTERIOR DESIGN & DECORATING, AND MURAL PAINTING S U P P O R T O U SR U P P O R T O U R P R O G R A M PS R O G R A M S I N V E S T T O D A Y
Data analytics have been improved through the use of cloud organizations. Business leaders have increased visibility across their entire organizations. They
Digital Twin Engineers - Proficient in creating virtual replicas of industrial products and helping companies pre dict and respond to problems using real-time data analysis and other advanced technologies.
Predictive Supply Network Analysts - Skilled in data sciences and data modeling techniques. Use digital tools along with their innate human skills, like problem-solving, to move materials and finished goods through
Machine learning plays a major role in eliminating manual and repetitive tasks, allowing workers to focus more on value-added processes and cuttingedge innovations. Employees are able to upskill and reskill with the implementa tion of cobots.
- Meaghan
ers.As the digital transformation con tinues to progress within manufac turing, new career opportunities are starting to appear including:
By: Meaghan Ziemba Z-Ink Solutions - Mavens of Manufacturing Technical Copywriter/Copyeditor
"As the digital transformation continues to progress within manufacturing, new career opportu nities are starting to appear"
MDESIGNanufacturing is
WHATManufacturing of Tomorrow Looks Like
76 | CONSTRUCTION +
receive a variety of information in real time to help optimize their business strategies and remain competitive within their Occupationsmarkets.forskilled maintenance and machine technicians are becom ing harder to fill. When machines stop working, finding someone to fix it at a moment's notice can be challenging. IoT and predictive maintenance allow companies to track their machines' health and get ahead of any break downs or malfunctions so they are not as reliant on maintenance work
Tomorrow's manufacturing focuses on digital transformations via automation and software systems involving Artificial
not what it used to be. Of course it still has its dirty, dark, dull, dangerousandside, but with the consistent advancements in technology, the workforce of tomor row requires highly skilled individuals with technological literacy.
Intelligence (AI), Internet of Things (IoT), and Industrial Internet of Things (IIoT).
Smart Factory Managers - Wears many hats including production oper ations and quality responsibilities, DevOps, and IT and cybersecurity. They are in the unique position of integrat ing advanced manufacturing, secure connectivity, and actionable data ana lytics together to drive a new level of overall equipment effectiveness.
Robot Teaming Coordinators - Help enable collaborative human-robot working environments by applying a mix of digital, social, and human skills.
Teen Construction + Design students on Albany High School construction site in Albany, New York
77 | CONSTRUCTION + DESIGN
a digital supply network (DSN) for justin-time deliveries.
Drone Data Coordinators - Work with contracted drone service providers on a project basis to collect and interpret the data that autonomous drones col lect.
Cybersecurity Analysts/ManagersResponsible for protecting IT infrastruc ture from a range of criminal activity.
Mavens of Manufacturing is a LIVE vid eo series hosted by Meaghan Ziemba, that celebrates women in manufactur ing. From the shop floor to the c-suite, you'll hear their stories and learn how they are setting the new standards for American manufacturing and chang
Digital Offering Managers - Oversee the entire product development life cycle and work closely with experts in data science and user interface design to process knowledge about pricing and subscription modeling.
Controls Engineers - Responsible for setup, programming, testing, and implementation of computer control systems used for production automa tion and industrial equipment design.
www.Matransitionservices.org/cdihomes
78 | CONSTRUCTION + DESIGN
The Construction + Design Institute assists students with exploring or advancing a career or scaling a business in construction, interior design, and mural painting. This program ad dresses barriers into and lack of interest in the construction industry. Students are exposed to the behind the scene operation of careers in decorative design. Industry professionals fa cilitate discussions and experiential exercises that provide in-depth conversations and dem onstrations on how to increase their visibil ity and revenue, strengthen and clarify their subject matter expertise, utilize data to un derstand industry operations, how tools and equipment operate, the process of real estate development and how to work with large construction businesses, individuals and industry related companies as subcontractors.
79 | CONSTRUCTION + DESIGN
80 | CAREER ADVICE
CAREER ADVICE
"What's for you will be for you, and what isn't, won't."
Everyone wants a career that will give them stability and prosper ity, but identifying the job or business that will get them there is easier said than done. Investing in your personal and profes sional development will help you realize your goals and dis cover expectations that are necessary to grow. We interviewed local professional influencers and here is what they had to say:
81 | FCAREER ADVICE
The best thing you can be is yourself, and if that isn't good enough for your employ er or client, then that employer or client probably isn't the right one for you! Don't allow an employer or client to dim your light, your fashion, your style, your profes sionalism, your cultural identity and/or expression, your passion for things outside of work, the way you own or manage your position, or who you are during your personal time. No dollar sign is worth giving up who you are, because you were born to shine. Always remember to be bright, be bold, and be YOU!
"If we aim at nothing, that is exactly what we will hit, NOTHING!. At whatever level of career or life stage you are at, set your sights on a goal, begin to understand the steps needed to work toward that goal, and then formulate a plan, with action steps, to begin achieving that goal. If we are not moving forward, then we are standing still; and while we are standing still, opportunities may pass us by. Whether personal, professional, financial or health-wise, being intentional about taking even small steps, as long as they are consistent, can soon become giant leaps"
CAREER ADVICE FROM LOCAL INFLUENCERS
Jason Benitez - Capital Region Chamber Vice President, Diversity, Equity and Inclusion Albany, New York
Jermaine Wright - 8 Count Kitchen Personal Chef, Dance Instructor, Millennial Marketer Capital Region, New York
Email: Facebook:Instagram:Website:jwright@8countkitchen.com8Countkitchen.com@maine_oh@8countkitchenTM
Email: FB:LinkedIn:Website:jbenitez@capitalregionchamber.comCapitalregionchamber.comhttps://www.linkedin.com/in/jason-benitez-64a269b3/https://www.facebook.com/capitalregionchamber
where to direct your energy and efforts. But being successful is more about growth setting than goal setting. Learn through your journey, go at your own pace, and just be a little better each day.
Capital Region, New York
Jessica V. Gilbert
Organizational Culture Strategist
"ThereWebsite:jgilbert@matransitionservices.orgMatransitionservices.orgisaversionofyouinthefuturethat
Styled by Atena, Inc.
82 | CAREER ADVICE
Schenectady, New York
Senior Operations and Contract Specialist
Email:
The Way We Work Canada
Jessy Santana
As long as we are making strides to be better today than we were yesterday, even when something seems insurmountable, it can be achieved, one day. Set your sights, prepare and don't lose confidence. Sometimes we move sideways before we continue our journey, but everyone has a purpose, you just have to find yours and make it your own.
is waiting for you to catch up!"
Atena Crain
Email: LinkedIn:Facebook:Instagram:Website:info@styledbyatena.comStyledbyAtena.comatena_crainAtenacrainAtenaCrain,E.A.
Personal Stylist
Email: GoalsLinkedIn:Instagram:j.santana@theway-wework.comtheway_wework/Linkedin.com/in/jessysantana/areimportanttohavesothatyouknow
There are two pieces of advice that have served me well and I believe have helped me on my journey. The first is your career is not a linear path, life is not linear. Many times we think we are going in one direction and a new and differ ent opportunity appears that we might not have thought of a few years ago but hopefully we learned and grew along the way so an opportunity presented itself. Directions may change and this is ok, in fact it is often a blessing. The second was to find mentors, coaches, and people who you respect and have integrity to learn from. Having someone like that can, of course, help you move along in your career path but also help you learn about life, how you want to be in your career, how you want to show up, and can help provide advice when/if things become challenging. Those people for me made all the difference, I wouldn't be where I am today without them. The last thing I would add is to always be true to who you are, even when it isn't easy.
aking initiative is one of the top 5 skill sets I look for in the people seeking to work with Mission Accomplished Transition Services. When people take initiative it demonstrates they move with intention and commitment to their personal growth while helping those around them. Team members who think proactively to solve problems, create opportunities and find answers for themselves allow the full team to think and act 3 steps ahead while minimizing the need for leadership to micromanage.Takinginitiative
3. Create Instructional Documents: If you've been with a company for a while and you notice there's limited writ ten documents laying out the process of how to achieve certain tasks, consider offering to develop an instruc tional manual or handbook for team members to use. In
By Coach Carmen Duncan
take the initiative, it will pay off in the end
2. Research: If you're new within a company, you complete your tasks, take the initiative to research 3 industry counter parts (aka competitors) then follow them on social media. The more you know about your industry and demonstrate you know what's transpiring in the industry the more of an asset you become while positioning yourself for growth. Get intimately familiar with the information that helps you while helping your team and company. Remember, this process MUST benefit YOU too!
T
most workplaces,this will show you are seeking to help the company and team become more productive. Once you've completed the document, this is a project you can place on your resume and talk about during future inter views, panel discussions and more.
83 | FCAREER ADVICE
1. Use YouTube: We are fortunate enough to have access to an online platform where people from all over the world share their expertise. When you DO NOT know how to get something done, I encourage you to go to YouTube and type in how do I…… and I am certain you will gain access to videos that give you all or some of the answers you're looking for. Once you've taught yourself a new skill and in formation, no one can take this from you!
demonstrates you take responsibility for the tasks you are responsible for, have a knack for taking action and are committed to taking ownership of your role!
Supporting each other is what community is all www.capcomfcu.org/communityabout.
Thank you, Mission Accomplished, for guiding young people in their quest for career success.
Embrace your amazing potential, and the future belongs to you.
84 | CAREER ADVICE
Federally insured by NCUA
YOU'RE POWERFUL
Your journey is unique, so make the most of every opportunity.
2. Your headline: Use the formulaI do ______ for _____ by _______. What do you do? Who do you do it for and how? This helps the viewer get a quick snapshot of your abilities. You can also simply list out your title and company, but that's boring!
3. About: Your about section is all about YOU! Your career journey, your passions, goals, and mission. Feel free to talk about your expertise and skill set as well. Break this section up into little paragraphs or sections to make it easier for the reader.
85 | FCAREER ADVICE
LinkedIn is the largest professional so cial site in the world! It's specifically fo cused on connecting, educating, and showcasing the talents of its over 500 million members. A professionally writ ten LinkedIn profile allows you to cre ate an online presence and professional brand which can open doors to oppor tunities and connections that you may not have previously had access to. LinkedIn gives you the ability to show case your passions, expertise, experi ence, and recommendations, and is of ten your first professional impression to hiring managers and future clients. By actively engaging on the platform, you can demonstrate credibility in your in dustry, enthusiasm for your work, and highlights any achievements. But be fore you start to connect and engage, you must make sure your profile is the
resume. Make sure to add your achieve ments to make each one shine!
best representation of who you are and what you want others to see.
4. Experience: This can look just like a
1. Photos: Both your main image and the background one. These are the first visual expression of you and your work. The main photo should be a headshot of just you. The background (easily created in Canva) can be as creative as you'd like. Think of this photo as a billboard promoting who you are and what you do. If you can, add a call to action for the viewer, too!
5. Recommendations: Get them! Don't be shy. Ask your teachers, coaches, team mates, and other professional connec tions to recommend you. Be sure to rec ommend some of your connections as well. This really helps get you noticed! Your LinkedIn profile is a beautiful way to blend the personal and professional jour ney your career has taken you on. Creat ing and expressing your personal brand on LinkedIn is a sure way to be seen and heard by those who make decisions. Make your profile POP then get engag ing… your career will thank you!
Here are my TOP 5 tips to make your profile POP!
The Power ProfileLinkedIn:oftipsfornewusersBy:MirandaVonFrickenCapitalRegion,NewYork
4. Where do you see the department I'd work in transforming to in the next 3 years?
6. At the end of the interview ask, what are next steps?
time you will invest in the exercise. If they say no ask, would you consider com pensating me $50-$150 - the amount you ask for will be dependent on the amount of time you expect you will have to invest to complete the exercise. In my personal opinion companies should compensate people for the completion of projects, especially being that once they have the completed project they could use your ideas or information. This is economic justice!Remember you are an asset to the company. They decided to interview you because they believe you have the potential to bring value and solve problems.
5. How many people have you inter viewed?
Interviews are your chance to sell your skills and abilities. Go to your interview prepared with stories that relate to the skills listed in the job description. Be sure to emphasize your: Strengths, Leadership skills, Ability and willingness to learn new things, Yourtowillingnessbeflexible
86 | CAREER
1.employer:Howlong
have each of you worked with the company?
WADVICEhen
If the interviewer asks you to complete an exercise, ask if they compensate you for
CareerMissionChiefByThemInterviewingYou'reTooCoachCarmenDuncanCoach+FounderAccomplishedTransitionServices+SmallBusinessDevelopmentCoachthe
you make the decision to participate in an interview, YOU are interviewing too The interview is NOT meant to be ONE sided! You are interviewing the people currently working at the company to find if they are a good fit for your goals, aspirations and ideals of what a healthy work environment is.
As an interviewer, I have experienced candidates leaving the interview without asking many questions to help them get to know the people currently working at the company. I STRONGLY recommend that you develop a list of at least 6 ques tions you will ask your potential future
2. Why do you choose to stay with the company?
3. Can you describe the work culture to me using 3 adjectives?
Be sure to write down every step!
The Charity CFO gives nonprofit organizations the financial expertise they need to successfully fulfill their mission. W . T H E C H A R I T Y C F O . C O M
H e l p i n g t h o s e w h o m a k e o u r c o m m u n i t i e s g r e a t !
How to Strategize Bold Transition Moves from 9-5 Employee to Full Time Entrepreneur
1. Set up a schedule for yourself: It can start and end whenever you want but set it. Getting into the habit of having "office" hours will keep your mind set on business. Then when you're done, be done! Have a life, too! That's so important
4. Charge what you are worth… then add tax! You may be a newbie entrepreneur, but you're not new at your craft. Remember that! Own your awesome and charge for it. People will pay.
By Miranda WVonFrickenith
2. Think progress… not perfection: This is all new, no way you're going to get it all right in the beginning. Allow yourself to make mistakes, enjoy the process, and celebrate every little win.
87 | FCAREER ADVICE
T H E N O N P R O F I T A C C O U N T I N G S P E C I A L I S T S
great freedom comes great responsibility! That's totally what Uncle Ben would have said to Spiderman had he become an entrepreneur. It's so true. There are amazing benefits of entrepreneurship like time and location freedom, unlimited financial growth, and of course no one telling you what to do, but those same things we longed for as an employee can become quite the burden while running your own show, especially in the beginning. At first, it's all "I do what I want" until it quickly becomes "who's supposed to do all this?" Oh yes, you are. As an entrepreneur, all the business responsibility falls to you: sales, marketing, finance, client experience, fulfillment, administration, HR, and operations. Sounds awesome, and it is, once you go through the initial shock of the transition. Here are a few ways to turn the burden into BOLD moves!
3. Ask for help: This is key! Don't hold so tightly on hav ing all the answers. There are a lot of people who have been where you are. Find them. Ask them for help. Make it easier on yourself.
5. Take risks: BIG success requires BIG decisions and BOLD moves! Don't let fear hold you back from being who you're meant to be. Surround yourself with BOLD movers and let their confidence rub off on you. There's not much to lose in the beginning so bet it all on you!
W W
Becoming an entrepreneur is one of THE best decisions I've ever made. I don't take it lightly and I didn't get here alone. Surround yourself with people who support you and who are making moves just like you. Be a sponge! Take it all in. Learn from those around you. Be the entrepreneur you always dreamed of! You made this decision for a reason, now go prove yourself right!
88 | CAREER ADVICE
89 | FCAREER ADVICE
THE POWER MASTERMINDSBEHIND
take all the credit for my suc cess. I owe much of it to those who supported, guided, resourced and loved on me. I will however say, getting them in one room, was my smartest move ever! My first mastermind was a small group. Four entrepreneurial-minded women who were ready for more than their current roles provided. We each had separate passions, visions, goals, and experiences, but the thing we all had, was drive and desire to achieve. We knew two minds were better than one, so four had to be a winning combo! From that moment on, we meet monthly, sharing wins, goals, and resources.
By Miranda VonFricken CEO, Biz Coach & LinkedIn Strategist www.LinkedIn.com/in/MirandaVonFricken@Miranda.VonFricken
A mastermind, in its truest form, is two or more who gather to collaborate, share ideas, and support each other's growth. It's that simple. In my group, we each came prepared to share what our goals were and took turns sharing ideas as to how we'd each achieve that goal. We brought resources, names of connections, books to read, moves to make, and wrote everything down. Tracking each member's progress was key. We would spend time recapping last month's goals, action items, and wins. When one person struggled, we listened, when one hit a goal, we cel ebrated; we did everything as a team. This energy kept us moving forward. Knowing we would have another chance to share and brainstorm in a few weeks kept us focused and Mastermindsmotivated.areanon-negotiable for me and my business. Having a group to go to with questions, concerns, or doubts is priceless. It's also amazing to have a builtin cheer squad as well! Being able to recip rocate that support is a blessing and the most powerful strategy to success I know.
"When one person struggled, welistened, when one hit a goal, wecelebrated; we did everything as ateam."- Miranda
Ican't
SMALLDEVELOPMENTBUSINESS
90 | SMALL BUSINESS DEVELOPMENT
By Maile Barcelon
Six Excuses You Are Making that is Stopping Your Sales From Growing
Excuse #2 - I don't have time
Continued on Page 92
Excuse #1 - I don't have money and it's too expensive
91 | S o c i a l M e d i a M a n a g e m e n t , M a r k e t i n g , a n Sd o c i a l M e d i a M a n a g e m e n , M a r k e t i n g , a n d A d v e r t i s i n g , C o n t e n t C r e a t i o n ,A d v e r t i s i n g , C o n t e n t C r e a t i o n , W e b s i t We e b s i t e D e s i g n ,D e s i g n , G r a p h i c D e s i g n a n d B r a n d i n g ,G r a p h i c D e s i g n a n d B r a n d i n g , B u s i n e s s & M e d i a C o n s u l t i n Bg u s i n e s s & M e d i a C o n s u l t i n g M B M E D I A A G E N C YM B M E D I A A G E N C Y Y o u r S o c i a l M e d i a M a n a g e m e n t & M a r k e t i n g C o n s u l t i n g A g e n c Yy o u r S o c i a l M d i a M a a g m t & M a r k t i n g C s u l t i n g A g c y w w w . M B M e d i a a g e n c y . c o wm w w M B M e d i a a g e n c y c o m
If you've been hesitant in the past about marketing your business on the web, then it is most likely you have made one or more of these excuses:
T
If you haven't already been working on your online presence and ensur ing that customers or clients can find you, now is the time to consider changing your thought process as well as your marketing strategy. With the forever changing landscape of the internet and speed of multiple social media platforms, you'll be glad to know that there are no cost solu tions that can help you market your business organically. For beginners, you will want to take advantage of free services such as Google Business Profile - Used for storefront or service businesses that want customers to find them on Google. You can share product photos, your physical map location, including coupon offers, and posts. Facebook Business Page - Share the details of your company socially with your local community. Facebook business pages allow you to share photos, videos, posts, and things like a menu if you own a restaurant. You can also access free Insights on page traffic and other important data on your audience who follow or interact with your con tent. Instagram for Business - Just like Facebook, Instagram allows you to share photos and videos too. And if you want to create more appeal ing content, there are tools like filter options, location tagging, and cre ative video Reels just to name a few.
aking risks when advertis ing your business can be scary. Let's face it. You may be unsure about how much money to invest, or what kind of strategies will work best for you in your industry. Does this sound familiar?Ifyou recently noticed that your sales have been lagging, switching up your marketing efforts could be the very thing you need to turn things around. Especially with how the impact of COVID has forced change upon consumer behavior for the past two years.
Although thousands of companies have already successfully used the internet and social media to grow their business, there are still some professionals that tend to make excuses as to why they don't need to market themselves online. For some, online digital marketing and advertis ing is still a new concept.
Just like in the days of when adver tising in the phone book was con sidered the lifeline of a business, so is your online presence. With the increase of mobile usage and tablets, the population of phone book users have significantly declined. Google alone processes over 40,000 search inquiries per second. 75% of smart phone owners turn to search first to address their needs. And, 88% of pe ople who conduct a local search visit a related store within a week. If you want to grow your business, and stay
92 | SMALL BUSINESS DEVELOPMENT
in business, making time to work on how people find you on the internet is crucial.
Not tech savvy? No problem! There are tons of free information and resources you can access and learn from to sharpen your digital marketing skills. Platforms like Facebook and Instagram alone provide free education on marketing and advertis ing for businesses who are interested in improving their skill set in this space. In addition, Youtube has tons of video con tent on "How to do something". You may even be surprised to learn that many digi tal marketing companies also share free information on how online marketing and advertising works and how to get started.
Many people struggle with vulnerability when it comes to online marketing. But the truth is, showing your face is one of the fastest ways to gain attention on social media. The consistent act of your visibility builds your brand and can drive sales. It may feel awkward at first, but if you work on being "you", your selfies and posts will build rapport, likability, and trust between you and your customers or clients.
In the end, if you don't desire to become the expert for your marketing strategy, consider hiring someone to manage your marketing needs. It will pay off in the end.
and phone calls are all available at your fingertips. If you don't know how to retrieve your online reporting, do some research on how to do it on your own or delegate it to someone on your team that can assist with doing so. If you've hired a marketing team or digital agen cy, you will want to ensure they provide this to you.
Excuse #3 - I am not tech savvy
Excuse #4 - I don't want to show my face and am worried about privacy
throw money away? Not business owners. Thanks to the internet and smart technologies out there, your digital marketing and advertising efforts come with reporting and real time data. If you pursue doing paid advertising or organic marketing, know that depending on what platform you're on, there is usu ally a way to gather information on how your campaign is doing. You may need to work on how to understand that data, but for the most part, extracting infor mation such as online traffic, number of engagements, including click thru rates
It's probably fair to say that if you haven't already researched what your competi tion is doing, they've already attempted to know what you're doing. And if you are doing nothing, they are more than likely already putting into practice the things you haven't. Focus on what you want to achieve from your own market ing and advertising strategies first, then figure out how you may be able to stand out from your competitors. Know your audience and who you're targeting. Ask yourself how you can do the job better and why you're worth it.
Excuse #5 - I don't know if I'll get a return on Whoinvestmentwantsto
Excuse #6 - I don't want my competition to know what we're doing
93 | SMALL BUSINESS DEVELOPMENT
But whether you're considering hiring a copywriter for the first time or have had less-than-great experiences with some in the past, there's a few ways to make sure your next hire is a great fit for your copywriting needs.
THREE Ways to
• Blogs
• Sales emails
Book A Consultation
By Ashley KitCatCopyCampusanoCopywriting and Email Marketing Services
94 | SMALL BUSINESS DEVELOPMENT
Location:Kitcatcopy.comNewJersey
• Product descriptions
Try Out A Test Project
Copy tests allow you to gauge the expertise of your potential copywriter, observe their working style, and their ability to meet deadlines. It's also impor tant not to underestimate the impor tance of compatibility. Just because a copywriter writes great copy and meets deadlines doesn't mean they'll pass the vibe check.
• Facebook Ads
• Postcards
Copy Writer & Email Marketer
"They say the true strength of a business owner comes from their ability to delegate."- Ashley
They say the true strength of a business owner comes from their ability to del egate. But it can be over whelming to hand over some of the workload to someone else, especially when it comes to writing for your business. Because af ter all, who knows your business better than you do?
• Social media posts
Before jumping in for a big, pricey copy writing project, you might want to try out an assignment on a smaller scale. In the industry, these are called "test projects" or "copy tests". These tests are usually small and relatively quick to complete and can be either free or paid depending on the copywriter and proj ect. Common copy tests are used for:
Meet Ashley! She is a versatile wordsmith and copywriting hero. She helps businesses and organizations grow through her copywriting services for various industries like Healthcare, Beauty & Cosmetics, Apparel & Accessories, Love & Relationships, Home Services, Coaching & Consulting, and so much more. Her services include Website & Digital Copywriting, Email Copywriting, Brand Development, and Copy Coaching & Consulting.
Another way to see if a copywriter is right for your business is by talking with them. There's two main ways you can go about this. You can either book a quick 15-20 minute consultation or schedule what most call a "power hour".
to Find the Perfect Copywriter for Your Business
• Brand development
"Get words that attract potential buyers and bring home the bacon. If you're looking to build, grow, or scale your business, this is the place to be. I'm here to bring you copy that hits the emotional mark and sells tomorrow."there'slikeno-Ashley
• Tagline, headline, and title develop
Theseniche.
Portfolios are a collection of work that many copywriters have. Some copywriters have theirs available on their website or they can be made available upon request through a PDF. You may find that some portfolios are filled with work across various niches and industries while others are geared towards either a specific writing niche or industry
portfolios allow you to see a copywrit er's writing ability, however these are more useful to agencies than they are to solopre neurs and niched business owners as they can cause inadvertent bias. What that means is that if a business owner sees a portfolio without any pieces in their industry, they are more likely to assume that the copywriter is automatically not a good fit. Unless you're an agency owner who thrives on a copywriter's ability to write across mul tiple industries and mediums, it's best to go with the first two options above for a more accurate assessment when hiring a copy writer. Otherwise you might miss out on an amazing writer and we wouldn't want that. So there you have 3 ways to help you find that diamond in the rough minus the fear, anxiety and burnout.
If you need help with your brand mes saging, writing better copy, or want to hand off your copywriting altogether, visit https://www.kitcatcopy.com/ to learn more.
Consultations are perfect for no-stringsattached conversations if you're not sure what your copywriting and marketing needs are. Power hours are great for a more donewith-you type of service and as an introduc tory service for potentially bigger and ongo ing projects.
• Brainstorming marketing ideas
• Strategy development
•mentGoing over other marketing needs
Ask To View Their Portfolio
95 | SMALL BUSINESS DEVELOPMENT
"Get Words That Work As Hard As You Do"
Follow Ashley on Social Media: IG com/in/ashleycampusano/LinkedIn:ashley.kitcatcopyhttps://www.linkedin.
• Copy coaching
Power hours are a cross between copy tests and consultations as they allow you to expe rience what it's like to work with your poten tial copywriter on a much more valuable Powerscale. hours are usually paid and can be used for a variety of valuable services includ ing:
FREEinCaughttheTRAP
DON'T GET
By Tania Fox Advisory Brand Advisor & Idea Architect Location:TaniaFox.comNew York, New York
96 | SMALL BUSINESS DEVELOPMENT
can always make more, get more or do it quickly doesn't mean you have it to waste. Be strategic about where you put this money to get the highest return on your investment. A free thing must have a specific return goal. And you've likely already established a price for it… and it's not free, so let's say FREE = $100 for example.With$100 to spend on marketing you want to get minimally $100 worth of something in return. Here are some common situations where you can use your money wisely:
Meet Tania Fox. Tania is a strategist and secret sauce ingredient who inspires and ignites individuals and organizations to foster a better future for other humans. She's always got her eye out for new opportunities to make happy happen. She is a 3rd generation native New Yorker, a fierce hoarder of green gummy bears and an unabashed critic of bad business practices.
1) Bartering: Everything has a market value. Barter based on price not cost or quantity. If your price is $300, ask for $300 of what you want from them. If one thing is more expensive than the other, bundle offers that add up to equal value.
The
struggle to get noticed is real. Whether you have a product- or service-based business, there is the temp tation - even pressure - to give things away for free to gain exposure, to get testimonials and reviews, even just to friends and family. But free is never FREE. Someone is pay ing for it and someone is profiting from it. And if the former is you, the latter should be too.
Your freebie is money. This means whatever the price you sell it for is, that is what you are spending to achieve the goal. Budget wisely. Just because you
"The struggle to get noticed is real. Whether you have a product- or service-based business, there is the temptation - even pressure - to give things away for free to gain exposure...."-Tania
Payoff: Marketing, sales, shipping, transportation, any thing that takes things off your plate so you can concen trate on what you do best is worth its weight in swag.
2) Social Proof: You can do your own version of influ encer marketing by offering your product or service in exchange for usable testimonials from people who have the businesses, job descriptions or lifestyles that your target market trusts.
"Strategy tip: What do you need that you don't have cash for? What's something you need off your plate? What will get you ahead? Now find people who need whatsell."you - Tania
Payoff: Solid testimonials build trust; put them on everything - your site, social media, bios, etc.
3) Friends & Family: The Oooh… can I have one? thing will come up and it can be awkward. But you are trying to build a business and they can help you do that in exchange. They can spread the word to their friends and family, share your posts on their social media, talk about it in their church, school, etc. They can help pack, ship, set up, break down, drive you to places. Do they have a skill they can barter?
Payoff: You have the thing you didn't have before and a person who has experience with what you have to offer (building word of mouth!)
Strategy tip: Make sure they understand your goals, vision and unique value proposition, so they can be a part of it and communicate it for you.
Keep records of everything you give away, what its purpose was and what the outcome was. Consult an accountant if you don't already have one. These offers and exchanges may be accounted for as certain costs of doing business. This can help you come tax time. Make the law protect you against unnecessary charges.
Strategy tip: What do you need that you don't have cash for? What's something you need off your plate? What will get you ahead? Now find people who need what you sell.
97 | SMALL BUSINESS DEVELOPMENT
Strategy tip: Leverage your network. Do you know anyone personally with the qualities you need to get people to trust your business? Do you know someone who does? Ask on social and be specific about the kind of person you're looking for.
Meet Samantha Torres. She is the Founder and CEO of Montesi Natural Beauty Products. Montesi Natural Beauty Products is a natural skin care line that has high quality ingredients in all its products and are paraben free, vegan and cruelty free.
For your convenience, the sample out line listed below is an example that may be used to write a Standard Operating Procedure Manual for your company or department. To offer convenience, each topic within the Table Contents would be hyperlinked directly to the corre sponding section of the S.O.P.
"Without a proper S.O.P. in place to streamline miscommunicationminimizeoperationsday-to-dayandthemarginoferror,theheightenedriskofincompliance,disorganization,andcanbecostly."-Samantha
By Samantha Torres Chief Operations Officer & Founder - Operations Expert Montesi Natural Beauty Location:Montesinaturalbeauty.comProductsFlorida
I spent the past 21 years of my career establishing S.O.P. manuals for a wide variety of businesses. Most recently, I developed a S.O.P. manual that stream lined day-to-day operations, increased efficiency, and productivity, and mini mized the margin of human error. This manual essentially became the train ing guide for all personnel. Employees function better when they understand the purpose and/or company policy affiliated with their daily tasks. Having concrete knowledge and understanding of their daily responsibilities leave very little room for redundant error of judge ment in daily decision making.
98 | SMALL BUSINESS DEVELOPMENT
THE POWER
Of Standard Operating Procedures
Establishing
Follow Samantha on social media: IG @skincare_montesi, FB @skincare.montesi
a Standard Op erating Procedures (S.O.P.) Manual that is compliant with federal, state, or com pany regulation ensures employees have the neces sary tools for success. An S.O.P. provides a streamlined step-by-step manual for employees to perform daily tasks. Busi nesses that function under an estab lished S.O.P. may find as the business needs change, the S.O.P. may need to be amended. Without a proper S.O.P. in place to streamline day-to-day opera tions and minimize the margin of error, the heightened risk of incompliance, disorganization, and miscommunica tion can be costly. As an operations guru
in the aviation world, I found repetitive inconsistencies or errors in daily opera tions could cost the airport fines that range between $1,000 ≤ $10,000.
1) DEFINITIONS THIS SECTION SHALL PROVIDE KEY TERMS AND THEIR DEFINITIONS THAT ARE RELEVANT TO DAY TO DAY OPERATIONS SHALL BE LISTED UNDER THIS SECTION. 2) TRUSTED AGENT (T A ) INDIVIDUALS WHO HAS BEEN GRANTED ACCESS TO CONFIDENTIAL AND/OR PERSONAL IDENTIFIABLE INFORMATION (P.I.I) A. PERSONAL IDENTIFIABLE INFORMATION (P.I.I.) INFORMATION THAT CAN BE USED ALONE OR WITH OTHER RELEVANT DATA TO IDENTIFY AN INDIVIDUAL (I E – SOCIAL SECURITY #'S, DATE OF BIRTH, ETC). 3) DEPARTMENT NAME EMPLOYEE ROLES THIS SECTION SHALL EXPLAIN THE ROLES OF ESSENTIAL EMPLOYEES THAT ARE VITAL TO THE SUCCESS OF THE DEPARTMENT A. DEPARTMENT/COMPANY COORDINATOR B. DEPARTMENT/COMPANY ADMINISTRATOR C. DEPARTMENT/COMPANY ASSISTANT 4) T A CREDENTIALS THIS SECTION SHALL INDICATE THE RESPONSIBILITIES OF T A S OR INDIVIDUALS WHO ACCESS TO CONFIDENTIAL AND/OR PERSONAL IDENTIFIABLE INFORMATION (P.I.I) A. RESPONSIBILITIES OF A TRUSTED AGENT 5) OFFICE OPERATIONS RESPONSIBILITIES PROVIDES A DETAILED EXPLANATION AND STEP BY STEP GUIDE OF REQUIRED OPERATIONAL TASKS. A. DAILY STEP BY STEP GUIDE FOR DAILY TASKS B WEEKLY STEP BY STEP GUIDE FOR WEEKLY TASKS STANDARD OPERATIONS MANUAL Your Company Name Human Resources P R E P A R E D B Y Purpose: The Purpose of this Standard Operating Procedure is to provide a step by step guide on how to conduct day to day badging functions that are compliant with COMPANY'S NAME.
TABLE OF CONTENTS
99 | SMALL BUSINESS DEVELOPMENT
So, I say if you're in need of specialized services and you do not have a BIG budget to hire employees, OUTSOURCE. As a non profit leader without expertise in account ing, I decided to hire The Charity CFO to manage our accounting. I highly recom mend them!
Adaptable and Flexibile Workers : I've found these subject matter experts are highly skilled and adaptable. Most importantly, they address problems quick ly because they are so ingrained in their industry and know how to create solutions quickly!
As
100 | SMALL BUSINESS DEVELOPMENT
Investment in Community: You get to invest in people doing what they love!
Trained Subject Matter Experts: The independent contractors are subject mat ter experts who bring years of experience and training to the team. Most subject mat ter experts engage in ongoing profession al development and are members of their industry community which makes sure they are always in the know about new tools and resources. If they have access to the new tools and resources, so do you!
Reduced Employment Costs and Overhead Expenses: Outsourcing relieves the company from having to pay the vari
By Coach Carmen Duncan
"Outsourcing relieves the company from having to pay the various taxes associated with having employees; high insurance fees, fringe benefits such as travel and phone expenses, and much more." - Coach Carmen
Hiring Across Country: Outsourcing allows you to search for and hire subject matter across the country.
Quick Start to Projects: Because the indi vidual or team is a subject matter expert they will be able to get to work much quicker than a new team member you'd need to onboard.
THE BENEFITS Of Outsourcing
Freed Up Time and Energy: Outsourcing to skilled subject matter experts frees up time to focus on your core competences, develop your services or products, give necessary attention and support to your inhouse team and enhance your brand.
a leader of a small nonprofit business I've found several benefits in hiring skilled indepen dent contractors who specialize in account ing, marketing, graphic design and more to help us meet our goals. The first 4 years of leading Mission Accomplished Transi tion Services I thought the best way to build a team was by hiring employees. I've experienced so many benefits from hiring individuals and companies that specialize in specific areas. The benefits I've experi enced are:
ous taxes associated with having employees; high insurance fees, fringe benefits such as travel and phone expenses, and much more.
ONE area in the beginning of starting a business allows you to become a subject matter expert which positions you as a thought leader in a specific industry. While fine tuning your understanding of the one product or ser vice you will learn how to network, manage finances, lead and develop a team, speak industry language,
Laser Focus Necessary!is
101 | SMALL BUSINESS DEVELOPMENT
Through experience I learned the best way to start a company is to be laser focused on ONE service or product. Once you've mas
My (Un)Solicited Advice is that you become an expert in ONE for 3 years then allow yourself to grow to the next level once you've developed a system and a STRONG understanding of what you are offering, who wants to and will pay for your service or product, and how to effectively market it. Then once the product or service is working for you by generating income without you having to work too hard, then advance to the learning about and selling product or service #2.
Through trial and error I found that the more I focused myself on keenly develop ing my knowledge and skills, the more productive I became and the quality of our services increased IMMENSELY.
tered how to produce the ONE product or service, it's generating income with out you having to work too hard THEN you can move onto the next idea or
a creative thought lead er I can easily be distract ed by new ideas or oppor tunities. When I started Mission Accomplished Transition Services in 2012, my focus was to help every rising young professional that called on us for help with their transition into the busi ness world. In 2017, I decided we needed to become subject matter experts in spe cific industries that intersect. In 2020, I created a curriculum to use in both our teen and advanced institutes to ensure fidelity and establish a culture that will allow team members to cross train across institutes. Today we focus on rising young professionals who are pursuing careers in fashion, construction, interior design/ decorating and have a passion for making a positive impact in their communities through business.
I'll leave you with this one reminder: Balancing 2-3 different projects at the same time can become stressful and has the potential to distract you from creating qual ity a product or service.
The above book helped me understand the power behind being laser focused on ONE focus area then expanding. I encourage you to invest your time and money into reading this book. Then I'd LOVE to read what you took from it.
As
Laseropportunity.focuson
Email me at cduncan@matransitionser vices.org to let me know if it was a win or a flop of a book for you and why. I look forward to connecting.
By Coach Carmen Duncan
102 | SMALL BUSINESS DEVELOPMENT
• Customer service - People are very forgiving when your customer service is on point. Being polite and staying professional always keeps you on top and will keep your sales rolling in.
accountant. They will give you insights before you find yourself in a bind. They help set you up for success so you don't have to worry about your business being safe. If you can't afford one, there are organizations that do probono work to help small busi nesses. Check with your local small business center.
If you keep these up, you will see your business grow and have the success you've been longing for.
- Nicole
"Entrepreneurship is not for the faint of hearts but it can be done and you can be highly successful if you're consistent with a few things. "
SMALL BUSINESS ADVICE
• Professional Services - Spend the money and get a good lawyer and
So you think you wanna start a business. Entrepreneurship is not for the faint of hearts but it can be done and you can be highly successful if you're consistent with a few things. Being an entrepreneur for 10 years, I've learned along the way that there are a few tips that should be a part of your routine. These are things that you should be thinking about and put ting into practice:
Nicole Daly, Master Stylist & Colorist, is the salon owner of Hair Journeys LLC, located in Albany, NY Visit: Hairjourneysllc.com
• Positive Mindset - This is important because as you grow in Entrepreneurship you will have seasons. Planning these seasons prepares you for the ups and downs of the journey. Staying calm, having faith(spiritual practice) and balance will keep you resilient.
• Writing your ideas down. You will get lost in the business when it starts running, so writing things down helps you to stay focused when you get distracted. (And you will get distractions)
• Sales - Marketing and management is important. Understanding who you are serving and why you want to serve them is very impor tant. What are they looking for? Are you meeting the needs of the people you are serving?
• Motivation - Why do you want to do this? What drives you to do the business every day? Make sure it's something you can do for a while because it may not always be easy
Becoming a business owner is not always easy, but becoming an entrepreneur is definitely exciting and inspiring to say the least. To do what you absolutely love, makes all the risk taking so worth it. However, starting a small business takes more than a dollar and a dream. It takes toughness, disci pline, and a sense of leadership to be successful. We take a deep dive into the mindsets of these local business own ers right in the backyard of the Capital Region, New York.
Over the years when I started my business, one thing that has always re mained on my mind is to never stop thinking about how to delight cus tomers. When you wake up, think about it, during the day, think about it, and at night, dream about it. There's no substitute for hard work. People say there's luck, but the harder you work the more results you get. As a business owner, you'll encounter failures and difficulties but you must learn from them and move ahead. Don't forget to think about your busi ness and how to take it to the next level.
Value your relationships and never stop building relationships with cus tomers and other people in the industry. Look at your competitors as po tential partners and collaborators who can help positively impact your Don'tbusiness.give
The final piece of advice is to think honestly about who you are, what you want to achieve, and what mindset you need to have to get there.
Visit: www.Menu2Order.com
a
up, don't take anything personally, and don't take no for an answer. You never know what you're going to learn along the way. The people who told me "no", were eventually the people who told me "yes", so don't forget it.
Buy
If I could only give one piece of advice to entrepreneurs, it would be to TAKE THE RISK. When I first had the opportunity to start Bespoki Bowl, there were no Hawaiian poke restaurants in the entire Capital Region. Not knowing what the demand was or if people would even like my poke was extremely nerve wracking. But because of my fears and doubts, I did my research and worked on my business plan until I was confident and ready. The "risk" is what instilled a sense of responsibility I didn't have before. Understand all the risks you're taking and use it to motivate yourself to do what's necessary to be successful. Whether you succeed or fail, you will know you did the absolute best you could do, and that's because you dared to take a risk.
103 | SMALL BUSINESS DEVELOPMENT
Sandeep Sachdev is the Founder and owner of Appkudos and Menu2Order, a software technolo gy company providing online food ordering solutions for restaurants
Statistics Resource: Bureau of Labor Statistics 2021 Support a Small Business & You
Paul Park is the Founder and owner of Bespoki Bowl, a Hawaiian Barbecue and Poke Bowl, and Asian Eatery restaurant located at 122 4th St., Troy New York Visit: Bespokibowl.com
One of the biggest realistic fears most people have about owning a business is fail ing. More than 20% of businesses fail within the first year of owning a business and about 50% of small startups fail within the first five years of operating. While this fact may sound discouraging, these statistics should inspire you to overcome the risks by understanding why businesses fail to begin with. While you cannot elimi nate all risks, having a strategy should phelp prepare you when they arise. Support Dream. or
Being an entrepreneur can be a roller coaster ride. You will have great days, not-so-great days, and even awful days! But you must stay focused and keep your feet on the ground. Keep a clear mind about your strategy of why you are different and how you are adding value.
Seek Services From These Local Companies.
104 | SMALL BUSINESS DEVELOPMENT 10 GOOD BUSINESS READS TO HELP YOU AND YOUR BUSINESS GROW!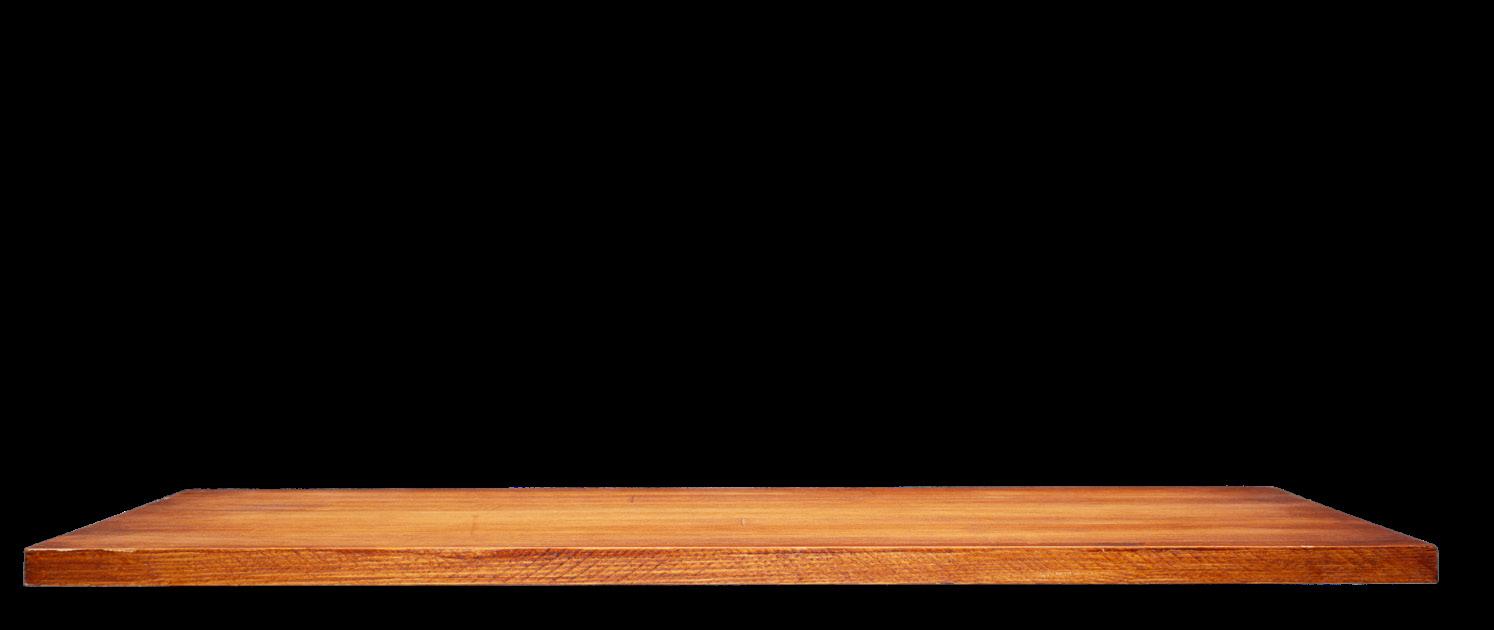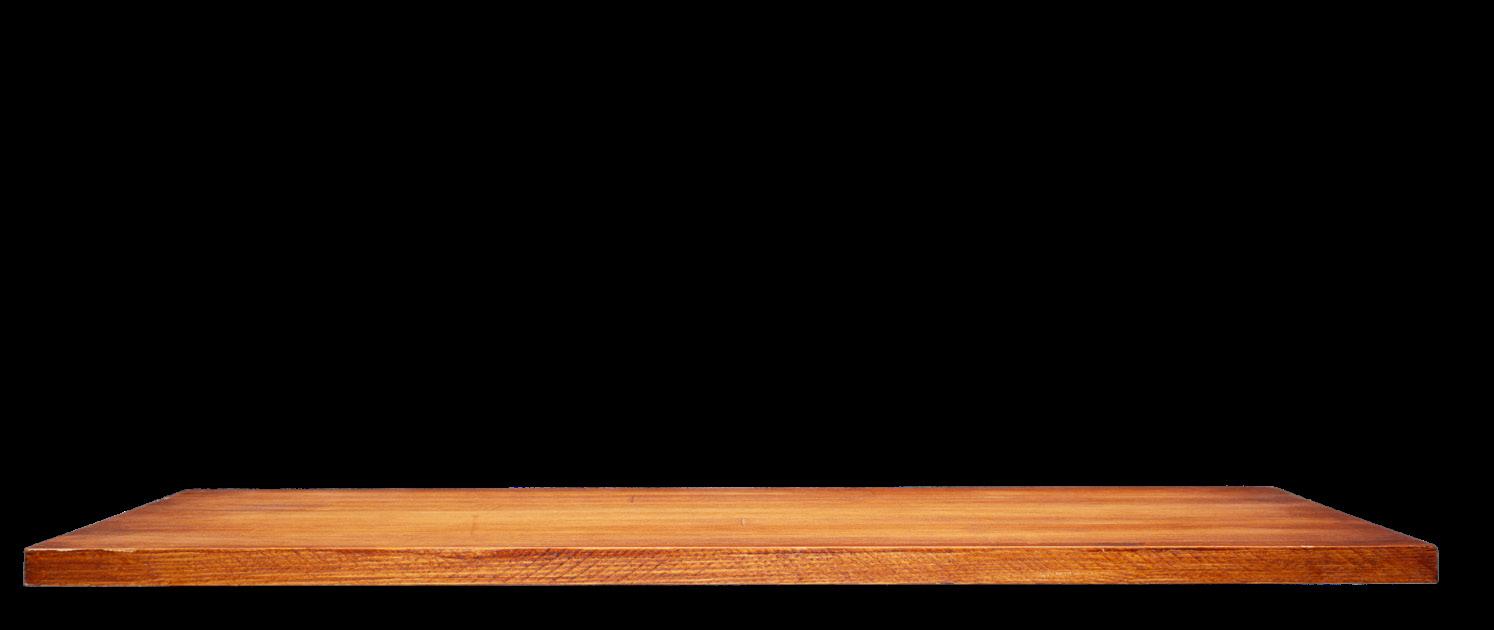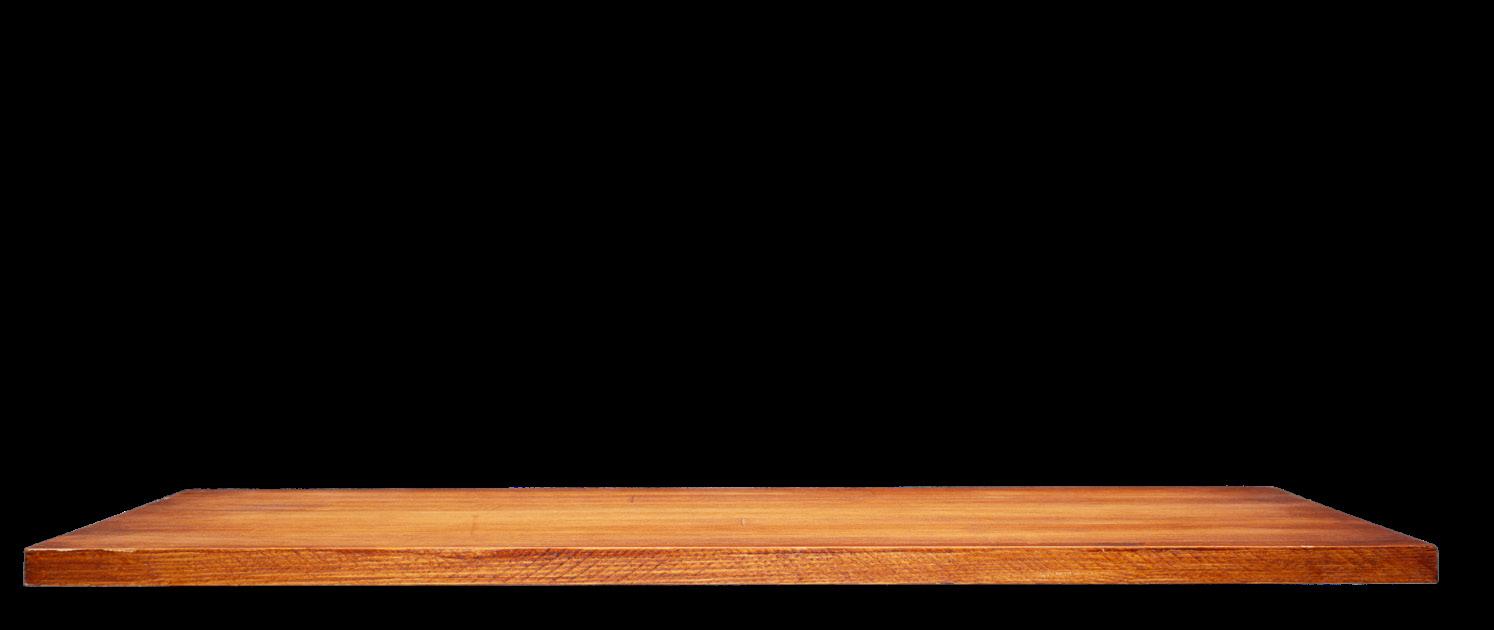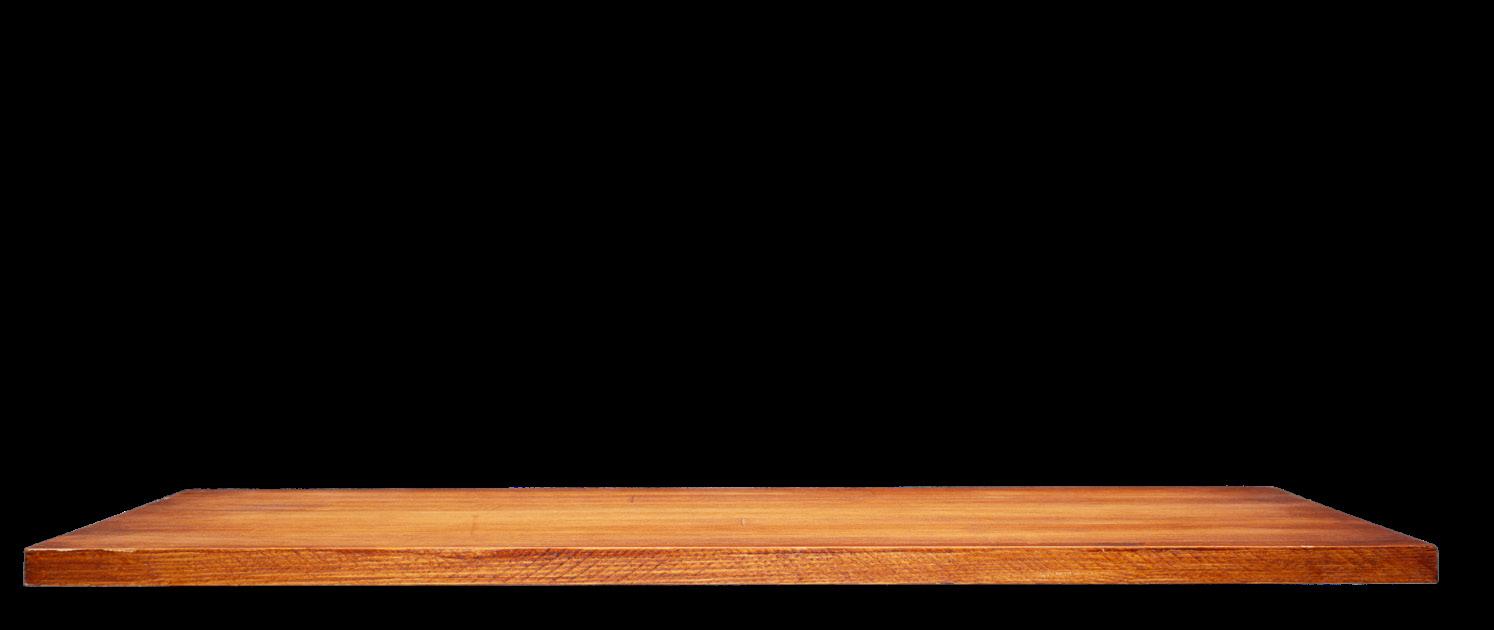 "Because I'm dyslexic, I've had to read books many times," says Daymond. "That's why I focus on read ing ones that are high-impact and incredibly useful, full of important lessons that I can apply to my life and business."
- Daymond John
In reference to the "theory of the mind", the abil ity to detect and empathize with other people's emotions and intentions can go a long way when making business decisions. A business leader that carries a high awareness in the psycology of the needs, desires, and intentions of others can drive profitable results whether it's building cus tomer relationships or seeking business to busi ness investments.
can make an impact on your life and in your business. But what you need to know is that reading develops your cognitive skills. Strategic decision-making and intelligent verbal skills are traits that most business leaders do not want to go without. Reading also boosts your brain pow er, reduces stress, and improves your ability to understand other people's mental state, includ ing the ability to understand the social percep tion of others.
Resource reference: should-know-about-reading/https://creately.com/blog/diagrams/entrepreneurs-
Here are quotes by the successful entrpereneurs and business leaders of Shark Tank, and what they had to say about reading:
CONTENT DEVELOPMENT TIPS FOR SMALL BUSINESSES
What do all successful business leaders have in common? They all READ BOOKS. And a lot of Booksthem.
– Mark Cuban
WHAT BUSINESS LEADERS SHOULD KNOW ABOUT READINGBYMAILEBARCELON
"I read every book and magazine I could. Heck, three bucks for a magazine, twenty bucks for a book. One good idea would lead to a customer or a solution, and those magazines and books paid for themselves many times over."
105 | SMALL BUSINESS DEVELOPMENT
106 | EDUCATION CARE PROGRAM
107 | EDUCATION CARE PROGRAM
108 | SCHOLARSHIPS
109 | SCHOLARSHIPS
SCHOLARSHIPS
110 | SCHOLARSHIPS
Photo Credit: Coach Carmen Duncan SEEN AT THE 2022
Edcuation Care Package Program
Were You There?
111 | SCHOLARSHIPS SCENE EDUCATION CARE PACKAGE SCHOLARSHIP PROGRAM Education Care Package Winners
112 | SCHOLARSHIPS
113 | SCHOLARSHIPS
Research.
Craft Your Personal Essays.
114 | SCHOLARSHIPS CAREER ADVICE | 48
Utilize Your Growing Educational + Professional Network.
Create a weekly todo list aligned with your google calendar. On the todo list, break down each assignment with the action steps you will need to complete to align yourself with the submission dates. Remember, give yourself time to review and edit your written assignments. Utilize the S.M.A.R.T Goals framework to work smarter and not harder!
Highlight all the amazing work you have done and skills you have developed. This can include school, work, volunteer, research or intramural experiences you have participated in along with any certifications, special training or courses you have taken or any unique opportunities you have participated in. You will use this resource as a building block as you further your educational and professional journey.
Scholarships Checklist for Students
@missacc2
Create a specific email (Gmail Account) for all things scholarship allowing you to stay extremely organized as you interact with multiple organizations and individuals through the preparation process.
Develop a Resume Form.
Utilize Google Suite Apps.
Some documents will take longer to arrive than others, give yourself enough time to account for holds or barriers. Prepare to collect up to date transcripts, financial aid information, your resume + CV form, letters of recommendations and any portfolios correlated to the programs mission ahead of time by utilizing the calendar app and scheduling yourself reminders.
Streamline Communication.
Increase Organization.
Create a Weekly To-Do List.
Research degree and industry specific or general scholarships one (1) year prior to the needed semester. It is important to organize deadlines, essay, task and document requirements and completion and submission dates. You can use a spreadsheet document to track all specifics, checking off each item as you complete it.
The calendar app will allow you to schedule reminders for all important submission dates. The spreadsheet app will provide the platform for your scholarship tracking document + the documents app will give you the space to draft your essay requirement. All apps are accessible at any time by just signing in to your email.
We all have a network, use them! Determine who you will reach out to for letters of recommendation then reach out to them to schedule a meeting. During this meeting, provide a copy of your most recent resume (!), discuss your educational and professional aspirations with them and explain how this scholarship will impact you. Providing this information will give them the tools to write an authentic and intentional Letter of Recommendation for you.
Make sure you have read the question multiple times, frame your essay around your main points and have explored creative and expressive language to include for your reader. Finally, and most importantly, PROOFREAD! Give yourself enough time to draft and revise your personal essay with the support of a mentor, teacher or other educational resource.
115 | SCHOLARSHIPS
116 | SCHOLARSHIPS
117 | SCHOLARSHIPS
2022 college admission has come to an end. After working with over eighty seniors and consulting with admissions professionals, these are my top two tips for 2022.
look beyond GPA, test scores, and class rank and measure qualities that are not quantifiable and looks at other factors, such as extracurricular activities, essays, and recommendations.
THE Top two College Application Pitfalls and How to Avoid Them
By Tony Rivera, MBA MS CEO\Founder Fostering Minds LLC,
Pitfall # 1: Not budgeting enough time The application process involves many steps, from writing supplemental essays, requesting recommendation letters, transcripts and sending test scores. Many students failed to plan wisely.
Fostering Minds, LLC
The
Tip: Research the academic profile for each school on your list. Be realistic and honest with where you stand academically. You may be asking yourself, should I still apply to my dream school, if my GPA is below their academic profile? Of course, but also look beyond the brand named schools and their ranking. Your school counselor can be valuable during this process.
Tony Rivera, MBA MS CEO\Founder Fostering Minds LLC, School Counselor
Tip: Brainstorm a list of schools and essay topics prior to the end of your junior year and share with your school counselor. Plan to request transcripts, recommendation letters, and submit your test scores (if applicable), two weeks before your deadline.
Pitfall #2 Lack of understanding of the term "Holistic" admissions in the eyes of prestigious colleges.
"Holistic" has become a buzzword used by many colleges. According to Jeffrey Selingo's article titled "The College Admission Process Is Completely Broken" from the The Atlantic, defines "Holistic" admissions is an attempt for colleges to
118 | SCHOLARSHIPS
Have Questions? Contact:
PHILANTHROPY
119 | PHILANTHROPY
TIME + TALENT + TREASURE
GALEN GOMES BOARDENTREPRENEURMEMBER
VALLENCIA LLOYD CHIEF OPERATING OFFICER,
Coach Carmen is a social entrepreneur and the Chief Coach + Founder of Mis sion Accomplished Transition Services (Mission Accomplished). Growing up in the Capital Region, Coach Carmen experienced homelessness, violence, and a hunger to not be statistic. As a young woman she worked to circum vent these adverse circumstances with the help of family, friends, coaches, and mentors who believed in her vision. Her life experiences inspired her to "pay it forward" by launch ing a career education organization that provides coaches and mentors who recognize the power of all rising young professionals and entrepre neurs, no matter their socioeconomic Shebackground.hashappily served as the Chief Coach + Founder of the organization since its inception!
SHABREE HENRY STORY MIDWIFE AND BOARDPUBLISHERSECRETARY
MAILE BARCELON CEO + MEDIA BOARDSTRATEGISTCREATIVEMEMBER
OF DIRECTORS who make passion wins happen
CARRIE RELF FOUNDER + CEO, FOSTER CAN BOARD MEMBER
MEET THE Board
BOARDRETIREDMEMBER
DR. VENEILYA A. HARDEN DOCTOR OF EDUCATION BOARD CHAIR
-
AMANDA RUSSELL CERTIFIED PUPLIC ACCOUNTANT BOARD TREASURER
120 | PHILANTHROPY
Philanthropists don't just give money to charities. They also give their time and their talents to help organizations like Mission Accomplished Transition Services succeed. The Board of Directors is made up of dedicated volunteers with a shared understanding of collective philanthropic support and overall responsibility to Mis sion Accomplished Transition Services. Our passionate, energetic, and saavy team brings forth creative ideas while also overseeing the governance of the organiza tion. We are committed ambassadors and investors of Mission Accomplished Transi tion Services. And we are proud to be a part of the Passion that led us here.
"We continue to pursue opportunities that will allow for rising young professionals and entrepreneurs to receive the coaching, mentoring, and sponsorship guidance they need to enter the workforce and have the confidence necessary to grow their careers success fully, while also promoting a diverse environment." Maile
121 | PHILANTHROPY FOR CAREERS Dance M o r Me o r e I n f o r m a t i o In n f o r m a t i o n o n t h oe n t h e 2 0 2 24 0 2 4 D a n c e - A - T h o Dn a n c e - A - T h o n C o m i n g S o o Cn o m i n g S o o n F o o d + R a f f l e s F. o o d + R a f f l e s . P e r f o r m a n c e s P. e r f o r m a n c e s . A w a r d s C e r e m o n y A. w a r d s C e r e m o n y . G a m e s G. a m e s . #Dance4CareersMatransitionservices.org A l l d a n c e r s w e l c o m e . SPONSORSHIP OPPORTUNITIES AVAILABLE : CONTACT INQUIRE@MATRANSITIONSERVICES.ORG
Other organizations Ron supports are: Lincoln Community Center , Hot Warrior Yoga Training, United Capital District Baseball/Softball Association
MEET some of THE LOCAL CHANGE MAKERS
Throughoutstudents.
Charlene "Charlie" Bradt LMSW, Instagram:MPH@charlie_barley84
MISSION MESSAGE: Ron has been a consistent support to Mission Accomplished Transition Services. He has invested hundreds of pro bono consultation hours as a proposal writing advisor for rising fashion icons who participate in the Advanced Fashion Edition Institute since 2017 and advisor to our Chief Coach and Founder. We value his dedication to our mission, team, students and alumni.
my life I have been blessed and fortunate to experience different lev els of success in various industries and vocations. One might say that I have lived several lifetimes during this single one. Throughout it all, the trial and error, the successes and failures, encountering the different souls along the way from the sideline observers to the " I'll support you if you do it the way I think you should do it" encouragers, from the supported prove they have your back, to the ones looking for the first opportunity to stab you in yours, one thing has remained constant for me and that has been to share what I've learned in order to help others persevere to achieve their own goals and dreams. It's just been the right thing to do. I have always said that I don't have to be the one to do it, as long as what needs to be done, it gets done, because it needs to get done, and if I can help in that process in some way, then I've done my job. I've always believed that "To whom much is given, much is required" whatever that may look like for an individual, in terms of money, time, or spirit. So, as we have been blessed, I believe it our obligation to pass those blessings on to others.
122 | PHILANTHROPY
"I believe that investment in community-based initiatives focused on social, racial, and economic justice is critical to advancing equity and building healthy, thriv ing neighborhoods. By making racial equity an explicit goal in community-based initiatives, we can begin to uproot historically oppressive structures and create conditions necessary for lasting systemic change. Supporting initiatives that pri oritize social and economic justice is crucial to empowering every human being in our communities with the resources needed to carve out meaningful and sustain able livelihoods. I am a believer in incorporating young people into every aspect of these initiatives — the future of our communities depends on their ability to Sincethrive."2020
Charlie has led a solo bike ride fundraiser to raise awareness about and funds for Mission Accomplished Transition Services during our annual Back 2 School campaign. In 2020 she rode her bike from Rochester, NY to Albany, NY. Our partnership with Charlie inspired us to enhance our annual campaign by invit ing others to host private fundraisers in support of our mission, team, alumni and
Ron Quartimon Senior Consultant
MEMBERS"ACTIONSCOMPASSIONATEMEASUREDACCURATELYBYTHEOFITS
726a151b/linkedin.com/in/erica-l-warner-LinkedIn:
Throughout my career, I have had the op portunity to work for a variety of organiza tions, from higher education to non-prof its. What I found that drove my passions in these organizations was the fact that I was giving back in a variety of ways that made people happy. Whether it was connecting with students on campus and encourag ing them to achieve their dreams, or, or ganizing a volunteer festival that engaged people across the Capital Region, it was making a positive impact in the commu nity. To this day, I truly believe we are all philanthropists at heart!
123 | PHILANTHROPY
Erica Warner Stewardship Manager
"THE GREATNESS OF A COMMUNITY IS MOST
124 | PHILANTHROPY
Support: You can make a one time donation or a recurring donation by mailing us a check or money order to Foster Can Inc | PO Box 1708 Troy NY, 12181 info@fostercan.org Fostercan.org 313 Tenth St. , Troy, NY 12180 Connect with us
Our Vision
125 | PHILANTHROPY
Join us for one
Live Better is a transition program that provides support to young adults, 18 30 yrs , that no longer have the state and federal resources of the foster care system. The program includes a one time housing grant for qualified youth transitioning out of foster care, that will support the first month and security deposit for the lease signing of an apartment, as well as other household items The program also includes a 1 year aftercare program that includes transition and skill building workshops that will focus on key pillars for a successful transition to independent living such as budgeting, accessing community resources and support, the significance of community connections, employment readiness, higher education, maintaining health and wellness, etc. to community It truly "takes a village"! of events Please contact us at info@fostercan org
Our Mission: The mission of Foster Can, Inc is to bridge current youth in foster care and young adults in transition out of foster care to resources to help them overcome social, academic, vocational, and housing barriers through coaching, mentorship, and charity.
make a difference in our
Diversity Statement: "THE BEST PART OF US IS YOU!" HONORING DIVERSITY, FOSTERING EQUITY, PROMOTING INCLUSION, ENCOURAGING JUSTICE, AND INSPIRING BELONGING! We believe that a diverse and inclusive work and service environment is just the beginning It is our goal to foster a community of team members and individuals we serve who feel they belong Along with diversity, equity, and inclusion; justice and belonging are cornerstones of our mission We are committed to doing the hard work to ensure that Foster Can, Inc is a safe place for all despite experience, race, ethnicity, ability, sexual orientation, gender identity, and/or religion We embrace collaboration with other organizations doing the same!
Join us: Partner with us
We envision a time where the academic, career, and housing statistics of current youth in care and alumni tell a story of success and resilience.
Dream Bigger is a scholarship program that provides financial support for pursuing higher education and career exploration for qualified students in foster care or transitioning out of foster care All recipients must be enrolled in a college or vocational trade program, or a recent high school graduate seeking employment
our
or volunteer to support our programs
non-profit sector provides an array of services from fi nancial literacy to workforce development to advanced education. The question that comes to mind when I think of this selfless sector is, "what would our country do without non-profit compa nies?"
The
may become curious enough to volunteer with you, attend events with or match your financial investments.
2. Invest time through Social Media Engagement. Intentionally follow AND comment AND like posts created on your favorite small non-profits' social me dia pages. Most times the social media page is managed by someone without marketing experience but knows it's im portant to use social media to educate, inspire and promote their programs and services. Your comments and interac tions will bring a smile to their face.
126 | PHILANTHROPY
1. Invest time by Using Your Influence. You have a level of influence in your immediate networks of family, friends and co-workers.
services; however many of them can use a little help from the people who value them most.
"I have found that among its other benefits, giving liberates the soul of the giver. ..." - Maya Angelouthey
Non-profits are operated by people who intentionally create solu tions to our nation's most pressing so cial, racial and economic injustices. Small non-profits with small, mighty teams of 1-15 people do the best they can to de velop and provide quality programs and
10 WAYS TO SUPPORT SMALL NON-PROFITSBy:CoachCarmenDuncan
Use your influence to spotlight and hype up the mission, programs, services and the teams of your favorite non-profit. Your people trust you! Therefore, if they hear you consistently talk about the pos itive impact of your favorite non-profit
Invest Volunteer Support
Ten ways to help your favorite small non-profits thrive is by:
5. Invest Time in Coordinating and Leading a Drive.
Check out Volunteer Match and Catch A Fire for national opportunities.
6. Invest Time Coordinating and Executing a Fundraiser.
"Nonprofits are operated by people -createintentionallywhosolutionstoournation'smostpressingsocial,racialandeconomicinjustices."CoachCarmen
Go to your favorite small non-profits and ask them to make a list of 5 items they need then lead a supply and/or equipment drive to collect the items on their behalf. Many non-profits have supply and equipment needs they are not able to afford to purchase.
8. Reviews.
ence (see option #1). Some examples: Your birthday party can be a fundraiser, host a dinner or lunch party, lead a fun draiser on Facebook, LinkedIn or other social media platform.
Invest one time or set up monthly in vestments of $1-$1,000. Any amount your budget can spare will help your cause sustain the important work they are doing.
Most of these companies have small teams wearing A LOT of hats and could use your help with mailing letters, en tering data into excel spreadsheets or specialized skills like graphic design, website development, grant writing, specialized repairs, and more. At times your time and skills are much more valuable than money! These small teams have so many tasks but not enough time or people to do them.
Submit a positive review about your experience with them on their Google page, web page, Facebook or other sites that allow you to rave about your expe rience and their positive impact on your life.
Artist in Construction student, Sion, and our community partner, Anthony, doing community outreach to gather mu ral design recommendations from Hamilton Hill community members in Schenectady, NY
4. Invest Money.
3. Invest Time by Volunteering. Ded icate at least 10 consistent hours per month to your favorite small nonprofit.
7. Advertise Their Website. You can place the link to your favorite non-profits' website in the signature of your email or Instagram bio.
Many small non-profits want to get their brand and message out to the world so they sell merchandise. Buy their t-shirts, mugs, stickers, planners, etc and use them or wear them. This is another way to help them advertise, raise funds and awareness – wow, that's 3 ways in one!
9. Buy Their Merch and Use or Wear It!
From an operations standpoint com panies are in need of items like com puters and camera equipment to dry erase boards and projectors. From a programmatic standpoint they need items like tampons and socks to food and school supplies to give to the peo ple they serve.
10. Attend their Online and In-Person Events.
127 | PHILANTHROPY
Organize a fundraiser to raise $500 or more for your favorite small nonprofit. Fundraisers take A LOT of time and ef fort which takes time away from pro gramming or leads to an overworked team. Most small non-profits do not have a team dedicated to fundraising activities which means they are devel oping and delivering programs AND coordinating and executing fundrais ing activities. You could help them by taking this task off their plate. Not only will you raise funds, you will raise awareness within your circle of influ
Your favorite nonprofit teams put their blood, sweat and tears into creating events to bring the community togeth er while raising funds and awareness for their cause. I promise you they want YOU to be there. Buy a ticket and bring 2 friends with you. The team will appreciate you for this.
128 | ALUMNI
ALUMNI: WHERE ARE THEY NOW
Photo Credit: Jayana LaFotos
an ARTIST ONTHE RISE ZOE HARRION Is
By Fatima Bey, Institute Producer, Mission Accomplished Transition Services
"A birthday gift for the lovely @photography_isme ..." - Zoe
Zoe
Harrison joined the Teen Social Entrepre neurship Institute (SEI) with Mission Accom plished while in high school in 2020. When she joined us, she knew she wanted to go places with her art, but she wasn't sure how to get there.
school, with full on stories." Zoe says.
129 | ALUMNI
During her time with SEI, some of her art ideas blossomed. Zoe then gradu ated from high school and SEI, started college, and then decided to join our Alumni Mentorship Program to main tain support for the art business she started back in 2020. She has since produced and sold physical and digital artwork. Zoe is now a full-time col lege student and has already made the Dean's list! "I have over 50+ characters that I have had since I was in middle
It is pretty amazing to see how this creative mind produces her characters. When asked how she comes up with her characters, Zoe said "My characters are all created from the things I'm into, interested in, or made by a spark/flow of inspiration I get in that moment. All of my characters have their own stories and live in a universe I created that I hope to make into a comic or animated story one day!" Through the mentor ing and coaching she receives from our Alumni Mentorship Program, along with her own drive and discipline, Zoe is on track with achieving this very goal.
To see more of her work and charac ter explanations, follow her Instagram page @Art.With.A.Waddle
4. Start small and build on that. When diet ing, if you're trying to change your eating habits, complete restriction is not necessary. You just need to have a healthy respect for
Get in contact with Rebecca: *Rebecca@blaqkgrltvisan alumna of our 2021 Social Entrepreneurship Institute class
5.consumption.Consistency is key. A 30-minute workout five days a week is more beneficial than a 3-hour workout once a week. When imple menting anything new, be realistic and con sistent in order to see results.
By: Rebecca Akinwale Capital Region, New York
@BlaqkGrlTvOF REBECCA Is
3.months".Invest in yourself. This is the biggest moti vation of all. This may mean investing in a gym membership, at-home workout equip ment, a new diet plan, personal trainer, meal kits, etc.
Health Is Wealth: Top 5 Health Tips for Motivation
1. Do the necessary research for your body. Research options based on your body type, underlying conditions, age, sex, etc.
the CREATOR
of the best things about Health and Fit ness is that there are numerous sources of reliable informa tion online. However, since there is so much information, sometimes it is difficult to find reliable sources among all of it. You may have heard the phrase, "what works for one person may not work for another". Well, that is prevalent in the fitness indus try because, depending on your body composition, you might not achieve the same results following the exact same routine and diet someone else followed. Information is readily avail able, but you must tailor it to your body type and goals. There are many avenues in fitness to satisfy different needs, so
choose what is right for you. People ex ercise for different reasons. Some want to build strength and some want to lose weight. While others just want to stay healthy. As the saying goes, "Health is wealth". Therefore, you must determine the best method for you.
My top 5 health tips are:
130 |
OALUMNIne
2. Set goals for yourself. I recommend Specific, Measureable, Actionable/ Achievable, Time-bound (SMART) goals, in order to track your progress and have a motivator. For example: "drink at least 64oz/day" or "lose 10-20lbs within 5
- Marion C. Garretty
Whenfather.it
Continued on Page 132
a RISING NON-PROFITFOUNDER AREANA Is
The
By Areana Thompson-Birmingham Capital Region, New York
Being a mother can be very trying. There were nights I was tired and I couldn't sleep because my newborn child was well awake. I slipped into postpartum depres sion. After falling into depression, I was suffering from isolation and started let ting myself go. Life became overwhelm ing. Eventually, I went back to highschool and got a part time job. Some nights I barely saw my baby but I knew I had to do whatever it took to provide a better life for us. There were days where I would get discouraged, but watching my child grow gave me strength.
"Mother love is thefuel that enablesa normal human being to do theimpossible
life of a young mother never stops and there is the ability to learn new parenting skills everyday! As a young mother, I faced multiple chal lenges. I can remember find ing out I was pregnant at 15. I had no job and had not finished high school. All I wished for was to have support from my mother and father. In my case, I didn't have that support. My family believed I should of had an abortion. So I fought the fight with my step mother and my child's
131 | ALUMNI
Soon after going back to school and work I was accepted into the Equinox Youth Shelter with my daughter. We were pro vided with a room for a few months and
was close to my due date I remem ber facing financial hardship, unable to buy my baby the items she needed. I didn't have a stable place to live and went from place to place. I had run away prior to being pregnant, which left me with nowhere to turn. I can recall my
step mother calling the courts and getting everything situated.
"
In 2017, I became pregnant with my second child. I hit a few bumps in the road. I gradu ated from Equinox, which meant I had to now find my own apartment. This is where things started falling apart again. At that time in my life while being pregnant, my daughter and I were hopping from place to place for months. But eventually, I got my very first apartment on my own and gradu ated from school. I was in a subsidized apartment, so my rent was very cheap. Things started looking up once again.
When I think back to that time, I can recall nights where I was only able to feed my children. I would starve so that they could eat because there was only a little bit of food and it would have to last until the next paycheck. I also remember the times I had to get food from the pantry. There would be moments where I would just think that life couldn't get any worse and then, boom! It would seem to go down hill.
I started to work on this dream in 2017 as a student participating in the Power Lunch Program produced by Mission Accomplished Transition Services. Since meeting the Mission Accomplished team they have remained consistent advocates of my mission to be a change agent. One more piece of advice, ask for and accept help along the way!
132 | ALUMNI
If you see yourself letting go, keep fighting and seek help. Your kids deserve a happy, healthy, and strong mom. When you start feeling like you're failing at being a mom,
then transferred into an apartment. The rent was paid for by Equinox. I was now in a program where they offered help. My case manager helped me secure insurance and food stamps for my baby and I. Life started easing up for us.
Lastly, my life experiences have inspired me to take steps toward opening the doors to a nonprofit organization one day. This organization will provide housing for mothers on a mission to make a positive difference in the lives of themselves and their children.
push through it girl! I promise, it's a beau tiful life when you get to the end of the struggle! One of my favorite quotes is by Marion C. Garretty: "Mother love is the fuel that enables a normal human being to do the impossible". This quote lives rent free in my mind and I live by it.
After I finished school, I secured a full time position earning double the income. It real ly ended up hurting me. I was cut off off of social services. This meant having to pay out of my own pocket full rent, food, utilities, car and medical bills. Things got rough again. Bills started accumulating. I lost my car, which meant I had to start using public transportation. I now wasn't making enough money for my monthly expenses.
When I was giving up, the only thing that made me fight harder was that I knew I wanted my kids to live a better life than me. There were also times where things were great and I felt as if life couldn't be any bet ter. I swear! Ultimately, I just keep going.
I tackle one problem at a time. As of now, I'm still striving for my kids. My mothering journey still continues! I have a lot more learning to do but I am willing to do any thing for my babies.
The best advice I can give to a young moth er is to pay attention to your mental health.
10. "You can and should set your own limits and clearly articulate them. This takes courage, but it is also liberating and empowering, and often earns you new respect." - Rosalind Brewer
1. "Passion is energy. Feel the power that comes from focusing on what excites you." - Oprah Winfrey
7. "I built a conglomerate and emerged the richest black man in the world in 2008 but it didn't happen overnight. It took me 30 years to get to where I am today. Youths of today aspire to be like me but they want to achieve it overnight. It's not going to work. To build a successful business, you must start small and dream big. In the journey of entrepreneurship, tenacity of purpose is supreme." - Aliko Dangote
9. "One of the challenges associated with a company becoming large is that companies become hierarchical. They become bureaucratic. They become slow. They become risk-averse." - Kenneth C. Frazier
11. "You are where you are today because you stand on somebody's shoulders. And wherever you are heading, you cannot get there by yourself. If you stand on the shoulders of others, you have a reciprocal responsibility to live your life so that others may stand on your shoulders. It's the quid pro quo of life. We exist temporarily through what we take, but we live forever through what we give." - Vernon Jordan
4. "If everything was perfect, you would never learn and you would never grow." - Beyonce Knowles
SIXTEEN INSPIRING QUOTES
3. "Many people don't focus enough on execution. If you make a commitment to get something done, you need to follow through on that commitment." - Kenneth Chenault
2. "Keep going. No matter what." - Reginald Lewis
5. "People from all walks of life and all over the world look at me and know my humble beginnings and know that everything I've done has been through hard work. People respect me as a marketer and brand builder." - Sean Combs
6. "Hold on to your dreams of a better life and stay committed to striving to realize it." - Earl G. Graves, Sr
- Robert L. Johnson
13. "My Vocation is my Vacation. I love what I do." - Nick Cannon
- Richard Parsons
14. "There is nothing a woman can't do. Men might think they do things all by themselves but a woman is always there guiding them or helping them." - Marjorie Joyner
12. "The road back may not be as short as we wish,... But there are solid reasons to feel confident about the future."
15. "When I was younger there was something in me. I had passion. I may not have known what I was going to do with that passion, but there was something and I still feel it. It's this little engine that roars inside of me and I just want to keep going and going." - Sheila Johnson
8. "History has always been a series of pendulum swings, but the individual doesn't have to get caught in that."
16. "Around every corner, always protect the engine that powers you." - Dwayne Johnson
Reference: https://www.inc.com/kevin-daum/21-inspiring-quotes-from-black-business-leaders.html and https://www.brainyquote.com/authors/dwayne-johnson-quotes
B Y H I G H L Y S U C C E S S F U L B L A C K L E A D E R S
Merrill Lynch, Pierce, Fenner & Incorporated (also referred to as "MLPF&S" or "Merrill") makes available certain investment products sponsored, managed, distributed or provided by companies that are affiliates of Bank of America Corporation ("BofA Corp."). MLPF&S is a registered broker-dealer, registered investment adviser, Member SIPC and a wholly owned subsidiary of BofA Corp.
Georgia Plavocos Kelly, CRPC®, CPFA®
Smith
The Clore Kelly Group
134 | ALUMNI
Senior Vice President
Senior Financial Advisor
Chartered Retirement
A
Manager can help clients pursue their objectives
The Bull Symbol and Merrill are registered trademarks of Bank of America Corporation. College for Financial Planning Institutes Corp. owns the service marks Chartered Retirement Planning CounselorSM, CRPC®, and the CRPC® logo, and the certification marks Planning Counselor™, CRPC™, and the CRPC™ logo. Portfolio by on a discretionary basis her own Personalized or Defined Strategies, which may incorporate stocks
When ready to make a difference, we're ready to help
Merrill is proud to support Mission Accomplished Transition Services.
individual
managing
Investment products: Are Not FDIC Insured Are Not Bank Guaranteed May Lose Value
you're
and bonds, Merrill model portfolios, and third-party investment strategies. © 2022 Bank of America Corporation. All rights reserved. MAP4264782 | AD-04-22-0356 | 470945PM-0322 | 04/2022 Merrill Lynch Wealth Management 69 State Street 15th Albany,FloorNY 518.462.830012207•fa.ml.com/clore-kelly-group
The
Portfolio georgia_kelly@ml.com518.542.8318Manager
135 | ALUMNI 760 Central Ave, Albany, NY 12206 Visit us online: https://www.destinationkia.com/ 518-327-4705 * volume claim based on New Vehicle Sales numbers provided by Kia Motors of America--Northeast Region Jan thru Dec 2019, 2020, 2021 and YTD 2022
LIFESTYLE
136 | LIFESTYLE
It is without a doubt that the way we live our life and the practices we hold religious ly in our every day routine needs a major makeover. Most importantly, improving our lifestyle in a way that changes our mental and physical health for the better is top of mind. So what can we do?
Set goals that are realistic and specific. One of the biggest mistakes often made is promising to do or change something that you know you won't commit to. And that just leaves everyone including yourself dis appointed. For example, if eating healthier is something you want to incorporate into your diet, instead of saying, "I'm going to eat healthier.", commit to adding a new veg etable or fruit to your meals that you never did in the past. Control what is controllable and you'll start to see significant change.
Here's a shareable fact that most people aren't aware of: when we exercise, our body releases a hormone called Endorphins. Endorphins are the body's natural painkill ers. It is released by the hypothalamus and pituitary gland in response to pain or stress. When endorphins are released, we gain a sense of well-being and it relieves pain. There are about twenty types of endorphins that exist, but this one in particular as it relates to physical activity, or often referred to as "runners high" has been known to be the best for releasing endorphins. A moderate to intense pace of movement or any aerobic activity can help release the
Exercise. If you are that person that absolutely hates physical activity, I high ly encourage you to... do it anyway. The countless excuses I've heard people make: its inconvenient, too busy, no money, don't like to get sweaty, don't want my hair to get ruined, it hurts, I don't have day care, blah blah blah. The reality is that exercise is the key to sustaining a healthy and optimal life and your health is so worth it. Exercise is not only beneficial for your physical health, but
also for your mental health.
the beginning of 2022, a lot of us took a deep dive inventory of our lives. With the storm that followed the pandemic of COVID-19, many were left jobless, hopeless, in fear, and even angry. The political di vide amongst many regarding simple things like "wearing a mask" and vacci nations have kept both friends and fam ily a part. The mental health for many took a downhill turn resulting in depres sion, isolation, and anxiety. And even right now, the effects are still lingering.
SIMPLE Lifestyle Changes That Can IMPACT YOU IN 2022
endorphin hormone and have you feel ing fantastic! We also release endorphins when we laugh, fall in love, have sex, or have a good meal. So do more!
You also don't need money to exercise. If you are someone who can't afford to pay for online workout subscriptions or can't pay for gym membership fees, don't let that discourage you. Today, there are so many resources and workout routines available for free. Find something you can love doing in the space of your home that is most comfortable for you. Or, if taking a speed walk at the park or outside seems to be the best form of physical activity for you at the moment, then go with it. And if you don't favor workouts like cross-fit or strength train ing, then consider group fitness classes like Zumba dance or Bollywood Fitness. Participate in some form of physical activity that will get your heart pump ing.
By Maile Barcelon
Continued on Page 139
137 | LIFESTYLE
In
138 | LIFESTYLE
I create my own happiness. My life is filled with abundance and good Myness.challenges are actually opportunities.
I believe in my dreams and the aspirations I set forth.
139 | LIFESTYLE
I am beautiful just the way I am. The more positivity you can welcome into your life, the better. Post your affirmations
Write down your affirmations and medi tate on them. Affirmations are the action or process of affirming positive thoughts to support feeling encouraged.
Overall, incorporating these simple prac tices and involving them into your life will not only change the way you think and feel, but you will see the results of change and live life so much happier.
on your mirrors, in your car, in your note books, and in your journals. Stick them on your laptops and anywhere where you will be reminded of them. The more you read them, see them, and know them, the more you will feel empowered.
Get sleep. Sleep is an essential func tion that everyone needs. It allows us to recharge our bodies and refreshes our minds. Sleep, and how much of it we get impacts our ability to stay alert and also helps our bodies to recover from stress, including staving off disease. Healthy amounts of rest allows us to concentrate, think clearly, and process memories. Without it, we won't be able to effectively operate in our jobs and businesses.
I am enough.
I believe in myself.
Eat balanced meals. Small to Reasonable sized meals that contain 40 percent bio logical value protein, 40 percent low/mod erate glycemic index carbohydrates, such as peppers, broccoli, tomatoes, strawber ries, apples, pears, etc., 20 percent good and clean fats (monounsaturated), such as avocados, almonds, etc., and at least a minimum of eight large glasses of water a day will make a huge difference in the way you feel while increasing energy levels.
I love myself for who I am.
Laugh more. We don't do it enough. Sometimes we are so caught up in the day to day activities of managing kids and work, that we often don't take the time to enjoy a funny movie, read a funny article, or make a quick call to a good friend that you know you can count on to make you laugh. If you're a person that takes every thing so seriously 80 percent of your life, take some time to engage in activities that are fun and enjoyable. Chances are, you will get a laugh or two in somewhere. And! Laughing is good for your mental wellness!
4. Start with seedlings. It is easier to start with small seedlings bought at garden centers than with seeds!
GARDENINGTIPSFor the Soul
Though there are so man things to consider when starting a garden, such as right time of the year to start planting, all the way to the type of fertilizer to use, we thought these basic Gardening Tips for Beginners would be helpful to start your Green Thumb adventure:
140 | LIFESTYLE
6. Make sure you know how much sun your plants and vegetables need and place them accordingly.
8. Watch them grow and reap your harvest!
you ever thought about having a gar den at home, but did not know how to start one? With all of the buzz about how people are starting to grow their own herbs and vegetables at home, you don't have to be left out. It might seem complicated and even scary to start a project like this. But trust me, you can do it.
2. It may be easier to start with small con tainers before planting and don't go too big initially.
3. Make sure the weather is warm and there is no longer going to be a frost.
5. Don't over or under water! Know when to water and how much to give.
1. Start with healthy fertilized soil! It can be in a pot, bin or in the ground but fertil ize before planting!
By Vallencia Lloyd, Capital Region New York
Have
7. Love your garden. Talk, sing, or touch your plants with love and caring.
141 | LIFESTYLE D e s i r e e N i x LICENSED REAL ESTATE SALESPERSON THINKING ABOUT PURCHASING A HOME? CALL 518-858-5660 FIND OUT HOW YOU CAN QUALIFY FOR THE HOME YOU'VE BEEN DREAMING ABOUT E: DesireeNix@msn com Visit me online: DesireeNix kw com 935 New Loudon Road, Latham NY 12110 A good credit score is essential; the minimum credit score is 580+, and the higher the better! Obtain a Pre-approval/Pre-Qualification letter from your lender prior to seeing any homes. A healthy down payment/ deposit is usually 5-10% of the sale price. Explore possible 1st Time Homebuyer programs available in your area. Here are some Key Tips to having a seamless stress free experience:

142 |
my "Third Age" I am ever mindful of the many roads I have traveled and the road(s) that are in front of me. I accept that all are wind ing roads. With every twist and turn I seek to discern the lesson intended by each experience. I continue to offer the following as "Carolynisms"; words to live by as you seek your place in the world.
The World is Expecting You; Your Spot has Been Reserved
Have the audacity to believe it will happen - Believe in yourself and your dreams before you share them with someone else. Others may or may not see the same thing for you. Make sure you have control of your own vision before sharing it. Celebrate your achievements.
The road to your destiny is not a straight line - There will be stops and turns along the way to your final des tination. You may even turn some cor ners. As long as you are prepared and stay focused on the prize, there will be no need to be afraid of the detours.
By Carolyn McLaughlin – Albany County Legislator – District 1 Capital Region, New York
Life is about relationships - No woman/ man is an island. Good relationship skills will allow you to effectively advocate for yourself and for those you care about. How you manage relationships should make life easier, not a struggle.
"The road to your destiny is not a straight lineThere will be stops and turns along the way to your destination.final"
ALIFESTYLEsIapproach
Practice self-ownership - Learn how to take self-ownership over your vocational lives and your future. Own the impor tance of identifying your professional strengths, interests and values. Leave nothing to chance, except what you choose for dessert.
Keep your distance - Sometimes for the sake of your peace and your destiny, you must distance yourself from people and their expectations of you. You choose the lens through which you see yourself. Let it be a clear lens.
Tell your story - Everyone has a story.
Appreciate similarities, and respect the differences - In this new world ver sion of diversity, equity and inclusion, find value in everyone you meet. This may be difficult at times, but never miss the opportunity to level-up.
Become your own best storyteller - You control your own narrative.
2022 CAROLYNISMS
Know yourself and deliver the authentic you at all times; You and those you interact with will be the better for it.
143 | LIFESTYLE 1407 Route 9, Clifton Park, NY 12605 Licensed Mortgage Banker • NYS Department of Financial Services NMLS ID# 57971 • Company NMLS ID# 3232 Peter Tull Branch Manager Cell: 518-369-2451 Office: 518-373-0814 Ext. ptull@homesteadfunding.com114 For All of Your Home Financing Needs:
I
M
Still, when it comes to campaigning, nothing beats speaking to constituents face to face. We continued to hit the pavement, knocking on doors every single day up until Election Day. We recognized barriers that either prevented or discouraged people in the past from voting. We did our best to remove those barriers. We organized transportation to the polls and sent follow up text messages. Having prior experience campaigning along with a strong supportive team made all the difference for me to win. Councilman
y name is Sergio Adams. I am 30 years old and have lived in the RegionCapitalofNew
Sergion Adams, City of Website:SergioAdamsforCommonCouncil@Councilman_SergioAdamsCapitalCouncilmanAlbanyRegion,NewYorkFollowSergioonInstagramat:andonFacebookatFacebook.com/www.Sergio4council.comBySergioAdams,CityofAlbany
144 | LIFESTYLE
RAN FOR OFFICE TO WIN AND SERVE.
out and build supporters from all over. Social media was a powerful tool that my team and I utilized.
York for 15 years. When I decided to run for office I was 25 years old. After graduating from the University at Albany I decided to remain in the City because of the potential I believed Albany had. I was disappointed to see some of the conditions and how certain neighborhoods had declined. I was concerned about the direction Albany seemed to be heading in. I became even more motivated to pursue a seat at the Common Council table when I learned the City of Albany had a high poverty rate, low graduation rate, and rising housing rent. I had lived through those conditions, therefore I understood what people around me were going through.Iknewpolitics was one way to help make positive change in different neighborhoods. Being a Common Council member affords me the opportunity to create changes while still looking out for myCampaigningcommunity! through the pandemic was slightly difficult. However, my team and I knew what we wanted to do. We had been planning, working with, and building relationships with residents in the 7th ward for the last 4 years. Due to COVID, petitioning and fundraising was tough. We started with fun virtual fundraising events and organized meetings outdoors. I utilized social media to get my message
145 | LIFESTYLE
Artist in Construction Mural Tour, Boston MA