Florida West Coast Public Broadcasting, Inc. | FY2021 Impact Report 1 Community Impact Report October 1, 2020 - September 30, 2021 wedu.org FLORIDA WEST COAST PUBLIC BROADCASTING
RichardKevinGeorgeRoyJeanGeneDevanandClaudeNancyAnitaRobertWaltThomasDanielleDouglasDrummondduPontEngleB.Gough,IIIVanTasselHolecHaleHoytMacariMangarMarshallMartinJ.McCraw,Jr.L.Miles,Jr.PlummerRivera
Senior Executive Assistant krudolph@wedu.org
* Past Chair
Carry out our work with responsibility and accountability to maintain trust with our audience.
LEADERSHIP TEAM
Embrace creativity and change through collaboration, encouragement of alternative perspectives and use of emerging technologies.
Immediate Past Chair
Executive Producer and Director of Content Chriskkelly@wedu.orgManley
Suzanne Oaks Brownstein Chair
Senior VP of Development Marticoconnor@wedu.orgGalloway
INTEGRITY
2021 BOARD OF DIRECTORS
• Pinellas County Britton Alexander Steve Meyer
Values
Director of Education Kristinejfreese@wedu.orgKelly
Directors Emeritus Monroe E. Berkman * Dennis Caltagirone Robert A. Darr * Don DeFosset * Fred Dobbins * Hilliard Eure * Susanna Grady-Fenhagen * Elaine Keating * Richard M. (Dick) Lobo Rudolph Michaud, CLU * John F. Rañon, AIA * Virginia Sink William H. Stover *
Jeffery Sparling Treasurer Jennifer Williams Secretary
Chief Financial Officer Jackdfriedberg@wedu.orgConely
VP of Communications Ardenmgalloway@wedu.orgRobbins
James H. Bennett
Bob RichardSusanTonyCalafellColemanS.CraigJ.Dobkin *
Director of Engineering PHR,Kaycmanley@wedu.orgSiudzinskiSHRM-CP
Patty Suárez
• Hillsborough County Danielle Ahmed Lissette Campos
• Pasco County Sonia Rodriguez Thorn
Brian Keenan
• Sarasota County Roberta Hamilton
Respect and celebrate diverse ideas and cultures to bring to light stories that would otherwise remain untold.
INNOVATION
2021 COMMUNITY ADVISORY BOARD
Senior VP of Operations SolomonClairejconely@wedu.orgO'Connor
• Polk County Jeff MauriceGriggsRaymond
Paul Grove
WEDU's vision is to be a trusted and essential media resource for diverse storytelling.
2 Florida West Coast Public Broadcasting, Inc. | FY2021 Impact Report
President and CEO Debrapaulgrove@wedu.orgFriedberg
Brian A. Butler
Our mission is to educate, explore, and engage, inspiring a lifetime of learning and discovery.
• Manatee County Ted Lindenberg
INCLUSION
Samuel Samelson James A. Schmidt, Esq. Elizabeth Sembler * Heidi CathyGeoffreyGarrettShimbergShinn,C.P.A.Simon*Unruh
Alan C. Bomstein Vice Chair
Chair, Hillsborough County
Director of Human Resources Kimberlyksiudzinski@wedu.orgRudolph
WEDU PBS is a public service and educational media organization that serves members, donors, viewers, and the community. For more than 60 years, WEDU has not only been an advocate and provider of educational services and quality content for all ages on-air, but WEDU also goes beyond the broadcast with community outreach throughout 16 counties in West Central Florida.
Barry Alpert * Lori Baggett, Esq.
VP of Marketing and Community Partnerships Joanarobbins@wedu.orgFreese
Paul Grove President and CEO
Jerry Bilik
Patricia
Florida West Coast Public Broadcasting, Inc. | FY2021 Impact Report 3
As I consider all we have achieved and our exciting future, I am pleased but not satisfied. Our goal is to take WEDU to the next level.
There is energy at WEDU. I see it daily in our staff commitment, the partners we attract, and the growing base of donors and contributors. As the media landscape evolves, the WEDU team will be with you to adapt and continue to deliver authentic, meaningful, and essential content. Thank you for placing your trust in us.
WEDUPaulSincerely,GrovePBS
Throughout this impact report, you will read about the value of public media for the public good on Florida's West Coast. This vital work is made possible by generous donors like you who are part of a diverse revenue stream, including citizens, viewers, corporations, and foundations. Together, we are fulfilling the WEDU mission to educate, explore and engage our community in a lifetime of learning and discovery.
A Message from Paul Grove, WEDU PBS President and CEO
President and CEO Proud Sustaining Member
A strong public media is essential to our democracy and quality of life. As you see every day on television and online, and as we explain in more detail on the following pages, your support enables WEDU to serve this region with thoughtful content, trusted information, and educational resources, all in the public interest.
In 2021, WEDU delivered more than 52,400 hours of free, trusted, diverse, and inspiring programming across six broadcast and online channels. We presented educator workshops, virtual and in-person events, film screenings, and interactive events. We explored important topics with the local community, including antisemitism and the future of education.
Dear Friends of WEDU PBS,
We will continue to enhance the work currently in place as we plan for our future. I appreciate our dedicated, volunteer board of directors, who have helped drive our strategic goals to increase our hyperlocal storytelling, engage a younger audience, and expand our original reporting.
You are empowering WEDU, and we are making a difference.
4 Florida West Coast Public Broadcasting, Inc. | FY2021 Impact Report
• At-Home Learning programs began in response to school closures during the pandemic and continued to support distance learning throughout 2021 with quality programs and companion lesson plans for students.
WEDU aired 228 hours of educational programs each week in 2021
• WEDU hosted virtual training sessions to connect educators to PBS LearningMedia and provided materials to support at-home learning.
An commitmentunwaveringto quality education resources
EducateEducate.
WEDU and PBS provided FREE, standards-aligned videos, interactives, and lesson plans for pre-K through grade 12 Florida teachers. As parents and educators faced concerns during the pandemic, PBS helped with new resources, content, activities, and virtual events, supporting distance learning and making trusted educational activities accessible to all.
• Online resources included PBS KIDS, PBS KIDS for Parents, and PBS LearningMedia websites with thousands of educational resources for parents, caregivers, and teachers to help children build critical skills through multi-platform learning resources, interactive games, and videos.
Florida West Coast Public Broadcasting, Inc. | FY2021 Impact Report 5
Be My Neighbor Day presented by WEDU
Bringing the World to the Classroom
exhibit during Free Tuesdays received a WEDU Caring Neighbor Kit. More than 6,000 children attended and 2,000 kits were distributed to low-income families through the partnership.
Through a unique partnership with the Glazer Children's Museum, WEDU invited children to enter the world of Daniel Tiger and friends. Based on the award-winning program from PBS KIDS, the exhibit allowed guests to walk the paths and hear the sounds of Daniel's world as they encountered the meaning of empathy, gratitude, sharing, and diversity in an environment of creative and interactive play. Children and families visiting the Daniel Tiger
The PBS LearningMedia tools from WEDU support student learning and strengthen family engagement. These resources have brought added value to the outreach that we provide."
— Sheila Halpin, Soar in 4 Campaign for Grade-Level Reading and Volunteer Coordinator at Manatee County Public Schools
WEDU aired programs each week to inspire children to explore the world around them. Pre-K through grade 12 educators accessed thousands of free, classroom-ready resources to help customize their instruction and personalize the learning experience for their students. As parents and educators faced concerns during the pandemic, PBS helped with new resources, content, activities, and virtual events. WEDU supported distance learning and made trusted educational activities accessible to all. Pre-K through 12thgrade educators accessed thousands of free, classroom-ready resources to help customize their instruction and personalize the learning experience for their students.
This important two-part documentary series created a local conversation about the importance of the Black Church in our community.
With six channels, WEDU leveraged PBS national programs encouraging viewers to explore new ideas and broaden personal horizons with content that showcased education, arts, culture, science, nature, and news from around the world.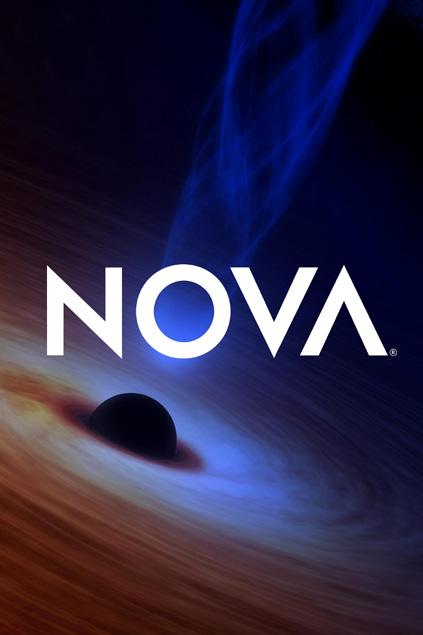 Sharing stories from diverse perspectives to better understand the world
THIS IS
Explore
— Professor, Dr. Fanni Green, University of South Florida Teacher/DirectorArtist-Activist/Preacher/OUR STORY, OUR SONG
THIS IS
National Highlights
6 Florida West Coast Public Broadcasting, Inc. | FY2021 Impact Report
By providing informative, enlightening, locally based programs, WEDU focused on in-depth coverage of current community issues. Programs such as Florida This Week, Up Close with Cathy Unruh, Suncoast Business Forum, WEDU Arts Plus, and That's All I'm Saying with Ernest Hooper created thoughtful discussions about critical topics.
Moderator Rob Lorei led a panel discussion about public affairs each week with a diverse roundtable of journalists, academics, officials, and political insiders for lively conversations about Florida news and politics.
This community conversation, hosted by award-winning PBS journalist Ray Suarez, amplified voices from across the spectrum on antisemitism and the challenges facing the Jewish community. This program helped foster awareness and broker conversation on how our community can work together to eradicate hate.
Florida West Coast Public Broadcasting, Inc. | FY2021 Impact Report 7
This virtual town hall series addressed the impact of the pandemic on education. Families, educators, and experts addressed strategies to ensure children's success in our region.
GREATER SARASOTA
Through intimate and immersive short-form video, Greater Series season one explored five Sarasota-based performing arts organizations forced to pivot during the pandemic and overcome obstacles to continue entertaining their audiences. visit wedu.org/videos.
PUBLIC SQUARE: THE FUTURE OF EDUCATION
FLORIDA THIS WEEK
CAN WE TALK? A CONVERSATION ABOUT ANTISEMITISM
Local Highlights
To explore all of WEDU's original programs,
FINDING YOUR ROOTS
8 Florida West Coast Public Broadcasting, Inc. | FY2021 Impact Report
Connecting & interacting with the community
THE LUMINARIES
WEDU COMMUNITY CINEMA VIRTUAL FILM FESTIVAL 2021 Through a partnership with Independent Lens, WEDU featured virtual screenings of films, followed by a panel discussion and audience Q&A.
This annual recognition program from WEDU and The Junior League of Tampa helped celebrate exemplary community leaders from Tampa and share their stories.
Engage
WEDU hosted a virtual screening of Finding Your Roots with Henry Louis Gates, Jr., followed by a panel discussion with senior producer Sabin Streeter and Beverly Steele, founder of Young Performing Artists, Inc.
Throughout the year, WEDU provided a wide variety of outreach activities including educational activities, virtual and in-person community events to foster local engagement.
Florida West Coast Public Broadcasting, Inc. | FY2021 Impact Report 9
WEDU partnered with a local boxing gym in Ybor City to host a poetry competition and preview screening clips of the Muhammad Ali documentary by Ken Burns. Spoken word artists competed in poetry focused on Ali's six core principles and social justice, followed by a panel of sports champions who discussed Ali's film and personal influences. WEDU collaborated with Signature Punch Training Center and GrowHouse, a local poetry collective, to produce this engagement event.
WEDU deserves a round of applause for Be More Unstoppable. Thank you for showcasing area nonprofits, especially as they stepped up during the COVID-19 pandemic. I so appreciate WEDU highlighting area warriors, fighting for those who might otherwise be ignored.
— Polly Stannard, volunteer, The Arc Tampa Bay
Be More Unstoppable
"The Greatest" Poetry Slam
WEDU has been shining a light on nonprofit organizations in the region for years to recognize the dramatic efforts made to meet community needs. In 2021, the Be More Unstoppable broadcast and multiplatform project saluted more than 50 local nonprofits and promoted accomplishments by sharing stories about the challenges they faced during a difficult year.
MEMBERSHIP
10 Florida West Coast Public Broadcasting, Inc. | FY2021 Impact Report
WEDU PBS AWARDS
The National Educational Telecommunications Association (NETA) honored WEDU with a Public Media Award in Marketing/Communications for At-Home Learning promotions.
The National Academy of Television Arts and Sciences honored WEDU PBS with six Suncoast Regional Emmy® Awards in 2021. This Light of Mine: The Making of the Westcoast Black Theatre Troupe, four episodes of WEDU Arts Plus and an episode of Greater Sarasota were honored.
The Tampa Bay Association of Black Journalists (TBABJ) awarded WEDU with a Griot Drum Award for TV Feature Reporting for an episode of Greater Sarasota.
Premiere Magazine is published and mailed monthly to more than 38,000 donors as a member benefit. Premiere saw an increase of over 3,000 new subscribers in 2021.
WEDU PBS Passport provides members with extended access to an on-demand library of quality programming. Featuring both PBS and select local series, Passport allows viewers to watch more episodes of their favorite shows. Visit wedu.org/passport for more information.
Member contributions, our most significant source of income, ensure the highest quality educational programming and digital resources are available to our community. With this vital support in 2021, WEDU was able to produce local programs, offer free community outreach events, and provide teachers with classroom-ready resources.
Total
$ 9,011,082 ($ 64,319)
Revenues in Excess of Expenses Other Changes in Net Assets
Net Assets: Beginning of FY2021
Expenses
Change in Net Assets
FY21 | How One Dollar is Spent at WEDU | Sources of WEDU
FY21
WEDU
Total
45%
Florida West Coast Public Broadcasting, Inc. | FY2021 Impact Report 11
of WEDU members are sustaining members.
$21,028,312
$ 2,060,585 $ 1,270,587 $12,017,230
$8,946,763 $ 28,765,237 $ 37,712,000
PBS was designated a Four Star Charity by Charity Navigator the past six years straight. andProgrammingProduction 51¢Management and General 11¢ Development 17¢ Broadcasting 21¢ $1
WEDU PBS Financial Statement of Activities: Fiscal Year 2021
Revenue Contributions and EarningsEndowmentfrom 70% Program Production and Other 6% UnderwritingProgram 5% ContributionsIn-Kind 8% GovernmentGrants 11% 76% of WEDU members watch on WEDU PBS Passport.
REVENUES Contributions and gifts Government Grants In-Kind ProgramProgramContributionsUnderwritingProduction& Other Investment Income
Revenues EXPENSES Program Services Programming & Production Broadcasting Supporting Services Fundraising & Membership Management & General
Net Assets: End of FY2021
$ 6,122,187 $ 2,563,871 $ 8,686,058
$ 10,179,435 $ 2,382,356 $ 1,758,902 $ 946,773 $ 1,357,378 $ 4,403,468
12 Florida West Coast Public Broadcasting, Inc. | FY2021 Impact Report Berkman Family Broadcast Center 1300 North Boulevard Tampa, Florida 33607 813.254.9338 l 800.354.9338 WEDU PBS Sarasota Offices 1888 Brother Geenen Way Sarasota, Florida 34236 941.363.9338 Florida West Coast Public Broadcasting, Inc. WEDUWEDU@wedupbs@wedupbs@wedupbs/wedupublicmediaPBSPBS