APPLICATIONS OPENING FOR LEADERSHIP GREATER ROCHESTER LEMONADE DAY TEACHING YOUTH ENTREPRENEURIAL SKILLS DOWNTOWN TASK FORCE SEEKING SOLUTIONS POST-COVID MEET THE MEMBER POPUS GOURMET POPCORN 10 23 12 18 March 2023 A Rochester Area Chamber of Commerce Publication ROCHESTER
HOW FOUNDATIONS IMPACT OUR COMMUNITY
STRONG FOUNDATION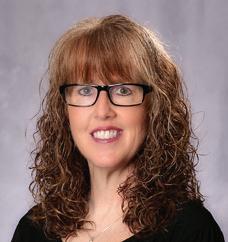 | Advantage Magazine 2 March 2023 March 2023 Feature PARTNERS IN PROGRESS Meet the Member POPUS GOURMET POPCORN Chamber News • LEADERSHIP GREATER ROCHESTER APPLICATIONS • SPONSORSHIP OPPORTUNITIES • EVENTS Community News • MCQUILLAN PARK • EWEEK • DOWNTOWN TASK FORCE Newsreel NEW ROLES & CELEBRATIONS Ribbon Cuttings New Members
Inside
What's
Ackerman
Advertising Information: Brent
backerman@RochesterMNChamber.com
van Oss
4 21 10 25 12 26 27
Advantage Information and Questions: Sophia
svanoss@RochesterMNChamber.com
Chamber President
Ryan Parsons
507-288-1122
Public Affairs & Leadership Development Director
Jonathon Krull 507-424-5677
Membership
Development Director Brent Ackerman
507-424-5666
Membership Director Kali Aldrich 507-424-5665
Communications & Design Director Sophia van Oss 507-424-5661
Director of Operations Cheryl Krage
Membership Director Tim Shea
507-424-5663
Events & Program Director Ally Sheehan 507-424-5687
Administrative Assistant Cherie Thurlow 507-288-1122
CHAMBER BOARD OFFICERS
Chair of the Board Treasurer John Eckerman
RSP Architects
Vice Chair Scott Eggert Broadway Plaza
At Large Steve Dunn
Taco JED
CHAMBER BOARD MEMBERS
Jessica Eidem
IBM Corporation
Secretary Dr. Christine Beech Copiavia
Santhi Arunachalam
Chad Behnken
Christy Blade
Dr. Jeffrey Boyd
Dr. Lori Carrell
Heather Donovan
Xylo Technologies Inc.
Jarett Jones
Merchants Bank
Doug Holtan
Individual
Rochester Community & Tech. College
Hamilton Real Estate University of Minnesota - Rochester
Sterling State Bank
Abel Garcia Mayo Clinic
Remodeling D.L, LLC
Marge Kelley
Omar Nur
Sylwia Bujak Oliver
David Pederson
Jack Priggen
Nikki Mensing
Gwen Stevens
Gillette Pepsi of Rochester
125 Live Somali American Social Service Assoc.
Dunlap & Seeger, P.A.
Cardinal of MN, LTD.
Olmsted Medical Center
People's Energy Cooperative
The Chamber promotes business success which supports a thriving community.
Rochester-area
empowered
collaborative climate.
Advantage Magazine | 3 March 2023 Chamber Advantage USPS 446-900 is published monthly by the Rochester Area Chamber of Commerce at 220 S Broadway Ste 100 | Rochester, MN 55904 | Phone: 507-288-1122 Periodical Postage paid at Rochester, Minnesota | Annual Subscription: $20 (free to Chamber members) | John Eckerman, Chair of the Board | Editor: Sophia van Oss Postmaster: Send address changes to: Chamber Advantage, 220 S Broadway Ste 100, Rochester, MN 55904 or email: chamber@rochestermnchamber.com VISION
businesses are
to succeed in a diverse and
MISSION
STAFF