FEBRUARY 2023 FOR HOME DELIVERY CALL 810-348-1325 Visit us at www.michsnowmag.com mich.snow.orv.mag Michigan Snowmobiler + ORV Magazine A Tale of Two Towns Rugged, wild and totally worth the trip! Hoos Brothers Racing Family, friends and the drive to WIN! The Soo-500 It's all about the experience It's All in the Family! Jason and Liz Damron went from farming to fabricating snowmobile lifts, after they decided to buy LX6 Fabricating in 2021. What's Inside
*Rate Restrictions: Valid only for Choice Privileges members (program enrollment is free). The reservation must be made on ChoiceHotels.com/Michigan-Hotels at participating hotels and must be made at least 7, 14, 21 or 30 days in advance, which will vary based on the hotel for which a reservation is being made. Subject to availability, the rate starts at 15% off Best Available Rate, is non-cancellable, non-changeable and non-refundable. Your credit card will be charged for the total reservation amount within 24-48 hours of booking. This rate has a seven (7) night maximum length of stay. Rooms at this discount are limited. Offer is not available to groups and cannot be combined with any other discount. Choice Hotels reserves the right to change or discontinue this offer at any time. Eligibility restricted to U.S. and Canadian residents. Members must book direct at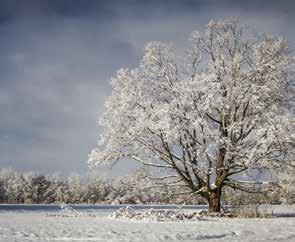 When
your business is in Michigan, our business is you.
ChoiceHotels.com/Michigan-Hotels
1-888-228-5050.
Choice Hotels properties are independently
and operated. **Guarantee applies to Third Party Website standard rates for a Choice single or double occupancy room that are at least 1% and $1.00 less than the Choice rate. Claims must be submitted within 24 hours of booking and 48+ hours prior to 6 PM check-in time the day of hotel arrival. Other terms also apply; see www.choicehotels.com/legal/best-rate-rules for full terms and conditions. ©2019 Choice Hotels International. All rights reserved. Our business is you.TM Book direct and pay in advance to save up to 15%.* Visit ChoiceHotels.com/Michigan-Hotels or call 1-888-228-5050 to get our lowest price guaranteed.** Discover Michigan, America's Playground, Wherever you are headed, Choice Hotels is there. Visit ChoiceHotels.com/Michigan-hotels or call 1-888-228-5050 to get our lowest price guaranteed.
or call
All
owned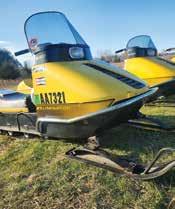 MICHIGAN SNOWMOBILER + ORV • FEBRUARY • 2023 | 3 Visit Our Town Ads for your next outdoor adventure *THIS CHANGES MONTHLY Gaylord ..................... 5 Fenton 9 Grand Marais ............ 9 Curtis ...................... 13 Copper Harbor 14-15 Epoufette ................ 14 Grand Traverse 17 Paradise ................. 17 Manistique .............. 18 Twin Lakes 18 Irons ........................ 18 Graylinf ................... 24 Deer Park 28 Houghton Lake ....... 28 Indian River 29 National City ........... 31 Elmira...................... 31 Calumet 31 Lake Gogebic ......... 32 White Pine .............. 32 Cadillac 33 East Jordan .......36-37 Drummond Island 39 Marquette ............... 39 Greenland ............... 39 White Cloud 39 Midland ................... 39 Newberry ................ 41 New Lothrop 42 Naubinway .............. 42 Sault Ste Marie 43 White Lake .............. 43 Hulbert .................... 43 Mass City/Rousseau ... 46 Seney...................... 46 McMillan 46
4 EDITOR'S LETTER 6 ENGINEERING TOWARDS CUSTOMER NEEDS 10 A TALE OF TWO TOWNS 16 THE BEST OF BOTH SEASONS 21 UNDER THE HELMET: HOOS BROOTHERS RACING 25 MIRA PHOTO GALLERY 26 SOO "I-500" IT'S ALL ABOUT THE EXPERIENCE 30 A QUAINT AND COZY RETREAT 34 IT'S ALL IN THE FAMILY! 40 NOMADS OF THE SNOW 44 A ONE DAY TRIP THAT HAS TURNED INTO A LIFELONG JOURNEY ON THE COVER: Content content content content content content content content content content content content content mich.snow.orv.mag. Michigan Snowmobiler + ORV Magazine. 40 10 30 44 Check out all our advertisers online: www.michsnowmag.com
What's Inside
Today is Sunday, January 22, 2023 and after giving us an unbelievable start to snow season, Michigan delivered a rather flat follow up for snow fall this month. But – that's as they say – is also Michigan. Today we had a few flurries and a bit of accumulation which was beautiful. Scott and I just had to get oustide and enjoy a ride at least in the pick up for about an hour to enjoy the view. We talked about the silence of the
woods when the snow is falling softly and you happen to stop somewhere during a really good ride just to soak in the moment. We've enjoyed a few times just like that. Let's hope our state has a few more winter surprises in store for us yet this season.
In our issue, we have an amazing line up of articles. Please take a moment and read the article, "Why Should I Pay to Join a Snowmobile Club" on page XX. Clubs do so much work on and off season to
prepare the trails that are privately and state owned. As a rider, it is so easy to take for granted our riding access as we glide along trails we've known for years. However, without our local clubs, we would not enjoy our trails. It is that simple.
Then on page XXX, Chad Tremble describes the SnomadS Snofari Club –founded by none other than our own long-time contributing writer Jim Duke. Jim has many accomplishments within the snowmobling sport and the Snomads has been just one of the many
shared adventures he could describe.
Plus check our our monthly Under the Helmet feature as we head into the I-500 race weekend. Can't wait to see many of our readers there.
Hope each and everyone of you has a place that makes you feel the same. Whatever your day ahead has in store for you – hope it includes a great trail, great friends and an amazing ride! We look forward to seeing everyone at local events, chapter meetings and volunteering in support of Michigan Snowmobiling and ORVs. To find a local chapter in your area, visit the MISORVA website.
Until our next issue, be safe, enjoy the trails and remember to keep our veterans and first responders in your thoughts and prayers.
As alway, you can reach out to us at Michigan Snowmobiler at scottd@faragoassoc.com
PUBLISHER | Peter Farago
EDITOR | Ann Drzewiecki
VOLUME 56 - NUMBER 6
Founded September 1967
EXECUTIVE OFFICES, ADVERTISING, EDITORIAL AND CIRCULATION OFFICES:
30600 Northwestern Hwy., Suite 105 Farmington Hills, Michigan 48434 810.348.1325
scottd@faragoassoc.com www.michsnowmag.com
THE MICHIGAN SNOWMOBILER+ORV is an independent publication endorsing the goals of MISORVA, and other associations. Opinions expressed herein are the opinions of the editor or contributing writers, and do not necessarily reflect the official opinions of the MSA, or their board of directors. Reproduction of material in whole or part is prohibited, unless authorized in writing by the publisher - all rights reserved.
MICHIGAN SNOWMOBILER and ORV INC.,
The Michigan Snowmobiler is published 10 times per year, September through February and May through August.
ADVERTISING MANAGER | Scott Drzewiecki
CREATIVE ART DIRECTOR | Michelle Sheridan
SOCIAL MEDIA DIRECTOR | Chelsie Dzabanski
WEB MANAGER | Kelly Kosek
CONTRIBUTING WRITERS | Jim Duke, Ric Federau, Kim Kisner, Dominic Santina, Joyce Wiswell
SALES | Chris Sutton, Scott Muldoon
DESIGNERS | Kelly Kosek, Kaitlyn Schoen, Deborah Schultz
4 | FEBRUARY • 2023 • MICHIGAN SNOWMOBILER + ORV
Call or go online for your subscription today 810.348.1325 | michsnowmag.com
from the editor
MICHIGAN SNOWMOBILER + ORV • FEBRUARY • 2023 | 5 GAYLORD sledshed@sledshed.info www.sledshed.net 1.888.sledshed 989.731.2858 2646 S. Ostego Ave. | Gaylord, MI 49735 1/4 north of I-75 Exit 279 DAILY UPS DELIVERY Sled Shed • Parts • Clothing • Accessories OPEN 7 DAYS A WEEK Reservations 1-800-557-2425 Welcome Snowmobilers WATERS INN "The Peaceful Alternative" • Snowmobile from your door+Lots of Trailer Parking • In Room Coffee/Microwaves/Refrigerators • Cable TV+Free WiFi Internet • Check out our reviews on TripAdvisor.com I-75 Exit 270 10565 Old US Hwy 27 S Gaylord, MI 49735 989-732-5836 Reserve a Room Online at www.TheWatersInn.com 4 MICHIGAN SNOWMOBILER - November, 2019 " "" DAILY UPS DELIVERY sledshed@sledshed.info www.sledshed.net OPEN 6 DAYS A WEEK - CLOSED SUNDAYS 2 Storage Locations Check website for hours OPEN HOUSE - OCT. 27-28-29, 2017 DAILY UPS DELIVERY sledshed@sledshed.info www.sledshed.net OPEN HOUSE OCTOBER 25-26-27, 2019 OPEN 6 DAYS A WEEK DAILY UPS DELIVERY sledshed@sledshed info www sledshed net OPEN HOUSE OCTOBER 25-26-27, 2019 OPEN 6 DAYS A WEEK GAYLORD MICHIGAN • I-75 at Exit 282 • 989-732-2431 800-684-2233 www alpinelodgegaylord com Indoor pool, sauna & whir pool Full service restaurant & lounge Hot Complimentary Breakfast 300 Miles of Trails.. And the ride star ts here Door to Trail riding right on Trail 7 in Gaylord! 7 cozy cottages that sleep 2 to 8 people • Full kitchens • Free WiFi •Ample pull through trailer parking Pole barn work shop Sled storage ava lable 9603 Old 27 South - Gaylord Nov. HEARST .qxp_HEARST 10/22/19 11:04 AM Page 4 Next To Big Buck Brewery • Indoor Heated Pool On The Trails! • Packages Available Next To Big Buck Brewery • Indoor Heated Pool On The Trails! • Packages Available