NOVEMBER 2022
Madison Callaghan 704.915.5271 madison.callaghan@compass.com @madisoncallaghanrealty hendersonventuresinc.com
Chase the Feeling
Motto Mortgage
of Home Motto Mortgage Moves Office NMLS #2091000 Each office is Independently Owned, Operated and Licensed. Motto Mortgage knows Lake Norman and takes pride in being part of this vibrant community. And Chris Campolieta is known among Lake Norman realtors and homebuyers for his hard work, speed, accuracy, and incredible communication. Contact him today to help make your lake home dream a reality. Christopher Campolieta MOTTO MORTGAGE MOVES Mortgage Loan Originator LO NMLS #2089901 Office: 910-406-2305 | Cell: 704-619-8565 christopher.campolieta@mottomortgage.com mottomortgage.com/offices/ moves-southern-pines/chris
If you are looking for a fun night out with the perfect blend of laughter and learning about the history of the city, then you've found it! Bring your own beer and wine as we tour cool, hip neighborhoods with a comedian as your host. Whether you are visiting or a local, you'll enjoy exploring the city on this unique and hilarious 90-minute bus tour. Laugh and learn with us on your next date night, girl's night out, entertaining guests or just to kick start a night on the town. We also do private tours! COMEDY CITY TOUR funnybus.net | 704-659-3186 @ funnybus
MORE THAN A GYM
704-626-7515 | 631 Brawley School Rd. | Mooresville, North Carolina 28117
Orangetheory is a science-backed, technology-tracked, coach-inspired group workout designed to produce results from the inside out. BOOK A WORKOUT!
The sign on my mantel says, "Thankful and Blessed" and that is right where I know I have landed. I am so blessed to have an army of friends and family supporting this crazy idea of mine, and I am thankful to each and every one of them. Some of the most amazing blessings in my life are the people I live and work with.
• My husband Tim (aka, Teej) has supported this retirement dream of mine from day one, and I'm so thankful he is my best friend and partner in this game of life.
• My daughter Brooke gets more done in 24 hours than many people do in a week! I'm thankful for her energy, enthusiasm and positive attitude.
• My son Tanner is a technical whiz and also an amazing chef (see his new recipe / grilling column called 919 Backyard BBQ on page 14). His capacity for taking on new challenges with determination is only one of the things I'm thankful for.
• My mom and step-dad are the busiest (and I'm not kidding) people I know with family, friends and church, but thankfully they are always just a phone call away.
• My LKN Magazine teammates, Barbara, Brooke and Kasey, each bring different strengths to the table, and I am so thankful for their individual gifts and commitment
to this endeavor. Additionally, our editorial director and writer, Robin Shupe, and our senior writer, Martie Emory, both came right at the perfect time for this magazine, and I am thankful beyond belief for their hard work and dedication.
• The LKN Magazine distribution team gets these magazines out each month, and with a community as large as Lake Norman they have their work cut out for them. Juli, Eric, Paula, Dave, Betsy, Marianne (aka mom) and Charlie, I am eternally thankful that you never stop delivering!
• Our advertising partners have jumped into this publishing pool with us and make the magazine possible, and I am proud when our readers tell them they saw them in LKN Magazine! I will always be thankful for their willingness to step out with us and embrace this wonderful challenge!
Yes, I am blessed and thankful, indeed!
Reading,
PUBLISHER
Keela Johnson
Keela@lkn-magazine.com
EDITOR
Brooke Eagle
Brooke@ForsythMags.com
CHIEF SALES OFFICER
Kasey Jamison Thompson
Kasey@lkn-magazine.com
SALES & MARKETING
Barbara Minor
Barbara@lkn-magazine.com
ADVERTISING
Advertising@lkn-magazine.com
EDITORIAL DIRECTOR
Robin Shupe Keller
BACK OFFICE & VIRTUAL ASSISTANT
The Office Nerd, Denise Heidel
COVER PHOTOGRAPHER
Carrie Allen, LLC
LEAD PHOTOGRAPHER
Carrie Allen, LLC
CONTRIBUTING PHOTOGRAPHERS
*credited throughout accordingly
CONTENT EDITORS
Robin Shupe Keller Meghan Corbett
SENIOR STAFF WRITER
Martie Emory
OTHER CONTRIBUTING WRITERS
John P. Chandler
Karen Cooper
Elisa Wallace Coppede
Julie Fritz
Steven Gallo
Kasey Jamison
Jean Marie Johnson
Tanner Johnson
Robin Shupe Keller
Chelsea Kowalski
Katie Marsh
Charlie Schuler
Lauren Sephton
Rocky Thompson
David Tilly
*others credited throughout accordingly
GRAPHIC DESIGN & PRODUCTION
Emerson Designs Kate Shaw
WEB DESIGN/ MAINTENANCE
McIlwraith Enterprises, LLC
CONTACT
Keela Johnson Publisher
Lkn-Magazine.com 888-892-3204
LKN Magazine Disclaimer: Please note that the inclusion of stories and articles in LKN Magazine magazine does not imply endorsement of products or people. The views of the authors are presented for information and entertainment only, and may not necessarily reflect the views of LKN Magazine. Specifically, LKN Magazine in no way endorses any claim associated with health and/or well being with respect to any particular person. We disclaim all warranties, express or implied, including, but not limited to, implied warranties of merchantability and fitness for a particular purpose. We will not be held responsible or liable, directly or indirectly, for any loss or damage that is caused or alleged to have been caused in connection with the use of, or reliance on, any content in this magazine. LKN Magazine reserves the right to deny any advertisement or listing that does not meet LKN Magazine standards. Submissions are welcome but unsolicited materials are not guaranteed to be returned. LKN Magazine assumes no responsibility for information, products, services or statements made by advertisers or editorial contributors. All rights reserved. Reproduction in whole or in part without written permission from the publisher is prohibited. ©2022 by LKN Magazine, Inc.
Happy
Keela
PHOTO BY CARRIE ALLEN
8 | lkn-magazine.com
126 Mooresville Commons Way, Suite C | Mooresville | 704.662.0007 blissbythelakeboutiquenc | @blissbythelake Monday - Friday 10am-6pm | Saturday 10am-4pm | Sunday by Appointment
12 Minimizing Holiday Stress
14 North Carolina's Best Places for a Fall Getaway
16 Charlotte Vintage: Inspired Treasures For Your Home GrassRoots Turf: The Soil Food Web
Complete Rebab: The Neuropathy Specialists
-
Holiday Gift Guide
Lobster Dogs: A delicious indulgence
What Martha Taught Me about
of Change (and I'm embracing it)
Watchmen of the Streets: Start with Love
One Man's Perspective: Courage How to be a Polite and Proper Houseguest feedn More than just a meal
Give Back Boutique: The Very Best Way To Shop Chase Those Blues Away
What you Wanna Wear
FEATURES
32
35
Season
Where
28 Cover Story NOVEMBER 2022 56
IN EVERY ISSUE 20 LKN Foodie: A Taste of the Lake 22 NC State Parks: William B. Umstead State Park 26 Marzano Capital Group: 3 Tax Strategies to Reduce Tax This Year 42 The View From The Lake 48 Lake Norman Fall Sports Report: Charlotte FC (Major League Soccer) 52 919 Backyard BBQ: Over-The-Top Chili Recipe 54 The Fancy Fork: Recipes 64 Loyal to Local: Blu*Star Grill, Naturally Amazing Cuisine! 66 Relishing Retirement: The Case in Favor of a Busy-Free Retirement 72 Celebrations! 74 Small Business Spotlight: Merle Norman: Your Face-To-Face Beauty Experience! 76-81 Calendar of Events 44 22 20
Minimizing Holiday Stress
The holidays can be such a stressful time for everyone. Between the shopping, planning holiday events and gatherings, decorating, and maybe even traveling, it can be overwhelming. There is such an urge in our society to make everything perfect that we sometimes forget that it is really supposed to be a time to enjoy our family and friends. If we forget to focus on this and let the stress take over, there may not be any enjoyment at all. With all this in mind, here are some tips to help you minimize your holiday stress so you can enjoy the best season of the year.
GET YOURSELF IN THE HOLIDAY SPIRIT
This tip can mean lots of different things to different people. Search within yourself and think about the things that bring you to your holiday happy place. Maybe it is music, baking, decorating or holiday-themed movies. Use those things as tools to bring you joy throughout the season. If you feel like you are getting too stressed, put on some of your favorite Christmas carols while you get things done. You could watch your favorite holiday movies while you wrap the pile of gifts that need wrapping. There is something special that will make you remember why you love this season and let it bring you joy.
REMEMBER, IT'S OKAY TO SAY NO
This time of year, the amount of events and parties that pop up can be overwhelming all on its own. People are often afraid to disappoint others or miss out on an experience that they have been asked to participate in. The truth is, no one can do everything, and overbooking yourself and your family will not make for a stress-free holiday season. Picking out a few things to enjoy and allowing your family to provide their feedback about what they would like to participate in is a great way to help you enjoy the things that are happening, but not be overcommitted.
BY JULIE FRITZ
SHOP LOCAL THROUGHOUT THE SEASON
Lake Norman has some of the best local shops and boutiques around to help with your holiday gift list. Set aside an hour or two each week leading up to the holidays shopping in them to find the right gifts for your friends and family. Kick it off with Small Business Saturday, a nationwide initiative that promotes shopping at small businesses in your community the Saturday after Thanksgiving. Shopping at smaller local businesses will allow you to provide unique, thought provoking gifts for everyone on your list. They will also provide great customer service to help you have a more pleasant, stress-free shopping experience.
SIMPLE HOLIDAY CARDS
We all want the perfect family photo on a beautiful holiday card to be delivered to everyone on our list the week after Thanksgiving, right? But don't let making that happen start your holiday season off with unrealistic expectations that make you feel stressed. If you don't have a family portrait ready to go, it's okay. People just want to see pictures of you and your family, and they don't care if everyone looks perfect. Thanks to our cell phones, we all have snapshots taken throughout the year in the palm of our hands. A nice collage of those pics will be just fine. Save time by putting your address book in the computer so you can print your envelopes every year. Buying address labels is another time saver. Get everyone involved by setting up an assembly line to sign cards, stuff envelopes, stick on stamps and return labels and seal them up. Play holiday music and eat Christmas cookies while you do it. It will go faster and make a great memory, too.
It really is important to minimize holiday stress and make this season enjoyable for you and your family. There is no reason to let stress take over and ruin the possibility of having fun enjoying family and friends all season long. This is such a special time of year where we can reflect on the year that has passed and look joyfully ahead to the year to come. Make the choice to enjoy the season and share the love and joy it represents.
12 | lkn-magazine.com
Sweet Grass Boutique (704) 663-5878 | 146 Mooresville Commons Way, Suite H | Mooresville @sweetgrasshome home • gifts you
North Carolina's Best Places for a Fall Getaway
BY ELISA WALLACE COPPEDE
As the days become shorter and the weather becomes cooler, summer turns into fall. This season change is a welcome relief for those seeking refuge from the hot Carolina sun. There is something magical about this time of year. From the colors of the leaves painting the sky around us different shades of red, gold and orange, to the delicious fall crops that provide us with autumn flavor, this season is certainly a favorite of many. Rather than embrace this change at home, many think fall is a perfect time to plan a getaway with family, friends, or oneself.
Being a Carolinian means you don't have to plan a trip far away to enjoy some of the most beautiful sights and sounds this season can provide. One of the many reasons our state is so beloved is the fact that we have all four seasons, as well as easy access to some of the most exquisite mountains and beaches one can see. North Carolina's coastal areas can experience 70-80-degree weather in the middle of fall, which is appealing to many who want one last trip to the beach. However, one doesn't have to only be ready for a trip to the beach. North Carolina also has picture-perfect mountains that offer a variety of fall activities one can enjoy. With all this said, it's no surprise that North Carolina is becoming one of the most popular places to live and relocate to.
Ready to kick off the fall season with a trip to one of North Carolina's many picturesque spots?
Don't worry about a long car trip. Many of these locations are a few hours away and can easily be done for a lovely weekend getaway. Read on for North Carolina's top five locations to plan a perfect fall excursion.
Asheville, North Carolina: Yes, this destination seems like a no brainer. Asheville easily tops the list of a perfect spot to visit during the fall season. Best known for being a city for the hippies-at-heart, this lovely city is nestled in the Blue Ridge Mountains. Providing a perfect backdrop for a fall getaway, Asheville is also an excellent choice for outdoor enthusiasts. From hiking, to tubing, to fly fishing, Asheville is filled with exciting outdoor activities to enjoy. This mountain city is also a great spot to view local art and enjoy music. It seems like around every corner, there is a spot to embrace the art scene.
Wilmington, NC: This coastal city is home to beautiful beaches and a vibrant historic downtown. Not only does this seafaring city boast live music, breweries, and art museums, Wilmington also has an exciting history involving pirates and historical battles. Why visit Wilmington in the fall? Not only are the temperatures still warm enough to sneak a trip or two to the beach, but the city can offer Halloween enthusiasts a chance to learn more about the darker side of history, with local ghost & pub tours.
Davidson, NC: This lakeside town, is another excellent location to visit for a fall getaway. The Davidson/Cornelius area offers many sports for the water enthusiasts wanting to enjoy a few last weeks of fun in the sun. Cornelius offers numerous marinas to make renting boats, jet skis, or paddleboards a breeze. Foodies will delight at the sight of Hello, Sailor, a waterfront restaurant and bar known for its hushpuppies, cocktails, and of course, Carolina shrimp Calabash plate.
Black Mountain, NC: Craving another mountain vacation this fall? Look no further than Black Mountain. Voted "America's Prettiest Small Town" in 2017 by TripAdvisor, this city nestled 20 minutes outside of Asheville, is another excellent base to explore western North Carolina. Wanting to experience more time on the water this fall? Try renting a cabin on Lake Eden, where you can choose from treehouse-style cabins, rustic cabins, luxury cottages, or nostalgic campers. Lake Eden also hosts the adored LEAF festival every October. This colorful event is focused on music, culture, and art. Local craft breweries are also there for the brew loving travelers, including Lookout Brewing, Pisgah Brewing, and Black Mountain Brewing.
Mt. Airy, NC: For those wanting to get away from bustling city life, Mt. Airy may be the perfect fall spot to enjoy a trip away. It provides the small-town feel that many will enjoy. Not only is this city beautiful to view fall foliage, it also boasts a popular fall festival known as the "Mayberry Days." If you're a fan of the classic Andy Griffith Show, then this is the festival for you. Over a week, guests can see characters from the show and enjoy fall activities that are sure to take one and all back to a simpler time of life.
Please check all events and locations for local COVID-19 restrictions. 14 | lkn-magazine.com
Lake Norman Motor Coach & Tiny Home Resort Relax on the Shoreline of Lake Norman LakeNormanMotorCoachResort.com | 704.489.6033 6738 East NC Hwy 150, Sherrills Ford, NC 28673 | Office Hours: Daily 8am - 5pm
Inspired Treasures For Your Home
RTICLE BY MARTIE EMORY | PHOTOS BY CARRIE ALLEN
Always lovers of Mid-Century Modern (MCM) décor through the years of furnishing their own home, Katrina and Stan Teague share another passion as well: Working together and growing their own business!
"We call it our passion project," says Katrina. Now fully retired from the banking industry, and Stan retired from a career in law enforcement and the military, the two found their niche, as owners of Charlotte Vintage Furniture in Huntersville. They settled into the historic Julius Rosenwald/Booker T. Washington four-room schoolhouse – owned by the BurgessGriffith family and a perfect location for their vintage furniture — in March of 2022, after selling treasures from a warehouse location and, before that, enjoying a successful online business.
"The online and warehouse business took off immediately, and as soon as I left corporate life, we launched the retail showroom!" explains Katrina. Specializing in Mid-Century Modern furniture and décor, Charlotte Vintage Furniture is exclusive to the genre, which sets them apart from a variety of other stores in the Lake Norman and Greater Charlotte area. "We've always been inspired by the design and manufacturing quality of furniture built in the mid-twentieth century, and feel strongly about investing in iconic pieces that appreciate over
time," says Stan. "We're personally drawn to the aesthetic of clean lines and minimal embellishment."
Stan's parents were involved in the furniture industry in North Carolina, so a love of furniture design came naturally. The couple remains very hands-on with all aspects of the business, from curating pieces from iconic designers, to finishing and upholstering, greeting customers in the showroom, and ensuring anything being shipped is delivered by one of their hand-picked, white-glove experts!
16 | lkn-magazine.com
"We find most of our items ourselves, and own the majority of our inventory, and we're selective about what we put on the floor," says Katrina. She and Stan schedule a week-long buying adventure at least once every quarter, with some side trips, auctions, and estate sales sprinkled in between, especially if they get wind of something truly special. You'll find new inventory every week, but keep in mind the expert shopper's mantra: If you see it and like it, buy it! The couple enjoys the problem-solving nature of their business – guiding clients towards the perfect sofa or pair of lamps in the store or even adding someone's most-wanted item to their next buying adventure shopping list. It's like finding the final puzzle piece to a family's new home.
"Nothing delights us more than when our clients are delighted!" says Katrina. With what's in the store constantly changing, there are plenty of chances to be creative and re-imagine an iconic piece that would benefit from a little love. Thanks to their retail neighbors, the possibilities are endless.
"We are right next to Modern Fabrics, which gives clients the opportunity to find a chair or sofa they love at our store and walk next door to choose the perfect fabric for reupholstery," says Katrina. Stan reupholsters simple pieces like dining chairs inhouse, and they work with local expert upholsterers for more complicated projects. They share many customers with Burgess Supply, the leading flooring supplier since 1977, and Stan says they 'have a ball' being neighbors with Modern Fabrics and Burgess. The trio is constantly referring customers to one another!
Katrina and Stan enjoy the collaborative relationship among designers and small business owners in the Lake Norman area. They continue to be impressed with the obvious camaraderie in the community. They have many repeat customers who travel from out of state to find that perfect piece, having become a true shopping destination in less than six months' time.
While they may be experts in all things MCM, the couple encourages clients not to be afraid to mix and match décor, showcasing pieces that are meaningful and items that work with their lifestyle. The store also features Italian, Danish, post-modern furniture, lighting, and accessories. Most recently, they sold one of their favorite pieces, a solid walnut sofa from Adrian Pearsall, one of the most expressive designers of the 50s through 70s, recovered in a stunning Maharam peacock fabric. "A truly perfect piece." says Katrina!
Enjoy your own adventure soon at Charlotte Vintage Furniture, located at 15435 NC-73 in Huntersville, NC, 704-727-0362, and online at Charlottevintage. com. Store hours are Wednesday through Saturday 10:00 a.m. - 4:00 p.m. Military and first responder discounts are offered. Follow them on Instagram @ charlottevintagefurniture, or email either katrina@ charlottevintage.com or stan@charlottevintage.com for more information.
The Soil Food Web
BY DAVID TILLEY
Our soil is alive! A single teaspoon (1 gram) of rich garden soil can hold up to one billion bacteria, several yards of fungal filaments, several thousand protozoa, and scores of nematodes. Each one of these organisms plays a key role in our ecology. Unfortunately, most of them are either ignored or harmed by lawn care companies who do not fully understand the impact of their products. I have had countless customers say to me that their lawn looked good for the first couple years, and then it started to get worse and worse until they finally sought a new service provider.
If the living organisms which are responsible for creating plant life are not tended to, then the soil life will deteriorate and so will the grass that is living in it. GrassRoots Turf has a different approach.
Beneficial bacteria, fungi, and other life forms do all the heavy lifting within our soil and need to be fed and replenished to create the healthy balance we need for our plants to thrive. These organisms break down organic material and fertilizers to release nutrients and make them plant available. They fix CO2 and nitrogen from the air for the plants to perform photosynthesis. They clean our ground water by removing harmful pesticides and heavy metals, while also creating antibiotics for our plants to keep them healthy and disease free. These healthy organisms prey on the insect predators and keep our lawns and plants healthy and protected.
In our micro-environment of Charlotte, we are faced with heavy clay soil which is very anerobic. This means the clay is highly compact, lacks meaningful organic material, and thus does not have sufficient air pockets or pores, to hold oxygen and water. This also means we need to augment, or amend, our soils to create porosity, boost organic organisms, and provide the essential elements in the correct balance to help these colonies thrive. As these organisms move through their lifecycle, they create pockets, die, their bodies become organic material, and release plant food, which reinvigorates the soil food web and encourages more growth and healthier plants.
Now, how does GrassRoots Turf do this? In our gardens it is fairly easy because we can amend the soil with compost which is full of organic life and organic material. Our plants love compost, and it is the best way to organically feed our plants. For our lawns this is a little more challenging, but it is achievable with the right approach. Traditional applications will use mineralized fertilizers with a balance of Nitrogen, Phosphorous, and Potassium (N-P-K) in a ratio that is appropriate for the specific application time in the growing season. When you purchase a bag of fertilizer, you will generally see three numbers on the front of the bag which represent the % ratio of the nutrients in the bag with the balance being fillers. (N)itrogen, (P)hosphorous, (K) Potassium. Two common examples are 25-0-10 and 10-10-10. The 25-0-10 means there is 25% Nitrogen, 0% Phosphorous, and 10% Potassium. On the 10-10-10, which is commonly used in the garden, we have 10% Nitrogen, 10% Phosphorous, and 10% Potassium. These ratios are important as the plants need various minerals at different points in their growing season. The challenge with these products if used alone, is that there is no carbon in them to promote a healthy carbon/nitrogen balance in the soil. Our plants and organisms need both carbon and nitrogen to create the amino acids and carbohydrates needed for growth of plant and organism tissue. When we provide a high dose of mineral nitrogen fertilizer, the organisms in the soil will use the remaining carbon in the soil to process it, which reduces the carbon available for our plants and lawns. Everything must be in balance. Over time, we begin to limit the population of the organisms and, subsequently, our plants, because our nutrients are out of balance.
GrassRoots takes a soil-first approach to lawn care. We ensure we provide the essential micro-nutrients and macro-nutrients needed to support the lawn. Additionally, we feed the soil organisms with humic acid and beneficial microbial inoculations to increase the population of our healthy soil microbes. Our goal is to keep the soil in balance with the plants and continuously improve the heavy clay soils so you can enjoy a healthy lawn year after year.
GrassRoots Turf of Lake Norman | Denver, North Carolina | grassrootsturf.com Serving: Catawba, Concord, Cornelius, Davidson, Denver, Huntersville, Iron Station, Kannapolis, Lake Norman, Lincolnton, Lowes ville, Maiden, Mayhew, Mooresville, Mount Holly, Mountain Island, North Charlotte, Sherrills Ford, Stanley, Troutman Now is the time to start working on your warm season Bermuda and Zoysia lawns for next year. We are the experts! (704) 691-5936 Excellent Lawn Care Services for Your Yard When it comes to Weed Control, Mosquito Control, Liquid Aeration and Shrub Care; the experts at GrassRoots are here to provide you with exceptional service and results.
& PHOTOS
BY CHELSEA KOWALSKI
When it comes to mixing American cuisine with a touch of southern flare Jeffrey's has it covered. The restaurant opened Valentine's Day of 2006 as a place to enjoy reliable and consistent food with friends and family. It's conveniently located in Mooresville roughly a half-mile off exit 33 from I-77. Owner Jeff Lancaster's mission was to bring a locally owned high-quality establishment to the Lake Norman area. Their core purpose "good food and good times" certainly held true when we stopped in.
We opted to dine outside on their stunning covered patio, a picturesque setting for the beautiful fall weather. However Jeffrey's inside is equally matched featuring sky high ceilings, modern fixtures, and lots of comfortable booths. Immediately upon sitting we received their renowned breadbasket which did not go to waste. We started our evening by ordering a few beverages from the vast drink menu. With approximately one hundred red and white wines to choose from, plus an abundant number of specialty cocktails, it was a hard decision to make. Eventually, we ended up choosing the Jeffrey's Coffee and Jeffrey's Cosmo. The spiked coffee had a combination of Bailey's, Kahlua, and Amaretto topped with whipped cream. It was warm and cozy, served in a glass mug, and could even
be ordered for a fun dessert but note it is caffeinated. The Cosmo is a great drink option for all seasons with it's mix of vodka, Cointreau, and cranberry juice. We also sampled a glass of J Lohr, Los Osos Merlot which is a fine pick for any dry red wine lover.
For starters we tried the French Onion Soup, Spinach Arugula Salad, and Jumbo Shrimp Cocktail. The soup was served in a traditional lionhead bowl topped with an overflow of cheese. Inside was a flawless amount of flavor, bread, and soup. A great item during the cooler months! It marks at the top of the list for favorite French Onion Soups we've had in the Lake Norman area. The salad contained candied pecans, crumbled feta, shaved red onions, and julienne carrots and can be ordered as a small or large. The house made signature dressing paired wonderfully with the ingredients and was not overdone. The shrimp cocktail was a good shareable appetizer, including four tasty jumbo shrimp with moderately spicy horseradish cocktail sauce.
Once we were ready to move on to entrées, we sampled several different meals. The Shrimp & Grits included house made grits with Cajun cream topped with large gulf shrimp, andouille sausage, white
REVIEW
20 | lkn-magazine.com
wine, sautéed bell peppers and onions. This is one of the staple dishes at Jeffrey's. You'll immediately know why it's so popular here; the sausage was mildly spiced with big lumps of shrimp served on top of a thick layer of extremely cheesy grits. Next, the Seared Beef Medallions were tips of filet mignon and teres major topped with bleu cheese gratin, crumbled bacon, and Bordelaise. The beef cuts were delicious and very tender. This was another one of our favorite parts of the meal which made it no surprise to hear that this is one of their most popular dinner items. After that, we tried the Seared Atlantic Sea Scallops containing roasted grape tomatoes, scallions and sweet corn with creamy risotto and citrus garlic butter. The New Bedford scallops were undoubtedly fresh with their seafood being delivered every two to three days depending on consumption. The risotto was smooth and light while not heavy on cream or butter, yet still full of flavor.
Also, we were able to try both the Blackened Chicken Pasta and Chicken Florentine in sample sizes that again looked like full meals! Another best seller, the blackened chicken is commonly tossed with fettucine, but you also have the option to sub shrimp for an extra $2. The sauce is not a typical thick, creamy Alfredo, but more like an Alfredo with cream and butter pasta. The Sprinter Mountain chicken was a plump, tender breast of chicken that goes fantastic with the roasted red pepper with a sauce that reminded us of a play on spinach and artichoke dip.
With our stomachs full, we ended the meal by asking to see their impressive dessert tray. Many of the desserts are brought in from Queen City pastry, also located in Mooresville. The most popular is said to be the three-layered chocolate torte which comes in a flourless gluten-free option. Make sure you remember to save room when you stop in so you can try some!
Typically when a restaurant focuses on quality the portions tend to suffer; however, this is not the case at Jeffrey's. Just one full-sized entrée would have left us satisfied. We love the clean and upscale atmosphere this place provides for a comforting meal. With the menu undergoing modifications about two or three times per year don't worry, because they always keep the regular favorites you can come back to. Not only do they provide lunch and dinner menus, but events such as Mother's Day brunch, Easter meals, Valentine's Day specials, and more. If you haven't tried this spot yet, move it to the top of your list. If you have already, then you know what I'm raving about!
ARTICLE BY ROBIN SHUPE KELLER | PHOTOS BY QUINN KELLER
–Anthony William William B. Umstead State Park
We move east, LKN readers, and journey to William B. Umstead State Park. As you enter the park, there is an immediate sigh of relief as nature supports the realization that you have left the stressful, hustle and bustle of Raleigh, Durham, and Research Triangle Park and have entered a most peaceful haven. The dense forest surrounds you like a comforting friend and offers a quietness that calms even the most frazzled nerves.
The first stop can be the visitor's center, where you will find all the information you need to make a day trip or a multi-day vacation within the park. While there, be sure to tour the interesting and multifaceted exhibit hall with the rich history and the varied ecology of the park with several interactive components that will engage all ages. The courteous and knowledgeable staff are there to answer questions and guide you in the direction of the activities that most interest you while in the park.
BRIEF HISTORY
"And into the forest I go to lose my mind and find my soul." – John Muir
"Long before the first settlers, the area now known as William B. Umstead State Park was wilderness. American bison, elk, bobcats, and wolves roamed forests of oak, hickory, and beech," according to the NC Department of Parks and Recreation website. While these animals no longer roam the area there is a diverse array of flora and fauna within the park.
In 1943 the state purchased the 5,000plus acre area, known as Crabtree Creek Recreational Demonstration Area, for $1 from the National Park Service. Prior to that purchase, the Civilian Conservation Corps, as well as the Works Progress Administration, under the direction of the National Park Service helped construct the site while providing much needed jobs in the area. Four camps along with day-use and picnic facilities were built and the park opened to the public in 1937 as a NPS Demonstration Area Park.
The ncpedia.org website states that, "In 1950, more than 1,000 acres of the park were established as Reedy Creek State Park, a racially segregated park for African Americans. Crabtree Creek Recreation Area was renamed in 1955 after former Governor William Bradley Umstead in recognition of his conservation efforts. In 1966, the Crabtree Creek and Reedy Creek areas were desegregated and united under one park, the William B. Umstead State Park."
RECREATION
"If bread is the first necessity of life, recreation is a close second."
– Edward Bellamy
There are numerous recreational opportunities to keep you active and engaged during your visit. While most of the activities are free, some have minimal costs that will fit into most budgets. Prices are available at the visitor center for everything offered on site at the park with a fee.
"Walk in nature and feel the healing power of the trees."
Below
UNIQUE FEATURES
"Time spent amongst trees is never wasted time." – Katrina Mayer
William B. Umstead State Park has three manmade lakes within its 5,579 acres of picturesque beauty. Big Lake is the largest of the three with 55 acres of water for fishing, paddling, and birdwatching. Sycamore and Reedy Creek lakes are about half the size of Big Lake and offer fishing for bass, bluegill, and crappie to name the most common caught fish within the park.
A unique and must-see feature of William B. Umstead State Park is its stunning tree art carved by artists Jerry Redi and Randy Boni of Smoky Mountain Art. A 25-foot-long red oak was transformed meticulously into a gorgeous work of art featuring a series of animals, tree branches, and leaves. This stunning piece of chainsaw carving allows everyone who makes the hike appreciate the intricate detail found in the squirrels, rabbits, swans, and owls that are beautifully carved into the wood.
AT THE END OF THE DAY
"Sunsets are proof that endings can often be beautiful, too." – Beau Taplin
I hope this article inspires you to take a trip to William B. Umstead State Park and take advantage of the beauty, amenities, and activities available at this urban state park. Although within the big city landscape, William B. Umstead State Park, one of the state's most visited parks, offers an oasis of tranquility and the opportunity to explore nature at its most peaceful setting.
William B. Umstead State Park is located at 8801 Glenwood Avenue, Raleigh, NC 27617. Park, visitor center, and park office hours vary by month. For more information visit their website at ncparks.gov/state-parks/william-bumstead-state-park or call 919-571-4170.
Be on the lookout for next month's issue where we venture out to the coast and visit Jockey's Ridge State Park.
Bon voyage,Robin Hiking (34.5 miles) • Biking • Rowboat rentals • Canoe rentals • Fishing • Horseback riding Auditorium and classroom • Community building • Picnic shelters • RV, tent, and group camping • Camper cabins
is a list of some of the many amenities and activities.
REHAB
THE NEUROPATHY SPECIALISTS
BY MARTIE EMORY
If you struggle with pain, tingling, numbness, or other weaknesses that you believe are neuropathy-related, or you've been diagnosed but suggested treatments aren't offering relief, Complete Rehab in Clemmons, NC, can be a true lifesaver.
Brett Duffey and his team call themselves the "neuropathy specialists" for a reason! With over 19 years of experience (and roughly 6,000 patients-worth of success!), Complete Rehab is sharply focused on determining your particular type of neuropathy and drastically relieving, or entirely eliminating your symptoms with non-invasive treatments that make a world difference!
"Medical doctors are INvasive, which means shots, pills, or even surgery.," explains Brett. By non-invasive, we mean everything we do is on the OUTside, using tools you won't have access to outside of a medical facility. Some examples would be ultrasound, infrared, H-wave, cold lasers, iontophoresis, TENS Units, muscle stimulators, and more."
Yes, there are over 35 types of neuropathies and the specific kind you have will determine its likely progression. Peripheral is the most common and patients may experience discomfort in one or more of
the following areas: toes, feet, legs, fingers, hands, and arms. If you experience neuropathy, that means your peripheral nervous system has a hard time transmitting between your central nervous system and the rest of your body. But the biggest misconception about neuropathy: You do not have to be diabetic to develop these symptoms!
"That only means you don't have diabetic neuropathy," says Brett. "Instead of pain, you might have numbness, burning, a pins and needles sensation, itching, or cramping. No set of symptoms is the same, and that's why we offer treatment designed especially for a patient's specific symptoms."
and the Roanoke area," says Brett. "We also have a VA contract and see retired military, as well as those on active duty."
Brett also describes himself as a problem solver – with your health, mobility, and quality of life the ultimate puzzle.
"I figure out the pieces to the puzzle and use my experience to find patterns," he says.
"What inspires me is the challenge of figuring out what is causing a patient's specific issues and then determining which of our skills is best suited to incorporate into their plan of care. The last piece is training patients on what they need to do to keep the neuropathy from returning."
Neuropathy is not determined by age, race, height, or weight, explains Brett, and his oldest patient so far was 103 years old, and the youngest, only 17!
Besides numbness, tingling, or pain, a
patient may even experience neck or back stiffness, strength and endurance issues, restless legs, balance problems, fine motor issues, or even tennis or golfer's elbow. Complete Rehab's current team of seven includes two therapists on staff who have extensive orthopedic knowledge, and they are contracted with 10 different colleges and universities who send students here to train and observe.
The best news is that relief and a better quality of life is really a short drive away – more than worth the 25-minutes from Statesville, and around an hour from most Lake Norman communities. The out-patient clinic even sees folks from other states, so it's clear the benefits are worth the easy drive. You'll also meet office manager Tammy Beeson Moore, who is a huge part of the practice's success. Also, a Restorative Nursing Assistant, Tammy, oversees the operations of Complete Rehab including administrative tasks, managing patient records, and working with other doctors in the community.
"We have patients commonly referred from all over North Carolina: from Duke Hospital, Charlotte, Asheville, Hickory, and Fayetteville/ Ft. Bragg, Salisbury, Greensboro, and as far as Atlanta, West Virginia, Independence, Virginia,
Brett says it best with the confidence that a visit to Complete Rehab can change your life: "We will only accept you as a patient if we believe we can help you, and there's a very slim chance we can't help you!"
W hen you're ready for the best solution for any symptoms of neuropathy, contact Brett Duffey and the team at Complete Rehab at 336-778-0292, or online at Crtherapy.com. Their office is located at 6000 Meadowbrook Mall, Suite 22, in Clemmons, NC. Hours are Monday through Friday 8:00 a.m. - 5:00 p.m.
COMPLETE
24 | lkn-magazine.com
"
What inspires me is the
November 2022 | 25
Robert Kiyosaki, author of best-selling book, Rich Dad, Poor Dad, has a quote, "it's not what you make, but what you keep." One of the best ways to keep more of your money is to take advantage of opportunities as they present themselves. The volatile markets of 2022 have presented a couple of tax savings opportunities you may want to explore before year end. While everyone's situation is unique, below are the top three strategies we are discussing with our clients at Marzano Capital Group.
TAX LOSS HARVESTING
Even though an investment has lost value it can still help your taxable portfolio. Tax-loss harvesting is a strategy that can help investors minimize any taxes they may owe from capital gains or regular income. Selling the investment at a loss allows you to reap some economic benefit while reallocating funds in more productive areas of your portfolio. However, if you sell stock for a loss, you are not allowed to buy substantially identical stock or securities within 30 days. This is called the wash-sale rule and if you violate it, the IRS can penalize you by removing any tax break you enjoyed from harvesting losses.
3 Tax Strategies to Reduce Tax This Year
STEVEN GALLO, CFP® | PARTNER, FINANCIAL ADVISOR
ROTH CONVERSION
A ROTH IRA conversion allows you to move funds from your traditional IRA to your ROTH IRA. The funds that are "converted" are taxed as income in the year of the conversion. However, once in the ROTH IRA they will continue to grow tax free and are distributed tax free in the future. Now is a great time to convert if it fits your financial situation with the stock market down from the beginning of the year. A decline in the value of your portfolio may actually be advantageous as it will be cheaper to convert your funds. Traditional IRA account owners have considerations to make before performing a Roth IRA conversion. These primarily include income tax consequences on the converted amount in the year of the conversion, withdrawal limitations from a Roth IRA, and income limitations for future contributions to a Roth IRA. In addition, if you are required to take a required minimum distribution (RMD) in the year you convert, you must do so before converting to a Roth IRA.
QUALIFIED CHARITABLE DISTRIBUTION
Charitable-minded taxpayers over the age of 72 who are financially comfortable and do not need their required minimum distribution (RMD) to meet their living needs have another strategy available to them. These investors may be able to make a qualified charitable distribution (QCD) from their traditional IRAs directly to a non-profit organization. This move satisfies their annual IRA (RMD) obligations and avoids income tax on the transferred amounts to non-profits. However, taxpayers should be aware of specific rules prohibiting making QCDs to donor advised funds and private foundations or from SEP IRAs, SIMPLE IRAs, and 401(k) plans.
Perhaps, one or more of these strategies will help you save on this year's tax return allowing you to keep more of your money. If any of the above strategies sounds like something that could help your situation, I urge you to give our firm a call so we can discuss if it is a fit for you.
Marzano Capital Group and LPL Financial
do not provide tax advice or services.
Please consult your tax advisor regarding your specific situation.
Securities offered through LPL Financial, Member FINRA/SIPC. Investment advice offered through Independent Advisor Alliance, a registered investment advisor. Independent Advisor Alliance and Marzano Capital Group are separate entities from LPL Financial.
United Way Fighting for the education, financial stability and health of Iredell County neighbors. Something new is coming to MOORESVILLE... United Way of Iredell County @UnitedWayofIredellCounty @uwiredell United Way of Iredell County 704-872-3000 Mooresville-South Iredell Office 404 North Main Street Mooresville, NC 28115 All we need is YOU! Learn more and visit us online at www.uwiredell.org
28 | lkn-magazine.com
FASHION AMONG FRIENDS
ARTICLE BY MARTIE EMORY PHOTOS BY CARRIE ALLEN
For Bliss by the Lake Boutique owner, Charlotte Parris, her vision of the perfect small business is where shoppers do more than make a quick purchase and head back home She wants them to come in – think of it more as a visit than an errand – and stay long enough to make a few new friends!
THE DREAM
That happens every single day at Bliss by the Lake in Mooresville, where the name couldn't be more appropriate for what you'll find – and feel – while you are here. If you haven't heard the story, Bliss by the Lake came about its name in the sweetest way! Charlotte and her daughter, Anitra, were pondering potential names for the boutique, and Charlotte mentioned she felt so very blessed by her new opportunity. Blessed became bliss, and since opening in 2019, thankful clients have also been blessed! The boutique features a perfect mix of tops, bottoms, outerwear, dresses, and basics such as leggings and camis, along with shoes, jewelry, belts, and other accessories to finish a signature outfit to perfection.
"Our personal goal is for every woman, no matter her style, size, or age to leave feeling happy and gorgeous," explains Charlotte. "We cherish our customers."
November 2022 | 29
THE DAY-TO-DAY
Charlotte and her team are also proud to be actively involved in the community – as members of the Lake Norman Chamber of Commerce and WINS – and love being able to support local charities whenever possible. Those amazing team of co-workers – Ann, Tami, and Sydney – bring their own special talents to the boutique. Making the store shine one hundred percent of the time, is very much a group effort!
Ann Hartley has lived in the area almost 22 years and has been with Bliss by the Lake since they began in 2019. Helping customers find an outfit that makes them smile makes the effort worthwhile -- and also makes Ann smile! Ann runs
the day-to day-operations of the boutique and is also in charge of inventory control.
Originally from Miami, Fl., Tami is very busy outside work with two children, three dogs, and three cats, and has also been with Bliss since the opening in 2019. She considers the loyal customer base more of an extended family.
"We try to learn everyone's personal style and preferences, because we love dressing our customers from head to toe!"
Tami is the merchandising guru and is the reason the boutique always looks fresh.
While wearing her more traditional business owner hat, Charlotte says
she will always cherish the idea of "brick and mortar," but keeping current has proven to be not only successful for the boutique – but immensely fun!
Bliss by the Lake recently launched a successful online shopping experience – and an App. Be sure to follow them for plenty of exciting Facebook and Instagram Live posts – including "Coffee & Clothes" with Sydney! After beginning her Bliss career as a sales associate in high school, Sydney Regan joined the staff full-time after receiving a marketing degree in college and is now the Director of Marketing and Social Media.
30 | lkn-magazine.com
"Over the past six months, we have seen tremendous growth on all our online platforms," says Sydney. "With the creation of our website and app, our customers who love shopping online can browse products and watch live sales on their own time. Many customers prefer the in-person experience, as do we, but online selling has allowed them to choose items they like online before coming in. I have had a blast watching the Bliss name grow and can't wait to see where the future takes us!"
A life-long Mooresville resident, Sydney has seen the area grow, but keep that small town feel, where friends are like family.
"What's amazing about the culture of small business, and specifically boutique shopping, is how close we are with our customers," she explains. "The women who shop here have supported us from the beginning. Although I love the marketing side of my job, helping customers choose pieces just for them is the highlight of my day."
The ladies of Bliss by the Lake also have a lot of fun with their ladies' night out events, welcoming the Bliss regulars – and plenty of new friends! – to enjoy themed drinks and snacks, while shopping and networking.
Always a supporter of small businesses, Charlotte often invites other local vendors to set
up in the boutique, introducing shoppers to even more unique items. Be sure to follow them on Facebook and Instagram for event details and updates, especially with the holidays coming soon!
Bliss by the Lake Boutique is a true shopping treasure in Mooresville and is located at 126 Mooresville Commons Way, Ste. C. Store hours are Monday through Friday 10:00 a.m. - 6:00 p.m., and Saturdays from 10:00 a.m. - 4:00 p.m. Open Sundays by appointment. Reach the boutique at 704662-0007. You can also email blissbythelakeboutique@ gmail.com for more information, and shop online at Blissbythelakeboutique.com. Their App is available on both Apple and Android devices.
BUJUKAN BRACELETS
WINDSOR JEWELERS
Designs to suit any woman's style! Give handcrafted arcs of gold spheres, radiant mini-cluster diamonds and chains of perfect gold circles with iconic Bujukan bracelets from Gabriel & Co.
Discover Windsor Jewelers, Charlotte at 6809-D Phillips Place Court or Windsor Jewelers, Winston-Salem at 526 S. Stratford Road.
SPA TREATMENT
HAND & STONE MASSAGE AND FACIAL SPA
Give that special someone a massage or facial gift card that includes a service or package of services such as Hot Stones, Himalayan Hot Stones, Swedish massage, a signature facial, diamond glow, microdermabrasion, or a lifestyle membership for a month!
Hand & Stone is located at 631 Brawley School Road, Suite 200 in Mooresville. (704) 800-5535
COZY SWEATERS
THE PINK BOUTIQUE
It's sweater weather! Stay cozy this holiday season at The Pink Boutique with sweaters available in an array of beautiful colors and sizes from XS to 3XL.
Shop their warehouse and apps @thepinkboutiquelkn, or 149 C Rolling Hill Road Mooresville.
SURFBOARD BAR
LKN PATIO
Let LKN Patio turn your patio or deck into your 'Happy Place' with a 5-piece Surfboard Bar Set! This set includes a lifetime warrant and comes in a variety of color combinations.
Shop LKN Patio at LKNPatio.com or visit 847 Brawley School Road, Mooresville. (704) 660-0527
SIGNATURE SOAP
SEVEN SEED SOAP COMPANY
Looking for a handmade gift for the men in your life? Seven Seed Soap has been creating thoughtful gifts for more than 20 years. Their signature fragrance, Adirondack, is the top-selling handmade soap for both men and women.
Shop at 111 North College Avenue in Newton or SevenSeedSoap.com. (828) 466-2271
PUMPKIN CANDLES
LOVE SQUARE ONE
Perfectly Pumpkin candles will offer you those fresh notes of pumpkin that are perfectly swirled with brown sugar, ginger, and a dash of vanilla.
See their Shop Local page at LoveSquareOne.com to find where you can get yours locally.
November 2022 | 33
WOOD WICK CANDLES
RIDGECREST GARDEN CENTER
Watson candles offered at RidgeCrest Garden Center are a locally made, have a wood wick, and 100% soy with allnatural oils that burn for 60 hours! They add a beautiful, natural, cozy ambiance to any home and make a wonderful gift for anyone on a budget!
Visit RidgeCrest Garden Center in Denver on 3344 North Highway 13 – Business. (704) 966-0087
FALL STYLES
BLISS BY THE LAKE BOUTIQUE
Come to Bliss by the Lake for an amazing selection of fall styles! A gift card is also an option and always the right size!
Find them at 126 Mooresville Way, Suite C in Mooresville or online at BlissByTheLakeBoutique.com
LOCAL HONEY
BEES OF LAKE NORMAN
Who doesn't like local honey! This unique gift can be enjoyed by itself or enhance any drink or meal. Lake Norman Honey comes in squeeze bottles as well as one and two-pound glass jars.
Order your honey today at BeesOfLakeNorman.com.
AMULETS
WINDSOR JEWELERS
Designer Temple St. Clair creates luxurious pieces of whimsical, wearable art including signature amulets fashioned from finely polished natural rock crystal. Each unique amulet is accompanied by 18K gold twists and swirls, diamonds, sapphires, and other colorful gemstone embellishments to reflect the wearer's singular energy and style.
Discover Windsor Jewelers, Charlotte at 6809-D Phillips Place Court or Windsor Jewelers, Winston-Salem at 526 S. Stratford Road.
Like
Seltzer
SELTZER
ferments their hard and
to
creating a craft
in a can that you're
to.
make the perfect stocking stuffer, and make sure to check out their website to inquire about rental space.
Find them at 2215 Thrift Road, Suite B, Charlotte and follow on social media or visit their website at SummitSeltzer.com.
CRAFT SELTZER SUMMIT
a brewery, but for seltzer! Summit
house
non-alcoholic seltzers and use purees
flavor and condition them,
beverage–not the seltzer
accustomed
Their gift cards
Mare sure to check back next month for even more fabulous local LKN finds! Have a gift you'd like to share? Submit it at advertising@lkn-magazine.com 34 | lkn-magazine.com
WARMIES
THE PINK BOUTIQUE
Warmies plush animals are heat-up microwavable soft cuddly toys in a variety of your favorite animal figures and make perfect stocking stuffers!
Shop their warehouse and apps @thepinkboutiquelkn, or 149 C Rolling Hill Road Mooresville.
PREMIUM FABRIC
MODERN FABRICS
Spruce up your house for the holidays with Modern Fabrics! Re-cover your dining chairs, make tablecloths, drapes, pillows or give the gift of fabric. Enjoy 15%+ off everything in November and December. Gift certificates available.
Shop at 15435 Highway 73 in Huntersville or Modern-Fabrics.com. (704) 740-9676
SPA CANDLES
HAND & STONE MASSAGE AND FACIAL SPA
MICHOU JEWELRY
DANA'S FINE JEWELRY
The way to her heart is through beautiful jewelry! Michou has some gorgeous "art to wear" including sterling silver, 22kt all genuine stones available as rings, pendants, earrings, and bracelets.
Dana's Fine Jewelry is located at 108 North Main Avenue in Newton or DanasFineJewelry.com. (828) 466-1999
M. Greengrass Candles at Hand & Stone are great, long-lasting candles are made with soy. These fragrances will absolutely improve your mood, reduce stress, and provide you with lighting for special memories or celebrations. Put together a gift basket of candles, gift cards, facial products and other lotions that will make for the perfect Christmas stocking stuffer.
Hand & Stone is located at 631 Brawley School Road, Suite 200 in Mooresville. (704) 800-5535
POOL TABLE
LKN PATIO
Let LKN Patio turn your gameroom into the ultimate 'Happy Place' with The Kruger—a beautiful 8-foot pool table by Presidential Billiards.
Shop LKN Patio at LKNPatio.com or visit 847 Brawley School Road, Mooresville. (704) 660-0527
November 2022 | 35
A
DELICIOUS INDULGENCE
Even if you're not an official foodie, chances are excellent you've heard rave reviews of Lobster Dogs. There's the restaurant in Denver, NC and the wellknown food trucks that deliver this special deliciousness right to you!
Founder and CEO of Lobster Dogs, Chris Yelton, has been in the restaurant industry for over 20 years, and in 2015 (as we all enthusiastically did!) he noticed the fast-growing trend of food trucks. He knew his personal dive into this exciting market would be something unique, but it had to be perfect.
"I didn't want hot dogs or any ordinary offerings," Chris explains. On the website he points out wanting a cuisine that was "premium and delicious." As fate would have it, he and his wife had just traveled north for their vacation, and the cuisine that charmed them most was Maine-style seafood rolls. He knew the freshness of the rolls was essential, but would this menu choice transfer successfully to a food truck business?
Turns out the answer is a resounding yes!
While staying true to the original simple idea, and beginning with only one trailer, Chris focused on a limited menu with only the freshest ingredients. He has brought focusing on the details down to a science, and in 16 months after franchising, Lobster Dogs is now in 20 markets all over the country!
These sought-after food trucks change locations regularly with a dedicated following of lobster lovers. Besides the mouth-watering lobster rolls (don't walk away without the dipping butters: Who's Got the Herb garlic butter or Top It Like It's Hot Cajun butter) you can also order crab rolls, shrimp rolls, or the "Ultimate Dog" featuring all three – lobster, crab,
choice for any seafood lover. Not a seafood lover? Try their authentic Philly Cheesesteak or delicious tacos – also fan favorites!
Lobster Dogs also features daily food and drink specials, along with a selection of 50 beers to choose from, and live music at the restaurant every week.
If you're hosting an event, then you can't go wrong making Lobster Dogs the main menu attraction. Give Chris a call for scheduling or if you are interested in franchise opportunities as well.
Lobster Dogs (the restaurant) is located at 1219 NC-16 Business in Denver, NC, 704966-1417, and online at Lobsterdogsfoodtruck.com. Follow the fun on Facebook and Instagram @lobsterdogsfoodtruck, to track food truck locations near you! Restaurant hours are Monday through Thursday (kitchen) 11:00 a.m. - 9:00 p.m., (bar) 11:00 a.m. - 10:00 p.m., Friday through Saturday (kitchen) 11:00 a.m. - 10:00 p.m., (bar) 11:00 a.m. - 11:00 p.m., and Sunday (kitchen) from 11:00 a.m. - 8:00 p.m. Trucks are typically located around Charlotte, Winston-Salem, Greensboro, Asheville, Myrtle Beach, Greenville, and Columbia.
36 | lkn-magazine.com
November 2022 | 37
What Martha Taught Me about Living

BY JEAN MARIE JOHNSON
Toss, toss, toss. Keep, toss, keep. Toss...
No, wait. What does this say? I released my parked right foot from the pedal of the kitchen garbage can and stepped back to read the small type which said something about Martha Stewart Living ceasing publication and being happy to replace it with Southern Living. Not "would be happy," but "is happy;" a fait accompli. Well, that was a three-punch blow. First, no Martha. Next, Southern Living is a whole other thing. And last, I already subscribe to Southern Living. I was flummoxed. The small, white, generic postcard that bore this sad news was so "un-Martha-like." To the new publisher, it was "just business," I suppose. To me, it was a whole other thing.
I went online. Of course, I did, and there it was: "Martha Stewart Living magazine is the latest print casualty of the $2.7 billion sale of Meredith 's portfolio of magazines to Dotdash..." Blah, blah, blah. I stopped reading and began reminiscing.
Martha Stewart Living was launched in1994. Shortly thereafter, while whizzing through the airport enroute to work, I picked up the glossy magazine, filled out the pretty little card and subscribed. With eager anticipation, I awaited the arrival of each monthly issue. Once retrieved from the mailbox, I'd place it on my nightstand where it would sit until the weekend, when I could switch gears and savor its lusciousness.
Martha's world - perfectly-imbued with upper middle-class affluence and stiffbacked traditionalism – was a world unlike my own. And yet, it very much appealed to my strong sense of esthetics, my vision of how life might be lived a few levels up from practicality and pragmatism. It was the elevation that spoke to me.
Many have described Living as aspirational. For me it wasn't that; it was instead inspirational. There is a difference. Living's message to me was this: you can create a harmonious visual, esthetic, tactile world in which to indulge your five senses and take good care of yourself in the process. I liked that but knew that I would do it my way. Taking in the inspiration of each issue, I was highly selective about what I tore out for reference to tuck away in a three-ring
binder. No fancy souffles or crafts projects. No complicated flower arrangements or uberanal cleaning routines. But over the years, what I did claim from Living helped me to design my personalized version of living. Of living better, more beautifully.
That is no small thing.
Martha was an Influencer before there was such a thing. A woman ahead of her time, she dared to chuck Wall Street for an apron and a fledgling catering business. She dared to suggest to women – at a time when we were still taking baby steps on the corporate career ladder – that home matters, that self-care matters, that the small things in life carefully tended will always have a place in a well-lived and well-loved life. For me, her message was timely. While several friends scoffed at her fussy perfection, I held fast to the inspiration which resonated in my being.
Ever the reinventor, Martha has launched online content and shopping which I will likely peruse now and then. I know that I will miss Martha Stewart Living and the quiet, creative inspiration it has brought to my thoughtful leisure hours. That said, I have enough experience with change and loss of every magnitude to let it go with grace and deep gratitude. For now, I will enjoy Magnolia Journal, Traditional Home (yes, traditional!), and Real Simple as "comfortable familiars" and hope that they each have a long run.
38 | lkn-magazine.com
OF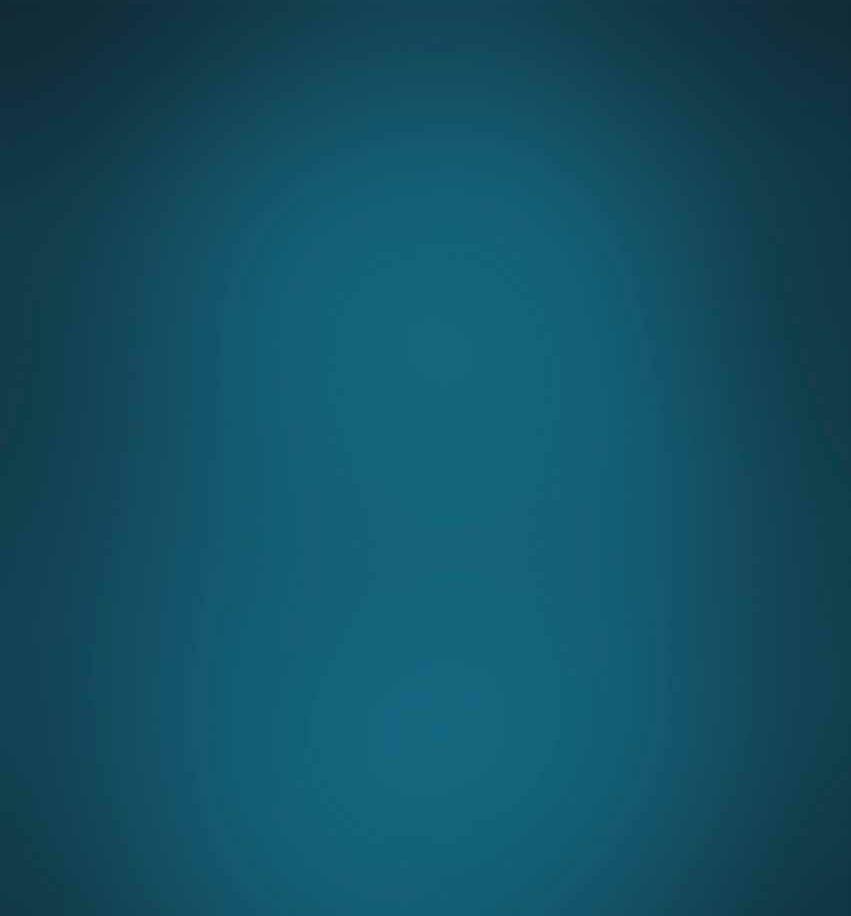 IMPROVE YOUR QUALITY
LIFE! with Complete Rehab Neuropathy Specialists At Complete Rehab, we take the time to customize a specific treatment plan JUST FOR YOU! We accept most insurances, including Medicare. Contact us today for a FREE consultation and get ready to feel the best you've felt in years. COMPLETE REHAB 6000 Meadowbrook Mall, Ste 22 Clemmons, NC 27012 Website: www.CRTherapy.com Telephone: (336) 778-0292 Pain, tingling, numbness, stabbing, aching, hot or cold, weakness...if you are ready to overcome the debilitating effects of neuropathy, regardless of type, we are ready and waiting to help you here at COMPLETE REHAB. We know that all neuropathies are not the same! For more information about our comprehensive, individualized approach, or to schedule your first appointment, please contact us today. "With over 19 years and 6,000+ patients worth of experience, myself and my team of neuropathy specialists at Complete Rehab deliver complete, compassionate rehab and therapy to all patients regardless of diagnosis." - Brett Duffey
Season of Change (and I'm embracing it)
BY KASEY JAMISON
A few weeks ago, my husband and I celebrated our ten-year wedding anniversary. A big one that snuck up on us. Thankfully, my in-laws agreed to watch the kids, and we planned a dinner out. However, life got in the way, and by the time we walked out of the door, it was 9p, an hour past our reservation. So, we went to our local restaurant and sat at the bar. As we were catching up on life, I had this realization that in ten years so much had changed for us: we had kids, we changed jobs, we experienced loss, we moved (and then moved back). At the time, all these changes felt huge (and terrifying!). But here we were, sitting at our local restaurant on the other side of all that change, and it felt good.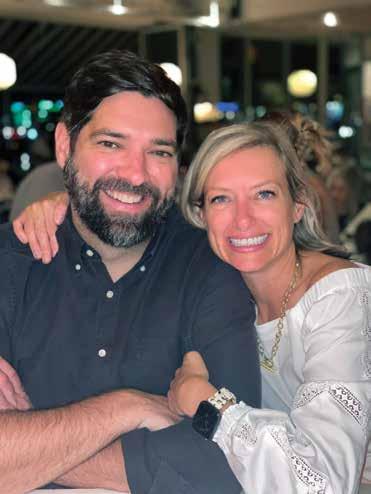 As I embark on another big change - a career change - I'm filled with the usual anxieties, questions, and of course doubt. But I'm reminding myself of all the good that change brings, and I'm facing it head on. The first part of facing a fear is understanding it - so why are most people resistant to change? Well, research has taught us that the brain prefers predictable negative consequences over uncertain outcomes. Our brain literally registers uncertainty in the same that it registers an error or a mistake. We strive to correct it so that we can feel comfortable again - or we just avoid it completely. But change isn't an error, and what would we miss out on if we avoided it? For me, I'd have missed out on new experiences, friendships, skillsets, and growth (even the tough growth). I wouldn't change it for a thing.
So, for me, as hard as it is, I'm embracing change. That means I'm prepared to accept that I can't keep everything under control. I'll take the risks, and as scary as that feels it also feels very liberating.
So, if you're like me and about to embark on a big change, here are some things that have helped me embrace my change:
• Remember the purpose: whether intentional or not, there's a reason for the change. Look for it and remind yourself of that purpose… often. While turbulent at times, anchor on your 'why'.
• Celebrate growth: take a moment, and recognize your growth, as it's happening. Don't let ten years pass you by before you recognize all the amazing things that have come out of your own personal change. Celebrate it while it's happening.
• Don't be afraid to fail: Fear of failure holds us back, shift your mindset and look at failure as a springboard for growth (easier said than done, I know).
Robin Sharma, who wrote the 5AM Club, said: "Change is hard at first, messy in the middle, and gorgeous at the end". I think all the hard and messy parts are well worth it.
40 | lkn-magazine.com
loganhvac.com Logan Home Energy Services is turning 70! See why our customers have been trusting us with their HVAC systems for 70 years, give us a call today! Winston-Salem 336-203-7630 | 5142 N Causeway Dr. Winston-Salem, NC 27106 Mooresville 704-508-4047 | 1214 D River Highway Mooresville, NC 28117 HOME ENERGY SERVICES AND COMMERCIAL HVAC 15% OFF with this coupon. Expires 11.30.22. RECLAIMED + DISCOUNTED DESIGNER TEXTILES MODERN-FABRICS.COM | 704.740.9676 | @modernfabrics | @ modernfabricsnc Tuesday - Saturday 10am-4pm | 15435 NC-73, Huntersville, NC 28078 Next to Burgess Supply Co | 2 miles west of Hwy 77 | Between Birkdale + Beatties Ford Rd November 2022 | 41
THE LAKE
JENNA RYAN
RETAIL MARKETING, CHARLOTTE VINTAGE
Jenna Ryan, a newbie to the Lake Norman area, is from Hope, NJ. She attended Montclair State University and worked in marketing prior to starting at Charlotte Vintage a few months ago. Over the summer, Jenna paid a visit to Charlotte Vintage after discovering the showroom on Instagram. She instantly felt a connection to the product and it's history and now feels grateful to be working in an environment that speaks to her creative side where she can apply her background in retail marketing.
Jenna and her husband, Dylan, have a 2-year-old daughter who they adore. Her hobbies include "consignment clothing shopping, decorating, running, cooking, visiting bookstores and coffee shops, her favorite being Main Street Coffee & Coworking, day trips exploring charming and historic downtowns, traveling, and spending time with friends and family."
Jenna likes to explore the inlets and trails along the lake and feels the best part about living here is that "you get the beauty and charm of lake life while being in close proximity to all that Charlotte has to offer. In addition, we've enjoyed meeting and getting to know some really nice families."
Jenna and her husband celebrated their first anniversary with a trip to Italy. "Venice is the most magical place on earth and the food in Rome is better than I realized food could be. The meal that brought me to tears was a simple handmade spaghetti in a butter cream sauce with fresh shaved truffles. The simplest joys can be the most memorable."
Now, Jenna and Dylan enjoy checking out the local breweries and neighborhoods of Charlotte.
JIM MAHAN
AUTHOR, OWNER OF LIZ GARNET: THE SALON
Jim Mahan, originally from Knoxville, Tennessee, has lived in the Lake Norman area for 30 years. He attended Lees-McRae College, East Carolina University, and North Carolina A&T. He has worked in construction and real estate prior to being an author and opening his business Liz Garnet: The Salon. Jim's hobbies include sports, woodworking, investing, and his favorite, water skiing. He has three sons, one daughter, and grandchildren to keep him busy.
"My life has had the rewards and challenges of a motivational speaker, educator, real estate broker, contractor, skin care developer, hair salon owner and a run for Governor of North Carolina. I suppose the greater "stories" of my life would be my strong faith and motivating belief in prayer. The birth of my daughter…she is the only thing that I have really prayed selfishly to have. Her mother had radiation treatment and was told it was medically impossible to give birth. I told the doctor every daddy should have a baby girl and that I would pray for one. Nine months later Liz Garnet Mahan was born as healthy as she could be."
"A second miracle happened in 1985 when physicians told me I would never walk again, as a mysterious virus had attacked my nervous system. I was paralyzed from the waist down in the hospital. I did walk out of that hospital, another "miracle" inexplicable in medical terms."
"My prayer today is that my story gives you another reason to have faith and the motivation to have belief in the power of prayer."
FROM
THE VIEW HAVE A VIEW TO SHARE? Contact LKN Magazine at advertising@lkn-magazine.com for a chance to be featured.
K ATY
I NDRE
OWNER OF KINDRED, MILKBREAD & HELLO, SAILOR
Walking into Kindred restaurant in Davidson is akin to walking into the living room of a group of dear friends for a dinner party. The room glows with warmth and positivity, and everyone is happy to be there to share the time together. Pasta dishes are fresh and made with simple ingredients showcasing the skill of the chefs. The staff brings homemade Play-Doh to the tables for kids with a friendly warning not to eat it, but a quiet word to the parents that it's all natural and organic just in case they do. When you find out that the restaurant is named "Kindred" not for the spirit it evokes but because that's the last name of the owners, it almost tests the existential bounds of possibility.
Once you've dined and been a guest to the hospitality of Kindred with its local college servers who are learning the ropes and the wine staff with a depth of knowledge, it's the least surprising thing in the world that one of the other standout restaurants on the shores of Lake Norman is owned by the same couple. That restaurant, Hello, Sailor, with its long lake views and expansive patios is a destination for the lake and well beyond.
The road to Kindred for Katy and her husband Joe goes from early morning baking shifts, through France and Italy, with time in a Michelinstarred restaurant in Chicago where they met, and back to Lake Norman. She's worked in nearly every aspect of the restaurant industry learning the craft before opening standout North Carolina spots.
"I can recall, very vividly, a conversation Joe and I had way back in Chicago when we were just friends at that point, we weren't even dating yet, where we talked about how we felt like we would make a great team," she said. "Maybe one day we could open a restaurant. We could call it Kindred because that's your last name, and it's perfect."
It would be easy to say 'the rest is history' if there weren't so much for Katy on the horizon. She's also owner of two milkbread restaurants, one in Davidson and one in the Charlotte area. Milk Bread is served as a complimentary appetizer at Kindred, with a friendly word that you're limited to one per person—a warning that you're about to discover something new and delicious. Try it once, and you'll be checking to see the nearest milkbread location so that you can add it to your daily routine.
On weekends, you'll find Katy and her family, including three children and a two-year-old Weimaraner named Olive, cruising the lake. The kids are taking turns tubing and wakeboarding or just floating with friends.
Katy has settled into raising her family in Davidson where they've lived for 12 years. Her husband grew up going to the fish camp and playing on the dock that used to exist in Cornelius on the site where Hello, Sailor is now. It's quite a circle, from Chicago through San Francisco, and Europe, and back to the same dock.
K
D
Katy and her family outside of their flagship restaurant, Kindred, located in Davidson, North Carolina.
November 2022 | 43
W ST A TH T RE C E H E M T E S ON F START WITH LOVE
The first and third Tuesdays of every month are circled prominently on the calendars of the regular NC volunteers who serve as Watchmen of the Streets – a Christian, non-profit founded in 2009 that shares faith, friendship, and hope for the future with the local homeless.
"Our volunteers serve on the streets, in wooded areas, clothes pantries, and storage units, by spreading the word about the mission, speaking to other community groups about us, and aiding in fundraisers for survival supplies," says founder Heath Burchett.
Visits to homeless camps might mean new tents and sleeping bags for occupants, as well as toiletries and food, and always prayer! Nothing is more powerful than that one-on-one interaction, and volunteers often find themselves being prayed for by their homeless neighbors as well.
"We have around 30 regular volunteer leaders in North Carolina, and throughout the year we estimate a couple of hundred volunteers come through at some point to serve," explains Heath. The group typically has one or two groups per homeless outreach outing that might deliver survival aid, hand out meals, offer prayer if desired, direct neighbors to local resources, and above all, build life-changing relationships with our friends who find themselves on the streets.
BY MARTIE EMORY
Watchmen of the Streets services the following areas –some on a frequent basis and others as circumstances allow: Charlotte, Mooresville, Statesville, Kannapolis, Concord, Winston-Salem, Hickory, Black Mountain, and Asheville, and as far away as Belize, where there are currently 50 volunteers serving. Heath's office, a storage unit, and outreach trailer are in Cornelius, NC. Here's why they believe in this mission.
"The biggest misconception is that everyone experiencing homelessness is lazy and doesn't want to work, has mental illness, or is addicted to drugs," shares Heath. "Yes, some are mentally ill, choose the street, or fight addiction. But does that mean we only help those who help themselves? I'm inspired by the life of Jesus and Mother Theresa, who loved everyone, everywhere, no matter what."
Heath firmly believes Jesus led him to work within homeless communities.
"He went to where people were, and met them on their turf, with His unwavering love," Heath says. "From a very young age, I have gravitated towards the unloved, the abused, and the impoverished."
By developing real relationships with people, the group sees change (no matter how small) and in some cases, they witness the total turn-around of lives.
"We think sometimes that poverty is only being hungry, naked, and homeless. The poverty of being unwanted, unloved, and uncared for is the greatest poverty. We must start in our own homes to remedy this kind of poverty." - Mother Theresa
"One thing to note is we haven't all been given the same hand in life," adds Heath. "Some people have stable, loving parents, and others have abusive, unstable homes. Some inherit a family business and never earn their way, while others only know poverty. Some receive Ivy League educations, and others were forced to take jobs at a young age to provide for their families. It's easy to say what we would do in that situation, but that's not a fair assumption. You don't know a person's story until you really get to know them."
The reality is many folks served by Watchmen of the Streets live in their cars or drive to a tent to sleep, not being able to afford a hotel room every night. Some work part-time or full-time jobs, but rent is at an all-time high, and the waiting list for rentals is long. Heath and his volunteers are inspired by the gratitude, faith, resilience, and perseverance they see in those on the streets, and have seen many who have gotten off the streets volunteering right along beside them.
"It inspires me to see the giving hearts our homeless neighbors have towards others, even in the midst of their own needs," says Heath. "I have witnessed our friends on the streets praying for our teams, and I have witnessed them giving something special to me or another volunteer, out of thankfulness for our friendship."
Watchmen of the Streets also joined with Luke 14 Banquets, a project Chef Wes Choplin from Choplin's in Cornelius did in the past. Chef Choplin went into homeless encampments – with his staff or sometimes even solo – and provided three to five course gourmet meals.
"What an amazing outpouring of love!" adds Heath. "Many of our volunteers would regularly witness tears of joy for this act of love. Although we have not provided meals in the physical encampments recently, Chef Wes has welcomed some of our homeless to his restaurant, always greeting them with a hug."
The Blu Star Grill in Mooresville also provides meals to Watchmen of The Streets to deliver to homeless neighbors at every group visit.
"The food is delicious, and smiles abound from the great meals and the love owner Nelson Bass, Chef Zach and staff, put into what they do," says Heath. "We are grateful for their service, as many count on us for their nourishment."
During this past year, the group aided 25 people in moving from tents to apartments, along with life-changing help for women and children in potentially dangerous situations. Great things happen when our community comes together to reach out to our homeless neighbors! Volunteers are always needed (those under 18 must be accompanied by an adult) and must be willing to sign both a waiver and a commitment form which protects our homeless and their location. The group is also in need of runners to take food from Blu Star Grill in Mooresville to a rally point in Huntersville, or directly to Charlotte to those they serve.
For more information or to donate, email habitmissions@ gmail.com or visit Watchmenofthestreets.com to fill out a volunteer form. The group also offers compelling educational documentaries that tell many personal stories: Hungry for Love (Available on Prime Video & YouTube) and Hungry for Hope (Available on YouTube).
November 2022 | 45
A lot of people have asked me where my wife and I got the courage to go out into the ocean, and specifically the Bermuda Triangle, for long periods of time. As I think about it, I realize that it isn't courage, but it is preparation.
When Marianne and I decided that we wanted to retire early and go sailing, we started making that our priority. We became active in the United States Power Squadrons, also known as America's Boating Club, and took all their courses. The USPS was formed in 1914 for the primary purpose to teach their members all aspects of boating. I had taken my first course when I had my first boat, back in 1964 but hadn't done anything since. So, we decided that Marianne should start with the America's Boating Course. Then, we moved into an in-depth study of boat handling, called Seamanship, which included more about safety, lines, and anchoring.
Next, we needed to learn about charts. No, not maps, charts. The main difference is that charts show what's under the water. This included things like depths, currents, and tides. Then we took the supplementary courses like weather, marine electronics, and engine maintenance. This is normally enough for the coastal boater, but we had other ideas. We wanted to travel to various distant places, which meant that we had to understand celestial navigation as well.
Celestial navigation is a study in and of itself, and Price Henry of Portugal is given credit as the father of celestial navigation. Basically, it is where you take a sight on a heavenly body either a sun, moon, star, or planet, using a sextant (see photo). Then, you reduce or do the math to find a (LOP) Line of Position on the earth
in the sky at specific known locations, and they travel at the same speed the world is rotating. Therefore, the GPS doesn't have to use heavenly bodies to calculate their positions.
Early sailors didn't have very accurate timepieces. They had a sextant where they could measure the angle of a heavenly body relative to the horizon, which we call LATITUDE. However, they couldn't determine the LONGITUDE, which is the distance from Greenwich, England. So, sailors would sail across the ocean on the same latitude and estimate their longitude.
Raritan Yacht Club in Perth Amboy, New Jersey which opened to the Atlantic Ocean. This was our point of departure when we decided to put our sailing education to use. We were still working full-time, but we figured that we could take a week to sail to Bermuda, stay there for a week, and take a week to sail back to New Jersey. This would be a real test of our sailing abilities. Sailing 650 miles of open ocean each way across the Gulf Stream to find a tiny island like Bermuda was a real challenge. No GPS at the time, and LORAN didn't reach out that far with any accuracy. We would use the sextant and Dead Reckoning. Not sure where that name came from, but what it means is that periodically, like once every hour, you record your course direction and estimate your speed for that period of time, then plot it on your chart.
Legally, you must maintain a watch 24 hours per day, and even more important, you had to make sure you would not be run over by a large cruise or cargo ship. It only takes a large ship about 15 minutes to come over the horizon and hit you. It's important to remember that they cannot turn very fast, and it takes even more time to stop. Our answer to the problem was a watch schedule. It was difficult to do with two people, but we made it work. We started our routine when I got tired and needed to sleep. Marianne was on watch for the next two hours, and then
I had it for the following two hours, and so on. Not needing a schedule during the day, we had a little timer that we would set for 15 minutes.
would check the horizon and reset the timer. We also recorded the DR and post on the hour.
What good is all this knowledge, unless you put it to use? We did and would sail every weekend while we were working. At the time, we had a
My hope for this article is that you can see that we didn't just turn the key and take off. It took a LOT of preparation but was well worth the
We
46 | lkn-magazine.com
WANT TO TELL YOUR STORY TO THOUSANDS OF PEOPLE? Distributed to over 300 locations and read by over thousands of people in and around Iredell, Catawba, Lincoln and Mecklenburg counties, LKN Magazine is a free monthly publication that is positively inspired and community focused. We love helping local businesses and nonprofits tell their story to their target market. LKNMagazine Submit an Event!CONTACT US TO LEARN MORE lkn-magazine.com advertising@lkn-magazine.com PRINT | SOCIAL MEDIA | WEBSITE | EVENTS | NEWSLETTER | & MORE
FC (Major League Soccer)
BY JOHN P. CHANDLER
LAKE NORMAN FALL SPORTS REPORT: Charlotte
48 | lkn-magazine.com
CAPTURESBYCHELSEA.MYPIXIESET.COM @captures.by.chelsea
Captured by Chelsea
AMANDA RICHARDSON
PHOTOGRAPHY
Katrina and Stan Teague
charlottevintage.com (704) 906-2544 katrina@charlottevintage.com 15435 NC-73 Huntersville, NC 28078 | Wed - Sat 10am – 4pm MIDCENTURY MODERN FURNITURE AND DECOR November 2022 | 49
How to be a Polite and Proper Houseguest
BY KAREN COOPER
What a privilege it is to be invited to someone's home for a visit! Even better when that home is a lovely place situated by a beautiful lake. You just know it will be a wonderful time! Before you set off for your destination, take a little time to think about what it means to be a courteous and appreciative houseguest. A guest your hosts will want to invite back for more adventures and special times.
Here are some ways to demonstrate your houseguest etiquette and make the visit a true pleasure for everyone…
BRING A HOST'S GIFT
Because your hosts go out of their way to prepare for your arrival and make your experience in their home an easy, relaxing one, it's nice to show your gratitude by arriving with a host's gift. This could be a bottle of wine (if appropriate), a plant, a special food item or a basket of goodies. Think about who your hosts are and what they might like best.
ARRIVE WITH SOME BASIC GROCERIES
Your hosts will surely appreciate a few staples for the house like extra toilet paper and paper towels (these go a lot faster when there are more people around). You might also like to bring a few items to help replenish food supplies such as coffee creamer, snacks, drinks, or anything else you think your crowd might use. If there are special food items you and your travel companions will need due to preferences or dietary restrictions, bring those along as well.
TIDY AS YOU GO
Part of being a good houseguest is not making unnecessary work for your hosts. Act like your Mama raised you right and clean up any messes you make. Don't leave dirty dishes in the sink, keep the bathroom tidy (hang up your towels), make your bed and just be considerate of the space you're occupying.
OFFER TO HELP WHEN YOU SEE A NEED
When you see your host busy preparing a delicious feast, offer to lend a hand. Look around and see what needs to be done and ask if it's ok if you take on that task. Does someone need to make a run to the store? Walk the dog? Set the table? Offer up your amazing skills to make life easier for your host. If they say no the first time, keep asking and they will get the message that you really do want to help.
GIVE YOUR HOSTS SOME PERSONAL SPACE
Although your hosts are happy to see you, they probably don't want to spend every minute of the day with you. They may feel pressured to entertain you and need a break. Ask them about things to do in the area and make some plans to do things on your own (or with your traveling companions). If your hosts want to join you, that's fine, but this also allows them time to regroup until you come together again.
TREAT YOUR HOSTS TO A GREAT MEAL
If you've got mad chef skills, get to work in the kitchen and prepare for your hosts your signature dish! If cooking is not your strong point, a great dinner out overlooking the water might be a nice treat. You know your hosts and what they like, so tailor what you offer to their preferences. This is an ideal time for you all to be together in a relaxed environment where you can really catch up.
STRIP YOUR BED BEFORE YOU LEAVE
Do your hosts a favor and strip the linens from your bed before you go. Place all sheets and towels in a neat pile. This will save them some work as they're cleaning up from the visit. You might even want to offer to remake the bed with fresh sheets if you feel your host would appreciate that. Play it by ear, but the less work your hosts must do upon your departure, the better…not to mention it gives them another reason to invite you back!
LEAVE A GIFT
Take some time during your stay to find out what kind of parting gift your hosts would love. Something that shows your gratitude as well as your good manners. This could be something that reminds them of the time you've spent together, something they admired on an outing or a particular food you enjoyed. Get creative and leave something that will help them remember the good time you've had.
WHEN THE TIME COMES TO SAY GOODBYE….
"Upon taking leave, express the pleasure you have experienced in your visit. Upon returning home it is an act of courtesy to write and inform your friends of your safe arrival, at the same time repeating your thanks."
- Excerpt from Our Deportment by John H. Young, an etiquette manual published in 1882.
lancastersbbq.com Huntersville 9230 Beatties Ford Rd. | Huntersville, NC 28078 | (704) 394-1464 (closed Mondays) Mooresville 515 Rinehardt Rd. | Mooresville, NC 28115 | (704) 663-5807 (closed Tuesdays) By Reservation I Jonesville, NC I 336.468.6702 I @dynamisestatewines dynamisestatewines.com November 2022 | 51
BBQ BBQ
BY TANNER JOHNSON
There's nothing like a warm pot of chili once the weather starts to get colder in early fall. You can take it to the next level with the smoky flavor that I love by cooking it on a smoker.
Smoked ground beef mixed into the perfect blend of classic chili ingredients is a great way to embrace the spirit of fall. Enjoy this on a chilly day while your favorite football team is on TV, or when you are entertaining a large crowd and wanting to exert minimal effort, so that you can spend some more quality time with your company.
I saw a lot of different people online from Instagram, TikTok, and Facebook raving about this over-the-top chili, and after trying it myself I now understand the hype. Although it was popular on social media, I struggled to find an actual step-by-step recipe, so I ended up freestyling it and could not be happier with the results. I had fun playing around with some of my favorite seasonings for this recipe, and I hope if you try this at home that you will also enjoy this smokey take on a fall and winter classic.
For more recipes and demos follow me on Instagram @919backyardbbq
INGREDIENTS
1 onion diced
1 jalapeño diced
1 bell pepper diced
2 cans of diced tomatoes
1 (or 2) can of stewed tomatoes
2 cans of Rotel (fire roasted and hot are my favorite)
1 can of navy beans (drained)
1 can of red kidney beans
½ can of black beans (drained)
2 lbs. of 80/20 ground beef
Cackalacky® Pepper Powder seasoning
Chili powder
INSTRUCTIONS
1. Preheat smoker to 275-300° (lower if you prefer more smoke flavor and have more time) I use a vertical pellet smoker. Any smoker will suffice, you can even do this in the oven, but you'll miss out on that smoky flavor.
2. Sauté onion and peppers in Dutch oven with some olive oil until softened.
3. Add the rest of the ingredients into the Dutch oven.
4. Season with some pepper powder, chili powder, cumin, cayenne pepper, salt and pepper (and any other seasonings you may like).
5. Stir up and simmer on low on the stove while you get your meatball formed and seasoned.
6. Form ground beef into a round, dome
Cumin Cayenne pepper
Salt and Pepper
like shape (flat on the bottom) to sit on the grill grate above the Dutch oven.
7. Season beef with pepper powder, chili powder, salt, and pepper.
8. Put the Dutch oven into the smoker, then place the ground beef directly above the Dutch oven on the rack above if your smoker allows or place a wire rack or extra grill grate on top of the Dutch oven directly for the meat to sit on.
9. Stir chili every 30 minutes or so to make sure it doesn't reduce too much or burn.
10. Let the ground beef cook (on top) until the internal temperature is around 145-150°.
11. Take the meat and crumble it up into small pieces, place it into the Dutch oven.
12. Stir to blend into the chili.
13. Continue smoking for at least another 30 minutes to an hour if you have time. Stirring a couple of more times.
14. Pull it out and enjoy some delicious homemade chili! We like to serve it with some shredded cheese, fresh avocado slices, and use Frito scoops instead of a spoon!
919 919 919
919 BACKYARD BBQ: OVER-THE-TOP CHILI RECIPE
CHILI WEATHER = CHILI TIME 919 BACKYARD BBQ: backyard
CoCo Couture FALL'S FINEST FashionWOMEN'S CLOTHIER 704.896.8044 | thecococouture.com 19818 N Cover Rd, Suite B | Cornelius, NC 28031 thecococouture @ cococoutureinfo jeffreyslkn.com | 704-799-1110 117 Trade Court Mooresville, NC 28117 Mon - Thur 11am - 9pm | Fri 11am - 10pm • Sat 4:30pm - 10pm • Sun Closed November 2022 | 53
Welcome to The Fancy Fork! Your hub for seasonal produce insight and farm-style recipes that are made to satisfy. RECIPES AND PHOTOS BY LAUREN SEPHTON | @brightmomentco White Chicken Chili INGREDIENTS • 1 lb Chicken Breasts, skinless and boneless • 1 small Yellow Onion, finely chopped • 2 Garlic Cloves, minced, or 1 tsp. Garlic Powder • 15oz. Northern Beans, drained • 2 4oz. Diced Green Chiles • 2 15oz. Sweet Corn Kernels, drained • 24 oz. Chicken Broth • 1 tsp. each: Chili Powder, Salt, Black Pepper, Ground Cumin, Oregano • 6 oz. Reduced Fat Cream Cheese • 1/4 cup Half and Half Milk Optional Toppings: • Tortilla Chips • Lime Wedges • Avocado, sliced • Sour Cream • Jalapeños, sliced INSTRUCTIONS 1. Add all ingredients EXCEPT the cream cheese and milk into a crockpot/slow cooker. 2. Cook on HIGH for 3-4 hours, or LOW for 7-8 hours. 3. Once cooked, remove 1/2 cup of the hot soup to add into a bowl. Add the cream cheese, as well as the half and half. Stir until smooth. Pour back into the crockpot. Cook on HIGH for 15 more minutes. 4. Serve warm with your favorite chili toppings. Enjoy! 54 | lkn-magazine.com
Feta Rolls
INGREDIENTS
• 14-16 Frozen Sheet
Phyllo Dough (Thawed)
• 8 oz Feta Cheese, crumbled
• 2 Garlic Cloves, minced
• 2 tbsp Honey
• 2 sprigs of Fresh Thyme Leaves
• 1/4 tsp each: Salt & Black Pepper
• 1/4 cup Batistini Farms
Aromatic Herb Olive Oil
For the Sauce:
• 5 tbsp Honey
• 1 tbsp Batistini Farms
Aromatic Herb Olive Oil
• 1 tsp Chili Pepper Flakes
• 1 sprig of Thyme Leaves
INSTRUCTIONS
1. Preheat the oven to 425F. Line a baking sheet with parchment paper.
2. In a large bowl, mix together the crumbled feta, honey, thyme leaves, salt, black pepper, and minced garlic. Set aside.
3. Place the olive oil in a small bowl.
4. Gently brush half of one phyllo sheet with olive oil. Carefully fold over the nonbrushed side so it's now in half.
5. With scissors or a knife, cut the folded sheet in half lengthwise.
6. On the short end, add 1 tablespoon of feta.
7. Brush the sides and fold them in. Brush the outside of those folded sides and begin to roll like a burrito.
8. Brush all the feta rolls once more with olive oil and add flaky salt. Place on a prepared pan.
9. Bake for 18-20 minutes, until golden brown.
For the Sauce:
1. Combine all ingredients together in a small saucepan over medium high heat. Bring to a boil then simmer for 5 minutes.
2. Cool to room temperature before serving with baked feta rolls.
Enjoy!
November 2022 | 55
Volunteer
BY MARTIE EMORY
Nourishing and encouraging souls are an everyday occurrence at FeedNC in Mooresille, where around 150 guests are served each day, and another 1,000 meals are distributed each week to veterans, the elderly, and working families who are in need. Formerly the Mooresville Soup Kitchen, the 501(c)(3) non-profit serves more than hot meals, however as they define the term feed as Food, Education, Essentials, and Dignity.
FeedNC is also thankful to be able to offer a Culinary Job Training Program, which is a 12-week job placement program that provides life-skill classes and hands-on field training, for real-life experience in the culinary world. Once students have completed the program, they are linked to local restaurant and business partners for employment and continued professional growth.
The non-profit also provides a Warehouse and Grocery Job Training Program, a 12-week
placement program serving unemployed or under-employed individuals with life-skill classes, hands-on field training, and real-life experience in the warehouse and grocery world (including Servsafe Certification and ForkLift Certification). Graduates are also introduced to local businesses for productive employment!
Volunteers
job
love this amazing gentleman who shops every Thursday morning, and always chooses an arrangement for his handicapped wife, who is waiting in the car. He cares for her 24/7.
Laura Warren spreads joy with fresh flower arrangements for shoppers at FeedNC. A local florist donates flowers, and Laura's neighbors provide the vases! More Than Just A Meal… Volunteers Spread Love, Support, & Even Fresh Flowers!
56 | lkn-magazine.com
The dedicated volunteers at FeedNC organize a variety of fundraisers and community events throughout the year, and area resident Laura Warren found her own volunteer channel after moving here two years ago. Tapping into her background as a floral designer, and her quest to give back to her new community, Laura got to know the wonderful people at FeedNC, and proposed another way to brighten the days of those families being served by the FeedNC Grassroots Grocery. With floral donations, as available, from Blumengarten Florist in Cornelius, NC, Laura creates cheerful arrangements that shoppers can pick up and take home, hopefully adding a bright spot to their day! Volunteers recently overheard a sweet husband that was so excited to be able to take flowers home to his wife.
Laura has also invited her neighborhood women's group to join in making arrangements, calling the venture, simply, "a very happy thing!" She also posts on her neighborhood's Facebook page when she needs vases, and neighbors are happy to donate. The Grassroots Grocery is available – one appointment per week, per household – for qualifying families. Readily available foods for families include fresh fruits and vegetables, meats, frozen meals, canned goods, snacks, and toiletries.
FeedNC is also excited to be expanding, a project they call Building a Bigger Table, as they will be relocating to 8.5 acres on Charlotte Hwy in Mooresville, a move they hope will be complete in early 2023. Local residents in need are currently served breakfast Monday through Friday from 8:00 a.m. - 9:00 a.m., and a hot lunch Monday through Friday from 12:00 p.m. - 1:00 p.m., at the present FeedNC location at 275 S. Broad Street in Mooresville.
There are a variety of volunteer opportunities available, including Food Movers, who work to meet the needs of home-bound individuals who experience food insecurity. After eligibility is determined, residents are provided weekly supplemental groceries by dedicated volunteers, who logged over 32,500 hours in 2021! The loving volunteers of FeedNC will be striving to break that record in 2022! To volunteer, please fill out the appropriate form on the website, and for more information visit FeedNC.org or call 704-660-9010.
Inhabit Your Life
JEAN MARIE JOHNSON
Prompted by my third gear penchant for planning, I started thinking about my "new year's resolutions" on a 92-degree day in mid-July. "Resolutions" felt a lot like that cod liver oil my mother shoved into our mouths in grammar schoolgood for you, but not something you enjoyed going down.
So, I abandoned the distasteful concept altogether, replacing it with longed-for intentions, experiences, and outcomes that I wanted in my life. Instead of starting there, with a tabula rasa, I posed this question:
HOW DO I WANT TO INHABIT MY LIFE?
I liked the sound of those eight words all strung together with the possibilities inherent in the punctuation at the end. The simple answers came quickly – I wanted abundant gratitude, quiet joy, mental clarity, physical well-being, spiritual peace, and an ever-unfolding relationship with nature, books, and beauty. These are my constants and they felt right when I considered the new year, still months ahead. Yet, something was missing or, more accurately, I was missing something.
On that hot summer day, I knew that I had stumbled upon the key to living better in 2023, starting in the here and now. I simply needed to know how to unlock it. How do I want to inhabit my life? I let the question simmer in my mind as I began to poke around for guidance and insight. In taking on this question as a companion, I became more still, more able to hear the answers as they arose from within.
While a good therapist and a trusted, supportive friend can be invaluable on the journey to inhabiting one's life, most of the answers wait patiently within. They live in my knowing, ready to be claimed. I need to trust them. So, I did, and I grew pleasantly busy with actionable insight that I could embrace right then, a life shouldn't wait until January.
STEPPINGSTONES FOR LIVING YOUR INHABITED LIFE
The specifics of my journey matter only to me. Here are some things to welcome in, to sit with, to consider, as you think about the possibilities for your inhabited life:
Put your inner critic in Silent Mode. That persistent voice is not your ally on this journey. The inner critic is caught up in an old story of how you "should be," and scripts often based on how you and others think you should be.
Start listening to that other voice inside, the one you resist. What does your real, uncensored self-have to teach you about how to inhabit your life as your own creation? I know that this can sound like a bunch of woo-woo, because you may be unaccustomed to trusting your own counsel and acting on that inner wisdom. I took my long string of intention abundant gratitude, quiet joy, mental clarity, physical wellbeing, spiritual peace, and an ever-unfolding relationship with nature, books, and beauty – and looked at where I was holding back, and what I could do to bring more of them into my lived experience.
Be more kind to yourself. Kindness turned inward teaches you to love and respect yourself and actually releases "feel good hormones" in the process. Then, a deeper, more authentic kindness toward others follows.
Live and let live. Loosen those spoken and mostlyunspoken expectations you have of others – and the judgments you make that are based on them. They lead to frustration and disappointment and take your attention away from where it can do the most good: in how you inhabit your life.
Make inhabiting your life your way forward.
hold back.
deserve it.
"We have to begin to inhabit our own bodies, our own minds, and our own souls if we are to truly have the exquisite experience of living that life was meant to be. When we live in a role, in which we are simply going through the motions of meeting external expectations, we are not inhabiting, living in, or dwelling in our own lives."
- Andrea Mathews
Don't wait and don't
You
Designsbynmarie.com 540-645-2166 November 2022 | 59
The Very Best Way To Shop!
BY MARTIE EMORY
True to their clever tagline "Fashion on a Mission," the Give Back Boutique in Mooresville supports local residents in need, while offering fabulous finds to consignment shopping enthusiasts!
Serving and empowering the community for the last 11 years with loving leadership from Director Keena Darland, the Give Back Boutique is a volunteer-driven, high-fashion consignment shop that supports the work of the Mooresville Christian Mission. As the mission works tirelessly to be advocates for those in need in the Lake Norman area, Keena and her amazing volunteers share their time, love, and energy with other women in the community through that universally favorite hobby – shopping!
"This is my passion," explains Keena. After visiting one of the mission's Lunch & Learn events with a friend several years back, Keena felt the strong pull to make this her personal mission as well.
"Everything evolved into God telling me how we could have a business that actually helped people," she says. "Things happen at the right time! I started emailing friends to bring in their clothes, and the business really took off."
Another mutual connection knew the landlord of their current building, so they acquired the perfect shop space. Now, by consigning, donating, volunteering, or shopping at the aptly named Give Back Boutique, you are also supporting the works of the Mooresville Christian Mission. Striving to break the cycle of generational poverty in our area, the mission provides resources, skills, education, and other needed services to both individuals and families.
The boutique has found incredible support within the community and boasts a long list of repeat customers. The 30 or so regular volunteers have also found their work a blessing, making new friends with every consignment client and through every purchase. Women's clothing is accepted by season, including accessories, jewelry, shoes, and boots. As we shift seasons and head towards the holidays, it's a perfect time to shop for fun new outfits and to spread love and giving around the community. Extra volunteers are always needed for a variety of tasks, and you might find yourself managing clothing intake, pricing, tagging, stocking, doing data entry, or creating social media posts!
The Give Back Boutique also offers personal shopper services, and on the second Thursday of each month, the shop holds a Girl's Night Out with refreshments, fellowship, and a local style coach – Christine Nelson of Simply Sassy Coach in Lake Norman – who often joins in for fashion tips and style advice for shoppers.
Make sure a visit to the Give Back Boutique is near the top of your to-do list soon, and you'll enjoy some much-needed personal time to perk up your wardrobe, while sharing with those in our community who may be facing financial hardship and food insecurities. The Give Back Boutique is located at 478-D Williamson Road (note: The shop is BEHIND THE BUILDING!) in Mooresville, NC, 704-663-3677. Shop hours are 10:00 a.m. - 4:00 p.m. Tuesday through Saturday, and consignments are accepted by appointment on Wednesdays from 10:30 a.m. - 2:30 p.m. Donations (with tax receipts provided) are accepted at any time. For more information visit ourchristianmission.org/the-give-back-boutique.
November 2022 | 61
When sadness comes to call, we often say, "I've got the blues" or "I'm in the dumps," or even, "I'm feeling bummed out." However we refer to it, sadness is a normal part of life and is usually triggered by something - a breakup, a betrayal, the loss of a loved one, a missed opportunity, a scary diagnosis, or simply feeling stuck. This is important to understand because being clinically depressed is another matter. Depression can be utterly debilitating; it often hangs on for a long time and should be treated by a mental health professional.
But when we are feeling sad, we carry on with life, though without our usual energy or spirit. When we know how to help ourselves, we can shortcut the blues, and send them packing. While you may not bounce back to your usual cheerful self immediately, these actions will help to chase those blues away.
Lighten your mood – One of my friends has a "playlist" of old movies that she reaches for because they never fail to put a smile on her face. If humor helps you in this way, you want to go online and look up "funniest jokes of all time" or simply reminisce about the silliest things you've done or the funniest experiences you've had.
Listen to music that matches your mood – On the other hand, you may want to simply "be with the sadness" for a while. From country blues to the Delta blues and blues rock, there are plenty of songs whose lyrics and melodies will "give voice" to what you are feeling. Listening to them can be cathartic, and yes, you will know when you've had enough.
Get creative – Here too, you've got options. Pick up that journal and write whatever comes to mind. Grab a pen or pencil and start doodling. Or tinker in the garage or your she-shed to help release your sadness. You might even try a closet refresh. In my case, this form of refresh allows me to clear out and organize my physical stuff while doing the same thing with my emotional "stuff." And, that tiny bit of taking control makes me feel better.
Connect – You might text a close friend with a "Hey, can you talk?" message, or ask her to join you on a walk. Or how about sitting down and writing an oldfashioned letter? I stock up on artist-created notecards for just this purpose.
Get moving – When the blues knock on my door, I will often take them outside with me to walk them off. Or, I'll embrace my new interest, Qigong, an ancient mind-body-spirit practice that infuses me with serenity – another effective antidote to the blues. Whatever form of exercise you choose – running, biking, swimming, yoga, or working out - remember that you'll benefit from a welcome release of endorphins.
Spend time in nature – Research continues to reinforce that spending time with Mother Nature boosts feelings of well-being and lifts feelings of sadness. It explains why I absolutely love early morning weeding when the dew on the grass and birdsong seem to magically ground me in good feelings.
Do something for someone else –outside of your own funk" by being generous toward someone else benefits both the receiver and you. A random act of kindness toward a complete stranger can be even more powerful.
Change something – maybe, it's the regular order of your daily routine, your haircut, or taking a drive somewhere you've never explored. When we change something, we create a space for something new and experience something different. That small "refresh" can help feelings of sadness to melt away.
Chase Those Blues Away
JEANMARIEJOHNSON 62 | lkn-magazine.com
BY MARTIE EMORY
NATURALLY AMAZING CUISINE!
The only question you'll pose about the exceptional cuisine at Blu Star Grill in Mooresville is, how can I possibly choose just one entree?
There's absolutely no doubt about quality and freshness or the origin of any ingredient on your plate, as the number one focus of this popular Mooresville gathering place is providing healthy, natural food. As owner Nelson Bass explains, "We know where all our proteins come from, and how they are raised!"
What's the unmistakable passion behind every single meal – every single day – at the Blu Star Grill? It resonates from the hands and heart of Executive Chef Zachary Jenkins.
With his background that includes a culinary degree from Johnson & Wales University, Chef Zach's enduring love for cooking is reflected in every dish. That passion is what drives him to create the irresistible weekly specials and newest menu items that enhance the restaurant's regular offerings. Plus, that deep-rooted feeling for the folks he serves is why you'll always hear the staff refer to you as a "guest" and never a customer. That's how special your presence here is to the entire staff!
Serving the Mooresville and Lake Norman area for the past 12 years, Blu Star Grill is the very definition of fresh, natural food, from daily fish specials made with wild caught Alaskan salmon, wild caught mahi mahi or wild caught shrimp, to epic, handpattied (old school!) burgers made from grass-fed and grass-finished black Angus beef raised on small family ranches in Colorado. Are you ready for a bison burger? That bison meat is from South Dakota, and all naturally fed, something that makes Chef Zach proud.
"I take pride in using ingredients that represent special regional cultures and diets," he says. "Our bread is also locally sourced – fresh never frozen. Presently, we are in our Burger Tour of America, where each week we visit a different state and feature a burger, a sandwich, and a local dessert that makes that state famous."
Not solely a burger spot, the Blu Star Grill menu also tempts guests with a large selection of fresh salads made from organic grown lettuces, vegetarian options including black bean burgers, grilled vegetable wraps, and vegetable pasta, and a very nice selection of additional pasta dishes including blackened shrimp Alfredo. You can order delicious plated meals such as house-made black Angus meatloaf, and elk chopped steak (with elk raised in Canada), or something fresh and unique from one of the largest gluten-free menus around. There are never any fillers in their meats, and even the chicken is called select breast. It's cage-free chicken, no hormones, no steroids, and never frozen. Many dishes are from Chef Zach's personal recipes from childhood and from his grandmother, others are from Carolyn – one of the owners -- who grew up on a farm in South Carolina.
One of the most outstanding presentations from Chef Zach is Blu Star Grill's popular holiday "take and bake" meals – available for Thanksgiving, Christmas, and the Easter holiday season. And since Thanksgiving is nearly upon us, take note! The Thanksgiving "take and bake" offering will be available in two sizes – to feed four to six guests, or eight to 10 guests. You'll pick your order up at the restaurant fully cooked and packaged in convenient containers that are ready to go straight into the oven. This year's delicious holiday menu will feature oven roasted turkey and honey glazed ham, house-made gravy, cornbread stuffing, and baked macaroni and cheese, Yukon gold mashed potatoes, sweet potato casserole, green bean casserole, southern deviled eggs, and yeast rolls.
Blu Star Grill is located at 120 Marketplace Avenue in Mooresville, NC, 704-660-5577, and online at Blustargrill.com. Hours are Monday through Saturday 11:00 a.m. - 8:00 p.m., closed Sunday.
64 | lkn-magazine.com
Loyal to Local blustargrill.com 704.660.5577 | 120 Marketplace Ave, Mooresville Monday - Thursday 11am-8pm | Friday - Saturday 11am-8:15pm | Sunday Closed Untouchables Pizza & Burgers untouchablespizza.com 704-483-9737 | 6020 NC-16 S, Maiden, NC 28037 Intersection of HWYS 16 & 150 Mon - Thu 11:00 am - 8:00 pm | Fri - Sun 11:00 am - 9:00 pm Novel Tap Room A unique and novel craft beer & wine experience. thenoveltaproom.com | 704-576-0603 12 N Ashe Ave. | Newton, NC | Mon-Thu 3-10pm | Fri 3-11pm | Sat 2-11pm | Sun 12-8pm Nov 3 Thurs – Breaking Point Band Nov 4 Fri – Thomas Road Band Nov 5 Sat – Delta Fire Nov 12 Sat – Kids In America Nov 16 Wed – Comedy Zone @ Novel Taproom Nov 17 Thurs – Rusty Barkley & Friends Nov 19 Sat – Evenflow Nov 25 Sat – Spazmatics Nov 26 Sat – H.C. Oakes Band LIVE MUSIC - NOVEMBER Seven Seeds Soap Celebrating 21 years of family soapmaking Handmade soap, candles & essential oil products for body and home since 2001 (FORMERLY KNOWN AS O MY SOAP!) NOW IN DOWNTOWN NEWTON 111 N. COLLEGE AVE. | 828.466.2271 POHS L OCAL SHOP S LLAM SHOW US THIS AD FOR $3 OFF YOUR PURCHASE OF $25 OR MORE SEVENSEEDSOAP.COM November 2022 | 65
Relishing Retirement: The Case in Favor of a Busy-Free Retirement
BY JEAN MARIE JOHNSON
There are many good reasons for getting and staying busy in retirement, from:
health to emotional well-being, to enjoying life on our own terms, or to increasing longevity.
A "busy" retirement is a choice that many of us make. In fact, besides the evidence-based arguments for staying busy, or "active," the peer pressure that eggs us on to "maximize" the time that's left is hard to miss. That message can be both exhilarating and exhausting, which is why we may want to pause because there is a bigger question here:
The Pause that Refreshes and Clarifies
Life Coach Marcia Smalley doesn't buy into the knee-jerk, "busy is better" retirement prescription. She writes that, "As tempting as it is to fill up our days, a truly happy retirement requires more than a full calendar of activities and appointments. It requires introspection, contemplation, and reflective thinking…and time to devote to those things."
For someone like me, it's an approach that puts "being" before "doing," and I will eagerly embrace it. But since that's not the case for everyone, here are a few tips – mostly gathered from or inspired by Coach Smalley, about taking that deep pause before forging ahead, full throttle, into "busy":
and experiment. When I retire, I want to spend more time in that space.
Sit with the questions
Your insights and answers may not arrive immediately, but once the questions are planted in your consciousness, they will take root. Maybe you are driving down Highway 73 when, unprompted, you have a key insight that leads you forward or something may literally appear in your path that provides a clue. As in: one day while working on a client project, I caught the flutter of a bird's wings outside my office window. Looking up, I realized it was a stunning European Starling. I sat and stared for a long while and when it took off, I spent the next hour researching this beautiful creature. Learn more about birds was my insight.
Resist Peer Pressure to Race Ahead
You already know there is no "one size fits all" formula, at any stage in life. Each of us has to find our own way to pursue happiness. During our working years, many of us fell for the idea that touting our busyness somehow made us special – until we realized it simply made us burned out. That hard won truth may explain why there is a growing chorus of folks – including me – who refuse to automatically buy into the "busy is better" approach. We've been there, done that, and guess what? It didn't translate into happiness or a balanced life. We're not falling into that trap again in our retirement years. In fact, I'm so busy becoming unbusy that I was unaware of a Facebook page called "Becoming Unbusy" to support those who may be considering the slower, more renegade path.
Ask yourself a few questions
We are not talking therapy here, just a few key inquiries such as:
• What do I want to know more about?
• When have I felt most alive? How can I feel that way now?
• What would I love to learn?
• What do I still have to offer?
When I answer these questions for myself, I am back in the early 1990s, when the magazine Martha Stewart Living first hit the stands. I was newly remarried, had a big old house, and a road warrior career. I squeezed a few precious weekend hours focused on the blissful elevation of domesticity, but there was so little time to learn
You are in charge of this stage of your life. If not now, when? Smalley's advice is perfect:
"We don't have to run toward a happy retirement. We've been racing for years…We can take one step forward at a time. Gather information. Make inquiries. Take a class, take our time. Let the information or the experience sink in…do what the spirit moves you to do, act on what's truly calling you."
When you take this "mindful" approach, you may just find that you are relatively "busy," but on your terms, not anyone else's!
If "happiness" is what we seek in retirement, then how do we achieve it?
66 | lkn-magazine.com
When It Comes to Your Loved One, Everything Matters. phoenixsrliving.com/summitplaceofmooresville 128 Brawley School Road | Mooresville, NC 28117 | 704-799-2712 @summitplaceofmooresville November 2022 | 67
Cute Dress. AKA: Wear What You Wanna Wear
Cute dress!
No, no, don't "cute dress" me. I have three questions: First: Does it look like I'm wearing a moo moo? No!
Do I look like I'm 12 years old? Yes!
Do I look like a mushroom? No!
Cool, because right now, I'm feelin' as carefree as a 12-year-old.
Let me explain. It was a Friday at about 4:30, and I had just arrived at my friend's house. A couple of years ago, we had fallen into the habit of playing a little dress up when we got together for girl time at her house or mine. I don't mean that we pulled out an old trunk and began covering ourselves in boas, no. Well, maybe just once with the boas...We simply got a little fancy to mark our special time together. To try out different looks. To experiment with who we were becoming at any given moment, and because we could. We had a great time listening to music from my era and from hers (we're 13 years apart), indulging in a mini wine tasting, and doing a little wild woman dancing. What a memory!
This matter of marking time, trying out, and experimenting has a beautiful way of spilling over into the everyday corners of my life. Take that black, flowered, silky little robe I picked up on sale at a bridal shop. It deserved more than a sheltered life in my boudoir. So, I experimented, and landed on a unique way to wear it. First, I tied a knot from the length of fabric that draped each leg, thereby shortening the piece and adding a little drama to the silhouette in the process. I cut off the belt loops because they didn't serve my purpose or my vision. Then I pulled on a pair of black joggers, a black sleeveless tee, and sneakers. Finally, I threw the robe on top, and I had myself an outfit. An utterly unique, personalized look that brought me joy.
Then there was the 80-degree day when I really wanted to tie a silk, pop art scarf around my neck. While I accepted the ridiculousness of that prospect, I didn't forego the scarf. Instead, I tied it on the handle of my hobo bag and got my artsy fix that way.
Are there rules for this? Oh, probably, but they are of no concern to me. I've spent far too many decades learning how to be 100% comfortable in my own skin. You might be thinking: Well, good for you, but I don't have the guts, or the confidence, or the style sense to pull off anything like that! I won't debate you, but I do know that your intuition is always speaking, and that if you follow her lead, you may just stumble upon a "wear what you wanna wear" look that expresses who you are and brings you joy. Maybe your pushback sounds something like this: I shop at Talbots, and Chicos – places like that. Those clothes are what they are. I hear you, but you can still experiment. Maybe you're inclined to create a fresh color palette from them or add an accessory that "feels" daring but is clearly calling your name. Don't hold back – go for it. Keep experimenting with embracing and expressing who you are.
As for that "cute dress"? I'm over the 12-year-old moment –at least for now - so it's going into the "consign" pile. After all, I do need to make room for whatever may be next.
68 | lkn-magazine.com
Welcome Home Veterans Living Military Museum Honoring America's Veterans, Active Duty Personnel & Emergency Services Personnel. www.welcomevets.com | (704) 663-0488 | 165 N. Main Street, Mooresville Monday - Saturday 8am-1pm | Thursday: Free Coffee for Vets | Saturday Music Jam Coffee | Museum | Food | Gift Shop | Events | Community Bethel Church Serving people to ignite a life-long passion for Jesus Christ Modern Worship Sundays 9am Worship Café Traditional Service Sundays 11am Sunday School Classes Four Sunday School Class Options at 10am on Sundays Life Groups at church and in our neighborhoods Annual retreats for men and women Bible studies during the week Children, Youth, and Preschool programs www.bethelpc.online | 704-892-0546 | 19920 Bethel Church Road, Cornelius, NC 28031 Since 1828 Connect Consistently | Serve Sacrificially Fellowship Faithfully November 2022 | 69
BY KATIE MARSH
It was 2020 when the world seemed to shut down. People were being sent home; many were furloughed from their jobs in the wake of COVID. In the middle of the chaos, Denise Heidel pulled out a skill set she didn't expect to use again – resume writing.
"I had been a professional resume writer years earlier," explained Denise Heidel, owner of The Resume Nerd. "Re-visiting my resume-writing skills was one of those unexpected career twists I didn't see coming…. I had previously worked as a resume writer for a company based in another state, but I had not really enjoyed that experience. So, I didn't expect to write resumes at a professional level. In fact, when I told my closest friends what my plans were, they laughed at me, convinced I was joking."
Writing resumes may not have been part of the original business plan, but Denise quickly adapted and created a division to her primary business, The Office Nerd. "The irony is that the business eventually shifted. I purposefully downsized The Office Nerd in the fall of 2021 because of my full-time job at the Lewisville-Clemmons Chamber of Commerce. The Resume Nerd is still technically the 'division,' but it's the primary focus of my business now. It's growing, and best of all – I'm having a great time doing it!
"2020 got many people thinking…. When people were laid off or sent home to work, many began re-evaluating their careers and work environments. I've worked with many people over the last two years who decided to make a career change because COVID caused them to re-prioritize their time and where they spend it. Moreover, we've seen a side effect of how businesses respond to their employees. After all, it's an age-old truth – how a business treats its employees in the hard times is far more telling than how they treat them in the good. So, while there are many reasons for 'The Great Resignation,' for many – it comes down to wanting to feel valued and purposeful."
Denise encourages all job seekers to understand the importance of a solid resume. "I tell my clients all the time – hands down, the content is the most important part of the resume, especially as so many employers use Applicant Tracking System (ATS) software to screen resumes. (All of my clients quickly learn how little patience I have with ATS software!). However, my opinions about ATS aside – it's here, and we must work with it. So having the right words on the page is crucial.
"But just as important, in my opinion, is the formatting. You can write the greatest resume in the world, but if there's nothing about it that stands out, so what? Your resume is just another piece of paper in the stack. And since the average resume gets a six-second window to make an impression – standing out is just as important as the content.
"A resume is a tool everyone needs, but no one likes to write their own resume," said Denise. "I write resumes professionally, and I don't like to write my own resume! It's too close and too personal! People often underemphasize key details; it's my job to dig in and present past career experiences in a compelling way."
Denise is a big believer in transparency, so she has listed all the details about her services on her website, TheResumeNerd.com. "I price my resumes based on employment tenure, and I have two packages from which my clients can choose. I have worked with clients all over the country and at all career stages. Every resume I write is built from a blank Word document – so nothing is canned or templated. It's all custom-tailored and designed for my client."
A great resume can make a world of difference, and it's an investment in yourself and your future career. "Whether a client hires another resume writer or me, I want job seekers to recognize they are a worthwhile investment. Whether they are actively looking for a job or just getting their resume updated in case an opportunity presents itself -- everyone should have a great resume."
The Resume Nerd is a Christian-based business based in Clemmons, NC, and rooted in Colossians 3:23. Contact Denise at Denise@TheResumeNerd.com or call 336.413.7610. Visit the website at TheResumeNerd.com.
BeesOfLakeNorman.com Honey made from the abundant variety of flowering plants growing around Lake Norman. 17 Years Of Experience & Quality Moving Soon? Local & Long Distance Packing, Moving & Secure Storage Contact us for a free estimate 336.765.3499 americanmovingandhauling.com WOMAN OWNED FAMILY MANAGED LOCAL NCUC 2411 | NCDOT 2007851 November 2022 | 71

Celebrations THANK YOU! SNEAKER SOIREE 2022 WAS A HUGE SUCCESS BECAUSE OF YOU! Raising $48,000+, Girls on the Run of the Greater Piedmont is happy to be serving 347 girls this fall season! Social, emotional, and physical health is important now more than ever. We are steadfast on our mission to provide equal opportunity to all girls and continuing to eliminate financial barriers to participation. Thank you to David Edward Photography and Videography for our event pictures! 72 | lkn-magazine.com
ETHAN GILBERT & LAURA CALDWELL
Congratulations to Ethan Gilbert and Laura Caldwell, who were married September 17, 2022, in Laura's uncle Buddy's barn at the family farm in Lincolnton! Ethan met Laura while he was working for her dad at Caldwell Grading. Ethan now owns Gilbert Landscaping, LLC in Lincolnton. The happy couple plan to settle in the Lake Norman area.
STEVE & ALLISON SPIWAK
Steve and Allison Spiwak of Mooresville traveled across Italy to celebrate their 25th wedding anniversary. The photograph was taken from a view in the Vatican Museums. Steve is Chief Economist with Lowe's Corporation, and Allison is a senior analyst with Ohio State University Wexner Medical Center. Their son attends the University of North Carolina at Chapel Hill.
November 2022 | 73
YOUR FACE-TO-FACE BEAUTY EXPERIENCE!
BY MARTIE EMORY
AMerle Norman Cosmetics devotee herself since the age of 14, Celeste Driscoll chose early retirement from a successful career in sales management to open her own studio – and happily become her own boss!
She first opened in Denver, NC, in 2007, moved her studio to Huntersville in 2012, and is now proud to serve her valued clients from the new, larger studio she built in Cornelius in 2020. As a personally owned and operated business, Celeste is proud of her beauty consultants who are trained and dedicated to helping women always select the right products. That goal maintains the company's mission of personal transformation, starting with its inspirational founder.
"Merle Norman was a pioneer in franchising and women-owned businesses," says Celeste.
"I am proud to be part of a 92-year-old American company that has done so much for women! Our founder always believed what sets our company apart from others is our 'Try Before You Buy' tradition. Our beauty consultants always give makeup lessons, foundation shade checks, and consult on color matches, or simply show clients the best products for their skin and coloring."
Without a doubt, Celeste's favorite part of owning her Merle Norman Cosmetics studio has been the relationships she has formed over the past 15 years, with customers from the very beginning who are now more like
"I depend on repeat business and want everyone to love their products and their look," she explains. "In this Internet age, my hands-on business is so important for many women who want to try something new and need assistance. It's a matter of seeing, feeling, touching, and trying on!"
There's also a 30-day money back guarantee, the Merle Norman assurance of every customer's complete satisfaction with how each product makes them look and feel.
Celeste shares the company's exciting focus for fall, which will definitely be on color –purples, yellows, marigolds, and even black –various colors and textures blended together in perfect harmony, and maybe even a matte with a shimmer! These shades are amazing on their own, and even better together.
"Merle Norman Cosmetics also has a YouTube channel with tutorials and different looks for fall, as well as holiday color palettes," says Celeste. "But we always encourage folks to come into the studio so we can experiment face-to-face with different looks."
The studio will be offering a free gift in November with the purchase of two or more products, and Celeste welcomes everyone to call and schedule a free Express Makeover and facial – any time!
"We also carry boutique clothing, Rainbow sandals, handbags, and jewelry," says Celeste, and hints that Christmas ornaments and other holiday gift choices will be arriving soon. It sounds like pampering yourself with an Express Makeover -- and indulging in some fun holiday shopping – is definitely in order!
Merle Norman is located at 21030 Catawba Avenue in Cornelius, NC, 704-8968222. Hours are Monday through Friday 10:00 a.m. - 6:00 p.m., Saturday 10:00 a.m. - 5:00 p.m., closed on Sunday. Follow them on Facebook and Instagram to stay current with new products and trends. (The Merle Norman building in Cornelius is also home to four independent hair stylists, two nail technicians, and a Microcurrent facial specialists – if you would like Celeste to make a referral!)
74 | lkn-magazine.com
Small Business Spotlight Celeste Driscoll, Studio Owner Merle Norman Cosmetics (704) 896-8222 www.merlenorman.com © 2022 Merle Norman Cosmetics Inc.HOLIDAY 2022 MAGICAL SKIN SET MAGICAL CHEEKS SET (not shown) MAGICAL LIPS SET 21030 Catawba Avenue Cornelius, North Carolina 28031 Shop limited-edition curations of color & skin care favorites. All gift-ready in starry rose gold! ktrmarine.com • 828-312-1743 3840 HWY 16N • DENVER, NC 28037 Full Service Boat Dealership: Sales, Upholstery, Service, Full Restoration Whether you're cruising, doing water sports or just having fun on the water, we have the perfect boat for you. BRIAN'S TREE SERVICE BRIAN WEBB 828.430.1528 | BRIANSTREESERVICE@YAHOO.COM Fully Insured | Call for a Free Estimate Tree Trimming, High Risk Removal, Crane Removal, Tree Installation & Fertilization. Complete Landscape Services Dena Hall Sews7083 HUNTERS BLUFF DR., DENVER 704-591-6353 Clothing alterations men, women, and children | Costume construction and alterations Uniform alterations | Hemming pants & jeans $10 | Dress hemming: $10-$65. Depends on the number of layers and complexity of the hem. Hemming draperies $10-15 per layer, per panel. | Small repairs(buttons etc) $5 minimum. Zipper replacement-jackets, jeans, dress pants, dresses. | Childrens toy repair Childrens gown & dress creation | Repair quilts | Create pillows | Create & recover cushions Dena Hall Sews nikiarozo.mymonat.com anti aging, vegan hair, skin & wellness products. clcdeals.com | 704-774-5341 @clc1denver @clcdeals1806 N NC-16 Business Hwy, Denver, NC 28037 LKN Local Lake Norman apparel & unique LKN gifts. Proudly designed and printed by LKN locals, for LKN locals! @lknlocal Local Delivery Visit us at www.lkn-local.com November 2022 | 75
Calendar of Events
7-8:30pm,
2204 St.
Road. Divorce Care is a
seminar and support group that will help you heal from the hurt and pain of divorce or separation. We are a warm caring environment that understands what you are going through. Learn practical information that will help you deal with the challenges of divorce. Best of all, you will gain hope for the future.
SEABROOKS'
7-9pm, BoatYard Lake Norman, 18418
Road in Cornelius. Free
in
the night away!
music.
Dates and details subject to change, please connect with event host for the most up-to-date information. NOW THROUGH NOVEMBER 17 (THURSDAYS) MUSIC BINGO AT ELEVEN LAKES BREWING 7-9pm, Eleven Lakes Brewing, 10228 Bailey Road, Suite 201 in Cornelius. NOW THROUGH DECEMBER 7 (WEDNESDAYS) DIVORCE CARE/DENVER
Lake Forest Church,
James Church
weekly
MUSIC BINGO
Statesville
to play with a winner
every round. Groove
Amazing prizes and great
MONDAY NIGHTS
WEDNESDAYS
LAKE
7-9pm, 1753
THURSDAYS
TUESDAYS
LAKE NORMAN
TRIVIA NIGHT
7-9pm,
SOCIAL CORN HOLE LEAGUE
6:30-8pm,
Statesville
Brewery, 16432
THURSDAYS
WELCOME
VETERAN LIVING MILITARY MUSEUM
RICHARD'S COFFEE SHOP-FREE COFFEE FOR VETS
9am-1pm, 165 N. Main Street Mooresville, NC 28115. Every Thursday morning veterans get together and enjoy each other's company and a free coffee
THURSDAY
7-8pm, D9 Brewing Company, 11138-C Treynorth Drive in Cornelius. Test your smarts with our weekly general trivia! Bring all of your smartest friends, some snacks and we will provide the beer!
rounds that are always changing, so you'll need to keep your wits about ya! Top three teams win gift cards plus bragging rights!
submit an event! lkn-magazine.com/submit-event
NOVEL TAPROOM - TEAM TRIVIA Starts at 7pm, 12 N Ashe Ave, Newton, NC 28658. Trivia Night at the Taproom. thenoveltaproom.com
& SATURDAYS NOVEL TAPROOM — LIVE MUSIC Starts at 8pm | 12 N Ashe Ave, Newton, NC 28658 thenoveltaproom.com
BREWERY-
1753 Triangle Circle Denver, NC 28037
Primal
Old
Road in Huntersville. No fee is required, and no weekly commitment is required. Beginners are welcome, and players of all levels may participate! Feel free to come with friends or alone! 704.947.2920
NORMAN BREWERY-MUSIC BINGO
Triangle Circle Denver, NC 28037
HOME
@
TRIVIA
Multiple
November 2022 | 77
Calendar of Events
FRIDAYS
LIVE MUSIC
6-8pm, Mac's Speed Shop Lake Norman, 19601 Liverpool Pkwy in Cornelius. Get here early, because it's first come, first serve, and we promise we will fill up fast! Come on out, and enjoy our drink specials all night long.
SATURDAYS
DAVIDSON FARMERS MARKET
8am-12pm, 442 South Main Street in Davidson. The Davidson Farmers Market is a producer-only, yearround Market featuring more than 35 farmers and local producers from within a 100-mile radius. The market is a lively gathering place for meeting friends and for learning about food, agriculture and nutrition. Growers and producers are on hand to answer your questions, from "How was this grown?" to questions about how to prepare and preserve all types of foods. The market offers locally grown fruits and vegetables, meats and cheeses produced by sustainable or organic methods, when possible. Other agriculturally based products such as breads, eggs, honey, flowers and soaps are also offered. And prepared foods, pastas and readyto-eat foods, too!
Continued from previous page
WELCOME HOME VETERAN LIVING MILITARY MUSEUM @ RICHARD'S COFFEE SHOP-MUSIC JAM
9am-12pm, 165 N. Main Street Mooresville, NC 28115.
a Music Jam session,
in
or
Saturdays
NOVEMBER 7-28 (MONDAYS)
TLU ATHLETIC RECOVERY & WELLNESS - LOCALIZED CRYOTHERAPY - GRAND
12-7pm,
Mooresville.
NOVEMBER 5
STATESVILLE PUMPKIN FESTIVAL
10am-5pm,
South
Street.
ELEVATE ROCK SCHOOL
NORMAN
PRESENTS: FUTURE OF ROCK 2022
12-8pm, Mooresville Performing Arts Center, 160 South Magnolia Street in Mount Ulla. All Elevate Rock School student bands will be taking the stage for the FALL Future of Rock 2022 Concert on the Mooresville Performing Arts Center stage! You'll be blown away by all the talent in this show! These kids are amazing!
show is split into 4-5 sets. The public is welcome for this
event.
call 704.305.5397
be
NOVEMBER 9-19
OFFICIAL SOUTHERN CHRISTMAS SHOW
The Park
NOVEMBER
SWEET
4-8:30pm.
Continued on next page submit an event! lkn-magazine.com/submit-event
On
we have
where anyone is welcome to come
and either play or have a cup of coffee,
just enjoy the music!
Downtown Statesville, 112
Center
LAKE
The
FREE
OPENING
TLU Athletic Recovery, Phenix Salon Suites in
We will
offering 10% off all services on Mondays in November. Please visit tlurecovery.com for our list of services and to book your appointment or
for more information.
Expo & Conference Center, 800 Briar Creek Road in Charlotte.
10
GRASS ANNUAL HOLIDAY OPEN HOUSE
Hope you SAVE THE DATE for our Annual Holiday Open House – food, beverages, door prizes, new faster check out, food trucks, bar cart, local vendors and local artists. Join us as we celebrate the beginning of the season. Follow that Food Truck! 1219 NC-16 Business Denver, North Carolina 28037 (704) 966-1417 Daily S p ecials! Dine-In Open7 Days aWeek @lobsterdogsfoodtruck LobsterDogsFoodTruck.com
Calendar of Events
NOVEMBER 12
LADIES SELF DEFENSE CLASS
2pm, Lake Norman Muay Thai, 107 Commons Drive in Mooresville.
NOVEMBER 13
GIRLS ON THE RUN 5K
2-4pm, 935 Hurley School Road in Salisbury.
NOVEMBER 15
LAKE NORMAN FOUNDATION ANNUAL THANKS-GIVING
COMMUNITY BREAKFAST
6:30-8:30am, The Venues at Langtree, 554 Langtree Road in Mooresville.
NOVEMBER 18 - DECEMBER 4
RODGER'S & HAMMERSTEIN'S CINDERELLA
The Green Room Community Theatre. Rodgers & Hammerstein's timeless, magical fairy tale will enchant the hearts of adults and children alike with well-known songs including "In My Own Little Corner," "Impossible," "Ten Minutes Ago" and "Stepsisters' Lament." Be part of the magic as dreams come true!
NOVEMBER 19
BREWS AND CRUISE CAR SHOW
11:30am-3pm, Lake Norman Brewery, 1753 Triangle Circle in Denver.
NOVEMBER 22
FALL VOLUNTEER WORK DAYS
4-5pm, Lake Norman State Park, 759 State Park Drive in Troutman. Come give back to your park at our Fall Volunteer Workdays. Every last Tuesday of the month, we will be working on projects to beautify our park. No registration is needed. Please come prepared with work gloves, water and closed-toe shoes. For more information, call our visitor center at 704.528.6350.
NOVEMBER 24
12TH ANNUAL TURKEY TROT
5K
8-10:30am, The Christian Mission, 266 North Broad Street in Mooresville. Join us for our 12th Annual Turkey Trot to break the cycle of poverty! Celebrate a healthy holiday and help us fight poverty for local families. All proceeds support the Mooresville Area Christian Mission serving more than 4,000+ local individuals in need with food, clothing shelter, case management and educational programming.
Continued from previous page
80 | lkn-magazine.com
NOVEMBER 30
AMERICARNA LIVE CAR SHOW
Ingersoll Rand's North American Corporate Headquarters. Come out and experience a wide variety of local vintage cars and trucks, or register your own car or truck! 100% of the proceeds will be donated to the Evernham Family – Racing for a Reason Foundation and go to support the IGNITE community center in Davidson for young adults with high-functioning autism and Asperger's Syndrome.
FUTURE: DECEMBER 9
CHRISTMAS DOWNTOWN MOORESVILLE
4-8:45pm, Liberty Park, 255 East Iredell Avenue in Mooresville.
DECEMBER 10
NORTHERN LIGHTS OF LAKE NORMAN LIGHTED BOAT PARADE
5-7pm, Lake Norman Reserve Homes. 2022 Northern Lights of Lake Norman Lighted Boat Parade to benefit Tunnels to Towers Organization and Hope of Mooresville. Please see Facebook page for donation links and map of route. For those interested in viewing the parade, the parade will take off from Apps & Taps around 5pm. The parade will go past Stumpy Creek Boat Ramps however it is not an organized formal viewing site by the Northern Lights of LKN group.
event!
submit an
lkn-magazine.com/submit-event
@ridgecrestgardencenter 704.966.0087 3344 N HWY 16-business Denver, NC 28037 Garden Center and Charming Gifts Located in the Heart of Denver, NC November 2022 | 81
The Last Word on Life at the Lake
Fish On
BY ROCKY THOMPSON
Just about every day that I'm home I see a guy or two pull into our cove in a sleek bass fishing boat to cast a few times and then motor away. There must not be a lot of fish near my house, because even though I see people fishing every day, I've never seen any of these people catch a fish.
My two kids and I have had a lot of luck fishing off the dock, but it's nothing anyone in a bass boat would find interesting. This year I got my own fishing pole, thinking I'd get to use it with my kids. Instead, I spent the entire time fishing untangling their lines, putting worms on hooks, and dodging their back casts.
It doesn't bother me that I spent most of the time fishing tending to their needs. There's a well-told fishing story in my family about when my own dad cast out a line for me and then gently told me I had a bite. I set the hook like I was trying to land Jaws and yanked the fish five feet out of the water. In the mayhem, the slack in the line wrapped around one of the dock pylons a couple times, so while I was trying to reel it in it seemed to be putting up a trophy-level fight. My dad would later get his revenge when he dropped his sunglasses off the pier. To retrieve them, he held me upside down by my ankles and lowered me head-first to grab them off a rock by the water.
One night last summer, we were visited by what looked like a UFO landing on the lake. A massive wall of lights moved over the water towards us at a walking pace. My wife called from the bedroom asking if it was a spaceship. "I seriously think it's a spaceship," she said. Since it was so late on a still night, I could hear the boat's stereo playing Santana, and I ruled out a UFO. And, I thought, if it did turn out to be extraterrestrials at least we could bond over the song "Oye Como Va."
On my last summer day at the lake, I was about to leave for the airport when I said, "Alright, this is the last cast," which is guaranteed kryptonite for catching a fish. You will never ever catch a fish on your last cast. At least that had been my experience. As soon as the hook hit the water, my youngest son, who was also fishing pulled a fish onto the dock on his line. I handed off my fishing pole to my oldest son so that I could help. It took a little wrangling to get his fish off and get it back in the water.
As we were wrapping up, my older son holding my rod shouted, "FISH ON" and looked at me in sheer terror as the rod bent in half. I assumed he'd snagged a sunken tree branch that was bobbing along the bottom. He got a few spins on the reel, and I saw the line moving all over and knew he'd hooked something big. I have no idea where he got the idea to yell "fish on," but between trying to find the net and make sure he didn't get dragged into the water, I didn't manage to get my camera out. Unfortunate, because the shock on his face when the massive catfish pulled up next to our dock was priceless. I was secretly glad the line broke so I didn't have to try to get that thing off the hook.
82 | lkn-magazine.com
The more tangible an item is, the more powerful it is too. There's something that happens when consumers hold something physical; senses engage and connections are formed. - ADARE INTERNATIONAL WANT TO TELL YOUR STORY TO THOUSANDS OF PEOPLE? PRINT | SOCIAL MEDIA | WEBSITE | EVENTS | NEWSLETTER | & MORE lkn-magazine.com advertising@lkn-magazine.com LKNMagazine