Rebecca STOCKWELL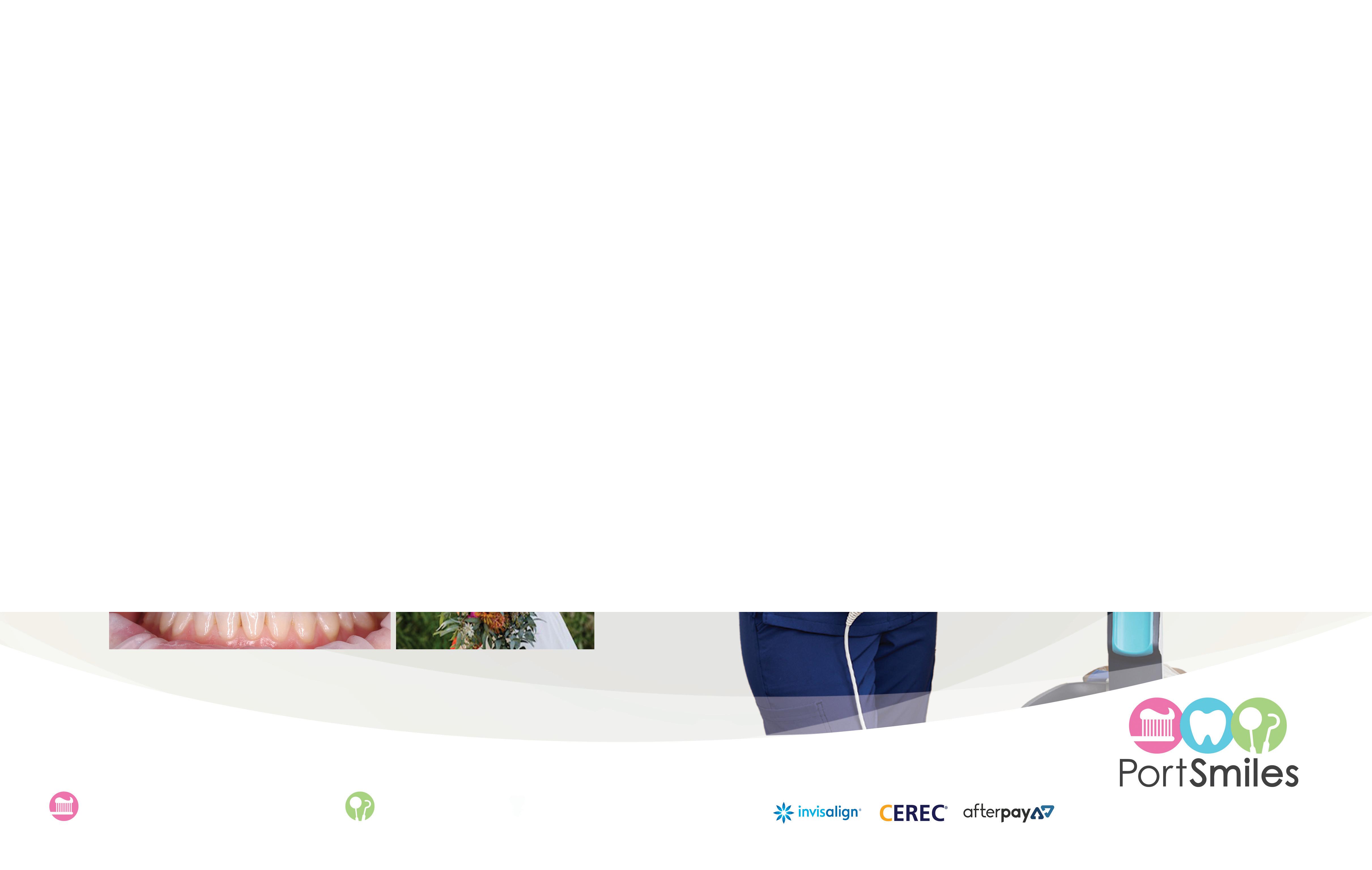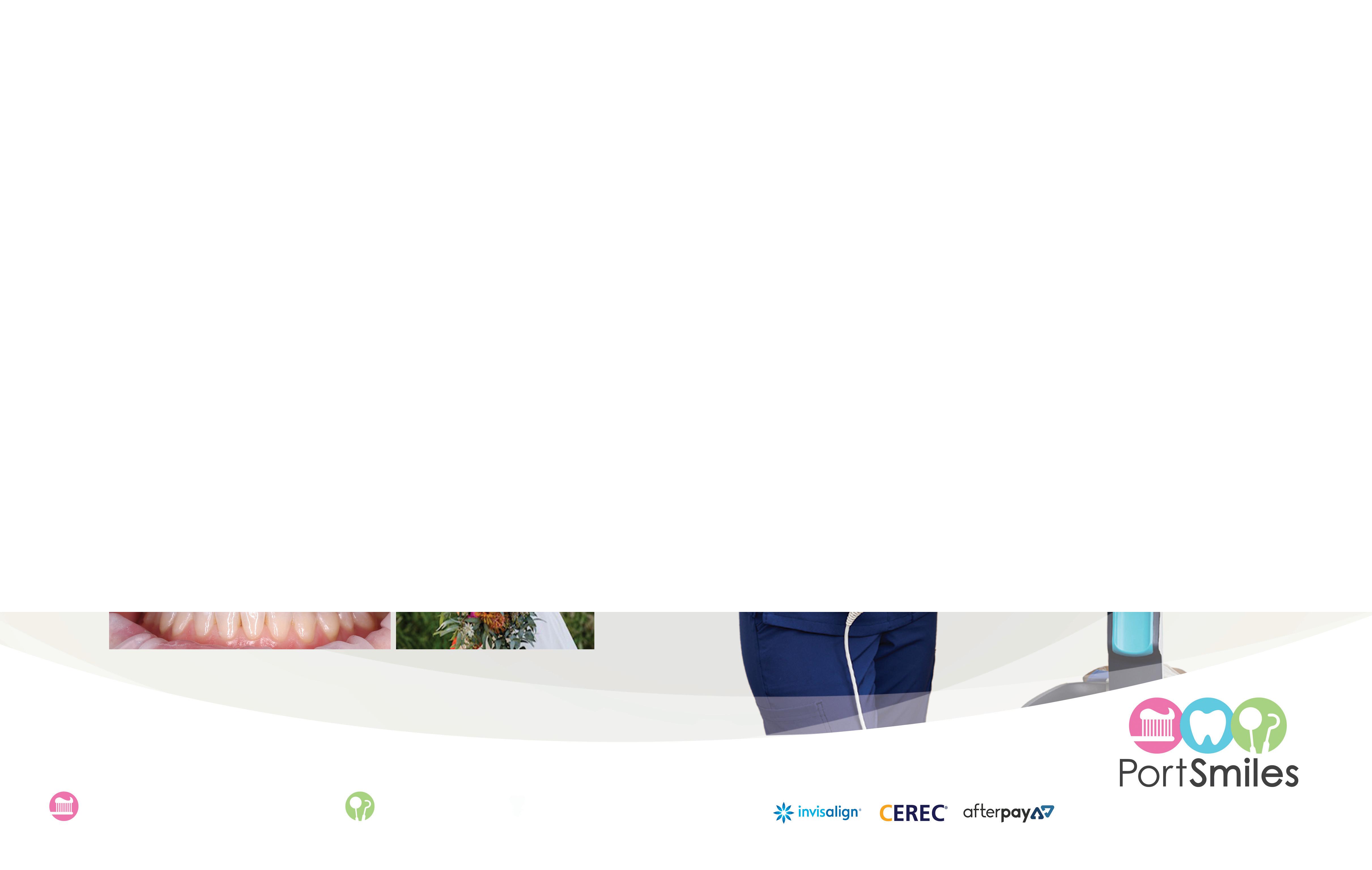 IN THE MONTH OF FEBRUARY 1FEB st 3rd FEB th FEB 10 11 FEB th

5FEB th 8 FEB th 13 14 FEB FEB th th FEB 12th
Well here we are in the second month of 2023, or as we at FOCUS like to call it, LOVE month. Our annual Weddings
Feature is again a big part of our edition with a beautiful line up of businesses big and small showcasing what they can do to help make your special day.
Our cover model for this month, I am sure you are all familair with, the very beautiful and oh so kind Rebecca Stockwell from Soul Sister Grazing. We thought Bec was the perfect fit for our Wedding Feature. Read Bec's interview on page 14 and make sure you take a look at this year's FOCUS Weddings Feature starting
on page 48. In this edition.
The Speaker Project; supplying kits and instructions for those looking to make their own set of high quality speakers. Atlas Gouverneur and Jason Ridgeway have teamed up to combine Atlas' speakers and Jason's traditional indigenous painting. Boo Seeka is headed to Port Macquarie on February 17th. We had the pleasure of catching up with him ahead of his tour. Check him out on page 46.!
2023 Coastline Credit Union Business Awards. This year's Business Awards will launch on February 7th with the awards open for entry on the 8th and closing on March 28th. The
contacts.
MANAGING EDITOR Jay Beaumont jay@focusmag.com.au
EDITION COORDINATOR & ADVERTISING SALES Annette Wannell annette@focusmag.com.au
Awards Gala will be held on Saturday May 20th. Head over to the Business PMQ website to find out more.
Have you got a story that you would like to share?
Email us at info@focusmag.com.au. We are always on the look out for interesting people to interview and in 2023 we want to share as many stories as possible. Next month's edition.
Our annual Women In Business will again be our March Edition spotlight. We have an awesome list of women already down to be included and we can't wait to put this one together for you. March is always a favourite of ours here at FOCUS. So stay tuned.
ART DIRECTOR Dylan Gaul dylan@focusmag.com.au
GRAPHIC DESIGNER Kyle Rathbone kyle@focusmag.com.au
PHOTOGRAPHY Gavin Moroney gavin@focusmag.com.au
ADDRESS 2/28 Fernhill Road, Port Macquarie
POSTAL PO Box 690, Port Macquarie PHONE 02 6584 7433 WEB www.focusmag.com.au
IG focus.mag E info@focusmag.com.au
paper is
and
ADVERTISING SALES Sarah Baker sarahmay@focusmag.com.au
EDITORIAL CONTRIBUTOR Daisy Moroney daisyfocusmag@gmail.com
as 'Interview or Contributor' are non-sponsored content. Focus is published
certified and meets with ISO14001 accreditation.
CIRCULATIONS COORDINATOR Steve Foye steve@focusmag.com.au
COPY EDITOR Bev Mulcahy info@focusmag.com.au
8 GREATER PORT MACQUARIE focus
Comments and opinions of our contributors do not necessarily reflect the opinion or view of the Publishers. All reasonable efforts have been made to trace copyright holders. Information appearing in Focus is believed to be correct at the time of going to press, however no liability will be held for inaccurate information approved or supplied by advertisers or contributors. While all care is taken it is recommended that readers confirm material including advice with individual businesses and industry professionals. Articles marked
Creative House Publications PTY LTD ABN: 621 287 8600 5. Material in Focus is Copyright © Creative House Publications PTY LTD 2022
the Publisher. All rights reserved. FOCUS is printed by Australian Community Media Print & Logistics North Richmond. Our
by
and may not be reproduced whole or in part, in any form, without permission of
FFC
PEFC
a story idea? Looking to
in Focus?
us for more information.
to the FEBRUARY 2023 ISSUE of Greater Port Macquarie FOCUS.
GREATER PORT MACQUARIE
Got
advertise
Contact
Welcome
WHAT'S ON @ GLASSHOUSE FOR BOOKINGS: 02 6581 8888 I glasshouse.org.au GLASSHOUSE PORT MACQUARIE Corner Clarence & Hay Streets, Port Macquarie NSW 2444 Glasshouse Opening Hours Mon - Fri 9am - 4pm Sat, Sun & Public Hol's 9am - 2pm Closed Christmas Day Regional Gallery Opening Hours Tue - Fri 10am - 4pm Sat, Sun & Public Hol's 10am - 2pm Closed Mondays Follow Glasshouse: The Glasshouse is supported by the NSW Government through Create NSW EXHIBITION THE NATURE OF US Saturday 4 February to Sunday 23 April MARK VINCENT PRESENTS SONGS OF 3 TENORS Friday 24 February, 2.00pm LEAVING JACKSON THE JOHNNY CASH & JUNE CARTER SHOW Friday 3rd March, 7.30pm EXHIBITION ORIGIN: SYDNEY PRINTMAKERS Saturday 28 January to Sunday 23 April EXHIBITION AWAKENING Saturday 28 January to Sunday 23 April EXHIBITION HOUSE & HOME Saturday 4 February to Sunday 23 April JOIN NOW! GLASSHOUSE MEMBERS BENEFITS INCLUDE*: • Discount on ticket prices • 20% Glasshouse Shop discount • 10% discount at Glasshouse Bar • No transaction fees • Replacement of lost tickets • Exclusive invitations & booking periods • Monthly Member draws *conditions apply
Atlas Gouverneur started making his own speakers after discovering a love for really highend audio systems but not being able to justify the cost, he started The Speaker Project.
Drew Lindsay, a local author has just released his 40th novel - Mystery at Limeburners Creek. Based in Port, and like most of Drew's stories, it is based around his central character Ben Hood.
Positive Energy Adventures & Retreats is an exciting new business designed to engage your mind and body with our region's natural landscape.
10 GREATER PORT MACQUARIE focus 36. Alex Cassegrain - Wine Time 39. Lou Perri - Palate Pleasures 44. Mid North Social - The Gig Guide 68. Rachel Leman - Fitness Update 85. Lusanna Koltz - Monthly Musings 89. Alex Glen-Holmes - Business Voice 92. Tim Couch - Legal Light 94. Kate Wood-Foye - Business Illuminate Issue 203 - February 2023
SPEAKER PROJECT
month you'll find the latest news, reviews and interviews from these locals. Thank you for your contribution to FOCUS. INTERVIEWS OUR CONTRIBUTORS Follow us on www.facebook.com/PortMacquarieFocus focusmag.com.au 18 56 99
DREW LINDSAY THE
Every
18 POSITIVE ENERGY ALEX GLEN-HOLMES CONTRIBUTOR OF THE MONTH 80 32 22
FEATURE 48
SPECIAL
signature packages hand & feet treatment body treatment gentleman spa treatment face treatment beauty salon hair treatment 22 Horton Street, Shop 9-10 Ritz Centre, Port Macquarie, NSW 2444 Email info@frangipanispa.com | Phone 0435 947 880 | frangipanispa.com Relax, revitalise, and reconnect with our luxury spa, skin and hair treatments
to Frangipani Hair & Beauty Spa
JUNIOR PHYSICAL CULTURE OPEN DAY
Physical Culture is a dance and fitness sport for girls and ladies of all age. Come along for our FREE open day and Junior Workshop. Offering jazz, hip hop, ballet, strength and fitness all in one class. When 4th February Where 70 Cameron St Wauchope. Wauchope Fitness Centre Complex. Time 5-8yrs 9.30-10.15am, 9-12 yrs 10.30-11.15am
FEBRUARY '23
WOMEN CONNECT
Casual in nature, and with a focus on women's wellbeing, these meet-ups provide an opportunity where we can come together to share our stories and support one another in a safe and confidential space. Our gathering is open to all women, and you don't need to have attended our Sunday walks to join us. Registration essential. For more info or to register, send us your name and email to portmacwomenconnect@gmail.com
When 7th February Where Waters Edge - 1 Buller St PMQ TIme 6.30pm
"OUR PLACE"
Hastings Homelessness Collective. Our Place is a drop-in service for anyone in the community doing it tough. Free breakfast supplied by M.A.D. Emergency food, clothing and toiletries. Showers and Laundry Facilities. Free lunch. Services AustraliaIndigenous Service Officer 9-11am
When 9th & 23rd February Where 140 Horton St PMQ TIme 8am-1pm
SOMEBODY LIKE YOU
Keith Urban and Bryan Adams Show + Craig Woodward Hits. Craig Woodward presents SOMEBODY LIKE YOU - a tribute to Keith Urban & Bryan Adams and for Wauchope audiences a bonus string of Woodward Country Hits. When 25th February Where Wauchope RSL
TIme 8pmTickets ON SALE $25 + BF ($30 at door)
SENIORS COMEDY SHOW
The NSW Seniors Festival's Comedy Show returns for 2023! The Comedy Show is a much-loved event of the annual Festival and brings fun and laughter to our audiences. When 10th February Where Glasshouse Port Macquarie Time 11am
RACE DAY
Port Macquarie Race Club. Get your family and friends together and come and enjoy the Port Macquarie Races. We have plenty of reserved seating available in our airconditioned Ivan Livermore Stand, or there are limited tables in the outside bar or betting ring area. Entry $7 Adult $5 Concession & Kids under 15 FREE Gates Open at 12:00pm More info 02 6581 1964 or email  admin@portmacquarieraceclub.com.au
12 GREATER PORT MACQUARIE focus 9 7 25
4
27 10
GREATER PORT MACQUARIE focus 13 "Footy Colours Friday" PRESENTS THE 14TH ANNUAL Limited Numbers so Don't Miss Out! Rego closes March 1 or until sold out. Here's your chance to support junior Hastings Sports Stars of the Future! Supported by Triple M & Hit Mid North Coast and Regional Australia Bank. Midday to 4pm. Bowls start at 1. $200 for a Team of 4 (*plus Booking Fee). Includes Free BBQ Lunch and a Drink. Tickets available from the Glasshouse Box Office, phone 6581 8888 or on-line via www.glasshouse.org.au (or) www.pmhc.nsw.gov.au PORT CITY BOWLING CLUB ON OWEN STREET. FRIDAY MARCH 3, 2023. Wear your favourite footy team colours from any Code!
Rebecca STOCKWELL SOUL SISTER GRAZING
Hi Rebecca, many of our readers would recognise you as the amazing face behind your business Soul Sister Grazing, tell us a bit about yourself and where you grew up?
Hi guys, I have been in Port Mac now for almost 9 years, I grew up in Sydney. I had enough of the hustle and bustle and having three children it just made more sense to come and have a seaside change.Port Macquarie was always a place that I loved. Not only the beautiful beaches but the people, something about our community that always interests me now being in business, I'm in love with Port.
How long have you owned and operated Soul Sister Grazing? What were you doing prior to this?
I've owned and operated Soul Sister Grazing now for 4 1/2 years. Prior to this I had a tourism business in town and I am a fulltime mum to 3 beautiful amazing children. What inspired you to start Soul Sister.
In my previous business I did a lot of catering and platters and when I closed that business down I still loved to do platters, so it just started one day when I was in the shower, funny enough (true story). I decided that Soul Sister Grazing was going to come to life and boy oh boy it sure has come to life; a dream is now a beautiful reality. It was only ever started as a little hobby and now Soul Sister grazing is my full-time job which I absolutely love. Grazing tables and platters have become a huge want with people holding events and even smaller parties, why do you think this is, and what makes them so popular?
I decided that Soul Sister Grazing was going to come to life and boy oh boy it sure has come to life; a dream is now a beautiful reality. It was only ever started as a little hobby and now Soul Sister grazing is my full-time job.
weddings especially. Grazing tables are easy, people can help themselves and you can just keep grazing and socialise around the table which is the point of a grazing table. People often think it's an all you can eat buffet and have to fill your plate up all at once (that's wrong). Have a little bit at a time and enjoy. Grazing and wine, beer etc etc just go hand in hand. Who doesn't love a good cheese platter and a cold beverage.
I think grazing tables are so much fun for parties and functions. When you walk into a room and you have an amazing grazing table in front of you filled with so many options it really sets a tone to your event,
We want easy in life and I think grazing platters are just a perfect option to your function. So that's why someone like me can make your life easy with your catering needs.
Continued over...
GREATER PORT MACQUARIE focus 15
Tell us about one of the biggest grazing boards you have ever done and what was involved?
Recently I have been doing a lot of corporate events. I can cater from one person up to 1000 people.
My biggest event was for 800 people, lots of prepping for that table, I had something like 32kg of cheese on the table.
So much is involved with platters and tables I get told all the time "OMG how do you do it and make it look so good? I try and it
never looks as good as yours" - this makes me smile.
It's in the preparation, you have to be organised.
creating new options for my customers. You have to be always forward thinking and change with the seasons as I always use fresh ingredients.
I offer grazing boxes as well as tables and platter boards. Boxes are perfect gifts to send to anyone for any occasion. Soul Sister Grazing has grown so much in the last two years.
I offer grazing boxes as well as tables and platter boards. Boxes are perfect gifts to send to anyone for any occasion. Soul Sister Grazing has grown so much in the last two years.
Do you have set boards and packs available? What can customers expect from you?
2023 is going to be big! With Valentine's Day and Easter coming up new ranges and packages are always coming out. I love
I want to offer more with the catering side as well. Fresh salads sandwiches wraps etc, moving with the times and evolving is key to a great successful business. How long does it take you to put the boards together? Can you tell us about the set up and display process?
Well the prep is the time consuming part. That can take a few hours then it just depends on the size of a platter board. If I have a one metre board that could take
16 GREATER PORT MACQUARIE focus
SOUL SISTER GRAZING
about an hour to put together.
It's so much fun creating boards, I just love it.
Grazing boards have also become super popular for weddings, tell us about the wedding packages you offer?
I love weddings, they always make you smile and the excitement in the air on the day is great.
I offer bridal boxes for the bride and groom which is perfect for when they are getting ready (specifically the bridal party with hairdressers and makeup),they are easy to have food there for everyone to pick at.
I offer bridal boxes for the bride and groom, which is perfect for when they are getting ready (specifically the bridal party with hairdressers and makeup). They are easy to have food there for everyone to pick at. Most of the times brides forget to eat so a grazing box is perfect.
I create packages to suit the client and
budget. It makes my life easy knowing they are paying for what they want and like on the tables.
How do you keep your passion alive for creating these amazing boards?
I love talking to my customers as people will see that no table or platter are the same.
I like to know what the customer likes and dislikes. Once we talk I just get the idea and it comes alive on the day.
I just recently did a beautiful wedding at my client's house and the table was amazing, it was one of my favourites. It had everything, and I mean everything on it.
Prawns, oysters, leg of ham and bruschetta. This was followed with a second table full of hot food and it was truly amazing. The food flowed throughout a four hour period, and everyone just loved the options.
How can our readers get in touch with you?
You can find me on Facebook and Instagram. Email soulsistergrazing@gmail.com or call me 0455 106 370
You can also order online at soulsistergrazing.com.au
Thanks Bec.
GREATER PORT MACQUARIE focus 17
MIEDECKE MOTOR GROUP