September 2022 Fine living in the greater P asadena area TheWomenInfluentialIssue COLLEGE'S EXHIBIT EMPOWERS IDEAS OF FEMALE IDENTITY The Art SISTERHOFOOD + CANCERCOMMUNITYSUPPORT
Get up close to s unbaked beaches and sparkling Pacific waters. Explore more of Mexico than ever b efore on a weeklong Navigator of the Seas ® a dventure. Unwind on the golden sands of Cabo San Lucas. W ander cobblestone streets in Old Mazatlán. And ride horseback through Puerto Vallarta's jungles. A long the way, soak up splashier fun at the resort-style pool deck. Savor dining that satisfies every craving. And make your own legendary plays at Playmakers SM S ports Bar & Arcade. Sail 3, 4 and 7 night cruises from our home port in Los Angeles for the best memory-making in the Mexican Riviera. Contact us to book your getaways from Los Angeles onboard Navigator of the Seas ® now sailing !
*Features vary by ship. All itineraries are subject to change without notice. ©2022 Royal Caribbean Cruises Ltd. Ships' registry: The Bahamas. ©2022 Royal Caribbean Cruises Ltd. Ships' registry: The Bahamas. 22004463 • 7/14/2022 ravelstore.com
SAIL FROM YOUR OWN BACKYARD Pool Deck The Blaster ® Hooked Seafood SM 1 -800-850-3224 | www.t
The Meaning of 'Home' 'Sanctuary City' explores expressions of love —By Bridgette M. Redman 10 Compassionate Care Dr. Carolyn Kaloostian focuses on the entire patient —By Christina Fuoco-Karasinski 12 Removing Barriers Edith Reyna of El Local provides exceptional real estate services to the Spanish community —By Kamala Kirk 14 Honor in Housing Pasadena Realtor celebrates almost 50 years of success —By Jordan Houston 18 Piece by Piece Saxum Tile brings trends, tradition to customers —By Christina Fuoco-Karasinski 20 Market Experts Hythe Realty's founders answer top real estate questions —By Kamala Kirk 22 The Art of Sisterhood College's exhibit empowers ideas of female identity —By Bridget McNeil 26 Forever Home 'Angels' help Cancer Support Community find its space —By Christina Fuoco-Karasinski 28 Advocates for the Less Fortunate Union Station fights to end homelessness —By Summer Aguirre 32 Fun with a Purpose Boys & Girls Club provides a safe place for youth —By Christina Fuoco-Karasinski 34 Authenticity is Key Pacific Clinics unlocks the potential of all —By Christina Fuoco-Karasinski GIVE – MENTOR – LOVE Nonprofit supports victims of sex trafficking, in-crisis youth, young adults —By Christina Fuoco-Karasinski 38 The Art of Feng Shui Create harmony in your space with this ancient Chinese practice —By
Kamala Kirk 40 Return of The Royce Langham Huntington, Pasadena's premier steakhouse reopens —By Kamala Kirk 41 Vroman's Live Bookstore boasts stellar lineup for September —By Arroyo Staff DEPARTMENTS42 CULINARY CUPBOARD Dairy-free creamy coconut arroyo VOLUME 17 | NUMBER 09 | SEPTEMBER 2022 ©2022 Times Media Group All rights reserved. arroyo fine living in the greater pasadena area EXECUTIVE EDITOR Christina Fuoco-Karasinski DEPUTY EDITOR: Luke Netzley ART DIRECTOR Stephanie Torres CONTRIBUTORS Summer Aguirre, Jordan Houston, Kamala Kirk, Bridget McNeil, Bridgette M. Redman PHOTOGRAPHERS Luis Chavez, Chris Mortenson, Mike Park ACCOUNT EXECUTIVES Lisa Chase, Catherine Holloway, Michael Lamb OFFICE MANAGER Ann Turrietta TIMES MEDIA GROUP PRESIDENT Steve Strickbine V.P. OF OPERATIONS Michael Hiatt ASSOCIATE PUBLISHER Zac Reynolds CONTACT EDITORIALUS christina@timespublications.com PHONE (626) 584-1500 FAX (626) 795-0149 MAILING ADDRESS PO Box 1349, South Pasadena, CA 91031 ArroyoMonthly.com
36
09.22 | ARROYO | 5 06
Majok, who recently won a Pulitzer Prize for "Cost of Living," which is getting its Broadway premiere this fall, said the Dreamer character showed up while she was writing "Queens," and demanded her attention, reminding her of friends she knew growing up. continued City' explores expressions of love
S ometimes a story demands to be told. When the characters of "Sanctuary City" walked into another play that Martyna Majok was writing, she put everything else aside and wrote until their story was told. The show is now getting its LA premiere at the Pasadena Playhouse from Wednesday, September 14, to Sunday, October 9. Directed by Zi Alikhan, the story centers two Dreamers as they try to find a safe way to live in the United States where they are never truly welcomed. Lifelong friends, the love they have for one another forces audiences to ask questions about what we owe each other and how does love express itself.
By Bridgette M. Redman Meaning of 'Home'
photoSubmitted The
INFLUENTIAL WOMEN
Pulitzer Prize winner Martyna Majok wrote "Sanctuary City," which will soon get its LA premiere at Pasadena Playhouse.
on page 18 6 | ARROYO | 09.22 'Sanctuary
09.22 | ARROYO | 7 We Are Buying Watches, Jewelry, Diamonds Rubies, Sapphires, Emeralds Gold, Platinum and Silver Bring Your Vintage & SterlingJewelryModernSilverware&TeaSetsandTraysWristWatches&PocketWatches We AmericanBuyCoins&PaperMoneyOldPasadenaMemorabiliaRareBooks&Documents Free verbal appraisals and fair, competitive offers on your items. The value of old, broken or out of fashion jewelry adds up faster than you think. Clean up that jewery box! Get rid of unused inherited items and things from past relationships. Trade in old pieces for new designers we carry in our store like Pomellato, Pasquale Bruni, Ginette NY, Dinh Van, Persee and Le Gramme. Department of Justice Secondhand Dealer License #001583, City of Pasadena Permit #11436642 Place Vendome Jewelers 48 Hugus Alley Pasadena CA 91103 Located in Old Town Pasadena in the One Colorado Courtyard Please call for a private626-577-7001appointment.
"Then, about three weeks later, Danny called and asked me if I wanted to direct the play at the Playhouse," Alikhan says. "It's been a really thrilling ride to figure out how to tell that story." He says he and his design team have dug deep into the script, try ing to figure out how to tell the story that intimately revolves around the lives of three people — G, B and Henry — and puts it in the big space that is the Playhouse. Alikhan, like the playwright and the characters in the show, is a child of immigrants, someone who has fought to understand his rela tionship to the United States.
"It's been a really incredible, muscular text to dive into and tear apart," Alikhan says. Majok explores the ways the country's policies make it difficult for some to soar and thrive. It's something she has had personal ex perience"Peoplewith.talk about the attainment of the American Dream as something that is dependent upon one's ability to work hard," Majok says."My mother worked as a house cleaner for much of her life, as well as in factories and delivering mail for the post office. Nobody can say to me, as she scrubs a floor on her knees, that she didn't 'work hard enough,' that her inability or unwillingness to work is why she may be struggling financially, or may not be as secure as others. Why is she not wealthy? Perhaps because her contributions are not as valued as those of others. Perhaps because her life, in this country, is not as valued."
"I feel so supported by the Playhouse, by Danny's leadership and their team. We're having a really great time."
continued from page 6 8 | ARROYO | 09.22
WHEN: Various times Wednesday, September 14, to Sunday, October 9
"Sanctuary City" by Martyna Majok
Alikhan says he is excited about the ways this play offers people a window into lives that are not their own. It grounds people into the stories of undocumented Americans. Each of the three actors and Alikhan all identify as people of color. They are also young. Alikhan says he is the oldest at age 35. The show stars Ana Nicolle Chavez as G and Miles Fowler as B. "I think it's a really gorgeous opportunity for people to prioritize and center our voices in the larger American conversation," Alikhan says.Part of Majok's reasoning for giving her two central characters initials and not names was so that they weren't tied to a particular country or ethnicity. In the New York premiere, G was Dominican, B was Haitian and Henry was of Ghanaian descent. She wanted the characters to suit the actors and not vice versa. "These characters have grown up within working-class multicul tural America and they have connections, feelings and knowledge of their countries of origin (or in Henry's case, the country of his par ents), but I limited moments of this in the script to encourage wider, more inclusive casting across subsequent productions, which need not replicate the casting of the original production," Majok says. "I hope this translates to more opportunities for actors from vari ous backgrounds — as well as more opportunities for and versions of this Shestory."wants to see theater companies cast the show in ways that reflect the realities of their community as it relates to class and immi gration. She says all three characters could be Vietnamese, Pakistani, Ecuadorian, Uzbek, Uighur, Eritrean, Brazilian or any other combi nation.The story is told with the intention of challenging the audience to think about alternatives, not to feed them an answer. No one, Alikhan says, is allowed to check out.
While he resides in New York, Alikhan says he's been having the time of his life working in Pasadena. He grew up outside of Sacra mento before moving to New York University to pursue a degree in musical theater.
The show marks an anniversary and a return to Pasadena for Alikhan. He began his career as a director at the Playhouse, shadow ing a director staging a world premiere play. "'Sanctuary City' is exactly to the day 10 years later from when I was an SDC observer at the Playhouse, and it's pretty surreal to me to get to come back," Alikhan says.
"What Martyna presented is a real, true life with no caveats," Alikhan says. "Of these three people, the conversations are so unbe lievably, almost voyeuristic, because they feel so real. In presenting us with that truth, I think we have to listen harder. We are in constant conversation with these characters. There might only be three people onstage, but hopefully there are several hundred people in the audi ence with whom we are in conversation with every night. The audi ence isn't there just to sit back and absorb the show." One of the reasons the play might feel so personal is that it ex presses the playwright's fears. She shares that the fear of not matter ing to her country has driven a lot of her life, especially as it relates to health care. To stay alive and healthy, she must find a way to mat ter enough so she can pay for or qualify for access to care. "Isn't that unfortunate?" Majok asks. "To have to earn the ability to stay alive and well? To live thinking that your home does not want you? To know that your home has implemented rules to reinforce that you don't matter — at least, not as much as others?" She explains that B's life and future are less valued than others because of the location of his birth and the circumstances of his im migration."Nomatter how skilled or hardworking, no matter how American he has become, he is not given access," Majok says. "And that breaks my (expletive) heart and at times fills it with rage. We can talk about the unequal playing field in America as it relates to many things — class, race, identity, health, age, immigration status or even as being just 'liked but not well liked.' There are certain levels of access that are denied to certain people. … Pulling yourself up by your own bootstraps is all good — if you've got straps or boots."
"At 3 a.m., my mind was so loud that I got up and started writing what I thought were notes but what I realized a few pages in were actually scenes," Majok says. "I canceled everything I had planned until I finished a draft because I was so afraid of losing this story. It took me three days. It's the fastest I've ever written a draft of a play. I wrote it as an act of love, apology and witness." Alikhan had met Danny Feldman, the artistic director of the Pas adena Playhouse, in the spring and he said they bonded over a love of Broadway musicals — and of Majok's work. They spoke about "Sanctuary City," and they both said that the New York premiere was unbeatable, that there would be no other way to direct that play.
WHERE: Pasadena Playhouse, 39 S. El Molina Avenue, Pasadena COST: Tickets start at $35 INFO: 626-356-7529, pasadenaplayhouse.org
Alikhan says the cast has spent rehearsal time discussing borders and what they mean. They are, he explains, an invisible and arbitrary structure that is created by someone in power to take power away from someone else.
"Those of us who were either born here or naturalized here, borders are something that we likely don't think about every day," Alikhan says. "But the people in this play are forced to carry borders on their shoulders everywhere they turn. There's a moment in the play where one of the characters talks about how much fear he's in every time he jaywalks."
09.22 | ARROYO | 9
She prides herself in treating patients with respect, dignity and an open mind. She offers evidence-based medical recommendations and weighs the risks and benefits with her patients before making deci sions.Kaloostian understands that patients have different preferences when it comes to treating various diagnoses.
Compassionate Care
"Your health is not only physical, but spiritual and psychological as well," she says.
Dr. Carolyn Kaloostian is a provider, researcher and professor.
Dr. Carolyn Kaloostian, MPH, FAAFP Assistant director, Keck Signature Care – Concierge Medicine
Dr. Carolyn Kaloostian focuses on the entire patient By Christina Fuoco-Karasinski
INFLUENTIAL WOMEN
Kaloostian learned early the importance of service and care, and that keeps her passionate about her career.
photoKaloostian/SubmittedCarolyn
Kaloostian is a provider in Keck Signature Care, a concierge medicine program of Keck Medicine of USC. She is also a researcher and professor in the Keck School of Medicine. Keck Signature Care has limited enrollment, so physicians like Kaloostian are there when you need them and have ample time to develop a strong relationship with you. When enrolled, you and your family have easy and reliable access to your doctor, 24 hours a day, seven days a week. Previously, her panel had more than 1,000 patients and she had a vested interest in each one, wanting to "selfishly" — as she says — see everyone. "All I was hearing was, 'I couldn't see you when I was sick,'" she says."Though there is an out-of-pocket membership fee, Keck Signa ture Care is one of the most affordable academic concierge programs in the area. Care can even be provided in the home, where I can sit with the family and caregivers, and review medications in person. For nine years, I could not do that. There was not a way to fit that in with the traditional infrastructure of care."
D r. Carolyn Kaloostian has met amazing families in the nine years she has been practicing in Pasadena. Her patients think the same about her, judging from online reviews. But for Kaloostian, it's all in a day's work. "They definitely show up and say, 'We found you!'" she says. "That's so great to hear. It makes me feel good, but it doesn't make a big difference in how I practice. I love what I do."
For enrollment inquiries: 323-865-8178
"Had I just been a family doctor, I wouldn't have developed the skill set that I have," she says. "I am conscious of every medication that's prescribed and their side effects. I know not to send three new medications to the pharmacy. Let's do one at a time and see how it goes."
A graduate of UCLA Medical School, Kaloostian specializes in geriatric and family medicine. Having both under her belt has been beneficial to her care.
"My mother was a family doctor. My dad and brothers are all phy sicians," she says. "My goal wasn't to do concierge medicine. How ever, it has provided an opportunity for me to get to know my patients on a deeper level and in turn deliver prompt personalized care. That's why I went into medicine."
10 | ARROYO | 09.22
09.22 | ARROYO | 11 so that no one faces cancer alone CANCER SUPPORT COMMUNITY VISIT CSCPASADENA.ORG OR CALL 626.796.1083 TO GET STARTED W h e t h e r y o u ' r e a c a n c e r p a t i e n t o r s u r v i v o r , c a r e g i v e r , s p o u s e o r f r i e n d , w e ' r e h e r e t o p r o v i d e t h e s u p p o r t y o u n e e d , f r e e o f c h a r g e Free services for families impacted by cancer Do you know someone with cancer?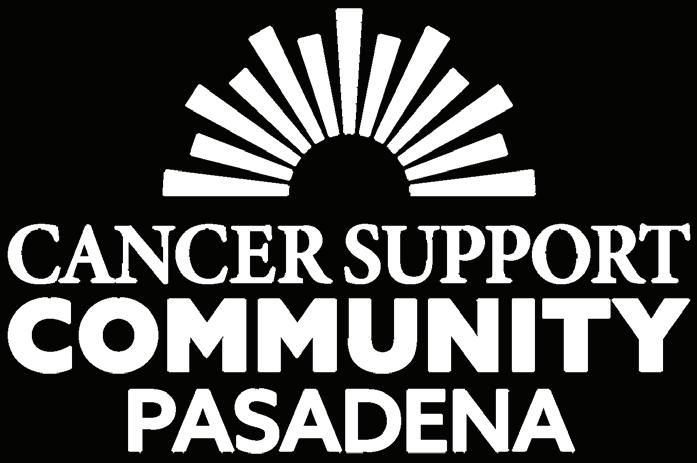 PHILANTHROPY
With over 23 years of experience in real estate, Edith Reyna with The Local Real Estate Group is now leading its new Spanish-speaking brand, El Local.
os Angeles County is home to the largest Spanish-speaking population of any county in the United States. Latino community members are the second larg est ethnic group in LA, with 3.7 million residents who speak Spanish at home.
L
"Our team members are all local and from North east LA," Reyna says. "We understand our community, and we have the experience to help them through the process. Whether clients speak English, Spanish or another language, they deserve the best service and results."Passionate about her career since the beginning, Reyna's purpose within the real estate profession has always been to guide her clients through every point of the process so the transition is seamless. One of the reasons clients enjoy working with Reyna is her calm demeanor and ability to provide them with peace of mind during what can be a stressful experience for many."I love my job because it gives me the opportu nity to help people and their families accomplish their goals, whether they are buying or selling their home," Reyna says. "It's the American dream to own a house, and to be able to guide someone through the process of achieving their dream, whether it's purchasing their first home, moving to a better location or retiring, is truly the greatest privilege."
"When Kurt Wisner approached me about El Lo cal, it was very close to my heart," Reyna says. "When I was 14, my parents saved their money and bought a house, but they couldn't move in because the tenants would not leave the property and they didn't have any one to help them. That experience always stayed in the back of my mind, and now I want to guide my clients through the process so they are able to move into their home with peace of mind and enjoy the next phase of life. I couldn't imagine a better opportunity to be able to help other families." At El Local, the goal is to provide exceptional real estate services and advice to the Spanish-speaking members of the community. Having been an integral part of Northeast LA's neighborhoods for many years, El Local holds true to its name. Living and working in the areas it serves, El Local is perfectly suited to assist the Latino community with all its real estate needs.
photoPark/SubmittedMike
12 | ARROYO | 09.22
Removing Barriers
Recently, the National Association of Hispanic Real Estate Professionals released its annual report, "The State of Hispanic Homeownership," which highlighted the fact that in the past year, Latinos reached the highest homeownership rate since 2014 with 1.9 million Latino households purchasing their first home. Despite these important milestones, Spanish-speaking community members still face various challenges when it comes to purchas ing a home, from language barriers to loans. To help better serve Latino residents and their families with the homebuying and selling process, The Local Real Estate Group recently launched its new Spanish-speak ing branch, El Local. The division will be led by Edith Reyna, who has over 23 years of industry experience since starting her real estate career in 1990.
The Local Real Estate Group 323-667-0700ellocalbr.com
"We felt that the Latino community was being underserved in real estate, and we saw how many were struggling throughout the process," Reyna says. "We saw this as a great opportunity for us to be able to help them buy or sell a home in their language. Our goal is to provide them with the top service they deserve from day Bornone." in Mexico City, Reyna made the move with her family to LA in 1982 at the age of 13. Growing up, she witnessed the frustration her parents went through when buying their first home.
By Kamala Kirk
Edith Reyna of El Local provides exceptional real estate services to the Spanish community
S a i n t M a l o i s c o a s t a l l i v i n g i n a h i s t o r i c a l l y e n c l a v e d a t i n g b a c k t o t h e 1 9 2 0 s , a g e n e r a t i o n a l o a s i s T h e a m e n i t i e s a v a i l a b l e : c o v e t e d p r i v a t e b e a c h a c c e s s , a c a b a n a c l u b h o u s e , t w o t e n n i s c o u r t , a n d p i c k l e b a l l a n d v o l l e y b a l l c o u r t s T h i s s i x b e d r o o m , s i x b a t h r o o m p r o p e r t y o n t h e 8 3 0 0 S F T l o t f e a t u r e s a m e t i c u l o u s l y l a n d s c a p e d b r i c k a n d g r a s s c o u r t y a r d p e r f e c t f o r e n t e r t a i n i n g , v a u l t e d c e i l i n g s o f i m p re s s i v e p r o p o r t i o n s , u p d a t e d a p p l i a n c e s , s t o r a g e , a n d n a t u r a l l i g h t t h a t r e a c h e s e v e r y c o r n e r o f t h e h o m e E x p a n s i v e o c e a c a b s o a
e e n i n f r
n
n v i e w s
m m
n y c o r n e r s o f t h i s p r o p e r t y . D R E # 0 1 1 3 1 8 9 5 $ 3 , 9 9 5 , 0 0 N0 E W L Y L I S T E D S E N S A T I O N A L | P R I V A T E | E X C L U S I V E Saint Malo Beach7 S C O T T S U M N E R ( 9 4 9 ) 4 9 1 2 7 0 7 S T E P H E N R U I Z ( 9 4 9 ) 2 9 1 5 5 6 0 D R E # 0 2 1 5 3 0 9 1 S S U M N E R @ M A X O N E P R O P E R T I E S C O M O N C E I N A L I F E T I M E S T E P S T O T H E B E A C H 09.22 | ARROYO | 13
e
By Jordan Houston
Pasadena Realtor celebrates almost 50 years of success
INFLUENTIAL WOMEN
Not only is she celebrating a major number milestone in her career, but also in her personal realm as well.
"I never felt beneath anybody or better than anybody. I just found my way," she continues. "I did not have to step on toes, and I didn't have to hurt Theanybody."Realtor champions honesty, compassion and integrity throughout all facets of her life.
The area, between its weather, historic homes, world-class museums and restored Old Town, has become a staple in the housing market indus try. Vlacich, alongside her fellow agents affiliated with Sotheby's Inter national Realty's Pasadena Brokerage, brings "years of knowledge and experience to provide their clients with a positive experience," according to the company's website. "The rewarding part is writing a good contract, being accepted and representing my clients' needs," Vlacich shares. "When I started, mostly men ran the real estate industry. I was not afraid of that — bring it on."
Also born in South Pasadena, Vlacich has been named the top sales person and top 100 sales agent in California and was a recipient of South Pasadena's Distinguished Citizen Award for outstanding service in the community, the site continues.
Lin Vlacich is approaching nearly 50 years in the real estate industry — but she is much more than her renowned professional reputation. The South Pasadena resident, a career veteran at the Sotheby's International Realty Pasadena Brokerage at 800 E. Colorado Boulevard, will realize 46 years of experience this fall as one of the region's most respected real estate agents for over three decades. "I think many women who are much younger than I (am) would like to know that you can do this and (you) can be successful for a good long time and make it happen," Vlacich says. "One of the assets about our industry, for me, is I could be myself — no fake smile nor funny business, just what you see is what you get," she continues.Withan "unsurpassed familiarity with the area and unparalleled ex pertise in the local real estate," Vlacich specializes in the greater Pasadena market along with South Pasadena, San Marino, San Gabriel and Altadena, according to her website — although her experience extends to multiple markets across Los Angeles and Southern California.
continued on page 16 14 | ARROYO | 09.22
photoVlacich/SubmittedLin Honor in Housing
Lin Vlacich boasts 46 years of real estate industry experience.
Vlacich, who regards her family's tight-knit bond as one of her proud est achievements, has been married to her husband for 42 years. She attributes a large part of her successes in life — especially in real estate — to the support of her loving husband and two sons. "You do need to find a balance," Vlacich says. "Men and women in the business are vulnerable to being overwhelmed."
"I liked being able to be a partner in my industry — it was fun for me to do that, either with my associates or clients," Vlacich says. "I'm more of the 'caregiving' kind of people, and it fared well for me."
"I think if you're in a family you need to cope with this (demanding schedules)," she continues. "Because there were many times I'd have to excuse myself — but my clients were our future, and it was important for not only me but my husband to figure this out because he married a Real tor."
09.22 | ARROYO | 15
"It was a part of my life where I would mentor a girl who was strug gling either mentally or physically healthwise — but mostly just had lost their way," she explains. "It was cathartic for me because I can't say I lost my way ever, but I do feel that everybody loses their way at some point in theirVlacichlives." says she is an advocate for the right to independence — espe cially through property ownership.
The Realtor prior to her current career spent valuable time in the stock brokerage, advertising and marketing research fields.
"You can't help anyone if you're not healthy mentally or physically," she explains. "It wends itself through my life — taking that time for my self," she explains. "I love yoga; I learned meditation years ago and shared that with our younger son. I believe taking good time with your family is therapy in itself." Her other piece of advice, especially to women in the industry, is to be honest and learn a good handshake.
The experience provided vital skills in communication, personal and product presentation, marketing and market knowledge, she says. Those skills, combined with her expertise in negotiation and her unmatched familiarity with the market, gave Vlacich an indisputable edge among Los Angeles-area Realtors.
Despite her accolades and natural tenacity, Vlacich says she did not grow up wanting to pursue real estate.
"I had already bought my first house at 20 — I couldn't even sign the contracts because I was too young," she recalls. "I believed in the right to own and in freedom of being a right. I wanted to help somebody achieve wealth and greatness in real estate."
Lin Vlacich vlacich.com
She adds that she has always prioritized family time on her schedule, including attending all of her boys' sporting events throughout their child hood."I would get my calendar out and my boys' soccer or water polo games would always go in first … and my family's birthdays and anniver saries," Vlacich says. "I'm lucky I had a career that was flexible. If I was late to a game, it would be rare — but I also took calls during the game."
But every successful professional person needs to learn the impor tance of "balance," she explains. She says she enjoys cooking with her husband and volunteering.
"My dad was a sporting goods salesman, and he knew straight eye contact, a smile and a good handshake got you a whole lot further in the world than being shy or unwilling to release a part of yourself," she says.
continued from page 14 16 | ARROYO | 09.22
photosVlacich/SubmittedLin Alan and Lin Vlacich have been married for nearly 43 years.
Lin Vlacich says her family is her proudest accomplishment, including her granddaughter Sofia, left, daughter-in-law Maria, middle, and son Tim, right, Nordvedt.
It wasn't until her father, a sporting goods salesman , planted the real estate seed during a time in which she was at a "crossroads" in her life, Vlacich"Mysays.dad, being a sportswear salesmen, was always at a lot of conven tions and taught a lot of classes," she says, noting she was experiencing a "crossroads" in her life at the time. "He said, 'Sweetheart, I know where you're going to be next,' and he said the next best industry for women is going to be in real estate — that was in 1975." Her dad paid for her first suit as well as her real estate classes. She passed her exam on her first attempt, she says — and the rest was history Now, Vlacich also balances her time with giving back to the commu nity in more ways than one. She received South Pasadena's Distinguished Citizen award for outstanding service and has been a commissioner on the Cultural Heritage Commission; a trustee for the South Pasadena Educational Foundation; and a founder of the American Youth Soccer Organization, which cur rently serves approximately 3,500 youngsters.
Currently, she is a board member of Romberger Guild, a division of Rosemary Children's Services, as well as of the Pasadena Board of Real tors Charitable Foundation.
09.22 | ARROYO | 17
18 | ARROYO | 09.22
By Christina Fuoco-Karasinski
Saxum is by appointment only to maximize your time in the showroom."Thisone-on-one experience allows us to prepare for your project and to be available to help you find the perfect tiles to fit your style and budget," she says. "Our goal is that you leave our showroom feeling productive and excited about your project."
Kim Gould owns Saxum Tile Design Studio.
INFLUENTIAL WOMEN
Saxum offers a curated collection of tiles that are well organized, making it very easy for customers — professionals or homeowners — to peruse. The showroom's trained staff can help at any stage of a project.
P asadena is a special place, and the owner of Saxum Tile Design Studio, Kim Gould, feels encouraged to own a business in a community that celebrates women.
Saxum Tile brings trends, tradition to customers
Saxum Tile Design Studio 2295 E. Foothill Boulevard, Pasadena 626-365-1330, saxumtile.com By appointment only
photoStudio/SubmittedDesignTileSaxum Piece byPiece
"Our process is to first think of the kind of experience we want our customer to have and then bring in the materials to support that experience," Gould says. A Glendora native, Gould has been interested in interior design since she was young. She attended UC Santa Barbara and after that attended FIDM in Downtown LA for interior design. Gould is on the board for the Pasadena Chapter of the American Society for Interior Designers (ASID). "Our mission is to connect with trade professionals in the com munity," she says. "If you are a designer, consider us an extension of your team. We pride ourselves on being knowledgeable, responsive and Saxumprofessional."TileDesign Studio represents around 70 tilemakers and importers from around the world. It has a well-curated collection of tiles that are specific to the needs of the greater Pasadena client. It also specializes in custom work.
To continue staff training, Gould's team attended Coverings, the preeminent event for the ceramic tile and natural stone industry in North"AllAmerica.themanufacturers and tilemakers from around the world go to the event and show all their new products," Gould says. "We can see all the new materials. Like with fashion, there's been a resurgence of 1970s, 1980s and 1990s designs. Whereas it's fun to see the teenag ers wearing the same clothes we wore in high school, it's the same with tile. Materials, shapes and colors are familiar but presented in a new and fresh way. "We have a substantial interior design community that continues to grow here in Pasadena. We feel fortunate to be in the company of showrooms like George's Pipe and Supply, Hollis Pasadena and Cozy Stylish Chic, who just this year launched Designer Domicile, a new space that provides a multitude of resources for professionals."
Saxum is also a big supporter of the Pasadena Showcase House of Design. The 2022 house featured materials in the Guest Suite de signed by Rachel Duarte Design Studio and the Young Gentleman's Quarters designed by Hermogeno Designs.
09.22 | ARROYO | 19 VERGOLA® is the original opening and closing louver roof system, invented in 1984 and continually improved upon for today's stylish alfresco living. 35 years later, here's why the award-winning VERGOLA® is still the number one choice for California's climate. Allows you to control shade and ventilation Close fully or open to your desired position Double skin aerofoil louvers create better insulation Lets in the greatest amount of natural light 99% weatherproof Smart rain sensor technology Automated control options Flexible design and configuration Watertight guttering and flexible framework867943215 LET SUN IN CALL NOW FOR YOUR FREE, NO OBLIGATION IN-HOME ESTIMATE 855-WHY-VERGOLA (855-949-8374) OR 213-995-6877 / vergola.comvergolausa CONTRACTOR'S LICENSE #1022142 Visit our showroom 13800 Crenshaw Blvd, Hawthorne 90249 LOUVERS OPEN AND CLOSE
"We're experts in our field that facilitate information as quickly as possible so that our clients can make the right decisions," Nelson says. "We're very excited about what we've built as a women-owned
By Kamala Kirk
INFLUENTIAL
O ver the past few years, the California housing market has seen a lot of changes. Since the pandemic, the pricing of real estate soared with home prices up almost 20% across the state due to an increase in demand. But recently things have started to shift and are showing signs of a more balanced housing market, which has led many prospective homebuyers and sellers to question what the future holds.Seasoned broker Vera Nelson and Realtor Barbara Richardson King are award-winning all-stars and Pasadena natives that joined forces in 2020 to start Hythe Realty. Along with their team of highly motivated professionals and trustworthy real estate agents, Nelson has helped guide clients during the entire process with her expertise, vast market knowledge, high level of ethics and integrity, and ability to come up with solutions for every client and situation. The Hythe brand represents luxury, relocation, move-up and move-down clients, and first-timers. They also specialize in VA home loans and work with military members, veterans and their families.
Experts
WOMEN
20 | ARROYO | 09.22
Hythe Realty's founders answer top real estate questions
Nelson began her career in real estate in 1999 and was a top pro ducer for Century 21 Master-San Marino before becoming a broker associate, mentor ambassador, and top producer for Coldwell Banker Residential Brokerage/CB Realty until 2020.
photoRealty/SubmittedHythe Market
Hythe Realty founders Vera Nelson and Barbara Richardson King are award-winning all-stars and Pasadena natives who are experts on the California real estate market.
Is now a good time to buy or sell a home? Rental rates have skyrocketed in the area, and being a homeowner offers enormous tax deductions and benefits not available to renters.
We're seeing a more level playing field between buyers and sell ers. If someone wants or needs to buy a home, they should do it. If someone wants or needs to sell, it's definitely the right time to capture that equity gained over the last five to 10 years.
In California, homeowners have the unique opportunity to add Acces sory Dwelling Units (ADU). This is where you can divide a singlefamily residence into multiple living spaces. You can live in one while renting out the others or provide housing for extended family to help pay the mortgage.
Barbara Richardson King Founding Partner | Global Estate Director CAL DRE No. 00903286 626-319-0315, properties@barbara-king.com
company, and we're very loyal to each other, our brand and our cli ents."King was previously voted Realtor of the Year for two years in a row and serves on several local nonprofit boards of directors focused on improving our neighborhoods and the community. Along with Nel son and the Hythe Realty team, she is dedicated to serving the com munity by giving back to organizations like the Pasadena Educational Foundation and the Pasadena Friendship Community Development Corporation."Welove what we do and look forward to new upcoming op portunities in real estate," King says. "As the market adjusts to the changing economic climate, there are still great opportunities both for buyers and sellers." Whether you're a first-time homebuyer wondering if now is the right time to jump into the market or you're contemplating the idea of selling your home, Nelson and King have taken the time to answer some of the top questions about real estate.
What sets the California real estate market apart from the rest? The No. 1 draw is location. Who wouldn't want to live in South ern California if they could have the weather and beautiful terrain that we do? We are an experience-driven community with close proximity and easy access to beaches, mountains, lakes and deserts. The Pasa dena area also is home to some of the best academic and entertain ment institutions in the country. We have the ability to take the quality of our lives to a different level here. Real estate prices may be higher, but the home values tend to maintain and don't adjust like other areas across the country. The Southern California market as a whole is extremely blessed.
Do you have any tips for buyers and sellers? Today, smart homes, energy-efficient upgrades, water-wise landscaping and sustainable upgrades will be getting lots of atten tion. These are easy fixes that homeowners can manage and will offer great returns. Also, with our inside designer and home stager we are prepared to help with home preparation to set your home at the top of any competition. Get rid of the clutter, handle the things that need to be taken care of, and do your best to make your house the way it was back when you bought it. Yes, we also offer sellers who want a quick sale "sell as-is," and the Hythe team will buy your home and close very quickly so you can make your move today. Buyers should make sure their credit and finances are in order and have their pre-approval letters from several lenders ready to go. Find an agent that you have a good relationship with who understands what your main criteria are. Remember that it's a journey and noth ing happens overnight. It's about being excited — the right home will eventually be yours.
09.22 | ARROYO | 21
Why is it important to work with a good real estate agent, and what advantages does Hythe Realty offer clients?
How has the real estate market changed? The market we're coming out of was very unique, and we knew that it couldn't be sustained. We're returning to a more normal mar ket. Fortunately, sellers in California are still able to benefit from a huge rate of appreciation. The more motivated sellers are considering price adjustments for a faster sale. We're seeing things switch from a seller's market to a buyer's market. Previously, there was more com petition with homes receiving multiple offers and properties being bought as is. Properties that people thought would sell quickly are not going as fast. Buyers are being more thoughtful, and there's more of an opportunity for them to get more credits during negotiations. Now buyers are more empowered and are able to have greater confidence in the property they're purchasing.
Vera Nelson Founder | Broker CAL DRE No. 01333471 626-298-3025, vera@hytherealty.com
It's very important that people choose an experienced professional to represent them. You need someone that you resonate with who has the ability to negotiate for you with your best interests in mind. This is a relationship business. At Hythe, we have relationships with our clients, other agents, lenders and service providers so in the end our clients have a powerhouse of professionals behind them. When we're doing a transaction, our Buyer's Advantage package puts our clients at the top of any competitive list. With interest rates right now, there is more of a challenge with underwriters. At Hythe Realty, we're here to educate our clients and work through all of the challenges together. We're real estate all-stars and have been through these housing market cycles before, so we're not afraid. We know how to navigate in order to achieve the desired end results and make our clients' dreams come true. It's our goal that all parties are protected, represented and walk away happy. Just enjoy the journey and trust the professionals that are taking you through the process — it's what we do and love.
By Bridget McNeil
The Art of Sisterhood
"The piece's title roughly translates into 'the goddess' song,'" Valen tine says. "Mariko Mari oftentimes intersects spiritual religious practices with science fictions contexts. This performance creates an in-between space."The video was recorded at the Kansai International Airport in Japan, which is known for its futuristic architecture. Therefore, it elevates the idea of the "in-between" having been filmed in a "real space." It opens the context of what space and intersects two worlds.
photographerMortenson/StaffChris Christina Valentine and Julie Joyce in front works from artist April Bey's "Atlantica" series.
"She's become a model for many artists," Joyce says. "She was so important in the early 2000s. In fact, many of the other artists were excited to be included within the same exhibit as Mariko Mari. And this is one of her most iconic videos." Mari's other included piece in the exhibit is at the opposite end of the show. While also a digital work, its contrast is that it isn't filmed in a real continued on 24
College's exhibit empowers ideas of female identity
Women. Art. Science Fiction. These may not be the first three con cepts that immediately seem to link together, but at Williamson Gallery at ArtCenter College of Design in Pasadena, it makes a perfectWithtrio.an inclusion of established and emerging artists, Cantos of the Sibylline Sisterhood is a platform where artists reimagine presentations and statements of marginalized identities with the hope to impact future culturalCo-curatorsconditions.Julie Joyce and Christina Valentine, both Pasadena locals with backgrounds in curation, are also fans of science fiction. And as such, they present "Cantor of the Sibylline Sisterhood," a project in the mak ing since 2019, which combines artists together who use science fiction, fantasy, spirituality and mythology. "Christina and I both really love science fiction and admire female artists addressing themes around these alternate realities that search for power," Joyce says. "It is nice to see this show actualized after so much time has passed with all the disruptions," Valentine adds. "But now, it has become even more significant in light of recent court decisions." Women especially throughout history have held a special place as trusted sources to foretell the future. In other words: sibyls. This exhibit of sibyl feminist, queer and trans artists is an eclectic mix of mediums, mes sages, colors and materials. Each artist presents differently. The show includes pieces from April Bey, Chitra Ganesh, Lezley Saar, Erica Ryan Stallones, Molly Surazhsky, Mariko Mari, Mai-Thu Perret, Marnie Weber, Saya Woolfalk and The Revolution School.
Artist Mari's digital piece, one of the earliest pieces designed in the exhibit among all the artists, plays on a continuous loop and can be seen as both the art that greets at the entrance as well as closes at the exit.
page
22 | ARROYO | 09.22
INFLUENTIAL WOMEN
09.22 | ARROYO | 23
Cantor of the Sibylline Sisterhood
"Art is always relevant in a cultural context because artists are always addressing things in a multi-dimensional way," Valentine says. "The won derful thing about we do is the relevance to these current moments."
continued from page 22 24 | ARROYO | 09.22
Stallones created an installation work of intimate paintings and audio narratives to explore a relationship between history, mythology and contemporary narratives of science-fiction encounters. She explores both wonder and horror at all the possibilities. And The Revolution School is a group of artists, activists and volunteers launching the idea that super heroes can be real, as in real people can address homelessness and social economical inequities. And by releasing traumas, we can break the cycle of oppression in power. This piece is interactive and welcomes visitors to participate in the superhero stories.
WHERE: Alyce de Roulet Williamson Gallery, ArtCenter College of Design, 1700 Lida Street, Pasadena COST: See website INFO: artcenter.edu; Visitors must be fully vaccinated for CO VID-19 (with booster when eligible) and provide proof of vaccination. Visitors who are unable to provide proof of vaccination must wear a medical grade multi-layered mask/face covering on campus and prac tice physical distancing. space but is digitally derived to address a real space. Also worth noting, it is an older video showed in its original low-resolution digital recording to honor the time in which it was conceived.
WHEN: Various times through Wednesday, November 23
Joyce and Valentine have put together a show with a common theme by artists who have used many different medias. Ganesh created a comic book series for children; she was inspired by Hindu mythology and creates a new future narrative format. Artist Saar uses mixed-media, collage and photomontage to explore race, identity, gender and history.
"Here she creates a whole space that is referencing a real space," Val entine explains. "It is about ritualistic references and this idea of creating an interstitial space, which is an opening between magical and physical realms."Another established artist, Weber, a local, is included in the show with some of her early pieces. "She had these Japanese soft porn magazines and cut out figures and collaged them into more ideal landscapes," Joyce says. "She saw herself as rescuing these women. There are magical, worldly landscapes included that have both real and science fiction connotations, like the desert, where often many stories take place."
An early installation piece by artist Saya Woolfalk was re-designed for the space at the ArtCenter campus. Woolfalk has created a fictional utopian universe that unites science fiction, fantasy and cultural anthropology, for which she has deemed them as a new breed of women, the Empath ics, who are tech-savvy, plant-human hybrids and are deeply empathic. A video of the origin story of the Empathics accompanies the large 3D work.
photographerMortenson/StaffChris
"Urgency, 202" by Chitra Ganesh. Sculptures by Mai-Thu Perret.
"So on the one hand, you have this science-fictional world, but it also addresses real-world issues pertaining to the medical industry's response to women's health and LTBTQ community's health issues," Valentine explains.One piece, a life-size female form, wears a sheath-like drape of pock ets full of natural remedies.
Although the show began its journey pre-COVID-19, the full journey only becomes relevant as the show finally launched in 2022.
Surazhsky, a Ukrainian Russian American, created an imagined uto pian world of women around healing and care of others through a fashion line that references healing. Her idea of women is expansive and includes trans women.
While most of the artists included in the show are based in either New York or Los Angeles, artist Perret is based in Switzerland with a Vietnam ese and French background. She has created life-size imaginary women who are part of "New Ponderosa" and live autonomously in the New Mexico desert. The works are borrowed from a local LA gallery. "These are part of a larger group of figures, and they are made out of extraordinary materials," Joyce says of the ceramic, silicone, cloth and other media used. "I love the superhero feeling they present."
"She comes from a family where medical needs where addressed by the grandmother," Valentine says. "It shows a way in which women's health is in our own hands."
Another LA-based artist, April Bey, creates art from experiences as a woman of "Aprilcolor.isBohemian American and has verbally told an anecdotal story once of when she was 8 years old and heard her dad explain racialized experiences she would have throughout her life as a Black American," Valentine says. "He had said, 'It's like we're from another planet.' And April went on to create works from this idea where she has these experi ences and reports back to 'her planet.'"
"It is obviously a science-fiction narrative," Valentine explains. "But you can see the underpinnings of social critique of commentary. It's the idea that people would evolve through interconnective ways to the envi ronment through empathic abilities. That's a wonderful thing to consider. Art can address issues through the guise of science fiction narratives, and this allows people to consider these angles without being guarded."
| ARROYO | 25
Compass is a real estate broker licensed by the State of California and abides by Equal Housing Opportunity laws. License Number 01991628. All material presented herein is intended for informational purposes only and is compiled from sources deemed reliable but has not been verified. *Compass named #1 brokerage in the U.S. As of 2021, closed sales volume | Source: Real Trends 03/16/2022.* Featured on 68th FORTUNE 500, its annual list of the largest corporations in the United States, ranked by revenue for the 2021 fiscal year. Companies are ranked by total revenues for their respective fiscal years. Included in the survey are companies that are incorporated in the U.S., operate in the U.S., and file financial statements with a government agency. Data shown are for the fiscal year ended on or before Jan. 31, 2022. Unless otherwise noted, all figures are for the year ended Dec. 31, 2021.*Sources: MLS via Terradatum's BrokerMetrics, Regions include Los Angeles County, Property type(s) include single-family home, condominium, townhouse and residential land listings, 01/01/21-12/31/21. DRE 01431217 MORE AT LOCALREGROUP.COM EDITH REYNA | DRE 01187571 LEARN MORE AT ELLOCALBR.COM
LEARN
TE MERECES EL TRATO LOCAL
KURT WISNER |
WE'RE
Introducing The Local's new Spanish speaking branch, EL Local, spearheaded by Edith Reyna. At EL Local, our goal is to provide exceptional real estate services and advice to the Spanish-speaking members of our community. Having been an integral part of Northeast LA's neighborhoods for many years, El Local holds true to its name. Living and working in the areas we serve, we believe El Local is perfectly suited to assist the Latino communities with all its real estate needs. NOT JUST EXPERTS, WE'RE LOCALS 09.22
"When you have cancer, even if you have insurance, there may be very high deductibles. You may lose time at work for treatments.
"Our donors are excited about this news, too, and we look forward to joining hands with our entire community to help us ensure a successful campaign," Ostiller says. "A variety of permanent naming opportunities are available at bethekey.cscpasadena.org."
The Knells "got the ball rolling" and donated $1 mil lion to push the organization forward. "Three additional angels" offered six-figure gifts, according to Ostiller.
Cancer Support Community provides professionally led support groups, educational workshops and healthy lifestyle classes to cancer patients and their families.
Cancer Support Community Pasadena cscpasadena.org626-796-1083
"In addition to treating the body, the other part is addressing the psychosocial needs of cancer patients, re ducing anxiety, stress, providing participants with coping skills and resources," she says.
Before Cancer Support Community moves in spring, when the lease expires, the building must undergo im provements.
ancer Support Community Pasadena has found its home. After 32 years of providing support, education and hope to fami lies facing cancer in three leased facilities, the nonprofit will move into a permanent facility next year.
"It's a very stressful time emotionally and financially. We're pleased to offer our programs at no charge for our participants. They have enough on their mind."
The larger building will also allow Cancer Support Community to offer new programs at its participants' re quest. An outdoor oasis will provide solace for patients.
"Sierra Madre is a beautiful neighborhood for our mission. It's very friendly and down to earth and relax ing. We look forward to our members finding peace and comfort and relaxation and support in Sierra Madre — and we look forward to getting to know our neighbors."
"We can have our support groups in a private outdoor space with a water feature and landscaping," she says. "It'll provide for a beautiful outdoor space, especially here in Southern California."
Pasadena/SubmittedCommunitySupportCancer
PHILANTHROPY
"Our exciting new home is in Sierra Madre, and we plan to move in spring 2023," says Patricia Ostiller, executive"Thanksdirector.tothe transformative generosity of Ellen and Harvey Knell, and three additional lead donors, we have achieved our first goal — purchasing the property."
C
Cancer Support Community Pasadena partners with oncologists to ensure stellar medical care.
"Importantly, everything we offer is free of charge, thanks to our dedicated donors," Ostiller adds.
Having concluded the quiet phase of its $3.75 million capital campaign, Be the Key, Cancer Support Commu nity has launched the public phase to support extensive interior renovations needed to facilitate program delivery and to increase the organization's reserves for building maintenance.
Forever Home Patricia Ostiller is executive director of Cancer Support Community Pasadena.
"That's what our support groups do. Nobody under stands cancer better than other people going through it. They know what it feels like to have nausea after chemo, what helps with nausea. Our support group participants become lifelong friends because they're going through difficult journey together."
'Angels' help Cancer Support Community find its space
By Christina Fuoco-Karasinski
26 | ARROYO | 09.22
09.22 | ARROYO | 27 UPLIFTING COMMUNITIES THE 2022 PACIFIC CLINICS ANNUAL CELEBRATION SATURDAY, OCTOBER 15, 2022 | 6:00 P.M. | MILLENNIUM BILTMORE HOTEL CHAMPION OF MENTAL HEALTH AWARD CLARK GREGG Award-winning Actor, Director, Screenwriter and Mental Health Advocate BETH JENKS, PHD Senior Director of Training, Pacific Clinics NORMA JEAN AWARD ALMA GOMEZ Manager of Administrative Services at Hollygrove, Pacific Clinics MASTERS OF CEREMONIES ELLEN LEYVA (2018 HONOREE) AND DAVID ONO ABC7 Eyewitness News Anchors HONOREES Pacific Clinics is a 501(c)(3) nonprofit organization. Federal Tax ID: 94-2295953 Enjoy a fun-filled night with auctions, dinner and awards to celebrate honorees and the historic merger of Pacific Clinics and Uplift Family Services. Funds support the agency's Hollygrove and housing programs. To purchase tickets, please visit https://tinyurl.com/pcgala2022. Sponsored By: Presented By: Scan the QR code for details!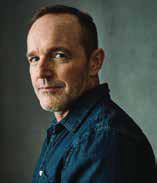 According to Miskey, the nonprofit has helped more than 8,000 people with housing, shelter and services and supplied approximately 380,000 meals since 2020.
Union Station fights to end homelessness
"The need is still out there," she says. "It's still huge. I think we're doing a great job, but we can always do more. The city of Pasadena, the citizens of Pasadena and the San Gabriel Valley have been instrumental in our success, and going forward, we want to just continue to work with the community and bring our neighbors home."
This year, Pasadena was one of the few Cali fornia communities that experienced a decrease in the number of people reporting homelessness. A statement said that 2022 is down 9% from 19% in 2020.Miskey says that while the reduction is small, it is a significant feat considering the number of individuals who fall into homelessness on a daily basis. "In Pasadena, the reason for that is because we have incredible partnerships with this city, with the police department, with the public continued on page 30
Headquartered in Pasadena, Union Station Homeless Services is nearing its 50th anniversary. It was established by a local faith group as a drop-in center, growing into a multiservice agency providing assistance and support for people experiencing home lessness. Its "full wraparound services" are shaped to address the needs of each individual or family. Team members work to get them into a safe, stable situation by developing a housing plan, which may lead directly to a permanent residence or interim "bridge" housing. They also determine and provide any required supportive services, whether that is assistance with basic needs, health care, education or workforce development. Miskey emphasizes the nonprofit's value of relationship building, as outreach teams are sent to directly meet those experiencing home lessness. "It really is about that human connection," she says. "That is what makes the difference in helping people get off the streets. Our team builds relationships with people and then really works to get those that we work with into permanent housing."
Advocates for the Less Fortunate
Union Station Homeless Services offers housing solutions, supportive services and building relation ships with communities in Pasadena, San Gabriel Valley and Northeast Los Angeles.
Anne Miskey has been the CEO of Union Station Homeless Services for four years.
By Summer Aguirre
28 | ARROYO | 09.22
photoServices/SubmittedHomelessStationUnion
PHILANTHROPY
U nion Station Homeless Services has tirelessly worked to put an end to homelessness and rebuild lives since the 1970s. According to Chief Executive Officer Anne Miskey, the nonprofit's services are still required.
09.22 | ARROYO | 29
30 | ARROYO | 09.22
photosServices/SubmittedHomelessStationUnion Union Station fights homelessness by offering housing solutions and supportive services and building relationships with communities.
Union Station's team values relationship building, sending outreach teams to directly meet those experiencing homelessness.
The nonprofit organization Union Station Homeless Services, headquartered in Pasadena, is approaching its 50th anniversary.
Miskey urges the public to advocate for elected officials to implement true solutions for homelessness, creating more affordable housing and offering the appropriate services to assist the most vulnerable in our communities. She encourages others to donate to organizations like Union Station, too, or look into nearby volunteer opportunities, as the knowledge of someone caring about them can be transformative for those experiencing homeless ness. "It is truly the volunteer support, financial support of the commu nity, of our elected officials, the various departments," Miskey says. "They have helped us really be able to support people who are living on our streets and move them from homelessness into being reintegrated back into the community, being stable and really regain ing their sense of hope and purpose in life." continued from page 28
Union Station Homeless Services unionstationhs.org626-240-4550 health department and with other agencies," she says. "Because we have this incredible, supportive partner ship, it has made all the difference in the world in get ting people off the street and into housing." She also attributed the decrease to the imple mentation of state- and city-funded interventions launched during the pandemic to keep people experiencing homelessness safe. Union Station contributed to Project Room Key, a COVID-19 response that provides wrap around services and secures temporary shelters at hotels and motels. It also participated in the Project HomeKey program, which assists local agencies obtain the nec essary funding to purchase and develop hotels, motels, apartments and other properties into permanent housing. The nonprofit manages three hotels that successfully supported two full encampments, and opened a tiny village several months ago. As the pandemic winds down, however, Miskey acknowledges fears of homelessness numbers climbing again. "While we were able to do a lot during COVID, I think a lot of people are very afraid that was the end of some of these initiatives," she said.Within the next few years, Union Station's team has projects in mind to construct high-quality, permanent housing for individuals and families. They will expand their jobs program and look into creating a health program focusing on mental health support, addiction and other health concerns."There are a lot of myths going on right now about why people are homeless and that it's the fault of the individu al," Miskey says. "With 15 years of experience, not only in Pasa dena but all across the country we've worked, it re ally is about the high cost of housing and the lack of appropriate services for people. So, we can't blame the individual, who's the victim."
09.22 | ARROYO | 31
"Last year, we blew it out bigger than we ever had," Cavelier says. "This one is promising to be the same. "We had a Cuban theme in 2018. I had just started this job. I saw women in amazing Cuban dresses and men with big cigars and interesting jackets. People do like to dress the theme. With the '80s, you might see some of that. Last year it was an Italian theme, and it felt so good to be outdoors and gather again. Plus, we had no reports of COVID."
Boys & Girls Club of Pasadena is about fun — but with a purpose. To maintain that goal, the nonprofit is hosting its 14th annual fundraiser, the Black Tie & Burgers gala, at Centennial Square in front of Pasadena City Hall.
Mackenzie-Scott Branch was recently renovated with new paint, floor ing, lighting, HVAC and enhanced security.
"The building looks phenomenal," Cavelier says. "We increased secu
Lisa Cavalier, Kendra Dowen, Sara Langley and Anne Lee pose for a portrait outside of the Mackenzie-Scott Clubhouse.
PHILANTHROPY
Yeseo Lee chooses her prize at one of the activations. Isaac Grayson perfects his soccer skills.
Boys & Girls Club provides a safe place for youth
Cavelier has witnessed challenges and victories throughout her four years with the Boys & Girls Club of Pasadena.
By Christina Fuoco-Karasinski
Since 1937, the Boys & Girls Club of Pasadena has enriched the lives of young people in the community, enabling them to reach their full poten tial as productive, caring, healthy and responsible citizens.
Fun with a Purpose
32 | ARROYO | 09.22
Annually, the club serves more than 2,000 youth, filling the gap between school and home. It operates four locations in the Pasadena area: Slavik Branch on East Del Mar Boulevard, Mackenzie-Scott Branch on North Fair Oaks Avenue, and two Pasadena/Altadena locations at Odyssey Charter Schools' North and South campuses.
"We can't wait to bring the Back to the '80s theme to Pasadena. We all know that the 1980s remind people of bold fashion, great music on cas sette tapes, neon colors, iconic celebrities and so much more. This year's event is also an exciting celebration of the club's 85th anniversary and all the amazing work that the BGCP has done since 1937."
photographerMortenson/StaffChris
Although the event is black tie, it's playful as well. Men don their tux edo jackets and may pair them with Bermuda shorts, "fun, striped pants" and blue jeans. It's all in good fun to raise money for the Boys & Girls Club of Pasadena's programs.
Boys & Girls Club of Pasadena Chief Executive Officer Lisa Cavelier says the night is designed to be fun and meaningful. She is hoping to raise $250,000."Foryears, it's been in a backyard in Pasadena," she says. "We moved it out to an iconic place, Centennial Square in front of Pasadena City Hall. "When it's lit up at night, there's no place more Pasadena, more iconic than Pasadena City Hall. Our thinking is we want to showcase ourselves as another icon of Pasadena. For 85 years, we've given amazing service to the kids and families of this community."
Themed Back to the '80s, the event will transport guests to the 1980s, with big hair and shoulder pads along with burgers from The Habit. The event will include auctions; live music from an '80s cover band; and fun draising opportunities to benefit the club's programs focused on academic success, healthy lifestyles and character and leadership development.
"We are excited to host our event at a special Pasadena location this year," says Melina Montoya, Black Tie & Burgers event chair.
• Roller Replacement • Track & Header Repair • New Locks & Handles • Aluminum, Vinyl & Wooden Doors "Our glass sliding door has been hard to wrestle with for a long time. Dr. Slide Door did a great job, the door slides open and closes like it's brand new." - Orland C. (888) 881-2007 www.DrSlideDoor.com Up to 20% off when you mention this ad. Don't Struggle with your Sliding door We can repair, to slide just like new Nikolas Martinez winds back to throw a ball at the dunk tank.
The Boys & Girls Club of Pasadena celebrated the renovations and its 85th anniversary on August 5 with a community birthday party. It gave the public the chance to see the building and enjoy some fun. "We had a bounce house and a dunk tank," she says. "The kids were dunking each other — one teen after the next, one tween after the next. That new event kicked off our whole year of celebrations we're going to do." Last summer, Boys & Girls Club of Pasadena doubled its footprint, adding two clubhouses to Odyssey Charter Schools, providing care, activi ties and homework help for more than 270 children. "It was an important, new move for us as we seek to serve more chil dren," she says. With the two new spaces, the Boys & Girls Club of Pasadena upped its staff and "completed a wild summer with 475 kids for the summer program." The pools were open, and 50 kids traveled to the mountains for sleepaway camp. "On all fronts we're thriving," she says. "We're doing what we've set out to do with our mission to reach kids." Also, a year ago, the club revamped its transportation program as well, raising money to invest in vans branded with its colors and name. Previously, the organization was paying more than $100,000 annually for bus service."Wehave fun with a purpose," Cavelier says. "Every single day that kids come to our programs at all four sites there's a purpose, whether it's Power Hour, homework help. They don't just fiddle around with their homework. They get homework done. We have tutors. We take academic success very, very seriously. That's a staple of what we do every single day with children and youth. Kids need a safe place to be in the afternoons and during the summers where they can have a sense of belonging. Safety is always our No. 1."
Back to the '80s: Black Tie and Burgers WHEN: 6 p.m. Saturday, October 15 WHERE: Pasadena City Hall, 100 Garfield Avenue, Pasadena COST: Tickets start at $200 INFO: blacktie22.givesmart.com rity in the lobby with a second set of double doors, so visitors have to be clicked through twice to increase that barrier to the kids."
photographerMortenson/StaffChris
09.22 | ARROYO | 33
"Through our consumer quality assurance boards, some of our clients have given back," she says. "Some have found recovery and now helping others by sharing their stories and helping us to create welcoming and engaging sites for people of all ages."
Key Pacific Clinics is California's largest community-based nonprofit provider of behavioral and mental health services.
Authenticity is
Serving newborns through the elderly, Pacific Clinics' staff shares its successes through YouTube and other media to show others that healing does happen.
"A uthentic" and "acceptance" are two words that are often used in tandem with Pacific Clinics.
The staff is entrenched in the community, providing culturally and linguistically relevant services in over 22 languages across Cali fornia."A really nice part of the merger gave us the opportunity to serve more people of all ages," she says.
By Christina Fuoco-Karasinski
Pacific Clinics pacificclinics.org
Along with delivering a comprehensive range of services, Pacific Clinics has long been a strong voice for behavioral health care pro viders and clients statewide. Since 2020, Pacific Clinics and Uplift Family Services have partnered to jointly operate one of the state's first certified community behavioral health clinics, a national model for integrated behavioral and physical health care.
California's largest community-based nonprofit provider of behavioral and mental health services, Pacific Clinics un locks the full potential of individuals and families through culturally responsive, trauma-informed, research-based services. Its programs were strengthened when the agency merged with Uplift Family Services earlier this spring.
"I love working with Pacific Clinics," she says. "To be able to get up and make a positive difference every day is just amazing. We have such a great team who's dedicated to the community, and we continue to serve our local community in Pasadena – just as we have for nearly a century."
34 | ARROYO | 09.22
"Our local roots are in Pasadena, when we first opened our doors as Pasadena Child Guidance over 95 years ago" says Myeisha Gamino, Pacific Clinics' chief communications officer.
Pacific Clinics unlocks the potential of all
photoClinics/SubmittedPacific
"Through the merger, we can innovate and utilize amazing tech nology that allows us to really understand behavioral patterns. That's the nice thing about coming together. We're able to bring our systems together and map out what the community needs and to best help the people we serve."
PHILANTHROPY
Pacific Clinics offers a full range of mental and behavioral health services, foster care and social services, housing, continuing adult education and early childhood education programs to primarily Medi-Cal eligible individuals and families.
Pictured: Ensemble in Animal Farm Photo by Craig Schwartz.
FARM A HIGHLY THEATRICAL MUSICAL ADAPTATION OF ORWELL'S SAVAGE SATIRE FILLED WITH BITING HUMOR AND STUNNING TIMELINESS. ANIMAL NOW–OCT 2 A NOISE WITHIN. ORG | 626.356.3121 SUBSCRIPTIONS AND SINGLE SHOW TICKETS AVAILABLE NOW TICKETS START AT $25 3352 E Foothill Blvd, Pasadena, CA 91107 FROM THE BOOK BY George Orwell ADAPTED BY Peter Hall LYRICS BY Adrian Mitchell MUSIC BY Richard Peaslee DIRECTED BY Julia Rodriguez-Elliott 09.22 | ARROYO | 35
photoFoundation/SubmittedLOVE–MENTOR–GIVE – MENTOR – LOVE
In addition to giving, mentoring and loving, GML is focusing on the desperate and immediate need to develop CSEC Transition al Aged Youth (TAY) housing in LA County.
Nonprofit supports victims of sex trafficking, in-crisis youth, young adults
"Please help us support these children by attending or sponsor ing our annual fundraiser. Your support could mean the difference between life and death to one of these victims," Pierson states.
TAY housing is for CSEC victims between the ages of 18 to 21 who have aged out of the system and need specialized extended foster care, as the trauma experienced at the hands of their ex ploiters and buyers causes tremendous detrimental impact to their physical, emotional, developmental and psychological well-being.
G
GIVE – MENTOR – LOVE Foundation givementorlove.org
On October 1, GML will host its annual fundraiser to support LA County children rescued from the sex trade and exploitation, and in-crisis youth and young adults with a theme of "IMAG INE… A World of Fear Turned into a World of Wonder".
GIVE
IVE – MENTOR – LOVE Foundation (GML) is on a mission to improve the lives of LA County's most vul nerable. The dedicated professionals of this foundation serve LA County youth and young adults in crisis, at risk, homeless or in foster care, and victims of sex trafficking. It is a layer of the healing process, partnering with LA Coun ty Specialized Bureau for Commercial Sexual Exploited Children (CSEC), LA County Division of ZOE International, Learning Works Charter School and CSEC foster group homes. In 2010, Donna Pierson, founder and chair of GML, along with a group of volunteers began working with foster girls in the Pasadena area who were exploited, in crisis and trauma tized. Nine years later, she founded GML to expand the footprint and services to support these victims across all of Los Angeles County."As in our name, we give, mentor and love," says Natalie Friberg, vice chair of GML. "We give immediate and continued support of basic needs as well as financially. We're contacted daily to provide urgently needed essentials including emergency housing, transportation, educational supplies, tuition assistance, clothing, baby items and so much more." Mentoring is also at the core of the nonprofit's mission, help ing victims rediscover their self-worth. Over the past year, their mentor programs involved hundreds of hours with foster care youths, victims rescued from the sex trade, teen moms, homeless teens, and others in crisis and at risk. "We mentor one on one, in CSEC group homes and on Learning Works campuses though special events and programs hosted regularly," Friberg says. Loving is also at the forefront for GML. Friberg describes many of the youth and young adults they serve as "angry, rebel lious and distrusting because of the trauma, abuse and neglect they have suffered." GML loves the victims and youth they serve unconditionally to help them move beyond the trauma and thrive.
PHILANTHROPY
By Christina Fuoco-Karasinski
"It takes a village, and GML is on a mission to build a vil lage," Pierson says. Adela Estrada, CSEC program administrator for LA County, explains the importance of securing these facilities: "We are in need of homes in LA County that can house these youth so that they have a safe place to live with the consistent guidance and support they need to heal, recover, and learn the skills needed to live independently and as contributing members of society."
Donna Pierson is the founder and chair of GML.
36 | ARROYO | 09.22
sep 14 - oct 9 pasadenaplayhouse.org | 626-356-PLAY | Tickets start at $35 Get Ticket Info PERFORMANCES BEGIN SEP 14 "Majok has given us something that transcends politics as only the best and most humane art can." — NEW YORK STAGE REVIEW 09.22 | ARROYO | 37
DESIGN
Feng shui has become popular in the interior design world, and prac titioners of feng shui believe that creating the ideal environment can go so far as to improve various aspects of one's life including health, love and finances. "The term 'feng shui' literally means 'wind-water,'" says Katherine Carter, a celebrity interior designer based in Los Angeles. "It's an ancient Chinese traditional practice that claims to use energy forces to harmonize individuals with their surrounding environment."
The Art of Feng Shui
Carter says yellow is a cheerful and uplifting color while orange is considered a social color — happy, vibrant and eye catching. Both colors
38 | ARROYO | 09.22
Colors are another important aspect of feng shui and are representa tive of the five elements, which can be incorporated into one's home by painting a room, creating an accent wall or adding decorative items.
For those that are new to feng shui, Carter says the easiest way to get started is to become educated on the principles of feng shui.
According to Carter, feng shui divides the world into five elements: wood, fire, earth, metal and water. Each element represents certain traits, and aiming to balance them can help one thrive more in different areas of their"Thelife. most important aspect of creating a feng shui home is incorpo rating the five elements themselves," Carter says. "These come from the Taoist tradition. The elements are five interrelated phases in life that work together to create a complete system. Typically when you feng shui your home, you balance these five elements. A good start is focusing on the three most vital rooms in your house, which are the bathroom, bedroom and kitchen."Cartersays bathrooms are crucial because they can become energy drains. To prevent this, she advises keeping the toilet lid shut and the bath room door closed as often as possible. With bedrooms the focus should be around the bed, so she suggests using a sturdy headboard for a greater sense of security and making sure the bed is against a wall for more grounding sleep. The kitchen represents wealth, abundance and health, so it's important to keep it clean, free of clutter, and grease free.
photosDesign/SubmittedCarterKatherine Los Angeles-based celebrity interior designer Katherine Carter incorporated various elements of feng shui into client Lauren Conrad's Pacific Palisades home.
Create harmony in your space with this ancient Chinese practice
Environment plays an important role in contributing to mental and physical health, and a home can be designed to have a positive im pact on your life. Being happy is essential to well-being, and with many of us working remotely and spending more time at home these days, it's crucial that one's surroundings reflect the things that bring them joy.
A person's environment can have a major impact on how they feel and perform, which is why living or working in a cluttered space can nega tively affect one's mental health. Feng shui is an ancient Chinese art dating back thousands of years that is centered around the positioning and place ment of various elements in order to create balance and harmony of "chi," the energy or life force that surrounds us.
"Red is the color that supersedes all others," Carter says. "It's the most powerful color in feng shui and is considered very auspicious. Red is often used to protect and clear a home or a person's energy. It represents the element of fire and, because of its intensity, is considered a lucky color in feng shui. Use it in doses to redirect around the home."
By Kamala Kirk
"A bagua map helps you map out your home according to this ancient practice," she says. "Feng shui is all about balancing different elements such as wood and water, and yin with yang. The bagua map, which trans lates to 'eight trigrams' in Chinese, is an important tool for creating this kind of harmony and balance throughout a space."
Feng shui is an ancient Chinese art centered around the practice of arranging one's space in order to create balance and harmony in one's life. Healthy indoor plants are excellent for feng shui and promote clean air and encourage positive energy in living spaces.
Earth (orange, yellow, earth tones) represents safety and comfort.
Fire (red) represents personal growth and renewal.
Water (blue, black) represents the flow of money and career.
Green represents balance, growth, abundance and youthfulness, while blue establishes a sense of calm.
3. Let in air and light.
According to Carter, mirrors are also very important in feng shui and should only be hung in certain rooms of the house due to their powerful abilities."Ifyou want to attract wealth into your life, place a mirror in the dining room because mirrors hold wealth," Carter says. "Try not to have mirrors directly facing windows, because they can bring outside energies inside. Avoid having mirrors behind your sofa because they can hurt your sense of security. Mirrors in the kitchen can amplify negative energies, and if it's facing the stove it can create a yin-yang imbalance. You should also avoid mirrors in the bedroom because they can stir up energy." Plants also contribute to feng shui, and to manifest more wealth, Carter recommends placing a fresh green house plant (a water feature or crystal will also work) in the wealth corner of the bedroom. When stand ing in your bedroom, the far left corner is the wealth corner. "Any healthy indoor plant growing well is excellent for feng shui, encouraging positive energy," Carter says. "Foliage plants with lush leaves are traditionally the best feng shui plants, promoting clean air and positive energy in living spaces. You can also put cacti in parts of the home that have existing bad energy. Cacti and succulents are known to ward off bad energy with their harsh spokes, but they also absorb bad energy more ef ficiently than traditional house plants."
"It's the color of the sky and ocean, and therefore gives a sense of vastness," Carter says. "Purple has a feeling of royalty, wealth and high spirituality. White is all about new beginnings, purity and innocence. Black is introspective and represents a void; pink is the color of uncon ditional love, softness and receptivity; and brown is an earth tone and therefore nurturing and grounding."
09.22 | ARROYO | 39 photosDesign/SubmittedCarterKatherine
Metal (gray, white, pastel shades) represents mental strength and intel lectual abilities.
4. Choose the correct bed location. You want your bed situated so that when you're lying in bed, you can see the door to the bedroom. However, you don't want to be directly in line with the door either. Place diagonal from the door if possible.
Katherine Carter Design
And throw away any objects from a previous love if you haven't already."
2. Learn about the five feng shui elements.
The 5 Elements Wood (green) represents energy, passion, expansion and transformation.
If one is looking to enhance their love life, Carter says feng shui can also help with that. "Your love corner is located in the southwest corner of your home," she says. "Here you can pair items up whether it be two chairs, two candles or two plants. Two of anything will help create 'couple harmony.'
Colors are another important aspect of feng shui and are representative of the five elements (earth, water, fire, metal and wood), which can be incorporated into one's home by painting a room, creating an accent wall or adding decorative items.
1. Declutter your home.
Katherine's Top 5 Feng Shui Tips
Carter also shares some feng shui dos and don'ts to follow when building a home. "If you're fortunate enough to build a new home or purchase land, the house should not be built on a ridge, on a cliffside, at a river outlet, next to a bridge or highway, or at an intersection," she says. "Avoid sloping be hind the house. The most auspicious house direction in feng shui is south facing, which is good for light, chi absorption and family harmony. A mountain behind your home is a feng shui ideal for building, as it provides abundance to the front door. Street intersections, church steeples and tall buildings can direct negative chi energy toward you home and should be avoided. Don't build near negative chi accumulations such as cemeteries, garbage dumps, hospitals, landfills or prisons. Cul-de-sac lots can create a pooling of chi energy that becomes stagnant and can't enter your home easily. And homes positioned at the end of a street are in a difficult loca tion since all the chi energy will rush towards your home."
Instagram:katherinecarter.com@katherinecarterdesign can induce hunger, so she warns not to put them in the kitchen area. "Think of most fast-food chains and their color combinations are typi cally yellow," Carter says. "It's fascinating how color is used in marketing and advertising. It just goes to show how powerful what we may perceive a simple color to be affects our moods and cravings. It can also trigger the intellect, as it's mentally stimulating."
5. Use plants for adding good energy.
New entrée and appetizer highlights range from Moroccan bonein short rib for two with spiced onion rings to grilled Spanish octopus with charred baby corn, pea tendrils and chard scallion sauce, in addi Langham Huntington, Pasadena's premier steakhouse reopens
Chef de cuisine Jorge Delgado's culinary experience extends from the Caribbean to Los Angeles, including the Roof on Wilshire, Barton G and Patina Restaurant Group. In addition to a selection of fine-quality steaks, the menu includes an expanded offering of comforting side dishes along with new entrée and appetizer highlights such as Moroccan bone-in short rub for two, grilled Spanish octopus, Hamachi crudo and crab cakes.
"I've challenged myself and our team to make The Royce the very best restaurant in Pasadena and among the top in LA," Delgado says.
The menu features a variety of fine-quality steaks, including wagyu and grass-fed selections from the island of Tasmania that are prepared over a wood-fired grill with white oak and seasonal wood to ensure maximum flavor and juiciness.
A fter a two-and-a-half-year closure due to the pandemic, The Royce Wood-Fired Steakhouse at The Langham Huntington, Pasadena recently reopened its doors to welcome guests back. In addition to an updated menu that highlights new dishes alongside classic favorites, The Royce also has a new chef de cuisine, Jorge Delgado.Raised in Tijuana, Mexico, Delgado was inspired at an early age by his grandfather, who was a baker, and helped his mother make burritos from scratch to sell. Delgado later graduated from Le Cordon Bleu, and his culinary experience extends from the Caribbean to Los Angeles, including the Roof on Wilshire under the direction of celeb rity chef Eric Greenspan. Prior to The Royce, Delgado worked for Patina Restaurant Group, where he cooked alongside renowned chefs such as Jean Pierre at Kendall's Brassiere and Sydney Hunter at Café Pinot. He also worked at the acclaimed Barton G with chef Attila Pollok, as well as for events like the Primetime Emmy Awards.
By Kamala Kirk
Return of The Royce
40 | ARROYO | 09.22 photosPasadena/SubmittedHuntington,LanghamThe DINING
tion to Hamachi crudo with jalapeño relish and avocado mousse, and crab cakes with leche de tigre and Meyer lemon aioli.
The Langham Huntington, Pasadena 1401 S. Oak Knoll Avenue, Pasadena 626-568-3900 roycela.com 5 to 10 p.m. Tuesday to Saturday
A signature cocktail program will soon be available to accompany the new Royce selections, as well as the restaurant's current extensive wine list that boasts classic Old World wines and New World choices that best complement each dish. "We are absolutely thrilled to announce the long-awaited return of The Royce Steakhouse," says Paul Leclerc, managing director of The Langham Huntington, Pasadena. "Under the leadership and creativity of chef Delgado, our signature restaurant will bring a truly elevated experience that is sure to please both loyal patrons and new diners, and we look forward to welcoming the community back to enjoy once again."
Diners will also enjoy an expanded offering of comforting side dishes such as street corn polenta with pickled red onion and Royce's loaded potato with five-cheese fondue. Selections can be paired with house-made sauces like Tabasco béarnaise, chimichurri infused with bone marrow, and Royce's secret R-1 sauce. "Guests have been loving our new appetizers, particularly the grilled Spanish octopus, beet salad and dry-aged steak tartare," Del gado says. "And for entrees, the grilled Branzino and Moroccan bonein short rib for two have been extremely popular."
09.22 | ARROYO | 41
photosPasadena/SubmittedHuntington,LanghamThe
The hotel's signature restaurant brings back a menu featuring recognizable plates with ultra-colorful and bold flair courtesy of new chef de cuisine Jorge Delgado.
CULINARY CUPBOARD
creamyDairy-freecoconut
SET
By Emily Chavez
COMBINE COCONUT CREAMER, GRANULATED SUGAR, FLOUR, EGGS AND SALT IN A MEDIUM POT. WHILE STIRRING CONSTANTLY, BRING TO BOIL OVER A LOW HEAT AND COOK FOR AN ADDITIONAL 2 MINUTES. REMOVE FROM HEAT AND STIR IN 3/4 CUP TOASTED COCONUT AND 1 TEASPOON VANILLA EXTRACT. POUR CUSTARD INTO THE PIE SHELL AND CHILL UNTIL FIRM, ABOUT 4 HOURS. TO MAKE WHIPPED CREAM, REMOVE THE CHILLED CAN COCONUT CREAM FROM THE FRIDGE WITHOUT MIXING ITS CONTENTS AS YOU WANT THE THICKENED CREAM AND THE LIQUID TO STAY SEPARATED. OPEN THE CAN, SCRAPE OUT THE THICKENED CREAM ON TOP, AND PLACE IT INTO A CHILLED MIXING BOWL. BEAT FOR 30 SECONDS WITH AN ELECTRIC MIXER UNTIL CREAMY. THEN ADD THE REMAINING 1/2 TEASPOON OF VANILLA EXTRACT AND POWDERED SUGAR UNTIL SMOOTH AND MIX FOR ABOUT 1 MINUTE. DO NOT OVERWHIP, AS IT CAUSES SEPARATION.TOPTHEFIRMLY PIE
E mbrace the creamy, coconutty goodness of this easy dairy-free pie. Using flaked, perishable creamer and canned cream of coconut, there is a decadent mix of textures celebrating all the ways this fruit can be utilized. I used a store-bought pie crust for con venience. The crust doesn't compete for attention. Instead, it acts as a delicate shell to serve the coconut custard and whipped cream filling. With very little active time, this luscious confection sets in the refrig erator while you relax in the shade or focus on the meal's entree.
WITH WHIPPED CREAM BEFORE SERVING. INSTRUCTIONS 1 CUP COCONUT FLAKES OR CHIPS, LIGHTLY TOASTED 3 CUPS COCONUT CREAMER 3/4 CUP GRANULATED SUGAR 1/2 CUP ALL-PURPOSE FLOUR 2 LARGE EGGS, BEATEN 1/4 TEASPOON SALT 1 1/2 TEASPOONEXTRACTVANILLA 1 PIE SHELL, BAKED ACCORDING TO INSTRUCTIONSPACKAGE 14 OUNCES (1 CAN) CREAM OF COCONUT, CHILLED OVERNIGHT IN REFRIGERATOR 1/4 TO 3/4 CUP SUGARPOWDERED DAIRY-FREEINGREDIENTSCOCONUTCREAM PIE ACTIVE TIME: 25 MINUTES | TOTAL TIME: 4 HOURS YIELDS: 8 SERVINGS; 1 PIE 42 | ARROYO | 09.22
photographerStaffChavez/Luis
Bookstore boasts stellar lineup for September Arroyo Staff
ARTS AND CULTURE
In-person events Vroman's in-person events generally do not require tickets and are free and open to the public. Masks are strongly encouraged for those attending the events. Most in-person events will all be held at Vroman's, located at 695 E. Colorado Boulevard, Pasadena, unless otherwise noted. For more information, visit vromansbookstore.com or email@ vromansbookstore.com.
Rasheed Newson discusses "My Government Means to Kill Me" 4 p.m. Saturday, September 10
The Gathering Dark Group Event 6 p.m. Wednesday, September 7 The event features Aden Polydoros, Alex Brown, Olivia Chadha, Shakira Moise and Tori Bovalino. A cemetery full of the restless dead. A town so wicked it has already burned twice, with the breath of the third fire looming. A rural, isolated bridge with a terrifying monster waiting for the completion of its summoning ritual. A lake that allows the drowned to return, though they have been changed by the claws of death. These are the shad owed, liminal spaces where the curses and monsters lurk, refusing to be forgotten.Hauntings, and a variety of horrifying secrets, lurk in the places everyone once called home. Written by New York Times bestselling and other critically acclaimed authors, these stories shed a harsh light on the scariest tales. Crowdcast virtual event link: https://bit.ly/GatheringVroman
By
T he renowned bookstore Vroman's is hosting more top-notch virtual programs throughout September. The "Vroman's Live" events are held virtually and in per son. Register through vromansbookstore.com. Anyone with questions is asked to email email@vromansbookstore.com. Vroman's Virtual events will be presented through Crowdcast. Registration link below.
Margaret Kerrison, in conversation with Nancy Seruto, discusses "Immersive Storytelling: For Real and Imagined Worlds" 7 p.m. Friday, September 9 How do you take an idea from inspiration to manifestation? How do you move from telling a story to creating a world? In this richly il lustrated book, the first of its kind written specifically for writers, Mar garet Kerrison lays out the craft of immersive storytelling. She uses case studies to show what works and highlights the essential role of the writer on a complex creative team. This book provides the blueprint.
Vroman's Live
A fierce and riveting queer coming-of-age story following the personal and political awakening of a young gay Black man in 1980s New York City, from the television drama writer and producer of "The Chi," "Narcos" and "Bel-Air."
Born into a wealthy Black Indianapolis family, Earl "Trey" Single ton III leaves his overbearing parents and their expectations behind by running away to New York City with only a few dollars in his pocket. In the city, Singleton meets up with a cast of characters who change his life forever. He volunteers at a renegade home hospice for AIDS patients and, after being put to the test by gay rights activists, becomes a member of the AIDS Coalition to Unleash Power (ACT UP). Along the way Singleton attempts to navigate past traumas and searches for ways to maintain familial relationships — all while seek ing the meaning of life amid so much death. continued on page 44 09.22
| ARROYO | 43
World War II saw an embrace of Latin culture as the "Good Neighbor Policy" made it fashionable and patriotic to feature stories set south of the border. Social problem films of the 1950s and '60s brought fresh looks at the community, with performances like Katy Jurado in "High Noon," the cast of "West Side Story," and racial inequality depicted in George Ste vens' "Giant." Civil rights, the Chicano movement, and the work of activist actors such as Ricardo Montalban and Edward James Olmos influenced further change in Hollywood in subsequent decades and paved the way for modern times and stars the likes of Jennifer Lopez and Lin-Manuel Miranda.Illustrated by more than 200 full-color and black-and-white images, "Viva Hollywood" is a celebration of the legacy of some of the greatest art and artists captured on screen.
Susan Branch discusses "Distilled Genius: A Collection of Life-Changing Quotations" 11 a.m. Sunday, September 11 "Distilled Genius: A Collection of Life-Changing Quotations" is from Susan Branch, the New York Times bestselling author of 16 books since 1986.This is a 40-year curated collection of quotes from Mark Twain to the Bhagavad Gita, from Anne Frank and George Patton to Marcus Aurelius and Louisa May Alcott, and from Rosa Parks, Abraham Lincoln and Maya Angelou to the Bible.
continued from page 43 44 | ARROYO | 09.22
Javier Zamora, in conversation with Yesika Salgado, discusses "Solito: A Memoir" 7 p.m. Thursday, September 22 Javier Zamora's adventure is a 3,000-mile journey from his small town in El Salvador, through Guatemala and Mexico, and across the U.S. border. He will leave behind his beloved aunt and grandparents to reunite with a mother who left four years ago and a father he barely remembers. Traveling alone amid a group of strangers and a "coyote" hired to lead them to safety, Javier expects his trip to last two short weeks. At 9 years old, all Zamora can imagine is rushing into his parents' arms, snuggling in bed between them, and living under the same roof again. He cannot foresee the perilous boat trips, relentless desert treks, pointed guns, arrests and deceptions that await him, nor can he know that those two weeks will expand into two life-altering months alongside fellow migrants who will come to encircle him like an unexpected family. "Solito" provides an immediate and intimate account not only of a treacherous and near-impossible journey, but also of the miraculous kind ness and love delivered at the most unexpected moments.
The essays encourage readers to look for themselves at the meaning behind environmental disasters and injustices.
Patricia Schultz discusses "Why We Travel: 100 Reasons to See the World" 7 p.m. Tuesday, September 20 For years, Patricia Schultz has been telling readers where to travel. Now, she reveals what makes her such a compelling guide and what makes travel such a richly rewarding experience.
Char Miller discusses "Natural Consequences: Intimate Essays for a Planet in Peril" 7 p.m. Thursday, September 29 Living in Southern California, Char Miller walks readers through the environmental touchstones of his backyard, through his neighborhood, into the widely varied ecospheres of California, and then the world beyond.
Susan Coll, in conversation with Cynthia D'Sprix Sweeney, discusses "Bookish People" 7 p.m. Thursday, September 15 Independent bookstore owner Sophie Bernstein is burned out on books. Mourning the death of her husband, the loss of her favorite man ager, her only child's lack of aspiration, and the grim state of the world, she fantasizes about going into hiding in the secret back room of her store.
For Cisneros, "Woman Without Shame" is the culmination of her search for home — in the Mexico of her ancestors and in her own heart.
The comedy of mishaps that she and friends endured on a canal trip through Southern France — and how it brought them together in an unex pected way. She quotes favorite authors and luminaries on the importance of travel and, in a series of memorable aphorisms, gets to the essence of why to travel. And gives us a few travel hacks, too.
Vroman's presents Craig Johnson discussing "Hell & Back: A Longmire Mystery" 7 p.m. Monday, September 19 In "Hell & Back," the 18th installment of the Longmire series, author Craig Johnson takes the beloved sheriff to the very limits of his sanity to do battle with the most dangerous advisory he's ever faced — himself. This ticketed event will take place at All Saints Church located at 132 N. Euclid Avenue, Pasadena. Masks are required. Tickets include a copy of "Hell & Back," which will be handed out at check-in. Tickets are available at eventbrite.com.
Luis I. Reyes discusses "Viva Hollywood: The Legacy of Latin and Hispanic Artists in American Film" 7 p.m. Tuesday, September 27 Through an authoritative narrative and lavish photography, this is an in-depth history of the stars, films, achievements and influence of the Hispanic and Latino community in Hollywood history from the silent era to the present Overcomingday.obstacles of prejudice, ignorance and stereotyping, this group has given the world some of its most beloved stars and told some of its most indelible stories. "Viva Hollywood" examines the stars in front of the screen as well as the people behind the scenes who have created a rich legacy across more than 100 years.
Meanwhile, renowned poet Raymond Chaucer has published a new collection, and rumors that he's to blame for his wife's suicide have led to national cancellations of his publicity tour. He intends to set the record straight — with an ultra-fine-point Sharpie — but only one shop still plans to host him: Sophie's. Fearful of potential repercussions from angry customers, Bernstein wants to cancel Chaucer's appearance.
"Woman Without Shame" is a moving collection of songs, elegies and dec larations that chronicle her pilgrimage toward rebirth and the recognition of her prerogative as a woman artist. These bluntly honest and often humorous meditations on memory, desire, and the essential nature of love blaze a path toward self-awareness.
Sandra Cisneros, in conversation with Cherrie Moraga, discusses "Women Without Shame: Poems" 7 p.m. SeptemberWednesday,21 It has been 28 years since Sandra Cisneros published a book of poetry.
09.22 | ARROYO | 45
46 | ARROYO | 09.22 Large selection of quality furniture and custom upholstery in stock and available for immediate delivery. Quantities limited! Since 1990 Quality Home Furnishings, Exceptional Savings Since 1937 PASADENA COLLECTION by STICKLEY FURNITURE 2350 EAST COLORADO BVD. • PASADENA • www. FEDDE.com 626-796-7103 • OPEN DAILY 10-5 • SUNDAY 12-5 AUCTIONS | BUYOUTS ESTATE SALES SERVING PASADENA & ALTADENA SINCE 1978 FREE HUGHESAUCTIONS.COMAPPRAISALS(626)791-9600 Call today to sell your fine art, jewelry and luxury item. Thomas Creswick (British, 1811-1869) Oil On Canvas SOLD $4,375 | American & European Paintings Auction July 2021 AUCTIONS
CUSTOM POOLS AND OUTDOOR SPACES (626) 332-1527 • HUNTINGTONPOOLS.COM

48 | ARROYO | 09.22 Ultra Bathroom and Kitchen 626.521.9938 - 318 E. Huntington Dr Arcadia, CA 91006 562.989.9460Warehouse-3020Walnut Ave Long Beach, CA 90807 w w w . F r i e d m a n s H o m e E x p e r i e n c e . c o m Long Beach Showroom 562.989.7756 - 1827 E Spring St Long Beach, CA 90806 COME SEE THE NEW DISPLAYS AT FRIEDMANS! THE LARGEST SELECTION OF LUXURY APPLIANCES AND PLUMBING FIXTURES AT GUARANTEED LOWEST PRICES!