SEPTEMBER 2022 THE ROUGEORANGE,TAKELEAGUEJUSTICEADAYTRIPTO...TEXASETBLANCGUIDE Your Guide to LivingWell Women's SpecialCommissionInsert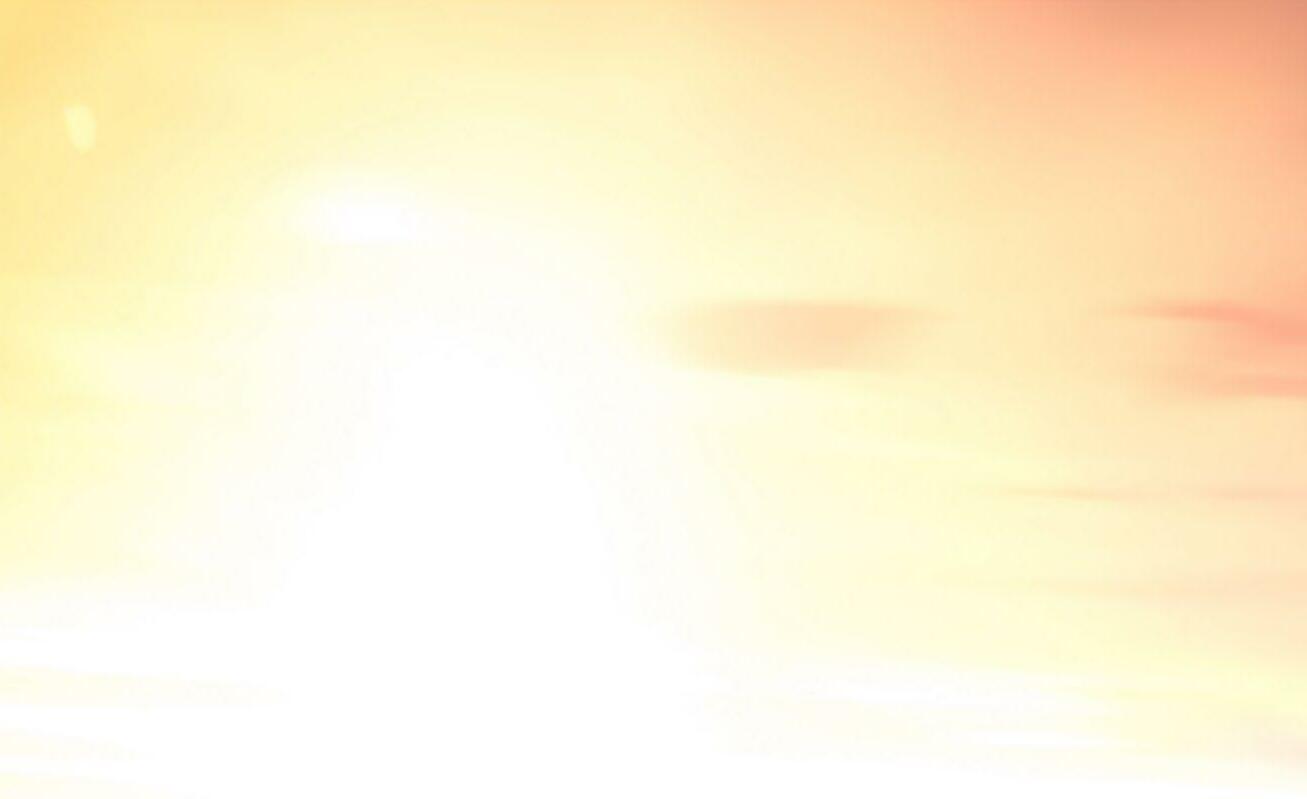 2 Thrive Magazine for Better Living • September 2022 Rehabilitation Hospital of Jennings 24 Hour Nursing Care • Physical Therapy • Occupational Therapy Speech Therapy • Nutritional Counseling and Monitoring Case Management Call for a free assessment today. • Brain Injury • Strokes • Amputations • Burns • Major Multiple Trauma • Rheumatoid Arthritis • Joint Replacements • Hip Fractures • Osteoarthritis/DJD • Neurological Disorders • Spinal Cord Injury • Congenital Deformities • Systemic Vasculidities THATDIAgNOSeSweTReAT Others who can benefit from inpatient rehabilitation are postoperative patients, accident victims and cancer patients. One Hospital Drive, Ste. 101 • Jennings, LA 70546 • Phone: (337) 821-5353 • Fax: (337) 821-5355 or 5366 jenningsrehab@yahoo.com • www.jenningsrehab.com
thriveswla.com 3
In This Issue Wining & Dining 6 first person - Chef Amanda Cusey 8 Area 337 – a Latino Kitchen 9 National Chewing Gum Day 10 Recovery Spotlight: Pat's of Henderson 12-19 SPECIAL SECTION: Mind & Body 20-30 SPECIAL SECTION: 32 National Suicide Prevention Month Money & Career 34-42 SPECIAL SECTION: Places & Faces 44-49 SPECIAL SECTION: 50 BBBS Big Sister and Big Brother of the Year 52 CASA in Urgent Need of Volunteers Style & Beauty 56 Add Glamour to your Style with Hair Extensions 58 Fall Denim Domination 60 New FDA-Approved Acne Laser Available at The Skin Studios Home & Family 63-69 SPECIAL SECTION: Your Guide to Living Well 64 Thrive is designed for people focused on living a happy, healthy life, one that is balanced, full of energy and contentment. Thrive readers want to make the most of every day and to be successful in all areas of their lives – family, health, home and career. Submitted articles and photos are welcome. Thrive assumes no responsibility for unsolicited materials and does not guarantee any submissions. Managing Editor Angie Kay Dilmore Editors and Publishers Kristy Como Armand Christine Fisher Creative Director Barbara VanGossen Design and Layout Sarah Bercier Business Manager Katie McDaniel Stevenson Advertising Sales 337.310.2099katie@thriveswla.com Submissions edit@thriveswla.com 588 @thriveswla | thriveswla.com Contents FeaturesRegular Rouge et Blanc 54 Who's News 66 Solutions for Life Get Ready for Fall! The Justice League Take a Day Trip to . . . Orange , Texas
thriveswla.com 5 GAMBLING PROBLEM? CALL 800.522.4700. Must be 21 years of age or older. Gambling problem? Call 800.522.4700. ©2022 PENN Entertainment, Inc. All rights reserved. LBLC_Aug22_Bar stoolThriveAd_91845 NFL • UFC • BOXING • MLB NCAA FOOTBALL • AND MORE! THE PLACE FOR THE SPORTSHOTTESTACTION!
by Angie Kay Dilmore
Photo by Lance LeBlanc
E
first person arlier this year, when Amanda Cusey was asked to participate in the Louisiana Seafood Cook-Off, she never imagined at the end of that day, she'd wear the coveted crown. But wear it she did. Cusey is only the second woman in 15 years to win the title. Two months later, she had the honor of representing the state of Louisiana at the Great American Seafood Cook-Off. Like many illustrious careers, Cusey's culinary journey had humble beginnings. But once she found her way around a commercial kitchen, Cusey was hooked and moved on to bigger and more exciting establishments. She received her Le Cordon Bleu training at the Tanté Marie Culinary Academy in Surrey, England in 2013. After stints in British pubs and an Irish American diner, she found her way to Italian cooking in the heart of Dublin. She worked at Eatily, an Italianinspired pop up by Michelin Star chef Oliver Dunne and served as head chef at an Italian restaurant called Fiorentina.
perswith Chef Amanda Cusey
firstDining
6 Thrive Magazine for Better Living • September 2022
Wining
Tell us how you got your start as a chef. I've been in the restaurant business since I was 14 years old. I worked the front of house at a steak restaurant in North Carolina. After a few years, I asked the manager if I could switch over to the kitchen. And that is where my cooking career started. I soon realized I was pretty good at it. So, I decided to travel and attend culinary school in England.
How would you describe your culinary style? Coming to Louisiana from the United Kingdom was quite a culture shock, but with my background in French cuisine, it was an easy shift to Louisiana-style cooking. My style is a mix between traditional and Italian/French. I was trained in French cooking, so that has a lot of influence in how I cook. Then I got thrown into Italian cooking. So, it's a mash-up of those two styles. And since I've been living in Louisiana, I try to add some southern flair into it. At the Villa, I try to keep it traditional Italian cooking, but by using different cooking techniques, it often ends up an Italian/ Louisiana fusion.
thriveswla.com
Describe your award-winning dish, and is it now on the Villa Harlequin menu?
Yes, it is. We made a pan-seared red drum over tomato polenta with charred green beans and shallots topped with crawfish in a mustard cream sauce. For the national event, I swapped black drum for the red drum and because crawfish was out of season, I used a jumbo lump crab. What do you make when you cook for yourself? Oh geez. I don't really cook for myself. It's cereal or maybe some eggs and toast. I'm more of a snacker. I'm always at work so I graze through the day. When I'm off, I want to go out and let someone else cook for me. I'm just being real. Chefs probably have some of the worst diets out there. What do you do in your free time? I run a 501(c)(3) called Do Good Dog Rescue. After the hurricanes, the restaurant was closed for a while so I wasn't' working and I looked for a place to volunteer. I volunteered with Paws on the Geaux, Pit Bull Rescue, Compassion Kind and others. After the relief organizations left, there was still a need for dog rescue, so I started my non-profit. That takes up most of my time outside of the kitchen.
This year has opened a world of possibilities for you. What's next for Amanda Cusey? Oh, who knows. We're not quite there yet. I'm just going to ride this wave. The award has been great for business at the restaurant so I'm just going to hang out and keep doing this for a while. Lake Charles is my home; my folks are here. I was thrilled they got to come see me in both competitions.
Cusey prepares her dish at the 2022 Great American Seafood Cook-Off with sous chef Colin Nunez photo credit Visit Lake Charles
Cusey's winning dish at the Louisiana Seafood Cook-Off photo credit Lance LeBlanc
Tell us about your experience at the Louisiana Seafood Cook-Off. It was my first time ever doing anything like that. It was super cool, surreal, and I was so shocked I won – I wasn't expecting that. I was going up against 12 of the best chefs in Louisiana. It didn't resonate until we got there and I saw the stage and I thought, oh, whoa, this is kinda a big deal and the adrenalin started kicking in. My sous chef, Colin Nunez, and I executed a really solid dish, and we took the title!
In 2016, Cusey came to Lake Charles and accepted the role of executive chef at Villa Harlequin. Since then, she's been creatively concocting recipes and sumptuous dishes for Villa Harlequin's brunch, lunch, and dinner menus. She's won numerous awards such as Acadiana Profile's Best Chef; a couple of Lagniappe's SWLA Best Chef; Visit Lake Charles' ROSE Award for Culinary Excellence, and now Queen of the Louisiana Seafood Cook-Off. Thrive recently caught up with this awardwinning chef, where she spoke about her recent experiences with the Seafood Cook-Offs, her culinary style, and her gratitude for the heartfelt support from the Southwest Louisiana community.
7
In honor of National Hispanic Heritage Month, we visited with Gus Garden, owner of the popular Latin restaurant, Area 337 in Lake Charles. a Latino Kitchen
8 Thrive Magazine for Better Living • September 2022 Area 337
Wining & Dining
story and photos by Angie Kay Dilmore arden was born and raised in Dominican Republic. In 2001, at the age of 14, he and his family moved to Miami. During and after high school, Garden worked at several fast-food establishments, where he began to learn about the food service industry. In 2009, he moved to Puerto Rico. "That's where the fun began," Garden says. "I started working in upscale restaurants. Because I knew English, I took care of the tourists. Though I always worked the front of the house, I learned about Puerto Rican cooking – how to make the rice, plantains, yucca." In this environment, Garden honed his customer service skills, explaining the food culture and preparation to clients, remembering their preferences, and earning their trust. Later, he became a manager and learned those skills. After a few years in Puerto Rico, Garden returned to Miami. He worked as a manager for three Starbucks at the Miami airport. During this time, he met his wife, Yuliana Figueroa, who is from Colombia. The couple moved to Virginia, where he managed three Starbucks there. But financial concerns led him to take a job as a pipe fitter assistant. The lure of a lucrative industry job led Garden to Louisiana. He sold his car, bought a motorcycle, packed a few bags, and drove to Southwest Louisiana in two days. He worked in several industrial contract positions here and in Texas from 2016 to early 2020. Being laid off during the pandemic gave Garden time to think about what he truly wanted to do. "I wanted to do something different with my life, to be happy with my work. I didn't want work to feel like work."
Garden has spent the past two years fixing, rebuilding, and remodeling the structure, inside and out, and molding it into his own vision. He opened Area 337 for business in February 2021. Staffing the kitchen, he has a Venezuelan, a Mexican, and Sra. Ana from Dominican Republic, cooking an eclectic mix of Latin cuisine. For fun, they toss in a bit of Colombian"Everythingfare.we serve is fresh," Garden says. "The food we serve here is the food we eat at home – traditional Hispanic home cooking. For example, my personal favorite is the chicken stew. But sometimes we fuse a traditional entree by adding Latin ingredients, such as coconut pesto and halibut to a pasta dish."
Located at 2500 Kirkman St., Lake Charles. Find them on Facebook or Chicharron (aka cracklins) arepa
One day in the fall of 2020, Garden noticed a For Lease sign on a building on Kirkman St. "I saw some potential, trusted my instincts, followed my heart, and signed the lease. I wasn't sure what I was getting into, but I knew I could make it work. This restaurant has been a lot of work! And money has been tight sometimes. But so far, it's working out."
Once the word got out, Area 337 quickly gained an enthusiastic following. Garden credits excellent service for their success. "When you make someone feel at home, they're going to come back. The food is important, but it's not enough. When someone comes to my establishment, they become my friend. My clients give me the opportunity to share my culture." Area 337 is open Wednesday through Sunday for lunch and dinner. Tuesdays they are open 6:00 – 10:00 p.m. and offer Happy Hour with half-price drinks, salsa and merengue dancing and lessons, and a special taco and arepa menu.
9
alsogumsugar-freeChewingAroundwhichchewingcommercialgum,wascalled"TheStateofMainePureSpruceGum."1850,agummadefromparaffinwaxwasdevelopedandsurpassedthespruceguminpopularity.improvesoveralloralhygiene whilehelpingtocurbcravingsandimprovingdigestion. is National Chewing Sept 30 th FACTS:GUMCHEWINGFUN SERVING UP FINGER-LICKING FOOD FOR THREE DECADES 119 West College Street, Lake Charles | (337) 474-3651 | darrellspoboys.com Monday – Thursday: 11am–10pm | Friday & Saturday: 11am-11pm Closed Sunday | Happy Hour 4–7pm & SPORTS BAR DARRELL'S TO-GO NEW We are now available on Eats 2 Go, Gubers & Waitr! December 28, 1869, SempleWilliamfiledanearlypatentonchewinggum,patentnumber98,304.Studieshelpschewingshowgumimprovememory,reducestress,andincreasealertness. Courtesy of Jelly Belly Gum Area 337 owner Gus cooksDominicansignatureAreaGarden337'scocktail,theMojitoAna,fromtheRepublic,oxtailandotherdishesforthelunchcrowd.
thriveswla.com a gum. Flavors include their four top fan favorites – Island Punch, Watermelon, Very Cherry, and Berry Blue.
Chewing gum has been around for over 5,000 years. A British archaeology student discovered a 5,000-year-old piece of chewing gum made from bark tar with tooth imprints in it, which was presumed to be the oldest piece of gum. chewed gum made from the resin of the mastic tree, from plants, grasses, and other resins. In 1848, John B. Curtis developed and sold the first
RecoveryDining
Spotlight
So that's what Perioux did. Even the bricks on the exterior came down, were cleaned, and replaced. Over nearly two years, Pat's of Henderson came back together like a 10,000-piece jigsaw puzzle. This break and reliance on faith allowed Perioux and his team to take advantage of the time and re-design the layout, which hadn't changed much since his parents bought the building in 1982.
The kitchen itself is a state-of-the-art marvel, with air-conditioned exhaust hoods to keep his chefs cool as they grill up meals. Television monitors of the dining area allow everyone in the back to see the status of the front of house.
by Matt Dye
Pat's
The transformation of the front of house is also impressive. The layout is wide open, with nearly every inch of the floor visible from the entrance. Behind the hostess stand is a sprawling bar, with dining rooms on either side. New windows bring in natural light. The color scheme is elegant and fun, imbuing an undercurrent of energy.
That's where I was at. I had to rebuild and move forward."
Finding the right employees to fill the space was Perioux's next move. He considers employees like family. Menola Zeno, the chef de cuisine, has been with Pat's since the beginning and has known Perioux since he was a child. "She is responsible for the traditional gumbos and etouffees," Perioux says.Executive chef Daniel Bunker and sous chef Chris Ward are a few of the new additions to the team. With Chef Menola, they plan to evolve the menu while keeping the tried-and-true traditions.
When Nicholas Perioux bought Pat's of Henderson from his parents in 2019, he couldn't imagine the hurdles and tribulations he would endure over the next three years, beginning with the pandemic that saw his business close for months. "I'm a very optimistic person," Perioux says. "So I took advantage of the down time."
Trips to Houston to tour some of the most cutting-edge restaurants in that area gave Perioux ideas of how to improve and modernize his kitchen. Increased interest in To-Go/Delivery orders due to the pandemic prompted Perioux to carve a section into the building designed exclusively for that.
During that initial closure, Perioux began a remodel of Pat's in his own vision. He reopened in May 2020, saw the advantages of tables being six feet apart, and his mind started in on other ideas for improvements. That August, Hurricane Laura came through and ripped the roof right off the building. Subsequent rains beyond Hurricane Delta soaked every square inch of the structure. And Perioux was back to square minus-one. "I have a lot of faith," says Perioux. "My relationship with God and my church are huge in my life. That was the difference maker. I never lost faith. I had peace and knew I just had to go through the process.
10 Thrive Magazine for Better Living • September 2022 Pat's recovery in progress. Wining &
At the time of this writing, Pat's is reservation-only. Perioux assures that they'll get back to walk-ins at some point, but for now, he's crafting a new future for the restaurant. He wants exceptional to be the normal. "It's more than a meal; it's an experience." of Henderson
"Our new crab cakes are phenomenal," Chef Daniel says. "We pan sear them now with a nice lobster cream sauce, and our new roasted chicken breast is very good. Of course, we still have favorites like the stuffed snapper and stuffed shrimp. And the etouffees and some of the greens we use really bring out some bold flavors."
thriveswla.com 11 Havana BENEFITING BIG BROTHERS BIG SISTERS of Southw t Louisiana SEPTEMBERTHURSDAY22, 2022 6:00 TO 9:00 PM MAGNOLIA HOUSE EVENTS CENTER FARMTOTABLEAUX.COM/BBBSSWLA Pat's of Henderson is currently open from 5:00 p.m. – 9:00 p.m., Monday – Saturday by reservation only. Open for lunch from 11:00 a.m. – 2:00 p.m., Monday – Saturday by reservation only. Call 337-439-6618 between 11:00 a.m. – 4:00 p.m. or online at www.patsofhenderson.com.
Rouge et Blanc
Wining & Dining
Magazine for Better Living •
Southwest Louisiana's premier annual wine and food event is back on the Quad on McNeese State University's lovely campus. Rouge et Blanc takes place on September 8, 2:00 – 6:00 p.m. General admission tickets went on sale August 5 and sold 80% of available tickets within a few hours (tickets now sold-out), but lucky ticketholders have much to be excited about. Guests will be ushered through the Gold entry tent with live music from ACOUSTIC PIE; the Red entry tent with live music from Bill Rose; and in the Quad from 3:00 p.m. – 6:00 p.m. on the stage will be THREE SHEETS (Eric Sylvester blues /rock n roll). Not only will they experience the offerings of over 80 wines, 15 food booths, and live entertainment, but they also know their ticket purchases support one of SWLA's most beloved and enduring arts and cultural organizations –Banners at McNeese State University. Read on to learn more about Rouge et Blanc, the wine.vinefruithonoredthatseries,Bannersandtime-ofthe...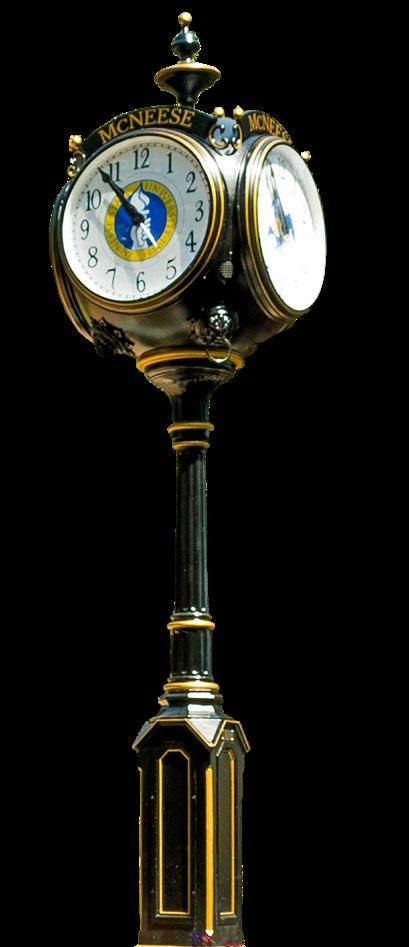 The P urpose behind the PARTY
One of the most important of Banners is to engage local students in educational programming through arts and humanities performances. Banners Engages includes live presentations at no cost to public and parochial schools, appearances at Parish Public Libraries, demonstrations to students of McNeese State University, and other community venues. This program works to increase the number of students who experience live cultural programming, increase the number of hours of arts and humanities programming, and supplement the curriculum with prepared materials. It helps to ensure that children develop creativity, innovation, and entrepreneurial thinking. Studies have also shown that children involved in the arts are more likely to be recognized for academic achievement, be elected to class office within their schools, and win awards for school attendance. Each year, more than 17,000 students reap the benefits of having Banners educational outreach performances as part of their learning environment. With approximately 60 outreach programs annually, Banners brings arts and humanities to K-12 schools throughout Calcasieu, Cameron, and Jeff Davis Parishes and the students of McNeese State University. When you support Banners at McNeese by attending Rouge et Blanc or purchasing a season subscription, you help provide our community with access to exceptional arts and humanities programming – as well as furthering the education of our children.
Live music by Bill Rose Live music by Acoustic Pie
The Purpose Behind the Party
Banners Cultural Season Through their Cultural Season, Banners presents a series of performances each spring. Those performances include classical and jazz music, readings, dance companies, illusionists, academic lectures, film, world music, and more. Each Season's line-up is chosen by a group of volunteers who review possible artists and choose the best options for our community. Our volunteers also participate as ticket takers, hospitality providers, outreach assistants, and photographers.
Everyone knows that Rouge et Blanc is one of the best annual events on the Southwest Louisiana party scene. But do they know WHY the Banners committee works so hard to plan this amazing event year after year? The answer is simple – so that Banners, a financially self-sustaining organization within McNeese State University, can continue to provide the community with access to exceptional arts and humanities programming and education through arts integration that is unique to the area. Banners' programs focus on lifelong learning and an appreciation of cultural diversity, working to enhance the quality of life in the communities of Southwest Louisiana.
thriveswla.com 13
Banners Engages
When you purchase a ticket to Rouge et Blanc, you support community services provided by Banners. For example:
aka
Wine tasting etiquette goes beyond social rules. These guidelines can help you make the most of the tasting experience.
An afternoon of wine tasting, paired with delicious food, music and great friends –sounds like the perfect way to spend an early fall afternoon, right? That's exactly what Rouge et Blanc's grand tasting offers.
The wine offered at each booth is a tasting-size pour, which is about one ounce. That's what the volunteers are trained to serve. So, don't expect to receive a full glass of wine. It's poor etiquette to ask for more than you are served, or to quickly drink your serving and request a refill. If you want a second taste of a wine you enjoyed, you can return to that vendor later.
Long-time attendees have developed their tried-and-true routines for strolling through the various vendor booths. As the event has
Drink Water
It's a Taste
Alcohol dehydrates the body, so sip water between wines to cleanse your palate and stay hydrated. Water is provided at several locations throughout the event.
Wine Tasting ETIQUETTE the Ps & Qs of a wine tasting party
Wining & Dining | Rouge et Blanc Guide
Be Responsible
thriveswla.com 15
Move Aside Show consideration by stepping up to get a sample, and then stepping away or to the end of the next line to enjoy it. Other participants, as well as the vendors showcasing their wines, will appreciate this courtesy. If the vendor is offering more than one wine, either step to the side between pours or return later.  Discard Pour out (or spit out) wine after you have had a sufficient taste if it's one you don't want to finish. Your pourer will not be offended. Drinking too much wine will make it difficult to taste the differences after a while, which defeats the whole purpose of a wine tasting. Buckets are available at all wine booths, along with water to rinse out your glass. Rinsing is especially important if you are going back and forth between reds and whites.
Eat There's delicious food served along with the wine for a reason. Alcohol enters the bloodstream quickly. When your stomach is empty, you'll feel the effects much quicker, which means you'll be able to handle less wine than you would on a full stomach.
While you shouldn't drink to the point of intoxication at a tasting, you may consume a fair amount of wine during the afternoon. Designating a driver or planning ahead for a taxi or Uber ride is the responsible thing to do. All these suggestions have one goal in mind – to help you enjoy every moment you spend at Rouge et Blanc. À votre santé!

Everyday words like "acid" and "clean" seem to take on a whole new meaning in conjunction with wine. But don't let new terminology dissuade you from trying new wines! Here are the definitions for some of the most commonly used wine terms.
Acid Using the word "acid" in conjunction with a beverage sounds scary, but in the wine world, acidity refers to the tart and sour attributes of the wine that balance sweet flavors.
Fruity A fruit forward wine doesn't necessarily taste like a glass of grape juice, but it does have the aroma and slight tastes of a variety of fruits (not only grapes).
Crisp A crisp wine has more acidity and less sugar than sweeter wines.
Dry All wines contain sugar, of course, but dry wines have little or no perceivable sweetness. Earthy This term can be both positive and negative. On one hand, an earthy wine is at once complex and clean; on the other, the term can be used to describe wine that literally tastes like dirt. Legs Legs are the rivulets of wine that stream down the side of your glass after you swirl your wine, or that appear when you hold the glass at an angle and then turn it upright. Legs can be an indication of the degree of alcohol and/or sugar in a wine but has little to do with taste.
Wining & Dining | Rouge et Blanc Guide
Clean A clean wine leaves no lingering aftertaste and has no murky flavors.
Your A-V GUIDE to Wine Terminology
Body This term actually refers to the way a wine feels inside the mouth and generally is segmented into three categories: light, medium, and full. Wines with less alcohol, like Prosecco, are lighter-bodied, while wines with higher ABV, like Merlot, are full-bodied.
Discover even more ways to support McNeese at McNeeseFoundation.org To all of the Sponsors & Patrons of the 2022 Rouge et Blanc — MCNEESE STATE UNIVERSITY Lake Charles, Louisiana We raise a glass to you all! necessarily mean an old or aged wine. Learning wine terms can make it easier to track down your favorites in wine shops – or at Rouge et Blanc!! Tannins Found in grape skins, seeds, and even oak barrels, tannins give wine that sour quality that balances sweetness.
• Avoid those longer lines and enjoy earlier access to the booths, as gold ticket patrons enter the event through the VIP gate and receive special goodies like an extra-large wine glass – the perfect Rouge souvenir. Imbibers are also eligible to purchase a reservation for one of four VIP tables (while they last).
• Patrons with Imperial Imbiber status qualify to attend the excellent Saveur du Lac pre-tasting event, a same-day tasting featuring wines over $75 in retail, paired with the best in Southwest Louisiana cuisine.
• Make it fun by asking friends to join you in hiring a limo service.
Photos by Chad Moreno
The Rouge et Blanc staff and Thrive magazine want you to have a great time at this annual premier party. But we also want you to be safe. We strongly encourage you – if you've been enjoying the wine all afternoon -- please don't drive yourself home. There are plenty of other options.
• Vouchers for Uber and Lyft will be available on-site for patrons of the event (limited quantities). Use the app on your phone, an Uber or Lyft driver will deliver you back home ($15 vouchers – rider is responsible for any overage).
• Have a designated driver in your group.
Party RESPONSIBLY
• Hire a chauffeur. Many young drivers appreciate the opportunity to earn a little extra cash.
• To become an Imbiber, patrons must purchase $250$499 in wine during the Rouge et Blanc event cycle. For even more perks, purchase $500 or more in wine to qualify as an Imperial Imbiber.
• Arrange to have a friend or family member drop you off at the event and pick you up when it is over.
Become an IMBIBER for the Ultimate Rouge et Blanc Experience
So you've attended every Rouge et Blanc event for the past ten years or more and that four-hour tasting extravaganza is one of the highlights of your social calendar year. Are you ready to take your Rouge experience to the next level? Become an Imbiber! There are many perks to being a Rouge Imbiber and Gold ticket holder. First, you'll have the opportunity to purchase tickets early next year, so you're guaranteed a spot at the party.
• Call a cab. Yellow Cab offers a Safe Ride Home rate within the Lake Charles city limits; 337-433-8282. Or check online for other taxi options – there are several.
• Special ticket bundles are also available to purchase for Imperial Imbibers, which include early pre-sale access to extra Red tickets for friends and family who'd like to attend. Get your tickets today and be a part of the biggest social event of the year!
18 Thrive Magazine for Better Living • September 2022 Wining & Dining | Rouge et Blanc Guide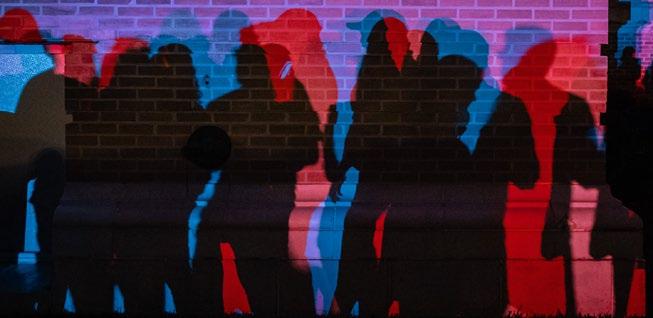 20 Thrive Magazine for Better Living • September 2022 Mind & Body
Your Guide to Living Well
Thrive magazine encourages all our readers to live their best lives. A primary aspect of living well is simply learning how to take good care of yourself. September is National Self-Care Awareness Month – the perfect time to discuss how to tend to oneself. Self-care is a multi-faceted concept, encompassing physical health through diet, exercise, quality sleep, as well as mental health, which can include social interactions, life-long learning, volunteering, and taking time out for rejuvenation. In this issue, we home in on our "mature" readers – those in the age range when people, often out of necessity, start to take their health seriously, possibly for the first time in their lives.
Fried chicken, burgers, cracklins . . .
PROTEIN recommendations include seafood, lean meats and poultry, eggs, legumes (beans, peas, and lentils), soy products, nuts, and seeds.
DAIRY recommendations include low-fat, fat-free or lactose-free milk, and fortified soy beverages. (Other plant-based beverages do not have the same nutritional properties as animal's milk and soy beverages.)
"Diets heavy in one item often result in weight loss, but our bodies require a wide variety of vitamins, minerals, and proteins to stay healthy," he explains.
It doesn't seem fair! But taking care of yourself requires good nutrition and eating a balanced diet. It's important to make sure you get the nutrients, vitamins, and minerals your body needs to function properly.
Dr. Groves says that foods with large amounts of added sugar, salts, fats and saturated or trans fats should be avoided. "Those are often tasty but not good for you. And ultraprocessed foods are related to heart disease, cancer, and diabetes."
You Are What You Eat by Stefanie Powers
Dr. Groves say a balanced diet should be heavy with plant food. "And be liberal with whole foods," he advises. "Foods with fewer ingredients are better for you."  FIBER helps maintain digestive health, helps us feel fuller longer and assists in controlling blood sugar and lowering cholesterol levels.
If you're on a diet that eliminates certain good, whole foods, then that's a problem. And if you're a meat and potatoes person, you're missing the boat if you don't add greens and fruits to your daily diet. Healthy eating emphasizes fruits, vegetables, whole grains, dairy, and protein. To start eating healthy, add the right foods to your daily diet and cut down on the bad stuff.
And it's not that difficult to add to your diet. Slice up raw vegetables for snacks. Start the day with a whole grain cereal like oatmeal, and for even more fiber, top your cereal with berries or almonds. Have an apple or pear with a meal or for dessert. Enjoy a big salad, often. Easy!
Why is it that so many of the foods we love aren't good for us?
CALCIUM AND VITAMIN D work together to promote optimal bone health. Our bodies can make vitamin D from sunshine, but some of us may have difficulty producing enough, and too much sun exposure can increase the risk of skin cancer. While very few foods naturally contain vitamin D, several foods and beverages are fortified with it. Foods such soy beverages, soy yogurt, orange juice, and some whole-grain cereals may have these added nutrients. Include spinach, collard greens, bok choy, mushrooms, and taro root in your vegetable dishes. And try to eat salmon and sardines once a week.
thriveswla.com 21
Dr. John Groves, Family Medicine Specialist with Lake Charles Memorial Health System, says that a balanced diet should be enjoyed— but sometimes, that's easier said than done.
Too much added sugar in your diet can contribute to weight gain, obesity, type 2 diabetes, and heart disease. Drink water instead of sugary drinks and add berries or slices of lime, lemon, or cucumber for more flavor. Read nutrition labels and choose foods with no or lower amounts of added sugars. Too much sodium can raise your risk of high blood pressure, heart attack, and stroke. While sodium has many forms, 90% of the sodium we consume is from salt. Instead of using salt, add flavor to your meals with a squeeze of lemon juice, a dash of no-salt spice blends, or fresh herbs.Dr.Groves says consistency is key. "Eat the same good foods regularly. And don't eat out as much. Restaurant foods tend to have high amounts of salt, sugar, and fat."
After five years, I built a home and a clinic and paid cash for both. I sold that practice to two brothers and moved back to Texas A&M to work on my master's degree in equine surgery. I also taught some veterinary courses in clinic to undergraduates during that time."From College Station, Dr. Cooley and his family moved to Houston. He found a building on South Post Oak and opened a horse clinic. "At the time and still today, Houston has no zoning laws regarding horses. There were thousands of horses throughout the city, as well as trainers at a My practice there grew quickly. I hired four vets and brought in two interns from Auburn University." After ten successful years in Houston, Dr. Cooley headed northeast to Bossier City, Louisiana to work on the racetrack that had recently been built.
Matt Cooley, DVM, by Angie Kay Dilmore V
TendingtheHorses
Being a hard-working farm boy, it was not difficult for me to put in the long hours, sometimes 14-16 hours a day. The area was a great place to practice, with lots of horse farms and small family dairies. It was easy to make a good living. And it was here I learned that I love working with horses, especially quarter horses.
Mind & Body | Your Guide to Living Well continues working at age 97
eterinarian Matt Cooley has worked as a horse doctor for over 70 years. At the age of 97, he is the Equine Medical Director for the Louisiana Racing Commission and still works seven days a week. He hires and oversees the work of the 12 state-employed veterinarians who work at the four horseracing tracks across Louisiana – the Fairgrounds in New Orleans, Delta Downs in Vinton, Evangeline Downs in Opelousas, and Louisiana Downs in Bossier City. The journey that brought Dr. Cooley to his current role can be summed up in a few words – hard work and a passion forDr.horses.Cooley was born in Oklahoma in 1925 on the cusp of the Great Depression. "Younger people do not realize what the Depression was like," says Dr. Cooley. "No one had any money, no jobs, everything was at a standstill in the United States. I was the oldest of three boys. We lived in horrible conditions. My parents would cry at night, wondering how they would feed us the next day. It was a constant struggle."
"I was one of only a few horse surgeons in the south at the time. I built a surgical practice there and hired two vets. It was the only service in the state. We worked primarily on racehorses, but also rodeo and pleasure horses. I was a workaholic and worked long hours every day of the week." In 2005, Dr. Cooley retired from practice and was immediately offered a horse inspector position with the Louisiana Racing
At the age of six, the Cooley family moved to Texas. They farmed cotton in the rural community of Wienert, halfway between Forth Worth and Abilene. "Someone gave us an old paint pony and my brothers and I rode him together bareback. We also had some cows and mules, chickens and pigs. In those days, farmers were basically selfsustaining."Inhighschool, Dr. Cooley was active in Future Farmers of America. He graduated in 1942. WWII was raging in Europe. At the urging of his vocational agricultural adviser, he enrolled at Texas A&M to study veterinary medicine. During his junior year, he left school to join the U. S. Maritime Service and served two years on the S.S. Boonsborough, a tanker that delivered muchneeded oil to the troops in England and the South Pacific. In 1947, Dr. Cooley returned to Texas A&M to complete his studies and graduated a year or so later. "I was flat broke but I had a wife, a degree, and a license to practice in Texas and Oklahoma. I opened a practice in Collinsville, Oklahoma. This is where I learned what having a veterinary practice was all about.
22 Thrive Magazine for Better Living • September 2022
Nearly one in four people in the U.S. today live to at least age 90 according to government statistics, so it is not that uncommon. What is remarkable is when people of this age continue working well past retirement age.
"Our vets are dedicated and good at what they do, and we have one of the best veterinary programs of any racetrack in the United States, in my opinion."
thriveswla.com 23
So, what drives this 97-year-old to keep working? "Those memories of growing up in poverty have pushed me throughout my life to work and provide for my family. In college, the professors told us, 'You've got an education, now use it. No one owes you anything because you have a degree. You've got to work.' That stuck with me and still does. And, I love the horses."
"Studies also show that people who are physically active are less likely to experience a decline in mental function and have a lower risk of developing Alzheimer's disease."
September is World Alzheimer's Month, and according to the Alzheimer's Association's 2022 Alzheimer's Disease Facts and Figures, an estimated 6.5 million Americans age 65 and older currently live with Alzheimer's dementia. This equates to about one out of every nine people in that age group. That number is expected to increase to 12.7 million by 2050 in large part due to the growing size of the United States population age 65 and older. Specific to Louisiana, in 2020 the Association projected about 92,000 cases of the disease for adults 65 and older and by the year 2025, 110,000 cases, a 19.6 percent increase.Alzheimer's Disease is the most common cause of dementia and is caused by damage to nerve cells or neurons in the brain. Experts believe the disease, like many other chronic diseases, develops because of multiple factors, not just one singular thing. In this case, age, genetics and family history play the greatest roles.Perhaps one of the most shocking, more recent discoveries is that Alzheimer's may actually begin to develop as many as 20 years before symptoms present themselves. While the predominant risk factors mentioned above are beyond an individual's control, there is potential promise when it comes to preventing memory loss.
Regular mobility training offers a number of benefits, including improved flexibility, increased range of motion, more muscle activation and a decreased risk of injury. Mobility work can also help decrease soreness and joint pain."
For more information on mobility training or other natural health products, visit Pure Vida Natural Health at 2624 Country Club Rd in Lake Charles. Store hours are Monday through Friday from 10:30 a.m. – 5:30 p.m. and Saturdays from 10:00 a.m. – 2:00 p.m. Online shopping is also available at www.purevidanaturalhealth.com.
For those at risk of developing Alzheimer's disease, regular exercise can help slow the progress of the disease and help increase the size of the hippocampus, the part of the brain that is associated with memory formation.
by Katelynn Mouton
"Exercise is known to have a number of benefits for both physical and mental health, including reducing the risks of cardiovascular disease and diabetes," says Liz Kingham, MPH, owner of Pure Vida Natural Health, a local wellness shop focusing on natural health.
"It does not have to be scary though. Consider something low impact like a mobility class.
24 Thrive Magazine for Better Living • September 2022 Mind & Body | Your Guide to Living Well Get a Move on to Protect your Mind& Memory
According to Kingham, exercise is one of the known modifiable risk factors for dementia in addition to helping combat depression and obesity, which are also other risk factors associated with Alzheimer's disease. Nor does it require high intensity training or hours on end in the gym to reap the benefits.
While more research is still needed to know exactly how much adding physical activity may improve memory or slow the progression of cognitive decline, there is little, if any, debate over the overall benefits of staying physically and mentally fit as adults age. "The thought of starting a new exercise regimen can be intimidating at any age, but especially as we grow older," says Kingham.
"Exercising several times a week for just 30 to 60 minutes a session can help keep thinking, reasoning and learning skills sharp," adds Kingham. "It can also help improve memory, reasoning, judgement and thinking skills for those with mild forms of the disease or other mild cognitive impairments."
Oak Park Dental is located at 1616 W. McNeese St., Lake Charles. For information or to make an appointment, call 337-478-3232.
Try to eat three or four servings of dairy products such as low-fat milk, yogurt and cheese daily. These foods are rich in both calcium and phosphorus, which help promote strong teeth. Also include citrus fruits, tomatoes, peppers, and leafy greens in your diet. Vitamin C promotes gum health. Avoid dried fruit because it sticks to your teeth. Or rinse your mouth with water after eating it. Drink water instead of sodas, which are acidic and therefore bad for your teeth. Finally, watch your snacking. The more often you eat, the more acid you introduce onto your teeth. Try to rinse your mouth after meals or snacks to get rid of food particles, and avoid snacking late at night, which has been linked to greater tooth loss.
Teeth
The most important thing you can do is brush your teeth for two minutes, twice a day, with a fluoridated toothpaste. Dr. Castle highly recommends the use of an electric toothbrush.
Follow these tips to give your teeth a "biting" chance.
Too much pressure can wear down tooth enamel and erode gums. Whitening toothpastes can similarly wear down enamel.
Dr. Castle says, "There's nothing like having your natural teeth – if you take care of them – so you can have full use and enjoyment of them throughout your life."
Don't assume you too are destined for dentures. Times have changed.
thriveswla.com 25
Remember when you were a kid and saw Paw Paw's teeth laughing at you from a glass on the bathroom sink?
"Manual toothbrushes don't have the ability to thoroughly clean the teeth. And an electric toothbrush makes teeth cleaning much easier for people with arthritis in their hands or wrist." Just don't get carried away with brushing.
Keep your
AND FLOSS
EAT THE RIGHT FOODS
Done properly, flossing removes food particles that stick between teeth and create bacteria and plaque that promote inflammation and gum disease and ultimately lead to tooth loss.
According to the National Institute of Dental and Craniofacial Research, 17% of people in the U.S. over the age of 65 have no natural teeth; which means the other 83% have at least some of their teeth! But there's room for improvement: 18 percent of older adults have untreated tooth decay and more than two-thirds have gum disease, according to the Centers for Disease Control and Prevention (CDC).
Alas, only 30% of adults in the U. S. floss daily, according to a study from the CDC. Seniors are the worst – 45% say they never floss! Yet flossing is particularly important as you age. Gum tissue between teeth shrinks, leaving larger gaps where food can lodge. If you have arthritis in your hands and struggle to floss, try using an interdental brush – a small brush which is specially designed to clean between teeth and is easier to hold than floss. For best results, floss before you brush — it's more effective in reducing plaque between your teeth than the reverse
BRUSH TWICE A DAY
Dr. Castle recommends patients visit their dentist every six months. A dentist can monitor a patient and find signs of cavities and gum disease early on before they cause permanent damage. "Gum disease is more prevalent and harmful than cavities and more teeth are lost due to gum disease than cavities," Dr. Castle says. "Gum disease can be prevented with good, sound home dental care." Your dentist can also screen for oral cancer, which is more likely to occur with age. If you have other conditions such as Type 2 diabetes or a history of smoking, your dentist may want to see you even more frequently. Additionally, even if your teeth are healthy, the American Dental Association recommends you get your teeth x-rayed every two to three years.
OPT FOR DENTAL COVERAGE
"As people age, they lose many of the things that give them pleasure or a sense of purpose," says Harry Castle, DDS and owner of Oak Park Dental in Lake Charles. "One of the last remaining things you DON'T lose is your ability to eat and enjoy your food – IF you take care of your teeth!"
According to the CDC, only 34.3% of seniors ages 65-74 have dental insurance. But the alternative can be pricey. Many people don't realize that Medicare doesn't cover routine dental cleanings, exams, or procedures such as root canals. Discount dental plans are an option or try a community clinic or university dental school.
Easy tips to avoid common age-related dental problems
SEE YOUR DENTIST REGULARLY
by Angie Kay Dilmore
Mind & Body | Your Guide to Living Well
Age-Related Macular Degeneration is the leading cause of blindness in people over 65. It results when the macula, the part of the retina responsible for sharp vision, begins to deteriorate. Macular degeneration comes in two forms, dry and wet. The dry form, in which the retina has simply worn thin with age, is untreatable, but it is usually slow to progress and rarely causes severe vision loss. Some research suggests that vitamins and minerals may slow its development. The wet form of the disease occurs when abnormal blood vessels form beneath the retina. It poses a more serious threat to your eyesight, but laser surgery can help some patients avoid further vision loss. To get the earliest possible treatment, see an eye doctor promptly if your vision becomes fuzzy or blurry, if straight lines look wavy, or if blank or dark spots show up in the center of your vision.
by Kristy Como Armand
26 Thrive Magazine for Better Living • September 2022
African Americans are also at increased risk. It can also develop at a much earlier age, so have your eyes tested every one to two years starting around age 40.
Diabetic Retinopathy can happen when diabetes has damaged the blood vessels that feed the retina, putting people with the disease at high risk for blindness. Retinal damage is particularly common in people who have had diabetes for at least 10 years, and it's nearly universal in those who have had the disorder for 30 years or more. Diabetic retinopathy causes blurred or fluctuating vision, and it can worsen rapidly. When caught in time, the disease can be treated with laser surgery. If you have diabetes, annual checkups with an eye doctor are essential. Carefully controlling both your blood sugar and your blood pressure will also go a long way toward preventing vision loss.
A cataract is a gradual clouding of your eye's lens, marked by blurred vision, impaired night vision, and halos around lights. It is a condition that will eventually affect everyone as they age. A cataract may need no treatment at all if the vision is only a little blurry. A change in eyeglass prescription may improve vision for a while. Cataracts are most common in people over 60, and the risks are higher for people with diabetes and those who take corticosteroids. Excess exposure to the sun and cigarette smoke are also risk factors. There are no medications, eye drops, exercises or glasses that will cause cataracts to disappear once they have formed.
Remember when you could pick up a prescription or package and read the directions without reaching for your glasses? You may never have those young eyes again, but that doesn't mean you have to accept living the rest of your life with poor vision. In fact, many older people have good eyesight into their 80's and beyond. "Growing older does not always mean poor vision. But age does bring with it changes that can weaken your eyes," explains ophthalmologist Donald Falgoust, MD, with Falgoust Eye Medical & Surgical in Lake Charles. "Regular, routine eye care is the best way to make sure these changes don't result in permanent vision loss."
Maintain yourEye Health as you age
Glaucoma is a leading cause of blindness in the United States. It occurs when the optic nerve is damaged when fluids that normally flow in and out of the eye drain improperly, causing increased pressure. Early treatment can stop its progression, but unfortunately, most people don't notice any symptoms until permanent damage has occurred. That's why regular trips to your eye doctor are crucial, especially if someone in your immediate family has the disease, if you have diabetes or are over age 60.
Surgery is the only way to remove a cataract. During the procedure, the clouded lens is replaced with a new lens implant. Thanks to advances in lens implants, and depending on the lens implant chosen, glasses may not even be needed at all for clear vision after cataract surgery.
According to the American Academy of Ophthalmology, one in three Americans will suffer from a sight-related disease by age 65. Here are brief descriptions of the most common of these diseases, and information from Dr. Falgoust regarding prevention and treatment:
Preservative-free tears are recommended because they are the most soothing and have fewer additives that could potentially irritate. Avoid products that whiten the eyes – they don't have adequate lubricating qualities and often make the problem worse. Closing the opening of the tear drain in the eyelid with special inserts called punctal plugs is another option.
ERRACEHE TTAT THE VERANDAH • Beautiful, spacious rooms with a private balcony area, exclusive for Terrace residents • An active living program and social life where our residents rediscover passions, new hobbies, and have fun on their own terms • Trained nurses and caregivers available when you need it for complete peace of mind • Pets Welcome (Must meet pet restrictions and conditions) AN INNOVATIVE, INCLUSIVE COMMUNITY THAT BALANCES INDEPENDENCE WITH CARE; IDEAL FOR THOSE READY TO TAKE THE NEXT STEP INTO SENIOR LIVING BUT DO NOT NEED INTENSIVE NURSING CARE. WE'VE REDESIGNED SENIORScheduleLIVINGaPrivateTour!(337)549-4839 5847 Gray Market Drive | Lake Charles, LA 70605 | TheVerandahAtGraywood.com
thriveswla.com 27
Most effects are temporary and will stop when you quit taking the medicine, but Dr. Falgoust says it's important to keep your eye doctor up to date on all the drugs and supplements that you're using. "When it comes to your vision, prevention and even early detection are better than waiting until more complex medical intervention is needed. Just as you have regular medical exams to monitor and manage other aspects of your health, it's also important to get your eyes checked regularly, and to realize that an eye exam is not just a check for a new vision prescription," Dr. Falgoust says. "It's an important evaluation of the overall health of your eyes and will help ensure a lifetime of good vision."
For more information, call (337) 477-0963 or visit www.falgousteye.com.
Dry Eye Syndrome is usually caused by a problem with the quality of the tear film that lubricates the eyes. Many find relief simply from using artificial tears on a regular basis.
Older adults often take medications for other health conditions and some of these may affect vision with side effects such as blurred vision, dry eyes, and light sensitivity.
28 Thrive Magazine for Better Living • September 2022 Taking time for yourself is definitely a component of self-care. If you're looking for some "me time" and want to feel divine while doing it, a day at the spa is just the ticket. We all deserve a little pampering! And here, it's all about YOU. There are multiple services available to help you get the most out of your spa experience. Let's take a look at the most popular. MASSAGES The Swedish massage is probably the most requested and relies on a variety of techniques to relieve tension, improve blood circulation and boost your mood. Plus, you don't have to worry about too much discomfort during the process, since Swedish massage is one of the gentler types available.
by Stefanie Powers
Take Time for Sp-aaaaahaDay!
On the other hand, with a deep tissue massage, you'll receive very firm pressure all over your body with special attention to areas that need more work. (Let your technician know the areas you'd like to target before you begin.) It's pretty intense, so it's not for everyone.
FACIALS Facial treatments usually include steaming, exfoliation, and extraction, which allow for a greater cell turnover, resulting in softer, more even skin that is less prone to breakouts and shows fewer signs of aging. Professional chemical peel solutions exfoliate dead skin cells from the surface to expose deeper layers of fresh, healthy skin cells. Depending on your skin type, you'll get a more even skin tone, acne clearance, improvement in fine lines, and a glowing Withcomplexion.amicroneedle facial, microneedles passed over the skin create tiny channels and controlled microinjuries. These microinjuries trigger the body's natural healing process to stimulate the production of collagen and elastin and to bring back the glow of fresh, youngerlooking skin.
Mind & Body | Your Guide to Living Well
Shiatsu is a form of traditional Japanese bodywork using the fingers, thumbs, palms and sometimes elbows to apply relatively deep pressure to specific areas to reduce tension and improve blood flow. The technique relies on Eastern acupressure principles to correct your energy flow and is purported to have a wide range of health benefits, Aromatherapy Massage isn't so much a type of massage as it is an add-on that involves the use of essential oils during any massage therapy session. The oils may be applied directly to the skin or simply diffused into the air, to aid in relaxation and pain management.
BODY SCRUBS/WRAPS Body scrubs are total body exfoliation to achieve hydration or detoxification. Your body will be massaged with a lightly abrasive, natural product such as clay, sugar, coffee, salt, etc. In addition, you may also be treated with oil and citrus to help your skin open up even more. You shower it off, and the therapist will apply cream, mud, clay, or even seaweed for an extended period of time while your body is massaged.Often,the body scrub is followed by a wrap. The wrap may be with seaweed or mud, but the point of it is to help hydrate and keep your skin velvety smooth for a longer period.
Microdermabrasion facials are great for getting rid of dead cells caused by aging. This process incorporates a pressurized jet followed by a facial vacuum Be sure to hydrate after facials and massages to help flush out any toxins that may have come out during the procedures. And you may feel sore the next day. Your technician likely worked on muscles that haven't been used in a while, so it's normal. Enjoy!
SHOWROOM OPEN!
take
thriveswla.com 29Senior living, redefined. Your future, reimagined. You know how you never want a vacation to end?"
That's what life will be like at The Villages of Imperial Pointe. I'd considered other retirement living communities, but there's nothing else like this. And that's why I'll be moving in. They've literally created a resort, but it also has all the things I need to stay healthy. The outdoor spaces are going to be gorgeous. There's luxury around every corner. And even before I've eaten a single entrée, my mouth is watering for the chef-inspired delights — served on my schedule. I never thought I'd find a community where life feels like a vacation. And I never thought one even existed. Best. Decision. Ever. 1717 Imperial Blvd. | Lake Charles, LA 70605 (337) 607-1731 | VillagesImperialPointe.com Call (337) 607-1731 to advantage of low construction prices.
Another healthy habit to consider adopting is exercise, Dr. Rasul says. "There are several concerns older people have when it comes to exercise, especially if they haven't followed a traditional fitness routine in the past. One concern is that it won't do any good to start exercising after 60 years of being sedentary. That's not true," Dr. Rasul says. "Injuries caused by slips and falls become increasingly common with age, and physical activity strengthens the bones, among many other things. Regular physical activity is also great for the brain and circulatory system."
by Kristy Como Armand
30 Thrive Magazine for Better Living • September 2022 Mind & Body
"A lot of people past a certain age think it's too late to start changing their lifestyles and building new habits and routines, but that can't be further from the truth," says Effat Rasul, MD, MF, FACP, internal medicine physician with Imperial Health. "It's never too late to start taking care of yourself. The old saying 'better late than never' certainly applies here. Getting started at 60 and beyond is better than doing nothing." If the mild aches and pains of aging have become more prominent, if you look back on your 40s and 50s with longing, or even if you feel fine and want to keep up the momentum, there are several good health habits that those age 60 and beyond can adopt.Perhaps the most important habit to develop is one that all too often falls by the wayside – regular visits to your physician and follow-through on recommended screenings. Although screenings for cancer and other preventive health measures can prolong lives, only 25 percent of adults aged 50 to 64 go through with them, according to a report released by the U.S. Centers for Disease Control and Prevention.
Health Habits to Develop at 60 & Beyond
"It's concerning that while we are willing to take charge of several aspects of our lives, we often leave health off our list of priorities. Many people have no problem being a diligent employee or devoted parent; managing their finances or maintaining the lawn, but when it comes to wellness checks and health screenings, they shrug it off," Dr. Rasul says. "It doesn't become an issue until it becomes a problem, which is unfortunate, considering all the avenues we have in preventive health today." Adults should have regular screenings for cholesterol, blood pressure, and blood sugar. Other screenings – mammography and colonoscopy, for example – depend on age, health condition, and medical history, according to Dr. Rasul. But if you're at least 60 years of age, she says you are probably due for a thorough medical exam.
Dr. Rasul says it's also a good idea to complement your fitness routine with a better diet. "Older adults have unique dietary needs. These include the need for fewer calories as metabolic rates decrease the need for fiber-rich foods, and the need for certain supplemental nutrients, like calcium, vitamin D and vitamin B12, which offset the potential lack of nutrients realized with lower calorie intake. Adequate exercise and good nutrition are lifelong staples, although the specific meaning of these things may evolve and change, depending on our age, lifestyle, and other circumstances," she adds.
Another concern is that developing an exercise routine later in life could cause injury; in reality, a lack of exercise is a bigger risk than an exercise-related injury, according to Dr. Rasul. The key, she says, is to seek the advice of a doctor to determine which exercises are best. In most cases, walking will be recommended. "Walking is a simple, low impact exercise that can have significant positive effects on your health, even if you only walk for 15 minutes at a time. It doesn't take much to make a difference."
If you're age 60 or beyond and you feel as good as you did in your 40s, congratulations – it sounds like your lifestyle habits have done your body good. If you're part of the masses who feel every bit of 60, however, it may be time to develop some new tricks.
She notes that breaking bad habits can be just as important as developing new ones. "If you smoke, quit. It doesn't matter if you've been smoking for 10 years or 50. Getting rid of cigarettes is one of the single most important things you can do for yourself."
For more information about developing a healthy lifestyle as you age, call Dr. Rasul at (337) 433-1212.
Other bad habits you may want to consider breaking: overconsumption of alcohol; overconsumption of fatty foods, especially junk food; and sedentary living.
thriveswla.com 31 centerforortho.com We've Made the Move to Moss Bluff 1355 Sam Houston Jones Parkway, Suite 340 (in Parkway Village Shopping Center) We've expended our reach in a new direction with the opening of our new office, making access to the region's largest musculoskeletal group more convenient for people in the Moss Bluff area. Call (337) 721-7236 to schedule an appointment. Gators on the Geaux: The Comeback! It's been 20 years since the original public art display, but the beloved Lake Charles Symphony Gators will soon be on the Geaux again, showcasing the culture and creativity of Southwest Louisiana. Life-sized, fiberglass Gators are transformed into unique works of art by local artists and then delivered to their sponsor for public display. www.SymphonyGators.com | info@lcsymphony.com | (337) 433-1611
Suicide Hotline can Save Lives
People experiencing a mental health crisis now have a new way to reach out for help in the U.S. Beginning this past July, the federal Department of Health and Human Services released the 988 Suicide & Crisis Lifeline, designed to connect people who are suicidal or in any other mental health crisis to a trained mental health professional – no busy signals and no being put on hold.
If you suspect someone might be suicidal, here are some things you can do to help.
Talk
September is National Suicide Prevention Month
Again, help normalize the topic by conversation. Simply asking someone if they are thinking about suicide is a good step. Never promise to keep their suicidal thoughts a secret. Be open and non-judgmental. Encourage immediate professional intervention through the 988 Lifeline. It is available 24-hours a day.
The good news is that suicide is preventable if an intervention takes place. The driving force behind a suicide must be properly dealt with before it spirals out of control, whether this is a mental illness, nasty divorce, job loss or anything else.
Connect Professional help is essential. Don't just suggest it because they might be unlikely to follow through. Do it for them. Someone who might be suicidal could be suffering from deep depression, mania and other conditions that sometimes prevent clarity. Do the research and help get them set up with an appointment with a mental health professional like a clinical psychologist, psychiatrist, or licensed counselor. Support If someone in your life is contemplating suicide, constantly remind them that there is hope. There are many successful treatments which can help turn how their feeling around. Life is worth living. Continue to support and communicate with them. You can increase their feelings of connectedness and share your ongoing support. There is evidence that even a simple form of reaching out, like sending a card or email, can potentially reduce their risk for suicide. Remember, loneliness is a major cause of depression. This National Suicide Prevention Month, let's put an end to this horrific epidemic once and for all. The more we continue the conversation and bring attention to it, the more people we will reach and save.
Suicide is a growing issue in America. According to the Centers for Disease Control (CDC), 45,979 people died by suicide in the U.S. in 2020. That is one death every 11 minutes. When it comes to suicide, there are no straightforward answers. In fact, most of the time, we never get answers unless the person left behind a note, and even then, we are still often left scratching our heads in disbelief and dismay. That's why initiatives like National Suicide Prevention Month and the new hotline number are so important. We need to have open conversations about suicide, depression and overall mental health. We need to end the stigma surrounding mental illness or unfortunately, suicide will continue to needlessly end the lives of so many.
Mind & Body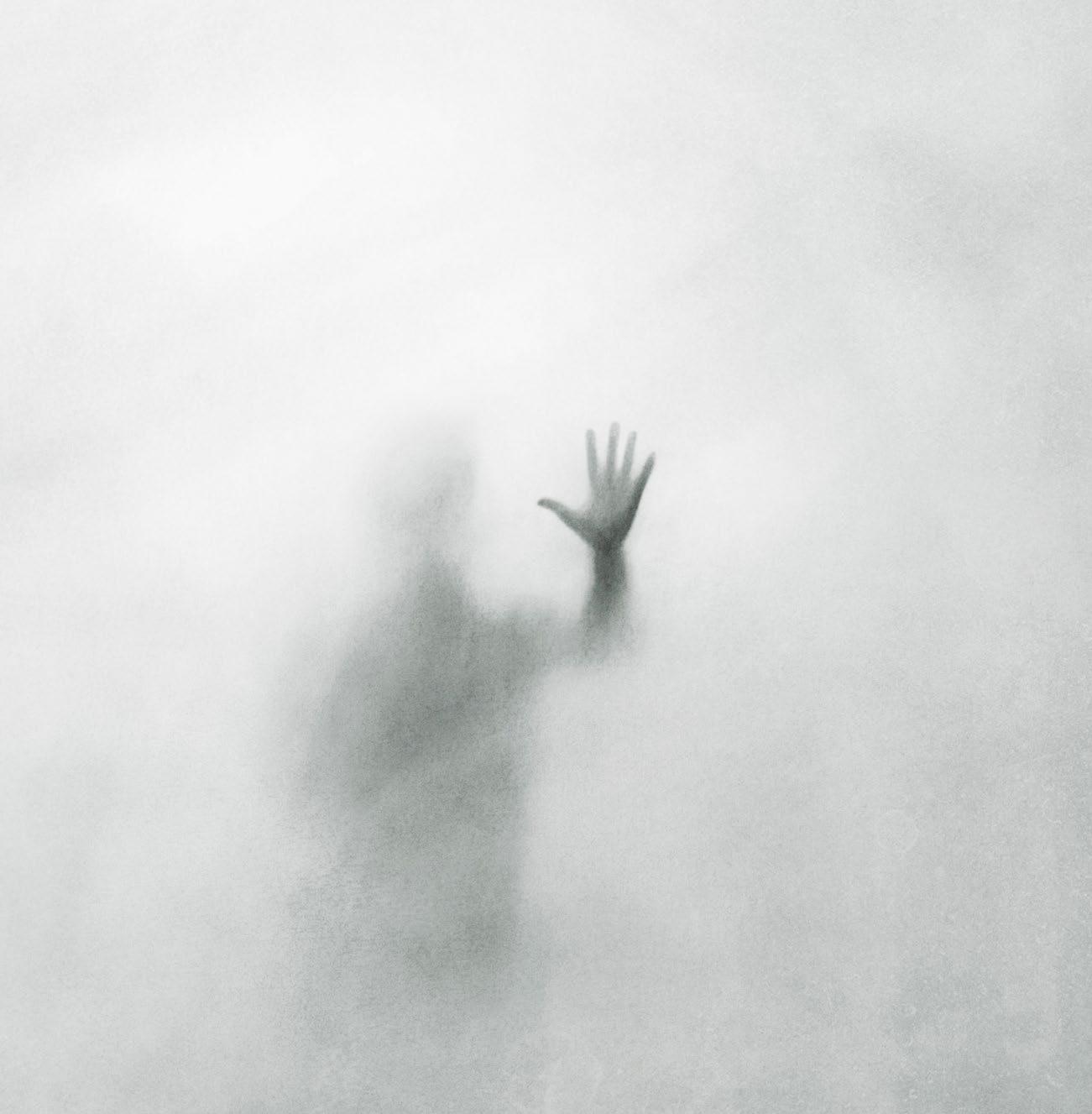 thriveswla.com 33 CARE THAT IS PERSONAL 3829 Ryan Street • Suite 300 GOSOUTHSTAR.COM Get in line, online! An experienced, highly skilled surgeon who understands the structure of the face both inside and out is, of course, a requirement. But, making skin smooth and tight again is only a part of the process. A keen understanding of the balance and proportions of your particular face—how the chin, nose, eyes and neck work in harmony to enhance your appearance is critical. Adjusting this balance, delicately and gently, requires the experienced eye of an artist. Uncovering the beauty beneath demands a special touch. When considering cosmetic surgery, two things are essential. 1000 W. Pinhook Road • Lafayette 337-237-0650 • www.acadianent.com board certified & fellowship trained facial plastic surgeon jeffrey j . joseph , md , facs The hands of a surgeon. The eye of an artist.
One of the most important decisions you can make after an accident or injury is who to hire as your attorney. Choose a personal injury attorney with a proven record of success in getting results for their clients.
EVERY CASE PERSONALIS 25 Years of Fighting and Winning for Victims NEW OFFICE OPENING SOON: The Landmark 330 Alamo716(337)Street494-1900HodgesStreet,LakeCharles Licensed in Louisiana & Texas
Richard Law Firm was founded by attorney Ron Richard with one goal – to be an aggressive advocate for victims. Over the past 25 years, his firm has done just that. He and his team of experienced and knowledgeable legal professionals maintain a dedication to quality, uncompromising representation that has resulted in not only a reputation for success, but justice and better lives for their clients. The Richard Law Firm focuses on helping victims of: Car
34 Thrive Magazine for Better Living • September 2022
SexualWorkplaceTruckaccidentsaccidentsinjuriesassault
TheLeagueJustice
The SWLBA currently has approximately 400 members which include lawyers and judges in the fiveparish region. They host several events throughout the year such as Law Day, held each May 1 to celebrate the role of law in our society and to cultivate a deeper understanding of the legal profession, and Fall Court Opening, which designates the new term for hearing cases. But most exciting is their annual OktoBARfest – a gumbo and chili cookoff – hosted by their Young Lawyers section. The event will take place at Crying Eagle Brewing on October 29, 2022 at 11:00 a.m. and raises money to fund their Holiday Helping Hands program that gives toys to children at Christmas.Inthisspecial Justice League section, get to know the Vamvoras/Antoon family at Antoon Law Firm and read fascinating firsthand accounts of interesting cases tried by a variety of local attorneys.
Professional associations provide members with numerous benefits and opportunities – networking and mentoring, continuing education, up-to-date information, resources, job prospects, and social events. On the national level, the American Bar Association offers countless resources to lawyers, judges, and law students. Locally, the Southwest Louisiana Bar Association (SWLBA) promotes high professional and ethical standards among members of the Bar who practice law in Calcasieu, Cameron, Beauregard, Allen, and Jeff Davis parishes.
They strive to uphold the honor and dignity of the courts and of the legal profession; to promote the delivery of prompt, efficient, and competent professional services to the public; and to promote professional courtesy and cordiality among the members of the Bench and Bar.
thriveswla.com 35 Money & Career
36 Thrive Magazine for Better Living • September 2022 Money & Career | The Justice
AntoonLeague Law Firm FamilyWORKS
I love that we really understand what the other is going through. We bounce ideas off each other, and we are truly a team. Being in the same field means we often attend conferences together and other legal events. Unfortunately, we can't help but talk Glen Vamvoras with Alyson and Michael Antoon
Local business legacies
Michael Antoon's father owned several small businesses in the service industry, and on his mother's side of the family, there are several doctors and nurses. "While science and hospitality management both interested me, Mom and Dad pushed me toward law," says Michael. "I suppose my predisposition to be analytical comes from the science and medical influence while the enjoyment I get from entertaining and interacting with people comes from the service industry influence. Coincidentally, I was also born with a tendency to be stubborn and argumentative. I guess Mom and Dad saw the aggregate of those qualities as an aptitude to practice law." It might have been Alyson's admiration for her father that drew her to Michael. The couple married in 2013 and joined forces professionally, which has both benefits and challenges. "Luckily for us, we work most of our files independently and maintain autonomy," says Alyson. "I handle most of the family law side of the practice and Michael handles most of the criminal defense. Some cases have elements of both family and criminal law, so we work together to help clients get through tough times without the need to hire multiple firms.
Alyson Vamvoras Antoon grew up watching her father defend clients in court and was fascinated by judicial process. Glen Vamvoras never pushed his daughter to become an attorney, and he was honest about the hard work and stress that comes with the occupation. So, Alyson understood what she was getting into when she decided to become a lawyer. "I knew I had an interest in the law from a young age," she says. "Both my dad and I have a soft spot for 'the underdog' and are innately passionate about helping people and causes we care about. I had a great admiration for his dedication, compassion, and how hard he worked for his clients."
"Both Michael and I are fortunate to have had his guidance and mentorship during our early years as attorneys," Alyson says of her father. "We are grateful and honored to have had the opportunity to work alongside him and continue his legacy."
about work outside of the office – and I'll admit I'm the biggest culprit because I like to vent. As two attorneys with strong personalities, we also can't help but have 'spirited discussions.' Certainly, there are challenges to working with your spouse on a daily basis, but overall, I really love it."
Michael says the law talk naturally carries over into family gatherings. "And the non-lawyers are forced to suffer through it!" Alyson also has a cousin who practices law. "But once we get past the law talk and unwind, we have a great time laughing, cutting up and spending time with the kids in the family," Michael adds.  In recent years, Glen Vamvoras has taken a step back from the firm to enjoy partial retirement, however, he is still involved with the firm on a limited basis and select cases. "I cannot adequately express how proud I am to be in the same firm as Alyson and Michael," he says. "They are both excellent attorneys and I am most fortunate to share their professional and personal company."
www.ffbla.bank Visit your local branch to apply for a lot loan today. LOT & CONSTRUCTION LOANSCOME ON OVER BEGINFOUNDATIONSSTRONGHERE CONVENTIONAL • FHA • VA • USDA RURAL HOUSING • FIRST-TIME HOMEBUYERS NEW CONSTRUCTION & LAND • HOMEBUYER ASSISTANCE PROGRAMS AVAILABLE
thriveswla.com 37 Dedicated to OptimalAchievingResultsInEveryCase 60 Combined Years of REPRESENTATIONZealous valawyersla.com337433-1621 1111 Ryan Street, Lake Charles Car ChildFelonyAccidentsOffensesCustody
Heartbreak Serves as a Reminder
compiledoutcomes.byAngie Kay Dilmore
My
Attorneys witness some crazy life situations – stories so unbelievable they could be straight out of Hollywood. Except that they're not. Lawyers deal with real life people in real life circumstances. In this feature, while maintaining client confidentiality, local lawyers share some of their most interesting cases – the type that pose difficult challenges, but also bestow satisfying, rewarding
ToughestCase
My toughest case happened very early in my career, and it's not an exaggeration to say it's a case that haunts me to this day. It involved the death of two young cousins, both girls, ages three and four. They were attending a birthday party with other family and neighborhood friends. A young boy at the party was playing with matches and a fire started. These two cousins –babies, really – were burned to death. It was a horrific tragedy. The mothers of victims came to me for help. I searched to find something that might lighten their burden, knowing there was nothing I could really do to ease their grief. This was a was a loss they'd carry with them the rest of their lives. The family of the young boy who started the fire were also suffering and they didn't have any financial resources to help the family of the victims. The home where the fire occurred was a rental, but I was able to find a small insurance policy that paid $25,000. I took no fee so they could keep every penny -- $12,500 each. I'll never forget having to go to these grieving mothers to tell them all I could get for them, to help compensate for the loss of their child, was $12,500. It seemed obscene to suggest the life of their child, who had their whole life ahead of them, was only worth this small amount. The girls' families were very gracious and appreciative. They gave me a plaque with the girls' photos on it and I kept it in my office, close to my desk so I could see it every day. I had some tough, lean times in those early years, but that plaque reminded me of why I chose to be an attorney and why I chose to focus on personal injury. There were many times it gave me the inspiration to keep going. I've had a lot of big cases since then, with notable headlines and settlements more than a hundred times the size of that one, but not one of them was ever as hard or as heartbreaking as that case with those two little girls. Unfortunately, I lost the plaque during the damage to our office in the Capital One Tower during Hurricane Laura two years ago. But even without it in front of me, it's a case I'll never forget. When life and business and kids make me feel worn out, I remember that plaque and pictures of those beautiful children and remember, WE ARE SO BLESSED. MAKES ME REMEMBER WHY GOD PUT ME IN THIS PROFESSION.
38 Thrive Magazine for Better Living • September 2022 Ron Richard Attorney, Richard Law Firm Money & Career | The Justice League
IT
This was a ten plus year child custody dispute. The SWLA Law Center represented the dad. Dad was falsely accused of molesting his young son. Child Protection invoked limited access between Dad and child. After three years of intensive investigation, everyone involved concluded that the molestation did not happen - everyone, that is, except for the mother. She continued to insist that Dad was guilty. She would not let go and drug out civil custody proceedings for years. When the court finally ruled that she had no grounds to deny Dad access, she then started in on child support. She attempted to put Dad in jail for non-payment. Dad was a house painter and had limited resources. He had exhausted his ability to pay child support from years of lawyer fees and court costs. We defended Dad pro bono on the basis that Mom had wrongfully withheld Dad's access which would suspend the child support obligation. Eventually, with a lot of work, we resolved all matters. Dad went on to have a great relationship with his son. He painted the interior of our office in a partial trade deal for attorney fees. The walls still look good.
My hardest case may have also been my easiest. You be the judge. So, my client had Friedreich's Ataxia– a slow, paralyzing disease. She received free home health care via the state-funded "community choices waiver program." She insisted that her sitters feed her pets and water her plants. She was demanding and mean about this. Eventually, the home health company attempted to evict her from the program. They said plants and pets were not part of the long-term care plan. To defend her, I had to read a massive ring binder that contained many pages of the long-term care plan. Sure enough, buried deep in the binder, was a provision that read: "Pets and plants are important to the wellbeing of the patient. Caregivers should water the patient's plants and feed her pets." This is what we lawyers call a "smoking gun." The hard part was starting in on the massive ring binder. The easy part was winning the case because of what I found in the ring binder. It was also one of the most fun reasons to win that I have ever had.
Persistence Not in her Favor
Pets and Plants are Important, too
Mark Judson Executive Director/General Counsel at SWLA Law Center
FIGHTING for JUSTICE ToddClemons.com 1740 Ryan Street, Lake Charles Family Law Personal Injury Civil CriminalLitigationDefense
40 Thrive Magazine for Better Living • September 2022 Money & Career | The Justice League
Defending a Man and his Dog
I have a soft spot for certain people and certain cases. I sometimes take cases on principle that have little-tono chance of paying the bills. It's happened so many times over the years my partners started calling these cases my "passion projects." This story is about one of those cases. A man called and begged to talk to me about being falsely arrested. We don't practice criminal law, but I took the call thinking I would give him some quick advice. I was still talking to him every week two years later. In a thick Cajun accent, he told me how he was trying to get his dying dog to the vet on July 4th, but a police officer would not let him cross the town's parade route. He finally grabbed his bulldog and carried him the rest of the way while sharing some choice words with the officer – usually not a great idea but didn't justify what happened next.
My
Toughest Case continued...
Aaron Broussard Managing Partner - Trial Lawyer, Broussard + Williamson
Let us help you make a plan. My most challenging case was probably also the most rewarding case I have had thus far in my career. I had a client who was accused of a crime of which they adamantly maintained their innocence. The case had been pending for close to 10 years prior to the client retaining me. I cannot imagine the stress of having a criminal prosecution hanging over you for that many years. The more we worked the case and got to know the client, the more we also adamantly believed in our client's innocence. The State was absolutely determined and dogged to convict our client. There were several reasons motivating this, but I will summarize it this way: some cases must be presented to a jury for a fair result and that is exactly what happened. We went all the way to jury trial, and after a week of evidence, witnesses, and arguments the case was submitted to the jury for their consideration. It took them a mere thirty minutes to return unanimous: not guilty. My client embraced me and with tears in their eyes said, "After ten years I finally have my life back!" The achievement of justice makes it all worth it!
CFP®, CLU®, ChFC®, CRPS, CRPC Investment Advisor Representative Butch Ferdinandsen
Securities offered through Woodbury Financial Services, Inc. (WFS) member FINRA/ SIPC. WFS is separately owned and other entities and/or marketing names, products or services referenced here are independent of WFS.
thriveswla.com 41
James E. Sudduth III, Esquire, Sudduth and Associates Found Innocent by a Jury of Peers
Jonathan Fontenot Attorney at Law, Fontenotlawfirm.com
Dean Manning Hearing Officer, 14th JDC Family and Juvenile Court Who Will Raise these Children?
An older lady contacted us because her bank accounts had been frozen by her own bank! Her daughter had died years earlier and left $25,000 in stock - a finder's company gave it to her for a percentage ($5000). But the bank discovered that the daughter had a husband at the time of her death, so they froze her accounts and demanded any money that had been spent, including the finder's fee! I started by writing letters to the bank just to find out who their legal representation was. No response. I sent certified mail. I realized I would need to research the appropriate court to sue a bank, and sue the right entity; basically, learn how to take on the big banks. But all I was asking was which firm represented them, and no one was talking. Mark [Judson] told me about a Regional Vice President here, so I called and asked if he could just tell me which law firm represents them. He said he would have them call me. Nothing, for weeks. Another call, another few weeks. Finally, I had to play hard ball, and our last conversation went like this: (VP) "Hmmm, I wonder why they are not contacting you. I don't know what to tell you." (ME) "I don't know either. But I am going to file suit, and some firm from New York will be livid and make a scene in court that they were not contacted beforehand. And I, Jonathan Fontenot, do hereby swear that I will tell the judge that I BEGGED someone, anyone to just give me the name of the firm - and I will tell the judge YOUR name. And no one would tell me." The next day the lady called. All her funds had been restored, including the finder's fee.
42 Thrive Magazine for Better Living • September 2022 Money & Career | The Justice League My Toughestcontinued...Case
You Can Bank on It
A family law case is normally difficult due to heartrending or emotional situations. It is strange to say, but that is par for the course in family court. The most difficult case that I have ever heard involved a custody determination with facts that seemed straight out of a publisher's rejection stack – too crazy to be true. Though certainly emotional, the difficulty came from the complicated facts. The case involved a deceased mother of four children under the age of six and at least three fathers (the father of one child was unknown). None of the fathers had been involved parents. One child's father had been killed in an accident and that child stood to receive a few million dollars. Prior to her death, the mother had given provisional custody to one of her friends. This friend had no job but had supported the children with help for several months. There were two sets of grandparents who had petitioned for custody. One had a grandmother who was wheelchair-bound and a grandfather who had to work. The other set were healthy and amazing people, but both were in their mid-eighties, meaning that the young children would likely experience another major change at some point if custody went to them. The final potential custodians were relatives from several states away and, though young and financially stable, they had only met the children a handful of times. Of course, none of these folks were related to more than one or two children and did not necessarily want all of them. These kids had their siblings and really nothing else so separating them was not a real option. Then was the ugly question of motivations concerning the million-dollar child. What would you do? Ultimately, the children remained with the friend and the relatives were awarded regular visitation rights.
thriveswla.com 43 SWLACU.COM STASH YOUR CASH *$2,500 minimum. New money only. Membership required. Restrictions and conditions may apply. IN A HIGH-EARNING CD! 13 MONTH CD 1.66APY % 2.89APY % 18 MONTH CD LIMITED TIME ONLY SCAN HERE to learn more 1109 Pithon St., Lake Charles, LA 70601 • t: (337) 480-0101 | f: (337) 419-0507 • www.saa.legal

Locals Rose & Grace Bercier explore Orange, Texas.
Orange,
Texas TakeDaya Trip to . . . Places & Faces
Cross the Sabine River on I-10 West from Louisiana into Texas, and in no time you'll find Orange, a quick 30 minutes east of Lake Charles. Halfway between Lake Charles and Beaumont, it would easy to pass right by on your way to points west, but it's definitely worth your time to make the detour and explore. Or make it a day's destination. This charming community boasts a surprising list of exciting things to see and do, from outdoor nature excursions to arts, culture, and history. After a day of exploring, a roster of makerestaurantstemptingwillithardtodecidewheretoenjoydinner.But we know you're up to the challenge!
BeaumontChildrensMuseum.org
thriveswla.com 45 Season
The Lutcher Theater for the Performing Arts is raising the curtain on its 43rd season which includes 10 show-stopping performances to kick-off the 2022-2023 series. The audience can expect entertainment ranging from national Broadway tours, awardwinning musical artists, an a capella sensation, along with tributes to the Queen of Soul, Aretha Franklin, and holiday performances the entire family can enjoy!
"We are excited to kick off this upcoming season and currently have individual show tickets on sale," said Lutcher Theater Managing Director Lynae Sanford. "We have a variety of outstanding shows with something for everyone and are looking forward to bringing the Broadway series and other amazing shows to our community!" Shows include "R.E.S.P.E.C.T.," the ultimate tribute to the legendary Aretha Franklin; Blue Man Group; "Rudolph The Red-Nosed Reindeer The Musical;" "Million Dollar Quartet Christmas;" "My Fair Lady;" "The Simon & Garfunkel Story;" "Voctave;" "Anastasia;" Jimmy Fortune with Special Guests, The Malpass Brothers; and "Tootsie."
The Lutcher Theater, located in historic downtown Orange, TX, is a 1500 seat, state-of-the-art, world class performing arts facility and the prominent presenter of Broadway, national and international tours, award-winning artists, renowned dance and acclaimed children's performances for Southeast Texas and Southwest Louisiana. Each season, the Lutcher offers a world class experience and unforgettable memories to each and every audience member. For more information on the Lutcher Theater or to purchase tickets, please visit lutcher.org. or call the box office at 409-886-5535.
With just a short jaunt along Interstate 10, you can experience world-class entertainment close to home.
"The shows you see here are the same shows you see in much larger cities like Houston or New Orleans. This is a great opportunity to experience a Broadway show within a short driving distance as the Lutcher Theater is about a 35-minute drive from the Lake Charles area," said Sanford. "Gather the girls, grab your family or plan your date night with us."
LutcherTheater Presents its 43rd Season
The Stark Museum of Art began as a vision of H.J. Lutcher Stark. As early as 1927 he had discussed with associates his hope of someday opening a museum. His interest in the arts followed that of his mother, Miriam Lutcher Stark, an enthusiastic collector of art, furniture, and decorative items from around the world. Lutcher Stark developed a similar passion for collecting, with a particular interest in nature and art depicting the American West. Lutcher Stark began building his collection as an undergraduate at the University of Texas. See their website for events at www.starkmuseum.org
Heritage House of Orange Museum
Places & Faces a Day Trip to . . Texas
| Take
The Heritage House of Orange depicts a typical upper-middleclass home from the turn of the 20th century through the 1940s. The two-story home is constructed of prime native pine with a finished attic, balustrade porches, five fireplaces, and a slate roof. exhibits and educational programs such as lectures, workshops, and craft demonstrations are offered. They also host annual special events, including the Christmas Open House, the Past Times Celebration, and Trace of Old Lace. The house is listed in the National Register of Historic Places and is designated a Recorded Texas Historic Landmark.
. Orange,
905 Division Avenue
This gingerbread-adorned Queen Anne Victorian was built in 1894 by philanthropists William Henry Stark and his wife Miriam M. Lutcher Stark. The Starks moved in with their seven-year-old son Lutcher Stark. Over the years the couple filled their home with many collections and were always updating the building. The House and its contents were left largely untouched after their death. Restored in the 1970s, The W.H. Stark House stands today filled with the things Miriam and William left behind, including art, furniture, household accessories, rugs, linens, and more collected from around the world. The Stark Foundation currently offers a variety of events and programs at the house throughout the year. See their website for details. whstarkhouse.org Arts 707 Main Ave. Lutcher Theater recently announced their 2022-2023 Season and it's chock full of fantastic shows. They feature touring Broadway plays, nationally renowned musical acts, and more. Highlights for the new season include R.E.S.P.E.C.T – The Aretha Franklin Experience, The Simon & Garfunkel Story, Blue Man Group, My Fair Lady, and Tootsie. This 1,460-seat performing arts facility is owned the largest Performing Arts Series from Houston to New Orleans. See their website for performances and ticket information. lutcher.org
Things to See & Do in Orange
This church is unique with its classic Greek Revival architecture and boasts the only opalescent glass dome in the United States. Miriam Stark donated the funds to have the church built, and promptly destroyed all receipts, as she didn't want anyone to know how much it cost. The magnificent structure was commissioned by Frances Ann Lutcher as a memorial to the Henry Jacob Lutcher family. Granite for the building was quarried and dressed in Llano, Texas, and the marble was cut from living stone and brought from Italy. Construction began in 1908, and the building was dedicated on January 28, 1912. The First Presbyterian Church is listed in the National Register of Historic Places. Tours are available by appointment Monday through Friday during the months of September through May. Call 409-883-2097.
Shangri La Botanical Gardens & Nature Center
Airboat Swamp Tours Discover Southeast Texas swampland and watch for alligators, birds, and other wildlife from the excitement of an airboat or a quieter, canopied tour boat. Dragon Lady Airboat Tours 102 Farragut N. Phone: 321-266-1498 Swamp & River Tours 813 East Lutcher Drive 409-883-0856
902 Green Avenue
2111 West Park Avenue These formal Botanical Gardens contain more than 300 plant species in five formal rooms as well as four sculpture rooms. The Nature Center includes Adams Bayou boat excursions to educational outposts, a 15-acre Beaver Pond, a state-of-the-art bird blind, a bat house, thousands of nesting birds in Ruby Lake, and more up-close encounters with nature. Shangri La offers a glimpse of how people can live in harmony with nature, as it strives in its mission to "Mentor Children of All Ages to Be Kind to Their World." Farmers Mercantile 702 W. Division Ave. The Farmers Mercantile opened its doors in 1928t and is still located there today. Since their opening, they have employed five generations of family members in its 89 years. Visitors will find a little bit of everything, from garden supplies such as live plants, seeds, and fruit trees to animal feed, flea products, and insect repellant.
First Presbyterian Church
Patrons rave about the food at this popular establishment. They're especially known for their burgers and fresh-baked rolls with cinnamon butter.
Luigi's Italian Grill 3108 Edgar Brown Drive This family restaurant offers a warm atmosphere and authentic Italian cuisine.
Breweries & a Winery
Places & Faces a Day Trip to . . Orange, Texas
Neches Brewing 1108 Port Neches Ave., Port Neches Neches Brewing offers 20 taps, over 70 beers, including their own brews.
Orange Dining
Buckstin Brewing 1211 Boston Ave. Nederland Buckstin Brewing is a locally owned brewpub focused on quality beer & pizza masterpieces. Hop Ave. Brewing Coming Soon! 75 Ferry Dr., Bridge City, TX Hammered Honey Farms and Mead Orangefield, TX Hammered Honey Farms and Mead is a small, veteran owned, family run, honey farm & meadery specializing in honeywine meads. They are currently a work-inprogress and hope to officially open late November. Located in Orangefield, Texas, not far from the town of Orange.
Free State Cellars 4702 Tejas Parkway Free State Cellars promises an unforgettable vineyard experience set against a serene Sabine backdrop paired with live music and handcrafted wines
Mandy Hernandez Swope, part-owner and general manager of Free State Cellars
.
Orange is home to at least five Mexican restaurants, two fish camps, a few BBQ joints, and the usual chains, i.e. Denny's, Dickie's, and two Waffle Houses. They're all good. Here are few to get you started.
| Take
Spanky's Restaurant 1703 N 17th Street
Orange, Texas and the surrounding area offers a barrel full of fun breweries and wineries. You might need a few day trips to experience them all!
Old Orange Café 914 Division Avenue
Since April of 1990, the Old Orange Cafe has provided patrons with a variety of menu items, from hamburgers to seafood and salads. The Old Orange Cafe offers a vintage atmosphere with black and white photos of historic Orange on display and the original tiles from its past life as the Orange Dairy Company covering the floors and walls.
• DAY TWO opens with a 5K and kids 1K hosted by 3 Bros Running Company at 7:30 a.m. on Saturday, October 8th. Festival gates open at 10:00 a.m. Visitors can enjoy tours of the Pumpkin Village, a vendor market, Gumbo Cook-Off, kids' activities, food vendors, craft beer, live entertainment on the Riverside Pavilion stage, Pumpkin Pie Eating Contest, Cornhole Tournament, and more. Live entertainment includes Flava Band, JT Reserve, Joey Greer, and headliner Kevin Fowler.
• DAY THREE of the Orangetober Festival begins at 11:00 a.m. on Sunday, October 9th, and includes tours of the Pumpkin Village, kids' activities, food vendors, and craft beer. Beginning at 3:00 p.m., families, businesses, and individuals are encouraged to take pumpkins home for decorating, carving, or eating purposes. Please note, pumpkins WILL NOT be moved, claimed, or taken off site prior to 3:00 p.m. No dogs, no pets, and no coolers are allowed at the City of Orange Boat Ramp or Riverside Pavilion. For additional information, contact the Orange Convention and Visitors Bureau at 409883-1011 or online at www. orangetexas.gov.
Celebrate Fall at the Oct 7th-9th
• The FIRST DAY of the festival kicks off at 4:00 p.m. Friday, October 7th, and includes tours of the Pumpkin Village, kids activities, food vendors, craft beer, and the featured film Hocus Pocus beginning at 7:30 p.m.
OrangetoberFestival ,
The second annual Orangetober Festival will be held October 7-9 at the Riverside Pavilion at 708 Simmons Drive, Orange, Texas.
The festival provides fun for the entire family with a great variety of events and activities. The Pumpkin Village features more than 10,000 pumpkins and gourds along with photo opportunities for the entire family.
thriveswla.com 49 L A K E CHA R L E S C I V I C C E NT E R 8 : 0 0 a m - 4 : 0 0 p m 2022 Keynote Spea ker Wom e n s C o mm i s s ion S W L A . c o m Sher yl Lee R alph Featuring Various Inspirational Workshops Save the Date!
Volunteer big brothers or big sisters in Big Brothers Big Sisters commit to spending four to six hours a month with their little. To learn more about organization, to enroll a child or become a Big, contact Avon Knowlton, program director, at avon@bbbsswla.org or call 337-478-5437 ext. 106.
To become a volunteer Big or for more information call 337.478.5437 or visit www.bbbsswla.org.
Faces
ABOUT BIG BROTHERS BIG SISTERS OF SWLA:
2022 Big Brother &Big Sister of the Year
Big Brothers Big Sisters of Southwest Louisiana Names
Velika Trahan, board president Kaidyn, Little Brother Ben Drouillet, Big Brother of the Year Melissa Butter, marketing manager Velika Trahan, board president Tori Hebert, Big Sister of the Year Melissa Butter, marketing manager &
Places
50 Thrive Magazine for Better Living • September 2022
Ben Drouilhet has been matched with his Little Brother, Kaidyn, since 2019. Eager to follow in his father's footsteps, who was a Big Brother, Drouillet said he wanted to "show love and give back to the community" like his father. Since being matched, Ben and Kaidyn have formed a genuine and positive relationship enjoying attending Big Brothers Big Sisters events, swimming and exploring Kaidyn's interests. Kaidyn's family is also proud of their match. "This is such a positive relationship for Kaidyn. Both like to fly by the seat of their pants and I admire Ben for always willing to be the optimistic voice for Kaidyn," his mother said. Kaidyn is equally excited about his Big Brother. He said, "Mr. Ben has helped me with homework and has helped me feel more confident with reading. He makes everything fun!" Tori Hebert has been matched with her Little Sister Isabella since 2021. The two enjoy going to the movies, attending football games and exploring new interests. From day one, Tori has continued to show up for Isabella and be intentional with their relationship."Ifeelheard when I am with Tori," Isabella said. "She takes time to listen when I have something to say." Similarly, Isabella's family is thankful for their relationship. "Tori is the sweetest person ever and we absolutely love her," Bella's mother said.
BBBS-SWLA, a non-profit organization, has been helping children in the SWLA community for nearly 40 years. Big Brothers Big Sisters' vision is that all youth achieve their full potential. Its mission is to create and support one-to-one mentoring relationships that ignite the power and promise of youth. The Big Brothers Big Sisters mentoring programs help children to achieve proven positive outcomes including educational success, avoidance of risky behaviors, higher aspirations, greater confidence and better relationships. Big Brothers Big Sisters of Southwest Louisiana is a proud agency of United Way.
Big Brothers Big Sisters of Southwest Louisiana recently honored Ben Drouillet as Big Brother of the Year and Tori Hebert as Big Sister of the Year.
BANKwiththeBEST MYLKSB.BANK | (337) 474-3766 LAKE NelsonCHARLES:Rd.andOak Park Blvd. SULPHUR | MOSS BLUFF thankyou!Voted Best Bank in the American Press People'sAwardsChoice
According to the National CASA/GAL Association for Children, some 93 percent of judges who oversee children in foster care report that CASA volunteers are effective in promoting the long-term well-being of youth they are assigned to, and 79 percent report benefits in terms of psychological well-being. Furthermore, the rate of youths who leave foster care but then are forced to return to it is cut in half if a CASA volunteer is involved.
When a CASA volunteer is assigned to a child's case, a higher number of services are ordered for children and families. A child with a CASA volunteer is more likely to have better outcomes academically and behaviorally in school as measured by whether they passed all their courses, whether they were expelled and their conduct performance. In addition, children with advocates report significantly higher levels of hope due to positive outcomes such as their overall wellbeing, academic success, increase in self-control, positive social relationships, and optimism. by Haley Armand Tarasiewicz
The impact of trained and motivated CASA volunteers has been profound.
The child welfare community generally accepts the fact that while the foster care system has come a long way in recent years, there is still much to be done to ensure the health and well-being of the children and youth it serves.
in Urgent Need of Volunteers to Represent Area Children
Speaking for children in need
CASA volunteers do not provide legal representation, nor do they replace case workers, but they serve as the eyes and ears of the court in partnership with involved parties. Ultimately, they speak for the children they represent when they cannot speak for themselves to help them heal and thrive. In 2021, 47 CASA volunteers in Southwest Louisiana devoted more than 772 hours to serving 211 children total, closing 19 cases. "By being that caring, consistent adult, CASA volunteers have been the certainty in uncertain times for abused and neglected children," said Michaelynn Parks, Vice President of Family & Youth. "While the child may have multiple attorneys, case workers, therapists and foster placements throughout the duration of their case, having a consistent CASA volunteer is vital for stability."
52 Thrive Magazine for Better Living • September 2022 Places & Faces CASA COURT APPOINTED SPECIAL ADVOCATES
Court Appointed Special Advocates (CASA), a division of Family & Youth, are trained volunteers who speak in court for the best interests of a child who has been removed from his or her home due to abuse and/or neglect. These volunteers are ordinary people from all walks of life who step-up to assist judges in getting to know the child and their specific case. They care, listen, and put the child's interests before all others.
thriveswla.com 53 Locally owned and operated for over 30 DOCUMENTyears SOLUTIONS FOR BUSINESS copiers • scanners • printers • fax • shredders 600 W McNeese Street, Lake Charles | (337) 474-9913 asiofficesystems.com Every child deserves a chance. IT'S YOU! Sign up to be a CASA volunteer today to lend your voice. (337) 436-9533 A Division of To become a CASA volunteer, the following is required: • Must be 21 years old or older • Participate in an entry interview • 30-hours of training • Pass a background check  Volunteering for CASA does not require special education or qualifications, just a heart for children in need. For more information about CASA or to sign up for training to become a volunteer, please contact Family & Youth at 337-436-9533. There are hundreds of children in the foster care system in Southwest Louisiana. Did you ever wonder who speaks for them?
Movers and Shakers in Southwest Louisiana...
David is one of 18 Northwestern Mutual Advisors across the country to receive Next-Gen and is ranked top 10 in our state.  The NextGen Wealth Advisors list celebrates the next generation of wealth management advisors under 40 years of age. The Forbes Best-InState Wealth Management Advisor includes professionals that have a proven record of guiding their clients through volatile market conditions.Congratulations to David Girola and his team at DeRouen Girola & Associates for these prestigious awards.
teaching mathematics at Sam Houston High School in Moss Bluff, LA for six years. She has earned a Bachelor of Science in Mathematics and a Master of Arts in Teaching Secondary Education from McNeese State University. In her present role as Financial Planning Assistant, Anna aids our firm's advisors in providing our clients with detailed financial analyses and a world-class experience that is tailored to clients' specific financial needs and values.  Anna recently passed all qualifying exams to earn the designation of Associate Wealth Management Advisor.
one of Forbes Top Next-Gen Wealth Advisors, as well as Best-In-State Wealth Advisor.
54 Thrive Magazine for Better Living • September 2022
Forbes AdvisorBest-In-StateDavid Girola asAnnouncesWealth David Girola, a Certified Financial firm,WealthNorthwesternAssociates,with DeRouen Girola &PlanneraMutualManagementhasbeennamedas
Frazier Promoted PlanningAssociatesDeRouen Girola &Advisor. AnnaWealthpromotedFrazierannouncedAssociatesDeRouen Girola &hasthatAnnahasbeentoAssociateManagementjoinedasaFinancialSpecialistafter
Nicholas Compton Tyson Green
Who's News? You tell us! Send press releases to edit@thriveswla.com Places & Faces
Matthew Welsh
AdministrationMaster'srecentlyCameronforequipmentCompton,"Nick"biomedicaltechnicianWestCalcasieuHospitalearnedaofBusinesswith a concentration in Healthcare Administration from the B.I. Moody III College of Business Administration at the University of LouisianaLafayette (ULL) via their online program. While a student, Compton was an active member of the MBA Association for students.  Compton has been with WCCH for over four years, as a member of the biomedical engineering team. The biomedical engineering department (Biomed) provides support services to ensure that all patient care equipment is maintained and safe for patient use.  He also holds an Associate's Degree from SOWELA Technical Community College, and a Bachelor of Science Degree from McNeese State University. Compton is a member of both the National Technical Honor Society (NTHS) and the ULL Master's of Business Administration Association (MBAA). He is recognized as a certified biomedical equipment technician by the Association for the Advancement of Medical Instrumentation (AAMI).
Welsh OklahomaUniversityProgram&CommunicationforGraduatingMemberMaster'sReceivesdegree;ofFirstClassStrategicDigitalStrategyattheof Matthew Welsh, director of marketing and communications for West Calcasieu Cameron Hospital recently received a Master's of Arts in Strategic Communication and Digital Strategy from the University of Oklahoma's Gaylord College of Journalism and Mass Communication via their online program. Welsh was a member of the first graduating class in this new program. Welsh is responsible for managing all marketing strategies, advertising, service line promotion and development, media relations and internal/external communication efforts for the hospital. He also holds Bachelor of Science and Master's of Science degrees from McNeese State University. Welsh currently serves on the Better Business Bureau (BBB) board of directors. Compton Earns MBA from University Louisiana-Lafayetteof Nicholas
AnnaDavid GirolaFrazier
Dr. Tyson Green Named President of ACFAS –Gulf States Region Tyson Green, DPM, foot and ankle specialist with the Center for Orthopaedics, has been appointed president of the American College of Foot and Ankle Surgeons (ACFAS) Gulf States Region, which is comprised of Alabama, Arkansas, Louisiana, Mississippi, Oklahoma and Texas. The regional groups within the larger national organization provide members with the ability to connect locally through seminars, meeting and labs, as well as provide outreach to students and residents.
Dr. Green is board certified by both the American Board of Foot and Ankle Surgery and the American Board of Podiatric Medicine. He is currently the president of the Louisiana Podiatric Medicine Association and chief delegate of Louisiana for the American Podiatric Medical Association House of Delegates in Washington, DC. He is an elected board member for the Specialty Board Review Committee for the Council on Podiatric Medical Education and serves as a site evaluator for accreditation of residency programs. He is a fellow of the American College of Foot and Ankle Surgeons has earned the designation of Master of the American Professional Wound Care Association.
thriveswla.com 55
The CDME program requires four courses, written assignments, two elective courses, and a final exam. Savoie is one of six employees at Visit Lake Charles to earn the certification.
Destinations International is a definitive resource for professional development and destination management, offering its prestigious CDME program to industry leaders across the world. For more information about the association, visit ForDestinationsInternational.org.  moreinformationaboutthings to eat, experience, and explore in Southwest Louisiana, go to VisitLakeCharles.org.
Craven Qualified 2022 Chairman's Council for New York Life Insurance Co. Chris Craven has qualified for the 2022 Chairman's Council for New York Life Insurance. He qualified in the Top 1% in the nation out of 12,500 licensed New York Life Agents. He is a Million Dollar Round Table member and was named Associate of the Year. He began his career in 1993 and has qualified for 28 consecutive councils based on sales performance. Micah O. Clemons Joins Todd Clemons and Associates Todd S. Clemons and Associates law firm welcomes attorney Micah O. Clemons, son of founder Todd S. Clemons. Micah graduated from Louisiana State University with a degree in business management and graduated cum laude from the Southern University Law Center. While in law school, Micah interned at the United States District Court Middle District of Louisiana for the Honorable Judge Brian A. Jackson and was a long-time intern for attorney Adam Johnson at the Johnson Firm in Lake Charles. He also clerked for the Honorable Judge Derrick D. Kee at the 14th Judicial District Court in Lake Charles. He is a member of the Louisiana State Bar Association, Southwest Louisiana Bar Association and the Southwest Louisiana Young Lawyers Section.Micah joins fellow attorneys Tasina Gary, Janet Madison Clemons, and Todd Clemons. Located at 1740 Ryan Street in Lake Charles, the firm's primary areas of practice are criminal defense, civil litigation, personal injury, and family law. For more information, call (337) 477-0000.
Kenneth Phipp Heather Savoie Chris Craven Micah O. Clemons
Heather Savoie, Senior VP of Finance at Visit Lake Charles Earns CDME Certification Heather Savoie, senior vice president of finance at Visit Lake Charles, received the tourism industry's highest individual ManagementCertifiedachievement,educationaltheDestinationExecutive (CDME) designation from Destinations International this month. Savoie was one of 23 CDME recipients that were recognized at the association's annual convention, which took place in Toronto, Canada, earlier this month.
CameronofCommissionersofWestCalcasieuHospital
Carol "Bobbie" Fountain
Nyberg Appointed to the Board of Directors Greater Lake Charles Rotary Club appoints CSE Federal Credit Union's (CSE) ProjectDirectorsNybergSpecialistDevelopmentBusinessAmytoitsBoardofasServiceChairforthe 2022-2023 business year. Nyberg's addition to the Greater Lake Charles Rotary Club Board of Directors allows her to connect Rotary with nonprofits, organizations and committee members to help promote projects that benefit the SWLA community.  Visit  glcrotary6200.org  for more information about Greater Lake Charles Rotary Club and how to join.
Calcasieu Cameron Hospital (WCCH), WCCH welcomed Carol "Bobbie" Fountain, of Hackberry, as a new commissioner representing Cameron Parish. Fountain was appointed by the Cameron Parish Police Jury in June 2022 to fulfill the term of Joseph "Joe" Devall who retired from the Board in June after serving sixteen years. Fountain works for Brimstone Rentals, Inc. in Sulphur, and serves on the Pastoral Council at St. Peter's Catholic Church and as a board member for the Marshland Festival. Current members also serving on the Board of Commissioners of WCCH include Chairman Bobby LeTard of Westlake, Vice Chairman Frank LaBarbera of Carlyss, Robert"Bob" Davidson of Sulphur,and Rickey Watson of Vinton.
Foutain Appointed to Board
The program focuses on vision, leadership, productivity, and implementing business strategies that start or propel the professionals' knowledge, skills, and professional credibility.
Businessman Kenny Phipps Named to Lakeside Bank Board of Directors Lakeside Bank has appointed Kenneth "Kenny" Phipps to the organization's board of directors. Alifelong resident of Southwest Louisiana, Phipps is a graduate of Sulphur High School. He has had a successful career in the automotive industry for over 55 years. He bought his first automobile auction at age 25 and by 1994 owned and managed a total of five auctions across the Gulf Coast. In 1984, Phipps purchased his first dealership, Allstar Buick GMC Pontiac. He went on to own and manage several other franchise stores, including Cadillac, Chrysler, Dodge, Jeep and Ram. He currently owns one of the largest independent pre-owned vehicle stores in the South.  Lakeside Bank has locations in Lake Charles, Sulphur and Moss Bluff. The bank has been repeatedly recognized nationally for its growth, performance and safe, secure banking practices.   For more information, visit www.mylksb.bank.
HairExtensions
by Angie Kay Dilmore randomly throughout the scalp). They might be looking for a particular style such as mermaid hair, or a fuller, short bob. Maybe they received a cut that is shorter than they expected, and they want that length back immediately. Others simply want to enhance the beauty of their natural hair. "Extensions are ideal for any age, any hair texture, and any length," WhiteWhite,adds.an expert in extensions, says human hair extensions are the way to go. It lasts longer, it's easier to style, and it looks more natural. Another benefit of extensions is that they hold a styled look longer than natural hair. "Styled extensions will hold their wave for days," she says. Even with human hair extensions, there are various levels of quality. For women seeking hair extensions, White recommends they look for the qualities of remy hair. "Without these qualities the hair will not last."
Remy hair is the highest grade of human hair on the market. This is because the hair still has its outer cuticle layer and all the follicles face in the same direction, which prevents matting and tangling. It can be "double drawn" meaning the hair is as thick at the ends as it is at the top. It is 100% human hair, and it leaves the hair cuticle intact. "The cuticle is the outermost part of the hair shaft and has overlapping scalelike layers that are essential to strengthening and protecting the hair," explains White. "The requirement and commitment to keeping the cuticle intact is an essential distinction to ensure the hair extension looks healthy and lastsButlonger."beware of phonies!
Add Glamour to your Style with
White says some hair extension companies claim to include only human hair but have added synthetic strands, which can prove to be disastrous after they are installed.
56 Thrive Magazine for Better Living • September 2022 Style Beauty&
Hair extensions continue to be a go-to choice for women who long for long, lush locks. Options include clip-ins, keratin-bonded extensions, crown extensions, no-show beaded methods, and sew-ins that protect your natural hair. High quality hair extensions are the best way to get thick, long hair quickly and easily, no matter your natural hair type. They come in an impressive variety of hair colors and types – curly, wavy, kinky, straight. There are human hair extensions and those made with Lensisynthetics.White, a Master Stylist at Signatures Salon in Lake Charles, says there are many reasons why women seek hair extensions – maybe they have alopecia (balding patches
Signatures is a Bellami flagship salon and certifies all employees who express an interest in training. For more information or to make an appointment, call 337-478-4433. Located at 803 W McNeese St, Lake Charles. 803 West McNeese Street Lake Charles, LA 70605 ww w.signaturessalon.biz 337.478.4433
thriveswla.com 57
"Others claim to have remy hair but the cuticles have been stripped and glazed over, leaving the illusion of soft hair that will only wear down shortly after it is installed." White adds that, with human hair, the client is able to style the hair with heat. Synthetic extensions can't withstand the heat from styling tools. "Human hair extensions may be more expensive, but the value makes it completely worth the cost." Like hair types and styles, there are also numerous methods for installing extensions. Bellami, a well-known worldwide hair care brand, offers six methods – and that is only one company. If you're thinking of getting extensions, White also recommends you find an extension specialist who has been formally trained and has a lot of experience. "These days, watching a YouTube video or taking a one or two-day course is simply not enough. Extensions are very detailed and require the specialist to have had time to perfect their craft."
Stylists at Signatures Salon spend a day learning the Bellami method
BESTWINNING!AWARDVotedSALONinSWLA!
With fall quickly rolling in, so are the cool, new trends in denim. We all rely on our denim to carry us from season to season, using the ever-changing trends to constantly revamp our wardrobes. One of the best ways to ensure a great day is to make a statement wherever you go with the perfect outfit. We've got you covered on the six biggest fashion trends for denim. Extreme looks, such as extrawide leg, super high-waist or low-cut and loose are statement looks. Vertically challenged? No problem. Extreme high-waist denim provides the elongated silhouette, and this season's trend is embellishments, from exaggerated waists and darts to distressing, jewels, and button detail. Thanks to runways, low-rise jeans are making a comeback for 2022, falling loose and easy, rather than skin-tight. Pair with a wide belt or business jacket. This look is a conservative refresh of the old low-waist.
byJodyMarceaux
The Utilitarian Look Bring on the "Extra"
Style & Beauty
byJodyMarceaux
The Main-Squeeze
Accented with cargo pockets, zippers, and various carpenter-style details, this look is rising in fashion popularity rather than its previous use decades ago for simple functionality.
FallDominationDenim
STYLE TREND: The Utilitarian Look can be chic with a paper bag waist, heels, and a detailed jean jacket, or short boots and a belt for a more casual look. The jean jacket has always kept its place as a classic staple, giving you comfort and style simultaneously. For this fall, tailored jackets and There's also a trend towards darker washes. Combining the tailored look and darker denim is going to give this fall's
Straight-leg jeans work on any body type, and for that reason, maintain their superior fashion ranking.
Skirting Around the
Yep, still going strong!
59
STYLE TREND: Pair them with your favorite stylish knee-high boots and comfy sweater, or throw on a sleek skinny top and booties, statement jacket and scarf.
STYLE TREND: Pair with virtually any heel or the simple canvas tennis shoe.
SubjectGoingClassic
While these have been a hit for a while, they're still making the scene and not going away soon.
The Skinny Revolutionize Acne with AviClear
AviClear is the first and only FDA-cleared energy device for the treatment of mild to severe acne. It requires no downtime, is safe for all skin types and offers long-term results.
Look for updates to this modern classic this fall, such as cuffs, darts and raw hem lines.
STYLE TREND: Pair a denim maxi with a crop top, sneakers, or stubby boots with an industrial flair.
Denim skirts aren't just for your mom or Sunday church this fall. New York designers are saying that long, denim maxi skirts are an upcoming hot button. Think Jennifer Aniston circa early 2000's. Your favorite denim piece is a staple to creating your new favorite fall outfits, making a statement wherever the winds take you! Now it's time to get those creative juices flowing and show off your latest denim sensation.
thriveswla.com
Lake Charles (337) www.Skin-Studios.com474-1220
"It doesn't surprise me that the vast majority of acne sufferers change their behaviors when they experience a flare up and have missed out on important life events," says Dr. Clement. "These survey results are completely in line with what I hear from my patients who shy away from cameras and stay home when they'd rather be out with friends, which is why I am so excited to now be able to offer AviClear to those who have long been seeking a safe, effective, and drugfree treatment option for their acne."Tounderstand how AviClear works, Dr. Clement says you first need to understand the cause of acne. "Acne is caused by an overproduction of sebum by the sebaceous glands. AviClear selectively targets and suppresses production of the sebaceous glands, eliminating acne at the source without the need for prescription medications, topical or oral steroids." She explains that by disrupting the integrity of sebaceous glands, they decrease in size and number. This then reduces skin oiliness, subsequently improving acne.
One of only 46 sites in the U.S. chosen for limited release of the AviClear acne treatment laser
AviClear treatments involve a series of three 30-minute sessions performed one month apart. "Maintenance can vary, and although the launch is still early, we do have data that follows patients out to two years, and they have maintained their results," says Dr. Clement. "Any future outbreaks that were reported were shorter, less intense and more infrequent, with continued improvement over time. I think AviClear treatments will be individualized, but overall, patients can expect long-term clear skin. It's an incredible new development offering real, longterm results." For more information or to schedule a free consultation for AviClear treatment, call The Skin Studios at 337-474-1220. by Kristy Como Armand
Before/after
In fact, new research conducted by Cutera, Inc., a leading provider of aesthetic and dermatology solutions, including AviClear, reveals that approximately four out of five moderate to severe acne sufferers have missed moments in their life due to acne.
AviClear, the first and only FDA-approved laser device to treat mild to severe acne is now available exclusively at The Skin Studios in Lake Charles. "We are thrilled to be the only practice in the state to offer this revolutionary, lifechanging technology to those who suffer with acne," says Dr. Allison Clement, MD, Medical Director of The Skin Studios. "This revolutionary treatment has been proven safe and effective through an extensive clinical trial and provides long-term results for those of all skin types." Struggling with acne can take away from some of life's most memorable moments. From skipping wedding pictures to avoiding friends during bad breakouts, acne can get in the way of how a person lives their life and negatively impact self-confidence.
New FDA-Approved Acne Laser Available at The Skin Studios
60 Thrive Magazine for Better Living • September 2022 Style & Beauty
Dr. Clement adds that AviClear is an option for all skin types and ages. "Treatments are performed in the office and no anesthesia is required. My patients have found treatments to be very tolerable because the AviClear device has integrated skin cooling to make treatments more comfortable."
photos showing results after 3 treatments
thriveswla.com 61 Weight loss surgery isn't an easy decision, but what is easy is wanting to live a better, healthier, longer and happier life. If you're thinking about bariatric surgery, you probably feel like you've tried it all. Our program is designed to not only help you with the changes that you need to make, it also aims to educate you on the risks and benefits of a weight loss procedure. For an appointment call 337.475.4170 or visit CHRISTUShealth.orgTake. your f irst step to a better life. Scan to learn more
62 Thrive Magazine for Better Living • September 2022 Benefitting the United Way of Southwest Louisiana TICKETS ON SALE smokeandbarrel.org/ticketsNOW!NOV. 19TH /company/smokeandbarrel-la//smokeandbarrel.org @smokeandbarrel_la
Home & Family Get Ready for
Louisiana State Board for Contractors Licensed Landscape Contractor YOUR COMPLETE LAWN & LANDSCAPE PROVIDER • Lawn & MaintenanceBed • Landscape Design • Bed Renovation • Sod Installation • Turf Care (Fertilization) • Landscape & Mulch Installation • Landscape Lighting • Fencing • Drainage Solutions • Irrigation (Sprinkler System) • Hardscape Design • Holiday Lighting 3 3 7. 55 1 3 . 44 1 1 8
Fall!
You know the familiar sensations. Evenings feel a bit shorter, mornings a tad cooler. There's a different scent in the air that nips and whispers . . . autumn. Giddy with anticipation, we await warm, fuzzy sweaters, flames in the fireplace, gatherings of friends and family, and pumpkin spice everything. But before we move too far into the season, let's make some preparations. Now that the temperatures are dropping, fall is the best time to spruce up the lawn to prepare for winter and plant some cooler weather plants for those pops of color. Before you light that fire in the fireplace, have your chimney cleaned and inspected for safety. Consider an inspection to prevent pests from finding their way into your cozy home during winter. And it's not too early to think about decorating your home for Halloween and Thanksgiving! Read on for details.
Warm, Cozy, Get-Together Vibes for Home this Fall by Victoria Ellender
"Before it was all pumpkins, gourds and scarecrows," Derouen said. "Now, we're still seeing that but instead of traditional gourds, people are opting for warm, wool pumpkins and lots of deep fall tones with occasional pops of color like pink, blue and even white for accents."
Nature Rules A major theme for interiors in 2022 is biophilic design, bringing nature indoors with fresh, green plants, atriums and outdoor elements. We're harvesting that same trend for fall with natural wood elements and earth tones that reflect Mother Nature's autumn glow."Alot of the traditional holiday décor is being pared back a bit and we're seeing people focus on bringing those natural elements to the forefront. It's about creating that cozy space to gather and enjoy being together," Derouen said.
Even Casper is invited this fall, with Halloween décor also focused on transitions between interior and exterior. People are using warm, bright lights to guide people to the backyard for gatherings around the bonfire, and decking out their lawns with larger than life displays that evoke feelings of eerie fun and excitement.
Together is Better For Thanksgiving, designers are utilizing natural elements and neutral palettes, with warm nostalgic overtones of plaid and checkered designs to set the table. Making memories is the goal for our gatherings this year, with fun and creative ideas to come together.
Design is in Our
Natural wood elements, pampas grass and mixed metals form the backdrop this fall, with warm earthy tones and occasional pops of color infused throughout for a clean, bright aesthetic. Brittany DeRouen, owner of Sway Boutique in Moss Bluff, La., said that people are aiming for natural, cozy elements that make their home feel warm and inviting.
"One thing we've noticed this year is that people have started planning for fall earlier than ever. We started getting questions about fall décor early in the summer, and we have noticed an overall desire to start fresh with new color palettes in their homes since COVID-19," Derouen said. "It's like people want to make their homes cozy and inviting, and celebrate being together again."
64 Thrive Magazine for Better Living • September 2022 Home & Family | Get Ready for Fall!
Nature
Sway Boutique is an all-around gift shop in Moss Bluff that carries gifts for every occasion, baby and children's items, fashion and home décor. Derouen said her customers are especially excited this year to decorate their homes for the fall season.
Come on in! Make yourself at home. This fall, we're decorating with togetherness in mind, focusing our attention on welcoming transitional spaces and open concepts. After two years of distance during the pandemic, this year's fall décor reflects our innate desire for connection— bringing clean, natural elements indoors and setting our dining tables for laughter and meaningful conversations.
Multi-Functional Decorating Fosters
Spooky Gets Cozy
said. "These kinds
this year,
activities and together-focused concepts are extremely popular." Sway Boutique is located at 271 Highway 171 North in Moss Bluff. come shop with usin our new space! Sway is Moss Bluff's best kept secret! We are located conveniently off Hwy 171 next door to The Eye Clinic. We carry all of your favorite brands - Tyler & Bridgewater Candles, Swig, Brumate, Kickee Pants, MudPie, and more! (337) 429-5004 • 277 N. Hwy 171 Suite 1, Moss Bluff, LA 70611 doctor appt.oil change.put trash out TO DO Call ProtectorsHomethe337-478-7826 TODAY! mckenziepestcontrol.com PEST PROBLEM? WE CAN HELP! Whether it's termites, rodents, ants or roaches, we've got the tools to send pests running. Our state-certified technicians are trained to provide effective pest treatment and excellent customer service that you can count on.
all ages together. One
for the dining
"Everything is focused around and connection bringing people of idea seen is paper a centerpiece table their thankful Derouen of
spreading brown
for,"
I've
comfort
thriveswla.com 65
for everyone to write something
out as
runner
Alexis Allured and her husband, Nathaniel, own The Grounds Guys in Lake Charles. She is passionate about the green industry and enjoys learning and helping to educate others. Alexis holds all licenses for The Grounds Guys which include Louisiana Licensed Landscape Horticulturist, Irrigation Contractor, Commercial Pesticide Applicator and Louisiana State Board for Contractors Licensed Landscape Contractor. She has a bachelor's degree in Biology and a Doctorate in Pharmacy. For more information, call The Grounds Guys of Lake Charles at 337-242-3903.
Palate of Color by Alexis Allured a to your Yard Ready for Fall!
Add
In Southwest Louisiana, we can have abundant color in our landscape all year round! There are many great options when it comes to adding colorful cool season bedding plants to flowerbeds. LSU Ag Center's Super Plants are a go-to, with many fieldtested cultivars of dianthus, petunias, violas, and delphiniums, just to name a few. Vista Bubblegum Supertunias can withstand temperatures down to the 20s, are more heat tolerant than other cultivars, and flourish from October through May. Amazon dianthus is a full sun lover, has deep green foliage, and when planted in the fall will continue to produce blooms through early summer, attracting
Cool-season grass, such as ryegrass, can be used for overseeding existing lawns in October to extend the lawn's green color through the winter months. Even though mowing should not be as often, it is still important to mow regularly to maintain proper height.
Fall cleanup to clear out disease or pest infested plant matter is essential. For best results, remove any weeds, spread organic matter, and apply fertilizer. Mulch installation is another important component of healthy and aesthetically balanced landscape beds. Mulch not only adds much needed contrasting color, but also hinders weeds, regulates moisture, and provides insulation against freezing temperatures. The best time to plant trees and shrubs in Louisiana to ensure successful establishment and root growth is between October and March. This time frame allows plants and shrubs to adjust to their new home before the stressful heat of summertime sets in. Even plants which are dormant in cooler temperatures will store nutrients and generate root development during winter. Come springtime, the newly planted shrubs will be strong and ready to show off vibrant foliage and blooms! Lawns require fall care, too! Fertilizer stimulates lush fall growth but do not apply beyond mid-November as this could make warm season grasses more susceptible to cold injury. Some fungi are more active in winter months and may need treatment to prevent damage to turfgrass.
Home & Family | Get
Fall in Southwest Louisiana is a great time for planting, enjoying time outdoors, and preparing your landscaping for the next season of growth!
As the temperatures drop in the fall, pests begin searching for food and a warm place to hide out. Often their chosen shelter is inside your home.
McKenzie Pest Control has been serving SWLA since 1951. Locally owned and operated, they provide superior pestcontrol services and specialize in termite treatment and prevention, flea and tick treatment and general pest management. To schedule a free consultation, call McKenzie Pest Control at 337-478-7826.
thriveswla.com 67
• Keep up with yard maintenance. In the fall, you don't have to mow your grass or trim shrubs as often, but completely taking the season off yard maintenance will draw in pests. Dubrock says rodents that don't make their way inside your house will look for some sort of cover. That could be in your grass or overgrown shrubs.
• Eliminate food sources. In cool weather, pests flock to food sources in warm places. That means that your kitchen and pantry are at high risk for pest issues in the fall. "The smallest crumbs will draw in roaches and rodents," says Dubrock. He suggests keeping food off your counters, storing dry goods in airtight containers and not leaving dirty dishes in the sink.
All of these pests cause costly damage to homes if they're not removed quickly."
• Seal off entry points. "It sounds simple, but if pests can't get into your home, they can't cause damage to it," says Dubrock. "It's a good practice to look for places on the exterior of your house where pests could get in and seal those up." Dubrock adds that no crack or gap is too small for pests to enter through. Mice can fit through holes the size of a dime and some insects only need paper-thin openings to get through.
It can be hard to know exactly how to deter these pests; however, Dubrock says there are some universally effective steps you can take to prevent pest invasions this fall.
"In this area, we see a lot of roach and rodent infestations when things start to cool off," says Keith Dubrock, owner of McKenzie Pest Control. "If it's a particularly rainy season, we'll see ants getting into homes looking for high ground."
• Don't forget termite prevention. "People don't consider termites a threat in the fall, but it's the prime time to install a prevention system," says Dubrock. In cool weather, termites move back to their colonies underground and search for food. Prevention systems like the ones installed by McKenzie Pest Control's technicians provide an inground food source for termites that's ultimately deadly, eliminating whole colonies before they ever have a chance to swarm and invade.
If think you have an invasion and you don't have services in place already, the earlier you call a professional, the better. Your home may not need to be treated as frequently as you would think. Depending on your needs, services can be monthly, bimonthly or quarterly.
onFocusFallPests
• When to call a pest management service? If you don't already use a residential pest management service, the best time to get started is before you have a pest problem. Dubrock says that pest prevention services save homeowners money long term. "If bugs and other pests can't make it into your home, then you avoid paying for extermination services and damage repairs."
Home & Family |
• Head back to the roof, connect your brush to the extension rods, and attach the rods to the drill. Insert the brush in the chimney, run the drill, and begin to work off all the soot and creosote built-up in your flue. Inspect the flue, using a flashlight, if necessary, to ensure there's no leftover build-up. Once it looks clean, put the chimney cap back on, head back to the fireplace, and safely clean out the fallen debris. Also, if you have a clean-out door in the back, remember to clean that as well.
68 Thrive Magazine for Better Living • September 2022
by Matt Dye
• Gather your tools. You'll need a chimney brush with extension rods. It is helpful to have one just a little wider than the size of your chimney opening. You'll also need a screw gun/drill, a screwdriver for your chimney cap, a ladder, a tarp or plastic sheeting, and duct tape. You'll also need a mask, gloves, and safety goggles for protection. If you don't already have these items, create a shopping list.
As complicated as it might look, cleaning your chimney on your own only takes a couple tools and a few simple steps:
This should help ensure a clean burning fire for all your fall and winter events or those quiet, cozy evenings at home, allowing proper airflow and reducing the chance of an unexpected
• Go on your roof and measure your chimney opening. First, remove the chimney cap. This is also the time where you may finally see if you still have a chimney cap after the hurricanes or if you ever had one to begin with. If your chimney cap is missing, this should be another item to add to your shopping list.
As we get closer to autumn and those chilly nights, there are several maintenance issues around the house to attend to. One that often gets overlooked, if you have a fireplace, is cleaning out the chimney. Do this before you light your first log of the season, whether for warmth or ambiance, to help ensure a safer season around the fire. Each year, nearly 250,000 housefires occur due to lack of proper chimney cleaning. This happens due to a buildup of creosote – a carcinogen created from tar and other waste from the burning of wood. Creosote can burn up to 2,000 degrees Fahrenheit, making it extremely hard to put out once it is lit. This is the primary hazard eliminated during a chimney sweep. You'll also remove leaves, dust and other debris, and maybe a bird's nest or two.
Go for a Clean Sweep this Fall
• After assembling your tools, cover your inside fireplace opening with tarp or plastic and tape in place. A shopvac can come in handy but isn't a dealbreaker.
Ifhousefire.heightsaren't your thing and the thought of being on roofs terrifies you, call a local professional chimney expert to make your day easier and your fireplace cleaner and safer. Get Ready for Fall!
Everage says it's important not to stop mowing your grass just because the weather is cooler. Raise the height on your lawn mower to leave a blade that is two-and-a-half to three inches tall throughout the fall. This is the optimum height for preventing diseases in winter while still providing your grass the self-sufficiency it needs to store food for the coming months.
Many people work diligently during the spring and summer to ensure that their yard and everything in it is lushly landscaped, perfectly mowed, trimmed and weed-free. Then, when the first cold front arrives, the mower and gardening tools are packed away until spring returns.
Fall Into
"Planting a tree, designing a flower garden or planting beds around a deck are perfect do-it-yourself projects. Designing an overall landscape, including drainage, outdoor living areas and major planting, may require some expert design advice and/or installation assistance, depending on the capabilities of the homeowner. It may also be something you add to in stages over time. We're always here to help, whatever the size of the project, and whether you just need advice and supplies, or a full design and install."
"Late October through March is the prime season for planting hardy trees, shrubs and ground covers in Louisiana, so now is an excellent time to assess your landscape situation and begin to make plans," advises Everage. "The benefits of a well-planned landscape are many, from providing shade, privacy and color, to correcting drainage problems and creating outdoor living areas for your family to enjoy. Beautiful landscaping also increases the value of your home." He says most homeowners have no trouble dealing with small projects themselves.
For more information on landscape planning, call Landscape Management at call (337) 4783836 or visit www.landscapemanagement.org. a Beautiful Lawn by Kristy Como Armand
But, according to the professionals at Landscape Management Services in Lake Charles, you shouldn't ignore your yard at any time of the year, and that includes cooler months. There is work to be done now that will set the stage for a healthier start next spring."Fall is the best time of year to trim hedges and trees," says Chad Everage with Landscape Management. "Not only will this mean you have fewer leaves to rake, but it also improves the appearance of your yard." He advises identifying and removing dead or diseased limbs first, and then cutting back excessive growth and trimming shrubs into the desired shape."You also need to fertilize your lawn in the fall to give grass needed nutrients for the winter, which is when the top layer of grass is dormant while the root systems continue to grow," explains Everage. "Roots easily absorb and store nutrients during this time, and fall fertilizing will also help your lawn 'go green' faster in early spring." The type of fertilizer you need varies depending on the type of grass you have, and Everage says you may want to ask a landscape expert for some guidance in choosing the right one for your lawn. He also recommends raking or mulching leaves to keep your lawn healthy over the winter
Another example is when a person is singled out as the "representative" of all people with a similar characteristic. For example, a person in a hijab being designated as the cultural expert on all things Muslims or Middle Eastern. What's the big deal? At least we are not telling women they need to be barefoot and pregnant anymore! At least we're not using the "n-word!" And look how good we are doing at tolerating gay people! The big deal is microaggressionsthatadd up over time. They make the victim doubt themselves. They make them question if maybe they are just being too sensitive. They often think they should just get over these little backhanded statements, which allows the perpetrator to continue the behavior, so things will never get better.
"You're so well spoken!" "You manage like a man!" "Look at you, learning new tricks even if you are an 'old dog'!" "I don't even think of you as black." All probably spoken with good intentions by people who don't realize they are actually being insulting. Have you heard the term "microagression?" The statements above are examples of the term.
Solutionsforlife
If you are part of the majority (white people, men, heterosexuals) you must begin to tune in to this behavior. Before opening your mouth, apply the statement you are about to say to yourself. Would you really take someone telling you that you are very articulate as a compliment? How about they didn't even realize you are white? Or how do all heterosexuals feel about a certain issue? I think not. Even if you truly mean nothing insulting by your comment, I want to remind you about the rule in these situations. Your intent is not important. What you meant by what you said does not count. No, "You know I didn't mean anything by that," or "Gosh, I can't even tease you!" It is all about the impact. How was the statement received? If you honestly do not mean to insult someone, and you find out you have insulted that person, you apologize and work to do better. The end. As Maya Angelou told us, "Do the best you can until you know better. Then when you know better, you do better." Now you know better.
70 Thrive Magazine for Better Living • September 2022 ! from Solutions Counseling & EAP by Keri Forbess-McCorquodale, MS, LPC, LMFT, CEAP
Stop Being So (micro)Aggressive!
Microaggressions are wily. They are not the "in your face" comments about one's race/gender/sexual orientation being better than all others. Hopefully the idiots who still believe that are learning to at least keep their mouths shut. No, microaggressions are subtle, and are often ways to justify treating someone differently based on differences. When a retail employee follows a black shopper around the store simply because of skin color with no other evidence of wrongdoing, that is a microaggression. If confronted, the retail employee will claim they are just doing their job. But the message is that black people are thieves and are not to be trusted.
Microagressions are indirect and often subtle put-downs toward a person from a marginalized community. Think of all the "isms": racism, sexism, heterosexism, ableism, ageism. These "back handed compliments" were given the term microaggressions back in the '70's, which seems like such a long time for them to still be going so strong! When a white person tells a black person, "You are so articulate," the real message is, "You don't sound black." The white person may not mean it that way, and may even think they are giving a compliment. But it is not one – at all. When a male tells a female, "You're one of the boys now," he probably means she is now included in the "in" group. The real message is that being in the "boys club" and doing things "like a man" is every female's ultimate goal. When an older employees grasps new concepts quickly, and a comment is made about how surprising that is, that is not a compliment.
lcmh.com/urology Farjaad Siddiq, MD, FACS Board-Certified Urologist 1715 Wolf Circle Lake Charles, LA 70605 337.480.7499 * Robotic-assisted surgery John Upshaw, MD Board-Certified Urologist 2770 3rd Ave., Suite 240 Lake Charles, LA 70601 337.494.4656 You have things to do, places to go, and people to see. You have things to do, places to go, and people to see. RESTROOM Don't let inconvenienceanbecomeaproblem. LCMH
72 Thrive Magazine for Better Living • September 2022 FLOWER is now permitted as a form of MEDICAL CANNABIS in Louisiana! WATERMELONSUGARCHEWS&510VapeCartridges (337) 420-8420 1727 Imperial Boulevard Lake Charles, LA medicispharmacy.com Scan code to visit our website: