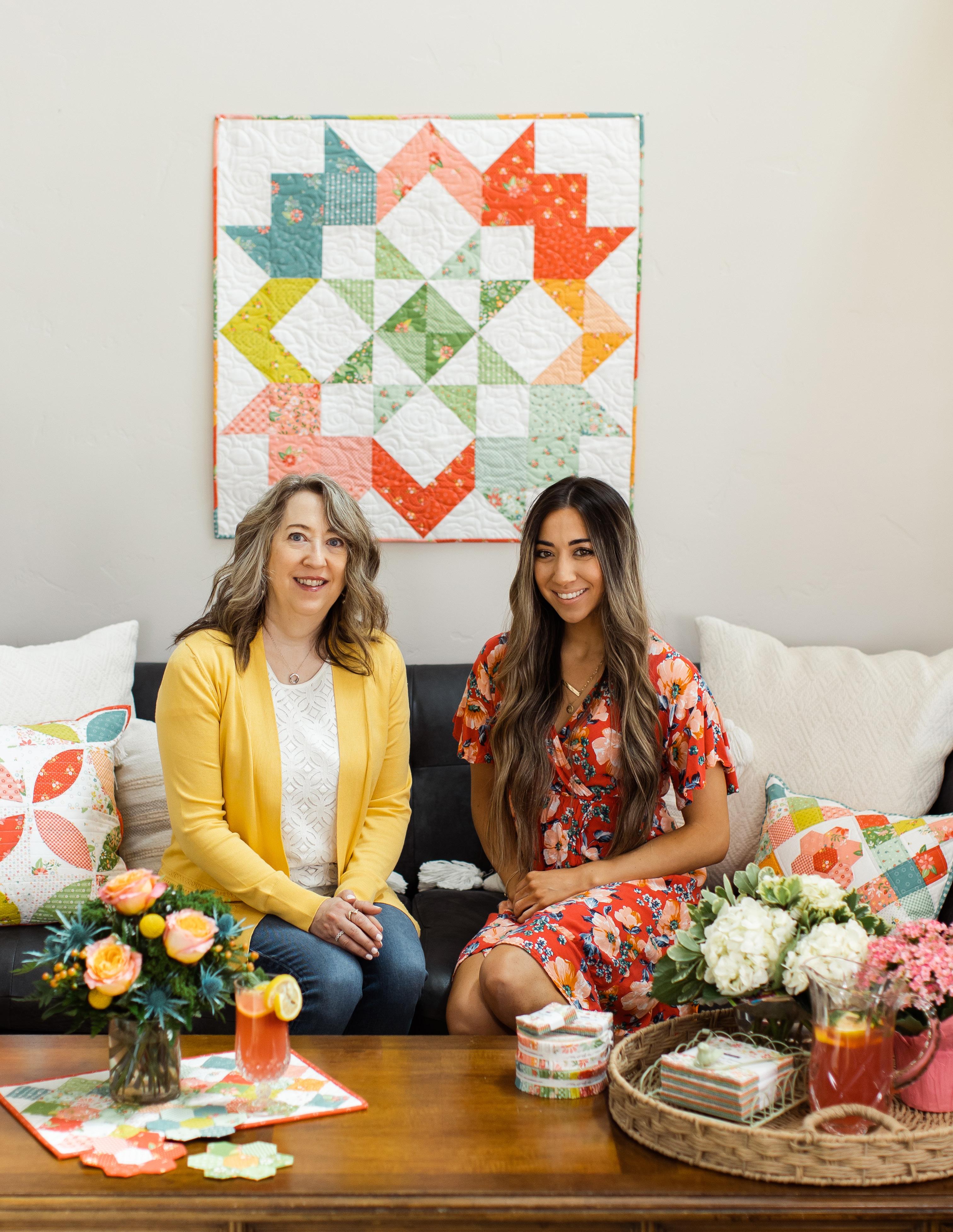 JULY 2023 JAN & FEB DELIVERY Featuring ISSUE № 59
8 80 22 16 36 26 40
ISSUE № 59
PLEASE NOTE:
•Fabric images are reduced to 30% unless noted.
•Panels reduced to fit accordingly.
Introducing Moda Fabrics & Ruby Star Society collections shipping in January & February 2024.
•Fabrics marked with * make up Low Cal assortments.
Alphabetical by Designer
DESIGNER GROUP
3 Sisters Honeybloom
April Rosenthal Starry Sky
Crystal Manning Julia
French General Antoinette
Gingiber Imaginary Flowers
Kansas Troubles Quilters Chickadee Landing
Lella Boutique Old Glory
Me & My Sister Designs On The Bright Side
Minick & Simpson Ridgewood
Moda Chelsea Garden + Lawns
Moda Chroma Batiks
Moda Gradients Auras + 108 Inch
Sherri & Chelsi
Strawberry Lemonade
Stacy Iest Hsu Noah's Ark
Sweetwater
RUBY STAR SOCIETY
Alexia Abegg
Alexia Abegg
Melody Miller
Vintage
Meadow Star
Jolie Toweling
Rise And Shine
Ruby Star Society Water
FINISHED PRODUCT
Gingiber Stickers, Zipper Bags, etc
Ruby Star Society Zipper Charms, Earrings, etc
Starry by Alexia Marcelle Abegg is back in a variety of classic and brand new colors! Available to order now, shipping late fall.
© 2023
Due to printing restrictions, an exact fabric color match is not always possible.
PRECUTS LEGEND
– Group # 32960
Asst. 15 Asst. 10
– Assortments
Low Cal – Low Cal Assortment (contains 10 yds of * skus)
10
AB
DR
– Fat Quarter Bundle
– Dessert Roll
F8 – Fat Eighth Bundle
HB JR
– Honey Bun
– Jelly RollTM
LC – Layer CakeTM
MC – Mini Charm
PP – Charm Pack
PS – Project Sheet
KIT – Kit
•Web Patterns can be found at modafabrics.com/ inspiration-resources/free-patterns
•Ask your sales professional for all the pattern options.
•L indicates Linen print
modafabrics.com
moda fabrics • All Rights Reserved
MODA FABRICS • 13800 HUTTON DRIVE • DALLAS, TEXAS 75234 • 800-527-9447
JULY 2023
PG DELIVERY 22 JAN 64 JAN 8 FEB 40 JAN 58 FEB 50 FEB 26 FEB 36 FEB 32 FEB 44 FEB 12 JAN 16 JAN 2 JAN 68 JAN 54 FEB PG DELIVERY 62 FEB 89 OCT & NOV PG DELIVERY 76 FEB 88 FEB 80 JAN 84 JAN