at Newport News Shipbuilding PageA3
NORFOLK,Va
Region Mid-Atlantic changes command
ByNinaBasantes
NRMA Public Affairs
NORFOLK, Va Rear Adm. Scott Gray was relieved by Rear Adm. Wesley McCall as commander of Navy Region Mid-Atlantic (NRMA) during a ceremony at NRMA headquarters onboard Naval Station Norfolk May 19 Gray assumed command of the Navy's Mid-Atlantic region June 30, 2022. During his tour, he provided a full spectrum of shore installation management, services to operating forces and Navy families within NRMA'S area of responsibility. He fostered a workforce that energetically resolved the Navy's most complex challenges to sustain the fleet, enable the fighter, and support the family Pending senate confirmation, Gray will be promoted to the rank of Vice Adm. and report as Commander, Navy Installations Command in Washington, D.C.
Rear Adm. McCall is a native of Tahlequah, Oklahoma and a 1990 graduate of the U.S. Naval Academy. McCall previouslyservedascommanderofNavyRegionSoutheast. Asthenavalshoreinstallationmanagementheadquarters for the Mid-Atlantic region, NRMA provides coordination of base operating support functions for forces throughout the region in support of the fleet, fighter and family
NAS Oceana qualifies Military Working Dogs
ByMCS3NoahJ.Eidson
NavalAirStationOceana'sMilitaryWorkingDogDivisionqualifiedtwodogsfortheir patrolcertificationsonMay16,2023.
The dogs, Xxazu and Liza, will move on to the next step of their training to further developtheirskills,preparingthemforvariousrealworldscenarios
"Our process is very rigorous but also heavily scripted to quickly familiarize the dogs with the training process, so we will moveontodifferentscenariosandimprove the dogs' responsiveness now that they are certified, said Master-at-Arms First Class VincentNicholford,theunit'skennelmaster
The dogs have spent the last three to six months undergoing methodical training and building a bond with their handlers to become qualified military service dogs
Establishing a strong relationship between an MWD and its handler is crucial to their abilitytoaccomplishtheirmissionasateam.
"The bond between a dog and their handleristhemostvitalpartofasuccessful
partnership, because at the end of the day, this is not just your partner but a member of your working family," said NAS Oceana Precinct Officer Glenn Holden. "You need patienceinordertoproperlybuildthatrelationship."
As part of their certification, MWDs Xxaxu and Liza performed multiple tests including an obstacle course, aggressions tests, and breach and clearing exercises Bothdogspassedwithflyingcolors
The division is required to have six certified military working dogs so the next step for the team is continuing to qualify future MWDs - an important task this team does nottakelightly "The bond between a dog and their handler is key to success, and it takes one hundred percent effort on both ends in ordertoachievethelevelofsuccessthatwe require," said Nicholford. "Our mission is tobuildarelationshipthatisunbreakable.
For more information on how to become a Navy Master-at-Arms, visit: https://www navy.com/careers/master-at-arms
The
Mid-Atlantic (NRMA),speaks to staffmembers during a change ofcommand ceremonyheld at NRMA headquarters on Naval Station NorfolkMay19 2023.Graywas relieved byRearAdm.WesleyMcCall during the ceremony.BELOW: RearAdm.Scott Gray formercommanderofNavyRegion MidAtlantic (NRMA),speaks to staffmembers during the change ofcommand ceremony.(U.S.NAVYPHOTOSBYMASSCOMMUNICATIONSPECIALIST1STCLASSMADDELINHAMM)
(May19 2023)
–
RearAdm.Scott Gray formercommanderofNavyRegion
checkin orderto test MilitaryWorking Dog Liza's abilityto followorders,May16 2023.Liza completed the test as part ofherpatrol certification.(U.S.NAVYPHOTOBYMC3NOAHJ.EIDSON) VOL.31,NO 19 Norfolk VA| flagshipnews.comMay 25-May 31,2023 IN THIS ISSUE
www.flagshipnews.com www.facebook.com/ The.Flagship www.twitter.com/ the_flagship THEFLAGSHIP'SFREEHOMEDELIVERY CALL TODAY! 757.446.9000 SOUTHHAMPTONROADS: Get the convenience ofyour Navy newspaper delivered to your door for free!
Expeditionary Medical Unit rotations provide ongoing support in the Middle East
OfficerGlenn Holden performs a stage identification
USS John C. Stennis holds change of command ceremony Capt.J.PatrickThompson relieved Capt.Cassidy Norman as commanding officerofthe Nimitz-class aircraft carrierUSSJohn C.Stennis (CVN 74) during a change ofcommand ceremonyheld May18,2023
Navy
www flagshipnews.com | The Flagship | Section 1 | Thursday, May 25, 2023 1
30-memberteam conducted Role 2 enhanced (2E) shore-based capabilities at ErbilAirBase in Iraq,where theyprovided life,limb and eyesight saving care to the U.S.Armed Forces,DoD civilian contractors,and multi-national coalition forces PageA2
ErbilAirBase,Iraq (Dec 20 2023) - Hospital Corpsman 2nd Class Freeman Morrison,a biomedical technician,left and Lt j.g.AndrewMappus,an emergencyroom nurse,right assigned to Navy ExpeditionaryMedical Unit 10- Gulf(NEMU 10G),Rotation 13,are monitoring an U.S.ArmyMedicTaskForce Buckeye,37th InfantryBrigade CombatTeam,as he draws blood from anArmySoldier during theWalking Blood Bankscreening rodeo,Dec.20,2022 NEMU 10G,Rotation 13 deployed in support ofOperation Inherent Resolve to conduct Role 2 enhanced (2E) medical care shore-
Navy Expeditionary Medical Unit rotations provide ongoing support
in the Middle East
ByChiefPettyOfficerJeremySmith
Naval Medical Forces Atlantic
The 30-member team conducted Role 2 enhanced (2E) shore-based capabilities at Erbil Air Base in Iraq, where they provided life,limb,andeyesightsavingcaretotheU.S.
ArmedForces,DoDciviliancontractors,and multi-national coalition forces They also provided critical support to the Role I and Role II facilities in the Eastern Syria SecurityArea(ESSA).
Naval Medical Forces Atlantic (NMFL), Deputy Commander Capt Shelley K. Perkins,praisedtheteamforajobwelldone "Welcome home! You all should be so proudofwhatyouaccomplishedthroughout this deployment." expressed Perkins "You were reinforcing Navy Medicine's expeditionary mission throughout this entire process and you were the sustaining medical force capable of supporting joint and navalforces."
Some of NEMU 10G-13's highlights from deployment included support of 1000 patientencounters,12surgeries,80medical andstrategicevacuations,50patientmovementstohostnationhospitals,26masscasualty exercises and 250 simulated patients The unit delivered 224 hours of continuing medical education to medics corpsman, nursesandphysiciansonboardEAB.
"Teamwork was the cornerstone of this deployment,"saidNEMU10GCommander Capt Jerrol B. Wallace "We brought this them together through arguably the toughest time of the year We missed 90% of the majorholidays,butthroughthatwebecame family. This team built a bond that will last foryearstocome."
Throughout the deployment, the NEMU 10G-13 tracked all COVID-19 cases and administered2,000influenzaand50COVID vaccines To fill a critical shortfall in blood product available in the country, the team ensured adequate numbers of screened donors for the walking blood bank were available within EAB which resulted in 200 servicemembers being ready to donate ifwarrantedbythesituation
"What you accomplished over the past sevenmonthswasprovidingsustainednaval medicineworldwideandbeingontheready to give aid when called upon," explained
EMF-J Executive Officer Capt. Kenneth R. Basford."Situationsyouencounteredwillbe usedtobettertheprocessinthisever-changingworld.
The team utilized medical partnerships with the host nation and allied forces, such as the EAB German surgical team, Netherlands dental team, and the Italian Role I to expand their medical care capabilities to supportthewarfighterbyprovidinglifesaving medical interventions diagnostic testing radiologic services and cost savings for medicalevacuations
EMU 10 Rotation 14 relieved Rotation 13 onApril20tocontinuetheforwarddeployed medical readiness mission in support of OperationInherentResolve.
Six months prior to deployment, NMFL starts the work-up and certification phase prior to the mission. During this period, NMFL screened and selected personnel to fillvitalmanningpositions,ensuredmedical screeningsandpipelinetrainingforspecific billets, and equipping the unit with protectivegearwascompleted.Oncethemanning phase was completed the unit was sent to Fort Bliss, Texas, to complete a 14-day combatskillscourse.
"The course was vital in creating unit cohesion, familiarity with weapons and austere environment expectations for deployment, said Hospital Corpsman 1st ClassMarySigler,anactionofficerforplanning, operations and medical intelligence departmentatNMFL
Additionally, throughout the deployments, NMFL provides logistics and administrative support to the deployed unit. Information provided throughout the deployment ensures personnel are trained and qualified for the available equipment intheregion. Operation Inherent Resolve continues to work by, with and through regional partners to militarily defeat the Islamic State of Iraq and Syria, or ISIS, in order to enable whole-of-coalition governmental actions toincreaseregionalstability
NMFL, headquartered in Portsmouth, Virginia, delivers operationally focused medical expertise and capabilities to meet Fleet,MarineandJointForcerequirements by providing equipment, sustainment and maintenance of medical forces during
Support (MCAS) as theyreceive a report during a mass casualty exercise,March 22 2023.NEMU 10G,Rotation 13 deployed in support ofOperation Inherent Resolve to conduct Role 2 enhanced (2E) medical care shore-based capabilities at ErbilAir Base in Iraq forU.S.Armed Forces,civilian contractors,and multi-national coalition forces (U.S. NAVYPHOTOBYCAPT JERROLWALLACE)
combatoperationsandpublichealthcrises. NMFL provides oversight for 21 NMRTCs, logistics, and public health and dental servicesthroughouttheU.S.EastCoast,U.S. Gulf Coast, Cuba, Hawaii, Europe, and the MiddleEast.
Navy Medicine represented by more than 44,000 highly-trained military and civilianhealthcareprofessionals provides enduring expeditionary medical supportto thewarfighteron,below,andabovethesea, andashore
Editorial Staff
MilitaryEditor | MC1 Maddelin Hamm
757-322-2853 | maddelin.v.hamm.mil@us.navy.mil
AssistantEditor | MC2 Leo Katsareas
757-322-2853 | news@flagshipnews.com
GraphicDesigner | TeresaWalter teresa.walter@virginiamedia.com
Contributing Staff
Ninoshka Basantes Kaitlyn Hewett MC3 Jordan Grimes
757-322-2853 | news@flagshipnews.com
Flagship, Inc.
MNVMilitary Manager | Ski Miller ski.miller@virginiamedia.com
FreeClassifiedAdvertising 757-622-1455
Distribution&HomeDelivery757-446-9000 distribution@pilotonline.com
based capabilities at ErbilAirBase in Iraq forU.S.Armed Forces civilian contractors and multi-national coalition forces (U.S.NAVYPHOTOBYCAPT JERROLWALLACE) ErbilAirBase,Iraq (March 22 2023) Cmdr Katharina Pellegrin,left the trauma director,and intensive care unit nurse Lt LeahWiltshire,farbackright both assigned to NavyExpeditionary Medical Unit 10- Gulf(NEMU 10G),Rotation 13,monitorArmymedics assigned to the 709th Medical CompanyArea
Commander,NavyRegionMid-Atlantic(CNRMA): RearAdm Christopher"Scotty"Gray RegionalprogrammanagerforNavyRegion Mid-Atlantic(NRMA): PublicAffairs Director | Beth Baker The Flagship® is published by Flagship, Inc., a private firm in no way connected with the Department of Defense (DOD) or the United States Navy under exclusive written contract with Commander, Navy Region Mid-Atlantic. This civilian enterprise newspaper is an authorized publication for members of the military services. Contents of the paper, including advertisements, are not necessarily the official views of, nor endorsed by the U.S. Government, DOD or the Department of the Navy (DON). The appearance of advertising in this publication, including inserts and supplements, does not constitute endorsement by the DOD; DON; Commander, Navy Region Mid-Atlantic or Flagship, Inc. of the products or services advertised. Everything advertised in this publication shall be made available for purchase,use, or patronage without regard to race, color, religion, gender, national origin, age, marital status, physical handicap, political affiliation, or any other non-merit factor of the purchaser, user, or patron. If a violation or rejection of this equal opportunity policy by an advertiser is confirmed, the publisher shall refuse to print advertising from that source until the violation is corrected. Editorial content is edited, prepared and provided by the Public Affairs Department of Commander, Navy Region Mid-Atlantic. Stories may be submitted via email to news@flagshipnews.com. The Flagship® is published every Thursday by Flagship, Inc., whose offices are located at P.O. Box 2820, Norfolk, Va 23510. © 2021 Flagship, Inc. All rights reserved The Defense Department pays tribute to the contributions and dedicated service ofAsian Americans and Pacific Islanders. Learn more about #AsianAmericanPacificIslanderHeritageMonth: https://www.defense.gov/Spotlights/ Asian-American-Pacific-Islander-Heritage-Month/ 2 The Flagship | www flagshipnews.com | Section 1 | Thursday, May 25, 2023
USS John C. Stennis holds change of command ceremony
ByPettyOfficer2ndClass
ThomasPittman
USS John C. Stennis (CVN 74)
NEWPORTNEWS,Va Capt J.Patrick Thompson relieved Capt Cassidy Norman as commanding officer of the Nimitz-class aircraft carrier USS John C. Stennis (CVN 74)duringachangeofcommandceremony heldMay18,2023 Theceremonytookplace as Stennis continues its Refueling Complex and Overhaul (RCOH) at Newport News Shipbuilding Norman assumed command of the seventhNimitz-classaircraftcarrierDecember 2020, and successfully led her through the early phases of RCOH and out of the COVID-19 pandemic.Norman thanked the crew for their dedication as they continue toworktowardgettingtheshipredelivered tothefleet
"Despite the dynamic challenges, I absolutelyenjoyedservingon,andleading,Team 74," said Norman. "I'm honored to have served this team, giving John C. Stennis its second half of life and also by working to make the RCOH experience better for Sailors,bothnowandinthedecadestocome.
The ceremony's presiding officer and formercommandingofficerofJohnC.Stennis (2018-2020), Rear Adm. Randall Peck, praised Norman's leadership during his time in command. Peck then welcomed a familiar face, Capt. Thompson, who served as executive officer during Peck's tenure of commandingJohnC.Stennis
"Captain Norman has left his imprint on the crew and they know what their captain expects from them and understand what is required to get Stennis back in the fight," saidPeck."ToCaptainThompson,youwere groomed for this job No one understands thepast,presentand future of John C. Stennis like you do Congratulations as you take command in the second chapter of a storied history in thedecadeofinfluence."
During his previous time onboard, Thompson saw first-hand the capabilities of John C. Stennis as it completed its most recentdeploymentpriortoenteringRCOH. During his remarks, Thompson explained how he's excited to see a similar characteristicpresentthroughoutthecrew
"Ican'ttellyouhowgooditistobeback," saidThompson."Whiletheshiplooksalittle different than it did in October of 2020, the culture and camaraderie is the same. The same spirit that allowed this crew to clean sweep all of the major awards and set records for cleanliness, material condition, andthe3Mprogramremainshere Nothing makesmehappier."
Thompson,a1997graduatefromtheU.S. NavalAcademywithaBachelorofSciencein NavalArchitecture,commissionedasanaval officer and went on to earn his "Wings of Gold"in1999 Hehasloggedover3000flight hoursinvariousH-60aircraft,anddeployed eleventimes,
NEWPORTNEWS,Va (May18 2023) Command MasterChiefRobert Barber(right),presents Capt.CassidyNorman,commanding officerof the Nimitz-class aircraft carrierUSSJohn C.Stennis (CVN 74),with his commissioning pennant during a change ofcommand ceremony.John C. Stennis is in Newport News Shipyard conducting Refueling and ComplexOverhaul to prepare the ship forthe second halfofits 50-yearservice life.(U.S.NAVYPHOTOBYMASSCOMMUNICATIONSPECIALISTSEAMANDANIELPEREZ)
supportingnumerousnamedoperations
Thompson served as executive officer and commanding officer at HSC-85 between 2014 and 2015 After completion of nuclear training he served as executive officer onboard Stennis From 2021-2022, ThompsonbroughtUSSMesaVerde(LPD19)outofamaintenanceavailabilityandled the ship through the Basic Phase in preparation for her first operational tasking in nearly four years
Beforedepartingthe shipforafinaltime, Normanengravedhisinitialsintothe'Senate desk', a ship tradition similar to the tradition that U.S. Senators have kept since the CivilWarwheretheycarvetheirinitialsinto theirdesksontheSenatefloorastheyleave office EverycommandingofficerofStennis has diligently followed this tradition to pay homagetoSen.JohnC.Stennis JohnC.StennisisinNewportNewsShipyard conducting Refueling and Complex Overhaultopreparetheshipforthesecond halfofits50-yearservicelife.
For more news on John C. Stennis, visit www.stennis.navy.mil or follow along on social media at www.facebook.com/stennis74 on Facebook, stenniscvn74 on Instagram,and@stennis74onTwitter
NEWPORTNEWS,Va (May18 2023) Capt.CassidyNorman (left),turns overthe duties and responsibilities ofcommanding officerofthe Nimitz-class aircraft carrierJohn C.Stennis (CVN 74),to Capt.J.PatrickThompson,during a change ofcommand ceremonyheld in the ship's fo'c'sle.John C.Stennis is in Newport News Shipyard conducting Refueling and
Complex Overhaul to prepare the ship forthe second halfofits 50-yearservice life.(PHOTOBYPETTY OFFICER3RDCLASSMIKAYLAALLEY) www flagshipnews.com | The Flagship | Section 1 | Thursday, May 25, 2023 3 MEMORIAL DAYSALE OFFER VALID UNTIL 5/28/23  FREE INSTALL all shower &bath projects $99 AMONTH Payments as lowas LOCK IN YOUR MEMORIAL DAYSAVINGS BEFORE INTEREST RATES GO UP DON'T DELAY –LOCK IN OUR COMPETITIVE INTEREST RATES BEFORE THEY'RE GONE Avoid wasting time shopping around for affordable interest rates –get your project installed quick, easy,and stress-free! Simply meet with one of our design consultants, view our styles and options, design your new shower or bath, and receive an exact quote with our competitive interest rates. 4.8/5 COMPANY AVERAGE OUT OF 17,000+ GOOGLE REVIEWS (Company reviews across all branches as of 3/02/2023) EVENING &WEEKEND APPOINTMENTS AVAILABLE! CALLNOW TO STARTYOUR PROJECT 757-280-2257 *Financing available to well qualified buyers on approved credit at an APR of 6.99% for 180 months, with an estimated monthly payment of 0.89% of your purchase amount. For example, for $11,000 financed, the payment will be 180 payments of $99 paid monthly.You may prepay your account at any time without penalty.Money down may be required. Financing is subject to credit requirements and satisfactory completion of finance documents. Any finance terms advertised are estimates only.Normal late charges apply.See your Truth in Lending Disclosures for more information. Call 866-393-4573 for financing costs and terms. Minimum purchase $9,999 required. See design consultant for details. Other restrictions may apply.**Free install is equal to 20% offthe total project price. New orders only.Offer not valid on previous sales or estimates and cannot be combined with other offers. Offer expires 05/28/23. CALL TODAYOFFER ENDS SOON
Forging partnerships in the Americas: Naval leaders gather at SIANC S&T Conference
ByWarrenDuffie
Office of Naval Research
ARLINGTON, Va For Dr Brett Seidle thedeputyassistantsecretaryoftheNavy for Research, Development, Test and Engineering the breakneck speed of current scientificprogressandtechnologicalproliferationcanbechallenging,especiallywhen the impact of new technologies on civilian and military realities transcends national borders
While giving the keynote address at the recent Specialized Inter-American Naval Conference on Science, Technology and Innovation(SIANC-ST&I)inOrlando Florida,Seidleidentifiedseveralscientificdisciplines that have developed into top naval priorities: unmanned and autonomous systems,cyberandinformationwarfare,and maritimedomainawareness,tonameafew
"Ifwedonothavepeoplewhounderstand bothhowthesetechnologiesworkandwhy theyaresoimportant,wewillcedeourtechnological edge to our pacing threats," said Seidle. "We need innovators and strategic thinkers who know not only how to fight wars, but also how to prevent them from happeninginthefirstplace."
SponsoredbytheOfficeofNavalResearch (ONR)Global ONR'sinternationalarm thisyear'sSIANC-ST&Ifeaturedrepresentatives from 14 participating nations from North, Central and South America and two internationalorganizations:Inter-American Defense Board and Inter-American Naval TelecommunicationsNetwork Thepurpose of the conference is two-fold: support mutual maritime science and technology (S&T)interestsamongpartnernations;and strengthen relationships, coordination and interoperability
Thisyear'sSIANC-ST&Iwastheninthin its27-yearhistoryandmarkedthefirsttime theeventwasheldintheUnitedStates
During his address Seidle discussed the importance of fostering greater innovation tomeetglobalchallenges;investingmorein joint research between allied nations; and the responsibility of SIANC-ST&I participating countries to not only focus on their ownaspirationsindefenseresearch,butalso to promote enduring partnerships with all nationsoftheAmericas
In keeping with this year's conference theme "Naval Force Integration with Unmanned Systems," Chief of Naval ResearchRearAdm.LorinSelbyspokeabout how, in the coming years, the U.S. Navy and Marine Corps will encounter new challenges to their operational capabilities These obstacles will require naval forces thatareinnovative,agileandreadytoadapt tonewrealities
Selby's remarks built on "The Defining Decade:TheFutureisNow"speechhegave last month at the Navy League's Sea-AirSpaceExposition,thelargestmaritimeexpo in the United States, held at the Gaylord
ChiefofNaval Research RearAdm.Lorin Selbylearns about the scientific research conducted bya UniversityofCentral Florida student during the recent Specialized Inter-American Naval Conference on Science,Technologyand Innovation (SIANC-ST&I) in Orlando Florida.Sponsored bythe Office ofNaval Research (ONR) Global ONR's international arm the purpose ofthisyear's SIANC-ST&Iwas two-fold: support mutual maritime science and technology(S&T) interests among partnernations; and strengthen relationships,coordination and interoperability.(U.S. NAVYPHOTOBYMICHAELWALLS)
National Resort and Convention Center in Maryland. Learn more about this speech at https://www.nre.navy.mil/media-center/ news-releases/defining-decade-cnr-talksfuture-naval-power-sea-air-space.
"WeliveinaworldwhereU.S.technological advantage is being threatened, which in turn threatens our allies and partner nations," Selby said at SIANC-ST&I. "It is imperative that we foster international collaboration and joint experimentation, in ordertoestablishgreaterglobalsecurity."
During SIANC-ST&I, representatives broke out into three working groups unmanned systems knowledge managementandcommonoperationalpicture to consider specific activities, including organizing workshops and integrating technologies into their own regular exercises, to
enhance interoperability with other maritime forces and incorporate exciting S&T innovationsintotheirresearchinvestments.
At the end of the conference partner nationssignedafinalresolutionsummarizing discussions with declarations, recommendations and action items for the next two years, for review and approval by the Heads of Navies in September 2024 during theInter-AmericanNavalConference.
"AtONRandONRGlobal,we'reproudof our culture of innovation and commitment to strengthening partnerships that benefit our Navy and Marine Corps," said ONR Global Technical Director Dr Rhett Jefferies "We discover potentially game-changing science in the smallest corners of the world and strive to connect those innovative researchers to the Naval Research
Enterprise The S&T collaboration engendered during the SIANC ST&I is vital for ourcollectivesecurityintheWesternHemisphere."
Other highlights from the conference includedscientificpresentationsbystudents from the University of Central Florida and Embry-Riddle Aeronautical University; a touroftheKennedySpaceCenter,followed by a hosted reception at the Atlantis Space Shuttle exhibit, where the participants met retired astronaut Lt Col. Andrew Allen (USMC, ret.); and a trip tothe Central Florida Tech Grove innovation center which hosts multiple joint projects with the Naval Air Warfare Center Training Systems Division WarrenDuffieJr isacontractorforONR CorporateStrategicCommunications.
Mattingly assumes command of NSTC
FromNavalServiceTrainingCommand
GREAT LAKES, Ill. Capt. Craig Mattingly, US Navy, assumes command of Naval Service Training Command (NSTC), Monday, May 22, onboard Naval Station GreatLakes,Illinois.
"Thisisanexcitingdaytotakecommand, saidMattingly "Developingourfutureforce is the most vital task to undertake for our Navy I'mproudtojoinateamcommittedto this effort and look forward to what we can
accomplishtogether."
Mattingly, a native of Austin, Kentucky, reported to NSTC following an assignment at the Pentagon as Senior Military Advisor to the Secretary of the Navy Mattingly assumed command after Rear Adm. Jennifer Couture, from Vineland New Jersey reported to Carrier Strike Group 11 (CSG11)asthefutureCommander "Rear Adm. Couture's legacy lives on in this organization," added Mattingly "Her efforts in building the Warrior Tough-
ness program, returning the organization to normal operations post-COVID and, most recently, guiding the start of our new Future Sailor Preparatory Course have left atremendousimpact."
NSTC supports naval accessions training for 98 percent of the Navy's new officers and Sailors This training includes the Naval Reserve Officers Training Corps (NROTC) at more than 160 colleges and universities across the country, Officer Training Command (OTC) in Newport,
Rhode Island, Recruit Training Command (RTC), the Navy's only boot camp, as well as the Navy Junior Reserve Officers Training Corps (NJROTC) and Navy National Defense Cadet Corps (NNDCC) citizenship development program at more than 600highschoolsworldwide
For more information about NSTC, visit http://www.netc.navy.mil/nstc/.
Selbyaddresses attendees at the recent Specialized Inter-American Naval Conference on Science,Technologyand Innovation in Orlando Florida. Sponsored bythe Office ofNaval Research (ONR) Global ONR's international arm the purpose ofthisyear's SIANC-ST&Iwas two-fold: support mutual maritime science and technology interests among partnernations; and strengthen relationships,coordination and interoperability.(U.S.NAVYPHOTOBYMICHAELWALLS)
ChiefofNaval Research RearAdm.Lorin
4 The Flagship | www flagshipnews.com | Section 1 | Thursday, May 25, 2023
ByLeslieTomaino
Command
Naval Safety
NORFOLK,Va Youknowthemovie,theonefromthe'70s withtheshark?Thecinematichit,Jaws,mayhaveintimidated even the saltiest of Sailors to swim in the ocean. But the truth is therealthingtofearinthewaterisn'taviciousblood-thirsty sharkor"needingabiggerboat" it'scomplacencywithboatingsafety.
Thisyear'sNationalSafeBoatingWeekisMay20-26andthe Naval Safety Command encourages all boaters to brush up on theirboatsafetyskillsandpreparefortheboatingseason This annual campaign kicks off before the Memorial Day holiday weekend.
Boatingofferswide-rangingrecreationalopportunitiestothe U.S.population,whetheritbeonouroceans,thousandsoflakes and reservoirs ormany riversystems It'snowonderthereare nearly 12 million registered vessels nation-wide But with all thosenumberscomethecountlessboatoperatorsandpassengerswhomayormaynotknowboatingsafety
Therearealotofsafetytipsandrequirementstoknowwhile boating The National Safety Boating Council recommends thesetipsforboaters:
• Take a boating safety course. Gain knowledge and on-waterexperienceinaboatingsafetycoursewithmanyoptionsfor novicetoexperiencedboaters
Checkequipment.Scheduleafreevesselsafetycheckwith local U.S. Coast Guard Auxiliary or U.S. Power Squadrons to ensureallessentialequipmentispresent,workingandingood condition.
• Make a float plan Always let someone on shore know the trip itinerary, including operator and passenger information, boat type and registration and communication equipment on boardbeforeyouleavethedock.
• Wear a life jacket Make sure everyone wears a life jacket everytime Astowedlifejacketisnouseinanemergency
Useanenginecut-offswitch-it'sthelaw.Anenginecut-off switch is a proven safety device to stop a powerboat engine shouldtheoperatorunexpectedlyfalloverboard.
• Watch the weather Always check the forecast before departingonthewaterandfrequentlyduringtheexcursion
• Know what's going on around you at all times Nearly a quarter of all reported boating accidents in 2021 were caused byoperatorinattentionorimproperlookout,accordingtoU.S. CoastGuarddata.
Knowwhereyou'regoingandtravelatsafespeeds Befamiliar with the area, local boating speed zones and always travel atasafespeed
• Never boat under the influence A BUI is involved in one-thirdofallrecreationalboatingfatalities,accordingtoU.S. CoastGuarddata.Alwaysdesignateasoberskipper.
•Keepintouch.Havemorethanonecommunicationdevice thatworkswhenwet.VHFradios,emergencylocatorbeacons, satellite and cell phones are all important devices in an emergency. Make sure that more than one person knows how to operate Wecan'tcontroltheactionsofothersonthewaterevenwith avoidingasmuchriskaspossibleandwecan'tcontrolwhatmay lie beneath the surface, but we can mitigate our risks on the water Boatingsafetycomplacencyisavoidableanditiscrucial to remember each time you embark on any vessel. In this life, you have one take and there is no stunt double for the risky scenes.Keepinmindthereis'nosequeltoyourlife'.
For more information and resources from the National Safe Boating Council's Safe Boating Campaign, visit https://safeboatingcampaign.com
For more information and resources from the Naval Safety Command,visithttps://navalsafetycommand.navy.mil/
BOAT SAFETY: "We're going to need a SAFER boat!" NORFOLK,Va -Thisyear's National Safe BoatingWeekis May20-26 and the Naval SafetyCommand encourages all boaters to brush up on theirboat safetyskills and prepare forthe boating season.This annual campaign kicks offbefore the Memorial Dayholidayweekend.(U.S.NAVYGRAPHICBYLESLIETOMAINO) www flagshipnews.com | The Flagship | Section 1 | Thursday, May 25, 2023 5 At home or abroad. On land, at sea, or in the air. Navy Mutual has your back. We've been protecting servicemembers and their families since 1879. Let us help you securethe life insurance you need to keep your family safe. Active Duty / Veterans / Spouses Call us at 888-300-9331 or visit NavyMutual.org/Get-a-Quote. Photo courtesy of the United States Department of Defense. The DOD does not endorse any company or their products or services.
6 The Flagship | www flagshipnews.com | Section 1 | Thursday, May 25, 2023
"Great Risk, Greater Reward" NSWC Dahlgren Division junior analyst shares her story
ByMorganTabor
Naval Surface Warfare Center Dahlgren Division
If you take chances you never know where you may land. This adage is true for Naval Surface Warfare Canter Dahlgren Division's Nupur Patel As a native of Gujarat in Western India, her family took the ultimate risk of starting anew in the United States WhilespendingmostofherlifeinGujarat, afterhighschool,Patelandherfamilymoved over7,000milestoMaryland Asateenager Pateldidnotunderstandtheinspirationfor the move Her parents chose to make the journeytotheU.S.togivetheirchildrenthe bestopportunitiesinlifeandtobuildahopefulfuture.
"Respecting our elders is a large aspect of my culture," said Patel. "Although I did not understand at the time, I knew to trust and respect the decision my parents were makingforus."
Patel would have conversations with her father questioning, "What are we doing? Should we go back? and he would remind herthatthey"mustkeeptryingandtonever giveup,fight."ThisresonatedwellwithPatel as she had many changes and challenges as herfamilyplantedtheirrootsintheStates
"The first year, my family and I faced many trials, in particular with the English language," said Patel "The struggles were great, but we stayed strong together and adaptedquickly."
Asthereweremany"cultureshocks and traditional changes to Patel and her family. Forexample,"InIndia,youdonotworkuntil youhaveacollegedegree,themanisusually theonewhoworksandbringsinthemoney andmothersareusually settobeinghousewives,"saysPatel.
Patel carries traditions and her culture with her still today but embraces new ones as well. She explained that she and her family continue to celebrate festivals, wear traditional clothing, show respect to elders andgetblessingsfromtheeldersatcelebrations
Sheexplainedthatthedifferencesbrought growthandthattheylearnedfromtheobstaclestheyfaced."Itriedtoalwaysthinkpositive, saidPatel Whatevermeanttobewill be,soenjoynow!"
As a young woman who started college soon after coming to the States, there was a lotofroomtoblossom.
Atonepoint,Patelhitaroadblockandwas discouraged to hear that there may not be a future in mathematics This steered her towardnursing butshequicklylearnedthat was not for her With great determination, Patel went with her gut instinct and refocusedonstudyingmathematics NupurgraduatedfromVirginiaCommon-
wealth University (VCU) in 2016 earning a bachelor's in applied mathematics and secondary teaching preparation She then completed her master's in applied mathematicsfromVCUin2019.
Patel inevitably had a strong urge to become a teacher "As a young girl I always wanted to be a math teacher. I would play teacherandthatwasallIwantedtobe,"said Patel.
She taught college algebra, pre-calculus andcalculusatVCUasanadjunctprofessor beforejoiningtheNSWCDDworkforceasa junioranalystwiththeMissionEngineering andAnalysisDivisionin2020.
Within three years at Dahlgren, she has proventobeastrongassetinsupportingthe Future Surface Combatant Force Analysis and Emergent Fleet Analysis [REAPER] at
Naval Surface Warfare Center Dahlgren Division (NSWCDD) She also supported ValiantShield2022asaforwarddatacollectorandissupportingNorthernEdge2023as areach-backlabanalyst
"I have enjoyed each year in my job and felt fulfilled at NSWCDD because of the gratitude that is expressed through my leadership,"saysPatel "Thewayleadership communicates,pushingmetoreachmyfull potential and challenging me, is extremely motivating."
She also accomplished a complete rotation with the AEGIS-Based Engineering & Integration Department, learning AEGIS components and internal rotation with Force Analysis and Strategic Studies, comparingmissionversusforceanalysis.
"I love being challenged each day and
learningsomethingnew,Ienjoyfindingthe puzzlepiecesandputtingthemtogether,it's arewardingfeeling,"saidPatel. Patelhasachievedaremarkablecareerat NSWCDDthusfaraswellasgainedfriendshipstolastalifetime "TheteamIhavehere atDahlgrenisnotonlymycolleagues,butmy workfamilyandtoberecognizedasagroup effortissoencouraging."
If you can't find Patel in the labs of Dahlgren,youcanfindherhikingandexploring, indulging in her sweet tooth and painting Patel has overcome many obstacles and continuestogrowasanindividualeachday. "Iamextremelygratefulfortherisksthat were taken. Without my parents support I wouldnotbewhereIamtoday,"statedPatel.
UniversityofMarylandGlobalCampusisproudtocelebrateNationalMilitaryAppreciationMonth,whichhonors theentiremilitarycommunityfromcurrentservicememberstoveterans,familiesandthosewhosupportour armedforces.
Thankyouforyourcommitment,dedicationandservice—todayandeveryday.
Since1947,wehaveproudlyservedthehighereducationneedsofourservicemembersandveteransaroundthe world.We'rehereforyoutoday,whereveryourservicetakesyou,withonlineprogramsaswellasclassroomand servicelocationsinmorethan20countriesandterritories.AtUMGC,servingthemilitarycommunityisinourDNA.
www flagshipnews.com | The Flagship | Section 1 | Thursday, May 25, 2023 7
NupurPatel (farleft) and herfamilydressed in theirtraditional clothing during a familycelebration in India.(PHOTOBYSTACIACOURTNEY NAVALSURFACEWARFARECENTERDAHLGRENDIVISION)
©2023Univ ityofMarylandGlobalCampus. UMGCiscertifiedtooperatebytheStateCouncilofHigherEducationforVirginia(SCHEV).UniversityofMaryland GlobalCampus,9625BelvoirRoad,BardenEducationCenter,Building1017,Room128,FortBelvoir,VA22060 TheappearanceofU.S.DepartmentofDefenseorMilitary-themedvisual informationdoesnotimplyorconstituteDoDendorsement. LearnMore UMGC.EDU/THANKS | 301-985-7530 UMGC Salutes Our Military Community
TOYOTAHASTHE BESTRESALEVALUE OFALLBRANDSFOR2023 ACCORDINGTOKELLEYBLUEBOOK'SKBB.COM
VEHICLE'SPROJECTEDRESALEVALUEISSPECIFICTOTHE2023MODELYEAR.FORMOREINFORMATION,VISITKELLEYBLUE BOOK'SKBB.COM.KELLEYBLUEBOOKISAREGISTEREDTRADEMARKOFKELLEYBLUEBOOKCO.,INC.
1800GreenbrierParkway•Chesapeake 757.213.5000•prioritytoyotachesapeake.com PRIORITYTOYOTAHAMPTON 2301W.MercuryBlvd.•Hampton 757.838.5000•prioritytoyotahampton.com
1$750REBATEOFFEREDBYTOYOTAMOTORNORTHAMERICA,INC.ANDMAYBEAPPLIEDTOWARDFINANCEORLEASECONTRACTSONNEWTOYOTAVEHICLESTHROUGHPARTICIPATINGTOYOTADEALERSANDTOYOTA FINANCIALSERVICES,DATEDFROMMAY3,2023THROUGHMAY31,2023.TOQUALIFYFORTHEREBATE,ATTHETIMEOFPURCHASEORLEASEYOUMUSTBE(1)INCURRENTACTIVEDUTYSTATUSINTHEU.S.MILITARY (NAVY,ARMY,AIRFORCE,MARINES,NATIONALGUARD,COASTGUARDANDACTIVERESERVE)ORAU.S.MILITARYINACTIVERESERVE(I.E.,READYRESERVE)THATISPARTOFTHEINDIVIDUALREADYRESERVE,SELECTED RESERVEANDINACTIVENATIONALGUARD;ORARETIREEOFTHEU.S.MILITARY,ORAMILITARYVETERANWITHINTWOYEARSOFTHEIRDISCHARGEDATE;ORAHOUSEHOLDMEMBEROFANELIGIBLEU.S.MILITARY PERSONNEL,INCLUDINGGOLDSTARFAMILYMEMBERS;AND(2)PROVIDEVERIFIABLEPROOFOFMILITARYSTATUSORACTIVESERVICE;(3)RECEIVEASALARYSUFFICIENTTOCOVERORDINARYLIVINGEXPENSESAND PAYMENTFORYOURNEWVEHICLE;AND(4)RECEIVECREDITAPPROVALFROMANDEXECUTEAFINANCEORLEASECONTRACTTHROUGHAPARTICIPATINGTOYOTADEALERANDTOYOTAFINANCIALSERVICES NOTALL APPLICANTSWILLQUALIFYONLEASECONTRACTS,REBATEMUSTBEAPPLIEDTOWARDTHEAMOUNTDUEATLEASESIGNINGORTOWARDTHECAPITALIZEDCOSTREDUCTION.ONFINANCECONTRACTS,REBATEMUST BEAPPLIEDTOWARDTHEDOWNPAYMENT.LIMITONEREBATEPERFINANCEORLEASETRANSACTIONPERELIGIBLEU.S.MILITARYPERSONNELORELIGIBLEHOUSEHOLDMEMBER.OFFERNOTCOMBINABLEWITHTHE COLLEGEGRADUATEREBATEPROGRAM,ANDTHELEASE-ENDREFIPROGRAM.VEHICLEMUSTBETAKENOUTOFDEALERSTOCK.TERMS,CONDITIONSANDRESTRICTIONSAPPLY.PROGRAMISNOTAVAILABLEINAL,FL, GA,HI,NC,ANDSC.REBATETERMSMAYBEMOREGENEROUSINYOURLOCALAREA.ASKYOURPARTICIPATINGDEALERABOUTTHEMILITARYREBATETERMSINYOURAREA.MUSTPAYSALESTAX.VOIDWHEREPROHIBITEDBYLAW.NOTREDEEMABLEFORCASH.©2023TOYOTAFINANCIALSERVICES.ALLRIGHTSRESERVED.TOYOTAFINANCIALSERVICESISASERVICEMARKUSEDBYTOYOTAMOTORCREDITCORPORATION(TMCC).RETAIL INSTALLMENTACCOUNTSMAYBEOWNEDBYTMCCORITSSECURITIZATIONAFFILIATESANDLEASEACCOUNTSMAYBEOWNEDBYTOYOTALEASETRUST(TLT)ORITSSECURITIZATIONAFFILIATES.TMCCISTHESERVICER FORACCOUNTSOWNEDBYTMCC,TLT,ANDTHEIRSECURITIZATIONAFFILIATES.YOUMUSTMEETALLOFTHESECONDITIONS:BEINCURRENTACTIVEDUTYSTATUSINTHEU.S.MILITARY(NAVY,ARMY,AIRFORCE,MARINES, NATIONALGUARD,COASTGUARDANDACTIVERESERVE)ORAU.S.MILITARYINACTIVERESERVES(I.E.,READYRESERVES)THATAREPARTOFTHEINDIVIDUALREADYRESERVE,SELECTEDRESERVEANDINACTIVENATIONAL GUARD;ORAMILITARYRETIREEWITHINTWOYEARSOFRETIREMENTORHONORABLYDISCHARGEDVETERANOFTHEU.S.MILITARYWITHINTWOYEAROFTHEIRHONORABLEDISCHARGEDATE;ORAHOUSEHOLD MEMBER*OFANELIGIBLEU.S.MILITARYPERSONNEL;ANDPROVIDEVERIFIABLEPROOFOFMILITARYSTATUSORACTIVESERVICEATTHETIMEOFPURCHASEINTHEFORMOFONEOFTHEFOLLOWINGDOCUMENTATIONS:LEAVEANDEARNINGSTATEMENTMILITARYIDENTIFICATIONCARDVETERANS/RETIREESDDFORM-214RECEIVEASALARYSUFFICIENTTOCOVERORDINARYLIVINGEXPENSESANDPAYMENTSFORYOURTOYOTA BECREDITAPPROVEDBYTFS.*HOUSEHOLDMEMBER(S):-HOUSEHOLDAND/ORFAMILYMEMBEROFTHEQUALIFIEDMILITARYPERSONNELLIVINGATTHESAMEADDRESSASTHEQUALIFIEDMILITARYPERSONNEL.AN ELIGIBLESERVICEMEMBERANDHISORHERHOUSEHOLDMAYRESIDEINPERMANENTORTEMPORARYHOUSING GOLDSTARFAMILYMEMBERSAREFAMILYMEMBERSOFAFALLENHERO(S)ANDAREALSOCONSIDEREDASHOUSEHOLDAND/ORFAMILYMEMBERANDAREELIGIBLEFORTHISPROGRAM.MUSTPROVIDEVERIFIABLEPROOFOFMILITARYSTATUSORACTIVESERVICE;ORRETIREDVIAANID.MEACCOUNTANDCOMPLETE THEVERIFICATIONPROCESSATAPARTICIPATINGTOYOTADEALER
3.99%APRFINANCINGUPTO48MONTHSON2023CAMRY,2023COROLLA(EXCLUDESCOROLLACROSS),2023HIGHLANDER,2023RAV4AND2023 TACOMAAVAILABLETOQUALIFIEDBUYERSTHRUTOYOTAFINANCIALSERVICES.TOTALFINANCEDCANNOTEXCEEDMSRPPLUSOPTIONS,TAX,TITLE,LICENSEANDDEALERFEES.48MONTHLYPAYMENTSOF$22.57FOR EACH$1000BORROWED.NOTALLBUYERSWILLQUALIFYOFFERSMAYNOTBECOMBINEDWITHOTHEROFFERSUNLESSSPECIFIEDOTHERWISE.DEALERFEESAREEXTRA.VEHICLESHOWNMAYBEPROTOTYPEAND/OR SHOWNWITHOPTIONS.ACTUALMODELMAYVARY.DELIVERYMUSTBETAKENFROMDEALERSTOCKBY5/31/23ANDISSUBJECTTOAVAILABILITY.SEEPARTICIPATINGCENTRALATLANTICTOYOTADEALERFORDETAILS OFFERSEND5/31/23.3TOYOTACARECOVERSNORMALFACTORYSCHEDULEDMAINTENANCEFORTWOYEARSOR25,000MILES,WHICHEVERCOMESFIRST.CERTAINMODELSREQUIREADIFFERENTMAINTENANCESCHEDULEASDESCRIBEDINTHEIRMAINTENANCEGUIDE.24-HOURROADSIDEASSISTANCEISALSOINCLUDEDFORTWOYEARS,UNLIMITEDMILEAGE.ROADSIDEASSISTANCEDOESNOTINCLUDEPARTSANDFLUIDS,EXCEPT EMERGENCYFUELDELIVERY.SEEYOURTOYOTADEALERFORDETAILSANDEXCLUSIONS.VALIDONLYINTHECONTINENTALU.S.
8 The Flagship |www flagshipnews.com|Section 1| Thursday, May25, 2023 $750U.S.Military REBATE1 THANKSTOALLTHEBRAVEMENANDWOMENFORYOURSERVICETOOURCOUNTRY. Offersend May31 2 AVAILABLEON2023:CAMRY,COROLLA, HIGHLANDER,RAV4&TACOMA. ASLOWAS CASEYTOYOTA 601EastRochambeauDrive•Williamsburg 757.259.1000•caseytoyota.com CHECKEREDFLAG TOYOTA 5301VirginiaBeachBlvd.•VirginiaBeach 757.490.1111•toyota.checkeredflag.com FIRSTTEAMTOYOTA 3400WesternBranchBlvd.•Chesapeake 833.628.1653•firstteamtoyota.com GLOUCESTERTOYOTA 6357GeorgeWashingtonMemorialHwy. Gloucester 804.693.2100•gloucestertoyota.com HALLTOYOTAVIRGINIA BEACH 1877LaskinRoad•VirginiaBeach 757.437.4000•halltoyotavirginiabeach.com PEARSONTOYOTA 12978JeffersonAve.•NewportNews 757.874.6000•pearsontoyotascion.com PRIORITYTOYOTA CHESAPEAKE
3
E 3
uarterdeck
Rapid City,S.D May20 2023.NTAG Northern Plains is responsible forthe U.S.Navy's enlisted and officerrecruiting covering 393,000 square miles in the states ofNorth Dakota South Dakota Iowa Minnesota and parts ofIllinois,Nebraska andWisconsin.(U.S.NAVYPHOTOBY MASSCOMMUNICATIONSPECIALIST1STCLASSFREDGRAYIV/RELEASED)
NRS Rapid City celebrates future Sailors
ByPettyOfficer1stClassFredGrayIV
Navy Talent Acquisition Group Northern Plains
Navy Recruiting Station (NRS) Rapid City, partof Navy Talent Acquisition Group (NTAG)NorthernPlains,helda'FairWinds and Following Seas' celebration event for future Sailors at Canyon Lake Park, Rapid City,S.D.,May20,2023
The event was open to all future Sailors fromthearea,aswellas,theirfriends,family, educatorsandmentors
"Toholdthiseventwasanhonorforusat NATGNorthernPlains,"saidChiefAviation Boatswain's Mate (Fuels) Matthew Fuchs, recruiterassignedtoNRSRapidCity "These men and women are about to embark on a life changing journey by joining the U.S. Navy,andhavingmadethatdecisionmyself, wantedtobepartofhostinganeventtoshow oursupportandadmirationforthem."
The event consisted of food and games, and provided an opportunity for the future sailors to interact with each other before departing for Navy basic training located at
RecruitTrainingCommandGreatLakes,Ill "Itwassuperexcitingtohavetherecruitersmeetoutfamiliesandprovidedalotmore motivationonmydecisiontojointheNavy," saidJennaDaniel,futureSailorandCentral High School graduate from Rapid City, S.D. She is most excited about learning her new job as a Culinary Specialist, and being able to get out there and see the world, Daniel added.
"I think the event was very welcoming, well put together and included some fun activities that brought everyone together, and I think for the other recruits this will provide some insight as to what to expect when they join," said Christopher Daniel fatheroffutureSailorJennaDanielandprior AirForce."Everyone[inthemilitary]isjust one big family no matter what walk of life theycomefrom."
During the event the recruiters made themselvesavailableforquestionsfromthe friends and family members of the future Sailors
It was great to meet and interact with
otherswhoarejoiningtheNavy,saidMalyki Herbaugh, future Sailor and Central High SchoolgraduatefromRapidCity Heislooking forward to the military lifestyle and the storiesandexperienceshewillbeabletotalk about,addedHerbaugh.
Approximately 70 people attended the event in support of the nine future Sailors that were able to make it. The nine future Sailors were: Jenna Daniel, Central High School graduate from Rapid City, S.D., Lex Zuniga, Western Dakota Technical College Graduate from Rapid City, Alex Wells, currently attending Central High School fromRapidCity,JoshuaFrye,CentralHigh School graduate from Rapid City Malyki Herbaugh, Central High School graduate from Rapid City RayAnn Ward Dupree High School graduate from Eagle Butte, S.D., Dustin Baxter, Lakota Technical High School graduate from Pine Ridge, S.D., Carson Casey, Stevens High School graduatefromRapidCity,andLukasLeier,Stevens HighSchoolgraduatefromRapidCity.
"We cannot commend these future Sail-
ors enough for their decision to join," said Navy Counselor 1st Class Jason Standiford, recruiterassignedtoNRSRapidCity "Their driveandperseverancetodecidetojointhe world's greatest Navy and make their positiveimpactsontheworldissomethingthey allshouldbeproudof."
"The event was wonderful and informative, it was really nice to feel included I the event,"saidMelissaDaniel,motheroffuture Sailor Jenna Daniel "I really think that this isagreatopportunityforher,andIamreally happythatsheisjoiningtheNavy."
For more information on opportunities withtheNavy,gotowww.navy.com,orvisit yourlocalU.S.Navyrecruitingoffice
NTAG Northern Plains is responsible for the U.S. Navy's enlisted and officer recruiting, covering 393,000 square miles in the statesofNorthDakota,SouthDakota,Iowa, Minnesota, and parts of Illinois, Nebraska andWisconsin.
War at Sea: Formidable Shield 2023 enhances Allies' warfighting proficiency
ByLt.Cmdr.TylerBarker
U.S. Naval Forces Europe-Africa/U.S Sixth Fleet
Surface Action Group (SAG) Sword, led by Spanish Navy Álvaro de Bazán-class frigate ESPS Blas De Lezo (F 103), steamed in formation from the north, readying their combat systems for the fight. To the south, Arleigh Burke-class guided-missile destroyer USS Porter (DDG 78) and SAG Shield prepared to join them in neutralizing the threat. In the frigid waters off Scotland's Cape Wrath, these Allied SAGs put their experience, weapons systems, and procedurestothetest
Conducted toward the middle portion of the overall exercise the "War at Sea" phase ofexerciseFormidableShield2023marked aninflectionpointbetweenexercise-related eventstakingplaceoffthecoastofnorthern Norway and the force's current operations on the Hebrides Range and in the North Atlantic Ocean. The War at Sea involved a series of gunnery exercises (GUNNEX) and combined anti-submarine exercises (CASEX)againstfictitioustargets,challenging Allied SAGs in multi-domain warfighting enhancing their ability to operate as a cohesiveteam.
"As Force anti-submarine warfare commander, [French Navy FREMM frigate]FSBretagneprovidesunderseasurveillance and defense of the force against any threats underwater," said FS Bretagne's Operations Officer "This ability has been demonstratedinanextremelywideareaand in challenging meteorological conditions Formidable Shield improves our individual and combined capacity in this area. It also outlines the high level reached by the Allianceinthisparticularfield."
Prior to the War at Sea, SAG Sword and SAG Shield were two separate groups separated by 1,000 nautical miles at sea but integrated under the command of the Task Group Commander embarked in Blas De Lezo Sword focused on the North and Norwegian Seas and Shield sailed in the North Atlantic, generating the conditions andeffectsnecessarytosupportmorefixed operations off the Hebrides when the two groupsultimatelycombined.
While disaggregated, maintaining communications and situational awareness between the two groups demanded flexibility from the units and an understandingofthecommongoal.Thesegroups came together for the War at Sea, testing and enhancing their proficiency in a simulated multi-domain battle scenario. Their commongoalinthisscenario:neutralizethe enemythreatandprotecttheforce
"Theanti-airwarfaresectiononHNoMS
Roald Amundsen has to make sure that our battle systems are ready and that our operators have the training they need to shoot down a potential target," said Lieutenant Rokkones, Royal Norwegian Navy Fridtjof Nansen-classfrigateHNoMSRoaldAmundsen(F311)'santi-airwarfarecommander.
Cooperation in a shared battle space againstacommonadversaryrequiredconfidence in one another. Each participating unit and nation needed to know what the othersweredoing,thinking,andworkingto achieve This common understanding was bolsteredbyAlliedcontributionstoavariety ofwarfarecommanderrolesinthecompos-
itewarfarecommander(CWC)concept.
The composite warfare doctrine exists to provide survivability and efficiency in managing complex, multi-domain operations It places command decision making and trust in the hands of capable units and personnel to fill various domain responsibilities through command by negation, where actions are pre-planned, commander's intent is well understood, and warfare commanders have the ability to carry out ordersintheabsenceoffurtherguidance
Formidable Shield takes this CWC concept one step farther, by incorporating Allied units into the command and control reporting structure and empowering them to carry out their commander's intent in a varietyofexerciseevolutions
"Decentralizing warfare area responsibilities during an exercise like Formidable Shielddemonstratesourabilitytotrainand fight as a cohesive, combat credible force," said Capt. Jon Lipps, U.S. Sixth Fleet's Commander,TaskForce64,andFormidable ShieldOfficerinTacticalControl(OTC) "As an Alliance, we can, and often do, combine
our many unique capabilities into a multinational force that deters adversaries and candefendourmembersifnecessary These capabilities,whencombinedastheyarehere in Formidable Shield, underscore the true power and potential of our Allied maritime forcesacrossthejointdomains."
Dividingprincipalwarfarearearesponsibilities in a CWC concept reinforces Allies abilitiestocounteravarietyofsubsonicand supersonicthreatsfrommultipledirections andinmultipledomains Thisdecentralized and delegated structure also leverages the advantages inherent in different national platforms, while ensuring that capabilities and objective priorities complement one another
"Formidable Shield is an exercise with themainfocusonanti-airwarfare, saidthe Air Defense Officer aboard Royal Netherlands Navy De Zeven Provinciën-class frigateHNLMSTromp(F803)."Astheanti-air warfare commander, we make sure the wholetaskgroup[TG]islookingatanidenticaltacticalpictureandisawareoftheindividual units' contribution to TG protection intheanti-airwarfare[AAW]domain Atthe sametime,thecontributionfromallunitsto theAAWpicture,broughttothecommander of the task group by Tromp, ensures timely andjustifiedreactionsfromthegroup."
With theircombined capacity,command and control expertise, and overwhelming firepower, SAGs Shield and Sword made short work of their exercise adversary. The lessons learned and shared experiences of their time together will no doubt pay dividends to these Allies and to the NATO Alliance against any future Formidable Shield foes, and in exercises, activities and operationstocome FormidableShieldisabiennialintegrated air and missile defense (IAMD) exercise involving a series of live-fire events against subsonic, supersonic, and ballistic targets, incorporatingmultipleAlliedships ground forces and aviation forces working across battlespaces to deliver effects. Formidable Shield demonstrates Alliance cohesion, cutting-edge capacity and capability, and NATOAllies'combinedcommitmenttothe deterrenceanddefenseofNATOterritory.
Gunners on board HMS Defenderconduct live firing drillswith the .50cal HeavyMachine Gun as part ofExercise Formidable Shield 23 in the area ofthe OuterHebrides,Scotland.Formidable Shield is a NATO joint exercisewith 2023 seeing allied fleetsworking togetherin the North Atlantic from the United States,Canada,France,Netherlands,Italyand the UK.HMS Defenderis a type 45 destroyerairdefence ship (COURTESYPHOTOBYLPHOTMATTBRADLEY,ROYALNAVY) RAPID CITY S.D (May20 2023) - Navyrecruiters assigned to NavyRecruiting Station Rapid City,playcornholewith future Sailors during a'FairWinds and Following Seas'event hosted byNavy Recruiting Station Rapid City,part ofNavyTalentAcquisition Group Northern Plains,at Canyon Lake Parkin
A
www flagshipnews.com | The Flagship | Section 2 | Thursday, May 25, 2023 1
Opening of Time Capsule reveals pieces of RTC history In an outdoorceremonyheld May18 RTC staff guests and two divisions ofrecruits gathered to watch the opening ofthe MasterChiefPetty Officers MillenniumTime Capsule thatwas sealed inJanuary2000 PageB3
CTF 70 hosts Royal Australian Navy Supply Sailors aboard USS Ronald Reagan
ByPettyOfficer2ndClassAskiaCollins
Commander Task Force 70 / Carrier Strike Group 5
PHILIPPINE SEA Commander, Task Force 70 hosted culinary and logistics specialist sailors from the Royal Australian Navy (RAN) aboard the U.S. Navy's only forward-deployed aircraft carrier USS RonaldReagan(CVN76)fromMay12-19
Sailors from RAN sailed aboard Ronald Reaganfortheweektoexchangeknowledge withU.S.NavySailorsintheircareerfield.
"I'mproudtohavehostedahighlyprofessional and motivated group of Royal Australian Navy sailors," said Rear Adm. Buzz Donnelly, commander,Task Force 70 "They all excelled in representing their Navy, their country and their culture with outstanding expertise enthusiasm, and passion for the important role that they provide in naval service.
The RAN sailors each support the maritime supply mission as culinary specialists andsupplychainmanagement.
"Working here on the aircraft carrier has been an eye-opening experience," said RAN Able Seaman Amanda Ward, from Injune, Queensland, Australia. "The ship I work on HMASSupply isarefuelingshipwitharound 180to200people I'velearnedalotinashort time about the massive amount of work it takestosupplyashiplikeRonaldReaganand takecareofacrewthislarge."
The U.S. Navy and RAN have worked closelyaspartnersforover80years OnMarch15,2023ViceAdm.KarlThomas, U.S. 7th Fleet, celebrated the 80th anniver-
PHILIPPINE SEA(May18,2023)
RearAdm.Michael"Buzz"Donnelly,center,Commander,Task Force (CTF) 70 poses fora photowith supplydepartment Sailors ofhis staffand sailors from the RoyalAustralian Navy(RAN) on the flight deckofthe U.S.Navy's onlyforward-deployed aircraft carrierUSS Ronald Reagan (CVN 76),May18 CTF70 is forward deployed to the 7th Fleet area ofoperations in support ofa free and open Indo-Pacific.(U.S.NAVYPHOTOBYMASS COMMUNICATIONSPECIALIST2NDCLASSASKIACOLLINS)
saryoftheformationof7thFleetinBrisbane, AustraliawheretheU.S.Fleetwasformed.
U.S. 7th Fleet is the U.S. Navy's largest forward-deployed numbered fleet, and routinely interacts and operates with allies and partners in preserving a free and open
70 and the Ronald Reagan Carrier Strike Group, is forward-deployed to the U.S. 7th Fleet area of operation conducting routine operations in support of a free and openIndo-Pacific
Nimitz Carrier Strike Group arrives in Sasebo, Japan
FromUSSNimitz(CVN68)
SASEBO,Japan TheaircraftcarrierUSS
Nimitz (CVN 68) and units from Carrier Strike Group (CSG) 11 arrived in Sasebo Japan,forascheduledportvisit,May19
Nimitz arrived in Sasebo after most recently conducting operations in the South China Sea, a port visit to Laem Chabang, Thailand, and operations in the Philippine Sea
"For over 70 years, since the beginning of
ourformalalliancein1951withtheTreatyof Mutual Cooperation and Security between the United States and Japan, the partnershipbetweenourtwocountrieshasbeenthe cornerstone of stability and security in the Indo-Pacificregion, saidRearAdm.Christopher Sweeney, commander, CSG 11 Thank you for hosting our Carrier Strike Group to your fabulous and beautiful country We lookforwardtoparticipatinginprofessional engagements while meeting Sasebo's amazing people and experiencing its locales and
culture."
Over5,000CSG11Sailorswillenjoyavariety of cultural and recreational excursions hosted by morale welfare, and recreation (MWR), and enjoy Sasebo and neighboring citiesinNagasakiprefecture CSG 11 is deployed to U.S. 7th Fleet conductingroutineoperations U.S.7thFleet is the U.S. Navy's largest forward-deployed numbered fleet, and routinely interacts and operates with allies and partners in preservingafreeandopenIndo-Pacificregion.
NMCB-5 holds change of command ceremony in
ByPettyOfficer2ndClass
LukeCunningham
Naval Mobile Construction Battalion 5
Okinawa, Japan
in Okinawa and those currently deployed to detailsitesuponreturntohomeport.
fornia whereheservedasCharlieCompany
Q: Whattypesoffamily housingareavailable?
A: There are three types of housing available to families:
Public/PrivateVenture(PPV)
Housing is also referred to as privatized housing in the Navy
The Navy partnered with different private management companies to provide housing to Service Members. These companies are responsible forthe construction, renovation,maintenance and day-to-day management ofthe housing PPVhousing may be located on oroffgovernment property and in most cases will be formermilitary housing
GovernmentOwned (also known as Military Housing orNavy Managed Housing is what was formerly called on-base housing While only available in limited quantities CONUS,Government
Owned Housing is still widely available OCONUS.
CommunityHousing is any housing that a Service Member may choose that is not PPVor government operated This is housing outside ofthe base that is privately owned and operated
NAVY HOUSING
Norfolk: 757.445.2832
JEBLCFS: 757.462.2792
Oceana/DamNeck: 757.433.3268
Yorktown: 757.847.7806
Mid-Atlantic Fleet and Family Support Centers (FFSC) programs and services are designed to help you make the most of your military experience, and they're all available to you at no cost.
FUNCTIONSAND/OR SERVICESFFSCPROVIDES:
ClinicalCounseling – Individual, Couplesand ChildCounseling
Personal Financial Management
Information & Referral
Family EmploymentAssistance
TransitionAssistance
FamilyAdvocacy Program
Deployment and Mobilization Support
Ombudsman Support
RelocationAssistance
Parenting Programs
Stress andAngerManagement
Command Support
Crisis Support
Suicide Prevention
SAPR Support
OKINAWA, Japan
Naval Mobile Construction Battalion (NMCB) 5 held a Change of Command ceremony onboard CampShieldsinOkinawa,Japan,May19
Duringtheceremony Capt.AndrewOlsen, NMCB-5's outgoing commanding officer relinquished command to his successor Cmdr JohnPergerson.
Throughout his speech, Olsen reminisced abouthistimeinNMCB-5andgavepraiseto themembersofhisformerbattalion
"I am so incredibly proud of our NMCB-5 familyandyouramazingaccomplishments," said Olsen. "I am eternally grateful for our time together and for having had the opportunity to lead the finest Seabee battalion in theU.S.Navy."
The ceremony marked Pergerson's first address to the battalion as a whole During hisspeech,hedemonstratedhiseagernessto get to know the members of NMCB-5, both
"In the coming days and weeks, I look forward to meeting and talking with each of youandseeingthegreatworkyouhavedone here while deployed in Okinawa," said Pergerson."ToourSeabeesatforwarddetailsites across the Pacific, if I do not have the opportunity to meet you while we are deployed, I certainly look forward to seeing you all when we return home and celebrating the manyawesomeachievementsyouhavemade duringthisdeployment.
Pergerson's previous Navy tours include his role as Assistant Resident Officer in Charge of Construction at Naval Air Station Fallon, Nevada, he was dual-hatted at Naval Base Ventura County, California where he served as the Officer-In-Charge and Public WorksOfficerofOutlyingLandingFieldSan Nicolas Island. He was assigned as Facilities Officer and Engineer Operations Officer on the staff of Commander, U.S. Naval Forces CentralCommandinBahrain HethentransitionedtoNMCB-40inPortHueneme,Cali-
Commander Exercise Officer and Officer in Charge/Embassy Liaison Officer of DetachmentPhilippines Helaterworkedas the Assistant Public Works Officer at Naval Submarine Base Kings Bay, Georgia. He was thenassignedasTrainingandReadinessOfficer for NMCB-3 where he completed two deployments to the Pacific He then became the Public Works Officer onboard Naval Support Activity Hampton Roads Norfolk, Virginia. He also served as Executive Assistant to the Commander, Naval Facilities Engineering Command Atlantic, and most recently assumed duty as the OPNAV N46 MILCONProgramAnalystinJune2021.
NMCB-5 is forward deployed throughout the Indo-Pacific region and United States territories to support and maintain a free andopenIndo-Pacific Asthestand-in,crisis response, naval engineering force NMCB-5 maintains a ready posture to deliver in-theaterexpeditionarylogisticsviaexpeditionary shoreinfrastructure,forwarddamagerepair, andmobileconstruction.
Indo-Pacificregion.
CTF
PHILIPPINE SEA(May18 2023) RearAdm.Michael"Buzz Donnelly left Commander TaskForce (CTF) 70 receives a gift from Lt AimeeJeffers, RoyalAustralian Navy(RAN) Maritime Logistics OfficerFuture Navyworkforce from Canberra,Australia,in the flag cabin aboard the U.S.Navy's only forward-deployed aircraft carrierUSS Ronald Reagan (CVN 76),May18 CTF70 is forward deployed to the 7th Fleet area ofoperations in support of a free and open Indo-Pacific.(U.S.NAVYPHOTOBYMASSCOMMUNICATIONSPECIALIST2NDCLASSASKIACOLLINS)
2 The Flagship | www flagshipnews.com | Section 2 | Thursday, May 25, 2023
Opening of Time Capsule reveals pieces of RTC history
BySusanMartin
U.S. Navy Recruit Training Command
ItwastimeatRecruitTrainingCommand
(RTC).
Timetoopenatimecapsule!
In an outdoor ceremony held May 18, RTC staff, guests, and two divisions of recruits gathered to watch the opening of theMasterChiefPettyOfficersMillennium Time Capsule Sealed in January 2000 by RTC master chiefs, the capsule celebrated the first recruits onboard RTC who would forgeintothenewmillennium. Thecapsulewasscheduledtobereopened in 2020, however, due to pandemic base lockdowns and restrictions, the ceremony wasdelayed.
RTC Commanding Officer Captain Kertreck Brooks addressed the guests remindingthemhowfartheNavyhascome inthepasttwodecades
"Today is a truly special day as we gather heretowitnesstheopeningofatimecapsule that has remained sealed since the turn of themillennium.Itisamomentousoccasion as we uncover the memories, hopes, and aspirations of those who came before us," said Brooks. "As we open the time capsule and reveal its contents let us reflect on our sharedhistory,honorthosewhohavecome before us, and embrace the responsibility to lead and inspire those who will follow. Together, we carry the legacy of the Navy forward, always striving for excellence and upholdingthevaluesthatdefineus."
Also in attendance as the guest speaker, was Master Chief Machinist's Mate (Nuclear) Andrew Chupashko command masterchief,OfficeofNavalResearch,who isoneofthefewremainingmasterchiefsstill on active duty who was a recruit when the timecapsulewassealed.
"I was one of you at one time back at the turn of the millennium," said Chupashko. "The amazing people in front of you wearing these red ropes are truly some of the mostvaluablepeopleinmycareerandIcan saywith100percent certaintythatwithout them, there's no way I'd be standing here today."
He went on to address the recruits remindingthemofwhytheyenlisted
"If you serve this country and you do withhonor,prideandintegrity,you'vedone your job and you should be proud of that no matter what rank you obtain before you leave the service," said Chupashko. "How you do your job and how you serve, that is the ultimate goal you should have in your life,servewell,lovewell,dowellandoneday you'll be able to look back with no regrets andawholelotofpride."
Chupashko carefully pried opened the capsule, revealing a trove of memories Amongtheitemswere:
" base map containing location of the barracks prior to the recapitalization that beganatthattimewithnewbarracks; " anRDCbadge; " masterchiefpettyofficercollardevices;
" chiefs'messchallengecoins;and
" a list of names of all recruits in training in2000.
As guests milled around the capsule to view the items from the past, they also saw thenewitemstobeincludedfornextunveiling20yearsfromnowtoinclude:
" Arecruittrainingguidethatisasnapshot intimeforRTC'scurrentcurriculum;
" First Class Petty Officers Association Coin, that represents the replacements of futureSailorswhowillbecomepettyofficers andprogressintochiefpettyofficers;
" Warrior Toughness program manual, a tool that helps the changing Navy lethality in all aspects of mind, body and soul in the eventofwar;
" A wooden coin to commemorate this event and serve as a bookmark of how recruitstransitionthroughthemillennium; and " A COVID prevention mask that will alwaysbringbackmemoriesofatimewhen the world seemingly came to a halt during the pandemic, including recruits and staff whowererequiredtowearit.
"The goal is to keep this tradition alive for future generations of Sailors who will commencetheirjourneyjustlikethemajority of Sailors currently serving in our Navy, right here at RTC, said RTC Command Master Chief Van-Troi Sibilia Martinez. "It is pertinent to mention that while there usedtobeatotalofthreebasictrainingsites,
SanDiegoandOrlandoclosedtheirdoorsin 1994, leaving RTC as the sole Quarterdeck oftheNavy."
Astheyresealedthetimecapsule,thestaff felt a sense of pride in being part of a grand tradition They know that one day, they too wouldpassthetorchtothenextgeneration ofrecruits.
Boot camp is approximately 10 weeks andallenlisteesintheU.S.Navybegintheir careers at the command Training includes five warfighting competencies of firefighting, damage control, seamanship, watch standing, and small arms handling and marksmanship along with physical fitness andlessonsinNavyheritageandcorevalues Warrior Toughness, Life Skills, teamwork, and discipline More than 40,000 recruits trainannuallyattheNavy'sonlybootcamp. For more news from Recruit Training Command,visitwww.navy.mil/local/rtc
MasterChiefMachinist's Mate (Nuclear)AndrewChupashko,command masterchief,Office ofNaval Research,opens the RecruitTraining Command (RTC) Millennial MasterChiefTime Capsulewith the help ofSeniorChiefBoatswain's Mate EliezerGonzalezValentin.Chupashkowas an RTC recruitwhen the time capsulewas sealed.Itwas dedicated bythe masterchiefpettyofficerswhowere on board RTC onJanuary1,2000 andwas to be opened bythe first millennial recruit selected formasterchiefpettyofficer.More than 40,000 recruits train annuallyat the Navy's onlyboot camp (U.S.NAVYPHOTOBYCHIEFMASSCOMMUNICATIONSPECIALISTBRANDIENIX) www flagshipnews.com | The Flagship | Section 2 | Thursday, May 25, 2023 3 WE ARE HIRING: • Diesel Mechanic – $85K+ $5K Sign-on BONUS •CDL Driver - $85k+ $1K Sign-on BONUS •Aggregate Sales &Business Development Representative- $100K+ (Base, Plus Bonuses, Plus Commission) WE'VE GOTJOBS, IF YOUGOT AMBITION Performance compensation bonus, 401K matching, dental, and much, much more! APPLYTODAY and join our dynamic team: ChaneyEnterprises.com/Careers
Retired Navy Captain joins Naval Oceanography workforce-family
ByJonathanHolloway
Command, Naval Meteorology and Oceanography
STENNIS SPACE CENTER, Miss.—
Recently,Alabama-native(Mobile)andU.S. Naval Academy graduate, Todd Monroe, joined the U.S. Naval Meteorology and Oceanography Command (Naval Oceanography)asthenewDeputyMaritimeOperationsCenterDirector.
Monroe's outstanding Navy career is full ofinvaluableexperiencesthathaveallowed himahigh-levelofsubjectmatterexpertise inallthingsmaritime
Read more about Monroe's career in his professionalbiographybelow!
ToddMonroe'sProfessionalBiography
Monroe served as a Surface Warfare Officer and Naval Oceanographer during 27 years of active service. He holds a dual Master of Science degree in Oceanography and Meteorology from the Naval Postgraduate School, a Master of Science degree in Hydrography from the University of Southern Mississippi, and a Certificate of NonprofitManagementfromtheUniversity ofSanDiego
Monroe served on a variety of sea tours Highlights include participation in Operations DESERT SHIELD and DESERT STORM as Gunnery Officer and Navigator; as well as Operation ENDURING FREEDOMimmediatelyfollowing9/11,wherehe was Surface Strike and Tomahawk Launch Area Coordinator aboard USS ENTERPRISE(CVN-65)BattleGroup Asanoceanographer, he was the first Officer in Charge ofFleetSurveyTeam(FST)atStennisSpace Center,MS,chargedwithdevelopingsmall, rapidly deployable field-charting teams to assure U.S. Naval access and key partnershipsworldwide.MonroereturnedtoFSTin 2005asitsfirstCommandingOfficer.
Monroe's shore tours include leadership operational, and staff jobs on every coast, including Executive Officer at the Naval Oceanographic Office and executive assistant for the OPNAV N3/N5 staff at the Pentagon. In 2010 he commissioned Fleet Weather Center San Diego as its first Commanding Officer, consolidating and streamliningNavy'sWeatherServicesacross twothirdsoftheglobe
Afterretirementfromactive-dutyin2013, MonroejoinedtheWyakinWarriorFoundation in Boise, Idaho as Executive Director assistingseverelywoundedandinjuredpost9/11Veteransinthepursuitofeducationand employment through financial, mentoring, professional development and community serviceofferings
Most recently, Monroe has been employed by General Dynamics Information Technology (GDIT), assisting with project management, strategic planning
STENNIS SPACE CENTER Miss.— Recently Alabama-native (Mobile) and U.S.NavalAcademygraduate,Todd Monroe,joined the U.S.Naval Meteorologyand OceanographyCommand (Naval Oceanography) as the newDeputyMaritime Operations CenterDirector.(PHOTOBY JONATHANHOLLOWAY)
and Naval Oceanography requirements for Commander,NavalInformationForces Monroe'sdecorationsincludetheLegion of Merit, the Bronze Star, Meritorious Service Medals, Navy and Marine Corps Commendation Medals, and the Combat ActionRibbon
Monroe is married to Denise Bridget Laired of Mobile, Alabama. They reside in Bay Saint Louis, MS with Maggie the dog Brandon(23)andHannah(25)Monroelive inBoiseandNewOrleans.
Naval Meteorology and Oceanography Command directs and oversees more than
2,500 globally-distributed military and civilianpersonnelwhocollect,process,and exploitenvironmentalinformationtoassist Fleet and Joint Commanders in all warfare areas to make better decisions faster than theadversary
NRC announces Forged by the Sea Award Winners
ByPettyOfficer2ndClass
JoseMadrigal
Commander Navy Recruiting Command MILLINGTON,Tenn. NavyRecruiting Command(NRC)announcedtheForgedby the Sea Award Winners for Quarter Two, FY23,May18
Established to recognize exceptional performanceinenlistedandofficerproduction, processing and recruiter training the Forged by the Sea Award winners represent the "best of the best" within recruiting nation. The second quarter cycle ran from January1throughMarch31,2023.
Thewinnersareasfollows:
Active Component (AC): Presented to the top recruiter at each NAVTALACQGRU who attains the highest net number of combined Active, NAT and TAR new contracts
" ABH1AnthonySimilton,NTAGAtlanta
" EN1DaviniaKelly,NTAGCarolina
" ABE2RandellDelfin,NTAGEmpireState
" NC1 Christopher Donahue, NTAG Pittsburgh " ABH1RafaelCaba,NTAGRichmond
" ABF1AndrewMiller,NTAGHeartland
" BM2CorishaHardy,NATGJacksonville
" IC2NaivyRodriguezortiz,NTAGMiami
" EO1RachelThompson,NTAGNashville
" HM1WilfredoSoto,NTAGNewEngland
" RS2 Justin Robertson, NTAG New
Orleans " ABH2 Walter Rutherford, NTAG Ohio
RiverValley " EN2ThierryarmandSileukameni,NTAG
Philadelphia " ET2 Spencer Kiley NTAG Northern Plains
" FC1IsaacLozano,NTAGPhoenix
" ABF2EmirPerinblack,NTAGPacific
" IC1NatasiaYanez,NTAGSanAntonio
" GM1 Miguel Restrepo, NTAG Golden
Gate
" ABH2 Anthony Saunders, NTAG Rocky
Mountain
" MM2 Michie Saint, NTAG Pacific
Northwest
" HT1DaminionFelder NTAGRedRiver
" HM2 Brandon Henthorne, NTAG
Houston " BU1DonalGuffey,NTAGPortland
" QM1LaurenWulff,NTAGMidAmerica
" SW1DavidLopez,NTAGGreatLakes
" EM1 Jose Ibarraguzman, NTAG
Southwest
Reserve Component (RC): Presented to thePriorService(PS)recruiterswhoattain thehighestnumberofnewPSaffiliations
" BM1 Virginia Potter, NRRC Area
Northeast
" AT2 Kevin Martinez-Cruz, NRRC Area
Northwest " NC2TrevorSwanson,NRRCAreaCentral
" MA1 Victor Martinez, NRRC Area
Southwest
" EM2 Virangelo Almazan, NRRC Area
Southwest
Quality: Presented to the recruiter from each NAVTALACQGRU who produces the
most65+AFQTnewcontracts
" BM2JamesBreiding,NTAGPittsburgh
" ABH1RafaelCaba,NTAGRichmond
" OS2ElizabethDougherty,NTAGAtlanta
" BM1RenmarkusBeavin,NTAGCarolina
" MM1WengChan,NTAGEmpireState
" FC1DonaldSeelhoff,NTAGHeartland
" AT2DelonteJohnson,NTAGJacksonville
" GM1MatthewPruskauer,NTAGMiami
" EO1RachelThompson,NTAGNashville
" NC1DavisArcher,NTAGNewEngland
" BU1 Juan HernandezVazquez, NTAG NewOrleans
" ABH2 Walter Rutherford, NTAG Ohio RiverValley
" YN2PaulJohnson,NTAGPhiladelphia
" NC1 David Springer, NTAG Northern Plains
" EN1AustinLund,NTAGPhoenix
" RS1 Faanofoilefagao Alesana, NTAG Pacific
" ISCTyDetloff NTAGSanAntonio
" ET2TristanLamy,NTAGGoldenGate
" YN2DillonYates,NTAGRockyMountain
" HT2 Meghan Wadsworth, NTAG Pacific Northwest
" ABF2ShaneWilhelm,NTAGRedRiver
" MMN1TheinVu,NTAGHouston
" BM1AbdallaGad,NTAGPortland
" STG2KyleKnudson,NTAGMidAmerica
" CSS1AndrewDavis NTAGGreatLakes
" BM1DustinBorges,NTAGSouthwest
Cyberspace Recruiter: Presented to the cyberspace recruiter who generated the highestnumberofnewcontracts
" EN1AustinRitter,CNRCE-Talent
Classifier: Presented to the top two classifiers from each region who classified the highest number of applicants into priority ratingsshippinginthe2ndQuarter
" BM2DevanteMitchell,NTAGAtlanta
" PS2KrystenJohnson,NTAGMiami
" MMA1DavidZalian,NTAGGreatLakes
" PS2 Elizabeth Santos, NTAG Pacific Northwest
Warrior Challenge Recruiter: Presented to one recruiter in each region who attains the most new Warrior Challenge (WC) contracts
" BM2JamesBreiding,NTAGPittsburgh
" ET2 Marcus Watkins, NTAG Rocky Mountain Nuclear Program Recruiter: Presented to one recruiter in each region who attains themostNuclearField(NF)newcontracts.
" MM1MichaelOkray NTAGSanAntonio
" CM1LucasRanberger,NTAGOhioRiver Valley
Warrior Challenge (WC) Coordinator: Presented to the top coordinator in each region who attains the highest percent of assignedWCgoal.
" SOCS Joseph Brackett, NTAG New England
" SOCSJohnMcDonough NTAGNorthern Plains
NuclearField(NF)Coordinator:Presented to the top coordinator in each region who
attains the highest percent of assigned NF goal.
" ETN1ChazSchrader NTAGPhoenix
" MMN1 Jacob Denham Barrett, NTAG NewOrleans
Officer Recruiter (OR) Diversity: Presented to the top recruiters with the highesttotalnumberofapplicationsforAfrican American, Hispanic, and Asian Pacific Islandersorderedtotheprofessionalreview board
" LCDRRyanHolman,NTAGCarolina
" HMC Jennifer Muldrew, NTAG
Richmond
" BUCRouelAugstin,NTAGSouthwest
" LTJohnErwinMackay,NTAGPacific
OfficerRecruiter(OR)Nuclear:Presented tothetoprecruiterswiththehighestnumber ofNUPOCapplicantssenttointerview
" LTEricaHampton,NTAGMid-America
" LTCristalRubio,NTAGHouston
" LCDRLeonardTaylor,NTAGHeartland
" AE1DelfordLassiter,NTAGCarolina
Chaplain Recruiter: Presented to the top recruiters with the highest number of Chaplain applications submitted to Chaplain Appointment and Retention Eligibility (CARE)AdvisoryGroup.
" NC1SarahBoykin,NTAGNewEngland
" NC1LarissaJackson,NTAGMid-America
Reserve Medical: Presented to the top recruiters at NRRC with the highest combined RC Medical Direct Commission Officer (DCO) and Navy Veteran (NAVET) applications(MC,DC MSC NC).
" LT Melissa Bagwell-Seifert, NRRC Area
Southeast " LCDR Mary Sweeney, NRRC Area
Northeast
Active Medical: Presented to the top recruiterswiththehighestcombinedActive Component(AC)medicalapplications(MC, DC,MSC,NC).
" HMC Eric Burgos NTAG Rocky Mountain
" BUCRouelAugstin,NTAGSouthwest
" HMCDavidCooley,NTAGPhiladelphia
" LTJGSutartoSoeng,NTAGRichmond
Active General Officer: Presented to the top recruiter with highest number of General Officer (GENOFF) applications senttoboard
" LTNicoletteSantora,NTAGCarolina
" LTStephanieFultano NTAGPhiladelphia
" LT Douglas Wendling, NTAG Rocky Mountain " NC1EvanHeald,NTAGPhoenix
Reserve General Officer: Presented to the top two recruiters at Navy Recruiting Reserve Command (NRRC) with highest numberofEDO(reserve)orReserveGeneral Officer(GENOFF)applicantssubmissions
" LT Campbell Stubbs NRRC Area Northwest " LCDRDianaBunt,NRRCAreaNortheast Division Leading Chief Petty Officer
(DLCPO): Presented to the top DLCPO from each region who attain the highest percentage of New Contract Objective (NCO)attainment
" NCCRyanMortley,NTAGGreatLakes
" NCC Brian Schrier, NTAG Rocky Mountain " NCC Chasity Defransico, NTAG Southwest " NCCStevenExum,NTAGPhoenix
" NCCJesseLilley NTAGSanAntonio
" NCCRodvikCampbell,NTAGCarolina
" NCC Ricky Alexander, NTAG Empire State
" NCCJaysonFacey,NTAGMiami
" NCCMollyDaCosta,NTAGNewOrleans
" NCC Erik Andrews, NTAG Ohio River Valley
" NCC Joanne Hughes, NRRC Area
Southwest
" NCCFasilAzbite NRRCAreaNorthwest
" NCCDanielMackel NRRCAreaCentral
" NC1 Aaron Thomas, NRRC Area
Northeast
" NCCLinleyHuff,NRRCAreaSoutheast
RecruiterinCharge(RinC): Presented to the top RinCs from each region who attain the highest percentage of New Contract Objective(NCO)attainment NC1BrianBaldwin,NTAGCarolina EM1JieLuo,NTAGEmpireState
" EMCSWillardHaskell,NTAGNashville
" NC1JohnKieffer,NTAGNewEngland
" NCCShaunaLambert,NTAGRichmond
" NC1 Andrew Burris, NTAG Rocky Mountain " NC1DarrylRobinson,NTAGSouthwest
" AO1JovaniMaguregui NTAGPhoenix
" NC1ZhongYang NTAGPacific
" OS1TamiskaBlue NTAGHouston
" NC1 Antonio Gutierrez, NRRC Area Northwest " NC1TiffanyEvans,NRRCAreaSouthwest
" NC1 Christopher Jordan, NRRC Area
Northeast " NC1TiffanyNelson,NRRCAreaCentral
" NC1 Michael Palomino, NRRC Area
Southeast
Delayed Entry Program Coordinator (DEPCO): Presented to the top DEPCO from each region who maintain the highestpercentageofshippinggoalattainment.
" MM2 Madelaine Marcelino, NTAG
GoldenGate
" NC1TyElmquist,NTAGPittsburgh
"The National Chief Recruiter and I take pleasure in announcing the Forged by the Sea Award Winners for Quarter Two, FY23,"saidRearAdm.Alexis"Lex"Walker, commander, Navy recruiting Command. "Congratulations and great job for all the hard work! Your work in the field is the key toNavyRecruitingCommand'ssuccess."
Navy Recruiting Command consists of a commandheadquarters twoNavyRecruitingRegionsand26NavyTalentAcquisition Groups that serve more than 815 recruiting stations across the world. Their combined goal is to attract the highest quality candidatestoassuretheongoingsuccessofAmerica'sNavy
4 The Flagship | www flagshipnews.com | Section 2 | Thursday, May 25, 2023
Fifth Fleet Admiral transits Strait of Hormuz on Warship with UK, French Commanders
ByNavcentPublicAffairs
U.S. Naval Forces Central Command / U.S. 5th Fleet
STRAIT OF HORMUZ The U.S. 5th Fleet commander transited the Strait of Hormuz aboard guided-missile destroyer USS Paul Hamilton (DDG 60) with naval counterparts from France and the United Kingdom,May19
Vice Adm. Brad Cooper, commander of
U.S.NavalForcesCentralCommand,U.S.5th FleetandCombinedMaritimeForces,visited crewmembersastheU.S.Navyincreasesthe rotation of ships and aircraft patrolling the strategicmaritimechokepoint.
Cooper was joined by Joint Commander oftheFrenchForcesDeployedintheIndian Ocean Vice Adm. Emmanuel Slaars, and United Kingdom Maritime Component Commander Commodore Philip Dennis.
While aboard, the leaders met with Paul Hamiltonleadership,observedpatroloperations and thanked crewmembers for their efforts
"ThePaulHamiltonteamisdoingremarkable work as we step up our patrols with regional allies and partners," said Cooper "This effort is about enhancing our collectivevigilanceandpresence."
During the transit through the narrow
strait, Paul Hamilton and UK Royal Navy frigate HMS Lancaster (F 229) passed one another as Cooper, Slaars and Dennis observed Lancaster arrived in the region lastyearandrecentlyseized3,000kilograms of hashish worth $6 million from a fishing vesseltransitingtheArabianSea May8.
Paul Hamilton has been operating in the Middle East since February after departing itsSanDiegohomeportinJanuary
USS Canberra will join the U.S. Fleet in Australia to honor namesake
ByChiefPettyOfficerJulioRivera
Pacific Fleet
The future USS Canberra (LCS 30) will jointheU.S.NavyactivefleetonJuly22with the U.S. Navy's first international commissioning ceremony at the Royal Australian NavyFleetBaseEastinSydney,Australia Canberra is the first U.S. Navy warship to be commissioned in an allied country. It is thesecondU.S.NavyshiptobearthenamesakeofCanberra.
"I can think of no better way to signify our enduring partnership with Australia than celebrating the newest U.S. Navy warship named for Australia's capital city, andcommissioningherinRoyalAustralian Navy Fleet Base East surrounded by many of the Australian ships we have worked alongside for years," said Secretary of the Navy Carlos Del Toro "I look forward to this momentous day for the ship crew sponsor,andallourpartnersingovernment and industry who worked tirelessly to give the future USS Canberra the celebration it deserves."
AustralianChiefofNavy,ViceAdm.Mark Hammondsaidthishistoriceventencapsulatesboththedepthofthehistoricalties,and moderndaypartnershipbetweentheRoyal AustralianNavyandtheU.S.Navy
"Thisisauniquedemonstrationofrespect bytheU.S.fortheOfficersandSailorsofthe Royal Australian Navy," said Hammond. "It is an opportunity to reflect on our shared history, and on a friendship forged while fighting side-by-side On August 9, 1942 the RAN heavy cruiser HMAS Canberra was severelydamagedoffGuadalcanal(Solomon Islands) while protecting the U.S. Marines fighting ashore. In a surprise attack by a powerful Japanese naval force Canberra washit24timesinlessthantwominutesand 84ofhercrewwerekilledincludingCaptain FrankGetting"
"I look forward to welcoming the U.S. Navy, and the crew of USS Canberra to Australia and we are honored to host the U.S. Navy's first international commissioning It will be a historical event to see the USS Canberra and HMAS Canberra alongside each other in Sydney As we look to the future, the strength of our partnership remains a cornerstone of a secure, stable, freeandopenIndo-PacificRegion."
The first USS Canberra (CA-70/CAG-2) was named at the direction of President Franklin D. Roosevelt in honor of the Australian heavy cruiser HMAS Canberra fortheship'scourageousactionsduringthe Battle of Savo Island that took place Aug. 7-9, 1942 The new Baltimore-class heavy cruiser was renamed Canberra from Pittsburgh on Oct. 16, 1942, and was commissioned on Oct. 14, 1943
Canberra will soon begin the transit for the Navy's first international ship commissioning making stops along the transit in Indo-Pacific nations prior to its arrival in Sydneyforcommissioning
A visit to the Australian capital city of Canberra is planned the day after commissioning continuing the U.S. Navy tradition ofbuildingastrongrelationshipwithnamesakecommunities
The ship's sponsor is Australian Senator, the Honourable Marise Payne, the former Australian Minister of Foreign Affairs who attended the ship's keel laying ceremony in Mobile, Ala. in 2020 The ship was christened June 5, 2021, by Alison Petchell, the AustralianGovernment'sDefenceAssistant SecretaryforIndustrialCapabilityPlanning in the Nuclear Submarines Taskforce and former Minister Counsellor for Defense Materiel, on behalf of Senator Payne The shiparrivedforthefirsttimeatitshomeport ofSanDiegolastyear
The first U.S. Navy ship named after a
foreigncapital,Canberra(CA-70)wassponsoredbyLadyAliceC.Dixon,thewifeofSir Owen Dixon, then Australian Minister to the United States Following World War II, Canberrawasplacedoutofcommissionand inreserveonMarch7,1947 Fiveyearslater, the ship was selected to be the U.S. Navy's secondguidedmissilecruiser Theshipwas re-commissionedonJune15 1956,asguided missileheavycruiserCAG-2
With its new designation, Canberra transported President Dwight D. Eisenhower and later was the ceremonial flagship for the selection of the Unknown Serviceman of both World War II and Korea interned at Arlington National Cemetery, was the Commander of the Atlantic Fleet Cruiser Force flagship conducted an around the globe goodwill cruise, provided medical assistance to the crewoftheTurkishmerchantmanMehmet Ipar,wastheCommanderTaskGroup136.1 flagshipthatwaschargedwithmaintaining ablockadeduringtheCubanMissileCrisis,
andservedinKoreaandVietnam.Tohighlighttheship'sroleinnavalgunfiresupport followingoperationsinVietnam,Canberra wasre-designatedtooriginalclassification and identification number CA-70 on May 1, 1968.
Canberra received seven battle stars for her service in World War II. The ship was decommissioned on Feb. 2, 1970 and was stricken from the Naval Vessel Register on July 31, 1978
ThepresentdayUSSCanberraisthe16th Independence-variant Littoral Combat Ship commissioned by the U.S. Navy LCS are designed to be fast, optimally-manned, mission-tailored, surface combatants that operate in both littoral and open-ocean environments LCS integrate with joint, combined, crewed, and unmannedsystems to support forward-presence maritime security, sea control, and deterrence missions around the globe The future USS CanberrawasbuiltbyAustalUSAinMobile, Alabama.
STRAITOFHORMUZ (May19 2023) From left to right ViceAdm.Brad Cooper commanderofU.S.Naval Forces Central Command,U.S.5th Fleet and Combined Maritime Forces United Kingdom Maritime Component CommanderCommodore Philip Dennis andJoint Commanderofthe French Forces Deployed in the Indian OceanViceAdm.Emmanuel Slaars observe UKRoyal Navy frigate HMS Lancaster(F229) pass bywhile transiting the Strait ofHormuzaboard guided-missile destroyerUSS Paul Hamilton (DDG 60),May19 2023.Paul Hamilton is deployed to the U.S.5th Fleet area ofoperations to help ensure maritime securityand stabilityin the Middle East region.(U.S.NAVYPHOTOBYMASSCOMMUNICATIONSPECIALIST2NDCLASSELLIOTSCHAUDT)
Commander Naval Surface Force, U.S.
www flagshipnews.com | The Flagship | Section 2 | Thursday, May 25, 2023 5
SAN DIEGO (April 19 2023)The Independence-variant littoral combat ship USS Canberra (LCS 30) departs San Diego Harborfora routine underwayoffthe California Coast.Littoral Combat Ships are fast,optimallymanned,mission-tailored surface combatants that operate in nearshore and open-ocean environments,winning against 21st-centurycoastal threats LCS integrateswith joint,combined,manned and unmanned teams to support forward presence,maritime security,sea control and deterrence missions around the globe.(U.S.NAVYPHOTOBYMASS COMMUNICATIONSPECIALIST1STCLASSMARKD.FARAM)
Start nowat StartDigitalBenefits.com OUR NEWS SUBSCRIBERS GET GREAT DIGITAL BENEFITS: Tribune Publishing Company ONLINE STORE Free shipping and additional savings NEWSAPP Unlimited access to stories on the go WEBSITE Unlimited access with even morestories than print NEWSLETTERS Popular news topics emailed to you ALERTS Breaking news throughout the dayonevery device eNEWSPAPER Thedigital paper emailed daily 6 The Flagship |www flagshipnews.com|Section 2| Thursday, May25, 2023
www flagshipnews.com | The Flagship | Section 2 | Thursday, May 25, 2023 7
8 The Flagship |www flagshipnews.com|Section 2| Thursday, May25, 2023 Forthe ones who gave all, WE REMEMBER. USAA means United Services Automobile Association and its affiliates. ©2023USAA. 285094–0523 Thepoppyisasymbolofremembrance forall whomade theultimatesacrificeinmilitary servicetoour nation On Memorial Day, we join youinhonoringeachindividual this redflowerrepresents. usaa.com/memorialday
On
The Broadway National Tour of Jesus Christ Superstar comes to Chrysler Hall May 30th-June 4th, Faith Jones plays Mary Magdalene and shares her experiences
InterviewByYiorgo
SevenVenues has outdone it's self by bringing in the Broadway National Tour of JesusChristSuperstartoChryslerHallfrom May30th-June4th.Setagainstthebackdrop of an extraordinary series of events during the final weeks in the life of Jesus Christ, it isseenthroughtheeyesofJudas
Celebrating its 50th Anniversary, this new mesmerizing production pays tribute to the historic Billboard Album of the Yearandwasthewinnerofthe2017Olivier Award for Best Musical Revival, is directed by Timothy Sheader (Crazy for You, Into the Woods) and choreographed by Drew McOnie(KingKong,StrictlyBallroom) The lyrics and music are by the iconic, Emmy, Grammy,OscarandTonywinnersTimRise and Andrew Lloyd Webber The legendary score includes "I Don't Know How to Love Him,""Gethsemane"and"Superstar."
For tickets and more info go to https:// www.sevenvenues.com/events/detail/
PressRelease
WASHINGTON With summer right aroundthecorner,AmtrakandtheVirginia Passenger Rail Authority (VPRA) are inviting students and their parents to skip traffic jams and hop on board the train for an adventure to visit colleges and universities locatedaroundtheOldDominionandWashington,D.C.
A comfortable way to visit college towns, Amtrak Virginia travels to more than 20 institutions of higher learning along four corridors Newport News, Norfolk, Richmond and Roanoke and customers can continue with a same-seat trip to Washington,D.C.,andothercitiesintheNortheast.
"There's no better way to travel to our colleges and universities than to skip the car and travel on our state-supported trains," said DJ Stadtler, Executive Director of VPRA "Whether it's for those early college tours or trips home once a student has enrolled, Amtrak Virginia can be a part ofthecollegeexperience."
Amtrak offers easy and convenient travel between city centers, free Wi-Fi the freedom to use phones and electronic devices (no "airplane mode"), Quiet Cars for those who want a library-like environment to work, read or doze, the ability to travelwithsmallpetsonmanytrains,large spacious seats with ample leg room, and no middle seat.
"Makingacollegevisittotourthecampus isimportantinastudent'sdecisiontoapply to a school," said Jeff Mann Amtrak Senior DirectorofStateSupportedServices "We're happy to aid the process by offering a safe comfortable
jesus-christ-superstar
Yiorgo: With us today is our own, Newport News, Virginia born Faith Jones who plays Mary Magdalene We are so very proud of you Faith. Welcome home Tell us why should people see this show? How is this Jesus Christ Superstar production different from the movie and the John Legend2018special?Whyshouldtheycome toseeitlive?
FaithJones:Theyshouldcomeseeitlive because this production is quite different from a lot of productions of Jesus Christ Superstar It takes a lot of inspiration from thefilmandtheoriginalconcept.Ultimately, our show is like a concert experience We really try to show the humanity of these historically, biblical figures We are really performing this show as ourselves I play Mary Magdalene but the way the show is directed, I am performing as myself Faith, interacting with my friends and seeing my friends struggling and kind of falling apart and trying to keep them together That
makes our show a little bit different from previousproductions
Our director Tim Sheader really understands the historical baggage of the story Traditionally we hear that Judas betrayed Jesusandthatwasit.Wehaveactorssinging thesongsasthemselvesandyoucanseethat Judaswasreallystrugglingwiththedecision hewastryingtomakeoutoflove,ratherthan justseeinghimasatraitor.
Y:Whatdrewyoutothispartandcanyou talkabouttheauditionprocess?
FJ: As you said, I was born in Newport News, Virginia but we moved to Duram, North Carolina when I was two. I was doingregionaltheatreinRaleighasacollege student,Ididtheatreinhighschoolaswell I had graduated college, doing regional theatre and I was seen by a casting person fortheNationalTourofJesusChristSuperstarandaskedmetoaudition.Thatwasnot on my radar I also write my own music, I was gigging in the area with my dad who is also a musician and some other people. I
graduatedfromUNCChapelHillduringthe pandemic,soatthattimeifever,theatrewas notasuperreliableindustry.
I auditioned for it pretty unattached. I submittedatapeinFebruary2022,thenext month had my first callback, in May I had myfinalcallbackandIgottheshowinJune oflastyear
Y:Whatisyourfavoritescenetoperform while on stage for this show, that you can't waitforthataudiencereaction?
FJ: That's a good question My favorite is that I get to be a part of the Last Supper scene and that's not typical for a lot of the productionsofJCS.Thereissomuchgoing ondramaticallyandthemusicisverytriumphant and juxtaposed with a really intense argument with Jesus and Judas where everything is kind of falling apart. It's very interesting because we are all feeling very triumphant, happy how far Jesus and we have come. Meanwhile, there is a death in
The NorthAmericanTourcompanyofJesus Christ Superstar (PHOTOBYEVANZIMMERMANFORMURPHYMADE)
and sustainable way to travel toexploretheseeducationalopportunities." Virginia Anytime Fares offer a 15% discount for travel within Virginia and to andfromWashington,D.C.FromtheAmtrak app use discount code V552 Additional discounts are available for students and small groups Terms and conditions apply To learn more or book online, visit Amtrak. com/Virginia About Amtrak®: For more than 50 years, Amtrak has connected America and modernized train travel. Offering a safe environmentallyefficientwaytoreachmore than 500 destinations across 46 states and parts of Canada, Amtrak provides travelers withanexperiencethatsetsanewstandard Book travel, check train status, access your eTicket and more through the Amtrak app Learn more at Amtrak.com and connect with us on Twitter, Instagram, Facebook andLinkedIn. Looking to visit colleges in Virginia? Amtrak Virginia offers train service to multiple campuses (IMAGEFROMAMTRAKVIRGINIA) INSIDE: Check out Flagship Values, your source for automobiles, employment, real estate and more! Pages C6-7
iberty Tips for staying safe in the water this summer TheAmerican HeartAssociation offers practicalwatersafetytips and ideas to keepyou andyourloved ones safe this summer PageC5 TurntoJesusChristSuperstar, Page 2 www flagshipnews.com | The Flagship | Section 3 | Thursday, May 25, 2023 1
The Flagship welcomes submissions from ourreaders online.
Pleasesubmiteventshere: www.militarynews.com/users/admin/calendar/event/
Pleasesubmitnewsandphotoshere: www.militarynews.com/norfolk-navy-flagship/submit_news/
Jesus Christ Superstar
from Page 1
afriendshipthatishappeninginthemiddle of the scene and it's always fun to hear the audiencereactiontothatbecauseLDwhois playing Judas is trying beg Jesus to change coursebutinstead,Jesuskickshimout.The audience always goes kind of crazy at that momentbecauseJudasjustwentfrombeing on top of the world to trying to keep peace and realizing that it's all falling apart. I love thatscenebecauseitissodramaticandalso otherproductionshaveintermissions,wedo not, it's 90 minutes straight. I love the fact that we are also at that dramatic moment that keeps building and building until the end. Y:Whenyouarenotonthestage,whatis yourfavoritescenetostandonthesideofthe stageandwatch?
FJ: I love that question because we get to do that a lot to watch numbers Two come to mind. The first one is when the High Priests are first introduced, there is a song called "Jesus Must Die" and I just love that song It has a cool grove to it and it's a great introductiontothesepriestsbecauseinour show they are kind like the boy band, the choreography is kind of campy. They just kill it One of my close friends Kodiak plays oneoftheheadpriestsandheissomuchfun to watch. Grant another actor in our show is just so kind, a newer addition to our cast and so much fun to watch. They are both great dancers and singers and have great commend over the choreography. I always followalongbackstagetryingtobelikethem, wishingIcouldbeapriestinthisshow.
I also love watching the zealots because that is a number that is really intense Our showisreallyverydanceintensive Idon'tdo a lot of dancing in the show but the ensemble really does and the choreography in the show It has a human, ritualistic nature to it You are watching it and you want to join right in. Our choreographer Drew Marconi has really tapped in to something special. I love watching it because you can really see how Jesus followers are going crazy for him They are truly zealots for everything he is saying and will do anything for him It becomesreallyinterestingbecausethatkind oflove,thatchoreographychangesthrough out the show. It turns into the same mob that turns against him It's really interesting to see that choreography at the beginning when everything is happy but it also has a mob mentality to it. It really is a great numberandsomuchfuntowatch.
Y: Any fun anecdotes with doing live theatre?
FJ: Well now I can look at it as fun, but not at the moment when it happened. In one of my scenes while singing the song "I Don't Know How To Love Him", I have to do a run around. I'm holding a microphone
and at some point I run up a structure on our set, then down the structure and I put the microphone in the mic stand, I bring thestandaroundandcenterstage Itsounds simplebutinrehearsalsitwassohardtodo It took me so much practice because its in the middle of an instrumental brake so I have a limited amount of time and have to figure out how to get it to the mic stand It wasalotofstressformewiththismicstand earlyon.Iwasdoingmyrunaround,countinghowmanybarsandbeatsofmusicIhave left, before I have to get down to the stage becauseIhavetoplacethemicandsingwith theverynextbeat,beltingthehighestnoteI havetosingintheentireshow.
So one day in Cincinnati, Ohio I was so nervous about getting this microphone on the mic stand, that the mic stand ends up falling, I drop the microphone and the microphone winds up rolling under one of thestructuresintheset.UltimatelyIhaveto runandgrabthemicrophonefromunderthe setandIwoundupsingingthisfinalchorus into the ground by the microphone as I'm reaching for it. I brought it up like nothing happened, walked down the stage while singing and that's not how the blocking is supposetobebutyougottamakeitwork.
Y: My favorite question to ask is, can you give us a pinch me, wow moment or two in yourcareer?
FJ: Two come to mind. One pinch me moment is that with the audition process, asthethirdprincipalcharacterintheshow, Jesus,JudasandMaryMagdelene,Andrew LloydWebberhadtoapproveus Ihavenot gotten to meet him yet but that's definitely a pinch me moment that he watched our final callbacks and approved it So not only doesAndrewLloydWebberknowIexistbut thathewantsmetosinghissongsallacross NorthAmerica,that'sreallyspecial
Another pinch me moment is that there have been a couple of opportunities when I havebeenatthestagedoor,oooh,it'sgetting me emotional right now, when people are touched by the show because it has been around for 50 years and come to the stage door and tell us just how much they have been impacted by it. I have really been touched by black girls who come to the show and have told me how much it means to them to see me as a black woman playing this role There have not been many big productionsofJesusChristSuperstarwhere ablackwomanhasplayedMaryMagdalene so they are always impacted by seeing me, someonewholookslikethemonthatstage That always gets to me because I had similar feelings of watching people growing up I remember crashing the stage door to meet Audra McDonald, even though I had notseentheshowshehadbeenperforming in. I told her how impactful she was to me and she signed a crumpled up index card outofmypurse Shewassograciousandit's wildtothinkthatnowIhavethesemoments
where I am that person for other people It isa real pinchmemoment that oh my gosh, I've talked about this before but I've never gotemotionalaboutitlikeIamrightnow.
I thing it's really beautiful because this is really tough job it's hard travel, the show is really intense and we have been doing this for eight months with only five weeks left and I'm finding myself being reflective and feeling so much gratitude for the people that always tell us how much the show has impacted them, especially the black girls who verbalize how impactful it was to see measMaryortoseeElvieEllisplayingJudas whoisalsoblack.Thatreallymeansalotand
itwillstaywithmeforever.
Y: How can people follow and support you?
FJ:IamalwayswritingandIamcurrently working on a EP that I will be putting out this year They can follow me on Instagram under Faith Jones and on my website https://faithjonesmusic.com/That'swhere Ipostmyupcomingprojects.
Yiorgo is an arts, entertainment and sports writer A stage, TV and movie actor, he is also a sports entertainer, educator, motivational speaker, writer storyteller and columnist
Community SUBMIT YOUR EVENTS, NEWS AND PHOTOS
2 The Flagship | www flagshipnews.com | Section 3 | Thursday, May 25, 2023
JackHopewell (top), FaithJones (above left) and Elvie Ellis (above right) and the companyofthe NorthAmericanTourofJesus Christ Superstar (PHOTOSBYEVANZIMMERMANFORMURPHYMADE) FREE PUZZLES &GAMES Playonline every dayat PlayJumble.com Jumble Daily |Jumble CrosswordDaily |Jumble Sunday Sudoku| Mahjong |BubbleShooter Pro|Plus manymore www flagshipnews.com | The Flagship | Section 3 | Thursday, May 25, 2023 3
RISK OF PREDIABETES: 1IN3 ADULTS LIFE DOESN'T ALWAYS GIVE YOUTIME TO CHANGE THE OUTCOME. PREDIABETES DOES. RISK OF SHARK ATTACK: 1IN11.5 MILLION TAKE THE RISK TEST TODAYAT DoIHavePrediabetes.org 4 The Flagship | www flagshipnews.com | Section 3 | Thursday, May 25, 2023
Health www flagshipnews.com | The Flagship | Section 3 | Thursday, May 25, 2023 5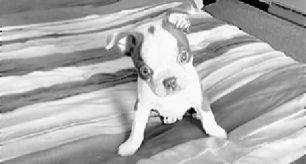 6 The Flagship | www flagshipnews.com | Section 3 | Thursday, May 25, 2023 Advertising categories include: •Announcements &celebrations •Merchandise &carsfor sale •Job recruitment •Honoring alife •Pets foradoption And more Creatingyour ownadinthis publication is easy, affordable and willreach thousands in print and online. Place your ad today! PlaceAnAd.tribpub.com Call 757-446-9000 or go to PilotOnline.com Subscribe to The Pilot today 757.622.1455 |placeanad.pilotonline.com Shop smart. Save big! Sunday (and every day). ESTATE & MOVING SALES W WE E A ARRE E T THHE E " "SSTTRREESSS S R REELLIIEEVVEERRSS" " When We Handle Your Estate or Moving Sale We Offer On-Site Tag Sales with a Knowledgeable & Courteous Sales Team. Over 45 yrs Exp in Antiques, Estates & Moving Sales References. LarryZedd422-4477 virginiabeachantique company.com AMERICAN ANTIQUE BUYER RAY HIGGINS BUYING ANTIQUES & ESTATES, ITEMS OF VALUE VINTAGE ARTWORK ALL COINS STERLING FLATWARE VINTAGE WRIST WATCHES ANTIQUE FIREARMS OLD DECOYS OLD TOYS COSTUME JEWELRY 25 YEARS EXPERIENCE LICENSED 7 DAYS A WEEK FREE ESTIMATES 757-617-4043 www.raymondsantiques.com Estate SalesAntiques & Collectibles ACTION ONE FENCE & DECK Custom wood, aluminum, chain link, vinyl. Quality k, great prices. Fr Estimates. 40 Yrs. Exp. Call 757-438-7057. Fencing S & ENTERPRISE 20 YRS. Concrete Exp. All types of concrete work driveways, stamped & exposed. We accept credit cards. 757-652-4050. www.shabazznva.com DRIVEWAY & MASONRY WORK Landscaping Grading Top Soil, Yard Clean Up & Tr Removal. 757-714-4848 Estate Sales Concrete/Asphalt Subscribe to The Virginian-Pilot today Call 757-446-9000 or go to PilotOnline.com AKC STANDARD POODLE PUPPIES 2left! $700 BlackorCream girls! Have all shots! Chspk 757-705-6466 p AKC STANDARD POODLE PUPPIES Adorable healthyand friendly&come with ahealthguarantee Redapricot colorsText225-603-9394 $750. Dogs Cats, Other Pets WANTED ANTIQUES &ESTATES 18th,19th &20thCentury, Furniture,Artwork, China, Crystal &Collectibles. 1Piece Or EntireContents. We ComeToYou With & Courteous&Professional Service.NoObligation Offers.PleaseGet My OfferBefore YouSell! TagSales&Estates Settled LARRY ZEDD 422-4477 Virginia BeachAntiqueCo. Appraisal Service With 40 YearsExperience virginiabeachantiquecompany.com Estate SalesAntiques & Collectibles B & J MOVING Reasonable Rates, Licensed & Insured. bandjmoving.com 757-576-1290 (A) FAMILY TRASH MAN-HOUSEHOLD Demo inside & out, construction sites, dumpster drop off, backhoe work. We haul it all! 20 yr exp. lic & ins. 485-1414 Hauling /Moving ★GENERAL REPAIRS★ ★AFFORDABLE★ All Handyman, Complete Repair Int & Ext: A-Z Jobs, Rot Repair Bathrooms, & Alterations 35 Yrs. Exp. BBB A+ Rating 757-430-2612. Handyman Services TOY GOLDENDOODLES Male and female toy goldendoodles 1500 ea ready to go home! Vet checked 7578460093 MORKIE Maltese/Yorkie mix pups Adorable M&F readynow 850ea 252-655-1575 MALTIPOO PUPPIES Beautiful maltipoos onlyafew left!! Utd on shots and deworming.Vet checked, come with recordforms 252-917-9333 $600.00 MALTESE PUPPIES!! SMALL & ADORABLE!! M&F's Health Guarantee $1500 Text forPics &Info252-741-0133 MALTESE & YORKIES Purebred $1200 Located in Ruther Glen, Va TEXT Marie @(210)5848896 BRITISH LABS Damonsite. EmmaSS15688701Sire RiverviewFarms Finalist GB FTCH AKABrainySS00694602. Brainyis the onlyBritish Lab borninthe USA to become achampion in Great Briton. Both dogs have good to excellent OFAcertifications and genetic testing 4girls and 2boys. 757-679-4665 $2,000. Whelped 5/16/23. BOSTONTERRIER RedBoston Pups,three males Available CKC registered, 8weeks old 757-567-4452 Carrollton VA $1000 Dogs Cats, Other Pets FRANK'S SIDING & REPAIRS Repairing Siding & Trim. Lic/Ins. FREE ESTIMATES 757-227-8964 BULKHEAD & PIER REPAIR Grading Excavation & Demolition Services, Free Est 757-262-6511 BEST PRICE EXTERIORS Siding Windows, Roofing Soffit, Trim, Gutters. Licensed. & Insured. A+ BBB. Call 757-639-4692. AIR DUCT CLEANING UNIVERSAL DUCT CLEANING FREE INSPECTIONS MEMBER BBB. 757-502-0200 Home Improvements Early home delivery. 757-446-9000 or PilotOnline.com AUTOS ACCEPTED-ANY YEAR Make or Model. Top Dollar Fast, Free Towing 757-737-2465, 252-232-9192 ABSOLUTELY ABLY ACQUIRING AUTOS All Makes & Models Best Price Paid!! FREE TOWING. 757-749-8035 Wanted Automotive Autos. We will purchase your collectible, classic, late model autos, we will come to you. Call 757-675-0288 CLASSIC & COLLECTIBLE Classic, Antique Cars MAZDA 2011 MAZDA3 Four door five speed, inspected, 200K miles, $3695 757-275-4332 CHEVROLET 1999 TAHOE BLUE 1999 CHEVROLET TAHOE LS W/ TINTED WINDOWS, LIKE NEW TIRES, NEW FRONT BRAKES AND ROTORS, CD/CASSETTE PLAYER, VERY RELIABLE, 2 OWNERS, 5.7L V8 FWD SUV 4D 230K MILES EXPERIAN AUTO REPORT $6,000 FIRM 727-560-2791 Autos for Sale MOTOR HOME 2006 Class A RV 34 ft w/ 3 slides low mileage lifetime roof guarantee new awing Blue OxTow Bar and many extras $27,500 OBO 757-535-5254 JAYCO 2018 MERCEDES 24' 2 slides new inspection, $55,500. Snyder's RV 499-8000. Travel/Camping Trailers YORKIES AND SHIH TZUS PUPS 875.00 Hlth guarantee ,shots ,toy sizeVB 7574098461 $875. Dogs Cats, Other Pets CLEANUP Grass Cutting Mulching & Trimming Planting & Transplanting 25yrs exp. 918-4152 ★AFFORDABLE TREE SERVICE★ Josh 757-998-5327 Theo 757-515-6933 Tree Trimming & Complete Tree Removal ★ 100% DRAINAGE & YARD CLEANUP ★ Shrub & Tree Removal, Pruning Tractor Work & Grading French Drains, Mulching Fences. ★★757-282-3823★★ Lawn and Tree Service PEST/TERMITE CONTROL Universal Pest & Termite. FREE INSPECTIONS. 757-502-0200 (Mention This Ad and Get $25 Off) Extend your reach. Access customized technology Simplify your search. jobs.pilotonline.com YOUR PERFECT HIRE IS WAITING CALVIN'S ROOFING REPAIR LLC Roofing repair of all types after the storm incl'g cleaning gutters, Free est, reasonable prices, Over 30 yrs-business, lic & Ins, BBB 757-377-2933 Roofing PARKER TREE SERVICES Mulch, trim shrubs, landscaping sealcoating driveways. Free Estimates. 757-620-9390 GODWIN TREE SERVICE Total Tree Removal w. Stomps. Lic & Ins'd 25+ yrs exp. Seasonal Discount For Potentially Hazardous Limbs Fr Estimates; BBB, 757-237-1285 or 757-816-3759
Sudoku CryptoQuip LAST WEEK'S CRYPTOQUIP ANSWER: LAST WEEK'S ANSWERS Religious Serivices For your installation's religious service times visit wwwflagshipnews.com⁄ base_information⁄ religious_services INITIALWORDS It appears as though this staged satire has already commenced I guess I'm late to the parody www flagshipnews.com | The Flagship | Section 3 | Thursday, May 25, 2023 7 The right placeto advertise your Merchandise, Pets, Auto, Real Estate, Tag Sales &Flea Markets, Vacation Property, Wanted to Buy Items and more! Renting or Selling Your Home? placeanad.pilotonline.com reach your buyersat placeanad.pilotonline.com
Crossword
Finish your high school diploma, foryou andfor them. Find free,flexibleand supportive adult education centersnearyou at FinishYourDiploma.org. When you graduate, they graduate. 8 The Flagship | www flagshipnews.com | Section 3 | Thursday, May 25, 2023