September 2022 ISSUE www.100FSS.com33 HANNAH ANDERS TOUR Free Concert LANAKILA'S POLYNESIAN SHOW FAMILY COLOR RUN The Boys & Girls Club Day SECOND TO NONE! THE BIGGEST EVENT IN THE GALAXY RETURNS
@100FSS @100th_FSS 3 3SEPTEMBER 2022 |
Summer break may be over and cooler days ahead, but your choice of FSS events is hotter than ever! You won't want to miss Lanakila's Polynesian Show on Tuesday, September 6, at the Bob Hope Community Center! Be ready to take in the culture, music, dance, joy and food of the islands! Doors open at 5 pm and show starts at 6 pm. And the Fall season of course means Fall decorating! You'll want to stop by the Bob Hope Community Center and pick up Teddy Bear and Autumn Sun Catcher kits. And hey, for the month of September, they are also offering 10% off bulk order Christmas ornaments! Really want to impress your guests as we move into the holidays? Take advantage of the Charcuterie 101 & Gratitude Pairing course at Military and Family Readiness! Learn how to expertly pair and display a variety of meats, cheeses, fruit and dips with the class of a gourmet chef - Wednesday, September 21, 1pm - 3 pm. Contact M&FR for more info. We also have Fall fun times and bowling leagues starting at Square D Lanes!! Check out their page for 9 Pin No-Tap and league meeting nights! For more recreation fun, visit Outdoor Rec for surfing and sea kayaking and the Youth Sports Office for the Family Color Run! But wait! There's more. Much more. Anyone know of a place called Nashville? Hold on to your hats because coming to the 100 FSS is Hannah Anders!!! She is bringing her Redneck Riding Hood 2.0 Tour to the UK! Show will be at the Galaxy Club Ballroom on Wednesday, September 14. Doors open at 6 pm and show starts at 7 pm. Then, as if things couldn't get any better, but they do because we are the 100 FSS, it's Mil-D-Con!!! Be ready Saturday, October 1 for Cosplay, amazing artists, special celebrity guests, video shows, vendors, gaming competitions, food and more!!! Look to FSS 100 Facebook for more event details! All of this and more. Brought to you by 100 FSS!!!
Content produced monthly by the 100th Force Support Squadron Marketing Department, 100 FSS/FSK, RAF Mildenhall, Unit 4702, Bury St. Edmunds, Suffolk, IP28 8NF Call: 01638 54 2057 E-mail: 100fss.marketing@us.af.mil Website: 100FSS.com 100th FORCE SUPPORT COMMAND Maj. Emily Bold Commander, 100th Force Support Squadron Mr. Colin Richardson Deputy Director, 100th Force Support Squadron CMSgt Georgette Springs Superintendent, 100th Force Support Squadron MARKETING DEPARTMENT Sandy Mackall: Marketing Director Bruce Richardson: Visual Information Specialist Brittany Doran: Visual Information Specialist Hugh Canavan: Sponsorship & Advertising Coordinator Kristen Cortelyou: Marketing Assistant is an unofficial publication for U.S. Forces and their families serving in the UK. The contents of this magazine are not necessarily the official views of, or endorsed by the U.S. government, the Department of Defense or the Department of the Air Force. The appearance of advertising and sponsorship credits in the Get Up & GO! do not constitute endorsement by the DoD nor Department of the Air Force. Everything advertised here shall be made available for purchase or use without regard to any non-merit factor of the purchaser. Information is subject to change without notice. Please contact facilities directly for the latest details. GET UP & GO!
Cover illustration by
IN ISSUETHIS Bruce Richardson.
5SEPTEMBER 2022 | 6 — 7 RAF Mildenhall News 8 Military & Family Readiness 11 Auto Hobby Complex 12 — 13 Bob Hope Community Center 15 Bowling Center 16 The Daily Grind 18 — 19 Gateway Dining Facility 20 — 21 Fitness 22 — 28 MIL-D-CON 2022 29 Library 30 — 33 Galaxy Club 34 — 35 Outdoor Recreation 36 Youth Programs 37 Child Development Center 37 Family Child Care 38 — 39 RAF Lakenheath Information 40 & 41 Information, Tickets & Travel 43 100th FSS Directory
WORDS & PHOTOS: Airman Alvaro Villagomez // SOURCE: www.mildenhall.af.mil housands of hours are spent each year removing and installing a boom cover on a KC-135 refueling aircraft—hoursStratotankerthatcould be used elsewhere. One 100th Maintenance Squadron Airman has invented a new boom cover tool that has the potential to save the U.S. Air Force 40,000 man-hours and approximately $1 million per year. "I noticed as soon as I got to Mildenhall that removing 6 | SEPTEMBER 2022 and installing the boom cover was tedious and time consuming," said Airman 1st Class Jacob Helzer, 100th MXS time and lessens the impact on the flow of operations.
"One of the maintenance crew chiefs reached out because he knew I enjoy 3D printing and design and believed I could come up with a solution for the boom cover," said Helzer. "I then came up with a prototype for a tool that could make the process much smoother." Tech Sgt. Steven Jakubowski said that Helzer is always looking for ways to innovate and constantly asking questions to gain further knowledge. "He spent a lot T
createdinnovativeoperations,methodTheamounttwoaircraftEquipmentcallingconventional"Removingmaintenancehydraulicsjourneyman.thecoverthewayinvolvestheAerospaceGroundbackshopforanstandandrequiresAirmenandasubstantialoftime."currentconventionalhindersdailywhereasthesolutionHelzeriseasier,takesless
One Boom Pod at a Time Airman 1st Class Jacob Helzer is the mind behind the Boom Cover Tool that enables Airmen to install and remove a boom cover off a KC-135 Stratotanker aircraft in less than two minutes.
RAF M ILDENHALL N EWS of his free time, outside of work, designing the boom cover tool," said Jakubowski. Helzer using his skill and knowledge with 3D printing created a prototype called the 'Boom Cover Tool'. The tool was manufactured with Helzer's 3D printer and resembles a butterfly net on the end of a retractable pole with a hoop mechanism that tightens and loosens the net covering on the opposite end. "Once I created the prototype, I brought it to my section and tested it out," said Helzer. "A 30-minute job became a one-minute job with the Boom Cover Tool." The Boom Cover Tool greatly reduces the number of man-hours needed every time a cover needs to be removed or installed on an aircraft and the cover itself better protects the boom pod during adverse weather Eachconditions.Boom Cover Tool costs roughly $200 to produce. "The projected saving were calculated by him and I while submitting for Spark Tank by using the 2021 comptroller document for wages," said "IJakubowski.didthemath and the projected savings for the Air Force if they utilized the Boom Cover Tool for the entirety of the refueling fleet would be approximately $1 million and potentially 40,000 man-hours annually," said Helzer. In order to meet this goal, Helzer has been collaborating with the MXS fabrication flight to produce the test prototypes for each aircraft at RAF Mildenhall. "Once we have everything streamlined, we can move into the beta testing phase, which is roughly six months, then move on to scaling up for the entire KC-135 Stratotanker aircraft fleet."
HelzerJakubowski.hasalways been motivated to improve himself and the way things are done at his job and one example of this is the Boom Cover Tool.
"Helzer has been a go-getter from the moment he arrived on station and is always hungry to learn all aspect of his job and his critical thinking skills are some of the bests I've ever seen," said
7SEPTEMBER 2022 |
Moving forward, Helzer plans on developing a batch of tools for the KC-135 fleet at RAF Mildenhall to prove the design concept. Helzer would then like to contract the fabrication of a final, more durable prototype and share the Boom Cover Tool throughout the entire fleet and modify the design to be adopted for other variations of refueling aircraft.
"This is how change starts by questioning the way we do things and coming up with a solution that will benefit Airmen at all levels," said Helzer. "I created the Boom Cover Tool to make the lives of my Wingmen easier and inspire Airmen to devise and implement new ideas to help improve even the simplest tasks."
This is how change starts by questioning the way we do things and coming up with a solution that will benefit Airmen at all levels
ABOVE: Airman 1st Class Jacob Helzer, uses the Boom Cover Tool on a Stratotanker.KC-135
Sponsorship Training
Charcuterie 101 & Gratitude Pairing
Learn how to build a gorgeous appetizer board with a variety of cheese, meat, fresh fruit, dips, baguettes, crackers, sweet treats and more. You'll learn tips and tricks for perfect pairings and how to creatively arrange each ingredient. Elevate your charcuterie game and indulge yourself in the practice of cultivating gratitude in this fun class! All materials included.
Wednesday, Sept. 14 • 9:30 am – 12 pm
Orientation
Wednesday, Sept 21 • 1 pm – 3 pm Facilitator: Francesca Osorio and Teri Richards (MFLC).
Wednesday, Sept. 14 • 5 pm – 7 pm
Wednesday, Sept. 21 • 9 am – 1 pm
Monday, Sept. 12 • 9:30 am – 11:30 am
Pollywiggles Playgroup Thursdays • 10 am – 12 pm Pre-Arrival Orientation Wednesday, Sept. 7 • 3 pm – 4:30 pm Key Spouse Mentor Training Thursday, Sept. 8 • 9 am – 10:30 am Key Spouse Continuing Education: Teambuilding Thursday, Sept. 8 • 11 am – 12:30 pm Bundles for Babies Monday, Sept. 12 • 9 am – 12:40 pm
8 8 | SEPTEMBER 2022 M ILITARY & F AMILY R EADINESS 01638 54 3406 Follow @MildenhallMFRC for all the latest updates!
Spouse In-processing
Maintenance
Monday, Sept. 12 • 11 am – 1 pm EZ PCS
on 7 Principles for Making Marriage Work
Marriage based
Team Mildenhall
EFMP Peer Support
discover a truly jurassic adventure www.roarrdinosauradventure.co.uk Lenwade, Norwich NR9 5JE Paid advertisement. No federal endorsement of advertiser intended. Paid advertisement. No federal endorsement of advertiser intended.

Today, our membership encompasses 87,000+ active and retired federal employees and their families. AFSPA has provided comprehensive health insurance benefits to Executive Branch employees since 1929. HealthHigh-OptionInsuranceAvailableWorldwide! FEHB plan offered to eligible federal civilian employees All benefits are subject to the definitions, limitations, and exclusions set forth in the Foreign Service Benefit Plan's Federal brochure (RI 72-001). afspa.org/fsbp The Foreign Service Benefit Plan treats overseas providers as in-network, converts foreign currency claims, and provides paperless reimbursement, generous massage benefits, low premiums and more. Your Health. Your Care. Our Expertise. Paid advertisement. No federal endorsement of advertiser intended.
11 11SEPTEMBER 2022 | SAFETY CHECK SPECIAL!SAFETY CHECK SPECIAL! $10 off standard safety inspection Now only $35 through September (normally $45) A vehicle inspection should be regularly carried out to ensure that vehicles are in good working order and safe for use on the road. Winter or summer, new car or used car – safety problems can arise with little warning. Keep yourself, your family and your car safe on the road by booking a check at the Auto Hobby Complex. Our car safety inspection checks all the key components to ensure that your car is roadworthy. If our technicians identify any faults, then we'll provide the information outlining anything required. The safety check covers brakes, suspension, tyres, wheel bearings and much more. FLUID LEVELS 1. Engine oil 2. Brake fluid 3. Coolant 4. Power steering circuit 5. Front / rear screen washer SIGNALS - VISIBILITY 6. Parking lights / number plates 7. Direction indicators / hazard warning lights 8. Dipped / main beam headlights 9. Reversing lights, stop lights 10. Front / rear fog lights 11. Wiper blade wear and operation CORRECT OPERATION 19. Horn 20. Condition and mounting 21. Condition of windscreen 22. Condition of lights 23. Rear view mirrors 24. Opening elements BODY WORK 24. Check for damage including dents, scratches splits and more SAFETY 12. Condition & seal of front / rear wash / wipe 13. Tyre wear 14. Tyre pressure 15. Exhausts (leak, mounting) 16. Condition of break system 17. Leaks in brake system (external) 18. Condition of drive shaft bellows 01638 54 2480 A UTO H OBBY C OMPLEX
AFE BRINGS THE PARADISE Tuesday, Sept. 6 Door opens 5 pm • Show Start 6 pm BOB HOPE COMMUNITY CENTER BALLROOM 12 12 | SEPTEMBER 2022
13 13SEPTEMBER 2022 | 01638 54 2579 B ob H ope Community C ENTER Follow @RAFMBHCC for all the latest updates Decoration Contest Friday, Oct. 28 • 6 pm – 8 pm Open to individuals and squadrons Sign up at the BHCC for a chance to win a $250 FSS Gift Card National Teddy Bear Day Craft Sept. 1 – 9 Stop by the BHCC to pick up your free bear and make it at home. Available while stock last. Autumn Glass Suncatcher Decorations BOB HOPE COMMUNITY CENTER Sept. 22 • 11 am – 1 pm Stop by and make your free glass sun catcher or take one home to complete. Available while stock last. September Only! 10% off bulk order Christmas ornaments from Arts & Crafts ( located inside the Bob Hope Community Center). Call: 01638 54 2644 SIGN UP bit.ly/3PGpPlqNOW!
roughamestate.com J45 A14. Rougham, Bury St Edmunds, Suffolk IP30 9XH What3words: PUMPKINScommit.submerged.bombardPICKYOUROWNFreeEntry&FreeParking Thousands of Pumpkins • 18 Varieties! Coffee & Hot Food • Bar Outdoor Games • Bale Pyramid 1-2 8-9 15-16 20-30 October, 9am-5pm Paid advertisement. No federal endorsement of advertiser intended.
S QUARE D L ANES01638 54 2348 15SEPTEMBER 2022 | Red Pin Bowling Fridays • 11 am – 10 pm $3.50 per game // 16 years & under: $3 per game Get a Strike when the head pin is Red and win a free game! Glow Bowling Saturdays • 5 pm – 10 pm Enjoy a great way to unwind over the weekend with good music and a groovy atmosphere. Only $2 games and $2 shoe rental after 10 pm. 2/2 Dorm Bowling Special Fridays & Saturdays • 8 pm – 10 pm $2 per game and $2 shoe rental. Fall Leagues Organizational Meetings Meet to determine rules, etc. Call today! Sept. 13 • 6:30 pm Tuesday Trios League Meeting Sept. 14 • 6:30 pm Wednesday Night Squadron League Sept. 15 • 6:30 pm Thursday Night Mixed League yy yaDgnilwoBniPdeRsisenaLDerauqStaniyadirFyrevE emageefraniwdnaniPdaeHdeRahtiwekirtsalwoB 8432832NSD//84324583610 061gnidliuB 9 PIN NO-TAP Tournament Wednesday, Sept. 21 • 7 pm Sign ups start at 6:30 pm If you knock down 9 pins, it's a strike! $10 in the prize pot per person. The more people the bigger the pot. Bowl like normal but don't pick up those annoying 1 pin spares. $2 per game and $1 shoe rental $20 Entry Fee – Prizes for the top 4 bowlers Open to 18 years & Followolder.@SquareDLanesMildenhall for all the latest updates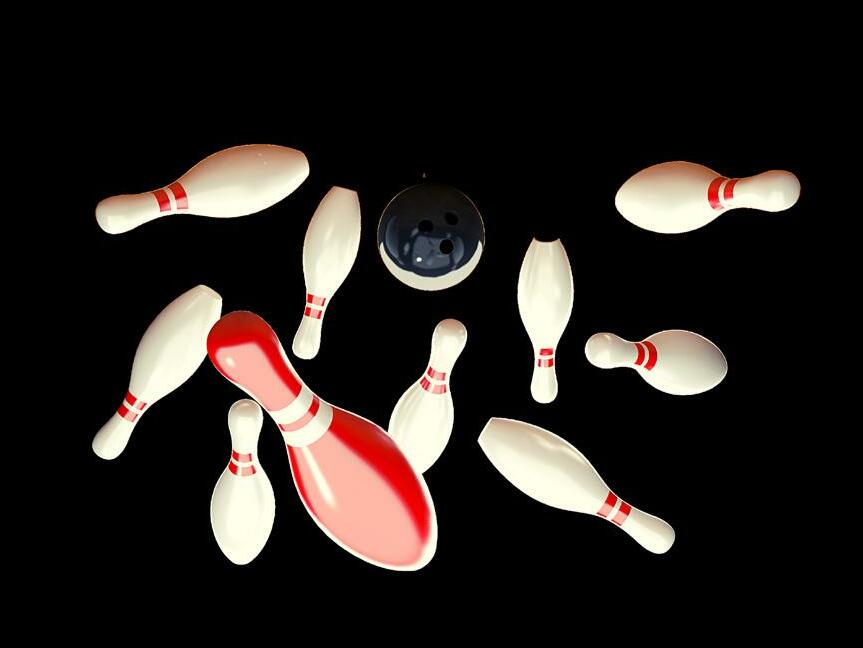 01638 54 7178 16 | SEPTEMBER 2022 T HE D AILY G RIND Located inside the RAF Mildenhall Galaxy Club Caramel Apple Spice Chai, apple juice, caramel syrup, cinnamon, steamed together and topped with caramel drizzle brings back memories of pumpkin picking and frolicking through crunchy autumn leaves. Cloudy Day Latte Earl grey tea, caramel syrup, and cinnamon with milk is like being wrapped up in a blanket on the couch with a good book on a rainy day. Toasted Marshmallow Cold Brew Frappuccino Smooth, bold and refreshing. Toasted marshmallow syrup, cold brew, a splash of heavy cream, blended with ice and topped with whipped cream. SEPTEMBER Roasty Toasty Specials OPEN HOURS Mon - Fri: 6:30 am – 2 pm Closed: US Holidays
Scan here for more stories Check out Jeremy's story at kfcu.org/jeremy "Over the years, Keesler Federal's relationship with my family has grown. They're like family." RAF Alconbury | RAF Lakenheath | RAF Mildenhall Federally insured by NCUA Membership and credit eligibility required. Paid ad, no federal endorsement of advertisement intended.
3 LUNCH: ChickenSrirachaGrilled Tofu&VegetablesFriedStir
2
7 LUNCH: PoboysCatfishSpicy ChopsPorkGrilled MeatloafCajun DINNER: BakedOnion-LemonFish BeefSimmered ChickenCajun
BeefSimmeredBeansBlack CodCrustedAlmond DINNER: SauceMeatTurkey&Spaghetti ButterGarlicLemon&Fish OnionsinSmotheredSteaked 13 LUNCH: MacChili
NoodlesTuna DINNER: Lasagna CacciatoreChicken PastaBroccoliItalian
SATURDAYTHURSDAYWEDNESDAYTUESDAYSUNDAYMONDAYFRIDAY
1
LUNCH: MeatloafSpinach&Turkey PennewithTomatoes MeatballsBBQPineapple DINNER: CubesBeefBBQ EnchiladaChicken RouladeTurkeyFlorentine LUNCH: gravybrown&SteakSwiss lentils&w/turkeyPeppers
SEPTEMBERDININGGATEWAY CALENDAR 18 18 | SEPTEMBER 2022 G ATEWAY D INING F ACILITY change.tosubjectareitemsMenuSEPTEMBERDININGGATEWAY
FishBakedBasil ChickenTeriyaki DINNER: TenderloinRoastPork CodBakedBaja ProvencalPasta 14 LUNCH: KabobShrimp ChickenBBQGinger PastaBasilLemon DINNER: PennewithTomatoes CatfishFriedSouthern MeatballsBBQChiliSweet 15 LUNCH: ChickenMustardHoney Saucew/MeatZiti FishBaked DINNER: ChickenSpicy&Hot ToscanoPasta RibsSpareCantonese 16 GO&GRAB OPTIONS 17 LUNCH: ChickenGlazedFeSanta ChopPorkDijonBaked StroganoffBallBeef DINNER: GlazeGingerMaple&Salmon Turkey&PeppersStuffed PrimaveraPasta
8 LUNCH: ChopPorkDijonBaked LasagnaSpinach TurkeyFlorentineBaked DINNER: SalmonBaked MeatballsBBQPineapple ChickenMustardHoney 9 LUNCH: TurkeyRoast Marinara&TortelliniCheese PeppersGreenStuffed DINNER: MeatloafSpinachTurkey ChickenBakedOvenCrispy FishParmesan 10 LUNCH: ChickenBaked ShrimpSouthwestern BulgogiBeefLinguine DINNER: ChickenGingerHoney SteakSalisbury ManicottiCheese 11 LUNCH: FilletsFishCreole ChickenFryStir SteakTeriyaki DINNER: KingAlaChicken FishBaked PrimaveraPasta 12 LUNCH: PotatoesSweetSW
SueyChopShrimp DINNER: ChickenJamaican SpareribsBraised SalmonGrilledSalisbury 4 LUNCH: KingAlaTurkey SteakFriedStyleCountry SalsawithFish DINNER: MeatballsSwedish FilletPolynesian OnionsinSmotheredSteak 5 LUNCH: SteakPepperOriental ParmesanChicken ButterGarlicLemonwithFish DINNER: TenderloinRoastPork NoodlesTuna ChickenBakedSavory 6 LUNCH: FishBakedBasil FilletBreastTurkey ProvencalPasta DINNER: TacoFishBaja ChickenMexicanBaked FryStirBeef
ChickenBaked DINNER: EnchiladaChicken FishSouthwestern FajitasBeef LUNCH: PastaShrimpBasilLemon RoastPorkMambo SauceMustardwithChicken DINNER: SteakGrilled TurkeyRoast SalmonMediterranean 22 LUNCH: ChickenGingerHoney
periodsmealregulartheofonemissyouIf24/7.clock,thearoundoperatesthatFacilityDiningGatewaytheinsidelocatedKitchenFlightaisThere menu.lunch/dinnerorbreakfastthefromordermayYouinstead.mealgroundaordercanyou notice.advancedhours2leastatprovidePlease 01638 54 2689
21
19 19SEPTEMBER 2022 |
ButterCitrus&SalmonGrilled BrisketBBQ DINNER: ChickenBakedOvenCrispy BeefRoast CodCrustedParmesan 23 LUNCH: FlorentineChicken PastaBroccoliItalian ChopsPorkBakedStuffed DINNER: PastaTurkeyLemonGreek ChickenBakedSavory FishFriedOven 24 LUNCH: ShrimpFriedFrench ChickenSpicy&Hot saucew/meatZiti DINNER: FryStirBeef FishStuffedBaked BulgogiChicken 25 LUNCH: ChiliLentilTurkey JambalayaShrimp ChickenFriedSouthern DINNER: ChopsPorkDijonBaked MacChili CatfishPepperLemon 26 LUNCH: BeefRoast BleuCordonChicken PrimaveraPasta DINNER: NuggetsTurkey PieCorn&Beef ChickenBourbon 27 LUNCH: KabobChicken SteakPepper NoodlesTuna DINNER: SalmonOrangeSpicy&Sw TortelliniCheese RancheoSteak 28 LUNCH: BrogulBeef SchnitzelPork BakedOnion-LemonFish DINNER: CodCrustedAlmond YakisobaHamburger ChickenGlazedCranberry 29 LUNCH: MeatloafSpinach&Turkey PennewithTomatoes MeatballsBBQPineapple DINNER: CubesBeefBBQ EnchiladaChicken RouladeTurkeyFlorentineBaked 30 LUNCH: gravybrown&SteakSwiss lentils&turkeywithPeppers NoodlesTuna DINNER: Lasagna CacciatoreChicken PastaBroccoliItalian
KNOW?YOUDID
ShrimpFriedFrench ChickenBourbon DINNER: PiePotBeef FishBakedLemon ChickenBakedHerbed 19 LUNCH: CatfishCaribbean TurkeyRoastJerk PeppersGreenStuffed (Beef) DINNER: PotatoesSweetSW Corn&BeansBlack SzechwanBeef DijonBreastChicken 20 LUNCH: FishBaked LoafMeat
18 LUNCH: w/marinaTortelliniCheese
F ITNESS Hardstand: 01638 54 3735 www.bit.ly/3IkNeFx We want your feedback! Spin-A-Thon Saturday, Sept. 24 • 10 am - 12 pm HARDSTAND FITNESS CENTER Join us for a FREE '80s and '90s themed Spin-A-Thon. The event will consist of two high energy back to back cycling classes taught by two of our wonderful group fitness instructors. The first class will start at 10 am and the second one at 11 am. Feel free to come to one or both. Paid advertisement. No federal endorsement of advertiser intended. 20 20 | SEPTEMBER 2022
Hardstand: 01638 54 3735 F ITNESS 21 21SEPTEMBER 2022 | Time Monday Tuesday Wednesday Thursday Friday Saturday 6 am VIRTUALYOGA with Rebekah 7 am *CYCLING with Kelsey 9:30 am *FAMILY HIIT with Sara YOGA with Alsu ZUMBA with Diana 10 am Spin-A-Thon Sept. 24 *Turn Up with Marlee Sept.10 & 17 only 11 am *HIIT with Diana *HIIT with Diana Spin-A-Thon Sept. 24 11:45 am *SPIN & SHRED with Stevie *SPIN SHRED& with Erin 4:45 pm *Turn Up with Marlee *Turn Up with Marlee 5 pm *CYCLING with Erin *CYCLING with Erin 6 pm YOGA with Korrina SEPTEMBER GROUP FITNESS CLASS SCHEDULE HARDSTAND FITNESS CENTER *Indicates FIP (Fitness Improvement Plan) Please note that Group Fitness classes are not offered during holidays/family days FREE!
Saturday, Oct. 1 10:30 am – 6 pm RAFGALAXYMILDENHALLCLUB 100FSS.com 22 22
Celebrity ArtistGameRetroStaticFoodStarEntertainersGuestsWars501stTrucksDisplaysArcadeZoneAlley Birds of Prey Fantasy Forest Famous Vehicles Comic AirsoftPrizesCosplayVendorsContests&Giveaways&Paintball and much more! Wow! Wow! 23 23SEPTEMBER 2022 |
Jgoldsmith.PhotographyPHOTO: Why travel to London or Birmingham to attend a comic convention when one of Britain's biggest conventions, RAF Mildenhall's Mil-D-Con, is back on Saturday, Oct. 1 Mil-D-Con 2022 promises to be bigger and better than ever. The award winning annual comic convention is back with more stars, more vendors, more artists and more of everything you've loved about previous years. Join in the sci-fi themed activities with cosplay, competitions and activities for all the family. More Mil-D-Con announcements to follow Find out first at 100FSS.com 24 24 | SEPTEMBER 2022
Saturday, Oct. 1 Attend MIL-D-CON in your best costume for a chance to win some fantastic prizes. Visit the Galaxy Club Ballroom during your category time slot to show the judges your creation. CATEGORIES • Children up to 2 year olds // 12:30 pm - 12:50 pm • Children 3 - 5 year olds // 12:50 pm - 1:10 pm • Children 6 - 12 year olds // 1:10 pm - 1:30 pm • Children 13 - 17 year olds // 1:30 pm - 1:50 pm • Family Costume // 1:50 pm - 2:10 pm • Best Costume Age 18+ // 2:10 pm - 2:20 pm • Best Single Airman Costume // 2:20 pm - 2:40 pm • Best Couples Costume // 2:40 pm - 2:50 pm • Best Group Costume // 2:50 pm - 3:10 pm All children receive a prize for participating in the contest 25SEPTEMBER 2022 | 25
DESIGN HERO/VILLAINACOMPETITION DESIGN A "WITH GREAT POWER COMES GREAT CREATIVITY!" Grab your pens, pencils and paints for your chance to win some great prizes at this year's MIL-D-CON! Use this template, pick up a copy from the 100FSS Marketing Department or download it from 100FSS.com then design your own super hero or villain. Prizes will be awarded to winners and runner ups in three categories. 4 – 10 year olds // 11 – 17 year olds // 18 years & older Email your entries by Friday, Oct. 7, 2022 to MILDCON.100FSS@gmail.com HERO/VILLAINCOMPETITION Sponsored by NO FEDERAL ENDORSEMENT OF SPONSOR INTENDED
ArtistCharacterDescription:name:name:
Age: E-mail:
JAMIE GRIPPO jamie_grippo_art SONIA LEONG sonia.leongsonia.leong.mangasonia_leong NOAH WILBER wilbreezyy MAZ SLATTER maxslattertattoo DARREN DI LIETO www.hireillor.com hireillo MARTIN GRIFFITHS martin_griffiths_artGriffartMartin HB. REYNOLDS hb_rey_art hbreynoldsart ARTIST Alley Check out just some of the creative talent featured at RAF Mildenhall's biggest event of the year. Find the Alley in the Galaxy Club Ballroo m. 28 28 | SEPTEMBER 2022 EMMA VIECELI emmavieceliemmavieceli.comEmmavieceli
Storybook September Each week through September we'll feature a different storybook and provide themed fun activities. So drop in anytime for some great freeFAIRYTALEentertainment!WEEK • Sept. 5 - 10 ANIMAL WEEK • Sept. 12 - 17 PIRATE WEEK • Sept. 19 - 24 SUPERHERO vs VILLAIN WEEK • Sept. 26 - 30
Pirate Storytime
LIBRARY CLOSURES
MIL-D-CON Saturday, Oct. 1 • 10:30 am - 6 pm Stop by the Library booth and say "Hi!"
Monday, Sept. 5: Labor Day
Scavenger Hunt Mondays
Storytimes
Wednesday Sept. 21 • 11 am Bring your little treasures for a fantastic tale and a creative craft.
Women, Infant & Children
Wednesday, Sept. 14 • 11 am Join us for a wild story and craft.
Superhero Storytime Wednesday Sept. 28 • 11 am
Prepare for MIL-D-CON! Test out your cosplay costumes and join us for a super story and a wicked fun craft.
Friday, Sept. 2: USAFE Day
Friday, Sept. 9: Training Day 29SEPTEMBER 2022
Storytime with WIC*
Wednesday, Sept. 7 • 11 am Come and meet the representatives of WIC as together we'll learn all about beans and their amazing beanefits! Listen to a story, create a beautiful bean mosaic, and enjoy a delicious 5 bean and avocado salad.
| L IBRARY 01638 54 2352
ALL YOUNG CHILDREN WELCOME
STEAM Saturday Saturday, Sept. 10 • 2 pm – 4 pm Join us on Saturday as we explore the STEAM behind your favorite fairytale stories.
Take up the scavenger hunt! A fresh new challenge will be available from every Monday.
Animal Storytime
29
National Talk Like a Pirate Day Monday, Sept. 19 - All day Ahoy me hearties! Come by the library and show us your best pirate impression!
•
Friday, Sept.
9 • 9 pm – 2 am Bust some moves on our extended dance floor! Country Night with DJ McShaman
Wing Night Every Wednesday • 4 pm – 9 pm Order at the bar- Traditional or Breaded Wings: $.60 each CHOICE OF SAUCE • Buffalo • Garlic Parmesan • Teriyaki • Asian Sweet Chili Call in order: 01638 54 7174 Karaoke Night Wednesday, Sept. 7 & 21 • 7 pm – 9 pm Select your favourite song and give it everything you've got. Trivia Night Thursdays • 7 pm – 9 pm Take up the quiz for the chance to win a prize. Latin Night
Friday, Sept. 16 9 Sept.
pm – 2 am We'll be playing all the great hits. R &B Night Friday,
23 • 9 pm – 2 am Food available to order: 4 pm - 9 pm G ALAXY C LUB SPORTS BAR 30 30 | SEPTEMBER 2022 Follow @RAFMildenhallGalaxyClub for all the latest updates Food available to order at the bar: 4 pm – 9 pm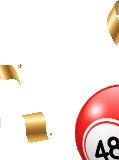 Tuesday, Sept. 13 Doors open at 5 pm // Bingo starts at 6:30 pm GALAXY CLUB BALLROOM Non-Member: $25 // Members: $20 $1,000 in Cash Prizes! Food, beverages, available to purchase at the bar. 01638 54 2683 31SEPTEMBER 2022 | 31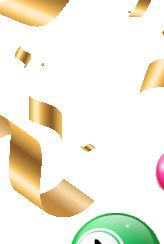 Friday, Sept. 23 • 5 pm – 8 pm Carve into your choice of cooked-to-order flame broiled ribeye or chicken served with salad, fluffy baked potato, vegetables and fresh baked roll. STEAK: Members: $20 // Non-members: $22 CHICKEN: Members: $13 // Non-members: $15 Mondays: Chicken Fried Chicken Fried chicken on top of mashed potatoes topped with gravy and buttered corn on the side. $9.95 Tuesdays: Chicken Curry Chicken and spring onions in a curry served over rice with naan bread. $10.95 Wednesdays: Spaghetti & Meatballs Italian seasoned beef meatballs, smothered in sauce on spaghetti served with garlic bread $9.95 Thursdays: Southern Fried Chicken Hand breaded Southern fried chicken served with mac & cheese, collard greens and a sweet cornbread muffin.. $10.95 Friday: Fried Catfish Served with seasoned fries, coleslaw and jalapeño sweet cornbread muffin. $10.95 11 am – 2 pm 32 | SEPTEMBER 202232 G ALAXY C LUB SEPTEMBER Lunch Specials 01638 54 2683 b Steak Night CLUB MEMBER Sept. 20 • 11 am – 2 pm FREE Chicken Curry Lunch Special Warm up with chicken and spring onions in a curry served over rice with naan bread. FREE FOR CLUB MEMBERS. All others $10.95 Lunch Special NO FEDERAL ENDORSEMENT OF SPONSOR INTENDED
33SEPTEMBER 2022 | 33 Wednesday, Sept. 14 Doors open: 6 pm // Show starts: 7 pm GALAXY CLUB BALLROOM Food & drink available to purchase FREE LIVE CONCERT
O UTDOOR R ECREATION SEA KAYAKING & BEACH CAMPING Sept. 10 – 11 Join us on our most popular trip as we paddle along the coast to our beach campsite in one UK's best areas of natural beauty. Here we'll see a large number of birds and other wildlife. Open to ages 16 years & older. $280 per person // R4R: $160 SURFING COASTEERING& Sept. 2 – 5 Spend Labor Day weekend on the coast of Cornwall with an adrenaline fueled adventure of Coasteering, surfing and laying on the beach. Our surf lesson is on one of Cornwall's most popular beaches and the best place for a lesson. No experience necessary. $200 per person 34 | SEPTEMBER 202234
3 PEAKS 01638 54 4283 Sept. 15 – 18 Register by Sept. 6 // Pre-trip meeting: Sept. 7 • 4:30 pm Tackle the UK's highest peaks over 3 days: Ben Nevis in Scotland, Scafell Pike in the Lake District and then Mt. Snowdon in Wales. This is the challenge of a lifetime that every hill walker needs to experience. $300 per person 35SEPTEMBER 2022 | 35 NO FEDERAL ENDORSEMENT OF SPONSOR INTENDED NO FEDERAL ENDORSEMENT OF SPONSOR INTENDED
COLOR RUN THE BOYS AND GIRLS CLUB DAY FAMILY 36 | SEPTEMBER 202236 01638 54 KIDS (5437) Saturday, Sept. 17 10 am - 12 pm HERITAGE PARK YOUTH SPORTS FIELD Wear a crazy costume and prepare to get splattered! Bouncy Castle Fun included Please register at the Youth Center or at 100fssschoolageall@us.af.mil VOLUNTEERS NEEDED! Y OUTH P ROGRAMS CONTACT THE YOUTH SPORTS OFFICE FOR MORE INFORMATION Call: 01638 54 0098/7974 // Email: james.ussery.1@us.af.mil
FAMILY CHILD CARE INCENTIVES COMING YOUR WAY! Become a Fam ily Child Care Provider! Do you enjoy working with children? Do you reside in base government housing? Are you looking to operate your own business from home? Then Family Child Care (FCC) could be the PERFECT fit for you! TAKE A LOOK AT THESE BONUSES: Receive a onetime payment of $300 for just becoming a FCC provider or renewing your certification! Plus, receive a onetime payment of $200 per child when you open up your doors for full time care to any child that is on the Child Development Center (CDC) waiting list! Sign up and start your new career today! Contact Tekarra Powell tekarra.powell.1@us.af.mil ily Child Care Provider! Saturday, Sept. 9 • 6 pm – 10 pm REGISTRATION NOW OPEN Youth Programs for youth ages 5 (must be in Kindergarten) to 12 years. Child Development Center for infants of 6 weeks to youth 5 years. Give Parents a Break is a FREE program for eligible members and is sponsored by the AF Aid Society. However, families must have a referral voucher or certificate at the time of registration issued by a Unit Commander, First Sergeant, Chaplain, doctor/medical professional, Family Advocacy, Youth Programs or Child Development Center Director, or the Airman & Family Readiness Center. Kid's Night Out: $28 per child. Register by noon on the Wednesday before care is provided along with all required paperwork. Call the CDC at 01638 54 2042 or the Youth Center at 01638 54 5437 if you have any questions. GIVE PARENTS A BREAK & Kid's Night Out C HILD D EVELOPMENT C ENTER01638 54 2042 37SEPTEMBER 2022 | 37
HANNAH ANDERS live! live! Thursday, September 15 9pm - Midnight 18+ Country sweetheart-rockerliveatRAFL! Hannah Anders, the American modern country star, will be here from Nashville! There will be a $10 cover charge to enter. Happening in the Liberty Club Ballroom from 9 PM-Midnight. Scan here for informationmore after dark RAF L AKENHEATH I NFORMATION 38 | SEPTEMBER 202238
WWW.LAKENHEATHFSS.COM COMING SOON! We are bringing you some new resin classes! Two different resin tray options: one featuring a snowy landscape and the other displaying a birds-eye beach-scape. These will be great art pieces to display in your home and we are excited for you to come create with us! Indoor Skydiving REC ON £15 | Regular £60 Exertion Level: MODERATE Includes: Transportation and indoor skydiving experience. When you visit iFly get ready to be blown away - literally. It's thrilling and amazing! *Participants must be aged 3+ to take part in this activity and under the weight limit of 18 stone. Cricut Class Wednesday, September 21 • 5pm A new, fun learning experience brought to you by Liberty Library! Ever wondered what a Cricut cutting machine is and what it can do? Come ready to learn about this amazing device! We also have information about the Cricut Heat Press. Outdoor Recreation LIBRARYLiberty Friday • September 16 RAF Lakenheath BX Food Court 10am - 1pm Federalofendorsementsponsorsnotintended. WOOD SHOP Fun Food Family ITT Brings You to Oktoberfest! Saturday, October 1 Adults Only | £12 Join us for a very special trip to the Jesus Green Park in Cambridge for a glimpse into how the English celebrate Oktoberfest! Oktoberfest at The Liberty Club Saturday, October 8 Join us for some family-friendly fun from 5:00-6:45pm. Then starting at 7pm we bring you an adults only party to celebrate your favorite Oktoberfest traditions. Enjoy a diverse menu with a variety of German Cuisine! ofAssortmentbeersandbeverages! 18+ Oktoberfest 39 39
Tour
£149,
25 Adult
£60 Coach transportation, 1 night Bed & Breakfast in Llandudno area, admission to Conwy Castle, free time in Llandudno, visit to Betws Y Coed, and free time at Snowdonia National Park.
Edinburgh 3-Day
At EASE • Month 2022
- 10 Adult
Snowdonia & Llandudno 24£199, Child (2-11) Infant
£249, Infant £90 Coach transportation, 2 nights Bed & Breakfast, visit to Jedburgh Woollen Mill and free time in Edinburgh Brussels Extended Day Sat, September 24 Adult £99,
£60, Infant £30 Coach transportation, return channel crossing and free time to explore Brussels London Marathon Sun, October 02 Adult £29,
2-Day Tour September
£27, Infant £15 Transportation Only T R AVEL EX PLO R E &GO WITH @RAFLAKENHEATHITT
October 8 £299, Child (2-11)Child (2-11) Child (3-14)
At EASE • Month 2022 Arundel Castle Sun, October 9 Adult £53, Child (5-16) Infant£40,£15 Transportation, Arundel Castle and Garden entry Buckingham Palace Sat, September 17 & Sun, September 11 & 25 Adult £57, Child (5-16) £43, Infant £12 Transportation and Buckingham Palaceentry Brighton DYO Sat, Sept 17 Adult £28, Child (3-14) £26, Infant£12 Transportation Only Thorpe Park Sun, Sept 18 Adult/Child £55, Infant £12 Transportation and ThorpeEntryPark Cambridge Oktoberfest Sat, Oct 1 Adults Only £12 Transportation Only Liverpool DYO • Sat, Sept 24 Adult £50, Child (3-14) £48, Infant £12 • Transportation Only City of Bath • Sat, Sept 10 Adult £40, Child (3-14) £38, Infant £12 • Transportation Only; Optional Add-on: Bridgerton Walking Tour £17 City of York • Sat, Oct 1 Adult £40, Child (3-14) £38, Infant £15 • Transportation Only MCM Comic Con London • Sat, Oct 29 Adult/Child £54, Under 10 £15 • Transportation and Priority Comic Con Ticket BATH YORKLIVERPOOL MCM COMIC CON BRIGHTON 41
Paid advertisement. No federal endorsement of advertiser intended. THE OLD RECTORY, FORDHAM PE38 OHJ Affordable Prices with Delivery and Payment Plans Available OPENING TIMES SAT – SUN: 10 am – 6 pm WEEKDAYS: Please arrange an appointment to suit your needs. Call: 01366 385058 or 07712 105408 Paid advertisement. No federal endorsement of advertiser intended.
The Daily Grind Coffee Shop located inside the Galaxy Club Building: 437 // Call: 7178 Mon - Fri: 6:30 am - 2 pm
Tudor Bar at Middleton Hall Building: 464 // Call: 4860 Gateway Dining Building: 436 // Call: 2689 Breakfast: 6 am - 8 am Lunch: 11 am - 1 pm / Dinner: 5 pm - 7 pm Midnight, Sun - Thur: 11 pm - 3 am
Please visit 100FSS.com to view all programs and class open hours. 43 43|
Mon - Fri: 9 am - 5 pm
Bob Hope Community Center
Bowling Center Building: 160 // Call: 2348 Tues - Thurs: 11 am - 8 pm Fri & Sat: 11 am - 10 pm
VAT Relief Office Building: 450 // Call: 3822 Mon - Fri: 8 am - 12 pm Youth Center Building: 293 // Call: KIDS (5437)
Professional Development Center (Customer Service) Building: 440 // Call: 5933 Mon - Fri: 6 am - 3 pm
Building: 437 // Call: 2680 Mon - Fri: Breakfast: 7 am - 10 am
Closed: Sunday & Monday Child Development Center Building: 288 // Call: 2042 Mon - Fri: 6:30 am - 5:30 pm
Building: 404 // Call: 2644 Mon - Fri: 9 am - 5 pm
Auto Hobby Complex
Education Center Building: 427 // Call: 2350 Mon - Fri: 8 am - 4 pm Family Child Care - RAFL Email: tekarra.powell.1@us.af.mil Mon - Fri: 7:30 am - 4:30 pm
Human Resources Office Building: 460 // Call: 3682 Mon - Fri: 8 am - 3 pm
Lunch: 11 am - 2 pm Weds - Sat: Dinner: 4 pm - 9 pm
Lodging (Gateway Inn)
Hardstand Fitness Center Building: 849 // Call: 3730 24/7 Access Available Northside Fitness Center Building: 463 // Call: 2041
Mon/Tues/Thurs/Fri: 9 am - 5 pm Weds: 7 am - 5 pm / Sat: 10 am - 1 pm
SEPTEMBER 2022
Building: 240 // Call: 2480/1480
Military & Family Readiness Center Building: 460 // Call: 3406 Mon /Tues / Thur / Fri: 8 am - 5 pm Wed: 11 am - 5 pm
Arts & Crafts
Military Personnel Flight Customer Service Building: 436 // Call: 2222 Mon - Fri (Appointment only) 8 am - 3 pm Outdoor Recreation Building: 162 // Call: 4283 Mon - Fri: 10 am - 5 pm Post Office Building: 172 // Call: 7678
Civilian Personnel Building: 435 // Call: 3540 Mon - Fri: 8 am - 3 pm
Installation Personnel Readiness (IPR) Building: 550 // Call: 3317 Library Building: 425 // Call: 2352 Mon/ Wed/Thur/Fri: 10 am - 5 pm Tues: 10 am - 7 pm / Sat: 10 am - 5 pm
Galaxy AmericanClubRoadhouse
CLOSED FOR RENOVATION
Building: 404 // Call: 2579 Mon - Fri: 8 am - 7 pm Sat: 9 am - 3 pm
Building: 459 // Call: 2407 Open: 24/7
Cashier Cage Call: 2683 Mon - Fri: 11 am - 1:30 pm & 2 pm - 3 pm Sports Bar Call: 7174 Weds - Thurs: 4 pm - 9 pm Fri: 3 pm - 2 am / Sat: 4 pm - 2 am Sun: 4 pm - 9 pm
Paid advertisement. No federal endorsement of advertiser intended.