 GRETA'S POLORALPHLAURENGRETA'S CITRUS AUDREY'STHEGIFTSHOPTHEBUNGALOW SHOP LIFESTY REALTY SANTA ROSA ROOM DIEGO BALLROOM LAS BRISAS BALLROOM CALIFORNIA LIFESTYLE REALTY FLORES FOYER BAR TWENTY6 PLAZA OFFICES OUTDOOR PATIO MARKETING SALES ACCOUNTING EVENTS CATERING ADOBE PATIO CAPRA BALLROOM PATIO TWENTY6 PLAZA BELL COTTAGE FIESTA FOYER TOP OF THE PLAZA BAR FLORES BALLROOM LOBBY FLORES VERANDA FLORES PATIO OFFICE A/V GRETAS POLORALPHLAURENGRETA'S CITRUS AUDREYSTHEGIFTSHOPTHEBUNGALOW SHOP LIFESTY REALTY SANTA ROSA ROOM DIEGO BALLROOM LAS BRISAS BALLROOM CALIFORNIA LIFESTYLE REALTY FLORES FOYER BAR TWENTY6 PLAZA OFFICES OUTDOOR PATIO MARKETING SALES ACCOUNTING EVENTS CATERING ADOBE PATIO CAPRA BALLROOM PATIO TWENTY6 PLAZA BELL COTTAGE FIESTA FOYER TOP OF THE PLAZA BAR FLORES BALLROOM LOBBY FLORES VERANDA FLORES PATIO OFFICE A/V PLAZA GROUND LEVEL TWENTY6 RESTAURANT DIEGO BALLROOM THE STUDIO PLAZA OFFICES SHOPS ON THE PLAZA THE BUNGALOW SHOP THE GIFT SHOP PLAZA UPPER LEVEL ADOBE GRILL LAS BRISAS BALLROOM MARKETING SALES ACCOUNTING EVENTS CATERING INDOOR
4 5 6 7 8 1 2 3 Interior 1 Studios Æ Registration Desk 6 Fiesta 5-10
Friday – Keynote Luncheon, Judges Roundtable
Friday Concurrent Sessions: –
PM Mass Torts –
PM – Benefits of RSAs and PSAs
– Pyramid of Debt Game Show, Judges Roundtable 7 Fiesta 1-4
Protecting Your Cards: Data Leaks and eDiscovery Lessons
Concurrent Sessions: –
Chapter 11 Issues in Healthcare –
– Rise and Fall of the Cryptocurrency
Diego 1-2
CBF BOD Meeting
EVENT SPACE MAP Conference Meeting Spaces
Æ
Æ
3:15
4:30
Æ Saturday
Æ Friday –
Æ Friday
3:15 PM –
4:30 PM
8
Æ Thursday –
CA Bankruptcy Journal BOD Meeting
Æ Thursday –
CBJ Editorial Board Meeting
Æ Friday –
CLA/ILC Committee Meeting
Planning Meeting
Board Meeting 3 Capra C Æ CA Receivers Forum Meetings 4 Capra D, E Æ YIP Sessions 5 Fiesta Ballroom 11-14 Æ Exhibitors and Networking Breaks 2 Capra B Æ Consumer Sessions 10
Æ Friday –
Æ Sunday –Future
Æ Sunday –CRF
The firm's trial results include complete defense verdicts, favorable outcomes in criminal cases including zero restitution and no jail time, and multi-million dollar judgments and recoveries for plainti s, trustees, and creditors. In cases resolved short of trial, the firm has secured numerous dismissals in defense cases and adversary proceedings, and settlements in plainti cases totaling in the hundreds of millions of dollars.
BKLW specializes in white-collar criminal defense and investigations, complex civil ligation, and bankruptcy and insolvency matters.
TONY BISCONTI, PARTNER STEVEN JAY KATZMAN, PARTNER LOS ANGELES OFFICE ORANGE COUNTY OFFICE (949) 369-3700 (213) 528-3400 www.bklwlaw.com skatzman@bklwlaw.com tbisconti@bklwlaw.com
The Law Offices of David W. Meadows Is Pleased To Support The 2023 California Bankruptcy Forum Conference Bankruptcy & Insolvency • Civil Litigation Energy and Utilities Regulatory Litigation Commercial Transactions • Appellate Litigation Ellen A. Friedman Partner Ruth Stoner Muzzin Partner www.friedmanspring.com *Jane Springwater retired
From representing creditors and debtors to the buyers and sellers of distressed assets, our practice combines both transactional lawyers and litigators who offer a depth of experience to craft practical solutions for our clients facing financially distressed situations. Connect with us and experience the difference.
At Loeb & Loeb, we handle all aspects of federal and state bankruptcy, insolvency and creditors' rights law.
loeb.com
J O I N U S O N T H E W A T E R F A L L G A R D E N S A T U R D A Y , M A Y 2 0 7 : 0 0 P M - 1 0 : 0 0 P M
CBF DINNER & CASINO NIGHT
Hosted By the Insolvency Law Committee
Friday, May 19, 2023 ▪ 5:30 pm to 7 pm ▪ Pluge Pool Area
Appetizers ▪ Beer & Wine ▪ All Conference Participants Welcome
Many Thanks to Our Sponsors: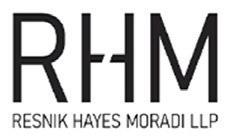 The Los Angeles Bankruptcy Forum congratulates THE CBF BOARD on the occasion of the California Bankruptcy Forum's 35th Annual Conference. We applaud the continuing efforts of the California Bankruptcy Forum to produce a high-quality educational program at its annual conference and its commitment to diversity and inclusion.We thank CBF for supporting the Hon. Richard NeiterSummer Bankruptcy Fellowship and Externship Fund and the students who will benefit from this year's pro bono project.
RandyeSoref, President - LoveeSarenas, Vice President
Sharon Kopman, Program Chair - John-Patrick Fritz, Secretary
Matthew P. Sorenson, Treasurer
LABF also thanks its sponsors for their unwavering support.
Platinum Gold
LABankruptcyForum.org
The San Diego Bankruptcy Forum proudly recognizes its community members' whose volunteer efforts and leadership have helped create a successful 2023 California Bankruptcy Forum Conference
Producers: Gary Rudolph
CBF Executive Team: David Goodrich, President
Gary Rudolph, Conference Co-Chair
Maggie Schroedter, Treasurer Meredith King, Program Book Co-Chair
Brody & Shemwell, APC President
Jenny Doling
J. Doling Law, PC Vice President
Kenneth Shemwell, Program Book Co-Chair
The San Diego Bankruptcy Forum Congratulates the Honorable Laura S. Taylor
on her approaching retirement and extends its sincerest appreciation for her 15 years of distinguished service as a bankruptcy judge in the Southern District of California. During this time, Judge Taylor also served for 10 years as a regular member of the Bankruptcy Appellate Panel for the Ninth Circuit. Judge Taylor has been a valued member of the San Diego bankruptcy community for a number of years, first in private practice and then in public service; she will be missed.
For more information or to join the San Diego Bankruptcy Forum please visit www.sdbkforum.org
Kenneth Shemwell