MAR. 2023 An official publication of the
Ambassador Life
NOTEWORTHY
Greater Riverview Chamber of Commerce
From the Chair
GRCC Office:
6152 Delancey Station Street Suite 205 Riverview, FL 33578 www.riverviewchamber.com
813-234-5944
Office Hours:
Mon.-Thurs. 9:00 AM - 4:00 PM
Fri. 9:00 AM - 2:00 PM
Teri Perkins
Tracy Wilson Engagement Specialist
Madison Howard Financial Administrator
Valerie McDonald Events Coordinator
Elizabeth Corn
ive group of volunteers
etween the Chamber
This special team of ne receives the r investment.
Ambassadors work for the Chamber, believe in the Chamber's mission, support their community, and provide assistance for many of the Chamber's activities and events. Ambassadors help members by facilitating member-to-member communication, supporting and encouraging member involvement, and enhancing the business community's familiarity and knowledge of the organization and resources we provide. One such exclusive opportunity to interact with new businesses and build a trusted relationship with New Member Investors is by participating in the Investor360 orientation program.
Ambassadors have an opportunity to not only represent and promote the Chamber to new members, but to connect and engage with other members, local elected officials, and key business stakeholders, while also enjoying the rewards of greater visibility for their business by promoting their own business at various Chamber events.
Follow us on
2
Debbie Kirkland Director of Investor Relations
Administrative Services Manager
informed of the latest Chamber news and happenings
Stay
7 GREAT BENEFITS
·The opportunity to make valuable contacts with business leaders throughout the Greater Riverview area.
·Recognition at Chamber events, Board meetings and in Chamber publications.
·Networking opportunities with representatives from a wide variety of businesses and organizations.
·Recognition among peers as a community leader, both individually and for the business or organization you represent.
·An opportunity to work "behind the scenes" on behalf of the Chamber at important events and activities that define the future of the Greater Riverview area.
·Learning more about the growth and development of the Greater Riverview area.
·Personal satisfaction, plus the opportunity to meet new people and make new connections and friends.
Ambassador Requirements:
·Annual Ambassador Committee application.
·The term of an Ambassador is one calendar year from January to December.
·Your firm or business must be a Chamber member and in good standing.
Ambassador Events & Occasions:
·Ambassador Orientation
·Monthly Prescheduled Meetings
·Scheduled Monthly Luncheon and Networking Events
·Ribbon Cuttings
I personally recommend the Ambassador Program to others as this is where I began my involvement with the Chamber just a few years ago. This has proven to be a valuable method to not only grow my own business, but a manner in which to get involved with the community. Ambassadors perform a wide variety of duties in the Chamber, while ensuring Chamber events are successful and enjoyable for everyone. If you are looking to make contacts and connections while networking and growing your business, call me…I will gladly introduce you to some of the most amazing people in the community!
FromtheChair 3
GRCC Board of Directors
4
Chair of the Board
Tammy See OEL Heating & Cooling
Treasurer
Theresa Sharkey Your Pie
Past Chair
Michael Broussard The Flying Locksmiths
Jim Johnson Board Emeritus
Christian Beiter Preservation 1st Financial Group
Dave Boyle YMCA Camp Cristina
Jeff Campbell Lydansco Business Consulting Strategic Planning & Funding, LLC
Nikki Foster The Mosaic Company
Gabriel Mbulo Edward Jones
Kristi McCart McCart & Tesmer, P.A.
Phil Minden St. Joseph's Hospital-South
Dawn Myers Myers Law PA
Jason Newmyer AdventHealth-Riverview
Bill Short
Elena Westrop Charity Clothing Pickup
GRCC Ambassador Team
5
Chris Nelson LegalShieldChristina Nelson
Cora Simon
Mary Kay Independent Beauty Consultant
Craig Beckinger An ABC Event, Inc.
Chris Cioffi All American Title Insurance, Inc.
Annette Bilyeu Spectrum Business
Dawn Myers Myers Law PA
Elena Westrop Charity Clothing Pickup
Jen Friedrichsen T & J Painting, LLC
Jenn King Rodan + Fields
Jennifer Montgomery RYT IT Solutions
Jill Jofko Riverview Woman's Club
Joe Eletto Century 21 Beggins
GRCC Ambassador Team
6
Paulette Y. Merchant Keller Williams South Shore
Joe Nichols trax - Credit Union
Renee Scott
Renee Scott Insurance
Lisa Jordan Accent American, Inc.
Lisa Tackus Align Right Realty Riverview
Melissa Hartmann Osprey Observer
Melissa Roberts Woodie's Wash Shack
Michael Beiter Preservation 1st Financial Group
Mike Jones FL DOE Vocational Rehabilitation
Pat Magruder Magruder Agency
Melissa Canfield Grease Monkey
Richard Rohde R Processor, Inc.
GRCC Ambassador Team
Time
Are you interested in becoming an Ambassador?
Ambassadors are highly visible, prestigious volunteers who serve as the Chamber's primary liaison to Chamber members. Considered the goodwill arm of the Chamber, the Ambassador Team plays an essential role in member recruitment, communication, and retention. Each Ambassador is charged with conveying member needs, questions, and concerns to Chamber staff, keeping our Chamber in line with our members' desires. Each Ambassador makes a commitment to build lasting relationships with the community in order to build a loyal, committed membership base that will continue to support, participate, and invest in the Chamber.
If you are interested in being an Ambassador or would like more information, please contact Debbie today at (813) 234-5944 / Debbie@RiverviewChamber.com
7
Tammy Dotson
2
S.H.I.N.E.
Consulting
Tammy See OEL Heating & Cooling
Ron Akers FruxPay
GRCC Ambassador Life
"A Chamber Ambassador gets to meet business owners on one of their happiest days! What better way to get to know these community investors?"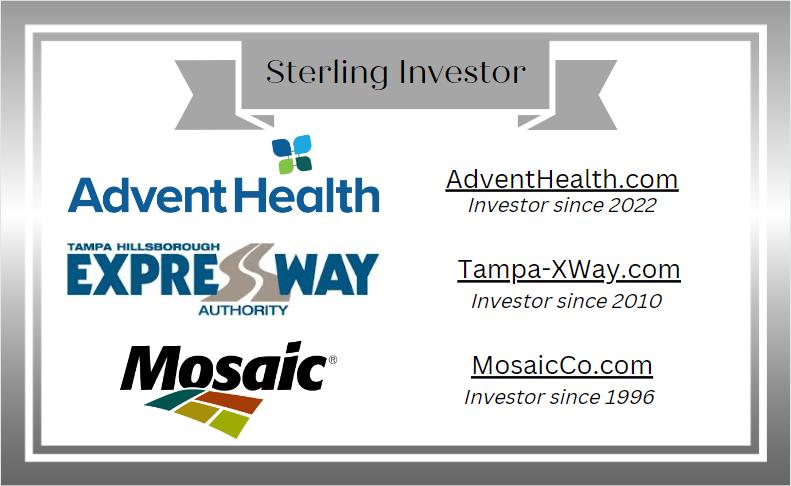 - Chris Nelson, LegalShield - GRCC Ambassador
"If they are looking to be more involved, have a voice for change and improvements, and enjoy like minded business partners, being an Ambassador is a great place to be."
- Lisa Tackus, Align Right Realty - GRCC Ambassador
"I enjoy the monthly luncheons especially with the randomized seating. Each month I get to meet and sit with new people and it forces you to get out of the comfort zone and converse!"
Tammy Dotson, Time 2 S.H.I.N.E. ConsultingGRCC Ambassador
"I have enjoyed working with other veterans through our MAC. I believe giving to the chamber allows me to gain relationships that I might never form otherwise."
Rich Rohde, R Processor - GRCC Ambassador
8
Thank you!
GRCC Ambassador Life
"Well, oddly enough, the Tampa tribune had me join in 2004 and I fell in love with the camaraderie, fun and fellowship. It's my family time and I love this group!"
Annette Bilyeu, Spectrum - GRCC Ambassador
"My company has gotten several great pieces of business from the newsletter inserts. Also, being a table host at the luncheon every month has made it possible for me to meet many new business owners in the area." - Lisa Jordan, Accent American - GRCC Ambassador
"WE ROCK! We have a great time, we build relationships within the community at a deeper level because we are ambassadors." Melissa Roberts, Woodie's Wash Shack - GRCC Ambassador
ThankYou!
9
Aberdeen Insurance Agency, LLC
Deborah Steward
debsteward867@gmail.com
Dancing for Joy
April Curcio
Dancingforjoy1.com
Donnie Carver - Aflac
Donald CarverJR@us.aflac.com
"During my first 6 months in business, I decided to have a Ribbon Cutting through the Chamber. It was well attended and the Chamber submitted a press release after the event. Soon after the event, it was highlighted in the Tampa Bay Times. It provided exposure in a way I couldn't have imagined."
Renee Scott, Renee Scott Insurance Agency - GRCC Ambassador
Welcome New Investors! 10
Welcome New Investors!
Nadere Johnson
naderephoto.com
Operation International
Nadere Johnson
oigiftofknowledge.org
Jon Starry
steadfastroofingfl.com
"As an Ambassador Team member we have the privilege of hearing about plans and events coming up as well as opportunities we may not otherwise be privy to, such as ribbon cuttings and grand openings. These events are really the "hidden gem" of the GRCC. The Ambassador Team has an opportunity to meet with the owner of companies that may not meet otherwise at ribbon cuttings. Being an Ambassador has helped Grease Monkey, a relatively new member, become more visible in the community this last year and we find our experience with GRCC, and particularly the Ambassador Team, to be outstanding!"
Melissa Canfield, Grease Monkey - GRCC Ambassador
11
Gift of Knowledge
Welcome New Investors!
Taylor Insurance Services
Thomas Dorywalski
taylorinsuranceservices.com
Town Haul
Mike Gari
lwrtownhaul@gmail.com
UPS Store #7605
Janvi Patel
theupsstore.com/7605
"I became an Ambassador for the Chamber because I wanted other small business owners to know that they are not alone in the struggles that come with having and growing a successful business. I also like showing them the resources available to them through the Chamber."
Paulette Merchant, Realtor Keller Williams South Shore - GRCC Ambassador
12
Are you getting the most of your Chamber membership? Get involved!
13
Chamber Happenings
Chamber hosts February Monthly Investor Meeting Luncheon
The Greater Riverview Chamber of Commerce (GRCC) hosted their Monthly Investor Meeting on Tuesday, February 28, 2023, at the beautiful Winthrop Barn Theatre in Riverview. The month's meeting was sponsored by Tampa Electric Company (TECO).
Following the invocation by Bill Kagey, Impact Program, Jill Jofko, President of the Riverview Woman's Club, presented the military recognition of Jerwin Rosal, Logistics Specialist First Class Petty Officer. 2023 GRCC Chair of the Board, Tammy See, OEL Heating & Cooling, then opened the meeting with a welcome, followed by recognition of the 43 renewing members, and a wonderful welcome to the 11 new members who have joined GRCC!
JW Wyche of TECO greeted the crowd on behalf of the sponsor, followed by the introduction of the 2022 Business of the Year award winners. Kevin Dorsey of SCORE interviewed the winners, including Dave Boyle, YMCA Camp Cristina; Becky Cherry, McCullagh & Scott; and Bill and Angie Kagey, Impact Program.
Providing the fabulous meal for the luncheon was 3 C's Catering. Photographs by Gerardo Luna Photographs.
14
Save the Date!
Join us as early as 11:00 AM on Saturday, April 1, 2023 for the Greater Riverview Chamber of Commerce 29th Annual Golf Tournament at Summerfield Crossings Golf Club in Riverview! The midway of vendors, including food samples, located around the putting green area will be open from 11:00 AM to 1:00PM.
The Bryan Hindman Electric Ball Drop will take place at 12:30 PM. After the Ball Drop, the tournament will have an opening celebration with shotgun start at 1:00 PM.
To purchase your chance to win BIG with the Bryan Hindman Electric Ball Drop or to purchase a Wagon of Cheer raffle ticket, visit the Golf Tournament Table at the March Luncheon or the Golf Tournament Registration Page!
15
Thank you Renewing Investors!
LegacyInvestors
28Years
Summerfield Crossings Golf Club
26Years
Serenity Meadows
24Years
HCA Florida Brandon Hospital
South State Bank (Riverview)
23Years
Kazbor's Sports Grille
20Years
Maranda Insurance Agency
19Years
P.F. Auto Glass, Inc.
trax - Credit Union
17Years
Brown Comfort Systems, LLC
15Years
Hilton Garden Inn
Tampa/Riverview/Brandon
14Years
ECHO - Emergency Care Help Organization
Southbay Periodontics & Implantology
12Years
Tampa Hillsborough Expressway Authority (THEA)
11Years
Impact Program, Inc.
10Years
Troy University
RenewingInvestors
9Years
Kiwanis Club of Greater Brandon
Simply Travel Tax Happens, LLC
8Years
Raulerson Castillo and Company CPAs and Consultants, LLC
The Academy at True Sanctuary of Praise, Inc.
Verify Network, LLC
16
Thank you Renewing Investors!
RenewingInvestors
7Years
An ABC Event, Inc.
6Years
Doogie Entertainment
Dowd Law
Gran Agave
5Years
Jenny Edwards, PLLC - Pediatric Dentist
4Years
3 C's Catering LLC - Cafe Delanie
E&L Construction Group, Inc.
Firehouse Subs Riverview
Zuniga Marketing, Inc.
3Years
Children's Health Center, Inc.
Principal Financial Group, Inc.
REM Air Conditioning of Tampa
Veterans Council of Hillsborough County
2Years
Cypress Creek Assisted Living Residence
Eggs Up Grill
1Year
Ace Hardware
Diane Cusack
EM Surface Care
Martin Security Services, LLC
Military Family Support Trust
Pure Romance Parties by Trish, LLC
Recovering Benjamins
17
Joe Eletto with Century 21 Beggins joined the Greater Riverview Chamber of Commerce in 2009. Joe has dedicated many years of service to the Chamber and community, serving on the Board of Directors from 20092015, serving as Chair of the Board in 2014, and winning Ambassador of the Year SIX times! Currently, Joe continues to serve on the Ambassador Team, and is Co-Chair of the GRCC Military Affairs Committee.
As a licensed real estate agent, Joe is backed by one of the largest and experienced selling teams in the area. He has been in real estate since 2006 and has proven to be trustworthy and responsive to the needs of his clients. Joe believes in great customer service and answering calls within 10 minutes. He specializes in waterfront, residential homes, and new hom sales.
Donald Pearson, President of Pearson Capital, Inc., joined the Greater Riverview Chamber of Commerce in 2009. The company is a unique, highly successful, private money management firm specializing in creating fully diversified and individualized investment portfolios for its clients.
Pearson Capital's investment views and opinions are published in prominent investment publications, and their portfolio management approach has been compared by Bull & Bear Financial Report with Warren Buffett's, Peter Lynch's, and John Templeton's investment philosophy. Pearson Capital's financial advisors have built a reputation based on unique, trustworthy techniques developed to help customers invest and manage
InvestorSpotlight 18
Non-Profit Spotlight
American Legion Post #148 joined the Greater Riverview Chamber of Commerce in 1995. The American Legion Post #148 is a non-profit organization who has been welcoming Veterans from all branches of the Armed Forces since 1946. The mission of American Legion Post #148 is to implement the goals, aspirations, dreams, peace and blessings for our country, friends and families embodied in their preamble.
As members of the Riverview and surrounding communities, the volunteer members work together with elected and appointed officials, law enforcement officers, as well as teachers, guidance counselors, and administrators from our local schools to promote activities that benefit our communities.
www.americanlegionalafiapost148.org
Angel Foundation FL joined the Greater Riverview Chamber of Commerce in 2012. The Mission of the Angel Foundation is to partner with businesses and individuals to be a caring resource for families in our community experiencing temporary crisis due to a life-threatening illness or catastrophic event.
Their program matches families with local businesses and individuals with available resources to help meet practical needs. The foundation will also provide financial support for families in temporary crisis to ensure they stay on the road to self-sufficiency. In addition, the Angel Foundation FL works with charitable organizations in Hillsborough County that provide a variety of resources to meet the needs of the community.
www.angelfoundationfl.com
19
Education and Training
Mar. 14 - SBDC WorkshopOnline Marketing - Fall in Love with Digital Marketing
Mar. 22 - SBDC Workshop - Starting Your Business - 10:00 AM to 12:00 PM
March 25 - Service Academy Fair
2023 - Office of Congressman
Vern Buchanan
April 3 - Florida Workforce Needs Study 2.0: Tampa Bay Employer Focus Groups
20
Education and Training
April 12 - Workers Compensation
Webinar for Employers
April 13 - Workplace Safety Topics
Webinar - Presented by OSHA
The Florida Small Business Development Center (SBDC) at Hillsborough County assists existing and emerging businesses in Hillsborough County, through no-cost confidential business consulting, information, and low-cost training. Appointments available at the GRCC office every Thursday between 9:00 AM and 4:00 PM.
21
Five Great Lessons from Customer Service Mistakes
A cruise ship captain once said, "There's always a weird person at your dinner table. If you're sitting with several couples and you can't figure out who the weird one is, chances are it's you." The same can be true of customer service. Every business is convinced they offer stellar service, but if you can't think of a company in your area that offers bad service, it might be you.
It's statistically impossible not to mention an abuse of a superlative for every business to offer "the best" service. One is better than the other. We aren't all 5-stars all the time. But that doesn't mean we can't learn from the experience.
5 Great Lessons from Bad Service
If you've recently received some bad reviews or customer service complaints, here's how you can learn from them.
Listen and respond. Most people will give a business another chance if they feel heard and if something was done to remedy the situation. The remedy may be offering a free service, discount, coupon, or other incentive to try your business again. A florist that missed a delivery deadline for a special occasion and failed to communicate the error, credited the customer 125% of the order. Guess what that customer did? They gave the florist a second chance. This time their delivery and product were flawless. Mistakes happen. Most people understand that.
Under promise and over deliver. It's always good practice to build in a buffer of time (or cost) on a project or delivery. The customer will be pleasantly surprised when it takes less time (or money) than expected. A doctor's office admin shared that they tell everyone a specific series of testing will take three hours, but it usually only takes two and a half, although it can take three. She said that way everyone is pleasantly
In The Know 22
In The Know
surprised and not upset. When they used to tell patients two and a half hours, any minute over that meant angry patients yelling at their staff. Now everyone is prepared and expects three, so if it takes less than that, they're thrilled.
Turn a complaint or bad experience into an FAQ on your website. FAQs are a great way to help people get the info they are most curious about, not to mention bring some good SEO your way with a page that ranks highly in important keywords. When you have a misunderstanding with a customer on a process, procedure, sale, or return, ask yourself if other customers could benefit from that understanding. If so, add an FAQ about it.
Set a tickler and make a new friend/loyal customer. If you have an incident of lackluster customer service, follow up with them before it is resolved, once it is resolved, and a few days or weeks after it's resolved. This kind of attention will make your customer feel like you care. It may also be a good reminder to order/buy from you again. Some businesses create a special email campaign to earn trust back again. In the email campaign, they look to reengage the customer. A handwritten note checking in can also be very effective.
Be preemptive. Reaching out after someone uses your services can be an effective way to make an impression. A pet boarder sends an email to every pet who stays with them, thanking them for vacationing there and reminding the pet parent to let them know if they have any questions or concerns. It's a nice touch and makes pet parents feel like the business cares. This can quell any concerns they may have over the stay and places a friendly face on the service.
Disappointing experiences don't have to be the end of the customer relationship. There are many ways to salvage the relationship and help reestablish trust.
23
Ribbon Cuttings
Upcoming Ribbon Cuttings
Monday, March 20 - Duck Donuts
Tuesday, March 21 - Healthcare Solutions Team
Thursday, March 23 - Twin Creeks Assisted Living and Memory Care
Monday, March 27 - Riverview Smiles Dentistry
24
Ribbon Cuttings
Wednesday, Feb. 8
Thursday, Feb. 9
Tuesday, Feb. 14
Thursday, Feb. 16
Tricolor Flooring
Dietrich & Kelso Orthodontics
Campo Family YMCA
Riverview Friends of the Library
25
Ribbon Cuttings
Board and Brush Apollo Beach
Friday, Feb. 17
Dancing for Joy - South Riverview
Saturday, Feb. 18
FruxPay
Thursday, Feb. 23
26
7:30 AM - 9:00 AM
10 Military Affairs Committee Meeting (MAC)
8:00 AM - 9:00 AM
10 2023 Golf Tournament Committee Planning Meeting
12:00 PM - 1:00 PM 14 TCOB Tuesday
5:00 PM - 7:00 PM 16 Taking Care of Business
7:30 AM - 9:00 AM
7:30 AM - 9:00 AM 23 Ribbon Cutting for Twin Creeks Assisted Living and Memory Care
9 Taking Care of Business
17 2023 Golf Tournament Committee Meeting 12:00 PM - 1:00 PM 20 Ribbon Cutting Ceremony for Duck Donuts 10:00 AM - 12:00 PM 21 Ribbon Cutting Ceremony for Healthcare Solutions Team 11:30 AM - 12:30 PM 22 SBDC Workshop - Starting Your Business 10:00 AM - 12:00 PM 22 TCOB Committee Meeting 4:00 PM - 5:00 PM 23 Taking Care of Business
11:30
12:30
28 GRCC
11:30
30 Taking Care of Business
31
12:00
March 27
1:00 PM - 2:00 PM 24 2023 Golf Tournament Committee Meeting 12:00 PM - 1:00 PM 27 Ribbon Cutting Ceremony for Riverview Smiles Dentistry
AM -
PM
Monthly Investor Meeting Luncheon
AM - 1:00 PM
7:30 AM - 9:00 AM 31 GRCC Ambassador Meeting 8:00 AM - 9:00 AM
2023 Golf Tournament Committee Meeting
PM - 1:00 PM Chamber Calendar
Chamber Calendar
1 29th Annual GRCC Golf Tournament
7:30 AM - 9:00 AM
6 Taking Care of Business
7:30 AM - 9:00 AM 11 TCOB Tuesday
5:00 PM - 7:00 PM
13 Taking Care of Business
7:30 AM - 9:00 AM
April
14 2023 Golf Tournament Committee Meeting
12:00 PM - 1:00 PM
19 SBDC Workshop - Starting Your Business
10:00 AM - 12:00 PM
20 TCOB - FIELD TRIP to Southshore Charter Academy
7:30 AM - 9:00 AM
25 GRCC Monthly Investor Meeting Luncheon 11:30 AM - 1:00 PM 26 TCOB Committee Meeting
4:00 PM - 5:00 PM 27 Taking Care of Business
7:30 AM - 9:00 AM
28