Making the grade
WHY HEADINGTON IS PROUD TO REMAIN SINGLE-SEX
Follow the Science
HOW STEM SUBJECTS COME TO LIFE IN BRITAIN'S BEST SCHOOLS
PLUS


TEACHING ENTRPRENEURSHIP A look at di erent approaches OUTSIDE THE CLASSROOM Outdoor learning can be inspiring
BRITISH SPRING 2023
KONG EDITION
HONG
MIDWEIGHT
MARKETING
DIRECTORS
PUBLISHING

ADVERTISING MANAGER

DIRECTOR

EDITORS Libby Norman Pendle Harte
GROUP
Nicola Owens
GROUP SALES
Craig Davies
ART DIRECTOR Pawel Kuba
SENIOR DESIGNERS Mike Roberts Suzette Scoble
DESIGNER
DESIGNER
Carmen Graham  JUNIOR
Joe Munsey
MANAGER Jessica Shaltout  FINANCE DIRECTOR Jerrie Koleci
Hunter,
Greg Hughes, Alexandra
James Fuschillo
5
SPRING 2023 UPFRONT 11 ACADEMIC ASIA A welcome from Battie Fung 12 SCHOOLNEWS What's going on in the world of education FOCUS 20 HEADINGTON The Oxford School that's fully committed to girls' education 22 INVENTIVE SCIENCE How schools encourage scientific study HEADINGTON SCHOOL Headington Road, Oxford OX3 7TD +44 (0)1865 759400 headington.org FRONT COVER
advertising enquiries
are available simply by emailing
20 32 79 ZEST MEDIA PUBLICATIONS LTD ZEST-MEDIA.COM Zest Media Publications Ltd . cannot accept responsibility for unsolicited submissions, manuscripts and photographs. While every care is taken, prices and details are subject to change and Zest Media Publications Ltd. take no responsibility for omissions or errors. We reserve the right to publish and edit any letters.All rights reserved. @ABSOLUTELYEDU ABSOLUTELY-EDUCATION.CO.UK 75 PREP 32 SIGNS OF LIFE How teaching your baby to sign prepares them for life SENIOR 75 C0-CURRICULAR FOCUS Concord College is leading the way for a broad programme 79 SUCCESS STORY A glowing report for St George's Ascot 82 60 SECONDS... With the new Headmaster of The Lyceum School 22 SPRING 2023 BRITISH EDUCATION
DIRECTOR Sherif Shaltout
CONTENTS
For
please call +44 (0) 20 7704 0588 or email: advertising@zest-media.com Subscriptions
info@zest-media.com
From the EDITOR
Schools, like wider society, are so much about interaction and sharing, both in how we learn and in how we create a culture of togetherness. Coupled with that, looking outwards is an essential for all scientific endeavour, and for Inventive Science (page 22) we check out the exciting array of teaching and learning forums happening in schools. The best approaches inspire young people to test and explore. So too tomorrow's brightest
she says, routinely show girls from girls' schools performing at a higher level than their co-educational counterparts. In terms of confidence, girls are seen to take the lead more when there are no boys around, and they're also more likely to choose STEM subjects. Her arguments are pretty convicing and provide food for thought for anyone considering their child's next steps. A British Boarding education can be a life-changing experience and anyone considering sending their child overseas should consult Academic Asia, all of whose consultants have personal experience of the UK education system and are well-placed
entrepreneurial ideas, and in Teaching Entrepreneurship (page 44) we look at the array of approaches – from brainstorming to hackathons – that are informing potential future business leaders.
The debate on whether single-sex education is better than co-education returns in this issue – this time with a focus on girls. Caroline Jordan, Headmistress of Headington School in Oxford, comes out firmly on the side of single sex, especially for girls (page 20). Her argument begins with results, which,
to o er advice and share knowledge of all the details and decision-making involved. To date they have successfully placed tens of thousands of students, many of them with full or partial scholarships. With more than 40 years' experience in the industry, their expertise is invaluable for anyone beginning the journey to a British education. Good luck to all of you.
7
Welcome
Libby Norman EDITOR
SPRING 2023 BRITISH EDUCATION
" THE DEBATE ON WHETHER SINGLE-SEX EDUCATION IS BETTER THAN CO-EDUCATION RETURNS IN THIS ISSUE"
CONTRIBUTORS
James Hodgson Headmaster, Bedford School
Educated at Wellington College, Mr Hodgson read Classics at Durham University and, a er a couple of years with Ernst and Young in London, completed his Classics PGCE at Cambridge University (where he was a cricket blue). He spent six years teaching in Sydney, before returning to the UK. Before joining Bedford School in September 2014, he was Usher (Senior Deputy Head) at Magdalen College School in Oxford.
Caroline Jordan Headmistress, Headington School Oxford
Caroline Jordan joined Headington School in September 2011, having previously been Headmistress of St George's School, Ascot, and Head of Sixth Form and Deputy Senior Housemistress at Wycombe Abbey School. She was educated at St Helen and St Katharine School, Abingdon, and read Geology at St Edmund's Hall, Oxford. She completed her PGCE (Science) at the University of Manchester.
Michael Truss Principal, Concord College
Michael Truss is a passionate advocate of liberal education, the importance of creativity and individual, student-centred learning. He has a strong academic background with a Doctor of Philosophy in Theoretical Astrophysics from the University of Leicester and a First class Masters degree in Physics from Balliol College, University of Oxford.
• ABSOLUTELY EDUCATION • - A YEAR OF HOPE
CONTINUING THE DEBATE: SINGLE SEX OR COEDUCATION?
Each year, this Spring edition of the Hong Kong British Education Guide is published aound the time of the Chinese New Year. In 2023 this falls at the end of January, and 2023 is the Year of the Rabbit, which symbolises longevity, peace and prosperity. Celebrations have been so restricted in recent years because of COVID and it is this year
wrote about coeducational schools. Here in this issue, the final article highlights girls-only education and I am delighted to introduce Mrs Caroline Jordan, Headmistress of Headington School in Oxford, one of the UK's leading girls' schools.
I hope you have found our short series on the di erent type of schools both interesting and informative – the choice really is yours!
we have been able to enjoy meeting with family and friends at this very important time for Chinese people.
I have been highlighting the choice that Hong Kong families have when considering schools in the UK and we have already had two excellent articles – one from the Headmaster at Bedford School on boys-only education and in the last edition of the guide I was delighted to introduce the new Head at Bromsgrove School, who
My welcome started by saying that 2023 is the Year of the Rabbit and it is predicted to be a year of hope, which I think we would all agree is exactly what we need. It only remains for me to wish to you a very happy, healthy and successful 2023 – Kung Hei Fat Choy!
Battie Fung MANAGING DIRECTOR ACADEMIC ASIA
2023
Welcome
"2023 IS THE YEAR OF THE RABBIT, WHICH SYMBOLISES LONGEVITY, PEACE AND PROSPERITY "
53 SPRING 2023 BRITISH EDUCATION
UK'S TOP IB GEOGRAPHER
Bedford School's Kieran Gilmour is delighted to be the proud recipient of a Royal Geographical Society Award for achieving the UK's highest raw mark in 2022's International Baccalaureate Higher Level Geography examinations. Kieran commented: "The geography department at school were exceptional at driving my curiosity and sparking interest in my studies."
Sport director
The Leys School, Cambridge has appointed cricketer Carla Rudd as its new Director of Sport. Her arrival came just days a er fi nishing in second place as part of the Southern Brave team in this year's The Hundred competition. Rudd was formerly Head of Girls' Cricket at Felsted and, alongside her teaching, she
Double excellent
Colchester Prep & High School, a coeducational independent school for ages 2 to 16, are celebrating the Independent Schools Inspectorate Inspection Report and their rating of "excellent" for the quality of pupils' academic and other achievements, and "excellent" for the quality of pupils' personal development.
STAR JUMPERS
Four pupils from Cottesmore won the National Schools Jumping Championships at The All England Jumping Course, Hickstead. The showjumping team of Darcy, Daisy, Orla and Mia are all from Mid and West Sussex. Orla also took 3rd place in the individual fi nal a er a nailbiting jump off round.
GOING FOR GOLD
Warwick School is the proud winner of the Independent Boys School of the Year 2022. They won the prestigious award for their ability to combine pride in their long history and the traditional values they hold with a forward-thinking approach that prepares pupils for life in a changing world.
"If you concentrate on what you don't have you will never, ever have enough"
OPRAH WINFREY
12
"Portland Place's fi rst cohort of Hybrid GCSE students achieved excellent results"
| BRITISH EDUCATION | SPRING 2023
PHOTO: MARTA GORCZYNSKA
New school lead
Suzie Longstaff is joining Dukes Education to head up its new London Park School (LPS). Currently Head of Putney High, she will be the founding Principal, eventually establishing a new centre of excellence across a number of London sites, and a London Park Sixth Form in Belgravia.
American rules
Windlesham House Prep has become a National Football League (NFL) Hub for the south-east region. It will welcome NFL Flag Football training, host regular tournaments and play alongside other schools in the league. NFL Flag is the starting point for American football professionally, with a regional fi nal played at Tottenham Hotspur's stadium.
DINNER AT HOGWARTS
Boarding students at Steyning Grammar School in West Sussex had a magical Harry Potterthemed formal dinner. The dining hall was transformed into Hogwarts' Great Hall, with "floating" candlesticks and gold plates and cutlery. Staff dressed up as some of the book's favourite characters.
SOMETHING THEY SAID
AWARD WINNER
Queen's College are proud to announce that Sixth Form student, Sevin, received a number of awards at the Outstanding Cambridge Learner Awards in January for his performance in his IGCSE examinations. The awards were presented to him at a ceremony in Riyadh, Saudi Arabia. .
EAGLE HOUSE HEAD
Jane Jones will be Head of Eagle House School from January, joining from Swanbourne House. She had a career as a barrister and district judge before moving into education. Eagle House is a co-ed day and boarding prep and is part of the Wellington College family of schools.
UPFRONT / NEWS
" SUCCESS IS WALKING FROM FAILURE TO FAILURE WITH NO LOSS OF ENTHUSIASM "
WINSTON CHURCHILL
QUEEN ELIZABETH II
13
"No age group has a monopoly of wisdom, and indeed I think the young can sometimes be wiser than us"
SPRING 2023 BRITISH EDUCATION
"You cannot help but be impressed by the sheer ambition of QE. Facilities are spectacular, sta committed and clearly able, students delightful." e Good Schools Guide
Queen Ethelburga's Collegiate
be the best that I can, with the gi s that I have." www.qe.org | admissions@qe.org | 01423 333330 | York YO26 9SS
"To
Set in more than 220 acres of beautiful North Yorkshire countryside
Come and see us in person at: Britannia Hong Kong 18 February DADI Hong Kong 25 February Amber Education 19 March British Boarding Schools Hong Kong 23 March Coopers & Coopers 25 March
PREP LEADER
Godstowe School in High Wycombe has welcomed Kate Bailey as the new Headmistress. Formerly Founding Head of Wetherby Pembridge New York, part of the Alpha Plus Group, she brings a wealth of experience to leadership of the day and boarding school for girls aged 3 to 13 and boys aged 3 to 7.
Ribbon cutting
Moulsford Prep in Oxford held the offi cial opening of its new pre-prep building in July, with children's TV presenter Andy Day Doors cutting the ribbon. The building houses Reception and Years 1 and 2 for boys and girls, with the school remaining boys only from Year 3. It incorporates eco-friendly systems such as green roofs.
REMEMBRANCE LESSONS
Working with the National Literacy Trust, the Royal British Legion, has introduced free teaching resources to help young children understand the importance of Remembrance. Alongside a poetry project led by Tomos Roberts, there will be a livestream assembly on Armistice Day on 11th November. This year's resources explore the theme of service.
Top Story
Poetry challenge
Gyles Brandreth has launched a new poetry writing competition as part of Poetry Together 2022 on ITV's This Morning and winners will get the opportunity to read their poems aloud on national TV. Poetry Together is wholly supported by Dukes Education and this year's theme is Laughter & Tears. Find out more at poetrytogether.com
CRICKET MEET
Mayfi eld School cricketers were delighted to welcome the MCC (Marylebone Cricket Club) for just the second time in the East Sussex girls' school's history. The students, ranging in age from 11 to 18, played two thrilling T20 fixtures against an MCC women's representative side featuring two ex-international players.
New Head
Sarah Glencross became Head of Redcliffe Gardens School, part of the Godolphin and Latymer School Foundation, in September. Deputy Head of Redcliffe since January 2021, she has previously held key roles at other London schools, including Latymer Upper and Prep Schools and Newland House School.
EMBLEY ARRIVAL
Harriet Povey is the new Head of Early Years at Embley, Hampshire. She says: "I'm a big believer in learning through play, following the children's interests to extend their learning, and the importance of outdoor education." Exciting trips are planned for pupils and Natural Science and Makaton are being added to the Nursery timetable's specialist lessons
SOMETHING THEY SAID
15 UPFRONT / NEWS
"HOW CAN YOU SAY YOUNG GIRLS DON'T GET IT? THEY'RE OUR FUTURE ...THEY KIND OF KEEP THE WORLD GOING"
HARRY STYLES
SPRING 2023 BRITISH EDUCATION
For more information scan the QR code or visit: oakham.rutland.sch.uk Discover more about our high-achieving, co-educational boarding and day school, in the heart of rural England, for pupils aged 10-18. Experience. An Oakham Education. A genuinely co-ed, forward thinking, well run school that benefits from its historic roots and close local connections with the town. The Good Schools Guide @OakhamSch @oakhamschool @Oakham School @OakhamSchool
School developments
Heathfield opens its Sixth Form building and there's a visionary restructure at Hurst
SIXTH FORM OPENING
Heathfield School has opened its new purpose-built Cadogan Sixth Form Hon Mrs George Cadogan – Heathfield old girl Davina Motion, who recently married George Cadogan – opened Heathfield School's purposebuilt Cadogan Sixth Form in September. She was joined by another alumna, Sports Journalist of the Year Laura Lambert.
The new building o ers learning and breakout spaces for the school's new Sixth Form Programme. Heathfield o ers over 20 subjects at A level, and with an extensive co-curricular programme. In the first half of the Lower Sixth, students follow a leadership course and a goalsetting seminar. Then they embark on Pathways and Horizons Programmes. Pathways o ers a choice of Extended Project Qualifications (EPQs), Massive Open Online Courses (MOOCs), Maths for Scientists, and an International English Language (IELT) qualification. Horizons o ers options of topics such as decoding language, dystopian fiction and a study of the iconic film La Haine. During Upper Sixth, students benefit from a series of time management and mentoring programmes.
"This project has taken several years to come to fruition," says Headmistress Sarah Wilson. "Our students will be able to study, learn, meet mentors, develop their soft skills in one of our two presentation areas, and transition e ectively into higher education and the working world."
NEW COLLEGE STRUCTURE
Hurst is adapting to changing times with a new structure for the 21st century Hurst College has grown significantly over the last 15 years – doubling in size, with a shift towards weekly and flexi boarding and a move to an equal co-ed split. The decision has been taken for the college structure to reflect this, and the changing nature of education.
Hurst has introduced a Junior Prep structure (Reception to Year 6) which echoes that of the maintained sector, and with a separate Senior Prep (Year 7 and Year 8) focusing on these important developmental years. School leaders say much can be gained by having Year 7 and 8 pupils at the top of their prep school.
The leadership structure has also evolved to reflect this, and Tim Manly has become Principal of Hurst and CEO of the Hurst Education Trust. Dominic Mott has now stepped up to become Head of College. His previous role as Head of the Senior School will now be taken on by Lloyd Dannatt. Michelle Zeidler becomes Deputy Head Academic and Director of Education for the Hurst Education Trust.
The Hurst Education Trust (HET) is a multiacademy initiative envisaged as ultimately including a small number of local primary schools and a secondary school. The College says it has been driven by a desire not only to do the right thing but also to benefit pupils and sta at Hurst and the schools within the HET.
UP FRONT / NEWS
17
LEFT Hon Mrs George Cadogan, Sarah Wilson and Laura Lambert at Heathfield
BELOW
SPRING 2023 BRITISH EDUCATION
Tim Manly and (bottom) Dominic Mott of Hurst Get into the school of your choice with Galore Park galorepark.co.uk/BritishEducationHongKong Comprehensive revision resources for entrance exam success 11+ PRETESTS 13+
Focus
19
Page 20 SPRING 2023 BRITISH EDUCATION
SPOTLIGHT
ON HEADINGTON SCHOOL P 20 INVENTIVE SCIENCE P 22 HOW GIRLS THRIVE AT HEADINGTON SCHOOL
Girls FIRST
Continuing the debate on single sex versus co-education, here's why single sex is best for girls
CAROLINE JORDAN
20 | BRITISH EDUCATION | SPRING 2023
ABOVE
Headington School classroom
Which is best?
Single-sex or co-educational?
This thorny question comes up again – and of course, it's a trick question. Neither is better – it is all about what is best for each individual child. Each has strengths and will suit di erent girls and boys according to their academic talents, interests, needs and learning styles. The type of school alone should only ever be one consideration among many when selecting a school.
However, as the headmistress of Headington School, which was established in 2015 solely for the purpose of educating girls, it's worth explaining some of the advantages we see in girls-only education.
Extensive research indicates that girls consistently achieve higher academic results at all levels in a single-sex environment. A 2016 SchoolDash report showed that even when factors such as social background or selective intake are taken into account, girls achieve better examination results in single-sex schools. What is more interesting, perhaps, than the raw numbers, is how that is achieved.
In a typical mixed school, certain subjects will be dominated by members of one gender. Only 23 per cent of those taking A-level Physics last year in England were girls, and only 15 per cent of those taking Computer Science. In a single-sex school, however, all members of the class will be girls, so there is no need to worry about being in the minority. The Institute of Physics found that girls in independent girls' schools were 1.5 times more likely to study A-level Physics than those in independent co-ed schools – and four times more likely than those in mixed state schools. When we look at Headington, over a third of our sixth formers this year opted for
Physics, while Maths remains our most popular Sixth Form subject.
Girls in single-sex schools do not feel constrained by gender stereotypes and can focus on their own strengths and interests, wherever they may lie. We also tailor our teaching, focusing on the methods which girls tend to respond to best, for example discussionbased and collaborative learning.
In a single-sex setting, girls have the freedom to take on leadership roles and responsibilities in all areas, including those traditionally dominated by boys and men. They still have plenty of opportunity to learn from and meet boys, at shared extra-curricular academic, leadership and social activities. But in their own school, they can be form captains, prefects, sports team captains, debaters. They take on leading dramatic roles and are involved in every stage of setting up and performing scientific experiments. With no risk of being sidelined by more dominant male characters, they can allow their natural
personalities and inclinations to thrive. This gives a huge confidence boost, providing girls with the tools they need to succeed in a competitive world. There is no discussion about who gets first access to sports facilities, lab equipment or computer rooms – it is all for them. And as experts on girls, we understand how pastoral needs change with changing teenage bodies and minds. It is a great privilege to be somewhere where girls come first, always.
21 SPRING 2023 BRITISH EDUCATION FOCUS / DEBATE
"Extensive research indicates that girls consistently achieve higher academic results at all levels in a single-sex environment"
CAROLINE JORDAN Headmistress Headington School, Oxford
ABOVE Pupils at Headington School, Oxford
LEFT Drama at Headington School, Oxford
INVENTIVE SCIENCE
Scientists are our hope for the future, so how do schools bring STEM to life and give young people the practical skills and creativity they need to take their skills and knowledge further? British Education investigates
22 | BRITISH EDUCATION | SPRING 2023
ABOVE Experiments at Brighton College
Northwood Schools
At Northwood Schools, science is central. The four linked schools – Broomwood Hall Lower and Upper, Northcote Lodge and Northwood Senior – give students extensive access to both facilities and expertise from the early years. There are three labs across the prep schools, plus a dedicated Design and Technology space with state-of-the-art machinery. Immersive and hands-on are the order of the day here from the start. So, whether it's digging in dirt, steaming wood or designing and building a bridge, the aim is always to feed curiosity and teach practical investigative skills. For instance, at Northcote Lodge, the science fair tasks boys to create a hypothesis then conduct a suitable experiment, write up the results and present findings to visiting judges from Northwood Senior.
The schools run dissection clubs to enable children to understand the intricacies of biology, bringing science to life with real organs. Children also design and build rockets and bridges to put engineering and physics to the test. Visiting scientists and engineers give talks and there are trips to exciting museums – the Old Operating Museum and Science Museum among them – as well as science days at senior schools.
Northwood Schools believes in the power of cross-curricular learning – whether it's
building buggies in DT or Rube Goldberg instructions in Art or Lego robots and 3D designs in Computing. During book week the science labs become hives of Harry Potter potions and there's a wildly popular and deadly serious crosscurricular CSI day at Northwood Senior. At this grisly science event, students solve a 'whodunnit' using blood spatter analysis, fingerprinting, hair analysis and chromatography – even working out the height of the culprit from shoe sizes.
St Catherine's, Bramley
At St Catherine's, Bramley, there are nine fully equipped Science Labs in the Senior School and a new (opened 2019) WonderLab in the Prep. With these excellent facilities, the school takes its work beyond the school gates too, running 'Super Science Summer Workshops' for children aged 8-10 from a local state school. The children join St Catherine's science teachers and Lower 6 science mentors in the WonderLab to get hands on, building flying machines, exploring materials using slime and
investigating life through maggots.
St Catherine's Sixth Form girls thinking of STEM degrees and careers can join a four-term engineering project involving the technical build of a Lotus 'Seven' kit car. This project gives them the opportunity to explore construction materials, mechanics and suspension geometry, as well as engine technology. Blended study is also a feature here. For instance, one current student is studying Computer Science, Art and Maths at A level, along the way exploring concepts of control and communication in Art inspired by Tony Oursler and Jim Campbell. She is heading on to study Mechanical Engineering and Mechatronics. There are clubs for the individual sciences and this year students entered the British Physics Olympiad experimental challenge. A large group of Sixth Form students recently took part in the Schools' Analyst Competition in Chemistry, working in teams to use four analytical techniques and find the best ingredients for fish and chips! Live science events are designed to be fun. For the Physics Rollercoaster, U5 girls go to Thorpe Park. They experience the rides but are also set tough challenges
23 SPRING 2023 BRITISH EDUCATION FOCUS / SCIENCE
ABOVE
BELOW Up close science at
Human biology explained at Northwood Schools
St Catherine's, Bramley
"Whether it's digging in dirt or dissection, the aim at Northwood Schools is to feed curiosity and build investigative skills"
by the school's Head of Physics – from the transfer of potential energy to kinetic energy, gravity, velocity and speed.
St Catherine's Sixth Formers will visit CERN Control Centre in 2023 (following on from the last trip of 2019) to see the Large Hadron Collider. Closer to home, L6 psychologists had the opportunity for a behind-the-scenes visit to meet St Catherine's alumna and director of the Wellcome Centre for Human Neuroimaging Professor Cathy Price. They were able to see the world's most advanced brain scanner to date – the OPM – and understand more about how it uses magnetic fields. Researchers expect this to be the next leap for brain scanning technology because it can scan people's brains while they are mobile.
Oakham School
At Oakham, there's a a 'hands on' approach to learning science subjects and using methods which challenge students' thinking, as well as developing creative and technical skills. With state-of-the-art spaces and labs, STEM core subjects are taught from Year 6 onwards. Inquiry-based projects are introduced early on using the FOSIL framework, which encourages pupils to investigate topics and theories for themselves.
Tim Weston, Head of Design and Technology at Oakham School, says: "A great thing about our STEM subjects is that they all have experimental aspects which pupils really respond well to". He says one thing students enjoy is the idea that nothing is ever completed – it can always be improved. "It keeps them coming back to a piece of work or a theory and seeing how they can progress it further."
Showing links and overlaps between subjects encourages engagement and horizontal curriculums help to identify when content and skills can be developed further. Leo Dudin, Deputy Head Academic at Oakham, says it's about encouraging pupils to "think creatively, critically and reflectively" in all areas. "In Years 7–9 our curriculum is based around the acclaimed IB Middle Years Programme," he adds. "The IB MYPaddresses our pupils' intellectual, social, emotional and physical wellbeing and gives them the opportunities to develop the knowledge, attitudes and
skills they need to manage complexity."
Collaborations between Art and Biology –and even DT, Biology and History to review the history of medical devices in World War I – show how this cross-disciplinary learning can work to enrich learning in multiple disciplines. That project included a talk by BLESMA, an armed forces charity for limbless veterans. Students were then tasked to design key medical devices that might be used to evacuate casualties.
Students have opportunities to participate in a wide range of challenges and extracurricular projects. For instance, groups have participated in the TeenTech Awards, the Middle School take part in the UK-wide Biology Challenge and the Sixth Form compete in Biology, Chemistry and Physics Olympiads. School science clubs are a mainstay, and the school o ers the Physics Gold CREST.
In the Upper School, Oakham supports the extension of ideas through multiple science societies and activities such as
24 | BRITISH EDUCATION | SPRING 2023
"At Oakham School in Rutland, a focus on cross-disciplinary learning works brilliantly to enrich students' understanding across multiple disciplines"
ABOVE Firing imaginations at Brighton College
BELOW
Understanding bones at St Catherine's, Bramley
film nights and quizzes. Further Biology, Chemistry and Physics sessions are o ered, along with specialist groups. For instance, DocSoc is a long-established group to support aspiring health care professionals. Another project available to 16+ pupils is the Industrial Cadets Gold Award, which sees pupils working on real-life problems with a company. Students have the opportunity to engage first hand with mentors in projects led by industry experts.
Brighton College
Recently named Top School in Britain for STEM subjects by The Week magazine, Brighton College has long been a pioneer of progressive science teaching, linking subjects in inspiring ways. The Week noted that: 'Its stunning new School of Science and Sport is evidence of its commitment'. Designed by OMA architecture practice, the building includes 18 universitystandard labs, breakout spaces, 'bio lab' greenhouse on the roof and cinema-style auditorium for live science events.
The school, which o ers co-education for ages 3-18, has a science-led approach from the start. Specialist teaching begins in prep years, and by the time students step up to senior level, they cover the three core sciences separately, along with related learning in IT, Coding and DT.
Beyond the curriculum, there's a full suite of clubs and activities – from Medical Society and Dissection Club to Physics Crest, Sound Recording, Lego Robotics and Games Programming. The Women in STEM webinar series, featuring events with female academics, was launched late year by Heather Justice, Software Engineer and Mars Rover Driver at NASA's Jet Propulsion Laboratory in California. This series was also opened to girls at local state schools.
Every type of STEM competition is entered by pupils – major awards include the British Physics Olympiad and the Corpus Christi College Schools Science Prize for Materials Science. Students have also attended the International Olympiad on Astronomy competition in India and every year a team compete in the FIRST Robotics Competition in Turkey.
25 SPRING 2023 BRITISH EDUCATION
"There's a full suite of clubs and activities at Brighton College, from Medical Society to Lego Robotics and Games Programming"
FOCUS / SCIENCE RIGHT Dissection at Brighton College BELOW Practial investigation at Oakham School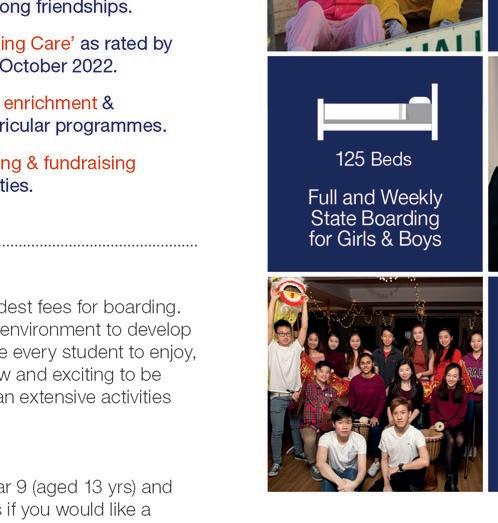 Mayfield School
At Mayfield School, science is brought to life in a variety of ways and with emphasis on interdisciplinary thinking, problem solving and teamwork. For instance, in Year 7 and 8 the school runs a themed cross-curricular day each term. "Girls are taken o timetable to explore topics in greater depth and bring to life the links between subjects," says Head of Lower School Claire Baker. Recent examples have included Earth Day, Moon Camp, Code Breaking, and the Cookie Project.
During the two-day Moon Camp, girls worked as a team to design and pitch an idea for a base on the Moon. "Each member of the group took on di erent responsibilities and aspects of the challenge, with some conducting scientific experiments to evaluate window designs to withstand the lunar environment, and then exploring the challenges of living, working, eating and exercising in a low gravity
environment," adds Claire Baker. Some girls used 3D CAD software to create a model of part of their moon base, while a third sub-group used their creative skills to produce artwork and logos to build a brand identity. Girls learned about communication and teamwork and finally had to pitch their proposed Moon Camp to a panel of judges. Events such as this, bring the curriculum to life and help students to develop their soft skills, as well as their scientific knowledge.
As girls progress, so does the level and pace of scientific challenges. The school's Innovate programme, led by David Warren, was introduced in 2019 for Year 9 girls. For their first project, students develop a prototype electronic device to help tackle the challenges presented by a climate or environmental issue. For the second project, they use 3D design and manufacturing to create something to combat a real-world issue. This might be, for instance, a product to assist those
with a disability or medical condition.
At Sixth Form, Maths and Sciences are the most popular A-level subjects. Head of Sixth Form John Doy says almost half the current cohort of 60 are going on to study maths- or science-based courses. Mayfield encourages girls to think about science, whatever their ultimate goal, and many choose eclectic A-level combinations – for instance Chemistry and Ceramics. Such choices can be career enhancing and rewarding. One recent alumna, now studying Engineering at Cambridge, produced an A-level project for Art that evolved from a set of scientific drawings of flora and fauna.
Reed's School
Located in Cobham, Reed's o ers a wealth of science facilities for its students, with 16 science laboratories. There's also the school's flagship FutureTech building, a multi-use facility supporting the STEM programme. It contains an electronics studio, computer suite and workshops for DT.
The school takes that view that, since pupils' lives are far more dominated by technology than in the past, the curriculum must reflect that reality. FutureTech recognises the importance of these emerging technologies. Along with the three traditional sciences, Reed's o ers a triple set of technology subjects – Computing, Electronics and Engineering at GCSE.
A FutureTech programme is embedded within the curriculum – all Year 9 pupils experience a wide range of cross-curricula STEM topics that improve practical and problem-solving skills. The course covers six topics, which vary annually but have included areas such as Robotics using the Vex IQ, Coding with Sphero, Engineering of Airplanes, Building the Modern Home, and Technology in the Tour
27 SPRING 2023 BRITISH EDUCATION FOCUS / SCIENCE
"During the twoday Moon Camp, Mayfield girls worked together as a team to design and pitch an idea for designing a base on the Moon"
ABOVE Reed's students have a wealth of science facilities
TOP RIGHT Mayfield pupils solve a technical challenge
de France. The topics not only engage pupils with 'real world' applications, but also foster independent learning and bring an exciting glimpse into subjects not o ered at GCSE and A level. Lectures from external STEM experts extend knowledge and understanding and are shared with students across the school.
The extracurricular programme at the school includes clubs such as Robotics, Greenpower Challenge, McLaren Challenge, Land Rover 4x4 challenge and Technology. At Engineering Club, Sixth Form students have the opportunity to conduct a series of engineering projects and activities to prepare them for a variety of university courses.
There are plenty of other opportunities for Reed's pupils to experience live science. The Bebras Computational Thinking Challenge is entered by all pupils in Years 7 to 9. There are visits to Bletchley Park and science Olympiads to provide academic stretch. The school also enters Surrey SATRO – challenges using knowledge from across the STEM curriculum. Reed's students are regular visitors to outside centres of excellence, including the Royal Institution in London and the Rutherford Appleton Labs at Oxford.
St Dunstan's College
St Dunstan's has a long tradition of investing in science – its original school governors wished it to 'have special reference to technical education'. This was in 1888, a time when most public schools focused on Latin and Greek. It soon earned endorsements and was visited by delegations who wanted to learn more about its unique approach.
Fast forward to the 21st century and the investment continues, with the new stateof-the-art STEM Centre for Excellence and Innovation. Students from Year 7 onwards receive specialist teaching in Biology, Chemistry, Physics, and Design Engineering. It includes practical resources for active science projects and experiments, each with a full-time technician attached to assist in theheuristic(hands-on) approach the school still favours for teaching STEM subjects.
Mathematics is housed within the STEM Centre to facilitate cross-curricular projects, which always come to the fore during the St Dunstan's Festivalfortnight at the end of each academic year. This is when students go 'o -piste' with quirky project-based learning that bridges di erent subjects. "A key outcome for STEM education at St Dunstan's is for students to realise the 'live' nature of these subjects, and for them to become
scientists, engineers, and mathematicians actuallydoingthesciencein a practical way," says Deputy Head Academic Jonathan Holmes. He adds that the freedom o ered as an independent school, in particular for Years 7-9, is an opportunity to challenge young people to discover how their knowledge links back to the real world.
St Dunstan's supports enthusiasm for science with conventions and events. It recently held its first 'Where can mathematics take you?' careers event, drawing in an array of industries – from finance and architecture to digital music and games development. There are plenty of external trips and events to reinforce the relevance of STEM – from a Year 8 Chemistry trip to the L'Oréal Institute to learn about commercial materials science to trips to London Zoo for zoological clubs. The Biology Department's in-house animal science club is also hugely popular, with students caring for live animals as part of their extended learning.
29 SPRING 2023 BRITISH EDUCATION
"Reed's flagship FutureTech building is a multi-use facility supporting STEM, and contains an electronics studio, computer suite and workshops for DT"
LEFT & RIGHT
St Dunstan's College has a long tradition in science teaching and a cross-curricular approach
PREP / SCIENCE
31 Prep TIME TO SIGN P 32 OUTSIDE THE CLASSROOM AT SANDROYD P 37 SCIENCE ADVENTURES
pupil at Broomwood
Lower School SPRING 2023 BRITISH EDUCATION
A
Hall
32
| BRITISH EDUCATION | SPRING 2023
"Little people often have big feelings, and the goal of baby signing isn't to get rid of those feelings but to help them better communicate them"
TIME to SIGN
Picture this, you are taking your baby to the park, and you tell them this by using the signs for 'walk' and 'park'. Your baby keeps signing back to you the words 'cat' and 'bed' and at first you think they have misunderstood. But then you remember that this time last week, when you were heading along this same road, you saw a cat sleeping on a wall. Your baby has remembered that encounter and wanted to share the memory. This was, in fact, a real experience between a mum and a baby and illustrates just how rewarding baby signing can be. The experts say it's a tool capable of opening up dialogue between parents and children well before spoken conversation begins.
It is important to distinguish 'baby signing' from 'sign language'. British Sign Language (BSL) is specific to the deaf community and is a complete language in its own right. Baby signing, on the other hand, is the use of gestures with spoken language. It is not meant as a substitute for the spoken word, but rather as a means of supporting language and helping young children engage with their world. Baby signing involves parents using a limited number of simple gestures to support words as they are spoken. This underpins the natural development of your child's speech.
Baby signing today has its roots in the US and is generally acknowledged to have started with the work of Dr Joseph Garcia (then an American Sign Language interpreter). He noticed that children of deaf friends who used ASL communicated by six months old. A similar concept was pursued by two University of California academics in the 1990s, Dr Linda Acredolo and Dr Susan Goodywn. They spent some 20 years developing an impressive body of evidence and techniques for baby signing. Here in the UK, baby signing has found many champions. Sasha Felix developed one of the first parent programmes, Sing and Sign, some 20 years ago. This has now introduced thousands of families to baby signing using music.
33 PREP / LANGUAGE
Baby signing is a way to open up conversation with your child before they can talk – and with potential benefits that last beyond infancy
LEFT Baby signing helps children to engage with you and supports their development
SPRING 2023 BRITISH EDUCATION
RACHEL HOGG
Baby signing does not require a huge investment of time and nor does it feel like an imposition. Gesturing when we speak is something most of us do instinctively. Baby signing also acts as a natural extension of children's own gestural stage, which is an important part of speech and language acquisition in early years.
You can get started by reading books or watching online videos, but a popular (and social) option is to attend in-person classes with your baby. Whatever route you choose, once you have started to pick up the basics it's easy to implement these throughout your daily life. Armed with this new simple language of gestures, you then pass on these communication tools to your child.
A popular age to start implementing baby signing is around 6 months – once an infant can sit up and use their hands to sign things out. Sasha Felix believes this is the best age to start, but some parents are keen to get going even earlier. Baby signing does
not interfere with your child's natural speech development. Once your child becomes verbal, they will typically start to phase out their signing. That said, children may still continue to include a sign for emphasis, out of habit or when they are being particularly insistent.
FAMILY BENEFITS
The broader goal of baby signing is to help families to communicate, and the benefits are felt by parents and children alike. For parents, it is a good way of learning how to speak clearly and communicate words and concepts at a level infants can understand. It also gives vital, and fascinating insight into how children navigate the world. "It means they can communicate so much of what they are seeing, experiencing and feeling, so it's a wonderful tool for bonding and getting to know your child", says Sasha Felix.
While communication is the first goal, when a child has the opportunity and means to express their thoughts, feelings and desires this can also have a positive impact on behaviour. "I would never be so presumptuous as to say that it takes away the frustrations of a two-year-old," says Sasha Felix. "Little people often have big feelings, and the goal of baby signing isn't to get rid of those feelings but to help them better communicate them."
So don't expect a total absence of temper tantrums or meltdowns – there is no such
thing as a weak-willed twoyear-old. That said, arming them with extra communication skills does help with conflict deescalation. Children are likely to pause to respond, and may also feel more understood through the process of signing to you.
Another big benefit is that baby signing naturally kick-starts the process of learning to recognise and label feelings, which is an important step in developing emotional intelligence.
While learning to hold a conversation with someone still in nappies may seem strange at first, baby signing is fun for both sides and establishes an environment of positive communication from the earliest years. Families that implement these simple language tools often continue to feel the benefits long after their little ones have moved on from signing and grown into talkative young people.
For more about baby signing classes and resources, visit singandsign.co.uk
34
"Baby signing helps children to recognise and label feelings – also building emotional intelligence"
PREP / LANGUAGE
| BRITISH EDUCATION | SPRING 2023
ABOVE Children typically phase out signing once they become verbal, but may still use it for emphasis
Godstowe Godstowe
Scholarships and Bursaries available at 11+ and 16+ Find out more at www.stdunstans.org.uk Stanstead Road, London, SE6 4TY
Outside edge
The most valuable learning experiences in schools take place outside the classroom. Yet, far too often, children spend the majority of their day in a confined and controlled environment studying the academic curriculum. Now, more than ever, schools need to be bold in reducing time spent studying traditional curriculum subjects in the classroom. Learning outside class has always been the best environment to develop a child's character, be it communication skills on the sports pitches, teamwork as part of an orchestra or the value of pushing beyond their comfort zone on the stage. Introducing nature to learning creates unpredictable circumstances that allow our children to become flexible, adaptable and reflective learners. These are all essential skills that pupils need as they head on to their senior schools and for life beyond education.
Two main factors can constrain time spent learning outside the classroom, the fear of not covering the academic curriculum being the primary one. Like everything in education, it is not how much time you dedicate to something that is relevant but the measured progress made and how much learning is taking place. At Sandroyd, we continually assess the children's learning and find that our academic outcomes are improved by spending less time in the classroom. Tracking and measuring
academic results allows schools to be bold in spending more time learning outside. A further constraint on schools is the concern teachers can have in delivering lessons in an unpredictable environment. Too often, subjects that are better taught in a more formal classroom environment are moved into the woods, or similar, with a negative e ect. This exacerbates the nervousness of teachers to use the outdoors in future learning, so they need to be supported in understanding that they are developing a completely di erent set of skills. It is not simply a case of adapting traditional lessons. Teaching outdoors means that both resources and behaviour are more challenging to manage, yet it is the unpredictable nature of learning outside the classroom that provides so much value.
At Sandroyd, every day of the week we aim for children to spend as much time learning outside the classroom as in academic lessons. For example,
our daily Strive programme sees children going on nature walks, building structures in the woods, and completing leadership command tasks. Recently, we have introduced a whole week in the summer term where all children are taken o timetable, many staying o -site throughout the south of England or learning outside the classroom. This week-long programme allows the children to participate in a wide range of experiences that aim to place them out of their comfort zone. Above all, the week is designed to be great fun. Teambuilding, communication and resilience are all vital skills, and none of these are easily measured and examined; neither are they part of the national curriculum. It takes bold leadership and a culture in the school to prioritise time away from traditional academic lessons, enabling these vital life and character skills to be nurtured in our children.
37 Talking
PREP / TALKING HEAD
HEAD
ALASTAIR SPEERS Head master Sandroyd School
The Headmaster of Sandroyd in Wiltshire says schools should be bold and tap into the huge benefits of learning outside the formal classroom
ABOVE Outdoor learning at Sandroyd SPRING 2023 BRITISH EDUCATION
"Introducing nature to learning allows children to become flexible, adaptable and reflective learners"
Be who wantyou to be
Headington is an independent day and boarding school in Oxford where girls aged 3-18 follow the path that's right for them. This leaves them fully prepared to take on the challenges they may face and to thrive, wherever life takes them.
Senior School Open Mornings
Wednesday 28th June 2023
Book your place at www.headington.org/visit
39
ENTREPRENEURSHIP P 44 GLOBAL CITIZENSHIP P 51
APPROACH
focus at Wellington College
page 65 SPRING 2023 BRITISH EDUCATION
Senior TEACHING
POSITIVE
Wellbeing
See
ambitious young people who wish to complete three A levels in just one year. Daily live lessons, subject clinics and tutorials with highly interactive self-study and residential modules. Support for university applications and specialist guidance for Oxbridge and
Biology, Chemistry, Economics, Maths, Further Maths, Physics
15 live lessons per week plus clinics, tutorials and university preparation
To find out more go to www.charterhouseonline.co.uk or email admissions@charterhouseonline.co.uk
SPIRIT OF SERVICE
Sitting at the core of the IB Diploma Programme, CAS (Creativity, Activity, Service) is the counterbalance to a demanding course of study. It guides students by helping them to avoid focusing solely on grades. It encourages them to maintain a healthy life balance, look after their wellbeing and develop as well-rounded individuals.
The students here at Southbank International are incredibly imaginative and creative, with strong social consciences. They're ambitious when it comes to choosing how they can get involved in all of the CAS strands, including how to give back through service. After the restrictions of recent years, it is great to see a revival of connections with the local area and the authentic and positive impact of our students' work.
We aim to centre CAS service around what is going on in the world currently.
On a local level, we have sought to draw attention to the ongoing cost of living crisis by finding ways to support homeless people, important to us as an inner-city school in London. Recently, students fundraised
for St Mungo's and Centrepoint. The latter charity specifically caters for young people on the streets (something that particularly resonated with our students).
Our students have volunteered in nearby soup kitchens and charity stores, and learnt how to cook healthy and transportable meals, delivering them to unhoused people in the local area. They have worked in community gardens, collected rubbish around Regent's Park and organised clothes and coat drives. They have also spent time at The Children's Book Project, sorting and sending o books.
In a recent CAS workshop on the cost-of-living crisis, I collaborated with an economics teacher who helped students to understand inflation. In the follow-up session, we noted the increased impact of rising inflation, evidenced by recent industrial disputes. Students decided they were able to take action themselves through the service element of advocacy by writing letters and marketing via their own social media channels. This meant, for instance, they could lend their support to nurses on strike for the first time in 100 years. As a group, we also identified The Trussell Trust and FoodCycle as valuable organisations to work with to help make a di erence for those a ected by food poverty in the local area.
The service strand of CAS is hugely beneficial for our students. It helps them to develop relationships both at school
and within the wider community. CAS encourages them to understand the challenges and needs of others, and to feel good about helping – even in small ways – to ease the weight of problems.
Many of our students are international, and some are very recent arrivals in London. By connecting them with the local community in the very meaningful ways that CAS o ers, we can also help them familiarise themselves with their city by making a positive impact – and feel a sense of belonging.
Through the CAS programme we want to plant seeds of interests, passions, habits and routines that might continue for many years after our students graduate.
41 SENIOR / OPINION
"CAS encourages our students to understand the challenges and needs of others, and to feel good about helping – even in small ways"
Southbank International's Louise Carey on howthe IB programme's 'Creativity, Activity, Service' principles help young people develop as citizens
LOUISE CAREY
Grade Leader & CAS Co-ordinator Southbank International School
LEFT & RIGHT
Students at Southbank International
SPRING 2023 BRITISH EDUCATION
Outstanding Education with World Class Facilities
WYMONDHAM
Boarding From Years 5 to 13
State Day and Boarding School with boarding fees from £13,000 per year
For more information or to apply to join us please email admin@wymondhamcollegeprepschool.org www.wymondhamcollegeprepschool.org
State Day and Boarding School with boarding fees from £13,000 per year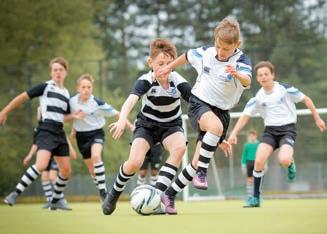 For more information or to apply to join us please email admissions@wymondhamcollege.org
www.wymondhamcollege.org
COLLEGE PREP SCHOOL FLOREAT S A P I E N T I A
FLOREAT S A P I E N T I A
WYMONDHAM COLLEGE
Choosing INNOVATION
Last year, the Times' Education Commission published a report on the current state of schools in the UK, setting out a 15-year vision for change based upon the views of educationalists and drawn up in consultation with business leaders, scientists, civic leaders, and cultural figures.
Given the challenges exposed in the education sector by the pandemic, the report could not have been better timed. A radical education shift is needed to ensure that all children can reach their full potential, both inside and outside the classroom, and develop the resilience necessary to lead happy and fulfilled lives.
The report covered themes already central to the essence of Warwick School's priorities, recommending greater support for wellbeing, a wider range of extracurricular activities, increased funding for debating, music and drama, and wider access to in-classroom technology.
Warwick School is the proud winner of the Independent Boys' School of the Year Award 2022, which recognises our parallel commitments to tradition and innovation.
From September 2023, Year 8 will be pioneers of the first UK school-accredited course in Design Thinking. McKinsey's 2018 report suggests that Design Thinking
is one of the skills most highly sought after by employers. It is increasingly recognised in the business world as central to innovation. The report found that 70% of employers feel the need for a curriculum shift that accommodates the contemporary workplace, emphasising the areas of creativity and entrepreneurship.
Our Design Thinking course was developed in collaboration with Warwick University's Business School and consultancy firm Sprint Valley. The award allows pupils to learn the skills of design as a supplement to their Design Technology course, and as part of our work in developing a future-ready curriculum. Pupils are encouraged to hone their creativity, to be compassionate, curious, and collaborative in their thinking. They will develop their ability to prototype and respond to feedback, skills that are
increasingly required in the world of work. Innovation is not limited to teaching and learning. The independent sector is leading the way in pastoral care by researching and integrating best global practice to prioritise the wellbeing of young people and allow them to flourish. Warwick's vision is to be the most caring boys' school in the country. This year we launched our Wellbeing Hub, which is a physical space where pupils can go at a time of need to receive support from caring and highly trained sta , and a gateway through which pupils can access specialist support best suited to their individual needs – including counselling and life coaching.
At Warwick School we are immensely proud of our long and rich history. However, we also understand the increasing need for a forward-looking approach that will ensure pupils are fully equipped to deal with 21st-century life.
43
SPRING 2023 BRITISH EDUCATION SENIOR / TALKING HEAD
Talking HEAD
JAMES
BARKER Head Master Warwick School
James Barker, the Head Master of WarwickSchool reflects on why innovation in education is more important now than ever before
ABOVE Pupils at Warwick School
"Year 8 will be pioneers and our Design Thinking course has been developed in collaboration with Warwick University's Business School"
TEACHING Entrepreneurship
Teaching the skills and know-how for entrepreneurship adds huge value, whether or not a young person decides to carve a career in business. We find out how schools develop that can-do attitude – alongside social responsibility – both in and out of the classroom
44
| BRITISH EDUCATION | SPRING 2023
Cranleigh School
At Cranleigh School in Surrey, entrepreneurship is introduced in imaginative ways. Year 9 pupils consider financial planning, profit/loss and marketing via the Egg Drop Challenge. This involves teams thinking out of the box to get the best result. In addition to formal classroom sessions, all pupils attend regular talks by established business owners and entrepreneurs. Business knowhow themes are broadened to include a set of topics key to developing responsibility.
Tomorrow's entrepreneurs have a very di erent landscape to work in, and Cranleigh's overarching vision is underpinned by three pillars focusing on thinking, being and giving –these encourage students to think beyond the test, consider who they are and understand the importance of giving back. Each of Cranleigh's eight boarding houses run a charity event to make as much money as they can. In addition, as a response to the war in Ukraine, the school's Charity Committee organised donations from the whole community, resulting in a very large lorry transporting thousands of items. This initiative was entirely pupil driven. Pupils interested in entrepreneurship gravitate towards Business Studies, and many also take Economics. Pupils in the Lower Sixth are also encouraged to take part in Ivy House, a development programme
to encourage individuality and leaderships skills, looking directly at any individual challenges a student faces. There is also a practical approach to developing financial acumen.
Amanda Reader, Joint Head of PSHE says: "In the Sixth Form, PSHE sessions take a more grown-up approach, looking at finances, credit cards, mortgages, payslips, student finance and budgeting". These are essentials for both business and onward life.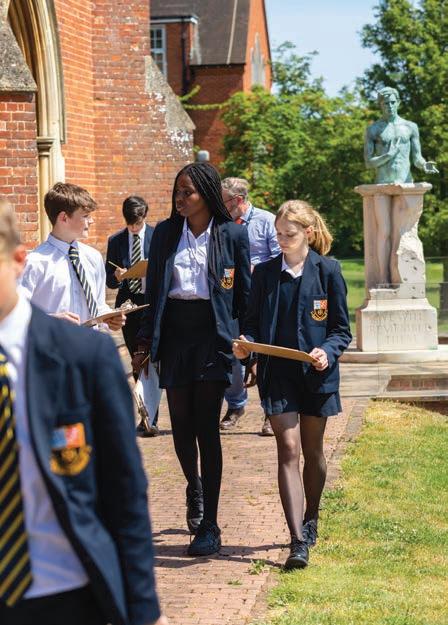 Responsibility is vital to developing future business brains and Upper Sixth students are all given responsibilities in-house or on sports teams as captains and vice-captains. With several student-led committees, including Cranleigh Being Alliance, Charity Committee and Eco Committee, there are plenty of areas where pupils can take on roles where they give back and also develop skills useful to an entrepreneur.
Cranleigh is a leader in developing the Extended Project Qualification (EPQ) –Director of Learning, Teaching & Innovation Dr John Taylor was among pioneers of the qualification and is a Chief Examiner. The EPQ allows pupils to develop an idea with the support of mentoring tutors and regular meetings to iron out roadblocks. The project culminates in a 10-minute presentation. This qualification not only helps to develop individual interests, but also problem solving, research and critical thinking.
Queen Anne's School
At Queen Anne's School (QAS), Caversham, girls are introduced to entrepreneurship in a variety of ways. Outside the classroom, Tycoon enterprise competition is run with U4 girls for two terms. The best groups get invited to Windsor Castle or Buckingham Palace for the awards ceremony and QAS girls have been finalists a number of times, winning a £3,000 category prize in 2018-19. There's also a popular Tenner Challenge run for L6 girls.
Personal financial acumen is developed as students progress. A workshop with U4 (Year 9) students is delivered as part of World of Work day. A number of external speakers visit the school to talk to the Sixth Form about tax, mortgages and other financial matters essential to their onward lives. QAS sta also provide sessions on how student finance works –alumni and local graduates come to give 'on the level' advice.Within Economics lessons, the school teaches some areas of personal finance through class discussions – also covering big-picture topics such as Consumption. Students appreciate the taster lessons in Economics and
SENIOR / FEATURE
LEFT & BELOW Cranleigh School students
work at Queen Anne's School
RIGHT Group
45 SPRING 2023 BRITISH EDUCATION
"Tomorrow's entrepreneurs have a very different landscape to work in, and Cranleigh's overarching vision is underpinned by thinking, being and giving"
Business run ahead of their introduction as full subject choices at A level.
In Business Studies lessons, finance from the business perspective is covered as a whole topic, while entrepreneurship comes into topics such as leadership. Social enterprise and corporate social responsibility are major topics, revisited continually and linked to current a airs.
Entrepreneurship is developed in a specifically designed leadership course for all QAS Senior Prefects (o ered to all students in the Lower Sixth as well). This innovative course uses industrystandard leadership training tailored to what the students need to know at the start of their careers, especially with regards to emotional intelligence, situational leadership, managing e ective meetings and time management.
The school says that all girls enjoy the challenge of its enterprise competitions. There's a rich vein of entrepreneurship with social responsibility here, with students taking part in the Micro Tyco Innovate Competition every year. QAS girls won the English round last year and came second globally. In this competition, students learn about UN Global Sustainability Goals and then design, pitch and implement ideas. Last year's team focused on food waste and worked with the school catering team to reduce it in the Sixth Form Cafe. QAS is also a 'Using Less Stu ' school, which means that all students (and sta ) makes a pledge each term to use less of something and progress is monitored.
Emanuel School
At Emanuel School in Battersea, twin themes of entrepreneurship and responsibility are introduced early on, so that children can develop their understanding. Year 8 pupils are introduced to areas of business and finance by learning about their own personal finance first. This includes topics such as budgeting, savings and responsible financial decision making. In the spring term, pupils' learning progresses and they have one lesson a week to understand the approach taken by groups to develop non-profit solutions to a social or environmental issue.
The delivery is designed to inspire and maintain interest so, at the start of the course, pupils take part in a 'hackathon'. This acts as an introduction to an entrepreneurial way of thinking. It is a design sprint event to brainstorm ideas in a large group and find solutions to challenging issues. The team at Emanuel say that this is a really fun and exciting way to spike young people's interest in creative problem solving – an essential skill for any successful entrepreneur. There are then lessons that focus on the qualities of leadership and teamwork. Children work together to think of ideas for a product or service that has the potential to alleviate issues relating to the environment.
Pupils learn from a selection of guest speakers who have worked with successful
social enterprises, and they also get the opportunity to hear first-hand the di erence that social entrepreneurship can make. In collaboration with a variety of departments, pupils then develop their own business plan and marketing campaign for a business idea that will solve a social or environmental issue. It involves market research to develop a branding, pricing and funding structure. The children also learn about the theory behind business objectives and mission statements, as well as understanding basic financial principles and break-even theory. Throughout the process, they are encouraged to focus business objectives around ethical and sustainable practices. In the Summer Term pupils find out about marketing and work together with the drama and film departments to develop a video to support their campaign.
While entrepreneurship takes place as part of timetabled activities, children are also encouraged to develop ideas for themselves. Over the Easter break, they undertake fundraising activities to support a charity focused around their chosen issue. Pupils can fundraise by completing an activity or volunteering a service. For example, they might ask people to sponsor them for reading several books or running a specified distance. The school encourages children to be as creative as they wish. The year culminates in an exciting showcase event when parents are invited to see pupils present their projects and 'pitch' their final business plans.
"At the Micro Tyco Innovate Competition, QAS girls won the English round last year and came second globally"
"Emanuel's 'hackathon' acts as an introduction to an entrepreneurial way of thinking and is a design sprint event to brainstorm ideas"
ABOVE & BELOW
46 | BRITISH EDUCATION | SPRING 2023
Pupils at Emanuel School focus on entrepreneurship with responsibility
Hurst College
Hurst College has dramatically increased its provision around entrepreneurship and business in the past decade. Brian Schofield, Head of Upper Sixth at Hurst, says it is responding to shifting aspirations among students. "With students more concerned about degree (or apprenticeship) options that genuinely add value, rather than simply serving as rites of passage, the popularity of business and entrepreneurship courses has accelerated." Business Studies is now, alongside Medicine, the most popular degree choice among Hurst leavers. What is most notable, says Brian Schofield, is the rapid increase in the number of girls plotting a future focused on launching and running businesses.
Hurst now produces an annual student and parent guide, 'Hurst Means Business', that reviews which business and entrepreneurship degrees the school's expert team consider most valuable. In addition, to help prepare students for such a career, entrepreneurship is interwoven into school life at all stages. For instance, students in Year 9 receive
training in the fundamentals of the financial system – this from the perspective of both personal money management and the global markets. In Year 10, all students undertake the school's Enterprise Challenge to develop a sustainable, successful mini business.
The Young Enterprise programme is now so popular that Hurst runs two Year 12 teams. "They consistently dominate the county awards, thanks to the hard work of the students and their sustainable, ethosdriven approach," says Brian Schofield. Also in Year 12, as part of Hurst's 'University of
Life' programme, students receive training in financial resilience and self-reliance. Finally, in Year 13, as part of its Futurology lecture series that all students attend, guest speakers provide insight into the changing face of business, as dynamic forces such as artificial intelligence and 'Big Data' evolve.
Entrepreneurial spirit is highly visible within the sphere of charitable fundraising. Here, students are encouraged to launch as many social enterprises as they can think of, to hit Hurst's typical student-driven fundraising total of £30,000 a year. From personalised Valentine's cake delivery businesses to mini yoga-schools, an array of projects are launched and executed. Hurst has been placed in the top three UK fundraising schools for Movember in the past two years, raising £18,000 in the 2020-21 academic year alone – boys and girls participate, whatever the focus. Schofield says that perhaps the most important lesson Hurst has taken on board in the past decade is that interest in entrepreneurship among young people –social, financial, technological, or otherwise – is not at all gendered. "No-one talks about becoming a 'businessman' here at Hurst."
"With students at Hurst more concerned about options that genuinely add value, the popularity of business and entrepreneurship courses has accelerated"
SENIOR / FEATURE
47
SPRING 2023 BRITISH EDUCATION
ABOVE & BELOW Hurst College has a rich business programme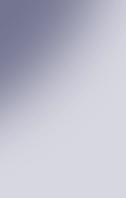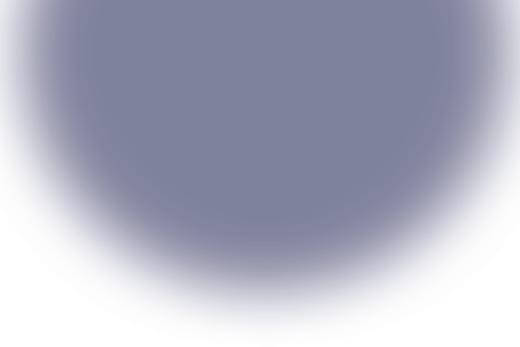 Global Outlook
It has been an extraordinary start to the new school year. For me, it is a joy to experience my first September at Queen Anne's. The first few days of the month echoed previous returns to school that I have known and loved in other settings – the back-to-school feeling is echoed the world over.
I was mightily relieved to feel how the start of term, although pacy, had at least started at a canter rather than the all-out gallop that I had jumped into back in January when I joined. But then, in the early evening of our first Thursday, we received the sad news of HM Queen Elizabeth II's passing. From there, our start of term took a very di erent turn, and we were reminded of how quickly we can be pushed o course.
As the eyes of the world centred on our very own London and we honoured the life of our Queen, I was struck by the kinship and coming together of communities that has become familiar over these unpredictable few years. It is the sense of global citizenship and hope that allows us to share positivity for the future with our students whilst also arming them with skills for the new world.
I have always been conscious that we live in a fast-paced and ever-evolving world. However, right now, the pace of change is exponential, precipitated
in no small part by technological advancement, globalisation, Covid-19 and the climate crisis.
As educators working in the context of the Fourth Industrial Revolution, we really do have to prepare our students for a world we do not know.
We must consider deeply the skills, knowledge and attributes that we wish to develop in our students to enable them to thrive.
Research by the McKinsey Global Institute has looked at the type of high-level skills that are becoming increasingly important in the workplace. Their findings highlight how individuals will need to continually adapt to new ways of working and new
occupations. This adaptable skillset is well known in the International Baccalaureate and, having worked in IB schools and in the UK and Belgium, I am embedding further this sense of deep learning and inquiry into the school's ethos.
ELAINE PURVES Head Queen Anne's School
This year at Queen Anne's, we are championing transdisciplinary projects, breadth of subject choices and an emphasis on volunteering and extra-curricular activities. Coupled with the breadth of our curriculum here and a positive approach to modern languages, we are ensuring the development of critical thinking, mental flexibility, emotional intelligence and digital fluency to help students to find their place as global citizens equipped for the evolving workplace.
49 Talking HEAD SENIOR / TALKING HEAD
The Head of Queen Anne's School on why arming students with an ethos of global citizenship has been front of mind this school year
"This sense of global citizenship and hope allows us to share positivity with our students – arming them with skills for the new world"
SPRING 2023 BRITISH EDUCATION
ABOVE Pupils at Queen Anne's School
30 mins from London Euston 40 mins from London Heathrow • Join our co-educational independent day and boarding school • For Students aged 16+ • A dynamic and diverse community • Our new Sixth Form Centre will provide state-of the-art education • Easy access from central London • Co-educational independent day school for pupils aged 7-11 • Part of a family of leading independent schools based in Herts and Bucks • Join us at Year 3 berkhamsted.com Find out more at
New Sixth Form Centre Opening 2024
Sixth Form change
John Russell, Headmaster of ColchesterRoyal GrammarSchool, discusses why joining a new school in the Sixth Form is a good idea
Joining a new Sixth Form might seem a challenge, but it is also an exciting opportunity and could have huge benefits. Importantly, it will be the first time that your child will have made their own decision about where they want to study and be fully invested in the opportunity; possibly as a result of their own research, their own visit and via conversations with current and former students. At Colchester Royal Grammar School (CRGS) we have single entry in Year 12 to our Sixth Form and welcome around 50% of new students, joining from both local and international schools. A third of all Sixth Former students here at the school are female.
Starting Sixth Form at a new school is an exciting prospect, and here at CRGS the school becomes co-ed and o ers quite a di erent dynamic. The Sixth Form areas
are separate, the uniform is business attire, and this stands out against the sea of purple blazers worn by the lower school. We encourage a work hard: play hard mentality and, while there is a huge focus on academic studies, there are plenty of opportunities for 'play' including producing school productions, performing in orchestra and musical ensembles, representing the school in debates, on the sports field and lighthearted events – including the aptly named Fun Fridays. These timetabled breaks
see Sixth Formers take part in a range of non-academic activities including karaoke, salsa, ballroom dancing, dodgeball, 'just dance' fun and countdownstyle competitions. All Sixth Formers should have an active voice in how a school is run, be able to voice new ideas, to organise and lead school societies and be ambassadors for the school. Our Senior Prefect Team is comprised of 15-20 Sixth Formers chosen via interviews with the school's Senior Leadership Team in the Spring Term. The prefect team is led by the School Captain, supported by Head students and prefects. These students have regular meetings with me and are not only a voice for the Sixth Form but also support the running of the school, with working roles at open evenings and other public-facing events. Many Sixth Formers lead school
societies and fundraising and outreach campaigns. One hugely successful fundraising campaign was our 'Cultural Day'. All students and sta wore their cultural dress in exchange for a small financial donation to the chosen charity, and the school was transformed for the day. The event broadened friendships and raised money for good causes, while helping our students to have a better understanding of the world.
We are in a unique position as a leading state grammar school to accommodate boarders in two family-style boarding houses on our grounds. Pupils come from varied backgrounds and our boarders have a worldwide outlook, with many arriving from as far afield as Hong Kong and Dubai. One boarder who recently left to study at Cambridge University, said: "I think boarding has amplified my potential, and set me up well for the next stage of my life: university. It feels less daunting living in a new city, with new people and all by myself –I've done that once, so I can do it again".
All schools endeavour to support students in a broad range of extracurricular activities because it's a great way to encourage existing and new students to mix.
JOHN RUSSELL Headmaster Colchester Royal Grammar School
While CRGS prides itself on outstanding A-level results, in the Sixth Form we focus on dovetailing academic success with extracurricular endeavours. These bring the school community together, and encourage independence, resilience and ambition in the individual.
51
SPRING 2023 BRITISH EDUCATION SENIOR / TALKING HEAD
Talking HEAD
ABOVE Sixth Formers at Colchester Royal Grammar School
"The Sixth Form areas are separate, the uniform is business attire – we encourage a work hard: play hard mentality"
ENGLAND'S FIRST IB WORLD SCHOOL INTERNATIONAL BACCALAUREATE GAP YEAR & UNIVERSITY PATHWAYS SUMMER COURSES ENGLISH LANGUAGE COURSES WORLD AVERAGE ST CLARE'S AVERAGE MAX IB SCORE 45 www.stclares.ac.uk
Culture CHANGE
Cancel culture is on the rise. It has become familiar to see a person or business called out publicly about something they have said or done. It is important to call out injustices, but we must also ensure that young people are equipped to express themselves in a reasoned, respectful and empathetic way. For many children, cancel culture has contributed to hesitation and nervousness in expressing opinions for fear of being 'cancelled'. It can promote group thinking because individuals are not confident enough to stand up against louder voices.
Recognising mistakes and then addressing them is a part of life and of learning. Yet cancel culture does not allow that freedom – there is no room for apologising, demonstrating remorse and making amends. So how can we help our students develop open, unbiased
is crucial, as is recognising strength in diversity – whether that be politics, academic theories, gender or race.
Each year, we hold our own Question Time, staged in a formal environment with visiting politicians. We also focus on presentation skills, with regular opportunities to deliver these in lessons, year group, assemblies and in Chapel readings. We have a Student Council, and pupils and sta run committees where opinions and ideas can be raised and discussed openly.
opinions based on information and evidence rather than posts on social media or what their friends say? The solution lies with providing a safe and accepting school culture, also providing opportunity and guidance to develop tolerance and empathy, along with critical thinking and listening skills.
We provide ample opportunities for our students to research and develop thoughtful opinions, rather than relying on the quick fix of something trending on social media. Whole-school debates provide the platform for young people to understand other students' perspectives and the reasoning behind these views. Appreciating the viewpoints of others
We help our pupils to recognise that tolerance is not passive. It demands an active choice to reach out when there is disagreement, on the basis of mutual respect. Tolerant people show their strength by being open to di erent perspectives, a trait that is important in personal development. Empathy is also a complex concept – we are asking young people to 'walk in someone else's shoes' and understand the feelings of another. It's really important that every opportunity is taken to model and teach both these attitudes throughout everyday
school life and also the planned curriculum. When people take an interest in what others think, feel and experience, they are recognised as caring, trustworthy and approachable – excellent skills and attributes for life. In Years 7 to 13, Heathfield's positive psychology curriculum is used to teach and help students develop the skills of empathy, gratitude and selfawareness, alongside emotional intelligence. Building a school culture where individual voices and di erent viewpoints are heard and expressed is vital. With the rise of cancel culture, our students need to understand how to promote mutual tolerance and respect – and also maintain freedom of expression in their own interactions.
Society is evolving and young people have an important role to play in communicating their experiences and perspectives. Education should help them use their voices confidently and intelligently, forming their own opinions and arguing in an empathic and e ective way because that will enable them to make positive changes to their world.
53 Talking HEAD SENIOR / TALKING HEAD
SARAH WILSON Headmistress Heathfield School
"Recognising mistakes and addressing them is a part of learning, yet cancel culture does not allow room for making amends"
ABOVE Students at Heathfi eld School
Sarah Wilson, the Head of Heathfield School, argues that teaching and modelling an attitude of tolerance and empathy is the best antidote to cancel culture
SPRING 2023 BRITISH EDUCATION
www.stgeorges-ascot.org.uk @StGeorgesAscot A thriving independent boarding and day school for girls aged 11-18 CONFIDENT CAPABLE CONNECTED Scan here to access our prospectus, or contact: admissions@stgeorges-ascot.org.uk to reserve your space on one of our regular, tailored open mornings
CO-CURRICULAR STRENGTH
The King's School, Canterbury outlines the benefits of its programme of co-curricular activities, including King's Week and local school partnerships
The co-curricular side of life at schools should both complement and enhance the development of the enquiring mind. Academic excellence combined with creative activity and individual expression makes a school a thriving and highly motivated community. Learning can take place as much outside the classroom as within. The opportunity to conduct much of the co-curricular programme outdoors has clear benefits for pupil wellbeing. Being outdoors has been shown to lower stress, blood pressure and heart rate, while improving mood and mental health.
The King's School, Canterbury places equal emphasis on co-curricular endeavours and on achieving academically. A varied and vibrant co-curricular programme provides pupils with opportunities and experiences that classroom teaching cannot o er. Throughout the year there are regular concerts, plays, recitals, exhibitions, talks, activities, workshops, as well as the Duke of Edinburgh Award, the CCF, community service, trips, and partnership events. These contribute to an all-round education
that prepares pupils for a modern global society when they enter the world of work.
The last week of Summer term heralds King's Week, a festival and celebration of music, drama, dance, art, recreation, and sport that has occurred every year since its beginnings in 1952. The Kentish Gazette on 1st August 1952 reported: "The whole of King's Week, Headmaster Dr. Shirley declared, was a completely mad venture. No other community could do all that and play three cricket matches as well. It was quite mad and entirely successful. It was the finest bit of education the school had this year. Everyone was doing something".
King's Week can claim to be unique on two levels. The events take place within the Precincts of Canterbury Cathedral, and the backdrop of this UNESCO World Heritage Site gives it a very special atmosphere (The King's School itself dates back to 597AD). Also unusual is that the performances are very much pupil-driven: Acoustic Corner, The Sound, The Voice, and the King's Week Lectures are just some of the shows that are organised and performed by the pupils themselves. A relaxing focus after the intensity of public examinations, it attracts thousands of visitors and provides a glorious conclusion to the academic year.
When it comes to partnership activities, tens of thousands of pupils benefit from partnerships between independent schools and state schools every year. Activities often include sharing resources and knowledge
to unlock new educational experiences for pupils. These collaborations enable young people from di erent backgrounds to learn together and build mutual respect.
King's is a member of East Kent Schools Together, a group of ten local schools and one university which aims to raise aspirations and widen horizons through collaboration. The main objectives of the group are to enrich teacher professional development, to strengthen teaching and learning amongst the schools and to develop pupil confidence and wellbeing by bringing children together for shared experiences – cultural, sporting, academic, and volunteering. Pupils on both sides of these partnerships benefit greatly, developing important skills such as leadership, compassion, teamwork, confidence, and communication.
55 SENIOR / OPINION
"A varied co-curricular programme provides pupils with experiences that classroom teaching cannot offer"
GREG HUNTER
Deputy Head (Co-curricular)
The King's School, Canterbury
LEFT
Students at The King's School, Canterbury
SPRING 2023 BRITISH EDUCATION
Beyond results
An exercise schools routinely undertake is to create a profile of their graduates. For parents, the question is: What will this school provide to ensure my child thrives? From the perspective of a school, the question is: How does our school mission support the development of the attributes required for students to thrive?
It is revealing and powerful to see the characteristics emerge. They do not include 'excellent grades' or 'great testtakers,' but they do include attributes – or qualities – such as being principled, compassionate, and open-minded. In a landscape where schools are rightly held more and more responsible for business-oriented concepts such as higher standards of accountability, expectations, and targets, it is equally important that
school leaders and teachers do not lose sight of their high sense of moral purpose. In my experience, in addition to academic rigor, schools desire to provide service, create community, stimulate inquiry, and nurture a sense of justice and equality.
In my almost 25 years in international education, I am humbled to have belonged to and served such learning communities. We are fortunate to have school governors, leaders, faculty, and sta who are committed to inspiring future generations to gain more from school than just knowledge and academic success. While gaining the knowledge students need to continue their learning
journey is important, so too is the development of attributes that promote a focus on community as well as self. When governors, leadership teams, faculty, parents, and students focus on more than test scores, it can transform their learning communities. These schools flourish through the positive and supportive relationships they build, both within the school and the wider communities to which they belong. Community service features high on the list of priorities and, as compassionate school community members reach out, they will be inspired by those for whom they provide service. Flourishing schools also provide balance through a range of pathways that o er a wide variety of subject areas and co-curricular activities.
Students from these schools commit to the quality of relationships they wish to have with their peers and teachers. They are confident, not only in the areas in which they find joy and success, but also when faced with challenges. This self-assurance enables our
young people to embrace the possibility of failure and to pursue a less travelled, but ultimately more illuminating, path.
This courage sparks innovation through opportunities that enhance learning and teaching. This goes far beyond introducing various technologies and revising course guides or content. It delves into the exploration of meaningful questions and real-world issues, providing students – our future leaders – with the ability to be openminded enough to embrace and analyse multiple perspectives, to respectfully communicate questions, suggestions and solutions, and to e ectively collaborate with others.
As educators, we know how important results are in determining school success. But we need to take that additional and challenging step to focus on creating opportunities for our children to inquire, explore, and discover. In this way, we promote the skills and attributes that will serve them (and us) well in the future.
57 Talking HEAD SENIOR / TALKING HEAD
BRYAN NIXON, Head of School , TASIS The American School in England
Bryan Nixon, Head of TASIS, looks beyond results to the characteristics that enlightened school communities focus on to ensure students thrive
"Flourishing schools provide balance with a variety of subjects and co-curricular activities"
SPRING 2023 BRITISH EDUCATION
ABOVE Bryan Nixon and students at TASIS The American School in London
Sharing VALUES
Some now refer to the lockdowns of Covid as something of a 'great acceleration'. It certainly felt like it at the time. As with all rapid changes, there are often consequences that emerge in quieter times. If such times as these present us all with uncertainties, then it is all the more important that schools understand and live in a values-based culture.
In March 2020, schools in the UK were forced to adapt in an instant to online learning. Many achieved this brilliantly, and thereby allowed parents far more insight into the learning of their children. Quite often this also brought about a newfound respect for the creativity of the teachers who delivered it.
Such a rapid shift in perception occurred alongside an awakening of attitudes towards each other through Black Lives Matter and Everyone's Invited. And, since the return to on-campus learning, it has become even more apparent that all schools need to further address teenage mental health. The overall e ect is that it is now so much clearer to many
that the role that schools perform in preparing children for their adult lives stretches far wider than ensuring academic progress and achievement. One look at the job titles of senior leaders in more progressive schools will start to show any parent how the nature of education has changed significantly.
At Kent College we believe every child will thrive if they are able to develop confidence in their own identity and abilities from a foundation of fundamental values. Like many schools, KC has a religious foundation, and ours is in Methodism. John Wesley, the founding father of Methodism, is often attributed with saying: 'Do all the good you can, by all the means you can, in all the ways you can'. These powerful, and to some self-evident, words provide a strong starting point. What we want to do at KC is to provide a translation of these words that shows students how they can not only live by our founding principles but how these also support their wellbeing and personal fulfilment.
We began a process that consulted all our stakeholders, along with employers accessed through our parent body. From this we have distilled eight core values
that are true to our foundation and to the progressive curriculum we want to deliver.
Respect: Value oneself, others and the world around you.
Openness: Embrace equality, diversity and inclusion.
Act Justly: Work for good through service to others.
Kindness: Be considerate and compassionate towards others.
Ambition: Engage positively with all learning opportunities.
Resilience: Build the courage to take risks and to forgive others.
Humility: Walk humbly.
Curiosity: Inquire actively.
Going through such a process has been so important in ensuring that we engage our whole community. For when we are all committed to the same values, every person knows that they can stand on a foundation that is supported by everyone around them.
If our children are going to be ambitious in their learning, and their wellbeing is going to be e ectively supported, then every school has to start with how it lives out its values.
59 Talking HEAD SENIOR / TALKING HEAD
MARK TURNBULL Headmaster, Kent College, Canterbury
"When we are all committed to the same values, every person knows that they can stand on a foundation that is supported"
ABOVE Pupils at Kent College, Canterbury
Mark Turnbull, Headmaster of Kent College, Canterbury, talks about the significance of rapidly changing times and the importance of a values-based culture
SPRING 2023 BRITISH EDUCATION
Character FORMING
What do we want our young people to have achieved by the end of their two, three, five or seven years with us? It is a profound question that has many answers. However, reduced to a single tenet, boarding schools would say that they wish their students to flourish. The founder of Wymondham College, Sir Lincoln Ralphs, immortalised the idea in the College motto: Floreat Sapientia – 'Let wisdom flourish'.
At the heart of Wymondham College sits a lone Nissen hut, originally constructed in 1943. It is one of several dozen that served as a hospital for American airmen, casualties of the Second World War, who came to fight and defend our freedom.
Sir Lincoln Ralphs and fellow founders recognised that those same huts could harness the vitality of youth and the energy of great teachers into a unique school.
Today, a wonderful fusion of heritage and modernity characterises our educational philosophy. As the largest of the 34 State Boarding Schools in the UK, 640 boarders join us from the UK, Europe and beyond – our community is an exciting and unique blend of young people. Last year, Wymondham College was awarded the Pearson National Teaching Award for State School of the Year.
To flourish, students need to acquire and develop knowledge that will be tested in examination halls. But to really flourish, to
reach one's potential and be happy in life, more than this is needed. Character, and the acquisition of moral, civic and intellectual virtues is fundamental to these goals.
It has been our strong belief that actively participating in the Wymondham College community is a deeply formative experience that helps students develop these dual aspects. Whether by joining a new Wymondham Life Club (horse riding, scuba diving, the tea appreciation society) or supporting a House charity, students are flourishing.
Our Wymondham College Diploma programme enables us to capture, promote and –most importantly – celebrate these character endeavours. All Year 7 students are provided with a Diploma Portfolio, which contains four sections – Jumping In, Looking Out, Curiosity and Creativity and Personal Growth – within which students record their out-of-lesson pursuits. Character is largely caught
through role modelling and emotional contagion and the College ethos and culture certainly supports this significantly. But character can also be taught by providing students with the rationale, the language and the tools to be outstanding citizens in College and beyond. To support this, dedicated lesson time is woven into the Year 7, 8 and 9 curriculums to deliver Floreat, or 'Flourish', lessons. Delivered by members of the Senior Leadership Team, sessions seek to equip students with the intellectual tools to make wise choices.
ZOE FISHER Principal Wymondham College
We all want our children to develop the personal strengths and virtues that will enable them to go out into the world with the confidence, resilience, awareness and self-belief needed to negotiate the challenges and opportunities that life will bring – perhaps the Covid years have revealed this need even more. A boarding education provides opportunities for this journey that are unrivalled.
61 Talking HEAD SPRING 2023 BRITISH EDUCATION
SENIOR / TALKING HEAD
ABOVE Sport at Wymondham College
The Principal of Wymondham College considers what school can deliver beyond academic success to ensure young people flourish in a challenging world
"Character can also be taught by providing students with the rationale, the language and the tools to be outstanding citizens in College and beyond"
Thinking of Relocating?
Wells Cathedral School is a co-educational day and boarding school based in the vibrant City of Wells surrounded by Somerset countryside. DirecttrainstoLondonfromnearbystationsofBath,BristolandCastleCary
Nursery - Pre-Prep - Prep - Senior - Sixth Form
Book a visit: https://wells.cathedral.school/relocating admissions@wells.cathedral.school
IB MYP explained
Mark Gardner, MYP Co-ordinator at Marymount International School, explains how the IB's Middle Years Programme benefits students' learning and growth
The International Baccalaureate Middle Years Programme (IB MYP) has become one of the most popular programmes worldwide for international schools. Data from IBO.org shows that 1,500 schools are now o ering this learning pathway. Marymount International School London was an early adopter of the IB, and we have been o ering this to our students for over 40 years. The school adopted IB as it recognises the value it gives, providing each and every student with individualised learning experiences to support both academic and personal growth.
The MYP is a five-year programme covering Grades 6 to 10 (Years 7-11) and, as the name suggests, it forms the middle of the full IB continuum. There is also a Primary Years Programme alongside
the Diploma Programme for students in their final two years of school.
For Marymount London, an independent, Catholic, all-girls school, the MYP supports a broad and balanced approach to the curriculum while supporting our mission statement which empowers young women to be "firm in faith, vibrant in hope, rooted in love and one in service". The design
ABOVE Pupils at Marymount International School
of the MYP provides a framework from which all schools are able to develop learning programmes relevant to their local and individual context, while meeting internationally recognised standards. This is an inquirybased approach to learning and teaching, supporting students in developing their knowledge, skills and understanding. But it is what it at the core of the programme that provides its real points of di erence.
Across all subjects within the MYP, content is contextualised to give meaning, embedding learning in real-world situations to explore concepts and the inter-connected nature of the themes and topics. The approach helps students to connect to content in meaningful ways, o ering opportunities to reflect and explore their own experiences and interests and develop a growing sense of self. In practice, this approach broadens each student's appreciation of the world,
enhancing intercultural understanding, and developing appreciation of their duty as responsible citizens of the world. A STEAM programme creates further opportunities for meaningful links across and beyond subjects, and to engage students with this critical area of study. The development of skills to support selfregulation and lifelong learning runs through the veins of the MYP. Across all subject groups, skills of 'learning how to learn' are integrated into teaching and learning, focusing on a wide range of key skills, including critical thinking, e ective research, evaluation, self-management and communication. These skills support students in enhancing their potential. They learn about taking reasonable risks, discover their learning preferences and develop and reflect upon their own personal identity.
Throughout the programme all students take an active role in the provision of service to others, in both organised and self-initiated ways, with each activity measured against meaningful and engaging outcomes. As students approach the final year, they undertake a substantial independent piece of work which demonstrates the skills and abilities they have developed during the programme.
As well as enabling Marymount International School London students to move on successfully to the IB Diploma, the MYP builds confidence and independence of thought. This, in turn, helps them to find their place in what is becoming an increasingly complex and challenging world.
63 SPRING 2023 BRITISH EDUCATION SENIOR / INSIDER
"The development of skills to support self-regulation and nurture characteristics of a lifelong learner run through the veins of the MYP"
MARK GARDNER
IB ELIEVE
IN DOING THINGS DIFFERENTLY
Explore a different approach to academic excellence for children aged 3–18 years. One that unearths talents, celebrates individuality and helps students go on to the best universities in the world.
Places for 2023 entry are strictly limited. Apply now at southbank.org
WELLBEING TOP FIVE
Dr Jenny Griggs of Wellington College on using the NHS' 'Five Steps to Mental Wellbeing' to help young people
Wellington College is a pioneer in placing wellbeing within mainstream education, having introduced its first course in happiness and wellbeing in 2006. Now, as the College prepares to open its new Wellbeing Centre, it is a good time to review the NHS' 'Five Steps to Mental Wellbeing' that will underpin the Centre's work.
1. Make connections
Young people need to 'find their tribe'. At school, co-curricular clubs are a fantastic way of connecting – Wellington has over 150 to choose from.The house system encourages close bonds, particularly with the support of the prefects, while a nity groups provide a safe space to discuss shared experiences. Parents can actively support their child's relationships by helping them to find hobbies and facilitating catch-ups with friends.
2. Get active
Exercise is good for mental and physical health.Wellington is renowned as a sporting school, and with emphasis on inclusion. At home, parents can help with walks in the fresh air (a café at the end is a great motivator). Also encourage weekend sporting activities or suggest they join a gym with a friend.
3. Learn for fun
While learning a skill brings a sense of achievement, it's also good for teenagers to have a go at something just for the sake of it. Both inside and outside school we should encourage children to try things simply for fun.We want Wellington pupils to be the best version of themselves, but also to relish the pleasure of doing something they love – with no bigger agenda than that.
4. Give back
Giving back is an integral part of our ethos and each house has its own dedicated charity. Our Global Citizenship programme helps pupils understand how they can have a positive impact on society, while student mental health ambassadors run 'random acts of giving' days. At home, the best approach is to role model kindness. This could be as simple as letting someone out a junction or helping a neighbour.
5. Be mindful
We teach mindfulness as part of the Wellbeing curriculum at Wellington, and
it can help pupils to switch o from the busy pace of modern life.As a parent, one of the best ways to demonstrate mindfulness is by being fully present when interacting with your child.Give your teenager your full (phone free) attention to convey care and interest and emphasise the importance of slowing down.
These five steps to wellbeing form the basis of Wellington's new Wellbeing Centre.It will be a peaceful hub where students can hang out, learn new skills, exercise and try di erent wellbeing techniques, as well as accessing counselling and healthcare. Facilities will also be made available to the wider community. The Wellbeing Centre is being created because we believe we have a duty of care to provide a holistic one-stopshop where young people can nurture their physical and mental health – a space where wellbeing lessons can be put into practice.
65 SENIOR / INSIDER
ABOVE Students at Wellington College
DR JENNY GRIGGS
Head of Student Emotional Health & Wellbeing, Wellington College
SPRING 2023 BRITISH EDUCATION
"One of the best ways to demonstrate mindfulness is by being fully present when interacting with your child"
THE WORLD IS OUR CLASSROOM
We are an online tuition service that empowers GCSEand A Level students to achieve grades
7-9 at GCSE and B-A* grades at A Level so that they can progress to the colleges, universities, apprenticeships and careers of their dreams.
All our tutors are fully qualified teachers with at least three years' experience teaching and raising achievement in their subjects.
07470578247 | hello@espd.school | espd.school
"I graduated from one of the top 10 universities in the world and it is safe to say I wouldn't have reached this point without his support and encouragement along my academic journey." S.B.

School of Exam Success and Personal Development
MUSIC MAKER
The new Director of Music at Wells Cathedral School Alex Laing on how young talent and musicianship are nurtured and supported
Could you sum up your overarching vision as the new Director of Music?
Music should be celebrated by all and at all levels. This means everything from the high-profile successes on concert platforms and in competitions such as BBC Young Chorister of the Year to singers and bands appearing at Glastonbury, our two-year-olds learning music through play and all in our school community who love to sing together and support each other at concerts and events.
Wells is renowned for its cathedral choir but embraces all genres and styles of music making. How do you balance traditional and modern?
Traditional and modern approaches enhance each other at Wells. We are lucky to have a large music department that
67 SENIOR
MUSIC SPRING 2023 BRITISH EDUCATION
/
ABOVE Wells Cathedral
can support all genres equally and varied concert venues built over 700 years. Music is also spontaneous, with jazz appearing in marquees and foyers as well as on stage. We are one of the very first schools to appoint a Visiting Music Teacher for Songwriting to work alongside our traditional composition teachers. I have heard several tributes from our pop and jazz musicians that their music making has been enhanced by a grounding in classical traditions and techniques.
How are non-specialist musicians supported by the school?
Everyone at Wells has access to top-quality musical opportunities. Nonspecialist musicians outnumber the specialists, and many opt to take GCSE and A-level Music and Music Technology. Over 50 di erent ensembles and choirs at all levels cater for multiple tastes. Non-specialists can perform at concerts or events alongside specialists or opt for occasions of their own, like our Going Solo series.
Wells seeks to explore the 'interface' between music and other disciplines. Could you explain key approaches here?
It is regularly reported how much music and learning an instrument support and enhance other disciplines. Practical music-making connects neural pathways and encourages thoughtful approaches useful for myriad other endeavours. Of course, our music and drama departments collaborate all the time on musical productions. Music and history combine yearly, with lectures and workshops putting music in historical context and vice versa. Learning an instrument has parallels
with learning a sport, too. There are shared physical and psychological goals: awareness of posture, body-mapping, e cient and relaxed movement and strategies for dealing with performance anxiety. Wells puts on regular sessions enhancing these shared messages.
How does Wells support young musicians' career development?
This is incredibly important to us, and we like to think that we are providing a model for others to follow. It is no longer realistic to expect to become solely a performing musician. We must all embrace much more varied and exciting musical careers. In addition to being accomplished players, we must now be entrepreneurs, teachers, presenters, administrators. Wells puts on weekly Professional Practice seminars to focus on building these skills, as well as resilience and strategies for living with nerves and anxieties. Our musicians support each other brilliantly during lows as well as highs. This camaraderie also helps us
to celebrate di erent skills. Wonderful technical performers may not be natural presenters. The peer-on-peer support networks allow our pupils to practise and teach each other in very constructive ways.
How does Wells share music with the wider community?
We regularly welcome pupils from other schools for free sessions, including instrumental skills and study days. We also give around 250 public concerts a year, including 'Event on The Lawn', which is organised and performed by pupils. Many concerts are free as part of our local outreach. Others are in aid of our activities in Sierra Leone, where we continue to support the building and running of a music school. We have a huge number of bursaries and scholarships and our goal is that anyone with talent can study here, irrespective of financial circumstances – we can't always make that happen, but we do our absolute best.
RIGHT
"At Wells, our goal is that anyone with talent can study here – irrespective of financial circumstances"
BELOW
Pupils have access to a wealth of music expertise
Music Technology is a popular option at the school
Alex Laing studied Music at Cambridge and the Royal Birmingham Conservatoire. Alongside his role at Wells, he works for the Benedetti Foundation as conductor and tutor.
68 | BRITISH EDUCATION | SPRING 2023 SENIOR / MUSIC
www.dauntseys.org BOARDING & DAY SCHOOL COEDUCATIONAL 1118 DEVIZES, WILTSHIRE An adventurous education
A 21st century education in a beautiful, historic city.
www.kings-school.co.uk
WORLD CLASS
Gareth Collier of Cardi Sixth Form College explains why the school has opened a new campus in Cambridge
Cardi Sixth Form College in Cambridge!'
Surely a mistake? A typo? Auto correct on spellcheck? But no, it's true. A school strongly rooted and founded in Wales, proud to carry the name of the principality's capital city in its title has indeed opened in the east of England in the city of Cambridge. This may seem incongruous but in fact is a logical next step in the evolution of the school.
Having been the top performer in the UK academic league tables, for A levels over the past 12 years, it has demonstrated its commitment to academic excellence and to unashamedly championing depth and breadth of understanding and application of knowledge among its students.
Over this same time period, 53 Cardi Sixth Form College (CSFC) alumni have gained places at Cambridge University
and it has become one of a few 'favoured destinations' for ambitious, aspirational students wishing, perhaps, to follow in the footsteps of over 121 Cambridge University Associates who have gained Nobel prizes. Cambridge University, founded in 1209, is ranked as the top UK university in the QS World University rankings for 2023, so what better city for CSFC to expand into than Cambridge? While CSFC is very much 'new kid on the block', the ambition to demand and deliver excellence from all associated with it seems to fit well with Cambridge University.
CSFC is now 'One College with Two Campuses', with the Cambridge site and sta drawing from the experiences and expertise of the Cardi sta . The Cambridge campus, however, brings its own expertise to the table in several areas. For example, Computer Science, an A level gaining rapidly in popularity, is available only at the CSFC Cambridge campus. It's an appropriate development as Cambridge is home to Europe's largest technology cluster – the so-called 'Silicon Fen' . What better place for a computer science and digital technology student to get their foot in the door?
It is di cult not to be impressed and influenced by the wealth of academic history in Cambridge, with the many Cambridge colleges being home to world-class alumni covering science, technology, humanities, languages and the arts. The examples are too numerous to mention, but for CSFC Cambridge students to have the opportunity to walk in their shoes – to experience on a daily basis the academic environment that is home to so many great scientific and technological steps forward – will add
value to their super-curriculum programme that is di cult to replicate elsewhere.
Led by Dr Julian Davies, Head of CSFC Cambridge, the founding cohort of students will take A-level examinations in 2024. They will be the first graduates and, as with the first graduates of CSFC Cardi , they will hold a special place in the history of a school that, like its students, is ambitious and aspirational. Dr Davies says of the challenge of this exciting journey: "We are here, in Cambridge and the atmosphere is bristling with excitement and anticipation over what is possible for us in such an historically relevant academic city".
GARETH COLLIER Principal, Cardi Sixth Form College
SENIOR / INSIDER
ABOVE Cardi Sixth Form College in Cambridge ' 71
SPRING 2023 BRITISH EDUCATION
"The atmosphere is bristling with excitement and anticipation over what is possible for us in such an academic city"
NAVIGATING SUCCESS
DISCOVER YOUR PATHWAY NAVIGATING
SUCCESS
An ambitious and supportive boarding education based on the stunning Suffolk coast.
JOIN US FOR AN OPEN MORNING OR TASTER DAY
ROYALHOSPITALSCHOOL.ORG Scholarships and Bursaries available
Independent / Co-educational / Boarding & Day / Ages 11-18
TEACHING TECHNIQUE
I'm sure every teacher has at least one student who always puts their hand up in class, consistently impresses with his/her answers, demonstrates excellent subject knowledge in conversations outside of lessons, yet still secures average grades. By the same token, parents might see their child work incredibly diligently at home and wonder why they are still sitting on C grades.
One of the biggest reasons for this academic plateau is because students aren't focusing enough attention on exam technique. The days of obtaining the best grades by regurgitating accurate knowledge are long gone. As I have told students hundreds of times, the technical demands of examination papers on students today are greater than when I was at school. Students must first be equipped with the understanding to know exactly how to decode exam questions (the vast majority of which at GCSE and A level would ba e most adults). Once students have done that, the second task is always to be clear on exactly how to present knowledge and understanding in a way that is acceptable and credit worthy to examiners – in other words, using the right technique.
Like all challenging processes – especially ones carried out under time pressures and with genuinely life-changing consequences – a person can only excel if there is explicit and regular emphasis on these skills and if opportunities to try out these skills are seized. These things considered, here are some points for students and parents to consider in
deciding if exam technique is up to scratch. First up, are you familiar with the range of command words in exam questions? Secondly, do you also understand what you are being assessed on for each question and how marks are distributed? Thirdly, what are the best sentence starters for the di erent parts of an essay and how can you signpost to examiners that you are hitting the di erent assessment objectives? Finally, if there is a source in the exam question, what is the best way to use it in the answer? Deep subject knowledge fused with impeccable exam technique enables students to secure the very best grades. This is why ESPD's first YouTube tutorial focused on the best questions students can ask their teachers to unlock grades. It's also why I always ask these questions when I interview teachers for potential roles at ESPD. In my view, if a teacher is not crystal clear on technique for GCSE and A-level success, then they are not well placed to guide students to their best exam success. If you are a parent reading this and you see
your child studying or have a conversation with them about school and their subjects, two fantastically beneficial questions to ask are: What question types do you get in this subject and how are marks awarded? Also, what is the technique for answering these questions?
If your child cannot answer, encourage them to ask their teacher in their very next lesson. This is the great litmus test to determine whether your child will simply be a student who knows a lot or a student who knows a lot and secures the kind of grades their knowledge and hard work deserve.
73 SENIOR / INSIDER
RIGHT
Honing exam technique can make all the di erence to grades
Exam technique is the hidden key to securing top grades at GCSE and A level, says Director of tutoring company ESPD Jaspal Kalsey
JASPAL KALSEY Director, ESPD
SPRING 2023 BRITISH EDUCATION
"As I have told students hundreds of times, the technical demands of examination papers on students are greater than when I was at school"
Boarding MATCH
The UK remains a very attractive proposition for international students, and with good reason. The qualifications o ered are robust, internationally recognised and schools prepare students for access to some of the world's best universities. Depending on the latest list or league table you consult, at least 30 of the world's top 250 universities are here in the UK.
International boarding should provide a home-from-home and a bridge to being able to live confidently and independently at university. The range of possible boarding school options is large, however, so how can parents make the choice of where is right for their children? The key, I think, is in matching the stated and lived aims and values of a school to your own, so your child grows up in a way that you are comfortable with.
Finding an environment where the strengths that you celebrate are also highly regarded can take time and patience. For example, Concord has three pillars that we refer back to: rigour (hard work and dedication), creativity (in practice and in thought) and kindness (in everything).
These inform all that we do, and we look for students who will succeed in a community with those values.
We all have slightly di erent priorities of course, and some are easier to quantify and articulate than others. Exam results are an easy one: it is natural for parents to seek out the schools with the best results, so consider schools with outstanding results (and check their entry criteria) and also ask what else a school might do for your child. Does the school o er dedicated support for students in preparing for university entry? Are students given the opportunity to demonstrate their enthusiasm, passion and commitment to a busy portfolio of interests? Is this more realistically achievable – and better for the child – if they have been immersed in
the school environment from the age of 13 or 14, or is there opportunity to do this for new joiners at 16 or even 17?
You might also want to consider how much importance the school places on pastoral care, the induction of new students, a sense of community, the respect and celebration of di erence, diversity, inclusion and individuality. At Concord, 85% of our students are international boarders so our provision – from meeting them at the airport to introducing them to the UK – has grown around the needs of our international boarders. Some schools have most (or in Concord's case, all) students staying at weekends, others have only a few. The further you delve into this list of questions, the more di erences you will uncover from school to school and the better informed you will be about making that match work.
Asking questions is one thing we at Concord look for in prospective students: inquisitiveness and reflection underpin the development of vital independent study skills. As a parent, asking questions of prospective schools is, similarly, a very good way to find the right environment for your child.
Dr Michael Truss is Principal of Concord College. He was formerly a Teaching Fellow and college tutor at Durham University and a research fellow in Astrophysics at the University of St Andrews
75 Talking
SPRING 2023 BRITISH EDUCATION SENIOR / TALKING HEAD
HEAD
DR MICHAEL TRUSS Principal Concord College
The Principal of Concord College discusses what to consider, beyond the obvious academic results, when choosing an international boarding school for your child
Co-curricular activities at Concord College
ABOVE
"The key, I think, is in matching the stated and lived aims and values of a school to your own, so your child grows up in a way that you are comfortable with"
Beyond RESULTS
Exam results may gain that place at university or a job interview, but increasingly employers are looking for the added extras – the participation in a sports team, dramatic arts or Duke of Edinburgh's Award – to separate one candidate from another.
At Gordon's, a non-selective state boarding school in Surrey, we have long believed in a holistic approach to education. This means long days – day students do their prep and have supper at school along with their boarding peers – and a rigorous academic timetable. But there is also a strong focus on co-curricular extras. Every student has the opportunity of playing a sport at least once a day or indulging in one of the 50 plus activities on o er, ranging from the Arts to board games.
Many students choose to join the Combined Cadet Force (CCF) in the Army, Navy or Air Force and the school also boasts a higher-than-average number embarking on the Duke of Edinburgh (DofE) Award Scheme, with over 100 signed up for the Bronze Award this year alone. There are many extras acquired on the games field, trekking as part of a DofE Award
or getting involved in a school orchestra. There is no doubt that performing as part of a team, leadership, problem-solving, confidence and perseverance are among the key skills – and will sustain young people through not just their career but life.
Further life skills can be gained by seizing opportunities for public speaking and debating through mediums such as MUN (Model United Nations), Young Enterprise and public speaking competitions. All help to develop a student's critical thinking skills and teach e ective communication, independent research and teamwork. Students at Gordon's also have the chance to study for an Institute of Leadership and Management (ILM) industry-recognised qualification, which not only aids them in leadership roles at school but also in the working world.
Every student belongs to a House and competitions between Houses – from
debating to dancing –are enjoyed and fiercely contested. The inter-house competitions allow every student the opportunity to play representative sport at school and promote the 'have a go' attitude we champion. Similarly, all students can play a part in the school's numerous stage productions, whether acting, singing, dancing or behind the scenes directing or taking responsibility for costumes or sound.
Co-curricular activities and opportunities to develop skills outside the curriculum are vital for student wellbeing, but also instrumental in developing transferrable skills. There is no doubt they strengthen a student's employability and their applications for the post-18 journey. Importantly, they also give them stories to tell in job interviews.
Sport, DofE, CCF or performing on a stage takes students out of their comfort zone. They discover new skills and become more confident through taking part, as they learn more about leadership qualities and the value of endurance, teamwork and problem-solving. All of these skills all necessary qualities for their working life.
77 SPRING 2023 BRITISH EDUCATION SENIOR / OPINION
The Head of Sixth Form and Careers at Gordon's School discusses the importance of gaining extra skills and experiences for wellbeing and onward careers
ABOVE Performance at Gordon's School BELOW CCF students
SANDRA RADFORD
Head of Sixth Form and Careers, Gordon's School
SANDRA RADFORD
Independent day and boarding school for boys and girls aged 2–19 stjos.co.uk Visit stjos.co.uk/tour to explore our 60-acre campus Enrolling now: admissions@stjos.co.uk We take happiness seriously Space to thrive • An excellent academic provision and a wide curriculum, with extra support for Oxbridge applicants • Performance sports programme including Cricket, Rugby, Football and Netball • Outstanding Creative and Performing Arts programme • Full schedule of weekend activities and no exeat weekends for boarders • 60 minutes to London Stansted by car, or central London by train An independent day and boarding school for boys and girls aged 7-13 in Shackleford, Godalming Surrey. www.aldro.org Thinking about your child's next chapter? To book a Tour and Meeting with the Headmaster email: admissions@aldro.org
CENTURY OF EXCELLENCE
St George's Ascot begins celebrations of 100 years in girls' education with a glowing Independent School Inspectorate report
This is a special year for the St George's School, Ascot community, marking 100 years of excellence in girls' education, after the purchase of the school by Miss Anne Loveday in 1923. Prior to this the school had been a boys prep school and then a finishing school. This was the start of the modern, progressive educational establishment for girls we know today.
The 1920s, following on from World War I, were a time of enormous change for girls and women in terms of their status in society, their accessibility to education and work, and the perceived value they brought to the world. St George's was later recognised by the Department for Education, in 1927, and thus began the educational journey that they continue to this day.
The pupils, sta and governors were delighted to commence their centenary year by receiving an outstanding endorsement from the Independent Schools Inspectorate (ISI) following its November 2022 inspection. Inspectors found St George's to be fully compliant with all regulations, and in both areas of the educational quality inspection, 'pupils' academic and other achievements' and 'pupils' personal development' the school was awarded the highest grade of 'excellent'.
The academic excellence o ered to Georgians was reflected by the Inspectors stating: "Pupils make excellent progress throughout the school, achieving results at GCSE and A-level which are well above the national average," and highlighted "pupils' positive attitudes towards learning are a striking feature of the school".
Liz Hewer frequently reminds pupils, parents and alumnae that St George's is a
place to explore, take on new experiences and opportunities, and balance academic achievement with a comprehensive range of co-curricular activities. Inspectors commented: "Pupils' achievements in co-curricular activities are extensive; [they] achieve well across all areas of the curriculum and particularly in the creative subjects."
Perhaps most significantly, the inspectors highlighted the willingness of pupils to collaborate with fellow pupils who have di erent strengths and talents and recognised the high degree of inclusivity and the ability of pupils to get along with each other. They noted pupils are: "highly confident, combining healthy self-knowledge, first-class social skills and an awareness of the world around them."
For anyone who has visited the school, the inspection report come as no surprise. As Head Liz Hewer's welcome on the school website states: "When people tell me how much they have enjoyed visiting St George's, I always ask them what it was that most impressed them. The lovely buildings within a beautiful setting? The small class sizes? The ambition of the academic provision? The breadth of the co-curricular programme? The impressive theatre? The wonderful sports facilities? The professional and committed teachers? The busy and friendly atmosphere? 'Well yes,' they say. 'All of those things. But it's more than that; it's the girls – there's just something truly special about them'.
"There is no such thing as a typical St George's girl as each of our pupils arrive with their own set of talents and interests. It is our privilege to encourage and challenge each and every one of them to develop a genuine understanding of who she is and support them to achieve the future of their choice. By nurturing their love of learning, their academic potential and their individual talents, we are able to develop happy, responsible, well balanced and resilient young women; confident, capable and connected to the world beyond our school."
stgeorges-ascot.org.uk
79 SENIOR / FOCUS
SPRING 2023 BRITISH EDUCATION
Outstanding facilities, an all-round education and endless opportunities await you atThe Duke ofYork's Royal Military School. Our a ordable full boarding school, open to 11–18-year-olds, significantly out performed GCSE national attainment (2022). Students benefit from excellent teaching, a comprehensive curriculum and breadth of activities beyond the classroom; developing strong character and diverse life skills. Begin your journey as a Dukie today.
Outstanding academic progress and personal development, award-winning pastoral care, and an engaging and comprehensive co-curriculum. A 'powerhouse with a heart' set in 45 acres of ancient forest, yet still within a wonderfully diverse part of North-East London. For pupils aged 4 -18. 0208 520 1744 | E17 3PY www.forest.org.uk | admissions@forest.org.uk Forest - Where People Grow Contact: admissions@stmaryscalne.org 01249 857200 stmaryscalne.org A Leading Independent Boarding & Day School For Girls Aged 11-18 S T M ARY'S C ALNE OPEN DAYS: 13th May & 11th November 2023 A co-educational boarding school for students aged 11-18
Looking forward with confidence Looking back with pride
Village approach
Head Master of Bedford School,James Hodgson reflects on the value of a 'team approach', village style, through formative boarding years
The idea of a village raising a child is a widely known and longstanding belief, but never has it been more true or, arguably, delivered more e ectively than when that child is a boarder at school.
At Bedford we place great importance on the value of community. Our school includes over 1,100 boys from more than 30 di erent countries and numerous sta who live and work in the school to develop and support them. As a school, we are part of a local community, with every boy playing his part in our Community Partnership Programme and making a meaningful contribution, over time, to our locale.
Children learn from many examples, some more traditional than others. Parents and teachers can point the way in many situations, but the importance of children's positive developmental influence on each
support from a focused house team of Tutors, Housemasters and Matrons as well as a full medical and counselling team, but the encouragement, responsibility and empathy to be gained from boys supporting boys is invaluable.
and "Talking to Teens in the Digital Age".
other should not be underestimated. At Bedford, we have structured our school vertically to enable boys to learn from those older and share their skills and experience with those who are younger.
Boarding houses provide an outstanding opportunity to foster this verticality, with boys aged 13 to 18 living under one roof. We employ coaches to teach mentorship and empathetic listening to our Lower Sixth formers and encourage boys to turn to each other for help and advice. Of course, our 'village' also includes extensive pastoral
Vitally, the boarding family provides an extension and not a replacement for a child's own family. Gone are the days of children being 'sent away to school'; collaboration with parents is essential, and easy through online meetings, regular updates and social media channels. At Bedford we regularly bring in experts to work with and advise our parents through our Parent Partnership Programme, delivering talks and workshops on subjects ranging from "Surviving or Thriving – the Teenage Years" to "Future-Proofing your Son"
We recently conducted an extensive independent research study into the value of boarding, and one of the key findings highlighted how much easier it is for boarders to learn the all-important skill of independence. As well as benefiting from the support of everyone around them, they learn more quickly to rely on themselves.
JAMES HODGSON Head Master Bedford School
In terms of outcomes, at Bedford we believe that boys who are fit, healthy, happy in themselves and well lookedafter are in the best possible place to make great strides in their studies, to work with confidence, to explore and exploit all that is on o er academically. Indeed, when it comes to the e ectiveness of a village in raising a child, boarders clearly have the advantage.
81 Talking HEAD SENIOR / TALKING HEAD
"The encouragement, responsibility and empathy to be gained from boys supporting boys is invaluable"
SPRING 2023 BRITISH EDUCATION
ABOVE Boys at Bedford School
60
seconds with
Mike
Stanley
The new Headmaster of The Lyceum School on his background and educational approach
What is your background?
I grew up in a family of teachers and knew from an early age that working alongside children would be my vocation. In a teaching career, spanning 25 years, I have fulfilled a variety of roles, including teaching History and Sport at Rokeby School in Kingston, being the Deputy Headmaster at Walhampton in the New Forest and, most recently, the Headmaster at Forres Sandle Manor in Hampshire. I am thrilled to have been appointed as the new Headmaster of The Lyceum.
What excites you most about your new role at The Lyceum School?
The Lyceum is a hidden gem in the heart of the City of London; I am excited about helping the school to shine more brightly. There is so much to celebrate at The Lyceum; it is a school steeped in creativity, and the performing arts – such as Music – are particularly strong here. I can see that there is huge potential at the school in other areas too. We are exploring ways to improve our Sport, STEM and entrepreneurial provision, as well as developing our children's skills for the future and helping to develop their inner strength and emotional intelligence.
What is your educational philosophy?
I believe every child has the potential to shine in their own way. When children are happy, comfortable in their own skin and nurtured by their teachers, they are able to achieve great things. I want our sta to build strong relationships with the children, based on trust and mutual respect, that empowers them to treat every day, every challenge, as an adventure.
Can you tell us about one pivotal moment in your career?
I spent seven years working at Rokeby. During that time, I attended a friend's wedding, held at Walhampton School in Lymington, and returned to London after the weekend with a new job, having been
o ered the post of Head of History by the Headmaster. This changed the whole course of my career. I spent 16 years working at Walhampton, a place where my own children grew up and where my educational philosophy was moulded.
What is The Lyceum's approach and what sets it apart?
Its location – London is our classroom and London is our playground. We have a topic-based curriculum, which is not very
common in prep schools. We do an enormous number of trips for a prep school, such as our living history trips which bring our curriculum to life. These include our Terrible Tudors trip, when our students live as Tudors in Milden Hall, Su olk for a week. We also pride ourselves on preparing our students for the modern world and our location means that we are part of that future. We are surrounded by some of the biggest and most exciting tech companies on the planet...
What makes a great student?
A great student is a child who is naturally curious and asks questions – I like a student who is willing to question the status quo.
What makes a great school?
A happy and inclusive environment. A school needs to have a culture which values everyone who is part of the community and be a place full of smiles and laughter. It's an environment where everyone is kind, thoughtful and respectful of others and where everyone can be themselves.
82
LAST WORD
"London is our classroom and our playground. We have a topic-based curriculum – not very common in prep schools – and we also do an enormous number of trips"
| BRITISH EDUCATION | SPRING 2023
ABOVE Mike Stanley
• Strong academic results • Extensive range of co-curricular activities • Caring and supportive community • Comfortable boarding accommodation • No compulsory exeats • 570 seat theatre – the largest in the region • Professional Artistic Director Contact our friendly admissions team 01823 340830 admissions@queenscollege.org.uk www.queenscollege.org.uk NURSERY • PRE-PREP • PREP • SENIOR • SIXTH FORM The forward-thinking independent school creating caring, ambitious and well-educated individuals. A Centre of Excellence for Creative and Performing Arts
When it comes to a good education, one size does not necessarily t all. At MPW, one of the UK's best known names in fth and sixth-form education, we offer a distinctive alternative to traditional schools. A levels and GCSEs in over 45 subjects Personal tutors providing individual academic and pastoral support Oxbridge-style tutorial groups with nine students or fewer Excellent results and progression to top tier universities Best in class inspection reports from the ISI and Ofsted Strong teaching and outstanding pastoral care. The Good Schools Guide Tailored not uniform Book your interview and personal tour DISCOVER MPW Call 020 7835 1355 , email london@mpw.ac.uk or visit our website www.mpw.ac.uk