Greenway Map & Program Areas
Stretching over 500 miles in length, the Susquehanna Greenway is a corridor of open space, land trails, river accesses, and communities that borders the Susquehanna River. This past year, SGP worked across the corridor to advance programs and projects within our three program areas
1) Trails,
2) Education & Outreach, and 3) River Towns. The following map illustrates the locations and areas of work.
Trails
Assisted communities and partners to envision, build, and sustain land and water trails.
Education & Outreach
Provided programming and outreach to promote and increase the use of the Susquehanna Greenway.
River Towns
Worked with communities to develop strategies that increase their connections to the River and each other.
The Susquehanna Greenway
A network of connected land and water trails, parks, and towns that border the Susquehanna River in Pennsylvania.
2 ANNUAL REPORT 2020-21
IN D IAN A CAM B RI A CL EAR FI ELD CE NTR E CLINTO N LY COMIN G UNIO N SNY DE R JUNI ATA PERRY CUM BE RLAN D Y OR K LANCAST ER L EB ANO N D AUP HIN B RA D FOR D SUSQU EH ANN A WY OMIN G SULLI VAN LA CK AW ANN A LU ZERNE COLUM BIA MONTOU R NO RTH UMB E RLAN D Lock Haven Lewisburg Selinsgrove Clear field Williamsport Montoursville Allenwood Danville Sunbury Millersburg Harrisburg Bloomsburg Shickshinny Tunkhannock PE NN SY LV ANI A PE N NSY LV ANI A N EW YO RK MARYLAN D Watsontown Milton Mifflinburg
In 2021, the Susquehanna Greenway Partnership (SGP) celebrated its 15th anniversary. That's over a decade of work realizing the vision of the Susquehanna Greenway within Pennsylvania.
In that time, staff, board members, volunteers, and partners have built miles of trail, constructed new river accesses for recreational boating, hosted engaging events to connect the public to the river, produced and distributed thousands of maps and trail guides, designated sixteen communities as Susquehanna Greenway River Towns, and overall have supported the development of outdoor recreation and conservation along the Susquehanna River and within the Commonwealth.
It is simply an amazing portfolio of work!
This vital work continued in 2020 and 2021 with several key accomplishments and project advancements. Our Trails Program hosted engaging events focused on educating new and novice paddlers, as well as produced and distributed new maps and guides for the Susquehanna River Water Trail. Our Education & Outreach Program
hosted the 10th Annual Photo Contest and facilitated hands-on events to connect the public to the Greenway. Our River Towns Program engaged 418 volunteers in April 2021 to remove over 10,000 lbs. of litter from the Susquehanna Greenway and Susquehanna River.
In addition to the work noted within this report and in honor of our anniversary, the SGP and Susquehanna Greenway logos also underwent a much-needed update. As seen in this report, the 15-year-old designs transformed with organic elements and an active color palette that captures the landscape of our beloved corridor.
On behalf of the SGP staff and Board of Directors, I want to express our sincere thanks to all individuals and partners who have supported SGP over the course of the last 15 years. Without your partnership and support, the Susquehanna Greenway would not be where it is today. As we enter the latter half of our second decade of existence, SGP remains committed to upholding our vision for a Greenway that builds connections along the Susquehanna River, inspires people to engage with the outdoors, and transforms communities into place where people want to live, work, and explore.
See you out on the Greenway,
Corey Ellison, SGP Executive Director
SUSQUEHANNA GREENWAY
Photo by John Beatty
15 Years of Growing the Greenway
4 ANNUAL REPORT 2020-21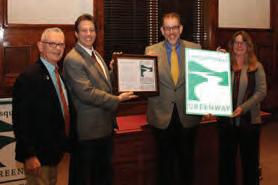 SUSQUEHANNA GREENWAY 5
Trails
SGP's Trails Program helps communities and partners envision, plan, and sustain trails within the Susquehanna Greenway. Our work begins at the local and regional level, making steps towards our ultimate vision to create a connected 500-mile system of parks, land trails, boat launches, and preserved open spaces that connects people to the Susquehanna River and to each other.
6 ANNUAL REPORT 2020-21
7
Turning Challenges into Opportunities on the Susquehanna Greenway
The paddling opportunities along the
River Water Trail are significant. With over 500 miles of trail lacing through the state of Pennsylvania, this flowing network of water trail destinations offers a catalog of active and passive outdoor opportunities for people of all ages, socioeconomic levels, and abilities.
In 2021, fueled by the pandemic and fair weather, visitors from across the state and beyond ventured to the water trail to enjoy a day immersed in its cool waters and to explore its unique landscapes. Tens of thousands floated, paddled, boated, and fished from April to September.
Overall, this influx was positive; however, it concurrently exposed a weakness. For while the Susquehanna River Water Trail is a paddler's paradise, it is compromised by a lack of information and educational opportunities.
In 2021, the Susquehanna Greenway Partnership (SGP) set out to address this challenge through creative communications and outreach strategies, as well as hands-on workshops that better connected the public to the water trail, provided engaging information to fuel exploration, and offered a platform for users to learn new skills.
The first of these projects was the creation of easy-tofollow paddling itineraries. From the remote stretches of the wild West Branch to the lush islands and bustling
8 ANNUAL REPORT 2020-21
Susquehanna
communities of the Middle Susquehanna, itineraries brought paddle routes to life with step-by-step route guides, access information, and vibrant maps.
Thanks to a unique partnership with two central Pennsylvania visitors bureaus, over 11,000 brochures were distributed to the public in a region where few resources previously existed.
"The water trail brochures produced by SGP were immensely popular, with locals and visitors alike," remarked Shane Kiefer, Director of Marketing for the Columbia-Montour Visitors Bureau. "We fielded and fulfilled thousands of website requests for copies throughout the paddling season and they were one of the more popular brochures taken at our various racks and displays around the region. This demand alone demonstrates the desire and need people have for this kind of information that gets them outdoors and exploring the river."
In addition to these printed resources, SGP—together with Pennsylvania Master Naturalist—hosted two Paddler's Toolkit Workshops to connect new and novice paddlers to the Susquehanna River.
Thirty-four attendees from across the region learned proper gear selection, how to plan for a paddle excursion, where to locate route details, and tips on identifying local flora and fauna along their paddle.
"The Paddler's Toolkit Workshop helped give me confidence to kayak on the West Branch of the Susquehanna this summer in Renovo. Lessons on safely handling kayaks in the river were appreciated, [and] the lessons on flora and fauna helped to intensify our enjoyment kayaking on the West Branch," said Jean of Trucksville, PA.
The water trail brochures and Paddler's Toolkit workshops demonstrated that rather than feeling daunted by the existing challenges, SGP staff were energized and ready to step up to the plate to affect change along the Susquehanna River Water Trail.
The SGP is the state designated water trail manager for the 228-mile Susquehanna River Water Trail – West Branch and 35-miles of the Susquehanna River Water Trail – Lower North Branch. SGP works with state, regional, and local partners to grow the network of launches and introduce paddlers to the water trail in meaningful ways. In the coming years, SGP staff look forward to working alongside our partners to continue to celebrate the special places within the water trail and make them more accessible to all outdoor enthusiasts.
9 TRAILS
West Branch Paddle Club Welcomes New Members
Following the launch of the West Branch Paddle Club in early 2020, SGP was excited to welcome new members to this program in the 2020-2021 season. The West Branch Paddle Club (WBPC) is a program that celebrates the Susquehanna River Water Trail – West Branch and the recreational paddlers who explore it. The program splits the 228-mile water trail into four unique segments based on mileage & available boat launches. SGP would like to congratulate Bob Linn, Dave Decoteau, Sue Stackhouse, Mark Heller, John Laughlin, and James Wellington Jr. on their section paddles in 2020-2021! To learn more about the WBPC, visit susquehannagreenway.org/wbpc.
SGP Meets with Water Trail Stakeholders
Collaboration is key to maintaining user safety and experience on the Susquehanna River Water Trail. With this in mind, SGP convened our network of partners and stakeholders of the West Branch and Lower North Branch to provide a platform for sharing project updates, regional needs, and upcoming events along the water trail. Topics of discussion included managing the increase in water trail usage following the pandemic, marketing strategies for the water trail, identifying wayfinding and signage needs, highlighting regional assets, and facilitating new paddler education.
10 ANNUAL REPORT 2020-21
Susquehanna Pop-Up Paddles
During 2020, SGP held not one, but two Susquehanna Pop-Up Paddles on the West Branch to accommodate the surging interest in kayaking the Susquehanna River. The first trip was held on August 8, 2020, and led paddlers on a 11.5-mile excursion from Milton State Park to Shikellamy State Park with a lunch stop at The Fence Drive-In. The second trip took place on October 10, 2020 and took paddlers on a 7-mile loop from Linden to Susquehanna State Park outside of Williamsport, PA and back, with a picnic lunch and presentation by historian Thad Meckley. All in all, more than 100 paddlers were served by these events.
SGP Presents at PA Water Trails Managers Meeting
In October of 2021, water trail managers from across the state, including SGP, convened for the Statewide Water Trail Managers Meeting as part of the Pennsylvania Water Trail Program. In addition to participating in round table discussions, SGP hosted a presentation on "Making Connections all along the Susquehanna River Water Trail." The presentation focused on the importance of working systemically with partners, unifying connected systems, and elevating users' experience when addressing wayfinding.
11 TRAILS
Susquehanna Float & Films
On June 26, 2021, SGP hosted Susquehanna Float & Films—an opportunity for attendees to kayak the Susquehanna and watch the best of international paddling films. This unique event demonstrated how our local river matches paddling opportunities at a world-class level. The morning paddle led guests 8 miles downriver from Watsontown to Lewisburg with lunch at the Italian Terrace in Milton. Paddlers and the public then joined SGP at the Campus Theatre in downtown Lewisburg to enjoy films of the 2021 International Paddling Film Festival World Tour.
SGP Installs Fishing Line Collection Tubes
SGP sourced supplies to provide fishing line collection tubes to 10 locations along the West Branch Water Trail in support of our role as the state designated water trail manager. The tubes were funded through membership support from the West Branch Paddle Club, a program that recognizes paddlers for achieving sections of the West Branch. SGP hopes to provide more of these units to additional locations along the water trail in the years to come.
12 ANNUAL REPORT 2020-21
Water Trail Stewards
With over 263 miles of water trail along the West Branch and Lower North Branch of the Susquehanna River Water Trail, SGP relies on volunteers to help us monitor and report on this vast range of river accesses during the paddling season. In 2020-2021, SGP was assisted by 10 all-volunteer, Water Trail Stewards. Stewards assisted SGP through the adoption of boat launches near their homes. Three times during the season, Stewards visited their launch(s), checked the conditions of signage and infrastructure, took photos, and provided recommendations on any needed improvements. We would like to extend a big THANK YOU to these volunteers who help keep the boat launches in tip-top shape for paddlers!
West Branch Water Trail Map & Guide
After 18 years of use, the Susquehanna River Water Trail – West Branch Map & Guide has finally been updated. Thanks to the work of Swisher Studios, volunteer paddlers, and the staff of SGP, this new resource offers paddlers of all ability levels information and insight into navigating the West Branch Water Trail. Stunning photos, detailed maps, and supporting access information bring the water trail to life for all those looking to get out and explore the West Branch. Grab your copy today! The guides are now available for sale on our website: susquehannagreenway.org/shop
MSATC Work Continues to Grow Bike+Ped Opportunities
SGP serves as the Vice Chair of the Middle Susquehanna Active Transportation Committee (MSATC)—a seven county coalition of partners whose mission is to improve bike and pedestrian safety and infrastructure in the Middle Susquehanna Region of Clinton, Lycoming, Union, Snyder, Northumberland, Columbia, and Montour counties. In 2020-2021, the Connections Work Group worked with communities to inspire bike-ped audits and re-inventoried all planned and ongoing projects within the 7-county region, the Safety Work Group produced a checklist to help communities with initiating bike ped audits, and the Outreach and Education Work Group began the development of a logo and brand to represent the MSATC. Other work included coordination with state agencies and researching conditions along a potential pilot bike route corridors within the region.
13 TRAILS
Education & Outreach
SGP's Education and Outreach Program works to promote and educate the public about the Susquehanna Greenway, its ongoing projects, and the many outdoor opportunities and amenities within the corridor. We also aim to recognize and highlight the people who make the Greenway possible, inform and engage the public, and promote the responsible and safe use of the Susquehanna Greenway's trails, parks, and River Towns.
14 ANNUAL REPORT
Celebrating the 10 th Annual Photo Contest
Each year, the Susquehanna Greenway photo contest showcases the treasured towns and landscapes of the Susquehanna Greenway and celebrates the photographers who capture its singular beauty. The winning photos make up SGP's travelling gallery, which is exhibited throughout the Susquehanna region within Pennsylvania over the following year.
With 768 entries, the 10th Annual Photo Contest set a new SGP record! It was our most competitive year yet, and our judges certainly had their work cut out for them. Winning photos were selected out of four categories: Landscapes, River Towns, Susquehanna Adventures, and Wildlife.
Since all qualifying photos were taken within the Greenway, the photo contest provides a unique window into the opportunities and landscapes along the Greenway. As the traveling gallery moves from place to place, so too do the scenes of the Susquehanna, encouraging viewers from across the Commonwealth to "Get out on the Greenway" and discover the beauty and resources of the Susquehanna River corridor.
1. First Place Adventures and
3 Grand Prize Winner – Nick Zell
2. First Place Wildlife – Scott Canouse
3. First Place Landscapes – Tony Ragusea
4. First Place River Towns – John Reitzel
5. Second Place River Towns – Michael Yatsko
6. Second Place Landscapes – David Walsh
7. Second Place Adventures – John Reitzel
8. Second Place Wildlife – Scott Canouse
9. Third Place Wildlife – James Cole
10. Third Place River Towns – William Anderson
11. Third Place Landscapes – Rita Kurtz
12. Third Place Adventures – Matthew Krupp
13. People's Choice – Ed Boardman
16 ANNUAL REPORT 2020-21
1. Conoy Township PA
EDUCATION & OUTREACH 17
13. Towanda PA
10. Millersburg PA
12. Harrisburg PA
3. Lewisburg PA
2. Berwick PA
7. Columbia PA
8. Berwick PA
5. Harrisburg PA
6. Wyalusing PA
9. Athens Township
11. Selinsgrove PA
4. Columbia PA
Recognizing 10 years of Susquehanna Photography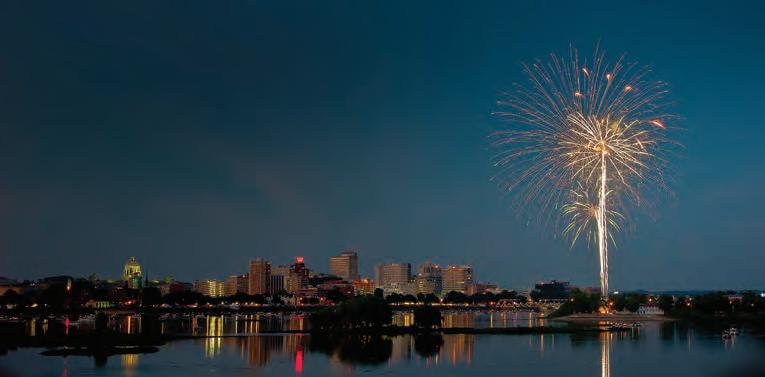 In 2010, SGP launched it's very first Susquehanna Greenway Photo Contest. That year, we received 155 entries in categories that included Treasured River Towns, Treasured Landscapes, and Youth. With each year, the contest has grown, now receiving more than 700 entries, and has included categories ranging from Smiling Faces and Bridges to Susquehanna Adventures & Wildlife. As we look back on 10 years of stunning Susquehanna Photography, please enjoy this selection of winners from the past.
18 ANNUAL REPORT 2020-21
4th Annual - Sarah Knellinger
3rd Annual - Rick Mason
1st Annual - Craig Douglas Gephart, Harrisburg PA
2nd Annual - Sabrina Barner, Williamsport PA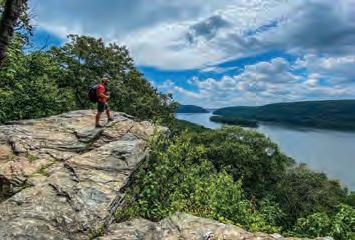 EDUCATION & OUTREACH 19
9th Annual - John Beatty, Marietta PA
9th Annual - Dustin Underkoffler, Pequea Township
9th Annual - Edward Boardman, Ulster Township
5th Annual - Devin DePamphilis
7th Annual - Ronald Metzger, Montgomery County
8th Annual - Mark Boyd, Holtwood PA
7th Annual - Emily Hontz
7th Annual - Robert E. Dawson Jr., Marietta PA
8th Annual - Terry Wild, Hyner PA
5th Annual - Jeanne Kenney, Wilkes-Barre PA
4th Annual - Paul Garrett, Jersey Shore PA
8th Annual - Phillip Mapstone, Lock Haven PA
6th Annual - Mark Nance, Williamsport PA
Susquehanna Scenes, Sips, & Scales
Each year, SGP hosts a showcase of the winners of the Susquehanna Greenway Photo Contest with an evening photo reception. In 2021, we honored the 9th Annual Photo Contest winners at Clyde Peeling's Reptiland in Allenwood, PA for an evening of Susquehanna Scenes, Sips, and Scales— scenes of the winning photos, sips from three local wineries, and the scales of our reptilian friends at the zoo. The event attracted more than 100 guests and three area wineries.
National Trails Day
In honor of National Trails Day, SGP invited our partners to gather for an information fair at Shikellamy State Park Marina on June 5, 2021. This event was arranged as an opportunity for the local community to learn about the outdoor recreation opportunities throughout the region and also pick up free maps, guides, brochures, and more to help get them started on their next outdoor adventure.
20 ANNUAL REPORT 2020-21
Boat ID Stickers Released
With the onset of paddling season in May 2021, SGP also released Vessel Identification Stickers (ID Stickers), a FREE resource for paddlers to utilize as they explore the Susquehanna River Water Trail. These water-resistant stickers include areas for name and contact information. After filling in the information sections with a waterproof pen or marker, it is recommended that boat owners place the sticker in a protected but visible location on their boat(s), such as the inside of the cockpit. If a boat should capsize and get swept downriver, the vessel has a better chance of being returned. Keep an eye out for our tabling events to snag your stickers this season!
Susquehanna Photo Cruise
In order to celebrate our 10th Annual Photo Contest winners, SGP hosted a sunset cruise on the Hiawatha Paddlewheel Riverboat located outside of Williamsport, PA. The boat took guests from Susquehanna State Park for a 2-hour cruise along the West Branch of the Susquehanna River on a late summer evening in August. We had perfect weather as guests enjoyed viewing the winning photos and scenery along the Susquehanna River.
New Video Features Released
EDUCATION & OUTREACH 21
Get Out on the Greenway! On the Susquehanna Boom Get Out on the Greenway! On the First Rail Trail in the U.S.
SGP Shop Stocks Maps
In an effort to support paddlers of all sections of the Susquehanna River Water Trail, SGP expanded our online shop to include waterproof maps from all four sections of the water trail. Thanks to our partnering water trail managers, SGP acquired a stock of maps for the North Branch, Middle Susquehanna, and Lower Susquehanna sections of the Susquehanna River Water Trail. Now, the public can purchase multiple maps from a singular location helping to streamline multi-section and multi-day trips on the water trail. Maps for all four sections are now available on SGP's website: susquehannagreenway.org/shop
New Website in the Works
SGP embarked on a project to redesign our aging website. After 9 years in operation, it was decided by the SGP Communications Committee and Board of Directors that the website was in need of updates to better reflect the refreshed mission & vision of SGP and to better serve our audience with a more user-friendly online platform. The new and improved website is now up and running and waiting to be explored!
22 ANNUAL REPORT 2020-21
River Towns
SGP's River Towns Program works within communities throughout the Susquehanna Greenway to envision, prioritize, and implement community-led projects that reconnect residents back to the Susquehanna River, create trails and river accesses, and interpret the community's natural and cultural assets. SGP's vision is to connect these towns to the river and to each other through the Susquehanna Greenway.
24 ANNUAL REPORT 2020-21
Photo by Michael Rodo
Susquehanna Greenway River Towns Celebrate Earth Week
Susquehanna Greenway River Towns across the region were alive with volunteers in celebration of Earth Day and the inaugural 2021 Susquehanna Greenway River Towns Cleanup in April 2021.
Over the course of the week of April 18-25, 2021, six river towns organized events that attracted 418 volunteers and collectively removed 10,500+ pounds of trash from area parks, trails, and communities along the Susquehanna River.
Williamsport, Lewisburg, Bloomsburg, Danville, Sunbury, and Lock Haven made up the group of river towns with cleanups and programs led by local organizations, which included the Susquehanna Greenway Partnership, Newberry Community Partnership, Lewisburg River Town Team & Lewisburg Neighborhoods, Art of PA, Montour Area Recreation
Commission, The Susquehanna River Cleanup Project of Sunbury's Revitalization, Inc., and Downtown Lock Haven, Inc.
"For the past few years, the Susquehanna Greenway Partnership has coordinated Earth Week cleanup efforts in the SGP River Town of Williamsport," explains SGP Executive Director Corey Ellison. "This year, we really wanted to see this event expand to other river towns as a united effort to beautify the region and cleanup the Susquehanna Greenway. We are thrilled with the response and commend our partners, River Town Teams, and the many volunteers on a job well done."
26 ANNUAL REPORT 2020-21
For the 2021 River Town Cleanup Week, the Susquehanna Greenway Partnership (SGP) helped to organize efforts by convening interested parties, assisting with planning, and securing no-cost cleanup materials such as bags, gloves, and safety vests. These supplies were acquired through the Keep Pennsylvania Beautiful initiative, which offers registered events free resources provided by support from the Pennsylvania Department of Environmental Protection, PennDOT, and Keep Pennsylvania Beautiful.
In Williamsport, SGP staff and board members were joined by 34 area volunteers, including a group from the West Branch Valley Association of Realtors, to clear the Williamsport River Walk of 577 pounds of trash in just over an hour and a half. Throughout the event, volunteers collected items such as discarded blankets, abandoned camping tents, several t-shirts, a child's sandbox, a shopping cart, and even the broken bow of a canoe, among the typical bottles, wrappers, and cans.
Also in Williamsport, the Newberry Community Partnership led 35 volunteers on a cleanup in the Newberry neighborhood, collecting 225 pounds of trash and 70 pounds of recyclables.
In Lewisburg, the Lewisburg River Town Team & Lewisburg Neighborhoods cleaned up areas in their downtown district and along the Buffalo Valley Rail Trail attracting 90 volunteers who collected 45 bags of trash in total. On Earth Day, the group also planted 26 trees near the Lewisburg AYSO soccer fields, adding to their overall planting of 114 trees that spring!
In Bloomsburg, Art of PA arranged for an Earth Day Community Drum Circle where participants were invited to join in on a musical community gathering in celebration of the day. The event was postponed to May 4th, however, a craft session for homemade drums was held at the Bloomsburg Children's Museum in anticipation of making this experience a COVIDfriendly event.
In Danville, the Montour Area Recreation Commission led cleanups at the Montour Preserve, Hess Recreation Area, Hopewell Park, North Branch Canal Trail, and in Washingtonville Borough, attracting nearly 106 volunteers who donated 235 hours of their time to collect 25 cubic yards of trash and 21 tires.
In Sunbury, the Susquehanna River Cleanup Project of Sunbury's Revitalization, Inc. led 110 volunteers on a cleanup along the shores of Sunbury's Riverfront Park, collecting a whopping 9,500 pounds of trash, 3,500 pounds of which were tires alone.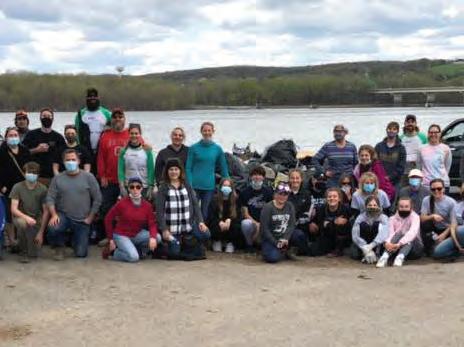 27
RIVER TOWNS
Danville PA
Sunbury PA
In Lock Haven, Downtown Lock Haven, Inc. gathered a team of 43 volunteers to remove 200 pounds of trash from Triangle Park and the city's downtown business district. Volunteers included the Lock Haven University ROTC Bald Eagle Battalion, two local Boy Scout Troops and their families, and individuals from the community just stepping up to do their part in keeping the city beautiful.
Of the six participating communities, Williamsport, Lewisburg, Bloomsburg, Danville, and Lock Haven are designated 'Susquehanna Greenway River Towns.' Communities received the designation after completing a two-year process, which included open space inventories, community outreach, and strategic planning.
As designated River Towns, each community has made a commitment to celebrate and connect to the resources of the Susquehanna River and Susquehanna Greenway. Hosting events such as the ones within the cleanup serve to uphold this pledge and promote a better quality of life for people living in and visiting the area.
The Susquehanna Greenway Partnership could not be more proud of this network of River Towns and would like to thank the partnering organizations and dedicated volunteers who helped make this initiative a success!
28 ANNUAL REPORT 2020-21
Williamsport PA
Lock Haven PA
Selinsgrove River Town Implements New Sign Project
In 2015, Selinsgrove was designated as a Susquehanna Greenway River Town. Since then, the River Town has proposed many new ideas and projects in order to continue their growth and connection to the Susquehanna River. One such project that Selinsgrove borough leaders have worked on in 2020-2021 is implementing visual components to street signs. The proposed components include kayak symbols for streets leading to the boat launch, and, the most recently installed, signs with Susquehanna University's logo for those that lead to the college. These signs are a way to draw visiting individuals' attention to what the town has to offer in a fun, visual way. The borough also hopes to include street signs with a symbol indicating the town is a Susquehanna Greenway River Town.
River Town Activity Spotlight: Lock Haven Floating Stage
The beautiful city of Lock Haven received designation as a Susquehanna Greenway River Town in 2014, and since then, the community has celebrated its connection to the Susquehanna River in many ways. Once of its most popular activities has included the Lock Haven Summer Concert Series hosted on Lock Haven's Floating Stage. Located right on the river's West Branch, the concerts can be enjoyed onshore from the J. Doyle Corman Amphitheater, or guests may anchor and watch 'front row', right from the Susquehanna River. Individuals in the community can take a walk or run along the William Clinger Riverwalk and Lock Haven Levee Trail, stop to enjoy live music, or simply just a beautiful view of the Susquehanna River.
Jersey Shore Received Grants to Improve Active Transportation
In April 2021, Jersey Shore Borough received funding to implement its Active Transportation Plan, which SGP assisted with producing. A grant from the PA Department of Community & Economic Development's Greenways, Trails, and Recreation program will be used to connect an existing DCNR-funded rail trail to the Susquehanna River, including a connector to Allegheny Street, enhanced sidewalks, and curb ramps. The borough also received funds through the PA Department of Transportation's Multimodal Transportation Fund to support a streetscape project, which will enhance sidewalks, bump-outs, signs, crosswalks, and curb ramps along Bank Alley and South Main Street, Fountain Street and Allegheny Street, and Staver and Allegheny Street. These projects are a big step towards improving bike safety and outdoor tourism in this Susquehanna Greenway River Town.
29 RIVER TOWNS
Photo by Melissa Smith
Partners
SGP is a non-profit organization dedicated to advancing the Susquehanna Greenway and its corridor of conserved lands, trails, and communities that run along the Susquehanna River within Pennsylvania. SGP could not, however, accomplish all of the great work within the Greenway without our valued network of partners and local community organizations. Here are some outstanding examples of partner work accomplished in the 2020-2021 fiscal year.
30 ANNUAL REPORT 2020-21
Endless Mountains Heritage Region
In partnership with SGP, the Endless Mountains Heritage Region (EMHR) has released an updated water trail map for the Susquehanna River Water Trail – North Branch. The EMHR, manager of the Upper North Branch, and the SGP, manager of the Lower North Branch, collaborated to make the updates to the water trail map. With an updated map, paddlers now have access to resources to paddle the North Branch. EMHR would also like to congratulate the new members of the 444 Club; a group of individuals who have paddled the entire 444 miles of the Susquehanna River Water Trail from Cooperstown, NY, to Havre de Grace, MD. As of the 2020-21 fiscal year, 67 individuals are members of the 444 Club.
Middle Susquehanna Riverkeeper Association
In 2020-21, the Middle Susquehanna Riverkeeper Association (MSRKA) launched the HERYN Program (Helping Engage our River's Youth with Nature). This program was designed to help children, ages 10-13, within the community learn kayaking and fishing skills while also gaining a better appreciation for the outdoors. The first year saw an attendance of 73 young people. The MSRKA also launched its Songs of the Susquehanna project, which encourages musicians throughout the Middle Susquehanna watershed to write and share songs based on the Susquehanna River. The Association was pleasantly surprised to have received 46 songs from 36 different musicians/musical groups in the program's first year.
UnPAved of the Susquehanna River Valley
The UnPAved of the Susquehanna River Valley gravel ride took place in October 2021, where 825 participants hopped on their bikes in the Susquehanna Greenway River Town of Lewisburg, PA and explored the trails and surrounding forests of the region through a 120-mile, 90-mile, 50-mile, 30-mile, and 20-mile course. Despite the mud and rain, riders gave many compliments on the event and its format, including aid stations that included food to fuel up and finish their ride strong. The end of the course was set with whoopie pies and a special beer for the event, brewed by The Rusty Rail Brewing Company. This unmatched experience is a draw to the Susquehanna River Valley year after year.
PARTNERS 31
Susquehanna National Heritage Area
The Susquehanna National Heritage Area (SNHA) recently procured a new vessel for their popular heritage tours of the Lower Susquehanna River—the 109-year-old electric-powered boat, The Chief Uncas. This unique and historic boat was built for beer baron Adolphus Busch to enjoy cruises right on the Susquehanna at his summer home in Cooperstown, NY. SNHA purchased the historic boat from the Busch family with hopes to begin public tours on the historic watercraft in 2022. Each year, the SNHA also offers guided heritage paddle tours where paddlers can explore different sights along the river while also learning about the history and ecology of the river. The kayaking excursion is led by kayak guides and SNHA staff and is suggested for intermediate paddlers.
Lancaster Conservancy
In 2020-2021, the Lancaster Conservancy had several big announcements regarding conserved lands in the Lower Susquehanna region. In 2020, the Conservancy acquired an exciting 70-acre addition in Marietta for the Hellam Hills Nature Preserve. In 2021, they received a generous gift from the Clark Foundation that allowed them to establish the Clark Nature Preserve (formerly three separate nature preserves known as House Rock, Reed Run, and Pequea South). This important philanthropic contribution will help support land acquisition efforts and stewardship of the nature preserves in the Lancaster River Hills, an area along the Susquehanna River between Safe Harbor and Holtwood Dam.
Montour Area Recreation Commission
The Montour Area Recreation Commission (MARC) was awarded funding for an extension of Riverfront Trail in Danville through the Pennsylvania Department of Conservation & Natural Resources. The plan proposes the route for a riverfront trail system linking several biking, running, and walking areas within Danville to create a safer and interconnected community. The plan includes long-term and short-term goals including linking the F.Q. Hartman Recreation Area with the Danville Soccer Park and the North Branch Canal Trail. Another goal is to connect the growing Danville Primary School / Danville Area High School / Danville Area Community Center campus with Danville's downtown and residential neighborhoods, as well as connections to the Danville Middle School and the Hess Recreation Area. The Montour Area Recreation Commission's main long-term goal is to continue to advocate and take on opportunities for pedestrian and cyclist safety throughout Montour County.
32 ANNUAL REPORT 2020-21
Conodoguinet Greenway
In January 2021, the Conodoguinet Greenway was awarded funding in state grants to conduct a feasibility study. With grants and information received from the study, the Conodoguinet Greenway plans to create a trail of at least 20-miles along the Conodoguinet Creek in Cumberland County. Their vision is to create a continuous recreational path that connects communities along the Conodoguinet Greenway to the eastern Susquehanna Greenway with a terminus at the Susquehanna River. The corridor is envisioned as a multi-modal transportation pathway. This recreational trail will help work towards many partnership goals, including working towards the goal of connecting greenways all throughout Pennsylvania for one continuous greenway.
Lumber Heritage Region
In 2021, the Lumber Heritage Region (LHR) was excited to announce the completion of their Diversity Research Study which investigated the history of life in the Forest Products Industry. The study covered locations throughout LHR's 15-counties over an 11-month period, and was conducted by historical researcher, Hilary Folwell Jebitsch, who was able to find information about the diverse population that lived and worked in the forests during the lumber boom. Prior to Hilary's research, historic photos had shown individuals who lived and worked in the LHR, but information about who the individuals were and what they did was unknown. LHR plans to continue expanding their research in order to preserve the long-forgotten history and diversity in the lumber industry.
HuntFishPA: New Online Licensing Site
The PA Game Commission and PA Fish and Boat Commission were excited to announce the launch of HuntFishPA.gov, a new licensing platform for hunters and recreational boaters. The new platform allows convenient autorenewal for permits and licenses of both agencies, as well as the ability to purchase hunting or fishing licenses, launch permits, and boat registration renewals on any personal device. The new and improved system makes getting the required licenses and permits simple and getting out on the Greenway that much easier.
PARTNERS 33
Wilkes-Barre Featured by National Park Service
Located on the North Branch Susquehanna River, the City of Wilkes-Barre was recently recognized by the National Park Service Rivers, Trails and Conservation Assistance Program for its re-envisioning of the Wilkes-Barre River Commons as a hub for community events, recreation, & economic growth. Home to a 750-seat amphitheater, paved walkways, gardens, a fishing pier, and two grand gateways connecting the city to the Susquehanna River, residents can enjoy the open green space or attend one of the many public events held onsite.
New Park unveiled in Susquehanna County
The Ira-Reynolds Riverfront Park, named after the longest living Boy Scout in history, was unveiled in September 2021 in Susquehanna Depot, PA on the upper North Branch. This 14-acre community park was historically part of the former Erie Railyard and slowly became overgrown. Gannon Furness, a member of Boy Scout Troop 81, designed and brought this memorial back to life. By installing pavers and planting shrubs, the park was restored and made into a space for the whole community to enjoy. The borough is already planning a 1.5-acre expansion of the park, which will be focused on access to camping and kayaking along the Susquehanna River.
85-mile Trail Corridor Designated as a Statewide Greenway
The Schuylkill to Susquehanna Greenway was designated as a major statewide greenway in September 2020 by the Pennsylvania Department of Conservation & Natural Resources. This status is reserved for trail corridors that are at least 50 miles long, that pass through two or more counties, and are recognized in official planning documents. The greenway, which runs through Chester, Montgomery, and Lancaster counties, enables people to travel between the Schuylkill and Susquehanna Rivers. It will combine existing trails, connecting Falmouth in Lancaster County to Norristown in Montgomery County.
34 ANNUAL REPORT 2020-21
Plastic Purge in the Lower Susquehanna
The Lower Susquehanna Riverkeeper Association and partners hosted the 1st Annual Plastic Purge of the Lower Susquehanna on October 31st and November 7th of 2020. During this large-scale cleanup, volunteers took kayaks and boats out to islands in the middle of the river to pick up plastics that had washed up there, while others stayed on shore to gather waste. Many thanks to all those who helped make our mighty Susquehanna cleaner!
Boat launch Dedication in Pine Creek Township
In June 2021, Jersey Shore / Avis saw the dedication of the Phelps Mills Canoe Launch on Susquehanna tributary of Pine Creek. While the launch officially opened in 2019, local partners saw the opportunity for improvement, and with a generous donation and several grants, the improvements were completed by August 2020. In 2021, a dedication event and re-opening of the launch allowed project partners to come together and celebrate the achievement. The Northcentral Pennsylvania Conservancy, Pine Creek Township, and Tiadaghton State Forest hope the improvements to this launch will create recreational opportunities and allow local residents to continue to travel by the creek and river.
Cove Mountain Preserve Extension
The Pennsylvania and Delaware chapter of The Nature Conservancy (TNC) closed a deal in March of 2021 to expand their preservation of the Cove Mountain Preserve in the Middle Susquehanna near Marysville. In the deal, TNC acquired approximately 650 acres of Cove Mountain, expanding their preserve from 353 acres to 1,411 total acres. The Pennsylvania Game Commission acquired about 213 additional acres. Moving forward, TNC is creating a forest management plan that will provide quality habitat for wildlife, and it also plans to add additional hiking trails over the next several years.
PARTNERS 35
Meet Our Team
Photo by Joe Hainey
36 ANNUAL REPORT 2020-21
SGP Staff (current)
SGP Board (2020-2021)
SGP Advisors
SUSQUEHANNA GREENWAY 37
Corey Ellison Executive Director
Sara Maul Administrative & Operations Assistant
Alana Jajko Director of Communications & Outreach
Jerry Walls Erica Shames Richard Koch
Poppy Breining Program Manager Trails & Recreation
Bob Rolley, Chair Jason Fitzgerald, Treasurer
Sid
Furst, Vice Chair & Secretary
Eve Adrian Pam Burns Amy Cotner John George Carrie Pauling Mike Wiley
Timm Moyer Linda Woodward
Alex Johnson
Photo by Rita Kurtz
Financials
38 ANNUAL REPORT 2020-21
Photo by Dustin Underkoffler
Thank You!
Corporate Donors
Citizens' Electric Company
Mirabito Brothers Properties
Susquehanna Life
Civic Organizations
Jersey Shore Area Lioness Club
Donors
Eric and Kristin Adams
Patrick Anderson
Charles And Yvonne Arnold
Kathryn Bartizek
Elizabeth Belotti
Gail BeVier
Deborah Books
Jeff Bowen
James And Cynthia Mengel Bower
Kevin and Debra Boyd
Victor Boyd
Juliana Brafa
Stephen and Laura Brown
Susan Browning
Michelle Brummer
Holly and Adam Buchanan
Irene Buonopane
Pamela Burns
Jonathan Butterfield
Patrick and Maureen Carey
Patricia Carothers
David and Sarah Craig
Kay Cramer
Michael And Marsha Cunningham
Debbie And Steve Dagle
Walton Dahlander
Jean Dalton
Kimberly Daubman
John Davis
Barbara Diehl
Linda Dietrichson
Tucker Dona
Pete and Mary DuBois
Thomas Edinger
Corey and Jae Ellison
Victor and Mary Engel
Vincent Fayock
Shawn Felty
Kelly Finley
Reed And Dody Fisher
William and Constance Foresman
Glen and Patricia Foster
Scott Frost
Louise Fulmer
Robert Garrett
Frank Garrigan
Steven Miller And Ellen Gauthier
Tom and Sarah Gehret
John George
William Gibson Jr.
Sylvia Gleason
Duane and Anne Griffin
Harry and Sue Hefty
Tim Heimbach
Dan and Mary Herzog
Darlene Hoffman
Sally Holbert
Cindi Hron
Michael and Carol Hubler
Ron & Diane Jajko
David and Theodora Jansky
Eric Jeschke
Page Barker and Alex Johnson
Erik Johnson
Matt Kehr
John Kelchner
Shane and Alana Jajko Kiefer
Richard and Toni Koch
Mike and Jill Komar
Paul Kusko
John And Debra Latsha
Martha Lawrenz
Martha Lawrenz
Holly Lehman
Cynthia Lehman
Shaun Levi
James and Connie Lewis
Robert Lucas
Paula Majhan
Steve And Deb Martin
Frederick And Josephine Maue
Keith Kocher and Joan McCarty
Martin And Wendy McCormick
Jennifer and Sean McElwee
Eric Meyer
Connie Moore
Stephen Motyka
Timm and Kristen Moyer
Mike Ochs
Sue ODonnell
Lou Ann Pacocha
John And Marilyn Palmer
Carrie Pauling
Caroline Payne
Samantha Pearson
Judy And John Peeler
Carlos And Harriett Perez
Gayle Peters-Coates
Michael Philbin
Andree Phillips
Michele Phillips
Pat and Mick Piper-Smyer
Michael DeMarco and Elaine
Pongratz
David Post
Betsy Quant
Alfred and Ann Reeves
Joyce Rhodes
Barry And Hope Ridge
Douglas Ritter
Jerome And Alice Rizzo
Bob And Pamela Rolley
Kim Sabins
Jan Schaefer
Ray And Barb Scheetz
Paul Schmeck
Jack Smith
Jan Smith
David And Betty Jean Staebler
Curt And Jodie Stauffer
Linda Stein
Karen Stepanik
David And Louisa Stone
John Sweeney
John And Leah Tewksbury
Alice And Rich Trowbridge
Gary Tuma
Priscilla Waggoner
Robert And Rose Ann Wallace
Jerry and Joy Walls
Marty and Cindy Walzer
Bob Whitmore
Mike And Ashley Wiley
David DeFebo and Mary Woods
Linda Woodward
Alan and Tana Zeigler
Thomas and Beverly Zorn
Anonymous Donor in Honor of Allen Quant
West Branch Paddle Club
Members (2020-2021)
Eric Bergesen
Sherry Bogle
Tim Dougherty
Daniel Flickinger
John George
Joseph Hage
Mark Heller
Rick Houseknecht
Jacqueline Kelly
Keith Kocher
John Laughlin
Bob Linn
Joseph Maitre
Paul Skill
Gerry Lynn Shipe
Sue Stackhouse
James Wellington Jr.
David Wright
Performance Kayak
Riverside Adventure Company
In-Kind Donations
Campus Theatre
Montour Area Recreation Commission
PennDOT
Riverside Adventure Company
SEDA-COG
Susquehanna River Valley
Visitors Bureau
The Lock Haven Express
The Swisher Studio
UPMC Susquehanna
Williamsport Sun-Gazette
Volunteers
Eve Adrian
Brett Arnold
Avery Bischoff
John Booth
Hope Byers
Pam Burns
Amy Cotner
Jeneice Cooper
Dave Decoteau
Jae Ellison
Brady Fisher
Jason Fitzgerald
Scott Frost
Sid Furst
John George
Luke Griffith
Joe Hainey
Lucy Heggenstaller
Oren Helbok
Rick Hiduk
Vicki Hospes
Kelly Howell
Alex Johnson
Anna Jordan
Sam Keller
Shane Kiefer
Mark Kissinger
Richard Koch
John Lavelle
Alexis Martina
Timm Moyer
John Oast
Kitty Patterson
Carrie Pauling
Samantha Pearson
Michele Richards
Bob Rolley
Scott Sagar
Erica Shames
Jordan Sheffer
Brian Swisher
Christine Tamburri
Alice Trowbridge
Jerry Walls
Joy Walls
Mallory Weymer
Mike Wiley
Linda Woodward
This project was financed in part by a grant from the Community Conservation Partnerships Program, using Environmental Stewardship Funds, under the administration of the Pennsylvania Department of Conservation and Natural Resources, Bureau of Recreation and Conservation.
39
SUSQUEHANNA GREENWAY
Volunteer Highlight
Volunteers lie at the heart of SGP's efforts. Their generosity and dedication allow us to monitor trails and river accesses, host engaging events, and spread awareness of the outdoor opportunities the Greenway has to offer. Each volunteer brings a different background and skillset to the table, and our work would not be possible without them.
Mark Kissinger reached out to SGP in 2020 with an interest in contributing his experience in photography to the work of the Susquehanna Greenway. Recently retired in Lancaster County, Mark's location allowed SGP to establish new feet on the ground in the region of the Greenway that we don't often have the capacity to visit. Thanks to Mark's photography, SGP now has a new stock of images to promote the parks and trails of the Lower Susquehanna region.
"I feel as though I may be playing a small part in informing people of the beauty that is the Susquehanna
River and the surrounding area," Mark explains. "I have an opportunity to combine my love of photography with my love for the outdoors."
Since volunteering with SGP, Mark has photographed locations including Columbia River Park, Mill Creek Falls, the Conestoga Trail, Chestnut Grove Natural Area, Clark Nature Preserve, the White Cliffs of Conoy, and the recently opened Safe Harbor Trestle Bridge.
SGP is so grateful to volunteers like Mark, and to all those who value the Susquehanna River and dedicate their time to strengthening connections along the Greenway.
Want to Get Involved? There are so many great ways to support the Greenway!
• Become a Volunteer Ambassador
• Become a Water Trail Steward
• Visit the SGP Shop online
• Shop with Amazon Smile
• Donate Directly to the Greenway
To learn more about these opportunities, visit susquehannagreenway.org or email info@susquehannagreenway.org.
40 ANNUAL REPORT 2020-21