Annual Report 2019-20
MAP & PROGRAM AREAS
Stretching over 500 miles in length, the Susquehanna Greenway is a corridor of open space, land trails, river accesses, and communities that border the Susquehanna River. This past year, SGP worked across the corridor to advance programs and projects within our three program areas 1) Trails, 2) Education & Outreach, and 3) River Towns
The following map illustrates the locations and areas of work.
Trails
Assisted communities and partners to envision, build, and sustain land and water trails.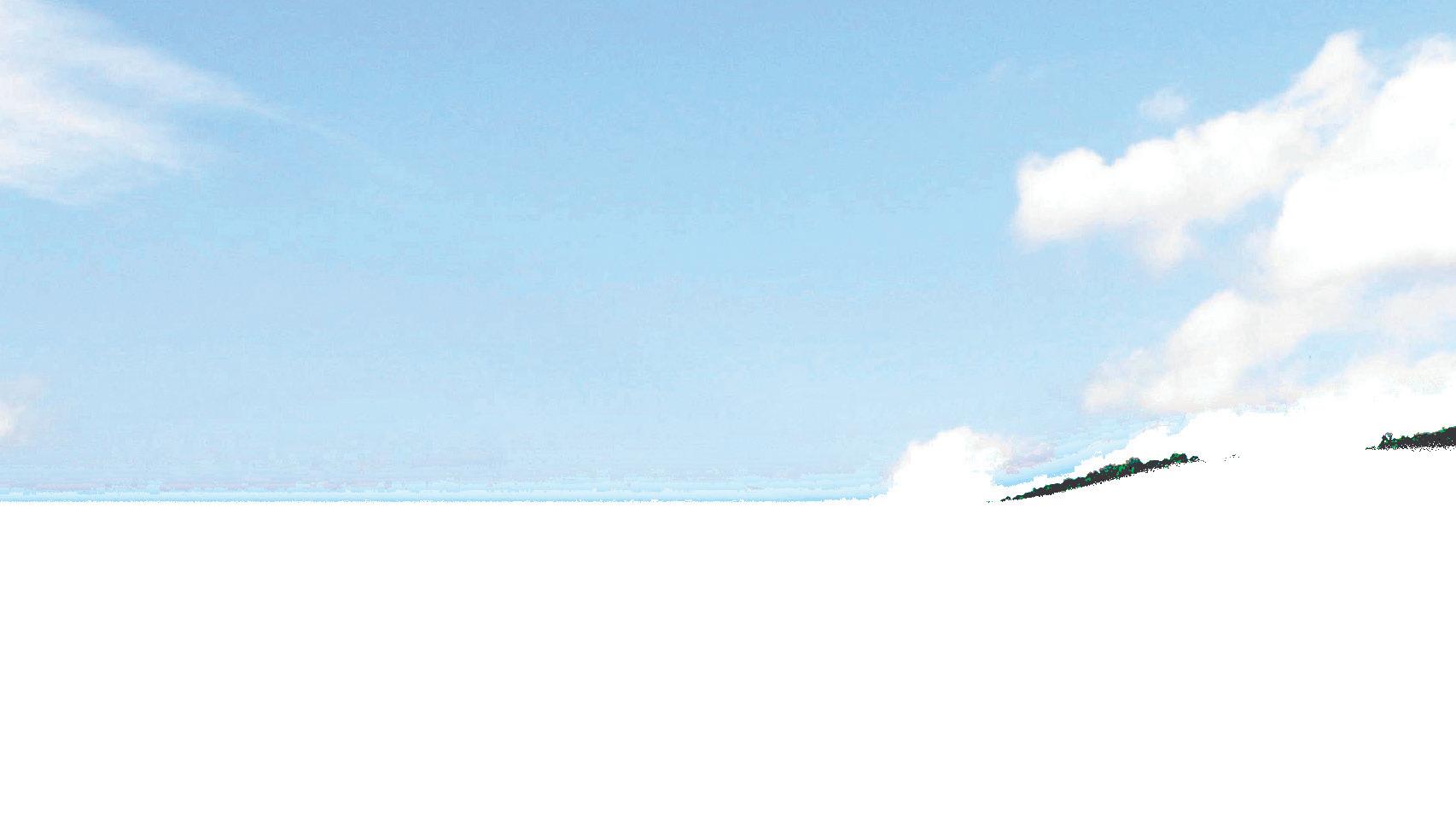 Education & Outreach
Provided programming and outreach to promote and increase the use of the Susquehanna Greenway.
River Towns
Worked with communities to develop strategies that increase their connections to the River and each other
The Susquehanna Greenway
A network of connected land and water trails, parks, and towns that border the Susquehanna River in Pennsylvania.
2 ANNUAL REPORT CUMBERLAND PERRY JUNIATA SNYDER UNION NORTHUMBERLAND LEBANON DAUPHIN LANCASTER YORK CENTRE CLINTON MONTOUR COLUMBIA LUZERNE CLEARFIELD CAMBRIA INDIANA NEW YORK PENNSYLVANIA LYCOMING BRADFORD SUSQUEHANNA SULLIVAN WYOMING LACKAWANNA PENNSYLVANIA MARYLAND Columbia Clearfield Lock Haven Selinsgrove Harrisburg Williamsport Danville Lewisburg Bloomsburg Hughesville Montoursville Allenwood Watsontown Jersey Shore Millersburg Renovo, South Renovo, Noyes Township Athens Sayre Sunbury Milton Shickshinny
Cover photo by Dustin Underkoffler, taken from House Rock Overlook, Lancaster County
While
Branch Paddle Club, and facilitated meetings among partners throughout the state to maximize resources and address evolving challenges. Our Education & Outreach Program hosted interactive, socially distanced activities and produced new print and online route plans and water trail brochures. Our partners within the River Towns Program opened a new trail and set up two unique paddling resources to help their residents connect with the river safely.
You could say the outdoors were the answer to a question that we did not anticipate asking. They were an ever-present resource that stepped in during a time of unprecendented need.
This year, more than any other, the networks of the Susquehanna Greenway provided essential outlets for living within an ever-evolving pandemic landscape. The Greenway offered a local trail to let off steam before or after a long day juggling our countless new roles; it provided a bench to decompress in a quiet place after a screen-filled day; its river towns served as oases from big city troubles; and the Susquehanna River transformed into a hands-on classroom to apply virtual schooling and discover new outdoor activities.
To say it was an unexpected year with countless hurdles is a humorous understatement, but the staff and board of the Susquehanna Greenway Partnership (SGP)—along with our many partners—met those challenges with creativity and a renewed sense of commitment to help the public and our communities embrace the benefits that outdoor spaces have on our well-being and day-to-day living.
In 2019-2020, our Trails Program produced new maps and COVID-19 outdoor etiquette resources, launched the West
The path ahead remains unknown; however, among that uncertainty lies great opportunity. SGP remains committed to meeting those challenges and advancing our vision 'to build connections along the Susquehanna River, inspire people to engage with the outdoors, and transform communities into places where people want to live, work, and explore.'
On behalf of the board of directors and the staff at SGP, I want to express our gratitude for your engagement and continued support of the Susquehanna Greenway. We look forward to tending existing connections along the Susquehanna River and to growing new connections that support what we already know: investing in the Susquehanna Greenway not only improves our overall quality of life, but it also strengthens us and our communities.
See you out on the Greenway,
Corey Ellison, SGP Executive Director
2019-2020 presented many challenges, it also reinforced a concept that we already knew: that parks, trails, and open spaces are valuable assets for the mental and physical wellbeing of Pennsylvanians.
SUSQUEHANNA GREENWAY
TRAILS
SGP's Trails Program helps communities and partners envision, plan, and sustain trails within the Susquehanna Greenway. Our work begins at the local and regional level, making steps towards our ultimate vision to create a connected 500-mile system of parks, land trails, boat launches, and preserved open spaces that connects people to the Susquehanna River and to each other.
4 ANNUAL REPORT
5
Introducing the West Branch Paddle Club
Attention paddlers—kayakers, canoers, SUPers, and more! Grab your paddle craft and friends because there is a new and exciting program to support your endeavors to get out on the Susquehanna Greenway and explore the Susquehanna River Water Trail – West Branch (West Branch).
Launched in 2020, the West Branch Paddle Club is an innovative program that provides paddling resources such as maps and paddling itineraries and celebrates paddlers of all ages and ability levels for their exploration of the West Branch.
Whether you're a day paddler, a seasoned, multi-day adventurer, or a business that loves the West Branch, the West Branch Paddle Club (WBPC) offers a variety of opportunities to join a community of like-minded individuals who enjoy paddling, value the West Branch of the river, and want to give back and help grow the network.
There are two ways to join the club: 1) become a member or 2) become a supporter
Members are paddlers, friends of the West Branch, or members of the community who want to support SGP's ongoing projects to improve and grow the West Branch Water Trail. Anyone can join the club through the purchase of individual or family memberships. Members receive all club benefits and have the option to report completed segments to be recognized for their paddles.
Supporters are businesses or organizations who wish to contribute to the West Branch Water Trail and the paddlers
6 ANNUAL REPORT
who explore it. There are several tiers for supporters depending on your number of employees. In addition to the supporter fee, supporters are asked to provide at least one perk to paddlers of the WBPC (ex: discount to your business, vouchers, etc.). Supporters receive all club benefits and recognition as a supporter on our website and in all WBPC communications.
All members and supporters receive an annual WBPC newsletter, an official WBPC sticker, discounts on SGP events and the SGP online shop, and the knowledge that they have supported the West Branch Susquehanna Water Trail so that more people can enjoy its beauty and adventures.
The West Branch Paddle Club (WBPC) was born out of SGP's desire to celebrate the community of paddlers along the West Branch and encourage people of all skill levels to get out and discover the many paddle routes, historic sites, and healthy activities that exist along the water trail.
"We really wanted to get people out on the river and exploring new sections of the West Branch," notes SGP Executive Director, Corey Ellison.
The West Branch is home to such a variety of paddling experiences from remote multi-day excursions to easy floats past river towns and historic lumber sites. It really is rich with opportunity, and we are excited to launch the program to support paddlers from across the Commonwealth and beyond in discovering this Pennsylvania treasure. — Corey Ellison
The West Branch Paddle Club is modeled after its partner club 'The 444 Club,' which is managed by the Endless Mountains Heritage Region. The 444 Club acknowledges individuals who traverse the 444-mile main stem of the Susquehanna River from Cooperstown, NY to Havre de Grace, MD in its entirety.
"SGP has been involved with the 444 Club from its infancy in 2014," notes Alana Jajko, Director of Communications & Outreach for SGP. "It is such a great program, but it does not include the 228 miles of the river's West Branch. As the water trail manager for the West Branch, we saw an opportunity to provide a similar experience for paddlers of the Susquehanna River - West Branch."
For many paddlers, 228 miles is quite an endeavor. Unlike the 444 Club, the West Branch Paddle Club considers exploration of the 228-mile water trail in more manageable
pieces, breaking it down into four segments and allowing members the option of completing one segment or all four to be recognized as Segment Paddlers
"We really wanted the Paddle Club to be inclusive; more of a choose your own adventure model vs. all or nothing," says Ellison. "Framing the program in this way allows both novice and experienced paddlers to plan an exciting trip along the water trail that is within their ability level and interests."
To become a Segment Paddler, applicants must first Become a Member of the WBPC. Once applicants have paddled a segment and reported their journey to SGP's online portal, they receive a soft enamel pin of the segment's icon to be displayed on life jackets, hats, or at home, an official WBPC sticker, and are recognized in the WBPC newsletter and on the SGP website.
7 TRAILS
The four segments were chosen for the Paddle Club based on river mileage and available boat launches along the trail:
Segment 1: Cherry Tree traverses 54 miles from Cherry Tree to Clearfield and is represented by a Cherry Tree icon to mark the starting point of the trail.
Segment 2: Wilds meanders 76 miles from Clearfield to Renovo, making up the longest and most remote segment of the trail, and is represented by an Elk icon to indicate the wild elk herds unique to the region.
Segment 3: Hyner flows 43 miles from Renovo to Jersey Shore and is represented by a Hang Glider icon in recognition of the hang gliders that paddlers often see as they pass Hyner View State Park.
Segment 4: River Towns winds 55 miles from Jersey Shore to Northumberland and is represented by a River Town icon to recognize the abundance of SGP designated river towns along this segment.
All proceeds from the WBPC support SGP's ongoing work along the Water Trail. SGP works with communities, local and state agencies, and partner organizations to monitor the trail, expand access and grow the network of boat launches, improve safety along the trail, create maps and guides, and promotes the water trail across the state.
Our work is geared towards engaging people and connecting them with the water trail and the world-class opportunities for outdoor recreation that can be experienced along it. —
Alana Jajko
To learn more about the West Branch Paddle Club, please visit susquehannagreenway.org/wbpc
The Susquehanna River Water Trail - West Branch is a designated Pennsylvania State Water Trail that runs 228 miles from Cherry Tree to Northumberland, as well as a National Historic Trail via the National Park Service from Lock Haven to Northumberland. It is also a designated National Recreation Trail.
8 ANNUAL REPORT
SGP Meets with Water Trail Stakeholders
With over 500 miles of waterway in Pennsylvania, collaboration is key to maintaining the safety of users and experience of the Susquehanna River Water Trail. With this in mind, SGP met with partners and stakeholders along the SGP managed segments of the water trail to provide a platform for sharing information and updates on projects and events along the water trail. Topics of discussion included the need for more outfitters and more boat launches along the river, invasive species, usable tributaries, and safety.
Maps Galore
In 2019-2020, SGP staff paddled over 60 miles of the Susquehanna River West Branch Water Trail, scouting for areas in which our print and digital maps required updates. As a result, the update of the West Branch Water Trail Map & Guide is nearing completion, with hopes of release in Fall 2021. In the meantime, we've also made strides in building our Online Interactive Map where you can peruse trails, river accesses, and river towns in preparation for any adventure out on the Greenway. Visit susquehannagreenway.org/map to begin exploring.
9 TRAILS
Pinnacle Point Overlook
Photo by Joe Hainey
River Valley Ride Connects People to Trails
In celebration of PA Trails Month, the SGP hosted its inaugural River Valley Ride on September 28, 2019. The event saw over 50 riders cycling 10.5-miles from Montoursville's Indian Park to the South Williamsport Community Park. The ride showcased the connected paths of the greater Williamsport area and the beauty of the Susquehanna River, taking riders along the Montoursville Bikeway, Loyalsock Bikeway, and the Susquehanna River Walk & Timber Trail. Thank you to all who attended and sponsored the event!
Trail-Wide Convening of Water Trail Managers
In the Spring of 2020, SGP facilitated a meeting between partner water trail managers up and down the Susquehanna River. The goal of these trail-wide conversations is to improve consistency and coordination, as well as identify common needs and themes. The managers of the Water Trail include: SGP for the West Branch and Lower North Branch, Endless Mountains Heritage Region for the Upper North Branch; the Susquehanna River Trail Association for the Middle Susquehanna; and Susquehanna National Heritage Area for the Lower Susquehanna.
10 ANNUAL REPORT
Bike Safety Decal Gets a New Look
On behalf of the Middle Susquehanna Active Transportation Committee (MSATC), the SGP released a new Bike Safety Decal to help promote bicycle safety in our towns and communities. The new design revamps the original sticker decal produced and distributed by the Pennsylvania Department of Transportation (PennDOT). The graphic was updated to provide a better visual representation of Pennsylvania's 4-feet passing law, which denotes the distance that must be maintained as vehicles pass cyclists on roadways. It is available in stickers and magnetic decals for just the cost of shipping at susquehannagreenway.org/shop. As the Vice Chair of the MSATC, the SGP was awarded a $1,000 grant from the Lancaster Bicycle Club to update the PennDOT design, and also contributed an additional $500 of our own funding to cover printing costs for magnetic decals and stickers.
Williamsport Area Trail Map Released
The success of the River Valley Ride was met with a demand for a new resource: The Williamsport Area Trail Map. Many of our attendees and residents of the area had no idea that their local trails make up a greater interconnected network that can be explored together for a 10.5-mile walk, run, or ride. To meet this need, SGP with the help of Larson Design Group and several partners produced a map that outlines how to navigate the connections between trails as well as points of interest, nearby amenities, and parking information. Contact info@susquehannagreenway.org for more information or find us at one of our events in 2021 to pick up a copy.
Trail Inventory in the Middle Susquehanna Region
Amid the summer sun, SGP staff conducted an inventory of all known trails within the Middle Susquehanna Region, which include the counties of Clinton, Lycoming, Union, Snyder, Northumberland, Columbia, and Montour. During these site visits, staff walked each trail, mapped the route, and noted trail conditions, trailheads, amenities, opportunities for improvement, and signage. Data from these visits along with recommendations for improvement were compiled into a trail report and shared with partners and trail managers. SGP also utilized the inventory to update our online interactive map and trail profile pages.
11 TRAILS
SGP's Education and Outreach Program works to promote and educate the public about the Susquehanna Greenway, its ongoing projects, and the many outdoor opportunities and amenities within the corridor. We also aim to recognize and highlight the people who make the Greenway possible, inform and engage the public, and promote the responsible and safe use of the Susquehanna Greenway's trails, parks, and River Towns.
9th Annual Photo Contest
Year after year, the Susquehanna Greenway photo contest showcases treasured towns and landscapes of the Susquehanna Greenway and celebrates the photographers who capture its singular beauty. The winning photos make up SGP's travelling gallery, which is exhibited throughout the Susquehanna region within Pennsylvania over the following year.
With 758 entries, the 9th Annual Photo Contest set a new SGP record! It was our most competitive year yet, and our judges certainly had their work cut out for them. Winning photos were selected out of four categories: Landscapes, River Towns, Susquehanna Adventures, and Wildlife.
Since all qualifying photos were taken within the Greenway, the photo contest provides a unique window into the opportunities and landscapes along the Greenway. As the traveling gallery moves from place to place, so too do the scenes of the Susquehanna, encouraging viewers from across the Commonwealth to "Get out on the Greenway" and discover the beauty and resources of the Susquehanna River corridor.
1. First Place Adventures and
3 Grand Prize Winner – Matt Gutelius
2. First Place River Towns – Michael Yatsko
3. First Place Landscapes – Terry Dickmyer
4. First Place Wildlife – Mark Boyd
5. Second Place River Towns – John Beatty
6. Second Place Landscapes – Jason DeBloois
7. Second Place Adventures – Dustin Underkoffler
8. Second Place Wildlife – Mark Boyd
9. Third Place Wildlife – Edward Boardman
10. Third Place River Towns – John Beatty
11. Third Place Landscapes – Karl Conrad
12. Third Place Adventures – Kathleen Harrison
13. People's Choice – Maria Boileau
14 ANNUAL REPORT
1. Lewisburg, Union County
EDUCATION & OUTREACH 15
13. Lock Haven, Clinton County
10. Wrightsville, York County
12. Columbia, Lancaster County
3. Long Level Marina, York County
2. Harrisburg, Dauphin County
7. Pequea, Lancaster County
8. Conestoga, Lancaster County
5. Marietta, Lancaster County
6. Williamsport, Lycoming County
9. Ulster, Bradford County
11. Sunbury, Northumberland County
4. Conestoga, Lancaster County
New Resource for Paddlers
This year SGP added Water Trail Itinerary Cards to our repertoire of resources as a new way to help connect YOU to our beautiful Susquehanna River Water Trail. These cards, distributed at various events throughout the year, provide a brief description of paddling routes within every section of the Susquehanna River Water Trail. Each card includes important information on the mileage, difficulty, area outfitters, put-in and take-out locations, and the local manager for that section. These easy takeaways also feature a snapshot map of the route to help eliminate the guesswork and make it easy to head out for a fun day on the Greenway! (Pro Tip: Secure the card in a clear plastic baggie to keep it dry, so you can track your route while paddling.
Resources for Readers
New Logos Released: West Branch & North Branch
As the state-appointed Water Trail Manager for the West Branch and Lower North Branch of the Susquehanna River, SGP was proud to release an official logo for the West Branch and, in collaboration with the Endless Mountains Heritage Region (EMHR), an updated logo for the North Branch of the Susquehanna River Water Trail. Both branches are designated Pennsylvania State Water Trails.1 SGP and EMHR worked with a graphic designer to create/improve the logos, capturing key elements of each stretch of river and the region it traverses. The new West Branch logo contains imagery of the Greenway, a nod to the area's lumber history, the PA Wilds, and the many distinctive river communities and landscapes that line its banks.2 The updated North Branch logo showcases the calm waters and seemingly endless mountains of the upper North Branch. The logo also featuring elements that nod to the Susquehanna Greenway and landmarks like the Standing Stone in Bradford County.
1. Water Trails are recreational and educational corridors comprised of access points, boat launches, day use sites, and—in some cases—overnight camping areas.
2. The development of these logos was funded through the Pennsylvania Water Trails Partnership Mini Grant Program, administered by the Pennsylvania Environmental Council (PEC) with funding support from the Pennsylvania Department of Conservation and Natural Resources.
SGP also works hard to release monthly written features that highlight the best news, tips, resources, and recommendations for exploring the Susquehanna Greenway. From outdoor photography guidelines and creative ways to be eco-friendly to a quick guide for paddling and a review of trail etiquette amid the increase in use from the pandemic, there's a little something for everyone. Keep an eye out for these features in your local paper or visit susquehannagreenway.org/news to peruse our publications.
16 ANNUAL REPORT
New Director of Communications & Outreach
The SGP team grew in 2019 with the addition of Alana Jajko as the Director of Communications & Outreach. Having started with SGP in 2018 as an AmeriCorps member, her work focuses on promoting trails and communities within our vibrant and connected Susquehanna Greenway. An avid adventurer, Alana is always on the lookout for ways to get outside and bask in the natural and cultural landscapes of wherever she travels. Her time at SGP has shown her that you don't have to travel far to discover these treasures, as they exist right in our backyard along the beautiful Susquehanna River Valley. Alana looks forward to continued exploration of the Greenway and personally growing within the crossroads of SGP's work and her outdoor and travel interests.
West Branch Paddling Brochure
The introduction of an official West Branch logo inspired SGP's production of a brochure that highlights paddling itineraries along the Susquehanna River Water Trail – West Branch. The brochure includes an overview map of the West Branch and its many boat launches, as well as three itineraries complete with a brief description, mileage, paddling time, difficulty level, and a route map. Brochures are available through our many partners, or you can pick one up at SGP event or email info@susquehannagreenway.org for more information.
The SGP Shop
You asked, and we delivered! SGP is excited to launch the SGP Shop. You can now visit susquehannagreenway.org/shop to stock up on West Branch and North Branch stickers and magnetic decals, 2021 Calendars, and water trail maps. All proceeds support our efforts to provide more resources connecting you to the outdoor opportunities of the Greenway!
EDUCATION & OUTREACH 17
TOWNS
SGP's River Towns Program works within communities throughout the Susquehanna Greenway to envision, prioritize, and implement community-led projects that reconnect residents back to the Susquehanna River, create trails and river accesses, and interpret the community's natural and cultural assets. SGP's vision is to connect these towns to the river and to each other through the Susquehanna Greenway.
Harrisburg, Dauphin County
Photo by Michael Yatsko
The Allure of Small Communities in a COVID-19 World
True, 2020 was an immense and unexpected challenge, but amidst all the upheaval, there has been one shift that offers a unique opportunity to the region, especially within the Susquehanna Greenway's small towns.
Following the travel restrictions and hot spots of COVID-19, more and more people have begun looking to smaller communities outside of populated city centers as oases from pandemic life.
These small communities, like our Susquehanna Greenway River Towns, offer a variety of benefits that are not currently available in 'big city living.' Add to that the increased flexibility afforded by remote work and learning environments, and the recipe was right for our Susquehanna communities to see an uptick in interest from not only visitors, but also those seeking new places to live.
Why the growing attraction to these smaller communities? In short, it's their amenities.
King among these is access to space, especially outdoor opportunities. City dwellers have been trading city bars, museums, and theaters for parks, trails, and other easily accessible recreation opportunities available in small towns.
The rise in demand in 2020 was notable. Factor in the community's unique charm and character, and these small towns' inviting landscapes became even more desirable to those seeking new environments outside of a stuffy city center.
This retreat to rural towns and suburbia also became more attractive and feasible thanks to the shift to remote learning and work-from-home environments. While some have grown tired of remote work or have already transitioned back, it is
20 ANNUAL REPORT
COVID-19 was the juggernaut of 2020. Not only did it fundamentally transform our daily lives, but it also shifted where we work, how we educate, and what we do with our spare time.
Lock Haven, PA
Photo by Phillip Mapstone
actually the thing most driving this opportunity for small towns.
With the boost in remote workspaces, people experienced flexibility that removed the need to commute into big city jobs—a driving force behind city living. People can work from home amidst the charm of a small-town community and walk right out of their front doors to enjoy all it has to offer.
According to the New York Times, Jonathan Dingel and Brent Neiman of the University of Chicago estimate that almost 40% of the nation's jobs can be done from home. Should permanent remote positions continue to catch on, this migration towards small towns will likely continue to gain momentum across Central PA.
And the current market is poised for this migration.
A study by the Outdoor Industry Association, found that 5% of the American real estate market is fueled by outdoor recreation. Being located near spaces for outdoor activity is becoming a valued asset.
Before we worry about an invasion of city dwellers, cities have been historically resilient following times of crises and are far from a thing of the past. However, the rising interest in small communities may prove to be a timely boom for the places that need it most.
Small communities like our beloved Susquehanna Greenway River Towns may see long-term benefits from this rising interest if they can frame their unique character and access to outdoor opportunities as economic resources.
Businesses, especially those that cater to both local and visiting outdoor enthusiasts, benefited from the boom in outdoor recreation that followed on the heels of the pandemic. Industries associated with outdoor pursuits saw record numbers and interest in 2020. For example, NPD Group Market Research recorded a percent increase in U.S. sales from March/April 2019 to March/April 2020 by +85% in kayaks and +121% in bicycles, with that trend only continuing into the summer season and 2021.
According to another study by the Outdoor Industry Association, consumer spending on outdoor recreation in Pennsylvania soars to about $887 billion annually.
It is not just the outfitters who profit. The small businesses that line the streets of our downtown communities have become hubs for people to convene after their adventures at the nearby parks and trails. People are attracted to their charm, stay to enjoy the amenities, and boost local economies as a result.
Only time will tell if this trend continues, but for now, it is proving to be an opportunity for treasured river towns to shine as we come out on the other side of a global crisis.
21
RIVER TOWNS
Photo by Michelle Yost
Lewisburg, PA
Diahoga Trail Now Open
Congratulations to the SGP River Town communities of Sayre and Athens on the completion of the Diahoga Trail!
The 1.5-mile trail, located on the upper North Branch of the Susquehanna River, runs from Riverfront Park in Sayre Borough along the banks of the Susquehanna River to the Valley Playground in Athens Borough, connecting two valuable assets and communities together. During this sevenyear initiative, SGP staff assisted the local planning team Futurescapes, and other partners including the Bradford County Conservation District, Endless Mountains Heritage Region, Bradford County Commissioners, Carantouan Greenway, Todd Babcock, PLS., Civil and Environmental Consultants, Stiffler McGraw and Associates, NTRPDC, Athens Borough, Sayre Borough, and the Valley Joint Sewer Authority.
New Paddling Resources in Lewisburg
Thanks to generous support from the Lindig Lewisburg Foundation Fund, the First Community Foundation of Pennsylvania, Bucknell University's Community Engagement Fund, the Community Learning Space, the Sea Tow Foundation, and the Borough, Lewisburg Neighborhoods has been developing the boat launch at Lewisburg Landing as a public amenity and park. Plans include basics like signage and seating; additionally, the park now features a boat rack
equipped with canoes and kayaks for public use as well as their accompanying gear like paddles and life vests. The boats and paddles will be locked with access only for those subscribed, but the PFDs are freely offered on loan. To access the boats, there are three easy steps: attend a safety briefing, sign a waiver, and make an annual contribution ($15 or two hours of community service time). Contact Lewisburg Neighborhoods at elmstreet@windstream.net if interested.
22 ANNUAL REPORT
Sayre, PA
Diahoga Trail Opening
Life Jacket Loaner Station in Williamsport
In September 2019, the Susquehanna Greenway River Town of Williamsport saw the placement of a new life jacket loaner station thanks to a sponsorship from the Williamsport Rotary Club and a partnership with boating safety nonprofit, the Sea Tow Foundation. The new Life Jacket Loaner Station is located at the boat ramp at Susquehanna State Park. The station holds life jackets that local boaters may borrow and return, at no charge. Available in sizes ranging from infant to Adult XL, these life jackets help to ensure each boat's passengers have access to necessary safety equipment.
Bloomsburg Conducts a Walk/Bike Study
Over the course of 2019 and 2020, the Susquehanna Greenway River Town of Bloomsburg completed and released a Walk/ Bike Bloomsburg Connectivity Master Plan. Data was compiled from town records, planning studies, and public participation in surveys and meetings. The completed Master Plan analyzes existing pedestrian and bicycle infrastructure and proposes improvements to increase overall safety and connectivity in Bloomsburg. The report is available at bloomsburgpa.org
23
Photo by Chris Cooley
RIVER TOWNS
Market Square Rendering of proposed improvements
PARTNERS
SGP is a non-profit organization dedicated to advancing the Susquehanna Greenway and its corridor of conserved lands, trails, and communities that run along the Susquehanna River within Pennsylvania. SGP could not, however, accomplish all of the great work within the Greenway without our valued network of partners and local community organizations. Here are some outstanding examples of partner work accomplished in the 2019-2020 fiscal year.
Curwensville Lake, Clearfield County
Photo by Gigi Gearhart
The Endless Mountains Heritage Region
The Endless Mountains Heritage Region (EMHR) had a lot in store for 2020 as the manager of the Upper North Branch Susquehanna River Water Trail! In collaboration with SGP, EMHR updated the waterproof North Branch Susquehanna River maps, which are now available for purchase. Digital versions of the maps are available on EMHR's website, emheritage.org. The organization also released a new North Branch brochure and assisted in the improvement of several access sites. EMHR's 2020 Fall Heritage Paddle in support of the Wyalusing Valley Museum saw great success; fifty participants paddled 10 miles from the French Azilum Historic Site to Sugar Run. EMHR plans to host additional benefit paddles throughout 2021. As the manager of the 444 Club, EMHR reports that 4 paddlers completed the 444 miles of the Susquehanna's main stem in 2020 and are eligible to join the club.
Susquehanna National Heritage Area
During the 2019 season, Susquehanna National Heritage Area hosted 118 River Discovery Boat Tours on the Lower Susquehanna River. Over 1,000 passengers enjoyed a unique on-water experience. The tours continued in 2020 with COVID-19 prevention procedures. Susquehanna National Heritage Area offered the tours in partnership with Long Level Marina and funding support from the National Park Service and PA Department of Conservation & Natural Resources.
Susquehanna River Trail Association
In addition to collaborating with SGP on a successful 2019 Island Hopper event in August 2019, the Susquehanna River Trail Association's (SRTA) network of island stewards continued their management and monitoring of the islands camps sites located in the Middle Susquehanna. The organization has also begun work on updating their water trail map and guide and anticipates its release in 2021. Current stewards reported that paddling and camping on their section of the river saw an increase with COVID-19. The organization welcomes volunteers interested island steward opportunities available between Millersburg and Harrisburg. To learn more, visit susquehannarivertrail.org
Middle Susquehanna Riverkeeper
The Middle Susquehanna Riverkeeper Association welcomed John Zaktansky as Executive Director in February 2020. In an effort to engage and educate people throughout the 11,000-square miles of watershed served, an emphasis was placed on the association's website offerings. A blog was created to keep people informed of important issues facing the watershed, an educational video series was created to share hands-on experiments families could do with their out-of-school children, a new Water Reporter app program was incorporated into the website with an interactive map of catches along the river, and a podcast series was started, featuring different people connected to river-based resources.
PARTNERS 25
Paddle the Susquehanna
The Chesapeake Conservancy and the National Park Service Chesapeake Bay Office have launched a new partnership website, www.PaddletheSusquehanna.com, to help engage people with activities along the Susquehanna River. The new website serves as a home for boat launch information, water trails, and trip itineraries for the four regions of the river, including the North Branch, West Branch, Middle, and Lower sections. The blog highlights specific places, activities, and first-hand experiences on the river. The content is a result of collaboration with partners including the Susquehanna Greenway Partnership, Endless Mountains Heritage Region, Susquehanna River Trail Association, and Susquehanna National Heritage Area.
PA Wilds
Lumber Heritage Region
The Lumber Heritage Region of Pennsylvania (LHR) is a partnership dedicated to promoting the heritage of Pennsylvania's internationally significant forest region and recognizing its value as a sustainable asset. 2020 was a year of many challenges and changes. Jennifer Swatsworth joined LHR as Project Manager in October.
The Wayfinding 'selfie' Trail launched in 2020. The Selfie Trail weaves throughout the LHR and highlighting some of the region's most exciting assets. Visitors can follow the totems around the LHR, take their selfies, and share on social media. The trail aids LHR in tracking visitor-ship through online interactions and geocaching results; they have seen a significant increase to both. In 2020, the Lumber Heritage Region's mini-grant program awarded eight projects reaching across their region. Projects will result in over $65,000 in local spending, adding to the over three-million leveraged spent during the last two decades.
The Pennsylvania Wilds and Susquehanna Greenway overlap in Centre, Clearfield, Clinton, and Lycoming Counties, where the West Branch Susquehanna flows. Over the last year, the PA Wilds Center for Entrepreneurship has continued to strategically promote the West Branch as one of the region's eight headliner journeys, to manage the PA Wilds Conservation Shop at Lycoming County Visitor Center in the River Town of Williamsport, and to promote communities, businesses, and experiences along the West Branch, including 100 businesses, nonprofits, and partners from those four counties who are members of the Wilds Cooperative of PA. The Susquehanna Greenway Partnership serves on the PA Wilds Planning Team, a core stakeholder group for the regional PA Wilds strategy. PA Wilds also just released their Outdoor Discover Atlas, which is available for sale and provides maps, travel resources, and inspiration for things to see and do throughout the region. To learn more, find the PA Wilds at pawilds.com, the Wilds Cooperative of PA at wildscopa.org, and the PA Wilds Center at pawildscenter.org
26 ANNUAL REPORT
Capital Area Greenbelt Gets an Extension
In Summer 2020, the Capital Area Greenbelt within Harrisburg completed a two-mile extension of the trail from Wildwood Park north to Fort Hunter Park. This extension gives outdoor enthusiasts the opportunity to explore a total network of 22 miles, plus a safe way to access the Fort Hunter park, which draws thousands of visitors every year for various festivals and celebrations, including the annual Tour de Belt event. The Tour de Belt offers cyclists the chance to complete the 20+ mile trail together. 2020 marked the Tour's 20th anniversary, which was held virtually to accommodate COVID-19, allowing participants to ride on their own time over several days and share their experiences over social media.
UnPAved Attracts Cyclists to the Susquehanna Valley
In October 2019, an estimated 1,600 people including bicyclists from across the country, visited Lewisburg for the annual UnPAved of the Susquehanna River Valley. This nationally recognized gravel race utilizes a variety of on-road and off-road cycling routes and trails within the Susquehanna River Valley to support routes from 30-120 miles. The race is accompanied by a full weekend of activities including an un(G)raveled pub crawl through Lewisburg on Friday, the Lewisburg Downtown Partnership's Fall Festival on Saturday, and the race itself on Sunday. Attracting more and more interest each year, UnPAved even earned a place as one of Cyclingnews' Top 10 Gravel Races in the USA in 2020. SGP joined in on the festivities in 2020 by holding a Susquehanna Pop-Up Paddle on Saturday and plans to do so again in 2021.
New Manager at Shikellamy State Park Complex
In 2020, The Pennsylvania Department of Conservation and Natural Resources (DCNR) named Andrew Leidich as the new manager of the Shikellamy State Park Complex. The complex consists of three parks located along the Susquehanna River—Shikellamy State Park, Milton State Park, and Susquehanna State Park of Northumberland, Union, and Lycoming counties. Leidich is based at Shikellamy State Park where the Adam T. Bower Memorial Dam forms the 3,060-acre Lake Augusta on the Susquehanna River. A native of Berks County and graduate of Mansfield State University of Pennsylvania where he majored in environmental science and minored in geology, Leidich looks forward to getting to know the people who frequent the parks and exploring the area.
PARTNERS 27
Photo by Lindsey Shoop
TEAM
28 ANNUAL REPORT
Shikellamy State Park Marina
Photo by Rita Kurtz
SGP STAFF
SGP BOARD OF DIRECTORS
Alex
Jason
Pamela
Amy
Timm
Vincent
Mike
Linda
SGP ADVISORS
Erica
Richard
Jerry
SUSQUEHANNA GREENWAY 29
Corey Ellison Executive Director
Sam Keller Associate Susquehanna Greenway Coordinator
Cindi Hron Director of Trails & River Towns
Alana Jajko Director of Communications & Outreach
Bob Rolley, Chair
Johnson, Vice Chair
Fitzgerald, Treasurer
Carrie Pauling, Secretary
Shames
Koch
Walls
Anna Jordan AmeriCorps Communications & Outreach Assistant
Christine Tamburri AmeriCorps Susquehanna Greenway & Trails Assistant
Jordan Sheffer
Trometter
Wiley
Woodward
Eve Adrian
Burns
Cotner
Moyer
FINANCIALS
30 ANNUAL REPORT
THANK YOU!
Corporate Donors
C & E Containers
Mirabito Brothers Properties
Susquehanna Life
The Express
UPMC Susquehanna Health
Williamsport Sun-Gazette
Civic Organizations
Jersey Shore Area Lioness Club
Donors
Eric and Kristin Adams
Barbara Baker
Jeff And Tiffani Balestrini
Steven Beattie
Diana Bermingham
Edwin and Anne BeVier
Gail BeVier
Marilyn Bok
Jeff Bowen
James and Cynthia Bower
Barry and Nancy Boyer
Irene Buonopane
Elizabeth Capaldi
Patrick and Maureen Carey
Patricia Carothers
David and Sarah Craig
Michael and Marsha Cunningham
Jean Dalton
Kimberly Daubman
John K. Davis
Linda Dietrichson
John and Carol Anne Doering
Diane Donato
Jim and Shanin Dougherty
Peter and Mary Du Bois
Alan Dumas
Julia Dyson
Thomas K. Edinger
Corey & Jae Ellison
Victor and Mary Engel
Reed Fisher
Brian Fisne
William and Constance Foresman
Scott Frost
Robert Allen Garrett
William Gibson Jr.
Sylvia Gleason
Ronald and Polly Grimm
Lamar Haupt
Harry and Sue Hefty
Dan and Mary Herzog
Michael and Carol Hubler
Robert and Alice Ihlein
Alana Jajko
Kristen Jajko
Ron & Diane Jajko
David and Theodora Jansky
Alex Johnson
Erik Johnson
Robert And Joan Johnston
Bridget Kane
Mike and Jill Komar
Chris and Gail Kulp
John And Debra Latsha
Martha Lawrenz
Cynthia Lehman
Tim And Janet Marsh
Martin And Wendy McCormick
Connie C. Moore
Stephen Motyka
Timm and Kristen Moyer
Sue ODonnell
Mary Ostrander
Robert and Anne Pappas
Carrie Pauling
Samantha Pearson
Judy and John Peeler
Carlos and Harriett Perez
Ned Coates and Gayle Peters-Coates
Suzann Pharr
Michael Philbin
Michele Phillips
Jimmy and Lois Philyaw
John and Lana Raymond
Alfred and Ann Reeves
Joyce Rhodes
Barry and Hope Ridge
Jerome and Alice Rizzo
Bob and Pamela Rolley
Paul D. Schmeck
Erica Shames
Kathy Smith
Scott Smith
David and Betty Jean Staebler
Linda Stein
David and Louisa Stone
Alice and Rich Trowbridge
Gary Tuma
Priscilla Waggoner
Robert and Rose Ann Wallace
Jerry Walls
Joy Walls
Marty and Cindy Walzer
Matthew and Janet Weir
Jennifer Whisner
Bob Whitmore
Mike and Ashley Wiley
Kerry Wilson
Alan and Tana Zeigler
Thomas and Beverly Zorn
West Branch Paddle
Club Members
John George
Timothy Doughtery
In-Kind Donations
Larson Design Group
Lycoming College
Mojo Active
Montour Area Recreation Commission
Pennsylvania College of Technology
Pennsylvania Environmental Council
Susquehanna Life
The Lock Haven Express
UPMC Susquehanna Health
Williamsport Sun-Gazette
Volunteers
Dave Banks
Trish Carothers
Rob Cooley
David and Sarah Craig
Adam Dean
Peter And Mary Du Bois
James Dunn
Corey Ellison
Jae Ellison
Jason Fink
Jason Fitzgerald
Sidney Furst
John George
Rick Hiduk
Alex Johnson
Bridget Kane
Shane Kiefer
Richard and Toni Koch
Holly Komonczi
Gail Kulp
John Lavelle
Matt McLaughlin
Andrew Miller
Dallas Miller
Timm and Kristen Moyer
Stuart And Judith Olinsky
Kalin Palmatier
Wayne Palmer
Carrie Pauling
Samantha Pearson
Clyde Peeling
Michele Richards
Bob Rolley
Erica Shames
Jordan Sheffer
Linda Stein
David and Louisa Stone
Alice Trowbridge
Jennifer Ulmer
Lance Van Auken
Jerry Walls
Joy Walls
Daryle Walton
Kelsey Weaver
Mallory Weymer
Kim Wheeler
Mike Wiley
Mary Woods
Linda Woodward
Stephanie Young
This project was financed in part by a grant from the Community Conservation Partnerships Program, using Environmental Stewardship Funds, under the administration of the Pennsylvania Department of Conservation and Natural Resources, Bureau of Recreation and Conservation.
SUSQUEHANNA GREENWAY 31
Volunteer Highlight
Volunteers lie at the heart of SGP's efforts. Their generosity and dedication allow us to monitor trails and river accesses, host engaging events, and spread awareness of the outdoor opportunities the Greenway has to offer. Each volunteer brings a different background and skillset to the table, and our work would not be possible without them.
Since John George began volunteering as a Water Trail Steward in the fall of 2019, he has adopted several boat launches along the West Branch to monitor from season to season. He also enjoys attending SGP events (with his pup in tow!), including pop-up paddles on the West Branch and the annual volunteer ride on the Buffalo Valley Rail Trail. He finds the events to be a welcome opportunity to connect with SGP staff, other volunteers, and nature-lovers from across the state.
John is a lifelong traveler, but says the Susquehanna Greenway is especially important to him. He explores the land and water trails as often as he can, but he has noticed that many people aren't aware of the incredible resource that surrounds them.
I'm glad there are organizations like SGP promoting our river towns and trails, because a lot has been lost," he says. "It's a good thing when people get out and realize what an important area this is historically, ecologically, and culturally.
SGP is so grateful to volunteers like John, and to all those who value the Susquehanna River and dedicate their time to strengthening connections along the Susquehanna Greenway and within Pennsylvania.
WANT TO GET INVOLVED? There are so many great ways to support the Greenway!
• Become a Volunteer Ambassador
• Become a Water Trail Steward
• Visit the SGP Online Shop
• Shop with Amazon Smile
• Donate Directly to the Greenway
To learn more about these opportunities, visit susquehannagreenway.org or email info@susquehannagreenway.org.
32 ANNUAL REPORT