Ongoing Reinvention of Primary Care
SIPC PUBLIC A TION SIPCONL I NE.N E T JANUARY 2023
A
We'll focus on risk, so you can take care of your business
Get the help you need to self-fund your healthcare and grow your business.
Self-insuring your healthcare benefits can be a big step for your company — and a complicated one. But with a medical stop loss solution from QBE, our experts will help you determine the level of risk protection to meet your financial needs.
Discover a range of products to help you protect your assets:
• Medical Stop Loss
• Captive Medical Stop Loss
• Special Risk Accident
• Organ Transplant
Together, we'll create a solution so no matter what happens next, you can stay focused on your future.
QBE Accident & Health Market Report 2022
Explore industry trends, insights and product details that can help you better manage the risks of a self-funded healthcare plan.
To learn more and read the full report, visit us at qbe.com/us/ah
QBE and
logo are registered service marks of QBE Insurance Group Limited. ©2022 QBE
the terms, conditions, limitations and
of the
the links
Holdings, Inc. This literature is descriptive only. Actual coverage is subject to
exclusions
policy as issued.
Commercial
Accident & Health Insurance Crop Specialty
By Laura Carabello
By Caroline McDonald
SIIA ENDEAVORS
TABLE OF CONTENTS JANUARY 2023 VOL 171 WWW.SIPCONLINE.NET JANUARY 2023 3
FEATURES 4 ONGOING REINVENTION OF PRIMARY CARE 20 LOOKING AHEAD TO THE 2023 CAPTIVE INDUSTRY
46 NEWS
SIIA MEMBERS 28 ACA, HIPAA AND FEDERAL HEALTH BENEFIT MANDATES THE AFFORDABLE CARE ACT (ACA), THE HEALTH INSURANCE PORTABILITY AND ACCOUNTABILITY ACT OF
(HIPAA) AND OTHER FEDERAL HEALTH BENEFIT MANDATES 36
ARTICLES
FROM
1996
The Self-Insurer (ISSN 10913815) is published monthly by Self-Insurers' Publishing Corp. (SIPC). Postmaster: Send address changes to The Self-Insurer Editorial and Advertising Office, P.O. Box 1237, Simpsonville, SC 29681,(888) 394-5688
PUBLISHING DIRECTOR Erica Massey, SENIOR EDITOR Gretchen Grote, CONTRIBUTING EDITORS Mike Ferguson and Ryan Work, DIRECTOR OF ADVERTISING Shane Byars, EDITORIAL ADVISOR Bruce Shutan, 2023 Self-Insurers' Publishing Corp. Officers James A. Kinder, CEO/Chairman, Erica M. Massey, President, Lynne Bolduc, Esq. Secretary
Ongoing Reinvention of Primary Care
Written By Laura Carabello
WithWmajor retailers, private equity, insurers and large health systems in a "land grab" for primary care positioning, self-insured employers should have their pick of the best of breed service. Industry pundits characterize this flurry of activities as 'fear of missing out' as healthcare companies' and non-traditional players fuel bidding wars for control over family medicine -- the center of primary care.
According to Health Grades, primary care is one of the lowest paid specialties at an average annual compensation of $255,000, although the primary care market is estimated to be worth around $260 billion. Growth of alternative sites and channels of care will increasingly redefine the primary care space.
FEATURE
4 THE SELF-INSURER
Ongoing Reinvention of Primary Care
Bain & Co. report that these nontraditional players are attempting to seize as much as a third of the U.S. primary care market by 2030, with increased focus on bringing new care and reimbursement models to the market along with increased opportunities for virtual care.
They also expect health plans to continue to grow their market share over the next decade as payers and payer-owned services companies already hold around 5% of the market, care for approximately 13 million lives and employ around 12,000 physicians.
Insurers, such as United Health Group -- the "payers" in the American health system -- are snapping up physician practices and have come to realize they need to pay for outcomes rather than procedures, now recognized ss value-based care.
Among the most attractive targets for acquisition will be primary care providers since they are the entry point for most patients and focused on the whole patient, the key to preventing illness rather than just treating it.
fought for ownership of Signify Health, the nation's largest health riskassessment provider, with CVS announcing its plans to buy Signify Health for $8 billion.
• UnitedHealth Group, which has made major investments in physician practices through its Optum healthcare services arm over the past two years, recently purchased KelseySeybold Clinic, a large, multispecialty group practice based in Houston, Texas.
Analysts attribute rising costs, demographic shifts, digital disruption and other factors as the impetus for these continued efforts to alter the primary care landscape, opening up opportunities for new players like the retail behemoths to carve out market share with full-scope primary care that offers different approaches.
What may be of special interest to employers is the prediction that these retailers will likely outperform traditional primary care providers on the patient experience and attract customers through increased access and convenience, particularly in geographically underserved areas.
Some of the higher profile transactions demonstrate that primary care is ripe for disruption and their growing national presence and enterprise scale pose a significant threat to traditional providers that simply can't compete:
• Amazon and CVS Health jousted over One Medical, with Amazon announcing it planned to buy the primary care operator for $3.9 billion.
• CVS, Amazon, UnitedHealth Group and Option Care Health
• JPMorgan Chase has ventured into the primary care space by partnering with two medical practices to create office-based clinics for its employees in what could be a pilot for a broader effort. More than 20,000 workers at JPMorgan Chase in the Columbus, Ohio, area can visit advanced primary care centers at three offices staffed by providers from Seattle-based Vera Whole Health and Central Ohio Primary Care of Westerville.
• Walgreens-backed VillageMD agreed to acquire medical practice Summit Health, the parent company of CityMD, an
JANUARY 2023 5
urgent care provider in the New York metro area. They will combine their provider locations and VillageMD's experience with valuebased care to help accelerate the transition to risk for payer clients.
FLUCTUATING DEMAND FOR PRIMARY CARE
Despite this burst of activities, many industry observers are wondering if the practice of primary care is in 'critical condition.' Traditionally, the primary care physician (PCP) has been a patient's first and most consistent contact with the healthcare system.
As early as 1996, the National Academy of Medicine (formerly the Institute of Medicine) expressed concern about a shortage of PCPs and questioned whether these doctors were merely gatekeepers in an outmoded delivery system. Many pointed to uneven quality of care, inadequate reimbursement and fewer U.S. medical students opting to enter the field. These situations persist, further complicated by the onset of COVID-19, with physicians suffering from burnout and deserting primary care. The newest data from Definitive
Ongoing Reinvention of Primary Care
Healthcare data shows nearly 334,000 physicians, nurse practitioners, physician assistants and other clinicians left the workforce in 2021 due to retirement, burnout and pandemic-related stressors.
Physicians experienced the largest loss, with 117,000 professionals leaving the workforce in 2021, notably 13,015 providers who left family practice.
Physicians remaining in practice are further demoralized over cuts in Medicare, which provide the basis for commercial reimbursement. At the time of this writing, physicians were lobbying Congress to delay a 4.4% decrease to Medicare payments after CMS finalized the cut in its Physician Fee Schedule rule, cutbacks that they say will reduce access to care.
But the new entrants in the primary care market, including Amazon, Walmart and CVS that have daily foot traffic, online connectivity and millions of customers, also face threats to reimbursement from the Congressional Budget Office, especially for low-acuity care.
JANUARY 2023 7
Ongoing Reinvention of Primary Care
In this volatile environment, the Primary Care Collaborative, a notfor-profit multi-stakeholder membership organization dedicated to advancing an effective and efficient health system built on a strong foundation of primary care and the patient-centered medical home, introduced a framework to help fellow medical home supporters and advocates explain the benefits and strategies associated with delivering patient-centered primary care.
care volume was 31% higher in the first quarter of 2022 compared to the first quarter of 2019, as much as half of that utilization is attributable to COVID-19. As a result, urgent care volumes represent a larger proportion of a declining number of primary care encounters.
Interestingly, Trilliant also found that while women are engaging in routine healthcare services, women are still more likely than men to not have a primary care provider relationship (53% versus 47%). Additionally, women and men are returning to care in different settings, with men disproportionately using urgent care while women are more likely to be returning to non-hospital outpatient settings like retail clinics.
PANDEMIC ACCOUNTS FOR SLUGGISH DEMAND
Even with physician drop-out, it appears that patient demand for primary care physician visits remains below pre-pandemic levels, as preventive care and screenings have been delayed or deferred during the pandemic.
Crossover Health, a national medical group that delivers at scale Primary Health, asserts that many Americans find it difficult to engage with primary care. They report statistics showing that as many as 25% of Americans do not have a primary care provider.
According to Trilliant Health, a healthcare data analytics company, the COVID-19 volumes also underpin the massive increase in urgent care volumes seen over the past two years. They report that while urgent
In a report issued just before the pandemic by Deloitte Consulting, they said primary care is simply in a time of transformation that involves drastic change, suggesting a future where humans and machines work together with technological breakthroughs in robotics, AI, nanotechnology, quantum computing, fifthgeneration wireless technologies, 3D printing and material science.
As PCPs rely more heavily on this technology and share more of their work with physician assistants, nurse practitioners,
8 THE SELF-INSURER
A RELATIONSHIP BUILT ON INTEGRITY AND TRUST Companion Life Insurance Company | 800-753-0404 | CompanionLife.com At Companion Life Insurance Company, our relationship with you matters. Integrity and trust are principles we live by and at the heart of how we serve you. We deliver customized insurance solutions, financial stability and the personalized attention you deserve. Choose Companion Life for insurance that works for you: • Stop Loss Insurance • Limited-Benefit Health Insurance • S hort Term Medical Insurance • Group Medical Supplemental Insurance • Life Insurance • Dental Insurance • Short Term Disability Insurance • Long Term Disability Insurance • Vision Insurance • Critical Illness Insurance
medical assistants and others, consultants estimate that 30% of their current work could be performed by nonphysicians and 18% could be automated.
Today, patients also have more choices for accessing primary care than visiting in their local physician office. The increasing supply of new players, such as retailers, and options for telehealth, make it more difficult for traditional providers to capture consumer attention and loyalty. These significant and competitive threats create new challenges for every stakeholder in the health economy.
EMPLOYERS CONTRACT FOR DIRECT PRIMARY CARE
As primary care physicians seek more favorable working environments that enable them to understand and meet the needs of employers, a growing number are negotiating direct working relationships with selffunded employers.
Primary care direct contract physicians have a track record for focusing on cost-effective referrals and coordination, drastically reducing the number of specialist referrals as compared with one in three patients referred out in a traditional system.
Minimizing the time employees have to spend at the doctor's office is also a key catalyst prompting for employers to use this model. Research published in the American Journal of Managed Care estimates that it takes an average of 121 minutes each time a patient seeks medical care, including 37 minutes of travel time and 87 minutes at the clinic.
Direct Primary Care (DPC) is largely the practice of delivering high-quality, physician-led care to employees through near-site, onsite, or shared multi-employer clinics independent of traditional employer-sponsored insurance. Compared to traditional primary care, employers find direct primary care offers a better experience, more comprehensive care and lower costs.
Since the physicians operate independently from the employer's traditional insurance, they are not burdened with claims processing and can focus on delivering patient care.
Furthermore, the clinic physicians become the employee's medical home and can often detect potential risks or issues that could progress to the point that the individual requires expensive ER care or hospitalization.
Out of those 121 minutes, patients spend 8-12 minutes face-to-face with their doctor. That's less than 10% of the total time patients invest in seeking care.
DPC changes this paradigm, allowing physicians to spend as much time as necessary with each patient and the convenience of same-day appointments. As a result, employees may be more to seek out care for chronic conditions like diabetes and high blood pressure when they know their doctor will listen to them and work with them to develop a plan of action. Plus, workers are appreciative of the financial
10 THE SELF-INSURER
Reinvention of Primary
Ongoing
Care
Domino Effect Don't Let the of Enforcement Deadlines
Fall Short-Sighted.
Stack Transparency Compliance in Your Favor in 2023 and Beyond.
Each enforcement deadline that has passed for the No Surprises Act is connected to the next phase of Transparency compliance. You need a solution that is flexible and equipped to adapt.
Transparency+ is the most efficient and inexpensive solution to meet all current and future regulations of the No Surprises Act.
Built for Growth
Unparalleled scalability and reliability powered by
No Strings Attached
Bolt-on solution that can integrate with any existing tech stack
Ultra-Quick Compliance 60-day average implementation to meet requirements fast
Works Simply, Simply Works for You Learn More and Request a Demo Today
Follow Us on LinkedIn IntegratedPayorSolutions.com
Ongoing Reinvention of Primary Care
savings at the point of care since they typically have zero out-of-pocket expenses to access care at the clinic.
For all these reasons, it's not surprising that a study conducted by Mercer and the National Association of Worksite Health Center showed that almost a third of all employers with 5,000 employees or more and four out of ten employers with 20,000 employees or more stated that they had an employer-sponsored primary care clinic. The healthcare, finance, and government industries are most likely to offer an onsite or near-site primary care clinic.
Nearly half of the employers surveyed reported using used a costplus or management fee reimbursement strategy, which has been the traditional method of reimbursement for this model. However, capitated payment models were on the rise, increasing in number from 14 percent of these contracts in 2018 to 44 percent and three in ten employers used fee-for-service.
As employers weigh their options for the direct purchase of primary care and treatment of covered individuals, they may want to refer to the seven attributes that characterize advanced primary care (APC), a practice that shifts the focus of primary care toward quality.
Released jointly by the  Primary Care Collaborative, the National Alliance of Healthcare Purchaser Coalitions and the Purchaser Business Coalition on Health, they include:
• Enhanced access for patients
• Optimized time with patients
• Realigned payment methods
• Organizational and infrastructure backbone
• Disciplined focus on whole-person health
• Behavioral health integration
• Referral and care management
One initiative worth reviewing was undertaken by The Texas Academy of Family Physicians (TAFP) along with the commentary of Dr. Jed Constantz, Advanced Primary Care Strategies, a primary care finance and delivery reform strategy consultancy.
The organization established a template set of materials that supports employers and sources of primary care, seeking to engage in the direct purchase of or the negotiation for advanced primary care.
Employers express the need for a framework that can be utilized in any part of the country, simplifying the negotiation process to ensure a more balanced arrangement that respects their role as purchasers and the obligation of primary care physicians in the treatment of patients.
The end point is a deeper understanding by purchasers and providers regarding capabilities and financial terms. The project focused on a standardized business agreement involving:
• Calculation of a comprehensive payment and detailing mutually acceptable, deliverables from the source of primary care
• Methodology for valuebased reporting, by the source of primary care, focused on measures that matter
12 THE SELF-INSURER
Dr. Jed Constantz, B.A. Healthcare Strategy Consultant
• Address basic triple aim deliverables, simple improvement in the health status of covered individuals, control of the total cost of care, and high levels of satisfaction among the parties
TAFP CEO Tom Banning says this direct purchasing model does not necessarily cut out insurance carriers. "Direct contract arrangements can vary, allowing an employer to choose to directly contract for a comprehensive set of primary care services or single services, like COVID testing or administering vaccines. It does not necessarily mean the end of dealing with insurance companies since an employer may use a third-party administrator or insurance company to cover higher cost services like specialty care, hospitalization, and pharmaceuticals or to manage claims and physician payment."
He cites some major obstacles that might stand in the way of a practice enter into a D2E contract, such as scale and geography. "Multi-national companies with employees spread across the country, like IBM or Southwest Airlines, want a single health care solution that can be administered across all the geographic regions where its employees live and work. It's simply not practical for
Ongoing Reinvention of Primary Care
an employer to negotiate hundreds or thousands of direct contracts across the country. That, however, is not the case for large to midsized employers whose employees are geographically concentrated. It can also take time to negotiate terms of the contract and an agreed-to price for services."
Case Example of DPC Savings
Nextera Healthcare, the first provider of direct primary care (DPC) in Colorado and one of the first in the United States, was the subject of an in-depth case study report on the positive impact in health and healthcare costs for a large local school district. The case study evaluated the benefits of DPC and how DPC is used to improve employee health outcomes while decreasing cost to the employee and employer.
Members received unlimited access to in-office visits and telehealth with their physician/provider without having to incur any co-pays or cost per visit. Physicians used secure text messaging, phone calls and video chat to communicate with patients for conditions like high blood pressure, mental health concerns and diabetes. Physicians also provided follow-up care for patients who had undergone surgery or were admitted to the hospital.
Patients were offered same day access to their physician's office for urgent medical concerns during business hours as well as virtual care for urgent issues outside of normal operating hours. This prevented patients from having to visit the urgent care or emergency room. As the DPC model doesn't rely on the volume of patients seen per day to generate revenue, physicians were able to spend 30 to 60 minutes with patients during their visit. This time allowed for significant focus on prevention and wellness.
The study concluded that DPC members had 25.5% lower hospital admissions, while the cost of ER claims was reduced by 53.6%. The improved outcomes, better patient experience, reduced paperwork and lower costs generated through DPC payment models can help smaller practices remain independent.
Source: Nextera Healthcare
https://nexterahealthcare.com/new-study-analyzes-direct-primary-cares-impact-on-large-schooldistricts-health-benefits/#:~:text=The%20study%20reported%20that%20DPC,for%20both%20patients%20and%20employers
JANUARY 2023 13
Ongoing Reinvention of Primary Care
PRIMARY CARE ORGANIZATIONS TESTING INVESTOR AND
PUBLIC MARKETS
Given the massive size of the primary care market, no one is shocked that that private equity and venture capital firms have rushed into the market. An important factor has been the impact of Value-Based Care (VBC) and the continued shift toward value-based reimbursement. In this model which rewards value or volume, traditional primary care practices are not set up to succeed amid pressures to address rising costs, physician shortages, consumerism and digital disruption in an effort to promote more efficient care, improved outcomes and reduced total cost.
This is one of the reasons that companies, as covered below, have been successful in tapping funding sources that can support practices and arm them with population health analytics, data integration and care coordination tools that enable them to transition to VBC.
These doctors are challenged to move to VBC as they struggle with financial, operational and administrative challenges in the delivery of true population-based reimbursement.
While many of the leading players are focused upon the Medicare and Medicare Advantage market, such as Chen Med, Iora Health, Oak Street Health and Agilon Health, here are some of the higher profile companies that have raised capital and are leading the primary care space:
One Medical: A membershipbased, tech-integrated, and consumer-focused primary care platform, the company has been around since 2002 and raised $245 million in its 2020 IPO. Backed by Google parent Alphabet, the Company currently serves about 455,000 patients in 11 markets across the U.S. and plans to add more later in 2020.
Forward: Another membershipbased primary care company, Forward has built various proprietary technologies including a custom electronic health record system, a body scanner, and real-time blood testing. Patients have access to a range of basic primary care and preventive health services.
14 THE SELF-INSURER
Aledade: Founded in 2014, the Company takes a partnership approach and works with more than 550 primary care practices to build accountable care organizations. The startup provides practices data analytics, policy and ACO expertise and has raised $64 million in a Series C round.
Crossover Health: Launched in 2012, the primary care provider focuses on the self-insured employer market. Through the company's on-site or near-site health centers, Crossover provides a wide range of primary care services, in addition to behavioral health services, health coaching, acupuncture, physical therapy and optometry services. Aetna has tapped Crossover Health to provide access to primary care— both in-person and virtual doctor visits—to Seattle-area employers and their workers.
VillageMD:  A fast-growing operator of primary care clinics that currently operates in nine markets, the company has 2,900 employed or partner primary care providers through independent practices, hospitalowned practices, and hospitalaffiliated practices. In October, VillageMD landed $100 million in a Series B funding round led with $75 million from Kinnevik AB. The company partnered with Walgreens to open five new 2,500-square-foot primary care clinics in the Houston area, with
Ongoing Reinvention of Primary Care
plans to possibly expand there and in other markets.
Privia Health:  A tech-enablement company and national physician organization that went public in 2021, Privia partners with primary care and select specialist physician practices, health systems, payers and employers. Privia's footprint includes 2,500-plus healthcare providers who care for more than 2.6 million patients across five markets, according to the analysis. Most recently, Privia unveiled a joint venture strategic partnership with non-profit health system Novant Health to launch a tech-enabled provider group focused on value-based care. Novant Health's integrated network currently includes over 1,800 physicians and spans more than 800 locations, including 15 hospitals.
VIRTUAL FIRST PRIMARY CARE
Any discussion around primary care should include the role of telehealth players such as Doctor on Demand, MDLive, Teladoc, Hims and Hers and Recuro Health that have also rolled out virtual-first primary care offerings to payer and employer customers.
Simply put, virtual primary care is a form of primary care that leverages technology to give patients convenient face time with their primary care provider(s). The entire visit can be done from wherever, whenever via smartphone, tablet or laptop.
A statement issued by Health Care Service Corporation (HCSC) confirms that it is also joining this growing list of healthcare players to launch a virtual primary care service. As the country's largest customer-owned health insurer, HCSC will begin offering the virtual care service to some midsize and large employer groups in Illinois and Texas starting Jan. 1, 2023.
The virtual primary care model is designed to help employers with employees scattered across diverse geographies get timely and convenient access to a trusted online care team—all while managing healthcare outcomes and costs.
This type of opportunity has even attracted electronic giant Samsung which is now teaming up with a digital health company to bring virtual care into consumers' homes through their smart TVs. Through a new partnership with virtual primary care company HealthTap, Samsung Smart TV users can connect to the company's healthcare platform
JANUARY 2023 15
Ongoing Reinvention of Primary Care
and visit with a doctor of their choice using the built-in camera on their television. The platform provides access to a long-term primary care doctor who can address ongoing health conditions as well as preventive care and referrals.
WHAT'S AHEAD FOR PRIMARY CARE
Health Evolution, a curated community of influential chief executives and senior leaders from all sectors, of the health care industry, advises, "Primary care is increasingly moving from solo practices and small groups to being vertically integrated into hospital systems or horizontally integrated into corporate groups. New primary care models are emerging such as team-based, at risk, concierge services, virtual care models and retail-based models."
The goal of their Work Group is to develop a model for primary care delivery for the future that puts the patient first, is team based and assume that care happens wherever convenient for the patient as a default, with an aim toward same-day appointments.
Entering the New Year with Gratitude
Commentary in the Harvard Business Review by David Blumenthal, MD, president of the Commonwealth Fund, states, "Primary care in the United States has long been undervalued. Can companies moving into this space address its chronic problem — namely, that it is undervalued and undercompensated? There are three strategies they could employ: use primary care as a loss leader for their mainstay business; make fee-for-service primary care more profitable by increasing its productivity; apply a capitation model and assume the financial risk of the cost of care."
What to watch for in 2023!
A complete, intuitive, proactive healthcare navigation app.
A comprehensive network solution building better healthcare experiences across the continuum of care.
As President and CEO of HPI, I'm grateful to be part of the self-insured industry and proud to lead an organization committed to innovation, flexibility, and compassionate service.
To our incredible self-funded community, thank you and I wish us all success, growth, and transformation in 2023.
—Deborah Hodges
Pathway to AchieveHealth
®
Full-service Pathways Concierge, population health, and risk management solutions.
Not just a TPA, a partner.
hpiTPA.com
16 THE SELF-INSURER
He points to all the retailers and payers as cited earlier as the acquirers or hirers of PCPs, noting that never before have these titans of capitalism shown such interest in the humble family physician. "And therein lies a story with huge but uncertain implications for American health care," says Dr. Blumenthal. "This new trend could greatly bolster, or dangerously distort, U.S. primary care, a critical component of a healthy health care system."
Blumenthal poses a key question as to what these primary care 'actors' mean for the quality and efficiency of health care services in the United States. "The answer will depend critically on how corporate entrants address the chronic problem that has afflicted primary care in the United States — namely, that it is undervalued and undercompensated by the health care system generally. They will have to find ways to pay PCPs more without working them to the point that they burn out. If they can, they may rescue our withering primary care sector. But if they go in the wrong direction, they could further undermine primary care and our health care generally."
And finally, the three leading 2023 trends report from Forrester calls out primary care, predicting that retail health clinics – the leading ones already in the space plus more -- will work to double their share of the primary care market next year. They project that more Americans will go to retail health clinics for primary care with hospitals failing to meet their patient experience expectations and amid resource constraints.
Again, the onus is on traditional primary care providers not keeping up with consumer needs coupled with retail health capabilities to provide an appointment on the same day or within 24 hours. It all comes down to convenience, leaving employers in the driver's seat to offer their employees the best options.
Laura Carabello holds a degree in Journalism from the Newhouse School of Communications at Syracuse University, is a recognized expert in medical travel and is a widely published writer on healthcare issues. She is a Principal at CPR Strategic Marketing Communications. www.cpronline.com
Sources:
https://www.managedhealthcareexecutive.com/view/primary-care-in-critical-condition https://www.modernhealthcare.com/outpatient/jpmorgan-chase-primary-care-clinics employees-open-89sHrSq53vTWDyv4550ansR3FvzEIqsWBYKyGAz1jpEnv0vjKGPkCdbgEbGI2W_ 4khMM9o8dtewQ8owW9EwiQIw_pNKA&utm_content=231105003&utm_source=hs_email https://www.nationalalliancehealth.org/www/news/news-press-releases/new-attributesadvanced-primary-care#:~:text=The%20seven%20new%20attributes%20of,and%20referral%20 and%20care%20management https://www.pcpcc.org/about
https://www.nationalalliancehealth.org/home https://www.pbgh.org/
https://medcitynews.com/2022/10/3-key-reasons-why-americans-are-under-utilizing-primarycare/
https://www.healthgrades.com/pro/highest-and-lowest-physician-salaries-by-specialty
JANUARY 2023 17
Ongoing Reinvention of Primary Care
https://www.fiercehealthcare.com/providers/doctor-groups-turn-heat-congress-halt-2023-pay-cuts-after-final-cms-rule?utm_source=email&utm_ medium=email&utm_campaign=HC-NL-FierceHealthcare&oly_enc_id=6011D7558289D7Z
https://www.fiercehealthcare.com/providers/demand-primary-care-projected-slow-amazon-walmart-pose-growing-threat-report https://www.commonwealthcarealliance.org/about-us/newsroom-publications/new-study-published-in-american-journal-of-managed-care-findsintensive-care-management-for-complex-dual-eligible-patients-associated-with-reduced-medical-costs/ https://www.tafp.org/news/tfp/q1-2021/D2E#:~:text=An%20employer%20may%20choose%20to%20directly%20contract%20for,mean%20 the%20end%20of%20dealing%20with%20insurance%20companies.
https://www.fiercehealthcare.com/providers/more-300k-healthcare-providers-dropped-out-workforce-2021-report-finds https://www.fiercehealthcare.com/health-tech/samsung-partners-healthtap-bring-virtual-primary-care-smart-tvs https://www.medicaleconomics.com/view/high-cost-of-health-care-may-be-boosting-direct-primary-care-membership https://www.fiercehealthcare.com/health-tech/hcsc-teams-teladoc-roll-out-virtual-primary-care-next-year https://www.healthcaredive.com/news/walgreens-villagemd-summit-health-citymd-merger-bloomberg-report/635312/ https://www.modernhealthcare.com/mergers-acquisitions/cvs-humana-aim-rival-unitedhealth-bidding-wars?utm_source=modern-healthcarealert&utm_medium=email&utm_campaign=20221003&utm_content=hero-readmore https://hsaforamerica.com/blog/direct-primary-care-complete-guide/ https://www.pcpcc.org/resource/infographic-why-medical-home-works https://www.healthevolution.com/reinventing-primary-care-and-preventative-care-models/ https://www.hcinnovationgroup.com/population-health-management/care-management/blog/21271055/reinventing-primary-care-to-improve-thelives-of-seniors-and-the-physicians-who-treat-them https://hbr.org/2022/01/can-new-players-revive-u-s-primary-care https://www.accdirectcontracting.com/ https://medcitynews.com/2022/11/trends-will-shape-healthcare-in-2023-hospital-closures-scaling-retail-clinics-more/
18 THE SELF-INSURER
Ongoing Reinvention of Primary Care
The benefits landscape is broad and complex.
Skyrocketing prices. Administrative challenges. Shock claims. Aging workforces. At Amwins Group Benefits, we're here to answer the call. We provide solutions to help your clients manage costs and take care of their people. So whether you need a partner for the day-to-day or a problem solver for the complex, our goal is simple: whenever you think of group benefits, you think of us.
amwins.com
Bring on the future – we'll cover it.
Looking Ahead to the 2023 Captive Industry
Written By Caroline McDonald
WhatWis in store for captives in the year ahead? It depends. What industry are you working in? How is the captive used? Where is it domiciled and what size is it? And there are two other important variables: the stability of the financial system in the United States and the IRS's interest in captives.
"I do a lot on the small captive side with 831(b) captives, and we continue to see a lot of IRS audits and activity around them," said Bailey Roese, partner at Dentons Bingham Greenebaum LLP.
"There are some cases pending in the tax court, so we will probably see movement on a few of those," she said. "The IRS is focused on litigating and not afraid to take those through the courts. We'll be busy with audits and litigation through the tax and appeals courts."
FEATURE
20 THE SELF-INSURER
Then there's taxation. Roese noted that there is an increased focus among the states on the taxation and treatment of captives. "If we go into a recession, we'll be looking for states to look at ways they can generate more revenue," she said.
The possibility for tougher economic times, including inflation, also have potential advantages for the captive industry. It gives a business the ability to write its own coverage, "and be sure it won't be in for a rough surprise because of the cost of the policy, or a claim's been denied because they don't have as much coverage as they thought," Roese said, adding, "Companies want the ability to control what they can and to be in the insurance business."
Jeff Fitzgerald, vice president of employee benefits at Innovative Captive Strategies, who oversees many of their employee benefits programs, and is a long-time member of the SIIA captive committee, added that captives have continued to grow and that premium for group employee benefits captives is also on the rise.
Tony Minnich, vice president, captives at Tokio Marine HCC – Stop Loss Group confirmed this, noting, "While it is difficult for us to speculate premium and percentage of premium for other carriers, I can confirm that stop
loss premium in the TMHCC stop loss captive is around 25 percent of our overall premium, and growing."
Fitzgerald observed that the growth of enterprise risk captives continues to fluctuate, "depending on the vagaries of the IRS."
For enterprise risk captives writing business-related insurance risks, in U.S. based domiciles, "The IRS at times is less interested in them and at times more so," he said.
JANUARY 2023 21
2023 Captive Industry
"The vast majority of these are very well run, addressing a specific problem of an individual employer or company."
Nevertheless, there is also the issue that "the IRS has decided they don't like them regardless of the fact pattern. Unfortunately, you can always find a bad apple among them." And that, he noted, can tar the entire industry.
What can help this situation is a captive manager code of conduct, "which SIIA worked for years to come up with." He added, "We believe, as SIIA members and captive manager consultants, that there are certain norms that need to be followed. And a lot of it is that they are not."
IMPACT OF COVID-19
The reality with employee benefit captive programs is that COVID-19, from an individual claimant perspective, "was not as bad a people initially thought it would be," Fitzgerald said. "This doesn't address what people had to put up with in their daily lives, but the actual claim, itself." He added that procedures for COVID were not as expensive on an individual basis as it was believed they would be.
Captive managers must observe high standards of ethical conduct to properly serve their clients and to increase the captive industry's role as a premier risk management and financing tool.
22 THE SELF-INSURER
sales@amps com www amps com 2023 Captive Industry
Trust 16+ Years of Cost Containment Experience
As a result, captives performed moderately well, because claims weren't as high as anticipated, "and there was a delay of care that is just now getting through the system." At the height of COVID, when people weren't going to the doctor, "a lot of things got pushed out," Fitzgerald said. "With some elective procedures, the question is, did they ever get done? Did someone decide they didn't need to be done? These are now being caught up with."
During the pandemic, people were also working at home, "And there was an interesting piece, where payroll for a lot of companies went down because people were being laid off," he said.
an enterprise captive to capture a balance sheet risk helped, he said. For example, losses from a supply chain risk can't be insured, but a company still may obligations to meet, Fitzgerald said. With an enterprise risk captive, a company was able to make a claim, "because they still had to pay bills and their employees, but maybe they weren't able to get product in to sell."
Some other sectors had the opposite situation. "I am familiar with groups that were using enterprise risk captives," he said. "Those are for balance sheet risks related to cash flow or supply chain." Some companies had claims they would not normally have had and having
24 THE SELF-INSURER
2023 Captive Industry
The fact that captives were allowed to do this was "a release valve for a company that would not have had it otherwise," he said.
LOOKING AHEAD
While formations had been down for a period, "Lately we've gained a lot of momentum. In 2022, It really kicked in," Guerino said. "We're hearing that Vermont is going gangbusters in their formations and will have one of their biggest years in a long time."
CAPTIVES FOR FLOOD COVERAGE
Captives have also proven to be advantageous for businesses in flood-prone areas. "One that I am currently forming in Vermont is a south Florida-based, roughly 9,000-unit residential habitational real estate company that has gone bare on their named windstorm," said Dave Guerino, senior vice president and managing director at KeyState Companies, captive management. "They have decided to fund for that in their captive as well as other risks."
One reason is the market, which has caused some organizations to see 100-200 percent increases on cyber and P&C coverage, he said. There have also been sublimits and capacity issues to deal with. "So, from the community bank captive program, there has been a lot of interest in captive formation, because those were the primary drivers," Guerino said. The hard market may be easing, however. In a discussion with a large global financial institution about their cyber insurance, Guerino was told that they were expecting 15 to 25 percent increases on their Jan. 1 renewals, "but they said it now looks like it will be 7.5 to 10 percent."
Another example, he said, is a community bank in the northeast. "Post-Hurricane Sandy, they were forced to take a per-branch retention of $250,000, so they said this was the perfect time to use their captive."
Post-Ian, he said, "I would expect to see some additional capacity or sublimits applied to the insurance programs that are in place."
JANUARY 2023 25
2023 Captive Industry
The company had been looking at adding a layer in their captive, "but they don't think they will have to do that now," he said.
Looking ahead, Guerino believes that formations will remain strong for the first half of 2023," because people have felt the pain of their insurance market and the pandemic," he said. "We will continue to see activity, but if the market starts to plateau or soften, that will slow down captive formations."
Roese noted that conversations regarding captive formations that she had with regulators at the SIIA conference in October, indicate a "definite upward swing," she said. "Some of the 831(b)s have slowed down, but other captives are being formed regularly and there is still big interest in forming them."
Caroline McDonald is an award-winning journalist who has reported on a wide variety of insurance topics. Her beat has included in-depth coverage of risk management and captives.
According to Roese, more of the formations are for traditional purposes, with the main one being control over insurance policies. "People want to be able to oversee the claims process and not have to go through a commercial provider for that," she said.
So, what lies ahead in 2023? Clearly, captives remain an attractive alternative for many types of businesses. And in numerous cases, they are growing in use and application. The economic health of the United States in 2023, however, is still an open question, and COVID-19 dangers remain. Also, IRS involvement and aggressiveness is a factor. Then there is the weather, inflation and the Federal Reserve.
In a volatile economic climate, it is difficult to make a blanket analysis. But overall, the captive industry has weathered the COVID-19 crisis better than expected. And it is poised for significant growth in 2023.
On average, aequum r esolves c laims within 297 days of p lacement
aequum has generated a savings of 95.5% off disputed c harges f or self-funded pl ans
aequum ha s ha ndled claims in all 50 states
26 THE SELF-INSURER
297
50 No Guarantee of Results – Outcomes depend upon many factors and no attorney
guarantee
patients
1111 Su perior A venue E ast Suite
44114
2 16-539-9370
95.5%
can
a particular outcome or similar positive result in any particular case. Protecting plans and
across the U.S.
1360 Cleveland, OH
P
www.aequumhealth. com
2023 Captive Industry
ACA, HIPAA AND FEDERAL HEALTH BENEFIT MANDATES:
PRACTICAL Q & A
& A
The
Affordable Care Act (ACA), the Health Insurance Portability and Accountability Act of 1996 (HIPAA) and other federal health benefit mandates (e.g., the Mental Health Parity Act, the Newborns and Mothers Health Protection Act, and the Women's Health and Cancer Rights Act) dramatically impact the administration of self-insured health plans. This monthly column provides practical answers to administration questions and current guidance on ACA, HIPAA and other federal benefit mandates.
Attorneys John R. Hickman, Ashley Gillihan, Carolyn Smith, Ken Johnson, Amy Heppner, and Laurie Kirkwood provide the answers in this column. Mr. Hickman is partner in charge of the Health Benefits Practice with Alston & Bird, LLP, an Atlanta, New York, Los Angeles, Charlotte, Dallas and Washington, D.C. law firm. Ashley, Carolyn, Ken, Amy, and Laurie are senior members in the Health Benefits Practice. Answers are provided as general guidance on the subjects covered in the question and are not provided as legal advice to the questioner's situation. Any legal issues should be reviewed by your legal counsel to apply the law to the particular facts of your situation. Readers are encouraged to send questions by E-MAIL to Mr. Hickman at john.hickman@alston.com.
Q
28 THE SELF-INSURER
STRANGER DANGER: AVOIDING THE PITFALLS OF HIPAA AND ONLINE TRACKING TECHNOLOGIES
On December 1, 2022, the Office for Civil Rights (OCR) at the U.S. Department of Health and Human Services ("HHS") issued the bulletin "Use of Online Tracking Technologies by HIPAA Covered Entities and Business Associates" ("Bulletin").
This Bulletin sets forth OCR's views as to the obligations of entities subject to the Health Insurance Portability and Accountability Act of 1996 (HIPAA) ("Regulated Entities") when using online third-party tracking technologies (e.g., cookies, web beacons, session replay scripts, and fingerprinting scripts) through websites or mobile apps. As OCR explains, online tracking technologies collect and analyze information about how users interact with a Regulated Entity's websites or mobile apps.
According to OCR, these tracking technologies send information directly to the third parties who developed them and may continue to track users even after the user navigates to other websites, and therefore potential HIPAA concerns can arise.
The Bulletin expresses OCR's view of how HIPAA Rules apply to information disclosed to third-party tracking technology vendors ("TT Vendors") from a Regulated Entity's website or mobile app.
Of particular interest is how information collected from a Regulated Entity's publicly accessible webpage could be, in OCR's view, considered protected health information ("PHI", or "ePHI", if disclosed electronically), even if a user has no current relationship with the Regulated Entity, and even if the user does not actively provide any specific health care information.
For example, according to OCR, if a user visits a Regulated Entity's public webpage to search for available appointments with a provider and the TT Vendor collects information about the user's activity, along with the user's IP address or email address, the information may be PHI.
The analysis is not formally explained but seems to hinge on whether the information indicates that the person has received or will receive health care services or benefits from the Regulated Entity. The Bulletin
does not address the scenario where an individual (such as a spouse, parent or guardian) uses a Regulated Entity's public webpage to search for potential providers on behalf of another person (the potential patient).
OCR's broad view of the type of information that constitutes PHI will present challenges for Regulated Entities. In the Bulletin, OCR instructs Regulated Entities to review disclosures of PHI made to TT Vendors on the Regulated Entity's user-authenticated webpages (i.e., sites that require a login or other credentials to access), unauthenticated webpages (sites accessible by the general public without a login), and mobile apps to confirm that the disclosures are permissible under HIPAA's Privacy Rule, and that ePHI is protected and secured consistent with the HIPAA Security Rule.
According to OCR, if the disclosure is made for a HIPAApermitted purpose, the Regulated Entity needs to determine if the TT Vendor is a "business associate" under HIPAA. If so, the Bulletin expects the Regulated Entity to convince the TT Vendor to enter into a HIPAA business associate agreement ("BAA"), which may also be challenging.
If the disclosure is made for a purpose other than treatment, payment, or healthcare operations (or any other purpose permitted under HIPAA's Privacy Rule), or
JANUARY 2023 29
if a TT Vendor is not a HIPAA business associate, then OCR's Bulletin states a HIPAA-compliant authorization would be required.
In OCR's view, such failure to obtain a HIPAA authorization may trigger HIPAA's breach notification requirements. The Bulletin makes it clear that website banners that ask users to accept or reject a website's use of tracking technologies, such as cookies, do not constitute a valid HIPAA authorization.
A Regulated Entity's failure to comply with the HIPAA Rules may result in a civil money penalty. Furthermore, OCR states that use of these tracking technologies needs to be addressed in the Regulated Entity's HIPAA Risk Analysis and Risk Management process under the HIPAA Security Rule.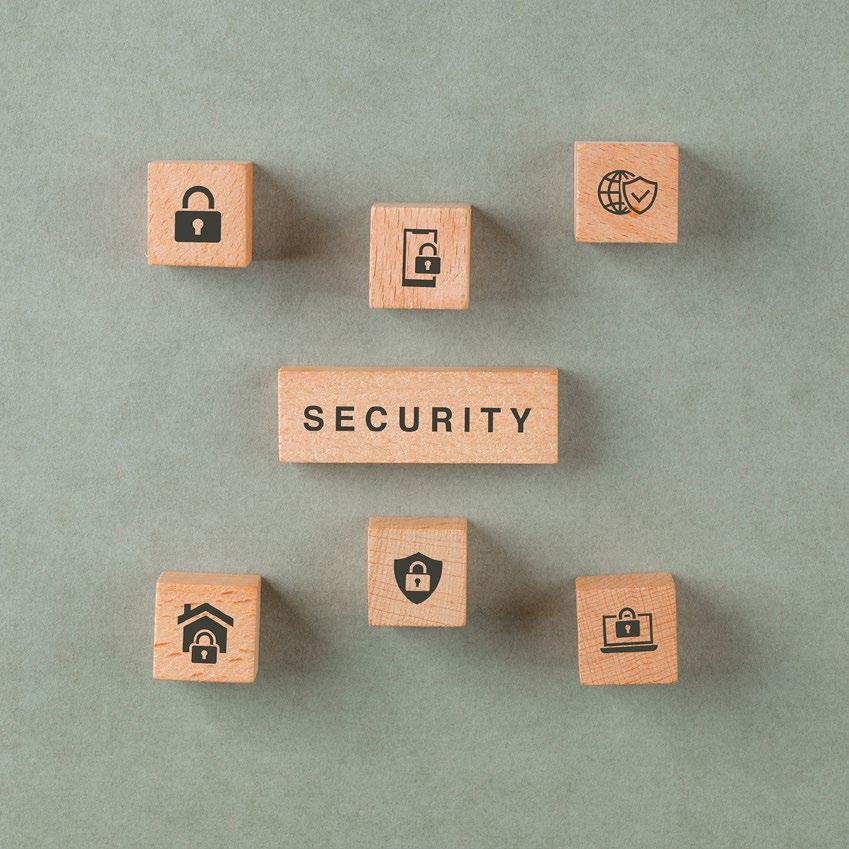 The Bulletin does not specifically address potential scenarios involving an exception to the definition of a "breach," a low-risk determination under HIPAA's breach notification rules, and/or PHI which has been sufficiently encrypted such that it is not "Unsecured PHI."
TRACKING ON USERAUTHENTICATED WEBPAGES
OCR uses the phrase "userauthenticated webpage" to mean that a person has to log in using a unique ID and password or some other credential. The Bulletin presumes that information on webpages offered by a Regulated Entity will likely always be PHI, and therefore HIPAA privacy and security rules will always apply.
OCR's Bulletin requires Regulated Entities to evaluate whether the information disclosed to a third-party TT Vendor is disclosed for a permissible purpose under the HIPAA Privacy Rule and to confirm that any disclosure of electronic PHI adheres to the HIPAA Security Rule. Additionally, under the Bulletin's parameters, if the third-party TT Vendor creates, receives, maintains, or transmits PHI on behalf of the Regulated Entity, then the vendor would be a HIPAA business associate, and a BAA needs to be in place prior to any disclosure of PHI.
TRACKING ON UNAUTHENTICATED WEBPAGES
OCR uses the phrase "unauthenticated webpage" to mean that the page is accessible to the general public and no login is required. This webpage could
30 THE SELF-INSURER
PAYMENTS DONE RIGHT Saving our customers over $1B a year. An end-to-end solution tailored to your needs: Contact us to learn more. echohealthinc.com | 440.835.3511 CONNECTION to over 1M+ vendors COMPLIANCE across HIPAA, PCI, OFAC, and IRS 1099 reporting EFFICIENCY that streamlines and reconciles through one system EASE OF USE with quick deployment and training for your team
be the Regulated Entity's general information page where the entity posts its location, services, and policies and procedures.
OCR's Bulletin assumes that tracking technologies on these types of general information pages generally have no access to PHI. However, the Bulletin describes, by way of example, the types of unauthenticated webpages that could provide an opportunity (in OCR's view) for PHI to be disclosed to third party TT Vendors, such as login pages, registration pages, webpages with search functionalities, and webpages that address specific symptoms or health conditions.
• Login/registration page. Usually anyone can access a Regulated Entity's login page, such as a patient portal, or a registration page. If a person enters credential information on a login webpage or enters registration information (e.g., name, email address) on a registration page, OCR's Bulletin views this as PHI.
• Webpages that address specific symptoms or health conditions. Regulated Entities may allow a user to search for information about a specific symptom or health condition, or search for a doctor or available appointment on its public website. OCR's Bulletin takes the position that PHI may be disclosed if this information, along with IP address or email
address, is disclosed to the TT Vendor.
The Bulletin flags these webpages as areas that require further inquiry but does not provide a clear framework for analyzing when PHI is created. The relevant inquiry seems to be at the nexus of the tracking technology's ability to collect, at a minimum, the user's IP address, geographic location or email address (assuming the individual is using their personal computer or mobile device) and whether the nature of the user's activity on the webpage is "indicative that the individual has received or will receive health care services or benefits from the covered entity."
32 THE SELF-INSURER
The right solution
Self-funded health plan administration
The speed of change in the health care industry is expanding the definition of health care and redefining roles for traditional players. New and emerging technologies led by single point solution vendors, rising health care costs, regulation, and non-traditional market entrants have many payers and health systems evaluating their options.
At AmeriHealth Administrators, we have a proven history of working with employer and payer clients to address their challenges and have the vision, technology, and people to meet the needs of our customers and partners.
© 2021 AmeriHealth Administrators 1599500 11-21
Let us
you. Email us at sales@ahatpa.com
build the right solution for
The Bulletin appears to assume that the individual who is using the login/registration page or webpage is the patient himself or herself and not someone (such as a parent, spouse or guardian) who might be searching for information on behalf of another person (the actual/future patient).
TRACKING WITHIN MOBILE APPS
Some Regulated Entities offer mobile apps that provide services to users, such as helping to manage a user's health information or pay bills. The Bulletin states that this type of information, when coupled with identifiable information such as fingerprints (i.e., device name, type, operating system version, and IP address), network location, geolocation, device ID, or advertising ID, is PHI. According to OCR, Regulated Entities also need to be aware of disclosures to the mobile app vendor or any other third party who receives such information.
OCR expressed concern regarding disclosures related to women's reproductive health, such as mobile apps offered by Regulated Entities that people may use to track their menstrual cycle, body temperature, or contraceptive prescription information.
HIPAA COMPLIANCE STEPS WHEN USING TRACKING TECHNOLOGIES
OCR's Bulletin outlines and clarifies some compliance requirements for Regulated Entities using third-party tracking technologies. Essentially, according to OCR, disclosures of PHI to third party TT Vendors are to be treated like any other third-party disclosure, requiring an analysis of permissible HIPAA purposes, a BAA, and HIPAA-compliant authorizations. The Bulletin lists the following HIPAA obligations for Regulated Entities using tracking technologies:
• Ensuring that all disclosures of PHI to TT Vendors are specifically permitted by the Privacy Rule and that, unless an exception applies, only the minimum necessary PHI to achieve the intended purpose is disclosed.
• Establishing a BAA with a TT Vendor that meets the definition of a "business associate." The BAA must specify the TT Vendor's permitted and required uses and disclosures of PHI and provide that the TT Vendor will safeguard the PHI and report any security incidents, including breaches of unsecured PHI, to the Regulated Entity, among other requirements. If a Regulated Entity does not want to create a business associate relationship with these TT Vendors, or the chosen TT Vendor will not provide written satisfactory assurances in the form of a BAA that it will appropriately safeguard PHI, then the Regulated Entity cannot disclose PHI to the TT Vendor without individuals' HIPAA-compliant authorizations.
• Addressing the use of tracking technologies in the Regulated Entity's Risk Analysis and Risk Management processes, as well as implementing other administrative, physical, and technical safeguards in accordance with the Security Rule (e.g., encrypting ePHI that is transmitted to the TT Vendor; enabling and using appropriate authentication, access, encryption, and audit controls when accessing ePHI maintained in the TT Vendor's infrastructure) to protect the ePHI.
• Providing breach notification to affected individuals, the Secretary of HHS, and the media (when applicable) of an impermissible disclosure of PHI to a TT Vendor that compromises the security or privacy of PHI when there is no Privacy Rule requirement or permission to disclose PHI and there is no BAA with the TT Vendor. In such instances, OCR takes the position that there is a presumption that there has
34 THE SELF-INSURER
been a breach of unsecured PHI unless the Regulated Entity can demonstrate that there is a low probability that the PHI has been compromised.
OCR's Bulletin characterizes the following attempts at compliance to be insufficient:
o Regulated Entities may identify the use of tracking technologies in their website or mobile app's privacy policy, notice, or terms and conditions of use. However, the Privacy Rule does not permit disclosures of PHI to a TT Vendor based solely on a Regulated Entity informing individuals in its privacy policy, notice, or terms and conditions of use that it plans to make such disclosures.
Regulated Entities must ensure that all TT Vendors have signed a BAA and that there is an applicable permission prior to a disclosure of PHI.
o If there is not an applicable Privacy Rule permission or if the TT Vendor is not a business associate of the Regulated Entity, then the individuals' HIPAA-compliant authorizations are required before the PHI is disclosed to the TT Vendor. Website banners that ask users to accept or reject a website's use of tracking technologies, such as cookies, do not constitute a valid HIPAA authorization.
o Further, OCR views it as insufficient for a TT Vendor to agree to remove PHI from the information it receives or de-identify the PHI before the TT Vendor saves the information. The Bulletin states that any disclosure of PHI to the TT Vendor without individuals' HIPAAcompliant authorizations requires the TT Vendor to have a signed BAA in place and requires that there is an applicable Privacy Rule permission for disclosure.
o Signing an agreement containing the elements of a BAA does not make a TT Vendor a business associate if the TT Vendor does not meet the business associate definition.
In the Bulletin, OCR does not apply the HIPAA Rules to information that users voluntarily download or enter into mobile apps that are not developed or offered by or on behalf of Regulated Entities, even if the individual obtained that information from their medical record created by a Regulated Entity.
Although HIPAA does not cover these situations, OCR states that other federal laws may apply. While this is not included in the Bulletin, Regulated Entities and non-Regulated Entities should also be aware the disclosure of non-PHI health and medical information to TT Vendors and other digital advertising and analytics providers, and the use of non-PHI health and medical information for targeted advertising, is regulated under Section 5 of the FTC Act and state privacy laws, such as the California Consumer Privacy Act and the Virginia Consumer Data Protection Act.
Although bulletins do not have the force and effect of law, OCR does enforce and administer HIPAA Rules and is responsible for investigating breach reports and complaints. The Bulletin represents OCR's current view of how HIPAA Rules apply to information disclosed to TT Vendors and provides insights as to OCR's likely enforcement positions.
JANUARY 2023 35
SIIA ENDEAVORS
SIIA
Price Transparency Forum
Monday, February 27, 2023 - Tuesday, February 28, 2023
Kansas City Marriott
Join industry leaders at SIIA's Price Transparency Collaboration Forum for a unique opportunity to take a deep dive into the various new and ongoing federal price transparency regulations and their impact on selfinsured health plans.
The Forum will provide insights from key government regulators, explore best practices, and discuss collaboration initiatives to help bolster compliance, understanding and opportunities between industry executives and partners from across the self-insured space.
36 THE SELF-INSURER
has an exciting lineup of events for 2023!
ENDEAVORS
People are talking about Medical Stop Loss Group Captive solutions from Berkley Accident and Health. Our innovative EmCap® program can help employers with self-funded employee health plans to enjoy greater transparency, control, and stability.
Let's discuss how we can help your clients reach their goals.
This example is illustrative only and not indicative of actual past or future results. Stop Loss is underwritten by Berkley Life and Health Insurance Company, a member company of W. R. Berkley Corporation and rated A+ (Superior) by A.M. Best, and involves the formation of a group captive insurance program that involves other employers and requires other legal entities. Berkley and its affiliates do not provide tax, legal, or regulatory advice concerning EmCap. You should seek appropriate tax, legal, regulatory, or other counsel regarding the EmCap program, including, but not limited to, counsel in the areas of ERISA, multiple employer welfare arrangements (MEWAs), taxation, and captives. EmCap is not available to all employers or in all states.
www.BerkleyAH.com
Stop
©2022 Berkley Accident and Health, Hamilton Square, NJ 08690. All rights reserved. BAH AD2017-09 2/22
Loss | Group Captives | Managed Care | Specialty Accident
"You have become a key partner in our company's attempt to fix what's broken in our healthcare system."
- CFO, Commercial Construction Company
"Our clients have grown accustomed to Berkley's high level of customer service."
- Broker
"The most significant advancement regarding true cost containment we've seen in years."
- President, Group Captive Member Company
"EmCap has allowed us to take far more control of our health insurance costs than can be done in the fully insured market."
- President, Group Captive Member Company
"With EmCap, our company has been able to control pricing volatility that we would have faced with traditional Stop Loss."
- HR Executive, Group Captive Member Company
From the Transparency in Coverage regulations to the No Surprises Act, this Forum will provide a chance to gain in-depth knowledge about what these evolving rules and regulations mean for your business and clients, from strategy to implementation.
Networking and Program highlights include:
SIPAC Ax Throwing/Reception
Help support the Self-Insurance Political Action Committee (SIPAC) and compete against colleagues and other SIIA members during a fun and interactive ax throwing competition and reception. Network with other industry participants, throw axes, and support our industry's political advocacy activities as we begin the 2024 election cycle.
Price Transparency: Policy & Regulatory Update
SIIA's Government Relations Team will provide insights and need to know analysis on current federal price transparency activities, ranging from the Hospital Price Transparency and Transparency in Coverage Rules to the ongoing implementation of the No Surprises Act.
PANELISTS:
SIIA Future Leaders Meet-Up Mixer
Join other younger attendees for an on informal "on your own" afterdinner networking event.
Chris Condeluci Washington Counsel Self-Insurance Institute of America, Inc. (SIIA)
38 THE SELF-INSURER
ENDEAVORS
Bringing the Power of Consumerism to Healthcare
A first-of-its-kind healthcare SuperApp for self-funded plan sponsors that helps members make better decisions around quality medical care delivery, so everyone wins.
The only self-funded healthcare engagement platform of its kind.
Hercules Health rewards habitual app utilization by giving cash incentives earned through intelligent healthcare shopping tied to quality and cost. More app use equals more savings for members and plan sponsors alike.
Comprehensive Compliance
Hercules Health delivers best-in-class price transparency that is fully compliant with the Transparency in Coverage (TiC) and the No Surprises Act (NSA) rules and regulations. Contact us today.
info@herculeshealth.com herculeshealth.com
Ryan Work
Senior Vice President, Government Relations
Self-Insurance Institute of America, Inc. (SIIA)
Conversation with Regulators: Federal Price Transparency
Key federal agency regulators will discuss details on federal transparency rules, in addition to insights into future guidance and implementation recommendations.
PANELISTS (Invited):
Beth Baum
Senior Advisor
U.S. Department of Labor
Deborah Bryant
Special Advisor for the Consumer Support Group, Center for Consumer Information and Insurance Oversight (CCIIO)
Center for Medicare & Medicaid Services
Lindsey Murtagh
Director, Market-Wide Regulation Division, Center for Consumer Information and Insurance Oversight (CCIIO)
Centers for Medicare & Medicaid Services
Price Transparency Collaboration: Working with TPAs, Broker, Advisors & Stops Loss Carriers
Price transparency mandates and reporting requirements mean an increasing need for collaboration from entities working on behalf of a self-insured plan. This panel will explore best practices in working across entities in compiling, reporting, and submitting plan-
40 THE SELF-INSURER
ENDEAVORS
Going beyond above and beyond.
At Vālenz® Health, we say only "Yes, And…"
Just saying "Yes" is easy. "Yes, And…" creates a deeper conversation and encourages collaboration as we solve for what's next.
That's why our customers choose Valenz and choose to stay with Valenz. Saying "Yes, And…" requires more than just great solutions. It takes people with integrity and passion who never settle for "no," "but" or "however."
It's our culture that makes us different, which is why we wear it on our sleeves.
YES, AND...
See how Valenz delivers smarter, better, faster healthcare that goes beyond - above and beyond: visit valenzhealth.com or call (866) 762-4455
Proud to be a Diamond Member
related requirements in the price transparency space and assist in navigating roles and responsibilities.
PANELISTS: Dennis Charland
Senior Vice President Zelis Josh Silverman Chief Transformation Officer Allied Benefits
Kelly Wage
VP, Consumer Experience and Market Solutions
Blue Cross Blue Shield of South Carolina
Taking Advantage of Pricing Transparency for a Healthcare Consumer-Minded Member Strategy
Federal Price Transparency has unlocked more consumer information than ever before, which can potentially transform the delivery of healthcare services by allowing patients to proactively make informed, cost-conscious decisions about their health. What can the selfinsured industry do to educate patients, and effectively access and utilize service information and cost before receiving care? Further, our panelists will explore how to handle the claims once the care is received and what can be done to control costs on behalf of the member and self-insured plan.
PANELISTS: Katy Brant President
6 Degrees Health
Bill Kampine
Co-founder & Chief Innovation Officer
Healthcare Blue Book
Data Accessibility & Price
Transparency: Understanding Exposure
A legal and industry take on data accessibility issues, exposure, and other issues related to NSA and TiC Rules, including real-world legal and contract issues faced by plan service providers.
PANELISTS (Invited):
Dawn Cornelis Co-Founder ClaimInformatics
Nick Welle Partner Foley & Lardner, LLP
No Surprises Act: IDR/ Arbitration Best Practices & Lessons Learned
With one year since plans started implementing NSA programs and the Open Negotiation and IDR process began, this session explores what industry participants need to know, lessons learned, and how to tackle the open negotiation and IDR/ arbitration process.
PANELISTS:
Tim McConville Managing Attorney ClearHealth Strategies
Troy Sisum Chief Legal Officer Imagine 360
42 THE SELF-INSURER
ENDEAVORS
AFTERNOON QUICK FIRE ROUNDS
A Fair Price: Getting to & Understanding Hospital & Provider Pricing
Federal price transparency often hinges on provider and hospital pricing, billing and QPA calculations. What do self-insured entities need to know about evolving hospital billing practices, what are key lessons learned, and how can you use hospital data to assist in surprise billing and beyond.
PANELISTS:
Douglas Aldeen, Esq. Attorney at Law David Cardelle Chief Strategy Officer
Advanced Medical Strategies (AMS)
Air Ambulance: The Other Side of Surprise Billing
An often-overlooked piece of the No Surprises Act, air ambulance claims are increasingly costly for self-insured plans. This panel will delve into recent air ambulance claim trends, and what self-insured entities need to understand about the unique treatment of it under the NSA.
PANELISTS: Jeff Frazier Sentinel Air Medical Alliance
Jennifer Hill AVP, Complex Claims Lockton Companies
Price Transparency Town Hall
This closing interactive session will allow participants to ask questions from the day's topics, talk about experiences, challenges and opportunities, and provide a forum on all things healthcare transparency.
Spring Forum
Wednesday, March 29, 2023Friday, March 31, 2023
JW Marriott Grand Lakes, Orlando, FL
The SIIA Spring Forum is expected to be the largest gathering of senior-level selfinsurance industry professionals for the first half of 2023.
This year's educational program will incorporate a track of sessions focused specifically on what self-insurer payers and their business partners need to know about how to better assess and leverage health care quality for the benefit of plan participants as well as plan sponsors.
The educational program will be combined with multiple networking functions, including one event specifically for you younger attendees. Finally, companies will have the opportunity to showcase their products and services by participating as part of table-top exhibitor program.
Future Leader Forum
Tuesday, April 11, 2023Wednesday, April 12, 2023
Westin Indianapolis
The self-insurance industry has started to witness a significant
JANUARY 2023 43
ENDEAVORS
generational change, with an increasing number of its long-time leaders transitioning into retirement. If you are a younger (under 40) self-insurance/captive insurance industry professional, this is a mustattend for you. Developed by the SIIA Future Leaders Committee, this forum will feature educational content targeted for younger professionals with multiple networking opportunities to help you make important connections with those in your age group.
Corporate Growth Forum
Monday, May 15, 2023 - Wednesday, May 17, 2023
Greenville, SC
SIIA National Conference and Expo
Sunday, October 8, 2023 - Tuesday, October 10, 2023
JW Marriott Desert Ridge, Phoenix, AZ
For more information on SIIA events, including registration and sponsorship opportunities, visit www.siia.org.
As Advocates for Healthier Living, we're improving clinical outcomes while reducing the Total Cost of Care. It's the foundation of the service we provide our clients, members and business partners.
For more information, visit www.meritain.com. Follow us:
Meritain Health is an independent subsidiary of Aetna and CVS, and one of the nation's largest employee benefits administrators.1 We are uniquely positioned to enable our customers to combine our flexible plan administration, products and external point solutions with the right resources from parent companies Aetna and CVS.
1. Business Insurance; Largest Employee Benefit TPAs (as ranked by 2019 benefits claims revenue); May 2020.
44 THE SELF-INSURER
ENDEAVORS
NEWS FROM SIIA MEMBERS
2023 JANUARY MEMBER NEWS
SIIA Diamond, Gold, and Silver member companies are leaders in the self-insurance/captive insurance marketplace. Provided below are news highlights from these upgraded members. News items should be submitted to membernews@siia.org.
All submissions are subject to editing for brevity. Information about upgraded memberships can be accessed online at www.siia.org
If you would like to learn more about the benefits of SIIA's premium memberships, please contact Jennifer Ivy and jivy@siia.org.
NEWS
46 THE SELF-INSURER
We Know... Risk
We study it, research it, speak on it, share insights on it and pioneer new ways to measure it. With underwriters who have many years of experience as well as deep specialty and technical expertise, we're proud to be acknowledged as experts in understanding risk. We continually search for fresh approaches, respond proactively to market changes, and bring new flexibility to our products. Our clients have been benefiting from our expertise for over 45 years. To be prepared for what tomorrow brings, contact us for all your medical stop loss and organ tranpslant needs.
Visit us online at tmhcc.com/life
TMHCC1181 - 12/2022
Tokio Marine HCC - Stop Loss Group A member of the Tokio Marine HCC Group of Companies
HCC Life Insurance Company operating as Tokio Marine HCC - Stop Loss Group
DIAMOND MEMBERS
BERKLEY ACCIDENT AND HEALTH APPOINTS DAVID DOUGLAS AS REGIONAL SALES MANAGER
Hamilton Square, NJ – Berkley Accident and Health, a Berkley Company, has appointed David Douglas as Regional Sales Manager for its Medical Stop Loss Group Captive segment. In his new role, Dave will advance the organization's mission to transform health benefits through its innovative EmCap solution.
Dave earned a B.A. in Marketing from Western Michigan University and an MBA from the University of Georgia. Dave joins Berkley Accident and Health with extensive experience in sales management and resides with his family in the Atlanta, Georgia area.
said Brad Nieland, President and CEO of Berkley Accident and Health.
BERKLEY ACCIDENT AND HEALTH APPOINTS MIKE CAUSEY AS VICE PRESIDENT, CAPTIVE BUSINESS DEVELOPMENT
Hamilton Square, NJ – Berkley Accident and Health, a Berkley Company, has appointed Mike Causey as Vice President of Business Development for its Medical Stop Loss Group Captive segment. Mike is an industry leader with a diverse background that spans over 30 years in employee benefits. In his new position, he will lead the organization's rapidly expanding EmCap sales team in the western region, which includes Colorado and all states to the west.
"Mike is an established leader in the industry and will prove to be a tremendous asset for our brokers in the western region," said Brad Nieland, President and CEO of Berkley Accident and Health. "His experience with medical stop loss and reference-based pricing plans is of value and will enable a strong consultative mindset."
"We are thrilled to have Dave Douglas join our team,"
"In addition to Dave's stop loss and selffunding expertise, his solution-oriented mindset and level of service will be of value to all brokers and clients in the Southeast."
48 THE SELF-INSURER NEWS
Medical Stop Loss from Berkshire Hathaway Specialty Insurance comes with a professional claims team committed to doing the right thing for our customers – and doing it fast. Our customers know they will be reimbursed rapidly and accurately – with the certainty you would expect from our formidable balance sheet and trusted brand. That's a policy you can rely on.
Reimbursement done right.
www.bhspecialty.com/msl
The information contained herein is for general informational purposes only and does not constitute an offer to sell or a solicitation of an offer to buy any product or service. Any description set forth herein does not include all policy terms, conditions and exclusions. Please refer to the actual policy for complete details of coverage and exclusions.
Prior to joining Berkley Accident and Health, Mike held leadership positions in sales and account management at benefit consulting firms, as well as health plans. Most recently, he was in sales leadership for a national costcontainment service provider. A U.S. Air Force veteran with a reputation for professionalism and integrity, Mike is based in the Phoenix, Arizona area.
About Berkley Accident and Health Berkley Accident and Health is a member of W. R. Berkley Corporation, a Fortune 500 company. Berkley Accident and Health provides an innovative portfolio of accident and health insurance products. It offers four categories of products: Employer Stop Loss, Group Captives, Managed Care (including HMO Reinsurance and Provider Excess), and Specialty Accident. It underwrites Stop Loss coverage through Berkley Life and Health Insurance Company, rated A+ (Superior) by A.M. Best. Visit www.BerkleyAH.com
from PartnerRe where she spent over thirteen years as an
in the Medical Excess and Managed Care reinsurance team based in Maple Grove, Minnesota. Kelli has been in the insurance/ reinsurance industry for 20+ years. She has held other Account Management and underwriting roles at other leading organizations previously, including PreferredOne Insurance Co, KMG America and Allianz Life Insurance Co of North America. Kelli will be based in Minnesota
on December 5th 2022.
QBE Re is delighted to announce Kelli Sturgeon has joined QBE Re US Healthcare team.
QBE RE ANNOUNCES KELLI STURGEON HAS JOINED QBE RE US HEALTHCARE TEAM
Kelli joins
underwriter
and joins
50 THE SELF-INSURER NEWS
"Kelli has built a strong reputation in the healthcare reinsurance market for service and delivery. Having someone of her knowledge and experience join our team will help take our US healthcare offering to the next level, and fulfill our plans to both improve our client management and develop new business," says Michael Coghlan, Senior Vice President, US Healthcare
"Welcoming new talent to the team is always a highlight and I'm delighted to be doing so with Kelli. This important hire supports our plans to strategically grow and develop the US Health portfolio. Our broker and cedent contacts in Healthcare will continue to be in excellent hands, and I look forward to announcing further new hires in the future," said Tim Barber, General Manager North America.
About QBE Re
QBE Re was formed to bring together all of QBE's global reinsurance capabilities, allowing us to provide a consistent, streamlined service to our clients. Today, we offer a range of Property, Casualty, Specialty and Life solutions to customers around the world from our offices in London, Bermuda, Brussels, Dubai, Dublin and New York. Visit www.qbere.com
Having served in leadership positions in human resources since 2015, Voorhees brings extensive experience in developing organizational strategy, building and implementing peoplefocused programs, overseeing performance management, compensation and benefits strategy, compliance, and employee engagement. She also has a strong background in recruitment and talent acquisition.
STEFANI VOORHEES JOINS VĀLENZ® HEALTH AS HEAD OF HUMAN RESOURCES
PHOENIX, AZ — Vālenz® Health is pleased to announce that Stefani Voorhees, SHRM-SCP, has joined the leadership team as Head of Human Resources.
"Stefani considers human resources to be the nucleus of the business and the catalyst to driving an exceptional employee experience and highly effective talent strategy. That makes her an excellent fit for the Valenz Health culture," said Rob Gelb, Chief Executive Officer.
52 THE SELF-INSURER
NEWS
"Stefani will play a lead role in supporting our growth strategy and optimizing our talent to help us continue to thrive through future acquisitions and expansion. She is a terrific addition to the Valenz team."
Most recently, Voorhees served as Senior Director of Human Resources for Companion Protect. She also held leadership roles in human resources and talent management for BranchPattern, PeopleAdmin and Modis after working in client management and financial advisory services. She received her bachelor's degree in human resource management.
"I'm thrilled to become part of an innovative company that places a high priority on relationships, alignment, communication and employee engagement," Voorhees said. "People are every company's greatest asset, and you can't separate the people decisions from the business decisions. As I strive to foster a 'love where you work' mentality, I'm looking forward to the opportunity to support, develop and engage with all the great talent at Valenz."
For more information about the Valenz executive team, visit www. valenzhealth.com/about/leadership
VĀLENZ® HEALTH LAUNCHES NEXT GENERATION OF EPSTAFFCHECK™ FOR COMPLIANCE MONITORING
PHOENIX, AZ — Vālenz® Health announces the launch of next-generation software for EPStaffCheck™, a comprehensive compliance monitoring solution, complete with an e-commerce application. This new release helps providers easily purchase and quickly use advanced exclusion monitoring -- yet another example of how Valenz supports providers with the very best compliance management solutions.
As part of the Valenz Validation, Integrity and Accuracy (VIA) suite of solutions for providers, EPStaffCheck simplifies the complexity of exclusion monitoring with updated service tiers and easy-to-administer tools that address the full range of challenges facing compliance teams. Its services protect healthcare organizations from unnecessary fines and lawsuits associated with noncompliance, while also optimizing reimbursement revenue and ensuring high-quality care for members.
"Now offering four tiers of service – Basic, Professional, Enterprise and Enhanced – this fully functional e-commerce experience allows customers to conveniently
NEWS 54 THE SELF-INSURER
find, research and purchase their appropriate EPStaffCheck service tier," said Maurice Steenland, Chief Product Officer of Valenz. "For customers who prefer full-service support and white-glove rapid onboarding, Valenz compliance teams are readily accessible via the Enhanced tier."
The key features of EPStaffCheck services include:
• integration of multiple data sources in one place to simplify searching and monitoring for exclusion, licensing and disciplinary status, with searching driven by provider name, date of birth, NPI, and state license data
• optimization of searching with minimal inputs for accuracy to reduce exposure while increasing efficiency and lowering administrative costs
• following best practices of the Office of Inspector General to ensure audit-readiness, with documentation trails to meet JCAHO requirements across all 50 states and U.S. territories
With EPStaffCheck, compliance teams are just a few clicks away from quickly and easily searching the millions of sanction records, often found in disparate databases, to avoid the costs and dangers of employing troubled providers.
Whether there is a need for permission-based users, a need for single or batch searches, special state-specific licensure search needs, or the need for complete account oversight from Valenz, customers can find the exclusion monitoring solution that is the perfect fit for them.
Learn more about EPStaffCheck and the VIA Provider Solutions: https://www.valenzhealth.com/epstaffcheck-compliance-management/
About Vālenz® Health
Vālenz® Health simplifies the complexities of self-insurance for employers through a steadfast commitment to data transparency and decision enablement powered by its Healthcare Ecosystem Optimization Platform. Offering a strong foundation with deep roots in clinical and member advocacy, alongside decades of expertise in claim reimbursement and payment validity, integrity and accuracy, as well as a suite of risk affinity solutions, Valenz optimizes healthcare for the provider, payer, plan and member. By establishing "true transparency" and offering data-driven solutions that improve cost, quality and outcomes for employers and their members, Valenz engages early
and often for smarter, better, faster healthcare. Valenz is backed by Great Point Partners. Visit www.valenzhealth.com
ELMC RISK SOLUTIONS ANNOUNCES SALE OF ELMCRX CONSULTING TO ALERA GROUP
ELMC Risk Solutions, LLC ("ELMC Risk Solutions") and its subsidiary ELMCRx Solutions, LLC ("ELMCRx Solutions") is pleased to announce the sale of ELMCRx Solutions' consulting and auditing division, ELMCRx Consulting, to Alera Group. The transaction was finalized on November 1.
ELMCRx Solutions CEO, Richard Fleder, explained the rationale. "We purchased a PBM consultant in 2017 and added auditing services in 2022 to expand ELMC Risk's capabilities in prescription drug benefits consulting and risk management. The practice grew to primarily support clients beyond ELMC Risk's Managing General Underwriters. With the growth of our services business, the time was right to focus on that side of the company. By spinning off ELMCRx Consulting, we can focus on delivering the highest caliber clinical and cost containment programs to the market."
Mary Ann Carlisle, ELMCRx Solutions COO and Chief Revenue Officer agrees. "There are a multitude of opportunities to
56 THE SELF-INSURER NEWS
manage prescription drug benefit utilization through well designed cost containment and clinical programs. Our strong clinical team and continuing investment in adaptable technology allows us to build upon and expand intelligent and impactful specialty and non-specialty prescription drug solutions."
ELMCRx Solutions' services include:
• Real-time review and management of approved specialty prior authorizations and highcost medications prior to dispensing
• Full carve-out of specialty prior authorizations
• Management of nonspecialty prescription drug costs through smart technology and member and prescriber engagement
• Effective clinical monitoring of extremely high cost and rare medications
About ELMC Risk Solutions
ELMC Risk Solutions owns and manages premier MGUs across the nation that specialize in underwriting stop loss insurance for selffunded health plans as well as
reinsurance for providers and managed care companies. The company also provides cost containment and clinical management solutions to prescription benefit programs through its ELMCRx Solutions and Tesser division. ELMC Risk Solutions provides a best-in-class platform for delivering solutions to brokers, carriers, and clients. Contact Mary Ann Carlisle at mcarlisle@elmcgroup.com and visit www.elmcgroup.com
RISK STRATEGIES LAUNCHES NATIONAL CONSULTING BUSINESS
BOSTON -- Risk Strategies, a leading national specialty insurance brokerage and risk management firm, announced it has launched its national consulting and actuarial services business.
Now merged into a single unified business segment and reporting to John Greenbaum, Risk Strategies Consulting incorporates expertise and offerings from key acquisitions of industry leading consulting and actuarial firms acquired over the past four years including Corporate Benefit Audits (2018), United Health Actuarial Services (2019), Centric Actuarial Solutions (2021), Cambridge Advisory Group (2021), and recently announced Aquarius Capital Solutions (2022).
NEWS JANUARY 2023 57
These companies joined Risk Strategies to build upon their strengths and expand their reach and ability to serve clients' growing and complex needs.
By merging their collective specialties into one unit, the company can further support clients with an expert, holistic consulting experience to address complex challenges and offer advanced, proprietary tools to forecast and plan for their future success.
The team is made up of experienced consultants, actuaries, data scientists, auditors, pharmacists, accountants, and other experts helping clients understand the risks of their business.
leading consulting teams under one umbrella creates a powerhouse of specialty expertise to help clients better understand their risks and potential costs, ultimately leading to highly effective strategies that reduce clients' costs and manage their overall risk."
Risk Strategies Consulting will operate independently from the company's brokerage business, ensuring full business separation of clients and autonomy of consulting work.
Greenbaum, executive vice president, Risk Strategies. "Bringing
"As operations and risk become more dynamic and complex, leveraging data to drive smarter business decisions is paramount," said
our industry-
Alternative funding integration AUTOMATED Dispensing Pharmacy High-TouchSUPPORT HIGH-TECH SOLUTIONS Script Care's Specialty Pharmacy Program offers a solution to effectively reduce specialty costs through automated processing and review technology; adaptable, advanced integration capabilities with alternative funding providers; and highly-trained clinical professionals dedicated to improving patient care. flexible specialty copay program INTERNAL SPECIALTY MANAGEMENT SCRIPT CARE FIND OUT HOW WE COULD TODAY! (800) 880-9988 // WWW.SCRIPTCARE.COM CUT YOUR SPECIALTY PROGRAM COSTS sCL specialty pharmacy: 58 THE SELF-INSURER NEWS
Depend on Sun Life to help you manage risk and help your members live healthier lives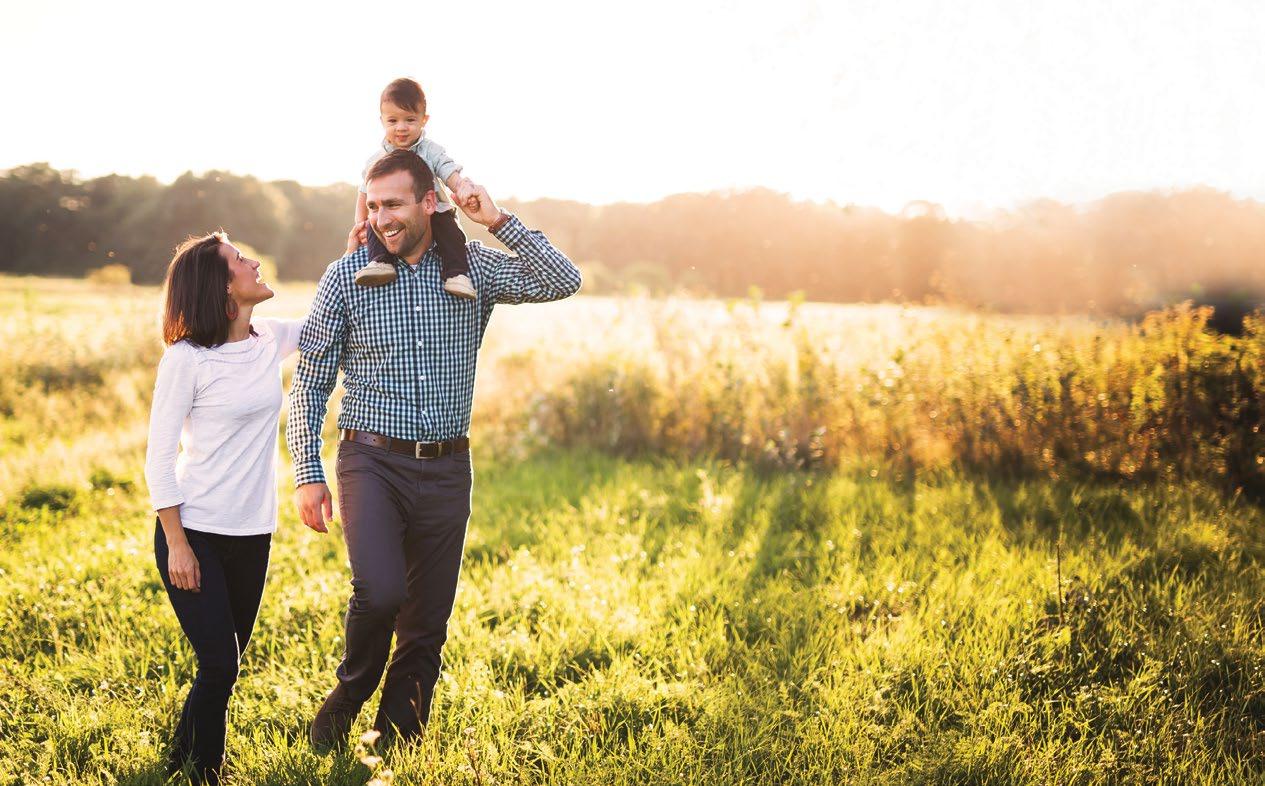 Behind every claim is a person facing a health challenge. By supporting members in the moments that matter, we can improve health outcomes and help employers manage costs.
For nearly 40 years, self-funded employers have trusted Sun Life to quickly reimburse their stop-loss claims and be their second set of eyes, looking for savings opportunities. But we are ready to do more to help members in the moments that matter. We now offer care navigation and health advocacy services to help your employees and their families get the right care at the right time – and achieve better health outcomes. Let us support you with innovative health and risk solutions that benefit you and your medical plan members. It is time to rethink what you expect from your stop-loss partner.
Ask your Sun Life Stop-Loss Specialist about what is new at Sun Life or click here to learn more!
STOP-LOSS | DISABILITY | ABSENCE | DENTAL/VISION | VOLUNTARY | LIFE
The content on this page is not approved for use in New Mexico.
For current financial ratings of underwriting companies by independent rating agencies, visit our corporate website at www.sunlife.com. For more information about Sun Life products, visit www.sunlife.com/us. Stop-Loss policies are underwritten by Sun Life Assurance Company of Canada (Wellesley Hills, MA) in all states except New York, under Policy Form Series 07-SL REV 7-12. In New York, Stop-Loss policies are underwritten by Sun Life and Health Insurance Company (U.S.) (Lansing, MI) under Policy Form Series 07-NYSL REV 7-12. Product offerings may not be available in all states and may vary depending on state laws and regulations.
© 2022 Sun Life Assurance Company of Canada, Wellesley Hills, MA 02481. All rights reserved. Sun Life and the globe symbol are trademarks of Sun Life Assurance Company of Canada. Visit us at www.sunlife.com/us. BRAD-6503-u SLPC 29427 01/22 (exp. 01/24)
Services provided include hightouch consulting and state of the art analytics, strategy and consulting (encompassing health and welfare with deep pharmacy expertise as well as mergers and acquisitions), actuarial services for plan sponsors, providers and insurers (encompassing captive and selffunded programs, long-term care, Medicaid, Medicare supplement / Advantage, supplemental health, life insurance, disability income, reinsurance and stop-loss, healthcare and network provider consulting and property and casualty actuarial and consulting
services), and benefit audit services (encompassing employee benefit and claim audits; stop-loss services; and plan document, policy and claims review).
These services are provided to clients from a wide variety of industry segments including government entities, manufacturing and distribution, self-insured organizations including corporations and trusts, healthcare organizations, national and regional insurance companies, and private equity firms, among others.
About Risk Strategies
Risk Strategies is the 9th largest privately held US brokerage firm offering comprehensive risk management advice, insurance and reinsurance placement for property & casualty, employee benefits, private client services, as well as consulting services and financial & wealth solutions. With more than 30 specialty practices, Risk Strategies serves commercial companies, nonprofits, public entities, and individuals, and has access to all major insurance
60 THE SELF-INSURER NEWS
Insurance products underwritten by Swiss Re Corporate Solutions America Insurance Corporation. © Swiss Re 2022. All rights reserved. Employer Stop Loss: Limit Health Care Exposure. Advancing Self-funding Together. You want unparalleled customer service. Employers need the right stop loss coverage. At Swiss Re Corporate Solutions, we deliver both. We combine cutting-edge risk knowledge with tech-driven solutions and a commitment to put our customers first. We make it easy to do business with us and relentlessly go above and beyond to make stop loss simpler, smarter, faster and better. We're addressing industry inefficiencies and customer pain points, moving the industry forward – rethinking employer stop loss coverage with you in mind. corporatesolutions.swissre.com/esl
markets. Risk Strategies has over 100 offices including Boston, New York City, Chicago, Toronto, Montreal, Grand Cayman, Miami, Atlanta, Dallas, Nashville, Washington DC, Los Angeles, and San Francisco. Visit www.risk-strategies.com
SUN LIFE RECEIVES BOSTON GLOBE TOP PLACES TO WORK RECOGNITION FOR 5TH CONSECUTIVE YEAR
WELLESLEY, Mass -- Sun Life U.S. has been named a Top Place to Work by the Boston Globe for the fifth year in a row, supported by a series of successful employee support and engagement programs that Sun Life has added in recent years, including flexibility initiatives and one of the most generous paid family and medical leave plans in the country.
This year, offices have been redesigned with amenities supporting the future of work, and employees are able to choose for themselves each day whether they will work out of an office or from home.
Top Places to Work, which will be featured in the Boston Globe, recognizes the most admired workplaces in the state, voted on by the people who know them best – their employees. The survey measures employee opinions about their company's direction, execution,
connection, management, work, pay and benefits, and engagement.
"This recognition reaffirms that doing right by our employees keeps them committed to their work and dedicated to our goal of helping people live healthier lives," said Dan Fishbein, M.D., president of Sun Life U.S. "Offering
"As we continue updating our offices around the country with a focus on employee choice, we have this truly special atmosphere that almost makes the office like home," said Tammi Wortham, senior vice president of Human Resources, Sun Life U.S. "Whether you're on Zoom or in an office, Sun Life has become a true network of teams, almost like a large
meaningful benefits, supporting a healthy work/life balance, having a caring and empowered culture, and maintaining strong employee communications matters to people and makes a real difference."
62 THE SELF-INSURER NEWS
family, continuously supporting one another while ensuring we provide top-tier service to our clients."
The company has also enhanced its philanthropic reach, extending support to the National Alliance on Mental Illness and Black Alliance on Mental Health for their programs supporting at risk, minority groups who often don't have access to mental health services.
About Sun Life
Sun Life is a leading international financial services organization providing asset management, wealth, insurance and health solutions to individual and institutional Clients. Sun Life has operations in a number of markets worldwide, including Canada, the United States, the United Kingdom, Ireland, Hong Kong, the Philippines, Japan, Indonesia, India, China, Australia, Singapore, Vietnam, Malaysia and Bermuda. As of September 30, 2022, Sun Life had total assets under management of C$1.27 trillion. Visit www.sunlife.com.
In the United States, Sun Life is one of the largest group benefits providers, serving more than 55,000 employers in small, medium and large workplaces across the country. Sun Life's broad portfolio of insurance products and services in the U.S. includes disability, absence management, life, dental, vision, voluntary and medical stop-loss. Sun Life and its affiliates in asset
management businesses in the U.S. employ approximately 8,000 people. Group insurance policies are issued by Sun Life Assurance Company of Canada (Wellesley Hills, Mass.), except in New York, where policies are issued by Sun Life and Health Insurance Company (U.S.) (Lansing, Mich.). Visit www.sunlife.com/ us.
AMPS EXPANDS SENIOR LEADERSHIP TEAM, WITH THE HIRE OF JEFFREY ZAVADA AS CHIEF REVENUE OFFICER
ATLANTA – Advanced Medical Pricing Solutions (AMPS), a pioneer in healthcare cost containment, announced the continued expansion of its Senior Leadership Team with the hire of Jeffrey Zavada, Chief Revenue Officer.
"AMPS' go-to-market strategy is starting to yield larger groups, more commercial customers, multi-product sales and new partners, TPAs and clients. Through this exciting growth period, AMPS has grown to the stage wherein we need to expand our team and add a dedicated
GOLD MEMBERS
NEWS JANUARY 2023 63
Chief Revenue Officer," states Kirk Fallbacher, President, and Chief
Executive Officer at AMPS.
new CRO and SLT member."
Jeff brings in-depth experience, built over a 30-year career in healthcare, focused on sales, marketing and account management. Jeffrey previously held sales leadership positions as the President of Bright Health, ERISA Market Segment Launch and Growth, President of Exceedent, Chief Sales Officer of Walgreens, Regional Vice President of Sales for UnitedHealth Group, and Vice President of Sales for ppoNEXT.
"I am joining the AMPS family at the perfect stage of the organization in that the company is in the perfect position for explosive growth. We will be adding several new sales team members across the country to expand our distribution relationships and added services now being offered. In addition to growth in the sales team, we are also adding a new Vice President of Marketing, and account managers to help AMPS clarify its new complete cost containment suite of programs and manage our current customers which whom we owe so much in getting us to where we are now," adds Jeffrey Zavada.
About AMPS
AMPS provides market leading healthcare cost containment solutions serving self-funded employers, brokers, TPAs, health systems, health plans, and reinsurers. AMPS mission is to help clients attain their goals of reducing medical and pharmacy costs while keeping members satisfied with quality healthcare benefits. AMPS leverages its 16+ years of experience and data in auditing and pricing medical claims to deliver "fair for all" pricing. AMPS offers detailed analytics and transparency to provide clients with insights based on plan performance. Visit www.amps.com
SILVER MEMBERS
KIRON CAPITAL INVESTS IN HITECH HEALTH
DALLAS, TX – Hi-Tech Health is pleased to announce the addition of operating partner Kiron Capital to help support the growth of their business and enhancements in their technology, and Michael McAlpin as Vice President of Strategy to guide their positioning in the marketplace. During the past two years, Hi-Tech Health and Kiron Capital have partnered to increase sophistication across
"I'm excited to work with Jeff as he leads AMPS sales and marketing efforts as our
64 THE SELF-INSURER NEWS
the interface and to better support their clients by expanding their platform and development teams.
They are expanding the professional sales and marketing teams and continue to invest in a culture that values long-term relationships with clients.
"Kiron made an investment in Hi-Tech Health, and we're excited about the continued growth that partnership affords," said Mike Carrara, Founder and Chief Revenue Officer of Hi-Tech Health. "Kiron continues to invest in our management, infrastructure, and ability to support our clients in increasingly dynamic ways."
Our company was founded in 1990 by a core group of developers who wanted to enhance the healthcare marketplace and increase efficiencies in processing claims. The result is a workhorse platform that is completely customizable to meet any payer's needs and can be implemented swiftly, without outside consultants. We pride ourselves on our longlasting relationships with our clients, from start-up to well-established organizations, and everyone in between. Whatever your adjudication, reporting, or plan needs are, we build our software around you. Visit www.hi-techhealth.com
MARPAI ANNOUNCES VIRTA AS DIABETES PREMIUM HEALTH PARTNER
said Michael McAlpin.
Kiron Capital investments focus on healthcare facilities, operations, process, and software. Kiron looks to find and grow exceptional companies leading change and efficiencies in the healthcare segmentation. Hi-Tech Health joins a portfolio that includes home health care, hospitals, and business process operations (BPO).
About Kiron Capital
Kiron Capital founded in 2010, invests in industries with strong near-term and long-term performance characteristics. We look for established companies with management teams that have a track record of success growing a business and managing industry and economic cycles.
About Hi-Tech Health
Hi-Tech Health builds claims administration systems that serve TPAs, Carriers, Provider Sponsored Plans, Medicare Advantage, and many more.
NEW YORK -- Marpai, Inc., an AItechnology company transforming self-funded employer health plans, announces the addition of Virta Health as a Premium Health Partner to improve health outcomes for health plan members with diabetes.
Virta offers a breakthrough approach that has proven to reverse type 2 diabetes and other chronic metabolic diseases safely and sustainably and without the risks, costs, or side effects of medications or surgery.
According to the CDC, nearly 133 million Americans live with either diabetes or prediabetes and the number is growing. An estimated 37.3 million have diabetes (11.3%
"I am excited to be a part of the Hi-Tech family. Kiron only partners with the best companies who understand the value of culture, people, and a customer first mentality. During the pandemic they were a testament to what real customer commitment looks like. As we expand our teams, we have an amazing culture and 33-year history to use as our blueprint,"
NEWS JANUARY 2023 65
of Americans) and 96 million age 18+ have prediabetes (38% of adult U.S. population). The vast majority have type 2 diabetes.
"Diabetes is a highly prevalent, costly condition across our member populations. It represents a disproportionately high amount of health plan costs and is a top priority to address for our clients," says Marpai CEO, Edmundo Gonzalez. He adds, "Virta is a proven, high impact solution that effectively helps people lower their blood sugar and lose weight while also often reducing or even eliminating the need for medications, including insulin."
Under its universal Marpai Cares offering for self-funded health plans, Marpai delivers Proactive Targeted Health Interventions aimed at improving health outcomes and trajectories for atrisk health plan members.
Using advanced AI, Marpai identifies at-risk members with a high potential for engaging clinical treatment, and matches them to a proven, clinical solution. After rigorous analysis by Marpai data scientists and clinicians, Virta has been selected as the clinical solution for treating diabetes.
66 THE SELF-INSURER NEWS
"Marpai is focused on driving better member health, which also lowers costs for employers. That is 100% aligned with how Virta works," says Kevin Kumler, President at Virta Health.
"Through this partnership, we intend to bring diabetes reversal to Marpai's clients and members nationwide, helping them get off of medications and lose weight, while saving money."
Virta is available within Marpai's Proactive Targeted Health Intervention feature to all current Marpai members upon renewal and all new members to Marpai after 1/1/2023.
About Marpai, Inc.
Marpai, Inc. (Nasdaq: MRAI) is a technology company bringing AIpowered health plan services to employers that directly pay for employee health benefits. Primarily competing in the $22 billion TPA (Third Party Administrator) sector serving self-funded employer health plans representing over $1 trillion in annual claims, Marpai creates the healthiest member population with the greatest cost efficiency within the health
Do you aspire to be a published author?
We would like to invite you to share your insight and submit an article to The Self-Insurer! SIIA's official magazine is distributed in a digital and print format to reach 10,000 readers all over the world.
The Self-Insurer has been delivering information to top-level executives in the self-insurance industry since 1984.
Articles or guideline inquires can be submitted to Editor Gretchen Grote at ggrote@ sipconline.net
The Self-Insurer also has advertising opportunties available. Please contact Shane Byars at sbyars@ sipconline.net for advertising information.
JANUARY 2023 67
plan budget. Marpai leverages AI and big data to proactively fill gaps in care, proactively implement clinical interventions to improve near-term outcomes, and guide members to high-value in-network providers and pharmacy solutions. Operating nationwide, Marpai offers access to provider networks including Aetna and Cigna and delivers all standard TPA services. Visit www.marpaihealth.com
About Virta Health
Virta Health helps people reverse type 2 diabetes and other chronic conditions. Current approaches manage disease progression through increased medication use and infrequent doctor visits. Virta reverses type 2 diabetes through innovations in technology, nutrition science, and continuous remote care from physicians and behavioral experts. In clinical studies, 94% of patients reduce or eliminate insulin use, and weight-loss exceeds
FDA benchmarks by nearly 150%.
Virta works with the largest health plans, employers, and government organizations and puts 100% of its fees at risk based on clinical and financial outcomes. Visit www. virtahealth.com
GPW offers a unique combination of captive and reinsurance management, accounting, tax compliance, and actuarial services all under one roof, providing clients with efficient and comprehensive service. GPW's team of experts includes credentialed Actuaries, Certified Public Accountants, and Associates of Captive Insurance. Learn more at www.gpwa.com
GPW and Associates, Inc.
3101 North Central Ave., Suite 400 Phoenix, Arizona 85012 Ph 602.200.6900 Fx 602.200.6901
Specializing in serving the risk management needs of over 3,600 clients.
68 THE SELF-INSURER NEWS
SELF INSURANCE INSTITUTE OF AMERICA, INC. 2023
BOARD OF DIRECTORS
CHAIRWOMAN
Elizabeth Midtlien
OF THE BOARD*
Vice President, Emerging Markets AmeriHealth Administrators, Inc. Bloomington, MN
CHAIRMAN ELECT & TREASURER AND CORPORATE SECRETARY
*
John Capasso President & CEO Captive Planning Associates, LLC Marlton, NJ
DIRECTOR
Stacy Borans Founder/Chief Medical Officer Advanced Medical Strategies Lynnfield, MA
DIRECTOR
Matt Kirk President
The Benecon Group Lititz, PA
DIRECTOR
Mark Combs CEO/President
Self-Insured Reporting Greenville, SC
DIRECTOR
Shaun L. Peterson VP, Stop Loss Voya Financial Minneapolis, MN
DIRECTOR
Amy Gasbarro Chief Operating Officer Vālenz
Phoenix, AZ
DIRECTOR
Adam Russo CEO
The Phia Group, LLC Canton, MA
DIRECTOR
Deborah Hodges President & CEO Health Plans, Inc. Westborough, MA
COMMITTEE CHAIRS
Captive Insurance Committee
Jeffrey Fitzgerald Vice President Innovative Captive Strategies Waukee, IA
Future Leaders Committee Erin Duffy Director of Business Development Imagine360 Wayne, PA
Price Transparency Committee Christine Cooper CEO aequum, LLC Cleveland, OH
Captive Insurance Advocacy Task Force
Jeffrey K. Simpson Partner
Womble Bond Dickinson (US) LLP Wilmington, DE
Workers' Compensation Committee
Shelly Brotzge
Regional Underwriter, Group Self Insurance Midwest Employers Casualty Chesterfield, MO
SIEF BOARD OF DIRECTORS
CHAIRMAN
Nigel Wallbank Preisdent Leadenhall, LLC Ocala, FL
PRESIDENT
Daniél C. Kimlinger, Ph.D. CEO MINES and Associates Littleton, CO
DIRECTORS
Freda Bacon Administrator
AL Self-Insured Workers' Comp Fund Birmingham, AL
Les Boughner Chairman
Advantage Insurance Management (USA) LLC Charleston, SC
Alex Giordano
Chief Executive Officer Hudson Atlantic Benefits Bellmore, NY
Virginia Johnson
Strategic Account Director Verisk/ISO Claims Partners Charlotte, NC
* Also serves as Director
JANUARY 2023 69
SIIA NEW MEMBERS
JANUARY 2023
REGULAR CORPORATE MEMBERS
Samantha Cook
Marketing Director Hercules Health Darien, CT
Sam Komo Captive Manager
Missouri Department of Commerce & Insurance Jefferson City, MO
Mark Cordes
Marketing Manager
UMB Healthcare Services Kansas City, MO
SILVER MEMBERS
Judy Milligan
Executive Assistant & Project Manager
Trustmark Companies Lake Forest, IL
70 THE SELF-INSURER
27 Billion Dollars Zelis has delivered clients in network and claims cost savings to our clients since inception
We harnesses data-driven insights and human expertise at scale to optimize every step of the healthcare payment cycle.
Contact Zelis today at 888.311.3505 or visit zelis.com to find out how our pre-payment solutions are helping control the rising cost of healthcare. zelis.com
Nadia didn't think her standard yearly check-up would lead to a cancer diagnosis. Neither did her self-funded employer. MTG-3456 (10/22) *Cost estimate based on HM Insurance Group historical Stop Loss data and additional industry observations, September 2022. In all states except New York, coverage may be underwritten by HM Life Insurance Company, Pittsburgh, PA, or Highmark Casualty Insurance Company, Pittsburgh, PA. In New York, coverage is underwritten by HM Life Insurance Company of New York, New York, NY. The coverage or service requested may not be available in all states and is subject to individual state approval. SECURE FINANCIAL PROTECTION WITH OUR INSURANCE AND REINSURANCE OPTIONS: Employer Stop Loss: Traditional Protection • Small Group Solutions • Coverage Over Reference-Based Pricing Managed Care Reinsurance: Provider Excess Loss • Health Plan Reinsurance
. Catastrophic claims can arise unexpectedly. If the plan has the right Stop Loss protection in place, focus can remain on achieving business goals and welcoming Nadia
time.
you work with the experts at HM Insurance Group, you can have confidence that the claims will be paid. Find more on hmig.com A discovery at a $200 annual exam could result in nearly $500,000 in cancer treatment protocol.*
Life Is Not Without Risk
back when it's
When