Are we nearly there yet?
Impact Report 2021
Contents
1 Introduction 03
Managing Director's Statement 04 Key Financials 06 Our Environmental Policy 06
2 Culture 07
Group Structure 07 Questions With Kirsty 08 The Parently Way 09 Parently Principles 10 Green Habits 11 Sustainable Swaps 11
3 Environment 12
Our solar panel story 12 Time For an Eco Upgrade 12 Five Minutes With Samantha Leigh 13 Power To The People 13
4 Transparency & Supply Chain 14
An Interview with Ian McLaverty 14 Ryan Cooke 15 Factory Case Study 15 Transparency & Supply Chain 16
5 David Luke 17
Introduction to the Brand 17 Re:Uniform 18 Queens Award 19
Packaging, but make it eco 19 COP 26 19
6 Grass & Air 20
Joyful sustainability 20 Five minutes with Charlotte Morley 21 Autumn/Winter Preview 22 Future plans 22
7 Juco 23 Introduction to the Brand 23 Takeback scheme 24 Recycled Fabrics 24
8 Parently x Reskinned 25
9 Take a Tour of Our Community 26 Kindness Currency 26 The Hygiene Bank 26 Wood Street Mission 26 16 under 16 27 Eco-Schools 27 Experts 27
10 Champagne Moments 28
11 The Road Less Travelled 29
Talking Heads 29 Future plans 30 Ambitions 30 Conclusion 30
12 Appendix I 31 Consolidated Statement 32 Consolidated Balance Sheet 33
02
FOCUS ON HOW FAR YOU'VE COME,
NOT HOW FAR YOU HAVE TO GO
03 Introduction
A letter from the Managing Director
Life is a journey
Life is a journey. And at The Parently Group, that's how we feel about business too. For our people, the planet, and our performance, we have an eye on the destination, but for us, it's really about the experience along the way.
The experiences we're passionate about are those that have an impact. We want to engage and act with those who are passionate like us, and embrace the change and adaptability to makes things happen.
People
Our people are the essence of the business – they form the entity that we are. Making progress in life and work, is what we want for all our team members, and that culture of personal growth and kindness, when fostered, has led to a commitment and dedication that is wonderful to see in action. Diversity is so important in reflecting different views and making better decisions, and whilst our team has 67% female, 33% ethnic minorities and 8% BAME, we want to keep improving in this area, to benefit from the huge advantages it brings.
Community
The social value we can bring as a business, has becoming a growing part of who we are. We have enjoyed a variety of partnerships and support of charities that have been founded on the contributions of the whole team. Working with organisations like the Hygiene Bank, Wood Street Mission, Eco Schools and Boots 2 Africa, have shown that business can be a force for good and we can have a positive impact on the wider community, beyond just the day job.
And the customers we serve in the day job are the heart of our community. Our relationships with independent retailers who serve their local area provide a network of care and commitment, while the fans of the brands who seek us out, are forming a growing social gathering to share what we do further. If it's providing training in writing tenders or digital
marketing or engaging to provide product feedback that helps us make better decisions, our community of customers is the core of The Parently Group.
Environment
The commitments we have made over many years, to reduce the negative impact we have on the environment, have led the way in the markets we serve. Reducing waste is a constant driver, and so introducing Eco Uniform to David Luke 12 years ago has saved over 100 million plastic bottles* from landfill and oceans. Using post-consumer waste plastic in our garments, has saved around 70% of the carbon in manufacture. We have reduced our on-garment packaging, both plastic and paper, by more than 50% in the last 2 years, with more plans coming on improving further. Now Grass & Air and Juco have joined the movement and launched ranges of products made from recycled fibres and so more than 70% of our sales are now made up of Eco products. But we know there is so much more to do. We continue to invest in the research and development of extending the life of our products and into the circular business models and fabric technology that will be vital to the future of our planet.
*we usually quote 2L plastic bottles, but if we calculate based on the more commonly used 500cl bottle, we are nearing 150 million bottles!
04 Introduction
Site
At The Parently Group HQ, we've been reducing our carbon impact every year since we started our ISO14001 Environmental Management System back in 2011, through energy, waste, recycling and procurement improvements. But the biggest impact has been converting our electricity to solar PV, with over 1000 panels installed, we're now saving 25 tonnes of carbon each year. Our Sustainability Team gets together to keep the momentum going so we're looking forward to bike sheds, electric charging, battery storage and recycled outdoor furniture.
Financial
For all that we want to achieve, for our people, the community and the environment, we work to achieve a performance that supports the investment we want to make. The financial strength of the business is critical, but profit goals have always been intended for the continual reinvestment in the next part of the journey.
The financial performance of The Parently Group in 2020 can be found in Appendix I. The challenges of the global pandemic were felt, but the resilience that has been embedded in the company through its culture, ensured that we could adapt.
Leadership
The compassionate approach to leadership has always been present and this accelerated during the past two years of the global pandemic. Immediate home working with daily videos to keep everyone informed and included, were the natural things to do. As resilience turned to reimagination, the transformation that was needed to become a digital business has been significant. The changes needed to keep the company agile, with new systems, new structures and a new approach to management, has not been for everyone. But the adaptability of our people and the compassionate leadership that has brought about change, has meant the company is fit and strong to embark on the next part of the journey.
The Parently Group brands have such an integral role in family life, kitting kids out for school, sport, and play. Inspiring the next generation to dream big, grow with kindness, and achieve a healthy future for all, are the key motivators for us on our journey.
So as we continue on our journey, for families, community, the environment and our people, if anyone in the back seat asks, 'Are we nearly there yet?' The answer is, "Not even nearly, but we're enjoying the ride."
Kathryn Shuttleworth
Continued 1 05 Introduction
We continue to invest in the research and development of extending the life of our products and into the circular business models and fabric technology that will be vital to the future of our planet.
Managing Director, The Parently Group
Key financials
David Luke
We have committed to a consistent increase in the recycled content of our uniform daywear, transferring as much of our product as we can to more sustainable fibres. (These are based on sales figures and % of product category that uses recycled content) 2020
Juco
Sportswear has been a key product category for us, accounting for 10% of group sales. With the advent of the Juco brand, we have committed to increasing our recycled content of sportswear from zero only 3 years ago, to 11% in 2020 and over 20% in 2021. With the introduction of recycled content swimwear and conversion of nylon elastane products to recycled polyester, the percentage of reduced carbon use and waste avoidance fibres, is set to increase more significantly as Juco continues its growth journey.
Grass & Air
Ambitions for this infant brand are large, and 100% year on year growth targets over the next 3 years are currently on track. Broadening the range of products to playwear, will expand the sustainable materials being utilised and with current projections, recycled materials will account for 20% of sales in 2022.
Our Environmental Policy
At The Parently Group, our mission is to create family-centric brands that strive towards a healthy future. The brands within The Parently Group family provide clothing and accessories for children throughout their development, at school and play. Our dedication to sustainable practices reaches beyond just manufacturing and is demonstrated by our Impact Strategy and our long-term commitment to improving the health of our planet and our people.
Through carrying out our operations and goals however, we understand that our organisation has an impact on the environment. We are committed to protecting the environment and minimising the impact of our significant activities through our Environmental Management System ISO14001. We aim to achieve compliance, as a minimum, with all applicable legislation within our sector, country, and all the territories in which we have an impact. We constantly strive to continually improve our environmental performance through developing new strategies within our Environmental Management System.
Our Commitments:
• Use recycled materials in our products where possible.
• New products will only be introduced if recycled materials can be used.
• Implement a packaging transformation programme to protect products with the most sustainable options.
• Understand and minimise the impact of direct and indirect activity related to the sourcing of fibre, fabric, manufacture, and shipping, through each tier.
• Full transparency within our supply chain.
• Find a solution to end-of-life garments.
• Reduce business travel, utilising communications through digital channels.
• Minimise waste through all our operations.
• Implement a purchasing policy for services and materials procured.
• Seek to find sustainable energy alternatives within UK operations, such as solar, water reduction.
• Engage with The Parently Group team members and partners, about our environmental impact and responsible practices, encouraging joint endeavours to continually improve our performance.
*The full financial performance of The Parently Group in 2020 can be found in Appendix I
This policy will be reviewed within management meetings and is managed by the Managing Director
Measure Year 2020 Year 2019 Year 2018 Year 2017 Year 2016 Marketing Message Retained Profits 428519 367134 383636 380666 495736 We believe in retaining profits and reinvesting them for the future growth of the business
Employment Provided 57 56 52 46 45 We continue to provide employment opportunities at all levels of the organisation Corporation Tax Paid 77271 91539 94987 92532 125890 We pay our way to HMRC
2019 2018 2017 88.09% 81.66% 64.17% 43.07%
06 Introduction
Whilst we think of ourselves as one big team at The Parently Group, the practical need for functional and departmental groupings are important for everyone to see the context and purpose of their work. But on a day-to-day basis, the cross-departmental team approach has enabled autonomy, development, and learning, and supports our growth culture, so every level of experience can get involved in the projects that keep driving us forward.
At The Parently Group, we don't see traditional hierarchy as the way to get the best out of our people, and everyone is empowered to speak up for better ways and knowledge-sharing their great ideas.
IT MANAGER Nathan Cunningham COTS K SYSTEMS& FACILTIES MA N A REG Andy Jay WAREHOUSE OPERATIVE Maruisz Dziki WAREHOUSEKarolinaOPERATIVE Woszczynska WAREHOUSE OPERATIVE Magda Biskupova WAREHOUSE OPERATIVE Lydia Baltaga WAREHOUSESylwiaEAMLEADER Baca WAREHOUSEBarboraTEAMLEADER Nedvidkova WAREHOUSEIzabellaOPERATIVE Szymaniec WAREHOUSEMartynasOPERATIVE Gulbinas GOODS N Kevin Critchley STOCKTEAM LEADER Steven Birkett GOODS IN Piotr Zuchmanski GOODS IN Martin Dopson MTO MANAGER Diane McLaverty PRODUCT DEVELOPER Rebekah Shadwell PRODUCTTEAMSamASSISTANT Darrell PRODUCTTEAMPatrycjaASSISTANT Janicka ACCOUNTS ASSISTANT Demi-Leigh Boomer Steve Green FINANCE D RECTOR Kathryn Shuttleworth MANAGING DIRECTOR David Burgess EXECUTIVE CHARMAN HEADOFPEOPLE/COSEC Kirsty Conroy MERCHAND SE DIRECTOR Ian McLaverty BUYING CONSULTANT Karen Smith EMBRODERYAsadOPERATIVE Chaudhry EMBROIDERY OPERATIVE Klaudia Baron EMBROIDERY OPERATIVE Karen Hunt UB S I NESSDEVELOPMENTMANA G RE Melissa McLaverty UB S NESSDEVELOPMENTMANA G RE Emma Clare UB S NESSDEVELOPMENTMANA G RE Matthew Thompson SALES AGENT Glenn Southwell SALES AGENT Steve Turver EMBROIDERYRadoslawOPERATIVE Seweryn SUC T OMERRELAT ONSTEAM LE A RED Anita Dorrington E MBROIDERY ADMINISTRATO R Hannah Spencer E MBROIDERY ADM NISTRATO R Magdalena Sudolowicz E MBROIDERY COORDINATO R Stephen Hunt COMMERICAL ANALYST Jessica Murphy NIF A NCE&COMMERCIALMANA G RE Hayley Ramsden Tess Gee H E AD OFPR& COMMUNICATIO N S Shiza Uzair ERC A T I VE&CONTENTCOORDIN A T RO Julia Ford OES & P AID MEDA CAMPAIGNSPE C I TSILA Samantha Leigh EDART M ARKETING & SUSTAINABIL I T Y DAEL TI S Y STEMSADM N/WEBDEVELO P RE Josh Adesoba ACCOUNT EXECUTIVE Sabrina Jay ACCOUNT EXECUTIVE Alex Dunning TSUC O MERRELAT ONSADMINIST R A ROT Chloe O'Brien TSUC O MERRELAT ONSADMINIST R A ROT Ayana Brown RP O DUCTDEVELOPMENTMANA G RE Jenifer Nairne Q U ALITYASSURANCEMANAG E R Ryan Cooke PRODUCT ON MANAGER Rebecca Robinson MERCHAND SE NatalieASSISTANT Firth MERCHAND SE EmmaASSISTANT Ward UB S NESSDEVELOPMENTDIREC T RO Jamie Morley MARKET NG MANAGER Bryony Pestell COMMERC AL MarkDRECTOR Woolgar OPERATIONS MANAGER Melissa McLoughlin RNS C R EDITCONTROLLER/ECOM A NIMD Sasha-Lee Lask OTSUC MER OPERAT ONSADMINIS T R ROTA Laurelle Obi WAREHOUSE MANAGER Tomasz Serwicki WAREHOUSEAisteOPERATIVE Banyte WAREHOUSE OPERATIVE Liz Holland Chairman Marketing Finance Warehouse Sales I.T. Merchandise Consultant Embroidery Customer Services Credit Control Head of People / Co Sec Group Structure 07 Culture
In Conversation with Kirsty Conroy
Head of People, The Parently Group
We talk a lot about The Parently Way, tell us more about how we live and breathe our values as a workforce.
With a quarterly theme, related to a cultural value running through the year, we work on adding value and enriching life through engagement for all our people at The Parently Group. This could include online sessions with external providers, various freebies, physical sessions (pre-covid) and lots of info about topics. It's evident each day how teams are working together, progressing and are engaged to succeed. This comes down to all our people being encouraged to speak up with ideas, be heard and always feel there's a fairness to the way we do things. I'm always blown away by the kindness gestures going on all over the place all through the year! From special event recognition and collections to the kindness of giving time to listen. A true reflection of kindness being an authentic value in so many of our people's lives and so to support and focus on kindness with events is an easy one as it's happening already!
It is important that as an organisation we are also able to offer our kindness out in to the community. Over the last few years this has been in the form of charity volunteering days, as well as donating to our chosen charities through various campaigns. This is however an area we are looking to do more of in to 2022 and beyond.
The value of growth has certainly been at the forefront of day to day, week to week these last 18 months, we have all had to learn, change, adapt across the business to ensure we stay agile and fit for these uncertain times. It has meant many of our people learning new systems, procedures within the company and many have also undertaken qualifications or certificates in their chosen area of work to ensure they continue to progress and grow as individuals too.
It's been a tough time for the whole workforce, how has your approach to kindness and nurturing the culture of our business adapted to the challenges of Covid?
As a result of the pandemic and restrictions on going to work for over half our workforce, it meant we instantly lost those daily catch ups' over making a coffee, chance updates just because you were in the office or being there for someone we could see who needed it. All of this, whilst also understanding that our warehouse team were still coming in to work every day and we needed to ensure their safety and wellbeing too.
It was certainly a challenge, but we stuck to our principles to ensure everyone felt connected, still felt engaged with the wider business and most importantly they were keeping well mentally and physically. We worked closely with all the managers to ensure they focused on every single member of their team through intentional and regular contact with them all, particularly those on furlough.
A big adaptation was moving online for so much communication and sharing generally, both business and personal through a banter channel which was for the whole organisation, on and off site, but it worked! The daily updates and videos to keep everyone informed and supported from the senior management team, on top of wider management focus on individual connections, and even a few online quizzes, were imperative. It underpinned the true value we live and breathe of kindness and engagement. We ensured it was clear to see that support was there as well as an understanding of various situations and emotions – and the best thing is, these were not planned, 'cultural building' activities – it just happened and re-confirmed how authentic these values really are in so many of us.
08 Culture
The Parently Way
How important is it that employees share our sustainable principles and how do you go about inspiring greater understanding of why it is important without it being judgey?
We do actively encourage our employees to think about sustainability issues simply through information sharing, giving various related business updates, as well as sharing practical ideas such as sustainable swaps for everyday life, but we do also respect individual choices and preferences. We don't ask for any kind of commitment from anyone. It is clearly a fundamental of our business and our culture however, and there is more to do going forward to inspire those life swaps and sustainable choices, but we definitely don't judge people about how they choose to live their lives relating to sustainability, only support and encourage.
What insights did the employee satisfaction survey reveal – as a business how can we do better by our workforce?
The engagement survey results were very strong overall again this year carried out in July. This year compared to last year there was a 15% increase in our engagement scores for Learning
and Development. This was a great reflection of deliberate actions to embed a learning mindset into our culture, really encourage people to learn new skills and new ways of working and increasing their knowledge. We saw an even higher number of employees feeling team connection since the same time the previous year, a jump from 85% to 97%, reflecting the excellent work of all the managers and the ongoing support they receive.
We saw a sustained high level of engagement with our purpose as a business. We saw 90% last year and 92% of employees this year feeling their job is important because they understand the purpose of the overall business aims and objectives.
An area we are working to improve on which isn't currently in any survey or business measure, is our ability to be confident we have a diverse workforce and we are inclusive and celebrate people's differences. We have already taken steps to implement a diversity and inclusion policy and take stock of where we are now and where we want to be.
A snapshot of the future, what will our workforce look like and how will our environment flex to accommodate the changing needs of our employees
What we have experienced this last year has given us great insight and experience in to how flexible, adaptable and productive our teams, who have this option, can be, whether working at home or on site or a bit of both. With trust from their manager and the continuous emphasis on connection, purpose
and being part of something bigger, I can't see this way of working changing anytime soon.
What we hope to keep developing is how our managers manage this new blended approach to treat people as individuals with different needs, requests and circumstances, whilst ensuring a fairness within their teams alongside output.
We have had to flex the workplace to incorporate hot desks which allow covid safe spaces for people to come in to and immediately connect up and get going, whilst also providing collaborative space is available for those who may only come in as a team one day a week. This is something we will keep evolving as we see how much space is used, how often and whether the needs will change again.
Health care – cash plan with simply health covering e.g. teeth, eyes, physio, counselling, 24hr GP service
Family friendly approach to hours/work locations
Time to volunteer and give back each year
Freebies related to the quarterly theme – e.g. water bottles, food, drinks, pedometers
Continued
gift vouchers
Xmas gift boxes last year through covid We offer a Cycle scheme Generous budget for L&D across the business Kudos
every quarter to those who have gone above and beyond and been voted for Wellness sessions from nutrition to mindfulness
09 Culture
Here's
a
list of some of the nice things we do for our employees.
I'm always blown away by the kindness gestures going on all over the place all through the year!
Kindness Health and wellbeing
Mental and physical Learning &
Development
Engagement
10 Culture
Inspiring the next generation of The Parently Group people with a weekend litter pick – Kathryn, Managing Director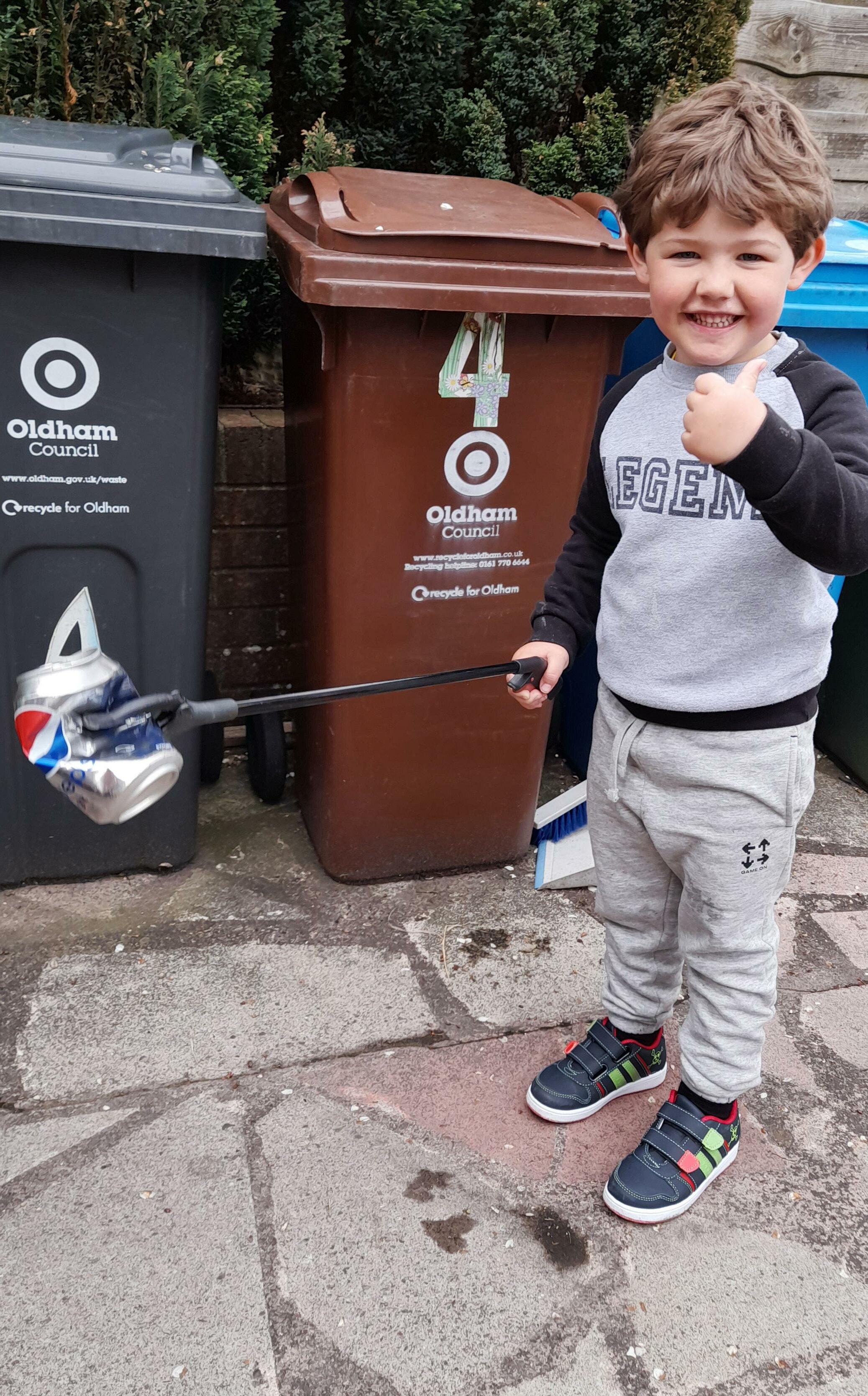 Green habits
'James is trying to save the planet… He wanted to call the police and tell them that people had dropped so much litter at the back on our house' – Emma, Merchandise Assistant
'Louie's planted sunflower seeds this weekend, we have a family competition going on! '
– Melissa, Operations Manager
Sustainable swaps
We asked our Parently people if they've made any sustainable swaps recently, it's great to see the team and their kids embracing an eco lifestyle. This is what they had to say…
I use the smol laundry tablets now after Sam's recommendation and loved them, I also use all plant-based cleaning products – Sabrina, Account Executive
Recently, I bought a beeswax wrap to try instead of using cling film - it works really well but I have to keep remembering to use it! – Kirsty, Head of People
My little garden up-cycle! Our neighbour was getting rid of this rusty wrought iron pot stand.... so I sanded it, painted it and added some hessian ribbon and pretty plants! – Melissa, Business Development Manager
I swapped to my local milk round which delivers the milks in the old school glass pint bottles which are reused - Sasha, Senior Credit Controller/ Ecom Admin
Just waiting for flowers than we are expecting some mighty fine tomatoes...... James has taken great care of these, he waters and talks to them nearly every day – Emma, Merchandise Assistant
I switched from using foil on the oven tray (to reduce having to wash it each time) to using a re-usable tray liner which can be washed and used again and again – Sam, Trade Marketing & Sustainability Lead
I have some beeswax wraps, but I need to bake them in the oven before I can use them! – Emma, Business Development Manager
I love my reusable sandwich wraps! Tess, Head of PR & Communications
– Melissa, Business Development Manager
'Orla gave our dull Willow tree a personality.....meet Tom The Tree!'
11 Culture
Our solar panel story
As part of our pledge to make our Manchester HQ carbon negative, we've installed over 1,000 solar panels with support from HSBC UK to reduce carbon emissions and cut costs.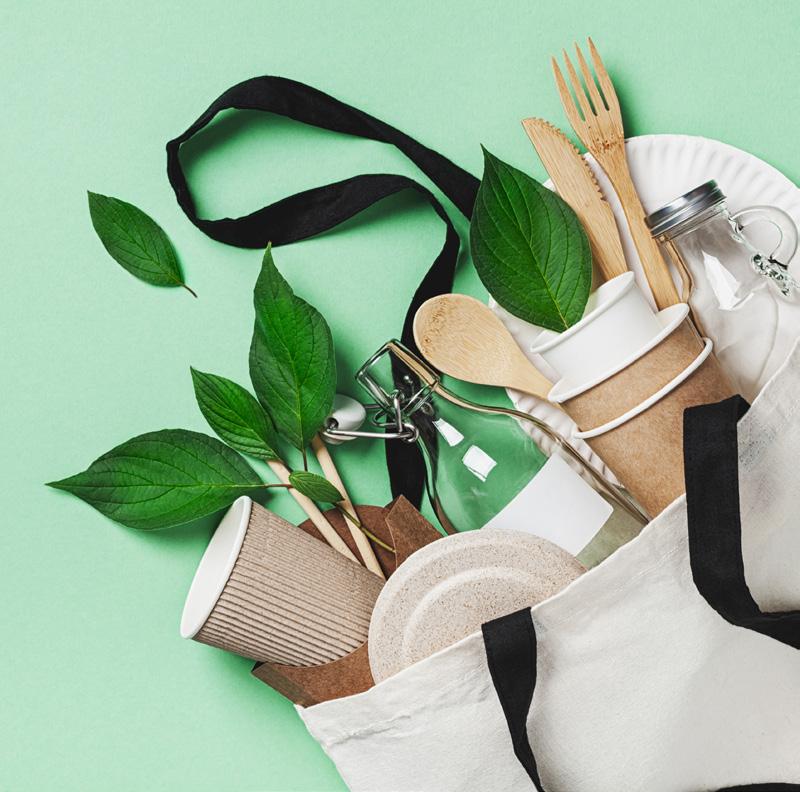 Kathryn Shuttleworth, Managing Director
Time for an Eco Upgrade
In the summer of 2020 we secured a six-figure funding package from HSBC UK to install 1,700 sq mtrs of ERS solar panels at our headquarters in Ardwick. As a result of the installation, the business will have the capacity to generate a peak solar array of 295kw-h onsite, enabling a 25-tonne reduction in carbon emissions every year. Over a 25 year solar-lifespan, we're expecting to save up to 3,600 tonnes in carbon emissions. The funding provided by HSBC UK comes as part of a Green Loan, dedicated funding to support sustainability projects and help SMEs and mid-market companies achieve their green ambitions.
The Parently Group, said: "We're delighted to see the completion of this project, the latest in a growing list of successful green initiatives across the business. These solar panels support our long-term sustainability targets, but the investment will also see financial returns, with the solar roof expected to pay for itself in cost savings after only seven to eight years."
Richard Beaumont, Relationship Director for HSBC UK, Corporate Banking, Greater Manchester, said: "This is the first Green Loan we have provided for a mid-sized enterprise in the North of England and we're incredibly proud to be completing the deal with David Luke Schoolwear. The family-run business has proven its green credentials at the highest level and this investment in solar panels signals another positive move for the future."
Robert King, Head of sustainability at HSBC UK, added: "The work being done on HSBC UK Green Loans across the country is innovative and an important part of our commitment to help business thrive in the transition to net zero. By supporting SMEs, mid-sized enterprises and large corporate organisations with dedicated sustainable funding, we can ensure the long term economic and environmental health of UK businesses."
12 Environment
Recycling onsite Source
sustainable suppliers, i.e. stationery, cleaning etc Car sharing
Electric car charging points
from
Green days Bike sheds Communal area improvements – plants, seating made from recycled plastic waste
Sustainability Lead Power to the People
Five minutes with Samantha Leigh,
How has the world of sustainability at TPG changed since you started your role back in 2018?
The world of sustainability has changed dramatically, especially since the likes of David Attenborough and Greta Thunberg appeared on our screens. I've seen a massive shift in peoples perceptions and attitude towards the planet, and its brilliant! A lot more companies are also doing their bit, and collectively I think this will make a huge difference. It's great that more people are now aware and doing their bit to help save our planet.
What is being done to ensure our sustainability vision is on everyone's agenda?
One of our biggest steps to deepen the engagement of sustainability in the hearts and minds of our culture was to introduce 'The Green Team'. We wanted to inspire all employees to be involved and interested in everything sustainable. We rolled this out to volunteers and had a huge response back. Our first task was to survey all employees on their feedback for changes around the site. This was a great engagement task and enabled people to talk to staff who they might not otherwise talk to. Once the feedback is gathered we will look into any suggestions and where possible, see if we can add an eco-twist to any of them.
Where next for sustainability – which hot topics have you got your eco eye on?
I think packaging is a huge one to concentrate one and looking at ways to reduce it, make it recyclable or find an alternative eco option. I would also love to see a solution to end of life garments within the recycling industry and have that available for everyone to use. There are a few options out there already, but unfortunately they are not readily available for SME's like us. And another HUGE project I am keen to get started on is mapping our CO2 from raw material
to end use. A mammoth task which definitely need the help of some experts, but I feel this is the right thing to do. Once we know our numbers we can look into ways of reducing of (I am not a firm believer in offsetting!).
What happens when you turn over the sustainability vision to the people who live and breathe the day to day operations within our business...
'It would be amazing if we had an inhouse machinist to fix faulty garments that are returned to us, that way we can put them back to stock quicker, reducing the likelihood of them going to waste' –Chloe, Customer Relations Administrator
'Indoor office plants would be lovely, it would improve oxygen flow within an office and improve the air quality too. Motion activated lighting in the office spaces would be great too.' – Melissa, Business Development Manager
'I'm keen to see a Green Day or Power Down Day – one day a year where the whole company has to switch off their powered devices. If that means some people can't carry out their usual working activities, they could spend the day volunteering for a charity or tidying up our outdoor environment' – Bryony, Marketing Manager
'Maybe regular 'Green' days monthly/ weekly/quarterly – find alternative ways of doing things, go paperless for the day, no meat, work from home, cycle, bring a plant to work day!!!' – Diane, MTO Manager
'Go paperless and more recycling bins around the buildings' – Hayley, Finance Manager
'A car sharing facility between employees who live close by and onsite recycling facility for plastics that cannot be recycled in general household waste. Plus, we could use more sustainable companies to source goods from, i.e. stationary, bags etc.' – Sam, Trade marketing & sustainability lead
'We could make an outside storage point for sorting out, by size, and storing empty boxes after they've been used in the warehouse, this may allow us to reuse more boxes and reduce waste.' – Piotr, Warehouse Operative
'Reduce on printing and ensure things are recycled properly e.g. not putting paper in the normal waste etc.' - Hannah, Customer Relations Administrator
13 Environment
An Interview with Ian McLaverty, Merchandise Director
Let's get started with a quick recap on your role within the business and how your team has contributed towards the sustainable achievements of the Group in recent years?
My team manage all the processes involved with getting the stock designed, manufactured and ultimately into our warehouses. From the development of new products and fabrics, production scheduling and all the way through to the final delivery and quality checking of the goods into the business. A lot of the product development over the last 10 years has been based around making our products more sustainable whilst retaining the quality and service that we require. But in today's landscape, being sustainable isn't just about developing more sustainable products. We are constantly trying to find greater efficiencies in our procedures and systems that will reduce our negative impact on the planet and hopefully improve the lives of the people we come into contact with along the way. This may sound a bit idealistic but we genuinely feel that if we can find a situation where everyone wins, which can be difficult, this will lead to a more engaged and sustainable supply chain.
What has it meant to be a responsible business partner during the last 18 months?
We have had a responsibility to support every supplier to ensure they could
simply continue trading. Surviving lockdowns, working with reduced efficiency, increasing safety procedures, managing late deliveries and congestion at ports are all real-world problems that we have had to work closely with our suppliers throughout the chain to overcome. Most important of all is staff safety. Our long-term relationships have enabled us to support our suppliers and we have benefited from reciprocal support when we have needed it.
It feels like consumers are only just starting to feel the true impact of Covid on the supply chain, how will your team be responding to the new demands of B2C retail in this new landscape?
It appears like the last 18-20 months have been the perfect storm to create chaos in all industries. Most supply chains pride themselves on reaction time, this can only be achieved with careful planning of raw materials (stock holding), manufacturing capacity levels and reactive logistics. Each of these areas has seen and continues to see unprecedented disruption.
Communication is the only way to manage our way out of this chaos so the team find themselves constantly negotiating and searching out solutions to problems that present themselves.
B2C is still very new but this does give us the opportunity to develop more
products, and more exciting products that might open up new markets for us to explore further. Adapting our infrastructure to ensure we have the resource to get the product range and mix correct along with getting the stock in on time, will be the key to the success. In practice this means experimenting with design, testing and increasing our focus on research. There will be a lot of hard work along the way but we are all committed to making it work, and looking forward to the journey.
Establishing a deeper connection to the Ethical Trading Initiative has been a key role for the product team, what impact has that had on the way we work at a group, brand and individual level? Decisions on where and who we do business with go far beyond just price. Price is an important factor but there is so much more that needs to be considered. We are determined to have a positive impact on everyone involved in the chain and for us to do this our level of understanding needs to increase. Engaging the wider business in our work with the ETI is going to be key to ingraining the principles so that they are top of everyone's agenda and not just those who work closely with product. We're looking forward to having deeper conversations across the business to make this a reality.
As a brand, David Luke pioneered the use of recycled polyester in its eco-uniform over a decade ago. What plans do you have to take us through the next decade with innovation in raw materials and our Group approach to sourcing? Don't stop searching for the next great idea! Sustainable sourcing has become more mainstream since we started which is good and bad, good that more options are starting to become viable for our market but bad that it is harder to find a point of difference. Having said that we will continue to search for solutions to the legacy of problems that our past has presented us with in the form of new sustainable fabrics, new product ideas, and potentially additional sourcing locations to improve the overall situation.
Looking forward on your product team journey, what are the kind of KPI's you will be working towards to ensure the health of our supply chain is optimised and resilient in the face of the future?
Agreeing clear and measurable KPI's with our supply chain is really important as this gives us a bench mark and clear focus to constantly improve. What's also important is continuing to communicate directly with our supply chain to understand what is happening locally for them and how they see the future playing out. The speed of change in all areas has rapidly increased and we will be striving to be much more agile in our approach to our planning.
14 Transparency & Supply Chain
We are determined to have a positive impact on everyone involved in the chain and for us to do this our level of understanding needs to increase.
Five Minutes with Ryan Cooke, Quality Assurance Manager
Tell us a bit about your time at Burberry?
I moved around a lot at Burberry because I knew it was a good opportunity to get some proper industrial (rag trade) experience, where before my experience was more bespoke tailoring. I worked in the product development team first, preparing new products for mass production, then went to manage the cutting room overseeing quality in that area and dealing with any issues the sewing lines discovered in production. It was an exciting company to work at because I was often handling garments for high profile customers like the Royal family Beyonce and before I left Burberry we made an outfit that Billy Eilish wore to the Brit awards.
It's an exciting time to join The Parently Group, which aspects of your new role are you most looking forward to?
I'm most excited about using my experience at Burberry to create a really strong department out of the QC Team. We're currently revamping the QC room to create a designated space for approving colour under consistent lighting and checking faults in more depth in products we have quarantined.
I envision this space also becoming "technical hub" for product knowledge where an up to date and comprehensive sample range will be kept as well as all the approved fabrics and trims for our product range.
Which products are you looking forward to getting technical with?
I'm currently working with Ian to update the trouser styles we offer by creating a quality standard for fastenings and waistband constructions between our suppliers. I'm also using the opportunity that sampling presents to us to refine the leg profile in our slim fit junior trousers and trial a trouser without creases pressed into the front and back leg, to bring this style more in line with fashion and the high street
Factory Case Study: Our blazer and trouser factory in
Cape Town, South Africa
We have been working with David Luke since 1990. We started with the production of trousers and shorts and then few years later introduced blazers.
I'm most excited about using my experience at Burberry to create a really strong department out of the QC Team.
The fabrics we purchase and use for David Luke are above the standard quality used by competitors. The processes we use to manage quality start from cutting sheet information, to cutting room sew bar , on line quality check ,off line quality check and to final check in despatch before goods leave. Trims used IE zips , interlinings & hook and bar are of superior quality .
We employ 340 to 450 staff depending on production requirements and pay SA clothing gazetted living wage.
15
Transparency & Supply Chain
PARENTLY HQ Home of David Luke Ltd, Grass & Air Ltd & JUCO Sportswear
Transparency & Supply Chain
Understanding and valuing our supply chain is a critical part of our commitment to doing good business. Take a trip around our world of factories, business partners and workers, to get a true understanding of the journey our product make from source to customer.
ETI
We are members of the Ethical Trading Initiative (ETI). The Ethical Trading Initiative helps guide companies to trade ethically, to make a positive difference to workers' lives. By becoming a member of ETI, we commit to adopt and implement the ETI Base Code and to undertake activities intended to promote respect for workers' rights and to achieve real improvements in working conditions within our business and supply chain.
Sedex
Sedex is on the worlds leading ethical trade membership organisations to help businesses improve working conditions within their supply chain. This online platform enables businesses to operate responsibly, sustainably, protect workers and source ethically.
PAKISTAN
-12 year relationship -3,932 miles away -7 hr 56 min flight time
-Shipping time: 5 weeks
-Makes tradtional sportswear, Swimwear & Craftwear
PAKISTAN
-15 year relationship -3,991 miles away -8 hr 3 min flight time
-Shipping time: 6 weeks -Makes sweatshirts
Supply Chain Map
CHINA
-3 year relationship 5,023 miles away -11 hr 30 min flight time
-Shipping time: 7 weeks -Makes Grass & Air
CHINA
-15 year relationship -5,372 miles away -10 hr 40 min flight time
-Shipping time: 7 weeks -Makes Eco-Blazers & Jackets, Girl Guides
BANGLADESH
4 year relationship -5,025 miles away -10 hr flight time
SOUTH AFRICA
-25 year relationship -6,141 miles away -12 hr 15 min flight time -Shipping time: 4 weeks -Makes MTO blazers & Senior Boys Trousers
Member
SRI LANKA
-18 year relationship -5,499 miles away -10 hr 50 min flight time -Shipping time: 4 weeks -Makes Girls Skirts & trousers, Junior Boys Trousers, Polo Shirts, JUCO, Sportswear
-Shipping time: 5 weeks -Makes Shirts & Blouses
16 Transparency & Supply Chain
Oil drilling Oil processing Cotton pickers Sheep farmers Forrests Accredidation Workers International Trade Packaging Waste Transport Raw Materials Fabric & Trims Manufacturing Garment Manufacturing Pre Delivery Processing & Handling Post Delivery Processing & Handling Raw Materials Raw Materials Raw Materials High risk area for workers rights •0% transparency High risk area for workers rights •Minimal transparency Medium risk area for workers rights •80% transparency Trims Fabrics Mills Dye houses Kitting plants Weaving plants Approval QC Testing Accredidation Yarn Factory workers International trade Waste Packaging Transport Trade unions Factory workers NGO's Ethics Contracted factory? H&S Testing QC Local government International trade Packaging Waste Transport Sampling QC Embroidery Product development British Standards EU Regulation Testing Policies Packaging Waste Transport Reprocessing Embroidery Marketing Sales Customer Relations QC Packaging Waste Transport School visits Retail customer Returns Reprocessing Packaging Waste Transport Durability Product life Consumer Expectations Garment care Returns Packaging Waste Transport Re-purpose Disposal Recycle Burn it! 2nd Hand Re-use Recyclatex Packaging Waste Transport Product Consumer In direct service providers need further investigation • Solutions required to avoid landfill TIER 1 TIER 2 TIER 3 DL IN DL OUT +1 +2 +3
INTRODUCTION TO THE BRAND TENDER ACADEMY
David Luke grew out of a small company that supplied childrenswear in the North West of England. A spark for inventiveness saw founding partners David Burgess and Adrian Luke expand into the school uniform market where they have innovated some of the most iconic products our children now count as uniform essentials. From the quirky Skort to blazers made from recycled plastic bottles, David Luke has found ways of making the ordinary, extraordinary throughout its 38-year history.
Over the years, the David Luke brand has demonstrated a progressive and highly respected reputation for innovation in sustainability. We were the first to develop recycled polyester yarn from plastic bottles which we used to make blazers. Gradually our passion for eco-uniform grew our recycled product range to include skirts, trousers, polo shirts and sweatshirts, all made from this marvellous material. We've counted A LOT of plastic bottles during the first decade of our sustainability journey (41 million and still counting) but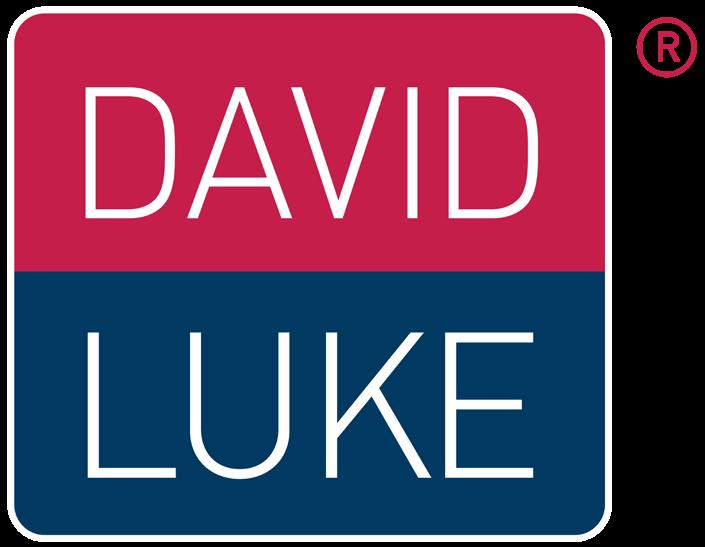 2020 made us stop in our tracks. Regroup and focus on the impact our flagship brand was going to make for the next decade and beyond. So, where to next?
Our widest collection of junior and senior eco products EVER spanning 10 categories.
If you think we saved a lot of plastic bottles before just wait until our expanded ranges start contributing to the count! Think we can hit 100 million by the year 2023? Hold my drink
Greater transparency on the sustainability of our packaging with an aim to reduce the amount of plastic used when transporting goods and introduce more recycled content n items such as swing tickets, mailing materials and garment packaging.
We're thinking in circles. Understanding how we can play a significant role in extending the life cycle of our school uniform is top priority. In practice this means educating families to Re:Uniform, providing practical solutions to fix and mend and introducing a take back scheme on our consumer website
A new focus on impact led by our Kindness Currency initiative which will see us collaborate with like-minded social enterprises and charities to ensure the children who wear our uniform are supported at grassroots level
Continuing to support our network of independent retailers with their sustainable initiatives including offering free Tender Workshops
As part of the School Uniform Bill, our independent retail partners will be required to tender for their contracts. That's where David Luke is at hand to help. In October we launch the Tender Academy which offers our retailers training sessions on how to write a successful tender. Firstly there will be 1 hour free taster session webinar with a summary of the tender process and things you need to know. To follow on from this we will give the option to purchase a Premium service (which is part funded by David Luke), which consists of 2 x 4 hour sessions and more indepth information to get our retailers started.
FREE Online Taster Session – Duration 1 hour:
The one-hour taster session will cover the following areas specifically tailored around school uniform tender completion and based upon the SA advisory tender template:
Proposed Content:
• How to make sure you don't miss a tender or see it too late to reply
• What to expect when a tender arrives
• Time, resources, and skills needed to write a winning tender the type of questions and topic areas you will have to respond to
Premium Service – Duration 2 x 4 hour:
Proposed Content:
• Full tender submission support from Klick Business solutions
• Bespoke designs
• Customised service
• Formal agreement on arrangements
SCHOOL
This summer, David Luke launched its first circularity marketing campaign 'Long Live School Uniform' a back to school campaign with a rallying cry to schools and families to Re:Uniform this summer.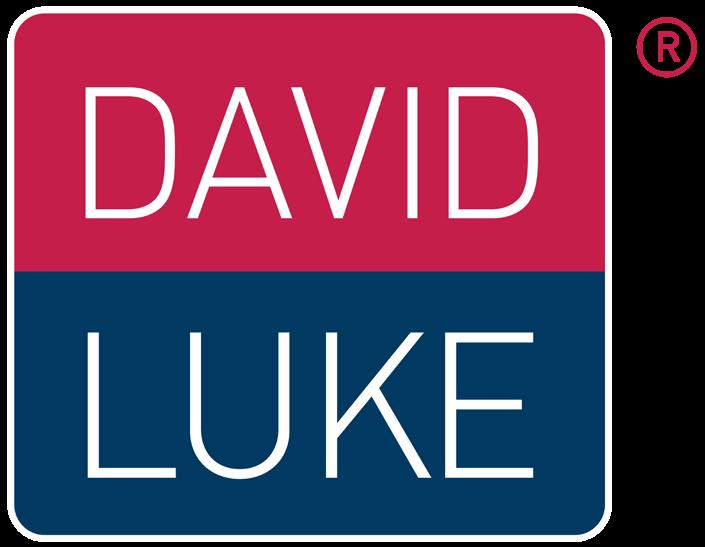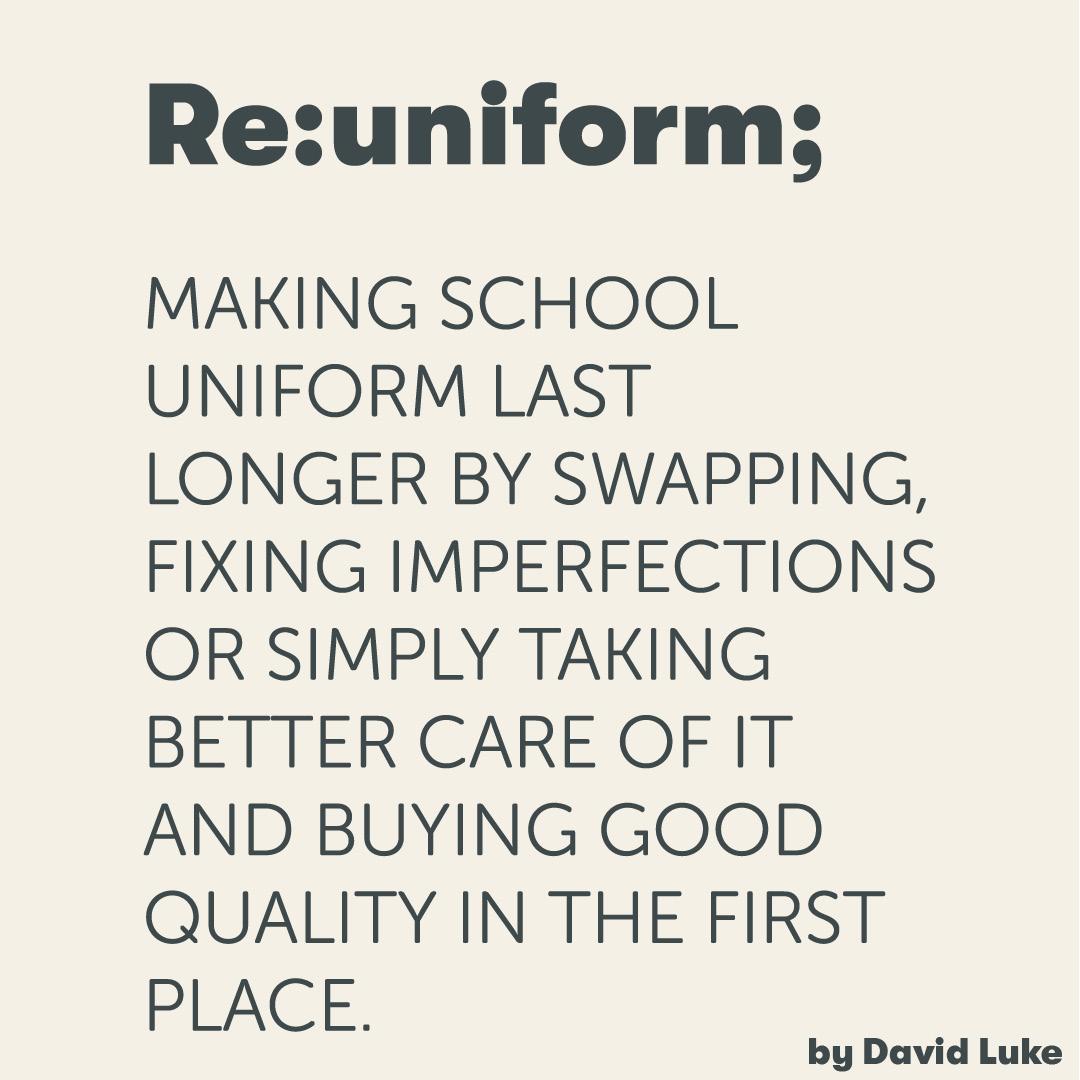 "Long Live School Uniform is our first circular campaign to get families wearing their sustainable school uniform for longer," explains Kathryn Shuttleworth, Managing Director David Luke. "Good quality sustainably made uniform has a brilliantly long life-span. With our Free Long Live School Uniform Marketing Kit, our retailers were able to share high quality artwork, digital assets and ideas with their schools to encourage families to Re:Uniform during the summer."
The Education (Guidance about Cost of School Uniforms) Act 2021 passed in May and will mean schools have to follow statutory guidance when they apply their school uniform policies. The guidance is due to be published this autumn, and it is anticipated that as well as cost considerations, there will be an added requirement for schools to make second-hand uniform available to parents. Extending the life of uniforms is explicitly stated within the statutory guidance, 'to improve sustainability' and to benefit 'those on low incomes'.
The campaign launched to consumers in July with a focus on four key areas.
Re:Uniform
Proactive PTA's and schools who love to engage with their community of families were encouraged to give old or outgrown uniform a new lease of life.
Love it
Loved uniform lasts longer but those of us who haven't the means to keep clean may find options are restricted. We worked with The Hygiene Bank to help those of us who are struggling with hygiene poverty in schools by donating 5% of website sales in July to The Hygiene Bank supported by an IGTV Live during Re:Uniform week.
Fix it
We showed families how to extend the life of their sustainable school uniform with our simple fix it tutorials filmed with The Ministry of Craft. Topics included how to turn old uniform into something completely new like a personalised PE kit bag or transform trousers into shorts.
Swap it
Schools were invited to get involved with our Re:Uniform Week during July. We offered a FREE Marketing Kit that will help schools and PTA's to set up a Facebook Group for swaps, colourful artwork for posters and social media and lots of great tips to get them started on their Re:Uniform journey.
UNIFORM BRAND LAUNCHES RE:UNIFORM INITIATIVE   18 David Luke Link to videos
Accounts reached
Followers
Youtube: 105.5K Impressions +11%
Facebook: Reach +1200% SOCIAL INSIGHTS
Instagram:
+496%
+9%
Subscribers
THE QUEEN'S AWARDS FOR ENTERPRISE: SUSTAINABLE DEVELOPMENT 2020
QUEENS AWARD
PACKAGING BUT MAKE IT ECO COP 26
April of 2020 will remain etched in our sustainable journey but perhaps not for the reasons the rest of the world with remember it for! Following a gruelling entry process, David Luke was awarded the Queens Award for Sustainable Development and to this day, we couldn't be more proud. Entering awards gives our business a unique opportunity to reflect. What did we do well? What could we do better? When you are acknowledged for your efforts by a panel with the prestige of the Queen's Award you know that something is going right! But now is not the time to take a break. Remaining at the forefront of innovation in sustainable business practice is a challenge we accept. We're kinda attached to that beautiful crest and don't plan on losing it anytime soon.
There is still so much we can do to reduce the amount of plastic and non-recyclable packaging in our supply chain. But where to start? First, we carried out a full packaging audit on all of our products across the chain and looked at ways to reduce, re-purpose or make recyclable. Our first switch was with our B2C mailing bags, which are now made using 80-100% recycled content. We are also working closely with our suppliers to reduce the plastic used on garment bags and where possible, make this from a recycled content, which will be in line with the Plastic Packaging Tax. We've also reduced down the amount of swing tickets on our garments, with an average reduction of 50%. Our aim is to collaborate with other companies to find solutions to re-purpose plastics when they come to the end of their lives.
The UK will host the 26th UN Climate Change Conference of the Parties (COP26) in Glasgow on 31 October – 12 November 2021. The COP26 summit will bring parties together to accelerate action towards the goals of the Paris Agreement and the UN Framework Convention on Climate Change. David Luke was invited to contribute to the Cabinet Offices' COP26 awareness campaign in the North West. Keep an eye on social media for Kathryn's film and here's a sneak preview of what to expect in her interview…
Why is COP26 important to David Luke? COP26 is important to us, because this feels like the first time there has been a conference of all these parties, since the world woke up to climate change. In Paris in 2015, it was environmentalists and activists who were keeping a close watch on what was going on. Now it's expanded -it goes so much wider, and ordinary people, businesses, and most importantly young people, want to see the world get this right and see COP26 deliver change for the better.
What do you know about COP26?
We have followed aspects of the UN Climate conferences, and obviously Paris was such a critical one in 2015, for setting the target of keeping global warming to 1.5 degrees c, compared to pre-industrial levels. So once we knew this key climate conference was in Glasgow, we were really excited to have such an important gathering on our doorstep, seeing how can the world be brought together to tackle climate change.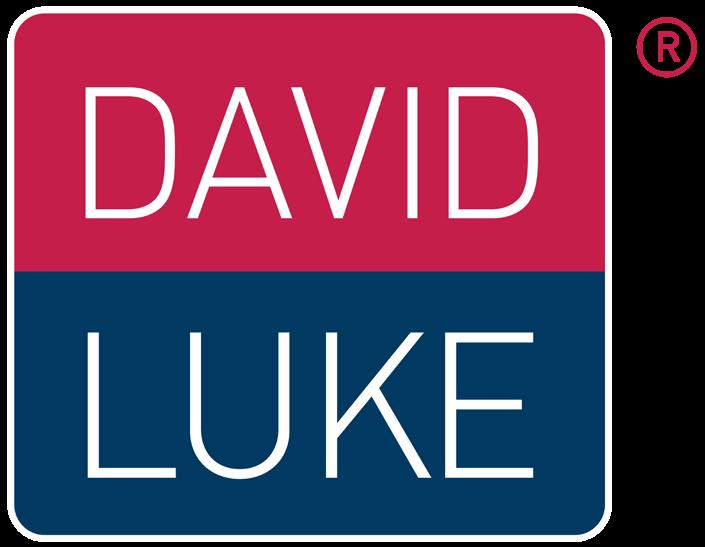 How does David Luke plan to continue reducing carbon emissions in the future?
We have so many areas we want to continue to improve on - packaging, product end of life, transport to our wearers. And a huge focus for the future is to tackle scope 3 emissions, so all the carbon use through the supply chain, in terms of raw material, fabric, garment manufacture and transport. This is a challenge for everyone in the garment sector but we know progress can be made.
What's your advice to people or businesses trying to reduce their carbon emissions?
I think it has to be that just because you can't fix everything, it doesn't mean you shouldn't fix something. There is some pain we all need to go through in transitioning to a net zero world, and it's too easy to think that the small things won't make a difference so we will wait until regulation comes in. But business has to move early, so that as the change comes, we're ready for it and can adapt to the new world
19 David Luke
Link to videos
Joyful Sustainability
Grass&Air is just starting its sustainability journey. But it's now time for our fledgling brand to integrate a sustainable outlook into its day to day. And we're going to call it 'Joyful Sustainability'. Think wonky welly's, takeback schemes, clothing rental and an overhaul of our raw materials to ensure our products are as recyclable as possible. We've always done things a little differently with Grass&Air. Demystifying not greenwashing is going to be key for our families to really get behind our new Joyful Sustainability vision.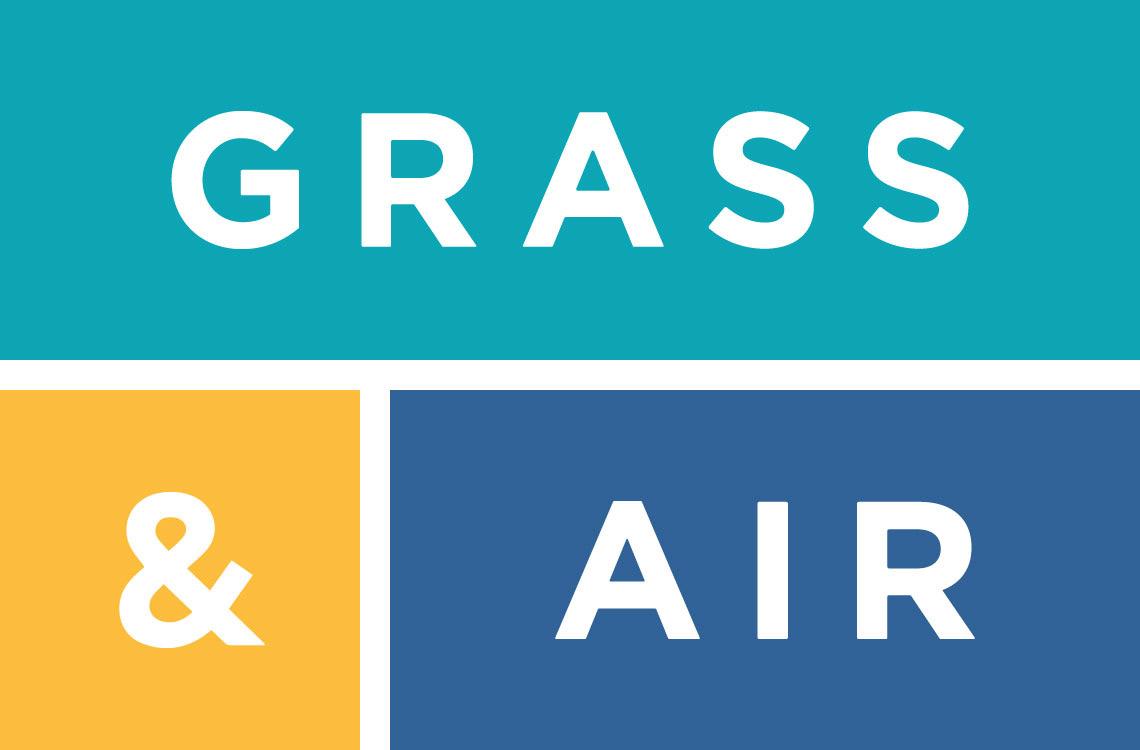 MORE RAW THAN EVER BEFORE Re-imagining our Raw Materials
Wonky Wellies
Much discussion and research has gone into the concept of a natural rubber wellington boot. We almost managed to bring our first natural collection to market back in 2020 but on arrival, the boots simply weren't in a condition to be sold. At the time it felt like a big blow during what was the blowiest of years. But it made us ask the question 'what if a wonky welly could be used for good?'
Our new Wonky Welly scheme is due to launch in 2022 and will channel
any perfectly imperfect wellies back into circulation through donation schemes, bursaries for grassroots organisations and ultimately, be available to buy on our website at a reduced cost.
Playwear Made from Plastic Bottles
Grass&Air will harness the learnings of brand-sibling David Luke when it launches a brand new collection of playwear made from recycled polyester in January 2022. It made perfect sense to share the ecotextiles we use in schoolwear but make them Grass&Air. Lap-dipped in a colour palette that will co-ordinate with the cutest wellies, our new range will include co-ordinating loungewear sets, waffle base layers and onesies
3's a Trend: Pilot Schemes
When founder Charlotte approached us with her kids rental marketplace concept, it's fair to say we were ready to jump in boots first to support her.
A capsule collection of Grass&Air rainwear and wellies was donated to support Charlotte's start-up and has been listed on The Little Loop since it launched in 2020. We love how families can benefit from this hand-me-down culture, enjoying brilliant brands whilst reducing their carbon footprint and
preventing ace clobber from going landfill by keeping it in circulation for longer. Looking ahead, rental is a bit of a buzzword at Grass&Air HQ. Hopefully it won't be long until we're able to offer more access to rental items on our own website to keep our kit in circulation for longer.
Re-Worked
Ever wondered what your wellies could make if they were chopped up, melted, re-formed and re-worked? Well on a recent trip to Re-Worked HQ we discovered that they could end up as
snazzy panels, shelves or even a bench!
Our pilot project with this innovative company will see Grass&Air wellies investigated in great detail to see how we might be able to partner with ReWorked to prevent old wellies from going to landfill. Welly walls anyone?
Rubber Recycling
One of our favourite ambitions is to turn old wellies into playgrounds. It kind of feels like the natural resting place for our colour-changing fun bundles. Initial discussions with a local firm concluded that in their current format,
our wellies have too many components to breakdown into rubber crumbs that can go on to be used to make rubber flooring in bright, colourful play areas. So where do we go from here? First priority is reviewing our design concepts for future collections. Imagine a pared back boot that has the potential to be used to cushion little folk as they play? Where do we sign?
20 Grass & Air
The Grass & Air team at work.
We've always done things a little differently with Grass&Air.
5 minutes with Charlotte Morley, founder of thelittleloop.
Charlotte founded thelittleloop while working as Head of Digital Product at Notonthehighstreet - leaving her role to build it full time. She describes it as both the biggest risk she's ever taken, and the best thing she could imagine doing for her children's future. As one of the first brands to contribute clothing to her collections, we were keen to catch up to see how the rental market has changed since the business launched 18 months ago.
For anyone not familiar with the concept behind thelittleloop, can you give us a quick overview of how it all works?
Our vision from the very start has been to create a world without children's clothing waste. We do so by renting clothes - enabling parents to keep them for as long as their children need and love them, and then sending them back to us to be worn again. This keeps every garment in circulation - guaranteeing they reach their potential and giving them up to 4x more life thus reducing their eco-footprint by upto 80%. Not only that but we use entirely reusable packaging, and - this is the super innovative bit - we partner with our
brands to help them introduce circularity into their business model. Our partner brands share revenue with us, which means they are rewarded for longer lasting clothes, and so incentivised to improve their production practices.  On top of which, we feedback data to them to enable them to identify ways to make their garments even more durable.
Has recent press attention over the clothing rental market helped to boost interest in your concept?
There's been a lot of chatter about rentals in the media. Getting rental out there as an accepted way to dress kids is great. But families aren't going to just start renting kids clothing because they've seen someone wearing an expensive 'hire' dress on the red carpet. People within the trade can see it's the next big thing but consumers catching up with the thinking. After our initial launch we're now in a position to increase marketing activity to really help to educate around the concept of renting. Because we're doing something different, we've benefited from lots of publicity and picked up a lot of interest and just recently winning Silver in the Junior Design Awards for Best Childrenswear Retailer. In the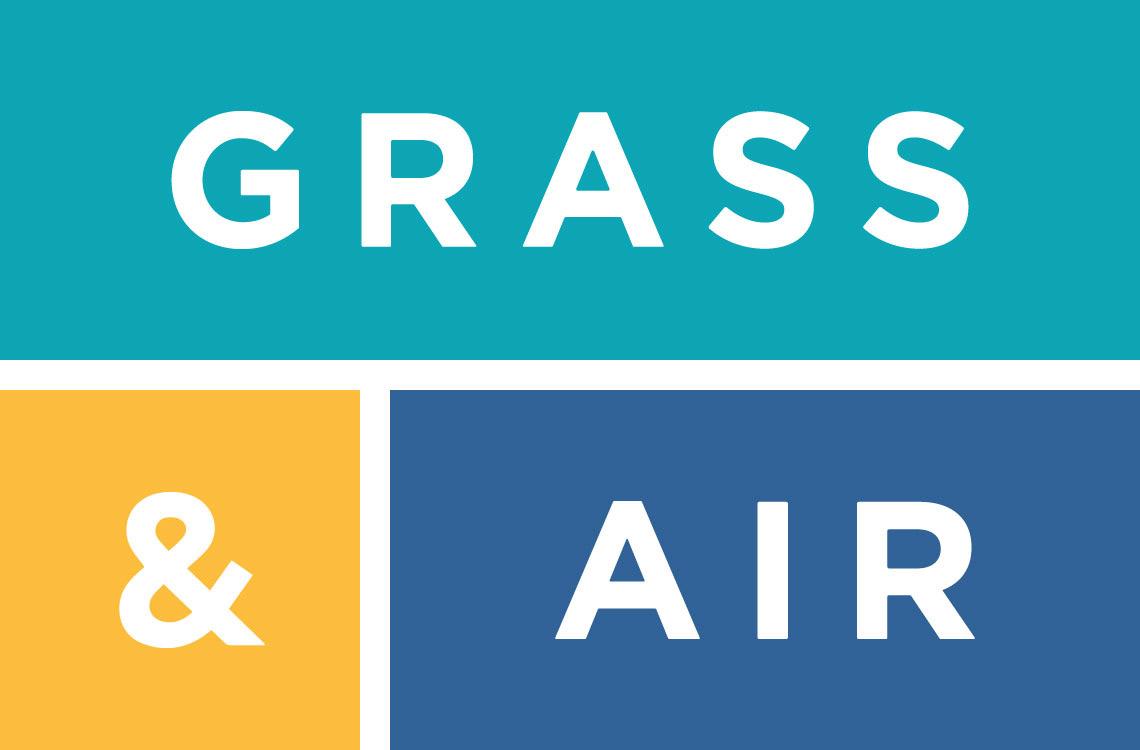 last couple of weeks alone we've seen a noticeable uplift in orders which we hope will continue. We even won a competition to win a TV advert on ITV which we'll be able to use across our own channels. We're at a good point now where we're seeing positive action not a passive one on behalf of the brands who are proactively contacting us to get involved. Now when people see us they feel more warmed up to the idea of renting and so are more likely to subscribe.
Why should families considering renting their kids clothes?
What we say is that it's no one thing. When we ask people why they rent they might say because it's more sustainable. But what they might not realise until they start their rental journey, is all the other benefits such as convenience, better value and the fact that you're getting access to lots of beautiful quality brands in one place. Sustainability attracts people to us but the other elements are what convince people to sign up and then keep people renting with us.
It's definitely a model that engenders loyalty. The overriding story is one of
simplicity and the way we have built it to be a swapping service means you have what you exactly what you need, when you want it and then you swap it.
Have you noticed families favouring any particular brands or types of clothing? Not really! What we've found is that adding a wider range has really helped as people do tend to fall into style camps. Initially we had a certain look which attracted a certain type of person. But with the wider choice of styles there's the opportunity to try other brands, experiment with different colours and prints. People are often inclined to let their kids choose their rental clothes which is great and ensures the kids will genuinely love wearing them. That's been a really nice surprise benefit of renting.
If you could give advice to a family that is considering swapping buying for renting, what would you recommend is the best clothing to rent for children? We find that if people try it, they love it. But it's essential to try renting to
get the full experience and if you don't love it, send the clothes back and buy something! There's genuinely no downside to giving it a go. Outerwear is a really good place to start as it can be expensive to buy and requirements can change with the seasons. If you're not sure about renting or are worried about damage, try starting out with the special items that don't get worn to death. It makes much more sense to rent things you're getting less wear from. Buy your basics from charity shops or the high street and then pair with special occasion items. We'll be introducing more occasionwear such as skiwear and party dresses and swimwear. Highly seasonal holiday items that have so much wearability but in fact if you buy them, they might not reach their potential. These can be the perfect entry point for anyone trying out renting for the first time.
21 Grass & Air
A/W preview
Celebrating a return to play following months of lockdown disruption was our inspiration for the core Grass&Air shoot of 2021. Still life was given a radical rethink with play concepts brought to life in colourful cardboard scenes.
Capturing the mood of play is something we love to do at Grass&Air and this shoot encapsulates the hope and optimism of our vibrant new colour changing ranges.
Future plans
Grass&Air is only just taking its first steps on a journey of joyful sustainability. With initiatives underway in rental and takeback schemes and a greater focus on the way products are designed for circularity, the brand is at the beginning and transparency is key. We want our families to understand our sustainable messages not feel hoodwinked by them.
Our website will have a clear portal for Re:Skinned takeback scheme which will be radically easy to use. Our collections will expand on thelittleloop to make renting a no-brainer if that's what feels right for the family. And in the not so distant future we aim to launch a fully recyclable welly. This is our sustainable future and we're inviting everyone along for the ride.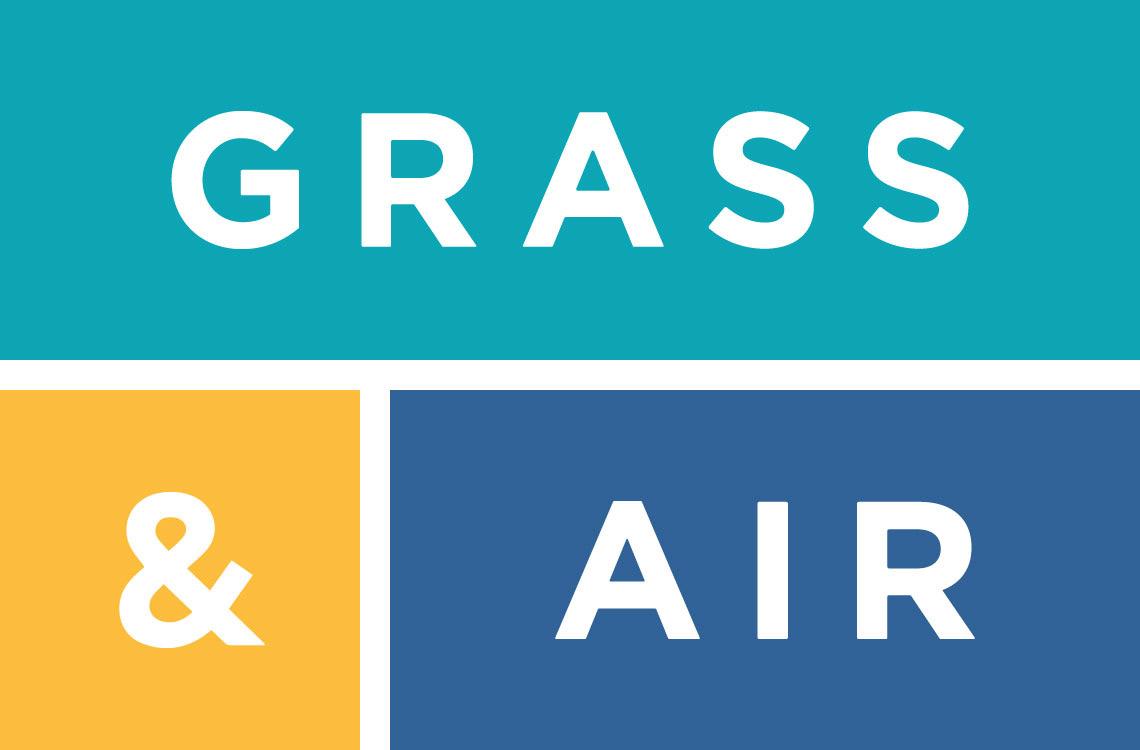 22 Grass & Air
Our activewear brand for schools and families.
Juco launched to the schoolwear market in 2019 with a mission to champion inclusivity and sustainability in the traditional PE Kit category. Within the Juco range, 70 per cent of the products are classified as Eco-uniform. The Ecotech fabric used in hero styles such as the skort, unisex polo shirt, base layers and T-shirts is made using recycled polyester derived from post-consumer plastic waste. Commenting on the range and its eco-properties is Juco's product development manager, Jenifer Nairne. "When looking at base layers and fabrics our aim was to find something that would feel soft against the skin while also making the wearer feel comfortable in the garment. The chosen fabric is made from a recycled polyester yarn with a brushed surface, which makes it softer to touch and more comparable to cotton. The knit of the fabric also allows a high stretch without compromising on opacity.
Juco products have been designed to work for all sports in order to prioritise a spirit of inclusivity. Considered design details and highquality materials usually associated with aspirational sports brands feature across the range to elevate the finish and defy the norms of typical school sportswear. As well as advocating inclusivity, Juco also better represents David Luke Schoolwear's stance on
sustainability. "Our previous sportswear offering was not reflective of our passion for innovation and the advances we have made as a business in terms of sustainability," explains The Parently Group MD Kathryn Shuttleworth. "Juco represents a considered and holistic collection of high-quality garments that meet the needs of pupils no matter what level of sporting activity they are participating in. Raising kids with a positive body image, high self-esteem and the confidence to participate in sports - even if they're not going to be the best - have inspired this collection.
To help bring our brand message to life we enlisted the expertise of Sarie Taylor, a qualified psychotherapist and specialist anxiety coach. She believes that a child's self-esteem and confidence stems from their beliefs about themselves, and how they see the world around them, whilst comparing their world to others. In a piece by Independent Education Today she said "Comparison can often lead to insecurity. It's important that we encourage young people, regardless of skill level or experience, to realise that we are all OK exactly as we are. Life is not about striving for perfection, but to enjoy every moment that we can, taking part in life fully and unconditionally.
Juco 2.0 A family activewear collection that's fit for purpose.
As we strive to creative meaningful experiences for each of our brands, Juco has been evolved for the consumer market in response to the dramatic shift in outdoor lifestyle habits during the pandemic. Whether it's a weekend bike ride or adding layers for a footy match Juco has the basics covered. Manufactured to our highest eco-specifications and presented to consumers with a fresh new vision for 2021.
2021 Vision
We thought the world was missing an important bit of kit when it came to activewear for families. Not the jazzy kind, just solid environmentally friendly staples such as tracksuits, sports leggings, waterproofs. Available in the most inclusive size-chart you've ever seen. Whether you're age 3 or 63. Whatever your activity vibe. We also believe that sustainably made sportswear is very important indeed. Beyond that we want to surround ourselves with families who love to live active and sharing their stories is big fun for us.
Powered by Recycled Fabrics
We believe in creating a healthy future by manufacturing products in the most ethical, sustainable way we can. Juco is a new brand but we are part of a much bigger sustainability story at The Parently Group where they have been manufacturing clothing made from recycled plastic bottles for over ten years. Powered by this understanding of recycled fabrics, we developed a brand new Envirotech fabric that you will find in our leggings and thermal base layers.
Harnessing the Power of Parently
Juco is a founding member of the Ethical Trading Initiative. Our ambition is to achieve full transparency throughout our sustainable supply-chain which is a pretty big deal for a start-up brand. Already advanced in its sustainable credentials thanks to the use of recycled fabrics, Juco will be incorporated into the Parently Takeback scheme with Re:Skinned in 2022.
Fabric technology
This symbol on our products means the fabric is made from Polyester yarn derived from post-consumer plastic bottle waste.
Any of our products with this symbol uses waterproof & breathable fabric at 2000mm
If you see any of our products with this symbol it means it has a durable, water repellent coating, providing waterresistant protection
24 Juco
Catching
Tell us about Re:Skinned? How did the idea come about?
Fashion is a big problem, end of! Too much is made and we just consume too much, but's what worse is that for most people clothing has effectively become disposable. We've created a society where when people cut the tags off an item they believe it's pretty much worthless. We get rid of stuff too easily and with little thought for what will happen to it. At Reskinned we want to change people's relationship with the clothes they own. One of our guiding philosophies is to get clothing into the hands of the people who will value it the most. We want to create a world where garments might have 3, 4 or more owners and only then do we recycle it. At Reskinned we prioritise reuse over recycling but when a garment is done, we'll find the most valuable use for it based on what it's made of.
We do it by creating a system where customers can trade in clothing they no longer want or fits with the brands they love and receive a reward to spend on something to replace it. Those clothes come back to us and we work out what to do with them. If they are in good condition we'll clean and repair them (if needed) and make them available for someone else to own and enjoy.
It sounds like you have recruited some significant brands recently, why is it important for brands to consider recommerce as part of their sustainability strategy?
Everyone needs to do their bit if we are going to get serious about sustainability. Fashion is a big polluter and brands need to rethink their approach. In so many brands there is just so much wastage and over production. For many brands (outside of fast fashion) transitioning to a model where you sell the items you make more than once makes a lot of sense. Car manufacturers do it so why shouldn't trusted clothing brands? As a customer you're more likely to shop with a brand who will give you a credit for items that no longer fit or you are done with. It just makes sense! At Reskinned we're going to make buying pre-loved clothing like buying new, only at 40% of the original price. Quality guaranteed and if it doesn't fit you can return it. Why wouldn't you?
Could you give our readers an understanding of how The Parently Group brands will be working with you in the coming months.
Kids they grow up so fast! As a parent I know kids have a preprogrammed ability to destroy the clothing they wear. But sometimes some of their stuff might just be good enough to go again. So, we're starting with Grass&Air wellies and puddlesuits. You send them back to us when they no longer fit and you'll get a credit to buy the next size up, be that preloved or brand new if we've not got any stock, or that's your preference. When they get back to us, we'll sanitise them and fix em up ready for their next adventure. They might have a stich here, a scrape there but when they spend half their time sitting in the mud, who really cares! You save money, we make less and ensure we are maximising the wear potential of every item Parently make. When it's finally time to say goodnight, we'll recycle them responsibly.
Co-founder, Matt
out why Re:Skinned has become the byword for circularity in the fashion industry.
up with Re:Skinned
Hanrahan Find
David Luke & Wood Street Mission
Community
Kindness Currency
In 2021 we launched our Kindness Currency initiative as part of a group-wide effort to unify our fundraising initiatives. We aim to support families and grassroots charities through a centralised funding hub which all brands contribute towards through cash donations, the provision of product and team-led activities within the community.
The Hygiene Bank
Loved uniform lasts longer but those of us who haven't the means to keep clean may find options are restricted. We worked with The Hygiene Bank to help those of us who are struggling with hygiene poverty in schools by donating 5% of website sales in July to The Hygiene Bank supported by an IGTV Live during Re:Uniform week. The Hygiene Bank were our first recipients of the Kindness Currency to the tune of £1500.
Chosen by Wood Street Mission in 2017 to be their official uniform partner for their SmartStart initiative, David Luke have reached over 3,000 children each year through the subsidized school uniform programme. The initiative helps local families with the costs of sending a child to school. SmartStart provides children with the necessary school uniform, sports kit and stationery so that they can fit in and improve their chances of achieving at school. As part of the 5 year partnership, we have worked with and supported Wood Street Mission in providing 33,000 school garment to families across Manchester & Salford, as well holding various fundraising activities throughout the year.
Boots 2 Africa helping millions of children in Africa beat foot infections, disease & level the playing field.
National Police Aid Convoys delivering development and emergency aid all over the world
Barnardo's protecting, supporting, and nurturing the UK's most vulnerable children ... and many more with clothing donations.
We've worked with a diverse group of charities over the years, supporting….
26 Community
If you think you know Eco Uniform, think again. This is 16 Under 16.
In 2018 our flagship brand, David Luke schoolwear launched a nationwide search to find the UK's most inspiring young environmentalists. Branded as '16 Under 16'.
'16 Under 16' is a group of extraordinary young people that we brought together to form a collective voice to champion our passion for eco-uniform. It is our platform for the next generation to share their stories and inspire others to engage in issues that are important to them.
Our amazing 16 started their journey at our Festival of Inspiration where we formed the foundation of our work together at a day of workshops and inspiring mentoring. Since then, we have worked with our 16 Under 16 to produce a collection of STEM teaching resources whilst also supporting their individual campaigns, oh and their occasional TV appearances….Newsround famous!
Eco-Schools
We partnered with Eco-Schools in 2013 to ensure our work in sustainability is seen by the people who matter most, the kids of the future. Our eight year relationship has seen a pretty wide mixture of activities, from taking groups of schoolchildren on litter picks to scrubbing up and popping down to The Houses of Parliament for the Great British Spring Clean celebration. We don't reckon our relationship has run its course yet and we're excited about our future with the organisation.
16 under 16
Experts
Working with experts to help bring our brand messages to life has been a key part of our healthy futures strategy. Perfectly Imperfect Mind Mentor
Sarie Taylor is one of our go-to voices on the subject of mental health matters for parents and school children. Whether it's writing blog posts to help guide families through the worries of starting school or chatting on our social media channels, Sarie is a brilliant representative of Parently Group values.
Over at Grass&Air, our network of expert influencers bring the brand vibe to life across subjects such as travel and play. Our resident travel expert Cathy Toogood is a Manchester-based journalist, specialising in travel writing regularly for publications including The Telegraph, The Independent, Forbes Advisor UK and Travel Weekly.
27 Community
27 Transparency & Supply Chain
The Parently Groups Champagne Moments
Culture
Seeing a 15% increase in our engagement scores for Learning and Development, reflecting our actions to embed a learning mindset into our culture.
Warehouse
Successfully integrating a new pick note system allowing the efficient completion of B2C orders as well as trade. Welcoming the return of excellent & experience temporary staff, to support the main team, 3 years running.
Marketing
Creating our first 100% in house campaign 'Long Live School Uniform', from concept through to design and delivery.
Sustainability
Becoming members of ETI (The Ethical Trading Initiative). We joined Sedex, the worlds leading ethical trade membership organisation.
Whole Business
Winning the prestigious Queen's award for Enterprise for Sustainable Development
Donating 5% of our Davidluke.com sales turnover in July to The Hygiene bank charity
Making the best of a bad situation and holding our annual Christmas Party virtually on Teams – with staff gift boxes of turkey & stuffing crisps and wine!
Digital catalogue – after over 25 years of printing a Schoolwear catalogue, we took a digital leap and launched our first ever digital only Schoolwear catalogue
Holding our first every virtual Schoolwear show 'The No-show show' in the absence of a physical one
To help retailers after lockdown 3.0 we held our first virtual Spring retailer event, with a 'Spring Forward' series of videos, with contributions from both our staff and partners
Finance & Commercial Teams
Learning and creating a new reporting software enabling the business to have access to data that will allow more accuracy and efficiency helping the business grow.
Customer Relations & Operations
The integration of online orders across different portals meaning we can by-pass manual input and increase efficiency allowing more focus on our customers.
IT
Making the businesses IT infrastructure more secure by retiring old servers and removing our previous reporting system, moving the company on to more modern systems.
Business Development Team
The launch and consequent selling out of our latest Eco-Uniform item, Eco-shirts and blouses. Achieving new export business in Europe and the Far East.
A companywide rallying together and adapting to the new normal by recording videos to keep the business in the loop with all activities
28 Community
Morley, Business Development Director
Woolgar, Commercial Director
Talking Heads: Mark Woolgar and Jamie Morley
A conversation with Mark Woolgar, Commercial Director and Jamie Morley, Business Development Director.
Mark, talk us through the shift in how we now approach to the commercial operation of TPG.
Today, every business needs to be data-led. Across all our brands and all our systems and software platforms, we have a very large data set. Collecting this data, analysing it effectively and using it to make tangible change is at the centre of all our teams and the companies wider decision-making. We've been on a journey of understanding what data we have, where it is stored and how we can access it. Then we need to transform into something that makes sense and can inform decision making. That is where the tools that have emerged in the last few years allow automatic analysis, and even suggest decisions and outcomes. Ultimately, trusting that analysis and allowing the technology to make decisions is what is meant by artificial intelligence in business. We believe that we are rapidly developing towards this, and all businesses should develop their digital technology and processes to a stage where they can take a leap of faith and rely on that technology to make decisions.
Jamie, what kind of opportunity does our new CRM platform offer in terms of developing and not losing the human touch within our business?
Rather than reducing our time spent with customers and distancing us from them, data technology will allow the people in our business to spend more time on the 1:1. It will allow us to incorporate first and third-party data to help understand the unique needs of our customers and connect with them in the right way at the right time. The personalization of the experience
is crucial to the overall customer experience of the future. Our CRM allows us to manage the interactions with our customers, recording outcomes and providing the information we need to be effective. Such insights allow the Business Development Team to be more proactive rather than reactive by enabling quality contact with our customers. When used and analysed properly, data offers greater, more detailed insight into the "state of business" than ever before.
Mark, what does it mean to be a 'data-driven' business?
We want to have a strong data-driven culture to go alongside our amazing work in sustainability. As leaders we want to set an expectation that decisions must be anchored in data — that this is normal, not novel or exceptional. From the business metrics that measure high-level financial performance right down to individual stock locations in our warehouses, we are always practicing new habits and creating expectations for what it really means to root decisions in data.
Jamie, as we navigate this new normal what would you say is the most important objective for the Business Development Team at TPG?
Most importantly is to reaffirm the importance all our customers. Having had limited communications over the last 18 months, introducing our new approach with a hybrid of traditional face to face contact, digital meetings and the old faithful telephone we can be in more regular contact with all of our customer base. The roll out of our CRM system over the next few weeks will give us the information our customers need when they need it and enable us to continually improve.
Mark
29 The Road Less Travelled
Jamie
So, are we nearly there yet
At The Parently Group, we want to lead the way in helping parents engage their kids in school, sports and play. And we want to lead the way in giving the best experiences to our people, customers and suppliers as we navigate the changing world we are in with kindness and responsibility.
Customer Experience and Employee Experience are stand-out areas that can set brands and businesses apart for the future. There needs to be alignment of how all the team feels about the experience of working for the organisation and how that comes through to the way customers experience their journey.
With the changes that the world has seen over the past few years, the shift will continue at speed, with the climate and digital revolutions we are living in. Organisations with the mindset to stay agile and keep moving as things around it change, will keep innovating and will strive to remain relevant in our changing world.
For The Parently Group, the future of work and the way we retail consumer goods, will be about our experiences and how we can keep enhancing them.  Life is a journey and whilst we've come so far, we're not there yet. There's so much more to do and so much more to enjoy.
Kathryn Shuttleworth
Managing Director, The Parently Group
Report Trends That Will Define Sustainability in 2022
Kindness is a currency
that businesses can use to engage employees while the continued trend for homeworking limits our IRL contact and we seek out authenticity as a means of connecting with our fellow workmates (read more page 8)
Brutal transparency is the buzzword
when it comes to supply chain with the impact of Covid and Brexit demonstrating how vital it is to nurture sustainable, ethical relationships with manufacturing partners (read more page 14)
More raw than ever before
brands that rethink the design process and source raw materials that are recyclable will take the circularity process to new levels (read more page 20)
Brands big and small will go crazy for 're-commerce'
with the likes of Grass&Air following in the footsteps of Finisterre and Sweaty Betty by integrating the Re:Skinned model into their online presence (read more page 25)
Kids clothing rental will go stellar
as families get more understanding of how this model can be a convenient, cost effective and most importantly sustainable way to dress their children (read more page 21)
30 The Road Less Travelled
Appendix I
Consolidated Statement of Comprehensive Income
For the Year Ended 31 December 2020
Turnover Cost of Sales
Gross Profit
Administrative expenses
Other operating income
Operating Profit
Interest payable and expenses
5 6 10 11 Tax on profit
Profit for the financial year and total other comprehensive income
Currency translation differences
Other comprehensive income for the year Total comprehensive income for the year
Profit for the year attributable to
Owners of the parent company
4
13,985,794
3,637,240
(£) 2020 (3,025,020)
Note (10,348,554) 155,539 767,759 (77,209) 690,550 (103,154) 587,396 3219 3219 590,615 587,396
32 Appendix I
Profit before tax
(£)
Fixed Assets
Intangible assets
13 14
Tangible assets 8,540 1,570,058 1,578,598
Current Assets
Stocks
Debitors: amounts falling due within one year Cash at bank and in hand
Creditors: Amounts falling due within one year
Net Current Assets
Total Assets Less Current Liabilities
Creditors: Amounts falling due within one year
Provisions for Liability
Deferred taxation
Net Assets
Capital and Reserves
Called up share capital
Share premium account
Foreign exchange reserve
Profit and loss account
The financial statements were approved and authorised for issue by the board and were signed on its behalf by: K H L Shuttleworth, Director Date: 09 July 2021
19 20 22
16 17 18 23 24 24 24
(1,272,602) (202,309) (76,226)
3,630,403 4,930,466
2,588,705 766,109 1,548,191 4,903,005 127,573 2,571,149 4,552 2,227,192 4,930,466
5,209,001
33 Appendix I
Consolidated Balance Sheet As at 31 december 2020
2020 Note
Are we nearly there yet?
Impact Report 2021