FREE September 2022 | Lancaster-Berks Edition | NALancaster.com · NABerks.com HEALTHY LIVING HEALTHY PLANET LISSA RANKIN on becoming miracle - prone AGINGWITHGRACEFULLYYOGA THE SCIENCE REUSESTAYINGOFYOUNG&RESALEMARKETRISINGSUPPLEMENTSLONG-LIFEFORPETS
massage + chiropractic + deep tissue laser therapy + more Let us help you become healthier TODAY. 313 D Primrose Lane • Mountville, PA 17554 717.285.9955 www.atherapeuticeffect.com "Don't judge each day by the harvest you reap but by the seeds that you plant." - Robert Louis Stevenson Hypervolt Special Save $5 when you add Hypervolt massage to your Chiropractic Adjustment with this coupon - expires 9/30/2022 - cannot be combined Chiropractic New Patient Special Come in for a Chiropractic Exam and Consultation for just $25 and receive a FREE Therapeutic Laser Spot Treatment RESTRICTIONS APPLY - CALL FOR DETAILS with this coupon - expires 9/30/2022- cannot be combined Laser Package Savings Save when you purchase a package of four or eight Deep Tissue Laser Therapy sessions Laser New Patient Special New patients save $25 on your initial Laser Intake and receive a FREE Spot Treatment RESTRICTIONS APPLY - CALL FOR DETAILS with this coupon - expires 9/30/2022 - cannot be combined most major insurances accepted • affordable self-pay rates Celebrating 15 years of serving health
Statements are not intended as product health claims and have not been evaluated by the FDA. Not claimed to diagnose, treat, cure, or prevent any disease.
OtherInfectedInfectedNasalcongestiondripsoreswoundsStyesRingwormmicrobialthreats
CopperZap® is made in the USA of pure copper. It has a 90-day full money back guarantee. Price $79.95. Get $10 off each CopperZap with code NATA30. Go to www.CopperZap.com or call toll-freeBuy1-888-411-6114.once,useforever.
"It saved me last holidays. The kids all got sick, but not me."
Longtime users say they haven't been sick in years. They have less stress, less medical costs, and more time to enjoyCustomerslife. report using copper against:Thehandle is curved and textured to increase contact. Copper can kill germs picked up on fingers and hands after you touch things other people have touched.
VirusColdsFluvariantsSinustroubleColdsoresFeverblistersCankersoresStrepthroat
Hundreds of studies confirm copper kills viruses and bacteria almost instantly just by touch. That's why ancient Greeks and Egyptians used copper to purify water and heal wounds. They didn't know about viruses and bacteria, but now we do. "The antimicrobial activity of copper is well established." National Institutes of Health.Scientists say copper's high conductance disrupts the electrical balance in a microbe cell and destroys it in seconds.TheEPA recommended hospitals use copper for touch surfaces like faucets and doorknobs. This cut the spread of MRSA and other illnesses by over half, and saved lives. The strong scientific evidence gave inventor Doug Cornell an idea. He made a smooth copper probe with a tip to fit in the bottom of the nostril, where viruses collect. When he felt a tickle in his nose like a cold about to start, he rubbed the copper gently in his nose for worked!"seconds.60"It
Night stuffiness
The EPA says copper works just as well when tarnished. Dr. Bill Keevil led one of the science teams. He placed millions of viruses on a copper surface. "They started to die literally as soon as they touched it."
Copper can stop a virus before it starts
Iyear.coldsgetIhappened.never"Theexclaimed.hecoldusedto2-3badeveryNowusemy device whenever I feel a sign I am about to get sick." He hasn't had a cold in 10 years. After his first success with it, he asked relatives and friends to try it. They all said it worked, so he patented CopperZap® and put it on the market. Soon hundreds of people had tried it. 99% said copper worked if they used it right away at the first sign of germs, like a tickle in the nose or a scratchy throat.
Scientists have discovered a natural way to kill germs fast. Now thousands of people are using it against viruses and bacteria that cause illness. Colds and many misery.andtheythemyoumultiply.nosegetwhenillnessesotherstartvirusesinyourandIfdon'tstopearly,spreadcause
New research: Copper kills viruses in seconds. ADVERTORIAL
Users say: "It works! I love it!" "I can't believe how good my nose feels." "Is it supposed to work that fast?" "One of the best presents ever." "Sixteen flights, not a sniffle!" "Cold sores gone!"
Nature's Virus Killer
Morning
"I am shocked! My sinus cleared, no more headache, no more congestion."
"Best sleep I've had in years!"
By Doug Cornell
DEPARTMENTS 7 news briefs 12 event spotlights 14 health briefs 16 global briefs 17 global event 18 spotlightcommunity 24 healing ways 26 spotlightbusiness 30 fit body 33 consciouseating 36 healthy kids 38 natural pet 41 inspiration 42 wise words 44 green living 46 calendar 49 resource guide Contents Open Enrollment Register NOW Simplicity • Peace • Integrity • Community • Equity • Service 110 Tulane Terrace, Lancaster PA (717)LancasterFriends.org533-2300 "Celebrating childhood, community, and the inherent value and dignity of every person, students develop strong academic and social skills, mindful self-awareness, and intense personal interests, learning to build inclusive, just and peaceful communities." 20 GROWING YOUNGER Longevity Strategies that Help Reverse the Aging Process 24 HEADING OFF HEADACHES Natural Strategies Help Halt the Pain 30 AGING GRACEFULLY How a Yoga Practice Keeps Us Young 33 FOOD DEHYDRATION MADE EASY Best Ways to Preserve the Harvest 36 LEARNING TO GRIEVE How to Help Children Navigate Through Loss 38 HEALTHIER PETS Top Supplements for Dogs and Cats 42 LISSA RANKIN on the Mysteries of Healing 44 CONSUMERISMCONSCIOUS The Rise of Sharing and Reselling 383324 4 Lancaster-Berks NALancaster.com | NABerks.com
30 36 HOW TO ADVERTISE To advertise with Natural Awakenings, visit our websites at NALancaster.com or NABerks.com, or contact us at Advertising@NALancaster.com or by phone at 717-3993187. Deadline for ads: the 5th of the month. EDITORIAL SUBMISSIONS Submit through our website or email articles, news items and ideas to: Publisher@NALancaster.com. Deadline for editorial: the 1st of the month. CALENDAR SUBMISSIONS Submit events/classes through our website or email us at Publisher@NALancaster.com. Deadline: the 5th of the month. No phone calls or faxes, please. REGIONAL MARKETS Advertise your products or services in multiple markets! Natural Awakenings Publishing Corp. is a growing franchised family of locally owned magazines serving communities since 1994. To place your ad in other markets call 239-434-9392. For franchising opportunities call 239-530-1377 or visit NaturalAwakenings.com ADVERTISING & SUBMISSIONS Natural Awakenings is a family of 50-plus healthy living magazines celebrating 27 years of providing the communities we serve with the tools and resources we all need to lead healthier lives on a healthy planet. Creative Writing Support Workshops Uplifting, be-who-you-are workshops gently awaken the creative spirit with humor and warmth. A safe haven from stress for all ages. Take a break from perfectionism and self-doubt. No grades, grammar, or anxiety. Student Essay Support | Grief and Cancer Support | Groups and Private Nurturing writers... since 2001 717-393-4713www.writefromtheheart.us|melissa@writefromtheheart.us Melissa Greene 20 5September 2022
As summer blazes into autumn and winter awaits just around the bend, we can easily get caught up in everything that is in front of us, ensuring that all is well with our kids, partners, parents and other loved ones. The seasons pass quickly, with many of us giving freely of our time, energy, emotions, creativity and intellect to others. We move through life with little thought to the idea of stewardship and care of our own being, often taking our bodies and inner selves for granted. Stewardship has been defined as the conducting, supervising or managing of something entrusted to our care, and this concept is often rightly applied to money matters or being responsible caretakers of the land and its resources. But what is more accessible and deserving of our careful attention than our own body/mind/spirit— that compilation of what makes us unique—the physical being that engages with and nurtures others, the spiritual being that connects with that which is greater than ourselves and the mind that is capable of problem-solving, puzzling, imagining and creating?Theintegrity of living in a way that honors and uplifts us and the lives of all beings seems to converge in the timeless philosophy and lifestyle of yoga. First introduced to the Western world many years ago, this ancient Eastern practice of quieting the mind and opening the heart continues to bring peace to individuals all over the world. Through specific postures and focused breathing, yoga's centering effects allow a stillness from which clarity emerges. We are confronted by layers of perspective and belief that fall away in quietude, allowing the true self to shine forth. As well, the health benefits have been studied and proven, and this issue illustrates yoga's place in enhancing the quality of life for the long run, adding a layer of grace and ease to our goldenGoodyears.stewardship and the caretaking of our lives includes taking intentional steps daily. This begins by connecting with and being nurtured by our spirituality, taking time to rest each day, and spending a bit of reflective time alone considering who we are and what is important to us in the moment. It involves accepting ourselves and loving ourselves fully as we are. We can choose to prepare healthy foods that nourish and sustain us. We can acknowledge and act on the importance of moving our bodies daily and make choices that allow for adequate quality sleep. We can express our love and care for others and build our community. Our focus this month is to consider all the ways we can nurture ourselves for longevity, caring for our bodies, minds and spirits to make the most of this precious life. years well-lived,
Contemplation and Being
Lancaster-Berks NALancaster.com | NABerks.com6
Kendra Campbell and Jacqueline Mast, Co-Publishers letter from the publishers Natural Awakenings Publishing Corporation 4851 Tamiami Trail N., Ste. 200 Naples, FL 34103 NaturalAwakeningsMag.com Co-Publishers/ Kendra Campbell Executive Editors Jacqueline Mast Editor Martin Miron Contributing Writers Sheila LaurenJulsonSophia Kreider Lottie Sass Design & Production Steffi K. Kern Patrick Floresca Sales & Marketing Kendra Campbell Lori Johnson Social Media/Website Carolyn Coogan NATIONAL TEAM CEO/Founder Sharon Bruckman COO/Franchise Sales Joe Dunne Production Designer Gabrielle W-Perillo Asst. Director of Ops Heather Gibbs Digital Content Director Rachael Oppy National Advertising Lisa Doyle-Mitchell © 2022 by Natural Awakenings. All rights reserved. Although some parts of this publication may be reproduced and reprinted, we require that prior permission be obtained in writing. NaturalAwakeningsis a free publication distributed locally and is supported by our advertisers. Please call to find a location near you or if you would like copies placed at your business. We do not necessarily endorse the views expressed in the articles and advertisements, nor are we responsible for the products and services advertised. Check with a healthcare professional regarding the appropriate use of any treatment. SUBSCRIPTIONS Give us a call or visit our website to sign up for our free digital edition or to subscribe for home delivery. $30/12 issues or $50/24 issues. HEALTHY LIVING HEALTHY PLANET LANCASTER/BERKS EDITION Natural Awakenings Magazine is ranked 5th Nationally in CISION'S® 2016 Top 10 Health & Fitness Magazines CONTACT US Ten Branches Publishing P.O. Box 6274 ∙ Lancaster, PA 17607 Phone: 717-399-3187 Fax: 717-427-1441 @NAwakeningsNALancaster.comPublisher@NALancaster.com•NABerks.comNaturalAwakeningsLancaster/Berks@natural_lancasterberks
Wishing you days and
NaturalAwakeningsLancaster/Berks is a faithful steward of global resources and committed to being a part of an environmentally conscious community. We utilize a local printing company and an environmentally-friendly cold-set web printing process which emits virtually immeasurable VOCs into the environment. This product is 100% recyclable.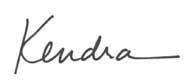 Stop Migraines Using Essential Oils Migraine Braker, from Inshanti Pure Essential Oils, harnesses the power of three specific oils to put the "brakes" on a migraine. Owner Debra A. Stoltzfus says, "Nothing is worse than a migraine, except maybe missing fall fun because you have one."
Gardner's Mattress & More is undergoing a complete showroom renovation that will be completed by the end of September. Owner Ben McClure says, "We're upgrading our interior appearance to match the level of service and product offerings. The entire showroom has a new coat of paint, we have new vendor displays, a new coffee counter with free mattress education materials, new privacy dividers between the rows of beds and a new bedding accessory wall display. We'd love for you to visit and see the new look!" Products and accessories are better grouped and displayed with the same great values for natural and organic mattresses, sheets, mattress protectors and pillows. Gardner's has been serving Lancaster County and beyond since 1990 and has been the Lancaster News paper's Reader's Choice Favorite Mattress Store every year since 2010.
WALNUT
news briefs
Location: 830 Plaza Blvd., Lancaster. For more information, call 717-299-6228 or visit GardnersMattressAndMore.com. See ads, pages 28, 29 and 52.
UNLIMITEDWESTENDYOGASTUDIO.COMLANCASTERNEWSTUDENTSYOGA1MONTHJUST$4500 WELLNESS FOR PHYSICAL, MENTAL AND SPIRITUAL GROWTH GROUP AND PERSONAL CLASSES IN STUDIO AND VIRTUAL Order NOW for Fall pick-up ALASKANWILDSALMON WHOLE, PORTIONED & SMOKED OPTIONS Use code NALB! to SAVE at eatwildsalmon.com717.842.0180 7September 2022
Cost is $35. Location: 48 Slaymaker Hill Rd., Kinzers. For more information, call 717-5873990, email Debra@Inshanti.com or visit Inshanti.com. See ads, pages 39 and 49. W ST,
Hope Hill Lavender Farm features "made local" and "made in USA" products in their farm store. Owner Wendy Jochems says, "Our farm is a Pennsylvania preferred and Homegrown by Heroes farm. We have obtained our Pennsyl vania Department of Agriculture certification, which allows us to serve lavender ice cream and other sweets while customers shop in our peaceful set ting. We create on-premises bath and body products with our lavender essential oil. We also harvest lavender for culinary purposes and have culinary products available, too. We can help you personalize your gifts for you or someone on your shopping list."
Fall and Holiday Shopping at Hope Hill Lavender Farm
Location: 2375 Panther Valley Rd., Pottsville. For online shopping and more information, call 570-617-0851 or visit HopeHillLavenderFarm.com. See ad, page 18.
WEST END YOGA STUDIO 221
Gardner's Showroom Gets a Facelift
The targeted combination of pure oils improves blood flow, relaxes muscles and reduces nausea, providing natural relief from a migraine's most debilitating symptoms. Inshanti's Migraine Braker utilizes the strength of a combination of three essential oils to enhance comfort. Peppermint cools on contact, immedi ately increasing blood flow to the area and combating any nausea, and frankin cense is a known anti-inflammatory that lessens pain. Additionally, sweet basil brings a sense of calmness, helping to relax even more, loosening tight muscles and speeding one toward wellness.
Location: 2913 Spooky Nook Rd., Manheim. For more information, call 717-285-1350 or visit aGreatWayToSpendMyDay.com. See ad, page 13.
This year saw a recordsetting run of wild Alaskan sockeye salmon in Bristol Bay, and the KweeJack Fish Co. annual fish ing season is complete. The fishermen have returned home to Alaska, Wyoming, Montana, Oregon and Pennsylvania, and the sustainably har vested, fisherman-direct salmon shares are available for purchase and pick up at local events in September, October and November, as well as nationwide with direct-to-door shipping. The vivid red, sushi-grade salmon filets have bones removed and skin on one side, and are individually vacuum packaged as whole filets or portioned servings. Smoked salmon is also avail able. Frozen at the peak of freshness, wild Alaskan salmon offers amazing flavor and versatility for a variety of quick and nutritious mealtimes.
Free registration at Tinyurl.com/LancasterCountyWomensExpo.
news briefs
Cost: Share pricing varies between products and sizes, from $186 to $405 while availability lasts. Shop at EatWildSalmon.com and save at checkout with discount code 'NALB! ' . Pick-up locations include Cuba, NY; Florham Park, NJ; and Altoona, Chambersburg, Mechan icsburg, York and Lancaster, PA. For more information, call 717-8420180 or email Anna@EatWildSalmon.com. See ads, pages 7 and 54. 8
Lancaster-Berks NALancaster.com | NABerks.com
The OLP Events sixth an nual Lancaster County Women's Expo will be held from 9 a.m. to 2 p.m., October 22, at Spooky Nook Sports for women of all ages and interests to visit and spend a fun day with family, friends and neighbors shopping, relaxing, and learning about products and services. Guests will be able to get information and speak to representa tives from participating businesses and organizations offering products and services in home improvement, finances, health and wellness, beauty, nutrition, fitness, fashion, retirement living, leisure, entertainment and more. Along with entertainment, demonstrations and seminars, the Women's Expo health and wellness area is sponsored by WellSpan Health. Other sponsors include 50plus LIFE, May Grant Obstet rics and Gynecology, UPMC, Blue Ridge Communications, LCTV and ABC27 WHTM-TV.
Lancaster County Women's Expo
It's SalmonWildTime
Location: 30 E. Main St., Lititz. For more info, call 717-626-6002, email Hello@ZestChef.com or visit ZestChef.com. See ad, page 19. www.MyGutInstinct.org
StonewallShowcasesExpansionKitchen
Digestive & Wellness Expo2022 • Expert lectures on nutrition, fitness & healthy living • Healthy food and non-alcoholic drinks for sale • Live active demos (participation encouraged!) • Kid targeted zones on healthy eating & exercise • Holistic experts & stress relief tips • MEGA-colon gut-health exhibit • Massage tent • Farmer's Market • Live local music • FREE tasting samples • FREE health screenings Saturday, September 25th RAIN OR SHINE! SAVE THE DATE! 2021 Digestive & Wellness Expo 2022 Title Sponsor: Our FREE, ALL AGES, PET-FRIENDLY community event features: Embrace Your Wellness www.MyGutInstinct.org Our FREE, ALL AGES, PET-FRIENDLY community event features: • Expert lectures on nutrition, tness & healthy living • Healthy food and alcoholic/non-alcoholic drinks for sale • Live active demos (participation encouraged!) • Kid targeted zones on healthy eating & exercise • Holistic experts & stress relief tips • Massage tent • Farmer's Market (cash encouraged) • Live local music • FREE tasting samples • FREE health screenings Saturday, September 25th RAIN OR SHINE! SAVE THE2021DATE!TitleSponsor:2021 Digestive & Wellness StrongerExpo Together. It takes guts to overcome a pandemic. The team at My Gut Instinct is proud to announce that Guts & Glory 2021 will be a socially-distanced, outdoor, in person event. A few notes for this year's event: 11am - 3pm @ NEW VENUE: Willow Glen Park, home of Shocktoberfest 94 Park Ave; Sinking Spring, PA 19608 Scan QR Code for more info and registration details! www.MyGutInstinct.org Saturday, September 24th • 10am - 3pm NEW VENUE: Penn State Berks - Perkins Plaza Event Lawn 1801 Broadcasting Rd, Reading, PA 19610 RAIN OR SHINE! Digestive & Wellness Expo2022 Digestive2022 ScanCodeQR for registrationinfomoreanddetails! SHIPPINGFREE in continental US on orders over $50. Use code: FREESHIP. Expires Sep. 30, 2022 Gemstone Trees  Jewelry  Crystals Wild Berry Incense  The Mountain Shirts Tapestries  Bags  Statues  Singing Bowls & more @ Leesport Farmers Market, Building 1 312 Gernants Church Road, Leesport, PA Lady Lynora's Gemstone Treasures & Gifts Open Weds 9am-5pm  Ladylynora.com Julie@ladylynora.com  (570) 573-1651 9September 2022
As part of the Inter national Day of Peace celebration, a simple Indian-based, Feast For Peace will be served from 5 to 6 p.m., September 21, at the Kula Kamala Foun dation & Yoga Ashram, with kirtan and inspirational speakers from 6 to 8 p.m. The event will be held outdoors and will move indoors in the case of inclement weather. Admission is by donation. Location: 17 Bas ket Rd., Reading. Register (preferred) online at KulaKamalaFoundation.org/classes. For more information, call 484-509-5073 or email Study@KulaKamalaFoundation.org. See ads, page 54 and back cover.
Zest!
Feast For Peace at Kula Kamala
Zest! is expanding into the spice shoppe retail space next door in order to showcase a Stonewall Kitchen (SK) storewithin-a-store. In 1991, Stonewall Kitchen started with a small table at the local farm ers market displaying a few dozen items. Today, SK is one of the most-awarded spe cialty food brands in the country, boasting a line that includes jams, mustards, baking mixes and more. Owner Sharon Landis says, "Zest! has carried SK products since our opening in 2012, and this brand, from York, Maine, is a customer favorite. We are thrilled to be expanding our selection of these amazing and delicious products."
Location: 2766 Den Mil Dr., Lancaster. For more information, call 717-8084654, email DrMark@TillWeMeetAgain. com or visit TillWeMeetAgain.com. See ads, pages 40 and 53. Carla Saylor with client
Costs available at MandarinRoseSpa.com. For appointments and more information, call 717-203-5627 or email Info@MandarinRoseSpa.com.
Aromatherapy and global techniques including lomilomi; warm bamboo, hot stone and Thai mat massage; reflexology; and Zen facial massage. Reiki and spa services can be incorporated.
They are booking pelvic steam group gatherings for the fall season at $30 for a 10-minute steam and $50 for a 30-minute steam.
Dignified EuthenasiaPet T ill We Meet Again offers an in-home euthanasia service for pets to provide a far better experience for own ers and pets in Lan caster County. Thus, a beloved pet can pass peacefully in the comfort of their environment, surrounded by those that love them the most.
Mandarin Rose Blossoms Anew
UPCOMING EVENTS SEE ALL EVENTS AT RODALEINSTITUTE.ORG VISIT US ONLINE FOR WEBINARS AND A VARIETY OF VIRTUAL WORKSHOPS! ORGANIC APPLE PICKING September 1 - 25 Nothing says fall like a basket of organic apples! Visit Rodale Institute's sprawling apple orchards and pick your own organic apples. 10 Lancaster-Berks NALancaster.com | NABerks.com
Owner Stacey Huber says, "We are still surprised by the number of clients that admit they never knew a service like ours existed. It's important for owners to know that there are alterna tives, and that they can give their pet that final gift of a peaceful passing at home."Cost for in-home euthanasia is $300. For private and communal cremation services based on weight, see appoint ment costs online.
See ad, page 23.
Pelvic Steaming at Nature's Intuition Nature's Intuition is now providing individual or group pelvic steaming. Owner Ashley Smoker says, "In a pelvic steam group gathering, we will get grounded in the herbs of the Earth while sitting in circle with your sacred sisters pulling cards, meditating and chatting. A wonderful way to spend time with your body, focusing on relaxing and warming up with a little steam!"
Location: 1390 Harrisburg Pike, Lancaster. For more information and appointments, call 610-763-0434, email Ashley.NaturesIntuition@gmail.com or visit NaturesIntuition.net. See ads, pages 41 and 51.
The Sanctuary at Mandarin Rose (formerly Mandarin Rose Spa) has relocated to 2215 Dutch Gold Drive, in the Rohrerstown area of Lancaster. Owner Carla Saylor, LMT, says, "I have 22 years of experience, which allows an expertly crafted and unique experience for every client. I enjoy problem solving and can seamlessly integrate multiple techniques to address chronic or acute issues while providing a blissful experience. Schedule a session to take your self-care into the therapeutic zone, where relaxation is an art and healing happens."
news briefs
See
Dogdom Promotes Canine Fitness G odfrey's Welcome to Dogdom provides an in-house scale for customers to weigh their dogs, as well as private time on their GoPet PetRun enclosable dog treadmill for dogs up to 176 pounds. A free introductory session is required prior to booking times, and there is a loyalty rewards program. Participating in an indoor treadmill session can help dogs burn some energy off in inclement weather, strengthen and build conditioning for an everyday lifestyle and increase endurance.
Pawpaw Festival in York
$5 donation requested at the door. Location: 4945 Horn Rd., York. For more information, email Education@HornFarmCenter.org, call 717-757-6441 or visit HornFarmCenter.org/pawpawfest.
RELAX YOUR WAY TO WELLNESS FLOATATIONREIKIBIOMAT BALAFLOATCENTER.COM717-537-6955903NISSLEYROADUNITHLANCASTER,PA17601 25 % OFF AMETHYST/BIOACOUSTIC MAT APPLIES TO 30 OR 60 MIN. SESSIONS USE PROMO CODE BIO25 COUPONS CANNOT BE COMBINED. OFFERS EXPIRE SEP. 30, 2022. 20 % OFF ANY PACKAGE USE PROMO CODE NAP20 11September 2022
The Horn Farm Center for Agricultural Education and the University of Pittsburgh Medical Center will pres ent the 18th annual York County Pawpaw Festival from 10 a.m. to 3 p.m., September 24 and 25 as part of York County Watershed Week in part nership with the Watershed Alliance of York. All proceeds support the center's regenerative farming, stewardship projects and environmental education programs. Visitors can tour the regenerative farm and pawpaw orchard, enjoy kid-friendly activities and enter a raffle. The outdoor, familyfriendly event will feature wild and cultivated varieties of pawpaw fruit and pawpaw trees to purchase, as well as pawpaw-inspired cookbooks, books and T-shirts. There will be local food vendors, artisans and community organizations. Fresh produce from the Horn Farm, native plants, jams, jellies and honey will be sold.
The Susquehanna region's pawpaw is the largest edible fruit native to the eastern United States. Growing abundantly in forests across the region, they fruit from late September to mid-October.
Knowing a dog's weight is the first step in awareness to help them maintain a healthy weight. Owner Barbara Emmett says, "We all want our dogs to live longer, healthier lives with us. One way to achieve this is to be aware of their ideal weight and give them the right amounts and types of foods and provide daily exercise."
Weigh-in on the scale is free. Cost is $15 for each 15 minutes on the canine treadmill. Location: 4267 New Holland Rd., Mohnton. For more information, email Info@GodfreysDogdom.com, call 610-7775755 or visit GodfreysDogdom.com. See ad, page 40.
ad, page 8.
A daylong workshop in-person and via livestream on October 1 is for those anchored in a Christian con templative tradition that want to explore the insights Buddhism offers for inner and outer peace building. Specifically, participants will explore the concepts of wisdom and compassion through teachings, practices andOnediscussion.oftheworkshop leaders is Reverend Grace Song, an ordained Won Buddhist Kyomunim, medi tation teacher and interfaith dialogue advocate. She is the Won Buddhist Studies depart ment chair at Won Institute of Graduate Studies and Buddhist Chaplain at the University of ThePennsylvania.otherleader is Randall Zachman, professor emeritus of reformation studies at the University of Notre Dame, where he taught undergraduate and graduate courses in theol ogy for 26 years and is currently an adjunct instructor of theology at Lancaster Theologi calWorkshopSeminary.topics include the major tenets of Buddhism; practices that help us find peace and balance; insights related to personal harmony and social impact; the practice of guided meditation and understanding physical postures, breathing and gentle movement; reflecting on how to deepen compassion in everyday life; and simple takeaway practices to enhance peace and balance.
Six Thursday evening classes on Buddhism from 7 to 8:30 p.m. between October 6 and November 10 via Zoom will feature selec tions from Christians and Buddhists that have sought to learn from one another. These classes will be taught by Zachman, who brings both knowledge of and curios ity about Buddhism to each session.
For registration and more information, visit UrbanWell.org. See ads, pages 5 and 54. Rev. Grace Song
Dr. Tammy Balatgek and her team are specializing in a conservative, nonsurgical approach on the treatment of TMJ disorders , management of snoring/obstructive sleep apnea (OSA), and acute and chronic facial pain Quality
of Life! 1-888-TMJ-SLEEP • 610-796-2835 2433 Morgantown Rd #200 • Reading, PA 19607 • TMJSleepCenter.com Call us today to find out how we can help you improve your sleep and relieve your pain! 12 Lancaster-Berks NALancaster.com | NABerks.com
A bus trip on September 28 to the Walters Art Museum, in Baltimore, led by Father David Peck, rector of Saint James Church, in Lancaster, and Professor Zachman, will view a large collection of Buddhist art, including a carved figure of a Bodhisattva from secondor third-century Pakistan.
event spotlights
Improve Your
The Urban Well at Saint James is a source for contemplative prayer and practices. Online and in person, they teach us to be more centered, conscious and compassion ate in our world. The Urban Well strives to bring together people from different faith traditions in order to deepen their spiritual ity and connect with the community. That is why they are offering several ways to learn about Buddhism.
The first noble truth of Buddhism says that suffering is an innate part of human existence. The second says that suffering comes from desire. The third says that it's possible to stop suffering, and the fourth shows the pathway to relieve suffering and achieveWhileenlightenment.thesenobletruths can be quite philosophical, Buddhism also offers prac tices that are approachable and useful in daily life. One of these is using meditation as a way of calming the mind and develop ing empathy and compassion. Buddhism has much to teach people from other faith traditions about finding inner peace and practicing outer peace building.
For nearly 2,500 years, Buddhism has provided a pathway for practitioners to find peace and balance in their lives and free themselves from suffering. The Urban Well at Saint James workshops and programs introduce Buddhism to non-Buddhists.
An Exploration BUDDHISMof
Spooky NookManheimRoad 6th Annual omen'sxpoEPlease, join us! Health & Wellness • Finance • Home • Technology Beauty • Nutrition • Home-Based Businesses and more! It's a time to rejuvenate your spirit and: • Do some shopping • Check out what's new in fashions • Learn about local businesses • Be social again! • and more! Chat with exhibitors who offer products or services that touch just about every facet of a woman's life, including: Sponsor opportunitiesexhibitorandavailable! aGreatWayToSpendMyDay.com Skip the line and register online to attend—it's free! Sponsors:Hosted by:
Oct. 2022 9 a.m. 2 Spooky 2913
This year will see the addition of a MEGA Colon exhibit, providing visitors an interac tive, educational experience of stepping through a large-scale model of the human colon that highlights common disease conditions.
13September 2022
Guts and Glory health and wellness expo
Expected to attract more than 1,000 at tendees, the expo is a large-scale, nonprofit, community-wide celebration of health for all ages that features a farmers market, educa tional booths, community outreach, fresh, locally sourced food made by local chefs, fitness zones, yoga, massage meditation, wellness experts and more.
22,
p.m.
–
The ninth annual Guts and Glory Digestive and Wellness Expo from 10 a.m. to 3 p.m., September 24, on the Penn State Berks campus, is sponsored by Penn State Health St. Joseph Medical Center.
Officials at the medical center celebrate the spirit of health and wellness and en courage visitors to find inspiration at Guts and Glory and take an active role in their own well-being all year long. Nonprofit My Gut Instinct, Inc., has a mission to collaboratively inspire and empower the community to embrace health and eat and live better for longev ity and increase awareness of preventable diseases that impact community health by motivating people to make healthy choices, promoting cancer screenings and raising awareness of various health concerns. For more information, visit MyGutInstinct. org. See ad, page 9.
Founder Aparna Mele, M.D., a board-certified gastroenterologist with Digestive Disease Associates since 2007, says, "We aim to provide people with health knowledge and empower them to take action to live healthier lives and become beautiful from the inside-out, because we believe beauty starts on the inside."
Nook Sports
Vitamin E Enhances Cancer Immunotherapy
Richert/Pexels.comCamille
Bharmal/Pexels.comNuruddin
made/AdobeStock.comready
Lancaster-Berks NALancaster.com | NABerks.com14
svehlik/AdobeStock.com
health briefs
Nettle Root Improves Prostate Symptoms
In a study published in Cancer Discovery, re searchers at The University of Texas MD Anderson Cancer Center reported that vitamin E can enhance immunotherapy responses in cancer patients by stimulating the activity of dendritic cells in tumors. Combing the records of patients with melanoma, breast, colon and kidney cancers that were being treated with immunotherapy, they found that taking vitamin E improved survival times and boosted treatment responses. In laboratory work, the researchers demonstrated that vitamin E directly binds and blocks the activity of the SHP1 checkpoint protein in dendritic cells, which primes T cells for an anti-tumor immune response. "This study broadens our understanding of factors that can influence responses to immunotherapies," says author Dihua Yu, M.D., Ph.D. Unlike chemotherapy, which acts directly on cancerous tumors, immunotherapy treats patients by revitalizing their immune system and "teaching" it how to identify and destroy cancer cells.
An enlarged prostate, known as benign prostate hyperplasia (BPH), afflicts half of men by age 60 and 90 percent of men by age 85. Although it isn't cancer ous, treatment can involve medications and surgery. European doctors often prescribe the herb nettle root, and Iranian research ers tested its effectiveness in a study that divided 80 BPH patients into two groups. One was given 300 mil ligrams of nettle root extract twice a day for eight weeks; the other group received a placebo. The researchers found the nettle root significantly improved urinary frequency, urinary urgency and night urination compared with the placebo group. It was not effective in modifying prostate volume, the feeling of incomplete emptying, intermittency, urine stream and straining.
Researchers examined 24 years of nutritional and health data from 2,603 Finnish men between 42 and 60 years old. They found that men that ranked in the top third of consump tion of non-fermented dairy products such as milk and cream had double the risk of depression, while those in the top third of consumption of fermented dairy products like kefir, yogurt, cottage cheese, sour cream and butter milk enjoyed a 45 percent reduced risk of depression.
Fermented Dairy Helps Sidestep Depression
Revised Supplement Formula Slows Macular Degeneration
Sales of fermented dairy products like yogurt and kefir have been steadily rising in the U.S., and a new study from Australia's Deakin University might accelerate that trend.
studies showed a link between beta-carotene and lung cancer, it was removed from the formula. Two carotenoids found in the retina—lutein and zeaxanthin—were added, and the formula was rebranded as AREDS2. In a new, 10year, follow-up study by the National Eye Institute (NEI), AREDS2 was found to reduce late AMD symptoms an ad ditional 20 percent compared to the original formula. "This 10-year data confirms that not only is the new formula saf er, it's actually better at slowing AMD progression," says Emily Chew, M.D., lead author of the study and director of the NEI Division of Epidemiology and Clinical Application.
Age-related degenerationmacular(AMD), the most common cause of blindness in older Ameri cans, became less of a threat in 1996 when the national Age-Related Eye Disease Study (AREDS) verified that certain gression.andvitamintrients—beta-carotene,nuC,vitaminE,copperzinc—sloweditsproButafterother
AdventuresChildhood and Team Sports Boost Well-Being
The pandemic has challenged both children's learning environments and their emotional well-being, but new research shows that playing adventurously outdoors and partici pating in team sports can help lower their mental health risks. Research ers from the UK University of Exeter surveyed nearly 2,500 parents of 5-to-11-year-olds in the UK and Northern Ireland. The study found that kids that climbed trees, rode bikes, jumped from high surfaces and had other outdoor adventures without adult supervision experi enced a lower incidence of anxiety and depression, and were more upbeat during the COVID-19 lock down. In another study, research ers from California State University, Fullerton, found that kids in team sports like volleyball and soccer, but not others in individual sports like gymnastics and wrestling, did better emotionally and mentally. Analyzing data from 11,235 kids between 9 and 13 years old, they found that com pared to kids that did not participate in sports, those that were on teams had a lower incidence of attention issues, social problems, anxiety, de pression and withdrawal. Kids that participated in individual sports had higher levels of those mental health challenges.
Cano/Unsplash.comCrehuetAdrià CAMP HILL • LANCASTER • Coming Soon to YORK Discover natural sleep solutions at your local, family owned interiorshome.com environment.thatmanufacturingmaterialsusingtoNaturaland—purecollectionpureTheNATUREWITHMADENaturalDreamstalalaynaturallatexmattressismadewith100%naturaltalalaylatexnoblends,nosynthetics,noharmfulchemicals.Dreamsiscommittedcreatingeachmattresssustainablysourcedfoundinnatureandtheminawayissafeforyouandthe newARRIVAL MATT RESSE S at 15September 2022
As people switch to electric vehicles (EV) to reduce their emissions, some homeowners and apartment dwell ers without installthings2030,belowemissionsreduceofdisadvantage.infrastructurechargingareataThecitySeattlesetagoaltotransportation83percent2008levelsbyandtomakeeasier,theywillchargersonlo cal utility poles on demand. Seattle City Light will conduct the project as part of a more extensive portfolio of trans portation electrification investments and services to help the utility service area transition to zero-emission electric transportation options. Residents can accomplish some emission reductions with public transit, biking, walking and other options, but many still rely on personal vehicles for some trips.
Cooper/AdobeStock.comErnie
Generating 50 times as much power as a typical home rooftop solar array, the solar skin will save an esti mated 77 tons of CO2 emissions each year. Although this will be the first in Australia to use the panels, several projects in Europe have been built with the technology, including the world's largest wooden sky scraper in Skellefteå, Sweden. "It feels urgent to innovate our building technologies to more sustainable methods," says Kennon. "Collecting solar is a natural trajectory on our large-scale projects, particularly in locations that have great access to sunlight."
Sá/AdobeStock.comeIsenseeMarcio
Electric Vehicle Chargers on Utility Poles
Lancaster-Berks NALancaster.com | NABerks.com16
Common California Bumble Bees Go Missing The Western bumble bee, once easily spotted in Cali fornia, could not be found in a recent survey led by the University of CaliforniaRiverside (UCR). The first statewide census of Califor nia bumble bees in 40 years found several other species absent, as well. UCR ento mologist Hollis Woodard's research group collected bees from 17 sites representing six different ecosystems previously known to host a large variety of bumble bees, as documented in the journal Eco logy and Evolution. One of the missing species, the Western bumble bee, is an important pollinator of wild plants and crops. "We didn't find it, even once," says Woodard. This study was an effort to document changes in bumble bee populations across large geographic areas in Califor nia since the last one in the 1980s. Smaller-scale studies have documented significant declines in bumble bee pop ulations around the world due to climate change, develop ment of wild habitat and the use of bee-killing pesticides, so it is important to have data that documents bee health. Bumble bees can fly in cooler temperatures and lower light levels than many other bees, helping to pollinate crops worth $3 billion annually in the U.S., including tomatoes, peppers and cranberries.
A rooftop solar array and 1,182 solar panels on the sides will adorn an eight-story, $40 million, high-rise planned for West Melbourne, Australia, to provide the office building with most of its power. Avancis, a German firm producing glass panels containing solar cells, will supply the solar skin. Architect Pete Kennon says, "These things are possible, and the fact that a building can harness the sunlight from its own skin, it sounds like something you dreamed of, or you saw in a cartoon."
Neoscapebyrendering global SeattlebriefsProviding
Australian Office Building to Feature Solar Facade
The Curbside Level 2 EV charging program is available to anyone on a first-come, first-serve basis. The person making the request must own or plan to own an EV within the next 12 months, and their ex isting address must not offer off-street parking (where they could buy their own). Once a request is made, the utility will evaluate the area and ask for input betheychargersposeownerspropertyneighboring50IfEVstallingbeforeneighborsfrominanewcharger.morethanpercentofopthe,willnotinstalled.
717-530-5555 We use advanced technologies that are safe and natural to find the cause of your problem. 14 W. Main St, Landisville PA 17538 • HeathWellnessCenter.com Dr. Thomas Heath DC WELLNESSHEATHPAKCENTERFunctional,IntegrativeBrain-BodyWellness Welcoming Shalom Thermography Chiropractic • Integrating Laser Therapy Thermal Imaging • Quantum Neurology Professional Applied Kinesiology Nutritional Therapy • PEMF Frequency Specific MicroCurrent BrainTap • Neuro Emotional Technique All Integrated for your best brain body connection. Call today! Dr. Darlene Heath DC, CTT Orion/Unsplash.com
Cut ImpactEnvironmentalofDining
Whenout.people were given menus with the low-emission option as the default, the share of high-emission choices decreased by an average of 31.7 percent. When given menus with carbon labels, the emissions associated with their dish choices averaged 13.5 percent lower per dish. Combining carbon labels with prominent placing for lowemission options appears to have the greatest effect. Other strategies might include increasing the availability of plant-based options; making them more prominent elsewhere (the meat aisle); and renaming veggie options to make them sound more appealing (slowroasted, butternut squash and seasonal vegetable lasagna versus vegetarian lasagna). Multiple practices are needed to persuade people to adopt sustainable diets, so all of these methods are just the beginning of a shift away from high-emission food by overcoming unconscious barriers.
Established in 1981, the United Nations-sanctioned International Day of Peace, or World Peace Day, is a holiday observed around the world on Septem ber 21 each year. The 2022 theme is "End racism. Build peace." To that end, the General Assembly has dedicated this day to observing 24 hours of non-violence and Secretary-Generalcease-fire.António Guterres says, "But achieving true peace entails much more than laying down arms. It requires the building of societies where all members feel that they can flourish. It involves creating a world in which people are treated equally, regardless of their race."
Global Racism
A WHOLE BODY approach to Dental Care • Safe removal of mercury fillings • Laser gum treatments • Tooth-colored restorations • Treatments for sleep apnea & snoring • Solutions for TMJ, facial pain and headaches • Tooth whitening • Mouth Guards • Orthodontics ...and more Smiles that Last David A. Schwartz, DDS, PC 701 Jefferson Blvd, West Lawn CONTACT US TODAY! Mercury Free Dental Care General & Cosmetic Dentistry for the Entire Family WetaketimefortheWHOLEyou. For more info: SchwartzFamilyDental.com 610-670-6910 17September 2022
Making changes while shopping at supermarkets, restaurants and with delivery apps can change minds about sustainable options and garner public support. Psy chologist Ann-Katrin Betz and her colleagues at Germany's University of Würzburg studied the design of restaurant menus and tested how adding carbon labels indicating the greenhouse gas emissions per dish and changing the most prominent menu items to foods with a lower impact on the climate affected the choices people might make when dining
Carbon Labels
global PeaceeventDay Addresses
Visit us online for Events and HerbsFromTheLabyrinth.com/EventsClasses13W.GrantStreetLancaster,PA717.290.1517We'reopen:Tue,Fri9:30-5Mon,Wed,Thu10-5HerbalProductsforWellness&Bodycare F Organic Clothing Crystals & Gemstone Jewelry Personal Altar Items Books F Tarot F African Baskets Massage F Reiki F Meditation
After the birth of her second child, she took yoga teacher training at West End Yoga, where she was a regular student. After completing that, she became the full-time mem bership and fitness director at a large organization with programs dedicated to physical, mental and spiritual health while also teaching at West End Yoga.
"And then COVID came," Rodriguez reflects. "My organization temporarily closed, and I was devastated. The job was a part of my identity. The reason I get up every morning is to help people feel their best." Soon afterward, she received an email that West End Yoga was closing permanently. "My heart sank for all the people in my studio. I could only imagine how many people would be affected."
Rodriguez was first introduced to yoga a decade ago when her aunt invited her to join a class. "Yoga changed my life so much. After experiencing the spiritual and mental benefits, I wanted to give a little sliver of what I experienced to anybody I could. I'm passionate about helping other people be their best selves."
Lancaster-Berks NALancaster.com | NABerks.com18
West End Yoga makes yoga approachable by Sheila Julson
After just two minutes of contemplation, Rodriguez replied to the email and asked if then-owner Jonina Turzi would sell the business. With a bachelor's degree in business and experience in management, Rodriguez just wanted to keep the studio open. By the end of July 2020, she was the owner of West End Yoga. Supporting Teachers and Growing a Community Presence Rodriguez immediately made operations more efficient. She had a brand-new website cre ated, upgraded the software, created an onboarding program, expanded the membership program and developed a loyalty perks program.
® 11th Annual Holiday Open House Dec 3rd 10am-3pm SEE WEBSITE FOR FALL & HOLIDAY HOURS SHOP ONLINE 24/7 & LOCAL PICKUP AVAILABLE 570-617-0851 Hope Hill Lavender Farm o ers shopping for quality lavender bath, body and culinary products, local and MADE IN USA products in a scenic WWW.HOPEHILLLAVENDERFARM.COMenviroment.2375PANTHERVALLEYRD.POTTSVILLE,PA17901 community spotlight
Since purchasing West End Yoga in July 2020, longtime yogini Jessica Rodriguez has expanded programming while supporting Lancaster's yoga community beyond the studio walls. Through collaborations with area businesses and events such as Beer Garden Yoga and Yoga in the Vineyards, she is making yoga approachable for all.
The studio membership program offers unlimited classes. Rodriguez intends to add another membership option with a limited number of classes that is more affordable for those with limited incomes.
Retail Store 30 E Main Street, Lititz Mon-Sat 10-5 | Sun 12-4 Gourmet Tools & Gadgets Specialty Foods Premium Herbs & Spices Cooking School 1180 Erbs Quarry Rd, Lititz A state-of-the-art cooking school with classes for Kids, Teens and Adults. Over 200 Premium Herbs & Spices including a wide selection of salt- and sugar-free spices www.ZestChef.com
West End Yoga is located at 221 W. Walnut St., in Lancaster. For more information, email Reach@WestEndYogaStudio.com, call 717-406-9681 or visit WestEndYogaStudio. com. See ads, pages 7 and 54.
One of the biggest changes Rodriguez made since taking over is an emphasis on engaging the community. She has partnered with many nonprofits in the area for fundraising events and col laborated with local businesses by soliciting modest discounts or free goods in exchange for promotion on West End Yoga's website.
In an effort to reach people intimidated by yoga, Rodriguez launched a series of off-site events such as Neida! Yoga in the Vineyards, at Nissley Vineyards, an informal yoga class followed by a glass of wine, Sunset Yoga, an outdoor yoga flow class with accompaniment by a live harp ist, Beer Garden Yoga and Fourth Friday Men's Group, with a sliding scale fee.
Rodriguez has maintained the full class schedule with an array of styles such as vinyasa yoga, vinyasa flow, lunar flow and yoga foundations. Yoga therapy is led by a certified yoga therapist trained to help with physical injuries or emotional issues such as post-traumatic stress disorder. The Great Yoga Wall has support slings to help decompress the spine or to be used as a prop to achieve more difficult poses.
With such a broad array of classes, Rodri guez supports her teachers in any way she can. "Without our instructors, and them being supported, they're not able to open their hearts fully to the studio."
Another membership program includes two virtual classes per month, along with bring-a-friend classes. Yogis can also choose from drop-in single classes or purchase a 10-class card. There are also pay-what-you-can classes. Classes held at or before 7 a.m., or at or after 7 p.m., are $9. Rodriguez credits the diversity of the classes and the instruc tors for making West End Yoga an open, safe and inclusive place. She still does not take a salary and works a full-time job outside of the studio. Although her goal was just to keep West End Yoga open, Rodriguez and her team have grown it into much more. "I have been so surprised by the gratitude in this community. Some teachers have taught for free, just to help with sustain ability," she says. "I'm in awe of the beauty of people."
19September 2022
"Bio age is how fast our bodies are aging, and aging is the main risk factor for all diseases, including Type 2 diabetes, cardiovascular disease, dementia and neurodegenerative disorders," says Fitzgerald, noting that only 10
by Marlaina Donato L ongevity, a human quest through the ages, is now a hot topic among scientific researchers that assert there has never been a better time to maximize our potential for metabolic renewal. Biological age—the state of our health at the cellular level—is in the spotlight, as are the anti-aging benefits of science-supported phytonutrients, cell-rejuvenating foods and safe, non-surgical, stem cell procedures. Functional medicine, with its focus on the biology-based root causes of disease, is also a rising star in the arena of age reversal. No matter which path we follow to aging vibrantly, the most inspiring takeaway is that lifestyle, not genes, determines destiny. "On average in the United States, the last 16 years of life are spent with multiple diagnoses and on multiple medications. We are giving our hard-earned money to pharma cies, hospitals and nursing facilities," says Kara Fitzgerald, a naturopathic doctor in Newtown, Connecticut, and the author of Younger You: Reduce Your Bio Age and Live Longer, Better. She and other researchers contrast "lifespan", the years from birth to death, to "health span", the years spent in good health free of age-related disease and disability. "Lifespan is not necessarily healthspan, and we can change that," she says.
GROWING YOUNGER L ONGEVITY STRATEGIES THAT HELP REVERSE THE AGING PROCESS
Age Is Not Just a Number
Until recently, age was determined by the year on our birth certificate, but "bio age" is the new number to pay attention to. It might not only predict health outcomes down the road, but also add years to our lives. In groundbreaking work in 2017, anti-aging research er Steven Horvath at the University of California, Los Angeles, used algorithms to calculate biological age on the basis of how extensively our genome is modified by a process called DNA methylation. Researchers are now understanding what factors can turn on positive gene expressions and turn off those that may activate life-threatening diseases.
Lancaster-Berks NALancaster.com | NABerks.com20
21September 2022
Fitzgerald and her team drove this point home with the first randomized, controlled study on the power of lifestyle and diet to turn back the biological age clock. Based upon functional medicine, the program enrolled 18 healthy men between ages 50 and 72 in a target group and 20 in a control group. Those in the target group ate a nutrient-rich diet, slept seven hours a night, practiced relaxation techniques and took supplemental probiot ics and phytonutrients. They ate only between 7 a.m. and 7 p.m., exercised for at least 30 minutes five days a week, avoided sweets and consumed two cups of dark, leafy, greens and three cups each of cruciferous vegetables and colorful vegetables daily, as well as six ounces of animal protein.
Are you still suffering with DIZZINESS, HEADACHES, FOGGINESS, POOR MEMORY, BALANCE ISSUES? Have you or a loved one suffered a CONCUSSION or a mTBI (mild traumatic brain injury)? 717-299-9600Call Lancaster Brain & Spine for a FREE phone consult ! 221 GRANITE RUN DR, LANCASTER, PA 17601 ∙ LANCASTERBRAINANDSPINE.COM There is STILL HOPE! We can help.
to 20 percent of longevity outcomes are genetic.
Molecular Magic Harvard genetics professor David Sinclair, author of the seminal Lifespan: Why We Age—And Why We Don't Have To, discovered antioxidant-rich resveratrol in grapes in 2003. Since then, he and other researchers have found additional compounds with the ability to activate longevity pathways. Nicotinamide adenine di nucleotide (NAD, or B3), a coenzyme involved in many metabolic processes essential to life, has been shown to rejuvenate aging mice, increasing energy-producing mitochondria in the cells and fortifying muscle mass. The body makes less NAD as we age, but research suggests that intermittent fasting, exercise and heat sau nas can stimulate this youth-preserving molecule. NAD-boosting supplements are also on the market, but consuming foods like naturally fermented sauerkraut, raw milk, nutritional yeast and pumpkin seeds is also a good strategy.
The results, published last year in the journal Aging, showed that three years of bio age were reduced in the target group in just eight weeks compared to the control group. "What we eat, our stress load and our response to it, the quality of the air we breathe and if we exercise are all drivers or reducers of our bio age. Know ing this, we absolutely need to take responsibility for our lives," saysThisFitzgerald.bioagereversal is good news when we look at the grim statistics. According to the U.S. Centers for Disease Control and Prevention and the American Cancer Society, approximately 610,000 people die of heart disease in this country each year and more than 600,000 Americans are predicted to succumb to cancer this year alone.
SIRT6, an enzyme in close relationship with NAD and respon sible for many molecular anti-aging processes, including DNA repair, is abundant in seaweeds, especially the strain Fucus vesi culosus, commonly known as bladder wrack. Research published in the journal Marine Drugs in 2017 indicates bladder wrack's anti-inflammatory and anti-tumoral properties, as well as its potential to protect the liver and normalize high blood sugar and bloodFisetin,pressure.apowerful flavonoid found in certain foods like strawberries, peaches, apples, persimmons, tomatoes, onions and cucumbers, rivals ever-beneficial quercetin. Research published
"Central to regaining metabolic health and reducing risk for metabolic conditions like Alzheimer's disease, coronary artery disease and Type 2 diabetes is reining in uricChronic,acid."
European Journal of Phar cites fisetin's numerous potential benefits for neurodegenerative conditions such as Parkinson's disease, amyotrophic lateral sclerosis, Alzheimer's disease, stroke
LinkChiropracticClinic.comThomas B. Wachtmann, DC Dana Elia, DCN, MS, RDN, LDN,
The Trifecta of Acid, Inflammation and Stress
FAND
When
unmanaged stress is a major factor in physical and mental decline due to elevated levels of cortisol. "Stress
the latest in SCIENCE and NUTRITION,
Chronic systemic inflammation is now understood to be the physiological spring board for most diseases ranging from cancer to depression, but its connection to uric acid is critical in producing free radi cals that accelerate aging. "Unfortunately, tors look upon uric acid solely as a risk marker for gout. We now recognize that uric acid serves as a powerful signal food and water scarcity," says neurologist David Perlmutter, The New York Times bestseller and the recent Drop Acid, a guide to lowering uric acid in the body.
Using Dr.
Elia helps you gain control of your health by uncovering the root causes and addressing them with nutrition and lifestyle changes. Fusion Integrative Health & Wellness, LLC The Whole Person Approach to WELLNESS The area's ONLY Doctor 717-917-5259 ∙ FusionIHW.com Prevent and support conditions, including: • autoimmune diseases • digestive issues • allergies & sensitivities • diabetes • heart disease • obesity ...and more3x4 Genetic Testing & Telehealth available michaeljung/AdobeStock.com Lancaster-Berks NALancaster.com | NABerks.com22
"Uric acid levels above 5.5 milligrams per decilitre trigger the body to raise the blood pressure, increase the blood sugar, become insulin-resistant and increase the formation and storage of body fat," he says.
was the last time you felt well?
NEW Location: 2215 Dutch Gold Drive • Lancaster 17601 Hours by appointment: 717.203.5627 • Introducinginfo@mandarinrosespa.comTHE SANCTUARY at ESCAPE from Pain & Stress 119 Oakridge Dr. / Mountville, PA 717-419-4766 / EmergenceSkinCareStudio.com LOVE THE YOU'RESKININ! AFFORDABLE SKIN CARE FOR EVERYONE Massage & Body Treatments Facials & Chemical Peels Microblading / Lashes & Brows Detox Therapies / Infrared Sauna PLUS a full menu of skin care services and products CALL OR GO ONLINE TO SCHEDULE YOUR APPOINTMENT Tue & Fri: 9-6 / Wed & Thur: 9-8 / Sat: 9-2 / Sun & Mon: Closed HHHHH CUSTOMER SERVICE FREE BLACKHEAD CLEARING FIZZ MASK (full retail size, $23 value) to any full-time student (middle school, high school or college) that receives a Clarifying Facial. Limited quantities. One per person. No other discounts can be combined. Good through 09/30/22.) 23September 2022
Even with exciting advances in the promotion of long life, ex perts are unanimous in stressing that going into our golden years disease-free begins and ends with individual lifestyle choices, starting with what we put in our mouths. "Diet is the most critical variable in terms of our metabolic destiny. It's been said that a person can't exercise away a poor diet, and there's great wisdom in this statement," says Perlmutter.
No matter which path we follow to aging vibrantly, the most inspiring takeaway is that lifestyle, not genes, determines destiny.
Fitzgerald concurs, "Excessive inflammation—an imbalanced immune response—accelerates the aging process, and it increases with stress. Stress is the gasoline on the fire of aging."
threatens the health and diversity of our gut bacteria, leading to increased gut permeability, a central mechanism underlying widespread inflammation, which is the cornerstone of all chronic degenerative conditions," says Perlmutter. "Those conditions as a category are ranked by the World Health Organization as the number one cause of death on our planet today."
Radical Renewal Without Surgery
"While stem cell treatment has been quite effective, it is important to remember that avoiding chemicals in the environment, exercising vigorously and maintaining a low BMI [body mass index] are clearly the most important factors in good health," advises Prodromos. Marlaina Donato is an author, composer and painter. Connect at WildflowerLady.com.
In the daily survival game, the body's stem cells generate special ized cells to replace those throughout the body that are damaged and dying. This ongoing repair process slows down as we advance in years, but cutting-edge procedures offer new hope for condi tions ranging from arthritis to age-related brain fog.
"Stem cells improve DNA methylation and telomere length, and result in a reduced physiologic age compared to your chronologic age," says Chadwick Prodromos, a Chicago-based, board-certified orthopedic surgeon and the founder of the Prodromos Stem Cell Institute, in Antigua. "Joint replacements are offered quite liber ally nowadays, but most of our patients with severe arthritis who were offered joint replacements do well in our care without them for virtually any joint in the body." Prodromos and his team com bine umbilical cord-derived stem cell treatment (non-embryonic/ fetal) with specially selected nutritional supplements and in some patients, platelet-rich plasma and hyaluronic acid injections.
Eating to reduce inflammation is key, and there is power on our plates when we add some of Fitzgerald's longevity boosters like turmeric, green tea, shitake mushrooms, wild-caught salmon, eggs, liver and sunflower seeds. A study last year in Experimental Gerontology reported that the amino acid L-theanine, found par ticularly in green tea, reduced oxidative stress, liver degeneration and inflammatory responses in aging rats.
H eadaches are one of the most common pain conditions in the world. Accord ing to the Cleveland Clinic, up to 75 percent of adults have had a headache in the past year. While symptoms vary in scope and intensity, understanding the underlying cause of a headache can lead to better treatment outcomes. Most headaches can be treated holistically, and lifestyle modifications can be key to lasting relief.
While not completely understood, mental stress and anxiety can also be a trigger.
Pixel-Shot/AdobeStock.com
The Mind-Body Connection
NATURAL STRATEGIES HELP HALT THE PAIN
Michele Renee, director of integrative care at Northwestern Health Sciences University, in Bloomington, Minnesota.
Lancaster-Berks NALancaster.com | NABerks.com24
by Carrie Jackson
There are more than 150 types of headaches, with the most common being tension, mi graine and cluster. Migraine attacks, which according to the Migraine Research Founda tion affect 12 percent of people in the U.S., are about three times more common in women than in men. Classic symptoms, which can be mild to severe, include throbbing or pound ing pain located in the sinuses, forehead, back of the head or one of the temples. Triggers Migraine can be triggered by changes in the weather, fatigue, stress, anxiety, insufficient sleep, dehydration and hormonal changes, according to the American Migraine Foun dation. Headaches can also be provoked by certain allergens, such as cigarette smoke, exposure to harsh chemicals in cleaning or beauty products, mold, dust, caffeine, alcohol and fermented foods.
"The best acupressure point for head aches is the soft skin in-between the thumb and pointer finger. Massage it for 20 to 30 seconds at a time to relieve pain or hold it for 10 seconds," she says. "Mi graines are caused by vascular dilation in the head, so I recommend putting your hands and feet in hot water or taking a bath to stimulate blood flow away from the head to the rest of the body."
Try Acupuncture or Acupressure
healing ways
Heading Off Headaches
Evidence suggests that acupuncture is ef fective in relieving the pain of headaches by changing the flow of energy, increasing blood circulation, releasing endorphins and relaxing muscles. Acupressure and other techniques can be done anywhere, says chiropractor and acupuncturist
According to Alexander Feoktistov, M.D., Ph.D., founder of the Synergy Integrative Headache Center, in Chicago, many headaches are caused by some form of stress. "Both physical and emotional stress can manifest with headaches. These are often triggered by changes in a routine or schedule, which throws the body's regulatory rhythm off. Skip ping meals, varying your sleep patterns and exercising inconsistently can all confuse the body and lead to a headache, varying in intensity from dull and distracting to severe and debilitating," he explains.
"The mind-body connection is fierce," says Christina P. Kantzavelos, a licensed clinical social worker who specializes in chronic illness and pain at Begin Within Today, in San Diego. "It's important to keep in mind that pain literally originates in the brain. I use a Constructed Awareness approach with clients and bring curiosity to the pain they are experiencing, including headaches. What thoughts and emotions are coming up when they focus on the pain?" she says. "Physi cal symptoms are often the manifestation or tangible evidence of what is going on in your unconscious mind. Our bodies become stronger or weaker, depending on our emo tional state. Fear, self-criticism and invalidat ing the self can be the root of a headache."
"The less active someone is, the tighter their muscles are and the more likely they will experience headaches. Make sure to get out for a walk every day, or try running to keep the body and mind moving. Yoga is another great activity as a mindfulness practice that decreases stress and also keeps the body moving to eliminate tension."
Most headaches can be treated holistically, and lifestyle modifications can be key to lasting relief. Center
Aqua Blue Wellness
2435 Old Philadelphia Pike • Smoketown, PA 17576 Be Health!AboutPro-ActiveYour Offering: ä Thermal Imaging ä IV Nutritional Therapies ä Assisted Lymphatic Therapy ä Full Far-InfraredSpectrumSauna ä Detoxification Therapies ä Massage Therapy ä Supplements & Nutritional Support ä Halotherapy ä UBI Treatments ...and more Meet our practitioners: AquaBlueWellnessCenter.com • 717-656-8615 Specializing in: ä Lyme, Viruses, Micro-toxins ä Scanning & Early Detection ä Conjunctive Therapies ä Integrated Health Care for the Whole Family Lori Martin, BCNPPeter Hurtubise, DO ä Marge Torchia, CRNP 25September 2022
Don't Exercise
Good Practices Feoktistov recommends that patients experiencing headaches start with lifestyle modifications and over-the-counter meds such as ibuprofen. "Practice good sleep hygiene, stay hydrated by drinking water and minimizing caffeine, and introduce meditation as a way of focusing on what's physically and emotionally going on in your body," he says. "If headaches disrupt your daily routine, are severe or frequent and/or poorly controlled with over-thecounter medications, it's time to seek help from a headache specialist or other medi cal professional who can work with you on a path to healing."
Carrie Jackson is a Chicago-based writer and frequent contributor to Natural Awakenings magazine. Connect at CarrieJacksonWrites.com.
Forget
Renee also suggests maintaining a regular exercise routine to ward off headaches.
Supplements Help Nutritional supplements can also be helpful, Renee says. "Increasing nutrients such as magnesium, coenzyme Q-10 and riboflavin can help minimize pain. Before stocking up on supplements, be sure to consult with a holistic practitioner to make sure you are making the wisest and safest selections for you. Many nutrients can be found in common foods like dark choco late, leafy greens, seeds and nuts, meat, fatty fish and legumes."
Delights for Dogs and Cats at Basset & Lab
business spotlight
Basset & Lab is a boutique pet store that opened in Lancaster in 2018 that features a doggie bakery and deli with healthy, scratch-made treats, cookies, "pupcakes", custom cakes and ice cream. The retail component offers a carefully curated line of pet foods, leashes, toys and grooming supplies.
Bowser and her dog Declan Lancaster-Berks NALancaster.com | NABerks.com26
With a design in mind and already-established connections with distributors, Bowser was ready to hit the ground running. Naming the store came easy: Inspired by her busi ness partner's basset hound and her own black labs, Carly and Declan, she chose the name Basset & Lab. A "Barkery" and More Using her recipes for homemade dog treats, Bowser has established a bakery where pet parents can buy goodies for dogs such as peanut butter banana treats, oatmeal bites, pizza bites, puppy pennies, peanut butter bacon sticks and signature Basset & Lab cookies in the image of basset hounds or Labradors.
With a desire to help other owners, Bowser decided to open a specialty pet shop. "I al ready had a vision for the store in my mind," she recalls. "I knew I didn't want it to look like a typical store with aisles, but rather design it to have a more open, boutique concept."
When one of her dogs fell ill, she began researching diet and natural health to help him improve, which led to learning about the benefits of whole, fresh foods. She had also worked as a demonstrator for the Fromm pet food company, and through that job made connections with other pet food and product distributors.
by Sheila Julson
Discover How A Natural Approach Works! Natural Clinic and Red Light Therapy • Leaky Gut • Digestion • Gluten & Food Sensitivities • Weight Loss • Fat loss • Hormones • Lyme Disease • Immune Support • Chronic Conditions Stop Chasing Symptoms. Start Addressing The Underlying Causes. 717-556-8103 Over 30 years experience 352 E. Main St • Suite 100 • Leola PA Jeannie Peck NutritionNaturopathTraditionalFunctionalClinician Use your Health/Flex HBDClinic.com The Affordable Choice for Natural HealthcareLose 2 inches with the first session –guaranteed! Fast, safe & painless fat loss.
Owner Alison Bowser has always been a dog lover, once volunteering for a lab rescue and fostering dogs in her home. "I was involved in every aspect of dog care," she says. "I ran a doggie daycare in my home and enjoyed making treats for my customers."
Alison
a family by adoption) parties.
Bowser carefully vets the brands of dog and cat food that she carries, look ing for smaller manufacturers with strict standards. Customers can choose from dry kibble, wet/canned food, raw frozen, freeze-dried raw, supplemental meal top pers and treats.
SHIFTS HAPPEN Divorce/Custody Mediation Conflict FacilitationCoaching&Training PreserveContactRelationships.ustoday: www.PangeaMediation.Solutions717-219-7174 Conflict is normal. How we choose to respond is what really matters... " " Nutrition Works / 543 W Franklin St. / Womelsdorf, PA 19567 (located 15 mi west of downtown Reading, 30 mi north of downtown Lancaster) 610-589-5182 / NutritionWorksClinic.com CALL NOW & choose Option 1 to request a FREE test session! TIRED OF GUESSING ABOUT NUTRITIONAL SUPPLEMENTS? End Your Confusion NOW ! Nutrition Works is proud to announce our cutting-edge STRESS MONITOR. This computer-based testing removes all of the guess work for you. We are so excited about this technology that NOW through Dec. 1, 2022 we are offering a FREE TEST SESSION . 27September 2022
Customers can also order decorated cakes which a person or a joins The ice cream shop features several flavors of homemade ice cream for dogs that rotate weekly. All treats, cakes and ice cream are made onsite. Bowser uses all human-grade ingredients, including either whole-wheat flour or co conut flour for dogs on grain-free diets and no preservatives. The food toppers include ingredients such as blueberries, chicken, organic brown rice or vegetables.
custom-
pet
for birthdays or "gotcha day" (a term for the anniversary of the day on
Basset & Lab carries dog collars, leashes and apparel such as bandanas, bow ties and outer wear. There's a wide assortment of toys and bowls for dogs and cats. Bowser seeks out products that are non-toxic and environmentally safe, and stocks items that customersGroomingrequest.andcare products include shampoos, flea and tick repellants, odoreliminating sprays, balms, dental care and supplements. Bowser specifically looks for products that are free from genetically modified organisms, chemicals, parabens andPetssulfates.arewelcome at Basset & Lab, and visitors are often greeted by Carly and De clan. Since opening the store, Bowser says the journey has been successful, and she considers herself fortunate to have endured the COVID-19 pandemic. She's consider ing adding events this fall such as benefits for local animal rescue groups. "I have wonderful, loyal customers, and I wouldn't be here without them," she re flects. "I consider myself very lucky to still have my store after everything that's hap pened in the world. I love the relationships I've built with customers and their pets." Basset & Lab is located at 1352 Harrisburg Pike, in Lancaster. For more information, call 717-288-1200 or visit BassetAndLab. com. See ad, page 38.
... SAFE for those you love most! Eco-friendly cleaning ... Hughes Home Services professional cleaning & organizing samanthannehughes@yahoo.com717-538-6383 lancaster, pa family owned and operated since 2007 á Functional Neurology Rehab á Post Concussion Care á Childhood Disorders á Balance Problems á Vertigo á LaserSummus Leading the Way in Functional Neurology, Chiropractic Care & Rehabilitation offeringNow the Summus Laser improving lives withtherapy!laser 221 Granite Run Drive • Lancaster Call NOW for a FREE phone consultation: 717-299-9600 LancasterBrainAndSpine.com
Healthy Sleep for You Safe, non-toxic, certified organic matterials. 830 Plaza Blvd., Lancaster, PA 17601 www.GardnersMattressAndMore.com717-299-6228 There's no comparison to a Harvest Green Mattress to traditional sleep sets that use memory foams, gel foams and, or synthetic foams. What sets Harvest apart as the healthy alternative is the fact that they handcraft their ultra-premium green sleep surfaces from all-natural and organic materials without toxic industrial chemicals or synthetic foams . SAVE 15% ONLINE or IN STORE PROMO CODE: HARVEST Expires 09/30/22
A greener, cleaner, healthier alternative. Unlike synthetic foams, such as memory foams or Petroleum-based Polyurethane foams, the 100% natural Harvest Green latex emits no chemical odor. Harvest Mattresses are Greenguard Gold Certified and have been measured for low emissions. SuppoHandmadeinthertedandUSServicedALOCALLY Healthy Sleep for the Family 830 Plaza Blvd., Lancaster, PA 17601 www.GardnersMattressAndMore.com717-299-6228 SAVE 15% ONLINE or IN STORE PROMO CODE: HARVEST Expires 09/30/22
by Maya Whitman
NALancaster.com | NABerks.com30
HOW A YOGA PRACTICE KEEPS US YOUNG
I
Ancient Moves for Modern Life
"What I learned is that we need four es sential physical skills to navigate through life as we age—strength, flexibility, balance and agility—and we get that from yoga. We can find independence in our everyday life, and we don't need a vigorous yoga class to do that," says Ruth Pipitone, a gentle yoga instructor at various studios and senior centers in Northeastern Pennsylvania. For those that only associate the practice with youthful bodies and hip yoga gear, yoga is a full-spectrum practice. "Anyone can do yoga—gentle yoga, chair yoga and even wheelchair yoga."
Lancaster-Berks
PeopleImages/AdobeStock.com
n 1967, Tao Porchon-Lynch left a successful Hollywood career as a model and actress to become a fulltime yogi in her 50s. At age 87, she added ballroom dancing to her list of passions and at 93, she landed in the Guinness World Records as the oldest yoga teacher on the planet. She continued to teach a weekly yoga class just days before her death at age 101. "I love seeing students realize what is possible," Porchon-Lynch said in an interview, and her words are an added incentive to reap the many benefits of a regular yoga practice at any age. Whether it involves getting down on a mat or practicing modified poses with the use of a chair, yoga helps us to stay nimble, manage stress, reduce symptoms of depres sion and tame high blood pressure. Yoga has been around for thousands of years for good reason, and health organizations like the Johns Hopkins Arthritis Center are now recommending the healing modality for a better quality of life.
fit body Aging Gracefully
Generative Health LLC Dr. Meghan Gonick, ND, LAc Dr. Javier Palacios, ND 228 East Orange St. ∙ Lancaster www.GenerativeHealth.com717-869-1524 Bringing together traditional methods and leading edge science to help you generate a healthier you TraditionalNaturopathyChinese Medicine Herbal PersonalizedFacialCraniosacralMedicineTherapyRejuvenationDietPlanning Our Naturopathic Doctors believe in the body's ability to health through treating the underlying cause. We customize treatments to work with our patient's lives offering plans that work for everyone. With vegan friendly supplements, homeopathics, and local organic herbs. The Spa At Willow Pond - NESTLED IN A SCENIC ESTATEVOTED ONE OF THE TOP SPAS IN BERKS COUNTY 1487 Old Lancaster Pike • Reading • 610.406.5733 *Purchase by Sept. 30, 2022. Ease into fall ... NOW ONLY* $95 SWEET END-OF-SUMMER RETREAT Relax into a one-hour massage followed by a refreshing vanilla or apricot scented foot scrub and treat yourself to a luxury you'll wish would last forever. BACK TO SCHOOL Unwind your tired body with a one-hour rejuvenating massage followed by our special relaxing anti-aging pampering facial that lets the stress melt away. NOW ONLY* $155 31September 2022
For Terecita "Ti" Blair, yoga offered a new way of life after a catastrophic automobile accident in 2009. The Denver-based trauma and resilience educator and 2017 SilverSneakers Instruc tor of the Year says, "Virtually any style or type of yoga can appeal and work well for you today, but not tomorrow. Therefore real 'yoga' is about adaptability, and yes, those of us with compromised joints, immune systems, pain, disability and illness can absolutely benefit from yoga."
The keystone of all yoga practice is working with the breath, an action that is naturally compromised by just getting out of bed and into the day's challenges. "Most adults breathe from their chest. That's where we activate the stress response of fight, flight or freeze. We need to use the lower lungs, too, so we can activate the parasympathetic nervous system to find calm," says Pipitone Blair, who specializes in helping others to find emotional equilibrium after trauma, concurs: "The nervous system is sym biotic with the breath, and vice versa. A long, deep inhale and a long, slow exhale can act as an immediate elixir for the nervous system to recognize that, in that moment, we are okay." She has taught groups of people, some in wheelchairs and hospital beds, and she "still experienced the entire room shift when breathing together. As long as we are able to consciously notice breath, we can do yoga."
The Breath of Now
According to a 2016 study of 227 participants reported in the journal Topics in Geriatric Rehabilitation, just 12 minutes of daily gentle yoga over 10 years improved bone mineral density in the spine and upper legs. About four in five participants had osteo porosis or osteopenia (low bone density), indicating that yoga is a good strategy for the 10 million Americans over the age of 50 with osteoporosis and the 44 million with osteopenia.
Those with conditions ranging from cancer to Parkinson's dis ease can reap benefits from an appropriate yoga environment. In 2021, a meta-analysis of 12 studies published in the International Journal of Environmental Research and Public Health found that yoga can increase muscle strength, mobility, balance and lower body flexibility in mature adults. An older study from Temple University showed that Iyengar yoga can improve balance and prevent falls in women over 65 years old.
n Keep it gentle and slow when diagnosed with low bone density or a back, knee or hip condition. Look for a slowerpaced class with a well-trained teacher or yoga therapist that can provide a variety of options. Not every yoga teacher is trained to address osteoporosis, joint replacement or overall muscle stiffness. In a live class, a well-trained teacher can watch for unhealthy knee placement or will notice if someone is holding their breath in a pose.
curto/AdobeStock.com PLEASESUPPORTUKRAINEDONATE.THANKYOU!ORGANIZATIONSACCEPTINGDONATIONSTOHELPTHEUKRAINIANHUMANITARIANCRISIS: UNICEF | Doctors Without Borders | CARE International Medical Corps | Sunflower of Peace International Committee of the Red Cross Save the Children | UN Refugee Agency (UNHCR) hydrate, relax, recover Discover modern wellness from a wide selection of premium hemp products. Lancaster 1380 Columbia Ave (717) getsunmed.com209-7123 STOP IN FOR FREE SAMPLES & STARTER PACKS 20% OFF $100 OR MORE 32 Lancaster-Berks NALancaster.com | NABerks.com
A regular yoga practice can sup port better sleep habits, improve flexibility, increase energy and reduce chronic pain. Do some homework and choose an appropriate class rather than showing up at the local ingcenterfitnessandhoptolandinthe right one.
n Classes are not always billed as "Yoga Over 50" or "Senior" classes. They may be called "Gentle Yoga" or "Yoga Basics," and participants certainly do not have to be of a certain age to benefit from a deliberate and slower-paced approach. Call local yoga studios to inquire about classes that involve longer warm-ups and a less-intense physical practice.
No matter how many trips we take around the sun, tapping into the life force can give us a new perspective. "I use asana (yoga poses) to examine my thoughts and feelings and to find introspec tion to examine what is happening with myself physically, as well as mentally and emotionally," says Pipitone. "You become more mindful of what you need to carry with you and what you don't need to carry with you." In essence, we deepen as we age, and yoga can meet us on a multidimensional level. "Yoga does not have to mean poses. Pos sibilities are infinite, and adaptations are unlimited, based upon our needs," says Blair. Connect with Maya Whitman at ekstasis28@gmail.com.
TIPS FOR GETTING STARTED by Beth Spindler
n Warm-ups are probably the most important part of a practice, especially for a more mature body; stiffer joints may take more time to relax, and a fast-paced class is less likely to offer that. Make sure to do warm-ups as part of a home practice, too.
Beth Spindler, author of Yoga Therapy for Fear, is a fea tured presenter for Yoga International, leads retreats world wide and has more than four decades of experience using yoga as a healing modality.
by Sheila Julson
Almost Anything Can be Dehydrated
Unlike other food preservation methods such as canning or fermenting, dehydrating food does not require lots of special equipment, tools or skill. "Dehydrating food is super easy to do," says Carole Cancler, the Hawaii-based author of the Complete Dehydrator Cookbook. "Drying food is more forgiving. You can't make a lot of mistakes. Canning, if you do it wrong, can make everyone in your family sick." The only caveat, Cancler says, is that food not thoroughly dried will get moldy. In humid environments, dehydrated foods must be kept tightly sealed to keep out moisture and prevent mold from forming.
When done correctly, dehydrating food is a safe method for maintaining its original state, says Tracey Brigman, NCHFP associate director and University of Georgia clinical assistant professor. "Dehydrators remove the water content in foods, resulting in a low risk of bacteria and spoilage."
MadeDehydrationEasy
yuriygolub/AdobeStock.com D
rying food is the oldest known method of food preservation. Middle and Far Eastern cultures have used the sun and wind to dry foods since 12,000 B.C., ac cording to the National Center for Home Food Preservation (NCHFP). Today, the easy availability of food dehydrators offers a convenient way to preserve the fall harvest.
conscious eating Food
Julia Skinner, founder and director of Root-Kitchens.com, an online fermentation and food history company, adds that when foods theydehydrated,areshrink and therefore take up less storage space. "They're great to pack for traveling or for small tomatoes."asflavors,tratealsoDehydratingkitchens.canconcensomesuchwithdried
Many types of food can be dehydrated, in cluding fruit, veggies, meat, fish, herbs and nuts. "It's easier to say what can't be dehy drated," Cancler says. "The general rule is you don't want to dehydrate food that has a high fat content, such as fatty meats or avocados." They go rancid quickly during storage. While there are dehydrated, highfat foods sold commercially such as cheese, peanut butter and eggs, these are processed using special equipment and techniques that can't be copied in a home kitchen. Sliced strawberries, chopped onions or celery are good foods for beginners.
"People tend to throw those foods away a lot. They buy them and don't use it all up before they spoil. Dehydrate leftover strawberries for snacks and dehydrate vegetables to use in soups or stews," Cancler suggests.
33September 2022
BEST WAYS TO PRESERVE THE HARVEST
When using a dehydrator, Skinner advises, turn it on to the appropriate set ting and lay the food in a single layer on the trays provided, then let the dehydrator run for a few hours. She usually turns food halfway through to prevent sticking.
The longer I live, the more beautiful life becomes. Lloyd Wright
Running an electric or gas range for that long uses a lot of energy."
Getting Started
Some have adjustable temperature set tings for different kinds of foods. When purchased new, most food dehydrators include recipe booklets.
Sheila Julson is a freelance writer and regular contributor to Natural Awakenings magazines throughout the country.
~Frank
Cancler says that in some cases an oven can be used to dehydrate food, but it isn't the most cost-effective method. "I don't recommend continued use of the oven, because depending on where you live and the type or size of food being dried, drying can take anywhere from eight to 36 hours.
Learn more! Scan code to visit our website: Prepare for cooler weather and Jump Start Your Dr Skin Concerns #1 product for dry skin, eczema and psoriasis - recommended by dermatologist and pharmacist 20% off FREEgslorganics.orgSkinConsultation by appointment! Call 717.844.1444 your first online order Use coupon code NA y Lancaster-Berks NALancaster.com | NABerks.com34
Starter model home food dehydrators, often found at resale stores or rummage sales, can be purchased for about $50.
She says that ideal temperatures are 125 to 135 degrees, but most standard ovens only go as low as 170 degrees, which is too warm to dehydrate fruits or veg etables. "Then you must do wacky things like prop the door open to cool down the oven." The exception, she says, is jerky: "It must be dried at a higher temperature, and lower-end food dehydrator models don't get hot Sun-dryingenough."foodsoutdoors is risky, Brigman cautions, due to varied weather conditions. In addition, insects and air pollution have to be considered. "For safety reasons, consumers should really purchase a food dehydrator. While it may be a high cost when you begin dehydrat ing, if you are a serious food preserver, it will save you money in the long term," she says.
HFB_NA_HalfPageAd_Sept2022_4.875x7.25.indd 1 8/10/22 10:32 AM
Lightly spray two fruit roll tray liners from an electric dehydrator with vegetable oil cook ing spray. Spread mango mixture evenly to ¼-inch thickness on the trays. Position fruit roll liners on dryer trays and place in dehydrator. Dry continuously for about 10 hours. Main tain dehydrator air temperature steadily at 140° F. (Monitor the dehydrator air temperature periodically with a thermometer.)
Fresh herbs of choice (basil, parsley, sage, rosemary, thyme and dill are all good candidates)
AIR-DRYING FRESH HERBS
1 cup clover honey ½ tsp ground cinnamon ¼ tsp ground nutmeg ¼ tsp ground cloves Preheat electric dehydrator to 140° F. Wash and peel mangoes, chop roughly into chunks. Purée in blender until smooth. Pass purée through a food mill or sieve; discard any coarse fiber extracted in food mill. Add honey and spices to the purée and mix thoroughly.
MANGO LEATHER YIELD: 8 FRUIT
Chef PonticelliPhillip 3 days of fresh 100% natural RAW VEGAN cold pressed fruit and vegetable juices Handcrafted and specifically designed to support a healthy detox WANT TO DETOX? 10%OFFYOURNEXTPURCHASEIN-STORE OR ONLINE (Promo Code: Natural22) 1919 Fruitville Pike, Lancaster 717.333.4194 · JUISIBOX.COM We do the prep work for you! Also serving smoothies, wellness shots, veggie soups and salads & protein power balls 35September 2022
LiliGraphie/AdobeStock.comyuriygolub/AdobeStock.com
Remove trays from dehydrator when purée is dry, with no sticky areas (about 10 hours— this will be highly dependent on the relative humidity of the drying room). Test for dry ness by touching gently in several places near the center of leather; no indentation should be Peelevident.leather from trays while still warm. Leave the second tray on the dehydrator while peeling the first leather, or re-warm leathers slightly in the dehydrator if they cool too much prior to peeling. Cut into quarters, lay on a piece of clean parchment paper about 1 to 2 inches longer at each end of the leather and roll into fruit leather rolls. When cool, twist the ends of the parchment paper tightly to close. Store fruit rolls in an airtight container for short-term storage, up to about 1 month. Leathers should be stored in a cool, dark dry place. For longer storage up to one year, place tightly wrapped rolls in the freezer.
Source: National Center for Home Food Preservation
String (such as cotton baker's twine) Rinse off the fresh herbs and pat them dry. Tie the herbs by the stems in small bunches. Hang them upside-down indoors and out of direct sunlight. Depending on the type of herb, they will take several days to a week or longer to dry. When dry, crush herbs with a mortar and pestle or in a clean coffee grinder. Store in glass jars with tight-fitting lids. ROLLS FROM ABOUT 2, 14-INCH-DIAMETER DRYER TRAYS
4 cups mango purée (from about 4 large, unripe mangoes)
According to Papageorge, her book is intended to serve as a roadmap through grief that parents and kids can read together. "It's important to acknowledge
In My Yellow Balloon, an award-winning children's picture book, a little boy named Joey comes to love the lemon-colored balloon he receives at a carnival. Tied to his wrist, it isn't just Joey's favorite toy, it also becomes a loyal companion through many fun adventures.
One day, the string slips off his wrist and Joey's best friend flies away, catapulting him on a journey through grief.
"The yellow balloon is a metaphor for all kinds of losses—divorce, death, grade school graduation," explains the book's author and certified grief worker Tiffany Papageorge. "We think of loss as the death of a person, but loss can also be any change, transition or disappoint ment—big or small. The older we get, the more we shake them off, but some disap pointments can feel big in the moment, especially for little kids."
Learning to Grieve
"At first, Joey misses his yellow balloon all of the time, then he misses it most of the time, then a lot of the time and then just some of the time, and the color slowly comes back into his world. At the end, when he says, 'I still miss you, but when ever I see the sun, I'll feel you with me,' that's when the color has shadow, light and range, because when you go through a profound loss and feel your feelings, you can see the world with greater depth and empathy for those around you."
WavebreakmediaMicro/AdobeStock.com
Lancaster-Berks NALancaster.com | NABerks.com36
by Sandra Yeyati
HOW TO HELP CHILDREN NAVIGATE THROUGH LOSS
The beginning pages of My Yellow Balloon are rendered in full color to illustrate Joey' s innocence. He has never known pain. After he loses the balloon, the ensuing pages turn black-and-white. "Loss is disorienting. I wanted to give kids that visceral under standing that it feels like the whole world turns upside-down and you just have to sit there helpless and watch your balloon float away—watch your life as you knew it get ting away from you," Papageorge says.
A dults often want to shield children from suffering, but that isn't always possible or advisable. Loss and grief are natural parts of life. Acknowledging and express ing uncomfortable feelings are necessary lessons in being human, and while there is no right way to grieve, adults can provide gentle guideposts. Most importantly, kids need to know that they aren't alone as they process complicated emotions and inte grate lessons of empathy and acceptance.
healthy kids
and validate the pain a child is experiencing," she says. "When a toddler throws a tantrum at the store, instead of ignoring them or telling them to stop it, say 'I know you're disap pointed and sad. I understand that; it doesn't feel good. I'm here with you.' Something magical happens when anyone at any age is acknowledged and understood."
yganko/AdobeStock.com Book Your 717.684.3943Appointment!or717.285.7033 SusquehannaDentalArts.com Additional services include: • 100% Mercury free restorations • Cosmetic Bonding and Aesthetics • NEW! Affordable Full-Body Implants • Invisalign™ Express & Comprehensive • The Zoom! Whitening System • VELSCOPE Oral Cancer Screening • Fluoride Free Treatments • Preventive Dentistry • Ozone Therapy • NEW! Holistic Sealants A Life ChangingSmile Can Be Yours! MERCURY FREE FAMILY DENTISTRY SAFE mercury removal Natural-looking TechnologyState-of-the-ArtreplacementsDentalCombinedwitha HOLISTIC APPROACH 100 South 18th Street Columbia, PA 17512 (Columbia Shopping Center) Dr. Owen Allison Dr. David Lambert 37September 2022
Expressive writing (journaling using emotion words) promotes regulation of the nervous system, which in turn lowers that stress response and creates physiological relief, Collins notes, adding, "Scientific data suggests that the metacognition involved in identifying feelings and writing feeling-based words in narratives improves immune and liver function, elicits higher quality-of-life scores and improves psychological well-being."
When we lose a loved one, we lose what psychologists call hidden regulators—sensory facets that subconsciously make us feel that things are okay in the world. It could be the sound of a parent's car pulling into the driveway after work or the smell of a loved one's cologne. Collins says that teachers and parents can counterbalance a destabilizing loss by introducing routine and predictability in children's schedules, perhaps starting class the same way every day with a five-minute free-write, or scheduling regular visits with a special mentor or relative every Saturday. Kids come to rely on such anchors in times of stress, upheaval and loss. Collins suggests that caring adults shift their mindset away from being a savior, because grief is not something to be fixed or solved, and instead serve as a facilitator of connection. "Think about what form of outlet might resonate with young people and shift the onus away from one adult being the person that says and does the right thing, and instead wrapping a community around them for support," she says. Helpful resources include mental health profes sionals; youth engagement programs where kids experiencing loss can share and learn from each other; and activities that offer release and friendship, such as theater, dance, sports or music.
Adults should resist the temptation to jump in and assume they know what's best for a grieving child, Collins coun sels. "Ask open-ended questions like, 'What would be most helpful to you in this moment?' or, 'What makes you feel calm or connected?' Find ways to inspire introspection and reflection without telling young people that we know the answer." Making space to remember a lost loved one or to honor something we've lost can be healing for both kids and adults. Collins sug gests that we ask kids how they'd like to memo rialize a loss, preferably in community. Maybe they want to plant a tree in honor of someone's memory or create a fundraiser for a cause that the loved one cared about. Ultimately, the greatest gift we can give grieving children is our presence. According to Collins, one of the best predic tors of adjustment is a psychological concept called "perceived support availability." Letting young people know that we're thinking about them and that we're there if and when they need us can go a long way.
Sandra Yeyati, J.D., is a professional writer and editor. Reach her at SandraYeyati@gmail.com.
According to Brittany Collins, an educator, curriculum designer and author of Learning from Loss: A Trauma-Informed Approach to Sup porting Grieving Students, "Grief elicits a fight-or-flight stress response, and chronic exposure to high levels of stress hormones can have deleterious effects on develop ment, especially in adolescents when the prefrontal cortex is still in development. At the same time, neuroplasticity, the ability of the brain to grow, change and adapt at any point in life, is also at play. So, adolescence is a wonderful moment to introduce teens to coping strategies they can use throughout their life, whether that's mindfulness, different types of emotional regulations, storytelling activi ties, meditation, journaling or yoga."
Healthier Pets
TOP SUPPLEMENTS FOR DOGS AND CATS
by Shawn Messonnier natural pet T
FS-Stock/AdobeStock.comImproving Quality of Life through Integrative Care for Pets of all Sizes Chiropractic | Acupuncture Nutrition |Pain Management Wellness | Rehabilitation Cancer Care …and more $25 off New client visit Must mention ad. Thru 09/30/22 Are you at the END OF YOUR ROPE with health or behavioral problems?WE CAN HELP! Always Helpful Veterinary Services Judith M. Shoemaker, DVM 305 Nottingham Road Nottingham, PA 19362 www.AlwaysHelpfulVeterinaryServices.com717.529.0526 Basset & Lab 1352 Harrisburg Pike · Lancaster (next to BassetAndLab.comBrimmer's)·717-288-1200 Our Own Baked Pupcakes, Meals & Treats Holistic and Nutritious Quality Foods & Supplements Durable, Non-Toxic Toys to Stimulate your Pet A Curated Selection of Pet Apparel and Accessories Only theforBESTYourPET Order Online for Local Delivery or In-Store Pickup Lancaster's New Destination for Dog and Cat Lovers Lancaster-Berks NALancaster.com | NABerks.com38
he market for pet products is awash with supplements, so it's not surprising that it can be challenging to figure out what a dog or cat really needs. The foundation of any healthcare program for dogs and cats, regardless of age and breed, is a healthy diet, well-chosen and appropriate supplements, minimal vaccines and medications, and veterinary check-ups. Basic helpful additions to a pet diet include a vitamin-mineral product, an enzyme and probiotic combination, and a fatty acid. For older animals, a choline supplement may delay the onset of cognitive disorder. Any tweaking of diet and supplements should follow regular testing that may diagnose a disease in its early stages. Here's an overview of the top basic supplements every dog or cat should have.
Childhood should be joyful. Education should be experienced. Choose a school that prioritizes both.
Vitamins, Minerals and Joint Support
As a result, probiotics are useful for treating dogs and cats with a variety of medical problems, including leaky gut syndrome, acute non-specific gastroenteri tis, antibiotic or other medication-induced diarrhea, allergies, stress, obesity, neuro degenerative disorders, high cholesterol levels, inflammatory and irritable bowel disorders, and GI and parasite infestations.
Enzymes and Probiotics
Fatty Acids A good fatty acid fish oil supplement is also important. There are many brands on the market; some offer the flexibility of being administered either as a liquid (pump) or gel capsule. Phytoplankton, which serves as a food source for fish, is the source of the
To provide immune and antioxidant sup port, and to bolster digestion, skin and coat health and overall wellness, a basic supple ment should contain vitamins and miner als as well as small amounts of glucosamine and chondroitin for joint support.
GIVE 15EDUCATIONJOYFULCHILDYOURAATTHESCHOOLBYTHERIVER.W.WalnutSt.|Marietta717-426-4506 susquehannawaldorf.org The harvest of nature, expertly crafted in Lancaster county 48 Slaymaker Hill Rd | Kinzers · 717-587-3990 · Inshanti.com Purity-tested essential oils, oil blends, hand-crafted soaps, inhalers Full Spectrum CBD Extracts federally regulated & organic Hand-Crafted Oil Blends for Your Health - Pure & Safe SAVE 10% on your 1st online purchase using promo code: NATURAL 39September 2022
Probiotics may also be helpful for middleaged and older dogs and cats, because GI microbial diversity diminishes with aging.
Digestive enzymes are used in supplemen tal form to improve or increase digestion and nutrient absorption. They can be de rived from pancreatic, plant or microbial sources such as bacteria or fungi. Enzymes are important especially when the animal's digestive processes become exhausted or inefficient, such as during periods of stress or such gastrointestinal diseases as acute gastroenteritis, pancreatitis or either liver or inflammatory bowel disease. Enzymes may also be helpful for cancer, allergies andProbioticsarthritis. are living, healthy bacteria and yeasts, many of which are a part of a dog's or cat's microbiome. They can assist with healing in a variety of ways, including producing healthy fatty acids; decreasing the attachment of harmful bacteria and yeasts to the intestinal walls; increasing antibody production; support ing immunity; restoring healthy GI flora; and reducing inflammation.
Under the guidance of a holistic or integrative veterinarian, supplements can add to a dog's or cat's health and longevity. phospholipids that are critical for normal cell membrane structure and function. The body uses it to maintain water balance; to control cell growth and gene expression; as a component of lung surfactant; and most importantly, to produce the major nerve transmitter acetylcholine. It may reduce the risk of cardiovascular disease by lower ing homocysteine levels. Choline is used to treat high choles terol, improve memory and protect the liver. It may prevent fatty liver syndrome (especially in diabetics), help prevent or treat cognitive disorder and support liver function. It may reduce insulin require ments in diabetics and can reduce seizure frequency.Supplements other than these can be used as needed, based on the results of diagnostic testing and regular veterinary health exams. Under the guidance of a holistic or integrative veterinarian, supple ments can add to a dog's or cat's health and longevity.
NEVER ALWAYSGLOSSY.GREEN. ElizabethtownColumbiaLancasterLancasterEphrataBerksReadingWillowStreetWomelsdorfBethelWernersvilleHamburgKutztownFleetwoodBoyertownCoatesvilleLititz Gratefully serving Lancaster County and Berks County, Pennsylvania and the surrounding area. Paid subscriptions available along with delivery of free-to-the-reader print magazines at hundreds of locations. Sign up on our website to receive our digital magazine delivered free to your inbox. To promote your HEALTHY, NATURAL or GREEN business, service or event, please call NALancaster.com717-399-3187.·NABerks.com Leola Lancaster-Berks NALancaster.com | NABerks.com40
Choline For dogs and cats 5 years old and up, a choline (phosphatidylcholine) supplement addresses aging changes that affect the brain and can lead to cognitive disorder. Choline is a component of several major
Shawn Messonnier, DVM, owner of Paws & Claws Animal Hospital and Holistic Pet Center, in Plano, Texas, is the author of several books on veterinary medicine.
active ingredients docosahexaenoic acid (DHA) and eicosapentaenoic acid (EPA).
Fish oil tends to be derived from cold-wa ter fish rich in EPA and DHA such as wild (not farmed) salmon, mackerel, sardines andThisherring.isbeneficial for the treatment of heart disease and may reduce atheroscle rosis, thrombosis (blood clots), coronary heart disease, arrhythmias, heart failure, sudden cardiac death and stroke. Due to its anti-inflammatory effects, fish oil is often used for dogs and cats for the treat ment of skin problems, arthritis and can cer, along with heart, inflammatory bowel, autoimmune and kidney diseases. It may reduce the side effects of chemotherapy and radiation therapy in cancer patients, decrease cancer growth and metastasis, and reduce wasting in undernourished animals.
N ature concludes each day with a fiery mural, never again to be exactly duplicated and missed if we look away for a moment too long. "What color is in a picture, enthusiasm is in life," said Vincent van Gogh, and to live with passion is to live life in full color. As children, it was in our nature to live out loud. We sang off-key, belly-laughed and showed off our blueberry-stained tongues. Somewhere between grade school and adoles cence, we learned to swim with the social current, content to blend in for comfort. As adults, too often we are barely aware of our lives stuck in grayscale, but if we look deep inside, we long to be the brave red rose in a black-and-white world. Sometimes it takes something drastic, like being faced with a terminal illness, to throw off the shackles of, "What would they think?" and follow our own brand of bliss. Hopefully, most of us can make that decision without such a drastic wake-up call. In many parts of the world, nature saves her best for last and pulls out all the stops. She dresses the trees in unapologetic glory, inviting us to live more boldly before it's too late, and to express the passions we've held in for dear life. If we are wise, we will follow our bliss, whether it's painting that wall in a color that might compromise resale value or dust ing off the violin we set aside after high school. Autumn gives us much-needed permission to let our hair down, let our locks go silver or feisty red, let our souls blow in the wind and come in for dinner a little late and disheveled. What parts of ourselves do we hold inside for fear of standing out a little too much? What would we wear if we defied fickle trends? How would we love if we realized that there is nothing more important than embodying love? Here's to living in full color, come what may. Marlaina Donato is an author, composer and painter. Connect at WildflowerLady.com.
Living Life in Full Color by Marlaina Donato
inspiration
Mohite/Pexels.comMadhuri Pamela Craddock, CNM 31 S. Lime St. · Lancaster 14 Preston Rd. · Reinholds 717-925-7462 WiseWomanHealing.us MERGING THE ART OF HEALING WITH THE SCIENCE OF MEDICINE GET WELL • STAY WELL Overcome illness & maintain wellness with our holistic approach to women's health & well-being • Hormonal Changes • Weight Management • Diabetes & High Blood Pressure • Anxiety, Depression & Irritability • Migraines • Sluggishness...andmore CALL TODAY TO SCHEDULE A CONSULTATION OUT OF THE BOX EXPERIENTIALANDONLINEINTERACTIVETRAININGSSUPERVISIONINTHERAPIES with KarenLCSW,Carnabucci,TEP CE & PsychodramaCredits ...andinto the circle REALTRUEKAREN.COM Nature's Intuition 1390 Harrisburg Pike · Lancaster 610-763-0434 · NaturesIntution.net Yoni FeminineSteamingEmbodimentCoachingIntuitiveMovementWorkshops $15 OFF your first visit toNumbnessFromPleasure withReconnectYourself 41September 2022
by Linda Sechrist months to realize that I could quit my job as an Ob-Gyn, but I couldn't quit my calling. That which drew me to medicine from age 7 was still alive in me. I began spiritually seeking to find out what else heals. During my years of studying and practicing everything along the health, wellness, psychology, yoga and spirituality gamut, I tried many things, cherry-picking from various spiritual traditions, Eastern religions and New Age spirituality. None of these quite fit either. I found as much shadow in this camp as I did in the conven tional medicine camp. Why use a carefully balanced brew of several healing interventions? Limiting how you approach your health care to one camp or the other could prevent you from having the best possible health outcome. There's light and shadow in both camps. My book helps educate readers so they can practice discernment and make wise choices about which tools from the world's medicine bag serves them best. It's meant to help them become more miracleDr. Michael Turkos, DC 313 W. Liberty St, Suite 357 Lancaster, PA 17603
PathToWellnessChiro.com717-297-6500 Specializing in Koren TechniqueSpecific DISCOVER MIND~BODYBALANCE Gentle, Innovative Techniques to Restore Optimal Health 546 Penn Ave  West Reading IntegrativeHealingArtsStudio.org610-451-9577 Join us for SESSIONS  CLASSES GROUP MEDITATIONS Visit our healing boutique RAVEN'S CORNER HERBALS & ENCHANTMENTS Flower Essences Essential Oils Teas Loose Herbs · Natural Body Care Crystals · Candles · Gifts and more Serving our community for 10 years! Lancaster-Berks NALancaster.com | NABerks.com42
M ind-body physician Lissa Rankin, a New York Times bestselling author and founder of the Whole Health Medicine Institute in the San Francisco Bay Area, takes readers on her decade-long journey in her latest book, Sacred Medicine: A Doctor's Quest to Unravel the Mysteries of Healing. She pro vides a discerning guide to the sometimes perilous paths available to patients when wellness fads, lifestyle changes and doctors have failed them.
Lissa Rankin on the Mysteries of Healing
What motivated you to write Sacred Medicine? After 14 years of studying and practicing conventional medicine, I left it at age 37 because I became disillusioned and "mor ally injured" by the limitations of conven tional medicine and the U.S. health care system, which give lip service to a patient's well-being and ultimately are about the financial bottom line. I never lost respect for the life-saving aspects of conventional medicine. I simply believed it shouldn't be the only medicine in my medicine bag. It only took me nine wise words
What's the difference between curing and healing?
resist information that contradicts their worldview, the body of scientific data linking psychological trauma and both pediatric and adult-onset disease is air tight. According to so many sources in the mainstream medical literature, anywhere from 60 to 80 percent of illnesses have stress-related emotional underpinnings. What causes stress? Trauma does. Linda Sechrist is Natural Awakenings senior staff writer. Connect at lysechrist@gmail.com.
TAKE CONTROL OF YOUR HEALTH™ FAST, RELIABLE RESULTS YOU CAN TRUST, AFFORDABLE & CONVENIENT WE PROVIDE THE DOCTORS ORDERS General Health, Food Allergy Testing, Paternity Testing, Hormone Testing, Diabetes Monitoring, STD Testing And More! ANY LAB TEST NOW THE SHOPPES AT BLOOMFIELD VILLAGE 235 BLOOMFIELD DRIVE BUILDING B, SUITE 110 LITITZ, PA 17543 MON - FRI: AnyLabTestNowLititzPAANYLABTESTNOW.COM(717)7:30AM-3PM207-7604 Comprehensive Adult Primary Care & Functional Medicine Dr. Mary Regan DNP, CRNP, IFMCP • Preventative Care • Thyroid • GI Health • SIBO • Autoimmune • Nutrition • Obesity • Hormones • Women's Health • Diabetes • Thermography • CardiometabolicDisorders • Yoga Therapy ...and More In-person care & telehealth available. Call: 717-490-6227 2207 Oregon Pike, Ste 301A Lancaster fh-lancaster.com 43September 2022
prone and hopefully to embrace the para doxes of healing, one of which is: You can heal yourself and you can't do it alone.
Generally, curing is about the elimina tion of all evidence of disease. Healing is a restoration of wholeness, which is what the word "heal" is based upon. When I've been present with people during end-oflife care, I've witnessed the restoration of wholeness in the tying up of the loose ends of a well-lived life or a life not so well-lived, even in the presence of physical decline. Repair, healing and forgiveness in both internal and external relationships in our lives can come from doing deep shadow work. What are our whole health intelligences? Because healing is a return to wholeness, connecting with your whole health intel ligences—mental, intuitive, emotional and somatic—must be the foundational part of your healing journey to create conditions which make the body miracle-prone. I think of the work of integrating them as I do a symphony that requires a conductor to arrange and harmonize the intelligences. I call the conductor the "inner pilot light". For example, if we're making medical decisions or any significant decision, it's important to consult all the intelligences. Consider not only what the mind is telling you about what's wise and smart and what the science shows, but what intuition is telling you about what might be in your best interests. Or consider what your gut or other aspects of your body are feel ing. It's not only the gut that can give us somatic intelligence. We can tune into various intelligences all over our body. Some healers I've met are finely tuned into this kind of intelligence to the point that they can ask a "yes" or "no" question and feel the answer somatically. They use this as one of the ways to guide themselves and their clients. What part does trauma play in sacred medicine?
A lot of the practices I write about are intended to facilitate the restoration of wholeness. That doesn't mean that people shouldn't also seek out potentially cura tive treatments with their conventional medical doctor. But those treatments often don't cure either, so I really see it that individuals don't have to choose one or the other. Rather, they can choose conven tional medicine and sacred medicine.
Although trauma as a cause of physical disease might be disputed by skeptics who
green living ConsumerismConscious THE RISE OF SHARING AND RESELLING
T ucked into the Blue Ridge Moun tains of North Carolina, Asheville is a DIY kind of community, attracting artists, musicians, yoginis, homesteaders and other folks looking to live a simpler life. When they garden and undertake home repairs, Ashevillans find it easy to cut expenses: They've formed a collective tool shed, the Asheville Tool Library, which offers them the use of 2,000 donated tools ranging from safety goggles to leaf mulchers and circular saws.
where
Your care,
youralongsideWorkingyouandfamily. Providing personalized
by Sheila Julson
To combat inflation, which is squeezing family budgets, Americans are increasingly exploring shared resources and eco-friend ly alternatives like thrift stores, flea markets and rummage sales. Often aided by online technology, local shared enterprises and
your
"When you need a pressure washer
once a year or decide to put in a garden, you don't really need to own those tools," says treasurer Stephanie Kane. People are allowed to take on projects they couldn't otherwise afford, she says, "or they utilize existing skills to build the life they want, or even get a business off the ground."
(717) 295-3900 • www.hospicecommunity.org 44 Lancaster-Berks NALancaster.com | NABerks.com
AshevilleToolLibrary.orgofcourtesyImage care you call home, when you need it. your community, Hospice since 1980.
Read more about Safety and Quality Control Tips at NALancaster.com or NABerks.com.
secondhand shops are saving people money and reducing the impact of excess consumerism on the environment.
Neighborly Sharing More than 50 tool-lending libraries ex ist in cities like Denver, Seattle, Atlanta and Washington, D.C., allowing people to "cut down on waste and overbuying, while helping out neighbors," reports The Washington Post. Typically, they are staffed by volunteers and supported by nominal, income-based annual fees.
Starting a tool-lending library begins by connecting with other people in the com munity, using local online groups and coop bulletin boards to attract volunteers and donations, or hosting a drive for people to clean out their basements, Kane says. As memberships grow, additional tools can be purchased and employees can be hired. Web site design and inventory tracking in Asheville and elsewhere is simplified by the "library of things" software from MyTurn.com
Secondhand Thrifting Whether housed in a local storefront or existing digitally online, resale shops have become big business due to pandemic-in spired decluttering and belt-tightening pur suits. Industry analysts expect thrift store clothing sales to grow globally 11 times faster than fast fashion and to be worth twice as much, at $84 billion, by 2030. Buying secondhand benefits not only shoppers, but also local governments struggling with the expense of operating landfills. Hennepin County, Minnesota, which includes Minneapolis, has resolved to send zero waste to its landfills by 2030. Part of this effort includes the Choose to Reuse campaign, which encourages people to shop secondhand as a way to save money, help the environment, reduce packaging, support local businesses and find unique items. Nonprofit thrift stores like Goodwill Industries and The Salvation Army or those run by longtime charities like the American Cancer Society and Society for the Prevention of Cruelty to Animals have well-established reputations and proven track records.
Online Pluses and Minuses
Habitat for Humanity's ReStore has more than 900 locations na tionwide, offering an ever-changing stock of secondhand furniture, household items and building materials like doors, windows and lighting fixtures. On the other hand, for-profit thrift stores, even if they claim a link to a worthy cause, often donate a much smaller percentage of profits to char ity and are reluctant to release financial figures, reports Salon.com.
WEATHER EXTREME Effects of Climate on Every Day Life NOVEMBER 3, 2022 Register at support.berksnature.org 45September 2022
An influx of online resellers adds even more choices for secondhand items. Although they make shopping more convenient, online sites carry risks: In 2019, the Federal Trade Commission reported more than 173,000 instances of online shopping fraud. When shopping online for secondhand items, experts advise, it's wise to shop and pay on a trusted website or app, and to avoid using a personal debit card. Be sure there are photos of the product. On sites like Craig slist, eBay and Facebook, check each seller's rating and thoroughly review all buyers' comments before making a purchase. With a little enterprise, savvy and flexibil ity, mass consumerism can be circumvented by sharing community resources and fre quenting quality secondhand stores. As Kane puts it, "The sharing economy is essentially about leading a less consumerist lifestyle."
Sheila Julson is a freelance writer and regular contributor to Natural Awakenings magazine.
Another way that people share resources is through Little Free Libraries—the charming "library on a stick" boxes on neighborhood posts and fences that give away books to passersby. It began in Hud son, Wisconsin, in 2009, when Todd Bol built a tiny model of a one-room school house as a tribute to his deceased mother, an educator and voracious reader. He stocked it with books and put it on a post in his front yard for neighbors and friends. The concept became so popular that he built more and gave them away. Today, more than 150,000 Little Free Libraries are found in communities worldwide.
Peace Kids to the Rescue Art Show and Silent Auction – 5-8pm. A fun evening filled with a show of amazing art donated by 30 talented young artists ages 6 to 18, food and drink, community building and a silent auction of the art with proceeds to benefit Church World Services and Lancaster County Homeless Coalition. Free to attend. The Ware Center, 42 N Prince St, Lancaster. Contemplative Prayer/Meditation – 6:45-7:15am. (Fridays ongoing). In person and via Zoom. Free. 717-397-4858. 119 N Duke St, Lancaster. For the Zoom link, visit SaintJamesLancaster.org. Mindful Yoga – 9-10am. (Fridays ongoing). Onsite and via Zoom. Slow down your breath, your body, and your mind. $15, discounts available. Contact Saint James Episcopal for link. 717-397-4858. 119 N Duke St, Lancaster. SaintJamesLancaster.org.
Contemplative Prayer/Meditation – 8-8:30am. (Thursdays ongoing). In person and via Zoom. Free. Saint James Episcopal, 119 N Duke St, Lancaster. 717-397-4858. For the Zoom link, visit SaintJamesLancaster.org.
Rooftop Yoga – 10-11am. (Saturdays ongoing). West End Yoga Studio has teamed up with Tellus360 Restaurant and Bar bringing you Rooftop Yoga. $15. Tellus360, 24 E King St, Lancaster. Contact West End Yoga Studio at 717-406-9681. WestEndYogaStudio.com. Yoga on the Farm – 10am-12pm. Soothe your mind, body and soul and promote healing through nature. Enjoy a 75-minute beginning yoga class and a restorative 30-minute meditation. Bring yoga mat and a reusable drinking container. Registration required. $12. Rodale Institute, 611 Siegfriedale Rd, Kutztown. 610-683-1400. RodaleInstitute.org.
Lunar Flow Yoga – 7:15-8:30pm. (Thursdays ongoing). Lunar Flow incorporates elements of Vinyasa, Yin and Restorative Yoga to help you tune into the current moon phase and sign each week and deepen your connection to yourself and the cosmos. Register online. West End Yoga Studio, 221 W Walnut St, Lancaster. 717-406-9681. WestEndYogaStudio.com.
TUESDAY, SEPTEMBER 6 Contemplative Prayer/Meditation – 8-8:30am. (Tuesdays ongoing). In person and via Zoom. Free. Saint James Episcopal, 119 N Duke St, Lancaster. 717-397-4858. For the Zoom link, visit SaintJamesLancaster.org. Hatha Yoga – 9-10am. (Tuesdays ongoing). Instudio and virtual. Hatha yoga can improve mood, Lancaster-Berks NALancaster.com | NABerks.com46
Organic Apple Picking – 10am-3pm. Runs Tuesday through Friday through September 25. Pick your own apples in Rodale's sprawling organic apple orchards. Call to reserve your time slot. Rodale Institute, 611 Siegfriedale Rd, Kutztown. 610-6836009. RodaleInstitute.org.
Evening of Peace, Nidra, Restorative Gong Bath – 6-8pm. Practice restorative yoga postures that support the alleviation of stress, tension and anxiety, followed by an extended practice of deep intense relaxation. $16. Kula Kamala Foundation, 17 Basket Rd, Reading. 484-509-5073. For info and registration: KulaKamalaFoundation.org/classes.
THURSDAY, SEPTEMBER 1
SATURDAY, SEPTEMBER 3 Hospice & Community Care Labor Day Auction – 7:30am start. New and used items up for bid, furniture, gift certificates and baskets and six specialty auctions with proceeds to benefit patients and families receiving hospice, palliative care and grief support. Amish-made food available. Free.
SUNDAY, SEPTEMBER 4 Meditation – 8-9am. (Sundays ongoing). Kula Kamala Ashram, 17 Basket Rd, Alsace Twp, Reading. By donation. 484-509-5073. KulaKamalaFoundation.org. Community Donation Yoga – 9-10am. (Sundays ongoing). Yoga is for everybody regardless of financial state. This yoga class mixes Vinyasa with Alignment; well suited for any level of practice. West End Yoga Studio, 221 W Walnut St, Lancaster. WestEndYogaStudio.com. Yin Yoga – 9-10:30am. (Sundays ongoing). Kula Kamala Ashram, 17 Basket Rd, Alsace Twp, Reading. By donation. 484-509-5073. KulaKamalaFoundation.org. Wisdom Circle – 10:30-11:30am. (Sundays ongoing). Kula Kamala Ashram, 17 Basket Rd, Alsace Twp, Reading. By donation. 484-509-5073. KulaKamalaFoundation.org. Sunday Evening Meditation – 7-7:30pm. (Sundays ongoing). Via Zoom. All welcome for a meditation which incorporates mindfulness, reiki and loving kindness practices. Love donation. Email Helene@ HeleneWilliamsReiki.com for Zoom link.
MONDAY, SEPTEMBER 5 Hospice & Community Care Labor Day Auction – 7:30am start. See 9/3 for listing. Chair Yoga – 10:30-11:30am. (Mondays ongoing). In-studio and virtual. Traditional poses are converted to using a chair as our foundation or prop. The addition of a long scarf/yoga belt, books/yoga block, and beach towel/yoga blanket expand the options. $45 New Student Unlimited, other class pass options available. Register online. West End Yoga Studio, 221 W Walnut St, Lancaster. 717-406-9681. WestEndYogaStudio.com. Kids Yoga (ages 7-11) – 5-5:45pm. (Mondays ongoing). Yoga has been shown to build self-esteem, enhance creativity and improve focus. Class will include breathing, postures, concetration, balance and laughter. Join us and make some new friends. Donation. Kula Kamala Foundation, 17 Basket Rd, Reading. 484-509-5073. For info and registration: KulaKamalaFoundation.org/classes. Gentle Yoga – 6-7pm. (Mondays ongoing). Kula Kamala Ashram, 17 Basket Rd, Alsace Twp, Reading. By donation. 484-509-5073. KulaKamalaFoundation.org. Yoga Nidra – 7:30-8:30pm. (Mondays ongoing). An intense relaxation practice that empowers deep healing and a steady strong relaxed meditative state. Students will be laying down and follow a 50-minute scripted class that is nourishing to the nervous system and deeply restorative in nature. $10. Kula Kamala Foundation, 17 Basket Rd, Reading. 484-509-5073. For info and registration: KulaKamalaFoundation. org/classes.
FRIDAY, SEPTEMBER 2
Solanco Fairgrounds, 101 Park Ave, Quarryville. 717-295-3900 LaborDayAuction.org. Yoga Wheel Yoga – 9:30-10:45am. (Saturdays ongoing). Yoga wheel is a prop designed to help support students by releasing tension and muscular tightness in the back, chest, shoulders, abdomen and hip flexors. This class is appropriate for students with at least a little experience in Yoga. $10. Kula Kamala Foundation, 17 Basket Rd, Reading. 484-509-5073. For info and registration: KulaKamalaFoundation. org/classes. Group Supervision in Psychodrama and Experiential Psychotherapies – 10am-12pm. Online clinical supervision for psychotherapists, graduate students, educators and others interested in action methods. $45. Lancaster School of Psychodrama and Experiential Psychotherapies. 717-466-0788. RealTrueKaren.com.
NOTE: To share your events and classes in our calendar, please visit our websites NABerks.com or NALancaster.com for guidelines and a submission link. Deadline: 5th of the month prior. calendar of events Visit our online calendar where you can find updated event and class information and share your events for free.
Take Heart Counseling Volunteer Orientation –8-11am. Learn about volunteering with our horses in a hands-on way by doing barn duty with our staff. No horse experience necessary, just a heart to serve. Event is rain or shine, wear comfortable work clothes. Free. Take Heart Counseling, 699 Wooltown Rd, Wernersville. 610-223-9133. TakeHeartCounseling.com. Cooking with Cannabis Series: Decarb & Diffuse – 9am-12pm. Age 21+. Blend the magic of cannabis with the craft of cooking in this introductory class that will teach you the basics of cooking with cannabis. Registration requested. $50. Hempfield Apothecary, 100 W Walnut St, Lancaster. 717-8748480. HempfieldApothecary.com. Opening New Doors with Psychodrama and Expressive Arts Therapy – 10am-1pm. Online. Psychodrama training with Karen Carnabucci, LCSW, TEP, and Eve Brownstone, LCPC, EAT, CP, teaching how to combine psychodrama and expressive arts therapies using role play, metaphors and art. $80 with discounts for students and retirees. American Society of Group Psychotherapy and Psychodrama. 717-466-0788. RealTrueKaren.com/ events.html.
THURSDAY, SEPTEMBER 15
FRIDAY, SEPTEMBER 16
Aura Photo Day – 3-7pm. Experience your energetic signature in color thru the powerful perspective of Aura Photography. Includes a pretalk about Chakra and Aura energies, a hand sensor energy scan and a full-color printout. $40. Appts available, walk-ins welcome. Integrative Healing Arts Studio, 546 Penn Ave, West Reading. 610-4519577. IntegrativeHealingArtsStudio.org. Coping with the Loss of a Parent or Sibling –6:30-8pm.Via Zoom. Are you grieving the death of someone you care about? Would you like to talk with others who have experienced a loss? This meeting includes a presentation and an informal time to talk with others. Free. Pathways Center for Grief & Loss. 717-391-2413 or 800-924-7610. HospiceCommunity.org.
SATURDAY, SEPTEMBER 10
Tarot and Tea – 1-3pm. (3rd Thursday ongoing). Online. Learn the mystery and lore of the Tarot and how to use the cards for personal and spiritual growth. Registration required. $25. Lancaster School of Psychodrama & Experiential Psychotherapies. 717-466-0788. RealTrueKaren.com. Cooking Class: All About Apples – 6-8pm. Ages 16 and up. Learn about the best varieties of apples and how to use them in different applications. Leave full of ideas and ready for apple picking Hands-On. BYOB. $70. Registration required. Zest Cooking School, 1180 Erbs Quarry Rd, Lititz. 717-435-8890. ZestChef.com.
A
Full Moon Crystal Meditation – 6:30-7:30pm. Relaxing meditation in preparation of the full moon to let go and recharge. Incorporates crystals, sound healing music and reiki. A crystal set included. BYO yoga mat blanket and pillow. Registration required. $15. Integrative Healing Arts Studio, 546 Penn Ave #2, West Reading. IntegrativeHealingArtsStudio.org.
SUNDAY, SEPTEMBER 11
Writing for Healers – 1-3pm. Online. Experiential series to support healing professionals who are seeking an extra dose of creativity as they pursue their writing projects. Registration required. Lancaster School of Psychodrama & Experiential Psychotherapies. 717466-0788. RealTrueKaren.com. Newly Bereaved Program – 2-3:30pm. Via Zoom. If your loss was recent, this 3-wk series provides an overview of common grief responses and will help you to begin to identify coping tools. Space limited, registration required. For info/to register: 717-391-2413 or 800-924-7610 by 9/7 to discuss with a bereavement counselor. Pathways Center for Grief and Loss. HospiceCommunity.org.
WEDNESDAY, SEPTEMBER 7
WEDNESDAY, SEPTEMBER 14
Mindful Yoga – 9-10am. (Wednesdays ongoing). Onsite and via Zoom. Slow down your breath, your body, and your mind. $15, discounts available. Contact Saint James Episcopal for link. 717-397-4858. 119 N Duke St, Lancaster. SaintJamesLancaster.org.
decrease anxiety, tone muscles, and improve posture and balance. $45 New Student Unlimited, other class pass options available. Register online. West End Yoga Studio, 221 W Walnut St, Lancaster. 717-4069681. WestEndYogaStudio.com.
THURSDAY, SEPTEMBER 8
Tai Chi Easy Method – 10:45-11:30am. (Wednesdays ongoing). Onsite and via Zoom. A blend of Qigong and commo Tai Chi movements designed to improve the quality of life for all people. Uses slow and careful movement without strain to strengthen the body's own healing forces. Register online. West End Yoga Studio, 221 W Walnut St, Lancaster. 717-406-9681. WestEndYogaStudio.com. Kirtan – 6-7pm. (Wednesdays ongoing). Kula Kamala Ashram, 17 Basket Rd, Alsace Twp, Reading. By donation. 484-509-5073. KulaKamalaFoundation.org. Coping with the Loss of a Spouse or Companion – 6:30-8pm. Other dates and times available. Via Zoom. Are you grieving the death of someone you care about? Would you like to talk with others who have experienced a loss? This meeting includes a presentation and an informal time to talk with others. Free. Pathways Center for Grief & Loss. 717-3912413 or 800-924-7610. HospiceCommunity.org. Ultimate Health Workshop – 7pm. (Wednesdays ongoing). Learn how you can achieve optimal health. Topics vary by week. Free. Call to reserve your spot. Heath Wellness Center, 14 W. Main St, Landisville. 717-530-5555. HeathChiropractic.com.
Feldenkrais: Awareness Through Movement Classes – 11am. (Tuesdays ongoing thru 12/6). By gently exploring developmental movements while lying on the floor, learn how to increase your awareness while gaining increased flexibility, improved spinal motion, enhanced attention span & more. Drop-in $15. Susquehanna Dance Center. 120 College Ave, Mountville. For more information: FeldenkraisBlog.net.Donna_Bervinchak@yahoo.com.
Tails, Trails & Ales – 12-3pm. Leash up your pup for an afternoon of live music, trail walking and food trucks. Free. The Nature Place, 575 St Bernardine St, Reading. BerksNature.org. Sound Immersion at Soundwise Health – 6:308pm. Featuring Sound School 2022 graduates. By donation. Space limited; registration required. Soundwise Health Studio, Suite 263, 313 W Liberty St, Lancaster. 610-301-4356. SoundwiseHealth.com. Sound Immersion with Monica Mullen – 6:308pm. Immerse yourself in a cocoon of sound with a guided meditation as Monica facilitates with various overtone emitting instruments, intuitively chosen as it unfolds. Bring soft things to make you comfortable for the two hours (yoga mat, sleeping bag, pillows, blankets, eye mask, etc.) $40. West End Yoga Studio, 221 W Walnut St, Lancaster. 717-406-9681. WestEndYogaStudio.com.
Kirtan Immersion Weekend – 5pm Friday thru 5pm Sunday. Connect to the sacred space of devotion, the flow of love through mantra and stories, and learn about the rich tradition of kirtan and Bhakti Yoga. All levels. $437 tuition (includes room/board/programming). Kula Kamala Ashram, 17 Basket Rd, Alsace Twp, Reading. 484-509-5073. KulaKamalaFoundation.org. SATURDAY, SEPTEMBER 17 MCC BioBlitz & Nature Fest – 9am-12pm. Join local experts and citizen scientists to conduct a plan and insect BioBlitz of MCC's Akron campus, counting as many insect and plant species as possible, plus music and other festivities. NEVER MISS AN ISSUE ! Home delivery magazine subscription: 6 issues: $18 / 12 issues: $30 / 24 issues: $50 Covers postage and handling. Visit our website to subscribe NALancaster.com | NABerks.com or call 717-399-3187 Or read our FREE DIGITAL issue online. 47September 2022
MONDAY, SEPTEMBER 12 Kids Cooking Class: Taco Party – 4:30-6:30pm. Ages 7-12. Give your kids a fun and creative outlet after school. Our fantastic kids instructor and resident artist, Gwen Eberly, will teach them essential skills and confidence in the kitchen with these delicious recipes you'll want them to make for you again. $70. Registration required. Zest Cooking School, 1180 Erbs Quarry Rd, Lititz. 717-435-8890. ZestChef.com. Women's Intro Writing Class – 6:30-8:30pm. 5 wks thru 10/10, via Zoom. "Writing Without Fear." A warm and welcoming community of trust, kindness and understanding. Learn to write freely without perfection and self-doubt. Beginner's welcome, sharing optional. Write From the Heart. Registration required. 717-393-4713. WriteFromTheHeart.us.
THURSDAY, SEPTEMBER 22
SUNDAY, SEPTEMBER 18 Volunteer Day at Grey Muzzle Manor – 12-3pm. A day of cleaning, organizing, and taking care of anything that needs taking care of with jobs big and small and for any ability level. Feel free to bring a picnic lunch to enjoy among the animals before you get to work. Dress for the weather. Grey Muzzle Manor, 1164 Blattadahl R, Mohrsville. GreyMuzzleManor.com.
THURSDAY, OCTOBER 6 Buddhism – 7-8:30pm. 6 wks thru 11/10. Via Zoom. Class will feature selections from Christians and Buddhists that have sought to learn from one another. Taught by Professor Zachman. To register of for more information visit UrbanWell.org. Saint James Episcopal, 119 N Duke St, Lancaster. 717397-4858. SaintJamesLancaster.org.
Teen Writing Class – 2-4pm. 5 sessions; 9/18, 10/23, 11/13, 12/4 and 12/18. Via Zoom. Creativity is cool. A safe and welcoming workshop to celebrate our ideas, hear our own voices, and wave goodbye to perfectionism and self-doubt. No grades, grammar or judgement. Registration required. Write From the Heart. Registration required. 717-393-4713. WriteFromTheHeart.us.
FRIDAY, OCTOBER 14 Forest Fridays for Homeschool Students 3-6 Year – 8:15am-12pm. 10 wks. Join the mixed-age kindergarten class exploring the natural beauty that surrounds the historic school. It is a wonderful opportunity for homeschool students to receive purposeful socialization at a school that values nature-based education. Registration required. Susquehanna Waldorf School, 15 W Walnut St, Marietta. 717-228-8565. SusquehannaWaldorf.org.
WEDNESDAY, SEPTEMBER 21
TUESDAY, SEPTEMBER 27 Man to Man: Grief's Toolbox – 6:30-8pm. Via Zoom. Monthly men's group to learn about tools to add to your "Grief Toolbox" to help you rebuild your life after loss. Call the Pathways Center for Grief and Loss at 717 391-2413 or 800-9247610 to discuss with a bereavement counsellor. HospiceCommunity.org.
Reiki III Shinpiden – 9am-5pm. Organized by Helene Williams. Frans Stiene, International House of Reiki co-founder, will teach a 3-day Reiki III Shinpiden class. An additional play day on 10/17 is open for all level students. $1,195 (play day $130). Registration required at IHReiki.com. Lancaster Marriott, 25 S Queen St, Lancaster. 717-269-6084. HeleneWilliamsReiki.com.
Feast for Peace and Day of Peace Activities –5-6pm dinner, 6-8pm kirtan and speakers. Kula Kamala Ashram celebrates International Day of Lancaster-Berks NALancaster.com | NABerks.com48
SATURDAY, OCTOBER 22 Women's Expo – 9am-2pm. The Women's Expo brings together women of all ages for shopping, mini spa treatments, demonstrations, new products and services and entertainment. Exhibitors will represent beauty, home, health and wellness, fashion, shopping, finance and more. Free. Spooky Nook Sports, 2913 Spooky Nook Rd, Manheim. 717-2851350. AGreatWayToSpendMyDay.com.
Guts and Glory Health and Wellness Expo –10am-3pm. A community-wide celebration of health for all ages including a farmers market, educational booths, community outreach, fresh locally sourced food, fitness zones, yoga and more. Free. Penn State Berks campus, 1801 Broadcasting Rd, Reading. MyGutInstinct.org/registration.
Recovery Day Lancaster – 9am-2pm. Annual family-friendly festival celebrating recovery from addiction includes Walk For Recovery, children's games and crafts, music, holistic health demonstrations, inspirational speakers, and Lancaster County's largest Unity Circle – along with the second annual 5K Run for Recovery, a vegan meal lunch option, and more. Free to attend. Preregister for $5 lunch at LancasterCountyRecovery. com. Buchanan Park, Race and Buchanan Avenues, Lancaster. Worship On the Ranch – 5:30-7:30pm. Live worship music on the hill in the pasture at sunset.Light snacks & refreshments by donation. Bring chairs, blankets, and your family for a beautiful evening. Take Heart Counseling, 699 Wooltown Rd, Wernersville. 717-917-7137. TakeHeartCounseling.com.
TUESDAY, SEPTEMBER 20 GRASP (Grief Recovery After a Substance Passing) – 6:30-8pm. A source of help, compassion and understanding for individuals who have had a loved one die as a result of substance abuse or addiction. Free. Registration required: MParadise810@comcast. net or 717-951-2720. Pathways Center for Grief & Loss, 4075 Old Harrisburg Pike, Mount Joy. HospiceCommunity.org.
Peace with a simple Indian-based dinner followed by kirtan and inspirational speakers. Held outside, weather permitting (inside otherwise). Register online. Kula Kamala Ashram, 17 Basket Rd, Reading. 484-509-5073. KulaKamaFoundation.org.
SATURDAY, OCTOBER 1 YES (Yoga for Emotional Support) – 2-4pm. Find peace, balance and happiness in life with techniques and tools like breathing, chakra focus, tapping, sound therapy, aromatherapy, affirmations, meditation, chanting and more. Practice gentle and restorative yoga postures to calm the body and mind. Heal from anxiety, depression, grief, trauma or emotional situations. $35. Kula Kamala Ashram, 17 Basket Rd, Alsace Twp, Reading. 484-509-5073. KulaKamalaFoundation.org.
FRIDAY, OCTOBER 7 Healing Eating Disorders with Psychodrama and Other Action Methods – 10am-1pm. Online. 3 CE credits. Look at struggles with eating and body image and show how psychodrama, sociometry and other action methods support stability and healing and renewal. Registration required. $70 by 10/5, $85 after. Lancaster School of Psychodrama & Experiential Psychotherapies, Liberty Place, 313 W. Liberty St., Suite 263, Lancaster. 717-466-0788. RealTrueKaren.com.
MONDAY, OCTOBER 24 Women's Memoir Writing Class – 6:30-8:30pm. 5 wks, thru 11/28, via Zoom. "Exploring our Life Stories." A safe haven for capturing the memories that matter to us most. Write From the Heart. Registration required. 717-393-4713. WriteFromTheHeart.us.
Cast Iron Cooking: Fall Flavors – 6-8pm. Ages 16 and up. Learn how to use the most versatile pan in your kitchen, from breakfast to dessert. Chef Hannah will teach you how to love and care for your cast iron so that it can last for generations to come. Hands-On. BYOB. $75. Registration required. Zest Cooking School, 1180 Erbs Quarry Rd, Lititz. 717435-8890. ZestChef.com.
FRIDAY, SEPTEMBER 23
SUNDAY, SEPTEMBER 25 18th Annual York County Pawpaw Festival –10am-3pm (Sat/Sun). See 9/24 listing for details. Eckankar Sound of Soul Service – 11am-12pm. A chance to explore your innate ability to know divine truth. Includes an uplifting HU Chant and an open discussion of the spiritual principles at work in our daily lives. Free. Sleep Inn and Suites, 310 Primrose Ln, Mountville. 717-394-9877.
MONDAY, SEPTEMBER 19 Coping with the Loss of a Child of Any Age –6:30-8pm. Are you grieving the death of someone you care about? Would you like to talk with others who have experienced a loss? Includes a presentation and an informal time to talk with others. Free. To register: Pathways Center for Grief & Loss, 4075 Old Harrisburg Pike, Mount Joy. 717 391-2413 or 800-924-7610. HospiceCommunity.org.
plan ahead
smartphone is helpful but not necessary. Mennonite Central Committee, The Welcoming Place, 21 S 12th St, Akron. Register by 9/9 at KatrinaLefever@ MCC.org. Nature Explorers Eco-Camp – 9am-4pm. For ages 6-14. We'll spend the day exploring the surrounding park, taking hikes, doing scientific experiments and measurements, among other hands-on activities in and outside of the classroom. The Nature Place, 575 St Bernardine St, Reading. BerksNature.org.
Ancestor Stories: An Experience in Family Constellations – 10am-12pm. (Ongoing last Friday). Online.2 CE and psychodrama credits plus 48 Act hours. Explore, through experimental interaction and mindfulness, how an unresolved family trauma or other instance of family of collective pain is carried through the generations. $45. Registration required. Lancaster School of Psychodrama and Experimental Psychotherapies, 313 W Liberty St, Lancaster. 717466-0788. RealTrueKaren.com. Cooking Class: Plant-Based Italian Dinner –6-8pm. Ages 16 and up. Instructor Helen Sanya teaches mouthwatering recipes that are vegan friendly yet worthy of meat eaters. Buon Appetito! Hands-On. BYOB. $70. Registration required. Zest Cooking School, 1180 Erbs Quarry Rd, Lititz. 717435-8890. ZestChef.com.
SATURDAY, SEPTEMBER 24 18th Annual York County Pawpaw Festival –10am-3pm (Sat/Sun). An outdoor, family-friendly festival celebrating the native pawpaw fruit–an early fall staple of the Susquehanna River region. The event features pawpaw-inspired food, merch, farm tours, and a variety of local vendors, artisans, and environmental educators. $5 donation requested. Horn Farm Center, 4945 Horn Rd, York. 717-7576441. HornFarmCenter.org/pawpawfest.
their
resilience, and explore what's possible. Connecting you to the leaders in natural health care and green living in our community. To find out how you can be included in the Community Resource Guide, email Advertising@NALancaster.com or visit NALancaster.com or NABerks.com. community resource guide Getting old is like climbing a mountain; you get a little out of breath, but the view is much better! ~Ingrid Bergman 49September 2022
to retail and wholesale accounts of proprietary blends and pure essential oils sourced directly from the farmers, halfand full-day education courses with certification are offered. See ad, page 39. COACHING LAUREN SWAVELY Functional Medicine Health LaurenSwavely.comLauren@LaurenSwavely.comCoach Using a
BLUE SKIES CHIROPRACTIC
•
AROMATHERAPISTCLINICAL INSHANTI Debra Stoltzfus 48 Slaymaker Hill Rd • Kinzers 717-587-3990 • Inshanti.com Trust a nationally certified aromatherapist specializing in clinical consultations. Deb can work directly with your physician to create a plan that supports addition holistic helping vision look at as a whole as take back control of achieve goals, face challenges with
approach, Lauren's focus is on
mind and body health. In
PATH TO CHIROPRACTICWELLNESS Dr. Michael Turkos, DC 313 W Liberty St, Suite 357 • Lancaster PathToWellnessChiro.com We offer innovative care to address the hidden stresses that cause overall physical and mental/emotional malfunctions often associated with pain, weakness, loss of energy and diease of all types. Our purpose is to release these stresses so you will become physically and mentally healthier. See ad, page 42.
you
person – body, mind, & spirit! Clients become confident & empowered
A Andrew Ashton 313D ATherapeuticEffect.com
Providing an array of therapeutic treatments and services that promote relaxation and detoxification. Our doctor specializes in low-impact Torque Release Technique which provides immediate results for people of all ages. See ad, page 2.
High-quality, patient-focused Chiropractic Care, and Functional Diagnostic Medicine evaluation and treatment. We focus on correcting the underlying causes of many disorders, diseases and conditions. Call for a complimentary consultation and benefit check. See ad, page 22.
you attain your
of wellness. Together we
they
HEATH CHIROPRACTIC & WELLNESS CENTER LLC Thomas Heath, DC 14 W Main St • Landisville HeathWellnessCenter.com717-530-5555
Primrose Ln • Mountville 717-285-9955 •
THERAPEUTIC EFFECT Dr.
LINK CHIROPRACTIC CLINIC Dr. Thomas B. Wachtmann, DC 3130 Pricetown Rd • Fleetwood DrWachtmann.com610-944-5000
Dr. Leah Reiff 2727 Old Philadelphia Pike • Bird-in-Hand 717-390-9998 BlueSkiesChiroHealth.com Chiropractic is used for natural relief from conditions such as chronic pain, injuries, pregnancy complications, complications from aging & more. Dr. Reiff carefully considers every individual's comfort level & provides specific adjustments to support the body for benefits that will last.
For 33 years, Dr. Heath has been helping people recover their health and reduce stress in their lives through Functional Integrative Brain /Body Balance. He uses Professional Applied Kinesiology, Neuro Emotional Technique, Quantum Neurology, Nutritional counseling, traditional Chiropractic and other cutting-edge techniques. See ad, page 17.
their health,
ACUPUNCTURE LANCASTER ACUPUNCTURE Beverly Fornoff Eden Natural Care Center 600F Eden Rd • Lancaster 717-381-7334 • LancasterAcupuncture.com Discover your body's natural ability to heal with the supports of acupuncture and herbal medicine. Acupuncture is a way to relieve acute or chronic pain, stress, allergies, colds, digestive problems, and insomnia and support your overall well-being. See ad, page 39. BODYWORK SUPERNATURAL WELLBEING, LLC Grace Henderson, LMT 342 N Queen St, Studio N • Lancaster SupernaturalWellbeingLLC@gmail.com717-803-6207 Offering a wide range of bodywork and holistic wellness services to support your well-being, harmony and balance of mind/body/spirit, guiding you to the realization that you have always been perfect while empowering you to make necessary changes to create the fabulous life you want to live. LGBQTIA+ friendly. CBD/HEMP PRODUCTS HEMPFIELD APOTHECARY 100 W Walnut St • Lancaster HempfieldApothecary.com717-874-8480 Hempfield Botanicals embraces that wellness is the foundation for living a full and vibrant life. We create THC-free and fullspectrum CBD products to help people find relief from pain and inflammation, sleep problems, anxiety, headaches, lack of energy, and more. Certified B Corporation®, vegan, certified cruelty-free, sustainable, and third-party tested. See ad, page 34. YOUR CBD STORE Stone Mill Plaza 1380 Columbia Ave • Lancaster GetSunMed.com717-209-7123 At Your CBD Store®, we bring superior quality hemp-derived products for people and pets to the market. Because our oils, tinctures, skin care and pet products are formulated using the whole plant, they contain a full or broad spectrum which includes cannabinoids and terpenes. See ad, page 32. CHIROPRACTIC
our inner life, what
mercury-free dental care to the entire family with
Karen Carnabucci, LCSW, TEP, teaches alternative therapies and experiential methods of psychodrama, sociometry, group process, Family and Systemic Constellations. CE credits for social workers, MFTs and licensed counselors, although all helpers and educators welcome. Act 48 and psychology credits pending. See page 41. MUZZLE MANOR 1164 Blattadahl Rd • Mohrsville
ad,
Facebook.com/GreyMuzzleManorGreyMuzzleManor.com610-655-5271
M. HARNISH COUNSELING & SPIRITUAL DIRECTION Malinda Harnish Clatterbuck, MA (she/her) 228 E Orange St • Lancaster MHarnishTherapy.com717-875-5066
CONTINUING EDUCATION LANCASTER SCHOOL OF PSYCHODRAMA AND EXPERIENTIAL PSYCHOTHERAPIES RealTrueKaren.comRealTrueKaren@gmail.com717-466-0788
FAMILY DENTAL David A. Schwartz, DDS, PC 701 Jefferson Blvd • West Lawn SchwartzFamilyDental.com610-670-6910 We provide general and
to "whole person health." We have
COUNSELING GREY
safe
Marcy Tocker, MA, utilizes person-centered and strength based therapy,EAGALAinapproaches.therapeuticShespecializesanimalassistedtherapy,modelequineplaytherapy,andart therapy. Marcy believes that therapeutic change occurs when we provide empathy, unconditional positive regard, acceptance, and being there to support while our clients discover the strengths we know they've always carried.
mercury fillings, nonsurgical gum treatments, orthodontics, sleep apnea, solutions for TMJ, facial pain, and headaches. Visit our website to learn more. See ad, page 17. SUSQUEHANNA DENTAL ARTS 100 S 18th St • Columbia 717-684-3943 • SusquehannaDentalArts.com717-285-7033 We are a fullservice family dental providingpractice100% mercury-free restorations, quality non-surgical periodontal care, INVISALIGN, implant-retained dentures and partials. See ad, page 37 DNA TESTING ANY LAB TEST NOW 235 Bloomfield Dr, 110 Bldg B • Lititz AnyLabTestNow.com/Lititz717-207-7604 Any Lab Test Now makes it easy for consumers and businesses to manage their health! We provide direct access to clinical lab tests, DNA tests, and drug- and alcohol-testing services, Vitamin B12 injections and more. See ad, page 43. MONTHLY PLANNER learn about marketing opportunities at: october healthy planet december uplifting humanity 717-399-3187 november mental health & well - being Lancaster-Berks NALancaster.com | NABerks.com50
and her team provide a conservative, nonsurgical approach focusing on the diagnosis and treatment of TMJ disorders, management of snoring/ obstructive sleep apnea (OSA), and acute and chronic facial pain. They
SCHWARTZ cosmetic attention advanced training in the removal of
The work of healing and formation begins as we listen to what is going on in is happening Tammy Balatgek restore
their patient's quality of life by relieving pain and improving sleep. See ad, page 12.
in our heart and in our head. Using compassion and deep listening, I will be present with you and help you along your way. TAKE HEART COUNSELING & EQUINE ASSISTED THERAPY 699 Wooltown Rd • Wernersville TakeHeartCounseling.com717-917-7137 Empowering individuals and families to find hope, healing and wholeness through therapeutic work with horses. Trauma-informed services address trauma, anxiety, depression, self-worth, spirituality, family issues. Offering individual and group sessions. DENTISTRY CENTER FOR TMJ & SLEEP DISORDERS Dr. Tammy Balatgek, DDS 2433 Morgantown Rd #200 • Reading TMJSleepCenter.com610-796-2835 Dr.
See ad,
HERBAL MEDICINE HERBS FROM THE LABYRINTH Master Herbalist Sarah Preston Radiance, 13 W Grant St • Lancaster HerbsFromTheLabyrinth.com717-290-1517
Nature's Intuition offers a comfortable space for you to reconnect to your physical and emotional bodies. With a focus on helping women go from numbness to pleasure, and using movement to connect to your own intuition, Ashley offers Yoni Steaming, Pleasure Embodiment Coaching, Holistic Healing and Sensual Movement classes. page 41. WOMAN HEALING Pamela Craddock, CNM 31 S Lime St • Lancaster 14 Preston Rd • Reinholds
Elena Snyder, LPN Facebook/PeacefulHospiceCare215-859-2556
Functional Health of Lancaster provides comprehensive adult primary care, functional medicine, nutritional support, thermography and yoga therapy, addressing your important health needs and wellness goals. Membership plans available. See ad, page 43.
HOLISTIC FEMININE HEALTH NATURE'S INTUITION 1390 Harrisburg Pike • Lancaster Naturesintuition.net610-763-0434
mind and spirit and how imbalances can affect overall health. With compassion and experience she will work with you to formulate a plan that will help you achieve optimal health and wellness. See ad, page 41. HOLISTIC WELLNESS RESTORE YOUR ENERGY Deb Gallagher, RN, CLP RestoreYourEnergy.org717-203-9666Lancaster Experience Eden Energy Medicine, a practice created by Donna Eden, healer, author and teacher. This method assists with balancing our nine energy systems which can become blocked by stress, pain and illnesses. When the energy is balanced, sleep, joy, concentration and immunity improve, and our body's natural ability to heal can begin. EXCLUSIVESONLINESEPTEMBER >>> Find additional articles and videos at NALancaster.com or NABerks.com. Go to the home page and click on the "In This Issue" image in the top carousel or in the right column. ECO TIP BACK TO SCHOOL WITH THE PLANET IN MIND GREEN LIVING WARNINGS FOR SECONDHAND SHOPPERS Safety and Quality Control Tips MORE GLOBAL BRIEFS Hurricane-Resilient Wind Turbines Modeled After Palm Trees Burying Human Waste in the Wilderness Deemed Unsustainable 51September 2022
FUNCTIONAL NEUROLOGY LANCASTER BRAIN & SPINE 221 Granite Run Dr • Lancaster LancasterBrainAndSpine.com717-299-9600 Our mission is to improve the lives of people suffering from complicated neurological and musculoskeletal conditions, by utilizing cutting-edge diagnostic testing and customized brainbased treatment plans. See ads, pages 21 and 27.
With over 20 years experience in hospice end of life care, Elena provides personalized hands-on end-of-life comfort care services such as nursing care, companionship, education, emotional support and spiritual guidance through life's final journey.
WiseWomanHealing.us717-925-7462
Experience deep relaxation, a lightness of being, and healing on a cellular level. At Bala we provide open floatation rooms with automated lighting and music therapy for a calming customer experience, relief from chronic pain and discomfort, and an escape from the stress of everyday life. Also offering massage, reiki and biomat. See ad, page 11.
END-OF-LIFE CARE PEACEFUL PASSAGES
FLOATATION THERAPY BALA FLOAT & WELLNESS 903 Nissley Rd Unit H • Lancaster BalaFloatCenter.com717-537-6955
With over 42 years of nursing and midwifery experience, Pamela recognizes the interconnectedness of the body,
Long-time Herbalist Sarah Preston crafts small-batch herbal body-care and wellness products, teas, tinctures, syrups, salves and creams using organically grown and ethically sourced wildcrafted herbs. Consultations and custom blends available. Products found at Radiance and Lemon Street Market, both in Lancaster. See ad, page 18.
WISE
FUNCTIONAL MEDICINE FUNCTIONAL HEALTH OF LANCASTER Dr. Mary Regan, DNP, CRNP, IFMCP 2207 Oregon Pike, Suite 301A • Lancaster FH-Lancaster.com717-490-6227MR@FH-Lancaster.com(callortext) Are you looking for a holistic root cause approach to your health and wellness?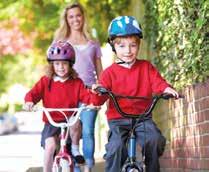 HOME IMPROVEMENT DC EAGER SERVICES Darlene HoardingEagerServices, Mold Remediation, Safe Demolition 6 E Kendig Rd • Willow Street DCEager.com717-989-5763 Hoarding and excessive clutter can hide health threats such as mold, bacterial growth, insect and rodent infestation. With respect and sensitivity, DC Eager will professionally and discretely provide the clean-up needed to return the home to a healthy state. Also offering mold remediation and safe demolition. Free assessment. See ad, page 11. HUGHES HOME SERVICES Green Cleaning Professionals Samantha 717-538-6383samanthannehughes@yahoo.comHughes We offer weekly, bi-weekly, or monthly services, as well as "deep cleaning" and organizing using organic safe environmentally kind products. We'd love to help meet specific goals and desires to make your home healthy and happy! Please reach out to schedule a free consultation. See ad, page 27. INTEGRATIVE MEDICINE NICK D'ORAZIO, MD Strasburg Health Associates 181 Hartman Bridge Rd • Ronks 717-687-7541 • DrNickDorazio@gmail.com Physician board certified in integrative and holistic medicine employs a wide variety of treatment modalities including Ayurveda, IV treatments including chelation, homeopathic, herbal, and nutritional medicine, natural injections, physical rehabilitation, and bodywork. Dr. D'Orazio is a physician who lives what he teaches. IV THERAPIES AQUA BLUE WELLNESS CENTER 2435 Old Philadelphia Pk Smoketown • AquaBlueWellnessCenter.com717-656-8615 We offer a range of IV hydration vitamin and mineral therapies to support your wellbeing. IV therapies can support hydration, weight loss, increased energy, improved immunity, address nutrient deficiencies and more. See ad, page 25. LAB TESTING ANY LAB TEST NOW 235 Bloomfield Dr, 110 Bldg B • Lititz AnyLabTestNow.com/Lititz717-207-7604
Offering conservation landscape design, hardscape and landscape construction, and consultation. Our approach is built on natural systems and processes and uses native plants, ecological benefactors, and organic find the best mattress for needs. See ad, page 15.
EARTHBOUND
PANGEA MEDIATION PangeaMediation.solutionsMila@PangeaMediation.solutions717-219-7174 At
started!
METAPHYSICALRESOURCES
to provide the space and tools needed to resolve conflicts in a healthy and productive
DIVINE
through mediation, conflict coaching and training. We specialize in coparenting, separation & divorce mediation. Let
your
DRAGONFLY 1841 Columbia Ave • Lancaster Divine-Dragonfly.com717-517-7056 A spiritual and metaphysical store, Divine Dragonfly carries a wide selection of ethically sourced crystals, sustainably sourced herbs, and sage. The store also features a variety of candles, incense, books, Oracle and Tarot cards, tapestries and dreamcatchers. See ad, page 4. NATUROPATH - TRADITIONAL HEALTH BY DESIGN CLINIC Jeannie Peck, Traditional Naturopath 352 E Main St, Ste 100 • Leola HBDClinic.com717-556-8103 We provide nutrition and detoxifi cation services for adults and chil dren using an integrative functional medicine approach, offer therapeu tic massage therapy for your relax ation or chronic pain needs, and permanent fat and weight-loss ser vices. See ad, page 26. Lancaster-Berks NALancaster.com | NABerks.com52
s
ad,
amendments in design, construction and maintenance of native and naturalized landscape, dry laid stone, and stormwater mitigation. See ad, page 45. LYMPHATIC THERAPY AQUA BLUE WELLNESS CENTER Electro-Lymphatic Therapy 2435 Old Philadelphia Pike • Smoketown 717-656-8615 • AquaBlueWellnessCenter.com Our lymphatic system plays an important role in supporting our immunity. Over the past 18 years of treating our clients, we've found that supporting the proper flow of lymphatic fluid through electrolymphatic therapy positively affects many conditions including: Lymphedema, edema, cancer, Lyme disease, heart disease, enlarged prostate, post-injury/surgical healing and more. See ad, page 25. NATURAL/ORGANICMATTRESSES GARDNER'S MATTRESS & MORE 830 Plaza Blvd • Lancaster GardnersMattressAndMore.com717-299-6228 Gardner's is a locally owned mattress store offering a wide selection of quality natural and organic mattresses ranging from the luxurious to economical. Educating our customers on getting a good night's sleep and the benefits of sleeping naturally and organically is our mission. To schedule your private sleep consultation, go to SleepLancaster.com/ Natural. See ads, pages 28 and 29. MATTRESSES AT INTERIORS HOME 3130 Columbia Ave • Lancaster 415717-390-2000SimpsonFerry Rd • Camp Hill Mattress1stByInteriorsHome.com717-686-4000 Organic and natural bedding free from irritants, allergens, pressure-point discomfort or temperature struggles so that you are assured the best night's sleep possible. Visit our trained and certified mattress specialists who will help you
Mediation, we
Any Lab Test Now makes it easy for consumers and businesses to manage their health! We provide direct access to clinical lab tests, DNA tests, and drug- and alcohol-testing services, Vitamin B12 injections and more. See page 43.
EarthboundArtisan.com717-507-6267
Serving
LANDSCAPEMAINTENANCEDESIGN/ ARTISAN South Central PA
CONFLICTMEDIATION/RESOLUTION Pangea aim manner ' get See ad, page 27.
REIKI HELENE WILLIAMS REIKI Helene Williams, BSN, RN 313 W Liberty St, Suite 267 • Lancaster HeleneWilliamsReiki.com717-269-6084
Dr. Javier Palacios, ND, 228 St 717-869-1524
Virya Energy Studio is a safe place that offers single or group reiki healing sessions, Reiki level 1, 2, and Master level trainings, chakra balancing meditation, kids mindful breathing classes and so much more! Contact us for details ORGANICS 216 S Church St • Quarryville GSLOrganics.org717-844-1444
DOCTOR
NATUROPATHIC GENERATIVE HEALTH
LAc
Dr. Tammy Balatgek and her team provide a conservative, nonsurgical approach focusing on the diagnosis and treatment of TMJ disorders, management of snoring/ obstructive sleep apnea (OSA), and acute and chronic facial pain. They restore their patient's quality of life by relieving pain and improving sleep. See ad, page 12.
VIRYA ENERGY STUDIO 39 Spruce Ave • Birdsboro ViryaEnergyStudio.com484-719-9460
For some, euthanasia of their pet at the veterinary hospital is simply not an option. Dr. Mark Huber and his wife Stacey provide home euthanasia for dogs and cats in the most comfortable environment possible—your home—with the intention of bringing peace and comfort to ease the pain of losing a beloved pet. See ad, page 40.
With over 25 years of experience, owner Candy St. Martine-Pack, a certified aroma-therapist, formulates all skincare products using natural and organic ingredients to treat a variety of skin issues including, eczema, psoriasis and the effects of aging. See ad, page 34.
CENTER FOR TMJ & SLEEP DISORDERS
MICHELE DE ROSA MDeRosa@yahoo.com717-330-8549
E Orange
provide the safest and most effective natural alternatives. He speaks fluent Spanish. See ad, page 31. HEALTH FOR LIFE Ann Lee, ND, L.Ac 112 Cornell Ave • Lancaster DoctorNaturalMedicine.com717-669-1050 Learn how your symptoms are connected, get answers, and achieve improved health and wellbeing as we facilitate your body's ability to heal itself through acupuncture and naturopathic medicine. Special focus on hormone balancing and fertility (now offering DUTCH hormone testing). NUTRITION FUSION INTEGRATIVE HEALTH & WELLNESS Dana M. Elia, DCN, MS, RDN, LDN, FAND FusionIHW.com717-917-5259 At Fusion Integrative Health & Wellness, Dr. Dana Elia utilizes an integrative, functional and personalized approach to nutrition, health, and healing. Like a detective on a special case, she'll uncover the root causes of challenging health issues so that you can feel well again. Most major insurance plans are accepted. See ad, page 22. ORGANIC HAIR SALON THE GREEN ROOM ORGANIC SALON 8 E Walnut St • Lancaster • 717-844-1051 1387 E Main St • Mount Joy • 717-653-2502 104 Warwick St • Lititz • TheGreenRoomLancaster.com717-844-2528 Refresh your mind, body and spirit with natural and organic products for hair and skin. We use OWAY, an ammonia-free color and product line packed with biodynamic, fair trade ingredients and pure essential oils. We specialize in cuts, color, DEVA cuts, styling, bridal styling and more. See ad, page 44. Ever wonder how is provided to FREEyoueverymonth?OurlocalAdvertisersmakeitpossible! Please support our Advertisers! And let them know you saw them in Natural Awakenings. Thank you. 53September 2022
Dr. Tammy Balatgek, DDS 2433 Morgantown Rd #200 • Reading TMJSleepCenter.com610-796-2835
Dr. Palacios is a naturopathic doctor specializing in migraines, chronicheadaches, men's health, insomnia and onapproachothermetaboliccardiovasculardiseasediabetes,anddisorders.Hisistoeducatethepatientnaturopathicmedicineand
Every leaf speaks bliss to me, fluttering from the autumn tree.
Reiki is a very gentle holistic practice, which assists in promoting balance in body, mind and spirit. After a reiki session, many people express a deep sense of relaxation, calming and peace. Frequently anxiety, stress and worry are relieved. Also offering classes and workshops in Mindfulness Meditation.
• Lancaster
SLEEP DISORDERS
Reiki and Cranial Sacral Therapy care for the mind, body and spirit. These practices can be done individually or combined to provide the benefits of channeling positive energy, the release of physical and emotional trauma and can eliminate tension patterns we carry internally. Michele is also a Certified Grief Educator and Grief Movement Guide.
~Emily Bronte PET CARE TILL WE MEET AGAIN In-Home Pet TillWeMeetAgain.com717-897-0536Euthanasia
today! SKINCARE GSL

Darlene Heath, DC, CTT 14 W Main St • Landisville HeathWellnessCenter.com717-530-5555
See ad,
and
A family wellness center offering thermal imaging for breast and body, detox therapies, therapeutic and oncology massage, lymphatic drainage, a full-spectrum infrared sauna, nutritional education and more. Thermal imaging is a safe, non-invasive procedure for early detection of sources of pain, injury and disease. See ad, page 25.
5.
TRAVEL TERRERA TRAVEL 1249 Lampeter Rd, #2 • Lancaster https://msha.ke/TerreraTravel/717-419-7612
717-556-8103 •
passes and
and
to
SPIRITUALITY gather in a spirit of humility openness learn from one another how to quiet the noise of everyday become more grounded and find serenity rest.
energy,
• WriteFromTheHeart.us Our
"Travel the World and Protect it Too" with Terrera Travel, an ecotourism travel agency that strives to educate people on sustainable travel options and lessening their environmental impact. We advocate embracing local culture and protecting habitats all around the world while you travel.
THERAPEUTIC FROM THE HEART Creative Writing Workshops Greene Lancaster 717-393-4713 uplifting, be-who-you-are workshops awaken the creative spirit, gently, without intimidation. Taught in an atmosphere of warmth, whimsy and trust, they are a safe haven for all ages. Especially those who long to overcome perfectionism and selfdoubt. No grades or red pen. Sharing optional. Mischief a must. page
YOGA
Melissa
A simpler style of yoga that helps achieve a higher level of connection with one's mind, body and spirit by focusing on the present moment. Is suitable for a wide range of body types and abilities. In-person and via Zoom. See page 5.
221
A diverse yoga studio offering a full range of yoga, meditation, and movement classes, in studio, outdoors and virtual. community-oriented,are creating a welcoming learning environment dedicated to healing compassion. levels Offering New Student Unlimited Monthly other
See ad, page 5.
Kula Kamala Foundation is a nonprofit, spiritual center dedicated to something
URBAN WELL—A SOURCE FOR CONTEMPLATIVE SPIRITUALITY Saint James Episcopal Church 119 N Duke St • Lancaster 717-397-4858 • UrbanWell.org …where diverse people with different faiths
life,
MINDFUL YOGA AT SAINT JAMES N
discounts. See ad, page 7. Lancaster-Berks NALancaster.com | NABerks.com54
All ages and
We
KULA KAMALA FOUNDATION & YOGA ASHRAM
119
Thermography provides a noninvasive view of potential health concerns in the breast and body. Used as a risk assessment tool, thermography is able to detect inflammation and metabolic changes, and offers a proactive, prevention-focused approach to health care. See ad, page 17.
WEIGHT LOSS HEALTH BY DESIGN Jeannie Peck, Traditional Naturopath E Main St, Ste 100 • Leola HBDClinic.com can help you reach your weightloss goals by offering customized nutrition, body sculpting, weight loss and detoxification services. As you release stubborn fat, you'll receive support and guidance through every step of your journey. See ad, page 26.
welcome.
AQUA
352
17 Basket Rd • KulaKamalaFoundation.org484-509-5073Reading
Secure a spot in our community resource guide! Email Advertising@NALancaster.com or visit NALancaster.com or NABerks.com SOUND HEALING/MUSIC RESONATE YOU Jennifer ResonateYou.comResonateYou@gmail.comLititz/LancasterLobo Jen Lobo, a voice teacher for over 20 years, will help guide you to release your singing or sounding voice to help in your own personal well-being and healing. Offering private lessons, group classes and sound meditations. SOUNDWISE HEALTH ASSOCIATES, LLC Lana Ryder, Director and Senior Instructor 313 W Liberty St, Suite 263 • Lancaster SoundwiseHealth.com610-301-4356 Throughout the region our trained and experienced professional practitioners offer individual intuitive sound therapy sessions, group immersions, sonic massage, ReikiSound, ReikiVoice, and hospice CareSound. Also offering sixmonth sound school and individual classes for fundamental education in the art and science of sound healing. Sharing the healing power of sound, voice and music for 50 years. SPECIALTY FOODS KWEE-JACK FISH CO Wild Alaskan Salmon & Halibut Shares 717-842-0180 Sustainably harvested wild Alaskan salmon and halibut available, fisherman-direct. Pre-order annually (spring) at EatWildSalmon.com for local pick-up (fall) of sushi-grade delicious nutrition, deep-frozen at the peak of freshness to enjoy throughout the year. See ad, page 7.
special for you. OM. Peace. See ad, back cover.
WRITING WRITE
non-sectarian
• WestEndYogaStudio.comWestEndYogaStudio@gmail.comLancaster
THERMAL IMAGING BLUE WELLNESS CENTER Lori Martin, BCNP 2435 Old Philadelphia Pike • Smoketown 717-656-8615 • AquaBlueWellnessCenter.com
We
•
Duke St • Lancaster SaintJamesLancaster.org/Yoga717-397-4858
WEST END YOGA STUDIO W Walnut St
SHALOM THERMOGRAPHY
mindfulness, non-violence, unity, and healing. Our public and professional programs serve people from all walks of life. No matter who you are, we have
ad,
and
★★★★★ — OJAYA.COM — The not-for-profit School of
PROFOUNDLY easier and far more potent than guided meditations, mindful practices, or any tedious efforts to "watch your breath," the ancient OJAYA Deep Meditation "Armor" technique quickly settles you down into a calm state of deep, blissful, rejuvenating rest. It's totally effortless, and so powerful that you do not need to meditate long hours. Just 10-20 minutes attacks and dissolves the deep roots of anxiety, lethargy and stress. Brain fog evaporates and your vital energies get recharged in mere minutes — the perfect antidote to the fatigue and frenzy of life in the real world , , , and a rare ancient beauty secret for healthy youthful aging
OJAYA makes you strong from the inside — so you can get out there to do something even greater.
— Zoe Hoover,Gordon,Alabama OJAYA Deep Meditation Rainforest
Closely guarded for generations, these classic secrets of the OJAYA "Armor" technique are now revealed to you on our exquisitely beautiful videos — produced with love in the Earthborn Rainforest.
/ US Tel. 641-472-3300 Empower your core inner strength at:
OJAYA Deep Meditation — the Ancient Anti-Stress, Anti-Anxiety Meditation . . . for Healthy, Youthful Aging
Learn OJAYA on our site — start now free. — with an Armor of Clear, Calm Energy ... The Online Self-Paced "Armor"CourseMeditation in just 10-20 minutes.
Empower yourself
OJAYA is the first and only method that I can actually feel the effects when I meditate.
in the Earthborn
KULA KAMALA FOUNDATION YOGA ASHRAM September 21st, 2022 Come together at the Kula Kamala Foundation Ashram and be part of the International Day of Peace celebration! A simple Indian-based dinner will be served from 5-6pm, then we will experience kirtan and inspirational speakers from 6-8pm. All community members are welcome. This event is by donation, Outside, weather permitting. Otherwise Indoors. 5pm-8pm Upcoming Events NovemberOctober 25th - 27th Vipassana (Silent) Retreat Weekend December 9th - 12th Yoga Nidra 36 Hour Workshop & Teacher Training September 10th - Full Moon Kirtan & Drum Circle 7:00 - 9:00 pm 16th - 18th Kirtan Immersion Weekend Retreat Please register online kulakamalafoundation.orgatordownloadourmobileapp: 17th - Maha Ganapathi Homa with Devi Ketrow 3:45 - 6:00 pm 24th - John Terlazzo & Friends Concert 7:00 - 9:00 pm 1st - YES (Yoga for Emotional Support) Workshop 2pm-4pm 4th - TYT105: The History, Science & Practice of Meditation Module Begins 1st - TYT201: Ayurveda I Module Begins & 28th - 30th Akhilandeshwari Goddess Weekend Retreat 17 BASKET RD READING PA 19606 PH. 484-509-5073 STUDY@KULAKAMALAFOUNDATION.ORG