The Style Issue SHOPPING OUR FAVORITE BOUTIQUES REAL ESTATE INTERIOR DESIGN TIPS STYLE + BEAUTY SPOTLIGHT: PETTICOAT FAIR SEPTEMBER 2022
o f c e l l u l i t e f r o m t h e i n s i d e o u t . I t s a n o n o n s e n s e a p p r o a c h t h a t v i s i b l y r e d u c e s c e l l u l i t e d i m p l e s , r e q u i r e s o n e v i s i t , a n d i s m i n i m a l l y i n v a s i v e w i t h l i t t l e d o w n t i m e
EMILY C. LASKOWSKI, @PARKCITIESLIFESTYLEEDITOR
PUBLISHER Rod Patten | rod.patten@citylifestyle.com EDITOR Emily C. Laskowski | emily.laskowski@citylifestyle.com SOCIAL MEDIA COORDINATOR Katie Bevan | katie.bevan@citylifestyle.com AD DESIGNER Evan Deuvall LAYOUT DESIGNER Kelsi Southard CONTRIBUTING WRITERS Mary King-Moore, Cynthia Smoot September 2022 Scan QR code to visit our Instagram Corporate Team CHIEF EXECUTIVE OFFICER Steven Schowengerdt CHIEF SALES OFFICER Matthew Perry CHIEF FINANCIAL OFFICER DeLand Shore CHIEF OPERATING OFFICER Randy Radosevich DIRECTOR OF SOCIAL MEDIA Mindy Hargesheimer ART DIRECTOR Sara Minor OPERATIONS DIRECTOR Janeane Thompson AD MANAGER Chad Jensen WEB APPLICATIONS Michael O'Connell LIFESTYLE LETTER Proverbs 3:5-6 Learn how to start your own publication at: citylifestyle.com/franchise CITYLIFESTYLE.COM/PARKCITIES | Park Cities Lifestyle™ is published monthly by Lifestyle Publications LLC. It is distributed via the US Postal Service to some of the Park Cities area's most affluent neighborhoods. Articles and advertisements do not necessarily reflect Lifestyle Publications' opinions. No portion of this magazine may be reproduced in any form without written consent. Lifestyle Publications does not assume responsibility for statements made by advertisers or editorial contributors. Information in Park Cities Lifestyle™ is gathered from sources considered to be reliable, but the accuracy of all information cannot be guaranteed. LIFESTYLE LETTER 6
I've never considered myself stylish. Now, have I ever loved an item of clothing? Of course. Will I offer commen tary on red carpet looks? Sure. Do I enjoy being complimented on an outfit? You bet. But still, the word stylish has never been one of my descriptors. Then why has this issue—our annual Style issue—been so much fun? Perhaps it's the wisdom, even confidence, that comes with age. I'm still relatively young, but I am past the adolescent, collegiate, and young pro fessional phases. I've got three kids and three car seats in the back seat, for goodness sake. There's just no time to experiment with a new look these days. And though I still fret about "what to wear" sometimes, there is no doubt about what I want to wear—about my true personal style. In fact, for my close friends and colleagues—most of whom also hover in this phase of life—it's the same. We've gotten into a groove. We understand the sil houettes, hemlines, and color wheels that work best for us. We have a uniform, and it has nothing to do with fashion and everything to do with who we are. And so I realized, fashion and style are two very different things. Am I fash ionable? No. I have never been nor will I ever be a trendsetter or early adopter. (Kudos to those of you who are!) But do I have style? Yes. And it's all mine. With this issue, I hope you find something that suits your very own style as well. That's why this issue has been such fun—it's for everyone.
What Is Style?
7| CITYLIFESTYLE.COM/PARKCITIESSEPTEMBER 2022
inside the issue The Style Issue SEPTEMBER 2022 ON THE COVER DEPARTMENTS 6 Lifestyle Letter 10 City Scene 14 Business Monthly 18 Local Experiences 20 Fashion Forward STYLE + BEAUTY 24 Home Update REAL ESTATE 30 Locally Sourced SHOPPING 36 Road Trip TRAVEL 42 Events Photography: Petticoat Fair For more than 50 years, Petticoat Fair has been the go-to shop for bra fittings. Recently, it's added more departments including sleepwear, swimwear, clothing, and accessories. FEATURED 20 Off The Rack In addition to custom fittings, Petticoat Fair is bringing back more departments. 24 Selling With Style In this real estate market, interior updates might make all the difference. 30 Savvy Shopping Whether it's a fun top or a festive dress, these stores have something for everyone. 30 20 24 8
REFER A FRIEND For each new patient referred to us – $50 will go to charity. We will pool donations through the year and distribute them evenly to the charities listed below. It is just one of the ways we are committed to making North Texas a better place for everyone to smile. Help Our Community Smile! LOUISE M., DALLAS, TX DENTAL PATIENT REVIEWS "Dr. Brumbaugh and staff always provide excellent service. Front office always very friendly and professional. Cleaning experience very thorough and painless. This office has eliminated my fears of dental visits. Thank you all!" What Others Are Saying DENTAL1-ON-1CARE Dr. Brumbaugh only sees one patient at a time –no exceptions. We guarantee that you'll never feel rushed in his treatment chair. Schedule Your Appointment Today (214) 369-5159 | DRDAVIDBRUMBAUGH.COM 8222 DOUGLAS AVE. STE. 580 · DALLAS, TX 75225 Restorative & Cosmetic Dentistry EXCLUSIVELY FOR ADULTS IV SEDATION | COSMETIC DENTISTRY | IMPLANT DENTISTRY | LASER DENTISTRY
1: Dallas 24 Hour Club CEO Marsha Williamson with Tea For Recovery event chairs Dr. M. Joan Terry and Rev. Tiffany Wright. 2: Lisa Loy Laughlin and Claire Catrino at the Mad Hatter's Tea at the Dallas Arboretum. 3: Mad Hatter's Tea emcee Calvert Collins and hat award-winner Prashe Shah. 4: Cynthia Smoot and Kathy Fielder vying for awards at this year's Mad Hatter's Tea. 5: Supporters at Tea For Recovery to raise funds for the Dallas 24 Hour Club. 6: Venise Stuart won the award for "Best Fascinator" at this year's Mad Hatter's Tea. 7: The Family Place CEO Mimi Sterling welcomes guests to ReuNight. neighbors can see and be seen.
CITY SCENE SEPTEMBER 2022
1 5432 city scene Where
67ED LAZANO THOMAS GARZA DANNY CAMPBELL ROB NATEWYTHEREHLANDER ED LAZANO DANNY CAMPBELL 10
CANCER SUPPORT COMMUNITY NORTH TEXAS ED LAZANO 11| CITYLIFESTYLE.COM/PARKCITIESSEPTEMBER 2022
Want to be seen in the magazine? Tag your Instagram photos with @parkcitieslifestyle CANCER SUPPORT COMMUNITY NORTH
8 1011129 1314
9: Bonnie Clinton and Ana Hernandez co-chaired the Texas Women's Foundation Leadership Forum and Awards Celebration. 10: The Texas Women's Foundation honored seven women at its April Leadership Forum and Awards Celebration. 11: Cynt Marshall is interviewed by Cynthia Izaguirre at Dallas CASA's Cherish the Children luncheon. 12: Dallas CASA Children's Council honored Cynthia Izaguirre with the Caroline Rose Hunt Cherish the Children Award. 13: Jon & Dawn Mellon with Rebecca Henderson at the Cancer Support Community North Texas Red Tie Gala. 14: ReuNight co-chairs Max Trowbridge, Marisa Howard, and Roni Proter Kelly. TEXAS KIM LEESON
8: Kyler Wheat, Laura Wheat, Michelle Holaender, and Dr. Jorge Corona at the Cancer Support Community North Texas Red Tie Gala.
ED KRISTINAKRISTINALAZANOBOWMANBOWMAN
We design, build & manage award winning outdoor environments. LANDSCAPING . POOLS . OUTDOOR LIVING AQUATERRAOUTDOORS.COM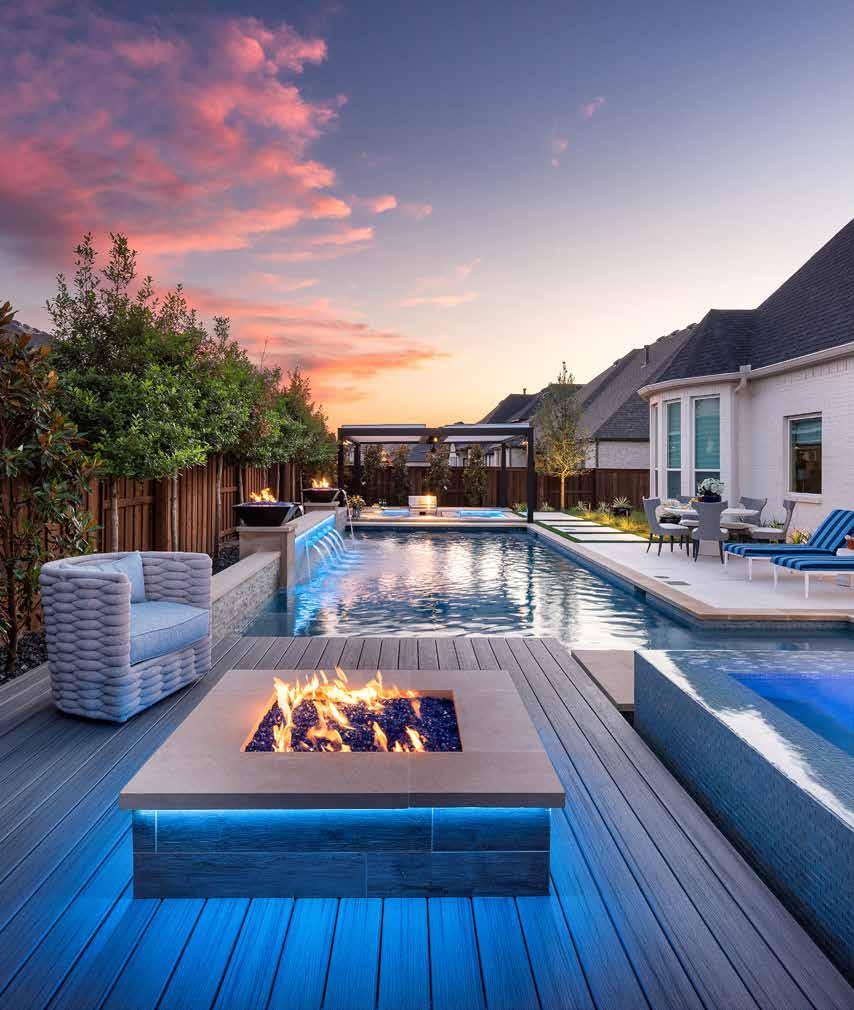 The design consultants at the KOHLER Signature Store will work with your clients to pick the perfect products, colors, materials, finishes and technologies that will have your designs bursting with joy. KOHLER.com /Dallas RECEIVE EXPERT BATHROOM DESIGN SERVICE 4640 McKinney Ave, Dallas, TX 75205 (469) 301-7262
NEWH Gala 2022: A Night of Design
Claire Crowe Collection
BUSINESS MONTHLY
Photography by Contemporary Ballet Dallas 14
Scan to read more. Scan to read more.
SEPTEMBER 2022
Founded in 1984, NEWH is the pre mier networking resource for the hospitality industry, providing scholarships, education, leadership, and business development opportu nities. Since 1991, the Dallas Chapter has awarded over half a million dol lars in scholarships to promote the education of eligible students aspir ing to enter the industry. The blacktie gala on October 27 will celebrate design and raise further awareness towards scholarship efforts. To sponsor, contact Luis Araujo at luis@ lanaartllc.com (pictured with DJ Romiq). newh.org
Photography by NEWH Gala 2022 business monthly
A round-up of exciting news from local businesses.
Contemporary Ballet Dallas Back-to-school dance classes at Contemporary Ballet Dallas begin August 15th for ages 18 months and up. Founded in 2005, Contemporary offers more than 40 classes per week, has a lineup of world class instructors, and specializes in dance training programs for both children and adults and for beginner to professional level dancers. contemporaryballetdallas.com
Claire Crowe Collection will exhibit at the WestEdge Dallas September 16–19. Guests will shop from hun dreds of leading names in the art and interior design industries at this three-day fair that showcases the best in modern design. Claire Crowe Collection, a woman-owned business run by founder and creative director Claire Crowe, specializes in beautifully crafted objects for the home, including fireplace screens, accessories, and artisan iron wall decor. clairecrowecollection.com
Photography by Claire Crowe Collection
tacticalfleet.com
CITYLIFESTYLE.COM/PARKCITIES
15|
SEPTEMBER 2022
ABC Bank ABC Bank Home Loans division is growing. It recently added a new producing sales manager, several additional mortgage loan officers, and support staff to the team. It also has a new production office located at 10440 N. Central Exp., Suite 1000, to serve North Texas. It is also in the process of rolling out additional product offerings and refining exist ing products. Be sure to contact ABC Bank for any purchase or refinancing needs. theabcbank.com Scan to read more. Scan to read more. Scan to read more. Want to be featured? Get in touch by heading over to our landing page to connect:
Photography by Tactical Fleet Photography by ABC Bank Home Loans
Photography by Plastic Surgery Center of Dallas
Stop by the Plastic Surgery Center of Dallas for A Boho Palooza – its first-ever annual event as a thriving new practice in the DFW area. This unforgettable evening will take place September 7 at 4:00 pm and feature demos, discounts, goody bags and fabulous cocktails! shop.rachelwalkermd.com
Plastic Surgery Center of Dallas
Tactical Fleet Tactical Fleet recently moved its headquarters location to a larger facility in Dallas at 14325 Gillis Road, Suite 100. The dealership now hosts the largest and highest quality exotic and luxury car inventory in the country with over 350 cars available nationwide. Hours are from 9:00 am to 6:00 pm Monday through Friday and 9:00 am to 4:00 pm Saturday. The dealership is closed on Sundays.
CityLifestyle.com/ParkCities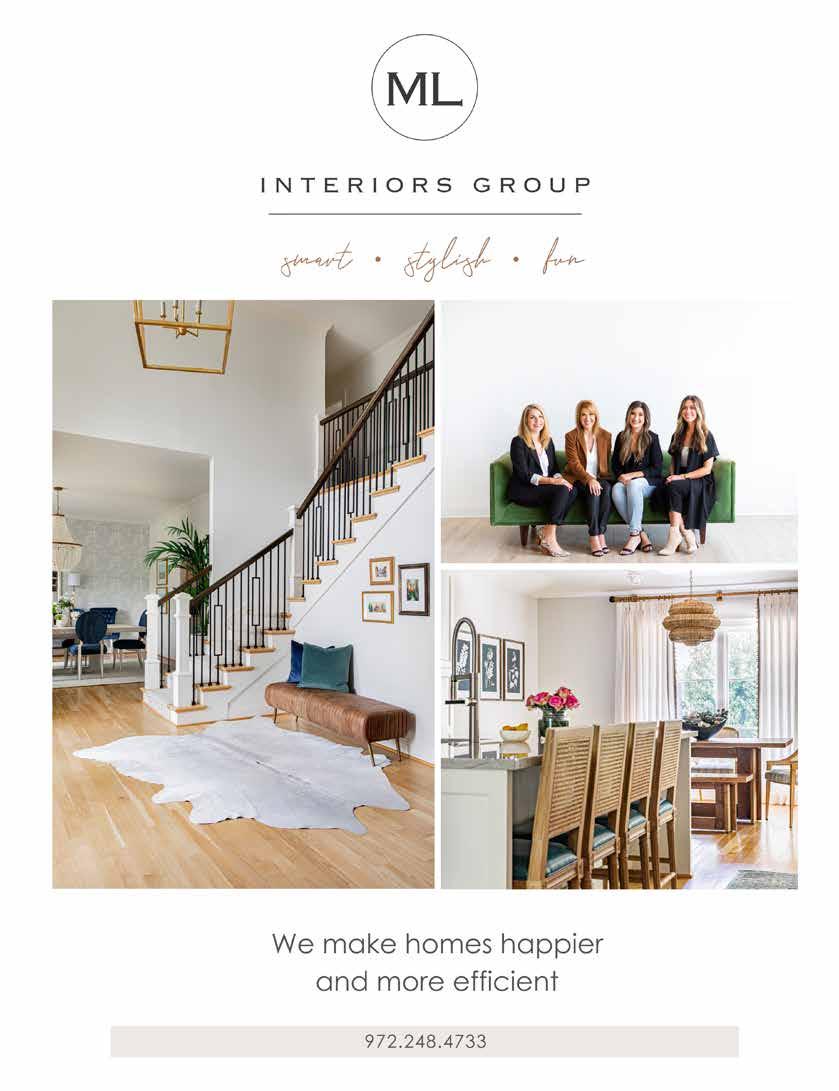 LOCAL EXPERIENCES
The Style Scene experiences Planet Bardot Scan for more photos and the full list.
local
ST. BERNARD SPORTS: While it was inspired by European ski clothing and equipment, St. Bernard Sports has been a Texas tradition for more than 40 years. 5570 W. Lovers Lane
PLANET BARDOT: A resource for sophistication, Planet Bardot reflects a contemporary style for its customers with hand-picked brands and person alized customer service. 3117 Knox Street
MINE: Since 2007, the clothing, shoes, and accessories at Mine have offered customers a variety of styles for any occasion. 4423 Lovers Lane
SEPTEMBER 2022
MAL MALOUF: Mal Malouf is a one-stop shop offering collections of trendy clothing, jewelry, and handbags at affordable prices and a knowledgeable sales staff. 4014 Villanova Street Fall is right around the corner, and this year's newest trends can be found at a few of our favorite boutiques and shops right here around town. Whether you are looking for stylish new looks or a chic atmosphere to enjoy time with friends, we have you covered.
Want to recommend a local experience? Scan the QR code and message us on Instagram. 18
ST. MICHAEL'S WOMAN'S EXCHANGE: Since 1958, this elegant shop in Highland Park Village has featured a mix of beautifully curated gifts for women, men, children, and the home. 5 Highland Park Village
The best places and things to do in our area.
ARTICLE BY EMILY C. LASKOWSKI | PHOTOGRAPHY BY PETTICOAT FAIR
For more than 50 years, Petticoat Fair has been the go-to shop for bra fittings and intimate apparel. It started with a couple of dress shops. "All the women would ask what to wear underneath," says Kali Andrews, the granddaughter of founders Bob and Betty Andrews. "One day, my grandparents thought, 'Hmm, we should open a store dedicated to undergarments.' Once they did, Petticoat Fair began to outsell all their dress shops, so they closed them to focus on it."
Recently, Petticoat Fair has added sleepwear, swimwear, clothing, and accessories to its collec tions, says Andrews, whose main role is buying and merchandising for the store. We asked her to tell us more about the styles available this season.
FASHION FORWARD | STYLE + BEAUTY
In addition to the custom fittings it is renowned for, Petticoat Fair is bringing more departments back into the mix
off the rack
20
"A lot of our clothing comes from lingerie and swim brands," Andrews says. "With sustainable, luxurious fabrics, these pieces are made to last. We try to carry clothing pieces that are multi faceted. In the Fall, we focus on the coziest sweaters, leggings, pants, and jackets from brands such as UGG, Commando, PJ Salvage, Beach Riot and L*space. As our ready-to-wear depart ment grows, the options and brands are endless. Being a small business, we love hearing suggestions from our customers about what they'd like to see in the future!"
21| CITYLIFESTYLE.COM/PARKCITIESSEPTEMBER 2022
ClothingSwimwear Made to FavoritesLastforFall
SHAN, one of our higher end Canadian brands, is what we like to call the little black dress of swimwear. Stylish, classic, made to last, it's a fan favorite every year. We also carry Miraclesuit, Elomi, Freya, Fantasie, Panache, L*Space, Seafolly, and many other boutique brands."
"Swimwear is one of my favorite departments to buy for," Andrews says. "I get to have a lot of fun with styles, trends, cov er-ups, hats, bags, and resort wear, so when you're shopping for your next vacation, you can get everything you need right here.
YOUR TEXAS IS HER TEXAS Highland Park. University Park. Lake houses and lodges. One agent knows them all — thanks to her deep Texas roots — and can help you buy or sell your special part of the Lone Star life. Leslie Gail Marical Global Real Estate Advisor 469-569-0689 lmarical@briggsfreeman.com (903) 413-3528 | MarryingMagnolias.com marryingmagnolias@gmail.com We Create. You Celebrate! Marrying Magnolias New Services Available Now offering Virtual Coordination and Event Consultation Services. 22
only.purposesinformationalforintendedishereinpresentedmaterialAlllaws.OpportunityHousingEqualbyabidesandbrokerestatereallicensedaisCompass mayPhotosnotice.withoutwithdrawalorsale,condition,price,inchangesomissions,errors,tosubjectisbutreliabledeemedsourcesfromcompiledisInformation conditions.propertyactualreflectnotmayandenhanceddigitallyorstagedvirtuallybe What in the world just happened? We've got the answers. We were in the trenches over the last real estate cycle and can help you understand where we've been, where we are now, and where we're headed. Contact us today to talk through real estate options that will get you where you want to go! Let's Talk Real Estate. Kelli Macatee kelli.macatee@compass.com214.632.2089 Linda Wells linda.wells@compass.com214.632.2088 THE DALLASTheDallasConservatory.orgCONSERVATORY 7979 Inwood Rd. Ste 201•214.357.8888 Adults Singing + Acting Camps Classes Registering now for Spring Break + Summer Camps! Ages 18 months - Adult! DFW's most highly awarded performing arts school! Est. 2008 YAGP Outstanding School 2016-2022 WellNest Counseling is passionate about helping you and your family meet your mental health goals. We offer in-person and online sessions for children and adults in a wide variety of areas: Personalized Attention for All Your Needs PostpartumAdolescentBehavioralDepressionAnxietyStressIssuesCounselingChildCounselingParentingSupportFamilyRelationshipsPrenatalAnxietyPrenatalDepressionPostpartumAnxietyDepression 13500 Midway Rd Suite 333 Farmers Branch, Texas 75244 (214) www.wellnestcounseling.com838-1412 23| CITYLIFESTYLE.COM/PARKCITIESSEPTEMBER 2022
HOME UPDATE | REAL ESTATE selling with style ARTICLE BY EMILY C. LASKOWSKI | PHOTOGRAPHY BY THE BECKY FREY REAL ESTATE GROUP IN THIS MARKET, INTERIOR UPDATES MIGHT MAKE ALL THE DIFFERENCE. 24
CONTINUED > 25| CITYLIFESTYLE.COM/PARKCITIESSEPTEMBER 2022
HOME UPDATE | REAL ESTATE26
Learn more about Lauren Laughry and The Becky Frey Real Estate Group at compass.com.
PARK CITIES LIFESTYLE: WHAT IS YOUR TEAM'S CURRENT FORECAST FOR THE REAL ESTATE MARKET THIS FALL, SPECIF ICALLY FOR BUYERS AND SELLERS IN THE PARK CITIES?  Lauren Laughry: Summer has brought a nice break in the market, and we have seen buyers being more relaxed about the home-buying pro cess. Typically, Dallas is a 60–90 market. We don't expect that to return this Fall—but we will see chances for negotiations.
FRESH WHITE TOWELS
THINK ABOUT HOW YOUR FAMILY GATHERS
"How does the space work for big events like this? Where would you put your Christmas tree? Seems silly, but it's the small details that matter when making a big decision."
and which rooms might need a totally new color," Laughry says. "White is a good option because it's fresh and allows buyers to picture their own furniture in the home."
27| CITYLIFESTYLE.COM/PARKCITIESSEPTEMBER 2022
LL:
PCL: HOW IMPORTANT IS IT TO STAGE A HOME TO SELL IF THE OWNER IS NO LONGER LIVING THERE? LL: This depends on the market. This past Spring, you didn't need to stage a home because of the demand—but in a normal market, staging really helps buyers understand the different spaces in the home.
"Do you like a formal dining room?" Laughry asks. "Or would you rather have a bigger breakfast room for casual dining? Do you need a home office? Does this office need to be isolated?"
FRESH FLOWERS
PCL: WHAT ABOUT INTERIOR UPDATES BEFORE LISTING A HOME? WHAT RENOVA TIONS (LARGE OR SMALL) ARE WORTH IT? Kitchen and bathrooms are always worth it!  TIPS FOR SELLERS WHAT INTERIOR UPDATES SHOULD SELLERS CONSIDER BEFORE LISTING THEIR HOME? NEW PAINT "We always walk through a client's home and suggest which rooms just need a touch-up
TIPS FOR BUYERS WHAT SHOULD BUYERS LOOK FOR WHEN IT COMES TO INTERIOR STYLE?
"We usually place orchids around our list ings to add a nice pop in photos!"
"Including these in the bathroom might seem silly, but they make a huge differ ence in photos and in how your home appears online."
UPDATED COUNTERTOPS "This small change in the kitchen and bathrooms can really improve the presenta tion of your home."
PICTURE YOUR FAMILY IN THE HOME ON A HOLIDAY
As the economic forecast changes, so do the expectations of buyers and sellers in the real estate market. We asked Lauren Laughry, a native Dallasite and realtor with The Becky Frey Real Estate Team, about her forecast for Fall and the interior design elements that might make a major impression when it comes to buying or selling.
4640 McKinney Ave, Dallas, TX 75205 (469) KOHLER.com/Dallas301-7262 Receive DesignBathroomExpertService 28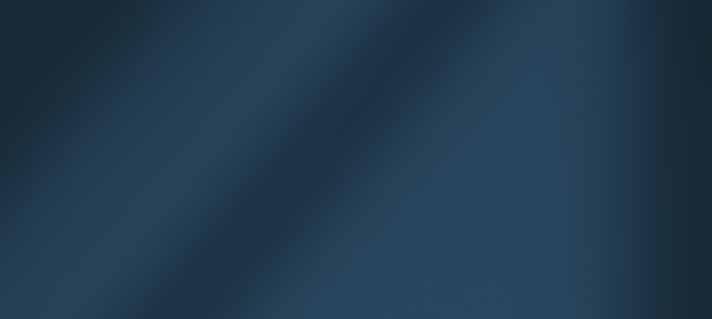 972.942.0672 | INFO@MPADALLAS.COM 8333 DOUGLAS AVE. STE. 1200 DALLAS, TX 75225 [ NEVER STOP GROWING ] Messick Peacock & Associates is a Dallas boutique financial services practice that believes you should never stop growing: financially or personally. We help you see through the noise of information and provide the courage, clarity and calm to make better decisions. Scan here to start your new financial journey today! Securities offered through Raymond James Financial Services, Inc., member FINRA/SIPC. Investment advisory services are offered through Raymond James Financial Services Advisors, Inc. Messick Peacock & Associates is not a registered broker/dealer and is independent of Raymond James Financial Services. 29| CITYLIFESTYLE.COM/PARKCITIESSEPTEMBER 2022
LOCALLY SOURCED | SHOPPING Cotton Island 30
New arrivals! Buy now, wear now! Locally owned! These are all familiar terms to discerning Dallas shoppers. And so, just for you, we've gathered a list of trendy boutiques worth trying here in the Park Cities. Need an outfit for a charity fund raiser? Check. Or a last-minute gift? Check. It's time to clean out the closet and think about that fall wardrobe. Start now! Savvy Shopping ARTICLE BY MARY KING-MOORE WHETHER IT'S A FUN TOP WITH JEANS OR A FESTIVE DRESS FOR DATE NIGHT, THESE STORES HAVE SOMETHING FOR EVERYONE. Elements CONTINUED > 31| CITYLIFESTYLE.COM/PARKCITIESSEPTEMBER 2022
3117 Knox Street planetbardot.com MAL MALOUF Mal Malouf is a one-stop shop offering collections of trendy clothing, jewelry, and handbags at affordable prices. The friendly and knowledgeable sales staff can help you find the perfect outfit and accessories for any occasion.
ELIZABETH W Elizabeth W is a contemporary bou tique located in the Shops of Highland Park. With high-end designers and spe cial pieces hand-picked from around the world, this boutique celebrates the cus tomer's sense of style—along with a heavy emphasis on customer service, including concierge services.
Dedicated to helping women feel empowered and confident, Elements offers a meticulously curated collection of elevated designers. The shopping experi ence is personalized and offers an amazing selection of ready-to-wear, accessories, and fragrances for each client.
5570 W. Lovers Lane saintbernard.com
5 Highland Park Village smwexchange.com MINE The clothing, shoes, and accessories at Mine offer customers a variety of styles for any occasion. Since 2007, this locally owned boutique has carried curated contemporary designers that span its customer base.
ST. BERNARD SPORTS
COTTON ISLAND
4400 Lovers Lane shopelementsclothing.com
4239 W. Lovers Lane shopavara.com
ST. MICHAEL'S WOMAN'S EXCHANGE
4423 Lovers Lane minedallas.com
Founded by Park Cities mom Emily Wickard, Avara handpicks chic and unique clothing and accessories available online and in the Dallas store. All pieces—many under $75—are high-quality, on-trend, and age-ap propriate for moms in their 30s, 40s, and 50s.
6601 Hillcrest Avenue, Suite B cottonisland.com
DEAR HANNAH
A resource for sophistication, Planet Bardot reflects a contemporary style for its customers. With hand-picked brands and personalized customer service, it offers the season's best fashion trends from emerging designers.
LOCALLY SOURCED | SHOPPING AVARA
4014 Villanova Street 214.234.0606
32
Since 1958, this elegant shop in Highland Park Village has featured a mix of beautifully curated gifts for women, men, children, and the home. What sets this shop apart from the rest is that it is run by volunteers. Proceeds generated from sales in the store benefit those in need in the community.
6717 Snider Plaza shopdearhannah.com ELEMENTS
While it was inspired by European ski clothing and equipment, St. Bernard Sports has been a Texas tradition for more than 40 years. An ever-evolving collection of clothing lines from the best brands for women, men, and children is available at the Inwood Village store as well as other locations in Dallas.
4214 Oak Lawn Avenue shopelizabethw.com
On a mission to curate the happiest and friendliest little store, Hannah Caillier has done just that. Her boutique in Snider Plaza is welcoming and bright, with a selection of unique products and cloth ing at an obtainable price point.
Cotton Island has been a family-owned boutique in the heart of the Park Cities since 1983. Offering a comprehensive collection of denim, shoes, clothing, and accessories, it has always been a place where mothers and daughters can come to shop, laugh, and make memories together.
PLANET BARDOT
ElizabethMine WDear Hannah St. Michael's Woman's Exchange 33| CITYLIFESTYLE.COM/PARKCITIESSEPTEMBER 2022
34
35| CITYLIFESTYLE.COM/PARKCITIESSEPTEMBER 2022
DEPARTMENT | CATEGORY ExperienceScottsdale This Sprawling Luxury Hotspot in the Stunning Sonoran Desert is Total Vacation Inspiration Photography by @coupleyfitt @lindsayborgphotogrpahy+ ROAD TRIP TRAVEL36
•
You've heard of Scottsdale, you've dreamed of Scottsdale, and now it's time to go to Scottsdale. From the breathtaking beauty of the magnificent Sonoran Desert (and all the outdoor adventures it spawns) to the luxury resorts & spas, shopping & dining, golf courses & botanical gardens, and award-winning museums & arts scene, this central Arizona city is the total package for your new vacation inspiration. This month, our City Lifestyle family of travel enthusiasts are thrilled to collaborate with Experience Scottsdale to introduce an exclusively curated guide to this lively city paired with a GIVEAWAY* opportunity to win a threenight trip for two! Here are some quintessential experiences you won't want to miss.
•
37| CITYLIFESTYLE.COM/PARKCITIESSEPTEMBER 2022
Scottsdale's famed Sonoran Desert is the perfect backdrop for outdoor activities and adventures like hiking, horseback riding, mountain biking, off-road Hummer and ATV tours, river rafting, kayaking and more. Scottsdale enjoys more than 330 sunny days each year, which means pool season runs year-round. Go up, up and away in a hot air balloon with Rainbow Ryders Hot Air Balloon Company. And, The Desert Botanical Garden's trails introduce you to thousands of arid-land plants from around the world, as well as chang ing exhibits of large-scale art.
City Lifestyle and Experience Scottsdale are giving one lucky winner and a guest the chance to explore Scottsdale, AZ with a uniquely curated hospital ity itinerary filled with three days of complimentary hotel, food, entertain ment and shopping experiences. This giveaway closes on September 30, 2022. The trip must be taken by September 30, 2023. For a chance to win, follow @citylifestyle and @scottsdaleariz on Instagram and tag unlimited friends and family on the September 1st giveaway post for additional entries to win.
Escape to Spanish-inspired luxury at the Omni Scottsdale Resort & Spa at Montelucia , a premier destination for luxury and romance, relaxation and recreation. Take a climb on Camelback Mountain, relax at Joya Spa , kick back at the pool or tempt your tastebuds with culinary delights inspired by Spain and Mexico.WIN A 3-NIGHT GETAWAY TO SCOTTSDALE!
Old Town Scottsdale is the heartbeat of this city. You'll find a wide selec tion of shops, restaurants, art galleries, bustling bars and nightclubs, as well as contemporary public art installations, world-class museums and historic sites from the late 1880s. With more than 200 golf courses in the area including high-caliber competi tive courses like TPC Scottsdale, Troon North and Grayhawk, you're sure to enjoy the round of a lifetime in "The World's Finest Golf Destination."
$2,610 SCOTTSDALE GETAWAY FOR 2 INCLUDES:
•
• 2
• 3 nights at Omni Scottsdale Resort & Spa at Montelucia ($2,000 value) $150 resort credit to Omni Scottsdale Resort & Spa at Montelucia 2 Spa Day Passes at Joya Spa at Omni Scottsdale Resort & Spa at Montelucia Hot Air Balloon Flight for 2 with Rainbow Ryders ($550 value) General Admission passes to Desert Botanical Garden ($60 value)
Photography by Chris Banks Scan the code to ENTER to WIN on@citylifestyleatInstagram!
ADVERTISE WITH PARK CITIES LIFESTYLE ™ LEARN MORE AT CITYLIFESTYLE.COM/PARKCITIES IF YOU ARE READING THIS... SO IS YOUR BEST CLIENT. 2 OUT OF 3 of our readers regularly purchase from our ads. Research has shown that hypnotherapy can help relieve stress, fear, and anxiety on a deep subconscious level. Hypnotherapy reaches behavior patterns and beliefs far beneath the surface. Most clients experience lasting results with our hypnosis program. Access your powerful subconscious and take back control of your life. Schedule a complimentary 30-minute review and discover why hypnotherapy is right for you. • Anger • Anxiety/Stress • Phobias • Undesired Habits • Weight Management www.theflowcenter.com | 972-974-2094Valerie Grimes, Hypnotist WE PICK UP, INVENTORY, AND STORE YOUR ITEMS. WWW.CALLBOXSTORAGE.COM S O Y O U D O N ' T H A V E T O . 38
Brook Armstrong QUALITY · SERVICE Work with the Best Call 214.592.5375 or visit Brook-Armstrong.com 3500 Maple Ave Ste. 440 Dallas, TX Call Today for Your FREE Comparative Market Analysis & RESULTSConsultation Featuring local products from Dallas, TX Luxury Gifting | Corporate | Client | Wedding | Social 214-441-6168 | aboxofdallas.com hello@aboxofdallas.com BV @aboxofdallas DALLASESTATESELLERS PROFESSIONALDallasEstateSellers.com972-835-2404ESTATESALESERVICES 39| CITYLIFESTYLE.COM/PARKCITIESSEPTEMBER 2022
(469) 571-3470 | headfirstdallas.com | 3500 Oak Lawn Ave, Suite 350 · Dallas TX 75219 Evidence-Based TherapiesPlay Therapy Our team offers individualized and boutique mental health treatments for the entire family. 972.646.1880 | DallasUptown.Spenga.com | 3232 McKinney Ave #150 • Dallas, TX 75204 FREE PARKING AVAILABLE CUSTOM TRIM LLC. WEWHATPRODUCEWEPROMISE With over 40 years of experience in Interior Design and Finish Carpentry of cus tom homes and commercial businesses, we are leading the industry with the new est trends, designs, and innovations — bringing creativity and originality to every project. Family-owned and operated since 1980, let us meet your design goals! CALL TODD TAYLOR AT 972.658.7310 WWW.TANDTTRIMTX.COM 40
www.maryannesmiley.com I 214-522-0705 I info@maryannesmiley.comPhotographybyHolgerObenaus
SEPTEMBERSEPTEMBER16TH-18TH30TH-OCTOBER23RDSEPTEMBER15THSEPTEMBER17THSEPTEMBER20THSEPTEMBER30TH EVENTS SEPTEMBER 2022 Want to be featured? Get in
Old Dominion will headline this year's boot scootin' ball to raise funds for the American Cancer Society. Powercattlebaronsball.comofPrevention
KESSLER THEATER 6:00 PM
Cattle
|
landing
View and interact with site-specific and performance works by leading international artists and view exhibi tions that showcase today's art landscape. redwoodartgroup.com Baron's Ball
Chick Lit Luncheon
|
|
Proud BROADWAY
Spotlight Dinner: Ain't Too DALLAS PM
Country music star Scotty Alexander is a world-class musician on fiddle, guitar, banjo, and bass. Don't miss his high-energy classic country performance benefiting Recovery Resource Council. recoverycouncil.org
events A curated selection of the most intriguing upcoming events in our area.
|
This event, which benefits Community Partners of Dallas, will include a wine reception and seated luncheon with featured speaker Tyra Banks. cpdtx.org
42
DALLAS MARKET
| 6:00
The premise of the dinner series is for patrons to experience exclusive dinners in beautiful Dallas homes or venues, each showcasing a specific Broadway Dallas production. broadwaydallas.org Dallas HALL 12:00 PM
Artexpo
|
Themed "Treat of Texas," this year's 24-day fair offers mouth-watering food from Fletcher's Corny Dogs and other vendors, thrilling rides, and exciting shows. bigtex.com touch by heading over to our page to connect: CityLifestyle.com/ParkCities
SOUTHFORK RANCH 6:00 PM
State Fair of Texas FAIR PARK 10:00 AM
HILTON ANATOLE 10:30 AM
*Becky Frey Real Estate Group is ranked #4 among all medium teams by sales volume in Texas, and ranked #2 among all medium Compass teams by sales volume in Texas. (2022 RealTrends America's Best Real Estate) NOTHERE'SPLACE LIKE HOME Dallas real estate is hot, no matter the time of year, and having an established team of in-the-know realtors like ours is especially crucial in this seller's market. We're exceptionally grateful to our clients for trusting us to help them make informed decisions about their next place to call home. How can we help you make your next move? GEORGIA NOLAN GUNTER LAUREN214.536.4727BECKY214.264.9022FREYSHUFORD LAUGHRY 469.995.5691HUNTER214.354.2323HALE MIKE ELIZABETH949.701.5976HOPWOODSHUFORD CONROY 469.733.6442NATALIE214.478.9801HATCHETT BECKYFREY.COM All material presented herein is intended for informational purposes only. Information is compiled from sources deemed reliable but is subject to errors, omissions, changes in price, condition, sale, or withdrawal without notice. All measurements and square footages are approximate, but not guaranteed and should be independently verified. This is not intended to solicit property already listed. Nothing herein shall be construed as legal, accounting or other professional advice outside the realm of real estate brokerage. Compass is a licensed real estate broker. Equal Housing Opportunity. $200M+ SALES IN 2021 #4 TEAM IN TEXAS * $4B+ IN SALES #2 COMPASS TEAM *