Mery & Bright IN PETERSBURG HOMES 12 Days of Giveaways! Festive APPS HOLIDAY EVENTS 6
Wishing you å såfë AND Merry Christmas!
FROM THE KITCHENER-WATERLOO REAL ESTATE GROUP
Jeanette Schmidt*, Troy Schmidt**, Jim Lawson**, Amy Banton*, Jelena Affeldt**, Kelly Affeldt*, Diana Perisic*, Zana Jalal*, Bogdan Kiedrowski*, Tamara Schnarr*, Jakub Jelen* **Broker *Sales Representative
$3,750,000 STUNNING HOME BACKING ONTO THE GRAND RIVER
Private ½ acres treed lot. 7 beds, 6 baths, 7,000 sqft. Home with foor to ceiling stone freplace. Chef gourmet kitchen. 6 pc ensuite in bedroom suite. Fully fnished w-out lower level with wet bar. Backing onto the Grand River. MLS®
$698,000
2 beds+den modifed corner unit. Open concept design walkout to balcony. Generous size Island, Dining area, and ss appls. 2 baths, In suite laundry, u-ground parking, storage and locker. Steps from, LRT, Iron Horse Trail, grocery store and restaurants. Amenities include concierge, gym, terrace. MLS®
$678,000
RESORT STYLE LIVING AT TREETOPS
Executive townhouse with 3 bedroom, 3.5 bathrooms fully finished with renovations throughout. Beautiful forest views. Resort style amenities. Pool, tennis courts, club house and more. MLS®
$699,900
ROSEMOUNT BUNGALOW
Well maintained home on a 50 x 110 ft lot in Rosemount area. Walking distance to schools, shopping, & public transp. Home boasts 1,700 sqft. 2 beds, 2 baths, separate dining room with walk-out to deck, & fnished rec room. Roof '21. MLS®
$2,800/mth
BRAND NEW!
Spacious and welcoming, 3 bed end unit townhouse. Open concept home. Kitchen features 4 stainless steel appliances. Carpet free throughout. Spacious primary bedroom with 3 piece ensuite bath and walk in closet. Laundry on the second foor for added convenience. MLS®
$3,500/mth WELCOME HOME!
2,250 sqft, 4 bed, 3 bath home. Open concept design with hardwood fooring. Spacious kitchen w/eat-in dining. Large living room w/gas freplace. Primary bedroom w/walk in closet. Luxury ensuite bath. Lower level is unfnished. Great location close to schools, parks and trails. MLS®
00 1 519 885 0200 Jeanette Schmidt Sales Representative 519 729 0320 jschmidt@kw-homes.com Troy Schmidt Broker 519 729 2002 troy@schmidtteam.ca Since 2012
Selling Waterloo Region Since 1986!
Tis the Season! Regardless what holiday you celebrate this December, there's bound to be plenty of family and luscious food and libations. More so than ever, this is the year to celebrate and reunite with family. The holidays for myself has always been about gatherings. Whether it's Christmas Eve, a random night during the holiday week or New Year's Eve, my fridge is overflowing with a variety of cheeses, meats, and appetizers. Not to mention, a pantry and freezer filled with sweet treats.
This Holiday season we invite you to join us for the 12 Days of Giveaways on Instagram. We have over $1,000 in prizes to giveaway from local retailers, restaurants and commercial brands.
To close, I'd like to wish all of our readers, contributors, and advertisers the happiest of holidays. May 2023 bring you and your family health, happiness, and much prosperity.
NOTE: In our previous issue of Locale, regrettably, we did not include contact details for Four Fathers Brewing Ivy Loft. I want to encourage everyone to follow @ivloftatfourfathers on Instagram and Facebook to learn more about their beautiful event space.
Til Next Time,
Editor trina@homesplusmagazine.com
2 EDITORS NOTE CONTENTS Copyright © 2022 All rights reserved. Reproduction of any article, photographs or artwork without permission from the Publisher is strictly prohibited. Advertisements published in HOMES+ Magazine are supplied solely by the advertiser and the Publisher accepts no responsibility for opinions expressed in advertisements or for copyright issue with respect to them. REAL ESTATE 07 Cover Showcase 1123 Notre Dame Drive RENO & DECOR 42 A Winter Wonderland at Your Front Door by Shauna Lynn LIFE STYLE 20 Getting Creative with Planning Family Holidays by Julie D. Martin
Stewart * Want to be a contributor? CONTACT US 34 12 Days of Giveaways 56 Jo Alcorn's Gift Guide by Jo Alcorn 60 Holiday Appetizers Contributors: Dana Shortt & Trina Stewart 453 HOMES SOLD down 43.7% from November 2021 $736,024 AVERAGE PRICE FOR DETACHED HOME down 10.4% from November 2021 21 DAYS ON MARKET compared to 10 days in November 2021 SOLD $ NOVEMBER Market Report * Provided by The Waterloo Region Association of Realtors ®
-Trina
Painted Drum Stool by Ashley
Freshen up your decor with the striking design of this stool. A navy and white pattern plays up the piece's visual appeal, while hand holds on the sides and a drain opening on top provide modern functionality. Suiting both indoor and outdoor spaces, this stool brings a subtle fourish of style to your contemporary sanctuary.
Available at Snugglers Furniture
Permanent Architectural & Holiday Lighting by Russel Electric
Never hang lights again! Replace your pot or can lights with permanent LED Lights! Russell Electric's one system lighting gives you architectural lighting for everyday use and permanent Christmas, Halloween, or support your favourite team with a Super Bowl lighting setup. This system has the ability to choose any light colour or patten on your smartphone or remote control. What is really remarkable about their permanent lighting is that Russell Electric's installation team will install the tracks under the sofft and behind the facia of your eaves, so all of the wiring is hidden. If you haven't stretched your 10 foot ladder out yet to hang your lights for the Holidays, call Russ at Russell Electric!
Visit our website www.russellelectric.ca or call us! 519-635-3452!
Bev Cocktail Maker Machine
by Black + Decker
Make the perfect cocktail every time with The Bev by BLACK+DECKER™. This cocktail maker creates personalized delicious cocktails in seconds. Works with an easy-load liquor system and 40+ compatible Bartesian® cocktail capsules. The cocktail maker dispenses the appropriate amount of each ingredient, so you get the perfect cocktail every time. For 19+ $499
Available at www.amazon.ca
Promoting reforestation around the globe. Partnered with For advertising information 519 725 1631 info@homesplusmagazine.com www.homesplusmagazine.com COVERING THE REGION OF WATERLOO & WELLINGTON COUNTY Kitchener, Waterloo, Cambridge, Guelph, Elmira, St. Jacobs, Heidelberg, St. Clements, Conestogo, West Montrose, Wellesley, St. Agatha, Plattsville, Baden, New Hamburg, New Dundee, Roseville, Ayr, Breslau & Maryhill Brad & Alissa McGill Trina Stewart Jackie Diaz Steve Singh Alex Martin Alissa McGill Trina Stewart Emilija Perisic Lisa Totzke Patti-Anne Fitzpatrick John Thompson Cristian Sofroniuc Larry Lynch Don Fitzpatrick PUBLISHERS EDITOR DESIGN LEAD SALES & MARKETING DIGITAL DEVELOPERS PRODUCTION & PHOTOGRAPHY DISTRIBUTION VISIT OUR NEW WEBSITE! Don't forget to follow us @HOMES PLUS MAGAZINE HOMESPLUSMAGAZINE.COM
3
ECRA 7006607 EDITOR'S P ICKS
00 jack@jackfitzgerald.ca | www.jackfitzgerald.ca | 519 885 0200 JACK FITZGERALD Sales Representative Any way you celebrate, Happy Holidays to you. 4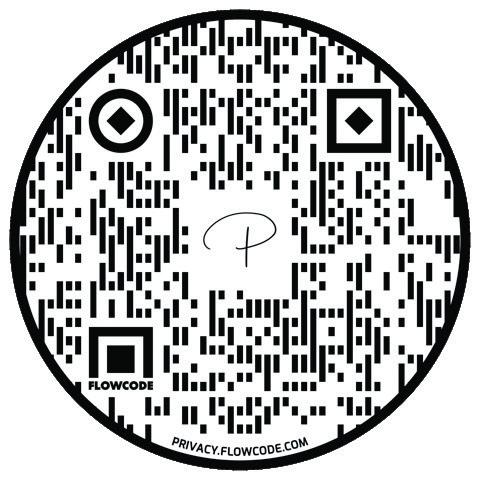 9 PENNY MAILLETTE BSc, CIPS Sales Representative penny@pennymaillette.com www.pennymaillette.com 519 - 897 - 0300 Ready to talk Real Estate? Penny Maillette will help you achieve or exceed your real estate goals, by providing you with extraordinary quality of service in the buying and selling of real estate. Professionalism, integrity, honesty and truth are the cornerstones of her business. I can answer your real estate questions! Contact me and I'll return your message as soon as possible. I look forward to hearing from you! armest houghts & est ishes for a onderful oliday & appy ew ear!

6
a
Year
Merry Christmas & best wishes for
Wonderful New
Sales Representative
Letitia
Frazer
Burca Sales Representative 6 Emil Burca Broker HOME SWEET HOMES – SOMETHING FOR EVERYONE! 1123 Notre Dame Drive $2,499,000 – Cover Feature – Bungalow 1344 West River Trail $1,075,000 – Home & Cottage retreat in One 173 Fergus Avenue $815,000 – DUPLEX – income property 7660 Side Road 15 Centre Wellington $1,750,000 – 12 ACRES 294 Gravel Ridge Trail $1,650,000 – BOTA
59 William Dunlop Street $1,299,000 – Huron
240
$1,775,000 – 4 PLEX – income property 66 Dolman Street $1,599,000 – Beautiful
71 Clark
West $699,000 – Ingersoll 13128 Routh
$759,000 – 1 ACRE 519-502-5737 www.teamburca.com
Daniela
HOMES INC.
Park
Mayfield Avenue
Breslau
Road
Road
This custom built ranch style bungalow is situated on a deep lot, just a short drive from Kitchener city limits. The over 600 ft deep lot allows the house to be set back from the road and features a long winding driveway. Central open concept area including the foyer to family room, kitchen, dining room, and front facing o ce with double french doors. Accented not only by the rich floor to ceiling cabinetry, but also the beautiful family room fireplace wall, where the 10' main floor ceilings make it even more grand. From here, you can also access the partially covered interlocking backyard patio. One wing of the home is for the 3 bedrooms and 2 bathrooms, including the primary suite. The impressive main bath is 5 piece and is a build up to the stunning 6 piece ensuite. Organized closet space is important and these bedrooms have lots of it.
The double bay detached garage, with over 600 sqft of space, is ideal for a contractor or someone looking to store their boat or ATVs. Multi-zoned heating system, including forced air and hydronic infloor, roxul and spray foam insulation used in exterior walls, below basement slab and between floors. Emphasis on energy e ciency and comfort; thermally superior tilt and turn windows with 9' ceilings, direct walkup access, and wet bar rough in bringing total fin sq ft over 5000 making the space a potential INLAW setup.
00
Emil Burca Broker
1123 NOTRE DAME DR. PETERSBURG $2,499,000 COVERSHOWCASE | HOMES + www.teamburca.com 519-502-5737 7
Daniela Burca Sales Representative
00 00 Steve Bailey BROKER & MA NAGING PARTNER STEVE@SOLDBYBAILEY.COM | @SOLDBYBAILEY THE BAILEY TEAM NOT INTENDED TO SOLICIT PROPERTIES UNDER CONTRACT WITH A BROKERAGE. EACH OFFICE INDEPENTELY OWNED AND OPERATED. THE AGENCY, BADEN 8 FOUNDRY STREET BADEN, ON, N3A 2P5 519.208.1444 @THEAGENCYWATERLOOREGION THE AGENCY, KITCHENER 417 KING STREET W, UNIT B1 KITCHENER, ON, N2G 1C2 519.208.1444 @THEAGENCYWATERLOOREGION THE AGENCY, OAKVILLE 136 CHURCH STREET, OAKVILLE, ON, L6J 1M9 905.636.0045 @THEAGENCYOAKVILLE THE AGENCY, MUSKOKA 72 MANITOBA STREET, BRACEBRIDGE, ON, PIL 2B4 705.646.2444 @THEAGENCYMUSKOKA THE AGENCY, BRANTFORD 11 -20 ROY BOULEVARD, BRANTFORD ON N3R 7K2 519.304.1803 @THEAGENCYBRANTFORD 111 Maple Street, Drayton MLS® Sunlight Heritage Homes Oxford Model 4 Beds | 2.5 Baths | Listed At $869,800 59 Waffer Crescent,Cambridge MLS® Beautiful Branchton Park Home 3 Beds | 3 Baths | Listed At $850,000 123 Brentwood Avenue, Kitchener MLS® 2 Beds | 2 Baths | Listed At $699,900 359 Old Stone Road, Waterloo MLS® Stunning Custom Build Home 5 Beds | 6 Baths | Listed At $3,650,000 107 Maple Street, Drayton MLS® Sunlight Heritage Homes Oxford II Model 4 Beds | 3 Baths | Listed at $869,800 901 Fall Harvest Court, Kitchener MLS® Custom Built Deer Ridge Bungalow 4 Beds | 3 Baths | Listed At $2,650,000 1D-185 Windale Crescent, Kitchener MLS® Investment Opportunity 1 Beds | 1 Baths | Listed At $334,900 92 Maple Street, Drayton MLS® Sunlight Heritage Homes Oxford II Model 4 Beds | 2.5 Baths | Listed At $959,800 8B-185 Windale Crescent, Kitchener MLS® Stanley Park Raised Bungalow. 1 Beds | 1 Baths | Listed At $339,900 8 SOLD
GREAT POTENTIAL FOR A FAMILY HOME OR INVESTMENT NEAR BREITHAUPT PARK
This wonderful home was purpose-built in 1955 for a multigenerational family, and this is the frst time it is being offered up for sale. There are 2 Bedrooms on Main Floor, 2 Bedrooms Upstairs, 2 Kitchens and loads of potential in the partially fnished walk-up basement. Easy access to parking from a side street. In nearly original but well-kept condition. Must see to fully appreciate. MLS® www.RedCarpetOnUnion.com
BRICK HOME IN UPTOWN WATERLOO/WESTMOUNT NEIGHBOURHOOD
Just a few steps from Belmont Village, the Grand River Hospital, Catalyst137, Iron Horse Trail and the LRT, this location is hard to beat. Completely move-in ready with many updates including Plumbing, Electrical, Furnace, Roof, Windows throughout, Kitchen, Bathroom, Patio, Custom Shed and Privacy Fence. Renovations didn't eliminate the character of this lovely Century home.. MLS® www.RedCarpetOnGildner.com
MOVE-IN READY BUNGALOW IN COUNTRY HILLS
Lovely 3-bedroom home in desirable neighbourhood near all amenities (shopping, restaurants, houses of worship public transportation, highway access, etc.). Freshly painted and loads of updates as follows; roof and kitchen appliances in 2022, front porch, furnace and air conditioner in 2019, new garage door, gas freplace, laminate fooring and garden shed in 2014. Main foor is carpet free. Basement is fnished. Excellent parking with double driveway and 2-car garage. Fantastic value!  MLS® www.RedCarpetOnRushbrook.com
BEAUTIFUL SEMI-DETACHED HOME IN LEXINGTON/ LINCOLN VILLAGE NEIGHBOURHOOD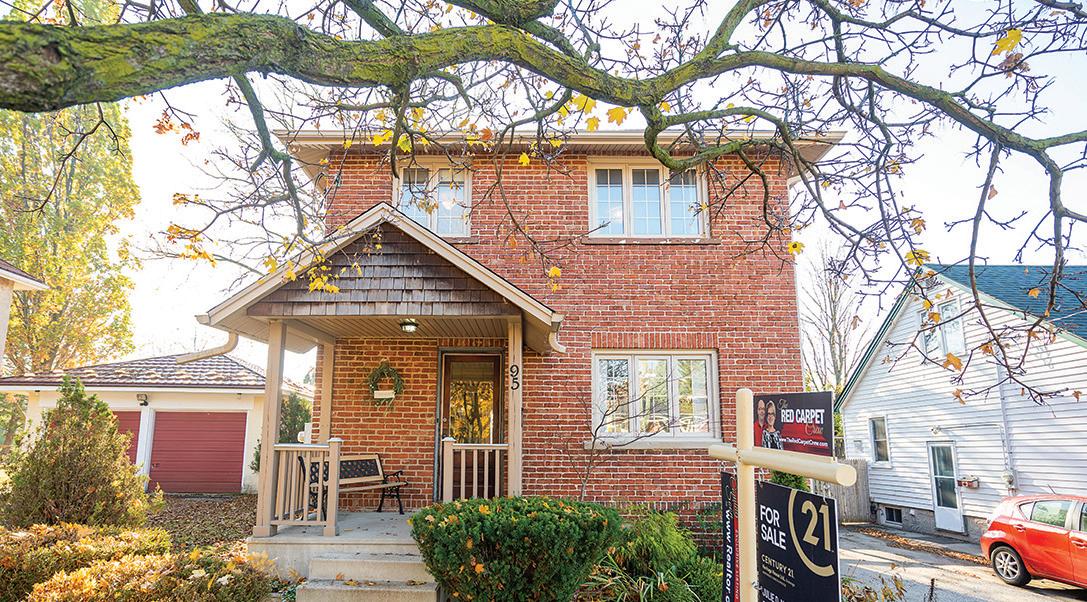 Great schools and lovely walking trails in this quiet corner of East Waterloo. This lovely 3 bedroom, 1.5 bath home has been lovingly maintained and tastefully decorated in a neutral colour palette. You will love the updated kitchen boasting a breakfast nook with a view to the peaceful fully fenced back yard. You will also love the spacious primary bedroom with walk-in closet and fabulously updated 4-piece bathroom upstairs. Just move-in and enjoy!
www.RedCarpetOnExmoor.com
Søld $17,000 OVER ASKING Søld $55,000 OVER ASKING Søld $30,000 OVER ASKING Søld $25,000 OVER ASKING
The
Team
Martin
Real Estate Broker
Red Carpet Crew
Leader
00 7 Heritage House Ltd. BROKERAGE Independently Owned & Operated 8-300 Gage Ave Kitchener 519 888 9977 CHECK OUR WEBSITE www.TheRedCarpetCrew.com FOR OUR LATEST LISTINGS Follow @TheRedCarpetCrew Mërrÿ Chrismas FROM The Red Carpet Crew
Roger
Real Estate Salesperson Mortgage Agent Red Carpet Renovators Team Leader
00 519-496-7747 DIRECT 519-579-4110 OFFICE Charles@DoeringRealty.ca www . DoeringRealty . ca To my valued clients... My work with clients is like a gift I receive every day of the year! I appreciate all your support through 2022, and look forward to many years of friendship. Wishing you and your family a warm and joyous holiday season. Thank You! Charles Doering SALES REPRESENTATIVE ABR, SRS, SRES, CNE 7 Years Executive Club Award 4 Consecutive Years of Platinum Club Award
LOVED FAMILY HOME
This family home has been lovingly updated throughout. Home shows like a model home! A bright, open-concept kitchen that looks into the private fully fenced backyard. Fully fnished basement with family room, games room.... East London's best value in newer homes. MLS®
INVESTORS / DEVELOPERS
1200 sq. ft self-standing building with 2 offces, washroom and large warehouse area. Ample parking in the front and back, plus 2 large, heated trailers. The property is zoned M2. Buyer to do their own due diligence in regards to zoning from The city of Kitchener planning department. MLS®
PRIME COMMERCIAL LOCATION!
.504 acres vacant fenced property adjacent to 115 Clarke Road also known as 7 Chaterhouse Crescent. There is 8' x 40' Offce Trailer onsite and included. Detached 20' x 20' storage garage with concrete foor. Which is ideal for additional vehicle storage. Great investment opportunity, call for details. MLS®
BUILD YOUR DREAM HOME ON THIS
ACRE PROPERTIES
Backing onto thousands of acres of crown land. Pick your building site on this mature lot. Huge natural ponds, creeks & trails near by. Builder plans available, many models to choose from. Access to Hwy17 via Hwy 539. Mins to Warren, only 30 mins to Sturgeon Falls & mins to lakes including
HOME IN WOODSTOCK
00 CALL FOR AN APPOINTMENT TODAY! • FREE NO OBLIGATION MARKET EVALUATION! INVESTMENT • RECREATIONAL • RESIDENTIAL CALL FOR AN APPOINTMENT TODAY! FREE NO OBLIGATION MARKET EVALUATION!
FOREST HILL CHARM
Welcome to 327 Overlea Dr Kitchener, located in the family-friendly Forest Hill. Solidly built home perfect for family living and close to schools, shopping & amenities. Large principal rooms, hardwood foors, & w-out to private patio. Ideal for in-law setup or investment property. Min to x-way & public transit. MLS®
11.2 OR 21.4
Lake Nipissing. MLS® POPULAR AND CONVENTIONAL LOCATION Open concept foor plan w/1,252 sqft. Upper level w/3 beds, main bath and convenient 2nd foor laundry. MLS® GREAT LOCATION Attention Investors, great project opportunity to own a solid investment. 466 Wellington St N Kitchener homes is an estate sale. Seller assume no responsibility. MLS® FOR INVESTORS! Owner is willing to lease back for 1 - 5-year term. Solidly built all brick & maintenance free exterior, lovely 3-bdrm bungalow. Great open layout, main foor hardwood & walkout to large grilling deck. Nicely fn'd rec-room w/3 pc bath. Call Realtor direct for lease terms. EXCL NEWLISTING NEWLISTING NEWLISTING NEWLISTING
Open concept hrdwd frs & gas FP. Main fr bdrm w/ensuite bath, 2nd bdrm & laundry room. Lwr lvl fn'd rec, 3rd bdrm, workshop, & 3-pc bath. MLS®
OR FIRST TIME HOME BUYERS Maintenance free all brick bungalow located in central Forest Hill/West Kitchener family friendly neighbourhood. MLS® SOLD SOLD SOLD SOLD
FAMILY
INVESTORS
519 589 3521 SADLERREALTY.CA 224231 SOUTHGATE RD. 22, HOLSTEIN Just Lised! Under Çøñtråçt Q CONDOS BY MOMENTUM DEVELOPMENTS Luxury Units! Great Buyer Incentives Inquire today for more details! Lots Available! IN MILVERTON 262 FRONT ST. STRATFORD CONVENIENTLY TUCKED BETWEEN LISTOWEL, STRATFORD & WATERLOO Custom-built Bungalows, Semis & Two-Storey homes 12
WE'D
HOME!
$2,150/mth
1 bed + den / 1 bath, 767 SF. Kitchen w/granite counters & backsplash, foorto-ceiling windows,private balcony. 1 underground parking spot. MLS®
balcony overlooking Victoria Park. Walk-in, 1 parking. MLS®
$2,200/mth GARMENT ST CONDOS
1 bed / 1 bath 636 SF modern kitchen . Updated counters, cabinetry & fooring. LR w/foor-to-ceiling windows private balcony. 1 underground parking spot. MLS®
$2,200/mth
1 bed / 1 bath 605 SF corner unit with modern kitchen and countless updates. Granite counter, sleek cabinetry & more. Private balcony. 1 parking spot. MLS®
1
$2,050/mth
1
$1,950/mth GARMENT ST CONDOS
1 bed / 1 bath 549 SF w/modern kitchen & countless updates including granite, vinyl plank fooring. LR access to balcony. 1 parking spot. MLS®
519.841.6511 BECKY DEUTSCHMANN* 519.841.6511 DREW DICKINSON* 519.500.2805 INFO@ELITERE.CA 519.841.6511 | ELITERE.CA BECKY DEUTSCHMANN & DREW DICKINSON *REAL ESTATE SALES REPRESENTATIVE
PRE-CONSTRUCTION CONDOS AT THE JAKE-ALMOST SOLD OUT! Exclusive pre-construction condos in Waterloo's new
+ den units available in this condo development. Amenities include. ftness
& luxe lobby lounge. Minutes from Waterloo's bustling Uptown, St. Jacobs & Laurel Creek Conservation Area. Possession-early 2024. EXCL
STARTING FROM $449,900
Urban District. 1 bed& 1 bed
studio
STARTING FROM $554,900 PRE-CONSTRUCTION CONDOS AT STATION PARK-DON'T MISS OUT! DUO is located in the Innovation District of Downtown Kitchener. 1 bed, 1 bed +den, & 2 bed with balconies & custom interiors. Suites with, 9' ceilings, quartz & marble counters, stainless appliances, entry with smart lock & more! Estimated occupancy-2026. EXCL $2,700/mth CHARLIE WEST 2 bed +den/2 bath 1,022 SF. Modern kitchen w/granite, LR w/foor-to-ceil windows & private
CHARLIE WEST
GARMENT ST CONDOS
bed +den / 1 bath w/605 SF with modern kitchen and countless updates. Granite counter, sleek cabinetry & more. Private balcony. 1 parking spot. MLS®
$2,100/mth GARMENT ST CONDOS
bed / 1 bath 647 SF corner unit with modern kitchen. Granite counters, sleek cabinets & vinyl plank fring. Floor-toceil windows & balcony, parking. MLS®
GARMENT ST CONDOS
LEXINGTON/LINCOLN VILLAGE
LOVE TO HELP YOU SELL YOUR
KITCHENER
KITCHENER
KITCHENER WATERLOO
KITCHENER
1,969 sqft fn'd space. 3 beds, 2 full baths. LR w/bay window, kitchen isl & newer appls. MBR w/w-in, 4-pc cheater ensuite. Sunken FR w/gas FP. Updates. MLS® 13
KITCHENER KITCHENER
KITCHENER
KITCHENER
SOLD
HAPPY Holidays
DENNIS MEHRAVAR
519-498-1229 dennis.mehravar @evrealestate.com
NIK POULIMENOS
519-503-0442 nik.poulimenos @evrealestate.com
EMMA YU
519-722-9518 emma.yu @evrealestate.com
TABITHA ROURKE ** 519-496-4219 tabitha.rourke @evrealestate.com
MELODIE MENSCH ** 519-591-4450 melodie.mensch @evrealestate.com
SHARON PARSONS * 519-500-1993 sharon.parsons @evrealestate.com
PREET SAHOTA * 226-972-8701 preet.sahota @evrealestate.com
VICTORIA PARSONS * 226-220-0607  victoria.parsons @evrealestate.com
TIFFANY SCHADE
519-998-7714  tiffany.schade @evrealestate.com
CHRISTINE
SIMMI BAJWA * 226-606-4598 simmi.bajwa @evrealestate.com
SEASON 14 *** Broker of Record ** Broker ± Licensed Partner * Sales Representative §Admin WATERLOO REGION BROKERAGE
GRATITUDE & HEARTFELT THANKS THIS HOLIDAY
***±
** ±
** ±
*
admin
XI *
chris.xi
§
LY §
§
124 PERIWINKLE ST WATERLOO 76 BREWSTER PL KITCHENER 173 CHATHAM ST, WATERLOO 5208 88 LINE, WILMOT 166 WESTVALE DR, WATERLOO 31 HEDGESTONE CRES, KITCHENER 221 VANIER ST, KITCHENER 91 PARKVALE ST, KITCHENER 4659 LOBSINGER LINE, ST CLEMENTS 905 DUNBLANE CRT KITCHENER SOLD SOLD SOLD SOLD SOLD SOLD SOLD SOLD SOLD SOLD
CAPARELLO * 905-462-2775
@evrealestate.com  CHRIS
226-201-3610
@evrealestate.com HOLLY MISTRY
519-800-0080  executiveadmin @evwaterlooregion.com CASSIE
519-800-0080  cassie.ly @evrealestate.com MARINA ASPAR
519-800-0080  admin @evrealestate.com
15 Engel & Völkers Waterloo - 80 King St S Suite 105, Waterloo, ON N2J 1P5 (519) 800-0080 100 HICKORY ST, KITCHENER 6479 93 LINE, PALMERSTON 302-65 HIGHLAND CRESCENT, KITCHENER 242 FALCONRIDGE DR, KITCHENER 361 LANCASTERST. KITCHENER A-391 CHURCHILL COURT, WATERLOO 368 BLAIR RD, CAMBRIDGE 3206, 26 LINE KITCHENER 76 MEADOWRIDGE ST. KITCHENER 189 UNION ST, KITCHENER 928 EDEN OAK PARK KITCHENER 375 RED OSIER ROAD, WATERLOO 160 RITTENHOUSE RD, KITCHENER OPEN CONCEPT IN LAURELWOOD 41 LEMON STREET, GUELPH 46 EIGHT AVE, KITCHENER 232 PAIGE PLACE, KITCHENER 307-24 CEDAR ST, KITCHENER LUXURY AT ITS FINEST 122 REDTAIL ST, WATERLOO 532 NATHALIE ST. KITCHENER 1989 OTTAWA ST, KITCHENER 84 ROOSEVELT, WATERLOO 458 MARKET ST, KITCHENER 521 PREAKNESS ST, KITCHENER 1 BEDROOM + DEN & BALCONY 573 MARL MEADOW CRES, KITCHENER 907-100 GARMENT ST, KITCHENER 201 OPRINGTON PL. KITCHENER 16 BANK SWALLOW, KITCHENER SOLD SOLD SOLD SOLD SOLD SOLD SOLD SOLD SOLD SOLD SOLD SOLD SOLD SOLD SOLD SOLD SOLD SOLD SOLD SOLD SOLD SOLD SOLD SOLD SOLD SOLD SOLD SOLD SOLD SOLD
Nicole Brand Sales Representative, BBA, CLHMS Direct: 519.573.1703 Office: 519.740.3690 , , #1 . 243- , 479,900 DESIRABLE HURON PARK CONDO w/low condo fees! This 2 bdrm, 1 bath bungalow condo features open concept floor plan & large primary living area. Neutral colors, quality laminate, 36'x48' island & pantry cupboard. Appliances included. Outdoor patio space. Close to schools, parks, trails & easy highway access. MLS® 285 , #10, 96-98 , $750,000 TRIPLEX IN HESPELER! Sitting on a large lot, is walking distance to downtown Hespeler. Minutes to 401, with 4 parking spaces & steps to 2 GRT Bus Stops, a commuter's dream! Ideal for multi-generational living, Real estate investment or a mortgage helper. Main floor boasts 2 units, one bachelor, one 2-bedroom, both of which will be sold vacant. MLS® nicole@uniquebrand.ca | www.uniquebrand.ca TRIPLEX 16 As
We
your
Christmas
another year comes to a close, our thoughts turn gratefully to all those who have made our year memorable.
sincerely appreciate both
business and your friendship. From our home to yours, we wish you a
season filled with peace, love, and cheer!
Nicole, Alison, Linda
ANGELA BAAS
Sales Rep. ASA, CNE, ABR, REMS angela@angelabaas.com www.angelabaas.com
KRISTA
JONKER Broker, SRES, CNE, LUXE krista@kristajonker.com www.kristajonker.com
Hire with Confidence Call Us Today 519.747.2040 WOLLE REALTY, BROKERAGE INDEPENDENTLY OWNED & OPERATED 17 Wishing you a Wonderful Christmas Season & a Very Happy New Year! We look forward to a at 2023 has to bring! Thank You TO THOSE THAT SUPPORTED AND DONATED TO OUR 29 TH ANNUAL WOLLE REALTY CHRISTMAS CLASSIC TO RAISE MONEY FOR THE FOOD BANK. WE LOVE GIVING BACK AS MUCH AS YOU DO!
KIM
ADEMA TOPP Broker, Home Stager, SRES, CNE, LUXE kim@kimtopphomes.com www.kimtopphomes.com
EVERYONE'S TALKING ABOUT HARVEST PARK!
FREEHOLD TOWNS THE HAZEL - interior units 18
Parkdistinguished by its mix of nature and convenience. Located on New Dundee Road, Kitchener, just minutes from the 401.
HARVEST PARK in DOON SOUTH SITE NOW AVAILABLE: ♦ Net Zero Ready Single Detached Homes ♦ ENERGY STAR® Freehold Towns +Modern Farmhouse Designs & Contemporary Villas coming in 2023! In Activa's Harvest Park communitywhere naturally-inspired living is rooted in community design, and inspiration and connection are just outside your front door! Your home awaits... SCAN THE QR CODE or visit us online at: activa.ca/harvestpark for more details! Renderings shown are artist concepts and may not be an accurate representation of the project or project surroundings. The information contained herein is subject to change without notice. E. & O. E. DEC. 2022. HOMES PLUS #161. 19
THE BROOKSTONE - A THE MERIDIAN - M
Harvest
GETTING CREATIVE WITH Planning Family Holidays
THE HOLIDAYS ARE COMING SOON, AND TRYING TO PLAN FOR FAMILY GET TOGETHERS CAN BE STRESSFUL! NO MATTER HOW HECTIC LIFE GETS FOR YOU AND YOUR LOVED ONES, IT'S IMPORTANT TO FIND WAYS TO MAKE THAT TIME TO BE TOGETHER. HERE ARE SOME IDEAS TO MAKE SOME NEW AND EASY TRADITIONS PART OF YOUR HOLIDAY GATHERINGS.
Making time…
Time is not something we can manufacture, and it also isn't something we can get back once it has passed. The phrase "making time" should probably be "setting aside time" or "prioritizing time" instead.
So how do we prioritize our time?
I recommend setting a date in stone, well ahead of the holidays, like the Saturday before Christmas so that every Christmas Season your family knows to schedule other plans accordingly. Unfortunately, one must expect that not everyone can make it to your family gathering and that is understandable.
Gift Giving...
Some ideas for gift giving can be...
• The guys get a gift for a guy and the girls will get a gift for a girl and each group does a secret santa draw.
• Each person picks a name out of a hat and get a gift for the person they picked.
• Set a theme for the gifts! Some examples can be gift cards, liquids, food and so on.
We've decided that instead of all of the siblings voting on how we want our gift exchange to go every year that each one will have their own year to plan it for all.
Different Locations...
I recommend trying to alternate homes every holiday so holiday planning doesn't fall on one to two family member's shoulders. Also, plan a potluck where the whole family is expected to bring a specifc item.
I've talked to many others who also have some great ideas for holiday gatherings to keep it exciting and less work for one household. Here are a few ideas:
• Meet at a restaurant! If your holiday is scheduled with an overload of dinner engagements, go for brunch instead!
• Choose to opt out on gifts and give to a charity.
• Have a night flled with delicious appetizers rather than a large meal.
• Skip tradition and plan a family activity like skating, bowling, or do a sleigh ride!
TIME ISN'T SOMETHING WE'RE PROMISED, SO MAKE THE MOST OF THE TIME WERE GIVEN AS EACH AND EVERY DAY IS PRECIOUS. HOWEVER YOU CHOOSE TO CELEBRATE YOUR NEXT HOLIDAY, MAKE IT A TIME THAT IS FULL OF MEMORIES THAT YOU CAN CHERISH. HAPPY PLANNING! AND MOST IMPORTANT
Happy Holidays
Julie D. Martin Real Estate Broker
!
20
44 PETER Street, St. Clements
Outstanding quality and sumptuous finishes are in evidence throughout this magnificent custom-built residence. Built to last and outfitted in a manner fit for the most discerning of buyers, 44 Peter Street sets the tone quickly with its soaring ceiling heights, 8' solid wood doors, acres of granite counters, heated natural stone and beautiful walnut hardwood flooring, and an intricatelydesigned stone mantelpiece surrounding the wood-burning fireplace.
30 Rose Street, Ayr
Backing upon the picturesque banks of the Nith River in Waterloo Region's beautiful community of Ayr is this over one third of an acre building lot –ready and waiting to host the home of your dreams! 30 Rose Street sits in a mature, central portion of town, directly across the street from Victoria Park, steps from the arena and community centre, and less than 10 minutes on foot from the amenities of Stanley and Northumberland.
620 Conners Drive, Listowel
This sleek, nearly-new and 1,630+ sqft bungalow strikes a harmonious balance between open concept and cozy, modern and traditional, and suburban and rural. A fantastic venue for any growing family to put down roots in the growing Southwestern Ontario town of Listowel! Nearly equidistant from KitchenerWaterloo and the beautiful shores of Lake Huron, this peaceful community retains strong links to its farming heritage, while hosting every amenity you'll ever need.
26 CHICOPEE Terrace, Kitchener
Beautifully cared for and nestled on a corner lot in a quiet, out-of-the-way neighbourhood on the edge of Chicopee Resort is this charming four-bedroom, three-bathroom family home. With ample living space spread out across five levels, 26 Chicopee Terrace provides an ideal setting for your family to open its next chapter. Large living spaces and quality materials define this home, and the present owner has already taken care of several significant updates.
00 NOVAK NIKOLIC & KRISTI SCHOUT Sales Representatives 519.591.8057 | novaknikolic.com novakkwhomes@gmail.com 75 King Street South, Unit 50, Waterloo, ON N2J 1P2 HOW WILL OUR EXPERT TEAM HELP YOU SELL YOUR HOME? Complimentary Staging Consultation • Highest quality photos, videos & virtual tours Maximum exposure across Waterloo Region and the Greater Toronto Area Constant Communication with clients Real Estate Team CALL US FOR A COMPLIMENTARY HOME EVALUATION NOVAK NIKOLIC & KRISTI SCHOUT, SALES REPRESENTATIVES | 519.591.8057 | NOVAKNIKOLIC.COM
FOR SALE FOR SALE FOR SALE FOR SALE FOR SALE
It's that time of year again where we get to share with our families, friends & clients the appreciation for all of your continued support. This year has been an unpredictable year in Real Estate with the continuous rise of the interest rates which has caused a downturn and a shift towards what we are seeing as a slowly shifting transition into a Buyer's Market. Yes, one can say that during the pandemic we had an incredible time with home sales and prices increasing at a rapid pace, however, due to rising economic costs, it was bound to take somewhat of a turn. We can say that due to our strong marketing and constant branding as a preferred referral partner, our brand has kept us on the forefront in the minds of our clients and we continued to create another banner year of sales within our Real Estate Market. Once again, we can share our humble appreciation to all of our amazing clients, family & friends for putting their trust in The Riz Team. This year we did surpass all of our expectations and we celebrate yet another year as a Top Tier Team at Royal LePage Wolle Realty, Brokerage. We are honored this year to be awarded a highly coveted & new Royal LePage Distinction award – The Royal LePage Executive Circle Award which covets us within the Top Tier Category of realtors among 20,000+ Elite Sales Representatives across Canada throughout Royal LePage, along with the highest honorary Distinction, The Royal LePage Canada Lifetime Award of Excellence, which is presented to members attaining President's Gold or higher 10 out of fourteen consecutive years. These highly acclaimed achievements can only be achieved with the trust & confdence our clients have put towards us over the last 18 years along
with the numerous referrals & partnerships we have created. As The Riz Team continues to grow, I would once again like to convey my humble appreciation & gratitude to my team colleague Nicole Shantz, who has continued to reach new heights with an incredible year of sales following the guidance & mentorship within the Team. Nicole's commitment and professionalism has exceeded our expectations and she continues to create new goal setting measures; The bar has been raised for 2023 as she celebrates 7 years on The Riz Team. Dylan McComiskey has also had a super year and continues to set higher achievements and goals for the next calendar year. This year we also had a new addition to the team, Maggie Dorscht, who is one of our past clients and a family friend. We highly look forward to seeing what's in store for Maggie as we embark on another great year ahead. Also wanted to convey my deep gratitude to our Broker of Record Mark Wolle & his wife Jennifer Wolle for all of their continued support throughout the year & beyond.
I would be a miss not to thank my lovely wife Charmaine, who continues to be my support anchor along with my entire family. On behalf of all of us, at The Riz Team including our respective families, I want to wish you and yours the best of this holiday season with prayers for continued good health, and lots of peace & joy for the holidays along with a prosperous new year of 2023.
Referrals are the livelihood of our business model thus, we continue to humbly request from you the referral of your friends, family and associates who are looking to buy or sell in 2023, with an effort to continue the relationships that we have shared.
Sincerely,
22
Jadavji Founder, Owner Operator & Team Lead 519.716.7253 WOLLE REALTY BROKERAGE INDEPENDENTLY OWNED & OPERATED TOP 3% OF 20,000 REALTORS 2017-2022 TOP 2% OF 20,000 REALTORS 2013-2022 #1 TOP PRODUCING SALES REPRESENTATIVE 2004-2015* A CONSECUTIVE Top Tier SALES TEAM 2016-2021* ROYAL LEPAGE EXECUTIVE CIRCLE AWARD 2022 Your Home SOLD.
Riz
23 riz@therizteam.com • www.therizteam.com * At Royal LePage Wolle Realty ** Nationally across Royal LePage Canada ('17/19'/'20) *** Nationally across Royal LePage Canada (2013-2020)
MCComiskey Sales Representative dylan@therizteam.com
Dylan
shantz Sales Representative nicole@therizteam.com
Dorscht Sales Representative maggie@therizteam.com Riz Jadavji Sales Representative, Team Lead riz@therizteam.com Don't Put it on Hold... Call the Riz team to Get it Sold!!!TM
Nicole
Maggie
18
Photo by: Tanya Demas Photography
00
Welcome to Riverbend
coming soon to New Hamburg. Located in a very scenic enclave on the meandering Nith River. Luxury modern townhomes built with exceptional detail, and character with opportunity to custom design and personalize over 2,200 square feet of living space. Starting at mid - $900,000's. Available summer 2023. Only 8 units left! Walking distance to downtown New Hamburg, with boutique stores, restaurants, and shopping. MLS® Call Ryan
Brand new custom home on 7 acres designed with meticulous attention to detail and a modern open concept layout. Located 5 min from Baden and 15 min from Kitchener-Waterloo. This bungalow features a 5 car garage (3 wide + 2 tandem), 2+2 bedrooms plus an offce/gym and 3.5 bathrooms with 10 foot ceilings on the main foor and the highest level of quality on both levels.  A chef's kitchen, massive windows, gas freplaces, walkout to deck, ensuite bathrooms, walk-in closets, and too many features and upgrades to list. No detail has been overlooked in this one of a kind dream custom home! MLS® Call Christina
3,479 sqft of finished living space, extensive upgrades and high end fnishes. 4 bed, 3.5 baths perfect for large family. Chef's kitchen w/ granite counters and breakfast bar island and fully fnished lower level. Brand new private deck and patio area walking out from sunroom, vegetable gardens, huge shed w/ den and oversized 2 car garage. Situated on .36 acre lot, small town living only seconds from KW.
MLS® Call Christina
RYAN BRIGGS* 519.498.5775 ryan@cmarealty.ca CHRISTINA ROONEY* 519.654.2408 christina@cmarealty.ca CASSANDRA HAIRE* 647.523.1690 cassandra@cmarealty.ca NEW DEVELOPMENT IN NEW HAMBURG BROKERAGE 51 9 . 5 7 8 . 0 3 37 www.cmarealty.ca *Sales Representative
EXCEPTIONAL SERVICE • EXCEPTIONAL RESULTS
Brownstones,
2 bdrm 1.5 bath executive townhouse  with low maintenance fees of $110 per month! 1400+ sq.ft. with eat-in kitchen. Single garage & driveway that allows parking for two. Great location near shopping, parks, walking trails and hwy 401. MLS® Call Ryan
Executive Empire Home on premium lot w/WALK-OUT basement backing onto pond & GREEN SPACE w/access to Grand River. 4 bed 3.5 bath, 3,200 sqft fnished living space +1,400 sqft unfnished basement. Open concept main foor w/ large kitchen/living and spacious second level. Tons of builder upgrades and additional features throughout! Minutes from KW and Hwy#7. MLS® Call Christina
$1,395,000 ~ HEIDELBERG $624,900 ~ CAN-AMERA PARKWAY $1,400,000 ~ 1 YEAR NEW HOME IN BRESLAU $3,349,000 ~ BRAND NEW CUSTOM HOME! Merry Christmas & Happy Holidays FROM EVERYONE AT CMA REALTY 25
Geoff Rabideau 519 957 1001 info@rabideaulaw.ca 62 Regina Street North Waterloo, Ontario N2J 3A5 Wishing you & your family happy holidays and a prosperous new year. 26 Seas s Gr tings! Rabideau Law offers fxed fees on all standard Residential Real Estate transactions as well as virtual signings! We also understand the unique needs of small business owners and property investors and, as such, are pleased to offer competitive rates on our commercial real estate law services.
$4,100,000 OXFORD COUNTY
Over 105 acres of farmland in Oxford County, this 1/2 storey feld stone century home and a bank barn are nestled in to this beautiful farm property.
MLS®
$999,900 SURE TO IMPRESS!
2 storey home. Formal dining room, kitchen plus breakfast area with walk in pantry, granite countertops and peninsula. Great room natural gas freplace! Stunning Master complete with walk in closet and 5pc ensuite. MLS®
$3,800,000 PRIME LOCATION
Located in a Prime Location, Griffen Business Centre sitting on 1.5 acres on the corner of Devonshire Ave and Griffn Way, Woodstock. MLS®
$1,995,000 EXECUTIVE STYLE HOME
Executive style home situated on 70' x 252' lot backing on to wooded conservation area. Breathtaking grand foyer, great room, custom cherry kitchen with 6 stainless appliances plus a separate prep kitchen! MLS®
$699,900 COUNTRY LIVING
1.9 acres of rolling felds and country living, endless possibilities for fower, fruit & vegetable gardens, a hobby farm, kids play area and more! MLS®
Our family... Helping your family. That's the family advantage!
$1,375,000 BEAUTIFUL TURN KEY
Executive style home located in the desirable and growing area of Doon South, Kitchener, why wait to build when you can have it all now. MLS®
$899,900 CLASSIC VICTORIAN
Home w/inground pool, "French Country" kitchen, original woodwork, historic barn with loft & side storage room on oversized lot. MLS®
$429,900 URBAN LIVING
$319,900 PRIME LOCATION
Downtown Innerkip. Large lot zoned Central Commercial. Bring your business opportunities or potential to build residential units above. MLS®
Jodi* Tighe
226-796-0787 CONTACT US! 37 Dana* Jancsar Dean* Jancsar Joan** Hewitt Jancsar Zachary*** Jancsar info@thefamilyadvantage.ca | thefamilyadvantage.ca ***BROKER OF RECORD **BROKER *SALES REPRESENTATIVE § CLIENT CARE MANAGER
Fantastic 1 bedroom plus den, 2 full bath condo at Victoria Commons located between Downtown Kitchener and Uptown Waterloo. MLS®
NEWPRICE NEWPRICE
Abdel-Sayed* Maan
* Tim
Deanna
Bernier* Patrick Bernier* Simone Bixby-Marquette* Denise Braun*
Buchh* Denise Buck*• Kenny Chen** Lori Chen* Chris Christodoulou* Andrea Clendening**• Cindy Cody*** Jenna Lee Cody* Linda Cooper* Doug Coulter** Richard Degroot* Jackie Desousa* Tia Deutschmann* Preet Dhaliwal* Mike Dipaolo* Simina Doci-Buia* Charles Doering* David Doherty* Steve Doiron* Donna Dolotowicz* * Sales Representative ** Broker *** Broker of Record † Manager • Paris Offce Kitchener 519-579-4110 Paris 519-442-0005 BEST WISHES FOR A Joyous Christmas FILLED WITH LOVE, HAPPINESS PROSPERITY& 28
Tyson Babb* Maroof Badar* Kevin Baker* Abdul Basharmal* Yogi Bednjicki* Bonnie Bender* Abhishek Benial* Sahar
Alaidani
Albrecht*
Anene** Gita Aref* Phosy Atkinson*• Lisa Aubin* Mariana Avram* Denise
Zaid
Dorey*
Andy Geschi** Parminder Gill* Jamie Gormley* Rahul Gosain* Harman Goyal* Shelly Gracey**• Rob Halter* Kathleen Harwood*• Karandeep Heer**• Anna Hill* Ron Hill* Bob Hooton* Kay Hoshoian†• Jonathan Hutton* Mimoza Hutton* Lucy Ibrahiem* Holly Illman*• Md Hasan Imam* Alejandra Ivic* Tyler Jacques* Rajat Jain* Ashish Jaswal* Sanaz Jewell*• Susan (Ying) Jiang** Miro Lukic* Leah MacEachern** Krista Mackay* Colleen Mader* Geraldine Mahood** Rolf Malthaner* Sureshkumar Manian* Doreen Martin* Kelly Kuntz* Sandy Kurek* Kyp Kyprianou* Ellen Leffer* Rick Lewis* Danielle Little* Lisa Lubinsky* Ilija Lukic* Dailen Keyes* Laurie Keyes* Ammad Khan* Awais Khan* Khuram Khan* Suketu (Sam) Khetani** Jafar Konoodi** Frieda Kotsopoulos** James Jozwiak* Kevin Kalbfeisch* Pankit Kapoor* Anwar Karim* Kathrina Kasinski* Elaine Keller* Hal Keller** Vongdeuane Kennedy** Kitchener 519-579-4110 Paris 519-442-0005 29
Rebecca
Lynne Duff* Courtney England-Bender* Sommer Ferguson*• John Finlayson* Kim Geimer* Reinhard Geimer* Sophia Georgiou*
†•
Victoria Neil
Ahmad Okeil* Bunmi Olona* Bill Oneill*
Barb Parker* Pinal Patel* Rob Pearlstone* Diana Perisic*
Rahul
Gail
Karen Power*
Prajapati*
Quirk* Matthew Rooney Marie Roy-Macdonald* Ryan Sager* Harman Sandhu*• Bill Santo*
Aga Saunders*
Saunders*
Saunders*
Sharif* Abhishek Sharma** Anurag Sharma** Arch Sharma* Amrit Sidhu*• Eric Skovsgaard* Lee Skovsgaard* Brian Stolp*• John Stubbs*• Kadin Stubbs*• David Smith* Maninder Sohi* Brian Spall* Deborah Stefan* Norma Surial* Shirley Thornton* Chloe Trapp** Looey Tremblay** Marcus Umana* Jaylee Vey*• Raj Vinepal* David Vlad*• Sam Vlad*• Kirk Walker** Linda Wallis* Raminder Warring*• Richard Willaert* Amy Williams* Charlotte Zawada*
Charles Sarault*
Mary
Michael
Syd Saunders* David Schooley** Lyubov Shahayda* Omid Shahbaz*
Martin*
Mate*
Mcdermott*
Mcgough*
Mir*
Andy Naudi* Mark
* Sales Representative ** Broker *** Broker of Record † Manager • Paris Offce Kitchener 519-579-4110 Paris 519-442-0005 30
Renee
Debora
Brian
Jonathan
Mona
Lucinda Moules**
Naylor*
Aliya Manji Sales Representa tive 519-573-9189 amanji@remax.net www.remaxkw.ca $7,450,000 TRUSSLER RD, KITCHENER 101 Acres of prime development opportunity minutes from existing new home subdivision. Land currently has stone farmhouse and modular home. EXCLUSIVE NEW PHASE RELEASE COMING 2023 Registration now open for our newest prime residential homes from award winning builder. Greenspace, Court and Walkout basements, lots available. Register at www.remaxkw.ca CALL FOR A FREE HOME EVALUATION 519-573-9189 31 Merry Chrismas & Happy New Year A HUGE Thank You To my clients & their referrals!
LUBINSKY Office: 519 . 579 . 4110 Direct: 519 . 895 . 6120 lisalubinsky@hotmail.com | listedwithlisa.ca Sales Representative 2020 - 2021 2017 - 2019 Lisa Buying or Selling, I' m always here to help! Real Estate... IT'S MY PASSION! Any way you celebrate, Happy Holidays to you! 2020 - 2021 2022 FroheWeinacht • F e l zi dadivaN • yrreM samtsirhC • yppaH H na u k kah • ScretanBozic • adeloKlesaV • NxueyoJleo • Boas Festas • Gleedeligjul • aaznawKyppaH • F r o h licheWeinachten • Chuc M u n g hniSgnaiG • ilorV k Kertfeest • Buon Natal e 32
33 We wish you all the Joys of Christmas and A Happy New Year in 2023! Thank you for your loyalty and support throughout the years! Experience Matters! www.RonAndAnnaHill.com ANIA & RON HILL Sales Representatives 519-579-4110 Ron Direct 519-580-1074 info@RonAndAnnaHill.com Ania Direct 519-591-0005 TWIN CITY REALTY INC., BROKERAGE 519 579 4110 OFFICE 519 580 8376 frieda_kotsopoulos@hotmail.com www.friedasellshomes.com FRIE DA BROKER KOTSOPOULOS HERE IS TO A SEASON of love and harmony He's making his list... He's checking it twice! Wishing you a Merry Christmas and a Happy New year! ~Tina 519. 500 . 0940 tinatorok@rogers.com www.tinatorok.com 519.885.0200 Sales Representative Y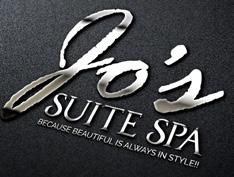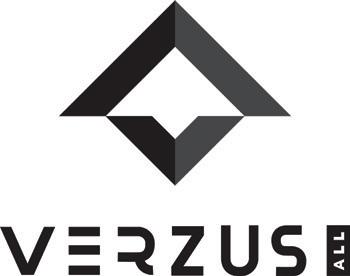 34 THE 12 DAYS OF Giveaways STARTS TODAY! From DECEMBER 13-24th, HOMES+ & Locale will be giving away over $2,500 in prizes. All you have to do is follow us at @locale_lookbook and follow our daily posts and instructions. Day 1 MARGIE ROLSON Day 2 CROCK-A-DOODLE & DARBO $100 Gift Card fromCrockadoodle & $100 Gift Basket from Darbo Day 5 VERZUS $100 Gift Card Day 4 CRAFTY RAMEN & LIVLUSH Crafty Ramen Kit & Scrunchies Gift Basket Prize Value $145 Day 3 LISA MCDONALD OF THE KW CHAMBER ESTA CHOCOLATES Value $150 of Gift Basket Day 6 PAUL PUNCHER $250 Gift Card Day 7 WALPER HOTEL Overnight stay and breakfast at the Walper Hotel. $200 Prize Value Day 8 LOCAL BOX CO. & FOUR FATHERS BREWING Favourite Things Gift Basket & Private Tour & Flight Board Tasting Prize Value: $120 Day 10 LINTON WINDOWS & DOORS $300 Gift Card to the Keg Day 11 BENTLEY & FOUNDRY TAVERN $100 Bentley Gift Card, Two free fights and one free appetizer at the Foundry Tavern Prize Value: $150 Day 12 CRAFTSMAN V20 6 Kit Combo Kit Prize Value $469 Prize Value $150 Prize Value $325+ Day 9 DANA SHORTT Gift Basket JO'S SUITE SPA Spa Day
A VERY CHARLIE BROWN CONCERT (Tickets Required)
A Charlie Brown Christmas is an Emmy Award-winning holiday tradition, enjoyed by children everywhere. The soundtrack composed by Vince Guaraldi is equally as magical as the flm, especially hits such as "Christmas Time is Here." Join us this holiday season for a jazz performance featuring Adam Bowman on drums, Duncan Wilson on piano, and Tyler Wagler on bass.
@Flying Dance Studio 16 Wyndham St. N, Guelph (Third Floor) 8:00 PM
NEW YEAR PARTY
Celebrate the new year with us!! Lessons & performances 8pm, Bachata lesson 9pm, Salsa lesson 10pm performances & social.
WONDERS OF WINTER (free)
Over 100 colourful and fun displays with over 100,000 light bulbs light up Waterloo Park from Opening Night through all of December until midnight on New Year's Day.
'WINTERFEST' NEW YEAR'S EVE PARTY (free)
Come ring in an early New Year with an evening packed with free activities for all ages on and of the ice," the city said. "Festivities will include ice skating, a Turbo Max infatable obstacle course, live entertainment, games and more.
January
@Hespeler
January 27th @Maxwell's 35 University Ave
1st
Arena 4:00 PM – 8:00 PM
E, Waterloo 7:00 PM December 31st
Every Tuesday & Wednesday @The Aud Kitchener Memorial Auditorium 4:00 PM – 4:50 PM December
20th @River Run 7:00 PM Until January 1st @Waterloo Park 50 Young St W, Waterloo
FREE COMMUNITY SKATE (free) FOUR ROCK NATION FRIDAY (Tickets needed)
35
36
Affeldt** Kelly Affeldt* Isabel Alencar* Tilak Amin* Darlene Amor* Bess Assimacopoulos-Markou* Curtis Ball* Amy Banton* Gurinder Benipal* Mike Bishop* Matin Bromand** Sarah Brown* Daniela Burca* Emil Burca* Maria Bushey* Charlene Cardow* Wayne Cheng* Brigitte Cummings* Shadde De Haan** Suzanne Denomme** Becky Deutschmann* Drew Dickinson* Matt Donau* Marc Engel* John Fishbein* Jack Fitzgerald* Letitia Frazer* Yashpal Gakhal* Alberto Gallo* Trevor Geimer* Freda Gilmour* Peter Gingerich* Alan Goetz* Marty Green** Robert Henderson* Alison Hewitt* Jon Hiller* Troy Hoerle* Zana Jalal* Jakub Jelen* Kevin Jones* Tommy Kertesz* Aasif Khan* Bogdan Kiedrowski* Mark Kinnee* Colleen Koehler* Peter Kostecki** Kris Kostecki** MERRY CHRISTMAS
Jelena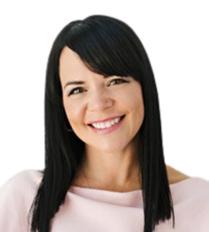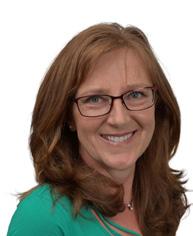 37
Dave
Linda Loughran* Priscilla Lynn-Dunkel* Penny Maillette* Aliya Manji* Raj Marwah**
Mathers Reid* Andrej
Jim Miller** Tricia Miller* Lidia Miu** Brent Mulligan* Ewa Munch* Onay Necip* Tyler O'Donovan* Nino Orasanin* Malav Panchal* Sohan Pandher* Dave Paquette* Rachel Paquette* Tina Payton* Dawn Peace* Ivan Pecarski* Sophie
Bob Perkes* Jasmine Peters* Nicole Pohl* Mary Ralston* Ziggy Ramic* Kelly Richards* Jayden Roth* Mike Roth* Jeanette Schmidt* WATERLOO 519 . 885 . 0200 NEW HAMBURG 519 . 662 . 4955 * Sales Representative | ** Broker Troy Schmidt** Tamara Schnarr* Nitin Sehgal* Amanda Sider* Taljinder Singh* Nadica Sloan* Sandy Somerville* Michele Steeves* Richard Steinmann** Christina Steinmann Lowry* Andre Templeton* John Thompson* Jashanveer Tiwana* Tina Torok* Revie Walman* Whitney Wickens* John Zivku*
Jamie Kubassek* John Kusinski* Jon Lambert** Jim Lawson** Murray Lesyk*
Leverette* Trudi Leverette** Rebecca Liu*
Kerilynn
Micic*
Pecarski*
WALK TO AUDITORIUM
All-brick 3-bed, 2-bath bungalow. Fenced yard, w/large deck. Carpet-free main level. Direct access to backyard allows for duplex or mortgage helper. Large basmt rec room. Close to X-way and Aud. MLS®
THE REGENCY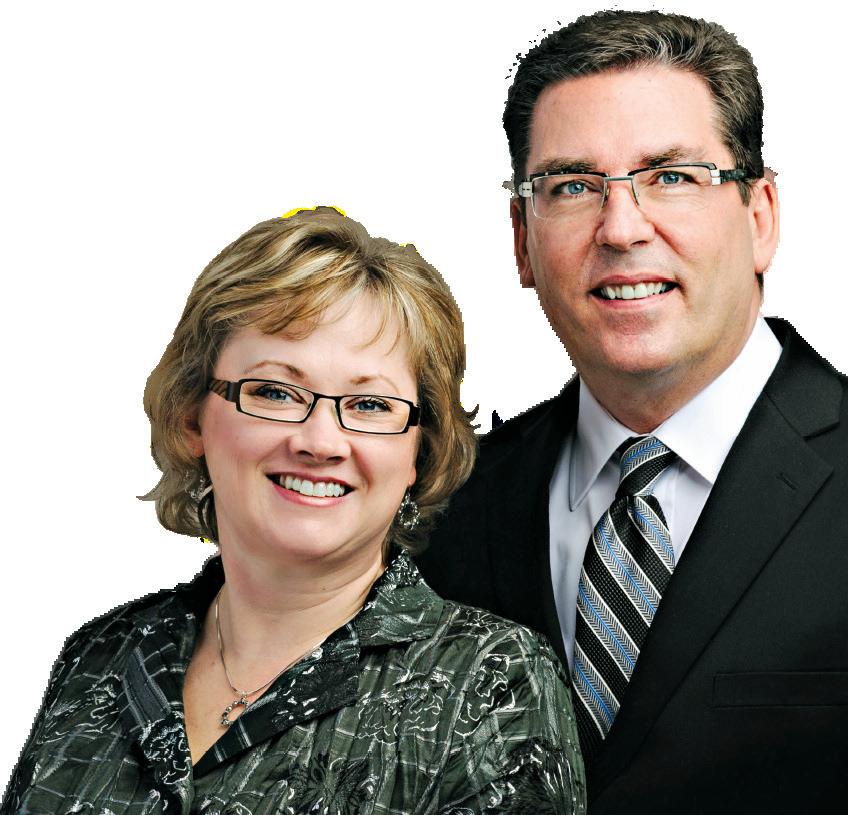 1,030 sqft. condo unit! Fully renovated, carpet-free, 2 bed, 2 full baths & In-suite laundry. Primary bedroom w/ensuite & walk-in closet. U-ground parking, party room, sauna, exercise room & indoor pool. MLS®
KAUFMAN LOFTS
Spacious 1-bed, 1-bath, 665 sqft. carpet-free condo with 14' ceilings. Insuite laundry and large balcony. Great location across from future Transit Hub, Communitech, Grand River Hospital and Victoria Park. MLS®
SANDHILLS
Building perfect for senior (55+). A caring community of active seniors. Life lease - security of ownership without maintenance. Covered balcony with 2-beds/2-baths and in-suite laundry w/ 1 parking spot. MLS®
DR. Newly renovated (2021), bright and spacious condo! New fooring. Updated kitchen with SS appliances. 2 bdrms with primary having a walk-in closet and a 2 pc ensuite! There is a forest and river that run behind the building and an outdoor sitting area. Amenities include pool, sauna, exercise room, storage and party room. Near shopping, schools, bus stops, Conestoga College, parks, trails and so much more! MLS®
38 519 579 4110 Dailen 519.748.8638 Laurie 519.748.7751
The KEYES to your New Home!
www.housekeyes.ca
LAURIE & DAILEN KEYES Sales Representatives Wishing you a Very Merry Christmas and a Happy, Healthy, & Prosperous New Year! Independently Owned & Operated 519 804 9934 ext 1122 Joanne Papadopoulos Sales Representative, SRES, RESA 519 575 8143 direct papajoanne1@gmail.com Wishing Everyone a Happy Holiday Season! $219,000 35 CRAWFORD CRESCENT CAMPBELLVILLE Turnkey
$455,900 1612
Mortgage Confdently. 4.99% 5 Year Fixed Rate 4.79% 3 Year Fixed Rate • The majority of our clients qualify for these rates • No additional lender or broker fees, no catches • 12 years experience as a local mortgage broker • Check out our amazing Google Reviews! Rates subject to change. Brent Richardson 519-894-4366 CFP, Mortgage Broker / Owner #M08006143 Altrua Financial Inc.#13005 www.altrua.ca
Business Opportunity, highly reputable and thriving Eatery. Seats 40 with additional 26 on patio! In the heart of the West Side of GTA around the corner from 401! The Eatery has a strong loyal customer base and offers one of the best breakfasts, tasty pizzas, juicy burgers, and so much more! Call Now to view this rare Gem! MLS®
- 55 GREEN VALLEY
39 LIST WITH Ready to Talk Real Estate... Linda Sold! Sold! WOLLE REALTY BROKERAGE Independently Owned & Operated 519 747 2040 519 502 8264 LindaCybalski@gmail.com | www.LindaCybalski.com PROFESSIONAL REALTOR Greetings & Thank you! The Holiday Season is my time to refect and give thanks to those who have put trust in allowing me to work with them this past year! Thank you to all my clients, friends and family. Blessings for the New Year. Christmas brings us closer Reminding us to care To reconnect with those we love Warmth and peace to share Christmas is for family And friends both old and new May your holidays be bright! May joy last all year through! $868,000 INCOME POTENTIAL IN DESIRABLE HURON VILLAGE! Welcome to 14 Cannes Street! Step into the spacious front foyer to a truly OPEN concept foor plan with a kitchen featuring an island counter and stainless steel appliances, cozy dinette area and a large sitting room for all your entertainment needs! MLS® Kathy 226.988.3232 Luanne 519.651.9459 Our Family Helping Yours GETMOVINGNOW.CA $919,900 IT DOESN'T GET BETTER THAN THIS!! Welcome to 80 Skipton Cres, a stunning "executive home" situated on a professionally landscaped lot in Hespeler close to the 401! Your friends will love being entertained on the covered deck with its "Summer Kitchen" The fridge, smoker, sink, and BBQ all there to make your spectacular meals. Private hot tub!! MLS® WISHING YOU A HAPPY & HEALTHY 2023! SOLD
40 Yafa Aburanej* Ilgi Almendarez* Steve Arndt* Kunal Arya* Tara Bennett* Ildiko Biro* Alicia Boland* Joe Braga* Laurie Hillier* Gina Hoffman* Anne Horsley* Jake Horsley* Heidi Horwat* Christina Howell-McLellan* Gretta Hughes* Nick Insixiengmay** Nicole Brand* Bob Brown* Chris Chard* Noreen Chaudhry * Stacey Chaves** Paul Cheema* Nathan Corbin* Stefan Cucak* Tony Johal** Eleonora Kertesz* Katie Kertesz** Imtiyaz Lakhi* Jim Law* Lisa Lettau* Tina Lewis* Manish Lihal* Nina Deeb** Dale Dyer** Nicole Faulkner* Ish Ficici* Vicky Firth* Dave Foreman* Kim Foster* Mackenzie Foster* Melissa Francis* Steve Franco* Fern Frias** Ian Gray* Kim Greeley** Luanne Hancey* Susie Hegan * Aaron Hepomaki* 519.740.3690 1400 Bishop St. N.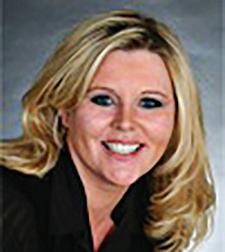 41
Melissa Resendes* Cathie Romeo* Joe Romeo** Mandy Roth* Ade Salawu** Sandra Seifried* Frances Seward* Julian Sheppard*
Judy Lillico** Kathy Long* Don Mackey*
Kathy Marziano* Michelle Mason* Steve McCreary* Sharmaine Mundy* Alison Nugent*
Mallory Siezar** D.D Simmons* Filip Simsic* T.J. Sobczak* Kelly Sorbie* Taylor Sorbie-Prilisauer* Dana Sotornik* Faisal Susiwala***
Carol Nusca*
Meilin Oses*
Chris Pimentel*
Joe Pisciuneri** Shaw Poladian** Michael Prilisauer* Michelle Provost* Shakir Qureshi*
*
**
***
MelodyAnn Thornton* Michael Tremblett* Madison Turner* Laura Underwood** Robyn Veber* Nadine Wilson* Frank Wisniewski*
Sales Representative
Broker
Broker of Record
A Winter Wonderland
AT YOUR FRONT DOOR
you have purchased a new urn, fll it approximately ¾ full of fresh soil. The soil makes it easy to position your plants and décor where you want them to be.
Next, it's time to select your plants. To ensure that your arrangement stands up to the test of our frigid Canadian winters, it is important to select the right plants. Plan your theme before you go shopping to help to guide you with your selection of colours, accents, and assortment of greens. Long needle pine branches are resilient, and cascade nicely over the edges of the planter, making them an ideal option. Whatever you choose, remember to give them a good drink of water and you won't have to think about them until April!
When we think about the holidays, we think about hot cocoa with marshmallows, eggnog, mistletoes, playing in the snow, building gingerbread houses, and so many traditions that this magical season represents.
The holidays are a time for families to re-unite, and for friends to come together to celebrate the season. What better way to welcome them to your home then with a festive scene at your front door. Seasonal planters are a great way to elevate your home's exterior look and feel without spending a lot of money.
Our team has gathered their best tips to create showstopping planters that will last all winter long!
It all starts with the right planter. Think of the urn as the foundation of your exterior decoration. If you never leave your entranceway bare and love decorating it with fresh
décor from one season to the next, consider investing in a good-quality urn. There are three key factors to a good urn: proper scale, timeless design, and good drainage with the ability to withstand hot summer sun and snowy winters for years to come.
If you are using a planter that you have used for previous seasons, bring it indoors for a few days to ensure that the soil has thoroughly thawed. If
For added interest, incorporate magnolia or other decorative stems, catchy signs, or some birch. These are durable and are available in a variety of options.
To install your selected items, insert the big and tall items frst, keeping the tallest items towards the back of your planter and working your way to the front with the smaller items. Check for any exposed areas and add fller as needed to avoid gaps, especially around the edges. Cascade your cedars and pines over the edges last.
To fnalize your holiday décor, place your winter urn at the desired location! Personalize with some additional décor to compliment your winter urns and give your entranceway a beautiful and magical look for the season!
We would love to see what you created for your home! Use the #BTSHomesPlusHoliday on your social media posts and have a warm and happy holiday season!
Shauna Lynn Simon Beyond The Stage Homes
43 BëssASSIMACOPOULOS-MARKOU Sales Representative 519 588 1834 office 519 885 0200 markou123@rogers.com | www.bessliving.com SELLING SINCE 1985 Bess Living Sells RE / MAX Twin City Realty Inc., Brokerage Independently Owned & Operated DON'T LIKE WHERE YOU ARE? MOVE. YOU'RE NOT A TREE UNLOCK YOUR DREAM - Bëss May the Chrismas Season BRING ONLY HAPPINESS AND JOY TO YOU & YOUR FAMILY Thanks for all the years of Support! Is your home listed in the next issue of HOMES+? If not, contact your Real Estate Agent TODAY. 519.725.1631 info@homesplusmagazine | www.homesplusmagazine.com 160 Frobisher Dr, Waterloo, ON N2V 2B1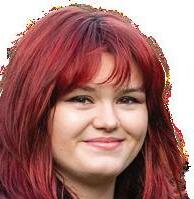 44 Geraldine@GeraldineSellsHomes.com • www.GeraldineSellsHomes.com 519 • 579 • 4110 MAHOOD TEAM EAT. DRINK. BE MERRY. Happy Holidays!
45 EAGER TO HEAR MORE? CONTACT ME TODAY 519.572.0334 myp@royallepage.ca www.myprealestate.com MARGARET YONG PING Sales Representative Grand Valley Realty, Brokerage Independently Owned & Operated 519.745.7000 Cal MYP 2021 From our home to yours, wishing you a lovely Holiday Season and so much happiness in 2023! Thank you for your continued support. Gary Minke Sales Representative, SRES 519 500 2213 gjminke@gmail.com Grand Valley Realty Brokerage 519-745-7000 519.573.4887 sheebak@royallepage.ca Sales Representative 196 APPLEWOOD ST. PLATTSVILLE Triple Car Garage 2,936 sqft 4 Bedrooms, 2.5 Baths Dedicated Offce Space Premium Lot 14 KISSING BRIDGE ELMIRA Builder model 2,495 sqft+walkout Finished Basement Designed & Decorated by Arris Interiors Inc. Loaded with Premium Finishes 1388 CAEN WOODSTOCK Stunning Model Home 1,850 sqft 4 Bedrooms, 3.5 Baths Finished Basement Landscaping Eric Boyles 519 829 5893 eric@aerealestate.ca Broker of Record
46 Your Winter Wonderland Choose a self-guided trek or join an organized hike led by a certified hike leader. Visit gvta.on.ca Vlad Despotovic Sales Representative Endorsed By Josh Flagg & Josh Altman "Million Dollar Listing" Contact me to discuss the sale of your property! 519 590 0352 www.vladad.com $879,000 KITCHENER, ON
Open
Upstairs
closets,
shopping,
MLS® $749,900 KITCHENER, ON Freehold no condo fees.
the convenient and
Laurentian
bedroom 2 bathroom end unit
is available to new owners. MLS®
ON This
renovated
end unit offers
the
with
exposures. Features
kitchen,
SOLD SOLD Melodie Mensch Broker Kitchener-Conestoga Rotary Club Past President 2020 - 2022 Thank you to all my clientele, friends and and family for your continued support. In this time of giving, let's make sure that everyone has a Holiday to remember. Please consider supporting the 2022 KCRC Turkey Drive in support of the House of Friendship. The need has never been greater. www.kcrotary.ca Wishig You Al te Bes fo tis Holiday Season! ENGEL & VÖLKERS WATERLOO REGION, Brokerage +1 519-591-4450 Offce: +1 519-800-0080 Website: melodiemensch.evrealestate.com Email: melodie.mensch@evrealestate.com
Located in desirable Laurentian Forest!
concept main foor w/foyer, 2 pc bath.
with oversized master suite w/2
2 great kids rooms & full 4pc bath. Fully fn'd basement. Close to schools,
public transit and easy access to the xway.
Located in
popular family neighbourhood of
Hills this 3
townhouse
$429,900 KITCHENER,
immaculate
2bed, 1 bath
views of
city
northeast
custom built
spacious balcony, lots of storage space. Building amenities include outdoor swimming pool, laundry room, party room, gym and sauna! Minutes to the xway.
47 NICHOLSON REALTY INC., BROKERAGE Bruce Nicholson Broker of Record 519-658-7836 bruce@nicholsonrealty.ca Tyler Nicholson Broker 519-897-2171 tyler@nicholsonrealty.ca Diane Hawrylenko B.A., Broker 519-635-4530 diane@nicholsonrealty.ca 519 571 0555 www.nicholsonrealty.ca This coming year, may you be gifted with countless blessings. The Baverstock Team Gary, Clark, Elizabeth, Debbie, Jory, Nicole, Tristan, Maverick & Richard wishing e veryone a very Merry Christmas T hank you Cam bridge for voting us your Real Estate Brokerage for 2021* 519-622-7677(bus) TheBaverstockT eam.ca *Cambridge Times Readers Choice Awards each office is independently owned & operated 2022 2023 Offce: 519 579 7733 Direct: 519 497 1023 manuela.costerus@yahoo.ca Manuela Costerus BROKER I wish my friends and clients a Very Merry Christmas and a Happy New Year! Wishing you a holiday full of love, health, peace and happiness. From my family to yours. Manuela, Darryl & Rocky
ÿëårs
Bob Dyer ÿëårs
Ann Clarke
Peter Gingerich
Al Husson
John McCash
55 40
ÿëårs
Ian Inglis
Hal Keller
Pat Tristram
Colleen Whitney
35
ÿëårs
Joe Braga
Gerald Camacho
Dale Dyer
Jack Dyer
Janette Graf-King
Julie Heckendorn
Jon Hiller
Jim Lawson
Murray Lesyk
Linda Loughran
Mike Moher
Walter Monteiro
Mario Musso
Bob Perkes
Debbie Sefton
Rick Sword
Jade Vo
Revie Walman
Jim Watson
ÿëårs
Tony Alberto
Coleen Boland
Cyril Dziak
Mary Gehl
Judy Gignac
Freda Gilmour
Zulfkar Khimji
David Kivell
Peter Kritz
Michael Prilisauer
Lance Roberts
Troy Schmidt
Darren Shaw
Kellie Sorbie
Trish Voisin
ÿëårs
Robert Baxter
Keith Bridge
Nina Brisevac
Sarah Brown
Christopher Coupal
Cindy DaCosta
Gary Devitt
Russ Hunter
Gabriele Koch
Paul Kostas*
John Markou
Duncan McLean
Frank Olenski
Melanie Shantz
Scott Snider Debbie Stefan James Stockie
Olga Tavares
John Thompson
Lester Tobin
Paula Tweedle Maria Walton Krystyna Wojtynek
25 20
ÿëårs
Joanna Baechler
Lindy Brown
Deborah Cardiff
Donna Dolotowicz
Irfan Gillani
Kevin Hawkins Susan Hunter
Jafar Konoodi
Leon Martin
Tamara Martin
Raj Marwah
Derek McGrath
Dennis Mehravar
Mike Milovick
Lidia Miu
Harold Neidlinger
Tammy Nolan
Flav Onsen
Svetlana Panova
Dawn Peace
Cristina Pekurar
Rebecca Rawlings
Charlie Reiner
Lucy Schito
Leah Small Steven Smith
Shannon Treadwell
Phillip Zivku
Congratulations! INDIVIDUAL MILESTONES
15 10
ÿëårs
Shawn Barradas
Simone Bixby-Marquette
Jason Bunker
Lisa Bunker
Wayne Canning
Brenda-Lee Clark
Michael Conrad
Todd Cooney
Manuela Costerus
Sharon Daniel Simone De Lima
Suzanne Denomme
Matthew Dickson Carole Didow
Carmen Dyer
Janice Fleming Marty Fraser Tina Goldrick
Cathy Henhoeffer
Troy Hoerle
Nancy Hynes
Alejandra Ivic Krista Jonker
Liz Jung
Laurie Keyes Milan Knez
Jonathan Knight Danny Lieto John Lind Warren McNeil
Alexander Mityuk Karim Nabi Lance Nielsen
Tony Olajide
Diana Perisic Lee Quaile
Pam Ritz
Cheryl-Anne Sarnavka
Nitin Sehgal
Jeff Sheppard
Brad Simmons
Debbie Van Der Schans
Melanie Vanderzand
Christina Veras Ruth Warner
Lucy Wehrle
Michelle Wobst Kris Zakrzewski
ÿëårs
Deanna Anene
Mike Anstead
Leslie Asmussen
Virginia Badea
Darrin Bartels
Mona Bhanot
Gagandeep Bhasin
Ildiko Biro
Eric Boyles
Sylvia Brown
Diane Canning Bill Cassel
Dustin Cherry Dawn Clelland Lloyd Cruz
Matthew Davidson Carol Decaire
Becky Deutschmann Matt Donau Michelle Duma Sheri Gaertner
Arif Gangat
Damaris Gherasim Marty Green Michele Grieco
David Grigg Shaw Hasyj Gina Hoffman
Zana Jalal
Elias Jiryis
Ryan Kaitting
Gurmeet Kapoor
Kathrina Kasinski
Joe Kovacevic
Mandy Kovacevic Parul Lahoti
Jon Lambert
David Lu
Simonne Marchesseau
Julie Martin
Brian McDermott
Kimberley Miller
Nicoleta Muresan
Michael Murphy
Andreia Nica Dobrescu
Bhagwant Pandher Nick Pecarski
Mat Piche
Natalia Podolean
Corey Rivers
Adrian Rosu
Aga Saunders T.J. Sobczak
Ian Taylor Cham Tran
Chad Tremblett
Andrew Tudose
Harmony Voisin
Linda Wallis
Chantel Williams
Charlene Witt Wei Xu
48
*Retired from WRAR
45
30
49 Congratulations!BROKERAGE MILESTONES 85 YEARS 40 YEARS 20 YEARS 10 YEARS 10 YEARS 15 YEARS 10 YEARS 10 YEARS 15 YEARS 50 YEARS 30 YEARS 45 YEARS 25 YEARS Well Done! BROKERAGE R.W. THUR REAL ESTATE LTD. RESCOM REAL ESTATE (ONTARIO) LTD., BROKERAGE BEOTHUCK REALTY LTD., BROKERAGE Commercial Real Estate Services
How do you get through your frst holiday season while embarking on your new journey? I can't begin to tell you how to survive your own frst Christmas, but I hope I can offer a few suggestions to lessen the pain and the fear of the unfamiliar. If you simply can't put up a tree, sip eggnog and listen to carols, then don't. Do what you can to get through the season – order Chinese takeout, binge watch a show. Simply take care of you this holiday season.
Here are a few thoughts:
Grieve the past, but don't stay there
Instead, focus on where you're going. There's a reason I talk about "The Journey Ahead" in my blog – that's where all the good stuff is! There's nothing you can do about what has happened this year up until now, your mental health will thank you for looking forward to all the good ahead of you.
Seek out your "tribe" – the ones who know what you are going through. They understand! A voice that relates to you can sometimes be exactly what you need. You can also fnd support groups locally or online.
Keep perspective
This is only one Christmas. It will come and it will go and although it may feel like the end of the world in this moment, it will soon be a faded memory and it will simply be that "one time" that it didn't happen. You still have 40 or even 50 more Christmases ahead of you to celebrate.
Volunteer somewhere
It's like a temporary relief pill for your post-divorce holiday stress and one of the easiest ways to get out of your head is to serve others. It'll bring joy to sacrifce a bit of time, and you'll feel the appreciation when you put yourself out there.
Manage expectations but keep them realistic
If you decide to move forward and decorate the home for Christmas, don't overdo it. It's doesn't have to be magazine article-worthy, and that's ok. Eat nutritious foods, go for a long walk, get plenty of rest. A burned-out, over-tired, hungry, tense person is not going to get through the season unscathed, and things will seem so much worse than they really are.
The frst year is often the hardest. I hope you believe me when I say that someday you will create new memories, new traditions, and feel stronger that you got through this, overcame it, and reached the other side. You'll even learn to love the holidays again. It's okay to give yourself a break this year and be realistic for you.
50 HOMES + INSIGHT
Certifed Divorce Real Estate Expert (CDRE)TM 519.573.4663 | indira@royallepage.ca Accepting New Clients Wolle Realty, Brokerage Independently Owned & Operated 519.578.7300 BROKER To All My Valued Clients, Family & Friends, I can't thank you enough for all your support and trust that you extended in the year gone by and hope that a new 2023 year will gift me your continued patronage. Happy Holidays To Everyone! REALTOR 519.748.7057 Direct lance@lancenielsen.com LANCENIELSEN.COM REDANDWHITEREALTY.COM Wishing you health and happiness this Season! Stay informed, with peace of mind and confidence. Contact now. "Lance is an exceptional Realtor, personable, knowledgeable, responsive, honest and a genuinely caring and kind person." Mark & Denise
Maggie Horsburgh
51 Rick Lobb, Broker of Record/Owner® (519) 525-1174 Jeff Bauer, Broker/Owner® (519) 525-7448 Kathy Dawson, Broker® (519) 524-3369 www.coastgoderich.com New Freehold Homes starting at $712,900
CLOSE TO WOODSTOCK Rarely does a rural property with so much to offer come available. Beautifully maintained 2 story home. A spacious 5+ bedroom, 3 Bath home. Close to Hwy 401 and Hwy 403 access. Book a viewing today MLS# 40343898
NEW HAMBURG Two-bedroom bungalow on a quiet dead end street. Professionally redesigned main floor newer kitchen, baths, & flooring. Large lot with perennial gardens. Move-in condition. Book a viewing today MLS# 40343774
52 Shirley KOEHLE direct 519 635
| shirley.koehle@gmail.com Office: 519-662-4900 | www.peakrealestate.com | Peak Realty Ltd., Brokerage $1,699,000
$775,000
MERRY CHRISTMAS Holidays TO YOU KIM ADEMA TOPP Broker, Home Stager, SRES, CNE, LUXE kim@kimtopphomes.com www.kimtopphomes.com ANGELA BAAS Sales Rep. ASA, CNE, ABR, REMS angela@angelabaas.com www.angelabaas.com Hire with Confidence WOLLE REALTY, BROKERAGE INDEPENDENTLY OWNED & OPERATED $ 1,100,000 114 GOLF LINKS DRIVE, BADEN Elegant adult lifestyle community with 3 bed/3 bath 1,857 sq ft bungalow, double garage with stunning view overlooking the Foxwood Golf Course. Main foor laundry, separate living/dining, family room with gas freplace, access to deck. Fully fnished bright walk-out basement. Ample storage. 10 minutes from Waterloo. Community Rec Centre to enjoy many amenities. MLS® 40341408 Contact Angela 519.747.2040 THAT'S *SALES REPRESENTATIVE Ofce: 519.804.7200 REALTY SOUTHWESTERN ONTARIO LIMITED, BROKERAGE ATTITUDE, DILIGENCE & HUSTLE, FOR A LOCATION & LIFESTYLE TO LOVE. Darryl Watty* 519.590.0579 watty@wattyway.ca Jim LaFitte* 519.590.5863 jim@wattyway.ca Far Kamalov* 226.343.1100 far@wattyway.ca Sam Daminato* 519.588.0296 sam@wattyway.ca 3 bed, 3 bath century home in Uptown Waterloo. MLS® 1 bed, 1 bath updated condo near the universities. MLS® 101 Park St., Waterloo Listed at: $775,000 Listed at: $399,900 507-250 Albert St., Waterloo Spacious 1 bed + den condo in the heart of DTK. MLS® Stunning 1 bed + den condo in Uptown Waterloo. MLS® Gorgeous family home with 4 beds, 4 baths in charming Wellesley, including a landscaped backyard with pool. MLS® Beautiful home on a quiet street with 3 beds, 2 baths and a backyard pool in the family friendly Stanley Park area. MLS® 1606-1 Victoria St. S, Kitchener 308-42 Bridgeport Rd. E, Waterloo 6 Ferris Drive, Wellesley | $1,199,000 20 Dalewood Drive, Kitchener | $875,000 Listed at: $499,900 Listed at: $499,999
3171
53 LUMINETTE® PRIVACY SHEERS & SILHOUETTE® WINDOW SHADINGS Invest in the beauty and comfort of home this holiday season with Hunter Douglas shades. $125* REBATES STARTING AT ON QUALIFYING PURCHASES SEPT. 10–DEC. 5, 2022 In available. 519.893.8687 299 Manitou Dr. Kitchener www.blindsareus.ca BlindsAreUs.ca | @blindsrus BLINDS | DRAPERY | SHUTTERS & MORE 519 635 3452 russellelectric.ca ECRA 7006607 • Permanently installed Christmas, atmosphere or event lighting • Choose from any colour on each level • Can be controlled from your smart device Make the Holidays Merry & Bright! PERMANENT HOLIDAY OUTDOOR LIGHTING
The Elf Ken Candy-Cameron Broker of Record
is Room for everyone on the list. Merry Christmas to ALL! 54
There
Solid Gold Realty (II) Ltd., Brokerage 519 . 888 . 7110 www.remaxsolidgold.biz JOHN AMORIM* ANNETTE BLAKE** KEITH BRIDGE* JENNIFER CAMERON** STEPHANIE CATCHER* VIORA COVACH** DENISE DERBEZ* LINDA DREVENY* MICHELLE DREVENY* CARI HEWICK** MICHELLE HOJAN** MAGGIE HORSBURGH* VICKY HUSSEY* IAN INGLIS** GUNTER KAHLEN* KYLA KAHLEN* MARY KELLER** RILEY KELLER* LAURIE DWYER* NICK FACLARIS* HELEN FIDLER* RICK FREY* SUE FROM* CHRIS GEHL* MARY ANNE GEHL* BRAD GOSNELL* JULIE HECKENDORN** GABRIELE KOCH* KEVIN LAUTENSLAGER* RITA LIETO* BARRY LOWRY** LYNNE MACDONALD* JARY MACKENZIE** LEON MARTIN** DAVE MAUND** JIM MCINTYRE* MICHELLE MCPHEE** BRENDA MILMINE* EMILY MINIELLY* DAPHNE MOENS* CRISTINA MOURA* ED MOURA* TANYA NAMINK* RAINER NEUFELD** ERIN PARSONS** RENATA PLECITY** ANDREW POPOWICH* ELLIE SCHNEIDER* PETER SCHNEIDER* LUKE SHANTZ** JEFF SHEPPARD* ALEX SHUREN* LORI TESKEY* SHANNON TREADWELL* MARK VAN DONGEN* DEREK VILLEMAIRE* JEN ZIEGLER* ** Broker * Sales Representative 55
JO ALCORN'S Gift GUIDE LITZI Love Necklace, Solid 10k Gold JO ALCORN PET LOVE FOR CHARITY Designer fabric pillows, dog beds RCCC Kitchen essentials NEXTART.COM Print, canvas or framed canvas www.litzi.love www.nextart.com www.Alcornhome.com www.realcanadiansuperstore.ca/ $365 $5.29 $42 HOMESENSE Marble candle stick, Glass candle stick $29.99 56
DETACHED BUNGALOW Detached bungalow on a 60 x124 foot lot. Many updates throughout. Finished basement with in-law setup possibility. Rec room with gas stove freplace. Spacious sunroom at back of house overlooks nice sized yard. Plenty of storage space. Covered front porch. Concrete driveway. Close to amenities. MLS®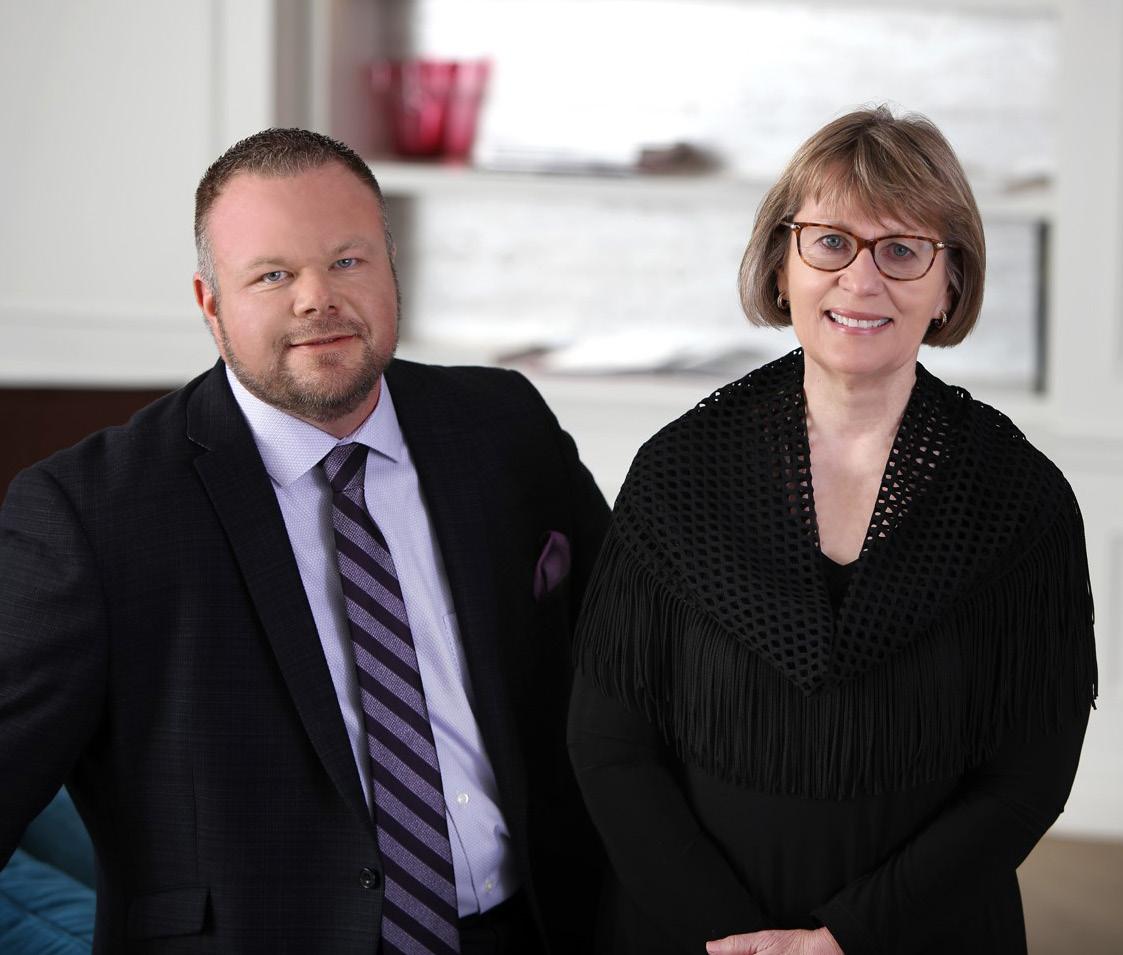 57 RE / MAX Solid Gold Realty (II) Ltd., Brokerage Independently Owned & Operated 519.888.7110 SOLID GOLDAnnouncement 226-338-6840 chrisgehl@lovethathouse.com www.lovethathouse.com 519-572-9901 mgehl@lovethathouse.com www.lovethathouse.com Welcome to the RE/MAX Solid Gold Team Chris and Mary Anne Gehl Sales Representatives Re/Max Solid Gold Realty (II) Ltd is excited to announce that Chris Gehl and Mary Anne Gehl have joined their top producing team of professionals! With over 40 years of combined experience in real estate sales, Chris and Mary Anne bring with them a wealth of knowledge and experience. They truly love what they do, which is making your real estate experience as enjoyable as possible. Give them a call today! Chris & Mary Anne emoura@golden.net • www.edmoura.com • cmourarealestate@gmail.com Solid Gold Realty (II) Ltd., Brokerage Independently Owned & Operated 519 888 7110 *Sales Representative Ed MOURA* 519.572.2692 Cristina MOURA* 519.741.4625 CALL US FOR A COMPLIMENTARY MARKET ANALYSIS OF YOUR HOME OR APARTMENT BULDING $799,900 CUSTOM BUILT UNIQUE ONE OF A KIND Built by the owner raised bungalow Muskoka/Cottage style home. British Columbia Red Cedar Exterior. Located in the village of Ayr. Large lot 61.38 x 153.98 ft. Parking for 8 cars. Walkout basement to covered patio. Vaulted/ Cathedral ceilings on open concept main foor. Living room with walkout to front deck. Deck off dining room. Living room with gas freplace. Main foor Laundry with 3pc bath, primary bdrm, 2nd bdrm & 3 pc bath. Basement bdrm with 3pc ensuite. Rec-room with walkout to backyard. Potential for in-law suite. MLS®
$779,900
58 Call THE INGLIS TEAM about our PREMIUM LISTING PACKAGE! 519.888.7110 | www.TheInglisTeam.com ianinglis@remaxsolidgold.biz • mmcphee@remaxsolidgold.biz Solid Gold Realty (II) Ltd., Brokerage Independently Owned & Operated Thank you to all our Clients for your support. Wishing you a very Merry Christmas and a Happy New Year! LISA MEDEIROS MARKETING MANAGER MICHELLE McPHEE BROKER, SRS, SRES ® IAN INGLIS BROKER Lower Rates, More Options, Better Results ALISON LOPES MORTGAGE BROKER T. 519.897.1608 alopes@dominionlending.ca www.alisonlopes.ca JULIE MEDEIROS MORTGAGE AGENT T. 519.575.3961 jmedeiros@dominionlending.ca www.juliemedeiros.ca DOMINION LENDING CENTRES PREMIER MORTGAGES INDEPENDENTLY OWNED & OPERATED FSRA #11232 Call Us Today! • Purchases • Refnances • Home Equity Line of Credit • Investment Properties • Vacation Properties • Renewals • Commercial Mortgages • Credit Repair • Private Financing • Second Mortgages We Can Help You Make Your Home Ownership Dreams A Reality! We Wish you Happy Holidays!
519 888 7110 HELENSTEAM.CA
Real Estate Team Helen.Fidler.Real.Estate
Fidler Realtor
Helen Fidler REALTOR Daphne Moens REALTOR
Mackenzie BROKER EXPERIENCE MAKES A DIFFERENCE If you are planning to move in 2023, CALL US FIRST! Look at our Google reviews and before and after photos on our website to see the difference our team made in so many homes. Solid Gold Realty (II) Ltd., Brokerage Independently Owned & Operated 59
Helen's
Helen
Helen's Team
Jary
Spinach & Artichoke BREAD BOWL
This pull apart bread will make for a delicious appetizer or centrepiece at your next Holiday gathering. It's easy to make and you can prepare the mixture up to 24 hours ahead of time.
* Preheat oven to 375 Degrees
Ingredients:
1 Package of Fresh Baby Spinach
1 tbsp Oil
2 Green Onion
2 Garlic Cloves
1 can Artichoke hearts, drained and dried
4 Slices of Finely Chopped Prosciutto
1 Round sourdough bread, medium sized 1/2 cup Mayonnaise
2 1/2 tsp Lemon zest
1/4 tsp Kosher salt
2 cups Grated Jarlsberg Cheese 1/2 cup Finely grated Parmesan.
Black ground pepper Melted Butter Garlic Plus or Chili Flakes (Optional)
Directions:
1. Add handfuls of spinach in non-stick frying pan. Stir until it begins to wilt. Add oil if spinach sticks to pan. Remove to plate, let cool and pat dry.
2. Open, drain and pat dry artichokes.Finely chop spinach and artichokes.
3. In the same frying pan, add oil and stir in green onion and garlic. Stir until softened. Let cool.
4. In a medium bowl, combine mayo, lemon zest, green onion/garlic mixture, Prosciutto, salt and pepper. Add spinach- artichoke combination and the two cheeses. Combine well.
5. Without cutting right through the bread, slice sourdough bread about 1" apart. Turn on 90 degree angle and continue slicing to create fingers. Set on parchment lined baking sheet or pizza pan. I recommend a stone pizza pan for a presentable serving option.
6. Add the spinach and artichoke mixture between slices of bread (one way only) If there is extra mixture continue to add in opposite direction. Brush bread tops with melted butter. Sprinkle Garlic Plus or Chili Flakes on top of bread (optional.)
7. Bake on middle rack for 25 minutes or until cheese has melted. Serve with knife. Watch your guests pull, rip and cut with holiday delight.
60
Trina Stewart HOMES+ Editor
BombayChicken Wontons
Ingredients
FOR BOMBAY CHICKEN SALAD
Chicken breast, cooked and fnely chopped or diced into very small pieces
Small diced sweet red bell peppers
Green onions, minced Dried currants (or substitute raisins and/or dried cranberries, if desired)
Mayonnaise
Patak curry paste, or more to taste Curry powder, or more to taste
Chopped cilantro Salt and Pepper, to taste
Additional sprigs of cilantro to garnish wontons, if desired
ingredients
FOR WONTON CRISPS
method
FOR BOMBAY CHICKEN SALAD:
1. In a medium size bowl, mix together the mayonnaise, curry powder and curry paste. Stir until smooth and combined.
2. Add in the cooked chicken, bell peppers, green onions, currants and cilantro.
3. Season to taste with salt and pepper, if desired.
4. Set aside in the fridge.
method
FOR WONTON CRISPS:
These Bombay chicken wontons are a delicious choice to serve at your upcoming holiday soiree or NYE party. They're easy to prepare and versatile (and they were a crowd favourite back in the days when we offered catering services). In addition to serving the salad on the wonton crisps, you can stuff a little bit of the salad onto the base of an endive leaf, for an attractive, low-carb appetizer. Of course, the salad makes a great sandwich filling – try it on multigrain bread or raisin walnut. You can also use it to make gourmet quesadillas (just add your favourite cheese). Lastly, try the chicken salad on mixed greens for a hearty lunch or light dinner.
1. Cut each wonton wrapper in half to make 2 rectangles, then cut each rectangle in half to make 4 squares (in total).
2. Heat 1½ inches vegetable oil in a 4-5 quart heavy pot over moderately high heat until your thermometer registers 360° F.
18 wonton wrappers, cut into 4 squares (note: you can fnd wonton wrappers in the produce department of any grocery store)
vegetable oil, for shallow frying salt, to taste
3. Using tongs, gently lay 8 squares on oil (do not drop in, or they will lose their shape) and fry, turning over once, until just golden, 15 to 30 seconds in total.
4. Transfer with a slotted spoon to paper towels to drain and season with salt.
5. Fry remaining squares in the same manner.
to assemble:
1. Place about 1½ teaspoons of Bombay chicken salad on top of each wonton crisp.
2. Top with a sprig of fresh cilantro to garnish (or, use chicken salad in other suggested recipe ideas listed above).
Pretzels for Hosting
**PRETZELS** 2 ¼ tsp Active dry yeast 1 cup Warm water 105-110 °F 3 tbps Dark brown sugar 2 tbps Whole milk room temperature ¼ cup Salted butter melted 1 tsp Fine sea salt 3 cups All-purpose four
**BAKING SODA BATH** 16 cups Water ½ cup Baking soda **TOPPING** 3 tbps Salted butter melted Coarse sea salt, pretzel salt or kosher salt to taste
Every parent needs a good soft pretzel recipe. Kids love them, and they make a fun lazy day baking project. Pretzels are also great for game night, date night or a festive gathering with friends.
a damp towel to rise for 30 -60 minutes until doubled in size.
HOW TO MAKE THE PRETZEL DOUGH
1. Combine yeast, water, and brown sugar in the bowl of a standing mixer ftted with the dough hook. Let mixture rest for 5-10 minutes (until foamy). 2. Once the yeast is proofed, add the melted butter and milk to the yeast and stir to combine. 3. Add four and salt and stir until a ball is formed. 4. The dough should form a slightly tacky, but frm ball. 5. Lightly grease a large bowl, place the dough in the bowl, and cover with
FORM PRETZELS
6. Preheat oven to 400 degrees F and grease baking sheets
7. Divide dough into 8 equal pieces 8. Roll each piece of dough into a 25-30" rope.
9. Lay the rope into a "U" shape. Then cross the ends over each other once, then twist them once at the place where they meet
sheet.
14. Immediately sprinkle with coarse sea salt.
BAKE
15. Bake pretzels at 400 degrees F for 12-15 minutes until dark brown.
16. Remove from oven, immediately brush each pretzel with melted butter.
10. Hold the portion of the pretzel dough that has been twisted and fold it down to the bottom of the "U" shape. Press the ends frmly but gently into the bottom of the pretzel. 11. Repeat with remaining dough. PREPARE THE BAKING SODA BATH: 12. Bring 4 quarts of water to a boil. When the water is boiling, slowly add the baking soda. 13.Boil pretzels one at a time in the soda bath for 30 seconds. Use a slotted spoon to remove it from the bath and place it on the prepared baking
17. Transfer to a wire rack to cool
61
72 bite-sized appetizers, or
cups of chicken salad filling
about 2½
DANA SHORTT
Owner of Dana Shortt Gourmet & Gifts
1 lb 11/3 cups ½ cup 2/3 cup ½ - 2/3 cup 1 tbsp 2 tsp ¼ cup
$1,888,000
$1,448,000 BEECHWOOD!
WATERFRONT ON THE GRAND!
1.6 acres with 115 ft. river frontage & view of historic covered bridge in the quaint village of West Montrose! Opportunity for tranquil, riverside living with fshing & canoeing right in your own backyard! Fabulous 2,700 sqft 4 bed, 4 bath home. Updated throughout; new kitchen (2018). Professionally landscaped, salt-water pool with built-in hot tub, wrought iron fencing & interlocking patios. EXCL
3 bed, 4 bath, 2,200+ sqft. renovated home on deep (186') lot in prime location! 2-storey foyer, wrought-iron railings, 4 fireplaces, carpet-free! Living & dining rooms with hardwood, terrace doors to deck. Primary suite with wall of windows, freplace & luxurious ensuite. Landscaped yard with patio, deck, gardens & pond. Optional membership at Beechwood Park pool & tennis. EXCL
$695,000
OPPORTUNITY KNOCKS!
Legal non-conforming accessory apartment with $50K+ projected annual income. Live on main foor & Airbnb the 2 bdrm unit upstairs for $2,500/mth. Backyard easily accommodates coach house (tiny home). Parking for 3 cars. Close to public transit, Uptown Waterloo & hwy access! MLS®
$445,000
COLUMBIA PLACE!
2 bed, 2 bath 1,175 sqft. deluxe corner unit. Renovated, open concept, newer fooring, stainless appliances & granite counters. Private balcony. In-suite laundry, u-ground parking & locker. Many on-site amenities! Close to universities & convenient to x-way. MLS ®
$399,900 CONDO LIVING!
Affordable 3 bed, 2 bath carpet-free renovated condo! Modern kitchen with newer appliances. Living room with sliding door to open balcony. Primary bed features 2 pc ensuite & large walk-in closet! 1 u-ground parking space. Close to public transit, shopping & downtown Kitchener! MLS®
$1,333,000
COUNTRY RETREAT!
Magnifcent! 1,800 sqft. custom fnished 3 bed, 4 bath stone bungalow built in 2016. Living room with gas freplace, open kitchen featuring stainless appliances, pot fller, island/breakfast bar, quartz counters & walk-out to deck. Fully fnished 1,700 sq. ft. walk-out basement with huge windows. Spring fed pond ideal for winter skating & summer nature habitat! Your own private 3.6 acre oasis! MLS®
00 2002-2021
TREADWELL SALES REPRESENTATIVE
SALES
www.mcintyreteam.com Serving KW for over 40 years! RE/MAX Solid Gold Realty (II) Ltd., BROKERAGE Independently Owned & Operated 519.888.7110 Your Unfair Advantage
SHANNON
JIM McINTYRE
REPRESENTATIVE jcmcintyre@remaxsolidgold.biz
62
63 SOLID GOLD REALTY (II) LTD., BROKERAGE Independently Owned and Operated 519-888-7110 519 577 6277 www.HomeWithMark.ca markvandongen@remaxsolidgold.biz Mark VanDongen Sales Representative 519 496 8790 www.DeniseDerbez.com derbezremax@gmail.com Denise Derbez Sales Representative 519 574 6148 www.kellerfamilyteam.com mary@kellerfamilyteam.com Mary Ke er Broker 647 993 4138 www.kellerfamilyteam.com riley@kellerfamilyteam.com Riley Ke er Sales Representative Spanish & English Spoken CALL DENISE $649,900 Forest Heights This home is MOVE-IN READY and well suited for a GROWING FAMILY and could be an ideal property to DUPLEX or turn into a IN-LAW SUITE. 5 bedroom raised bungalow in desirable forest heights! 3 beds up and 2 more in the raised basement. MLS® $2,390/mth Brand new 3 bedrooms, 2 full bathrooms with 1 parking space. Ideal for a working professional, a couple or young families. Layout combining living and dinette with a kitchen including stainless steel appliances and laundry. Master bedroom with ensuite bathroom and walk in closet. MLS® CALL MARK FROM OUR FAMILIES TO YOURS Wishing Everyone a Merry Christmas and a Happy and Healthy New Year! TO OUR VALUED CLIENTS AND FRIENDS THANK YOU FOR YOUR LOYALTY AND FRIENDSHIP We're Hoping the Warmth of The Season Fills Your Heart with Love, Peace and Kindness Mark, Denise, Mary & Riley Solid Gold Realty (II) Ltd. Brokerage Independently Owned and Operated or putting your trust in me this past year! ending you love, strength and unwavering support this holiday season. herish what touches your heart, mind, and soul, and may each day be filled with happiness, peace, and joy...and lots of eggnog! Happy Holidays! "YOUR UNFAIR ADVANTAGE" 519.888.7110 aggie orsburgh Sales Representative, Certified Divorce Real Estate Expert (CDRE) TM 519.496.6244 maggie@tapestryagent.com DivorceHaven.ca | TapestryRealtyGroup.com A Warm Thank You To my clients,
2 STORY CONDO
Spacious 2 Story Condo walking distance to Universities! 3 bedroom, 1 bathroom condo includes a parking spot! Renovated kitchen complete with large pantry, Stunning counters & stainless appliances. Updated bathroom and newer fooring throughout. Building features newer windows, sliders and exterior siding. Low condo fees also include water! Unit faces rear of property, has a nice private balcony & storage closet. Located close to shopping & is a short walk to the bus stop. Call to view today before it's gone! MLS®
FOREST HEIGHTS
$709,900
Located in Kitchener's sought-after Forest Heights neighbourhood! This 3+1 bedroom with plenty of updates throughout home. Large kitchen & dining room with a gas freplace! Generous primary suite with closet builtins and a renovated bathroom. Fully fenced yard complete with shed & expansive deck. Large rec room, a separate bedroom & laundry. Updated (AC, furnace & electrical, roof 2016). Call today to book your showing! MLS®
VICTORIA PARK! $599,900 Charming 3 bedroom single detached home close to Victoria Park! Modern kitchen with built in dishwasher,
dining
and
BEECHWOOD/UNIVERSITY $382,900 Fantastic corner unit in excellent Waterloo location. Open concept living space, 2 bedrooms, modern kitchen with
large
with built
with
storage
Only steps from all amenities and
transportation, close to
vibrant
SOLD SOLD Cari hewick BROKER cari@soldoncari.com www.soldoncari.com Renata plecity BROKER renata@renataplecity.com www.renataplecity.com Solid Gold Realty (II) Ltd., Brokerage Independently Owned & Operated 519.888.7110 Solid Gold Realty (II) Ltd., Brokerage Independently Owned & Operated 519 . 888 . 7110 JUST LISTED $359,900 CORNER UNIT Merry Christmas & Happy New Year. 64
separate
room, 2 full baths, large private backyard, detached garage
fnished basement. Fantastic location close to downtown core and Iron Horse trail. Great opportunity for frst time buyer or investor. MLS®
granite countertop,
living room
in cabinets, sunroom
heated foors. In-suite laundry, underground parking,
locker.
public
both Universities, minutes from
Uptown Waterloo MLS®
WISHING YOU A VERY Merry Christmas! HEAD OFFICE 275 Lancaster St. W., 2nd Floor Kitchener, Ontario N2H 4V2 CAMBRIDGE OFFICE 140 McGovern Dr., Suite 8 Cambridge, Ontario N3H 4R7 YOUR Real Estate Law Firm What Victor Provides • Unmatched exceptional service • Direct access to 2 Lawyers • A pre-set guaranteed account • 16 experienced, professional and knowledgeable Clerks • Real Estate with complete peace of mind Email Victor Hussein for a free quote at victor@vhlaw.ca 519 744 8585 WWW.VHLAW.CA Real Estate Law...it's ALL we do! Voted Favourite REAL ESTATE LAWYER REAL ESTATE LAW FIRM
BEAUTIFUL FAMILY HOME!
Great family neighbourhood for this 3-bed, 3-bath home, carpet free on main and upper levels. Eat-in kitchen boasts granite countertops and breakfast bar. Family room with gas freplace and slider walkout to fenced yard where you can relax in the hot tub after a long day! MLS®
STUNNING BRAND NEW HOME
1,302 sqft. bungalow built featuring 2 bdrms on the main level & 2 bdrms in fully fn'd basement. 3 full baths including a 3pc ensuite & walk-in closet in primary bdrm. Beautiful large ceramic tile fooring through the foyer, LR & kitchen. Double car garage. MLS®
SUPERIOR CUSTOM BUILT FINORO HOME
Brand new 1,953 sqft. home built. 3 bed 2.5 baths. Second living space on upper level with large windows allowing for beautiful sunlight to shine through. Fabulous kitchen with quartz counter tops and ceramic tile fooring. Double car garage. MLS®
BEAUTIFUL NEW BUNGALOWS!
Choose from three-1300sqft quality-built homes. 2 are fnished from top to bottom offering 4-BRs and 3 luxury bathrooms on 2 levels! Bright open concept main foor boasts ceramic tile fooring, kitchen island, quartz countertops, engineered hardwood in 2 bedrooms and so much more! The 3rd home is ready for you to choose your own fnishings from the builder's selections. MLS®
Jennifer Cameron Broker
www.RemaxCameronTeam.com | kencameron@remaxsolidgold.biz | 519 888 7110 RE/MAX Solid Gold Realty (II) Ltd., Brokerage Independently Owned & Operated
Ken Cameron Broker of Record
Gabriele Koch Sales Representative
GOING….GOING….!
buyers, DIY
and investors! This
can be
your
and offers
Calling all frst-time
renovators
3-level single detached backsplit
renovated to
own tastes
updates such as new gas furnace and central air in the summer of 2022. Great family neighbourhood close to schools. MLS®
Call if you are experiencing a mental health crisis ~ 24/7! 911 or 1-844-437-3247 or TTY 1-877-688-5501
@remaxcameronteam SOLD ENERGY EFFICIENT HOMES DESIGNED FOR TODAY'S LIVING! YOUR UNFAIR ADVANTAGE $999,900 $999,900 $779,900 $999,900
TITAN CLUB TEAM