TABLE OF CONTENTS
Table of Contents
Table of Contents
The Editorial Timelapse
The Editorial Voice
Colophon
LE FIGUIER DE ST-ESPRIT
A charming restaurant in the old Antibes
COVER - CHRISTIAN AWE
The vitality of water
ANDREAS WÜEST
Passion, stories & automobiles
CA'SAGREDO HOTEL
The magic of Venice
42
PARRI'S
Made to measure since 1937
SILVIA NAIR
The power of singing
52
AN INNOVATIVE PROJECT
Monaco, capital of advanced yachting
ROBERTO ESPOSITO
Interview on his digital world
DONNAFUGATA
A wine for every desire
13TH HISTORIC GP OF MONACO
An unmissable event in the principality
EXCELLENCE BY VIVIANI
A new collaboration
WOPART
Works on paper in Lugano
6
14 6 8 10 11 12 14 18 28 36
48
60 66 70 78 82
18 28 42 48 70
TABLE OF CONTENTS
86
IBIZA
Small bays washed by crystal clear waters
ACCADEMIA ETIQUETTE
The timeless art of "Savoir faire"
98 102 110 114 120 124 130
THE FRAGRANCE WHISPERER
Interview with Maurizio Cavezzali
GOLD CUP DOLOMITES
A journey through the Alps
BEING CASEY
Interview with Casey Affleck
A MIDSUMMER NIGHT'S DREAM
A fashion show by Eleonora Lastrucci
HOTEL VIS À VIS
A breathtaking experience
SEA & SAILING
Interview with Mirko Sguario
COLOMBO EXPERIENCE
An Italian artisans network
BARBAGIUANS
Visit to Geneva
FUEGUIA 1833
A unique project by Julian Bedel
GALA IN A PALACE HOTEL
The Latin America & Caribbean consular group
LORÀL RADICCHIO
Natural beauty for over 45 years
THE STREETS OF LUXURY
Interview with Roberto Mazzantini
8
94
134 138 144 148 152
86 102 114 124 144 138
The International SeaKeepers Society preserves the oceans through yacht donations going towards scientific research, education and marine conservation. Donating your vessel can immediately eliminate your ownership cost and considerably reduce your income tax burden. Receive Tax Benefits and Help Fund SeaKeepers Programs WWW.SEAKEEPERS.ORG | 786.924.6209 | INFO@SEAKEEPERS.ORG
THE EDITORIAL TIMELAPSE
THE EDITORIAL VOICE
Luxury - what is it exactly? Is it palpable and can it be quantified? Or is it simply a moment stuck in time, an adventure beyond your comfort zone and the experience of rediscovering lost senses? Perhaps it is the witnessing of an essential element undergoing infinite transformation; of a shape, a color, a texture, a substance to delve deeper and deeper into, reminding us of the powerful and unequivocal feeling of rediscovering our humanity. We may not hold all the answers, however, we are buzzing with suggestions. After all, this is the blue edition, synonymous with trust and peacefulness. You are limitless, so please indulge and be inspired!
You could take a panoramic ride aboard an exceptional automobile to a beautiful winery, or set sail in search of a remote location as you watch sapphire gradients turn into aquamarine. What about the subtle touch of the most refined crafted fabrics as you gaze into a breathtaking painting?
The potential for broadening your horizons persists and the opportunities to share these precious moments live within you, so go, drive, set sail towards these unique moments surrounded by whom and what you love, reclaim your unmeasurable right, responsibility and luxury!
Lusso: cos'è esattamente? È qualcosa di tangibile, può essere quantificato? O è semplicemente un istante bloccato nel tempo, un'avventura oltre la zona di comfort, o l'esperienza di riscoprire sensi perduti? Forse significa assistere all'infinita trasformazione di un elemento essenziale, di una forma, di un colore, di una trama, di una sostanza da ricercare eternamente, che ci ricorda la sensazione potente e inequivocabile di riscoprire la propria umanità.
Forse non avremo tutte le risposte, tuttavia, siamo colmi di suggerimenti. Dopotutto, questa è l'edizione blu, sinonimo di fiducia e serenità. Non hai limiti, quindi sentiti libero di abbandonarti all'ispirazione!
Potresti fare un giro panoramico a bordo di un'auto straordinaria verso una splendida azienda vinicola, o salpare alla ricerca di un luogo remoto mentre osservi sfumature di zaffiro trasformarsi in acquamarina. E che dire del tocco delicato dei tessuti artigianali più raffinati mentre osservi un dipinto mozzafiato?
Il potenziale per ampliare i tuoi orizzonti è costante e le opportunità per condividere questi momenti preziosi vivono dentro di te, quindi vai, guida, salpa verso questi momenti unici circondato da chi e cosa ami, rivendica il tuo incommensurabile diritto, responsabilità e lusso!
Nicola Sangiorgio
11
EXCELLENCE MAGAZINE - SWITZERLAND www.excellencemagazine.luxury - info@excellencemagazine.luxury
EDITORIAL DIRECTOR NICOLA SANGIORGIO
DEPUTY EDITOR EMANUELA ZINI
MARKETING DIRECTOR ASIA LAURO
MIDDLE EAST/USA DIRECTOR NADIA MURABET
INTERNATIONAL DEVELOPMENT ADVISOR ANITA LO MASTRO CONTRIBUTORS BARBARA ZORZOLI CARLA CAVICCHINI PAOLO MANAZZA MARIA MELE CARLO DE BERNARDI SANDRO BAGNO INGRID RUSCELLI CLAUDIA BATTHYANY EMANUELA ZINI GAIA BARLASSINA DANIEL PHILPS BIBI CABELLI ANITA LO MASTRO LUIGI LAURO LORIS SAYTOUR
EXCELLENCE AMBASSADORS DANIEL SANGIORGIO JOHN GANDOLFI MAYUMI YAMAZAKI LUIGI COLOMBO DANIEL PHILPS
ART & CREATIVE DIRECTION NICOLA SANGIORGIO TRANSLATIONS GAIA BARLASSINA WEB ALEPH ADVICE
EDITORIAL OFFICE editorial@excellencemagazine.luxury
ADVERTISING marketing@excellencemagazine.luxury
PRINTING NASTRO & NASTRO
DISTRIBUTION EXCELLENCE HOTEL SELECTION & EXCELLENCE MAGAZINE PLATFORM
Tutti i diritti sono riservati. I punti di vista espressi non sono necessariamente quelli dell'editore che pertanto non si assume alcuna responsabilità per qualsiasi errore o omis sione anche per quanto riguarda il materiale fornito. Nessuna parte di questa publicazione può essere riprodotta senza consenso da parte dell'editore. All rights reserved. The points of view expressed in the magazine do not necessarily reflect the opinions of the publisher, who also assumes no liability or responsability for any inaccurate or incomplete information, including content provided by third parties. Any form of reproduction of any content without the written permission of the publisher is strictly prohibited.
Fondata in Italia e gestita da MRS2 Management di Lugano, EYE AM Eyewear nasce con lo stesso spirito indipendente e pionieristico che ha plasmato la moderna industria dell'occhialeria, nel contempo facendo eco al nostro amato stile di vita mediterraneo.
EYE AM Eyewear si propone inoltre per la realizzazione di prodotti di alta qualità in private label, vantando già diverse collaborazioni tra cui, per esempio, quella siglata con il Club TWIGA di Monte Carlo.
EYE AM Eyewear è dove i concetti creativi contemporanei, l'artigianato di qualità e le moderne tecnologie si incontrano per creare soluzioni di design sorprendenti.
Gli occhiali EYE AM sono un vero gioiello, in grado di catturare la giusta immagine, di sottolineare lo sguardo unico e di comunicare le emozioni di chi li indossa. Il marchio esprime inoltre la personalità di chi vive al passo coi tempi, con una mentalità aperta alla realtà mutevole, ma che tuttavia vuole distinguersi per la propria eleganza ed originalità, mentre il design si ispira alla nostra cultura della curiosità, della vita giocosa, allegra e caleidoscopica.
Founded in Italy and managed by MRS2 Management of Lugano, EYE AM Eyewear was born with the same independent and pioneering spirit that has shaped the modern eyewear industry, while echoing our beloved Mediterranean lifestyle.
EYE AM Eyewear also aims to produce high quality private label products, already boasting several collaborations including, for example, the one signed with TWIGA Club in Monte Carlo.
EYE AM Eyewear is where contemporary creative concepts, quality craftsmanship and modern technologies meet to create striking design solutions.
EYE AM eyewear glasses are true gems, capable of capturing the right image, emphasizing unique looks and communicating the emotions of the wearer. The brand also expresses the personality of those who live in line with the times, with a mindset that is open to the changing reality, but yet want to stand out for their elegance and originality, while the design is inspired by our culture of curiosity, playful, cheerful and kaleidoscopic life.
Le Figuier de St Esprit
IN THE HEART OF OLD ANTIBES THERE IS A RESTAURANT FULL OF CHARM, OVERLOOKING THE FAMOUS RAMPARTS AND RUE SAINT ESPRIT NEL CUORE DELLA VECCHIA ANTIBES C'È UN RISTORANTE PIENO DI FASCINO, CHE SI AFFACCIA SUI FAMOSI BASTIONI E SU RUE SAINT ESPRIT
Text by Bibi Cabelli
14
Le Figuier de Saint Esprit consists of two different rooms, each with its own atmosphere: a very welcoming interior, whose decoration combines centuries-old beams and modern furniture, a very "Provençal" vibe in the outdoor patio, where a large fig dominates the scene, adding greenery and freshness.
Sitting at one of the tables set up on a balcony from which you can appreciate the impeccable service of the staff means living an experience full of serenity, accentuated by the tranquility and cheerfulness of the people who work in this beautiful restaurant.
Le Figuier de Saint Esprit si compone di due ambienti diversi, ciascuno con una propria atmosfera: molto ac cogliente nella stanza interna, la cui decorazione com bina travi secolari e mobili moderni, molto "provenzale" nel patio all'aperto, dove un grande fico domina la sce na, portando verde e freschezza.
Sedersi ad uno dei tavoli allestiti su un balcone da cui si potrà apprezzare l'impeccabile servizio del personale, significa vivere un'esperienza piena di serenità, accen tuata dalla tranquillità e dall'allegria delle persone che lavorano in questo bellissimo ristorante.
15
The value of family
Le Figuier is truly a family. The family of Christian Morisset, the chef with the famous "handlebar" mustache, and his wife Josiane, who took over the house in 2007. This exceptional chef needs no introduction: he trained at Elie Mazot's school in La Chèvre d'Or and with Roger Vergé at the Moulin de Mougins, the two "masters" from whom he inherited his knowledge and passion for this profession.
He then had the good fortune (in 1987) to succeed Alain Ducasse at the Terrasse du Juana in Juan-lesPins, where he received two Michelin stars for 18 years!
This is where he created his two favorite dishes: the cuttlefish cannelloni and the saddle of lamb cooked in clay. And it's necessary to also emphasize the role of Josiane Morisset, the chef's secret muse, always friendly, always enthusiastic, ready to deal with all the situations that may arise in the dining room, which she supervises, in an original and attentive way. And again, let's not forget about Matthias, a highly trained pastry chef that also holds his own in the kitchen.
Le Figuier de Saint Esprit is truly a "family home" where the staff, in the kitchen and in the dining room, feel at ease.
Il valore della famiglia
Le Figuier è davvero una famiglia. Quella di Christian Morisset, lo chef con i famosi baffi "a manubrio", e di sua moglie Josiane, che ha rilevato la casa nel 2007. Questo chef eccezionale non ha bisogno di presenta zioni: si è formato alla scuola di Elie Mazot a La Chèvre d'Or e con Roger Vergé al Moulin de Mougins, i due "maestri" che gli hanno trasmesso la conoscenza e la passione per questo mestiere.
Ha poi avuto la fortuna (nel 1987) di succedere ad Alain Ducasse alla Terrasse du Juana di Juan-les-Pins, dove ha ricevuto due stelle Michelin per 18 anni!
È qui che ha creato i suoi due piatti preferiti: i cannelloni di seppia e la sella d'agnello cotta nell'argilla. E come non enfatizzare il ruolo di Josiane Morisset, musa se greta dello chef, sempre disponibile, sempre entusia sta, pronta ad affrontare in modo originale e attento tutte le situazioni che si possono presentare in sala, di cui Josiane cura la supervisione. E ancora, che dire di Matthias, con un'alta formazione pasticcera ma capa ce di destreggiarsi in cucina.
Le Figuier de Saint Esprit è realmente una "casa fami glia" in cui il personale, in cucina e in sala da pranzo, si sente a proprio agio.
16
However, the restaurant is primarily a kitchen. Christian is a rigorous and demanding chef who honors every day the star that the Michelin guide has assigned to him for many years. Focused on the very best products and together with his faithful assistant Guillaume Winterstein, he crafts – almost like a goldsmith – a short menu that follows the seasons.
Always colorful, his dishes charm the eye before delighting the taste buds. Thorough cooking and balanced seasonings are the signs of his meticulous work. Although the seasons are always respected, his "signature" dishes, called "essentials", never leave the menu. That is the case for his divine "cuttlefish cannelloni with cuttlefish ink in crustacean jus" or "Alpilles' saddle of lamb cooked in Vallauris clay"!
Jordan Morisset, the eldest son of Christian and Josiane, is also available to customers to organize private receptions and accurate catering services, offering all the gastronomic know-how of Le Figuier de Saint Esprit.
Il ristorante è però soprattutto una cucina. Quella di Christian, chef rigoroso ed esigente, che ogni gior no onora la stella che gli è stata assegnata dalla gui da Michelin da molti anni. Attento ai migliori prodotti, compone come un orafo – con il suo fedele assistente Guillaume Winterstein – un breve menu che si attiene alle stagioni.
Sempre colorati, i suoi piatti lusingano l'occhio prima di deliziare le papille gustative. Una cottura accurata e condimenti equilibrati sono il segno di un lavoro me ticoloso. Se si rispettano le stagioni, i piatti "firmati", qualificati come "essenziali" non escono mai dal menù. È il caso dei suoi divini "cannelloni di seppia al nero di seppia con jus di crostacei" o "la sella d'agnello delle Alpilles cotta nella creta di Vallauris"!
Jordan Morisset, il figlio maggiore di Christian e Josia ne, è inoltre a disposizione dei clienti per organizzare ricevimenti privati e servizi di catering accurati, offrendo tutto il know-how gastronomico di Le Figuier de Saint Esprit.
17
AWE and the vitality of water in between dream and reality
CHRISTIAN
18
LOOKING AT THE WORKS OF THE ARTIST CHRISTIAN AWE, WHO LIVES IN BERLIN AND PALMA DE MALLORCA, YOU ARE INSTANTLY OVERWHELMED. THIS IS NOT ONLY DUE TO THE
OF
OF
AND
TO SEVERAL
METERS, BUT ALSO TO THE
THAT THEY
Text by Gaia Barlassina
ENORMOUS DIMENSIONS
SOME WORKS, UP
HUNDRED SQUARE
POWER
COLOR
DYNAMISM
RADIATE. GUARDANDO LE OPERE DELL'ARTISTA CHRISTIAN AWE, CHE VIVE TRA BERLINO E PALMA DI MAIORCA, SI È IMMEDIATAMENTE SOPRAFFATTI. CIÒ È DOVUTO NON SOLO ALLE ENORMI DIMENSIONI DI ALCUNE OPERE, FINO A DIVERSE CENTINAIA DI METRI QUADRATI, MA AN CHE ALLA FORZA DEL COLORE E AL DINAMISMO CHE ESSE IRRADIANO.
19
For Christian Awe, color is like an elixir of life, it's a passion. With unique lightness and painterly virtuosity, Awe combines colors and forms, creating moments of freedom and joie de vivre for the viewer. Abstract forms draw a special degree of movement that literally pushes out of the pictures and makes their surface tactile. In this way, Awe repeatedly explores the limits of painting. In his "water paintings" series, he creates works that give the impression of real drops wetting the painting surface. In a masterlful play of light and shadows, Awe blurs the boundaries between imagination and reality. The viewer is tempted to touch the pictures and thus adjust the visual perception of reality. Awe's threedimensional-looking color landscapes appear photorealistic, almost as if they were printed. However, every drop of water, no matter how small, is painted.
In addition, energetic streams of color, powerful splashes, and apparently spontaneous, airy gestures form an exciting symbiosis in a dialogue between spontaneity, experiment and artistic calculation. They unite to form poetically pulsating color worlds that sweep the viewer away into a cosmos of colors and emotions.
Per Christian Awe, il colore è come un elisir di lunga vita, è una passione. Con una leggerezza e un virtuosi smo pittorico unici, Awe combina colori e forme, cre ando momenti di libertà e gioia di vivere per lo spetta tore. Le forme astratte disegnano un movimento unico che le spinge letteralmente fuori dalle immagini e rende tattile la loro superficie. In questo modo, Awe esplora costantemente i limiti della pittura. Nella sua serie "water paintings", crea opere che danno l'impressione di vere gocce che bagnano la superficie pittorica. In un magistrale gioco di luci e ombre, Awe sfuma i confini tra immaginazione e realtà. Lo spetta tore è tentato di toccare con mano le immagini per re golare la sua percezione visiva della realtà. I paesaggi a colori dall'aspetto tridimensionale di Awe appaiono fotorealistici, quasi come se fossero stampati. Tutta via, ogni goccia d'acqua, non importa quanto piccola, è dipinta.
Inoltre, energici flussi di colore, schizzi potenti e gesti apparentemente spontanei e ariosi formano un'emo zionante simbiosi in un dialogo tra spontaneità, spe rimentazione e calcolo artistico, unendosi per formare poetici mondi cromatici e pulsanti che trascinano lo spettatore in un cosmo di colori ed emozioni.
20
21
Awe's complex works are bursting with life-affirming colors and impress with their radiance and finely nuanced vitality. With a view to the big picture, the artist works with surprising mastery, precision, and attention to detail. From a distance, his paintings exert an almost intoxicating fascination and attraction. On closer inspection, they captivate with the meticulous precision with which Awe perfects even the smallest detail, which gives his works their own unique rhythm and depth of space.
Christian Awe's works invite the viewer to an inspiring journey of the senses, to see and feel something new again and again. Explosive, but also controlled; powerful, but at the same time full of sensitivity and lightness.
This applies both to his works on canvas and paper as well as to his works in public spaces, in which he repeatedly takes on sociopolitical themes such as freedom, tolerance, cosmopolitanism and a feeling of solidarity. He is never accusatory, quite the opposite, he invites an open dialogue.
Le complesse opere di Awe sono piene di colori brillanti che colpiscono per la loro radiosità e vitalità finemente sfumata. Con un occhio sempre attento al quadro ge nerale, l'artista lavora con sorprendente maestria, pre cisione e attenzione ai dettagli. Da lontano, i suoi dipinti esercitano un fascino e un'attrazione quasi inebrianti.
A un esame più attento, affascinano per la meticolosa precisione con cui Awe perfeziona anche il più piccolo dettaglio, conferendo a ciascuna delle sue opere il pro prio ritmo unico e la propria profondità.
Le opere di Christian Awe invitano lo spettatore a un viaggio stimolante dei sensi, a vedere e sentire sempre qualcosa di nuovo. Esplosivo, ma anche controllato; potente, ma allo stesso tempo ricco di sensibilità e leg gerezza.
Ciò vale sia per le sue opere su tela e carta, sia per le sue opere in spazi pubblici, in cui affronta ripetuta mente temi socio-politici come la libertà, la tolleranza, il cosmopolitismo e la solidarietà. Tuttavia non è mai accusatorio, anzi, al contrario, invita all'apertura di un dialogo.
22
With his murals, Awe wants to make art tangible in public spaces and on the street, so that people can react to it immediately. For him, art is the cement that holds society together and advances it. That's why to him it is so important to give something back to society. With the proceeds from the edition of his mural "Adanzé" (translated from various West African dialects it means: "A warm welcome") he built, for example, a school and a hospital building in Burkina Faso (West Africa). During the refugee crisis of 2016, the edition of his mural "Begegnung" ("encounter"), commissioned by the state government of Lower Saxony, made a significant contribution to supporting unaccompanied children and young people who had fled to Germany.
Con i suoi murales, Awe vuole rendere tangibile l'arte negli spazi pubblici e per strada, in modo che le per sone possano reagire immediatamente. Per lui l'arte è il cemento che tiene unita la società e la fa avanzare. Ecco perché per lui è così importante dare qualcosa in cambio alla società.
Con il ricavato dell'edizione del suo murale "Adanzé" (tradotto da vari dialetti dell'Africa occidentale significa "un caloroso benvenuto") ha realizzato, ad esempio, una scuola e un edificio ospedaliero in Burkina Faso (Africa occidentale).
Durante la crisi dei rifugiati del 2016, l'edizione del suo murale "Begegnung" ("incontro"), commissionata dal governo statale della Bassa Sassonia, ha dato un con tributo significativo al sostegno dei bambini e dei giova ni non accompagnati fuggiti in Germania.
23
"CHRISTIAN AWE IS AN ARTIST WHO WANTS TO TOUCH PEOPLE WITH HIS WORKS AND INVITES THEM TO EMBARK ON A JOURNEY OF EMOTIONS AND DREAMS. BUT HE ALSO HAS SOMETHING TO SAY AND TRIES TO MAKE THE WORLD A LITTLE BETTER THROUGH HIS OPPORTUNITIES"
24
"CHRISTIAN AWE È UN ARTISTA CHE VUOLE TOCCARE LE PERSONE CON LE PROPRIE OPERE E LE INVITA A INTRAPRENDERE UN VIAGGIO FATTO DI EMOZIONI E SOGNI. MA HA ANCHE QUAL COSA DA DIRE E CERCA DI RENDERE IL MONDO MIGLIORE SFRUTTANDO LE OPPORTUNITÀ CONCESSEGLI" 25
AXA.ch/cyber Know You Can La vostra azienda è più sicura ASSICURAZIONE CYBER AXA e servizi di prevenzione AXA Agenzia Principale Sergio Sertori Piazza Riforma 4, 6900 Lugano +41 91 923 73 13, lugano.via.nassa@axa.ch AXA.ch/nassa
ANDREAS WÜEST A CAR ENTHUSIAST! 28
THE LOVE FOR CARS UNITES MANY PEOPLE: ADMIRERS, COLLECTORS, ECCENTRIC OWNERS. THE HISTORY OF EACH CAR IS OFTEN CHARACTERIZED BY LEGENDS, TALES, ANECDOTES WHICH, TOGETHER WITH THE EXTRAORDINARY DESIGN OF THE CAR ITSELF, CONTRIBUTE TO INCREASING ITS CHARM AND VALUE. LA PASSIONE PER LE AUTO ACCOMUNA MOLTE PERSONE: ESTIMATORI, COLLEZIONISTI, EC CENTRICI PROPRIETARI.LA STORIA DI OGNI AUTO È SPESSO CARATTERIZZATA DA LEGGEN DE, RACCONTI,
ALLA STRAORDINARIETÀ PROGETTUALE DELL'AU TOVETTURA, CONTRIBUISCONO AD AUMENTARNE FASCINO E VALORE.
CHE,
Text by Daniel Philps
ANEDDOTI
INSIEME
29
Andreas Wüest is a huge car enthusiast. His is a wideranging passion, spanning several eras characterized by iconic cars, masterpieces created by the greatest car brands that made a mark on history and created collective memories.
He knows the history of each vehicle, every detail is a source of excitement for him, as it represents each car's uniqueness.
Always on the lookout for exceptional vehicles and cars with special stories, Andreas Wüest regularly visits collectors, dealers, and exhibitions around the world.
Andreas has transformed his passion into a professional activity, supporting clients with experience, competence, and professionalism in order to turn dreams into reality.
Andreas Wüest è un grande appassionato di auto. Un interesse ad ampio raggio, che attraversa la storia e le varie epoche spesso contraddistinte da autovetture iconiche, capolavori realizzati dai grandi brand automo bilistici che scandiscono il tempo e creano memorie collettive.
Conosce la storia di ogni veicolo, ogni dettaglio rap presenta per lui motivo di entusiasmo, ne rappresenta l'unicità.
Sempre alla ricerca di veicoli eccezionali e auto con storie speciali, Andreas Wüest visita regolarmente col lezionisti, rivenditori e mostre in tutto il mondo.
Andreas ha trasformato la sua passione in attività pro fessionale, supportando i clienti con esperienza, com petenza e professionalità al fine di trasformare sogni in realtà.
30
"One of the most beautiful cars I have had the opportunity to deal with is the Ferrari Testarossa Monospecchio Blu. A work of art, a rare example both for its uncommon paint color and for its wheels, featuring the first central locking system, but mostly because it never changed owners! Kept in Switzerland since its purchase, the car has not been hidden in a garage under a "Prancing Horse" tarp and used only on special occasions. On the contrary, it has been driven regularly and with pleasure, often accumulating more kilometers in a year then how many similar cars do in a decade. Used for everything, from commuting to taking part in alpine tours with other Ferrari fans, the car, which now has covered 51.000 km, is in excellent condition, showcasing the world-renowned design and construction skills of the Maranello house".
"Una delle auto più belle che ho avuto modo di tratta re è la Ferrari Testarossa Monospecchio Blu. Un'opera d'arte, un esemplare raro sia per il colore della vernice poco comune, sia per le prime ruote con bloccaggio centrale, ma soprattutto perché non ha mai cambia to proprietario! Conservata in Svizzera per tutta la sua vita, l'auto non è stata nascosta in un garage sotto un telo con il "Cavallino Rampante" e utilizzata solo in oc casioni speciali, ma è stata guidata regolarmente e con piacere, spesso accumulando più chilometri in un anno di quante auto simili accumulino in un decennio. Utiliz zata per tutto, dal pendolarismo alla partecipazione a tour alpini con altri Ferraristi, l'auto, che ora ha 51.000 km, è in ottime condizioni, a testimonianza delle capa cità progettuali e costruttive note in tutto il mondo della casa di Maranello".
31
Ferrari Testarossa Monospecchio
One the cars that Andreas particularly loves is the Ferrari Testarossa Monospecchio, an iconic car that was presented at the 1984 Paris Motor Show. Designed by Pininfarina, the car was the heir to the 512 BB, of which it retained the mechanics. Its line, characterized by a considerably widened tail, dominated by rectangular lights and large side grilles, garnered great acclaim.
Ferrari Testarossa Monospecchio
Tra le auto che Andreas ama particolarmente c'è una Ferrari Testarossa Monospecchio, un'auto iconica che venne presentata al Salone di Parigi 1984. Disegnata da Pininfarina, l'autovettura era l'erede della 512 BB, di cui conservava la meccanica. La sua linea, carat terizzata dalla coda notevolmente allargata, dominata dalla fanaleria rettangolare e dalle grandi griglie laterali, suscitò grandi consensi.
32
This Ferrari Testarossa had only one rear-view mirror, very protruding, curiously located in the middle of the left windscreen pillar, in order to improve the poor rear visibility which was hampered by the presence of the massive tail.
Starting in 1986, this single mirror feature was modified by adopting two mirrors positioned at the base of the pillars.
At the time of its launch, the Testarossa was the first car in the history of the brand whose name was not a series of numbers: the name Testarossa was meant to celebrate the era when Ferrari terrorized its competitors on every track in the world, thanks to its racing cars characterized, indeed, by their red-painted fronts. Legend has it that a mechanic who, by chance, had some leftover red paint, had the idea of painting the nose of a '57 250 Sport in this color. And for any car lover, the rest was history…
La Ferrari Testarossa disponeva di un solo specchietto retrovisore, molto sporgente, curiosamente situato sul la mezzeria del montante sinistro del parabrezza, allo scopo di migliorare la scarsissima visibilità posteriore che era ostacolata dalla presenza della larga e mas siccia coda. A partire dal 1986 questa caratteristica monospecchio venne modificata adottando due spec chietti posizionati sulla base dei montanti.
All'epoca della sua presentazione, la Testarossa fu la prima nella storia del cavallino a non portare nessuna sigla numerica.
Con il nome Testarossa, dunque, si volevano riportare alla mente gli anni in cui la Ferrari seminava il terrore su tutte le piste del mondo grazie alle sue vetture da cor sa caratterizzate, per l'appunto, dalle teste verniciate di rosso. La leggenda narra che fu un meccanico, al quale avanzava un po' di vernice rossa, a pensare di verniciare di questo colore il coperchio punterie di una 250 Sport del '57, dando quindi il via a un mito della storia dell'automobilismo.
Photos © Rémi Dargegen
33
34
Ca' Sagredo Hotel
A Palace-Museum to experience the magic of Venice
Text by Emanuela Zini
Venice, the pearl of the lagoon. Venice, city of dreams. Romantic, engaging, picturesque and even a little melancholic, just enough to give it more charm. Venice must be experienced, getting lost along its streets, canals, bridges, letting yourself be carried away by its infinite beauty.
And it is beauty we see when we arrive at Ca' Sagredo, the patrician residence of the noble Sagredo family that, over the centuries, has hosted a number of artists, such as Sebastiano Ricci, Giambattista Tiepolo, Nicolò Bambini and Pietro Longhi, who have contributed to turning this palace into a Museum, recognized today as a National Monument.
Ca' Sagredo Hotel is located near Rialto one of the liveliest areas of Venice, full of typical shops and restaurants. It overlooks the Grand Canal, between Ca' D'Oro and Campo Santa Sofia, known for the typical ferry with a gondola that takes you to the historic city market.
Venezia, la perla della laguna. Venezia, città di sogno. Romantica, coinvolgente, pittoresca e anche un po' malinconica, quel tanto che serve a conferirle maggiore fascino. Venezia va vissuta, perdendosi tra le calle, i canali, i ponti, lasciandosi trasportare dalla sua infinita bellezza.
Ed è di bellezza che si parla quando si arriva a Ca' Sa gredo, dimora patrizia della nobile famiglia Sagredo che ha visto nei secoli il susseguirsi di artisti come Seba stiano Ricci, Giambattista Tiepolo, Nicolò Bambini e Pietro Longhi, che hanno contribuito a rendere questo Palazzo un Museo, riconosciuto oggi come Monumen to Nazionale.
Ca' Sagredo Hotel si trova vicino a Rialto, una delle zone più vivaci di Venezia, ricca di negozi e ristoranti tipici. Si affaccia sul Canal Grande, tra la Ca' D'Oro e il Campo Santa Sofia, noto per il tipico traghetto con la gondola che porta allo storico Mercato della città.
36
Rooms and suites overlooking the Grand Canal
The 42 rooms and suites of the Hotel are decorated with authentic furnishings and rich fabrics: a classic style that harmonizes refinement and comfort, the elegance and opulence typical of the Venetian style with the comfort of a 5*****L.
Precious frescoes, stuccos, ancient decorations, and Murano glass, together with the splendid furnishings, represent the characterizing features of a 15th century palace, where every detail has been taken care of and curated under the careful supervision of the Superintendency of Fine Arts of Venice.
Rooftop Terrace, a terrace for watching the sunset
A place full of atmosphere, an enchanting terrace overlooking the Grand Canal, to admire the colors of the most romantic sunsets.
The Rooftop Terrace is perfect for an aperitif or an afterdinner cocktail, surrounded by the lights reflecting on the water of the lagoon, creating a wonderful show.
Camere e suite con vista sul Canal Grande
Le 42 camere e suite dell'Hotel sono arredate con au tentici arredi d'epoca e ricchi tessuti: uno stile classi co che armonizza ricercatezza e comodità, eleganza e opulenza tipiche dello stile veneziano con il comfort di un 5*****L.
Preziosi affreschi, stucchi e decorazioni antiche, vetri di Murano insieme agli splendidi arredi, rappresentano i canoni di un Palazzo del XV secolo dove ogni dettaglio è stato curato e realizzato sotto l'attenta supervisione della Sovrintendenza alle Belle Arti di Venezia.
Rooftop Terrace, una terrazza per ammirare il tramon to
Un luogo ricco d'atmosfera, una terrazza incantevole che si affaccia sul Canal Grande, per ammirare i colori di romantici tramonti.
La Rooftop Terrace è perfetta per un aperitivo o un cocktail dopo cena, avvolti dalle luci che giocano con l'acqua della laguna offrendo uno spettacolo meravi glioso.
37
Traditional Italian flavors, combined with light and innovative touches, are the distinctive elements of Chef Remo Marchiori's cuisine.
The terrace of the restaurant has a panoramic view overlooking the historic Rialto Market, where the fresh and seasonal products that represent the basic ingredients of the Chef's menu come from.
The internal room, also overlooking the Grand Canal, welcomes guests in an intimate and elegant atmosphere.
The menus proposed by Ca' Sagredo's Chef take you through a journey combining creativity and traditions, to create a healthy, balanced, and natural cuisine, always attentive to innovation and new trends.
Sapori italiani tradizionali, combinati con tocchi leggeri e innovativi, sono gli elementi distintivi della cucina dello Chef Remo Marchiori.
La terrazza del ristorante ha una vista panoramica sullo storico Mercato di Rialto, da cui provengono i prodotti freschi e di stagione, gli ingredienti base del menù pro posto dallo Chef.
La sala interna, affacciata anch'essa sul Canal Grande, accoglie gli ospiti in un'atmosfera intima ed elegante.
I menù proposti dallo Chef di Ca' Sagredo propongono percorsi che uniscono creatività e tradizioni, per realiz zare una cucina sana, equilibrata e naturale, sempre attenta all'innovazione e alle nuove tendenze.
L'Alcova Restaurant, a unique food and wine experience
Ristorante L'Alcova, un'esperienza enogastronomica unica
Lorenza Lain
38
Not just hospitality and excellent cuisine
Ca' Sagredo stands out for the high level of services it offers, which make the ancient palace the perfect location for events, art exhibitions, private parties, and romantic weddings.
"The ability to customize our proposals characterizes our hospitality model. We live in an incredible location, with a history spanning several centuries, bringing with it a legacy that is reflected in our luxurious and well-kept environment, to which we add an almost obsessive attention to detail and the quality of our service" says the director of Ca' Sagredo Hotel, Lorenza Lain.
A Palace-Museum that has won several international awards and prizes, confirming its distinguishing level of excellence.
Non solo ospitalità e ottima cucina
Ca' Sagredo si distingue per l'alto livello dei servizi of ferti che fanno dell'antico palazzo una dimora di eccel lenza anche per eventi, esposizioni d'arte, party privati e romantici matrimoni.
"La capacità di personalizzare le nostre proposte ca ratterizza il nostro modello di accoglienza. Viviamo in una location incredibile, con una storia che attraversa i secoli portando con sé un'eredità che si riflette negli ambienti lussuosi e curati, ai quali si somma una cura quasi maniacale per i dettagli e per la qualità dei servizi" afferma il direttore di Ca' Sagredo Hotel, Lorenza Lain.
Un Palazzo Museo che ha ricevuto molti riconoscimenti e premi internazionali che confermano l'eccellenza che lo contraddistingue.
39
Digital strategy & brand reputation Communication & social media Community engagement & digital marketing Big data, innovation & metaverse
Milano | Napoli | Londra | Metaverso www.derev.com Siamo il partner digitale che garantisce creatività, precisione e affidabilità. Ci prendiamo cura della reputazione personale e dell'efficacia della comunicazione dei brand, costruendo un forte legame di fiducia che dura nel tempo. Perché ci sono i fornitori, poi c'è DeRev. Ciò che crei di straordinario merita di essere raccontato in modo eccellente.
LUXURY AND UNIQUE PRODUCTS MADE TO MEASURE SINCE 1937 DAL 1937 MADE TO MEASURE, PRODOTTI ECCELLENTI E UNICI Text by Bibi Cabelli PARRI'S , tradition and quality made in Italy 42
Parri's is synonymous with the highest quality leather, with a particular focus on exotic leathers. Only the best leathers are used for the production of Parri's bags, to create the perfect mix of quality, excellence and uniqueness. The result is a timeless product, which showcases quality and attention to detail. Parri's offers a wide range of models and colors for its iconic bags, as well as small leather goods, wallets, card holders, splendid belts made of fine leathers, and even clothing, with a collection of unique items with a contemporary design: outerwear in Nappa leather of the highest quality. Crocodile, ostrich, python and iguana leather come from rigorously selected breeders.
Parri's è sinonimo di pellami di altissima qualità, con una particolare attenzione per le pelli esotiche. Solo le pelli migliori vengono utilizzate per la produzione delle borse Parri's, per creare il perfetto mix di qualità, eccel lenza e unicità. Il risultato è un prodotto senza tempo, che riflette la qualità e l'attenzione al dettaglio.
Parri's propone un'ampia gamma di modelli e colori per le sue iconiche borse, oltre a piccola pelletteria, porta fogli, porta tessere, splendide cinture realizzate in pel lami pregiati, fino all'abbigliamento, con una collezione di capi unici dal design contemporaneo: capi spalla in nappa di altissima qualità. Pelli di coccodrillo, struzzo, pitone e iguana provengo no da una rigorosa selezione di allevamenti.
Photos © Carola Gargani
43
Visiting the historic shop Via Guicciardini 18/R, in Florence, with its showroom on the upper floor, is a real experience, a charming journey. You are first enveloped by a delicate leather scent, then amazed and fascinated by a colorful world made of bags, belts and refined polychrome dresses.
All creations are made by expert craftsmen, who guarantee impeccable quality control, the best raw materials and the highest standard of craftsmanship. The Parri's tailors create tailor-made suits and can make alteration in the shortest amount of time, even in a single day.
Visitare lo storico negozio Via Guicciardini 18/R a Firen ze, con il suo showroom al piano superiore, è una vera e propria esperienza, un percorso ricco di fascino. Si è dapprima avvolti da una delicata fragranza di pelle, e successivamente stupiti e affascinati da un mondo colorato composto da borse, cinture e raffinati abiti po licromi.
Tutte le creazioni sono realizzate da esperti artigiani, che garantiscono un controllo di qualità impeccabile, le migliori materie prime e il più alto standard di artigiana lità. I sarti di Parri's confezionano abiti su misura e ap portano cambi nei tempi più brevi, anche in un giorno.
Photos © Carola Gargani
44
It is this combination of tradition, excellence and distinctiveness that allows Parri's to be rewarded by loyal customers who have been choosing its collections for over 50 years.
"Made to Measure for us means involving the customer in the creative process, in the selection of the material, color, and metal hardware of any bag from our collection".
È questo mix di tradizione, eccellenza e distintività che consente a Parri's di essere premiato da clienti fedeli che scelgono le collezioni da oltre 50 anni.
"Made to Measure per noi significa coinvolgere il cliente nel processo creativo, nella selezione del materiale, del colore e dei dettagli metallici di una borsa della nostra collezione".
45
Our history
Giordano Parri opens his leather goods store in 1937 in Via del Moro, in Florence. However, during the Second World War, he closes his shop and embarks as an ordinary sailor on the cruiser Giuseppe Garibaldi. After the war, Giordano Parri resumes his business, working for several stores throughout Italy, in particular in Florence, Rome and Venice. Adriano, his elder brother, becomes his sales representative. In 1954, Giordano decides to open his own shop in Via Guicciardini 18/R, which remains, as of today, the only place that carries the Parri's brand.
La storia
Giordano Parri fonda la sua attività di pelletteria nel 1937 in un negozio in Via del Moro, a Firenze. Tuttavia, durante la Seconda Guerra Mondiale, smette di lavora re e si imbarca come marinaio ordinario sull'incrociato re Giuseppe Garibaldi.
Terminata la guerra, Giordano Parri riprende l'attività, lavorando per diversi punti vendita in tutta Italia, in par ticolare a Firenze, Roma e Venezia. Adriano, il fratello maggiore, ne diviene rappresentante commerciale. Nel 1954, Giordano decide di aprire un suo negozio in Via Guicciardini 18/R, che rimane oggi l'unico locale che porta il marchio Parri's.
Photos © Carola Gargani
46
IL
FASCINO SENZA TEMPO DELLA PUGLIA
La nuova Baglioni Masseria Muzza è una magica, storica proprietà immersa tra le splendide spiagge dell'Adriatico e le terre del Salento, in un paesaggio che ha il profumo degli ulivi e della flora mediterranea. Un perfetto connubio tra la semplicità dell'antica tradizione salentina e l'eccellenza dell'ospitalità di lusso italiana firmata Baglioni Hotels & Resorts.
BAGLIONI RESORTS MALDIVE | TOSCANA | SARDEGNA | PUGLIA
RESERVATIONS.MASSERIAMUZZA@BAGLIONIHOTELS.COM +39 0836 806815
SILVIA NAIR
The power of singing
Text by Carla Cavicchini
It's definitely not easy for an artist to expertly mix different musical tones and frequencies; however, the classicalsymphonic formation of singer Silvia Nair blends well with her rock and pop style, making it unique on the music scene thanks to an absolutely extraordinary vocal range - 4 octaves - marked by undeniable inner elegance.
Her elegance is also reflected in her aristocratic bearing in the scenographic video clip shot at the Royal Palace of Caserta for the album "Luci e Ombre", produced by Ala Bianca, Warner distribution, like the previous "Sunrise" and "Ithaca".
Decisamente non facile per un'artista miscelare sapien temente le varie tonalità e frequenze musicali; tuttavia la formazione classico-sinfonica della cantante Silvia Nair ben si amalgama allo stile rock e pop, rendendola unica nel panorama musicale grazie a un'estensione vocale –4 ottave – assolutamente straordinaria, contrassegnata dall'innegabile eleganza interiore.
Eleganza che si riflette anche nel portamento aristocra tico nel videoclip in piena allure scenografica girato alla Reggia di Caserta per l'album "Luci e Ombre", prodotto da Ala Bianca, distribuzione Warner, come del resto i precedenti "Sunrise" e "Ithaca".
© Fabrizio Fenucci
48
For "L'Ombra sul cammino", the singer embodies a dark lady, a witch, looking seductive in a black lace mask and wrapped in a fluttering silk cape, moving gracefully and sinuously, reminiscent of the queen who once asked "Mirror, mirror on the wall, who's the fairest of them all?"
She's extraordinary in "Mi troverai sempre qui", a duet with the famous tenor Vittorio Grigolo, whose video is set in Venice in a noble palace dating back to 1456, among the Venetian streets, on gondolas, celebrating a couple of lovers' heart wrenching story.
And again, she's in Prague for "Sono qui" where she showcases her splendid Mediterranean beauty.
Always refined but not severe, endowed with innate charisma and friendliness, her art fully reflects her personality in real life. We are talking about a singer, performer, pianist, author, and composer of the songs she interprets, as well as of film and documentary soundtracks.
Among her various collaborations at the highest level, we mention Lucio Dalla, Franco Battiato, Ron, Claudio Baglioni. She has also perfomed in Brazil, China and Jordan and sang at the Vatican for Pope John Paul II and Pope Benedict XVI.
An established professional, she welcomes invitations to very prestigious galas such as the Carousel of Hope Ball 2010 in Los Angeles, as well as the Beverly Hills Hilton, rubbing shoulders with stars such as Jennifer Lopez, Jane Fonda, Tom Hanks, Stevie Wonder, Quincy Jones…
Per "L'Ombra sul cammino", la cantante appare altera, un po' lady, un po' dark, un po' strega, seducente con una mascherina in pizzo nero e avvolta da una svo lazzante mantella in seta con movenze e sinuosità leg giadre che ricordano colei che ammirandosi chiedeva: "Specchio, specchio delle mie brame, chi è la più bella del reame?"
Bravissima ancora per "Mi troverai sempre qui", duet col famoso tenore Vittorio Grigolo, il cui video è am bientato nella città della Serenissima in un palazzo no biliare del 1456, tra le calli, sulle gondole, celebrando l'amore struggente degli amanti.
Ed ancora a Praga per "Sono qui" dove risalta la sua splendida bellezza mediterranea.
Estremamente raffinata ma non posata, dotata d'inna to carisma e sempre disponibile, riflette pienamente il proprio modo d'essere nella vita reale. Parliamo di una cantante, performer, pianista, autrice e compositrice delle canzoni che interpreta, nonché di colonne sonore per cinema e documentari.
Tra le varie collaborazioni di grandissimo livello, segna liamo: Lucio Dalla, Franco Battiato, Ron, Claudio Ba glioni.
Si è esibita inoltre in Brasile, Cina, Giordania, e ha can tato in Vaticano per Papa Giovanni Paolo II e Papa Be nedetto XVI.
Professionista affermata, accoglie inviti a galà presti giosissimi come il Carousel of Hope Ball 2010 a Los Angeles, al Beverly Hills Hilton, stringendo la mano alle grandi star quali Jennifer Lopez, Jane Fonda, Tom Han ks, Stevie Wonder, Quincy Jones...
© Fabrizio Fenucci
49
In 2020 "Luci e Ombre" was released, her third album of unreleased tracks. A highly romantic and incisive symphonic pop and rock album, in which Silvia Nair showcases her beautiful representation of human nature and the journey of life with the participation of two international stars: tenor Vittorio Grigolo and violinist David Garrett, boasting a very prestigious Dutch production by Franck van der Heijden the arranger of other guest stars such as Michael Jackson, Céline Dion, Justin Bieber, and many others, continuing to receive excellent reviews from the media.
Thanks to her power and vocal elegance in the song "Show me", Nair entered the Recording Academy's selection for nominations at the 2021 Grammy Awards.
Among her many albums, we can remember "Sunrise", released in Japan and in various Asian countries, where it climbed the sales charts: "Shine on now" for three years was the soundtrack of a well-known TV commercial. "Ithaca", released in Italy and abroad, is a pleasant album with suggestive piano accompaniment.
With a real stellar career, Nair, tireless and multifaceted, continues to compose several soundtracks. It is worth remembering her docufilm: "El numero nueve - Gabriel Batistuta", which celebrates the life and career of the Argentine champion and includes the melodious backing piece "Freedom".
Winner of the Montecarlo Prize and the Lunezia Prize, she also boasts various artistic performances in Italy and Europe with the major symphony orchestras directed by Salvatore Accardo and other Masters, appearing frequently on Rai and Mediaset networks.
With her usual sunny disposition, she tells us that she graduated in law and embarked on a notary career, which she left to pursue her dream: music.
Nel 2020 è uscito "Luci e Ombre", terzo al bum di inediti. Un genere pop e rock sinfo nico, altamente evocativo e potente in cui Silvia Nair si espone in una bellissima per formance della natura umana e del viaggio della vita con la partecipazione di due star internazionali: il tenore Vittorio Grigolo e il violinista David Garrett. L'opera vanta la pre stigiosa produzione olandese di Franck van der Heijden, arrangiatore di stars quali Mi chael Jackson, Céline Dion, Justin Bieber e molti altri, che continua a riscuotere critiche eccellenti nel mondo dei media.
Grazie alla potenza ed eleganza vocale e compositiva di "Show me", il brano inciso dalla Nair è entrato nella selezione della Recording Academy per le nominations ai Grammy Awards 2021.
Tra i vari album, gradevole ricordare "Sunri se", uscito in Giappone e in vari Paesi asia tici scalando le classifiche di vendita, il cui brano "Shine on now" per tre anni è stato la colonna sonora di un noto spot televisivo. Piacevole "Ithaca" uscito in Italia e all'estero, con suggestivo tour voce e pianoforte.
Una vera e propria carriera stellare, mentre lei, infaticabile e poliedrica, continua a realiz zare varie colonne sonore. Doveroso ricor dare il docu-film: "El numero nueve – Gabriel Batistuta", che celebra la vita e la carriera del campione argentino e include il melodio so brano portante "Freedom".
Vincitrice del Premio Montecarlo e del Pre mio Lunezia, vanta inoltre varie performance artistiche in Italia ed Europa con le maggio ri orchestre sinfoniche dirette da Salvatore Accardo e altri Maestri, apparendo frequen temente sulle reti Rai e Mediaset.
Solare ancor più del sole, ci racconta di ave re conseguito la laurea in giurisprudenza ed aver intrapreso la carriera notarile lasciata per inseguire il suo sogno: quello, appunto, della musica.
© Fabrizio Fenucci50
At this point in your career, do you feel accomplished?
"No, I'm always going through a constant evolution. My goal, through singing and composing, is to communicate a strong, powerful message of love for life and for yourself. A message of strength, of hope, of courage for the future, that I want to spread to the widest possible audience."
How do you see yourself?
"In my professional and personal life, I am a contemporary woman who enjoy and lives her life fully, while constantly adapting to changes. I love challenges, I don't set limits for myself. I have an open and free mind, without preconceptions and prejudices, which helps me to adapt to society's ever-evolving nature."
Any future projects?
"My priority is to bring my latest album "Luci e Ombre" on tour: we are scheduling the dates for my next tour in Italy and abroad. Then, I'd like to continue creating new soundtracks for movies and documentaries, as well as consider producing a new album as a singersongwriter."
Dreams: to a romantic being like you, what do dreams represent?
"I would say that dreams are my strength, my power. In my song "Ho visto un sogno" (I saw a dream) I talk about the extraordinary power that dreams have: by giving us courage, they help us overcome our fears and obstacles, allowing us to achieve goals we thought were impossible."
Silvia, a questo punto della sua carriera, si sente ar rivata?
"No, sono sempre in continua evoluzione. Il mio obietti vo, attraverso il canto e la composizione, è quello di co municare un messaggio forte, potente, di amore per la vita e per se stessi. Un messaggio di forza, di speranza, di coraggio per il futuro, divulgandolo ad un pubblico più vasto possibile."
Come si vede Silvia Nair?
"Nella professione e nella vita sono una donna contem poranea che legge e vive il proprio tempo adeguandosi ai cambiamenti. Amo le sfide, senza pormi limiti. Godo di una mente aperta, libera, senza preconcetti e pregiu dizi che mi aiuta ad adeguarmi alle svolte della società."
Progetti futuri?
"La priorità è portare in concerto il mio ultimo album "Luci e ombre": stiamo definendo le date del prossimo tour in Italia e all'estero. Continuare poi nella realizzazio ne di nuove colonne sonore per cinema e documenta ri, pensando inoltre alla produzione di un nuovo album come cantautrice."
Il sogno: ad un essere romantico come lei chiediamo cosa rappresenta?
"Direi proprio che è la mia forza, la mia energia. Nella mia canzone "Ho visto un sogno" ne racconto il potere straordinario per l'essere umano: infondendo coraggio, aiuta a superare paure e ostacoli, consentendo di rag giungere obiettivi ritenuti impossibili."
© Fabrizio Fenucci
© Marcello Norberth
51
MONACO
Capital of Advanced Yachting
52
Text by Claudia Batthyany
From its legitimacy as a maritime nation to its location and renown as a tourist destination, the Principality has many advantages and facilities to meet owners' and sailors' expectations. Over the last century, it has established itself as a coveted port of call and centre of excellence, reflected in the high number of servicesbrokers, shipping agents, legal services, banks, insurance, naval architects, designers, etc. - operating all year round.
Dalla sua legittimità come nazione marittima alla sua posizione e fama come destinazione turistica, il Prin cipato ha molti vantaggi e strutture per soddisfare le aspettative di armatori e marinai. Nel corso dell'ultimo secolo, si è affermato come un ambito scalo e centro di eccellenza, come dimostra l'elevato numero di servizi - broker, agenti marittimi, servizi legali, banche, assicu razioni, architetti navali, designer, ecc. - che operano tutto l'anno.
THE PRINCIPALITY'S INNOVATIVE PROJECT TO SAFEGUARD THE OCEANS L'INNOVATIVO PROGETTO DEL PRINCIPATO PER LA SALVAGUARDIA DEGLI OCEANI
53
A heritage to protect
In its mission to strengthen the country's reputation as a centre of excellence in this sector, the Yacht Club de Monaco launched the Monaco, Capital of Yachting project in 2012. "From a simple vision based on raising awareness among local players," explained HSH Prince Albert II, President of the Yacht Club de Monaco, during the celebrations, "it quickly became apparent that this approach was an obvious asset for the Principality. Ten years later, in view of the climate emergency and to preserve our oceans, this brand has taken a new turn to become "Monaco, Capital of Advanced Yachting" to showcase and promote responsible yachting, both environmentally and socially, educationally, and financially. A Charter of Commitment has been formalized, summarizing its convictions and values in a single document: the main players in the Monegasque market were keen to sign it to demonstrate their involvement in this ethical and collective approach."
Un patrimonio da proteggere
Fedele alla sua missione di accrescere la reputazione del Paese come centro di eccellenza in questo settore, lo Yacht Club di Monaco ha lanciato nel 2012 il pro getto Monaco, Capital of Yachting. "Da una semplice visione basata sulla sensibilizzazione degli attori locali", ha spiegato SAS Principe Alberto II, Presidente dello Yacht Club di Monaco, durante i festeggiamenti, "è di ventato subito evidente che questo approccio era un vantaggio importante per il Principato. Dieci anni dopo, in vista dell'emergenza climatica e per preservare i no stri oceani, questo marchio ha preso una nuova strada, diventando "Monaco, Capital of Advanced Yachting" per mostrare e promuovere uno yachting responsabile, sia dal punto di vista ambientale che sociale, educativo e finanziario. È stata formalizzata una Carta degli Impegni che ne ri assume convinzioni e valori in un unico documento: i principali attori del mercato monegasco hanno voluto sottoscriverla per dimostrare il loro coinvolgimento in questo approccio etico e collettivo."
54
Research and innovation for alternative propulsion solutions
''The Yachting industry has mobilized to initiate this change. They are looking for solutions, which gives us good reason to be optimistic'' notes Bernard d'Alessandri, General Secretary of the Y.C.M. and President of the Monaco Yachting Cluster. ''The observation phase is over, we need to act with pragmatic solutions, following the example of the Monaco Energy Boat Challenge, which every year in July enables young engineers and industry professionals to present and test innovations in the field of propulsion.''
During its 9th edition, which took place from 4 to 9 July, it was possible to appreciate the work carried out by university students and engineers and to see their alternative propulsion prototypes in action. No less than 21 nationalities, 27 universities, and more than 38 teams took part in the event, which saw the participation of three categories: Energy, Solar and Open Sea Class.
Ricerca e innovazione per soluzioni a propulsione al ternativa
"L'industria nautica si è mobilitata per avviare questo cambiamento. Si stanno cercando soluzioni, il che ci dà buoni motivi per essere ottimisti'' sottolinea Ber nard d'Alessandri, Segretario Generale dell'Y.C.M. e Presidente del Monaco Yachting Cluster. ''La fase di osservazione è finita, dobbiamo agire con soluzioni pragmatiche, sulla falsa riga del Monaco Energy Boat Challenge, che ogni anno a luglio permette a giovani ingegneri e professionisti del settore di presentare e te stare innovazioni nel campo della propulsione.''
Durante la sua 9° edizione, svoltasi dal 4 al 9 luglio, è stato possibile apprezzare il lavoro svolto da studenti universitari e ingegneri e vedere in azione i loro prototipi di propulsione alternativa. All'evento hanno preso parte ben 21 nazionalità, 27 università e più di 38 team, che hanno visto la parte cipazione di tre categorie: Energy, Solar e Open Sea Class.
© Carlo Borlengui
© Luca Butto
55
Sports education
In terms of sports, in collaboration with Monaco's National Education Department, the Sports Section welcomes pupils from the 8th grade to the final year of secondary school, in cycles of 6 to 10 weeks, between September and June, which enables the older pupils to take the "Sailing" option for their baccalaureate in the Principality.
Nearly 80 classes and more than 2,000 pupils discover the sea and learn to sail, while being made aware of essential educational values such as autonomy, the acquisition of physical skills, solidarity, and humility when dealing with the elements, but also the importance of preserving the maritime environment.
Educazione allo sport
In ambito sportivo, in collaborazione con il Dipartimento Nazionale dell'Educazione di Monaco, la Sezione Sport accoglie gli alunni dall'ottavo anno all'ultimo anno del la scuola secondaria, in cicli da 6 a 10 settimane, tra settembre e giugno, consentendo agli alunni più grandi l'opzione "Vela" per il diploma di maturità nel Principato.
Quasi 80 classi e più di 2.000 alunni scoprono il mare e imparano a navigare, consapevoli dei valori educativi essenziali come l'autonomia, l'acquisizione delle capa cità fisiche, la solidarietà e l'umiltà nell'affrontare gli ele menti, ma anche l'importanza di preservare l'ambiente marittimo.
© Mesi_YCM
56
© Carlo Borlengui
© Shirley O'hara
Classes and training sessions on Optimist, Bug, Topper, Laser, Nacra 15 and J/70 are run all year round by 12 instructors and coaches.
Adults can learn how to sail or improve skills on Saturdays, while advanced sessions on J/70, Topper or Smeralda 888 are held Friday evenings.
Monaco's J/70 fleet is the largest in the Mediterranean, with many competing under the YCM flag.
The J/70 World Championship is being held for the first time in Monaco 14-22 October 2022.
Tuiga: launched in 1909, YCM's flagship since 1995, is one of most beautiful classic yachts on the circuit.
Other major events:
10th Monaco Energy Boat Challenge (July 3-8, 2023)
16th Monaco Classic Week (September 13-16, 2023)
Le lezioni e gli allenamenti su Optimist, Bug, Topper, Laser, Nacra 15 e J/70 sono tenuti tutto l'anno da 12 istruttori e allenatori.
Gli adulti possono imparare a navigare o migliorare le proprie capacità il sabato, mentre le sessioni avan zate su J/70, Topper o Smeralda 888 si tengono il venerdì sera.
La flotta monegasca di J/70 è la più grande del Me diterraneo, e molti competono sotto la bandiera del lo YCM.
Il Campionato del Mondo J/70 si terrà per la prima volta a Monaco dal 14 al 22 ottobre 2022.
Tuiga: varato nel 1909, ammiraglia dello YCM dal 1995, è uno degli yacht classici più belli del circuito.
Altri eventi importanti:
10° Monaco Energy Boat Challenge (3-8 luglio 2023)
16° Settimana Classica di Monaco (13-16 settembre 2023)
www.monacocapitalyachting.com
57
WWW.KAZUMASAKAWASAKI.COM
The digital world by Roberto Esposito
THEY GAVE HIM EVERY NICKNAME OUT OF THE ONES THAT ARE USED TO
ONE EXCEPTIONAL.
GURU, GENIUS, KING OF
MODI,
CHE
GENIO, RE DI
SOME
Whatever the name, it came with a word of mouth that spread quickly in very different environments over the ten-plus years during which Roberto Esposito established himself as one of the reference points in the field of digital strategy and social media communication.
Qualunque fosse l'appellativo, corredava un passapa rola che ha corso veloce tra ambienti molto diversi tra loro, in oltre dieci anni in cui Roberto Esposito si è af fermato come uno dei punti di riferimento in ambito di strategia digitale e comunicazione sui social media.
Text by Luigi Lauro
DESCRIBE
-
PHENOMENON,
FACEBOOK L'HANNO CHIAMATO UN PO' IN TUTTI I
DI QUELLI
SI USANO PER DEFINIRE QUALCOSA DI ECCEZIONALE. FENOMENO, GURU,
FACEBOOK
60
How did your story start?
I could romanticize things and say that I had the typical hotbed of ideas: a college room and many entire nights dedicated to turning them into something real. The first stop was a blog followed by about 160 thousand users a day, when the web was a thing for nerds, and you could count online users on one hand. Then social media came along, and I immediately understood that not only would they change every paradigm we had known before, but that they were and would be a very powerful means to connect, communicate, attract people's attention, and aggregate them around actions or thoughts. So, I thought about achieving a Guinness World Record: I think in terms of challenges – for me, the harder it is, the easier it is. I worked on it for three months with a specially designed strategy. In a short time, I was at the center of attention: I was called by Greenpeace with a similar goal and by America's Cup World Series to gather new enthusiasm around the competition. We reached almost two million people during the regattas in Italy.
Come è iniziata questa storia?
Potrei romanzare e ammettere che avevo la classica fucina di idee: una camera da universitario e intere not ti dedicate a trasformarle in qualcosa di concreto. La prima tappa è stata un blog seguito da circa 160mila utenti al giorno, quando il web era una cosa da nerd e le anime online si potevano contare. Poi sono arrivati i social media e ho capito immediatamente che non soltanto avrebbero cambiato ogni paradigma valido fino a quel momento, ma che erano e sarebbero stati un mezzo potentissimo per connettere, comunicare, ri chiamare l'attenzione delle persone e aggregarle intor no ad azioni o pensieri. Così ho pensato di realizzare un Guinness World Record: io ragiono per sfide, per me, più è difficile più è facile. Ci ho lavorato tre mesi con una strategia pensata appositamente. In poco tempo fui al centro dell'attenzione: mi chiamò Greenpeace per un'impresa analoga e America's Cup World Series per risollevare entusiasmo intorno alla competizione. Rag giungemmo quasi due milioni di persone in occasione delle regate in Italia.
61
You are a motivator for people, or better, for communities.
Let's say I could have been one, but I chose not to invest on myself and, instead, create something that was of value to others. Only one step away from my degree in aerospace engineering, I put my thesis aside to create a startup: at the crossroads between influencer and entrepreneur, I chose the latter. DeRev was born as a crowdfunding platform, because raising funds means nothing more than gathering many people around a project. A natural extension of the Guinness Record. Then, I took social media head on, rationalizing my insights into procedures, and today we are one of the most reliable digital boutiques for brands, institutions, and companies looking for a single point of reference, capable of controlling often-complex operations, all happening on several channels, and all connected to their guiding principles, both in commercial terms and in terms of values.
Speaking of values, we know you care a lot about that.
It's true. I am 36 years old, and I belong to what I would like to be a generation of human and ethical entrepreneurs. I strongly wanted DeRev to have a manifesto that focused on value on a personal level, as well as on a professional one. We refuse to work with people who let inequalities slide, because we do not want to amplify trends or actions that pollute our digital ecosystem: "our work, inside and outside DeRev, is made up of relationships built on respect for the opinions, sensitivities, and uniqueness of each individual". I also apply this approach to my employees: I want them to feel good, to feel appreciated and stimulated. As I said, I like challenges, but I think that putting extreme pressure on people and generating a climate of constant stress does not mean raising the bar to produce more, on the contrary, it is a real lack of respect.
Sei un animatore di popolo, anzi, di community. Diciamo che avrei potuto esserlo, ma ho scelto di non investire su di me e di creare, invece, qualcosa che fosse di valore per gli altri. A un passo dalla laurea in ingegneria aerospaziale, ho messo la tesi nel casset to per fondare una startup: al bivio tra influencer e im prenditore ho scelto la seconda. DeRev è nata come piattaforma di crowdfunding, perché raccogliere fondi non significa altro che chiamare a raccolta molte perso ne intorno a un progetto. Una naturale estensione del Guinness. Poi, ho preso di petto i social media, razio nalizzando le intuizioni in procedure, e oggi siamo una delle digital boutique più affidabili per i brand, le istitu zioni e le aziende che cercano un interlocutore unico, capace di tenere le fila di operazioni spesso composite, gestite su più canali ed estremamente connesse alle logiche che le guidano, tanto in termini commerciali, quanto in termini di valori.
A proposito di valori, si dice che tu ci tenga molto.
È vero. Ho 36 anni e appartengo a quella che vorrei fosse una generazione di imprenditoria umana ed etica. Ho voluto fortemente che DeRev si dotasse di un ma nifesto che affermasse il valore ad un livello personale, oltre che professionale. Rifiutiamo di lavorare con chi ammette disuguaglianze perché non vogliamo ampli ficare tendenze o modalità che inquinino l'ecosistema digitale: "il nostro lavoro, dentro e fuori DeRev, è fat to di relazioni costruite sul rispetto delle opinioni, della sensibilità e dell'unicità di ogni individuo". Applico que sto schema anche nei confronti dei dipendenti: voglio che stiano bene, che si sentano apprezzati e stimolati. Come ho detto, mi piacciono le sfide, ma imporre pres sione e generare un clima di stress perenne, per me, non significa alzare l'asticella perché producano di più, ma una vera e propria mancanza di rispetto.
62
Crowdfunding, social media, now the metaverse. Do your choices foresee the popularity of virtual reality?
I launched Alterside in June, a Metaverse Agency that replicates our digital agency model and applies it to the virtual world. In recent years I have carefully observed a frenzied succession of innovative ideas and global attempts, typical of a sector that, when it transforms, does so at the speed of light. When the idea of the metaverse returned – because it is certainly not its first time – I had no doubts. Exactly as happened with social media, paradigms will change again, adding a third dimension in which users and companies will have to position themselves, with their own identity. Being there from the get-go will determine our ability to be a trend-setter or a trend-follower. We need to make our choice.
Crowdfunding, social media, ora anche metaverso. Le tue scelte predicono l'affermazione della realtà virtuale?
Ho lanciato Alterside nel mese di giugno, una Metaver se Agency che replica il modello delle agenzie digitali e lo applica al mondo virtuale. In questi anni ho osserva to con attenzione un susseguirsi forsennato di idee di innovazione e tentativi globali, tipico di un settore che, quando si trasforma, lo fa alla velocità della luce. Quan do è tornata la visione del metaverso, perché non è certo la prima volta, non ho avuto dubbi. Esattamente come accaduto con i social media, cambieranno an cora i paradigmi, aggiungendo una terza dimensione in cui utente e aziende dovranno posizionarsi con una propria identità. Esserci da subito determinerà la ca pacità di essere un trend-setter o un trend-follower. A ciascuno di noi la scelta.
63
BEYOND.LUXURY
DIGITAL PLATFORM MAGAZINEEVENTS BEYOND.LUXURY
Donnafugata
A wine for every desire
IT IS SICILY, WITH ITS MEDITERRANEAN CLIMATE WITH DRY AND BREEZY SUMMERS, CHARACTERIZED BY STRONG TEMPERATURE VARIATIONS, ITS LANDS OVERLOOKING THE SEA, HILLS, AND MOUNTAINS THAT ALLOWS DONNAFUGATA TO ENJOY THE BEST COMBINATION OF TERROIR AND VINES
È LA SICILIA, CON IL SUO CLIMA MEDITERRANEO CON ESTATI ASCIUTTE E VENTILATE, CARATTERIZZATE DA FORTI ESCURSIONI TERMICHE, I SUOI TERRENI A PICCO SUL MARE, COLLINARI, FINO A QUELLI DI MONTAGNA CHE CONSENTE A DONNAFUGATA IL MIGLIOR ABBINAMENTO TRA TERROIR E VITIGNI
Text by Daniel Philps
The company represents the artisan and creative excellence of Made in Italy in the world, guided by good practices, respect for the environment, and an ability to carry on the family legacy that becomes strength through history.
Donnafugata has distant origins dating back to 1851, when the Rallo family passionately entered the world of wine. Over the years, entrepreneurial skills, innovation, and great passion have guided the growth of the company, an example of values and a family business whose goal is to share the love and culture of wine.
L'azienda rappresenta nel mondo l'eccellenza artigianale e creativa del Made in Italy, guidata da buone pratiche, dal rispetto per l'ambiente e dalla capacità di portare avanti l'eredità familiare che diventa forza, attraversando la storia.
Donnafugata ha origini lontane che risalgono al 1851, quando la famiglia Rallo si affaccia con passione nel mondo del vino. Negli anni, le capacità imprenditoriali, l'innovazione e una grande passione, hanno guidato la crescita dell'azienda, esempio dei valori del family business, primo tra tutti quello di trasmettere l'amore e la cultura del vino.
© Fabio Gambina
66
Quality and sustainability
Donnafugata believes in sustainability and constant improvement. In 2021 it joined the SOStain Sicilia Foundation, which aims to share good environmental practices, research, and advanced training to promote sustainability and both production and consumption models in keeping with the objectives of the UN 2030 Agenda for Sustainable Development.
SOStain is a program promoted by the Consorzio Sicilia Doc and by Assovini Sicilia, which aims to certify the sustainability of the Sicilian wine sector. The program features a Disciplinary consisting of 10 minimum requirements that include aspects such as measuring the carbon and water footprints, conserving biodiversity, enhancing the human capital, saving energy, and promoting consumer health. Since Donnafugata obtained the certification, starting from the spring of 2022, it features the SOStain brand on the back labels, combined with a QR code to delve into the brand's sustainability performance.
A wine for every desire
Donnafugata combines the classic division by terroirs with an innovative segmentation by Collections, giving enthusiasts the opportunity to choose a wine for every desire.
Qualità e sostenibilità
Donnafugata crede nella sostenibilità e nel miglioramento continuo. Nel 2021 ha aderito alla Fondazione SOStain Sicilia, che ha come obiettivo la condivisione delle buone pratiche ambientali, la ricerca e l'alta formazione per una cultura della sostenibilità, e l'orientamento dei modelli di produzione e di consumo coerenti con gli obiettivi dell'Agenda 2030 dell'ONU per lo Sviluppo Sostenibile. SOStain è il programma promosso dal Consorzio Sicilia Doc e da Assovini Sicilia che ha lo scopo di certificare la sostenibilità del settore vitivinicolo siciliano. ll programma prevede un Disciplinare composto da 10 requisiti minimi che includono aspetti come la misurazione di carbon e water footprint, la conservazione della biodiversità, la valorizzazione del capitale umano, il risparmio energetico e la salute dei consumatori. Avendo ottenuto la certificazione, a partire dalla primavera del 2022, il marchio SOStain è visibile sulle retro-etichette, abbinato ad un QR code per consultare le performance di sostenibilità raggiunte da Donnafugata.
Un vino per ogni desiderio
Donnafugata affianca alla classica segmentazione per tenute un'innovativa divisione per Collezioni, dando la possibilità agli appassionati di scegliere un vino per ogni desiderio.
Photos © Fabio Gambina
67
The Icon Wines Collection responds to the desire for Exclusivity: big labels with a unique personality. A collection dedicated to Etna Rosso DOC Contrada Marchesa, Fragore, Mille e una Notte and Ben Ryé, wines that have been recognized for years by wine enthusiasts as examples of the company's tailored approach and as the highest expression of the territory.
The Dolce & Gabbana and Donnafugata collection responds to the desire for Creativity and Craftsmanship, which includes four extraordinary wines, perfect ambassadors of Sicilian culture: Rosa, an unprecedented rosé wine, the reinterpretation of Tancredi, an historic red of the winery, Isolano, and Cuordilava, prestigious productions cultivated on the slopes of the Etna volcano.
The Mediterranean Elegance Collection corresponds to the desire for Charm, a refined interpretation of the terroir. Great wines with international vines perfectly set in Sicily, such as Donnafugata's Brut and Brut Rosé, Vigna di Gabri and Chiarandà. When you want Wonder, the suggested Collection is called Territory Footprints. Surprising wines of great clarity, from the territories of Etna and Vittoria: the three versions of Sul Vulcano, Dea Vulcano, Bell'Assai, Floramundi and Contesa dei Venti.
Al desiderio di Esclusività risponde la Collezione Vini Icona, grandi etichette dalla personalità unica. Una Collezione dedicata all'Etna Rosso DOC Contrada Marchesa, al Fragore, al Mille e una Notte e al Ben Ryé, vini nei quali gli appassionati riconoscono da anni il fare sartoriale dell'azienda e la massima espressione del territorio.
Ai desideri di Creatività e Artigianalità risponde la collezione Dolce & Gabbana e Donnafugata, che comprende quattro vini straordinari, perfetti ambasciatori della cultura siciliana: Rosa, un inedito vino rosato, la reinterpretazione di Tancredi, storico rosso della casa vitivinicola, Isolano e Cuordilava, produzioni di pregio coltivate alle pendici del vulcano Etna.
Alla voglia di Fascino corrisponde la Collezione Eleganza Mediterranea, raffinata interpretazione del terroir. Grandi vini con vitigni internazionali perfettamente ambientati in Sicilia, quali Brut e Brut Rosé di Donnafugata, Vigna di Gabri e Chiarandà. Quando si desidera Meraviglia, la Collezione suggerita si chiama Impronte di Territorio. Vini sorprendenti di grande nitidezza, dai territori dell'Etna e di Vittoria: le tre versioni di Sul Vulcano, Dea Vulcano, Bell'Assai, Floramundi e Contesa dei Venti.
© Salvo Alibrio
68
To those looking for Conviviality, who want to bring together friends with different tastes, Donnafugata offers the Versatile Collection. An intriguing selection from aperitifs to desserts: Lighea, La Fuga, Passiperduti, Angheli and Kabir.
Finally, for those looking for Good Vibes they offer the Fresh & Originals Collection, pleasant wines with a Sicilian soul, which add color to your day. "Indigenous" discoveries to share with friends: Prio, SurSur, Lumera, Sherazade and the historic Anthìlia, Sedàra and Damarino.
But there is one last desire that Donnafugata intends to satisfy: the desire for Originality for lovers of modern and unique grappas and oils. The Oltre il Vino Collection includes Grappas Mille e una Notte and Ben Ryé and the Extra Virgin Olive Oils Milleanni, Biancolilla, Nocellarea Etnea and Tonda Iblea.
Signature labels
Gabriella Anca Rallo is the source of inspiration for the labels designed for Donnafugata by Stefano Vitale, an exceptional artist capable of making the personality of each wine shine. Their meeting begins the harmonious collaboration that has been going on for more than twenty years now. From the beginning, the labels have told the story of Sicilian art, the colors of the earth, the character of the wines... until Vitale captured the elusive image of a woman: the fascinating La Fuga with windswept hair. Unique and inimitable, Donnafugata's designer labels represent a signature trait for the company, recognized throughout the world.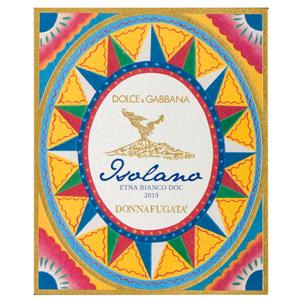 Per chi ricerca la Convivialità e vuole mettere d'accordo amici dai gusti diversi, Donnafugata propone la Collezione Versatili di carattere. Una selezione intrigante dall'aperitivo al dessert: Lighea, La Fuga, Passiperduti, Angheli e Kabir.
Infine, per chi cerca il Buonumore c'è la Collezione dei Freschi & Originali, vini piacevoli dall'animo siciliano, che colorano la giornata. Scoperte "autoctone" da condividere con gli amici: Prio, SurSur, Lumera, Sherazade e gli storici Anthìlia, Sedàra e Damarino.
Ma c'è anche un ultimo desiderio che Donnafugata intende soddisfare: il desiderio di Originalità degli appassionati di grappe e oli identitari e moderni. Nella Collezione Oltre il Vino si trovano le Grappe Mille e una Notte e Ben Ryé e gli Oli Extravergine di Oliva Milleanni, Biancolilla, Nocellarea Etnea e Tonda Iblea.
Etichette d'autore
Gabriella Anca Rallo è la fonte di ispirazione delle etichette disegnate per Donnafugata da Stefano Vitale. Un artista eccezionale capace di far risplendere la personalità di ogni vino. Il loro incontro dà inizio all'armoniosa intesa che prosegue ormai da più di vent'anni. Le etichette raccontano da principio la storia dell'arte siciliana, i colori della terra, il carattere del vino… fino a quando Vitale cattura l'immagine sfuggente di una donna: l'affascinante La Fuga dai capelli al vento. Uniche e inimitabili, le etichette d'autore di Donnafugata rappresentano un tratto identitario dell'azienda riconosciuto in tutto il mondo.
69
13 th H istoric G rand P rix of M onaco
THE UNMISSABLE EVENT DEDICATED TO FORMULA 1 CARS TOOK PLACE ON THE MONTE CARLO STREET CIRCUIT
Text by Carlo De Bernardi
Maybe it's the blue of the sky and the sea, maybe it's the spring weather – to be honest, it feels more like summer this year – maybe it's the relaxed atmosphere on the paddock and in the pits, or the glamorous halo that covers the whole event – regardless of the reason, the Historic Grand Prix of Monte Carlo is an event that must be experienced at least once in a lifetime.
Seeing 180 racing cars built between 1920 and the mid-1980s, divided into eight categories, competing on one of the most famous and well-known tracks in the world in a single day is a sight to behold.
Saranno il cielo e il mare sempre azzurri, saranno le temperature primaverili, quest'anno a dire il vero quasi estive, sarà l'atmosfera rilassata che si vive nei box e nel paddock, sarà l'alone glamour che aleggia su tutta la manifestazione, ma sta di fatto che il Gran Premio Historique di Monte Carlo è uno di quegli eventi che almeno una volta nella vita vanno vissuti.
Vedere in una sola giornata 180 auto da corsa costru ite tra il 1920 e la metà degli anni '80 divise in otto categorie che si sfidano su una delle piste più famose e conosciute al mondo è uno spettacolo irrinunciabile.
SUL CIRCUITO CITTADINO DI MONTE CARLO SI È SVOLTO L'IMPERDIBILE APPUNTAMENTO CON LE AUTO DI FORMULA 1
70
And, although the riders are very friendly with each other, it is equally true that on the track, when the helmet visors are lowered and the red light goes off, the race becomes a real race!
The event starts early in the morning with the ten laps of the B Series, Grand Prix cars with rear 1500 cc F1 and F2 engines built from 1961 to 1965. The US conquer the top of the podium with Joseph Colasacco at the wheel of a Ferrari 1512 from 1964 (ex-Surtees et Bandini).
Immediately afterwards, the A1 Series begins, with prewar Grand Prix cars, with several Bugattis and Maserati; Mark Gillies, who started from the pole position with his 1934 ERA R3A, ended up winning the race.
It's now mid-morning and we still have three races left before the break at 13:00, the scheduled time for an exhibition of Ferraris with Charles Leclerc at the helm – he took over the Ferrari 312B3 (formerly owned by Niki Lauda), while Jacky Ickx recalled his own great memories at the wheel of his 312B2. With this car, the Belgian driver won silver in the Principality in 1971, before winning in the Netherlands and Germany later in the season.
E se è vero che l'atmosfera tra i piloti è molto friendly è altrettanto vero che in pista, quando si abbassa la visiera del casco e il semaforo rosso si spegne, la gara diventa una gara vera!
Le danze si aprono di prima mattina con i dieci giri della Serie B, vetture da Gran Premio con motore posteriore di 1500 cc F1 e F2 costruito dal 1961 al 1965. Sul gradino più alto del podio sale lo statunitense Joseph Colasacco al volante Ferrari 1512 del 1964 (ex-Surtees et Bandini).
Subito dopo ecco al via della Serie A1, le vetture da Grand Prix pre-war, con numerosissime Bugatti e Ma serati; è stato Mark Gillies, scattato dalla pole position con la sua ERA R3A del 1934 a vincere la gara.
Siamo a metà mattina e mancano ancora tre gare pri ma della pausa delle 13:00 che verrà riempita con l'esi bizione di alcune Ferrari con alla guida Charles Leclerc che ha rilevato la Ferrari 312B3 (ex Niki Lauda), men tre Jacky Ickx ha rievocato alcuni bei ricordi al volante della sua 312B2. Con questa vettura, il belga è salito sul secondo gradino del podio nel Principato nel 1971, prima di vincere in Olanda e Germania nel corso della stagione.
71
But back to the competition: it's time for the A2 Series, front-engined Grand Prix cars built before 1961. Despite the great number of Maserati 250 F on the track, the victory went to Claudia Hurtgen who, driving a 1960 Ferrari 246, set the best time in qualifying and therefore started from the pole position on Sunday.
At 11:15 am the 3-liter F1 cars built between 1966 and 1972, the D Series, line up on the starting grid – the victory goes to Stuart Hall, who had already won on the streets of the Principality driving a McLaren M19A in 2016.
The last race of the morning is dedicated to the E Series, Grand Prix cars built between 1973 and 1976, almost all powered by a Ford Cosworth DFV engine except the two Ferraris 312T and 312B3 which, however, did not get on the podium. The victory went again to the British Stuart Hall, in a 1973 McLaren M23 (formerly owned by Jody Scheckter).
Ma torniamo alle gare, è il momento della Serie A2, vetture da Gran Premio a motore anteriore costruite prima del 1961, nonostante la grande partecipazione di Maserati 250 F, la vittoria è andata a Claudia Hurtgen che alla guida della Ferrari 246 del 1960, ha stabilito il miglior tempo in qualifica ed è quindi partita dalla pole domenica.
Alle 11:15 sono schierate sulla griglia di partenza le vet ture di F1 da 3 litri, costruite tra il 1966 e il 1972 della Serie D, la vittoria andrà a Stuart Hall che alla guida di una McLaren M19A aveva già vinto per le strade del Principato nel 2016.
L'ultima gara della mattinata interessa la Serie E, vettu re da Gran Premio costruite tra il 1973 e il 1976, qua si tutte equipaggiate dal motore Ford Cosworth DFV tranne le due Ferrari 312T e 312B3 che però non sono salite sul podio. La vittoria è andata ancora al britannico Stuart Hall, su una McLaren M23 del 1973 (ex Jody Scheckter).
72
In the afternoon we resume with the C Series, frontengined Sports cars built from the late 1940s to 1957. There are also many Maseratis in this series, 10 in total between A6GCS and 300S. In the end, British national Frederic Wakeman, in a 1955 Cooper Jaguar T38 Mk2, started from pole position and ended up winning. Two more races to go: these are dedicated to the most recent F1 cars that have been driven by superstars who we admired hundreds of times on TV – some of them have since passed away, and this is also a way to remember them with affection, like when we were cheering them on from our living rooms.
The F Series, dedicated to Gilles Villeneuve, includes the F1 with 3-liter engines that raced between 1977 and 1980. The victory went to Michael Lyons, who already boasts 7 victories in the Historic Grand Prix of Monaco, of which four (2012, 2014, 2021 and 2022) on the beautiful blue Hesketh 308 E (formerly owned by Rupert Keegan), in the colors of Penthouse magazine.
Nel pomeriggio si riprende con la Serie C, vetture Sport a motore anteriore costruite dalla fine degli anni '40 fino al 1957. Anche in questa serie sono numerosissime le Maserati, ben 10 tra A6GCS e 300S. Alla fine è stato il britannico Frederic Wakeman, su una Cooper Jaguar T38 Mk2 del 1955, a partire dalla pole position, ed è stato lui a vincere. Mancano due gare alla fine, quelle delle F1 più recenti guidate all'epoca da piloti che abbiamo visto centina ia di volte in TV, alcuni di loro non ci sono più e an che questo è un modo per ricordarli con affetto, come quando facevamo il tifo per loro nel salotto di casa.
La Serie F, dedicata a Gilles Villeneuve comprende le F1 con motore 3 litri che hanno corso tra il 1977 e il 1980, la vittoria è andata a Michael Lyons che vanta già 7 vittorie nel Gran Premio Storico di Monaco, di cui quattro (2012, 2014, 2021 e 2022) sulla bellissima Hesketh 308 E blu (ex Rupert Keegan), nei colori della rivista Penthouse.
73
The last race is the G Series, dedicated to Ayrton Senna, who triumphed for the seventh and last time with a Lotus in Monaco in 1987, before moving on to McLaren, with which he won three world titles. This category includes F1 cars with 3-liter engines built between 1981 and 1985. The organizers couldn't have done any better: this 2022 edition, paying homage to Colin Chapman on the 40th anniversary of his passing, ended with the victory of German Marco Werner driving a Lotus 87 produced in 1982. A hat-trick for the legendary brand founded by the most brilliant engineer in the entire history of Formula 1.
L'ultima gara, quella della Serie G intitolata ad Ayrton Senna, che ha trionfato per la settima e ultima volta con una Lotus a Monaco nel 1987 prima di passare alla McLaren con cui ha vinto tre titoli mondiali, ha visto schierarsi le F1 di 3 Litri costruite tra il 1981 e il 1985. Gli organizzatori non avrebbero potuto fare di meglio: questa edizione 2022, segnata dall'omaggio a Colin Chapman per i quarant'anni dalla morte avvenuta nel 1982, si è conclusa con la vittoria del tedesco Mar co Werner su una Lotus 87 prodotta proprio nel 1982. Sottolineiamo anche la tripletta del mitico marchio fon dato dall'ingegnere più brillante di tutta la storia della Formula 1.
74
On the highest step of the podium, three-time winner of the 24 Hours of Le Mans, Marco Werner, finally beat British Michael Lyons, who exchanged his Hesketh for a 1983 Lotus 92. Third place went to another Brit, Nick Padmore, with a double chassis Lotus 88B, produced in 1981 but never licensed to race. A radical and innovative car, like its designer. Colin Chapman, whose memory was celebrated over the entire weekend, must have been delighted – up in the paradise of team managers – for this only victory, in extremis, at the very end of the 13th Historic Grand Prix of Monaco.
Carlo De Bernardi - #911classicrace
Sul gradino più alto del podio il tre volte vincitore della 24 Ore di Le Mans, Marco Werner ha finalmente bat tuto il britannico Michael Lyons, che aveva lasciato la sua Hesketh per una Lotus 92 del 1983. Sull'ultimo gradino del podio, un altro britannico, Nick Padmore, con la Lotus 88B doppio telaio, prodotta nel 1981 ma mai autorizzata a correre. Un'auto radicale e innovati va, come il suo designer. Onorato per tutto il weekend, Colin Chapman deve essere stato felicissimo, nel pa radiso dei team manager, per questa unica vittoria, in extremis, al termine del 13° Gran Premio di Monaco Historique.
75
Text by Emanuela Zini
Not only a refined product, made with the tailoring skills that come with a longstanding tradition, but also an exclusive and personalized service.
The EXCELLENCE BY VIVIANI brand was born from the collaboration between the Excellence platform and the ancient Viviani tailor's shop. The partnership will make it possible to take advantage of the communication and marketing opportunities that the platform is able to offer, for a national and international development of the brand.
The goal is to bring to the market a high-end product with extremely advantageous prices, thanks to a reduction in the costs of the entire distribution, advertising, and marketing chain.
The quality of the fabrics, the careful workmanship, the research, and the style are comparable to brands with a high-end positioning, but the opportunities offered by the Excellence platform allow us to offer extremely competitive prices to our customers.
The philosophy and approach of the initiative reflect the spirit that unites Excellence and Viviani Tailoring: attention to the customer, attention to detail, reliability.
Non solo un prodotto raffinato, realizzato con la capa cità sartoriale di una lunga tradizione, ma anche un ser vizio esclusivo e personalizzato.
Dalla collaborazione con la piattaforma di Excellence e l'antica Sartoria Viviani nasce il brand EXCELLENCE BY VIVIANI. La partnership consentirà di sfruttare le oppor tunità di comunicazione e marketing che la piattaforma è in grado di offrire, per uno sviluppo nazionale ed inter nazionale del brand.
L'obiettivo è quello di portare sul mercato un prodotto di alta gamma con prezzi estremamente vantaggiosi, grazie ad una riduzione dei costi di tutta la catena distri butiva, pubblicitaria e di marketing.
La qualità dei tessuti, la lavorazione accurata, la ricerca e lo stile, sono comparabili a marchi con posizionamen to di fascia alta, ma le opportunità offerte dalla piatta forma Excellence consentono di offrire ai clienti prezzi estremamente competitivi.
La filosofia e l'approccio dell'iniziativa esprimono lo spirito che accomuna Excellence e la Sartoria Viviani: attenzione al cliente, cura del dettaglio, affidabilità.
A NEW COLLABORATION BETWEEN SARTORIA VIVIANI AND THE EXCELLENCE PLATFORM
UNA NUOVA COLLABORAZIONE TRA LA SARTORIA VIVIANI E LA PIATTAFORMA EXCELLENCE
78
A longstanding tradition
The workshop was founded in 1940 as CONFITRI (Confezioni Fini Trivero) and kept by the FogliaViviani family until today. The founder, Cav. Lino Foglia, was born in Trivero, the town where the Ermenegildo Zegna wool mill was located (and where it still remains). Coming from a family of tailors, he took his first steps in the tailoring industry of the Zegna family, where he became a production manager.
After opening his own business, moving first to Trivero and then to Bornate, in 2001 the operational headquarters were moved to a renovated lime kiln in Borgosesia, where all the processing phases take place.
Since 2009, the shop has been present in Milan with a small atelier in Viale Teodorico, where customers are welcomed by appointment.
Attention to detail
Tradition and a great attention to the production and the details typical of tailor-made tailoring characterize the garments produced. The jackets, for example, are canvassed, created in the traditional way, with hand-stitched sleeves, collars, and bottom hems. A custom model is built for each customer (for each type of garment: jackets, trousers, vests, coats) which is designed and stored in the shop's database, so that it can be "recalled" and possibly modified at any time.
Una lunga tradizione
La sartoria viene fondata nel 1940 come CONFITRI (Confezioni Fini Trivero) e mantenuta dalla famiglia Fo glia-Viviani fino ad oggi. Il fondatore, il Cav. Lino Foglia, nacque a Trivero, il paese in cui si trovava (e si trova tuttora) il lanificio Ermenegildo Zegna.
Proveniente da una famiglia di sarti, mosse i suoi primi passi nel laboratorio di confezione della famiglia Zegna, dove divenne il direttore di produzione. Dopo aver aperto un'attività in proprio, spostandosi pri ma a Trivero e poi a Bornate, nel 2001 viene ristruttura ta un'antica fornace per la calce a Borgosesia, dove si stabilisce la sede operativa e dove si svolgono tutte le fasi della lavorazione.
Dal 2009, la sartoria è presente a Milano con un picco lo atelier in Viale Teodorico, dove si ricevono i clienti su appuntamento.
Attenzione ai dettagli
Tradizione e grande attenzione alla produzione e ai det tagli tipici del su misura sartoriale caratterizzano i capi prodotti. La giacca, ad esempio, è intelata, confeziona ta in modo tradizionale, con la ribattitura a mano delle maniche, del collo e del fondo della giacca. Per ogni cliente viene costruito un modello personalizzato (per ogni tipo di capo: giacca, pantaloni, gilet, cappotto) che viene disegnato e conservato nel database della sartoria, in modo da poterlo "richiamare" ed eventual mente modificare in ogni momento.
Photos © Rudy Dal Gesso
79
The third generation of the Viviani family
There are 6 members of the Viviani family employed in the tailoring business, who carry on the family tradition. The Master Tailor is Agostino (Tino) Viviani, who is also the CEO.
After his apprenticeship, in 1958, in a tailor's shop in Tione di Trento, he studied at the Istituto Secoli cutting school and at Sartotecnica, where he specialized as a pattern maker and designer.
He personally follows every step of the process: modeling, cutting, sewing, and ironing, and constantly applies his wealth of knowledge and experience to constantly improve the quality of products and services offered.
The choice of fabrics
Sartoria Viviani is located in the textile district of Biella, famous all over the world for the best quality weaving of wool and noble fibers. Names like Loro Piana, Ermenegildo Zegna, Vitale Barberis Canonico, Cerruti, are synonymous with quality all over the world.
Alongside the choice of "legendary" fabrics, the tailor's shop combines some items from small Biella wool mills and a selection of English fabrics for fans of the genre.
La terza generazione della famiglia Viviani
Sono 6 i membri della famiglia Viviani occupati nella sartoria, che portano avanti le tradizioni della famiglia. Il Master Tailor è Agostino (Tino) Viviani, che è anche l'Amministratore Delegato.
Dopo l'apprendistato, nel 1958, in una sartoria di Tione di Trento, ha studiato presso la scuola di taglio dell'Isti tuto Secoli e alla Sartotecnica, dove si è specializzato come modellista e designer. Segue personalmente ogni passaggio della lavorazio ne: modellistica, taglio, cucito e stiro e applica costan temente il proprio bagaglio di conoscenze ed esperien ze per migliorare sempre di più la qualità dei prodotti e dei servizi.
La scelta dei tessuti
La Sartoria Viviani si trova nel distretto tessile del biel lese, celebre in tutto il mondo per le migliori eccellenze nella tessitura delle lane e delle fibre nobili. Nomi come Loro Piana, Ermenegildo Zegna, Vitale Barberis Cano nico, Cerruti, sono sinonimo di qualità in tutte le lingue del mondo.
Accanto alla scelta dei tessuti dei "mostri sacri", la sar toria affianca alcuni articoli di piccoli lanifici biellesi e una selezione di tessuti inglesi per gli amanti del genere.
Francesco, Agostino & Cristina Viviani
Photos © Rudy Dal Gesso
80
Works On Paper ART (fair) – WopArt is the name of an annual fair dedicated mainly to "Works on Paper", from ancient to contemporary art. The event was born in 2016, under the patronage of the Municipality of Lugano, and always took place in the exhibition pavilion facing the magnificent lake that characterizes the landscape of the Ticino capital. In a few years, WopArt has become one of the most acclaimed events in the calendar of international art fairs and, today, it represents the most anticipated event dedicated to works on paper, in terms of both participating gallery owners and countries of origin, for international collectors.
Works On Paper ART (fair) – WopArt è il nome di una fiera annuale dedicata prevalentemente alle "Opere su Carta", dall'arte antica a quella contemporanea. La manifestazione è nata nel 2016, con il patrocinio del Comune di Lugano, e si è svolta sempre presso il padi glione fieristico di fronte al magnifico lago che incornicia il paesaggio della capitale ticinese.
In pochi anni, WopArt è diventata uno degli eventi più acclamati nel calendario delle fiere d'arte internazionali e oggi rappresenta l'evento dedicato alle opere su car ta più atteso dal collezionismo internazionale, sia per numero di galleristi partecipanti sia per paesi di prove nienza.
THE MOST AWAITED ART FAIR ON WORKS ON PAPER BY INTERNATIONAL COLLECTORS LA FIERA D'ARTE SUI WORKS ON PAPER PIÙ ATTESA DAL COLLEZIONISMO INTERNAZIONALE
Text by Paolo Manazza
82
For several years, works of art on paper have represented a very interesting segment of the art market in terms of quality / price. Even today, it is possible to buy works by great international masters for figures ranging from 50 to 350 thousand dollars, less than a tenth of the value that the same work would have if it was on non-paper supports, such as canvas, or if it was a sculpture. Furthermore, every great artist has always used paper as an ideal support to develop their great works; indeed, many sketches really showcase the "germination" of an idea. For these reasons, an investment in Works on Paper today represents a cultured and refined choice, on top of being a financially affordable opportunity.
Here are the numbers achieved by WopArt during the six editions organized so far (including the online one, in 2020, due to Covid). Exhibitors present: 393 (from 18 countries); physical visitors: approx. 48,000; Virtual Fair visitors (only in 2020): 19,942; total overnight stays for gallerists, collectors and professionals: approx.1,460; collateral exhibitions at the Fair: 23; conversations (talks): 36; articles published in the media: 781.
Le Opere d'arte su carta rappresentano, da diversi anni, un segmento del mercato dell'arte molto interes sante sotto il profilo della qualità/prezzo. Ancora oggi è possibile acquistare opere di grandi maestri internazio nali a cifre che variano dai 50 ai 350 mila dollari, ovve ro meno di un decimo del valore che la stessa opera avrebbe se eseguita su supporti non cartacei, come ad esempio la tela o la scultura. Ogni grande artista, inoltre, ha sempre usato la carta come supporto ide ale per lo stato nascente dei suoi grandi lavori; infatti, in molti bozzetti si respira la "germinazione" di un'idea. Per queste ragioni un investimento in Works on Paper oggi rappresenta una scelta colta e raffinata oltre che conveniente sotto il profilo dei prezzi.
Ecco i numeri raggiunti da WopArt nel corso delle sei edizioni sin qui organizzate (compresa quella online del 2020, causa Covid). Espositori presenti: 393 (da 18 Paesi); visitatori fisici: 48.000 ca.; visitatori Virtual Fair (solo ed. 2020): 19.942; totale pernottamenti galleristi, collezionisti e addetti ai lavori: 1.460 ca.; mostre colla terali in Fiera: 23; conversations (talk): 36; articoli pub blicati sui media: 781.
83
The 7th edition of WopArt is scheduled from Friday 23 to Sunday 25 September, once again in Lugano in the exhibition halls. The curation is in the hands of Robert Phillips, a well-known international art critic and historian. Phillips has worked as a consultant for the Solomon Guggenheim Foundation in New York (USA), the Moa Museum of Art in Atami (Japan), the collection of the High Museum of Art in Atlanta (USA), the Artemis Group in France, and other foundations related to art in New York and Rome; while in Venice he worked as an independent curator and supervised several exhibitions and events, mainly at Palazzo Zenobio, Museo Correr, Palazzo Fortuny, Arsenale di Venezia, and Officina delle Zattere.
OTHERS. The Paper and its opposite, NFTs
Inclusion and sustainability. These are the two themes chosen by director Robert Phillips for the 7th edition of WopArt in Lugano. After the sales success of the 2021 edition, held at the end of November, this year WopArt is experiencing a small revolution. The full title and theme indicate the suggestive tendency of works on paper to turn into their opposite. "OTHERS. The Paper and its opposite, NFTs". In short, the combination of image and reflection. Between us and the others. Between tangible matter and the cloud.
La VII edizione di WopArt è prevista da venerdì 23 a do menica 25 settembre, sempre a Lugano nei padiglioni fieristici. La Direzione culturale è nelle mani di Robert Phillips, noto critico e storico dell'arte a livello inter nazionale. Phillips ha lavorato come consulente per la Fondazione Solomon Guggenheim di New York (USA), il Moa Museum of Art di Atami (Giappone), la collezio ne dell'High Museum of Art di Atlanta (USA), il Gruppo Artemis in Francia e altre fondazioni legate all'arte a New York e Roma; a Venezia ha lavorato come cura tore indipendente e ha supervisionato diverse mostre ed eventi, principalmente a Palazzo Zenobio, Museo Correr, Palazzo Fortuny, Arsenale di Venezia e Officina delle Zattere.
OTHERS. The Paper and its opposite, NFTs
Inclusione e sostenibilità. Sono questi i due temi scelti dal direttore Robert Phillips per la VII edizione di WopArt a Lugano. Dopo il successo di vendite dell'edizio ne 2021, svoltasi a fine novembre, quest'anno WopArt vive quindi una piccola rivoluzione. Il titolo intero del tema declina la suggestiva tendenza delle opere su carta a rovesciarsi nel loro contrario. "OTHERS. The Paper and its opposite, NFTs". L'inclusione insomma tra immagine e specchio. Tra noi e gli altri. Tra la mate ria e il cloud.
84
For this reason, galleries or individual artists who wish to present and offer Not Fungible Tokens can also participate. NFTs have exploded on the art market – just like works on paper, they have remained an extraordinary niche due to their quality / price ratio – for the last year.
The city of Lugano is planning to present itself as one of the world capitals of blockchains, while WopArt has decided to develop a dialectical comparison between paper and digital.
In addition to the galleries, the fair will host thematic exhibitions and debates on NFTs and cryptoart. Few people know that NFTs can easily be displayed at home thanks to special screens, by simply inserting a thumb drive with the code of the token work purchased.
The city of Lugano will be wrapped in with international art, mainly Contemporary, for a week, from September 19 to 25. The attention of international collectors will be amplified towards the new generations of enthusiasts, with a sales trend certainly destined to expand compared to last year.
Per questo possono partecipare anche gallerie o singoli artisti che desiderino presentare e offrire Not Fungible Token. Gli NFT sono esplosi sul mercato dell'arte – così come le opere su carta, restano una nicchia straordi naria per il rapporto qualità/prezzo – da circa un anno. La città di Lugano si sta organizzando per presentar si come una delle capitali mondiali delle blockchain, e WopArt ha deciso di sviluppare un confronto dialettico tra carta e digitale. Oltre alle gallerie, in fiera si terranno delle mostre tematiche e dei dibattiti su NFT e crypto art. Pochi sanno, infatti, che gli NFT possono tranquil lamente essere esposti in casa grazie a degli schermi appositi, nei quali è sufficiente inserire la chiavetta con il codice dell'opera token acquistata.
La città di Lugano si colorerà quindi di arte internazio nale, prevalentemente Contemporary, nella settimana dal 19 al 25 settembre. L'attenzione dei collezionisti in ternazionali sarà amplificata verso le nuove generazioni di appassionati, con un trend di vendite certamente de stinato ad ampliarsi rispetto allo scorso anno.
85
IBIZA
The Isla Blanca of the Balearics
SMALL
BAYS ENCLOSED BY THE ROCKS, COVES AND RAVINES WASHED BY CRYSTAL CLEAR WATERS…RECOMMENDING IBIZA IS EASY, AND THERE IS ONLY ONE WAY TO GET TO KNOW THIS ISLAND: BY GIVING IN TO ITS RHYTHM, VISITING IT AT ANY TIME OF THE YEAR, BECAUSE ITS GEOGRAPHICAL POSITION AND ALWAYS-TEMPERATE CLIMATE MAKE IT TRULY SPECIAL CALE RACCHIUSE FRA LE ROCCE, FIORDI E ANFRATTI BAGNATI DA ACQUE LIMPIDE COME IL CRISTALLO… CONSIGLIARE IBIZA È FACILE E C'È UN SOLO MODO PER CONOSCERLA, ABBANDONANDOSI AI RITMI ISOLANI, VISITANDOLA IN QUALSIASI PERIODO DELL'ANNO, PERCHÉ LA SUA POSIZIONE GEOGRAFICA E UN CLIMA SEMPRE TEMPERATO LA RENDONO DAVVERO SPECIALE Text by Ingrid Ruscelli 86
What I love most about Ibiza is its essence, the sea, its crystal clear and turquoise waters, the friendships and international contacts with special people who come from all over the world.
Ibiza is world famous for its nightlife. The White Island is home to the largest and most popular nightclubs and exclusive clubs where the best DJs perform every year. But the third island of the Balearics is much more than an open-air nightclub. It is a small jewel to be discovered, a magical place to spend your holidays with family or friends, surrounded by the beautiful Mediterranean Sea. Beaches, clear waters, food, markets, ateliers, parties, and an international atmosphere make Ibiza irresistible, it's impossible not to fall in love with it!
The future has all the colors of the carob trees, vineyards, and olive groves, of the red dirt roads, of the whitewashed villages with their 16th century churches standing out against the blue of the sky.
Thanks to these characteristics, the island meets and satisfies the most varied needs and tastes.
Ciò che più amo di Ibiza è la sua essenza, il mare, le sue acque cristalline e turchesi, le amicizie e i contatti internazionali che si stringono con persone speciali che arrivano da ogni parte del mondo.
Ibiza è famosa in tutto il mondo per la sua vita notturna.
L'Isola Bianca accoglie le discoteche più grandi e più apprezzate del mondo, locali e club esclusivi dove ogni anno i migliori DJ realizzano le loro performance.
Ma la terza isola delle Baleari è molto di più di una di scoteca a cielo aperto. È un piccolo gioiello tutto da scoprire, un posto magico per trascorrere le vacanze insieme alla famiglia o agli amici, circondati dal bellis simo Mar Mediterraneo. Spiagge, acque limpide, cibo, mercatini, atelier, feste e un'atmosfera internazionale rendono Ibiza irresistibile, impossibile non innamorarsi!
Il cambiamento ha i colori delle distese di carrubi, di vigneti e uliveti, delle stradine di terra rossa, dei borghi bianchi con le chiesette del Cinquecento che sfidano l'azzurro del cielo.
Grazie e queste sue caratteristiche, l'isola incontra e soddisfa le più svariate esigenze e gusti.
87
Formentera, the island of freedom
Ibiza's younger sister, Formentera, also shines with its own light.
A one-day or an extended excursion to Formentera is an unforgettable experience. The smallest of the Balearic Islands, with its crystal-clear waters and long beaches dotted with dunes and pine trees, is easily accessible from Ibiza. Less crowded than the latter (except in July and August), it can represent a pleasant relaxing break.
Formentera is a very special tourist destination: it kept its original essence almost intact; it has spectacular beaches that have nothing to envy to the Caribbean, and in its villages, you can breathe calm and tranquility.
Formentera l'isola della libertà
La sua sorella minore, Formentera, brilla anch'essa di luce propria.
L'escursione a Formentera, di un solo giorno o prolun gata, rappresenta un'esperienza indimenticabile. La più piccola delle Baleari, con le sue acque cristalline e le lunghe spiagge con dune e pini, è facilmente raggiun gibile da Ibiza. Meno affollata di quest'ultima (tranne a luglio e ad agosto), può rappresentare una gradevole pausa di relax. Formentera è una meta turistica mol to speciale, mantiene la sua essenza quasi intatta, ha delle spiagge spettacolari che non hanno nulla da in vidiare ai Caraibi e nei suoi villaggi si respira calma e tranquillità.
88
Ibiza, a choice for life
Ibiza is not just a tourist destination; its enchanting charm pushes more and more people to move permanently to the island, creating an influx of highlevel international buyers looking for a second home and a secure investment.
Ibiza is experiencing unprecedented inflows and a boom in the luxury sector of the real estate market for international second home buyers, caused by Covid-19. The pandemic has motivated buyers to invest in properties located in safe and more natural environments, away from overcrowded hotspots.
Ibiza's high-end and luxury real estate market continues to hold a desirable position for investors, mainly from Europe, but also from other continents. It is the ideal place to spend your holidays, but also a great place to live.
Ibiza is steeped in history and offers many picturesque places to visit, such as the narrow, cobbled streets of the ancient walled city of Dalt Vila, which are teeming with charming bars and restaurants, or the beautiful hidden beaches and coves, not to mention the magic of the "campo", and the flowery perfumes that envelop the whole island.
People who live in Ibiza are happy to live here. Often, those who come on holiday to Ibiza decide to return and many choose to move there for the winter, thanks to everything that this island has to offer.
The sun is out almost all year round and winters are very mild; the sea is warm until November and the sunsets are spectacular and different every day of the year, even in winter. You can live a life of harmony and relaxation between the sea and the wonderful nature that the island offers.
With over 4 million tourists every summer, products and services are in high demand. This is why it is possible to imagine creating interesting and successful businesses, developing original ideas.
Ibiza una scelta di vita
Ibiza non è solo una meta turistica; esercita un'attra zione coinvolgente, che spinge sempre più persone a trasferirsi stabilmente sull'isola, creando un afflusso di acquirenti internazionali di alto livello alla ricerca di una seconda casa e di un sicuro investimento.
A Ibiza si stanno verificando afflussi senza precedenti e un boom nel settore del lusso del mercato immobiliare per acquirenti internazionali di seconde case, causato dal Covid-19. La pandemia ha motivato gli acquirenti a investire in proprietà situate in ambienti sicuri e più naturali, lontano dagli hotspot sovraffollati. Il mercato immobiliare di fascia alta e di lusso di Ibiza continua a ricoprire una posizione desiderabile per gli investitori, principalmente dall'Europa, ma anche dagli altri conti nenti. È il luogo ideale in cui trascorrere le vacanze, ma anche dove scegliere di vivere.
Ibiza è ricca di storia e offre molti luoghi suggestivi da visitare, come le strette strade acciottolate dell'antica città fortificata di Dalt Vila, che pullulano di bar e risto ranti incantevoli, o le splendide spiagge e calette na scoste, per non parlare della magia del "campo" e dalla natura fiorita e densa di profumi che abbraccia l'intera isola.
Le persone che vivono a Ibiza sono felici di vivere qui. Spesso chi viene in vacanza a Ibiza decide di tornare e molti decidono di trasferirvisi in inverno per tutto ciò che può offrire quest'isola.
Il sole è presente quasi tutto l'anno e gli inverni sono molto miti; il mare è caldo fino a novembre e i tramon ti spettacolari e sempre diversi ogni giorno dell'anno, anche in inverno. Si può vivere una vita in armonia e in relax tra il mare e la natura meravigliosa che offre l'isola. Con oltre 4 milioni di turisti ogni estate, prodotti e servizi sono molto richiesti. Per questo è possibile immaginare di creare business interessanti e di successo, svilup pando idee originali.
89
This is how Tailormade Ibiza was born: a team that offers skills and professionalism, which works in synergy within a creative space, a cutting-edge organization specialized in consulting and projects dedicated to the client. A group of professionals who, based on their analysis of the customers' needs, outlines a customized solution.
Like a made-to-measure suit, Tailormade Ibiza wants to offer a tailored customer service. Working together and alongside professionals with different backgrounds, with different expertise, each with their own talent, allows it to provide continuous added value and to guarantee multiple services to its clients.
Tailormade Ibiza is a dynamic and constantly evolving project, always open to new international collaborations and new goals, aimed at creating innovative solutions and developing business opportunities with an ethical and responsible approach.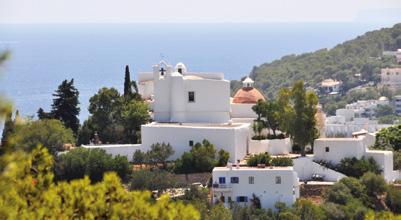 Tailormade collaborates with several excellent partners to offer specialized services to meet the specific needs of customers.
Jet Privati, travel experiences with a modern fleet. MAS Photography, a team of photographers and artistic directors working all over the world, ready to capture the most unforgettable moments of your trip or of your wedding day.
È così che nasce Tailormade Ibiza, un team che offre competenze e professionalità, che opera in sinergia all'interno di uno spazio creativo, una realtà all'avan guardia specializzata in consulenza e progetti dedicati al cliente. Un gruppo di professionisti che, dall'analisi dei bisogni del cliente, delinea una soluzione persona lizzata.
Come un abito fatto su misura, Tailormade Ibiza vuole dare un'impronta sartoriale del servizio al cliente. La vorare assieme e al fianco di professionisti di diversa formazione, appartenenti a diversi ambiti di interesse, ognuno con il proprio talento, consente di apportare valore aggiunto continuo e di garantire molteplici ser vizi.
Tailormade Ibiza è un progetto dinamico, in continua evoluzione, sempre aperto a nuove collaborazioni in ternazionali e nuovi obiettivi, volto a creare soluzioni innovative e sviluppare opportunità di business con un approccio etico e responsabile.
Tailormade collabora con diversi partner eccellenti per offrire servizi specializzati per rispondere alle specifiche esigenze dei clienti.
Jet Privati, esperienze di viaggio con una moderna flotta. MAS Photography, un team di fotografi e direttori artistici che lavorano in tutto il mondo, pronti a immortalare indimenticabili momenti del vostro viaggio o del vostro matrimonio.
Tailormade Ibiza
Tailormade Ibiza
90
AFA Arredamenti, ideas that take shape, Italian excellence and style at the customer's service.
Isacco Brioschi Architects, a team of dynamic professionals, focused on innovation but aware of the importance of the cultural heritage of tradition.
Domotura, specific solutions for any type of project, thanks to the best international home automation manufacturers.
Antonio Couture, historic artisanal workshop for the production and creation of leather accessories, producer of the exclusive Tailormade Ibiza bag collection.
Behuman, luxury and solidarity and Grupo Mambo, a passion for hospitality.
Within this important network, Excellence Magazine will be the perfect travel companion along the path of growth and pursuit of excellence, while respecting harmony and balance.
The services offered by Tailormade Ibiza
•
•
•
•
•
•
• Holiday services: private jet/boat rental, car rental, booking, catering, private chef etc.
AFA Arredamenti, idee che prendono forma, l'eccellen za e lo stile italiano al servizio del cliente.
Isacco Brioschi Architects, un team di professionisti di namici, attenti alle innovazioni ma consapevoli dell'im portanza dell'eredità culturale della tradizione.
Domotura, soluzioni specifiche per qualsiasi tipo di pro getto, grazie ai migliori produttori internazionali di do motica.
Antonio Couture, storico laboratorio artigianale per la produzione e la creazione di accessori in pelle, produt tore dell'esclusiva collezione di borse Tailormade Ibiza. Behuman, lusso e solidarietà e Grupo Mambo, passio ne per l'ospitalità.
Nell'ambito di questo importante network, Excellence Magazine sarà il compagno di viaggio lungo il percor so di crescita e di ricerca dell'eccellenza, nel rispetto dell'armonia e dell'equilibrio.
I servizi offerti da Tailormade Ibiza
• Investimenti immobiliari (servizio integrale, dalla ricerca del miglior investimento alla compravendita)
• Progettazione e ristrutturazione
• Progettazione e avvio di attività commerciali
• Brand Ambassador, posizionamento prodotti e servizi
• Distribuzione e vendita
• Organizzazione di eventi e matrimoni
• Servizi per la tua vacanza: noleggio jet privato/ barche, noleggio auto, prenotazioni, catering, chef privato, ecc.
Real Estate investments (from research to buying and selling)
Design and renovation
Development and launch of commercial activities
Brand Ambassadors and product/service positioning
Sales and distribution
Event and wedding planning
91
BENVENUTI IN ITALIA www.duetorrihotels.com
The S wiss A cademy of E tiquette & G ood M anners
THE TIMELESS ART OF "SAVOIR FAIRE"
L'ARTE SENZA TEMPO DEL "SAVOIR FAIRE"
Text by Bibi Cabelli
The word etiquette brings to mind complex and ancient rituals, only suited for royal chambers. Yet, the art of living well is a series of expressions and customs that encompasses everything that needs to be done to ex press one's good manners.
Different from country to country, the "bon ton" is not a binding choice, nor a fixed system that has always remained the same over time. Quite the opposite: it evolves with society and absorbs its characteristics, customs, and habits until it becomes a good example of the right things to do to appear well-behaved. These are often defined simply as "good manners" and range from simple behaviors indicated by common sense to shrewd considerations that can make all the difference.
Etiquette also means slowing down: taking some time for yourself, to live better and look your best, letting beauty and elegance enter your life and add a glimmer of light to your frenzied and busy lifestyle.
Il galateo riporta alla mente rituali barocchi e impolverati adatti ai salotti nobiliari. Eppure l'arte del vivere bene è un insieme di espressioni e costumi che racchiude tut to ciò che bisogna fare per esprimere le proprie buone maniere.
Diverso da Paese a Paese, il "bon ton" non è una scelta vincolante, né un ingessato sistema che nel tempo è rimasto sempre quello. Tutto l'opposto: si evolve con la società e ne assorbe le caratteristiche, i costumi e le usanze fino a diventare un buon esempio delle cose giuste da fare per apparire ben educati. Sono spesso definite semplicemente "buone maniere", e vanno dai semplici comportamenti indicati dal buon senso a piccole accortezze che saper rispettare fanno la differenza.
Galateo significa anche rallentare: prendersi un po' di tempo per sé, per vivere meglio e apparire al meglio, lasciando che la bellezza e l'eleganza entrino nella no stra vita per dare uno spiraglio di luce alla frenesia delle mille cose da fare.
94
Susanne Strauss, Business & Social Etiquette Trainer & Rudy Necciari, Professional Coach during the course "Concluding business at the table" held last May at Villa Principe Leopoldo Lugano
Susanne Strauss, Business & Social Etiquette Trainer e Rudy Necciari, Professional Coach durante il corso "Concludere affari a tavola" tenutosi lo scorso mese di maggio a Villa Principe Leopoldo Lugano.
Good manners evolve
Bon ton immediately makes us think about the 1950s, certainly not 2022 ... Even though it was only 70 years ago, even those rules have now become anachronistic, because good manners evolve, following the transfor mations of society.
It all began with Galateo; The Rules of Polite Behavior, a treatise published in 1558 by Monsignor Giovanni Della Casa and inspired by the bishop Galeazzo Florimonte (the titular "Galateo"), a fine humanist and scholar. For the first time, a book brought together all the rules, hith erto never written, regarding how to dress, converse, sit at the table and interact with others with "education and good manners".
Today, of course, it is outdated: our customs have evolved, as well as our lifestyle and our way of social izing. But this does not mean that there are no more rules to apply to our daily life.
Le buone maniere si evolvono
Dici bon ton e pensi agli anni '50, non certo al 2022… Era solo 70 anni fa, eppure anche quelle indicazioni oggi sono anacronistiche, perché le buone maniere si evolvono, seguendo le trasformazioni del tessuto so ciale.
Tutto ebbe inizio dal Galateo ovvero De' Costumi, un trattato pubblicato nel 1558 da Monsignor Giovanni Della Casa e ispirato dal vescovo Galeazzo Florimonte (il personaggio "Galateo"), fine umanista e letterato. Per la prima volta un libro riuniva tutte le regole, fino ad allo ra mai scritte, riguardanti il modo di vestire, conversare, stare a tavola e rapportarsi con gli altri con "educazione e buona creanza".
Oggi, ovviamente è superato: i costumi si sono evoluti così come lo stile di vita e il modo di socializzare. Ma questo non significa che non esistano più norme da applicare al nostro quotidiano.
95
The Swiss Academy of Etiquette and Good Manners
As an example, let us look at the Swiss Academy of Etiquette and Good Manners, which aims to allow its members to rediscover the rules of Etiquette and Good Manners in the most diverse areas.
This partnership was born from the idea of the two founding partners, Emanuele Sottoriva and Luca Pal misano, respectively the trusted assistant of an import ant private family and a practicing lawyer, joined by the Excellence Magazine team and in particular its founder, Luigi Lauro, whose family has dealt with 5-star luxury hospitality with particular attention and sensitivity to the issue in question.
Together, they believed in the strong potential of an ini tiative that has already proven to garner much interest.
The gradual awareness of a general decline in the qual ity of our interpersonal relationships at any level of in teraction – from friends and family to work and profes sional associates: this is the reason that prompted the promoters of this initiative to launch the Academy of Etiquette and Good Manners.
A reality that could represent a cultural context able to inspire ethics and the art of "savoir vivre". By sharing courses and workshops held by partners of excellence, participants will be able to enjoy a unique opportunity to learn the correct behavioral rules necessary to stand out and to better manage their interpersonal relation ships in the most varied contexts.
Companies, banks/financial institutions, accommo dation facilities and business managers will be able to access the same opportunities: they will be able to choose from an articulated series of courses that are now indispensable for those who intend to differentiate themselves by their style in business relationships.
L'Accademia Svizzera di Etiquette e Buone Maniere
L'esempio ci viene dall'Accademia Svizzera di Etiquet te e Buone Maniere che ha l'obiettivo di permettere ai propri iscritti di riscoprire le regole di Etichetta e Buone Maniere nei più diversi ambiti.
Il sodalizio nasce dall'idea dei due soci fondatori, Ema nuele Sottoriva e Luca Palmisano, rispettivamente as sistente di fiducia di un'importante famiglia privata e av vocato esercente la libera professione forense a cui si è unito il team di Excellence Magazine ed in particolare il suo fondatore Luigi Lauro la cui famiglia si è occupata di hospitality di lusso a 5 stelle con una particolare at tenzione e sensibilità proprio al tema in questione. Insieme hanno creduto nella forza di un'iniziativa che ha già dimostrato di avere un forte riscontro di interesse.
La graduale consapevolezza di un generale decadi mento della qualità nei rapporti interpersonali a qua lunque livello di interazione: da quello ludico-amicale e familiare a quello lavorativo e professionale. Sono queste le motivazioni che hanno spinto i promo tori a lanciare l'Accademia di Etiquette e di Buone Ma niere. Una realtà che potesse rappresentare un con testo culturale ispiratore dell'etica e del saper vivere. Attraverso la condivisione di corsi e workshop tenuti da partner di eccellenza, i partecipanti potranno con cedersi un'occasione unica per apprendere le corrette regole comportamentali necessarie per distinguersi e per gestire al meglio le proprie relazioni interpersonali nei più svariati contesti.
Alla stessa opportunità potranno accedere aziende, banche/istituzioni finanziarie, strutture ricettive e mana ger d'impresa ai quali saranno proposti una serie arti colata di corsi ormai irrinunciabili per coloro che inten dono differenziarsi per stile nelle relazioni d'affari.
A moment of the course "Concluding business at the table" dedicated to the topic of business etiquette
Un momento del corso "Concludere affari a tavola" dedicato al tema della business etiquette
96
THE FRAGRANCE WHISPERER
THE TWELFTH EDITION OF ESXENCE, THE WORLD'S MOST IMPORTANT EVENT DEDICATED TO ARTISTIC PERFUMERY, WAS HELD LAST JUNE AT MICO – MILANO CONVENTION CENTRE. MORE THAN 9,000 INDUSTRY INSIDERS, BUYERS, AND BEAUTY LOVERS MET, AFTER THE TWO-YEAR PANDEMIC, TO CELEBRATE THE REBIRTH AND CONSECRATION OF ONE OF THE WORLD'S BEAUTY EXCELLENCES.
LO SCORSO GIUGNO SI È TENUTA AL MICO – MILANO CONVENTION CENTER LA DODICESI MA EDIZIONE DI ESXENCE, L'EVENTO PIÙ IMPORTANTE AL MONDO DEDICATO ALLA PRO FUMERIA D'AUTORE.
OLTRE 9000 ADDETTI AI LAVORI, BUYERS E BEAUTY LOVERS SI SONO INCONTRATI DOPO DUE ANNI DI PANDEMIA PER CELEBRARE LA RINASCITA E LA CONSACRAZIONE DI UNA DEL LE ECCELLENZE DEL BEAUTY MONDIALE.
Text by Luigi Lauro
98
We spoke about this wonderful initiative with Maurizio Cavezzali, co-founder of Esxence and CEO of Equipe Exibit, the company that manages the event.
A life dedicated to marketing, particularly in the lifestyle sector, Maurizio Cavezzali holds a degree in Economics and firmly believes in the power of relationships. After creating a youth association with over 3,500 members called La Tua Milano, he began to organize events, first locally, then nationally, and finally internationally, such as the institutional events surrounding the Davis Cup final played in Milan between Italy and Sweden in 1998.
What is the artistic perfumery?
It is a world apart in the galaxy of beauty that has made giant steps forward in recent years, along with the growing importance of the sense of smell, which has gone from being the Cinderella of the senses to now being appreciated at all levels.
Artistic perfumery fragrances have a very important thing in common: the love of scent, which is almost an obsession, a unique 'aroma' that stands out from anything similar, in a word – the devotion to a tailormade fragrance.
A parlarci di questa bellissima iniziativa è Maurizio Ca vezzali, co-fondatore di Esxence e CEO di Equipe Exi bit, società che gestisce l'evento.
Una vita dedicata al marketing, in particolar modo in ambito lifestyle, Maurizio Cavezzali si laurea in econo mia e crede fermamente nel potere delle relazioni: dopo aver creato una associazione giovanile con oltre 3500 aderenti denominata La Tua Milano, inizia a organizzare eventi prima locali, poi nazionali e infine internaziona li, come quelli istituzionali di contorno alla finale della Coppa Davis disputata a Milano tra Italia e Svezia nel 1998.
Cos'è la profumeria d'artista o d'autore?
È un mondo a parte nella galassia della bellezza che ha fatto passi da gigante negli ultimi anni, insieme alla crescita dell'importanza dell'olfatto, che da Cenerento la dei sensi, oggi è al centro di iniziative di valorizzazione a tutti i livelli.
I prodotti realizzati all'interno di essa hanno una cosa molto importante in comune: l'amore per le fragranze, che è quasi un'ossessione, un "aroma" unico che si distingue da qualsiasi cosa simile, in una parola l'ado razione per una fragranza fatta su misura.
99
How did the idea of creating the fair come to life?
Fifteen years ago, we designed an event dedicated to made-to-measure luxury where we had a large space dedicated to artistic perfumery, the one that was independent from large industrial groups: a small niche committed to craftsmanship and made-to-measure. The following year we launched the Esxence project in a special location such as the Pelota space in Milan. Only 78 brands were present, a small event, which was immediately very successful.
Then came the other editions, each time with an important increase in size, up to the current 278 brands. Over time, 85% of the companies in this sector has passed through Esxence.
What are the special features of Esxence?
Esxence is the only global initiative where the head companies are present and where, in each edition, there are more than 30% new brands. We produce unique content, enhancing the knowledge of olfactory culture and acting as an antenna for an increasingly attentive and international audience: over 70% of attendees are foreigners.
Come è nata l'idea di creare la fiera?
Quindici anni fa abbiamo progettato una manifestazio ne dedicata al lusso su misura, dove abbiamo avuto un grande spazio dedicato alla profumeria indipendente dai grandi gruppi industriali, che voleva rimanere in un ambito dedicato all'artigianalità e al su misura. L'anno dopo abbiamo lanciato il progetto di Esxence in una location speciale come lo spazio Pelota a Milano. Erano presenti solo 78 brand, un evento di piccole dimensio ni, ma da subito molto fortunato. Poi le altre edizioni, una dopo l'altra, con ogni volta un aumento importante di dimensioni, fino ad arrivare agli attuali 278 brand. Da Esxence sono passate, nel tem po, l'85% delle aziende del settore.
Quali sono le peculiarità di Esxence?
Esxence è l'unica iniziativa mondiale dove sono presen ti le case madri delle aziende e dove, in ogni edizione, vi sono più del 30% di nuovi brand. Qui produciamo con tenuti unici che aumentano la conoscenza della materia e che fungono da antenna per un pubblico sempre più attento e internazionale; infatti, oltre il 70% dei visitatori sono stranieri.
100
What is the magic formula for success?
Certainly, the extremely strict selection of the applicants that will participate in the event: we have a committee of nine experts from different countries who study the CVs of each applying brand. In addition to the quality of their products, they also take into consideration their market positioning, points of sale and communication strategy.
What about the future?
Milan is at the center of the world for fashion and design events and, for the past few years, for the niche perfumery sector. The latter, at the moment, is only well-known in certain areas, such as Europe and the Middle East; therefore, to preserve this primacy we have a duty to proceed with an internationalization project, supported by our partner Cosmoprof, without losing the importance of Milan. We will begin to develop projects in countries such as the United States or China, to create a consistent follow up to this new concept. Because perfume is 'the life story of each of us' and it is good to share it with everyone.
Qual'è la formula magica del successo?
Sicuramente la selezione estremamente rigida delle candidature alla partecipazione alla manifestazione: ab biamo un comitato di nove esperti provenienti da diver si Paesi che studiano i curriculum di ogni marchio che fa domanda di partecipazione. Vengono verificate, oltre alla qualità dei prodotti, il posizionamento nel mercato, i punti vendita e la strategia di comunicazione.
Quale sarà il futuro?
Milano è al centro del mondo nel settore degli eventi della moda, del design e, da qualche anno, anche della profumeria di nicchia. Questo primato non lo dobbiamo perdere, ma nel mondo questo settore è conosciuto bene solo in alcune zone, come l'Europa e i Paesi me diorientali. Abbiamo quindi il dovere di procedere con un progetto di internazionalizzazione aiutati dal partner Cosmoprof, senza perdere il consolidamento di Milano. Cominceremo a creare delle presenze in Paesi come gli Stati Uniti o la Cina, per creare seguito nei confronti di questa novità. Perché il profumo è "la storia di vita di ognuno di noi" ed è bello raccontarlo a tutti.
101
The Gold Cup of the D o l o m i
Text by Carlo De Bernardi
We leave home with some concerns about the heat we'll have to face, given the scorching summer we are experiencing, but we are optimistic, as always.
To avoid the long highway trip, we decide to go through the Alps and divide the journey into two stages. The first has Bormio as its destination, at the foot of the Stelvio, passing by the San Bernardino pass and the Juilierpass in the Engadine, then the Bernina pass, Forcola di Livigno, Eira and Foscagno, six passes, to start the journey on the right foot from the very first day.
Partiamo da casa con qualche preoccupazione riguar do al caldo che troveremo, vista l'estate infuocata che stiamo vivendo, ma siamo ottimisti, come sempre.
Per evitare la lunga trasferta autostradale decidiamo di passare attraverso le Alpi e di dividere il viaggio in due tappe. La prima ha come meta Bormio, ai piedi dello Stelvio, passando dal San Bernardino e dallo Juilier pass in Engadina, poi passo del Bernina, della Forcola di Livigno, Eira e Foscagno, sei passi tanto per non farci mancare nulla fin dal primo giorno.
t e s AN EXCEPTIONAL PARTERRE WITH SEVENTY CREWS FROM TEN COUNTRIES PARTERRE D'ECCEZIONE CON SETTANTA EQUIPAGGI, PROVENIENTI DA DIECI NAZIONI
102
The following morning, we attack the hairpin bends of the Stelvio pass and our travel companion (a Porsche 993 Carrera 4 cabrio from 1995, which will participate in the Tribute Category, for sports cars built after 1991) begins to give her best: aggressive enough uphill; safe and precise downhill along the road that leads us to S. Maria di Monastero, over the Swiss border. Then the long (and busy) straight roads that cross the rows of apple trees in the Val Venosta, up to Merano, and there it's time for the (boring) highway trip: Bolzano and then Brixen, along the A22 towards the Brenner pass, where the landscape, previously full of meadows and mountains is replaced by an endless line of trucks, and the crisp air of the Alpine passes turns into a scorching heat. In Val Pusteria things aren't much better, heat and traffic, but as soon as we get closer to Cortina everything changes, the mountains, the lakes, less traffic, everything takes us to another dimension, more serene and relaxed. And the sun, today, shines bright in a cobalt sky.
La mattina seguente attacchiamo i tornanti dello Stelvio e la nostra compagna di viaggio (Porsche 993 Carrera 4 cabrio del 1995, che parteciperà nella Categoria Tri bute per le auto sportive costruite dopo il 1991) comin cia a dare il meglio di sé, aggressiva quanto basta in salita, sicura e precisa in discesa lungo la strada che ci porta a S. Maria di Monastero, oltre il confine svizzero. Poi lunghi (e trafficati) rettilinei che attraversano i filari di meli della Val Venosta fino a Merano e qui il (noioso) tra sferimento autostradale ci tocca, Bolzano e poi Bressa none lungo la A22 del Brennero, dove il paesaggio fatto di prati e montagne è sostituito da una interminabile fila di TIR e la frizzante aria dei passi alpini da un caldo torri do. In Val Pusteria non va molto meglio, caldo e traffico, ma appena ci avviciniamo a Cortina tutto cambia: le montagne, i laghi, il traffico più scarso ci introducono in un'altra dimensione, più serena, rilassata. E il sole, anche oggi, splende in un cielo di cobalto.
103
We made it! The Grand Hotel Savoia is magnificent in its imposing elegance. Sporting checks, technical checks, briefings, the 2022 Gold Cup of the Dolomites has begun! ...And we have already covered almost 500 kilometers.
Friday, July 15: the first stage, sunny blue skies, we are just waiting to get on the starting platform, wearing number 102.
Cortina is crowded, tourists take pictures and the most curious ask questions about the cars, the start of the race monopolizes everyone's interest and, in a few minutes, the large crowds that usually accompany the most important historic car events materialize.
GO TIME…!!!
The first stage winds south of Cortina through Selva di Cadore and the Giau pass and then over the Duran pass, descending first into the Agordina valley and then into the Mis valley, narrow, winding, with blind and dark tunnels, but full of charm – we wish it never had to end…And then Belluno, the temperature is warm, but the welcome is even warmer – a quick yet excellent lunch and off we are again, heading north: Longarone, Pieve di Cadore and other locations in the Cadore area, and finally back to Cortina.
Arrivati! Grand Hotel Savoia, magnifico nella sua im ponente eleganza. Verifiche sportive, verifiche tecniche, briefing, la Coppa d'oro delle Dolomiti 2022 ha inizio! ...E noi abbiamo già percorso quasi 500 chilometri. Venerdi 15 luglio, prima tappa, sole e cielo azzurro, sia mo in attesa di salire sulla pedana di partenza con il numero 102.
Cortina è affollata, i turisti fotografano e i più curiosi fan no domande sulle auto, la partenza monopolizza l'inte resse di tutti e in pochi minuti si materializzano le ali di folla che accompagnano abitualmente le più importanti manifestazioni di auto storiche.
VIA…!!!
La prima tappa si snoda a sud di Cortina, attraverso Selva di Cadore e il passo Giau per poi superare il pas so Duran, scendere nella valle Agordina prima e nella valle del Mis poi: stretta, tortuosa, con gallerie cieche e buie, ma piena di fascino, vorremmo non finisse mai... E poi Belluno, caldissima la temperatura, ma ancora più calda l'accoglienza, pranzo veloce e ottimo e via di nuovo puntando verso nord: Longarone, Pieve di Cadore e altre località del Cadore, ed infine di nuovo Cortina.
104
The second stage takes place north of Cortina in a clockwise direction climbing the Falzarego Pass and descending to Corvara, in Val Badia, then the Furcia Pass, Dobbiaco, San Candido, the Monte Croce pass, Misurina and finally Cortina d'Ampezzo again: another 200+ kilometers that add up to yesterday's, for a total 430 kilometers of race, with ninety timed trials and eight average trials. Sunday, July 17. Cortina still offers us all its beauty: after the race, the Sestrieri tour allows us to get to know the most hidden and ancient corners. Then, it's time for the award ceremony in the central Piazza Dibona – it is a party for everyone, because we all won: the pleasure of having participated, the company of old and new friends, the landscapes, the warmth of the public are worth as much as the most coveted of the Cups.
The winners of the overall classification of the 2022 Gold Cup of the Dolomites, aboard their 1938 Fiat 508 C, are Francesco and Giuseppe Di Pietra, father and son. Roberto Crugnola and Francesco Mosconi (Fiat 508 C of 1937) placed second overall, while Matteo Belotti and Ingrid Plebani (Bugatti 37 A of 1927) finished third.
La seconda tappa si svolge a nord di Cortina in sen so orario, scalando il Passo Falzarego e scendendo a Corvara in Val Badia, poi il Passo Furcia, Dobbiaco, San Candido, il Passo Monte Croce, Misurina e infine di nuovo Cortina d'Ampezzo: anche oggi oltre 200 chi lometri, che sommati a ieri fanno 430 chilometri di gara con novanta prove cronometrate e otto prove di media. Domenica 17 luglio. Cortina ci offre ancora tutta la sua bellezza, al di fuori della gara, il tour dei Sestrieri ci per mette di conoscere gli angoli più nascosti e antichi. Ma siamo giunti alla premiazione nella centralissima piazza Dibona: è una festa per tutti, perché tutti abbiamo vin to. Il piacere di aver partecipato, la compagnia di amici vecchi e nuovi, i paesaggi, il calore del pubblico valgo no quanto la più ambita delle Coppe.
Vincitori della classifica assoluta della Coppa d'Oro del le Dolomiti 2022, a bordo della loro Fiat 508 C del 1938, sono Francesco e Giuseppe Di Pietra, padre e figlio. A ricevere le coppe per il secondo piazzamento assolu to sono stati Roberto Crugnola e Francesco Mosconi (Fiat 508 C del 1937), mentre Matteo Belotti ed Ingrid Plebani (Bugatti 37 A del 1927) si sono classificati terzi.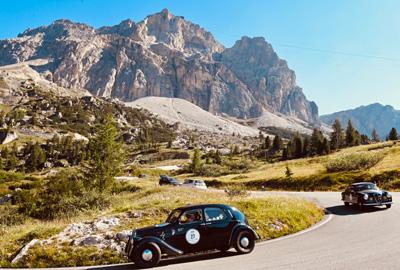 105
Not only were the skills of the competitors rewarded, but also the beauty of the cars, through the Elegance Contest which saw the 1932 Alfa Romeo 6C 1750 GS, of the Roberts – Pinchback crew, excel. The second prize was awarded to the 1957 Alfa Romeo Giulietta Sprint Veloce of the Japanese participants Fukuda and Watanabe, while the third prize went to the 1934 Lagonda M45 T8 of the Romanazzi – Ianni duo. Before leaving Cortina, we met Marco Rogano, General Manager of ACI Sport who, since 2018, in collaboration with ACI Storico, has been organizing this magnificent event, now in its seventy-fifth edition. He told us:
"We are very proud of the result we have achieved; in the space of a few years, we have given new life to this event by bringing over seventy participants to the starting line. We have many Italian crews, but also competitors from all over Europe and even from Mexico, Japan, China, United Arab Emirates, and South Africa."
Non solo l'abilità dei concorrenti è stata premiata, ma anche la bellezza delle auto, attraverso il Concorso d'E leganza che ha visto primeggiare l'Alfa Romeo 6C 1750 GS del 1932 dell'equipaggio Roberts–Pinchback. Ad ottenere il secondo premio è stata l'Alfa Romeo Giuliet ta Sprint Veloce del 1957 dei partecipanti giapponesi Fukuda–Watanabe, mentre il terzo premio è andato alla Lagonda M45 T8 del 1934 del duo Romanazzi–Ianni. Prima di lasciare Cortina abbiamo incontrato Marco Rogano, Direttore Generale di ACI Sport che, dal 2018, in collaborazione con ACI Storico organizza questa ma gnifica manifestazione, giunta quest'anno alla settanta cinquesima edizione, il quale ha dichiarato:
"Siamo molto orgogliosi del risultato raggiunto, nell'ar co di pochi anni abbiamo dato nuova linfa a questo evento portando oltre settanta partecipanti ai nastri di partenza. Molti gli equipaggi italiani, ma abbiamo con correnti anche da tutta Europa e addirittura da Messi co, Giappone, Cina, Emirati Arabi e Sudafrica."
Marco Rogano with Annalisa Sauzullo ACI marketing manager and Enrico Colombo, ACI Global Director
106
"Moreover, the numerous innovations introduced from the 2019 edition were particularly appreciated, not only by the participants, but above all by the public, both along the route and during the awards ceremony. The Elegance Contest was very successful, thanks to the high level of the cars and the skills of the Jury. The introduction of the Legend class made it possible to expand participation to more recent historic cars (from 1972 to 1990) and the Tribute to modern super cars. We are also happy to have dedicated to Cortina d'Ampezzo, our host, the Tour dei Sestieri (territorial divisions of the municipality of Cortina d'Ampezzo) which, besides the race, allowed participants to get to know the lesser-known corners of this splendid location."
"Finally, I would like to mention our important collaboration with ACI Storico, with which we share the aim of promoting and enhancing the Italian motoring heritage for enthusiasts and collectors, as well as of supporting events that have made history such as the Golden Cup of the Dolomites, the Mugello Circuit and the Classic Targa Florio, which will take place from 13 to 16 October thanks to the collaboration not only of ACI Sport and ACI Storico, but also of ACI Palermo. "
Thanks, Cortina, for your beauty and hospitality, and see you in 2023!
Carlo De Bernardi - #911classicrace
"Inoltre le numerose novità introdotte dall'edizione 2019 sono state particolarmente gradite, non solo dai partecipanti, ma soprattutto dal pubblico, sia lungo il percorso che durante le premiazioni. Grande succes so ha avuto il Concorso d'Eleganza, grazie all'elevato livello delle vetture e alla competenza della Giuria. L'in troduzione della classe Legend ha permesso di amplia re la partecipazione a vetture storiche piu recenti (dal 1972 al 1990) e il Tributo alle super car moderne. Sia mo anche felici di aver dedicato a Cortina d'Ampezzo, che ci ha ospitato, il Tour dei Sestieri (divisioni territoriali del comune di Cortina d'Ampezzo) che, fuori da ogni classifica, ha permesso ai partecipanti di conoscere gli angoli meno noti di questa splendida località."
"Infine vorrei ricordare l'importante collaborazione con ACI Storico, con cui condividiamo lo scopo di pro muovere e valorizzare il patrimonio motoristico italiano nell'interesse degli appassionati e collezionisti, nonché supportare manifestazioni che hanno fatto la storia come appunto la Coppa d'oro delle Dolomiti, il Circuito del Mugello e la Targa Florio Classica, che si svolgerà dal 13 al 16 ottobre grazie alla collaborazione, oltre che di ACI Sport e ACI Storico, anche di ACI Palermo."
Grazie Cortina per la bellezza e l'accoglienza e arrive derci al 2023!
107
Being Casey
BEN'S YOUNGER BROTHER AND OSCAR WINNER CASEY AFFLECK REVEALS THE DEPTH OF HIS CHARACTER IN AN INTIMATE INTERVIEW
Text by Barbara Zorzoli
Cerulean eyes and a child's face with an upturned nose that could mistakenly make one think of an impish disposition quite the opposite, Casey Affleck is kindness personified. He has a quiet voice, courteous manners, and looks half his 46 years of age. A director, screenwriter, and star of countless independent films, he has always stood out for his courageous and uncommon choices.
People first set their sights on him in 2007 (thanks to Andrew Dominik's The Murder of Jesse James at the Hand of the Coward Robert Ford, and his own brother Ben's Gone Baby Gone), but it took ten years for his talent to be rewarded: only in 2017 did Casey receive the Academy Award for Best Actor for Manchester By The Sea by Kenneth Lonergan.
Sguardo ceruleo, lineamenti da bambino. Il naso all'insù potrebbe sviare facendo pensare ad un'indole volubile. Casey Affleck, invece, è la gentilezza fatta persona. Ha una voce pacata, dei modi cortesi e dimostra la metà dei suoi 46 anni. Regista, sceneggiatore, protagonista di innumerevoli film indipendenti, si è sempre distinto per le sue scelte coraggiose e fuori dal comune. Il pubblico aveva già puntato gli occhi su di lui nel 2007 (grazie a L'assassinio di Jesse James per mano del co dardo Robert Ford di Andrew Dominik, e a Gone Baby Gone del fratello Ben), ma gli sono occorsi dieci anni affinché il suo talento venisse premiato; è infatti il 2017 quando Casey riceve il premio Oscar come migliore at tore protagonista per Manchester By The Sea di Ken neth Lonergan.
FRATELLO MINORE DI BEN, IL PREMIO OSCAR CASEY AFFLECK SVELA TUTTA LA SUA PROFONDITÀ IN UN'INTERVISTA MOLTO INTIMISTA
110
Deep and thoughtful, Casey carefully ponders his answers and talks about himself with disarming humility. "My life hasn't changed much after winning the Oscar", he confesses, "of course, I have received many interesting proposals, but success hasn't gone to my head. I believe that when you hit the heights of notoriety you need to take a step back to remind yourself of who you are. I have learned that the true meaning of life lies in its difficult times. It is only thanks to these times that you grow and learn the lessons that life has put before you. When you go through these kinds of experiences, whatever their nature, you strengthen your personality. You also learn not to take yourself too seriously and not to take successes seriously either, because those pass, too. If you let yourself be seduced by Hollywood's glitz and glamour, by the people who recognize you and put you on a pedestal… It can be dangerous. So, I remained the same Casey I always have been", he admits with a smile. And he adds: "I started working on some personal projects that were very close to my heart. I love to feel involved in a film or a role, I like the feeling of giving my all, of conveying all my energies there".
Profondo e riflessivo, Casey pondera con cura le rispo ste e si racconta con un'umiltà disarmante. "La mia vita non è cambiata molto dopo aver vinto l'Oscar", confes sa, "certo, mi sono arrivate molte proposte interessanti, ma il successo non mi ha dato alla testa. Credo che quando tocchi le vette della notorietà sia necessario fare un passo indietro per ricordarti chi sei. Ho imparato che il vero senso della vita risiede nei momenti difficili. È solo grazie a questi che cresci e impari la lezione che la vita ti ha messo davanti. Quando vivi esperienze simili, di qualsiasi natura esse siano, rinforzi la tua personalità. Impari anche a non prenderti troppo sul serio e a non prendere sul serio nemmeno i successi, perché pas sano anche quelli. Se ti lasci sedurre dal mondo dora to di Hollywood, dalle persone che ti riconoscono e ti mettono sul piedistallo… Può essere pericoloso. Così sono rimasto il Casey di sempre", ammette sorridendo. E prosegue: "Ho iniziato a lavorare su alcuni progetti personali che avevo a cuore. Amo sentirmi coinvolto in un film o in un ruolo, mi piace la sensazione di dare tutto me stesso, di convogliare lì tutte le energie".
111
What are the characteristics you are looking for in a character?
"I'm looking for a kind of natural vulnerability. A flawed human being. An emotional fragility that I can explore in order to learn and, at times, to heal".
What do you mean?
"Playing a role means becoming someone else. To be credible, there is a great deal of identification required. Sometimes you find yourself thinking: what would I do if I had a similar experience? What would I feel, how would I react? Are we alike? Or, are we really that different? Sometimes the answer is uncomfortable, and you discover that you too have unhealed wounds."
And do you heal?
"I try! It becomes a therapeutic work, you come out with more awareness, and yes, sometimes you come out of it healed other times, it's just a temporary fix. It goes like this: when you start working on a film, you get an idea of who the character is. You imagine it in your head. If you think about it, you are the one who brings it to life. The same happens to the other actors. They too have an idea about their respective characters. Then the unexpected happens. Just like in life. And your plan turns upside down. By interacting with each other, the characters we had imagined change and become something else. It is like a chemical reaction between two substances. Sometimes you feel almost like a juggler because you have to constantly keep your balance. One wrong move and you become an oppressor. A different expression and, instead, you become a victim."
Quali sono le caratteristiche che cerchi in un perso naggio?
"Ricerco una sorta di vulnerabilità naturale. Una falla nell'essere umano. Una fragilità emotiva in cui entrare, per imparare e, a volte, per guarire".
Cosa intendi dire?
"Interpretare un ruolo significa diventare qualcun altro. Per essere credibili c'è un grande lavoro di immedesi mazione. A volte ti ritrovi a pensare: cosa farei, io, se vivessi un'esperienza simile? Cosa proverei, come re agirei? Ci assomigliamo? Oppure, siamo davvero così diversi? A volte la risposta è scomoda e scopri che hai anche tu delle ferite mai guarite."
E guarisci?
"Ci provo! Diventa un lavoro terapeutico, ne esci più consapevole, e sì, a volte ne esci guarito, altre volte solo medicato. Funziona così: quando inizi a lavorare ad un film, ti fai un'idea di chi sia il personaggio. Lo immagini nella tua testa. Se ci pensi bene, sei proprio tu a dargli vita. Lo stesso accade agli altri attori. Anche loro hanno un'idea sui rispettivi personaggi. Poi acca de l'inaspettato. Esattamente come nella vita. E il tuo piano va a gambe all'aria. Interagendo tra loro, i perso naggi che avevamo immaginato cambiano e diventano qualcos'altro. È come una reazione chimica tra due so stanze. A volte ti senti quasi un giocoliere, perché devi costantemente mantenere l'equilibrio. Una mossa sba gliata e diventi un oppressore. Un'espressione diversa e, invece, diventi una vittima."
112
How do you manage to keep this balance?
"Just like I do in real life. Remember when I said that the hard times are the ones that make you grow up? Alongside these, to give balance, there are also beautiful moments that change you forever, like becoming a father. For me, it meant loving beyond reason".
What is Casey Affleck like in real life?
"I'm a quiet, peaceful, chill type. When I was younger, all I wanted was to socialize, have a busy life. Now, social media allows us to interact with people from a distance: you just need to turn on your computer or mobile phone to learn all sorts of things without having to move, like playing an instrument or baking a cake. Although, I ... "
You …
"I'm old fashioned! I like the contact with people, I like reality. When I think of social media, the first thing that comes to mind is: what or who is really on the other side? Because the real me is right here".
Come riesci a mantenere questo equilibrio?
"Esattamente come faccio nella vita reale. Ricordi quando ho detto che i momenti difficili sono quelli gra zie a cui cresci? Accanto a questi, per dare equilibrio, ci sono anche quei bellissimi momenti che ti cambiano per sempre, come diventare padre. Per me ha signifi cato amare oltre l'impossibile".
Com'è Casey Affleck nella vita reale?
"Sono un tipo tranquillo, pacato, rilassato. Quando ero più giovane tutto quello che volevo era socializzare, avere una vita movimentata. Ora ci sono i social media che ti permettono di interagire con le persone stando lontano. Ti basta accendere il computer o il cellulare per imparare le cose più disparate senza doverti muo vere, come suonare uno strumento o cuocere un dol ce. Ecco, io…"
Tu …
"Io sono all'antica! Mi piace il contatto con le persone, mi piace la realtà. Quando penso ai social la prima cosa che mi viene in mente è: cosa o chi c'è davvero dall'al tra parte? Perché io, quello vero, sono qui".
113
A MIDSUMMER
by Eleonora Lastrucci
THE FASHION SHOW OF DESIGNER ELEONORA LASTRUCCI "ONDA SU ONDA", IN COLLAB ORATION WITH VENICE FASHION WEEK, MY VENICE, INFOSPETTACOLI AND YACHT CLUB VENEZIA, TOOK PLACE DURING THE VERY FIRST EDITION OF SWIM-RUN SERENISSIMA VENEZIA, INAUGURATED ON SATURDAY, JUNE 18 WITH A GLAMOROUS EVENING, ENRICHED BY CHIC PICNICS AND DJ SETS
LA SFILATA DELLA STILISTA ELEONORA LASTRUCCI "ONDA SU ONDA", IN COLLABORAZIO NE CON VENICE FASHION WEEK, MY VENICE, INFOSPETTACOLI E YACHT CLUB VENEZIA, SI È SVOLTA NEL CORSO DELLA PRIMA EDIZIONE ASSOLUTA DI SWIM-RUN SERENISSIMA VE NEZIA, INAUGURATA SABATO 18 GIUGNO CON UNA SERATA GLAMOUR, IMPREZIOSITA DA PICNIC CHIC E DJ SET
Text by Carla Cavicchini
NIGHT'S DREAM
114
"Naturae" was a real explosion of colors, thanks to the latest show by fashion designer Eleonora Lastrucci, combining macramé embroidery inspired by nature with sophisticated draped silks. A stunning parrot on a black bustier dress with white polka dots is followed by a succession of graceful butterflies, flamingos, carps and finally mermaids, who have always been a symbol of sensuality.
According to the stylist, the choice of fabric is essential for the success of the garment, which must "drape" well: silk, a flowing, soft fabric, is easy to wear, pleasant to the touch and, therefore, the perfect medium to create charming garments.
The event dedicated to water, the sea, the sky and the earth, presented on the dock of Marina di Sant'Elena in the enchanting Venetian lagoon, a nice homage to the "Sea of love", was extremely sophisticated, harmonious, and full of charm, thanks – first and foremost – to the fierce strut of the models, wearing linear Japaneseinspired make-up and fire red lips.
"Naturae" è stata una vera e propria esplosione di colo ri grazie all'ultima sfilata della fashion designer Eleono ra Lastrucci, che combina il ricamo macramé ispirato alla natura con sete sofisticate e avvolgenti. Stupendo il pappagallo sull'abito bustier nero con giochi di pois bianchi, in un susseguirsi di leggiadre farfalle, fenicot teri, carpe e infine sirene, da sempre emblema di sen sualità.
La designer racconta che il tessuto è fondamentale per la buona riuscita del capo, che deve "cadere" bene: la seta, stoffa fluida e avvolgente, è di grande portabilità, piacevole al tatto e, quindi, estremamente indossabile con grande charme.
L'evento dedicato all'acqua, al mare, al cielo e alla terra, presentato sulla darsena di Marina di Sant'Elena nell'in canto della laguna veneziana, quale gentile omaggio al "Mare da amare", è risultato estremamente sofisticato, armonico e ricco di fascino, in virtù soprattutto dell'in cedere maestoso delle modelle dal trucco lineare di ispirazione nipponica e dalle labbra fiammanti.
115
The high-volume hairstyles paid homage to the majestic Empire style focusing, however, on extreme softness and below-the-shoulders lengths. The long dresses, in passion red, candy cotton pink, sky blue, bright gold, and emerald green were complemented by the spectacular "Cornier 1757" jewels and "Bianca", the velvet clutch by Tessitura Luigi Bevilacqua.
A true example of Eleonora Lastrucci's mastery, while the background of the welcoming marina showcased the bejeweled umbrellas handcrafted by the Arcobaleno atelier.
The unique style of the Tuscanian stylist is marked by cleanliness and rigor, complemented by small sensual details such as edges, puffs, laces, and capes, much appreciated by national and foreign customers alike.
An excited murmur then welcomed the entry of special guest Donatella Rettore, in an all-Lastrucci outfit consisting of a tight black jumpsuit and hooded cape for a true dark-lady look. Of course, silver and gold rhinestones dotted the singer's beautiful face, as well as the tailored outfit created by the designer.
Le pettinature d'alta cotonatura richiamavano il mae stoso stile Impero, puntando tuttavia sull'estrema mor bidezza con lunghezze "dopospalla". Ammiratissimi i lunghi abiti rouge come la passione, assieme al rosa confetto, alle tonalità color del cielo, alla solarità dell'o ro, e ancora al verde smeraldo, in outfit completati dagli spettacolari gioielli "Cornier 1757" e "Bianca", pochette in lampasso e velluto della Tessitura Luigi Bevilacqua.
Un vero e proprio esempio della maestria di Eleonora Lastrucci, mentre sullo sfondo dell'accogliente portic ciolo risaltavano gli ombrelli di alta bigiotteria realizzati artigianalmente dall'atelier Arcobaleno.
Lo stile unico della stilista pratese è contrassegnato da pulizia e rigore, rifinito da piccoli dettagli sensuali come punte, sbuffi, lacci e "alzate", tanto apprezzati dalla clientela nazionale e non.
Un'esclamazione di meraviglia ha accolto poi l'entrata della special guest Donatella Rettore, in una mise tutta Lastrucci costituita da tuta nera aderente e mantella con cappuccio per un look da vera dark lady. Inevitabili gli strass argentei e dorati sul bel viso della cantante, nonché sull'outfit sartoriale creato dalla stilista.
116
After the buffet enjoyed in the summer heat, soothed by a light breeze, and under a wonderful sunset, came the unexpected and highly appreciated gift of spiral bracelets, accompanied by bouquets and bags designed by Eleonora Lastrucci.
In short, a true "A Midsummer Night's Dream".
Dopo il buffet gustato nella calura estiva, ammansita da una brezza leggera, e alla luce di un meraviglioso tramonto, inaspettata e graditissima l'offerta di bracciali a spirale accompagnati da bouquet e da borse griffate Lastrucci. Insomma, un vero "Sogno di una notte di mezza estate".
117
For some time, Lastrucci has also broadened her horizons towards ecological commitment and circular economy: "The very high pollution that, unfortunately, is caused by the textile industry", says the designer, "causes vast emissions of CO2 and harmful chemicals, in addition to the habit of burning unsold stocks, further worsening the state of our planet".
"Nature protests", she observes, "and the consequences of greenhouse gases are warming the globe. It is a phenomenon that we will pay dearly for, with the melting of glaciers and the rise in sea levels. Therefore it is essential to do good to the planet and, consequently, to ourselves!".
Da tempo la Lastrucci ha ampliato i propri orizzonti an che verso l'impegno ecologico e economia circolare: "l'inquinamento altissimo causato purtroppo dall'indu stria tessile", afferma la designer, "provoca vaste emis sioni di CO2 e sostanze chimiche nocive, in aggiunta all'abitudine di bruciare le giacenze invendute, peggio rando ulteriormente lo stato del mondo in cui viviamo". "La natura si ribella", osserva, "e le conseguenze dell'effetto serra riscaldano il globo. È un fenomeno che pagheremo a caro prezzo, con lo scioglimento dei ghiacciai e l'innalzamento del livello del mare. Pertanto è fondamentale fare del bene al pianeta e, di conse guenza, a noi stessi!"
118
Hotel Vis à Vis , a breathtaking experience
Text by Gaia Barlassina
Sestri Levante, a charming Ligurian village, placed on the Portofino Coast, rich in history and culture, a source of inspiration for poets and writers, is home to the Vis à Vis Hotel, located in a strategic position and very close to the sea, from which it enjoys a spectacular view of the Bay of Fables and the Bay of Silence. The two wonderful bays are separated by an isthmus, hosting some of the most beautiful and colorful Ligurian historic villas, creating a mirror effect, with the two seas "facing" each other. It is because of this unique characteristic that its founder, Giacomo De Nicolai, was inspired to choose Vis à Vis as the name of the hotel.
Sestri Levante, un incantevole borgo ligure situato sulla costa di Portofino, ricco di storia e di cultura, fonte d'ispirazione per poeti e scrittori, è la sede dell'Hotel Vis à Vis, situato in una posizione strategica e vicinissima al mare, dalla quale gode di una vista spettacolare sulla Baia delle Favole e sulla Baia del Silenzio. Le due Baie sono meravigliosamente divise da un istmo su cui sorgono le più belle e colorate ville storiche tipicamente liguri, generando un effetto "specchio" per il quale i due mari si guardano faccia a faccia. È a questa particolare caratteristica che il suo fondatore, Giacomo De Nicolai, si è ispirato per scegliere Vis à Vis quale nome dell'hotel.
AN ENCHANTING PANORAMA, EXCELLENT SERVICES, AND THE BEAUTY OF THE GULF OF TIGULLIO CHARACTERIZE THIS GEM OF ITALIAN HOSPITALITY
INCANTEVOLE PANORAMA, SERVIZI DI ECCELLENZA E LA BELLEZZA DEL GOLFO DEL TIGULLIO CARATTERIZZANO QUESTA ECCELLENZA DELL'ACCOGLIENZA ITALIANA
UN
120
Tradition and excellent services
Services characterized by the most modern international standards of excellence in a context where the beauty and enchantment of nature will allow you to enjoy a truly unique and unparalleled experience.
The 45 rooms and suites have a special feature: they are not only unique because of their size, which can extend up to 40 squared meters for the most exclusive suites, but also because of the elegance of their furnishings and the overall mood, which evokes the dolce vita with soft, light shades, a spectacular view of the surrounding landscape, a spacious terrace, a furnished balcony, or a private garden…
For a moment of authentic relaxation, nothing better than the green of the olive trees surrounding the picturesque swimming pool, where you can relax sipping an exclusive cocktail prepared by the Sky Bar Zeus, which features one of the most beautiful panoramic terraces in Italy, from which you'll enjoy unforgettable sunsets.
The Giunone Wellness Area, a true paradise to relax and take care of yourself, offers numerous rituals for your face and body that use excellent natural products based on EVO oil, with strong nourishing and restorative properties.
Tradizione e servizi di eccellenza
Servizi caratterizzati dai più moderni standard interna zionali di eccellenza in un contesto in cui la bellezza e l'incanto della natura fanno vivere una vera e propria esperienza unica e di ineguagliabile stupore. Le 45 tra camere e suite hanno una caratteristica par ticolare: non si distinguono soltanto per le dimensioni, che possono estendersi fino ai 40 metri per le suite più importanti, ma per l'eleganza degli arredi e per la sen sazione che esprimono richiamando la dolce vita con colori tenui e solari, gli affacci spettacolari sul pano rama circostante e una spaziosa terrazza, un balcone arredato, un giardino privato…
Per momenti di autentico relax niente di meglio del ver de degli ulivi che circondano la suggestiva piscina dove rilassarsi sorseggiando un esclusivo cocktail preparato dallo Sky Bar Zeus, che gode di una delle terrazze pa noramiche più belle d'Italia da cui osservare tramonti indimenticabili.
L'Area Benessere Giunone, un vero paradiso per rilas sarsi e prendersi cura di sé, propone numerosi rituali per viso e corpo che utilizzano eccellenti prodotti natu rali a base di olio EVO dalle spiccate proprietà nutrienti e restitutive.
121
A sensory journey
The Vis à Vis Hotel offers a complete food and wine experience that satisfies even the expectations of the most curious palates, always looking for new experiences.
Starting with breakfast… obviously with a view, served near the large windows of the Olimpo Restaurant or on the nearby Ponte Giunone terrace, an immersion in tranquility overlooking the Portofino promontory.
Attention to the selection and choice of the freshest ingredient and an almost obsessive attention to the smallest details characterize the gourmet restaurant Olimpo, headed by Executive Chef Mauro Manfredi, where his passionate curiosity will guarantee a memorable experience combining original and refined flavors, in keeping with the local traditions.
For those who want to discover the charming historic center and end their day on an absolutely romantic note, there is the casual chic cuisine of the renowned Portobello Restaurant, led by chef Delia Mazzuchelli, where one can dine a stone's throw from the sea, on the sand of the Bay of Silence, and rediscover the flavors of the land and sea of the most authentic Liguria.
Un viaggio sensoriale
l'Hotel Vis à Vis offre una vera experience enogastro nomica che soddisfa anche le aspettative dei palati più curiosi, sempre alla ricerca di nuove suggestioni.
Ad iniziare dalla prima colazione… con vista ovviamen te, servita in prossimità delle grandi vetrate del Risto rante Olimpo o sulla terrazza adiacente Ponte Giunone, un'immersione di quiete ammirando il promontorio di Portofino. Attenzione per la selezione e la scelta dell'in grediente più fresco e la cura quasi maniacale del minimo dettaglio caratterizzano il ristorante gourmet Olimpo, capitanato dell'Executive Chef Mauro Manfre di e dalla sua appassionata curiosità, a garanzia di una esperienza memorabile tra sapori originali e ricercati ma sempre rispettosi della tradizione del territorio.
Per chi desidera andare alla scoperta del suggestivo centro storico e terminare la giornata con una nota as solutamente romantica, ecco la cucina casual chic del rinomato Ristorante Portobello, capitanato dalla chef Delia Mazzuchelli, dove sarà possibile cenare a due passi dal mare, sulla sabbia della Baia del Silenzio, e riscoprire i sapori di terra e di mare della Liguria più autentica.
122
Sea & Sailing Interview with Mirko Sguario, President of the Venice Yacht Club
Text by Sandro Bagno
What does sailing mean to you?
Sailing represents my way of living and, to me, it is much more than just a passion. I love boats of all types, every time I see one I have to follow each line and contour with my eyes and immediately think of a next regatta that I could invent.Sailing is much more than a sport: on the one hand, poetically speaking, it is the essence of freedom granted by the contact with nature, the silence of the sails filled by the wind and the waves; on the other it, represents my innate dynamism, a constant source of inspiration to create unique and unrepeatable challenges, a sport to promote and support as it is inextricably linked to the city where I was born and raised, a sport that highlights teamwork towards a shared goal, the most authentic kind of friendship and conviviality.
Cosa significa la vela per lei?
La vela rappresenta il mio modo di essere ed è per me molto più di una semplice passione. Amo le barche di tutte le tipologie, ogni qualvolta ne vedo una la accarezzo con lo sguardo in ogni sua linea e imme diatamente penso a una prossima regata da inventare. La vela è molto più di uno sport: da una parte, poeticamente parlando, è l'essenza della libertà data dal contatto con la natura nel silenzio delle vele gonfiate dal vento e delle onde, dall'altra rappresenta il mio innato dinamismo, una costante fonte di ispirazione per dare vita a sfide uniche e irripetibi li, uno sport da promuovere e sostenere poiché correlato indissolubilmente alla città dove sono nato e cresciuto, uno sport che evidenzia il lavoro di squadra in vista dell'obiettivo da raggiungere, l'amicizia e la convivialità più autentica.
The lack of a sailing club to gather sailing lovers in my city prompted me to found, in October 2007, the Venice Yacht Club, which aims to recognize our city not only as a unique place in the world, but also as a world stage for sailing in all its manifestations. I feel lucky because I feel the total support of the city institutions for all the events organized by the Venice Yacht Club.
I am convinced that it is necessary, for those who plan a sailing event, to understand that Venice represents a great opportunity, because only here can the public be comfortably seated on the bleachers!
In any other seaside town you can admire wonderful boats as they are moored, but when they leave the dock to prepare for the regatta, following them with your eyes becomes impossible.
The battle that is taking place on the horizon is a mere impression, and the outcome of the race is known only upon the boats' return. In Venice, on the other hand, you can enjoy a regatta that takes place just a few meters away from the banks, be amazed by the crews' struggle to maneuver a sharp turn right in front of a church, experience the instant when the winner crosses the finish line and, all the while, be comfortably seated as you enjoy a coffee or eat an ice cream. As if in a dream, one is enchanted by this unforgettable show that can only become reality in the setting of what essentially is an open-air museum.
La mancanza di un circolo velico che radunasse i di portisti nella mia città mi ha spinto a fondare, nell'otto bre del 2007, Yacht Club Venezia, che si prefigge il ri conoscimento della città non solo come luogo unico al mondo, ma anche come un palcoscenico mondiale per la vela in ogni sua manifestazione. Mi sento fortunato perché in tutto ciò sento il totale supporto delle istitu zioni cittadine riguardo a tutti gli eventi organizzati dallo Yacht Club Venezia. Sono convinto che per chi pianifi ca manifestazioni veliche sia necessario comprendere che Venezia rappresenta una grandissima opportunità, questo perché solamente qui la vela può avere il pub blico seduto in platea!
In qualsiasi altra città di mare si possono ammirare all'ormeggio barche meravigliose, ma quando si stac cano dal molo per prepararsi alla regata lo sguardo si perde nel cercare di seguirle. La battaglia che si consuma all'orizzonte è solo intuibile e soltanto al rientro si conosce l'esito della gara. A Ve nezia invece si può apprezzare una regata che si svolge interamente a pochi metri dalle rive, stupirsi guardando gli equipaggi affannarsi nelle manovre prima della vira ta sullo sfondo di una chiesa, cogliere l'istante in cui il vincitore taglia la linea d'arrivo e tutto questo mentre magari si assapora un caffè o si mangia un gelato co modamente seduti. Come in un sogno si resta incantati da questo spettacolo indimenticabile che può diventa re realtà solo nella cornice di quello che è un museo a cielo aperto.
Mirko Sguario
126
What could be the future of sailing in Venice?
For the future I will continue to persuade those who work in international sailing to take advantage of this opportunity. I have always set out to bring the biggest names in sailing and the most beautiful boats in the world to Venice. This year, the Tuiga, the flagship of the Yacht Club Monaco, and her twin sister, the Mariska, arrived among the vintage boats of the 9th Principality of Monaco Trophy. It is certainly not an everyday thing to see two queens of the sea with more than a century of history challenge each other to a duel in front of San Marco! As for the maxi yachts participating in the Venice Hospitality Challenge – in its ninth edition this year – the point still stands: Venice remains an unmissable stage for owners, skippers, and sponsors who can benefit from the visibility of an event that is absolutely impossible to reproduce elsewhere.
My compass indicates that this is the course we need to follow.
Quale potrebbe essere il futuro della vela a Venezia?
Per il futuro continuerò a convincere chi dirige la vela internazionale ad approfittare di questa possibilità. Da sempre mi sono proposto di portare a Venezia i grandi nomi della vela e le barche più belle al mondo. Quest'anno fra le barche d'epoca del IX Trofeo Princi pato di Monaco è arrivato il Tuiga, l'ammiraglia dello Yacht Club Monaco, e il suo gemello, il Mariska. Non è certo cosa di tutti i giorni vedere due regine del mare con più di un secolo di storia sfidarsi a duello davanti a San Marco! Per quanto riguarda invece i maxi yacht che partecipano alla Venice Hospitality Challenge – che quest'anno giungerà alla nona edizione – il significato non cambia: Venezia resta un palcoscenico imperdibile per gli armatori, gli skipper e gli sponsor che possono beneficiare della visibilità di una manifestazione che non è assolutamente possibile riprodurre altrove.
La mia bussola indica che questa è la rotta da seguire.
127
CREATING THE IDEAL ATMOSPHERE TO CONNECT & SHARE, BLENDING BUSINESS & LIFESTYLE ALIKE
A UNIQUE SETTING FOR REMARKABLE MOMENTS AND MEMORIES TO BUILD ON
Italian Artisans Network
Text by Gaia Barlassina
Colombo Experience has developed the Italian Artisans Network, a network of selected artisans, architects, interior designers and artists expression of high quality and Made in Italy, of high-standing professionals (plumbers, electricians, ...) and members of academic world (psychologists, biologists, professors of economics and management, art historians, ...), in order to offer cross-sector and innovative solutions, in home and well-beingindustries, to meet both explicit and unexpressed needs of the customer.
The customer has a unique point of contact, Colombo Experience, which plays the role of coordinator and supervisor of the whole network, to achieve the final project scopein the most efficient and successful way.
Colombo Experience ha sviluppato l'Italian Artisans Network, un network selezionato di artigiani, architetti, interior designer e artisti espressione dell'alta qualità e del vero Made in Italy, di professionisti di alto standing (idraulici, elettricisti, …) e di esponenti del mondo acca demico (psicologi, biologi, aziendalisti, storici dell'arte, …), al fine di offrire soluzioni innovative e trasversali, nei settori home e benessere, alle esigenze esplicitate o inespresse, del cliente.
Il cliente ha un unico soggetto di riferimento, Colombo Experience, che svolge il ruolo di coordinatore e supervisore dell'intero network, per il raggiungimento del risultato finale nel modo più efficace e efficiente possibile.
130
131
132
133
NEW CHALLENGE FOR THE "BARBAGIUANS" OF MONACO! FROM NOVEMBER 11 TO 13, THE TEAM, DIRECTED BY LOUIS DUCRUET, IS EXPECTED AT THE PALEXPO IN GENEVA TO TAKE PART IN THE 5-A-SIDE SOCCER TOURNAMENT, AT THE PASSION FOOTBALL EXHIBI TION. THIS WILL BE AN OPPORTUNITY TO CONTINUE DEVELOPING THE GROUP AND TO PROMOTE ITS VALUES, EVEN BEYOND THE BORDERS OF THE PRINCIPALITY NUOVA SFIDA
DRA,
TORNEO
ANCHE OLTRE
I "BARBAGIUANS" DI MONACO! DALL'11
DEL GRUPPO
Text by Loris Saytour
© Eric Mathon- Michael Alesi / Palais Princier-Direction de la communication
PER
AL 13 NOVEMBRE LA SQUA
DIRETTA DA LOUIS DUCRUET, È ATTESA AL PALEXPO DI GINEVRA PER PARTECIPARE AL
DI CALCIO A 5, IN OCCASIONE DELL'EVENTO PASSION FOOTBALL. SARÀ UN'OC CASIONE PER CONTINUARE LA CRESCITA
E PER PROMUOVERNE I VALORI,
I CONFINI DEL PRINCIPATO
The " Barbagiuans " invited to Geneva for a 5-a-side soccer tournament
134
"The participation in such an event represents an important step towards our objectives". President of the "Barbagiuans", Louis Ducruet is delighted that his team can be associated with a large-scale event, outside its home base.
In addition to the two 5-a-side soccer matches (semifinal, final or small final), with each half-time lasting 15 minutes (one match lasts 30 minutes), other elements will be available to increase the impact of the team's presence on the visitors. A stand, entirely dedicated to the group, will be set up to host an autograph session and to further increase the popularity of the "Barbagiuans" with a different audience.
Every year, the Geneva Palexpo expects nearly 150.000 people over the entire event (lasting about 10 days).
"Beyond the soccer field, this trip to Switzerland will be an opportunity to promote our values and to shine a light on our activities, on an international scale. We are now looking for visibility beyond the Monegasque borders, so that the team can soon be invited to charity events abroad. This would allow us to help more and more associations in other countries", says Louis Ducruet.
"La partecipazione a un evento del genere rappresenta un passo importante verso i nostri obiettivi". Il Presi dente dei "Barbagiuans", Louis Ducruet è lieto che la sua squadra possa essere associata a un evento su larga scala, al di fuori della sua patria.
Oltre alle due partite di calcio a 5 (semifinale, finale o finalina), della durata di 15 minuti per ogni tempo (una partita dura 30 minuti), saranno messi a disposizione altri strumenti per aumentare l'impatto della presenza della squadra sui visitatori. Sarà allestito uno stand, in teramente dedicato al gruppo, per ospitare una ses sione di autografi e per aumentare ulteriormente la po polarità dei "Barbagiuans" presso un pubblico diverso.
Ogni anno, il Palexpo di Ginevra ospita quasi 150.000 persone per l'intera manifestazione (della durata di cir ca 10 giorni). "Oltre alla partita, questo viaggio in Sviz zera sarà un'occasione per promuovere i nostri valori e far luce sulle nostre attività, su scala internazionale. Ora stiamo cercando visibilità oltre i confini monegaschi, in modo che la squadra possa presto essere invitata ad eventi di beneficenza all'estero. Questo ci permette rebbe di aiutare sempre più associazioni in altri paesi", afferma Louis Ducruet.
© Eric Mathon- Michael Alesi / Palais Princier-Direction de la communication
135
As for the team that will be going to participate in this tournament, the President leaves the suspense hanging, but assures that it will include "all players who are very committed to our cause, who represent Monaco and its values".
For three days (November 11-13), the "Barbagiuans" will enjoy a fertile environment to grow as a group, both sports-wise and on a broader level, taking a step further towards the goals set by Louis Ducruet more than two years ago, when he succeeded his uncle, Prince Albert II, at the head of the team.
This event will also represent a unique opportunity to shine the spotlight on the FIGHT AIDS CUP, whose third edition will take place only two months later, at the Stade Louis II.
In this regard, an auction of autographed jerseys is scheduled to take place in Switzerland, during the gala evening at Palexpo. All proceeds will be donated to FIGHT AIDS MONACO. According to Louis Ducruet, this initiative will supplement all the benefits that this stopover in Geneva has already created in the preparation for the FIGHT AIDS CUP.
"I hope that our participation in the Passion Football tournament will bring visibility to our event and that potential partners will be interested in taking part in one way or another", he adds. "We are always willing to welcome more people to the stadium, expand our sponsors...which would help us more in our charity work. That's the most important point."
Per quanto riguarda la squadra che parteciperà a que sto torneo, il Presidente ci lascia con la suspense, ma assicura che la rosa includerà "tutti i giocatori che si dedicano interamente alla nostra causa, che rappre sentano Monaco e i suoi valori".
Per tre giorni (11-13 novembre), i "Barbagiuans" go dranno di un ambiente fertile per crescere come grup po, sia dal punto di vista sportivo che a livello più am pio, facendo un passo avanti verso gli obiettivi fissati da Louis Ducruet più di due anni fa, quando successe a suo zio, il Principe Alberto II, alla guida della squadra.
Questo evento rappresenterà anche un'occasione uni ca per puntare i riflettori sulla FIGHT AIDS CUP, la cui terza edizione si svolgerà solo due mesi dopo, allo Sta de Louis II.
A tal proposito è in programma un'asta di maglie auto grafate in Svizzera, durante la serata di gala al Palexpo. Tutto il ricavato sarà devoluto a FIGHT AIDS MONA CO. Secondo Louis Ducruet, questa iniziativa ha un ruolo fondamentale, in aggiunta a tutti i vantaggi che la trasferta ginevrina offre al team, in preparazione alla FIGHT AIDS CUP.
"Spero che la nostra partecipazione al torneo Passion Football dia visibilità al nostro evento e che potenziali partner siano interessati a prendervi parte in un modo o nell'altro", aggiunge. "Siamo sempre disposti ad accogliere più persone allo stadio, ad aumentare i nostri sponsor... il che ci aiuterebbe ulteriormente nel nostro lavoro di beneficenza. Questo è il punto più importante."
© Eric Mathon- Michael Alesi / Palais Princier-Direction de la communication
www.barbagiuansmonaco.mc 136
Text by Maria Mele
EXCELLENCE MAGAZINE MET, IN HIS MILANESE ATELIER RIGHT IN THE HEART OF TOWN, THE ARCHITECT OF THIS PROJECT: CREATIVE DIRECTOR AND FOUNDER OF FUEGUIA 1833, JULIAN BEDEL EXCELLENCE MAGAZINE HA INCONTRATO, NEL SUO ATELIER MILANESE ALL'OMBRA DELLA MADONNINA, L'ARTEFICE DEL PROGETTO, DIRETTORE CREATIVO E FOUNDER DI FUEGUIA 1833, JULIAN BEDEL
Fueguia 1833: a unique project in the world of perfumes Synonymous with craftsmanship, innovation, research, and sustainability 138
Julian, how did your project start?
The project aimed to showcase the different landscapes of Argentina through an artistic installation that recreated the typical smells and scents of the different regions. To do this, I collected and distilled native plants of my homeland. My first artistic installation was in Buenos Aires, in a very small shop – only 18 square meters – where the first 15 olfactory creations could be experimented.
Even today, our ateliers – even though each of them is different – maintain this structure and the traveling experience that they offer is the same. The installations aim to recover the traditional use of ancient plants in a sort of anthropology, or better yet, olfactory archeology experiment. What matters to me as an artist is to combine essences and to understand what happens in those who use them.
Julian, come nasce il tuo progetto?
Il progetto mirava a illustrare i diversi paesaggi dell'Ar gentina attraverso un'installazione artistica che ricre asse odori e profumi tipici delle differenti regioni. Per fare questo ho raccolto e distillato piante native della mia terra. La mia prima installazione artistica è stata a Buenos Aires, in un piccolissimo negozio di 18 mq, dove potevano essere sperimentate le prime 15 crea zioni olfattive.
Ancora oggi i nostri atelier, tutti diversi tra loro, manten gono questa struttura e l'esperienza itinerante che si vive è la stessa. Le installazioni mirano a recuperare l'u so tradizionale delle antiche piante in una sorta di espe rimento di antropologia, o meglio ancora, di archeo logia olfattiva. Quello che a me preme come artista è combinare le essenze e sperimentare cosa succede in chi le utilizza.
139
Why the name Fueguia 1833?
This name is a tribute to the era of scientific exploration – 1833 is the year when the first anthropological interest in Patagonia developed – and to the meeting between Charles Darwin, explorer Robert Fitz Roy, and an indigenous woman from Tierra del Fuego, Fueguia Basket, who was torn from her homeland to be shown in the West like a freak.
The name is a tribute to the indigenous peoples who, today, are still the "guardians" of the plants we love and use for our perfumes.
I wanted the name of my work to be a "memento" to help us remember our history.
Nature, sustainability, and support for local organizations in South America are the key words for your company.
I have chosen a path and have always remained consistent and faithful to my choice, to allow the Argentinian populations to access an alternative to traditional activities, which employ mainly men. My goal is to involve entire families in this botanical activity, a sustainable activity that aggregates good practices and turns them into a system for the well-being of all those who participate in the company, without forgetting the environment. This has created a solid business model and given value to the product, in a virtuous circle.
Perchè il nome Fueguia 1833?
Questo nome è un tributo all'era delle esplorazioni scientifiche – il 1833 è l'anno nel quale si è sviluppato il primo interesse antropologico verso la Patagonia –e all'incontro tra Charles Darwin, l'esploratore Robert Fitz Roy e un'indigena della Terra del Fuoco, Fueguia Basket, strappata alla sua terra per essere mostrata in Occidente al pari di un fenomeno da baraccone. Il nome è un omaggio alle popolazioni autoctone che sono ancora oggi "i guardiani" delle piante che noi amiamo e utilizziamo per i nostri profumi.
Volevo che il nome della mia opera fosse un "memen to" per non dimenticare la nostra storia.
Natura, sostenibilità, sostegno alle realtà locali in Su damerica, le parole chiave dell'impresa.
Ho scelto una strada e sono sempre rimasto coerente e fedele alla mia scelta, consentire alle popolazioni ar gentine di accedere ad un'alternativa rispetto alle attivi tà tradizionali nelle quali vengono impiegati soprattutto gli uomini. Il mio obiettivo è coinvolgere intere famiglie nell'attività botanica, un'attività sostenibile, che cataliz za le buone pratiche e le mette a sistema per il benes sere di tutti coloro che partecipano all'impresa, senza dimenticare l'ambiente. Questo ha generato un'attività solida e la valorizzazione del prodotto, in un circolo vir tuoso.
140
A project born in Patagonia has extended its research to the most authentic and wildest destinations in the world. Why choose Milan as your only headquarters in Europe and as the home for your project?
I am from Argentina, I was born in the Entre Rios region, and I am very attached to my origins, but my research activities also make me a globetrotter – Milan, in the heart of Europe, makes it easy for me to travel all around the world. Furthermore, Milan is a very advantageous location professionally. Ours is a vertically integrated brand, everything takes place in our laboratories and here I can count on the best technologies and professionalism. For me, Milan represents the best of both worlds.
Your artistic experimentation has led you to investigate four of the five senses. What about taste?
In reality, when working with the sense of smell, one also experiences taste; when we chew our food, the aromas arrive directly to our olfactory bulb through the oral-nasal canal. If we break this connection, we do not experience any taste: we can identify consistency, temperature, sweetness or saltiness, but everything else is given by the sense of smell.
In Suskind's book, Perfume, the protagonist's ambition is to create a perfume capable of generating love in anyone who smells it. What's your ambition?

Creating beautiful things, being inspired, waking up in the morning wanting to create. I love perfume and the experiences it makes me live, that's why I love mixing essences, to study new experiences. Scientists call this the "entourage effect," something that has a far more transformative effect than a visual experience.
Un progetto nato in Patagonia ha esteso la sua ri cerca alle destinazioni più autentiche e selvagge nel mondo. Perché scegliere Milano come unica sede in Europa e quartier generale del tuo progetto?
Sono argentino, nato nella regione di Entre Rios, sono molto legato alle mie origini, ma sono anche un glo betrotter per la mia attività di ricerca e Milano, cuore dell'Europa, rende agevoli i miei spostamenti nel resto del mondo. Inoltre, Milano ha una dimensione molto vantaggiosa professionalmente. Il nostro è un brand verticalmente integrato, tutto si svolge nei nostri labora tori e qui posso contare sulle migliori tecnologie e pro fessionalità. Milano rappresenta per me la quadratura del cerchio.
La tua sperimentazione artistica ti ha portato a inda gare quattro dei cinque sensi. A quando il gusto?
In realtà lavorando con l'olfatto sperimento anche il gu sto; durante la masticazione dei cibi, gli aromi arrivano direttamente al bulbo olfattivo tramite il canale oro-na sale. Se interrompiamo questo collegamento non spe rimentiamo alcun gusto, identifichiamo la consistenza, la temperatura, il dolce e il salato, ma tutto il resto è dato dall'olfatto.
Nel libro di Suskind, Il Profumo, l'ambizione del pro tagonista è quella di creare un profumo capace di generare amore in chiunque lo fiuti. Qual è la tua am bizione?
Creare cose belle, essere ispirato, svegliarmi alla matti na avendo voglia di fare. Io amo il profumo e l'esperienza che mi fa vivere, ecco perché amo mescolare le essenze, per studiare espe rienze sempre nuove. Gli scienziati chiamano questo "effetto entourage", qualcosa che ti trasforma assai più di un'esperienza visiva.
141
A gala evening for the Consular Group of Latin America & Caribbean
Text by Anita Lo Mastro
An exclusive Diplomatic and Institutional Gala promoted by the Consulates belonging to the Consular Group of Latin America and the Caribbean in Northern Italy was held in the evocative setting of the Gardens of the Grand Visconti Palace Hotel, led by the new President Avv. Veronica Crego, General Consul of Uruguay in Milan, and by Vice President Lorenzo Francesco Alderisio, thanks to a synergy promoted by Anita Lo Mastro, expert in Internationalization and Promotion and Senior Advisor of the Editor of Excellence Magazine for development and promotion, who, for more than 10 years, has been promoting Made in Italy in the world.
Nella suggestiva cornice dei Giardini dell'Hotel Grand Visconti Palace si è tenuto l'esclusivo Gala Diplomatico ed Istituzionale promosso dai Consolati appartenenti al Gruppo Consolare dell'America Latina e dei Caraibi nel Nord Italia, condotto dalla neo Presidente Avv. Veronica Crego, Console Generale dell'Uruguay a Milano, e dal Vice Presidente Dr. Lorenzo Francesco Alderisio, grazie alla sinergia promossa dalla Dott.ssa Anita Lo Mastro, esperta di Internazionalizzazione e Promozione, Senior Advisor dell'editore di Excellence Magazine per lo svi luppo e la promozione, che da più di 10 anni promuove il Made in Italy nel mondo.
144
Excellence Magazine was a partner of the event, aimed at strengthening and promoting entrepreneurial interactions between Italy and the countries of Latin America and the Caribbean.
The guests included members of the civil, military, and diplomatic corps, including the Prefect of Milan, H.E. Renato Saccone, who was awarded the "Certificate of Friendship" by the Consular Group.
Also present among the participants: Alan Rizzi, Undersecretary for International Relations of the Presidency of the Lombardy Region, Anna Scavuzzo, Deputy Mayor of the Municipality of Milan, Giuseppe Petronzi, Police Commissioner of Milan, Marco Ciacci, Commander of the Milan Local Police, Andrea Taurelli Salimbeni, Division General Commander of the Lombardy CC Legion, Stefano Screpanti, Division General and Regional Commander of the Guardia di Finanza, Fabio Roia, Acting President of the Court of Milan, and Marcello Viola, Public Prosecutor of Milan.
Excellence Magazine è stato partner dell'evento, volto a rafforzare e promuovere l'interazione imprenditoriale tra l'Italia e i paesi dell'America Latina e dei Caraibi.
Nel parterre erano presenti rappresentanti delle istitu zioni civili, militari e diplomatiche, tra cui il Prefetto di Mi lano, S.E. Dott. Renato Saccone, a cui è stato conferito "l'Attestato di Amicizia" del Gruppo Consolare.
Presenti inoltre tra i partecipanti: Alan Rizzi, Sottosegre tario alle Relazioni Internazionali della Presidenza del la Regione Lombardia, Anna Scavuzzo, Vice Sindaco del Comune di Milano, Giuseppe Petronzi, Questore di Milano, Marco Ciacci, Comandante della Polizia Lo cale di Milano, Andrea Taurelli Salimbeni, Generale di Divisione Comandante della Legione Lombardia CC, Stefano Screpanti, Generale di Divisione Comandante Regionale della Guardia di Finanza, Dott. Fabio Roia, Presidente f.f. Tribunale di Milano, Dott. Marcello Viola, Procuratore della Repubblica di Milano.
145
Many companies supported the event, including Banca Mediolanum, ITAB La Fortezza, Excellence Magazine, Nova Stella Lux, Ron Barcelo, Girardi, Pisco Lunas, Bertuzzi, Spirale Milano, Uwines of Uruguay, La Sorte Cuadra, Gproductions, N2B, El Dorado, and TCG News Italy.
During the evening, Anita Lo Mastro interviewed the Prefect of Milan, H.E. Renato Saccone, who was very touched by the prestigious "Certificate of Friendship" he was awarded from the Consular Group.
"A fundamental value in the life of every man", emphasized the Prefect, "friendship is a very important element in the life of individuals, peoples, and countries. Receiving this certificate was an honor and a great gratification for me, since it comes after a difficult period, and it is in the hardest moments that we give more importance to authentic and positive values such as friendship."
Molte le aziende partner dell'evento, tra cui Banca Mediolanum, ITAB La Fortezza, Excellence Magazine, Nova Stella Lux, Ron Barcelo, Girardi, Pisco Lunas, Bertuzzi, Spirale Milano, Uwines of Uruguay, La Sor te Cuadra, Gproductions, N2B, El Dorado, TCG News Italia.
Durante la serata, Anita Lo Mastro ha intervistato Sua Eccellenza il Prefetto di Milano Renato Saccone, com mosso per aver ricevuto questo prestigioso "Attestato di Amicizia" dal Gruppo Consolare. "Valore fondamen tale nella vita di ogni uomo", sottolinea Sua Eccellenza, "l'amicizia è un sentimento importantissimo nella vita delle persone, dei popoli e degli Stati. Ricevere questo attestato è stato per me un onore e una grande gratifi cazione, poiché arriva dopo un periodo difficile, ed è nei momenti più duri che si dà maggior importanza ai valori autentici e positivi come l'amicizia."
146
Among the sponsors, we talked to General Manager of ITAB la Fortezza, Andrea Ciotti, and Commercial Direc tor Nicola Frascaroli, both honored to have supported and participated in this event dedicated to recovery and connection; for years, they have been present with their company, which produces furniture in Argentina for large-scale distribution in Latin America, a place they feel very close to in terms of culture and values. The CEO of Cantine Girardi, Luca Girardi, a winemaker for 3 generations, said he was honored to have been able to participate and contribute with his products, highlighting that, for our country, recovery is finally near.
The most heartfelt thanks from the President of the Consular Group Avv. Veronica Crego, splendid hostess of the event, to everyone, and in particular to Anita Lo Mastro and Luigi Lauro.
This evening brings back confidence for a future of recovery and expansion, and the will to react with a spirit of cooperation to the difficult moments that currently afflict the international scenario.
Tra gli sponsor, raccogliamo la testimonianza della se rata del Direttore Generale di ITAB la Fortezza, Dottor Andrea Ciotti, e del Direttore Commerciale, il Dottor Ni cola Frascaroli, onorati di aver supportato e partecipato a questo evento di ripresa e connessione e presenti da anni con la loro azienda, che produce in Argentina arre di per la grande distribuzione in America Latina, luogo a cui si sentono molto vicini per cultura e valori. Il CEO delle Cantine Girardi, Luca Girardi, viticoltore da 3 generazioni, si è detto onorato di avere potuto par tecipare e contribuire con i suoi prodotti, sottolineando che la ripresa del nostro Paese è vicina.
Il ringraziamento più sentito dalla Presidente del Grup po Consolare Avv. Veronica Crego, splendida padrona di casa, a tutti e in particolare ad Anita Lo Mastro e a Luigi Lauro.
Questa serata riporta la fiducia per un futuro di ripresa ed espansione e la volontà di reagire con spirito di co operazione ai difficili momenti che segnano lo scenario internazionale.
147
Nature at the service of beauty
WITH STRONG TIES TO THE TERRITORY, LORÀL RADICCHIO HAS BEEN DEVELOPING
COMPLETELY NATURAL BEAUTY PRODUCTS FOR OVER 45 YEARS.
FORTEMENTE RADICATA NEL SUO TERRITORIO, LORÀL RADICCHIO SVILUPPA DA OLTRE 45 ANNI PRODOTTI DI BELLEZZA COMPLETAMENTE NATURALI
Text by Emanuela Zini
In 1975, his own ties to the territory and the unique properties of radicchio inspired Venetian entrepreneur Mario Lorenzin to create a company that based its growth especially on the antioxidant properties of this plant that characterizes, from a gastronomic point of view, a specific area of Italy. Michele Lorenzin carries on the family tradition by preserving his father's ancient herbal recipes, learned in the monasteries of the Capuchin friars, ancient formulas that were the starting point for patenting the formulation of the radicchio lotion from which Loràl's products derive.
Michele, how was this project born?
The project, and therefore the company, was born from my father's love for our territory and for the wonderful product that nature offers us. Radicchio, thanks to a particular process, can preserve its antioxidant properties that protect, restructure, and reinvigorate the hair and skin. Our products are entirely natural and valuable health supplements. Our goal and purpose is to take care of people's beauty in its natural authenticity.
Sono il legame con il territorio e le particolari proprietà del radicchio che hanno ispirato, nel 1975, l'imprendi tore veneto Mario Lorenzin a creare un'azienda che ha basato la sua crescita proprio sulle proprietà antiossi danti di questa pianta che caratterizza, da un punto di vista gastronomico, un'area precisa della regione italia na. Michele Lorenzin porta avanti la tradizione familiare conservando antiche ricette erboristiche del padre, ap prese nei conventi dei frati cappuccini, antiche formule che sono state lo spunto per brevettare la formulazione della lozione radicchio da cui derivano i prodotti Loràl.
Michele, come nasce questo progetto?
Il progetto, e quindi l'azienda, nasce dall'amore di mio padre per il nostro territorio e per il prodotto meraviglio so che la natura ci offre. Il radicchio, infatti, grazie a una particolare lavorazione conserva le proprietà antiossi danti che proteggono, ristrutturano e rinvigoriscono i capelli e la cute. I nostri prodotti sono esclusivamente naturali, preziosi integratori di salute. Il nostro obiettivo e scopo è quello di prenderci cura della bellezza delle persone nella loro autenticità e naturalezza.
148
How does the processing of your products work?
Radicchio is picked by hand: we select the best "hearts" from the naturally occurring varieties on our territory, then we chop them by hand and at that point we put them to macerate in tanks with a natural alcoholic formulation, where they remain from 60 to 90 days.
After 60 days we tap the product and evaluate its volume and its organoleptic characteristics: if the product's characteristics do not comply with our standards, we keep it macerating for another month. Once ripe, it is extracted by hand and bottled in amber glass bottles that protect its antioxidant properties. The formulation has been tested within our CLRs (radicchio lotion centers) present in the area since the 1990s. In the last year, in order to create a new line that we have called Bonheur, we have integrated our process by pressing the radicchio residues that remain at the bottom of the tanks, thus obtaining a greater concentration of antioxidant properties, which enrich our products and make them even more effective. Each step is done by hand. The packaging, both primary and secondary, is made with natural products: glass for the bottle and recycled paper for the labels and the secondary packaging.
Your passion never stops. Have you studied and devised many new formulations over the past few years?
We have always listened to the needs of our customers, so we study new formulations and we reach out to new targets and segments. In 2014 we introduced beard products with the "Having a Beard" project. A project that created a status symbol when beards were not as popular. We involved several barbershops, helped different brands develop new concepts, it was a very rewarding and successful experience. Then came Covid, and as we all know, the market stopped. But we did not, taking advantage of this time to review our formulations, listen to our customers and then rethink our proposals. This is how Loving the Beard was born: because everyone knows how to have a beard but only a few know how to Love it. This line is enriched with antioxidant and emollient properties with new fragrances. We also added new hair products that, as anticipated before, we have called Bonheur, a line dedicated to the happiness we all need. "Keep Beauty in your hands and enrich it with Bonheur" this is our motto. The new line has a higher concentration of antioxidants and is available in different travel sizes.
Come avviene la lavorazione dei prodotti?
Il radicchio viene colto a mano: selezioniamo fra le va rietà presenti nel nostro territorio i cuori migliori, poi li sminuzziamo a mano e a quel punto li poniamo a ma cerare in cisterne addizionate con una formulazione al colica naturale dove rimangono dai 60 ai 90 giorni.
Dopo 60 giorni spilliamo il prodotto e valutiamo il grado volumetrico e le caratteristiche organolettiche: se non conforme ai parametri produttivi, lasciamo il prodotto a macerare per un altro mese. Raggiunta la maturazione, viene estratto a mano e imbottigliato in flaconi di vetro ambrato che ne proteggono le proprietà antiossidan ti. La formulazione è stata testata all'interno dei nostri CLR (centri lozione radicchio) presenti sul territorio già dagli anni '90. Nell'ultimo anno, al fine di realizzare la nuova linea che abbiamo chiamato Bonheur, abbiamo integrato il nostro processo pressando i residui di ra dicchio che rimangono sul fondo delle cisterne e otte nendo in questo modo una concentrazione maggiore di proprietà antiossidanti, che arricchiscono i prodotti e li rendono ancora più efficaci. Ogni processo avviene con una lavorazione a mano. Il packaging, sia primario che secondario, è realizzato con prodotti anch'essi na turali, in vetro il flacone e in carta riciclata le etichette e la confezione secondaria.
La vostra passione non si ferma mai. In questi anni avete studiato e ideato diverse nuove formulazioni?
Ascoltiamo da sempre i bisogni dei nostri clienti e stu diamo nuove formulazioni, tocchiamo nuovi target e nuovi segmenti. Nel 2014 abbiamo introdotto i prodotti per la barba con il progetto "Avere la Barba". Un pro getto che ha creato uno status symbol quando ancora di barba si parlava poco. Abbiamo coinvolto diverse barberie, aiutato brand a sviluppare nuovi concept… è stato un successo e ci ha regalato grandi soddisfazioni. Poi è arrivato il Covid, come tutti ben sappiamo, il mer cato si è fermato. Non ci siamo fermati, approfittando di questo periodo per rivedere le formulazioni, ascoltare i clienti e quindi ripensare la nostra proposta. Così nasce Amare la Barba: perché tutti sanno Avere la Barba ma solo alcuni la sanno Amare. La linea è arricchita di pro prietà antiossidanti ed emollienti con fragranze nuove. A questo si aggiungono prodotti per i capelli che, come anticipato prima, abbiamo chiamato Bonheur, una linea dedicata alla felicità di cui tutti abbiamo bisogno. "Prendi la Bellezza con due mani ed arricchiscila con Bonheur" questa linea ha una concentrazione maggio re di antiossidanti e propone formati da viaggio.
149
One of our new products is the Cloud Serum, which thanks to its properties and its new formulation promotes regrowth and strengthens the structure of the hair.
We have also created, thanks to a collaboration with a company that has turned to us to meet the needs of its customers, a line dedicated to mothers and children, "Carezze del Cuore" which includes the Cloud Serum, very important for strengthening the hair of mothers during breastfeeding, and an oil and shampoo for babies' cradle cap.
When you talk about your products and your company your eyes light up...
The company is part of my life and my family. There is an important and deep bond of affection. My father transferred his know-how to me and I added my own pinch of innovation and creativity.
Through our beauty rituals I would like to gift people time for themselves. A time outside of time, a suspended time when wonderful emotions happen.
Fra questi vi è il Siero Nuvola che grazie alle sue pro prietà e alla nuova formulazione favorisce la ricrescita e rinforza la struttura del capello.
Abbiamo inoltre ideato, grazie alla collaborazione con un'azienda che si è rivolta a noi per soddisfare il biso gno dei propri clienti, una linea dedicata alle mamme e ai bambini "Carezze del Cuore" che comprende il Sie ro Nuvola, importantissimo per rinforzare i capelli delle mamme durante l'allattamento, e l'olio e lo shampoo per la crosta lattea dei bambini.
Quando parli dei tuoi prodotti e della tua azienda ti si illuminano gli occhi...
L'azienda è parte della mia vita e della mia famiglia. Un legame affettivo importante e profondo. Mio padre mi ha traferito il suo know-how e io ho aggiunto quel pizzi co di innovazione e creatività che mi appartiene. Attraverso i nostri rituali di bellezza vorrei ridonare alle persone il tempo per il proprio tempo. Un tempo in cui non esiste tempo, quel tempo sospe so che ti regala meravigliose emozioni.
150
THE STREETS OF LUXURY
IN LUGANO, LUXURY IS BECOMING MORE AND MORE FASHIONABLE! A LUGANO IL LUSSO
SEMPRE PIÙ DI MODA!
We met the new President of the Via Nassa Association, Roberto Mazzantini, the owner of the communication agency of the same name in Lugano and a longtime supporter of the Association, both as a consultant and as an active part in organizing some of the most important events hosted by what has always been considered the heart of Lugano's shopping district, to let him tell us about his vision of the future of Lugano's luxury shopping destination.
Abbiamo incontrato il nuovo Presidente dell'Asso ciazione Via Nassa, Roberto Mazzantini, titolare dell' agenzia di comunicazione di Lugano che porta il suo nome, da anni vicino all'Associazione, sia come consu lente che come parte attiva nell'organizzazione di alcuni tra gli eventi più importanti ospitati da quello che, da sempre, è considerato il cuore dello shopping di Luga no, per farci raccontare la sua visione sul futuro della Via del Lusso.
Text by Luigi Lauro
È
152
Roberto Mazzantini, you are taking on your role as President during what is perhaps the hardest time to interpret over the last few years…
Over the last few decades Lugano has certainly undergone numerous changes regardless of our wishes as business owners and citizens which have led to a radical change at an economic and social level in the clientele of the shops in the city center and in particular of Via Nassa.
In addition to the loss of banking secrecy and the increase in taxation for resident foreign citizens, the two years of uncertainties and closures caused by the pandemic had a heavy influence on businesses. Now, the tragic situation in Ukraine makes the future even more uncertain.
… So, what do you intend to do?
I personally believe that we can no longer afford to "stand by" and wait for the inevitable but that the time has come to act with determination by defining a targeted marketing and communication strategy and by creating new synergies with public and private entities with the explicit objective of turning our street back into the exclusive center of interest for Ticino residents and tourists, as well as the cultural heart of Lugano, that it has been for many years in the past. Obviously, we cannot go back in time but we can indeed, we must, work to reach our audience whoever they are: nationwide or in Ticino, tourists or globalists, wherever they are.
Roberto Mazzantini, lei assume la carica di Presiden te nel periodo forse più complicato da interpretare degli ultimi anni…
Certamente Lugano, nel corso degli ultimi decenni, ha subito numerose trasformazioni indipendenti dalla no stra volontà di commercianti e cittadini, cambiamenti che a livello economico e sociale hanno portato a un radicale mutamento della clientela dei negozi del centro e, in particolare, della Via Nassa. Oltre alla perdita del segreto bancario e alla crescita della tassazione per i cittadini stranieri residenti, i due anni di incertezze e chiusure dovute alla pandemia han no pesantemente influito sui commerci. Ora, la tragica situazione in Ucraina rende il futuro an cora più incerto.
… E quindi, cosa intende fare?
Personalmente ritengo che non ci si possa più permet tere di "stare alla finestra" e attendere l'inevitabile, ma che sia giunto il momento di agire con determinazione, definendo una strategia di marketing e di comunicazio ne mirata e creando nuove sinergie con Enti pubblici e privati con l'obiettivo esplicito di fare ritornare la nostra Via quel centro d'interesse esclusivo per i ticinesi e per i turisti, nonché quel salotto culturale di Lugano che è stata per tanti anni in passato.
Non possiamo ovviamente tornare indietro nel tempo ma possiamo, anzi dobbiamo, operare per raggiungere il nostro pubblico, chiunque esso sia: confederato, tici nese, turista o globalista, ovunque esso sia.
153
Can you reveal some of your strategy?
Certainly. First, I analyzed who we are, where we come from, where we are, and where we want to go. Based on this careful analysis I began to define the new Vision of the Association: broaden our horizon by embracing the concept of "Luxury District" at an international level.
Secondly, I focused on the Mission of the Committee which was shared and accepted by my colleagues: confirm and consolidate our role as "luxury district" by working together to attract, conquer, and retain new customer segments.
Based on the above, our short-term goals are:
• Create a marketing strategy that can respond to the needs of our Associates and their customers
• Work on rebranding the Via Nassa Association through a new graphic interpretation of our corporate communication and a refresh of our website
• Plan online and offline communication campaigns
• Organize PR activities
• Manage the search for institutional and private partners
• Implement and actively manage our social media
• Organize and manage events aimed at a luxury target
• Explore the future that is already a part of our daily life: cryptocurrency payments, Metaverse...
Starting from food and wine all the way to fashion and art, the goal for me and my colleagues on the Committee is to bring activity and interest not only along the street but above all inside the shops.
Ci può anticipare qualcosa?
Certamente. Come prima cosa ho analizzato chi siamo, da dove veniamo, dove siamo e dove vogliamo andare. Sulla base di quest'attenta analisi, ho iniziato a defini re la nuova Vision dell'Associazione: ampliare il nostro orizzonte abbracciando il concetto di "Luxury District" a livello internazionale.
Secondariamente, mi sono concentrato sulla Mission del Comitato che è stata condivisa e accettata dai miei colleghi: confermare e consolidare il ruolo di "polo del lusso" lavorando uniti per attrarre, conquistare e fideliz zare sempre nuove fasce di clientela.
Sulla base di quanto sopra descritto i nostri obiettivi a breve sono:
• Creare una strategia di marketing che possa ri spondere ai bisogni degli Associati e di quelli dei loro clienti
• Elaborare un rebranding dell'Associazione Via Nas sa, attraverso un lavoro grafico della corporate e una revisione del sito internet
• Pianificare campagne di comunicazione online e of fline
• Organizzare attività di PR
• Gestire la ricerca di Partner istituzionali e privati
• Implementare e gestire attivamente i social media
• Organizzare e gestire eventi mirati al target del lus so
• Esplorare il futuro che è già il nostro quotidiano: pagamenti in criptovalute, Metaverso…
Partendo dall'enogastronomia per arrivare alla moda passando per l'arte, l'obiettivo, mio e dei miei colleghi di Comitato, è quello di portare attività e interesse non solo lungo la Via, ma soprattutto all'interno dei negozi.
Edy Pessina & Roberto Mazzantini
154
As you have mentioned several times, you are not alone in this ambitious project…
On the contrary! I am fortunate to work in a Committee that sees the homogeneous presence of all the commercial categories present in Via Nassa:
• Elena Bernasconi CEO of the Bernasconi Gastronomy
• Nico Bonardi Director of the Thecorner.com boutique
• Roberto Schmid CEO of the Hotel International Au Lac
• Giada Acquistapace Store Manager Bally Boutique
• Jo Fabbri Sales & Business Developer Imago Art Gallery
• Alberto Prandoni CEO Boite d'Or
The reputation and the name of Via Nassa hold an enormous amount of importance for us all and for this reason we have confirmed to the Assembly that elected us, our will to help relaunch an Association that is the expression of a cohesive, involved, productive community that feels supported.
What are your expectations?
I am obviously aware that no one can have a magic wand but I am equally certain that the Committee and Associates have the ability, the passion, and the skills to work well with the aim of creating positive and winning future for everyone, even for those who are not Associates, but who will certainly want to be part of this renewed and important project in the medium term.
Come ha accennato più volte, in questo ambizioso progetto lei non è da solo…
Anzi! Ho la fortuna di lavorare in un Comitato che vede la presenza omogenea di tutte le categorie commerciali presenti nella Via Nassa:
• Elena Bernasconi CEO della Gastronomia Berna sconi
• Nico Bonardi Direttore della boutique Thecorner. com
• Roberto Schmid CEO dell'Hotel International Au Lac
• Giada Acquistapace Store Manager Bally Boutique
• Jo Fabbri Sales & Business Developer Imago Art Gallery
• Alberto Prandoni CEO Boite d'Or
Il lustro e il nome della Via Nassa hanno per noi tutti un'enorme importanza e per questo abbiamo confer mato, all'Assemblea che ci ha eletti, la nostra volontà di contribuire a rilanciare un'Associazione che sia espres sione di una comunità coesa, coinvolta, produttiva e che si sente supportata.
Cosa si aspetta?
Sono ovviamente cosciente che nessuno può dispor re di una bacchetta magica, ma sono altrettanto certo che Comitato e Associati abbiano la capacità, la pas sione e le competenze per lavorare bene con l'obiettivo di creare un futuro positivo e vincente per tutti, anche per chi oggi non è associato ma che, certamente, nel medio periodo vorrà entrare a fare parte di questo rin novato e importante progetto.
"the new Via Nassa Association Committee" Nico Bonardi, Jo Fabbri, Giada Acquistapace, Roberto Mazzantini, Elena Bernasconi, Alberto Prandoni & Roberto Schmid
155
20 10 2 0 2 2 C O M I NG S O O N excellencegreenawards com