JENNIFER COOLIDGE
Gets the Last Laugh
FALL 2022
Journey
EMIRATES FIRST
Hello Tomorrow
Onboard shower spa available on Emirates A380s.
Unwind in the ultimate private suite, followed by a refreshing shower and fine dining at any time.
IN SPACE
Onboard shower spa available on Emirates A380s. at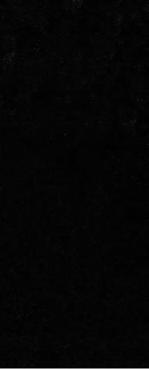 Ghurka 781 Fifth Avenue | 65 Prince Street | ghurka.com Available at Barneys New York
STYLE
RULES
CULTURE
ROOM: ANASTASSIOS MENTIS CONTENTS / FALL 2022
26 M AKE IT A MINI The latest crop of men's bags are small but mighty 28 STYLE NEWS The season's coolest sneakers and a new swimsuit system 30 SHOPPING GUIDE From head to toe, everything you need to dress this fall 38 WATCH REPORT The latest timepieces come in a variety of a zure hues 42 STYLISH READS Bone up on your fashion history BEAUTY 44 N EW & NOTEWORTHY E ssential beauty debuts 46 NAOMI WATTS' MENOPAUSE REVOLUTION The actress and entrepreneur is showing her Stripes LIFE 48 SHADES OF BLUE A g lamorous, sky-high Midtown West apartment for a family of six 54 SUVS WITH STYLE These best-in-class new SUVs are the paramount of luxury and safety 58 D EAR DEEDA S tyle icon Deeda Blair opens her doors and invites readers into her illustrious life 60 HOMECOMINGS The amazing residences of 60 of the world's greatest design talents 64 PLUGGED IN The latest innovations in fitness, sound, gaming and cleaning 65 P OOL
Photographer Brad Walls scours the world to capture the beauty of pools
66 THE SHOWSTOPPERS This fall, there's no business like show business for these top Broadway players 72 FAMILY TIES A look at the excluded rungs of Rothschild women in the family's storied dynasty An Anjali Pollack–designed bedroom in New York City 48 Beosound Balance, from $2,499, BANG & OLUFSEN, bang-olufsen.com Naomi
Watts celebrates her
new
brand,
Stripes 46 64 Sandals, $1,195, DOLCE & GABBANA , dolcegabbana.com 36DUJOUR.COM FALL 2022 10
HAUTE JOAILLERIE CHOPARD BOUTIQUES NEW YORK 730 Fifth Avenue – MIAMI Bal Harbour Shops – COSTA MESA South Coast Plaza 1-800-CHOPARD www.chopard.com
Sterling silver and pearl earrings, $325, LAGOS, lagos.com
TRAVEL
A L ASTING IMPRESSION reat Plains pairs luxury with care for the land and communities f Kenya's extraordinary Maasai Mara
A M AINE STAY all in Maine is great for foliage-watching, dining and imbibing
ALL FORWARD W here to go now in Europe
ERFECTLY PORTUGAL here's so much more to see than just Portugal's capital city
FEATURES
HE ZEN OF JEN ctress Jennifer Coolidge laughs her way into the limelight
EARL JAM hese lustrous pieces are not the traditional single-strand pearls ound in your grandmother's jewelry box
YE OPENING W hen the focus is on the eye area, you can keep the rest simple
CONTENTS / FALL 2022
The Langham, Nymphenburg Residence in Munich
81
92 DUJOUR.COM FALL 2022 12
RM 72-01 In-house skeletonised automatic winding calibre 50-hour power reserve (±10%) Baseplate and bridges in grade 5 titanium Patented flyback chronograph Function indicator and date display Rotor in platinum Case in white gold and baguette-cut diamonds A Racing Machine On The Wrist
CITIES
xplore the newest restaurants, spa and shopping
tay at the newly renovated Park Hyatt
new shopping spots and pizza!
Head out east for shopping, dining and a fabulous new Hamptons Bays retreat
Rediscover the Four Seasons hotel at 40 and a new Water De Maria exhibition at the Menil
L AS VEGAS
Martha Stewart opens The Bedford by Martha S tewart at Paris
LOS ANGELES
V isit exciting new restaurants and new stores from fashion to beauty
MIAMI
The new Tiffany Lock collection goes on sale and t wo new eateries
N EW YORK CITY
Indulge in a fabulous facial at Aida Bicaj before d ining at one of many new restaurants, from C laud to Deux Chats
O RANGE COUNTY
The Orange County Museum of Art will open a new home in October
SAN FRANCISCO
The 1 Hotel arrives along with a slew of exciting w ine country openings
ARTIFACT
RIDER
years of King Tut mania
18k gold and diamond earrings, from $14,950,
TASH
LÉON: DOUGLAS YOUNG
CONTENTS / FALL 2022
108 ASPEN E
110 CHICAGO S
112 DALLAS Great
113 HAMPTONS
114 HOUSTON
115
116
119
120
125
126
130 BINNSHOTS/PARTIES
136 TOMB
100
The lobby at the Conrad Los Angeles
116
Melon at Léon
Cocktails at The Madrona in Healdsburg
MARIA
, mariatash.com 113 126 112 The
Ned NoMad
120 DUJOUR.COM FALL 2022 14
EDITOR Natasha Wolff
CREATIVE DIRECTOR Alexander Wolf
CONTRIBUTING WRITERS
Kasey Caminiti Edward Espitia Christina Ohly Evans
Alyssa Giacobbe Marshall Heyman Lauren Jade Hill
CONTRIBUTING COPY EDITOR Regan Hoffmann
CONTRIBUTING IMAGING SPECIALIST Travis O'Brien
CEO/PUBLISHER Jason Binn
PRINT CONSULTANT Calev Print Media
IT MANAGER Kevin Singh
ASSISTANT CONTROLLER Veronica Jones EXECUTIVE ASSISTANT Kenny Placencio
18k
price upon request, CHOPARD X MARIAH CAREY COLLECTION, chopard.com
DuJour (ISSN 2328-8868) is published four times a year by DuJour Media Group, LLC, 530 7th Avenue, Floor M1, NYC 10018, 646-710-4494. All rights reserved. Reproduction without permission of the publisher is prohibited. The publishers and editors are not responsible for unsolicited material and it will be treated as unconditionally assigned for publication subject to DuJour magazine's right to edit. Return postage must accompany all manuscripts, photographs, and drawings. Copyright © 2022 DuJour Media Group, LLC. For a subscription to DuJour magazine, go to dujour.com/free, call 800-783-4903, or email custsvc_dujour@fulcoinc.com.
white gold and diamond earrings,
We're very excited to share our 10th anniver sary issue starring Emmy winner Jennifer Coolidge, who returns as Tanya McQuoid in The White Lotus ' second season, premiering on October 30 on HBO. Having been on staff for DuJour' s launch in 2012, I am so impressed with how far the publication has come over a decade. As the media landscape online and off has evolved, I'm so proud to be producing a print magazine as glossy and luxurious as the one in your hands.
We've got the hottest sneakers from Hoka and Veja to Salvatore Ferragamo, as well as a massive fall shopping pack age for all your clothing, accessories and jewelry needs. New books on couturiers like Jean-Paul Gaultier and Azzedine Alaïa and the world of blue watches round out our style sec tion, while tinted moisturizers and Stella McCartney's new skincare line fill our beauty pages. We also spoke with actress and entrepreneur Naomi Watts on her new line of menopause products, Stripes.
We tapped photographer Jeffrey Westbrook to document the best pearl jewelry pieces, while Monika Lis photographed Broadway's biggest names and a beauty feature on eye makeup trends. Lauren Jade Hill went to Africa to report on the Great Plains founders in Kenya, while Marshall Heyman hit Portugal for our travel section.
We hope you enjoy reading this issue as much as we did producing it.
Natasha Wolff Editor Instagram: @natashawolff
Things I'm LOVING for FALL
ED LETTER
Jacket, $2,850, FENDI, fendi.com
Shoes, price upon request, PRADA , prada.com
Earrings, $500, BOTTEGA VENETA , bottegaveneta.com ,
PORTRAIT:
ALEXI LUBOMIRSKI DUJOUR.COM 18 FALL 2022
© The AMES Companies
MasterSuite 27th Avenue in Oxford Black with Stainless Steel Bar Pulls
Organization for your lifestyle™ THE NEW
BLACK IS OXFORD BLACK.
Sophisticated
enough for
any room, or city. Visit CustomClosetMaid.com
This issue of DuJour highlights the myriad talents of actress Jennifer Coolidge, hot off her Emmy win for the hit series The White Lotus which returns for its second season this October on HBO. The perennially hilarious Coolidge shows off her softer side in gorgeous images by Peggy Sirota.
Our 10th anniversary issue is the ultimate source for the latest and greatest in style, beauty, culture, travel, design and more.
From the latest men's bags to Richard Mille's collaboration with Ferrari on the world's thinnest timepiece, we have all the style news that's fit to print. Society doyenne Deeda Blair is the focus of a new book, and we look at the homes of some of the world's most important designers as well as top female painters. A new book looks at the women of the famous Rothschild family, and we share our favorite new luxury SUV releases from Maserati to Bentley along with a stunning Manhattan apartment with lots of personality.
No matter what you're up to this season, DuJour will be there to serve as your lifestyle guide for all things fabulous. Enjoy the fall print issue.
BINNSHOT
Jason Binn Founder and CEO Twitter/Instagram: @jasonbinn
Selena Gomez in Prada in Milan
Sarah Jessica Parker at the Fendi runway show in NYC
Sofia Vergara in Pasadena
Colin Farrell at the Venice Film Festival
Daniel Radcliffe in Prada at the Toronto Film Festival
With Maye Musk
Laura Harrier in Saint Laurent by Anthony Vaccarello in NYC
DUJOUR.COM FALL 2022 20
Jamie Foxx in Ralph Lauren at the U.S. Open in NYC
Mariska Hargitay at a screening in the Hamptons
Jennifer Lawrence in Dior at the Toronto Film Festival
Kourtney Kardashian and Travis Barker at the Tommy Hilfiger Factory runway show in NYC
Penélope Cruz and Tilda Swinton at a Chanel dinner at the Venice
Sadie Sink in Gucci at the Venice Film Festival
With Jamie McCarthy and Dimitrios Kambouris
Candace Bushnell at a screening in the Hamptons
Neil Patrick Harris and Lauren Santo
Domingo
at a Tod's dinner in East Hampton
Laura Dern at the premiere of The Son at the Venice Film Festival
Emily Ratajkowski at the Rothy's x Evian launch party in NYC
Eva Mendes at
the
West Hollywood Edition
FALL 2022 DUJOUR.COM 21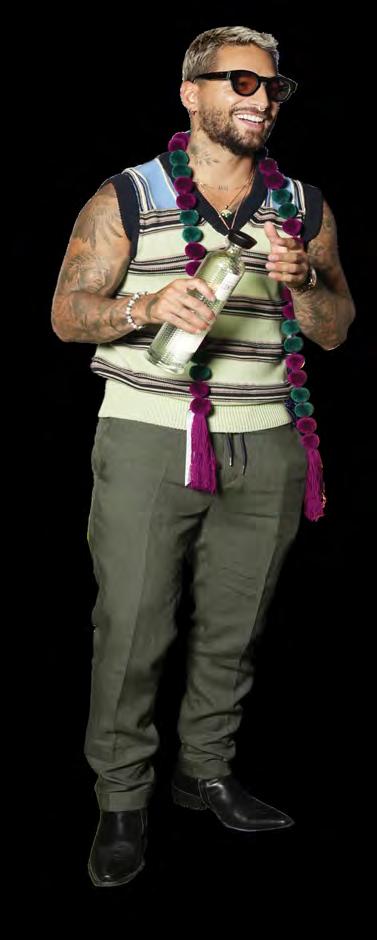 BINNSHOT SAVANNAH GUTHRIE: BRYAN BEDDER/GETTY IMAGES Aerin Lauder and Tabitha Simmons at the launch of Aerin x Tanner Krolle at Nine Orchard in NYC Wyclef Jean at a Tod's dinner in East Hampton Katie Holmes at the Khaite runway show in NYC Heidi Klum in Dolce & Gabbana in Pasadena Tommy and Dee Hilfiger at the Bloomingdale's 150th anniversary party in NYC With Gerry Byrne Maluma at the launch of Contraluz Cristalino Mezcal in NYC Savannah Guthrie at a dinner for Goopglow in East Hampton Lisa Eisner, Anjelica Huston and Jane Buffett at a screening in the Hamptons Danai Gurira in Ralph Lauren at the U.S. Open in NYC With Leslie Sloane DUJOUR.COM FALL 2022 22
LA DOLCE VITA
Dolce & Gabbana brought the biggest names in music, film and fashion to Sicily for its Alta Moda fashion show presentation and events
Emma Roberts
Helen Mirren
Anitta
Ellen Pompeo
Mariah Carey Kris Jenner
Lupita Nyong'o
Drew Barrymore
Sylvia Mantella
Sanjay Hathiramani
Lady Kitty Spencer Lu Zhou
Sanjay Hathiramani
Anna Wintour
Leslie Odom, Jr.
ANITTA, DREW BARRYMORE, HELEN MIRREN, LUPITA NYONG'O, LESLIE ODOM, JR., ELLEN POMPEO, EMMA ROBERTS: JASON LLOYD-EVANS FALL 2022 DUJOUR.COM 23
IN GOOD COMPANY
BINNSHOT
Jerry and Jessica Seinfeld opened up their East Hampton home for the Good+ Foundation Night of Comedy, presented by Chanel
Gwyneth Paltrow, in Chanel
Brad Falchuk
David Neville
George Stephanopoulos
Gucci Westman, in Chanel
Naomi Watts, in Chanel
Jerry Seinfeld during his comedy set
Julianne Moore
Jim Gaffigan
Molly Sims
Jerry Seinfeld
Jessica Seinfeld, in Chanel
The Chanel gelato cart
The scene under the
tent
DUJOUR.COM FALL 2022 24
Julianna Margulies in Ralph Lauren at the U.S. Open in NYC
Spike Lee at the Gucci and the Saltzman family's second annual East Hampton party
Kim Kardashian at the Fendi runway show in NYC
Gugu MbathaRaw in Dior at a premiere in NYC
With Allen Ghermezian
Joe Alwyn in Celine Homme by Hedi Slimane at the Toronto Film Festival
With Karen and Bill Woessner
With Roy Lieberthal
James Marsden
in Ralph Lauren at the U.S. Open in NYC
Natasha Lyonne at the Gucci and the Saltzman family's second annual East Hampton party
Julia Garner in Prada in L.A.
Katie Couric, Kate Hudson and Dr. Barbara Sturm at the launch of Dr. Barbara Sturm on Luxury Stores at Amazon in the Hamptons
FALL
2022 DUJOUR.COM 25
Leather bag, $1,790, SAINT
LAURENT
BY ANTHONY VACCARELLO, ysl.com Leather bag, $1,490, SAINT LAURENT BY ANTHONY VACCARELLO, ysl.com Leather bag, $1,390, TOM FORD, tomford.com DUJOUR.COM FALL 2022 26
STYLE ACCESSORIES Make It a MINI The latest crop of belt, messenger, crossbody and other men's bags are small but mighty PHOTOGRAPHY BY JEFFREY WESTBROOK Leather bag, $1,325, DOLCE & GABBANA , dolcegabbana.com FALL 2022 DUJOUR.COM 27
Sneaker, $220, BA&SH X VEJA , veja-store.com
Two French fashion labels have come together for a special footwear collabora tion this fall: Clothing brand Ba&sh and sneaker maker Veja have created a multicolored sneaker with a decidedly vintage vibe. Adorned with a 1970s-inspired pattern, the sneakers are available in golden yellow and off-white and are made with socially and environ mentally responsible materials (mainly Alveomesh, a technical fabric made from recycled polyester). veja-store.com
Hoka 's new Bondi 8 sneaker has been perfected, tweaked and improved in softer and lighter foam along with a brand-new extended heel geometry offering an incredibly soft and balanced ride from heel to toe. With celebrity fans such as Cameron Diaz, Britney Spears and Gwyneth Paltrow, Hoka's new Bondi 8, launching in two new colorways, is sure to be a fan favorite. hoka.com
NEW & NOTEWORTHY
TRAINING DAY
Three beloved brands offering new sneaker creations for fall
BY NATASHA WOLFF
A IS FOR AMAN
Luxury lifestyle and hospitality brand Aman Essentials has launched its first collection of leather goods, comprising 19 accessories from card cases to wallets, passport cases and bags. Incorporating the A from the brand's logo throughout and made by family-run businesses in France and Italy, these lamb, goat and calfskin pieces are understated and minimalist. "The combination of our heartfelt attention to detail, our pursuit of quality at any cost and our belief in the restorative power of simplicity represents the spirit of Aman," says Kristina Romanova, the CEO of Aman Essentials. "Aman's first-ever line of leather accessories was created to echo this inimitable spirit, creating pieces designed to be loved for years to come." shop.aman.com
Salvatore Ferragamo's new Iggy sneaker reinterprets the classic running shoe in a cross-gender, contemporary way. Available in a number of leathers, colors, straps and monogramming, the sustain ably made sneakers are fabricated from Econyl, a fiber made from old fishing nets and other nylon waste, felt made from recycled pre-consumer polyester fibers and suede (manufacturing scraps) and leather tested and verified to have been produced using a chrome-free tanning process. ferragamo.com
LIFE TRAVELCULTUREBEAUTYSTYLE
Bondi 8 sneaker, $165, HOKA , hoka.com
Iggy sneaker, $895, SALVATORE FERRAGAMO, ferragamo.com
DUJOUR.COM FALL 2022 28
SHAPE UP
After dealing with the body changes intrinsic to pregnancy, friends and fashion industry veterans Joyann King Michael, Alia Yahia-Bosworth and Chrissy McCurdy were all stymied trying to find flattering swimwear that acted like shapewear. Stylest , the trio's label of "aqualingerie" and a sculpting swim system, is their solution to these frustrating body concerns that so many mothers deal with. "I tried on a million swimsuits after having my daughter, and while there are brands that are marketed as supportive, either they were unfashionable or the delivery of the support wasn't actually happening," says King Michael. "Swimwear wasn't working for us, so we decided to change it."
The waist-cinching and chest-boosting collection features supportive swim pieces that can be worn alone or layered
under your current collection of onepieces (like the 6-Way Convertible Swim Bra)—basically a complete swimwear system designed to flatter any figure. "Women dread shopping for swimsuits," says Yahia-Bosworth. "We want to change that. As a new mom, my life has evolved, and I rely on systems more than ever. Our swim system takes all the guesswork out of looking great by the pool or beach." stylest.com
FLATLINING
In 2021, Italian automaker and lifestyle brand Ferrari and Swiss luxury watchmaker
Richard Mille teamed up on a long-term partnership. The first product to launch as a result of this collaboration is an ultra-flat timepiece, the RM UP-01 Ferrari. The elegant watch, of which only 150 have been made, demonstrates extreme lightness, tonneau shape, spline screws and skeletonised bridges. At just 1.75 millimeters thick, the timepiece boasts a new approach to watch mechanics in which technicity dictates aesthetics more than ever. With a manual winding movement with hours, minutes and function selector, waterresistant capability up to 10 meters, watch case made of grade 5 titanium and a power reserve of 45 hours, there is no more technologically advanced watch on the market. richardmille.com
STYLEST, MODEL: ADAM FRANZINO
Sculpting puff sleeve zip-front one-piece, $228, STYLEST, stylest.com
RM UP-01 Ferrari, $1,888,000, RICHARD MILLE , richardmille.com
FALL 2022 DUJOUR.COM 29
shopping guide
BY NATASHA WOLFF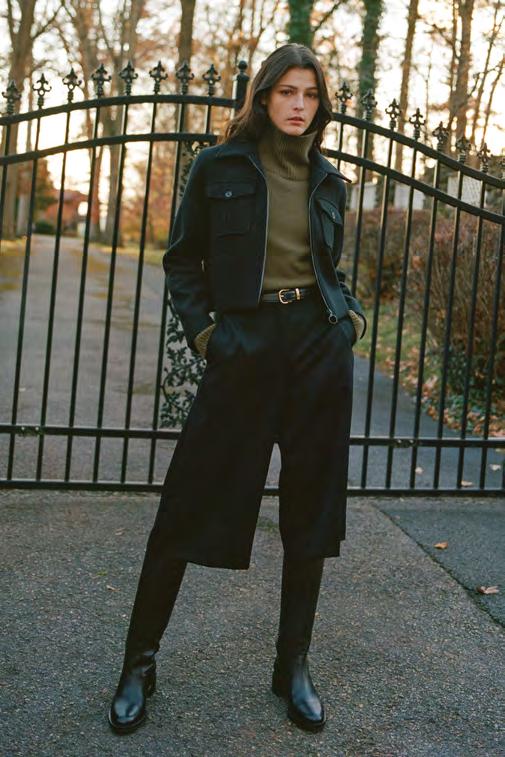 LIFE CULTUREBEAUTYSTYLE
From head to toe, everything you need to dress this fall
FALL FASHION Ring hanger, $1,100, BOTTEGA VENETA , bottegaveneta.com Boots, $2,575, HERMÈS, hermes.com Coat, $1,095, NILI LOTAN, nililotan.com Watch, $1,390, FENDI, fendi.com Boots, $1,690, GUCCI, gucci.com Jacket, price upon request, BURBERRY, us.burberry.com Belt, $370, NILI LOTAN, nililotan.com Jacket, $995, sweater, $795, pants, $495, belt, $295, NILI LOTAN, nililotan.com Bag, $2,650, CELINE , celine.com Boots, $1,500, CELINE , celine.com DUJOUR.COM FALL 2022 30
$1,475, MULBERRY
Leather
Bracelet,
Ride or Die
Tailored trousers, field jackets, horsebit accessories, high boots and saddle bags make this season's equestrian trend super wearable
Bag, price
Leather
Headband, $670,
Necklace,
Leather
Bag, $4,250,
Boots, $3,595, CHRISTIAN LOUBOUTIN
louboutin.com
TREND
GUCCI, gucci.com Bag,
, mulberry.com
, christian
CELINE , celine.com Bag, $2,100, LOEWE , loewe.com
upon request, DIOR , dior.com Sweater, $750, NILI LOTAN, nililotan.com
$3,200, BOTTEGA VENETA , bottegaveneta.com Boots, $1,825, TOD'S, tods.com
helmet, $2,000, SAINT LAURENT, ysl.com
riding crop, $1,090, SAINT LAURENT, ysl.com
saddle, $11,000, SAINT LAURENT, ysl.com
price upon request, HERMÈS, hermes.com Belt, $550, FENDI, fendi.com Scarf, $480, HERMÈS, hermes.com FALL 2022 DUJOUR.COM 31
Material Girls
Puff
LIFE CULTUREBEAUTYSTYLE SHOPPING GUIDE TREND
sleeves, ruffles, sequins, fringe, highlighter hues, ruched leather pants and boots make this season's crop of loud '80s pieces anything but dated Dynasty looks Dress, $9,890, ALEXANDER MCQUEEN, alexander mcqueen.com Catsuit, $2,690, SAINT LAURENT BY ANTHONY VACCARELLO, ysl.com Bracelet, $225, ALEXIS BITTAR , alexisbittar.com Boots, $1,295, PROENZA SCHOULER , proenzaschouler.com Bag, $1,650, JIMMY CHOO, jimmychoo.com Tulle dress, $65,000, GUCCI, gucci.com Top, skirt, belt, gloves, boots, price upon request, MARC JACOBS, bergdorf goodman.com Jean-Michel Basquiat print iPhone case, $95, SAINT LAURENT RIVE DROITE , yslrivedroite.com DUJOUR.COM FALL 2022 32
Necklace,
Bracelet,
Bralette,
Jumpsuit,
Crystal
Sequined
Sequined dress,
top, $3,490, PROENZA SCHOULER , proenzaschouler.com
price
upon request, DIOR
,
dior.com
Boots, $1,735, EVANGELIE SMYRNIOTAKI X SERGIO ROSSI sergiorossi.com
$4,650,
MICHAEL KORS COLLECTION
,
michaelkors.com
dress, $5,470, MICHAEL KORS COLLECTION, michaelkors.com
$295, PROENZA SCHOULER WHITE LABEL , proenza schouler.com Bag, $2,290, ALEXANDER MCQUEEN, alexander mcqueen.com
$2,375, CHANEL , chanel.com
$3,800, CHANEL , chanel.com Jacket, $3,290, pants, $990, ALEXANDER MCQUEEN, alexander mcqueen.com Dress, similar styles available at PROENZA SCHOULER WHITE LABEL , proenza schouler.com 18k gold and diamond earrings, $5,795, ESTABLISHED, established jewelry.com Leather pants, similar styles available at PROENZA SCHOULER , proenzaschouler.com FALL 2022 DUJOUR.COM 33
BEAUTYSTYLE SHOPPING GUIDE OUTERWEAR Leather and ostrich feather jacket, $6,990, SAINT LAURENT BY ANTHONY VACCARELLO, ysl.com Cardigan, $2,700, DIOR , dior.com Suede jacket, $6,500, MIU MIU, miumiu.com Leather and sheepskin jacket, $7,600, PRADA , prada.com Jacket, $3,645, TOD'S, tods.com Faux fur jacket, $795, PROENZA SCHOULER WHITE LABEL , proenzaschouler.com Leather jacket, $6,400, CELINE , celine.com B o m b e r s v They're the Bomb With its androgynous, retro charm, the aviator jacket is always stylish Leather jacket, $19,600, MIU MIU, miumiu.com Leather jacket, $19,600, MIU MIU, miumiu.com DUJOUR.COM FALL 2022 34
Leather
Leather
Originally
Coat,
Leather
In the Trenches
Shearling
GUTTER CREDIT HERE TK
made in khaki, the latest crop of coats comes short or long, in leather or vibrant colors and patterns Coat, $3,250, GABRIELA HEARST, gabriela hearst.com
coat, similar styles available at PROENZA SCHOULER , proenzaschouler.com Coat, $3,450, MAX MARA , maxmara.com
price upon request, BURBERRY, us.burberry.com
coat, price upon request, DIOR , dior.com s t r e n c h e s
coat, $3,350, POLOGEORGIS, pologeorgis.com Vinyl coat, $5,490, ALAÏA , maison-alaia.com Leather coat (available in black), $9,170, CHLOÉ , chloe.com
coat, price upon request, CHANEL , chanel.com Coat, $3,550, CELINE , celine.com FALL 2022 DUJOUR.COM 35
GUIDE ACCESSORIES
Heel Appeal
From chain link to lucite, cut-outs and crystals, the newest heels are high, low, curved and everything in between
LIFE TRAVELCULTUREBEAUTYSTYLE SHOPPING
Sandals, $1,650, ALAÏA , maison-alaia.com
Pumps, $1,100, BOTTEGA VENETA , bottega veneta.com
Pumps, $1,095, CHRISTIAN LOUBOUTIN, christianlouboutin.com
Mules, $785, DRIES VAN NOTEN, driesvannoten.com
Boots, $2,620, ALAÏA , maison-alaia.com
Pumps, $3,750, HERMÈS, hermes.com
Pumps, $1,145, GIANVITO ROSSI, gianvito rossi.com
Mules, $368, TORY BURCH, toryburch.com
Sandals, $4,150, ROGER VIVIER , rogervivier.com
DUJOUR.COM FALL 2022 36
Furry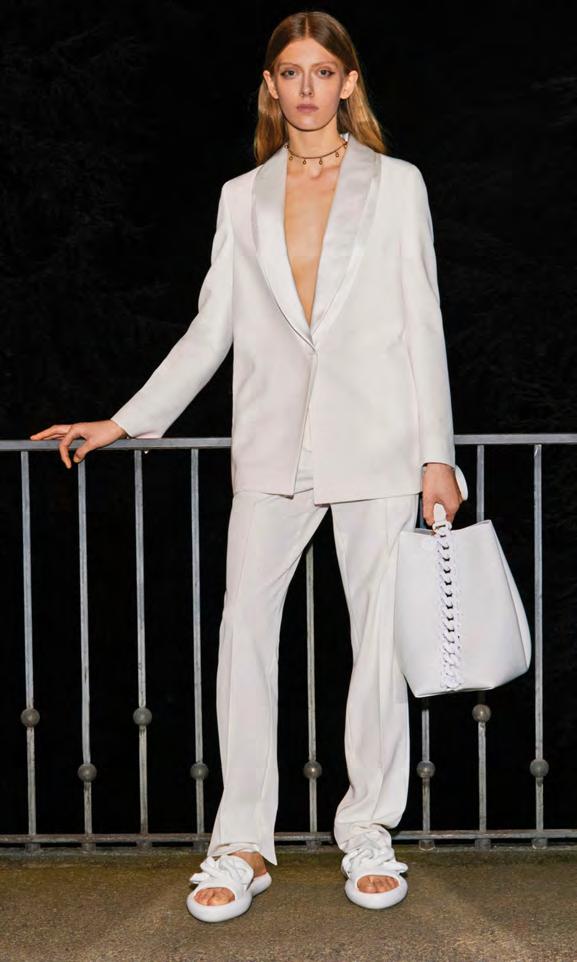 Friends Joyfully fuzzy bags with interesting textures to carry us through the fall and winter Shearling bag, CELINE celine.com Faux shearling bag, $475, PROENZA SCHOULER WHITE LABEL proenzaschouler.com Bouclé bag, $2,795, ROGER VIVIER , rogervivier.com Bag, $1,995, STELLA MCCARTNEY, stellamccartney.com Bag, $2,350, SAINT LAURENT BY ANTHONY VACCARELLO, ysl.com Bag, $1,990, CHLOÉ , chloe.com Bag, $1,195, STELLA MCCARTNEY, stellamccartney.com Bag, $994, PROENZA SCHOULER , proenzaschouler.com Fur bag, $4,045, TOD'S, tods.com Size Matters Fall's best bags are slouchy and dramatically oversized Suede and shearling bag, $2,950, SAINT LAURENT BY ANTHONY VACCARELLO, ysl.com Upcycled fox handbag charm, $1,390, FENDI, fendi.com FALL 2022 DUJOUR.COM 37
INTO the BLUE
Whether on the dial, bezel or band, the latest timepieces come in a variety of azure hues
BY ALEXANDER WOLF
LIFE TRAVELCULTUREBEAUTYSTYLE WATCH REPORT
PHOTOGRAPHY
Day-Date 40 platinum watch, price upon request, ROLEX , rolex.com DUJOUR.COM FALL 2022 38
FROM TOP: Waterman Apex watch, $5,095, BREMONT, bremont.com; Classic Fusion Titanium Blue watch, $7,600, HUBLOT, hublot.com Tambour Chronograph Volez II stainless steel watch with alligator strap, $7,900, LOUIS VUITTON, louisvuitton.com Speedmaster '57 Co-Axial Master Chronometer Chronograph 40.5 mm watch, $8,300, OMEGA , omegawatches.com FALL 2022 DUJOUR.COM 39
STYLE
Mille Miglia GTS Azzurro Power Control watch, $10,200, CHOPARD, chopard.com
FROM TOP:
PAM01289 Submersible QuarantaQuattro eSteel Blu Profondo watch, $10,900, PANERAI, panerai.com; Master Control Date watch, $8,700, JAEGER-LECOULTRE , jaeger-lecoultre.com
LIFE TRAVEL
CULTURE
BEAUTY
DUJOUR.COM FALL 2022 40
Superocean Automatic 44 watch, $4,700, BREITLING, breitling.com
Royal Oak Selfwinding Chronograph watch, $33,800, AUDEMARS PIGUET, audemarspiguet.com
Arceau Le Temps Voyageur watch, $22,550, HERMÈS, hermes.com
FALL 2022
DUJOUR.COM
41
FASHION HISTORY
STYLISH READS
BY NATASHA WOLFF
Amazing ALAÏA
Alaïa Afore Alaïa (Rizzoli) by Laurence Benaïm pays homage to late Tunisian fashion designer Azzedine Alaïa, charting his career's evolution from his 1956 arrival in Paris to his breakthrough 1982 New York show
LIFE TRAVELCULTUREBEAUTYSTYLE
Leïla Menchari and Alaïa at Jean-Claude Pascal's house in Hammamet, 1966
Alaïa Afore Alaïa (Rizzoli)
Alaïa and Naomi Campbell, 1987
Alaïa clothes photographed by Helmut Newton for Vogue , 1987
Carlyne Cerf de Dudzeele and Alaïa in New York, 1984
LEÏLA MENCHARI AND ALAÏA: JEAN-PIERRE RONZEL/ARCHIVES
HERMÈS; ALAÏA AND NAOMI CAMPBELL: ARTHUR ELGORT; HELMUT NEWTON FOR VOGUE COURTESY HELMUT NEWTON FOUNDATION
DUJOUR.COM FALL 2022 42
Terrific TIFFANY
Tiffany & Co. Vision and Virtuosity (Assouline) offers an inside look at the American institution, highlighting the brand's creative inspirations
Great GAULTIER
Jean Paul Gaultier: JPG From A to Z (NAI010 Publishers) showcases the 50-year career of the French designer, including iconic pieces such as Madonna's corsets and Kylie Minogue's stage costumes
A corset worn by Kylie Minogue on her Kylie X Tour
A
beaded haute couture boat hatDetail of the Tiffany Diamond (1878) in a necklace (2012) FROM TOP: Tiffany & Co. Vision and Virtuosity (Assouline); An advertisement for engagement rings, 1967
A
corset worn
by
Madonna on her
Blond Ambition Tour
TIFFANY DIAMOND: THOMAS MILEWSKI; JEAN PAUL GAULTIER BOOK (3): EMIL LARSSON FALL 2022 DUJOUR.COM 43
CLEAN & BRILLIANT Hair stylist David Mallett launches a new haircare product line
BY NATASHA WOLFF
Australian-born, Paris-based hair stylist David Mallett has launched a new haircare product collection, Pure. The man behind the manes of Tilda Swinton, Léa Seydoux, Natalie Portman and Kate Winslet has three salons (two in Paris and one in New York City's SoHo neighborhood) and wanted to create a line focused on hydration and nourishment, uniquely formulated to be professional-quality while free of fragrance, PEGs, silicones, sulfates, dyes and mineral oil. Inspired by summers in Ponza, Italy, Mallett has created "a beautiful light shampoo for a soft wash and a lovely gorgeous silky conditioner that is rich but not heavy." Pure Shampoo contains wheat microproteins that penetrate the cortex to restore hair from within, while Pure Conditioner contains organic coconut and argan oils to limit dehydration and protect hair from the elements. david-mallett.com
GOOD TO THE LAST DROP
Two beloved brands have dropped their first tinted moisturizers
Vital Skincare Complexion Drops, $68, WESTMAN ATELIER , westmanatelier.com
Sheer Skin Tint, $42, SUMMER FRIDAYS, summerfridays.com
PERFECT HARMONY
Stella McCartney debuts a streamlined skincare collection
The conscious London-based fashion designer Stella McCartney has launched an eponymous skincare line, Stella Developed in partnership with LVMH Beauty Division, the vegan, cruelty-free collection consists of three essential "only what you need" products: Reset Cleanser, After-Care Serum and Restore Cream. "I was raised to see things from a different perspective, to question and challenge conventions, to seek out another way," explains McCartney. "It is now my wish to create a family and community outside of my own that feels the same need for a mindful alternative in beauty. The lineup is a culmination of two years' worth of innovation and exploration." The recycled and refillable packaging holds products featuring key ingredients such as organic rock samphire, biotechnological lingonberry extract, wild organic birch sap, wild-harvested dulse algae and cherry blossom extracts. The skincare line also boasts a beautiful, light scent, High Cliff, created in collaboration with French perfumer Francis Kurkdjian. stellamccartneybeauty.com
Pure Shampoo, $38, Pure Conditioner, $42, DAVID MALLETT, david-mallett.com
Summer Fridays' new lightweight Sheer Skin Tint comes in 10 shades and adds a touch of sheer, buildable color for an even appearance while infusing skin with light hydration. Its vegan, weightless fluid formula (featuring soothing tiger grass) layers beautifully for sheer-to-light coverage with a natural finish.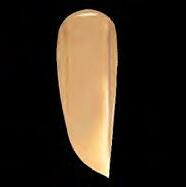 Westman Atelier's Vital Skincare Complexion Drops, from makeup artist Gucci Westman, deliver the strength of a serum and the beauty of a skin tint with a skincare-first formula (ingredients include tsubaki oil and ginseng and pomegran ate extracts) that offers instant hydration and a glowy finish. The light liquid, available in 16 shades at launch with four more to follow, nourishes like an oil before settling in beautifully on the skin.
FROM LEFT: Reset Cleanser, $60; After-Care Serum, $140; Restore Cream, $105, STELLA , stellamccartneybeauty.com
David Mallett's SoHo salon
NEW & NOTEWORTHY
BEAUTY
Backstage at the Fall-Winter 2022/23 Chanel Haute Couture Collection
FALL 2022
DUJOUR.COM
45
PERSONALITY
NAOMI WATTS' Menopause Revolution
The actress and entrepreneur who co-founded Onda Beauty has launched a clean wellness, hair and skincare brand, Stripes, for women going through menopause
BY NATASHA WOLFF
Hair loss! Night sweats! Dryness! Mood swings! Menopause is not the most confident or sexy time in a woman's life. Enter Naomi Watts and her new company under the Amyris umbrella, Stripes, designed to inspire confidence and offer holistic solutions that help women get through this trying time. Featuring science-backed face, hair and vaginal products and a supportive online community, Stripes seeks to remove the stigmas surrounding this time in a woman's life. The skincare line's ingredients include fruit actives, squalane, ectoine, magnesium, mushrooms and hyaluronic acid specially formulated for dry, delicate, menopausal skin. DuJour spoke to the New York City–based 53-year-old entrepreneur and mother of two to learn more about this timely launch.
Naomi Watts; Watts with author and activist Jodie Patterson
Why did you feel that menopause needed destigmatizing?
Wherever stigma lies, there ought to be a course correction. My own personal expe rience with menopause echoed what I went through with fertility, which I found to be very lonely and shameful, as it didn't "just happen" for me. I knew I didn't want to go through those feelings again. Women's lives are riddled with these types of fraught moments. The age-old stigma needs arms to bolster this topic…we need some collective healing!
Did you have support from friends who were going through menopause with you?
I'm pretty certain I went into it earlier than my peers, as there wasn't a whole lot of talking about it. I think that getting to 50 and up, there's much less shame around it. Conversations feel easier already—we're on the precipice of a menopause revolution.
Did you experience a lot of symptoms?
My God…migraines, horrific night sweats that led to sleep loss, heart palpitations, hair loss! And new ones seem to still pop up. Just when I think I have a handle on it, a new one arises.
Were you prescribed hormone replace ment therapy (HRT)?
As well as taking supplements, working out regularly and trying to maintain a bal anced diet, I've had great results with HRT. I researched HRT due to all the con fusion surrounding it. In the end, I trusted my provider, who told me it was safe for
LIFE TRAVELCULTUREBEAUTYSTYLE
FROM TOP:
DUJOUR.COM FALL 2022 46
me, and thus I forged ahead. The state of healthcare requires that people take their health and well-being needs into their own hands, and that sometimes means being equipped to ask their providers the right questions. At Stripes, we're offering supple ments, because HRT won't be safe for everyone or even everyone's choice. That's one of the tenets that we founded the com pany on: There's not a right way or single approach to menopause and aging.
How did your skincare needs change?
I had crazy, angry, itchy skin and had to let go of my old skincare routine. My Onda cofounders, Sarah and Larissa, turned me onto a litany of clean products and I saw great results. It became clear to me that having cleaner skincare made a lot of sense for my fluctuating hormonal system.
Why do you think there hasn't been a brand targeted at this generation of women until now?
There's a dearth of representation for women in this age group, and it's a bracket that really doesn't suffer fools. They're abso lutely invested in taking care of themselves, now more than ever. In my time with Onda, it became abundantly clear that this was an underserved demographic. Once I cracked the door open and started to be brave enough to talk to friends about it, it became apparent how necessary it was to really open this up. The notion that previous generations had been left alone to suffer through this time is baffling. I hope we are the last generation to be suffering in silence.
Can you talk about your R&D process and why you chose to be so careful with your launches?
Having a partner in Amyris gives us a huge leg up, scientifically speaking. It's not only about creating and utilizing the best ingre dients for our bodies and the planet, but also being able to do so at scale. There's no use in creating clean, efficacious, sustain able products if they're only available to a select few. The beauty of working with a team of scientists at a company like Amyris is that the sky's the limit. The technology they have is just astounding. Our first phase of development has been primarily focused on hydration, but, like I said, we're at the beginning of a menopause revolution. We're seeing that it's blossoming all over. ■
"I really love Gucci Westman's Westman Atelier makeup."
Baby Cheeks Blush Stick in Bichette, $48, Face Trace Contour Stick in Biscuit, $48, WESTMAN ATELIER , westman-atelier.com
"I love the smell of Tammy Fender's Awakening Eye Gel. I have very sensitive skin around my eyes and I love how soothing it is."
Awakening Eye Gel, $90, TAMMY FENDER , tammyfender.com
NAOMI'S BEAUTY
MUST-HAVES
''
Being a founder at Onda gives me access to a lot of different brands, so I get to experience a wide array of beauty products. It's fun exploring different brands and trying new things all the time—one of the perks of the job—but I also keep going back to a few favorites."
"I love Costa Brazil's scents; the candle is basically my bath buddy."
"Kate McLeod's Body Stone solid moisturizer has been in my arsenal for a long time."
Daily Stone Solid Body Moisturizer, $45, KATE MCLEOD, ondabeauty.com
Vela Jungle candle, $165, COSTA BRAZIL , livecostabrazil.com
"Kroma offers a great cleanse that I like to do once a year, and their broths are incredibly tasty. I like the sachets, as they can go anywhere."
Deluxe 5-Day Reset, $495, KROMA , kromawellness.com
—NAOMI WATTS
"At the end of the day, I'll start with the Resting Clean Face cleanser. It's an incredibly gentle formula and isn't at all stripping, I find it quite soothing and nourishing."
Aroma eau de parfum, $198, COSTA BRAZIL , livecostabrazil.com
The Full Monty body oil, $65; The Inside Addition vitamin and probiotic supplement, $40; The Root of It scalp serum, $50, STRIPES, iamstripes.com
Resting Clean Face cleanser, $42, STRIPES, iamstripes.com
"The Power Move is a fantastic serum that I use for deep hydration. It can be used alone, but also works well with a rich night cream for even deeper hydration."
The Power Move serum, $85, STRIPES, iamstripes.com
My own personal experience with menopause echoed what I went through with fertility, which I found to be very lonely and shameful.







FALL 2022 DUJOUR.COM 47
DESIGN
SHADES of BLUE
Interior designer Anjali Pollack creates a glamorous, sky-high Midtown West apartment for a family of six
BY NATASHA WOLFF PHOTOGRAPHY BY ANASTASSIOS MENTIS
ABOVE: The main bedroom has a subtle masculine flair. Blue leather wallpaper by Robert Allen was adorned with pyramid nailheads to define the custom bed and nightstands made by The New Traditionalists. The walnut wood and cognac leather insets lend a warm, clubby feeling.
is
neutral in this apartment,
can
layered throughout in every hue," says Pollack. "Our design is characterized by bold patterns combined with subtle elements and lots of layering that provide depth and lead to a visually dynamic effect." Dining room furniture from Dennis Miller New York, Jane Churchill wallpaper from Cowtan & Tout and a Fine Art Handcrafted Lighting ceiling fixture make the space shine.
Home to a couple and their two sets of twins, this Midtown West apartment is characterized by bold choices and graphic patterns. Anjali Pollack of Anjali Pollack Design used layered textures, a blue color palette with gold highlights and special details like subtly metallic Venetian plaster ceilings and walls papered in cork to add glamour. "[The clients] are a couple who are confident in their choices and were not afraid to make decisions that reflect their personalities," explains Pollack.
The sumptuous, inviting apartment uses blue as a base color. "We layered rich tones and hues to provide depth and interest," says Pollack. "The couple made daring choices, and this allowed
OPPOSITE PAGE: "Blue
our
and you
see it DUJOUR.COM FALL 2022 48
LIFE FALL 2022 DUJOUR.COM 49
GUTTER CREDIT HERE
TK TRAVELCULTURELIFESTYLE BEAUTY DUJOUR.COM FALL 2022 50
LEFT: The living room shows off Hudson River views. The sofa by Artistic Frame and ClassiCon tables by Sebastian Herkner were chosen to allow the light to filter through and reflect both the Mastour Galleries rug and the metallic Venetian plaster of the ceiling.
ABOVE: "The subtle metallic in the cork wallpaper by Romo and dramatic carpet by Mastour Galleries add just the right amount of panache," says Pollack.
GUTTER CREDIT HERE TK
RIGHT:
A one-of-a-kind agate side table from Anna New York
FALL 2022 DUJOUR.COM 51
TRAVELCULTURE
LIFESTYLE BEAUTY
An Arteriors Home light fixture in the kitchen by Scavolini enhances the city view by day and provides a soft glow at night
The office juxtaposes large-scale wallpaper by Harlequin, graphic drapery by Mulberry Home from Lee Jofa and geometric carpet by Stanton
A custom bar cabinet by The New Traditionalists has a distressed gold leather front
The girls' bedroom is feminine and playful, with an upholstered bed and nightstands from Zoya Bograd against a textured wallcovering by JAB Anstoetz
DUJOUR.COM FALL 2022 52
our palette to be vivid and exciting." The clients weren't afraid to use large-scale, graphic prints on both wall coverings and fabrics. With four young children, ensuring comfort and warmth—not just glamour—was top of mind. "Their home is busy and quite fun, with their four children engaged in lively conversations, warmth, laughter and people chasing each other around," she says. "The living room, in particular, was designed with entertaining in mind and offers the opportunity to host both formally and casually. We always joke that there is a lot going on in there—fabrics, textures, patterns—but it magically comes together to create one coherent, elegant space." ■
Blue is our neutral in this apartment, and you can see it layered throughout in every hue.
—ANJALI POLLACK
The foyer sets the tone for this family home that is characterized by bold choices and graphic elements. Custom denim wood paneling by Napoleon Contracting and marble mosaic floors by Studium are offset by a soft metallic Venetian plaster ceiling by Evolving Image Designs.
FALL 2022 DUJOUR.COM 53
MASERATI
Maserati 's new Grecale SUV will woo any luxury car lover. The Italian automaker's second SUV is powered by a 523-horse power V6 based on the MC20 Nettuno engine in the Cielo. The elegant interior boasts two touchscreens: a 12.3-inch Googlebased infotainment system and an 8.8-inch panel to control other functions. maserati.com
CULTURE
SUVs With STYLE
Whether going for a ride on the open road, taking the kids to school or heading to the office, these best-in-class new SUVs are the paramount of luxury and safety
BY NATASHA WOLFF
CARS
TRAVEL
LIFESTYLE BEAUTY DUJOUR.COM FALL 2022 54
RANGE ROVER
The new 2023 Range Rover defines modern luxury, providing more refinement, customer choice and scope for personalization than ever before. It is the most desirable yet, mixing breathtaking modernity and aesthetic grace with technological sophistication and seamless connectivity. A fullelectric Range Rover is set to join the lineup in 2024. landroverusa.com
CADILLAC
The 2023 Cadillac Escalade-V is the industry's most powerful full-size SUV, and the first-ever SUV in the carmaker's V-Series lineup. At the heart of the Escalade-V is a supercharged 6.2-liter V8 engine rated at 682 horsepower (508 kilowatts) and 653 lb-ft of torque (885 Nm). It features performanceinspired styling and an unmistakable sound that combine for a head-turning street presence. Inside and out, the new Escalade-V builds on Escalade's bold, layered design statement and sophisticated, technology-infused passenger environment. cadillac.com
JAGUAR
Created by the SV Bespoke team at Jaguar Special Vehicle Operations in the U.K., the 2023 Jaguar F-PACE SVR Edition 1988 is a limited run of 394 vehicles. Inspired by Jaguar's rich racing heritage, the car features specially formulated Midnight Amethyst Gloss paintwork, Champagne Gold Satin 22-inch forged alloy wheels and Sunset Gold Satin exterior and interior detailing. jaguarusa.com
FALL 2022 DUJOUR.COM 55
MERCEDES
The Mercedes EQS SUV offers plenty of space, comfort and connectivity for up to seven passengers in its avant-garde, luxurious interior. It has a master control like no other with an infotainment system spanning 56 inches from door to door.
Thanks to powerful electric motors, responsive 4Matic all-wheel drive and an intelligent offroad driving mode, the EQS SUV is capable of tackling terrain with ease. mbusa.com
LEXUS
AUDI
The Audi Q4 e-tron is an all-electric SUV that enters the market as the brand's most attainable luxury electric vehicle yet. Bold, muscular surfaces propel the Q4 e-tron's athletic stance, complimented by elevated interior seating positions offering a wide visibility angle to observe the surround ing world. Designed to be versatile for life's adventures, the Q4 e-tron model line features seating for five, ample storage for everyday items and available towing up to 2,600 pounds on the quattro models. audiusa.com
TRAVELCULTURELIFESTYLE BEAUTY
The all-new 2023 Lexus RZ 450e is the luxury automaker's first-ever fully electric vehicle. The RZ embodies the unique Lexus vehicle design and driving experience made available through advanced electrified technology. Its exterior design expresses its seamless acceleration and dynamic torque-filled performance, ushering in a new Lexus aesthetic. lexus.com
DUJOUR.COM FALL 2022 56
BENTLEY
The Bentayga Extended Wheelbase increases Bentley's product range to five models and redefines the category through an emphasis on wellness. The Bentayga EWB adds 180mm to the wheelbase, expanding rear cabin space, and new Electronic All-Wheel Steering means the Bentayga EWB has a 7% smaller turning circle than a standard Bentayga, despite the additional length. With 24 billion cabin trim combinations, the Bentayga EWB is the most individual Bentayga ever. bentleymotors.com
LINCOLN
The all-new Lincoln Navigator continues to elevate first-class travel with impeccable craftsmanship and thoughtful design. Amid the brand's centennial celebration, the 2022 Navigator arrives with new exterior design elements, advanced technology and purposeful features and experiences. Command the road with all-new ActiveGlide hands-free driving and exclusive Black Label themes for a serene driving experience. lincoln.com
VOLKSWAGEN
Volkswagen's ID.4 compact SUV is an American-assembled, all-electric vehicle. The rear-wheel-drive ID.4 Pro comes with an EPA-estimated range of 275 miles, so there's no need to worry about range anxiety. The vehicle also comes with three years of 30-minute fast charging sessions with Electrify America, so you can charge up effortlessly. vw.com
FALL 2022 DUJOUR.COM 57
Dear DEEDA
Style icon Deeda Blair opens her doors and invites readers into her illustrious life
BY NATASHA WOLFF
Deeda Blair became a hostess extraordinaire at her exquisite homes across the world while her her late husband, William McCormick Blair Jr., served as a U.S. ambassador under presidents Kennedy and Johnson. Deeda Blair: Food, Flowers, & Fantasy (Rizzoli), edited by Deborah Needleman and with principal photography by Ngoc Minh Ngo, pulls back the curtains on a life well lived.
STYLE TRAVELCULTURELIFEBEAUTY ENTERTAINING
Deeda Blair and Professor Myron Essex in Tokyo
Blair on the Dalmatian coast, 1960s
ABOVE: Curried chicken salad BLAIR ON THE DALMATIAN COAST: CECIL BEATON; CURRIED CHICKEN SALAD: NGOC MINH NGO
DUJOUR.COM FALL 2022 58
GUTTER
CREDIT HERE TK
A
table setting and flowers by Blair
RIGHT: Deeda Blair: Food, Flowers, & Fantasy (Rizzoli)
The Blairs at La Fiorentina in Saint-Jean-CapFerrat, 1962
The Blairs at home in the U.S. embassy, Copenhagen, 1961
A
TABLE SETTING
AND
FLOWERS BY BLAIR: NGOC MINH NGO
FALL 2022 DUJOUR.COM 59
HOMECOMINGS
When it comes to decorating, it's hard to decide who should be more envied: the clients of top designers or their family members. Supporting the latter's position is the comprehensive book Inside: At Home with Great Designers (Phaidon). The amazing residences of 60 of the world's top design talents show that they don't save all of their inspiration (and best pieces) for the people who hire them—there's plenty of magic for their own nests.
BY NATASHA WOLFF
TRAVELCULTURELIFESTYLE BEAUTY
RICARDO LABOUGLE/THE INTERIOR ARCHIVE
DESIGN
MILES REDD .
The New York City home of Miles Redd (of Redd Kaihoi)
DUJOUR.COM FALL 2022 60
ADRIEN
DIRAND
JOSEPH DIRAND
The Paris home of Joseph Dirand
FALL 2022 DUJOUR.COM 61
TRAVEL
CULTURE
LIFESTYLE BEAUTY ENRICO CONTI
PAOLA NAVONE
The Milan home of Paola Navone
DUJOUR.COM FALL 2022 62
SHEILA BRIDGES: MANU RODRÍGUEZ; BEN PENTREATH: JASON INGRAM
SHEILA BRIDGES
The New York City home of Sheila Bridges
(Phaidon)
BEN PENTREATH
The London home of Ben Pentreath
FALL 2022
DUJOUR.COM 63
HYDROW WAVE ROWER
The Hydrow Wave Rower rowing machine is a 30% smaller iteration of the brand's popular original model. With an integrated touchscreen, the full-body workout machine gets a best-in-class upgrade.
Wave Rower, $1,495, HYDROW, hydrow.com
BANG & OLUFSEN BEOSOUND BALANCE
Producing the Bang & Olufsen signature sound you would expect from bigger products in its portfolio, the Beosound Balance is the ultimate shelf speaker. The device combines expressive minimalist design heritage with cutting-edge technology and engineering and comes in four chic shades. Beosound Balance, from $2,499, BANG & OLUFSEN, bang-olufsen.com
PLUGGED IN
The latest innovations in fitness, sound, gaming and cleaning
BY NATASHA WOLFF
Neat freaks rejoice. This October, iRobot will debut Roomba Combo j7+, the first and only 2-in-1 cleaning device that lifts its mop by itself to the top of the robot when on carpet. By doing the vacuuming and mopping concurrently, the wet vacuum seam lessly transitions between floor types, from carpeted to non-carpeted surfaces in one go. It also gets smarter over time, learning how best to navigate your floors, remembering specific rooms and
WRENSILVA'S M1 HIFI RECORD CONSOLE
Wrensilva's M1 HiFi Record Console is the only player of its kind that can spin vinyl and stream music to any room at the turn of a knob. These design-forward units offer unparalleled sound, feature functional storage and shelving and are handcrafted in California with the highest quality materials.
M1 HiFi Record Console, $12,000, WRENSILVA , wrensilva.com
VALVE STEAM DECK
Valve's Steam Deck has been one of the buzziest launches in the gaming industry this year. The product is the future of AAA gaming in a portable form, leveraging the industry-leading Steam gaming library for PC gamers.
Steam Deck, from $400, VALVE , store.steampowered.com
TECHNOLOGY
TRAVELCULTURELIFEBEAUTY
ROOMBA COMBO J7+
M1 HIFI RECORD CONSOLE: TREVOR TONDRO DUJOUR.COM FALL 2022 64
POOL Rules
In Pools From Above (Smith Street Books), photographer Brad Walls scours the world to capture the beauty of pools
BY NATASHA WOLFF
DESIGN
CLOCKWISE FROM TOP:
The
pool at Cuadra San Cristóbal Los Clubes Luis Barragán
in
Mexico City;
Pools
From Above
(Smith
Street Books);
a pool in Tulum,
Mexico;
a pool in Malibu FALL 2022 DUJOUR.COM 65
The SHOWSTOPPERS
This fall, there's no business like show business for these top Broadway players
BY MARSHALL HEYMAN P HOTOGRAPHY BY MONIKA LIS
Will Swenson
Having grown up a "massive" fan of the singer, Will Swenson has always kept a pretty good Neil Diamond impression in his back pocket. "I've been known to break it out at parties or the occasional cabaret night," says the actor. "I guess word got around." Swenson will get his chance to break it out every night in his role as the "Sweet Caroline" singer in A Beautiful Noise , which opens in December at the Broadhurst Theatre. (Swenson's wife, Audra McDonald, will be working around the corner at the James Earl Jones Theatre in a production of Adrienne Kennedy's Ohio State Murders.)
The truth is, Swenson didn't have to learn much when it came to the 25 Diamond songs he sings.
"I knew every single song in our show by heart long before this musical ever got dreamed up. Those songs are in my bones."
THEATRE
PHOTO ASSISTANT: GARRISON HERBST DUJOUR.COM FALL 2022 66
CULTURE
Danielle Brooks
When Danielle Brooks auditioned for Juilliard at 17, she performed a monologue from August Wilson's The Piano Lesson 15 years later, she'll be playing the role on Broadway. "His work has completely transformed my life," says Brooks. Working with LaTanya Richardson Jackson as director is "refreshing," Brooks explains. "She's a straight shooter, no chaser. She's going to tell you like it really is. She's a black woman, born to a black woman, who also came from a black woman. That shared experience leaves room for us to discover so much more about the play." With Jackson's help, adds Brooks, "I'm realizing I can be an even stronger actress."
LaTanya Richardson Jackson
The last time LaTanya Richardson Jackson was on Broadway, she was acting as Calpurnia in Aaron Sorkin's To Kill a Mockingbird . This fall, she's working backstage, directing a revival of August Wilson's The Piano Lesson that stars her husband, Samuel L. Jackson. "Same hat, different colors" is how she describes the difference between acting and directing. This revival, opening in October at the Barrymore, marks the first time a woman has directed a Wilson play on Broadway. Says Jackson, "From the very first time I heard or read a line in an August Wilson play, I knew that my life had been changed in an extraordinary way, and that I needed to and would hold on to this elevated documentation of my people and who I am forever."
SHOT ON LOCATION AT THE RITZ-CARLTON NEW YORK, NOMAD
Solea Pfeiffer
Recreating the iconic role of Penny Lane in a musical adaptation of Cameron Crowe's Almost Famous is a daunting task, but Solea Pfeiffer is up for the challenge. "She's a character that I was dying to know more about," says Pfeiffer, a child of anthropologist parents who was born in Zimbabwe and grew up in Seattle. (Her family is no stranger to the arts; her mom was a dancer, and her dad is a guitar player.) Pfeiffer, a University of Michigan graduate, has performed many iconic roles—including Eliza Hamilton in the first national tour of Hamilton and Evita at New York City Center—but Almost Famous marks her Broadway debut. "It feels like something that is simultaneously long overdue and right on time," explains the 27-year-old actress. "From the long tech days to greeting fans at the stage door, I'm ready for it all. And I intend to enjoy every minute of it."
LIFE TRAVELBEAUTY CULTURESTYLE
DUJOUR.COM FALL 2022 68
Luna
At home in South Korea, Luna is not only a pop star with 1.5 million Instagram followers, she has also starred in a number of musical theater productions, including Legally Blonde and In the Heights. This October, the 29-year-old singer and actress brings both of those talents to the Circle in the Square Theatre, where she'll make her Broadway debut in the immersive musical KPop. When Helen Park, one of the show's composers, emailed her some music from the show out of the blue, "I knew in my bones instantly that this was my song," recalls Luna. "It was the first time in my life I felt goosebumps. Even now, every time I read the script, I get goosebumps."
STYLED BY: SAM RATELLE
IN A
RANDI RAHM DRESS AND OSCAR HEYMAN JEWELRY
FALL 2022 DUJOUR.COM 69
Jordan E. Cooper
While he was writing his play Ain't No Mo', Jordan E. Cooper never imagined it opening on Broadway. "Hell, I thought it was too bold and blunt to be produced anywhere," he says. "It initially was just an exorcism of my own laughter, pain and confusion." But after a successful run in 2019 at the Public Theater, Ain't No Mo' begins previews this November at the Belasco Theatre with the producing help of filmmaker Lee Daniels. In the show, Cooper plays Peaches, a pink-haired flight attendant checking in black American citizens on a one-way trip to Africa. It takes him an hour and a half to transform into the character, but, says Cooper, "I'm excited about taking flight with a new audience every night—having church with them, laughing with them, crying with them and shouting together."
LIFE TRAVELBEAUTY CULTURESTYLE
DUJOUR.COM FALL 2022 70
Katy Sullivan
Cost of Living, the Pulitzer Prize–winning play by Martyna Majok, has taken five years to move from Off-Broadway to Broadway, where it began performances in mid-September. Sullivan has been with the play all along. She stars as Ani, one of four interconnected characters trying to find their way in a cold world. "When I originally jumped into the role, I was pretty intimidated by Ani's vulnerability," says Sullivan, who was born a bilateral transfemoral amputee. "Now it feels like visiting an old friend." Sullivan is also a four-time track champion in the 100m. Like running, "acting is a full-body sport," she says. "And playing Ani is an incredible physical challenge." Some 80,000 people were in attendance when Sullivan competed in the London Paralympic Games, but "that was a once-in-a-lifetime shot." With Cost of Living, she explains, "I get to give it a go eight times a week."
FALL
2022 DUJOUR.COM 71
FAMILY Ties
A look at the excluded rungs of Rothschild women in the family's storied dynasty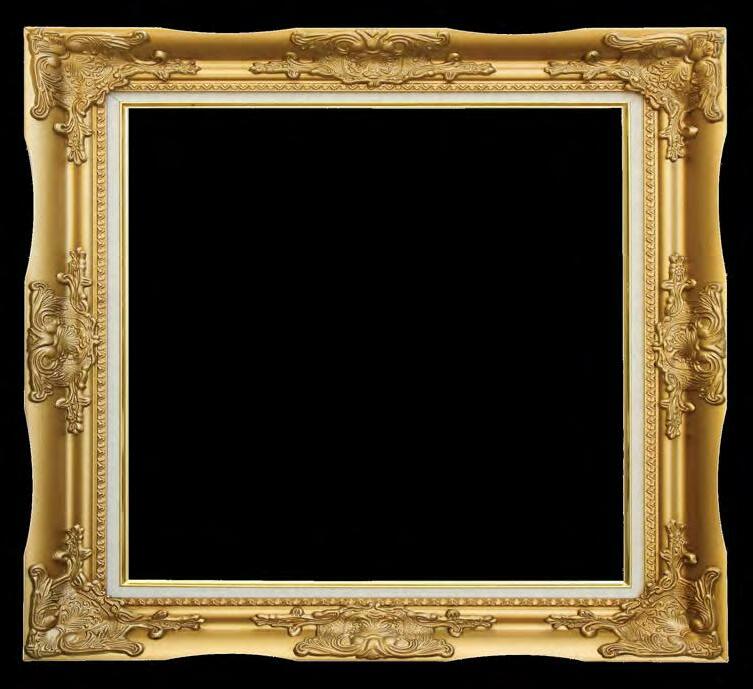 BY THE EDITORS OF DUJOUR
London-born author Natalie Livingstone's latest book, The Women of Rothschild: The Untold Story of the World's Most Famous Dynasty (St. Martin's Press), takes us from the East End of London to the Eastern Seaboard of the United States, from Spitalfields to Scottish castles, from Bletchley Park to Buchenwald, and from the late 18th century to the dawn of the 21st to unearth the extraordi nary lives of this famous banking family.
Excluded from the family bank, the women Livingstone chron icles forged their own distinct dynasty of daughters and nieces, mothers and aunts. The book shows how these determined women became influential hostesses and talented diplomats, choreo graphing electoral campaigns, advising prime ministers, advocat ing for social reform and trading on the stock exchange. Rothschild women helped bring down ghetto walls in early 19th-century Frankfurt, inspired some of the most remarkable cultural move ments of the Victorian period and, in the mid-20th century, burst into America, where they supported Thelonious Monk and dragraced through Manhattan with Miles Davis.
In the below excerpt, Baroness Kathleen Annie Pannonica de Koenigswarter (aka Nica) arrives in New York City in the 1950s and scandal ensues.
With her leopard-print coats, her long cigarette holder, her aristocratic drawl and her silver Rolls-Royce, Nica was bound to be noticed when she arrived in New York. Toot Monk, son of Thelonious, the jazz musician who Nica had travelled to Paris to see play earlier in the 1950s, remembered the day on which she first pulled up outside his family's apartment block in the impoverished San Juan Hill area of Manhattan. '[I]t was certainly a sight to see—the whole neighbourhood knew she was there.' It was often well after five in the morning before she returned to her apart ment, and her exploits soon became tabloid fodder. By early 1955, a year after Nica's arrival in the city, the gossip columnist Walter Winchell had begun chronicling the antics of 'the Baroness'.
Toot recalled how she would often drive up to Harlem on 'mis sions of mercy'—bringing food to musicians who needed it, or sourcing instruments for those who had lost theirs. When Coleman Hawkins was taken ill on stage and refused to be hospitalised, she visited him regularly, regaling him with lively anecdotes and restocking his fridge. Another time, when Bud Powell, who Nica knew suffered from depression, disappeared, she combed the length of New York to find him. 'This bitch was so rich,' Hampton Hawes fondly recalled, 'she had permanent tables reserved at all the clubs and a number you could call from anywhere in New York to get a private cab. If I was sick or fucked up I'd call the number and the cab would come and carry me direct to her pad.'
The 'pad' was her suite at the Stanhope Hotel, on the corner of Fifth Avenue and 81st Street. The Stanhope was a quiet, conserva tive place, where male guests were expected to wear suits, and where racial segregation was strictly enforced: black visitors were allowed to enter only through the service entrance. Nica's friends had to be smuggled into her suite; the bebop pioneer Charlie Parker, known as 'the Yardbird', or simply 'Bird', was a regular. In the early 1950s Bird had struggled with poor mental health and addictions to alcohol and heroin. His health had worsened in the spring of 1954, following the death of his three-year-old daughter Pree, and for a while he was committed to the psychiatric ward of New York's Bellevue Hospital. After his release, Bird spent much time with Nica and her teenage daughter Janka at the Stanhope, playing the board game Pegity with Janka or holding long and meandering
BOOKS
Thelonious Monk and Nica outside the Five Spot Café, a jazz club in Manhattan, in 1964
Charlotte von Rothschild by Moritz Daniel Oppenheim, 1836
LIFE TRAVELBEAUTY CULTURESTYLE
ALL IMAGERY COURTESY OF ST. MARTIN'S PRESS.
CHARLOTTE VON ROTHSCHILD:
WIKIMEDIA COMMONS; THELONIOUS MONK AND NICA: GETTY IMAGES
DUJOUR.COM FALL 2022 72
conversations with her mother. Among his interests were extrasen sory perception, African politics, chess, mysticism and the paint ings of Salvador Dalí. But unlike Monk, whose presence dominated the room even when he was silent, Bird was 'a relaxed type of per son, and sometimes you hardly knew he was around'.
Early in March 1955 Bird stopped by the Stanhope shortly before he was due to head to Boston for a gig. He had stomach pains, and was exhausted by a 'bandstand fight' between himself and Bud Powell at Birdland—the New York jazz club that had named itself after Parker in an attempt to cash in on his popular ity. Nica suspected instantly that her friend was seriously ill, and had her suspicions confirmed when he refused the offer of a drink. Minutes later, he was vomiting blood. Nica summoned her doctor, Robert Freymann, who asked Bird if he was a heavy drinker. Bird managed to summon the energy to wink coyly and reply: 'Sometimes I have a sherry before dinner. . .' Freymann diagnosed Bird with advanced cirrhosis and stomach ulcers, and urged them to go to the hospital. He was met with flat resistance: Bird was not going back to any institution. Nica promised she would care for him at the Stanhope.
Over the next few days Nica and Janka took turns to bring Bird endless glasses of water, which he drank thirstily, and sometimes brought straight back up, laced with blood. Dr. Freymann visited frequently. Once Nica realised that Freymann was unfamiliar with Bird's work, she made sure to play his records during the doctor's visits, a gesture which momentarily roused Bird from his stupor. On Saturday, 12 March, having been propped up in a chair to watch Tommy Dorsey's Stage Show on CBS, Bird started to laugh, then to splutter, then to choke, before slumping unconscious in his chair. He was dead.
It was not long before the same newspapers which had worked up Nica's 'Baroness' persona turned venomously on her. With its prurience, racist overtones and heavy innuendo, Walter Winchell's 17 March gossip column encapsulated the media response to Bird's death: 'We columned about that still-married Baroness and her old fashioned Rolls Royce weeks ago,' wrote Winchell, 'parked in front of midtown places starring Negro stars. A married jazz star died in her hotel ap[artmen]t . . . Figured . . .' After that, the story exploded. The New York Daily Mirror ran with the punchy 'Bop King Dies in Baroness's Flat', while the scandal rag Exposé wrote: 'Blinded and bedazzled by this luscious, slinky, black-haired, jeteyed Circe of high society, the Yardbird was a fallen sparrow.' The very notion of an interracial relationship between Bird and Nica
was scandalous enough, but the fact that she was a Rothschild gave the story an even bigger frisson.
It was rumoured that Bird had been shot dead, and that Nica had paid off the doctor not to mention the mortal wound in the autopsy report. Others claimed that Nica had abetted Parker's heroin addiction, which led to his downfall. Four years later, the Argentine writer Julio Cortázar would publish a short story called 'The Pursuer', in which an alto saxophonist called Johnny Carter is provided with heroin by his patron and admirer, Tica, aka 'the Countess'. In case these name switches were not clear enough, the story was published with the dedication: 'In Memoriam Ch. P.' Although Nica had managed to brief her close family about the news storm, she neglected to mention it to Jules, who instead heard of the scandal from Walter Winchell's radio gossip column. Relations between the couple, who were proceeding with a rela tively amicable separation prior to Bird's death, came to an abrupt end. Jules set in motion a quick divorce, in which Nica would lose custody of her younger children, retaining a close living arrange ment with Janka and her elder son, Patrick.
Nica's Rothschild family, though doubtless mortified by the furore, rallied to her support. Her brother Victor flew out to New York to settle Nica's debts and deal with the Stanhope, which had taken the opportunity to attempt to evict her. A few weeks after Bird's death, Nica and Janka moved into a new apartment at the Bolivar, 230 Central Park West. At the beginning of 1956, Nica took Thelonious Monk to the Steinway showroom in New York to buy a grand piano, which was delivered to the Bolivar on 30 January. On a recording Nica made in her hotel room on a Wollensak reel-to-reel, Monk gave a spoken preamble to the song 'Pannonica', explaining that it was 'named after this beautiful lady here. I think her father gave her that name after a butterfly [sic] that he tried to catch. I don't think he caught the butterfly.'
Another song—'Ba-lue Bolivar Ba-Lues-Are'—was inspired by Nica's battle with the Bolivar management over the late-night musical disturbances.
Nica had always drunk heavily, but in the aftermath of Bird's death her dependence on alcohol grew. Jazz memoirs from the period are strewn with references to her gold and silver hip flasks and the bottles of whisky she hid in her car, in a book with the pages carved out. She would credit Monk with helping her to bring the drinking back under control. But other dependencies went unchecked. Freymann was one of several doctors across
The former Rothschild estate, Waddesdon Manor, in Buckinghamshire, England
The Women of Rothschild: The Untold Story of the World's Most Famous Dynasty
WADDESDON MANOR: WIKIMEDIA COMMONS FALL 2022 DUJOUR.COM 73
New York who offered his patients 'vitamin shots'—vitamin B12, with an amphetamine kicker. Administering amphetamines was not illegal in New York, but the circumstances in which they could be given were increasingly restricted by state and federal law. In 1963 and again in 1964, Dr. Freymann was found guilty of administering narcotic drugs to habitual users, who visited mul tiple 'Speed Doctors' in a single night. 'If you wanted to make a big night of it,' a patient recalled, 'you'd go over to Max's and get a shot and then over to Freymann's and then down to Bishop's. It was just another kind of bar hopping.' Thelonious Monk's son Toot remembers Freymann taking an even more lax approach. He was a 'brilliant guy', Toot recalled, 'a very nice man, but an enabler. So, he would give Nica anything she wanted, including bennies [Benzedrine].'
Although Nica had lost custody of her younger children in the divorce, Janka remained fully engaged in her mother's life in America, sharing Nica's hotel suite, friends and, increasingly, her narcotic preferences. In the spring of 1956, just under a year since Parker had died at the Stanhope, eighteen-year-old Janka was travelling back from a Jazz Messengers gig in Philadelphia when a policeman on a motorbike pulled the car over. The passengers were Art Blakey, Horace Silver (drummer and pianist in the Messengers, respectively), Art Blakey's 'band boy' Ahmed and Janka. All the police saw, as Silver later recalled, was 'three black men in a car with a white woman'—and 'that was reason enough for him to stop us'. Blakey, whose car it was, argued with the police officer, who took them to the police station and had the car searched. The police found a loaded gun and a box of shells, for which Art had no permit, and a box of Benzedrine pills belonging to Janka. The police booked all four, threw Art Blakey and Horace Silver in one cell, and took Janka and Ahmed elsewhere. Horace wanted to call his father to get him to come and try and arrange bail, but Art told him: 'Don't worry your dad. I'll call Nica, and she'll get us out.'
But when he discovered that three of those being held at the station were black, the lawyer Nica had hired 'didn't want to get involved', and it was only Janka who was let out, on a $5,000 bail. The news soon reached Britain, with the Daily Express running an article on 9 March under the headline 'Rothschild Niece on Drug Charge'. According to Silver, the court hearing which fol lowed was 'a farce'. Bribes had exchanged hands, he suspected; everyone was acquitted.
Ayear later Nica, Janka and the Steinway moved again, this time to the Algonquin Hotel in Midtown. Nica later recalled how she had chosen it because she had heard that it was 'broader-minded' and that they 'liked having geniuses there'. Monk, however, 'turned out to be one genius too far for them'. A black man walking around the hotel corridors in a loud red shirt and sun glasses, occasionally knocking on the wrong door, was enough to provoke complaints from the elderly white clientele. When the management responded by telling Nica that 'Mr. Monk is no longer welcome at the Algonquin', she began smuggling her friend in when the night manager's back was turned. It was a ploy that worked well—until they bumped into the night manager in the elevator. Nica found herself in need of a fourth place to stay.
Victor flew over at the end of 1957 to facilitate her buying some where more permanent—a 2,600-square-foot modernist pile, perched on a clifftop in Weehawken, on the New Jersey side of the Hudson River. Nica furnished the interior with Monk and his jam ming sessions in mind: the Steinway was installed in an upstairs
room, and a ping-pong table was ordered for downtime. Shortly after moving, in early 1958, Nica also bought two Siamese cats, a male and a female. Soon, there were enough offspring for the musi cians who visited the Weehawken mansion to rename it after the proliferating pets: to Nica as well as her visitors, this would always be the 'Cat House'. The Rolls-Royce was replaced with a new car— the so-called Bebop Bentley—which Hampton Hawes recalled being put through its paces in a late-night drag race against Miles Davis. 'Monk and his wife and Nica and I were driving down 7th Avenue in the Bentley at three or four in the morning—Monk feel ing good, turning round to me to say, "look at me, man, I got me a black bitch and a white bitch"—and Miles pulling alongside in the Mercedes, calling through the window in his little hoarse voice cut down by a throat operation, "Want to race?"' In Hawes's recollec tion Nica nodded, then turned to the passengers and said, in her clipped British accent: 'This time I believe I'm going to beat the motherfucker.'
In October 1958 Nica was driving through Delaware with Monk and his tenor saxophonist, Charlie Rouse. Monk was sweat ing profusely and was thoroughly miserable. As they drove through Newcastle, he asked: 'Could we stop somewhere for a cold drink, a beer, a glass of water, anything?' Nica pulled over at a motel, and she and Rouse waited in the car while Monk went in. When, after ten minutes, he had not reappeared, Nica started to get worried, and was about to go in after him when a jeep screeched to a halt in the motel parking lot. Two police officers jumped out and ran into the motel. They soon re-emerged, with Monk held between them. Monk had asked the receptionist at the motel for a glass of water. Unable to understand his slurred speech, she had panicked, and called the police.
Having been dragged out onto the forecourt, Monk refused to answer any of the troopers' questions. Nica explained that her friend was unwell, and begged the police to let them go on their way. They relented, and soon the trio were back in their car on the main road. But the ordeal was not over. Just minutes later, the police reappeared and flagged down the car. They had decided to arrest Thelonious over whatever had occurred at the motel. He passively resisted arrest, remaining silent when asked his name, and—in different accounts—either sitting on his hands or taking hold of the car door. The police dragged him from the car and threw him to the ground. Further patrol cars skidded to a halt at the side of the road, and further police officers piled in on him, beating him with their batons. Nica screamed for them to stop but, as she later recalled with horror, could only stand and watch as they 'beat on his hands his pianist's hands'. Thelonious was eventually forced into the back of a squad car. When he refused to bend his legs to allow the police to close the door, he was beaten into submission again. Before they drove off, the officers told Nica to follow them to the local magistrate's office. Here, Monk was charged with disorderly conduct and fined ten dollars. When they found among Nica's possessions a small amount of marijuana, they charged her with 'unauthorised possession of a narcotic drug'.
The trial date did not come around until a year and a half later. At Nica's New Year's Eve party, Monk was on the piano as the clock struck, and broke into the song that had first induced her to seek out a future in New York: ''Round Midnight'. It was increasingly clear to Nica's family back in England how important Monk was to her, so they finally came over to meet him. Feeling intensely nervous, Monk began self-medicating, and when Nica arrived at his apartment to pick him up ahead of meeting Miriam and her son Charles, he was 'high as a kite'. Although Miriam was, as Nica remembered it, 'frankly cool about it' and recognised Monk's 'genius', it was
LIFE TRAVELBEAUTY CULTURESTYLE
It was not long before the same newspapers which had worked up Nica's 'Baroness' persona turned venomously on her.
DUJOUR.COM FALL 2022 74
TOP: James and Dorothy Mathilde Rothschild; Thelonious Monk and Nica outside the Five Spot Café in 1964; Lady Constance Battersea in 1904; Gutle Rothschild by Moritz Daniel Oppenheim, 1836
obviously a less than perfect introduction. Things went little better with Victor, who had played such a guardian angel role over Nica's wild years in America. Victor tried to impress his sister and her friend by recording his own performance of one of Monk's composi tions. Although Victor was quite pleased with his effort, Monk found it comically amateur, and spoofed it in a new recording of his own. Nica's brother, who had first introduced her to jazz years before, now found himself on the outside, mocked by the friend of his better-connected sister. Throughout these meetings, Nica's fam ily urged her to flee the country and return to England, so that she could avoid the trial and any possible jail time. She refused, and on 22 March 1960 her day of judgement arrived. She sat outside the church of St Martin in Manhattan, and wrote to her friend Mary Lou Williams in her rapid, impressionistic prose: 'Today is the day upon which my entire future may well depend . . . Life . . . or approxi mate Death . . . It's simple as that . . .' Despite the enormity of the situation she was facing, Monk remained at the forefront of her mind: 'his protection is the root of the whole business . . . I have never discussed it with him . . . I do not believe he is really aware of it . . . I do not want him to be.'
She was found guilty and sentenced to three years in prison, at the end of which she would be permanently expelled from the United States. Nica's defence lawyer lodged an appeal, and her brother Victor once again swooped in, this time to pay the bail of $10,000. The appeal came up in January 1962 at the Superior Court of Delaware. Nica's appeal was based on the illegality of the police search that had found the marijuana: no warrant had been produced, and there was no way Nica could have consented to the search without 'coercion or duress'—she had, after all, just wit nessed her friend being repeatedly beaten at the side of the road. This turned out to be crucial. All the evidence acquired in the search—including the drugs themselves—was deemed inadmissi ble, and the case against Nica collapsed. When news reached Miriam in England, she wrote to Dolly: 'I have information from the States that Nica has triumphed in the law courts. This seems a near miracle!'
With the threat of a jail term lifted, Nica found new reserves of energy to invest in Monk and his music. That year, he signed with Columbia Records, and entered into what would be one of the most successful phases of his career, touring Europe and Japan. He was always accompanied by Nica, or by his wife Nellie. Both women travelled to Japan, where the three of them spent time between concerts shopping for souvenirs and visiting the country's famous jazz cafés. Back in America, Nica continued in her role of highspeed chauffeur, driving Monk and Nellie to the Newport Jazz Festival and to Buffalo for a week of shows at the Royal Arms nightclub—insisting on a detour to Niagara Falls. But the deaths of several friends and idols (including Billie Holiday) in the 1950s had shaken Monk, and in the 1960s further bereavements of family and musical collaborators took an even greater toll on his mental health. When a fan gave him a tab of acid at a gig in 1965, Monk disappeared for a week.
The year 1968 began promisingly. Nica had her children with her for a New Year's party, and adapted Monk's studio at the Cat House into a dormitory. 'Happy happy happy New Year,' she wrote to Mary Lou Williams. 'Have all my kids, even Patrick, here crazi est Christmas ever!!!' That May, Monk had a short residency booked in San Francisco. On the eve of the trip, he fell to the floor and began foaming at the mouth. He was taken to hospital, where he lay in a coma for several days. When he came round, his humour was undimmed. 'Y'all thought I kicked the bucket,' he said. 'Thought I was going to split. Thought I was gonna cut out. Ain't that a bitch.'
■
CLOCKWISE
FROM
MONK: GETTY IMAGES; ALL OTHERS: WIKIMEDIA COMMONS FALL 2022 DUJOUR.COM 75
A CLOSER LOOK
A Lasting IMPRESSION
Great Plains pairs luxury with care for the land and communities in Kenya's extraordinary Maasai Mara
BY LAUREN JADE HILL
We approach the edge of the park, crossing from the Maasai Mara to one of its neighboring conservancies. A cheetah retreats to the shade of a thorny acacia tree, rolling over as his long, spotted tail swishes away the flies, drowsy from the sun but remaining alert to passing prey. Once a part of a coalition but now working alone, he sits upright, head angled forward, spotting a lone impala, which he then follows silently.
Further along our path, elephants cross the lush plains of long grass turning from green to golden before the seasonal rains come and a troop of baboons laze in the shade of a desert date tree.
On the journey between Ol Kiombo Airstrip and Mara Expedition Camp alone, the abundance of wildlife inhabiting the Maasai Mara National Reserve and its surrounding conservancies is breathtaking. Two gray crowned cranes hop, fluff their feathers and stretch out their wings as they perform their animated mating dance. A pack of banded mongooses scurry across the plain, standing on their hind legs in unison to watch us pass by before continuing on their path. A superb starling flits past in a flash of neon blue and orange, and a dazzle of zebras that have migrated from the east graze peace fully on the dry grass.
Amid all this activity lies Mara Expedition Camp, a luxurious hideaway comprising just six standalone tented suites, a central dining, bar and lounge area, an open-fronted kitchen for interaction with the chef and a kitchen garden. All of this is set amid a grove of acacia trees on an area of high ground commanding views over a valley of Maasai Mara National Reserve.
Great Plains co-founder Beverly Joubert
FROM LEFT: Great Plains' new Mara Plains Jahazi Suite; suites open up to an acacia tree grove at Mara Expedition Camp
DUJOUR.COM FALL 2022 76
TRAVEL
Dereck and Beverly Joubert are the co-founders of Great Plains, the conservation tourism company behind several lodges and camps in Kenya, Botswana and Zimbabwe, including this intrepid new property which officially opened this spring. Having spent several decades exploring the African wilderness, the Jouberts have made a name for themselves as award-winning filmmakers, photographers, conservationists and National Geographic Explorers-at-Large. Together they have garnered an impressive 22 Emmy nominations and eight Emmy Awards, while producing more than 30 wildlife films and publishing 14 books.
As well as initiating conservation and community initiatives through Great Plains Foundation, the couple carefully curates each of their properties to have a positive impact on the area while also introducing guests to the ecosystem, telling a story through
FROM TOP: Mara Expedition Camp; Big cats are a common sighting in the Maasai Mara
FALL 2022 DUJOUR.COM 77
every element of the décor and encouraging staff from the local communities to share insight into their cultures. In line with Great Plains' sustainability ethos, each camp is solar-powered.
At Mara Expedition Camp, spacious tented suites and shared dining areas are decorated according to a classic safari aesthetic, drawing inspiration from early day explorers and featuring cam paign furniture alongside unique curios and large prints of the Jouberts' own wildlife photography. But as luxurious as the camp interiors are, the Mara Expedition experience is about being immersed in its wildlife-rich surroundings.
From here, game drives take in the Maasai Mara ecosystem as well as the more private 70,000-acre Mara North Conservancy. Sunrise drives are rewarded with surprise breakfast set-ups in the wilderness, lunches can be served out in the reserve and conser vancies to extend a morning drive into an entire day's exploration, then sundowners on an evening drive are followed by a lantern-lit dinner at the camp, either in the open-sided dining area or at a private table set amid the trees.
Sister property Mara Plains Camp, which is a Relais & Châteaux member, is an easy drive—one often extended to take in more wildlife sightings en route—from Mara Expedition Camp.
LIFEBEAUTY TRAVELSTYLE CULTURE
FROM TOP: The indoor-outdoor living and dining pavilion at Mara Expedition Camp; elephants on a game drive through the reserve
DUJOUR.COM FALL 2022 78
WHERE TO STAY IN NAIROBI
HEMINGWAYS NAIROBI
One of the Kenyan capital's leading five-star hotels, Hemingways Nairobi places guests in the leafy neighborhood of Karen. The property's lush tropical gardens are planted with flowers and palms and feature a sun-lounger-lined pool. All-suite accommodations with dedicated butler service are joined by convivial social spaces including an indoor-outdoor brasserie, sophisticated bar and serene spa, all leading off the hotel's grand lobby. hemingways-collection.com
HOW TO DO IT RIGHT
MANGO AFRICAN SAFARIS
Specializing in customized journeys to Africa, Mango African Safaris can arrange bespoke trips to the Maasai Mara and each of Great Plains' camps.
A five-night safari with Mango could include all flights (to and from New York City), two nights at Mara Expedition, one night at Mara Plains and two nights at Mara Nyika. mangoafricansafaris.com
The property reopened in the summer of 2021 following a property-wide refurbishment, which included adding the luxurious new Mara Plains Jahazi Suite, raising each area up onto stilts and adding raised walkways, with a bridge crossing over the river to its stand alone honeymoon suite.
The camp's five one-bedroom suites and new two-bedroom Jahazi Suite are joined by an open-sided living and dining area with well-stocked bar, a wine cellar, boutique and library. Carved Lamu doors from Zanzibar provide a dramatic entrance to the grandest of suites, where Moroccan lamps hang from the canvas ceilings and copper bathtubs over look the wilderness. Tucked into trees with views over the surrounding plains and river that runs through, Mara Plains is located in the wildlife-dense, 100,000-acre Olare Motorogi Conservancy bordering the Maasai Mara reserve.
Also hosting guests of Great Plains in this expanse of wilderness is the 50,000-acre Naboisho Conservancy's intimate Mara Nyika Camp, which is now welcoming travelers for the first time after travel restrictions have been eased, having opened its five one-bedroom and one two-bedroom suites in 2020. Raised walkways lead guests from the open-sided living area—featuring a wine cellar, library and boutique—to each suite made up of three adjoining canvas tents, with views over the plains from tree-shaded terraces and interiors distinguished by their antique furnishings and luxurious touches.
The four-suite Mara Toto Camp, which has also just emerged from a complete renova tion, completes Great Plains' collection in the Maasai Mara area as a seasonal camp that's only open from May to October for the Great Migration, with the company's other Kenyan property, ol Donyo Lodge, located between Tsavo and Amboseli National Parks in the Chyulu Hills.
Built to benefit the environment and community through their conservation tourism model, each camp supports hundreds of Maasai families with a sustainable livelihood and helps to ensure conservation of the ecosystem. The company's charitable arm, Great Plains Foundation, builds on this by identifying and implementing programs that address the nexus between people, land and wildlife to have a lasting positive impact on these wildlife areas.
The Jouberts continue to enhance their existing camps, adding plunge pools to Mara Expedition Camp and the Jahazi Suite of Mara Plains while also planning additional camps in the Mara area, further heightening the positive impact they have on this ecosys tem and community.
For guests, these luxurious camps provide an introduction to an extraordinary envi ronment where desert date trees dot the plains, giraffes cross the horizon and twisting rivers act as the ecosystem's lifelines, with one of the world's great wildlife spectacles, the Great Migration, taking place over several months every year. At any time of year, this great landscape will leave a lasting impression on all those who travel through. ■
CLOCKWISE FROM TOP: Mara Expedition Camp's tented lounge and bar; zebra at ol Donyo Lodge; antelope in the plains
FALL 2022 DUJOUR.COM 79
WHERE TO GO NOW
A MAINE Stay
Fall in Maine is great for foliage-watching, dining and imbibing
WHERE TO DRINK
THE DANFORTH
From Gin & Luck, the award-winning hospitality company behind Death & Co. founded by David Kaplan, Alex Day and Devon Tarby, comes The Danforth in the West End. At the 12-seat bar, 75-seat res taurant and outdoor patio, the decor is warm and elegant, very mid-century with a modern touch. Rich blue walls, natural wood, velvet upholstered banquettes and cool light fixtures add a comfortable yet luxurious feel to the space. Executive chef Michael Boomhower's menu showcases favorites like a flavorful beef tartare toast, perfectly cooked roast chicken and a deca dent ice cream sundae. And, of course, there are the expertly created cocktails and a diverse wine list. "In many ways, a meal at The Danforth is a nod to the Portland institutions that first established the city as a serious food destination, while simultaneously infused with touches of playfulness and modernity that we likewise aspire to contribute to Portland's thriving new wave of restaurants and bars," says Portland resident Day. thedanforth.me
WHERE TO EAT
TWELVE
Chef Colin Wyatt (Eleven Madison Park, Daniel) and general manager Daniel Gorlas (Per Se) have partnered to open Twelve, an 85-seat, seasonally focused modern American restaurant from Prentice Hospitality Group (EVO, 58 Culinary, Chebeague Island Inn). Located on the waterfront in a 127-year-old historic landmark building, Twelve features an innovative rotating prix fixe menu includ ing highlights like hake with seaweed and tartar sauce, golden potato tart with cheddar and mizuna, hen of the wood mushrooms glazed with porcini broth and fermented mustard greens and slow-cooked cod with whey and trout roe. The airy space boasts a natural, blue and green color pal ette inspired by Portland's coast line and reclaimed timber salvaged from the original building. twelvemaine.com
WHERE TO STAY BEST BOWER
Local couple Melanie Kratovil and Pliny Reynolds (owners of popular barbecue restaurant Terlingua) have opened the new guesthouse Best Bower next to the Portland Observatory on Munjoy Hill. The elegant hotel, which is keyless and contactless, boasts six spacious and unique guest rooms with custom furnish ings, often fabricated by local artisans, and a curated art collec tion. What sets the charming property apart from others in downtown Portland is its distinctive terraced courtyard with café tables and chairs, where guests can comfortably enjoy coffee, wine or a quiet place to read a book. Carrara marble tiles and handmade Fireclay tiles were used in the luxurious bathrooms, and the bathroom amenities are by Oneka. The couple has pains takingly restored the former church into a fabulous place to stay in a cool neighborhood where you can find the best restaurants and shops. bestbower.me
Outside Twelve LIFEBEAUTY TRAVELSTYLE CULTURE
A guest room at Best Bower Champagne and carpaccio at The Danforth
TWELVE EXTERIOR: MEREDITH BROCKINGTON; THE DANFORTH: NICOLE WOLF
LEFT: A golden potato tart at Twelve
DUJOUR.COM FALL 2022 80
Fall Forward Where to go now in Europe
BY CHRISTINA OHLY EVANS
NEW IN BIDDEFORD
An old mill town comes of age
Until now, the city of Biddeford 20 miles south of Portland did not have a hotel. Enter The Lincoln Hotel , a boutique hotel located in the old Lincoln Mill housing 33 impeccably restored rooms. The team behind the property includes entrepre neur Tim Harrington (founding partner of the Kennebunkport Resort Collection), interior designer Krista Stokes and cre ative director Mark Cotto, who have had a hand in other special Maine properties like Hidden Pond and The Claremont Hotel. lincolnhotelmaine.com
LANGHAM NYMPHENBURG RESIDENCE
For a truly palatial celebration, consider this spectacular 18th-century manor house set in the grounds of Munich's world-renowned Porzellan Manufaktur Nymphenburg. Opened during the pandemic, this four-bedroom, seven-bathroom refuge features three soaring living rooms—all outfitted with period-perfect chandeliers, plush silk carpets and Knoll furnishings—plus a regal dining room with expansive views of the Nymphenburg Palace. Bavarian history buffs will love the little touches—hand-painted castles in the dedicated spa, bespoke tableware inspired by the residence's original porcelain patterns—and even kids will delight in a vibrant, circus-themed bedroom. langhamresidences.com
SIX SENSES CRANS-MONTANA
Plan ahead for ski season and book in at the Swiss outpost of Six Senses, where you'll be able to access off-piste terrain, a 22,000-square-foot spa specializing in Alpine treatments and Japanese delicacies at the festive signature restaurant, Byakko. Serene, chalet-inspired spaces—many with slopeside terraces—are a study in natural materials including oak, stone and slate, and offer the perfect respite after a day of high-altitude fun. sixsenses.com
SIX SENSES ROME
Located on the picturesque Piazza di San Marcello, just steps from the iconic Trevi Fountain and the Pantheon, Six Senses' first Italian property is set in an exquisitely restored 18th-century pala zzo. With 95 rooms and suites by designer Patricia Urquiola that fuse rich history with contemporary finishes, an immersive spa, multiple gardens and a rooftop terrace with sweeping views of the Eternal City, Six Senses promises to be the place for a luxurious aperitivo this fall. sixsenses.com
WHERE TO GO NOW
FROM LEFT: A peekaboo shower in a guest room; a guest room
A guest room at Six Senses CransMontana
The grand living room at The Langham, Nymphenburg Residence
The courtyard at Six Senses Rome
THE LINCOLN HOTEL: HEIDI KIRN FALL 2022 DUJOUR.COM 81
WHERE TO GO NOW
Perfectly PORTUGAL
Lisbon has become the go-to destination for travelers from all over the world, but there's so much more to see than Portugal's capital city.The Algarve, Comporta, Óbidos and Porto are all worth a visit
FOUR SEASONS HOTEL RITZ LISBON
If you want to spend a few days in Lisbon, it'd be hard to beat the service and five-star simplicity of the Four Seasons Hotel Ritz Lisbon. The property first opened in 1959, and it has preserved all the original touches of vintage refinement and architecture. A character in a Wes Anderson movie would fit right in; it often feels as if Monsieur Gustave H. (Ralph Fiennes' role in The Grand Budapest Hotel ) will be there to greet you after a night out or a breakfast on the terrace. Nothing feels stuffy, especially thanks to a refresh in 2019 by the Portuguese studio Oitoemponto. The firm redid the guest rooms and suites, and, in the process, care fully preserved the hotel's history of the new and the old, the past and the present, the classic and the cutting edge. A new out door swimming pool, framed stunningly by high-rises, is a particularly tranquil oasis, which on a recent Sunday afternoon hosted Gal Gadot en famille. (Though it may seem ridiculous to eat one in Portugal, we recom mend a poolside club sandwich.) Like M. Gustave, the concierges here are especially kind and helpful, whether you seek a tuktuk ride around Lisbon, the best place to get pasteis de nata or some help greasing the wheels at Cervejaria Ramiro, a local sea food institution. You might end up having the perfect evening at the hotel's own Michelin-starred Cura, where chef Pedro Pena Bastos will serve you a meal based on his own history in Portugal. fourseasons.com
–MARSHALL HEYMAN
CLOCKWISE FROM TOP:
A guest room at Four Seasons Hotel Ritz Lisbon; the hotel's indoor pool; Cura chef Pedro Pena Bastos; a dish at Cura
LIFEBEAUTY TRAVELSTYLE CULTURE
DUJOUR.COM FALL 2022 82
FROM TOP:
A guest room at AlmaLusa Comporta; one of the terraces on the property
ALMALUSA COMPORTA
Portugal is having a moment, and nowhere more so than the beachy-chic village of Comporta on the country's southwest coast. Just 90 minutes from Lisbon is the boutique AlmaLusa Comporta—a laidback yet luxurious escape with just 22 rooms and 31 suites, all appointed in neu tral fabrics and natural finishes. Explore the beautiful coastline and surrounding rice paddies, or book surfing and paddle boarding lessons through the concierge before retreating to the Rooftop Bar to mingle with the cool clientele. almalusahotels.com –CHRISTINA OHLY EVANS
W ALGARVE
People will soon be talking a lot more about the W Algarve in the Ibiza-like beach town of Albufeira. It's the newest addition to the ever-burgeoning W Hotels brand, and it's drawing focus to this coastal area of Portugal, about three hours from Lisbon, mostly appreciated for its golf courses and easy seaside access. The new resort offers everything we've come to expect from a W these days: a vibe that encourages rest and relaxation during the day and a vibrant late-night evening scene, one that encourages more rest and relaxation the following day. That is, if you even want to leave your generous guest room. There are 143 of them, with 23 suites featuring private plunge pools, each with grand views of the hotel's mega pool, its lush vegetation and majestic cliffs overlooking the gorgeous water. (There are also properties to buy, should you really never want to leave.)
Of course, there are also all the W touches, including a state-of-the-art spa and fitness center and restaurants like Paper Moon, which serves simple Italian food, and Market Kitchen, where you can sample some arroz de pato, aka Portuguese duck rice. marriott.com –MARSHALL HEYMAN
A guest room at W Algarve
FALL 2022 DUJOUR.COM 83
DESIGN PORTRAIT.
DESIGN PORTRAIT.
Ray, seat system designed by Antonio Citterio. www.bebitalia.com
B&B Italia Stores New York: 150 E. 58th Street - 135 Madison Avenue
Other B&B Italia Stores: Austin - Dallas - Houston - Los Angeles - Miami
San Francisco - Seattle - Sun Valley - Washington DC - Belo Horizonte - Sao Paulo
Ray, seat system designed by Antonio Citterio. www.bebitalia.com
Please call 1 800 872 1697 - info.usa@bebitalia.com
Time_Less Program: select B&B Italia pieces now in stock: www.bbitaliatimeless.com
B&B Italia Stores New York: 150 E. 58th Street - 135 Madison Avenue
Other B&B Italia Stores: Austin - Dallas - Houston - Los Angeles - Miami
Milan Design Week: April 4 th/9 th 2017
San Francisco - Seattle - Sun Valley - Washington DC - Belo Horizonte - Sao Paulo
B&B Italia Store Via Durini, 14 - B&B Italia, B&B Italia Outdoor and Maxalto new collections
Please call 1 800 872 1697 - info.usa@bebitalia.com
Time_Less Program: select B&B Italia pieces now in stock: www.bbitaliatimeless.com
Microsoft House by Herzog & De Meuron, Viale Pasubio, 21 - B&B Italia Outdoor special presentation
Milan Design Week: April 4 th/9 th 2017
B&B Italia Store Via Durini, 14 - B&B Italia, B&B Italia Outdoor and Maxalto new collections
fall 2022
Pearls of wisdom in the form of jewelry; the most inventive eye makeup combinations; and actress Jennifer Coolidge like you've never seen her before
JEFFREY WESTBROOK
Pearl jewelry from David Webb
DUJOUR.COM 85 FALL 2022
Dress, BLACK HALO, blackhalo.com Shoes, STUART WEITZMAN, stuartweitzman.com . Earrings, JENNIFER FISHER , jenniferfisherjewelry .com . Bracelets, LE VIAN, levian.com , and JENNIFER FISHER . Rings, DELFINA DELETTREZ , delfinadelettrez.com , LE VIAN and JENNIFER FISHER
THE DUJOUR.COM FALL 2022 86
Actress Jennifer Coolidge laughs her way into the limelight
By MARSHALL HEYMAN Photography by PEGGY SIROTA / TRUNK ARCHIVE Styling by GAELLE PAUL
OF
JENNIFER COOLIDGE HAS
been making movies and television in Hollywood for 30 years. Still, it feels like the comic actress, perhaps previously best known for her role as manicurist Paulette Bonafonté in Legally Blonde or as Stifler's mom in the American Pie franchise, was only discovered by America last year.
That's mostly because of her spectacularly funny, Emmy-winning performance as the rich, kooky, emotionally unstable Tanya McQuoid in HBO's The White Lotus . "You've reached the core of the onion," Tanya says throughout the first season, infusing the statement with lopsided humor and pathos at the same time.
At first, Coolidge wasn't sure she should go to Hawaii to make The White Lotus. "It was the pandemic, and I wasn't in good shape. I was incredibly insecure during COVID, and I blame a lot of that on not having a big world," she explains.
When she got the call to play the part, "It was as if you're mud wrestling and someone says, 'You know, there's a church that's open if you want to get married,'" remembers Coolidge, who regu larly uses this kind of non sequitur in conversation. "You're in so deep. At the time, it didn't even seem possible to get on a plane."
But a friend pushed her on it and said, "Jennifer, you can't pick the timing of something cool that happens to you." "And I thought, Well, yeah, I can. But she said, 'You're out of your mind, you're out of your gourd.' And somehow she convinced me I was insane, so I called up Mike and said that I was doing it."
Mike is Mike White, the creator of The White Lotus and a long time friend of Coolidge's, at least since he played her dreadlocked, snake-friendly boyfriend in the 2009 movie Gentlemen Broncos White has visited her in New Orleans and thrown parties with his fellow Survivor cast members at her house. They've even traveled to the Serengeti together on a "mindblowing" trip.
"But it's not like I asked Mike for a big fat part that would change my life. It was like, 'I hope you can make it to my Halloween party,'" Coolidge says, referring to an annual party she throws at her "big, scary house" in New Orleans.
The White Lotus was originally meant to be a standalone mini series, but because it was so successful, White called on Coolidge,
61, to reprise her role in a second season, this time in Italy. The seven-episode season begins in late October on HBO.
"We couldn't go to Italy without Jennifer. It seemed like bad karma," White explains, adding that he envisioned Tanya's arc this season as "kind of like How Stella Got Her Groove Back with some gay guys."
"Jennifer literally said to me once, 'I've always wanted to be on a Vespa wearing some iconic dress and some guy is trying to light my cigarette,'" White says. "I was just giving her this Italian dream to go on a yacht and stay in nice palazzos and have sex with some hot guy."
Jon Gries, who plays Coolidge's love interest in both seasons of The White Lotus , was driving the Vespa. It may not have been
jennifer's body …OF WORK
exactly what Coolidge expected. "That was a little scary. We were really doing it, and there were no knee pads in case we wiped out," she says.
Gries describes Coolidge as an "alchemist." "Working with Jennifer has been a gift—a welcome, fun challenge to play so closely with her. She is a gardener at play, weeding out the so-so and cultivating good invention. She augments as much as she acts," Gries writes in an email. "We both used to hike to the top of the mountain in Taormina, Sicily, and feed the stray cats hanging around the old church. We talked about so many things, which allowed us to enjoy a deeper bond that seamlessly translated into our on-film relationship."
For Coolidge, the trip to Italy was "beyond my expectations in every way. It was a real adventure," she says. "My regret is not knowing Italian, you know, to just be able to say 'Where am I?' and
SHE MINES HER STRUGGLE TO FIND COMEDY. MIKE WHITE
OPPOSITE
PAGE:
A CINDERELLA STORY MOVIESTORE COLLECTION LTD / ALAMY STOCK
PHOTO; LEGALLY BLONDE PICTURELUX / THE HOLLYWOOD ARCHIVE / ALAMY STOCK PHOTO; AMERICAN PIE MAXIMUM FILM / ALAMY STOCK PHOTO; BEST IN SHOW MOVIESTORE
COLLECTION LTD / ALAMY STOCK PHOTO

Real estate agent Karen Calhoun in the Netflix horror series The Watcher

Tanya McQuoid in the hit series The White Lotus season
1 
Tanya goes to Sicily in The White Lotus season
2
DUJOUR.COM FALL 2022 88
Dress, BADGLEY MISCHKA , badgleymischka.com Earrings, JENNIFER FISHER , jenniferfisherjewelry.com Bracelets, LE VIAN, levian.com Rings, DELFINA DELETTREZ , delfinadelettrez.com , GRACE LEE , gracelee.com , LE VIAN and JENNIFER FISHER
I THOUGHT THERE WAS NO WAY THAT I WAS GOING TO WIN THE EMMY, EVEN A SECOND BEFORE IT WAS ANNOUNCED…. I DIDN'T EXPECT IT AT ALL. MAYBE THAT'S WHY I GOT IT. JENNIFER COOLIDGE

Stifler's Mom in the American Pie films

As Paulette Bonafonté in the Legally Blonde films

Playing Hilary Duff's wicked stepmother in A Cinderella Story

Dog owner Sherri Ann Cabot in Best in Show
get directions." Coolidge also hints that she had an Italian fling on set, or "something like that": "It was sort of a fleeting thing, but it gave me an incredibly hopeful feeling for the future."
It doesn't hurt that Coolidge also brought home an Emmy this year. Though award prognosticators predicted she would win, "I thought there was no way that was going to happen, even a second before it was announced," Coolidge insists. (She was up against three of her White Lotus co-stars.)
Didn't her friends tell her to be prepared? Yes, says Coolidge, "But how can you really believe them? Friends tell you a lot of things. Friends tell you your clothes look good, and you know they don't. I didn't expect it at all. Maybe that's why I got it."
Ignoring the forecasting meant Coolidge did not prepare an Emmy speech. If she'd believed the hype, "I wouldn't have made a fool of myself," Coolidge says. In her speech, she spoke about tak ing a lavender bath that made her swell up in her dress and said she was having a hard time speaking, before being played off by the band. Audiences at home weren't clear if she was being real or doing a bit.
But that may be where her genius lies, says White. "It's always a little bit of a bit, and it's always a little bit true," he explains. "She mines her struggle to find comedy."
Speaking a month or so after the Emmys, Coolidge fears she truly botched her opportunity to thank all the people who have helped her along the way, including the Weitz brothers, who cast her in the American Pie movies, and Christopher Guest, who cast her in four movies, including, most memorably, as a trophy wife in Best in Show
"Those people kept me alive," Coolidge says. "I would never have survived without those jobs. Those people deserve huge thank yous."
But when her category was announced, "I was in a state of shock, I couldn't remember my own name. I felt like I was having a full-on anxiety attack. It was embarrassing that I didn't whip out everyone's name, but I didn't expect to be up there. I was swelling up inside this dress, and I think I was having an allergic reaction. For all these years of not thinking something like this would ever come, it was all one big inarticulate moment."
Ultimately, Coolidge is still scratching her head about the over night success she's now having, 30 years after moving from Massachusetts to Hollywood. "Jesus, I've been around a long time, and I think my odds for this moment were pretty slim," she says.
After season one of The White Lotus, the calls started coming, including to star in Shotgun Wedding , a new Jennifer Lopez romantic comedy, and alongside Naomi Watts and Bobby Cannavale in The Watcher, a horror miniseries from Ryan Murphy on Netflix.
"She exceeded my expectations," says Watts of working with Coolidge. "Every scene, you're on the edge of your seat waiting for one of her signature golden moments that take you to a place that you never saw on the page. She beams light and empathy, as well as being wonderfully wacky and unique."
Coolidge says that what she especially appreciates about Murphy and White is that they give their actors a wide berth to improvise way beyond what's written. "These guys know who they are. They're not threatened in any way by someone else's ideas," Coolidge explains. "They're very generous. They let you try stuff out."
iT'S A LONG WAY FROM WHEN
Coolidge started out in Hollywood. Her first role was as Jodi, the masseuse girlfriend of Jerry Seinfeld on Seinfeld who won't give Jerry a massage.
"I had grand thoughts. Massive. I thought I could come from my little town and have a lead in something like Pretty Woman ," says Coolidge. "I remember seeing that movie, thinking, I want that for myself. I truly believe you have to have insane thoughts like that to do well in this business. But I worked with a lot of people and those beliefs got squashed, and I didn't try for any thing bigger."
Indeed, glancing through Coolidge's filmography, you find roles with nonsensical names ("Roz Funkeyerdoder," "Martha Kendoo," "Principle Lonnatini") and some with no name at all, like "White Bitch," "White Faced Woman," "American Designer," "Woman at Football Game," and, perhaps most famously, "Stifler's Mom."
"There are a lot of people that can really rain on your parade sometimes, and I haven't been given a lot of chances," Coolidge says. "I started to think, I'm really not going to be anything more than the third prostitute that gets turned down by the hideous cowboy at the brothel, which was one of my [early] parts. And I had to buy the airline ticket [to fly to set] in San Francisco myself."
The whole thing snowballed. "You sort of silently agree to endorse the belief you think other people have about you. I didn't really think beyond that," Coolidge says. "Then you have Mike White, who says, 'I think you can do more than that.' I'm thrilled that this all makes Mike look like he was right, and people should listen to him."
Playing Tanya McQuoid, the Emmy, working with Murphy, the fling she doesn't want to talk about in Italy—it's all helped Coolidge change her tune.
"I don't think I'm a good fortune teller or a good judge of what's going to be the big hit, but I also know you can't believe their per ception of you," she says. "You have to go with your insane ideas of yourself. I'm going back to that way of thinking. Maybe expecta tions jinx everything." ■
IT'S NOT LIKE I ASKED MIKE WHITE FOR A BIG FAT PART THAT WOULD CHANGE MY LIFE. JENNIFER COOLIDGE
DUJOUR.COM FALL 2022 90
Dress,
SELF-PORTRAIT, self-portrait.com . Earrings, HOUSE OF EMMANUELE , houseofemmanuele.com
Hair:
Marc Mena at Exclusive Artists Management
Makeup: Lottie
at Forward Artists
Manicure: Emi Kudo at A Frame Agency
Photography by JEFFREY WESTBROOK Styled by ALEXANDER WOLF
pearl
jam
T HESE LUSTROUS PIECES ARE NOT THE TRADITIONAL SINGLE-STRAND PEARLS FOUND IN YOUR GRANDMOTHER'S JEWELRY BOX
Tiffany HardWear sterling silver and freshwater pearl ring, $775, TIFFANY & CO., tiffany.com
DUJOUR.COM FALL 2022 92
FROM TOP: 14k gold, diamond and pearl earrings, $6,400, 14k gold, diamond and pearl earrings, $9,500, MATEO, mateonewyork.com
FROM LEFT: 18k yellow and rose gold, black rhodium-plated silver and South Sea pearl necklace, $29,500, SPINELLI KILCOLLIN, spinellikilcollin.com 18k gold, pearl and diamond earring, $1,680 (each), KATKIM, katkimfinejewelry.com DUJOUR.COM FALL 2022 94
18k white gold, multicolored pearl and diamond necklace, price upon request, VAN CLEEF & ARPELS, vancleefarpels.com
FROM
18k gold and cultured pearl necklace, $7,800, YUTAI, bergdorfgoodman.com
18k pink gold, diamond and mother of pearl necklace, $67,000, BVLGARI, bulgari.com
TOP:
FROM LEFT: 18k gold, platinum, cultured pearl and diamond bracelet, price upon request, 18k gold, platinum, South Sea pearl and diamond earrings, $55,000, DAVID WEBB, davidwebb.com FALL 2022 DUJOUR.COM 97
18k gold and South Sea cultured pearl necklace, $60,200, MISH, mishfinejewelry.com
DUJOUR.COM FALL 2022 98
FROM TOP:
Golden and white South Sea pearl necklace, $640,000, MIKIMOTO, mikimotoamerica.com
18k white gold, diamond and cultured pearl earrings, price upon request, CHOPARD, chopard.com
When the eye is muted, try showstopping lips, created by layering a beautifully pigmented lipstick with a high-power gloss on top. We love Nars Powermatte Lip Pigment in American Woman and Afterglow Lip Shine in Orgasm.
18k white gold and diamond ring, $21,000, FABERGÉ , faberge.com
Photography by MONIKA LIS
eye opening
Fall is a great time to add drama and color to your classic smoky eye look. Try it with Melt Cosmetics Rust Eyeshadow Palette, Bobbi Brown Long-Wear Gel Eyeliner in Black Ink and Lancôme Monsieur Big Mascara.
FALL 2022 DUJOUR.COM 101
Spice up your graphic eyeliner look with metallics. We used Haus Labs by Lady Gaga Hy-Power Pigment Paint in Gold Shimmer, Rose Gold Shimmer and Charcoal Shimmer. 18k white gold and diamond chain earring, $2,250, MESSIKA , messika.com
DUJOUR.COM FALL 2022 102
Skip the neutrals when defining the crease of your eye and add some soft muted hues like peach to black eyeliner. We chose Lawless The One Talc-Free Eyeshadow Palette, Bobbi Brown Long-Wear Gel Eyeliner in Black Ink and Lancôme Monsieur Big Mascara to achieve the look. 18k white gold and diamond ring, $3,480, MESSIKA , messika.com
Cool tones of silver create a futuristic look that's bold and bright. Get the look with Haus Labs by Lady Gaga Hy-Power Pigment Paint in Gold Shimmer, Rose Gold Shimmer and Charcoal Shimmer, Bobbi Brown Long-Wear Gel Eyeliner in Black Ink and Lancôme Monsieur Big Mascara. 18k white gold and diamond earrings, $14,080, MESSIKA , messika.com
Blue mascara creates a soft halo around the eyes that enhances your natural eye color. Benefit Cosmetics' Badgal Bang! Volumizing Mascara in Brightening Blue is one of the best wands we've tried. 18k white gold and diamond earrings, $33,100, MESSIKA , messika.com
Model: Molly Constable
Hair: Madison Sullivan
Makeup: David Razzano Retouching: Maria Konishevska
FALL 2022 DUJOUR.COM 105
The bar at Zaytinya restaurant
ASPEN DALLAS HAMPTONS
CHICAGO HOUSTON
LAS VEGAS LOS ANGELES MIAMI NEW YORK CITY
ORANGE COUNTY
SAN FRANCISCO
PUTTING ON THE RITZ
The Ritz-Carlton New York, NoMad, the newly constructed hotel and residences developed by Flag Luxury Group, brings the brand's unparalleled service and refined elegance to Madison Square Park. "With an exquisite design that blends the best of the brand and the destination, combined with the finest amenities, culinary offerings and highly personalized service, the hotel delivers an experience tailored to today's luxury guest," says Donna McNamara, Ritz-Carlton's global brand leader. The brand tapped several design teams, including Rafael Viñoly Architects, Rockwell Group and Martin Brudnizki, to create the interiors and showcase an impressive art collection, curated by Culture Corps and Yvonne Force Villareal, that includes Pat Steir, Ross Bleckner and Donald Baechler. The ground-up hotel's 250 residential-style guest rooms include 19 suites, with 16 one- and two-bedroom penthouse residences. All the culinary venues and in-room dining are helmed by Michelin-starred chef José Andrés. The 6,800-square-foot signature spa includes eight rooms offering treatments like the Augustinus Bader signature facial, The Method. ritzcarlton.com
CITIES
PHOTOGRAPHY BY JASON VARNEY FALL 2022 DUJOUR.COM 107
ROOM REQUEST
The Hotel Jerome, Auberge Resorts Collection, has opened its new spa, Yarrow, Inspired by the centuries-old healing traditions of the Roaring Fork Valley, its face and body treatments are curated specifically for the unique alpine environment, harnessing indigenous minerals, botanicals and essential oils to nourish and energize body, mind and soul. Signature services offered in the three treatment rooms include an Oxygen Renewal facial, Lymph Stimulation body treatment and Green Recovery to soothe inflamed muscles with CBD oils. aubergeresorts.com
Ê FOR MORE ASPEN, VISIT DUJOUR.COM /CITIES
The Limelight Aspen has renovated all of its public spaces, including the Limelight Lounge, lobby and bar, as well as all 126 guest rooms and suites. The renovation, overseen by Stonehill Taylor, has injected the original Limelight property with a new level of vibrancy as well as high-quality furnishings and finishes. limelighthotels.com
FROM LEFT:
The relaxation room at Yarrow spa; herbs used in spa treatments
LAS VEGASHOUSTON
DALLAS HAMPTONSCHICAGO
ASPEN
DUJOUR.COM FALL 2022 108
Formerly home to L'Hostaria, Parc Aspen will open under the ownership of local couple Maryanne and Harley Sefton this fall. The farm-to-table restaurant will feature a dining room, bar and private dining space. The California craftsmanmeets-modern French farmhouse space showcases clean lines, a neutral color palette with steel blue accents and natural finishes, and executive chef Mark Connell is at the helm of the kitchen. parcaspen.com
MML Hospitality has opened Las Montañas in the former Jimmy's space on South Mill Street. An elevated Tex-Mex menu is offered for lunch, dinner and weekend brunch. The second-floor restaurant includes a 135-seat dining room, a large bar, two patios and ample space for large parties. The colorful interior, designed by Lambert McGuire Design, features familiar Mexican elements such as arched door openings, weathered wood detailing, bright tile and rustic furniture.
Menu highlights include 10 types of tabletop sizzling fajitas, enchiladas, queso with
tostadas and fresh tortillas, ceviches and aguachiles, nachos and lobster quesadil las. In addition to a large selection of tequilas, mezcals and other agave spirits, they serve frozen cocktails, cold beers and an extensive wine list. "Since opening Clark's in 2018, we have fallen in love with Aspen, its natural beauty and both the local and international communities," says MML Hospitality co-founder Larry McGuire. "We're thrilled to expand the MML restaurant family in Aspen, bringing a taste of our hometowns and great Mexican food to the mountains."
lasmontanasaspen.com
Ladurée, the iconic French manufac turer and retailer of high-end pastries and candy, has arrived in Aspen thanks to The Little Nell and sister brand AspenX . (The five-star, five-diamond Little Nell is the exclusive hotel in Colorado to offer Ladurée macarons as an arrival amenity in guest rooms and suites.) For the time being, the Ladurée macaron cart is situated at the base of the gondola adjacent to the AspenX
boutique. "Ladurée and The Little Nell make for a perfect match, and we are honored to be the premiere hotel in Colorado to offer these specialty sweets to our guests," says Little Nell general manager Jonathan Fillman. "We're also thrilled to feature Ladurée at AspenX, where you can mix and match flavors, creating your own custom selection to gift to others or enjoy for yourself." aspenx.com
RETAIL REPORT ,
AMERICAN CLASSICS
John Elliott 's new Aspen boutique is the brand's fourth physical location to showcase the label's men's and women's collections, artisanal leather pieces, Japanese denim and shoes. Taking winning elements from John Elliott's existing retail locations, the store expands on the design language architect Stephan Wiemer developed and helped define in Los Angeles, Miami and SoHo. Japanese matte white tile lines an organically curved back wall, framed by floor-to-ceiling mirrors for added depth. A continuous fixture display, first developed in New York, allows for an open, piazza-style framework to browse garments. A new lighting grid is the first exploration of a design that will be rolled out in future stores. "For the brand, it's an opportunity to be part of the local community and draw inspiration from the iconic American town that's world-renowned for its natural beauty," says founder John Elliott. "The by-product is that we'll have the ability to tell stories with new and exclusive products that are directly influenced by the climate and unique surroundings that can only be found in Aspen." johnelliott.com
FROM TOP: The Ladurée cart at AspenX; macarons
The John Elliott boutique
Corn and leek soup at Parc Aspen
ORANGE
COUNTYMIAMI SAN FRANCISCOLOS ANGELES NEW YORK CITY FALL 2022 DUJOUR.COM 109
CHICAGO
ROOM REQUEST PARK PERFECTION
The Park Hyatt is debuting a $60 million redesign of its guest rooms and public spaces. The storied property has been a landmark Chicago destination since it first opened in 1980 as the first Park Hyatt hotel. The reopened property stays true to its original mission, offering highly personalized service, renowned art and design and exceptional food and wine—all through a contemporary lens. The 146 guest rooms and 36 spacious suites—including the introduction of several new suite categories and the addition of 23 new suites—lobby, NoMI restaurant and spa have all been upgraded and redesigned. "For this renovation project, we focused on lightening and brightening the hotel's interiors to create a more modern space, while maintaining the understated
luxury of the Park Hyatt brand," says the hotel's general manager, Rike Erdbrink. Local design firm Anderson/Miller, Ltd. oversaw the completely reimagined guest rooms, enveloping the spaces in soft creams, camel accent tones and layered textures, giving them an intimate, residential feel. NoMI Spa has also unveiled a new treatment room and a new treatment menu. parkhyattchicago.com
Ê
FOR MORE CHICAGO, VISIT DUJOUR.COM /CITIES
LAS VEGASHOUSTON
DALLAS HAMPTONSASPEN
A renovated guest bedroom
of the Park Hyatt Chicago
DUJOUR.COM FALL 2022 110
EAT HERE NOW
Rooted in the Greek ethos of wellness, Lýra brings fresh fare to diners in an earth-toned, indoor-meets-outdoor space. Chef Athinagoras Kostakos takes full advantage of the kitchen's custom wood- and charcoal-burning hearth for the menu. The focal point of the Fulton Market dining space is the large, elevated open kitchen and wraparound patio with operable floor-to-ceiling windows seamlessly integrating the indoor and outdoor spaces. lyrarestaurant.com
The rooftop cocktail bar, Selva, and the main-level restaurant, Fora, have just opened at the new Emily Hotel (formerly the Ace). Selva, Fulton Market's newest rooftop bar, set across a 2,800-squarefoot indoor space and 1,600-square-foot patio, features a selection of tacos and inventive cocktails. Fora, the new seafooddriven restaurant developed by executive chef Matt Danko and helmed by chef Billy Caruso, showcases its own version of eclectic Mexican food, incorporating Japanese techniques and French execution. emilyhotel.com
A renovated suite living room
FROM TOP: The bar at Selva at the Emily Hotel; the dining room at Lýra
ORANGE COUNTYMIAMI SAN FRANCISCO
LOS
ANGELES
NEW
YORK CITY
FALL 2022 DUJOUR.COM 111
DALLAS & HAMPTONS
RETAIL REPORT
The new Breitling boutique at NorthPark Center is inspired by chic industrial lofts that pair vintage décor with streamlined contemporary design for a modern-retro feel. A second recurring motif is air, sea and land—the three universes that inspire the Breitling collection of watches. breitling.com
Founded in Los Angeles in 2007, active and loungewear brand Alo Yoga has opened at NorthPark Center. The store offers womenswear, menswear, beauty (the brand launched an eponymous beauty brand last year) and Alo Moves, the brand's fitness subscription service. aloyoga.com
New York City–bred jewelry designer and luxury piercing expert Maria Tash has brought an edgy flair to fine jewelry ever since she opened her first East Village studio in 1993. Now, Tash has landed in Dallas with a 3,100-square-foot location at NorthPark Center. "I've wanted to open in Dallas for several years but was waiting to find the right home," says Tash. "Our Dallas location is an optimal retail location that will enable us to expand product offerings as the brand grows. In our store, you can find styles
ranging from our signature Floating Diamond Tassel Hoop Earring to our Invisible Set Diamond Star Necklace—there is something for everyone." Clients will be welcomed with eye-catching travertine details, leather and metallic accents, matte finishes and thoughtfully considered lighting. mariatash.com
For fall, Ferragamo has debuted a new bag shape: the Aura bag. Available at the Italian luxury brand's NorthPark Center store, the woven leather and leather-clad chain creation comes in a half-moon shape and feels like you're wearing a piece of jewelry on your shoulder. ferragamo.com
DALLAS,
PIE CHART
Mister O1 , the Miami-born artisanal pizza concept, has opened from Italian master pizza chef Renato Viola. "With people that appreciate delicious food, we think our concept will be a great fit for the city," says Viola. "We love the lifestyle and strong community feel here and are looking forward to being a part of it." The menu offers a selection of artisanal pizzas featuring a delicate thin-crust style with a light dough that rests for a minimum of 72 hours before being served. Traditional pizza combinations are served alongside signature pies like lemon chicken with onions and ricotta and spicy salami. mistero1.com
Ê FOR MORE
VISIT DUJOUR.COM /CITIES
DALLAS
LAS VEGAS
HOUSTONCHICAGOASPEN
EAT HERE NOW
.
Superocean 36 watch, $4,600, Superocean Automatic 44 watches, $4,700, BREITLING, breitling.com Aura bag, $3,200, SALVATORE FERRAGAMO, ferragamo.com Airlift Line Up Bra, $78, Airlift High-Waist 7/8 Line Up Legging, $138, ALO YOGA , aloyoga.com
The Maria Tash boutique
DUJOUR.COM FALL 2022 112
EAT HERE NOW .
TAKING SHELTER
Valerie Mnuchin and her father, Robert Mnuchin, will debut Léon , their first independent restaurant, on Shelter Island. Named after Valerie's paternal grandfa ther, whose affinity for romantic European adventures and seaside destinations inform the restaurant's setting, Léon is an inviting homage to the past with warm, natural materials and nods to unfussy, countryside French and Italian fare. A wood-burning hearth at the heart of the restaurant serves as its anchor, inspiring a Provençal-style menu showcasing regional ingredients. leon1909.com
FOR MORE ON HAMPTONS, VISIT DUJOUR.COM/CITIES
ROOM REQUEST .
THE PLACE TO BE
Canoe Place Inn & Cottages has reopened in Hampton Bays. The restored property includes 20 guest rooms and suites, plus five rebuilt guest cottages, on nearly six landscaped acres. The property's interiors, designed by acclaimed Brooklyn-based studio Workstead, are an homage to its storied past as a welcoming and dynamic waterside retreat. "Since we began on this restoration journey back in 2005, it has been our priority to not only honor the history of these grounds but to bring something special back to the Hampton Bays community," says Mitchell Rechler of Rechler Equity Partners. The property's restaurant, Good Ground Tavern, helmed by chef Ülfet Ralph, brings creative, Mediterranean-infused takes on classic cuisine, centered around open-fire cooking, house-made pastas and pizzas. Onsite amenities will include a heated pool, fitness center, private boat slips, exclusive beach shuttle and a full-service spa by Onda Beauty (the bathroom amenities are by Francisco Costa's beauty brand, Costa Brazil). canoeplace.com
RETAIL REPORT SITTING PRETTY
Fanciful Australian fashion brand Zimmermann has opened a store in River Oaks. The luxe label, designed by Australian sisters Nicky and Simone Zimmermann, specializes in ultra feminine pieces (think ruffles, lace and billowing sleeves). zimmermann.com
HAMPTONS
Coat, $1,350, ZIMMERMANN, Zimmermann.com
Heirloom tomatoes at Léon
LÉON: DOUGLAS YOUNG; CANOE PLACE INN & COTTAGES: MATTHEW WILLIAMS Ê
ORANGE
COUNTYMIAMI SAN FRANCISCOLOS ANGELES NEW YORK CITY FALL 2022 DUJOUR.COM 113
ROOM REQUEST FABULOUS AT FORTY
The Four Seasons Hotel Houston is celebrating its 40th anniver sary downtown with the completion of a multiyear, multimilliondollar transformation. Everything from the 289 guest rooms and 103 suites to the lobby (known as "Houston's Living Room"), front drive, spa and fitness center has received a top-down renovation. New food and beverage venues include Toro Toro, a steakhouse from chef Richard Sandoval, offering guests a twist on the contemporary steakhouse experience with pan-Latin influences and Asian dishes, and speakeasy bar and lounge Bandista.
"There's no better way to celebrate our 40th anniversary than with the completion of the hotel's magnificent transformation," says general manager Tom Segesta. "Our downtown destination is now better than ever, and we're looking forward to sharing more great experiences with our guests and our beloved city of Houston as we move forward." fourseasons.com
DOWN TO EARTH Walter De Maria: Boxes for Meaningless Work at the Menil is the first museum exhibition to survey the American artist. The show, which runs through April 23, 2023, presents the artist's work in modest materials that led to the development of the minimalism, conceptualism and earth art movements. menil.org
ON THE MARC
Marc Jacobs has opened a 3,000-square-foot boutique at The Galleria. The store showcases ready-to-wear, handbags, accessories, fragrance and men's and women's shoes.
"Incorporating designer Marc Jacobs to The Galleria further enhances our vigorous assortment of fashion-forward offerings that can only be found here," says The Galleria's director of marketing, Chris Lane. "With the arrival of Jacobs' diverse products and inclusive brand, there's an even more compelling reason to stop in and shop." marcjacobs.com
EAT HERE NOW .
ITALIAN MADE EASY
New Italian neighborhood restaurant and bar Il Bracco offers a fresh take on classic Italian dishes in a spacious setting. Designed by local architect Michael Hsu (South Congress Hotel, Sway, Hotel Ella), the restaurant, bar and patio spaces boast functional and fresh contemporary design. ilbraccorestaurant.com
RETAIL REPORT
Ê
FOR MORE HOUSTON, VISIT DUJOUR.COM/CITIES
HOUSTON
Walter De Maria, "The Arch" (1964)
HAMPTONS
ASPEN CHICAGO DALLAS
HOUSTON & LAS VEGAS
GALLERY GUIDE .
WALTER DE MARIA ART: © THE ESTATE OF WALTER DE MARIA.
PHOTOGRAPH: PAUL HESTER Bag, $450, MARC JACOBS, marcjacobs.com
DUJOUR.COM FALL 2022 114
EAT HERE NOW
Bellagio Conservatory & Botanical Gardens has unveiled a new dining experience with The Garden Table. Guests can enjoy specialty prix-fixe menus for brunch or dinner crafted by the award-winning teams at Michael Mina Bellagio and Sadelle's in a whimsical tropical atmosphere. "We wanted to create an entirely new and immersive way for our guests to experience the beauty of this space," says Bellagio vice president of food & beverage Josef Wagner. "The sights, sounds, colors and energy of the Conservatory, combined with chefs Michael Mina and Mario Carbone curating the culinary journey, make for an epic experience that only Bellagio can deliver." bellagio.mgmresorts.com
Toca Madera , a modern Mexican steakhouse, has opened at the Aria. Designed by Monochrome, the 220-seat restaurant lounge incorporates bold architectural elements with warm luxurious finishes of handcrafted custom woodwork, plush velvet upholstery and custom lighting. Popular dishes include sashimi Mexicano with ahi tuna, cucumber, avocado, pomegranate, chile de árbol and leche de tigre and A5 Wagyu tacos with crispy wonton, kizami wasabi and micro shiso. tocamadera.com
Global lifestyle icon Martha Stewart brings delicious recipes and farmhouse charm to the Las Vegas Strip with her first restaurant, The Bedford by Martha Stewart at Paris Las Vegas. Transporting guests to an authentic dining experience at Martha Stewart's famed country farmhouse, the restaurant boasts French-inspired cuisine and a combination of the chef's favorite recipes (niçoise salad, oysters Rockefeller, roast chicken and an upside-down lemon meringue pie). "I am so thrilled to open the doors to The Bedford at Paris Las Vegas, my first-ever restaurant," says Stewart. "We have worked tirelessly to bring my farmhouse in Bedford, New York, to life in Las Vegas, and I think visitors will be enchanted by what we have come up with. These are the same dishes that I serve to family and friends in my own home." Guests at the 194-seat dining destination can also enjoy signature cocktails, including the Martha-tini, made with Żubrówka bison grass vodka, dry vermouth and a twist.
LAS VEGAS
ORANGE COUNTYMIAMI SAN FRANCISCOLOS ANGELES NEW YORK CITY
caesars.com
CLOCKWISE FROM TOP:
The Garden Table at the Bellagio Conservatory & Botanical Gardens; Martha Stewart; the exterior of The Bedford by Martha Stewart; the dining room at Toca Madera
TOCA MADERA: RYAN FORBES FALL 2022 DUJOUR.COM 115
FOR MORE LOS ANGELES, VISIT DUJOUR.COM /CITIES
Felix chef Evan Funke's latest venture, Mother Wolf, pays tribute to Roman cooking with wood-fired pizzas, hyperseasonal antipasti and exceptional pastas (think carbonara, all'amatriciana and arrabiata). In partnership with Ten Five Hospitality, the restaurant is a sprawling 8,600 square feet, with an open kitchen, pizza bar and bar. Martin Brudnizki Design Studio used classic Italian design to tie the building with its art deco exterior. Boasting an open floor plan and vaulted ceilings, the space showcases Murano light fixtures, antiqued mirrors, Siena marble tabletops, Gio Ponti–inspired chairs and red ceramic tile mosaics. motherwolfla.com
Horses is a classic bistro in Hollywood, the first outing from chefs Will Aghajanian and Liz Johnson (formerly of Nashville's Catbird Seat), with Brittany Ha and Lee Pallerino (of Roberta's in Brooklyn) as co-executive chefs. The rotating menu of delectable dishes features pasta alla vodka, roast chicken, sole with bearnaise sauce, steak tartare, a Caesar salad and veal sweetbreads. horsesla.com
EAT HERE NOW
With over 35 years of serving northern Italian cuisine, celeb favorite Italian boite Madeo has reopened in a new location at the 1 Hotel West Hollywood . Influenced by the coastal cuisine of Forte dei Marmi, the family-operated restaurant boasts fans like Chrissy Teigen, John Legend and Jennifer Lopez, who adore the pastas and classic dishes like veal Milanese.
madeoristorante.com
Mother Tongue is a restaurant concept by chef Michael Mina at members-only club Heimat's new global flagship location in the Sycamore District near Hollywood. Designed by Martin Brudnizki and open to the public, the all-day restaurant boasts a roomy indoor dining room and bar and a 1,500-square-foot outdoor patio offering panoramic views of the city.
hellomothertongue.com
HAMPTONS
ASPEN CHICAGO
DALLAS
HOUSTON
LAS
VEGAS
Ê
MOTHER WOLF: ERIC WOLFINGER; HORSES: LUCKY TENNYSON; MOTHER TONGUE: ANGELO CLINTON
Tagliarini with clams at Horses
The bar at Mother Wolf
The bar at Mother Tongue
Tagliolini with truffles at Madeo
DUJOUR.COM FALL 2022 116
BEAUTY BEAT
Swedish fragrance and beauty brand
Byredo has landed its third Los Angeles location in Pacific Palisades. The Palisades Village boutique will showcase the brand's complete fragrance, home, body and makeup range. The store will feature custom furnishings like Italian terrazzo flooring, hand-knotted carpets, a cowhide sofa and aluminum vitrines to showcase product offerings. byredo.com
Beloved French skincare brand Biologique Recherche has opened its first U.S. flagship on Melrose Place in West Hollywood. The skin clinic offers the full range of face, body and hair treatments with six treatment rooms and an exclusive hair treatment room. Spanning more than 5,000 square feet across two levels, the facility brings the brand's services stateside for its devoted clientele. "We have a lot of Los Angeles clients that visit us every time they travel to Paris and rave about the experience," says Dr. Philippe Allouche, the brand's head of creation. "Now they can also find the same experience in their city. We intentionally mirrored the treatment menu to deliver the essence of the brand's know-how, from its proprietary skin diagnostics to ultra-personalized treat ments for the face, body and scalp, as well as the exclusive full range of retail products." biologique-recherche.com
RETAIL REPORT MONTECITO MOMENTS
Stripes-focused clothing and accessories brand Kule has opened its first West Coast boutique at the Montecito Country Mart. After a successful six month pop-up at the Brentwood Country Mart in 2019, the brand is bringing its signature stripes and smiles back to California. "I've always loved Montecito," says founder and designer Nikki Kule, "especially the Montecito Country Mart, which is such a fun local mix of curated boutiques and fabulous food. Kule fits in perfectly with the retail commu nity Montecito Country Mart has created, and we're so excited to be part of it." kule.com
Dôen , the Los Angeles–based fashion and lifestyle brand founded by Santa Barbara–bred sisters Margaret and Katherine Kleveland, has opened a boutique at the Montecito Country Mart. The label's signature feminine ready-to-wear, accessories, sleepwear, home, swim and childrenswear are on offer at the Nickey Kehoe-designed store. The beloved DTC-first brand has garnered a devoted following since its debut several years ago. "Community building has been intrinsic to our growth since Day 1," says Margaret Kleveland. "As we continue to build out our retail locations and invest in brick-andmortar growth, our goal remains to establish an intimate connection with the women who live in and cherish our pieces." shopdoen.com
A Hollywood Homestay
The Aster is a new hybrid project combining a 35-room hotel and a private members' club imagined by Salt Hotels hospitality group. The adults-only hotel and rooftop restaurant under the direction of chef Marcel Vigneron will be open to the public, while co-working spaces, a roof deck with an outdoor movie theater, a gym, hair and beauty salon managed by Jonathan Antin, screening room and recording studio are on offer for members. "There are lots and lots of amazing amenities," says Kevin O'Shea, chief creative officer of Salt Hotels. The 95,000-square-foot building spans five floors and showcases a heavy dose of Old Hollywood glamour. theasterla.com
THE ASTER: SAM FROST LOS ANGELES ORANGE COUNTYMIAMI SAN FRANCISCONEW YORK CITY
A guest room at The Aster
The Kule boutique; Kule fleece jacket, $368
FROM
TOP:
Byredo Palisades Village; Biologique Recherche Amniotique serum; Biologique Recherche Melrose Place
FALL 2022 DUJOUR.COM 117
ROOM REQUEST
LOS ANGELES
The Loews Santa Monica Beach Hotel has launched new menus at its restaurant Blue Streak under the helm of chef Chris O'Connell—enjoy the full culinary range at firepit tables over looking the ocean. Recently, the 347 rooms and suites all underwent a renovation. The Sunset Presidential suite features a private patio overlooking PCH, the Malibu coastline and the Santa Monica Pier, a full living room, separate bedroom and kitchenette. Situated where the coast meets the city, Loews Santa Monica Beach Hotel offers impeccable views of pictureperfect sunsets and the historic Santa Monica Pier from its beachfront location. The hotel also features a For Five Coffee Roasters café for on-the-go meals and snacks, an expansive fitness center and many event and meeting spaces. loewshotels.com
Anchored within The Grand LA, Related Companies' destina tion for shopping, dining, entertainment and living, the new 305-room Conrad Los Angeles was designed by architect Frank
Gehry with interior design from Tara Bernerd & Partners. With two original food and beverage concepts from chef José Andrés and Think Food Group and gracious guest rooms featuring a calming mix of wide-planked pale oak floors and natural linen walls and a personalized minibar, the new property is an exciting addition to DTLA. "This is a monumental occasion as we open the doors to this incredible property amid downtown Los Angeles' development boom, and we are looking forward to offering guests an unrivaled, luxury hospitality experience in this sought-after destination," says Danny Hughes, Hilton's executive vice president and president of the Americas. hilton.com
FOR MORE ON LOS ANGELES, VISIT DUJOUR.COM/CITIES
LIVING WELL
Based in San Francisco, Good Eggs is known for delivering California's best food with a complete and curated assortment of premium organic groceries, produce and everyday staples including a rotating selection of convenient meal kits and ready-to-eat entrees. The brand recently launched its app-based service for Angelenos. goodeggs.com
HAMPTONS
ASPEN CHICAGO
DALLAS
HOUSTON
LAS
VEGAS
The entrance to the Loews Santa Monica Beach Hotel
A Grand Avenue View suite living area at the Conrad Los Angeles
Ê
DUJOUR.COM FALL 2022 118
RETAIL REPORT
Tiffany & Co. has launched its latest collection, Tiffany Lock, at the brand's Design District boutique. The 18k gold bracelet line comes with and without diamonds and is a re-envisioning the idea of a padlock, an important design theme from the Tiffany archives. "Tiffany Lock is an elegant interpretation of an archival functional design," says Alexandre Arnault, the brand's executive vice president of product and communication.
FOR MORE ON MIAMI, VISIT DUJOUR.COM/CITIES
18k yellow and white gold and diamond Lock bracelet, $13,000, TIFFANY & CO., tiffany.com
"Defined by modern, clean lines and a breakthrough clasp mechanism, Tiffany Lock represents an exciting new pillar to our diamond and gold jewelry offering." tiffany.com
Burberry has opened a womenswear store at Bal Harbour Shops, one of the first in the U.S. featuring the house's new global luxury design concept. Designed in collaboration with architect Vincenzo De Cotiis, the boutique showcases house codes reinterpreted and luxuriously realized. The design elements include mirrored ceilings with intersecting metallic grids, monochrome tiled checkerboard floors and a beige, black, white and red color palette featured on concrete, ceramics, high-gloss finishes, mosaic tile and sculptural seating. burberry.com
Groot Hospitality restaurateur David Grutman and Puerto Rican recording artist Bad Bunny have opened Gekkō, a Japanese steakhouse in Brickell, serving cuts of Wagyu beef alongside elevated sushi offerings and luxe twists on chophouse staples. Japanese milk bread, lobster dumplings, a wedge salad and raw bar favorites are also on offer for those looking for a steak alternative. "Gekkō is the result of so many of my obsessions in food," says Grutman, "I knew I wanted to do something that combined these worlds, and once I started speaking with Bunny, I knew he'd be a great partner. Gekkō is about having an incredible meal while having an equally incredible night." The space, designed by Rockwell Group, features jewel tones and plush décor in a moody, sexy setting. gekko.com
Top Chef alum CJ Jacobson and partner Marc Jacobs are opening Aba , a Mediterranean restaurant at the Bal Harbour Shops. Part of Chicago-based
EAT HERE NOW
restaurant group Lettuce Entertain You Restaurants, Aba marks the group's first Miami restaurant as part of their expansion into South Florida. Tuna with watermelon and crystalized castelve trano olives, avocado hummus with dungeness crab and shawarma-spiced skirt steak with black garlic mushroom jus are on the menu at this Miami new comer with existing locations in Chicago and Austin. abarestaurants.com
LOS ANGELES & MIAMI
The dining room at Gekkō
Smoky garlic hummus at Aba
GEKKŌ INTERIORS:
MICHAEL
STAVARIDIS ORANGE COUNTY SAN FRANCISCONEW YORK CITY MIAMI
Ê
The Burberry boutique
FALL 2022 DUJOUR.COM 119
EAT HERE NOW
From Golden Age Hospitality (The Nines, Le Dive, Le Crocodile) comes Deux Chats in Williamsburg. Multitiered seafood towers complete with clams, shrimp, chilled lobster, tuna crudo, snow crab legs and oysters are on offer at this elegant brasserie. A large hand-painted tile mural anchors the bar area.
deuxchatsbk.com
French brasserie Le Rock has opened at Rockefeller Center from chef-owners Lee Hanson and Riad Nasr (Frenchette). The all-day menu, overseen by executive chef Walker Stern, is divided into two halves. The Cette Semaine ("This Week") is comprised of seasonal, market-driven dishes that will change often, while the Tout le Temps ("All the Time") side features French classics like steak au poivre, rotisserie chicken, niçoise salad, escargots and leeks vinaigrette. There is also a Coquillages section, offering seasonal shellfish and oysters, as well as a selection of small accompaniments to enjoy with Frenchette Bakery baguettes. lerocknyc.com
The Noortwyck is a new seasonal American restaurant from chef-andsommelier duo Andy Quinn and Cedric Nicaise, previously at Eleven Madison Park. Together with partner Bridgette Zou, formerly of Make It Nice, the team has created a welcoming space in the West Village serving American fare with breads, butchery and dry-aging all done in-house. thenoortwyck.com
Gus's Chop House is a casual neigh borhood restaurant in Carroll Gardens from co-owners Chris McDade and James O'Brien, known for their beloved American Southern and Italian joint Popina. The menu showcases leeks à la wedge (a riff on the classic steakhouse salad), crispy-skin Bo Bo chicken and chops and steaks dressed in a brown butter jus. guschophouse.com
New hotel Nine Orchard (housed in the former Jarmulowsky Bank building where Chinatown meets the Lower East Side) is home to multiple restaurants by Ignacio Mattos (Estela, Lodi, Altro Paradiso).
Corner Bar is an all-day restaurant serving well-executed versions of French bistro dishes in a 68-seat room. There is also The Swan Room, an elegant 40-seat cocktail lounge with bar bites (fries with
truffle aioli, shrimp cocktail and oysters Rockefeller) and ornately carved ceilings, and Amado, a fine-dining restaurant. nineorchard.com
Harry's Table by Cipriani at Waterline Square near Lincoln Center has opened with Martin Brudnizki–designed interiors. The groundbreaking development is home to the first food market by the Cipriani family. Inspired by a traditional Italian street market filled with local vendors, such as butchers, cheesemon gers, fishmongers, a caviar bar and more, Harry's Table offers its customers a culinary journey through Italy. Also in the space is the brand's signature restaurant Bellini , which overlooks the waterfront and offers indoor and seasonal outdoor seating. Menu highlights include tagliardi al tartufo nero di norcia and tagliolini
HAMPTONS
ASPEN CHICAGO
DALLAS
HOUSTON
LAS VEGAS
The bar at Le Rock
ABOVE:
A seafood tower at Deux Chats
BELOW: Dishes at Gus's Chop House
GUS'S CHOP HOUSE: TEDDY WOLFF; NINE ORCHARD: STEPHEN KENT JOHNSON
ABOVE: Duck at The Noortwyck
LEFT: Corner Bar at Nine Orchard
DUJOUR.COM FALL 2022 120
FOR MORE NEW YORK CITY, VISIT DUJOUR.COM /CITIES
FARTHER AFIELD .
Unexpectedly UPSTATE
Stissing House, a historic tavern in Pine Plains about 20 minutes east of Rhinebeck, has reopened under the ownership of restaurateur and James Beard nominee Clare de Boer (King). The building, which dates back to 1782, has been meticulously renovated and reimagined by de Boer, who lives nearby. The food is purposefully simple and just a smidgeon more labor-intensive than something you might make at home. Pasta is made in-house, as is the bread and the cultured butter; chowder is served with a giant home made saltine; and pheasant is cooked over a fire "martini-style" (that is, with vermouth and juniper). stissinghouse.com
A new 140-acre retreat in the Hudson Valley just 90 minutes from New York City, Wildflower Farms, Auberge Resorts Collection offers an escape focused on nature and wellness. Its destination restaurant, cooking school, outdoor activities, luxurious spa and 65 bespoke standalone accommodations are unlike any other offering in the area. West Coast architects Electric Bowery and New York–based design studio Ward and Gray have created a perfect respite in nature. Cabins, cottages and suites are fabricated from natural materials, like wood-clad ceilings and reworked canvas on the walls, and feature window seats and wall-to-wall sliding glass doors that lead to private terraces. Thistle spa is the 9,000-square-foot sanctuary featuring outdoor hot tubs, an indoor saltwater pool and sumptuous treatments. Three food and beverage offerings include the fine dining restaurant Clay, the casual all-day lounge The Great Porch, and the seasonal, poolside venue Dew Bar. aubergeresorts.com
with red shrimp, zucchini and cherry tomatoes and a decadent chocolate mousse. cipriani.com
Chef Joshua Pinsky and wine director Chase Sinzer have opened Claud , a European-inspired restaurant and wine bar in the East Village. The pair, who met while working at Momofuku Ko, have created a meeting place that serves escargot croquettes, rotating housemade pasta like chicken liver agnolotti and a perfect roast chicken. The beverage program showcases both classical producers and less established, contem porary names on its 20-bottle wine list.
claudnyc.com
Ferdi, a new Italian restaurant from sibling partners Aida and chef Fernando Scarpati (Marea) has opened in the West Village, featuring their family's recipes. ferdinyc.com
LEFT:
Harry's Table by Cipriani
ABOVE: Dishes at Claud
LOS ANGELES
ORANGE COUNTY PALM BEACH SAN FRANCISCOMIAMI
NEW YORK CITY
Ê
The bar at Stissing House
RIGHT: A cottage at Wildflower Farms
DEUX CHATS: MELISSA HOM; FERDI: BRIANA BALDUCCI
ABOVE: Capellini frutta di mare at Ferdi
FALL 2022 DUJOUR.COM 121
Beloved online wine retailer Parcelle has debuted a home down town, offering a place to find anything from a midday glass of wine to rare, collectible bottles. During the day, guests can interact with seasoned sommeliers from local restaurants in a relaxed setting outfitted by designer Paul Renwick, taste a wide range of wines and then purchase favorites for delivery. At night, it's a bar and restaurant with a wine list of over 500 selections. parcellewine.com
BEAUTY BEAT ASKING FOR AIDA
Aida Bicaj has opened a second New York City location in Tribeca. The aesthetician and skincare expert, who calls Jenna Lyons and Aerin Lauder clients, swears by skincare brands like Biologique Recherche, Valmont, Environ and MBR. The facialist, whose signature treatment is the Manual Lifting Treatment and Remolding Facial, wanted to open a second location to appeal to her downtown clients and found a stunning ground-floor space on North Moore Street to offer her special services. "I opened the second location so that downtown clients can experience the transformation of their skin while implementing the radio frequency and microcurrent machines to firm, tighten and slow down the process of aging and look natural," explains Bicaj. "This is not a facial place. Instant gratification doesn't work, just commitment and patience. Building better skin takes time." aidabicaj.com
POWER PLAYER
NOT MESSING AROUND
The new Well by Messer clinic in Midtown Manhattan offers a holistic, mind-body approach to weight loss, wellness and health founded by endocrinologist Dr. Caroline Messer. "The idea of Well by Messer grew organically from a sense that I was unable to offer a full mind-body approach to weight loss at my preexisting practice," says Dr. Messer, who is also a clinical assistant professor at the Mount Sinai School of Medicine. "I felt frustrated that I was providing treatments for metabolic disorders without the proper tools to address emotional eating and without the expertise to create comprehensive dietary and exercise plans. My patients were universally looking for these services, but given our frenetic lifestyles in New York, they could not always follow through on my recommendations to see these additional specialists. COVID amplified this issue, as the number of patients seeing me for weight loss skyrocketed during the pandemic."
At the new space, Dr. Messer has a full team of endocrinolo gists, psychologists, registered dietitians and personal trainers who coordinate care for each patient. "At my own practice, I can only treat the endocrine aspects of metabolic issues," Dr. Messer explains. "Having the entire team under one roof, having weekly meetings about each patient and bouncing ideas off each other in real time is much more convenient for patients and more efficient for practitioners." The comfortable, modern, spa-like space is warm and welcoming—not at all clinical like a doctor's office. The practice treats a wide variety of conditions, from diabetes, osteoporosis, weight gain and metabolic syndrome to thyroid, adrenal and pituitary disorders and infertility. One trend that Dr. Messer is seeing is that patients are curious about new weight management drugs like Wegovy and Mounjaro. "These medications are naturally occurring gut hormones that send a satiety signal to the brain and slow down the passage of food," says Dr. Messer. "These drugs lead to unprecedented amounts of weight loss with minimal side effects. Additionally, there are very few patients who do not qualify for these medications, since they likely reduce cardiovascular risk and improve metabolic markers." wellbymesser.com
HAMPTONS
ASPEN
CHICAGO DALLAS
HOUSTON
LAS
VEGAS
RAISE A GLASS PART & PARCELLE
Dr. Caroline Messer has a modern approach to medicine
Dr. Caroline Messer
PARCELLE: COLLIN HUGHES DUJOUR.COM FALL 2022 122
POWER PLAYER
TIME FOR MEL
Chef Melissa Rodriguez opens three new venues in the Meatpacking District
Chef Melissa Rodriguez (Daniel, Del Posto) and partner Jeff Katz (Del Posto's longtime general manager) have come together to open three unique restaurant concepts in the old Del Posto space in Chelsea. The 27,000-square-foot behemoth houses wood-fired pizza spot Mel's, Italian fine dining tasting menu restaurant Al Coro, and sexy, subterranean lounge Discolo.
DuJour spoke to Rodriguez about this massive culinary undertaking to find out how it all came together. alcoro-nyc.com; mels-nyc.com
You partnered with Jeff Katz, with whom you worked at Del Posto for years. Why was this a good partnership for you? Jeff and I worked together at Del Posto for almost a decade, and we were running it side by side for about three years before the restaurant shuttered. Jeff and I both have an emotional connection to this place—Jeff met his wife here—and we felt like we hadn't had the opportunity to see it through.
What is special about this location? Jeff and I chose to take over the space at 85 Tenth Avenue because we know all of its nooks and crannies and intricacies. We already knew how we wanted to use the space and how to optimize it.
What made you decide to break it up into three venues: Mel's, Al Coro and Discolo? When Jeff and I were negotiating with our landlord, we found out that the restau rant space next door was still vacant. We realized pretty quickly that we could combine the two kitchens and build a sort of ecosystem. Al Coro is the big night, celebratory restaurant that Jeff and I have dreamt about; Mel's is the simple hangout that we knew the neighborhood needed; and Discolo is the grown-up dancing destination (where you just might find some late-night pizza).
What's your culinay inspiration behind each one?
At Al Coro, we cook using Italian flavors, but we're not dogmatic about prepara tions. That is to say, we take some liberties. In a fit of insanity or brilliance, I decided to change the menu at Al Coro every six weeks. I decided to change the menu more frequently not only to inspire guests to return more regularly, but even more so to give the kitchen team an opportunity to change their routine, to flex their muscles and learn a new set of skills.
What was your approach to the design?
Designing Al Coro was sort of like renovat ing the house that you grew up in for your kids. You want to maintain the heart and soul of the place, update the broken appliances for the next generation, and replace your grandma's tchotchkes and the goddamn moldings that you hated while you were growing up.
What's unique about the pizza you're making at Mel's?
Our objective when we were testing doughs for the Mel's pie was to create a hybrid of Neapolitan and New York pizza. We wanted a Frankenstein with a pillowy crust that's still sturdy enough to eat by the slice in your hand. I haven't worked in a casual restaurant since I was in high school, so Mel's was a treat. It's the sort of simple food cooked over a wood fire that I would eat any night of the week.
Ê FOR MORE NEW YORK CITY, VISIT DUJOUR.COM/CITIES LOS ANGELES ORANGE COUNTY PALM BEACH SAN FRANCISCOMIAMI NEW YORK CITY
FROM TOP: Chef Melissa Rodriguez; the dining room at Al Coro; pizza and salad at Mel's
PORTRAIT:
NATALIE BLACK; MEL'S: PETER
MARQUEZ;
AL CORO: ADRIAN GAUT FALL 2022 DUJOUR.COM 123
NEW IN NOMAD
DuJour spoke with Richie Akiva (1 Oak), creative director and curator of The Ned NoMad, about Membership Collective Group's exciting new venture
The Membership Collective Group (Soho House, The Line) has opened a branch of its popular London hotel and membership club, The Ned, in NoMad. Located in the former NoMad Hotel, the 117,000-square-foot building includes the members-only Ned's Club (spaces include a dining room, rooftop bar and terrace restaurant), 167 guest rooms, the Little Ned bar for hotel guests and members, and the public-facing Cecconi's restaurant. The 1903 building's beaux-arts style is enhanced by interiors from the Soho House Design team. Membership Collective Group CEO Nick Jones and executive chairman Ron Burkle tapped Richie Akiva (1 Oak) as The Ned NoMad's creative director and curator. "It was a no-brainer for me," says Akiva. "It lets me focus on the elements I love, and not having to do the executive office day-to-day operations is ideal. I am able to properly give attention to the key components to make this membership club incredible, with key programming, hand-selected entertainment, the right people and the right ambiance."
Having a large building in the heart of New York City enables the team to offer so much under one roof. "What's special is that you can have dinner and drinks on the rooftop or main level lounge, hold a meeting in the library room, enjoy live music in the atrium and dance at our intimate nightclub," says Akiva. "It is all-encompassing. The ambiance just makes you feel comfortable and is extremely inviting. It is
MORE
CITY,
a space you do not want to leave."
Soho House head of collections Kate Bryan has curated The Ned NoMad's vast contemporary art collection inspired by the idea of what representation means, featuring the work of Laurie Simmons, Issy Wood and Joseph Kosuth. "The city has been on our wish list for some time, and it's encouraging to see the demand for membership spaces where like-minded professionals feel they can flourish both socially and professionally," says Jones. thened.com
HAMPTONSASPEN CHICAGO DALLAS HOUSTON LAS VEGAS Ê FOR
NEW YORK
VISIT DUJOUR.COM /CITIES NEW YORK CITY
CLOCKWISE FROM TOP: The Ned's Club Dining Room; Richie Akiva: the hotel's reception desk
RICHIE AKIVA: BEN DRAPER
DUJOUR.COM FALL 2022 124
NEW YORK CITY & ORANGE COUNTY
RETAIL REPORT
Eco-friendly cult-favorite footwear brand Allbirds recently opened a store at Fashion Island. The brand's first store in Orange County is an almost 4,000-square-foot space that speaks to its sustainable focus, which has driven its development and use of natural materials (merino wool, tree and sugarcane). The design of the store itself evokes the natural world, with custom wood try-on chairs and displays and uniquely shaped mirrors. Customers can see the carbon footprint of each product clearly displayed, a first for the fashion and footwear industry and a hallmark of the label's approach to sustainability. allbirds.com
Jimmy Choo has opened a new boutique at South Coast Plaza showcasing the brand's newest handbags, shoes, small leather goods and accessories. The location is also home to the brand's Made-to-Order service, offering a new level of luxury and personalization with 28 shoe silhouettes and seven accessory styles offered for custom order, all designed in London and created with skilled Italian craftsmanship in an array of colors and finishes. jimmychoo.com
FROM LEFT:
The Jimmy Choo boutique; suede and crystal bag, $2,795,
GALLERY GUIDE .
A METAMORPHOSIS
The Orange County Museum of Art has opened a new 53,000-square-foot home, on October 8, led by CEO and director Heidi Zuckerman and designed by Morphosis under the direction of Pritzker Prize–winning architect Thom Mayne. In its new home, the museum will be able to present selections from its important and distinctive collection while also offering a continuing schedule of major exhibitions. OCMA's opening program will feature a diverse array of five inaugural exhibi tions, including the return of the California Biennial, surveys of the works of Fred Eversley and Peter Walker, a monumental outdoor sculpture by Sanford Biggers and a collection exhibition that marks the museum's 60th anniversary and pays homage to the women who founded the museum. Opening events included the museum's annual gala honoring Biggers, as well as a 24-hour opening party. OCMA opened with free admission and general admission will remain free for at least 10 years. ocma.art
FOR MORE ORANGE COUNTY, VISIT DUJOUR.COM/CITIES
ORANGE COUNTY
LOS ANGELES MIAMI
Ê
Catherine Opie "Surfer for Women" (2018)
The Allbirds boutique
SAN
FRANCISCO
CATHERINE OPIE "SURFER FOR WOMEN": COURTESY REGAN PROJECTS; JASMINE PARK
The OCMA
FALL 2022 DUJOUR.COM 125
ROOM REQUEST
At 1 Hotel San Francisco, tucked along the city's waterfront Embarcadero District across from the beloved Ferry Building, sustainability is at the forefront with design features such as a lobby floor made from remnant salvaged lumber from historic barns, locally made furnishings, low-flow water fixtures, in-room chalkboards, reclaimed wood accent walls, yoga mats, live plants, sustainably sourced linens, and handmade rugs and carpets constructed with plant fibers and recycled wool. The 186-room property features a Bamford Wellness Spa (originally conceived in England by organic spa guru Carole Bamford), e-bikes for complimentary guest use and Goodthings, a retail shop stocked with eco wares. "Given the Bay Area's already environmentally conscious point of view, San Francisco was a natural fit for the 1 Hotels brand," says general manager Ashley Gochnauer. "From the stunning rooftop terraces to the reclaimed redwood from the original San Francisco Bay Bridge that adorns elevator landings and corridors to our on-site restau rant, Terrene, which showcases the bounty of sustainably sourced ingredients from farmers and producers throughout the region, this urban retreat pays careful homage to the natural beauty of Northern California." Its sustainable offerings extend to an electric Audi house car that can take guests anywhere within two miles of the hotel. 1hotels.com
On the heels of a $70 million redevelop ment and rebranding, the 686-room Hyatt Regency San Francisco Downtown SOMA debuts a sparkling new look by BHDM Design. Partnering exclusively with the nearby Academy of Art University, the hotel is linedBY JENNIE NUNN
with commissioned artwork by students and alumni in an array of mediums, from photography and sculpture to landscape architecture. Also on the property are a garden bar and lounge, a gourmet grab-and-go marketplace and coffee bar with purveyor Bluestone Lane and a refreshed fitness studio outfitted with Peloton bikes. Now open is La Société, a modern brasserie featuring classic French dishes using a bounty of California ingredients. Open for breakfast and dinner, the restaurant combines the comfort of everyday French cooking with an eclectic cocktail program and a thoughtfully crafted list of regional and European wines. hyatt.com
1 HOTEL SAN FRANCISCO: AUBRIE
PICK
HAMPTONS
ASPEN CHICAGO DALLAS HOUSTON
LAS VEGAS
A guest room at the Hyatt Regency San Francisco Downtown SOMA
FROM TOP:
The
lobby lounge and a guestroom view at the 1 Hotel
DUJOUR.COM FALL 2022 126
FARTHER AFIELD
RETAIL REPORT .
DOWNTOWN DECO
Van Cleef & Arpels has opened its first boutique on Geary Street. The 3,000-square-foot space boasts an art deco-inspired façade and a modern interior designed in gold, onyx and dove gray tones. Among the décor's special features are a hand-crafted glass chandelier custom-made in France, as well as intricately decorated walls paneled in gold leaf. "We look forward to sharing the Maison's rich heritage and iconic creations with this thriving community," says Americas president and CEO Helen King. The boutique will showcase pieces from the brand's Snowflake, Perlée and Alhambra collections along with high jewelry pieces. vancleefarpels.com
ROOM REQUEST .
CARMEL CHIC
Poised one block away from the beach in a quiet Carmel neighborhood lined with cypress trees, the newly opened Villa Mara is evocative of an elegant private residence. With interiors by Lisa Koch Design (who also designed the Sunset Tower Hotel in Hollywood and Faena Hotel Miami Beach), the property's 16 rooms are appointed with rain showers, Waterworks bath fixtures and in-room mini bars stocked with complimentary gourmet snacks and locally sourced beverages.
"Villa Mara's setting within the Carmel Point neighborhood really makes you feel like you are a resident of Carmel," says Dev Patel, proprietor of Villa Mara Carmel. "When driving by the property, you could never tell that it is a hotel, and that is the experience that we do our best to allude to during your stay. It's as if you've rented a beautiful, luxurious home with friends that you've never met." For even more privacy, book the Jeffers Cottage, a 500-square-foot standalone hideaway complete with an outdoor firepit and soaking tub. villamaracarmel.com
MORE SAN FRANCISCO, VISIT DUJOUR.COM /CITIES
VILLA MARA: STEPHANIE RUSSO SAN FRANCISCOORANGE COUNTYLOS ANGELES MIAMI NEW YORK CITY
Ê FOR
FROM TOP: A hallway en route to guest rooms and the Living Room lounge at Villa Mara
The Van Cleef & Arpels boutique
FALL 2022 DUJOUR.COM 127
WINE COUNTRY NEWS
EAT HERE NOW .
GOOD EGGS
The Regiis Ova Caviar & Champagne Lounge, a destination dedicated to caviar and Champagne, has become a permanent Yountville fixture by renowned chef Thomas Keller and Regiis Ova Caviar co-founder Shaoching Bishop. Brought to life by Keller's team and consulting San Francisco interior designer Ken Fulk, the dreamy, lounge-like space is awash in a palette of sea greens and RH furnishings. Beverage director Michel Couvreux hand-selected the drink menu, while bites range from tempura-fried chicken tenders with ranch dressing to French onion dip paired with kettle-fried potato chips and a new brunch menu offered on Sundays. regiisova.com
FOR MORE SAN FRANCISCO, VISIT DUJOUR.COM/CITIES
THE
REGIIS OVA CAVIAR & CHAMPAGNE LOUNGE: DAVID ESCALANTE
HAMPTONS
ASPEN CHICAGO DALLAS HOUSTON LAS VEGAS
Ê
FROM LEFT: Caviar at the Regiis Ova Caviar & Champagne Lounge; the exterior of the restaurant
DUJOUR.COM FALL 2022 128
ROOM REQUEST
Originally constructed as a private residence for banker and investor John Alexander Paxton and his wife Hannah in 1881, The Madrona welcomes guests with offerings including a Michelin-starred restaurant helmed by chef Jesse Mallgren, a fleet of VanMoof electric bikes and 22 pristine guest rooms and bunga lows (many with fireplaces) painstakingly restored and redesigned by co-owner and prominent local interior designer Jay Jeffers. "When concepting the design for The Madrona, I sought to reimagine the property in a way that felt fresh and modern while still preserving the estate's late 19th-century aestheticism and storied past," says Jeffers of the mansion, which was placed on the National Register of Historic Places in 1987. "One of my favorite design elements has to be the one-of-a-kind custom carpeting in the dining room and drawing room by the brilliant Kelly Ventura. Her romantic florals perfectly capture The Madrona's essence of art and pure beauty." themadronahotel.com
Located on 700 acres with sweeping views of the Mayacamas mountains, the bucolic Stanly Ranch, Auberge Resorts Collection is wine country's latest refuge. The property features 78 modern farm house-inspired standalone cottages and suites with terraces, outdoor showers and firepits; 70 vineyard residences; and an expansive wellness sanctuary. The latter is divided into three disciplines spanning movement, recovery and wellness, and the separate Springhouse is dedicated to restoration and recovery with a circuit program including salt therapy, a massive cedar sauna, a tepidarium, a cold plunge bath and a hyperbaric chamber. The on-site restaurant, Bear, is headed up by executive chef Garrison Price (who previously worked at New York's il Buco Alimentari & Vineria). Bear offers starters such as bison tartare with colatura, egg yolk, capers and puffed tendon and entrees like cedar-roasted steelhead trout paired with baby leeks and charred lemon. One-of-a-kind guest adventures include a four-hour immersive race car driving experience at nearby Sonoma Raceway, an oyster harvesting tour in Tomales Bay with local Hog Island Oyster farmers and a session with Bay Area milliner Willee Roberts of Hampui Hats. aubergeresorts.com
A cottage at Stanly Ranch
FROM LEFT: The Madrona restaurant; the view from the hotel
SAN FRANCISCOORANGE COUNTYLOS ANGELES MIAMI NEW YORK CITY FALL 2022 DUJOUR.COM 129
BINNSHOT
With Ian
Duke
Sydney
Sweeney and Rachel Brosnahan at the Tory Burch pre-Emmys luncheon in West Hollywood
Julianne
Moore in Dior at the Venice Film Festival
John Legend
at the Tommy Hilfiger Factory runway show in NYC
Jane Krakowski
at a
screening
in the
Hamptons
Martha
Stewart at the opening of The Bedford by Martha Stewart at Paris Las Vegas
Evan
Mock at an AG dinner in NYC
Anne
Hathaway in Ralph Lauren at the U.S. Open in NYC
Matthew
Rhys at the Rag & Bone 20th anniversary dinner at Carbone in NYC
Camilla
Olsson, Jonathan Cheban and Sophia French at a dinner at the Aman in NYC DUJOUR.COM FALL 2022 130
Hannah
Waddingham
in Dolce & Gabbana at the Emmy
awards
in L.A.
Cynthia Erivo at an Ulla Johnson dinner in East Hampton
Francisco Costa at the Couture Council of the Museum at FIT luncheon honoring Dior's Maria Grazia Chiuri in NYC
Paul Thomas Anderson and
Keri Russell at the Rag & Bone 20th anniversary dinner at Carbone in NYC
Stella McCartney
at the launch of Dr. Barbara Sturm on Luxury Stores at Amazon in the Hamptons
Elsa Hosk
at an AG dinner in NYC
Charlotte Groeneveld at
the
launch
of Dr.
Barbara Sturm
on Luxury Stores at Amazon in the Hamptons
Kelly Rowland
at a
Tod's dinner in East Hampton
Malin Akerman and Christina Hendricks at the Good Eggs launch party in
L.A.
With Ross Levinsohn
and Rob
Gronkowski
Connie Britton
at the Tory
Burch
pre-Emmys
luncheon
in West
Hollywood
Christine Quinn in Marc Jacobs
at the
Marc Jacobs runway show
FALL 2022 DUJOUR.COM 131
BINNSHOT
Gigi Hadid
in NYC
Issa Rae and Melanie Lynskey at
the
Tory Burch preEmmys luncheon
in West
Hollywood
Lori Harvey
at the Fendi runway show in NYC
Anderson
Cooper and Andra Day at the Caring for Women Dinner in NYC Rachel Zoe at the Gucci and the Saltzman family's second annual East Hampton party Maria Grazia Chiuri and Kat Graham at the Couture Council of the Museum at FIT luncheon honoring Chiuri in NYC
Katie
Lee at a Tod's dinner in East Hampton
Chloë Sevigny
in Gucci at the Venice Film Festival
With Dan Galpern
Nicole Richie
at
the Khaite runway show
in NYC DUJOUR.COM FALL 2022 132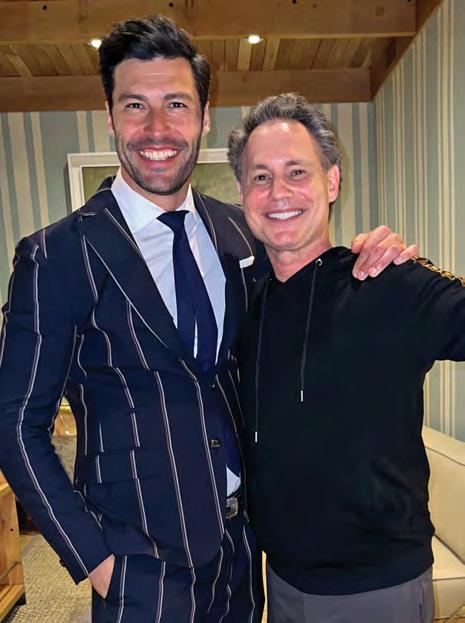 Ryan
Gosling
at a
TAG Heuer dinner
in
Beverly Hills
Corey Gamble and Kris Jenner at the Tommy Hilfiger Factory runway show in NYC
Alexandra Daddario at the Good Eggs launch party in LA
Mia Goth in Dolce & Gabbana at the Venice Film Festival
Mark Ronson and Grace Gummer at the Gucci and the Saltzman family's second annual East Hampton party
Catherine Deneuve at the Venice Film Festival
Natalia Dyer at the Fendi runway show in NYC
Zooey Deschanel
in
Dolce & Gabbana at
the
Venice Film Festival
With Marian Kurpanov
Karen
Elson at
the
launch of
Aerin
x Tanner
Krolle
at Nine Orchard
in
NYC
FALL 2022 DUJOUR.COM 133
BINNSHOT
Kate Moss at the Tommy Hilfiger Factory runway show in NYC
Iris and Maude Apatow at the Fendi runway show in NYC
Brad Goreski at the Good Eggs launch party in L.A.
Karlie Kloss at the Frame x Ritz Paris party at The Nines in NYC
With Neil Fairman
Evan Rachel Wood in Saint Laurent by Anthony Vaccarello at the Toronto Film Festival
Mélanie Laurent at the Venice Film Festival
Shawn Mendes at the Tommy Hilfiger Factory runway show in NYC
John Slattery at a screening in the Hamptons
Jessica Seinfeld, Amy Griffin and Gwyneth Paltrow at the launch of Goopglow in East Hampton
DUJOUR.COM FALL 2022 134
Nicki Minaj in Dolce & Gabbana
at the VMAs in NYC
Margaret Qualley in Chanel at
the
Toronto Film Festival
Zach Braff in Ralph Lauren at the U.S. Open in NYC
Sasha Lane at a Tod's dinner in East Hampton
Justin Theroux
at the
Rag & Bone 20th anniversary dinner
at
Carbone
in
NYC
Lucy Boynton in Chanel at the Deauville American Film Festival
Jenna Lyons and Naomi Watts at the Crow's Nest in Montauk
Ellie Goulding at the Carolina Herrera fashion show in NYC
Vicky Krieps at a Chanel dinner at the Venice Film Festival
Kathryn Newton at a Tod's dinner
in
East Hampton
With Joan Boyce
FALL 2022 DUJOUR.COM 135
Tomb RAIDER
100 years of Tut mania
BY EDWARD ESPITIA
Can you see anything?" "Yes, wonderful things!"
This is said to be the first exchange of words between Howard Carter and Lord Carnarvon as they peered into Tutankhamun's tomb in 1922. One hundred years later, it is still considered one of the greatest archaeological finds in history.
Tutankhamun, now Egypt's most legendary pharaoh, was largely unknown before 1922. He ascended to the throne around age 9 in 1332 BCE. DNA testing has revealed that his parents were siblings, which led the boy pharaoh to suffer from ill health and several deformities. Little is known about his short reign, which only lasted nine years before he died. His sud den death led to a quick but nevertheless extravagant entombment.
King Tut, as he became colloquially known, lay undisturbed for more than 3,000 years until November of 1922. Archeologist Carter, with financial backing from George Herbert, fifth Earl of Carnarvon (whose family seat is Highclere Castle, the setting of Downton Abbey), set out to find the elusive tomb of Tutankhamun in 1914. After years of searching the Valley of the Kings, they nearly abandoned their quest. On November 4, Hussein Abdel-Rasoul, a young boy working with Carter, stumbled upon a stone block that turned out to be a buried step leading down to the entrance of the tomb. Carter and Canarvon knew they had much more than a trea sure before them; they knew the media value of the discovery. The Times of London got exclusive rights to the story, and they carefully staged the opening of the tomb to build suspense. Their plan worked, and the world was immediately enthralled.
Egyptomania swept the Western world. The artifacts in the tomb, meant to supply Tutankhamun in the afterlife, ignited a global obsession as they were revealed one by one. It wasn't only the glittering jewels, the golden sarcophagus and the famous death mask, but even the mundane items—socks, sandals, bread and fruit—that grabbed the attention of the Times' readers. The discovery of the tomb became a source of inspiration for haute couture designers, jewelers and architects. Its influence was felt in the music, film and advertisement industries. It took nearly 10 years for Carter's team to catalog the 5,000 artifacts in the tomb. All of these now reside in the Cairo Museum, except for Tutankhamun himself, who rests quietly in his tomb in the Valley of the Kings.
A RTIFACT / FALL 2022 INLAID
SCARAB PECTORAL: ANDREAS F. VOEGELIN, ANTIKENMUSEUM
BASEL AND SAMMLUNG LUDWIG;
VISCERA
COFFIN: BUSINESS WIRE / GETTY IMAGES
DUJOUR.COM FALL 2022 136
DRAMATICALLY BETTER.
RM UP-01 FERRARI Ultra-flat manual winding calibre 1.75 millimetres thin 45-hour power reserve (± 10%) Baseplate and bridges in grade 5 titanium Patented ultra-flat escapement Function selector Limited edition of 150 pieces A Racing Machine On The Wrist