Spring 2023 MOULIN ROUGE! THE MUSICAL, HAIRSPRAY AND WICKED REGIONS BANK BROADWAY IN ATLANTA So Much More Excitement Inside!
CONTENTS Glorious Storytelling from Atlanta Opera Regions Bank Broadway in Atlanta Completes Its 2023 Lineup Experience Your Favorite Movies with the Atlanta Symphony Orchestra Testing the Boundaries at the Atlanta Fringe Festival A Thrilling and Inspiring Season with Atlanta Master Chorale Alabama Shakespeare Delivers Energy and Justice this Spring City Springs Opens the City Green Season with Better Than Ezra KSU Dance Selects Two Eleo PomareGlenn Conner Choreographers Experience the Spirit of Hope and Love at The Historic Holly Theatre A Spectacular New Musical on Stage at the Alliance Theatre Voices of Note Fills the Air with Pride and Community Aris Theatre Brings Giant Legend to Life Don't Miss a Note at the Schwartz Center for Performing Arts Trailblazing with Terrie Ajile Axam GET's Summer Theatre Classes for Kids Stage Door Players — An Interview with Lauren Morris Atlanta ShowGuide Spotlights Atlanta ShowGuide Performance Guide Atlanta ShowGuide Venues On the Cover: HAIRSPRAY Welcome to the 60s, photo by Jeremy Daniel. Visit us online at www.atlantashowguide.com. Like us on facebook.com/ATLshowGuideMagazine. Contact us at gregg.atlantashowguide@gmail.com or 770-559-1591. 4 6 8 10 12 14 16 18 20 22 24 26 28 30 32 34 35 43 51
Glorious Storytelling from the Atlanta Opera
Stories of suspense, love, fantasy, dreams, and nightmares are drawn from the greatest literature of all time to create the works presented by the Atlanta Opera in the 2023-24 season. The Shining with music by Paul Moravec and a libretto by Mark Campbell opens the season. Bypassing the famous horror film, the opera goes directly to the vitality and macabre ingenuity of the original book by Stephen King. The work is co-presented by the Atlanta Opera and the Alliance Theater (September 15 -October 1).
Come in costume or just for the campy fun of Frankenstein at the opera! The first movie (1931) made from Mary Shelley's masterpiece of literature Frankenstein featured the famous horror movie actor Boris Karloff as Frankenstein's monster. Composer and conductor Michael Shapiro created a lush and vibrant score for singers and orchestra for this entertaining evening with film and music with one show only on Saturday, October 28 at the Cobb Energy Performing Arts Center.
The mainstage operas of the 2023-24 season start with Giuseppe Verdi's Rigoletto (November 4- 12, 2023) in a Tomer Zvulun production. Based on a play by Victor Hugo,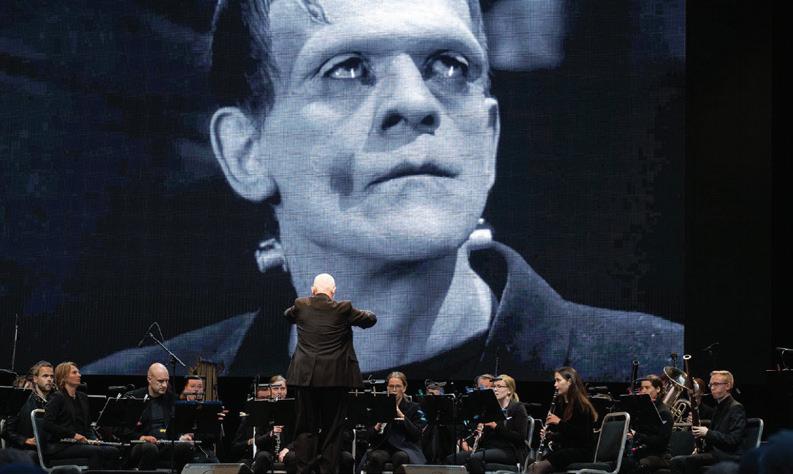 this is a twisted story of a beauty and a beast that features some of the most recognized music in all of opera. Next, you'll be engulfed by the strained charms of a bohemian life that turn heart-wrenching for the four friends whose lives are torn apart in Giacomo Puccini's La bohème (January 20-28, 2024). We then turn to Shakespeare as he strikes deep into our dreams and fantasies as composer Benjamin Britten mines the depths of a whimsical comedy.
Rife with magical potions, mistaken identities, perplexed lovers, and more, A Midsummer Night's Dream (March 2-10, 2024) features the otherworldly voice of countertenor Iestyn Davies in his Atlanta debut. The season closes with the epic second opera in Richard Wagner's work of magnificent Ring mythology, Die Walküre (April 27-May 5, 2024). If you've ever wanted to encounter that iconic character of operatic legends, a Valkyrie, this is your chance! The legendary Greer Grimsley is the world's greatest Wotan and he takes command of this powerful role on our stage.
Get your season tickets now from the Atlanta Opera. Call weekdays during business hours to 404-881-8885 or visit atlantaopera.org.
4
Frankenstein, photo courtesy of Michael Shapiro
Book your tickets now at alliancetheatre.org/water 404.733.4690 1280 PEACHTREE ST NE // ATLANTA, GA 30309 A show-stopping new musical filled with adventure and romance, all under the big top of a traveling circus. Book by RICK ELICE Music & Lyrics by PIGPEN THEATRE CO. Based on the Novel by SARA GRUEN Directed by JESSICA STONE JUN 7–JUL 9 On the Coca-Cola Stage PRESENTED BY
Moulin Rouge! The Musical, Hairspray and Wicked
will complete the 2023 season at the Fox Theatre while Six and MJ will anchor the 2023-2024 Regions Bank Broadway in Atlanta lineup
The 2022-2023 Regions Bank
Broadway in Atlanta season will wrap up with three sensational shows at the Fox Theatre including the debut of MOULIN ROUGE! THE MUSICAL and the return of HAIRSPRAY and WICKED. Visit www.broadwayinatlanta.com for more information and tickets.
Enter a world of splendor and romance, of eye-popping excess, of glitz, grandeur and glory when MOULIN ROUGE! THE MUSICAL debuts at the Fox Theatre from April 19-30. As in the film, MOULIN ROUGE! THE MUSICAL celebrates over 160 years of music — from Offenbach to Lady Gaga. The stage musical features many of the iconic songs from the movie, and also includes recent hits released since the movie premiered 21 years ago.
HAIRSPRAY is the story of 16-year-old
Tracy Turnblad in 1960s Baltimore as she sets out to dance her way onto TV's most popular show. Can a girl with big dreams (and even bigger hair) change the world? Featuring the beloved score of hit songs including "Welcome to the '60s," "Good Morning Baltimore," and "You Can't Stop the Beat," HAIRSPRAY visits the Fox Theatre from May 30 – June 2.
WICKED returns for four weeks only, July 5-30, and looks at what happened in the Land of Oz…but from a different angle.  Long before Dorothy arrives, there is another young woman, born with emeraldgreen skin—smart, fiery, misunderstood, and possessing an extraordinary talent. When she meets a bubbly blonde who is exceptionally popular, their initial rivalry turns into the unlikeliest of friendships…until the world decides to call one "good," and the other one "wicked."
Broadway in Atlanta has also announced that the Atlanta premieres of the four-time Tony Award winning MJ, the Tony Award® winning and 2022 Grammy® nominated SIX THE MUSICAL and the Broadway smash-hit musical BEETLEJUICE will lead the 2023/2024 season. The lineup is also set to feature the return of HAMILTON, ANNIE, the Atlanta premiere of Harper Lee's TO KILL A MOCKINGBIRD, FUNNY GIRL, and the revival of THE WIZ. Season options include LES MISÉRABLES and Disney's ALADDIN. For information visit BroadwayInAtlanta.com.
6
The cast of the North American Tour of MOULIN ROUGE! THE MUSICAL. Photo by Matthew Murphy
YOUR FAVORITE FILMS WITH LIVE ORCHESTRA @ SYMPHONY
with Full Orchestra MUSIC, LYRICS & SCORE by DANNY ELFMAN FILM WITH LIVE ORCHESTRA FRIDAY & SATURDAY, OCTOBER 27 & 28 IN CONCERT COMPLETE FILM WITH MUSICAL SCORE PERFORMED LIVE BY THE ATLANTA SYMPHONY ORCHESTRA FRIDAY, SATURDAY & SUNDAY SEPTEMBER 15, 16 & 17 © MARVEL SATURDAY & SUNDAY NOVEMBER 25 & 26 © 1990 Twentieth Century Fox SATURDAY & SUNDAY, DECEMBER 16 & 17 A SENBLA PRESENTATION © 2022 UNIVERSAL STUDIOS. ALL RIGHTS RESERVED. FILM LIVE WITH ORCHESTRA SATURDAY & SUNDAY, MAY 13 & 14 MUSIC BY JOHN WILLIAMS © 2015 & TM LUCASFILM LTD. PRESENTATION LICENSED BY DISNEY CONCERTS IN ASSOCIATION WITH 20TH CENTURY FOX FILM CORP, LUCASFILM AND WARNER/CHAPPELL MUSIC. © ALL RIGHTS RESERVED.
HALL
Experience Your Favorite Movies Like Never Before with the Atlanta Symphony Orchestra
The Atlanta Symphony Orchestra (ASO) announced their new season of the Movies in Concert series, featuring the ASO performing the film scores live as the films are shown in Symphony Hall. This fall, films include Marvel Studios' Black Panther, Tim Burton's The Nightmare Before Christmas, Home Alone and The Holiday. All films will be displayed on a 40-foot screen suspended above the ASO on stage. This series has proven to be a fan favorite, appealing to concert-goers of all ages while highlighting a new way to experience these movies like never before.
Marvel Studios' Black Panther Live in Concert will be conducted by Anthony Parnther on September 15-17, 2023.
Tim Burton's The Nightmare Before Christmas Live in Concert will be conducted by Thiago Tiberio on October 27-28, 2023.
Home Alone in Concert will be conducted by Scott Terrell on November 25-26, 2023.
The Holiday in Concert will be on December 16-17, 2023.
Tickets are available at ticketmaster.com For more information visit aso.org/movies
8
PERFORMANCE ART + DANCE + COMEDY THEATRE + CIRCUS + STORYTELLING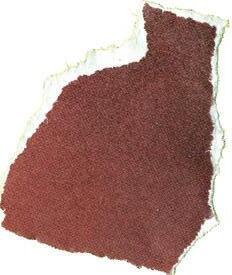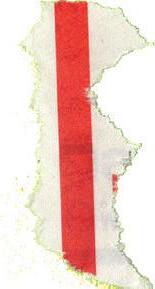 SCAN FOR TICKETS & MORE INFO