From Singapore to the world! The Singapore Pavilion is back as part of this year's Asia TV Forum & Market (ATF), the region's leading entertainment content market, presenting over 1,170 hours of quality content from Singapore and Asia produced by local showrunners.

Over 190 titles across multiple genres take centre stage, connecting local talent to global audiences. Inspire and be inspired. nd us at Asia TV Forum & Market Booths F06 and H08, at the entrance of the market oor.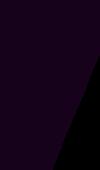 Deep End A Banquet for Hungry Ghosts Love Punch Third Rail Tropic Tales Love at First Bite This Land is Mine The Great Wall with Ash Dykes 123 Number Squad Mr Midnight www.imda.gov.sg/SMF2022
CELEBRATING ASIA'S STORIES WITH THE WORLD S A S S I A 'S D W E WO R L IT H THHE T 24 NOV 11DEC 2022 ATF Front Cover Artwork 2 165x245mm CMYK Op 2.ai 1 09/11/2022 8:51 PM Brought to you by THE 2022 OFFICIAL + ATF 2021 hybrid edition preview ATF 2022 DAY three 9DEC
ASTRO
MX PLAYER WAVVE KARTOON CHANNEL!
CONTENTS 06 18 01 08 IT'S NOT ALL WORK EXCLUSIVES NETWORKING GALLERY: PARTY CENTRAL 22 50 30 MARKET CONFERENCE EXISTING IPs 12 INDEVELOPMENT An Event of Hosted by EDITORIAL & PRODUCTION TEAM EDITORIAL DIRECTOR Lulu Mendoza WRITERS Dinesh Pasrasurum, Priscilla Hendriks, Suhaimi Sainy, Adrian Kuek, Selina Tan CONFERENCE WRITERS Lim Jun Xi, Marcus Goh DESIGNER Shellen Teh PHOTOGRAPHY Artgraphy PROJECT MANAGEMENT GROUP PROJECT DIRECTOR Yeow Hui Leng SENIOR PROJECT MANAGER Joyce Chua PROJECT COORDINATOR Jocelyn Phng BUYERS RELATIONSHIP EXECUTIVE Samantha Lee RELATIONSHIP COORDINATOR Bridget Tong EXHIBITORS & PARTICIPANTS SENIOR ACCOUNT MANAGER Phua Meenyi ATF CONFERENCE EXECUTIVE PRODUCER Lulu Mendoza ASSISTANT CONFERENCE PRODUCER Leris Leong MARKETING MARKETING DIRECTOR Teo Hui Hiang MARKETING MANAGER Candy Cheah MARKETING EXECUTIVE Priscilla Hendriks DIGITAL ASSISTANT MANAGER Aye Min Thu DIGITAL EXECUTIVE Liew Bi Liang OPERATIONS OPERATIONS DIRECTOR Karen Leong OPERATIONS MANAGER Chua Lai Soon SENIOR OPERATIONS EXECUTIVE Karen Liew Co-located Somehow, attendees to the first full-on ATF after the pandemic, could not help themselves but to take timeout to have a bit of fun between the gruelling expectations of work. Post-pandemic mindsets have allowed us to be kinder to ourselves. It's always a pleasure to have coffee with old acquaintances, or newfound friends.
SEE YOU @ ATF 2023 6 TO 8 DECEMBER 2023 MARINA BAY SANDS, SINGAPORE www.asiatvforum.com