magazine covering the ark-la-tex DECEMBER 2022 ALT-MAG.COM BE THE CHANGE Life of Allie Graves
ALT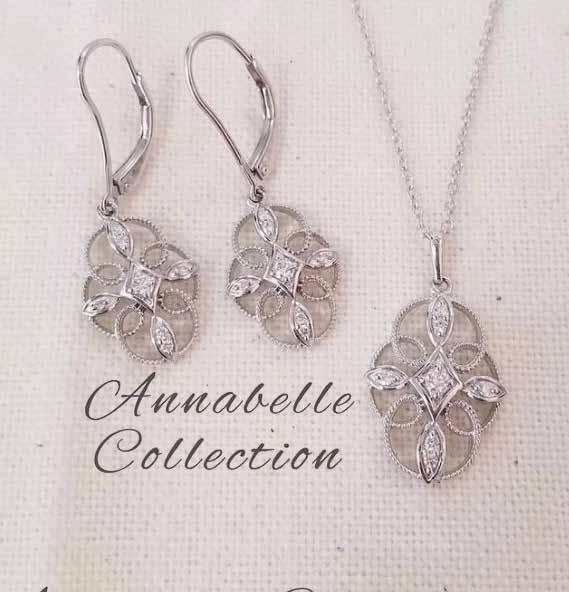 03 ALT Magazine | December 2022 Monday-Saturday 10-6 www.micahsjewelers.com 2812 Richmond Rd. Richmond Park Center Texarkana, TX 75503 (903)735-2336
870-773-4444 | VERONAONBROAD.COM 212 E BROAD ST. | TEXARKANA, AR 71854 ONLINE ORDERING AVAILABLE! RESERVE YOUR TABLE OR OUR BANQUET ROOM FOR YOUR HOLIDAY PARTIES! COME SEE WHAT'S NEW ON THE MENU!
06 ALT Magazine | December 2022 For advertising information, call 903.334.9605 December 2022 / Volume 16 / Issue 12 BE THE CHANGE LIFE OF ALLIE GRAVES 12 LOCAL RESCUES 52 53 54 FISH TALES ALT-MAG.com (903) 334-9605 | info@alt-mag.com 101 Slaton Dr. Nash, TX 75569 ALT Magazine is published the 1st business day of every month. Reproduction in whole or part without written permission of ALT Magazine is strictly prohibited. ALT Magazine is distributed free of charge. Direct mail subscriptions are available for $60.00 per year. Contributions from our readers are welcome. We reserve the right to edit or reject any material. Pinnacle Creative dba ALT Magazine COO / PUBLISHER Debbie Brower EDITOR Alyssa Jensen SALES & MARKETING Debbie Brower 903.334.9605 GRAPHIC DESIGN Alyssa Jensen PHOTOGRAPHY Debbie Brower COVER STORY PHOTOGRAPHY April Graves FEATURED WRITER Anne Granado CONTRIBUTING WRITERS Debbie Brower, Mike Brower, Dustin Stringer, Suzie Tyler If you have an event you would like to include in our Upcoming Events section, please e-mail us at: alyssa@alt-mag.com. ALT magazine covering the ark-la-tex 46 49 FINANCIAL FOCUS SUZIE TK SNIPPETS 44 CHAMBER OF COMMERCE CALENDAR OF EVENTS SCENE IN ALT HOPE FOR TEXARKANA 18 PATHWAY RESOURCES CENTER 22 48 PINK BEHIND THE THIN BLUE LINE 26 TOP LAWYERS WINNERS 2022 30
07 ALT Magazine | December 2022 903.838.8000 TexarkanaEmergencyCenter.com 4646 Cowhorn Creek | Texarkana, TX 75503 • Open 24/7/365 • Board Certified Doctors • Cardiac Monitoring • Ultrasound • CT Scan • Digital Radiology • MRI • Outpatient Imaging • Trauma / Injury Care • Pediatric Friendly • On-site Lab • No Wait • Pharmacy • Local Doctors & Local Ownership Dr. Matt Young Your Hometown Doctor Wishing Everyone A Very Happy Holiday Season!