SEPTEMBER/OCTOBER 2022 EQEQLiving.com PEOPLE | TRAVEL | DESIGN | FASHION | STYLE | D É COR UESTRILIVINGAN 2022SEPTEMBER/OCTOBER DISPLAY UNTIL OCT 31, 2022 LIVINGEQUESTRIAN EQ ® THE ATGOLD2O22LISTREADERSVOTEFORTHEBESTOFEQUESTRIANLIFEPLUS:HOMEWITHLAURAKRAUT THE LARGEST LANDOWNERS IN AMERICA DREW DOGGETT GALLERY Ireland's Castle Leslie has been voted the favorite equestrian vacation destina tion for seven straight years.
STANDS OUT FROM THE HERD.
THE NEW GRAND ADVENTURES RETURN Optional features shown. Wagoneer is a registered trademark of FCA US LLC. VISIT WAGONEER.COM
LINDSAY HUNTER 34
64
38
74
Two-time Olympian and international world-class show jumper Laura Kraut takes time to talk with EQ at her Wellington, Florida, home about her colorful journey to the top of her sport and the strategies she takes to stay there.
Tennessee-based interior designer Lindsay Hunter has made a name for herself by blending her passion for the equestrian lifestyle with design, to create a style that includes drawing inspiration from the past, with a modern twist.
PHOTOGRAPHER DREW DOGGETT'S CAPTIVATING UNDERWATER SERIES
54
LAURA KRAUT
EQ'S ANNUAL GOLD LIST
BANNANJANAPHOTO54 JOHN AND LESLIE MALONE 38 EQ'S GOLDANNUALLIST LAURENRALPHCOURTESY EQ INSIDE 4 | EQUESTRIAN LIVING | SEPTEMBER/OCTOBER | 2022 EQ INSIDE
FEATURES
SEPTEMBER | OCTOBER 2022
The largest landowners in America, John and Leslie Malone's broad interests encompass a diverse mix of philanthropy, land conservancy, design, and an active life with horses.
Now in its ninth year and the most comprehensive to date, EQ's Gold List continues to be an informative and fascinating read. See if your favorites took gold, silver, or bronze in what's considered America's leading survey of all things equestrian.
JOHN AND LESLIE MALONE
Renowned for his exquisite artistry, Drew Doggett's Equus: Underwater Rhythm captures his equine subjects in a symphony of light and motion just below the sea's surface.
DEPARTMENTS
This fall, cozy up to autumn hues that bring seasonal warmth to fashion, accessories, and décor.
SEPTEMBER | OCTOBER 2022
IN EACH ISSUE
24
EQUESTRIAN PROPERTIES
Caroline Moran introduces her pit bull, Pebbles, who was found days before giving birth to puppies by Danny and Ron's Rescue.
12
Fabulous farms and ranches.
Read an excerpt from Essential Horse Speak: Continuing the Conversation, by Sharon Wilsie.
BARN DOGS 98
Castle Leslie Estate in County Monaghan, Ireland, graces this issue's cover. The enchanting castle nestled on 1,000 acres of Irish countryside has been selected seven times in EQ's Gold List as the equestrianmost-desiredescape.
DÉCOR 16
FASHION 26
EDITOR'S NOTE 8
STYLE 20
PEOPLE 30
FAVORITES
Three-time Olympian eventer Boyd Martin shares his favorite things with Equestrian Living, from charities and restaurants to venues and hotels.
Welcome to Equestrian Living RESOURCES 92
A favorite of equestrians, the Village Bakery of Woodside, California, offers a fresh take on a classic cocktail.
81
The Tech Equestrian Blog founder walks us through the technological advances in the industry that have made for a new assortment of apps aimed at buyers and sellers of horses, allowing for ease, convenience, and higher number of successful sales.
FOOD + DRINK 18
98 26 16 18 EQ INSIDE 6 | EQUESTRIAN LIVING | SEPTEMBER/OCTOBER | 2022 EQ INSIDE
The English country look conjures apparel that embodies the British tradition of sporting stylish and functional knits, tweeds, and footwear.
Enjoy the ease of modern entertaining with the retro-style convenience of bar carts.
Brandon Phillips' experiences with cancer as a child led him to dedicate his career as a professional polo player to helping children and their families in similar circumstances.
ON THE COVER
Look for CONTACT INFO | PAGE 92 to find the products and services in this issue.
SCIENCE 88
WELCOME
While building this issue's ninthannual Gold List, our editorial team was surprised by an innocent question posed by a contributing editor. "How did this get so long?" she asked. It was an excellent query and one to which we had no concrete response. An easy answer might have been it happened organically, but that's only partially true.
medical treatments for people and ani mals, are staggering. And they are both avid horse lovers—Leslie focuses on dres sage performance horses, and John has embraced Thoroughbreds and Quarter Horses on a grand scale.
8 | EQUESTRIAN LIVING | SEPTEMBER/OCTOBER | 2022 EQ FROM THE EDITOREQ FROM THE EDITOR MEDINGERC.W.PHOTO
Additionally, in a breathtaking gal lery, renowned photographer Drew Doggett introduces his newest series: Equus: Underwater Rhythm, which elo quently presents his equine subjects just below the sea's surface in nuanced tones of grey, black, and white. Also in the creative realm, interior designer Lindsay Hunter has found a beautiful niche, merging her passion for horses and the equestrian lifestyle with design and creating a style she calls "Modern Equestrian."And,ina nod to fall, which I am more than happy to welcome after a scorching summer, we showcase some idyllic country-style apparel brimming with tweeds and suedes, a plethora of style items in autumn hues, and décor ideas for chic and easy entertaining.
I
America's leading survey of equestrians' favorites. We believe it to be a funto-read roadmap of equestrian trends covering a broad gamut of categories generated from the input of readers and voters. We asked; we listened, and con sequently, the popular feature has grown over the Beyondyears.the Gold List, we visit with multi-Olympian and international world-class show jumper Laura Kraut in Wellington, Florida. Our team gathered in her home's English-style pub room as Laura shared engaging stories of her early career and methods she's developed over the years to help her reach, and stay at, the pinnacle of the sport.
In a rare interview, we meet John and Leslie Malone, the largest landowners in America. Their combined efforts in land conservation, philanthropy, design, and under-the-radar donations, which directly impact the advancement of
I look forward to the fall line-up of horse shows, the energy that comes with the return of riders who migrate to Europe for the summer, and the invigoration that occurs with the season's harvest moons and crisp fresh air. That's all golden to me.
've never subscribed to sharing the efforts required to get Equestrian Living to press. Instead, I adopt more of a "never let them see you sweat" Deadlines,mantra.last-minute changes, and madcap scrambles are inherent in magazine publishing, and our team weathers these with grand aplomb. But I will admit there is a collective sigh when the Gold List is wrapped-up. The feature is an all-handson-deck undertaking to ensure we have the category results accurately presented in an accessible and visually appealing format.
Our first Gold List in 2014 was eight pages, and, over the years, the expanded scope of categories has driven the page count upwards to this year's 16 pages. Readers' cat egory what'sandtohavevotingnominations,suggestions,andparticipationcontributedthesuccesscredibilityofconsidered
On location at Laura Kraut's Wellington, Florida, home. From left: hair and make-up artist Leslie Munsell, Equestrian Living editor Stephanie Peters, Equestrian Living photography director George Kamper, Laura Kraut, and interior designer M. Douglas "Dougie" Mutch.
Luxury equestrian Apparel
find newsstands
SENIOR EDITOR Jill B. Novotny
NEWSSTAND DISTRIBUTION Boyd Mulholland
SUBSCRIBE on page 97 or online at eqliving.com/subscribe Digital Subscription and InnerCircle membership: eqliving.com/ic purchase past or offering EQLiving, visit eqliving.com/where-to-buy Subscription management and address changes: Web: eqliving.com/manage-subscription Email: info@eqliving.com Tel: 929-262-0347
SOCIAL MEDIA AND WEB CONTENT Maggie Carty
EQLIVING ADVISORY BOARD
VOLUME 11 NUMBER 5
PUBLIC RELATIONS Carrie Wirth, EQmedia.agency
Bob Cacchione | Deborah Deutsch | Melissa Ganzi
EQ SPECIAL EVENTS Jennifer Pearman Lammer
Free
ADVERTISING SALES
UESTRIAN
UK & LONDON EDITOR Bridget Arsenault
©2022. All rights reserved, Wynnwood Media, LLC. No portion may be reproduced in print or online without written permission. ®Equestrian Living, Equestrian Quarterly, and EQ are registered trademarks of Wynnwood Media. EQ was chosen OVERALL MAGAZINEEQUESTRIANBEST in its inaugural year by American Horse Publications. neeD A LeG UP? Interiors that enhance the lifestyle of the horseman—that's what Gracie Street brings to you. No matter where you live, our soughtafter West Palm Beach studio and boutique is right in stride with new ideas for your home, office or stable facility. Call us for a compli mentary consultation and discover why our custom designs are widely recognized in the equestrian community worldwide. I NTE R I OR DESIGN STUDIO & BOUTIQUE M. Douglas Mutch, ASID West Palm Beach, Florida (56 1) 832-1 14 1 • graciestreet.com FL LIC # IB0000777 GS LegUpAd_EQvert.half.indd 2 1/9/20 8:15 PM EquestrianLivingMagazine @eqliving @eqliving Scan to subscribe: 10 | EQUESTRIAN LIVING | SEPTEMBER/OCTOBER | 2022 EQ SEPTEMBER/OCTOBER 2022
DIGITAL & CLIENT SERVICES Sarah Lessler
Rebecca Baldridge, Juliana Chapman, Lindsay Hunter
issues
Blaire Baron, 215-439-8259, baron@eqliving.com
LIVING EQ ®EQLiving.com
EDITORIAL MANAGER Theresa Cardamone
General: 929-262-0347, info@eqliving.com
Editorial inquiries and letters to the editor: info@eqliving.com or mail to Box One, Brownsville, VT 05037
To
EDITORS AT LARGE Rebecca Baldridge, Carol Cohen-Hodess, Judy Richter
PRINT John Spittle
EDITOR AND CREATIVE DIRECTOR Stephanie B. Peters
PHOTOGRAPHY DIRECTOR George Kamper
Dick Holcomb, 770-331-7788, dickholc@gmail.com
Mindy Peters | David Sloan | Chester Weber
EQUESTRIAN QUARTERLY (EQ) became EQUESTRIAN LIVING magazine in 2016 and is published six times yearly. It is distributed at selected equestrian locations, newsstands, and is available for home delivery for $28.95 | Canada $45.95.
Joyce Jones, 954-796-1809, jones@eqliving.com
PUBLISHING CONSULTANT George Fuller
CONTRIBUTING WRITERS
Europe: Rosa Zampini, zampini@eqliving.com
PUBLISHER C.W. Medinger
Carson Kressley | Peter Leone | Colleen and Tim McQuay
DESIGN MANAGER Mary A. Stroup
THEIR COMFORT IS BUILD IT WITH Priceless. Blackwood. PROUDLY CRAFTED IN THE USA | BLACKWOODSTALLS.COM Horse Stalls | Barn Doors | Entrance Gates
Favorite music on your playlist: Placebo.
Favorite way to relax: In the evening time when I jump on my tractor, put on head phones to listen to music while moving the portable jumps on my cross-country course at Windurra. For me, this is the only quiet time of my day; I find it quite relaxing and therapeutic.
Favorite Kentuckyshow/venue:HorsePark.
Greatest Windurraextravagance:USA, our 100-acre farm. Silva and I have dedicated our whole lives to creating the ultimate training facility with multiple outdoor rings, a new indoor, a mile-long gallop track, a training pond, and more. It's a labor of love, and I feel like we are halfway there—lucky for us, I think we are halfway through our riding career.
MY BOYDFAVORITESMARTIN
Favorite charity: Work to Ride , a community-based pro gram that aids under-resourced urban youth through con structive activities centered on horsemanship, in Pennsylvania.
A few of
To be quite hon est fashion isn't what I'm known for.
deodorant.
RITZ CARLTON
See EQLiving's vist to the Martins' at home: May 2022 issue.
Favorite Pasquale'srestaurants:Pizza in
Cochranville, Pennsylvania. I'm on a first-name basis with the chef, and my bib number from the Rio Olympics is proudly hang ing in the restaurant. In Australia, Scratchleys on the Wharf in Newcastle. Without question, it's the best seafood I've tasted anywhere in the world. It's located right on the water just north of Sydney.
Favorite hotel: I was privileged to do a speaking engagement at the Ritz Carlton in the Turks and Caicos after the Tokyo Olympics. It was by far the most luxurious place I've ever stayed.
Proudest riding achievement: Riding at the top level of the sport over the last two decades is a big blur. I've had many victories and great success on some unbelievable horses. It's hard to pick out one. I think early on in my career, winning Adelaide 5*, the last long format three-day event, really jump-started my riding career when I was 22 years old. The Olympics and WEGs have always been a highlight. And recently, winning the Maryland 5* was a massive high.
EQ FAVORITES
FavoriteCOPSTV
FAVORITES
Ariat, who makes me look half
Axefragrance:Favorite
Favorite source for male
What books are on your bedside table: My friend, Steffen Peters, got me into the book Winning by Tim Grover. A truly inspiring book on what it takes to be the best.
When you drive through Lexington, you pass through horse farm after horse farm, with spectacular green roll ing hills and beautiful pastures full of horses galore. The Horse Park has a magic feeling of history. All the great American event riders have competed there, and there is no other stadium like it in the world. It has an electric feeling as you come down the ramp. Lastly, the cross-country course is the most perfect piece of topography for eventing and the ultimate test for horse and rider.
foroffriendsfashion-forwardmymakefunme,butluckilyme,I'mspon
Favorite food to cook at home: 2-Minute Noodles, the only dish that I'm a master of ever since my childhood days. Best served lightly sprinkled with cheddar cheese.
Your barn is the setting of your horse's story. We ensure every ride, every bath, every moment is a chapter to remember. 717.687.0292 | BandDBuilders.comBuilt Right or Not at All
Pottery Barn's Jade bar cart unites an Art Deco shape with an antique brass frame and black granite$1,299.base.
CONTACT INFO | PAGE 92
The Waupaca bar cart by Wayfair contrasts oval wood shelves with chrome handles. $429.99.
Enjoy the ease of modern entertaining with the RETRO-STYLE convenience of BAR CARTS.
The Bar Trolley by Kifu Paris adds a touch of luxury to any living space with three removable trays, two drawers, and shelving. Shown in antique nat ural shagreen. $8,252.
The Avalon bar cart with Art Deco appeal by Burke Décor, is built to last in stainless steel and wood, durable enough for years of entertaining.$1,265.
Anthropologie's LucitecartOscarineDeco-inspiredLucitebarincastbrassandhasatemperedglasstopandshelf.$698.
16 | EQUESTRIAN LIVING | SEPTEMBER/OCTOBER EQ D É COR
Inspired by the 1930s era, Ralph Lauren's mahogany Duke bar cart with polished stainless steel has ample room for glassware and beverages. $11,045.
LET THE GOOD TIMES ROLL
1-888-354-4740 | www.kingbarns.com SETTING THE STANDARD SINCE 1978 Complete design services and fine craftsmanship Custom barns, arenas, garages, and living quarters
1 ½ ounces Square One Botanical Vodka
2worlds.cucumber slices
1 heaping teaspoon sugar
Cucumber for garnish
CONTACT INFO | PAGE 92 18 | EQUESTRIAN LIVING | SEPTEMBER/OCTOBER | 2022 EQ FOOD+DRINK OLCAL F L A VOR HORSEFAVORITESCOUNTRY
LUXE LIBATIONS
PREPARATION
A favorite of equestrians, the VILLAGE BAKERY of Woodside, California, offers a fresh take on a classic cocktail.
¾ ounce fresh lime juice
6-8 sprigs mint
Soda water
THE INGREDIENTSWOODSIDE
The Village Bakery & Cafe in Woodside, California, opened in the summer of 2017. The hotspot for locals and destination diners alike serves simple, rustic—yet still elegant and refined— American cuisine prepared in an open kitchen. A com plicated two-in-one project, the Bakery operates both the restaurant, which serves brunch, lunch, and dinner daily, as well as the retail shop next-door, which serves a delectable array of slow-proofed artisan breads, beautiful pastries, pies, cookies, and cakes, as well as other sweets to tempt the shoppers who gather in front of the shop every morning. The Village Bakery is the little sister restaurant to the famed Michelin-starred The Village Pub, also located in Woodside, about ¼ mile away. Owner Tim Stannard is a longtime resident of Woodside, as well.
Combining the specs of two classics (the Southside and sister cocktail, the Eastside), and substituting a botanical vodka for gin, provides this refreshing long drink with the best of all
Add cucumber, mint, and sugar to the bottom of a mixing glass. Muddle well; be sure to not overly bruise the mint. Add the vodka and lime juice. Fill with ice, cover with a mixing tin, and shake briefly but with vigor. Double strain into a Collins glass filled with fresh ice. Top with soda water. Garnish with a cucumber ribbon and mint sprig.
2023 PASO PUMPKINS & PONIES October 12-15 • B Series FALL NovemberCLASSIC1-5•Classic Series OAK TREE CLASSIC November 8-12 • Classic Series TURKEY TROT & JUMP November 16-19 • B Series California Central Coast Spring Stall Reservations Open January 15th • Fall Stall Reservations Open June 15thMayROSÉAprilSPRINGAprilWELCOMEMarchSHAMROCKIN'PasoRoblesHorsePark.comSHOW23-26•BSeriesCLASSIC12-16•ClassicSeriesCLASSIC19-23•ClassicSeriesINMAY25-28•BSeries # Jump Paso # Jump Paso # Jump Paso # Jump Paso # Jump Paso # Jump Paso # Jump Paso
FALL AUTUMNFORHUES Warm AMBERS and RUSTS infuse fashion, accessories, and décor with 20 | EQUESTRIAN LIVING | SEPTEMBER/OCTOBER | 2022 EQ STYLE CONTACT INFO | PAGE 92 1 2 3 4 5 6 7 109 8 1. Mansur Gavriel Lilium large drawstring leather bag. $895. 2. The Bergman Mirror with custom glossy textured frame from the Howard Elliott collection. $675. 3. J.Crew Italian-made dipped Cuff Bracelet. $58. 4. Crate and Barrel's Laundered Linen Throw Pillow in amber. $54.95. 5. Lexington Mug from Haviland & Parlon. $85. 6. Noya handwoven Orange Striped Rug by Crate and Barrel. $249-$699. 7. Agnelle Lena Fringe Leather Gloves. $199. 8. Vista II tangerine outdoor Adirondack Chair by Polywood. $499. 9. AllSaints Vally Suede Boots with chunky heel. $349. 10. Burberry Detachable Hood Check Puffer Jacket. $1,850.
thejennydoylegroup.com | atlantafinehomes.com Atlanta Fine Homes, LLC fully supports the principles of the Fair Housing Act and the Equal Opportunity Act. Each franchise is independently owned and operated. JENNY DOYLE c. 404.840.7354 o. jennydoyle@atlantafinehomes.com770.442.7300 CANTON, GEORGIA 30115
MillOld1024OrangeRoad
6 BR • 5.5 BA • 20.9± ACRES Offered for $3,650,000
Situated on 20.9± stunning acres in the heart of Canton, this incredible equestrian property impresses with a beautifully renovated main home, a new guest house, an exceptional infinity-edge pool, an 80' x 200' covered arena with Jack Pollard footing, a four-stall barn with a feed and laundry room, 12± acres of four-boardfenced pastureland and a 60' round pen, all bordering Smithwick Creek.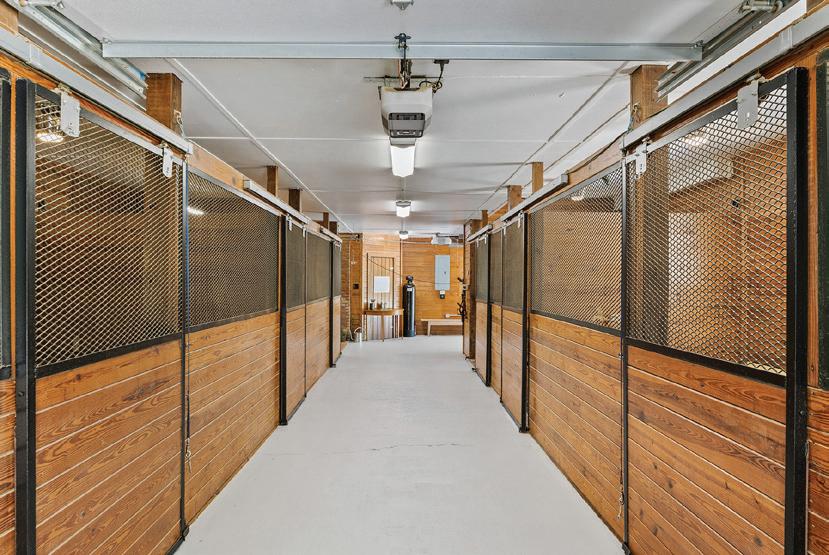 MARTHA W. JOLICOEUR, PA BROKER ASSOCIATE 561 797 marthasproperties.com8040 PIERSON ROAD · $18,900,000 Rare Opportunity With Direct Access to Wellington International Showgrounds (Formerly PBIEC) · Newer Build and Meticulously Maintained on 5+ Acres · 24 Stalls With Sand Ring and Grass Field · 6 Large Paddocks and Walker · Owners' Lounge, 2 Of ces, Tack Room, and Feed Room · 2 Dog Runs · Commercial Laundry · Large Storage Building · 4 Bedroom Apartment: Each Bedroom Has Private Bath and Kitchenette, Plus Shared Full Kitchen, Living Room and Laundry
HOME IS WHERE YOUR HORSE IS THE NEXT MOVE IS YOURS 1111 LINCOLN RD, PH-805, MIAMI BEACH, FL 33139. 305.695.6300 © 2022 DOUGLAS ELLIMAN REAL ESTATE. ALL MATERIAL PRESENTED HEREIN IS INTENDED FOR INFORMATION PURPOSES ONLY. WHILE, THIS INFORMATION IS BELIEVED TO BE CORRECT, IT IS REPRESENTED SUBJECT TO ERRORS, OMISSIONS, CHANGES OR WITHDRAWAL WITHOUT NOTICE. ALL PROPERTY INFORMATION, INCLUDING, BUT NOT LIMITED TO SQUARE FOOTAGE, ROOM COUNT, NUMBER OF BEDROOMS AND THE SCHOOL DISTRICT IN PROPERTY LISTINGS SHOULD BE VERIFIED BY YOUR OWN ATTORNEY, ARCHITECT OR ZONING EXPERT. IF YOUR PROPERTY IS CURRENTLY LISTED WITH ANOTHER REAL ESTATE BROKER, PLEASE DISREGARD THIS OFFER. IT IS NOT OUR INTENTION TO SOLICIT THE OFFERINGS OF OTHER REAL ESTATE BROKERS. WE COOPERATE WITH THEM FULLY. EQUAL HOUSING OPPORTUNITY. WELLINGTON, FLORIDA PALM BEACH POLO · $5,350,000 Located Within the Exclusive Bridle Path Neighborhood · Stunning Golf Course and Lake Views · 4 Bedroom, 6.5 Bath Estate Home Totaling Over 8,000 Square Feet · 3 Car Garage · Beautifully Designed Pool · Tray Ceiling in Living and Dining Rooms · Oak Paneled Study With Fireplace · Spacious Master Suite · His and Her Baths and Closets · Add Your Personal Touches and Create a Masterpiece! PALM BEACH POLO · $4,400,000 Fabulous Sunset Views · Grand Two-Story 5 Bedroom, 5.5 Bath Estate Home · Spacious 3 Car Garage · Resort-style Outdoor Entertaining Area · Saltwater Pool, Sauna and Spa · Cabana Bar and Grill, Fire Feature · Impact Glass · Chef's Kitchen With Beautiful Marble Countertops and Wolf Gas Range · A Rare Find In A Quiet Corner of Palm Beach Polo Club PADDOCK PARK 2 · $1,850,000 5 Bedroom, 3.5 Bath Custom-built Home · Sought-After Cul-de-Sac Location · Beautiful Sunset Views Over Wanderer's Club Golf Course · Secluded Saltwater Pool · Three-Way Split Floor Plan · Whole House Generator With 1,000 Gallon Propane Tank · Reverse Osmosis Water System · Accordion Shutters · New A/C as of 2022 · Make This Your Dream Farm! PRICEIMPROVEMENT
Learning the DANCE OF HORSE BODY LANGUAGE that makes true partnership possible.
2. To be able to develop the powers of your "feel," you need to be able to keep your Zero while directing with your Core Energy (the outward manifes tation of attention, intention, and direction, and a projection of power or powerlessness).
A
experiencing are yours or your horse's, or whether they are shared.Why
BUBBLES PERSONALOFSPACE
s much as we want to decode the language of horses, we must know what our everyday body language is projecting. The steps to success for beginning the journey of discerning body language are as follows:
5. Remember to practice getting in touch with all your senses. Also, notice what sensations you get in your body in different scenarios: "warm and comfort able," "sharp and hard," "cold and withdrawn," "cool and relaxed." Note the sensations without judging them. Try to assess whether the sensations you are
3. Quiet your mind: If you notice inner dialogue creeping in, quiet it down.
24 | EQUESTRIAN LIVING | SEPTEMBER/OCTOBER | 2022 EQ FAVORITES EQB O K C LUB BETWEENTHECOVERS Continued on page 86
is having awareness of your body important? We are about to talk about Bubbles of Personal Space—ours and our horses', Our Bubble is created partly by our body posture, which often belies our personality.
Horses not only see in a circle almost all the way around themselves (because of the position of their eyes on their heads), they also move in circles and arcs, and think in terms of circular, repetitive patterns and cycles. In addi tion, they live inside their own special Bubbles of Personal Space. The horse's Bubble is the only thing he truly possesses. In general, horses need their space clearly defined and respected for them to have a sense of well-being.
Much of what horses do in moving around each other has to do with outlining their mutual Bubbles of Personal Space. Moments where one horse may "pop" another horse's Bubble (move into another's space without asking) have what I call "rituals" associated with them. For our purposes, we have to start by understanding Horse Speak from outside the horse's Bubble. This means learning to observe where the outside of a particular horse's Bubble may be. For instance, one horse may be very comfortable with people and therefore has a small Bubble when around them. Another horse may be very timid and will flinch when you are 20 feet away.
1. To be able to be calm and objective enough to let go of old habits of thinking and feeling, you must find your Inner Zero (the term I use to represent an inner state of calm).
4. You need to feel comfortable with self-assessment: If nothing else, can you pay attention to your own habits? Do you have too much Core Energy around your horse? Or do you find yourself collapsing around him?
DON'T "POP" THE BUBBLE
An excerpt from Essential Horse Speak: Continuing the Conversation by Sharon Wilsie.
Sally Slater Voted Favorite East Realtor New to the Market | Ridgefield, CT | $3,400,000 | 15+ acres | This working horse farm offers 24 stalls, large indoor and outdoor riding rings with custom footing, 9 paddocks and new fencing. Gorgeous grass fields for riding, additional turn-out or potential house site and minutes to town. Web# 170503923 Peaceable Kingdom | Bedford Corners, NY | $5,995,000 | Whether the buyer builds their dream equestrian compound or purchases it as an investment, this is an opportunity to have the best. Features high building sites with sunset views as well as 6 open flat grass fields- less than an hour to Manhattan. Web# H6189160 75 ARCH STREET, GREENWICH, CT 06830 | 203.622.4900 © 2022 DOUGLAS ELLIMAN REAL ESTATE. ALL MATERIAL PRESENTED HEREIN IS INTENDED FOR INFORMATION PURPOSES ONLY. WHILE, THIS INFORMATION IS BELIEVED TO BE CORRECT, IT IS REPRESENTED SUBJECT TO ERRORS, OMISSIONS, CHANGES OR WITHDRAWAL WITHOUT NOTICE. ALL PROPERTY INFORMATION, INCLUDING, BUT NOT LIMITED TO SQUARE FOOTAGE, ROOM COUNT, NUMBER OF BEDROOMS AND THE SCHOOL DISTRICT IN PROPERTY LISTINGS SHOULD BE VERIFIED BY YOUR OWN ATTORNEY, ARCHITECT OR ZONING EXPERT. EQUAL HOUSING OPPORTUNITY. elliman.com O 203.622.4900 M sally.slater@elliman.com914.584.0137 Lic. Assoc. R.E. Broker Sally Slater Voted Favorite East Realtor by Equestrian Living Member of the Elite Sports & Entertainment Division Ranked in the Top 4% of Douglas Elliman's Agents Nationwide
The practical Jarrow Cotswold field coat by Cordings in subtle tweed with raglan sleeve. $685.
Fairfax & Favor's Shearling Lined Regina boot is perfect for cold crisp days in the country. The boot features an elasticated back panel for a flattering fit and a signature tassel. Available in cognac and chocolate (see inset). $518.
CONTACT INFO | PAGE 92 EQ FASHION
26 | EQUESTRIAN LIVING | SEPTEMBER/OCTOBER | 2022
HE ENGLISH COUNTRY LOOK conjures apparel that embodies the British tradition of sporting stylish and functional knits, tweeds, and footwear. Versatile, weather-resistant, and typically rendered in colors harmonious with the landscape, the timeless look easily transitions from a country outing to lunch in town.
Ariat's Saratoga cardigan ($169.95), paired with the Three Chimney sweater ($139.95), Marlow pant ($144.95), and Sutton II waterproof boot ($219.95).
QUINTESSENTIALLYCOUNTRYT
Cordings' T. BA Reversible Gilet with fur collar in green tweed and faux leather. $260. (Shown with leather side out.)
Ariat's Woodside 2.0 vest ($138.95) is shown with their Clarion blouse ($99.95), ultra-stretch perfect rise Skinny Sidewinder jean ($84.95), and Wexford Brogue waterproof boots ($189.95).
SEPTEMBER/OCTOBER | 2022 | EQLIVING.COM | 27
Ariat's Leighton waterproof boot. $209.95.
Ariat's Winter Quarter sweater ($139.95), shown with the Tomales shirt ($89.95), ultra-stretch perfect rise Skinny Sidewinder jean ($84.95), and Moresby waterproof boot ($199.95).
EQ FASHION
Cordings' waterproof Olive Highworth quilted field coat has elongated sleeves with leather-trimmed cuffs and detachable fur collar. $325.
WELLINGTON, FLORIDA
©2022 Engel & Völkers. All rights reserved. Each brokerage independently owned and operated. Engel & Völkers and its independent License Partners are Equal Opportunity Employers and fully support the principles of the Fair Housing Act. Matt EngelJohnson&Volkers Florida Selling Wellington & the Palm Beaches 561-313-4367 • MattSells.com
PRIME LOC A TIO N NE AR WEF & GLOBAL
One of a kind equestrian estate on 5.54 acres with covered & outdoor riding arenas and 17 stall center-aisle barn. Situated in a prime location close to GDF & WEF, this property was designed for top equestrians. The 4Br main residence boasts: stone floors, a center-island kitchen with gas cooking, wine cooler, walk-in pantry, impact window & doors, a stunning heated pool with lap lane, summer kitchen & outdoor gas fireplace. There is also a 1Br/1Bth guest house for family or staff. The impeccable stable features rubber pavers, feed, tack & laundry rooms, cross-aisle and portico walkway to the covered arena. Both arenas have ebb and flow watering systems with world class footing. Offered at $11,950,000
New Listing
MATTSELLS.COM
New Listing
LAKEFRONT EQUESTRIAN ESTATE
This awe-inspiring 5.24 acre property brings a breath of fresh air to equestrian architecture & design! Offered furnished, the home boasts open concept living with expansive walls of glass & views to outdoor spaces. The center-island kitchen offers Porcelanosa cabinets, quartz countertops, gas cooking, double ovens & large walk-in pantry with extra refrigeration. The master-suite showcases a luxurious dressing room & bath w/ a double sided gas fire feature, digital shower & soaking tub. Entertain poolside at the summer kitchen or on the 2nd story sundeck bar watching sunsets over the polo fields. Riders will love the 8 stall courtyard stable with stunning tack room & viewing lounges, jumping arena, exercise track, hotwalker, treadmill & more. The adjacent 10.48 acres is also for sale. Offered at $11,500,000
©2022 Engel & Völkers. All rights reserved. Each brokerage independently owned and operated. Engel & Völkers and its independent License Partners are Equal Opportunity Employers and fully support the principles of the Fair Housing Act. Matt EngelJohnson&Volkers Florida Selling Wellington & the Palm Beaches 561-313-4367 • MattSells.com
WELLINGTON, FLORIDA
MATTSELLS.COM
For years, Brandon did not discuss his illness. It wasn't until he was nearing 30 that he began to feel the need to give back. What started as a single charity polo tournament, Polo for a Purpose, became Polo for Life (PFL) in 2015. He says, "When I started Polo for Life, I had one simple hope: to find a way to make it easier for a family struggling with pediatric cancer than it was for my family when I was diagnosed."Whilemany cancer charities focus on raising money for research to find a cure, Polo for Life is dedicated to helping young patients and their families during a tremendously stressful period. Pediatric cancer affects the entire family and is a tremendous financial burden, typically forcing one parent to stop working. Polo for Life helps with expenses like rent, utilities, and car pay ments, and 100 percent of the funds the organization raises go directly to helping families in need.
I'm going to beat it. There was no question about winning. I was going to have to beat this."
Opposite: Top: Phillips with his son Ocean, Darren Marotta, and Nic Roldan. goodshoweveryBrandonBottom:relisheschancetothekidsatime
Today, Brandon plays polo professionally and has played in, and won, some of the sport's most prestigious tournaments. He gives cancer credit for making him a professional polo player. While that may sound peculiar to some, his recovery left him determined to dedicate his life to what he loved the most, horses and polo. Cancer taught him the power of posi tivity and gifted him with many of the attributes, such as mental strength and determination, that have contributed to his
ancer is a horrific disease at any age, but pediatric cancer is particularly cruel. Polo player Brandon Phillips would know. He was diag nosed with Stage 4 non-Hodgkin's lymphoma at the age of 14. It was this experience that later led him to found Polo for Life.
What Brandon had to do was undergo five months of gru eling chemotherapy, one week in the hospital and one week at home. Unfortunately, the weeks at home often turned out to be just a day or two before a fever would send him back to the hospital for antibiotics. His severely compromised immune system left him extremely vulnerable to every type of infection.Withso much time spent in the hospital, he saw the con sequences of cancer. "Some kids were dying around me, yet I never thought that I would even come close to dying. To me, this was a test. I knew it was a test from God, and I thought:
was diagnosed in June of 1992, he was an athletic 14-year-old who played hockey and was looking forward to a summer of serious polo. He woke up on a Sunday morning with a seemingly innocuous pain in his leg that he attributed to a sports injury. Twenty-four hours later, he faced a new reality as a cancer patient. With a softball-sized tumor that was inoperable, doctors gave him six weeks to live with out treatment. His response was, "What do I have to do to beat this?" His strongest emotion was anger.
The founder of POLO FOR LIFE gives back by supporting pediatric cancer patients and their families.
C
Following months of chemotherapy and hospitalizations, 22 spinal taps, and a raft of side effects that could break the will of many adults, Brandon did beat cancer. By November of 1992, he was back in school and playing basketball, but hockey was no longer an option as his illness had left him weakened. That winter, he started playing polo again and never looked back.
Whensuccess.Brandon
BY REBECCA BALDRIDGE
Polo for Life works with the Pediatric Oncology Support Team in West Palm Beach, the Kids Cancer Foundation in Royal Palm Beach, Joe DiMaggio Children's Hospital Foundation in Hollywood, and Miami Cancer Institute in Miami. It's through these organizations that families are referred to Polo for Life.
BRANDON PHILLIPS
30 | EQUESTRIAN LIVING | SEPTEMBER/OCTOBER | 2022
Michelle O'Boyle, Executive Director of the Kids Cancer Foundation, says, "Many of our families need help to meet basic
EQ PEOPLE SEPTEMBER/OCTOBER | 2022 | EQLIVING.COM | 31
A
Top row: Phillips, Marotta, and Roldan with some new friends; Not all ponies play polo; Bottom row: Commemorating a fabulous day of mak ing new friends; The horses bring a smile to even the youngest.
CONTACT INFO | PAGE 92 EQ PEOPLE 32 | EQUESTRIAN LIVING | SEPTEMBER/OCTOBER | 2022
to step in and financially assist with rent and other necessities. Says Mariela, "The help was a blessing. Finding the right people makes things easier, and I think the people who helped us were angels from heaven. Polo for Life took a lot of pressure off us and let us focus on Angel."
While the financial assistance Polo for Life offers is a tremendous boon to families, PFL also hosts chil dren and their families at a polo farm. Says Brandon, "The kids get the opportunity to take a break from their treatments and enjoy a day with other families, kids, and horses. I can't really explain how it feels to see a sick child smile or hear them laugh. These moments mean the world to me and the Polo for Life team."
BAKERLAUREN
needs like mortgage or rent payments, and utilities. Now, with gas prices rising, Polo for Life can even help pay for the gas necessary to take kids to medical appointments. This kind of assistance can lighten the load for already devastated families and give them one less thing to worry about."
Polo for Life continues to grow. So far this year, the organiza tion has raised over $2.2 million, all of which will go for direct support. Brandon notes that his objectives for PFL are "much more involved," and he remains determined to continue build ing on PFL's fundraising success, expanding the organization's reach, and helping as many families as possible.
ccording to O'Boyle, the most com mon pediatric cancer is leukemia, and the treatment protocol involves two and a half years of chemotherapy. During the treatment, every fever is an emer gency since chemotherapy significantly weakens the immune system. Families find themselves making countless trips to the hospital. The disruption and expense are a crushing burden.When Angel Mendez was diagnosed with leukemia, his mother Mariela Perez had no time to even think about what the family would do. She immediately gave up her job, leaving only her husband's income to bear not only the basics but new expenses related to Angel's diagnosis. Polo for Life was able
Balclutha Circa 1840
TTR Sotheby's International Realty, licensed real estate broker. Sotheby's International Realty and the Sotheby's International Realty logo are registered service marks used with permission.Each Office Is Independently Owned And Operated. Equal housing opportunity. All information deemed reliable but not guaranteed. Price and availability subject to change. A L E X I S K L E T J I A N . C O M
Gloria Rose Ott , Vice President m +1 540 454 4394 GloriaRoseOtt@ttrsir.com ttrsir.com
Georgetown Brokerage 1206 30th Street NW, Washington DC Distinctly Virginia Countryside
LINDSAY HUNTER
ur love affair with horses goes back thou sands of years. Equestrian décor is classic and rich with history and will always be relevant to inte rior design as long as we continue to love horses, which I truly believe will never change. As equestrians, we are so passionate about our horses and our life at the barn that it feels natural to bring them home with us. When I see a pair of old riding boots or a worn leather halter, I don't just see tack; I see years' worth of time spent with my best friend, which is worth displaying in my home.
DESIGNMASTERCLASS LEARN DESIGNERSAMERICA'SFROMPREMIER
LINDSAYHUNTERAddingequestrianstyletoanyspace.BY
I have been designing since I was a child, but it wasn't until a few years ago that I decided to merge my equestrian lifestyle with my passion for design, and it immediately felt like my calling. Niching my business has allowed me to become very focused on the style I love the most and to cater to my fellow equestrian clients.
O
SEPTEMBER/OCTOBER | 2022 | EQLIVING.COM | 35
My first job in high school was as a gift wrapper for the Ralph Lauren Polo Store during Christmas. I was enamored with the equestrian oil paintings, worn saddles, and polo mal lets hanging on wood-paneled walls next to a dark leather Chesterfield sofa. I loved the way he romanticized equestrian life in design and fashion.
I love creating spaces that are classic and timeless. I consider my style to be Modern Equestrian. I love to draw inspiration from the past, especially British and American styles, but with a little modern twist to accommodate our current lifestyle. I love materials and finishes that have been around for centuries, like Carrara marble, brass fixtures, leather, tweed, and tartan. When I'm designing a Modern Equestrian space, I love to use old tack and riding attire paired with rich earthy tones and cozy textures.
PHOTOS: ALLISON ELEFANTE AND AMANDA BONNER
Based in Nashville, Tennessee, interior designer Lindsay Hunter graduated from the University of California, Santa Barbara, in 2003 with a Bachelor of Arts in Art History. After an intensive study in art and architecture in Bologna, Italy, Lindsay pur sued her studies in Interior Design at Santa Barbara City College where she received her certification in June 2009. Through collaborations with talented Santa Barbara architects and designers such as Harrison Design Associates, Lori Smyth Design, Randy Franks Studio, and Peter Becker, AIA, Lindsay has made a name for herself by blending her passion for horses and the equestrian life style with design to create a style she fondly calls "Modern Equestrian." With her grow ing portfolio of nationwide clients, she established Lindsay Hunter Design in November 2010 and bears the distinc tion of being certified by the National Council for Interior Design Qualification.
CONTACT INFO | PAGE 92
36 | EQUESTRIAN LIVING | SEPTEMBER/OCTOBER
38 | EQUESTRIAN LIVING | SEPTEMBER/OCTOBER | 2022 Now in its ninth year, the Equestrian Living Gold List is America's leading survey of equestrians' favorite brands, people, places, fashion, lifestyles, and more. THE BEST OF EQUESTRIAN LIVING YOU VOTED! THE V O T ERS 95% ReadLivingEQ THE V O T ERS 72% HorsesHave THE V O T ERS 77% BuyClothesRiding THE V O T ERS 78% Wear StyleEquestrian THE V O T ERS 78% Travel Weeks+3 THE V O T ERS 52% Own 3 Or VehiclesMore THE GOLD LIST VOTERS BY THE NUMBERS 57% print 38% digital 9% own 10 or more horses. 18% say, "It's my weakness." 15% say," It's my weakness." 47% travel more than a month/year. 13% own 5+ vehicles. 53% own a truck. THE 2O22
SEPTEMBER/OCTOBER | 2022 | EQLIVING.COM | 39 Castle Leslie, Ireland For the seventh year, CASTLE LESLIE ESTATE has held the top spot for read ers' most-desired equestrian escape. Nestled in the Irish countryside in County Monaghan, the 1,000-acre property boasts enchanting woodlands and glisten ing lakes to explore on horseback. The meticulously maintained grounds of the estate are breathtaking, and the luxuri ous accommodations, with authentically designed interiors, bring guests back to a time of old-style hospitality and relax ation. The secluded castle and lodge overlook the stunning Glaslough Lake, gardens, and the equestrian center. WISH LIST Voters chose their dream destinations from those seen in the pages of Equestrian Living. ● CASTLE LESLIE, IRELAND ● GIRAFFE MANOR, KENYA ● PATAGONIA ESCAPES Boutique hotels can offer a unique charm and bring the true character of their setting to light. ● RED FOX INN, MIDDLEBURG, VA ● WILLCOX, AIKEN, SC ● STANFORD PARK HOTEL, MENLO PARK, CA U.S. SMALL HOTELS ● MARRIOTT ● HILTON ● FOUR SEASONS HOTELS BRANDS ● Gold Winner ● Silver Winner ● Bronze Winner GOLD LIST
BEEZIE MADDEN
ALL-TIME FAVORITE EQUESTRIAN
For 30 years, Beezie Madden has been one of the U.S. and the world's most successful riders. Competing at four Olympic games, she has achieved four Olympic medals, three World Equestrian Games and Pan American Games, and 12 World Cup finals. She has wins at the top show-jumping events in the world, including the Grand Prix of Aachen (2007), the $1 Million Grand Prix at Spruce Meadows Masters (2005 and 2019), the Spruce Meadows Queen Elizabeth II Cup (three times) and virtually all of the top grand prix events in America. She earned the USEF Equestrian of the Year five times, and in March of 2022, Beezie was inducted into the Show Jumping Hall of Fame at the Wanderer's Club in Wellington, Florida.
EVANSANDREA
Originally from Wisconsin, Beezie began riding on her parents' farm. In college, Beezie trained with Katie Prudent and then went on to work for her now husband, John Madden. Together, they operate their training and sales barn out of their facilities in Cazenovia, New York, and Wellington, Florida. They are known in the industry for the proper and responsible retirement of competition horses. Many top horses in the industry spend their retired years at their farm. Beezie is well known in the horse world for her humility, authenticity, and genuine character.
●
ATHLETESAll-timefavorite
equestrians include riders past and present from any discipline. BEEZIE MADDEN McLAIN WARD BILL STEINKRAUS / RODNEY JENKINS (TIE)
●
●
40 | EQUESTRIAN LIVING | SEPTEMBER/OCTOBER | 2022 FAVORITE
Equestrian Living readers agree that their favorite jumper rider is legend of the sport, McLain Ward.
FAVORITE JUMPER RIDER
● BEEZIE MADDEN
Sapphire Grand Prix for the 12th time, and in Aachen this year, he topped the leader board in both the 1.60 Turkish Airlines Prize of Europe and the RWE Prize of North Rhine-Westphalia. McLain currently holds ninth place in the FEI world rankings.
SEPTEMBER/OCTOBER | 2022 | EQLIVING.COM | 41 ● Gold Winner ● Silver Winner ● Bronze Winner 2O22 FAVORITE ATHLETES
McLAIN WARD
ever to do so. McLain not only rides but also mentors a few select riders to advance them to the highest levels of show jumping. McLain is also a family man who splits his time between his Castle Hill Farm in Brew ster, New York, and Wellington, Florida. He and his wife, Lauren, have two young daugh ters and can be seen alongside their children in the lead line and family class
● McLAIN WARD
MEDIAJUMP
This year's Gold List favorite jumper rider is four-time Olympic medalist McLain Ward. He and his famous mounts, Sapphire, Rothchild, HH Azur, and most recently Contagious, are always fan favorites. 2022 has been a winning year for McLain and his mounts, Contagious and HH Azur. He won the CSI4* Empire State Grand Prix at Old Salem Farm, the JTWG Inc. Grand Prix CSIO4* in Palm Beach, the Devon CSI4*
divisions.EQMEDIA
● GEORGINA BLOOMBERG
Born into a family of professionals in the industry, he quickly rose to the top of the sport when, at the age of 14, he won both the USEF Medal Finals and the USEF Show Jumping Derby, as the youngest rider
2022 CSI5* Paris Grand Prix, winning the 2021 FEI Adequan WEF Challenge CSI3*, and in 2020 Lillie won the Leading Lady Rider Award at WEF. Lillie has also been selected to be on Team USA for the FEI World Championships 2022 in Denmark. Additionally, Lillie has dabbled in dressage and competed in the Dressage III CDI 3* at the World Equestrian Center–Ocala.
Originally featured on the cover of EQLiv ing Winter 2014/15, Lillie is the 2022 Gold List favorite up-and-coming rider. At 10 years old, Lillie won all three divisions at the 2007 and 2008 USEF Hunter Pony National Championships. As an equitation junior rider, Lillie captured numerous champion ships, including the ASPCA Maclay Finals in 2013. By 17, Lillie had won three gold medals in the North American Young Riders Championship and the USEF National Junior
● LILLIE KEENAN ● BRIAN MOGGRE ● MIMI GOCHMAN FAVORITE UP-AND-COMING RIDER
42 | EQUESTRIAN LIVING | SEPTEMBER/OCTOBER | 2022
In 2015, as Lillie attended Harvard University, she became a professional and started training with Irish Olympian Cian O'Connor. She was awarded the Lionel Guerrand-Hèrmes Trophy and the Maxine Beard award before riding on the first allfemale team to win the Aga Khan Trophy in the Nations Cup at the Dublin Horse Show. She trains with McLain Ward with recent results that included placing third in the
2O22 FAVORITE ATHLETES
Jumper Championship and competed in a Nations Cup.
MEDIAJUMP
SPORTFOT
LILLIE KEENAN
Lillie also designs show jackets for Flying Changes.
SEPTEMBER/OCTOBER | 2022 | EQLIVING.COM | 43 Olympian Charlotte Dujardin was once again chosen to represent the British Team in the FEI World Championships 2022. ● CHARLOTTE DUJARDIN ● LAURA GRAVES ● SABINE SCHUT-KERY DRESSAGE Three-time Olympian Boyd Martin currently ranks in the top 10 eventers in the FEI world rankings. (See EQLiving May 2022 and his Favorites page 12 in this issue). ● BOYD MARTIN ● MICHAEL JUNG ● PHILLIP DUTTON EVENTING This year, voters chose the entire McCutcheon family, all top competitors in the world of reining, as favorites. ● THE McCUTCHEON FAMILY ● MANDY McCUTCHEON ● TOM McCUTCHEON REINING Nacho Figueras is a longtime model and polo player known for his philanthropy and as an ambassador for his sport. ● NACHO FIGUERAS ● ADOLFO CAMBIASO ● PRINCE HARRY POLO ZANDERSONSTROUDJOHN EDITORIALMATEU/UNIDADTONI Tom, Mandy, Carlee, and Cade McCutcheon 2O22 FAVORITE ATHLETES
● MIDDLEBURG, VA ● LEXINGTON, KY ● RANCHO SANTA FE/SAN DIEGO, CA
44 | EQUESTRIAN LIVING | SEPTEMBER/OCTOBER | 2022 THE BEST PLACES TO LIVE FAVORITE FOR SUMMER LIVING The east end of New York's Long Island is a getaway locale filled with elegant summer homes, farms, beaches, and restaurants. ● THE HAMPTONS, NY ● MIDDLEBURG, VA ● WOODSIDE, CA
This charming equestrian town in the Blue Ridge Mountains is brim ming with historic landmarks, local art and culture, and fine cuisine. Equestrian Living readers chose MIDDLEBURG as the best place to live for its lovely weather and the abundance of horse sporting activity, from show jumping to fox hunting. Despite its small size, Middleburg's annual calendar includes numerous nationally renowned equestrian events, from the Middleburg Spring Races to the nation's oldest horse show in the neighboring village of Upperville.
CALIFORNIA JOLICOEUR
● CAREN KELLY Equestrian Real Estate Premier California DelPropertiesMar,California EAST ● SALLY SLATER Douglas Elliman Real Estate Bedford, New York NEW ENGLAND ● KATE CASSIDY Four Seasons Sotheby's International Realty Hanover, New Hampshire SOUTH ● GLORIA ROSE OTT TTR Sotheby's International Realty Middleburg, Virginia FLORIDA ● MARTHA
Douglas Elliman Real Estate Wellington, Florida
Wellington, Florida, draws riders from around the world for top-level competitions in every discipline. ● WELLINGTON, FL ● SAN DIEGO, RANCHO SANTA FE, CA ● SANTA BARBARA/SANTA YNEZ, CA FAVORITE FOR WINTER LIVING
SEPTEMBER/OCTOBER | 2022 | EQLIVING.COM | 45
REALTORSEQUESTRIANFAVORITE
BARN
SHOW
ARIAT
● ARIAT ● CAVALLERIA TOSCANA ● TAILORED SPORTSMAN ENGLISH SHOW CLOTHES ● ARIAT ● KERRITS ● R.J.CLASSICS CHILDREN'S CLOTHES ● ARIAT ● PARLANTI ● DER DAU / VOGEL (TIE) TALL BOOTS ● ARIAT ● DER DAU / VOGEL (TIE) ● PARLANTI FIELD BOOTS ● ARIAT ● BLUNDSTONE ● DER DAU PADDOCK BOOTS
Ariat takes its name from Secretariat, the legendary race horse and 1973 Triple Crown winner with a heart almost three times the size of an aver age Thoroughbred. Secretariat is widely considered the greatest racehorse of all time. His namesake company has totally dominated the voting in many categories since the inception of the Gold List. In fact, in one category, Ariat received more votes than all the other brands combined. AND WEAR
Has
The resale market intrigues us. Stay tuned!
A n interview with Roxanne Woodward, ARIAT Director of Quality and Social Impact
● DUBARRY ● HUNTER / WELLIES ● L.L.BEAN WET WEATHER BOOTS ● CHARLES OWEN ● SAMSHIELD ● GPA HELMET ● HERMÈS ● CWD ● BUTET ENGLISH SADDLE ● FRYE ● LUCCHESE ● ARIAT WESTERN BOOTS
Ariat products are built to last a lifetime. We have product care resources on ariat.com to help custom ers extend the life of their footwear, and our boots can be restored through our repair program with NuShoe. Where possible, we also use ethically sourced and eco-friendlier materials in our apparel.
ARIAT
SEPTEMBER/OCTOBER | 2022 | EQLIVING.COM | 47
Land, water, animals – that's how we talk about our sus tainability program at Ariat. When we're considering a new initiative or material, we think about the impact in those areas. Our Leather Working Group (LWG) part nership is incredibly important to us because it touches on each area. Sourcing from LWG audited tanneries means less water waste, less energy waste, fewer chemi cals, safer tanneries, and better rawhide traceability.
Can you briefly describe your role at Ariat?
technology into your riding boots?
Can you share any new environmentally con scious initiatives slated for Ariat in the next few years?
It is wonderful to be able to highlight sustainable, eco-friendlier attributes in products that our custom ers may already own or when they are considering a purchase. Emails, website content, and product tags are just a few of the ways we like to share information with our customers.
We provide original Ariat zippers, outsoles, insoles, and other components, so your restored boots come back like new.
Can you tell us about the Leather Working Group and how their objectives align with Ariat's?
Throughout our nearly 30-year history, Ariat has valued the land on which we work, live, and play. Being respon sible and resourceful aligns with our company values. In fact, Ariat's sustainability program originated as a grassroots effort driven by the passion of our employees. When we formalized a sustainability team in 2019, we identified more than 30 initiatives across the company. These "passion projects" were in addition to someone's day-to-day responsibilities. Talk about commitment!
I lead Ariat's Quality and Social Impact teams. Our quality team works with our designers, product teams, and factory part ners to ensure Ariat boots and apparel are well constructed, wellfitting, comfortable, and durable. Under our social impact umbrella, we focus on ensuring our supply chain is fair and safe, which is funda mental to all things we do at Ariat. With our sustainability program, we support the vetting and selection of environmentally preferred materials.
More recently, we've focused more on prioritizing where we can make a difference through our guiding principles of innovation, performance, and community.
How much has Ariat's commitment to sustain ability grown over the last five years?
Your focus on ethically sourced materials encompasses a broad scope of your product line. How is this feel-good aspect of your products passed along to your customer?
Yes! Our repair program with NuShoe has been wildly successful! We love the work they do and the care they put into restoring well-loved boots. NuShoe offers multiple packages, including tall zipper replace ment, outsole replacement, and leather restoration.
At this time, we are focused on sourcing our leathers for our riding boots in partner ship with Leather Working Group. This fall, we will introduce our Moresby Waterproof Boot as part of our English outdoor foot wear collection. Made of waterproof construction and responsibly sourced leather, the Moresby's outsole is also made with 30% recycled rubber. the New Life for Old Boots initiative been a success? Are New Life repairs available for Ariat's field and tall boots?
Your casual style Eco-Bloom collection utilizes an algae-based material that has replaced plastic. Have you incorporated any of that
EQUESTRIAN DÉCOR
●
FASHION FOR THE STREET RALPH LAUREN
● BARBOUR ● HERMÈ S
The appeal of RALPH LAUREN'S equestrian-in spired apparel has been longstanding. Lauren's homage to the palettes and textures of the American West, and his nods to the tweeds and hunt coats of the English countryside, along with the classic breeches and jackets prevalent in the hunter ring, continue to resonate with those looking for timeless allure. Over the last nine years, the brand has continuously topped the Gold List in several categories.
●
FASHION
●
48 | EQUESTRIAN LIVING | |
AND DÉCOR
RALPH LAUREN
● RALPH LAUREN HERMÈ S HORSE AND HOUND GALLERY
HERMÈS
JEWELRY AND LEATHER GOODS
The impeccable style and quality of the leather goods and jewelry designed by HERMÈS have led to the brand repeatedly topping the Gold List over the past nine years. The company's long-standing equestrian heritage and distinctive quality, established in 1837, continue to be the cornerstones of the brand's longevity and appeal. Flawless designs transformed into unparalleled objects by skillful artisans continue to preserve the house's reputation of
SEPTEMBER/OCTOBER | 2022 | EQLIVING.COM | 49
●LEATHERHERMÈS GOODS
The Winter Equestrian Festival in Wellington, Florida, spans 500 acres and 18 competition arenas and draws the highest level of competitors from around the globe. ● WINTER EQUESTRIAN FESTIVAL (WEF) ● SPRUCE MEADOWS ● MENLO CHARITY HORSE SHOW
JUMPING
The Adequan Global Dressage Festival, held annually in Wellington, Florida, is one of the world's largest international dressage circuits, offering over $600,000 in prize money. ● ADEQUAN GLOBAL DRESSAGE ● DRESSAGE AT DEVON ● US DRESSAGE FINAL DRESSAGE SHUTTERSTOCK
Virtually every equestrian dreams of attending the CHIO AACHEN WORLD EQUESTRIAN FESTIVAL, considered one of the most prestigious events of equestrian sport and a mecca for the horse industry. It draws approximately 350,000 spectators to Germany each summer for 10 days of competition. The event showcases top equestrians from around the world in show jumping, dressage, eventing, vaulting, and four-in-hand driving. Visitors experience the festival's world-class artists, dining, performances, and history of the sport.
Voters chose the equestrian event they would most like to attend. ● CHIO AACHEN, GERMANY ● SAUT HERMÈS, PARIS ● THE OLYMPIC GAMES
WISH EVENTS AND VENUES
LIST FAVORITE
SEPTEMBER/OCTOBER | 2022 | EQLIVING.COM | 51 After being canceled in 2020 and spectatorless in 2021, over 35,000 fans gathered at the Kentucky Horse Park for 2022's "best weekend of the year." ● LAND ROVER KENTUCKY 3-DAY ● MILLBROOK HORSE TRIALS ● MARYLAND 5-STAR AT FAIR HILL EVENTING Since its first competition in 1999 at the Horse Park at Woodside, the beautiful San Francisco peninsula has been home to the prestigious and family-fun Reining by the Bay event. ● REINING BY THE BAY ● NRBC, TEXAS ● NRHA, OKLAHOMA REINING Several events are standouts to Gold List voters because of their special ambiance, unique traditions, and the quality of competition. ● MENLO CHARITY HORSE SHOW ● UPPERVILLE COLT & HORSE SHOW ● DEVON HORSE SHOW & COUNTRY FAIR FAVORITE UNIQUE EVENTS WINTER EQUESTRIAN FESTIVAL ADEQUAN GLOBAL DRESSAGE LAND ROVER KY 3-DAY REINING BY THE BAY MENLO CHARITY HORSE SHOW UPPERVILLE CORRIGANALDENCORRIGANALDENALDENCORRIGAN CORRIGANALDEN GROUPBAYRED PHILLIPSLENORE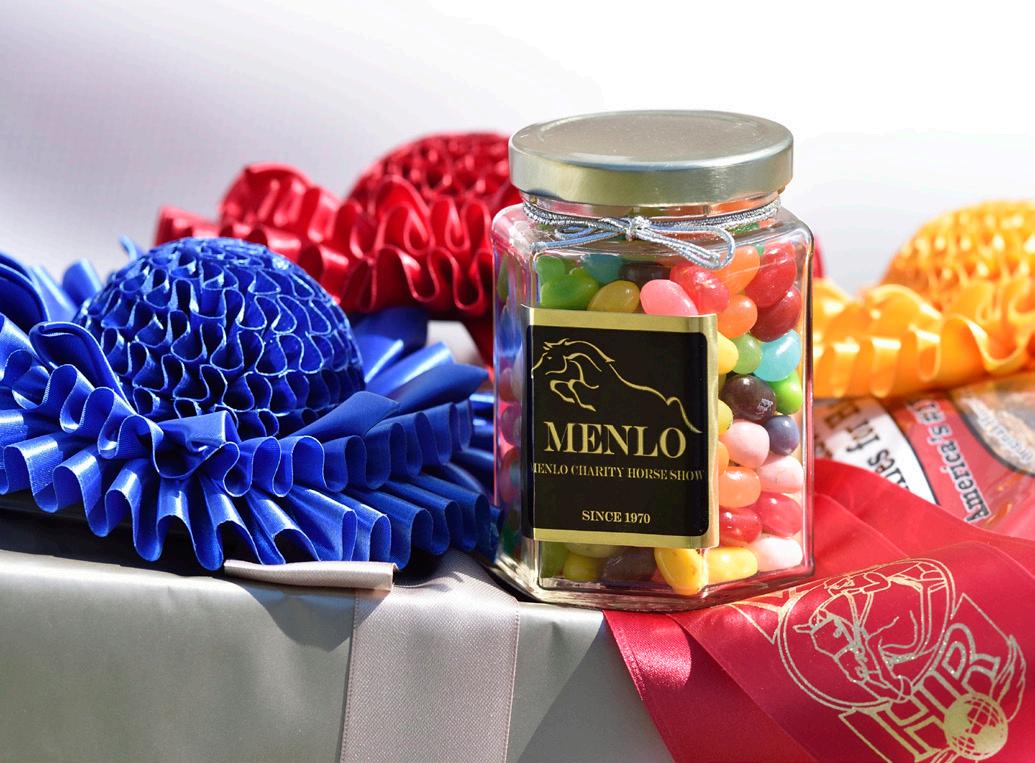 52 | EQUESTRIAN LIVING | SEPTEMBER/OCTOBER | 2022 ● NCEFT, WOODSIDE, CA ● VINCEREMOS, WELLINGTON, FL. ● SHEA CENTER, CA ADAPTIVE RIDING ● EQUUS FOUNDATION ● THE BROOKE USA ● JUSTWORLD HORSE RESCUE
DANNY & RON'S RESCUE, SOUTH CAROLINA & FLORIDA
The EQUUS FOUNDATION'S mission is to protect the welfare and dignity of all horses, especially those transitioning from one chapter of their lives to the next. The foundation strives to strengthen the relationships between horses and humans, empower equine charities, inspire horse lovers to protect horses, and educate the public on how horses positively impact humanity. EQUUS believes that a collab orative relationship between horses and humans creates opportunities for horses to carry on a meaningful life that will positively impact people, both with and without special needs.
A repeat favorite of EQLiving readers, Danny & Ron's Rescue is known for its incredible work and deep ties to the equestrian community. Since 2005, when they rescued 600 dogs in the aftermath of Hurricane Katrina, Danny & Ron have saved more than 13,000 abused, aban doned, and starving dogs, taking them in to live with them in their personal home —a.k.a. The Doghouse—to retrain and rehabilitate them. While at their house, which has grown into the ultimate canine safe haven, the dogs are groomed, vac cinated, welcomed onto their bed, and cared for like family until they can find their forever homes. Subjects of the popular Netflix documentary "Life in the Doghouse," Danny and Ron have also published a series of children's books.
DOG RESCUE FAVORITE VEHICLES TRUCKS Ford moved into top choice this year for favorite truck. ● FORD FULL-SIZE ● CHEVY / GMC FULL-SIZE ● RAM FARM EQUIPMENT Farm owners are loyal to their green and yellow equipment. ● JOHN DEERE ● KUBOTA ● FORD TRAILERS Customers love 4-Star for beauty, durability, safety, and ease of maintenance. ● 4-STAR ● FEATHERLIGHT ● SUNDOWNER SUVS A classic sight in English horse country, Range Rover is the favorite SUV. ● RANGE ROVER ● LEXUS ● AUDI GIVING BACK
The NATIONAL CENTER FOR EQUINE FACILITATED THERAPY provides rehabilitative therapies for children and adults with special needs. NCEFT helps individuals that have physical, neuromuscular, and cogni tive disabilities by incorporating horses through physical therapy, occupational therapy, and speech therapy. Other programs include Adaptive Riding, Horsemanship, Mental Health Resilience, Special Needs School Programs and Camp. NCEFT was founded in 1971, making it one of the groundbreaking equine therapy institutions.
MANHATTAN SADDLERY, NYC
DOVER SADDLERY, VARIOUS LOCATIONS
HORSE CONNECTION, BEDFORD, NY
● SMARTPAK ● DOVER ● STATE LINE TACK FAVORITE ONLINE TACK GOLD LIST CONTACT INFO | PAGE 92
MEADOWSSPRUCE LOCAL FAVORITES FAVORITE TACK SHOPS ● 121, NORTH SALEM, NY ● THE WHIP, COATESVILLE, PA ● INN AT POUND RIDGE, POUND RIDGE, NY ● TACK ROOM, EMPIRE POLO, INDIO ● VILLAGE BAKERY, WOODSIDE ● JAKE'S DELMAR ● WILLCOX, AIKEN, SC ● DUDLEY'S ON SHORT, LEXINGTON, KY ● RED HORSE TAVERN, MIDDLEBURG, VA ● OLI'S FASHION CUISINE, WELLINGTON ● KALUZ, WELLINGTON ● INTL. POLO CLUB, WELLINGTONCALIFORNIAEAST FLORIDASOUTH FAVORITE HANGOUTS (Mentioned by voters. In alphabetical order)
FARM HOUSE TACK, LANDRUM, SC
HADFIELD'S, WELLINGTON, FL
CHAGRIN SADDLERY, CHAGRIN, OH
MARY'S TACK, DEL MAR, CA
Building on Aiken's traditions since 1898, THE WILLCOX cultivates a sophisticated yet informal glamour amidst America's storied Thoroughbred country. Cloud soft beds, an intimate Salon & Spa, and one of the South's best restaurants are in a setting of easygoing elegance. Guests from around the world visit to enjoy horses, golf, business, or simply a chance to relax in the accommodations.award-winning
CAROUSEL SADDLERY, PORTOLA VALLEY, CA
ELLA, PALO ALTO, CA
EQUESTRIAN'S CONCIERGE, PETALUMA, CA
VALENCIA SADDLERY, LAKEVIEW TERRACE, CA
MALVERN SADDLERY, MALVERN, PA
MIDDLEBURG TACK, MIDDLEBURG, VA
THE TACK ROOM, CAMDEN, SC
TACK SHACK OF OCALA, OCALA, FL
TACKERIA, WELLINGTON, FL
HORSE COUNTRY, WARRENTON, VA
BEVAL, NEW CANAAN, CT
STRAFFORD SADDLERY, QUECHEE, VT
TACK BOX, MIDDLEBURG, VA
| SEPTEMBER/OCTOBER | 2022
SEPTEMBER/OCTOBER | 2022 | EQLIVING.COM | 55 ON CONSERVING THEIRANDBEAUTIFULPHILANTHROPY,LAND,DESIGN,LIFEWITHHORSES,WORKINGWITHFAVORITEBUILDER. MEET LANDOWNERSLARGESTTHEINAMERICA LESLIE AND JOHN MALONE INTERVIEW WITH C.W.MEDINGER MALONE PHOTOS BY JANA BANNAN
PHOTOS: COFFEE SHOP CREATIVES
B
Mexico, a 290,100-acre property. Other notable assets include land and farms in Maryland, Maine, New Hampshire, Colorado, Wyoming, Florida, and Canada.
SEPTEMBER/OCTOBER | 2022 | EQLIVING.COM | 57
In total, the Malones own 2.2 million acres of cropland, ranch land, and forests with a combined area approximately three times the state of Rhode Island. They also own several castles and horse farms in Ireland, including the 32,669-squarefoot Humewood Castle in Wicklow.
Leslie: My horses compete in Wellington, Florida, in the winter, where we have a home. Then, they're back in Colorado. John is a very imaginative person as far as investing, and he bought Bridlewood Farm in Ocala, Florida. He thought it would be a good place for me to retire my horses, but then he got hooked into racehorses, and, of course, he does everything big. So, now he's breeding Thoroughbreds in the U.S. and Ireland.John doesn't really ride. He has a very bad back. We were suffering with that in Florida this season. He spent his birthday in the hospital getting an MRI, but he's
One of the first significant purchases was Bell Ranch in New
Malone changed Liberty from solely providing cable services to
illionaire MALONEJOHN
How do horses fit into your lives?
may be the most famous person you've never heard of. Born in 1941 in Milford, Connecticut, he was educated at Yale and Johns Hopkins universities and then enrolled in New York University's electrical-engineering program at Bell Labs, renowned for creating telecom innovations such as the laser beam and radio transmission. In 1973 he became CEO of TCI, a fledgling cable company, and within 17 years, TCI became the second largest cable company after Time Warner. Liberty Media began in 1991 as a spin-off and took over TCI assets considered to have little value.
feeling much better now. I'm still riding, but I'm very careful, and I have to ride horses that are quiet.
John and Leslie are the found ers of the Malone Family Land Preservation Foundation. Like their land conservation, the Malones' other philanthropy also goes under the radar. Their donations of over $150 million dollars have benefited such organizations as the Maine Medical Center, Yale School of
lots for sale to become a hous ing development. The Malones stepped in, purchased all the
building lots, and conserved the land. B&D Builders transformed these barns into one with 28
Left: Riveredge in Maryland origi nally consisted of two barns, and the land was subdivided as building
John: When I was a kid growing up, my dad's family had a dairy farm, and, of course, I would spend a fair amount of the summer there; that was my first real exposure to horses. My sister had horses growing up, so to me, it was more of a female thing. My wife has always loved horses, and when we moved to Colorado, she brought her horse with us. My mentor partner for many years, from 1970 until 1996, when he passed away, was a huge Arabian horse lover/ collector/breeder, and I got exposed to him and his love of ranch
EQUESTRIAN LIVING SPOKE WITH JOHN AND LESLIE MALONE AND B&D BUILDERS' DANIEL GLICK AT THE MALONES' HOME IN JUPITER, FLORIDA.
owning the networks it broadcast, including the Discovery Channel, QVC, and others. He also purchased the Atlanta Braves baseball team and international Formula One racing.
Currently, as the largest share holder in Discovery, he is integral to the $43 billion megamerger of Discovery and AT&T's WarnerMedia that will control media outlets too numerous to count, including HBO and ButCNN.Malone
Engineering & Applied Science, Johns Hopkins, and Colorado State University to help create their Institute for Biologic Translational Therapies, which aims to develop stem cell and other treatments for animals and people.
Leslie Malone, a horse lover since childhood, is a well-known equestrian and major supporter of the U.S. Olympic Dressage Team. She owns many top dressage horses and supports a driving team, Maye ShowSincePonies.2008, the Malones have worked with Pennsylvania's B&D Builders—specifically with partner Daniel Glick. B&D and the Malones have created approximately 30 proj ects together, ranging from high-end horse barns to rustic cabins.
horse stalls and a magnificent indoor training arena with custommade cupolas decorating the roofs.
hasn't been content with just dominating media. He's also been purchasing and conserving huge tracts of land. He surpassed his old friend Ted Turner to become the nation's largest private landowner when he bought 1.2 million acres of Maine woodlands in 2011.
Do you still have the Silver Spur?
Next, we bought an historic stud farm in Ireland called Ballylinch Stud, and then we added an additional farm called
SEPTEMBER/OCTOBER | 2022 | EQLIVING.COM | 59
e ended up buying a place called Bridlewood. And we decided that, rather than making it a retirement place, we would revive its history of being a Thoroughbred farm for rais ing and training horses for racing. Now, it's grown as a Thoroughbred facility to around 2,200 acres with 600 stalls, dirt and grass tracks, uphill gallops, and swimming pools for the racehorses. Typically, we'll train about 200 racehorses a year, so, of course, that got us interested in the Thoroughbred side.
Castle Martin in Ireland. At this point, we probably have six or seven highperformance stallions at the stud farm and around 100 wholly-owned mares, and we might have 300 to 350 Thoroughbreds. So that's the Thoroughbred racehorse side, and it's been quite successful. We ended up with a horse in the Kentucky Derby a couple of years ago who then won the Belmont Stakes.
What are your future plans for your land?
BRIDLEWOODOCALA'S FARM HAS GROWN TO 2,000 ACRES, 600 STALLS, AND DIRT AND GRASS TRACKS.
John: Yes, indeed, the Silver Spur in Wyoming has grown quite a bit. It's now expanded to, I think, somewhere around a million acres, and it operates in New Mexico, Colorado, Wyoming, and Nebraska, where we have both cattle ranches and extensive farming operations.
John: We have several foundations. The Malone Preservation Foundation is primarily designed to preserve land and his toric structures. Yesterday, we participated in preserving a substantial forest headwaters property of the Delaware River in New York through the foundation's efforts in purchas ing sensitive properties and either owning or moving them on into other conservation organizations. We've recently also conserved a substantial white pine forest in western Maine. We are doing all kinds of experimental things on the ranches with changing the nature of cattle ranching to try and improve
We were involved with dressage in Wellington for quite a long time, ever since we bought property there around 2000 Together with Susanne and Scott Hassler, we bought a famous stallion called Rousseau. I thought we could engage a little bit in the dressage stallion business. We're with partners in Germany and a couple of other locations where we have horses that are either wholly or partially owned.
About seven or eight years ago, Leslie and I got talking about what we were going to do with the Warmbloods as they needed to be retired, and we looked in the Ocala area, thinking that we would find a good retirement farm there.
W
And finally, the other horse activity we have is ranch horses because we have somewhere over a million and a half acres of owned or leased ranch land in the West. At any given time, we have 120 cowboys, and they're mostly on horseback, so we raise Quarter Horses for them—maybe 200 or 300 Quarter Horses that are in duty on the ranches. We have our own breeding of a band of Quarter Horses where we raise and train them for the working cowboys on the ranches.
land. We bought a small farm, but then the company that I ran in the early '70s ended up owning a ranch in Wyoming called the Silver Spur. When my com pany was acquired by AT&T, I bought the land that they had accumulated in Wyoming and the Silver Spur ranch. After that, I started to expand in ranch ing and farming in the West. So, that was kind of the beginning of us becoming large landowners. We also started to expand in my wife's hobby: dressage performance horses.
STEVE DRAKE PHOTOGRAPHYJANA BANNAN
JANA BANNANJANA BANNAN
COFFEE SHOP CREATIVES COFFEE SHOP CREATIVES
THE VISITS.ANDCONFERENCEFOURRIVEREDGE,FAVORITEMALONES'PROJECT,REQUIREDYEARS,BI-WEEKLYCALLS,ONCE-A-MONTH
the sustainability and grazing perfor mance. That's a project we're doing with the Land Institute, which is a nonprofit whose goal is to develop perennial agri culture, in other words, agriculture, wheat, sorghum, or other crops that are perennial in nature rather than annuals, so you're not tearing up the soil. You just harvest the crop. The roots go very deep and are drought resistant, and hold the soil. It reduces dramatically the need for fertilizer, and that's an interesting project. We have been able to attract other philan thropists to support that effort, including the Gates Foundation and Warren Buffett.
e would fly to Maryland about once a month during the construction phase, and Leslie and Daniel would stand there and stare. They would go up into the high lift to look at it from the air; they were trying to figure out how the structure would look good, both inside and outside. I think it was quite a creative undertaking. And we were so impressed. Not just by the energy that B&D showed, but by their flexibility, their creativity.
My father was a builder, and I took a design school course because my husband likes to buy houses that are on big properties. They were brokendown houses, and I couldn't bear to just bulldoze them. Builders would rather bulldoze them than spend the money needed to restore. We've restored a lot of old houses. That's really nuts, right? We have them all over theWithplace.Riveredge, we had a conference call every Tuesday and Thursday that could last, sometimes two or three hours, and then we would circle back with another one.
Second row: L. This westernstyle timber frame home includes cedar siding, a copper roof, and two massive chimneys to create a distinctive silhouette against the landscape. Features include a large gun room and several porches to enjoy the expansive views. R. In this project, the Malones were
How did you first meet B&D?
John: We've done about 30 projects with B&D. Riveredge was the first big one and my favorite. It was a joint effort between my wife, Leslie, the architect, and young Daniel. We love the place because there's an awful lot of creativity that went into it.
Leslie: We preserved land in Maryland, which is now Riveredge, and we wanted to build our dressage barn there. We consulted with a bunch of different people who were known to build barns, and Daniel Glick was one of them. And I was just so impressed with our interview. His straightforward honesty came through—he was only 29, I think.
Do you enjoy the creative design side of Leslie:building?
Daniel: If Leslie would be coming in for a visit, we would spend two or three days doing mockups, and then she would come in and approve or modify. I am 100 percent sure that the architecture on our drawing boards today is influenced largely by what I learned from the four years at Riveredge.
SEPTEMBER/OCTOBER | 2022 | EQLIVING.COM | 61
Tell us about the projects that you have done together.
W
Top row: Left. The Malones' equestrian arena in Wellington, Fla, was built to meet Miami-Dade County's stringent hurricane code. R. Part of the Silver Spur ranch, this Colorado horse barn features a pine frame and cedar siding.
introduced to cedar Skirl, the wavy live-edge cedar siding now used for a number of their homes and projects. Third row: L. This custom timber-frame garage is an exact replica of a barn located on a ranch in Bijou Springs, Colorado. The 2,000-square-foot build ing includes plenty of space for antique cars and storage. R. With details inspired by the Arts and Crafts movement, coastal fresh meets rustic elements in this British Columbia retreat center built to support various foundation activities and initiatives.
Bridlewood Farm (left) in Ocala, Florida, encompasses 2,200 acres. 600 stalls, dirt and grass tracks, uphill gallops, and swimming pools for the racehorses. Typically, Bridlewood trains about 200 race horses a year.
The Malones' Thoroughbred facilities include Ballylinch Stud (top row and middle row, left) one of Europe's leading Thoroughbred racehorse breeding operations. It is located on the banks of the River Nore, just out side the village of Thomastown, County Kilkenny. Ballylinch's rich limestone land is the ideal set ting for nurturing the champion racehorses of tomorrow. For the past three decades, Ballylinch Stud's state-of-the-art facilities, experienced staff, and top class bloodstock have ensured a place at the helm of the Thoroughbred industry.
Castlemartin Stud (above), Ballylinch's sister farm, sits on the banks of the River Liffey in Kilcullen, County Kildare, Ireland. Castlemartin House, a restored 18th-century mansion with more than 50 rooms, is the successor to a series of older dwellings, perhaps dating back to the 13th century.
eslie fell in love with Daniel, frankly, because she was listened to. And unlike most builders, he knew how to work with women, and that was a huge, huge thing. She found B&D to be very responsive. And you know, while they're not cheap—and I can attest to that—they do what they say they're going to do, and the quality of the workmanship is excellent. And most importantly, they do what you want them to do. So that's the most important experience we've had: the flexibility and the creativity.Next,we bought an island. Our foundation tried to preserve an island in British Columbia, Canada, between Vancouver Island and the mainland. It's just one mile into Canada, but it was the largest undeveloped island in the archipelago of islands between the U.S. and Canada. We really wanted to build some thing of quality up there, a visitor's center, but we were not sure that the Amish workers could get into Canada and work for us. Daniel persevered, and the initial design work and construction were undertaken by B&D. There was nothing on this island, so the question was, where do the Amish workers stay if they do manage to get in? We ended up with trailers and a whole RV park. When Leslie and I went up to visit, there were probably 35 to 40 Amish who had invaded the island, including little kids and wives and workers, and they were having a blast. It was like a summer vacation. We even got videos of Amish guys on paddleboards falling off into the frigid waters. But unfortu nately, COVID intervened, and although the project is finished and we've seen pictures of it, we haven't been able to visit. We're hoping to get up there and see the finished product. That's just one of the many projects we've done. It works best if we have a project where they have enough housing at the location, so it's easy for them to be on site. And when they can do that, productivity is greatly improved. The other thing
And then Daniel's father-in-law starts explaining what it's about, and he tells us about his career and, because I was very interested in farming, I started asking how it is for the Amish farmers in Lancaster County. And he was educating me about the economic challenges that they face, and finally, he wraps it all up with a smile by saying, "You know, we Amish like money."
CONTACT INFO | PAGE 92
ON WORKING WITH B&D, JOHN SAYS, "WE'VE HAD A WON DERFUL TIME. IT'S BEEN FUN...GOING ON 15 YEARS. IT'S BEEN JUST A GREAT EXPERIENCE."
L
that's amazing about these guys, frankly, is the planning. They show up with a Greyhound bus full of people, but they also show up with a couple of semis full of equipment and pre-cut materials so that they've already got the job figured out before they start.
SEPTEMBER/OCTOBER | 2022 | EQLIVING.COM | 63
Daniel: That was a highlight of his. He passed away about six months later, and he talked about that incessantly. I mean, to everybody he met.
Have you all have become friends?
John: Well, I think one of the most inter esting memories was when Daniel invited us to come and watch one of those famous Lancaster County Amish farmer's barn raisings, right. So, we show up and sit on the side and watch. I got to sit next to Daniel's grandfather-in-law, who was able to interpret what I was seeing. The first thing we noticed was a whole bunch of Amish workmen—there must have been 20 guys—and they were walking 25 feet above the ground on the structure with chain saws and sledgehammers. This was Daniel's first use of this highly automated equipment that he bought in Italy that turns logs and beams with precision. But the problem was that the humidity was higher than expected, and all this structural stuff had expanded and was off by like a sixteenth of an inch, I would guess. So, these guys were up there "custom fitting" with saws and sledgehammers.
John: We've had a wonderful time. We love those guys, especially Daniel. It's been fun. We're going on 15 years this summer. It's been just a great experience.
L
64 | EQUESTRIAN LIVING | SEPTEMBER/OCTOBER | 2022
LAURAKRAUT
MAJOR PHOTOS BY GEORGE KAMPER
AURA KRAUT IS NOT HAVING A MOMENT
BY STEPHANIE PETERS
A virtual who's who in the world of show jumping, Laura's riding career has taken her around the globe and atop the podium of the sport's most prestigious events. She is a two-time Olympian, earning team gold in Beijing in 2008 and team sil ver in Tokyo in 2020, and has earned team silver at the 2006 World Equestrian Games in Aachen, Germany, and team gold at the 2018 World Equestrian Games in Tryon. Her resume includes numerous Nations Cup teams, World Cup Finals, and over 100 grand prix wins, and this barely skims the surface.
More than likely, she is adding yet another to her countless award-winning moments accrued throughout her decades-long career. It's no wonder that she is one of the most revered and respected equestrians competing today, and why I had to admit to shamelessly gushing when I met her at her Wellington, Florida, home.
The visit to Laura's home that she shares with her part ner and fellow multi-Olympian, British show jumper, Nick Skelton, was twofold; we wanted to learn more about Laura's equestrian career and her collaboration on the design of her home with M. Douglas "Dougie" Mutch's Gracie Street Interior Design in West Palm Beach.
A CASUAL CHAT WITH LAURA ABOUT HER JOURNEY TO THE TOP OF HER SPORT.
SEPTEMBER/OCTOBER | 2022 | EQLIVING.COM | 65
Laura in her home's cozy room designed to reflect the flavor of an English pub. Referred to as the man cave, it's also a space to display a wealth of equestrian awards.
NEWCOMB ARCHITECTPHOTOGRAPHY.COMDANIEL 66 | EQUESTRIAN LIVING | SEPTEMBER/OCTOBER | 2022
Continued on page 71
But the room de resistance is a space casually referred to as the man cave. The intimate space was originally planned to be a workout room, but instead, Laura wanted to put in a wet bar and create a small version of an Englishstyle pub reminiscent of those in England, Nick's home country. Dougie designed the space with a lush blend of tactile wall coverings, leather pan els, and furnishings to accommodate a variety of British flags and a plethora of photos, medals, and memorabilia. Laura says, "It is a place for me to put tro phies, and plaques, and things that I've won. I don't have a stable here, so this is sort of my tack room or trophy room."
T
The house had belonged to showjumping peer McLain Ward who was in the process of renovating it, but amid the renovation, he bought a farm and decided to sell the house. "Laura had just bought a house, oddly enough, and we were working on that," Dougie says. "And Laura said, 'I'm going to throw a cog in your wheel, we're going to buy another house, so can we design that?' and so we did."
he airy home has an invitingly textures.unfussyappealingatmosphereinformalwithanmixofpatternsand"Ilovethis space," Dougie admits. "It's modern and fun to combine the old and the new." An homage to horses and an equestrian lifestyle is evident throughout, reflecting Laura's often-quoted declaration: "I am a horse-crazy girl." Trophies, displayed on accent tables and lined up on shelves like marching soldiers, are subtle reminders of Laura and Nick's staggering accomplishments.
The hinged, glass-top bar is the most intriguing and attention-grabbing element in the room. It con tains a moveable feast of medals and ribbons—some recent additions and others nostalgic reminders of the journey to their mutual successes. "When they entertain, everybody comes in here," says Dougie. "It has that welcoming feel along with a presence of greatness."
SEPTEMBER/OCTOBER | 2022 | EQLIVING.COM | 67
This spread: The uniquely designed Britishstyle pub room, referred to as the man cave, accommodates awards from a lifetime of achieve ments. Ribbons and medals are displayed in the hinged, glass-top bar.
DANIEL NEWCOMB ARCHITECTPHOTOGRAPHY.COM 68 | EQUESTRIAN LIVING | SEPTEMBER/OCTOBER | 2022 NEWCOMB ARCHITECTPHOTOGRAPHY.COMDANIEL
SEPTEMBER/OCTOBER | 2022 | EQLIVING.COM | 69
ISABEL KUREK
KUREKISABEL
SPORTFOT 70 | EQUESTRIAN LIVING | SEPTEMBER/OCTOBER | 2022
compete at the top level of her sport landed her on the team for Barcelona as a number five reserve. "So, I think somebody was looking out for me because that's where I should have been. I'd never jumped on a Nations Cup. I'd never left the country. I had to get a passport to go to the Barcelona Olympics as a reserve, if that gives you any idea," laughs Laura. "But what it did for me was get me over there and make me aware of what I actually wanted." Prior to that, show jumping in the United States was all she knew. "I didn't know anything. I didn't know the broad scope of how this sport really is in Europe."
As Laura lifted the top of the bar, she began to share the significance of some of the plaques and ribbons. "This one was from the World Equestrian Games, and this was from Aachen in 2006." Laura continues, "This one was from Kentucky 2010, and here's a cool ribbon from the Gucci Masters in Paris," not ing it's not called that anymore. The collection within the case is astonishing, never mind what's mounted on the surround ing walls and shelves. "At some point, I'll probably update this [case] a little bit," notes Laura. "But that's what's great about this. Nick thought this was such a great idea that he's had a replica made at the house in England, and he's got some incredible memorabilia there from back in the '70s and '80s."
As one might enjoy a chat over a frothy stout or a Pimm's in the village pub, it seemed natural that we chose the British setting to segue our conversa tion to Laura's storied career and the wisdom and perspective she's gained along the way.
In 1992, she participated in her first Olympic trials, spread out over a couple of months. "It was funny because I felt like I needed to have my head in the right place if I was going to do these trials," Laura says. "I didn't have a lot of confidence, and I'd never jumped at that level consistently. I was in the top 10 coming into the last trial, which was in Gladstone, New Jersey, and I thought, I need to make sure I'm on top of this mentally, so I read Tony Robbins' book, Unlimited Power like it was the bible. It gave me a few things to think about and the mindset to believe I belonged."
Above: Nick Skelton and Laura raised generous donations at the 19th-annual JustWorld Charity Gala. Pictured with ringmaster Pedro Cebulka. Opposite, clockwise from top: Laura navigates Confu, owned by St. Brides Farm, through the course of the 2019 CSIO5* Nations Cup at Deeridge Farms in Wellington, Florida; Laura wins team Silver at the 2020 Tokyo Olympics (held in 2021) aboard Baloutine, owned by St. Brides Farm; Laura at the 2018 World Equestrian Games in Tryon, North Carolina, on Zeremonie, owned by Old Willow Farm.
L
SEPTEMBER/OCTOBER | 2022 | EQLIVING.COM | 71 Continued from page 67
Her first European trip was extended by 60 days due to an African horse sickness virus out break that required a quarantine period before returning to the U.S. "We traveled and did two shows: Rotterdam, which is still to this day one of my favorite shows, and then to Modena, Italy, that was Luciano Pavarotti's horse show. Pavarotti was there every day and had a big party for us. He came up and stroked my horse and told me how much he loved Thoroughbreds. The whole experience was outstanding. It was just such a different feeling from what we did over here. So, when I got home that summer, I thought that's what I want to do. That's where I want to Laurabe."acknowledged that she was lucky to have a definite goal in her life at an early age. She continues to use the tips from Robbins' book, admitting they're sort of ingrained in her now. She was on the advent side of sports psychology, a com mon aspect of a well-rounded training program today. When asked if she still gets nervous before competitions, she says, "I wouldn't say I get ner vous, but I can feel apprehension, or I hope I can pull this off tonight, or if my horse is up for this. I get those feelings a little bit sometimes."
aura was riding by the time she was 3 years old and quickly embraced her childhood with ponies and horses. She put in the hard work on the horses and in the barn, enabling her to continue riding. Laura did everything from grooming, braiding, and driving trucks and trailers to catch riding and saddle-break ing young horses. By the time she was 19, she had left college to pursue an equestrian career.
Laura's shift in the belief that she could
Laura finds team competitions very gratifying, but she does feel a responsibility to her teammates. "What I know now from doing it for so long is that they're right there with you. All four of us—or in the [2020 Tokyo] Olympics, it was three—are out there trying to do the best we can," explains Laura.
LEUVENVANCARA
A
fter describ ing theequalityceptioninitialherperofandimbal
Although not a selfproclaimed role model, she has been deemed that title by default of her long and Sternlicht,has,thisgirlsIsays"I'maccomplishedhighlycareer.veryhonored,"Laura."IhopecaninspireyoungtokeepgoinginsportlikeJessieandAdriennewhoItrained
a bit, and Alise Oken, who's coming on.
anced ratio of men-to-women riders in Europe, she was quick to clarify that she never felt that she didn't belong or that Beezie didn't belong. "I don't feel they ever looked down on me in any way," she explains. "It's just maledominated, and there are so many men riding. Even at the Olympic Games, if there were 75 riders, I think we counted 14 women. I feel very at home in Europe. There are great rid ers there, and they are hard to beat."At 56 years old, Laura is still going strong in Europe and on her home turf. Whether at Rome's Piazza di Siena, Belgium's Knokke Hippique, or Wellington's WEF, she knows how to weather the inevitable ups and downs of the sport and remains a staunch advocate for staying positive. In a recent interview with Horse Pilot, she says, "My dream at this stage is not to win this or that grand prix, but to stay competitive at the highest level for as long as There'spossible."littledoubt that Laura has countless winning moments in her future and will be making room in the man cave for her newly earned awards.
However, Laura always felt equal throughout the years rid ing in Europe, and she hopes she can impress upon young women coming up in the ranks that they are equal. "I mean, it's just a matter of you and your relationship with the horse and having the ability to go in and hopefully put a performance in that's good enough," notes Laura.
"What's amazing to me from growing up in our sport in America, I always felt that we as women were far superior," Laura shares. "In fact, I thought they just don't have it like we have it. I grew up with Katie [Monahan-Prudent], Leslie Howard, Beezie Madden, and Anne Kursinski. Women riders were kill ing it anytime they rode, so it was shocking to me when I first went to Europe, and I realized that we were considered inferior. I'm like, what do you mean? It is so male-dominated there. I would say it's almost even more so now."
"I hope I'm also an inspiration to my contemporaries," says Laura. "Margie Engle is my contemporary. She was a little ahead of me, but she's magnifi cent, and I love that she's still going strong. It never entered my mind that we weren't equal at the very least."
Above: Laura enjoys the relaxed environment and privacy of the lush prop erty. Opposite: Family photos, mementos, and awards give the home an inviting personality.
"And if things go wrong, and you have the drop score, you know these other three are going to hopefully pick up for me."
SEPTEMBER/OCTOBER | 2022 | EQLIVING.COM | 73
Jessica Springsteen, who Laura had trained in her late teens, was one of Laura's show jumping teammates in Tokyo. They've also been on Nations Cups together, most recently at Belgium's Knokke Hippique 2022. "Jess was young when I first started to help her, and she was pure talent," Laura muses. "It takes a lot of work and dedication to get from there as a kid all the way through college. She went to Duke, which was not an easy college. And then, to get herself in the position where she was the choice to take to the [Tokyo] Olympic Games, as a younger rider was [impressive]. She's 29, I think, but that's young in our sport." It was very emo tional to be there, but it was great. It was like having my daughter be there, so that was fun."
74 | EQUESTRIAN LIVING | SEPTEMBER/OCTOBER | 2022
Celestial Light
SEPTEMBER/OCTOBER | 2022 | EQLIVING.COM | 75 UNDERWATEREQUUS:RHYTHMDREWDOGGETTTHECAPTIVATINGNEWSERIESBYPHOTOGRAPHER
76 | EQUESTRIAN LIVING | SEPTEMBER/OCTOBER | 2022
Sublime
WITH STAGGERING ARTISTRY, DREW DOGGETT'S NEW UNDERWATER SERIES, EQUUS: RHYTHM,UNDERWATER PRESENTS HIS EQUINE SUBJECTS IN A SYMPHONY OF LIGHT AND MOTION JUST BELOW THE SEA'S SURFACE.
HISBACKGROUND,PHOTOGRAPHYUTILIZINGTECHNIQUEOFVISUALLYSCULPTINGHISSUBJECTSTHROUGHANUANCEDUSEOFROMANTICTONESOFGREYSINCONTRASTTODYNAMICCONTOURSOFBLACKANDWHITE.DREW'SENDURINGLOVEOFHORSESISELOQUENTLYCONVEYEDTHROUGHTHECAPTIVATINGIMAGESOFHISEQUINESUBJECTSCONVERGINGINTHESUNANDSEA.
IN THIS SERIES, HE SUMMONS HIS FASHION
Immersion
SEPTEMBER/OCTOBER | 2022 | EQLIVING.COM | 77
DREW DOGGETT
78 | EQUESTRIAN LIVING | SEPTEMBER/OCTOBER | 2022
"HORSES RADIATE AN INNATE STRENGTH OF SPIRIT ENABLED BY THEIR GRACEFULMOVEMENT."UNDERSEA
Ensemble SEPTEMBER/OCTOBER | 2022 | EQLIVING.COM | 79
CONTACT INFO | PAGE 92 80 | EQUESTRIAN LIVING | SEPTEMBER/OCTOBER | 2022
Drew Doggett tells extraordinary sto ries of diverse cultures and communities through a fashion-inspired lens. Through both intimate and expansive perspec tives, he reveals his subjects in vivid detail to share the world's beauty. Drew has received over 120 prestigious interna tional awards, honors, and accreditations from world-renowned institutions for his photography, filmmaking, and books. His photographic work can be found in public collections globally. To see the entire lim ited edition print series as well as to view all of Drew's work, please see: www.drewdoggett.com
Tranquility
Dance of the Sea
THE FINEST HOMES, FARMS, AND RANCHES FROM EQUESTRIAN LIVING TENLANE FARM SEPT/OCT 2022 PROPERTIES EQ EQLiving.com UESTRIAN ® PAGE BARTONVILLE,82 TEXAS
On Bartonville's most sought-after street is fabulous 26-acre Ten Lane Farm. Entering the gates, a tree-lined drive passes paddocks of grazing horses and ponds as it winds nearly ½ mile to reveal an impressive two-story transitional main house.
TENLANE FARM BARTONVILLE, TEXAS
artonville, Texas is a hamlet 45 minutes NW of Dallas known for rolling terrain, magnificent trees, ponds, and horses. With a population of less than 1,500, people here know one another. The unulating terrain and winding roads make it a favorite with bicycle clubs, and on weekends, peletons of cycists' are nearly as plen tiful as residents.
team was based there. The current owners needed a multigen erational property, and in 2018 added a new 4-car garage and transformed the second floor into a 3,000 sqft, 2-bedroom guest suite with chef's kitchen, personal gym, and laundry room. Despite adding 2,587sqft, the clean, open lines of sight, natural flow between living, kitchen and breakfast rooms, and wide plank oak floors give a feeling of welcoming elegance.
Outside, a salt-water pool, outdoor kitchen, cabana, and gaslog firepit (seats 12) offer gracious outdoor entertaining under mature trees. A man-made stream runs downhill, across a stone bed towards the wrought iron gate leading to the barn area.
82 | EQUESTRIAN LIVING | SEPTEMBER/OCTOBER | 2022 480 JETER ROAD E,
82 | EQUESTRIAN LIVING | OCTOBER/NOVEMBER | 2016 EQUESTRIAN PROPERTIES
B
For the equestrian, 26 acres, a 16-stall barn with rubber pavers, 4 wash/grooming bays, air-conditioned office, viewing lounge, large tack room, laundry, guest bath, 1-bedroom groom's quarters, and large covered porches front and back. A 1-acre
Built in 1996, the house, barn and arena were extensively remodeled in 2005 by the former owners. So impressive was the barn and arena renovation that the SMU Women's Equestrian
KIM HUNTER CompassREALTOR®Ranch & Land Compass Equestrian Division 1401 Shoal Creek, #150 Highland Village, TX 75077 m: 214.766.5568
SEPTEMBER/OCTOBER | 2022 | EQLIVING.COM | 83
The concept of two's is a recurring theme for 480 Jeter: 2 kitchens, 2 laundry rooms, and his and her baths in owner's suite. The first floor kitchen has double dishwashers and 2 Sub zero refrigerater drawers in addition to a full-size Miele, and the first-floor laundry has double washer and dryer. Two staricases— one inside, one out—access the 2nd floor guest suite (there's also a private elevator). There are even two additional living units: one in the barn and one in the detached workshop.
Offered at $9,500,000.
arena with synthetic footing, lights, and a sound system overlooks a sparkling pond kept at constant levels by a 1,900-foot well. A separate drive-thru workshop with attached guest quarters has three covered storage bays for equipment and/or shavings. Two large paddocks with heated Nelson waterers and loafing sheds mean horses have fresh water and shelter winter or summer.
EQUESTRIAN PROPERTIES
84 | EQUESTRIAN LIVING | OCTOBER/NOVEMBER | 2016 EQUESTRIAN PROPERTIES David Welles, P.A. Global Real Estate Advisor dwelles@equestriansir.com561.313.9123 David Welles, P.A. wellesproperties.com | Wellington, Florida Mallet Hill | Fairlane Court 4+ Acres | 6BD European Style Home | 10 Stall Barn | 260'x140' Arena | 6 Horse Walker | 4 Paddocks | Hack to WEF $15,500,000 | Represented Buyer and Seller Golf Brook Drive | Palm Beach Polo 5 Bedroom Estate Home | Separate 2nd Floor Suite Water Views | Mature Landscaping | Whole House Generator $3,600,000 | Represented Seller Papple Farm | Loxahatchee 15 Acres | 20 Stall CBS Barn | Ellegant 4 Bedroom Home 3 Separate Groom's Apartments | 10 Minute Drive to WEF & GDF $6,950,000 | Represented Seller Gem Twist Court| Grand Prix Village South 20 Stall Barn | 4 Acres |3 BD Owner's Penthouse Staff Apartment | Short Hack to WEF $11,200,000 | Represented Seller SOLD SOLD SOLD Coral C Stable | Delray Beach 17 Acres + | 3 Barns | 20+ Stalls | 100'x220' Arena 3 BD Groom's Quarters | 9 Oversized Paddocks $3,750,000 | Represented Seller SOLD Palm Beach Point Blvd. | Palm Beach Point East 5 Acres | 2 Barns | 23 Stalls |132' x 270' Riding Arena w/ GGT footing | 9 Paddocks | 3 BD, 1BA Owner's Quarters $3,700,000| Represented Seller and Buyer SOLD SOLD EQUESTRIAN PROPERTIES
OCTOBER/NOVEMBER | 2016 | EQLIVING.COM | 85 David Welles, P.A. wellesproperties.com | Wellington, Florida Consistently Listing and Successfully Selling Wellington. Cypress Island Way | Palm Beach Polo New Construction Estate Home | 5 Distinct Living Suites Outdoor Entertaining Areas | Cypress Golf Course Views $9,600,000 | Representing Seller Marblestone Court | Palm Beach Polo Watefront Bungalow | 2 BD, 2 BA | Separate Guest Suite Fully Furnished | Impact Glass Throughout $1,725,000 | Represented Buyer 14150 Calypso Lane| Equestrian Club Estates Renovated 3 BD, 3 BA Home | Inground Heated Pool Open Floor Plan | Golfcart Ride to WEF $2,200,000 | Represented Buyer SOLD SOLD Forest Glen Lane | Binks Forest 4 BD, 4 BA Estate Home | Stainless Steel Appliances Golf Course Views | Pool and Spa $1,495,000 | Represented Buyer SOLD Cowdray Park | Palm Beach Polo 3 BD, 3 BA Condominium | Open Floor Plan Screened Balcony | Impact Glass Throughout $795,000| Represented Seller SOLD Halter Road | Paddock Park II New Construction Estate Home | 2 Acres | Pool & Expanded Patio | 12 Stall Barn | 140'x200' Riding Arena $3,300,000 | Represented Seller SOLD PENDING With over $100 Million in sales in 2021, and over $81 Million Sold & Under Contract YTD for 2022, David Welles is a leader in Wellington's equestrian property sales represeting both sellers and buyers alike. EQUESTRIAN PROPERTIES
• He reacts with a very refined signal, such as a flick of the ear or a twitch of the skin on the shoulder or flank, or he lets out a breath or starts holding his breath. When you see any of these signs, stop and back up at least three steps. Turn so one shoulder is facing the horse, and sigh out loud to release any tension. Approach and retreat several times in a row and from different angles to test your aware ness. This is an exercise in finding the edge of the Bubble to see if you can sense where it is—that is all. Your goal is a heightened awareness of your horse's per sonal space. When you demonstrate this observation skill, many horses begin to feel more comfortable in your presence.
When working with horses, we have Bubbles, too. Our Bubbles are defined by human standards. When we went to school, we learned to walk in a line, single-file. We learned to sit at our own desks. In a crowded space, we may use the edge of a shoulder to define personal space, but we definitely keep our hands to ourselves in public. In other words, our Bubbles expand and contract, just like the Whenhorse's.weare with a horse, we have to change our awareness of what a Bubble is to accommodate that of the horse. The horse's body is much larger and longer than ours, so his Bubble extends farther and requires greater physical distance to prevent "popping" it (entering the space before the horse has agreed to it). In fact, we tend to "pop" horses' Bubbles because we want to touch them, brush them, and ride them, and we usually do so without asking first.
• Be able to politely ask for healthy space when you've had enough, too.
This excerpt from Essential Horse Speak: Continuing the Conversation by Sharon Wilsie is reprinted with permission from Trafalgar SquareCONTACTBooks.
In response, it is actually pretty com mon for horses to "pop" our Bubbles. Why? Because:
• He looks away from you.
• We will scratch itchy spots.
• The horse looks at you.
• Stay in your own space.
• He swishes his tail at you.
• We tend to just do what we want to horses, so they may adopt this behavior back to us—for instance, turning us into a scratching post.
HOW TO FIND THE EDGE OF THE HORSE'S BUBBLE
THE BUBBLE AND YOU
• Don't just reach out with your hands and touch another whenever you want to without asking.
INFO | PAGE 92 86 | EQUESTRIAN LIVING | SEPTEMBER/OCTOBER | 2022 EQ FAVORITES Continued from page 24
DON'T "POP"
• He turns his haunches toward you.
THE BUBBLE EQB O K C LUB BETWEENTHECOVERS
Place your horse in an enclosed area if possible, like a stall or a small paddock. Begin approaching from 20 feet away outside the barrier, and take notice when the horse indicates being aware of your presence. Typical responses are as follows:
• We have treats.
• He takes a step toward you.
• We humans usually aren't aware of horses' Bubbles and "pop" them all the time (that is, there is no mutual respect), so the horse "pops" ours, too.
Just like when we were in school, we have to learn some of the social rules that horses require in order to get along better with them. They really are the same rules we learned related to our own Bubbles:
• He takes a step away from you.
Horse Speak ensures that we learn to respect equine personal space and how our body language impacts it. By respecting the horse's Bubble, we can open doors to communication that were previously locked.
Your summer training center and private, year-round resort property now available! Rustic, natural finishes make the home instantly comfortable and welcoming. The open and bright floorplan flows Living/Dining/Kitchen, master suite and garage all on the main level. 13.6 acres of land with 6000 SF home with 5 bedrooms, 5.5 baths, rec room and office plus a very pleasant mother-in-law apartment. 3000 sq. ft., 5 stall barn with hay storage and shop space, covered 72'X160' arena. Room for your cross-country training course on this
OCTOBER/NOVEMBER | 2016 | EQLIVING.COM | 87
PROPERTIES
RON LIV Sotheby's 101 S. Main Street Breckenridge, CO Rshelton@livsothebysrealty.com970-389-0044
SHELTON YOUR SKI COUNTRY REALTOR
EQUESTRIAN
International Realty
COOL ROCKY MOUNTAIN AIR, AMAZING MOUNTAIN VIEWS IN BRECKENRIDGE, COLORADO
rare and unique parcel located centrally in Summit County, minutes from world-class ski resorts, shopping, dining and recreation in Breckenridge, Copper Mountain, Keystone, Frisco, Vail and more. Pike National Forest, with non-motorized use only, is accessed a half mile from the driveway, perfect for endless trail rides, hiking and mountain biking. 70 minutes from Denver. An extremely rare find in the mountains of Colorado. $5,999,000 Learn more at SummitHorseProperty.com
"The horse world has relied on wordof-mouth for selling horses for a long time, and there is a stigma with sellers trying to sell for more than what the horse is worth. With that said, we decided to set up a rating system," said Summer. "Buyers can rate sell ers and vice versa. It's time we added more transparency to the process."
leverage user-friendly technology and offer robust features," shared CEO and co-founder, Summer Gentry along with Michael Upchurch, COO and co-founder.
You can create a profile to help find the type of horses you are looking for, so owners get more qualified buyers. "We are always working on adding more horses to the site, and we incorporated a "featured horse of the week" to help drive engagement," said Summer."Welaunched Horse Match in January 2021 using the latest technology and invested in cloud service providers for our applications and website," said Michael. Michael stressed the importance of employ ing industry-leading security. Currently the app is free, but the future model includes sellers buying ad space through a subscrip tion in addition to bulk pricing.
CLICK, VIEW, AND SHOP
Horse Match is an app that works like the popular dating app, Tinder: swipe right for ones you like, and swipe left for ones you don't. "We wanted to provide our customers the ability to
Bridl is a sales platform that brings transparency and ease to the buying and selling of sport horses, backed by experts who have years of experience. "Our aim is truly to make the entire process of buying and selling horses simple and secure," said Marie Marks, Founder and CEO of Bridl.
standards, partnering with vet clinics with impeccable reputations, the best transport companies, and the best deal ers. "We are your one-stop-shop, an automated purchasing process on one platform. The platform is also designed to serve as a digital agency, a new channel of sales that allows you to showcase your horse to a larger market while being able to make money," Marie pointed out.
"We want every type of exclusive and high-quality equine transactions to pass through Bridl. It's an aggressive goal—but we think we have what it takes to solve these issues, and we have a high-quality network." The Bridl team aims to work with exclusive clientele, so it is extremely important for them to maintain high
O
"When it comes to new enhancements, our aim is to make Bridl the biggest equine trade marketplace in the world. At the moment, we are focused on show jumping, but in the future we are looking to add other disciplines and segments of the market."
BY JULIANA CHAPMAN
88 | EQUESTRIAN LIVING | SEPTEMBER/OCTOBER | 2022 EQ SCIENCE
Horse Match: A Modern Way to Shop for Horses and Essentials
nline shopping is here to stay, giving customers ease and con venience, so why not transfer that to the horse world? One of the most exciting horse tech categories I've seen over the past year is in the buying and selling of horses. Take a moment to explore the latest digital solutions in your horse search.
Continued on page 90
CLICK, VIEW, AND SHOP: Discover an easier way to buy your next horse.
Officially launched in February 2021,
Bridl: An Essential Equine Marketplace
Continued from page 88
CLICK, VIEW, AND SHOP
With close to 90 percent of horse sales happening at horse shows, The Equine Platform aligns technology to assist buyers and sellers at shows. "Finding your perfect horse shouldn't be a chore, and our platform offers a safe option that has been well received in the professional community," said founder and accomplished equestrian, Kendall Gath.
digital destination for buying and sell ing quality horses. "The app is very simple. It allows you to list and view horses along with promoting equine businesses," India explained. It features an intelligent search, which sends noti fications when new horses are listed that meet your criteria, a time-saver for those shopping for multiple clients. "I also wanted to create something that gives equestrians and businesses a more professional feel," said India. "I firmly believe it's all about the user experience. The most important thing is what my users want." India designed ads on the site that aren't intrusive, but always vis ible. "I encourage people to tell me what would make it better," she said. India recently started adding real estate, horse shows, and clinics—all requests from users."As we know, equestrians are the
busiest people on the planet. Caring for horses is a 24-hour business." The app underscores how horse tech can help save time and aid the demands of equine businesses. "I encourage equestrians to be more open to technology, to help fos ter an environment of happy and healthy horses and horse owners," said India.
Every month Mane Street Market sup ports a horse rescue. All activities on the app, from advertising to listings, con tribute to the mission of giving back to the horse community.
marketplace, the solution is geared toward professionals to help keep it authentic. "I've had amazing support from top rider Mavis Spencer, who helped us launch and has also been involved for the past for two years," said Kendall. "What started with show lists of avail able horses at horse shows evolved into a digital tool." To help boost the awareness of available sale horses, they also send an email blast to trainers.
90 | EQUESTRIAN LIVING | SEPTEMBER/OCTOBER | 2022 EQ SCIENCE CONTACT INFO | PAGE 92
Juliana Chapman is the founder of the Tech Equestrian, a blog launched in 2018 that focuses on technology in the equestrian world.
ships they wouldn't normally have," said Kendall. There is a small listing fee per horse show, per week. There are also pack ages available to list as many horses as sellers want.
"It is free to list a horse and it is free to shop. Simply search to find a show in your area, there are hundreds of horse shows currently on the app that range from one-day county shows to well-estab lished show destinations. "This solution solves a major issue at the horse show and gives people access and builds relation
The Equine Platform: Horse Sales Made Simple at Shows
Mane Street Market App: Changing the Digital Buying/Selling Experience Officially launched in 2021 the Mane Street Market App was founded and created by India Lynn Wilkinson out of the desire to have a simple-to-use
The solution launched in 2018 and is designed to serve primarily the hunter-jumper and equitation mar kets. In addition to being a digital
OCTOBER/NOVEMBER | 2016 | EQLIVING.COM GRANITE SPRINGS, NY $100,000,000 | MLS#H6193702 | Hope Mazzola, 914.714.0090 & Nikki McMann, 917.349.4763 CANTERBURY, CT $2,500,000 | MLS#170497645 Jay & Carol Kelly, 860.550.0295 KILLINGWORTH, CT $2,850,000 | MLS#170433678 Kiara Rusconi, 860.573.3382 MYAKKA CITY, FL $1,995,000 | MLS#A4542456 Benge Redding Team, 941.650.3732 EQUESTRIAN PROPERTIES
Middleburg Tack Exchange
Look for the symbol throughout the magazine to find out about featured products and services.
middleburgtack.com Millbrook Horse Trials millbrookhorsetrials.com National Center for Equine TherapyFacilitated nceft.org
The Brooke USA brookeusa.org Butet north-america.butet.fr/en Caren Kelley, Realtor caren-kelleycompass.com/agents/
equestrianconcierge.com Farm House Tack farmhousetack.com Featherlite Trailers fthr.com
PEOPLE Page 30 Brandon Phillips Polo for poloforlife.orgLife
The Equine Platform theequineplatform.com
The Tack Box, Inc. Middleburg, VA thetackboxinc.com Tack Room, Camden, SC tackroomonline.com
Lugano Diamonds luganodiamonds.com Malvern Saddlery malvernsaddlery.com Manhattan Saddlery manhattansaddlery.com Marriott marriott.com
Martha Jolicoeur, Realtor marthasproperties.com Mary's Tack & Feed, Del Mar marystack.com Maryland 5 Star maryland5star.us Menlo Charity Horse Show menlocharityhorseshow.com
Page 18
Strafford Saddlery straffordsaddlery.com
Page 26
Tack Room Tavern, Indio, CA tackroomtavernfacebook.com/ Tackeria tackeria.com
92 | EQUESTRIAN LIVING | SEPTEMBER/OCTOBER | 2022
Let the Good Times Roll Anthropologie anthropologie.com Burke Décor burkedecor.com Kifu Paris kifuparis.com Pottery Barn potterybarn.com Ralph Lauren Home ralphlauren.com/home Wayfair wayfair.com West Elm westelm.com
STYLE Page 20
U.S. Dressage Finals usdf.org/usdressagefinals
Beval Saddlery beval.com
Page 24
EQ RESOURCES
Danny and Ron's Rescue dannyronsrescue.org
Dressage at Devon dressageatdevon.org Dubarry dubarry.com Dudley's on Short dudleysonshort.com
Carousel Saddlery carouselsaddlery.com Castle Leslie castleleslie.com
Ford Trucks ford.com
FOOD+DRINK
Page 16
Four Seasons fourseasons.com
The Whip Tavern, PA thewhiptavern.com The Willcox, Aiken thewillcox.com
GALLERY Page 74 Drew Doggett drewdoggett.com
CHIO Aachen chioaachen.de/en Coach coach.com
Reining by the Bay reiningbythebay.com R.J. Classics rjclassics.com Sally Slater, Realtor sallyslater.elliman.com Samshield samshield.com
SCIENCE Page 88 Click, View, and Shop Bridl bridl.co Horse Match horsematch.com
bedfordhorseconnection.com Horse Warrenton,Country,VA horsecountrylife.com Horse and Hound Gallery horseandhound.com Hunter Boots hunterboots.com
The Village Bakery, Woodside, CA tvbwoodside.com
Mane Street Market App manestreetmarket.com
CWD Saddles com/ennorth-america.cwdsellier.
Quintessentially Country Ariat ariat.com Cordings cordings.co.uk/us Fairfax & Favor fairfaxandfavor.com
Chevrolet Trucks chevrolet.com/trucks
AllSaints us.allsaints.com Burberry neimanmarcus.com
Chagrin Saddlery, OH chagrinsaddlery.com
DÉCOR
Devon Horse Show and County Fair devonhorseshow.net Dover Saddlery doversaddlery.com
Hadfields Saddlery hadfieldssaddlery.com Hermès hermes.com Hilton hilton.com
Oli's Fashion Cuisine Restaurant olisfashioncuisine.com Palm InternationalBeach Equestrian Center (WEF) pbiec.com Parlanti Boots parlantiinternational.com
Sundowner Trailers sundownertrailer.com
The Inn at Pound Ridge, NY theinnatpoundridge.com International Polo Club, Wellington ipc.coth.com Jakes Del Mar jakesdelmar.com John Deere deere.com JustWorld International justworldinternational.org Kaluz Restaurant kaluzrestaurant.com Kate Cassidy, Realtor katecassidy.fourseasonssir.com Kerrits kerrits.com Kubota kubota.com
TherapeuticVinceremos Riding Center vinceremos.org Vogel vogelboots.com
Equestrian Aid Foundation equestrianaidfoundation.org The ConciergeEquestrian's
BARN DOGS Page 98
National Reining Horse Association nrha.com
The Tech Equestrian thetechequestrian.com
ELLA, Palo Alto, CA ellapa.com
The Horse Connection, Bedford, NY
Land Rover Kentucky Three-Day Event kentuckythreedayevent.com Lexus lexus.com LL Bean llbean.com Longchamp longchamp.com Lucchese lucchese.com
Gloria Rose Ott, Realtor gloriaroseott.com GMC Trucks gmc.com
Frye Boots thefryecompany.com Giraffe Manor thesafaricollection.com
LINDSAY HUNTER Page lindsayhunterdesign.com34
The Village Bakery Woodside, tvbwoodside.comCA
Robert Haviland & C.Parlon com/enroberthaviland-cparlon.
Ralph Lauren ralphlauren.com RAM Trucks ramtrucks.com Range Rover landroverusa.com Red Fox Inn, Middleburg redfox.com
Between the Covers Essential Horse Speak: Continuing the Conversation Sharon TrafalgarWilsieBooks tinyurl.com/9sszt28bhorseandriderbooks.com2022
FASHION
Danny and Ron's Rescue dannyronrescue.org David Yurman davidyurman.com Der Dau derdau.com
Upperville Colt and Horse Show upperville.com
Cavalleria Toscana cavalleriatoscana.com Charles Owen charlesowen.com
Page 38 121 North Salem 121restaurant.com 4-Star Trailers 4startrailers.com Adequan Global Dressage Festival gdf.coth.com Ariat ariat.com Audi audiusa.com Barbour barbour.com
Valencia LakeviewSaddlery,Terrace, CA valenciasaddlery.com
Crate & Barrel crateandbarrel.com J.Crew jcrew.com Mansur Gavriel mansurgavriel.com Polywood polywood.com
FAVORITES
EQ'S ANNUAL GOLD LIST
Saut Hermès sauthermes.com/en SmartPak smartpak.com State Line Tack statelinetack.com
JOHN AND LESLIE MALONE Page banddbuilders.com54
GPA Helmets gpasport.com
Fall for Autumn Hues Agnelle agnelle.com
The Stanford Park Hotel, Woodside stanfordparkhotel.com
Tack Shack Ocala tackshackocala.com
WHERE TO FIND IT
National Reining Breeders Classic nrbc.com
NH 03458 Each Office is Independently Owned and Operated. FourSeasonsSIR.com
OCTOBER/NOVEMBER | 2016 | EQLIVING.COM | 93 Introducing Shadow Fox Farm
PROPERTIES
16
Andy.Peterson@FourSeasonsSIR.com | C:
| O:
| 42 Grove
| MLS#
| Offered
® , Broker
EQUESTRIAN
Andy
Listing
A magnificent equestrian estate built and maintained to the highest standard, with an estimated $15,000,000 invested by successive owners in the property over recent years. Offering an unparalleled quality of country living, with superb equestrian facilities, broad open field lands, long river frontage, and a spectacular sunset view of Grand Monadnock Mountain. Burke Road, Peterborough, NH 4921409 at $8,500,000 presented by: Peterson, Realtor NH, CCIM 603.496.9172 603.924.3321 Street, Peterborough,
NEW LOCATION! THE SHOW PLACE ARENA • UPPER MARLBORO, MD World-Class Competition • Entertaining Exhibitions Complimentary Daytime Ticket Program NEW FEI 5* STATUS $868,000 IN TOTAL PRIZE MONEY $406,000 Longines FEI Jumping World CupTM Washington CSI5*-W for the President's Cup WIHS Equitation Finals • WIHS Children's and Adult Championships • Top Hunters and More WIHS FAVORITES RETURN Kids' Day • WIHS Shetland Pony Steeplechase Barn Night • Military Night • Puissance High Jump • Pony Hunt Teams TICKETS ON SALE AUGUST 15 DETAILS AT WIHS.ORG/TICKETS
World's Largest Open Breed Show Seven Classes for Ponies
Parade of Breeds
Sponsored
in part by: ShowPlus powered by Captive One • Kingsview Partners • Iron Spring Farm • Precise Buildings dressageatdevon.org
Ladies Hat Day
Top performance classes from 4th Level to Grand Prix Musical Freestyle Shoppin' in the USA: Presentation of Sale Horses
Michael Bragdell and Qredit Hilltop earned the top prize in the 2021 CDI-W Grand Prix Freestyle.
Q
BREEDSHOW KLADIESHATDAYID'SACTIVITIES
Fabulous Shopping Great Food & Entertainment
CDI & World Class Breed Show for Horses and Ponies
Kids Day on Sunday with Dressage Explorers
International Dressage Competition
September 27- October 2, 2022
©Stacy Lynne Photography
ConklinBob©photos3
Sabine Schut-Kery Masterclass: presented by ShowPlus powered by CaptiveOne Kingsview Partners Roaring 20s Party
A LONG STRIDE BEYOND THE EXPECTEDEQ MEDIA The full-service media agency with an equestrian focus 612-209-0310EQmedia.agency Planning and Strategy Public BookProductSponsorshipPodcastsVideoGraphicWebsitesSocialEmailEventEventBrandingMarketingRelationsPromotionsPressCentersMarketingMediaDesignProductionSupportLaunchesTours NAME ADDRESS STATEZIPCITY EMAIL updates.)subscriptionfor(Required TELEPHONE problems.)ofcasein(OnlyISSUES12|YEARS2FOR$45.95 $49SAVE * |YEAR1FOR$28.956ISSUES ––SUBSCRIPTIONNEW RENEWAL E Q U E S T R I A N TR A VEL | DES I G N | PE O PL E ST Y L E | F AS H I ON | D E C O R ® eqliving.com L I VIN G withcheckaInclude coupon:this otheronly;(USA website)usepleasecountries withcouponMail to:checkyour MAGAZINELIVINGEQ ONEBOX 05037VTBROWNSVILLE, *Off of newsstand price. SUBSCRIBE TO THE PRINTBEAUTIFULEDITION bypayTo CARDCREDIT , togoplease www.EQliving.com/subscribe yourforweeks6-8Allow arrive.tocopyfirst
In the beginning, she had a lot of separation anxiety. She was afraid I was going to leave her, so Pebbles and I had to go everywhere together. She also didn't want to be crated; she busted out of two metal crates and chewed out of a softsided one. She jumped over every baby gate I could find. She was clearly telling
M
Dannytalk.and Ron (of Danny and Ron's Rescue) have always been two of my favorite people. I think everything that they have tackled is incredible, start ing with rescuing the hurricane Katrina dogs. A few years ago, they asked me to be on their board, and I said yes, without hesitation.WhatDanny and Ron do is so special because when you adopt dogs from them, it's coming from a real home situation. They are coming from a place where they've lived in someone's home and been loved more than you can imagine. Danny and Ron know the ins and outs of every single dog that goes through there. They won't adopt them out until they get to know them really well and are the best at matching people to dogs.
Pebbles was found dazed and dumped on the side of the road in South Carolina, days away from giving birth. A good Samaritan turned her into Danny and Ron, and she literally had nine puppies
In 2013, Moran was the recipient of the United States Hunter Jumper Association Amateur Sportsmanship Award, and in 2017 she was the inaugural recipient of the Kavar Kerr Distinguished Service Award, pre sented by the World Championship Hunter Rider Committee. Since retiring from competition, Moran has become a distinguished owner of competition horses, including eventing horses with Phillip Dutton and hunters with Havens Schatt. She has served on the boards of numerous equestrian and non-equestrian organizations, including Caridad Center, the largest free healthcare clinic in Florida, Danny & Ron's Rescue, The Middleburg Classic, and The National Horse Show.
days after arriving there. I can't even imagine the size of her. They adopted out all the puppies to good homes, and in November, I saw a Facebook post of this cute, sturdy little girl—she looked like a little hippo with brown spots. And I'm like, "Oh my gosh, that dog is so cute."
MEET PEBBLES
me she didn't want to be confined. I've had her two years, and she's gotten so much better. She knows that I'm her person and that I'm not going to leave her. She loves to go in the car, go for a walk, or come to the barn. I have a rabbit in a stall at the barn, and she's obsessed with the rab bit. She will literally stand and stare at it for hours. We call it Rabbit TV.
She loves to snuggle up in bed. It's a king-size bed, and I get about eight inches of it. She is just hysterical in the morning. I sit on my porch, and she sits in the chair opposite me, and we have coffee
The Danny & Ron's rescue dog makes CAROLINE MORAN laugh every day.
I've always been a fan of pit bull mixes for some reason. They are such sweet dogs when you get to know them. She just had this look about her like she was a cutie but also a bit of a troublemaker, and I was just drawn to her. I fostered her for five days in the beginning of December when I had already planned a trip. So, I dropped her off with my groom and his family, and I'm thinking, "Oh my gosh, I'm dropping off a strange pit bull with children!" But she loves children. She's obsessed with children, and they love her.
CONTACT INFO | PAGE 92 EQ BARN DOGS 98 | EQUESTRIAN LIVING | SEPTEMBER/OCTOBER | 2022
She has a few dog friends that she likes to go on walks and play with, but I can't really take her to the horse shows because she doesn't love all dogs.
Caroline Moran was born and raised in Chester County, Pennsylvania, and began her riding career with the Radnor Hunt Pony Club. She was an avid com petitor, earning top championships in the amateur-owner hunter and jumper divi sions over the years.
y family was always very much Labrador lovers. When my mother passed away two years ago, I inher ited her yellow Lab, Butter. I already had Gracie, so then I had two yellow Labs. And when they passed, I thought, just for a while, I'll be without a dog and not be tied down. I assumed that eventually, I would get another Lab, but I was going to take a break until Miss Pebbles came into my life.
I say, why would you go buy a pure bred when you can have a spotted hippo that makes you laugh every day?
PhotoBrinkmanShannonPhoto:
With the most spacious, innovative and flexible cabin in the industry, the Gulfstream G700 ™ was designed for a life well lived. Maximize every moment in the industry's new flagship.
ROOM TO ROAM