SIMPLY BEAUTIFUL. € 150 GEN-SET & COGENERATION DIRECTORYWORLDWIDE2022 Beautifully designed. Expertly engineered. The world's largest independent producer of alternators 1 – 5,000kVA FOR FURTHER INFORMATION VISIT WWW.MECCALTE.COM www.powermediagroup.co.uk
Durable. Robust. Built To Last. APPLICATIONEVERYPOWERING ® Authorized DistributorWITH THE MOST COMPREHENSIVE RANGE OF ROBUST, FUEL-EFFICIENT ENGINES AVAILABLE. PowerKit Diesel ESP / PRP / DCP / COP 18-4125 kVA PowerKit VS Variable Speed Engines 20-370 kWm PowerKit Gas Lean Burn 63-1750EngineskVA PSI Rich Burn 29-1300EngineskVA
Neb Saric neb@wipmagazines.com
23RDPublishingEDITIONDirector
the Genset Directory itself.
Publisher/Sales DIrector
Sarah Hallows sarah@wipmagazines.com
According to the Climate Neutral Data Centre Pact, by December 31st, 2025, 75% of the power supplied to data centres in Europe would come from renewable or carbonfree sources, to reach 100% by December 31st, 2030. This
European data centre generator market size.
The data centre generator market growth in the MEA is segmented into South Africa, the UAE, Saudi Arabia, and the Rest of MEA. The market in the MEA is booming due to an increase in the number of data centres across the region.
of reliable emergency power supply along with increasing susceptibility of grid infrastructure to external damage will further shape the industry potential. Increasing reliance on electronics & electrical equipment to sustain day-to-day operations across a multitude of end users will accelerate the product deployment. Moreover, surging customer demand for zero downtime and consistent electricity supply will continue to entail the deployment of these systems.
& Marketing Manager
Accounts
Richard Teasdale richard@wipmagazines.com
Aidan Turnbull Managing Editor
Welcome to the 23rd edition of the Worldwide Gen-Set & Cogeneration Directory. This is now published by Power Media International Group Ltd following a takeover of the GMP Ltd business in January 2021. This latest Directory provides unique coverage of the full spectrum of both the public & private onsite power markets worldwide. A complete resource for companies involved in the independent standby power markets, including Cogeneration and Trigeneration, Combined Heat & Power (CHP), the Worldwide Gen-Set & Cogeneration Directory covers the often complex spectrum of genset manufacturers, amongst other topics. Since 2021 Power Media International Group Ltd has taken onboard a dynamic portfolio of market-leading magazines: Worldwide Independent Power (WIP), Middle East Power (MEP), American Power News (APN) and Independent Power Asia (IPA), Africa Power News (AfricaPN), UK Power News (UKPN) and European Power News (EPN).
Besides, the electricity demand dropped as business activities slowed down during the pandemic. Therefore, very few investments have been made in the generator industry in 2020. The global data centre generator market is segmented based on product type, capacity, and tier. Based on product type, the data centre generator market is segmented into diesel, natural gas, and others.
These trends are boosting the production of new data centres in Southeast Asia, which is propelling the data centre generator market share.
Sales
COMMENT
Alison Williams accounts@wipmagazines.com
participants in thenear future. With key changes expected ahead in the marketplace, Power Media International Group Ltd's current, comprehensive and well-respected stable of energy magazines - spearheaded by the GenSet Directory - will certainly keep you appraised of what's happening worldwide - for 202223 and well beyond.
The diesel generator sets industry is anticipated to grow at a rate of over 6% through 2030. These units are deployed as a prominent solution for standby or mobile power on operation. Furthermore, increasing applicability across mining, oil & gas, telecom, construction sector will positively industrial revolution has paralleled into a substantial rise in the necessity of consistent power to ensure smooth operation of various industries. Thus, the constant amplifying requirement to ramp up generation capacities in order to cater to the increasing demands across these industries has sustained the use of these systems.
The data centre generator market is also expected to reach US$ 6,729. 53 million by 2028 from US$ 4,693. 00 million in
The data centre generator market faced a negative impact of the pandemic in the initial months of 2020 with the closing of manufacturing facilities and disruption in the supply chain of various component manufacturers. Also, the supply chain disruption of fuels such as diesel required to run data centre generators caused a negative impact in 2020.
The data centre generator market size in Southeast Asia is segmented into Singapore, Malaysia, Thailand, and the Rest of Southeast Asia. With many developments in Singapore, Indonesia, Malaysia, Vietnam, Cambodia, and Thailand, Southeast Asia's data centre generator industry is rapidly expanding.Southeast Asia is one of the world's fastest-growing digital markets. The demand for faster internet networks and the subsequent demand for data centres to store data created by the networks has increased due to the rise in internet usage and social media trends.
Managing Editor
The 125-200 kVA rated generator sets market is estimated to reach over US$11 billion by 2030. Wide scale product adoption across commercial sector including complexes, telecom towers, hotels, and educational institutions is set to propel the market share. Ongoing expansion of mobile towers to cater to the requirements of a compounding subscriber base will further fuel the market size. In addition, the proliferation of large industries, and retail stores has consistent power supply, thereby enhancing the industry landscape.Infrastructure development & surging demand from healthcare sector will boost the 200-330 kVA generator sets industry statistics. Rising demand from data centres on account of increased data usage following the work from home regime across several sectors will positively impact the business landscape.
The Europe data centre generator market growth is likely to expand as more renewable energy sources are adopted. AWS, Google, Equinix, Interxion, OVH Cloud, Scaleway, Aruba, and 17 other industry associations have agreed to make their facilities carbon neutral by 2030 by using 100% renewable energy sources.
Power Media International Group Ltd is dedicated to promoting the successful PowerEx Live 2022 Conference & Networking Event (8th December, 2022, London) and - of course the ever-popular and globally-circulating edition of the Worldwide Gen-set & Cogeneration Director.
The number of internet users across the region is rising continuously. For instance, according to the UAE's Telecommunications Regulatory Authority (TRA), there were 3,269,359 internet subscribers and 17,075,188 active mobile phone subscribers in the UAE as of March 2021. Further, the UAE is one of the world's most connected countries. This is leading to an increase in data storage capacity requirements, leading to a rise in the number of data centres, further propelling the growth of the data centre generator market.
Aidan Turnbull aidan@wipmagazines.com
2021; it is estimated to grow at a CAGR of 5. 3% from 2021 to 2028. The overall market has been typically segmented
Far East Sales Bob Shanghai,LiuChina bob.liu@ronco.com.cn US Sales & Subscriptions Jelena Milojevic power@wipmagazines.com Austrian & German Agent Mario Dobresko Powerpower@wipmagazines.comMediaInternationalGroup Ltd The Courtyard, 30 Worthing Road, Horsham, West Sussex, RH12 1SL, UK Tel: +44 (0) 1403 888019 https://powermediagroup.co.uk © Worldwide Gen-Set & Cogeneration Directory 2022 (ISSN 1468 7100) WORLDWIDE GEN-SET & COGENERATION DIRECTORY 2022 SIMPLY BEAUTIFUL. €150 GEN-SET & COGENERATION DIRECTORYWORLDWIDE2022 Beautifully designed. Expertly engineered. The world's largest independent producer of alternators 5,000kVA FOR FURTHER INFORMATION VISIT WWW.MECCALTE.COM www.powermediagroup.co.uk
So what are the essentials you need to know about the genset market? Regular readers and subscribers to Power Media International Group Ltd's stable of magazines will appreciate that the Generator Sets Market size exceeded US$31 billion in 2021 and annual installation is anticipated to surpass 4.5 million units by 2030. That's certainly a very healthyIncreasedmarket.stringency of environmental compliances and
The future is looking good for gensets. The commercial and industrial sectors of emerging economies, the residential sector of developed economies, and the increasing need for power in defence operations worldwide are expected
ReproductionPowerThehttps://www.powermediagroup.co.uk/directorycopyrightofthisdirectorybelongsto:MediaInternationalGroupLtdofanypartofthecontents,orstorage of the contents on a computer database or other storage system, anywhere in the world, is prohibited, without the publisher's full written consent. Any breach will result in legal proceedings. Traceable data has been included throughout the data provided. PRICE 150 EUR For customer service and address changes: call +44 (0) 1403 888019 or email: power@wipmagazines.com Copyright: © 2022 Power Media International Group Ltd All rights reserved. Like and follow us on @PMI_WIPFollow@powermediainternationalgroupFacebookusonTwitterFollowouractivityonLinkedInPowerMediaInternationalGroup Ltd MIDDLE EAST POWER WORLDWIDEPOWERINDEPENDENT UK POWER NEWS AMERICAN POWER NEWS 225 ASSOCIATIONS 227 CLASSIFIED 228 ENGINE GUIDE 03 COMMENT 7-190 A-Z BUYERS GUIDE 191-214 PRODUCTS & SERVCIES GUIDE CONTENTS INDEPENDENT POWER ASIA 230 AD INDEX EURO POWER NEWS AFRICA POWER NEWS www.powerexlive.co.uk THE PREMIER CRITICAL & INDEPENDENT POWER ENERGY EVENT IN LONDON, PARK PLAZA, WESTMINSTER, 8TH DECEMBER 2022 OURwww.powermediagroup.co.ukPOWERPORTFOLIO
215-224 COUNTRY BY COUNTRY
Visit Gen-Set & Coegeneration Directory on the web:

Worldwide
INNIO* among the world's leaders in CHP and CCHP solutions. your business with INNIO's flexible and innovative Jenbacher* CHP and CCHP energy systems, which deliver power, heat and/or cooling for your local site. With up to 95 % total efficiency, cogeneration can reduce your energy consumption and CO2 emissions by more than 30 % compared to the separate generation of power and heat for
Power
BUSINESSYOURPOWER
is
ENERGY SOLUTIONS. EVERYWHERE, EVERY TIME.
INNIO's CHP and CCHP systems run on a wide range of gases with the option of converting to CO2-free H2** operation once that fuel is more readily available. us on our path for a sustainable future! innio.com scope on
demand.
* Indicates a trademark. ** Optional
Join
d e evid ce to back up
Contact: Mr. K.W. Song, Area Sales Manager tel: +31 591 686911 fax: +31 591 e-mail:www.aafeurope.com686936info@aafeurope.com
1st Office Equipment Ltd
Full after sales 24 hrs x 7 day service provided, supported by parts, service, maintenance and remote monitoring of genera tors in Greece and the Balkan countries.
Maasstraat 48, 5995 ND Kessel-Eik The Netherlands
Buetzbergstrasse 2c Aarwangen 4912 Switzerland
tel: +91 281 248 tinytech@tinytechindia.come-mail:www.tinytechindia.com0166
8 Acorn Business Park, Heaton Lane Stockport SK4 1AS United Kingdom
American Power News
122 Radnormere Drive Cheadle Hulme SK8 5LB United Contact:KingdomMrAlistair G Hickey
A & M Generators Ltd.
Contact: J Chantelot tel: +33 (0) 472 47 63 77
Thessaloniki 54627 Greece
Contact: Maillard tel: +33 (0)2 35 10 68 00 fax: +33 (0)2 35 10 68 10
Unit 2 Kidwelly Industrial Estate Pembrey Road Kidwelly SA17 4TF United Kingdom info@amgenerators.come-mail:www.amgenerators.com
part of NetworkEmersonPowerIS
2H Energy Parc d'Activites des Hautes FecampFalaises 76400 France
PO Box 261805 Dubai Contact:U.A.EMrAli Al Tamimi tel: +971 4 Aadhunike-mail:www.atgenerators.com8810444ali.m@atgen.aeGlobalEnergy
Supply installation, maintenance and repair of electrical generat ing sets and associated systems.
1StepAhead RoslevVejsmarkvej7870 Denmark
GenerationEngineeringAe-mail:www.aees.fraees@emerson.comTzortziS.A.andPower
A.T.e-mail:www.aehpower.nlinfo@aehpower.nlGenerators
A 7
1st Call Consultancy
30 Avenue Montgolfier, BP90, Chassieu696854 Cedex France
Consulting Engineer.
Providing protection and control solutions for the embedded power generation industry including land & marine sectors. Specialist advice given in G59/G10 protection, standalone, paralleling and peak lopping applications. parent comp: PCL Limited
2G Energy Ltd
tel: +30 2310 529 340/ e-mail:www.tzortzi.grinfo@tzortzi.gr
Since 1980 we provide engineer ing, installation and supply of diesel and alternative fuelled generating sets up to 3.000 kVA. Options include manual, auto matic and synchronizing control panels, weather-proof canopies, acoustic enclosures and contain ers, 50Hz or 60Hz frequencies.
Contact: W.J.M. Klinkenberg tel: +31 77 462 14 85
c/o Tinytech Plants, Tagore Road, GujaratRajkot360002 India
G59/2 testing commsissioning.and Call the specialist for expert advice on all your generator protection Whereverrequirements.power protection is required.
1 Call Consultants
Clifton House, Ashville Point Clifton Lane, Sutton Weaver, Runcorn, Cheshire, WA7 3FW, United Kingdom
Provides tiny thermal power plants to 10KVA, steam engines to 50 HP, solar concentrators of 90 sq mt, portable FRP bio gas plants, domestic and community parabolic solar cookers
tel: +44 (0)1403 power@wipmagazines.com888019
Provides sales and support for office machines / IT systems.
export2he@fptindustrial.come-mail:www.2henergy.fptindustrial.com
A-Z Buyer's Guide
42technology is located in the heart of Switzerland and specialized in sales, project engineering, commissioning and service of control systems for generating sets and power plants, turnkey cogen plants, gas flow control and billing systems, fleet and energy management systems.
Recycled Machine Div Old Ferry Rd Bath United Kingdom
tel: +44 1928718533 fax: +33 (0)2 35 10 68 10 www.2-g.com
Africa Power News
tel: +44 (0)1225 e-mail:www.1st-office.com337600ernie@1st-office.com
79 Giannitson Street,
A.E.H. Power Projects
AFRICA POWER NEWS addresses key energy issues in both North, Central and Southern Africa and is circulated amongst key Africa countries. It covers genset developments and innovations, trigeneration, data centres, diesel & gas engines, fuel cells, hydropower, heat exchangers, switchgear, alternators, componentry, CHP/ cogeneration systems, microtur bines, valves & pumps, controls & monitoring, cables, PV, wind turbines, grid power equipment and renewable energy.
A E E S
AAF International BV PO Box 60 7800 AB Emmen Amsterdam
tel: +44 (0)7866 513694 alistair.hickey@ntlworld.come-mail:
2G Energy Ltd are a CHP solu tion provider and a subsidiary of German 2G Energy AG. We manufacture, install, service & finance our own equipment. We can supply natural gas/biogas CHP's from 20kWe-2.5MW. We have installed over 250 units in the UK/Ireland.
tel: +44 (0)1403 power@wipmagazines.com888019
tel: +44 (0)7968 052366 e-mail: uk@deif.com
AMERICAN POWER NEWS looks at generator issues on the whole continent while providing latest news on powerplants, technical developments and innovations. It also covers topics such as trigeneration, data centres & UPS, diesel & gas engines, fuel cells, hydropower, heat exchangers, switchgear, alternators, componentry, CHP/ cogeneration systems, microtur bines, valves & pumps, controls & monitoring, PV, wind turbines, grid power equipment and renewable energy. It is circulated across the nations of North, Central and South America.
Contact: Walter Lanz tel: +41 (0)62 923 79 93 fax: +41 (0)62 923 79 info@42technology.che-mail:www.42technology.ch83
Specialises in products such as gen-sets for standard or special applications, power and control boards and static converters, rectifiers, inverters and UPS equipment. The company can supply complete factory assem bled power stations integrating it's products within it's own containers.
BV
Contact: Annette Lildal tel: +45 9759 7610 e-mail: info@1stepahead.dk
42technology AG (Ltd.)
ABB Turbo Hero, Jordan Needle
How do you define Original Service by ABB Turbocharging?
Unlock the full potential of your equipment with ABB Turbo Heroes.
We continuously enhance your turbocharger's efficiency for
How do you define Original Service by ABB Turbocharging?
As your original equipment manufacturer (OEM), we have the unique expertise and insights to unlock the full potential of your turbocharger. Our service experts do not only
How do you define Original Service by ABB Turbocharging?
ABB Turbo Heroes at your Service.turboheroes.com—Unlockthe full potential of your equipment with ABB Turbo Heroes.
Unlock— the full potential of your equipment with ABB Turbo Heroes.
As your original equipment manufacturer (OEM), we have the unique expertise and insights to unlock the full potential of your turbocharger. Our service experts do not only restore the original performance of your ABB turbocharger.
As your original equipment manufacturer (OEM), we have the unique expertise and insights to unlock the full potential of your turbocharger. Our service experts do not only restore the original performance of your ABB turbocharger. We continuously enhance your turbocharger's efficiency for maximum output and asset value.
'I can find the full potential of turbocharger.'your
AB Volvo GothenburgSE-40508 Sweden
Bruggerstrasse 71A Baden CH5401 Switzerland
Hortonwood 37 Telford, Shropshire TF1
tel: +1 630 350 2200 fax: +1 630 350 sales@aaronequipment.come-mail:www.aaronequipment.com9047
LtdABBclaudia.bingen@ch.abb.come-mail:www.abb.com/synchrotactwww.abb.com/unitrol33TurboSystems
tel: +45 9631 3950 fax: +45 9631 www.aalborg-engineering.com3951
ABB Ltd
tel: +34 976 769 francisco.otal@es.abb.come-mail:www.abb.com/es349
tel: +44 (0) 1952 607200 e-mail: dave.spragg@gb.abb.
ABB Power Technology SA (ESTFO)
Abamotor SL is the manufacturer of Minsel branded two-stroke petrol engines and diesel engines for farming, industrial and other applications in addition to Abamotor branded assemblies such as petrol and diesel pump ing engines and power gen-sets. ABB Inc. 4300 Coral Ridge Drive, Coral FLSprings33065 USA
Contact:7XT Dave Spragg
tel: +41 58 589 38 70 fax: +41 58 589 23
ABB Ltd Daresbury Park, Daresbury Warrington Cheshire WA4 4BT United Kingdom
tel: +44 (0)1925 741111 fax: +44 (0)1925 DepartmentABBgb.abb.come-mail:www.abb.com/uk741696stephen.clabburn@Ltd-Turbocharger
Manufactures and maintains turbochargers for 500kW to 80+MW diesel and gas engines on ships, power stations, gensets, diesel locomotives and large, off-highway vehicles.
Slovakia-Hviezdoslavova 35 934 01 SlovakiaLevice
Contact: Goran Gummeson tel: +46 31 66 00 00 fax: +46 31 66 51 Abamotorwww.volvogroup.com70Energia
Aaron CompanyEquipment
AAF is a market leader in the design and manufacture of air and dust filtration, noise control products to gas turbine, diesel engine and compressor applica tions worldwide.
Tower Court, Foleshill Enterprise CourtauldsPark Way Coventry CV6 5NX
Bingen
Specialises in used machin ery for waste disposal.
Contact: Barbara Caderas tel: +41 58 585 turbocharging@ch.abb.come-mail:www.abb.com/turbocharging7777
Ctra De Madrid Km 314 Zaragoza 50012 Spain
AAF Ltd Bassington
C/Astola Abadiano/Vizcaya6, E-48220 Spain
fax: +34 95 493 70 e-mail:www.abengoa.com10abengoa@abengoa.com
Aameera Exports
Contact:NE23CramlingtonLaneNorthumberland8AFUnitedKingdomDaveCarroll
AB Industries
Areco, 735 East Green Street, IlllinoisBensenville60106 USA
Abengoa SA c/Energia Solar n. 1, Palmas 41014Altas Sevilla Spain
tel: +421 902 955 mah@aalborg-engineering.dk630
2022 Worldwide Gen-Set & Cogeneration Directory 9
Turbocharging of diesel/gas engines above 500kw.
A
tel: +44 (0)115 9643700 fax: +44 (0)115 986 0538 www.abb.com
AAF International BV are the market leaders in Gas Turbine intake and exhaust systems including supply of all types of replacement filters and acoustic units both as original equip ment and as retrofit to replace outdated-damaged items.
Aarding AcousticsThermalBV
tel: +1 800 523 2620 www.abb.com
Valve Train Components, Engine Valves, Valve Guides, Valve Tappets, Cam folloers, Lifters, Camshafts, connecting rods, cam bushes, Cr bear ings, Gears. tam: engineering exports promotional council parentcomp: Ameera Exports subcomp: Japan Auto Parts
Is a global leader in power and automation technologies.
tel: +31 341 252 635 fax: +31 341 262 e-mail:www.aarding.com112info@aarding.com
ABB Ltd ABB Limited Wilford Road, UnitedNottinghamshireNottinghamNG21EBKingdom
Industrieweg 59, CS Nunspeet NL-8071 The Netherlands
Annaliese Wallace tel: +64 9423 8918 fax: +64 9423 sales@abindustries.co.nze-mail:www.abindustries.co.nz7588
Designs, manufactures, sells and repairs power and distribu tion transformers
Promotion, construction, opera tion and maintenance of projects in the fields of energy, water, communications, environment, transport and industry. Products: Energy, thermal, cogeneration, wind, waste-to-energy, hydraulic and biomass power plants.
www.abb.com/turbochargingcom
Aalborg Engineering special ises in the design and supply of steam boiler systems
tel: +44 (0)1670 713477 fax: +44 (0)1670 e-mail:www.aafeurope.com714370airfilter@aafeurope.com
AB Industries provides equip ment overhaul services to extend the life of critical equipment assets, including: * Overhaul of turbine compo *nentsDiesel and gas engine and generator rebuilds and parts *supplySource and sales of new, overhauled and second hand diesel engines, gas engines and co-generation plants See www.abindustries.co.nz
Aalborg Engineering A/S
Develops and supplies products and services for sound absorbing and more.
Contact: Parinshah tel: +91 281 2363416 fax: +91 281 info@ameeraexports.come-mail:www.ameeraexports.com2371999
Sofiendalsvej 93 Aalborg DK-9200 Denmark
Loha Nagar, Gondal Road, GujaratRajkol 360002 India
Contact:Zealand
tel: +34 946 545 851 fax: +34 94 620 e-mail:www.abamotor.com3334sales@abamotor.com
Tel: +44 1925 741 111 Fax: +44 1925 741 212 www.abb.com
Offers power systems products and services.
Manufacturer and supplier of structural lightning protection, complete earthing systems, Furseweld exothemic welding system and transient over voltage protection. Technical advice and design service to all major national and international standards.
5-17 Worker Road PO Box 64 Wellsford New
ABB Switzerland Ltd IAPG-E Excitation Systems, Contact:SwitzerlandCH-5300AustrasseTurgiClaudia
tel: +34 95 493 70 00
ADE Power Limited
tel: +44 (0)845 266 e-mail:www.hss.com/abird-apex0750info@abird.co.uk
Contact:Kingdom Mr Andy Brand
ers. The company offers many types of custom- made gen-set configurations including baseload, standby, mobile and/or totally enclosed units, arranged for all suitable voltages.
Quay Road, Teignmouth Devon TQ14 8EL United Contact:Kingdom Heather Addicott tel: +44 (0)1626 774087 fax: +44 (0)1626 admin@addicottelectrics.co.uke-mail:www.addicottelectrics.co.uk778463
+44 (0) 143 776 enquiries@abilitypower.co.uk6984
Specialize in the design, manufacture and installation of practical, cost effective solutions to noise and vibration problems.
Contact: Nathan Cook tel: +44 (0)1675 468222 fax: +44 (0)1675 e-mail:www.adaptaflex.com468200sales@adaptaflex.com
76 Talbot Road, Old Trafford Manchester M16 0PQ United Kingdom
Designers and manufacturers of bespoke noise control solutions for use with diesel generators. We are able to supply and upfit, with your generator acousti cally treated containers and enclosures. We also supply plantroom attenuation equip Additionally,ment. we offer contain ers for use with switchgear, transformers, telecommunication equipments, compressors and pump sets.
Thomas & Betts, CMG House, Station Road, Coleshill Birmingham, West Midlands B46 1HT United Kingdom
Security House, The Summit, Middlesex TW16 5DB UK tel: +44 (0)1977 https://ade-power.com658100
ABird are the national specialists in temporary power solutions, providing a huge range of generators from 20kVA to 1260kVA from dedicated depots across the UK and Ireland.
One Foxhill Drive, Walpole MA 02081 USA
tel: +51 1 517 1800 fax: +51 1 425 e-mail:www.acerosarequipa.com0059marketing@repareq.com
Abraham EquipmentSolar
AC Generator Rental
Acoustical Sheetmetal Inc.
ADE Power Limited manufacture private label & bespoke environ ment control & containment structures. Built to exact require
Ability Power Limited has been operating since 1999 supplying, designing, installing and main taining Power Generators, UPS (Uninterruptible Power Supply) systems and other specialist Power Products.
tel: +44 (0)1572 722299 fax: +44 (0)1572 e-mail:www.abtechpower.co.uk724911info@abtechpower.co.uk
A
20A Church Street Oakham LE15 6AA United
ABZ Aggregate-Bau GmbH, situated near Hamburg, designs, manufactures and services a range of diesel gen-set with ratings from 50kVA to 5000kVA. Its gen-sets have prime movers from well-known companies and alternators manufactured by major European manufactur
30A Waldegraves Business Park West Mersea CO5 8SE United
Addicott Electrics Ltd
ACM EngineeringAcousticLimited
124 Creekside Place, Pagosa ColoradoSprings 81147 USA
2022 Worldwide Gen-Set & Cogeneration Directory 10
25 years experience in supply and manufacture of diesel generators. We specilize in diesel sets with Perkins engines, Lister engines, Volvo engines, Cummins engines. We offer both brand new and quality used sets which can be either open or accoustic.
Contact: Dieter Steinhoff, Michael S. Ireland tel: +1 757 456 9720 fax: +1 757 557 info@acousticalsheetmetal.come-mail:www.acousticalsheetmetal.com0245
8 Eagle Road, Quarry Hill Ind IlkestonPark Derbyshire DE7 4RB United Kingdom
Trooperslane Industrial Estate, 5 Sloefield CarickfergusParkCo. Antrim BT38 8GR United Kingdom
AC Automation design, manu facture and install diesel standby generator systems. They also carry out planned maintenance, reactive maintenance, repair & testing of a wide range of power generation and synchronising systems across a broad range of clients & sites.
tel: +44 (0)115 944 0072 fax: +44 (0)115 944 Acerose-mail:www.jamesdring.co.uk0235james.dring@talk21.comArequipaSA
tel: +44 (28) 9336 4779 fax: +44 (28) 9336 info@acautomation.co.uke-mail:www.acautomation.co.uk0422
Avenue Enrique Meiggs 297, Parque Internacional de la industria, Callao 3 Lima 100 Peru
Active Power Inc 2128 W. Braker Lane, BK12
tel: +49 4193 90360 fax: +49 4193 e-mail:www.abz-power.com93473info@abz-power.com
ABZ GmbHAggregate-Bau&Co.KG
AC Automation
Contact:Kingdom Paul Read
Provides micro-cogen and other site-based electrical systems.
tel: +1 970 731 mick@abrahamsolar.come-mail:www.abrahamsolar.com4675
Austin Texas 78758 USA Contact: Lee Higgins tel: +1 512 836 6464 fax: +1 512 836 e-mail:www.activepower.com4511sales@activepower.comAdaptaflex
Contact: Peter Dangelo tel: +1 508 921 e-mail:www.adcourpower.com3790info@adcourpower.com
Abird Power Solutions
tel: +44 (0)1206 383666 fax: +44 (0)1206 contracts@acmacoustics.come-mail:www.acmacoustics.com383836
Manufacture structural steel bars for industrial plants
2600 Production Road Virginia Beach, VA23454 USA
Gutenbergstrasse 11, Henstedt-Ulzburg D-24558 Germany
Supplies batteries, battery charg ers and inverters
Manufacture and supply cable management conduit systems in metallic and non-metallic materi als for all commercial, industrial and specialist applications.
Acoustical Control Engineers Limited Broadway, Bourn Cambridge CB23 2TA United Kingdom
tel: +44 (0)1954 e-mail:www.acoustical.co.uk718344AMPS@acoustical.co.uk
Ability Power LTD Old Hakin Rd. Merlins SA61PembrokeshireHaverfordwestBridge1XE
Addicott Electrics Limited are generator specialists based in the South West, offering a national service. We are experts in the manufacture, installation and maintenance of all generator sets. Generators are tailored to suit client requirements and are of robust construction and designed for manual, automatic or synchronised operation.
ABtech Power Ltd
Adcour Inc
Acoustical Sheetmetal Inc. (ASI) manufactures custom-made, sound attenuated, thermal and weather resistant enclosures and UL-listed base tanks. ASI offers specialized enclosure package designs to meet even the most stringent requirements at a competitive price. ASI meets UL, NEC and NFPA certification and standards and all local codes where required.
Advanced Alternative Energy Corporation
Advance Generators
A
Normandy House, 35 Glategny StEsplanadePeterPort Guernsey GY1 2BP United Kingdom
Advance Electronics Ltd
Advance designs, develops and delivers bespoke solutions that include power conditioners, transient suppressors, automatic voltage stabilisers and specialist transformers.
14010 Gracebee Avenue, Los Angeles Contact:California(Norwalk)90650USATeriMoyer
Advanced Technology,PowerInc. 6 Dyke SetauketRoadNY 11733 USA
ments with an emphasis on safety, quality cost and delivery from conception to commission ing.
tel: +1 207 998 5140 fax: +1 207 998 5143
Gen-set assembler, Perkins, MTU and Cummins Generat ing Sets, 15KW up to 2MW. Switchgear and panels, Turnkey supply, installation and after sales services.
Contact: Richard Fleming tel: +44 (0)1481 716987 fax: +44 (0)1481 e-mail:www.tankcontainers.co.uk700374info@alp-ci.com
Contact:Kingdom Marketing
DeLand 32724-1928 USA
Built to exact requirements with an emphasis on safety, quality cost and delivery from conception ADEcommissioning.toPowerhave constantly driven change and created innovative solutions for the worldwide power generation & distribution market. Our philosophy and ambition to grow, understand and develop our products has left us with a legacy of being experts in generators, supporting prod ucts, switchgear, acoustic and modular housings/enclosures coupled with the facilities for testing, servicing & maintaining equipment both at our facilities and on-site.
1207 N 1800 Rd, Lawrence Kansas 66049 USA
tel: +44 (0)1977 658 100 sales: +44 1977 657 enquiries@ade-power.come-mail:https://ade-power.com982
tel: +44 (0)1264 369295 fax: +44 (0)1264 admin@advancegenerators.come-mail:www.advancegenerators.com369313
tel: +1 305 852 2597
31 Winterbrook Road, Mechanic MEFalls04256 USA
tel: +1 323 832 8316 fax: +1 323 832 tmoyer@advfiltration.come-mail:www.advfiltration.com8318
fax: +1 305 852 2598
ADE POWER LIMITED
Aegis ProtectionBearingRings
Advance WrexhamParkLL14 3YR United
Contact: Randy L Weimer, Joseph V. Scofield
Diesel generator specialists, supplying, installing and servic ing sets for customers large and small. Primarily in the UK. We concentrate on high quality British built and manufactured gensets. Other services include panel upgrades, used sets and dummy load testing.
tel: +1 785 842 1943 fax: +1 785 842 e-mail:www.aaecorp.com0909LBJ4@mindspring.com
Offers biomass and wasteto-energy direct combustion and gasification tachnology for various applications in thermal heating and the front end for gas-to-power and gas-to-liquids.
and pump packages for eingine distributors worldwide. Producer of UL-listed fuel base tanks, steel and aluminium soundattenuated enclosures, container packages and DOT trailers for all applications. Testing of genera tor sets to 4 MW. AMPS' in-house engineers can assist with any application.
PO Box 419, Tavernier Florida 33070 USA
The company provides ISO 20 tank containers for the transport and storage of diesel for prime use power packs in obscure locations.
Professional packager of generator sets, compressors
Contact: Mr Les Blevins
tel: +4 (0) 2393 200180 e-mail: Advatechinfo@asups.co.ukIndustries Inc.
Manufacturers representative in Northeastern U.S. for automatic transfer switches, paralleling switchgear, acoustic enclosures, silencers, protective relays, nickel cad batteries, chargers, invertors, UPS, power condition ers, transformers meters and controls., EGSA, IEEE, MANA.
ing cost. The filters we offer (canisters, v-bank style, pockets, and boxes) feature exceptional operating characteristics based on truly innovative design features. Advanced Filtration Concepts offers the only MERV 16 filter available in the industry today with a pressure drop of .30 w.g. Our filters provide a combi nation of- Highest Efficiencies: our filters operate at efficiencies up to 99% for particles > 1 micron-ensuring efficiencies and air flows that meet or exceed most environment's require ments. High Initial Performance: enabled by electro-statically charged fibers. Lowest Resist ances: our filters contain a true depth-loading media at the lowest resistances, as low as 0.17- w.g. at 2000 cfm. Longest Operating Life: (Moisture and Corrosion Resistant) our filters consist of durable, moisture and corrosion resistant components and typically last 2 to 4 times longer than the industry average. Located in Los Angeles, Califor nia we have easy access to the ports of Long Beach and Los Angeles and can ship air filters worldwide.
Glenn C Capre
Advanced Cryogenics
Contact: Mr. Douglas Fortner, President tel: +1 631 751 6160 fax: +1 631 751 www.advancedpowertech.net6164
Advatech House Buenconsejo Corner Ligaya Streets Mandaluyong City 1501 Philip Contact:pines
ADE Power Limited manufac ture private label & bespoke environment control & contain ment structures.
tel: +63 2 532 2951 / 532 2819 fax: +63 2 532 gccapre@advatech.com.phe-mail:www.advatech.com.ph2778
2022 Worldwide Gen-Set & Cogeneration Directory 12
Andover, Hampshire SP11 6ND United Contact:KingdomSteveBeale
tel: +44 (0)1978 821000 fax: +44 (0)1978 e-mail:www.aelgroup.co.uk810852sales@aelgroup.co.uk
e-mail:comwww.carbondioxideconsultants.rushing@terranova.netAdvancedFiltrationConcepts
UPS Unit 34, Basepoint Business Centre, Waterberry Drive, Waterlooville, Hampshire PO7 7TH
ManufacturingAdvanced & Power Systems (AMPS)
Advanced Filtration Concepts (AFC) offers new and innovative filtration products to the gas turbine/ cogeneration industry. Our pricing is competitive and our service is exceptional. AFC offers the leading names in air filtration. Invest to save with air filters that are high efficiency, low backpressure and long last ing. This investment generates savings from increasing your turbine engines' performance thereby lowering its operat
Advanced Liner Packaging LtdSuppliers of Tank Containers and Flexitanks
7 Ox Drove, Picket Piece
Advanced Solutions
Limited
14 Langthwaite Business Park South Kirkby Pontefract, West Yorkshire WF9 3AP United Kingdom
tel: +1 386 822 5565 fax: +1 386 822 9669 e-mail:www.amps.ccinfo@amps.cc
1965 Bennett Drive
on the top with mobile energydieselgenerators from 50 to 5000 kVA whereever needed www.abz-power.com • well founded know-how • quality productioncontrolled • stationary and mobile products • tailor-made solutions • operating worldwide OEM SUPPLY OF – CANOPIES – BASES – FUEL TANKS – FRAMES – SILENCERS – CROSS MEMBERS FOR GENERATING SETS, PUMP SETS AND POWER PACKS. Sound Proof Systems is specialized in standard Flat-Pack canopies and custom products for OEM's around the world. OFPLEASURETHESILENCEwww.soundproofsystems.com Sound Proof Systems B.V., Engelenburgstraat 45, 7391 AM TWELLO, The Netherlands T. (+31) 571-27 69 00, F. (+31) 571-27 68 00, info@soundproofsystems.com AVAILABLE FROM STOCK QUALITY FLAT-PACK CUSTOM PRODUCTS Also enclosures and tank frames for telecom applications.
tel: +1 561 994 0000 fax: +1 561 994 e-mail:www.agtsi.com3600sales@agtsi.com
Provides rental energy solutions including power generation, heating and cooling and compressed air systems to industrial, commercial and event-
Aggreko UK ManufacturingLtd Lomondale, Stirling Road Dumbarton G82 3RG United Kingdom
Aggregatebau Energietechnik+GmbH
Specialist in high efficiency perormance and environmentally friendly Power Generation Tech nology, Fuel Cell Technology and Fuel Processing Technol ogy.
Global Leader in the provi sion of temporary power and temperature control solutions. Our equipment includes Gas and Diesel powered generators, loadbanks, transformers, chillers, heaters, dehumidifiers, boilers and ancillary equipment.
Since 1952 AGCO Power has been producing high quality diesel generators for prime and backup power. With long history of lead ing the field in Finland and a worldwide AGCO service network AGCO Power offers excellent energy solutions for industrial and agricultural needs where ever needed.
tel: +44 (0)3458 www.aggreko.com247365
Agni Energie Sdn Bhd
Contact: J.M Roqueta Matias tel: +34 93 444 93 00 fax: +34 93 444 93 01
CHP engineering and turnkey projects, feasibility studies, alternative options, financial modelling, procurement and commercial applications; super vision and optimization of CHP plants. Products: CALS systems for cogeneration plants.
e-mail:www.agivalves.cominfo@agivalves.com
8th Floor, Aurora, 120 Bothwell GlasgowStreet G2 7JS United King dom
PO Box 17576, Jebel Ali Dubai United Arab Emirates
Wayfarers, Old Domewood Copthorne, West Sussex RH10 3HD United Kingdom
tel: +49 (0) 7161 944 704 aggregatebau-energietechnik.deinfo@e-mail:aggregatebau-energietechnik.dewww.AggrekoInternationalPower
A
P.O. Box 218630 Houston Texas 77218-8630
Contact: Carolyn HarrisMarketing tel: +44 (0)1322 314858 fax: +44 (0)1322 www.afnor.co.uk314857
tel: +60 5518 8001 fax: +60 5510
Aggreko's manufacturing opera tion specialises in the design and manufacture of standard and bespoke generator systems for demanding applications such as offshore oil and gas platforms. Service intervals of 2000 hours or more, and canopy ratings of IP56, greatly reduce operating costs for unmanned applications in hostile conditions.
Agriemach Ltd
tel: +44 (0)141 225 5900 fax: +44 (0)141 225 5949 www.aggreko.com
2022 Worldwide Gen-Set & Cogeneration Directory 14
Unit 3 No. 3 Persiaran Selanger 40200 Shah Alam Selangor Malaysia
Provides wood, straw and energy crop pellet.
e-mail:www.est-aegis.comsales@est-aegis.com
tel: +44 (0)1389 736700 fax: +44 (0)1389 www.aggreko.co.uk736701
e-mail:www.aesa.netaesa@aesa.net
The leading power sector certi fication body, providing UKAS and RAB accredited certification to international standards for 30 years, our management systems know-how has helped our clients develop effective systems and processes.
AGI Specialty Valves
Minerva Mill, Station Road Alcester Warwickshire B49 5ET United Contact:KingdomDavidThompson
Aggreko is a global leader in generator rental, providing efficient and cost effective industrial generators and power distribution, including a wide range of specialized generators, transformers and load banks
tel: +44 (0)1789 761333 fax: +44 (0)8716 enquiries@agripellets.come-mail:www.agripellets.com619965
tel: +971 4 8086200 fax: +971 4 e-mail:www.aggreko.com8835415enquiries@aggreko.com
Aeroderivative Gas Turbine Support Inc 1141 S Rogers Cir, Suite 11, Boca Raton FL 33487 USA
Provides replacement and upgrade parts for gas turbine engines, including on-engine, off-engine and package parts for LM2500, LM5000, LM6000, LMS100 and FT4/GG4.
e-mail:www.agriemach.com719181david@agriemach.com
Avda Diagonal 445,08036 Barcelona Spain
related companies worldwide.
Agriemach have been involved in supplying equipment for the earthmoving, agricultural, truck, bus and the automotive market for over 30 years, specialising in engine protection and ancillary Agriemachproducts. have a range of soultions ranging from DE-BUG Diesel Solutions to Engine Air PreCleaners and Spark Arres Agriemachtors. also have world leading approved Soot Filters and Catalytic Purifiers that are designed and built dependant on your application.
e-mail:www.agni-inc.com1001info@agni-inc.com
Aggreko North America 4540 Kendrick Plaza Drive Suite 100 Houston Texas 77032 USA
Agripellets Ltd
Aggreko UK Ltd Kimpton Industrial Estate, 14 Sandiford Road, Sutton, SM3 9RD United Kingdom
Offers the AEGIS SGR conduc tive microfiber bearing protection rings, which extend motor life by channelling VFD-induced shaft current safely to ground before it can damage bearings.
Aggreko PLC (Group Head Office)
AGI Specialty Valves Automatic Recirculation Valves, Minimum Flow Valves, Back Pressure Regulators, and Severe Service Valves for Cogeneration, Power, and Industrial applications.
Contact: David Kallmann tel: +44 (0)1342 713743 fax: +44 (0)1342
AESA
tel: +1 281 985 8200 fax: +1 281 985 e-mail:www.aggreko.com8201aggreko@aggreko.com
AFNOR UK
The Base, Dartford Business Park, Victoria Road Kent DA1 5FS United Kingdom
AGCO Power Vesimyllynkatu 3 FI-33310 Tampere Contact:Finland Olli Heinonen tel: +358 20 786 agcopower@agcocorp.come-mail:www.agcopower.com3600info.
Contact:USA Bobby Engelke Presi dent tel: +1 281 578-0366 fax: +1 281 578-0368
Eythstr. 18 73037 Goppingen Germany
Rental generators from 15kW to 2000 kW, load banks, cable, distribution equipment, air and water-cooled chillers, transform ers, air compressors and air conditioners from over 40 North American locations. Available for emergencies, planned outages, peak shaving, testing, etc. for short and long-term applications.
OEM SUPPLY OF – CANOPIES – BASES – FUEL TANKS – SILENCERS – CROSS MEMBERS FOR GENERATING
Also enclosures and tank frames for telecom applications.
LAND, MARINE &
OFPLEASURESILENCE
COMMISSIONING, FIELD
DIESEL POWER PLANTS: DESIGN, SERVICE, AND SPARE PARTS
WORLDAPPLICATIONSOFF-SHOREWIDESERVICE
T.E. TECNOLOGIE PER L'ENERGIA s.r.l.
ENGINE GENERATOR CONTROLS AIR & HYDRAULIC STARTERS Oil & Gas Markets Tacho & Speed Switch Products Hazardous Area Certifications ATEX, IECEx, UL/cUL & CSA Pressure Relief & Safety Valves
TRAINING
Via Montanaro, 24 – 10154 TORINO - ITALY tel. +39.011.24.85.166 - fax +39.011.24.85.139 e-mail: info@tesrl.com - website: www.tesrl.com
Sound Proof Systems is specialized in standard Flat-Pack canopies and custom products for OEM's
Sound Proof Systems B.V., Engelenburgstraat 45, 7391 AM TWELLO, The Netherlands T. (+31) 571-27 69 00, F. (+31) 571-27 68 00, info@soundproofsystems.com
A
Replacement filters for air intake systems for rotating machinery, including diesel engine generator sets, gas turbines and compres sors. Complete selection of prefilters, barrier filters, cartridge filters.
Aksa Algeria
tel: +44 (0)1530 837472 fax: +44 (0)1530 519577 e-mail: sales@aksa-uk.com
AirProtekt Ltd Newton CambridgeHallCB22 7ZE United Kingdom
tel: +964 (0) 770 761 12 20 e-mail: ASAKSAexport@aksa.com.trJeneratorSanayi
Ahmet Mert - Merit Otomotiv Makina Ticaret Camlik Mah., Ikbal Cad., Dinc Sok, No:4 Muyar Plaza A Block, Floor 3, Office 26. Umraniye Istanbul 34774 Turkey
Established in 2005 to supply spare part, accessory, equip ment and attachment for vehicles, concrete pumps, truck mixers, batch plants, rock breakers and other construction machineries like mining plant, excavator and truck.
AirProtekt design and manufac ture catalytic exhaust systems to eliminate Particle Matter, CO, hydrocarbon & NOx. Our products include Diesel Particle filters, Oxidation catalyst combined with silencers, urea & ammonia injection SCR, engineered solutions to include bespoke reactors, exhaust preheater and control systems. Biodiesel, landfill & biogas exhaust abatement.
AJ Power Limited produces diesel-fuelled electric-power generating sets from 10kVA to 3,350kVA for worldwide use in hospitals, banks, data centers and many other applications including industrial, construc tion and telecommunications. Engines include AGCO Power, Scania, Perkins and MTU. The Company offer a wide range of options such as automatic transfer systems, synchronising schemes and close-fitting soundattenuating canopies.
Contact: Mr Susumu Endo tel: +81 587 97 1115
tel: +90 212 444 4 630 fax: +90 216 681 57 91 aksa@aksa.com.tre-mail:www.aksa.com.trexport@aksa.com.tr
Aikoku Alpha Corp. has the capability of machining impellers and blisks up to 60 inch in diam eter from various materials, such as aluminium, titanium, stainless steel, ceramic, wax, carbon graphite and inconel using 65 five-axis machines and 3 CMMs.
Airflow Sciences Corp 12190 Hubbard St. Livonia MI 48150-1737 USA
Aikoku Alpha Corp
Airguard 100 River Ridge Circle Jeffersonville IN 47130 USA
11 Trinity Avenue, East Legon, Greater Accra, Ghana
tel: +44 (0)28 3836 1000 fax: +44 (0)28 3836 1010 e-mail:www.ajpower.netsales@ajpower.net
Unit 6, Pine Court Walker Road, Bardon Hill Coalville Leicester shire, LE67 ISZ United Kingdom
tel: +33 1 70 38 68
4-1 Hongo Juichi, 11 Morikami Sobue-cho Inazawa 495-8501 Japan
St Hilary Court, Copthorn Way, Cardiff, CF5 6ES United Kingdom
Eurl Aksa Generateurs Algerie Zone Industrielle Oued Smar Lot No:55 Harrach / Alger / Algerie
Manufactures electrostatic precipitator parts.
tel: +91 44 246 60888 fax: +91 44 249 e-mail:www.asplparts.com88499nka@asplparts.com
tel: +90 533 523 97 meritautomotive@gmail.come-mail:www.meritautomotive.com42
61/32 TTK Road, Alwarpet, TamilChennaiBadu 600018 India
tel: +64 9 255 8906
1 Charlestown Drive, Carn Industrial Area Northern Ireland BT63 5GA United Kingdom
tel: +1 800 247 industrialproducts@aire.come-mail:www.aireindustrial.net3846
Specialises in cost-effective solutions for flow, heat transfer, combustion, and emissions problems. Experts of physical and CFD Flow modelling, field testing, data acquisition systems and custom test equipment fabrication.
Aksa Power Generation (China) Co., Ltd., N0. 19 Tongiiang North ChangzhouRoad New District, Chang zhou China
ANZES provides G.E. approved repair and overhaul services for GE LM2500 and LM5000 power plants. ANZES also provides on-site 'rapid response' field service operating from ANZES offices in North America, Europe and New Zealand.
tel: +233 206 99 88 00 e-mail: LtdAKSAinfo@aksaghana.comInternational(UK)
tel: +86 (0) 519 851 50 205 fax: +86 (0) 519 851 50 130 aksa@aksapowergen.come-mail:AKSAFarEast(Pte.)Ltd.
Manufactures, distributes and sells via online store spill containment and secondary containment systems. Lines include spill berms and flexible bladders for fuel, chemical and other liquid storage.
Contact: Gary Heilmann tel: +1 866 247 4827 fax: +1 866 601 e-mail:www.clcair.com1809mailbag@airguard.com
tel: +65 6863 2832 fax: +65 6863 0392 - 6863 2956 (Ghana)AKSAaksafe@aksafareast.com.sge-mail:PowerGeneration
Air Industrie Thermique
Contact: Mr. John Moore tel: +44 (0)1223 872933 fax: +44 (0)1223 enquiries@airprotekt.co.uke-mail:www.airprotekt.co.uk872934
Aksa Iraq English Village House No: 353 Arbil Iraq
2022 Worldwide Gen-Set & Cogeneration Directory 16
tel: +213 23 92 06 56-57-58 fax: +213 21 92 06 59 e-mail: contact@aksa-dz.com
54 Avenue Victor Hugo Rueil-Malmaison 92500 France
The company is a leading manufacturer of power generat ing sets in Turkey and is one of the leading manufacturers of the world. Our production range is as follows: - Gasoline portable gen-sets 2,2 - 10 kVA - Diesel
Air Systems Ltd
fax: +81 587 97 e-mail:www.aikoku.com2137webmaster@aikoku.com
email:airnewzealand.gasturbines.co.nzwww.materialsales@anzgt.com
TurbinesAirwww.airindustriethermique.com00NewZealandGas
94 Tuas Avenue 11, 639103 Singapore
tel: +44 (0)1443 e-mail:www.akg-uk.co.uk673355info@akg-uk.co.uk
HEAD OFFICE:
Aire Industrial 2010 E Wilson Ln Meridian ID 83642 USA
Auckland Airport, Geoffrey Roberts MangereRoad2022 Auckland New Zealand
tel: +1 734 525 0300 fax: +1 734 525 power@airflowsciences.come-mail:www.airflowsciences.com0303
AJ Power Limited
Aksa China
AKG UK Ltd
Manufacturer and designer of coolers and heat exchangers worldwide.
• COMPLETE POWER PLANT • RIG SAFE – ATEX GENERATORS • COGENERATION PLANT • FIRE FIGHTING PUMPS • PROCESS AND INJECTION PUMPS • DIESEL / GAS / HFO UNITS POWER STATIONS – BESPOKE UNITS BGG UK Limited · Delta House · Tendring Heath · Nr. Clacton · Essex · CO16 0BU Tel 01255 830355 · info@bgguk.com · www.bgguk.com A BRUNO GROUP COMPANY ENERGY SOLUTIONS
Join us in the transition towards a zero emissions future INCREASE YOUR PROFIT MARGINS WITH COGENERATION A Langley Holdings Company Have a chat with our experts
tel: +1 360 647 2360
tel: +1 318 855 83 77 fax: +1 318 855 83 81 e-mail: AKSAsales@aksausa.comPowerUzbekistan
Akustifoam Teknik Sunger San. VE TIC. LTD.STI.
Kaapelitatu 3 Tampere FI Contact:33331FinlandRistoPeltola
Contact: Edwin Braun
tel: +91 129 4025892 fax: +91 129 e-mail:www.alfainst.com4025893alphainst@hotmail.com
Allards International Ltd Castlecroft Business Centre, Tom Johnston Rd, Dundee DD4
A
tel: +7 495 710 88 62 fax: +7 495 710 88
tel: + 998 (78) 150 27 57 e-mail: AKSAinfo@aksa.uzVietnam
Contact:8XD Chris Wood tel: +44 (0)1382 allards-international.comemail@e-mail:www.allards-international.com770720
tel: +966 1 4953000 fax: +966 1 e-mail:www.alfaddaghi.com4954000fahad@alfaddaghi.com
gen-sets 8 - 2,200 kVA - Gas gen-sets 10 - 3.250 kW (includ ing CHP-units) - Marine auxiliary gen-sets, Onan Marine gen-set - Mobile gen-sets - All kinds of gen-set accessories, such as: -Sound proof canopies -Synchro nizing panels -Trailers etc.
Aksa Middle East Po Box: 18167 Jebel Ali Free Zone Warehouse No.RA08 / LC07 Dubai / UAE
tel: +7 727 338 48 47 e-mail: info@aksakz.kz
2022 Worldwide Gen-Set & Cogeneration Directory 19
Allcool London Ltd Unit 4, Rippleside Commercial Estate, Ripple Road Barking, Essex IG11 0TJ United Kingdom
tel: +44 (0)1424 437000 fax: +44 (0)1424 alpine-components.co.uke-mail:www.alpine-components.co.uk722502info@
Allam Marine are UK's largest independent manufacturer and supplier of generating sets. The company designs, manufactures and assembles in-house, ensuring customers receive exactly the right equip ment specification to meet the demands of any application. Whether you need an off-theshelf generating set tomorrow or a specific built-to-order, Allam Marine can help by providing a complete turnkey solution backed up by the finest customer service and aftersales you'll find anywhere.
Plot No. 30/2 Industrial Area, New Industrial Town Faridabad Haryana 121001 India
18/1, Oybek Street Tashkent / Uzbekistan
tel: +49 7732 86 e-mail:www.allweiler.com0service@allweiler.de
Over 25 years of experience in the supply and manufacture of generator radiators and heat exchange technologies, creating solutions to meet client require ments.
3767 Alpha Way Bellingham WA 98226 USA
371 Exchange Street, West Monroe, LA71292
119530, Moscow Ochakovskoe Highway, 29, BC 'WEST PARK'
Allweiler GmbH Allweilerstrasse 1, Radolfzelle D-78315 Germany
Alstom Grid OY
Pump manufacturing, rotary, propeller, screw, peristaltic, progressing cavity pumps and macerators for marine and offshore, energy generation, water and sewage, process technology, chemical industry, house and building technology, foodstuffs, tool making machines and paper.
AKSAinfo@aksaeurope.comsales@aksaeurope.comRussia
AKSA Kazakhstan 89a Suynbay ave. Almaty city / KAZAKHSTAN
Alber Corporation
Alber 7775 West Oakland Park Blvd. Sunrise, Florida 33351
tel: +90 212 875 49 71 fax: +90 212 875 70 e-mail:www.akustifoam.com17export@akustifoam.com
Supplies test and measurement instruments to major industrial companies around the world since 1991. The aim is to distrib ute easy-to-use and reliable instruments, and provide training and support.
Ortakoy Industrial Area, Harput Street. No:8 Selimpasa Silivri Istanbul TURKEY
Jennifer Stryker tel: +1 954 623 LimitedAlfajennifer.stryker@alber.come-mail:www.alber.com6660Instruments(p)
fax: +1 360 671
Alfaddaghi & Partners Kharj RiyadhRoad26162/11486 Saudi Arabia
Alpha Energy 1628 W Williams Dr. Phoenix AZ 85027 USA
tel: +44 (0)208 593 5333 fax: +44 (0)208 595 3222 e-mail:www.allcool.co.uksales@allcool.co.uk
Alpinee-mail:www.alpha.com4936alpha@alpha.comComponents Ltd
Innovation Centre, Highfield Drive, Churchfields, St Leonards-on-Sea East Sussex TN38 9UH United Kingdom
We are leading manufacturer of flame proof sound insulation polyurethane foam for Generator Industry.
Manufacturer of heavy duty engine monitoring mechanical and electrical gauges such as Temperature gauges, pressure gauges, ammeters, voltmeters, tachometers, fuel gauges & more
Allards International Ltd provides heat transfer engineering solutions for high quality heat exchangers, associated pres sure vessels and skid mounted packages.
tel: +44 (0)1482 636300 e-mail:www.allam.comehab@allam.com
tel: +1 623 251 e-mail:www.alpha.com3000alpha@alpha.com
Full-service engineering and project develoment company for turnkey renewable energy technologies and photovoltaic systems for commercial, insti tutional and remote (off grid) applications.
Allam Marine Ltd Gibson Lane, Melton Hull Yorkshire HU14 3HH United Kingdom
Alpha ServicesTechnologiesInc
AKSAinfo@aksarussia.eu62USA
HEAD MerwedestraatOFFICE 48P +31Dordrecht/Netherlands3313CS,(0)78-2049129
Contact:USA
We are leading genset manufac turers using the world renowned brands such as Scania, MAN, SISU, STAMFORD and Mecca lte. We also have agriculture equipments such as tl irrigation systems, floway pumps, amarillo right angle gear drives, versatile tractors from Canada, same Deutz tractors, and Gallignani balers. we guarentee: 1. low prices 2. high quality 3.warranty 4. fast deliveries
tel: +971 4 880 91 40 fax: +971 4 880 91 41 e-mail: EuropeAKSAsales@aksa.aePowerGenerationBV
28 Ter B Mac Dinh Chi Street Dakao Ward district 1, HCM City - Vietnam
tel: +84 8 391 47 014 fax: +84 8 391 47 015 vietnam@aksapowergen.come-mail:
tel: +358 3 388311 fax: +358 3 risto.peltola@alstom.come-mail:www.alstom.com3883360
Alstom (Headquarters)Group
Alstom Power GmbH (Berlin)
Alturdyne Power Systems LLC
A
Group
We offer our customers a solution to save energy and to improve power quality. Low voltage and high voltage equipments, reactors, series capacitors, static VAR compen sators and electronics.
Altronic Inc – GTI Bi-Fuel
Alstom Ltd designs, manufac tures and packages industrial and aeroderivative gas turbines from 1.6MW to nearly 50 MW for base load power generation and cogeneration onshore and offshore. The Alstom Controls Centre manufactures inte grated control systems for prime movers and associated plant.
Contact: Herr Stobbe tel: +49 30 9177 1220 fax: +49 30 9177 Alstomwww.alstom.com1765PowerItalia
Contact: Harry Lampenius tel: +358 10 393 www.amecfw.com11
Foster Wheeler Power Group Europe is a specialist in turnkey power plants, cutting edge boiler technology and associated service. Fluidized bed combus tion - and circulating fluidized bed (CFB) boilers in particular - are a core competence. Foster Wheeler has supplied more than 210 CFB units and has an approx. 40% share of the world CFB market.
Contact: Steven Roix tel: +1 330 545 9768 fax: +1 330 545 hoerbiger.come-mail:www.gti-altronic.com3231sales.altronic.gti@
Contact: Head Office for Alstom Sweden tel: +46 (0)8 723 65 80 fax: +46 (0)8 723 65 90
AM Power Solutions
Power House, Excelsior Road, Ashby Business Park Leicester LE65 1BU United Kingdom
Contact: Renato Fagnani tel: +39 02 54142296 fax: +39 02 www.alstom.com54142011
Alstom Ltd PO Box 1, LincolnshireLincolnLN25DJ United
Excellent reputation for supplying, installing and main taining standby and prime power generating sets of all sizes and outputs. Also carry out repairs on site or in the workshop offer ing a valuable 24HR call out service.
Head Office for service activities of Alstom Power, coordinating the regional UK service network.
712 Trumbull Avenue, Girard Ohio OH 44420 USA
Amec Foster Wheeler Global Power Group
Amandus Kahl GmbH & Co KG
Alstom is a French multinational company which holds interests in the electricity generation and rail transport markets.
Units 1-4 Dounsells Mores Ln Brentwood CM14 5RZ United Contact:KingdomPhilipCallen
Provides renewable energy systems, developers and
Turn Key Power Plants supplier, engineering, manufacturing, project management, site servic es, R&D.
Contact: Richard Queen, COO tel: +1 619-440-5531 fax: +1 e-mail:www.alturdyne.com619-442-0481info@alturdyne.com
Penygroes, Mynydd Y Garreg, CarmarthenshireKidwelly SA17 4RL
Newbold Road Rugby CV21 2N4 United Contact:Kingdom
tel: +44 (0)1554 8905 10 fax: +44 (001554 8905 info@ampowersolutions.co.uke-mail:www.ampowersolutions.co.uk10
Hertzstrasse 70 Berlin 13158 Germany
Alstom Power (Rugby)
tel: +49 40 727 71 0 fax: +49 40 727 71 100 info@akahl.dee-mail:www.akahl.de
Provides cogeneration services and equipment.
Manufacture gas turbine, diesel & rotary engine power systems, electrical generator sets, sound attenuated housings and electrical control systems, quieted "Movie" generator sets to domestic and export specifications, trailers, fuel tanks, silencers. Bellcore, Telco and Lucent certified equipment.
contractors.
tel: +44 (0)1277 alternativeuse.come-mail:www.alternativeuse.com375999marketing@
tel: +1 212 206 e-mail:www.altpower.com0022info@altpower.com
tel: +1 508 661 2200 fax: +1 508 661 e-mail:www.ameresco.com2201info@ameresco.com
125 Maiden Ln, Suite 503 New York NY 10038 USA
Amadeus Group Durees-km3Autostrada Tirana Albania
Alstom Power (Leicestershire)Ltd
El Cajon CA 92020 USA
Gensets Distribution
tel: +1 908 730 www.amecfw.com4000
Vastra Jarnvagsgatan 23, PO Box Stockholm739 SE-10135 Sweden
Ameresco Inc
Provides energy effi ciency and renewable energy services serving North America (NYSE:AMRC).
Head Office for UK Power Business tel: +44 (0)1788 577111 fax: +44 (0)1788 www.alstom.com531700
Contact: Head Office tel: +33 1 41 49 20 00 fax: +33 1 41 49 79 30 www.alstom.com
Alternativewww.alstom.comUse
Development design and manufacture of ac electrical generators from 2 to 80 MVA. Suitable for all applications including diesel, gas and steam turbines. The company also manufactures electrical motors from 1000kW upwards.
United Kingdom
tel: +355 4 207 800 fax: +355 4 207 info@amadeus-group.come-mail:www.amadeus-group.com810
alt POWER Inc
To provide operators of natural gas-fuelled engines with high quality and reliable ignition and control systems. Altronic Inc. also manufactures a line of digital instrumentation including annunciators, temperature and pressure devices as well as tachometers for use on all critical rotating machinery.
Dieselstrasse 5, Reinbek Hamburg 21465 Germany
2022 Worldwide Gen-Set & Cogeneration Directory 20
53 Frontage Rd, PO Box 9000 Hampton NJ 08827-9000 USA
Builds, owns and operates cogeneration plants worldwide.
3 avenue Andre Malraux Levallois Perret F-92309 France
Alstom (Stockholm)Sweden
660 Steele Street
111 Speen Street, Suite 410 Framingham MA 01701 USA
Offers machines and plants for the production of alternative fuels.
Amec Foster Wheeler Metsanneidonkyja 8 FI 02130 Espoo Finland
Piazzale lodi, 3 Milano 20137 Italy
tel: +44 (0)1530 418700 fax: +44 (0)1530 www.alstom.com419710
Contact:Kingdom R.R.J. Sherwin tel: +44 (0)1522 584000 fax: +44 (0)1522 www.alstom.com584900
Anderson Engines 102 TCC, Picket Piece Andover SP11 6RU United Kingdom
255 North Union Street Rochester New York 14605 USA
tel: +44 (0)29 2049 6763 fax: +44 (0)29 2046 power.sales@ametek.come-mail:www.ametekswitch.com2337
tel: +44(0)1264 336 sales@andersonengines.co.uke-mail:www.andersonengines.co.uk783
2022 Worldwide Gen-Set & Cogeneration Directory 21
Distributes pipe and piping components: seamless carbon SA-106 grade B-C alloy (chrome moly) SA-335 P-11, P-22, P-91, P-5 and P-9 low temperature SA-333 grade 3, 1-6, API5L X-grade.
37 Haddonfield Drive Parsippany NJ 07054-1648 USA
Andy J Egan Co Inc
Contactors, switches and components for standby power, UPS and OEM applications.
Ampirical Solutions LLC 4 Sanctuary Boulevard, Suite 100, Mandeville LA 70471 USA
Contact: Arthur Silverman tel: +1 973 402 info@favoriteVendor.come-mail:www.FavoriteVendor.com6666
tel: +1 616 791 e-mail:www.andyegan.com9952info@andyegan.com
UK's leading developer of software products specifi cally designed for the electrical industry.
1802 Pittsburgh Avenue Erie PA 16502-1943 USA
3700 Cohen Place Lynchburg VA 24501 USA
2001 Waldorf NW Grand Rapids MI 49544 USA
Amtech – A Trimble Company Bank House, 171 Midsummer MiltonBoulevardKeynes MK9 1EB United Contact:Kingdom Sales tel: +44 (0)1908 608833 fax: +44 (0)1908 e-mail:www.amtech.co.uk234355sales@amtech.co.uk
4 New Star Road Leicester LE4 9JQ United Kingdom
Suppliers of Industrial DIESEL, PETROL & GAS Engines, Engine Parts & Engine Acces Remembersories. us for YANMAR.RUGGERINILOMBARDINIISUZUJOHNBRIGGS&STRATTONACMEHONDADEEREINTERMOTORKAWASAKIKOHLERMITSUBISHISLANZIVM&
Offers mechanical contracting and fabrication, ASME code welded pipe spools and custom turnkey skid packages, such as CP skids, filter packages, steam
A
European Union Trade Associa tion of companies specialising in the design, manufacture, supply, installation, commissioning and maintenance of reciprocating diesel and gas engine and gas turbine driven electrical generat ing systems for prime power and emergency standby applica tions which include industrial, commercial, offshore, marine, landfill gas, CHP and complete turnkey power stations.
andersDX Kings Studios, 42-45 Kings LondonTerrace NW1 0JR United Contact:Kingdom Mr. Viru Patel, Sales Manager tel: +44 (0)20 7388 e-mail:www.andersdx.com7171info@andersdx.com
Tel: +44 (0)20 8253 4505 e-mail:www.amps.org.ukinfo@amps.org.uk
Ametek Power Systems & SalesInstrumentsforSwitch in Europe & Asia Ipswich Road Cardiff CF23 9XP United Kingdom
tel: +1 800 316 5737 fax: +1 636 536 e-mail:www.amerpipe.com1363steve@amerpipe.com
tel: +86 755 2657 0111 fax: +86 755 2657 1122 e-mail:www.amwei.comsales@amwei.com
Ametek InstrumentsPrecision(UK)Ltd
Manufacturer's Representative for silencers, SCR systems, catalytic converters, load banks, NICD batteries, lead acid batter ies, battery chargers, invertors, fibreglass battery boxes, engines and governors, paralleling, controls, heat exchangers, radia tors, ac & explosion proof engine starters, generators, neutral grounding resistors, thermal blankets, exhaust components.
Manufactures PTC and NTC thermistors (thermally sensi tive resistors) and thermistor temperature sensor probes. Thermistors offer overload overcurrent protection, tempera ture sensing protection, inrush current limiting and switching.
825 Maryville Centre Drive, Suite Chesterfield310 MO 630017 USA
Western Way Bury St Edmunds IP33 3SZ United Kingdom
American Hofmann Corp
Ameridrives Couplings offers a complete line of Coupling Products including Amerigear gear couplings and spindles, Ameriflex diaphragm couplings, Ameridisc high performance disc couplings and universal joints. Ameridrives Couplings is your single source for all your drive applications.
tel: +44 (0)1284 762222 fax: +44 (0)1284 760256 e-mail:www.amot.cominfo@amot.com
Manufacturers of control and instrumentation for rotating machinery. Product ranges include temperature control valves both self actuating and actuated, pressure and tempera ture switches and transmitters, and complete control systems for use in many environments specialising in hazardous areas. parentcomp: Roper Industries.
Amstech Products,PowerLLC
Amwei Thermistor 11-502 Songpingshan, Lang shan Rd Nanshan
Amotwww.ametek.co.ukUK
Shenzhen, Guangdong 518057 China
tel: +1 434 522 0300 fax: +1 434 846 ProductsAmericanhofmann-global.come-mail:www.hofmann-global.com1340usa@Piping
Contact: Sales tel: +1 585 263 7700 fax: +1 585 454 power.sales@ametek.come-mail:www.ametekswitch.com7805
tel: +1 985 809 5252 fax: +1 985 809 dmitchell@ampirical.come-mail:www.ampirical.com5250
Contact: David Steadman
DC contactors from 80 to 2000 amps, 500-volt contactors, enclosed contactors, emergency battery power disconnects, contactor spares, and switchgear components.
Operates as a speciality design and design build (EPC) firm with professional engineering licen sure in practially every US state primarily specialising in highvoltage electrical substations, and transmission/distribution line design.
Ameridrives Couplings
tel: +1 814 480 5000 fax: +1 814 453 e-mail:www.ameridrives.com5891info@ameridrives.com
AMPS (The Association of Manufacturers of Power Systems)Generating
Unit 19 Omega Business Village, Thurston Road, Northallerton, DL6 2NJ
Ametek Power Systems & Instruments
Distributors and manufacturer of analogue and digital panel meters, specialising in din moving coil and moving iron units. A range of shunts, able.protectiontransformers,Transducerscurrentandrelaysisalsoavail
APC by Schneider Electric
Contact: Mr. David Alley tel: +1 410 263 e-mail:www.annainc.com6321info@annainc.com
Kasarmikatu 7B 2krs Hameenlinna 13100 Finland
Applied SystemsEnergieRBOy
Contact: Richard Blake tel: +358 0 400 861953 fax: +358 0 e-mail:www.aesrbi.fi36332559rcblake@aesrb.fi
Antivibration mounts and rubber to metal bonded products used throughout the portable and other demanding industries. AV Mounts based on elastomers or metal springs. UK manufacturer with stocks of Accredited to ISO9001:2000.
Via N Lorenzi 8 Genova 16152 Italy
Distributes aeroderivative and heavy industrial gas turbine parts. Meets the parts and tech nical services needs of operators and repair shops around the world.
API Heat Transfer
APC by Schneider Electric provides industry leading product, software and systems for home, office, data center and factory floor applications.
Anglo CorporationBelgian Wiedauwkaai 43, B9000 Ghent Contact:BelgiumJPProps
Provides power generation and produces thermoelectric power generation plants.
Contact: Steven Lewis tel: +44 (0)1630 661313 fax: +44 (0)1630 sales@apexengineers.co.uke-mail:www.apexengineers.co.uk661582
Producer of diesel and dual fuel engines with an output from 300 to 1770kW at a speed of 600 to 1000rpm. Design and produc tion of gen-sets, cogeneration systems and turnkey power stations.
tel: +32 (0) 9 267 0000 fax: +32 (0) 9 267 e-mail:www.abcdiesel.be0067info@abcdiesel.be
Designs, manufactures, installs and services vapour combus tion, energy recovery and CHP (Combined Heat and Power) systems that destroy emissions, decrease energy consumption, reduce operating costs and maximize return on investment.
tel: +44 (0)800 2799254 www.apc.com
Covrad Heat Transfer Ltd supplies cooling systems to the power generation industry designing and manufacturing cooling radiators and heat exchangers for water, air and oil. Covrad also produces complete cooler groups for rail traction applications.
A
Ansaldo Caldaie SpA
API Heat Transfer
tel: +1 814 487 9060 fax: +1 815 301 e-mail:www.apitech.com8468sales@apitech.com
Apina, S.A.
Contact: Carlos de Ceballos tel: +34 91 540 00 88 fax: +34 91 540 04 70 e-mail:www.apina.esinfo@apina.com
Offers utility boilers (subcritical through to ultra-supercritical), HRSGs behind GTs to 260 MWe, biomass and waste-toenergy boilers, in-furnance NOx emission reduction, reha bilitation, fuel conversion, and retrofits of existing boilers.
Anti Vibration Methods (Rubber) Co. Ltd Unit 5,Woodcock Road Ind. Est Warminster Wiltshire BA12 9DX United Contact:KingdomPeterDunn
fax: +1 561 732 e-mail:www.apm4parts.com6562sales@apm4parts.com
Complete line of pre-engineered horizontal and vertical remote radiators, engine-mounted radiators, incore sizes from 3 to 113 sq.ft, split core or front-to-back jacket water and after cooler units, severe duty, mechanically bonded core designs, oil coolers, charge-air cooler.
Ansaldo Energia SpA
Park Heath, Cheswardine, Market Drayton Salop TF9 2NP United Kingdom
Consulting and detailed engineering for electric and cogeneration power plants, specialising in high-consequence applications, key words, power plant design, consulting, project management, construction management, startup, perfor mance testing, troubleshooting root cause analysis and forensic engineering for diesel, steam combustion or gas turbine or any other prime source.
AP+M 1811 Corporate Drive Boynton Beach FL 33426 USA
Milwaukee WI 53223 USA
Contact: Ed Murzinski tel: +1 414 761 www.apiheattransfer.com4500
tel: +1 561 732 6000
Sir Henry Parkes Road, Canley Coventry CV5 6BN United Contact:Kingdom Mark Hackleton, tel: +44 (0)2476 675544 fax: +44 (0)2476 apiheattransfer.come-mail:www.apiheattransfer.com676029coventry.sales@
tel: +39 010 6551 fax: +39 010 655 aen.ansaldo.ite-mail:www.ansaldoenergia.it6209ansaldoenergia@
C.SO F.M. Perrone 25 Genova 16152 Italy
Applied Energie offers expert advice on supplying and installing ancillary systems to combustion engines and compressors. We are the Distributor in Northern Europe for F W Murphy and fozmula.comwww.fwmurphy.co.ukFozmula.www.
Ansaldo Nucleare is a company fully owned by Ansaldo Energia AnsaldoS.p.A. Nucleare is fully dedicated to the nuclear busi ness and it has a consolidated presence in Italy while also maintaining its global reach.
Marques de la Ensenada, 2 Madrid 28004 Spain
626 Admiral Drive, C-537 Annapolis MD 21401 USA
Largo Buffoni 3, Gallarate (VA) 21013 Italy
Apex Engineers
Contact: Paolo Coro tel: +39 0331 738111 fax: +39 0331 738 www.ansaldoboiler.it794
tel: +1 414 365 6400 fax: +1 414 365 e-mail:www.anguil.com6410sales@anguil.com
Manufactures power strips, power distribution units and circuit protection systems for both AC and DC power applica tions.
ANNA, Inc.
stations, heat exchanger pack ages and more.
Ansaldo Nucleare SpA
Apex provide substation test equipment, metering and monitoring systems. Test equipment includes voltage and current injection for all protection devices and circuit breaker analysers, timers etc. Multi func tion meters and monitoring and analysis systems.
Key Point, 3-17 High Street Potters Bar Herts EN6 5AJ United Kingdom
8855 N 55th Street
Anguil SystemsEnvironmental
tel: +44 (0)1985 219032 fax: +44 (0)1985 antivibrationmethods.co.uke-mail:www.antivibrationmethods.com219849sales@
4700 Ironwood Drive Franklin 531132 WI USA
tel: +39 010 6551 fax: +39 010 655 ann.ansaldo.ite-mail:www.ansaldonucleare.it6209ansaldonucleare@
API Technologies
e-mail: sales@ansaldoboiler.it
345 Pomroys Dr Windber PA 15963 USA
Provides ammonia absorption systems, ammonia compres sion systems and refrigeration systems.
2022 Worldwide Gen-Set & Cogeneration Directory 22
Provides Arup's centre for build ing integrated PV design.
Standard production of generat ing sets, mobile light towers, welder generators, converter powered concrete vibrators. Special military and commercial systems like auxiliary power units, ground power units, fully enclosed super-silent generating sets, dynamic type frquency converters, AC and DC alterna tors, remote-controlled single and dual generating sets.etc.
tel: +1 973 360 3600
ASCO Power Technologies, a business unit of Emerson Elec tric Company, manufactures and sells transfer switches, power control systems, and industrial control products for businesscritical continuity.
Contact: Ollie Reel tel: (028)30888861 | ollie.reel@aseeltd.comwww.aseeltd.com(+44)7719548568
Contact: Bleda Arcag tel: +90 312 4441157 fax: +90 312 e-mail:www.aremsan.com3861210aremsan@aremsan.com
Contact: Dr Michele Greca tel: +39 0 933 90 8348 fax: +39 0 933 91 sales@ascotinternational.ite-mail:www.ascotinternational.it7682
tel: +44 (0)20 7636 1531 e-mail:www.arup.comlondon@arup.com
Ascot International srl Zona industriale Terza Strada 93012 Gela Italy
Unit F1, Dominion Way Rustington Trading Estate Rustington BN16 3HQ United Contact:Kingdom M Pitcher
tel: +49 (0)9826 65 83 0 fax: +49 (0)9826 65 83 110 comThomas.Fischer@aprovis.www.aprovis.com
fax: +1 973 966 5709 e-mailemersonnetworkpower.comwww.customercare@asco.com
AGS, pioneers in L.V. switch gear, certified to ISO9001 : 2000, commited to continuous development, offers solutions in electrical power distribu tion, structured cabling, BMS, co-operation, franchise agreements with international organisations.
Aremsan Elektrik Makina Sanayi ve Ticaret Ltd. Sti. 1212. Sk. No: 2/5 Ostim - 06374 Ankara Turkey
Arun International is a worldwide supplier of high quality diesel generators ranging from 10kVA to 20MW. From LV High Speed Diesel Generators through to HV Low Speed Heavy Fuel. Complete solutions are provided through additional supply of acoustics, switchgear, transform ers and UPS. All Equipment is custom built to specification, delivered on time at a competi tive price
- Medium Range of Diesel Gen-Sets: Single use from 100 to 500 Kva
Contact: Dr Andreas Laschet tel: +49 2267 6585-0 fax: +49 2267 e-mail:www.arla-online.de6585-70info@arla.de
tel: +44 (0)1903 850285 fax: +44 (0)1903 e-mail:www.arunpower.co.uk850636sales@arunpower.co.uk
ASEE Ltd specialise in offering bespoke and Turn – Key MEP services for remote location and general backup generation installations. Majoring in integrat ed generator installation, ASEE have the experience, logistics, management and knowledge to seamlessly deliver installations, on time and within budget, to the required specification. ASEE have experience in installation of both Diesel and Gas powered fuel ASEEsystems.willtake your project from concept and design into manu facture, construction through to completion, commissioning and handover. The ASEE team's comprehensive knowledge of complex electrical engineering projects completed for some of...
3 Temple Quay, Temple Back BristolEast BS1 6DZ United Kingdom
Arabian Gulf Switchgear Ltd
Wipperfuerth D-51688 Germany
APROVIS Energy Systems GmbH
Arabian Gulf Switchgear Ltd
50 Hanover Road
tel: +974 43 60 083 fax: +974 43 61 e-mail:www.agswitch.com598info@agswitch.com
- Modular Power Plan: from 1 MVA to 2 MVA
APROVIS is specialised in solutions for exhaust gas duct of stationary engines. We provide solutions like exhaust gas heat exchanger, heat recovery steam generator, catalytic converters (DeNOx) and Furthermoresilencers.solutions for special gases like gas cooling units, activated carbon filters are part of our product range.
Contact:GermanyThomas Fischer
ARK Energy Ltd
ARLA is a specialist in computer simulation of drive systems. In order to minimise torsional and lateral vibrations in drivelines ARLA uses powerful simulation software like Simulation X and ARMD. ARLA provides a profes sional customer engineering service including troubleshoot ing. ARLA assisits as consultant in all rotordynamic problems (applications: compressors, turbines)
Florham Park New Jersey 07932
Hansestrase 2
ASCO BusinessTechnologiesPowerUnit Global Headquarters
ARKEN JENERATOR AS Sefakoy, Tevfik Bey Mahallesi Dr. Ali Demir Caddesi, No:51 AreaContact:IstanbulKucukcekmece–TURKEYAslanAnilGurdal,SalesManager
Manufacturer of diesel generator sets from 10Kva up to 2500 kVA, synchronization panels, sound proof canopies and generationShiningcontainers.starofpowerindustryin Turkey with the special & customized generator sets, engineering support as well as standard products.
DIESEL GENERATING SETS
2022 Worldwide Gen-Set & Cogeneration Directory 23
- Large Range of Diesel GenSets: Single or Parallel use from 500 to 1500 Kva
PO Box 6136
Ornbauer Strasse 10 Weidenbach D-91746
ASEE LTD 40 Maphoner Road, Mullagh bawn, BT35 9TR
Contact:Qatar Adnan Bechara
AGS, pioneers and foreunners in LV switchgear, is committed to continuous development, growth and quality. AGS offers solutions in electrical power distribution, under co-operation and franchise agreements with international organisations.
tel: +44 (0)117 914 e-mail:www.ark-energy.com7158ark@ark-energy.com
ARLA Maschinentech nik GmbH
Arun (Power)InternationalLtd
Sharjah United Arab Emirates
Stan Pukash
PO Box 5631, Doha
Contact: Costas Pandehis tel: +971 6 53 44 858 fax: +971 6 53 44 e-mail:www.agswitch.com629info@agswitch.com
Contact:USA
- Small Range of Diesel GenSets: Single or Dual use from 10 to 100 Kva
A
Offers businessplanning and project development expertise in the energy sectory, particularly in renewable energy, onshore and small wind, solar, wave and tidal, biomass,anaerobic digestion and biofuels.
tel: + 90 212 424 0 275 fax: + 90 212 424 0 info@arkenjenerator.come-mail:www.arkenjenerator.com285
Arup Group Limited 13 Fitzroy Street London W1T 4BQ United Kingdom
ATAC Broadway, Market Lavington Devizes, Wiltshire SN10 5RQ United Contact:KingdomMrDavid King
Contact:Italy Ing F Bergamasco tel: +39 0131 354811 fax: +39 0131 info@astrarefrigeranti.come-mail:www.astrarefrigeranti.com35555
ATCO Power Generation Ltd
Contact: Christopher Carter tel: +49 41 92 – 2 01 80 61 fax: +49 41 92 – 2 01 80 atlanta-generators.dee-mail:www.atlanta-generators.de76Chris.Carter@
Contact:USAMs
Asles (Tool & Hire Sales)
2 Queen Anne's Gate Buildings, Dartmouth Street London SW1H 9BP United
Atlanta have supplied generating sets worldwide for more than 50 years.
Contact:Kingdom Stephen Suddell tel: +44 (0)117 9874000 fax: +44 (0)117 ssuddell@assystemuk.come-mail:www.assystemuk.com9874040
Astra Refrigeranti designs, manufactures and thermal tests radiators and water/oil heat exchangers for gen-set up to 100,000kW: gas turbine oil and air coolers; and heat recovery modules for gen-sets.
The services we provide are as Plantfollows:movement – offload and positioning; Generator fan alignment and coupling; Fuel Systems – Bulk Fuel Tanks (onsite or offsite build) / Fuel Piping / Fuel Polishing / Fuel Control Systems / Installation of Fuel Gas and Inert Gas Systems; Bespoke Exhaust Gas Venturi Type Terminals; ATEX Compliant installations; Cooling and Combustion Air Systems; Bespoke Control Panels; Structured steel design, build, erect; Primavera planning; 3D Modelling of the installation (BIM); Commissioning
Atlas Copco Belgium
Atlas CompresseursCopco
tel: +33 (0)1 39 03 31 00 fax: +33 (0)1 39 09 31 99 fr.atlascopco.come-mail:www.atlascopco.frcompresseurs@
Asset IncorporatedSales
1 The Brooms, Emersons Green Bristol BS16 7FD United
Contact: Sales Department tel: +39 0523 543111 fax: +39 0523 e-mail:www.astraspa.com591773info@astraspa.com
tel: +44 (0)191 237 1867 fax: +44 (0)191 237 e-mail:www.atconoise.com1867info@atconoise.com
Compressor Technique, Brus selsesteenweg 346 BE: 3090 OVERIJSE Belgium
Contact: Sam Waes tel: +32 (0)2 689 0511 fax: +32 (0)2 689 bga.info@be.atlascopco.come-mail:www.atlascopco.com0514
Develops, owns and operates independent power projects.
Design, manufacturing and marketing of mobile air compres sors and gen-sets. Silenced and non-silenced generators, mobile or stationary, from 13 to 1000KVA at 50 or 60 HZ. Mobile gen-sets with lighting mast.
We will deliver your generator install to the highest standard on time and within budget.
Astra Veicoli manufacturesIndustriali,gen-sets from 50 to 6000kVA, with the exclusive employment of Detroit diesel Inengines.particular, the company manu factures propulsion units for any
ATAC specialises in process analysis with a range of process analysers and a 30 year experi ence of analyser houses. In the power industry this experience is principally applied in the engineering and supply of boiler water monitoring.
Contact: Eng. Gianni Lombardi tel: +39 0546 620559 fax: +39 0546 www.asita.com620857
tel: +44 (0)1952 461266 fax: +44 (0)1952
Via Caorsana 79 Piacenza I-29100 Italy
Zone Inudstrielle de Vert Galant, BP67722, Saint Ouen l'Aumone 95046 Cergy Pontoise Cedex France
Design and manufacture of industrial reciprocating compres sors for powers between 15 and kW and for discharge pressured to 300 bar. These compressors
Astra Veicoli Industriali SpA
tel: +44 (0)1380 818411 fax: +44 (0)1380 e-mail:www.atacgroup.com812733sales@atacgroup.com
tel: +47 1337 asplanviak.noe-mail:www.asplanviak.no4179417paal.foynjespersen@
Via Malpighi 170 Faenza (RA) I-48018 Italy
Association grouping all major actors of France involved in cogeneration. Manufacturers, electricity and gas companies, cogeneration, users, engineering and heating companies, bank insurances, universities, unions
ATCO designs, supplies and installs complete Noise Management systems: acoustic enclosures, buildings, barriers, ventilation systems, combustion intake and exhaust systems, silencers and equipment and personnel doors. ATCO Noise Management can also supply and install fire suppression and gas detection, mechanical, elec trical and handling equipment, and blow-out panels.
Importer and distributor company in electric/electronic instruments in Italy specialising in the meas uring instruments field.
Contact:Kingdom Gawain Paling tel: +44 (0)207 222 3892 fax: +44 (0)207 227 atcopower.co.uke-mail:www.atcopower.com3185gawain.paling@
Atlanta-Benno H. Tiaden GmbH Seasamstrasse 9 24632 Lentfohrden Germany
A
Asplanable.welderstomobilerepairwhichsituatedAe-mail:www.asles.co.uk462337sales@asles.co.ukprivatelimitedcompanyintheWestMidlands,offerssales,hireandservicetoportableandgeneratorsfrom600watt50kva.Portableandmobileto600ampsalsoavailViakAS
82 Shifnal,BroadwayShropshire TF11 8AZ United Kingdom
Astra Refrigeranti spa via Rana 95, Industrial Zone D5 15122 Spinetta Marengo (AL)
Kjørboveien 20 Sandvika NO-1300 Norway
2022 Worldwide Gen-Set & Cogeneration Directory 24
Provides an international consultancy specialising in services related to energy and environment.
47 Avenue Laplace Cedex 94117 France
type on/off highway vehicles, electric power stations with diesel engines and any specific applications.
ATCO ManagementNoise Ltd PO Box 672 Whitley Bay NE26 9AS United Kingdom
ATEE –EnvironmentTechniqueAssociationEnergie
...the world's top service compa nies positions us as the leading supplier of innovative electrical installation systems, especially in the technology sector. Your project will be successfully delivered by our team of fully trained management and experi enced engineers.
Contact: Patrick Canal tel: +33 1 46 56 91 43 fax: +33 1 49 85 06 27 e-mail:www.atee.frpatrick.canal@atee.fr
Asita srl
301 Post Office Drive, Suite C Indiana Trial North Carolina 28079
Engineering management and consulting company.
Carla Phillips tel: +1 704 821 4315 fax: +1 704 821 Assysteme-mail:www.asset-sales.com4325info@asset-sales.comUKLtd
Atlas Copco's Construction Technique business area provides a full range of construction equipment while the business area offers special ity rental and provides service through a global network.
Atlas Copco Ltd UK Swallowdale Lane, Hemel Hempstead, Hertfordshire, HP2 7EA United Kingdom
Contact:GermanyMichael Herbstritt tel: +49 7631 8090 fax: +49 7631 809 1250 e-mail:www.auma.comriester@auma.com
tel: +39 02 36570811 fax: +39 02 e-mail:www.austex.eu36570801info@austex.eu
We are Market Leaders in supply of Power Generation Anti-Vibration Mountings. From simple, cost effective circular bobbin mountings, to high performance spring mountings & captive mount ings, we can supply idential parts to your existing supplier at lower prices from stock, with free technical advice.
Provides consulting, design and engineering services on energy efficiency, renewable energy, cogeneration and technical due diligence for developing projects.
Via Favara, Zona Industriale, PO Box Marsala336 I-91025 Italy
Austex SRL 3 via MilanBrisa20123 Italy
Provides consulting services to commercial, industrial and insti tutional facility owners, energy service companies, design and engineering contractors, and equipment manufacturers for cogeneration and turbine inlet air cooling.
Contact: Dr Fabio Scribani tel: +39 0923 722311 fax: +39 0923 e-mail:www.ausonia.net7211274ausonia@ausonia.net
Aviation, Power & Marine, Inc (AP&M) 3030 S.W. 13th Place Boynton Beach Florida 33426 USA
are specifically adapted for fuel gas boosting applications.
tel: +1 803 817 us.atlascopco.come-mail:www.atlascopco.com7000diane.eastep@
Contact: Bob Enslein tel: +1 561 732 e-mail:www.apm4parts.com6000sales@apm4parts.com
tel: +44 (0)1252 733040 e-mail: avamountings.co.uksrpentony@
Aviation, Power & Marine, Inc. (AP&M) is the largest independ ent worldwide distributor of gas turbine parts and component repairs. On shelf inventory available 24/7 for GE LM2500, LM2500 Plus, LM5000, LM6000; P&W GG4/FT4, GG8/FT and Rolls Royce (Allison). AP&M Field Services, Inc. provides field service and technical consulta tions for GE LM engines.
AVK-SEG (UK) Limited are able to supply reliable, quality power systems, either as stand alone units or as a total turnkey package.
Atlas Copco is a world leading
tel: +44 (0) 845 601 uk.atlascopco.compower.technique@www.atlascopco.com0001
Avalon Consulting Inc 427 Prairie Knoll Drive Naperville IL 60565 USA
Rue Frédéric Soguel 4 2053 Cernier (NE) Suisse
Atlas Copco MafiTrench Company LLC
Contact:BahrainMrEmile Bado
Contact: Pamela Kelly tel: +1 805 928 us.atlascopco.come-mail:www.atlascopco.com5757pamela.kelly@
AUMA Riester GmbH & Co KG
The main activity of Ausonia srl is the production of gen- sets from 1.5 to 3000kVA. The company uses engines and alternators of the main brands, whereas the control panel is totally engineered by its techni cal department and produced in its factory.
AV Industrial Products 62 Pullman Road, Wigston, Leicester. LE18 2DB U.K.
Ausonia srl
AUMA is one of the leading manufacturers of electric multiturn and part-turn actuators, actuator controls and gearboxes for industrial valves. Mainte nance services and spare parts can be offered worldwide.
provider of industrial productivity solutions. The products and services range from compressed air and gas equipment, genera tors, construction and mining equipment, industrial tools and assembly systems.
Consults on renewable energy and ground storage of thermal energy.
1800 Overview Drive Rock Hill South Carolina 29730
B&A Services bv Vieugelboot 30 3991 CL Houten The Nether lands
tel: +973 17 221551 fax: +973 17 bh.atlascopco.come-mail:www.atlascopco.com229566emile.bado@
BA
Atlas CompressorsCopco LLC
AVK-SEG (UK) LTD Power Systems House Malvern Road Maidenhead, Berkshire SL6 7RE United Kingdom
Manufacturer of mobile and skidmounted generator sets ranging from 15 kW to 1000 kW for the construction, rental, municipal and special events markets.
142 National Bank of Bahrain GovernmentTower Avenue Manama 2960
Aumastrasse 1, Mullheim Baden Wurttemberg D-79379
tel: +41 32 731 5353 fax: +41 32 731 masai-conseils.come-mail:www.masai-conseils.com4460info@
Contact: Barry Langdale tel: +44 (0)116 246 12 products.co.uke-mail:co.ukwww.avindustrialproducts.61BarryL@avindustrial
tel: +44 (0)1628 avk-seg.co.uke-mail:www.avk-seg.co.uk503900power.systems@
AVA Ltd Unit 1, Monkton Park, Farnham Trading FarnhamEstateSurrey GU9 9PA United Contact:KingdomSPentony
3037 Industrial Pkwy, Santa CAMaria93455 USA
Atlas Copco Services
AVM Air Spring Ltd Unit 2A, Brook Lane Industrial Estate, Brook Lane Westbury BA13 4EP United Contact:Kingdom Wendy Seager tel: +44 (0)1373 858223 fax: +44 (0)1373 ConseilsBe-mail:www.avmspring.com858224info@avmspring.comMattheyIngenieurs-SA
Contact:USA Diane Eastep
AVA Ltd manufactures a range of various ant vibration mount ings, which are used in all spheres of technology to isolate vibration and shock. A technical service is available in the design, selection and positioning of mountings on equipment.
2022 Worldwide Gen-Set & Cogeneration Directory 25
tel: +1 630 983 avalonconsulting.come-mail:www.avalonconsulting.com0883dpunwani@
Middle East
Provides turboexpander genera tors for geothermal, waste heat recovery and pressure letdown applications.
Baumuller Services Units 2&3, Aurora Stockport Beacon Stockport,Way,SK3 0EF
Moteurs Baudouin
20 S Van Buren Avenue
Authorised Parts and Sevice dealer for NEWAGE STAMFORD AvK alternators. Repairers of AC & DC rotating equipment up to 40 tons.
Baxi UK Brooks House, Coventry Road Warwick CV34 4LL United Kingdom
2022 Worldwide Gen-Set & Cogeneration Directory
With more than 70 years of experience, Basler Electric offers a wide range of leading edge power generation control and protection solutions. Products include Digital Genset Control lers, Digital/Analog Voltage Regulators, Protective Relay Systems and Digital Excitation Control Systems. Headquartered in Highland IL USA; other locations are in China and Singapore.
Barberton OH 44203 - 0351 USA tel: +1 330 753 e-mail:www.babcock.com4511info@babcock.com
GroupPowerBabcockbv-industries.come-mail:www.bv-industries.com1900info@&WilcoxGenerationInc
Manufactures vibration meters, analyzers, monitors, sensors, transmitters, switches and other vibration instrumentation.
+44 (0)161 432 www.baumueller-services.com/ukContact:mail@baumuller.co.uk7824RonShanley
26
e-mail:www.volund.dkbwv@volund.dk
Contact: Leon Verbeek tel: +31 (0)30 6579486 fax: +31 (0)30 657 e-mail:www.baservices.nl9481info@baservices.nl
Sovereign Way, Chester West Employment Park, Chester CH1 4QJ United
Contact: Alan Larson tel: +1 479 646 4711 fax: +1 479 648 www.baldor.com5792
tel: +49 40 3011 0 fax: +49 40 311
Offer fossil-fuelled steam generating systems, systems to reduce power plant emissions.
Balmac Inc
5 Neponset St Post Office Box Worcester15040 MA 01615-0040 USA
B & A Services bv is a technical specialist in the field of emer gency power systems. Our engineers have a profes sional hands on approach and years of experience in designing, installing, maintaining, testing and commissioning of switchgear and control panels, transformers, emergency generators, UPS / no-break systems and control panels.
Barcol-Air Engineering
Contact: Tom Harnetiaux tel:www.basler.com+6568446445
Babcock & Wilcox
Basler CompanyElectric
Europaallee 1 Oberhausen D-46047 Germany
Basler Electric (Suzhou) Co. Ltd
Basler (Singapore)ElectricPte., Ltd
Falkevej 2, Esbjerg DK 6750 Denmark
Contact:Kingdom Geoff Hughes Sales Director tel: +44 (0)1244 390215 fax: +44 e-mail:www.bsgroupltd.com(0)1244382747info@bsgroupltd.com
Baldor Electric 5711 R.S. Boreham Jr. Street Fort Smith AR72901 USA
PTE Ltd
tel: +49 521 9406 10
B&S Group are a total quality organisation specialising in the design and manufacture of LV Switchboards, DC Control Systems, PFC Banks, Packaged Subs
Manufacturers of central heating boilers. Part of BDR Thermea.
Hermann Blohm Strasse 5, Hamburg D-20457 Germany
111 North Bridge Road, 15-06 Peninsula Plaza Singapore 179098
Supplies equipment and tech nologies designed to convert household waste and biomass into thermal energy worldwide.
Manufacturer of generators and gen-sets. Portable in gas diesel and gaseous from 1.3 to 11 kW. Towable diesel sound-attenuat ed from 25 kVA to 175 kVA. GLC gaseous from 8 kW to 125 kW. IDLC diesel from 20 kW to 2000 kW. Custom generators and sound-attenuated enclosures are our speciality. OEM generators and gen-sets.
tel: +1 508 852 7100 fax: +1 508 852 info@babcockpower.come-mail:www.babcockpower.com7548
tel: +45 7614 3400 fax: +45 7614 3600
Babcock SteinmullerBorsigGmbH
tel: +1 614 873 e-mail:www.balmacinc.com8222sales@balmacinc.com
Supplies technology, equipment and after market services for heat exchangers and more.
No. 59 Heshun Road Loufeng District Suzhou(N)Industrial Park, 215122 Suzhou P.R. China
Contact: Minzhu Cao www.basler.com tel: +86 512 8227 2888 fax: +86 512 8227 2887
tel: +44 (0)1332 54 54 00 www.baxi.co.uk
Provides waste-to-energy plants and boilers, RDF plants and boilers.
30 Loyang Way #03-06, Loyang Industrial Estate 508769 Singapore
8205 Estates Pkwy. Suite N. Plain City OH 43064-8080 USA
Contact: Tom Harnetiaux tel: +1 618 654 2341 fax: +1 618 654 TomHartnetiaux@basler.come-mail:www.basler.com2351
12570 State Route 143 Highland IL 62249-1074 USA
B+V Industrietechnik
Volund A/S
B&S Group Ltd
e-mail:standardkessel-baumgarte.comwww.info@baumgarte.com
B
Senner Strasse 115 Bielefield 33647 Germany
Baumgarte Boiler Systems GmbH
Distributes cogeneration compo nents and anciliary equipment.
tel: +65 654 281 55 fax: +65 654 281 sales@barcol-air.com.sge-mail:www.barcolair.com66
Moteurs andparts,withsupportingPartners300engine.thatandengines18-4000poweraWithvariablepowerqualitymanufactures100Basedwww.baudouin.comE:T:13260TechnoparcBaudouinduBrégadan,Cassis,France+33488688500contact@baudouin.cominFranceforoveryears,Baudouinthehighestenginesformarine,generationandspeedapplications.marineinourDNA,andrangeofdieselandgassolutionsspanningkVA,allBaudouinaredurable,reliablebuiltwiththerobustnessisrequiredofamarineThereareoverAuthorizedBaudouinaroundtheworld,ourcustomersservice,genuinespareapplicationsupportcommissioning.
Contact: Herr Boger tel: +49 208 4575 0 fax: +49 208 ServicesBabcocke-mail:www.bbs.bilfinger.com4575-99info.bbs@bilfinger.comPowerInc
Main Road, Far Cotton Northampton NN4 9HJ United Kingdom
Contact: Johannes Dietmann tel: +49 (0) 208 62524 0
Belden Manchester International Office StyalCentreRoad, Suite 13 Manchester M22 5WB United Contact:Kingdom Jed Riley tel: +44 (0)161 498 belden.come-mail:manchester.salesinfo@www.beldensolutions.com3749
11951 North Spectrum Blvd Houston TX 77047 USA
Manufacturers and suppliers of solar electric (photovoltaic) generating systems utilising solarex modules. Clean, silent, electricity generation for remote, rural or urban use. Photvoltaic modules may be integrated into building structures, roofs, rain screen overcladding, glazed atri ums, etc. Professional systems from an ISO 9000 approved company.
Beco Ltd 1-3 The Alpha Centre, Babbage TotnesRoad Devon TQ9 5JA United Contact:Kingdom Rob Adams tel: +44 (0)1803 e-mail:www.becouk.com866329info@becouk.com
tel: +39 049/5965127 fax: +39 come-mail:www.beltramecse.com049/9440024info@beltramecse.
BearingPoint France SAS
BCL Power Ltd Unit 13 Beaufort Court, Roebuck Way, Knowlhill, Milton Keynes, MK5 8HL
Alexanderstrasse 50 Mulheim D-45472 Germany
tel: +358 10 550 e-mail:www.beamex.com5000info@beamex.com
tel: +44 (0) 1908 540033
BCL Power supply, install, maintain and support critical standby power and standby battery management solutions, throughout the UK. Other services include replacements, relocations and removals of UPS and battery systems.
Beijing MachineryKeyentecCo.Ltd. Romm 3#702#, Longdezijin, Tian Tong ChangpingYuanDistrict, Beijing, Contact:China. Linna tel: +86 10 linna_keyentec@aliyun.come-mail:www.keyentec.com84824890
The Wabtec owned company, Bearward Engineering Ltd is one of the largest producers of industrial radiators in the world. Bearward supplies to the world generating set market, as well as supplying radiators for pumping and construction equipment, off highway, marine and other specialist equipment manufactured from a variety of materials including Copper, Brass, Aluminum and Cupro braze material.
Supplier of a comprehensive range of diesel generating sets.
Contact: Rachael Herrera tel: +1 727 544 beckwithelectric.come-mail:www.beckwithelectric.com2326marketing@
Contact: Thierry Lalande tel: +33 1 58 86 30 Bearingsfrance@bearingpoint.come-mail:www.bearingpoint.com00PlusInc
LtdBearwarde-mail:www.bearingsplus.com3950info@bearingsplus.comEngineering
Bell Performance Inc 1340 Bennett Drive Longwood FL 32750 USA tel: +1 407 834 sales@bellperformance.nete-mail:www.bellperformance.com3690
Beamex Oy AB
W229 N591 Foster Court Waukesha 53186 USA
Bells Control Equipment Ltd | Bells Power Group
BEB Erdgas und Erdol GmbH & Co KG Riethorst 12 30659 Hannover Germany
Manufacturers of specialised high temperature wires, multicore and thermocouple cables for the power generation industry.
tel: +44 (0)1604 e-mail:www.bearward.com762851meggleton@wabtec.com
BAY-SAN Company Inc.
Contact: Diesel Engine Depart ment tel: +49 40 44 40 26 fax: +49 40 410 30 info@bemag-hamburg.dee-mail:www.bemag-hamburg.com55
Beckwith Electric Co., Inc. 6190-118th Avenue North, Largo FL 33773-3724 USA
Engineering design, fabrication and supply of all industrial silencers as there are blow-off silencers, bypass and stack silencers for gas turbines, fans, cooling towers, in-line silencers for all media, acoustic enclo sures, air inlet silencers and systems noise solutions.
tel: +49 511 641 0
Contact: James Davies tel: +1 262 548 e-mail:www.baysanco.com6230jimd@baysanco.com
2022 Worldwide Gen-Set & Cogeneration Directory 27
Manufactures high-quality prob lem-solving fuel treatments for the power generation, industrial and consumer markets. Power generation products include multifunction fuel treatment for fuel oil and coal.
B
Beltrame CSE manufactures and markets high quality electronic components including: analogue and digital A.V.Rs. for any kind of alternator models and/ or brands, digital speed governors, static digital exciters realized according to specifications, smart grid and distributed generation.
BAY-SAN is a manufacturer's rep located in the Milwaukee, WI area serving the upper Midwest.
Beltrame CSE srl Via S. Pio X n. 104 - 35015 Galliera Veneta (PD) Italy
Beckmann Aggregate Service manufactures diesel gen-sets
Ristisuonratti 10 Pietarsaari FIN-68600 Finland
Beamex develops and manufactures high quality cali bration equipment and systems consisting of calibration and maintenance management software, portable documenting calibrators and calibration bench systems.
from 20 to 2000kVA in station ary, mobile, portable and containerised execution as well as peak power sets, marine sets, pumping sets and power packs. 24 Hour world-wide spare parts service available in emergency cases.
Contact: Mona Rocha tel: +1 713 948 6000 fax: +1 713 944
Senefelder Ring 42 Reinbek D-21465 Germany
ServiceBeckmanne-mail:www.beb.deinfo@beb.deAggregateGmbH
BBM GERB Akustik GmbH
info.mulheim@bbm-akustik.dee-mail:www.bbm.de
Beckwith Electric company's products include tap changer and capacitor controls, protective relays and equipment for system restoration, synchronising and motor bus transfer along with custom systems. Beckwith Electric's Integrated Protection Systems which are designed for generator, interconnection and transformer applications, use microprocessor technology for reliable protection, control, moni toring and recording capabilities.
Immeuble Galilee 51, Esplanade du General de Gaulle Paris Ka Defense Cedex FR-92907 France
Contact: Rod Berthold tel: +1 312 243 5767 fax: +1 312 243 info@bertholdelectric.come-mail:www.bertholdelectric.com5811
P.O. Box 273 Plainfield CT 06374 USA tel: +1 800 774 mjburke@bgrradiator.come-mail:www.bgrradiator.com2168
Berkes Av Gral Rondeau 1950 Montevideo CP 11800 Uruguay tel: 598 2 929 1064 fax: +598 2 924 e-mail:www.berkes.com.uy1099berkes@berkes.com.uy
tel: +44 (0)1924 sales@bibbytransmissions.co.uke-mail:www.bibbytransmissions.co.uk460801
Bergen Engines AS builds iconic medium-speed liquid fuelled and gas fuelled reciprocating engines for marine and land based Ourapplications.engines can be found operating in some of the most demanding and hostile environ ments on earth, both on land and at sea.
Contact: R K Rohatgi
Hatchmoor Industrial Estate Torrington, Devon EX38 7HP United Contact:KingdomDuncan Affleck
Recycles used cooking oil into renewable biodiesel.
Delta House, Tendring Heath,Nr Clacton, Essex. CO16 0BU, United Kingdom
India Pvt Ltd: 2nd Floor 52-B, Okhla Industrial Estate Phase III New Delhi 110020
Bells Control Equipment Ltd distributes diesel and gas generator sets in London, United Kingdom.
Contact: Rolf Fransplass tel: +47 67 9260 00 CompanyBertholde-mail:www.bos.nobos@bos.noElectric
1900 West Carroll Avenue Chicago 60612 USA
27 Panditia Terrace Calcutta 700 029 India
Netherlands: Molenvliet 19, 3335 LH Zwijndrecht
UK: Enterprise Way, Retford, Nottinghamshire DN22 7HH
Binay Opto Electronics Private Ltd
USA: 45 Wes Warren Drive, Middletown, NY, USA
Bibby Turboflex is a leading supplier of high-speed disc couplings for use with gas turbines and process pumps for offshore applications. The range of disc couplings is complimented with gear and grid models. With the addition of the Bibby Torque limiting products, full protection can be afforded to most rotational equipment.
2022 Worldwide Gen-Set & Cogeneration Directory 28
Bender UK specialises in the supply of innovative solutions for monitoring and fault location to protect plant and electrical power systems.
Indonesia: Management Build ing 2nd Floor Jl Buncit Raya
1711 Orbit Way Minden NV 89423-4114 USA
Bernoulli System AB Skiffervagen 20,S-224 78 Lund Contact:SwedenJonas Ohrn tel: +46 46 385510 fax: +46 46 e-mail:www.bernoulli.se385519info@bernoulli.se
Hordvikneset 125, Hordvik, Norway
Bioenergy Australia
Bibby Turboflex
BGR Radiator
Unit 8, Belvedere Business Park Crabtree Manorway, South, Belvedere, London, DA17 6AH, United Kingdom
Domenico.fasanelli@bgguk.comwww.bgguk.cominfo@bgguk.com830355
Denmark A/S: Amalienborgvej 39, 9400 Nørresundby
The projects division of BGG UK are renowned for their expertise in the manufacture/installation and commissioning of specific purpose- built power generation equipment, control panels and switchgear, fire pumps and process pumps. -ATEX, rig-safe and zoned equipment-single or multiple operation with synchro nising and load sharing-control and monitoring-island or grid operation/black start functionsLV/MV circuit breakers and NE resistors-data shutdownlogging/SCADA-emergencymonitoring/panels.
B
Manufactures steam boilers to burn biomass with technology.
Be-tel O Steen A/S Solheimveien 7, 1473 Lorenskog
Domenico Fasanelli +44 (0)1255
Mexico: Av. Industria Automotriz No. 8, Fracc. Indus trial "Parque Industrial Pyme I" Huimilpan Querétaro. CP 76974
BGR Radiator is a full service commercial and industrial heavyduty heat exchanger company. We manufacture, service, sell new and field install: aluminium, copper or steel radiators and coolers. We specialise in complete, same-day, kW to MW generator cooling system solu tions - there's often no need for a rental back-up.
7 Grassmere Road Killara NSW 2071 Australia
Contact: Craig Sever tel: +1 775 783 0123 fax: +1 775 783 biodiesel@bentlybiofuels.come-mail:www.bentleybiofuels.com0170
Beran Instruments Ltd
Berthold Electric manufactures generator connection cabinets for quick and easy connection of a portable generator or load bank. We also design and manu facture custom electrical power distribution equipment - switch boards, panel boards, control panels and much more - for on-site power, telecommunica tions and various industrial and commercial applications.
South Africa: Unit 2, Corner Director & Megawatt Road Spartan Ext. 23, Kempton Park 1619 Gauteng - South Africa
tel: +44 (0)20 3259 0100 fax: +44 (0)20 7247 contact@bellspowergroup.co.uke-mail:www.bellperformance.com7331
BGG UK Ltd
tel: +91 33 4006 9875 fax: +91 33 2242 e-mail:www.binayled.com1491info@binayled.com
tel: +44 (001229 480123 fax: +44 (0)1229 e-mail:www.bender-uk.com480345info@bender-uk.com
United Contact:KingdomPaulSelini
Spain: Calle Dinamarca s/n Polígono Industrial de Constantí 43120 Constantí Tarragona
Bangladesh: Green Grandeur, Dhaka, Bangladesh
Manufacturing and sales of automatic self cleaning filters for liquids.
Bently CompanyBiofuels
Cannon Way, Dewsbury West Yorkshire WF13 1EH
tel: +61 2 9416 9246
The company is engaged in the business of manufacture and marketing of light emitting diode (LED) based lighting products such as panel indication module, aviation obstruction light, decora tion lights, edge-lit displays, illuminated push buttons, railway signalling products etc to reputed national and international indus tries railways.
Italy: Via Castel Morrone, 13, 16161 Genova, Metropolitan City of Genoa, Italy
Spikkestad N-3430 Norway
Bender UK Low Mill Business Park, CumbriaUlverstonLA12 9EE United Kingdom
tel: +44 (0)1805 624304 fax: +44 (0)1805 Bergensales@beraninstruments.come-mail:www.beraninstruments.com624093Engines
fax: +61 2 9416 9246
Kav.100 Jakarta 12510
tel: +1 213 381 biofuelsproductionconversionAdvocatesDavidARoberti@gmail.come-mail:www.bioenergyproducers.org9902theuseofsolidwastetechnologiesfortheofpoweradvancedandchemicals.
Blandon Systems
tel: +44 (0)1825 890140 fax: +44 (0)1825 e-mail:www.bioenergy.org873298sales@bioenergy.org
fax: +91 20 e-mail:www.biogreenenergy.com25280644vk@biogreenenergy.com
tel: +249 11 771045/771245 fax: +249 11 780102 e-mail: Blackusa.netbittar_engineering_ltd@&Veatch
Manufacturers of MV & LV motor control centres, switchgear, packaged substations and automated control systems i.e SCADA & PLC programming. Scope of supply includes design, manufacture, testing, installation, commissioning and training.
Blakley Electrics Ltd
Unit 18, Daniels Ind. Est. Bath Road, Stroud GL5 3TJ United Contact:KingdomChrisTurley
B
Biogreen Energy Systems (P) Limited
Electrical manufacturer and specialist distributor of mains switchboards, 415/110v power distribution systems, multi- outlet panels and power socket clusters, transformers for both permanent applications and power tool portable use, residual current and earthcore monitoring devices and industrial plugs and sockets to BSEN60309. The range also includes site lighting equipment.
Biospark Clean Energy LLC
BMN Management Ltd Market Farm Barn, Market Lane, Burstin, Diss IP22 5TR United Kingdom
Contact: Mr Vijaykumar Dumbali tel: +91 20 25281134
Blackthorn supplies products and systems to control exhaust emissions from both spark-ignition and compressionignition engines. All major categories of emissions can be significantly reduced including carbon monoxide, hydrocarbons, particulates and Nox.
1 Thomas Road, Optima Park Crayford Kent DA1 4GA United Contact:Kingdom
ceo@bioenergyaustralia.orge-mail:www.bioenergyaustralia.org
7, Aishwarya, Opp. Shringeri Shakar Math, Bhusari Colony, PuneKothrud411038 India
Selection/supply of fans, gear boxes, fan stacks/inlet bells, composite drive shafts, water treatment systems for cooling towers and air cooled condensers. tam: C T I (Cooling Technology Institute) parent comp: BIS Holding B.V.
tel:+44 (0)1453 840 e-mail:www.blandongroup.com914admin@blandon.uk.com
BMH Technology OY PO Box 32, Rauma Fl-26101 Finland
Farley Farm, Muddles Green, Chiddingly, Nr. Lewes
tel: +44 (0)1379 bmn-management.come-mail:www.bmn-management.com741033info@
Specialises in environmental management systems (ISO 14001) and quality management systems (ISO 9001).
Grosvenor House, 69 London RedhillRoad Surrey RH1 1LQ United Contact:Kingdom Arthur Close tel: +44 (0)1737 774 155 fax: +44 (0)1737 772 767 e-mail:www.bv.combvl@bv.com
Is a worldwide maritime consultancy employing over one thousand engineers, scientists and technologists in energy and environment, transport and defence.
Bobinindus Power Systems NV
1 Liberty Square, 11th Fl Boston MA 02109 USA
tel: +1 978 621 0421 fax: +1 978 517 tomm@biosparkusa.come-mail:www.biosparkusa.com5020
Offers turnkey biogas-to-energy, cogeneration and DG systems and services. Offers a patented biogas fuel processing system to match the specific fuel require ments of reciprocating engines, microturbines and fuel cells.
tel: +44 (0)115 986 6331 fax: +44 (0)115 986 blackburn-starling.co.uke-mail:www.blackburn-starling.co.uk0301dgould@
Forum House, Stirling Road Chichester PO19 7DN United Contact:Kingdom Julian Hammond tel: +44 (0)870 0101 800 fax: +44 (0)870 0101 811 e-mail:www.blackthorn.netinfo@blackthorn.net
Bittar Engineering Ltd Bittar House, P.O. BOX 1011 Atbara Street Khartoum Sudan
Supplies and installs log, wood pellet and wood chip boilers from 3 kW domestic to 4MW indus trial, including advice on storage to suite site. Is a microgenera tion registered installer.
Bioenergy Technology Ltd
specialise in the design and manufacturer of control system required for today's needs of standby and reserve power, provided by diesel driven generators. We manufacturer a wide range of generator control modules and Panels. The control modules are all of our own design and manufactured in the UK. These modules are avail able from key start and battery chargers to full Automatic Mains Fail Control and ATS systems. The control panels start from a standard range of key start, remote start and AMF; all of which are available in a variety of configurations. Including alter nator and wall mount etc. We can also work with customers to produce bespoke designs to their own specification.
tel: +358 2 486 6800 fax: +358 2 486 6990 e-mail:www.bmh.fibmh@bmh.fi
Provides complete processing lines, power generation, fuel receiving and crushing systems.
East Sussex BN8 6HW United Kingdom
David Miller
Blackburn Starling & Co Ltd Queens NG2Nottingham,DriveNottinghamshire3AYUnitedKingdom
BMT Group Ltd Goodrich House, 1 Waldegrave TeddingtonRoad TW11 8LZ United Kingdom
Provides a government-industry forum to facilitate development of biomass.
tel: +44 (0)845 074 0084 fax: +44 (0)845 074 0085 e-mail:www.blakley.co.uksales@blakley.co.uk
3325 Wilshire Blvd. Suite 708 Los Angeles CA 90010 USA
Turbine Generating Sets for CHP, Cogeneration and Captive Power Generation. Up to 12 MW Condensing Steam Turbine Islands with Complete turbine auxiliary Equipment. Energy Application Engineering and Consulting Services for Small to Medium Power Plants.
Bioenergy AssociationProducersInc
BIS Both Industrial Services B.V. P.O. Box. 6007 3130 DA Vlaardingen The Contact:NetherlandsHinsenveld
2022 Worldwide Gen-Set & Cogeneration Directory 29
50 kW to 3000 kW Steam
tel: +31 10 2497046 fax: +31 10 e-mail:www.bisboth.nl2497047info@bisboth.nl
Turnkey engineering procure ment, design and construction contractor. Construction of industrial (>100M W) cogenera tion plants from concept to commission including financial and planning support.
EnvironmentalBlackthorn Ltd
Blandon Power Systems
tel: +44 (0)20 8943 5544 e-mail:www.bmt.orgecareers@bmtmail.com
Bokuk Electric Ind Corp
Bosch Industriekessel GmbH
tel: +44 (0)1663 e-mail:www.bossbellows.com745873sales@bossbellows.com
Electricity monitoring and control multi-parameter electrical meas uring devices. Seasonal time of day and maximum demand energy controllers. Power factor control relays with harmonic overload indicator. Electrical safety tools, gloves, matting, ladders and insulating shrouding.
Boulden Company, Inc.
KVA in two and four pole from 60/50Hz to 400Hz applications, welding generators up to 600 amp and special customised electrical machines for military applications. Bokuk Electric has been producing rotating machines since 1961.
Contact: Marina Neuhaus tel: +49 2327 992 0 fax: +49 2327 314 e-mail:www.bomafa.com43info@bomafa.de
e-mail:www.bono.itsales.bono.en@bono.it
Contact: Brian Boulden tel: +1 sales@bouldencompany.come-mail:www.bouldencompany.com610-825-1515
B
Boltight Ltd
Contact: Danny Ciariello tel: +1 724 872 sales@manningsusa.come-mail:www.boltechmannings.com4873
Unit G, Thornsett Trading Estate, Birch Vale, High Peak Derbyshire SK22 1AH United Contact:Kingdom Steven Duffin
Dupont Vespel CR-6100 is "the next generation composite material" for use in pumps as wear rings, line shaft bearings, center bushings and similar components. Outstanding rundry performance, Cryogenic to + 550F service temperatures, broad chemical compatibility, and exceptional machining and installation characteristics are only a few of the attributes which
Unit 2 Junction 10 Business Park, Bentley Mill Way Walsall West Midlands WS2 0LE United Contact:KingdomChrisHowell
Via Resistenza 12 20068 Peschiera Borromeo Milan Contact:ItalyPaolo Bugatti tel: +39 02 5530 2848 fax: +39 02 5471 955
tel: +44 (0)845 500 5556 fax: +44 (0)845 500 5557 GmbHBomafae-mail:www.boltight.comsales@boltight.comArmaturen
tel: +49 9831 56 0
tel: +353 (61) 362 123 fax: +353 (61) 362 Bolteche-mail:www.bolgers.com2462info@bolgers.comMannings
#225 Gobong-Ri, Goji-Myun Dalsung-Gun, Daegu Korea
16 Boon Lay Way, 1-48 609965 Singapore
501 Mosside Blvd North Versailles PA 15137 USA
Borsig GmbH
Boldrocchi Srl Viale Trento e Trieste 93 20853 Biassono (MB) Italy
Contact: Massimo Boldrocchi tel: +39 039 2202 1 fax: +39 039 2754 boldrocchi@boldrocchi.eue-mail:www.boldrocchi.it200
tel: +32 (0) 3 860 91 e-mail:www.bobinindus.com30info@bobinindus.com
Provides fire tube and water tube boilers, hot water heaters, hot oil heaters and furnaces, waste heat recovery steam generators and flash coil boilers.
Boldrocchi supplies a wide range of products for GT such as silenced air intake systems (static and pulse jet), exhaust systems (diffusers, diverters and guillotine dampers, expansion joints and stacks). Hit gas silencers, acoustic enclosures including ventilation sytem, HRSG fans, heat exchangers and after sales service.
Bomafa valves manufactures speciality valves such as HP - LP turbine bypass valves, the widest range of customised desuperheater systems, safety valves for steam, gas and water application. Bomafa offers a complete valve solution together with their sister company asfa - actuators, who provide the hydraulic and pneumatic actuators.
Offers fired boilers (up to 420 t/h), waste heat recovery boilers(WHRB) and power plant engineering.
Boson Energy SA
Boltech Mannings specialises in industrial bolting and thermal technologies.
Boddingtons Electrical Prospect House, Queenborough GreatLane Notley Braintree Essex CM77 7AG United Kingdom
Contact: Rory O'Grady, Busi ness Development Manager tel: +353 1 823 e-mail:www.bordgais.ie0300pressoffice@bordgais.ie
Bord Gais
Hohenstein Strasse 52 Bochum 44866 Germany
Natural gas, Heat and Power Sales.
tel: +44 (0)1376 567490 boddingtons-electrical.come-mail:boddingtons-electrical.comwww.info@
Egellsstrasse 21 Berlin D-13507 Germany
fax: +48 8931 56
29 Blvd du Prince Felix LU-1513 Luxembourg
Develops and builds solid-fuel gasification CCHP plants for resilient on/off-grid energy contracting to industrial end users.
PO Box 1200, Talbot Street Dublin 1 Ireland
1013 Conshohocken Road Conshohocken 19428 USA
BOSS TechnologyBellowsLtd
BOSS Bellows are stainless steel bellows manufacturers in the UK. We manufacture items such as stainless steel exhaust bellows, steam-line bellows, axial bellows, universal bellows, tied and un-tied expansion joints for thermal pipe expansion applications on the shortest lead times for industrial, marine, power generation, industrial engine and process markets.
PTE Ltd
As a totally independent genset manufacturer, Bobinindus specialises in tailor made gener ating sets from 10 to 2500kVA. With his own engineering and R&D department Bobinindus can meet the most technical and complicated requirements. For complete installations and turnkey project engineering Bobinindus is unbeatable in Belgium. Our product range includes small size CHPsystems and peak shaving sets. Whatever you need, we can produce.
tel: +49 (0)30 4301 01 e-mail:www.borsig.deinfo@borsig.de
Contact: David Kwak tel: +82 53 615 2111 fax: +82 53 614 e-mail:www.bokuk.co.kr3552bokuk@bokuk.co.kr
Nurnberger Strasse 73 Gunzenhausen D-91710 Germany
Bolgers Engineering Limited Smithstown Business Park Shannon Co Clare, Ireland
bosch-industrial.come-mail:www.bosch-industrial.com92957sales@
Manufactures positive displace ment pumps, macerators and feeding technology.
tel: +65 6562 e-mail:www.boerger.com9540asia@boerger.com
Boerger Pumps Asia
2022 Worldwide Gen-Set & Cogeneration Directory 30
tel: +352 20 40 40 e-mail:www.bosonenergy.com20info@bosonenergy.com
Bokuk Electric manufactures synchronous and asynchronous AC generators from 5 to 3000
Bono Energia SpA
Rijkweg 77,B-2870 Puurs Antwerp Belgium
Offers boiler systems for steam, hot water and heating, manufac tured to customers' specification, providing efficient heating and process heat for all applications.
Bowman Power Group Ltd
Braden Manufacturing LLC 5199 N Mingo Road Tulsa 74117 USA
Bredenoord Rental, Germany, Schopsdorf
Heanor Gate Road
purchase and sale of used gensets and mainly Deutz engines
Contact:Kingdom Phil Ellis
Repairs and servicing of most types of electrical and mechani cal equipment such as motors, alternators, transformers, HV and LV switchgear. Supply of new AC and DC motors and associated control gear. On site servicing, installation and commissioning of equipment. Handling and disposal of PCB's (toxic) from Transformers and C Capacitors. tam: AEMT & SEA
tel: +31 (0)55 3018501 fax: +31 (0)55 –f.hullegie@bredenoord.nle-mail:www.bredenoord.com3018560
Heanor, Derbyshire DE75 7GX United Contact:KingdomMichael Bowers
Bowman, (Birmingham)E.J Ltd
BPC EMEA Ltd
a.klupsch@bredenoord.com
Contact: Nikki Henley tel: +44 (0)1794 e-mail:www.bpc-ups.com521200sales@bpc-ups.com
International rental service of gen-sets and accessories
Engineering, production of power systems e.g. UPS, Installation and service of 15 – 2,000 kVA
our world-beating fuel efficiency and CO² reduction.
Bredenoord Rental service of gen-sets and accessories
Elizabeth House, 39 York Road London SE1 7NQ United
tel: +44 (0)1773 531531 fax: +44 (0)1773 enquiries@bowerselec.co.uke-mail:www.bowerselec.co.uk716171
Bridgestone Associates Ltd
Chester Street, Aston Birmingham B6 4AP United Contact:Kingdom John Whittaker tel: +44 (0)121 359 e-mail:www.ejbowman.co.uk5401info@ejbowman.co.uk
BPC House, Romsey Industrial GreatbridgeEstate Road Romsey SO51 0HR United Kingdom
The British Power Conversion Company is an international company offering a ground breaking range of power protection products and services to a very broad spectrum of industries and sectors.
B
lead to improved pump reliability.
P.O. Box 20122, 7302 HC Apeldoorn, Contact:7325ZutphensestraatNetherlands319WTApeldoornNetherlandsAchimKlupsch
Ocean Quay, Belvidere Road Southampton Hampshire SO14 5QY United Kingdom
Bouygues Energies & Services
tel: +31 (0)55 www.bredenoord.come-mail:3018501
Bowman design and manufac ture exhaust energy recovery TurboGenerators for reciprocat ing engines. These compact, high speed, high efficiency devices convert waste exhaust energy into valuable grid-quality Theelectricity.TurboGenerator system can be used to increase the total generating set power, or reduce fuel consumption with unchanged power. More than 1 million hours of commercial operation have demonstrated
Bredenoord Denmark Norgesvej 6C 7100 Vejle Denmark
Bredenoord Trade of Used gen-sets and engines P.O. Box 20122, 7302 HC Apeldoorn, Contact:7325ZutphensestraatNetherlands319WTApeldoornNetherlandsFranzHullegie
tel: +31 (0)55 e-mail:www.bredenoord.com3018501mbruins@bredenoord.nl
Leicester
Bowers Electricals Ltd
Bredenoord Rental, Germany, Wornitz Am Kreisel 6 91637 Wornitz Germany
Designs, engineers and manu factures GT auxiliary systems.
Bradgate Containers Ltd
2022 Worldwide Gen-Set & Cogeneration Directory 31
6 Independence Way, Suite 100
Bredenoord Rental
Bouygues Energies & Services provides engineering and service capabilities from conception, design and construction through to facility management within the UK.
Bredenoord P.O. Box 20122 7302 HC Apel doorn lands7325ZutphensestraatNetherlands319,WTApeldoorn,Nether
tel: +44 (0)207 401 www.bouygues-es.co.uk0020
tel: +44 (0) 1509 e-mail:sales@bradgate.co.ukwww.bradgate.co.uk508678
With over 25 years' experi ence, Bradgate Containers Ltd is a market leader in the design, manufacture, and installation of purpose-built electrical equipment modules housing industrial equipment for noise control, safety, or environmental protection.
tel: +31 (0)55 PowerBredenoorde-mail:www.bredenoord.com3018501info@bredenoord.nlSalesofSystems P.O. Box 20122, 7302 HC Apeldoorn, Contact:7325ZutphensestraatNetherlands319WTApeldoornNetherlandsMarkBruins
Contact: Dipl.-Ing Achim Klupsch tel: +49 (0)9868 a.klupsch@bredenoord.come-mail:www.bredenoord.de93330
UnitedLE12ShepshedRoad,9EG,Kingdom
Contact: Brian Vangsgaard Nielsen tel: +45 7070 e-mail:www.bredenoord.dk2829b.nielsen@bredenoord.com
Contact: Sales tel: +44 (0)23 8023 co.uksalesteam@bowmanpower.e-mail:www.bowmanpower.com6700
Contact: Krystyn Thomason tel: +1 918 272 5371 fax: +1 918 272 e-mail:www.braden.com7414sales@braden.com
Bredenoord Rental service of gen-sets and Contact:Schopsdorf,Industriestrasseaccessories10,39291GermanyDipl.-IngAchimKlupsch
Bredenoord Rental service of gen-sets and accessories
Bredenoord Rental service of gen-sets and accessories
tel: +49 (0)3922 e-mail:www.bredenoord.de563900a.klupsch@bredenoord.com
Bowman design and manufac ture one of the widest ranges of heat recovery solutions for reciprocating engine based generating sets. Bowman heat exchangers can recover waste heat from the gen-sets exhaust gases, engine coolant, turbocharged air and lubrication systems, increasing overall effi ciency from around 30% (power only) to around 80% (CHP). All products are manufactured in the UK to ISO 90001:2008 standards. Bowman heat exchangers provide a 'total system solution' where waste heat recovery is required for 16kW to 1MW CHP systems.
32
Brimotor Ltd 43 Lower Green Road Tunbridge Wells, Kent TN4 8TW United Contact:KingdomMrGMossery
British ServiceApprovalsForCables
Stafford Road Caterham CR3 6JG United Kingdom
Presely House, Presley Way, MiltonCrownhillKeynes MK8 0ES United Kingdom
BRUNO Srl SS 91 Km Grottaminarda0,600(AV) 83035
Bronzeoak House
multiple fans with VSi technology (Variable Speed inverter).
tel: +44 (0)1902 773746 fax: +44 (0)1902 sales@broycecontrol.come-mail:www.broycecontrol.com420639
Designers and manufacturers of three phase relays, electronic timers, control relays, earth leakage relays and Toroids. Also industrial relays and sockets, generator protection relays etc.
BRUSH CZ
Falcon Works, Nottingham Road Loughborough Leicestershire LE11 1EX United Kingdom
Contact: Tom Archer tel: +44 (0)1509 611511 e-mail:www.brush.eusalesuk@brush.eu
BRUSH has been at the forefront of the power generation industry for over 130 years, manufactur ing world class turbogenerators, transformers, power manage ment systems and switchgear. BRUSH Turbogenerators is the largest independent manufac turer of turbogenerators in the world, combining the resources of three major manufacturers of generators for gas turbine, steam turbine and hydro-turbine drive.
tel: +31 (0) 571-276900
tel: +1 610 388 e-mail:www.brdgstn.com6191solutions@brdgstn.com
tel: +44 (0)1892 537588 fax: +44 (0)1892 www.brimotor.co.uk527724
e-mail:www.bnmotoren.nlinfo@bnmotoren.nl
tel: +44 (0)1908 e-mail:www.basec.org.uk267300mail@basec.org.uk
tel: +31 33 247 Brontoe-mail:www.bronswerk.com2500info@bronswerk.comSkyliftOyAbb
Pool Contact:UnitedWV2WolverhamptonStreet4HNKingdomMichael Gough
Contact: Esa Peltola tel: +358 (0)20 7927 111 fax: +358 (0)20 7927 300 e-mail:www.bronto.fisales@bronto.fi
Brush Located at Plzen in the Czech Republic and designated as the Centre of Excellence for the design and manufacture of high power turbo generators from 150 - 1,100MVA.
BRUSH MachinesElectricalLtd
Twello The Netherlands
Contact: Mohammed Eddini tel: +31 180 e-mail:www.brush.eu445500salesnl@brush.eu
Broyce Control Ltd
Contact: Pavel Pypll tel: +420 37 e-mail:www.brush.eu8210717salescz@brush.eu
Brinkmann & Niemeijer Motoren BV
2022 Worldwide Gen-Set & Cogeneration Directory
Petrol and Diesel Engines.
Teerivuorenkatu 28 FIN-33300 Finland
B To reserve your logo next to your Editorial for £150 please contact Power either by Tel: +44 (0)1403 220750 or by e-mail power@wipmagazines.com Visit our Website powermediagroup.co.uk
Edvarda Benese 39/564 301 00 Plzen Czech Republic
BASEC is an accredited, third party, certification body that certificates major cable and wire manufacturers and their products.
Briggs Stratton UK Ltd Road Four, Winsford Industrial Estate, Cheshire,WinsfordCW73QN United Kingdom
Bronto Skylift manufactures insulated and non-insulated aerial work platforms and insula tor washers.
Consults, performs economic and environmental feasibility studies, cost estimates, prelimi nary design, equipment selection and develops and designs CHP, solar, wind, biomass and other renewable energy projects.
BRUSH NL PO Box 3007, 2980 DA Ridderkerk The Netherlands
Chadds Ford PA 19317 USA
Brill Power Contact Information, King Charles House, Park End Street Oxford, OX1 1JD, United Kingdom
Brill Power develops intelligent battery management systems to improve lithium-ion batteries in energy storage and electric vehicles
Engelenburgstraat 45 7391AM
BRUNO Srl is a worldwide recognized manufacturer of power generators from 2 to 3000kVA, power stations from 3 up to 20MW, metal halide or LED lighting towers, welders and PTO shaft generators. Bruno is leader in manufacturing ultra-silent power generators engineered
Contact: Andrew Wood tel: +44 (0)1883 341055 fax: +44 (0)1883 e-mail:www.bronzeoak.com347523info@bronzeoak.com
Bronswerk Heat Transfer Ltd PO Box 92 AB Nijkerk NL 3860 The Neth erlands
Bronzeoak Group Ltd
tel: +44 (0)1733 563 press@britishsugar.co.uke-mail:www.britishsugar.co.uk171
Provides biomass, wasteto-energy, projectsenvironmentalincineration,andcogenerationworldwide.
GENERATORS Portable, mobile, trailer or canopied. Diesel, Petrol or LPG Standby. Auto or AMF. Control.OptionalTH,withSets:MastsGiraffeFLOODLIGHTTELESCOPICSETSPortable2-4KWsetswith4-6mandTHfloodlights.2-8KWtrailerorvehiclemounted,pneumaticmastsandSON,orMBIfloodlighting.TiltandPan+Remote
tel: +442033192172
B&N range of products includes soundproofed generating sets, semi-enclosed and open, in a wide range of versions and models from 2kVA to 2200 kVA and more. B & N offers single or three-phase generators, with Diesel or petrol engines, with recoil or electric, remote or auto matic starting. Portable, static, trailer-mounted and embedded for moto vehicles, useable wherever a reliable source of energy is required. In the build ings industry, in agriculture, in hospitals, in public buildings and banks, in industry and in private residences; for leisure use, camping, DIY, for public safety operations and for military applications. B & N offers the perfect solution for every energy requirement.
British Sugar Plc Oundle PeterboroughRoad PE2 9QU United Kingdom
Contact:Italy Renato Bruno tel: +39 0825 4210 fax: +39 0825 export@brunogenerators.ite-mail:www.brunogenerators.it445130
tel: +44 (0)1606 862 182 fax: +44 (0)1606 862 e-mail:www.briggsandstratton.com201sinfo.uk@basco.com
Burmeister & Wain ContractorScandinavianA/S
Contact:Kingdom Mark Freeman
Contact: Mr Latham tel: +44 (0)1747 811173 fax: +44 (0)1747 info@burfordcontrols.co.uke-mail:www.burfordcontrols.com811171
The company designs and manufactures magnetic float switches for high/low level alarms, indication and pump controls. It is also a distributor of tank contents gauges both direct reading and sender/receiver type for base/bulk storage applica tions, electronic flow monitors and level sensors for gases and liquids.
tel: +1 905 648 9262 fax: +1 905 648 wilson@bwdturbines.come-mail:www.bwdturbines.com9264
Buro Happold
Lundtoftegardsvej 93A Kgs. DK-2800Lyngby Denmark
tel: +44 (0)1509 611511 fax: +44 (0)1509 610550 e-mail:www.brush.eusalesuk@brush.eu
Flexible fabric ducts and connec tors to join a gen-sets radiator to an attenuator, duct, louvre or any other application where a flexible coupling will isolate vibration and provide a solution that is easy to fit. Each flexible connector is made individually to suit the size and relative positions of the two items to be joined.
Manufactures high-voltage synchronous generators 10-1000 MW, voltage regulation and power management systems. Available in two-pole (3600 and 3000 rpm), four-pole (1800 and 1500 rpm) and in 50 Hz ratings above 200 MW (water and Hydrogen).
BRUSH Transformers Ltd
The Pele Tower, Whitton Rothbury Northumberland NE65 7RL United Kingdom
Buma Machine Tools Ltd
Manufacturers of a complete range of transformers and reac tors up to 60Mva 145kV, medium voltage switchgear up to 38kV, auto reclosers and on load and off circuit tap switches.
Manufacturer of portable fine boring machines and replace ment parts for turbines, pumps and valves. Supplier of valve grinding machines (Larslap).
For over 20 years St Helensbased Burtonwood Generator & Switchgear Services has offered full support across the power generation field for diesel generators, generator power systems, diesel generator main tenance and installation, engine control systems and high and low voltage Burtonwoodswitchgear.Generator &
Burmeister & Wain Energy A/S – BWE
Provides engineering design of low-energy buildings incorporat
TurbogeneratorsBRUSH Inc.
Fifth Floor, 66 Prescot Street London E1 8HG United Kingdom
tel: +44 (0)207 661 0700 fax: +44 (0)207 661 www.bureauveritas.co.uk0741
BSRIA Ltd Energy & Environment Div.
Gydevang 35, PO Box 235, DK-3450,Allenrod Denmark
Engineering 49 Seaview Ave West Mersea, Essex CO5 8BY United Contact:KingdomJohnBurgess
tel: +44 (0)20 79279700 fax: +44 (0)870 neil.billett@burohappold.come-mail:www.burohappold.com7874145
BRUSH HMA is the Centre of Excellence for the design and manufacture of high voltage 4-pole synchronous generators from 10 to 64MVA. HMA also manufactures specialist traction motors and provides service on all makes and types of large electrical machine.
Burford Controls Ltd
tel: +45 39 45 20 00 fax: +45 39 45 20 05 e-mail:www.bwe.dkinfo@bwe.dk
tel: +44 (0)1384 brylandfire.co.uke-mail;www.brylandfire.co.uk573350simondiliberto@
BWD Turbines Ltd 1-601 Tradewind Dr. Ancaster ON L9G 4V5 Canada
tel: +44 (0)1206 386656 fax: + 44 (0)1206 enquiries@flexibleducts.co.uke-mail:www.flexibleducts.co.uk386821
ing renewable energy sources.
Bytronic s.r.l. via Como, 55 Cairate (Varese) 21050 Italy
B
Contact: Reginald Brown tel: +44 (0)1344 465600 fax: +44 (0)1344 e-mail:www.bsria.co.uk465626energy@bsria.co.uk
Unit 18, Applins Park, Farrington Blandford Forum Dorset DT11 8RA United Kingdom
Specialises in environmental assessment, monitoring, land scape design and planning.
Supplies tailor-made turnkey diesel, CHP and biogas, biomass plants worldwide.
Provides engineering, training and advanced technology trans fer to the gas turbine industry.
Bryland Fire Protection Unit 3, Pear Tree Lane Dudley West Midlands DY2 0QY United Kingdom
15110 Northwest Freeway, Suite Houston150 TX 77040 USA
17 Newman St London W1T 1PD United Contact:Kingdom Neil Billett
Burgess Fabric
Fullygeneration.registered under the ISO9001:2008 forward&andISO14001:2004quality,environmental,OHSAS18001:2007healthsafetystandards,welooktobeingofservice!
Provides research and consul tancy for energy and the built environment.
Falcon Works, Nottingham Road Loughborough LE11 1HN United
Burtonwood Generator & Switchgear Services Ltd Unit 2, St Michaels Road St Helens, Merseyside WA9 4WZ United Kingdom
Contact: Mr Zenato tel: +39 0331 312523 fax: +39 0331 e-mail:www.bytronic.it313077info@bytronic.it
Contact: David Malia tel: +44 (0)1669 620410 fax: +44 (0)1669 e-mail:www.buma.co.uk621006sales@buma.com
Specializes in the design and supply of advanced steam boil ers for utility and biomass fired power stations. Also designs Low-NOx burners, APH, GGH, FGD plants and offers boiler maintenance.
Bryland Fire Protection are specialists in all types of Fire Suppression Systems and have been serving the industry for over 40 years.
Old Bracknell Ln W Bracknell RG12 7AH United Kingdom
Contact: Keith Littler tel: +44 (0)1744 814444 fax: +44 (0)1744 sales@burtonwoodgroup.come-mail:www.burtonwoodgroup.com814455
tel: +45 48 14 00 22 fax: +45 48 14 01 50 e-mail:www.bwsc.comsales@bwsc.dk
Switchgear Services has a complete approach to service provision and a total commitment to world-class customer service. This customer service pedigree has been achieved through the development of both compre hensive in house resources and a network of six regional offices that has established the company nationally as a leader in its field of backup power
Contact: Derek King tel: +1 281 580 1314 fax: +1 281 580 5801 e-mail:www.brush.eusalesus@brush.eu
Bureau Veritas
2022 Worldwide Gen-Set & Cogeneration Directory 33
C&S Electric Ltd is amongst the leading suppliers of electrical equipment in India and is India's largest exporter of industrial switchgear. It's wide range of electrical and electronic prod ucts find application in power generation, distribution, control, protection and final consumption.
Contact: Justin Ingham tel: +971 4 881 9256 fax: +971 4 881 e-mail:www.cdtechno.com9257jingham@cdtechno.com
Moncrieff House, 69 West Nile GlasgowStreet G1 2LT United King Contact:dom Alan Carruthers tel: +44 (0)141 270 enquiries@cadogans.come-mail:www.cadogans.com7060
Is a representative and stockholder of generators, switchboards, instruments and
tel: +1 562 293 1660 fax: +1 562 293 e-mail:www.calnetix.com1661info@calnetix.com
Contact: Donald Benkert tel: +1 323 223 3882 fax: +1 323 223 e-mail:www.caldyn.com7941caldyn@earthlink.net
Contact: Song tel: +86 76988996214 fax: +86 769 e-mail:www.camdagenerator.com88996200song@camda.cc
16323 Shoemaker Avenue Cerritos CA 90703 USA
e-mail:www.cmatic.co.ukinfo1@cmatic.co.ukCabelUKLtd
Calnetix Technologies Inc
CAD Server 2040 Budaörs, Gyár u. 2 BITEP IPARI PARK Budaörs Hungary
tel: +36 23 501 260, 36 70 330 fax:8000+36 23 501 Cadogane-mail:www.cad-server.hu262info@cad-server.huConsultants
CAD provides acoustic consul tancy as well as design, supply and installation for all types of noise control. All sizes of acoustic enclosures, containers and plant-room attenuation equipment is offered and with the majority of projects involving diesel generator noise, CAD is well qualified to meet exacting demands and results.
C H P Associates
C&D Technologies, Inc is a tech nology company that produces and markets systems for the power conversion and storage of electrical power, including batter ies and electronics.
tel: +44 (0)1572 755 168 fax: +44 (0)1572 723 974 e-mail:www.cabeluk.cominfo@cabeluk.com
Offers consultancy in renewable energy, incineration, energy conservation and power genera
Cal Gavin Ltd EngineeringIntensificationProcess
16 Overland Crescent, Apperley Bridge, West Yorkshire, BD10
tel: +44 (0)1403 734347 fax: +44 (0)1403 734432
8 Pillings Road, Oakham Rutland LE15 6QF United Kingdom
tel: +44 (0)1789 400401 fax: +44 (0)1789 e-mail:www.calgavin.co.uk400411website@calgavin.com
PO Box 263116
Electronics with microproces sors, instruments, software applications for automation, supervision and remote control.
Warren Court, Park Road, EastCrowborough,SussexTN6 2QX United Kingdom
Dubai, United Arab Emirates
Minerva Mill Innovation Centre, Station AlcesterRoadWarwickshire B49 5ET United Contact:KingdomIanGibbard
Contact: Shailendra Singh tel: +91 11 3088 7520 fax: +91 11 2683 cselectric.co.ine-mail:www.cselectric.co.in8291shailendra.singh@
Cal Gavin specialises in the design, manufacture and engi neering of systems for improving the performance of single and two-phase process heat transfer equipment. For prime movers and gen-sets this means smaller, more efficient lube oil and trans mission oil coolers. These heat exchangers incorporate propriety Hitran Matrix Elements.
Caldic Techniek BV Postbus 660 AR Rotterdam 3000 The Neth erlands
tel: +31 10 415 6622 fax: +31 10 437 caldic-techniek.nle-mail:www.caldic.com2235energie@
5572 Alhambra Avenue Los Angeles CA 90032 USA
Manufacturer of a full line of low through high static deflection spring vibration isolators for all gen-set installations. Combina tion easily installed Isolator/ Restraints also include seismic protection at no extra cost, a very desirable consideration when need is uncertain. Seismic protection with prof. engr. stamped calculations is available from minimal through the highest California Code pre-approved protection.
tel: +1 858 271 5500 fax: +1 858 271 e-mail:www.calpwr.com5510info@calpwr.co
Turnkey microturbinesrequirementstobiogasandcogenerationbiogas-to-energy,andDGsystemsservices.Offersapatentedfuelprocessingsystemmatchthespecificfuelofrecip.engines,&fuelcells.
Calnetix is the global leader in high performance generators, motors and magnetic bearing systems. Speeds: 5,000rpm400,000rpm. Powers: 1kW-5MW. Calnetix has extensive experience with integration of these systems into turbomachinery and offers a cost-effective solution throughout the implementation process from quick prototyping to high quality production.
CB
C&S Electric Ltd
C-Matic Systems Ltd
CAD (Sales) Ltd
tion.
tel: +44 (0)1892 600300 fax: +44 (0)1892 667515
Camda Generator(Dongguan)WorkCo.,Ltd
2022 Worldwide Gen-Set & Cogeneration Directory 34
C&D Technologies MEA
California CorporationDynamics
California Power Partners Inc- CALPWR 8525 Arjons Dr. Suite 1 San Diego CA 92126 USA
Cabel provides services, rewind and new supplies on a widening range of products and is building partnerships with clients in differ ent sectors as rental, facilities services, food companies, tele com, construction companies.
Unit 6,Waldegraves Business WestPark Mersea Essex CO5 8SE United Contact:KingdomMr.Geoff Bartley, Director tel: +44 (0)1206 386611 fax: +44 (0)1206 385959 e-mail: geoff_bartley@msn.com
222 Okhla Industrial Estate, NewPhase-lll,Delhi – 110 020 India
Agents for all companies involved with cogeneration systems throughout the UK and Europe. Specialises in packaged CHP units in the range 90kWe to 3000kWe with full support and maintenance.
power management systems.
Contact:United9TGKingdomChrisDale, Sales Director
Tangchun Industrial Zone,Liaobu DongguanTown City 523407 China
We are a leading Chinese manu facturer of priceproductsimportant,weSystemQualityEntertelecombesides,weCOR,MAN,WAUKESHA.etc.AndINS,PERKINS,DAEWOO,GAUSgotthefeul,marinediesel,gas,heavygeneratorsets.Sincefoundationin1998,wehavetheOEMcertificateofCUMMhaveacquiredChinaEquipmentNetworksLicense,ISO9001:2000ManagementCertificate.Andmostcanprovideyouwithhighquality,lowandbestservice.
Carlos Bertschi SRL Av Roque Saenz Pena 943 Buenos Aries C1035AAE Argentina
tel: +1 870 933 8048 fax: +1 870 933
SystemsCamfile-mail:www.camfilfarr.com8380lairdj@farrapc.comFarrPowerAB
Designs, manufactures and markets solar powered LED lighting.
Wakefiedl House, Pipers Way Swindon SN1 3RE United Kingdom
c-a-m.come-mail:www.c-a-m.comprocess-sales@
tel: +46 33 178 500 fax: +46 33 178 jan-peter.nilsson@camfilfarr.come-mail:www.camfilfarr.com555
Castrol Ltd
tel: +254 20 554500 fax: +254 20 LtdCare-mail:www.cargen.com545761cgtrade@cargen.com&General(Uganda)
PO Box 155 Boras 503 08 Sweden
3700 Airport Road, Jonesboro AR72401 USA
Electric coolant heaters for all types of industrial engines and generating sets. Possibility to heat the coolant and the diesel fuel with one device. Powers from 1 to 9Kw. Circulation of the coolant either by thermosiphon or with a pump. Outstanding quality and competitive prices.
Car & General New Cargen House, Lusaka P.O.Road,BOX 20001 Nairobi Kenya
7885 Jock Trail Ottawa ON K0A 270 Canada
Offers economisers, waste heat boilers, tank heating coils, soot blowers, spiral fintubes, longitu dinal fintubes and studded tubes.
Carlens Heaters S.A. Rue de Drinklange, 16 (Z.I.) L-9911 Troisvierges Luxem bourg
CaptusFax:Tel:Contact:Van16640CapstoneCorporationTurbineGreenEnergyStaggStreetNuys,CA91406MariaSilva+18187345300+18187345320EnergyCo
C
PO Box 31 Erwinna PA 18920 USA
Suite 1, South Gate Commercial
Contact: Kim Lennon tel: +618 9472 4224 fax: +618 9472 cardnobecperth@cardno.come-mail:www.cardno.com4225
tel: +39 030 740 2831 fax: +39 030 740 e-mail:www.casinghini.com7574casinghini@tin.it
Provides auxiliary equipment for turbo machinery, diesel engines and compressors on a global basis. Offers air inlet and exhaust systems, enclosures and ventilation, divert damp ers, air filters and aftermarket service.
Casinghini Heatex Srl
tel: +44 (0)1772 643 040 fax: +44 (0)1772 643 061 carrierrentalsystems.co.uke-mail:carrierrentalsystems.co.uk.comwww.marc.white@
Offers high-energy piping services including NDT and hanger inspections. Pipe fitting and welding services in accord ance with ASME B31.1 and B31.1. Provides design/build services.
Capricorn Controls is a specialist in the design and manufacture of electronic controls for the genset industry.
5 The Heights, Brooklands, SurreyWeybridgeKT13 0NY United Kingdom
Priovision of engineering servic es for Power Generation, HV/ MV/LV Transmission & Distribu tion together with the desing and supply of control systems.
Centre, 87 Canning Highway (PO Box 8071 Angelo St) South Perth WA 6151 Australia
Thorpe Close
Camfil Farr GT
Capstone
For more than 25 years, Jean-Claude CARLENS and his team have been designing, innovating and developing new electric coolant HEATERS WITH circulating PUMP for all types of industrial engines and generat ing Powerssets.from 1 to 36 Kw. Highly reliable – extremely compact –quality certificate provided with each unit.
Carrier Rental Systems Ltd Wigan LeylandRoadLancashire PR25 5XW United Kingdom
The international design, supply and fabrication of custom packaged liquid and gas fuel treatment plant for gas turbine power plant covering all makes of turbines.
Carlor Engineering SA Avenue de la Poralle, 34 B-4920 remouchamps Belgium
Carmanah Technologies Inc Bldg 4, 2003 Harbour Rd, BCVictoriaV9A 3S2 Canada
Carrier Rental Systems is the market leader of the UK'S largest specialist rental company which also has operations throughout
Capricorn Controls
Contact: Dominic Matthew tel: +256 41 234560 / 230993/ fax:343355+256 41 Cardnoe-mail:www.cargen.com234882dominic@cargen.co.ugBEC
Canadian Association for Renewable Energies (We C.A.R.E.)
Promotes feasible applications of emerging renewable energy in green power, green fuels and green heat, with an emphasis on climate change impacts from the range of technologies.
tel: +1 484 305 1171 fax: +1 484 305 cgrindrod@captusenergy.come-mail:www.captusenergy.com1172
Contact: Jimmy Laird
Europe, Asia and the US will be exhibiting a range of equipment on stand 187, avenue L. A range of Godwin Q Pack portable centrifugal pumpsets will be on display with outlets from 50mm to 300mm. The world's largest portable pumpset, theSLD 600 capable of flows over 5,500 m3/ hour will be making its debut. A range of ultra quiet generators will be on view. These units have the lowest dBA rating available in the rental market place.
tel: +44 (0)1932 452000 fax: +44 (0)1932 452090
2022 Worldwide Gen-Set & Cogeneration Directory 35
tel: +352 20 40 40 68 – 1 mobile: +352 621 259 289 fax: +352 20 40 40 e-mail:www.carlens-heaters.com69jfz@carlens-heaters.com
tel: +1 613 222 6920 fax: +1 613 822 e-mail:www.renewables.ca4987info@renewables.ca
Via Attiraglio 5 Pallazolo Sull'Oglio (BS) 25036 Italy
Provides measurement and control instruments.
Cameron Flow Control Technology UK Ltd.
Plot 81, Jinja Road P O Box 207 Kampala Uganda
tel: +32 (0) 4 384 0197 fax: +32 (0) 4 367 1666 e-mail:www.carlor.cominfo@carlor.com
Banbury, Oxfordshire OX16 4SW United Kingdom
tel: +54 11 4326 2405 fax: +54 11 4326 e-mail:www.bertschi.com.ar273info@bertschi.com.ar
tel: +1 250 380 0052 fax: +1 250 380 e-mail:www.carmanah.com0062info@carmanah.com
Contact: Director Marco Casin ghini
Contact: Frank Oliver tel: +44 (0)1295 272360 fax: +44 (0)1295 capricorn-controls.come-mail:sales@www.capricorn-controls.com264766
CCI 6534 Petropark Dr Houston TX 77041 USA
e-mail: info@cbi.com
e-mail:www.mwm.netinfo@mwm.net
Simulates all areas of power generation, including combustion and more.
Ceese-ULB
Caterpillar Marine Power UK Limited 22 Cobham Road, Ferndown Industrial WimborneEstateBH21 7PW United Kingdom
Caterpillar SARL 76 route de Frontenex Geneva 1211 Switzerland
Offers economic and social assessment, environmental benefits, energy saving, balance, air and water pollution, smart meter, clean vehicles, and evolu tionary economics.
Caterpillar Marine Power UK Ltd. (Wimborne Marine Power Centre) is the packaging facil ity of Caterpillar Marine Power Systems for packaged and Marine Classification Society approved generator sets up to 250ekW output.
Offers generator sets, automatic transfer switches, uninterruptible power supplies and switchgear.
tel: +1 248 277 4600 Fax: +1 248 305 e-mail:www.cd-adapco.com5380info@cd-adapco.comCD-adapco
Around 1,400 people at our factory in Mannheim and our other nine locations around the globe devote all their professional expertise and passion for MWM, day after day, aiming to live up to the position of being the world's leading provider of highly efficient and environmentally friendly generating sets for decentralized power generation.
Cat Marine Bldg MosvilleAC,IL 61552 USA
Carl-Benz-Strasse 1 Mannheim 68167 Germany
Caterpillar Energy Solutions GmbH
2022 Worldwide Gen-Set & Cogeneration Directory 36
CC Jensen A/S Loevholmen 13 Svendborg DK-5700 Denmark Contact: Morten Bech tel: +45 6321 2014 fax: +45 6222 4615 e-mail:www.cjc.dkfilter@cjc.dk
Contact: Richard Rogers tel: +1 626 938 0200 fax: +1 626 938 e-mail:www.cecvp.com0202info@cecvp.com
tel: +44 (0)1388 420721 fax: +44 (0)1388 e-mail:www.ccjensen.co.uk420718filtration@cjcuk.co.uk
CC Jensen Ltd offer a comprehensive service in oil care management, providing off-line fine filtration and water separation equipment for lube oil, transformer oil and hydraulic systems.
tel: +1 832 467 wferguson@ccivalve.come-mail:www.ccivalve.com7200
Unit J1, Welland Business Park Market Harborough LE16 7PS
CATU Dct-20, Avenue Jean-Jaures, BagneuxBP2 Cedex F-92222 France
CD-adapco
tel: +44 (0)1858 468438 fax: +44 (0)1858 e-mail:www.cellcare.com468439info@cellcare.com
Manufactures transducers, signal conditioners and monitor ing equipment used to measure machinery vibration. Maintains a field-proven reputation for product reliability and support within the power generation community.
Supplies natural and biogas engines. Designs and builds power systems.
Nordostpark 3-5, Nuremberg D-90411 Germany
Our range includes: battery monitoring systems, port able battery test instruments, industrial battery monitors, cell
tel: +32 2 650 3377 fax: +32 2 650 46 e-mail:www.ulb.ac.be/ceese91whecq@ulb.ac.be
CC jensen A/S manufacturers off-line fine filters and water separators which can be used on almost any lubricating and power transmitting fluid. The filter systems remove particles, oxidation, water and sludge from the oil, which means less maintenance and short pay-back time. Easy to install, low operat ing cost and highly efficient. Pure and simple.
Contact: Robert A. Koval, Energy System Manager tel: +41 22 849 44 44 fax: +41 22 849 45 44 e-mail:www.cat.comsales@cat.com
44 Avenue Jeanne, CP 124 Brussels 1050 Belgium
tel: +44 (0)1202 79 6000 fax: +44 (0)1202 79 Wimborne_MPC_post@cat.come-mail:www.marine.cat.com6001
The plants and generator sets produced at the Mannheim factory are marketed worldwide. The global MWM service and distribution network ensures high product and service quality, regardless of the location.
MWM cogeneration plants are the perfect choice for you if you want to invest in energy-efficient and environmentally sound energy solutions for the future growth of your company. Use our CHP amortization calculator for assessing the profitability and efficiency of your planned investment. We are also gladly available to you to provide personal consultation.
United Contact:KingdomDaveSmith
Contact: Mrs E S Rotoul tel: +33 1 42 31 46 00 fax: +33 1 42 31 46 CB&Ie-mail:www.catuelec.com31europe@catuelec.com
21800 Haggerty Road, Suite 300 Northville MI 48167 USA
CEC Vibration Products Inc
tel: +49 621 384-0 fax: +49 621 384 8800
tel: +44 (0)1332 291122 fax: +44 (0)1332 291123 www.cbi.com
Stores Road, Derby Derbyshire DE21 4BG United Kingdom
C
MWM is one of the world's leading brands in the market segment of highly efficient, ecofriendly cogeneration plants for decentralized energy generation with combined heat and power (CHP). Operating under the name Caterpillar Energy Solutions, the Mannheim-based company founded 1871 by Carl Benz looks back on its MWM brand with 150 years of experience in the development and optimization of gas engines and power generators for natural gas, biogas and other special gases.
Castrol Industrial can supply anything from high performance lubricants to complete on-site facilities management. Strong areas of expertise include gas-fired turbines, CHP and loadfill gas turbines. Call today on +44 1793 512712 for further information.
746 Arrow Grand Circle Covina 91722 USA
Contact: Ret Yeager
Limited
tel: +44 (0)845 600 8125 www.castrol.com
CC Jensen Ltd Unit 26 Enterprise City, Mead owfield Spennymoor,AvenueCo Durham DL16 6JF United Kingdom
Designs, manufactures and services control and isolation valves for the severe service applications of the power, oil and gas and nuclear industries.
The product range includes 400 –10,300 kWe/genset.
CB&I is an Engineering,InternationalProcurement and Construction Contractor of the highest quality, commercially viable engineering solutions for international Oil & Gas develop ments.
CellCare Technologies
tel: +49 911 946 433 fax: +49 911 946 cd-adapco.come-mail:www.cd-adapco.com4399info-de@
Contact: Tom Kruziki tel: +1 309 578 6298 fax: +1 309 578 www.cat-electricpower.com2599
tel: +44(0)121 386 1700 fax: +44(0)121 386
tel: +44 (0)1995 642600 fax: +44 (0)1995 sales@central-power.co.uke-mail:www.central-power.co.uk642601
Offers balancing machines, portable vibration balancers and vibration monitoring equipment.
LtdCentralsales@central-diesel.co.uke-mail:www.central-diesel.co.uk1744PowerServices
Cannock Office
CFAS Enterprises Inc
Couplings, clutches, steel and composite shafts up to 1MNm torque capacity for all drive types. Product selection is aided by torsional analysis. All couplings designed to provide suitable torsional characteristics with flexible design principles; approved by all leading classification societies.
Ceramic Fuel Cells Limited 170 Browns Road, Noble Park Melbourne 3174 Australia
Centa Transmissions Ltd Thackley Court, Thackley Old Road, Shipley West Yorkshire BD18 1BW United Kingdom
Centrica Millstream, Maidenhead Rd, Windsor SL4 5GD
e-mail:staff@cfaspower.comwww.cfaspower.com
2022 Worldwide Gen-Set & Cogeneration Directory 37
Contact: Rohan Gillespie, general manager
Contact: Donald Wagner tel: +1 816 781 8070 fax: +1 816 781 e-mail:www.cpower.com2207info@cpower.com
tel: +44 (0)1753 494000
Updated, daily, the after-market utility-grade power equipment brokerage has a worldwide inventory of available new, used and unused industrial gas turbine and diesel generators.
Antwerpsesteenweg 167, Mechelen
information and test systems, digital hydrometers, cell imped ance testers, battery analysis software, battery training cours es, discharge and autonomy testing, on-site service and main tenance contracts, consultancy and certified calibration and after sales support services.
Norton Green Lane, Norton Canes, Cannock, Staffordshire, WS11 9SS +44 (0) 845 437 9750
9200 Liberty Drive Liberty MO 64068 USA
As an international energy, services and solutions company, everything we do is focused on satisfying the changing needs of our customers in an evolving energy market
Contact: Graham Waddington tel: +44 (0)1274 531034 fax: +44 (0)1274 531159
R7D product development.
post@centa-uk.co.uke-mail:
Central Power Systems & Services
Contact: Christa Guthof tel: +49 2129 912 0 fax: +49 2129 e-mail:www.centa.info2790centa@centa.de
CET manufactures standard and special power plants. Its production is divided into two
Leeds Office
Cemb SPA Via Risorgimento 9, Mandello del Lario Lecco 23826 Italy
Centrax supply Gas Turbine powered generator sets ranging from 2500kWe. The sets are used mainly for power genera tion in combined heat and power (Cogeneration) applications. The generator sets supply energy and heat for use in many differ ent industries including: Paper, Ceramics, Chemical, Oil & Gas and Public Utilities, District Heat ing etc.
CET Power Projects Ltd 8 Ogbomosho Street Area 8, Garki Abuja Nigeria
76 Dean Street, Delize City Belize
C
tel: +39 341 706111 fax: +39 341 www.cemb.com735678
Bergische Strasse 7 D-42781 Germany
Shaldon Road Newton Abbott Devon TQ12 4SQ United Kingdom
Contact: Andy Mallett tel: +234 806 617 5220 e-mail: mallett@cetpower.com
Contact:Kingdom Andrew Grant tel: +44 (0)1709 538200 fax: +44 (0)1709 e-mail:www.cetix.co.uk376903sales@cetix.co.uk
City West One Office Park, Gelderd Road, Leeds, Leeds, LS12 6LX +44 (0) 845 437 9750
Garstang Road,Brock Preston Lancashire PR3 OPH United Brakewell,Contact:KingdomMr.JonathanSales
Central Power Services Ltd is an independent contractor able to specify, supply, install and commission generator and UPS systems to client requirements. A specialist in service, mainte nance, conversions and repairs. Control Panel Manufacturer, Load bank & generator hire. New & pre-owned generators, 24hr emergency call out, operating nationwide, CPS is accredited to ISO 9002.
Centrax ServicesEngineeringLtd
Generator sales, rentals service, 10kw-2000kw. Load bank rental through 1000kw. Detroit diesel engine sales and service. Fuel polishing. Motor and alternator service and rebuild.
Central Diesel Unit 18 Erdington Industrial Park Chester Road Birmingham United Kingdom
Contact: Mr.David Petty tel: +44 (0)1626 358283 fax: +44 (0)1626 david.petty@centraxgt.come-mail:www.centraxgt.com358174
CENTA KirscheyAntriebeGmbH
tel: +61 3 955 42 300 fax: +61 3 979 05 e-mail:www.cfcl.com.au600enquiries@cfcl.com.au
CETElettromeccanicheConstruzioni e Telefoniche Via D Siculo 4 Milano 20125 Italy
Contact: Sales Department tel: +39 0421 344100 fax: +39 0421 cet-electronics.come-mail:www.cet-electronics.com464042cet@
classes according to application: Telecommunications sectorCET can supply the following turnkey plants :- gen-sets, rotary no-break sets, dc power stations, inverters, rectifiers and stabilis ers : Civil and Industrial sector - gen-sets, rotary no-break sets.
Cetix Ltd Sycamore RotherhamRoadS65 1EN United
Design, Specification, Instal lation and Support of Control, Automation and Safety Systems. Specialising in the High-Integrity field of Safety Critical Control and Protection systems for the Oil and Gas and Power Generation Industries. We also offer a field-proven solution for replacements and upgrades of Compressor and Turbine control systems.
Flexible couplings and shafts for the connection of flywheel with shafts or shafts with shafts. Torque range up to 450kNm.
Power Rental Specialists .8Mw to 100Mw, Largest independ ent fleet of rental units in Sub Sahara Africa, We provide Quality uninterrupted power for Hotels, manufactures, Brewer ies, Secure Sites, Oil industry, Complete EPP & IPP solutions, CET provides a complete package, Finance, Engineering, Installation, Operation
CG Power Systems Belgium NV
9191 South Jamaica Street Englewood CO 80112-5946
Provides operation for indus trial and power engineering and construction.
Provides experts in photovolta ics, wind, biofuels, wave and tidal and buildings.environment-conscious
Xueyan Town Wujin District Changzhou 213169
We have fully integrated produc tion facility from plate making to assembly to final testing and certification. Your interesting our regular line of batteries for Emergency, Security, UPS, EV, Telecom or other Applications (from 2V to 12V and 0.2AH to over 3000AH) or OEM require ments per client's requests are also welcomed. parentcomp: CEC Group
tel: +86 10 8456 8952 fax: +86 10 8456 e-mail:www.china-power-contractor.cn8952ycl1227@163.com
Designs and manufactures a reliable step-up transformer.
8 Langjiayuan, Jianguomenwai Beijing China
Engine starting battery chargers, transformers, inverters.
Contact: Matthew Coombs tel: +1 888 472 8290 fax: +1 508 217 christiegrey.come-mail:www.christiegrey.com3061matthew.coombs@
Contact: Ding tel: +86 519 86183856 fax: +86 519 e-mail:www.solder-jinshan.cn83135264geminiandleo@163.com
Changzhou Shunfeng Electric EquipmentsPowerCo Ltd
Charles IndustrialIndustries,Group
tel: +86 27 8489 e-mail:www.cgbbattery.com1322sales@cgbbattery.com
Contact:ChinaMsHelen Tian tel: +86 519 86158958 fax: +86 519 e-mail:www.sinfonpower.com86158061master@sf-fadian.com
CH2M HILL Headquarters–
WuJin Chang Zhou 213100 China
C
over 100kVA, up to several MW, We receive every Day a lot of offers from all Europe and America. Be sure we will do our best to find the best opportunity on the market, as soon as you will give all details on your need
Supplies GE gas turbine genera tors and spare parts, HFO diesel generators and CHP systems and geothermal, hydropower, biomass and gas generation contracting in China.
fax: +1 720 286 e-mail:www.ch2mhill.com9250hello@ch2m.com
Ben Niu Town
Contact: Mr David Sun tel: +86 21 www.kingsern.com68663380
tel: +86 5918 e-mail:www.mingpowers.com3056673salem.chhy@gmail.com
USA tel: +1 303 771 0900
Chang Zhou Jin Shan Fu li solder factory
Solder wires, rosin-core solder wires, flux, lead free solder wires, aluminium wires, stainless steel wires; And related flux, solder paste. When selecting a solder alloy the following should be considered: Electrical charac teristic, Soldering temperature, Purity, Fluidity, Mechanical strength and finally, Economy.
259 Jijing Road Shanghai China Shangjai 200137 China
Cheapower is a broker in second-hand power generating units, generators, gensets cheaPower is a broker special ised in medium and high power Second Hand GenSet & Power Plant ( over 100 kVA) Feel free to ask for any need in our range
tel: +33 298 e-mail:www.cheapower.com691590info@cheapower.com
2022 Worldwide Gen-Set & Cogeneration Directory 38
tel: +32 15 283 333 fax: +32 15 283 Marc.Van.Dyck@cgglobal.come-mail:www.cgglobal.com/be300
Contact:BelgiumMarcVan Dyck
Contact: Mark Thurston tel: +44 (0)20 3479 8000 fax: +44 (0)20 3479 8001 mark.thurston@ch2m.come-mail:www.ch2mhill.com
5600 Apollo Drive Rolling Meadows 60008 USA
tel: +1 978 621 tomm@chpcleanenergy.come-mail:www.chpcleanenergy.com0421
tel: +46 40 671 2600 fax: +46 40 671 Christieinfo@chris-marine.come-mail:www.chris-marine.com2699&GreyInc
Contact:ChinaSalem Chen
China Lutong Parts Plant Industrial Road, Putian, Fujian Province PC 351111
Cheapower 11 r
155 Chechong Road, Wuhan Economic & Technology Devel opment Zone Wuhan 430056 China
CHPfengyu@fengyugroup.come-mail:www.fengyugroup.com3951CleanEnergyLLC
Manufacturer and exporter for generator (0.45-150KW), pump, founded in 1985, 4000 work ers, exported to more than 30 countries.
Contact:ChinaDenis tel: +86 594 3605653 fax: +86 594 Chinae-mail:www.china-lutong.com3605652c.h@china-lutong.netMingpowers
CGB Battery
Chongqing Fengyu Electric Equipment Co Ltd
Contact: Mr Lee XiaoKun tel: +86 23 6520
Chris-Marine Stenyxegatan 3, P.O. Box 9025 SE-200 39 Malmo Sweden
Contact: Brad Fennell tel: +1 309 274 5421 fax: +1 309 274
Fuzhou City Fujian Province 350008
Contact:ParisCabanel75015FranceVilain
Changzhou Shunfeng Electric Power Equipments Co., Ltd. (Shunfeng) is specialized in the R&D, production and distribution of diesel and oil generator sets, and their auxiliary facilities, with strong expertise in the research and development of generator sets and control systems.
1 Liberty Square, 11th Fl Boston MA 02109 USA
Han Gu Industrial Town Jiu Longpo District China
Chinae-mail:www.cmcousa.com4686sales@cmcousa.comKingsernGroup
Offering full turn-key biogas to energy cogeneration plants via power purchase agreements. Offers systems at no up0front cost to the facility. Customers pay for the energy used.
PO Box Fairhaven168MA 02719 USA
Elms House, 43 Brook Green London W6 7EF United Kingdom
B-2800
Chillicothe Metal Company Inc. 4507 E. Rome West Road (61562),PO Box 31 Chillicoth IL 61523 USA
China National Electric Wire and Cable Import Export Corp
Our company is one of the leading manufacturers of diesel generator sets in China. We are OEM partners of Cummins, Perkins, Leroy somer and Stam ford, most of which have set up factory in China (In Sep 2008 Perkins will start their production in China). In 2007 our products have been exported to more than 40 countries and proved to be high quality.We cover a wide product line: Including China Cummins, UK Perkins, Doosan Daewoo and other China made engine etc.
Manufactures and engineers vibration noise and shock
CH2M HILL
Contact: Jean M.Mika tel: +1 847 258 8455 fax: +1 847 806 mktserv@charlesindustries.come-mail:www.charlesindustries.com6352
Clariant Corporation
Provides cutters for catalytic converter removal and fridge and cable recycling.
tel: +81 3 597 778 80 fax: +81 3 597 778 83 www.clariant.com
Clarcor Industrial Air 2 Omega Park, Alton Hants GU34 2QE United Kingdom
From 1973, CIRCUTOR has specialised in the design, manu facture and marketing of energy efficiency equipments: Measure ment and control equipment, power supply quality, industrial electrical protection, power factor correction and harmonic filtering
tel: +33 4 79 42 42 42 e-mail:www.ciat.comm.schaller@ciat.fr
tel: +20 2 521 2079 fax: +20 2 521 citypulse@rocketmail.come-mail:www.city-pulse.net2076
Contact: Nuria Albinana Trias tel: +34 937452900 fax: +34 e-mail:www.circutor.com937452914nalbinana@circutor.es
Offers chiller, heat exchangers, air treatment products and prod ucts for heat management on engine CHP/genset, DRYPACK range of biogas drying systems (50 TO 6000 Nm³/h).
CiLe-mail:www.ciprianienergy.com20117info@ciprianienergy.com
CIAT Avenue Jean Falconnier BP 14 Culoz 01350 France
Circutor
David A Browning tel: +44 (0)1983 563 691 fax: +44 (0)1983 566 e-mail:www.clarkmasts.co.uk643sales@clarkmasts.com
Provides air inlet filtration systems and replacement filters for gas turbines. Servicing oil and gas, power generation and marine industries.
18/20 Ringwood Road, Binstead Isle of Wight PO33 3PA United
Provides gas turbine, gas and diesel engine power plants as single or combined cycle and fixed, containerised or mobile versions. Fully automated with remote monitoring. Offers engi neering supply, installation, PM and emergency service country wide (Russia/CIS/Ukraine).
Manufacturer of air filters for the intake of diesel engines and gas turbines of any size, both on and offshore, also ventilation packages for cooling air. The range includes oil bath, panel, centrifugal, multi-stage and pulse type self cleaning filters.
YK Chuangshiji Filter Materials Co.,Ltd is the manufacturer of air filtration products, such as fiberglass filter fabric, needle punched felt ,PTFE filter materi als, polyester filter materials, filter cages and dust collectors and so on. We can also provide fiberglass and PTFE sewing thread.
Christie & Grey was one of the first companies in the world to specialise in structure-borne noise, shock and vibration control. We rely on more than 90 years experience in design, manufacture and supply of high quality products and services for a wide variety of commerical and industrial needs.
Waldheimer Strasse 15 Bruckmuhl 83052 Germany
Clariant (Deutschland)ProdukteGmbH
Contact:Kingdom Peter Williams tel: +44 (0)1604 642020 fax: +44 (0)1604 e-mail:www.holmatro.co.uk642323INFO@700bar.com
Contact: Sunny Zhao tel: +86 417 3857337 fax: +86 417 yk_sunny_zhao@yahoo.come-mail:www.filterbags.com.cn3828333
tel: +44 (0)1925 654321 fax: +44 (0)1925 marketing@clarcoruk.come-mail:www.lockerfiltration.co.uk414588
400 Monroe Road Charlotte NC 28205 USA
Clarcor UK PO Box 17, Folly Lane Warrington Cheshire WA5 5NP United Contact:KingdomBarrieHardisty
control products for nearly 100 years. Offers uncompromising performance, reliability and long service at competitive prices.
Citizen Metalloys Ltd
Contact: Mr Jayesh Shah tel: +91 79 27550272 fax: +91 79 info@citizenmetalloys.come-mail:www.citizenmetalloys.com27550240
Clark Masts Systems Ltd
tel: +49 8061 4903 0 fax: +49 8061 4903 311 www.clariant.com
Air pollution control catalysts for diesel, natural gas and dualfuel engines and gas turbines. Catalysts for CO/HC oxidation and NOx reduction. Standard and custom-designed ceramic and metallic monoliths. Diesel particulate filters (DPF), diesel oxidation catalysts (DOC), threeway catalysts (NSCR). Catalyst testing and cleaning services.
25 Hatton Close, Moulton Park Industrial NorthamptonEstateNN3 6SU United
Clariant (Japan) K.K. Bunkyo Green Court, Centre Offic 2-28-89FHonkomagome Bunkyoku 113-8662 Tokyo Japan
CIS Ltd
808, 8th Floor, Sukhsagar NrComplexHotelFortune Land Mark Usmanpura 380013 India
tel: +39 (0)6 793 20245 fax: +39 (0)6 793
Contact:Kingdom
Cipriani s.r.l.
CityEnergo Prospekt Marshal Zhukova 76/2 Moscow 123103 Russia
City Pulse Trade and Marketing 20 Road #213 Degla, Maadi Cairo Contact:EgyptHatem
Contact:Kingdom George Keywood tel: +44 (0)1732 371100 fax: +44 (0)1732 e-mail:www.christiegrey.com359666sales@christiegrey.com
tel: +7 495 7894196 fax: +7 499 e-mail:www.cityenergo.net6382798gy@cityenergo.net
Contact: Dr Umberto Cipriani
tel: +44 (0)1420 www.clarcorindustrialair.com541188
Chuangshiji Filter Materials Co., Ltd Lunan Yingkou1 Liaoning 115001 China
Citizen Metalloys Ltd is a lead ing reputed manufacturer and exporter of best quality Copper Products in India.
Via Ranuccio Bianchi Bandinelli Roma30 00178 Italy
Vial Sant Jordi, s/N Viladecavalls 08232 Spain
Offers solar systems solutions; garden, street, road and other lights.
48 Abdel Moneim Riad St., Mohandessin, Cairo, Egypt
Develops and produces EnviCat catalysts for purification of industrial and engine emissions. The product portfolio comprises oxidation catalysts and catalyzed filters for genets running on various fuels, including biogas meeting strict formaldehyde regulations, and SCR-catalysts for selected applications.
tel: +1 704 331 www.clariant.com7000
Manufactures catalysts hydrogenexhaust-gas-purificationforandproduction.
Christie & Grey Ltd Morley TonbridgeRoadKent TN9 1RA United
2022 Worldwide Gen-Set & Cogeneration Directory 39
C
Manufactures static, vehiclemounted or trailer-mounted telescopic masts.
Contact: May Mohamed Khamis tel: +2 02 may.khamis@cil-gr.come-mail:www.cil-gr.com33449927
Customized Integrated Logistics
Clyde Bergemann Ltd 47 Broad Street
5 Boleyn Court, Manor Park Runcorn WA7 1SR United Kingdom
Suite 2, Level 1, 241 Whitehorse Balwyn,Road Victoria 3103 Australia
Clike-mail:www.scolmore.com63362sales@scolmore.comLimited
Develops and markets freewatt micro-combined heat and power systems.
tel: +44 (0)1827 63454 fax: +44 (0) 1827
3805 Wren Rowe Drive, TXTexarkana75503USA
Clarke International Hemnall Street Epping Essex CM16 4LG United
Supplies steam generators and boilers for industrial process steam systems, both waste heat and exhaust gas fired.
tel: +44 (0)1928 579009 fax: +44 (0)1928 sales@claytonindustries.co.uke-mail:www.claytonindustries.co.uk571155
Mr Daniel Fox
93 West St. Medfield MA 02052 USA
C
Offers complete systems for the best solution, efficiency, and lowest emissions possible. Nebraska Boilers, Natcom Burn ers and ERI HRSG's have long been the industry benchmarks for quality and engineering.
Clayton ProductsThermalLtd
tel: +44 (0)1992 565300 fax: +44 (0)1992 sales@Clarkeinternational.come-mail:www.clarkeinternational.com561562
Genset, Bio-Diesel ready, Auto Transfer Ready- Powder Coated Finish etc. etc! Call us today at +233 (024) 215 6581
Climax MachinePortableTools,Inc.
Power House, Senator Point, South Boundary Rd, Knowsley, Industrial Park Liverpool L33 7RR United
Clayton of Belgium NV
tel: +1 402 434 2000 fax: +1 402 434 ebssales@cleaverbrooks.come-mail:www.cleaver-brooks.com2064
tel: +903 223 6896
Brook Road, Waltham Cross Hertfordshire EN8 7LR United
Provides technology to make 'power without pollution'.
Clarke Energy Ltd
SCOLMORE International Ltd Scolmore Park, Landsberg, Lichfield Road Industrial Estate Tamworth, Staffs B79 7XB United Contact:KingdomBarrieGilroy
Clean SolutionsTechnologyPTYLtd
Contact:Kingdom
Clean Energy Systems Inc
tel: +61 3 9817 7682 fax: +61 3 9817 e-mail:www.cleantech.com.au6329mail@cleantech.com.au
6940 Cornhusker Highway, NebraskaLincoln NE 68507 USA
Contact: Silas Adgoada tel: +233 0284351567 fax: +233 sales@cleanenergyltd.come-mail:www.cleanenergyltd.com21760076
SystemsEngineeredCleaver-BrooksBoiler
tel: +1 717 5262121 fax: +1 717 5262071 sales@clevelandbrothers.come-mail:www.clevelandbrothers.comCLICK
Contact: Steve Muhr tel: +1 503 538 2185 fax: +1 503 538 e-mail:www.cpmt.com7600info@cpmt.com
336 Fairville Ave. Harrisburg PA 17111 USA
Clean Energy Ltd P O Box Accra-Central20114Accra Ghana
Manufactures and supplies ener gy-saving voltage regulators, voltage stabilisers, transformers and UPS.
2022 Worldwide Gen-Set & Cogeneration Directory 40
Jim McIlfatrick tel: +44 (0)1992 768 888 fax: +44 (0)1992 788 e-mail:www.claudelyons.co.uk000info@claudelyons.co.uk
tel: +1 508 359 4500 fax: +1 508 359 mayer.k@climate-energy.come-mail:www.climateenergy.com7999
Tobacco Factory, Raleigh Road, BristolSouthvilleBS3 1TF United Kingdom
Cleveland EquipmentBrothersCompany
Manufacturer/supplier of petrol and diesel driven, stationary and mobile generators. Emer gency, standby, continuous and automatic mains failure. Other products supplied include: Air compressors, welders, garage equipment, power and hand tools.
Director tel: +32 3 890 57 00 fax: +32 3 890 57 01 e-mail:www.clayton.besales@clayton.be
Alex Marshall
Contact:Kingdom
Sells recycling systems turning waste into energy without emis sions.
Would you like a standby generator system that can power your entire house for a fraction of the cost of other systems' Our generators incorporate smart control technology that allow them to provide power to your entire home. They are all EPA Approved,Whisper Quiet Diesel
Ryksweg 30,B-2880 Bornem B-2880 Belgium
Contact: Jeff Lauver, General Manager
Provides dynamic simulations for cogeneration and other process systems. Employs integrated design principals in process design and operations to assist clients in conserving energy and materials.
Clean TechnologiesEarth Inc
3035 Prospect Park Drive, Suite 150, CordovaRanchoCA 95670 USA
Contact: April Boulton tel: +44 (0)117 902 2012 fax: +44 (0)117 902
Climatee-mail:www.cliksoftware.com2010info@cliksoftware.comEnergyLLC
We supply the well known Clayton Steam Generator and Exhaust Gas Boiler range of equipment. The Clayton success is due to the operational and efficiency advantages of the unique design which has been developed over 70 years. Lower running costs and fast reaction time make the Clayton Steam Generator ideally suitable for any steam application.We also retain a dedicated staff of engineers who provide a highly effective after sales service.
tel: +1 916 638 7967 fax: +1 916 638 info@cleanenergysystems.come-mail:www.cleanenergysystems.com0167
Contact: F Van Riet, Marketing
2712 E. Second Street Newberg 97132 USA
We are committed to helping our customers become more competitive within today's de-regulated power generation environment. We provide a combination of engineering innovation, world-class training, a complete selection of on-site machine tools and the industry's best customer support to improve operational efficiencies and increase overall return to our customers' shareholders. parentcomp: TEAM Inc.
Claude Lyons Ltd
Contact:Kingdom
Clarke Energy are the foremost turn-key supplier of gas- powered in the UK. The exclusive agent for Jenbacher in the UK, Australia and New Zealand. We are award-winning specialist in CHP, landfill gas generation and distributed generation. Our reputation for on-time performance and reliability is enviable whilst our service operationandmaintenance business to flourish, worldwide.
tel: +44 (0)151 546 4446 fax: +44 (0)151 546 clarke-energy.come-mail:www.clarke-energy.com4447info@
CMI ENERGY specializes in the design, supply, erection and commissioning of HRSGs for combined cycle power stations, for cogeneration, integrated solar combined cycles and industrial applications. CMI'S boilers are associated with gas turbines of all brands and power ratings. Over 500 CMI HRSGs are installed worldwide. CMI also develops steam generators for high power concentrated solar power stations.
Contact: Lubos Nedvedicky tel: +42 568 837 216 fax: +42 568 837 215 l.nedvedicky@chp.tedom.cze-mail:www.cogen.cz
Coenergy Inc 361 N Post Oadk Ln, Unite 137, Suite Houston815ETX 77024 USA
patented design and can run on all alternative fuels.
rienced professionals.
Coates International Ltd 2100 Highway 34 & Ridgewood WallRoadTownship NJ 07719 USA
tel: +39 081 8039731 fax: +39 081 e-mail:www.coelmo.it8039724sales@coelmo.it
Contact:Kingdom Peter Russell tel: +44 (0)1302 552200 fax: +44 (0)1302 powersales@cbmh.co.uke-mail:www.cbmh.co.uk369055
Cobey Inc 1 Ship Canal Parkway Buffalo 14218 USA
Coates International is a manu facturer who designs and builds internal combustion engines for various applications run on all types of fuels. Industrial engines for electric power generation; engines for truck, automative, marine racing and motor sports and farm equipment. Our internal combustion engines are a
tel: +1 713 956 1468 fax: +1 713 956 Cogase-mail:www.coenergy.com1468coenergy@attglobal.net
CMD Srl Costruzioni Motori Diesel SS 87 KM 23 300 1-81020-San Nicola La Strada (Caserta) Italy
Clydwe Bergemann Ltd are world leaders in the design, manufacture, supply, installation of cleaning and efficiency systems for power, petrochemical, marine and waste incineration industries.
Contact: Mr Ron C van Hutton tel: +31 546 83 67 03 fax: +31 546 81 12 67 e-mail:www.cogas.nlinfo@cogas.nl
Distribution of gas, electricity, heat and energyandutilitydevelopmenttelecommunications,andcontractingservices,combinedheatpower,landfillgassystems,advices.
tel: +1 650 522 2100 fax: +1 650 522 e-mail:www.coen.com2147sales@coen.com
Coelmo is one of the oldest European manufacturers of Industrial and Marine Gener ating Sets, Lighting Towers, Hybrid CoelmoSystems.offersa range of solutions from 3 up to 4000 COELMOkVA. is ISO9001, ISO14001, SA8000 and OHSAS 18001:07 certified.
Contact: George J. Coates tel: +1 732 449 7717 fax: +1 732 449 e-mail:www.coatesengine.com0764info@coatesengine.com
Contact: Alain Danniau tel: +32 4 330 2428 fax: +32 4 330 www.cmigroupe.com2200
Via delle Industrie 278, Agglomerato Industriale ASI 80011 Acerra (NA) - Italy
2022 Worldwide Gen-Set & Cogeneration Directory 41
Offers combined cycle and cogeneration technology, heat recovery and steam generators.
Bridgeton G40 2QR United Contact:Kingdom Gillian Aird tel: +44 (0)141 550 5400 fax: +44 (0)141 550 info@clydebergemann.co.uke-mail:www.clydebergemann.co.uk5402
CMI Industry Americas W Wilson St 435 Salem OH 44460 USA
Contact: Eric McKendry tel: +1 716 362 9522 fax: +1 716 362 e-mail:www.cobey.com9551emckendry@cobey.com
Steam, hot water& biomass boiler design & UK manufacture, complimented by a Turnkey Project Capability. Complete Aftermarket support with multiple spares stores, and UK coverage by Service Engineers. Fully accredited operator Training courses. Cochran also offers efficiency upgrades for your current plant, where guaranteed savings can be made.
Cogen Czech Vycapy 195 67401 Trebic Czech Republic
Specialises in the design, manu facture, and maintenance of combustion systems. With 100 years of experience and a global resource network, the company offers innovative technology, quality manufacturing and expe
CMI Energy
tel: +1 330 332 4661 fax: +1 330 332 comindustry.americas@cmigroupe.e-mail:www.cmigroupe.com1853
Cochran Ltd Newbie Works, Annan Dumfries & Galloway DG12 5QU Scotland United Kingdom
P.O.Box 71,7600 AB Almelo The Netherlands
Avenue Greiner 1 4100 Seraing Belgium
COELMO spa
Contact: James Thwaites tel: +44 (0)191 2585222 fax: +44 (0)191 cmr-group.come-mail:www.cmr-group.com2573975cmr-uk@
CMD manufactures FNM diesel engines; high power specification and torque ratios which, combined with lower fuel consumption, ensures that performance is comparable to that of larger engines. They are used in various fields of applica tion, in particular gen-sets and auxiliary marine gen-sets 16kVA, 24kVA and 31kVA.
e-mail: hrs@cmigroupe.com
C
Clyde MaterialsBergemannHandling Ltd
Contact: Negri Giorgio tel: +39 0823 424055 fax: +39 0823 e-mail:www.fnm-marine.com422167info@fnm-marine.com
CMR Group New York Way, New York Industrial Park Wallsend Tyne and Wear NE27 OQF United Kingdom
Contact: Claire Young tel: +44 (0)1461 202 111 fax: +44 (0)1461 205 511 enquiries@cochran.co.uke-mail:www.cochran.co.uk
951 Mariners Island Blvd, Suite San410 Mateo CA 94404 USA
Lakeside Boulevard, Lakeside Doncaster DN4 5PL United
CMR design manufacture and supply bespoke engine sensor/ cabling and monitoring systems. Specialist in supplying complete packages for rapid installation on new and retrofit applications.
Codel International Ltd Station Building, Station Road Bakewell Derbyshire DE45 1GE United Kingdom tel: +44 (0)1629 814351 fax: +44 (0)8700 Coenwww.codel.co.uk566307CompanyInc
Clyde Bergemann Materials Handling Ltd provides and environmentally friendly, innova tive materials handling solutions to the global power industry for boiler, incineration and gasifica tion plant.
Cobey Inc designs and manufactures piping packages and related equipment for the power generating industry: oil and water systems, fuel forwarding and filtration systems. Worldwide service and technical support is available.
To disseminate the culture of cogeneration in all those sectors where heat and electricity are needed together; to improve all the laws involved in cogenera tion technology. Stimulation activities oriented to policymak ers at international level.
The European Trade Association for the promotion of cogenera tion.
Cogen Nederland
Cogen Japan - ACEJ
tel: +44 (0)1481 822 909 fax: +44 (0)1482 823 buyersrepairtion,forThewww.coilwindingmagazine.comonlyinternationalmagazinethecoil,transformer,insulamotormanufacturingandindustriesplusannualguide.Organisesthe
Cogsys conduct independent expert inspections and perfor mance testing of critical rotating equipment. We also design & supply rotating equipment performance and condition monitoring systems including a Best Available Technique (BAT) for automatic reporting of gas turbine and heater emissions. Part of the GL group of compa nies, Cogsys specialists provide OEM-independent services that add-value through 3rd Party Inspections; Performance Testing at factory and on-site; Equipment Investigations & Studies; Planned Support such as remote surveillance & healthchecking of machinery condition & performance; Strategy & Spec ification Development including condition-based maintenance programmes & definition of replacement / upgrade options; Ad Hoc Support such as vibra tion & balance troubleshooting and onset-of-surge compressor testing.
08036 Barcelona Spain
c/o Federazione ANIMA, Via Scarsellini 13 20161 Milan Italy
Contact: Mr. Fadi Oubari, Euro pean Business Development tel: +33 1 53 93 74 34 fax: +33 1 53 93 73 28
C
e-mail: cogrel@anie.it
e-mail:www.mket.huviktor.rudolf@bert.hu
Princenhof Park 15+18,P.O. Box 197 DriebergenAD Rijsenburg The Contact:NetherlandsR.J.V. Hasselt, Director tel: +31 30 69 11 844 fax: +31 30 69 11 e-mail:www.xs4all.nl/cogen765info@cogen.nl
Consultancy; development.technology,ment,management,knowledgechangemanageadvancedprojects,newmarketandproducts
Rua de Salazares, 842 4149 - 002 Porto
Contact: Mr Tommaso tel: +39 023264255 fax: +39 023264212
Contact: Jose Maria Roqueta Matias tel: +34 934 449 331 fax: +34 934 449
Darwin BirchwoodHousePark Warrington WA3 6FW United Kingdom
Parsonage Farm Business Park, Parsonage Way Horsham RH12 4AL United
(+351) 225 322 018 (+351) 936 153 @cogenportugal.come-mail:www.cogenportugal.com310cogen.portugal
tel: +44 (0)1925 821 744 fax: +44 (0)1925 283 851 e-mail:www.cogsys.cominfo@cogsys.com
Coil InternationalWinding & Electrical Insulation Magazine
Cogenco Limited is Europe's leading producer of cogeneration systems, with a reputation for quality and performance that is unequalled by any other manu facturer. Cogenco cogeneration is a completely fresh approach to the problem of providing energy - cleanly and cost-effectively. Cogenco cogeneration units range from 105kWe to 2MWe.
TechnologiesCogeneration
Committee representing the Ital ian manufacturers of generating sets (Association of Manufac turers). Cogrel committee of generating set builders.
9 avenue Percier Paris 75008 France
Av des Arts 3/4/5 1210 Brussels Belgium
Via Gattamelata 34 1-20148 Milano Italy
den Blanken tel: +31 30 693 6768 fax: +31 30 693 6769 www.cogen.nl
Advanced Cogeneration & Energy Utilization Centre Japan Urban Toranomon BLDG, 4th Floor, 1-16-4 Toranomon Minato-Ku Tokyo 105-0001 Japan
Anne Street, Biggleswade Bedfordshire GY9 3XP United Kingdom
Postbus 197 3970 AD Driebergen, The Contact:NetherlandsKees
Cogeneration Promotion Lobby ing, Technical Meetings and organisations.
Box 170703, Austin Texas 78717 USA
Contact: Alessandro Fontana tel: +39 02 45 41 85 50 fax: +39 02 45 41 85 45 e-mail:www.italcogen.itfontana@anima.it
Investigatione-mail:www.ace.or.jpfujita@ace.or.jpandresearch on cogeneration; collection, analysis and accumulation of information on cogeneration; education, promotion and public relation activities on cogeneration; policy recommendations on cogenera tion.
Cogen Portugal
Cogeneration and trigeneration developers, project engineer ing and consulting services providing turnkey solutions for end-users in the commercial, industrial and utility markets.
Cogen Nederland is an interest group which promotes the interests of cogeneration in the Netherlands and worked on behalf of its members of the Dutch cogeneration industry. Members of Cogen Nederland are automatically members of Cogen Europe.
Contact: Stefan Craenen tel: +32 2 772 8290 fax: +32 2 772 e-mail:www.cogeneurope.eu5044info@cogeneurope.eu
Cogen Hungary
Consultations, conferences, information, authority and utility contacts.
e-mail: foubari@cogetherm.fr
Cogsys Limited
Budafuki út 95 Budapest 1117 Hungary
Contact: Business Development Dept tel: +1 (512) e-mail:www.Cogeneration.net772-3500info@Cogeneration.net
Cogetherm
ElettrogeniCosticuttoriCogrel-ComitatoGruppi
Cogen Espana
2022 Worldwide Gen-Set & Cogeneration Directory 42
Cogen Italy (Italcogen)
Cogen Projects
Cogen Vlaanderen Zwartezustersstraat 16 bus 9
Contact:Kingdom Damian Shevloff tel: +44 (0)1403 272270 fax: +44 (0)1403 e-mail:www.cogenco.co.uk272274info@cogenco.co.uk
Contact: Mr. Aki Fujita tel: +81 3 3500 1612 fax: +81 3 3500 1613
3000 Leuven Belgium
e-mail:www.cogenspain.org301jmroqueta@aesa.netCogenEurope
Contact: Jorg Baeten tel: +32 16 58 59 97 fax: +32 16 62 18 Cogencojorg.baeten@cogenvlaanderen.bee-mail:www.cogenvlaanderen.be91Limited
Contact: Viktor Rudolph tel: +36 1 382 4740 fax: +36 1 204 4198
Cogeneration and Industrial Utili ties development. Cogetherm is investment arm of EFG for the development, financing, construction, ownership and operation of cogeneration projects and industrial utilities outsourcing schemes in Europe.
several MV.
Contact: Terrence Whalen tel: +1 866 877 e-mail:www.comrent.com7368TerrenceW@ ComRent West.com
Contact: Segers Marc tel: +33 297056560
Collicutt Energy Services Corp
NEW Allen Gearbox (Rolls Royce) Model ACSG19 (7 available) Convertible to 50HZ Manufactured by Allen Gears Planetary Gearbox, 2800 KW Rating 18,925 RPM Input, 1800 RPM Output Ratio 10.5:1, Service Factor AGMA2001SF13 Compound Star, Straight Throughput $45K USD eachNo Rainchecks
Contact: Giovanni Maffi tel: +39 02 45 05 81 fax: +39 02 45 08 82 60 e-mail:www.ctm.itctm@ctm.it
Specialists in the design and manufacture of noise control and ventilation systems for the generator set industry.
tel: +44 (0)8456
50 Church Road, Laverstock Salisbury Wiltshire SP1 1QZ United Contact:KingdomJayPinn
Provides inductive, capacitive and resistive style load banks for rental.
2022 Worldwide Gen-Set & Cogeneration Directory 43
tel: +1 403.309.9250 Toll Free: +1 888 682 6888 fax: +1 403 358 e-mail:www.collicutt.com3210sales@collicutt.com
tel: +1 740 857 1107 fax: +1 740 857 1757 comfab@comfab-inc.come-mail:
Compagnia Tecnica Motori S.P.A. Viale Magellano 1, 20090 Cesano Boscone Italy
Operates as a heating and cooling coil manufacturer for industrial and power applica tions.
217 Billings Farm Road White River Junction VT 050019486
Computronic Controls by Enovation Controls
Rentals, sales and refurbish ments of load banks and electronic load for testing generators, turbines, batteries, UPS systems and PDUs. Up to 50 MW per load bank @ 4.1613.8 kV without transformers. Up to 1000 Vd.c. a.c.,d.c., resistive, reactive and capacitive load banks at all voltages. We ship worldwide.
contact@commagen.come-mail:www.commagen.com
world's largest coil winding and insulation exhibition.
370 N Lincoln St, PO Box 571 Colville WA 99114-0571 USA
Manufacturers of Gen-set control and monitoring systems, switchboards and control panels. Engineering, commissioning and servicing.
tel: +42 (0) 733 598 573 fax: +42 (0) 266 316 647 e-mail:www.comap.czinfo@comap.cz
Concepts Nrec
USA Head Office West Sacre mento, CA, USA 940 Riverside Parkway Suite 80 West Sacremento, CA 95606 tel: USA+1.808.674.9988AK,+1.907.929.9301Springs,+1.562.944.4413BC,+1.604.941.1147Otherwww.collicut.us+916.371.1667locationsVancouver,CanadaSantaFeCA,USAAnchorage,USAKapolei,HI,
and lifetime with our advanced charger features: multi-stage, switch mode outputs; configur able optimization for multiple battery types; AutoBoost and temperature compensation; remote diagnostics via relay/ CAN/software. Enovation Controls is an ISO9001:2008 approved company.
ComRent - West 250 Clark Ave, Pomona CA 91767 USA
tel: +1 716 684 4500 fax: +1 716 684 conax@conaxtechnologies.come-mail:www.conaxtechnologies.com7433
ComAp a.s. U Uranie 1612/14a 170 00 Prague 7 Czech Republic
AssociationCombinedsales@comapsystems.co.uke-mail:www.comapsystems.co.uk525454Heat&Power
Colchester Engineering Systems
Contact:Kingdom Graham Meeks tel: +44 (0)20 3031 8740 e-mail:www.chpa.co.ukinfo@chpa.co.uk
tel: +1 509 684 2595 fax: +1 509 684 e-mail:www.colmaccoil.com8331mail@colmaccoil.com
Compagnia Generale Trattori SpA
Assemblers of Generating and Pumping Sets after ISO 9001 standards. Our Facilities include: Computer controlled spare parts warehouse: Workshop for assembly of units with 2000 Kw test room; engine overhaul and trouble shooting workshop with test bench for fuel injection pumps and tested bed with hydraulic brake up to 1000 HP, modern non-polluting paint shop.
Colmac ManufacturingCoil Inc
Manufacturer of weather enclo sures, fuel tanks and trailers for standby generators.
Strada Statale Padana Superi ore 19, VimodroneI-20090(MI) Italy
tel: +44 (0)1722 410055 fax: +44 (0)1722 sales@enovationcontrols.eue-mail:www.computroniccontrols.com410088
Commagen CaudanKerguen56850 France
Unit 5, Chancers Farm, Fossetts Fordham,Lane Colchester CO6 3NY United Contact:KingdomMr.J.A. Jephcott tel: +44 (0)1206 240788 fax: +44 (0)1206 e-mail:comwww.colchesterengineering.240099colengsys@aol.com
ComRent – Mid Atlantic 7640 Investment Court Unit A Owings MD 20736 USA
Com-Fab-Inc. 4657 Price-Hillards Road Plain City 43064 USA
Canadian Head Office Red Deer, Alberta, Canada 8133 Edgar Industrial Close Red Deer Alberta T4P 3R4 Canada
Contact:USAMr Peter Baldwin tel: +1 802 296 www.conceptsnrec.com2321
6TH Floor, 10 Dean Farrar Street London SW1H 0DX United
Design and fabricates standard and custom temperature sensor assemblies and compression seal fittings.
ComAp UK Unit 2, Cygnus Way B70 0XB - West Bromwich, West UnitedMidlandsKingdom
Sale and purchase of second hand generators from 100 Kva to
Conax Technologies 2300 Walden Ave Buffalo NY 14225 USA
C
Manufacturers of battery charg ers and DC power equipment for standby engines, gensets and Improvepumps. battery power, reliability
Contact: Debenedictis tel: +39 02 274271 fax: +39 02 2742 7679 www.cgt.it
Promoting the wider use of CHP by briefing government and other key decision-makers; organising conferences, seminars and exhi bitions. Products: Policy papers, briefings, research.
Design, assembly and trade of generator sets and cogeneration systems producing service and parts, including diagnosis, maintenance and repair. CGT is a caterpillar dealer for North and Central Italy. We also sell marine and industrial engines.
Contact: Aaron Griffin tel: +1 888 881 e-mail:www.comrent.com7118agriffin@comrent.com
77 Lyman St. #2 Waltham MA 02452 USA
Control Center LLC
Contourglobal 83 Baker St London W1U 6LA United Kingdom
tel: +1 781 209 1984 fax: +1 781 209 e-mail:www.contechs.com1984tmp@contechs.com
Contact: Stuart Noble / Paul l'Anson tel: +44 (0)1723 871112 fax: +44 (0)1723 sales@controlandpower.co.uke-mail:www.controlandpower.co.uk870625
Constant Power Solutions (CPS) are one of the leading Generator & Power Equipment Manufactur ers in the UK, and we pride ourselves on the high quality and excellent performance of our power equipment.
Contact:Kingdom R Forsyth tel: +44 (0)1563 850666 fax: +44 (0)1563 sales@controlgeardirect.co.uke-mail:www.controlgeardirect.co.uk851397
Contact:Kingdom Roger Peipenstock
Contact:erlands Henry Brands tel: +31 10 2429555 fax: +31 10 e-mail:www.controlin.nl2429595sales@controlin.nl
Continental Controls Corporation 8845 Recho Road San Diego CA 92121 USA
Controllis is a leading global supplier of DC generator tech nology and integrated hybrid energy power solutions.
Contour Precision Group
Continental Controls specializes in fuel control for Gas Turbines and Gas Engines. The EGC 2 is an electronic carburetor which can provide extremely low emissions and improved engine efficiency through improved mixing and AFR control. CCC has in depth experience controlling emissions on Power Generation and Cogeneration projects.
Contact: Mr Rick Fisher tel: +1 858 453 9880 fax: +1 858 453 mail@continentalcontrols.come-mail:www.continentalcontrols.com5078
Continental Biomass Industries Inc – CBI 90 Pingree Hill Rd. Auburn NH 03032 USA
Controllis House 38 Brunel Way United Thetford,KingdomIP241HP
Contactum Ltd
Provides engineering, compre hensive design, advances analysis and product develop ment for on-site cogeneration.
Contechs Engineering Design Inc
tel: +49 (0)22 24 98 93-0 fax: +49 (0)22 24 98 contec-umwelt.dee-mail:www.contec-umwelt.de93-20info@
Fire Protection Specialist. Providing Gas extinguishant systems, Fire detection and alarm, Hazardous area systems , gas detection, Canopy protection, Watermist Systems, FM200, Carbon Dioxide, Argon based Extinguishants, Flam mable and Toxic Gas detection systems
Manufactures wood waste processing equipment.
Contact: David Pountney tel: +44 (0)121 250 2141 fax: +44 (0)121 250 sutton@cfs-group.co.uke-mail:www.contractfire.co.uk7575
tel: +44 (0)8452 6366 fax: +44 (0)8208 general@contactum.co.uke-mail:www.contactum.co.uk3340
Controllis
Develops, acquires and operates electric power and district heat ing businesses.
Manufacturer of power genera tion control protection panels & LV switchboards. We can offer standard or bespoke solutions utilising the latest proprietary brand controllers or one off solutions using PLC controls. Established in 1994 our experienced engineering team have a wealth of knowledge to enable us to offer a solution for all your power generation control & switching Require ments. We can provide a full engineering process from design right through to commissioning, we also offer a G59/2 testing service.
Controlgear Direct Ltd Unit 2, Palmermount Industrial Estate, AyreshireDundonaldKA29BL United
2022 Worldwide Gen-Set & Cogeneration Directory 44 sales@conceptsnrec.come-mail:ConstantPowerSolutions
Unit C4, Vivars Way, Selby YO8 8BE, U.K.
9001:2008 certified company with global sales and service.
Offers filtration systems and components including oil mist separators/oil mist eliminators, liquid filters, like wedge wire filters, air/gas filters and liquid level measurement technology. Provides clean solutions on demand.
CFS Business Park Coleshill Road Sutton Coldfield B75 7FS United Kingdom
CONTEC IndustrieausrüstungenGmbH
Control & Power Systems Ltd
Victoria Works, Edgware Road London NW2 6LF United
Controlin BV
We help mobile and telecoms
Import and distribution of control gear components.
Contact: Mr Daniel Arnett tel: +44 (0) 1757 www.cps-generators.com428140
Control Center LLC is a Tier One direct source of Integrated Process Control Solutions for Industrial Plants, OEM's and EPC's. Our 45-year history of providing high quality solutions has resulted in thousands of installations worldwide. Whether modernizing existing operations, constructing a new facility or looking to outsource, Control Center's Systems, Parts, Service and Personnel can guarantee your project's success.
C
Aegidienberger Str.69 Bad Honnef D-53604 Germany
Founded in 1936, Contactum is an independent British manufac turer of electrical equipment. The product range includes switched and unswitched socket outlets, switches, dimmers, consumer units, distribution boards, fused connection units etc. Contactum products have quality accredita tion for all relevant authorities. The company has its own ASTAapproved, in-house testing laboratory.
Contact: John Lungo tel: +1 803 222 4561 fax: +1 803 222 www.contourprecision.com7599
Heer Hugostraat 3 Rotterdam 3061 NL The Neth
300 Sunport Lane Orlando 32809 USA
tel: +44 (0) 1223 393 516
Contract Fire Security
fax: +1 330 239 www.controllis.com2845
Companies within our group of companies include Huffman, LLC (formerly Huffman Corpora tion), a well-respected machine tool manufacturer of precision multi-axis CNC Grinders, Laser Powder Fusion (LPF™) Clad ding and Welding and Abrasive Waterjet (AWJ) systems for the aerospace, medical and indus trial power generation industries. Huffman LLC is an ISO
1050 Huffman Way Clover SC 29710 USA
tel: +44 (0)20 7034 7003 fax: +44 (0)20 7034 uk.inquiry@contourglobal.come-mail:www.contourglobal.com7103
Specialised in Gen-Set Control lers (COMAP) battery chargers, current transformers, monitoring relays, synchronizers
tel: +1 603 382 0556 fax: +1 603 382 e-mail:www.cbi-inc.com0557abenway@cbi-inc.com
Contact: Karen Brock tel: +1 407 304 5200 fax: +1407 304 e-mail:www.controlcenter.net5201ccllc@controlcenter.net
3D Burniston Industrial Estate, ScarboroughBurniston North Yorkshire YO13 0HG United Kingdom
Contact: David Harris tel: +1 209 632 7571 fax: +1 209 632 www.convault.com4711
B1/A26, Mohan Cooperative Industrial Estate Mathura road New Delhi 110044
Provides cogeneration, gensets, wind generators, wind turbines, solar panels, solar water heat ers, heat pumps, water boilers and more.
Cormetech Inc
Middle East PO Box 5661, W. Heliopolis Cairo 11771 Egypt
tel: +372 517 e-mail:www.copower.ee1111info@copower.ee
tel: +45 56 40 00 00 fax:+45 56 40 99 99
Offers power conversion equip ment, inverters and DC/DC converters.
COOLTECH Power Interna tional Pte. Ltd have a pool of committed and experienced professional specialist compris ing of design, production and quality control engineers to assure you of the high quality generating sets comparable to European and USA generat ing sets manufacturers but at competitive prices.
21 Bukit Batok Crescent #05-70 WCEGA Tower Singapore 658065
Cooper Corporation Pvt. "NarimanLtd. House" M60/1, Additional MIDC, Post-Kodoli, SATARA, Maharashtra – 415 004 India
COWI A/S
CPFL Energia
Contact: Reda Samuel Bibawy tel: +202 2566 e-mail:www.copam-egypt.com299/4538156copam@datum.com.eg
Cornwall Insight Limited, Level 3 The Union Building, 51-59 Rose
Manufactures conveyor acces sories including stop switches, pull cords, belt mis-alignment switches, bucket elevator controls, belt rip detectors, flow and motion controls, zero speed, level controls, and tilt and tripper switches.
Contact: Mr Poh Tim Chye tel: +65 e-mail:www.generators.com.sg65678521info@coolpower.com.sg
tel: +44 (0)24 7621 mail@cppowerautomation.come-mail:www.cppowerautomation.com4799
ConVault, Inc. manufactures Protected Aboveground Storage Tanks (AST's) for petroleum/ fuel products and chemicals, which are designed to protect the environment and reduce fire exposure. Convault UL2085 listed AST's have built-in secondary containment, are fire/ vehicle impact resistant and bullet proof. Since 1986 over 30,000 ConVault AST's have been installed around the world with many reports of protection during fires and other natural disasters. They are available in sizes from 125-12,000 gallon from 8 manufacturing locations in the USA, Poland, Slovakia, the UK, Australia, and Japan.
83 Church Road, Holywood County Down BT18 9BY United Kingdom
tel: +1 810 679 conveyorcomponents.come-mail:comwww.conveyorcomponents.4211info@
130 Seltzer Rd, PO Box 167, MICroswell48422 USA
CoPower LLC Ohaka 4, Muraste Harku Harjumaa 76905 Estonia
Cords Cable Industries Ltd.
Mr. Varun Sawhney tel: +91 11 40551200 fax: +91 11 e-mail:www.cordscable.com26951731vs@cordscable.com
tel: +55 19 3756 www.cpfl.com.br8704
4109 E. Zeering Road Denair 95316 USA
CONVAL
tel: +1 860 749 e-mail:www.conval.com0761sales@conval.com
3 Fairfield Court, Seven Stars Industrial Estate Coventry CV3 4LJ United Kingdom
Electricity generation and
please contact Power either by Tel: +44 (0)1403 220750
Cooltech Power Interna tional Pte. Ltd
5000 International Dr. Durham NC 27712 USA
Develops, manufactures, and supplies catalysts for SCR systems. The company's homogenous honeycomb, titania-based ceramic catalysts are integral to the high perform ing SCR.
2022 Worldwide Gen-Set & Cogeneration Directory 45
Offers specialised technical consultancy in bioenergy and waste-to-energy by thermal conversion, mainly in pyrolysis gasification and to a lesser degree combustion.
M/s SEW Eurodrive Germany, a leading manufacturer of geared motors, electric motors, variable speed geared motors, gearboxes and frequency inverters.
LtdCPe-mail:www.cowi.comcowi@cowi.dkPower&Automation
What we do: Consultancy, Training, Market intelligence, Publications
ConVault, Inc.
Conversion and Resource Evaluation Ltd
C
tel: +1 919 620 e-mail:www.cormetech.com3000sales@cormetech.com
Parallelvej 2, Kongens Lyngby DK-2800 Denmark
Copamwww.coopercrop.ininEgypt&
fax: +44 (0)87 cpeacocke@care.demon.co.uke-mail:www.care.demon.co.uk09213900
Lane, Norwich, Norfolk Tel: +44 (0)1603 enquiries@cornwall-insight.come-mail:www.cornwallenergy.com604400
or by e-mail power@wipmagazines.com
tel: +44 (0)28 90397811
Cornwall Insight
Rodovia Capinas Mogi Mirim CampinasKM25 SP 13088-900 Brazil
Cornwall Insight is the preeminent provider of research, analysis, consulting and training to businesses and stakeholders engaged in the Great British and Irish energy markets.
Mr Rahul Roy (DGM) Tel.: +91 98232 56686 Fax. : +91 - 2162 - 240271, E-240023mail: rahul.roy@coopercorp.
Conveyor Components Co
operators, tower companies and government organizations build more reliable and cost-effective power networks for rural, off-grid, rapid full site deployment and critical systems power back up solutions
Visit our Website powermediagroup.co.uk
To reserve your logo next to your Editorial for £150
Cords was established in 1987 by a group of industry professionals with an objective of catering to a growing requirement for high quality customized cables. Our manufacturing, systems and processes are ISO 9001:2008, BS OHSAS 18001:2007 and ISO 14001:2004 certified. We manufacture cables conforming to International standards such as BS, IEC, VDE, ASTM, DIN etc. Our products include: LV Power & Control cables, Instru mentation cables, Thermocouple cables and Special cables. For more please www.cordscable.comvisit:
265 Field Rd, PO Box 1049 Somers CT 06071-1049 USA
Designs and tions.world'svalveshigh-pressure,manufactureshigh-temperatureandaccessoriesforthemostdemandingapplica
Copam is the sole agent in Egypt and the Middle East for
Contact:India
CRE Allee Charles Victor-Naudin, Zone des Templiers, Sophia BiotAntipolisF-06410 France
2022 Worldwide Gen-Set & Cogeneration Directory 46
CSD Ingenieure AG
CUe-mail:www.matforce.com531/50matforce@matforce.comServicesLtd
tel: +44 (0)1785 214766 fax: +44 (0)8700
CSI Matforce
Country Business Park Unit 9 Craggs, New Rd, Cragg Vale, Hebden Bridge HX7 5TT
Cressall Resistors manufacture high power resistors, portable load units, bespoke LV and HV load banks, dummy loads, neutral grounding resistor (NGR) and dynamic braking resistors, in addition we supply resistors for use in high voltage harmonic filters.
Cross Manufacturing Co design, test and supply high temperature brush seals and piston ring type seals for use in gas turbines and steam turbines. Automatic water filtration systems and spiralock wire thread inserts are also produced. The company has all the appropriate quality certifications.
Cudis
Craggs Energy Ltd
Consultants,CommunicationsCreativeInc
Evington Valley Road Leicester LE5 5LZ United Contact:Kingdom Martin Nicholls tel: +44 (0)116 2733633 fax: +44 (0)116 e-mail:www.cressall.com2737911sales@cressall.com
Crestchic design, manufacture and hire AC loadbanks & transformers for the safe and accurate commissioning and maintenance of power systems; including diesel generators, gas turbines and UPS systems. Our containerised step-up transform ers serve the international power rental sector with capacities from 2.5-8.0MVA in a single ISO isedtotocontainer.7000kW6250kVAtransformers
Mill Place, 111 Third Avenue Avenue South Suite 390, Minneapolis MN 55401
Egide Walschaertsstraat 2 C
P.O. Box 262519, Jebel Ali Free Zone
tel: 01422 www.craggsenergy.co.uk/882500
At Craggs Energy we supply Kerosene (Heating Oil), Gas Oil (Red Diesel), DERV (White Diesel) and a wide range of Industrial Fuels and Lubricants to homes, farms, businesses and public sector customers through out the UK via three delivery depots spread across the North West and Yorkshire and our national partner network.
Contact:USADeb Hyden tel: +1 612 338 5098 fax: +1 612 338 e-mail:www.cccinc.com1398smcpherson@cccinc.omCressallResistorsLimited
tel: +41 31 970 35 35 fax: +41 31 970 35 36 e-mail:www.csd.chbern@csd.ch
tel: +44 (0)161 765 3000 fax: +44 (0)161 705 2900
tel: +1 203 371 1983 fax: +1 203 371 0615 e-mail:www.croll.comcreco@att.net
23 Ullswater Crescent Coulsdon CR5 2UY United
Suppliers of electrical insulation materials and specialist cables with extensive conversion and CAD CAM processing facilities. The company has been supply ing the industry's requirements for the last 40 years.
CRE provides you solutions for engine control and power management of generating sets. CRE is your unavoidable partner for 20 years.
tel: +44 (0)1234 754683 fax: +44 (0)1234 e-mail:www.cranfield.ac.uk751566k.swan@cranfield.ac.uk
VDNTAIF Building Senegal
Provides environmental technol ogy, waste management, and biogas utilisation.
tel: +82 11 3232377 fax: +82 2 Cranfieldsamuel@cranekorea.come-mail:www.cranekorea.com60082600University
725 Parkview Cir, Elk Grove IL 60007 USA
Power House, Parker Street, Bury, Lancs BL9 0RJ United
Contact:Kingdom M Kosky
Croylek Ltd
FZE
Crestchic (Middle East)
Contact:Kingdom Jason Hallam
Crestchic Ltd Second Avenue, Centrum 100 Burton-on-Trent Staffordshire DE14 2WF United Kingdom
Cumminse-mail:www.cudis.co.uksales@cudis.co.ukBelgiumN.V.
Provides backwashable filters and strainers and welded metal bellows expansion joints.
School of Engineering, Bedford Bedfordshire MK43 0AI United
CraneKorea Suite 602, Samho Bd., ~34-11, Gwangmyeong-si,Haan-dong Gyeonggi-do Korea
Contact: Rodney Cross tel: +44 (0)1225 837 000 fax: +44 (0)1225 834 mail@crossmanufacturing.come-mail:www.crossmanufacturing.com115
tel: +44 (0)20 8668 1481 fax: +44 (0)20 8660 0750 e-mail:www.croylek.co.uksales@croylek.co.uk
Parkfield Business Centre Stafford ST17 4AL United
400v - 36kV
Contact:Kingdom Karen Swan
tel: +44 (0)1283 531645 fax: +44 (0)1283 e-mail:www.crestchic.co.uk510103sales@crestchic.co.uk
We are specialists in the design supply installation and commissioning of standby power systems including both diesel generators and if required ups systems, incorporating either New or if you prefer Re-condi tioned equipment. In addition we provide requirements.tailorednanceoverhauls,electrical/mechanicalcomprehensiveupgrades/togetherwithmainteandbreakdownservicestosuityourindividual
Provides plug-resistant-orifices for steam line drains, multi-stage orifice assemblies for high pressure drop requirements, and high-pressure silencers for steam vent, and gas vents.
info@generatorsuk.co.uke-mail:www.generatorsuk.co.uk560225
CrownPower Systems Ltd
Hessstrasse 27d, Liebefeld/Bern CH-3097 Switzerland
Dubai, United Arab Emirates tel: +971 4 8818655 fax: +971 4 EngineeringCrollcrestchic.come-mail:www.crestchic.com8818573info-me@ReynoldsCo Inc 2400 Reservoir Ave. Trumbull CT06611 USA
Specialised courses in gas turbine technology for engineers and managers in the power industry.
tel: +1 847 439
distribution.
e-mail:www.cuservices.net2303rcronfel@cuservices.net
Contact: Roland d'Authier tel: +33 4 92 38 88 20 fax: +33 4 92 38 98 89 e-mail:www.dsf-tech.cominfo@dsf-tech.com
tel: +221 33 864 9500 fax: +221 8399
Cross Manufacturing Co Ltd Midford Road Bath BA2 5RR United Kingdom
Contact:Kingdom Paul Plant
Cummins Deutschland GmbH
United Contact:Kingdom
Contact: Sales Manager
Industriepark Zuid Mechelen, 2800 Belgium
Cummins TechnologiesGeneratorMexico
Stamford Business Park, Ryhall Road, Stamford, Lincolnshire PE9 1XT United Kingdom
Tel: +011451 www.stamford-avk.com3400
Cummins TechnologiesGeneratorItalys.r.l.
Cummins TechnologiesGeneratorIndia
15F New Pier Takeshiba South 1-16-1,Tower Kaigan, Minato-Ku, 105-0022,Tokyo Japan
Tel: +86 510 8110 8088 Fax: +86 510 81103277
Tel: +618 8368 4344 Fax: +618 8260 www.stamford-avk.com3055 comsouthpac.alternators@cummins.
tel: +91 (0)20 e-mail:www.stamford-avk.com67067667cgtil.sales@cummins. com
Tel: +81 (0) 3 6631 www.stamford-avk.com6401 apac.alternators@cummins.com
Cummins HEADTechnologiesGeneratorOFFICE:
Cummins TechnologiesGeneratorJapan
Fountain Court, Lynch PeterboroughWood PE2 6FZ
comcgt.usasalessupport@cummins.
Cummins TechnologiesGeneratorSingapore
Tel: +32 (0) 154 791 00 Fax: +32 (0) 154 791 73
Cummins TechnologiesGeneratorLebanon
No. 2 Xin Rong Road New District Wuxi Jiangsu 214028
Jebel Ali Free Zone P.O. Box 17636, Dubai, United Arab Contact:Emirates.JidaKamhani
South Australia, 5095
2275 Lakeshore Blvd. West Ontario,EtobicokeM8V 3Y3
Contact: Sales Manager
Cummins TechnologiesGeneratorRussia
tel: +40 351 443 200 Fax: +40 351 e-mail:www.stamford-avk.com443201 cummins.comnewagestamfordavk@
Via Guosue Carducci 125 Sesto San Giovanni Milan 20099
tel: +9714 880 9911 fax: +9714 886 www.stamford-avk.com0518 newagestamfordavk@cummins.com
tel: +44(01780) www.stamford-avk.com758900 email: cummins.comnewagestamfordavk@
Av. Circuito Mexico No. 185, Parque Industrial 3 Naciones San Luis Potosi, SLP, C.P. 78395 Mexico
50-52 Diagonal Road Pooraka,
C
Fax: +7 495 956 newagestamfordavk@cummins.com5362 LtdTechnologiesCumminswww.stamford-avk.comGeneratorSA(Pty)
Cummins Generator Technolo gies manufactures the world's broadest range of AC generators from 4 kVA to 11,200 kVA under the brands of NEWAGE, STAMFORD and AvK. With over 100 years experience in the electrical power generation industry, a history of continual growth and innovation over this period has created a strong global company employing over 3000 people across 27 locations in countries15 worldwide. Supporting an extensive portfolio of products and services to OEMs, utility and end user customers they have established a sales and services network spanning more than 60 countries. Headquartered in Peterborough (UK), Cummins Generator Technologies is a truly global player with manufac turing plants in Europe, China and India.
tel: +33 4 72 22 92 72 fax: +33 4 78 90 19 56
Cumminswww.cumminseurope.comcomcummins.germany@cummins.174141FranceS.A 39 rue FranceChassieu,Ampère69680
2022 Worldwide Gen-Set & Cogeneration Directory 47
Cummins TechnologiesGeneratorCanada
Zouk Mosbeh, main Highway, Building Christ le Roi, 7th Floor Lebanon Tel: +961 922 TechnologiesCumminscummins.comnewagestamfordavk@www.stamford-avk.com0759GeneratorLtd
Cummins TechnologiesGeneratorNorway
stamford-avk@cummins.com
B-dul Decebal Nr. 116A
Fax: +1 416 259 www.stamford-avk.com7167
tel: +52 444 870 @cummins.come-mail:www.stamford-avk.com4400cgt.usasalessupport
Cummins EastTechnologiesGeneratorMiddleFZE
Cummins TechnologiesGeneratorIndia
Park Place, Office B 200, 113/1 Leninskiy Prospect, 117198 Moscow
Contact:Italy Sales Manager tel: +39 (0)2 380 00714 fax: +39 (0)2 380 e-mail:www.stamford-avk.com03664 cummins.comnewagestamfordavk@
Tel: +7 499 956 2675
G-06, M.I.D.C, Ranjangaon TalukGanapatiShirur, Dist. Pune 412 220
tel: +91 (0)241 660 3464 –73 fax: +91 (0)241 2777 www.stamford-avk.com494
tel: +86 510 8110 3088 fax: +86 510 8521 TechnologiesCumminscummins.come-mail:www.stamford-avk.com7673stamford-avk-china@GeneratorIndia
10 Toh Guan Road #05-04 608 838 Singapore
Peter-Traiser-Straße 1, 64521 Groß-Gerau, Germany tel: +49 6152 1740 fax: +49 6152
India
114 Howick Avenue Waterfall City Midrand, 2066, South Africa
tel: +91 (0)2138 399000 fax: +91 (0)2138 e-mail:www.stamford-avk.com399098 cummins.comnewagestamfordavk@
newagestamfordavk@cummins.com
Tel: +1 416 259 3741
tel: +44 (0)1733 395300 fax: +44 (0)1733 cummins.come-mail:www.stamford-avk.com395683newagestamfordavk@
Cummins TechnologiesGeneratorChina
Craiova Dolj 200746 Romania
Cummins TechnologiesGeneratorRomania
Plant I ---- C-33, M.I.D.C Ahmednagar 414 111 India (Manufactures alternators)
tel: +47 (0)64 97 45 40 fax: +47 (0)64 97 45 e-mail:www.stamford-avk.com41 cummins.comnewagestamfordavk@
Cummins TechnologiesGeneratorAustralia
No. 11 Xiang Jiang Road, HighTechnical Industrial Dev. Zone Wuxi Jiangsu, 214028 China
Osloveien 20 N-1430 As Norway
Cummins India Office Campus Survey No 20/21, 6th Floor Balewadi Pune 411 045 India
Dittrichova 21 128 01 Prague 2 Czech Republic
tel: +44 (0)1634 e-mail:www.cvsdiesel.com687016r.allen@cvsdiesel.com
5 Upper Priory Street, North amptonshire, Northampton NN1 2PT United Kingdom
CVS Ltd)ofPentaPowerDiesel/CVS(ADivisionTGCInternational
Cummins Power Generation offers complete energy solutions including system design, project management, turnkey power plants, financing, maintenance contracts and operations management. Solutions provided around the world include cogeneration, alternative fuels, bio-diesel, natural gas and diesel fueled systems. For more information, www.cummins.com/generatorsvisit
India Phone: 91 20 6706 7000
Unit 5, Langley Park Waterside Drive, Langley Slough, SL3 6AD, United Kingdom
Cummins Power Generation offers complete energy solutions including system design, project management, turnkey power plants, financing, maintenance contracts and operations management. Solutions provided around the world include cogeneration, alternative fuels, bio-diesel, natural gas and diesel fueled systems.
North America Phone: 1 763 574 5000
tel: +31 78 6181200 fax: +31 78 Cumminswww.cumminseurope.cominfo.holland@cummins.com6176579Ireland
1400 73rd Avenue NE, Minne apolis, Fridley MN 55432 USA
For more information, visit www.cummins.com/generators
48
Cummins Holland B.V. Olivjin 800, Dordrecht, 3316 KH The Netherlands
Cummins TechnologiesGeneratorUSA
1400 73rd Ave N.E Fridley, MN 55432 USA
Contact: Steve J. Iverson
HEADPowerCumminscummins.come-mail:www.cumminseurope.com99cummins.sweden@UKLtd–GenerationOFFICE(UK)
Av. del Sistema Solar 27. Naves -1-2 San Fernando de Henares 28830 Madrid
Unit 13 Stirling Park, Laker Road Rochester Kent ME1 3QR United ContactKingdomRichard Allen
Cummins Power Generation is
LondonCumminscduksales@cummins.comwww.cumminseurope.com1616UK-West
Czech Trade Promotion Agency
tel: +420 224 907 e-mail:www.czechtrade.cz517info@czechtrade.cz
tel: +65 6305 3150 fax: +65 6305 e-mail:www.stamford-avk.com3152 cummins.comapac.alternators@
Columbus Avenue, Manston Park, Ramsgate Kent CT12 5BF United Kingdom
tel: +44 (0)1118 988 3236 fax: +44 (0)870
CumbernauldCumminscduksales@cummins.come-mail:www.cumminseurope.com334198UK-
Providesapplications.turnkey solutions for on-site prime power, peaking power, cogeneration and waste-to-energy projects using alternative fuels. Systems can include design, installation, financing and maitenance.
ul. Stawowa 119 Krakow 31-346 Poland
the world leader in the design and manufacture of PowerCom mand pre-integrated power generation equipment; generator sets, transfer switches, paral leing switchgear and digital controls. Cummins provides total power solutions and 24/7 service/support for standby, prime and peaking power
40 – 44 Rutherford Drive, Park Farm Industrial WellingboroughEstateNorthants NN8 6AN United Kingdom
tel: +44 (0)1843 255000
Tel: +34 91 678 76 00 Fax: +34 91 678 76 04
Fax: + 44 (0) 1236
Fax: + 44 (0) 113 215
Cummins TechnologiesGeneratorSpain
United States of America
Contact: Barry Langsford tel: +44 (0)1604 e-mail@curtisinst.co.ukwww.curtisinst.com629755
tel: +48 12 661 53 05; 661 53 25 email: GenerationCumminswww.cumminseurope.comcummins.comcummins.poland@PowerAmericas
Europe, CIS, Middle East and Africa Phone: 44 1843 255 500
CVS Diesel/CVS PentaPower, a division of TGC International Ltd., specialise in sales, installa tion, overhaul, service contracts and the supply of spare parts for industrial and marine diesel engines. CVS was founded over 40 years ago and soon became an established market leader in the sales and installation of Volvo Penta Industrial and marine engines worldwide.
Tel: + 44 (0) 1236 505800
The Ridings, Old Mill Lane Hunslet Business Park Leeds, LS10 1TL, United Kingdom
CWE (Generators)
C
e-mail:www.stamford-avk.com5082 cummins.comcgt.usasalessupport@
OEM of Generator and generator systems from 1KVA to 1000KVA. UPS and Generator systems, DR services Full Sales, Parts Service & Hire Service. Supply plant-design & Contract Hire to Data Centers in the UK. The company has been in the indus try for 40 years.
Asia Pacific / Australia Phone: 65 6417 2388
tel: +353 (0) 1 89 14 600 fax: +353 (0) 1 45 27 238
Cummins GenerationPowerInc
Latin America Phone: 954 431 5511
tel: +1 763 574 5000 fax: +1 763 574 5298
Cummins GenerationPower(Kent) Ltd
fax: +44 (0)1843 255900
www.cumminseurope.comireland.sales@cummins.comCumminsLtd.Sp.ZO.O.
tel: +44 (0)1933 334200 fax: +44 (0)1933
Tel: + 44 (0) 113 215 1600
engine and maintenance monitoring instruments, timers and counters. DC motor speed controllers, power conversion products and vehicle care and safety equipment.
PO Box 1, Spencers Wood Reading Berkshire RG7 1PL United Contact:KingdomMrAdams
tel: +1 763 528 7301 fax: +1 763 574
Our main objective is to promote international trade and co-oper ation between Czech exporters and foreign companies and to assist and consult for Czech exporters to foreign markets.
e-mail:www.stamford-avk.com cummins.comnewagestamfordavk@
Tel: + 44 (0) 1753
Brazil Phone: 55 11 2186 4195
195 60 Arlandastad, Sweden tel: +46 8 595 133 90 fax: +46 8 595 133
Curtis Instruments (UK) Limited are manufacturers of battery,
LtdCurtiscduksales@cummins.come-mail:www.cumminseurope.com598700Instruments(UK)
Unit E3, North City Business Park, Finglas, Dublin, 11, Ireland
Cummins Sweden AB
Cumminscduksales@cummins.comwww.cumminseurope.com725082UK-Leeds
Dunnswood Road, Wardpark South, Cumbernauld, Glasgow, G67 3EW, United Kingdom
2022 Worldwide Gen-Set & Cogeneration Directory
e-mail:www.cweuk.com7066025sales@power247.co.uk
D B Wilson & Co Ltd
Qinxiyang Industrial Zone Fuan City Fujian Province China
Units 9 Aveley Industrial Estate, Arcany Road South Ockenden RM15 5TB United Kingdom
Contact: Nick Williams tel: +44 (0)1908 301000 fax: +44 (0)1908 nick.williams@daimler.come-mail:www.daimler.com664351
D L Steiner Inc
Dalkia Cgc-Esys-Montenay)(Formerly Quartier Valmy,Espace 21,33 Place Ronde,92981 Paris
D.I.E.S.E.L.www.dlsteiner.com6170Ltd
DAF-trade Lenin 12, of 703 Novosibirsk 630099 Russia
Clonlara Avenue, Baldonnell Business Park, Baldonnell, Dublin 22, Ireland.
Tel: +353 (01) 403 4118 Fax: +353 (01) 403 e-mail:www.kohler-sdmo.com4183info@depower.ie
Renowned for both technical excellence and operational expertise, the business special ises in protecting the most demanding applications. In all major sectors including power utilities, petrochem, telecommu nications, medical and financial services, the Dale and Erskine product brands are synonymous with outstanding service, reli ability and expertise.
Lima Ohio 45802 USA
PO Box 1157
D.Ee-mail:www.diesel.uk.com859630sales@diesel.uk.comPowerSolutionsLtd
Salter Road, Eastfield Industrial ScarboroughEstate North Yorkshire YO11 3DU United Kingdom
tel: +86 411 82520757 fax: +86 411 sales@puyangpower.come-mail:www.py-generator.com82520737
After over a decade's develop ing, Dalian Puyang Generating Set Co Ltd. has become the leading generating set manufac ture in Northern China. We have the largest scale of production and full product specifications and models.
Daimler Chrysler UK Ltd Milton Keynes, Buckinghamshire MK15 8BA United Kingdom
Contact:ChinaMsHecheng Wang
Dafeng Power is a profes sional manufacturer and direct exporter. Our main products are various types of diesel and gasoline generator sets, LPG gasoline dual fuel generators, three and single phase alterna tors, air cooled diesel and gasoline engines, water pumps and other special products.
United Contact:KingdomAJWilson
For more than 75 years worldwide we have provided our business partners with high quality systems and services, protecting critical power supplies at all times and in all conditions. From humble beginnings in 1935, the company has devel oped into a globally-recognised business and has twice won the Queen's Award for Export. In conjunction with our specialist volume generating set manu facturer, Ottomotores, the group has built up an outstanding track record of delivering mission criti cal secure power systems and Dalesolutions.products and services
Contact: Dan Steiner tel: +1 419 222 6048 fax: +1 419 222
Our professional structure, finan cial strength and the necessary quality assurance, health /safety and product accreditations meet the demands of the world's most discerning clients.
DACE
Generatorinclude: Sets
As part of the Secure Power Division of TT electronics plc, the £550m turnover UK quoted global electronics group, each year Dale supplies more than 4,000 generator and UPS systems worldwide, and services more than 5,000 generating sets and UPS systems.
Dalian GeneratingPuyangSet Co Ltd
Contact: Ilya Gelman tel: +7 3832 223649 fax: +7 3832 Dafengcontact@daf-trade.come-mail:www.daf-trade.com223649Power
contracting of CHP connection to greenhouse facilities including turnkey supply of greenhouse projects worldwide.
DaimerChrysler Powersystems Off-highway is showing some of the most respected engines in the industry. DC Off-Highway (ie MTU and the off-highway sectors of Mercedes-Benz and Detroit Diesel) porvides diesel engines for all industrial applications. Our range of enines from 80Hp to 300Hp, powers an increas ing number of market leading construction industry machines.
Dale Power Solutions Ltd
Standard diesel generating sets as well as bespoke projects and gas turbines to meet every conceivable customer require ment in any location and any
Contact:FranceDidier Roux-Dessarps, Director Industrial tel: +33 1 71 00 71 00 fax: +33 1 71 00 71 70
D To reserve your logo next to your Editorial for £150 please contact Power either by Tel: +44 888019(0)1403 or by e-mail power@wipmagazines.com Visit our Website powermediagroup.co.uk
1 Alleysbank Road, Farmeloan Industrial RutherglenEstateGlasgow G73 1AL
Foundation DACE, PO Box 1058, 3860 BB AmbachsstrassatNijerk15, 3861 RH Nijerk, The Netherlands
tel: +44 (0)1708 859625 fax: +44 (0)1708
tel: +44 (0)1723 583511 fax: +44 (0)1723 info@dalepowersolutions.come-mail:www.dalepowersolutions.com581231
2022 Worldwide Gen-Set & Cogeneration Directory 49
tel: +33 247 34 55 fax: +33 246 27745 70 e-mail:www.dace.nlinfo@dace.nl
Contact: Mr Eric Wang tel: +86 593 6683 688 fax: +86 593 6550 988 www. sales@dafengpower.come-mail:dafeng-power.com
tel: +44 (0)141 647 0161 fax: +44 (0)141 613 counter@dbwilsonjr.come-mail:www.dbwilsonjr.com1795
ContinuousUPSenvironment.SecurePowerbattery backed power for critical AC & DC loads. Industrial DC charger and UPS systems, switch mode rectifiers, standard AC UPS and batteries are available to provide static standard or bespoke power Completesolutions. service maintenance, spares and product hire
Manufacturers and suppliers of lead acid batteries.
Established in 1983 DE Power Solutions Limited is the exclusive distributor in Ireland for KOHLER SDMO generating sets, a market leader in emergency, prime and standby power generator installa tions, providing both off-the-shelf and bespoke generators.
Design, engineering and
No 158 Youhao Road Zhongshan District Dalian 116001
Contact:Kingdom David Oakland tel: +44 (0)1405 860011 fax: +44 (0)1405 enquiry@steamacc.co.uke-mail:www.steamacc.co.uk860011
Manufacturers of DC Standby Power Systems and Battery Chargers. Specialising in Switch gear Tripping Battery Units at 24V, 30V, 50V and 110V. Suppliers of replacement nickel cadmium and lead acid batteries for similar systems.
tel: +1 904 274 2079 fax: +1 904 274 www.davidsonsales.com2279
Park Works, Lockwood Huddersfield HD4 5DD United
David Brown Engineering Ltd, part of textron Power Transmis sion is a highly focused business
created from the collective strengths and expertise of some of the most highly respected gear manufacturing specialists in power generation.
Development Europe's No. 1 Energy Services Co.: district heating, cogeneration and energy management, industrial utilities, renewable energies, facility management.
tel: +44 (0)1784 49 6200 fax: +44 (0)1784 49 6332 e-mail:www.dalkia.co.ukinfo@dalkia.co.uk
Contact: Deniz Hekimoglu tel: +90 216 362 8196 fax: +90 216 416 Datcondatakom@datakom.com.tre-mail:www.datakom.com.tr4678
D
Gas turbine silencing equipment.
Damalini AB po Box 149 SE 431 22 Molndal Sweden
David Wolfenden & Co Ltd de CruxHavillandsEastonNewbury RG20 9QF United Kingdom
tel: +46 31 708 6300 fax: +46 31 708 easy-laser@damalini.see-mail:www.damalini.com6350
DATAC InternationalControl
Contact: Barry O'Connor tel: +353 1671 7377 fax: +353 1671
Provides consultancy specialis ing in renewable energy and energy-from-waste.
David Clarke Associates
Davidson Sales Company
Darshana Industries is a manu facturer of Plastic moulded, Die cast and Steel components like Locks, Hinges, Handles, for use in control panels, machine tools and associated machinery.
Datakome-mail:www.datac-control.com7470sales@dataconline.comElectronics
Lydd Romney Marsh TN29 9LP United Contact:KingdomMalcolm Watkinson tel: +44 (0)1797 320910 fax: +44 (0)1797 e-mail:www.dartpoint.co.uk320571sales@dartpoint.co.uk
Contact:Kingdom Paul Darley tel: +44 (0)1780 paul@energyfromwaste.come-mail:www.energyfromwaste.com759100
Dalkia Utilities Services Plc. Elizabeth House, 56-60 London StainesRoad Middlesex TW18 4BQ United Contact:KingdomNickBurchett
Offers consultancy in integrated energy and waste management strategies for developments.infrastructural
Toll House Studio
Contact: Phil Stevens tel: +44 (0)1635 255230 fax: +44 (0)1635 e-mail:dwolfendencowww.members.aol.com/254707dwclmail@aol.com
Darach International Limited 881 North Ford Avenue Fullerton CA 92832 USA
Contact:Kingdom Rachel Ingleby tel: +44 (0)1484 465500 fax: +44 (0)1484 e-mail:www.davidbrown.com465586sales@davidbrown.com
Contact: Dr Nitin Patil tel: +91 20 26877501 fax: +91 20 sales@darshanaindustries.come-mail:www.darshanaindustries.com26874864
tel: +44 (0)20 8332 9696 fax: +44 (0)20 8332 e-mail:www.dcalondon.com2626dca@dcalondon.com
2022 Worldwide Gen-Set & Cogeneration Directory 50
Damalini AB develops, manufac tures and markets Easy-Laser measurement and alignment systems.
839 Bill France Blvd., 32114, PO Box Daytona9086Beach FL 32120 - 9086 USA
Snaith Goole DN14 9TE United
Unit 19, Enterprise Centre, Pearce Street Dublin 2 Ireland
Contract energy management, PFI, CHP.
Damen Schelde Gears Koningsweg 2 Vlissingen 4381 The Nether Contact:lands J.P. Leenknegt tel: +31 118 48 28 12 fax: +31 118 48 28 e-mail:www.damengears.com13info@damengears.com
Cambridge Cottages, Kew Green Richmond TW9 3AY United Contact:KingdomDavidClarke
1811 Rohrestown Road Lancaster Pennsylvania 17601
Designs and consults for steam accumulators and steam accu mulation control systems.
33 Aire View
Supplier of power generating equipment specialising in diesel engine generator sets and spare parts, EGSA,,0,0,
David AssociatesOakland
Damen Schelde Gears (DSG) is a technology-driven company specialising in the provision of support, consultancy and prob
tel: +44 (0)239 2658 240 fax: +44 (0)239 2658 249 e-mail:www.dalkia.co.ukinfo@dalkia.co.uk
Wholesale generator parts supply house for OEM's and service companies. Manufac
Darley & Associates 3A Empingham Rd Stamford PE9 2RH United
Contact: W. Stewart Roberts, Jr, President tel: +1 714 680 4376
Contact:USA Michael Stoeckel tel: +1 717 581 SystemsDavide-mail:www.datcon.com6410info@datcon.comBrownGearLimited
Stockton-on-TeesStillington Cleveland TS21 1LB United Kingdom
Contact: Sales Department tel: +44 (0)1740 630461 fax: +44 (0)1740 e-mail:www.darchem.co.uk630529sales@darchem.co.uk
Inonu Caddesi Sumko Sit K-4, IstanbulKozyatagi81090 Turkey
Operates in energy & utility services; design, construction and management.
Darchem Engineering Ltd
Dartpoint Ltd Kitewell Lane
Dalkia PLC Suites 203 & 204, Technopole KingstonLtd Crescent Portsmouth PO2 8FA United Kingdom
Darshana Industries Pvt. Ltd 63 Hadapsar Industrial Estate Hadapsar Pune 411013 India
www.dalkia.com
lem solving for all the technical and commercail aspect of gears and other rotating equipment. We supply all spare parts for gears, ranging from simple instrumentation components to complete gear wheels, bearing sets and shafts.
Provides architects, designers and energy consultants in low energy and solar architecture.
Tel. +39.0825.421005 - Fax.+39.0825.426169 - export@brunogenerators.it LEADING THE EVOLUTION www.brunogenerators.it BETTER PERFORMANCES, LESS EMISSIONS ULTRA SILENT COMPLETE RANGE UP TO 630 kVA WITH STAGE V ENGINES OF THE BEST BRANDS
POWERED Designed and Manufactured in Italy. www.buhke.eu | sales@buhke.eu
BUHKE means innovation, reliability, security and sustainability. BUHKE designs, manufactures and provides assistance for small, medium and large Cogeneration and Trigeneration systems, with a range of products from 20 up to 4000 kWe, that can reduce and enhance the energy consumption of a large part of production, commercial and residential utilities.
BUHKE, Constant Generation.
BY
High-Efficiency Cogeneration Systems.
BUHKE represents a single integrated organisation for the entire production cycle of a cogeneration plant: consulting, design, production, installation, start-up and assis tance. An international network of technical support ensures customers immediate technical support and rapid delivery of spare parts.
Lilienthalstr. 47 D-64625 Bensheim Germany
DEIF – Power in Control Green, safe and reliable, DEIF's fuel-saving and award-winning power control solutions range from basic switchboard instru ments to customised and integrated power management Asystems.market-leader with sales offices, competence centres and training facilities in ten key markets and distributors in 35 countries, the DEIF Group's infrastructure reflects our contin ued drive as a global group with strong local understanding and Wecapability.offer24/7 support and competitive solutions that gener ate a fast return on investment.
Delta House, Tendring Heath Nr Clacton Essex CO16 0BU United Kingdom
DBT S. A.
DCO Energy
Provides on-site power engineer ing and consulting services.
DDI Heat Exchangers Inc
Offers replacement filters, elements, and cartridges for gas turbines air intake, hydraulic and oil systems.
Contact: Paul Cook tel: +1 905 660 6450 fax: +1 905 660 e-mail:www.dcl-inc.com6435sales@dcl-inc.com
Contact: Mr. Richa Teng tel: +65 67667932
Contact: Sales tel: +44 (0)1723 890099 fax: +44 (0)1723 sales@deepseaplc.come-mail:www.deepseaplc.com893303
5429 Harding Highway, Bldg 500 Mays Landing NJ 08330 USA
tel: +32 23 540610 fax: +32 23 e-mail:www.defitec.com530377bd@defitec.com
Dehn (UK) Ltd
DEIFe-mail:www.deif.co.ukuk@deif.comMEDiterranea
Ian Johnson
turer of generator control and annunciator panels.
16 Rue Michel Verbeck, Wterloo B-1410 Belgium
tel: +44 (0)1484 859111 fax: +44 (0)1484 e-mail:www.dehn.co.uk859222info@dehn.co.uk
DEIF A/S (HQ)
there is no surprise that DSE is the world's number one choice.
DEIFe-mail:www.deif.com9615info@deif.comGmbH
e-mail: richateng@pacific.net.sg
Representative Office for Cramaco AC Generator from 15kva to 2260kva covering the Asian region. Stockist in Singapore will be handled by Durapower Enterprises Pte Ltd for the Asian market.
tel: +1 866 614 6575 fax: +1 702 650 www.dcoenergy.com7160
2022 Worldwide Gen-Set & Cogeneration Directory 53
Deep Sea Electronics Inc.
Deep Sea Electronics Inc. is the US based subsidiary of Deep Sea Electronics PLC (DSE) who are a UK manufacturer of market leading generator control modules, automatic transfer switch controllers, battery charg ers and mains protection relays. DSE has an outstanding world wide reputation for a wide range of expertly engineered products that offer user-friendly operation, and with 24-hour global support,
WTC 4 – Bât 4. Entrée N, 1300 route des crêtes O6560 VALBONNE France P.O. Box 1300 route des crêtes, BP 255, 06905 SOPHIAANTIPOLIS CEDEX
Contact: Sales tel: +1 (815) 316 8706 fax: +1 (815) 316 e-mail:www.deepseausa.com8708sales@deepseausa.com
DEIFe-mail:www.deif.nonorge@deif.comUK
Deep Sea Electronics Plc Highfield HunmanbyHouse,Industrial Estate Hunmanby North Yorkshire YO14 0PH United Kingdom
Contact:Kingdom
Frisenborgvej 33 7800 Skive Denmark
DDSL was acquired by Bruno Generator and now forms the BGG Projects division of BGG UK Ltd. Everything from stand-alone power stations to UPS stand by applications are designed, constructed, tested and commissioned by our own experienced and highly skilled engineers.
DCL International Inc. P.O. Box 90, Concord Ontario L4K 1B2 Canada
305 Baffin Street, Dollard Des H9AOrmeaux3G4 Canada
Manufacturer of lightning protection components to British Standards and surge protec tion to BS and international standards.
DØvleveien 41 N-3170 Sem Norway
tel: +1 514 696 e-mail:www.ddi-heatexchangers.com7961erwin@ddi.ca
Rep. Office - Asia Cramaco AC Generator 5 Hume Avenue # Singapore01-02 598720 Singapore
Offers non-plug, rectangular channelled heat exchangers, and heatdirect-sludge-to-sludgerecoveryexchangers. Can recover the wasted energy from the hot digested wasted heated sludge in a few months.
DE Jong Combustion
tel: +49 (0) 6251/1756-0 fax: +49 (0) 6251/ 1756-17
DDSL (BGG Projects)
tel: +47 3338 1600 fax: +47 3338 1601
Contact: Liam Round
Deep Sea Electronics plc (DSE) is a UK manufacturer of market leading generator control modules, automatic transfer switch controllers, battery chargers and mains protection relays. DSE has an outstanding worldwide reputation for a wide range of expertly engineered products that offer userfriendly operation, and with 24 hour global support, there is no surprise that DSE is the world's number one choice.
BV
D
DCL International Inc. develops and manufactures advanced emission control products for industrial engines, including three-way and oxidation catalytic converters, catalytic silencers, particulate traps and SCR systems.
tel: +45 9614 9614 fax: +45 9614
3230 Williams Avenue Rockford IL 61101-2668 USA
Designs, engineers, manufac tures and supplies combustion equipment.
Defitec SPRL
Unit N8B, Metham Mills Indus trial Estate, Meltham, Holmfirth West Yorkshire HD9 4DS United
DE Solutions Inc 732 Val Sereno Dr, Encinitas CA 92024 USA
Gravelandseweg 390, Schiedam NL-3125 BK The Netherlands
DEIFe-mail:www.deif.degermany@deif.comNorgeAS
Specializes in engineering, procurement and construction of cogeneration, biomass, solar and more.
Check website for new address details.
tel: +31 10 446 9222 fax: +31 10 415 dejongcombustion@dejong.nle-mail:www.dejongcombustion.com4581
tel: +44 (0)1255 e-mail:www.deltadesignsystems.co.uk830355sales@ddsl.eu
tel: +1 858 832 1242 fax: +1 858 756 de-solutions.come-mail:www.de-solutions.com9891kdavidson@
GENERAZIONE
Member of
Generating Sets from 3 up to 4000 kVA. www.coelmo.it
design and content.
FEDERATAMotori, Componenti e Gruppi Elettrogeni
DISTRIBUITA
Your Partner of Choice
Contact:Kingdom Michael Brown
tel: (+91) 22 4245 2000 fax: (+91) 22 4245 2020
DEUTZ is one of the world's leading independent manufactur er of air-, oil- and water-cooled diesel and gas engines. The engines with a power range of 4 to 4.000 kW are used in a great variety of applications. Further information's at www.deutz.com
tel: +61 2 9871 6641 fax: +61 2 9614 e-mail:www.decoa.com.au1723denis@decoa.com.au
tel: +44 (0)131 466 5544 fax: +44 (0)131 466 7755 michael.brown@delta-ee.come-mail:www.delta-ee.com
Contact: Christopher Payne, Manager – New Engine Sales tel: +44 (0)8700 10 24 10 fax: +44 (0)1543 438 932 newengines.uk@deutz.come-mail:www.deutzuk.co.uk
Deutz BV P.O. Box Rotterdam59036,3008 PA The Neth
Provides energy, engineering, greenhouse and renewable energy consulting.
Contact:erlands
Provides solutions for remote monitoring and control of dispersed processes / equipment over the internet. The solutions provide such facilities as data consolidation, SMS alerts, charts, trends and reports.
DFME SP Zoo Fabryczna 10 Wroclaw 53609 Poland
Contact: D Rogers tel: +44 (0)1743 440033 fax: +44 (0)1743 e-mail:www.denro.co.uk440034sales@denro.co.uk
R .H. Koster, Senior Sales Engineer tel: +31 10 29 92 639 fax: +31 10 29 92 781
tel: +33 (0)4 92 38 05 06 fax: +33 (0)4 93 65 12 77
DEUTZ Gulf PO Box 17731 LOB 17 Office 113 & 114 Jebel Ali Free Zone D-51149 Co U.A.E Contact: Mrs Piralta tel: +971 4 8873715 fax: +971 4 e-mail:www.deutz.com8873719info@deutz.com
Unit 3 Willow Park Burdock CannockClose Staffordshire WS11 7FQ United Kingdom
2022 Worldwide Gen-Set & Cogeneration Directory 55
15 Great Stuart Street Edinburgh EH3 7TS United
Leading international manufac turer of generator controls and associated equipment. Estab lished since 1933 with extensive experience in power generation. Range includes customised power management systems, auto mains failure units and switchboard instrumentation.
Demag TurbomachineryIndustrialDelaval Ltd
DEIF, Inc 3855 Precision Drive, #180, 80538LovelandCO, USA
D
Industrial Gas Turbines Div PO Box 1, Waterside South LN5 7FD United Kingdom
Offers power generation solu tions using conventional and alternative fuels.
Denro Generators Off March Way Battlefield Ent Park Shrewsbury SY1 3JE United Kingdom
For the latest information on the expanding range of DEUTZ solutions and technical support ing information, please visit our website: www.deutzuk.co.uk
DEUTZ is one of the world's leading independent manufactur ers of air, oil and water-cooled diesel engines. The engines with a power range of 9 to 500 kW are used in a great variety of applications.
Dexdyne Ltd Sales Div, Oakley House Tetbury Road Cirencester GL7 1US United Kingdom
e-mail: deutznl@deutz.de
DEIFe-mail:www.deif.com.br4684deif@deif.com.brIndiaPvt.Ltd
1510 E First St, Montor MI 48161 USA
Particular interest should be shown in our oil cooled range of engines , with their market leading fuel consumption and no requirement for water, this makes them ideal for remote locations such as telecom appli cations by reducing the customer operating costs significantly.
tel: +1 734 241 9500 fax: +1 734 241 e-mail:www.detroitstoker.com7126sales@detroitstoker.com
Consulting services: CHP market development , energy and emis sions trading issues.
Detroit Stoker Co
Denis Cooke & Associates Pty Ltd PO Box 4741, North Rocks NSW 2151 Australia
DEUTZ AG – UK & Ireland
EnvironmentDeltae-mail:www.deif.comindia@deif.comEnergy&
(Shanghai)DEIFe-mail:mediterranea@deif.comwww.deif.frElectricalCo.Ltd
tel: +1 (970) 530-2261 fax: +1 (970) 692 8368
tel: +55 19 3579 4681 fax: +55 19 3579
Generator manufacturer up to 300kva. Perkins engines and parts, Donaldson filters, Deep Sea Electronics, Denso start ers, Iveco engine parts, Deutz engines and parts, Cummins engines and parts. Bespoke generators to customer specifi cation. Certificated to ISO9001.
With over 150 years of experi ence, DEUTZ the independent diesel engine manufacturer, continue to invest in Research and Development to develop the technological advancements made in engine and exhaust after treatment design - all without compromising DEUTZ's enviable reputation for robust and reliable engines.
tel: +86 21 68796200 fax: +86 21 e-mail:www.deif.cn68796199sales@deifchina.com
DEUTZ can offer air, oil and water cooled engine solutions in various emissions stages includ ing EU Stage lllA with power outputs ranging from 13kVA through to 600kVA. Addition ally a variety of build options, to complement and optimise your own branded product, are also readily available. With the added support of the DEUTZ Global Network, DEUTZ should always be your partner of choice.
Deife-mail:www.deif.comus@deif.comdoBrasil
Designs and manufactures stokers and related combustion equipment for fuel firing.
Our team of engineers can discuss with you your require ments and which of the DEUTZ products would be the best solution for you.
Sales and after sales; turnkey CHP systems with gas engines in the Benelux; diesel engines: 4-7200 kWm.
Contact: Mike Welch tel: +44 (0)1522 584000 fax: +44 (0)1522 /industrial-turbineswww.siemens.com584900
Contact: Bharat Gupta tel: +44 (0)1285 658122 fax: +44 (0)1285 e-mail:www.dexdyne.com655644sales@dexdyne.com
Room 206, Building No 8, Shanghia Zhangjiang, Semicon ductor Industry Park, No. 3000, Long Dong Road Pudong Area Shanghai 201203 China
Deutz AG Ottostraße 1 Cologne 51149 Germany Contact: Dirk Müller tel: +49 (0) 221 822-5445 fax: +49 (0) 221 e-mail:www.deutz.com822-5380mueller.d@deutz.com
602, Town Centre 11, Andheri –Kurla Road, Sakinaka Andheri (East) Mumbai 400 059 MH India
Av. Brasil 2287, Jardim CEP:Chapadão13070-178 Campinas, SP Brazil
DT (NorthernGEN England)
Diesel Controls brings the strongest (mechanically) catalyt ic converters which are currently producing the highest levels of exhaust gas conversion in every corner of the world. Combined with skilled silencer making and tube bending from a range of tube manipulating in the UK.
Contact:Kingdom M.W. Kightley tel: +44 (0)1476 590667 fax: +44 (0)1476 576697
DDGC Ltd.
tel: +31 168 388 488 fax: +31 168 329 info@dieselpowerholland.come-mail:www.dieselpowerholland.com620
Baldonnell Business Park Dublin 22 Ireland
Wolperode 41, D-37581 Bad Gandersheim Germany
B.V.DieselEnginesOnline
DIMAGG Dieselmotoren und Aggregate GmbH
tel: +44 (0)20 8648 0041 fax: +44 (0)20 8640 sales@dieselpower.co.uke-mail:www.dieselpower.co.uk8471
e-mail: LtdDieselinfo@dieselthailand.comEnginesIreland
Contact: Ian Stamp tel: +44 (0)844 449 6373 / +44 (0)1977 683690 fax: +44 (0)844 499 6383 / +44 (0)1977 sales@diamonddiesels.co.uke-mail:www.diamonddiesels.co.uk683815
Longfields Court, Middlewoods Way, Wharncliffe Business Park, Barnsley, Yorkshire, United Kingdom
DIMAGG is the German agent
Diesel Power Systems Ltd Unit 5, Autumn Park,Dysart Road, GranthamLincolnshireNG317DD United
The Craftsman Marine diesel engines are very well-liked by narrow boat builders, they can be supplied very quickly and are delivered as a complete package that includes gearbox, cooling system, all electrics, control panels and flexible mountings. Our Industrial Range is inten sively used all over the world in a wide variety of products, including generator sets, pumpand compressor drive units, farm machinery and earth-moving equipment.
Ebweg Barendrecht45 2991 LS The Contact:NetherlandsPerry Andriese tel: +31 180 699273 fax: +31 180 info@dieselenginesonline.come-mail:www.dieselenginesonline.com699274
Manufactures generators and motors in its internal design shop, manufacturing facility and in-house test station. Over 60 years of history under the Dolmel and DFME brands.
Diesel Power Solutions London Ltd London Office Office 106 2 London Bridge Walk London SE1 Contact:2SXPedro Araujo tel: +44 (0)207 859 4298
tel: +353 1 403 4118 fax: +353 1 403 4183
FG WILSON DEALER
Unit 4 Blackburn Industrial Estate, Enterprise Way Sherburn in Elmet North York shire LS25 6NA United Kingdom
Diesel Power Ltd 12 Mitcham Industrial Estate, Streatham Road Mitcham, Surrey CR4 2AP United Contact:KingdomVVonDewitz
tel: +48 71 356 54 00 fax: +48 71 356 56 79 e-mail:www.dfme.ploffice@dfme.pl
Unit 3, Galley Hill Trading Estate, London Road, Swans combe, Dartford, Kent, United Kingdom
diesel engines are used on a very wide range of applications, including auxiliary generators & main propulsion engines on fishing vessels, tug boats, larger pleasure craft, ferries and of course smaller applications.
Oostelijke Randweg 18, Indus trial MoerdijkEstateM111 NL-4782 PZ The
United Kingdom
Diesel Engineering Co Ltd 88/8 Moo2 Rama2 Road, Tumbon Pantainorasingh Amphor Muang Samutsakorn 74000 Thailand
D
Specialist Diesel Power Systems installations and PLC control.
Whiteshaw Works Carluke Strathclyde ML8 5EJ United Contact:KingdomTThomson
2022 Worldwide Gen-Set & Cogeneration Directory 56
Contact:Kingdom Paul Broad tel: +44 (0)161 877 0322 fax: +44 (0)161 877 1614 LtdDiamonde-mail:www.dilog.co.uksales@dilog.co.ukDiesels(UK)
Buys and sells reconditioned diesel and natural gas engines and generator sets.
Cadder House, Cloberfield Milngavie, Glasgow G62 7LN
Diamond Diesels (UK) Ltd is a well established business located in Sherburn in Elmet, North Yorkshire, we are the one and only UK importer of Mitsubishi Industrial and Marine diesel engines and the popular Craftsman Marine engine range. We can supply you with a full array of spare parts & filters and we even cater for a number of older "out of production" Mitsubi shi Ourengines.extensive range covers from 2 to 16 cylinders with outputs ranging from 4 to 3500 KW. Mitsubishi Industrial and Marine
FG WILSON DEALER
BVDiesele-mail:www.dei.ieinfo@depower.iePowerHolland
Di-LOG Unit 28, Wheel Forge Way, Traf ford ManchesterPark, M17 1EH United
Netherlands
Diesel Controls (Europe) Ltd
M.D.:Parts:dieselecthistle.co.ukSales:e-mail:www.dieselecthistle.co.uk0642brian.muirie@paul.quinn@dtgen.co.ukpaul.moore@dtgen.co.uk
Generator Power Systems are a privately-owned, ECA registered limited company with over 25 years experience in the field. We specialise in the supply, installa tion, commissioning, repair and servicing of diesel backup and emergency power systems.
One of the leading generator set specialists in the UK. Provide customers with standard and bespoke stand-by power solu tions and subsequent support throughout the entire life cycle of their generator set.
tel: +44 (0)1555 751308 fax: +44 (0)1555 770455
e-mail: pedro@dpslondon.co.uk
Manufacturer of diesel gen-sets with a range from 20kVA to 2000kVA, standard gen-sets and automatic mains failure sets using all types of diesel engines, Perkins, Cummins, Volvo, Dorman etc. With a range of ac alternators, specials and sound attenuating canopy sets.
tel: +44 (0)141 956 7764 fax: +44 (0)141 955
T: +44 (0) 1376 512111 Unit 11, Taber Place Crittall Road, Witham Essex, CM8 3YP
tel: +66 (0)2895 5237 fax: +66 (0)2895 5239
DTGen (Dieselec Thistle Generators Ltd.)
DieselEnginesOnline B.V. supply diesel engines, spares for diesel engines & generator sets, parts for earth moving equipment and cranes and marine gearboxes (Dong I). We are specialised in Cummins and Caterpillar parts and ship all over the world.
Dieselec Depot)GeneratorsThistleLtd(London
Contact: Mr. Franciscus Bijman tel: +49 5382 5777 fax: +49 5382 e-mail:www.dimagg.de5787info@dimagg.de
Diesel engines, Alternators, Generators
e-mail: dpsgenerators@aol.com
LOADBANKS for GENERATORS THE TRUSTED TESTINGLOADFORNAME LOADBANK PACKAGES ■ 20kW to 7000kW ■ Resistive Only Loadbanks ■ Resistive / Reactive Loadbanks ■ DC Loadbanks SALES | SERVICE | RENTAL Call today: +44(0) 1283 531 645 www.crestchicloadbanks.com
Donaldson is one of the largest and most successful filtration manufactures in the world. Since 1915, our innovative technolo gies have been solving complex filtration challenges to improve people's lives, enhance equip ment performance and protect our environment.
Dinex-Europe's Premier Exhaust manufacturer offers an extensive range of silencers and certiicated spark arrestors within our portfolio. We also stock a wide selection of accessories; pipework, flex, clamps, etc. Dinex quality is renowned within the On highway sector, where we supply complete replacement exhaust systems. Our capabili ties include vertical exhausts and enviromental after-treatment. Dinex now offer the off highway sector the opportunity of dealing with the manufacturer direct.
DMECO
Donaldson ComponentsFilterLimited
We are ISO 9001:2000, accred ited group of companies.We are manufacturers and exporters of the following products : 1.Diesel Engines (Petter/Lister type). 2.Centrifugal Water Pumps. 3.Silent and Open type Diesel Generators. 4.Welder Genera tors.
Belbins Business Park Cupernham Lane Romsey SO51 7JF United Kingdom
Millennium Ct. First Ave, Centrum Burton-on-Trent,100 Staffordshire DE14 2WH United Kingdom
Specializes in custom substa tion projects, pre-engineered substations and factory-built substations.
office@donau-carbon.come-mail:www.donau-carbon.com659
Donaldson Europe B.V.B.A. Research Park Zone 1, Interleu venlaan 1 3001 Leuven Belgium
Contact: Samantha Cornish tel: +44 (0)1794525400 fax: +44 e-mail:www.dmstech.co.uk(0)1794525450info@dmstech.co.uk
Doneria Engg. Co. Ltd. 10/4 Hathras Road Agra 282006 India
Dongguan Dayang Mech & Engi Elc Co Ltd
Contact: Donato Mottola tel: +39 080 497 29 63 fax: +39 080 494 90
Co KG
Gwinnerstrasse 27-33 Frankfurt am Main 60388 Germany
Established in 1986, DMS tech nologies is an ISO 9001:2000 company and a leading supplier of battery products and custom built power systems. Supplying products to a wide range of industries worldwide including civil aviation and aerospace, military, requirementswillarangeanydistributoradvicetechnicaltechnologiestransport,telecommunications,railandmarine.DMSoffersexcellentadviceandafter-salesbothdirectandtoitsnetwork.IfyouhavequestionsaboutanyoftheofproductspleasecontactmemberoftheDMSteamwhobehappytodiscussyourwithyou.
Doncasters Group Ltd
tel: +31 26 356 support.mydnvgl@dnvgl.come-mail:www.dnvgl.com9111
Provides powdered, granular and extruded activated carbon and filters.
No 7 South of Tangsha Avenue Tangsha Town Dongguan 523710
Doncasters Group Ltd is a leading manufacturer of highly engineered, tolerance critical components; superalloys, turbine airfoils , rings & casings, structural castings, compressor airfoils and combustion systems all which can be supplied as engine ready. Process capabilities include investment casting, machining, precision and oversize forging, ring rolling and fabrications.
tel: +44 (0)1925 michelle.shaw@dinex.co.uke-mail:www.dinexexhausts.com849849
D
Staalindustrieweg 5, 2952 AT Alblasserdam The Netherlands
Contact: D R T Van Orsouw tel: +31 (0) 78 68 10 960 fax: +31 (0) 78 68 10 970 e-mail:www.discom.nlinfo@discom.nl
tel: +1 318 448 0274 fax: +1 318 445 e-mail:www.distran.com7240lisa.deville@distran.com
Dinex Exhausts Ltd
DIS-TRAN SubstationsPackagedLLC
Dollinger International Ballycasheen, Co Kerry Killarney Ireland
Contact: Malcolm Gough tel: +44 (0)1332 864 900 fax: +44 (0)1332 694 e-mail:www.doncasters.com136info@doncasters.com
14 Chestford Grange, Woolston Warrington, Cheshire WA1 4RE United Kingdom
of the original Lister -Diesel gen-sets manufactured by ListerPetter Ltd. The Gen-Set range consists of Lister-Petter powered diesel gen-sets, air cooled from 3kVA to 20KVA and water cooled from 5kVA to 34kVA. The range from 22 KVA to 275 KVA is powered by John Deere Diesel Engines.
Via G. Di Vittorio,11 70015 Noci (BA) Italy
DONG Energy is one of the lead ing energy groups in Northern WeEurope.areheadquartered in Denmark. Our business is based on procuring, producing, distributing and trading in energy and related products in Northern Europe.
tel: +49 69 4011 650 fax: +49 69 4011
Contact: Mr. Kevin O'Keeffe tel: +353 64 33322 fax: +353 64 dehydration.spx.come-mail:www.dollinger-ireland.com33371sales.dollinger@
2022 Worldwide Gen-Set & Cogeneration Directory 58
DNV-GL Group P.O. Box 9035, Arnhem NL-6800 ET The Netherlands
tel: +44 (0)1482 835213 fax: +44 (0)1482 Donauwww.donaldson.com835411CarbonGmbH &
DONG Energy
tel: +45 99 55 11 11 fax: +45 99 55 00 e-mail:www.dongenergy.com11info@dongenergy.com
DMSe-mail:www.demcoitalia.com73donatomottola@tin.ittechnologiesLtd
Contact: Sam Vandevelde tel: +32 (0) 16 383 811 fax: +32 (0) 16 38 39 LeuvenRD@donaldson.come-mail:www.emea.donaldson.com39
Discom B.V.
Contact:ChinaMrDylan Zhang
tel: +86 769 87868951 fax: +86 769 87868952
line mounting, ISO-containers, newly built (with classification approval) and modifications, sound isolated enclosures, canopies, modular canopies.
Oslo Road, Sutton Fields Indus trial Estate Hull HU7 0YN United Kingdom
Standard exhaust silencers, tailor-made exhaust silencers, (certified) spark arrestors (also integrated in exhaust silencers) greenline silencers (exhaust silencers with oxidation catalyst) catalyst, stainless steel exhaust bellows, anti-vibration mountings and rigid supports for exhaust
A global provider of high-quality services in the energy chain, including business and technical consultancy, operational support, measurements and inspection, and testing and certification. The business unit Technical & Operational Services is specialized in basic engineering and consultancy, testing and inspections of power plants, quality control and certification, feasibility studies: independent engineer's and owner's repre sentative services.
Kraftvaerksvej 53, Skaerbaek Frederica 7000 Denmark
Contact: Manish Doneria tel: +91 5622281088 fax: +91 e-mail:www.indiamart.com5622344317doneria@gmail.com
Dollinger International is a manu facturer of Fuel Gas Filtration systems for Gas Turbines and Oil Mist Eliminators to prevent oil loss from the oil lubricating vent systems of turbo machinery. Dollinger products are leaders in the field for efficiently and reliability.
4725 Highway 28 E Pineville LA 71360 USA
expertsNoisecontrolKeepingyourworldclean,quiet, and safe. Dürr Universal is a global leader in the design and manufacture of inlet and exhaust systems for gas turbines and reciprocating engines in the OEM and retrofit markets. www.durr-universal.com Dürr UnitedLimitedKingdom Phone +44 1455 8944 88 Email solutions@universalaet.com
John Deere. The power behind your power generation.
PROUD
When you build standby or prime power generators, you need THE POWER OF CONFIDENCE built in to every John Deere generator drive engine. Our 35 years of experience in power generation provides you and your customers the assurance of heavy-duty engine components for long-lasting performance. Warranty and service support that is unmatched in the gen-set market. And extensive engineering and application integration support to save you time and money.
POWERTO jdengine@JohnDeere.com JohnDeere.com/JDPower
2022 Worldwide Gen-Set & Cogeneration Directory 61
Offers turnkey, build, own and operate plant projects for renew able energies.
Offers combined cycle power plants, eirculating fluidised bed combustion, waste-to-energy plants, desulphurisation tech nologies, DeNOx plants, electro filters and more.
solutions for critical applications in oil, gas and other industries.
22 Doosan Volvo-ro, SeongsanGu, Gyeongnam-doChangwon 642-792 Korea
e-mail:www.en.gddayang.comdylan@gddayang.com
Prime, standby and peak shaving power generator sets and associated control systems and switchgear, packaged in self-contained power-house enclosures, special-purpose trail ers and mobile power vans.
Manufacturer specialising in the production of diesel engines and marine propulsion equipment.
tel: +49 2102 166 0
tel: +1 414 449 2555 fax: +1 414 449 6844 drs-pct.come-mail:www.drs.comstevenjmisun@
DSG-Canusa
Bergstrand House, Parkwood Close, Broadley Ind. Park Roborough, Plymouth, Devon, PL6
China Dayang Mechanical & Electrical Engineering Co., Ltd, located in Tangsha Town, Dong guan, is one of the experts who apply themselves to the electric generator and power system equipment in Southeast Asia and the South of China.
tel: +44 (0)1752 20 98 80 Fax: +44 (0)1752 20 98 nwesterman@dsgcanusa.come-mail:www.DSG-Canusa.com50
Doosan Lentjes GmbH
Drivetrain Power and Propulsion is the original equipment manu facturer of Hedemora Diesel En0gines. These high reliability, high power-to-weight diesel engines have been delivered worldwide for surface vessels, submarines, off shore industry, emergency power units and railway applications.
Produces and supplies equip ment for power plant machine halls.
Dresser Rand - Spain Barrio de Oikia 44-20759 GipuzkoaZumaia Spain
tel: +32 2 371 www.doosan.com6811
Dresser Italia S.r.l. Masoneilan Operations Via Cassano 77 Casavatore 80020 Italy
Contact: Edurne Zabaleta tel: +34 943 86 52 csegura@dresser-rand.come-mail:www.dresser-rand.com00
Contact: Tom Santoro tel: +1 203 366 5211 fax: +1 203 367 sales@drs-fermont.come-mail:www.pivotalpower.com3642
Doosan ConstructionIndustriesHeavy&Co Ltd
Dresser-Rand 10205 Westheimer Road, West8 Tower, Suite 1000 Houston TX 77042 USA
Doosan Power Systems Ltd
4265 N. 30th Street Milwaukee 53216 USA
DRS Fermont
D
Power distribution equipment, systems and control.
Dreve Richelle, 167 Waterloo B-1410 Belgium
Contact: Michelle Whidden tel: +1 310 223 0600 fax: +1 310 223 www.dresser-rand.com0607
Contact:7SGNigel Westerman
141 North Avenue Bridgeport 06606 USA
Dresser Rand AS P.O. Box 1010, Kirkegaards veien Kongsberg45,3601Norway
Engine manufacturer and supplier. Products: Gas and Diesel Engines; cogeneration (CHP) systems, propulsion and auxiliary Diesel Engines of Gearboxes.
Doosan is equipped with the sophisticated state of the art facilities, ranging from design, manufacturing, installation as turnkey contractor. Business: nuclear, thermal, combined, desalination, casting and forging.
tel: +44 (0)1293 612888 fax: +44 (0)1293 e-mail:comwww.doosanpowersystems.584321dps.online@doosan.com
Doosan Skoda Power s.r.o.
Dresser Rand – Los Angeles Branch 18502 Dominguez Hills Drive, Rancho CaliforniaDominguezLA90220 USA
tel: +39 0817 892 111 fax: +39 3355 762 andthetoworldwideSalesTheValve,Ring-O,Masoneilan,Grove,ties,Seal,Becker,segmentandDRESSER'sMeasurementERofthecoveredCONTROLwww.dresser.com.TheWayneurementFlowintry.customersandhighlymanufactureworldwideteredThewww.ge-energy.com323DRESSER,Inc,headquarinDallas,TX,USA,isaleaderinthedesign,amdmarketingofengineeredequipmentservicessoldprimarilytointheenergyindusTheDRESSER,Inc.consistsfourbusinessunits:DRESSERControlDRESSERMeas&ControlDRESSERDRESSERWaukeshaDRESSERwebsiteisTheFLOWmarketsementisbyDRESSER,IncwithproductsandservicesoftwoitsBusinessUnits"hDRESSFlowControl"hDRESSERandControlbrandnamesproductsforthismarketinclude:Ashcroft,Consolidated,ControlDresserPipingSpecialEbro,Entech,Flosystem,Heise,IVL,Ledeen,LVF,Mooney,Nil-Cor,Roots,Texsteam,TKWeksler,Wheatley,Willy.DRESSER'sMarketingandOrganisationensuresaglobalassistanceourCustomersprovidingwidestrangeofvalveinstrumentsolutionsand
fax: +49 2102 166 e-mail:www.doosanlentjes.com2500info@aee-lentjes.de
Daniel-Goldbach-Strasse 19, D-40880Ratingen Germany
tel: +47 32 28 70 70 fax: +47 32 28 70 www.dresser-rand.com80
services for every application in the energy and process control industries. Parent Companies: DRESSER Measurement & Control, DRESSER Waukesha, DRESSER Wayne.
Drivetrain Power & Propulsion Sturegatan 2 Hedemora 77635 Sweden
DRS Power Systems
Doosan Infracore's Construction Equipment Division is undeniably a renowned global construc tion equipment supplier that boasts a broad lineup ranging from mid-large excavators to refractive dump trucks and small machinery, and an extensive global manufacturing, distribution and sales network.
Tylova 1/57, Plzen 301-28 Czech Republic
Doosan House, Crawley Busi ness Quarter, Manor Royal Crawley RH10 9AD United Kingdom
Doosan Infracore EMEA Construction Equipment HQ
Europe Dresser-Rand offers a range of gas turbine gen-sets from 1 to 43MW and specialises in complete power systems for industrial, oil and gas, and marine applications. Base - load units for cogeneration, utilities and offshore platforms are tailored for individual customers.
Supplies rotating equipment
Contact: Mr. Gote Jonsson tel: +46 (0) 225 595800 fax: +46 (0) 225 diesel@hedemoradiesel.see-mail:www.drivetrainpower.com595801
tel: +42 378 185 doosanskodapower.come-mail:www.doosanskodapower.com000info.power@
tel: +1 713 354 6100 fax: +1 713 354 info@dresser-rand.come-mail:www.dresser-rand.com6110
Contact: Son Ho-il tel: +82 55 278 6114 fax: +82 55 264 e-mail:www.doosanheavy.com5551-2hoil.son@doosan.com
e-mail: sales@duponteng.com
Offers a wind energy and alter native energy company.
Durapipe PLX is an above and below ground product range specifically designed for the safe transfer of all liquid fuels. Consisting of single wall and two types of secondary contained pipe and fittings, PLX has been installed for many different forecourt, building services, industrial and critical power applications across the World.
PO Box 2600 3430GA Nieuwegein The Netherlands
DynaGen Technologies Inc.
tel: +49 228 91 885 fax: +49 228 9188 990 e-mail:www.dvgw.deinfo@dvgw.de
2022 Worldwide Gen-Set & Cogeneration Directory 62
Manufacturer of fuel injection systems and related components for high, medium and low speed engines, tow and four stroke, fuelled by heavy oil, diesel fuel, gas and mixtures of them. The production department is work ing close together with the R & D department. New know-how is following directly into the produc tion technology.
71 Allan St. Suite 101 Rutland VT 05701-4570 USA
Contact:GermanyProf
Duke Energy Generation Services
Supplier of components to the Power Industry, Heat exchang ers, Radiators, Plate coolers, Fin Fan coolers, Exhaust silencers, Air filters.
E: GmbHIndustrieelektronikDuragLE10LeicestershireHinckleytrialHinckleyBarleyfieldcomcgould@universalaet.FieldsIndus-Estate1YE&CoKg
Durapipe PLX Walsall Road, North Canes, StaffordshireCannock WS11 9NS United
Unit 2 Pebble Vale Sneyd Street Stoke on Trent ST6 2NP United Kingdom
DWF's renewable energy team draws together in-depth knowledge and experience of the renewables sector to deliver excellent legal advice.
Contact: Tom Pearce tel: 01782 214 125 fax: 01782 214 e-mail:www.dsipower.co.uk155tom@dsipower.co.uk
Contact: Mr. Lee Dupont, president tel: +1 504 227 2023 fax: +1 504 227 2623
D
DYMAC
Provides electric power and gas distribution operations and other services.
DSI have developed a range of LPG and diesel generators specifically for the home and small office often combining them with wind generators and solar power cells to provide a truly GREEN - environmental friendly approach to electrical power generation up 500 kVA complete with full installation, service and maintenance support.
DSG-Canusa is the complete source for heat shrink products and related technology. Our product offering includes Poly olefin, Fluoropolymer, Elastomer and PVC heat shrink based materials in thin, medium and heavy wall tubin, accessories and Newequipments.productsare continually being developed to meet industry specifications and requirements – with commitments to develop unique solutions for dedicated customer applications has earned DSG-Canusa a reputa tion for excellence in customer satisfaction.
139 E Fourth St, Cincinnati OH 45202 USA
DWF LLP
the industry self-regulation in the gas and water supply industry. Our technical rules set the standard in both Germany and within Europe the utmost safety combined with the best possible efficiency.
DURR Universal T: +44 (0) 1455 894488
tel: +31 (0)30 750 9814 fax: +31 (0)30 750 9816 e-mail:www.dgta.nlinfo@dgta.nl
At the DVGW (Deutsche Vereinigung des Gas- und Wasserfaches e.V. - Technischwissenschaftlicher Verein = DVGW German Technical and Scientific Association for Gas and Water) the transfer of knowhow and communication is at the centre of attention. On the basis of high technical competence we choose an open dialogue. We are transparent, and we are Theneutral.DVGW is indispensable for
Dupont Engineering, Inc. 568 Terry Parkway Gretna LA 70056 USA
Duap AG Waldgasse
Tel: +44 3333202220 Fax: +44 3333204440
tel: +1 800 398 5917 fax: +1 513 419 5310
DVGW
tel: +31 e-mail:www.dymac.com306075850wil.riedijk@skf.com
DWF are experts in: Solar Power; Wind Power; Wave and Tidal; Biomass; Energy from Waste; Recycling; CHP; Hydro.
Dr-Ing Peter Martin tel: +49 40 55 42 18 0 fax: +49 40 58 41 54 e-mail:www.durag.deinfo@durag.de
VGT (Vereniging Gasturbine) or Dutch Gas Turbine Association is a trade association. Its goal is to initiate, encourage and support a broad range of activi ties with the aim of strengthening the technological and commer cial position of the gas turbine industry in the Netherlands. The association is a focal point in the international gas turbine world.
Josef-Wirmer StraBe 13 Bonn D-53123 Germany
Kollaustrasse 105 Hamburg Hamburg D-22453
Dynalco 5450 N.W. 33rd Avenue, Suite
Contact:Kingdom David Naylor tel: +44 (0)1543 279909 fax: +44 (0)1543 www.plxpipe.com272373
3 Spectacle Lake Drive, Dart NSmouthB38 1R7 Canada
tel: +1 902 406 0133
The Durag Group is a worldwide supplier and developer of measurement and controlling technology. Areas of application are combustion systems in commercial and industrial plants
DSI Power Ltd
Klevinbaan Nieuwegein163430BC The Neth Contact:erlands Wil Riedijk
Dutch Gas AssociationTurbine
Supplies engine controllers, generator controls and automatic transfer switches for manufactur ers, resellers and installers of engine-powered equipment.
tel: +41 62 961 6565 fax: +41 62 961 6110 e-mail:www.duap.chsales@duap.ch
www.duke-energy.com
What do we offer? SKF Dynamic Monitoring Analysis and Control (DYMAC) offers total system integration by bringing advanced condition monitoring and protection systems into a plant-wide control platform. This integration leads to the avoidance of costly unexpected down-time and reduce operating and maintenance costs. The end result is not only improved profitability, but also a better and safer environment.
Duke Energy – Wind
and environmental monitoring of emissions.
fax: +1 902 567 e-mail:www.dynagen.ca0633sales@dynagen.ca
1 Scott Place, 2 Hardman Street Manchester, Greater Manches ter, M3 3AA, United Kingdom
Contact:Herzogenbuchsee19,CH-3360SwitzerlandMr.Mechel
F: +44 (0) 1455 894477
tel: +1 802 773 6684 fax: +1 802 773 www.duke-energy.com6799
Contact: Ronald Davies tel: +44 (0)121 580 sales@dieselgenerators.come-mail:www.dieselgenerators.com3222
tel: +44 (0)151 339 4181 fax: +44 (0)151 347 sales@eatechnology.come-mail:www.eatechnology.com2404
tel: +44 (0)121 e-mail:www.dieselgenerators.com5570270sales@kwl.com
E4TECHe-mail:www.ecv.ptecv.porto@ecv.pt
Consults on sustainable energy. Provides services relating to technology, policy and business across a wide range of energy areas.
Eagle Filters Ltd is a Finland based company serving gas turbine power plants at nearly 20 countries around the world. By using customised air filters, instead of bulk products, our customers save hundreds of thousands of dollars (O&M costs) and enjoy many other benefits. Stop wasting moneylet us optimise your air filtration system!
EagleBurgmann KE A/S Expansion Joint Solutions Park Alle 34 Vejen DK-6600 Denmark
E.C.V.
Operates as an energy technolo gy consultancy with considerable
2022 Worldwide Gen-Set & Cogeneration Directory 63
21 Hercules Way Aerospace FarnboroughBoulevard Hampshire GU14 6UU United Kingdom
Eagle Power Ltd
tel: +1 619 562 6083 fax: +1 619 562 us-eagleburgmann.come-mail:www.eagleburgmann-ej.com6083EJsales@
tel: +971 4 3724312 fax: +971 4
Av Serpa Pinto 534-10 Apartado 2142, 4451-901 Matosinhos Oporto Portugal
Contact:EmiratesNazih
The company supplies used low hour diesel/gas fuelled gen- sets from 5 to 2000kVA. All sets are tested on load banks for output, etc. and re-painted to a high standard. Switchgear/control panels are checked for function. Eagle Machinery is a supplier of spares for engines and alterna tors.
Capenhurst Technology Park, ChesterCapenhurstCheshire CH1 6ES United Contact:KingdomChrisLowsley
Eagle Filters Ltd Kalervontaku 10 48600 Kotka Finland
10035 Prospect Ave, Suite 202 Santee CA 92071 USA
Ave Juste-Olivier 2 Lausanne 1006 Switzerland tel: +41 21 331 e-mail:www.e4tech.com1570info@4tech.com
Contact: Hans Hansen tel: +45 7536 1811 fax: +45 7536 info@dk.eagleburgmann.come-mail:www.eagleburgmann-ej.com1532
Manufacture and sale of fabric, metal and rubber expansion joints for pipe and duct systems in all types of industrial and energy plants. Service and installation worldwide.
tel: +44 (0)20 3008 6140 e-mail:www.e4tech.cominfo@e4tech.com
E-A-R CompositesSpeciality
tel: +351 229 399 300 fax: +351 229 371 365
EA Technology Europe Ltd
Contact: Bob Hunt tel: +44 (0)844 477 ukinfo@e-tecpowerman.come-mail:www.e-tecpowerman.com4794
Manufactures electronic instru ments, controls and ignitions for harsh and compressors.reciprocatingmaintenancemarine.ment,andstationaryprimarilyenvironments.hazardousProductsusedinoilandgaspipelines,enginemanufacturesusers,constructionequipagriculture,petrochemical,Nowincludespredictiveproductsforenginesand
ManagementE-TecHampshire,FarnboroughAerospace21E:F:T:ManagementE-TECe-mail:www.3edubai.com3724385ngeha@3edubai.comPowerLimited0844477479408444774795ukinfo@e-tecpowerman.comHerculesWayBoulevardGU146UUPowerLtd
E-Tec Power management are a leader in the field of complete power and infrastructure systems.
Contact: Jari Kariluoto tel: +358 5 210 9300 fax: +358 5 218 e-mail:www.eaglefilter.fi4165sales@eaglefilter.fi
expertise embracing electrical energy storage systems, demand side management, distributed generation, fuel cells, hydrogen systems and develop ment of independent safety case reviews.
Bagnall Street, Great Bridge West Midlands DY4 7BS United Kingdom
West Bromwich B71 1DG United Kingdom
EagleBurgmann EJS Inc Expansion Joint Solutions
Dubai Silicon Oasis, Wing B, Office No. 301 PO Box 341084 Dubai United Arab
Eagle Generators Ltd
Manufactures fabric, metal and rubber expansion joints for power generation. Specialises in HRSG boiler seals, ASME code and gas turbine products. Main tenance support, installation and emergency services available.
tel: +49 0 8171 230 fax: +49 0 8171 23 info@de.eagleburgmann.come-mail:www.eagleburgmann.com1412
E4TECH UK Ltd 83 Victoria Street London SW1H 0HW United Kingdom
DE To reserve your logo next to your Editorial for £150 please contact Power either by Tel: +44 888019(0)1403 or by e-mail power@wipmagazines.com Visit our Website powermediagroup.co.uk
Contact: Sales tel: +1 954 739 4300 fax: +1 954 486 SalesSupport@dynalco.come-mail:www.dynalco.com4968
3E Electrical Energy Efficiency F.Z.E.
7911 Zionsville Road Indianapolis 46268 USA
Contact: George Gabuzda tel: +1 877 327 4332 fax: +1 317 692 5511
Production of mechanical seals, stuffing box packing, gaskets. Automotive seals, magnetic couplings, expansion joints, joint seals for special refusal depots, rotary kiln sealing systems. Training courses for sealing technology in power stations, chemical industries and for people working in maintenance departments.
IndustriesEagleBurgmannGmbH & Co KG
Company specialising in the sales of UK manufactured world class generating sets incorporat ing the latest technology from Perkins, Cummins and FG Wilson.
AuBere Sauerlacher StraBe 6-10 Wolfratshausen D-82515 Germany
Ft104Lauderdale FL 33309 USA
Consults on sustainable energy. Provides services relating to technology, policy and business across a wide range of energy areas.
Geha
2022 Worldwide Gen-Set & Cogeneration Directory 64
Contact: Malcolm Lobb tel: +44 (0)1256 461894 fax: +44 (0)871 666 sales@ecelectronics.co.uke-mail:www.ecelectronics.co.uk5680
Eco-Tec Inc. designs and manufactures economical, high performance, fully automated, integrated water treatment systems - including demineralization, filtration, reverse osmosis, condensate polishing and softening systems used in new and retrofit power generation and process steam applications. With over 1,000 installations worldwide, Eco-Tec is a leader in advanced ion exchange technology. The patented Recoflo process reduces installation and operat ing costs, prolongs resin life and maintains high product purity.
Eaton Electric Sales Ltd PO Box 35, Gatehouse Close Aylesbury Buckinghamshire HP19 8DH United Kingdom
UKCommorders@eaton.com
Eaton's Electrical Sector 1000 Cherrington Parkway Moon Township PA15108 USA
Transfer switch equipment including automatic, soft load, bypass isolation, closed transition (less than 100 MS) non-automatic, manual and peak shaving equipment, uninter ruptable power supplies (UPS), generator breakers, integrated equipment solutions. Transient voltage surge suppression (TVSS), LV and MV switchgear, motor control centers, power management products, distribu tion and control equipment.
E-A-R Speciality Composites is a leading provider of engineered solutions for problems related to airborne noise, structureborne vibration and shock in industrial and power generation equipment. The company works closely with customer design teams to provide energy-control solutions that add value to products through quieter opera tion, enhanced precision, greater durability and other marketable properties.
Eaton Electric Limited Reddings Lane, Tyseley Birmingham B11 3EZ United Contact:Kingdom
Basingstoke, Hampshire RG24 8GF United Kingdom
tel: +44 (0)1793 511221 fax: +44 (0)1793 61 85 52 e-mail:www.ecolab.comkate.askew@ecolab.com
Econergy Ltd Unit 8 & 9, St George's Tower, Hatley St George
tel: +44 (0)121 685 2100 fax: +44 (0)121 706 2012
Eco-Tec designs and supplies all components of water treatment systems such as filters, reverse osmosis units, softeners, demin eralises, condensate polishers, chemical injection systems, control systems and waste treatment systems. All phases of projects are carefully managed from initial design, through system commissioning on to continuing field support with ECO-SERV Customer Service. parentcomp: Eco-Tec Inc.
Eco-Tec Inc. 1145 Squires Beach Road Pickering Ontario L1W 3T9 Canada
Contact: Steen Moller Jensen tel: +45 87 434100 fax: +45 87 e-mail:www.ecpower.dk434101sales@ecpower.dk
221 Dover Road Slough Berks SL1 4RF United Kingdom
Samsoevej 25 DK-8382 Hinnerup Denmark
tel: +1 412 893 GlobalC-PRO@eaton.come-mail:www.eaton.com3300
Provides a decentralised energy system that uses cogeneration to produce both electricity and heat. Has fuel efficiency rates of over 96% in some cases.
tel: +44 (0)20 30120130 fax: +44 (0)20 e-mail:www.ecoharmony.com30120140info@ecoharmony.com
Sandy, Bedfordshire, SG19 3SH United Contact:KingdomRobert Rippengal tel: +44(0)870 054 5554 fax: +44 (0)870 054 e-mail:www.econergy.ltd.uk5553sales@econergy.ltd.uk
Provides expertise in market creation and project formulation in the sustainable energy and climate change sector.
Ecolite Technology Ltd
1 Campden Business Park, Battlebrook Drive,
Unit 4 Newton Court, Rankine Road
E
PO Box Hengelo23AA 7550 The Nether lands
AlisonSimpson@eaton.come-mail:www.eaton.com
Chris J Pack
tel: +49 02 21 73 7810 fax: +49 02 21 37 781152 (Netherlands)Eatone-mail:www.eton.comelekinfo@eaton.comIndustriesB.V.
tel: +44 (0)1753 ECeaton.come-mail:www.powerquality.eaton.com608700powerqualityUK-info@ElectronicsLtd
Eaton's Electrical business in the United Kingdom is built on over 100 years of experience with such market leading brands as MEM®, Powerware, MGE Office protection systems, Moeller, Cutler-Hammer and Eaton
tel: +44 (0)1329 853815 fax: +44 (0)1329 853065
Winnington Avenue, Winnington, CheshireNorthwichCW8 3AA United Kingdom
GEC Marconi Avionics - Power Systems Division - has designed and manufactured equipment for the aircraft industry and military for many years. The product range includes military portable gen-sets and electrical generation equipment. Other activities carried out by the business include fuel systems, power distribution systems and mechanical systems.
Offers a service from indi vidual components to the design, manufacture, commissioning and maintenance of complete electrical control and distribution systems, as well as industrial electronics for automation tech nology.
Electronic Manufacturing Services provider with factories in the UK and Romania. Manufacturing Services include PCB Assembly, Cable & Wire Harness Assembly, Sub & Complete Product Assembly, Control Panel Assembly, Systems Manufacture. We also provide a Managed Asian Supply Chain service based in Hong Kong.
tel: +1 905 427 0077 fax: +1 905 427 e-mail:www.eco-tech.com4477ecotec@eco-tec.com
Eaton ELEK GmbH Am Alten Bach 18 Neuss 41470 Germany
tel: +31 74 2469111 fax: +31 74 andEatone-mail:www.eaton.com2464444holec-info@eaton.comLtd–ACSystemsePDU
EC Power A/S
Offers wood fuel supply, biomass heating, CEM and CHP development.
UKCommorders@eaton.come-mail:www.eaton.com
Eaton Aerospace Abbey Park Titchfield Fareham Hampshire PO14 4QA United Kingdom
tel: +44 (0)1296 39 33 32 fax: +44 (0)1296 42 18 54 e-mail:www.moeller.co.uk
ECO Ltd PO Box 900, Bromley London BR1 9FF United Kingdom
e-mail:www.earsc.comsolutions@earsc.com
Provides water treatment, chemi cals and services.
Eco-Tec Europe Ltd Unit 6A Zone 4, Burntwood Busi ness Burntwood,Park Staffordshire WS7 3XD United Kingdom
Contact: Geoff Grey tel: +44 (0)1543 675731 fax: +44 (0)1543 e-mail:www.eco-tec.com679484pti@eco-tec.com
Ecolab United Kingdom
Lissue Industrial Estate West Lisburn, County Antrim BT28 2RE Northern Ireland
Edward Stenhouse Ltd
e-mail: freeserve.co.ukrayevans@ehpltd.
Contact: Simon Cunningham tel: +44 (0)207 2418787 fax: +44 (0)207 scunningham@eland.co.uke-mail:www.eland.co.uk2418700
Contact: R F Evans tel: +44 (0)1733 252428 fax: +44 (0)1733 252674
The Farm Office, Newbridge Colemans Hatch Hartfield TN7
Contact: Tim Owen tel: +44 (0)1386 CoEDCsales@ecolitetechnology.co.uke-mail:www.ecolitetechnology.co.uk438021ElectricalDynamicsrl
120 Highgate Studios
Builds, owns and operates CHP plants and wind farms.
Via Arandora Star 28/A 43122 Parma Italy
EDC manufactures a range of instruments for the execution of safety or running tests (electric, hydraulic, thermal and vibration) on motors, pumps, fans, trans formers, solenoid valves and resistances etc.
Egyptian Int. Motors Autostrad Road, Mokattam P.O. BOX 33,El-Kalaa, Cairo, Egypt
Via Guido Rossa 24, Cascine Del ImprunetaRiccio (FL) 1-50023 Italy
Contact: Bruno Valeri tel: +39 55 234 9635 fax: +39 55 234 e-mail:www.ejsus.com9914sales@ejsus.com
tel: +44 (0)1733 370959 fax: +44 (0)7780 info@ef-engineering.co.uke-mail:www.ef-engineering.co.uk706215
Eland Cables is a leading cable supplier with a product portfolio catering for a wide range of markets from Telecoms and Defence to Power Generation and Panel Building. Eland Cables began trading in 1975, and is now a leading Inter national supplier of electrical cables and cable accessories. In 2000, as a result of increased turnover and an expansion in our product range, we opened a state-of-the-art purpose-built Distribution Centre in Doncaster, South Yorkshire. This significant investment ensured continued quality of service, increased availability and wider choice. It also enabled us to build an enviable portfolio of success fully managed, high profile multi-million pound projects. The ability to accurately service an increased number of orders and secure quicker turnaround times led to further expansion in 2001, with the introduction of a dedicated Rail Division. This was followed shortly afterwards by the creation of a multilingual Export Division. Experienced people with a specialist knowledge base have served to reinforce our commitment to understanding the needs of both individual markets and the cable industry as a whole. Eland Cables' commercial headquar ters are located in North London, supporting an outlying sales force covering the UK, Ireland and Northern Europe.
Edeco ServicesPetroleumLtd
tel: +44 (0)20 7752 2429 fax: +44 (0)20 7752 martin.dix@edfenergy.come-mail:www.edfenergy.com2388
Offers power generation and transmission, heat generation and distribution.
EDF Energy PLC
tel: +44 (0)161 432 8833 e-mail:www.edina.euinfo@edina.eu
Our company which has been established as maintenance service of industrial machines in 1984, has added the sales and montage of gen-sets, voltage regulators and earth-quake sensors to its profile in the course of time. Besides, Edip Enerji is the authorised service and sell of MOSA generators. The quality of our company's maintenance service has been given by the Institute of Turk ish Standards. Following our enlargement philosophy, we are searching for new contractors who would like to penetrate into Turkish gen-set market with their products.
Contact: Edward Stenhouse tel: +44 (0)1342 826661 fax: +44 (0)1342 btconnect.come-mail:www.edwardstenhouse.com826466edwardstenhouse@
EF Engineering Limited Unit 7 Axis Park, Manasty Road Orton Southgate, Peterborough PE2 6UP United Kingdom
Trent Ln, Castle Donnington DE74 2NP United Kingdom
tel: +44 (0)1332 850060 fax: +44 (0)1332 e-mail:www.edeco.co.uk850553johnb@edeco.co.uk
6 Lincoln NorthboroughRoadPeterborough PE6 9BL United Kingdom
EJS Europe (Expansion Joint Systems)
Global manufacturer of metal and fabric expansion joints, bellows and piping solutions for the power generation industry. Onsite services and online pric ing available. UOP approved, ASME certified and a EJMA member.
EDF LUMINUS
53-79 Highgate Road London NW51TL United Kingdom
Unit 6, 12 and 13 Rugby Park, Bletchley Road, Stockport, SK4 3EJ, United Kingdom
E
Via Mazzini 10/12, 20032 Cormano (MI) Italy
EF Engineering is one of the UK's leading show-finishers. They aim to give customers a clear competitive advantage at trade fairs and exhibitions by showcasing their products' distinctive features, new innova tions or key strengths.
tel: +32 2 229 19 50 fax: +32 2 218 50 corporate@edfluminus.bee-mail:www.edfluminus.be24
Provides biomass and renew able energy consultants; chartered surveyors and land management.
Eland Cables
2022 Worldwide Gen-Set & Cogeneration Directory 65
40 Grosvenor Pl, Victoria London SW1X 7EN United Kingdom
EHP is a specialist supplier of electrical measuring and test systems. Series resonant power supply kit systems for high voltage testing up to 650 kV, 20mVA with variable frequency. A range of test instruments for all parameters.
Elcos s.r.l
Specialises in industrial diesel and gas engines and transmis sion services including engine and transmission rebuilding and computerised test facilities.
Contact: Pariani tel: +39 02 6152293 fax: +39 02 6151620 e-mail:www.edc.itinfo@edcnet.it
tel: +90 212 324 16 14 fax: +90 212 280 19 edipenerji@edipenerji.come-mail:www.edipenerji.com41
Chipping Campden, Glos. GL55 6JX United Kingdom
Yesilce Mah. Barbaros 1. Cad. No:17 IstanbulSeyrantepeTurkey
Edina Manufacturing Ltd
e-mail:Edinalisburn@edina.ieUKLtd
Edina is a leading supplier, installer and maintenance provider for combined heat and power (CHP), gas, and diesel power generation solutions. No other UK manufacturer in our market sector is more committed to offering such high levels of quality, reliability and customer service.
Edip Enerji Dizel A.S.
tel: +20 2 LtdEHPe-mail:www.eim-eg.com5061600info@eim-eg.comTechnicalServices
4ES United Kingdom
tel: +44 (0)28 92 622122 fax: +44 (0)28 92 621940
Rue du Marquis, 1 Markiesstraat Brussels 1000 Belgium
Electrogen International Ltd
mental activities, R&D, load dispatch of power and cogen erated heat, import and export of electricity, pool accounting and pricing.
Ellis Patents
Eleberg snc
Qormi QRM 3100 Malta
We are Electrical Distributors agents for Schneider, Legrand, MGR UPS SYSTEMS and other companies. We install and commission UPS and Generator systems. tam: MACM Malta
E
tel: +45 44 66 00 22 fax: +45 44 65 61 04 e-mail:www.elkraft.euinfo@elkraft.eu
Elentek srl Via dell'industria 3 – 35020 Brugine PD Italy
901 N Fourth St Jeannette PA 15644 USA
Contact: M Spickmann tel: +49 02157 1011 fax: +49 02157
ElectraTherm 4750 Turbo Circle Reno, NV 89509
tel: +39 0521 772021 fax: +39 0521 270218
Contact: Sandro German tel: +356 254 63000 fax: +356 214 e-mail:www.elektra.com.mt99648info@elektra.com.mt
Eldon Electric manufactures steel enclosures for control switchgear and distribution panels in mild steel or stainless steel. Eldon in the main UK distributor for the GE Power range of enclosures made in glass fibre reinforced polyester.
Contact: Trevor Andrew tel: +44 (0)1709 701234 fax: +44 (0)1709 701209 e-mail:www.eldon.cominfo.uk@eldon.com
Leuther Strasse 24, Nettetal û Kaidenkirchen D-41334 Germany
Elite Electronic Systems Ltd
Rother Way Hellaby Ind est Rotherham South Yorkshire S62 8QN United Kingdom
Contact: Kare Sandholt, Depart ment Manager
tel: +1 724 527 www.elliott-turbo.com2811
tel: +44 (0)29 2077 8727 fax: +44 (0)29 2079 2297 e-mail:www.elmatic.co.uksales@elmatic.co.uk
Contact: Michele Borgato tel: +39 049 9730367 fax: +39 049 e-mail:www.elentek.com9731063m.borgato@elentek.com
tel: +1 781 335 5200 fax: +1 781 335 e-mail:www.electroswitch.com4253info@electroswitch.com
Eldone-mail:www.eldata-gmbh.de1522info@eldata-gmbh.deElectricLtd
Contact: Mr. Fergal Bent tel: +353 (0) 1 825 1644 fax: +353 (0) 1 825 e-mail:www.electrogen.ie1902electrogen@eircom.net
Electroswitch 180 King WeymouthAvenueMA02188 USA
Ellis Patents manufactures a range of electrical cleats and cable clamps. The range includes Ellis 'Emperor' and "Atlas" trefoil and single cable cleats as well as single and two bolt cable clamps for single cables.
Elmatic load-banks are used by a great many private, public, military and government organi sations around the world for the testing of stand-by generators, batteries and aircraft ground power-units etc. AC/DC and multi-voltage testing is available and all switching metering etc is built in to the customer's specification.
Wentloog Road
Contact: Mr Gabriel Trenti tel: +39 035 656 422 fax: +39 035 655 667 e-mail:www.eleberg.itinfo.eleberg@tin.it
Management Electrabel is active in the following core business: we generate electricity, trade electricity and natural gas, build, manage and service networks used for the transmission of electricity and natural gas.
Supply, installation, commission ing of diesel generators from 2KVA-2000KVA. Main agents for alternators, Newage Int Ltd, Leroy Somer, Mecc Alte. Volt age regulators for all types of alternators.
Electrabel Boulevard du Regent 2 Brussels BrusselsB-1000 Belgium
Tollgate Business Park Beaconside Staffordshire ST16 3HS United Kingdom
Elkraft Power Company Ltd
2022 Worldwide Gen-Set & Cogeneration Directory 66
e-mail:www.ellispatents.co.uk758808sales@ellispatents.co.uk
Contact: Stephen Crawley tel: +44 (0)1944 758395 fax: +44 (0)1944
High Street, Rillington Malton North Yorkshire YO17 8LA United Kingdom
Rathregan,Batterstown, Co. DunboyneMeath Ireland
Lackaboy Industrial Estate, Co.EnniskillenFermanagh N. Ireland BT74 4RL United Kingdom
Thanks to our decennial experi ence, we are able to realize control panels for all kinds of pumps, panels for depuration systems and other special Anotherrequest. brand of our production has extended even to generating sets. We have gasoline / diesel, supersilenced or open genera tors.
Elite is a privately run porivder of electronic manufacturing services to the power generation industry. Offering a full turnkey service.
tel: +44 (0)2866 e-mail:www.elitees.com327172dmccusker@elitees.com
Elentek is a specialist manufac turer of electromechanical and electronic devices.
Contact: Bart Pycke
Designs, manufactures and markets standard and customdesigned switches, relays and other electrical system products for utility, industrial and military environments.
Contact: Anthony Townley tel: +44 (0)1785 275200
tel: +32 2 501 www.electrabel.com5982
Elliott Group
Designs, manufactures and services critical rotating equip ment. Supplies and services turbomachinery for the full spectrum of oil and gas, refining, LNG, petrochemical and other process and power applications.
Elmatic (Cardiff) Ltd
Lautruphoj 5,2750 Ballerup Denmark
ElectraTherm's Green Machine generates fuel-free, emissionfree electricity from low grade engine waste heat (77-116°C), utilizing Organic Rankine Cycle (ORC) and proprietary technologies. Our machines are fully packaged with outputs up to 110kWe for distributed power generation.
Energy planning and environ
e-mail:www.elcos.itinf@elcos.itEldataElektrotechnikundServiceGmbH
G. Mazzini, 1/A Pedrengo (BG) I-24066 Italy
Elektra Ltd Mill Street
Contact: Celeste Erlach tel: www.electratherm.com775-398-4690
Electrical & Electronic Instru ments & Technologies. We are specialised manufacturers of panel electrical meters designed for gen-set application (digital, led-bar, analogue, single-doubleand gen-sets.systemalonewindows.transformers,deviceselectronicandindicators,low-costcombined-parameters,voltageandfrequencyhourmeters),currentvoltagetransformers,ground-faultprotectionanddifferentialcurrentpanelprotectionNEWLowcoststand-electronicidlecontroldesignedforportable
Runmey Cardiff CF64 4DD United Contact:KingdomANunns
Elster Metering
George Curl SouthamptonWaySO18 2RY United Kingdom
Contact: Mike Derbyshire tel: +49 (0)201 450912-0 fax: +49 (0)201 emc-rentals.come-mail:www.emc-rentals.com450912-59mike.derbyshire@
Emerson ManagementProcessPower & Water Solutions – US Headquarters 200 Beta PittsburghDrivePA15238 USA
Manufacture and supply of measurement, control and protection equipment including digital and analogue meters, electronic protection relays, timers and time switches, trans ducers, kilowatt, hour meters, current transformers, shunts and many other related products.
Ziyabey Cad. 2. Sk. No: 1/4 Balgat Ankara Turkey
Contact: Neil Joliffe tel: +44 (0)1489 566500 fax: +44 (0)1489 njoliffe@eltafans.co.uke-mail:www.eltafans.com566555
tel: +1 800 445 9723 / +1 412 963 4000 fax: +1 412 963 powerwater.comwww.emersonprocess-4063
Contact:dom Mr. Hurst, Director tel: +44 (0)1621 859500 fax: +44 (0)1621 e-mail:www.eltime.co.uk855335sales@eltime.co.uk
E
ELTEM-TEK
Emergency Power Systems
are used in a wide range of industrial appli cations and have a proven track record in the Power Generation market place. Additional applications include Acoustic Enclosures, Gas Turbines, Heat Exchangers, Radiators.
Emergency Power Systems is a manufacturer of uninterruptible power supplies, static and rotary voltage/frequency converters, battery charging equipment and a comprehensive range of lead acid and nickel cadmium batter ies. A design, sales and after sales service is available from its Glasgow and Sheffield offices.
Consulting company for: power plants combined cycle power plant cogeneration projects. Overhead lines/substations city electrical network planning environmental studies Feasibility studies Network studies Parent comp: TEIAS, EUAS, AREVA, KEPEZ, CEAS Subcomp: -
Ensuring proper operation of your backup power system is critical. Todays emergency standby diesel generator sets are designed to operate under a specific load level. Emerson Network Power offers Avtron Brand Load Banks which provide the complete solution with the most advanced and reliable controls in the market to provide proper loading of the backup power system.
Elta fans have one of the most comprehensive and flexible ranges of industrial axial fan units available with products from 100mm up to 2 m diam
Produces, contract energy management of CHP systems, design, build and operate.
17 Barnes Wallis Road, Segensworth East Industrial Estate, Fareham Hampshire PO15 5ST United Kingdom
Oureter.products
Contract Hire of Diesel Genera tors and Transformers
Emergency Diesel Engine Services
Stuart House, Coronation Road, Cressex Business Park High Wycombe Buckingham shire HP12 3TA United Kingdom
Unit 1, Coppiceside, Brownhills West Midlands WS8 7EX United
tel: +44 (0)1543 374999 fax: +44 (0)1543 emergencydiesel.co.uke-mail:www.emergencydiesel.co.uk371999information@
Contact: Sales
Emerson ManagementProcess
Contact: Jackie Laurent tel: +33 472 15 34 13 fax: +33 472 15 98
Contact: Jackie Laurent tel: +48 22 458 emersonprocess.come-mail:powerwater.comwww.emersonprocess-9100powerwater@
Offers design and planning software for wind farms and cogeneration projects.
tel: +49 561 310596 0 fax: +49 561 310596 0 e-mail:www.emd.dkemd-de@emd.dk
Elyo Falcon Ltd
Contact: Anders Brask tel: +45 9635 4444 fax: +45 9635 4446 e-mail:www.emd.dkemd@emd.dk
tel: +44 (0)2380 Loadbank)PowerEmersonEuwww.EmersonNetworkPower.610311Network(Avtron
EMD International AS Niels Jemes Vej 10, Aalborg DK-9220 Denmark
tel: +44 (0)141 775 1815 fax: +44 (0)141 775 emergencypowersystems.come-mail:systems.comwww.emergencypower1609info.contact@
tel: +90 312 285 1383 fax: +90 312 287 www.eltemtek.com0825
2022 Worldwide Gen-Set & Cogeneration Directory 67
Emerson Network Power
38 3 Cross 3 main Kilroskar Colony 1S Tage Bangalore 560079 India
EMC Energy Rentals GmbH Heegstr 26-28 Essen D-45356 Germany
6255 Halle Drive Cleveland Ohio 44125 USA
fax: +44 (0)1785 275300 jeavons.info@gb.elster.come-mail:www.elster.comEltaFansLimited
Provides state of the art Digital Meters, Elecrical Analyzers, AMF Controllers, everything needed for genset industry.
Offers design and planning software for wind farms and cogeneration projects.
EMD Deutschland GBR Breitscheidstrasse 6 Kassel D-34119 Germany
We provide 24hour service/ repair of industrial, engines, generators, fire pumps control panels etc. Any age, make or size worked on. Installations, load testing and spares procure ment. Customers include: Health/airport authorities, fire protection/planned maintenance contractors. Secure installations. Computer complexes. Landfill/ construction sites, Breweries, OEMs etc. tam: IDGTE and PFA
14, Rue Edison - BP 21 Bron Cedex 69671 France
Europe&ManagementEmersonemersonprocess.come-mail:www.emersonprocess.com99jackie.laurent@ProcessPowerWaterSolutionsSzturmowa 2A PL 02-678 Warsaw Poland
The Power & Water Solutions Business Unit of Emerson helps customers to control critical power generation assets, increase efficiencies and realize long-term operation savings. The company provides Instrumentation & Control solu tions – for a single unit or entire generating fleet. Its automa tion solutions are specifically designed for the power industry.
Contact: Gurudath tel: +91 80 3222861 fax: +91 80 marketing@eltracsystems.come-mail:www.eltracsystems.com3220648
Suite 16, Enterprise House, Southbank Business Park Kirkintillock Glasgow G66 1XQ United Contact:KingdomBobThomson
Hall Road, Maldon Essex CM9 4NF United King
tel: +1 216 573 7600 fax: +1 216 573 e-mail:comwww.emersonnetworkpower.5953lbsales@emerson.com
Contact:Kingdom Terry Workman
ELTRAC
Eltime Controls
EMKO ELEKTRONIK AS
and using worldwide famous engine brands with proven high standards, such as Perkins, Volvo Penta, MTU Mercedes, Deutz, Briggs & Stratton, Mitsubishi and Ford.
emiratestransformer.ae
e-mail: powerwater.cominfo@emersonprocess-
Enalco BV
Jebel Ali Dubai United Arab Emirates
www.eneco.nl
Offers customised combustors, dryers, gasifcation, pyrolisys, incinerators (solids, liquids and gases), pulsating combustors and RTO oxidation, cogeneration and steam turbines.
2022 Worldwide Gen-Set & Cogeneration Directory 68
1 Altofer Lane, East Peoria Illinois 61611 USA
18 Dang Van Ngu str, Dong Da Hanoidist Vietnam
Supply and installation of machinery equipment for Electric, electronic, telecommuni cation, automation, Fire, fighting, public Constructionsecurity.of power transmis sion system with the voltage level up to Consulting,35kV.designing and construction of power distribution system and other utility system such as: telephone, file alarm. public address system. Installation of utility system for air condition, Clean room. Consulting, Hanover technology for industrial branches.
Emgroup BV
Handelsweg 5 Geleen 6163 AJ The Nether lands
Enercon Engineering
tel: +44 (0)1427 810088 fax: +44 (0)1427 e-mail:www.eminox.com810061Enquiries@eminox.com
Emirates Transformer & Switchgear Ltd
PO Box 16842
Bursa Organize San. Bolgesi (Fethiye Osb Mah.)
Endcape manufactures industrial and marine gen-sets, key start and automatic mains failure control panels and diesel power packs for irrigation. The company also supplies all types of engine spare parts, filters, alternator spares and electrical spares.
Gainsborough Lincolnshire DN21 1QB United Kingdom
tel: +31 45 404 e-mail:www.emgroup.nl1617info@emgroup.nl
Enco Technical –Vietnam TechnicalEnergySolution
EMKO ELEKTRONIK has more than 30 years experi ence in design, development and production of Controllers for Diesel and Gas Generating Sets. Product line includes AUTO START, Remote and Manual Start Units, ATS, Engine Protection, BATTERY CHARGERS, AMF units with J1939 CANBUS, SYNCHRO NISING and LOAD SHARING Control Panels. Control Panels can be controlled over GSM, GRPS, Ethernet modem with EMKO Web Management Software.
Offers a turnkey CHP gasifier with digester. Diverts 100% of waste from landfills with 95% plant efficiency. Increases recy cling rates. Offers BOO, BOT or financing. EU permitted. No pre-sorting needed. Available in 20-300 tons.
Madenler Mahallesi Teraziler No:37CaddesiSancak Îstanbul TÜRKÎYE
tel: +90 216 420 0003 fax: +90 216 364 info@emsa-jenerator.com.tre-mail:www.emsa-jenerator.com.tr4500
Tel : +90 (224) 261 19 00 Fax: +90 (224) 261 19 12 emkoelektronik.com.tre-mail:www.emkoelektronik.com.trduygu.ispalar@
e-mail: endcape@aol.com
Eneco Systems Inc Suite 600, 666 Burrard St, BCVancouverV6C2XB Canada
P.O. Box Rotterdam10143000 BA The Neth erlands
Ali Osman Sonmez Bulvari 2.Sokak, No:3, Nilufer 16215 Bursa / TURKEY
EMOTEK
tel: +1 309 694 1418 fax: +1 309 694 ehrgott@enercon-eng.come-mail:www.enercon-eng.com3703
Leading alternator manufacturer generator set packager based in Istanbul, Turkey. The company was founded in 1974 and started to produce alternators in 1977, for the first time. We are always searching for the best quality
tel: +31 174 e-mail:www.enalco.nl510155enalco@enalco.nl
Endress + Hauser Ltd Floats ManchesterRoad M23 9NF United Contact:Kingdom Lisa Rothwell
As Emerson's Power & Water Solutions industry centre, we lead the company's business endeavours in the power genera tion and ofandchallengesspecificallycontrolTheableautomationinstrumentation,thetreatmentwater/wastewaterindustriesbydeliveringwidestarrayofadvancedcontrolandtechnologiesavailfromanysuppliers.company'sOvation™expertsystemwasdesignedtomeettheuniqueofthepowerindustry,continuestobetheplatformchoicefortheindustry.
NV Enco is one of the leading energy distribution companies in The Netherlands. NV Eneco provides clients like those in Rotterdam and The Hague areas with gas, electricity, district heat ing and sustainable energy.
tel: +971 4 e-mail:www.emiratestransformer.com8816288marketing@
Manufactures energy controls for power generation plus generator set packages.
E
Eminox Ltd
Manufacturers of power and distribution transformers.
Endcape Ltd PO Box Pickering26North Yorkshire YO18 8YR United Kingdom
Contact: E. Hudson tel: +44 (0)1751 432444 fax: +44 (0)1751 431303
tel: +1 604 649 4518 e-mail:www.eneco.caeneco@eneco.ca
Designs and manufactures exhaust gas heat exchangers, silencers, valves and chimneys for CHP installations.
tel: +844 357 info@enco-electric.come-mail:www.enco-electric.com36558
tel: +44 (0)161 286 5000 fax: +44 (0)161 998 e-mail:www.uk.endress.com1841info@uk.endress.com
Eminox is a manufacturer of purpose-designed stainless steel exhaust systems and related components for heavy duty combustion engines. The company has ability in diesel engine on and off road applica tions, including diesel gen- sets of varying sizes where excellent sound attenuation qualities are required.
Endress + Hauser is a lead ing supplier of measurement and automation solutions for level, flow, pressure, analysis, temperature, recording, data acquisition and digital communi cation applications.
+90 216 471 58 TicaratAlternatorEMSAinfo@emotek.com.tr80ElektromotorSanayiveA.S.
Eneco Holding NV
Unit 2, Miller Road, Corringham Road Industrial Estate
Honderland 305 Maasdijk 2676 LV The Nether lands
Assembly Mh. Ahmet Taner Kislali Cd. No. 27 Sancaktepe 34785 - Istanbul, Turkey
Enercon InternationalSystemsLLC
Energy Institue 61 New Cavendish Street London W1G 7AR United Kingdom
Energy For DevelopmentSustainableLtd
Contact: Peter Szabo tel: +36 (06) 1 262 9808 fax: +36 (06) 1 261 2843 e-mail:www.energ.huinfo@energ.hu
Energy & ConsultantsPowerLtd - E&P 11-13 Macklin Street Covent Garden London WC2B 5NH United Kingdom
4656 W. Florissant Avenue St Louis Missouri 63115 USA
Supplies CHP systems, genera tor sets and engine packages. Offers natural gas and diesel engines for CHP and emergency power applications.
Enercor Inc.
1 rue de Haut-Perreux, Conie28200MolitardFrance
85 Lemay St. Chicopee MA 01013 USA
Contact: Peter Streets tel: +44 (0)20 7427 7700 fax: +44 (0)870 energyandpower.co.uke-mail:www.energyandpower.co.uk1695811peter.streets@
ENER-G House, Daniel Adam son Road, ManchesterSalfordM501DT United
Contact:Kingdom Clare Burns tel: +44 (0)161 745 7450 fax: +44 (0)161 745 7457 e-mail:www.energ.co.ukchp@energ.co.uk
ENER-G Rudox Inc
Energy generation, transport, distribution trade and supply.
tel: +33 2 37 96 1540 fax: +33 2 37 96 contact@energiestro.come-mail:www.energiestro.com1540
Provides renewable, sustainable and energy efficient power generation and management.
The chartered professional membership body for the global energy industry, providing learn ing and networking opportunities, professional recognition and energy knowledge resources for individuals and companies.
Energiened P.O. Box 9042,6800 GD Arnhem The Netherlands
Energy SystemsRecoveryLLC
tel: +31 26 356 22 28 fax: +31 26 442 86 secretariaat@energiened.nle-mail:www.energiened.nl29
Provides advanced waste-toenergy, gasification, thermal treatment and green energy production.
tel: +44 (0)20 7467 7100 fax: +44 (0)20 7255 e-mail:www.energyinst.org1472info@energyinst.org
Energiestro
PowerENER-Ge-mail:www.enercor.com8608info@enercor.comCombinedLtd
ENER-G Nedalo BV Wiegerbruinlaan 2A 1422 cb Uithoorn The Nether
Manages, engineers and develops CHP schemes, energy audits and consultancy.
Provides renewable, sustainable and energy efficient power generation and management.
2022 Worldwide Gen-Set & Cogeneration Directory 69
ENER-G Hungary
Contact:lands Chris van Tiggelen tel: 0297-29 3200 fax: 0297-28 59 30 e-mail:www.energ.nlchp@energ.nl
Manufacturer of Energy Controls for Power Generation, plus Generator Set Packaging, Assemblies and Testing.
Provides turnkey systems to recover energy/generate power from industrial/municipal waste heat.
ENER-G Italia
tel: +880 2 8870669 e-mail: ManagementEnergywww.energypac.comarif.ped@energypac.comPower
tel: +1 413 437 1333 fax: +1 413 534 energyrecoverysystems.come-mail:comwww.energyrecoverysystems.4111sneveu@
tel: +44 (0)1723 512 867 sales@marketingonline1.co.uke-mail:
Provides renewable, sustainable and energy efficient power generation and management.
E
Via Cornalia 26 20124 Milan Italy
79 Queen St, Filey North Yorks YO14 9HE United Kingdom
Contact: Nicola Miola tel: +39 (0) 348 286 9176 e-mail:www.ener-g.itinfo@ener-g.it
Energy Innovation Ltd 33 Calderwood Dr, Donnybrook, CorkDouglasIreland
tel: +353 21 436 6143 fax: +353 87 582 alan.grayson@energyi.come-mail:www.energyi.com86861
Offers hybrid grid independent cogeneration from biofuels with flywheel energy storage.
Daniel Adamson Rd, Salford Manchester M50 10T United Contact:Kingdom Evans Ward tel: +44 161 745 7450 fax: +44 161 745 www.energ.co.uk7457
Energos AS ENER-G House
tel: +44 (0)1225 812102 fax: +44 (0)1225 812103 e-mail: robert@esd.co.uk
Offers development and sales of biomass renewable energy production.
Contact: Douglas Killebrew tel: +1 314 381 1907 fax: +1 314 381
Energotech Pod Kostanji 8 Ljubljana 1000 Slovenia tel: +386 1 429 20 30 fax: +386 1 429 20 peter.novak@energotech.sie-mail:www.energotech.gr35
Offers energy consultancy, research and development of solar thermal equipment.
Provides multidiscipline technical and commercial support.
Contact: Azhar Othman tel: +(65) 6565 5165 fax: +(65) 6565 azhar@enercon-eng.com.sge-mail:www.enercon-eng.com7130
No. 1 Bukit Batok Street 22, #-3-28 GRP Industrial Building, Singapore 659592
ESD is an international, inde pendent sustainable energy company providing market lead ing strategic and engineering expertise in sustainable energy market policy, structures and technologies for commercial, public and government clients operating in local, national and international markets.
180 East Union Ave East Rutherford NJ 07073 USA
Energypac Power Generation Ltd. 25, Tejgaon I/A Dhaka - 1208, Bangladesh
ENER G's experience in the cogeneration market dates back to 1980 when we began design ing, manufacturing, installing and maintaining cogeneration systems across Europe. We are now firmly positioned as Europe's leading supplier of cogeneration systems from 33kW to 10MW and bring a wealth of knowledge and experience to all projects we undertake.
Jaszberenyi ut 24-36 1106 Budapest Hungary
Contact: Ryan Goodman tel: +1 201 438 0111 fax: +1 201 438 e-mail:www.energ-rudox.com3403info@energ-rudox.com
Overmoor, Neston Corsham Wiltshire SN13 9TZ United Kingdom
Energy Serv SA N. Titulescu Street 12 bl. 21A,
Energyst SolutionsRental
Keith Welham tel: +44 (0)116 260 0757 fax: +44 (0)116 269 e-mail:www.eat-supanet.com3038eat@supanet.com
Designers and suppliers of shut ters dampers and louvers for the noise control and power genera tion industries for installation in buildings and enclosures both on and off shore.
tel: +33 1 4646 1014 fax: +33 1 4646 e-mail:www.energyfog.com1000info@energyfog.com
118-122 Avenue de France, Zac Paris Gauche Paris 75013 France
Contact: Pat Crampsey tel: +31 76 54 38 580 fax: +31 76 54 38 e-mail:www.energyst.com581info.int@energyst.com
Energyst CAT- Rental Power provides short-term and long-term rental solutions for temperature control and power generation all over Europe. Offers turnkey rental solutions for power generation.
SC. B,et. 1,ap. 57 Bucharest sector 1 Romania
Energy Solutions (Private) Limited (ESL) is primarily a Service Company in Power Generation business. It has been created with a mission to help customers select and buy, install and commission, operate and maintain power generation equipment from 1kVA to 2500 kVA with focus on continuously developing and retaining fleet customers and high horsepower accounts.
Orbital 5B, Orbital Way Cannock Staffordshire WS11 8XW United Kingdom
tel: +44 (0)161 794 4611 fax: +44 (0)161 727 e-mail:www.enersys-emea.com3809quotes@uk.enersys.com
Engine & AccessoriesCompressor
Contact:Kingdom
E&CA manufactures a full line of UL-142 tanks. Single and double-wall day tanks, fuel tanks and generator base tanks. Weather protective and sound-attenuated enclosures combined with gen-set mounting and packaging. E&CA builds and stocks a variety of generator meter panels. E&CAs in-house engineers can assist with any application.
Post Bus 8759, Lage Mosten 482037-39BB Breda The Netherlands
fax: +44 (0)1785 e-mail:www.energyict.co.uk275300info-uk@energyict.comEnergystInternationalBV
Oak Court, Clifton Business Park, Wynne Avenue Swinton Manchester M27 8FF United Kingdom
Contact: Thomas M. Pafford tel: +1 713 466 8679 fax: +1 713 466 e-mail:www.daytank.com8686info@daytank.com
Contact:Kingdom Daniel Kenning tel: +44 (0)1376 333 e-mail:www.energy21.org.uk137energy21@cat.org.uk
Energyst rents the most modern, safe, reliable and efficient CAT generators, transformers, load banks, switch gear, distribution boxes and cables.
tel: +44 (0)1902 797000 fax: +44 (0)1902 e-mail:www.energyst.com797001info.uk@energyst.com
tel: customercare@eslpk.comwww.eslpk.com+92-301-8215873
Contact: Gordon McLennan tel: +64 9 414 4730 fax: +64 9 414 e-mail:comwww.enertecmarinesystems.4731info@enertec.net.nz
Engineering Electrics specialise in the Power Generation Industry. We have a wealth of knowledge in many different types of systems and services
Enertec Marine Ltd Unit 6, F Miro Place, Albany Auckland New Zealand
A supplier of marine and mobile diesel generator sets, electric propulsion systems and lead acid batteries for marine and standby applications.
Great Notley Discovery Centre Braintree CM77 7FS United
11 Dukes Close, Earls Way, LeicesterThurmastonLE4 8EY United
tel: +44 (0)1920 871094
Contact: Ole Nielsen tel: +45 ole.nielsen@dk.energy.come-mail:www.enersys.dk98192599
Energy Solutions (Pvt.) Limited
Stenholm Norresundby22 9400 Denmark
Contact: Mr. Dragostin Catalin, Managing Director tel: +40 1 22 34 360 fax: +40 1 22 34 e-mail:www.energy-serv.ro363office@energy-serv.ro
Contact: Donald Smith tel: +1 210 492 9100 fax: +1 210 492 SG8HertfordshireRoystonTherfieldHayHayco.ukinfo@engineeringelectrics.01763LTDEngineeringe-mail:www.engdyn.com9586edi@engdyn.comElectrics284108GreenFarmGreen9QN
ESL House, DP-01, Sector 21, Korangi industrial Area, Karachi, Pakistan
Contact:ChinaJames Lai tel: +86 2086609409 fax: +86 export.engga@vip.163.come-mail:www.engga.com.cn2061807525
Designs, manufactures and installs advanced gas turbine air intake fogging units.
EnerWaste Inc 1185 Avenue of the Americas, 20th Floor New York NY 10036 USA
Provides a UK national renew able energy network uniting action for renewable energy.
1 Yayuan South rd. Yayao HuaduTown. District Guangzhou 510460
Enersys A/S
chargers, Chloride, Hawker Energy, Tungstone, Oldham. Custom- made solutions a speciality.
ENGGA Generators Co Ltd
Engineering Dynamics Inc
Enersys Ltd
tel: +1 646 723 4000 fax: +1 646 723 e-mail:www.enerwaste.com4001info@waste2energy.com
4430 Steffani Lane Houston 77041 USA
Unit 1, Tollgate Business Park, Paton BeaconsideDrive Stafford ST16 3EF United Contact:KingdomJanWilkinson
ENGGA is the largest manufac turer & global exporter of a.c. generators ranging from 20kVA to 2500kVA in China. ENGGA company is a ISO9001:2000 certified company, CE approved and ENGGA trademark is UK registered. In line with our global expansion program, we are looking for interested parties to incorporate ENGGA alterna tors to their engine range and at the same time, looking for companies/interested parties to represent ENGGA product on exclusive/non-exclusive basis in their respective countries. Engga provides a worldwide warranty period of 2 years.
16117 University Oak San Antonio 78249 USA
2022 Worldwide Gen-Set & Cogeneration Directory 70
Energyfog Systems SAS
Energy Service Company.
Energy21 Trust Ltd
Sale of stationary batteries and
EnergyICT Ltd
Engineered Air Treatment Ltd
Designs practical and advanced thermal waste gasification and energy recovery systems.
E
Manufacturer of standby power batteries encompassing valve regulated lead aid, plant and tubular (DIN-SAN) battery moni toring systems. Aluminium air primary power source to replace diesel gen-sets.
Offers consultancy and sourcing service for environmental tech nology companies throughout Europe.
Jobkesweg 3 Gronau D-48599 Germany
tel: +49 2562 709 0 fax: +49 2562 709 8 10 77
Unit 4 Littleton Business Park, Littleton Cannock,DriveStaffordshire WS12 4TR United Kingdom
ENKA Pazarlama ihr. ith.A.S
Our Team is dedicated to giving the best possible solutions across our range of services. We offer 24-7-365 maintenance agreements which include a 4-hour response time that we guarantee.
Enovation Controls LLC – Corporate Office
EP Generators plan to be a long term player in the power genera tor market.
A brand new range of power generators, aimed directly for the UK construction, rental and outside event markets, has been launched by Gloucester shire based, EP Generators. Designed and developed in conjunction with Sutton Power Engineering, this modern line up encompasses a power band of 9.7, 14.5, 23.1 and 30.0 kVA sets powered by the latest 1500 rpm, water-cooled, Isuzu indus trial diesel engine coupled with
a Marelli alternator. Both single and three-phase combinations are available.The Isuzu engine range has been used extensively in UK markets over the past 13 years by a number of key companies. Over these years, the Isuzu engine has established an enviable reputation as an extremely reliable product with low lifetime costs.
Contact: Jack Maley tel: +1 281 633 www.enovationcontrols.com4500
EPIC TechnologiesClean
1502 Augusta, Suite 425 Houston TX 77057 USA
tel: +1 713 9795311 fax: +1 713 979 e-mail:www.epiccleantech.com5322info@epiccleantech.com
PO Box 45 Great Yarmouth NR30 4EH United Contact:KingdomJames E Larson tel: +44 1493 855817 e-mail: entecinfo@paston.co.uk
EQTECe-mail:www.epro.deinfo@epro.deIberiasl
Garbi 13, Parets del Valles Barcelona E-08150 Spain
Enrogen Electricity Building, Blenheim Road, Pocklington Industrial Estate, York, YO42 1NR United Kingdom
An acoustic service for all generator installations including all aspects of noise and vibration control. A full design and advi sory service is available for both new, retrofit and refurbishment schemes. Equipment includes acoustic canopies, compact drop over, on site build or skid mounted, silenced ventilation, doors and louvers.
Enrogen build generators with the highest quality UK and European components. We can manufacture with most engine and alternator combinations to give our customer a generator to their exact requirements including packaging and full turnkey solutions. We also manufacture associated generator control equipment and switchgear.
Contact: Jim Maloney tel: +44 (0)1543 envirosafe@pyroban.come-mail:www.pyroban.com570048
tel: +34 93 5739981 fax@ +34 93 e-mail:www.eqtec.as5624735bcn@eqtec.es
tel: +44 (0)1372 367000 fax: +44 (0)1372 367091 morris.lockwood@era.co.uke-mail:www.era.co.uk
Unit 8,Murrell Green Business Park, London Road Hook, Hampshire RG27 9GR United Contact:KingdomPeterHartnell
Offers biomass gasification power plants, RDF gasificiation, cogeneration power plants, microcogeneration and PV power.
Services include power systems analysis, power quality surveys and specialist consultancy. Services are used by a wide range of clients: utilities, industri al and commercial sectors. ERA can predict the expected perfor
Provides small and medium size coal gasification systems.
Unit 11 Taits Hill Industrial Dursley,Estate Glos GL11 6BL United Contact:Kingdom Martyn Harris tel: +44 (0)1453 sales@enginesplus.co.uke-mail:www.epgenerators.co.uk547273
Engine protective controls; pressure, temperature, level, over speed gauges/switches; automatic start/stop systems; alarm systems; generator control panels, remote communications.
Manufacturers of control and instrumentation systems for engines, gensets & pumps. Murphy products include:-
tel: +44 (0)1256 sales@envirosound.co.uke-mail:www.environsound.co.uk760775
Envirosafe Ltd
E
50 Church Rd, Laverstock, Salisbury SP1 1QZ
Contact: Aykut Tokel tel: +90 216 446 www.enka.com.tr6464
Enovation Controls LLC
Provides generator gas analysers.
Envirosafe Ltd, a Pyroban Group company now offers a design and manufacture service for catalytic exhaust purifiers and diesel particulate filters to reduce CO, hydrocarbon and soot/ particulate for Gen-Set applica tions.
Enspec Power Ltd
R&D and Manufacturing 105 Randon Dyer Road Rosenberg TX 77471 USA
tel: +44 (0)1759 e-mail:www.enrogen.com307070mail@enrogen.com
EP Generators
ERA LimitedTechnology Cleeve LeatherheadRoad KT22 7SA United Contact:Kingdom Dr Morris Lockwood
P.O. Box 470248 Tulsa OK 74147 USA
tel: +44(0)1722 sales@enovationcontrols.come-mail:www.enovationcontrols.com410055
epro GmbH
Contact: Bill Martin tel: +1 918 317 4100 fax: +1 918 317 Enovationsales@enovationcontrols.come-mail:www.enovationcontrols.com4266ControlsUK
giving our clients a complete package. From servicing the smallest generating set to installing a Mw generating plant. Engineering Electrics Ltd. was established in 2011 as a family run business with a combined 30 years' experience in the power Generation Industry.
Istasyon Mah. Araplar Cad No 6 34940 Tuzla Istanbul Turkey
Distributing and servicing diesel generating sets from SDMO/ France. SDMO producing gaso line engine powered portable sets from 0,5kva to 10kva, and also 10kva-330kva diesel gener ating sets by using the worldwide known engines and alternators like Volvo, John Deere, MTU, Mitsubishi.
17 Shaw Street, St Helens Merseyside WA10 1DF United Contact:Kingdom Dave Jones tel: +44 (0)191 5142090 fax: +44 (0)191 EntecInfoe-mail:www.enspecpower.com5142151info@enspecpower.com
2022 Worldwide Gen-Set & Cogeneration Directory 71
Environment One Corporation 2773 Balltown Road, Niskayuna New York 12309 USA
Contact: George Vorsheim tel: +1 518 346 6161 fax: +1 518 346 e-mail:www.eone.com6188eone@eone.com
Envirosound Ltd
ESW Group
Wood Group Gas Turbine Services (GTS) is a leading world-wide independent provider of operations, maintenance, repair and overhaul services for gas turbines, steam turbines, generators, and other highspeed rotating equipment, including pumps and compres sors. The company also repairs gas turbine accessories and components and provides power plants on a turnkey basis.
27 Lower Fitzwilliam Street Dublin 2 Ireland
Provides cogeneration (CHP) units from 200-2000 kW driven by gaseous fuels, including biogas, sewage gas, landfill gas, mine gas and natural gas.
Esco Transmissions NV/ SA
Promotion of district heating, district cooling and CHP, supporting network of members. We are an international nonprofit organization = AISBL Our registered legal number is = BE 0463.158.172-RPM Bruxelles
mance of power generation and distribution systems both in the steady state and dynami cally. Power systems analysis software, ERACS, is used for this work. For the solution of fast transient calculations related to switching then other programs, such as the Electro Magnetic Transients Program (EMTP) can be used. parentcomp: Chelton Group
Contact:Kingdom Mick Conway
Contact: Mr. Brian Ryan, Manager New Capacity tel: +353 1 702 62 44 fax: +353 1 662 12 54 e-mail: brian.ryan@mail.esb.ie
tel: +33 963 571312 fax: +33 238 e-mail:www.glidarc-tech.com634946echph@wanadoo.fr
Contact: Santosh Shinde tel: +91 278 2520989 fax: +91 278 2421754 info@euroshipspares.come-mail:
2022 Worldwide Gen-Set & Cogeneration Directory 72
Vertically integrated util ity involved in the generation, transmission and distribution of electricity to 1.4m. customers. Products: Provider of Util ity owned combined heat and power facilities to customers' sites.
ESI Inc of Tennessee 1250 Roberts Blvd. Kennesaw GA 30144 USA
Worldwide referencemanagementconsultancy,reportsandbooksoncogen and distributed energy subjects, including a series of reports on emerging energy technologies (fuel cells, micro turbines, energy storage).
tel: +44 (0)1224 367 200 fax: +44 (0)1224 367 e-mail:www.woodgroupgts.com201gts@woodgroup.com
tel: +1 770 427 6200 fax: +1 770 425 e-mail:www.esitenn.com3660info@esitenn.com
Ergotrak
EscoVale Consultancy Services
Contact: Sabine Froning, Secre tary General tel: +32 (0)2 740 21 10 fax: +32 (0)2 740 21 19 e-mail:www.euroheat.orgoffice@euroheat.org
1 Brightlands Road Reigate Surrey RH2 0EP United Contact:KingdomMr.Frank Escombe, tel: +44 (0)1737 230820 fax: +44 (0)1737 frank.escombe@escovale.come-mail:www.escovale.com230820
ETW GmbHEnergietchnik
Esbe-mail:www.ergotrak.gr06201845ergotrak@ergotrak.grPowerGeneration
tel: +44 (0)1285 640 879 fax: +44 (0)1285 652 sales@euro-diesel.co.UKwww.euro-diesel.co.uk509
Eratic SA
Avda Juan Ramon Jimenez 6, Apartado Correos 41 Quart de Poblet, Valencia 46930 Spain
Contact: Onne-Ly Reidla tel: +372 6556 275 fax: +372 6556 276 e-mail:www.epha.eeonnely@epha.ee
Contact: Peter P. Niscin tel: +32 2 715 e-mail:www.escocoupling.com6560info@esco-couplings.be
tel: +1 215 699 0730 fax: +1 215 699 ETe-mail:www.eswgroup.com1518sales@eswgroup.comIPO-IvanPopov
Contact: Mahin Mojtahedzadeh tel: +971 4 7017234 fax: +971 4 7017235 e-mail: TurbocareALimitedEthosEnergyetco-fzc@rakfzbc.ae(GBR)WoodGroup–Venture
Designs, engineers and provides EPC construction specialising in production of steam and power-firing biomass and other renewable fuels. Capabilitities include feasibility studies through complete EPC projects using 3-D design technology.
79 Kalimantzi str. Sofia 1505 Bulgaria
EURO-DIESEL - Leaders in dynamic Uninterruptible Power TurnkeySupply. solutions covering FEASIBILITY, maintenancescalablebuildingmediumBuslel,200-3000SingleLIFETIMECOMMISSIONING,MANUFACTURE,DESIGN,INSTALLATION,TESTINGandSUPPORT.modularsizesfromkVA:Single,ParalRedundant,DualandIPsystemarchitecture;Low/voltagesolutions;andcontaineriseddesignsand365/24/7options.
Engineering, R&D, manufactur ing and sales of ESCO high speed gear and flexible element couplings.
tel: +30 2 1 06293400 fax: +30 2 1
14 KM Natl Rd Athens-Lamia Kifissia GR-14564 Greece
Designs biogas cleaning systems from H2S and mercap tans and biogas upgrading via its partial reforming into hydrogen.
Ferdinand-Zeppelin-Strasse 19, D-47445Moers Germany
Euro CorporationMarine
15 Justice Mill Lane Aberdeen AB11 6EQ United
Euroheat & Power Avenue de Tervuren 300 B-1150 Brussels Belgium
207, Madhav Hill, Waghawadi BhavenagarRoad 364001 India
Etudes Chimiques et Physiques – ECP 22 rue Denis Papin, La Ferte, St 45240AubinFrance
ETCO P.O.Box: 184694 Dubai, United Arab Emirates
E
We are stockist and sourcing agent for buying and selling of marine/industrial engines-gener ators, and used machineries.
Euro-Diesel (UK) Ltd 101/2, Cirencester Business Park, Love CirencesterLaneGL7 1XD United GeneralContact:KingdomChrisConnors,SalesManager
tel: +359 2971 9549 fax: +359 2971 9548
Estonian Power and Heat Association 36 Punana Street 13619 Talinn Estonia
tel: +34 96 154 84 04 fax: +34 96 153 26 94 e-mail:www.eratic.eseratic@eratic.es
Manufactures and installs waste incineration systems, using biomass fuels.
Kouterveld - Cullinganlaan 3 B-1831 Diegem Belgium
tel: +49 2841 99900
Energy legislation, training, change of information, interna tional relations and projects.
200 Progress MontgomeryvilleDrivePA 18936 USA
fax: +49 284199901 e-mail:www.etw-energie.de99info@etw-energie.de
Tegelrijstraat 175
Gen-set manufacturer whose products include 13 types of gen- sets from 2kVA to 1000kVA for every use.
Euromecc S.r.l
Nieuwerkerken B-3850 Belgium
tel: +32 2 546 19 40 fax: +32 2 546 19 44 e-mail:www.ewea.orgewea@ewea.org
tel: +44 (0)845 450 2400 eu.exide.come-mail:www.exide.comcustomer.services@
tel: +49 201 17701 fax: +49 201 177 e-mail:www.evonik.com3475presse@evonik.com
tel: +44 (0)1953 886 280 e-mail:www.exheat.comsales@exheat.com
Exide Technologies is a global leader in providing stored electrical energy solution. It is a foremost supplier of innovative lead acid batteries for network power applications.
EUROPOWER Generators started trading in 1990 in Limburg, Belgium. Since then the company has outgrown three factories and is presently occupying a 20,000m2 site in a new factory in Nieuwerkerken, Belgium. The current production capability is around 12,500 small generators in the range from 1 to 40 kVA and will be extended to 20,000 units. No direct sales to end-users are made. Distribution of the products is directly to the dealers in 34 countries. The company managed to grow at an average pace of more than 35% per year over the first 10 years, reduced its fallback in 2001 to 2.5% and picked up the pace with growth of 17% in 2002 and 15% in 2003. Turnover in 2008 was 16 million Euro. Through the constant drive for complete client satisfaction – in the largest sense of the word – and through the delivery of excellent quality, the company is now the largest manufacturer of small generators and welding generators in the Benelux. As a consequence of striving for complete client satisfaction, EUROPOWER Generators are very close to the demands of the market. To arrive at a continuous level of improvement in quality, the company invested in the market, in their customers in the personnel, in the product quality and in the constant control of the entire EUROPOWERprocess.
tel: +44 (0)1942 719229 fax: +44 (0)1942 272767 honeywell.come-mail:www.ex-or.commarketing.ex-or@
EUROPOWER Generators are unique since they are manufactured according the client's specifications. A highly skilled research and develop ment department is at the client's disposal, which enables to company to offer the unique service of building custom made machines to suit almost any requirements.
Exide Technologies
Contact: Gianluigi Eugeni
Contact: Frank Vandevenne tel: +32 11 586161 fax: +32 11 tors.come-mail:www.europowergenerators.com582838kVA@europowergenera
Supplies P84 and Procon fibres for filter fabrics in flue gas treatment systems and provides hollow-fibre membrane modules especially designed for gas separation such as for biogas upgrading.
Exheat Ltd Threxton Rd Ind Est, Watton Thetford, Norfolk IP25 6NG United Contact:KingdomChrisWoodhouse
Espace Hamelin
Mansell House, Aspinal Close Middlebrook Bolton BL6 6QQ United Kingdom
convectors & radiators, flame proof unit air heaters, hazardous area enclosure heaters, flame proof thermostats, trace heating, rod elements & control panels
Ex-Or design, manufacture and install lighting and energy management systems includ ing energy-saving lighting controls, a complete managed lighting systemand systems for scene-setting and dimming and automatic emergency lighting testing.
Exxon Mobil Exxon Mobil House, Ermyn Way Leatherhead KT22 8UX United Contact:Kingdom Mark Humphries tel: +44 (0)1372 www.exxonmobil.co.uk222000
Ulyses bvba
tel: +39 095 7130011 fax: +39 095 e-mail:www.euromecc.com7130115info@euromecc.com
Contact: C Millais
26 Rue de Trone Brussels B-1000 Belgium
Exled Ltd
Haydock Lane, Haydock Merseyside WA11 9JJ United Contact:Kingdom Charmian Cvek
Evonik Fibres GmbH Gewerbepark 4 Schorfling A-4861 Austria
Generators became the first ISO9001 certified manufacturer of small generators in Europe. This success has been built through offering a full range of first quality products, supported by a superb delivery and technical back-up. Actually, we are certified under the ISO9001-2008 norm.
Exheat manufacture a full and comprehensive range of electric equipment,heating together with associ ated control systems. Our main core business falls into two 1.Engineeredcategories: heating systems - electric process heaters, safe/ EEx'e'& flameproof duct air heaters, hot water calorifier heating skids, fuel gas & fuel oil treatment skids, EEx'd' flameproof & bespoke control 2.Industrialsystems.heating productsindustrial immersion heaters for water & oil, EEx'd' flameproof immersion heaters, water & oil line/flow heaters, vented & unvented storage water heaters, flameproof over sink & storage water heaters, flameproof bulk water boiler, electric; steam & hot water boilers, industrial air warm ers & fan hazardousheaters,areaair warmers/
tel: +44 (0)1264 365367 fax: +44 (0)1264 e-mail:www.europgen.eu362304info@europgen.com
European Wind Energy Association
Phoenix Mill, Phoenix Works, London Road Stroud, Gloucestershire GL5 2BU United Kingdom
Contact: Michael Renecle tel: +44 (0)1453 756361 fax: +44 (0)1453
E
EWEA is the voice of the wind industry actively promoting the utilisation of wind power in Europe and worldwide. EWEA members include manufactur ers covering 98% of the world wind power market, component suppliers, research institutes, national wind and renew able associations, developers, electricity providers, finance, insurance companies and consultants. The combined strength of almost 200 members from over 40 countries makes EWEA the world's largest renew able energy association.
2022 Worldwide Gen-Set & Cogeneration Directory 73
17 Rue de l'Amiral Hamelin, 75116 Paris, France
Europgen
Evonik Industries AG Rellinghauser StraBe 1-11
Essen D-45128 Germany
Europower Generators
Contact: Helgard Fricke
Ex-Orsales@led-lightbulbs.co.uke-mail:www.led-lightbulbs.co.uk756505Ltd
Marketed around the world, Mobil is known for performance,
tel: +43 7672 701 2891 fax: +43 7672 968 62 barbara.korn@evonik.come-mail:www.p84.com
Europgen, found in 1989, represents the interests of the national trade associations of manufacturers of electrical power generating systems and associated equipment within the European Union to promote the interests of the generating set industry and to facilitate the publication of technical standards.
SS 92 Km 79, Casella Postale 95045163 Misterbianco (CT) Italy
Services for the design, construction and optimisation of power plants and industrial plants, including responsible operation and maintenance management. IT solutions for cost and process optimisation.
tel: +32 2 722 3525 fax: +32 2 722 3619 e-mail: exxonmobil.comTechDeskEurope@
Fabick CAT
tel: +48 61 820 64 41 fax: +48 61 823 83 06 e-mail:www.ferox.net.ple.cegiolka@ferox.net.pl
Famat SA Switzerland
F4energy CSM Ltd Unit 19, Eastlink Business Park, Ballysimon Road Limerick Ireland
First Advance Specialist Services (www.fassuk.com) offer exemplary service to a wide and loyal portfolio of clients. From design and installation, both new and retro, of entire fuel sytem, through to reactive maintenance and decommissioning , our aim is to offer you the customer the security of knowing that, whatever the nature of your tank, pipe-work or fuel problem, we will be able to offer you a solu tion born out of our combined knowledge, expertise and experience. Further information at www.fassuk.com
tel: +44 (0)161 924 1600 fax: +44 (0)161 924 1616 e-mail:www.farrat.comsales@farrat.com
Rue des Jordils 40 St-Sulpice CH-1025 Switzerland
1755 La Costa Meadows Dr San Marcos CA 92078 USA
FCI-Fluid InternationalComponents
Manufactures customised medi um-speed engine systems, parts and direct service solutions.
Provides services and products to gas turbine and turbo machin ery users and manufacturers.
Contact: Berkalan Juhasz tel: +36 29 889 200 fax: +36 29 889 e-mail:www.fcifurukawa.hu204jb@fciccompoiste.hu
FG Wilson (Engineering) Limited
FDL Generators
Contact: Sales tel: +39 02 9710 e-mail:www.fenicenergia.com1075info@fenicenergia.com
Ferox sp. Z oo ul. Piatkowska 84B / 5 60-648 Poznan Poland
United Contact:KingdomMr.John Farrell
tel: +44 (0)28 9049 5000 fax: +44 (0)28 2826 1111 e-mail:www.fgwilson.comsales@fgwilson.com
FASS r/o Kingslodge, London Rd West Kingsdown Sevenoaks TN15 6AR United Kingdom Contact: Steve Robinson tel: +44 (0)1474 855587 fax: +44 (0)1474 www.fassuk.com855586
e-mail: info@fassuk.com
2022 Worldwide Gen-Set & Cogeneration Directory 74
Ltd
tel: +1 760 744 6950
Hermeslaan 2, Machelen B-1831 Belgium
One Fabick Drive Fenton MO 63026 USA
fax: +1 760 736 fluidcomponents.come-mail:www.fluidcomponents.com6250fcimarcom@
Fenice Energia
Contact: Pascal Favre tel: +41 21 695 26 26 fax: +41 21 695 26 27 e-mail:www.famat.cominfo@famat.com
FCI Composite Insulator
Tapiaszecso Pesti Str. 17 Budapest 2251 Hungary
EF
1 Millennium Way, Springvale Business Park, Springfield Road Belfast Co. Antrim, N. Ireland, BT12 7AL United Kingdom
Farrat Isolevel Ltd Balmoral AltrinchamRoad,Cheshire WA15 8HJ
F4energy provides complete Turnkey CHP Solutions (both Recip Engine and Microturbine technology) to a wide range of clients in Ireland from 80kWe4MWe.
Eurions Composite Insulator from FCI Furukawa suspension tension insulators for 15-750kV, HTL cross arm insulators for 120-400kV, interphase spacers for 66-500kV, medium voltage line post and railway insulators. The patented liquid silicone rubber technology of FCI Furukawa allows us to manu facture insulators with a perfect one-piece moulded housing and outstanding end fitting design.
PO Box 100 2060 Antwerp Belgium
For over 55 years Farrat has researched, developed, manufactured and distributed anti-vibration mounts, machine levelling mounts and vibration damping materials worldwide. Our wide range of solutions include; : RM Rubber Metal Isolators, Jackmounts, Wedge mounts, MF, LF and Isomount height adjustable machine mounts, Isomat, Format, Vidam, NBR and Squaregrip antivibration materials as well as Levalators for precision machine to foundation connection. These high quality, high performance solutions are in use across a multitude of industrial applica tions ranging from manufacturing plants to individual machine tools, automotive product lines, HVAC equipment and turbines.
Manufactures gas flowmeters and sensors for biogas, methane and more.
Fern Engineering Inc 10 Kendrick Road, Unit 10, PO Box Wareham957 MA 02571 USA
Fabick CAT specialises in marine, truck and industrial power and electrical power generation (generator sets). Fabick has been headquarted in the St. Louis, MO area for over 80 years and is among the oldest Caterpillar distributor in the world.
Contact: Hector Bourgeois tel: +1 508 563 7181 fax: +1 508 564 mail@fernengineering.come-mail:www.fernengineering.com4851
Valve contractor, contractor for all types of valves and of valves packages, for all processes. Power generation, oil and gas petrochemicals.
Contact: Mike Shelby tel: +1 636 343 5900 fax: +1 636 680 www.fabickcat.com1550
innovation and lubrication expertise. A leader in synthetics, Mobil is recognised for advanced technology and strong technical support.
tel: +32 2 722 3211 fax: +32 2 722 &ExxonMobilwww.exxonmobil.com2780LubricantsSpecialties
Contact: Aidan McDonnell tel: +353 61 603939 fax: +353 61 423 e-mail:www.f4energy.com739info@f4energy.com
FG Wilson has over 3000 employees and 40 years of
Fairbanks Morse Engine
Contact: F Driver tel: +44 (0)118 981 7451 fax: +44 (0)118 981 generators@fdlpower.co.uke-mail:www.fdlpower.co.uk7054
Supply, installation, commission ing and maintenance of standby gen-sets and UPS systems. Combined gen-sets and UPS systems.
Designs, builds and manages distributed energy plants in the following settings: Generation (GE), Cogeneration (CHP) and Trigeneration (CCHP), powered by diesel fuel, natural gas, coal mine gas, biogas, sewage gas and landfill gas.
Exxon CentreEuropeanMobilTechnology
Via Ruffini 3 Paderno Dugnano Milan Italy
Provide the highest quality equipment and professional services within the Industrial Energy Systems including the turbine and gas engine cogen eration systems (CHP).
tel: +1 800 356 www.fairbanksmorse.com6955
701 White Avenue Beloit WI 53511 USA
Europe Africa Middle East Technical Help Desk English language support available Telephone:through: +420 221 456 426 Fax: +420 221 457 777
1 Jupiter House, Calleva Park Aldermaston Berkshire RG7 8NN United Kingdom
tel: +7 (495) 956 54 05
Ltd
Fincantieri - Mechanical Products
tel: +44 (0)115 9003 600 fax: +44 (0)115 9868 sales@filtertechnik.co.uke-mail:www.filtertechnik.co.uk875
Contact: Ms Cristina Baiocchi tel: +39 0522 688141 fax: +39 0522 cristina.baiocchi@filippini.orge-mail:www.filippini.org683992
tel: +49 711 8995 0 fax: +49 711 8995 459 e-mail:www.fichtner.deinfo@fichtner.de
We offer a complete line up of weather resistive and sound attenuated aluminum enclosure designs for engines of all sizes. Our aluminum tube frame design is the heart of a low maintenance, extremely strong structure that provides durable and aesthetic housing for your generator package.
Filippini ElettrogeniGruppi
FIBsales@fgwilsonmiami.come-mail:www.fgwilsonmiami.com2212IndustriesBV
tel: +1 410 760 9696 fax: +1 410 760 e-mail:www.fiboxusa.com8686sales@fiboxusa.com
5th Floor, 3B RMZ Millenia Busi ness PhaseParkII,143 Dr. MGR Road, ChennaiKandanchavadi600096 India
Grenzstrasse 41,D-03238 Finsterwalde Germany
Ltd
Field ServicesEngineeringLimited
Field Engineering Services also known as FES, design and supply, through to installation and commissioning of complete turnkey generator packages.
Provides consultancy services concerning all types of power plants, cogeneration and nonstandard process engineering.
experience in supply of diesel and gas powered generating sets. From initial assessment of your power
10431 North Commerce Park Miramarway FL 33025 USA
Kirtoin Farm, Aberdeen Scotland AB21 0SB United Kingdom
FGWe-mail:www.fgwilson.co.za1580bell_neil@fgwilson.comLATCA
Filtertechnik
tel: +91 44 4285 3441 / 3381
Fidelity Manufacturing 1900 NE 25th Ave Ocala FL 34470 USA Contact: Robert Yongue
FG Wilson Russia
tel: +27 (0)11 804
Manufactures filtration and sepa ration for a range of applications.
Fichtner GmbH & Co KG Sarweystrasse 3 Stuttgart 70191 Germany
Field Electronics Ltd Unit 75 Mackley Industrial Estate, Henfield Road Small Dole West Sussex BN5 9XR United Kingdom
Filtration & Separation
Leninsky pr-t 113/1, Office E-501 Moscow 117449 Russia
Unit 15 Kenfig Industrial Estate, PortMargamTalbot West Glamorgan SA12 2PE United Kingdom
tel: +1 352 414 4700 fax: +1 352 414 ryongue@fidelitymfg.come-mail:www.fidelitymfg.com4642
Contact: Sales Manager tel: +44 (0)1403 713772 fax: +44 (0)1403 www.fieldelectronics.com713773
1 Central Park, Lenton Lane Nottingham NG7 2NR United Kingdom
tel: +44 (0)1656 740307 fax: +44 (0)1656 e-mail:www.fandsuk.com740583filtration@fandsuk.com
Via Cipro 11 Genova 16129 Italy
Mktg)IndiaFGe-mail:www.fgwilson.commail@fgwilson.ruWilsonGeneratorsPVTLtd(Sal&
A series of diesel gen-sets is available with outputs from 4 to 1000kVA and higher powers are on the way. Stationary units, mobile sets, containerised units, switchgear for manual operation and automatic standby units, as well as parallel operation. Cogeneration systems are planned.
Contact: Mr. Giuseppe Scarfi tel: +39 01 05 99 e-mail:www.fincantieri.it51webmaster@fincantieri.it
Unit 7, James Park Mahon Road, Unit 7, James Park Mahon Road, Co.Armagh, BT62 3EH www.fgwilson.com
Division of Eurosystems S.p.A Via Pasubio 18/20/22 42022 Boretto (RE) Italy
F
810 Cromwell Park Dr. Suite R Glen Burnie MD 21061 USA
WilsonpowerPleasegas.emergencymanufacturing,retail,telecommunications,rangesetsnationalstationstotostandbyenclosed2200Ourourexpertise,encewealthcountriesDealersWithcycleserviceprovideourFGtechnicalthroughimplementationneeds...toofasolution...roundtheclockservice,backupandsupport,Wilson,inpartnershipwithDealerNetworkinAfrica,acompleteend-to-endthroughouttheentirelifeofyourpowerneeds.morethan180Authorisedoperatinginover100worldwide,aglobalofknowledgeandexperiisdeliveredthroughtheserviceandsupportofDealerNetwork.productrangefrom10-kVA,includesopenandgeneratingsetsfordomesticuse,rightuppowermoduleswiththeabilityoperateascompletepowersupplyingelectricitytogrids.Ourgeneratingreusedthroughoutawideofindustriesincludingrental,healthcare,leisure,events,construction,aidreliefandoilandvisitwww.FGWilson.com/fordetailsofyourlocalFGDealers.
Fiboxe-mail:www.fib.nlinfo@fib.nlEnclosures
Unit 3, Stand 61, Longmeadow Extension 1 Nguni Drive Longmeadow West Modderfon tien Johannesburg 1609 South Africa
SalesFGe-mail:www.fgwilson.comanbumg@fgwilson.comWilsonGeneratorLtd.
2022 Worldwide Gen-Set & Cogeneration Directory 76
Manufactures nonmetallic weath erproof electrical enclosures Nema 4x and IP 67 for the elec trical and elctronic industries. The enclosures protect innova tions globally.
tel: +44 (0)1224 enquiries@field-es.co.uke-mail:co.ukwww.field-engineering-services.790148
Einsteinweg 18 AP Leeuwarden NL-8912 The
FIMAG AnlagenbauMaschinenFinsterwalderundGmbH
FGW Generators (Pty)
tel: +1 954 433
Contact:NetherlandsMrs Nopbart tel: +31 58 294 5945 fax: +31 58 212 5742
Online Data Acquisition, Control, Monitoring and Telemetry site dedicated to our family of highly specified electronic instruments.
Contact: Stolle tel: +49 (0) 3531 5080 fax: +49 (0) 3531 info@fimag-finsterwalde.dee-mail:www.fimag-finsterwalder.de508109
Manufacturing and assembling of gen-sets, tractor driven generators, welding machines, pumping units, soundproof cano pies and control panels.
Manufacturer and supplier of high quality filtration products for oils, fuels, biofuels and process fluids.
Designs and manufactures steam turbines and steam turbine generator sets.
EXTENDED LIFETIME. REDUCED COST. We rewind, repair, service and supply rotating electrical equipment the whole of the UK from our purpose-built East Midlands factory. 01572 755168 info@cabeluk.com
Contact: Kerry Osmond tel: +44 (0)1273 40 95 95 fax: +44 (0)1273 40 95 e-mail:www.fireflycleanenergy.co.uk96info@fireflyce.co.uk
Flexitallice-mail:www.flexicon.comsales@flexicon.co.ukLtd
tel: +44 (0)1274 851 273 e-mail:www.flexitallic.euenquiries@flexitallic.eu
Fixturlaser AB develops, manufactures and markets laser based alignment systems globally. Our extensive distribu tion network consists of skilled measurement and alignment engineer ready to solve any kind of alignment problem. We offer an exclusive customer support service, including telephone assistance, hardware repairs, software updates, training and consultation. tam: SCEMM parentcomp: Westergyllen AB
tel: +33 3 88 67 6000 fax: +33 3 88 67 saubry@flender-graff.come-mail:www.flender-graff.com0617
2022 Worldwide Gen-Set & Cogeneration Directory 78
Flo-Dyne Controls (UK) Limited
FirePro UK Ltd 08000 Surrey,Kingston-Upon-Thames54Stsales@fireprouk.com314333AlbansHouseStAlbansRoadKT25HH
2 Kings Hill Avenue West Malling Kent ME19 4AQ United Contact:KingdomDrMaurizio Pupi
5479 Gundy Drive Midvale Ohio 44653 USA
Firefly is the UK leading manu facturer of silent running, Hybrid Power Generators. Connect to solar and/or wind for safe zero-fuel stand-alone power. Connect to diesel gen-sets to manage power loads and deliver uninterruptable power, reducing diesel gen-set run time, carbon emissions, diesel fuel and costs by up to 50%.
Fives Pillard
Manufactures and supplies high-quality, high-value industrial static sealing products, deliver ing industrial gaskets on a global scale.
Flex Technologies
tel: +41 22 309 woods.come-mail:www.flaktwoods.com3800stephanie.zelie@flakt-
Fläkt Woods Group SA
Firefly – Clean Energy Unit 20, Cliffe Industrial Estate, South LewesStreetBN86JL United Kingdom
1 Rue du Vieux Moulin Illkirch Graffenstaden 67400
FLIR Systems UK
Fleetsolve Limited Lodge Court, Neston Road Thornton Hough Wirral CH63 1JF United Kingdom
tel: +44 (0)151 353 2870 fax: +44 (0)709 2000 190 e-mail:www.fleetsolve.cominfo@fleetsolve.com
Fixturlaser AB
High efficient cogeneration units driven by water-cooled alternator from 2 to 250 kVA.
Contact:France Samuel Aubry
Branch of ACOEM AB Box 7, Molndal SE-431 21
tel: +49 (0) 52549 20 e-mail:www.fischerpanda.de20info@fischerpanda.de
tel: +1 810 813 flextechnologies.come-mail:www.flextechnologies.com1562mikespraggins@Flexicon(Europe)Ltd
Fleetsolve Ltd are the leaders in bio fuelled Combined Heat and Power units (CHP's) and fuel supply.
Specialises in new centrifugal and axial fans, retrofits, repairs, and service for main service fans and other process fans for utility applications.
tel: +44 (0)1732 220011 fax: +44 (0)1732 843 704 e-mail:www.flir.comflir@flir.com
Contact: Barry Fower tel: +44 (0)1202 820840 fax: +44 (0)1202 e-mail:www.fischerpanda.co.uk828688info@fischerpanda.co.uk
Fischer Panda UK Ltd 17 Blackmoor Road, Ebblake Industrial Estate Dorset BH31 6AX United Kingdom
FLIR systems supplies infrared temperature measurement and thermal imaging systems for a variety of applications in research and development, condition monitoring, process monitoring and control and surveillance.
Flo-Dyne Limited design and supply customised solutions for
Contact:Sweden Hans Hilmersson tel: +46 31 706 2800 fax: +46 31 706 e-mail:www.fixturlaser.com2850info@fixturlaser.se
F
tel: +44 (0)1543 e-mail:mailbox@finning.comwww.finning.co.uk/power461461
We compliment this with a range of hand picked products that are renowned for reliability, environmental and operating cost efficiency, and certificated to globally recognised standards.
Finning UK & Ireland Watling Street, Cannock Staffordshire WS11 8LL United Kingdom
Fischer Panda GmbH Otto-Hahn-Str. 40 33104 Paderborn Germany
Finning is the sole Cat® dealer in the UK & Ireland, leading the way providing power generation solutions including: diesel & gas generators, combined heat & power (CHP), anaerobic digestion & biogas. We offer financeoperation,commissioning,management,detailedincludessolutions.designedgeneratorsoff-the-shelftocustomturnkeypowerOurfullservicefeasibilitystudies,design,projectinstallation,ongoingmaintenanceandcapabilities.
18 Avenue Louis Casai Geneva CH-1209 Switzerland
Fläkt Woods Ltd Axial ColchesterWay CO4 5ZD United Contact:Kingdom Rachel Willmott tel: +44 (0)1206 222555 fax: +44 (0)1206 uksales@flaktwoods.co.uke-mail:www.flaktwoods.co.uk222777
Fischer Panda specialise in the manufacture of small, very quiet diesel generators in the range of 3kW to 150kW. Sets available in both AC & DC outputs.
Contact:France Jean-Claude Pillard tel: +33 4 91 80 90 21 fax: +33 4 91 25 72 comwww.combustion.fivesgroup.71
Flender-Graffenstaden
tel: +44 (0)1227 374 710 fax: +44 (0)1227 365 821
Scandinavia Mill, Hunsworth CleckheatonLane BD19 4LN United Kingdom
Flo-Dyne Place, Asheridge Busi ness Centre, Asheridge Road Chesham Bucks HP5 2PT United Contact:KingdomMaxHigginbotham
Engineers and suppliers of combustion and post-combustion equipment, included control systems and burner accessories.
182 John Wilson Business Park, Harvey WhitstableDriveKent CT5 3RB United Contact:Kingdom Keith Bourton
13 Rue Raymond Teissare Marseille Cedex 08 F-13272
Offers high-speed gears for turbomachinery applications.
Manufacturers of all types of Ventilation and process fans, including fans for radiator cooling and engine space temperature management. All types of fans are supplied Axial, Mixed Flow or Centrifugal type and specialist acoustic and ancillary items are provided. Fan sizes from 1003150 mm diameter.
tel: +44 e-mail:www.flo-dyne.net(0)1494770088sales@flo-dyne.net
1900 S Saunders St Raleigh NC 27603 USA
62 Kingfisher Drive services.co.ukforecourtinstallationContact:S73SouthBarnsleyWombwellYorkshire0UYinfo@ tel: 01226 services.co.ukwww.forecourtinstallation753160
tel: +44 (0)151 556 9421 fax: +44 (0)151 348 e-mail:www.flowbattery.co.uk2101sales@flowbattery.co.uk
F
tel: +44 (0)1628 509690 fax: +44 (0)1628 info@forever-fuels.come-mail:www.forever-fuels.com509698
tel: +49 821 7949 0 fax: +49 821 7949 sales@flsmidthpfister.come-mail:www.flsmidthpfister.com524
An industry leader offering global market research and forecasting data on I&M turbines (gas and steam).
Offers control valves, pnematic actuators, electric actuators, gate valves, globe valves and check valves.
Staetzlinger Strasse 70 Augsburg D-86165
A wide choice of performance acoustic foams, anti vibration damping and isolation materials are available to meet the most demanding of applications to help reduce noise. For the ultimate choice to help assist your material selection, email and request our ACOUSTIC SOLUTIONS brochure which contains very useful samples of the range on offer or simply call us for a rapid response to any problem and advice.
290 Town Centre Drive, Suite Dearbon100 MI 48126 USA tel: +1 313 390 e-mail:www.fordcomponentsales.com1200fcsusts@ford.com
FLSmidth Pfister GmbH
Flowserve Flow Control Division
tel: +1 865 671 eblackburn@flowserve.come-mail:www.flowserve.com4340
tel: +41 52 260 35 00 fax: +41 52 260 35 info@FLSmidthMaagGear.come-mail:www.FLSmidth.com35
Contact: Graeme Erskine tel: +31 40 267 e-mail:www.fluke.com5200info@fluke.nl
FLSmidth Maag Gear AG
industrial silencing, pulsation dampeners, diffusers and surge equipment to control noise and pulsation in moving gases and liquids. Our established range of fluid control equipment includes silencers and pulsation dampeners for; Control & Safety valves venting to atmosphere Pressure regulating valves
plc was founded in 1997 to develop and market innovative technologies which deliver tangible business and environmental benefits to electricity companies and their customers. We changed our name to Flowgroup plc in 2013. Flowgroup is now made up of three parts – Flow Energy, Flow Products and Flow Battery. Flow Energy and Flow Products are converging to create a unique, large scale energy services company founded on microCHP technology. Flow Battery contributes to the group via award-winning back-up power systems.
Fluke UK Ltd 52 Hurricane Way Norfolk NR6 6JB United King Contact:dom Ken West tel: +44 (0)20 7942 0708 fax: +44 (0)20 7942 0701 www.fluke.com
Steam and Gas ejectors Rotary (roots type) blowers Centrifugal & axial compressors Reciprocat ing multi-plunger pumps and compressors All equipment meets all the specialised demands of the international market place including the statu tory and regulatory requirements of the Pressure Equipment Directive (PED 97/23/EC). With over 25 years experience in supplying special equipment we can engineer and manufacture a guaranteed solution for your installation.
Capenhurst Technology Park, ChesterCapenhurstCH1 6EH United Kingdom
Flow Battery (formerly called Pnu Power) is a wholly owned subsidiary of Flowgroup plc (formerly called Energetix Group Flowgroupplc).
39 Booth Drive Park Farm South Wellingborough Northants NN8 6GR United Kingdom
Foam Techniques produce performance Acoustic and Ther mal Insulation materials which may be supplied in a variety of different Productsways.maybe supplied in sheets, rolls or cut as individual parts and in kits to your specifi cation/design, combined with our high performance self-adhesives for easy installation.
Ford Component Sales LLC
Distributes Ford engines, powertrain components and engine related OE-parts to original equipment manufactur
Specialises in weighing and dosing technologies.
Forecast International 22 Commerce Road Newtown CT 06470 USA
Forest City Export Services Ltd Bowden Hall, Bowden Lane Marple Cheshire SK6 6ND United Contact:KingdomAndrew G Lamb
Forest City Export Services Ltd are a major manufacturer and supplier of 7.5kVA upto 3045kVA diesel engine powered generators sets and associated spare parts to the world market. Experienced staff undertake to answer all enquiries within 24 hours of receipt.
Forever Fuels
Foam Techniques Ltd
2022 Worldwide Gen-Set & Cogeneration Directory 79
Lagerhausstrasse 11 P.O. Box, 8401 Winterthur Switzerland
Contact: Neil Blythe tel: +44 (0)1933 400096 fax: +44(0)1933 nblythe@foamtechniques.co.uke-mail:www.foamtechniques.co.uk400095
tel: +44 (0)161 449 0660 / 0770 fax: +44 (0)161 449 sales@forestcitygenerators.come-mail:www.forestcitygenerators.com0880
Fluke Netherlands BV Science Park,Eindhoven 5110 5692 EC Son The Netherlands
225 Blackamoor Lane Maidenhead Berks SL6 8RT United Kingdom
Ramsingvej 30, Valby DK-2500 Denmark
FLSmidth Denmark Air Pollution Control Sales
Develops, constructs, manufac turers and markets complete biomass and waste energy plants, comprising boilers, furnaces and flue gas clearing plants etc as well as boilers, air pollution control and ash handling systems etc. For power stations, cement plants, pulp and paper plants, the metallurgical industry and many other indus tries all over the world.
e-mail: industrial@uk.fluke.nl
FLSmidth MAAG Gear is a global leader in high-quality heavy-duty gear units, drive systems and components for the cement, minerals, power and other selected industries
ers (OEM's). Offers nearly all products out of the current vehicle production.
tel: +45 36 18 20 00 fax: +45 36 18 20 e-mail:www.flsmidth.com30info@flsairtech.com
Contact: Nancy L. Brown tel: +1 203 426 ServicesForecourte-mail:www.forecastinternational.com0800sales@forecast1.comInstallationsLtd
Flow Battery
Distributes wood pellets to commercial and industrial customers nationally.
Fluke Corp designs, manufac tures and sells professional electronic test tools for techni cians and engineers involved in installation, maintenance and service in industries around the world; meteorologists involved in calibration and quality control.
tel: +44 (0) 20 7766 0346 fax: FPTwww.fptindustrial.comN/AUK:0080000378000
Glen Way, Launton Road, Bicester, Oxfordshire, OX26 4UR
The Contact:NetherlandsChristian J. Faddegon tel: +31 (0)79 34 34 45 5 fax: +31 (0)79 3422 492 e-mail:www.fpturbo.cominfo@fpturbo.com
Visit our
Fortum Corporation
Frost & Sullivan
tel: +358 10 45 11 fax: +358 10 45 www.fortum.com24920
Frazer-Nash offers a wide range of engineering services to the power, aerospace and defence industries. Fluids and structural assessments, design of core engine components, design of test rigs, instrumentation, design of tooling and mechanical handling equipment, packaging, noise vibration, ventilation, risk, reliability and safety.
Supplier of diesel engines
FuanBangzhongCityFujian Province 355000 Contact:ChinaMrTing
Forward Engine (Beijing) EquipmentMachineryCoLtd
2022 Worldwide Gen-Set & Cogeneration Directory 80
Iveco House, Road One Indus trial WinsfordEstateCheshire CW7 3QP
tel: +8610 849 68661 fax: +8610 849 info@forwardengine.come-mail:www.forwardengine.com68771
Piazza Monumento 12, Legnano Milan 20025 Italy
F
Offers horizontal and vertical pumps in metal, plastic and ceramic materials.
4 Grosvenor Gardens London SW1W 0DH United
Offers inlet filtration systems.
Our business covers the entire energy chain, from production to refining, distribution and market ing, and from energy- related engineering to operation and maintenance. Our core expertise also covers the management of environmental issues and the use of new technologies.
FPT is the company of FIAT
Mapo Town, Shunyi District Beijing Contact:ChinaSelena Li
FPT Technologies/IvecoPowertrain UK
Hohner Weg 2-4, Weinheim D-69465 Germany
To reserve your logo next to your Editorial for £150 please contact Power either by Tel: +44 888019(0)1403 or by
Forney Corp
A company that has always been a reference standard in the power generation industry, is here to serve your thermal and hydropower generation needs with the quality and attention you expect and deserve.
P.O. Box 1 Fortum FI-00048 Finland
Freudenberg Simrit GmbH & Co KG
Friatec AG - Division Rheinhutte Pumpen Rheingaustrasse 96-98, Wies 65203baden Contact:GermanyMartinWallenfels tel: +49 611 6040
Fuan Kangbai Motor Co. ltd 134 Industrial Park, Fuan City, Fuan 355000 China
FP Turbomachinery BV Heliums Straat 148,Zoetermeer, 2718 RS
16479 N Dallas Parkway, Suite Addison600 TX 75001 USA
tel: +49 1805 74 67 48 fax: +49 611 6043 28 e-mail:www.fst.deinfo@fst.de
Franco Tosi Meccanica SA
Contact: Patricia Forlani tel: +39 331 522111 fax: +39 331 simeccanica.ite-mail:www.francotosimeccanica.it522057marketing@francoto
tel: 01869 www.barrus.co.uk363659
FOGO offers a range of diesel power generating sets up to 1500kVA incorporating Mitsubishi, Iveco, Perkins, Scania, Volvo and Doosan engines. The unique 'Twin Line' set incorporates two diesel gen sets in one enclosure providing greater flexibility for power critical situations with the capability to run individually or parallel. e-mail power@wipmagazines.com Website powermediagroup.co.uk
Industrial Group dedicated to the development, production and sale of powertrains for industrial vehicles applications On-Road, Off-Road, Marine and Power Generation.
Offers burners, igniters, dampers and controls, including complete duct burner system with burner
Contact: Mr Steven Grant tel: +44 1306 885 050 fax: +44 1306 886 464 e-mail:www.fnc.co.ukturbines@fnc.co.uk
ConsultancyFrazer-Nash Ltd
Frontier Power Products
fax: +49 611 6043 e-mail:www.rheinhuette.de28info@rheinhuette.de
FOGO, is one of the largest independent manufacturers of power generators in Europe. With over 20 years' experience, FOGO has developed a reputation for designing reliable, efficient power plants, both standard and bespoke, tailored to customer requirements.
Stonebridge House
tel: +1 972 458 6100 fax: +1 972 458 e-mail:www.forneycorp.com6195sales@forneycorp.com
Contact: Mamie Jiang tel: +86 59360 92333 fax: +86 5936 richard@kangbai-motor.come-mail:www.kangbai-motor.com997837
tel: +86 591 883011 50 fax: +86 591 8333 www.hd-motor.com9026
Frontier is an authorised distribu tor for Kohler Power Systems (commercial, residential, marine and mobile products), John Deere Power Systems and Kubota engines. The company manufacturers Power Tower portable lighting towers and speciality generator sets for remote site applications. Integrated systems, including paralleling switchgear and on-site installations are avail able.
FOGO Power Systems Ltd (A Division of E.P Barrus Ltd)
tel: +1 604 946 5531 fax: +1 604 946 sales@frontierpower.come-mail:www.frontierpower.com8524
Established in 1995, Fuan Hong da Electric Machinery Co., Ltd. is a professional manufacturer of generators in Fujian province.
Dorking Business Park Dorking RH4 1HJ United Kingdom
7983 Progress Way Delta V4G 1A3 BC Canada
United Kingdom
Offices in Germany, The Neth erlands and USA. The TCCS compressor cleaning systems and injection nozzles are world wide accepted as standard by users and OEMs. The company developed a cost effective fogging system for power augmentation of gas turbines. The first results by far exceeded the expectations.
Contact:Kingdom Terry Shane tel: +44 (0)20 7730 3438 fax: +44 (0) 20 MachineryFuane-mail:www.2.frost.com77303343enquiries@frost.comHongdaElectricalCoLtd
management system and HRSG isolation and bypass dampers. Has more than 85 years of combustion experience.
DATA SECURE www.netbiter.com/contact Alarms, dashboards, reports etc. included Up and running within 15 NominutesITskills required Trouble shooting as if you are on-site Industrial24/7/365designfor tough applications All you need to Get Started www.netbiter.com/contact Manage your power from anywhere Find out more A vendor independent solution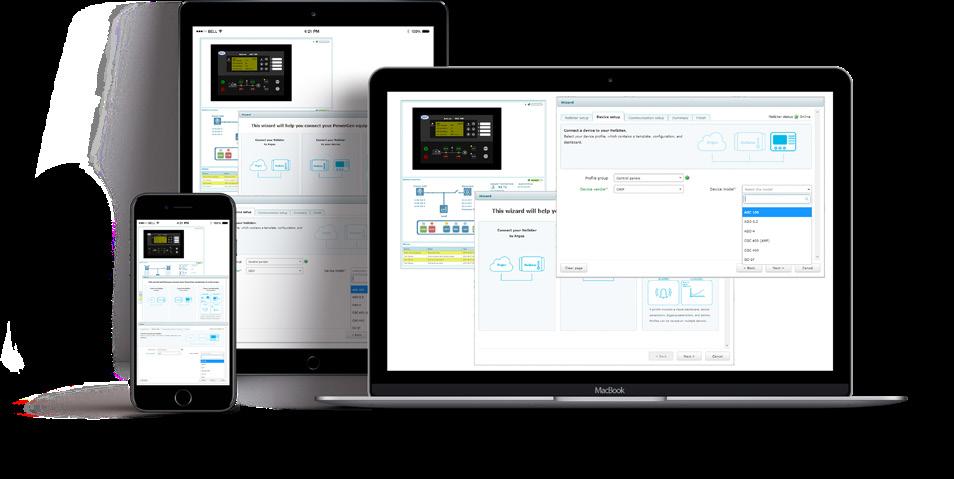 Invested by international and domestic financial groups, Fujian Huatai Power Supply Co.,Ltd. specializes in assembling, vending and maintaining diesel generator sets. With professional experience of designing, config uring and maintaining power generator sets, our products have successfully maintained domestic market of all industries.
Contact: Mr Xiaoqiang Liu tel: +86 593 2589777 fax: +86 593 sales@yanan-motor.come-mail:www.yanan-motor.com2589778
No. 6 Gulouyuan, Juyuanzhou Industrial Zone, Jinshan Devel opment Fuzhou,AreaFujian, China
Fusion House, Chesterfield Trading ChesterfieldEstate,S41 9PZ United Kingdom
Sunwood Farm, Cockin Lane, BradfordClayton BD14 6PY United Kingdom
Contact: Ms. Lina Lin tel: +86 591 83855588 fax: 86 591 sales@mingpowers.com.cne-mail:www.mingpowers.cn83855589
Fuzhou MachinerySunshineCo.Ltd
Fujian HuaTai Power Supply Co Ltd 5# Bldg, B Zone, Software Industrial Base 89 Software Road Fuzhou 350001 Contact:ChinaMrBob Yang tel: +86 591 83519829 fax: +86 591 sales@huatai-power.come-mail:www.huatai-power.com83519801
Generating Sets
tel: +44 (0)1246 260111 fax: +44 (0)1246
Fusion Group
Contact: Yan jianbo tel: +86 591 8752260 fax: +86 591 e-mail:www.dek-gasoline.com87570070myra9301@163.com
tel: +44 (0)1274 813 003 fax: +44 (001274 882 tions.co.uke-mail:www.fuelstoragesolutions.co.uk915sales@fuelstoragesolu
Contact: Ms Ivy Li tel: +86 0769 e-mail:www.dgsitanfu.cn82035302stf@dgsitanfu.cn
Fuel Storage Solutions
Fujian Sanying Motor Co. Ltd. Qinxiyang Industry Area Fuan Fujian 355000 China
Contact: Mr.F. Furlani tel: +39 0442 6402385 e-mail: fcm@spa@tin.it
15 Yingzhong Road, Yingqian ChangleCounty Fuzhou 350201 China
F
FuelCell Energy Inc 3 Great Pasture Rd, Danbury CT 06813 USA
WangWantong Electrical Machinery Co., Ltd is a professional power generation equipment manufacturer, mainly produce generator and generat ing set
Fuan Sitanfu Machinery Co Ltd No16 Shimenyuan Qinxiyang Chengyang Town Dongguan Guangdong China
Suppliers of diesel generators. Fujian ElectricalYongdashengMachinery Co. Ltd.
tel: +1 203 825 e-mail:www.fuelcellenergy.com6000info@fce.com
2022 Worldwide Gen-Set & Cogeneration Directory 82
Contact: Jack Chen tel: +86 593 6508273 fax: +86 593 e-mail:www.yihua.cn6582997yihua@e-yihua.com
Yanan was founded in 1991 and specialise in electric machine products. Main products are alternators and generating sets
Fumoto Engineering of Europe Ltd
No 6 Shugang Road, Zhangwan Industry Zone, Dongqiao Economic Development Zone Ningde Fujian 352100 China
No.8 plot Gulou Park Jinshan Industrial Zone Fuzhou, China fuzhou 350008 China
Contact: Mr Huang Shuiguang tel: +86 593 market.comwww.wangwantong.gmcglobal6510818-
tel: +44 (0)1481 716987 fax: +44 (0)1481 sales@fumoto-valve.come-mail:www.fumoto-valve.com700374
Manufacturer and supplier of polyethylene pipe jointing systems for gas, water and sewage distribution and for a wide range of industrial applica tions. Products manufactured and supplied are 'Fusamatic' fittings, the leading international automatic electrofusion system, electrofusion boxes, butt fusion machines, generators and all ancillary tooling.
Fuan LtdElectricWangWantongMachineryCo
Our company specializes in the manufacture of generators and diesel engine generating units.
Furlani MeccanicheCostruzioniFCMSPA
Leading manufacturer in Aircooled diesel/gasoline generator set, engine, pump, srayer, tiller in China
No 403, Qinxiyang Industry Area Fuan Fujian 355000 China
The company markets the Fumoto engine oil drain valve which is used by manufacturers and operators of gen-sets, compressors, pumps, gear boxes, hydraulic reservoirs and radiators etc. to reduce down time, cut man-hours and allow drainage of excess new oil.
Fuzhou Hua Bo M&E Co. Ltd
Fujian Kangbai Motor Co.,Ltd as one of the most qualified manu facturer of gensets, has got an experience of over fifteen years in manufacturing and developing different kinds of Generating Sets, being established in 1993. Diesel gensets from 61553; 2 up to 2000 kVA,
FUJIAN MINGHUI MECH & ELEC CO., LTD. in FuJian province P.R.CHINA .I wish to introduce our factory to you, good selves, our company is manufacturing factory special ized in assembling, wending and maintaining diesel gensets. What's more we own an industrial factory with modern equipment and a strong team with professional technicians. We have years of experience in designing configuring and main taining diesel genets. Our factory has passed the strict technical demonstration. What's more, it is the cooperation outcome of famous engine manufacturer CUMMINS, PERKINS. DEUTZ. And Chinese famous engine manufacturer, together with the world famous generator LEROY SOMER, STANFORD.
Manufactures stationary power fuel cells.
Normandy House, 35 Glategny StEsplanadePeterPort Guernsey Chan nel Islands GY1 2BP United Kingdom
Via Cesare Battisti No 97, Verona 37046 Minerbe Italy
Fujian Yihua Electrical Machinery Co Ltd
Construction and supply of diesel and petrol gen-sets up to 1250kVA, engine driven air compressors, dumpers and concrete mixers, welding units, mixing and handling units for floor foundation mixtures.
contactus@fusiongroup.come-mail:www.fusiongroup.com450472
Fujian Yanan Power Group
Fujian Minghui Mech & Elec Co., (Mingpowers)Ltd.
No.8 XiaoXiBian Industrial Zone, Fuan City Fujian China
FSS offer all aspects of installation, maintenance and monitoring of fuel storage facilities. Specialise in Critical Buildings/Data Centres.
Contact: Sean Lian tel: +86 593 6588155 fax: +86 593 e-mail:www.yds-motor.com6396566info@yds-motor.com
Energy House 2, 43 Outer Ring ObetsebiRoad Circle, Korle-Bu Road PO Box No. KA 30249 Accra
Galp Energia, SGPS, S.A.
Gas Compressors Ltd. design, fabricate, build and test compressor packages within their factory in the UK. Their design team include 3D CAD
Gardner Denver Nash Deutschland GmbH condenser exhauster packages in steam cycle plants efficiently remove inward air leakage from the condenser. the effect is to provide lower turbine backpres sure, improve heat rates, and reduce generating costs. The packages consist of a liquid ring vacuum pump, discharge separator, heat exchanger and associated controls.
Gas and Air Systems Inc
Electricity, gas and water distri bution and district heating.
23 Fordneuk Street Glasgow G40 2TA United Contact:Kingdom Sales Dept tel: +44 (0)141 550 5800 fax: +44 (0)141 550 Manufacturersales@gm-radiator.come-mail:www.gm-radiator.com5850ofradiators and radiator cores for automotive, commercial, industrial and agricultural sectors. G & M has a wide range of genset cores avail able from it's range which can be seen at it's website.
Gardner Denver Nash Deutschland GmbH
District Energy Management & Technical consulting. Products: District heating, cooling, combined heat and power.
Contact: Peter Schubert tel: +49 621 502 288 fax: +49 621 502 guh-gruppe.dee-mail:www.guh-schallschutz.de330peter.schubert@
15 Chester Road, Colmworth Business Park Eaton Socon Cambridgeshire PE19 8YT United Kingdom
FZS1AP09 Jebel Ali Free Zone PO Box 261397 Dubai U.A.E
G+H GmbHSchallschutz
GAME Engineering Ltd Camp Road, Witham St Hughs Lincoln LN6 9TW United Kingdom
Contact: Linda Paul tel: +1 217 222 5400 fax: +1 217 223 maggie@gardnerdenver.come-mail:www.gardnerdenver.com5897
Jubilee House, East Beach, LancashireLytham FY8 5FT United Contact:Kingdom Mr James Williams tel: +44 (0)1253 Corp.Gaffney-Kroesee-mail:www.gabem.com603489enquiries@gabem.comSupply
tel: +1 610 838 9625 fax: +1 610 838 e-mail:www.gasair.net9650info@gasair.net
Founded in 1931 we are a global leader in the international distri bution of electrical, oilfield and industrial equipment. Markets include industrial, petrochemical, oil and gas, marine, drilling, offshore, utility, mining, power and commercial.
PO Box Ludwigshafen21053067059 Germany
Gamatronic (UK) Ltd
Contact: Mr G J Narkar tel: +971 4 8861136 fax: +971 4 gkdubai@gaffney-kroese.come-mail:www.gaffney-kroese.com8861137
tel: +351 217 242 500 fax: +351 217 242 e-mail:www.galpenergia.com965galp@galpenergia.com
Provides biomass handling and storage systems.
Gardner Denver 1800 Gardner Expressway Quincy 62305 USA
1304 Whitaker St, Hellertown PA 18055 USA
Brook Farm Buildings, Church Lane, East Peckham Tonbridge Kent TN12 5JH United Contact:KingdomMr.Tony Silk tel: +44 (0)1622 871500 mobile: +44(0)7714 tony@gascompressors.co.uke-mail:www.gascompressors.co.uk951251 or info@gascompressors.co.uk
Produces UPS systems, DC to AC inverters and power supplies for the telecom market.
Isolatorvagen 8 Vasteras 721 37 Sweden
Designs, manufactures, tests, installs, commissions and supports power generation equipment for Industrial, Marine and Military applications world wide.
Contact: Ben – Sales Manager tel: +86 591 882 04179 fax: +86 591 877 sales@sunshinemach.come-mail:www.sunshinegenerator.com23357
Additional email: service@gjtechghana.comcustomer.
G&M ManufacturingRadiator Co Ltd
Designs, fabricates and supplies noise control solutions and auxil iary equipment for gas turbines.
Rua Tomas de Fonseca, Torre C 1600-209 Lisbon Portugal
G&J Technical Services Limited
Katzwanger Str. 150 Nurnberg 90461 Germany
We are professional manu facturer of diesel generators which are the cooperation outcome of CUMMINS, DEUTZ, PERKINS,DOOSAN DAEWOO together with the world famous generator LEROY SOMER, STAMFORD. Please visit our website www.sunshinemach. com for more information. Our diesel generator sets are selling very well in world markets.
Contact: Mr. Bernt Andersson tel: +46 21 81 80 50 fax: +46 21 81 14 55 e-mail:www.fvb.seinfo@fvb.se
Gabem at Danbro
tel: +49 36 31 6167 0 fax: +49 36 31 61 67 e-mail:www.gaia-akku.com49info@gaia-akku.com
tel: +44 (0)1522 868021 fax: +44 (0)1522 sales@game-engineering.come-mail:www.game-engineering.com868027
Contact: Mr M Prebentow tel: +49 911 1454 0 fax: +49 911 1454 nash.de@gardnerdenver.come-mail:www.gardnerdenver.com6935
FVB Sverige AB
G & M Tex Limited Magnet House, 31 Anson Road Martlesham Suffolok IP5 3RG United Kingdom tel: +44 (0)1473 662777 fax: +44 (0)1473 e-mail:www.gmpp.co.uk662782sales@gmtex.co.uk
Montaniastrasse 17 99734 Nordhausen Germany
GmbHAkkumulatorenwerkeGaia
tel: +233 21 689178/9 OR fax:682177/8+233 21 689 e-mail:www.gjtechghana.com177gjtech@4u.com.gh
Contact: Jayne Mansfield tel: +44 (0) 1480 479889 fax: +44 (0) 1480 e-mail:www.gamatronic.co.uk407865sales@gamatronic.net
Import, transport and distribution of natural gas.
2022 Worldwide Gen-Set & Cogeneration Directory 83 GF
Gardner Denver is a recognised leader providing compressed air and gas, vacuum and fluid trans fer technologies to industries throughout the world. With more than 150 years of manufacturing experience, we have earned the trust of our customers.
Manufactures and supports compressors and compressor systems.
Gas Compressors Ltd
Larry Rayman
GCT Consultants
Gas Turbine Support
Gas Turbine Efficiency
fax: +1 914 693
Rm B. 19/F Tsuen Wan Int'l 68CentreWang Luing Street, N.T. Hong Contact:KongDavid Tso
Brook Farm Buildings, Church Lane, East Peckham Tonbridge Kent TN12 5JH United Kingdom
GTI offers spare parts support (specialising in gas turbines), complete ground power pack ages (all major manufacturers including GE, Rolls-Royce, Siemens, Pratt & Whitney, etc.)
G
GE Critical Power
and electrical engineers and their fabricators are approved to all main stream codes. In addi tion to the compressor package GCL also build their own/MCC panels and enclosures.
Specialises in the design, manufacture and installation of environmental installation.
Contact:USA
USA
Gas Turbine Efficiency LLC
Gas InternationalTurbines
6750 N Andrews Avenue, Suite Fort200 Lauderdale Florida 33309
tel: +44 (0)113 322 9589 e-mail:www.gbeuk.co.ukinfo@gbeonline.com
Gas Turbine Controls
sales@gasturbinecontrols.come-mail:www.gasturbinecontrols.com3824
AB
impact on the environment. Visit ing/ delivery address: Datävagen 9A, 175 43 Järfälla
GBE S.p.A. is an Italian company specialised in the production of cast resin, VPI and oil filled transformers and reac tors for all types of applications. GBE UK Limited based in Leeds, is the UK Commercial Office and Workshops for GBE Italy.
tel: +44 (0)1535 273499
tel: +(852) 2636 1355 fax: +(852) 2636 sales@gatewaypowerltd.come-mail:www.gatewaypowerltd.com1211
Contact: Mr. Rupert Easter tel: +44 (0)8442 orrupert@gascompressors.co.uke-mail:www.gascompressors.co.uk258000info@gascompressors.co.uk
Hi-efficient system for gas turbine cleaning. The GTE direct injection concept ensures high cleaning efficiency with low
Supplies on/off-line gas turbine compressor cleaning systems/ chemicals and gas turbine spare parts.
GBE UK Limited
2022 Worldwide Gen-Set & Cogeneration Directory 84
GBE Manufactures high quality Cast Resin, Distribution and Power Transformers which are supplied worldwide.
Provides cleantech systems for enhancicng the performance of aviation and industrial turbines.
Hansastrasse 18 Garbsen Germany30823
fax: +44 (0)1535 energy-consultants.co.uke-mail:www.energy-consultants.co.uk273411george.towler@
tel: +1 775 782 3611 fax: +1 775 215 2855
GE Energy
tel: +49 5137 825 9841 fax: +49 5137 852 e-mail:www.gasturbinesupport.de9842gtsupport@t-online.de
Field Service and equipment re-markeyting services. Asset Management by GTI is a service that allows customers to devote their resources, manpower and management to their core
Svetsarvagen 15 2tr 17141
Bingley BD16 1YJ United Contact:KingdomGeorge C Towler
Contact:USA Stephen Kwan
Gateway Power Limited
GCL Fabrications Ltd
Provides energy management and conservation, CHP develop ment, housing and educational establishment.
Via Teonghio 44, Orgiano, VI, Italy36040,
Gateway Power Limited (Gateway) is one of the key manuafactures of disesel generator sets.
Pegasus House Wheler Road Coventry CV3 4LB United Contact:KingdomDaveKelsall
Contact:SwedenSolnaPar Krossling
GTCC stocks new and recon ditioned turbine control cards for General Electric MkI, MkII and MkIV systems, as well as many MkV circuit boards, all of which are thoroughly tested and warranted. Other manufacturer brand cards such as Siemens Simatic; Cooper Rolls Entronic and Westinghouse G50 are also stocked.
tel: +1 646 820 3434
Unit 9, The Courtyards, Victoria Road Leeds LS14 2LB United Kingdom
Gas Data Ltd
6 Skyline Drive, Hawthorne New York 10532
PO Box 180
Optimization & Control Services 1631 Bently Parkway South, NevadaMinden 89423
Corp
tel: +1 914 693 0830
GBE S.p.A.
830 W. 40th Street Chicago IL 60609 USA www.gecriticalpower.com
300 Sunport Ln Orlando Fl 32809 USA
tel: +1 407 304 5200 fax: +1 407 304 e-mail:www.gtefficiency.com5201info@gtefficiency.com
fax: +1 954 971 e-mail:www.gti-power.com0422sales@gti-power.com
tel: +44 (0)24 7630 3311 fax: +44 (0)24 7630 enquiries@gasdata.co.uke-mail:www.gasdata.co.uk7711
Tel: +39 0444774334 Fax: +39 0444775294
Gas Compressors Ltd. design, fabricate, build and test compressor packages within their factory in the UK. Their design team include 3D CAD and electrical engineers and their fabricators are approved to all main stream codes. In addi tion to the compressor package GCL also build their own control/ MCC panels and enclosures.
tel: +46 8 546 10 500 fax: +46 8 546 10 e-mail:www.gtefficiency.com501info@gtefficiency.com
GE Critical Power manufacturer of: power generation switchgear systems, automatic transfer switches, remote communica tions networks, contractors, relays, technical services and warranty, 24-hour service, preventive maintenance, extended service coverage programs.
Gas Turbines International, LLC (GTI) is an international sales, management, and marketing company specialising in the industrial power generation.
business; services PartnersWorldwidepartsparts,mentsremarketing/acquisition/consignincludeofpowerpackages,spareturbines,engine/spareshopvisitmanagement.representation.wanted.
Thermodyn reciprocatingcentrifugalmanufacturesdesigns,andservicescompressors,compressors and steam turbines, for the oil and gas production, gas transmis sion, for onshore or offshore applications, petroleum refining, petrochemicals and energy recovery industries as well as for naval applications.
GE Power & Water GE Water & TechnologiesProcess
tel: +44 (0)161 864 6800 fax: +44 (0)161 864 e-mail:www.geinstruments.com6829geai.europe@ge.com
1800 Nelson Road Longmont CO 80501-6324 USA
GE Energy – Control Solutions provides extensive capabilities to replace, modify and upgrade GE and other existing control systems used for turbine control, compressor control and genera tor excitation and control. Can address electronic, hydraulic and mechanical controls.
To reserve your next to your for £150
tel: +1 713 458 www.ge-energy.com3775
logo
GE's gas engines include gasfuelled reciprocating engines, packaged generator sets, and cogeneration units for power Powergeneration.range is 0.25 to 9.5 MW; engines run on natural gas, biogas and special gases.
please contact Power either by
c/o Bentley Nevada South Africa (Pty Ltd)
A powerful choice for oil & gas power generation
tel: +1 775 782 3611 fax: +1 775 215 www.ge-energy.com2855
4424 West Sam Houston Park way North Suite 100 Houston TX 77041 USA
- Permanently installed machin ery protection systems covering vibration, temperature, speed, and other critical mechanical -parametersPortableinstruments for vibra tion analysis and data collection
- Asset reliability consulting and implementation services
GE Energy Nevada Bentley Nevada Asset Condition Monitoring
GE Energy – Control Solutions
tel: +27 11 238 8900 fax: +27 11 314 GEwww.ge-energy.com1898Oil&Gas
GE Energy - Russia
27, Electrozavodskaya Street, bld. 8, floor 5 Russia107023
tel: +8610 5822 3752
Unit 3 Mercury Way, Urmston Manchester M41 7LY United Contact:KingdomAndrew Gerrard
fax: +8610 6561 1536
Analytical Instruments
2022 Worldwide Gen-Set & Cogeneration Directory 85
tel: +7 495 937 www.ge-energy.com1111
- Thermodynamic performance monitoring
GE Water & TechnologiesProcess(UK)LP
or by e-mail power@wipmagazines.com Visit our Website powermediagroup.co.uk
www.ge-energy.com
tel: +33 1 47 75 64 www.ge-energy.com10
GE Oil & GasThermodyn SAS
- Wireless condition monitoring -solutionsMachinery diagnostic services, machinery balancing and align ment services
Tel: +44 888019(0)1403
Editorial
- Vibration transducers
Today, natural gas accounts for 23% of the world's energy consumption, and use is growing. To help meet these increasing needs, GE leads the industry in equipment, services and digital solutions across the entire spectrum of oil and gas production and power generation. Continuous innovation means oil and gas production operations gain new efficiencies that help the industry
G
Unit 3 Corporate Park, 130 Gazelle Avenue 1685 Midrand South Africa
GE Energy's Asset Condition Monitoring products and services have been recognized worldwide for more than 50 years as lead ing the industry for machinery protection and condition monitor ing systems. Products and services include:
GE Power – China
1631 Bentley Parkway South, NevadaMinden 89423 USA
Hydro House, Newcombe Way, Orton PeterboroughSouthgatePE2 6SE United Kingdom
GE Energy – South Africa
Kerry18/F., Center 1 Guanghua Road, Chaoyang District 100020Beijing
GE Energy's optimization & control services products provide world-class solutions for - Modelling, real-time monitoring, and closed-loop optimization of thermodynamic performance at the individual equipment level and at the process/plant level - Predictive Emissions Monitor ing for selected gas turbines - Supervisory control solutions for selected processes and assets such as coal boilers and combined cycle power plants
GE'sthrive.portfolio of heavy-duty gas turbines offers a variety of options to address individual site conditions and widely varying local emissions requirements. GE's gas turbines perform with extreme reli ability in remote and often harsh
tel: +1 303 678 2600 fax: +1 303 678 www.ge-energy.com2601
environments, and GE offers technology options to help meet most local air quality mandates.
Tour Europlaza 20 Avenue Andre Prothin Paris La Defense F-92063 France
tel: +1 800 926 comwww.generacmobileproducts.9768
GenCat offers a complete range of Diesel Particulate Filters and Catalytic Converters for dieselpowered generators across a wide range of power ratings. We also offer rain caps for most exhaust sizes in stainless or mild steel.
Norskovvej 1b
Contact: Mr. Christopher Lane, President tel: +1 714 801 e-mail:www.gesco.org5229info@gesco.org
Plant performance testing and evaluation. Engineering analysis and expert witness consulting. Turnkey design, fabricate and install plant upgrades. Special skills and experience with Allison gas turbines and other industrial plants 500kw to 10 mw.
215 Power Drive Berlin WI 54923 USA
tel: +965 2398 ServicesGeneratione-mail:www.olayan.com9508admin@gtekuwait.comEquipmentCo.
Foxbridge Way, Normanton Industrial NormantonEstateWest Yorkshire WF6 1TN United Kingdom
P.O. BOX 356, King Abdul Aziz
Design, manufacture and supply of pressure, level and flow sensors to ISO 9001. Full techni cal support for custom design for OEM to aircraft applications with over 40 years experience in providing solutions to the most demanding problems.
tel: +55 11 2504 882 e-mail:www.ge-distributedpower.com8rodrigo.portes@ge.com
2022 Worldwide Gen-Set & Cogeneration Directory 86
GenCat Ltd
Geislinger is specialised on dampers and couplings which reduce the torsional vibrations in diesel and gas engine drive trains. The main applications for our products are diesel engine and gas engine driven powerplants, ships, trains and excavators. We solve your torsional vibration problems.
Manufacture and Supply of accustic containers to a Global Market, fitted with Generator, Fuel Tank, Panel Alarms and Fittings etc to your spec.
Contact:Austria Uwe Merl tel: +43 662 66999 0 fax: +43 662 66999 e-mail:www.geislinger.com40info@geislinger.com
Av das Nacoes Unidas, 12901 04578-9 Sao Paulo Brazil\
Geislinger GmbH
Contact:Ireland Peadar Hughes
S45W29290 Wisconsin 59 Waukesha WI 53189 USA
Generac is an integrated manu facturer of complete generator systems from 7 kW to 6000 kW including Generac produced alternators, engines, transfer switches, paralleling controls, control panels and voltage regulators. Also system battery chargers, enclosures, base tanks and custom options.
tel: +44 (0)2897 564479
Leading name in temporary power providing a safe. reli able source of power for your emergencies, planned outages, supplementary power, backup and events.
Manufacturer of mobile light towers, (6,8 or 20kW generator sets) mobile and lite generators, (8kW - 371kW) mobile water trailers (500gallon capacity) and mobile trash pumps. A dry prime trash 4" flow up to 1600 GPM 6" flow up to 2650 GPM. Wet prime trash pump 4" flow up to 800 GPM & 6" flow up to 1550 GPM. Mobile generators are available skid or trailer mounted - trailers from 3500 - 8000lbs.
Lennox Road, Basingstoke Hampshire RG22 4AW United Contact:Kingdom C Lussenden tel: +44 (0)1256 320244 fax: +44 (0)1256 sales@gems-sensors.co.uke-mail:www.gems-sensors.co.uk473680
8 Riverside Road, Ballynahinch County Down BT24 8JB United Contact:Kingdom Mr Bernard Flanagen
Contact: Simon Taylor tel: +44 (0)20 7998 7702 e-mail:www.gencat.co.ukinfo@gencat.co.uk
P.O. BOX 1096 Safat 13011 Kuwait
AlRoadKhobar 31952 Saudi Arabia
Generator Power Systems
Winston House, 2 Dollis Park London N3 1HF United Kingdom
tel: +44 (0)1376 512111
General Cabins & Eng. Ltd.
General Industries, Inc PO Box 1279, 3048 Thorough fare Goldsboro,Road NC 27533, USA
Market leader in supplying water treatment equipment via service agreements with guaranteed flowrates and quality. Provides equipment for long and short term needs as well as emer gency services in the event of installed plant difficulties. We can provide you with a complete water treatment system witching hours, 24 hours per day, 365 days per year.
G To reserve your logo next to your Editorial for £150 please contact Power either by Tel: +44 888019(0)1403 or by e-mail power@wipmagazines.com Visit our Website powermediagroup.co.uk
tel: +1 919 751 e-mail:www.gitank.com1791tanks@gitank.comGeneralTransportation&EquipmentCompany
21/25 Corr Rd, Killyman Dungannon BT71 6HQ Northern
Generator Power Services
Cherith The Street Little Totham Essex CM9 8JQ United Kingdom
General Electric Energy DO Brasil Ltd
tel: +44 (0)2887 e-mail:www.generalcabins.com747566info@generalcabins.com
tel: +44 (0)1224 e-mail:www.gennyhire.com515233mail@gennyhire.com
8660 Skan Derborg Denmark tel: +45 70 15 22 00 fax: +45 70 15 22 44
tel: +44 (0)1733 www.gewater.com385444
Gems Sensors
GEA A/S
Offers flue gas cleaning on power generating and waste incineration plants.
www.gea.com
tel: +966 3 882 e-mail:www.olayangroup.com0888GCC@olayangroup.com
tel: +44 (0)1924 info@generator-power.co.uke-mail:www.generator-power.co.uk220055
General CompanyContracting
tel: +1 262 544 4811 fax: +1 262 544 www.generac.com0770
Hallwanger Landestrasse 3 Hallwang Salzburg A-5300
Genny Hire Ltd
Generac Power Systems Inc.
Generac ProductsMobile
1021 SW Klickitat Way #106 Seattle WA 98134 USA
Generator Power
The Old Smiddy, Murcar Aberdeen, AB23 8BD United Kingdom
GE's gas engines include gasfuelled reciprocating engines, packaged generator sets, and cogeneration units for power generation. Power range is 0.25 to 9.5 MW; engines run on natural gas, biogas and special gases.
2 Organize Sanayi Bolgesi 2010 Cad No: 18 Temelli Sincan Ankara Turkey
Generator Solutions has a own service team with high compentence in rotating electrical machines including gears and Thepumps.service team has long experience from Cummins, AvK, Stamford, NEBB, Newage and ABB Service.
Generator Solutions
generatorpowersystems.co.uke-mail:generatorpowersystems.co.ukwww.sales@
tel: +90 266 231 e-mail:www.gensan.info.tr0900gensan@gensan.info.tr
Geoforce Inc 750 Canyon Drive, Suite 140 Coppell TX 75019 USA
Contact: Caterina Beltrami tel: +39 (0)522 222311 fax: +39 (0)522 829 218
GERB, a company in vibration control of heavy equipment and structures, not only manufacturers standardised and custom- designed spring support systems, but also provides vibration measurements, on-site inspection and consultation services, full civil engineering of foundations and supervision and installation of spring isolation systems.
Genset Solutions Ltd
lT: 0800 689 0597
Ghazieh, Sidon, Lebanon
SolutionsGenovatee-mail:www.genmac.it4558info@genmac.itPower
Aberafan Road Baglan Industrial Park, Port Talbot SA12 7DJ United
tel: +44 (0)1646 687 e-mail:www.genpower.co.uk880sales@genpower.co.uk
Unit1, Old Mill Business Park Gibraltar Island Road, Leeds,HunsletLS10 1RJ, UK
Genset Solutions Ltd Fairview House
jiang bin road 233, Fujian Fuzhou 350007 China
tel: +1 305 599 8099 fax: +1 305 254
tel: +44 (0)153 972 0028 fax: +44 (0)153 973 2110 Gillettee-mail:www.gilkes.comenquiries@gilkes.comGeneratorsInc.
Genpower Ltd provide a large selection of Hyundai Power Equipment and Evopower diesel generators to an expansive dealer network around the UK, ranging from 6.5kVA to 120kVA
Genpart (UK) Limited Unit 23 Threxton Road Industrial Walton,Estate Thetford, Norfolk, IP25 6NG United Kingdom
7060 NW 52nd St Miami Florida FL 33166 USA
GENSCO is engaged in research, development, manu facture and selling in various kinds of engine, generator, water pump, generating welder, pres sure washer, lawn mower and
We are a company that deals with manufacturing of electrical genratings sets from 5 KVA up to 2000 KVA . Our production per year is 2000 units
the most complex and techni cally challenging Gas-to-Power engineering projects in the UK. The power plants we build helps to stabilise the National Grid on a second by second basis.
Tel: 01805 601410 www.gensetsolutions.co.uk
Steve O'Hara has been a famil iar name in the genset Industry for over 30 years. Working for Mecc Alte UK Ltd, Techknol Power Ltd, Westac Power Ltd and Hawker Siddeley Power Plant and the Royal Navy.
Gensco EquipmentPowerCo Ltd
other power equipment.
Finding the right solution to your Genset and Power Generation needs from genuine AC alterna tor spare parts such as AVR's, engine spares for all models to complete diesel, gas and marine gensets, portable gensets, water pumps, electrical motors, electri cal cable, hydraulic genset etc
Contact: Mohamad A Ghaddar tel: +961 7 220 e-mail:www.ghaddar.com000info@ghaddar.com
GENPOWER Generators are produced in its modern building based on 10.000 m2 open and 2.000 m2 close area in the 1st Organised Industrial Area in Ankara Turkey .It has contacted world wide well known engine and alternator manufacturers and is directly purchasing all items used in it's Gensets direct ly from the manufacturers with the best conditions. Furthermore by integrating it's qualified staffs' experience and knowledge ,GENPOWER exports approx 43% of it's production mainly to European Countries, Common wealth of Independent States (CIS) and to the Arabic World.
Genmace-mail:www.genmac.itinfo@genmac.itUSAInc
IndustrialGenpowere-mail:www.genpart.co.uksales@genpart.co.ukJeneratorTradeCo.
Ghaddar Machinery Co.
2921 Thomas Drive Elkhart 46514-8228 USA
A.S.MakinalariGensane-mail:www.groundhog.co.uk823484sales@genquip.co.ukElektrikSanveTic.
Gilbert Gilkes & Gordon Ltd
tel: +1 888 574 genSchwingungsisolierunGERBe-mail:www.geoforce.com3878sales@geoforce.com-GmbH&Co,KG Roedernallee 174-176 Berlin D-13407 Germany
G
The Crescent, Langtree Torrington, Devon EX38 8NH
Samli Yolu 12. Km Pk 137 Balikesir 10000 Turkey
Contact:dom Sarah McKevitt
Contact: Sales Department tel: +49 (0) 30 4191 0 fax: +49 (0) 30 e-mail:www.gerb.com4191199info-de@gerb.com
Genpower Limited Isaac Way, Pembroke Dock Pembrokeshire SA72 4RW United Kingdom
Generator Power Systems are a privately-owned, ECA registered limited company with over 25 years experience in the field. We specialise in the supply, installa tion, commissioning, repair and servicing of diesel backup and emergency power systems.
fax: +86 591 e-mail:www.gensco-power.com839491028gensco2@gensco.net
Canal Head North Kendal LA9 7BZ United King
lutions.co.uke-mail:generatorpowersystems.co.ukwww.enquiries@generatorso-
Contact:Kingdom Dennis Hughes
GenQuip Ltd
Genovate Power Solutions provides a full Engineering, Procurement, Construction (EPC) service to our clients and has experience of some of
We are manufacturing GSA alternators supported with standards such as IEC, VDE and TSE with the following specificarions since 1982. Power range: orclass:System:260/450-60HzFrequency:231/400V-50Hz;400KW)at3000-36000rpm,10-40KVA(8-32KW)at10-500KVA(8-1500-1800rpm.ExcitationBrushlessInsulationForHPhase:Threephasemonophasetam:yes
Contact: Charlie Habic tel: +1 574 264 9639 fax: +1 574 262 1840
tel: +90 312 641 32 genpower@genpower.com.tre-mail:www.genpower.com.tr22
Genmac SRL – Power Products Via don Minzoni, 13 Gualtieri (RE) 42044 Italy
tel: +44 (0)1953 433 500
2022 Worldwide Gen-Set & Cogeneration Directory 87
The Courtyard, Unit 1, Brownlow Street, Stamford Lincolnshire, PE9 2EL
tel: +44 (0)1639
tel: +86 (0)135 0400497
Mob: 07399 188851
tel: +44 (0)1780 756836
tel: +33 1 45 05 71 36 fax: +33 1 45 05 72 40 e-mail:www.gimelec.frgimelec@gimelec.fr
Generator Suppliers.
Supply, installation and operation of diesel and gas generators.
GIMÉLEC
GMT TechnicRubber-Metal-Ltd
Mustafa Abbas tel: +971 6 info@globalpowerex.come-mail:www.globalpowerex.com5579681
The Sidings Station Road Guiseley, Leeds, LS20 8BX United Contact:KingdomSteveMelville
GMT specialise in the design, manufacture and distribution of anti-vibration mountings and rubber to metal bonded compo nents for all industries. Offering many thousands of standard and bespoke products, GMT can provide assistance in product selection to meet the needs of customers individual application requirements. Established since 1968, GMT have developed a wealth of expertise in the field of vibration control and have earnt an enviable reputation through out the world for customer service and product quality.
GOOGOL Engine Tech Co. Ltd
2022 Worldwide Gen-Set & Cogeneration Directory 88
Goodrich Rome 104 Otis Street Rome NY 13441 USA
Gouda Holland BV Galgoord Haastrecht5 NL-2851 AW The Contact:NetherlandsMr Boot tel: +31 182 506 SolutionsGovernorse-mail:www.goudaholland.nl200info@goudaholland.nlTechnicalLtd
GTS specialise in the supply of new and professionally over hauled speed governors such as Heinzmann, Woodward and GAC units. Urgent breakdown assistance is available 24/7, with experts at hand having over 33 years' experience.
Genovate Power Solutions (formerly Green Frog Genovate) Unit 1 Old Mill Business Park, Gibraltar Island Road, Leeds, England, LS10 1RJ, U.K.
tel: +44 (0)1933 675494 fax: +44 (0)1933 675264 info.stromaguk@gkn.come-mail:www.gkn.com
G
Goodwolfe Energy offers their customers an advanced solution utilizing lithium iron phosphate technology partnered with an intelligent battery management system.
tel: +44 (0)1489 885288 fax: +44 (0)1489 e-mail:www.giroeng.com885199giro@giroeng.com
Design and manufacture fuel injection pipes, of both sheathed and unsheathed 3 types, diesel engine protection systems and accessories. Assess and repair customer owned fuel injection pipes.
Girtz Industries Inc. 5262 N. E. Shafer Drive Monticello IN 47960 USA
Glosfume Technologies Limited
tel: +1 574 279 7510 fax: +1 574 278 e-mail:www.girtzindustries.com6221sales@girtz.com
GMI Power Solutions Ltd Park House, Westland Road Leeds LS11 5UH United Kingdom
Contact: Ron Sadlon tel: +1 315 838 Goodwolfeinfo.rome@goodrich.come-mail:www.goodrichrome.com1200Energy
fax: +44 (0)1702 e-mail:www.goodwolfe.com520178info@goodwolfe.com
Contact: Bruce Cui tel: +86 23 49682222 fax: + 86 23 bruce@googolengine.come-mail:www.googolengine.com49683222
Contact:Kingdom C.R. Galley
French gen-set association, including associate components and services.
High Powered, High Speed Diesel Engines.
GKN Aerospace Sweden Engine Systems ACAB Box 13070, S-58013 Linkoping Sweden
tel: +44 (0)1943 870670 fax: +44 (0)1943 e-mail:www.gmt-rubber.com870631sales@gmt-rubber.com
Enterprise House, Harmire Enterprise Park Barnard Castle County Durham DL12 8XT
tel: +44 (0) 1833 sales@governors-ts.come-mail:www.governors-ts.com696712
Develops and manufactures components for aircraft, gas turbines and rocket engines with high technology content in coop eration with the world's leading producers. We offer an extensive range of services, including sales of spare parts for aircraft engines and aircraft, sales and leasing of aircraft engines, as well as overhaul and repair of aircraft engines and industrial gas turbines.
Gen-Set and Power Systems
Phoenix Lake Industrial Park, Yongchuan District, Chongqing City, China
sales@gillettegenerators.come-mail:www.gillettegenerators.com
Global EngineeringPowerCo Ltd Dubai95414 United Arab Emirates
GKN Stromag UK Ltd Unit 11 Fleming Close, Park Farm Industrial Estate North NorthamptonWellingboroughNN86UF United Kingdom
Unit 27/28 Laurence Industrial Estate, Eastwoodbury Lane Southend on Sea Essex SS2 6RH United Kingdom tel: +44 (0)1702 527883
tel: +46 13 209700 fax: +46 13 www.gkn.com208709
Contact: Chen Jinnan tel: +971 4 3687049 fax: +971 4 362 e-mail:www.halotop.cn3189global_power@eim.ae
17 Rue Admiral Hamelin Paris Cedex 16 75783 France
Global Powerex (FZC)
XI-06, SAIF Zone, Sharjah Airport International Free Zone Sharjah 9531 United Arab Contact:Emirates
Contact: William Summers tel: +44 (0)1242 609111
Gillette manufactures a wide range of portable generators from 2.2 kW through 15 kW, and are powered by Honda, Vanguard and Lombardini engines. Complementing our 3600 r/min portable line are our home stand-by products. In addi tion, our industrial stand-by line ranges from 20kW to 200 kW.
Designs and manufactures power modules and enclosures for gensets, chillers, boilers and switchgear to meet customer needs.
GKN Stromag enjoys global demand as an engineering partner and parts supplier for clutches and brakes, indus trial disc brakes, highly flexible couplings, multi plate systems, and gear-cam limit switches.
Manufacturer and installer of hot gas filtration systems and high temperature ceramic filters across the world, filtering particles at incineration plants, smelting plants and other high temperature process industries.
Giro Engineering Ltd Talisman Business Centre, Duncan Road, Park Gate, Southampton SO31 7GA United
7 Isbourne Way, Isbourne Park Winchcombe, Cheltenham, GL54 5NS United Kingdom
fax: +44 (0)1242 e-mail:www.glosfume.com602755info@glosfume.com
tel: +44 (00113 277 e-mail:www.gmipower.co.uk2444pstarr@gmipower.co.uk
Governors CorporationAmerica
*setsLighting towers
Make alternators and gen sets.
Manufactures low emission fuels; installs and operates CHP.
- Volvo - Baudouin - Iveco - Lombardini - Yanmar - Mitsubishi - MTU
* Welding Machines
Green Gas Germany GmbH
OEM die-casting pieces.
Contact:USA Trenessa Annibal tel: +1 800 727 6677 fax: +1 443 393 e-mail:www.gpstrategies.com2905info@gpstrategies.com
Part of Atlas Copco Poligono Pitarco II, Parcela 20 50450 Muel Zaragoza Spain
Contact: Mr. Peter Corcodilos, Marketing Director tel: +1 413 233 1888 fax: +1 413 789 GAC@governors-america.come-mail:www.governors-america.com7736
Manufactures of analogue and digital precise governors, automatic synchronisers, isoch ronous load sharing modules, power management controls, digital fuel controls, accessories and speed switches.
tel: +31 088 4786 336 verkoop-nl@grundfos.come-mail:www.grundfos.nl
Manufacturer of diesel, blower and gas turbine exhaust systems for standby and prime power applications. Products include a full line standard silencers for diesel and natural gas applica tions, spark arrestor (USDA), silencer; reusable thermal insula tion wraps and a complete line of accessories.
3901 W. Kearney Street Lincoln NE 68524 USA
Graham Corp
GF Genovate has built its busi ness and reputation on meeting the needs of our customers. We evaluate each project and engineer solutions that meet or exceed our customers' expectations.
GP CorporationStrategies
Greenled Light Ltd
Vlevwezoom 35 1327 AE Almere The Nether lands
Grundfos is one of the world's leading manufacturers of circular pumps-has gained a reputation as a manufacturer of reliable high-quality pumps.
Localita' Maiano S.N. Caprazzino Di Sassocorvaro (PU) 61028 Italy
* Telecommunication Power
Global performance improve ment company and a leader in sale and technical training, e-learning solutions, manage ment consulting and engineering services.
Contact: Gary Thomsen tel: +1 402 323 7272
Contact: Giovanni Massaro tel: +39 0722 726411 fax: +39 0722 greenpowergen.come-mail:www.greenpowergen.com720092giovanni@
Grundfos Pumps Ltd Grovebury Road, Leighton BedfordshireBuzzard LU7 4TL United Kingdom
720 Silver Street
Gesan is characterised by its flexibility and ability to adapt to every requirement through specific solutions: as we target electric installers, engineering firms, rental fleets electrical warehouses or public works Whileprojects.staying focused on expanding its lines in order to satisfy the needs of all custom ers, Gesan has water- and air-cooled diesel units avail able, in addition to gasoline units, engine driven welders and lighting towers, thereby taking advantage of the main engines on the market: Honda and Vanguard in gasoline and Perkins, Volvo, Cummins, Mitsubishi or MTU in diesel, from 2 to 2000 kva, for satisfying all needs in every sector.
tel: +1 585 343 2216 fax: +1 585 343 hagen@graham-mfg.come-mail:www.graham-mfg.com1097
70 Corporate Center, 11000 Broken Land Parkway Suite 200 Columbia MD 21044
Grupos Electrogenos Europa S.A
e-mail: info@gesan.com or export@gesan.com
Agawam MA 01001 USA
2022 Worldwide Gen-Set & Cogeneration Directory 89
GT Exhaust Systems Inc.
Grundfos Pumps Ltd are a UK leader in the supply of pumps and pump systems for domestic, commercial building services and process industry applica tions, as well as being a major supplier to the water supply and treatment industries and provider of packaged fire sets.
tel: +44 (0) 800 689 desk@greenfroggenovate.co.uke-mail:www.greenfroggenovate.co.uk0597
Mollsfeld Meerbusch-Osterath14 D-40670 Germany
Manufacture of generating sets up to 3800 kVA
Contact:Kingdom Darius Jansepar tel: +44 (0)1327 sales@gtipowergeneration.come-mail:www.gtipowergeneration.co.uk877000
tel: +44 (0)1525 grundfosuk@grundfos.come-mail:www.grundfos.com850000
tel: +49 2159 6724 0 fax: +49 2159 6724 400 www.greengas.net Greenergynetgreengas-germany@greengas.e-mail:
Gucbir IndustryGeneratorTradingLtd
tel: +44 (0)1666 502 Grundfose-mail:www.greenled.co.uk070info@greenled.co.ukNederlandBV
Contact: Merche Jara tel: +34 976 145 e-mail:www.gesan.com432mjara@gesan.com
Contact:TurkeyEsat Akar tel: +90 216 312 info@gucbirjenerator.come-mail:www.gucbirjenerator.com7979
*SolutionsCustomized generators
GTI Power Generation Unit 6 Stephenson Close, Drayton DaventryFieldNN1 8RF United
* Different engine types: Perkins - Cummins - Deutz
Green Power Systems Srl
Cornhill House, Cornhill-onNorthumberlandTweed TD12 4UD United Kingdom
fax: +1 402 323 iac-acoustics.come-mail:www.gtexhaust.com7271lincolnsales@
* Natural Gas and LPG gen
Designs, manufactures and supplies ejectors, pumps, condensers and more.
With over 20 years experience in this field we proud ourselves with manufacturing bespoke Diesel Generating sets to the costum ers spec up to 850kva for Prime power and standby applications. Where our manufacturing range stops our supply does not. We supply Cummins and Caterpillar sets from 11kva up to 3000kva. tam: SBA
Guangdong JinYi Alloy Products Co. Ltd A5 District, Economic Develop ment Zone, Baitu Qujiang District, Shaoguan Gunagdong China
tel: +86 751 6482999 fax: +86 751 e-mail:www.guandongjinyi.com6484600jinyihe.jin999@21cn.com
* ISO 9001/2000 - ISO 14001/2004
20 Florence Ave Batavia NY 14020 USA
G
Turgut Ozal Bulvari CAD No. Tasdelen139/3 Cekmekoy Istanbul 34 788
198 High Holborn London WC1V 7BD United Kingdom tel: +44 (0)20 7404 e-mail:www.greenergy.com7700mail@greenergy.com
2022 Worldwide Gen-Set & Cogeneration Directory 90
Axis Parc, rue Emile Francqui 2 1435 Mont-St-Guilbert Belgium
systems are suitable for any type of power generating plant and control applications.
Harper Generators
tel: +44(0)1389 734 InternationalHarringtoninfo@harpergenerators.co.uke-mail:www.harpergenerators.co.uk235GeneratorsLtd–HGI
Broers Building, JJ Thomson CambridgeAvenue CB3 0FA United Contact:Kingdom M Domoney tel: +44 (0)1223 371 Hatzelektron-technology.come-mail:www.elektron-technology.com000europe@GBLtd
tel: +1 203 483 3757 fax: +1 203 483 e-mail:www.harcolabs.com0391rhoyt@harcolabs.com
If your requirement is to purchase generators for prime power, standby or off grid applications using conventional fuels or green alternatives, HGI are committed to providing a tailored, professional and economic solution to your power requirements.
Hakman specializes in assembly of control systems for standby power generating plants. From our basic manual starting, auto starting or auto mains fail ure systems to synchronization, peaking lopping, load control and load sharing, our control
Hanwha Q (Shanghai)TechnologiesCellsCoLtd
Haefely Test AG founded in 1904, is a part of the multination al Hubbell Inc - a manufacturer of high quality HV electrical Test and Measurement equipment.
Harsen Industries Limited
Hamone-mail:www.hamamcioglu.com3943208/09info@hamamcioglu.comDeltakInc
Contact: Helge Rosenberg tel: +45 4527 e-mail:www.haldortopsoe.dk2000info@topsoe.dk
HG
Pipe-line components, equip ment and installations for energy and environmental systems. Products: Expansion points,
tel: +31 74 2650000 fax: +31 74 e-mail:www.hanwel.com2650001sales@hanwel.com
Derbyshire DE4 4FY United Contact:Kingdom Carl Coulton tel: +44 (0)1629 824 284 fax: +44 (0)1629 824 e-mail:www.hgigenerators.com613info@hgigenerators.com
Contact: Dale Gremaux tel: +1 800 394 www.harcomanufacturing.com7571
Harco Manufacturing Co
tel: +44 (0)1952 675612 fax: +44 (0)1952 LimitedHakmane-mail:www.hager.co.uk675645sales@hager.co.ukEngineering
Lilacs ChelmsfordYard Road White Roding Essex , CM6 1RF
Fifth Circle, Near Bristol Hotel, Building #18 Abdul Rahman Allawi Street PO Box 962395 Amman 11196 Jordan
1000 Industrial Parkway Newburg, OR 97132 USA
Harsen is a company which is committed to manufacture consistently high quality and reliable Genset controller, battery chargers and Meters. Genset control products are included Manual, Auto, AMF and Synchronizing control.
Jan Tinbergenstraat 209 NL-7559 SP Hengelo The Netherlands
GWF Energy Rental Ltd
Harco products the HAPCO line of engine exhaust silencers, Eliminator diesel oxidation cata lysts, Regulator diesel particulate filter systems, diesel engine exhaust spark arrestors and other related emission control products. Harco serves the industrial, powergen, railroad, defense, forestry and marine markets.
Contact: Daniel Chen tel: +852 2405 sales@harseninternational.come-mail:www.jnhharsen.com1087
T.A.SMuesseseleriHamamciogluTicaret
tel: 01279 gwfenergyrental.co.uke-mail:www.gwfenergyrental.co.uk877757kath.argent@H.MahmoodJ.AlBunnia&Sons
tel: +962 6 5938850 fax: +962 6 Haefelye-mail:www.al-bunnia.com5938860info@al-bunnia.comTestAG
Room 605-606, Yongda Interna tional Tower
Delivers Catalysts and technol ogy for SCR DeNox solutions to powerplants.
Hortonwood 50, Telford Shropshire TF1 7FT United
Ravenstor Road, Wirksworth
tel: +44 (0)1455 622100 fax: +44 (0)1455 Havene-mail:www.hatzgb.co.uk611233enquiries@hatz.co.ukAutomationLtd
Harco 186 Cedar Street, Branford CT 06405 USA
Contact: Dele Jagun tel: +234 1 897 3564 hakman-engineering.come-mail:hakman-engineering.comwww.info@
tel: +1 763 557 7440 fax: +1 763 557 e-mail:www.hamonusa.com4700info.hd@hamonusa.com
Dumbarton G82 2LB United Kingdom
7 Toyin Street Ikeja Lagos Nigeria
Hamon & (International)CIE
Contact: Dr David Hilder tel: +41 61 3734111 fax: +41 61 e-mail:www.haefely.com3734912sales@haefely.com
Supplies custom designed sensors, cable assemblies and advanced components.
Workshop I, 15/F, Shield Indus trial 84-92CentreChai Wan Kok Street, Tsuen Wan, N.T, Hong Kong
Measurement House, Kingsway, Fforestfach
Contact:Kingdom Peter Curtis
Hager Ltd
Orhanli Mah Irfan Cad No. 19 Tuzla 34956 Turkey tel: +90 216 3943210 fax: +90 216
Haldor Topsoe A/S Nymollevej 55 DK-2800 Lyngby Denmark
Excels in the engineering and manufacture of technicallychallenging combustion turbine heat recovery steam generators for power and cogeneration and waste heat boilers for process applications worldwide.
Manufactures photovoltaic technology, offering quality and cost-effective PV cells and modules.
No 2277 Longyang Road Shang hai 201204 China
tel: +86 21 3852 1666 fax: +86 21 3852 www.hanwha-solarone.com1668
19 Broomfauld Gardens
Hartest PLCc/oInstrumentsPrecisionLtdElektronTechnology
Birsstrasse 300 CH-4052 Basel Switzerland
13330 12th Avenue North Plymouth MN 55441 USA
4 Alan Bray Close, Dodwells Bridge Industrial Estate Hinckley Leicestershire LE10 3BP United Kingdom
pipe supports and suspensions, values, dampers, silencers, filters, exhaust gas purifiers, gas expansion engines, steam turbines, Dual-Fuel engines.
tel: +32 10 390400 fax: +32 10 Hanwele-mail:www.hamon.com390401corporate@hamon.comB.V.
Gauges Company visit us at fozmula. RE-ENGINEEREDcomCAPACITANCE TYPE LEVEL SWITCHES NEW GENERATION OF COOLANT & OIL LEVEL SWITCHES S291 S8X EMC Compliant to ISO RoHSStandardsCompliant 015 015 Fozmula Limited Email: sales@fozmula.com Tel: +44 (0)1926 466700
a Rochester
Heurtey Petrochem SA (Headquarters)
Heinzmann UK is an established independent European manu facturer and world supplier of rotating machinery controls, who specialises in control systems for Gas, Steam and Hydro Turbines and their applications. Heinzmann UK also offer specialist control design and manufacturing facilities in the United Kingdom for new and retrofit industrial turbines of all types and sizes. We also specialise in all-electric actuator control of reciprocating gas and diesel engines, includ ing Electronic Fuel Injection and Air-Fuel Ratio (AFR) controls.
HEINZMANN is one of the lead ing system suppliers worldwide for engine and turbine manage ment solutions. We provide mechanical and electronic speed control and fuel delivery systems for diesel, gas and dual fuel engines as well as for turbines. The product range covers air fuel ratio control, generator management and Electronic Fuel Injection, including common rail. Our innovative engine controls are used in cogeneration, marine, railway and off-road applications.
Britannia House, 1 Glenthorne LondonRoad W6 0LH United Kingdom
Offers engineering and archi tectural design, specialising in power generation systems.
Hilliard Corp
Hawke International is a member of the worldwide Hubbell Group of Companies and is a well established leading manufac turer of equipment for hazardous locations with a range of cable glands, fieldbus, ex connectors, enclosures and fire barrier products.
Specialises in the conception, design, engineering, construction and commissioning of small to very large fired heaters and heat recovery steam generators.
Swansea SA5 4EX United
biogas,basedsector.energyschemesingheatandmentHedeselskabete-mail:www.hedeselskabet.dk33info@hedeselskabet.dkoffersdevelopdesign,finance,operationsupplyofturnkeycombinedandpowerplants,heatplantsanddistrictheatingaswellascompletesolutionstotheindustrialAllsolutionsmaybeonfuelslikenaturalgas,dieseloilandbiomass.
fax: +49 (0) 5066 90 333-291 e-mail:www.helmke.dehelmke@helmke.de
Helmke was established as an international authority in the field of driving technology in 1922. Immediate availability of brandnew electric motors
The company is a manufacturer of identification, insulation and protection requirements for cable and harness work.
8 cours Louis Lumiere 94306 Vincennes Cedex France
22 Brunel Way, Segensworth, Fareham Hampshire, PO15 5SD
Contact: Ms Lone Andersen tel: +45 872811
tel: +44(0) 1355 233 e-mail:www.heliexpower.com127info@heliexpower.com
tel: +49 (0) 5066 90 333 0
tel: +1 800 624 3808 fax: +1 304 366 custserv@helmickcorp.come-mail:www.helmickcorp.com8923
Foist
Contact:Kingdom
HellermannTyton Ltd
William Prance Road, Interna tional Medical & Technology PlymouthPark PL6 5WR United
HDR Inc
Contact: Jon Pepper tel: +1 212 997 e-mail:www.hess.com8500jpepper@hess.com
Heinzmann UK Ltd Stanley House, Wallis Road, Skippers Lane Industrial Estate Middlesbrough TS6 6JB United Contact:Kingdom Chris Shore tel: +44 (0)1642 467484 fax: +44 (0)1642 e-mail:www.heinzmann.com458488info@heinzmannuk.com
Contact:Kingdom Louise Rees tel: +44 (0)1792 e-mail:wwwhaven.co.uk588722sales@haven.co.uk
Provides filtration for the power industry.
Ms Vicki Pengelly
Klastermarken 12, Postbox 91 DK 8800 Viborg Denmark
Helmke (J) & Co Electrical Machines & Drive Ludwig-Erhard –Ring 7-9 D-31157 Sarstedt Hannover
H
2022 Worldwide Gen-Set & Cogeneration Directory 92
Supplying electrical insulation and high temperature material. Electrical test and measuring equipment. Serving electrical equipment manufacturing indus tries, power plants utilities.
Heinzmann Gmbh & Co.
tel: +1 402 399 lindsay.housner@hdrinc.come-mail:www.hdrinc.com1000
Hendy Power is the awardwinning industrial and marine engine division of the Hendy Group, and offers a huge range of services from new engine sales and 24-hour engine breakdown callouts to service and OE parts. We also provide engines and parts for municipal vehicles, construction vehicles, military vehicles, and emer gency equipment and vehicles
Hess 1185 Avenue of the Americas, 40th Floor New York NY 10036 USA
Kelvin Building, Bramah Avenue, Scottish Enterprise Technology EastPark Kilbride Scotland G75 0RD United Kingdom
Provides steam screw expand ers and applications in the recovery of energy from indus trial processes.
Contact:GermanyMr.
tel: +44 (0)20 8748 1394 e-mail:www.hilatex.cominfo@hilatex.com
100 W. 4th Street Elmira NY 14902-1504 USA
Service & Parts:02380386233Sales:01489560 www.hendypower.co.uk753
Hess Corporation is a leading global independent energy company engaged in the explo ration and production of crude oil and natural gas.
Hilatex Co
tel: +44 (0)1752 701261 fax: +44 (0)1752 www.hellermanntyton.co.uk790058
Helmick Corp
KG Am Haselbach 1 79677 Schonau Germany Contact: Markus Gromer tel: +49 7673 8208-0 fax: +49 7673 8208 e-mail:www.heinzmann.com188info@heinzmann.de
Heliex Power Ltd
Hawke International UK Oxford Street West, AshtonLancashireunder-Lyne OL7 ONA United
Digital and analogue systems with compatibility with other major governors and generator management equipment. parentcomp: Heinzmann GmbH & Co. KG
8404 Indian Hills Drive Omaha NE 68114-4049 USA
Contact: M Rose tel: +1 607 733 7121 fax: +1 607 732 e-mail:www.hilliardcorp.com8979mrose@hilliardcorp.com
Designs, develops, manfactures and services field calibration equipment and instrument test and calibration benches. Specialises in electrical, pressure and temperature equipment. In business for over 45 years
PO Box 71, Fairmont WV 26555-0071 USA
Hendy Power
Hedeselskabet
tel: +33 (0)1 41 93 80 00 fax: +33 (0)1 41 93 80 01 www.heurtey.com
Contact:Kingdom Joyce Tan tel: +44 (0)161 803 6695 www.ehawke.com
Manufactures boiler tube shields.
eliablefYour Engine Fire GeneratorsSafety THEBRINGWEPOWER
cost ownership. Learn more at fptindustrial.com Follow us
social media channels. DELIVERING POWER ON DEMAND Hendy Power is the FPT Industrial authorised distributor for the UK and Ireland. With over 50 years' experience delivering solutions to meet our customers' needs, you can be sure we are here to help and support at all times. Contact us to discover more: 22, Brunel Way, Segensworth, Fareham, Hampshire PO15 5SD 023 8038 6233 hendypower.co.uk BUILDYOUTHEFUTURE
and FALCON range engines running in
FPT Industrial engines comply with any emission legislations worldwide, always ensuring advantages on performance and efficiency. HI-eSCR2 is a terminological solution to Stage V regulation, outstanding results in high performance and total on
granting
Tel: +27 41 405 come-mail:www.himoinsa.com0580southafrica@himoinsa.
GENELEC (HIMOINSAS.A.S.FRANCE)
Himoinsa CENTRO
HIMOINSA PORTUGAL ESTRADA TALAIDECRUZAMENTODE DE S.
Himoinsa Distributor
HIMOINSA CHINA CO. LTD
JAFZA 16 Office 505 Box 18515 - Dubai - United Arab Emirates
Unit 1 & 2 Freetown Business Park Hudcar Lane Bury Lancashire BL9 6HD United Contact:KingdomPaul& Joanne Smethurst
DEUTSCHLANDHIMOINSA GmbH
Hitec Power Protection
Provides gas turbines, cogen eration and combined cycle applications.
bv PO Box 65 7600 AB Almelo The Nether
tel: +39 02 48 786 1 fax: +39 02 48 786 DivisionHitachiwww.hitachidigitalmedia.com391PowerDevice
Tel: www.himoinsa.com.arlatam@himoinsa.com+54-11-4896-2717
HIMOINSA PTY (PANAMÁ) ZONA PROCESADORA PARA ALBROOKEXPORTACION-PANAMÁ
tel: +44 (0)1628 585000 fax: +44 (0)1628 58 5988 e-mail:www.hitachi.eupdd@hitachi-eu.com
Tel. +33 (0) 474 62 65 05 Fax: +33 (0) 474 09 07 28 france@himoinsa.comwww.genelec.tm.fr
25707 SW Freeway Rosenberg Ranjan Misra TX77471 USA
H
Av. Félix de Olazábal 1515 2o. piso - Of. B203(C1428DGG) Ciudad Autónoma de Buenos Aires, Argentina
Contact: Ranjan Misra tel: +1 281 239 e-mail:www.thenew-hitec.com6116
Fengming Road, South Part
HIMOINSA ASIA
Himoinsa Distributor
Contact:lands Mr. J Kerkwijk tel: +31 546 589 589 fax: +31 546 589 e-mail:www.thenew-hitec.com489info@hitec-ups.com
tel: +34 916 84 21 e-mail:www.himoinsa.com06info@himoinsa.com
Himoinsa Distributor
Hillstone Products Ltd
Himoinsa Distributor
Calle Edison, 57, 28906 Getafe, Madrid, Spain
101 Thomson Rd, #15-05 United Square, Singapore 307591
Himoinsa Distributor
Tel.: +55 31 e-mail:www.himoinsa.com3198-8800brasil@himoinsa.com
Himoinsa Distributor
tel: +1 913 495 5557 fax: +1 913 495 e-mail:www.himoinsa.com5575usa@himoinsa.com
TEL. +48 22 868 19 18 FAX: +48 22 868 19 e-mail:www.himoinsa.com31polska@himoinsa.com
HIMOINSA SOUTHERN AFRICA PTY LTD A6 Multi User Facility, Zone 3 Coega IDZ Port Elizabeth, 6100 SOUTH AFRICA
LATINOAMERICAHIMOINSA
of Wujin, Hi-Tech Industrial Development Zone, Changzhou 213164, Jiangsu Provence P.R., China e-mail:www.himoinsa.comchina@himoinsa.com
COMPLEXOMARCOS VALE DA SERRA EDIF. CAÇEM52735-531-PORTUGAL
Hitec Power Protection (M) Sdn Bhd
tel: +65 6265 enquiries@himoinsa.co.sge-mail:www.himoinsa.com1011
tel: +60 12 213 0650 fax: +60 3 8318
2022 Worldwide Gen-Set & Cogeneration Directory 94
tel: +44 (0)161 763 3100 fax: +44 (0)161 763 e-mail:www.hillstone.co.uk3158paul@hillstone.co.uk
Dr.-Konrad-Wiegand-Straße 2, 63939 Wörth am Main, Germany HRB 11239 DE 271832542
HIMOINSA MIDDLE EAST PZE
Himoinsa Distributor
Tel. +244 936 255 e-mail:www.himoinsa.com891angola@himoinsa.com
PACIFIC PTE LTD
HIMOINSA ANGOLA
Whitebrook Park, Lower Cookham MaidenheadRoadSL6 8YA United Kingdom
Tel.: +49 9372 94755 12 e-mail:www.himoinsa.desbonn@himoinsa.com
Himoinsa Distributor
Himoinsa Power Systems Inc. 16002 W. 110th Street Lenexa KS 66219-1312 USA
Hitachi Digital Media Group
68, RUE MARIUS BERLIET - ZI 69400NORD ARNAS - FRANCE
Hillstone Products are the UK specialist supplier of AC and DC load banks for generator and battery testing and battery moni toring equipment. Established for over 15 years we have an extended knowledge of batteries and suitable testing equipment. Our hire fleet includes UK premier DC range of load banks and portable battery chargers. Please contact our sales team for further information
Himoinsa Distributor
Himoinsa Distributor
HIMOINSA DO BRASIL 120, R. Olavo Machado - Parque Sao Joao, Contagem - MG, 32341-562, Brazil
TLF. +507 232 57 41 FAX: +507 232 64 e-mail:www.himoinsa.com59info@himoinsa.com.pa
Manufacture and service of generators, gen-sets and electric panel boards. Supplies separate components and spare parts. A unit power range of 2kVA up to 2000kVA. Specialists in sound proofed sets which have noise pollution levels lower than the thresholds set by EC standards.
Modulo 13 - Kikuxi Park VIANA / LUANDA, Angola
Contact:MalaysiaKelvinSeow
Himoinsa Distributor
Manufacturer of generator sets using diesel and gas engine in the range 5kW to 2000 kW
Via Tommaso Gulli 39 Milano 20147 Italy
Level 3, Wisma Suria, Jalan Teknokrat 6, Cyber 5 63000 Cyberjaya Selangor Darul Ehsan
HIMOINSA POLSKA SP.ZO.O 02-212 WARSZAWA 29 BAKALARSKA ST. POLAND
TLF. +351 21 426 65 50 FAX: +351 21 426 65 69 e-mail:www.himoinsa.comportugal@himoinsa.com
The Hitec Group of Companies is an internationally recognised provider of Power Quality Equip ment and Systems. We offer customer focussed, innovative and technologically advanced solutions, together with excellent after-sales service.
IncHitece-mail:www.thenew-hitec.com2347seow@hitec-ups.comPowerProtection
Tel. +971 4 887 33 15 Fax: +971 4 887 33 e-mail:www.himoinsa.com18himoinsa@himoinsa.ae
Himoinsa Distributor
Unit 4 Bankside Business Park Coronation Street Stockport SK5 7PG | info@reich-uk.com PLEASE VISIT www.rEICh-UK Com For morE DETAILS Reich TOK Coupling Reich ARCUSAFLEX Coupling Stationary power generators De-centralised power systems Biogas and natural gas applications for permanent, temporary or emergency power DrivingReichsuppliesCouplingsPowerGeneration
Hodgson & Hodgson Group Ltd
HOTSTART is a world leader in the design and manufacture of heating systems that improve engine and equipment reliability. For more than 75 years, our customers have come to depend on our preheaters to keep their engines ready to start.
Howard Butler Ltd has been manufacturing range of instru mentation & control products in England for over 85 years. The range includes Multifunction Meters, Protection Relays, Current Transformers etc. For full specifications please visit our web site or requestpaul.collins@hobut.co.ukE-mailtoCD-ROM.
Contact:Kingdom Peter Hagerts tel: +44 (0)1926 484535 fax: +44 (0)1926 Hitece-mail:www.thenew-hitec.com484336info@hitec-ups.co.ukSensorSolutions
Contact: Sally Davison tel: +44 (0)1179 788700 fax: +44 (0)1179 sdavison@horstmann.co.uke-mail:www.horstmann.co.uk788701
ranjan.misra@hitec-ups.comHitecPowerProtectionLtd
tel: +44 (0)1344 honda-eu.come-mail:www.honda.co.uk888000Nico.kinschots@
mann manufacture and supply complete end-to-end AMR solutions incorporating meters, communications equipment and operating software.
Hodge Foundry Inc 42 Leech GreenvilleRdPA 16125 USA
tel: +44 0121 809 uk@hotstart.com5468
Honda manufacture a range of portable petrol powered genera tors ranging from 1000Watts to 7000Watts.
Crown Works,Lincoln Road, Walsall WS1 2EB United
HITEC Sensor Solutions has extensive experience in sensor installations include strain gages, thermocouples, pressure transducers, heat flux, RTD's, accelerometers and more. Techniques include using flame spray, embedded lead wire routing, full inconel strapping techniques to meet your test conditions and environments per customer specification or using our proven methods.
tel: +1 509 534 e-mail:www.hotstart.com6171sales@hotstart.com
tel: +44 (0)1664 info@hodgsongroup.co.uke-mail:www.acoustic.co.uk821810
Honda Motor Europe Ltd
Manufacture gas analysers for biogas, syngas and hydrogen monitoring in power generation applications.
Contact: Norbert Meuser tel: +49 2963 61 BatteriesHoppeckee-mail:www.hoppecke.com0info@hoppecke.comIndustrialLtd
The Venture Centre, Sir William Lyons Road, Warwick Univer sity Science Park, Coventry, Warwickshire, CV4 7EZ
tel: +44 (0)1528 435600 fax: +44 (0)1528 e-mail:www.hitech-inst.co.uk400901mtlgas@eaton.com
tel: +1 978 742 e-mail:www.hitecorp.com9032sales@hitecorp.com
tel: +44 (0)1344 656000 fax: +44 (0)1344 GmbHHoppeckeinsidesales@honeywell.come-mail:www.honeywell.com655454Batterien&Co.KG
South Bristol Business Park, Roman Farm Road Bristol B24 1UP United Kingdom
Contact: Andrew Whitehouse hotstart.co.uk
H
HOTSTART UK Unit 1A Swallowfield Courtyard, Wolverhampton Road, Oldbury, West Midlands, B69 2JG, United Kingdom
Hitzinger UK Ltd 50 Churchill Square, West KentMallingME19 4YU United Kingdom
Am Turm 86 53721 Siegburg, Germany
Unit 2, Centre 500, Lowfield WolstantonDrive Newcastle-under Lyme ST5 0UU United Kingdom
537 Great Road Littleton MA 01460 USA
Designs and manufactures engine pre-heaters that improve the reliability of generators and other industrial engines.
tel: +49 2241 Hotstarte-mail:www.hotstart.com12734-0europe@hotstart.comInc 5723 E, Spokane,AlkiWashington 99212
Hotstart GmbH
Howard Butler Ltd (HOBUT)
Contact:USA Greg Walters
Crown Business Park, Old Dalby Melton Mowbray Leicestershire LE14 3NQ United Kingdom
Cain Road, Bracknell Berkshire RG12 1HL United Kingdom
Manufacture of mainscom range of electricity meters and meter link remote meter reading of access systems (AMR). Horst
Great Marlings, Butterfield Luton LU2 8DL United Kingdom
Honda CustomerUK Relations
solutions for embedded control, energy and automotive testing. IXXAT products enable communication inside machines and between components.
Contact: Brian Wright tel: +1 724 588 4100 fax: +1 724 588 bwright@elyriafoundry.come-mail:www.elyriafoundry.com0152
The company offers a total service from initial survey and analysis, through design and in house manufacture, to installa tion and after sales service.
tel: +44 (0)1782 667 306 fax: +44 (0)17826 67 Horstmannsales@hoppecke.co.ukwww.hoppecke.co.uk314
tel: +44 (0)1922 e-mail:www.hobut.co.uk640003sales@hobut.co.uk
Bontkirchener Str. 1 Brilon 59929 Germany
Specializes in iron castings.
Hitech Instruments Part of MTL (Measurement Technology Ltd)
Lovelace Road, Bracknell Berkshire RG12 8WD United Kingdom
HMS Industrial Networks –Connecting Devices around the world. We make sure industrial devices can communicate.
connectivity within fieldbus and industrial Ethernet. With Anybus, you can connect any industrial device to any industrial network. Wired or ConnectivityIXXATwirelessly.
Unit B21a, Holly Farm Business Park, Honiley, Kenilworth Warwickshire CV8 1NP United
2022 Worldwide Gen-Set & Cogeneration Directory 96
Millions of robots, engines, drives, generators and other business-critical equipment rely on HMS technology to get connected through our three brands EWON, Anybus and RemoteeWONIXXAT: access and manage ment of industrial equipment. eWON remote solutions allow you to access, monitor and control industrial machinery Multi-networkAnybusonline.
Contact:Kingdom Mr. Paul Collins
tel: +44 (0) 1926 www.hms-networks.comsales@hms-networks.com405599
Cain Road, Bracknell Berkshire RG12 1HL United Kingdom
tel: +44 (0)845 200 8000 SolutionsHoneywellwww.honda.co.ukProcess
tel: +44 (0)1732 529641 fax: +44 (0)1732 NetworksHMSe-mail:www.hitzinger.co.uk529642sales@hitzinger.netInudstrial
IPU Group, Cygnus Way, West Bromwich, West Midlands, B70 0XB. Telephone +44 (0)121 511 0400
compliance through OFTEC surveys to subsequent remedial recommendations, installation of polishing systems and scheduled maintenance routines. And, as a leading OEM in fuel systems, we are in a unique position to design and manufacture the solution most tailored to your needs.
FUEL FILTRATION AND CONDITIONING
MEMB ER
REMEDIAL WORKOFTEC INSPECTIONS
With decades of experience in the global Oil and Gas sector, operating in some of the world's most demanding ATEX environments, we fully understand the hazards and challenges you may face – which is why you can rely on our pro-active and undiluted support at all times.
Crucial Expertise for Critical Applications. details at www.ipu.co.uk
If you have concerns about fuel quality, speak to an experienced IPU fuel expert about our industry-leading fuel and environmental managed services.
TRUSTED KNOWLEDGE. TAILORED SOLUTIONS.
More
Murgenthalstrasse 30 Langenthal CH-4900 Switzer
tel: +44 (0)1962 uk_info@iac-acoustics.come-mail:www.iac-acoustics.com873000
Watford Herts WD18 8JY United
Renfrew Stratchlyde PA4 8XJ
INDEPENDENT POWER ASIA publishes features about the latest generator installations and developments occurring among the Far East nations and Pacific Rim countries. Read by Asia's power professionals it includes unique case studies, genset features and the latest news on powerplants, technical develop ments and innovations. It covers specific subjects such as data centres, cables, cogeneration/ CHP, diesel & gas engines and turbines, emission control, alter
Hydac Technology
tel: +33 (0) 320 05 88 france@iac-acoustics.come-mail:www.iac-acoustics.com88
Old Govan Rd
Hubbell Power Systems
Distribution, panel builder, motor control panels, weighing
Provides biomass steam boilers, hot water boilers and direct-fired STAG units for alternative solid fuel systems. Manufactures engineered packaged boilers and systems, biomass boiler systems and integrated auto mated PLC controls.
HYDAC Technology Ltd. was founded over 35 years ago and is a subsidiary of the German HYDAC Group.
100 Boilermaker Lane PO Box 530 Coolidge, GA 31738-0539 USA
Industrial Road Unit B
Michael Adkins
Design production and installation of sound proofing equipment. Complete engineer ing services for acoustic and vibration systems. Development of an international perspective and expertise in the field of industrial sound proofing.
IAC Acoustics (Italy)
2022 Worldwide Gen-Set & Cogeneration Directory 98
Specialises in turbine solu tions including retrofit control, mechanical inspection/overhaul, turnkey engineering, procure ment and construction of power plants.
HRS Heat Exchangers Ltd
210 North Allen
De Havilland Way Windrush Park, Witney Oxfordshire, OX29 0YG
Contact: Dr Ulrich Massen tel: +41 61 299 1111 fax: +41 61 299 www.huntsman.com1112
Contact:Kingdom
IAC House, Moorside Road Winchester, Hants SO23 7US United Contact:KingdomDavidBallan
tel: +1 573 682 5521 fax: +1 573 682 e-mail:comwww.hubbellpowersystems.8714hpscs@hubbell.com
HEC-TINA
HPI LLC
Klybeckstrasse 200 Basel CH-4057 Switzerland
Huntsman Advanced Materials (Switzerland) GmbH
tel: +1 423 278 2952 fax: +1 319 540 power@wipmagazines.comtel:Independenthydrogenenginecenter.come-mail:www.cleangreenengines.com2383sales@PowerAsia+44(0)1403888019
Greeneville TN 37745 USA
Hurst Boiler & Welding Co Inc
Huegli Tech Ltd
tel: +44 (0)141 885 7500 fax: +44 (0)141 885 7444 e-mail:www.howden.comhpc.sales@howden.com
Via Leonardo da Vinci 43 Trezzano Sul Naviglio Milan 20090 Italy
Centralia MO 65240 USA
Manufacturer Representatives and Manufacturer in Europe, Middle East, North Africa, Oceania & Asia. Offers optimal Solutions for Small to Large Combustion Engines, Gas - Diesel - Dual Fuel, GoverningSystem from GAC Electronic Governors, KTI Hydraulic Start ing Solution, HT Control & Automation Systems.
nators, boilers, fuel cells, heat exchangers, silencers/insulation/ noise control, UPS & batteries, switchgear, wind turbines, grid power equipment and renewable energy. It is circulated across key nations in Asia.
World Leading Company for the Design and Manufacture of Bespoke Acoustic Solutions for; Gas Turbine Packages, Diesel Gen Sets, High Volume Pump Sets, Engine Exhaust & Blow Down Silencers.
Contact: Rick Kremer
Contact: Sari Rantawi tel: +962 79 5130513 fax: +962 6 e-mail:www.ibalelectric.com4163381info@ibalelectric.com
We are based in Renfrew, UK, where design, engineering and all screw compressor operations are carried out and where turbo blowers & compressors are manufactured. Turbo blower & compressor sales and service operations are located in Ches terfield (UK), home of the original Bryan Donkin Company, where we also package Robuschi rotary positive displacement blowers for which the company is the UK distributor.
Howden CompressorsProcess
United Contact:KingdomFredHearle
Designs and manufactures a range of modern, efficient heat transfer equipment, supplying the power, CHP & cogen indus tries Products include: gasketed & brazed plate heat exchangers, BASEEFA certified flameproof heads, electric heaters & Spiratube corrugated tube heat exchangers.
tel: +44 (0)1923 232335 fax: +44 (0)1923 230266 e-mail:www.hrs.co.ukinfo@hrs.co.uk
Amman Zip 11162 Jordan
Huegli Tech tel: +41 62 916 50 30 fax: +41 62 916 50 sales@huegli-tech.come-mail:www.huegli-tech.com35
15503 W Hardy Road
Contact:land
Huntsman Advanced Materials is part of Huntsman Polyurethanes & Specialities Division following the restructuring of Vantico by Matlin Patterson Global oppor tunity partners and the transfer of the business to HMP Equity holdings, its partnership to with Huntsman UK. We are a global manufacturer and supplier for electrical and electronic insula tion materials.
tel: 00 44 (0) 1993 866366 Email: www.hydac.comsales@hydac.co.uk
tel: +39 02 48 44 Ibalitalia@iac-acoustics.come-mail:www.iac-acoustics.com221ElectricCorp. PO Box: 620109
Houston TX 77060 USA
IAC Acoustics (France)
HI
tel: +1 713 457 e-mail:www.hpi-lic.com7500info@hpi-lic.com
26 rue Paul Doumer, BP 704 F-59657 Villeneuve D'Ascq CEDEX RapezContact:FranceMr.Jean-Jacques
10-12 Caxtron Way, Watford Business Park
Contact: Mr. Dick Erdel, Ad Manager
Full Range Engine Protection Systems, Ignition and Fuel System.OilThermostaticKits,DualManagement.FuelConversionBatteryManagement,ControlValves,TreatmentandRecycling
tel: +1 229 346 3545 fax: +1 229 346 e-mail:www.hurstboiler.com3874info@hurstboiler.com
IAC Acoustics
A wide variety of transmission, distribution and telecommunica tions products. Construction and switching products, tools, insulators, arresters, fittings, connectors, cable accessories, test equipment and instruments. The companies of Hubbell Power Systems include: Ander son, Chance, Fargo, Hipotronics and Ohio Brass.
Fifth Floor, Dar Al Shifa Phar macy Bldg.
Specialising in sourcing for industrial diesel engines and parts for UK and European engines including Dorman, Ruston, Lister-Petter, Paxman, Nappier, Alco to name a few.
INNIOChina
INNIO Jenbacher GmbH & Co (HEADOG OFFICE)
tel: +44 (0)1543 e-mail:www.idesystems.co.uk574111sales@idesystems.co.uk
Italy ViaLocationStaffali
Design, Sales & Rental of Electrical Distribution Equipment – tailored solutions to suit each customer's individual specifica tion – stocked distribution boards, cables and accessories.
PO Box 46527 Abu Dhabi UAE
Distributer of switchgear prod ucts.
Manufactures generators and
systems, PLC systems, genera tors and maintenance.
tel: +1 904 365 4444 fax: +1 904 365 e-mail:www.iemps.com4445sales@iemps.com
tel: +33 4 72 79 59 90 e-mail:www.impco.euimpco-sarl@impco.eu
Iberdrola ConstruccionIngenieria
IMPCO Technologies Europe
300 Canal View Boulevard Rochester NY 14623 USA
JenbacherLocationSingaporeINNIOwww.innio.comASEANInternational
Impact Technologies a Sikorsky Innovations Company
IED –HoldingEnergoDevelopmentIntegratedLimited
INNIO Jenbacher Spain and Portugal (Madrid)
45 Vostchod Str., Kazan Tatarstan 420036 Russia
8 rue Jean Rostand B.P. 364 69746 Genas Cedax France
Contact: Mr Terry Gibbons tel: +1 905 362 sales@dieselproducts.come-mail:www.dieselproducts.com0423
ide Systems Ltd Unit 3 Swaffield Park, Hyssop Close, StaffordshireCannockWS11 7FU United Kingdom
China –LocationMainlandNo.181,7F Taohui 219Xintian,Wangfujing Ave. Dongcheng District Beijing 100006
Contact: Mr Khamis Makhyanov tel: +7 843 57 20 e-mail:www.ker-holding.ru999office@ker-holding.ru
I
Cannon Business Centre, Cannon Drive Canary Wharf London E14 4AS United Kingdom
rollo Centro Norte Queretaro, Queretaro Mexico CP ProductsIndustrial76148DieselInc. 7075 Tranmere Drive, Unit 7, OntarioMississaugaL5S 1M2 Canada
INNIO Jenbacher North America LLC 11330 Clay Road, Suite 310 Houston, TX 77041 (832)Service(832)Phone295-5600Hotline295-5600
Jenbacher North America
tel: +34 913 833 ICWinformacion@iberdrola.come-mail:www.iberdrolaingenieria.com180Powermode
IEM Power Systems
Contact: Mike Terry tel: +1 954 791 e-mail:www.inerjy.com1500contact@inerjy.com
IMECO
Our diverse portfolio of reliable, economical and sustainable industrial gas engines gener ates 200 kW to 10 MW of power for numerous industries globally. We can provide life cycle support to the more than 48,000 delivered gas engines worldwide. And, backed by our service network in more than 100 countries, INNIO connects with you locally for rapid response to your service needs
Reseller of diesel generating sets and gas generating sets
The sphere of activity is design, repair, engineering, moderniza tion and rehabilitation of thermal power plants, boilers, thermal and power circuits, substations, technological equipment of industrial enterprises, building of main petroleum and gas mains, introduction of auto mated management and control systems.
Impact Technologies is a high-tech engineering consult ing and health management system development firm that is dedicated to supplying advanced machinery diagnostic and prog nostic solutions.
Contact: Michael J Pfeiler tel: +1 847 5418300 fax: +1 847
11902 Central Parkway Jacksonville FL 32224 USA
Contact: M.Lotfi tel: +971 2 www.imeco.com6444700
Jenbach, Austria
United States
2022 Worldwide Gen-Set & Cogeneration Directory 99
tel: +44 (0)270 7531 enquiries@icwpowermode.come-mail:www.icwpowermode.com1111
IEM Power Systems is a subsidi ary of Industrial Electric Mfg. (IEM), North America's largest independent full-line manufac turer of electrical distribution and power quality equipment. IEM Power Systems designs and builds innovative power systems for critical applications where continuous and reliable power are requirements.
In business for over 50 years, IMPCO Technologies is proud world-market leader in the field of dedicated gaseous fuel systems for a wide range of industrial applications powered by internal combustion engines.
Inerjy 1800 NW 69th Ave Plantation FL 33313 USA
Contact: James Wilcox tel: +1 203 3838 james.wilcox@sikorsky.come-mail:www.sikorsky.com047
1111 Willis Avenue Wheeling Illinois 60090 USA
1 George Street, #10-01, Singa pore INNIO049145China (Beijing)
Mexico Av.EfrenMexico(Queretero)MendozaTecnicos#248, Col. Desar
B.V. (Singapore Branch)
Avda de Manoteras 20, Edificios 28050B.Cyd Madrid Spain
Indeck EquipmentPowerCo
PaseoLocationde la Castellana, 200, 6a 28046Planta Madrid
INNIO Spain and Portugal
CalleJenbacherLocation(Barcelona)S.L.Tarragona 157, 4ª planta 08014 INNIO+34PhoneBarcelona916586800Jenbacher
INNIOinfo@indeck-power.come-mail:www.indeck.com5419984
INNIO+31Fax+31+31Phone2952AlblasserdamKelvinringNetherlandsINNIO+39Fax+39+39Phone37062Dossobuono1335523278704567602110456766322Jenbacher58880019777(0)880019700(0)880019701Jenbacher
Via Boito 102, Cerveteri Rome (RM) 00050 Italy
International Energy Resources FZCO PO Box 61460, Jebel Ali Free DubaiZone United Arab Emirates
Operates as a non-profit trade association representing the district heating, cooling and cogeneration industry.
I
PO Box Rochester92384NY14692 USA
INMESOL, S.L.
Ingram House, Unit 13, Newby
Intelligentwww.ipsi.net
Ingramingeteam@ingeteam.come-mail:www.ingeteam.com9710Installations Ltd
tel: +44 (0)1509 271271 fax: +44 (0)1509 intelligent-energy.come-mail:www.intelligent-energy.com271274marketing@
Industrial & Marine Silencers Ltd Units Gelders18-20Halls Road Shepshed Leicestershire LE12
Contact:Kingdom Paul Adcock
Industrial C7info@ipguk.co.ukGenerationPowerLtdCarcroftEnterprise Park, Doncaster,Carcroft DN6 8DD 0845 www.generator.co.uk013021665537722207
Industrial Power Systems Ltd 01942 Unitsales@indps.co.uk9321004Roundwood Trade Park
Promotion of efficient energy technologies, rational use of energy and renewable energy sources. International collaboration. Products: Energy management
Roundwood Drive Sherdley Industrial Estate St Helens, WA9 5XU
Contact: Jose Galarzo tel: +34 968 38 03 00 fax: +34 968 38 04 00 email: inmesol@inmesol.com
Inmesol's mission is to manu facture gen sets for highly competitive markets, as it has developed important solutions for its equipment in industrial design and metal protection treatments for frame and body work elements, reducing their heat, gas and noise emissions to meet its standards, as well as the design, composition and operability of its control panels. As a result, its products are continually optimised as regards both operation and consumption.
tel: +44 (0)1509 506792 fax: +44 (0)1509 sales@silencers.co.uke-mail:www.silencers.co.uk506118
Road, Hazel Grove Stockport, Cheshire SK7 5DA United Kingdom
Innovative TechnologiesSteam
For over 45 years Ingram Instal lations have been providing complete power protection, whether for emergency standby use, or off/on grid functions. From, site design and consulta tion, to generator supply and complete turnkey installation, as well as our premium after sales services for maintenance and 24/7 breakdown assistance. We supply both diesel and gas generators as well as CHP.
PVTInnovativee-mail:www.otsg.com7402051sales@otsg.comTechnomicsLtd
Ctra. Fuente Álamo, 2 30153 CORVERA - MURCIA · SPAIN
Interenergy SRL
tel: +39 06 9920 e-mail:www.interenergy.it6927info@interenergy.it
tel: +34 94 403
Contact:United9NHKingdomDanGallacher
24 Lyman St, Suite 230 Westborough MA 01581 USA
Designed and built in the UK, as either complete diesel generat ing sets or as Complete Knock Down (CKD) generating sets, in component form for your assembly.
C/Pamplona, 113, 3a. pta Barcelona 08018 Spain
X-17 MIDC, Bhosari Pune 411 026 India
Contact: Mr. Albert Mitja, General Director tel: +34 93 622 05 00 fax: +34 93 622 05 e-mail:www.icaen.gencat.cat01icaen@icaen.gencat.cat
tel: +44 (0)161 456 ingraminstallations.co.uke-mail:www.ingraminstallations.co.uk8288sales@
Institut Catala D'Energia (Icaen)
Ingeteam SA
Contact: Mr Howie tel: +971 4 883 0770 fax: +971 4 883 e-mail:www.ierfzco.com0771sales@ierfzco.com
800E Beaty Street Davidson NC 28036 USA tel: +1 704 655 www.ingersollrand.com4000
Manufactures complete micro turbine based cogeneration packagaes.
Specialises in sustainable energy, renewables, distributed generation, CHP and trigen eration, rural electrification, efficiency, rational use of energy, energy storage, smart grids, hydrogen, electrical vehicles, investment evaluation, auditing and consulting.
IMS have developed a range of noise attenuation and emission reduction products designed to meet the requirements of every kind of application. Exhaust silencers with or without spark arrestors which are certified and conform to DNV standard, as well as an optional ATEX Directive 94/9. Steam vent silencers and air intake silencers.
2022 Worldwide Gen-Set & Cogeneration Directory 100
associated electronics for renew able energy production.
Strada Padana Superiore 307, MilanoVimodroneI-20090 Italy
tel: +1 508 366 9339 fax: +1 508 366 e-mail:www.districtenergy.org0019idea@districtenergy.org
Contact: Mr. John Pschierer, Electrical Engineer tel: +1 585 334 5803 fax: +1 585 359 9061
Provides efficient electrical power generation from clean and renewable fuel sources.
Contact: Ing G Policastri tel: +39 02 253051 fax: +39 02 2530 e-mail:www.matteigroup.com5243info@mattei.itIngersollRand
Technology Park 106 48170 Zamodro (Bizkaia) Spain
Design, manufacture soft starters (L.T. & H.T) with range of 100kW to 15000kW and 220V to 15kV for starting of motor on limited power, with genset smooth starting and acceleration, higher motor life, higher equipment life and capital cost saving.
549 Conestoga Blvd, Cambridge Ontario N1R 7P5 Canada
Industrial Power Systems is the exclusive distributor of DEIF products in the UK & Ireland and a stockist of generator spares and control equipment.
Ing Enea Mattei SpA
Contact: Ryan Tangney tel: +1 519 7400036 fax: +1 519
Contact: Anil Ganu tel: +91 20 27 121710 fax: +91 20 27 e-mail:www.innotech-ind.com122092itpl.rd@gmail.com
Integrated Power Supplies International Inc
Energy Ltd Charnwood Building, Holywell Park, Ashby LoughboroughRoadLE11 3GB United
International District Energy AssociationIDEA
Supplies surplus GE frame gas turbines and spare parts. Supplies new and refurbished
Iris Power LP 3110 American Dr, Mississauga Ontario L4V 1T2 Canada
Cygnus Way, West Bromwich West Midlands B70 0XB United Kingdom
Contact: Karen Howard tel: +1 905 677 4824 fax: +1 905 677 e-mail:www.irispower.com8498info@irispower.com
Isbir Elektrik Sanayii A.S.
International Energy Systems (1983) LtdIESL 15-1520 Clivedon Avenue BC V3M 6JB Canada
Contact: John Heath tel: +44 (0)161 233 e-mail:www.ipsa-power.com4800info@ipsa-power.com
management organisation that has associations with Europe's finest Heat Exchanger and Air Cooler manufacturers supplying to many industries including, Power Generation, Energy, Oil & Gas, Petrochemical / Refinery and General Process. Diversification together with a customer focused approach enables (IPC) to provide innova tions in demanding applications with optimum and engineered solutions for all cooling needs. The objective is to provide our customers with total satisfaction that can be relied apon. Our Products Include: Compact Industrial Radiators for Diesel and Gas Engines for Power Plants from 100 kW to 100 MW plus. AP1 661 Air Cooled Heat Exchangers, Shell & Tube Heat Exchangers and Pressure Vessels all designed and manu factured to International codes and standards Including the ASME "U" stamp and chinese certificate. OFAF + OFWF Transformer Coolers, CACA + CACW Motor & Generator coolers. Vacuum & Dump Steam condensers. Gas Turbine Filtration & Acoustic Enclosures. Industrial Fans. Exhaust Gas Heat Exchangers, Flue Gas Coolers, Condensers, PreCoolers, Silencers, Chimneys & Stacks, Pumps all of which can be packaged onto a common skid for a "Total Systems Solu tion". Gasketed and Brazed Plate Heat Exchangers.
IPT Power Systems
Procures and sell generators, turbines, engines, transformers, boilers and more.
Iris Power-Qualitrol manufac tures rotor and stator winding condition monitoring systems for generators and motors. Iris supplies on-line partial discharge (PD) monitoring systems for stator windings rated 3.3 kV and above. Systems have been installed on >11,000 machines. Iris also manufactures rotor winding monitors as well as the ElCid stator core test, which finds damaged stator core laminations at much lower cost than the conventional full (ring) flux test.
Ruston gas turbines and spare parts.
International Power Machinery Co
IPUtems.come-mail:www.iptpowersystems.com9164syandell@iptpowersysGroup
Mt. Vernon 62864 USA
Contact:USA Brett Dean tel: +1 309 249 6211 fax: +1 309 249 brett.dean@iscopower.come-mail:www.elhisco.com2404
tel: +1 618 241 9158 fax: +1 618 241
International Supply Co. A Division of Fibrebond 2717 W. North Street P.O. Box 17 Edelstein 61526
Ion Science Ltd The Way, CambridgeshireFowlmereSG8 7UJ United Contact:Kingdom Wendy Sharp tel: +44 (0)1763 208503 fax: +44 (0)1763 e-mail:www.ionscience.com208814info@ionscience.com
tel: +61 8 93052222 fax: +61 8 www.irtek-temp.com93050111
Contact:Kingdom David Gradley tel: +44 (0)1279 internationallamps.co.uke-mail:www.internationallamps.co.uk442266uksales@
ION Science is a company that solves gas and leak detection problems. Our gas check SF6 is a highly sensitive instrument for SF6 of HCFC's switchgear leak detection needs.
International Lamps Ltd Stadium Way, Harlow Essex CM19 5FG United
Stockists and distributors of specialist electric lamps (lightbulbs) and lighting components.
Yeni Izmir Yolu Uzeri 6KM Balikesir 10050 Turkey
We focus on IR non contact ther mal measuring and monitoring in manufacturing process control, electrical and mechanical inspection service, food safety, energy related process and thermal imaging.
(IPC) are predominantly a sales, marketing and project
I To reserve your logo next to your Editorial for £150 please contact Power either by Tel: +44 888019(0)1403 or by e-mail power@wipmagazines.com Visit our Website powermediagroup.co.uk
Manufacturers and suppliers of UL generator enclosures, UL 142 sub-base tanks, UL 2085 sub-base tanks, UL 891 switchboards and mobile trailer application. Fully equipped generator testing facility. Complete product support, service and engineering capabilities.
Invelt-elektro s.r.o U Skolky 1357/14 Plzen 32600 Czech Republic
50 Public Sq, Terminal Tower, Suite Cleveland834 OH 44113 USA tel: +1 216 621 e-mail:www.intlpwr.com9514kernx06@sbcglobal.net
2022 Worldwide Gen-Set & Cogeneration Directory 101
IPU Group: IPU design and manufacture engine starting, engine control, fuel and oil conditioning products for diesel and gas applications. IPU are the UK distributor for GAC Governors and ComAp generator control systems. Our starting division design and manufacture non-electric starting equipment, including Hydraulic, Air, Nitrogen and Spring starting systems for diesel engines.
IRtek PO Box 435, 8 Ibiza Court Mindarie Western Australia 6030 Australia
Contact: Mr Raci Ozyurek
Contact: Jaroslav Frous tel: +42 0377 e-mail:www.invelt.cz613106group@invelt.cz
Supplies gas turbine and steam turbine gensets from 500 kW to 20 MW
IPSA Power Ltd TNEI Services Ltd, 2nd Floor, Bainbridge House 86-90 London Road, Manchester M1 2PW United Kingdom
1000 Shawnee Street
Design, Delivery and commis sioning of electronic devices for Gen-Sets, eg. excitation systems, protections, synchro nize devices etc.
Provides software and service solutions for the power industry.
(IPC) - Industrial Power Cooling Ltd Orchard Cottage, Barston Lane Barston Solihull B92 0JP United Contact:Kingdom Nick Hart tel:+44 (0)845 8739916 fax: +44 (0)845 e-mail:www.ipcuk.com8739924nick.hart@ipcuk.com
tel: +44 (0)121 511 0400 fax: +44 (0)121 511 0401 e-mail:www.ipu.co.ukipu@ipu.co.uk
Contact: K. Douglas Cullen tel: +1 604 540 5080 fax: +1 604 540 5090 e-mail:www.iesl.comids@iesl.com
tel: +90 266 283 0050 fax: +90 266 283 e-mail:www.isbirelektrik.com.tr0066isbir@isbirelektrik.com.tr
A4 Sector 24 Noida 210 301 India
tel: +44 (0)1223 874 974 e-mail:www.ista-uk.cominfo@ista-uk.com
James Dring Power Plant Limited
tel: +44 (0)1773 761226 fax: +44 (0)1773 isolatedsystems.come-mail:www.isolatedsystems.com760408enquiries@
tel: +35 123 9790200 fax: +35 123 9790201
Isolated Systems Ltd Adams Close, Heanor Gate Ind.
A-43, Phase II Extension, Noida U.P 201305 India
ista Energy Solutions Ltd
Iveco Ltd
Airfield Industrial Estate, Hixon, StaffordshireStaffordST18 0PF England
ITW GSE GROUP UK is the new name for Houchin Aerospace and completes a major reor ganisation within the ITW GSE Fromcompanies.our20,500m² manufactur ing facility in Ashford, Kent, England we are able to offer the complete range of Houchin diesel driven Ground Power Units and also the complete range of Hobart diesel driven Ground Power Units and Trilec tron diesel driven Air Condition Units.
Design and manufacture of noise and vibration control equipment including anti-vibration mounts; acoustic enclosures, louvres and duct attenuators; standard and acoustic flexible duct connections. Full site survey capabilities. World-wide installa tion service.
Contact:Kingdom Tim Johnson tel: +44 (0)141 243 8000 www.jacobs.com
Jagore-mail:www.jjchurchill.com292330sales@jjchurchill.comT.S.(G59Testing)
ISBIR is the first company in Turkey started to manufacture alternators from 30KVA to 6100 KVA in the years 1980's. Now it has the capacity to manufacture 3500-4500 gensts annually. The company is owned by Turkish Armed Forces Support Founda tion. tam: Turkish Trade Ass.
25 Road One, Winsford Indus trial WinsfordEstateCheshire CW7 3QP
JI
Iveco Headquarters: Via Puglia 35 10156 Turin Italy
Jakson Ltd
Bespoke generaors, designed, built, installed and maintained up to 3000kVA in single units, with option to synchronise and parallel any multiple. Most prime movers and alternaor brands are available to customer choice. Established in 1964 other products produced include: Frequency converters, welders, fire pumps, marine generators and auto load banks.
HeanorPark Derbyshire DE75 7SW United Contact:KingdomS.C.Gartland
180 Upper Pemberton Eureka AshfordPark Kent TN25 4AZ United Kingdom
Mainaer Strasse
102
tel: +44 (0)1606 541000 fax: +44 (0)1606 541126 www.iveco.com
JCB specialises in supplying a range of reliable diesel generators from 8-2,750kVA. We are committed to selling the highest quality power solutions and focused on delivering outstanding service and support through our local distributers, to ensure your power stays switched-on!
ITW GSE Group UK
tel: +49 36454 50621 fax: +49 36454 e-mail:info@ivrenergy.dewww.ivrenergy.de50673
Contact:Kingdom Andrew Churchill tel: +44 (0)1455 299600 fax: +44 (0)1455
e-mail:www.jakson.cominfo@jakson.com
United Kingdom
ITH UK 604 Merlin Park, Burscough Industrial Burscough,EstateLancashire L40 8JY United Kingdom
tel: +44 (0)1233 631822 fax: +45 6318 e-mail:www.itwgse.com6049sales@itwgse.com
ISEC
Planning, consulting, real izing and service from power supply installation 6-400 KV, development and production of transformer substations.
Howland, Grange Close Minchinhampton Gloucestershire GL6 9DF United Kingdom
Manufactures bolting technol ogy, including hydraulic torque wrenches and tensioning cylinders.
Generally providing technical support in the area controls and protection equipment for genera tors used in peak shaving and CHP applications. Principally involved in on site testing G59 and G10 Relays to meet the requirements of the Regional Electricity Companies.
3 Riverside Granta Park, Great CambridgteAbington CB21 6AD United Kingdom
Rua Pedro Nunes, Quinta da CoimbraNora 3030-199 Portugal
EngineeringISGECe-mail:www.isec.ptinfo@isec.ptHeavyLtd
Contact:GermanyOttstedt/Magdale2D-99441MrReinicke
tel: +91 120 408 5001/02 fax: +91 120 408 5000 e-mail:www.isgec.comijtsales@isgec.co.in
IVR GmbHEnergieverteilungen
J J Churchill Ltd Station Road, Market Bosworth Nuneaton CV13 0PF United
8 Eagle Road, Quarry Hill Indus trial Ilkeston,Park Derby DE7 4RB United
tel: +44 (0)333 222 4012 e-mail:www.ith.comdavidmorrison@ith.com
brand, is a global manufacturer of light, medium and heavy commercial vehicles, city and intercity buses and coaches, fire fighting vehicles, defence vehicles and off-road vehicles for construction and mining work.
Jacobs 95 Bothwell Street Glasgow G2 7HX United
Provides technical consul tancy; engineering design and management for cogeneration, renewable and CHP.
tel: +39 011/0072111 fax: +39 Iveco,www.iveco.com011/0074555aCNHIndustrial
Contact:Kingdom David Walker
tel: +44 (0)1889 case/jcb-power-productswww.linkedin.com/showe-mail:generationwww.jcb.com/en-gb/power-272200salesinfo@jcb.com
Jakson is one of the biggest manufacturers of Diesel Gener ating Sets in Asia from 15KVA to 2000KVA on single units. Jackson has a complete range of D.G sets including soundproof sets and trailer mounted sets. jakson can offer various options like synchronising, load sharing, PLC based systems etc
JCB Power Products
Contact: John Gordon tel: +44 (0)1453 886238 fax: +44 (0)1453 e-mail:www.g59-test.co.uk886238jagorts@tiscali.co.uk
2022 Worldwide Gen-Set & Cogeneration Directory
tel: +44 (0)115 944 0072 fax: +44 (0)115 944 e-mail:www.jamesdring.co.uk0235info@jamesdring.co.uk
Contact: Mr Sundeep Gupta tel: +91 120 4302600 fax: +91 120 4302646
Manufactures biomass fired boil ers and boilers for cogeneration applications.
tel: +44 (0)163 981 info@jetvacsystems.come-mail:www.jetvacsystems.com4455JENOPTIKAdvancedSystemsLLC 6940 Commerce Avenue El Paso 79915 USA
To reserve your logo for please contact Power either by Tel: +44 888019(0)1403 or by e-mail power@wipmagazines.com Visit our Website powermediagroup.co.uk
next to your Editorial
Provides diesel, gas and dual fuel engines.
CoJiangsuwanhui@wanhui-motor.comwanhui.en.made-in-china.comwww.DragonPowerLtd
JCB Broadcrown is a leading independent manufacturer of power generation systems from 6kVA through to +30MVA.
tel: +44 (0)1889 e-mail:www.broadcrown.com272200info@broadcrown.co.uk
Jenbacher (ServiceVertriebsniederlassungGmbHCenterOst)
Contact: Pierre Simon
2022 Worldwide Gen-Set & Cogeneration Directory 103
JCBe-mail:www.jbfurnace.com462047sales@jbfurnace.comBroadcrownLtd
tel: +44 (0)1928 e-mail:www.jamestroop.co.uk566170sales@jamestroop.co.uk
OstVertriebsniederlassungGmbH
+4970005362224Phone
JunkendiekGermany 1 49479 Ibbenbüren
+49Phone5451 8793 110
chargers, power supplies and related monitoring and control longevity.tothearementationmonitoring,ofers,emergencychargers,batteryproductanyofferdevelopment,andindividualtopowerandtocomponentrangeJenelec'sequipment.comprehensivespansfromlowpowertypebatterychargersone-offcustomdesignedfullyintegratedAC-DCsystems.Withtheabilitydesignandmanufacturetocustomerrequirementscontinuedresearchandweareabletoasolutiontofulfilalmostapplication.Ourdiverserangeincludesindustrialchargers,trippingbatterycentralbattery/lightingunits,invertACUPS,DCUPS,batteriesalltypesandassociatedcontrolandinstrusystems.AllproductsdesignedandassembledinUKtothehigheststandardsensureworldclassqualityand Jensen EquipmentPower Changping, Dongguan Guangdong 528563 China
Contact: Mr Leon Liu tel: +86 769 83756356 fax: +86 769
tel: +1 915 775 jenoptik-inc.come-mail:www.jenoptik.com1803powersystemsinfo@
Generators up to 150 MVA, AVR / protection for turbo, diesel, hydro, wind power generation, conventional and PM field.
Unit 17 Hollies Park, Cannock Stafford West Midlands WS11 1DB United Kingdom
Jenbacher (ServiceVertriebsniederlassungGmbHCenterWest)
tel: +33 3 61999600 fax: +33 3 jeumontelectric.come-mail:www.jeumontelectric.com27670713jeumont.contact@
James Troop & Co Ltd
J
tel: +44 (0)1889
Jenbacher VertriebsniederlassungGmbH
£150
tel: +44 (0)1543
TungendorferGermany Str. 10 +49Phone24536Neumünster43217555600
Manufacturer of generators and rotary frequency converters for specialty and aerospace applica tions. Also manufactures UPS, specialty motors and drives.
Jeanwww.jcbpowersystems.com590312GallaySA
Jenbacher
SalmwegGermany 8 06217 +49+49PhoneGermanyMerseburg3461263423501737901055
JENELEC (Europe) Ltd
tel: +41 22 884 9413 fax: +41 22 884 illecoeur@jean-gallay.che-mail:www.jean-gallay.com9805
Fuller Road Industrial Estate Harleston Norfolk IP20 9EA United Contact:KingdomMatthew Seaman tel: +44 (0)1379 853666 fax: +44 (0)1379 e-mail:www.jenelec.com854414sales@jenelec.co.uk
Jet-Vace-mail:www.jensenpower.com83756357sales@jensenpower.comSystemsLtd
Jiahui Fujian Electrical Co Ltd Yangbian Industry Area Fuan Fujian China
Carl-Benz-Strasse 25 67227Frankenthal
Jean Gallay SA is an approved company, specialised in the co-development, the industriali sation and the repair of complex sheet metal components.
Jenbacher (ServiceVertriebsniederlassungGmbHCenterNord)
Contact: Ms Maureen tel: +86 593 6785966 fax: +86 593 6700166
No.1 LongMa Road, Hubin Development Zone.
4 Davy Road, Astmoor Industrial RuncornEstate Cheshire WA7 1PZ United Kingdom
Steinfeldstr.Germany 2 39179 +49PhoneGermanyBarleben392032800-00
JB Furnace Engineering Ltd
JCB Power Systems
Established since 1964, we use our wealth of knowledge and experience in the design and manufacture of both standard and custom designed battery
108 Ch. du Contact:CH-1228Plan-Les-OuatesPont-du-CentenaireGenevaSwitzerlandLaurentLecoeur
Rutherglen Centre, Seaway PortParadeTalbot West Glamorgan SA12 7BR United Kingdom
JEUMONT Electric 367 rue de l'Industrie F 59460 Jeumont France
1000 Park Avenue, Dove Valley FostonPark Derby DE65 58X United Kingdom
Airfield Industrial Estate, Hixon, StaffordshireStafford ST18 0PF England
Contact:China Jason Zhang tel: +86 531 88523268 fax: +86 531 www.taijinlun.com69959898
tel: +44 (0)2380 892021 fax: +44 (0)2380 e-mail:www.jkcontrols.co.uk897950krider@jkcontrols.co.uk
John F Hunt Power was formed in 1998 to serve the Construc tion, Event & Utilities market. It offers nationwide coverage for the hire, sale & installation of power generators. You can hire fuel efficient, Silenced, Ultra Quiet, Hybrid Generators and LED Lighting Towers.
Contact: Mr. Rick Diloia, Power System Sales Manager tel: +1 410 687 0500 fax: +1 410 687 www.johnsontowers.com5137
tel: +1 484 320 2136 fax: +1 484 320 www.jmsec.com2152
tel: +1 262 377 2210 fax: +1 262 377 bearings@johncrane.come-mail:www.johncrane0729com
SuQian City, JiangSu Province 223800
Johns Electric Trading Pvt Ltd (JETPL)
Sachin Bhargava fax: +91 141 e-mail:www.pmas.in2751890info@pmas.in
LichengRoad District Jinan City 250100 Shandogn Province
J
JMP Developments
Jinan Taijinlun Busi ness Trading Co Ltd No.A1103 Capital Plaza, Huaxin
Houhe North Street, Maqiao JingjiangTown City Jiangsu 214525
2022 Worldwide Gen-Set & Cogeneration Directory
JK Controls Ltd
Johnson Matthey Inc
Wincelow Hall, Hempstead Saffron Walden, Essex CB10 2PJ United Kingdom
Contact:ChinaJoannu Liu
John Crane Bearings Group
Contact:FrancePhilippe Contault
Our main products are Diesel Gen-Set and Gasoline Gen-Set from from 8KW to 2000KW.
tel: +86 527 81889588 fax: +86 527 e-mail:www.dragonhp.com82886566wulingliang@gmail.com
Jingjiang Zhengmao Anchor AccesoriesChainCo.,Ltd
The Barnm 65 High Street East Malling Kent ME19 6AJ United Contact:KingdomKeithRider
Contact: John Pollak tel: +44 (0)1799
e-mail:www.jmp-developments.co.uk599209jmpdvmt@aol.com
227 West Monroe Street, Suite Chicago1800 IL 60606 USA
Contact: Andy Martin tel: +1 312 605 makraus@johncrane.come-mail:www.johncrane.com7800
1 John Deere Place Moline IL 61265-8098 USA
1 rue John Deere, BP11013 45401 FLEURY LES AUBRAIS Cedex
tel: +33 2 3882 6119 fax: +33 2 3884 jdengine@JohnDeere.come-mail:www.JohnDeere.fr6266
900 Forge Avenue, Suite 100 Audubon PA 19403 USA
Contact:Kingdom J.I. Proudfoot tel: +44 (0)161 872 enquiries@johncrane.co.uke-mail:www.johncrane.com2484
JOHN DEERE develops, manu factures and markets diesel engines from 36 to 448 kW for a large variety of industrial applications, generator sets, compressors, material handling and agricultural equipment.
Contact: Heather Landers tel: +1 309 765 www.deere.com8000
John Deere & Company
Offers SCR, oxidation catalysts, catalytic converters/silencers and diesel particulate filters to reduce NOx, CO, VOC, HAPs and PM from gas and diesel engines, coal plants, gas turbines and industrial processes.
JOHN DEERE POWER SYSTEMS develops, manufac tures and markets diesel engines from 36 to 448 kW for a large variety of industrial applications, generator sets, compressors, material handling and agricul tural equipment.
John Deere Power Systems
Manufacture, Installation & Commissioning of AMF panels, DG set panels, Synchronising Panels, MCC Panels, PLC and SCADA applications, Data logging and monitoring systems. tam: EEPC, INDIA subcomp: Process & Machines Automation Systems
Combined bearings provide a tailor-made solution for special applications where restricted assembly and mounting condi tions prevail. Incorporation of the thrust and the journal bearing into a common cartridge provides space and economic benefits. These bearings, in every respect, fulfill the customer's specified operational requirements with a core objec tive of enhanced reliability, efficiency, space and running conditions. This technology has successful application in the refining, chemical and petro chemical processing industries.
John Crane UK Sales
John Crane HeadquartersCorporate
Designs and manufactures mechanical seals, packing, couplings, bearings and filtration systems with over 7500 people in 50 countries.
World Headquarters
Contact:India
We aim at supplying qual ity products and service to the markets and enhancing the customer's satisfaction. We actively explore the market, consolidate the market, and form long-term, stable cooperation relationship with many dealers and clients.
John F Hunt Power
104
1111 Cedar Creek Road Grafton WI 53024 USA
Contact:China George Zhu tel: +86 523 8482/282 fax: +86 523 e-mail:www.anchorchain-jj.com4395088george@cnmlfj.com
Jingjiang Zhengmao Anchor Chain Accessories Co., Ltd. is a joint venture company. With the years of manufacturing and sales of anchor chain acces sories and the other related marine products, we are one of the largest anchor chain acces sories Manufacturing Bases and Suppliers in China with excellent reputation. We have completed and executed ISO9000 and API series of quality warranty system with advanced testing methods and equipments.
Lg-68 Lower Ground Floor, Balaji Tower Vth Jagatpura Road Jaipur 302025
31 Nash Road, Trafford Park Manchester M17 1SS United
Distributors for: Spectrum/ Detroit diesel generator sets, ASCO, Zenith, Cutler Hammer, Russeletric transfer switches, automatic paralleling switchgear, diesel fuel tanks, day tanks, sibbase tanks etc, battery charges, batteries, silencers and exhaust components.
Offers control, instrumentation, data logging, test rigs, PLC, SCADA, design and integration.
+44 (0)1375 Grays,LondonEuropainfo@johnfhunt.co.uk366766ParkRoadEssex,RM204DB
Mainstream flexible power trans mission couplings are available from standard ranges for ratings up to 56kW/rpm. Powerstream gear couplings provide an economical flexible drive for close coupled machines. Flexibox mechanical seals are available for rotating machinery.
Suppliers of New and Used Diesel and Gas Turbine Generating Sets and multiple synchronised units. We carry stock of used machines up to 25MW that have been carefully selected for global re-sale. We are always keen to purchase low hour Gensets and small Power Stations with a documented service history.
Johnson & Towers Inc. 500 Wilson Point Road Baltimore MD 21220 USA
Justsen Energiteknik A/S
Grimhojvehj 11
Contact: Sophie Jupp tel: +44 1384 397555 fax: +44 1384 e-mail:www.jonlee.co.uk379396consult@jonlee.co.uk
Contact:ates Mr. Hashem, General Manager tel: +971 4 8832023
Lower Moor Way, Tiverton Industrial Estate, Tiverton Devon EX16 6SS United
Contact: J. Schwager tel: +44 (0)1453 e-mail:www.juniper.co.uk860750info@juniper.co.uk
Kan'to Instruments Ltd 23 Stockton Business Centre, 70-74 Brunswick Street Stockton on Tees TS18 1DW United Contact:KingdomDimitriPapaioannou
JPC a design, manufacture and packaging solution provider of purpose-built equipment enclosures for Generating Sets, Transform ers, Switchgear, Pumping Sets, Chillers and Fuel Tanks to meet your specifications.
Kaba Ltd
tel: +44 (0)1606 272864 fax: +44 (0)1606 330580 gary.carlon@jpsil.co.uke-mail:www.jpsil.co.uk
Provides engineeriing and consulting with expertise in sampling and instrumentation, water and steam chemistry, corrosion and failure analysis for turbines, boilers and piping in utility and industrial systems.
Contact: Karin Muelverstedt tel: +49 (0) 6196 703833 fax: +49 (0) 6196 72450
tel: +44 (0)1642 e-mail:www.kanto.co.uk674457info@kanto.co.uk
Jonathan RecruitmentLee
tel: +45 4434
JP Container Limited Room 605, Zhongxin Media Tower,No 211 Jingang Road Pudong Shanghai 201206 CHINA tel: +86 21 3392 6171 fax: +86 21 3392 JPwww.jpcontainer.com6191Container
TW1 1JT, UK
Offers a recruitment consultancy to the engineering and manufac turing industry.
Roskildevej 8-10 2620 Albertslund Denmark
Brabrabd DK-8220 Denmark tel: +45 86 26 05 00 e-mail:www.justsen.dkjustsen@justsen.dk
Provides technology evaluation, market research and due dilligence.
fax: +971 4 e-mail:www.jubailibros.com8832053jbdubai@jubailibros.com
Street No 1241B, Between R/A2 & 13, PO Box 16520 Dubai 16520 United Arab Emir
Manufactures biomass combus tion systems from 200kW to 10MW.
Kale Auto Radiator +44 (0)7827 Middlesex,89zekiyebayrak@kaleoto.com.tr403836KenleyRoad,StMargarets,
tel: +1 301 934 jonasinc@steamcycle.come-mail:www.steamcycle.com5605
ECTsalesUK@matthey.come-mail:www.jmsec.com
16 Cheshire Avenue, Cheshire Business Park Lostock Gralam Northwich Cheshire CW9 7UA United Contact:KingdomGaryCarlon
The Maltings, Mount Road Stourbridge DY8 1HZ United Kingdom
Johs Thornam A/S
Jozef Stefan Institute Jamova Ljublijana391000 Slovenia
Jubailie-mail:www.ijs.siinfo@ijs.siBrosLLC
KALE, a private family-owned company founded in 1966 Istanbul – Turkey, started with a small-scale production of copper engine cooling radiators and heater cores for the Automotive Industry.
e-mail:www.jiht.ruzeigarnik@ihed.ras.ru
Johnson Matthey is the world's leading supplier of auto catalysts as well as catalyst for station ary engines (diesel, gas). We supply: 3 way catalysts as well as oxidation catalysts on both ceramic and metal substrate catalytic incinerator systems, diesel particle filter systems.
Contact: Stane Merse tel: +386 1 477 3900 fax: +386 1 251 9385
Contact:Kingdom Miss Eliza Coffin
Provides solar heating and cooling, solar electricity, wind energy, heat pumps, conserva tion analysis and feasibility studies.
Juniper ServicesConsultancyLtd.
Kanoo Commercial Group Machinery / Oil & Gas / Power & Industrial Products P.O. BOX 45 Manama Bahrain
tel: +44 (0)870 000 5625 fax: +44 (0)870 000 5397 e-mail:www.kaba.co.ukinfo.uk@kaba.com
Shephers Mill, Uley Glos GL11 5SP United Kingdom
tel: +31 546 876580 fax: +31 546 kara-greenenergy.come-mail:www.kara-greenenergy.com870525info@
tel: +973 17738201 fax: +973 BvKarawww.kanoocom.com17732828EnergySystems
Johnson Matthey GmbH
Plesmanweg 27 7602 PD Almelo 7602 AN The Nether lands
Jonas Inc 4313 Nebraska Ct Pomfret MD 20675 USA
Offers boiler systems for wood waste, biomass and sorted waste.
KJ
Izhorskaya St 13 Bd 2 Moscow 125412 Russia
Kan'to Instruments Ltd provides innovative solutions for most aspects of fuel management in power-generation applications. Areas such as management of usage, inventory and quality testing of fuel. Smart, auto mated tasks can take care of fuel polishing alongside measure ments indicating concentration of particles of various sizes. Other parameters can be monitored also, like %RH and temperature of the fuel. Additional elements of the system provide overfill or low-level protection. All the measured date and actions taken can be viewed in real-time or historical data from anywhere using a browser. SMS and e mail alerts/reports can be sent on a time- or event- basis.
2022 Worldwide Gen-Set & Cogeneration Directory 105
Trading and importers and exporters of generating sets rated from 1KVA to 2200KVA imports directly from Japan and UK and re-exports mainly to Africa and Asia. Also deals with acoustic enclosures, AMF panels, spare parts for gen-sets and light construction equipment like water pumps, vibrators, compactors etc. Sole distributors of Marapco brand generating sets.
Otto Volger-Strasse 9B, Sulz Frankfurtbach/Ts 65843 Germany
(JIHT)SciencesRussiane-mail:www.thornam.com2040thornam@thornam.comAcademyof
Security locks and secure key systems, mechanical and electri cal wide range of products to suit all applications. Registered and patented key systems for safety and control.
tel: +7 495 485 82 44 fax: +7 495 485 99 22
Kemper en Van Twist supplies custom built gen-sets up to 2000kVA. The company's gen-sets and switch panels are produced in-house and it provides a complete installation and commissioning service.
Specialises in offshore wind energy.
Khonaysser Motors' customers can benefit from its full package products. Diesel generating sets
K
tel: +49 617 273 630 fax: +49 617 273 e-mail:www.kawasaki-gasturbine.de6355info@kge-gmbh.com
Kelly Generator & Equipment, Inc. 1955 Dale Lane Owings MD 20736 USA
133 Helen Street Glasgow G51 3HD United Contact:Kingdom I. H. Sproull tel: +44 (0)141 445 2455 fax: +44 (0)141 445 britishpolarengines.co.uke-mail:www.kelvindiesels.co.uk2185sales@
2022 Worldwide Gen-Set & Cogeneration Directory 106
Keuka Energy
in a wide range from 15 to 2200 kVA with acoustical, weather proof enclosures, switchgears, synchronizers, genuine parts and after sales support.
Khonaysser Group
3890 Pheasant Ridfge Drive N.E., Suite 150 Blaine MN 55449 USA
Contact:Kingdom Keith Helbrough tel: +44 (0)23 8086 9922 fax: +44 (0)23 8086 0800 e-mail:www.kenda.co.uksales@kenda.co.uk
Contact: John Kelly, Jr. tel: +1 401 257 5225 fax: +1 401 257 5227 Kelvine-mail:www.kge.comsales@kge.comDieselsplc
Kemper en Van Twist Diesel BV
Kavlico provides LVDTs and RVDTs for gas turbine and turbine control systems. Position feedbank sensors for modulation valves, actuators and governors (gas and stream), robust stain less steel designs with LVDTs having dual or single feed bank.
tel: +49 5066 601 0 fax: +49 5066 601 e-mail:www.kelvion.com134sarstedt@kelvion.com
Contact: Warner H. Bauer tel: +1 314 261 4786 fax: +1 314 261 sales@kickhamboiler.come-mail:www.kickhamboiler.com4790
Inspects, repairs and replaces couplings in the turbomachinery industry.
Kineteco International Ltd Unit 10, Willesborough Industrial Park, Kennington Road Ashford Kent TN24 0TD United Contact:Kingdom Sales tel: +44 (0)1223 e-mail:www.springstarter.com811500sales@springstarter.com
Kenda offers turnkey systems solutions and special products for the electricity supply industry including hardware, software and panel building using it's range of metering data collection equipment.
Contact: Erik Tate tel: +1 763 582 1700 fax: +1 763 582 e-mail:www.dungs.com1799info@karldungsusa.com
Contact: D.J. Broos tel: +31 78 632 6600 e-mail:www.kvt.nlinfo@kvt.nl
171 Comfort Road Palatka FL 32177 USA
Kavlico Corporation
tel: +44 (0)1207 581900 fax: +44 (0)1207 e-mail:www.kceng.com583100info@kceng.com
Naher-el Mot-Al Kassarat Street Beirut
KELVION PHE GmbH
KC Engineering Ltd Hownsgill Dr, Delves Ln Indus trial Consett,EstateCounty Durham DH8 9HU United Kingdom
Designs and manufactures diesel engines and propulsion sets for the marine market world-wide. The company's range covers a power output from 100bhp to 1100bhp with a maximum speed of 1800rpm.
tel: +1 386 328 2470 fax: +1 386 326 hwilliams@keukaenergy.come-mail:www.keukaenergy.com1155
SARL
tel: +1 507 625 katoengineering@emerson.come-mail:www.emerson.com4011
2075 Howard Driveway Mankato MN 56003 USA
Designs and manufactures generators from 200kW to 15MW for prime and standby power. Engine or turbine driven. Used in oil and gas, mining, manufacturing, military, transportation, computers and telecommunications.
Kickham Boiler and Engineering Inc
Karl Dungs Inc. is a wholly owned subsidiary of Karl Dungs GmbH, a manufacturer of gas controls located in Germany. Our product line consists of fuel supply controls including: manual and automatic shut-off valves, gas filters, pressure reducing and zero pressure regulators. We service North and South America.
Develops and produces gasketed, welded and brazed plate heat exchangers.
Postbus 156,NL-3300 AD Dordrecht The Netherlands
Khatib Machinery Co Airport Blvd, GibranMall 4th Floor Beirut, Contact:LebanonNabilEl Atat tel: +961 1 451452 fax@ +961 e-mail:www.kmco.com.lb451458info@kmco.com.lb
tel: +961 1 e-mail:www.khonaysser.com870078info@khonaysser.com
Karl Dungs Inc.
625 E. Carrie Avenue St Louis MO 63147 USA
Contact:LebanonMrAntoine Khonaysser
Contact: Paul McKie tel: +1 805 523 2000 fax: +1 805 531 e-mail:www.kavlico.com6530info@kavlico.com
Kato Engineering Inc
We design, fabricate, erect and repair Boilers, Pressure Vessels, Reactors, Columns, Stacks, Tanks, Weldments and more.
Contact: Garland Kile tel: +1 713 649 2599 fax: +1 713 649 www.kileindustries.com2716
Karl-Schiller-Strasse 1-3 Sarstedt 31157 Germany
14401 Princeton Avenue, CaliforniaMoorpark CA 93021 USA
Kineteco build hand wound, mechanical starter motors (spring starters) for diesel Springengines.starters replace the electric start motor and allow an engine to be started easily and safely by hand, without a battery or alternator.Our spring starters are used all over the world in many applications including ships' lifeboats, irrigation pumps, black start generators, mining vehicles and fire pumps. In fact, our spring starters can be used anywhere that a diesel engine needs to be started, whatever the conditions. Our range of starters include the traditional Lucas/CAV/Simms models and our unique Z-drives. Spring starters can fire up engines from the smallest one cylinder motors to massive 15
Nehringstrasse 15 Bad Homburg 61352 Germany
Kenda SystemsElectronicLtd
Kile Industries Inc 7405 Major Street Houston TX 77061-4735 USA
packages, gas engine packages and CHP systems. Delivers complete heat and power plants based on gas turbines. Offers customised solutions, product support and maintenance.
Selling, assembling and servic ing diesel generators.
Nutsey Lane, Totton Southampton SO40 3NB United
Manufactures whitemetal bear ings, repair specialists.
Kawasaki Gas Turbine Europe GmbH
Produces industrial gas turbine
E: sales@sdmo.co.uk (Projects Division) E: generator@sdmo.
co.uk (Standard Products Divi www.kohler-sdmo.comsion)
Kohler Power Systems
market leaders in this segment in India. In-house designed engines are certified for off road emission compliance in the United States Tier I Standard and Euro II Standard. Networks of 11 manufacturing plants which match the best in the world. Also, they facilitate quick customiza tion and delivery time and present an opportunity to offer customized Gensets. Parent Company: Kirloskar Group. Sub Companies: Kirloskar Brothers Ltd, Kirloskar Ferrous, Kirloskar Copeland, Kirloskar Middle East, Kirloskar Pneumatics.
Geisenhausenerstr 7 Munich 81379 Germany
tel: +1 281 282 9200 fax: +1 281 282 hawkwork@knighthawk.come-mail:www.knighthawk.com9333
Contact: Malcolm Vendrick tel: +1 610 458 0153 fax: +1 610 458 KOGENe-mail:www.koenigengr.com0404koenig@koenigengr.comPolska 6/14 WarsawKrucza00-537 Poland
Our company specializes in the assembly and sale of all kinds of diesel generating sets and related products. With more than 10 years development, we have become one of the leading manufacturers in China generat
Designs, manufactures and services fluid film thrust and journal bearings for power generation, petrochemical refineries, marine propulsion equipment and major industrial operations the world over.
tel: +49 89 7876 0 fax: +49 89 7876 e-mail:www.klueber.com333info@klueber.com
tel: +31 168 33 16 kohler.come-mail:www.KohlerPower.com30powersystems.emea@
Contact: Mr Luo tel: +86 755 27153456 fax: +86 755 sales@kingpowerltd.come-mail:www.kingpowerltd.com27152787
Komin Zad Niroo Ltd
Laxmanrao Kirloskar Road, PuneKhadki411003 India
2022 Worldwide Gen-Set & Cogeneration Directory 107
KJM Electrical Ltd is a sub-contractor providing meter ing and cable-jointing services on behalf of NIE Networks. We provide a comprehensive range of electrical services to clients from the commercial, industrial and public sectors across the UK and Ireland. Core SupportServicesSevices for National Utility EnergyElectricalMulti-siteMeteringProvidersandCable-JointingCorporateandPublicMaintenanceConsultancy
more.
Eulachstr 22 CH-8408 Winterthur Switzerland
ing sets.
13 Fuong Road, Tantou Sancun Industrial Zone, Songgang Town Bao'an District Shenzhen China
Kingsbury Inc
10385 Drummond Road Philadelphia PA 19154 USA
Contact: Rolf Sonderegger tel: +41 52 224 1111 fax: +41 52 224 e-mail:www.kistler.com1414info@kistler.com
KMW Energy Inc 635 Wilton Grove Road London ON N6N 1N7 Canada
17625 El Camino Real Suite 412 Houston TX 77058
- EMEA Kristallaan 1 4761 ZC Zevenbergen The Contact:NetherlandsHomer Virgo
For every aspect of your criti cal load requirements, Kohler has engineered the product: EPA-compliant generator sets from 5 to 3250kW, a full line of automatic transfer switches, customizable paralleling switch gear, controls that can manage a multitude of power systems applications, along with wireless and Web-enabled remote PC power system monitoring.
Designs, offers failure analysis and troubleshoots static and rotating machinery. Team is available 24/7 to respond to critical failures and emergencies. Has a metallurgical and metrol ogy lab.
No. 88 Morades Highway, Corner of Mashahir Street, 1st Floor, Tehran, Iran
EngineeringKnightHawk Inc
Contact:Kingdom Gordon Adie tel: +44 (0)1355 e-mail:www.konecranes.co.uk220591
The largest manufacturer of diesel engines and gensets in India since 1946 with combined group sales turnover of over US$437 million. Our prime movers are used for power generation, agricultural, indus trial and marine applictions in 3 HP- 300 HP and 2400 HP- 7500 HP. We also manufacture engine bearings and valves being the
Kirloskar Oil Engines Ltd (KOEL)
K
litre generators. We can even apply a spring starter to your own engine configuration. See our website for full details of engines we currently fit or contact us for more information.
Contact: Mr Rajiv Bandivadekar tel: +91 20 5810341 fax: +91 20 smita.raichurkar@kirloskar.come-mail:www.koel.kirloskar.com5813208
Contact:USA Kevin Sicking
Contact: Mark Kuhn tel: +1 215 824 4000 fax: +1 215 824 e-mail:www.kingsbury.com4999sales@kingsbury.com
Konecranes UK Ltd
T: 01932 345777 (Projects Divi T:sion)01606 838120 (Standard Products Division)
King Power Industry Limited
Provides complete energy systems using low-grade biomass fuels.
Kohler | SDMO Bartley44Woodgate,Wood Business Park Hook, Hampshire, RG27 9XA.
tel: +982 1 8831 2478 fax: +982 1 8884 6589
Kluber MunchenLubricationKG
Contact: Janusz Ryk, Director tel: +48 22 693 23 68 e-mail:www.ptez.plj.ryk@ptez.com.pl
Peel Park Place, College Milton, East GlasgowKilbridgeG74 5LR United
Founded in 1966, SDMO Industries is today the 3rd biggest player worldwide in the generating set market. Established in Brest, France, where it is still based, SDMO has three plants extending over more than 31,000 m² exclud ing KOHLER-SDMOlogistics.
Development, production and sales components, measuring chains and systems, for electri cal measurement of pressure, force and acceleration.
Provides speciality lubricants such as greases, oils, bonded coatings, pastes, waxes and
designs, manu factures and installs generating sets from 1 to 3300 kVA for its standard range of products, thanks to its high-performance production plant and Research & Develop ment unit. In addition, SDMO puts its engineering expertise into practice by designing tailor-made power plants and offers additional services with high added value: training, after-sales service, spare parts.
K J M Electrical Ltd 17 Drumnaconagher Rd, Cross gar, Downpatrick BT30 9JQ 028sales@kjm-electrical.co.uk44830030
Promotion of Cogeneration.
tel: +1 519 686 1771 fax: +1 519 686 e-mail:www.kmwenergy.com1132info@kmwenergy.com
Koenig Engineering, INC. 410 Eagieview Blvd Suite 100 Exton 19341 USA
Kistler in Switzerland
2022 Worldwide Gen-Set & Cogeneration Directory 108
999 Corporate Blvd, Linthicum MDHeights21090 USA
34-44 Mersey View, Blundell sands BrightonHouseleSands Liverpool L22 6QB United Kingdom
Kaunas 44249 Lithuania tel: +370 37 300 000
Kraus & Naimer blue line control switches, KG switch disconnec tors, KG switches and control gear.
tel: +49 (0) 7161 93 83 100 fax: +49 (0) 7161 9383 9100 e-mail:www.krauter.deinfo@krauter.de
tel: +44 (0) 114 258 7757 e-mail:www.ktr.comuksales@ktr.com
K Donelaicio g73
Sales of tractors, construction machinery, engines, mowers and UVs.
tel: +1 800 569 sales@thevmcgroup.come-mail:www.thevmcgroup.com8423
Contact: Johannes Krauter
tel: +33 (0) 134 26 3434 fax: +33 (0) 134 263466 be_g.moteur@kubota.come-mail:www.kubota.fr
Unit 7, Robert House, Acorn Business Park, Woodseats Close, Shef field, England, S8 0TB
505 Schelter Road Lincolnshire IL 60069 USA
KRAL AG Bildgasse 40 Industrie Nord Lustenau A-6890
Offers power solutions and is a provider for generators and generator power systems, diesel and gas engines, residential, marine and accessories.applications,CHP/cogenerationaswellaspartsand
Contact: David Bennett tel: +44 (0)845 603 1214 fax: +44 (0)151 931
With innovative pump and valve technology, KSB covers all fields from building services through industry and process engineer ing, mining, water and waste water to energy. Sales, service and manufacturing staff on all five continents ensure compre hensive customer support and rapid supply of products.
760 New Brunswick Road Somerset NJ 08873 USA
Sales of engines & gensets.
TheKorfundkorecgroup.come-mail:www.korecgroup.com5559david.bennett@DynamicsVMCGroup
Kubotae-mail:www.ktu.eduktu@ktu.lt(UK)Ltd
Dormer Road Thame, Oxfordshire OX9 3UN United Contact:KingdomHerrHeine
Contact: Raymond Parello tel: +1 732 560 1240 fax: +1 732 560 salesusa@krausnaimer.come-mail:www.krausnaimer.com8823
Kubota Canada Ltd 5900 14th Avenue Markham Ontario L3S 4K4 USA
johnpaul.ovellette@kubota.come-mail:www.kubotaengine.com1554
tel: +1 847 955 2500 fax: +1 847 955 e-mail:www.kubotaengine.com2501info@kubotaengine.com
Kurz
Krampitz Tanksystem GmbH
Design, manufacture and instal lation of electrical travelling and hoists from 125Kg to 600T safe working and spans up to 80 metres.
113 Main Street, PO Box 270 Bloomingdale NJ 07403 USA
Kraft Power Corp
Contact: Customer Services tel: +1 800 626 2120 fax: +1 410 787 lutions@regalbeloit.comemail:www.regalpts.com8424CustomerService.PTSo-
241 W Pkwy Pompton Plains NJ 07444 USA
meters for liquids.
Krauter, Werner GmbH Siemenstrasse 2-5, Goppingen D-73037 Germany
Kubota Engine America Corporation
Kop-Flex Inc
Kop-Flex is a coupling business unit of Power Transmission Solutions, a leading power transmission supplier in North America.
The range covers generating equipment from 3 to 2700kVA with options of standard auto matic canopied trailer mounted and soundproofed sets. As well as manufacturing gen-sets the company also offers full design services.
Sales of tractors, construction machinery, engines, mowers and UVs.`
Korfund Dynamics designs and manufactures a complete line of shock and vibration isolators for the stationary and portable genset markets including seismic applications. The product line includes spring, elastomer and cable type isolators. Engineering assistance is also available to provide application assistance or mounting selections. See us at booth # 3052.
tel: +49 (5971) 798 - 0 KTRe-mail:www.ktr.commail@ktr.comUKLtd
Korec Group Ltd
Carl-Zeiss-Straße 25, 48432 Rheine, Germany
gordon.adie@konecranes.com
Sales, parts and service of an extensive range of petrol and diesel, single and multi cylinder range of gen-sets, featuring auto shut-down systems for tempera ture rise and loss of oil pressure. All units meet or exceeds EC noise regulations.
Contact: Rainer Dezelski tel: +49 9241 71-0 fax: +49 9241 e-mail:www.ksb.com71-1798info@ksb.com
Instruments Inc.
KTR Systems GmbH
Kubota Europe S.A.S 19-25 Rue Jules Vercruysse ZI BP 50088, 95101 Argenteuil Cedex Contact:FranceHuet
Rotary cam switches, generator reconnect switches, metering switches.
Contact: Mr Krampitz tel: +49 (0) 3901 3088-100 fax: +49 (0)5851 Krause-mail:www.krampitz.de9443-21info@krampitz.de&NaimerInc
tel: +44 (0)1844 268000 fax: +44 (0)8702 kuk_g.service@kubota.co.uke-mail:www.kubota.co.uk429733
Contact:Austria Karin Reidmann tel: +43 5577 866 440 e-mail:www.kral.atj.coric@kral.at Manufactures high-quality displacement pumps and flow
Headquarter Danne Str.15 21368 Dahlenburg/LG Germany
As a leading manufacturer of high-grade power trans mission technology, braking and cooling systems, and hydraulic components, KTR is a dependable partner for any company that wishes to keep moving forward. KTU
tel: +1 905 294 7477 fax: +1 905 294
KSB Service GmbH Bahnhofsplatz 1 Pegnitz 91257 Germany
tel: +1 973 418 aescobar@kraftpower.come-mail:www.kraftpower.com6239
Kraus & Naimer Limited 115 London Road, Newbury Berkshire RG14 2AH United Contact:KingdomR.P.Hutchins tel: +44 (0)1635 262626 fax: +44 (0)1635 krausnaimer.come-mail:www.krausnaimer.co.uk37807sales-uk@
K
Kvaerner Finland Oy's compe tence includes Engineering Services and Resources, Construction Supervision & Planning, Project Control & Administration and Procurement/ Logistics services to support different engineering and construction projects including the full scale EPC projects.
Lectrus
Ledbury Welding & Eng.
Kvaerner Finland Oy
KL
tel: +45 65 324 611 fax: +45 65 324 e-mail:www.lbhint.com511sales@lbhint.com
Contact:USA Janet Hueslman tel: +1 847 service@lamarchemfg.come-mail:www.lamarchemfg.com2991188
Generating set manufacturer and rent service. Power range from 4 to 18000 kVA, single units, parallel and cogeneration power plants. Diesel, HFO, vegetable oil, gas, biogas, singas, open, soundproof versions suitable for civil, industrial, military and marine applications. Available with various required homologa tions. Control panels, distribution boxes, Electric Motors and generators. Prompt delivery up to 3000kVA.
tel: +39 0423 688036 fax: +39 0423 e-mail:www.laserindustries.it688135info@laserindustries.it
Lectrus is a leading electrical systems integrator and custom metal enclosure designer and manufacturer. We offer a combination of services: custom engineering, electrical integra tion, and site installation. Our products, equipment cent ers, operator centers, custom cabinets, skids, generator enclo sures, sub-base fuel tanks and trailers gives you both protection and flexibility.
Battery chargers, power supplies and power systems.
kVA Limited
L&K International
LAI International Inc 708 W. 22nd St Tempe AZ 85282 USA
Contact: Clint Crownover tel: +1 918 252 CompanyLaclintcrownover@L-3come-mail:www.L-3Com.com0481MarcheMfg
Lanco Wind Power PVT Ltd
LBH International AS Kohaven 9, Keteminde 5300 Denmark
Contact: Alain Ambrus tel: +1 831 6465911 fax: +1 831 sales@kurzinstruments.come-mail:www.kurzinstruments.com6468901
Friitalantie 11 28400 Ulvila Finland
Plot no.4 Software Units Layout, HITEC City, Madhapur Hyderabad 500 081 Andhra Pradesh India
Stubley Lane, Dronfield Derbyshire S18 1DJ United Kingdom
Contact: Terttu Tuominen tel: +35 8 2531 9200 fax: +35 8 2531 www.kvaerner.com9210
tel: +1 800 840 1126 toll free fax: +1 480 968 6398 e-mail:www.laico.cominfo@laico.com
tel: +44 (0)1246 417691 fax: +44 (0)1246 land.enquiry@ametek.co.uke-mail:www.landinst.com410585
Lectrodryer 135 Quality Drive, Richmond Kentucky KY 40475 USA
Lafert Electric Motors Ltd Unit 17 Orion Way Crewe CW1 6NG United
Land InternationalInstruments
tel: +44 (0)1244 899600 e-mail:www.kva.co.ukinfo@kva.co.uk
Laser Industries S.r.l Zona Industriale 41/5 Pederobba - (TV) 31040 Italy
Contact: Leif Lyhne tel: +45 437 15300 fax: +45 437 leif.lyhne@lcdieselpower.dke-mail:www.lcdieselpower.dk15145
L & C Diesel Power ApS
L & C Diesel Power offers a range of gen-sets with petrol and diesel engines in the sizes from 0.6VA to 2050kVA. All sets are equipped with well-known makes of engines and alternators. Specialists in custom built sets.
Training 360training.com, Inc 13801 N MoPac Suite 100 Austin TX 78727 USA
Land Instruments International is a designer and manufacturer of flue gas combustion efficiency and stack emissions monitoring equipment. A range of both port able and continuous analysers are suitable for caol, oil, gas and waste fuel boiler systems and turbines.
Phone: +44 (0)1531 632222 Email: /www.lweltd.co.uksales@lweltd.co.uk
Founded in 1969 by its Chair man, Malcolm Sutherland, to produce domestic oil tanks, Ledbury Welding & Engineering (LWE), has grown into a leading commercial manufacturer of high specification, above ground rectangular and cylindrical fuel storage tanks. The principles of quality and service remain the cornerstone of LWE. With over 4,000m2 of production area, they have arguably have among the most modern, well equipped, purpose-built factories in the UK, capable of meeting all current and future needs.
12402 E. 60th Street Tulsa OK 74146 USA
Fabricates precision components and finished assemblies in five US manufacturing facilities. ISO 9001:2008, AS9100, and NADCAP certified. Offers advanced laser waterjet, EDM, welding, five-axis grinding and
Provides adsorption technology since 1932.
Manufacturers of AC asyn chronous generators from 0.55kW-150kW tailor designed for Wind, Wave and Hydropower projects. parentcomp: Lafert Group Subcomp: Lafert Servo Motors, ICME
tel: +91 80 41146822 fax: +91 80 lancogroup.come-mail:www.lancogroup.com/wind41146838enquiries-wind@
high-speed CNC machining.
New Mills Industrial Estate Leadon Way, Herefordshire,Ledbury,HR82SR
Peterseat Drive Altens Aberdeen AB12 3HT United Contact:KingdomKeithGuy
2022 Worldwide Gen-Set & Cogeneration Directory 109
Manufactures thermal mass flow meters for industrial gases, combustion air, biogas, flue gases and many other applica tions.
106 Bradock Drive Des Plaines Illinois 60018-1967
Designs, manufactures and applies high-quality expansion joints.
Specialises in activities in power generation including engineering, construction and manufacturing.
Contact: John McPhearson tel: +1 859 624 2091 fax: +1 859 623 e-mail:www.lectrodryer.com2436info@lectrodryer.com
1919 Polymer Drive Chattanooga, TN 37421-2204, Contact:USA Deron Austin tel: +1 423 894 e-mail:www.lectrus.com9268info@lectrus.com
6B Horskaetten, PO Box 168 Taastrup DK-2630 Denmark
tel: +1 888 360 CorporationL-3www.lkitraining.com8764Westwood
2411 Garden Road Monteray CA 93940 USA
Contact:Kingdom Nigel Evenett tel: +44 (0)1270 270022 fax: +44 (0)1270 270023 e-mail:www.lafert.comlafertuk@lafert.com
Kva Limited are Generator specialists for Hire, Sales & Service of Diesel Driven Genera tors.
L To reserve your logo next to your Editorial for £150 please contact Power either by Tel: +44 888019(0)1403 or by e-mail power@wipmagazines.com Visit our Website powermediagroup.co.uk
Lenox Instrument Co 265 Andrews Road Trevose PA 19053 USA
Contact: Sales tel: +27 (0)21 380 770 0 fax: +27 (0)21 385 147 Listerwww.lister-petter.com2PetterGlobal
Unit 3 Washington Centre Halesowen Road, Netherton Dudley DY2 9RE United Contact:Kingdom Rob Plant tel: +44 (0)1384 e-mail:www.lisega.co.uk458660info@uk.lisega.com
Levelstate Systems Ltd Magpie Works, Units B&C, Station Approach Four Marks Hampshire GU34 5HN United Kingdom
tel: +49 (0) 2204 48103-0 fax: +49 (0) 2204 lindenberg-anlagen.dee-mail:www.lindenberg-anlagen.de48103-109postmaster@
tel: +41 22 706 11 11 fax: +41 22 794 94 78 e-mail:www.lem.comisa@lem.com
Hoffnungsthaler Strasse 41 Overath 51491 Germany
Production of operating and maintenance documentation, translation and training for all forms of power plant.
tel: +1 813 978 LeslieControls@circor.come-mail:www.lesliecontrols.com1000
Leroy-Somer Motors & Drives
Contact:France16915Usinesd'AngoulemecommercialedeRabion–CS10015AngoulemeCedex9SergePlat
Madliena SWQ 1440 Malta
Manufactures AC generators from 1 kW to 25MW, 2 to 18 pole.
400 Highway 6 N Dundas ON L9H 7K4 Canada
Lisega Ltd
2022 Worldwide Gen-Set & Cogeneration Directory 110
Liburdi Turbine Services Inc
Contact: Mr George J Gatt tel: +356 21 375309 fax: +356 21 e-mail:www.lexcorp.com.mt388076info@lexcorp.com.mt
Contact: Theo Rocher tel: +44 (0)1695 554100 fax: +44 (0)1695 emerson.comIALS@e-mail:www.emersonindustrial.com554117contactLeroySomer.
tel: +972 73 LtdLexcorplevinsonbros.come-mail:www.levinsonbros.com2286151seffi.levinson@International
Linz Electric Spa is specialized in the production of alternators up to 1500kVA and rotating welders up to 500Amps.
Offers analysis and refurbish ment of aero and industrial gas turbine components.
Contact: William J. Lang tel: +1 215 322 9990 fax: +1 215 322 e-mail:www.lenoxinst.com6126sales@lenoxinst.com
LEROY-SOMER
LEM International SA 8 Chelmin des Auix Plan les Ouates CH-1228
Highland, 8 TRIQ NOFS INHAR
Leslie Controls Inc 12501 Telecom Dr. Tampa FL 33637 USA
tel: +39 045 7639201 fax: +39 045 info@linzelectric.come-mail:www.linzelectric.com7639202
Hub
Alternators.
4 Falcon Crescent, Airport City Cape Town 7525 South Africa
Designs and supplies pipe support systems and surveys of existing installations.
Contact:NetherlandsTh J. N. Lek, director tel: +31 172 e-mail:www.lekhabo.nl619342info@lekhabo.nl
Specialises in the engineering, installation and maintenance of sustainable energy instal lations. Offers custom-fit and turnkey projects which combine a complete range of solutions to create optimal energy efficiency.
Manufactures boiler cameras, borescopes and videoscopes.
Lionbridge Enterprise Centre, Coventry University Technology Park Puma Way Coventry West Midlands CV1 2TT United Kingdom
Contact:SwitzerlandJohanna Deinhardt
28 Hachofer St Industrial Zone Holon 58858 Israel
Lek/Habo PO Box Bodegraven92 2410 AB The
Contact: Jim Twardowski tel: +1 314 553 2683 fax: +1 731 967 nfo.us@emersonindustrial.come-mail:www.emersonindustrial.com3120
Offers control valves, solenoid valves, steam conditioning valves and instrumentation.
Produces standard gen-sets from 5 to 1500kVA and specially designed sets to customers requirements; turnkey power stations with a total output up to 10MW; LV and MV switch boards; and marine auxiliary and marine emergency gen- sets.
Succursale
Units 1 & 2, 2 Potter Place
Contact: Olaf Berghoff
Contact: Brett Westcott tel: +44 (0)1420 565 402 IsraelEngineersLevinsone-mail:www.levelstate.cominfo@levelstate.comBrothersLtdEngines&Trailers
tel: +44 (0)2476 826500 fax: +44 (0)2476 www.lionbridge.com632925
GmbHLindenberg-Anlagen
Lister Petter Africa (PTY) Ltd
Linz Electric S.P.A. Viale del Lavoro, 30 Arcole (VR) 37040 Italy
West Pimbo Skelmersdale WN8 9PW United Kingdom
tel: +1 905 689 e-mail:www.liburdi.com0734rtollett@liburdi.com
Leroy Somer manufactures synchronous alternators rated from 2kW to 25MW at voltages up to 15kV and suitable for being driven by diesel or gas recipro cating engines, gas, steam and water turbines etc.
Leroy-Somer Limited
LEM designs, develops and manufactures high perfor mance solutions from active components to most complex measuring systems.
8100 West Florissant Ave, Bldg K, PO Box 3946 MO 63136 USA
Unit 13-15, Waterwells Business Park, Quadrant Way Hardwicke Gloucestershire
The main focus of Linz Electric is the customer's satisfaction through the top product quality, quick and complete service.
tel: +33 5 45 94 59 75 fax: +33 5 45 68 56 ials@emerson.come-mail:www.emersonindustrial.com65succursaleISAngouleme.
Lexcorp International Ltd was set up in 1992 with the aim of providing reliable solutions that would allow our growing list of clients to conduct their activities securely and without interruption. Our portfolio of products and services included the supply and rental of generator sets and uninterruptible power supplies.
LOCKWELL – Learn Electrical Technical Training Centre, Unit G1 Northway Trading Estate Tewkesbury, Gloucestershire GL20 8JH United Kingdom
tel: +44 (0)1452 229 global@lister-petter.co.uke-mail:www.lister-petter.com990
LITTELFUSE SELCO A/S
Lloyd GmbHDynamowerke
Hastedter Osterdeich 250 Bremen D-28207 Germany
Manufactures steam and hot water boilers in all sizes and capacities.
Designs and fabricates pressure equipment (shell and tube heat
Contact: Mr Thomas Katzen meier tel: +49 611 50 40 e-mail:www.lohrmann.com20info@lohrmann.com
tel: +49 9831 56 0
Sales & Manufacturing Facility PO Box 113 Betonvej 10 Roskilde DK-4000 Denmark
Via Monte Grappa 44, Geren zano 21040VareseItaly
Provides management.integratedmultidisciplineddesignandproject
Lohrmann International GmbH Taunsstrasse 5a Wiesbaden 65183 Germany
Loadgen Ltd Unit 10 Taber Place, Crittall WithamRoad Essex CM8 3YP United Kingdom
GL12 2RN United Kingdom
Steve Turner
tel: +33 2 40 18 51 00 fax: +32 2 40 18 51 lmi@lminstrumentation.fre-mail:www.lminstrumentation.fr10
tel: +44 (0)1376 e-mail:www.loadgen.co.uk518829sales@loadgen.co.uk
L
Manufacturer of air and water cooled diesel engines and diesel powered gen-sets supported by a world-wide network providing comprehensive sales, parts and service back up.
Logitech Electronics Ltd 121 Trench Road, Trench Telford Shropshire TF2 7DP United Contact:KindomPeter Del-Manso tel: +44 (0)1952 677416 fax: +44 (0)1952 logitechelectronics.co.uke-mail:www.logitechelectronics.co.uk605857sales@
Littelfuse Selco develops, manufactures and sells elec tronic equipment to the following Powersegments:Generation and Control Engine Control & Protection Engine Diagnostics Process Alarm Monitoring Arc-Fault Protection
2022 Worldwide Gen-Set & Cogeneration Directory 111
able data logging and alarming systems.
Nurnberger Strasse 73, Gunzen hausen, D-91710 Germany
Contact: Sales Department tel: +45 70 26 11 22 fax: +45 70 26 25 e-mail:www.littelfuse.com22selco@littelfuse.com
Logitech Electronics manufac tures a wide range of magnetic pick up speed sensors for diesel engines and generator sets. Large selection of standard parts available from stock. Manufacture to existing specification or custom designed Intrinsicallysensors. safe (ATEX & IECEx certified) magnetic pickups from stock or custom manufactured.
tel: +1 619 698 3300 fax: +1 619 469 www-sales@logicbeach.come-mail:www.logicbeach.com8604
The Littelfuse Selco range of products are designed to operate in harsh environmental conditions and are suitable for use in both land and offshore applications.
8363-6F Center Dr, La Mesa CA 91942 USA
Contact: Bruno Soilef - Sales Manager
Loncin – Barrus Ltd
Loncin is firmly established as a leading player in the industrial, construction, and consumer markets with an ever-expanding range of engines, generators and pumps. The Loncin generator range includes open frame sets from 2kW to 8kW and inverters from 1.6kW to 7.0kW – the ideal, durable, portable power supply.
Lochinvar designs, manufactures and distributes a large range of High Efficiency/Condensing Water Heaters and Boilers, which can be integrated with our Renewable Solutions.
Lochinvar Ltd 7 Lombard Way, The MXL Centre, OxfordshireBanburyOX16 4TJ United
Contact: Jens Kastens tel: +49 421 4589 0 e-mail:www.ldw.devertrieb@LDW.de
Loterios SpA
Manufactures and supplies port
Contact:Kingdom
tel: +39 02 964 8281 fax: +39 02 296 loterios.spa@loterios.come-mail:www.loterios.com489542
Established in 1915, started under Norddeutscher Lloyd the know-how and quality of LDW is hidden behind the brand of AEG. Lloyd Dynamowerke is you competent partner for AC-DC synchronising motors and drive systems.
LM Instrumentation
Contact: Adrian Cox tel: +44 (0)168 427 Logiccontact@learnelectrical.co.uke-mail:www.lockwell.co.uk4767BeachInc
Head Office (Burton on Trent), Millennium Court, First Avenue Centrum 100 Burton-on-Trent Staffordshire DE14 2WH United
tel: +44 (0)1865 863858 fax: +44 (0)1242 e-mail:www.lombardini.it712475salesuk@lombardini.it
LOOS International – LOOS Deutschland GmbH
2 Rue CarquefouJuno44470 France
Lombardini (UK) Ltd 1 Rochester Barn, Eynsham BotleyRoad Oxford OX2 9NH United Kingdom
Contact:Kingdom David Pepper tel: +44 (0)1295 e-mail:www.lochinvar.ltd.uk269981info@lochinvar.ltd.uk
Contact: John Day tel: +44 (0)1869 e-mail:www.loncinuk.comwww.barrus.co.uk363692loncin@barrus.co.uk
The company manufactures and distributes control and measure ment instruments as well as front panels 12 or 24V dc. The company supplies per unit or in mass production analogue and digital indicators, senders, transducers, electronic switches and accessories for pressure, temperature, tachometer and level.
Used power plant components (gas turbines, steam turbines, boilers, diesel gensets, waste-toenergy, co-generation plants etc) and complete power plants up to 1 000 MW, turnkey relocation and engineering.
After 13 years in the UK, Lombardini has well and truly established itself as one of the forerunners in engine supply to the UK market. At its premises based in Oxfordshire you will find all departments from technical advice to accounts so you know that one call will take care of all your needs. In fact with over 40 dealers located throughout the UK, wherever you go you can rely on Lombardini for sound advice and customer service.
e-mail:www.loos.devertrieb@loos.de
With over 75 years' experience clocked up by our specialist engineers, you can be confident in Loadgen as your preferred supplier for temporary and standby power solutions.
E. P. Barrus Ltd, Glen Way, Launton Road, Bicester, Oxfordshire, OX26 4UR
Lorien SolutionsEngineering
tel: +44 (0)1283 485100 fax: +44 (0)1283 steve.turner@lorien.co.uke-mail:www.lorienengineering.com485101
Machinery OY
MACCHI - A DIV. OF SOFINTER spa Piazza F. Buffoni 3 Gallarate (VA) 21013 Italy
40 Ramland Rd S, Orangeburg NY 10962 USA
tel: +44 (0)1384 899700 fax: +44 (0)1384 891 654 LOVATOe-mail:www.lovato.co.uksales@lovato.co.ukElectricS.p.A
Contact: Tim Thomas tel: +1 800 814 6502 fax: +1 770 499 e-mail:www.lynxpower.com8601corporate@sigpoint.com
1425 NW 88th Avenue Doral FL 33172 USA
Middle East Power
MIDDLE EAST POWER goes to the Gulf states, MENA nations, and the wider Middle East including Iraq, Iran and Afghani stan. This publication provides unique case studies, technical features and the latest news on powerplants. The magazines covers genset developments and CHP/cogeneration innovations, trigeneration, PV, data centres & UPS, diesel & gas engines, power cables, fuel cells, wind turbines, hydropower, heat exchangers, cogeneration systems, microturbines, valves & pumps, controls & monitor ing, grid power equipment and renewable energy. MEP is circulated in countries across the pan-Arab world.
exchangers, pressure vessels, columns, reactores, tanks) up to 1—tons in special materials (titanium, duplex, superduplex, high nickel alloys, and stainless steel).
Operates as a system integrator for power generation, instrumen tation and emissions monitoring industries.
LPP Combustion, LLC 8940 Old Annapolis Rd Suite K MD 21045 USA
MacGen GenerationPower
tel: +1 800 431 info@machidascope.come-mail:www.machidascope.com5420
ML
Provides power engineering and industrial turbomachinery design and consulting services.
Tony Lister
Ansatie 5
tel: +44 (0)1403 power@wipmagazines.com888019
tel: +1 281 993 e-mail:www.macekpower.com3737info@macekpower.com
Lovato Electric Limited Lovato House, Providence Drive, Stourbridge,Lye West Midlands DY9 8HQ United Kingdom
Macek Power EngineeringTurbomachinery&
PO Box Friendswood2480 TX 77549 USA
LPP Combustion has developed a solution to produce clean energy from liquid fuels such as - fuel oil, biodiesel and etahnol, while generating the same low emissions as natural-gas fired combustion turbine.
tel: +44 (0)113 243 sales@loweengineering.come-mail:www.loweengineering.com2997
Contact: Erin Cousler tel: +1 410 884 3089 fax: +1 410 884 info@lppcombustion.come-mail:www.lppcombustion.com3267
tel: +39 331 611616 fax: +39 331 production@macchiboiler.ite-mail:www.macchiboiler.it618994
Fired boilers D type, bidrum, radiant, HRSGs horizontal or verticle, available with supple mentary firing and auxiliary firing with fresh air, WHB for industrial process and incineration plants, marine boilers and service.
MACCHI is a leading company active on worldwide basis in the supply of industrial boilers and heat recovery boilers for Oil&Gas and Petrochemical sectors. MACCHI range of products and services includes: Industrial Watertube Boilers, gas, oil and crude oil firing; Heat Recovery Boilers, HRSG downstream Gas Turbine up to 260 MWe & WHB for Industrial Process Heat Recovery; Marine Boilers, auxiliary and propulsion; LowNox Burners; Rehabilitations, Fuel Conversions, Retrofits of Existing Industrial Boilers.
14 Drumagarner Road, Kilrea Northern Ireland BT51 5TB United Contact:KingdomFergalMacintrye
Manufacture and assemble power generator sets 10 kW to 1000 kW, stationary and portable LP, natural gas and diesel.
Ludeca Inc
Offers maintenance solutions such as machinery alignment, vibration analysis and balancing.
For over 90 years, LOVATO Electric has been designing and manufacturing low voltage electrical devices for industrial Foundedapplications.in1922 in Bergamo, Italy, LOVATO Electric is a privately owned company, and has been managed by the same family of entrepreneurs for 4 generations. Among the first Italian companies to achieve ISO 9001 certification in 1992, LOVATO Electric has a range of over 10,000 products that comply with the strictest require ments of international standards. Motor protection circuit breakers, contactors, pushbuttons, switch disconnectors, limit switches, digital multimeters, energy meters, soft starters, AC motor drives, automatic power factor controllers and engine and generator controllers are just some of the products designed and built by LOVATO Electric. To provide competitive products and services in the industrial automation and energy manage ment fields is our company's Our"mission".13branches abroad and a network of over 90 importers ensure the availability of Lovato Electric products in more than 100 countries all over the world.
tel: +39 035 4282111 fax: +39 035 info@LovatoElectric.come-mail:www.lovatoelectric.com4282200
Via Don E. Mazza, 12 24020 Gorle (Bergamo) Italy
Contact:dom
Lucy Electric Ltd Howland Road, Thame Oxfordshire OX9 3UJ United Kingdom
Contact: Ana Maria Delgado tel: +1 305 591 e-mail:www.ludeca.com8935info@ludeca.com
LYNX Power Systems
Contact: Mr. Marco Fuse tel: +39 0331 738111 fax: +39 0331 marketing@macchiboiler.ite-mail:www.macchiboiler.it738377
Macchi via Canova 56/SD Fagnano Olona (VA) I-21054 Italy
Lowe Engineering Ltd Unit 3B Kitson Road Leeds LS10 1NT United King
tel: +44 (0)28 2954 e-mail:www.macgen.co.uk2500sales@macgen.co.uk
tel: +44 (0)1844 267 e-mail:www.lucyelectric.com267sales@lucyelectric.com
2022 Worldwide Gen-Set & Cogeneration Directory 112
1270 Shiloh Road Suite 100 Kennesaw 30144 USA
MacGen Power Generation has a range of silenced and open skid generating sets from 10 to 500kVA. Options include super-silenced models; road tow; automatic mains failure; and auto synch with no break changeover.
Machida Scope
Manufactures industrial flexible borescopes and videoscopes with medical-grade sensors and image quality, as well as custom scopes and guide tubes.
Lucy Electric is a system provider of fully automated distribution switchgear solutions including both pole and ground mounted switchgear complete with a range of bespoke automa tion and remote control features: Sabre vacuum circuit breaker ring mains units up to 15.5kV, Trident range of oil insulated ring mains units, Rapier RX air break switches up 36kV, Rapier GX SF6 enclosed load break switches up to 38 kV and Gemini remote terminals units and secondary scada systems.
PO Box 960, PC111, CPO
Major Tool & Machine
Maddon Engineering is the leading specialist manufacturer of high quality ultra quiet (58-62 DBA) Generator sets designed for use within the hire markets with specific detail to sound attenuation durability and ease of access for maintenance or design/MFT of specific customer requirements.
tel: +1 905 677 magellan.aeroe-mail:www.magellan.aero1889magellan.corporate@
800 Nave Road S, Massillon OH 44646 USA
Magnetech Industrial Services is a recognized leader in the repair, service and supply of electrical apparatus servicing equipment from the transformer to the driven component. Service all equipment including transform ers, switchgear/circuit breakers, AC/DE motors and generators, exhaust fans, pumps, compres sors, gear boxes, overhead cranes, electromagnetic lifting magnets and more.
Maintech International Limited
Majan ServicesPetroleumLLC
Contact: Hans Lissman tel: +1 317 636 e-mail:www.majortool.com6433sales@majortool.com
nology, Magellan has modified this versatile unit to operate on alternative fuels including ethanol, bio-oils, bio-diesel and heavy oils.
tel: +1 800 837 e-mail:www.magnetech.com1614info@magnetech.com
tel: +49 208 692 01 fax: +49 208 669 mandieselturbo.come-mail:www.mandieselturbo.com021turbomachinery@
M
MAN Diesel & Turbo, Copenhagen Teglholmsgade 41 Copenhagen SV DK-2450
MAN Diesel & Turbo is leading designer of two-stroke low speed uniflow scavenged crosshead diesel engines. Activities include basic research and development, engine production, licensing and the servicing of such engines. The areas for application comprise electricity generation in land-based power stations. Experience and feedback is obtained through co-operation with a worldwide network of more than 20 licensees and more than 60 authorised workshops and service centres who ensure that our know how and engines are available where power stations are built and operated. Our two-stroke diesel engines are built under licence in
tel: +39 089 e-mail:www.magaldi.com489111mac@magaldi.com
Magaldi Power S.p.A. Via Irno, 219 Salerno 84135 Italy
Ajmal Ahmed tel: +968 2469 2232 fax: +968 2460 andTradingsales@majanpetroleum.come-mail:www.majanpetroleum.com7477andServices(Oil,GasPowersectors)
Major Tool & Machine, Inc. is your #1 job shop for power generating equipment, compo nents and related services including; machining, fabrication, assembly, repair and replace ment parts.
Contact:HamburgHerman-Blohm-Str.520457GermanyReinhardChudzicki tel: +49 (40) MANmandieselturbo.come-mail:www.mandieselturbo.com37082-0turbomachinery@Diesel&Turbo UK Ltd 1 Mirrlees Drive, Hazel Grove Stockport Cheshire SK7 5BP United Contact:KingdomMrWayne Jones
Contact:DenmarkA Brincker tel: +45 33 85 11 00 fax: +45 33 85 10 mandieselturbo.come-mail:www.primeserv.man.eu49primeserv-cph@
Contact: Bernhard Haberthuer tel: +41 44 mandieselturbo.come-mail:www.mandieselturbo.com278-2211turbomachinery@
MAG IAS GmbH
Inc 1458 E 19th Street Indianapolis 46218-4289 USA
Axial compressors, Centrifugal compressors, Pipeline compres sors, Isotherm compressors, Gear-Type andSalesProcessturbines,Expanders,sors,Process-gascompressors,screwcompresTurbair-vacuumblowers,IndustrialsteamIndustrialgasturbines,controlsystems,AfterServiceforcompressorsturbines.
Contact: Bernard Haberthuer tel: +49 30 440 mandieselturbo.come-mail:www.mandieselturbo.com402-0turbomachinery@
Specialises in dependable and environmentally friendly bulk materials handling. Pioneers solutions for demanding prob lems in power plants and more. Founded in 1929.
Magellan Aerospace
MAN Diesel & Turbo Ltd produce engines for the Marine and Industrial market with outputs from3,890kW to 9,000kW operatign at 100rpm. Our Diesel Service divisions based at three key locations in the UK provide essential technical support and spare parts for Ruston, Paxman & Mirrlees Blackstone engines.
tel: +358 201 630 Maddoncompany.mail@machinery.fie-mail:www.machinery.fi300Generators
Axial compressors, Centrifugal compressors, Pipeline compres sors, Isotherm compressors, Gear-Type andSalesProcessturbines,Expanders,sors,Process-gascompressors,screwcompresTurbair-vacuumblowers,IndustrialsteamIndustrialgasturbines,controlsystems,AfterServiceforcompressorsturbines.
560 Vantaa 01741 Finland
MAG manufacturing solutions include machining technology, process capability, system design and full turnkey systems.
2022 Worldwide Gen-Set & Cogeneration Directory 113
Contact:Kingdom
Maintech products provide an innovative and unique package of environmentally beneficial products and services providing effective, safe and reliable maintenance cost reduction solutions to a broad range of industrial sectors. Extend your oil life reduce your costs with up to 90% reduction in waste oil and 75% reduction in used oil filters.
various countries.
tel: +44 (0)161 483 mandieselturbo.come-mail:www.dieselturbo-uk.man.eu1000primeserv-uk@
MAN Diesel & Turbo, Hamburg
MAN Diesel & Turbo Schweiz AG, Zurich Hardstrasse 319 Zurich 8005 Switzerland
Petitor House, Nicholson Road Torquay Devon TQ2 7TD United
Polo Grounds, New Inn, Pontypool NP4 0TW United Kingdom
Magnetech Industrial Services Inc
MAN Diesel & Turbo SE, Oberhausen Steinbrinkstrasse 1 Oberhausen 46145 Germany
tel: +44 (0)1495 752450 e-mail: maddongenerators.comrichard@
MAN Diesel & Turbo Berlin Egellsstrasse 21 Berlin 13507 Germany
Contact:OmanSEEB
Kevin Davies tel: +44 (0)1392 maintech-int.come-mail:www.maintech-int.com248198kevin.davies@
Packaging and supporting the OGT2500 Power Generation Unit. This 2.5MW range power package is manufactured in our facility in Ontario, Canada. Addressing the increasing demand for green energy tech
3160 Derry Road East Mississauga ON L4T 1A9 Canada
Salacher Strasse 93 73054 Eislingen Germany
tel: +49 7161 805 www.mag-ias.com0
tel: +44 (0)1793 448 000 ResearchManitobae-mail:www.truck.man.euinfo@man.euHVDCCentre
tel: +44 (0)1902 384062 fax: +44 (0)1902 mann-hummel.come-mail:www.mann-hummel.com384001nigel.cannon@
Offers high performance products for the filtration and separation of air, gases and liquids.
MAN Truck & Bus AG Vogelweiher Strasse. 33
Mann+Hummel Vokes Air AB
Spinnaregatan 4 Svenljunga 512 85 Sweden
90441 Nuremberg, Germany
M
Marathon Generators offers a wide selection of generators (5 to 4000kW) low, medium, and high voltage to 13800 volts for standby and continuous power applications, meeting standard and highly engineered customer needs in a variety of applications including telecom munications, rental, oil and gas, distributed power, data centres, Department of Defense, marine and rail applications.
One A Commerce Way, Walrow Industrial HighbridgeEstate,Somerset TA9 4AN United Contact:KingdomCBrueford
MAN Diesel & Turbo SE, Augsburg Stadbachstrasse 1 86153 Augsburg Germany
Marelli Motori S.p.A. Via Sabbionara 1 Arzignano (VI) 36071 Italy
Axial compressors, Centrifugal compressors, Pipeline compres sors, Isotherm compressors, Gear-Type andSalesProcessturbines,Expanders,sors,Process-gascompressors,screwcompresTurbair-vacuumblowers,IndustrialsteamIndustrialgasturbines,controlsystems,AfterServiceforcompressorsturbines.
Farrington Road, Burnley BB11 5SY United Kingdom
tel: +44 (0)1278 794004 fax: +44 (0)1278 www.manuflex.co.uk794014
Specialist engineering company manufacturing high quality Enclosures, Power Packs and Control Consoles to customer requirements. Specific expertise includes design, manufacture and acoustic treatment all supplied within an ISO 9002 accreditation. Facilities include in house machine shop, finishing and full paint shop.
Manoir Industries manufactures highly engineered components, both castings, forgings and developing alloys and process es, acquiring a strong and well known technical expertise for the energy market.
Frankland Road, Blagrove Swindon SN5 8YU United Kingdom
e-mail: sales@manuflex.co.uk
Contact: JP Briand tel: +33 1 44 69 88 10 fax: +33 1 44 70 09 e-mail:www.manoir-industries.com19contact@manoir.eu.com
MAN Diesel & Turbo diesel and gas engines from 450kW79,520kW for power plants.
MAN Truck & Bus UK Ltd
Marathon Generators
MarelliMotori is a leading manufacturer of synchronous generators in low and medium voltage from 10 kVA to 5 MVA. Applications include stand-by, prime, hydro and marine, for diesel and gas engines and for water and gas turbines. World wide sales and support.
Contact:NetherlandsW.C.A. Ligtvoet tel: +31 79 368 3683 fax: +31 79 361 e-mail:www.manrollo.com4902sales@manrollo.com
MAN Rollo BV Koraalrood 17 PO Box 595 2718 SB Zoetermeer The
211 Commerce Drive Winnipeg MB R3P 1AS Canada
T: +44 (0) 1572 768206
F: +44 (0) 1572 768217
e-mail: info-se@vokesair.com
Offers gas turbine and compres sor air filters, enclosures and more.
DN21Lincolnshire,GainsboroughWay,1XU
Extensive range of standard vibration isolation
mandieselturbo.come-mail:www.dieselturbo.man.com5426primeserv-fl@
Onrequirementsalllouvres,enclosures,containers,Attenuators,acousticproductsmanufacturedtospecificsitenoisesurveys
tel: +1 204 989 e-mail:www.pscad.com1240info@pscad.com
Manuflex Ltd
mandieselturbo.come-mail:www.primeserv.man.eu3382primeserv-aug@
tel: +46 325 66 1600 fax: +46 325 61 www.vokesair.com1490
Contact: George Capaldo tel: +39 (0) 444 479711
Mansfield Pollard Edward House Parry Lane Bradford BD4 8TL United Contact:KingdomJohnBatty
E: tric.comjulian.clark@marathonelec
MAN Prime Serve Diesel (USA East) 551 S.W. 13th Terrace, Bldg 595 Pompano Beach FL 33069 USA
Mann+Hummel (UK) Ltd Aftermarket Division Unit C, Vernon Park, Cannock FeatherstoneRoad WV10 7HW United Kingdom
fax: +39 (0) 444 sales@marellimotori.come-mail:www.marellimotori.com479888
Contact: Ricardo Barbosa tel: +1 954 960 6700 fax: +1 954 782
Contact: Herbert Siegmund tel: +49 821 322 0 fax: +49 821 322
tel: +44 (0)1274774050 fax: +44 mansfieldpollard.co.uke-mail:www.mansfieldpollard.co.uk(0)1274775424salesteam@
MAN is a worldwide company who manufactures trucks, trac tors, engines and components. MAN sells diesel and gas engines. We are specialised for generators, pumps, compressors and other engine applications.
Develops and provides an array of products and services to the power industry (utilites, consult ants, educational institutions, etc) worldwide including the power system simulation soft ware PSCAD (PSCAD.EMTDC).
Contact: Antonio Giordano Head of Power Sales MAN Engine tel: +49 911 420 0 fax: +49 911 446 ratingsenginesfromenginesmanufactures&MANe-mail:www.man-engines.com5200info@man-mn.euTruck&BusAGEnginesComponentsdevelopsandhighspeeddieselforgensetswithratings280to1117kWandgasforcogenerationwithfrom54to440kW.
Designers and manufacturers of standard and bespoke products
Manoir Industries 37 rue de Liege Paris 75008 France
Regal Beloit America INC Marshall
tel: +44 (0)1282 413 131 fax: +44 (0)1282 686 200 e-mail:www.vokesair.comsales@vokesair.com Offers gas turbine and compres sor air filters, enclosures and more.
MAN Rollo BV is a trading/ service company, represent ing the MAN company for internal combustion engines, gas turbines, steam turbines, compressors, high rise ware houses, cranes and filters. MAN gas engines in CHP applications lead the field.
Mann+Hummel Vokes Air Ltd
2022 Worldwide Gen-Set & Cogeneration Directory 114
Contact: Mario Turchi tel: +39 0547 354311 fax: +39 0547 masegenerators.ite-mail:www.masegenerators.com317555commercial@
Martin Braun Consulting Sheffield United Kingdom
101 Liberty Lane, Chalfont PA 18914 USA
Martin Braun Consulting was succesfully launched in 2005 specialising in: - Lean manufac turing - Approvals engineering - EMC concultancy - Technical translation (English/German) As Martin Braun Consulting possesses excellent research skills it is very likely that help can be given outside the areas listed. For further information visit website: www.martinbraun.co.uk
Offers designs, installation, tests and commissioning including cable installations and cable jointing of electrical power distri bution systems throughout the UK and overseas. All voltages from 415-33,000 volts.
Provides HI-FOG water mist systems with a mission to protect people, property and business from fire. HI-FOG is safe for equipment, people, and the environment.
Ms Caroline Woodham tel: +44 (0)1424 856600 fax: +44 (0)1424 856611 marshall-tufflexenergy.come-mail:marshall-tufflexenergy.comwww.sales@
Developing energy management software, we offer a range of products to help organisations cut energy consumption, lower carbon emissions, save on energy costs and assist with meeting CRC (Carbon Reduc tion Commitment) targets. We constantly pioneer new and effective solutions and develop energy saving devices which help monitor, regulate and cut power usage, delivering impres sive results.
Via Dino Ferrari, 50 41053 Maranello, Modena Italy
11 Jefferson Road
tel: +358 10 6880 000 fax: +358 10 6880 010 e-mail:www.marioff.cominfo@marioff.fi
Barton Manor Works, Midland BristolRoad BS2 0RL United Kingdom
St Johns Court, Wiltell Road Lichfield WS14 9DS United
The Old Rectory, Main Street, LeicesterGreenfieldLE3 8DG United Kingdom
UK Distributor for the Marel liMotori range of LV and MV generators. Outputs are up to 9MVA and 15kV.
Designs, supplies and installs cathodic protection systems.
Contact: Mr. Harry Masten, President tel: +1 856 540 0262
Marioff Corporation Oy
Margen S.p.A.
Masten Engineering
tel: +44 (0)116 232 5180 fax: +44 (0)116 232 marellimotori.come-mail:www.marellimotori.com5193JAttenborough@
326 Washington Avenue
Manufactures the heat plus power system which provides commercial and light industrial facilities with onsite heat and electricity. The system reduces GHG emissions and saves customers money on utilities.
2022 Worldwide Gen-Set & Cogeneration Directory 115
Manufacturer and supplier of complete independent power systems and equipment from 200VA to 75kVA. Inverters, battery chargers, batteries, gen-sets, control gear and all associated ancillary items. Specialists in marine, mobile alternative energy and similar applications.
Churchfields Industrial Estate, EastHastingsSussex TN38 9PU United Contact:Kingdom
tel: +44 (0)1543 258844 fax: +44 (0)845 2801955
Mawera UK Ltd
Ellsworth KS 67439 Canada
Design and oversee installa tion of both permanent and temporary generators up to 18MW plants. In the USA, Korea, Japan, South Seas, Central America and Germany. This work is a part of larger generally Physical plant experi ence which include power distribution, substations etc. Both a professional and certified plant engineer, 49 years of experience. Written a number of articles on the installation of generators and master pattern ing distribution
Contact: Mike Carbert tel: +44 (0)1642 matrix@matrixpower.co.uke-mail:www.matrixpower.co.uk210210
Mawdsleys BER Ltd
Contact:Kingdom Roy Scrivens
Design and manufacture specialist motors and generators to client's specifications, with gen-sets and ground support equipment for general industrial, naval and defence industries.
Contact: Martin Braun tel: +44(0)7875 e-mail:www.martinbraun.co.uk040371info@martinbraun.co.uk
Pennsville NJ 08070-3621 USA
tel: +1 215 348 matcorsales@matcor.come-mail:www.matcor.com2974
Mariah DevelopmentEnergyCorp
tel: +39 0536 943615 e-mail: info@margen.it
Matcor Inc
Matrix Power Ltd Unit 4 Mickleton Road, Riverside Par Industrial Middlesborough,EstateNorth Yorkshire TS2 1RQ United Kingdom
Mastervolt UK Ocean Village Innovation Centre, Ocean Village, 4 Ocean SouthamptonWay Hampshire SO14 3JZ United Kingdom
Via Tortona 345 Cesena 47522 FC Italy
Maven Power 134 Vintage Park Blvd, Suite HoustonA-101 TX 77070 USA tel: +1 832 552 e-mail:www.mavenpower.com9225info@mavenpower.com
Supplies equipment, engineering and services for on-site genera tion and balance of plant in all international locations. Special ises in turn-key and complex, fast track projects.
M
Marelli UK Limited
Contact: Danny Jones tel: +44 (0)23 8038 e-mail:www.mastervolt.com1660info@mastervolt.co.uk
Marshall-Tufflex Ltd
Contact: Jenny corp@mariah-energy.come-mail:www.mariah-energy.comGrainger
Contact: Nigel Shepherd, Sales & Technical Director tel: +44 (0)117 955 info@mawdsleysber.co.uke-mail:www.mawdsleysber.com2481
Mather and Stuart T: 0345 266 1449 E: Standish,Trading74Lenquiries@aplant.comBradleyHallEstateWIGAN,WN60XQ
Mase Generators SpA
At Mather+Stuart Power Solu tions, we specialise in the hire of temporary power equipment, including generators up to 1250kVA, hybrid power, fuel tanks, fuel management and cabling and distribution. We can supply equipment for shutdowns, power failures, accommodation villages, hospitals, universities, construction sites, events and much more.
Ayritie 24 Vantaa 01510 Finland
Margen has over 55 years of experience in the field of generating sets, cogenera tors and hybrid systems. In particular it is "master" in carrying out special projects.
Manufacturer of petrol and diesel powered gen-sets from 0.5kW to 1600kW. Versions available: open frame, silent, super silent. Marine diesel powered gen-sets from 2kW to 21kW, marine battery chargers, motor welder from 13A to 500A and electric scooters.
Maxlite Linksfield Rd, Glendower Shop ping Centre PO Box 460 Bedfordview 2008 South Africa
1777 Refugee Rd Columbus Ohio 43207 USA
tel: +1 614 829 1200 fax: +1 614 445 sales@mcgillairclean.come-mail:www.mcgillairclean.com8759
e-mail:www.mawera.co.ukjac@mawera.co.uk
104 Hammock Circle, Saint FLAugustine32084 USA
tel: +65 6265 7122 fax: +65 6265 e-mail:www.meccalte.com3991info@meccalte.com.sg
Contact: Mickey V. Wilburn tel: +1 866 377 sales@maximsilencers.come-mail:www.maximsilencers.com8940
Contact: Mr. Andy Bell tel: +44 (0)1572 771160 fax: +44 (0)1572 e-mail:www.meccalte.com771161info@meccalte.co.uk
McLellan & Partners Ltd Energy Environment & Infra structure Div St Andrew's House, West Street Woking Surrey GU21 6EB United Contact:KingdomDavidLinsell
2022 Worldwide Gen-Set & Cogeneration Directory 116
MC Resources Ltd 34 Port Royal Avenue, Lune Industrial LancasterEstate,LA15QP United Kingdom
The original manufacturer of industrial silencers. Maxim also provides heat recovery and catalyst systems both standard and units custom engineered to customer specification.
Supplies biomass wood-fired boiler plants CHP and wood waste.
Offers solar water heaters which are SA standards compliant, and rural solar home systems.
San Bernardino CA 92408 USA
Luchthavenlaan 16-18 1800 Vilvoorde Belgium
tel: +27 11 02 654 83 fax: +27 11 86 519 e-mail:www.maxlite.co.za3933maxlite@maxlite.co.za
West Yorkshire BD21 4LZ United Kingdom
Contact: Randy Lincoln tel: +1 909 383 1626 maximumturbinesupport.comwww.
tel: +44 (0)1535 663900 e-mail:www.mayr.comsales@mayr.co.uk
Maximum Turbine Support Inc 705 S. Lugo Avenue
Contact: Mark Bobbi tel: +1 904 824 e-mail:www.markbobbistrategy.com1997WaldoBobbi@aol.com
MB Strategy Consulting
tel: +44 (0)1524 599600 fax: +44 (0)1524 sales@mcresources.co.uke-mail:www.mcresources.co.uk599699
MCG Surge Protection 12 Burt Drive, Deer Park NY 11729 USA
McGill AirClean LLC
McGill AirClean supplying products for air pollution control, airflow, noise control, and pres sure processing applications. Air Scrubbers, Wet Scrubbers and Gas Scrubbers Air scrubbers, wet scrubbers, and gas scrub bers are air pollution control devices that use a high-energy
Specialises in the supply of parts for GE aeroderivative gas turbines.
10-11 Valley Rd Business Park Keighley
Maxim Silencers Inc. 10635 Brighton Lane Stafford TX 77477 USA
Manufactures thermal acoustic materials and systems, including GTB mineral fibre.
liquid spray to remove aerosol and gaseous pollutants from an air stream. The gases are removed either by absorption or chemical reaction. Dust Collectors Dust collectors are used in many processes to either recover valuable granular solid or powder from process streams or to remove granular solid pollutants from exhaust gases prior to venting to the atmosphere. Foams and Foam Materials Foams and foam materials are industrial products made from low density elastomers, plastics, and other materials with various structures and porosities. Industrial Adhe sives Industrial adhesives are organic or inorganic chemical compounds for joining compo nents. This category includes a variety of adhesive types. Industrial Air Filters Industrial air filters reduce the number of particles in the air that passes through them. Industrial Ovens Industrial ovens are batch or continuous process enclosures or tunnels that are insulated and used for thermal processing. Ovens are lower temperature (usually < 1400° F) thermal processing units, usually without refractory insulation. Industrial Sealants Industrial sealants are liquid or viscous compounds used between surfaces to contain fluids, prevent leaks, and prevent infiltration of unwanted material. They may also include compounds for filling gaps or seams. Industrial Silencers and Mufflers Industrial silencers and mufflers absorb and attenuate noise levels from machinery and other sources for environmental amelioration and regulatory compliance. Noise Control Products Noise control products passively control vibra tions or noise through absorption or dampening (e.g., mufflers, silencers or baffles). Process Dryers Process dryers are used to remove liquids or moisture from bulk solids, powders, parts, continuous sheets or other liquids by evaporation or sublimation. Sound Proofing and Acoustic Materials Sound proofing and acoustic materials are used to attenuate, deaden, or control sound and noise levels from machinery and other sources for environmental amelioration and regulatory compliance. Thermal Oxidizers and Catalytic Oxidizers Thermal oxidizers and catalytic oxidizers are used to destroy volatile organic compounds (VOC) in process gases.
tel: +44 (0)1932 343271 fax: +44 (0)1932 e-mail:www.mclellan.co.uk348037hq@mclellan.co.uk
Mayr Transmissions Ltd
Provides consulting engineers for biomass, biofuels, energyfrom-waste and cogeneration. Sustainable development is an inherrent part of the work in a range of industries.
Mecc Alte (FE) PTE Ltd
Provides synchronous alterna tors.
Contact: Tom Weber
Mecc Alte is an innovative and dynamic company that is proud to be the largest independent producer of ac generators. (4 pole 60Hz from 5kVA through to 3500kVA and 2 pole alternators 1-2200kVA). We also design and manufacture bespoke
Mecc Alte UK Ltd
19 Kian Teck Dr. 628836 Singapore
Produces torque limiting clutches and shaft couplings to 190,000nm.
Maxon, A BVBAMaxonCorporationHoneywellInternational
New product development and strategic planning services to power generation and aerospace equipment OEMs and suppliers.
tel: +1 631 586 5125 fax: +1 631 586 e-mail:www.mcgsurge.com5120info1@mcgsurge.com
6 Lands End Way, Oakham Rutland Leicestershire LE15 6RF United Kingdom
Mecc Alte is an innovative and dynamic company that is proud to be the largest independent producer of synchronous alterna tors. (4 pole 50Hz from 5kVA through to 3000kVA and 2 pole alternators 1-2000kVA). We also design and manufacture bespoke specialist products such as welding, marine, 400Hz and rail alternators.
Designs, develops and manufac tures surge protection devices.
tel: +1 815 344 0530 fax: +1 815 344 e-mail:www.meccalte.com0535info@meccalte.us
M
Mecc Alte Inc
1229 Adams Drive, McHenry IL. 60051 USA
Offers complete combustion systems and combustion cham bers for CHP units.
tel: +32 2 255 09 09 fax: +32 2 251 82 maxonexport@honeywell.come-mail:www.maxoncorp.com41
Meco-Marine Electrical Company
Megacon
55117510 Denmark: Megacon tel: +47 55 117510
11 Apollo WhippanyDriveNJ07981-1423 USA
tel: +41 26 407 11 11 fax: +41 26 407 15 e-mail:www.vibro-meter.com50energy@ch.meggitt.com
Contact:Kingdom
Mechanical Solutions Inc - MSI
e-mail: yahoo.comoscar.mecomarine@
Specialises in the manufacturing of resistors.
Route de Moncor 4, PO Box Fribourg1616 1701 Switzerland
Meggitt Maryland Inc 20511 Seneca Meadows Pkway, Germantown MD 20876 USA
Port Lavaca TX 77979 USA
Contact:Kingdom
Contact: Sameer Wagh tel: +91 2137 619600 fax: +91 2137 Mecce-mail:www.meccalte.com619699info@meccalte.inAlteSpA
specialist products such as weld ing, marine 400Hz and rail ac generators.
Plot No. 1, Sanaswadi – Tale gaon, Dhamdhere Road, Taluka Shirur, District Pune –412208 Maharashtra India
Mecc Alte is an innovative and dynamic company that is proud to be the largest independent producer of synchronous alterna tors. (4 pole 50Hz from 5kVA to 3000kVA and 2 pole alternators 1-2000kVA). We also design and manufacture bespoke specialist products such as welding, marine, 400Hz and rail alternators.
Offers dust, fume and waste extraction systems.
Contact:SwitzerlandMrRetoAmherd
Contact: Oscar Martinez tel: +1 361 552 6775 fax: +1 361 552 6777
Index House, St Georges Lane
Hardstrasse 319 CH-8005 Zurich
Develops and produces magnetic bearing systems for a wide range of (e.g.Turbomachinery,applicationsforOil & Gas). Solves individual technical problems by covering every phase, from concept to serial production.
More than 50years in manufac turing gensets. Protoinsonor 55 dB(A) 7 mt absolutely low noise; powerness from 2 to 2260 KvA with best engine and alternator; project and structure for different locations. Maintenance and spare parts of main engine firmas.
Services: portablegenerators/gen-mentation.chargers,systems,regulators,switchgear,powerousemergency,repairs,electrification,engineering,consultants,technicians,troubleshooting,rewinds,installationsforstand-by,continudutygenerators,gen-sets,plants,circuitbreakers,excitationcontrols,alarm,enginemonitorautomatic,solarbatterypanelmeters,instruSales:newandusedsets.Rentals:to1000KVAgen-sets.
Contact: Mark Johnson tel: +44 (0)1304 e-mail:www.megger.com502101uksales@megger.com
2022 Worldwide Gen-Set & Cogeneration Directory 117
tel: +44 (0)20 8892 e-mail:www.mechon.co.uk9352info@mechon.co.uk
Meller Flow Trans Ltd 12 Millersdale Close, Euroway Ind BradfordEstateBD4 6RX United
187 Malibu Drive
Via Roma 20 36051 Creazzo (VI) Italy
modal finite element analysis, computational fluid dynamics and rotordynamic analysis.
Contact: Vittorio Ricciardi tel: +39 0861 1991123 fax: +39 0861 e-mail:www.mec-energy.com1991124info@mec-energy.com
tel: 1 301 330 8811 fax: +1 301 330 e-mail:www.wilcoxon.com8873wilcoxon@meggitt.com
Mike Browning
M
MegaResistors Corp 2430 Lucknow Dr #15, Mississauga, ON L5S1V3 tel: 905 908 sales@megaresistors.come-mail:www.megaresistors.com2376
Unit 4a Falmouth Business Park, Bickland Water Road Falmouth TR11 4SZ United
Mechon Ltd
tel: +44 (0)1326 212371 fax: +44 (0)1326 e-mail:www.megacon.com212373sales@megacon.com
Contact: Dr Lino Pravato tel: +39 0444 396111 fax: +39 0444 e-mail:www.meccalte.com396166info@meccalte.it
Megger Ltd
Manufactures the Wilcoxon research line of industrial vibra tion sensors and accelerometers for test and measurement and aerospace applications.
Ms Andrea Collard
Manufacture and supply of electrical test and measurement equipment for the power genera tion distribution and supply industries.
Meggitt SystemsSensing
Mecos SpecialistMagneticAGBearing
Megacon is an international group of fully owned and asso ciated companies, who in partnership bring together their commercial and multi-discipli nary technical competence, experience and knowledge to design, manufacture and market innovative electronic products. Private ownership and financial freedom guarantees Megacon's integrity, confidentiality and ethical handling of any project. The Group's operation and its product and marketing strategies are co-ordinated by Megacon in Bergen, Norway. Megacon's main manufacturing unit is in Falmouth, England. Megacon is a major designer, manufacturer and global supplier of high-tech electronic products for indus trial, medical, military, marine, offshore and sub-sea applica tions in the areas of: Power Generation and Distribution Units and systems for protection, monitoring, synchronisation and load sharing, control and automation of generators and distribution networks, genera tor to grid and loss of mains protection, units for diesel generator control, systems for power management, power plant and electricity supply control, peak shaving/lopping and CHP protection, etc. Monitoring and Alarm Units and systems for general monitoring and alarm and a range of onboard total automation packages including alarm-system (EO) and power management system, etc. Earth Fault and Insulation Protection Units and systems for advanced selective and earth current monitoring in (live and stand-by) grounded or floating AC (up to 21kVAC) or DC supply networks, in industrial and hospital and onboard installations, and in offshore, seismic, sub-sea and seabed operations. Analogue and Digital Signal Processing Transducers Units and systems for acquisition and detection, measurement and analysis, instrumentation and presenta tion, conversion (transducer), conditioning, isolation and separation of signals related to electrical or physical parameters. Norway: Megacon AS. tel: +47
Archcliffe Road, Dover Kent CT17 9EN United Kingdom
tel: +41 52 355 5211 fax: +41 52 355 e-mail:www.mecos.com5224sales@mecos.com
Contact: Ms Karen Rizzi tel: +1 973 326 9920 fax: +1 973 326 e-mail:www.mechsol.com9919info@mechsol.com
Tests and analyses all types of rotating and modaloperatingturbomachineryreciprocatingincludingdeflectionshapes,impacttesting,stress and
Ascot Berkshire SL5 7ET United Kingdom
Mediterranean Energy Corporation (MEC-ENERGY)s.r.l via del 16-64100CastelloTeramo (TE) Italy
Supplies advanced machinery protection and condition monitoring systems for power generation, including vibration and combustion monitoring of steam and gas turbines and generators.
Mecc Alte India PVT Ltd
Merlin Power Systems
tel: +44 (0)8452 230 400 e-mail:www.mems.comsales@mems.com
Metrode Products Ltd Hanworth Lane Chertsey KT16 9LL United Contact:Kingdom Mark Golding tel: +44 (0)1932 566721 fax: +44 (0)1932 e-mail:www.metrode.com565168sales@metrode.com
Micromot Controls A-16/C, Todi Udyog Nagar, Uttan Road, Bhayandar (W), Maharashtra Mumbai 401101 India
Manufacturer of petrol and diesel gen-sets from 2kW to 1500kVA, industrial and commercial, many models available from stock. Specialist builds and export transportation also available.
Microleasee-mail:www.michell.com658199uk.info@michell.comPLC
Metrix Instrument Co 8824 Fallbrook Dr, Houston TX 77064 USA
1 Route de Semur 21500 Montbard France
Latest Metrode manufactured welding consumables for power plant fabrication and repair are flux cored wires for P91 and P92 materials and supercore 4IONiMo specifcally for turbine impellers in hydropower plant.
At MEMS we specialise in the hire, sales and service of diesel generators. We own and oper ate an extensive transport and refuelling fleet which enables our team of specialists to respond rapidly to any power emergency 24/7. Our generator fleet consists of high specifica tion units ranging from 7kVA single phase to 2000kVA three phase. As well as single units we specialises in multi-set parallel ing and utility synchronisation. We have also recently expanded our rental operations to include Loadbanks and Flexible Cable hire. MEMS generator experts offer you a complete generator rental solution tailored to meet your individual needs.
MG Service A/S Brandjberg Lundveg 10, Horsens 8700 Denmark
tel: +44 (0)20 84 200 200 fax: +44 (0)20 84 200 tim.bealby@microlease.come-mail:www.microlease.com299
The Leader Of Electrical Power Resistors Since 1938 5 main applications: NEUTRAL EARTH ING RESISTORS, DAMPING RESISTORS for Harmonic Filters, Resistors for MOTOR CONTROL (braking, lifting, starting) Resistors for RAILWAY TRACTION - Tramways - High speed trains - Metro Resistors for Drying LOAD BANKS Certi fied ISO 9001
Contact:Kingdom
Mike Fish tel: +44 (0)2476 338205 fax: +44 (0)2476 e-mail:www.metalock.co.uk360190sales@metalock.co.uk
Steam turbine generator sets producing outputs from 100KW to 10MW. Gas compressors for engine fuel-gas boosting in power generation schemes. Custon-package design through to commissioning and planned maintenance.
Mespas Headquarters
MHM - UK
Microlease offers a comprehen sive Asset Management Solution that helps you lower costs and reduce development times. =
MESPAS offers you customized software solutions to meet your sales and procurement needs. Our state of the art software used together with the Internet allows you to increase your business efficiency. MESPAS AG also offers you valuable assistance in planning and implementing your company's e-business strategies.
Contact: Jean-Claude Abi Saab tel: +961 5801 401 fax: +961 5801 e-mail:www.metsenergy.com337info@metsenergy.com
2022 Worldwide Gen-Set & Cogeneration Directory 118
tel: +44 (0)1274 687 687 fax: +44 (0)1274 687 744 e-mail:www.melleruk.comadmin@melleruk.com
Unit H5 Pilgrims Walk, Prologis CoventryPark CV6 4QG United Contact:Kingdom
Heinrichstrasse 239
Contact: Mme Sabine Lambert tel: +33 (0) 3 80 89 58 58 fax: +33 (0) 3 80 92 24 33 e-mail:www.mdresistor.cominfo@mdresistor.com
Metalock Engineering, a mechanical services company with an 80+ years pedigree specialises in the repair of cracked and broken castings and precision on-site machining in all industries including power generation.
Unit 4 Cabot Buisness Village, Holyroot Close Poole Dorset BH17 7BX United
Provides CHP gas and diesel units, sales, installation and prentive maintenance.
tel: +1 281 940 info@metrixvibration.come-mail:www.metrixvibration.com1802
METS Energy S.A.L
MEMS GenerationPower
Contact:Kingdom Jenny Francis
Gillingham ME8 6PS United
Unit 3, Aberafan Road, Baglan Industrial Estate Port Talbot, West Glamorgan SA12 7DJ United Kingdom
Offers utility meters.
D Small - Sales Manager
Design and fabrication of power control boards, synchronizing panels and remote control cabinets. Assembly of generat ing sets (5-2500 Kva) and diesel engine powered water pumps. =
tel: +45 7565 6700 fax: +45 7565 e-mail:www.mg-service.dk6775pj@mg-service.dk
Choueifat Bchamoun Crossroad, PO Box 113-7354 Beirut 1103 2170 Lebanon
e-mail: info@metso.com
Metalock Engineering UK Ltd
Beechings Way
tel: +44 (0)1639 777009 fax: +44 (0)1639 e-mail:www.mhmplant.com777001sales@mhmplant.com
Metso MetsoAdministrationGroup:Corporation
tel: +44 (0)1202 697979 fax: +44 (0)1202 sales@merlinequipment.come-mail:www.merlinequipment.com691919
Fabianinkatu 9 A FI-00130 Helsinki Finland
Contact: Lasse Mannda, Direc tor, Sales & Marketing tel: +358 20 484 100 fax: +358 20 484 www.metso.com101
tel: +44 1524 555 929 fax: +44 1524 847 e-mail:www.meters.co.uk009sales@meters.co.uk
Meters UK Ltd WhiteWhitegateLund Trading Estate Lancaster LA3 3BT United Contact:Kingdom Paul Mac Donald
Contact: Peter Fah tel: +41 44 271 e-mail:www.mespas.com0320peter.fah@mespas.com
tel: +91 022 28192189 fax: +91 022 28195203
Offers instrumentation to measure and monitor vibration. Products include condition monitoring systems, proximity systems, transducers, switches, tranmitters, signal conditioners and protable metres.
Merlin Power Systems specialise in electrical power conversion. Merlin supply DC to AC power inverters, Smart battery charg ers, wind generators, DC distribution equipment, battery monitors, batteries and genera tors. Merlin also design complete power systems.
Unit 1 Waverley Industrial Park Hailsham Drive Harro HA1 4TR United Contact:KingdomTimBealby
M
Michell Instruments UK 48 Lancaster Way Business ElyParkCB6 3NW United Kingdom Contact: Tim Landucci tel: +44 (0)1353 658000 fax: +44 (0)1353
Metal Deploye Resistor
8005 Zurich Switzerland
195 Clarksville Road Princeton Junction NJ 08550
tel: +1 867 873 sales@midnightsunenergy.come-mail:www.midnightsunenergy.com6360
ing and predictive maintenance. These technologies include advanced acoustic emission, ultrasonics, vibration monitoring and resistivity systems.
Ministry of Mines & Energy
Middle East Switchgear Ind Ltd, with a total area of 8500 sq mtrs, is engaged in the manufacture of electrical switchgear and industrial enclosers.
Power generation/construction, mining and marine market
Offers powerful safe and effec tive OEM-approved chemicals for washing gas turbine compressors.
Two Piece Place, Suite 1100 Itasca IL 60143 USA
Contact: Ted Han tel: +1 630 268 0750 fax: +1 630 268 www.mitsubishi-engine.com9293
PO Box 22984
Mistretu Company
Contact:USA Scot Wlodarczak tel: +1 609 716 www.mistrasgroup.com4150
Mitsubishi Engine North America Inc.
Manufacture generator sets, solar, wind diesel hybrid systems.
Contact: Mr Mistretu Bogdan tel: +3922 4921 3017 fax: +3922 1046 1034
Middle East Switchgear
Mitchell Power Systems
Mitsubishi Heavy Industries Engine Systems Co. Ltd. 6-21 Nishi-gotanda 3-Chome Shinagawa-ku Tokyo 141-0031
Sharjah United Arab Emirates Contact: Allauddin Chutgtai tel: +971 6 538 8173 fax: +971 6 538 meswgear@emirates.net.aee-mail:www.meswitchgear.com8643
The White House, Mill Road Goring on Thames RG8 9DD United Kingdom
Mid-America Engine 2500 State Hyw 160 Warrior AL 35180 USA
tel: +144 20 8133 3916 e-mail:www.minco.orginfo@minco.org
Since establishment in 1996, we have focused on the business of generators,and other products, willing to make mutual benefits with our customers.
Distributes and resells new and used, diesel and gas, reciprocat ing and turbine generator sets and purchases used equipment. Provides national and interna tional solutions.
Distributors in the UK for FPT (Iveco), Volvo Penta, MTU, Detroit Diesel and JCB Engines.
Mito Construction & Engineering Ltd Adams Wharf, 19 Yeoman Deptford,Street London SE8 5DT United Contact:KingdomMichael Hollings tel: +44 (0)207 231 0918 fax: +44 (0)207 231 6307 e-mail: mitocons@aol.com Agent and merchant acting in UK and third country markets for specialist steel mills (strip, tube, bright bar and wire). Processing industry and enceforsuppliersgenerationsub-contractorspetrochemicalandpowerindustryequipmentaswellasdistributorssteelandaluminiumreferbooks.
applications.
Raiffeisenstraße 18/20
MISTRAS Products & Systems division develops leading edge technologies and manufactures products for nondestructive test
Sales, installation, and servic ing activities for diesel and gas engine power generation systems, industrial-use engines, marine-use engines, etc. manu factured by Mitsubishi Heavy Industries.
Mitsubishi Hitachi Power Systems Europe GmbH Schiffer Strasse 80 Duisburg 47059 Germany
2022 Worldwide Gen-Set & Cogeneration Directory 119
info@micromotcontrols.come-mail:www.micromotcontrols.com
MIRATECHe-mail:www.mme.gov.na355info@mme.gov.naGroup
Ind Ltd
D-36391 Sinntal Germany www.miratechcorp.comsnataf@miratechcorp.cominfo@miratechcorp.com+39.335.72.98.212+49.6664.96110+1.918.442.2411
Contact: William Clary tel: +1 800 640 3141 fax: +1 918 622 &Mistrase-mail:www.miratechcorp.com3928info@miratechcorp.comGroupProductsSystems
Midnight Sun Energy Ltd. Box 1683 2 Coronation Drive Yellowknife NT X1A 2P3 USA
Contact: Gary Peacock
tel: +44 (0)1623 550550 fax: +44 (0)1623 e-mail:www.mitchells.co.uk443041sales@mitchells.co.uk
Contact:Japan Ichiro Fukure tel: +81 3 5745 8850 fax: 81 3 5745 www.mhi.co.jp8856
Contact: Chuck Jones tel: +1 205 590 info@midamericaengine.come-mail:www.midamericaengine.com3505
MMD CorporateEquipmentHeadquarters 4175 Guardian Street, Simi CAValley93063 USA
Sells lean burn gas engines, diesel engines and turbocharg ers.
Private Bag 13297, Windhoek 9000 Contact:NamibiaMrF Vahekeni tel: +264 61 284 8111 fax: +264 61 238
M
tel: +49 203 8038 0 fax: +49 203 8038 e-mail:www.eu.mhps.com1809infobox@eu.mhps.com
Manufacturers & Exporters since 1977. 1 DC Motors till 200kw 2 AC Motors till 200kw 3 Micro dc motors 4 Battery operated motors 5 DC Drives / AC Drives 6 Alternators / DC Generators 7 Control Panels 8 UPS / Invert ers 9 Synchronous motors / Repulsion motors 10 Special purpose motors 11 Educational equipment
Fulwood Road South Sutton in Ashfield, Nottingham shire NG17 2JZ United Kingdom
Contact: Paul Daly tel: +1 800 433 1382 fax: +1 800 225 info@mmdequipment.come-mail:www.mmdequipment.com5579
Founded in 1992, MIRATECH is a critical partner to a wide range of blue chip Engine OEMs, deal ers and aftermarket providers in the power generation, gas compression, rail & marine, and general industrial end markets. MIRATECH Group, LLC is a stationary engine exhaust system manufacturer engaged in the development and application of emission control, noise attenu ation, and exhaust gas heat recovery solutions for large gas and diesel reciprocating engines.
V Torraccio Torrenova 92 Roma 133 Italy
Designs and constructs fossilfired power plants.
tel: +31 36 53 88 311 fax: 3136 53 88 342 e-mail:www.mtee.eubwit@mtee.eu
MIRATECH Corporation 420 South 145th E Avenue, Drop Box TulsaA,OK 74108 USA
Mitsubishi Turbocharger & Engine Europe BV Damsluisweg 2, PO Box 30101 Almere 1332 EC The Nether lands
Portable diesel generators, air compressors.
Minco UK Ltd
Contact:GermanyThorsten Van der Tuuk tel: +49 8531 3190 fax: +49 8531 319 marketing@hatz-diesel.come-mail:www.hatz-diesel.com418MotortechGmbH Hogrevestr. 21-23 Celle 29223 Germany
Motherwell Bridge Ltd
or by e-mail power@wipmagazines.com Visit our Website powermediagroup.co.uk
Mohamed Abdulrahman
Al-Bahar PO Box 441
Monitran Ltd Monitor House 33 Hazlemere Penn,Road Buckinghamshire HP10 8AD United Kingdom
Contact:Kingdom Jim Caldwell tel: +44 (0)1698 266111 fax: +44 (0)1698
tel: +49 5141 9399-0 fax: +49 5141 Mottmotortech@motortech.dee-mail:www.motortech.de9399-99MacDonald
tel: +44 (0)1539 info@multisourcepower.come-mail:www.multisourcepower.com436700
The Bridgeworks Logans Road Motherwell ML1 3NP United
1500 DeKoven Avenue Racine WI 53403-2552 USA
Viale Europa 59, 20090 Cusago (Milano) Italy
MRM Independent Private Ltd company, has a wide range of industrial generators 2KVA to 5000KVA, water , air cooled, petrol, diesel or gas powered specification, including AMF, synchronized operation, full soundproof canopy / housing. The prime movers offered include Cummins, Perkins, Deutz, Lister, Volvo, John Deere, Kubota, Yanmar and Caterpillar.
Morris Site Machinery Station Road, Four Ashes, WestWolverhamptonMidlandsWV10 7DB
Morgan SystemsSchaffer
PO Box 78
M To reserve your logo next to your Editorial for £150 please contact Power either by Tel:
United Contact:KingdomRebecca Homer tel: +44 (0)845 4090280 ddi: +44 (0)1902 794 776 fax: +44 (0)1902 790 info@morrismachinery.co.uke-mail:www.morrismachinery.co.uk355
tel: +1 514 739 1967 fax: +1 514 739 info@morganschaffer.come-mail:www.morganschaffer.com0434
Morris Site Machinery is a leading British manufacturer and distributor of a range of world leading on-site machinery through our leading brands; ArcGen, Hilta, SMC, Denyo, Alcon and Softlite. We operate out of bases in the West Midlands, Lincolnshire and Scotland supplying lighting towers, generators, welder generators, pumps and power washers to a range of industries from petro-chemical to quarrying and mining.
GmbH & Co KG
Capel St Mary Ipswich IP9 2WZ United Contact:KingdomRobert Wright
MSP Technologies Ltd build 60Kw Advanced-Hybrid Power Systems. +44 (0)1403 888019
Motorenfabrike-mail:www.motherwellbridge.com269774info@mbgroup.comHatz
tel: +44 (0)1273 GeneratorsMRMe-mail:www.mottmac.com365000brighton@mottmac.comInternationalLtd
8300 Saint Patrick Bureau 150 LaSalle Quebec H8N 2HI Canada
1037 Watervliet-Shaker Road Albany NY 12205 USA
Contact: Suzane Pearl tel: +44 (0)1494 816569 fax: +44 (0)1494 e-mail:www.monitran.com812256info@monitran.com
2022 Worldwide Gen-Set & Cogeneration Directory 120
Mohawk TechnologyInnovativeInc
Contact: James F. Walton II tel: +1 518 862 4290 fax: +1 518 862 4291 e-mail:www.miti.ccprogram_dev@miti.cc
Ernst-Hatz Strasse 16 D-94099 Ruhstorf ad Rott
tel: +44 (0)1473 310 000 fax: +44 (0)1473 e-mail:www.mrmint.co.uk310011sales@mrmint.co.uk
1351 13th Avenue S, Suite 130 Jacksonville Beach FL 32250 USA
Operates as a speciality contrac tor focusing on the design, supply and installation of industrial ventilation systems and support HVAC systems. Services new construction and performs retrofits. Understands industrial ventilation.
Mohawk Innovative Technol ogy, Inc (MiTi) is a high-speed rotating machinery company dedicated to applying and producing oilfree components and sybstems. System design engineering services, foil bearing /seal/damper customisation and oilfree product testing are offered. We manufacture oil bearings, seals, dampers and oilfree motor drives. Visit www. miti.cc.
we pride ourselves on our repu tation for quality products and importantly, a first class service.
Mosa –DivisionIndustrialofBCSGroup
Contact: Mr. Bert Crockett tel: +39 02 9035 21 e-mail:www.mosa.itinfo@mosa.it
Victory House, Trafalgar Place Brighton BN1 4FY United Kingdom
Contact: Ralph Zick tel: +1 262 636 1200 fax: +1 262 636 www.modine.com1424MoffittMechanical
Mohammed Abdulrahman Al-Bahar, founded in 1937, is one of the leading business houses in the Arabian Gulf. Al-Bahar represents Caterpillar.
MSP Technologies Ltd Elmsfield Park, Holme Cumbria LA6 1 RJ United Kingdom
Monitran provides solutions to condition monitoring, specialising in the area of accelerometers, monitoring and shutdown systems. Within the range exists a family of units which can be directly interfaced into PLC systems, thus providing on-line measurement.
Abu Dhabi United Arab Emirates
tel: +1 904 241 e-mail:www.moffitthvac.com9944ilachut@moffitthvac.com
Contact: Mr Srinivas Muralidhar (Murali) tel: +971 25554200 fax: +971 e-mail:www.albahar.com25540061info@albahar.ae
MORGAN SCHAFFER manu factures the world's most precise and accurate transformer moni toring instruments. Protect your investments the intelligent way, with high performance products manufactured under the strictest quality management systems.
As a well-established business with a rich engineering heritage,
MOSA is an ISO 9000 certified manufacturer of petrol and diesel engine driven welders and generating sets. Welders are available in single or dual operator versions with up to 800 amps and in dedicated pipeline versions. Generating sets are available in silenced and super silenced versions for manual and automatic operation.
Modine CompanyManufacturing
MN
MTS Power Products 4501 N.W. 27 Avenue Miami 33142 USA
tel: +39 04 347 80977 Sale and installation of rotary and static UPS up to 1670kVA per unit, frequency converters 50/60Hz or 50/400Hz, transfer switches up to 1600A.
MWM is one of the world's leading brands in the market segment of highly efficient, ecofriendly cogeneration plants for decentralized energy generation with combined heat and power (CHP). Operating under the name Caterpillar Energy Solutions, the Mannheim-based company founded 1871 by Carl Benz looks back on its MWM brand with 150 years of experience in the development and optimization of gas engines and power generators for natural gas, biogas and other special gases.
MTU UK Ltd Unit 29 The Birches Industrial Estate East Grinstead West Sussex RH19 1XZ United Kingdom
Froment is a world leader in the design and manufacture of load banks from 1KW to many MVA and specialises in the customisation of product to meet customers needs for testing, proving and acquiring data from gen-sets and UPS systems. Proofloader is an extensive range of resistive, inductive and capacitive models using state of the art Sigma control.
N.V. GasunieNederlandse
Manufacturers of control and instrumentation systems for engines, gensets & pumps.
MylesContact:Osborn – Diesel Systems, Gary Coleman – Gas Systems & Sergio Pineda – Diesel Engines tel: +44 1342 335 450 fax: +49 1342 335 info@mtu-online.come-mail:www.mtuonsiteenergy.com475
MTU Onsite Energy is one of the world's leading providers of diesel and gas power generation systems using MTU engines. Our systems are high performance, extremely reliable and our coverage is MTUglobal.Onsite Energy can offer a custom made power generation solution from concept inception to completion of a turnkey system including engineering and service.
tel: +1 450 625 ebssales@cleaverbrooks.come-mail:www.cleaverbrooks.com6060
MWM cogeneration plants are the perfect choice for you if you want to invest in energy-efficient and environmentally sound energy solutions for the future growth of your company. Use our CHP amortization calculator for assessing the profitability and efficiency of your planned investment. We are also gladly available to you to provide personal consultation.
Around 1,400 people at our factory in Mannheim and our other nine locations around the globe devote all their professional expertise and passion for MWM, day after day, aiming to live up to the position of being the world's leading provider of highly efficient and environmentally friendly generating sets for decentralized power generation.
NATCOM 545 Fernand-Poitras, Terre QCbonneJ6Y 1Y5 Canada
Corporate Headquarters, 18910 Wilmington Avenue Carson CA 90746 USA
PO Box 19 9700 MA Groningen The Neth
- Tachometers and speed relays
Nadal Antonio Srl 41 Via Villorba 33077 Sacile Italy
tel: +49 621 384-0 fax: +49 621 384 8800
Carl-Benz-Strasse 1 Mannheim 68167 Germany
2022 Worldwide Gen-Set & Cogeneration Directory 121
MTS TechnologieSensor GmbH & Co KG
The plants and generator sets produced at the Mannheim factory are marketed worldwide. The global MWM service and distribution network ensures high product and service quality, regardless of the location.
- CAN J1939 displays, gauges, l/O and diagnostics - Automatic and manual control modules and panels
tel: +49 2351 e-mail:www.mtssensor.com95870info@mtssensor.de
Supplies non-contactmagnetostrictive,positionsensors and liquid level gauges.
Manufacture of a full range of axial fan impellers in diameters from 315mm to 1980mm.
- Control panels and wire Enovationharnesses Controls is an ISO9001:2008 approved company.
Distributes valves, level gauges including y-globe, gate, globe, check, ball, piston, bellows, transparent, reflex and magnetic level gauges.
- Swichgage® instruments for monitoring pressure, tempera ture and fluid level
e-mail:www.mwm.netinfo@mwm.net
77 23rd Street, Hangzhou Economic & ChinaHangzhouDevelopmentTechnologicalAreaZhejiang310018
- Vibration and shock switches
tel: +1 305 634 www.mtspowerproducts.com1511
1611 S Melrose, Suite A-237 Vista CA 92081 USA
tel:+1 760 639 e-mail:www.bonettivalves.com5392sales@nacbvalves.com
Contact: Evaristo da Silva tel: +244 222354642 e-mail: Multiquipmultiphase@snet.co.aoInc
Auf dem Schuffel 9, Luedensc D-58513heid Germany
Contact: Jim Rose tel: +1 310 537 ControlsMurphye-mail:www.multiquip.com3700mq@multiquip.combyEnovation
Murphy products include:-
50 Church Road, Laverstock Salisbury Wiltshire SP1 1QZ United Contact:KingdomTeresa Kimber tel: +44 (0)1722 410055 fax: +44 (0)1722 sales@enovationcontrols.eue-mail:www.fwmurphy.eu410088
Murphy (Hangzhou)TechnologiesEControlsCo.Ltd
Myrak Ltd +44 (0)1245 N.J.Essex,ChelmsfordCutonsales@myrak.com461806HallLaneCM26PBFroment& Co Ltd StamfordEaston-on-the-HillPE93NP United
Contact:Kingdom Jonathan Clarke tel: +44 (0)1780 e-mail:www.froment.co.uk480033sales@froment.co.uk
Multi-Wing UK Unit 15, Dukes Close Leicester LE4 8EY United Kingdom tel: +44 (0)116 260 sales@multi-wing.co.uke-mail:www.multi-wing.co.uk1062
Offers industrial burners with capacity ranges from 20-400 MMBtu/h burning fuels, including
Contact:erlands E.J. Postmus tel: +31 50 521 91 11 NACBcommunicatie@gasunie.nle-mail:www.gasunie.nlLLC
The product range includes 400 –10,300 kWe/genset.
- Valves, solenoids, rack pullers and throttle controllers
Caterpillar Energy Solutions GmbH
Multiphase, Lda Rua Manuel Almeida Luanda Vasconceles 14 Angola
We manufacture generator sets with Daewoo Engine and Newage Generators. We also manufacture and sell engine controllers, automatic ATS switches, voltage regulators, battery chargers, control panels, sound attenuated enclosures.
tel: +86 571 8788 6060 fax: +86 571 8684 e-mail:www.fwmurphy.com8878apsales@fwmurphy.com
The Green House Forrest Estate, Dalry, Castle Douglas Kirkcudbrightshire, DG7 3XS United Kingdom
tel: +31 74 851 5888
Offers exhaust gas systems, diverters and tight shut-off and control dampers.
tel: +1 800 346 3526 fax+1 781 826 www.nelcoproducts.com7344
NED srl
UniversityNewcastle-upon-Tyne
tel: +1 614 488 1151 fax: +1 614 488 8892 national-electric-coil.come-mail:national-electric-coil.comwww.necservices@
Pembroke MA 02359 USA
Nexgen Unit 1 Wallbridge Industrial Estate, Bath GloucestershireRoadGL5 3JU United Kingdom
Niagara Wet Surface Air Coolers
Zona Industriale Lotto 36 Fragagnano (TA) 74022 Italy
National Oilwell Varco 500 Industrial Blvd. Sugar Land Texas 77478 USA
22 Riverside Drive
NDSL Ltd Gloucester House, 399 Silbury MiltonBoulevardKeynes Bedfordshire MK9 2AH United Kingdom
e-mail:www.nem.nlinfo@nem.nl
Provides remote monitoring, alarm monitoring and telemetry systems for waste equipment.
tel: +44 (0)1453 759 e-mail:www.nexgenwind.com408info@nexgenwind.com
NED Srl is engaged in design, production and sale of genera tors of the highest quality, with excellent mechanical and acous tic properties. Internally treating the entire production process, from design to testing of genera tors, NED promptly responds to the particular needs of each client with a lean and efficient business organization
Nexans is the worldwide leader in the cable industry, with an industrial presence in 28 coun tries and commercial activities in 65. Nexans brings an extensive range of advanced copper and optical fibre solutions to the infrastructure, industry and build ing markets.
tel: +44 (0)191 208 e-mail:www.ncl.ac.uk/reflex3680ream-reflex@ncl.ac.uk
NDSL specialise in all aspects of battery monitoring and are now the preferred supplier in the UK. Sold under the Cellwatch trade name Newport can supply a choice of portable monitors through to dedicated fixed systems with internal cell resist ance measurement now fitted as standard.
Encourages entrepreneurs in sustainable, agrarian, innovative and international business.
Manufactures and supplies wind monitoring systems from 10 to 70m
Manufactures closed-loop, evap oartive Wet Surface Air Cooler (WSAC) fluid coolers and vapor condensers.
tel: +31 88 042 42 42 www.rvo.nl
Tel: +44 1644430008 Fax: +44 8452991236
Provides direct fired boilers and heat recovery steam generators.
Somer UK
Nexant Inc 101 2ND St. Suite 1000, San CaliforniaFrancisco 94105-3651 USA
Natural Power
Provides intelligent grid software and clean energy solutions. Pioneers, develops and advances electric power grid and alternative energy technologies and services.
Sybilla Merian Strasse 3 Reckinghausen D-45665 Germany
NEM Industrial & Utility Boilers
NEM Power Systems
fax: +1 281 240 5074 www.nov.com
Contact: Paul Taberham tel: +44 (0)1908 303 730 fax: +44 (0)7006 059 864 www.ndsl.co.uk
tel: +1 888 www.neologicsolutions.com8591188
Repairs, upgrades and retrofits high voltage generators and rotating exciters. Manufactures high-voltage coils/bards of all types and sizes, turbogenerator rotor windings, engineering design and replacement compo nents. ISO 9001 certified.
Offers postgraduate training in renewable energy by distance learning.
Nexans SA 8 Rue da General Foy Paris F-75008 France tel: +33 1 73 23 84 00 e-mail:www.nexans.comcontact.fr@nexans.com
Nidec, TechniquesControland Leroy
Nelco Products
National LaboratoryEngineering(NEL)
Contact: Francesco Giancano tel: +39 099 956 17 info@nedgenerators.come-mail:www.nedgenerators.com99
New Hampshire Digital Services – NHDS Derwent Business Centre, Clarke Street Derby Derbyshire DE12BU United Kingdom
tel: +49 2361 9869 0 e-mail:www.nem-ps.cominfo@nem-ps.com
tel: +44 (0)1773 829933 fax: +44 (0)871 528 3026 nhds.co.uke-mail:www.nhds.co.ukgeneral_enquiries@
Natural Power is an independent consultancy and service provider that supports a global client base in the delivery of onshore wind, solar, renewable heat, energy storage and offshore projects,
Armstrong Blgd Newcastle upon Tyne NE1 7RU United Kingdom
tel: +1 415 369 1000 fax: +1 415 369 www.nexant.com9700
National Electric Coil 800 Kings Avenue Columbus OH 43212 USA
conventional natural gas-towaste stream gases, hydrogen gas, digester gas and crude-towaste oils.
Supplies all things related to tubing and wiring, routing, identification, protection and connection. Handles items like cable ties, heat shrink, wire markers and more.
2022 Worldwide Gen-Set & Cogeneration Directory 122
tel: +44 (0)1355 220222 fax: +44 (0)1355 e-mail:www.tuvnel.com272999info@tuvnel.com
NeoLogic Solutions
Netherlands Enterprise Agency (RVO nl) Prinses Beatrixlaan 2 2595 Al Den Haag The Nether lands
N
Offers test, consultancy and R&D organisation, specialising in variouos renewables.
Control Techniques, a Nidec
Scottish Enterprise Technology Park, East Kilbride Glasgow G75 0QU United Kingdom
National Oilwell is the manufac turer of Baylor generators as well as, Delco generators, Louis Allis A.C. generators and motors as well as EMD A20, AB20, and AB21 generators in addition to our broad range of Baylor oil field drilling equipment.
Telford Drive Centre, Stafford Park 4, Telford TF3 3BA
Demmersweg 140, PO Box 484 Hengelo 7550 AL The Nether lands
tel: +1 716 875 sales.niagara@alfalaval.come-mail:www.niagarablower.com2000
Provides filtration for gas and oil technologies.
from initial feasibility, through construction to operations and throughout all stages of due diligence.
91 Sawyer TonawandaAvenueNY14150 USA
ULTRAULTRAVERSATILE.DURABLE.
Our new V-type alternators are designed to be ultra tough, durable and can be used across a range of applications. Ready for harsh conditions, with no loss in life expectancy, they're the perfect solution for maximising uptime and ensuring reliability. Choose from up to 8 power bands - 30kVA through to 500kVA – all built to the same manufacturing quality you expect from Mecc Alte.
FOR FURTHER INFORMATION VISIT WWW.MECCALTE.COM
The world's largest independent producer of alternators 1 – 5,000kVA
Beursplein 37 Rotterdam NL-3011 AA The Contact:NetherlandsSales Department
Norgas Controls Inc 473 Commercial Dr, Fairfield OH 45014 USA
Mumbai 400059 India
Nooter/Eriksen Srl via Volta, 50 Cardano al Campo Varese 21013 Contact:ItalyPaolo Bonafini tel: +39 0331 232 500 e-mail:www.ne.comsales@ne.com
Consults within the renewable energy industry (wind, solar, tidal and biomass) on energy distribu tion, district heating and energy optimisation.
industry.
tel: +1 919 515 e-mail:www.nccleantech.ncsu.edu3480nccleantech@ncsu.edu
tel: +1 716 285 websales@nova-gas.come-mail:www.nova-gas.com0418
Provides clean renewable energy information and genera tion products.
R&D, manufacturing and sale of alternators, electric motors, geared motors, variable speed drives, automation solutions and service offers for industry.
Provides cable solutions in markets within power, installa tion, telecommuncations and
Nippen InstrumentsElectricalCo
NJB Generators Ltd has over 30 years experience in the diesel powered generator sector, from carrying out minor servicing to major engine rebuilds. We also undertake full installations including exhaust and fuel systems, generator control panel upgrades and commissioning.
Vogelsangstrasse 24 Effretikon CH-8307 Switzerland
Boulevard Marcellin Leroy – CS 10015 – 16915 ANGOULEME Cedex / FRANCE
tel:+44 (0)1507 328787 fax: +44 (0)1507 Northerne-mail:www.northlincseng.co.uk329306mark@nle.demon.co.ukEnergy
tel: +44 (0)161 928 5791 e-mail:www.nifes.co.ukhoffice@nifes.co.uk
Educates prospective adopters of clean energy, fosters clean energy technologies as viable options, coordinates networks of stakeholders, works to remove policy barriers and leverages existing and potential regional resources.
Provides portable and continu ous gas analysers and gas monitors for flue gas, emissions, landfill gas, oxygen, methane, carbon dioxide, carbon monox ide, hydrogen, biogas, syngas, heat treat gas, ambient, H2 purity and more.
Supplies diesel engines compo nents such as fuel injection pipes, common-rails and air starting equipment throughout the world.
Norgas is one of the most trust ed sources for gas regulation and measurement products in the U.S. Providing expert techni cal support and quality products to the industrial, commercial and submetering markets since 1998.
2022 Worldwide Gen-Set & Cogeneration Directory 124
Niras Gruppen A/S
tel: +1 513 942 www.norgas.com3600
Campus Box 7409, NC State RaleighUniversityNC 27695 USA
Nova Werke AG
Serves local communities in the North of England with domestic, commercial and agricultural oil and LPG gas and autogas. In addition the company offers vari ous services which complement the business.
North East Arizona Energy Services Co –NEA-ESCA
tel: +1 928 521 e-mail:www.arizonaenergy.org0888mail@arizonaenergy.org
MEGGERAGETRANSFORMER/HIGHV,A/SHUNTS/CURRENTEARTHINSULATIONA/V/HZ/W/PF/KVA/KVAR/indiafortestMfre-mail:www.nippenco.com29205346nippen@nippenco.comofelectricalandelectronicandmeasuringinstruments4decades(40years)infordigitalandanalogueTESTER/TESTER/3PHASEVOLTMEGGER/MOTORISED
N/E - CCT is the J.V between Nooter Eriksen Inc (Leader in heat recovery technology) and Marcegaglia Group (Leader in design and manufacturing of boiler products). N/E - CCT mission is to design, manufac ture, supply HRSGs in Europe, Middle East and Africa providing the N/E service of excellence throughout this territory.
tel: +41 52 354 16 e-mail:www.novaswiss.com16info@novaswiss.com
tel: +49 221 e-mail:www.nktcables.com6760info.de@nktcables.com
tel: +45 4810 e-mail:www.niras.com4200niras@niras.com
Nova SystemsAnalyticalInc
NIFES Consulting Group NIFES House, Sinderland Road, Altrincham,Broadheath Cheshire WA14 5HQ United Kingdom
N
North Lincs Engineering Ltd College View Works, Manby Grimoldby,Road LOUTH LN11 8HE United Contact:KingdomArthurGarlant
NJB Generators Ltd are based in the southwest of England and have access to a range of new generators with sizes ranging from 10kVA to 1250kVA, most of which have immediate avail ability.
Niigata Power Systems (Europe) BV
tel: +44 (0)1423 770 sales@northernenergy.co.uke-mail:www.northernenergy.co.uk666
Sortemosevej 19 Allerod DK-3450 Denmark
tel: +91 29201581 fax: +91 022
The company designs and manufactures a variety of gas and diesel engines ranging in size from 100hp to 29,700hp, including engines for power generation, marine and railcars. In addition, Niigata manufactures turbocharger, couplings, remote control systems and other engine related equipment.
1925 Pine Ave, Niagara Falls NY 14301 USA
tel: +31 10 4053085 fax: +31 10 www.niigata-power.com4055067
Dusseldorfer Strasse 400, CologoneChempark51061 Germany
Old Station Yd, Avon Mill Lane, Kenysham, Bristol, BS31 2UG 0117 co.uklee.cooper@njbgenerators.9863888
tel: +33 (0)5 45 64 45 www.leroy-somer.com/64
Nidec Leroy-Somer
brand, has been at the front of customer-focused drive technol ogy for over 40 years. We're dedicated to the advancement of automation. From product devel opment at our headquarters to our 45 Automation Centers around the world, we provide solutions relevant to the indus tries in your region. We ensure high performance, reliability and energy efficiency across every application.
12-A Joy Engg. Compound , Marol Maroshi Road, Marol , Andheri(E)
North Carolina Clean Energy Technology Center
NKT Cables Group GmbH
HC30 Box 2A, 43 Sutton Cir Concho AZ 85924 USA
NJB Generators Ltd
Offers consulting engineers providing feasability, design and project management services for the installation of CHP and power generation.
Energy House, Hampsthwaite HampsthwaiteHead Harrogate HG3 2HT UK
Heavy demand and high-performance in absolute harmony. Medium and high-voltage alternators with class-leading durability and efficiency to ensure consistent power delivery without issue. Backed by our 4-year limited warranty, peace-ofmind comes as standard, with a power range of 1,000-5,000kVA.
Mecc Alte has been a driving force in powering industry for over 75 years.
As a dedicated alternator supplier, we have proven expertise and experience in research, design, low-cost manufacturing and development capabilities.
Together with our commitment to constant innovation and outstanding application knowhow, we are the Power from Within
The C-Type series is a family of product lines producing between 7 kVA to 750 kVA across the range (50Hz). C-Type builds on Mecc Alte's leading design features and benefits from many years of continuous refinement. This generation of products has been driven by improvements that directly benefit you and your customers. By maximising performance, minimising assembly time and limiting lost operating time, the savings are very real.
TOGETHER WE POWER THE WORLD
solutions wherever you are in the world. All backed by our proven capabilities and our worldwide capacity to work with you to meet any challenge, anywhere.
Featuring our in-house design and made MAVR controllers, our Digital Generation technologies provides more control, more precision and puts powerful data insights at your fingertips via the Mecc Alte app.
FOR FURTHER INFORMATION VISIT WWW.MECCALTE.COM
From our manufacturing sites in Italy, the UK, India and China, you can count on us for fast and reliable alternator
THE EASY ZONE.
Our PMG provides substantial benefits plus DC solutions for more advanced installations and hybrid. There are physical benefits from reductions in weight, length and technical benefits, delivering superior performance by maximising the efficiency of the complete power system. Harmonic distortion is incredibly low at just 2%, guaranteeing the safe operation of any sensitive electronic equipment nearby.
We've taken the hard work out of complex sourcing for alternator, battery and controller components for your hybrid or industrial gensets. You get high grade, precision-engineered, smart components that are proven worldwide with access to smart link integration. The result: an integrated solution that very closely matches the unique demands of each and every power requirement.
WELDERS
The ECO/ECP range is the result of over 70 years' experience within power generation. Machines are all 12 wires, 50/60Hz compatible, with digital voltage regulation providing +/-1% voltage regulation. The MAUX auxiliary system provides additional forced short circuit current for motor start applications, allowing maximum efficiency. Options are retrofittable and this allows minimal stockholdings.
Our Zanardi brand offers a range of alternators tailored for all types of metal arc welding. With our high durability standards, they can operate a dual function as either a welder or as a generator alternator. Available in AC or DC versions they are suitable for all types of electrodes and provide up to 500A output.
With full access to Governors America Corp (GAC) product lines we offer consultative and practical solutions for custom applications with complete design, development, production and marketing capabilities. A great number of control solutions pre-exist for all popular engines. These GAC products are sold and supported by our established worldwide network of representatives and distributors. Features: enhanced systems over standard OEM supply, integrated analog/CAN connectivity, actuators for variable speed (AC or DC hybrid), linear, rotary, direct fuel pump, and torque to suit the engine architecture.
PERMANENT GENERATORSMAGNET(PMG)
BATTERY CHARGERS
All Mecc Alte products meet ISO 9002 requirements. In fact, we go even further. Rather than simply meeting the standards for quality and safety, we exceed them.
Even better, we manufacture as locally as possible to wherever you are. With state-ofthe art facilities strategically located around the world, we can remain competitive, get your orders to you fast, and reduce our carbon footprint into the bargain.
Designed with space-saving in mind, six product variants to suit different applications. With the same core technologies as our ECO and ECP ranges, the NPE range is brushless and controlled by our standard DSR regulation and MAUX system in order to be as compact as possible. Maximum performance, minimum footprint.
Designed for versatility, easy installation and maintenance, our portable alternators are available with a 50 or 60Hz frequency, with 2 poles ranging from 1–18kVA. These come as either single bearing or twin bearing variants with a double support. Manufactured in our state-of-the-art facilities, our portable alternators comply with the most common specifications and arrange of features as standard and exceed quality and safety standards. The LT3N alternator's 2 and 4-pole, single phase, brushless design is tailored to the constant demands of industrial lighting installations, even in harsh environmental conditions.
NPE
ECO/ECP
PORTABLE AND LT3N
CONTROLLERS
GOVERNORS / ACTUATORS
The range includes Gen-Set, Parallel and ATS products along with market leading Hybrid controllers. It is proven around the world across many sectors including mission critical data centres, transport networks, telecommunications, distribution and healthcare facilities. Designed and built in Europe, the controllers provide easy integration and robust technical control to ensure that OEMs can quickly adapt to new market dynamics. The range is also supported with spares and communication accessories, including those for 5G networks.
Our battery charger range features five core models for 12V or 24V systems, each providing highly efficient and cost-effective automated charging and suitable for most industrial generators with sealed or flooded batteries. Designed and manufactured in the UK with a focus on quality and long-lasting performance, Mecc Alte chargers can be integrated with ease and provide intuitive, fuss-free operation.
Nu-Tech Engineering Services Ltd
tel: +44 (0)870 241 6643 fax: +44 (0)870 241 enquiries_uk@ondeo-is.come-mail:www.ondeo-is.co.uk6645
Lessingstrasse 32 Wagehausel D-68753 Germany
fax: +49 725 498 e-mail:www.oeltechnik.com1-105service@oeltechnik.de
Oltherme-mail:www.ohiocat.com9513info@ohiocat.com
NOxProtekt Ltd 01223 Newton,NewtonNOxProtektenquiries@noxprotekt.co.uk872933LtdHall,TownStCambridge,CB215HB
tel: +44 (0)1789 e-mail:www.ocktcom.com722330info@ocktcom.com
Provides cost-effective on-site hydrogen and fuel cells.
OMICRON is an international company serving the electrical power industry with innovative testing and diagnostic solutions. The application of OMICRON products allows users to assess the condition of the primary and secondary equipment on their systems with complete confidence. Services offered in the area of consulting, commis sioning, testing, diagnosis, and training make the product range Customerscomplete. in more than 140 countries rely on the company's ability to supply leading edge technology of excellent quality. Broad application knowledge and extraordinary customer support provided by offices in North America, Europe, South and East Asia, Australia, and the Middle East, together with a worldwide network of distributors and representatives, make the company a market leader in its sector.
Cogeneration division of RWE Electricitynpower. generation and supply including cogeneration for indus trial sites.
tel: +44 (0)1202 e-mail:co.ukwww.nutechcncmachining.724100sales@nutech-eng.com
Contact: Bernhard Hackmann tel: +49 725 498 1-0
2022 Worldwide Gen-Set & Cogeneration Directory 128
tel: +1 440 526 6200 fax: +1 440 526
Suez Environment House, Bo'ness GrangemouthRoad FK3 9XD United Kingdom
Superior quality generator instal lations for projects of all sizes and locations. Operating since 1995, Ocktcom are Premier Dealers for Himoinsa supplying cost-effective high spec diesel generators providing reliability and durability. In-house manu facturing facilities to design and build bespoke acoustic generator containers. Gas generators. Generator controls with remote monitoring. Used generators.
Omega Engineering Inc
Ocktcom Limited Unit 2, Bird Business Park, Station Road Long Marston Warwickshire CV37 8RP United Kingdom
Unit 7 & 14 Newtown Business PoolePark Dorset BH12 3LL United Kingdom
npower cogen
NSM (Nuova Saccardo Motori) is operating in the market since 1963. We manufacture 2 and 4 pole alternators from 1kVA to 30kVA, welders, PTO generators (tractor driven), PMG (permanent magnet generators) for gensets, for wind and for light towers applications, frequency converters, special 400Hz machines, DC generators. ISO 9001:2000 certificated.
Nuvera Fuel Cells
Oasis Montana Inc
tel: +44 (0)1702 616333 fax: +44 (0)1702 e-mail:www.olympus.co.uk465677info@olympus.co.uk
Designs/sells residential renew able energy systems utilising photovoltaic solar modules, inverters and batteries. Focuses on solar water pumping and offers a line of efficient and nonelectric gas appliances.
OMV Aktiengesellschaft Trabrennstrasse 6-8 Vienna A-1020 Austria
Comprehensive selection of Levelling Feet and Machine Mounts available in a wide range of styles and sizes to suit most aplications.
129 Concord Road, Building 1 Billerica MA 01821 USA
Provides endoscopy systems for remote visual inspection to a range of industries.
tel: +1 617 245 7500 fax: +1 617 245 e-mail:www.nuvera.com7511gblock@nuvera.com
Via Trajana 50-56 nave 14 Barcelona 08020 Spain
NSM SRL
We design and manufacturer bespoke NOxProtekt Selective Catalytic Reduction Systems for the reduction of NO and NO2 from Diesel, Gas and Bi-Fuel Engines.
1 Omega Drive, PO Box 4047 Stamford CT 06907 USA
Ondeo SolutionsIndustrial
436 Red Fox Lane, Stevensville MT 59870 USA
ON
Oeltechnik is a private owned company, employing 300 employees worldwide. Headquartered in Waghausel, Germany, Oeltechnik holds branches in Plauen, France and Shanghai, China. Oeltechnik produces intercoolers, oil systems, shell and tube heat exchanger, fin-fan coolers, and surface condenser systems. Pressure vessels according to all international recognised design codes.
tel: +43 59495 5010 fax: +43 59495 info@omicronenergy.come-mail:www.omicronenergy.com9999
Olympus
Develops biomass combustion emission control and sustainable erergy systems.
Via Lazio, 5/b Schio (Vicenza) 36015 Italy
Ohio Cat 3993 E Royalton Road Broadview Hts., Ohio 44147 USA
tel: +44 (0)1793 877777 www.rwe.com
Provides sustainable and effective water management to
tel: +43 1 40 440 0 e-mail:www.omv.cominfo.gp@omv.com
Windmill Hill Business Park, Whitehill Way Swindon Wilts SN5 6PB United Kingdom
KeyMed House, Stock Road, EssexSouthend-on-SeaSS25QHUnited Kingdom
tel: +1 406 777 e-mail:www.oasismontana.com4321info@oasismontana.com
Contact: Enric Ortega tel: +34 933138636 fax: +34 e-mail:www.oltherm.com933139214info@oltherm.com
OELTECHNIK
The company plans, builds and operates about 10 plants for industrial clients. All necessary technical, financial and adminis trative services are provided.
Oekozentrum Schwengisweg 12, Langenbruck CH-4438 Switzerland tel: +41 62 387 31 11 fax: +41 62 390 16 www.oekozentrum.ch40 email: info@oekozentrum.ch
tel: +1 203 359 1660 fax: +1 203 359 e-mail:www.omega.com7700info@omega.com
Offers more than 100,000 products for measurement and control of temperature, heating, humidity, pressure, strain, force, flow, level, pH and conductiv
OMICRON electronics GmbH
Contact: Roberto Maddalena tel: +39 0445 595 888 fax: +39 0445 595 800 e-mail:www.nsmrl.itinfo@nsmrl.it
We are a company specialized in combustible gases installation for industries and energy plants.
ity and a new line of sanitary products.
Oberes Ried 1 6833 Klaus Austria
Contact: Kenneth S Ujiye tel: +1 630 627 9700 fax: +1 630 627 Ontope-mail:www.onosokki.net0004info@onosokki.netBV
Ex S.S. 131 Km 7 Sestu (CA) 9028 Italy
Contact: Jorge Lopez Blanco tel: +52 55 5624 5600 fax: +52 55 5426 contacto@ottomotores.come-mail:www.generacottomotores.com5581
Contact: Melissa Hill tel: +1 703 478 3204 fax: +1 703 478 e-mail:www.orosinc.com3205info@orosinc.com
OSRAM House, Waterside Drive Langley, Berkshire SL3 6EZ United Contact:KingdomPeterDellow
Ono Sokki Technology Inc
tel: +053 914 14 OSRAMe-mail:www.ospgltd.com14ospgltd@gmail.comLimited
P.O. Box 135 4330 AC Middleburg The Netherlands
OPRA Turbines BV
Opaalstraat 60 7554 TS Hengelo
Oriel Systems Ltd
OSIsoft Europe GmbH Voltastrasse 31 Frankfurt am Main D60486
OROS
tel: +1 201 568 3311
Orival Inc 213 S Van Brunt St. Englewood NJ 07631 USA
Ormat Technologies Inc 6225 Neil Road Reno NV 89511-1136 USA
Provides a vertically integrated company dedicated to providing solutions and more.
502 Shaw Road, B-101 Dulles 20166-9435 USA
2171 Executive Drive Suite 400 Addison 60101 USA
Provides remote monitoring and data logging solutions for critical plant information.
tel: 0800 231 5758 E: vices.comsales@optimumpowerser-
OPS supply rental load banks, generators and UPS' and provide a full turnkey support package providing clients with the equipment, the expertise and the solutions to enable the critical power industry to perform as effectively as possible.
Provides automatic self-cleaning filtration systems for removal of suspended solids from water. Since its establishment in 1986, has supplied thousands of filtra tion units.
Pol-Industrial San Marcas, C/ Morse esq. Franklin 28906 GETAFE (Madrid) Spain
Unit 4, Peel Industrial Estate, West Skelmersdale,Pimbo Lancashire WN8 9PT United Kingdom
Manufactures portable, multi channel noise and vibration analysers.
tel: +31 (0)74 245 2121 fax: +31 (0)74 245 sales@opraturbines.come-mail:www.opraturbines.com2120
O
Contact: Mr D. Ormrod tel: +44 (0)1695 731847 fax: +44 (0)1695 julie@ormrod-diesels.co.uke-mail:www.ormroddiesels.com51925
Design, manufacture and instal lation of lightweight insulated stainless steel exhaust systems for diesel- and gas engines, boil ers and incinerators.
tel: +46 46 72 25 00 fax: +46 46 72 25 01 e-mail:www.opsis.seinfo@opsis.se
OPRA Turbines BV is a global provider of turbine powered energy solutions. We develop, manufacture and service gas turbine generating sets using the 2MW range OP16 gas turbines for use in single / multiple installations. Advantages: Ultra-low emissions, 90% fuel utilization for CHP, flexible fuel options, compact, robust and Applications:lightweight. Oil and Gas, Marine, Bioenergy, Commercial and Industrial CHP.
Unit 1 Industry Park, Cricketts Lane, WiltshireChippenhamSN153EQ United Kingdom
Boiler Feedwater Treatment, Condensate Polishing, Surface Water Treatment, Cooling tower make-up water treatment, Cooling water conditioning and bypass filtration, Flue gas
Orefice is distinguished by their consolidated presence in these Productionsectors: and sales, generating set, motorized pumps and weld ing equipment.
Newtown Road Wexford Ireland
San Lorenzo 1150 Iztapalapa D.F 09860 Mexico
The Contact:NetherlandsRegine Mowill
2022 Worldwide Gen-Set & Cogeneration Directory 129
Contact: Taco van Hees, Project Engineer tel: +31 (0) 118 689 900 fax: +31 (0) 118 689 e-mail:www.metaloterm.com999info.nl@eontop.info
31 Am Neuerhof 47804 Krefold Germany
tel: +44(0)1744 812221 fax: +44 (0)1744 GeneracOttomotorese-mail:www.osram.co.uk831900webmaster@osram.com–aCompany
Optimum Power Services
Ovivo Switzerland AG Hauptstrasse 192 4147 Aesch Switzerland tel: +41 61 755 e-mail:www.ovivowater.com8590info.ch@ovivowater.com
Generating sets with control systems and acoustic enclo sures.
Ormazabal
Contact:GermanyHans Meder tel: +49 69 951 555 0 fax: +49 69 951 555 188 OSPGe-mail:www.osisoft.comsales@osisoft.comLtd
industry with guaranteed results.
tel: +1 775 356 9029 fax: +1 775 356 e-mail:www.ormat.com9039info@ormat.com
Orefice s.r.l.
Offers systems for continuous emissions monitoring and process control.
Contact: Gorka Puertas tel: +34 91 6959200 fax: +34 94 91 Ormazabale-mail:www.ormazabal.com6959200omt@ormazabal.comGmbH
tel: +44 (0)1249 705 070 fax: +44 (0)1249 705 e-mail:www.orielsystems.com071info@orielsystems.com
Supply of re-manufactured low rpm diesel engined and dual fuel gen-sets in size range 250kW to 7MW at half price of new but with same warranty. Engines by Mirrlees, Blackstone, Pielstick, Wartsila and other fuelled by heavy fuel oil, distillate, gas and bio-oils.
Unit Galley4 Hill Trading Estate Dartford, United Kingdom DA10 0AA
Optimum Power Services are internationally recognised as one of the top critical power rental companies and operate throughout the UK and Europe on a regular basis as well as supporting projects further afield.
Contact: Andrea Orefice tel: +39 070 2298142 fax: +39 070 oreficegruppielettrogeni.ite-mail:www.oreficegenerators.com229035info@
fax: +1 201 568 e-mail:www.orival.com1916filters@orival.com
Contact: Sales Department tel: +49 (0) 49 2151 4541-0 fax: +49 (0) 42 2151 4541 499 Ormrode-mail:www.ormazabal.comvertrieb@ormazabal.deDiesels
Opsis AB Box 244, Furulund SE-244 02 Sweden
P & I Generators Ltd
+44 (0) 844 824 co.ukenquiries@pe-generators.1007
PE Generators
tel: +44 (0)1942 260330 fax: +44 (0)1942 www.pe-systems.co.uk261835 sales@pe-systems.co.uke-mail:PSSquaredLimited
Contact: Joseph Knolmayer tel: +1 800 523 9194 fax: +1 973 448 1674 www.pc-s.com
Designs and manufactures control solutions for gas-fired, domestic, commercial and indus trial appliances.
BAKSAV Sitesi Mustafa Kurtoglu Cad BeylikduzuNo:18 Istanbul 34910
Contact:Turkey Mr. Recep BUTUN tel: +212 875 0990 fax: + 212 875 e-mail:www.panoto.com.tr3223exim1@panoto.com.tr
Suppliers of Gen-Sets.
tel: +91 -22 - 4010 4300 /01/ 02 e-mail:www.paikane.com/03exports@paikane.com
Panoto is the leading industrial radiator designer, manufacturer and exporter of cooling systems for diesel driven engine gen-set
149 Main Street Stanhope 07874 USA
tel: +91 33 e-mail:www.paharpur.com40133000pctccu@paharpur.com
P & I are a total critical standby power solutions company. Honda approved partner for generators and a UK distributor for Salicru UPS.
Pactrol Controls Ltd Unit 3, Three Sisters Enterprise Park, Antler Ct Ashton in Makerfield Wigan WN4 8DU United Kingdom
PANOTO RADIATOR
Unit 8, Trade City, Avro Way, Brooklands Business Park Weybridge KT13 0YF United Contact:Kingdom
Panoto Radyator Makine Sanayi Ve Ticaret A.S.
Contact: Mr Paul Benfield tel: +44 (0)23 9278 e-mail:www.pandigenerators.co.uk3450pb@pandigroup.co.uk
Victoria Street
Leigh Lancashire WN7 5SE United Contact:KingdomAndrew Pierce
Mr Paul Benfield tel: +44 (0)1932 e-mail:www.pssquared.co.uk347007info@ps-2.co.uk
Unit 1 Hermitage Park, Harts Farm Way, Havant, Hampshire, PO9 1FA, U.K.
Contact: Mark Longrigs tel: +44 (0)1942 529 250 sales@pactrolsolutions.come-mail:www.pactrol.com
PAN bronzes and PAN-GF self lubricating bearings since 1931. Superior quality with highest wear resistance, low maintenance or maintenance free, extended operating life. Design and calculation know how for special plain bear ing solutions, wide range of dimensions for sliding bearings, spherical plain bearings and axial spherical bearings.
We build radiators for CUMMINS, MTU, MITSUBISHI, VOLVO, PERKINS, DETROIT DIESEL, FORD, SCANIA, SISU, KOMATSU and other engines. Our investment in research, manpower and equipment to produce optimum cooling solu tions has earned us the trust of so many generator set builders. Our design ability and flexibility and our short lead times enables us to retain our ucts;aboutwebsiteadvantage.Pleasecompetitivevisitourformoreinformationourcompanyandprodwww.panoto.com.tr
Bakir ve pirinc sanayicileri sitesi mustafa kurtoglu cad no:18
KG.BaumgartnerPAN-MetallgesellschaftGmbHCo.
2022 Worldwide Gen-Set & Cogeneration Directory 130
Maintenance and service of standby power systems using the latest predictive technology to offer the highest reliability and availablity of plant.
tel: +92 21 5661728 fax: +92 21 e-mail:www.pacificpk.com5660521pacific@digicom.net.pk
Generating Sets
PACS Switchgear LLC. PO Box Mansfield337OH 44901 USA
Manufacturer of: generator moni tors, a.c. and d.c. transducers, a.c. and d.c. protective relays, multifunction power monitors, digital and analogue panel meters and battery chargers.
Am Oberen Luisenpark 3 Mannheim D-68165 Germany
PAI KANE Group (UK) Marketing Office: Victory House, 400 Pavilion Drive, Northampton Business NorthamptonPark, NN4 7PA, United Kingdom.
Manufactures generator switch gear through 18kV, 6000A, 63 KA, switchgear through 38kV, generator controls, paralleling switchgear, power center enclo sures, MV Metalclad MCC, 480 V switchgear.
washing water treatment, Waste water treatment. ElectrodeUltrafiltration,ReverseDecarbonisation,Clarification,Sedimentation,Osmosis,RawWaterIonExchange,ionisation.
Contact:PakistanIqbalSattar
Paharpur Cooling Towers Ltd
P E Systems Ltd
Manufactures cooling towers, air-cooled heat exchangers and air-cooled steam condensers.
Pacific Engineering 147 , Uni Shopping Centre AH Road, Saddar, Karachi 74400
Contact: Mr Klaus Thieltges tel: +49 621 42 303 0 fax: +49 621 42 303 e-mail:www.pan-metall.com33
tel: +1 567 560 PACSSwitchgearLLC.come-mail:www.switchgearllc.com8054sales@
Mumbai - Marketing Office Power Engineering (India) Pvt. Ltd.F-20, 1st Floor, Nand-Dham Industrial Estate, Marol Maroshi Road, Andheri (E),Mumbai - 400059
tel: +44 (0) 1604 SystemsPanele-mail:www.paikane.com521440exports@paikane.comComponents&Inc.
Our company, PANOTO RADY ATOR MAKINA SAN. VE TIC. A.S. based in Istanbul Turkey is one of the leading producers of radiators and other cooling systems for power generators, heavy duty machinery and agricultural tractors. We produce radiators from the smallest to the biggest engine ranges.
Paharpur House, 8/1/B Diamond Harbour Road Kolkata West Bengal 700 027 India
Contact:Istanbulbeylikduzu-buyukcekmeceTurkeyMrTargutVaran
P To reserve your logo next to your Editorial for £150 please contact Power either by Tel: +44 (0)1403 220750 or by e-mail power@wipmagazines.com Visit our Website powermediagroup.co.uk
tel: +90 212 875 0990 fax: +90 212 875 e-mail:www.panoto.com3223info@panoto.com.tr
kontakt@pan-metall.com
PAI KANE Group
Specialist generator rental supplier. 20kva to 1250kva units with the option of multi set paral leling, with associated ancillary equipment.Providing excellence is at the heart of PE Generators' business.PE provide supply, delivery, installation, refuel and ongoing service, with bespoke individually tailored solutions to their customers needs, with in house provision.
11 Brook Farm, Thrapston Road Ellington, Cambridgeshire, PE28 0AE
Parker Kittiwake 3-6 Thorgate Road, Littlehamp Westton Sussex Littlehampton BN17 7LU United Kingdom
Parker Hannifin Ltd Sales Company UK Tachbrook Park Drive, Tach brook WarwickParkCV34 6TU United Kingdom
tel: +1 844 372 e-mail:www.parker.com/energy7537powergen@parker.com
Paradigm Precision
industry in Turkey and Middle East Area, since 1975. Our quality is approved with TUV ISO 9001:2000 certification. Beside of the local market demands, we supply famous international gen-set manufacturers with our high quality products. We can design and supply custom-made radiators for engines from 25kVA to 3000 kVA.
Paradigm Precision is a lead ing manufacturer of complex machined and fabricated components for the aerospace, land-based power generation and marine markets. Our core capabilities include laser services, airflow measurement, thermal coatings, electrical discharge machining, precision machining and TCT BLAST™.
Manufactures compressed air treatment products and industrial process water chillers.
tel: +44 (0)1494 455 400 fax: +44 (0)1494 455 466
Parker Filtration, global leader in manufacture of clarification products, is a part of the Parker Hannifin Corporation, a leader in motion, control, instrumentation and fluid flow components and systems.
Parker Ward Ltd 247 Copthorne Road Shrewsbury SY3 8LP United Kingdom
Specialises in communicationsmarketingforenergy and engineering sectors, with particu lar experience in low carbon, renewables, CHP, district heat ing and biofuels. Works both in UK and world wide.
year forecast.
Contact: Imanol Arrizabalga tel: +34 94 418 4310 fax: +34 94 418 4351 e-mail:www.pcb.esengineering@pcb.es
PCB is a new class precision foundry that produces air and vacuum superalloy investment
tel: +44 (0)1926 317 878 fax: +44 (0)1926 889 172 www.parker.com
T de Boerstraat 24 Balk 8561 EL The Netherlands
Manufacturer and supplier of hydraulic pumps, motors, valves, electronic controls and systems for the power transmission industry.
tel: +31 514 608 500 e-mail:www.paques.nlinfo@paques.nl
1 Bentley Wood Way Network 65 Business Park Hapton, Burnley BB11 5TG United Kingdom
Parker Hannifin Ltd Chomerics Division Europe Unit 6 Century Point, Halifax HighRoadWycombe Buckingham shire HP12 3SL United Kingdom
Contact: Paul Froome, Market ing Manager
At Parker Kittiwake, we're not just experts in machinery condi tion monitoring, water testing and fuel and lube oil analysis, we are consultants and partners to worldwide industry, providing customers with the information and the technology they need to master new challenges safely and responsibly. Keeping risks low and profits high.
Parker Kittiwake - Procal 5 Maxwell Road, Woodston, CambridgeshirePeterborough PE2 7HU United Contact:KingdomKarenCanham
MFG (UK) Ltd Racor Filter Division Europe Shaw Cross Business Park, Churwell Vale, Dewsbury West Yorkshire WF12 7RD United Contact:KingdomMDay
Parkinson Associates 11 Kaybourne Crescent Churchdown GL3 2HL United
Parkerwww.parker.comHannifin
Offers components for turboma chinery and power generation industries.
Contact:Kingdom George Williamson tel: +44 (0)1452 parkinsonassociates.come-mail:www.parkinsonassociates.com534388enquiries@
tel: +1 440 266 HeadquartersParkere-mail:www.parker.com2300c-parker@parker.comHannifinCorp-
tel: +44 (0)1733 e-mail:www.procal.com232495procalsales@parker.com
PB Design Developments& Ltd
PB Design founded in 1979 produce DC and AC standby upply systems including Battery Chargers, Inverters, UPS & Switch Trippers. PB Design Provide comprehensive Devel opment, Design, Manufacturing, Installation, Commissioning & maintenance services. They can also undertake the removal and disposal of redundant batteries.
Producers of GENSTAT the definitive database of worldwide diesel engine consumption by country. Databases are available bi-annually and are an essential tool in helping customers to monitor and increase their market share. The database contains production, import, export and consumption data in 12 power bands for 200 countries together with a two
0114PCAS317 Unitsales@pcasltd.com793915V,11Victoria Road Adwick Le Street Doncaster, DN6 7AZ
PCB SA (Precicast Bilbao SA)
tel: +44 (0)1924 487000 fax: +44 (0)1924 filtrationinfo@parker.come-mail:www.parker.com487001
Paques BV
PCAS are a Mission Critical Power solutions company, and being a true independent compa ny working with the leading manufacturers, we are able to offer full turnkey power solutions for both gas and diesel genera tors. From the initial consultancy and design, right through to a real time remote cloud based IIoT monitoring solution for all your machines wherever they may be located.
Parker Hannifin CorpFuel Systems Division 8940 Tyler Boulevard, Mentor Ohio 44060 USA
tel: +44 (0)1903 731470 fax: +44 (0)1903 kittiwakeinfo@parker.come-mail:www.kittiwake.com731480
P
6035 Parkland Blvd, Cleveland, OH 44124-4141 USA
tel: +44 (0)121 8283 info@paradigmprecision.come-mail:www.paradigmprecision.com1199
Designers and manufacturers of analytical instruments for continuous emission monitoring.
Airtek Filtration Div 4087 Walden Ave Lancaster NY 14086 USA
Patriot Forge Inc PO Box 996 Brantford ON N3T 5S7 Canada tel: +1 877 495 e-mail:www.patriotforge.com9542sales@patriotforge.com
tel: +1 716 686 e-mail:www.parker.com/faf6400faf@parker.com
Develops and produces purifica tion systems for water and gas.
Unit 9/10 Hither Green Industrial ClevedonEstate BS21 6XT United Contact:Kingdom Penny Targett tel: +44 (0)1275 e-mail:www.pbdesign.co.uk874411sales@pbdesign.co.uk
Parker Hannifin Finite
Manufactures diversified original equipment of motion, flow and process control, filtration and sealing technologies, providing precision engineered solutions.
tel: +44 (0)1743 344 solutions@parker-ward.come-mail:www.parker-ward.com197
2022 Worldwide Gen-Set & Cogeneration Directory 131
El Carmen s/n Barakaldo ES 48901 Spain
Unit 5, Newburn Bridge Road, TyneBlandon-On-TyneandWearNE21 4NT United Contact:KingdomT.D.Danson
Peden Power Ltd
2022 Worldwide Gen-Set & Cogeneration Directory 132
tel: +1 703 253 1800 fax: +1 703 253 andCarolina,Jersey,areandNortheast,includingmostprovidesEnergygovernmentinstitutional,including:wideproductssavingleadingevolvedServicesSincewww.pepcoenergy.com17221995,PepcoEnergyhassuccessfullytobecomeoneoftheprovidersofenergy-andsustainableenergyandservicesforarangeofenergyusers,largecommercial,industrial,andusers.PepcoServicescurrentlyservicesthroughoutofthecontinentalU.S.theMid-Atlantic,Midwest,SoutheastSouthwest.SupportingthisourofficelocationsinNewMaryland,Virginia,NorthGeorgia,Texas,IllinoistheDistrictofColumbia.
Specialises in vibration, offering permanent sound and vibration monitoring. Main objective is to protect rotating machines.
tel: +39 (0) 438 27074 fax: +39 (0) 438 e-mail:www.perin.com758823dir1@perin.com
8 Packard Rd, Suite 1, East NJBrunswick08816USA
PCE Instruments UK Ltd Units 12/13 Southpoint Business Par, Ensign SouthamptonWayHants SO31 4RF
Pell LtdConsultingFrischmanEngineers
Manufacturers of intelligent consumer units for tors.600/800WpowerunitsBothemergency/standbydomesticgenerators.manualandfullyautomaticforindividualcontrolofandlightingcircuitsforto5.75kVAgenera
1300 North 17th Street, Suite Arlington1500 VA 22209 USA
Since 1969 we're an important, well-known industrial leader reality (sale, post-sale, renting) with thousands of installations all over the world, an annual production of 3000 units built in our four modern factories placed in Europe. We can offer the market a huge, complete range of gen-sets and cogeneration plants.
4 Wayside, Commerce Way Lancing BN15 8SW United Contact:Kingdom Trevor Cummins
Pelican Engineering is a full MAN Truck and Bus dealership supporting MAN truck and Bus operators throughout Yorkshire and the North of England.
RR 1, Box 45, Sutton VT 05867 USA
11 Station Road Ind. Est., Station MagherafeltRoadNorthern Ireland BT45 5EY United Kingdom
Pelrine & Buchanans Maritime WorldwideTradingLtd
UK Ltd
Perry has been buying and selling used process plant and equipment for nearly 80 years. This includes GEN-SET and
tel: +44 (0)1733 www.perkins.com583000
PDR Associates Energy Group
PE1Peterborough5FQUnited Kingdom
P
Pentagon Instruments Ltd
Pope Street, Wakefield Europort Normanton West Yorkshire WF6 2TA United Kingdom
PCH Engineering A/S
Via Guido Rossa, 7 31030 Colfosco Di Susegana (TV) Contact:ItalyMr. Perin
Clearview Bldg, 60 Edison Rd, St CambridgeshireIves PE27 3GH United Kingdom
Contact: Mr Gerard McTeague tel: +44 (0)287 963 2609 fax: +44 (0)28 7963 Pelicankieran@pedenpower.co.uke-mail:www.pedenpower.co.uk3707Engineering
Ved Klaedebo 4, Hoersholm DK-2970 Denmark
tel: +1 732 390 e-mail:www.pdrassocs.com8069info@pdrassocs.com
Offers environmental, radio logical, waste and contaminated land management.
19 Pettipas Lane Halifax NS BOJ 1N0 Canada
Provides feasibility studies, engi neering and financial analysis of projects on PV, solar and heat-recovery, thermal, wind, geothermal, biogas, combined heat and power. Offers energy and storage, demand response and hybridisation of resources.
PCC Structurals Inc 4600 SE Harney Dr, Portland OR 97206 USA
Contact: Rose Pelrine tel: +1 1902 442 2771 fax: +1 1902 281 e-mail:forsale.comwww.industrialgenerators2089pbmtww@eastlink.ca
Station Road,Aycliffe Business Park, Co Durham Newton Aycliffe DL5 6EQ United Contact:Kingdom Darren Bentham tel: +44 (0)1325 info@perryprocess.co.uke-mail:www.perryprocess.co.uk315111
tel: +44 (0)7889 252 536 www.perma-fix.com
tel: +44 (0)1480 468200 fax: +44 (0)1480 463400 e-mail:www.pcme.comcontact@pcme.com
EnvironmentalPerma-Fix Services
Perkins is one of the world's leading suppliers of off-highway diesel and gas engines, offering dependable cost-effective power up to 2500 kVA in diesel or 1000 kWE prime in gas.
Pearl Engine Co
specialising in power, water and energy sectors.
tel: +44 (0)2380 987 info@industrial-needs.come-mail:www.industrial-needs.com030
Manufactures stack particulate emission monitoring equipment.
Perkins CompanyEnginesLimited
Provides an multidisciplineinternationalconsultancy
Contact: Leif Schaap tel: +45 4576 8776 fax: +45 4576 pch@pch-engineering.dke-mail:www.pch-engineering.dk8702
Pepco Energy Services
castings for gas turbines (max. pouring 150kg and 1000mm size) Certificates: ISO 9001; 2000; EN/AS9100; ISO 14001; OSHAS 18001; NADCAP.
Manufactures compact steam engines for cogeneration, marine propulsion and prime movers.
PCME Ltd
tel: +1 802 467 e-mail:www.pearlengine.com3205pearlengine@gmail.com
Sells generator sets, turbines, power plants and power barges.
tel: +1 503 777 3881 fax: +1 503 788 manufacturers.readycasting,machiningOfferswww.pccstructurals.com6527investmentandengine-hardwareforgasturbine
Contact: Marc Crook tel: +44 (0)1924 228722 fax: +44 (0)1924 sales@pelican-eng.co.uke-mail:www.pelican-eng.co.uk228723
Perry EquipmentProcessLtd
5 Manchester Sq London W1U 3PD United Contact:Kingdom Richard Evans tel: +44 (0)20 7486 3661 fax: +44 (0)20 7935 pellfrischmann.come-mail:www.pellfrischmann.com2589pflondon@
Manufactures and supplies precision measuring instruments to the power engineering indus try. The product range includes gas analysers, borescopes, control systems, dosimetres, electrical test equipment.
Perin Generators Group
tel: +44 (0)1903 765225 fax: +44 (0)1903 ments.come-mail:www.pentagoninstruments.com765547sales@pentagoninstru
Contact: Pete Slater tel: +1 904 354 www.phoenixprods.com1858
suppliers of mission critical diesel equipment. With over 30 years experience, we under stand diesel storage, transfer and monitoring systems like nobody else. If you're designing or building a new backup gener ator installation or need advice to improve your existing diesel system, we're here to help.
PFS Fueltec are specialist
PFS Fueltec Ltd Unit 2-3 Wheaton Court, Whea ton WithamRoadEssex CM8 3UJ United Kingdom
PIC provides 'THE BEST OF THE BEST' contract consultants to support engineering, construc tion, commissioning, operation, maintenance, and repair of power plants, oil/gas refineries and petrochemical facilities around the world.
P
PIC Group Inc
Contact: Mr Chen Chingo
151 Brookhollow Esplanade New Orleans Louisiana 70123
Pilgrim International Limited OldhamSouthlinkOL4 1DE United Kingdom
Piller (Thailand) Co. Ltd
7755 S Research Drive Suite 110 Tempe AZ 852841803
tel: +44 (0)1376 535260 fax: +44 (0)1376 trevor.mason@purcom.come-mail:www.pfsfueltec.com535268
The Silencer Division of Phillips & Temro Industries specializes in the design and manufacture of silencers, emission catalysts and complete exhaust system accessories for natural gas and diesel engine applications. EM silencers range from 1-1/2" up to 36" inlet sizes in a wide variety of physical configurations and noise attenuation grades. Cowl silencers provide a high level of noise attenuation in compact package sizes and are available from 1" up to 12" inlet sizes.
Contact: Ron Buck tel: +1 815 229 5300 fax: +1 815 229 precisiongovernors.come-mail:www.precisiongovernors.com5342customerservices@
Phoenix Analysis & Design Technologies (PADT)
Designer and manufacturer of the pilgrim radial fit coupling bolts and coupling hole align ment tooling for steam, gas, nuclear and hydro turbine application.
Petros Petropoulos
Contact: Gerald Matteson tel: +1 610 265 e-mail:www.philagear.com3000info@philagear.com
Contact: Efthimia Argyratou tel: +30 210 34 99 200 fax: +30 210 34 73 contact@petropoulos.come-mail:www.petropoulos.com404
Phoenix Products 1727 Bennett Street Jacksonville FL 32206 USA
AEBE delivers successfully generators from 2 kVA to 2000 kVA and it is considered the market leader in the Greek Market. Company's operations expand in the after-sales service with Special Support Contracts and Readiness Support for immediate response 24 hours a day, 365 days a year. The specialized technical experience in the field of generators techni cal support, provides the ability of designing and building custom designed technical support services with great effectiveness that satisfy the customers' requirements as they appear.
tel: +44 (0)1592 sales@p3connectors.come-mail:www.p3connectors.com775995
Manufactures, inspects, over hauls, upgrades, repairs and offers on-site technical services for gearboxes.
pilgrim-international.co.uke-mail:pilgrim-international.co.ukwww.sales@
Precision Governors provides engineered controls solutions for off-highway industrial applications including: power generation, oil and gas, man lifts, etc., and auxiliary application controls on diesel, gasoline and gaseous-fuelled engines. Contact PG for quick-turnaround solutions for your engine governing and other application control solutions.
1000 Parkwood Circle, Suite Atlanta1000 GA 30339 USA
901 East 8th Avenue, Suite 100 King of Prussia PA 19406 USA
lera Odos 96-104 Athens 10447 Greece
32/7 Soi Wat Thiandad, Moo 1, Petchkasaen Road Baan Main Sampran Nakorn Pathom 73110 Thailand
tel: +662 805 e-mail:www.piller.co.th8168bnk@piller.co.th
Contact: Brian Berg tel: +1 800 328 phillipsandtemro.come-mail:www.phillipsandtemro.com6108customerservice@
tel: +1 770 850 marketing@picworld.come-mail:www.picworld.com0100
AEBE
PG Engineered Control Solutions
tel: +1 480 813 e-mail:www.padtinc.com4884info@padtinc.com
tel: +44 (0)161 785 7700
Contact: Marketing Manager
Asim Saeed
2022 Worldwide Gen-Set & Cogeneration Directory 133
Contact:USA
Offers generator enclosures and base tanks, aboveground fuel sorage tanks and fuel delivery systems.
Philadelphia Gear, A Timken Brand
Generation, Storage, Transmis sion & Distribution, E-Mobility and Smart Buildings & Cities.
Petrotech Inc
John Cameron
MW. Trading from sites on four continents it offers purchase of surplus equipment from single items to complete plants, signifi cant savings against new prices and prompt delivery.
Phase 3 UK Ltd, are manufactur ers and suppliers of High Current cable connectors and specialist connection devices. Our prod ucts are supplied worldwide to the Electricity Utility, Stand by Power Generation, Military and Entertainment markets. These include : single and multicore cable systems, cable and power distribution boxes, harsh envi ronment connectors. +
Since 1922, Petros Petropoulos
2322 7th Avenue Rockford 61104 USA
Offers turnkey control and instrumentation systems retrofit for gas and steam turbines, generators, compressors, fuel systems conversion, fire and gas systems, vibration systems, associated electrical, instrumen tation and engineering services.
Phase 3 UK Limited 61 Naysmith Road,Southfield Ind GlenrothesEst KY6 2SD United Contact:Kingdom
Phillips & Temro Industries 9700 West 74th Street Eden Prairie MN 55344 USA
Phoenix Analysis & Design Technologies (PADT) is a 50-person company founded in 1994. PADT provides services related to the development of all kinds of rotating equip ment. These services include: aerodynamic design, mechanical design, development testing, controller/motor design, system integration, bearing/gear design, prototype manufacture, and off shore implementation of high volume manufacturing.
Phoenix Contact Ltd Halesfield 13, Telford, Shrop shire, TF7 4PG, United Kingdom
Tel: +44 845 881 2222
CO-GENERATION upto 50
Phoenix Contact offers an extensive portfolio of products for connection communicationtechnology,technology and control engineering through to innovative solutions for applica tions in Renewables, Energy
Dynamics UPS Sys. 150-1670Kva Frequency convertors 50:60 / 60:50 Aircraft
Contact:USAMark Johnson
tel: +1 504 620 e-mail:www.petrotechinc.com6600info@petrotechinc.com
tel: +1 763 424 6053 fax: +1 763 425 e-mail:www.pssigear.com3956info@pcpigear.com
Pleavin Power Ltd. +44(0)800 689 Bromborough,,ThePleavinservice@pleavinpower.co.uk4803PowerLtd.,Unit12,Arena,,StadiumCourt,CH623AE
Krucza Warszawa24/2600-526 Poland
Pioneer Critical Power Inc
Post Glover Resistors, certified to ISO-9002, with over 110 years in the industry, designs and builds neutral grounding resistors (up to 72kV and 5000 amps) and UL-listed high resistance grounding systems (up to 15kV) for the continuous process industries. Post Glover now offers the VariWatt, an infinitely adjustable load bank. Also available are harmonic filtering resistors, crane and motor control, dynamic braking and load discharge resistors.
Tenter Street, Rotherham Yorkshire S60 1LB UK United Kingdom
tel: +44 7763419090
2022 Worldwide Gen-Set & Cogeneration Directory 134
Pipe Supports Ltd Unit 22, West Stone, Berry Hill Industrial Droitwich,EstateWorcestershire WR9
9210 Wyoming Avenue N. Suite 250 Minneapolis 55445 USA
Contact: Steve Liggio tel: +1 504 394 6100 fax: +1 504 394 Polenergiasales@pointeightpower.come-mail:www.pointeightpower.com6686SA
Pinnacle Power designs, builds, operates and maintains bespoke energy networks for new and existing developments.
9AS United Kingdom
01285 657 julie.reeve@piller.com721
Planet Platforms Ltd Brunel Close, Century Park Wakefield 41 Industrial Estate Wakefield WF2 0XG United Contact:Kingdom Tim Mee tel: +44 (0)800 0854 info@planetplatforms.co.uke-mail:www.planetplatforms.co.uk161
Contact: Carlos F. Gottfried tel: +525 5685 1661 fax: +525 5686 www.potenciaindustrial.com7006
PO Box 75 Northumberland,MorpethNE61 2WG
tel: +44 (0)1670 power.energy@btinternet.come-mail:www.power-energy.co.uk518055
Contact: Adrian Morgan tel: +44 (0)1905 795500 fax: +44 (0)1905 pipesupports.come-mail:www.pipesupports.com794126adrian.morgan@
Contact: Janusz Ryk Director tel: +48 22 693 23 68 fax: +48 22 628 69 93 e-mail:www.ptez.com.plsekretariat@ptez.com.pl
P+EA are consulting engineers having an extensive experience in the field of Thermal Power Generation Worldwide. We are specialists in Thermal Power Generation, including Steam and Gas Turbines. We have expertise in design, project feasibility, technicalandadviseanalysis,outturbinepowersiteWeandspecification,turbines,selectionperformanceperformancesupervisingtesting,assessment,ofsteamandgaseconomicanalysis,technicalstudiessiteinvestigations.undertakeduediligenceandinvestigationsofthermalplants,steamandgasinstallations.P+EAcarrythermodynamiccyclefeasibilitystudies,onoperationmaintenance,andinvestigations.
Power LimitedCommand
Point Eight Power Inc. 1510 Engineers Road Belle Chasse, 70037 USA
Contact: Scott Fuller tel: +1 859 283 0778 fax: +1 859 283 scott.fuller@postglover.come-mail:www.postglover.com2900
Power Plants - PTEZ ul Krucza 6/14, 00-950 Warszaw Poland
Potencia Industrial S.A. A Ano de Juarez 205 Mexico D.F.09070 Mexico
Polymax Limited Buidling 91D, Whitehill & Bordon Enterprise Park, Budds Lane Bordon, Hants GU35 0JE United
From the generators we sell to the engines we service, we care because our names on it, our name means business and when our clients call upon us we have never failed to deliver.
PTEZ is the organisation of which the activities are cogen eration on the promotion and development of cogeneration in Poland. Non-profit, nongovernmental organisation.
e-mail: potenciasa@aol.com
tel: +1 407 381 1439 fax: +1 407 381 info@poweracoustics.come-mail:www.poweracoustics.com6080
Pinnacle Power Thistle Court, 1/2 Thistle Street Edinburgh, EH2 1DD United Kingdom
We offer a wide range of services to many types of industry including generator hire, temporary electrics and plumb
Designs and manufactures custom controls and switchgear for paralleling diesel generators. We provide complete on-site power systems solutions for customers that require critical emergency power.
Ground powersuppy 400 Hz Diesel Gen-Set 10-2000 Kva Our Team ready for Industrial and Electrical Installation and service works in Thailand and Behind.
Energy Development.
Access equipement suppliers, non-conductive fibreglass scaf fold systems and ladders.
We are the UK arm Kwality Polymers in India, we produce high quality anti-vibration mountings. We can supply static and captive/mobile, aswell as bespoke mountings to your requirements. Full listing see www.polymax.co.uk
tel: +44 (0)1709 555 575 fax: +44 (0)1709 380 info@powercommand.co.uke-mail:www.powercommand.co.uk400
Services include acoustical consuilting, noise control engineering and environmental impact assessment.
Piller occupies a unique posi tion, being the only company to produce a range of rotary UPS and static UPS technologies, encompassing kinetic energy storage systems or batteries, ground power units and 50/60Hz frequency converters. With over 7000 kinetic energy storage devices and more than 6000 rotary UPS units up to 3000kVA installed, Piller has around 300 technicians taking care of clients in more than 40 countries.
Piller Power Systems
12472 Lake Underhill Road, Orlando#302 Fl 32828 USA
P
We are committed to the longterm success of every system we create and every community or business it serves.
Power Acoustics Inc
Contact: Mr. Grzegorz Skarzyn ski, Vice-President tel: +48 22 522 39 00 fax: +48 22 522 31 e-mail:www.polenergia.pl61info@polenergia.pl
Power + AssociatesEnergy
Westgate, Phoenix Way, GloucestershireCirencester GL7 1YD United Kingdom
Design and supply of pipe support systems for power plants of all types. Products include constant and variable effort spring supports, rodding, beam attachments, pipe clamps, pipe bases, PTFE sliding supports and ancillary steelwork. The company is ISO 9001 approved.
Contact:Kingdom Damon Hartley tel: +44 (0)1420 474123 fax: +44 (0)1420 e-mail:www.polymax.co.uk487816sales@polymax.co.uk
Post Glover Resistors 1369 Cox Avenue Erlanger KY 41018 USA
A.C. generators to 5000 kW, rotary UPS systems to 600kVA, a.c. motor-generator sets 50/60/400 Hz, cogen UPS systems, windpower.
Polish Association of
Middle East and Africa.
FG Wilson Dealers
Power (London)ElectricsLtd
FG Wilson Dealers
Power EngineeringDieselPTE Ltd
Equipment for hydro, steam, gas and nuclear power plants, transmission and distribution equipment, transport and railway equipment.
Power Electrics is a leading supplier of diesel gen-sets and associated equipment for sale, hire, installation and
Provides power generation solutions for 20 – 120 MW applications utilising refurbished and warranted GE Frame 5, GE Frame 6 and GE Frame 9 gas turbine generator packages.
Power Search, Inc. 472 State Rte. 111, Unit G2 Hampstead NH 03841 USA
Vosveld Wijnegem4aBelgium
The Dell Business Park, Four Ashes, Wolverhampton, WV10 7DF, UK
ing. Backed up by our team of expert staff we can provide 24 hour cover to our customers for service, delivery and installation, whether you are in Yorkshire, Derbyshire, Nottinghamshire or other regions of the UK.
FG Wilson Dealers
Contact: M Rosenberg tel: +1 www.accompressorpros.com201-805-1441
Abergaw Trading Estate, Bryn mrnyn, Bridgend, CF32 9LW, Wales
Contact: John East tel: +44 (0)845 055 info@powercontinuity.co.ukity.co.ukwww.powercontinu8455email:
No 17 Tuas View Loop 637683 Singapore
All sets available for hire are manufactured with the latest technology and the specification is tailored to our requirements and encased in an acoustic canopy. Power Rental's generators are designed with an internal fuel tank and also have the facility to connect an external fuel supply via quick release couplings, so the generator is ready to use from the moment it's delivered.
Power Data Systems
Beirut, Contact:LebanonDr.Hassan Ghaddar tel: +961 1 e-mail:www.pimcolb.com825531pimco@pimcolb.com
Boonton NJ 07005 USA
Power Electrics (South Coast) Ltd
www.powerelectrics.com
P
tel: +65 6562 3103 fax: +65 6562 sales@powerdiesel.com.sge-mail:www.powerdiesel.com.sg3102
2022 Worldwide Gen-Set & Cogeneration Directory 135
Generators maintenance critical equipment fully installed diesel generators and uninterruptible power supplies
Rashid Karameh Street, Verdun 732 – 7th Floor
tel: +44 (0)1992 479 e-mail:www.powerrental.co.uk968info@powerrental.co.uk
tel: +32 33258800 fax: +32 e-mail:www.powersolutions.eu33258801info@powersolutions.eu
Power Machines OJSC 25A Protopopovsky per25A Moscow 129090 Russia
Power engineering and project management consultants, with specialist skills in commercially funded independent power projects (IPPs) in emerg ing markets. Twenty years experience in design, contract development, construction supervision, and operational support.
Generators maintenance critical equipment fully installed diesel generators and uninterruptible power supplies (UPS) for continuous power continuity for 100% business continuity by PowerContinu ity Systems for all emergency power solutions.
414 Green Street
Supply of new and used genera tor sets and switchgear. We supply CAT Cummins, Onan, Deutz, MTU and Detroit Diesel.
Power LimitedContinuity
3333 Henry Hudson Riverdale NY 10463 USA
Power (Midlands)ElectricsLtd
Power Electrics (Bristol) Ltd
London City Point, 1 Ropemaker Street, London, EC2Y 9HT, UK
Power CorporationProfessionalEquipmentSales
Power InternationalDevelopmentsFZCO PO Box 17204 Dubai United Arab Emirates tel: +971 4 883 6319 e-mail:www.pdi.aeinfo@pdi.ae
12 Pindar Road, Hoddesdon London EN11 0DB United Kingdom
Generators 10 - 1250 Kva
Power Electrics (Wales) Ltd
Professional search firm specialising in placement of personnel in the distributed power generation marketplace, areas of specialisation include: management, engineering, sales and service.
Goodwood Road, Eastleigh, Southampton, Hampshire, SO50 4NT, UK
PIMco is a leading supplier of electric diesel generators in the
Power Diesel's customers comprise a wide range from the marine and oil & gas sectors. Customers include offshore rig owners & operators and marine vessel owners and operators. Our customers deploy their equipment all over the world and rely on Power Diesel to service them on an "anytime" and "anywhere" basis.
tel: +44 (0)808 178 bduffield@powercontrol.co.ukemail:www.powercontrol.co.uk7272
maintenance. Power Electric specialises in the supply of new, used and re-conditioned gensets, acoustic enclosures, AMF panels, UPS systems etc.
Power Continuity House, 81 Spinney MelbourneHillDerbyshire DE73 8LX United Kingdom
Power Rental
Power InternationalConsultant
www.powerelectrics.com
Brian Holland Leigh Griffiths tel: +44 (0)370 850 comleigh.griffiths@powerelectrics.lectrics.come-mail:www.powerelectrics.com0858brian.holland@powere
Contact:Kingdom Graham Dilliway tel: +44 (0) 1403 249811 powerconsult@btinternet.comemail:
FG Wilson Dealers
Power Solutions N.V.
Contact: Leonid Matveev tel: +7 495 725 2763 fax: +7 495 725 e-mail:www.power-m.ru2742mail@power-m.ru
Contact: Mr. Edward Murphy, President tel: +1 603 329 1144 fax: +1 603 329 e-mail:www.powersearchinc.com4796pwrsch@aol.com
Power Control Ltd. Systems House, Rotherside Rd, Eckington, Sheffield S21 4HL, United Contact:KingdomBeckyDuffield
St. Ivel Way, Warmley Bristol BS30 8TY United Contact:Kingdom
www.powerelectrics.com
tel: +1 973 794 power-data-systems.come-mail:www.wix.com/jreed414/pds4984sales@
1 Corunna Drive, Horsham, West Sussex RH13 5HG United
www.powerelectrics.com
Manufactures and distributes online DC monitoring equipment related to batteries and other DC related instrumentation. Generator DC monitoring is the company's speciality.
Power MachineryIndustrialco-PIMco
Shajing Town Houting Street Baoan District Shenzhen China
Powerhire's services include Generator hire, Distribution hire, Cable hire, Fuel Tank hire and Load Bank hire which can be delivered by our Lowgistical team and installed and commis sioned by our fully qualified nd experienced Engineers.
PowerLink (UK) Co Ltd Vickers Building, Hurricane Close, Sherburn Enterprise SherburnPark, in Elmet, Leeds LS25 6PB United Kingdom
1261 Little Mountain Road Myerstown PA 17067 USA
4 Cowley Way, Sheffield S35 1QP, United Kingdom
Contact:Kingdom
tel: +44 (0)1509 214153 fax: +44 (0)1509 sales@powernetics.co.uke-mail:www.powernetics.co.uk262460
manufacturer of diesel genera tors. We have full machine shop capabilities, over bridge cranes, a full service multi-port garage, and experienced staff of the industry's top mechanics and technicians, the best testing equipment and de-installation tools.
Our flagship solutions are the Powerstar VIRTUE energy storage solution, the Powerstar range of voltage optimisation technologies, and the super low loss amorphous core distribution transformer with integrated remote monitoring, Powerstar SO-LO.
Contact: Bernard Wallace
tel: +44 (0)1494 871 544 fax: +44 (0) 1494 873 118 powersystemsinternational.come-mail:co.ukpowersystemsinternational.www.info@
PowerLink is a leading diesel gensets and engineering machinery manufacturer.
Contact: Qi Yanyan tel: +86 755 e-mail:www.cccme.org3385079825648466@qq.com
Contact: Lindsay Brownless
tel: +1 800 875 6964 fax: +1 717 933 info@psegenerators.come-mail:www.psegenerators.com8196
Power systems Research, an operating division of Compass International, Specializes in power industry research. In addi tion to custom research, Power Systems offers specialized software database products and the Power Products International industry newsletter. Compass International is a full service market research company that conducts primary and second ary market research including consulting, telephone interview ing, web based surveys, and focus groups.
Paul Kruger Street Edenglen, Edenvale 1609 South
Power Systems Electric Inc.
tel: +44 (0)1304 rental@powerhire.uk.come-mail:www.powerhire.uk.com83390
Tel: +44 1454318000 Fax: +44 1454318111
Power InternationalSystemsLtd.
Power World Machinery Equipment Co Ltd
PowerLink China No 150 Guanghua Road Songjiang Science & Technol ogy Park Shanghai 201614
tel: +44 (0)114 205 www.powerstar.com0770
We operate a dedicated busi ness unit specifically to manage multi-megawatt temporary power projects.Our team has many years' industry experience in specifying, shipping, operating and maintaining large projects in various global locations. We focus on power projects which are typically 2MVA to 50MVA in size.
Powerline Power Systems South Africa
Power Link Machine Co Ltd is a customer focused manufacturer of diesel generators from 7 to 2200 kVA, 50 & 60 Hz.
InternationalPowernetics Limited Power House, LoughboroughWorks,ClarenceJasonStreetLE111DX United Kingdom
P
Powersystems were established in 1977. We work nationwide, providing high voltage engineer ing excellence to clients across all sectors. As your specialist partner providing full turnkey solutions across grid connec tions, high voltage electrical power infrastructure and the renewable energy sectors.
PowerCo InternationalSystemsLimited
2022 Worldwide Gen-Set & Cogeneration Directory 136
tel: +44 (0)1723 376133 fax: +44 (0)1723 sales@generatorsets.co.uke-mail:www.generatorsets.co.uk370052
We Supply and Install high quality Generators from 10kva to 2000kva which are suitable for residential and businesses. Gensets include Kubota, Cummins, UK Perkins, IVECO, Powerlink and DEUTZ. Stamford and Leroy Somer Alternators. DEIF digital control panels. Available in open and soundproofed systems. All systems have ATS units as optional extras.
Powerhire (A Division of TGC International Ltd) Unit B1 Colliery Business Park, Pike EyethorneRoad Kent CT15 4FE United Kingdom
Stone House, 12 High Street Chalfont St. Giles Bucks HP8 4QA United Kingdom
Mr Mike Drinkwater
The company designs, supplies and manufactures custom designed UPS systems, battery chargers and dc-dc converters for the power generations and petrochemical industry.
We supply power conversion and secure power systems for computers, telecoms, military, public utilities, petrochemical process engineering, mass transit and air transportation requirements. Product range includes industrial uninterrupt ible power supply systems, frequency converters, DC/ DC converters, modular DC telecoms equipment, custom engineered rectifiers, voltage regulation equipment, inverters, power conditioners and standby diesel generator equipment
Contact:Africa Mike Rodger
Power ResearchSystems
Scarborough Business Centre, Auborough ScarboroughStreetYO11 1HT United
Contact:China Mr Wayne Hu tel: +86 21 57858416 fax: +86 21 info@powerlinkworld.come-mail:www.powerlinkworld.com57850867
Powerstar
1365 Corporate Center Curve Eagan MN 55121 USA
tel: +277 137 10798 fax: +270 8668 www.powerlinesystems.co.za46957
Manufacture and and service emergency generator systems.
tel: +1 651 905 8400 fax: +1 651 905 e-mail:www.powersys.com8487info@powersys.com
Contact: Mark L. Witmer
Power World Machinery Equip ment Co., Ltd. is a professional
No 24 the Fourth Industrial Zone
Powersystems UK Ltd Unit 1, Badminton Road Badminton Road Trading Estate Bristol, BS37 5GG United Kingdom
Powerco Systems International Limited are manufacturers of generating sets from 1kVA to 2200kVA for base load, prime power or standby applications. Powered by Perkins, M.A.N. Cummins, Volvo, Deutz, Scania, Lister and other internationally accepted engines. Standard specification or custom built units including soundproofed, mobile, containerised and synchronising systems. Specialists in power to the telecommunications industry.
Contact: Mike Haines tel: +44 (0) 1977 689 100 fax: +44 (0) 1977 info.uk@powerlinkworld.come-mail:www.powerlinkworld.com681990
1 Riverside Business Centre, Brighton Shoreham-by-Sea,Road West Sussex BN43 6RE United Kingdom
Powerpro UK Ltd.
Località Il Piano 53031 Casole d'Elsa, Siena, Italy
2022 Worldwide Gen-Set & Cogeneration Directory 137
tel: +44 (0)1865 722660 fax: +44 (0)1865 poyry.come-mail:www.poyry.co.uk722988consulting.energy.uk@
tel: +44 (0)1428 684980 fax: +44 (0)1428 power-source-pro.co.uke-mail:www.power-source-pro.co.uk687979sales@
Contact:Kingdom Mrs. Lynne Roberts tel: +44 (0)1922 454 585 fax: +44 (0)1922 454
Contact:Kingdom Derek Earby tel: +44 (0)1454 318000 fax: +44 (0)1454 powersystemsuk.come-mail:www.powersystemsuk.com318111enquiries@
ing of power installations up to 132kV. Network design, protec tion grading etc. are carried out in house. Involved in all forms of renewable energy generation.
tel: +44 (0)844 8733363 fax: +44 (0)8456 info@ppsl-districtenergy.co.uke-mail:www.ppsl-districtenergy.co.uk0586002
tel: +44 (0)845 200 9876 fax: +44 (0)845 200 www.ppspower.com9880
Powersource has developed the PowerPro range of diesel gensets from 7-2000kVA. We offer fast delivery and competi tive pricing on UK built produts using European components.
Provides integrated engineer ing and project management services of power products.
PR Industrial srl Localita Il Piano snc 53031 Casole d'Elas (SI) Italy
Contact: Mr. Javier Celdran tel: +34 968 334 900 fax: +34 968 579 (PRPramace-mail:www.pramac.com321info.es@pramac.comItalyIndustrialSRL)
P
e-mail: sales@ppspower.com
tel: +44 (0)1206 274 505 fax: +44 (0)1206 271 enquiries@powerpluseng.co.uke-mail:www.powerpluseng.co.uk208
LtdPowersourcecontactus@powerprouk.come-mail:www.powerprouk.com586Projects
Contact: Dave Carey tel: +44 (0)1403 224 200 fax: +44 (0)1403 210 758 e-mail:www.poyry.co.ukenergy.uk@poyry.com
School Road, Langham Colchester, Essex CO4 5PB United Kingdom
A UK leading provider of generator, fire pump and UPS maintenance & repair.
High voltage electrical contractor, established with a mechanical section. Specialists in design through to commission
tel: +44 (0)1489 560700 fax: +44 (0)1489 sales@powertecnique.come-mail:www.powertecnique.com560742
King Charles House, Park End Oxford,Street OX1 1JD United Kingdom
Pramac is a young and dynamic company that represents a solid industrial reality, from manufac turing to commercialization.
PPSPower Electricity Building, Unit 2 Hurri cane SherburnClosein Elmet Yorkshire LS25 6PB United Kingdom
Powerplus Engineering Ltd
Middlemore Lane West Aldridge Walsall WS9 8BG United
PowerPro House, Capital Park, Combe WormleyLaneGodalming Surrey GU8 5TJ United Kingdom
Powmat Ltd supplies over 50,000 new parts available for general electric frame 3.5.7 & 9 gas turbines. Stocking distributor for Roper pumps and Honeywell flame detec tor systems. Celebrating 28 years as an independent parts supplier.
Century House, 100 Station HorshamRoad West Sussex RH13 5UZ United Kingdom
Offers turnkey service for combined heat and power.
Prado & Associates PO Box 274206, Tampa FL 33688 USA
Tel.: +39 0577 9651 Fax: +39 0577 Pramacinfo.it@pramac.comwww.pramac.com949076-Generac UK Ltd Unit 4, Tunstall Arrow South, James Brindley Way, Tunstall, Stoke-on-Trent, Staffordshire ST6 5GF, United Kingdom
Powersystems UK Ltd Badmington Road Trading Est., Badmington Road, Yate Bristol BS37 5GG United
Pp Tek Limited Orchard Business Park, North End YaptonRoadNr Arundel West Sussex BN18 0GA United Kingdom
tel: +1 518 877 8518 fax: +1 518 877 8523 www.powmat com e-mail: main@powmat.com
Provides consulting services to energy markets.
tel: +44 (0)1273 466 enquiries@ptlengines.come-mail:www.ptlengines.com667
Offers engineering services for biofuels, ethanol, syngas gasifi cation and Fischer-Tropsch.
Specialises in design, analysis and procurement of engines, pumps and other thermo/fluid/ mechanical systems. The team of professional engineers works closely with partners to offer full service solutions
Poyry Energy Limited Horsham
Poyry ConsultingManagement(UK)Ltd
Powertecnique Unit 4 Concorde Close, Sopwith SegensworthPark North Fareham PO15 5RT United Kingdom
PowerTrain Technology Ltd
tel: +44 (0)1243 584034 fax: +44 (0)1243 LtdPPSLe-mail:www.pptek.co.uk583795pptek@parker.comDistrictHeating
Units 15B/C, Poniou Way, LongRock Industrial Estate Penzance Cornwall TR20 8HX United Kingdom
Contact: Mr Hassan Atassi tel: +39 0577 9651 fax: +39 0577 e-mail:www.pramac.com949076info@pramac.com
Powmat Ltd 321 Ushers Road Ballston Lake NY 12019 USA
tel: +1 813 961 e-mail:www.pradotec.com1072FLP@Pradotec.com
Respected for our innovate, refreshing and above all honest Weapproach.offerunbeatable prices, a 24/7 emergency hotline, and a true passion for customer care.
Pramac Iberica S.A.U. Autovia Murcia – San Javier Km Balsicas18 Murcia 30591 Spain
A UK leading independent supplier of standard and bespoke Gen-Sets, UPS and associated equipment and services. Powertecnique also provides highly specialised modular power systems designed to provide essential no break prime and UPS power to remote applications with a high degree of intelligence and the utmost reliability.
Powerplus Engineering design and manufacture bespoke noise control solutions for power generation and CHP equipment. Products include ISO style containers, acoustic and weatherproof enclosures, demountable enclosures, plant room attenuation and ventilation equipment.
Develops catalytic devices for the clean energy sector. Tech nologies under development include catalytic combustors for gas turbines, Stirling engine burners and fuel reformers and fuel processors for fuel cell systems.
Primagaz OPUS 12, 77 Esplanade du General de Gaulle 92914 Paris La Defense France
Contact: Pat Begley tel: +1 317 240 2500 e-mail:compraxairsurfacetechnologies.www.info@praxair.com
SELCO - Protection Relays & Alarm Modules
tel: +1 609 955 5390 fax: +1 609 751 info@princetonpower.come-mail:www.princetonpower.com9225
HONEYWELL - Pressure Regulators
Leads in HRSG cleaning. Capable of ensuring all boiler tubes, regardless of how deep, are clean.
Mfg: Steam turbines from 1 horsepower to 4,000. Steam turbine-generators, induction and sync.
BASLER - Protection Relays/ AVR's Precision Combustion Inc
Contact: Mr Alexander A. Trenta tel: +1 508 755 e-mail:www.primeairblowers.com5577primeblowr@aol.com
tel: +33 9 70 80 87 e-mail:www.primagaz.com08contact@primagaz.com
Princeton Power Systems Inc 3175 Princeton Pike Lawrenceville NJ 08648 USA
SEG - Relays
Distributors WOODWARDfor: - Electric Governors & Accessories/ APECS ProtectionLEONHARD-REGLERBAU-systems/DYNA/Relays
P To reserve your logo next to your Editorial for £150 please contact Power either by Tel: +44 888019(0)1403 or by e-mail power@wipmagazines.com Visit our Website powermediagroup.co.uk
Systems
tel: +1 203 287 tech@precisioncombustion.come-mail:www.precision-combustion.com3700
Contact: David Mallon Tel.: +44 1270 445777 Fax: +44 1270 e-mail:www.pramac.com617036info.uk@pramac.comPratt&Whitney
PCL provides solutions to the industrial and marine engine and power generation markets. We offer ATEX, IECEx, UL/cUL & CSA certified products.
KOCSIS - Hydraulic Starters & Spares
Precision Engine Controls Corporation
Precision Iceblast Corp 801 Maple Street, Peshtigo WI 54157 USA
Via Marco Biagi no 1 Casorate Primo Pavia 27022
Contact: Fritz Mehrer tel: +1 858 792 www.meggitt.com3217
Prime-Air Blowers, Inc 118 Cambridge Street Worcester MA 01603 USA
PREHEAT ENGINEERING LTD has been manufacturing PERE GRINE heating equipment in Britain since 1954. PEREGRINE equipment includes a wide range of: engine coolant heaters and systems, tank heaters (side & top entry), oil sump/ gearbox heaters (internal and external), trace heating tapes and more.
PremiAir Hire 26 Clay Place, Eastern Creek NSW 2766 Australia
Precision Controls Ltd Unit 4,Hillgate Business Centre, Swallow Street, Stockport, Cheshire, SK1 3AU, United Kingdom Tel: +44 (0)161 precisioncontrols.co.uke-mail:www.precisioncontrols.co.uk4764606sales@
410 Sackett Point Road, North CTHaven06473 USA
Prior Diesel was established in 1980 as an extension to George Prior Engineering in Great Yarmouth who carried out repair work on vessels operating in the North Sea. During the 1980s and 1990s many offshore support vessels owned by Tide water Marine whose HQ is in the U.S.A. were powered by Detroit Diesel 2 stroke engines.
2022 Worldwide Gen-Set & Cogeneration Directory 138
TDI - Air Starters
Part of Meggitt Control
Contact: Robert Zielinski tel: +1 860 565 TechnologiesPraxaire-mail:www.pratt-whitney.com4321cfirst@pwc.caSurface
11661 Sorrento Valley Road San Diego CA 92121 USA
Preheat Engineering Ltd
400 Main Street East Hartford CT 06118 USA
Distribution of LP gas. Products: L.P. Gas.
+44 (0) 1493 info@priordiesel.com441383
DYNALCO - Controls & Instrumentation (ATEX)
Offers electronic controls and fuel metering valves for gas turbines.
Prior Diesel
Gapton Hall Road, Gapton Hall Industrial Estate, Great Yarmouth, Norfolk, NR31 0NL United Kingdom
Contact:Italy Davide Previato tel: +39 02 e-mail:www.previato.it9056233info@previato.it
equipment. Its products include acoustic enclosures, silencers.
tel: +44 (0)20 8848 e-mail:www.preheat.co.uk1912sales@preheat.co.uk
Our coatings protect turboma chinery that power industry.
Unit 1,Adler Ind. Est.,Betam Road, Hayes, Middlesex UB3 1ST, United Kingdom
Manufactures advanced power conversion products and alternative energy systems with patented electronics that provide a reliable and cost-effective means for converting electric power cleanly and efficiently.
The company give a complete noise control service, from design/survey to the installa tion of its own manufactured
Worldwide Headquarters 1500 Polco IndianapolisStreetIN46222 USA
tel: +61 (02) 8818 1100 fax: +61 (02) 8818 IndustrialeInsonorizzazionePreviatoe-mail:www.premiairhire.com.au1162info@premiair.net.au
tel: +1 906 864 precision-iceblast.come-mail:www.precision-iceblast.com2421info@
GAS GENERATOR SET GXE, GRS Series PowerLink Engine 10KW-350KW Since 2012, PowerLink group has launched GXE, GRS series PowerLink gas gensets, powered by PowerLink, are equipped with cost-effective engine and high-quality spare parts, covering power range from 10kw to 350kw with open type, soundproof type, mini container type and container type for your selection. Our units are distributed in Europe, South America, Russia, Southeast Asia, the owners and www.powerlinkenergy.cominvestors. | : 0 1977 689100
World-class performance
Perkins® 5008 generation
The all-new Perkins® 5000 Series is a full authority electronic range of inline six and eight cylinder and V12 and V16 cylinder engines, engineered speci cally for the power generation market. Designed to power critical applications such as data centres and hospitals with dependable prime or standby power, where downtime isn't an option. power
Perkins® 5012
www.perkins.com/5000seriesengines
in
Contact:Hungary Gyorgy Vamai tel: +36 20 9 543 100 fax: +36 26 540 420 e-mail:www.prolan.huinfo@prolan.hu
tel: +39 01 61 42 44 52 fax: +39 01 61 42 40 92 e-mail:www.procold.itinfo@procold.it
tel: +1 888 663 processbarron.come-mail:www.processbarron.com2028information@
Via Sistina 121 Roma 00187 Italy
Our core business involves all elements of a project lifecycle including feasibility studies, capital justifications, front-end engineering and detailed design, right through to full turnkey project completion.
Contact: Ms Thu Thuy Nguyen tel: +39 0461 260719 fax: +39 0461 info@prometreogroup.come-mail:www.prometeogenerators.it985308
12350 Universal Drive Taylor Michigan 48180 USA
Professional Power Products offers quality electrical power generation equipment for the entire power industry. We manufacture a complete line of load banks, base tanks, enclo sures and switchgear products for industrial, commercial and utility applications. Our electrical switchgear and control products are found around the world in all types of applications includ ing utility, offshore oil and gas platforms, hospitals and office buildings.
Proto Manufacturing Ltd
448 W. Madison Street Darien 53114 USA
tel: +1 519 737 protocanada@protoxrd.come-mail:www.protoxrd.com6330
Provides automated nondestruc tive residual stress analysis and more.
Prometeo Generatos is able to offer a wide range of generating sets manufactured to high quality standards, important criteria for all who expect first class, reliable and safe products.
Pruftechnik Condition Monitoring AG
Progressive is a project develop ment company with expertise in renewable/biomass and clean coal technologies employing reciprocating and gas turbine prime movers.
Budakal sz, Lenfonopark Szentendrei u 1-3 H-2011
Proto Manufacturing Inc
Pro2 is one of the leading European manufactures of installations in the field of renew able energies and co-generation. Gas technology, Process tech nology, Co-generation power plants.
Contact: Jurgen Brux tel: +49 2154 488 0 fax: +49 2154 e-mail:www.pro-2.com488105info@pro2.com
2175 Solar Crescent, Oldcastle Onatario N0R 1L0 Canada
Contact: Ken Trent tel: +1 262 882 9000 fax: +1 262 882 9010 comprofessionalpowerproducts.e-mail:comprofessionalpowerproducts.www.sales@
Prometeo SRL
Offers turnkey worldwide.gasification-to-energybiomasssystems
tel: +39 6 4781 8451 fax: +39 6 4781 844 progettoenergia.come-mail:progettoenergia.comwww.info@
Oskar-Messter-Str. 19-21 85737 Ismaning Germany
Via Mantovano 9 Trento TN 38122 Italy
tel: +1 734 946 e-mail:www.protoxrd.com0974info@protoxrd.com
114 Edgecombe South Croydon Surrey CR2 8AD United Kingdom
Pro2 GmbHAnlagentechnik WillichSchmelzerstr.25D-47877 Germany
tel: +44 (0)20865 proleccontractors.co.uke-mail:www.proleccontractors.co.uk15565chris.fink@
PRM Energy Systems Inc
Manufacturer of laser shaft alignment systems and machine condition monitoring equipment.
Prolan is one of the largest supplier of the Hungarian electric power distribution industry concerning process control equipment. The main products of the company are the ProField remote terminal units for data acquisition, control and the Xgram Scada system for higher level supervisory centres. Prolan has a staff of 70, mostly electri cal engineers specialised in hardware, software and system development.
PROjEN Ltd
Provides automated nondestruc tive residual stress analysis and more.
capita.co.ukies@
504 Windamere Ter, Hot Springs AR 71913 USA
Proton OnSite 10 Technology Drive Wallingford CT 06492 USA
Produces hydrogen generators for cooling alternator windings.
Prolec brings together a broad range of experience and techni cal knowledge from all aspects of Building Services Engineering to offer a professional service to organisations of all sizes.
P
Prolan Process Control Co Ltd
tel: +1 501 767 2100 fax: +1 501 767 rbaileys@prmenergy.come-mail:www.prmenergycom7679
Procold SRL C/S0 Umberto 1058 Cigliano (VC) 13043 Italy
Processbarron 2770 Welborn Street Pelham, AL 35124 USA
Progressive Energy Ltd Swan House, Bonds Mill Bristol Road Stonehouse Gloucester shire, GL10 3RF
tel: +1 203 678 e-mail:www.protonsite.com2000info@protonsite.com
Manufactures components, compressors and refrigerators, 12-24V DC powered by photo voltaic panels.
Manufactures a wide array of rugged industrial electric actuators, including dual acting quarter-turn, quarter-turn spring return electric, linear electric actuators, as well as various
Contact: Sales Department tel: +49 89 996 16 0 fax: +49 89 996 162 e-mail:www.pruftechnik.com00info@pruftechnik.com
Offers centrifugal fans (ID, FD, PA), dampers, expansion joints, emergency fan repair, fan perfor mance/efficiency upgrades, air heaters, ductwork, multiclone dust installation/maintenance.fuelparts,collectors/replacementashconveyingsystems,feedsystemsandfield
2022 Worldwide Gen-Set & Cogeneration Directory 141
Progetto Energia SRL
ProMation Engineering Inc
tel: +44 (0) 1453 energy.come-mail:www.progressive-energy.com822444andy@progressive-
16138 Flight Path Drive Brooksville FL 34604 USA
PROjEN House, Wellfield Road Preston Brook Runcorn Chesh ire WA7 3AZ
Contact: Dean Geraci tel: +1 352 544 dean.geraci@promationei.come-mail:www.promationei.com8436
Professional Power Products Inc.
Prolec Contractors Ltd
stored energy backup and control solutions.
tel: +44 (0)1928 752 500 fax: +44 (0)1928 752 555 e-mail:projenbioenergy.co.ukwww.capita_projen_enquir-
Engineers and Consults on CHP, CHCP, energy-from-waste and biomass.
Stuart Holzer
PSU Designs Ltd
Manufactures reciprocating engine crankcase and atmos phere oil mist detection systems.
Quantum ES Gas Engines offer a range of durable gas engines and gas generating sets to a global market. Capable of running on a variety of gases from LPG to Biogas, Wellhead and Syngas, we pride ourselves on offering bespoke solutions.
Contact: Padraig Smith tel: +353 69 66 400 fax: +353 69 66 401 e-mail:www.pse.ieservice@pse.ie
tel: +44 (0)1685 353290 fax: +44 (0)1685 e-mail:www.quantumes.com353291sales@quantumes.co.uk
Contact: Lucia Maffucci tel: +1 860 368 lucia.maffucci@pwps.come-mail:www.pwps.com5535
Pike Road Industrial Estate, KentEythorneCT15 4ND United Kingdom tel: +44 (0)1304 832 002 e-mail:www.pumauk.comsales@pumauk.com
tel: +1 801 752 e-mail:www.qnergy.com0100info@qnergy.com
Electrical Engineering Special ists, based in Newcastle West with a branch office in Dublin. Supply, insoall, commission and maintenance of Caterpillar Generators, and Socomec Sicon UPS systems, and all associated products
Murdock Road Bedford MK41 7PT United
Unit 15 Crystal Business Centre Sandwich Industrial Estate Sandwich CT13 9QX United
Manufacturer and Distribu tor - Sealed Lead Acid, Nickel Cadmium and Nickel Metal Hydride Batteries, Battery Packs, Power Supplies, Battery Chargers. Metal Detectors, Hand Lamps, Piezo Electric Loudspeakers.
Units 6 & 7 Bloomfield Park Bloomfield Road Tipton West Midlands DY4 9AP United
tel: +44 (0)1252 customercontact@qinetiq.come-mail:www.qinetiq.com392000
5 Hampstead West 224 Iverson Road London, NW6 2HL United
heavy-duty gas turbines.
tel: +44 (0)23 8029 prysmiangroup.come-mail:www.prysmiangroup.com5555cables.marketing.uk@
tel: +44 (0)121 557 6499 fax: +44 (0)121 557 e-mail:www.psudesigns.co.uk6498sales@psudesigns.co.uk
tel: +1 561 354 1100 fax: +1 561 354 1199 e-mail:www.psm.compower@psm.com
tel: +44 (0)1628 474324 fax: +44 (0)1628 pulsardevelopments.come-mail:www.pulsardevelopments.com474325enquiries@
Contact:Kingdom John Inglis
tel: +44 (0)1304 621622 fax: +44 (0)1304 service@pumaukservice.come-mail:www.pumaukservice.com621171
With 4 manufacturing plants in the UK, Prysmian Group is well placed to support its home and export customers for Energy and Telecom cables and accessories. Prysmian is market leader and "innovation driver" in all major Energy and Telecom cables business activities.
tel: +44 20 7328 e-mail:www.oilmist.com3121qmi@oilmist.com
Develops and delivers stirling generators and cryocoolers.
Offers 25-120 MW gas turbines for quick installation, high-effi ciency mobile power, mechanical drive, simple and combined cycle and cogeneration. Provides advanced technology parts. coatings and repairs for
Mayphil Industrial Estate, Goat Mill MerthyrRoadTydfil Wales CF48 3TF United Kingdom
One of Europe's largest science and technology organisations.
QP
2022 Worldwide Gen-Set & Cogeneration Directory 142
1440 W Indiantown Road Jupiter FL 33458 USA
Manufactures the most advanced range of battery chargers for Gen-Set, meet ing EN54, UL and EN61000. Switch-mode technology, incorporating battery impedance mointoring, charge fail, boost and DIN Rail mounting; rated at -10C to +50C in several outputs. Stock readily available. Price and power density leaves thyris tor charges in the 20th century.
Delivers a full scope of turbine services including high technol ogy gas turbine parts such as all critical F-Class components, comprehensive reconditioning services, expert field services, and flexible LTA's.
Contact:Kingdom
PUNCH Flybrid
Abou Baker Al Seddik Street, Yacoubian Bldg PO Box 3617 Damascus, Syria
Spracklen House, Dukes Place Marlow Bucks SL7 2QH United Contact:Kingdom Adam Hogg, Technical Consultant
Chickenhall Lane, Eastleigh Hampshire SO50 6YU
Contact: Heikki Seppanen tel: +358 10 HeadquartersPrysmianprysmiangroup.come-mail:www.prysmiangroup.com5661heikki.seppanen@GroupUK
Prysmian Group
Cody Technology Park, Ively Road, HampshireFarnboroughGU14OLX United Kingdom
PWe-mail:www.pyg-online.com8611info@pyg-online.comPowerSystemsInc
The design, manufacture, installation and testing of LV & HV (up to 11kV), island mode or synchronised power generation systems including all acoustic and fuel system equipment. tam: AMPS
Unit 4 Silverstone Technology Park,, Silverstone Circuit, Towces ter, NN12 8GX +44 13278 info@punchflybrid.com56861
Provides a range of diesel and gas powered generating sets.
Puzant Yacoubian Group
Quantum Offshore Ltd
Manufacturer of custom built control panels, desks and fabrications in mild steel and aluminium with fine limit capabilities to produce preci sion items on CNC machinery. The company also produces a standard range of ASTA certified motor control center panel with fitted busbar systems.
PSM
300 W 12th Street Ogdan Utah 84404 USA
Quantum ES Gas Engines
Pulsar Developments Ltd
Kaapelitie 68, 02490 Pikkala Johdintie 5, 90620 Oulu Finland
tel: +963 11 212 8600 fax: +963 11 212
QinetiQ Group Plc
PSJ Fabrications Ltd
628 Hebron Avenue, Suite 400 Glastonbury CT 06033 USA
5 Tregoniggie Industrial Estate, CornwallFalmouthTR11 4SN United Contact:Kingdom Peter Tudor
Quality InstrumentsMonitoringLtd
Contact:Kingdom Alan Lawson tel: +44 (0)1234 268484 fax: +44 (0)1234 psjfabrications.come-mail:www.psjfabrications.com268487enquiries@
Contact:Kingdom BJ Smith
Puma Power Projects Limited
Puma Manufacturing Ltd
Qnergy Ltd
PSE Power Systems Station NewcastleRoadWest, Co. Limerick V42 WV08 Ireland
PUNCH Flybrid believes that at some point in the future every dynamically operated vehicle or machine will have some form of energy recovery system. We believe that power dense and robust flywheel energy storage technology will play a key part in this PUNCHdevelopment.Flybridflywheel technol ogy is highly flexible and can be combined with mechanical, electrical and hydraulic energy transmission options.
Hawkpower, John Deere, Deutz, Perkins, Hatz, Marathon, Newage, Murphy, Tradewinds, Stateline, GENMAC...just to name a few.
Rayleigh Instruments Ltd
Contact:Kingdom Donald F Cameron tel: +44 (0)17684 80372 fax: +44 (0)17684 www.quattrosonics.com80374 / www. /e-mail:primasonics.cominfo@quattrosonics.comsound@primasonics.com
Contact: A. Mirzakhani tel: +98 21 88975425 fax: +98 21 e-mail:www.raad-eng.com88968206inco@raad-eng.com
uL, Lakowa 33 PO Box 112 Raciborz 47-400 Poland
Manufacture of sufactant based cleaning fluids for gas turbine compressors and reciprocating engine tubochargers. Also highpressure cleaning systems for online and offline GT compres sor cleaning. R-MC are the inventors and patent holders of aqueous compressor cleaners.
Contact: Mr. D.G. Brookes tel: +44 (0)1245 e-mail:www.rayleigh.com428500sales@rayleigh.com
Ransal India Pvt Ltd 3E Everest House, 46/c, Chow ringhee CalcuttaRd700 071 India
R. B. U'ren Equipment Inc rents, sells and services aerial lifts, scissor lifts, generators, light towers, welders, compressors and forklifts.
RASA RadiatorsIndustrial
tel: +90 212 886 8581 mob: +90 532 334 3149 fax: +90 212 886 e-mail:www.rasa.com.tr8078uavci@rasa.com.tr
The Quattro range is effective at preventing particulate build up particularly within the power generation industry – for boilers, super heaters, economisers, SCR's and ESPs and large baghouse filter plants ets. The Quattro range was designed in order to provide innovative, economically priced, prime performance material debonding technology without compromis ing on our valued reputation for innovative design, superior build and outstanding performance.
Akcaburgaz Mahallesi. 36. Sokak EsenyurtNo:10Istanbul Turkey
Contact: Chris Bensch tel: +1 716 283 4466 fax: +1 716 286 e-mail:www.rburen.com5125cjbensch@aol.com
tel: +971 4 346 8240 fax: +971 4 346 sales.uae@rm-electrical.come-mail:www.rm-electrical.com8241
Operates as an international energy consultant, providing advice on every aspect of energy from strategies and plans to production and transmission facilities.
Contact: Richard Williams tel: +44 (0)1242 282022 fax: +44 (0)8700 e-mail:www.rwilliams.co.uk941025office@rwilliams.co.uk
Raytel House, Cutters Road, South FerrersWoodhamChelmsford Essex CM3 5WA United Kingdom
We are main supplier of GenSets in Iran.
tel: +44 (0)1780 762555 fax: +44 (0)1780 762599 e-mail:www.r-mc.cominfo@r-mc.com
103 Popes Island New Bedford MA02740 USA
1120 Connecting Road Niagara Falls NY 14304 USA
Quattrosonicsquantumoffshore.demon.co.uke-mail:quantumoffshore.demon.co.ukwww.P.Tudor@
R.B. U'ren Equipment Rental Inc
tel: +44 (0)1326 377705 fax: +44 (0)1326 377708
RWC are world leaders in the field of high temperature gas filtration systems. Nobody knows more about hot gas filtration than we do.
Rafako SA
Contact: Richard F. Partridge tel: +1 562 802 7345 fax: +1 562 802 GroupRAADe-mail:www.rfpartdige.com3186dick@rfpartridge.comEngineering No 79, Fatemi Avenue Tehran 14147 Iran
As one of the market leaders in the supply of all types of Electri cal equipment, R&M Wholesale Electric can offer an unrivalled range of electrical products for IEC and NEC specifications.
Contact: Piotr Karas tel: +48 32 410 1000 fax: +48 32 415 e-mail:www.rafako.com.pl3427info@rafako.com.pl
6 Stamford Business Park, Ryhall Road, Stamford Lincolnshire PE9 1XT United Contact:Kingdom Mark Burnett
R-MC Power Recovery Ltd
Contact: Mr Ugur Avci
QR
Founded in 1946, Quick Cable Corporation manufactures a complete line of specialty electronic connectors, tools, cables and related products for aftermarket, OEM, distribution and heavy-duty markets. Based in Franksville, Wisconsin, the company is ISO-9001/2000 certi fied, SAE certified and UL listed.
R&M Wholesale Electric LLC M-03 AlJoud Centre
3700 Quick Drive Franksville WI 53126 USA
North Lakes Business Park, Flusco, CumbriaPenrithCA11 0JG United
Ramboll
Copenhagen DK-2300 Denmark tel: +45 5161 e-mail:www.ramboll.com1000info@ramboll.com
Contact: Bob Mitchell tel: +1 508 999 5685 fax: +1 508 997 e-mail:www.ramitchell.com8954info@ramitchell.com
R.A. Mitchell Co., Inc.
13875 Cerritos Corporate Drive Unit B Cerritos 90703 USA
Quick CorporationCable
Contact: Mr Rajiv Chawla tel: +91 33 22881605 fax: +91 33 e-mail:www.ransalindia.com22880673ransal@vsnl.com
Sonic soot blowing encom passes the realm of sound transmission through particulate and solids
The supply of all generator instrumentation including ammeters, voltmeters, frequency meters and hours run counters with a full supporting range
Al Quoz PO Box 282566 Dubai U.A.E
R.A. Mitchell company builds, installs and services a wide vari ety of diesel powered equipment. Largest Lister-Petter distributor in the western hemisphere. 24 hour parts, service always available. Some of the product lines we carry are Lister-Petter/
R.F. Partridge & Associates Inc.
Rasa is a leading manufacturer of different types of Cooling Radiators for Diesel and Gas Engines, Industrial and Marine Applications, Gensets and Power plants in Turkey and is one of the leading manufacturers in the EngineProductWorld.range:Mounted Radiators, Belt Drive & Remote Radiators, Inter coolers, Oil & Fuel Coolers
2022 Worldwide Gen-Set & Cogeneration Directory 143
Design and production of boilers including PC,supercritical, CFB, waste heat and HRSG. FGD plants on turnkey basis, boiler diagnostics, repairs, modernisa tion, boiler components and steel structures. ISO9001, ISO14001, European Directive.
The Quattrosonics Range of Sonic Soot Blowers
Hannemanns Alle 53
Manufacturers of Fabricated and Cast Exhaust Manifolds & Stainless Steel Bellows Expan sion Joints for Diesel Engines - Gensets, Locomotives etc
R Williams Consultants
Contact: Ken Bons tel: +1 800 558 8667 fax: +1 800 733 e-mail:www.quickcable.com8611sales@quickcable.com
123A Cirencester Road, Charl ton CheltenhamKings GL53 8DB United Kingdom
2022 Worldwide Gen-Set & Cogeneration Directory
Recticel UK Ltd
For further details about any of our products please contact to
tel: +27 11 914 1640 fax: +27 11 914 3586 e-mail:www.rely.co.zasales@rely.co.za
European Suppliers of Young and Franklin fuel Control Valves and actuators installed on hundreds of GE and Solar Turbines
The majority of the company's products are NATO codified and built to military require ments. Whether commercial market or private operators, Red Box customers can expect in depth technical support and operational advice, global after sales and service locations.
144
Red Box International holds IS0 9001:2000 accreditation which gives customers the peace of mind that Red Box units are designed and built to the highest possible specification.
tel: +39 035 827333 fax: +39 035 e-mail:www.remazel.com827347info@remazel.com
Reich Drive Systems UK Ltd.
Rely Intra Cast
Reich Drive Systems UK Ltd is a wholly owned subsidiary of the Dipl.-Ing.Herwarth Reich GmbH, headquartered in Bochum (Germany). Proficient in power transmission applications
Bluebell Close, Clover Nook Industrial Park
RCCE - NIRAS Unit 901, Kham Thien Building, 193-195 Kham Thien Dong Da District, Hanoi Vietnam
Red Box International has a particular expertise in the design and build of portable and towed power units. Red Box are able to custom-built units on request.
Red Box International was formed by Managing Director, Allan Ross, in 1993 and now distributes both Power and Security products to over 60 countries. The company oper ates from a modern purpose built UK factory and is justifiably proud of its reputation as a market leader of portable product technology in Aviation, Military and Para Military opera tions. Red Box strives to give customers competitively priced, high quality, and technically advanced portable products.
Max-Planck-Strasse 3, Kornwes Dthelm70806 Germany
Alfreton Derbyshire DE55 4RD United Contact:StatesGary Hall
tel: +44 (0)1773 838000 fax: +44 (0)1908 329483 e-mail: Hall.gary@recticel.com
Provides professional and costeffective consultancy services and solutions in all aspects of acoustics, noise control and vibration.
Red Acoustics Ltd Unit 8 Cable Court
SPA Loc Pertegalli 33, Endine Gaiano (BG) 24060 Italy
of current transformers. Also available is a range of electrical transducers, along with multi function power monitors to measure all electrical param eters in one compact unit.
RCI Technologies 462 Borrego Court, Suite D San Dimas CA 91773 USA
Reman Europe Ltd
Contact: Steve Gillingham tel: +353 1 4019699 fax: +353 1 reman-europe.come-mail:www.reman-europe.com4019698sgilllingham@
Preston PR2 9YW United Kingdom
tel: +44 (0)1794 518888 fax: +44 (0)1794 sales@redboxpower.come-mail:www.redboxaviation.com518848
since 1946. For more than 65 years REICH-KUPPLUNGEN in Bochum has produced a wide range of torsionally flexible couplings. One of the exceptional key features is our in-house development and manufacture of elastomeric elements.
of customised products for acoustic and thermal manage ment, applying a wide range of materials and technologies.
Unit 77, Block 503, Greenogue Business RathcooleParkDublin Ireland
Rue J Rauscent 142 B Wavre 1300 Belgium
tel: +84 4 37868592 fax: +84 4 mitigation.ableOfferse-mail:www.rcee.org.vn37868593rcee.jsc@rcee.org.vnenergyefficiency,renewenergyandclimatechange
Recticel Flexible Foams is active worldwide, with foam production and converting plants close to its customers.
PO Box 222 Boksbury 1460 South Contact:AfricaWilliam Keir
tel: +1 909 305 info@rcitechnologies.come-mail:www.rcitechnologies.com1241
tel: +49 7154 1314 0 fax: +49 7154 1314 333 e-mail:www.rtk.deinfo@rtk.de
Designs and fabricates diverters, exhaust systems and dampers (multi-louver, biplane or tandem, guillotines, stack dampers, expansion joints and silencers). Applications for power plants, CCPP, refineries, oil and gas and industrial.
Coronation Street, Unit 4 Bankside Business Park SK5 7PG, Stockport tel: +44 161 714 e-mail:www.reich-uk.com4191info@reich-uk.com
on 44 (0) 1794 518888 or e-mail us frequencies.orPhasefromcantosupplies400HzarePOWERAmpsAmpsandThistheUNITSTRANSFORMER50,100,150portablepower.qualityThe28.5VRANGEtotofromunits.highUNITSTOWEDeveryportableacapacitiespeakvoltagesbatteryisSTARTOFwww.redboxpower.comsales@redboxpower.com.RANGEPORTABLEBATTERYUNITSTheRBrangearangeofhandportablestartunits.Withoutputrangingfrom12V-28V,Ampsofupto3500Aandofupto152A/hat10hourrating.ThereisaRBpackforalmosteventuality.RANGEOFBATTERYSTARTTheTC400rangearecapacityheavydutystartTheyhaveoutputvoltages12V-28V,peakAmpsofup4500Aandcapacitiesofup220A/hata10hourrating.OFCONTINUOUSDCPOWERSUPPLIESRBSCrangesupplieshigh28.5VDCcontinuousTheseunitsarehighlyandcansupplyasor200Ampunits.RECTIFIERTheRBC5000isoneofbiggestunitsinourrange.unitsupplies28.5VDCcanproduceupto600continuouslyand2000peak.CONTINUOUSACSUPPLIERTheseunitssuppliedas115/200Volts,continuousACpowerwithratingsform5KVA90KVA.Mostoftheseunitsbeconfiguredtooperatealmostanysingleor3supply.Theycanbefixedvariableoutputvoltageand
tel: +32 10 411 334 fax: +32 10 411 resourcerecovery.eue-mail:www.resourcerecovery.eu334mc.carthy@
Consults on waste management and resource recovery, biogas utilization, municipal solid waste incineration and bottom ash recovery.
KornwesthelmRegeltechnik GmbH
Red Box International 11 Fernacre Business Park Budds Lane Romsey SO51 0HA United Contact:KingdomPhilHorn
Reco TechnologiesWaste Ltd
Remazel Engineering
Renewable AssociationEnergy–REA
Supplies patented filterless fuel purification products that are 'Green Clean' certified and include the Universal Fuel Puri fier, the Portable Fuel Polishing Unit, and the Automatic Fuel Recirculating Systems.
2ND Floor, 25 Eccleston Place Victoria London SW1W 9NF United Kingdom
Manufactures precision steel castings for valve/oil related and power generation markets. All grades of steel are produced within the ASTM specification range.
tel: +44(0)20 7925 3570
Produces and distributes control devices for thermal and refrig eration engineering.
Recticel Flexible Foams offers value-added solutions meeting the needs of Industry in Silenc ing, Sealing, Filtering, Carrying, Supporting and Comforting. We offer an extensive range
tel: +44 (0)1772 722 182 fax: +44 (0)1772 722 e-mail:www.redacoustics.co.uk451info@redacoustics.co.uk
R
tel: +44 (0)1473 738569 fax: +44 (0)1473 e-mail:www.robush.com738751sales@robush.co.uk
Manufacture, Sourcing, Stockist & Distributor of standard and bespoke Anti-Vibration Bushings & Mountings. UK Distributors for Trelleborg IAVS.
100 Congress Avenue, Suite Austin2000 TX 78701 USA
500 World Commerce St.ParkwayAugustine FL 32092 USA
tel: +44 (0)1235 753000 fax: +44 (0)1235 Richenquiry-ee@ricardo.come-mail:www.ee.ricardo.com753001MotorCo(FZE)
20 Bay Harbour Drive, La Porte Texas 77571 USA
Rewinds & J Windsor & Sons (Engineers) Ltd
Robinson EnclosuresCustom
tel: +44 (0)151 207 2074 fax: +44 (0)151 298 1442 e-mail:www.rjweng.comenquiries@jweng.com
RH Energy Ltd
Renold CouplingsHi-Tec-Halifax
tel: +1 281 941 e-mail:www.revakengineering.com9118lynn.revak@comcast.net
112 Parkinson Lane Halifax HX1 3QH United
28 Tilmore Road, Petersfield Hampshire GU32 2HH United Contact:Kingdom Robert Hyde
5025-A East Business 20 Abilene, Texas USA 79601-
Contact: Steve Ferlita tel: +1 904 737 7730 fax: +1 904 281 systems.cominfo@ringpower-e-mail:systems.comwww.ringpower-0831
A member of the Cat worldwide dealer network, Ring Power has more than 55 years of experience in the market place, providing pre-owned, top quality, used and reconditioned industrial power generation equipment, engines and compressors. We are also interested in purchasing all makes and models of SURPLUS NEW and QUALITY USED generator sets.
81 Regent Rd, Liverpool Merseyside L5 9SY United Kingdom
tel: +39 030 73 56 336 fax: +39 030 73 56 e-mail:www.rizzienergy.com761rizzi@rizzienergy.com
Provides energy control monitor ing systems.
Companies provide engineer ing services, turbomachinery repairing and rebuilding services, surplus and rebuilt parts, critical equipment spares storage and Revak engineered products to our worldwide customers.
Produces diesel generating sets.
Specialises in the repair of wind turbine generators.
RENTECH is in its third decade of designing and manufacturing high quality custom boilers, including Fired Packaged Boilers, Waste Heat Boilers, Heat Recovery Steam Generators, Specialty Boilers and Emission Control Systems. We serve a growing number of U.S. and international customers in the refining and petro-chemical industries, power generation and other industries. We offer excellent technical solutions to the unique needs of our customers for steam with a focus on custom design and service, competitive prices, and reliable delivery schedules.
Contact:Kingdom Alan Dean tel: +44 (0)1422 255000 fax: +44 (0)1422 e-mail:www.renold.com320273sales@hitec.renold.comRentechBoilerSystemsInc
RLC - Callender Metcalf Drive, Altham Industrial AccringtonEstate BB5 5AY United Contact:Kingdom Andrew Nicoll tel: +44 (0)1282 688500 fax: +44 (0)1282 enquiries@rlc-group.come-mail:www.rlc-group.com688501
tel: +44 (0)1730 261 486 fax: +44 (0)1730 261 486 e-mail:www.rhenergy.comrobert@rhenergy.co.uk
Callender Aeropart is a subcon tract manufacturer of Blisks, turbine blades, compressor blades, stators, rotors, wide chord fan blades and other airfoil components for worldwide aerospace and power generation industries. Callender's invest ment in 5-axis cnc machines, creep feed grinders mean that we are specialists in machining titanium and nickel based alloys. parentcomp: RLC Engineering Group Ltd
Offers mechanical and energy engineering consulting services on energy efficiency, CHP, power generation and renewables. Specialises in thermo-economic analysis of power generation cycles, software development, feasibility studies and concept design.
Wrexham Industrial Estate Wrexham LL13 9XN United Contact:Kingdom Graham Kempster tel: +44 (0)800 269 394 fax: +44 (0)1978 e-mail:www.riello-ups.co.uk729290sales@riello-ups.co.ukRingPowerCorporation
Hamriah Free Zone (Phase ll) Sharjah, United Arab Emirates Contact: Batoul Abou Khalil tel: +971 6 526 9111 fax: +971 50 269 e-mail:www.richmotor.com4033rmcghaddar@gmail.com
fax: +44 (0)20 7925 2715 e-mail:www.r-e-a.netinfo@r-e-a.net
Provides heat recovery and waste heat boilers, air heaters, economisers and soot blowers.
Contact:6411
RKC Energy Systems Ltd
Contact:USA Jim Birkholz
We are a custom manufacturer of sound attenuated, weather proof enclosures and containers. We offer complete turnkey pack ages with options including: skid bases, fuel tanks, trailers, wiring services and load bank testing.
Robush Ltd
Gull Farm, Gull Lane, Grundis Woodbridgeburgh Suffolk IP13 6RN United Contact:KingdomTonyGrover
Riello UPS Ltd Unit 50, Clywedog Road North,
Rizzi Engineering Srl Via Nespolo 6 Adro Brescia 25030 Italy
1740 Eisenhower Drive P.O. Box 5905 De Pere 54115
tel: +1 920 490 sales@robinsonenclosures.come-mail:www.robinsonenclosures.com3250
RobustEnergy LLC
Kevin Slepicka tel: +1 325 672 3400 fax: +1 325 672 sales@rentechboilers.come-mail:www.rentechboilers.com9996
Revak Engineering Inc
The Gemini Building, Fermi Avenue, Harwell Didcot OX11 OQR United Kingdom
tel: +1 512 610 e-mail:www.robustenergy.com2310rich@robustenergy.com
Provides clean, energy-efficient, R
48 Lillielsfield Avenue Barnwood Gloucester GL3 3AH United Contact:KingdomRobert Clark
RICARDO Energy & Environment
tel: +44 (0)1452 535 597 fax: +44 (0)1452 617 e-mail:www.rkcenergy.com724sales@rkcenergy.com
The REA is the voice of the UK renewables industry, established in 2001 as a not-for-profit trade association, representing British renewable energy producers and promoting the use of renewable energy in the UK.
2022 Worldwide Gen-Set & Cogeneration Directory 145
Established in 1981, the Revak
of OEM products at competitive prices.
Rolls-Royce Brazil 62 Buckingham Gate London SW1E 6AT United Kingdom tel: +44 (0)20 7222 HeadquartersRolls-Roycerolls-royce.come-mail:www.rolls-royce.com9020internationalenquiries@ 65 Buckingham Gate London SW1E 6AT United Kingdom
tel: +44 (0)1332 242424 fax: +44 (0)1234
PTERolls-Roycewww.rolls-royce.com211074SingaporeLtd
Rolls-Royce Marine AS Bergen Engines AS Hordvikneset 125, 5108 Hordvik Bergen N-5808 Norway
Contact: G Roper tel: +44 (0)1746 712670 fax: +44 (0)1746 info@roperelectronics.co.uke-mail:www.roperelectronics.co.uk712746
Rollo Power Solutions is a company offering a "one stop shop" approach to customers' stand by power and marine requirements. With branches in Grimsby & Bristol we can offer all our services at a local level to suit your business needs. Our experienced and professional team offer supply of stand-by generators and provide instal lation as a full turn key project. After sales support is provided through our national network of technically competent and factory trained mobile Service Engineers providing 24/7 cover 365 days per year. The Rollo offer is made complete with our ability to interpret and supply engine spares for a wide variety
R
Rochester Sensors UK Limited
tel: +1 661 702 1344 fax: +1 661 295 e-mail:www.ronan.com6069sales@ronan.com
Designs and manufactures liquid fuel flow dividers and more.
Rosh Engineering Ltd supplies, maintains and refurbishes power transformers and associated equipment including, trans former uprating, erection and installation, technical support, replacement cooling, cleaning and painting, regasketing and insulating oil servicing and testing including removing PCB contaminated oil.
Contact: Roy Hull tel: +1 414 421 4666
Rolls-Royce Power Engineering PLC Moor DerbyLaneDE24 8BJ United King dom
Rolls Royce Marine AS Engines 65 Buckingham Gate London SW1E 6AT United Contact:Kingdom Gary Hyman tel: +44 (0)20 7227 rolls-royce.come-mail:www.rolls-royce.com9135gary.hyman@
Rosh Engineering Ltd
Contact: René Boone tel: +49 5921 7809-0 fax: +49 5921 e-mail:www.rosink.de7809-10info@rosink.de
Offers radiometric measurement gauges providing non-contact measurement solutions for harsh process environments. Applica tions include continuous level measurement, point level moni toring, interface level/density measurement, density/mass flow measurement, and weight scale measurement.
Manufacturer and repairer of AVR's and static exciters for AC and DC generators, manufacture of contrology AVR's. Stockist of popular models by other manufacturers.
2022 Worldwide Gen-Set & Cogeneration Directory 146
Rosink GMBH & Co KG Mashienenfabrik Bentheimer Str 207 Nordhorn D-48529 Germany
Significant infusion of engineer ing talent enhances capability to offer state-of-the art sensing technologies to OEM's, system integrators, distributors, and end users.
91 Kevington Drive, Chislehurst Kent BR7 6RW
tel: +65 6240 RonanSE_Asia@rolls-royce.come-mail:www.rolls-royce.sg3333EngineeringCo
tel: +44 (0)191 410 6300 e-mail:www.rosh.co.ukinfo@rosh.co.uk
Roger Hull Associates
Manufactures process monitor ing and display annunciation systems that enhance plant safety by monitoring critical alarm points. Offers RTUs with advanced, time-stamped, moni toring and solid-state sensors and transducers.
tel: +1 859 342 8500 fax: +1 859 342 ronan@ronanmeasure.come-mail:www.ronanmeasure.com6426
Roper Pump Co 3475 Old Maysville Road, PO Box Commerce269 GA 30529 USA
Rollo Power Solutions Unit 18 Garanor Way Portbury Bristol BS20 7XE United Contact:KingdomJonathan Meek, UK Sales Manager tel: +44 (0)1275 377 800 fax: +44 (0)1275 377 rollopowersolutions.uk.come-mail:www.rollopowersolutions.co.uk877info@
tel: +1 706 335 5551 fax: +1 706 335 e-mail:www.roperpumps.com5490sales@roperpumps.com
tel: +44 (0)207 227 9020 fax: +44 (0)207 227 rolls-royce.come-mail:www.rolls-royce.com9170UK_enquiries@
Contact: John Kristian tel: +47 815 20 070 fax: +47 48 0036 rolls-royce.come-mail:www.rolls-royce.com51engines.bergen@
1 Seletar Aerospace Crescent Singapore 797565 Singapore
Birtley Tyne & Wear DH3 2QW United Contact:KingdomIanDormer
Production of helical fintubes with either solid or serrated fins in a wide variety of material combinations and dimensions. Design and production of heat exchangers and heat recovery systems as well as a full line of heat transfer surface cleaning products incl. soot blowers and rapping gears.
reliable solutions to meet facil ity energy requirements using advanced combined heat and power (CHP) technologies.
Rotadata Ltd Bateman Street Derby DE23 8JQ United
Provides Bergen gas engines, 2220 to 8700 kW in 12 to 20 cylinders.
Specialises in providing diesel power station and ship main engine performance and breakdown investigation reports.
Provides integrated power systems for use on land, at sea, and in the air.
Has a world leading range of capabilities in the marine market, encompassing vessel design, the integration of complex systems and the supply and support of power and propulsion equipment.
Contact: John john.petersen@rochestersensors.comPetersen tel: +44(0) 1926 sales@rochestersensors.comrochestersensors.co.uk466700
Newtown Industrial Estat, Ches ter Le Street
California Headquarters 28209 Ave Stanford, Valencia CA 91355 USA
Rochester Sensors Griffiths House, Hermes Close, Tach brook Park, Warwick, CV34 6UF, UK
Ronan MeasurementsEngineeringDivision 8050 Production Drive, Florence KY 41042 USA
Roper EngineeringElectronicLtd
Unit 22 Industrial Estate Station Road Ditton Priors Bridgnorth Shropshire WV16 6SS United Kingdom
tel: +1 713 645 e-mail:www.sbec.com4141contact@sbec.com
R Schmitt Enertec GmbH Siemensstraße 13 D-56743 Mendig
R Schmitt Enertec GmbH is a manufacturer of gas engines, generator sets and cogeneration sets. The company was established in 1976 and with our almost 40 years of experience in gas engine power generation we are up to date with the evolving needs of the industry. R Schmitt Enertec International FZCO, Middle East Office, Dubai, UAE is providing sales and aftermarket services to the Regions MENA, South East Asia, Far East and Australia
tel: +353 57 936 1600 fax: +353 57 931 e-mail:www.rrprojects.net7008info@rrprojects.net
RWG (Repair & Overhauls) Ltd
Provides EPC services for power, oil/gas, petrochemical, RS
Royston Ltd
Parsons House, 56 Axis Busi ness TullamorePark MN3-45-W93 Ireland
Contact:Kingdom David Lander
Birchington Road, Corby, Northants, NN17 9RS United Kingdom
tel: +44 1536201234
RR Projects
Rubber Design BV
Run Energy LP
Run Energy Ltd 29 Harley Street Suite 10 London W1G 9QR United Kingdom
tel: +44 (0)191 295 8000 fax: +44 (0)191 295 e-mail:sales@royston.co.ukwww.royston.co.uk8001
Rotork House Brassmill Lane Bath Somerset BA1 3JQ United Contact:KingdomTimBessex
RWE Innogy GmbH
Provides a best practice, singlesource solution to meet electrical installation, mechanical instal lation and maintenance project requirements for the power, oil and gas, food and life science industries.
2022 Worldwide Gen-Set & Cogeneration Directory 147
Offers heating supplies, energy systems, solid fuel and oil.
tel: +44 (0)1224 797 000 e-mail:www.rwgroup.comeross@rwgroup.com
tel: +44 (0)133 234 8008 fax: +44 (0)133 233 1023 e-mail:www.rotadata.comenquiries@rotadata.com
Full project management of power installations from concept to commissioning. Maintenance and emergency response for all diesel power applications. National contracts, load bank testing, Combination of mechani cal and electrical expertise, ISO 9001:2000 accredited. parentcomp: Royston Engineer ing Group Ltd subcomp: Royston Marine Ltd
Kirkhill Drive, Kirkhill Industrial Dyce,EstateAberdeen, AB21 0EU United Contact:KingdomEwanRoss
tel: +49 2652 93518 10 fax: +49 2652 93518 www.rschmitt-enertec.com22
tel: +1 325 795 e-mail:www.runenergy.com1550info@runenergy.com
To reserve your logo next to your Editorial for £150 please contact Power either by Tel: +44 (0)1403 888019 or by e-mail power@wipmagazines.com Visit our Website powermediagroup.co.uk
Rotadata Limited is a special ist instrumentation company providing a wide range of instru mentation products and services to the developers and users of gas turbine engines.
7825 Park Place Boulevard, Building B PO Box 266245, Houston TX 77087 USA
tel: +49 201 konrad.boecker@rwe.come-mail:www.rwe.com14499
tel: +31 78 677 8778 fax: +31 78 677 e-mail:www.rubberdesign.nl1038info@rubberdesign.nl
S & B Engineers and Constructors
Unit 3, Walker Riverside, Wincomblee Road Newcastle Upon tyne NE6 3PF United Contact:KingdomKevinGriffiths
Rotating Machinery Services Inc - RMS 2760 Baglyos Circus Bethlehem PA 18020 USA
Rotork is a market-leading solution provider for the industrial actuation and flow control markets. Our range of products encompasses electric, pneumatic and hydraulic valve actuators, valve gearboxes, valve accessories, control systems, instrumentation, maintenance and asset management services. Power generation is one of the many industries where Rotork products are extensively used. Customers rely on us for innovation, high quality engineered solutions, many of which are used in mission-critical applications. Our unrivalled worldwide sales and service network provides a local Rotork contact point for customers in every region.
Designs and provides custom built, on-site power control systems, switchesswitches,switchgear,synchronisingautomatictransferbypass/isolationandcustomSCADA.
Provides turbomachinery engi neering, rerate, overhaul and service.
tel: +1 781 749 e-mail:www.russelectric.com6000info@russelectric.com
Contact: Robert Klova tel: +1 484 821 0702 fax: +1 484 821 rms@rotatingmachinery.come-mail:www.rotatingmachinery.com0710
tel: +44 (0)1225 733200 fax: +44 (0)1225 information@rotork.come-mail:www.rotork.com333467
RS Components, IESA and Monition are the trading brands of Electrocomponents plc, a provider of industrial products and solutions. We offer more than 500,000 industrial and electronics products, sourced from over 2,500 leading suppli ers supported by a wide range of value-added services.
Rotork PLC
Russelectric Inc. S Shore HinghamParkMA 02043 USA
Provides powered generator sets from 2.4 to 30MWe.
5009 South Danville Drive, TXAbilene79602 USA
RS Components UK
Industrieweg 21 PO Box 15, Heerjansdam 2995 ZG The Contact:NetherlandsBertdeSprong
Designers, manufactures and suppliers for a range of noise, vibration ans shock control solutions for the marine indus trial and offshore industries. subcomp: AVM Air Sping Ltd
tel: +44 (0)845 130 e-mail:www.runenergy.com7370info@runenergy.com
Offers operations, maintenance and management services for landfill gas power plants and wind farms. Supplies siloxane removal systems for landfill/ biogas applications.
Provides operations, mainte nance and technical services to the energy industry. Specialists in engine power systems, landfill gas systems and wind power systems.
Karolingerstrasse 94 Essen D-45141 Germany
SAKR SYSTEMSPOWERFZE - UAE Dubai Jebel Ali, Dubai, UAE PO Box 18051
2022 Worldwide Gen-Set & Cogeneration Directory 148
high-tech batteries for industry. Saft batteries are used in high performance applications, such as industrial infrastructure and processes, transportation, space and defence. Saft is the world's leading manufacturer of nickel-cadmium batteries for industrial applications and of primary lithium batteries for a wide range of end markets. The group is also the Euro pean leader for specialised advanced technologies for the defence and space industries.
Engineers and manufactures acoustic equipment for power generation machines.
Manufactures integrated pure/ wastewater and process filtration separation system solutions. Exclusive licensee of Rohm and Hass Advance Amberpack and Amberpack deionization systems.
1022 Tonnelle Avenue North Bergen, NJ 07047, USA
12, rue Sadi Carnot Bagnolet F-93170 France
Halat (Head Office), Sakr Holding Bldg, Kartaba Main P.O.RoadBox 98 Jbeil Lebanon
Business Park Moulin de Massy,1 rue du Saule Stocky BP 236 Massy 91882 Cedex France
Distribution
SAKR GENERATIONPOWER s.a.l
Contact: Christian Graeber tel: +49 551 308 0 fax: +49 551 308 e-mail:www.sartorius.com3289info@sartorius.com
refining, bio-fuels, pulp/paper, and infrastructure industries throughout the Continental U.S. Module design/assembly capabilities also available.
tel: +971 4 886 2010 fax: +971 4 886 2011 e-mail:www.sakr.comuae@sakr.com
Provides aluminumstate-of-the-artextrusionbased solu tions for the renewable energy sector.
tel: +1 312 269 sargentlundy.come-mail:www.sargentlundy.com2000david.w.cohn@
Contact: Ms Jessie Chiang tel: +86 21 50214290 fax: +86 21 e-mail:www.sassin.com50217333sassin@sassin.com
Contact: Mr Melham Farah, General Manager – Sales &
Contact: Marie-Christine Guihe neuf
- Leasing & Credit Facilities - 24/7 service, Genuine Spare Parts
Sassin LtdElectricInternationalShanghaiCo
Produces solutions that enable reliability of the complex distribution grid and allow the grid to self-heal in the event of power disturbances, both critical requirements of the smart grid.
tel: +961 9 442 000 fax: +961 9 445 444 e-mail:www.sakr.comLebanon@sakr.com
tel: +33 (0) 1 49 93 19 18 fax: +33 (0) 1 49 931 ibg.info@saftbatteries.come-mail:ww.saftbatteries.com950
Contact: Roy T. Gates tel: +1 203 985 2700 fax: +1 203 985 www.saftbatteries.com2539
3 Powdered Metals Drive North Haven CT 06473 USA
Industrial nickel cadmium and lead acid batteries, battery chargers, battery cabinets/ consoles, spill containment. Battery testing, removal and installations.
Weender Landstr 94-108 37075 Gottingen Germany
One River Rock Drive Buffalo NY 14207 USA
Boutos Bldg. Cheikh-el-Ghaby st. 1st bsmt Ghabi Beirut 2068 7808 Leba
SAKR POWER GENERATION Standardoffers: and customized diesel generating sets in sizes ranging -from:1to 3000 KVA High Speed. - 1900 to 5300 KVA Medium -Speed.Power Projects capabilities from 5 to 100 MW
Manufacturers of industrial electronic controllers for diesel generating sets and for passen ger lifts. Founded in 1990, S.& A.S. Co. Ltd has developed a leading name for itself in the field of industrial electronic controls through continuous introduc tion of new products that are of extremely high quality and completely reliable.
Offers scaffold rental, sales, labour, engineering, training and project management assistance from more than 80 North Ameri can locations.
fax: +1 773 381 e-mail:www.sandc.com4921sales@sandc.com
Saft is a world specialist in the design and manufacture of
tel: +961 1216994 fax: +961 ziad@sascontrollers.come-mail:www.sascontrollers.com1339600
tel: +1 414 328 www.safway.com1937
Sartorius Bearing Division, a subdivision of Sartorius AG, Gottingen, have been making hydrodynamic bearings for more than fifty years. The division today specialises in high-tech multilobe and tilting pad bear ings, used in gas and steam turbines, compressors, turbo gearboxes and turbo pumps.
Phoenix AZ 85043 USA
Our company is one of the larg est manufacturers and exporters in China, specialised in home electrics, industry control elec trics and electrical accessories.
Sakr Power Generation offers a full range of generator sets and components for rental companies. All our equipment is custom-built for the rental market's temporary and medium term energy needs. Our genera tor sets range is from 20 to 2000 kVA.
S&F Radiator Service, Inc
SAI –AcousticsIndustrialCompany
tel: +33 169 30 90 10 fax: +33 169 30 89 commercial@sai-acoustique.fre-mail:www.sai-acoustique.fr21
tel: +1 602 427 e-mail:www.sapagroup.com1439info@sapagroup.com
Sartorius AG
- Brands: Sakr Power Genera tion – MBH Power Generation – MBH Engines – MBH Alterna tors – Falcon Power Generation- Cummins –Mitsubishi – Marathon Electric – Stamford – GE Transportation - Deif
- Rental of generating sets and power plants.
Saft SA
Satcon
No 2588 Jinhai Road Jinqiao Pudong 201209 China
tel: +1 716 743 9000 fax: +1 716 743 e-mail:www.samcotech.com1220sales@samcotech.com
tel: +1 773 338 1000
Safway 9800 W Rogers St West Allis WI 53227 USA
S&C Electric Co
Samco Technologies Inc
S
Offers comprehensive engi neering, project services, and energy business consulting for new generation (fossil, nuclear, renewable energy), transmission/power planning.modifications,compliance,systems,environmentaldeliveryexistingfacilityandsystem-wide
Sargent & Lundy LLC 55 E Monroe Street Chicago IL 60603 USA
Sapa Phoenix AZ 249 South 51st Ave
6601 N Ridge Boulevard, Chicago IL 60626 USA
Saft America Inc.
tel: +1 201 864 6535 Fax: +1 201 864 S.&e-mail:www.sfradiator.net62064info@sfradiator.netA.S.Co.Ltd
Contact:non Ziad Boustany
Saudi Electrical & Electronic Control Systems Industry Co. Ltd
Provides energy from waste.
Telford,Schneiderwww.schneider-electric.co.uk415436Electric–UK Stafford Park 5, Telford Shropshire TF3 3BL United Kingdom
A/SEngineeringScandinaviane-mail:www.scame.com99637sales@scame.co.ukSystems
Satema A/S Enebakkveien. 127 Postboks 21 Manglerud OSLO 0612 Norway
Salbjergvej 39-41, DK-4622 Havdrup Denmark
tel: +44 (0)1684 299600 fax: 4 (0)164
tel: +44 (0)870 608 8 608 fax: +44 (0)870 608 8 0370Customerwww.schneider-electric.co.uk606Care:6088608
Schenck Limited is your contact in UK on all questions of balanc ing. We offer you the complete product range of balancing and diagnosis technology from Schenck.
Saudie-mail:www.satema.noexpress@satema.noCableCompany
Schmack Biogas UK Ltd 30 Hortonwood, Telford Shropshire TF1 7YP United Kingdom
2022 Worldwide Gen-Set & Cogeneration Directory 149
As a premium brand, Scania focuses on quality, performance and efficiency in order to deliver the best possible operating economy and the lowest whole life costs. The environment is also an important consideration for Scania, and as such the company has long been recog nised as a leader in the field.
Schenck Ltd Broxell WarwickCloseCV34 5QF United
S
780 Montague Expressway #104 San Jose CA 95131 USA
tel: +44 (0)870 608 8 608 fax: +44 (0)870 608 8 BelgiumSchneiderwww.schneider-electric.co.uk606Electricnv/sa
Manufacturer and supply of diesel gensets 15-2000 kva stationary, sound proofed, mobile for manual or amf opera tion, special executions. Marine auxiliary gensets, marine emer gency gen-set, supplier of spare parts. Engines: Mercedes-Benz, MTU, Cummins, Deutz, Perkins, Scania, Volvo, Penta. Alternators Newage Stamford.
tel: +1 408 456 6779 fax: +1 408 456 e-mail:www.satcon.com6779sales@satcon.com
SCANIA (Head Office) Scania AB Vagnmakarvägen(publ) 1 SE-15187 Södertälje, Sweden tel: +46(0)855 38 10 00 fax: +46(0)855 38 10 37 e-mail:www.scania.comengines@scania.com
Contact: Mr. C.H. Nielsen tel: +45 4618 6666 fax: +45 4618 e-mail:www.sesco.dk5225sesco@sesco.dk
Offers power and energy management products for digital power markets.
Delaware Drive, Tongwell Milton Keynes MK15 8HB, United Contact:KingdomMr.Mark Swindell tel: +44 (0)1908 210210 fax: +44 (0)1908 e-mail:www.scania.co.uk215040info@scania.com
Saudi Cable is certified to DIN ISO 9001:2000 (design, engineering), offering a complete range of products and services from turnkey projects, engineering and design to instal lation, site testing and services, overhead to 500kV, underground networks to 380kV and telecom systems.
PO Box 4403, Industrial Area Phase Jeddah221491 Saudi Arabia
the first choice of operators worldwide.
Contact: Mike Punter tel: +44 (0)118 9770070 fax: +44 (0)118 e-mail:www.schaffner.uk.com9792969uksales@schaffner.com
Manufacture and supply of EMC suppression components including Powerline filters, chokes and capacitors, EMC test instruments and systems for emissions and immunity testing, ac and dc power supplies, ATE systems, EMC consultancy and pre-compliance testing.
Pioneers and forerunners in LV switchgear since 1986, certified to ISO9001, committed to contin uous development. Selco offers solutions in electrical power distribution, under cooperation and franchise agreements, with international organisations.
tel: +44 (0)870807 3058 Fax: +33 (0)870807 info@schmack-biogas.co.uke-mail:www.schmack-biogas.co.uk3062
SCAME UK Ltd
With prime power outputs ranging from 250 to 636 kVA, Scania produces engines ideally suited for a wide variety of power generation operations.
Schenck Corporation 535 Acorn Street Deer Park 11729 USA
Schneider Electric Ashby-de-la-Zouch,– UK Smisby Road, Ashby-de-LaLeicestershireZouch LE65 2UG United Kingdom
AKSA Distributors
Contact: Costas Schizas tel: +966 1 24 12 647 fax: +966 1 24 13 e-mail:www.selco-ksa.com286info@selco-ksa.com
Saudi Technic Energy Abdullatif Al Arfaj & Brothers Holding Co., PO Box:2531, Al-Khobar 31952, Saudi Arabia
Scania (Great Britain) Ltd
tel: +44 (0)870 608 8608 fax: +44 (0)1530
Unit A3 & A4, 5500 Shannon Way, Tewkesbury Business Park Tewkesbury, Glos. GL20 8GB United Contact:KingdomSteveLewis
Scania Engines offer a wide range of engines covering outputs upto 636kVA for prime power and 700kVA for stand-by. The engines compact dimensions make them easy to package. Uptime and reliability are high and together with low fuel consumption, the result is low life cycle cost
Contact: Richard Idtensohn tel: +1 631 242 4010 fax: +1 631 242 sales@schenck-usa.come-mail:www.schenck-usa.com4147
Scania products are backed by an extensive international service organisation and a global parts supply system, factors which make Scania engines
Riyadh 11525 Saudi Arabia
PO Box 59939
Contact:Kingdom Paul Kearns tel: +44 (0)1926 474 090 fax: +44 (0)1926 474 034 e-mail:www.schenck.co.ukrotec@schenck.co.uk
Schaffner Ltd 5 Ashville Way, Molly Millars Wokingham,Lane Berkshire RG41 2PL United Kingdom
Dieweg 3 1180 Brusells Belguim
Contact: Selim Al Rashid tel: +966 12 608 7666/7600 fax: +966 2 637 e-mail:www.saudicable.com5447scc@saudicable.com
tel: +32 (0)2 37 37 501 fax: +32 (0) 2 37 37 Schneiderwww.schneider-electric.com502ElectricLtd –UK Headquarters 2nd Floor, 80 Victoria Street, London SW1E 5JL United Kingdom
tel: +47 22 57 93 00 fax: +47 22 57 93 01
Schenck is the world's larg est manufacturer of dynamic balancing equipment, offering over 200 models of universal and specialised balancing machines that provide accurate, dependable rotor operation. Our portable vibration analyses diag nose, troubleshoot and correct machine vibration and bearing condition.
tel: +47 210 33106 fax: +47 210 Schuttee-mail:www.schunk.com33107info@no.schunk.no&Koerting
tel: +1 509 332 1890 fax: +1 509 332 e-mail:www.selinc.com7990info@selinc.com
SDMO Industries produces a complete range pf generating sets from 1 to 2250 KVA. Our engineering department provides you with a complete energy solution.
SDMO Industries 270 Rue de Kerervern 29490 29801CS40047GuipavasBrestCedex 9 France
tel: +1 250 374 6518 fax: +1 250 374 e-mail:www.schnurrpower.com8803info@schnurrpower.com
Scheneider Electric Sverige AB Eskilstunavagen 7 61165 Nykoping Sweden
Supplies quality power equip ment, including generator, water pump, gardening machine, power pressure, and more.
e-mail:www.salltd.co.uksales@salltd.co.uk
SDMO Energy Ltd Royston Road Byfleet KT14 7NY United Kingdom
1805-06 Founder Tower, 1122 Xin Jinqia Road Pudong, Shanghai China 201206
SCOA POWER
Provides LV and HV switchgear, protection, control and SCADA system services.
Schneider Electric leder den digitala omvandlingen av ener gihantering och automation inom bostäder, fastigheter, datacenter, infrastruktur och industrier.
2350 NE Hopkins Ct. Pullman WA 99163 USA
Hadfield House, Hadfield Street, ManchesterCornbrook M16 9FE United Kingdom
tel: +33 1 30 694941 fax: +33 1 30 694918
Owns and operates generation assets including cogeneration.
Schermenwaldstrasse 11 CH-3063 Ittigen BE Switzerland
0870 608
Serves power utilities and indus trial sites worldwide through the design, manufacture and support of digital protective relays, automation products, services for power system protection, control, monitoring, integration and automation.
Schneider Electric - helping you make the most of your energy.
Package generator sets, prime power and standby. Manufacture trailers and attenuated enclo sures. Overhaul, service and test generator systems. Load testing. Installations and generator set rentals.
tel: +44 (0)141 56248 www.scottishpower.com8200
Schneider8608Electric Industries SAS 35 rue Joseph
2510 Metropolitan Drive Trevose PA 19053 USA
tel: +33 (0) 1 41 29 70 00 fax: +33 (0) 1 41 29 71 www.schneider-electric.com00
tel: +33 (0)2 98 414141 fax: +33 (0)2 98 www.sdmo.com411592
Schneider Electric –Leeds UK 123 Jack Lane Leeds LS10 1BS United King dom
Contact Kundcenter: tel: https://www.se.com/se/sv/+46771953030+46771360370
SDMO Energy Ltd Unit 5, Aston Way Middlewich CW10 0HS United Kingdom
tel: +44 (0)161 874 2400 fax: +44 (0)161 874 2468
Sales Offices : Russia : SDMO Moscow Dubai : SDMO Middle East Egypt : SDMO Cairo South Africa :
2022 Worldwide Gen-Set & Cogeneration Directory 150
S
SDMO 24-26 Rue Roger Hennequin 78190 Trappes Cedex France
Scottish Power 1 Atlantic Quay Glasgow G2 8SP United Kingdom