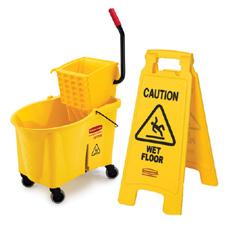 www.wcpsolutions.com • (877) 398-3030
2023product catalog --
ANCHORAGE
2209 Spar Ave. Anchorage, AK 99501 (907) 276-6191
IDAHO FALLS
130 S. Colorado Idaho Falls, ID 83402 (208) 524-2192
PORTLAND
16705 NE. Mason St. Portland, OR 97230 (503) 228-6561
BOISE
3511 South TK Ave. Boise, ID 83705 (208) 336-9092
KENNEWICK
620 E. Bruneau Ave. Kennewick, WA 99336 (509) 737-0257
REDDING
4041 Eastside Rd. Redding, CA 96001 (530) 226-1455
BURLINGTON
1550 Walton Dr. Burlington, WA 98233 (253) 850-1900
MEDFORD
3600 Avion Drive Medford, OR 97504 (541) 779-0400
REDMOND
2330 SE. First St. Redmond, OR 97756 (541) 923-0761
SEATTLE
23200 64th Ave S. Kent, WA 98032 (253) 850-1900
EUGENE
525 Wilson St. Eugene, OR 97402 (541) 686-1235
MISSOULA
730 Holmes St. Missoula, MT 59801 (406) 542-7317
SACRAMENTO
600 Sequoia Pacific Blvd. Sacramento, CA 95811 (916) 447-1000
SPOKANE
15321 E. Marietta Ave. Spokane Valley, WA 99216 (509) 747-3133
AL AS KA Anchorage Contact Info: WASHINGTON MONTANA WYOMING NEVADA IDAHO OREGON CALIFORNIA Seattle Portland Eugene Redmond Medford Redding Kennewick Boise Idaho Falls Missoula Spokane Sacramento Burlington -- --CBPNA000269 The paper used to print this catalog was Carbon Balanced.
Locations
Dear Friend,
For more than 90 years, WCP has focused on excellence in customer service with a team of people enthusiastic about doing so. We combine tools such as this catalog, our website, the products we stock and source, and the efforts of our WCP team to design and deliver solutions to help our customers run as effectively and efficiently as possible.
Our catalog aims to create awareness of the breadth of products we offer and simplify our customers' product selection decisionmaking. The catalog presents a small portion of our full offering of stocked, sourced, designed, and purchased on-demand inventories.
To better support customers throughout each year, we supplement the product information in the catalog with educational articles, videos, and narrowly focused brochures and guides. Two recent featured topics are How to Choose the Right Can Liner and a 3M sponsored Introduction to Tape. You can find both articles by visiting https://www.wcpsolutions.com/news.
Our team works together to build and maintain a strong link in the supply chain from manufacturers to customers. The link runs through account management and sales to the last step in the chain, supply delivery. It utilizes technology and software upgrades and improved data and process efficiency. It depends on our people and their attention to customer service excellence! Our team of more than 500 employees has our customers' backs and you can learn about some of our team members through our Employee Spotlights. Talk with a local WCP account manager, our customer service team, one of our local delivery drivers, or give us a call at (877) 398-3030 to discuss your needs and how we can help.
THANK YOU for your business and your support of all the WCP Solutions team members and their families. We are looking forward to an outstanding 2023 and we hope you are too!
I invite you to experience working with us and I hope that you choose WCP Solutions for your order today and as your preferred supplier for tomorrow!
Sincerely,
Teresa Russell Customer Enthusiast & Board Chairperson
i CALL WCP: 877-398-3030 FIND WCP ONLINE:
www.wcpsolutions.com
Abrams / Russell Family: Dick, Jerry, Teresa, Lindsey, & Alexander
Photograph by Daniel Berman
ii WCP SOLUTIONS West Coast Paper® TABLE OF CONTENTS Paper, Wipers & Dispensers ���������������������������������� 1 - 20 Soap, Skin Care & Personal Hygiene ������������������ 21 - 34 Facility Supplies ��������������������������������������������������� 35 - 54 Waste Receptacles & Can Liners ������������������������� 55 - 69 Chemicals ������������������������������������������������������������� 70 - 100 Hard Floor, Carpet Care & Matting ������������������� 101 - 117 Janitorial Equipment ����������������������������������������� 118 - 138 Boxes & Corrugated �����������������������������������������153 - 166 Packaging Equipment ������������������������������������� 139 - 152 1 2 3 4 5 6 7 8 9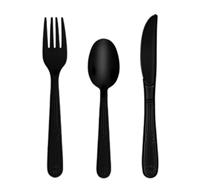 iii CALL WCP: 877-398-3030 FIND WCP ONLINE: www.wcpsolutions.com PPE, Safety & First Aid ����������������������������������� 243 - 251 Food Service Supplies ������������������������������������207 - 242 Bags: Paper & Poly ����������������������������������������� 200 - 206 Beverage Packaging & Supplies ������������������� 197 - 199 Tape & Adhesives ������������������������������������������� 182 - 190 Film & Strapping ��������������������������������������������� 191 - 196 Packaging & Shipping ������������������������������������ 167 - 181 Business Papers & Envelopes ���������������������� 252 - 257 TABLE OF CONTENTS Index ���������������������������������������������������������������� 258 - 265 16 15 13 12 17 14 10 11 18