Live the Lake Life | livethelakelife.ca 2
LIVE THE LAKE LIFE
Welcome to Ontario's Sunset Country! I am so pleased you have chosen to visit the Township of Sioux NarrowsNestor Falls on the eastern shores of the Lake of the Woods. With more than 100,000km of shoreline and 14,522 Islands, there is an open invitation to play here.
Get ready to experience the small town atmosphere and rural charm, that says out loud "bigger isn't always better". Our residents and local businesses are friendly and will be eager to assist you. I encourage you to experience our natural surroundings and built environs – both are steeped in the history and heritage of this region. The Laurentian Plateau is the very land we stand on, made most famous by the age-old rocks deposited more than 540 million years ago.
Our landscape is diverse – we have lakefront cottages, beautiful beaches, and old-growth forests. You can hike or cycle our miles of trails. Spend the day fishing or sailing. Interested in arts and culture? Check out the local
attractions, from fish fries to arts festivals: the Arts Festival in Sioux Narrows on the August long weekend and the Moose n' Fiddle Music Festival in Nestor Falls (August 25 & 26) are just two that come to mind.
You can choose from a wide variety of dining opportunities in Sioux Narrows-Nestor Falls from unforgettable shoreline lunches with fresh walleye, potatoes and beans – to casual dining at local restaurants and food trucks. Here you will find simple pleasures, around every corner. Scenic highway 71 never disappoints and I know you will enjoy the vistas and the views.
Whether it's a drive down old corduroy logging roads, a family stroll through the old-growth forests, a day at one of our community festivals, or an early morning paddle with the call of the loons likely the only sound you'll hear, I hope your experience will be memorable. And, I encourage you to come back and visit us again soon.
Enjoy your stay!
Gale Black Mayor
TABLE OF CONTENTS EMERGENCY CONTACTS BRIDGE & FALLS CONTRIBUTORS
FIRE,
9-1-1
SIOUX NARROWS NURSING STATION (NON-EMERGENCIES)
1-807-226-1081
FOREST FIRE (MINISTRY OF NATURAL RESOURCES)
310-FIRE (3473)
BEAR WISE REPORTING LINE (NON-EMERGENCY ENCOUNTERS)
1-866-514-2327
EDITORIAL FEATURES
Heather Gropp, Wanda Kabel, Denise Lysak, Timothy Warner
BRIDGE & FALLS COMMITTEE
Heather Gropp, Wanda Kabel, Denise Lysak
ADVERTISING SALES
Wake Marketing
DESIGN & LAYOUT
Ashley Pereira, Wake Marketing
PHOTOS
Bill Stunden, Wanda Easton, Heather Gropp, Bob Connor, Timothy Warner
Facebook: Township of Sioux Narrows-Nestor Falls
Instagram: @townshipofsnnf
livethelakelife.ca | moosenfiddle.ca | sportfishingcentre.com
Live the Lake Life | livethelakelife.ca 3 5 Exploring Community 6 Biodiversity and Natural Wonders 8 Provincial Parks 12 Trails in Sioux NarrowsNestor Falls 14 Northern Ontario Sport Fishing Centre 16 Love Local 21 Restaurants 22 Accommodations 25 Business Directory
AMBULANCE & POLICE
CONNECT WITH US
Happy Place
Come & share our
Exploring Community
BUILDING COMMUNITY: THE SIOUX NARROWS 50+ CENTRE
We've been around for a long time! The Sioux Narrows-Nestor Falls 50+ Centre is a non-profit organization incorporated in 1989. Where do you find us? Look for the green and white buildings on the "main drag" in Sioux Narrows on Hwy. #71. Funding comes from government grants, community organizations, business donations, a nominal $20 yearly membership fee and fundraising projects.
Come visit our 50+ Centre where you can learn new skills, be active, stay connected, socialize, and enjoy yourselves. Join us to learn from talented artists and members with passion and expertise. Use of 50+ Centre equipment is free with supplies available for purchase. Year-round we offer the following programs: glass fusing, card making, quilting, painting, bridge, and Mah-jong. Summer activities include: bocce ball, pickle ball, music "Jammin" and ukulele "Strummin", fenced garden plot rental, monarch butterflies and exercise activities. Our winter cribbage tournament is entertaining, too. Members are welcome to use our computers, printers, free wi-fi and lending library. Special fundraisers include a dance, dock derby, garage sale, bottle return, BBQs, and monthly luncheons.
The 50+ Centre is governed by an elected Board of Directors and operated by hardworking, involved members. To better serve our members and attract new members we strive to improve existing activities and add new ones. We welcome newcomers, summer cottagers and year-round residents alike.
807-226-9764 | snseniors@gmail.com siouxnarrows50plus.weebly.com
The Biodiversity and Natural Wonders of Sioux Narrows–Nestor Falls
The boreal forest in northern Ontario represents one of the world's largest remaining intact forests, as well as five of Canada's few remaining un-dammed watersheds.
Northwestern Ontario alone contains several ecoregions. An ecoregion is a unique area of land and water having a characteristic range and pattern in climate variables, including temperature, precipitation and humidity. The climate within an ecoregion has profound influences on vegetation types, substrate formation, and other ecosystem processes, including associated biota.
One could easily take a day trip in the Lake of the Woods region and pass through four ecoregions. There are eight in Northwestern Ontario and ten in Northern Ontario. You can stand in one place, turn without taking a step and view more than one landscape. Imagine what you can find if you turn your focus to one small area. You would get a glimpse into unique, micro-ecosystems with diverse communities of flora.
What can be observed here is a world full of biodiversity. Dozens upon dozens of little plants, insects, flowers,
lichens, birds and more. Just from an observational perspective, it's incredible.
We have lookouts, parks and trails where you can observe the rich flora, fauna and landscapes up close. And, you just never know what you will see as far as wildlife. Moose, bear, wolf, fox, deer, bobcat, lynx, turtle, eagle and owl are all regularly sighted.
As an Astrophotographer, I would be remiss not to mention that the Aurora Borealis is possible to see here too. It's not limited to just the far North.
There is so much to see in Sioux Narrows–Nestor Falls, from the very tiny to the very vast. And, there really is something to see for everyone. All you have to do, is look!
- Wanda Easton
Live the Lake Life | livethelakelife.ca 6
Provincial Parks
SIOUX NARROWS PROVINCIAL PARK
Sioux Narrows Provincial Park is a hidden gem located in Northwestern Ontario, offering visitors the perfect blend of natural beauty and modern amenities. The park boasts a stunning beach that is considered one of the best on Lake of the Woods. Visitors can enjoy a peaceful swim in the crystalclear waters or simply lounge on the sand and soak up the sun.
For those who prefer to spend their nights surrounded by nature, the park offers beautiful southern exposure campsites right along the shoreline. With hot showers and friendly staff, campers can enjoy all the comforts of home while surrounded by breathtaking scenery. Whether you're traveling with family, friends, or solo, there's a campsite to suit your needs.
In addition to its stunning beach and cozy campsites, Sioux Narrows Provincial Park is also home to a variety of recreational activities. From hiking trails and fishing, to boating and wildlife viewing, there's something for everyone to enjoy. Whether you're an outdoor enthusiast or just looking for a peaceful escape from the hustle and bustle of city life, Sioux Narrows is the perfect destination.
Book your trip to Sioux Narrows Provincial Park today and experience the natural beauty and relaxed pace of Northwestern Ontario. With its stunning beach and large open play area for the children, cozy campsites, and endless recreational opportunities, this park is the perfect escape for anyone looking to connect with nature and recharge their batteries.
To book your stay visit: ontarioparks.com
CALIPER LAKE PROVINCIAL PARK
Caliper Lake Provincial Park is a picturesque haven of peace and serenity that offers a unique and memorable experience to visitors of the Nestor Falls area. Situated along the shoreline of Caliper Lake, the park is surrounded by a magnificent old growth white pine forest that will take your breath away. With campsites available directly along the shoreline, providing breathtaking views of the lake and its surrounding area. The park features a beautiful beach, which is perfect for families to enjoy a day of swimming, sunbathing and playing in the sand. With a play area for the little ones and a BBQ area for the adults you will be all set for a perfect day-up at the beach. For those who love adventure and the great outdoors, there are numerous activities available like fishing and Hiking trails that are sure to leave you with a sense of exhilaration.
The park is also known for hosting "The Moose N' Fiddle". An annual music festival that brings local musicians, and artists together and provides an opportunity for visitors to enjoy live music and have a drink in a scenic and relaxed atmosphere.
So next time you're in Nestor Falls, Caliper Lake Provincial Park is a perfect place to escape the city life and enjoy the beauty of nature. Whether you're looking for a peaceful getaway, a fun-filled family vacation or an opportunity to connect with nature, this park has something for everyone. Pack your bags and head to Caliper Lake Provincial Park in Nestor Falls for an experience the whole family will enjoy!
To book your stay visit: ontarioparks.com
Live the Lake Life | livethelakelife.ca 8
Live the Lake Life | livethelakelife.ca 9
The Sounds of Change, This Land is Your Land
The Township of Sioux Narrows-Nestor Falls is on the traditional lands of the Anishinaabe people whose presence here reaches back to time immemorial. The Township recognizes the Anishinaabeg as the customary keepers of the land and waters in the Lake of the Woods region. We offer our gratitude to the Indigenous Peoples and Métis Nation for their care for, and teaching about, planet Earth and our relations. We honour this history and heritage. We seek to follow a path of truth and reconciliation - uplifting the voices and stories of this Nation. With respect, the Township of Sioux Narrows-Nestor Falls affirms the inherent and Treaty Rights of all Indigenous Peoples across this land.
This land acknowledgement recognizes, respects and comes out of the 94 calls to action from the Truth & Reconciliation commission. It is one of the ways in which the Township of Sioux Narrows-Nestor Falls leans into building a more meaningful relationship with Indigenous peoples in the Lake of the Woods region. If it is true that art does indeed imitate reality, then singer-songwriters from decades ago were manifesting a new understanding and awakening. In embracing the sounds of change, let's step back in time.
This land is your land, this land is my land, From Bonavista, to Vancouver Island
From the Arctic Circle to the Great Lakes waters, This land was made for you and me.
As I went walking that ribbon of highway, I saw above me that endless skyway; I saw below me that golden valley This land was made for you and me.
I roamed and I rambled and I followed my footsteps, To the sparkling sands of her diamond deserts; While all around me a voice was sounding, Saying this land was made for you and me.
There is a song,
that I like
to listen to. The Canadian version was written and popularized by Canadian folk music group The Travellers in 1955. The Travellers were formed by friends who met at a Jewish socialist summer camp and who were united by their love of music and belief in social reform. The original version was created by American folk singer Woody Guthrie in 1940. The song has roots in the realities of the Great Depression and the plight of the people of the dust bowl. The song was seen by some, as a "protest song" and sought to create a more inclusive society, with allies and advocates. And, in that idea we come full circle. We can appreciate the wonder and whimsy of the lyrics & melody, while holding space for the perspective and reality of Indigenous peoples. Perhaps in time, there can be a shared joy in the singing of THIS LAND IS YOUR LAND.
The sun came shining, and I was strolling, And the wheat fields waving and the dust clouds rolling; As the fog was lifting, a voice was chanting, This land was made for you and me.
This land is your land, this land is my land, From Bonavista to Vancouver Island; From the Arctic Circle to the Great Lakes waters, This land was made for you and me. THE LYRICS
Live the Lake Life | livethelakelife.ca 10
THE LYRICS (CANADIAN LYRICS BY THE TRAVELLERS)
Trails in Sioux NarrowsNestor Falls
Imagine you're walking down a forest path, the soft forest floor at your feet and a lakeview to your side. You take a deep breath of fresh clean air and feel the sun kiss your face. A fish jumps in the distance and ripples extend in the still waters; You are at peace. We invite you to unwind and explore the many trails we freely offer. The Township of Sioux Narrows-Nestor Falls has unique and abundant trail systems usable by hikers, mountain bikes, snowshoes, and cross-country skiers. If your kind of adventure is trail running, birdwatching, going for a picnic, or just getting away from it all, we have the trails you need to turn an amazing experience into lasting memories. Each of our municipal trails are maintained through each season with both nature and you in mind. Each trail is packed with their own unique beauty, level of difficulty, and biodiversity for you to enjoy through every adventure. Visit our collection of trails and get connected back to nature.
WHAT'S NEW WITH SNNF TRAILS
We are actively working on the addition of a new hiking trail in Sioux Narrows which is expected to be completed by fall 2023. To learn more about this addition we encourage you to visit our municipal trails website.
This May in Nestor Falls we are beginning construction of phase one of our mountain biking trail network with an estimated phase one completion towards the end of Summer. Sioux Narrows-Nestor Falls, situated in the heart of Lake of the
Woods, offers stunning views and dynamic topography that is ideally suited for the development of world-class mountain bike and multi-use trails. This trail will create an experience that caters to families wishing to experience some remote wilderness, without being too remote, and offering multiple options for choosing the appropriate distance and difficulty. Phase 1 of this project will start with construction of a stacked loop system of beginner trails near to the Nestor Falls School. These trails, as well as the intermediate and advanced trails planned for the eastern loop, would be suitable for hiking, trail running, bird watching, snowshoeing, and winter fat biking and would be bidirectional with signage at intersections and periodically along segments for users' safety.
Along with all those exciting expansions, we have updated our digital trail presence to make it easier for trail users to plan their trip, get trail conditions, use maps, navigate trails, get weather, and share photos. Want to check it out? Use your smart phone's camera app to hover over the QR Code until it come in focus, when a link pops up, touch it to be brought to the new mobile friendly hiker's guide set up for you!
You can also check out www.SNNF.ca/Trails for trail information, maps, and other useful information you may want for planning your next adventure in our area.
Live the Lake Life | livethelakelife.ca 12
TRAILS
SIOUX NARROWS
ASPEN TRAIL 
This 4.5k trail runs deep into the Ontario forest where the sound of traffic stops and the gentle sounds of the forest awaken your senses. The gentle slopes of this path make for an easier journey, but the distance traveled makes you feel detached from it all.
FERN VALLEY/LOOKOUT POINT 
This relaxed 4km trail has an optional lookout loop overlooking the lake and beach. The summer ferns, gentle hills, and tall trees help you create a great memory no matter the season, and the lake itself is perfect for swimming! You may want to grab a day pass and go for a swim at the sandy beach!
NESTOR FALLS
RED PINE 
This maze of trails takes you through such varying landscapes and views from thick red pines, massive boulders, and lake views. The optional long 3k loop around the perimeter is lets you see every view, and takes you deep into the forest. You will get back to the trailhead with many memories and a smile.
BOREAL 
This trail's long distance, steep hills, and obstacles make for a very challenging hike or ride but with incredible vistas. There is a shortcut that makes a smaller loop, but it still carries the signature difficulties. Either way you choose, it's a memorable and beautiful trail any season.
TAKE IT FROM A LOCAL
We asked some of our resident trail enthusiasts for their thoughts on the trails in Sioux Narrows-Nestor Falls. Take it from a local, the trails in Sioux Narrows-Nestor Falls must be explored.
ASPEN TRAIL
Start your 4K journey at the trail head parking lot on the Dubois Road just north of Sioux Narrows Provincial Park with a moderate number of hills designed to give you a great morning workout. Old growth white pine, some well over 150 years old greet you on many of the turns. They are old friends that I look forward to year after year winter and summer.
SIOUX NARROWS PROVINCIAL PARK
Whether in winter or summer just like a good wine the Sioux Narrows Provincial
Park Trails will match your taste. Some of the trails in the Park are open to the lake and some of the trails ramble though the boreal forest. In particular I enjoy the thick carpet of white pine needles under foot.
Embrace Winter The many existing and newly planned trails offer a great variety of terrain in the Sioux Narrows-Nestor Falls area. This one pictured with my wife Cathy is not far from our back yard and takes us on an wonderful ambling 4Km loop.
- Woody Linton
I actually have a favorite winter trail and a favorite summer trail.
In winter my favorite trail starts at the Red Pine trail head by the cemetery. Following the trail clockwise, we branch off from the red Pine trail towards Big Pine Lake, a beautiful spur trail that leads past a creek, over a wetland towards the Big Pine lake, along the lake we follow the shoreline, across a beaver dam and from there it's mostly uphill, past high, rocky cliffs and though a canyon. I love the variety of landscapes on this trail, I start out with snow shoes in early winter , but eventually the trail is packed enough for just snow boots. There is a multitude of tracks to be seen, from deer, wolf, fox and hares. It's a trail that can be walked even on a cold winter days, since it's protected from the frigid winds. It's about a 4 km loop and will take you between 1-1.5 hours, depending on your walking speed. This trail never disappoints.
During the spring , summer and fall our go to trail is the Boreal trail, it starts just behind the tourist information center in Nestor Falls. It's a rocky trail with lots of ups and downs, so good footwear is a must.
You will be rewarded with great views over a beaver pond, big beautiful red and white pines and a rest place by the log river. We have seen moose, wolverine, deer, partridges, beaver and hares while hiking here, as well as beautiful plants in season.
You can choose from the short loop 3.5 km or the long loop which is about 6.5 km and will take you 1.5 - 2.5 hours depending on your pace. Come prepared to get a good workout.
- Margrit Nussbaumer
Live the Lake Life | livethelakelife.ca 13
The Northern Ontario Sportfishing Centre
If you have not visited the Sportfishing Centre recently it is a must see while in Sioux Narrow-Nestor Falls. The NOSFC focuses on Sportfishing on Lake of Woods. Its displays house a variety of ecological and cultural information about Sport Fishing on Lake of the Woods and how it has shaped a strong element of our community culture. We are pleased to share that there will be some new displays for 2023, including new and fun additions to our Northern Nature Exchange and family learning area. We also encourage everyone to visit the newly redeveloped outdoor space and playground, which will be complete in late spring 2023.
THE 2023 NOSFC SPEAKER SERIES
For Summer 2023 we are very excited about the return of our speaker series. This series a group of talks and presentations that help to enhance and enrich connection to the region, the lake and especially fishing. We will be adding more presentations throughout the summer to this list. For up to date information please visit: sportfishingcentre.com
JULY 11 - 2PM
International Watershed Coordinator: Teika Newton
JULY 19 - 3PM
SNNF Trail Development Coordinator: Timothy Warner
JULY 25 - 1PM TO3 PM
MNR: James Williams
AUGUST 9 - 1PM
MNR Firefighters: John Mash
AUGUST 23 - 3PM
SNNF Trail Development Coordinator: Timothy Warner
SEP 6 - 8PM
Bass Fishing World Champion: Jeff Gustafson
SEPT 13 - 11:30AM
Natural Resource Coordinator Jyles Copenace
SEP 27 - 3PM
SNNF Trail Development Coordinator: Timothy Warner
14
Love Local
When one takes a deeper look into Sioux Narrows-Nestor Falls, the vibrant and uniquely talented arts community becomes very visible. Sioux Narrows-Nestor Falls is home to amazing artists, many of whom draw inspiration by the unprecedented beauty that surrounds us.
Artists often offer a different perspective into a community and allow one to experience it in a new way. We wanted to share those perspectives of our community and offer visitors and residents an opportunity to connect with art.
JEANNIE WOODS: THE LOON'S NEST
MEDIUM: Glass
EMAIL: Jwoods01@telus.net
Check out my stained glass art and fused glass works at "Artist in the Park" in September.
It's all about the glass! Using a copper foil technique developed by Tiffany of New York I have been creating stained glass art since the eighties. Some of my mixed media pieces incorporate wire embellishments and glass. In the last decade I have learned about fusing glass in a kiln with temperatures up to 1475 degrees Fahrenheit to create work that has both form and function.
Live the Lake Life | livethelakelife.ca 16
MARY BACKHOUSE: MARYSIOUX CREATIONS
MEDIUM: Fibre Art
EMAIL: marysioux@icloud.com
In 2023, I welcome you to view my quilts and fibre art at the Sioux Narrows Art Festival over the August long weekend as well as at the provincial park during Bassin for Bucks.
I've been a dedicated quilter for over 20 years. Since retiring in Sioux Narrows, quilting has become a passion and rarely a day passes that I do not create with fabric at my machines. I love to quilt and creating unique, one of a kind pieces is a challenge I strive for. I welcome custom work and encourage you to contact me directly to discuss your quilting/fibre art hopes and dreams.
KRIS TITTLEMIER
MEDIUM: Watercolour
EMAIL: ktittles@icloud.com
I paint purely for personal satisfaction. I sell some of my work at the fall "Artists in the Park" event.
My goal is to have the bridge picture I paint in every home in Sioux Narrows
Live the Lake Life | livethelakelife.ca 17
BILL MCFARLANE
MEDIUM: Oil on canvas, graphite and/or coloured pencil, linocut prints
EMAIL: nina.mcfarlane@gmail.com
As a result of living in the township of Sioux NarrowsNestor Falls, much of my inspiration is derived from the environment that surrounds me. However, humankind's impact on that environment does influence my work at times.
Live the Lake Life | livethelakelife.ca 18
Restaurants
The Township of Sioux Narrows-Nestor Falls enjoys regionally inspired and local foods: from farmed bison to grass-fed cattle to waters abounding with walleye and lake trout. Did someone say "Walleye"?
We encourage you to check in with local restaurants to learn how you can enjoy their food... whether it be patio service, curbside pickup/ or take-out or even delivery. You won't be dissappointed.
NESTOR FALLS
THE BEAR'S DEN
Diner food in a cozy, friendly atmosphere. Located in Dalseg's Food Town building. 807-484-2327
REEL BAKERY AND CATERING
Delicious, homemade, small batch, scratch baking. Special orders, catering and private chef services available. | 807-407-9753
LODGES WITH PUBLIC DINING ROOMS
Did you know that a number of the lodges/ resorts in our community have dining rooms that are open to public. Please call for availability first.
INDIANHEAD LODGE
Family style, homemade food, set menu. Call ahead to secure a seat.
Sioux Narrows | 807-226-5558
indianheadlodge.com
SNACKHOUSE RESTAURANT
Casual dining in the heart of Sioux Narrows. 807-407-9753
GREEN'S BBQ BAR
Pub style menu, full bar and outdoor, lakeside patio. Call about their smorg and shore lunch supper specials. 807-484-2124
THE LOG TAVERN
Under new ownership. Casual dining, and open for breakfast 7 days a week. 807-484-0808
NESTOR FALLS HOTEL
Pub style menu, full bar, outdoor patio and pool table. Conveniently located in downtown Nestor Falls. 807-484-2131
SIOUX NARROWS
BIG JOHN'S MINESHAFT TAVERN
Fusion-style menu with spectacular view of Sioux Narrows Bridge and the lake. Check out the lakeside bar with outdoor patio. 807-226-1033
THE LAZY LOON
Order fast food and a variety of ice cream from the take-out window under the big top. 807-226-5110
THE TRADING POST
Variety of deli style and coffee shop options located in the retail store, downtown Sioux Narrows. 807-226-5252 | gillstradingpost.com
LECUYER'S
Eat in and take out dinners. Three and four course buffet meals in their north woods decorated dining room. Take-out fried chicken and pizza. Call for reservations, takeout and specials.
Nestor Falls | 807-484-2448
TOTEM RESORT
Enjoy lakefront dining at it's finest! The largest outdoor patio on LOTW, featuring weekly buffets & monthly live entertainment!
Sioux Narrows | 807-226-5275
totemresorts.com/totemlodge
YELLOWBIRD
THE TRAILER
Serving fresh multi-cuisine foods @ Swenson Marina and Bait. 807-466-8180
Breathtaking 360 views of Lake of The Woods from our lakefront everything restaurant, featuring nightly specials. Now open year-round.
Sioux Narrows | 807-226-5275
totemresorts.com/yellowbirdlodge
Accommodations
NESTOR FALLS
ALLEN'S CROW LAKE LODGE
807-484-2628
www.allenscrowlakelodge.com
ARROWHEAD RESORT AND MOTEL 807-484-2132
www.arrowheadresortmotel.com
BLACK BEAR CAMP 807-861-0044
www.blackbearfishing.com
BOREAL BAY LODGE
807-484-2940
www.bbaylodge.ca
BULL MOOSE LODGE
807-484-2472
CALIPER LAKE PROVINCIAL PARK 807-484-2181
www.ontarioparks.com/park/ caliperlake
CANADIAN HAVEN
807-484-2133
www.canadianhaven.ca
CANADA HOUSEBOAT VACATIONS INC.
807-484-2448
www.canadahouseboatrentals.com
CLARKE & CROMBIE CAMP
807-484-2114
www.clarkeandcrombie.com
COUTT'S CAMP
807-484-2511
HALVERSON'S CAMP
807-271-2112
www.halversonsoncrowlake.com
HANSON'S WILDERNESS LODGES
807-484-2115
www.hansonslodges.com
HELLIAR'S RESORT
807-484-2400
www.helliars.com
KELLY'S CASTAWAY RESORT
1-877-580-2335
www.kellyscastaway.com
LAKE OF THE WOODS LODGE
807-484-2686
www.lakeofthewoodslodge.com
LAKEVIEW LODGE
807-484-2102
www.lakeviewlodge.ca
LARSSON'S CAMP
807-484-2168
www.larssonscamp.ca
LECUYER'S TRU-TAIL LODGE
807-484-2448
www.lecuyerslodge.com
MELINE'S LODGE
807-484-2483
www.canadafishingtrips.com
MUSKIE BAY RESORT
807-484-2332
www.muskiebayresort.com
NESTOR FALLS FLY-IN OUTPOSTS
1-877-653-1524
www.nestorfalls.com
NESTOR FALLS MOTEL & HOTEL 807-484 2131
NORTHWEST FLYING
PARKVIEW RV RESORT & COTTAGE RENTALS
807-484-2337
RED DEER LODGE
807-484-2100
www.reddeerlodge.com
SPLIT ROCK LODGE
807-226-1204
www.splitrocklodge.net
SUNSET COVE RESORT
807-484-2192
www.sunsetcoveresort.net
THE CITADEL PRIVATE RETREAT 877-607-8893
www.thecitadelretreat.com
TINKER'S PLACES 807-484-2664
www.tinkersplaces.com
VIC & DOT'S CAMP 807-484-2325
www.vicanddotscamp.com
WHITEFISH BAY CAMP 1-877-226-1211
www.whitefishbaycamp.com
WILDERNESS AIR ESCAPES
807-227-5473
www.wilderness-air-escapes.com
YOUNG'S WILDERNESS CAMP
807-484-2930
www.youngswildernesscamp.com
SIOUX NARROWS
ANDY LAKE RESORT
807-543-4051
www.andylake.com
BERRY LAKE CAMP
807-226-5525
www.berrylake.com
CRAWFORD'S CAMP
807-226-5646
www.crawfordscamp.com
CRYSTAL HARBOUR RESORT HOTEL
807-226-5233
www.crystalharbour.com
INDIANHEAD LODGE
807-226-5558
www.indianheadlodge.com
LAUGHING WATER LODGE
807-407-4818
www.laughingwaterlodge.com
PARADISE POINT MARINA & RV PARK
807-226-5269
REGINA BAY LODGE
807-407-0802
www.reginabaylodge.net
ROD & REEL RESORT
807-226-5240
www.rodandreelresort.com
SIOUX NARROWS MOTEL
807-226-5270
SIOUX NARROWS PROVINCIAL PARK
807-226-5223
www.ontarioparks.com/park/siouxnarrows
THE SANCTUARY RESORT
807-226-5632
www.thesanctuaryresort.ca
TOMAHAWK RESORT
807-226-5622
www.tomahawkresort.com
TOTEM RESORT & YELLOWBIRD LODGE 807-266-5187
www.totemresorts.com Business Directory
BAIT & TACKLE
BITE ME BAIT & TACKLE
807-484-0707 | Nestor Falls
NESTOR FALLS BAIT AND TACKLE
807-484-2401 | Nestor Falls
SWENSON MARINA & BAIT
807-466-8180 | Sioux Narrows
THE TRADING POST
807-226-5252 | Sioux Narrows
BEAUTY SALONS
NESTOR FALLS MARINE
807-484-2134 | Nestor Falls
PARADISE POINT
807-226-5269 | Sioux Narrows
R&R STORAGE
807-465-4537
SIOUX NARROWS ENTERPRISES
807-226-9696 | Sioux Narrows
SIOUX NARROWS MARINA
807-226-5272 | Sioux Narrows
SWENSON MARINA & BAIT
807-466-8180 | Sioux Narrows
CHURCHES
LAKE OF THE WOODS CHAPEL,
CONSTRUCTION,
CONTRACTING & ELECTRICAL
A & S BURRITT CONSTRUCTION/ CONTRACTING
(807)-484-2505 | Nestor Falls
AMBS INDUSTRIES
807-226-9775 | Sioux Narrows
CLINT BROWN CONTRACTING
807-484-2656 | Nestor Falls
CONSTRUCTION NORTH CONTRACTING LTD.
807-484-2286 | Nestor Falls
CROW LAKE CUSTOM WOODWORKS
807-276-5337 | Nestor Falls
KROPELIN ELECTRIC
807-484-2194 | Nestor Falls
L. FADDEN & SON CONTRACTING
807-226-5340 | Sioux Narrows
NESTOR FALLS UNITED CHURCH
LARRY EASTON CONSTRUCTION
807-226-5146 | Sioux Narrows
MIKE'S CONSTRUCTION
CHURCH OF THE SACRED HEART
HARDWARE
FALLS HARDWARE
807-484-2454 | Nestor Falls
MAYER HARDWARE
807-226-1111 | Sioux Narrows
REAL ESTATE
BORDERLAND REALTY
807-484-2514 | Nestor Falls
NORTHWOODS REALTY LTD.
807-226-1024 | Sioux Narrows
SANITATION SERVICES
LAB SERVICES
807-276-3072 | Nestor Falls
DFL PUMPING SERVICE
807-226-5462 | Sioux Narrows
SHOPPING
BITE ME BAIT & TACKLE
807-484-0707 | Nestor Falls
www.bitemebaitandtackle.ca
BOUTIQUE SOLEIL
807-226-5347 | Sioux Narrows
DALSEG'S FINE FOODS
DOCKBOARD CHAIR COMPANY
807-226-5146 | Sioux Narrows
HELLIAR'S RESORT
807-484-2400 | Nestor Falls
KATE'S FARM STAND
863-253-1443 | Nestor Falls
NESTOR FALLS BAIT AND TACKLE
807-484-2401 | Nestor Falls
SWENSON MARINA & BAIT
807-466-8180 | Sioux Narrows
THE NARROWS
807-226-5610 | Sioux Narrows
THE NORTHERN LIGHTS
807-226-5532 | Sioux Narrows
THE TRADING POST
807-226-5252 | Sioux Narrows
TIMBER SIGNS
807-407-SIGN | Sioux Narrows
TOURIST INFO CENTRES
NESTOR FALLS TRAVEL CENTRE Hwy 71, 807-484-2354 | Nestor Falls
NORTHERN ONTARIO SPORTFISHING CENTRE Hwy 71, 807-226-5293 | Sioux Narrows
OTHER
CANADA POST
807-226-5300 | Sioux Narrows
807-484-2246 | Nestor Falls
NESTOR FALLS LIBRARY
807-484-2777 | Nestor Falls
NESTOR FALLS MUNICIPAL OFFICE
807-484-2777 | Nestor Falls
NURSING STATION
807-226-1081 | Sioux Narrows
ONTARIO PROVINCIAL POLICE STATION
807-226-5211 | Sioux Narrows
SIOUX NARROWS-NESTOR FALLS 50+ ACTIVITY CENTRE 807-226-9764 | Sioux Narrows
SIOUX NARROWS LIBRARY 807-226-5204 | Sioux Narrows
SIOUX NARROWS MUNICIPAL OFFICE (807)226-5241 | Sioux Narrows
WHITE MOOSE GOLF COURSE 807-226-5319 | Sioux Narrows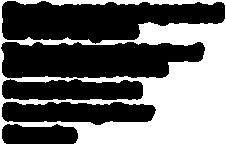 Live the Lake Life | livethelakelife.ca 27