2809-25 KINGSBRIDGE GARDEN CIRCLE MISSISSAUGA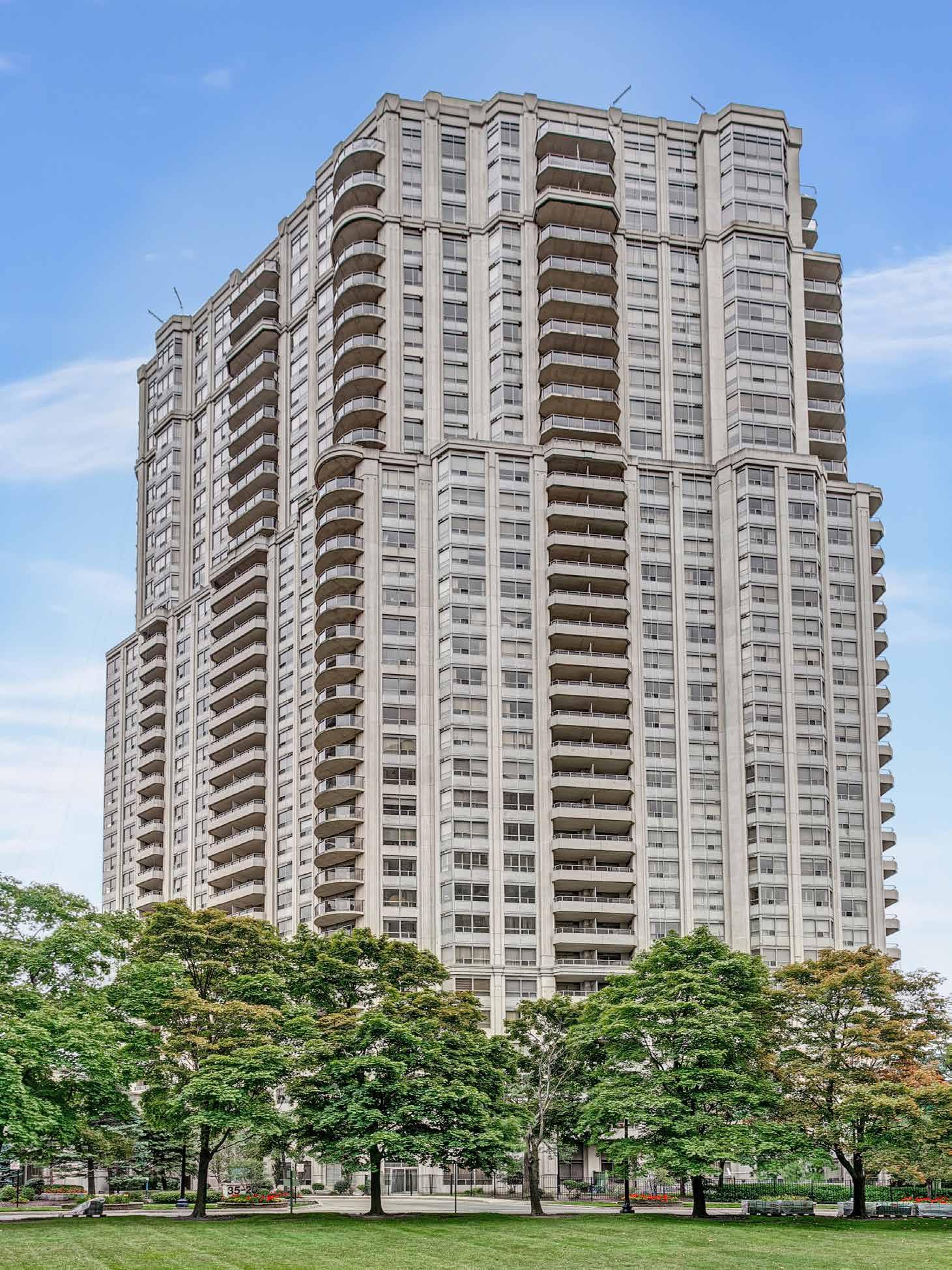 2809-25 KINGSBRIDGE GARDEN CIRCLE MISSISSAUGA
2809-25 KINGSBRIDGE GARDEN CIRCLE // MISSISSAUGA 5
Centrally located in Mississauga, you will be close to top schools, parks, the lake, Square One mall, highways, and the airport.
The spacious 3 bedrooms and 3 baths include 2 primaries each featuring floor-to-ceiling windows and their own 4-piece ensuites.
Featuring a corner signature suite with 2 private balconies accessible from the living and breakfast rooms, enjoy breathtaking views of the city and Lake Ontario. Designed for comfort and opulence, the open concept layout boasts engineered hardwood floors, French doors, and soaring ceilings throughout. The sprawling interiors, as well as the rest of this home, are sunlit sanctuaries emanating with natural light from the magnificent, floor-to-ceiling windows.
Live in one of the country's most exclusive luxury residences at Tridel's Skymark West II with almost 2,000 sqft. of living space and approximately 30,000 sqft. worth of resort style amenities, including 24-hour concierge security services.
Welcome to award winning Skymark West
Skymark offers the privileged lifestyle that you and your loved ones deserve including green outdoor space and terraces, indoor pool, tennis and squash courts, gym, massage spa, and several other exciting amenities to entertain and relax.
For your culinary realm, the expansive kitchen offers high-end appliances, lovely custom wood cabinetry, and a charming breakfast room overlooking the sensational living room.
With ample room and natural light, it is a delightful space and a wonderful backdrop to enjoy family moments.
The main floor is designed with a living, dining, and family areas providing a majestic sweeping view of the outside with walk out to the balcony.
ViewsUnparalleled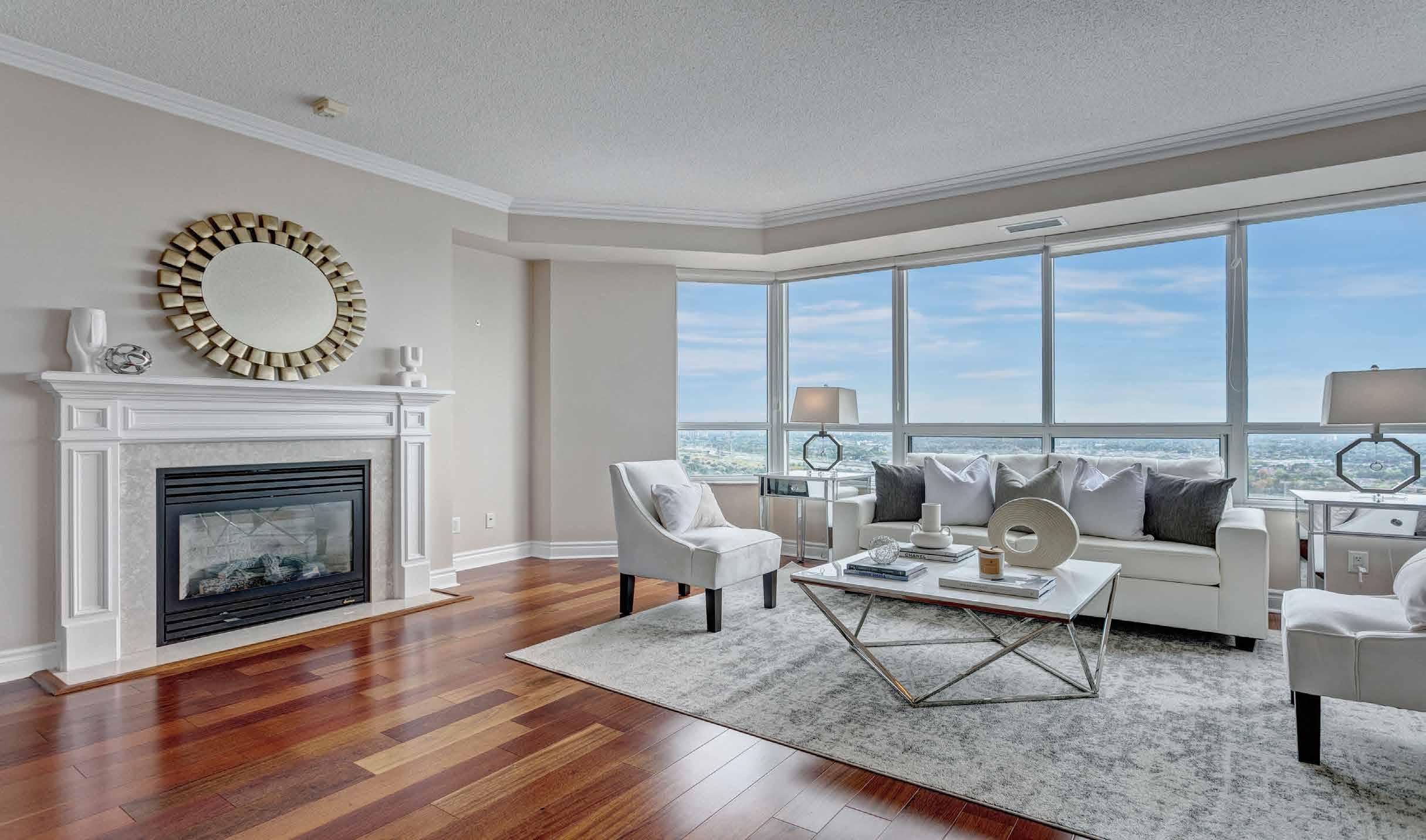 2809-25 KINGSBRIDGE GARDEN CIRCLE // MISSISSAUGA 9
2809-25 KINGSBRIDGE GARDEN CIRCLE // MISSISSAUGA
Details and size matter when you are taking care of your family's daily meals. The resplendent and contemporary kitchen boasts luxury appliances, and expansive custom wood cabinetry with a walk through to a gorgeous breakfast area with balcony access.
This comfortable space will inspire your most ambitious culinary pursuits while enjoying your meals with spectacular views from the breakfast area.
A Statement In Style
12
The 4-piece ensuites offer expansive mirrors, vanities with lower cabinetry, and plenty of countertop space. In addition, you can enjoy a jacuzzi tub, and a walk-in glass shower. Truly, ensuites for the refined owner and their family.
Timeless comfort exudes from the sanctuary of the 2 primary bedrooms featuring expansive windows and engineered hardwood floors. One of the primaries includes its own private balcony for astonishing, unobstructed views.
Masterful Realms
2809-25 KINGSBRIDGE GARDEN CIRCLE // MISSISSAUGA
SpacesRemarkable
2809-25 KINGSBRIDGE GARDEN CIRCLE // MISSISSAUGA
There is a certain grandeur when you stand on any one of your balconies enjoying a breathtaking sunset of Lake Ontario on the horizon. Words can hardly describe the views and joy at this height. We hope these pictures provide some justice to the magnificence of this condo.
From your main floor and your own private bedroom, you can view how close you are to the city centre and Square One Shopping mall, the largest in Ontario, together with several more entertainment and culture venues.
HeightsSplendid
16
2809-25 KINGSBRIDGE GARDEN CIRCLE // MISSISSAUGA
18
68 COMPASS WAY // MISSISSAUGA 1919
20 Jennifer Del Vecchio Sales Representative 289 981 jennifer@ppreteam.com8686 ppreteam.com