EARLY FALL 2022 | VOL. 26 239.263.7990 | NAPLESPLAYERS.ORG | 701 5 TH AVENUE SOUTH | NAPLES, FLORIDA 69 TH SEASON PRESENTED BY SEPT 28 - OCT 23 SPONSOREDBY BLACKBURN HALL
Luxury Residential & Commercial Construction | Unparalled Quality | Superior Experience build-gh.com | 239.594.9984 NAPLES | ASHEVILLE
Inspiring our community. Defining our culture. - SINCE 1953Old friends and first-time guests - I'm honored you've chosen to spend your time with us. Please, enjoy the show, but know that we're so much more than what you see on stage. I welcome you to come back for a behind-the-scenes tour, to take a class, explore volunteering, and to learn more about the people and rich history that make The Naples Players your theatre. BRYCE ALEXANDER CEO & Executive Artistic Director TICKETS & SHOW TIMES SHOW TIMES Wed. & Thurs. 7:30 p.m. Fri. & Sat. 8:00 p.m. Sunday 2:00 p.m. PRICING All Performances: $47 Subscription Tickets: $37 Individual Tickets: $47 Students & Educators: $20 BOX OFFICE (239) Mon.-Sat.263-799010a.m. - 4 p.m. Will Call: 2 hours before curtain
Welcome to your theatre.
4 BACKSTAGE BLITHE SPIRIT SPONSORED BY: RIPTIDE BREWING COMPANY OCT 19 - NOV 06 NOV 23 - DEC 18 SPONSORED BY: LAKE MICHIGAN CREDIT UNION JAN 11 - FEB 05 SPONSORED BY: GULF COAST INTERNATIONAL PROPERTIES SPONSORED BY: NEUBEK PHOTOGRAPHERS MAR 01 - APR 02 2023 69TH SEASON PRESENTED BY ON STAGE NEXTDEC 17-19 APR 14-16 SPONSORED BY: IX FAMILY FOUNDATION SPONSORED BY: IX FAMILY FOUNDATION DEC KIDZACT10-12 SHOWS
5THE NAPLES PLAYERS 239.263.7990 NAPLESPLAYERS.ORG The only way to get advance tickets to our 69th season is to become a Season Ticket Subscriber today! Call our Box Office at (239)263-7990 or visit NaplesPlayers.org/tickets
6 BACKSTAGE BLITHE SPIRIT IT'S FALL Y'ALL OCTOBER EVENTS @ TNP OCT 1 @ 4 PM Drop-In Improv Class OCT 1 @ 8 PM Stage 2 Improv Comedy Night: Pumpkin Spice Improv OCT 4-NOV 15 Weekly Adult Acting Workshops w/ Diane Davis Begin OCT 9 @ 7:30 PM Readers Theatre: It Takes Two To Tango OCT 13 - NOV 17 Weeekly Adult Dance Classes Begin OCT 15 @ 12 PM The Sound of Music Audition Prep Class OCT 19 @ 6 PM By The Way, Meet Vera Stark Red Carpet Opening OCT 22 The Game's Afoot SPONSORED BY RIPTIDE BREWING COMPANY -OCTOPENS19TOBYE STUDIO THEATRE VIEW OUR my.naplesplayers.orgCALENDARFULLOFEVENTSAT
Porsche Naples 3147 Davis Blvd. Naples, FL (239)porschenaples.com34104205-8583 ©2022 Porsche Cars North America, Inc. Porsche recommends seat belt usage and observance of traffic laws at all times. European model shown. Some options may not be available in the U.S. There is nothing in the world so irresistibly contagious as laughter and... The new Porsche 911 Cabriolet.
Whether you're buying a new home, expanding your business, or planning for retirement, we deliver customized banking, borrowing, and investing solutions to fit your specific financial needs - all under one roof.
Proud to be a part of the Naples community.
19 Lake Michigan Credit Union locations in Florida to serve you.
visit
Call (239) 919-5960 or one of our convenient locations to experience the LMCU difference.
NMLS# 442976. Federally insured by the NCUA.
NAPLES 698 4th Ave. South 239 530 3131 www.trulucks.com Explore delicious crab from around the globe as well as our fresh-catch seafood menu. Artfully paired with our Sommelier-curated wine list. All complemented by live entertainment nightly. Truluck's proudly supports the Arts in Naples. Here's to hos pitality PROUD TO SUPPORT THE PERFORMING ARTS. AND PROVIDE THE CULINARY ARTS.
A
Judy Scribner has been in Naples since 1974 when "5th Avenue was nothing like it is now. It was all family-owned stores. We had banks, a pharmacy, and a telephone store. I think we had a parade too.'' No stranger to theatre and performing, Judy joined the Charleston Opera Company in college where she "never had to sing
Amazingly,opera!"
JUDY SCRIBNER
SEPTEMBER VOLUNTEER OF THE MONTH:
Judy has been involved with TNP since the days that the company operated out of a small storefront in a strip mall on Davis Blvd. Her first production was in the early 1980's when she debuted in South Pacific. Back then, the company performed at Gulfview Middle School. A few years later in the mid 1980's, TNP renovated an old movie theater - The Kon Tiki - on Goodlette Road to turn it into a more traditional theater. After that, the orga-
It's hard to imagine 5th Avenue South without all the glamorous bars, restaurants, boutiques, and 365 days of glitzy Christmas lights. It's also hard to think back to The Naples Players (TNP) before their state of the art Sugden Theatre was built. Yet, most long term residents can tell you both had humble beginnings!
JUDY SCRIBNER
Judy Scribner in Always Bridesmaid
10 BACKSTAGE BLITHE SPIRIT
"I've had so many experiences - I've seen cast members or technicians who have clearly run into a problem on stage and they just keep
nization raised the money to build the Sugden Community Theatre on 5th Avenue South.
As far as her experiences with TNP, Judy is amazed by "the display of loyalty that our audiences have for us." During Always a Bridesmaid , the air conditioning went out and 99% of the audience stayed in the Tobye (theater) even though it became hot. Of course, the cast continued to perform.
"There was a big difference when they opened the theatre on 5th. In Goodlette Road (renovated movie theater), people who worked there did everything, there were no different departments." In TNP's new theatre, there were production, costume, and lighting departments - even administrative space. When Judy arrived at the Sugden Theatre, "we realized we were just the cast" and she joked, "I guess we better learn our lines!"
W hat the audience doesn't get to see is the talent of those technicians; it's really wonderful to see.
A person of many talents, Judy also works concessions. "I ushered briefly before I started working at the bar. Occasionally I help with ushering if needed. The group of people at the front of house all like each other and get alongwe know we have folks we can just laugh with."
going. The tech people I've had the opportunity to be around are incredibly talented people. "
11THE NAPLES PLAYERS 239.263.7990 NAPLESPLAYERS.ORG
The theatre has come a long way from its beginnings in the living room of Henry & Mary Watkins in the 1950's. Judy points out that, "there are threads going through each transition. On Goodlette Road, the quality of the shows back then made people want to donate. Some of the people from the 50's came to the Davis Blvd storefront. Then, some of us from Davis Blvd came to Sugden. There is a long history with threads," connecting everything, and everyone, together.
Continued On Page 12 >
In 2000, Judy took the stage again in Lost in Yonkers and took another break until 2019 when she performed in Always a Bridesmaid. "With the gaps, things changed every time so I didn't know what I was coming back into. Each time I came back it would be for a show. I would get the bug (to perform) again and audition."
Judy is actively involved in Readers Theatre (including their new podcast series!) where she works with Michael Troop. She says, "I always feel very fortunate to work with the folks that I do. Nothing beats the excitement of the casts and families of KidzAct or Sensory Night. I am very interested in and excited about the renova tions. The Naples Players is a community unto itself and gives many of us a kind of sanctuary from the daily rush."
12 BACKSTAGE BLITHE SPIRIT
PAMELA LARKIN CARUSO plarkincaruso@naplesplayers.org or (239) 434- 7340, ext. 104
With so many options to get involved, why wait? Contact Director of Volunteer Advance ment, Pamela Larkin Caruso today to tell us about yourself and we'll find the perfect volun teer opportunity for you!
As for present day, Judy's dedication to the organization is greatly appreciated by every one at The Naples Players! Director of Patron Services, James Duggan, says that Judy is, "ex tremely reliable and often covers volunteer slots that need assistance throughout the entire season. She is a hard working volunteer who cares deeply for the organization and its growth over the next several years. Judy goes above and be yond her typical volunteer duties and always assists where she can. She is easy going and always willing to step up for whatever is needed to make the patron experience top quality."
INTERESTED VOLUNTEERING?IN
Take a moment to say congratulations to Judy on being our September Volunteer of the Month! Thank you Judy!
JUDY SCRIBNER Continued From Page 11 VOLUNTEERING @ TNP DEPARTMENTS AND ACTIVITIES FOR FRIENDLY FOLKS OF ALL AGES AND ABILITIES PERFORMERS Come audition for a show! All of our performers are volunteers, with each cast being a mix of veterans, newcomers, and novices. BACKSTAGE CREW Fly rail, audio assistant, backstage crew, spotlight operator, board operator...the behind-the-scenes opportunities at TNP are endless! COSTUME SHOP Assist with repairs, alterations, sewing, ironing, steaming, buttons, hems...you name it! Costumes for every performance are made on site! SCENE SHOP Lend a hand with set construction, demolition, painting, and the occasional prop fabrication. Get your hands dirty and have fun doing it! USHERS Greet patrons, scan tickets, work concessions, hand out programs, and escort patrons to their seats. Be the first friendly face patrons see and experience!
LisaLindaSydneyNatalieNancyDanPeterYulianaPeggyPeterJessicaLombardoLussierMcClungMcHughMercadoMeskinMillerMillerMinterMixonL.MizeurNuccio
Larry EileenPatriciaHarryElizabethLovellMarcantonioMcCartneyPuiaReynolds
Belinda Conigliaro
Esther Snyder Jean DebbieLorelaiMarkBonnieAidenMaryAndreaSnyderTannerTaylorThayerThayerVanagasVegaWesolowski
Manda Smith Kenny CiaránLindseyTranWalshWelch
Damian Ivanov Zachary Jackson Ruth
John DaniellaCaroleElizabethAdamEdMollyVivienneLouiseThomasSidBarbaraJessicaCarolynMaxineLukeAldoEmmaCooperCovertD'AcunzoDanniDanniD'ArcoD'ArcoDavinDavisDidier-HoltEliotEngelmannEovinoEzrineFasanoFeinsFenstermacherFlom
James Little Will
VOLUNTEER RECOGNITION 2021-2022 SEASON
Jill GabrielleLane Lansden
500+ HOURS 250+ HOURS 100+ HOURS
K.C.
FrankieNathanJulesLeonardAllenAllenBrancheEichhornFederico
Gabriella Flom Jenny Gantlett
Shelley Gothard Kay JosephLaurieNancyHarkinsHayerHeaverLoiacono
Lloyd AbbyNikitaHildegardRexJamieLynnDedeBradEthanGerrieJennyPamelaAdamsAustinBelandresBenzingBrendelBrennerBrownleeBucciBurnsCarneyCherninCiabaton
Jack MadeleineAlyssaAvaJosephLisaRosemaryKatSarahMakaylaScottJamesColeCorsicaDavisDavisDeLeonibusEbaughErbFedericoFemiaFoleyHaneyHowe
13THE NAPLES PLAYERS 239.263.7990 NAPLESPLAYERS.ORG
Elise
ValMonicaNuranEricaNaphtaildaLucasAmyJeannineEdLinLarryTammyEllaDebraOceanJeremyGilchristGiovinazzoGudurGulinelloHamblenHarrisK.HarrisonHartHeckertHedbergHughesJaconisJeanCharlesTristenJonesJosephJoyceKuffel
Haly W.SophiaWilliamMichaelAveryKimberelyKathyKuraVictoriaThomasBaileyAndrewRobertSueLesLexiDavisChiaraOsbornPadejkaPiperPiperPrebbleRapanosRathReidReumRexRinaldiRobinsonRogersRoperRoschekSchwartzShadeSicilianoScottSimmen Judith EdwardGabrielleDominicNancyCorinneDavidJackTracyLoganLynneEmilyMichaelAmyRichardBettyGiszelleSuzanneSmithSmithSoniaTienhaaraTienhaaraTranTroopVandenBergVelaWaldenWeaverWeldWhalleyWightmanWoolfYoungZappullaZonnevylle
Michael Lakin
Stephen Lee Terry Libby
DebronChristineRayRussPaulLukeKelseyOliviaVanessaJohnsonJohnstonLaChanceLaFrenaisLauchleLoPrestiLoyetMarascoMastrangeloMcCartney
Pamela Larkin Caruso
Peggy Monson Tina JeffDavidJudyBernardoEricaRoseannSabineBrittanyBretPauletteMoroniOlivaPoulterRingsdoreRiveraRuggieroSampleSantanaScribnerShafferSmith
Drew Attanasio Dot IanCarolTuckerTinaKristinMelanieBraxtonJosephKelseyHayleyCarlaMaddieZoeSadeJoelRobinEmilieAuchmoodyBaartmanBacheGrayBanowBassanBebonBrendelBrooksBurnsButlerByrneCabreraCapparelliCassidyCedrasClaremontClarkeCocklin
www.gcipnaples.com  www.gcipluxuryrentals.comwww.portroyalwaterfronthomes.com ® Representing the Finest Properties in Naples, Florida Live Exceptionally Locally owned and operated, Gulf Coast International Properties® professionals are committed to the highest level of concierge service for our clients. Locally Owned and Operated Proud Supporter of NAPLES PLAYERS OLD NAPLES: 1144 Third Street South  691 Fifth Avenue South  Naples, Florida 34102 WATERSIDE SHOPS  5435-19 Tamiami Trail North  Naples, Florida 34108
699 5TH AVENUE SOUTH NAPLES, FL 239.430.040434102 OCEAN-PRIME.COM 494 5th Avenue South Naples, FL DelMarNaplesRestaurant.com239.350.013434102 WORLD-CLASS ATMOSPHERE WORLD FLAVORSIN A Award-Winning Cameron Mitchell Restaurants on Fifth Avenue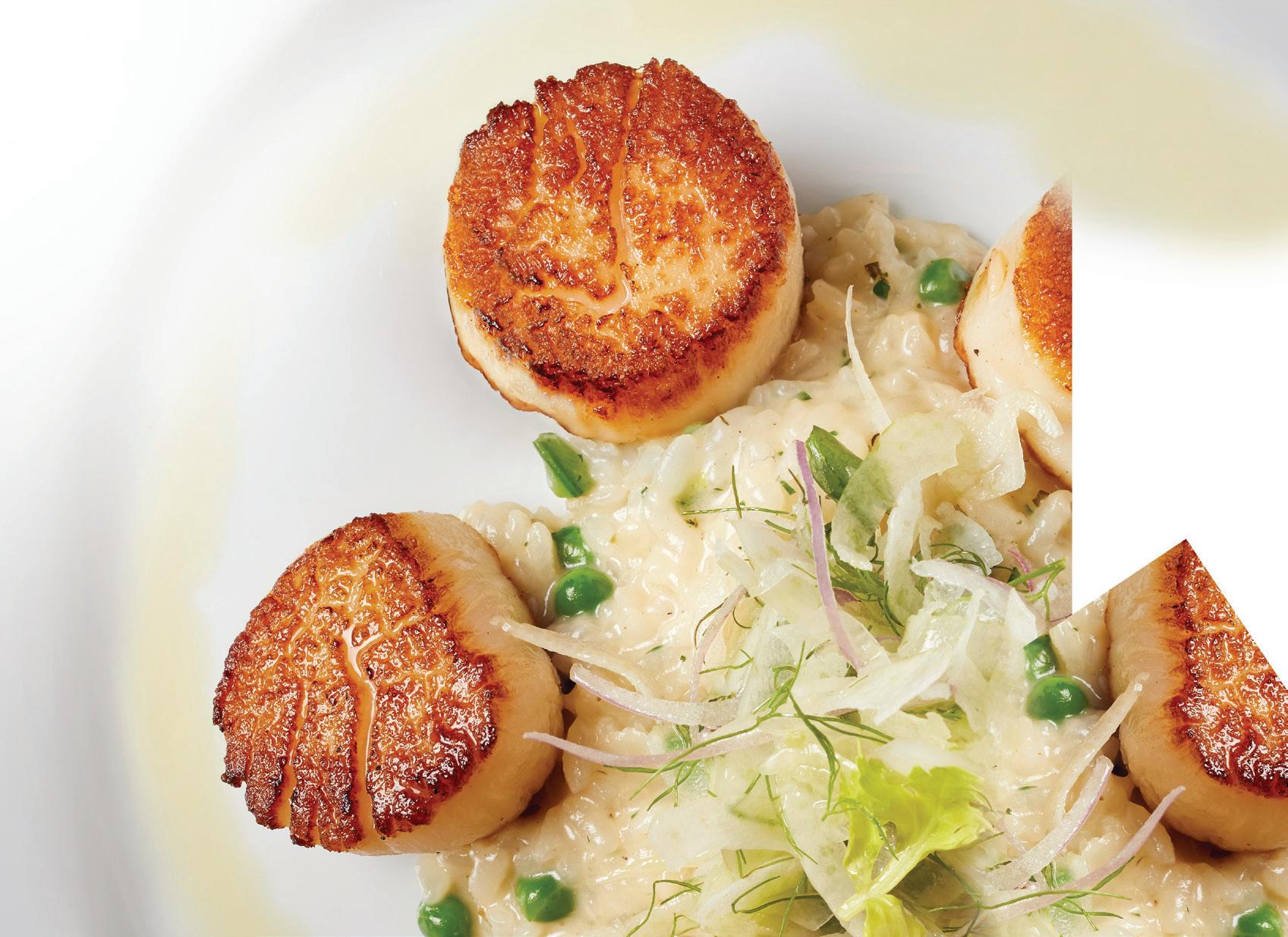 Yolanda Gonzalez Reyes Shelley Gothard
Louis & Michelle Albenga*
Kleinberger
Judith H. Konen* Alicia B. Konert
FALL DONOR APPRECIATION
Janina & Kal Birtolo
Barbara & George Davin* Elinor ClementDianneDeininger*Delaurier&Loretta DeLuca
Brenda Di Norcia Cara
Jerome & Myra Barron
Cynthia Hile
Gerrie L. Benzing
Joel & Arlene Banow
Kelly RobinJoMimaAltemierArbidEllenAtkinsonBache&Bruce Gray*
Bowdry & Jean Hoffman* Sharon L. Hunter
David Kolde
Sara LakeMickeyLackey*LacroixMichigan
FineMarkCarmenJamesFayeGlenJamesDouglasDoeringerDubaDugganEngelmannFairweather*FareseFarrNational
Bruce Baggaley*
Christina Blake* David Bosley
$
Richard Leber
Abe SarannKoss& Stanley Kraushaar* Vanessa Kurtz
Please join us in thanking donors who gave from June 1 - September 14 Our heartfelt thanks to:
Alyssa Lee Haney* John P. MaureenPeriBerniceHannonHarmyk*HarrisHickey
16 BACKSTAGE BLITHE SPIRIT
Patricia Lee* Lillian J. Love* Jose I. Luzarraga
If you enjoy this evening's performance of Blithe Spirit, we encourage you to consider making a gift in support of The Naples Players. Our non-profit theatre is your community theatre and generous gifts from patrons like you make the performances, programs, and arts in our community possible. Thank you.
Florida Department of State
Anthony & Bea Busa Maxine Byrne*
Florida Gulf Coast University Gallerie Indigo John DanielGaruti&Theresa Gersbach
Gulf Coast International Properties Kimberly Haberkorn
Did you know that 40% of our operating budget is supported by donations?
Brad Brenner & Christine Mastrangelo* Mr. William Gaston
Bank & Trust
David & Margo Crupi Beadle Stephanie Bean*
David G. Ireland* Candace Shubin Johnson Craig C. Johnson David KorinneKilwin'sWilliamJeffreyBarbaraKaneKentyG.KeyKiley*ofNaples&Sevenne
Patricia T. Girard*
Credit Union
Karen RichardLynchMacken*
Veronica Lamas
Support TNP right from your seat!
Gisselle & Jorge Calleja Heather Carelock* Nancy Champness* Cheryl Chapman*
Sandra LindaKellyEdWayneKathrynChimentiChristiansenCimons*ClearyColemanCregan
CELEBRATING OUR DONORS
Carl NormanBeckyTisoneTitmus&Ilona Toback
JuliePorscheKarenChanEvelynJohnMarisaJanetJohnNeubekSylviaNardiDavidMoranSharonCarolToddGlennDarleneDeborahDeenaPeggyGeraldineEmilyMagbisMathura*MayoMcDonaghMcenroeB.McHughL.McNelisMiesel&MarkMiller*MillerMillerMonning-Lowe*Moore*WealthManagementMueller*RealtyA.NatalePhotographersNolanOrey*&TimOuversonPalmerPasquePikePobanz*NaplesH.Powers
Michael Tompkins
Darlene Thomas*
David Tourt Vicki BeckyTracy&Michael Troop
WilliamLaraEvelynKimHelenLynneJudithPatriciaJamesTruluck'sUgone*Uzar*Varty*VelaF.WesslingWestWhiteEllisC.WhiteE.CrossFoundation, Inc.
Nancy Ribordy
Paul Theriault*
Inga
Chelsea P. Joyce
Geoffrey Wozny* Ken Zalewski*
Lee
Steven Stefanides
*indicates donor is a Season Ticket Subscriber
Rand R. Mason
John StephanieRice*L. Rice
Text "TNP" to 239.349.3001 Follow the link and the prompts to make a secure gift without ever leaving your seat! Scan or visit Scan the QR code to the right to make an online gift via our secure website, or visit NaplesPlayers.org/donate Make sure your name is on the next donor appreciation list! All gifts made between September 15 and October 30, 2022 will be celebrated in the upcoming TNP Backstage issues.
The Naples Players observes a fiscal year that runs from May 1 - April 30 of the following year, and includes gifts that support our operating budget. Capital Cam paign donors are greatly appreciated, and their gifts are honored in publications specifically related to the progress of the campaign.
Henry & Jeri Price* Sue MikeJosetteRapanosRathbun&Maureen Reed
TerraTeklaPeterMichaelKatherineStockLynnStevensonA.StewartDevelopmentSueroSvayg&JanetSwinburn*TaylorCottaGolfCharities Inc.
17THE NAPLES PLAYERS 239.263.7990 NAPLESPLAYERS.ORG
Award for Unsung Members Fund
CharlesRiptide Robinson* James W. Romans Sarah EdnaDianeJudyFrankJennyDarleneRoutleyRozarioRuthScaleseScribnerSeely*FrantzSpringer
Kelly E. Malizia
Kathy Barney in Blithe Spirit SPOTLIGHT ON: KATHLEEN BARNEY
love meeting new volunteers and we are excited for you to get to know Kathleen Barney, aka Kathy, and welcome her to our TNP family. Kathy portrays the role of Madame Arcati in Blithe Spirit.
Kathy comes to Naples from Wisconsin and first built a home here in 1992. "My husband and I would come down infrequently because we both had our careers. I was a regional man ager and trainer for a national health care com pany and had two sons in their early teens and had to travel a lot." Because of the demanding travel schedule, she changed course. "I left and opened up two full service salons and ran them for 23 years - I had 49 people working for me between the two locations. After September 11, I joined Homeland Security and worked for them as a community relations manager. I did that for 7 years and then retired and moved down here permanently."
Ever since childhood, Kathy has had an affin ity for the arts. "My parents worked with big bands when I was little and from the time I was 4 years old, they would dress me up like Shirley Temple, I would get on stage to sing and dance, and then eventually I would fall asleep in a booth! At age 5, I would produce, direct, and act for all my friends during the summer time."
As an adult, she didn't have time to keep up with her theatre passions as much as she would have liked. "About 12 years ago, I started to get involved with theatre again - I performed with the Marco Players, The Studio Players, and TNP's Readers Theatre. I'm a ham and love being on stage but I really love immers ing myself in my character. The last play I did was Walter Cronkite is Dead with The Studio Players before my husband passed away a year and a half ago."
We
AN AFFINITY FOR THE ARTS
18 BACKSTAGE BLITHE SPIRIT
Kathy and her husband Skip were married for 40 wonderful years before he passed away. "My husband would go to a play every single night of the week if he could. We came to shows at TNP for years before I finally got involved in volunteering. I'm really looking forward to working with the actors - they're just so talent ed! Of course, I'm hoping to do justice to my role. I've seen the movie (Blithe Spirit) with Rex Harrison. One of the things that attracted me to it was that it's based in the 40's. I could watch TCM 24 hours a day if I had the timeI'm an old soul."
Reflecting on her time with Skip, Kathy adds, "I would occasionally say to my husband - I think
19THE NAPLES PLAYERS 239.263.7990 NAPLESPLAYERS.ORG
The best thing about community theatre is the friendship. I have made the best, lifelong (and I mean, lifelong!) friends from theatre. They're all diverse and we're all a little wacky but they are my family here in Naples.
KATHY BARNEY
As Kathy's husband was passionate about the atre, she thinks of him often throughout the rehearsal and performing process leading up to Blithe Spirit and how bittersweet this first production without him will be. "He waited for me every night after rehearsals and shows and would ask, 'How was it? How did you do? How was the audience?' He was so funny - my friends would call when I wasn't home and loved talking to him. He would joke with them that he was 'taking their orders for t-shirts and mugs' for my fan club."
I'm going to put down that I want to act with The Naples Players in Blackburn Hall for a full play! And he would say, 'you will, I'm telling you, you will.' I'm so grateful that they chose me to be in Blithe Spirit with these amazing ac tors and I am hoping that he is up there look ing down upon me with one more chance to say 'I told you so!'"
All of us at The Naples Players are here to guide and support our volunteers through their experience on and offstage. We cannot wait to see Kathy shine as Madame Arcati as she continues her journey as part of our TNP family.
COASTAL • CONTEMPORARYTRADITIONAL • ABSTRACT LANDSCAPE • OUTDOOR (239) 325-8697 • gallerieindigo.com Monday–Friday 10 AM – 5 PM Saturday 10 AM – 4 PM Shoppes at Vanderbilt • 2355 Vanderbilt Beach Rd, Ste 172 • Naples, FL 34109 SERVICES WE PROVIDE In-House Interior Design by Perry J. Ventro Interiors • In-Home Consultation Delivery • Artwork Hanging
A vast selection of curated framed art to enhance your home.
Gallerie Indigo is a brand new concept in retail art sales. We offer over 500 curated pieces of affordable, on-trend, framed art that is ready to enhance your home. Everything from large format canvases to smaller framed pieces along with unique accessories for your home.
OPENNOW
THE NAPLES PLAYERS 239.263.7990 NAPLESPLAYERS.ORG 21 BLITHEPRESENTSPIRIT SPONSORED BY BLACKBURN HALL • SEPT 28 - OCT 23, 2022 DIRECTOR EMMA CANALESE SPECIAL THANKS TO: SCENIC DESIGN TODD POTTER SOUND DESIGN SEAN M c GINLEY COSTUME DESIGN MOLLIE L aTORRE PROPERTIES COORDINATOR MIKE SANTOS LIGHTING DESIGN ANDREW VANCE EXECUTIVE ARTISTIC DIRECTOR BRYCE ALEXANDER STAGE MANAGER JULES BRANCHE BY NOËL COWARD ASSISTANT DIRECTOR JULIE EWING ATTANASIO PHOTOGRAPHERS BLITHE SPIRIT IS PRESENTED BY ARRANGEMENT WITH CONCORD THEATRICALS ON BEHALF OF SAMUEL FRENCH, INC. THEWWW.CONCORDTHEATRICALS.COMVIDEOTAPINGORMAKINGOFELECTRONIC OR OTHER AUDIO AND/OR VISUAL RECORDINGS OF THIS PRODUCTION AND DISTRIBUTING RECORDINGS OR STREAMS IN ANY MEDIUM, INCLUDING THE INTERNET, IS STRICTLY PROHIBITED, A VIOLATION OF THE AUTHOR(S)'S RIGHTS AND ACTIONABLE UNDER UNITED STATES COPYRIGHT LAW. FOR MORE INFORMATION, PLEASE VISIT: CONCORDTHEATRICALS.COM/RESOURCES/PROTECTING-ARTISTS
22 BACKSTAGE BLITHE SPIRIT
(IN ALPHABETICAL ORDER) MADAME ARCATI ........................................................................................................ KATHLEEN BARNEY DR. BRADMAN....................................................................................................................... KARL CHERY CHARLES ........................................................................................................................... JAMES DUGGAN MRS. BRADMAN ......................................................................................................... SHELLEY GOTHARD ELVIRA ................................................................................................................................... ERICA JONES EDITH ................................................................................................................................ ESTHER SNYDER RUTH ................................................................................................................................... JESSICA WALCK
CAST
23THE NAPLES PLAYERS 239.263.7990 NAPLESPLAYERS.ORG CREW ASSOCIATE SCENIC DESIGNER ........................................................................................ KENNY DUECKER ASSISTANT STAGE MANAGER ...................................................................................... NANCY HAYER VIDEOGRAPHY ...................................................................................................................... CROSS ALIGN BACKSTAGE CREW ........................................................................................................ KELLY ROSSBERG BACKSTAGE SUBSTITUTE ....................................................................................... EMILY VAN DEN BERG DRESSERS DEBRON M c CARTNEY, NANCY WOOLF DRESSER SUBSTITUTES .................................. ROBIN BACHE GRAY, RUTH JOHNSON, SAVANNAH JULIAN LIGHT BOARD OPERATORS ............................................................... SHARON ISERN, KIMBERLEY ROPER SOUND BOARD OPERATORS .................................................................... PLUTO BOLL, SHERLAY CAJUSTE WIGS........................................................................................................ TRACY ROSEN, GABY WEGER COSTUME CONSTRUCTION & CARE...........JEAN ACKER, SUZAN BERMAN, GWEN BETTINI, JACK COLE, LOUISE ELIOT, CHARLENE JOSSELYN, JOAN LAUGHLIN, SANDY LOPRESTI, JEAN SNYDER, GABY WEGER ............PLUTO BOLL, OLGA CHEMLINA, GREGORY DAIGLE, ED EZRINE, JOE FEMIA, MAL HOELAND, STEVE LEE, RUSS LOYET, RAY MARASCO, JEFF SMITH, MARY TAYLOR, MICHAEL TROOP, DOUG WALCK, MJ WANN
Providing the BEST OF PARADISE for more than 50 years.
gulfshorelife.com
C3 Gardens specializes in planter collections to enhance your home or business. Key Benefits of our Exclusive Aquapots® system: Efficiently use water and plant food Eliminates staining; patios stay clean Easy to assemble, clean, and re-use for many years Enjoy once a week watering while your plants thrive in Aquapots® custom-designed,containerself-wateringgardens (239) 260-4355 | C3gardens.com Call today for a free consultation. Enhance Your Outdoor Spaces
26 BACKSTAGE BLITHE SPIRIT
SCENE 3: THE NEXT MORNING.
SCENE 2: AFTER DINNER.
ACTS & SCENES
SCENE 7: SEVERAL HOURS LATER.
SCENE 5: EARLY EVENING. A FEW DAYS LATER.
The action of the play passes in the living room of Charles Condomine's house in Kent.
SCENE 6: AFTER DINNER. A FEW DAYS LATER.
15 MINUTE INTERMISSION
SCENE 1: BEFORE DINNER ON A SUMMER EVENING.
SCENE 4: LATE THE FOLLOWING AFTERNOON.
Not intended to solicit currently listed property. © Compass Florida, LLC. Equal Housing Opportunity. All information furnished regarding property for sale or rent or regarding financing is from sources deemed reliable, but Compass makes no warranty or representation as to the accuracy thereof. All property information is presented subject to errors, omissions, price changes, changed property conditions, and withdrawal of the property from the market, without notice. * As of 2021 Closed Sales Volume, RealTrends500. Listed500ontheFortune500® compass.com inBrokerage#1theU.S.*
–
"What is stunning about this is that... Compass wasn't even a business a decade ago." Real Trends
Bonita Springs Naples 987 3rd Ave N 239-228-6533 28120 Hunters Ridge BLVD 239-949-9945 The Only Craft TBrewery he Only Craft Brewery In Naples City ILimits! n Naples City Limits! Support SLocal upport Local Drink DCraft! rink Craft! Open 7 Days A Week! Proud Supporter Of The Naples PPlayers! roud Supporter Of The Naples Players! Visit Us At Both Locations!
30 BACKSTAGE BLITHE SPIRIT
OCT 19 - NOV 06 IN TOBYE STUDIO THEATRE
NOV 23 - DEC 18 IN
HALL
SPONSORED BY:
SEP 28 - OCT 23
OUR 69 TH
SPONSORED
This smash comedy hit follows a cantankerous and spiritually skeptic husband who acciden tally conjures up the spirit of his deceased first wife...and she's not letting a little thing like death stand in her way of getting him back.
IN BLACKBURN HALL
BY:
SPONSORED BY:
SPONSORED BY
It's the Golden Age of Hollywood, and aspiring starlet Vera Stark's two worlds collide when she lands a trailblazing role in an antebellum epic starring...her boss. While Vera's portrayal of a slave turns out to be groundbreaking, the glitz, glamour and stereotypes of Hollywood are cleverly exposed in this funny and irrever ent satire. BLACKBURN
A Christmas Carol the Musical is a spectacular adaptation of Charles Dickens' most well-known story. Broadway heavy hitters Alan Menken and Lynn Ahrens breathe fan tastic new life into the classic tale of Ebenezer Scrooge and his ghostly encounters during his search for the true meaning of Christmas. SEASON
This murderously funny whodunit is full of twists, turns, and belly laughs as the story of Broadway star William Gillette unfolds. Wil liam invites fellow castmates to his castle for a weekend of revelry, but when a murder takes place the tone changes and deadly-funny hilar ity ensues.
MAR 01IN BLACKBURN HALL
discounts, complimentary drinks, and more! SEE
BECOME A SEASON TICKET SUBSCRIBER to get reserved seats, PAGE 5 FOR DETAILS
SPONSORED
In a sprawling New Jersey Victorian, a taciturn Yankee widower and a vivacious grandmother from Tennessee find what they least expected - a second chance at love. Told with warmth and humor, Southern Comforts is a beautiful exploration of the intimate workings of all relationships.
SPONSORED BY:
BY: NOV 30 - DEC 18
The inspirational story, based on the memoir of Maria Augusta von Trapp, follows an ebullient postulate who serves as governess to the seven children of the imperious Captain von Trapp, bringing music and joy to the house hold. But as the forces of Nazism take hold of Austria, Maria and the entire von Trapp fami ly must make a moral decision.
SPONSORED BY:
31THE NAPLES PLAYERS 239.263.7990 NAPLESPLAYERS.ORG
JAN 11 - FEB 05 IN BLACKBURN HALL
IN TOBYE STUDIO THEATRE
LOCALiQ experts use top tech and unbeatable insights to optimize your campaigns and drive real results for your business. Do it all with just one partner! Contact your sales rep today or visit LOCALiQ.com/GetResults to get started. BACKED BY DATA. POWERED BY INTELLIGENCE.
SIT BACK AND ENJOY THE SHOW WHILE OUR EXPERTS WORK THEIR MAGIC
ND-SPAD0518142900
ARTS cannot be measured. The true value of the Wilmington Trust is honored to support the people and organizations who share their unique vision, talent, and creativity with the world, allowing us to gain a deeper understanding of what inspiration is all about. We're proud to support Naples Players. wilmingtontrust.com ©2022 M&T Bank and its affiliates and subsidiaries. All rights reserved. AMP-3094 220906 VF Gregory A. Otis | Managing Director, Fiduciary Services 850 Park Shore Dr., Ste 200 | Naples, FL 34103 239.722.8292 | gotis@wilmingtontrust.com
With a name inspired by his birthday near Christmas, Noël Peirce Coward was a gift to his parents, who lost their first son to meningitis the previous year. The family had little money; Noël's father was an unsuccessful piano tuner and salesman, and his mother pushed her precocious boy into a professional stage debut at age 10. Answering an ad for "a star cast of wonder children," he won a role in a play by tap-dancing "violently" while his mother played "Nearer My God to Thee" on the piano.
34 BACKSTAGE BLITHE SPIRIT
Called "The Master" by his friends because of his seemingly bottomless pool of talents, Noël Coward's life seems more like fiction than fact. Knighted by Queen Elizabeth II and elected to the elite Royal Society of Literature, Coward was a celebrated songwriter, playwright, actor, director, singer, and composer who rose to prominence in Britain and the U.S. in the years between the two world wars.
MEET PLAYWRITE NOËL COWARD
A workaholic driven by his desire to escape poverty, Coward built his career by writing parts perfectly suited to one particular leading man: himself. And success came quickly. By 15, he had acted in a D.W. Griffith silent movie; at 20, he was a produced playwright; and by 30 he had written several plays and a lyr ical operetta. In all, Coward wrote 60 plays, more than 300 songs, plus memoirs, diaries, short stories and screenplays.
Volunteering at the outbreak of World War II, Coward ran the British propaganda office in Paris. He also worked with the Secret Service, using his influence to persuade the American public and government to help Britain. Coward won an Academy Honorary Award in 1943 for his naval film and was knighted in 1969. In the 1950s, he found new success in cabaret performing a repertoire of his own Coward'ssongs.plays
Noël Coward died on March 26, 1973.
35THE NAPLES PLAYERS 239.263.7990 NAPLESPLAYERS.ORG
became popular again in the 1960s and 1970s, and his work and style continue to influence popular culture. In 2006, the former Albery Theatre in London was renamed the Noël Coward Theatre in his honor.
Asked by an interviewer what he would like to be remembered for, he responded:
"By my charm."
Many of his works, including Blithe Spirit, are still performed.
WE UNDERSTAND GREAT PERFORMANCE. THE VALUE OF A 5801 Pelican Bay Boulevard Suite 110, Naples, FL 34108 239.920.4440 | www.MoranWM.com Supporting the Naples community for over 30 years.
WE'VE ALWAYS HAD AN EYE FOR DETAIL, AND IT SHOWS.
Over the years, we've elevated our suite offerings, completely reimagined our courtyard pool, upgraded floors and bathrooms with luxurious finishes and softened our in-room color palette accents. Take a look and you'll notice the difference... from the elegant cut glass of our lobby chandelier right down to the new guestroom doors that afford a tranquil, sound-proofed stay Come be our guest!
2021 Inn on Fifth | 699 5th Avenue South, Naples, Florida 34102 239.403.8777 innonfifth.com a Tradition OF REFINEMENT
In a production schedule that seems unbelievably fast by today's standards, the play opened at London's Pic cadilly Theatre just six weeks after Coward completed it! Even more amazing is the fact that only two lines were dropped and none were altered during rehearsal. Blithe Spiropened in London's West End in 1941, breaking the record for non-musical British plays - 1,997 performances. Coward himself directed. It also triumphed on Broadway that same year, run ning for 657 performances.
Coward wrote Blithe Spirit to distract his audience from the harsh reality of life in a city under constant threat of attack by the Germans. He wanted something silly and funny that everyone could laugh at because life was so grim during the war.
38 BACKSTAGE BLITHE SPIRIT
PRODUCTION HISTORY
Clifton
Notable luminaries who have performed in Blithe Spirit over the years:
In 1945, Coward adapted the play to a movie starring Rex Harrison. It was also adapted for TV in the 1950s and '60s and for radio as well. Blithe Spirit enjoyed several West End and Broadway revivals in the '70s and '80s, was revived again in London in 2004, 2011, 2014 and 2020, and returned to Broadway in 2009.
RupertAngelaTwiggyJohnGeraldineMildredBlythePeggyRichardWebbChamberlainWoodDannerNatwickPageGielgudLandsburyEverett 39THE NAPLES PLAYERS 239.263.7990 NAPLESPLAYERS.ORG
In French, the meaning is pretty general, but in English it was used specifically to describe a meeting of people who gath er to receive messages from ghosts or listen to a medium communicate with or relay messages from spirits. (By the way, in modern times, participants need not be seated while taking part in a séance.)
Hey, ? 40 BACKSTAGE BLITHE SPIRIT
The popularity of séances grew dramatically with the founding of the Spiritualism religion in the mid19th century. Among the best-known séances at that time were those of Mary Todd Lincoln who, grieving the loss of her son, organized séances in the White House, attended by her husband, President Abraham Lincoln and other prom inent people. An 1887 University of Pennsyl vania commission impugned the credibility of Spiritualism at the height of its popularity by publishing exposures of fraud and showmanship among séance leaders.
Simply put, a Séance is an attempt to communi cate with spirits. The word comes from the French for "session."
Mediumship
is the practice of helping the spirits of the dead commu nicate with living human beings. Practitioners are called "mediums" or "spirit mediums," and there are different types of mediumship, including séance tables, trance, and even Ouija boards which provided entertainment for the upper classes. Investigations during this period revealed widespread fraud—some practitioners even used tech niques used by stage magicians—and the practice began to lose credibility. Fraud is still rife in the medium or psychic industry, with cases of deception and trickery being uncovered even today.
41
THE NAPLES PLAYERS 239.263.7990 NAPLESPLAYERS.ORG
CAST BIOS (IN ALPHABETICAL ORDER)
42 BACKSTAGE BLITHE SPIRIT
JAMES DUGGAN (Charles) has directing credits including TNP's production of Boeing, Boeing ; Erasure and Playwriting 101 for TNP's Readers Theatre; assistant directing These Shining Lives. Acting credits include: Rick/Making God Laugh, Bernard/Don't Dress for Dinner, Roger and Omar/Maple and Vine, Mr. Hilton/Coney Island Christ mas, Ellard/The Foreigner, and Garry and Roger/Noises Off. James studied acting with the New Theatre Conservatory in Boston and Shakespeare and Company in Lenox, Massachusetts. Some of his favorite roles include: Max/Lend Me A Tenor, Mike Tal man/Wait Until Dark, Chris Keller/All My Sons, Jimmy Zoole/P.S. Your Cat Is Dead, and Tartuffe/Tartuffe. James would like to thank everyone involved in this production and TNP for their continuous support.
SHELLEY GOTHARD (Mrs. Bradman) has been involved in many productions here at The Naples Players and other local theaters. She was last seen as Hannah in The Naples Players production of When We Were Young and Unafraid and in the Ensemble of A Gentleman's Guide to Love and Murder. Shelley is excited to be working with this won derful cast and crew!
KARL CHERY (Dr. Bradman) was born and raised in Naples. He took a class at TNP a few years ago. He recently got the acting bug again and decided to come back for more! He is humbled and honored to learn again. Thank you.
KATHLEEN BARNEY (Madame Arcati) is thrilled to be debuting with this won derfully talented cast at TNP. She has performed many roles in Naples and Marco theaters. Some of her credits include Who's Afraid of Virginia Woolf, Steel Magno lias, Over the River and Thru the Woods, The Last Romance, Cookin with Gus and two TV commercials. Kathleen was last seen as Patty in Walter Cronkite is Dead at The Studio Players. She is truly looking forward to this fun ride! This one's for you, Skip!
ESTHER SNYDER (Edith) watched several hours of Downton Abbey in preparation for this role. She is excited to return to the stage after working on props for Something Rotten! - especially with this wonderful cast and crew. Many thanks to our dedicat ed volunteers in the scene shop, costumes, front of house, and backstage for keeping TNP running!
ERICA JONES (Elvira) is so happy to be involved in her second production at TNP. She is particularly grateful for this wonderful community that embraces creative expression and provides opportunities for artistic growth. She is delighted to play the role of Elvira and hopes you enjoy the production.
JESSICA WALCK (Ruth) is excited to have a theatre full-circle moment with her fellow Neighborhood Playhouse graduate, Emma Canalese, directing her in this clever pro duction of Blithe Spirit. Jessica has loved being involved in all things theatre since she was a little girl creating an imaginary hotel in her childhood home. It means so much to her to be performing with this amazingly passionate and giving cast. She is a dedicated TNP volunteer and staff member and has been involved with the organization for close to 20 years. Recent acting roles; Becky/Becky's New Car, Adelaide/Guys and Dolls, and Ellen/Maple & Vine. Love to her loves Craig, Liam, and The Brood!
43THE NAPLES PLAYERS 239.263.7990 NAPLESPLAYERS.ORG
GARAGE NAPLE S WWW.GARAGEDOORSOFNAPLES.COM DOORS Serving Southwest Florida's Collier County and Southern Lee County Family Owned & Operated SINCE 1969 RESIDENTIAL • COMMERCIAL • NEW CONSTRUCTION 239.261.6199 3873 Davis Blvd. | Naples, FL 34104 Licensed and Insured Hand-crafted wood carriage house door specialists! Contact us for a no-cost consultation!VISITUSONLINE www.GarageDoorsOfNaples.comAT:
THE NAPLES PLAYERS 239.263.7990 NAPLESPLAYERS.ORG Paul F. LoPresti is proud to support The Naples Players Paul F. LoPresti Senior VP – Investment Officer PIM Portfolio Manager 5801 Pelican Bay Blvd., Ste. 200 Naples, FL 34108 Direct: wfadvisors.com/paul.loprestipaul.lopresti@wellsfargoadvisors.com239-254-2210 Wells Fargo Advisors is a trade name used by Wells Fargo Clearing Services, LLC, Member SIPC, a registered broker-dealer and non-bank affiliate of Wells Fargo & Company. © 2020 Wells Fargo Clearing Services, LLC. CAR-1021-00926 IHA-7273589 • NOT FDIC Insured • NO Bank Guarantee • MAY Lose Value Investment and Insurance Products:
ON STAGE NEXT AT TNP OCT 19 NOV 06 The glitz, glamour, and stereotypes of Hollywood are cleverly exposed in this funny and irreverent satire. SPONSORED BY
STOCK is proudly celebrating over 20 years as a respected leader in the region's homebuilding and development industry, and proud to support this award-winning community theatre. BRAVO to The Naples Players. 2639 PROFESSIONAL CIRCLE | SUITE 101 | NAPLES, FL 34119 | 239.592.7344 FLStockDevelopment StockDevelopment For a complete listing of all our models & communities please visit StockDevelopment.com
KENNY DUECKER (Associate Scenic Designer) is thrilled to be assisting on another project at The Naples Players! He is a designer and draftsman based in NYC, though he is always happy when he gets to come home to Florida. He would like to thank Todd for his bountiful wisdom over the years. Kenny will be working on Southern Comforts in the Tobye Studio later this year.
48 BACKSTAGE BLITHE SPIRIT
CREATIVE TEAM BIOS
EMMA CANALESE (Director) is a graduate of The Western Australian Academy of the Performing Arts and The Neighborhood Playhouse, NY. Associate member of the Stage Directors and Choreographers Society. For TNP: Peter and the Starcatcher (nominated for Best Director of a Musical, Broadway World Regional Awards), Silent Sky (Naples Florida Weekly Top Pick), choreographer Pride and Prejudice (Broad way World Regional Winner for Virtual Production of the Decade) and When We Were Young and Unafraid . Selected credits: Einstein and Mileva (World Premiere, Theatre Row, NY), Hollywood, Hollywood (Midtown International Theatre Festival, nominated for Best Direction/Best Choreography), America (Downtown Urban Theatre Festival, winner of Best Audience Award), C10 Annual Play Series (Collective NY), The Tempest: Remixed (Teatro Heckscher, NY), A Sense of Purpose On Sundays (IO Myers Theatre at UNSW), Par amnesia (Seymour Centre with One Extra Dance). She is co-writer/director of A 100 Years of the History of Dance which had several Australian tours, was a Western Australian Critics Choice winner at Fringe World Festival in Perth, and has had runs at The Brisbane Powerhouse and La Boite Theatre Company. Directed Holidays From The Heart, a virtual performance produced by Bravehearts For Broadway, streamed on Playbill.com for The Actors Fund. Taught and directed at The Papermill Playhouse Conservatory and Intensive Summer Programs, StageDoor Manor, Rutgers-RSAC, Pomona College, and UNSW Dance and Drama Dept. Emma would like to thank all the cast and crew for their work in bringing Blithe Spirit to 'life', with a special thanks to Julie.
JULES BRANCHE (Stage Manager) is excited to return to The Naples Players stage managing for Blithe Spirit. Jules previously stage managed at The Naples Players, The Savannah Sipping Society and Escanaba in da Moonlight. Previously she was the Assistant Stage Manager for the shows Guys and Dolls, Mamma Mia!, Bye Bye Bird ie, The Wedding Singer, Mary Poppins and Something Rotten. Jules thanks all of her friends and family for their continued support as she dedicates her free time to the theater.
MOLLIE L aTORRE (Costume Design) is in her fourth season with TNP as Costume Shop Supervisor. After graduating with her Masters in Costume Design from FSU, she joined the Creative Costuming team for Disney Parks Live Entertainment as well as freelanced as a designer in the Orlando area. Previous design credits include The Wedding Singer, Footloose, Yours, Truly, Bye Bye Birdie, and She Loves Me (TNP); Nunsense 2 , The Great American Trailer Park Christmas Musical (TheatreWorks Florida); Fun Home, The Royal Family (Mad Cow); and Florida State University's Cloud Nine, Killer Joe, Some Girl(s). She has previously worked at Utah Festival Op era and Musical Theatre, Olney Theatre Center, Williamstown Theatre Festival and Woolly Mammoth Theatre Company. She would like to thank her friends, family, and love Reece for their unending support and encouragement.
SEAN McGINLEY (Sound Design) is excited to be returning to The Naples Players. He previously designed When We Were Young and Unafraid last season. Sean is a sound designer located in central Pennsylvania. He has a degree in Music Industry and Recording Technology from York College of Pennsylvania. Sean has been an au dio engineer for 15 years and a professional sound designer for six years. His designs have been heard at the Mac-Haydn Theatre, Gulfshore Playhouse, Center for the Arts Bonita, GableStage, The Penobscot Theatre, Robinson Ballet, and Theatre Workshop of Nantucket. Sean would like to thank his family and Alivia for their continued sup port of him pursuing his dream. www.seanmcginleysounddesign.com
49THE NAPLES PLAYERS 239.263.7990 NAPLESPLAYERS.ORG
JULIE EWING (Assistant Director) is thrilled to be making her TNP debut with this incredible team of creatives. A recent transplant from Kansas City, Julie has over 30 years of experience on and off stage. She directed the Kansas City Premier of Bright Star, which won 15 local awards including Best Production and Direction. Other favorites include Newsies, Chitty Chitty Bang Bang and The Drowsy Chaperone. To learn more visit www.theatrejce.com. Thanks to all of you for making her feel so at home and to Emma, Cole, Jules, and Jess for the extra time and care.
NANCY HAYER (Assistant Stage Manager) While intending to buy a ticket for The Great Gatsby, Nancy decided to volunteer instead. She has served as backstage run crew for The Great Gatsby and She Loves Me, dresser for Making God Laugh, and assistant stage manager for Yours, Truly, Calendar Girls, Boeing Boeing, and The Savannah Sipping Society.
CREATIVE TEAM BIOS
50 BACKSTAGE BLITHE SPIRIT
MIKE SANTOS (Properties Coordinator) recently designed the sets for Mary Pop pins, Dear Edwina JR , Seussical JR , Matilda JR , The Wedding Singer, Twelfth Night, The Sound of Music, Bye Bye Birdie, She Loves Me, Escanaba in da Moonlight, Mamma Mia!, Guys and Dolls, and A Midsummer Night's Dream at TNP. Originally from Upstate New York, Mike received his BFA from Cazenovia College and has been in Naples since 2003. Much love to his better half, Judith and little buddy, Taz :-) As always, a big thank you to the volunteers for doing what they do best.
ANDREW VANCE (Lighting Design) is a Minneapolis-based lighting designer, and has designed lights for more than 100 productions. Recent credits include Alley All New Festival 2020, Alley All New Festival 2019, An Act of God , and the HYPE Festival (Alley Theatre); Lysistrata (Classical Theatre); A Lie of the Mind and The Graduate (Dirt Dogs Theatre Company); The Whipping Man (Omaha Playhouse); As You Like It, Much Ado About Nothing, Small Mouth Sounds, A Midsummer Night's Dream, and The God Game (4th Wall Theatre); and To Kill a Mockingbird , The Mir acle Worker, Wedding Belles, The 39 Steps, Godspell , The Diary of Anne Frank, Arsenic & Old Lace, and The Beams are Creaking (A.D. Players). More information at www.andrewvancelighting.com
TODD POTTER (Scenic Design) It occurred me in the many years I have been doing this I have never really thanked my agent publicly. I have known this person for 27 years; longer than I have been married. She knows more about me than most people who are close to me in my life. She at first was a voice at the end of a phone call. A master at crafting a letter of advice delivered to my mailbox. A copy of my contract sent to me via delivery service. She is the voice of reason; my confidant on business matters, sometimes personal; my guide through the jungle of theatrical business (remember it is Business before Show kids), she is my Bad Cop to my Good Cop and she supports my adventures with confidence in my talent and expertise like my parents did as I grew up. Is she real, is she a guardian angel or is she God? Have I known her in a past life. Is she an Elder who has been placed in my life to teach me things I must know in order to not deal with them in my next. I have seen her exactly 3 times in the same room and it is like we are next door neighbors striking up a conversation. She came to my rescue during a disastrous negotiation with a theat rical group and "righted the ship" for my assistants and I. She didn't care if I studied at a prestigious Ivy League or name-brand school; she looked at my talent and potential. I am sure the productions I have designed did not garner as much for her business as some of her other clients, a few were very lucrative I will say. She does it to protect me from the part of Art that is an Art, but not in a true Aristotelian way. I was told on the first day of Graduate Scenic Design class that this is a "mean-spirited business and you better develop a thick skin." These words were uttered by my mentor right after he said hello. My Mother said that if I wanted to be an artist I needed to be ready to engage and process criticism. AWL were true, YES! But "She" protects me from that so I can create without "noise" in the process. I am truly thankful for my agent and I am sad that our career together is coming to a very quick end; it is time for me to focus on creating my best life without theater. I am very thankful for what I have achieved with Russ Rosensweig in my life. She once described me as "the next best thing since sliced bread" to a producer who hired me. Well, I think Russ is my guardian angel. Thank you Russ Rosensweig at Summit Entertainment Group on Potter Hill Drive. Thank you and God Bless! p.s. Also want to give a HUGE thanks to Russ's assistant, Nicole Zolad whom I have had the pleasure of working with the last few years. I have learned to trust and respect her in the process as she is another wise and benevolent voice of Russ but in her own style. "What a team."
The path to achieving your goals isn't always straight. As a Morgan Stanley Wealth Advisor, I can help you navigate. With a goals based approach, Morgan Stanley has the resources and experience, to help keep your plan on the right track.
The Calleja
Jorge A. Calleja Managing Director Wealth Management Senior Portfolio Management Director InternationalAdvisorClient
Where is Your TakingPlanYou?
Call us at 239-449-7892 to see how we can help you or provide a second opinion.
Wealth
More than 20 years of experience serving local, national, and international clients.
Advisor 8889 Pelican Bay Boulevard N Suite Naples,300FL NMLSthe-calleja-grouphttps://advisor.morganstanley.com/jorge.calleja@morganstanley.com34108#1395600
© 2022 Morgan Stanley Smith Barney LLC. Member SIPC. FAS011 CRC 4856495 08/22 CS 381463_2512738 08/22
Group at Morgan Stanley
239.572.0051 | WWW.LIFEINNAPLES.NET WANT TO KNOW WHAT IS GOING ON IN NAPLES? PICK UP YOUR COPY AT: • SUGDEN PLAZA ON FIFTH • NAPLES CITY LIBRARY • FOUNTAIN PARK PLAZA (NORTH NAPLES) • NAPLES CITY DOCK • CHAMBER VISITOR CENTER • NAPLES ART CENTER • BAD ASS COFFEE THIRD AVE • DOLPHIN TRANSPORTATION • PELICAN MARSH • QUAIL CREEK COUNTRY CLUB • QUAIL VILLAGE COUNTRY CLUB read THE MAGAZINE OF NAPLESLife in NaplesLife in Naples
COLLIER COUNTY IS CULTURE. PARADISECOAST.COM FLORIDA'S PARADISE COAST
WENDY LOPEZ AGUIRRE Lobby Attendant
SUMMER PLISKOW
BRYCE ALEXANDER
GREGORY COULTER
DOT AUCHMOODY
LUKE JACONIS Box Office Manager
emails are first initial, last name
MOLLIE LaTORRE Costume Shop Supervisor
DAYNE SABATOS
PAT POLLOK Development
Immediate Past President
2022-2023 SEASON
LAUREN SPEIRS
and
Stage Management Intern
INTERNS
Executive Vice President
GAETJENS (SCOTT) SIMEON
5 th Ave S. #200
Production Stage Manager/ Internship Director
region.
ALAN JAFFE
JOHN COOPER
Resident Scenic Designer & Artist
56 BACKSTAGE BLITHE SPIRIT
and we
BOARD OF DIRECTORS
Associate Artistic Director
CANDACE34102JOHNSON
PAMELA LARKIN CARUSO
TERRY LIBBY Facilities
Technical Director
PEGGY MONSON
Executive Artistic Director/CEO
MAYA KLEINSORGE Education Assistant
OTTO IMMEL
DENNY GLASS
DAN MILLER
President
ADAM FASANO Box Office Staff
COLE BUTCHER
respect
TREVOR LW LONG Director of Production
Arts & Health Specialist/ Box Office Staff
STAFF LEADERSHIP
Assistant House Manager
BECCA BORCHARDT
BOB UEK Treasurer
JESSICA WALCK
TNP STAFF (ALPHABETICAL ORDER)
Costume Artist in Residence
MARY ANNE McKERROW KidzAct Costume Designer
BETH PETRUNOFF City Council Liaison
TED NANCYERICALYSSABRUCEDEDEBILLBROWNLEEGRAEVHANEYOLSONWOOLF
DOREN DANIS
All at naplesplayers.org ADMINISTRATION OFFICES: (239) 434-7340 700 | Naples, FL
Head of Lighting
KENZIE CURRIE Programs Administrator
Marketing & PR Specialist
Assistant House Manager
Director of Volunteer Advancement
DAN RAMIREZ Box Office Staff
Secretary
JASON WAGAMAN
Resident Costume Designer
LEXI FITZPATRICK House Manager
CARL JOHNSON Box Office Staff
&
PLUTO BOLL Sound Intern
Chief Financial Officer
Executive Assistant to the CEO
Head of Sound
MIKE SANTOS
Box Office Staff
CRAIG WALCK
MAL HOELAND Lighting Intern
Director of Institutional Giving & Events
CARLY ZEUNER Company Manager
JAMES DUGGAN Director of Patron Services
BRADLEY VAN HOUTEN
CRAIG PRICE
Director of Community Education & Wellness
ESTHER SNYDER
ROBIN BACHE GRAY Membership
TNP acknowledges that we are on the traditional territory of the Calusa and Seminole peoples; acknowledge with the diverse histories cultures of all the native people in this
Accounting Assistant
Cummings & Lockwood Proudly Supports The Naples Players Established in 1909, Cummings & Lockwood provides sophisticated legal representation to individuals, families, family offices, closely held businesses, other commercial enterprises and charitable entities. Our core services include: Wills, Trusts and Estate Planning Wealth Protection Planning Philanthropic Giving Probate and Estate Administration Fiduciary and Trustee Services International Estate and Tax Planning Business Succession Planning Corporate and Finance Litigation and Arbitration Commercial and Residential Real Estate Collier Place II 3001 Tamiami Trail North Suite Naples,400FL 34103 Phone: 239.262.8311 The Brooks Grand Plaza 8000 Health Center Boulevard Suite Bonita300Springs, FL 34135 Phone: 239.947.8811 www.cl-law.com NAPLES | BONITA SPRINGS | PALM BEACH GARDENS | STAMFORD | GREENWICH | WEST HARTFORD
58 BACKSTAGE BLITHE SPIRIT PLAYBILL ADVERTISERS KIDZACT SHOW SPONSORS Build ..................................................................... 02 C3 Gardens ......................................................... 25 Cameron Mitchell Restaurants ....................... 15 Collier Convention & Visitors Bureau .......... 55 Compass Realty ................................................. 27 Cummings & Lockwood 57 Gallerie Indigo 20 Garage Doors of Naples 44 Gulf Coast International Properties ............... 14 Gulf Coast Symphony....................................... 54 Gulfshore Life Magazine .................................. 24 Inn on Fifth ......................................................... 37 Lake Michigan Credit Union .......................... 08 Life in Naples...................................................... 53 Morgan Stanley .................................................. 52 ML Meade, Realtor® .......................................... 60 Moran Wealth Management ............................ 36 Naples Daily News............................................. 32 Nardi Realty ....................................................... 46 Neubek Photographers 51 Porsche Naples 07 Quarles & Brady 59 Riptide Brewing Company .............................. 29 Stock Development ........................................... 47 The Spice & Tea Exchange® of Naples ............ 28 Truluck's .............................................................. 09 Wells Fargo Advisors ......................................... 45 Wilmington Trust ............................................. 33 SEASON DIGITAL PARTNER SEASON MEDIA PARTNER SPONSORS & ADVERTISERS 2022-2023 SEASON LAUREN SPEIRS lspeirs@naplesplayers.org or (239) 434- 7340, ext. 130 SEASON SPONSOR SHOW SPONSORS
To learn more about what the law firm of Quarles & Brady can do for you, contact Kimberley A. Dillon, Partner, at 239.434.4965 or kimberley.dillon@quarles.com . quarles.com
The curtains open on another Naples Players season, and the impeccably choreographed Estate, Trust & Wealth Preservation group at the national law firm of Quarles & Brady LLP remains ready to assist with your estate planning needs. Our skilled attorneys will design, develop, and implement the strategies necessary to accomplish your family's unique goals. We're ready for our entrance!
Attorneys pictured (L to R): Rachel L. Loiacono, Kimberley A. Dillon, Miranda M. Weiss, Jacqueline C. Johnson, Cheryl R. Payne, Kimberly Leach Johnson, T. Robert Bulloch, Alicia L. Taylor, Courtney N. Chaipel Pugh
WELCOMEBACK!
1395 Panther Lane | Suite 300 | Naples, Florida 34109
64THE NAPLES PL AYERS 239.263.7990 NAPLESPLAYERS.ORG Lovewhere you live.Lovewhere you live. ML Meade, REALTOR® ABR, BPOR, GRI, MIS, MLMeade@Naples.comSRES Top Producer 2008-2021 NaplesAndMarcoIsland.com239.293.4851