SOCIAL RESPONSIBILITY SAP CORPORATE IN REVIEW 2021 2021 by Numbers Accelerate SOCIAL BUSINESS Build Future SKILLS Connect Employees WITH PURPOSE
MOVING FORWARD, TOGETHER
After last year's challenges, we already knew 2021 would be another tough year. And yet, we have been heartened by how quickly our business has adapted to the pandemic and how firmly society is moving forward together. Even though life continues to surprise and test us, we have learned to harness the power of togetherness. Alone, we are fragile, but our resilience resides in being part of a bigger community.
Multisector collaboration and partnerships in support of education and social businesses have once again proven to deliver both business value and positive global change, particularly for the world's most vulnerable economies and people, as well as for environmental ecosystems.
It has not been easy to meet in person. So, we have done our best to evolve our education programs to present a hybrid of in-person and virtual learning experiences. The anchor of trust in our partners has held firm, despite the waves of challenges we faced. As a result, on the one hand, our education programs continued to connect willing learners everywhere with competitive and secure job opportunities. On the other, we have excelled at finding new ways to support non-profit organizations and social enterprises that bring about the kind of change we strive for.
Corporate Social Responsibility (CSR) is not at the margins of what we do; it's at the very heart of it. In fact, SAP came out as the software industry leader in the environmental, social, and governance (ESG) element of the Dow Jones Sustainability Index. While the average industry Corporate Citizenship score is 20, the SAP CSR score is 91.
Join us as we celebrate our 'work of heart" through this collection of stories. Through them, we highlight our contributions towards creating equitable access to economic opportunities, education and employment, along with our passion for our global community. We hope that you enjoy reading them as much as we enjoyed compiling them.
Warm regards,
A personal note from Alexandra van der Ploeg, Global Head of Corporate Social Responsibility at SAP
2021 BY NUMBERS EXECUTIVE SUMMARY
ACCELERATE SOCIAL BUSINESS
We build capacity for social enterprises to innovate and run at their best - we believe in their power to solve social issues and trigger systemic change.
BUILD FUTURE SKILLS
SAP's education initiatives help people reach the relevant 21st-century skills to thrive and secure decent meaningful work.
CONNECT EMPLOYEES WITH PURPOSE
We connect our employees with volunteer opportunities where they can make a tangible contribution to social change.
YOU
3 CONTENTS TABLE OF 04
32
40THANK
18
06
7.2M Lives impacted 3.5M Youth trained (50% girls) 107K+ Volunteer hours (76% skills-based) 20K+ Employees engaged TOTAL IMPACT NUMBERS SAP CSR
IMPACT BY NUMBERS CSR 2021 2K+ Social enterprises supported 119K Teachers trained 94 Countries reached 1B+ CSR partner network reach
ACCELERATE SOCIAL BUSINESS OUR IMPACT IN NUMBERS 2K+ Social enterprises supported $2.1M in-kind contribution 94 countries 1B+ beneficiaries reached our
ACCELERATE
BUSINESS
For over a decade, SAP has invested in the power of impact-driven business, particularly that of social enterprises and non-profit organizations, to help change the narrative, solve social issues, and trigger systemic change through innovation.
Social businesses are the catalysts for positive change and serve the world's most vulnerable people and ecosystems. To meet the needs of a changing world, our CSR strategy offers growing support for the social sector. We provide financial and non-financial support as well as market access and development to social businesses and the sector which, in turn, accelerates their ability to drive sustainable global impact.
These words reiterate that the growing investment in our social business strategy at SAP is spot-on. In the wake of COVID-19 and the social inequality it has exacerbated, we see it as our responsibility to double down on our efforts to accelerate social business and help build back better.
COVID-19 has had consequences beyond individual health. It has accelerated the timeline for leaders thinking about supply chain resilience and sustainability.
At SAP, we're partnering with companies to support more than 100K social entrepreneurs playing a vital role in pandemicrecovery.
7
"When corporations and social impact organizations work together, they can change the world."
–YasminaZaidman,Acumen;ÅsaSkogströmFeldtManager, InterIKEAGroup;SaskiaBruysten,YunusSocialBusiness
1B+ beneficiaries reached through our CSR partners
– ScottRussell, Executive Board Member,Customer Success at SAPSE
SAP
SOCIAL IMPACT AWARD
DID YOU KNOW?
SAP's newest partner, Social Impact Award (SIA) is Middle and Eastern-Europe's largest initiative for young social entrepreneurs, combining innovation with community awareness to tackle some of the continent's most pressing problems.
SIA runs education and incubation programs and supports early-stage social entrepreneurs in developing and implementing innovative businesses. In all 14 participating countries, more than 8,500 youth, totaling 150 social enterprise teams, took part in 2021.
SAP supported the competition in Austria, Croatia, Romania, Serbia, and Ukraine, including SIA's launch in Germany. The ideas presented ranged from recruitment software and a volunteering app, to educational electronics. More than 40 SAP colleagues served as judges, coaches, and experts, enabling the young entrepreneurs to turn their vague intentions into promising ventures.
This year's award winners included Challity, the
Community Award Winner from SIA Ukraine; Miri TV, the Jury Award Winner from SIA Austria; and 3D Lab the Jury Award Winner from SIA Serbia.
• Challity helps those who struggle with procrastination to reach their life goals.
• Miri TV is a streaming platform that offers educationally valuable content for children. They support children's creativity and enable holistic learning.
• The 3D Lab team conceptualised a system for collecting, recycling, and transforming plastic waste into filaments for 3D printers.
Over 40+ SAP employees were active volunteers with SIA over the course of last year, devoting 70+ volunteering hours in Germany alone. Additionally, there were in excess of 250 hours of engagement in all SIA countries. Now, there is even a waiting list to become a volunteer with SIA in Romania.
10 teams, 10 ideas and a lot of team spirit. Today we have experienced again that diversity is a strength.
INNOVATORS ACADEMY
The League of Innovators (LOI) is a Canadian non-profit organization that SAP continues to partner with to mobilize the next generation of entrepreneurs. LOI's programs, like the Innovators Academy and the Impact Innovation Challenge, have educated over 12,000 young people on turning their world-changing ideas into reality by providing entrepreneurship skills training for educators and youth.
8
–MarinaKern, BusinessDevelopment atSAP,Austria
supports the growth of new innovations and ventures through various partnerships and programs. INSPIRING SOCIAL ENTREPRENEURS
SAP is a longtime strategic partner to We Are Family Foundation, an organization powering youth leaders and their world-changing ideas. What started with a song in 1979, took on new meaning after September 11, 2001, and has evolved into a strategic portfolio of programs.
Youth To The Table
Young business leaders are changing the world one idea at a time. We must look to them to help deliver the future our employees, customers, and communities need. Piloted in 2019, SAP formally launched "Youth To The Table" in partnership with We Are Family Foundation in 2020, giving skilled experts a seat at c-suite level decision making tables at SAP. By including young leaders as key decision makers alongside SAP, public, private, and social partner team members, we believe that we will increase the efficacy of SAP's solutions and program offerings, and in turn, our ability to deliver positive global impact. Corporations are eager to create carbon copies of this program within their own organizations.
Youth To The Front Fund
In support of SAP's commitment to racial justice, we continued support for Youth To The Front Fund which supports and funds youth activists under the age of 30, youth-led organizations, projects, innovations, and creative solutions that are at the forefront of fighting systemic racism, inequality, inequity, and injustice in the United States and around the world. Meet the Frontliners.
SAP
SAP
40 teenagers representing 16 countries on six continents were carefully selected as Global Teen Leaders from hundreds of applicants for their social innovations, organizations, projects and promise for a more just, equitable and peaceful future.
These remarkable young people are:
• Creating pipelines into the tech sector for marginalized groups
• Translating climate change resources to bridge education and understanding
• 3D printing COVID respirators for more equitable access to life-saving materials, and
• Tackling inherent racist bias in medicine
In addition to providing financial support, executives from SAP work one on one mentoring the global teen leaders.
The MENA Ecosystem Builder Program aims to boost the capacity of youth communities and non-profits across the region. In 2021, out of 100 enablers and multipliers, 21 were selected to participate in the program and had a collective reach of 135,000 beneficiaries across MENA.
DID YOU KNOW? 2020
placed Kennedy Ekezie-Joseph, a digital transformation leader working to overhaul the IT sector in Africa, as an advisor to SAP's Corporate Social Responsibility strategy. 2021
placed Riddhima Yadav, a young climate and sustainability finance expert, on SAP's external sustainability advisory council.
GLOBAL INNOVATION CHALLENGE
TO
POSSIBILISTS
released the Possibilists Study,
by SAP, Google.org, and the Vienna University
Economics and Business. Surveying 1,000 social
worldwide from 16 of the top global young
impact organizations, the study found that the
for
professionals is to contribute
issues and do something for their community, with 80% of respondents saying that the
has increased their desire to make a positive
change.
to
10 ChangemakerXChange
supported
of
entrepreneurs
social
primary motivator
young
to pressing global
pandemic
impact. ore than 53% of The Possibilists are focused on education as a means to reduce inequalities and create
Their commitment affirms SAP's commitment
both education and social entrepreneurship. THE
CLICK HERE
VIEW THE JONATHAN FUNKE VIDEO Jonathan Funke has started Tip Me to ensure thattextileworkersearndecentwages. The education system needs to provide opportunities for girls in their formative years to make a difference in their own lives. –RachitaSaraogi,Co-founderofSisterhod,UK • SDG 3: Good health and well-being 37% • SDG 4: Quality education 53% • SDG 10: Reduced inequalities 38% MAIN FOCUS AREAS ARE:3 SAP partnered with Social Shifters to help launch the inaugural Social Shifters Global Innovation Challenge. The Challenge was a call to action for young people aged 18 to 30 from across the globe to take entrepreneurial action on social and environmental issues for the chance to win up to $10,000 in prizes and global recognition at the Social Enterprise World Forum. 2021's challenge reached 2.5M+ young people and had 5,454 team participants, with 2,186 incredible new business ideas incubated. FAST FACT: 75 SAP employees from around the world served as judges in the opening round and provided professional mentorship to finalists.
Click here to view the impact report Meet this year's winner of the overall Challenge, Elena Höge, Founder of Yaldi Games. She harnessed the power of video games and built a startup game that inspires young people to go outside, connect with nature, and increase their sustainability practices. While winners received financial support, all registrants received free e-learning, specialist project development support, access to mentors, and connections to a network of young changemakers. CLICK HERE TO VIEW THE SOCIAL SHIFTERS VIDEO When asked to think about their work within the SDG framework, the
ACCELERATING SOCIAL BUSINESSES
SAP SOCIAL SABBATICAL
Now in its 10th year, the SAP Social Sabbatical is a portfolio of pro-bono volunteering programs for SAP employees. It's a win-win for SAP employees and social entrepreneurs who need their skills and business acumen to thrive. SAP employees are assigned a promising social enterprise as a short-term project. Their task is to solve concrete strategic challenges, improve participants' leadership skills, and advance SAP's vision of making the world run better.
Since 2012, SAP has partnered with PYXERA Global to expand the SAP Social Sabbatical to a portfolio of programs across the globe. To date, six million lives have been impacted, 453 client organizations in 52 countries
SOCIAL INNOMARATHON
SAP's signature ocial entrepreneurship program in Latin America, Social Innomarathon, looks for startups with a roadmap for growth and clear focus on sustainability in the long term. An expert panel of evaluators decides the winner based on their innovative use of technology, their business model, and impact. The winner gets financial support for their growth plan and one year of mentoring sessions from SAP Labs Latin America.
have been reached and €20 million has been raised in social investment.
Working with diverse teams and matched with non-profits and social enterprises, employees like Esteban Samartin, Chief Operations Officer for the South Region of Latin America at SAP, contributed to collectively dedicating $450,000 in-kind pro bono consulting services to solve strategic business assignments in 2021.
As we reflect on a decade of impact, the success of the SAP Social Sabbatical has sparked new programs like Pro Bono for Economic Equity and Acceleration Collective, increasing our program access to both employees and entrepreneurs alike.
Read more about SAP Social Sabbatical here
Here are some of the previous winners:
• Bikelite, a Chilean app that gives the best and safest route to cyclists using real-time information from a collaborative network as well as IoT devices.
• Nilus, an Argentine company that promotes healthy and sustainable food for low-income people using technology.
• Safe Drinking Water for All, a Brazilian startup that develops technologies to simplify access to water and sanitation in low-income communities.
11
At SAP, we accelerate social businesses to run at their best by matching SAP employees' skills and expertise with social entrepreneurs around the world.
CLICK HERE TO VIEW THE SAP SOCIAL SABBATICAL 10TH ANNIVERSARY VIDEO
BONO FOR
Creating powerful change through powerful experiences
Acknowledging both the inequalities exacerbated by COVID-19 and the racial injustices of the past, SAP has expanded its skills-based pro bono programming to include the Pro Bono for Economic Equity program in the US, South Africa, Brazil, and the United Kingdom –all countries dealing with racial inequity. In partnership with PYXERA Global, this program offers the skills, talent, and expertise of employees to help black-owned businesses solve business challenges.
To date, 48 clients have been supported, 141 SAP employees have participated and $10.7 million in in-kind contributions have been made.
CLICK
I participated in the Pro Bono for Economic Equity Program in South Africa, a country I am very fond of. Our client, Care Craft, which is part of Epilepsy South Africa, was very welcoming, open, collaborative, and genuinely appreciative of our support. Every engagement with them resulted in powerful ideation which helped us progress our deliverables and was a testament to our collective brain power in jointly addressing business challenges. In the end, Care Craft helped us to help them.
FAST
The
Client Story: Official Black Wall Street
Official Black Wall Street (OBWS), founded by Mandy Bowman, is an app that simplifies how customers can find, support, and review black-owned businesses. Mandy asked SAP for guidance on how to scale with a small workforce and we suggested different avenues to reach new customers and ways to leverage technology to automate sales, all while staying intimately connected with her customer base.
Through her social enterprise, Mandy Bowman wants to encourage African Americans to "buy black".
FACT 98% Thanks to the program, of clients feel more prepared to address future challenges! PRO
ECONOMIC EQUITY
HERE TO WATCH THE PRO BONO FOR ECONOMIC EQUITY PROGRAM VIDEO
goal is to leverage our employees' skills and business expertise to solve critical challenges black-owned businesses. We're confident that this approach will accelerate growth and deliver on our promise of economic – HemangDesai, GlobalProgram Director for SAP CSR
-HamidHassan,SAP'sHead ofDemandManagement inStrategyOfficeof theEMEAregion
ACCELERATION COLLECTIVE
SAP and MovingWorlds launched the Acceleration Collective in 2021. The program was piloted with young social entrepreneurs aged 18 to 30 and will be expanded to include entrepreneurs of all ages in 2022. This invitation-only network is designed to help social entrepreneurs tackle organizational challenges. Beyond pro bono consulting, the Acceleration Collective includes access to certified business coaching and exposure to other SAP partners' service offerings, such as Acumen Academy.
European Social Enterprise Monitor & Social Entrepreneurship Monitor Germany
In 2021, the Euclid Network announced the launch of the European Social Enterprise Monitor (ESEM) Report at the European Commission's European Social Economy Summit. SAP supported ESEM, which aims to close the current gaps in data, knowledge, awareness, and understanding of social enterprise on both national and European levels.
Click here to read more about the launch and here to read the Report.
ESEM builds upon the success of past social enterprise monitors in Germany, the Netherlands, and the United Kingdom. For instance, the German Social Entrepreneurship Monitor (DSEM) has provided information about the German social entrepreneurship ecosystem every year since 2018. The DSEM targets decision-makers from the public sector, business, and civil society and offers valuable data on how best to support and enable social enterprises in Germany. SAP supports this research since its inception and continued to do so in 2021 with the third edition of the DSEM.
makesense France
makesense, a global community of passionate entrepreneurs, committed citizens and innovative organizations, has accelerated social entrepreneurship worldwide since 2014 by providing tailored support to help entrepreneurs achieve their goals.
Working alongside MovingWorlds has allowed SAP to expand its pro bono consulting portfolio reaching more social entrepreneurs globally. Together, we can improve the experience and most importantly the social impact of virtual pro bono volunteering.
In 2021, SAP continued its partnership with makesense, with approximately 200 SAP volunteers helping to kickstart, accelerate and scale up social enterprises while also supporting the wider Tech for Good ecosystem via makesense's Tech for Good and Test&Learn projects. Working across 16 projects with 30 entrepreneurs, the lives of nearly 50,000 people have been positively impacted. Click here to read more.
The long-term impact of MakeSense comes through the relationships and connections that people build. Solving global social problems requires collaboration and cooperation on a large scale. This only happens through trusted relationships that are built over time."
– ChristianVanizette, Co-founder of MakeSense
13
DID YOU KNOW? The Acceleration Collective is a new, global virtual pro bono program for social entrepreneurs everywhere! All social impact organizations, including non-profits, for-profits, or a hybrid of both, can apply.
–Jennifer Beason,SAP CSR GlobalProgramDirector.
FAST FACT We connected nearly 50 employees to 23 young social entrepreneurs spanning six continents. Employees delivered more than $100,000 in in-kind contribution. SAP Acceleration Collective Wrap Up Video featuring Tony Joy, Founder and Executive Director, at Durian
FAST FACT
ASEAN SOCIAL ENTERPRISE DEVELOPMENT PROGRAM
SAP, in collaboration with the ASEAN Foundation, and GIZ, on behalf of the German Federal Ministry for Economic Cooperation and Development (BMZ), launched the ASEAN Social Enterprise Development Programme (SEDP) in April 2021.
The ASEAN SEDP offers an opportunity for youth-led social enterprises in the Association of Southeast Asian Nations (ASEAN) to improve their ventures and achieve sustainability by providing them with access to capacity building, mentorship, networking, funding grants
and the wider market across ASEAN. Twenty social enterprises from 10 ASEAN countries were capacitated and received micro-grants, with the top three social enterprises receiving a grant of USD 7,000 each.
THE INNOCITY PROGRAM AT CIIE.CO
The Innocity Program at CIIE.CO aims to support and nurture early-stage startups in multiple regions of India by developing the startup ecosystem through partnerships and collaborations.
One of the program's main goals is to propel the regional social entrepreneurship ecosystem in non-metros by incubating and accelerating social enterprises to help mitigate business risks and make them investible. In addition, it enables social enterprises to redress socioeconomic issues through innovative solutions and by generating new jobs.
Since inception, a total of 241 enterprises have been enabled and 3,200 low-income beneficiaries have been impacted by startup and youth-led social enterprises. Plus, 435 new jobs have been created by social enterprises.
14
CLICK HERE TO VIEW THE SEDP IMPACT VIDEO
67.5% of
the participants were females and 21,000 lives have been impacted.
Chapter 1:
CLICK HERE TO WATCH THE VIDEO TO FIND OUT MORE CLICK HERE TO WATCH THE ASEAN SEDP 2021: LIFE AND CO VIDEO
ASEAN WOMEN IN SOCIAL ENTREPRENEURSHIP (WISE)
CLICK HERE TO WATCH THE ASEAN
DID YOU KNOW?
Seventeen women-led social businesses in ASEAN were accelerated in support of the United Nations Sustainable Development Goals and the lives of 13,000 women were impacted.
According to the World Bank, women invest 90% of their earnings back into their communities, while men only reinvest about 30%. The women selected for the Southeast Asian ASEAN Women in Social Entrepreneurship (WISE) Fellowship in particular demonstrate this principle: they aggregate impact by enabling other women to earn an income.
Because we share the belief that women are key drivers for ending poverty, SAP has continued to contribute to this program through skills-based volunteering and mentorship. By pairing up fellows with mentors, ASEAN WISE is able to help social enterprises with issues such as market expansion, customer data analysis, and business model improvement.
WISE FELLOWSHIP- LET HER SHINE VIDEO
MEET 2021'S FELLOWS Amy Blair of the Batik Boutique in Malaysia works to alleviate poverty by providing sustainable skills-training to female artisans and seamstresses. Sirasar Boonma of Hear and Found provides access to distinctive local music and sounds in Thailand.
SCALING ACCESS AND MARKET DEVELOPMENT
At SAP, we
sector through market development, technology,
positive development worldwide:
5 & 5 BY '25
The World Bank estimates global procurement spend to be $14 trillion. Compare that with the estimated $150 billion spent globally on sustainable development. Imagine if companies could direct a small fraction of these trillions of dollars on social enterprises and diverse suppliers. We would collectively scale social, economic, and environmental impact in a way that could never be achieved through corporate philanthropy alone – and at the same time, still receive the goods and services our organizations required.
Companies are making huge investments in Environmental, Social, and Governance (ESG), but they actually don't know how to achieve it all. One way forward is through social procurement. In 2021, SAP continued efforts to achieve a commitment to spend 5% of procurement spend with social enterprises and diverse businesses respectively by 2025. 5 & 5 by '25 is not just about our own approach to establishing inclusive value chains, rather it is also about inspiring and enabling other companies to do the same.

FORWARD
SAP has spent more than a decade building capacity for and working alongside social businesses. To help you on your journey to buy social, we have compiled a list of social enterprises from around the world where you can make purchases, such as Gifts for Good and Sandstorm.
Gifts for Good products support the work of over 60 non-profits and social enterprises in 72 countries around the globe the work of which includes providing education to children and access to clean drinking water.
Sandstorm is a Kenyan enterprise that began by creating canvas bags using leftover tent fabric. Today, their bags are made from local, sustainable materials, and are sewn by people, not machines.
Or you can take a look at Good Market, an online marketplace and curated community platform for purpose-driven businesses where it is free to set up a profile for your social enterprise.
16
help scale the social enterprise
and social procurement. Here's how we enable
TOGETHER WITH SOCIAL ENTERPRISES
CLICK HERE TO WATCH THE CORPORATE READY SOCIAL ENTERPRISES VIDEO
Designed by and for social enterprises, the Social Enterprise World Forum (SEWF) 2021 was held virtually in September. The events focused primarily on the challenges of COVID-19, the climate emergency, the circular economy, and global inequality. SAP has partnered with the SEWF since 2018, championing social enterprises, small and large, rural and urban, to bring about inclusive and sustainable economic development.
This year, SEWF partnered with Common Good Solutions in Nova Scotia as event co-host to shine a spotlight on Canada. SEWF was preceded by the first-ever SEWF Youth Forum which attracted 1,6K participants from 90 countries.
COVID RESPONSE ALLIANCE FOR SOCIAL ENTREPRENEURS
During the pandemic, social entrepreneurs have stepped up to act as first responders: protecting livelihoods, improving access to health, sanitation, and education. We need these entrepreneurs now more than ever to provide the lifelines that are so critically needed.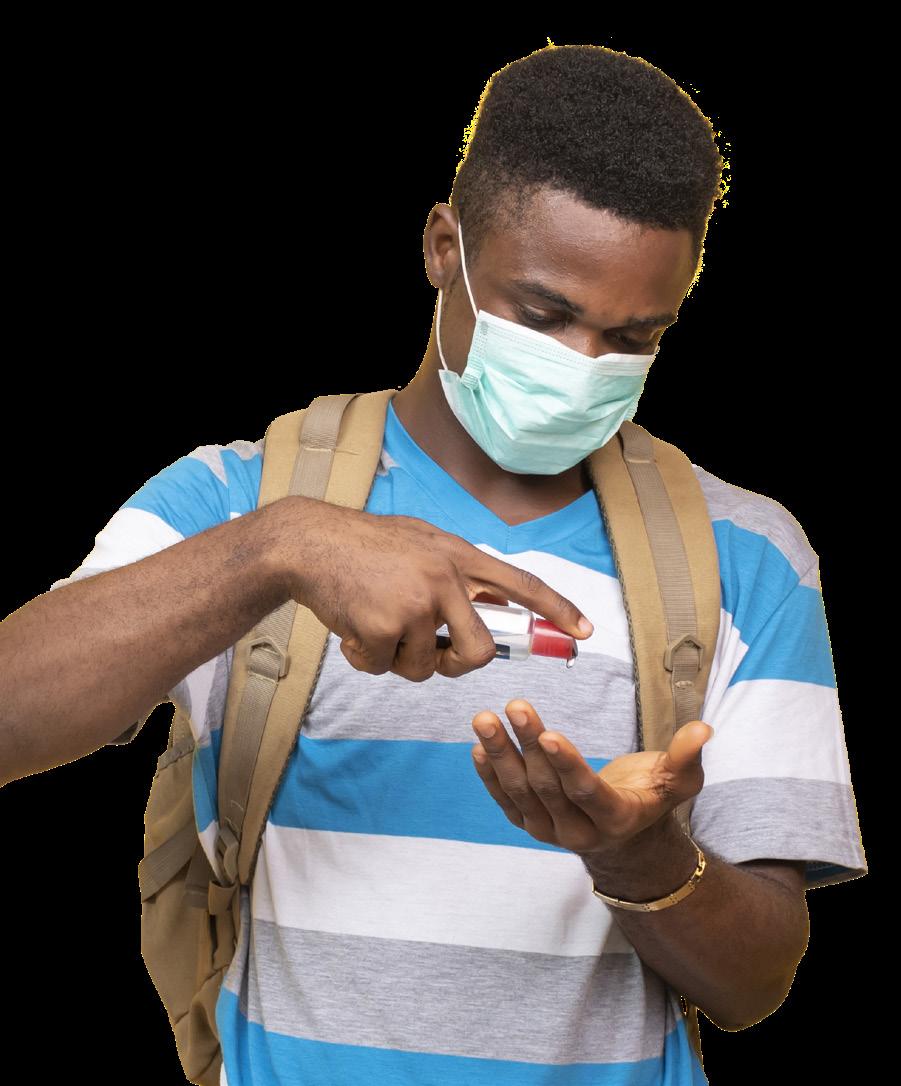 The World Economic Forum's COVID Response Alliance for Social Entrepreneurs is an unprecedented collaboration between 91 global leaders in social entrepreneurship (including SAP), representing 100,000 social entrepreneurs and impacting the lives of over two billion people. Its aim is to carve out our collective path to a sustainable, inclusive recovery.
DID YOU KNOW?
CLICK HERE TO VIEW THE VIDEO NOW
HARNESSING OUR ECOSYSTEM TO MAKE A DIFFERENCE
At SAP, we believe that, in order for social enterprises to achieve significant scale, we need to tap into the power of technology and global ecosystems. Specifically, we encourage social procurement in proud association with our partners, including Buy Social Canada, Buy Social USA, Social Enterprise UK, Social Traders (Australia), Acumen, and Yunus Social Business, among others. These partnerships help close the gap between strategy and execution, making it easier for corporates to buy social.
Social Enterprise UK is the largest UK body representing social enterprises. In 2021, they released No Going Back: The State of Social Enterprise Survey, which showed that despite challenges brought on by COVID, social enterprises continue to deliver economically, environmentally, and socially.
Social Traders is the Australian trailblazer of social enterprise procurement that aims to create a more inclusive and fairer society by making buying from social enterprises the norm.
CLICK HERE
17
This year's Social Enterprise World Forum saw a record number of registrations with 3.4K participants from 131 countries.
CLICK HERE TO WATCH THE VIDEO TO FIND OUT MORE
TO WATCH THE IT'LL NEVER CATCH ON VIDEO
DID YOU KNOW? Schoolchildren worldwide BUILD FUTURE SKILLS Plugging At SAP, innovation investment under-resourced
BUILD FUTURE SKILLS
Plugging
SAP,
SAP is deeply committed to empowering the world's under-resourced people and youth with 21st century skills and access to economic opportunities. We recognize the positive ripple effect that occurs when all people have equitable access to education. For instance, UNESCO estimates that if every child in low-income countries completed secondary school by 2030, income per capita would increase by 75%
Our focus on education is not just about economic growth, it is about connecting willing learners everywhere with competitive and secure job opportunities, ultimately leading to poverty alleviation, higher income potential, and stable living environments for themselves and their families.
In 2021, the pandemic and other global developments had a devastating impact on global education. That's why SAP continues to promote virtual learning to help the most adversely affected. This means we have fast-tracked the reach of our virtual programs and strengthened our determination to empower learners with equitable access to quality education programs.
19
OUR IMPACT IN NUMBERS 3.5M Youth trained 119K+ Teachers trained 70 Countries reached
into 21st Century Learning
we are committed to fostering future innovation and economic growth through our investment in education – particularly for under-resourced communities.
In 2019, SAP and UNICEF joined forces to create innovative solutions to address challenges in the global education sector and those faced by the global workforce. The aim of the partnership is to generate inclusive opportunities for young people worldwide and prepare them for the future of work by equipping them with both the hard and soft skills needed for the digital economy. Since 2020, our innovative skills development programs have reached over 2.9 million adolescents.
Young people face steep challenges in accessing quality education and employment opportunities in a post-pandemic world. Our partnership has been based on building relevant programs aligned to Indian, Vietnamese, and Turkish priorities that are incorporated directly into these countries' education systems to ensure relevance, utilization, and scale.
In India, we launched the Young Social Changemakers program, along with a career guidance portal focused on four key areas: Career Pathways, Colleges & Institutions, Scholarships, and Entrance Exam Support. These online offerings have proven immensely valuable, especially to the youth who haven't been able to access schooling. Through the program, we have reached 24,000 students in 150 schools across 2 states. We have one million active users on the online career guidance portal, and 1,000 administrators and government officials have been trained to use the portal.
A cascade model was set up in Vietnam, allowing for a large volume of teachers to support even more
CLICK HERE TO VIEW THE UNICEF AND SAP PARTNERSHIP VIDEO
students. Since 2020, over 700,000 teachers were trained on the social innovation curriculum by 2,199 master trainers who were trained directly by UNICEF, benefitting over 10 million youth. What's more, 1,317 Technical Vocational Education and Training teachers were taught how to facilitate social innovation clubs.
In Turkey, the emphasis has been on establishing Design and Skill Labs (DSLs) in communities of highest need. By equipping provincial teachers and government staff with the partnership-generated teaching manual, 984 students were reached directly. What's more, 763 DSLs were established by the ministry, impacting 611,524 adolescents. Additionally, 500 provincial coordinators and teachers were trained.
In a changing global economy, we need to equip children and young people with the digital knowledge and life skills they need to reach their full potential and thrive in the workplace. By investing in education and training programmes in India, Turkey, and Vietnam, UNICEF's partnership with SAP is helping make that happen for millions of young people –and helping build a better future for them and for their societies.
–CatherineM.Russell,UNICEFExecutiveDirector
The partnership between SAP and UNICEF contributes to Generation Unlimited (GenU), an initiative that aims to have every young person in education, training, or work by 2030. In 2021, SAP became a founding member of Generation Unlimited. In addition, SAP Chief Executive Officer, Christian Klein joined the GenU Board, reaffirming our commitment to facilitating equitable access to education and workforce readiness.
Companies have both the responsibility and opportunity to help tackle some of the greatest challenges of our lifetime. At SAP, we lead as an enabler, helping our customers manage their green line together with top and bottom lines, and as an exemplar, for instance by powering opportunity through digital inclusion for sustainable social impact and systemic change in today's digital world.
–ChristianKlein,CEO of SAP
©UNICEF/UN0584692/McIlwainea
In 2021, Meet and Code celebrated five years of igniting a passion for all things digital among Europe's youth.
Supporting the United Nations Sustainable Development Goals (SDGs) and aligned to EU Code Week, Europe's favorite digital skills program continues to grow in popularity and reach, with the 2021 series receiving a 15% increase in event applications from last year. This resulted in more events across cities in Europe to help conquer the digital skills divide and improve 21st century skills.
Meet our very first youth ambassador,16-year-old Stefania Spachou from Trikala, Greece. She started coding at a very young age using Scratch. Since then, her love for coding has grown. Now, Stefania wants to to inspire every young person, especially girls, to see coding as an essential skill for their future. Click here to learn more about her.
Since 2017, Meet and Code, together with founding partners TechSoup, Haus des Stiftens gGmbH and SAP, has funded over 5,600 digital skills workshops and empowered 207,000 participants across 35 European countries.
To assist non-profits in hosting these workshops, Meet and Code provides funding of up to €500 per event. In addition, each year, the most creative ideas used by non-profits to inspire young people about coding are recognized at the Meet and Code Awards. Winners are selected across various categories and awarded prize money. The categories, which are aligned to five of the SDGs, include: Girls do IT! (SDG5), Community (SDG11), Diversity (SDG10), Code for the Planet (SDG13), and Code for Europe (SDG17).
CLICK HERE TO WATCH THE 2021 AWARD CEREMONY
In 2021, 68% of non-profits said that their events were only possible because of the funding provided. This year, the initiative was accompanied by free resources from the Meet and Code Inspiration Library to help the non-profits bring their project ideas to life. In addition, a vast capacity-building program was launched, ranging from inspirational Purpose Talks to online seminars and one-on-one coaching sessions. In total, Meet and Code offered 16 different events to inspire non-profit-organizations all over Europe. These would not have been possible without the support from 44 SAP volunteers, who dedicated their time to helping the non-profits from the Meet and Code network.
DID YOU KNOW?
Meet and Code participants said their IT skills improved from
60%
SNAP! IN AUSTRIA
eduSNAP!ng
eduSNAP!ng was introduced by SAP Next-Gen Austria and the Future Learning Lab Vienna in 2020 with a vision to offer digital empowerment to every student in Vienna. eduSNAP!ng provides an easy and fun way for school teachers and students to integrate computational thinking into learning using the SNAP! programming language.
Teachers receive hands-on training by creating assets and offering workshops based on SNAP!. At the same time, students acquire computer science skills through fun and interactive learning.
TurtleStitch
TurtleStitch is an open platform and international community that combines the logic of coding with textiles. The project uses SNAP! to provide a lowthreshold, high-ceiling learning environment for using coding in designing embroidery patterns for physical production with electronic stitching machines.
By combining coding and textiles, TurtleStitch focuses on multipliers at schools, educational initiatives, and maker spaces and provides multiple ways to engage youth in schools worldwide.
As of 2021, more than 6,000 registered users have contributed over 18,000 projects for sharing and peer learning on the platform.
DIGITAL PRIMARY SCHOOLS
Südschule St. Ingbert eV, the Association for Promotion of Primary Schools, provides financial support to schools through various projects and campaigns, including schoolyard upgrades, author reading workshops, and cinema week. In 2021, with the help of SAP, the Südschule St. Ingbert eV provided two school buildings equipped with digital media and video conferencing modules. The modules will enable the school to engage more children in virtual workshops and digital education courses, regardless of their location.
23
CLICK HERE TO WATCH THE VIDEO TO FIND OUT MORE
1:
ROBOTICS FOR BULGARIA
Robotics for Bulgaria is a country-wide celebration of youth, innovation, and education that sparks young people's interest in robotics from a young age by setting up school teams specializing in robotics.
Each year, various schools compete against each other. With the help of teachers and SAP mentors, school teams from all over the country learn how to program robots with specific themes and missions.
As of 2021, 1,000 school students and 150 teachers have participated, 20 SAP volunteers have contributed 640 volunteering hours and 90 teams have been formed
SKILL IMMERSION LAB
As part of SAP's continued commitment to social justice and racial equality, SAP launched the Skill Immersion Lab in partnership with . This new program integrates immersive learning via virtual reality with instructor guidance and discussion to teach essential life skills to students, including leadership, social influence, persuasion, and negotiation skills. This is crucial as organizations emphasize communication and durable skills— or "soft" skills—in the hiring process.
Approximately 50 learners from three diverse sites across the United States participated in the program. Of those learners, 85% said they are more confident speaking with others. An equal amount said their ability to express ideas improved during the program. Seventy-nine percent of learners reported an improvement in their ability to understand others' opinions, and 83% felt an improvement in communicating with those with different opinions. Results show that the program also helped to enhance empathetic communication.
This program is making media headlines! Check out some of the latest press articles that have appeared in ZDNet, Government Technology, and the AR Post. Read more about the summarized results here.
Chapter
DID YOU KNOW? digital skills youth program
Africa Code Week is Africa's biggest
Through the power of partnerships, SAP and major partners such as UNESCO and Irish Aid, are on a mission to make coding accessible to all African children and young adults. Since 2015, Africa Code Week (ACW) has successfully empowered millions of youths and teachers by working closely with governments to increase the adoption of coding as part of their curriculum in schools. As a result, seven governments have adopted coding, with many more to follow!
Since ACW was launched, 10 million children have participated in coding workshops.
Shout out to Morocco. From the time of ACW's inception, the country has been leading the continent with a record number of youth and teachers engaged. To date, 1,583,314 young people have participated, of which 768,460 were girls and 6,562 had special needs. Over 35,000 youth workshops have been held and 11,017 teachers have been involved.
In 2021, there was a continued focus on virtual learning in the wake of the pandemic.
AFRICA CODE WEEK
VIRTUAL HIGHLIGHTS:
ACW App: With over 650 million smartphone users in Africa, one of ACW's significant innovations was the introduction of a smartphone app in 2020. This continued into 2021. The app aims to increase the program's reach to all smartphone users in Africa. The mobile app can be downloaded here. The ACW desktop app was launched in 2021.
AfriCAN Code Challenge: The theme for the coding challenge in 2021 was 'Change the world with your superpowers'. The competition drew entries from 1,800 participants from 36 African countries. The top three winners were from Mauritius, Nigeria, and Ethiopia.
Women Empowerment Program: WEP seeks to teach, mentor, and inspire African women and girls to pursue Science, Technology, Engineering, and Mathematics. In 2021, 192 women successfully connected from across 27 countries.
African youth are highly creative and communi ty-oriented and have a key role to play in building a safer and better future for the continent. By encouraging learners to innovate at an early age, we hope to inspire them to become change-makers and to help find solutions to challenges in their communities, nations and beyond.
– Claire Gillissen-Duval, Director of EMEA Corporate Social Responsibility at SAP and Africa Code Week Founder.
AFRICA CODE
Meet ACW's 2021 Youth Ambassador, 17-year-old Victory from Nigeria. She is currently studying at MIT and first entered the exciting world of coding thanks to Africa Code Week.
3
CLICK HERE TO READ MORE ABOUT AFRICA CODE WEEK'S 2021 YOUTH AMBASSADOR, VICTORY
WEEK'S 2021 YOUTH AMBASSADOR
SCRATCH CODING
CHALLENGE
During a pan European conference for informatics students, the BEST SDG Conference in November in Gent, SAP hosted a Scratch Coding Challenge for 24 high school students on motivating the younger generation to take action on environmental issues. The conference took place shortly after COP26 and SAP's sustainability focus was highlighted thanks to Government Affairs Manager at SAP, Karolina Telejko, who opened the event. The students were also treated to a session focused on computational thinking.
In 2021, SAP continued to run one of the most innovative and widely successful programs in Latin America, Latin Code Week. In collaboration with Junior Achievement Americas, this year's edition focused on youth unemployment. There were 2,607 participants from 11 countries, who put their minds together to develop 319 app prototypes. Despite the challenges posed by the pandemic, the program saw 106 volunteers putting in 567 hours to make it a great success. In addition, over 10,000 votes were registered to ultimately choose the winners, a team from Mexico.
26
CHECK OUT THE
TEASER
VIDEO FOR THE SIXTH EDITION OF LATIN CODE WEEK HERE DID YOU KNOW? Latin Code Week has helped 7k+ youth to improve their digital skills, develop an entrepreneurial mindset, and prepare for the future world of work. 43% of the program's participants are female.
DIGITAL SKILLS FOR TODAY
Digital Skills for Today (DST) continues to empower marginalized youth from conflict zones in the Middle East by providing them with digital skills for the 21st century. Leaning on partner expertise, such as INJAZ Al-Arab, Re:Coded and RBK, the initiative aims to train young people in basic coding skills and, through career accelerator intensive bootcamps, prepare them for the job market.
For instance, Mohammad was a mechanic with no university degree and worked as a cashier for $350/month before starting DST RBK's program. Today, he earns ten times the average salary as a mid-level software engineer. Ahamd, Dareen, Hanan, Mohammad, Bushra are a few of the 3% succeeding and contributing to their countries' GDP. They are the essential building blocks in a fragile ecosystem.
Bringing about new skills and expertise in conflict-affected areas is essential to the development and reconstruction of those regions. We aim to unveil the many potential coding heroes that lack only the opportunity to improve their lives and build their own futures. Our hands-on learning material and training sessions allow for speedy insertion in the work place, thus shaping an entire gen eration of tech-savvy professionals. – Batoul Husseini, Executive Director of Digital Government and CSR & DSTGlobal Lead at SAPMENA
STEMETTES: OUTBOX 2021
In August last year, Stemettes ran Outbox 2021, a four-week virtual program in the UK offering free sessions exploring careers, skills and pathways in STEM. Sponsored by SAP, the British Department of Transport, Standard Chartered and others, the sessions brought together 122 girls and young women to learn from role models from across STEM academia, industry and entrepreneurship. Sessions were split into three separate age streams that followed tailored daily schedules: Junior (7–11 years old), Connect (12–15 years old), and Academy (16–21 years old). Academy participants gained either a certification in Python or cybersecurity.
From making pizzas to learning Python, these girls had fun! At the end of the program, 96% of participants said that they want to pursue a STEM career.
DID YOU KNOW? 87K Since 2016, Digital Skills for Today (DST) has trained learners from 14 Middle Eastern countries. 1100+ Each graduate is provided with hours of in-demand skills training, the equivalent of one year of on-the-job training. $20M RBK graduates in Jordan added to the country's GDP in just four years. Our alumni have had a $2.5B lifetime GDP contribution (World Bank verified). CLICK HERE TO VIEW THE VIDEO NOW
CLICK HERE TO WATCH STEMMETES: OUTBOX 2021 VIDEO
One of the major objectives of Code Unnati is to impart digital literacy to women and youth from rural India through its innovative corporate-to-citizen approach that leverages partnerships with private firms, government, non-profit organizations, and universities. By focusing on coding skills and employable 21st century skills -including digital literacy - the future skills of underserved youth in India have been significantly enhanced. Code Unnati is premised on a collaborative approach by SAP customers and partners to scale and democratize future skills, digital literacy, and employable 21st century skills education. Under the Code Unnati initiative, SAP works with four customers namely, M&M, ITC, Amul, and L&T, along with two partners, Microsoft and HP.
SAP – Microsoft TechSaksham Collaboration
In collaboration with Microsoft, SAP initiated the Future Skills Development program, known as TechSaksham, for young women in the Engineering, Computer Applications, and Science streams. The initiative's objective is to provide future-ready skills and build employability as well as workforce readiness among young women. In addition, the initiative aims to democratize technology education.
The program started in July 2021 with 11,241 women students being trained in cloud computing, Artificial Intelligence, web development and digital marketing. An estimated 62,000 young women will be trained under TechSaksham by September 2022.
TechSaksham is a strong step in the right direction for bringing AI and cloud-triggered job opportunities to underserved youth, especially young women, and girls, with the vision of helping to address gaps and develop untapped talent. There is so much we can do to transform TechSaksham
a program to a movement!
–ManjuDhasmana, Head of Microsoft Philanthropy, India
DID YOU KNOW? 2.96M Since June 2017, young people have been trained by Code Unnati. 39% New technologies are playing a progressively important role in delivering quality education, equipping youth with next-gen skills, and scaling digital inclusion across diverse demographics globally. – Sindhu Gangadharan, SeniorVice President,and ManagingDirector of SAPLabs India of these youngsters have gained employment.
from
ERP SIMULATION
Since 2016, SAP Japan has conducted ERP (enterprise resource planning) simulation sessions to provide
students with digital literacy and expertise in business strategy, process experience, teamwork, communication, and data analysis. Using SAP's S/4HANA and Fiori solutions, the program targets junior high school to graduate students and focuses on skills not usually taught in formal educational institutions.
In 2021, a total of 115 students participated in the program. On average, each of them received 4.5 hours of education sessions.
ASEAN Data Science Explorers (DSE) is a regional program by the ASEAN Foundation and SAP that aims to catalyze activism and critical thinking among tertiary education students across the 10 ASEAN member states.
The winners of the ASEAN DSE Regional Final 2021 were Team Youth Forward from Thailand, Team Sprinkle from Cambodia, and Team Brain Drain from Malaysia. Team Youth Forward's presentation focused on empowering farming towards a sustainable future, covering Zero Hunger (SDG 2), Quality Education (SDG 4) and Decent Work and Economic Growth (SDG 8).
Since its inception in 2017, ASEAN DSE has empowered 31K+ students and 2K+ lecturers from 700+ higher education institutions with data analytics skills and training on SAP Analytics Cloud.
The program engages youth to develop data-driven solutions that support the United Nations Sustainable Development Goals.
In 2021, collaboration with NGOs made it possible to deliver SAP Analytics Cloud training to 15,765 students and lecturers, which marks a 140% increase compared to 2020.
ASEAN DSE is the embodiment of our commitment with SAP to empower youth with future-ready skills and accelerate the growth of the digital economy in the region amid this difficult period. We believe that our youth can create impactful solutions for the community to prosper if given the opportunity. We also hope that the collaboration between ASEAN Foundation and SAP can inspire more public-private partnerships in the future to support the development of future generations.
–Dr.YangMeeEng,ASEAN Foundation Executive Director
From a recent impact study conducted for ASEAN DSE, 82% of participants could apply classroom lessons to real-life problems. In addition, 91% developed additional skills not taught in the classroom, and 86% found that the program complements formal education and is equipped with skills needed to thrive in Industrial Revolution 4.0.
More than 50% of the trained lecturers and students in 2021 were female.
29
CLICK
HERE TO VIEW THE ERP SIMULATION
VIDEO NOW
SAP LEADERS
SAP provides funding and volunteer expertise to develop online learning courses. Tsinghua University also conducts an elite camp for select entrepreneurs to explore how SAP digital farming technology and information systems can bolster rural Chinese agricultural productivity.
CLICK HERE TO WATCH THE RURAL REVITALIZATION
The SAP Leaders Plan initiative aims to alleviate poverty by providing Chinese farmers with digital skills training and mentorship, enabling employment and entrepreneurship, while also supporting rural revitalization.
SAP China, the YouChange Foundation, China Charity Alliance, and Tsinghua University reached more than 20K learners in the third year of the SAP Leaders Plan.
Since 2019, 90,000 farmers have benefitted from the program.
Young ICT Explorers (YICTE) is a non-profit competition created by SAP and supported by CSIRO Digital Careers and The Smith Family, with the help of industry and university partners across Australia, to encourage primary and high school students in years 3 to 12 in Australia and New Zealand to solve real-world problems using technology. These competitions vary from creating better ways to recycle and supporting people with disability, to creating Virtual Reality worlds and building entire operating systems and robots from the future.
YICTE 2021 was a great success, with an all-new Sustainability Award created to recognize and reward creations with a sustainability focus. The first recipient of this award was team Fully Charged from Good News Lutheran School in Southeast Queensland. Fully Charged, who were in the youngest competing category,
created an engaging app to encourage and educate the community on good battery stewardship, inspired by the importance of recycling and reusing batteries within the circular economy.
DID YOU KNOW?
In 2021, the Young ICT Explorers event was held virtually, with
students submitting 280 projects from across 76 schools.
Over 56 events were overseen by SAP employees, customers and partners who collectively contributed 350 hours of volunteering.
30
PLAN
VIDEO NOW
723
Innovation belongs to all of us!
Yet, with the pandemic, rapid climate change, and other mounting inequalities, access to opportunities are just not the same. That is why SAP CSR continues to power equitable access to economic opportunity, education & employment, and a green economy.
CONNECT EMPLOYEES PURPOSE
EMPLOYEES PURPOSE
SAP CSR taps into SAP's most valuable resource: the expertise and knowledge of 107,000+ employees representing 156 nationalities. Employees want to get involved and uplift their communities. We empower our employees to take action on causes that matter to them. Take a look at our Accelerate Social Business and Build Future Skills chapters.
• Pro-bono and skills-based volunteering in support of our signature initiatives and partnerships. Take a look at our Build Future Skills and Accelerate Social Business
Traditional and skills-based volunteering, supporting employees to volunteer in areas that matter to them
When our purpose is activated at SAP, it can lead to sustained action that has impact far beyond the notion of 'doing good for good'. Engaging employees in CSR partnerships and enabling them to contribute, grow, and learn through volunteerism is critical to bringing our entire strategy to life.
33
OUR IMPACT IN NUMBERS 20K+ employees engaged 107K+ volunteer hours 76% skills-based volunteering
EVOLVING FROM MONTH TO MOMENTS OF SERVICE FOR GREATER IMPACT!
Month of Service has been SAP's longest employee volunteering initiative. For more than 17 years, the campaign has enabled employees to 'think global, act local' and multiply the impact of our social investments by dedicating staff time and talents as volunteers.
At SAP, we believe that our purpose to help the world run better and improve people's lives extends beyond our commitment to our customers. In 2021, the CSR team evolved the company's annual Month of Service campaign, decoupling it from October and rebranding it to Moments of Service. By doing so, the initiative becomes an opportunity to encourage, recognize, and celebrate volunteering throughout the year. Enabling greater impact, the newly re-booted Moments of Service provides employees with two paths to engage: taking action as volunteers and growing their understanding of the company's social and environmental investments by joining virtual sessions with inspiring speakers.
HERE TO WATCH THE
TO FIND OUT MORE
In the wake of the challenges caused by COVID-19, SAP continued to offer a myriad of cross-border, virtual volunteer activities and a series of inspiring speaker sessions to amplify our mission while creating a sense of connection and community. Throughout the year, nonprofits receive the support they require when needed, and employees can engage and participate when the time is right for them.
Empowering our employees to volunteer – and acting on our commitment to better our world – is a key differentiator at SAP. Never has it been more prevalent and palpable than during the past 18 months that innovating and evolving in ways which allow us to deepen the impact we can make is both an opportunity and a responsibility – one that belongs to all of us!"
DID YOU KNOW?
SAP
global volunteering and giving platform. Through the site, employees can donate to causes they care about and sign up for volunteer engagements around the world in support of non-profits and social enterprises. SAP Together has over 37K employees registered and offered 548 virtual volunteering projects in 2021.
My passion started with education when I volunteered for an NGO that provides scholarships in the Philippines and has expanded to HIV/AIDS awareness, children's health, and women's rights. Being a leader of an Employee Network Group, volunteering has taught me to be creative. It has taught me to be fearless, to collaborate with others,
grow
global leadership skills.
34
FAST FACT 80% of SAP employees approve of the evolution to Moments of Service.
CLICK
VIDEO
Together is our
The impact volunteering can have on individuals SAP TOGETHER
and
my
– MickeyGamboa,GlobalLeadforPride@SAP
–
ErinLaBarge,ProgramLead: CSR
GlobalVolunteer StrategyatSAP
SESSIONS
Our employees around the world showcased their interest in gaining a deeper understanding of the social and environmental issues that SAP is invested in, amassing 2,24K valuable hours of learning and engagement through 22 inspiring speaker sessions which saw 46 countries engaged.
Engaging employees in conversations that build awareness and spark action is a key objective of our newly evolved Moments of Service initiative. Here are some of the highlights from our 2021 lineup:
As a new SAP Concur employee,
was really excited to join the speaker
to learn more about CSR at SAP.
What does it mean to be a "citizen scientist" and contribute to scientific research worldwide?
-Dr.NicolaMoczek,Directorofthe Germancitizenscienceplatform, Bürgerschaffenwissen.de
Understanding why we help and the neuroscience of volunteering
-ChrisJarvis,Executive Director of the RWInstitute andCo-founderof RealizedWorth
SAP team leaders have a unique opportunity to invite employees to get engaged and share their time and strengths with under-resourced communities all over the world.
By showcasing their support for this kind of engagement and sharing information and enablement tools for getting involved, managers can help activate SAP's best asset.
We recognize the power and influence that managers have. Therefore, we have created resources intended to make it easier for managers to encourage their teams to get involved and explore all of our volunteering and learning opportunities.
in August,
the kick-off
was inspired, and I've
in two
to more!
Understanding the global education landscape today, exploring the implications of an educated population across other areas of social impact, and partnering on promising solutions.
-JustinvanFleet,ExecutiveDirector oftheGlobalBusinessCoalitionfor Education andTheirWorld
35 SPEAKER
ENGAGING MANAGERS: THE KEY TO ENABLING VOLUNTEERING These include: • A Manager Resource Toolkit • A Moments of Service Employee Engagement Roadmap
I
sessions
After joining
session
I
participated
volunteering activities. I look forward
–SusanBiakanja,Enterprise ClientDevelopment RepresentativeatSAPConcur, SanFranciscoBay
EMPLOYEE ENGAGEMENT HIGHLIGHTS 2021
This year, we continued our commitment to virtual volunteering and employee engagement. Here's how:
Enterprise in Action, Italy
Les DesCodeuses, France
Les DesCodeuses is an educational association that reduces gender and territorial inequalities by responding to the need for the inclusion of women and aiding in their exit from precariousness. The free training delivers diversity in the digital sector and allows women to become graduate web master developers.
In 2021, the partnership with SAP France was not only financial. The 32 female students who participated benefitted from the expertise of 40 SAP volunteers, technical skills lectures, a two-day hackathon, coaching, and impactful mentoring.
The 150 hours of volunteering provided by SAP employees included serving on selection committees to determine which prestigious companies students will do their internships with. These internships are essential for the validation of the students' diplomas. SAP France is proud to count three DesCodeuses students among our employees and we are expected to recruit five more in 2022.
Click here to learn more about Les DesCodeuses.
Enterprise in Action is an entrepreneurial education program for students aged 16 to 19. Recognized by the Italian Minister of Education, it offers a professional experience by enabling students to work closely with managers. Students are asked to form minicompanies and to take care of their management, from conceptualizing the business idea to its market launch. Thirty-five SAP volunteers acted as consultants, providing business and technical insights to guide the students in creating successful virtual companies. The learning methodology helps the students to develop a rich set of technical and transversal skills required by the new world of work.
SAP Design for Good, North America
Twenty-three SAP volunteers engaged in GENYOUth's annual Design for Good event, part of the SAP Social Innovation Series powered by AdVenture Capital. At these half-day digital experiences, students from schools around the country participated alongside SAP employees to design and present their ideas for solving social challenges. At the end of the day, school teams pitched their ideas for the chance to be one of 10 groups that will receive $1,000 to bring their project to life.
Floodings, Germany
In July 2021, several areas in Germany were hit hard with intense floods of unprecedented dimensions these regions never experienced. SAP and SAP colleagues reached out and showed their solidarity through donating and volunteering.
Restcent, Germany
Introduced in 2009, Restcent is program which enables SAP employees in Germany to donate two digits after the comma of their net monthly pay slip. It has supported over 70 non-profit projects with a total of over 850,000€. Once a year, all SAP employees in Germany can submit and vote for initiatives that they believe will impact and improve their communities.
FAST FACT
Around 39% of all employees in Germany (9K people) are currently participating in Restcent
36
ENVIRONMENTAL SUSTAINABILITY A KEY CONCERN FOR EMPLOYEES
Beach cleanup, Singapore
In Singapore, 40 SAP volunteers supported the sustainability initiative Waterways Watch Society by picking up 125kg of litter in and around reservoirs and waterways. Water is a precious resource, particularly in Singapore. The country needs to become self-sufficient as imported water may not be available from 2061 onwards. That's why it is crucial to keep the waterways and reservoirs as clean as possible as they account for 40% of the renewable drinking water in the country.
SAP pledged to plant 21 million trees by the end of 2025 with the goal of taking much-needed climate action, restoring ecosystems and fostering sustainable development. Since 2012, trusted organizations around the world have restored forests, promoted sustainable agroforestry, and improved people's lives on behalf of SAP. One of our newest partners is the Australian organization ReForest Now.
Between SAP's offices in Sydney and Brisbane, ReForest Now restores critvically endangered, subtropical lowland rainforests in New South Wales. In 2021, SAP supported the organization in planting 20,000 trees from 50 native species. This will help put a diverse and functioning rainforest back where it once was over 150 years ago. Rainforests are natural carbon sinks and biodiversity treasures. Their restoration is essential for the stability of our climate and all life on earth.
Coastal cleanup, Argentina
In Argentina, 15 SAP volunteers supported Mas Amor, Menos Plástico (More Love, Less Plastic), an NGO that has been carrying out cleanup and recycling activities for years. For our colleagues in Argentina, this was the first in-person event after 20 months. Ten bags of recyclables were collected along with a further 10 garbage bags.
Mangrove tree planting, UAE
In the United Arab Emirates, 35 SAP volunteers and friends helped plant mangrove trees in the Al Zohra Nature Reserve to protect the country's coastline, create a new breeding ground for marine life and birds and also minimize CO2. For every mangrove tree planted in the UAE, Impact Adventures has planted one in Africa.
This environmental program is aimed at planting 50,000 mangrove trees in the UAE in celebration of the country's Golden Jubilee and is aligned with United Nations Sustainable Development Goals 12 (Responsible Consumption and Production), 13 (Climate Action) and 15 (Partnerships for The Goals).
A total of 74 trees were planted in the UAE.
37 Chapter 1:
21 million trees by 2025, Australia
CLICK HERE TO WATCH THE THANK YOU SAP FROM REFOREST NOW VIDEO
VOLUNTEERING CHAMPIONS BUILDING LEADERSHIP CAPACITY AND GROWING EMPATHY
Our SAP Global Volunteer Leadership Program serves to cascade a culture of impact across the company and enables agents of change. It provides support, training, and resources for employee leaders worldwide looking for ways to connect their colleagues and their communities.
SAP Volunteer Leaders are employees who coordinate and deliver volunteer engagements for employees in regions across the world. Think of the colleague who convinces an entire team to work with schools in the area to teach young people how to code or to dedicate time to coaching and mentoring social enterprises. It could also be the colleague who talks about their dedication to volunteering like it's their job, even when it's not.
Guiding others through transformative volunteer experiences helps to develop key leadership skills, grow empathy, and create a sense of connection to SAP. With the leadership of passionate and dedicated individuals, we seek to enable a broad spectrum of meaningful, high-value volunteer offerings for employees and non-profits that result in lasting impact in our communities.
BUILDING MORE RESILIENT COMMUNITIES
It might be difficult to comprehend the difference that SAP employees are making to the 2000+ organizations they are serving, but the connections formed are providing the building blocks for more resilient communities. We have seen firsthand that impactful and meaningful work through volunteerism does not just benefit the recipient non-profit organizations –one employee's contributions to one project can affect thousands of people.
38
EMPLOYEES' PROFESSIONAL SKILLS TO CREATE A BETTER WORLD
Beyond having a social impact, employee volunteer programs have the capacity to transform how we work and how we perceive the world around us – including all of its challenges. Employees who are activated as volunteers are also activated as leaders, growing their empathy and honing their professional skills through the experiential learning that volunteerism can provide.
When they dedicate their talents and experience to skillsbased and pro bono volunteer programming uniquely designed to support SAP's ecosystem of non-profit and social business partners, these experiences offer them a hands-on opportunity to grow and flex their skills while improving people's lives and helping the world to run better.
Now in its 10th year, the portfolio of SAP of Social Sabbatical programs has stood as a shining example of this kind of immersive learning and leadership-focused volunteer experience. In 2021, as a result of the COVID-19 pandemic, the program focused on embracing local roles for employees to continue delivering impact, offering them the opportunity to help tackle global challenges in communities closer to home.
By offering this and other skills-based and pro bono volunteering programs like Pro Bono for Economic Equity, which supports black-owned businesses, and the Acceleration Collective, which champions young social businesses, we are able to provide real-world sustainability experiences and valuable learning development to
39 Chapter 1: DEDICATING
SAP employees –JuliaDonovan,GlobalCSR Specialistandamemberof theSocialSabbatical teamatSAP IMPACT IN NUMBERS 93% of employees said they gained valuable personal insights Through participating in pro-bono volunteering programs like SAP Social Sabbatical 88% increased their ability to effectively manage across teams globally 87% were confident that their learnings will lead to positive business impact for SAP 78% shared that they developed a stronger ability to ensure customer success
THANK Thank you to all SAP employees helping us to make the
THANK YOU employees and partners for the world run better!
CSR-global@sap.com www.sap.com/csr @SAP4Good