SAVE WATER DRINK WINE 2022September/October
RUBINACCIAMINA2022FALLIN-STORE 1269 Coast Village Road, Montecito CA | 805.563.2425 | @allorabylaura | allorabylaura.com CAPTIVATING MODERN LUXURY
R E L A X A T I O N I S C A L L I N G 3 6 S T A T E S T R E E T , S A N T A B A R B A R A , C A L I F O R N I A 8 0 5 . 8 8 2 . 0 1 0 3 · M A J O R E L L E S P A . C O M
baume ultime BODY OIL For gorgeous, smooth skin that begs to be bared. RETROUVE.COM
©2022 Berkshire Hathaway HomeServices California Properties (BHHSCP) is a member of the franchise system of BHH Affiliates LLC. BHHS and the BHHS symbol are registered service marks of Columbia Insurance Company, a Berkshire Hathaway affiliate. BHH Affiliates LLC and BHHSCP do not guarantee accuracy of all data including measurements, conditions, and features of property. Information is obtained from various sources and will not be verified by broker or MLS. Buyer is advised to independently verify the accuracy of that information. *#1 individual agent based on sales volume & units in the Santa Barbara MLS & worldwide for Berkshire Hathaway HomeServices based on production for 2020 and 2021. MONTECITO-ESTATE.COM • 805.886.9378 • CRISTAL@MONTECITO-ESTATE.COM • DRE 00968247 THE FINEST MONTECITO & SANTA BARBARA HOMES Cristal Clarke is the #1 Agent. Locally and Globally.* 4347 Marina Drive, Santa Barbara • Offered at $21,500,000 LUXURIOUS OCEAN-VIEW COMPOUND
207 Eucalyptus Hill Drive, Santa Barbara • Offered at $7,975,000 SERENE MEDITERRANEAN RESIDENCE ©2022 Berkshire Hathaway HomeServices California Properties (BHHSCP) is a member of the franchise system of BHH Affiliates LLC. BHHS and the BHHS symbol are registered service marks of Columbia Insurance Company, a Berkshire Hathaway affiliate. BHH Affiliates LLC and BHHSCP do not guarantee accuracy of all data including measurements, conditions, and features of property. Information is obtained from various sources and will not be verified by broker or MLS. Buyer is advised to independently verify the accuracy of that information. *#1 individual agent based on sales volume & units in the Santa Barbara MLS & worldwide for Berkshire Hathaway HomeServices based on production for 2020 and 2021. MONTECITO-ESTATE.COM • 805.886.9378 • CRISTAL@MONTECITO-ESTATE.COM • DRE 00968247 1209 Cima Linda Lane, Santa Barbara • Offered at $7,395,000 STUNNING SPANISH-STYLE RESIDENCE
3855 State St. Santa Barbara, CA 93105
Californian S A N T A B A R B A R A AT H L E T I C C L U B 520 CASTILLO STREET 805.966.6147 C A T H E D R A L O A K S AT H L E T I C C L U B 5800 CATHEDRAL OAKS ROAD 805.964.7762 YOU JOIN OTHER CLUBS, BUT YOU BELONG HERE LEARN MORE AT SWELLCLUBS.COM
1106 STATE STREET | ANDERSENSSANTABARBARA.COM | 805-962-5085
TIMELESS CLASSICS FOR THROUGHOUT THE YEAR FOLLOW US: wildflowerwomenboutique.com LOS OLIVOS 2920 Grand 805.697.7377Ave. ORCUTT 3388 Orcutt 805.922.9195Rd. PISMO BEACH 890 Price 805.773.1055St. PASO ROBLES 1236 Park 805.226.5088St. SAN LUIS OBISPO 874 Monterey 805.543.3200St.
2325 LILLIE AVENUE | FARMTOPAPER.ORG | FARM2PAPER@GMAIL.COM | 805.969.7998 FROM ORGANIC TO ORIGINAL Artisanal Food . Gifts . Custom Stationery . Design Services . Wedding Invitation Suites . Classes
Editor in Chief & Publisher OTTOCINA RYAN Art Director JOHANNA SMEDS Director of Photography SILAS FALLSTICH Brand Partnerships & Advertising Lead LINDSEY GARRISON Social Media Manager ALEXANDRA LEE Photographers JORDAN DONOHOE, JARED FIX, JACQUELINE PILAR Writers MORGAN ALLEN, EILEEN BETTINGER, SOFIA DEEB, KIM HASHEMI, ELIZA KRPOYAN, ALEXANDRA LEE, LAURA LEWIS, ALEXANDRA SHAROVA Interns CATHERINE ESREY, ELLIANA WESTMACOTT Santa Barbara Life & Style Magazine is published by Santa Barbara Life & Style, Inc. 26 West Mission Street #5, Santa Barbara, CA 93101 For distribution, advertising and other inquiries: santabarbaralifeandstyle.cominfo@sblifeandstyle.com ON THIS SEPTEMBER/OCTOBERCOVER 2022 Photographer JARED FIX Stylist OTTOCINA RYAN Model LIZA KEI with Wilhelmina Hair & Makeup JA'NICE RAMOS Location CHANNEL CAT La Revêche bikini Kai Linz necklace & bracelets, Allora by Laura
Private and group swim lessons for all ages Trained, insured, and CPR certified instructors conveniently travel to your pool Offering ocean lessons and water safety presentations (805) contactsunshineswim@gmail.com979-2488sunshineswimlessons.com@sunshineswimlessons 1280 Coast Village Circle, Ste B • (805) MONTECITOMEDSPA.COM770-2028BEAUTIFUL Skjn STARTS HERE. DermalBotox Fillers Skjn Tightening Hair Removal TempSure Firm TempSure Envi TempSure Flexure Skjn Rejuvenation EmSculptBodyPotenzaHydraFacialContouringNEO We're new to the neighborhood and would like to welcome you to the spa with a free consultation and local discounts. To schedule your free consultation, call or DM us on Instagram or Facebook @montecitomedspa.
CONTENTS SEPTEMBER/OCTOBER 2022 IN EVERY ISSUE 19 | BEHIND THE SCENES Memories captured while shaping the fall issue. 20 | HOMEWARE HEAVEN Statement pieces to add zen and whimsy to your home. 22 | IT'S ABOUT THE JOURNEY Immerse yourself in inviting destinations, drinks, diamonds, and more. 90 | 48 HOURS IN SANTA BARBARA Take a two-day tour around Santa Barbara's most pleasant places. DINING 24 | LOVE AT FIRST BITE Connecting over tapas at Milk & Honey. 28 | BIRD'S EYE VIEW Finch & Fork's deviled eggs are better than ever. 34 | A CUT ABOVE The steak is as exquisite as the decor at Rare Society. 38 | BETTER WITH AGE The only thing more impressive than Alma Rosa's wines is their winemaker. FASHION 46 | ON CLOUD WINE It turns out Europe's aura is just around the corner, at Sunstone Villa. 58 | OCEAN EYES Come sail away on the Channel Cat. TRAVEL 70 | FRENCH EXPLORATION There's more to France than Paris. 76 | WELL WISHES Beverly Hills, that's where health begins with the help of Four Seasons' focus on wellness. 80 | BETWEEN THE VINES Napa's Four Seasons: the beauty of its past and present. 84 | CULINARY CABO Taste worldly cuisine from the most prominent chefs' collaborative work in Los Cabos. WELLNESS 44 | SEASON YOUR FOODS A guide to California's seasonal produce best fit to help you flourish. Ocean Eyes, page 58 On Cloud Wine, page 46 16 | SEPTEMBER/OCTOBER 2022
"This little piece of OZ, tucked away in our corner of Paradise... remains the preeminent Dispensary on the entire West Coast. Best staff, products, pricing, and inventory, while providing an engaging and unique in-store experience. Glass House Farms consistently offers superior product at reasonable prices. There is simply no finer option when in need of all things cannabis, (with locals and visitors alike agreeing on that fact)! They provide a genuinely secure, safe, relaxing, and enjoyable environment in which to peruse and purchase. It's definitely a new Dawn... and the Farmacy is leading the way (and the pack) into a better tomorrow." SHOP WHERE THE LOCALS SHOP Stop by and browse our fine selection of premium brands today. 128 W Mission St, Santa Barbara, CA 93101 BCC License No: C10-0000293-LIC Award-winning 21+ Cannabis Shop & Delivery Service (805) 880-1207 @farmacy.ca
SB LIFE & STYLE snapshots Follow @sblifeandstyle for daily behind the scenes content, new restaurants, events, getaways, and more... A CARD TO REMEMBER At Ink.Paper.Crafts, writing cards (or creating your own in their craft classes) is just as enjoyable as receiving them. DESERT DAYS A weekend of dive-in movies and poolside brunches at newly renovated Casa Cody in Palm Springs. BEHIND THE SCENES IT'S TIME FOR THYME Brand new meal delivery service Thymeless My Chef is bringing gourmet, plant-based meals to Santa Barbara. STAY HYDRATED A refreshing taste of Kopu while rereading last issue aboard the Channel Cat. @SBLIFEANDSTYLE | 19
Volker Haug Studio Tableton Lamp
The product of traditional sand-casting techniques, this lamp serves as both a light fixture and a sculpture.
MAUNE
More than a delightful scent, this candle celebrates life and radiates positive vibes. Notes of lemon, neroli and musk work together with an amber accord to emulate the sensation of a warm hug.
4 2
Acqua Di Parma Insieme Candle
3 65
Resonate Meditation Chair Combining guided meditation, vibrations, sounds, calming lighting, and other traditional practices, Resonate offers users a tranquil experience. Simply kick your feet up and relax in the Meditation Chair. WERESONATE.COM
GARDESHOP.COM
Jonathan Adler Atlas Split Vase Alone, the Atlas Split Vase makes a statement, yet when filled with a bouquet it's truly exquisite. Crafted from unglazed porcelain, the vase incorporates accents of real gold to depict four profile faces.
SAKSFIFTHAVENUE.COM
SB LIFE & STYLE covet & crave HOMEWARE HEAVEN by CATHERINE ESREY REINVENT YOUR INTERIOR WITH THESE MULTIFUNCTIONAL STATEMENT PIECES 1 Cabana Home Glass Wrap Sculpture Add an element of endless beauty to your space with this glass blown crystallineavailablesculpture,in13colors. CABANAHOME.COM
JONATHANADLER.COM 20 | JULY/AUGUST 2022
Andrew Catanese Painting Artist Andrew Catanese's vibrant and dynamic depiction of four jack rabbits immersed in nature evokes a childlike spirit. CONTEMPORARY
Inspired by the American Rivera (though the founder boasts fashion industry experience in Europe and East Asia), beach-town leisure is apparent in Ivy Cove's playful yet sophisticated aesthetic–perhaps it's the signature blue-and-green stripe that tips us off. Created specifically for the well-traveled and suave jet setter, Ivy Cove's bags are a stylish solution to durable, high-quality travel equipment.
OBJECTS OF DESIRE For delicate, versatile jewelry with a hint of bohemian charm, Marisa Mason is the perfect pick. Handcrafted out of Oakland, California by founder Marisa Haskell, who's been refining her jewelry-making process since 2008, pieces range from minimalist 18k gold bands to exquisite turquoise-embedded necklaces. Handcast bird and snake totem pendants serve as "good luck charms," symbolic of the brand's free spirited energy and wanderlust-encouraging designs. Marisa's five-step process begins with handsketching designs and carving them into wax molds, constructing and soldering pieces in-house, and finally polishing for that radiant high-quality finish.
by ALEXANDRA LEE
Travel IT'S ABOUT the JOURNEY 22 | SEPTEMBER/OCTOBER 2022
The collection doesn't stop there–virtually every lifestyle essential is available in the shop's leatherwork, from cocktail shakers and plant hangers to Apple Watch straps and doggie leashes. Whether on-the-go or unwinding beachside, Ivy Cove is a trustworthy staple. ivycove.com
DREAM DESTINATION Are you dreaming of once-in-a-lifetime travel experiences, but dreading the hassle of planning? Leave it to Camille Porta of San Francisco-based Stonebridge Travel Consulting–a travel advisor and dream destinations designer who is with you every step of the way on your journey. Her expertise stems from her own vast personal experience in travel and is augmented by her curated selection of highly-vetted industry partners, through which she designs and delivers bespoke travel experiences to her clients. Her process begins with a complimentary consultation, yielding intimate knowledge of the client's personal interests, travel history, and what they seek to gain from the experience. "Only a long, deep conversation can even begin to grasp at the underlying unexpressed motivating factors that drive the emotions behind this wish for travel." Simply put, Camille cares: she strives to ensure her clients "a seamless experience" and promises to be their advocate should issues arise. From Australia's rugged wilderness to the crystal waters of the Maldives, Stonebridge offers in-depth insight into the can't miss showstoppers, the unique experiences, and the best of authentic cuisine for every destination on your list. It's tailored, it's personal, it's luxury…it's travel done your way.
SB LIFE & STYLE this season
Customers can even watch the process in-person as their pieces are adorned with final touches at the Oakland studio. The Santa Barbara shop carries brands from a diverse array of international jewelers, inspiring the exploration of destinations far and wide. Engagement jewelry and custom appointments are also a key part of Marisa Mason, guaranteeing that its polished modern-boho aesthetic has a place on every body. marisamason.com
stonebridgetravelconsulting.com
IVY LEAGUE Leather durability meets relaxed seaside style courtesy of Ivy Cove, Santa Barbarabased luxury lifestyle and travel essentials line. Launched by Montecito dweller and leather goods expert Ivy Moliver, the collection presents an impressive range of travel goods, beach accessories, and lifestyle products crafted from gold-rated and sustainably-produced Italian leather.
EXPLORING & CULINARY ARTS THIS FALL by ALEXANDRA LEE
FARMER'S MARKET
Discover an organic oasis at the heart of Summerland's Lillie Ave: Farm to Paper, an extension of the beloved local Sweet Wheel Farmstand, introduces a swoon-worthy collection of homewear, gardening goods, and more. Greeted by a colorful assemblage of fresh-picked flowers suitable for your entrance table, comb the shelves to find a niche collection of artisan culinary goods from unique jams to high-quality olive oils and simple syrups. The patio boasts outdoor furniture and gardening tools to assist in your next adventure growing chile de árbol, also available amongst Farm to Paper's selection of baby potted plants. It's a one-stop-shop for goods of all kinds, from beautifully detailed paper, crafting supplies, and stationery to refined pottery and local artwork. Expert tip: stop by the neighboring Sweet Wheel Farmstand for fresh produce to complement your Farm to Paper picks. farmtopaper.org ART OF WINE
GLOBAL EXPERIENCES
CHEZ OJAI Expanding your culinary endeavors doesn't have to require a trip across the globe. For a mouthwatering staycation, head to Ojai Valley Inn for an exclusive range of cooking and mixology classes, hosted at the resort's events venue "The Farmhouse" as an ode to peak harvest season. A harmonious fusion of tasting and technique, classes incorporate fresh ingredients from the property's garden: dust off your cocktail shakers for an herb-inspired mixology lesson, or flour your surface for gnocchi from scratch. Indulge in the Caviar Master Class for an evening tasting the globe's best–or better yet, teach your little ones the basics with "Kids in the Kitchen," designed to make children feel comfortable around cooking. To further expand on its luxury delights, Ojai Valley Inn introduces a getaway package in collaboration with sustainable aviation company Sun Air Jets, including accommodation at the resort's stunning 10,000-foot Casa Elar. Whether cooking, tasting, or just being, enjoy every decadent detail at Ojai Valley Inn. ojaivalleyinn.com
Culinary @SBLIFEANDSTYLE | 23
Embodying the age-old comparison of culinary excellence to works of art, Los Olivos's Artiste Winery launched a collaboration with renowned Santa Barbara artist Colette Cosentino. The collection features a Chardonnay and a Sparkling Brut Rosé bearing Colette's artwork, which at first glance appears to be two different paintings. The duo proves via Zoom call, as Colette rolls out her massive 9.5 by 11.5foot mural, that the wine bottle selections are in fact derived from different sections of the same work. Anna and Colette's dreamy collaboration can almost be accredited to divine intervention. "Her name kept coming up over and over…finally for me it was like, okay, the universe is speaking, we are meant to work together," Anna recalls. "We come from very different crafts, and bringing together our creative energies has worked beautifully." Upon first glance at Colette's mural, Anna knew it was meant to be. The pastel hues of the artwork expertly complement the soft glow of Artiste's wines. And how does the pair define the true "art of wine?" Synesthesia. "We believe that one art form can be experienced through another art form." In this case, "tasting" art and "seeing" wine, a full immersion of the senses. Diving into one of Artiste's wines next to Colette's mural is sure to produce just that! 14 pieces of original Colette's artwork are on display in Artiste's Los Olivos gallery through the fall. artiste.com
LOVE SB LIFE & STYLE dining Midnight in the Garden 24 | SEPTEMBER/OCTOBER 2022
@SBLIFEANDSTYLE | 25
MILK AND HONEY TAPAS MARRIES EXUBERANT FLAVORS WITH ELEVATED COMFORT by EILEEN BETTINGER | Photographs by SILAS FALLSTICH | Food Styling by RACHEL HUNTER. ...at FIRST BITE
E very now and then I'm reminded to tune back into life's intermissions. Shuffling along in traffic or waiting at the gate for my plane to taxi in, I find that vitality reveals itself in these liminal spaces. Tonight, nestled into what feels like the heart of a quaint winery, I watch strangers pass by on the sidewalk. As the Wednesday sun starts to give up on today's overcast sky the candle on my table flickers brighter. The outside world feels sleepy but kindles a soft murmur that drifts in through the front door. Before I sink further into reverie an old friend emerges in the window smiling as she joins me inside Milk and Honey, a tapas style gem rearticulating Santa Barbara's dining scene with romantic flavors and playful Weexperimentation.easeintothenight browsing an impressive list of alluring cocktails. Whimsical names like "Paper Plane'' and "You're Kiwiing Me, Smalls!" echo the nostalgic cartoons glowing across the wall above. My eyes, however, land on "Midnight in the Garden," a citrusy gin filled coupe with Aperol, honey, lavender, and egg white. The apéritif arrives as a grapefruit bubble bath, beautifully adorned with mint and a foamy swirl of bitters. The first sip is enough for me to know that I've found a new go-to order. Every floral, tart, and sweet note surfaces to complement the others–every sip is velvety smooth. It's an amazingly luscious amalgam, perfect to spill sultry secrets over. After repeatedly swirling my glass trying to gather any last beads of gin-tinged juice from the rim I finally set it down with the arrival of our first round of tapas. The "Date With a Pig" and the "Some 'Brie' Sauce" land before us, both garnished with flowers, both drizzled with savory-sweet glazes that glisten in the warm candlelight. The signature smell of bacon escorts my hand to one of the toothpicks waving out of a meat-wrapped date. As I close my mouth around the precisely bite-sized morsel, the crispy yet soft bacon collapses against a sweet tender Medjool, emitting a slight woody finish. Together the flavors are sealed by wildflower honey, a beautiful complement to the smokier traces. I make a mental note to order this dish for myself next time.
That's My Jam Burrata the
"IT'S THE child OF A LUXURY CHARCUTERIE BOARD AND homemade APPLE PIE HARNESSED IN AN indulgent SPREAD." Flavor
Next to a now empty plate of toothpicks, the Some "Brie" Sauce eagerly awaits my knife. I reach for a slice of freshly toasted bread and lather on the soft brie which is combined with caramelized onions, green apples, and infused with a balsamic reduction. Every bite delivers an arresting interplay of flavors. Buttery brie carries the syrupy sweetness of cooked Granny Smith, balanced by layers of umami. It's the child of a luxury charcuterie board and homemade apple pie harnessed in an indulgent spread. As we reach our meal's culmination, we dive into a mini cast-iron skillet of Patatas Bravas. Tamed slightly by garlic aioli, powerful zesty chili wafts towards my nose the moment the dish arrives. It wakes up my senses all over again, segueing nicely into a set of Black Mole Confit Tacos. Swaddled in a soft corn tortilla, the mole soaked pulled pork is incredibly tender. Pickled red onions add a refreshing tanginess and crunch, offering textural dimension to the dish. I trade a taco for one of my friend's PB&J sliders, curious about this more novel menu item. To my delight it's a surprisingly successful flavor combination. The peanut nuttyness duets the roasted flavors in the sirloin and the mildly sweet applewood bacon harmonizes with the raspberry jam. Suddenly I'm reminded of my Grandma's favorite bacon and peanut butter sandwiches and I realize I never had a reason to doubt this pairing. Our night ends with a slice of passion mango cheesecake. It's light enough to avoid toppling my perfectly satiated hunger but rich enough to slip me into a near trance. A tropical infusion announces itself boldly in every bite while a mixed berry puree offsets the creamier base. It's indulgent in the most refined way. Blissfully, I make my way to the door, taking care to remember my leftovers soon to become a love story of their own. As I head down the street, the soft whirr of traffic and twirling leaves welcomes me back outside–everything is in flux. My meal tonight reminded me to slow down. As I let myself get lost in the alchemy of tapas, time was suspended and I fell in love with food all over again. *
26 | SEPTEMBER/OCTOBER 2022
Truffle Shuffle @SBLIFEANDSTYLE | 27
THE REINVENTED MENU AT FINCH & FORK IS AN ODE TO LOCAL REGIONS by EILEEN BETTINGER | Photographs by JORDAN DONOHOE
Bobbing up and down in a newly upholstered booth, I sip on a poppy-red aperitif while tracing the room with my eyes. Using cascades of summer evening light as a guide, my gaze lingers on the table I shared with my dad four years ago. I swirl around the crushed rose petals in my drink, dubbed the Rosefinch, and try to remember what the space once looked like. Leather benches and red wine come to mind, trailed by dark wood accents and rich decaf coffee for dessert. The memory's details are fuzzy, to say the least, but it stands out as a fond one, triggering my excitement upon returning for a second meal. The renovated space is strikingly brighter, accentuated by white linen curtains and elegant moulding on the ceiling. Dark finishings have been swapped for brass accents and sage green chairs while a mid-century modern touch maintains sophistication with inviting Insoftness.aninstant, the scent of truffle oil diffuses around our booth as if to rally the senses of nearby occupants. Blended with cashew cream my first spoonful of the White Sweet Potato Soup is nutty, savory, and sweet all at the same time. Flecks of espelette bring the richer flavors into focus with each sip like an energizing yet nurturing kiss. Paired with our soup is the Kenter Farms Kale Salad. Glistening under a sherry vinaigrette and dusted with fresh parmesan, crunchy leaves are tossed with paper-thin apple slices, manchego, and red onion. The sharpness of these flavors balances that of the soup, rounding off a wonderfully fresh, summer-honoring start to our evening.
A BIRD'SEYEVIEW
28 | SEPTEMBER/OCTOBER 2022
A s I'm driving through Hope Ranch during my final weeks in Santa Barbara, the vibrant medley of the Central Coast suddenly reveals itself in clear harmony. This is the sweet spot between surf and countryside, where light-strung patios, blue cliff sides, and curtains of bougainvillea are sewn together along the seam of tide and sand. Above me, eucalyptus trees whir through the frame of my sunroof like a film reel. Patches of light seep through the leafy canopy and with it come uplifted spirits and distilled serenity. Among these recent moments of ephemeral bliss is my visit to Finch & Fork, the reimagined dining concept beaming from the corner of Kimpton Canary Hotel.
Diver @SBLIFEANDSTYLEScallops|29
White Sweet Potato Soup 30 | SEPTEMBER/OCTOBER 2022
@SBLIFEANDSTYLE | 31
Francesco Franchesi
We advance our meal with the F&F Deviled Eggs, a dish I recall loving from my last visit and the newer rendition of which I have been anticipating eagerly. When the plate arrives I look down at one of the most colorful presentations I've ever seen. Each arrangement consists of bright green chives, pickled shallots, and a small maple pork belly pad cushioned by the yellow filling. All of this is cradled in a festive pink half moon, which I'm told is created by marinating the eggs in beet juice. The eggs are pretty enough to order over and over again, even if they only tasted like average Labor Day hors d'oeuvres. I'm delighted to report, however, that they taste as good as they look. A smokey maple glaze paired with the pungent taste of mustard is my favorite moment of synergy here but the entire bite is how I would define a "burst of flavor." I would later attempt to recreate the dish at home, even pickling my own shallots, but of course to no avail. A mini cast iron skillet of buttermilk fried chicken joins the table next to our now empty plate. Nestled together in a bed of potato puree, each piece of meat is drizzled with hot honey sauce and each bite possesses a delicate crispness. Such a dish reflects the eclectic taste of Finch & Fork's executive chef, Craig Riker whose culinary approach is informed by his world travels. In this recipe, he explains that he wanted to incorporate Southern flavors with locally sourced ingredients, not only highlighting Santa Barbara's refined harvest but also demonstrating its inventive range. Such a "FINCH & FORK CELEBRATES CALIFORNIAN AGRICULTURE IN AN ELEVATED YET APPROACHABLE FASHION."
Short Rib Pappardelle Pasta 32 | SEPTEMBER/OCTOBER 2022
thoughtful addition to the menu exemplifies the way that Finch & Fork celebrates Californian agriculture in an elevated yet approachable fashion. Hope Ranch mussels and a Niman Ranch pork chop are balanced by comforting sides like Mac and Cheese. Enhanced with everything from cajun spices to Japanese chili to coconut curry broth, classic dishes seem to both welcome me home while also acknowledging culturally variant definitions of belonging. We enter the intermission in dining characterized by radiant repletion. As I await a small serving of churros to top it all off, a patchwork essence of the American Riviera emerges once again. The sentiments of terracotta rooftops and colorful archway murals are summoned by the creative and thoughtful flavor profiles in my meal. There always seems to be music playing wherever I am in Santa Barbara–here a saxophone plays gently outside my window and the Finch's song calls back in gratitude.*
@SBLIFEANDSTYLE | 33
A cutABOVE The Rare Old Fashioned 34 | SEPTEMBER/OCTOBER 2022
RARE SOCIETY, WHERE INDULGENT CRAFTSMANSHIP MEETS LOCALLY INSPIRED FARE AND A CULTURE THAT PUTS ITS PEOPLE FIRST By LAURA LEWIS | Photographs by SILAS FALLSTICH t he filet mignon cuts like butter, the caesar salad's lettuce to cheese ratio is 50/50, the service is top notch...and I just might have found my new favorite steakhouse. Rare Society, Trust Restaurant Group's Las Vegas-retro influenced steakhouse graced the Funk Zone with its presence mid-July and has become a mainstay for locals and tourists alike. Chef and owner Brad Wise chose Santa Barbara for his third location (San Diego was first) because his wife is from Santa Maria and he wanted to bring Santa Maria-style grilling to the Santa Barbara dining scene. "Thirteen years ago, I was introduced to Santa Mariastyle barbecue, which means grilling over an open-flame with red oak from the Central Coast. It was eye opening to me and I built the company around it," Brad shares. Brad Wise offers more variety in his menu than the usual steakhouse. Rare Society fuses what he grew up eating at East Coast steakhouses and what he gained from Santa Maria. His menu includes dishes such as fettuccini alfredo and ravioli to reflect the Italian influence in New Jersey. On the East Coast, it's popular for steakhouses to offer Italian food. Brad explains, "Every protein came with pasta. It was a match made in heaven." I arrive on a lively Thursday night; every table is occupied by grinning patrons slicing into juicy steaks and their mouthwatering accouterments. Entering the restaurant, there's a bar and glassed wine cellar to my left, and to the right, a display case where meat is aged for 30-40 days prior to becoming part of the evening menu. Burgundy walls, inspired by the Santa Barbara County wines that comprise their wine list, surround the modern, chic
@SBLIFEANDSTYLE | 35
36 | SEPTEMBER/OCTOBER 2022
decor. Back-to-back two-toned leather booths (black tufted leather upper and cognac leather bottom seats) are reminiscent of a plush train car. Bespoke gold circular designs rise from the booths, creating an elevated dining room unlike anything else in Santa Barbara. Black velvet chairs cuddled up to wood tables line the perimeter. There are no tablecloths, but of course this isn't your standard steakhouse. I begin with their signature cocktail, The Rare Old Fashioned made with dry-aged fat-washed bourbon, rosemary oleo, bitters, and a lardo garnish. For starters we have the pillowy Parker House Rolls slathered in truffle butter, Wood Grilled Artichoke (encrusted in a delectable garlic seasoning), and Caesar Salad, which arrives looking more like a pecorino cheese Matterhorn than a salad. As it should. For my main, I order The Associate, a family share board of three curated chef's cuts: the Petit Filet Mignon, Australian Wagyu Tri-Tip and Australian Wagyu Denver, paired with three house made sauces to enhance the already tender and flavorful meat. Chef Brad Wise aims to provide customers with "Familiar ingredients done our way." My sides–Potato Rosti covered with fondue and black truffles, and the Wood Fired Broccolini with za'atar, lemon and sumac yogurt–embody exactly that. We end our delightful dining experience with the Butter Cake. House-made sour cream ice cream melts down the sides, as if on a hot summer day, infusing the sweet cake with a tinge of rich tartness. As I scoop up the last crumb, my nightcap arrives: A Great Alexander. The concoction of cocoa-infused rye whiskey, benedictine, cream, and vanilla, dusted with freshly ground nutmeg, is the perfect pairing to top off an extraordinary evening. The Funk Zone is truly coming into its own, with the ever growing presence of beer, wine, shopping, and food vendors. The addition of Rare Society adds vintage upscale dining to the mix, with an elevated chic aesthetic that effortlessly blends retro Vegas with rustic and traditional Santa Barbara. Plus, a locally inspired yet nationally curated menu. However, what may truly resonate with patrons is Chef Brad Wise's vision for a new generation of hospitality workers by offering honest wages and benefits. Cheers to that! *
"The addition of RARE SOCIETY adds vintage upscale dining to the mix, with an elevated chic aesthetic that effortlessly blends retro Vegas with rustic and traditional SANTA BARBARA."
The Associate: selection of chef determined cuts of the @SBLIFEANDSTYLEnight|37
BeTTeR WITH AGE 38 | SEPTEMBER/OCTOBER 2022
T ucked in the valleys of Sta. Rita Hills, just north of Santa Barbara, lies a vineyard swathed in dew from its morning fog bath, the low-hanging grapes patiently awaiting their perfect plucking date. Exactly what magic occurs to turn this simple fruit into the bottle on your dining table can remain a mystery to even wine enthusiasts, a process as ancient as history itself. The luxury of a splash (or four glasses) of exceptional wine—a flavor that piques your connoisseur tongue with intrigue—is one of the finer joys in life. Luckily, we have winemakers to get the job done for us. At Alma Rosa Winery, one up-and-coming expert is breaking out on the scene, possessing qualities that set her apart from California's born-and-bred winemakers. With dark features and an unidentifiable accent, her first impression is somewhat of a mystery itself. Meet Samra Morris, Bosnian-born natural wine talent whose whip-smart nature and war-torn past have concocted a winning mixture of undaunted spirit and indestructible confidence. A move to California in 2012, followed by experience at Napa Valley's most prestigious wineries, predicted Samra's success as Alma Rosa's Head Winemaker. She's a trailblazing force driving the industry forward…and we have the pleasure of watching (and sipping) along. Samra Zooms in from sunny Croatia, where she's spending a two-week holiday before visiting Sarajevo, a city shattered by war throughout her childhood. Clad in beachwear with her hair still salty from the ocean, Samra moves inside only to remedy our spotty WiFi, revealing a relaxed yet self-assured attitude reflected in the quality of her Atwines.alma mater the University of Sarajevo, it was by coincidence that Samra fell in love with the study of food sciences, the type of happy accident every student hopes for. Having graduated with both a Bachelors and Masters in Food Sciences, Samra exhibits a fundamental understanding of the chemical reactions that create great wine— IN HER THIRD YEAR AS ALMA ROSA'S HEAD WINEMAKER, SAMRA MORRIS PROVES THAT, JUST LIKE A BOTTLE OF VINTAGE, SHE'S ONLY GETTING BETTER WITH TIME by ALEXANDRA LEE |
Photographs by SILAS FALLSTICH
40 | SEPTEMBER/OCTOBER 2022
which, notably, is a background most winemakers lack. "Winemaking is a blend of science and art," Alma Rosa's General Manager Debra Eagle puts simply. And who would know better, than this expert with a 30year career working for the industry's top wineries? Aside from schooling, Samra had no winemaking experience until moving to Napa Valley, where her first job was a Tasting Room Associate…hired, unironically, by Debra Eagle herself. Fast forward to 2019: Debra hired Samra again, as Alma Rosa's Assistant Winemaker, and she was soon promoted to Head. It was a rocky start, Samra admits, "It was a really, really crazy harvest." Not the kind of welcoming challenge she expected. "But when I took over, I was confident in myself, I knew I could do it. It was a great opportunity for me to prove myself." And that she did. Debra personally commends Samra's ability to navigate unexpected hurdles with ease, perhaps due to surviving a much tougher past. Three years into her role, Samra is rapidly improving with every harvest—"I know my vineyards now," she winks. What's next? Keep a glass polished for her first sparkling wine. I was dying to ask the question I knew everyone else had. "Do you have a favorite wine?" Samra pauses…it's too hard to choose, of course. "They're all different, like you love your children in a different way." She laughs, and I see her point, though in my experience I like to think I'm the easy favorite. But a favorite wine to make? Rosé, because it allows the winemaker more hands-on control. "I have to say, I'm very particular about my rosés," she admits. "Everybody in the cellar knows, we're making rosé today." Samra comes in with a clear end goal, looking to control color, acidity, and fermentation. "It's really fun to make it," she smiles, and I can only imagine the blatant enthusiasm of working in the cellar with Samra on rosé day.
Throughout their relationship, Debra Eagle has remained a loyal pillar in Samra's success. Her unwavering confidence in the young winemaker's talents partially stems from Samra's experience working under Thomas Rivers Brown, winemaker royalty in the "does-anyone-have-more-100point-scores" type of way. Debra's decision to reach out with the Alma Rosa role was only natural—even since the tasting room days, she found herself amazed by Samra's sheer depth of knowledge. "She was by far my best salesperson…she had huge $10,000 transactions." What specifically
@SBLIFEANDSTYLE | 41
Charcuterie board from Cailloux Cheese Shop, adjacent Alma Rosa's Solvang tasting room 42 | SEPTEMBER/OCTOBER 2022
did she see in Samra for the Alma Rosa role? "She had raw talent, and she had the personality and perseverance I'm looking for in running a business. She also had Tony."
"The beauty of our wines is that acidity and minerality," Samra explains, and though it's 9:30 a.m. my time I'm already fantasizing about an afternoon glass.
Enter Tony Biagi, awarded Vinter of the Year 2020 by wine critic Antonio Galloni, and more generally known as Alma Rosa's Consulting Winemaker.
@SBLIFEANDSTYLE | 43
Coupled with Tony's years of industry expertise, Samra's raw talent shines brightly with added polish. Tony is a key player in the Alma Rosa team, sharing his knowledge openly with other young winemakers—without him, the winery wouldn't be what it is today. He has masterfully honed Samra's talent and process, producing a wonderfully collaborative relationship that is responsible for yielding, without question, some of the best wines in the Santa Barbara region. Nothing short of a dream team.What makes the Central Coast exceptional for winemaking, as compared to the worldclass prestige of Napa Valley? For starters, the mountains are situated west to east, creating a natural "funnel" of dense morning fog to saturate the vineyards with cool air, generating a climate favorable for Pinot Noir and Chardonnay. Not a fan of the typical been-there, done-that buttery Chardonnay? Alma Rosa's will be right up your alley. Its unique mineral taste can be credited to a prehistoric marine layer still adding richness to the soil.
An Alma Rosa tasting room now graces lovely downtown Solvang, where you can experience Samra's mastery for yourself. An even better kept secret, visitors of Sta. Rita Hills can enjoy private tastings at Alma Rosa Vineyards' Ranch House, as well as hiking tours throughout the estate. Alma Rosa is also embarking on the construction of a new winery at the Ranch—so much to come! And just like the distinctive talent of wine to improve with age, Samra Morris will only do the same…and we'll be waiting with a glass in hand. *
"THE LUXURY OF A SPLASH (OR FOUR GLASSES) OF EXCEPTIONAL WINE—A FLAVOR THAT PIQUES YOUR CONNOISSEUR TONGUE WITH INTRIGUE—IS ONE OF THE FINER JOYS IN LIFE."
44 | SEPTEMBER/OCTOBER 2022
PilarJacquelinebyPhotograph SB LIFE & STYLE wellness
This process not only strips fruits and vegetables of a large portion of their nutrients but replaces them with chemicals.
SEASON your foods
Returning to our roots, metaphorically and literally, means opting for produce that honors our body's cravings, like our ancestors once did. Cultivating this relationship between us and the land is, in return, met with incredible health benefits.
L iving in California certainly has its perks—great weather, access to some of the most pristine beaches and mountains, and a culinary melting pot that brings together delicious ingredients from around the world. It's a foodie dream. While year-round availability of nearly every food under the sun has its advantages, always turning to staple items or following the whims of trends and obscure cravings means missing out on the benefits of seasonal eating. Because most of us rarely stop to think about whether a sweet potato or decadent cherimoya is in-season when deciding what to eat, we unknowingly settle for less nutritious and flavorful foods—essentially robbing our bodies, and ourselves, of what we truly deserve: the absolute best. Higher Nutritional Value
The unsettling truth of how out-of-season food gets to grocery store aisles is reason enough to eat in alignment with the seasons. It turns out, most produce that is not locally grown can be up to a year old. What's worse, it's kept "freshlooking" thanks to freezer containers that halt ripening during transportation. The produce is then gassed with ethylene to induce rapid ripening, creating the illusion of picturesque perfection.
The result? Produce that cannot satisfy our bodies' nutritional Asneeds.wemove
HOW EATING WITH THE SEASONS BENEFITS YOUR HEALTH
from summer into fall, when leaves begin to coat sidewalks with vibrant shades of orange, red, and yellow, our bodies naturally react to the shift. We intuitively crave the flavors and sensations of the new season. This pattern can be traced back to our ancestors, who lived off of local fruit and vegetables, forming a supportive connection between nutritional needs and the cycles of the growing seasons.
by MORGAN ALLEN
Food has healing properties when used correctly; it has the power to fortify our health. When we receive the correct macros, vitamins, and minerals, every system in our body gets a boost of energy, leading to a more productive overall function: to optimization.
FRUIT: ApplesOrangesPearsPlumsStrawberriesPersimmonsRaspberriesHappyseason's eating! * VEGETABLES: AvocadoAsparagusSquashBrusselsSproutsMushroomsBeetsEggplant
@SBLIFEANDSTYLE | 45
A major upside to eating seasonally is the fun that comes with discovering new recipes. Try picking one or a few seasonal ingredients and find recipes that highlight them. Maybe that looks like adding sliced persimmons to morning oats, or cooking up a warm squash soup on a chilly day. This is the perfect way to add variety to our diets, increase our gut flora, optimize the rich flavors of the season, and improve our skills in the kitchen, all in one.
The closer our food is grown to us, the better! Food miles— the distance and time food travels from where it is grown to where it is consumed—is quickly becoming one of the primary sources of greenhouse gas emissions across the globe. By shopping locally, we're not only getting highquality produce, but advocating for an environmentallyfriendly food system, rather than contributing to the negative impact of our current one.
4. SUPPORT LOCAL FARMERS
Some of Southern California's seasonal fall favorites to snag on the next shopping run:
A great way to find seasonal produce is to shop local farmer's markets, which not only give us access to fresh produce, but also supports local businesses and gives back to our community.
Eating seasonal, local, whole foods helps our bodies naturally detoxify—the process of eliminating all the waste and toxins in our body—which improves digestion and creates a diverse gut microbiome that helps process our food. On top of this, eating nutrient-dense foods helps build up the structural integrity of our bodies, strengthening membranes, tissues, and organs for optimal health. All that, from simply eating intuitively and trusting the seasons to guide our weekly grocery haul. Not sold? Here are seven reasons to turn to seasonal, locally grown produce this fall:
2. RECEIVE MAXIMUM NUTRITIONAL VALUE
7. EXPERIENCE NEW RECIPES
3. LEARN TO EAT INTUITIVELY Eating intuitively is a skill, and like all skills, it can be learned. We are accustomed to eating out of sync with nature, so reteaching ourselves to listen to what our bodies need requires time and patience. Yet, once we begin eating with, instead of against, our bodies' desires, they will balance out, helping guide future healthy eating habits and reducing cravings for refined, processed foods.
When fruits and vegetables are consumed in season, they are at their ripest point and naturally filled with the maximum amount of nutrients. Seasonal produce adds highly nutrient-dense food to our meals, which act as natural supplements, providing our bodies with the essential vitamins and minerals we need to fight off viruses and illnesses.
5. PROTECT THE ENVIRONMENT
1. ENJOY PRODUCE WHEN IT'S FRESH AND MOST FLAVORFUL Fruits and vegetables harvested in season are at their prime, meaning the flavor, texture, and smell of all seasonal produce will be the best of the best. This makes them ideal ingredients for leveling up meals and bringing delicious, whole foods and healthy variety into our diets.
6. SPEND LESS MONEY ON PRODUCE Often, produce that is out of season is priced higher, as a result of a lack of supply and the importation infrastructure required to attain it. Yet, in-season produce is abundant and easily accessible, making prices affordable.
So the next time you are at the local grocery store (locally Bristol Farms has the best selection), look at what fruits and vegetables are in season before reaching for your go-to's. Or better yet, hit up the Santa Barbara Farmer's Market or Sweet Wheel Farms. Your body will thank you later.
SB LIFE & STYLE fashion ON CLOUD W INE Photographs by JARED FIX | Stylist OTTOCINA RYAN | Models LAKEN ROMINE with Newmark Models & CAITLIN McHUGH with Wilhelmina | Hair & Makeup JA'NICE RAMOS | Location SUNSTONE VILLA sunstonewinery.com 46 | SEPTEMBER/OCTOBER 2022
Chanel jacket, The Webster Sage The Label shorts, Whiskey & Leather Kai Linz necklaces, Allora by Laura Loewe bag, The Webster Flowers by Slate Catering @SBLIFEANDSTYLE | 47
48 | SEPTEMBER/OCTOBER 2022
L'Agence shirt, Juniper Celine skirt, The Webster Lack of Color hat Marisa Mason necklace @SBLIFEANDSTYLE | 49
Dior dress, The Webster Food by Slate Catering 50 | SEPTEMBER/OCTOBER 2022
Zero Maria Cornejo jumpsuit, Allora by Laura ASTR dress Alexis Bittar @SBLIFEANDSTYLEbracelets|51
On ScotchCatlin:&Soda shirt, Whiskey & Leather Laboratorio skirt, Allora by Laura Marisa Mason bracelets & rings Kai Linz ring, Allora by Laura On LapointeLaken:dress, Allora by Laura Alexis Bittar earrings Marisa Mason necklace Stuart Weitzman heels Food by Slate Catering 52 | SEPTEMBER/OCTOBER 2022
@SBLIFEANDSTYLE | 53
On ScotchCatlin:&Soda shirt, Whiskey & Leather Laboratorio skirt, Allora by Laura Stuart Weitzman heels On LapointeLaken:dress, Allora by Laura Stuart Weitzman heels Food by Slate Catering 54 | SEPTEMBER/OCTOBER 2022
Marisa Mason bracelets Kai Linz ring, Allora by Laura Food by Slate Catering @SBLIFEANDSTYLE | 55
56 | SEPTEMBER/OCTOBER 2022
Lapointe top & pants, Allora by Laura Alexis Bittar bracelets & earrings Kai Linz ring, Allora by Laura Amanu sandals @SBLIFEANDSTYLE | 57
58 | SEPTEMBER/OCTOBER 2022
On ALIXLiza:dress, Allora by Laura On VilebrequinArsenii: FundamentalshirtCoast shorts, ShineUP Vacheron Constantin watch On ALIXLiza:dress, Allora by Laura
On VilebrequinArsenii: FundamentalshirtCoast shorts, ShineUP Vacheron Constantin watch
Photographs by JARED FIX | Stylist OTTOCINA RYAN | Models ARSENII SAVITCKII with Two Management & LIZA KEI with Wilhelmina | Hair & Makeup JA'NICE RAMOS | Location CHANNEL CAT channelcatcharters.com OCEAN EYES @SBLIFEANDSTYLE | 59
Brochu Walker sweater, Marcus La Revêche bikini Rolex watch, Laykin et Cie 60 | SEPTEMBER/OCTOBER 2022
La Revêche bikini Alexis Bittar bracelets TAI Jewelry "love" earrings @SBLIFEANDSTYLE | 61
On ALIXLiza:dress, Allora by Laura On VilebrequinArsenii: FundamentashirtCoast shorts, ShineUP 62 | SEPTEMBER/OCTOBER 2022
Vilebrequin shirt & swim trunks ALIX dress, Allora by Laura Kai Linz bracelets, Allora by Laura @SBLIFEANDSTYLE | 63
Vilebrequin VKTRBLAK.shirtpants, ShineUP Vacheron Constantin watch So De Mel swimsuit Dior scarf, The Webster Amanu sandals 64 | SEPTEMBER/OCTOBER 2022
So De Mel swimsuit Dior scarf, The Webster Kai Linz earrings, Allora by Laura @SBLIFEANDSTYLE | 65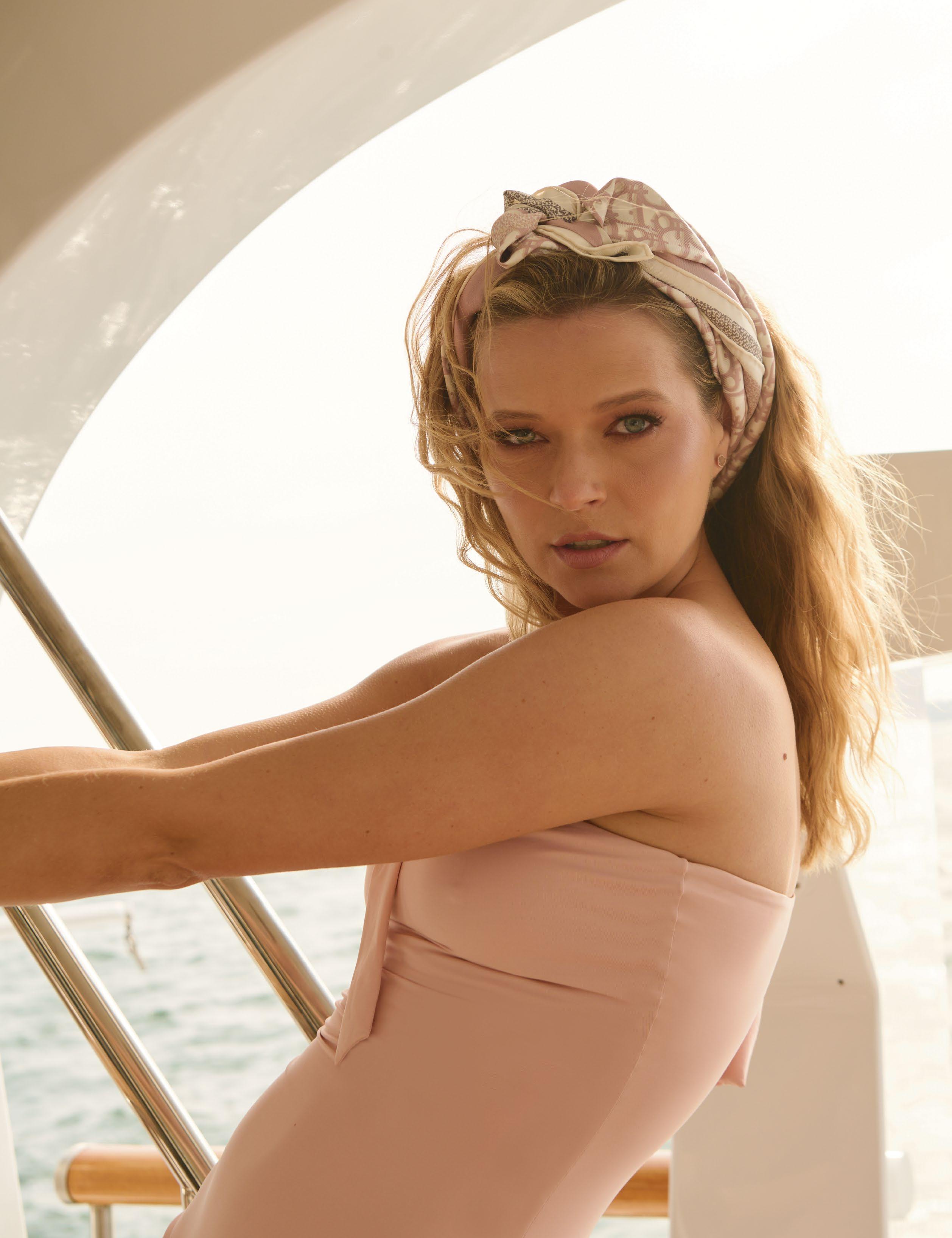 66 | SEPTEMBER/OCTOBER 2022
Banks Journal boardshorts, ShineUP Etro dress, The Webster Laykin et Cie ring Kai Linz necklace, Allora by Laura Vacheron Constantin watch @SBLIFEANDSTYLE | 67
La Revêche bikini Kai Linz necklace & bracelets, Allora by Laura Vilebrequin shirt Vacheron Constantin watch 68 | SEPTEMBER/OCTOBER 2022
Agua Bendita dress, The @SBLIFEANDSTYLEWebster|69
FROM PARISIAN RESTAURANTS TO BORDEAUX WINES & COGNAC DISTILLERIES by OTTOCINA RYAN SB LIFE & STYLEEXPLORATIONtravelFRENCH 70 | SEPTEMBER/OCTOBER 2022
M y eyes must be playing tricks on me, I think, looking up at the golden art deco facade of my Paris hotel. I slept on the eleven-hour flight, yet I'm convinced I'm misreading the cursive sign above the restaurant. I'm not. It says "Montecito."
I wake up at sunrise and walk to the nearby Tuileries Garden, the sweet scent of patisseries infiltrating the streets. Returning to the Kimpton, I beeline straight to Montecito for breakfast. With a menu of golden latte porridge, ricotta toast, huevos rancheros, and gluten-free pancakes, they nail California cuisine, right down to the condiments.
Sequoia rooftop bar at Kimpton St. @SBLIFEANDSTYLEHonoré|71
I get over my bewilderment and step inside Kimpton St. Honoré, the California-based hotel group's first property in France. Perfectly intertwining the two iconic cultures, the former upscale department store, converted into a luxury hotel sans pretentiousness, overflows with both cool-factor and charm. With complimentary bikes and evening social hours, which I've come to love at Kimpton properties, it's the perfect home away from home. I open my door with a wooden key card (you won't find plastic here) to a Parisian apartment-inspired suite. Chic minimalist decor adorns the room, while pops of rich hues and velvet pull the space together with a French je ne sais quoi. I feel my jetlag sneaking in; naturally, the best way to fight it is with refreshments. Sequoia, the ninth-floor rooftop bar, with stunning wrap-around views of the entire city, is the sanctuary I need. Its subtle Art Deco foundation complements the surroundings, while a menu equipped with guac and lobster rolls—that rival their Californian muses— and staff in Vans amp up the cool elegance of the spot. I sip on the Sympathy cocktail—a refreshing concoction of tequila, green chartreuse, green tea syrup, yuzu bitters, and lemon—while looking out to Palais Garnier as live music echoes in the background. Though the hotel's comforts are hard to leave, it's time to go all in for dinner and see more of the city on the way. An Uber takes us along bustling streets illuminated by glistening lights—it's just like movies: magical. We arrive at Fouquet's, an iconic Champs-Élysées bistro for escargot and real French onion soup. Butter and garlic intermingle in unbelievable richness without being overwhelming, and the soup has the table nodding in unison, saying, "so that's what it's supposed to taste like." This is more than a meal; it's an experience unlike anything I could get back home.
Galleries Lafayette, the largest of the famed department stores, is a dangerously convenient five-minute walk from the hotel, and we are in the door the minute the clock strikes ten. The displays are vibrant, and the mannequins are styled with creativity seldom seen in the States. It's as if each section is competing with the adjacent on color and "wow" factor.
Hotel Chouchou Hotel Chouchou 72 | SEPTEMBER/OCTOBER 2022
Luxury brands, whose names you may not be able to pronounce, mingle with bespoke European designers, and there's even a sustainable [re]store section with consignment pieces. Weighted with purchases, we move on to the second most important aspect of French culture: pastries. We take a macaron-making workshop at Galleries Lafayette's kitchen. Our freshly made chocolate and pistachio macarons are worth the embarrassment of struggling with seemingly simple steps, like piping the shell paste in a perfect circle. It's harder than it looks, so I was grateful for the chance to learn from a patient expert before attempting the art of the macaron at home. Adequately immersed in local culture, we move to Hotel Chouchou, a few blocks from the Kimpton. It lives up to its name—a playful term of endearment. The goldmirrored entry hall sets a glamorous tone from the get-go. As others check in, I peruse the lobby shop stocked with lingerie, doing my best to translate the sarcastic sayings on the mugs…the atmosphere is silly, but not in your face. My room is quintessentially Parisian; there's a phonograph, vintage trunks, and a basin tub beside a window looking out over rooftops. The ideal place to pretend you live in Paris. Upon checking in, I noted the lively bar, so I quickly settle in and return downstairs, slipping past a fashion shoot a floor below mine. I don't hear any English all evening, aside from Britney Spears covers piping from the stage. I've spent months exploring Parisian shops and quaint restaurants while neglecting the rest of France. So, when the option to add a train to Bordeaux with my French bee flight presented itself, I jumped at the chance to head south. After two hours, we check into InterContinental Bordeaux - Le Grand Hotel, a historic structure in the
Fueled up, we set out for the most important Parisian activity: shopping.
Place de la Bourse, @SBLIFEANDSTYLEBordeaux|73
74 | SEPTEMBER/OCTOBER 2022
center of town. I sit on the balcony, sending a few emails while overlooking the opera house, which upon its 1780 completion, was the epicenter of Bordeaux society. To get the lay of the land, we take a walking tour of the city. Our guide Bruno Beurrier—clad in a tweed suit, a curved-up mustache, and enough personality to fill the entire country–takes us exploring through a maze of harmonious blond limestone buildings. Here, modernization yields to the historical, preserving the city's charm. There are no visible tram wires; it's the first tram system to utilize underground energy, allowing us to take in the beauty of St Andrews Cathedral in all its glory. We meander, St Catrine, the longest shopping and walking street in Europe. We stop along the way for a canelle, a local specialty. At Mollat, the largest independent bookstore, I marvel over stacks on stacks of French and English books that have me wishing I brought an extra suitcase. Back at the hotel, I swim in the indoor pool of the Guerlain Spa, surrounded by curtains, before heading to the best dinner of the entire trip at Le Bordeaux, where wine accompanies delicious seasonal dishes. Seeing as Bordeaux is the largest wine-growing region in France, with 65 appellations, we need to get up to speed. The next day we take a tram to Cité du Vin—a futuristic structure that's a cultural center for wines from around the world. I even spot an Au Bon Climat bottle at the shop. We have lunch at 7 Restaurant overlooking the river, beginning with a poached egg topped with caviar over asparagus and finishing with a dessert sampler with mini versions of all five desserts. Because really, how could you pick just one?
Cite du Vin's museum is interactive—the best kind. I walk from an educational exhibit on the role of wine throughout history, spanning ancient Egypt to the most recent innovations. From there, I head to a section where films on the winemaking process play—Bordeaux-style wines are blended, like paintings, rather than using one varietal, as is most common in California. Next is the immersive pairing exhibit, and my favorite, the area where you smell different scents, training yourself to pick up on subtle notes. Continuing with the museum theme, we immerse ourselves in art at Les Bassin du Lumières; a WWII submarine bunker converted into a digital art museum. It's an otherworldly experience standing in the dark, watching moving paintings projected onto the massive structure's walls and basins of water. As daylight wanes, we walk across town to the Garonne River "THERE'S PALPABLE tranquility, WITH flowers CLIMBING THE WALLS OF AND DRAPING OVER paths. "
St Emilion
HOMES
for a cruise led by the owner of a local wine shop, aptly named Cousin & Compagnie. Gliding along, we sip wine and nibble on charcuterie. Our host imparts knowledge of the Bordeaux wine region, stopping to point out a riverside chateau owned by the Clarins family amongst the fishing cottages. A bridge built by Napoleon silhouetted against the pink sky signals our return to the dock. Walking back to the hotel, the city has the liveliness of a college campus—even on a InTuesday.themorning, we drive through vineyards, mostly merlot, cab franc, and cab sauv—75 percent of which are organic. 45 minutes away, we stop to stroll the peaceful streets of St Emilion a picturesque village nestled amongst vineyards. There's palpable tranquility, with flowers climbing the walls of homes and draping over paths. We look out from a vantage point onto tile roofs, limestone facades, and cobblestone streets. A pitstop for macarons for the road is a must; plus, they follow the original recipe, not that of their colorful Parisian counterparts. Then we're off to Cognac. An hour later, we drive up to Chateau Des Plassons. The family who runs the distillery emerges from the stunning home to greet us for a tour of the barrel room where the cognac is aged for a minimum of two years in French oak barrels, sans added yeast or sulfites. After a lunch of foie gras burgers, we continue to Cocnac City. The streets are quiet, in a nice way. The 20,000 population seems to all be inside their homes. We visit Martell—one of the oldest and most renowned cognac houses. Harmless black fungus from the vapor of the angels' share coats the cellar walls, contrasting the sleek workshop. Here, you can make your own premium blend and peek into the library, where they keep two bottles of every single cognac they've ever made. We retreat to Chais Monnet, the only luxury hotel in Cognac. It has a countryside feel with a downtown location. After a whirlwind week we almost collapse into the couches in the jazz bar. It's as if the bartender looked at us and knew what we needed: cognac espresso martinis. When our glasses are empty, it's back to the room to rest up before tomorrow's big day—a train ride to Paris, and French bee flight back to LAX, and finally, a scenic drive back to Montecito. *
It's difficult to justify not going to Paris when flights start at $500 round trip. French bee launched LAX - Paris Orly flights in May, making getting yourself and your family to Europe even more accessible. As the redeye takes off, providing the best sunset view in Los Angeles, the flight-attendants-that-couldbe-models serve champagne. In premium economy, the touchscreen is triple the size of what I typically see in economy and has enough options to keep one entertained for much longer than the 11 hour flight. The ground view camera is a fun one during takeoff. They also pass out tablets loaded with magazines—I peruse French Elle to brush up on my vocabulary. Playing into the destination and departure locales, dinner is shrimp linguine, a California roll, and unmistakably pungent camembert and grapes, France here we come! The seats lean surprisingly far back…and that's the last thing I remember before being woken up by touchdown in Paris.
ENJOYFLIGHTyour @SBLIFEANDSTYLE | 75
BONUS: if Paris is not your final destination, when booking French bee offers an option to add a train ticket, a nudge to explore beyond the tried and true Parisian arrondissements. Wine tasting in Bordeaux, peut-être? frenchbee.com
76 | SEPTEMBER/OCTOBER 2022
WELLNESS FLOOR IS RELAXATION AT ITS FINEST
@SBLIFEANDSTYLE | 77
OTTOCINA RYAN FOUR SEASONS HOTEL LOS ANGELES AT BEVERLY HILLS'
WELL WISHESby
I canceled my summer travel plans and checked into a wellness suite at Four Seasons Hotel Los Angeles at Beverly Hills. Amidst a travel resurgence and coming off a few months of going nonstop, a reset was in order. The property dedicated the entire fourth floor to wellness, and I was ready to immerse myself. Opening the door to my wellness suite, it's bright and peaceful. A Peloton and a meditation cushion greet me, standing out amongst the modern California decor. Though they may be the most Californian furnishings of all… What I don't see are the water and air purification systems, and the circadian rhythm-regulating lighting. Grassy balconies off the living room and bedroom overlook the hotel's garden, which currently hosts a ninth birthday party more elaborate than most weddings. In lieu of wandering down in hopes of an invite, I head to the pool. Orange trees and matching umbrellas shade the deck. As I lounge in the sun, the occasional helicopter (perhaps landing on the hotel's helipad, which doubles as an event and yoga space) is the only reminder I'm in Los ThatAngeles.afternoon, I book a two-hour slot at the private fitness studio across from my room, sync my Spotify with the speaker, and sink into my
workout. It feels like a playground. I bounce from the Peloton to the treadmill to the hydro rowing machine. Trying new, dynamic equipment, like the workout mirror, has me fueled with childlike energy. I'm grinning, and it's not just the endorphins; I've never enjoyed working out so much. Staying on the wellness floor, with these amenities at my fingertips, encourages me to get out of my routine to create a better one. Feeling relaxed and healthy, I venture from the wellness enclave to Culina, the Italian fine dining restaurant off the lobby, for dinner. The atmosphere is dark and romantic, yet the flavors are vibrant. Using the excuse that wellness is all about balance, I order a That's So L.A. cocktail. The concoction of mezcal, peach-habanero shrub, lime, and aquafaba creates the perfect harmony of smoky, spicy, and sweet. My entree, the fish of the day, is a show-stopping whole branzino—simple and perfectly seasoned.
"IT'S SIMPLY A luxurious AND relaxing ENVIRONMENT CONDUCIVE TO CHOOSING THE healthiest OPTIONS & SOMEHOW ACTUALLY enjoying THEM."
78 | SEPTEMBER/OCTOBER 2022
WHAT to PACK WEEKEND WELLNESS WARRIORS Plagued by boring workout gear? Swap it out for this universally flattering, body sculpting number. A crisscross open back and V-neck add just the right amount of oomph to your workout routine, while ribbed texture ensures premium stretch and deluxe quality. A must for Peloton rides, private fitness sessions, and morning meditation alike. twentymontreal.com Say goodbye to pesky soreness with Lure's innovative relief stick, formulated with CBD and arnica for gentle relaxation. This luxury stick soothes tight and inflamed joints and muscles with its non-greasy, moisturizing formulation, designed for use at home or on-the-go. Take your workout (and your wellness) to the next level without fear of day-after soreness. thelurelife.com
Freddie, my therapist—who is also a yoga teacher, nutritionist, and former chef—cheerfully greets me. He then promptly jumps into a conversation about the importance of nourishing your whole being: mind, body, and soul. The 110-minute treatment begins with Hypervolt percussion therapy, breaking down fat cells and priming my body for a lymphatic massage. I'm then cocooned in La Natura Botanicals' anti-inflammatory turmeric clay mask, which withdraws toxins and tightens skin. The massage oil fills the room with notes of citrus, lemongrass, and ginger as excess fluid is moved toward my lymph nodes with expert precision. It's relaxing and effective. Relaxation is crucial, according to Freddie, who explains that nothing is productive when the body is stressed. After the last few days, I agree. I walk down the hall to my room, feeling reborn. I hardly left the fourth floor during my stay, yet it feels like my health and vitality have leapt miles. *
@SBLIFEANDSTYLE | 79
3
TWENTY MONTREAL EVEREST THERMAL BIKER SHORT BODYSUIT $125 LURE PAIN RELIEF STICK $75 Enhanced athletic performance requires an ultimately solid foundation. Luckily for us, APL has mastered the art of the workout shoe, featuring a sculpted heel, stability-centering foot sole, anti-budge laces, and rubber traction pads for durability… safe to say, they've thought of everything. In an attractive nude and white colorway, style isn't sacrificed for comfort and quality. Time to hit the treadmill! athleticpropulsionlabs.com
1 APL TECHLOOM TRACER SNEAKERS $250 2
Nothing screams "Health!" more than a radiant complexion. Let Retrouvé's Nutrient Face Serum, designed for all skin types and textures, enhance your skin with antioxidant-rich ingredients including white tea, niacinamide, and loads of Vitamin C for brightness. The luxurious consistency allows for a maximum punch of nutrients, along with subtle hydration. Coupled with endorphins from your in-room workout, your glow will be through the (sun)roof! retrouve.com by ALEXANDRA LEE RETROUVÉ NUTRIENT FACE SERUM $3254
The Bryte mattress entices an early bedtime. By 9:30, I've already crawled under the crisp sheets, adjusted the temperature, and turned on the relaxation settings on the bedside tablet. Waves subtly ripple through the mattress, drawing my mind away from my to-do list and to the gentle movement lulling me to sleep. Next thing I know, I'm waking up to sunlight and palm trees dancing outside the sheer curtains. I'm not a meditator, but when there's a meditation cushion in your living room, why not? The same goes for the Peloton; it takes less effort to ride it than it does to ignore it. The atmosphere sets the tone for a healthy day and forming good habits. There's no retreat instructor making you journal, or do a 6 a.m. Pilates class. It's simply a luxurious and relaxing environment conducive to choosing the healthiest options, and somehow actually enjoying them. I sit on the patio of Culina Caffe for breakfast. My acai bowl makes a dramatic entrance in a cloud of dry ice, and the avo toast is heaped with seeds, sprouts, and such a thick layer of avocado that not an inch of toast is visible. A weekend of working out more than usual calls for a reward (read: spa day). I schedule a Toning and Firming Body Sculpt Treatment from the newly updated menu.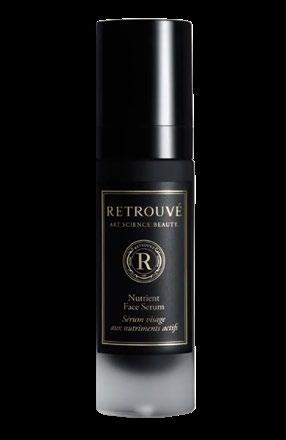 FOUR SEASONS NAPA VALLEY TAKES TO HEART THE INDIGENOUS LAND IT RESTS ON by OTTOCINA RYAN BETWEEN the VINES
American influences are as prolific as grapevines throughout the Calistoga property. Elusa, the on-property winery, translates to "to hold something precious" in Wappo. And precious it is. The tasting room is just the beginning of subtle odes to the land and its predecessors. Besides offering standard tastings, a winemaking experience is available to those who want to take their skills to the next level with Thomas Rivers Brown, the renowned consulting winemaker with the most 100-point scores from Robert WhileParker. the tasting room has its perks—a seemingly never-ending variety of rich and diverse wines—I feel the strongest connection to the land is at Spa Talisa. Indigenous ingredients, and you guessed it, wine, inspire the array of treatments. Regardless of your choice, they conclude at the tranquil relaxation area, built around boulders native to the property. In one section, cool mist rises from the deck; in another, guests sunbathe, and like the natives, apply mineral-rich mud to naturally detoxify their bodies. I opt for a simple soak in the hot tub overlooking the vineyard.
80 | SEPTEMBER/OCTOBER 2022
he only resort in Napa residing within a working winery, Four Seasons Napa Valley, feels as though it bloomed from the landscape. Farmhouse chic buildings are filled with natural hues and objects honoring the inhabitants of the land before it became an art-centric resort in November 2021.
T
Our room perfectly fuses the historical, earthy, and modern. The live edge wood bed begs me to curl up with an inviting book. A horse bit hangs across from me, a remnant from the previous owners' farm. The bathroom's black honeycomb tile, gold fixtures, and deep soaking tub add contemporary Pinterestworthy touches to the cozy space. Yet my favorite part of the room is the balcony. With an unobstructed view of the 20-acre property—a fifth of which is filled with Cabernet Sauvignon vines—I could soak in the scene, and the golden rays pouring in, for Nativehours.
Spa @SBLIFEANDSTYLETalisa|81
TRUSS Restaurant + Bar 82 | SEPTEMBER/OCTOBER 2022
Fragrant jasmine flowers that adorn the vibrant fruit platter perfume the air as we look out on the vineyards, while fog dissipates above the forested hillside. Thinking of how we will spend the day, we peruse the property's book of offerings. There are bikes for the adventurous types who prefer to pedal to nearby wineries, and tours of Downtown Calistoga, yet we conclude there's no need to leave the property. Wine, food, culture, and anything else our hearts desire can be found right here.
We continue the theme of tranquility poolside, where the only sounds are music, chirping birds, and the shaking of margaritas at Campos, the California Mexican restaurant helmed by a Oaxacan chef.
* @SBLIFEANDSTYLE | 83
A peaceful day culminates at TRUSS Restaurant + Bar, the property's majestic eatery with vaulted ceilings and a whopping 250 wines in the cellar.
Through the kitchen's glass walls, I watch the pastry chef frost a cake as we graze on a charcuterie board anchored by meats from Healdsburg's Journeyman Meat Co. Our salad arrives split onto two plates without asking, a testament to the staff's anticipation of needs. Everything is thoughtful and intentional. I mention how lovely the vases on the table are, and the server informs me the local ceramicist who makes them offers on-property pottery classes. The maitake flatbread that follows still comes to me in daydreams— mild cheese and oozing egg yolk melt into lacy maitake mushrooms as we pull slice after slice. Intent on ending the meal with a bang, we order the rhubarb pavlova. Flowers and frozen yogurt adorn the pavlova, while sprinkled rosemary gel dots decorate the bowl like fresh morning dew; it could easily qualify as one of the property's art Speakingpieces. of morning, if you're not spending it on the balcony indulging in room service, you're doing yourself a colossal disservice.
84 | SEPTEMBER/OCTOBER 2022
The
L os Cabos is one of my go-to destinations. It's not only because a two-hour-ish flight lands you on vacation, but because the culinary offerings and hospitality are consistently top-notch.
This year's weekend series kicked off with San Diego-based chef, Claudette Zepeda, whose approach to regional Mexican fare garnered her recognition in the 2019 Michelin Bib Gourmand list. Michael Mina, and Ronnie Killen were also among the chefs to create limited time menu offerings showcasing their expertise paired with the region's freshest ingredients.
Kim Alter, chef and owner of Nightbird in San Francisco, was the guest chef during our stay. Chef Pinet shares that he loves doing the series, because he always learns something new from the guest Manta at Cape
Every year, Waldorf Astoria Los Cabos Pedregal invites acclaimed chefs to collaborate with the resort's culinary team and Executive Chef Gustavo Pinet at its Guest Chef Culinary Series. Featured chefs are Michellin-starred restaurant owners, James Beard Awardees, and Top Chef winners, among other accolades.
Speaking from experience, it is an especially palatable trip to take with a baby. Our 10-month-old made eyes with a man in the middle seat behind us until eventually her lids became heavy and she napped. Then we landed.
After a drive through the desert, we arrived at what appeared to be an impossibly long tunnel. On the other side of the mountain is Waldorf Astoria Los Cabos Pedregal. Situated on the outermost tip of the peninsula is the 115-room resort with ocean and mountain views.
@SBLIFEANDSTYLE | 85
GET-AWAY TO THESE FIVE-STAR RESORTS OFFERING THE BEST IN COASTAL CULINARY CUISINE by ELIZA KRPOYAN CULIN A RY C A BO
chefs. For instance, he loved Chef Alter's take on romesco, which he explains is usually heavy, but the way she prepares it is light. As part of the weekend series, Alter added a handful of dishes to the dinner menu at the property's signature restaurant Don Manuels. Live music played as we tried her perfectly plated prawns with charred avocado and charred citrus vinaigrette, and lobster tail with turnip, carrot, and vanilla. Her focus for the series was local and sustainable, as well as preparing dishes that are bright, light and acidic.
"If, like me, your DREAM VACATION would be DINING on crispy rice with spicy tuna at Nobu every day, then grab your PASSPORT and pack your bags. "
Thetequila.food and service at Pedregal is thoughful. Leading up to dinner, we watched from our ocean front room, as the staff engineered a sunken living room and fire pit made of sand for the special dinner (which concluded with fireworks). We enjoyed appertifs and post-dinner drinks here. And the next morning, the hardwork that was put in from sunrise to nearly sundown to create this seating area was leveled. It is remarkable how much effort is put into ensuring a memorable experience for guests. The annual series finishes this year with best friends, Nancy Silverton and Nancy Oakes on November 10 through 12. The crown jewel of Silverton's culinary empire is Michelin-starred Osteria Mozza, and Oakes is the owner of L'Avenue and Boulevard. If you can't make it to this weekend, plan to visit during the series next year and immediately secure seats for the private If,dinner.likeme, your dream vacation would be dining on crispy rice with spicy tuna at Nobu every day, then grab your passport and pack your bags. Opened at the end of 2019, Nobu Los Cabos is the ultimate property for epicurists. Owned by Robert de Niro, Nobu Matsuhisa and film producer and entrepreneur Meir Teper, the 200-room property marries Japanese minimalism with Mexican materials and finishes. Like Nobu Ryokan Malibu, rooms are appointed with traditional Japanese soaking tubs. But while Ryokan rates begin at $2,000 per night with a two night minimum stay requirement, the five-star Nobu Los Cabos, is more digestible. Currently, Taste of Nobu packages start at $531 per night, and include daily breakfast credit, one dinner for two guests at Nobu Restaurant for every three nights, and daily spa credit.
The main event was a sold-out, five-course chef's tasting on the beach. Alter is more than familiar with this style of dining as her Hayes Valley restaurant is a seasonally evolving multicourse menu. The private dinner began with Hiramisa beautifully paired with citruses and radish, followed by lobster, palm heart, elote, and huitlacoche, while the final savory course was pork tenderloin prepared with miso, peach, and pumpkin. Each dish was complemented with wine, and the dessert course, shortcake with fresh strawberries, was paired with Patron Burdeos
86 | SEPTEMBER/OCTOBER 2022
Guest Chef Culinary Weekends, Waldorf Astoria Los Cabos @SBLIFEANDSTYLEPedregal|87
Sashimi Atun, Manta at The Cape Manta at The Cape
PazAracelibyPhotographs88 | SEPTEMBER/OCTOBER 2022
menu at Pacific Restaurant includes options like braised short rib burrito, asian cold noodles bowl, and a personal favorite: an avocado pizza with jalapeño ricotta cheese, cilantro, agave, serrano chilli, and lime. This take on pizza is worth the trip itself. More reason to book your flight: the menu offerings at Nobu Los Cabos restaurant are on par with the brand. Expect signature dishes like rock shrimp tempura with creamy spicy sauce, Nobu tacos with salmon, blue crab, or lobster, and Yellowtail jalapeno, as well as additional offerings like tuna "tostadas," and Nobu "Caesar" salad. My husband and I strategically chose to have our mini-moon at The Cape, a Thompson Hotel, because we wanted to come back year after year to celebrate our anniversary. From the moment we leave our home it takes less than five hours to arrive at the hotel. This makes a short trip feel like a proper getaway. The property's clean lines, and dark wood tones set a romantic ambiance. Inside guestrooms— which feature views of the Sea of Cortez, and the famed Arch—is a bronze plated bathtub that upon returning to your room is filled with bubbles and rose petals. Romance to my husband and me, is experiencing a delectable meal together paired with a brilliant bottle of wine. We were particularly excited to have the opportunity to indulge in famed Mexican Chef Enrique Olvera's tasting menu at Manta. The restaurant offers a five-course, prix-fixe menu with twowine pairing options—regular and premium, or you can order a la carte. We selected a total of 10 different items and experienced the full spectrum of the menu. Our favorites included the sashimi, shrimp, scallop and octopus aguachile, and fish tempura tacos enhanced by Chef Olvera's off-the-menu Black Tears hot sauce available upon request that's made with habanero peppers. We dined as the sun glistened golden and rosy hues onto the water. Manta is the most beautiful setting to experience the sunset. In the mornings, we would dine al-fresco at The Ledge. We sipped cappuccinos and indulged in offerings like soft-shell crab benedict and grilled octopus chilaquiles as the waves crashed ahead of us. Our afternoons were filled with carefully crafted cocktails and guacamole poolside, followed by a siesta. After dinner, we would have a nightcap on the rooftop with live music. Until our next anniversary, we will have to hold ourselves over with Los Arroyos Restaurant.*
@SBLIFEANDSTYLE | 89
To me, the best fare is prepared with fresh and minimal ingredients. Japanese and Mexican cuisines are exactly that with depth of flavor. At Nobu Los Cabos, you can indulge in both. For instance, in-room breakfast options include your choice of chilaquiles, "rancheros" eggs or Matsuhisa eggs with shiitake mushroom, king crab and crispy tofu. The property features three restaurants: Nobu Los Cabos, Pacific Restaurant, and Ardea Steakhouse, as well as a snack bar, Nobu cafe, and 24-hour in-room Thedining.lunch
"We dined as the sun glistened GOLDEN and rosy hues onto the WATER. Manta is the most BEAUTIFUL setting to experience the sunset."
SHOP You're bound to fall in love with something at True Love Always. From hand-painted jeans to vibrant pillows, the newly-opened Coast Village Road boutique offers a thoughtfully curated selection of bespoke items to add character to your home and wardrobe. @tlagoods COFFEE Cup o' Joe with a twist. Nothing says Santa Barbara more than a cup of fresh hand-ground coffee with house made syrups. Stop by at night and see the homey cafe transform into Lab Social, a speakeasy serving similarly creative craft cocktails.
Enter the olive tree and lavender lined driveway and you'll find paradise in the form of San Ysidro Ranch. What first started as a citrus farm in the early 1800s has since transformed into a tranquil resort composed of 41 private cottages, providing guests an idyllic getaway secluded in the foothills of the Santa Ynez Mountains.
Grab your most elegant wide brimmed hat and your favorite floral dress and hit the polo fields. Prepare for an afternoon full of bubbly and a riveting polo game.
@sanysidroranch
90 | SEPTEMBER/OCTOBER 2022
DAY 1 48 HOURS DAY 2 by
@amasushimiramar DRINKS
DINNER For omakase or a la carte sushi, head to recently opened AMA Sushi at Rosewood Miramar Beach. The name is inspired by female Japanese free divers who would forage the ocean and gather fresh seafood for their villages. Aligned with this tradition, the menu features an array of freshly sourced ingredients, which are paired with a large selection of wines, sake and creative cocktails.
Elevate your usual cocktail hour with this one of a kind event series hosted by HOWL @ Djinn. Aligning with each full moon, Hotel Californian's lobby bar, Djinn, offers guests a selection of innovative cocktails created by mixologist Devon Espinosa in addition to music, Tarot card readings, and board games. Talk about a spiritual awakening. @hotelcalifornian DINE You don't have to venture far to experience exquisite cuisine, just stop by onproperty restaurant, Stonehouse. Indulge in fine cuisine from the comfort of the beautifully renovated 19th century citrus packing house. Ingredients are grown on property and the results are deserving of all the accolades. @sanysidroranch in Santa Barbara
POLO
The best way to see all that Santa Barbara has to offer is via bike. So, grab your desired bike—whether it's electric, mountain or road. Start at Channel Drive in front of the Four Seasons and bike around the bird refuge for a ride composed of bright flowers, crashing waves and more. WINE Wind down with a glass of organic wine at Coquelicot's Los Olivos tasting room. Farmed in the heart of Santa Ynez Valley, the wine exudes a refreshing and robust flavor. @coquelicot_wines
@cajecoffeeroasters SHOP Nothing says Santa Barbara style better than stripes and nobody does stripes quite like Kule. The newest addition to the Montecito Country Mart offers a vibrant selection of styles that strive to supply happiness and comfort. @kule CATHERINE ESREY
BIKE
@santabarbarapoloclub
STAY
sanysidroranch.com