September/October 2022 | issue 96 | free inside | Local news | Features | Puzzles | Food and Drink Plumbing & Heating S. GREEN Call 0118 938 0372 or 07796 955731
Wowzers, that was HOT!
Whilst it's true that 'some like it hot', for me there's no denying that climate change is real, and that we all need to play our part to slow it down. Well done to anyone who's been working harder to save water. With soaring energy bills too, it's a worrying time. Let me offer a little light relief and draw your attention to our local area, full of fantastic events and organisations worth celebrating. We catch up with local charities, new and established businesses, community organisa tions and more. Don't miss the Twyford Charity 5K and Fun Run on 9 October!
Aside from running, another health theme is highlighting breast cancer awareness month in October – a subject close to my heart. Please read and check yourself out (men too!) Reading is on our doorstep, but have you ever taken the time to explore its rich history and culture? Cue Terry's Reading Walkabouts: having met him recently, I can attest that he is a very engaging tour guide. A combination of amateur local historian, prolific fundraiser for good causes and your favourite uncle! every care has been taken to is
Disclaimer Whilst
accurate, the publisher cannont accept liability to any party for loss or damage caused by errors or omissions resulting from any cause The publisher does not endorse any advertiser featured No part of this publication may be reproduced in any form without prior permission of the publisher Advertiser information RG10 is a bimonthly magazine reaching 7,500 homes and busineses in Twyford, Ruscombe, Charvil, Hurst, Wargrave and Knowl Hill. Copy deadline for pre-booked advertising is 1st of previous even month Request the RG10 Media Pack and receive our RG10 Business Extra newsletter via RG10mag.com/advertise. Contact information t 0118 907 2510 e nikki@RG10mag.com w www.rg10mag.com Graphic design t 01543 317697 e Sep/OctContents2022Issue 96 Community 20–25 Local news 26–27 Terry's Reading Walkabouts 40–41 Twyford Together news Beauty and health 6 The Strand Hairdressing: New owners, new look 32–33 Breast cancer: What you need to know Business and finance 8–9 Benedict Charles: Investment diversification Family and education 17 Dolphin School: Heather Brough Pavilion 18–19 Charity: Camp Mohawk House and garden 12 Spotlight: The Boilersmith Ltd Time out 14 Spot the difference, Science facts 15 Children's puzzle page 16 Quiz: Heaven and earth 35 Books: A step back in time 36 Su doku, Wordsearch 37 General knowledge crossword 42 Puzzle solutions Food and drink 41 Recipe: Fish stew Index 47 Sign up via our Facebook page or website to receive RG10 Living, my occasional email newsletter. Follow the RG10 Podcast – find on Apple, Spotify, Google and more. NEW: Now on YouTube! Magazine Design studio@magazinedesignuk.comUK RG10 also offers digital advertising via the directory at RG10mag.com.
A record-breaking summer, and it's not over yet. On the upside, I enjoyed a wonderful break with friends near Beachy Head, walking over the Seven Sisters, swimming in the sea at Birling Gap and picnicking in the garden. Bliss!
ensure that the data in this magazine
4 rg10 September/October 2022. To advertise please call 0118 907 2510 or email nikki@rg10mag.com Your mortgagelocaladviser A mortgage is a loan secured against your home. Your home is at risk if you do not keep up the payments of a loan secured on it. Proud to be a member of Call: 07920 066174 Email: www.vickersyoung.co.ukpaul@vickersyoung.co.uk Speak to Paul Duffield for free, friendly, expert advice on the most appropriate mortgage and insurances to achieve your aims. ADD Plumbing & Heating Experienced plumber & heating engineer Free written estimates – no job too small Many positive testimonials from local residents 'Trustworthy, reliable and efficient' 'Excellent attention to detail' 'Meticulous in his work' 0118 934 4624 07932 addplumbingsolutions.co.uk072912
Please mention rg10 when responding to advertisements 5 Proud to be a member of Sponsor of the Twyford Together Community Awards Twyford Together Awards: Business of the Year winner 2012 | Twyford Tradesmen Together award winner 2017 22 YEARS Established
6 rg10 September/October 2022. To advertise please call 0118 907 2510 or email nikki@rg10mag.com New owners, new look The Strand Hairdressing beauty 0118 934 www.thestrandhairdressing.co.ukinfo@thestrandhairdressing.co.uk0021
They are especially passionate about women's hair loss. In August – hair loss awareness month – the specialist hair loss product Nioxin was introduced as another main brand in the salon.
Samantha was among the delegates at a recent event in London held by the British Beauty Council with Nioxin. A panel of beauty experts and trichologists came together to discuss all aspects of hair loss in men and women, how best to understand the health of our hair and scalp, and how to manage our expectations.
Final words from Samantha: 'My dream for The Strand Hairdressing is for it to be the salon where you will find the lady in from the local lunch club for a shampoo and set sitting next to the client having her hair dried for an evening at the opera.'
Everyone is made to feel welcome at The Strand Hairdressing, including those with hearing problems, impaired vision or experiencing hair loss. A selection of wigs is available for those with alopecia or going through cancer treatment. The inclusivity extends to the LGBT community. The team will also be volunteering with the wonderful Haircuts4Homeless inititive.
''We want to be a destination salon offering the local community a great service, high quality hairdressing and amazing up-to-date products, with our prices staying pretty much the same.''
A few months ago, two sisters took over the Strand Salon on Wargrave Road in Twyford, just down from La Fontana towards the crossroads. The new owners are Jo Perkins, who was already one of the salon's popular stylists, and Samantha Simon, who previously established and ran her own salon in Wendover for ten years. They have retained the existing team in Twyford, headed up by salon manager Kay, and are determined to keep the salon ethos the same. As Samantha explains: 'The stylists have a real passion to look after every individual client, and I have been really struck by their work ethic and skill Rightset.'from the start the sisters began investing in training and products and planning an upgrade of the premises for August. The pair have a clear vision for the future of the business, now rebranded as The Strand Hairdressing.
Wella is the brand of choice for colour at The Strand Hairdressing: the management team is part of Wella Education, giving them access to training, advice and new trends.
Please mention rg10 when responding to advertisements 7 Get Your Oven's Sparkle Back Call Trevor & Dominic or go online for your FREE quote 07397 394232 or 0800 840 ovenclean.com7127 White Goods Repairs & Cleaning Call 07397 394232 for a free NO OBLIGATION quote from either Dom or Trevor Cox End of Tenancy Cleans | Patio Cleaning Gutter Cleaning | Man and a Van Services Grass Cutting FreezersFridgesOvens● ● ● Washing TumbleDishwashersMachinesDryers● ● ● ● Ovens ● Filters ● Hobs ● Grills ● BBQs ● Ranges ● Extractors ● Microwaves ● AGAs Before After
Often, I meet potential new clients who are holding too many strikers and not enough defenders – or worse still, they are holding the investment equivalent of past greats, such as Beckham or Gazza, who were fantastic in their day, but have long since retired.
What is investment diversification and why is it important?
8 rg10 September/October 2022. To advertise please call 0118 907 2510 or email nikki@rg10mag.com finan c e
Now, I'm a big football fan and a Reading FC supporter (and yes, the two don't always go together), but I liken a well-structured investment portfolio to a football team. Each of the 11 players has a known position, a particular job to do, and unless it's extra time in the World Cup Final, your goalkeeper shouldn't be called on at the same time as your striker.
The importance of diversification Benedict Charles Financial Planning
Diversification is the tactic of creating a portfolio that includes a mix of different types or classes of investments to balance risk and reward. This can help manage market volatility over time as the market moves through different cycles. It is important because not all investments carry the same degree of risk. As market volatility increases or decreases or the economy moves through various stages, investments can react differently. That can translate to gains or losses, depending on the investment type. Owning different assets with different risk profiles can make it easier to ride out changing market conditions, even if one part of your portfolio takes a Athit.Benedict
Charles, we use asset allocation as an investment strategy; this aims to balance risk and reward by blending assets according to risk tolerance and investment horizon. Risk factors Every investment is subject to a particular risk, and a portfolio overly concentrated in one area tends to be much more sensitive to those risk factors and more volatile as a result. Even savings accounts carry some degree of risk, as inflation can erode the buying power of your money over 'Risk'time. includes all the things that could alter an investment's return, whether positively or negatively. by Twyford based Independent Financial Planner Robin Yeadon
These include:
• Interest rate risk: Interest rates can affect the returns and yields, especially for fixed-income assets.
• Geographical risk: Changes in political or social regimes can affect the equities and f fixed-income assets of a particular market.
In general, the more assets your portfolio holds, the more diversified and resilient to different types of risk it is.
Timing When investing, it can be tempting to try and time the market. The benefits of getting it right are obvious, but it's very difficult to predict with any certainty when is the best time to buy or sell. With the speed that markets move, the risk of getting it wrong is very high and can negatively affect your investment. There's a significant risk that, by trying to time your entry or exit, you could end up selling low or buying high. That means you risk not only suffering the losses you are trying to avoid, but you compound them by missing out on the highest periods of growth that can follow a fall.
Please mention rg10 when responding to advertisements 9
a member of You should
your investment
Another important message is the value of patience as an investor. Patience means putting an investment strategy in place and allowing it sufficient time to work. Reacting to every blip in the markets and panic selling could sabotage your ability to reach your financial goals over time.
info@benedictcharles.co.uk3950www.benedictcharles.co.uk Financial Planning | Cashflow | Investments | Pensions | At Retirement | Protection Benedict Charles Financial Planning Ltd is an Appointed Representative of DEWM Ltd, which is authorised and regulated by the Financial Conduct Authority. Registered in England no. 10398683 Proud to
DipPFS 0118
Contact
• Idiosyncratic risk: Changes in the fundamentals of a particular company can affect the returns of its stock.
• Market risk: The movement of a stock market can affect the returns. This is also known as systemic risk and is unavoidable if investing in assets other than cash.
At Benedict Charles, we offer a range of risk-rated, actively managed portfolios that provide diversification for our clients. Each of our investment portfolios has an asset allocation specific to the chosen risk rating, which is reviewed regularly. If you would like to discuss your finances or understand more about investing, feel free to get in touch. Robin Yeadon 391 be remember that unit prices and the value of can fall as well as rise, and there is no guarantee you will receive a return of your original capital. Past performance is no guarantee of future returns.
Patience
10 rg10 September/October 2022. To advertise please call 0118 907 2510 or email nikki@rg10mag.com Garden andBorderGardenLawnmaintenancemowingdesignpreparationPlantingTurfingJetwashingmuchmore...... Call us for a chat and to arrange your free no obligation estimate We're on Facebook @cartmellgardens or call Jim on: 07879 442231 email: cartmellgardens@outlook.com YOUR LOCAL FRIENDLY, RELIABLE PROFESSIONAL GARDENER See website for more walterworksplumbingandheating.cominformation07909937419079099374190118304431001183044310 Paul Butler T 0118 932 0484 M 07812 pbdecorating1@gmail.com155750 Professional family-run carpet and upholstery cleaning service. We use a top-of-the-range highpressure hot water extraction system leaving your carpets and soft furnishings looking and feeling fresh. • Friendly & reliable service • Solutions safe for pets & children • Domestic commercial& work • Fully insured To discuss Davidrequirementsyourcallon 07887 565009 www.peacockcarpetcleaning.co.ukinfo@peacockcarpetcleaning.co.uk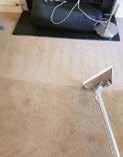 Please mention rg10 when responding to advertisements 11 Proud to be a member of Over 20 Years Experience Design and Construction ● Patios ● Decking ● Complete garden construction ● Turfing ● Garden lighting ● Fencing ● Fully insured ● Block paving ● Ponds Call Andy Ward Tel: 07957 386008 Office: 0118 376 1467 Email: twyfordlandscapes@gmail.com
Over 75 five-star
'efficient, professional and reasonably priced' 'one of the best tradesmen we have ever had' 'the whole service from first contact through to completion was really slick' 'lovely, neat job, no mess, minimum disruption, very considerate, everything explained clearly' 'couldn't have asked for better service' 'so impressed by the quality of his work, efficiency, tidiness and communication'
Thecustomers.Boilersmith team cover all major manufac turers, including Worcester Bosch, Vaillant, Glow-worm, Baxi, Potterton and Ideal. They are Worcester Accredited Installers, fitting new boilers with up to a 12-year manufacturer's guarantee covering parts and labour. They are also able to offer a range of monthly payment options, including interest-free credit on Worcester Bosch products. Having a friendly and knowledgeable engineer should be a given. Having consistency in the engineer that visits your home is something only a local firm can offer – such as The Boilersmith. 0118 207 www.theboilersmith.co.uk2726 reviews from local customers
12 rg10 September/October 2022. To advertise please call 0118 907 2510 or email nikki@rg10mag.com spotlight The Boilersmith Ltd
The Boilersmith is a local business specialising in the installation and maintenance of boilers and heating systems. The company was set up in May 2021 by heating engineer Peter Smith, following the closure of his former employers W Williams Boilers & Heating. Peter has now been joined by Simon Drilling court: together they bring 30 years' collective experience fixing, servicing and installing heating systems for hundreds of happy repeat
Simon Drillingcourt and Peter SmithSimon Drillingcourt and Peter Smith
What people say
660150
Please mention rg10 when responding to advertisements 13 Sheeplands Farm, Twyford Road, Wargrave, RG10 8DL PERSONAL & BUSINESS USE CALL US NOW 0118 940 2277 The best investment is in yourself Health | Mindfulness | Wellbeing 07900 info@twyfordreflexology.com403411www.twyfordreflexology.com ● Relaxation ● Improves mood  ● Anxiety & stress relief ● Well-being ● Aid sleep ● Promotes well-being  ● Aches & pains  Why reflexology?
14 rg10 September/October 2022. To advertise please call 0118 907 2510 or email nikki@rg10mag.com
16 rg10 September/October 2022. To advertise please call 0118 907 2510 or email nikki@rg10mag.com • Boiler installation • Servicing and repairs • Fireplaces and cookers • Landlord certi cates • LPG • Oil boilers Call 0118 938 0372 or 07796 955731 Or email sgreenplumbing_heating@hotmail.co.uk Based in Twyford PLUS: Boiler maintenance contracts for premises in RG10 Proud to be a member of Plumbing & Heating S. GREEN
Headmaster of Dolphin School, Adam Hurst, is delighted to announce that the Heather Brough Pavilion opened its doors to pupils during the summer term. This is a modern, eco-friendly building, with light, airy and inspiring learning spaces. Taking a prominent position at the front of school, it is a wonderful new development, enjoyed by pupils, staff and parents alike. The new pavilion delivers approximately 3,000 square feet of new teaching space, including a beautiful library, art room, music room, two further classrooms and WC facilities. It also boasts a lovely outdoor decking area, overlooking a pond on one side and the school's tennis courts on the other.
Please mention rg10 when responding to advertisements 17
The new Heather Brough Pavilion Dolphin School
Email admissions@dolphinschool.com, call 0118 934 1277 or visit www.dolphinschool.com
. education
Please contact the office if you would like to make a visit to explore this exciting new facility and learn more about what makes Dolphin a truly unique school.
The main aims are to help reduce isolation and exclusion, build confidence and improve the quality of life for young people with special needs, their siblings and parents. Visits may last an hour or a day but the benefits last a lifetime.
Indoors we have a multi-purpose hall, soft play area, light and dark sensory rooms, a new interactive music room, comfortable play lounge, plus an art and crafts room, offering young people plenty of opportunities for fun and learning, no matter what the weather brings.
Camp Mohawk charity
Camp Mohawk is a specially equipped, accessible multi-activity day centre in Wargrave. We currently support over 1000 individual children from across the south east each year. Our outdoor spaces include a wild meadow, wildlife pond, nature information panels, areas of lawn with picnic facilities, a sensory garden including outdoor instruments, mirrors, and play panels, and an amphitheatre-style seating area used for campfires, group music sessions and Ourstorytelling.heated
We work by encouraging social interaction, offering accessible adventures, providing space to relax and helping to build social skills – all in a positive, inclusive, supportive environment.
18 rg10 September/October 2022. To advertise please call 0118 907 2510 or email nikki@rg10mag.com
outdoor pool is our most heavily used facility on the site. During the spring and summer months, most families choose to spend time in the pool: for some, it might be their only opportunity to swim. We provide a variety of fully accessible equipment from swings to roundabouts to trampolines. Our adventure playgrounds and a covered games area, including a pool table and table tennis, provide facilities for sports and active play.
The need for our services is huge. The overall percentage of children with special educational needs in England has risen in the last year from 14.1% to 15.5%. Caring for a child with special needs can place enormous pressures on a family. For many, we are the only fully accessible and affordable day centre to which they can bring their child – and the most understanding. For others, the chance to visit and relax as a family, where the needs of the child, their siblings and parents can be met in full, is often described as a lifeline.
Fundraising is hugely important to our ongoing work here at Camp Mohawk. Although we receive some grant funding from charitable trusts, we rely heavily on the support of our corporate supporters and local communities to help us reach our fundraising targets each year.
● Ask your employer to make Camp Mohawk their charity of the year.
Please mention rg10 when responding to advertisements 19 Camp WargraveCraziesHighfieldMohawkLaneHillRG10 8PU 0118 940 samantha.rosier@campmohawk.org.ukwww.campmohawk.org.uk4045
The school holidays are some of our busiest times and often the most challenging for our families. It is vital that we are able to offer the right environ ment for their children to play and explore, where they feel safe, included and accepted. Many parents describe Camp Mohawk as a special place that allows the whole family to breathe.
'We had the most amazing time as a family at Camp Mohawk today. Each and every time we visit we feel like the impossible is made possible, and we leave with our faces hurting from smiling to see L so happy – and us too!'
● Sign up to an organised challenge event.
There are lots of ways you can support Camp Mohawk:
● Simply scan the QR code below to make a donation.
'We had such a lovely afternoon today. It's unique in having something for each child and, as always, that something for G was enjoying music. We had a few tough moments during our visit today and this often makes getting out of the home challenging. But the support of the amazing staff during these times, and the kindness and attention they give him, make all the difference.'
● Volunteer at the site or at local events. Camp Mohawk always welcomes new volunteers. Helping hands are always needed for site maintenance and gardening, or you could support our presence at a range of local events.
We are often told that the impact of our work extends well beyond our site boundaries.
For more information about the charity's work, please visit our website. You can also follow Camp Mohawk on Facebook, Instagram and Twitter to keep up with all our news.
Samantha Rosier Fundraising Manager
Looking for a new activity which sharpens your reactions, improves your mental focus, enhances your fitness but is gentle on the body? A sport that is cheap, cheerful, friendly and inclusive, open to all ages, genders, races and abilities? Then table tennis is for YOU!
Me2 Club fundraisers
This year's event will be held at The Oakwood Centre in Woodley from 7pm to 10pm. Tickets must be purchased in advance for teams of up to eight people (no under 16s). Hurry as this event will be popular: visit me2club.org.uk/charity-quiz -night to reserve your place. advertise please call 0118 907 2510 or email nikki@rg10mag.com
This Wokingham-based inclusion charity matches children and young people with additional needs to their own activity buddy (or buddies), enabling them to take part in mainstream activities such as sports clubs, uniformed groups and drama classes. Me2Club are delighted to have TV journalist and presenter Matt Allwright acting as quizmaster for their next Charity Quiz Night on Friday 7 October. Local boy Matt, a former pupil at Dolphin School, says 'I'm looking forward to presenting the Me2 Club Quiz. It's a wonderful organisation which does great work in the area where I grew up. We've been working hard to make each round as exciting as it can be. Can't wait to see you on the night!'
Joining u3a is an affordable way to make new friends, learn for fun and stay active when you're no longer working full-time. Find out more at www.woodleyu3a.org.uk
Springfield Table Tennis Club
Springfield Table Tennis Club is based in the heart of Twyford and would welcome new members for the start of the 2022/23 season running from September to July. The club was formed in the 1960s by residents of Springfield Park and has fielded teams in the Reading and District league ever since. The club plays at Polehampton Junior School in Kibblewhite Crescent on Monday evenings from 7.30pm to 9.30pm. The first three club nights are free, so come along and give table tennis a go! For more information call 07825 064435, email twyfordtabletennis@gmail.com or follow @SpringfieldTwyfordTableTennis on Facebook. Woodley & District u3a Woodley & District u3a has a treat lined up for its next meeting on Wednesday 7 JoinSeptember.Professor
Local news
20 rg10 September/October 2022. To
John Missenden and fellow historian Richard Bennett for a fascinating talk on some of the lesser-known Georgian buildings around Reading. Amazingly, the town has over 800 listed buildings, more than some cathedral cities! This will be a hybrid meeting starting at 2.15pm: either attend in person at Woodley Baptist Church (doors open 2pm) or join on Zoom. Pre-booking is essential. Email membershipsecretary@woodleyu3a.org.uk or phone 07565 585 545 for more information.
.
Fore! Me2Club is this year's captains' charity at Hennerton Golf Club. Captains Keith Griffiths and Liz Deaney will welcome teams of local golfers to their charity golf day on Saturday 10 September. For more information and the entry form, visit golf-dayme2club.org.uk/hennertons-charityTwyford Twinning Association
On Thursday 13 October they are holding a Hallowe'en Party from 12 noon to 3pm, with a buffet lunch, entertainment and prizes for the best fancy dress. Then on Thursday 27 October there's a prize bingo evening from 6pm to 8pm, with tea and cake and the first set of bingo tickets included (extras available at £1 for Justthree).book via the office on 0118 934 4040
Following a successful bid for funding from Wokingham Borough Council, local charity
Understanding Dementia has joined with Age UK Berkshire and the Link Visiting Scheme to form the Wokingham Dementia Partnership (website coming soon).
Please mention rg10 when responding to advertisements 21
Among the travelling supporters was Hazel Evans, chair of Twyford Twinning Associa tion.She also took the opportunity to visit the new Cuincy library, making a significant contribution to the foreign section: three boxes of books donated by Dolphin School and Hazelothers.waspresented with a book to bring back to Twyford: Trois siècles de presence britannique à Douai (Three centuries of British presence in Douai – a larger town close to Cuincy with a British Cemetery).
Initial discussions are being held about a possible exchange between the snooker clubs of Twyford and Cuincy – so watch this else interested in forming links with Twyford's twin town in France should email secretarytwyfordtwinning@ gmail.com
.
Hazel also returned with a sketchbook filled with paintings and photos by Cuincy artists, our Twyford artists having previously prepared one for Cuincy. Perhaps both these gifts from our friends in France will eventually be housed in the long-awaited new Twyford Library?!
Anyonespace!
Age Concern Twyford & District
This local charity that runs the Twyford day centre is inviting non-members to join them for two fun events. You can support this wonderful local facility by booking a place at either event for just £10 per person – you'll be sure to enjoy yourself as well!
As an update to the article in our May/Jun edition, belated congratulations to Twyford Comets U13 Reds for retaining the Twinning Cup on their Cuincy tour in June!
Understanding Dementia
The charity is starting a new set of free training courses for family carers on 12 September. The training is delivered via Zoom but now, for the first time, also in person for any local carers without internet access. Understanding Dementia continues to run paid courses online for healthcare Toprofessionals.findoutmore, visit www.understanding dementia.co.uk and check availability for courses by emailing lucy.w@understanding dementia.co.uk.The charity has now joined the Nectar Donate scheme, so if you use a Nectar card, you can support them by nominating Understanding Dementia to receive your points as a donation.
You can hear more from Seamus via the RG10 Podcast, as he was a guest on theshow earlier this year. (Listen on your preferred podcast platform, e.g. Apple, Spotify, Amazon or Google, or watch the video on the RG10 Podcast YouTube channel.)
Congratulations to Hurst Walking Football Club: only four years old, the club has cleaned up in the Thames Valley Walking Football League, winning both division 1 and the league cup. Hurst WFC is a growing FA-affiliated club. Already running two men's teams for over 50s, the club is starting another for over They60s. would also love to have an over 40s team for women once they receive enough interest – come on you lionesses!
news (continued)
ForCentre.more information or to arrange a free taster session, email the club secretary on admin@hurstwalkingfc.co.uk, or contact the B team manager, Bob, on 07770 416469 or club@hurstwalkingfc.co.uk
Hurst Walking Football Club
DRW course leaders Julia and Seamus 22 rg10 2022. To advertise please call 0118 907 2510 or email nikki@rg10mag.com
September/October
Direct tackling is against the rules: player safety is paramount. Training sessions are fun and informal, open to all levels of ability. They are held on Wednesday evenings at the Floreat Montague Park Primary School in Wokingham. The first two visits are free, thereafter £5.
The Thames Valley Walking Football League games are held on the second Sunday of the month at Bisham Abbey National Sports
Brookside Hall in Earley, over two Friday evenings and two Saturdays during the day: 11–12 and 18–19 November. There's plenty of free parking, and partici pants will be greeted warmly with a cup of tea or coffee before each session. A light lunch is provided, and a modest charge covers costs.
Delighted with the success of its last course in June – the first held in over two years –the charity Divorce Recovery Workshop is planning another course in November. The courses are for anyone who is going (or has gone) through the painful breakup of a significant relationship, whether married or Seamus,not. one of the course leaders, said: 'People attending were from a diverse range of backgrounds and circumstances but learned together from the course and from one another. There was a lot of mutual understanding and support. Everyone said they felt they had benefited.'
Walking football is the perfect activity for anyone wishing to keep active and enjoy the camaraderie of team sport.
For information and advice visit www.drw.org.uk, email info@drw.org.uk or contact Seamus on 07887 800521. Alterna tively, if you wish to speak to a female representative, call the national enquiries line on 0333 335 0489 and ask for Susan.
Divorce Recovery Workshop
Local
Twyford Library – a step closer!
Councillors also agreed to allocate extra funding on top of the amount previously put aside, due to the rising cost of materials and their wish to create a community space that is as energy efficient as possible. The additional money will come from contributions paid by developers towards the delivery of infrastructure projects across the borough.
If you enjoy the Henley Arts Trail in the spring, why not check out the Wokingham Arts Trail over the weekend of 17–18 September? All venues are free to visit and are open from 10.30am to 5.30pm.
The event is organised by the Vintage Hog Roast Company and sponsored by VP Estate Agents Twyford and The Money Guardian.
Plans to move Twyford Library to the old Polehampton Boys' School finally moved forward over the summer with the Woking ham Borough Council executive voting to complete the 99-year lease on the building.
Twyford Bonfire Night
Over 20 artists and makers are involved across 11 venues. Visit the website below to learn about the artists and download a map. Seven of the venues are within Wokingham town, with others in Woodley, Lower Earley and Crowthorne.
Oktoberfest
www.wokinghamartstrail.co.uk
Agatha Crusty and the Village Hall Murders
Wokingham Arts Trail
Hurst Oktoberfest
Hurst is open to over 18s only and tickets must be bought in advance –look for the event page on Facebook. The cost is £19.50 (plus 50p booking fee) and includes a hog roast with all the trimmings.
The timetable is yet to be outlined, but this is a significant step in a very long campaign instigated by the late Dave Turner, a trustee of the Polehampton Charity, and champi oned by many others, including borough councillor Stephen Conway.
. Please mention rg10 when responding to advertisements 23
Local residents are looking forward to the main event of the year organised by Round Table Twyford and District: their Twyford Bonfire Night is always held at King George V Recreation Ground on the last Saturday in October. So that means the 29th this year!
www.twyforddrama.co.uk.
Alongside local beers and ales, the bar will also be serving prosecco, gin and Jägermeister!
Ja! Oktoberfest will be back at Hurst Village Hall on Saturday 15 October, with the party running from 6pm to midnight. Enjoy live music from The Originals and The Riots with DJ by Thames Valley Discos.
Tickets are available via the website:
Nowadays tickets are sold in advance online, so be sure to follow @Twyford DistrictRoundTable on Facebook for news. For more information about the event, or if you wish to donate pallets for the bonfire, visit www.twyfordroundtable.org/fireworks
This is the brilliant sounding title of the next production by Twyford and Ruscombe Theatre Group, who will be taking to the Loddon Hall stage at 8pm from Thursday 6 to Saturday 8 October.
The play by Derek Webb is a delightful comedy with a real 'whodunnit' at its heart. It promises a wonderful evening's entertain ment for everyone, so do make a date to see one of the performances if you can.
The day involves walking or cycling around any participating churches, checking in as you go. For more information, such as participating churches and to print off a sponsorship form, visit ride-and-stride-2www.berkschurchestrust.org.uk/
.
TRHA are also extending an open invitation to join their coach trip to RHS Wisley on Wednesday 14 September. The £22 cost includes entry and transport from Twyford. Details can be found at www.trha.org.uk and payment can be made at the TRHA Store in Loddon Hall Road any Sunday morning. Anyone wishing to take advantage of the benefits of TRHA membership, please apply at the Store or email Jenny Wager at trhamembership@gmail.com. To advertise please call 0118 907 2510 or email nikki@rg10mag.com
Local news (continued)
A team from St Mary's, Wargrave, is planning a trip into Oxfordshire to visit churches in Abingdon and Wallingford. If you would like to join them, contact Christine Walker on 0118 940 3749
In Twyford, children will be bringing the heads of their sunflowers, grown from seeds given out earlier in the year. Judging by the success of the potato growing competition at the Summer Show, and the level of interest by youngsters in the plant stall, it is obvious that TRHA have some budding horticulturalists in their midst.
24 rg10 September/October 2022.
Ride & Stride for Churches
Donating is also possible via a JustGiving link: see details below. You could devise your own plan or take one of the routes suggested, such as an easy cycle around some RG10 villages with a loop to Binfield, a Reading or Wokingham town walk, a 5-mile circular walk around Newbury or an outing to the beautiful landscape of the West Downlands.
Horticultural shows
Hot on the heels of the Hurst Horticultural Show in late August, we now have the Twyford and Ruscombe Horticultural Association Autumn Show at Loddon Hall on Saturday 10 September, followed by the annual Waltham St Lawrence and Shurlock Row Village Show at Neville Hall on Sunday 11 ConsecutiveSeptember.afternoons of horticultural heaven! Plus, where there's a horticultural show, there's always tea and cake… It will be interesting to see how the produce and floral classes have coped with the very dry conditions these past few months. There'll be lots more exhibits to enjoy as well, from art and handicrafts to cookery and photography, plus plenty of children's entries in various fun categories.
The churches of Berkshire are worth saving for future generations – and you can help.
.
Sign up for the annual Ride & Stride event on 10 September and ask your friends and family to sponsor you generously!
For the larger gigs they are often accompanied by the High Voltage Band, consisting of drums, keys, bass, acoustic and electric Thereguitars.is always room for new members. The annual fee is just £60 and the group meets once a fortnight for a two-hour practice. Recordings of harmony parts are provided to aid learning at home. There is no need to learn the lyrics, as the singers hold sheet music at performances.
Ever fancied trying Morris dancing, but hadn't quite got round to it? Well, now's your chance to give it a go… Hurst Morris People (HuMP) are holding free and fun taster sessions on two consec utive Thursdays, 22 and 29 September. Just let them know you'd like to come, put on comfy shoes and hop along to Hurst Village Hall in School Road for an 8pm start.
Please mention rg10 when responding to advertisements 25
Previous visitors have described having a great time in a really friendly atmosphere, enjoying learning simple short dance sequences with plenty of laughter involved, and welcoming the fact that no partner is Menrequired.and women are welcome for the tasters, and there is a break halfway through for a chat over homemade cakes, tea and Musicianscoffee. able to play fiddle, melodeon, concertina, accordion or recorder are welcome to join the merry band for the taster sessions. Tunes are usually in the keys of G and D. To find out more or tell HuMP you'd like to attend, email contact@hump.org.uk. Find them also on Facebook @hurstmorris or visit www.hump.org.uk HuMP at Windsor
They have performed everywhere, from concerts on floodlit stages to outdoor community events such as beer festivals, in care homes, even on the back of a truck!
Hurst Morris People taster sessions
High Voltage are a four-part harmony vocal group based in Twyford, but with members from further afield. This September they are celebrating twelve successful years of entertaining the public.
Have fun with The High Voltage Singers!
Through their involvement with Twyford Twinning Association, they have also enjoyed singing together with Mélodie choir in Cuincy, and they are planning another trip to France in 2023. High Voltage sing music of all styles, mostly professional arrangements from jazz, rock 'n' roll, the musicals, pop and classical. They enjoy delivering beautiful harmonies and toe-tapping, uplifting programmes.
'We don't do stress!' says Choir Director Jacky Crossman. 'We are a relaxed, happy group and can often be found eating cake in the practice break. If you enjoy singing, have a reasonable voice and some experience with soprano, alto, tenor or bass, we'd love to hear from you.' Call Jacky on 07780 580598 for a friendly chat. A warm welcome awaits!
Paddington author Michael Bond narrowly survived a WWII bombing close to St Laurence ReadingChurch. was the only location in the south of England where fighting took place during the 1688 Glorious Revolution. Part of Bugsy Malone was filmed in the Huntley & Palmers factory.
Sir Arthur Conan Doyle's Doctor Watson was inspired by a war veteran listed on the remarkable Maiwand Lion memorial statue in Forbury Gardens.
26 rg10 September/October 2022. To advertise please call 0118 907 2510 or email nikki@rg10mag.com Discover Reading's hidden historical and cultural treasures community Terry's Reading Walkabouts
Former project manager Terry Dixon set up Terry's Reading Walkabouts after retiring six years ago. What began as a desire to get out of the house, get fitter and meet people has turned this amateur local historian into a well-known Reading personality. He runs a series of themed walks guiding visiting tourists, curious newcomers and interested residents around his hometown, raising funds for good causes at the same time.
Examples of snippets you might learn on a walk with Terry: Marianne Faithful's mother owned a café in Harris Arcade in the 1960s. The Rolling Stones used to drink coffee in there and that is where Mick Jagger meet his future girlfriend.
Terry's success has been phenomenal. He started with a few people doing a walk once a month; now he has taken out thousands of people and raised nearly £11,000 for over 15 mainly local charities. Despite the challenges of the Covid pandemic, demand is high and Terry finds himself adding new Walkabouts every year. There are now 15 different themed routes, and some of his local fans have completed all of them!
The grandfather of four explains: 'I have lived in Reading all my life, as did my parents before me. I felt that so many people now living here or visiting do not know about or fully appreci ate the town's wonderful history and facilities.' Terry's Main Town Centre Walkabout, for example, takes in the great landmarks of Reading including five generations of the railway station, the town hall, the 900-year-old abbey ruins, the famous Reading Gaol, and the five Bs that made Reading famous! Did you know?
Terry's proudest achievement, as a dyslexic engineer, has been co-writing a book with Twyford artist Linda Saul about Reading's Influential Women. Published by Two Rivers Press, this is a wide-ranging and fact-filled compendium of local campaigners, world changers, celebrities, Olympic champions, writers, artists, a fish scientist called ET, one of Britain's worst serial killers and the famous ATA pilot Lettice Curtis, who lived in London Road, Twyford.
Terry's Walkabouts attract visitors from surrounding towns, villages and counties and he is seeing additional bookings arriving from London on the new Crossrail Elizabeth Line.
Please mention rg10 when responding to advertisements 27
As a bit of a local celebrity, Terry has become involved in many local initiatives such as the Reading Gaol Hug (acting as Safety Officer for the group campaigning to save the historic building). He also gives illustrated talks and has featured in three YouTube videos about TerryReading.runs all the walks on a non-profit basis to enable him to raise funds for local charities. He charges £5 per adult, £1 per child (under 5s go free). His nominated charities for 2022/23 are PACT (Parents and Children Together) and the Royal Berks Charity.
For more information or to book a tour with Terry's Reading Walkabouts, visit www.facebook.com/terrysreadingwalkabouts or contact him on 07505 351517 or terry.dixon89@virginmedia.com
The hot ticket in 2022 is Terry's Biscuit Town Walkabout, celebrating 200 years since the opening of Joseph Huntley's first bakery, which soon became Huntley & Palmers. H&P was eventually the largest biscuit factory in the world, with nearly 6,000 employees at one stage making close to 400 different biscuits and cakes! Incidentally, Reading FC, once known as the Biscuitmen, also celebrate a
The Royal Berks Charity supports the Royal Berkshire NHS Foundation Trust to continue to provide outstanding health services for the local community and drive improvements in patient experience. Fundraising and generous donations enable the charity to add extra value and support pioneering and innovative work that goes above and beyond the scope of the NHS budget. See www.royalberkscharity.co.uk
Reading-based PACT is an adoption charity that has been building and strengthening families across the south since 1911. The organisation helps hundreds of families a year through outstanding adoption services, award-winning therapeutic support and inspirational community projects. See www.pactcharity.org
The idea for the book came from his very successful Women of Reading Walkabout, launched in 2018 to mark 100 years since women were able to vote.
.
.
.
29 Independent, award-winning hand-crafted pie company situated in the heart of Twyford. Offering a range of experiences: Breakfast and lunch every day, plus three-course dining from 5pm on Friday and Saturday evenings. Catering | Private hire | Fully licensed 0118 327 www.ruralpieco.co.uk1570 How can we help? • Bathroom re-fits • General plumbing and repairs • Cylinder and water tank replacement • Radiators, valves, thermostats fitting / replacement • Kitchens and tiling • Leak detection • Pumps • Waste repairs / blockages • Supply pipe repairs T: 0118 903 4020 M: 07973 173872 E: services@jjandsjplumbing.com W: www.jjandsjplumbing.com Proud members of
30 rg10 September/October 2022. To advertise please call 0118 907 2510 or email nikki@rg10mag.com 01628 299 097 www.homeinstead.co.uk/maidenheadmelissa.johnson@homeinstead.co.ukYourhomeiswhereyoufeelthemostcomfortableandthehappiest.Itistheplaceyouknowthebest.Ifyouwanttostaylivingwellathome, Home Instead can help make that possible. Award winning support since 2012, from hourly care to live-in • Personal Care • Dementia Care • Home Help • Companionship Live well your way
Please mention rg10 when responding to advertisements 31 Proud to be a member of 17 Sheeplands Farm, Wargrave, Berkshire RG10 8DL Tel: 0118 313 0270 | 07956 277750 Email: www.josephineblythe.co.ukjosephine.blythe@sjpp.co.uk Josephine Blythe DipPFS Josephine Blythe is an Appointed Representative of and represents only St. James's Place Wealth Management plc (which is authorised and regulated by the Financial Conduct Authority) for the purpose of advising solely on the group's wealth management products and services, more details of which are set out on the group's website www.sjp.co.uk/products. Financial wellbeing is all about getting your ducks in a row It can be time-consuming and complex keeping on top of all the aspects of your financial planning. Having access to an experienced local adviser with the backing of a FTSE 100 wealth management company will help you understand your current position and plan for a secure future. I have 30 years' experience in helping individuals understand and manage their finances and plan for their futures. I provide a comprehensive wealth management service offering advice tailored to you and your goals. Contact me for a no-obligation initial consultation. ● Retirement planning ● Intergenerational planning ● Investment planning ● Financial protection
Breast cancer is the most common form of cancer in the UK, with around 55,500 women and 370 men diagnosed each year. This means that one in seven women will be diagnosed in their lifetime. The statistics are scary, but the more we understand about breast cancer, the better our chances are of early diagnosis and successful treatment.
• A change in the colour of the breast
• Unusual discharge from either nipple
•
32 rg10 September/October 2022. To advertise please call 0118 907 2510 or email nikki@rg10mag.com What you need to know
• A nipple change, for example an inversion
• Changes in size or shape of the breast
The signs and symptoms of breast cancer vary from person to person. The most common symptoms include:
October is breast cancer awareness month, so let's take a look at the risk factors, symptoms and how to support those living with breast cancer.
health
What are the causes of breast cancer?
Other risk factors are unavoidable: you're more likely to develop breast cancer if you're a white female, over the age of 55 or if your mother, sister or child has been diagnosed with breast or ovarian cancer. Other unavoidable risks include starting menstruation before the age of twelve, reaching the menopause after the age of 55, having children at an older age or never having given birth. What are the symptoms of breast cancer?
• A change to the skin, such as puckering or dimpling
Unfortunately, no one knows the exact causes of breast cancer. There are, however, certain risk factors that may increase a person's chance of developing breast cancer. Some risk factors are avoidable, for example lack of physical activity, poor diet, being overweight, drinking too much alcohol and undergoing combined Hormone Replacement Therapy (HRT).
A lump or swelling in the breast, upper chest or armpit
• Rash or crusting around the nipple
It's important to get to know your breasts or chest area to help you recognise any changes. Book an appointment with your GP if you notice a change to your breast that's new or unusual for you.
What is breast cancer?
Breast cancer is a type of cancer that starts in the breast tissue, when cells begin to divide and grow in an unusual and uncontrolled way. It most commonly starts in the ducts, which are the tubes that carry breast milk to the nipple, but it can also begin in the lobules – the glands in the breast that produce milk. One of the dangers of breast cancer is how easily it can be spread to other parts of the body. This is due to the network of lymph glands close to the breast, which are part of the lymphatic system that runs throughout the body. Cancer cells that have broken away from the breast tissue can be carried by lymph fluid to nearby lymph nodes.
Breast cancer awareness month
Fortunately, there are several different treatment options to tackle breast cancer, most of which include a combination of surgery, radiation, hormone therapy, chemotherapy and targeted therapies. Your doctor will take many different factors into account when deciding which treatment is best for you, including how big the cancer is, whether it has spread and your general health and fitness level. What can I do to help?
Please mention rg10 when responding to advertisements 33
Charities such as Prevent Breast Cancer, Breast Cancer Now, Breast Cancer UK, Against Breast Cancer and the Pink Ribbon Foundation offer care packages, support groups and expert guidance to help people through breast cancer.
The survival rate for breast cancer is reasonably high, especially if you are diagnosed early.
You can help by taking part in a sports challenge, fundraising or volunteering for a charity that resonates with you, or simply make a donation. How can I check my breasts?
Gently press and move around the breast tissue in small circular motions across the entire breast
Start by looking in the mirror to see what your breasts look like and so you can spot any changes Either in the shower or lying on your bed, lift your arm above your head, to spread your breast tissue
Everyone should get into the habit of checking their breasts once a month. The process should only take a couple of minutes – it's easy, simply follow the instructions below.
Whether you're suffering from breast cancer yourself, supporting a loved one through treatment or raising awareness in your communi ty, there are many ways in which you can seek and provide support.
Use the pads of your fingertips with shower gel or moisturiser
Feel all around the breast, including under your arm and underneath where the underwire of your bra would sit
Is breast cancer curable?
Make sure you check higher up, above your breast (as the 'tail' of the breast reaches up here as well)
Statistically, around 75 out of every 100 women (around 75%) will survive their breast cancer for ten or more years after diagnosis. However, survival rates will vary depending on the stage of breast cancer when it was first diagnosed.
Credit: Prevent Breast Cancer Limited.
Imagine your breast is a clock face
Local residents can also benefit from the Berkshire Cancer Support Network, part of the Involve Community charity.
Book your no obligation consultation today, or visit our fantastic showroom in Twyford! 7 High Street, Twyford, RG10 9AB clare@thefloorstorecompany.co.uk | robert@thefloorstorecompany.co.uk Proud to be a member of Did you know? • We are a Karndean Approved Retailer. • Our fitting teams will move the furniture for you and uplift and dispose of existing floorcoverings.
The Key in The Lock – Beth Underdown Secrets, lies and deception abound in this gothic thriller. Ivy Boscawen is mourning the death of her son in the Great War. She's also still haunted by memories of a child's death 30 years earlier. Ivy believes the boy was murdered. Will anyone be prepared to let the full truth come to light, even Ivy herself?
Journey to the River Sea – Eva Ibbotson
Who needs a time machine when you have historical fiction?
Genghis: Birth of an Empire – Conn Iggulden Temujin falls into poverty after his father is murdered. In this fictionalised account of Temujin's life, Conn Iggulden starts to explore how a boy on the brink of starvation became the ruthless warrior Genghis Khan, whose story still captivates us almost 1,000 years later.
A Lady's Guide to Fortune-Hunting – Sophie Irwin It's 1818 and Kitty and her younger sisters are about to be made homeless. Their parents are dead, the house needs selling to repay their debts and her fiancé has broken off their engagement – so Kitty's only option is to find herself a wealthy husband, and quickly. Witty and lively, this book is a whole heap of fun.
You know you're in for a treat when Kate Atkinson releases a new novel. Told from the viewpoint of several connected characters living in London in 1926, the story follows the fortunes of nightclub owner Nellie Coker and family, Freda, who's arrived in London with dreams of becoming a star, and DCI Frobisher, who's on a mission to bring down Mrs Coker's infamous clubs. Could they really be behind a spate of missing girls? Gripping.
Shrines of Gaiety – Kate Atkinson
Take My Hand – Dolen Perkins-Valdez
Please mention rg10 when responding to advertisements 35 books A step back in time
It's been 21 years since publication, but the story still captivates readers (young and old) across the globe. Maia is an orphan, sent to live with distant relatives in Brazil in the early twentieth century. The relatives are interested in little more than her money. However, Maia finds loyal companions in her governess, a young actor and a local boy.
It's 1973 and Civil Townsend embarks on a career in family planning, with high hopes of helping women take control of their lives. But among her early patients are two girls aged just eleven and thirteen. They live in virtual squalor, and it soon becomes clear that girls in their position are at the mercy of life-changing decisions made on their behalf by people in power. A saddening insight into a dark period of American history.
36 rg10 September/October 2022. To advertise please call 0118 907 2510 or email nikki@rg10mag.com SudokuLevel-VHard
Please mention rg10 when responding to advertisements 37 General Knowledge Crossword Across 4. Television company of the UK (inits) (3) 7. Piece of photographic film showing an image with the colours reversed (8) 8. Weaving machine (4) 9. Silky-coated sheepdog (6) 10. Country, capital Stockholm (6) 11. Coat with fat during cooking (5) 12. Period between sunrise and sunset (7) 15. Acute and highly contagious viral disease (7) 17. Rear of a boat or ship (5) 20. Basic unit of money in Hungary (6) 22. Beam over a doorway (6) 23. Cattle shed (4) 24. Merchant who sells goods to the public (8) 25. Perennial herb with bitter-tasting leaves (3) Down 1. Restore to a previous condition (8) 2. Shakespearean play (6) 3. Bathroom fixture (5) 4. Animal product used as a furniture polish (7) 5. Paying customer (6) 6. Bird symbolising peace (4) 13. Criminal who commits homicide (8) 14. Unit of area equal to 10,000 square metres (7) 16. Tremble with cold (6) 18. Substance found in tea (6) 19. High-pitched woodwind instrument (5) 21. Variety of agate (4))
38 rg10 September/October 2022. To advertise please call 0118 907 2510 or email nikki@rg10mag.com General building, Extensions Kitchens & Bathrooms, Roofing Carpentry, Plumbing, Plastering No job too small Professional & reliable | Reasonable rates Free estimates | Fully insured References and photos available Robert Cox bocedevelopments@gmail.comHome: 0118 934 3613 Mob: 07850 057249
• NHS Couch to 5k builds your fitness up gradually over nine weeks. You'll start by alternating one-minute bursts of running or jogging with 90 seconds of walking.
Running is one of the best ways to get fit. There are no gym fees, no opening times to fit in around and no complicated rules to learn. It's great for your heart, lungs, stamina and mental health. And you can start with just one minute of running at a time.
•
Head torch if you're planning to run after dark
• High visibility clothing (essential if you're planning to run on a road), e.g. a vest, jacket or sports T-shirt
• If you don't fancy Couch to 5k, track your progress with Strava instead.
Please mention rg10 when responding to advertisements 39 Run your way to fitness
• Zombies, Run! puts you in the role of a survivor in a zombie apocalypse. There are numerous missions to complete, and when zombies are near you'll need to run (or walk) faster to stop them catching you and stealing all the virtual supplies you've collected.
One way to reduce injury and fatigue is to 'Jeff'. This is where you have short, timed bursts of running and walking and stick to the same ratio, e.g. run for two minutes/walk for 30 seconds. Search online for 'jeffing training plan'. It can be difficult staying motivated through the colder months. One of the best solutions is to find a running buddy or join a club. While some clubs are for experienced runners, others are very welcoming to newbies and won't mind if you need to run/walk or stop for breaks.
• Running belt or armband for your phone. If you're on a tight budget, there are several Facebook selling groups for second-hand sports gear. One of the best is Sh*t Kit That Dunt Fit (replace the asterisk), where people offer items for free. You just pay the postage costs. The expectation is that you'll then offer items in the future when you're able to. Keep going… An injury can put you out of action for months, so make sure to warm up, cool down and stretch properly. You'll find lots of useful videos on YouTube and guidance to essential stretches on www.runnersworld.co.uk
Useful apps
• Easy grip running water bottle or hydration backpack
Running health
What you'll need Decent, supportive trainers are essential. Ideally, head to a sports shop to get a gait analysis and recommendations. Trainers can be pricey though, so look out for sales and check online stores like www.sportsshoes.com. In most cases, you'll want to size up from your usual shoe size to avoid bruised toenails!
• Running leggings or shorts (look for ones with a pocket for your keys)
You might also want to add the following to your kit list (Christmas is approaching after all):
• Sports T-shirt
.
• Sports bra (a must for most women)
40 rg10 September/October 2022. To advertise please call 0118 907 2510 or email nikki@rg10mag.com
Rob Yeadon Twyford Together Chairman
Please mention rg10 when responding to advertisements 41
There are races for all ages including a chip-timed, multi-terrain 5K, seasonal stalls, activities, entertainment and refreshments. Back by popular demand, we have our 'Fastest Street' competition. Cajole at least two of your neighbours to also enter the 5K for a chance to really put your street on the map: could you outdo Longfield Road (Fastest Street 2021)? The fastest cumulative time of the top three runners wins. And new for 2022, we're introducing a category for the Fastest Business, Group or Society. The 5K race will also have prizes for a 'Have a Go Hero' and best fancy dress. So why not dust off those running shoes and have a go? All profits from the event go towards Twyford Charities Together, but runners are welcome to raise funds and awareness for a charity of their choice. Here's last year's Have A Go Hero, Clara, running for Wolfram Syndrome.
update twyfor d together
News
We're looking forward to this year's Twyford Together Charity 5K and Fun Run, which will be held on Sunday 9 October at The Piggott School from 9am. The event is again being organised by Barnes Fitness and sponsored by Castle Royle. It promises to be a terrific community get-together.
Charity 5K and Fun Run
Business networking Following a difficult couple of years, we feel that the time is right for Twyford Together to hold business networking sessions at regular intervals from now on. These will provide a brilliant opportunity for local business people to meet and 'Network Together' to share ideas, promote their services to one another and support community initiatives. We shall provide further details in due course, so follow @twyfordtogether on Facebook for the latest news.
For all the details and to enter, visit the Twyford Together website at Communitytogether.org Awards We are in the early stages of planning the next Twyford Together Community Awards, which were such a popular event pre-Covid. We'll be aiming to collect public nominations after the busy festive season – something to look forward to in the new year! More information next time…
42 rg10 September/October 2022. To advertise please call 0118 907 2510 or email nikki@rg10mag.com Puzzle solutions Sudoku Crossword Across: 4 BBC, 7 Negative, 8 Loom, 9 Collie, 10 Sweden, 11 Baste, 12 Daytime, 15 Measles, 17 Stern, 20 Forint, 22 Lintel, 23 Byre, 24 Retailer, 25 Rue. Down: 1 Renovate, 2 Hamlet, 3 Bidet, 4 Beeswax, 5 Client, 6 Dove, 13 Murderer, 14 Hectare, 16 Shiver, 18 Tannin, 19 Flute, 21 Onyx. Children's page Wordsearch Hidden phrase: You learn something new every day. Anon Spot the difference 1. Girl pigtail missing 2. Girl teddy bear missing 3. Bricks in wall missing 4. Boy tie different colour 5. Backpack pencil missing 6. Girl mouth different 7. Ball on gatepost missing 8. Boy shoe different colour 9. Hedge behind fence missing 10. Snail missing Across: 4 Pencil, 7 Calculator, 8 Eraser, 10 Scissors Down: 1 Apple, 2 Rucksack, 3 Ruler, 5 Clock, 6 Notepad, 9 Book Quiz 1. Thorntons 2. Three (Mercury, Mars and Venus) 3. Madonna 4. Hamlet 5. Wham 6. Green and yellow 7. Wales 8. Platoon and Born On The Fourth Of July 9. Terracotta 10. Buddhism
Please mention rg10 when responding to advertisements 43 THECLEANERWINDOW ● All types of windows ● Windows inside & out ● Doors, frames & sills ● Conservatories ● Gutter Vac cleaning system ● All year service ● Attention to detail ● Genuine competitive prices Call Mike on 07967 00 44 26 for a free quote or thewindowcleaner1@gmail.comemail Mob:Tel:No job too small Fully Insured Free Quotes Call Iain0118907740343613431646 Interior & Exterior Decorating Loft ladders supplied and installed from only £175 plus vat Call now for a free quotation! 01753 840 485 www.theloftaccesscompany.com
44 rg10 September/October 2022. To advertise please call 0118 907 2510 or email nikki@rg10mag.com Tel: 01628 www.starfishaccounting.co.uk828855 info@starfishaccounting.co.uk Practical accounting for limited company owners who feel like imposters in their business Advertise in RG10 Magazine - over twelve years supporting local events, businesses and community organisationswww.rg10mag.com01189072510Followus Connecting residents with their communities, and businesses with their customers, since 2009
Please mention rg10 when responding to advertisements 45 Recipe food and drink Fish stew Hearty and wholesome, this vibrant fish stew makes the perfect midweek meal Ingredients • 1 tbsp sunflower oil • 225g carrots, peeled and cut into small pieces • 1 onion, peeled and thinly sliced • 1 clove garlic, peeled and chopped • 1 x 400g can chopped tomatoes • A handful of pitted black olives • 1 bay leaf • Salt and freshly ground black pepper • 550g skinned and cubed white fish (cod, coley, pollock, hake) • 115g mussels, debearded and cleaned • Chopped fresh flat-leaf parsley, to garnish • Crusty bread, to serve (optional) Method 1. Heat the oil in a saucepan, add the carrots, onion and garlic and cook for 2–3 minutes. 2. Stir in the chopped tomatoes, olives and bay leaf, and season to taste with salt and freshly ground black pepper. 3. Add the fish cubes and cook for another 8–10 minutes. 4. Discard any of the cleaned mussels that do not close when tapped, or that are damaged or broken. Add the remaining mussels to the pan and cook for 2–4 minutes to heat through. Discard any mussels that remain closed. 5. Pile into a large warm serving bowl, sprinkle over the chopped parsley and serve with lots of crusty bread.For more seafood and fish recipe inspiration, visit
PreparationServesseafish.org.4time 8 minutes Cooking time 15–20 minutes
46 rg10 September/October 2022. To advertise please call 0118 907 2510 or email nikki@rg10mag.com AccountsIndexand administration 44 Starfish Accounting Advertising and marketing 44 RG10 Marketing Arts and crafts 4 HaaHoos Painting & Party Centre 13 VB Glass Art Building services 38 Boce Developments 43 The Loft Access Company Care providers 2 Bridge House of Twyford 30 Home Instead Carpets and flooring 34 The Floor Store Charities 18–19 Camp Mohawk Cleaning 7 Oven Clean 29 OvenU 10 Peacock Carpet Cleaning 43 The Window Cleaner 26–27CommunityTerry's Reading Walkabouts 40–41 Twyford Together Domestic appliance repair 11 D&T Services Dressmaking and alterations 38 Can't Sew Education 17, 48 Dolphin School Electricians 5 Westgate Electrical Services Estate agents and property developers 1, 47 McCarthy Stone Finance, insurance and legal 8–9 Benedict Charles Financial Planning 11 Blandy & Blandy Solicitors 31 Josephine Blythe 4 Vickers Young Florists 38 Beauty in Blooms Food and drink 29 Rural Pie Co. 43 Stanlake Park Wine Estate Garage doors 30 Garolla Gardens and landscaping 10 Cartmell Gardens 11 Twyford Landscapes Hair and beauty 6 The Strand Hairdressing Health and wellbeing 32–33 Breast Cancer Awareness Month 13 Claire Jarvis Reflexology Kitchens and bathrooms 44 AHM Installations 28 Kitchen & Bathroom Place Painting and decorating 43 Cox Decorators 10 PB Decorating Plumbers 4 ADD Plumbing & Heating 29 JJ & SJ Plumbing 1, 16 S Green Plumbing & Heating 12 The Boilersmith 10 Walterworks Plumbing & Heating Self storage 13 Sheeplands Farm New or returning advertisers are shown in green. For more local services see our online directory at www.rg10mag.com
0118 934 1277 | Waltham Road, Hurst, Berkshire, RG10 0FR To learn more, email Kate Spooner admissions@dolphinschool.com Or visit our website www.dolphinschool.com An Independent Prep School for Boys & Girls aged 3-13 Inspiring a love of learning that lasts a lifetime…