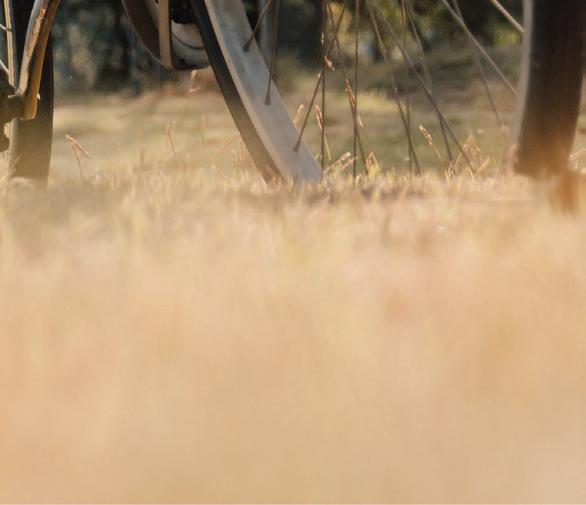 SPRING 2023 AgingAltitudeat SATURDAY, APRIL 22 // 8:30 A.M. TO 2 P.M. // BOULDER JCC, 6007 OREG AVE., BOULDER DAILYCAMERA.COM/AGING JOIN US AT THE 2023 AGING AT ALTITUDE EXPO! SMART PLANNING HEALTHY AGING ACTIVE LIVING
Home, Sweet Home. Aug. 9-10, 2019 ATHOMECOLORADO.COM 1 REAL ESTATE Real Estate News, Open Home Listings, Homes for Sale, Rentals and More! AtHomeColorado.com Quick Guide and Featured Open Homes Looking for a home? View comprehensive listings of local open houses taking place this weekend from all across the area. Photography Matters: List Your Home With a Pro Making the investment in professional photography is a far wiser choice than throwing it together yourself. Photographer Tim Seibert of Flatirons Pro Media explains why. atHome Top Hiking Trails in Boulder County No matter if you're hiking, biking, trail running or you prefer a certain level of difficulty, there is a trail for every preference. There's No Place Like This Home Anthem's newest neighborhood showcases the very best of Colorado. At Home Colorado presents engaging content about homes, from buying and selling to improvement, landscaping and design. It also features homes for sale, open house listings and local real estate news. Look for it Fridays in the Boulder Daily Camera and Saturdays in the Greeley Tribune, Longmont Times-Call and Loveland Reporter-Herald or visit AtHomeColorado.com. For advertising information call Thais Hafer 303.473.1456, Toni McNeill 303.684.5929 or Mary Romano 303.473.1450.
SPRING 2023 AGING AT ALTITUDE 3 More Than... Back Pain • Neck Pain Shoulder Pain • Hip Pain Knee Pain • Sciatica Arthritis • Numbness In-office ultrasound, X-ray, MRI, treatments and procedures in our hyperclean, safe office. Trust • Care • Excellence Boulder 5387 Manhattan Circle, Suite 200 Boulder, CO 80303 Steamboat 1475 Pine Grove Road, Suite 108 Steamboat Springs,CO 80487 Wheat Ridge 3555 N Lutheran Parkway, Suite 210 Wheat Ridge, CO 80033 THANK YOU FOR VOTING US BEST MEDICAL FACILITY 6 YEARS IN A ROW! Don't miss Dr. Gronseth's talk Sat.,April 22 at the Aging at Altitude expo: "Bones, Groans & Muscle Tones: How to 'Ripen'Well" www.SpineWest.com • 303.494.7773
SPRING 2023
JOIN US! AGING AT ALTITUDE EXPO
ACTIVE LIVING
5 Staying engaged as you age
8 Organizations for a variety of aging needs
SENIOR LIVING
11 Senior living communities: Shifting to meet seniors needs
13 Virtual Tours: A beneficial asset when choosing a retirement community
14 The Courtyards at Lupton Village: The perfect place to enjoy the next chapter in life
16 Resort-style senior living – for the best things in life
PLANNING
CONTRIBUTING WRITERS
Darian Armer, Gabe Bodner, Linda Thorsen Bond, Emma Castleberry, Adam Goldstein, Sarah Huber, Luanne Kadlub, Julie Kailus, Wendy McMillan, Elise Oberliesen, Andy Stonehouse, Shelley Widhalm
EDITOR / DESIGNER
Greg Stone
MARKETING CONSULTANTS
Julie Casper, Pete Christiansen, Jeanine Fritz, Ruth Garfield, Thais Hafer, Rich Hopkins, Jim Koppel, Keith Kratochvil, Billy Magrini, Dale Sekuler, Robert Steinberg
MARKETING & ADVERTISING DIRECTOR Jill Stravolemos
4 AGING AT ALTITUDE BOULDER DAILY CAMERA
HEALTHY AGING
24
26
30
18 Empower with balance: Tips for fall prevention 21 What your feet can tell you about your health: Understanding Peripheral Artery Disease 22 How to get and stay active
Protect your hearing and don't wait for treatment
Navigating cognitive decline
Cannabis and its potential benefits for aging
Tips
downsizing 35
36 End-of-life
includes new options 38 Retire
40
wills, trusts
SMART
32
to help when
Are you eligible for the new Senior Housing Income Tax Credit?
planning
right: What does your retirement picture look like?
Estate planning 101: Local attorneys define agents,
and more
Aging at Altitude is an advertising feature of the Boulder Daily Camera, Broomfield Enterprise and Colorado Hometown Weekly and Longmont Times-Call. ©2023 Prairie Mountain Media. CONTRIBUTORS
SATURDAY, APRIL 22 | 8:30 A.M. TO 2 P.M. | BOULDER JCC
Ready to downsize, simplify or just change it up? Consignment is your one stop solution. Call for Mobil Consignment or Estate Buyout options 720-340-4152 600 S Airport Rd, Longmont
See page 42 for details or visit DailyCamera.com/Aging