October/November/December 2023
Cristiano Ronaldo
OUR PARTNERS
OUR PARTNERS
CONTENTS
Polo Lifestyle
Read our interviews with polo personalities, top polo players, news for upcoming polo tournaments and events.
Jewellery & Watches
The finer things in life, read our interviews with gemstone experts.
Exciting Travel Destinations
Five Start Boutique hotels, exciting retreats for the ultimate
Interior Design
Comfortable Chic Home Decorations, interviews with interior designers and architects.
Real Estate
The best properties on the market, available to buy and rent.
business@poloandlifestylemagazine.com
Franchise
Enter the exciting world of polo and sparkling lifestyle and bring POLO & Lifestyle Magazine to your city/country and start becoming a part of the world of POLO & Lifestyle.
POLO & Lifestyle Magazine is a dynamic and vibrant brand, offering franchise opportunities to qualified companies and individuals from around the world.
POLO & Lifestyle Magazine is launching a global development plan to bring the unique atmosphere of POLO and sparkling lifestyle to the world through franchising.
POLO & Lifestyle Magazine is looking for the right partners who will grow and build up while benefiting from a genuine business opportunity.
business@poloandlifestylemagazine.com
POLO & Lifestyle Talks
Editor's Letter
Welcome to the autumn issue of 2023!
We are excited to share with you the latest news, stories and interviews.
This edition is full with exciting articles, places to visit and insider tips.
Our cover star is Cristiano Ronaldo, who recently visited Jacob & Co during their opening of its largest store, worldwide, located in Riyadh, Kingdom of Saudi Arabia.
We are presenting you the finer things in life. For those who love the king of sport polo and the beautiful lifestyle around it.
We are proud to collaborate with the first Saudi Polo Ladies Tournament which will be in February, 2023.
For our art and interior lovers we have a wonderful, inspiring interior design section where you can find ideas and inspiration for your home. In this issue we feature as well a wonderful yacht and the interior.
Real Estate around the world. We present you a few hand selected properties.
Our Business category will bring you the news, stories and tips, every entrepreneur is looking for.
What our readers say
''Enjoy this issue and get inspired''
Scarlett Stilling Publisher & Editor-in-Chief
Contributors
Vietnam
Elena is a luxury travel blogger and freelance writer born in Asia. Having now been based in Vietnam since 2012, she has taken the opportunity to explore the region's most offbeat destinations - from Tibet and Bhutan to Cambodia and the secluded Maldivian islands. With a career switch that has taken her from nuclear physics to writing about luxury destinations, Elena's niche lies within ecofriendly hotels offering unique design and a good story. She has visited 49 counties so far and still has an extensive bucket list that will keep her going for a long time!
Follow her IG @tainteytales for more travel ideas.
Subhasish Chakraborty Travel Journalist from India
Subhasish has been working as a Travel Journalist for the past two decades and has been editorially involved with numerous international In-Flight magazines of renowned airlines like Cathy Pacific, Dragon Air, Bhutan Airlines, Air Asia, Airport Authority of India etc...
He was also involved with the UNWTO (World Tourism Organization) as a Consultant.
Contributors
USA
Sara Abbas is a multi-faceted global leader and the founder of a portfolio of brands, encompassing her innovative designer fashion label, a diversity-focused talent agency / experiential marketing hub / consultancy, and a non-profit organization, each focused on solving problems. She serves on the Forbes Council and partners with with several international organizations to help empower others and lead by example. In addition to supporting her businesses, she enjoys contributing to humanity as an author / writer, inventor, singer / songwriter, global ambassador, and luxury brand influencer. She hosts an elite mastermind for other global leaders and is assembling a hub to innovatively serve multiple charitable causes internationally through her non-profit.
Follow her on social media (@HerMajestySara on all platforms) to learn more about her other projects, philanthropic endeavors, events, and ways you can be involved.
Morocco
Rabii Benadada is a polo enthusiasts and organizer of polo tournaments in Morocco. With his long year experience in the polo field, he brings knowledge and exciting news about the sport of polo, the king of sport.
Rabii Benadada
Polo player and passionate about the sport of kings
Follow Us On Instagram @polo_lifestyle_magazine
Boutique opening with the presence of Cristiano Ronaldo, who came to discover the stunning space and support his friend Jacob.
Cover Story
Cristiano Ronaldo
Jacob & Co opens its largest store, worldwide, located in Riyadh, Kingdom of Saudi Arabia.
Jacob & Co opens the boutique in partnership with the Salujain Group, which benefits a historic and deep presence with the most select circles of Riyadh's high society.
"The Saudi people have a discerning eye for luxury and quality and as we open the doors to our first boutique in Riyadh, we are ready to deliver beyond expectations, says Jacob Arabo, Chairman and Founder of Jacob & Co. It takes a special of expertise to understand and explain the unique design of our jewelry, the extremely high quality of the gems we work with and the exhilarating and sophisticated watchmaking we're now famous for. So the experience Salujain has in high jewelry and watchmaking, and their unique position in the country's high society is very precious to us in spreading our message, Inspired by the Impossible."
Cristiano Ronaldo is a long-standing and close partner to Jacob & Co. He and Founder and Chairman Jacob Arabo have established a strong relationship based in trust and respect over the past twenty years. Jacob Arabo met Cristiano Ronaldo when the Madeira-born football player was a promising rising star and their friendship has never failed ever since. Both men immediately found common ground in their quest for excellence. They crafted their success from the ground up and achieved it through relentless determination and work. Their relationship has now grown into a business venture in which Jacob & Co designs and manufactures timepieces after the image of Cristiano Ronaldo, which are co-branded by both powerhouses.
SAUDI POLO LADIES TOURNAMENT
FEBRUARY 22TH - 24TH 2024, RIYADH
NOVA EQUESTRIAN RESORT
AL REEM INTERNATIONAL CIRCUIT
hoovesports.sa
@HoovesSports
POLO & Lifestyle
the exciting world of polo, the charm and tradition.
our interviews with polo personalities, and everything around Lifestyle
Enter
Read
SAUDI POLO LADIES TOURNAMENT
POLO & Lifestyle
The London Magazine has signed a strategic media agreement with Hooves Sports Company in relation to the first ladies' polo tournament which will be held in Riyadh, February 2024. According to this media sponsorship agreement this famous magazine will provide full media coverage for the polo event for the coming period.
POLO & Lifestyle
The London Magazine is considered one of the most well-known worldwide media specialized in the field of polo. The magazine has shown its interest in covering the first of its kind Saudi ladies' tournament. by Hooves Sports Company in association with the Saudi Polo Federation.
The Saudi ladies' tournament will feature national and international female polo players. Polo has always been a sport of Kings and Queens. In recent years Women's Polo has become a competitive driving force in the Polo world. Hooves Sports are proud of Saudi Princesses and equestrian ladies that have picked up the stick and began to play the sport. To encourage them in the sport of Polo in Saudi Arabia Hooves Sports is happy to organize the First Ladies Polo Tournament which will feature not only the Saudi and International Polo players, but will be a weekend of female empowerment through art, fashion, music, and workshops.
Saudi women have always been an inspiration. We are fortunate to have women like Princess Al Joharah to look up to and inspire us. From caring about animal welfare, to building educational institutions, to supporting women's ambitions to become upcoming fashion designers Princess Al Joharah is a fine example of how Saudi women support each other. Princess Reema bint Bander has blessed with her wit and compassion. Breaking the glass ceiling in Saudi Arabia as the first female ambassador to the US gave way for new dreams and goals for the women of Saudi Arabia. She's a continuous role model to women and an advocate to women empowerment in Saudi Arabia. Princess Reema is internationally recognized for her humanitarian contributions and as a leader. The Ladies Polo tournament is a celebration of the achievements that Saudi women have made and gathering place for the change drivers in Saudi Arabia to enjoy sport, entertainment and intellectual conversations.
The Polo Tournament will be a weekend family experience to gain knowledge about the sport, enjoy the sport with the family and cheer on our national players. To learn more about Hooves Sports and get involved with the First Ladies Polo Tournament visit the website at https://hoovesports.sa or contact directly info@hoovesports.sa
PARTNERS
Mr. Garoub and Amr Zaidan Chairman of Saudi Polo Federation
LUXAVIATION HOSTS RETURN OF AVIATION POLO CHALLENGE
Luxaviation's Aviation Polo Challenge made its longawaited return to Hurtwood Park Polo Club, Surrey, on Saturday 2 September 2023, welcoming more than 200 guests from across the aviation community.
The event, which was enjoyed annually from 2011 until the pandemic, included a compelling exhibition match between Luxaviation and Castle Air.
George Galanopoulos, CEO, Luxaviation UK and head of charter sales Europe for the Luxaviation Group, says: "The event was a huge success and it was fantastic to see everyone. Our aviation community really got into the spirit of the challenge, and it was lovely to come together in this way to celebrate our passion for aviation and comradery within the industry.
"On behalf of Luxaviation, we would like to thank Textron Aviation, our event sponsor, for connecting industry leaders and galvanising the players, and also for reigniting this valued event, which has been a tradition since 2011."
The Luxaviation Polo Team celebrated a triumphant win at this year's event, with Abigail Slater named Most Valuable Player (MVP)
The Luxaviation Polo Team celebrated a triumphant win at this year's event, with Abigail Slater named Most Valuable Player (MVP) and Colonel, a six-yearold English Thoroughbred Gelding awarded Best Playing Pony (BPP).
The event was also in support of charity organisation Fly2Help, which is dedicated to changing lives through aviation experiences and showcasing the opportunities available to young people. Event guests enjoyed food provided by bespoke catering service Man with a Pan and Shere-based ice cream company, Shere Delights. Music was provided by singer songwriter, Martin Bell.
www.luxaviation.com
Morocco
Tournament of H.H. the Maharaja of Jodhpurs in Asilah
This international competition, organized in honor of His Highness Gaj Singh II – Maharaja of Jodhpur, saw the participation of four countries representing four continents: India for Asia, the Kingdom of Morocco for Africa, the Republic Czech for Europe and USA for America. She also saw the presence of His Highness Sawai Padmanabh Singh – Maharajah of Jaipur, distinguished player who took part in the tournament with the Indian team.
Over four days, all the selections were able to meet in the six matches played. Finally India won the "TOURNAMENT OF H.H. THE MAHARAJA OF JODHPUR".
As a reminder, polo, a prestigious equestrian sporting discipline which greatly contributes to attracting the most renowned teams in the world to the Kingdom of Morocco, has been growing at the national level for several years.
Various tournaments are organized each year in Morocco, with the participation of countries where this discipline occupies a preponderant place in national sport. The latest is the "TOURNAMENT OF H.H. THE MAHARAJA OF JODHPUR" which was held in Asilah, at the PGH Palmeraie Polo Club, from August 28 to 31, 2023.
Patrick Guerrand-Hermès, organizer of this prestigious tournament and founder of the PGH Palmeraie Polo Club, whose teams welcomed the participants in the best conditions, specifies: "The role of organizing this type of international event is to further enhance the level of Polo in Morocco. These are also events that highlight the Kingdom of Morocco, as a welcoming land for sport and tourism, par excellence.
In Morocco, Polo was introduced at the end of the 19th century by the British diplomatic delegation in Tangier, which created the first polo team and the "Diplomatic Country Club". First that of Tangier then that of Casablanca. From the middle of the 20th century, the discipline of polo began to gain momentum and competitions were immediately organized, such as those in Fez in 1954, Tangier in 1955 and Rabat in 1962 and 1969.
In 2006, on the High Instructions of His Majesty King Mohammed VI, the Royal Moroccan Polo Federation (FRMP) was created. She is responsible for developing the practice of polo in the Kingdom and contributing to its influence. The FRMP is among the first Arab and African federations recognized by the International Polo Federation (FIP).
The same year, the Mohammed VI International Polo Trophy was created. The 2nd edition is organized in 2009, the 3rd in 2019 and the 4th in 2023, won by the Moroccan national team. In 2022, the Polo Throne Cup is organized for the first time, and it is the Royal Guard team which inaugurated the prize list.
Recently, the FRMP Board of Directors co-opted the famous and trustworthy Mr. Rabii BENADADA Advisor to the President.
The wealth of his experience, his great technicality and his mastery of strategy and financing issues will be strong assets to support the Board's reflections on the development of the Royal Moroccan Polo Federation and the implementation of new strategy to take the leadership as a global polo destination.
Text by Rabii Benadada
Ralph Lauren
A wonderful night in New York!
It was Lauren's first New York runway show in four years. "My Spring 2024 women's collection is about a new kind of romance—cool and sophisticated," Lauren said in the press materials.
The last time he graced the New York Fashion Week calendar was in September 2019, in a show that dazzled with its opulence and starry guest list. Fast forward to 2023, and Mr. Lauren chose to set a different tone. Among those seated in the venue's plush benches and Louis XVI chairs were Julianne Moore, Amanda Seyfried, Gabrielle Union, Sofia Richie, Laura Dern, Meghann Fahy and her White Lotus co-star Leo Woodall, Emma Roberts, and Cara and Poppy Delevingne.
The night was like a portal into Ralph's world and everyone was more than happy to be there. It was also a reminder Ralph's world is wherever he decides it should be, and anyone can be part of it—all they need is that RL 888 crossbody, some hurricane lanterns, or maybe just a polo.
News
Lifestyle
New York
Joe Schildhorn/BFA.com
Dubai BVLGARI
Untold glamour
Dubai witnessed history as we honored 75 years of Serpenti elegance at Bvlgaria's latest event. Since ancient times, the snake has captured the imagination from East to West, inspiring artists, writers, and poets. Our exhibition and the Serpenti Factory demonstrate the power of this icon across the ages-including work from artists like Refik Anadol and developing an alluring new take on the ancient symbol.
Known for its iconic collections of jewellery, watches, fragrances and leather goods, Bulgari debuted its first Serpenti creation in 1948. Since then, this iconic snake has inspired artists, writers and poets from across the globe.
Exhibition took place at the Gate Building, DIFC.
London Lifestyle News
Breitling
BREITLING AND ALEX EAGLE HOST A LUNCH TO CELEBRATE THE NEW NAVITIMER FOR WOMEN
IN SUPPORT OF WOMEN FOR WOMEN INTERNATIONAL
Breitling hosted a glamorous lunch to celebrate two new watches in the iconic Navitimer collection, and to benefit the nonprofit foundation Women for Women International in an afternoon dedicated to sharing stories of amazing women. The event was co-hosted by Alex Eagle, the multi-hyphenate creative director, and soundtracked by emerging DJ Liberty Joy.
Breitling's new Navitimer 36mm and 32mm watches are designed to go wherever your journey takes you, and indeed, to accompany the wearer on their route through life. At the glittering event guests were transported to the Côte d'Azur at London's celebrated Riviera restaurant, enjoying culinary delights from the south of France as the last days of summer sunlight illuminated the Mayfair space.
Breitling's new #ShareYourStory initiative encourages women to tell their personal stories and has seen Oscar-winning actor, producer and brand ambassador Charlize Theron sharing her own in a series of short films as she becomes the face of the new Navitimer 36 and 32. At the lunch, co-host and Women for Women International's ambassador Alex Eagle gave a speech about her own journey and life lessons, encouraging women from a variety of backgrounds and industries to connect and discover each other's journeys.
Exclusive Interview with Matteo Bocelli
I believe that the most important thing we should all aim for in life is happiness.
- Matteo Bocelli
Matteo Bocelli releases debut album "Matteo"
Tell us how you started your career, how was your beginning?
I have been exposed to music ever since I was a young boy and this has allowed my appreciation for music to grow over the years. My first public appearance was with my father and David Foster for a charity event in Florence where I performed a romanza of Tosti called "Non T'amo Più". My very first release was "Fall on Me". I am so grateful to have had such incredible opportunities so early on in my career. I look forward to seeing what the future holds for me and my career in music!
Your new single 'Chasing Stars' written by Ed Sheeran and his brother Matthew Sheeran is a fantastic song, how was working with both brothers together?
It was very exciting for me to be able to have a piece of work from Ed Sheeran be a part of my first album. I have been a fan of his ever since I was little so I was thrilled to get the chance to work with a legend like himself. The song that Ed and Matt wrote together was so beautiful and truly didn't need much adjustments or fixes on my end. I changed a few aspects when it came to my style of singing, but the song was beautiful from the beginning. It has been a beautiful experience I will never forget. I hope everyone really appreciates this song.
With your new Album "Matteo" what do you want people to feel when they listen to it?
I've spent the past year or so working on my debut album. It's been a period of huge creative and emotional development and I'm really excited for you all to finally hear it. Working on this album was a great outlet for me during tricky times. I was able to put all my feelings and emotions to paper and dive into this project. My biggest hope is that I'm able to deliver beautiful music that conveys my emotions during this new and exciting time in my life. With this album, I hope the audience will get a chance to know me a bit better.
Who or what was your inspiration for your new Album?
I find that inspirations for any song come from real life experiences. But it is looking beyond your own experiences and considering other people's experiences too. Having conversations with other people, listening to other peoples stories about their own lives, reading books. When it came time to finalize the album and choose the songs that would be included, I was choosing the songs that are most authentic and representative of the current events happening in my life right now. I have been writing songs for more than three years, so choosing songs that relate to my current life and what I want to share with people in this moment is what I focused on.
What's the biggest lesson you've learnt in your career?
One of the biggest things I have learned and realized is very important to me is to always be your authentic self. There may be people who want you to change or want to influence you to become someone you are not. Staying true to yourself is so important, especially in music. Music is about authenticity and believing in what you do. If you lose that authenticity and can't be comfortable with yourself and the work you produce, you'll never truly succeed.
What's been the biggest turning point in your career?
Fall On Me was an incredible experience and is what really started my career in music. I'll always be so grateful to my father for that. Neither of us were prepared for the amount of love and recognition that the song received from around the world. Before I knew it, I was next to my father for tv interviews on stage at Madison Square Garden . It was completely surreal.
What is one motto you live by?
It may sound cliche or basic, but I believe that the most important thing we should all aim for in life is happiness. Surrounding ourselves with those who truly love you and filling our time with things that bring you joy and leave you feeling fulfilled.
FASHION
Brunello Cucinelli Autumn Winter 2023 Collection
The Brunello Cucinelli Autumn Winter 2023 Collection was designed with a full focus on the importance of time: the time for experience that cultivates knowledge the time for artisanal creation the time in which every garment will have the opportunity to renew itself with combinations that enhance its inherent qualities. Just like a classic that thanks to strong roots can take on new and richer meanings day after day.
Every look is characterized by a key garment that is its focal point that expresses the overall style but at the same time is defined by the harmony of combinations. A tailored cashmere coat a special hand-knit sweater or a suit made of a precious fabric can constitute this focus of attention which is then balanced in a contemporary way by overlays trousers and accessories.
All the elements are always organized based on a search for balance between references proportions and style. A selection of the finest fabrics characterized by special textures and microeffects such as Donegal chevron and broken twill weave epitomizes the quest for a new value through classic materials.
Colours take on intense hues inspired by historic wine blends that have stood the test of time transcending trends. Shades of red –barbera maroon and burgundy – are presented in a grayish version to convey in a palpable way the passing of time a long ageing process that enhances the finest and most subtle nuances. The overall harmony is created by precious tones of beige moving from medium camel and sand to light panama and ecru accompanied by fascinating shades of noble deep blue and modern light blue. Urban hues of gray complement the backdrop with the brand's distinctive colours.
The suit confirms its role as a cornerstone of the collection: contemporary comfortable and now more versatile than ever thanks to fabrics that allow wearers to convert the style of a jacket by matching it with different trousers. Outerwear pieces enhance their distinctive features depending on their intended purpose: elegant coats maximize their exclusive sartorial feel while parka and down jackets highlight their dynamic and contemporary flair. The offer of special garments has increased offering the distinctive Brunello Cucinelli style thanks to the unique quality of materials and manufacturing techniques: luxurious beaver fabrics or cozy cashmere and vicuña cloths enrich bomber and aviator jackets lined in very soft shearling. Extremely sensitive to contemporary trends the aesthetic of trousers is the element that best complements the balance of the looks. Loose fits high-rise silhouettes and pleated details alternate and blend together to create new volumes offering endless styling options.
The winter knitwear collection was broadened to make it as comprehensive as possible providing the perfect choice for any occasion and representing the evolution of the entire season. From lightweight sweaters perfectly matched with the tailored lines of blazers to cardigans made of precious cozy yarns with an outdoor feel.Noble fibers of cashmere virgin wool and silk are accompanied by the soft shaded effect of alpaca. The fascination of traditional stitches is enhanced by new proportions and combinations as well as by colors in order to create "timeless knitwear" that elevates the coordinates of form matter and color. New hand-knit creations of extremely high quality complement the offer with an exclusive touch.
All the accessories stay true to the theme of the rediscovery of classic fascination based on contemporary and dynamic criteria. Skillfully handcrafted bags hats small leather goods and knit accessories express the excellence of noble materials resulting from the utmost attention to natural elements.As a natural complement to any look the footwear offer includes a wide and organic selection of designs for any occasion. New leathers refresh the style of classic derbies while the design of loafers is updated with a wintery feel and materials. Technical-inspired hiking shoes and boots strike a balance between artisanal tradition and contemporary dynamism both in the sporty combinations and more elegant looks.
To set a trend you need to know the classics and how to awaken their charisma with new interpretations and combinations. All the disciplines that express the value of time are confronted with the ability to evolve at every cycle in a refined way: a wine blend that carefully changes yet maintains its identity a painting that lends an original allure to primary colors a new pairing that updates familiar and natural flavours.
Elegant menswear dedicated to evening and gala events recreates the fusion of glamour and charisma iconic to 1950's and 1960's Hollywood through a contemporary colour palette and modern style combinations. Tuxedo jackets diffuse red velvet's enveloping charm or ennoble corduroy textures with tartan patterns in refined seasonal blues. Patent calfskin footwear and the range of accessories offer all the impeccable details needed to elevate men's style for the evening.
Click and Shop
Ribbed-knit sweater
Anthony Vaccarello focuses on understated elegance for SAINT LAURENT's Fall '23 collection, thinking specifically about how women want to dress now. Simple clothes like this sweater are impeccably executed. It's rib-knitted for a close fit that's harmonious with this season's boxy blazers and midi skirts.
SAINT LAURENT
The shoulder bag has a sleek, minimal shape that calls to mind coveted '90s styles. Made in Italy from taupe leather, it's adorned with the house's signature 'YSL' plaque and has plenty of space for your phone, keys and cardholder. You can easily adjust the buckled strap to your preferred
Blade embellished patent-leather pumps
Oversized vinyl trench coat
No matter what your plans are or where you're headed, you'll feel instantly chic when slipping into SAINT LAURENT's trench coat. It's made from glossy merlot vinyl in an oversized, longline shape and has classic epaulettes and buckle-fastening tabs at the cuffs. Layer it over
Ralph Lauren's RL 888 collection was named in honor of the historic women's flagship at 888 Madison Ave. in New York City, where the juxtaposing worlds of Ralph Lauren convene and inspire. A strong silhouette with a spirit of independence, the RL 888 Crossbody is inspired by the architecture of Mr. Lauren's birthplace.
A new hyper-feminine dimension whose reflections exceed the material world. Santoni's Fall-Winter 2023 Womenswear collection celebrates this infinite and dynamic dualism that meets the values of its own DNA and pure craftsmanship.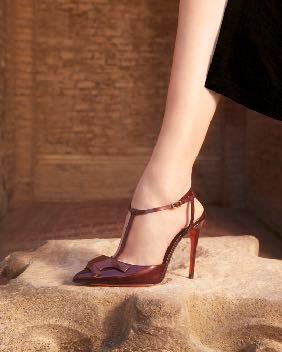 Shop Now
The Men's wardrobe
Shop Now
Why Workwear is Dominating the Fashion Landscape
Workwear fashion is by no means a new phenomenon. However, in recent years, we are seeing a growing trend of fashion brands and designers deriving inspiration directly from classic workwear styles and influences. In fact, Pinterest searches for 'workwear' have increased by 60% over the last three months alone.
Referring to typically utilitarian styles of clothing that would be worn in traditional workplaces such as factories, workwear is now bridging the gap between functionality and fashion.
John Johnston, Head of E-Commerce at Workwear Express, the UK's leading provider of Workwear clothing, outlines how and why the workwear trend is becoming so popular within the fashion landscape.
"Workwear first entered the fashion sphere in the early 1990s, commonly associated with 90's hip-hop and skater fashion. Since its introduction to mainstream fashion, workwear has now become interlinked with casual streetwear styles to have its own place in the modern fashion world.
"Social media is a huge driver of the modern workwear fashion trend, with people flocking to online platforms such as TikTok and Pinterest to share outfit inspiration with the masses. Over on TikTok, the hashtag #workwearfashion has received a staggering 51.8 million views and the #utilityfashion hashtag has been viewed 1.9 million times.
Why has workwear become so popular in the fashion world?
"Workwear has gained such popularity as everyday fashion pieces due to the practicality of the design, making it the perfect part of an everyday outfit. The typical boxy silhouettes and loose fits make workwear ideal for maximising comfort, rather than focusing on form-fitting designs that may be uncomfortable for everyday use.
"Another key benefit of workwear is its durability –workwear is designed to be long-lasting. This is great from a sustainability perspective and taps into shifting consumer behaviour, as many consumers are becoming more sustainable-conscious, and are moving away from fast fashion, focusing on sustainable, long-lasting pieces of clothing.
"This is also beneficial from a cost perspective, as consumers look to invest in affordable, yet durable and longlasting clothing that they will get many years of use from.
"The core essence of workwear embraces both minimalism and durability, making for the perfect fashion item to incorporate into layered outfits in the autumn. The minimalistic design means that workwear can easily be paired with other pieces of clothing, like industrial style footwear such as Dr. Martens, completing the autumnal look.
How can you incorporate workwear items into your everyday wardrobe?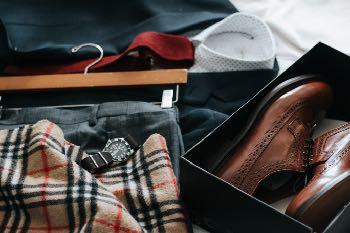 "Some of the most popular, affordable workwear brands include Carhartt, Dickies, Timberland, Helly Hansen, and Caterpillar.
"In fact, here at Workwear Express, we have seen a 22% increase year on year for Carhartt brand sales. Brand searches on the website for 'Carhartt' are up by 37% year on year, and searches for 'cargo pants' have also increased by 35% this year.
"With the popularity of workwear on the rise, there are plenty of ways you can incorporate workwear into your everyday outfits as we approach the autumn months."
• Workwear Shirts & Jackets – Perfect for layering as part of your autumn outfits, workwear shirts and jackets not only offer a little extra warmth, but are also extremely practical with their oversized pockets. The loose fit of these items also ensures maximum comfort.
• Cargo Pants – Another staple of the workwear fashion trend is cargo pants. Their loose fit, combined with the heavier material than everyday trousers and jeans, make for a durable, yet comfortable wear. Again, they benefit from plenty of large pockets, making them more secure than jeans for storing your wallet, keys, or mobile phone etc.
• Workwear Fleeces – Industrial and workwear branded high-neck jumpers and fleeces are proving particularly popular for online fashion trends, and are ideal for adding an extra layer of warmth and comfort in the autumn and winter months, but are also breathable due to the loose fitting design and silhouette.
• Overalls & Dungarees – All-in-one items such as overalls, dungarees and boiler suits are staples in the workwear sector that can easily be incorporated into a chic autumnal outfit. The all-in-one element is ideal for providing maximum comfort, as well as additional warmth for the cooler months of the year. Often being designed with large pockets, practicality and comfort are at the forefront.
"People always ask me what the latest fashion trends are, but I'm not a believer in trends. Individuality is more important to me, to stand out and have the confidence to wear something you're comfortable in – it just happens. I'm comfortable wearing a suit."
David Gandy
–
David Gandy for M&S
The Men's wardrobe
This sweater is crafted in Italy and achieves its bold pattern using a textured jacquard-knit technique. Its thick-gauge yarn is composed of fine mulberry silk and soft cashmere.
Stirrup
These panto sunglasses are designed with an enhanced fit and a leatheraccented stirrup detail at the temples inspired by Ralph Lauren's equestrian heritage.
Shop Now
These pleated trousers are hand-tailored in Italy from a textured fabric that was custom-developed for Ralph Lauren. The luxurious cloth combines lightweight linen with smooth mulberry silk.
Shop Now
Patterned Silk-Cashmere Sweater
Ralph Lauren
Hand-Tailored Linen-Silk Suit Trouser
Bedford Sunglasses
Photocredit: Garrard
JEWELLERY & WATCHES
Keeping time on the world of fine jewellery and luxury watches, from interviews to the most wanted exclusive timepieces and jewellery
Photocredit: Garrard
MARK YOUR FINISH WITH THE NEW ENDURANCE PRO IRONMAN® LIMITED EDITIONS
Two new limited-edition IRONMAN-branded versions of Breitling's ultralight sports watch mark the 2023 IRONMAN World Championship and IRONMAN 70.3 World Championship triathlon events— including one in high-performance titanium. For the 2023 race season, Breitling is introducing two new limited-edition models of the Endurance Pro IRONMAN, each presented in its race's distinct colour scheme with an IRONMAN-branded rubber strap and the competition logo at 6 o'clock. First, the Endurance Pro IRONMAN 70.3 World Championship in turquoise. Limited to 250 pieces.
There's the special-edition Endurance Pro IRONMAN World Championship in blue. This model, which is also limited to 250 pieces, recognised the men's competition in Nice, France, on September 10th, 2023, and the women's competition in Kailua-Kona, Hawaii, on October 14th, 2023. It is Breitling's premium Endurance Pro, crafted in high-performance titanium.
BREITLING.COM
THE MOST FABULOUS JEWELS & WATCHES IN THE WORLD
Jaeger-LeCoultre
Jaeger-LeCoultre presents magnificent new High Jewellery watch that unite exceptional gem- setting with the signature Calibre 101.
The new timepiece reaffirm the boundless creative scope offered by the alliance between this unique watch mechanism and high jewellery.
DIOR
LES JARDINS DE LA COUTURE
White, yellow and pink gold, platinum, diamonds, mother-of-pearl, yellow and blue sapphires, tsavorite garnets, pink sapphires, Paraiba-type tourmalines, emeralds and black lacquer
Tiffany & Co. Unveils Blue Book 2023
Out of the Blue —A World of Aquatic-inspired High Jewelry That Celebrates Jean Schlumberger's
Tiffany & Co. announces the debut of Blue Book 2023: Out of the Blue, the latest expression of Tiffany's esteemed high jewelry collection. As the first Blue Book collection designed by Nathalie Verdeille, Tiffany & Co. Chief Artistic Officer of Jewelry and High Jewelry, the extraordinary designs celebrate Jean Schlumberger and his fascination with the sea's fantastical creatures. With geometric and stylized aesthetics, each masterpiece draws inspiration from the legendary designer's imagination and design philosophy—perpetuating and reinventing Schlumberger's enigmatic symbols of the sea.
"With Blue Book 2023, we saw an opportunity to honor Jean Schlumberger's legacy by giving new life to some of his most celebrated designs," said Anthony Ledru, Chief Executive Officer, Tiffany & Co. "These creations have a distinct Schlumberger quality and personality to them, but the designs are all new. We are certain that he would have been as pleased with each masterpiece as we are."
The collection will debut in two phases over the course of 2023 with various themes embodying aquatic life. The summer collection will launch with seven distinct themes: Shell, Coral, Jellyfish, Pisces, Starfish, Sea Star and Star Urchin. The Shell theme explores the three-dimensionality of objects sculpted by the ocean. One of the most versatile designs within Shell is a transformable pendant featuring a detachable diamond brooch that reveals a stunning black opal of over 21 carats. The Coral theme is defined by exuberant hues and features an array of designs showcasing tanzanites, sapphires and yellow diamonds. Ethereal and luminescent, a striking brooch from the Jellyfish theme echoes the graceful movement of a jellyfish's tentacles.
The Pisces theme is a study of the sea, a representation of an unknown, infinite world that fascinated Jean Schlumberger. With suites featuring exceptional unenhanced padparadscha sapphires, Umba sapphires and diamonds, this theme offers warm hues to complement the cool blues of the ocean. The Star Urchin theme offers a study in symmetry and form. Embodying the drama of the ocean, these designs are characterized by tanzanites and hand- carved chalcedony which emulate the sea urchin's spiky exterior.
Earrings in platinum and 18k yellow gold with sapphires, tanzanites, moonstones and diamonds
Photo Credit: Tiffany & Co.
Brooch in platinum and 18k yellow gold with unenhanced padparadscha
An iconic silhouette of the ocean, the Starfish theme reimagines the familiar creature as if tangled between rocks with opals, aquamarines, tourmalines and beryls with diamond accents. A diamond-intensive suite offers a unique expression of this sea creature. Moreover, the Sea Star theme features a field of custom-cut mother-of-pearl starfish entwined in coral-inspired motifs, providing a snapshot of the sea's fascinating ecosystem. Exceedingly rare padparadscha sapphires, Umba sapphires, mother-of-pearl and carnelians bring the Sea Star theme to life.
"In Jean Schlumberger's imagination and design philosophy, the sea represented an unknown, infinite world. He choreographed unparalleled manifestations of its majesty and mystery," said Nathalie Verdeille, Chief Artistic Officer, Jewelry and High Jewelry, Tiffany & Co. "My first Blue Book collection for the House is a deep dive into aquatic life that both honors and reimagines Schlumberger's vision."
sapphires, rubellites and diamonds.
Photo Credit: Tiffany & Co.
www.tiffany.com
to a Garrard icon. Clusters of blue gemstones trace the oval silhouette, revealing an open space within, perfectly accentuating the eclectic mix of different cuts and shapes of sapphires, aquamarines, topaz, tanzanites and turquoise.
Blazing a bold and fearless look filled with confidence, purpose and beauty. The striking combinations of faceted and cabochon gemstones ignite in a riot of colour, masterfully inverting Garrard's classical cluster motif.
High Jewellery
The Blaze blue cocktail ring introduces a new approach to a Garrard icon. Clusters of blue gemstones trace the oval silhouette, revealing an open space within, perfectly accentuating the eclectic mix of different cuts and shapes of sapphires, aquamarines, topaz, tanzanites and turquoise.
Garrard
Piaget
Panthère de Cartier ring, 18K yellow gold (750/1000), onyx, set with 2 emeralds and 242 brilliantcut diamonds totaling 2.21 carats.
INTERIOR DESIGN
Seven Hills Apartment by João Campinas
A Deluxe Estate in Lisbon's Luxury Address
LUXXU partnered with Portuguese designer João Campinas for a brand-new project that conveys Portuguese roots in every corner. The Seven Hills apartment is located in the heart of Lisbon, a city best known for its enriching culture and honoring tradition. Style-wise, Campinas opted for an amalgamation of contemporary and classic details but sought inspiration from one of Portugal's most astonishing features: nature. Throughout, one can marvel at diverse features representative of the strength and warmth of natural elements, especially concerning the choice of materials used for each division. The decor comprises a panoply of high-end designs by LUXXU and other brands like PullCast or Boca do Lobo to showcase the authenticity of Portuguese design.
LUXXU's empire is shaping its future by setting trends with timeless pieces and refined elegance. The brand's philosophy embraces the utmost attention to detail. Every piece arises as a masterpiece of modern design to transform any project.
The Designer
João Campinas is a Portuguese interior designer that has a well-established career in the realm of luxury interior design. An exceptional talent in creating virtual environments, João is adept at crafting immersive spaces with an essence of Luxury and elegance. Still, his expertise also extends to providing valuable assistance in the remodeling and construction of apartments and houses. Not limited to interiors, João Campinas also demonstrates his skill in creating realistic images of exterior facades for real estate developments through his keen attention to detail and mastery of visual composition.
POLO & Lifestyle FINEST ART
P & L
Finest Art Gallery is a part of POLO & Lifestyle
The London Magazine by Scarlett
The Moguls were then responsible for taking the game from Persia tot he East, where it became known as "the sport of kings".
Polo is taken from the word 'pholo' meaning 'ball' or 'ballgame' in the Balti language of Tibet.
By the 16th century polo was well established in India in Mainpur, the English Army Officers discovered the game. They went on to found the world's first polo club.
Today, more than 77 countries across the world play polo. It was an Olympic sport from 1900-1939.
Polo continues to represent the pinnacle of sport. This is a feeling epitomised by the famous verse inscribed on a stone tablet next to a polo ground in Gilgit, Pakistan:
Let others play at other things. ''The king of sports is still the sport of kings.''
"Inspired by the polo matches and horses. Our goal was to capture the spirit of the polo ponies.
Scarlett Stilling
Stilling
POLO & Lifestyle FINEST ART
P & L FINEST ART Photography art pieces are limited editions. Printed on high quality fine art paper. Every piece is signed and numbered. To the art piece comes a certificate of authenticity.
Available in different sizes.
How to order:
Send us an email to art@poloandlifestylemagazine.com
POLO & Lifestyle FINEST ART
www.poloandlifestylemagazine.com
STYLE YOUR HOME
Discover a world of exclusive interiors and remarkable handmade furniture pieces.
The Ribbon chair almost resembles a sculpture with its delicate ribbon-like form. Designed by Pierre Paulin in 1966, the chair features an innovative metal frame with horizontal springs wrapped with soft foam and stretch fabric. The base is constructed from lacquered pressed wood. The chair is perfect to be the centrepiece of any living space.
The chair is part of the collection at the Museum of Modern Art in New York and the National Gallery of Victoria, Melbourne.
Available with upholstery in a range of fabrics. Please click on the fabric name in the materials section to view samples. Refer to the upholstery and finish specifications pdf in the downloads sections for more information.
Since 2010, the iconic, colourful and baroque world of Christian Lacroix has been celebrating the Art of Living marked by a sense of creativty and freedom.
Christian Lacroix Maison brings imagination and the unexpected to any interior.
Under the Creative Direction of Sacha Walckhoff and in collaboration with prestigious designers and manufacturers, the furnishing fabrics, wallpapers, decorative accessories and tableware collections are available in a variety of materials and techniques.
Of Slavic, French, Swiss and African origins, Sacha Walckhoff's roots are as diverse as his inspirations are manifold. His adventure with Christian Lacroix began in 1992 and has spanned almost three decades, leaving him free to design ready-to-wear and accessories collections for Michel Klein and Kenzo, among others.
His work with the designer naturally led him to take over the Artistic Direction of the Couture House in 2010 and to develop the brand towards the world of decoration and Art de Vivre.
CHRISTIAN-LACROIX.COM
Alhambra Designs
A British company founded by Ahmed Q, is celebrating a period of rapid expansion since their inception. Inspired by the intricate artwork created by the Moors in Andalusia, Ahmed's passion for Islamic architecture led to the creation of some of the finest Islamic art reproductions in the world.
Alhambra Designs' collection features contemporary pieces including wall art, architectural elements, and furniture, all inspired by the iconic Moorish architecture of historical Andalusian sites. Ahmed creates bespoke pieces for esteemed clientele, including Middle Eastern Royalty and renowned interior designers, and his designs can be found in mosques around the world, corporate offices, and luxurious homes.
Ahmed uses traditional techniques, authentic materials and finishes every artefact by hand.
Being inspired at a very young age whilst visiting his Father in Spain, where together, they would explore countless historical Andalusian sites such as the Alhambra Palace and the Mosque-Cathedral of Córdoba and admire the mesmerizing architecture created centuries ago. It was here that Ahmed fell in love with the intricate artwork created by the Moors in Al-Andalus and its Golden Aged Civilization.
"We are thrilled to share the exciting developments at Alhambra Designs," says Karima Halhoul, Director of the company. "From our small beginnings as an Etsy shop carving small gifts, we have quickly expanded. Our first UK Alhambra Home project, featuring a complete home interior design and manufacture of artwork and installation, is now complete. We have a rapidly growing presence on social media and have recently expanded the company to encompass more sub-brands – Casa, Morena, and Dulcewhich now include home decor, women's gold and silver jewellery, and sweet delicacies, all of which are personally designed and developed by us."
alhambradesigns.com
TRAVEL
Exciting travel destinations, luxury five star Boutique hotels, romantic getaways as well as city guides and staycations.
An Lam Retreats Ninh Van Bay
In a world that often moves too quickly, finding a space that allows you to skip the routine, slow down and consciously connect with Mother Nature can be a rare treasure. Located in southern Vietnam, Ninh Van Bay has miraculously flown under mass tourism's radar, so its fairytale setting - animated with cascading waterfalls, pristine beaches, coral reefs, singing birds and playful monkeys - remains largely untouched.
It is hard to believe that An Lam Retreats Ninh Van Bay, a dreamy jungle hideaway enveloped by Hon Heo mountain, is just a short boat ride from bustling Nha Trang City. The off-the-grid location, only accessible by water, ensures that every part of your stay is a soul healing experience.
The retreat lives up to its name, which in Vietnamese translates to "place of peace", by providing a quick escape into an enchanting oasis of unspoiled nature. Mixing wilderness and luxury, 37 thoughtfully designed villas are furnished with a blend of modern sophistication and local charm. If being lulled to sleep by the sound of waves tickles your fancy, upgrade your stay to a splurge-worthy beach villa. For an added level of privacy, opt for a canopy-level treehouse with a private pool, and embrace the serenity that only nature can bestow. No matter what you choose, each villa offers generous living space, elegantly curated interiors, modern amenities, and a personalized butler service.
The peaceful morning scene you picture for your dream vacation starts at Sen, the retreat's striking landmark that doubles as the allday dining restaurant. Shaped like a giant lotus, it looms over the sea offering indoor and outdoor sitting areas accompanied by stunning views of the sparkling bay. The menu highlights authentic regional dishes prepared with a farm-to-table philosophy and fresh seasonal ingredients. Treat yourself to a glass of champagne paired with freshly chucked oysters or a bottle of white wine perfectly matched with grilled pomfret.
Synonymous with sundowners, a lofty Sen Deck is the retreat's rooftop bar, that offers an extensive list of drinks, cool vibes, and panoramic views of the sprawling peninsula. With the taste profiles of the signature and classic cocktails ranging from sour to fruity, any palate and curiosity will find a pleasant surprise.
No jungle holiday experience is complete without a gourmet picnic framed by sunshine and good company. Whether it is your birthday, anniversary, honeymoon, or you just want to celebrate being on vacation, you are in for a treat: choose between a selection of BBQ satays prepared right in front of you and a local favourite, the Banh Mi set, delivered to your alfresco dining spot. If you prefer something less casual, soak up the soothing sounds of the East Sea as you enjoy a flawless private dinner service on the deck beneath a brilliant canopy of stars.
For those who love telling stories through cooking, Chef Kiet offers an unforgettable cultural adventure at the onsite culinary school. Start your exploration at the organic garden gathering fresh herbs and vegetables for your 2-hour hands-on journey through daring flavours of Vietnamese cuisine. Fine-tuning the right balance between local and western tastes, all the menus can be tailored to your preferences and interests.
Should you wish to while away your day at a more leisurely pace, find your spot on the powder white beach or slip into relaxation and well-being at the Jungle Spa, set amidst lush tropical foliage. Inspired by the purity of the surrounding nature, the menu features indigenous ethically sourced ingredients like aloe vera, coconut, seaweed, salt, and mud to deliver a unique sense of place to those who travel. Surrender to a signature 2.5-hour pampering that combines green tea scrub, a traditional Vietnamese massage and a relaxing facial. To complement the invigorating experience, An Lam Retreats Ninh Van Bay offers a chance to tap into the world of wellness and maintain a more centered state of mind through yoga, meditation and fitness with group and private sessions available.
Beyond the upscale set-up, An Lam Retreats Ninh Van Bay has gone to great lengths to bring about a positive change to neighbouring communities and minimize the impact on the environment. To keep guests hydrated, the retreat not only purifies natural spring water but also delivers it in reusable bottles to eliminate plastic waste. Being a keen supporter of local producers, An Lam Retreats Ninh Van Bay champions Vietnamese farmers and fishermen by sourcing all seafood and most of the vegetables from nearby villages. When visiting the retreat's organic garden, make sure to stop by the chicken farm which hosts a dozen free-roaming hens, providing Sen restaurant with fresh produce.
Due to its privileged location, An Lam Ninh Van Bay is a treasure trove of exploration and adventure. Lace up your hiking boots and explore numerous trails that reveal majestic sea vistas, trickling streams and gigantic boulders towering above the jungle.
Do as much or as little as you like - turn off your phone and take in the inspiring surroundings with a cocktail in hand or watch the day coming to a dreamy end as you sail into the sunset on a private boat. If you are lucky enough to be in Ninh Van Bay during the full moon, join a special guided meditation on board a wooden catamaran. Tune into the cycles
From soaking in natural hot springs to exploring handicraft villages and vibrant markets, the retreat's team invites you on an extraordinary adventure that will spark your wanderlust and fill your soul with excitement. Extending far beyond your stay, the real luxury of An Lam Retreats Ninh Van Bay lies in the location, the passion and expertise of its staff and the opportunity to connect to a Vietnamese culture at your own
Written by our contributor Elena Taintey, a luxury traveler based in Asia. For more stories visit her IG @tainteytales
Every Day Is a Rosé Day In St. Tropez
St .Tropez – the coastal town in the south of France, known for its luxury yachts and abundant sunshine – is a popular holiday destination for the affluent. Luxury fashion boutiques from Hermes to Chanel, mix with traditional French dining and boutique hotels. With so much to see in St. Tropez, it can be hard to narrow down your itinerary. We've got the perfect way to spend a luxurious 24 hours in this sparkling town – from where to stay, what to see and what to drink. Provence is waiting for you.
This stylish, luxury boutique hotel has 10 rooms. Some sit around the pool on ground level, and the rest are in the main building. The décor is contemporary, unique and full of quirky modern art. The small team make you feel instantly welcome and it's a real opportunity to escape the outside world for a while.
In the rooms, everything has been thought of to make your stay as comfortable as possible – from the best Egyptian cotton sheets, to double sinks and cosy bathrobes. Breakfast is served from 08.15 to 11.00, allowing you to wake up and eat at your leisure. Pastries by the pool is the perfect way to start the day before you venture into the centre of St. Tropez.
Admitedly, Hotel Pastis doesn't look like much from the busy roadside. Tucked a bit further of a walk away from the main port and promenade, it looks fairly non-descript from the outside. However as soon as you enter the property from the back, it has nothing less than the wow factor. A secret garden greets you, with a beautiful pool in its centre. The private pool terrace is covered with palm trees and it's a tranquil, peaceful oasis away from the bustle.
Where to Visit
Provence is the region of France that's famous for its rosé wine and there's no finer brand to drink there than Minuty. You can visit their vineyard – just a 15 minute drive from St. Tropez – to explore, taste and shop. Situated on the hillsides of the villages of Gassin and Ramatuelle, overlooking the Gulf of Saint-Tropez, it's a great spot to while away a morning. Château Minuty has now been run by four generations of the Matton-Farnet family. Today, brothers François and Jean-Etienne Matton, still run the business, despite Moët-Hennessy acquiring a majority stake earlier this year.
Hotel Pastis © Hotel Pastis
Hotel Pastis – 75 Av. Général Leclerc, 83990 Saint-Tropez, France www.pastis-st-tropez.com
Minuty wines are enjoyed across the world, in over 100 countries. They are most famous for their range of rosés and they are definitely the jewel in the Minuty crown. Delightful, uncomplicated, light wines that everyone at your table will enjoy. Château Minuty is one of the last estates in the Côtes de Provence where grapes are harvested entirely by hand, and brothers Francois and Jean-Etienne are present for the whole production process to ensure the best quality wines are produced.
The Château Minuty estate is a breathtaking place to explore and relax in nature, whilst learning about one of Provence's finest wine producers.
What to drink at LouLou
281, in its iconic blue dipped bottle, is the newest of Château Minuty's rosé wines. This vintage launched in 2015 and is named after the Pantone colour that the neck is dipped in – a stunning blue like the Mediterranean sea. Made from a selection of Grenache clones that are an average of 25 years old, 281 contains a plot selection of the winery's three main terroirs. It's
Where to Eat – Lunch
St. Tropez, in the summer, is beach-club aplenty. These fashiondesigner sponsored hot spots are the place to see and be seen. LouLou Ramatuelle, an off-shoot of the famous Paris restaurant, are sponsored this year by Gucci. Open until the end of September, you can eat the most amazing food to the sounds of a live DJ, then retreat to their private beach with yellow Gucci umbrellas, Gucci sun loungers and a shop selling a special selection of Gucci pieces.
The food at LouLou Ramatuelle is exceptional. From fresh fish and meat, to truffle pizza, there's something for everyone whether you want to eat healthily or indulgently. It's chic and incredibly stylish; but relaxed at the same time. The staff are so friendly and it's a really fun place to spend an afternoon or evening. Booking is essential.
Minuty
©
Vineyard
Herve Fabre
Château Minuty, 2491 Rte de la Berle, 83580 Gassin, France www.minuty.com
LouLou Ramatuelle, 83350 Ramatuelle, St. Tropez, France www.loulou-ramatuelle.com
LouLous © Herve Fabre
Where to Eat – Dinner
Situated right at the port by a plethora of glistening luxury yachts, La Petit Plage is one of the finest restaurants in St. Tropez. It's famous for its sand-covered floors, which make this elegant eatery more grounded. By day and early evening, it's a sophisticated lunch and dinner spot. Then by nightfall, it turns into a jumping, lively, club-like nightspot where everyone is on their feet and moving to the beat. A Michelin Guide restaurant – run by Michelin-starred chef Eric Frechon – La Petit Plage has a menu of fresh Mediterranean cuisine and is truly exceptional dining.
What to drink at La Petit Plage
Château Minuty Rose et Or is the brand's signature rosé and is a favourite of many. This vintage estate wine launched in 2009 and its an elegant choice for an elegant location. Bursting with the flavours of fresh ripe fruit, from peach to pear and melon. It's crisp, light and refreshing. Make sure that you order some ice for the table also – with St. Tropez being so warm, the wine in your glass can heat up quickly. Château Minuty would rather you added an ice cube to your glass to chill it, than you drink it warm.
La Petit Plage Saint Tropez, 9 Quai Jean Jaurès, 83990 Saint-Tropez, France www.restaurant-lapetiteplage-sainttropez.com
La Petit Plage © La Petit Plage
Rolls-Royce
Motor Cars is honoured to present Rolls-Royce
Amethyst Droptail – a breathtaking coachbuilt masterpiece that celebrates its commissioning client's cultural heritage, family legacy and personal passions.
AMETHYST DROPTAIL
Rolls-Royce Motor Cars is honoured to present Rolls-Royce Amethyst Droptail – a breathtaking coachbuilt masterpiece that celebrates its commissioning client's cultural heritage, family legacy and personal passions.
One of four unique expressions of the Rolls-Royce Droptail, Amethyst Droptail is a truly elevated expression of applied art, commissioned by a patron whose family business has grown from a gemstone boutique to a multinational corporation with diversified interests. Exceptionally well-travelled, internationally educated and truly global in their inspirations, the client is an established patron of the arts, whose collection of precious jewels, significant motor cars and contemporary artworks are housed in a specially commissioned private museum.
The patron tasked Coachbuild designers to create an elegant expression of Droptail inspired by the amethyst gem – the birthstone of their son and an enduring symbol of purity, clarity and resilience; themes that are explored throughout this exceptional motor car in extraordinary depth. The client's passion for quiet artistry and subtle flourishes is what defines Amethyst Droptail – a projection of true connoisseurship that rewards those who study it with beguiling details.
"This stunning expression of Rolls-Royce Droptail truly captures the soul of its commissioning client. This distinguished and international individual exemplifies connoisseurship, and their global outlook, refined tastes and deep-rooted heritage were a broadening pleasure to explore. The extraordinary projection of their spirit, captured in Rolls-Royce Amethyst Droptail, is a clear statement of Rolls-Royce Coachbuild's intent: to collaborate profoundly as a means to produce an historic expression of applied art. It is the client's personal involvement that gives Coachbuild motor cars their unparalleled strength of character. These products reflect an exceptional clarity of vision, executed with absolute conviction. Amethyst Droptail captures these virtues in extremis."
Torsten Müller-Ötvös, Chief Executive Officer, Rolls-Royce Motor Cars
Rolls-Royce Amethyst Droptail was unveiled to the commissioning client, their family and friends at a private event in Gstaad, Switzerland – a region of particular significance for the patron.
"A Coachbuilt Rolls-Royce derives its identity and legend from the accomplishments, sensibilities and character of its owner. It is this human dimension, combined with highly progressive design, that makes it entirely unique and irreplaceable. This specificity gives every Coachbuild commission a sense of timelessness and artistic endurance. Within RollsRoyce design, Amethyst Droptail will stand in our history as a representation of how accurate our creative response can be in projecting the soul of an individual commissioning client through both literal and highly conceptual expressions of personal luxury."
Anders Warming, Design Director, Rolls-Royce Motor Cars
www.rolls-roycemotorcars.com
Where Wealth Connects: The Global Leader in Family Office Conferences
Prestel & Partner provide discreet conferences for ultrawealthy families, individuals, their private offices, and industry connections, to learn and network, in London, New York, Dubai, Singapore, Cayman Islands, Zurich, Riyadh, Istanbul and Wiesbaden.
At the intersection of family and finance, Prestel & Partner has emerged as a beacon of meaningful connections for Ultra High Net Worth Individuals and Family Offices. Cofounders Tobias Prestel & Katja Mülheim and have steered this unique venture for over a decade.
"We started with small intentions of providing a safe space for our personal networks to connect in Germany, and when their friends came from abroad, they invited us back", stated Katja, "Due to this approach and sense of trust, our network has grown into an international collection of nine events and over 3000 of the world's wealthiest families, and the leaders of their private offices" Attendees describe their gatherings as "a big private gettogether of friends and family", notes Tobias.
They prioritize the UHNWI, and trust is their currency. "We never give out any contact details," Tobias emphasizes. "We don't get involved in any investment deal flow and don't take commission."
At the business's heart is a passion for meeting and connecting fascinating people, and helping accelerate their personal goals, from better family governance and accessing the best investment opportunities, to leaving a positive legacy on the planet.
It's plainly visible that these values are critical to every member of their global team.
With a global network and a commitment to doing good, Prestel & Partner is poised for more years of success, uniting UHNWIs and Family Offices to cement their legacies.
Visit www.prestelandpartner.com to find out more and apply for passes.
Tobias Prestel Founding Partner, Managing Director and Katja Mülheim Founding Partner, Managing Director
Sign up to our global newsleer Family Office Forum Collection CAYMAN ISLANDS | DUBAI | ISTANBUL | LONDON NEW YORK | RIYADH | SINGAPORE | WIESBADEN | ZURICH Join us REGISTER AND INFORMATION ONLINE AT WWW.PRESTELANDPARTNER.COM EXCLUSIVE EVENTS FOR WEALTH OWNERS AND THEIR FAMILY OFFICES Set Your Family's Course
ROYAL COMMISSION FOR ALULA PARTNERS WITH IUCN
The Royal Commission for AlUla (RCU) has partnered with IUCN (International Union for Conservation of Nature) to launch an innovative new conservation assessment tool that will boost the ability of nature reserve managers to benchmark their efforts against global standards and enhance the long-term accountability and success of environmental protection and conservation programs.
The new IBEX V1.0 tool is a comprehensive yet easy to use system for the evaluation and review of protected areas, with ongoing conservation work checked and measured for its alignment with critical standards laid out by the IUCN's Green List certification.
Recognised as the global best practice for the comprehensive, fair, and effective protection of threatened flora and fauna, IUCN's Green List standard provides expert guidance to help environmental and conservation programs achieve sustained, and sustainable, results in diverse protected areas.
By following the measures required by IUCN's Green List, protected ecosystems are given the best chance of being able to thrive and contribute value to surrounding landscapes and communities.
Any biodiversity conservation site can join IUCN's Green List and work its way towards achieving verified success by maintaining the high standards needed, which includes demonstrating:
• Respect: for the local community through fair and meaningful engagement of rights-holders and stakeholders
• Design: planning that identifies the need to secure the important values of the area
• Effective management: monitoring of the status of these important values
• Successful conservation results: for nature and for people
• Clear contribution: to climate change responsibilities, health and wellbeing and other challenges
Dr. Hany El Shaer, Regional Director, IUCN –Regional Office for West Asia, said:
"The IUCN – with its collective knowledge through the World Commission on Protected Areas –oversees the only global standard for protected areas, the IUCN Green List of Standard for Protected and Conserved Areas, offering guidance for area-based conservation to help achieve just and effective nature conservation. Thanks to the support of the Royal Commission for AlUla, IUCN has further developed a web-based platform that helps protected and conserved areas managers to integrate complex levels of information in an intuitive and user-friendly interface that helps them reaching the highest standard in protected area management while reaching the global IUCN certification."
The new tool allows managers to submit detailed information for self-assessment, with criteria applied across the 50 core areas that need to be met in accordance with best IUCN's practices, including governance, design and planning, management effectiveness and conservation outcomes
Innovative and powerful, the tool was developed alongside experts from IUCN with the goal of simplifying and streamlining what was previously a complicated and complex method of assessment for conservation work that required multiple platforms and processes.
Used for the first time in AlUla by RCU's Wildlife and Natural Heritage team, the tool showed how technology can be harnessed as part of fieldwork by protected area managers, allowing them to document, store, study and assess in detail the progress and effectiveness of a project.
Highlighting RCU's ongoing leadership in the global conservation space, the tool acts as a roadmap for projects to achieve IUCN's Green List status. The vast Sharaan Nature reserve in AlUla is currently in the process of reaching the required standard for inclusion on the Green List.
IUCN will continue to develop the software, releasing further enhancements and functionalities with Arabic being introduced to users in the coming months.
"The new IBEX V1.0 tool is the product of innovative thinking by RCU and our partners at IUCN with the goal of solving some of the most challenging issues facing protected area management. By streamlining and simplifying the process of assessment into one, easy to use portal, conservation efforts can be reviewed, managed, and maintained, with a clear roadmap towards alignment with IUCN's Green List standards with long-term accountability.
Available to entities working throughout the global conservation and environment management ecosystem, the tool aims to help area managers achieve sustained results that will greatly benefit the protection of vulnerable flora and fauna around the world. We expect great interest in this tool from the conservation community and look forward to helping secure and safeguard the future of protected areas as they achieve the standards of IUCN's Green List through greater accountability and transparent assessment."
Mohammed Zaarour, Nature Reserves Director at RCU, said:
REAL ESTATE
The best properties on the market, available to buy and rent now.
R.evolution launches state-of-the-art Eywa development in Dubai
Defining the next generation of 21st century buildings
R.evolution, an award-winning European luxury real estate developer, has launched its first residential project in the UAE. Eywa is the result of the company's years of research into human nature, the embodiment of over 20 years of experience in creating unique buildings and environments that promote the wellbeing of their residents at all levels of perception.
A truly boutique residential development that is LEED Platinum and WELL Platinum certified, Eywa features a selection of 48 exclusive 2 to 5-bedroom waterfront residences with sizes ranging from 3,064 to 16,256 square feet. Nestled on the banks of the Dubai Water Canal in Business Bay, Eywa enjoys a prime location in close proximity to the city's finest restaurants, shopping centres and attractions and offers a combination of magnificent views of the water and Downtown Dubai with the Burj Khalifa.
Eywa's fantastic architecture is a symbiosis of the tree of life - the Banyan tree, and an inspiration of one of the natural wonders of the world: the Southern Pillar of Heaven, China's famous quartz sandstone mountain. A striking aspect of the chosen design concept is the visual Banyan tree façade with roots that are visible from the outside, symbolising the building's deep connection to nature. From every angle the building's façade appears to be alive with greenery.
Using the principles of Vastu Shastra, the ancient Indian "science of architecture", along with the knowledge of the human energy structure, a pyramid of over 1,450 specific crystals and gemstones will be hidden within the building. This first-of-its-kind energy system brings positive energy to each floor while purifying and eliminating any negative energy. Residents will benefit from wellbeing effects, which include reducing conflict, increasing concentration and promoting the development of mental and physical good health.
Designed to focus on the well-being of our community through environments that are close to nature and promote positive energy whilst embracing opulent luxury, each Eywa apartment boasts spacious living areas that include family rooms, front-of-house kitchens, accompanied by service kitchens, while all bedrooms come equipped with walk-through wardrobes and exquisite ensuite bathrooms
Designated areas devoted to shared spaces and amenities, all intended to spark connections, inspire moments and build memories, and some designed to provide privacy, a host of modern, bespoke amenities including a chef's table, 3 pools and a library, crystal gardens and state-of-the-art gym, spa, indoor and outdoor cinemas, private waterfalls and pools surrounded by greenery and flowering shrubs and trees on spacious terraces, this new address will be filled with completely different features and amenities. intentionally designed to enhance the life experience of its residents.
Eywa design encapsulates the essence of wild-luxury living, redefining urban life with a connection to nature and natural materials. The integration of the Banyan tree-inspired façade, the rotated envelope design to maximise views, the spacious and nature-filled amenities, and the commitment to sustainability all contribute to making Eywa an extraordinary and harmonious oasis in the heart of Dubai's Business Bay.
Scheduled to be completed by 2026, this visionary development will serve as a gateway to extraordinary lifestyle experiences in the heart of Dubai.
Alex Zagrebelny, Chairman & CEO, R.evolution, said: "By focusing on a unique, truly luxurious experience, we don't just build square footage; we create highly competitive, one-of-a-kind properties and Eywa is a prime example of our philosophy. It almost goes without saying why healthy and sustainable housing is so important. We take an active approach to reducing carbon footprint, minimise waste and use sustainable practices. Using ancient knowledge about human nature and the latest achievements of the modern world, our priorities are wellbeing, health, energy efficiency, sustainability, and unity with nature as well as community. We are absolutely certain that Dubai will never settle for anything less than first place, and we believe that our vision of real estate development will contribute to its long-term ambition to transform into the smartest and most productive city in the world."
Qasim Mansoor, Chief Development and Operations Officer, R.evolution, said: "We are thrilled to launch Eywa in Dubai and meet the growing needs of consumers for homes that provide a holistic experience. Going beyond the realms of comfort, design, and security, addressing the wellness needs of our residents lies at the core of all our developments, and Eywa will further exemplify this. It will introduce a new way of living to the city demonstrating our ability to create a life of exclusivity for our clients."
With a firm belief that every building is woven from the energy of the partners who contribute to its creation, R.evolution always chooses the most professional and passionate partners to realise its projects. Therefore, the lead concept and design architect and the executive architect and lead design consultants, for Eywa, are Open AD and Brewer Smith Brewer Group (BSBG), respectively. Christie's International Real Estate Dubai has been appointed as the exclusive real estate broker.
R.evolution currently owns a standout collection of 23 trophy developments across Europe. With its ambitions etched in building a larger global portfolio while reaching the growing community of international investors and partners, the launch of Eywa marks an important milestone for the company.
$30 Million L.A. Mansion
Newly built compound that just popped up for sale in the posh Brentwood neighborhood of Los Angeles. Crafted by prolific developer Ramtin Ray Nosrati of Huntington Estate Properties, and listed for a speck under $30 million, the ultra-deluxe spread comes complete with lavish amenities ranging from gigantic living moss walls to a tricked-out sports complex, and even a black card offering access to exclusive concierge and dining perks.
Notable amenities include a 3,000-square-foot roof deck, pickleball court, putting green and Michael Jordan-themed sport court. There's also a spa equipped with a gym and sauna, movie theater flaunting a Rolls Royce starlight ceiling, candy lounge and wine fridge, and spacious gated motorcourt with room for up to 10 vehicles.
Other highlights include a fireside living room topped 30 feet above by the aforementioned living walls, which were assembled by hand and feature four varieties of moss, as well as a formal dining room, family room, and gourmet kitchen outfitted with an eat-in island, commercial-grade appliances and a butler's pantry with a walk-in refrigerator.
When it comes time to retire for the day, a relaxing master retreat has a two-way fireplace that connects to a separate seating area, as well as a private balcony, showroom-style closets, and a luxe bath boasting dual vanities, a freestanding soaking tub and large glassencased shower. Elsewhere is an office, wine room and wet bar; and outdoors, the resort-like backyard hosts a see-through pool and spa flanked by an open-air cabana with a seated bar and kitchen, along with a 16-seat sunken fire-pit lounge.
Los Angeles
All Photos : Nils Timm of Nils Timm Visuals
Hugh Grant's Former Penthouse Is Up For Sale and back on the market
This magnificent Kensington penthouse, which was previously owned by Hugh Grant is back on the market for few million pounds.
Head to the seventh floor of the gorgeous Petersham House in Kensington and you'll step right into Hugh Grant's former home. The dazzling three-bedroom penthouse spans more than 3,000 square feet of internal space, with an additional 1,600 square feet of private outdoor space including two terraces, a covered sundeck and a jacuzzi.
The sunroom and vast reception room are both perfect for entertaining, with vaulted ceilings and towering windows which provide unparalleled views of the London skyline. Guests can choose between two sumptuous bedroom suites, while the principal suite is particularly palatial, boasting a glossy bathroom, opulent dressing room and enviable south-facing views towards Battersea Power Station.
Every inch of this luxurious home has been beautifully designed, and it is even complete its own gym. Sound glamorous? We'd expect nothing less from British acting royalty. From the sprawling outdoor space to the incredible interiors, this property really does have it all.
The surprising part, however, is that this sensational home has actually dropped in price –although you'll still need some impressive savings if you want to snap it up. Previously priced at £7.95 million, it's now on the market for £7.25 million.
London
Available through Berkshire Hathaway Homeservices London. For more information, visit www.bhhslondonproperties.com
poloandlifestylemagazine.com WELCOME TO THE CLUB POLO & Lifestyle The London Magazine BUSINESS Become a MEMBER & be connected with BUSINESS PARTNERS worldwide
WELCOME to PRIVATE BUSINESS CLUB
APPLY NOW A global networking business club to inspire and connect individuals, entrepreneurs, business leaders and companies. Join the club and experience POLO & Lifestyle Private Business Club and see how special and unique our community is.
to have a network,
to
everywhere around the
It's good
friends and
know people
world. " "