THE SWEET PILLAR OF ICELANDIC EXISTENCE
In a land of ever changing natural forces, the need for something special and solid to lean on is evident. This unique and special thing that stays the same, regardless of time and the harsh effects of life. That is what Síríus chocolate is to Icelanders.
We are extremely proud of our chocolate which is crafted from an old recipe, unaltered since 1933. Ever since it has been a part of Icelanders joyous occasions, large or small. It is made from pure and natural ingredients of the highest quality, resulting in an incredibly smooth taste and silky finish. But don't take our word for it, try for yourself and discover what all the fuzz is about.
Since 2013 Síríus chocolate has been certified by Cocoa Horizons, which means that the cocoa beans are grown responsibly through sustainable farming. And since we use our distinctive Síríus chocolate in all of our chocolate products, each and every one of them has a role in helping to build self-sustaining farming communities and protecting nature.
A BETTER WORLD
RESPONSIBLE PRODUCTION
FOR THE ENVIRONMENT
IN HARMONY WITH SOCIETY
TRACEABLE ORIGIN
Together towards a sweeter future
ICELAND'S LEADING CHOCOLATE BRAND
33% MILK CHOCOLATE
Product#: 52138 | Weight: 100g
33% MILK CHOCOLATE WITH TOFFEE ROASTED ALMONDS
Product#: 52139 | Weight: 100g
56% DARK CHOCOLATE
Product#: 52122 | Weight: 100g
33% MILK CHOCOLATE WITH TOFFEE AND ICELANDIC SEA SALT
Product#: 52140 | Weight: 100g
70% DARK CHOCOLATE WITH SEA SALT
Product#: 52160 | Weight: 100g
45% DARK CHOCOLATE WITH TOFFEE AND ICELANDIC SEA SALT
Product#: 52135 | Weight: 100g
ALSO AVAILABLE IN 200G FORMAT
TRADITIONAL ICELANDIC CHOCOLATE
Crafted from an old Nordic recipe since 1933 this is a chocolate like no other. Incredibly smooth and silky, it has been the favorite of Icelanders for close to a century. We dare you to try it and find out for yourself what all the fuss is about. Here are some interesting facts:
• No compromises – we use only pure and natural ingredients of the highest quality.
• Very lengthy traditional production method ensures an incredibly high mixing and maturation of all components resulting in an exceptional tasting experience.
• Uniquely old fashioned – the recipe and production methods are unaltered since 1933.
• It was originally developed as a baking chocolate but quickly became a best selling chocolate bar.
QUALITY ON THE GO
ARTISAN METHOD
Experience the purity and splendour of our traditional Icelandic Chocolate that comes in a diverse range of flavours and 33-70% cocoa solids. Our chocolate production is based on an artisan method which results in an extremely rich flavoured chocolate. Our commitment to quality chocolate is never ending.
MILK CHOCOLATE WITH CARAMEL AND SEA SALT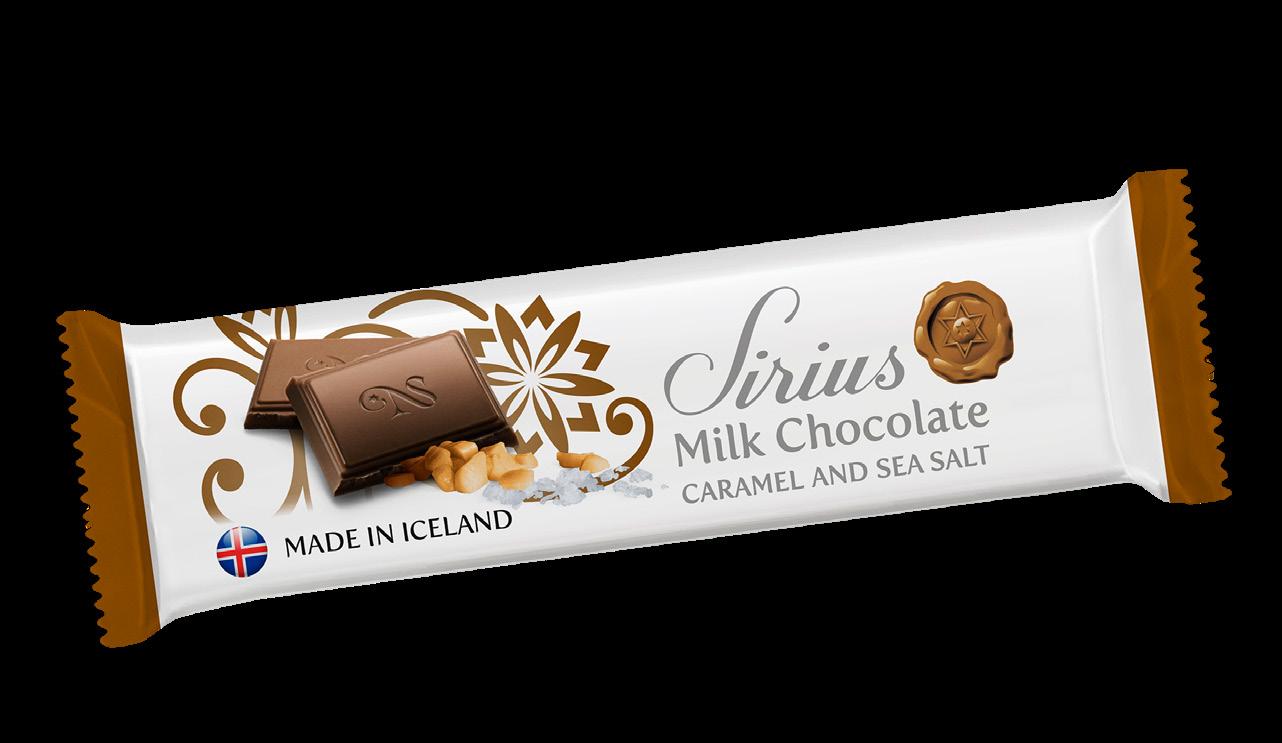 Product#: 57189 | Weight: 25g
70% DARK CHOCOLATE WITH ICELANDIC SEA SALT
Product#: 57186 | Weight: 25g
MILK CHOCOLATE WITH LIQUORICE
Product#: 57188 | Weight: 25g
GREAT SELECTION – EXCEPTIONAL QUALITY
DARK CHOCOLATE
Indulge in a piece or two of our dark chocolate. This 56% bittersweet classic is also available in 45% semi-sweet variation.
PURENESS
Research has shown that Icelandic milk is among the purest in the world. The combination of our quality chocolate and Icelandic ingredients, such as milk and the sea salt, make for a tasteful journey for those who enjoy the sweet things in life.
ICELANDIC SEA SALT
Our proximity to the ocean is evident in the unique tasting chocolate with the stark contrasts of Icelandic sea salt.
EXTRA DARK CHOCOLATE
This 70% extra-bitter chocolate is made from specially selected cocoa beans originated in West Africa.
MILK CHOCOLATE
Creamy and silky smooth milk
chocolate, the gold standard of Icelandic sweets.
CARAMEL
Soft caramel taste blends perfectly to create a delightful tasting experience.
Our chocolate products are a part of the Cocoa Horizons project. Cocoa Horizons allows cocoa farmers to grow and produce their cocoa in a sustainable and responsible manner.
The all time favorite of Icelanders ever since its premier in 1983. Crunchy, delicious corn spheres, covered with delicious Síríus milk chocolate. Simply too good to miss.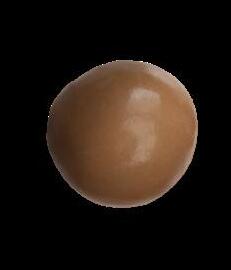 There is something irresistible about soft liquorice and Síríus milk chocolate. Add a sweet and soft coconut filling and you will understand why this one is a firm favorite amongst Icelanders.
Decades ago Icelandic children started pairing our chocolate with a liquorice strip. This marked the beginning of a new tradition where we paired Síríus chocolate with local liquorice, supposedly softer, sweeter and saltier than most. The first chocolate/liquorice combo product, Eitt sett, was born and now you can discover the magic for yourself.
See our large selection at our website Email: noi@noi.is Address: Nói Síríus, Hesthálsi 2-4, 110 Reykjavík, Iceland Phone: +354 575 1800 www.sirius.is WE ARE HERE ICELAND Hall 11.1