THE WORLD'S SECOND FUNKY OPHTHALMOLOGY MAGAZINE THE CATARACT & REFRACTIVE ISSUE June 2023 cakemagazine.org 18
When Might the Latest and Greatest Be Worth It?
How innovations can be leveraged according to budgets
Dear Readers,
The headquarters of Credit Suisse is less than 10 minutes from my flat by tram. Its collapse and takeover by neighboring UBS caused my nation of residence to experience a collective identity crisis. A week later, it seems like things have calmed down, and business carries on as usual. But the entire episode made me think: What would life be like in my industry if the wealth were to suddenly dry up in one of the wealthiest nations on earth?
First things first: Diseases will still persist. We'll still need to screen, diagnose, treat, and manage them. If Zurich's financial sector can't generate the wealth to pay the bills, we might need to learn from current strategies being evaluated and implemented in developing countries and those used during the COVID-19 pandemic.
I'm fortunate to be involved with a project — SBK — which uses smartphones and a Placido ring-based adapter to perform keratography for identifying ectasias in corneas. While such devices may not replace Scheimpflug cameras or anterior segment OCT for full corneal characterization and surgical planning, they can enable wider screening and earlier detection.
Cross-linking, the treatment for many ectasias, is portable and can be performed in the field as well as in clinics, but it typically only halts the disease process — it does not reverse it. If what is lost remains lost, then the earlier the disease is discovered and treated, the better each patient's vision remains.
The health-economic arguments are compelling: Most ectasias occur in children, and the quality of life and economic impact of uncorrectable visual impairment is significant and long-lasting. Cheaper and more widespread screening saves not only vision and quality of life but also healthcare systems' finances.
The COVID-19 pandemic restrictions forced healthcare to adopt new ways of managing patients. Even though this magazine targets mostly cataract and refractive surgeons, almost all of you will have patients with concurrent glaucomatous or retinal disease, and I'm sure you can relate. These diseases don't care if patients can't visit outpatient clinics for assessments — they'll progress anyway.
We witnessed incredible and urgent innovation in teleophthalmology during this time. We all saw pictures of cars queuing for drive-through COVID tests, but I also remember seeing images of cars with glaucoma patients waiting for drive-through handheld tonometry
testing. Remote video consultations were adopted en masse, and when patients had to attend clinics for assessments like retinal OCTs, they were processed quickly to minimize pathogen exposure, with consultants working from home in darkened rooms, remotely reviewing the images. Streamlined, efficient, and delivering the best possible service under extremely challenging circumstances. If you have to deliver more with less, this is a tried-andtested solution.
I'm hoping I'm not tempting fate here, but the banking sector, so far, hasn't collapsed. The streets of Zurich are still clean and full of supercars, and champagne continues to flow in the banking district after work. (According to the locals, it used to flow from lunchtime until the 1990s, when a critical mass of Americans working in senior banking positions deemed this 'unprofessional'.)
When there's money in the system, "cheap" isn't the only option. Here, things get more interesting. It's rewarding to chase perfection, especially with vision. If you can deliver the best that's possible, that's valuable. It's a competitive advantage over your peers, and happy patients enhance both your reputation and your bank balance. I won't lie, delivering excellence requires hard work and extensive experience. But it also demands the right — and best — tools for the job. You can't have "all the gear and no idea," but sometimes "the right gear" can unlock your full potential, made possible by your experience and hard work. Sometimes "the right gear" can deliver the same outcomes — without the backbreaking experience of sitting hunched over a surgical microscope for hours.
Sometimes it's safer than previous instruments. Sometimes, it's not worth the money for what it offers. But what I can tell you is that it is.
Cheers, Mark Hillen, PhD Director of Communications
ELZA Institute, Zurich, Switzerland Editor-At-Large | CAKE
CAKE MAGAZINE
June
2
|
2023
Letter
to Readers
Matt Young CEO & Publisher Hannah Nguyen COO & CFO Gloria D. Gamat Chief Editor Mapet Poso Editor Maricel Salvador Graphic Designer Writers Andrew Sweeney Joanna Lee Matt Herman Sam McCommon Contributor Dr. Moones Abdalla Ruchi Ranga Customer Care International Business Development Brandon Winkeler Robert Anderson Adam Angrisanio Media MICE Pte. Ltd. 6001 Beach Road, #09-09 Golden Mile Tower, Singapore 199589 Tel: +65 8186 7677 Email: enquiry@mediamice.com www.mediaMICE.com Published by We are looking for eye docs who can contribute articles to CAKE magazine. Interested? Let's talk! Send us an email at editor@mediamice.com. To place an advertisement, advertorial, symposium highlight, video, email blast, or other promotion in CAKE magazine, contact sales@mediamice.com. In This Issue... Cataract Anterior Segment Kudos Grit and Grace Dr. Maral Namdari shares the challenges and triumphs of being a woman ophthalmologist in Iran One Million iStent Implants Looking forward and backward Pearls from Winter ESCRS Value competence over confidence and embrace simulation-based training, among others, for a safer surgical experience Enlightenment Conference Highlights 12 16 20 22 Cover Story Porcine Corneal Lenticules, Anyone? Investigating the efficacy of xenograft alternative of corneal lenticular implants in the treatment of corneal ectatic and refractive disorders The Future of Ophthalmic Surgery The OCULUS Pentacam® AXL Wave is reimagining the boundaries of what one ophthalmic device can do 07 10 MSICS 101 How to manage the most common surgical pitfalls in manual small-incision cataract surgery 05
chelvin@gmail.com
george.beiko@sympatico.ca
boris.malyugin@gmail.com
Society Friends
jodmehta@gmail.com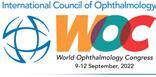 wtrattler@gmail.com
CAKE MAGAZINE | June 2023 4
Dr. Harvey S. Uy University of the Philippines; Peregrine Eye and Laser Institute, Manila, Philippines harveyuy@gmail.com
Dr. Boris Malyugin S. Fyodorov Eye Microsurgery Institution Moscow, Russia
Dr. Chelvin Sng Chelvin Sng Eye Centre, Mount Elizabeth Novena Hospital, Singapore
Prof. Jodhbir S. Mehta Singapore Eye Research Institute (SERI); Singapore National Eye Centre (SNEC) Singapore
Dr. George H.H. Beiko University of Toronto; McMaster University, Ontario, Canada
Advisory Board Members
Dr. William B. Trattler Center For Excellence In Eye Care Miami, Florida, USA
Arunodaya Charitable Trust (ACT)
MSICS 101
In a world where more brunescent cataracts commonly plague the disadvantaged population in developing countries, manual small-incision cataract surgery (MSICS) offers patients and doctors a window of hope.
How to manage the most common surgical pitfalls in manual small-incision cataract surgery
by Joanna Lee
A review of current published studies shows that complications in manual small-incision cataract surgery can be expected at any stage of the surgery. Although this cost-effective surgery is relevant to many in underdeveloped countries, continuing education on how to manage the surgical pitfalls is vital, especially for trainees.
As cataracts and uncorrected refractive errors remain the leading causes of vision impairment where potentially 94 million cases worldwide can be prevented or addressed given timely access to help, employing MSICS is a win in resource-limited areas of the world. Its cost-efficiency and shorter duration of surgery with less need for high-tech equipment render this method preferable over phacoemulsification (PE).
What's more, MSICS comes to the fore when doctors need to attend to large backlogs of cataract surgery cases due to the pandemic.
Higher learning curve
Essentially a form of extracapsular cataract extraction (ECCE) surgery, the procedure involves constructing a small, scleral-corneal tunnel incision for a manual delivery of the nucleus, which promotes a sutureless, self-sealing wound. The whole or divided nucleus is removed from the capsular bag through the capsular opening and the sclerocorneal tunnel.
However, according to a review* of MSICS complications by Goel et al., this comes with its own "unique complications" particularly in wound construction and in making the capsular opening, as well as nuclear delivery techniques.
The review of studies addressing complications found in published literature available on PubMed, Medline, Cochrane, and Google Scholar looks at the complications present in various stages of the MSICS procedure.
Although it does look like MSICS gives lower complication rates than PE where a study in India recorded 5% of trainees encountering complications in PE vs. 1.5% from MSICS, another study showed a complication rate of 15% in MSICS vs. 7% for medical students.
While MSICS can be applied broadly,
CAKE MAGAZINE | June 2023 5 CATARACT SURGERY ataract
the key to consistently reproducing better visual outcomes demands a higher learning trajectory, Goel et al. expressed.
Complexities from start to end
Complications during surgery could occur at any stage of the procedure. At the pre-operative stage, the review reported that peribulbar anesthesia remains the anesthesia of choice for most MSICS surgeries. However, more experienced doctors find it more effective to use topical anesthesia by itself or in combination with intracameral lignocaine.
Other anesthesia like anterior subconjunctival anesthesia (ASCA) and subtenon anesthesia (STA) were found to cause chemosis in 100% of the ASCA group and 17.1% of the STA group.
What to do to avoid wound-related complications
Successful MSICS surgical outcomes depend on the construction of the sclerocorneal tunnel. Surgeons need to perform minimal cauterization to minimize the chances of conjunctival or corneal burns, scleral necrosis, and astigmatism after having done the conjunctival peritomy, according to Goel et al.
The review noted that about 33% of trainees encountered wound leak as the most frequent intraoperative adverse event in the first 10 cases of MSICS. The study suggested that suturing must be carried out when there's any slightest doubt of the wound's integrity. It is also necessary to know the importance of practicing wound construction in wet labs in the course of training.
Zonular dialysis (ZD) can happen when the capsular opening is too small for nuclear manipulation. The review recommended increasing the size of the capsulorhexis. They deem capsulorhexis necessary as it helps the capsular tags avoid being pulled on during the cortical removal. While there is a higher incidence of iridodialysis in MSICS compared with PE, published studies seem to indicate similar rates of ZD in both MSICS and PE.
In a look at another perioperative complication, posterior capsular rupture (PCR) somehow occurs at comparable rates for surgeons who do more than 72 MSICS daily compared to those who do fewer than 30 MSICS every day. The usual occurrence of PCR manifests during cortical cleaning, any inadvertent pull on the anterior capsular tag, or during capsular polishing.
For hard and black cataract, bigger capsulorhexis is made for less handling of the nucleus, which reduced PCR rates to less than 2%. When comparing PE and MSICS, PCR rates vary greatly for both types of surgery. However, it was noted that the dropping of nucleus is uncommon in MSICS.
Other perioperative complications
A majority of studies have not reported many suprachoroidal hemorrhage incidences. Meanwhile, hyphema was reported to have occurred more often (at 34%) when there are deep tunnels and scleral pocket incisions. Temporary corneal edema seems to be the staple incidence for students. It was suggested for nucleus delivery techniques such as phacosandwich, phacofracture, and trisection, which need the constant application of ophthalmic viscosurgical devices (OVDs) for the endothelium's protection.
When it comes to the postoperative stage, no significant difference is seen in endothelial cell count (ECC) loss between conventional extracapsular cataract extraction, MSICS, and PE. In another study, subclinical increase in macular thickness was found in patients who underwent MSICS with no signs of cystoid macular edema (CME) detected on OCT or even clinically.
Hydrodissection helps in preventing posterior capsular opacification (PCO), as with several other surgical solutions, such as in-thebag placement of the IOLs and by covering the IOL optic with capsulorhexis — thus creating a "shrink wrap" effect that can help prevent the occurrence of PCO.
Postoperative astigmatism found in MSICS cases can be caused by
multiple factors. Close-to-limbus outer incisions, the tunnel's short width, bigger-sized incisions, wounds that are unsutured, and overcauterization are among the reasons astigmatism occurs.
The incidences of malpositioning of IOLs and retinal detachment complications for MSICS have been minimal up to 3.33%, or unreported in studies.
Nucleus delivery in special situations
Subluxated cataract cases can undergo either PE or MSICS. For instance, in cases related to lens coloboma, surgeons may favor PE as the "nucleus may fail to rotate within the capsular bag."
In the cases where it is riskier to undergo the PE in phacomorphic glaucoma eyes due to the occurrence of corneal edema, hard nuclei, weak zonules, and shallow anterior chamber depth, MSICS is preferred for safety and better visual outcome.
Similar outcomes were found for both PE and MSICS groups of patients when it comes to cataract cases with chorioretinal colobomas with comparable rates in complications, such as runaway capsulorhexis (4.34%), oversized ZD 75%, PCR in 3.47%, DMD at 6%, and Descemet's diminished membrane.
Reference
CAKE MAGAZINE | June 2023 6 CATARACT SURGERY ataract
* Goel R, Shah S, Malik KPS, Sontakke R, Golhait P, Gaonker T. Complications of manual small-incision cataract surgery. Indian J Ophthalmol. 2022;70(11):3803-3811.
Porcine Corneal Lenticules, Anyone?
Investigating the efficacy of xenograft alternative of corneal lenticular implants in the treatment of corneal ectatic and refractive disorders
by Dr. Moones Abdalla
Keratoconus (KC) is a progressive corneal ectatic disease that results in corneal thinning, irregular astigmatism and, in severe cases, corneal hydrops and opacification. Despite the development of corneal crosslinking (CXL) for progressive KC cases, the condition remains a common indication for corneal grafting.
Historically, penetrating keratoplasties (PKs) were the graft of choice for KC. However, there are a number of potential complications of this graft type, including high postoperative astigmatism, infection, rejection, and graft dehiscence.
More recently, lamellar grafts using deep anterior lamellar keratoplasty (DALK) have improved outcomes for advanced KC patients, but many of the risks associated with PK exist for DALK grafts as well. Also, current demand for donor corneas outweighs supply, especially in countries with a low-resourced healthcare system and without a dedicated eye bank.
A survey in 2016 showed that 53% of the world's population did not have access to corneal transplantation.1 An intermediate strategy for the treatment of astigmatism associated with KC is through the use of corneal
CAKE MAGAZINE | June 2023 7
CORNEAL GRAFTING nterior Segment
implants. Classically, these have been synthetic such as intracorneal ring segments (ICRS). However, more recently, biological grafts in the form of corneal lenticular implants have been used.2,3 These grafts can also be used in other types of corneal ectasia, such as post-LASIK ectasia and may even be effective in the treatment of refractive error.
Corneal lenticular implant surgery: An overview
Corneal lenticular implant surgery was designed by clinical researchers in recent years due to the availability of geometrically accurately cut stromal lenticules as a result of the spread of SMILE (small incision lenticule extraction)4 surgeries. In SMILE, the surgeon uses a femtosecond laser to remove a small, lens-shaped bit of tissue (lenticule) within the cornea to alter the geometry of the cornea to obtain the desired refraction.
However, the tissue removal opens a variety of possibilities, as the explanted lenticules can be preserved as a donor corneal implant, which can be re-implanted in other eyes to treat refractive error and offer an intermediate solution to high astigmatism found in keratoconus and other corneal ectasias.
The technique of femtosecond intrastromal lenticule implantation was first reported in 2015 by Ganesh et al.5 And, since then, five-year follow-up data is available for patients who have undergone this technique for hyperopia and have shown excellent visual acuity and safety outcomes6 using human donor lenticules that were either cryopreserved or stored in balanced salt solution for 48 hours.
Obtaining lenticules from donor corneoscleral buttons has been shown to have good clinical outcomes7 and easily meets the requirements of transplant regulations, but again creates a dependence on a suitable donor graft.
A xenograft alternative?
For over 15 years, it has been known that corneal grafts from another species can be used for corneal transplantation.8 The corneal endothelium appears particularly
immunogenic, but decellularized lamellar grafts have good survival and low inflammation rates. A porcine cornea shows remarkable similarity with the human cornea with a similar corneal diameter, thickness, and refractive power. Furthermore, the Bowman's layer as well as the stroma is very similar to the human eye.9 The porcine eye, therefore, offers an exciting prospect for donor corneas.
El-Massry, myself, and colleagues have recently used decellularized porcine grafts intrastromal lenticule implantation to demonstrate effective clinical outcomes in patients with advanced ectasia.10 The group performed a porcine corneal lenticular implant in six patients with advanced keratoconus and one patient with post-LASIK ectasia. In a similar way to FILI (femtosecond intrastromal lenticule implantation) surgery, a stromal pocket was created using a femtosecond laser before manual dissection. A porcine lenticule (GebauerTM) was then implanted into the pocket.
Postoperatively, patients received postoperative antibiotics and steroids and then were followed up for 12 months. The keratoconus patients had corneal crosslinking (CXL) performed at three months as porcine corneal lenticular implants do not integrate with the human corneal tissue, and progression of the ectasia can occur underneath the implants. This requires the intervention of CXL to stabilize the cornea and halt the potential progression of the keratoconus underneath the implant.
In our study, all patients but one
demonstrated an improvement in corrected visual acuity, improving from a mean 1.3 ±0.17 to 0.57±0.38 (logMAR) at 12 months postoperatively. Furthermore, mean central corneal thickness increased from 389.43 ± 45.41 to 429.33 ± 63.20 µm at 12 months, mean Kmax decreased from 64.8 ± 5.11 to 62.82 ± 6.16 D at 12 months, mean corneal resistance increased, and higherorder aberrations decreased.10
Porcine grafts are prepared from donor pigs, decellularized, crosslinked, sterilized, and then stored. They are a standard 7 mm in diameter with 100-120 µm thickness. Porcine tissues are particularly suited to human implantation but also offer several distinctive advantages over SMILE donor patients — because lenticules obtained from SMILE patients are not crosslinked.
With the varying thickness in their stiffness and geometry, they may not necessarily fit the patient-specific requirements and may return unpredictable results, particularly in patients with corneal ectasia. Whereas in porcine eyes, the lenticules can be crosslinked and eventually custom-shaped to fit the recipient cornea error. But given their xenograft nature, there is a potential risk of rejection which is likely higher than in human grafts. However, this risk is minimized in decellularized porcine lenticular implants as there is no donor endothelium. In this study, no patients had a significant immunological reaction or rejection at the final 12-month time point.
The use of xenograft lenticules in the
CAKE MAGAZINE | June 2023 8 CORNEAL GRAFTING nterior Segment
management of corneal ectasia offers a surgical approach which is easier to learn and has a shorter rehabilitation time compared to corneal grafts such as a PK or DALK. Of course, our sample is small and further study is required, with a longer follow-up time and non-treatment or alternative-treatment arm to fully assess the efficacy of porcine lenticule surgery in cases of corneal ectasia.
A bright future ahead
The use of lenticules in the treatment of corneal ectasia has an exciting future as an additional surgical treatment approach in addition to current methods. Furthermore, the use of lenticular implant surgery may offer a treatment alternative to those patients who present significant challenges to current refractive laser approaches, such as those with thin corneas, high myopia, or high hyperopia.
Given that the demand for donor corneas exceeds supply, especially in countries without an eye bank, the use of xenografts offers an exciting alternative therapy. Further study is required to assess the long-term safety of these grafts as well as their applicability in the treatment of corneal ectatic and refractive disorders.
Contributing Doctor
moones.abdalla@gmail.com
1. Gain P, Jullienne R, He Z, et al. Global Survey of Corneal Transplantation and Eye Banking. JAMA Ophthalmol. 2016;134(2):167-173.
2. Mastropasqua L, Salgari N, D'Ugo E, et al. In Vivo Confocal Microscopy of Stromal Lenticule Addition Keratoplasty for Advanced Keratoconus. J Refract Surg. 2020;36(8):544550.
3. Semiz F, Lokaj AS, Tanriverdi G, et al. Fresh Human Myopic Lenticule Intrastromal Implantation for Keratoconus Using SMILE Surgery in a Long-term Follow-up Study: Ultrastructural Analysis by Transmission Electron Microscopy. J Refract Surg. 2022;38(8):520-528.
4. Reinstein DZ, Archer TJ, Gobbe M. Small incision lenticule extraction (SMILE) history, fundamentals of a new refractive surgery technique and clinical outcomes. Eye Vis (Lond). 2014;1:3.
5. Ganesh S, Brar S. Femtosecond Intrastromal Lenticular Implantation Combined With Accelerated Collagen Cross-Linking for the Treatment of Keratoconus – Initial Clinical Result in 6 Eyes. Cornea. 2015;34(10):13311339.
6. Brar S, Ganesh S, Sriganesh SS, et al. Femtosecond Intrastromal Lenticule Implantation (FILI) for Management of Moderate to High Hyperopia: 5-Year Outcomes. J Refract Surg. 2022;38(6):348354.
7. Mastropasqua L, Nubile M, Salgari N, et al. Femtosecond Laser-Assisted Stromal Lenticule Addition Keratoplasty for the Treatment of Advanced Keratoconus: A Preliminary Study. J Refract Surg. 2018;34(1):36-44.
8. Zhiqiang P, Cun S, Ying J, et al. WZS-pig is a potential donor alternative in corneal xenotransplantation. Xenotransplantation. 2007;14(6):603-611.
9. Hara H, Cooper DKC. Xenotransplantation –the future of corneal transplantation? Cornea. 201;30(41):371-378.
10. El-Massry A, Ibrahim O, Abdalla M, et al. Safety and Indicative Effectiveness of Porcine Corneal Lenticular Implants in Patients with Advanced Keratoconus and Post Lasik Ectasia: A Retrospective Clinical Study. Clin Ophthalmol. 2021;15:3165-3171.
CAKE MAGAZINE | June 2023 9
Dr. Moones Abdalla , MD, is medical and research director at the International Femto Laser Centre in Cairo, Egypt. He has no financial disclosure with the products mentioned in the article.
The Future of Ophthalmic Surgery
The OCULUS Pentacam® AXL Wave is reimagining the boundaries of what one ophthalmic device can do
by Matt Herman
With a storied lineage of devices reaching back over two decades, the Pentacam® family has long been the gold standard by which all other devices are measured. At a sponsored APAO 2023 lunch symposium, doctors from around the world showcased why the AXL Wave might be OCULUS' best yet.
Hybrid Halcyon days?
The first speaker was Dr. Gairik Kundu of India, a decorated young ophthalmologist who knows what modern cataract and refractive surgeons need. His presentation, Pentacam AXL Wave – Using New Hybrid Technology, went over how the Pentacam AXL Wave leads the way in the new crop of hybrid biometers.
More is not necessarily better, and Dr. Kundu began by praising the device's curated selection of functionality. The AXL Wave's unprecedented combination of Scheimpflug tomography, total wavefront, axial length, refraction, and retroillumination is exactly what ophthalmologists need for everything anterior segment.
"What the AXL Wave has done is take [hybrid devices] to another level in terms of building a tool which is multipurpose and can encompass not only refractive surgery, but also cataract practice," he raved.
But all this functionality amounts to nothing if the accuracy isn't there. Dr. Kundu detailed the Pentacam's empirically proven reliability over the past decade, from studies done on its repeatability for keratoconus1 to a study he co-authored with famed Dr. Rohit Shetty on the AXL Wave2 and its new wavefront aberrometer.
All in all, as a young ophthalmologist, Dr. Kundu sees hybrid devices like the AXL Wave as the future for surgeons around the world. "You need to have a tool that can give you a lot of functionalities and is affordable," he stated, concluding his talk. "Hybrid imaging is the future and [the AXL Wave] is going to revolutionize the way we go forward in the next decade."
In the Wild West of ophthalmic device manufacturers, there are the quick and the dead, and nowhere is this more true than in the ever-shifting sands of the cataract and refractive surgical device landscape.
The last decade-plus has been a constant parade of innovation in the field, from novel IOL designs to space-age refractive lasers and everything in between. OCULUS'
Pentacam line is a household name in the space, and its newest offering, the Pentacam Wave AXL, claims to be designed with this tsunami of new tech in mind.
During a lunch symposium at the 38th Asia-Pacific Academy of Ophthalmology Congress (APAO 2023) held recently in Kuala Lumpur, Malaysia, an international cast of doctors showed why this just might be true.
The best of the best for a top doc
Prof. Gerd Auffarth needs no introduction to the cataract and refractive world, and he added his voice to the global chorus singing the praises of the Pentacam AXL Wave in his presentation, State of the Art Cataract and Refractive Surgery.
He began by detailing the new functionalities that make the
CAKE MAGAZINE | June 2023 10 OCULUS Corner
device so invaluable in his practice, including objective refraction, visual performance analysis for patient education, pre- and postOP management, and integration of enhanced IOL formulas.
One unique feature for Prof. Auffarth is how the AXL Wave by default ensures the largest possible pupil size when making its measurements. "Without any pupil dilation, we can do any measurement. This is excellent for making decisions for cataract, refractive, or corneal surgeons." This especially rings true for ocular aberrometry, where research has shown how vital the largest possible pupil diameter is for reliability.
Prof. Auffarth also illuminated the edge the AXL Wave has over the competition. In one case, a competing device was used which resulted in an overcorrection and axis flip. But the AXL Wave came to the rescue, and with its next-level accuracy in combination with the Barrett RX formula, the post-op surprise was dealt with.
So what's the takeaway from one of the field's leading lights? There's no need to look elsewhere for the modern cataract and refractive surgeon when you have the AXL Wave at hand.
"The Pentacam AXL Wave is an ideal fit for any large university clinic or any surgical practice that needs high data quality, predictability, implementation of normative data, and how to compare what you have in these patients," Prof. Auffarth concluded. "I think it's worth the investment."
Taking refractive practice beyond
The last speaker of the symposium was Dr. Robert Ang of the Phillippines, whose talk, Improving our Refractive Practice with Pentacam Wave, discussed the Pentacam AXL Wave's ability to push refractive outcomes to the next level.
Dr. Ang uses the AXL Wave in almost all facets of his refractive practice, and began his talk by highlighting this, pointing to screening as one area of massive added value. Refractive surgery is notorious for patient litigation, and the AXL Wave has the screening tools to
put surgeons' minds at ease. "Any [measurement] that makes me choose an alternative other than LASIK keeps us safe from a lawsuit from ectasia," Dr. Ang shared.
He then went on to explain the boost to productivity the AXL Wave gives. "What I appreciate is that [the AXL Wave] gives accurate, full information and it's very quick for our technician," he began. "If you have the Pentacam AXL Wave, you eliminate the need for [other machines] so you save space, you save time, you save technicians' time, and most importantly, you save the patient from moving room to room."
Dr. Ang is also a big fan of the AXL Wave's easy-to-use visual interface. "There are so many numbers [to keep track of], but I'm very visual," he said. In one case he shared, the combined visual output of the Pentacam AXL Wave and the OCULUS Corvis® helped Dr. Ang identify an issue with a patient's right cornea in an otherwise normal eye, leading to the decision to implant an ICL over LASIK.
And surgeons aren't the only beneficiary. The user-friendliness of the report generated is critical for patient education, as in the above case where the patient wanted to know why LASIK was off the table.
"We want to explain to the patient what they have and what led us to decide on the procedure they should
References
have, because they might go for a second opinion, and you want them to know that you made a decision based on objective parameters," he explained.
In another case, the AXL Wave's post-op prowess was on full display when it was called on to identify an ICL that needed axis rotation, and Dr. Ang saw a crucial takeaway in this. "We do need to check things after surgery. That's the lesson here — it's not that we do the surgeries correctly and everybody's always happy. Sometimes there's troubleshooting. And with the AXL Wave, you have the tools to do this," he stated.
Dr. Ang's final thoughts on what the AXL Wave has to offer to existing practice echoed the prevailing theme at OCULUS' APAO 2023 lunch symposium. "[The AXL Wave] streamlined our refractive process," he stated matter-of-factly. "We have now a complete workup with one machine… it is for me a very versatile and comprehensive tool."
Editor's Note
The 38th Asia-Pacific Academy of Ophthalmology Congress (APAO 2023) was held on February 23 to 26 in Kuala Lumpur, Malaysia. Reporting for this story took place during the event.
1. Shetty R, Arora V, Jayadev C, et al. Repeatability and agreement of three Scheimpflug-based imaging systems for measuring anterior segment parameters in keratoconus. Invest Ophthalmol Vis Sci. 2014;55(8):5263-5268.
2. Shetty, R, Trivedi D, Ranade R, et al. Repeatability and agreement of wavefront aberrations of a new hybrid topographer and aberrometer in healthy eyes. J Cataract Refract Surg. 2022;48(4):408-416.
CAKE MAGAZINE | June 2023 11
by Matt Herman
When it comes to intraocular lens (IOL) tech, there aren't many in the field more knowledgeable — or outspoken — than the Netherlands' Dr. Ruth LapidGortzak. In a wide-ranging interview for Media MICE, she dished on the present and future of the intraocular lens, including a deep dive into the modern IOL landscape, the vector of optical innovation, and a future without cataract surgeons.
For better or worse, we live in the age of opinion. Hyperconnectivity and the information age have emboldened more people than ever before to air the contents of their mind, solicited or not, to an insatiable and evergrowing audience.
The world of cataract and refractive surgery has unsurprisingly followed suit, and the intraocular lens along with it. With its bewildering and oftentimes overwhelming wealth of options, doctors and industry the world over have the means and the motive to maneuver for the lucre of a market worth an estimated $3 to $5 billion1 in 2021.
Navigating the morass of the modern IOL market is a tall order, but Dr. Ruth Lapid-Gortzak is up to the task. As she sits in front of a bookshelf lined with the thick tomes of her trade, she is in her usual good spirits — despite being on call over the Dutch Goede Vrijdag and Pasen long holiday weekend. And despite being roped into giving a mid-morning interview on said holiday weekend.
Fortunately, as one of Europe's leading cataract and refractive surgeons, the topic at hand is one for which she has a seemingly bottomless well of enthusiasm
Cover Story
and expertise. As the conversation meanders over the next hour across the gamut of topics in the field, one thing is clear: Dr. Lapid-Gortzak is a doctor with a resolute view of where modern ophthalmology is with the intraocular lens, where it's going, and how we get there.
Simplifying the status quo
For Dr. Lapid-Gortzak, despite the nightmarish house of mirrors that the IOL space seems to have become, things are far more settled than they might seem — especially when it comes to IOL selection.
Given her pick of the litter, Dr. Lapid-Gortzak is all for diffractive multifocals for those patients who have the means and who qualify, despite the lens' reputation for dysphotopsias. Anything else, like recent diffractive extended depth-offocus (EDoF) varieties, falls short.
"If you want to go for diffractive lenses, go for the full monty and put in a tri- or pentafocal lens, because you have the side effects anyways, but you will not have the visual effect of having near addition," she explained.
This isn't to say that all EDoF lenses are off the table, though. The refractive variety has become a staple of her clinical practice in its own right, and for good reason. "There is a big group of patients that do not fit into the indications for diffractive lenses," she related, pointing to patients with dry eye, macular disease, glaucoma, and certain post-laser patients. "This group does really well on those nondiffractive EDoF [lenses]".
Ultimately, the most important insight for Dr. Lapid-Gortzak on the advent of high-quality refractive EDoF lenses is the expansion of inclusion they have engendered. "It looks like in my practice we're doing less diffractive surgery. It's not true. We're including more patients because the lenses allow us to do that," she noted.
In the end, that's what it is and should be all about for Dr. Lapid-Gortzak — the patient. Whether a patient is outside the indications for diffractive IOLs or simply turned off by the prospect of dysphotopsias, informed
and shared consent is critical, and reaching it is one of the main benefits of streamlining her IOL armamentarium.
"You have to listen to your patient, you have to listen to their needs. In the end, if you practice good shared consent and keep to the boundaries of indications, you will end up doing some of your patients multifocally, and some [with refractive EDoF lenses]," she concluded.
Time for low torics?
Diffractive multifocal lenses and refractive EDoF lenses may form the core of Dr. Lapid-Gortzak's modern IOL status quo, but there's another piece to this puzzle — what to do about astigmatism. And in her eyes, it's time to make room for lower cylinder torics in modern cataract practice.
"I'm in the department of, how low
can you go? That's what I've been doing for years now," she said of implanting lower cylinder toric IOLs. "If the calculator shows me that it's worth it, that the patient will be closer to emmetropia… there's no point in not using it."
Just like with diffractive multifocal IOLs, many may dismiss the use of toric IOLs for borderline cases as a dilemma for the wealthy. But though Dr. Lapid-Gortzak has refractive EDoF IOLs on deck to solve the issues of the former, the alternative to achieving emmetropia through low torics is glasses, and they aren't exactly free.
"If in your medical system and in your practice with patients, you can afford to use low toric IOLs, you're doing your patients a favor," she said. "They'll be more emmetropic with less glasses in the end, and less costs for glasses."
Beyond cost, there is another key factor that should push the use of low toric IOLs into the mainstream — drastic improvements to toric IOL calculation methodology that decrease the range of postoperative cylinder error. In a study2 authored by Dr. Adi Abulafia and co-authored by Dr. Lapid-
CAKE MAGAZINE | June 2023 13
"You have to listen to your patient, you have to listen to their needs. In the end, if you practice good shared consent and keep to the boundaries of indications, you will end up doing some of your patients multifocally, and some [with refractive EDoF lenses]."
— Dr. Ruth Lapid-Gortzak
Gortzak and Dr. Graham Barrett, it was found that using predicted refractive astigmatism was far more effective at achieving emmetropia than relying on the traditional metrics of keratometry astigmatism and total corneal astigmatism.
With the advantages brought by postoperative emmetropia solidified by advances in IOL calculation variables and the mitigation of glasses cost, the integration of low toric IOLs into more practices seems to her to be a no-brainer in the modern IOL landscape. "The use of low toric IOLs is really one of the things we need to up our performance in terms of cataract surgery outcomes," Dr. Lapid-Gortzak concluded. A challenge to be sure, but one that she thinks will have an outsized impact on future cataract patients worldwide.
The calculation conundrum
Discoveries like that of Abulafia et al., which are narrowing the range
of post-surgery refractive surprises through perfecting IOL calculation formulae, would then seem a promising avenue of investigation. The ophthalmic research world-atlarge certainly thinks so; everything from artificial intelligence to ray tracing is being chucked into an increasingly gargantuan library of IOL formulae.
But Dr. Lapid-Gortzak does not — at least not entirely. "Our formulae are really up to snuff, especially in practices where people are strict about biometry" she began. "I think we reach about 95% emmetropia post-surgery in our practices. In the NHS benchmark, 28.8% are off by more than a half diopter, and about 12% are off by more than one diopter," she continued.
And while Dr. Lapid-Gortzak believes this can — and should — be improved upon, she also sees research fast approaching a hard
biology," she lamented. "Even if we use artificial intelligence, even if we use ray tracing… the improvements will be small."
In other words, as researchers toil to carry IOL calculation results to the summit of 100% emmetropia, the burden of the next step will eventually become impossibly high in terms of resources expended to result. "There will be fine-tuning, and maybe the benchmark raises from 72% to 80%. But it will never be 100%," she said. And this revelation has serious implications for the nearfuture vector of IOL research.
Setting the stage
Given the reality of diminishing returns in perfecting IOL calculations, researchers must turn their attention elsewhere for the next big leap in patient outcomes. Dr. Lapid-Gortzak thinks that this fertile ground lies after patients go under the knife. There are many ways to fix postoperative surprises in cataract surgery, but none of them are particularly palatable for surgeons or patients. Corrective eyewear is common but ultimately unsatisfying, especially for those patients hoping (and in many cases, paying) for postoperative spectacle
And as Dr. Lapid-Gortzak pointed out, as the first generation to receive LASIK now begins to enter cataract surgery age, none will be too eager to go back to glasses or contacts. "People are getting older and expect more of life at an older age," she explained. "They've had a taste of good vision without correction."
As an alternative to corrective eyewear, surgical interventions aren't much more popular. The most common, like LASIK or implanting a new or piggyback lens, are invasive and disruptive. And neither surgeons nor the patients they operate on are tickled by the risk involved in a second procedure
Cover Story
— especially not for the sub-1D micro adjustments most common in the world of modern cataract. "So then we have about 25 to 30 million people walking around, of whom 30% will need a touch-up?" she asked rhetorically.
A non-invasive, inexpensive method for fine-tuning refractive error must then be the next port of call for cataract research, according to Dr. Lapid-Gortzak. Enter the next generation of cataract optics, and the El Dorado of near-future IOL tech.
The long and winding road
The list of also-rans on the road to the IOL promised land is fascinating, but fruitless thus far. Multiple promising attempts with accommodative lenses that work with the capsular bag and ciliary muscles have fizzled out or failed to catch on along with their close cousins, modular and dualoptic lenses.
Adjustable IOLs in the form of lightadjustable lenses (LALs) have also already arrived — sort of. RxSight's Light Adjustable Lens (RxLAL) was approved in Europe in 2008 and the United States in 2017, but also has had challenges in gaining traction. Multiple lengthy trips to the doctor for an adjustment and an additional and expensive single-purpose proprietary UV light to make the onetime, locked-in adjustment are heavy weights holding down an otherwise promising technology.
But there is one competitor on the horizon that Dr. Lapid-Gortzak is most excited about — and not only because she's the one developing it — the VaLENS from EyeMed Technologies (Yehuda, Israel). Though still in the early stages of development, this lens applies the lessons learned from its predecessors for what Dr. LapidGortzak and the company hope is the next big thing in cataract.
At the heart of the lens' design are rotational and ratchet mechanisms controlled by actuators made of nitinol, a heat-sensitive material with unrivaled shape memory. A standard argon photocoagulation laser, which many ophthalmologists already have in the clinic, is used to heat up the actuators, which can either rotate the lens in one-degree increments or
raise and lower the lens in relation to the haptic plane.
The lens' improvements on its spiritual predecessors are clear. "We need a technology that can be used by all ophthalmologists," she said. "It's an economical question, also. One of the premises of our lens is that it needs to be adjustable and it needs to be operable by machinery we already have," she went on, explaining the company's choice of using an argon laser.
Repeatability is also a key design feature, a nod to the eye's pesky ability to change as time goes on. "This is the beauty of it. You can do it postoperatively, you can do it in kids, you can do it in the long term, for post-laser patients," she explained. The lens is designed to be rotated 360 degrees, and within a range of 3D. And if Dr. Lapid-Gortzak sees her vision come to fruition, refractive cataract surgery will never be the same.
When the sky falls
Thought experiments about the distant future of science and technology are never dull — especially when they involve the destruction of one's own profession. And with her characteristically jovial bluntness, this is exactly what Dr. Lapid-Gortzak predicts to be the endgame of cataract research.
"The ultimate form of the IOL is our own crystalline lens," she said with more than a trace of mirth. "No surgery. There won't be cataract surgeons in the future. I think it'll be some kind of drop or medication that will allow for emmetropia and complete clarity of the lens."
A bold and far-flung prediction to be sure. But regardless of whether this comes to pass and what intermediate steps in IOL technology lie along the way, Dr. Lapid-Gortzak's vision for how we get there is perhaps the most prescient of all.
The allocation of financial resources for both research and care, the education of both doctor and patient about new technology, and the trust achieved through the framework of informed consent and shared decision-making — all of these go
hand in hand for Dr. Lapid-Gortzak in paving the yellow brick road to the future.
But the mortar that holds it all together lies in the international community. "We're very good at politics and causing economic upheaval and starting wars, but there are also so many terrific things we can do. We need international cooperation," she concluded. A tall order, but for Dr. Lapid-Gortzak, one eminently reachable — for the good of sight worldwide, and humankind as a whole.
References
1. INTRAOCULAR LENS MARKET SIZE & SHARE ANALYSIS - GROWTH TRENDS & FORECASTS (2023-2028). Mordor Intelligence. Available at: https://www. mordorintelligence.com/industry-reports/ global-intra-ocular-lens-market-industry. Accessed on April 12, 2023.
2. Abulafia A, Barrett GD, Porat-Rein A, et al. Measured Corneal Astigmatism Versus Pseudophakic Predicted Refractive Astigmatism in Cataract Surgery Candidates. Am J Ophthalmol. 2022;240:225-231.
Contributing Doctor
Dr. Ruth Lapid-Gortzak , MD, PhD, is a cataract, cornea, and refractive surgeon at the Amsterdam University Medical Center in Amsterdam, The Netherlands, as well as in private practice (www.retina.nl). Dr. LapidGortzak is an expert in multifocal IOL implantations, complicated cataract and cornea surgeries, anterior segment reconstruction, and refractive surgery. She is active in academic research in cataract and refractive surgery outcome studies and straylight studies in refractive surgery. She is also involved in experimental cornea surgery, such as the firstin-human study with the EndoArt artificial corneal endothelium. Most importantly, Dr. LapidGortzak acts as an ophthalmic device development expert with ophthalmic device industries and start-ups. In the academic setting, she teaches residents, fellows, medical and PhD students at the Ophthalmology Department at the Amsterdam UMC.
r.lapid@amsterdamumc.nl
CAKE MAGAZINE | June 2023 15
Grit and Grace
Dr. Maral Namdari shares the challenges and triumphs of being a woman ophthalmologist in Iran
by Andrew Sweeney
Dr. Maral Namdari is one of Iran's leading ophthalmologists, and her experiences in the country make for a fascinating read — not just because she lives in a part of the world that we don't often get an opportunity to cover, but also because of the challenges she's faced in her career.
Often, ophthalmologists can do things that could easily be described as miraculous. Even to those of us who are familiar with how ophthalmic treatment works, we are still taken aback by its results. When the Media MICE team visits a conference, for example, we often learn about new surgical techniques, pharmaceutical developments, equipment, etc. — yet, we still get excited about the results they can provide to patients.
Imagine living in a rural, isolated area and experiencing the wonders of successful ocular healthcare. Now, imagine being someone who is able to provide that care, and your patients describing you as "a miracle worker."
High praise, indeed, but sullied somewhat by the fact that some of the patients who provided this appellation did so only because they couldn't believe that a young woman would be capable of providing such remarkable ophthalmic care. This was one challenging experience faced by Dr. Maral Namdari, an accomplished physician from Iran and the latest outstanding individual to be featured in our Women in Ophthalmology series.
"When you treat people from some traditional families, it can be difficult for them to accept a woman treating them, especially if it's a young woman," shared Dr. Namdari. "So when I went into rural areas to provide treatment and word would spread, sometimes older people would call and ask for the 'miracle worker'. They didn't even know that I was a doctor!"
Paving her own path
Not only did Dr. Namdari outperform her peers to become an accomplished ophthalmologist and confound the stereotypes of more conservative colleagues who doubted her abilities due to her gender, but she also went on to stand out for another reason.
If you stick to Iran's big cities, you can find high-quality ophthalmic care — which means that many people who graduate from ophthalmology courses decide to practice there. The country's wealthiest citizens are there, too, so it makes sense to
CAKE MAGAZINE | June 2023 16 WOMEN IN OPHTHALMOLOGY udos
operate in areas where it is financially lucrative. However, Dr. Namdari had other ideas.
Bandar Genaveh is not one of Iran's economic hubs. It's a small port on the Persian Gulf with a population of around 75,000 and could readily be described as a backwater. For many of her colleagues, this would have been a place to avoid, but for Dr. Namdari, it's the perfect setting to start her journey. After finishing her ophthalmic studies at the Mashhad University of Medical Sciences, Dr. Namdari started government obligatory medical duty for two years in Bandar Genaveh to begin her work as a consulting ophthalmologist.
"On my first day I found out that there is no operation room for eye surgery in that hospital. After talking to the previous ophthalmologist, he recommended to me that I just wait out the two years and get my license to practice in large cities," shared Dr. Namdari. "However, I didn't like to waste my time and energy. I wanted to do something for those poor people. So I had a couple of meeting with the head of the hospital and convinced him to trust me in building this operating room, and fortunately he did. I accepted the responsibility of procuring all devices including microscope, phaco machine and other instruments," she added.
"When I started, I had maybe 10 patients a day, but after two to three months, the number of my patients began to rapidly increase. By the end of my placement there, I was seeing around 100 patients per day. By that time, the local emergency department, general practitioners, and other facilities were all sending their patients to me."
During her time there, Dr. Namdari treated over 15,000 patients with various ophthalmological diseases and injuries and performed several
eye operations, including cataract surgery, glaucoma, strabismus surgery, oculoplastic surgery, pterygium surgery, and traumatic eye repairs.
There was one group of patients in particular that really stood out for her during her time in Bandar Genaveh. "I saved the eyes of two different horses during the time that I was based in Bandar Ganaveh. There was a lack of specialist equine treatment centers in the area, so I had to intervene. In fact, I diagnosed and performed the first ocular surface neoplasia excision surgery of a racehorse by an ophthalmologist in Iran," Dr. Namdari enthused.
She also helped set up the first diabetic eye screening clinic in Bandar Ganaveh to diagnose diabetic retinopathy in its early stages and treat patients. "There was a considerable unmet need there, but it was difficult in the initial stages. Most people there would assume that a doctor was old and male, and that was a difficult perception to break," she said.
"When I started, I had maybe 10 patients a day, but after two to three months, the number of my patients began to rapidly increase. By the end of my placement there, I was seeing around 100 patients per day. By that time, the local emergency department, general practitioners, and other facilities were all sending their patients to me," she shared.
Passionate about patients (and keratoconus)
Since then, Dr. Namdari has continued to excel at the top of her field, and she has become a leading example of what women in Iran can accomplish when they embark on a medical career. Her interest in research in ophthalmology started during her residency and continued throughout her career.
One of her recent research papers, Evaluation of Ocular Higher-Order Aberrations in FirstDegree Relatives of Patients With Keratoconus,* provided a fascinating exploration of aberrations in evaluating corneal aberrations in
CAKE MAGAZINE | June 2023 17
first-degree relatives of keratoconus patients.
According to the study, there is a higher incidence and prevalence of keratoconus in Asian and Middle Eastern populations, and there is evidence that suggests an underlying genetic background, which includes a positive family history in 6% to 8% of patients with the disease. Dr. Namdari and her colleagues said that their inspiration for investigating this link to keratoconus is that some studies have found that higherorder aberrations (HOAs) between keratoconus and normal eyes have been compared, and significantly higher levels of ocular aberrations were detected. As a result, they believe that HOAs are beneficial in the early diagnosis and severity grading of keratoconus.
To verify their initial finding, Dr. Namdari and her colleagues assessed 105 family members of 28 patients with KCN and 105 normal age-matched and sex-matched controls who were referred to Khatam-al-Anbia Eye Hospital (Mashhad, Iran). The first-degree relatives of patients diagnosed with clinical keratoconus at the hospital were evaluated using clinical examination and topography, Orbscan, and aberrometry analysis. All participants were asked to stop wearing soft contact lenses for at least two weeks and rigid gaspermeable contact lenses for at least four weeks before the examination.
Dr. Namdari and her colleagues found that 14 of 105 first-degree relatives (13.33%) of patients with KCN were also diagnosed with KCN, with a male preponderance (71.5% male, 28.5% female). Also, the root mean square of all HOAs,
including vertical trefoil, vertical coma, horizontal coma, horizontal trefoil, quadrifoil, and fourthorder spherical aberrations, was significantly greater in the relative group than in controls.*
"Owing to the high prevalence of undiagnosed KCN susceptibility in family members with KCN, kerato-refractive surgery should be considered cautiously in these individuals. In addition, a comprehensive preoperative examination should be considered to detect subtle topographic and HOAs in these individuals," Dr. Namdari said in her concluding remarks.
Expanding her horizons through international opportunities
Research, like the study above, enabled Dr. Namdari to expand her professional horizons and participate in a number of international fellowships, two of which took place this year. She got her fellowship of International Council of Ophthalmology after passing
examinations with distinction. In addition, she recently began a three-month fellowship, thanks to the International Ophthalmology Fellowship Foundation. She has an observership fellowship in glaucoma at the John A. Moran Eye Clinic, University of Utah, Salt Lake City, USA — and she couldn't be more excited about it.
An eternal optimist
Therein lies the problem that goes to the heart of Iranian healthcare: The talent is there and is willing, but there are a number of factors that complicate efforts to provide the best treatment for patients, including conservative attitudes, low funding due to problems with the economy, and major disparities between rural and urban areas. While these problems are considerable, there is surely ground for optimism when doctors like Dr. Namdari are involved in treating patients.
"Despite all that, I'm an optimist. I'm sure that in the future everything will be okay and will be better. Although we have many problems now, we just need to work hard to find what needs to change for women to be better accepted in ophthalmology in Iran and other places like it. With education, anything is possible," she concluded, hopeful about the future.
Reference
* Namdari M, Eslampour A & Zarei-Ghanavati S. Evaluation of Ocular Higher-Order Aberrations in First-Degree Relatives of Patients With Keratoconus. Cornea. 2023;42(3):308-312
Contributing Doctor
Dr. Maral Namdari , MD, FICO, is on an observership fellowship at the John A. Moran Eye Center, University of Utah (Salt Lake City, USA). She is a consultant ophthalmologist at the Basir Eye Center in Shiraz, Iran, and got her doctorate of medicine degree from the Shiraz University of Medical Sciences.
CAKE MAGAZINE | June 2023 18 WOMEN IN OPHTHALMOLOGY udos
Ophtec Kicks Off 40th Anniversary with New Look
Leading premium intraocular lens (IOL) manufacturer Ophtec (Groningen, the Netherlands) is celebrating its 40th anniversary with a new brand identity. Known for developing high-quality solutions, this new "look" will elevate the company's brand to the same high level as its innovative products.
Opthec was founded in 1983 by Prof. Dr. Jan Worst, a famed Dutch ophthalmologist with the ambition of creating better products than were currently on market, explained CEO Erik Jan Worst. Since then, the family-owned company has proven that this core value remains at the forefront through its premium product development.
"Ophtec always had a full focus on making unique products. Our people are highly dedicated and we support ophthalmologists so they can do the best job possible," said Remko Bos, Ophtec's marketing manager. "Our branding was somehow underexposed … so, this year is a great moment for us to honor our heritage, freshen up our brand, and connect with a new generation of eye doctors," he added.
According to Bos, the renewed brand is quite a transformation with a new logo and eye-catching colors — but although the look is new, the focus is the same: "We remain Ophtec, a partner to ophthalmologists worldwide, and together, we help people to see clearly."
Along with the milestone anniversary and rebranding, Ophtec will also celebrate new products and study results in 2023. This includes the South Korean launch of ArtiPlus, a new irisfixated phakic IOL for presbyopia correction. "In Europe, the clinical study is running and we can already see the results are spectacular," said Worst. "We're also introducing a new preloaded injector system for our Precizon cataract lenses … and we expect to launch a new, exciting lens concept after the summer break."
Check out Ophtec's new look at www.ophtec.com
New MIGS Device Frees Both Hands During Surgery
Soon, glaucoma specialists could use two hands for minimally invasive glaucoma surgery (MIGS), thanks to the OCULUS GONIO ready®. With its intelligent design, surgeons can attach the gonio lens directly to the microscope instead of holding it in one hand — thus, freeing both hands to perform the procedure.
The ability to use both hands in MIGS not only opens up new possibilities for surgeons, but it also adds a degree of safety for the surgeon and the patient alike, said Christian Kirchhübel, CEO of OCULUS. Without placing any additional pressure against the patient's eye, surgeons can attach the gonio lens to the microscope using an adapter with a flexible
"swan neck," called the Flex System. This system remains flexible enough to be moved during MIGS — and simultaneously, is sufficiently resistant to movement which helps to avoid inadvertent displacement.
Designed as a single-use device, surgeons using the GONIO ready® will begin each MIGS with a pristine OCULUS lens, which provides exceptional depth of field and a large field of view (despite its small size). This means a quality lens is ready for each procedure and no time is lost during sterilization processes.
Steffen Adamowicz, director of OCULUS Surgical, likens the launch of the new GONIO ready® to the introduction of the
BIOM® system nearly 40 years ago: [The BIOM] revolutionized wide-angle viewing techniques in vitreoretinal surgery. With the new GONIO ready®, glaucoma and cataract surgeons will benefit from experiences previously gained in retinal surgery.
"Now, glaucoma specialists can look forward to the revolutionizing capabilities of the GONIO ready® and how it will make their daily surgical work easier and more efficient," he added.
As of its debut at APAO 2023, the GONIO ready® was not available nor approved in every country. In the meantime, check it out in-person at ASCRS 2023 in San Diego or WGC 2023 in Rome.
CAKE MAGAZINE | June 2023 19
Industry Update Industry Update
One Million iStent Implants Looking forward and backward
by Sam McCommon
Minimally invasive glaucoma surgery (MIGS) might be minimally invasive to patients, but they're maximally changing the world of glaucoma management. So, we're here to bring you some big news from the MIGS world: The iStent® (Glaukos, California, USA) has reached 1,000,000 implants! The number marks a significant milestone for doctors and patients alike, many of whom have been profusely proselytizing the product.
there seems to be a sweet spot. For Prof. Wong, that's between eye drops and conventional surgery. As she noted, if a patient is having a cataract removed and has mild to moderate glaucoma, the iStent would be a good option. Patients who have a heavy medication burden could also be well served by the iStent, as it reduces intraocular pressure (IOP).
There are lots of MIGS options, though. So what's so great about the iStent?
Explained Prof. Wong: "It's really about the device speaking for itself. People see the results, they're happy — they spread the word. The ambassadors are the doctors and the patients. The company has done the marketing, but the marketing is also through the end users. I think that's really where they've hit the sweet spot: They've been able to get a really good device that's worked very well… so that's why they've been able to hit the million mark really quickly."
We were lucky enough to catch up with one top ophthalmologist who's integrated the iStent into her practice and noted its success. This is none other than Prof. Tina Wong, head of glaucoma service at the Singapore National Eye Centre (SNEC). Prof. Wong has been performing MIGS surgeries since the very beginning over the last decade. She spoke with us about how the iStent has improved the lives of her patients and just what the new milestone means.
The word about iStent technology has certainly been spreading. But wait a tick — just what's going on here? Where does the iStent inject W (iStent) fit in — in glaucoma treatments — and what makes it special?
The MIGS sweet spot
Figuring out just where and how the iStent plays a role in glaucoma treatment is up to each surgeon, but
When MIGS first hit the scene, many doctors were curious just how it was going to fit into their treatment portfolio. Would it replace conventional surgeries, or would it make for an addition? From what we can see now, MIGS devices like the iStent offer more options to doctors and patients alike — adding to choices rather than subtracting, which is valuable in a personalized condition like glaucoma.
Quality of life
There are few better ways to measure the outcomes of medical interventions than a patient's quality of life. And the iStent has had solid results: Indeed, a 12-month study of the iStent implanted in Asian eyes led to a 10-15% increase in quality of life.¹ For one little MIGS, we think that's a pretty big deal.
That was just a pilot study, but the results were positive enough to lead to a much larger study soon to begin. There's still much more to be learned about Asian eyes in regard to
CAKE MAGAZINE | June 2023 20 GLAUCOMA TREATMENT nlightenment
glaucoma and the iStent, specifically. For example, around 50% of Asian glaucoma patients have angle closure, which means much higher rates than the rest of the world.
The new generation of MIGS coming through, including further iterations of the iStent, will help surgeons improve more lives than ever before.
Freedom from medication
Quality of life is always a subjective term, so let's take a look at just what that means for patients. How exactly does the iStent help improve a patient's quality of life?
As Prof. Wong noted, "I think it's liberating for patients when they do not have to use eye drops. That's the bottom line." When patients are offered the opportunity to get off eye drops, most of them will simply say, "Yes, please."
In a pivotal trial of iStent inject® implanted at the time of cataract surgery, it was observed that 84% of patients were medication-free at 23 months.2
Integrating the iStent
Ease of use and smooth integration are crucial for any implant or surgical procedure to take off. That certainly seems to be the case with the
iStent, which is good news for doctors looking to integrate it into their service. As Prof. Wong put it, "The iStent was very easy to use. Being a glaucoma specialist, I'm used to performing gonioscopies. So identifying the anatomy of the anterior chamber angle — where to place the device — was already naturally there."
She continued: "To implant it just took a few times to get used to it, and after that it was pretty smooth. Following up on my patients, they all seem to have done well. I'm becoming more and more confident."
Looking forward
The iStent is basically a household name among glaucoma specialists now and has become a regular tool in glaucoma management. That's pretty neat, especially considering how new it is. And it's going to continue to evolve.
We can't wait to hear what's next in the not-so-little world of MIGS, where things move fast. Better options for patients and doctors mean better vision and happier people. Now, there's something to look forward to.
Click here to watch the interview video.
iStent inject® Important Safety Information
INDICATION FOR USE: The iStent inject®
W Trabecular Micro-Bypass System (Model G2-W) is intended to reduce intraocular pressure in adult patients diagnosed with mild to moderate primary open-angle glaucoma (POAG) currently treated with ocular hypotensive medication. The device can be implanted with or without cataract surgery.
CONTRAINDICATIONS: The device is contraindicated for use in eyes with primary angle closure glaucoma, or secondary angleclosure glaucoma, including neovascular glaucoma, because the device would not be expected to work in such situations, and in patients with retrobulbar tumour, thyroid eye disease, Sturge-Weber Syndrome or any other type of condition that may cause elevated episcleral venous pressure.
WARNINGS: This device has not been studied in patients with uveitic glaucoma. Patients should be informed that placement of the stents, without concomitant cataract surgery in phakic patients, can enhance the formation or progression of cataract.
Contributing Doctor
The surgeon should monitor the patient postoperatively for proper maintenance of intraocular pressure. iStent inject is MRConditional, meaning that the device is safe for use in a specified MRI environment under specified conditions; please see labelling for details. Physician training is required prior to use. Do not re-use the stent(s) or injector.
ADVERSE EVENTS: Postoperative adverse events include but are not limited to: corneal complications including edema, opacification and decompensation, cataract formation (in phakic patients), posterior capsule opacification, stent obstruction, intraocular inflammation (non-pre existing), BCVA loss and IOP increase requiring management with oral or intravenous medications or surgical intervention. Please refer to Directions for Use for additional adverse event information.
CAUTION: Please reference the Directions For Use labelling for a complete list of contraindications, warnings and adverse events.
Prof. Tina Wong , MBBS, FRCS(Ed), FRCOphth, FAMS, PhD (Lond), is the head and senior consultant of the Glaucoma Department at Singapore National Eye Centre (SNEC). She was trained at the Moorfields Eye Hospital (London, United Kingdom). Prof. Wong heads the Ocular Therapeutics and Drug Delivery Research Group at the Singapore Eye Research Institute SERI). Also, she holds an adjunct faculty appointment at the National University Hospital System (NUHS) and is the Executive Director of the National Health Innovation Centre, NMRC. Development of new ophthalmic therapies, nanomedicine and the innovative application of drug delivery systems to improve on the current medical and surgical treatments in glaucoma and other ophthalmic diseases, are among Prof. Wong's research interests. She has published widely in these areas and has nationally funded research grants amounting to $8M. She holds many patents to her name and is the co-founder of two spin off biotech companies that spawned from her research. Furthermore, Prof. Wong has presented at numerous international scientific and ophthalmological meetings. She has been invited as a speaker at international conferences and also at academic institutes and universities. Prof. Wong is the founding president of the Glaucoma Association of Singapore (GLAS), a member of the World Glaucoma Association (WGA), and examiner to the Royal College of Edinburgh of Surgeons (Ophthalmology), United Kingdom.
tina.wong.t.l@singhealth.com.sg
References
1. Ang BCH, Chiew W, Yip VCH, et al. Prospective 12-month outcomes of combined iStent inject implantation and phacoemulsification in Asian eyes with normal tension glaucoma. Eye Vis (Lond). 2022;9(1):27.
2. Berdahl J, Voskanyan Lilit, Myers JS, et al. Implantation of two second-generation trabecular micro-bypass stents and topical travoprost in open-angle glaucoma not controlled on two preoperative medications: 18-month follow-up. Clin Exp Ophthalmol. 2017;45(8):797-802.
CAKE MAGAZINE | June 2023 21
Pearls from Winter ESCRS
Yes, that might sound somewhat fantastic, but this was one of many insightful tidbits we got to hear during a presentation by Dr. David Lockington, an ophthalmologist based in Glasgow, Scotland, who's also an honorary clinical science lecturer at the University of Auckland, New Zealand.
Value competence over confidence and embrace simulation-based training, among others, for a safer surgical experience
by Andrew Sweeney
What do the Navy SEALS — the creme de la creme of the American special forces — and the song Bootylicious by R&B group Destiny's Child have in common? Well, according to one of the speakers at the recent European Society of Cataract and Refractive Surgeons (ESCRS) Winter Meeting, both the special ops soldiers and the group that gave rise to Beyonce offer valuable pearls of wisdom for ophthalmologists.
His work on Digital Dry Labs and Simulator Training To Start Your Surgical Training… A Safer Surgical Experience for All did exactly what it promised in its name. It provided an overview of training and safety best practices in ophthalmology for beginners and experts alike.
Competence beats confidence
Dr. Lockington started his presentation by emphasizing that while doctors aim to do no harm, it's ultimately an exercise in damage limitation, accidents can and will happen in the course of surgery. The trick is to identify when they are more likely to occur. He added that to be more aware of this factor, it's equally important for doctors to know when not to operate — wisdom that often comes from bad experiences.
"Here's an example that comes from Glasgow, it's a Krispy Kreme bacon cheeseburger, a burger that comes in a donut bun," Dr. Lockington said, pointing to an illustration on the screen. "My point is that just because you can do something, it doesn't mean that you should," he stressed.
Dr. Lockington went on to describe one of the major issues in ophthalmology training as he saw it, namely how confidence is valued more highly than competence. He pointed to numerous surveys of prospective doctors that rate confidence as being one of their primary concerns, and argued in turn that this could be dangerous. Instead, the aim should be on competence, to ensure all trainees know exactly what they need to do before they do it. Otherwise, there's a risk to ocular health.
Take the maxim of the American Navy SEALS, for example, as Dr. Lockington did during his presentation: "Under pressure, you don't rise to the occasion, you sink to
CAKE MAGAZINE | June 2023 22 WINTER ESCRS 2023 Conference Highlights
the level of your training. That's why we train so hard."
Confidence does not automatically result in competence. However, consistent competence will result in confidence going forward. Dr. Lockington provided a graph that highlighted the efficacy of this approach, which came in four segments: Unconscious incompetence when one is unaware of a skill and one's lack of proficiency; conscious incompetence when one is aware of the skill and not proficient; conscious competence, where one is able to use the skill but with effort; and, finally, unconscious competence, where performing said skill becomes an automatic ability.
The power of simulation technology
How does one best train budding young ophthalmologists to adopt this mindset and subsequently reduce the risk of errors happening during surgery?
According to Dr. Lockington, the best policy is to "embrace simulation technology as it provides a safer surgical experience for the patient, trainer, and trainee. Many simulation resources exist, but there's a prevailing need for proactive strategies to engage effectively across the UK and Europe," he shared. It was implied that these issues exist in other parts of the world, too.
Dr. Lockington added that some of the barriers to engaging in simulation-based training include time concerns, resource costs, training cultures that are intrinsically opposed to simulation, and a poor understanding of the benefits of such training. These issues can be overcome by increasing exposure to simulation-based training techniques and adopting tools, systems, among others, that are at the cutting edge of current development. The best options include micro-surgical techniques, artificial model eyes, and artificial intelligence (AI).
One example of high-tech equipment recommended by Dr. Lockington was the Eyesi Surgical device, a high-end virtual reality simulator for intraocular surgery training that can be equipped with interfaces for
cataract and vitreoretinal surgery. It provides an immersive environment for surgical training, and its operating microscope allows trainees to see the virtual surgical field in stereo and high resolution while operating with lifelike surgical instruments.
He reported that the Eyesi performed well in several studies, with one from 2020 highlighting that a monthly median duration of actual simulation training reached 1,246.5 minutes was optimum for good results.
Being well-organized and well-connected matter
Of course, to make simulation techniques and devices work for yourself and your staff, one needs a way of organizing everything in one place — to ensure the training program works smoothly. To that end, Dr. Lockington recommended that you look at log books, specifically "what you did, not what you may need, and use surveys to identify gaps where they exist."
He also recommended linking up with organizations like the Royal Australian and New Zealand College of Ophthalmologists (RANZCO), the United Kingdom & Ireland Society of Cataract and Refractive Surgeons
(UKISCRS), as well as ESCRS to further efforts to adopt and implement simulation technology.
Ophthalmology is all about… jelly?
The Destiny's Child song that Dr. Lockington referred to at the start of his speech has a chorus refrain that goes: "I don't think you're ready for this jelly, I don't think you're ready for this jelly…" Wise words, indeed.
According to our Glasgow-based doctor, they highlight the attitude that prospective ophthalmologists should adopt to ensure they are ready for the OR — competence. And while we're still not sure what exactly is 'jelly', we can only imagine it refers to full adoption of the competency-over-confidence mindset and a successful entry into the ophthalmology industry.
Editor's Note
The 27th ESCRS Winter Meeting was held on March 10 to 12, 2023 in Vilamoura, Portugal. Reporting for this story took place during the event. A version of this article was first published on cakemagazine.org
CAKE MAGAZINE | June 2023 23
DIGITAL MARKETING + ADVERTISING + VIDEO PRODUCTION + MEDICAL WRITING + EVENTS Request our 2023 Media Kit Now! Write enquiry@mediamice.com for a copy HQ Office: 6001 Beach Road, #09-09 Golden Mile Tower, Singapore 199589 Phone: +65 8186 7677 Satellite Office: 2 Nuoc Man 2 Street, Da Nang City, Vietnam 50506 Phone: +84 868 063 773 E-mail: enquiry@mediamice.com Web: www.mediamice.com