We're All In...On Digital Education at AAO Virtual!
by Andrew Sweeney
Good news everyone! While the world continues to react to the announcement of a potential coronavirus vaccine that is up to 90% effective, we can perhaps start daring to dream that the pandemic's end is in sight. While we continue to watch with bated breath and hope this potential Pfizer vaccine will work, there is yet more good news still. The last big conference of the ophthalmological year is upon us!
The American Academy of Ophthalmology (AAO) annual meeting is about to take place and the ophthalmology community is abuzz with excitement. Scheduled to have been held in Las Vegas, Nevada, this year's event is online of course, but that likely won't stop the AAO from putting on a show for us all. There will be 100 hours of scheduled live broadcasting and up to 700 hours of additional content for you to consume at your leisure.
The AAO 2020 Virtual conference will run from Friday, November 13 to Sunday, November 15, and starts on each day at 07:30am, running until 4:00pm (Pacific Standard Time). This will give you plenty of time to consume as much awesome
ophthalmology content as possible. You can even keep the spirit of Las Vegas going by playing blackjack in the breaks between each session, or maybe dress up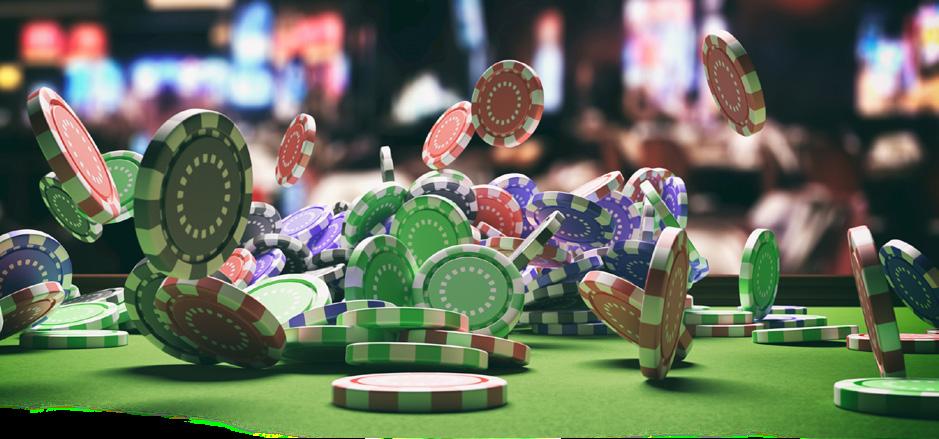 DEFINITION
Retina Rita*
CAKE AND PIE MAGAZINES' DAILY CONGRESS NEWS ON THE ANTERIOR AND POSTERIOR SEGMENTS 11 | 13 | 20 cataract • anterior segment • kudos • enlightenment 1ISSUE posterior segment • innovation • enlightenment & Yes, "customizing corneas" is a thing... find out more. Maybe you need a YouTube Channel for your ophthalmic videos? See how you can set up one. Anterior segment surgeons, check out some clinical pearls... 04 06 08 HIGHLIGHTS
Cont. on Page 3 >>
Matt Young CEO & Publisher Robert Anderson Media Director Hannah Nguyen Production & Circulation Manager Gloria D. Gamat Chief Editor Brooke Herron Editor International Business Development Ruchi Mahajan Ranga Brandon Winkeler Writers Andrew Sweeney Elisa DeMartino Hazlin Hassan Olawale Salami Sam McCommon Maricel Salvador Graphic Designer Media MICE Pte. Ltd. 6001 Beach Road, #19-06 Golden Mile Tower, Singapore 199589 Tel. Nos.: +65 8186 7677 | +1 302 261 5379 Email: enquiry@mediamice.com www.mediaMICE.com Published by piemagazine.org cakemagazine.org cookiemagazine.org
noun
*New virtual conference definitions, by Media MICE
margarita
*Shared by Dr. Nina Berrocal during the Alcon Retina Film Festival Virtual alongside AAO.
A physically alcoholic (yet virtually nonalcoholic)
shared digitally with retina specialists attending a virtual conference.
2 18 November 2022 | Issue #1 SHOW DAILY by DIGITAL MARKETING + ADVERTISING + VIDEO PRODUCTION + MEDICAL WRITING + EVENTS Request our 2023 Media Kit Now! Write enquiry@mediamice.com for a copy HQ Office: 6001 Beach Road, #09-09 Golden Mile Tower, Singapore 199589 Phone: +65 8186 7677 Satellite Office: 2 Nuoc Man 2 Street, Da Nang City, Vietnam 50506 Phone: +84 868 063 773 E-mail: enquiry@mediamice.com Web: www.mediamice.com
>> Cont. from Page 1
as Elvis Presley. Just kidding, the choice is yours…
Can't help falling in love (with ophthalmology)
Day one will kick off with an address from the leadership of the AAO and recognition of the Straatsma award winner, Dr. R. Michael Siatkowski, as well as the AAO's guests of honor for 2020. This year, these august participants are Dr. Bartley J. Mondino, Dr. Bradley R. Straatsma and Dr. M. Roy Wilson. Friday will also host a number of subspeciality meetings on the following subjects.
From 07:40am to 11:30am the following sessions will run; Glaucoma Subspecialty Day 2020: Winning Bets: Strategies in Glaucoma Care; Pediatric Ophthalmology Subspecialty Day 2020: The Only Game in Town; Refractive Surgery Subspecialty Day 2020: Celebrating 2020; Retina Subspecialty Day 2020: Vision for the Future and Uveitis Subspecialty Day 2020: Beating the Odds—How to Make Sure You Get a Full House When You're Dealt Uveitis.
From 12:30pm to 4:20pm the following sessions will run; Cornea Subspecialty Day 2020: Seeing Clearly Into the Future; Ocular Oncology and Pathology
Subspecialty Day 2020: Collaboration Now More Than Ever; Oculofacial Plastic Surgery Subspecialty Day 2020: Back to the Basics with Tips and Tricks; Retina Subspecialty Day 2020: Vision for the Future.
A little (more) conversation...
On Saturday, Dr. Michael X. Repka will give a talk entitled Amblyopia Outcomes through Clinical Trials and Practice Measurement: Room for Improvement
Dr. Repka is the David L. Guyton, MD, and Feduniak Family Professor of Ophthalmology at the Johns Hopkins University School of Medicine, Wilmer Eye Institute. His address will be made as part of the Jackson Memorial Lecture series.
Two general sessions will also take place on Saturday. These are Imaging Across the Eye: Updates in Ophthalmic Imaging 2020, chaired by Dr. Anthony N. Kuo, and Lessons Learned: How to Prepare
for and Recover from Disasters Affecting Your Practice, chaired by Dr. Cathleen M. McCabe.
All shook up
While the CAKE & PIE team is excited for the entirety of AAO Virtual 2020, Sunday promises to be a particularly riveting experience. For starters, the new president of the AAO, Dr. Tamara R. Fountain, will be officially welcomed. She will be followed by What are Psychiatrists Seeing: Impact of COVID 19 on Physicians & their Communities, led by Dr. David W. Parke II, MD, and Dr. Saul Levin.
The rest of the day takes on a distinctly Las Vegas tone of presentation and showmanship, with renowned journalist, writer and cultural observer Malcolm Gladwell interviewing Dr. Stephen McLeod. The doctor is editor-in-chief of Ophthalmology, the official journal of the American Academy of Ophthalmology, and the Chair of the Department of Ophthalmology at the University of California, San Francisco. This promises to be a highly engaging discussion.
True magic will then take place when superstar magician and public intellectual Pen Jillette appears on the
virtual stage. Jillette will speak as part of the Michael F. Marmor Lecture in Ophthalmology and the Arts. Most well known as part of the Penn & Teller duo, Jillette is an actor, musician, inventor, television presenter, host of the Penn's Sunday School podcast and two time New York Times best selling author.
Rubberneckin'
The AAO 2020 Virtual will also feature all your usual conference favorites including e-posters, original papers and educational videos covering everything from cataract and anterior segment highlights, to retina and uveitis abstracts. The CAKE & PIE team will be there throughout the whole weekend to keep you well informed about every aspect of the conference. Nothing, not typhoons or curfews, pandemics or technical problems, can stop us sharing our love of ophthalmology.
So make sure you sign up, log in, and enjoy yourself when AAO 2020 Virtual begins this Friday. If you want to download a pdf of a more detailed schedule of all three days of the conference, you can find it on the AAO's website. You can also visit the AAO's virtual meeting guide to take a sneak peek at some of the content that will be displayed during the conference.
3 CAKE and PIE magazines' Daily Congress News on the Anterior and Posterior Segments
We're caught in a (coronavirus) trap…I can't walk out…