INSIDE
MAGIC Las Vegas: Making Retail Inclusive
J'EVAR:
Purpose-Driven
Fine Jewelry with No Compromise
Earth and Italy's Love Affair:
DENISE FOCIL
FASHION MANNUSCRIPT NEW YORK LOS ANGELES MIAMI THE HAMPTONS
Pairs
The Global Issue
PLUS Emma Roberts
with Saks for Spring Styles

We're now a subsidiary of First Citizens Bank, bringing even more expertise to help support your business goals. Our commercial services team has the financial savvy to turn your invoices into working capital, manage customer credit, make collection calls on your behalf and more. Not all applicants may qualify for factoring services or finance programs. All applications are subject to final review and approval by CIT, and all fees and rates are subject to change at any time without notice. Supporting financial documentation may be required for any transaction with CIT. © 2022 First-Citizens Bank & Trust Company. All rights reserved. CIT and the CIT logo are registered trademarks of First-Citizens Bank & Trust Company. CIT Commercial Services primarily conducts business through The CIT Group/Commercial Services, Inc., a wholly-owned indirect subsidiary of First-Citizens Bank & Trust Company. MM#11699 cit.com/commercial-services Financial expertise is always in style.
FREE TRADE ZONE DISTRIBUTION CENTER DYNAMIC WORLDWIDE IS PLEASED TO ANNOUNCE THE OPENING OF OUR Dynamic Worldwide Logistics can enhance your supply chain strategy, both efficiently and economically, throughout the world by utilizing Dynamic's Shanghai Free Trade Zone Facility. Please inquire so we can discuss the many advantages and opportunities including: – VAT refund application to factory immediately upon shipment entry into Free Trade Zone – Defer duty outlay until product is shipped out of the Free Trade Zone – Complete distribution and VAS services available – Minimize labor costs for re-handling at destination – Centralized inventory enhancing order fulfillment – Global Direct to Consumer fulfillment THE RETAIL WORLD DELIVERED. Smarter. Faster. Cheaper. www.dynamiconline.com 973.344.6300 | sales@dynamicworldwide.com NY | NJ | NC | FL | CA | HONG KONG | SHENZHEN | SHANGHAI | QINGDAO | GUANGZHOU | VIETNAM | INDIA | BANGLADESH | SRI LANKA | PAKISTAN | CAMBODIA
SHANGHAI
The Mann Charitable Foundation was founded over 20 years ago in memory of Marion and Irving Mann. Its mission is to fund research for geriatric diseases, and to ultimately find a cure for Alzheimer's disease. Last year, the Mann Charitable Foundation expanded its initiatives to include Crohn's and colitis, breast cancer, and liver diseases. This year we are expanding our donations to lymphoma and macular degeneration. Ticke GOLF
$850 per person
$3,400 per foursome DINNER & COCKTAILS ONLY
per person
For more information, please contact
21, 2023
AUGUST
Lake
for
day
golf, food, and networking.
Join Jeffrey Mann and the Mann Charitable Foundation at the beautiful Fresh Meadow Country Club in
Success, New York
a great
of
Christopher D.
Itinerary 8:30 AM Arrival and Registration 9:00 AM Breakfast/Brunch 11:00 AM Call to Carts 11:15 AM (SHARP) Shotgun Start 5:00-6:00 PM Hors D'oeuvres
6:00-7:00
Dinner
$300
HONOREES Robert Grbic President & CEO White Oak Commercial Finance, LLC ANNUAL GOLF OUTING
Petermann Partner PKF O'Connor Davies Penelope Herrera at 212-840-6266 x 313 pherrea@themanncharitablefoundation.com
and Cocktails
PM
and Presentation of Golf Winners and Honorees
EDITORIAL Editor
Laurie Melchionne
Editorial Consultant
Debra Hazel
Associate Editor
Lauren Schuster
Copy Editor
Geraldine Melchionne
Senior California Editor
Daniella Platt
California Editor
Kimberly Goodnight
Director of Communications and Marketing
Penelope Herrera
Director of Newsletter Division
Cheri Phillips
PRESIDENT/CEO
Jeff Mann
ART
Art Director
Krystal Peguero
Graphic Designer
Priyanshi Pareek
Associate Designer
Ran Jing
COVER PHOTOGRAPHY
Geoff McCarthy
CONTRIBUTORS
Ronald Friedman
Frank DeLucia
Anne Marie Soto
Benjamin Siegel
R. Couri Hay
Dora Lau
Debra Hazel
Daniella Platt
Michele Gerber Klein
Donna Johnson-Klonsky
Laurie Melchionne
Krystal Peguero
Nadia Abreu
BUSINESS
Technology Consultant
Joshua Fried
Distribution
Mitchell's Delivery Service
California Distribution
MD Service
West Coast Advisor
Ilse Metchek
DIGITAL MEDIA
Priyanshi Pareek
Krystal Peguero
Debra Hazel
Penelope Herrera
Lauren Schuster
Web Developer
CS Designworks
West Coast Office: 578 Washington Blvd., Suite 827 Marina Del Rey, CA 90292 866-306-MANN (6266) mannpublications.com
East Coast Office: 450 7th Ave, Suite 2306 New York, NY 10123 212-840-MANN (6266)
The opinions expressed by our columnists are not reflective of the views and opinions of the publisher or the editorial staff of Fashion Mannuscript. Publication of such views and opinions does not constitute endorsement by Fashion Mannuscript Any reproduction, including but not limited to internet usage, is prohibited without the express written permission of the publisher.
It's no surprise to anyone that there is always something new and exciting happening at Mann Publications. Between February trade shows, the launch of spring collections just in time for March and New York Fashion Week runways, Fashion Mannuscript has had its hands full. Our team was very excited to attend all the major events in Las Vegas: Informa, MAGIC and PROJECT. I also got the chance to reconnect with lots of friends from California and New York with parties hosted by Rosenthal and Rosenthal, White Oak LLC, Marcum LLP and Wells Fargo, many of whom I hadn't seen since the pandemic. Additionally, our editor, Laurie Melchionne, attended Curve, North America's largest intimate apparel trade show, and both of us can't wait to expand our content in this realm. Be on the lookout for the launch of a new newsletter for this category.
Fashion also extends beyond the apparel world. Philanthropy is one of my favorite ways to expand the industry's reach, and here at Mann Publications, we are always looking to give back as we have been doing with Mount Sinai Hospital for the past 30 years. The Mann Charitable Foundation is celebrating Black History Month on March 27. Last month, the covers across all three of our magazines featured Black innovators across the arts, fashion and real estate fields. It has been an honor for these people to grace our covers, and I can't wait to celebrate their achievements in their respective industries at one of New York's hottest new restaurants, Sei Less.
The Mann Charitable Golf Outing is coming up, so expect some great coverage on that, too, in addition to all the industry's major events. As spring lingers just around the corner, we will continue to provide you the cutting-edge news, labels and events that keep the fashion world abuzz as the weather warms and styles change.
Stay tuned!
ONE MANN'S OPINION
"We are all faced with a series of great opportunities, brilliantly disguised as impossible situations."
-Charles R. Swindoll
New York Fashion Week and trade show season left the city's fashion scene busier than usual this issue. With these events comes a great opportunity to highlight one of my favorite parts about fashion: like the Big Apple itself, the industry is a melting pot. This issue showcases New York's embrace of designers, styles and craftsmanship from so many different countries, cultures and backgrounds.
This is why I want to give a special introduction to March's cover story. Denise Focil is the founder of AS by DF, a brand that specializes in leather jackets, tops and bottoms. The twist? All the leather is recycled and made with sustainable practices, from the factory floor to packaging. Born in Ecuador, raised in Los Angeles and trained in Italy, Denise really embodies what it means to be a global designer. With an atelier in the tiny castle town of Asolo, Veneto's "City of a Hundred Horizons," Italian craftsmanship is at the heart of what AS by DF produces. Italy holds a special place in my heart, and I couldn't be more excited to share this brand with all of you.
Just in time for the spring collection season, other labels also featured in this issue give us a hint of what's to come as the days grow longer and sweaters are ditched for linen dresses and breezy short-sleeved tops.
Here's to changing seasons, and fashion's love of the world.
VISIT US ON mannpublications.com FOLLOW US ON INSTAGRAM @fashion_mannuscript
TWENTY- EI GHTH ANN U A L GOL F OUT I NG Monday, July 24th, 2023 SAVE THE DATE In vite/ Re gistration info r ma tion to follow
MARCH 2023 12 Mytheresa Celebrates New York Fashion Week with Cocktails at Temple Bar 14 Saks Debuts Spring Campaign with Actress & Producer Emma Roberts 16 Ronnit Vasserman Talks Art & Fashion Crossover at Miami Art Week 2023 18 Jane Fonda & JaQuel Knight Honor H&M Williamsburg's "Move Studio" FASHION FAVORITES FASHION FABULOUS 5 One Mann's Opinion 6 Editor's Letter 24 411 Executive Changes COVER FEATURE 44 ON THE COVER DENISE FOCIL TALKS AS BY DF'S GLOBAL JOURNEY 14 FASHION FAVORITES © BFA
As advisors to the fashion industry, we have experienced the global and local issues that affect the way you do business and are well-positioned to help you deal with changing conditions.
We provide a wide range of financial reporting, tax and advisory services to make your business and finances stronger.
Marc Federbush, CPA, CGMA Partner and Fashion Industry Group Leader marc.federbush@anchin.com
We help you turn challenges into opportunities through innovative and insightful thinking. Cash flow planning, gross profit by product line, chargeback analysis, assistance with access to capital, and operational improvements are just a few ways we help fashion companies gain an edge. MANHATTAN |
@AnchinCPA | 212-840-3456 | anchin.com
Best Companies to ork for NEW YORK Best Companies work fo NEW YORK LEARN MORE HERE
BOCA RATON
LONG ISLAND |
FashionMann_2022_8.125x10.875_BLEED.indd 1 5/31/2022 6:03:09 PM
FASHION FORWARD THE DEPART MENTS
Courtesy of Raul Tovar 36 The Evolution of Wallaroo Hat Company 38 Karina Brez: The Horse Enthusiast with a Passion for Gemstones 40 Macy's & Shash Dine Launch Limited Edition Home Designs for Hotel Collection 42 J'evar: The New PurposeDriven Fine Jewelry Brand 48 In Earnest by Byron Earnest Lars 32 Finance 55 TechWear 60 The Columns 73 Trade Show Connections 82 Horoscope 86 Social Soiree 90 A Closer Look: Hello, NYFW By Krystal Peguero 94 Last Look: Luxury Menswear Brand Grayscale Ventures to New Categories By Laurie Melchionne
Photo
Asset Based Revolvers Factoring and Invoice Discounting Inventory Purchase Facilities Structured Sale of Receivables Creative Financing Solutions to Keep Your Apparel Business Moving whiteoaksf.com/commercialfinance info@whiteoakcf.com Don't let supply chain disruptions slow you down. Accelerate your access to reliable working capital with our fast decisions and customized solutions.
Mytheresa Celebrates New York Fashion Week With Cocktails at Temple Bar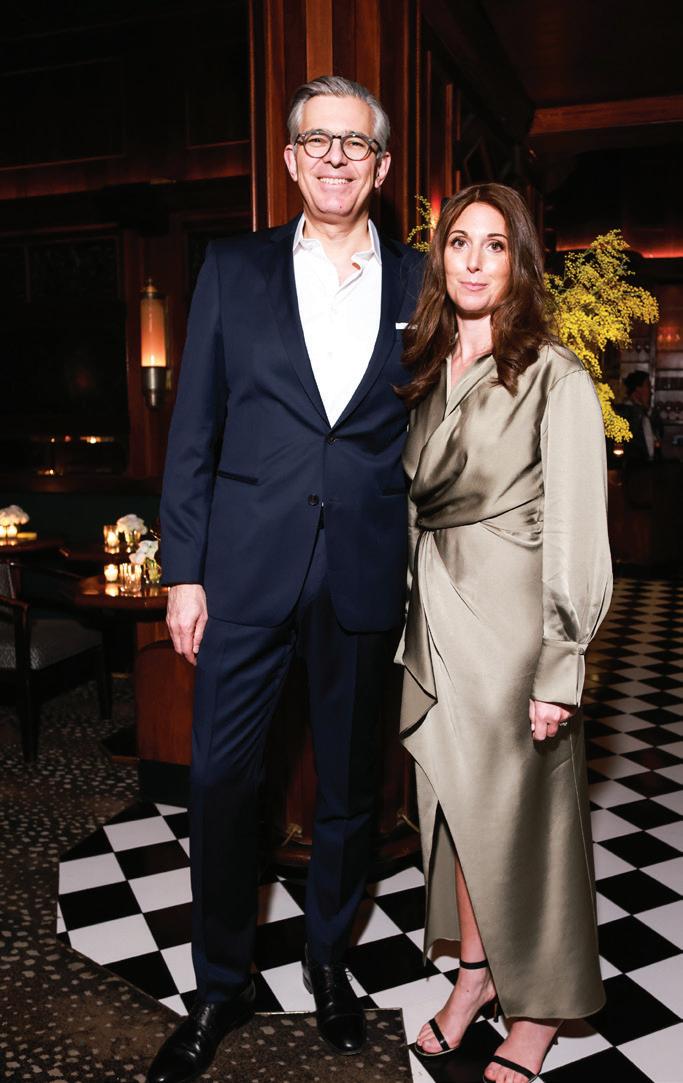 Photos courtesy of Yvonne TNT, BFA
Lee Litumbe, Aïssata Diallo, Nuni Yusuf, Nasteha Yusuf, Monroe Steele, Jenee Naylor, Simi Muhumuza
Michael Kliger, Heather Kaminetsky
Tezza Barton, Cole Herrmann
Chantal Monaghan, Shea Marie
Leading global luxury e-commerce brand Mytheresa hosted an intimate cocktail party in celebration of New York Fashion Week at Temple Bar, the iconic NoHo cocktail lounge.
Throughout the evening, guests enjoyed signature drinks served alongside miniature versions of Temple Bar favorites such as tomato grilled cheese, sliders and French fries while listening to a lively DJ set by Nikki Kynard
mannpublications.com
Kliger, Kaminetsky
Christina Najjar
Charlotte Groeneveld
Nadine Leopold, Chantal Monaghan, Devon Windsor
Lily Chee, Lauren Maitland
Magnus Berger, Michael Kliger, Carolyn Tate Angel, Kristina O'Neil
Tamara Kalinic
DEBUTS SPRING
CAMPAIGN WITH ACTRESS & PRODUCER Emma R erts Saks
Event images courtesy of BFA Spring campaign images courtesy of Saks
MARCH 2023 mannpublications.com
| M
Emma Roberts and Designer Stacey Bendet
Emma Roberts, Marc Metrick
FASHION FAVORITES
Paul Forman, Ashley Park
Saks, the premier digital platform for luxury fashion, announced its Spring 2023 campaign starring actress, producer and star of the new hit film "Maybe I Do," Emma Roberts. Told through a surrealist lens with bold and saturated colors, the campaign celebrates the spirit of individuality and inspires customers to express their identities through luxury fashion they can wear anytime and anywhere.
The campaign showcases an unparalleled assortment of spring fashion and accessories from both iconic brands and emerging designers in unique content across Saks-owned channels and partner-owned editorial platforms. Interviews with cover star Emma Roberts appear on The Edit, the Saks online editorial hub for fashion news and style inspiration, on Saks' social media channels and in Saks' Spring 2023 Fashion Book. "As the leading voice in luxury fashion, Saks is committed to inspiring our customers through unique and compelling content," said Emily Essner, chief marketing officer, Saks. "This season, we are thrilled to bring the best of spring fashion to life on our digital platform and beyond through our campaign featuring the incredibly talented and multifaceted Emma Roberts. Emma shares Saks' relatable approach to luxury fashion and we know her fresh perspective on everyday dressing will resonate with our customers."
To celebrate the campaign launch and the kick-off of New York Fashion Week, Saks hosted an exclusive event at the Jazz Club at Aman New York located in New York's historic Crown Building. The party was co-hosted by Saks CEO Marc Metrick and Emma Roberts, and featured high-energy performances by Grammy-nominated singer-songwriter Charli XCX and Grammy-nominated bounce artist and performer, Big Freedia.
Each season, Saks showcases the biggest trends and most sought-after styles that are breaking through the fashion scene in the Saks It List. Top trends for the Spring 2023 season include Bare It All, Minimalist Tailoring, Utility Dressing, Clear Sequins, Head-to-Toe Denim and the Carryall Tote Bag. Customers can explore the season's trending styles and tips on how to wear them on the Saks It List, available on Saks.com.
Shot by Ukrainian-American photographer Sasha Samsonova at the Hearst House in Los Angeles, Emma Roberts can be seen wearing a selection of the season's top looks from Saks, including a playful sequin strapless dress by Brandon Maxwell, a matching floral set by Christopher John Rogers and platform sandals by Prada. Styled by Brit Elkin and Kara Smith, Roberts also sports ready-to-wear and accessories by Altuzarra, Bottega Veneta, CELINE, Ferragamo and Saks Fifth Avenue Collection.
In an exclusive interview on The Edit, Roberts discussed how she incorporates this season's top trends into her everyday wardrobe and how she has adapted her personal style to dress for the many aspects of her busy life. In videos on the Saks Instagram (@saks) and YouTube (Saks) channels, Roberts shared her favorite spring styles from Saks for several day-to-day events in her life including a Belletrist book club meeting, a wrap party, a day on set as a producer and a Sunday with her son.
On how her personal style has evolved since becoming a mother, Roberts added, "It's always hard to describe your own style because the way people see you and the way you see yourself can be so different. I'm trying to have more fun with fashion."
Emma Roberts at the Saks NYFW party
Emma Roberts for Saks
Savannah Lee Smith
Ronnit Vasserman Talks Art & Fashion Crossover at Miami Art Week 2023
Art Week has blended the art and fashion worlds with a stylish crowd of art collectors, fashion types and party people, along with installations and events from fashion icons like Dolce Gabbana, Saint Laurent, Madonna and Bottega Veneta. The venue also served as a magnificent backdrop for fashion brands showcasing their collections along Miami Beach.
16 | FM MARCH 2023 mannpublications.com
FASHION FAVORITES
Miami
Ronnit Vasserman, Daniella Platt and art lovers at Untitled Art Fair, Carl Kostyal gallery. Photo courtesy of Ronnit Vasserman
Like fashion, art is a major form of self-expression, yet stems from a complex industry. For clients navigating the art world maze at Miami Art Week, advisory services not only help people select a piece but also share with them the new, unheard stories behind the painting, sculpture or sketch. Buying art is like fashion; you buy what speaks to you and makes you feel special.
"Fashion is accessible art," Vasserman said. "Art has the power to inspire, unite and create a better world."
Back to the art side of Miami Art Week, some of Vasserman's must-see pieces include the White Cube gallery of Jeff Koons' "Bowl with Eggs," with a nearly five-foot-tall sculpture of an oversized yellow bowl fi lled with white eggs.
Art Basel celebrated 20 years of showcasing modern and contemporary art with more than 282 exhibitors from 38 countries.
To tour art galleries or explore the intricacies of the art-meetsfashion scene, fi nd Ronnit Vasserman at artconnectgroup.com
Art Advisor and founder of the Art Connect Group Ronnit Vasserman linked arms with established and soon-to-be discovered artists. Her tour of Miami Art Week showcased a curation of vetted artists who seamlessly blended art and fashion and highlighted the ways the two worlds are often synonymous.
The Untitled Art Fair, a display at Miami Art Week, featured a collaboration between swimsuit brand Vilebrequin and JRP Editions, a Swiss contemporary art publisher. The art venture showcased invited artists to reconsider and explore the creative possibilities of representing art on a swimsuit, and was an opportunity to flaunt their own works of art. These pieces were offered at a comfortable price point of $250 and below. "When artists collaborate with fashion, it's all about being accessible," Vasserman shared.
Another unique fashion representation was Jonathas de Andrade's "Lost and Found" display, which was a grouping of forgotten swim shorts found in the changing rooms of swim clubs in Brazil.
Fashion is wearable art. Vasserman also shared that one of the best parts about blending art and fashion is that fashion is also closely aligned to the process of an artist drafting a painting for pre-release to promote their work ahead of exhibition season.
"I love when a brand does a 'fashion drop,' a limited collection to create intrigue, mystery and unified excitement," added Vasserman.
By Daniella Platt
mannpublications.com
Jonathas de Andrade, Lost and Found, forgotten swim shorts in the changing rooms of swim clubs in Brazil. Photo courtesy of Daniella Platt.
Collaboration of swimsuit brand Vilebrequin and JRP Editions, a Swiss contemporary art publisher. Photo courtesy of Daniella Platt.
JANE FONDA & JAQUEL KNIGHT
H&M celebrated the launch of their Williamsburg "Move Studio" with help from fitness icon Jane Fonda, acclaimed choreographer JaQuel Knight and Brooklyn-based dance studio and H&M Williamsburg partner Good Move. Guests participated in a high-energy, bespoke workout class inspired by Jane's Original Workout™, and looked fashionable while feeling functional in the new H&M Move collection.
HONOR H&M
WILLIAMSBURG'S "MOVE STUDIO"
18 | FM MARCH 2023 mannpublications.com FASHION FAVORITES
Jane Fonda and JaQuel Knight
Photos courtesy of BFA
Knight commenced the evening with a choreographed routine inspired by Fonda's legendary workout videos. Fonda made a surprise appearance to the excitement of guests, who were all eager to perform their best moves. After the class, H&M Movers Fonda and Knight sat down with Aminatou Sow to discuss the importance of movement and the power of community.
"It's been such an honor to reinterpret Jane's legendary workouts into a modern and dynamic class that got everyone up and moving," said Knight, the man who has crafted some of the most iconic dances of our time. "This magical moment along with Jane that celebrated H&M Move and the power of community was energetic beyond belief!"
"Today's class at H&M Williamsburg was a celebration of movement in all forms. Seeing the crowd dancing, smiling and embracing the movements I've done for decades, but with JaQuel's flair, brought me so much joy," said the Academy Award-winning actor, activist and fitness icon Jane Fonda. "Today was the perfect reminder that it isn't about how you move, just that you are staying active and having fun along the way."
Knight and Fonda served as the perfect ambassadors to open the doors to "Move Studio," a kinetic and tactile space located inside of H&M Williamsburg that offers daily classes from Brooklyn-based partners, while bringing together the local community to experience the influence of communal movement. The dynamic duo embody the notion of bringing joy into all forms of movement. H&M Move aims to make movement fashionable, fun and get the whole world moving — celebrating the fact that every body is a Mover.
H&M Williamsburg is a rotating style destination that brings a discerning edit of H&M's top collections to the Brooklyn neighborhood. The "Chapter 2" debut of the store celebrates H&M Move by showcasing the best of H&M "movewear," perfect to wear from the studio to the streets.
mannpublications.com
JaQuel Knight leading the Move Studio session
Moti Ankari, Ashley Ballard, Christian Bendek
ROSENTHAL & ROSENTHAL'S ANNUAL LUNCHEON RETURNS
courtesy of Howard
Emerging from the pandemic era, Rosenthal & Rosenthal held their Annual Holiday Luncheon, a company tradition that returned for the first time since COVID.
Over 100 professionals attended the luncheon. It's Rosenthal's way of thanking bankers, attorneys, certified public accountants and consulting firms that have given referral business to Rosenthal throughout the year.
Photos
Wechsler
Harlan Lazarus, Andrew Rotondi , Mary Ellen Bianco, David Michaels, Esther Lainis, James Lee, Thomas Miranda, Che Lei Chang
Mark Patricof, Kenneth Kleiner, Peter Rosenthal, Michael Cipriani, Christopher Sanjenis, Joseph Pepe, Andrew Barone
Carson Kleiner, Joel Wolitzer, Peter Clement, Paul Schuldiner, Robert Martucci
Kelvin Wen Che Lei Chang Richard Simon Jack Shweky Frederick P. Raccosta Gary Herwitz Gary Norman Doug Taliaferro Paul Schuldiner
Michael Cipriani
Peter Rosenthal Kenneth Kleiner
FASHION FAVORITES
Josephine Savastano, Joseph Triscoli, Joseph Calvo Clifford Katz, Robert A. Schnitzer, Kevin Stapleton Joseph Nastri
Michael Sacco, Che Lei Chang, David Michaels, Doug Taliaferro
Jack Shweky, Harlan Lazarus, Gary Herwitz, Neil Bressler
Joel Wolitzer Derek Sigler Larry Klein
Enjoy our limited $30 lunch special Monday-Friday 12-3:30pm!


Curiously nestled behind an enigmatic mural in Midtown, behind a blink-and-you'll-miss-it door stands Sei Less, a newly minted Asian fusion speakeasy. With an exclusive flair paired with close proximity to establishments like the Garment District and Madison Square Garden, it's the spot to stop at before or after an event.
10018
22 | FM MARCH 2023 mannpublications.com
Reserve a table at seiless.com 156 W 38th St, New York, NY
We're Back! Five Years Trending ...
Please join us for an exciting and informative program as we discuss consumer behavior and retail trends. Come network with retailers, manufacturers and service providers specializing in consumer products including: electronics, toys, accessories, food & beverage, apparel, e-commerce and more!
THURSDAY, MAY 4, 2023
E-Central Downtown Los Angeles Hotel 4:00 p.m. – 7:30 p.m.
Tickets: $50 each
MEDIA AND SPEAKER SPONSOR
KEYNOTE SPEAKER
MARSHAL COHEN
Chief Industry Advisor, Retail
The NPD Group, Inc.

TO REGISTER, VISIT: marcumevents.com/retail-symposium
marcumllp.com
mannpublications.com MARCH 2023 FM | 23
PVH NAMES PRESIDENT OF CALVIN KLEIN AMERICAS
PVH Corp. announced the appointment of Donald Kohler as president, Calvin Klein Americas. Kohler will lead the regional Calvin Klein business and will report to Stefan Larsson, CEO of PVH Corp.
Kohler joins PVH and Calvin Klein with three decades of retail leadership experience. Over the past 15 years, he has led the Americas region for global brands including Burberry, Salvatore Ferragamo and Diesel. His expertise spans direct-to-consumer and third-party driven business models including owned and operated retail, wholesale, franchise and licensing and e-commerce across the luxury, premium and specialty segments.
Kohler said, "I'm thrilled to join PVH's leadership for the Americas at such a pivotal moment for the company. Iconic global brands like Calvin Klein are rare, and to be part of creating Calvin Klein's next chapter of growth here in the Americas is a careerdefining opportunity. I look forward to working with Stefan, Eva and the Calvin Klein teams to deliver for our consumers who have a deep love for the Calvin Klein brand."
"With Eva and Donald providing brand and regional leadership for Calvin Klein, we will redouble our efforts to unlock our opportunity in the Americas and the full power of our iconic brands around the globe," said Larsson.
Kohler has a Bachelor of Arts, Economics, from the University of Redlands and sits on the Global Business Advisory Board for the university. He also serves as an executive advisor and mentor with RAISEfashion, a non-profit network of fashion industry leaders providing pro bono consulting to BIPOC-owned brands and individuals.
CAPRI HOLDINGS APPOINTS CEDRIC WILMOTTE CEO OF MICHAEL KORS
Capri Holdings Limited, a global fashion luxury group, announced that Cedric Wilmotte will be appointed chief executive officer of the Michael Kors brand effective April 3, 2023.
Wilmotte recently served as the interim chief executive officer for Versace from January through September 2022 and is currently Versace's chief operating officer. Prior to his time at Versace, Wilmotte led the Michael Kors EMEA business from its inception in 2008 through 2021. During his tenure as president of Michael Kors EMEA, Wilmotte was responsible for Michael Kors' significant growth in the region. Before joining Michael Kors, Wilmotte held senior leadership positions at Marc Jacobs in Paris from 2004 to 2008 and at Donna Karan in New York, London and Milan from 1998 to 2004.
John D. Idol, chairman and chief executive officer of Capri Holdings said, "I am thrilled to welcome Cedric back to the Michael Kors team as our new chief executive officer. Cedric is a strong leader with extensive retail and merchandising experience and has a deep understanding of the Michael Kors brand and consumer."
Michael Kors, chief creative officer said, "Cedric shares in my vision for the brand and I am excited to welcome him back to Michael Kors. I look forward to working with him again as we continue to grow our company globally."
"I am excited to lead the Michael Kors brand as chief executive officer," said Wilmotte. "Having been a part of the Michael Kors family for almost 15 years, I have a special and personal connection to our brand, our employees and our customers. I look forward to partnering with Michael, the strong leadership team and all of our valued employees around the world to execute on our strategic vision and drive future growth."
24 | FM MARCH 2023 mannpublications.com EXECUTIVECHANGES FASHION 411
Photo courtesy of Business Wire
Photo courtesy of Business Wire
FOOT LEVELERS 5TH AVENUE NO LONGER COMPROMISES STYLE FOR STABILITY
Foot Levelers, the world's leading provider of custom-crafted custom, flexible orthotics serving multi-disciplinary professionals and clinicians, announced the new and improved 5th Avenue Collection of custom, flexible orthotics – developed by women, for women and their unique foot structure. This innovative design and fabrication stabilizes all three arches of the foot, resolving the vast differences in foot structure between women and men, relieving the discomfort, pain and fatigue that results from high-fashion footwear and avoiding serious foot health issues down the line.
"Women's bodies are vastly different from men's, right down to the foot," said Jamie Greenawalt, senior vice president, Foot Levelers. She explained how the female foot differs from the male in several ways.
"While many lower extremity conditions in women are associated with or result from abnormal biomechanics of the feet, unhealthy shoe designs, such as high heels, only increase and accelerate the risk of developing bunions, hammer toes, callus formation, interdigital neuromas and metatarsalgia that can come with age," continued Greenawalt.
The 5th Avenue Collection is a remarkable addition to any wardrobe, and was designed to help women strut in their favorite shoes without
hurting their long-term health.
The 5th Avenue Collection of custom, flexible custom orthotics come with new features that will increase support and comfort. For shoes with heels up to one inch and heels between one and two inches, the collection is available in two styles.
"This new phase of the 5th Avenue Collection is literally a step-up in comfort for women," added Greenawalt. "Like all Foot Levelers custom, flexible orthotics, the 5th Avenue Collection is custom-made from a weight bearing cast or scan and supports the three arches of the foot [...] which is essential for healthy balance and alignment for total body health."
SKECHERS OPENS FLAGSHIP STORE IN IRELAND
Skechers, The Comfort Technology Company™, is elevating its presence in Ireland with the opening of a flagship store on Dublin's Grafton Street. Joining the concept store on Henry Street and four retail destinations in greater Dublin, the new 929-square-meter location is designed to present Skechers' extensive offering and comfort technologies in one of the country's most highly trafficked districts.
"Millions of Ireland's locals and tourists know and love Skechers' renowned technologies, and Skechers is making it easier than ever to enjoy more comfort through its footwear and apparel," said Peter Youell, managing director for Skechers in the U.K. and Ireland. "Through our ambassadors Jamie Redknapp and Myleene Klass and our beautiful product showcase, our head-to-toe offering is on full display at our new flagship store on Grafton Street—and its central location alongside esteemed international retailers will attract consumers of every age to the latest Skechers offers, from our Skechers Hands Free Slip-ins™ styles to our extensive performance, fashion, sport, casual and work and children's collections."
Displaying Skechers' unique assortment of shoes, coordinating apparel and accessories as well as a dedicated performance shop, the new destination at 1314 Grafton Street mirrors the brand's premier retail stores while catering to local styles—a reimagined mid-century modern design with state-of-the art technology including digital screens and colorful lightboxes presenting its latest marketing. From fashion styles to lifestyle product and performance shoes for sport enthusiasts, Skechers' offering is enhanced with the company's signature comfort innovations.
mannpublications.com MARCH 2023 FM | 25 FASHION 411 FOOTWEAR
Photo courtesy of Business Wire
The flagship store joins 111 Skechers retail stores across Ireland and the U.K. Consumers can also find the brand's collections at over 525 Skechers stores in the United States, more than 3,800 international stores, online at Skechers.com and at leading retailers worldwide.
Photo courtesy of Business Wire
MARY
KAY INC.
PRESENTS NEW FINDINGS ON A BOTANICAL LEAF EXTRACT
Mary Kay Inc., a global leader in skin care innovation and nutritional science, recently investigated the benefits of a botanical leaf extract when included in nutritional drinks containing protein, fat and fiber. The findings, which the Mary Kay Global Nutrition Research & Innovation team shared at the American Society for Nutrition's Annual Conference, could have a significant impact on our understanding of botanical leaf extract rich in polysaccharides, flavonoids, alkaloids and 1-deoxynojirimycin and other active components to lower glucose response and improve satiety in consumers.
According to research by Mary Kay, the consumption of nutritional drinks with this extract produced a significantly lower postprandial glucose response compared to consumption of drinks without it. The data also indicated that this extract supports "low Glycemic Index" properties. In addition, subjects who consumed the drink also reported improved satiety.
"This is just one example of the amazing research and efforts of Mary Kay scientists," said Jen Alfrey, senior director of global nutrition at Mary Kay. "Investigating ways to enhance health, increase wellness and improve beauty through nutrition is a priority for the team."
The research revealed is just the latest effort by Mary Kay to reinforce the brand's long-standing commitment to advancing skin health, research and development and nutrition. Mary Kay holds more than 1,600 patents for products, technologies and packaging designs in its global portfolio.
MEET FAME, PACO RABANNE'S NEW PARISIAN FRAGRANCE
Capturing the Parisian spirit of the Paco Rabanne woman, Fame perfume pays tribute to a new era of femininity. The quintessence of avant-garde luxury, this perfume is a blend of exceptionally pure jasmine, succulent mango and an addictively sensual creamy incense.
To bring Fame to life, Paco Rabanne partnered with actress Elle Fanning as the ambassador of the new fragrance. A true icon for today's fashion-forward, connected, ultra-creative young women, Elle Fanning joins a glamorous line of Paco Rabanne muses. Think Jane Fonda as Barbarella, Audrey Hepburn in "Two for the Road," Brigitte Bardot in glittering chainmail, Françoise Hardy in a mini dress assembled from gold plates inlaid with diamonds.
"I am thrilled to be an ambassador of a brand as iconic as Paco Rabanne. I was completely taken by the concept and felt like it was a perfect fit and really reflects my personality. Being part of this new chapter was an immediate yes!" said Fanning.
"Multifaceted and multitalented, Elle Fanning couldn't be a better choice as the face of Fame," said Paco Rabanne Vice President Jérôme Leloup. "She embodies the very essence of Paco Rabanne's ultramodern femininity, and we are very happy to have her as the ambassador for our new fragrance."
A super-innovative composition, bursting with precious ingredients, Fame is created with 90% natural origin ingredients, crafted in Grasse from precious, customized, sustainable elements obtained through cutting-edge technology to create a truly irresistible scent that radiates joy and audacious sensuality.
Fame Eau de Parfum is available at top retailers including Macy's, Ulta, Sephora, Nordstrom, Dillard's and more.
26 | FM MARCH 2023 mannpublications.com BEAUTY FASHION 411
Photo courtesy of Paco Rabanne
Photo courtesy of Mary Kay Inc.
EXPRESS EXPANDS COLLEGIATE ATHLETE STYLE AMBASSADOR PROGRAM
Fashion apparel retailer Express, Inc. is gearing up for college basketball's biggest month by announcing the expansion of the company's successful collegiate athlete style ambassador program. Expanding beyond its headquarter city of Columbus, Ohio, the brand will bring on Jahvon Quinerly (Alabama), Justice Sueing (Ohio), Keyonte George (Texas) and Nick Smith Jr. (Arkansas) for each of the athlete's first fashion deals.
"The time was right to expand our collegiate athlete style ambassador program and we are so pleased to welcome four more top athletes to join our styling community," said Sara Tervo, executive vice president and chief marketing officer at Express. "Over the last year, we have seen incredible success with this program. We can't wait to work with these talented athletes who have great style and represent confidence and authenticity."
The social-first campaign will be seen across the brand's owned channels, talent channels and paid media. George, Quinerly, Smith Jr. and Sueing are each taking to Instagram and TikTok throughout the month to highlight their style tips that create confidence for them off the court. Express will also style these new ambassadors in its Spring '23 collection for their collegiate events and appearances throughout the season.
Built on the accomplishments of the brand's first collegiate athlete partnerships, this expansion reflects the continued growth of the Express Styling Community, which invites style enthusiasts to support the brand's purpose to create confidence and inspire self-expression.
For more information on the Express Styling Community and the newest collegiate style ambassadors, visit Express.com, @expressmen on Instagram and @express on TikTok, Facebook, Pinterest and Twitter.
MERRELL CREATES SIZE-INCLUSIVE COLLECTION WITH UNLIKELY HIKERS
Merrell®, the world's leading hiking and outdoor footwear brand, has released its second collection in collaboration with Jenny Bruso and Unlikely Hikers – designed in a playful, ungendered colorway and sizeinclusive in wide widths and hard-to-find sizes.
The collection – including a colorful design of the brand's beloved Moab 3 and trendy apparel and accessories – invites all outdoorsmen. It offers extended sizing apparel and wide width footwear because one size does not fit all. The color choice allows for creative expression for all who wear it – no matter how they choose to spend time outside. The full collection can be found online in the U.S. and Canada.
"We set out more than six years ago to build a community of hikers and adventurers of all shapes, sizes, genders and abilities after seeing a need to have more diversity represented in the outdoor community," said Jenny Bruso,
Unlikely Hikers founder. "Now, we're able to give a voice and provide products to those not always heard or represented in the outdoor community."
Unlikely Hikers is a diverse and inclusive Instagram community that welcomes the underrepresented outdoorsperson to explore confidently. The group was created by and for people of size, people of color, queer, trans and gender nonconforming, people with disabilities and people who utilize the outdoors to aid in mental health.
"The second year of our partnership with Unlikely Hikers allows us to continue opening the outdoors for all and reducing barriers to getting outside," said Merrell Marketing Manager Regina Hill. "As we look to redefine and reimagine the outdoors, we're building partnerships like this and products that amplify the importance of inclusivity in sizing and representation."
The Moab 3 x Unlikely Hikers is the latest rendition of the world's best-selling hiker, featuring more comfort, traction and sustainability all with the same famous fit and durability. The collection also includes two bags, one hat and shirts in extended sizing.
The Unlikely Hikers collaboration is available at merrell.com.
mannpublications.com MARCH 2023 FM | 27 COLLECTIONS FASHION 411
Photo courtesy of Business Wire
Photo courtesy of Merrell
Join us
March 27th to celebrate Black History Month
e Mann Charitable Foundation is honored to celebrate Black History Month. We are hosting an event to celebrate the people that graced our February covers at Sei Less on March 27th as celebrating black history does not end just because a month does.
For each of our magazine titles: Fashion Mannuscript, Mann Report, and Mann About Town, we proudly feature three amazing individuals: Lou Switzer, Architect; Ciara Miller, Bravo TV Personality, Nurse/Model and Courtney Minor, Multimedia Artist.
In their honor, we will be donating to various charitable organizations.
MAR 27 | 5 PM | SEI LESS
Tickets: $250
(Tax deductibles as proceeds go to charities)
*Inquire about company group discounts and sponsorship signage that are also available for purchase*
Email Penelope to join us
pherrera@themanncharitablefoundation.com
© 2022 Metropolitan Commercial Bank | "Metropolitan Commercial Bank" is a registered trademark of Metropolitan Commercial Bank. Metropolitan Commercial Bank Business • Commercial • Personal Banking | Global Payments 99 Park Avenue • 12th Floor • New York • NY • 10016 Welcome to The Entrepreneurial Bank Helping Our Clients Build and Sustain Wealth, One Client at a Time. For more than 20 years, our bankers have worked alongside middle-market and small business owners during the good times as well as the not-so-good –tailoring our traditional and innovative banking products and services to meet the challenges and seize opportunities in front of our clients. Laura Capra Executive Vice President 212 659-0606 | LCapra@MCBankNY.com
years of natori NATORI.COM
Photo courtesy of Marcum LLP
The Marcum Retail Symposium
BY RONALD S. FRIEDMAN, CPA
This will be the first time that we are presenting the Marcum Retail Symposium on both coasts, in Los Angeles in the spring and New York in the fall. As I write, final arrangements are being confirmed. But by the time you are reading this, details should be available on our web site at www.marcumevents.com. Please visit the site for registration and other information.
Onto our keynoter (drum roll, please!): Marshal Cohen, chief industry advisor of The NPD Group, is one of our industry's true luminaries and an expert on consumer behavior and the retail industry. My dear friend, Jeff Mann, our presenting media sponsor, has arranged for Cohen to guide us through these difficult months for the retail industry.
I expect he will be addressing issues such as the supply side difficulties everyone faced and the delivery delays that left manufacturers with excessive inventories that needed to be liquidated. Being a retailer is not for the weak, and we all could use the advice of a bona fide expert.
Cohen has followed retail trends for more than 30 years, at NPD and as the head of leading fashion and apparel manufacturers as well as for major retailers. As part of his work at NPD, Cohen leads many top firms in long-range and strategic planning sessions. He often utilizes motivational presentations to help launch corporate goals and kick-off meetings. He is
also the author of two books, "Why Customers Do What They Do" (2006) and "Buy Me! How to Get Customers to Choose Your Products and Ignore the Rest" (2010). Whether you are a manufacturer, wholesaler or distributor, Cohen's perspective on the state of the industry and how to move forward will apply to your business.
No matter which end of the industry you're in, the question for all of us is the same: how do we sell during these trying times? Bring your questions to the Symposium and be prepared to participate in a lively Q&A session.
On topics that are important for the consumer products industry in the coming months, brick-and-mortar is here to stay; stores are not going anywhere. Every year, 5,000 stores may close, but another 5,000 open up. Online sales continue to grow, but the online market represents less than 20% of all retail. That means 80% of sales still take place in stores.
The question to be asked is: why shop in my store versus the one down the street? You need to be different, exciting and create an experience your customer wants to participate in. If your store looks the same as all the others and your product line does not change often enough, your customers will walk!
Customer service and communication will keep them coming back. How many times have you walked into a retail store and not been greeted with a warm smile and a friendly "How can I help you?" That can be
the kiss of death for a sale. But when the store team welcomes you and makes you feel comfortable, sales follow. It may seem basic, but in today's competitive environment where every edge counts, it has never been more true.
How many emails do you send out on a weekly basis to let your customers know what is new and exciting at your store? How many phone calls do you make to customers inviting them in for a private preview? The answer is probably not enough!
Also important is to not fall in love with your inventory. If products are not moving fast enough, fill up your markdown rack with the non-performers so you can generate the cash for fresh goods. Focus on your inventory turn, watch the open-to-buy and follow a written business plan that you live and breathe every day. Inventory turn at every level of the business cycle is imperative for a successful consumer product company.
A successful business does not happen by accident. It takes great management that works on the business, not just in the business. Use your advisors to guide you and keep you focused on the important issues. I look forward to seeing you at our Marcum Retail Symposiums in Los Angeles and New York for answers to the pressing issues of our time.
Until next time, remember what I always say: if you're not having fun, then go do something else!
mannpublications.com MARCH 2023 FM | 33 FINANCE
Hello again. Fresh from the Magic Las Vegas show last month, my thoughts are now on the upcoming Marcum Retail Symposium and the great keynoter we have lined up!
The 70 th Top Hat Awards
APRIL 17 TH , 2023 | 5:00 PM - 8:00 PM
The Top Hat Award is a prestigious honor presented annually to an individual for lifetime achievement and dedication in the Credit Industry.
We are proud to recognize Melanie L. Cyganowski and Michael Stanley, who have reached new levels of achievement within our community. This year, we will celebrate their accomplishments with an award ceremony at New York Hilton & Towers.
Register at www.475toppers.com
YORK HILTON & TOWERS
AVENUE OF THE AMERICAS Join Us to Hono o r
NEW
1335
Michael Stanley Melanie L. Cyganowski
Capital One® Commercial Banking offers you the financial services your business needs to succeed. You get customized solutions designed by a dedicated team of Consumer Products bankers with a combined track record of more than 75 years in the apparel, footwear, accessories and beauty sectors—and they're backed by the full-services capabilities of a top 10 U.S. bank.* Let us create a solution that matches your vision. capital.one/commercial *Note: Rank excludes banks with high non-loan asset concentrations: Goldman
Street,
as of 9/30/2019. Based upon total gross loans and total aggregated domestic deposits for bank holding company. Sources: SNL, FDIC, company reports. Products and services are offered by Capital One, N.A., NMLS ID 453156, Equal Housing Lender and Member FDIC. © 2020 Capital One. Expertly designed financing
Sachs, Morgan Stanley, BONY, State
Charles Schwab. Ranks
The Evolution of Wallaroo Hat Company
Photos courtesy of Wallaroo Hats
FEATURE
The Vivian
Every great story starts with an even greater hat that shows a person's interests and personality. A hat is functional yet, from a fashion standpoint, has been symbolic of some of the greatest moments in film, photography and travel. At Wallaroo Hat Company, the Australia-inspired, woman-owned hat brand, hats are pivotal to the company's evolution – in women supporting women, sun protection, skin cancer prevention and business.
"Wallaroo Hat Company began with a simple mission to provide stylish sun protective hats and has evolved into a company dedicated to the elimination of skin cancer and to bettering the world around us," said Wallaroo Founder and CEO Stephanie Carter.
Stephanie Carter is an award-winning entrepreneur, philanthropist, activist and visionary. In 1999, Carter became one of the early pioneers of sun protection hats in the headwear industry when she launched Wallaroo Hat Company.
Carter combined fashion and function by introducing UPF 50+ sun protective hats for women, men and children. Her passion and innovations in the headwear industry did not go unnoticed. In 2015, Carter was elected the first female president of The Headwear Association (THA) in its then 105-year history.
Since Wallaroo Hat Company's debut over two decades ago, Carter has grown the company into a leading global brand and certified B Corporation, a business that balances purpose and profit and considers the impact of their decisions on their workers, customers, suppliers, community and the environment.
Wallaroo's 2023 collection features nearly 100 hats, including several Carkella by Wallaroo styles. Carkella is their first-ever private label brand for the golf, travel and resort industries. Wallaroo makes sun protection, functionality and packing easy with exquisitely designed hats for every occasion and lifestyle. Inspiration is drawn from across the globe and the new designs exclusive to this collection include:
• The Elise Hat: Inspired by her film with Christopher Reeve, "Somewhere in Time," world-renowned Actress and Entrepreneur, Jane Seymour, designed this exclusive hat in partnership with Wallaroo. It features a sweeping 4½-inch brim, perfect for enchanting walks by the beach.
• Wallaroo's Sloan Hat and The Vivian Hat by Carkella: These two new hats are designed with festival seasons in mind and feature fashionable fits and neutral colors. The styles will keep you covered to play in the sun all day long, while keeping you cool and happy.
• The Tulum and Baja Hats: These artisan hats are ideal for beach weather as your travels take you to a bright and beautiful escape. These new styles are hand-crafted in a co-op of artisans outside of
Guadalajara, Mexico and are made of palm fiber material which is entirely compostable.
• The Sedona Visor: Modeled after Wallaroo's top-selling Sedona hats, this matching visor offers a sporty option with great coverage and a desert-inspired aesthetic.
• The Tahoe Hat by Carkella: This hat is perfect for outdoor adventures. With lightweight ripstop fabric, it's resistant to water and wind, and has a hidden magnet (signature to the Carkella line) for your personalized metal emblem.
Recognized by the Skin Cancer Foundation for their sun protective features, Wallaroo offers styles with UPF 50+ rated materials that block 97.5% of the sun's harmful rays. Many Wallaroo hats are packable and travel-friendly. Pack them into suitcases, carry-on and golf bags and they will bounce back to their original shape once unpacked.
Perfect for outdoor adventures, tropical destinations, a walk on the beach or a day at the park, Wallaroo offers many choices and a significant color pallet to ensure there is a hat for every customer and every occasion.
For more information, or to view the Wallaroo and Carkella collections, please visit wallaroohats.com.
mannpublications.com MARCH 2023 FM | 37 FEATURES
The Baja
The Charlotte
KARINA BREZ: THE HORSE ENTHUSIAST WITH A PASSION FOR GEMSTONES
BY PENELOPE HERRERA
Jewelry has always been timeless and there are societal symbols that just do not become outdated. Combining these two aspects, former Miss Florida USA and renowned equestrian fine jeweler Karina Brez used the classic horseshoe symbol in creating her latest jewelry collection.
The Karina Brez Lucky Horseshoe collection is a modern heirloom that reimagines the classic motifs of protection and good luck that horseshoes are associated with. The collection features necklaces, earrings and rings that celebrate the joy of equestrianism through color and symbolism with a variety of palettes such as classic diamond white, pastel and colored enamel.
Although Brez comes from a family of jewelers, she never thought her career would keep her in the industry, despite her passion for drawing and accessories. It wasn't until she joined the pageant world that she discovered her deep love of exquisite jewelry. When creating her own pageant dress, Brez's design consisted of cabochon moonstone in a four-prong setting. The integration of high-end jewelry into her dress impressed her fellow contestants, and led to Brez's desire to further involve herself in the world of fine jewelry.
Her journey hadn't been planned since childhood, but Brez had a dream to win a pageant and saw it through. This go-getter attitude carried her in her jewelry goals.
"That's kind of how I went into that whole world of pageants, just by a goal that I set," Brez explained. "I set my mind to it and I said, 'this is what I'm going to do,' and I went for it."
38 | FM MARCH 2023 mannpublications.com
FEATURE
Necklaces from the Lucky Horseshoe Collection. Photo courtesy of Frank Castillo
Through pageantry, Brez was able to access the equestrian world. She was involved in two major charities, Horses Healing Hearts and the Kids for the Winter Fest Parade, where competitions are held every Saturday night before the big horse riding season.
"I love horses. I've grown up loving them," Brez said. "I was never given the opportunity to ride them because it's an expensive sport, but I've always loved them and I've designed jewelry. So I said, 'Well, what if I combine them?'"
It was during the Winter Fest of 2012 when Brez took action to create her jewelry collection. She had an appraisal business of jewelry but it had served its purpose and she wanted something different. Having handed off her crown to the next Miss USA, she was ready for her next chapter.
Brez said, "I'm going to design equestrian jewelry and I'm going to open up my store because I'm going to combine my passions and go for it."
With that, the Karina Brez brand was born.
When choosing what she wanted her jewelry collection to consist of, Brez chose the unfailing diamonds. Why? The short answer is that she loves diamonds; they sparkle. To her benefit, Brez said that equestrians also love diamonds and horses.
"I think those two are very hand in hand. And a lot of my riders love wearing my pieces while they're riding. I make [them] a lot of my huggable hooves rings. They're solid gold [and] they're heavy and nice."
Brez said diamonds are just one of those easy staple pieces. She has designed wedding bands meant to be worn under the gloves of an equestrian, which she explained are very low profile. When showing one of her wedding band pieces, Brez stated, "It's super thin, but you get all the diamonds, which is great because a lot of my clients love big diamonds but they can't wear them and they take them off, and they tend to lose their rings."
She added that when someone puts one of her rings on, it goes smooth against the gloves yet has a bold look, which her clients love. The wedding bands are a popular seller, but aren't advertised because they are custom-made. When Brez does custom jewelry, she does her best to ensure her pieces are special for her clients.
"I am super hands-on and there's a multi-step process to making their dream come to life," Brez said. "If it has my name on it, it has to be high end, it has to be luxury, it has to be beautiful, and it is beautiful."
Brez uses a variety of stones such as amethyst, emeralds and sapphire. "I love good quality pieces. I like things that are rare," she said. Some other components to her jewelry include enamel, so that she can add certain stones to them like turquoise, which is fragile.
When it comes to the future of Karina Brez the brand, there are already several collections lined up. Karina Brez is at every horse show around the country and uses the horses as inspiration to create new collections every year. Brez recently kick-started her tiny home luxury jewelry store in Wellington, Florida. She hopes to launch more of these stores, given the current location's success, so that the brick-and-mortar fronts will pop up all over the country and also be featured as a mobile boutique-on-wheels at the horse shows.
Brez is also working to make a fashion collection with a well-known Italian brand, and teased that it will be an amazing integration into the fashion world as a whole.
"I was told when I was young that when you become the best in a particular field, then you can branch out [...] because if you don't know what your core is or who you are and what differentiates you from other brands, you almost kind of get lost, and I'm emerging from my core, being an equestrian jewelry designer," Brez concluded. "But as the years go by and the more people know who I am, I'm going to do other collections that are not just equestrian based, but they will have some ethoses to the equestrian world."
To stay updated on what's to come from Brez, visit karinabrez.com.
Lucky Horseshoe Enamel and Diamond Necklaces. Photo courtsy of Kate Benson
Mini Horseshoe Rose Gold and Diamond Earrings. Photo courtesy of Frank Castillo
Lucky Horseshoe Necklace, set with Rubies and Diamonds, in White Gold. Photo courtesy of Kate Benson
Mini Lucky Horseshoe Yellow Gold and Diamond Ring. Photo courtesy of Frank Castillo
Macy's
FASHION AT HOME
Photos courtesy of Business Wire
and Shash Diné Launch Limited Edition Home Designs for the Hotel Collection
Baya Meehan of Shash Diné EcoRetreat tailored an exclusive line for Macy's, a southwestern-inspired home collection featuring warm and exquisite designs.
Macy's announced the launch of Shash Diné Hotel Collection®, a limited-edition array of home pieces created for Macy's and curated by Baya Meehan, founder and CEO of Shash Diné EcoRetreat, a "glamping" hotel in Arizona. The Shash Diné for Hotel Collection features quilts, comforters, blankets, kimonos, robes, towels and throws.
These Navajo-inspired radiant products allow customers to own their style and bring a piece of the Southwest into their homes. Prices range from $70.00-$500.00, and are now available on macys.com, the Macy's mobile app and at select Macy's stores
nationwide. "Home is not only the place that my ancestors have walked and lived, but the land that demonstrates Navajo hospitality at its finest," said Meehan. "The outstanding natural beauty of nature itself and the connection with the land is meant to be felt throughout each piece designed and created for Macy's."
Drawing inspiration from the natural environment surrounding the Arizona land, Meehan pays homage to her heritage with traditional patterns and textures in this latest installment of the Macy's Hotel Collection. Designs were carefully crafted to look and fit into accommodations at the EcoRetreat while also replicating the atmosphere of Shash Diné.
The Shash Diné Hotel Collection brings the elegant, high-desert experience of the EcoRetreat into the home. The Navajo-
themed patterns and textured yarns capture the natural beauty and tranquility of the American southwest, connecting land, thought and care into the curation of the designs. Customers can add a modern statement with earth toned interiors or a pop of eye-catching colors and distinctive motifs. From geometric patterns to matelassé finishes, these items will bring a warm feel to any home and create an at-home glamping experience no matter where you're located.
"We are delighted to partner with Shash Diné and Baya," said Stephanie Muehlhausen, senior fashion director, Home, Macy's. "Empowering and amplifying our collaborations with diverse-owned brands and designers is core to Macy's social purpose platform, Mission Every One, and its commitment to building a brighter future with bold representation."
mannpublications.com MARCH 2023 FM | 41
FASHION AT HOME
J'EVAR:
THE NEW PURPOSE-DRIVEN
FINE JEWELRY BRAND
Transitioning the Diamond Industry Towards a Future of No Compromise IN THE LAST FEW YEARS, LAB-GROWN DIAMONDS HAVE INCREASINGLY GAINED POPULARITY AND DRAWN ATTENTION FROM CONSUMERS WHO ARE CONCERNED ABOUT THE ENVIRONMENTAL AND ETHICAL IMPLICATIONS OF MINING. AS CONSUMERS BECOME MORE CONSCIOUS ABOUT THE IMPACT OF THEIR PURCHASES, THEY LOOK FOR A LUXURY BRAND WHO ALIGNS WITH THEIR CONCERN FOR THE WORLD AROUND THEM WITHOUT SACRIFICING THE BEAUTY AND ELEGANCE OF FINE JEWELRY. THAT IS WHERE J'EVAR ENTERS THE CONVERSATION.
SETTING THE STANDARD FOR THE FUTURE OF FINE JEWELRY
J'evar is a brand new fi ne jewelry brand which aims to bridge the gap of beauty and sustainability by offering their customers lab grown diamonds, recycled gold, carbon neutral shipping and more. J'evar is setting a new standard for fi ne jewelry by combining artisanal craftsmanship with materials sourced through environmentally friendly practices. J'evar is a brand that gives the customers a sense of pride in owning it and wearing it. With its commitment to sustainability and beauty, J'evar is a brand to watch in the rapidly evolving diamond and fi ne jewelry industry.
J'evar is the vision of Founder Amish Shah, who is dedicated to harnessing the power of technology to transition the diamond industry towards a future where there is no compromise between sustainability and beauty. Shah's family has been in the diamond business since 1933, serving as jewelers to the royals in India. Shah believes that if someone like him – whose roots in the diamond trade go back almost a century –can adapt and innovate along with the changing times, then the rest of the industry certainly can too. Shah pioneered the lab grown diamond industry with world's fi rst lab grown diamond jewelry collection for the trade in 2006 and incubated the well-known trade brand ALTR in 2016, which led to consumer education globally disrupting the traditional industry and breaking the myths of rarity and monolithic pricing models.
J'evar is influenced by art and architecture and is designed to be both wearable and relevant, melding the traditional and the contemporary, with an obsessive attention to detail. The brand's jewelry is designed to celebrate heritage and push the boundaries of creativity. Inspired by India's jewelry-making heritage and incubated with New York's glamor and energy, J'evar creates jewelry with a conscience. The brand features several collections including the Beating Hearts Collection, Lotus Petals Collection and Elements. These collections include diamond necklaces and pendants, diamond bracelets and diamond earrings.
TRANSPARENCY IN THE WORLD OF DIAMONDS
J'evar believes fi rst and foremost in transparency. How does a brand earn a consumer's trust? By telling the consumer about every component involved in the design process and where they come from. On the J'evar website, every product description includes a full breakdown of that jewelry piece. Details include how the diamonds were grown, if the metals were recycled or not, the weight of both the diamonds and gold, and more. This ensures that when customers seek information about the
sourcing of diamonds and metals before making a purchase, the origins of their fi ne jewelry materials are no mystery. J'evar knows the importance of every element that goes into a piece of fi ne jewelry. That is why they exclusively use Type IIa diamonds – the purest type on Earth grown with renewable energy – with a color range between D-G and clarity ranging from VVS-VS. This means that the quality of a J'evar diamond is higher than the minimum offered by most of the fi nest brands in the world. Their superior cutting expertise, provided by the House of ALTR, results in diamonds that sparkle with a ferocity that far exceeds most diamonds and is unmatched in beauty and luminosity.
| M MARCH 2023 mannpublications.com FEATURES
SUSTAINABILITY IS NOT JUST A BUZZWORD
Their commitment to transparency and sustainability does not end with their jewelry. In keeping with their brand value of radical openness, J'evar is fiercely committed to the highest standards of social and ethical behavior and environmental stewardship. Unlike earth-mined diamonds, J'evar's jewelry-making processes do not disturb an inch of soil, saving the displacement of 100 square feet (about the area of an apartment bedroom) of land and 126 gallons (about 476.96 L) of water for every diamond carat mined. They do not stop their commitment to being environmentally friendly with the manufacturing of jewelry. Just like with their lab grown diamond growing facilities, J'evar's digital store is powered by renewable energy along with providing carbon neutral shipping through third party agencies to measure the carbon offset of every single shipment. Their use of renewable energy to grow the diamonds and carbon neutral practices are all done in compliance with GHG (greenhouse gas) Protocol Scope 1 and 2. At J'evar, purity is not just a buzzword; it is a standard of beauty that is incorporated in every step of production and design. From water conservation to recycled metals to shipping processes, J'evar is dedicated to positively impacting the environment. With its commitment to sustainability and beauty, J'evar is a brand that customers can feel good about wearing.
With a long-term goal of Net Zero in compliance with the guidelines by the United Nations GHG Protocol, J'evar has implemented their own checks and balances to ensure their promise of being carbon neutral is upheld with a focus on further lowering the carbon emissions. J'evar is required to submit all their quarterly emissions in terms of how much power they are using for a full evaluation to the designated agencies. In April 2022, ALTR became India's fi rst lab-grown diamond facility to use predominantly solar power and they are the core to the supply chain for J'evar.
ART AND HERITAGE DRIVE DESIGN AND INNOVATION
J'evar's initial jewelry collections, including the Beating Hearts Collection, Lotus Petals Collection and Elements, are influenced by art, architecture and India's rich jewelry-making heritage, while being designed to be wearable and relevant. Their jewelry is made to be silk- and sweater-resistant There is no fear of snagging and ruining your style. Whether you plan to wear your jewelry for the night, or never plan to take it off, J'evar is designed for you. The design collections represent emotions and moments. The diamond bracelets, diamond earrings and diamond necklaces are designed for everyday wear to the runway. The brand is focused on celebrating moments through self-purchase and gifting. J'evar sets a new standard for fi ne jewelry by combining artisanal craftsmanship with environmentally friendly materials and practices. They are a brand that customers can feel good about, from the diamonds grown with renewable energy to the carbon-neutral shipping process. With its commitment to sustainability and beauty, J'evar is a brand to watch in the rapidly evolving diamond industry.
mannpublications.com
Photos courtesy of J'evar and Lipman Studio
FEATURE
Denise Focil embodies what it truly means to be a global fashionista. Born in Ecuador, raised in LA and inspired by her early years in Italy, Focil's leather brand, AS by DF, blends sustainability with fierce style meant to empower its wearer. From traveling the world between her business and personal lives, to expanding her brand's presence across oceans, Focil sat down with Fashion Mannuscript to explain just what makes her label a globetrotter.
DENISE FOCIL'S AS BY DF: THE CROSS-BORDER LOVE AFFAIR WITH EARTH & ITALY
BY LAURIE MELCHIONNE
44 | FM MARCH 2023 mannpublications.com
Photo courtesy of Paul Morel
How is the LA fashion scene different from NY?
There is an enormously huge difference between both our states. While I was born in Ecuador, I grew up in Los Angeles and consider it my home. This is where my family is. I also love California weather, but in terms of being a creative and a designer, New York is definitely where it's at, especially in terms of my aesthetic and my collection.
From a fashion perspective, I'm really inspired when I go to New York. There is a street style that brings such an energy to what they wear every day. In California, it's so relaxed, but we definitely have our own look. But I identify with New York style more.
How did you get your start?
I'm on a plane every week, I've traveled the globe. I'm a really international person. And I love this planet. I love to travel. I love culture. I really identify with being global, both in my career and in my personal life. It's been 14 years since I started the brand in 2009. I've always been into leather as a medium. I've worked with it my whole life; it's really malleable and adapts to the human form so well. It's essentially a second skin. Even from when I was in design school at the Fashion Institute of Design and Merchandising in LA, I knew I wanted to specialize in leather.
And to speak to the global side of this issue, I got my start in Italy, which is where we still have our atelier (in a town called Asolo, 45 minutes outside of Venezia). Once I graduated design school, I was offered a job to be an assistant designer to design leather motorcycle jackets. And the job was in Italy. I remember being young and thinking "Oh my God, I've always dreamed of going to Italy." So I took the job and moved there before starting my own brand.
mannpublications.com MARCH 2023 FM | 45 COVER FEATURE
Recycled Leather Collection photos courtesy of Paul Morel
Model Tessa Greiner posing for the Spring '23 collection. Photo courtesy of Tyler Schiffman
How much has your time in Italy influenced your career?
Working in Italy made me discover my love affair with Italian craftsmanship. And our atelier is in a great location. It's this little tiny Castle Town. Hundreds of years ago, the castle was home to Queen Conaro of Cyprus. It's seriously magic, and there's no way not to fall in love with that.
Something I learned from the Italians that permeated my design sense is that they take their time with things. They'd rather do one thing extremely well than do 10 things half-assed. Myself, I work at a really fast pace, but in Italy there is such beauty to the slowness of things. Since the Renaissance, art has been born in that country. My sewers are dedicated, and are upset if they, say, miss a stitch. So that kind of appreciation is something that was ingrained in me. I'm obsessive about details. That is one of the best gifts that Italy has given me.
Why sustainability?
Protecting Planet Earth has been something that's been important to me, since I was a small child. Looking after Mother Nature is truly a part of who I am. In 2019, we had just received a shipment from one of our factories, and there was just plastic everywhere. Those bags only served one purpose, which was to go from the factory to us. But then after that, they get dumped into a landfill. Plastic takes thousands of years to biodegrade, and it hit me in that moment that I was a part of something really ugly. So I eliminated all the plastic for my packaging. We use biodegradable recycled materials down to our main labels or trim. Everything has been sourced responsibly and is biodegradable. Our leather scrap waste is recycled from the factory floors and mulched into a fiber. Then they're bonded to create a new piece of leather. We also use new machinery that uses 90% water than traditional tanning and has zero emissions. It's an extremely clean process. Even in my ready-to-wear lines, on my silk blouses and dresses, I use sustainable fabrics.
It's next to impossible to be sustainable in the fashion industry, so how do you balance out materials that are not eco-friendly?
It is next to impossible. When I do interviews, I always make it clear to say that I'm not perfect. Our recycled leather uses green technology that uses waste, but in order to rebond the leather, we have to use a synthetic. The technology to get around that hasn't arrived yet. At the moment, I'm using the best alternative that there is for production, and that is to make sure that our materials are 100% natural. I've experimented with pineapple leather, cactus leather, and a lot more. But those materials are stiff and don't move with the body well, and I can't sacrifice making ugly clothes. So I've had to find the best of both worlds.
I donated $10 of every single leather garment that I sell to Ocean Conservancy, which is a nonprofit organization out of Washington, DC. They've been around since the 60s. Ocean Conservancy has been an amazing partner. I've been a partner with them since I launched my recycled leather collection, and I've been donating more than $40,000 a year. I did this because I wanted to help neutralize my footprint. So I wanted to be able to say, how do I give back? How do I help clean up the trash that's in the oceans? How do I help fund lobbying for changing laws that tackle things like oil tankers crossing certain parts of the ocean, protecting different endangered species? There are so many things that require funding, and the AS by DF is one of those brands that donates pretty heavily into funding our oceans.
Model Tessa Greiner posing for the Spring '23 collection. Photo courtesy of Tyler Schiffman
The Recycled Leather Collection. Photos courtesy of Paul Morel.
Do you have any sustainable certifications?
Ocean Conservancy is a nonprofit, and they audit you every year. So it's not like a blind donation. We have a minimum of $25,000 that we donate and I am required to publish that on my website so people know we are doing what we say we are.
Other than sustainability, what's the number 1 thing your collections must have?
It must empower the wearer. Empowerment is a word that's been very true to me, from the day that I started the line. Our customer that wears our product is someone who is the leader of the pack. In whatever she does, she is the first person in her group of friends to adopt a new trend. She's at the forefront of business and she's always pushing forward. Our customer in general is a person that doesn't like to blend; they stand out. I always think, "How do I make this person feel stronger?" I want my customer to look in the mirror and say, "Wow."
How much is comfort a factor?
Comfort is important, but since I'm not leisurewear, it's not too much of a factor. My customer is someone who is a mom running errands and a business at the same time, someone who is a real multitasker and has to look sharp while doing so.
What inspires your design?
Travel, travel, travel. I travel the globe, and will simply absorb my surroundings and take inspiration from anywhere. If it's a painting or a woman I pass on the street wearing a long denim skirt, I will take inspiration from that and try to incorporate as much of the world as possible into my designs.
Anything exciting planned for the future?
We are growing our international footprint for retail, and will be attending our very first Paris trade show, March 1. It's called Tranoi, which is held during Paris Fashion Week, and is an advanced contemporary show for emerging brands. It's very curated, and we got an invitation which is an honor in itself. It's our first offshore trade show. We've been focused on growing the business domestically in the United States, but growing internationally is so exciting for me. We will grow our European, Middle Eastern and Asian presence. Europe is the birthplace of fashion, and that's something that will never go away. So expanding our global presence is certainly an exciting new chapter in my career.
MARCH 2023 FM | 47 COVER FEATURE
Model Tessa Greiner posing for the Spring '23 collection. Photo courtesy of Tyler Schiffman
Denise Focil. Photos courtesy of Geoff McCarthy
Photo courtesy of Paul Morel
Recycled Leather Collection photos courtesy of Paul Morel
IN EARNEST BY BYRON
EARNEST LARS: VALIANT FEMININITY PROVES
HEROIC FOR FALL 2023
It is not too far-fetched to say that for women to push forward in their daily lives, it requires the strength of a superhero. Rights once taken for granted are not only in peril, but in some cases are taken away altogether. But the modern woman isn't content to sit idly by with their futures in the control of others. Designer Byron Lars and his business partner Sheila Gray found inspiration for their Fall 2023 collection in the heroic actions of the legions of strong women they count as their customers.
"My Fall 2023 collection is all about valiant femininity with clothes that harken to a kind of heroism as I see it," stated Byron Lars. "While American women mobilize to defend their reproductive rights against draconian legislation, it's no wonder I imagined clothes for them that would evoke images of an epic crusade the likes of which we are collectively on at this moment."
Each piece of the In Earnest Fall 2023 collection is powerfully feminine with details that call to mind the days of medieval armor, but modernized in Lars' deft hands to be ready for the modern day runway (aka: wherever a modern woman walks). An example includes a faux chainmail cardigan, fortified with tiny filigree motifs, which has an alluringly unexpected transparency and doubles as an interesting dress. Each piece is so deeply inspired that one is not certain if they are looking at a couture piece from the latest runway show, or a piece that was just on display in a historic museum exhibit. The result is a collection layered with inspiration, story and fashionable possibilities.
In the label's now trademark style, intriguing combinations of fabrics are mixed together into a fashion mélange brimming with interest. A soft vegan leather bomber is sculpted and paired with a tweed lace culotte resulting in the perfect balance of "tuff girlishness," while a sequined sheath dress doubles as a layering piece over pants for some glam utilitarianism.
"The beauty of the In Earnest fashion language is that there are no two people who will wear the collection the same way," said Sheila Gray. "All in all, our pieces are timeless, highly collectable and ready for any campaign life calls for a modern woman to launch."
The name In Earnest means "occurring to a greater extent or more intensely than before," so it's no surprise that every aspect of the brand from the fabric to the styling, and even the collection concept, is a step in a new and different direction.
mannpublications.com
FEATURE
Photos courtesy of Keith Major
mannpublications.com
INTERNATIONAL DESIGNERS WOW AUDIENCES AT NEW YORK FASHION WEEK
Global Fashion Collective (GFC) wowed the crowd with its designers' Fall 2023 collections at New York Fashion Week (NYFW) with their Global Fashion Collective III show. With designers from Japan, Indonesia, Mozambique, Mexico, China, France and Korea, the audience saw abundant diversity and creativity throughout the show. The Global Collective III NYFW show was a part of NYFW The Shows. Below are the designers that showed their stunning fashion lines and left audiences in awe.
Hengki Kawilarang
Hengki Kawilarang is a fashion designer who started his career in 2001 in Jakarta, Indonesia, with a line of feminine, glamorous designs intended to make every woman feel like a "diva" in every detail of the design. Full of dazzling elements such as crystals and feathers, there is always something shiny to make the outfit feel truly unique.
Lisa Ju
Lisa Ju's collection embraces female curves. The upcoming collection, "Renceum Réjouissances," combines her background living in Bandung, Indonesia and her passion for French couture designs. Renceum means "sparkling" in Sundanese, and réjouissances means "festivities" in French. Ju infuses her "back-to-the-root" themes inspired by Indonesian culture to appeal to international audiences.
Reinventing Indonesia's traditional fabric, "Batik Priangan," and inspired by its patterns, the collection is enriched with complexities of handmade eye-catching fabric techniques, applications of beads and crystal detailing, structural line design and handpainted fabric. The collection also includes heritage accessories from Indonesian artists.
Taussy Daniel
Taussy Daniel's collection of formal evening wear was a mix of wearable art, all statement pieces and dresses from shades of seafoam and chartreuse to more traditional colors.
Taússy Daniel was born in Maputo, the capital of
FEATURE
Moçambique, and focuses her unique design on women who identify with eclectic style where the silhouette plays a central role.
A brand that emphasizes the feminine body using only selected cutting techniques and the highest grade of materials, the Taussy Daniel woman is a unique fashionista that combines haute couture with self-expressionism.
Victorian Maiden
Victorian Maiden was a hit with its throwback to the Victorian era. The brand started in Japan in 1999 and is known for its beautiful silhouettes and a reputation for being not only "kawaii" but also adding elegant and coquettish elements to complete the fashion aesthetic for adults, regardless of age. The brand will celebrate its 25th anniversary and bring the new "Victorian Maiden" to the fashion world. The collection is a more concentrated collection of world fashion, from "Lolita fashion" to chic and ready-to-wear clothing that can be easily incorporated into daily style.
mannpublications.com 2023 FM | 51
Photos courtesy of Global Fashion Collective
FEATURE
BRITISH DESIGNER PATRICK MCDOWELL DEBUTS SUSTAINABLE CINDERELLA COLLECTION
In a reimagined Cinderella tale, sustainable British Designer Patrick McDowell's new collection, Cinderella Shall Go To The Football, combines the opulence and magic of Cinderella's story with iconic sportswear. Adding the "femme" into football, McDowell brings the fandom of Liverpudlian glamor with Swarovski-jeweled boots and regal silhouettes to dazzle the belle of the ball.
McDowell also reflected on this collection by designing styles without gender norms and blurring the lines between princess and punter. In a time when football has never been so femme, McDowell has teamed up with The Lionesses star player Alex Greenwood, following their spectacular performance in The Euros, to embody the strong woman leading the way. Greenwood's Euro-winning boots walked the runway along with the release of images of the star wearing pieces from this new collection. A surprise appearance from members of The Bloomsbury football club will highlight their incredible work with thousands of young people weekly across London.
McDowell's use of color blocking makes playful reference to the infamous rivalry between teams Everton FC and Liverpool FC. Both team's iconic color palettes are reimagined, combined and juxtaposed. Strikes of iconic red and chartreuse stand against the vibrant Liverpool and Everton Kit colors, and are paired with dashes of Cinderella blue accented throughout with noir. Prints include dried flowers from McDowell's previous runway, football pitch mushrooms and magical rain drops, sensational crystals and the Red Aids ribbon that will support McDowell's ongoing relationship with Positive East, London's leading HIV charity. The collection also reinvents Cinderella's dress with modern Livepudlian adaptations, and the glass slipper is given a sustainable flair with upcycled Swarovski crystal football boots.
McDowell's design philosophy remains true to a sustainable practice, working solely with recycled and sustainable materials. Collaborating with Evolved By Nature, all chrome-free, naturally tanned leather pieces within the collection have a biodegradable fi nish made from sustainable Activated Silk™ biotechnology to ensure their quality, durability and eventual return to the earth. Fabric printing has been undertaken by Esce-tex in the U.K., using sustainable printing sources and techniques on fabrics made of TENCEL™ LUXE, a botanic, biodegradable fi lament solution for a wide range of applications and fabric developments.
"For me, making clothes is a form of storytelling. You can learn a lot about who I am and what is important to me from the clothes I make. It's about feeling and looking great without a huge impact on the planet," said McDowell. "It's about lifting your head a little higher or feeling like, 'Yes, I can do that thing I thought I couldn't.' This collection celebrates that. It's unashamedly me and I'm proud of that because I wouldn't be where I am today without the help of clothes like these."
FEATURE
Photos courtesy of Lorenzo Berni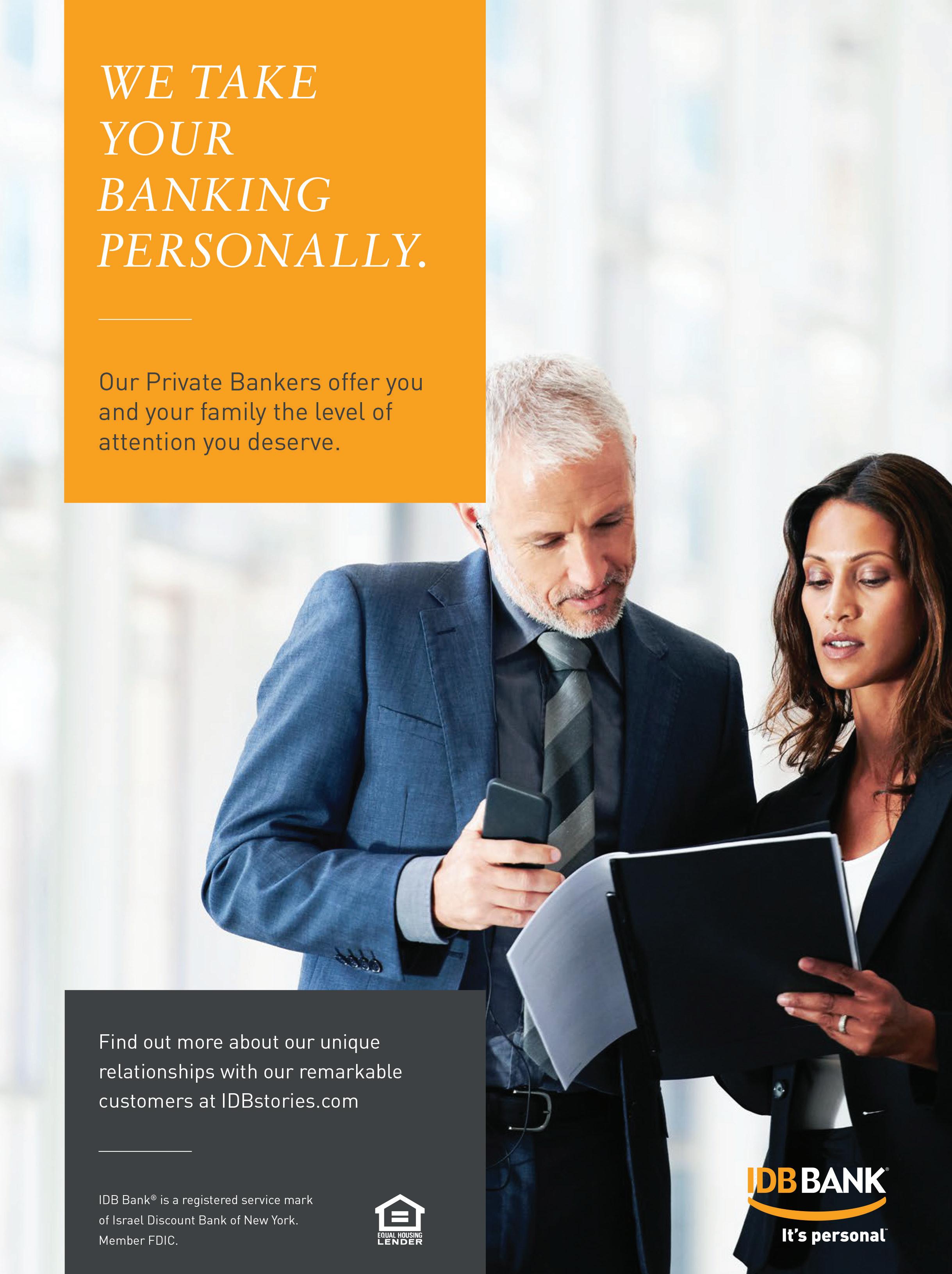 THE FASHION MANNUSCRIPT PRESENTS: TECHWEAR
Bringing you the latest breakthroughs in software, I.T. and fashion technology. From creative solutions to insights from experts, we are the source for all things fashion tech.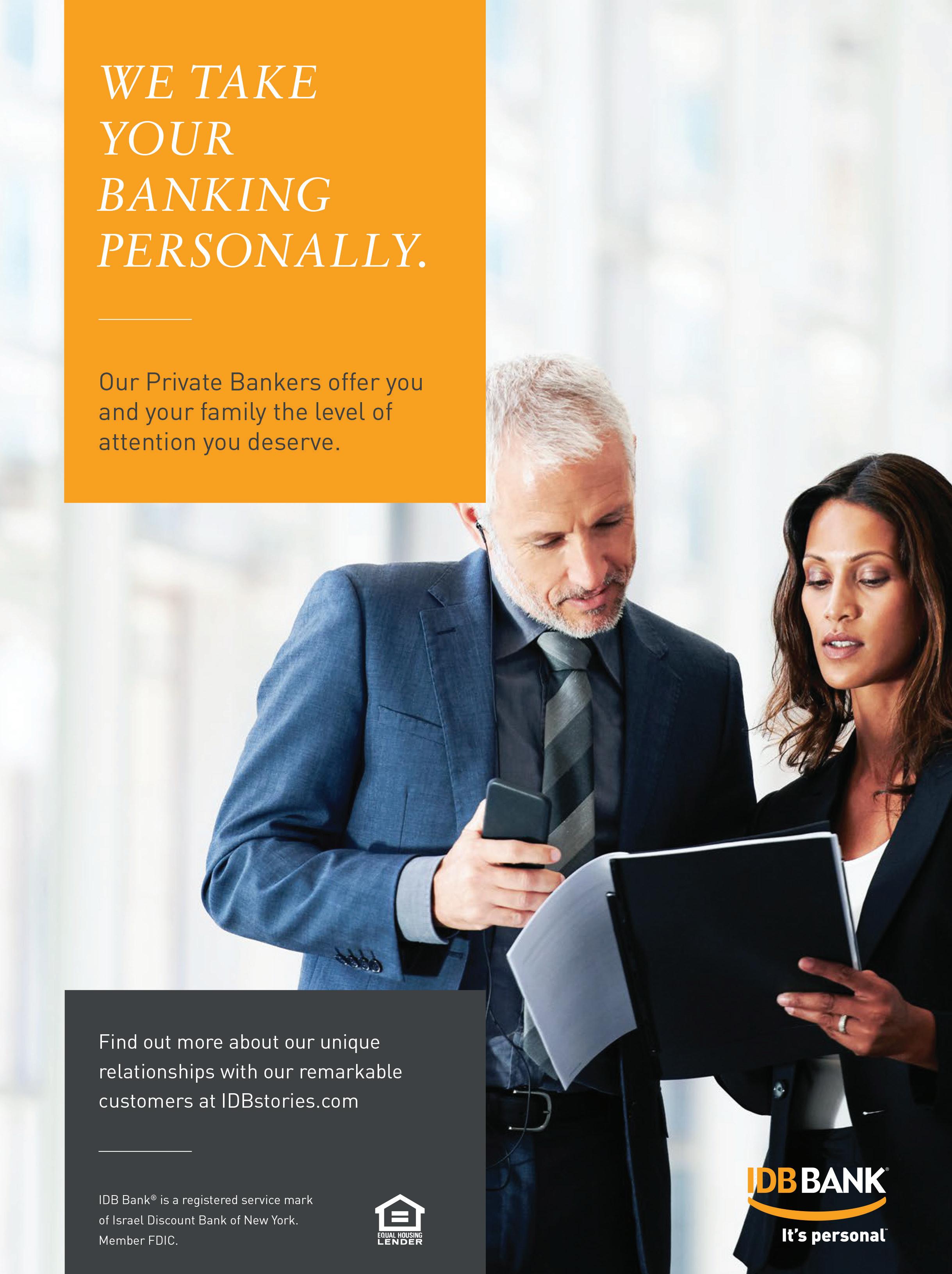 TECH FINDS AHEAD OF THE SPRING SEASON
BY MERILEE A. KERN, MBA
56 | FM MARCH 2023 mannpublications.com TECH FEATURES
As springtime looms just around the corner, so too does the opportunity for fresh beginnings as the weather warms. With the season spurring sentiments of rejuvenation, now is a great time to spearhead a renewed effort to feel and look your best. To achieve this worthy goal, you'll want to spruce up your seasonal style. Add a fresh take on your new upcoming styles with fashion created with innovative technology, digital features and more!
Cove Headset from Cove
The Cove headset and companion IOS app are a great way to track your health and improve your body's regeneration through sleep and relaxation. Cove is a wearable technology that uses gentle vibrations to mimic human touch, providing feelings of calm so the body and mind function at the most efficient level. It activates our "seventh sense" of interoception (the perception of sensations from inside the body) that enables us to detect our body's internal needs and regulate them accordingly. Being in tune with your body helps improve your efficiency during the day, as well as relaxation at night. This results in better sleep, less stress and the ability to be more resilient and adaptable in life. Cove comes equipped with a best-in-class PPG heart rate sensor and a 3D accelerometer. Weighing only 20 grams, Cove sits comfortably behind your ears and uses dual-mode Bluetooth 4.2 to pair wirelessly with your phone. You can even complete four sessions without having to recharge your Cove. The device has an 85 mAh capacity and can be fully charged in 60-80 minutes.
Smart Swimming Goggle with Duo MP3 Player by Finis
Powered by Ciye technology, the Finis' Smart Goggle was developed to help swimmers improve and meet their fitness goals. The in-goggle display and Smart Coach activity tracker gives real-time feedback to help track your distance, calories, stroke type and time. The fitness gear's comfortable, low-profile design also reduces drag and is leak-proof. Additionally, it is equipped with an adjustable
strap. Swimmers can choose from blue, white/ smoke and blue mirror colors when ordering the Smart Goggle Kit, which includes the Smart Coach module, magnetic USB charging cable, six interchangeable nose bridges and a protective carrying case. Once you're out of the water, the app provides an in-depth analysis of your workouts, logs your history and allows you to connect with friends and fitness apps. Finis didn't forget about your ears. Its Duo MP3 player offers the highest quality sound without the use of earbuds. Its sleek, two-piece design and Bone Conduction audio transmission delivers crystal clear audio through the cheekbones to the inner ear. To use, swimmers only need to secure the integrated Duo clip to their goggle straps for a comfortable and streamlined fit. A simplified interface offers four buttons to easily navigate between music, podcasts, audiobooks and other supported audio files. Seven hours of battery life will keep you moving and grooving for the duration of your swim.
Blue Planet Watch by CIGA Design
An exquisitely designed watch, the Blue Planet watch from CIGA Design is centered around our collective home: planet Earth. Richly depicting crisp oceans, sprawling mountains and pristine land, the intricate design of this award-winning timepiece is complemented by a curved sapphire glass dome that reveals every detail on the dial. To fully appreciate the Series U Blue Planet mechanical watch, CIGA Design has notably transformed the conventional way of telling time. The compass rose featured on the watch's face acts as a pointer to the two orbiting rings to give a reading of the hour and minute. This simple, innovative way of telling time allows the wearer to fully appreciate the unique aesthetic and function of the Blue Planet watch. CIGA Design has collaborated with the Earth Day Organization (EDO) to launch a special edition gift box to put environmental protection into action. It combines the watch and EDO's "Protect Our Blue Earth"-themed pendant using environmentally friendly decoration. The watch features a "World Earth Day" limited-edition logo on the bottom cap that uses Earth-friendly screen printing, while the Blue Planet's case is made of more expensive and eco-conscious
recycled titanium material to help to reduce carbon pollution.
Activewear from Wolaco
Fitness lovers will surely love amping up their gym wardrobe with the Bowery Muscle Tank from Wolaco. Made with luxe micro-mesh, it boasts breathability to keep the wearer cool and comfortable during heated workouts. The company's North Moore Men's Compression Shorts are specifically designed with two of the world's only compressive sweat-proof pockets. These Wolaco compression shorts are made for running, hiking, lifting and even yoga. The shorts have two sweat-proof compression pockets that can fit all phone sizes for convenience, so the wearer can enjoy their favorite music or podcast while working out. The moderate compression of these shorts is perfect for all-day comfort and everyday performance, and includes a waistband made out of luxe nylon elastic. The fabric is also made out of 88% polyester and 12% spandex fabric content. It has a moisturewicking fabric fiber and no chemical coatings to also ensure comfort and performance longevity.
"Fraser" Men's Sneaker from Woolloomooloo
Designed and knitted meticulously to bring effortless versatility to your feet, the Fraser sneaker from Woolloomooloo makes the perfect sock-less shoe. Woolloomooloo takes athleisure to a whole new level of comfort with its knitted Australian merino wool upper, wool-lined footbed and signature elastic lace system. The company is committed to spinning the finest wool product to create the world's premier wool sneakers—utilizing sustainable materials to build footwear that is better for your feet and the planet. Its choice of Merino wool works to insulate your skin from the cold environment through trapping heat within the structure, while amazingly transferring moisture away from the skin when temperatures start to rise. As a hygroscopic fiber, wool readily absorbs moisture (up to 35% of its own weight) to keep feet dry and prevent the build-up of sweat and bacteria. They come in seven shades, including green, sand, sand camo, blue multi, red multi, black multi and graphite.
mannpublications.com MARCH 2023 FM | 57 TECH FEATURES
SKINCARE TECH BRAND AMIRO UNVEILS LED LIGHT THERAPY FACE MASK
accelerates healing and enhances skin microcirculation. Red and infrared light also stimulates skin collagen regeneration, increases skin firmness and reduces melanin deposition. Amiro's L1 LED Light Therapy Face Mask utilizes beauty salon-comparable 77mw/cm2 powerful LED light sources to stimulate the skin's self-healing process, facilitating a rapid seven-day skin barrier repair.
It only takes 10 minutes daily to effectively reduce acne and skin inflammation and increase the skin's glow with the mask's four light waves and three settings. The two-centimeter distance between the mask and skin ensures that the high energy is evenly distributed across the face but is close enough for better absorption. After seven days, up to a reduction of 16.8% in acne and 12.4% in facial redness, as well as a 13.9% increase in skin gloss, can be expected.
The anti-aging LED face mask is built to emit four wavelengths of light for a multiway skincare treatment experience. Red, blue, yellow and infrared light can be used alone or together with one or two other wavelengths to address every individual's skin problems. This includes red, blue and infrared light that kills inflammation-causing bacteria dwelling in the hair follicles. The lights also inhibit abnormal sebum secretion and enhance skin microcirculation. Red, yellow and infrared light reduces redness and stinging associated with inflammation, and
As Amiro works to revitalize beauty through science, its product design is based on research. Studies by NASA have demonstrated that direct exposure to various wavelengths of light from its Warfighter Accelerated Recovery by Photobiomodulation (WARP 10) was sufficient to temporarily relieve minor muscle and joint pain, arthritis, stiffness and muscle spasms. It also promotes the relaxation of muscle tissue and increases local blood circulation. Amiro is giving limited offers to early L1 LED Light Therapy Face Mask purchases, which will come with 10 free Amiro Beauty Facial Masks and one YSL Slim Matte Longwear Lipstick in Rouge Libre.
PERFECT CORP. LAUNCHES ALL-NEW YOUCAM ENHANCE
Perfect Corp., the leading augmented reality (AR) and artificial intelligence (AI) beauty and fashion tech solutions provider, announced the launch of YouCam Enhance for iOS and Web, the latest app to join their award-winning YouCam Suite of Apps with over 1 billion global downloads. The new highly-advanced photo editing software reimagines how consumers can update their blurred, pixelated or unclear photos, bringing them into sharp focus in a matter of seconds.
The new YouCam Enhance mobile app and web tool, available for free download on the App Store and accessible from the Perfect Corp. website, gives photography aficionados the power to transform their images into eyecatching masterpieces. From sharpening focus and smoothing noise, to brightening colors and increasing resolution, YouCam Enhance provides all of the tools needed for stunning results every time. The AI-powered tool empowers photographers to tap into the unlimited potential of their photos, making their vision come to life with de-blurring, de-noising, restoring and upscaling tools that will take any image to the next level.
The simple-to-use, free application democratizes
access to professional-grade tools, leveraging the latest advancements in machine-learning technology to deliver dramatic enhancements to any and all photos in just one click.
"We are delighted to offer a next level photo-enhance application, facilitating experimentation and providing photography
lovers with the tools necessary to bring their snaps to new heights," said Alice Chang, Perfect Corp. founder and CEO. "This one-ofa-kind AI-powered innovation invites amateur and seasoned photographers to explore a range of upgrade options with just a tap of their smartphone, creating a truly accessible and useful toolkit for all."
58 | FM MARCH 2023 mannpublications.com TECHNOLOGY FASHION 411
Tech-centric beauty brand Amiro has just unveiled its latest skincare device, the AMIRO L1 LED Light Therapy Face Mask, as a response to consumer demand.
Photo courtesy of Amiro
Photo courtesy of Business Wire
SILVER JEANS CO. LAUNCHES TECH-DRIVEN MEN'S INFINITE FIT DENIM
"Super Power Stretch" denim fabric that provides more than 90% elasticity, expanding and contracting for ultimate comfort with every movement. The Indigo-wash jeans feature superior shape retention to give men that extra bit of room, without sacrificing style or risking the jean wearing out over time. Think of it like a rubber band that stretches, but snaps right back into place. Never baggy or sloppylooking—yet always comfortable—it's truly one-of-a-kind.
Silver Jeans Co.™, the brand known for producing quality, great-fitting denim, is proud to announce the release of the all-new, technologydriven Infinite Fit jean for Men, featuring two fit options and simple sizing, the Athletic Skinny Leg and Relaxed Straight Leg.
Why is the Infinite Fit collection so comfortable? It's all in the flexibility of the fabric. The revolutionary jean moves with the body, providing ultimate freedom and comfort, thanks to the brand's revolutionary
"While it may seem like magic, it's really our years of research and development in fabric and fit that have led us to create this gamechanging jean," said the brand's CEO, Michael Silver. "Imagine if a perfect-fitting jean merged with the most comfortable pair of sweats; that's Infinite Fit. We call it the do-anything jean because it truly works for wherever the day leads. It looks good enough to wear in the office, but it's comfortable enough to be worn as activewear. Perfect for any adventures—from work to play—Infinite Fit is the ultimate transition jean."
The brand's expansion of its Infinite Fit innovation into men's styles rounds out the adaptive, inclusive jean collection's goal of offering fits for every body that are high-quality, creating a closet staple with enhanced comfort in mind.
LADY BLACK TIE E-COMMERCE DRIVES RECORDING BREAKING YEAR
Lady Black Tie recently reported a record 66,500 dresses sold in 2022, an impressive 84% increase compared to the previous year. Their sales volume crowns them as Massachusetts' largest prom and formal dress business. Launched only four years ago, the Hudson-based company gained massive success through investing heavily in e-commerce, nailing social media and staying on top of the latest fashion trends.
"Most of the prom stores in the region, even the largest ones with two dozen or more dressing rooms; they might sell between four to six thousand dresses annually because they don't sell a lot through e-commerce," said Marissa Tilley, the owner of Lady Black Tie.
Shoppers who visit the retail store, located in The Landing at Hudson Mills building, may not be aware that beyond the walls of the retail store, the company commands over 12,000 square feet of warehouse space where employees pack and ship hundreds of online orders daily. The business sells through three channels, e-commerce, retail and a recently launched wholesale line. Although their e-commerce business is the largest driver of their dress sales, Tilley states it's not going to be their primary focus for 2023.
The Hudson storefront is a major focus of Tilley's for continued growth in 2023. "This summer, we're planning a major renovation connecting an adjoining suite that will triple the retail store's size and add an additional 30 dressing rooms," said Tilley.
The business also has its own dress line, Velvi.
Velvi launched wholesale in 2022 and now sells to other boutiques worldwide through FashionGo, a B2B fashion marketplace.
Shop with Lady Black Tie online or in their store for Prom Season 2023. This includes an assortment of colors and fabrics that is part of one of New England's largest in-stock inventory.
mannpublications.com MARCH 2023 FM | 59 TECHNOLOGY FASHION 411
Photo courtesy of Silver Jeans Co.
Photo courtesy of Lady Black Tie
American multinational enterprises employed 28.4 million people abroad, and their majorityowned foreign affiliates employed another 14 million. Those numbers represent a huge amount of opportunity, but also a huge HR and benefits problem.
In terms of benefits, fashion and apparel companies expanding abroad must meet regulatory requirements and customs, not to mention offering them cost efficiency. For small companies in particular, it can seem costprohibitive to offer benefit plans for foreign subsidiaries. But there are ways to cut costs while still offering benefits that help attract and retain talent.
Lower Benefits Costs Through Creative Strategies
While setting up benefits offerings for a foreign operation or subsidiary is difficult in itself, keeping costs down is an additional challenge. Organizations that leverage the following approaches will be able to deliver benefits with the maximum effect at a lower cost than otherwise.
Pooled coverages and captives: Individual operations that secure benefits through locally-
HOW FASHION & APPAREL COMPANIES CAN KEEP BENEFITS COSTS LOW FOR FOREIGN OPERATIONS
By Frank DeLucia, HUB International
licensed carriers will have high premiums. Pooling coverages, however, leverages economies of scale to drive down costs, especially in countries that do not offer government-sponsored healthcare. Joining the coverages of multiple foreign operations under a contract placed with a single global carrier network lowers risk for underwriters and premiums for sponsors.
Another option for health coverage and benefits is captive insurance. Local policies are reinsured through a global carrier through a business' captive insurance company. Captive insurance can save as much as 20% of baseline costs, but the client must be in a position to manage the financial risk of large claims.
Evaluate the brokers: A common practice in multinational expansion is to outsource plan design to local brokers or advisors. It's often faster and easier to take this approach. However, it is not necessarily optimal as commission arrangements for brokers can result in expensive, overgenerous programs, given possible conflicts of interest in providing benefit advice and placing contracts.
In addition, local carrier policies can be tricky to navigate. For instance, companies often start small, hiring employees before setting up a legal local entity, but many insurance companies won't contract benefits without their client having a legal entity. It's incumbent for organizations to conduct due diligence on brokers, knowing in advance of their commission arrangements, services provided and specific conflicts of interest.
Plan administration oversight: Performance
standards abroad can be less rigorous than in the U.S.; small plans are particularly vulnerable to subpar service that will cause plan costs to skyrocket. Risks include poor needs assessment, suboptimal co-insurance and unwarranted use of expensive medical facilities.
Planned administration oversight will produce cost savings. For example, monitoring claims patterns for abuse or fraud will help reduce premiums, while close oversight of a retirement plan investment performance will help minimize costs and deliver better benefits. Mandated, thirdparty benefit audits are important in keeping costs down. Incentives for brokers, plan administrators and carriers to identify and eliminate ineffective management will also help guard against waste and rising costs.
Lining up employee benefits for workers at offshore operations is a challenge in and of itself. Even trickier is managing them cost-effectively. These suggestions can help alleviate costs while still offering benefits that can assist with retention.
Frank DeLucia currently serves as senior vice president of HUB International Northeast, a leading full-service global insurance brokerage. With over three decades of experience, Frank specializes in building insurance and risk management programs for the real estate and apparel industries and is a long time active member of the Fashion Service Network (FSN). Frank can be reached by phone at 212-3382395 or at frank.delucia@hubinternational.com. For more information on HUB, please visit www. hubinternational.com.
60 | FM MARCH 2023 mannpublications.com COLUMNS
A NEW VIEW As we enter New York's next chapter, our commitment to the City's vitality, to our community, to our partners, to our tenants, and to our portfolio remains steadfast. We look forward to a bright and shared future. Ownership/Management/Leasing • Tenant Representation Agency Representation • Co-GP and LP Real Estate Investments Scott Galin, Principal/CEO | 212.398.1888 | Handler-re.com HANDRO PROPERTIES LLC | ESSH INVESTMENTS LLC
This year kicked off with two important retail conferences: ICR's 25th Annual Conference in Orlando and NRF's Retail Big Show in New York City. Both conferences were in-person events and extremely well attended.
The Retail Marketing Society's recent Roundtable webinar was an opportunity for members and guests to share in a conversation about important takeaways from these two conferences. Chief contributors to the dialogue included Richard Baum, Consumer Growth Partners, Marie Driscoll, Coresight Research, Dan Hodges, Retail Store Tours/Consumers in Motion Group and Jan Rogers Kniffen, J. Rogers Kniffen WWE.
Retail Staff is Key
"At NFR," reported Hodges, "hiring was the number one issue, followed by employee training." While new technology platforms facilitate hiring, the difficulty in finding qualified people in part depends on geographical location. Hodges reported that, based on conversations with CEOs in Europe and Latin America, the challenge is to get back to the pre-Covid quality of employees. Kniffen is observing a different scenario here in the U.S. "I think we're seeing the labor environment loosening up for people who are not paying minimum wage," explained Kniffen.
Driscoll elaborated, "What's changed in the last six months is there's so many tech layoffs and it's very possible that there's going to be more people that are brighter and more engaged, willing to work on the floor. I think that retailers at the same time are realizing that people are one of their biggest assets and their people are their
THE CONSUMER'S RELATIONSHIP WITH RETAIL & TECH
By Anne Marie Soto, Retail Marketing Society
advocates. They're their brand advocates and they're also often their consumers. And that they have to provide a path to career potential. Not everybody has to have a career in retail, but I think that there's a focus on that."
"There's also acknowledgement," she continued, "that you need people who are better trained; they're going to use tech to train. There could be less people, but they'll be better people and they're people who will better engage with the consumer and better do the tasks that retail is asking them to do, which is new and different in 2023 versus 2017-2019."
Technology
Technology that interacts with shoppers as part of their in-store experience is now a winning play. These technologies, however, must align with the customers' needs and desires. Technologies that resonate with their target markets promote deeper customer engagement and excitement.
"At ICR," said Baum, "we heard a lot about customization and personalization. It extended not just in terms of what you're offering the customer but also in terms of targeted marketing. Some of the technologies that were talked about were how to get more out of your email [and] the personalization in terms of acquiring customers. It was pretty clear that the acquisition cost of the new customer has skyrocketed, particularly since there have been some limitations on what you can use personal information for. That definitely is a game changer."
Unique Value Proposition
"Hyper personalization and preemptive distribution are the keys to delivering customers the precise products they want. We define that as localization," said Hodges. As examples, he cited Whole Foods, with Marie's Beauty Cream from Brooklyn and Dan's Asparagus from New
Jersey. "If you go to Williamsburg," he continued, "you'll see where the future of retails will be four years from now, which is the right-sized Nike store, the right-sized Hermes store."
The Metaverse's Relationship With Physical Retail
Kniffen reported that the current take is that "selling in the Metaverse is, so far, a joke. Gamers will buy game stuff with real world money but, inside the game, they won't buy real world stuff with real world money to be delivered to a real world house. Everybody believes that will start to change in 2023 and you'll be able to dress your avatar in something and you buy a matching outfit for yourself. That's a little too much like being an American Girl doll and having the real apparel that you wear with it. So it has to get better than that. But retailers that I talked to at NRF believe that once a person sees something interesting in the Metaverse, you have to allow them to buy that something, not just buy it to put on an avatar inside the Metaverse."
In a retail setting, the Metaverse is entertainment. Hodges offered a number of examples, including Westfield Century City, the Garden State Plaza, the Warner Metaverse and Harry Potter in New York City. The experience is a creatively done version of the Metaverse rather than a technically done version.
"Once you've actually experienced it," Hodges explained, "then you can actually imagine how it works. But it's not a technical discussion, it's a creative discussion in my opinion. So, in order to talk about the Metaverse, you must first go to the Metaverse."
Anne Marie Soto Retail Marketing Society
Tel: (201) 692-8087
www.retailmarketingsociety.org
62 | FM MARCH 2023 mannpublications.com COLUMNS
BANQUET AWARDS
GUASTAVINO'S - NEW YORK, NY
Please join us for the presentation of the Conrad B. Duberstein Memorial Award, and the Leadership in Credit Education Awards. We look forward to seeing you for cocktails, networking and a presentation you won't want to miss! The presentations will begin promptly at 7:00 PM.
1 0 3 R D A N N UA L
, 2023 | 5:30
- 8:30
MAY 31 ST
PM
PM
REGISTER AT WWW.INSTITUTEOFCREDIT.ORG
J O I N U S T O H O N O R
CHIEF JUDGE MARTIN GLENN PAUL SCHULDINER PAUL SHUR
LEADERS: REJUVENATE SELF-WORTH TO REFRESH SELF-FULFILLMENT
LEADERS: WHAT WILL YOU HAVE TO MASTER?
By Donna Johnson-Klonsky, president of DJ Consulting Services Inc.
by Donna Johnson-Klonsky
always requires change. As we strive for more, there will be victories…and there will be mistakes and setbacks. Without a well-defined and grounded perspective of one's self-worth, bouts of discouragement can spiral downward into an "I will never be good enough" mindset. Applying the "Rejuvenate Self-Worth" tool increases our ability to rebound from changes quicker, thus avoiding delays in our careers or businesses.
Design Pattern
Instead of being deflated by the outcome, you look to grow from the experience. Others are drawn to your willingness to "fail forward" toward future success.
Others' Relationship With Change
You've just arrived at a party that is in full swing. Looking around the room, you feel confident in what you selected to wear. It is easy to identify some colleagues by how they dress. A wide assortment of clothing and accessories reminds you of the diversity of those you work alongside. Even from a distance, the choice of outfits announces personalities. Each person chose different components to create the desired visual image.
As you climb the ladder to the highest platform, take a moment to listen to your thoughts and feel your emotions. You have victoriously emerged from your change, eager to master your world.
In my last article, "Leaders: What Will You Have to Welcome?" I shared the most significant characteristics of the eighth stage of change, "welcome." In this article, I introduce the ninth and final stage, "master," to help you determine if you are on this stage of the change process and what you could do next.
Proficiency & Expansion
For such an event, few would have chosen wornout threads. Likewise, our self-worth could be worn down over time. Periodically, we should re-examine the elements representing our view of ourselves. This article, the thirteenth in the series, continues to introduce the various Change Proficiencies, which are different strategies and techniques required to facilitate successful changes. It will present the "Rejuvenate SelfWorth" technique to expand or restore your sense of fulfillment amid professional challenges.
According to the article "What is Self-Worth & How Do We Build it?" by Courtney E. Ackerman, MA, "Self-worth is at the core of our very selves — our thoughts, feelings and behaviors are intimately tied into how we view our worthiness and value as human beings." It is how we feel about the type of person we are.
How Can You "Rejuvenate Self-Worth?"
Examine Closet
To master your change, you have had to modify your overall relationship with change. Pay attention to others who are experiencing change. You must take time to analyze and comprehend how those who work closely with you respond to change. Their actions, which originate from their thoughts and emotions, are like road signs that can reveal where they are in the change process. This insight will improve your ability to navigate how their changes may impact your professional or personal goals. Listen intently, and compare their thoughts and actions to the knowledge you have gained from the change process. As a leader, application of this knowledge is vital.
As a business coach, I have worked with clients who felt they were not "good enough." Interestingly, they could not define what good enough looked or felt like. They did not have a vision of the final image. Without a definitive pattern of what "good enough" is, it is easy to lose confidence in ourselves and shrink back when faced with setbacks. We get into trouble when we compare ourselves with others, seek external validation or when others fail to recognize our selfworth, causing us to question our value. How do you determine what good enough is? Surprisingly, it is similar to how you decide whether you ate, slept or read enough. You, and you alone, determine the value you place on yourself and your self-worth. Now that does not mean you should settle for less than your best, but what it does mean is that it is your vision, and you are solely responsible for building, fulfilling and living it.
and tools to conquer future changes, results in more clarity and focus. Remember: you have mastered a specific change, not your entire life. The more changes we can master, the greater our success. However, it does take time and patience. Many more victories will have to be won before you can experience mastery multiple areas of your life.
If you believe you have reached the "master" stage in your change, congratulations! Now, ponder and choose another experience, and apply what you have learned about change to approach, process and master it. If you haven't completed the "master" stage, I strongly encourage you to remain dedicated to working through your current change.
What Does it Mean to "Rejuvenate SelfWorth?"
In the "master" stage, you are proud of who you have become and look forward to further transformation. You are comfortable with disquieting memories that surround your change and share your feelings freely. You are confident that you have the knowledge, expertise and understanding to master other changes, which will ultimately lead to mastery in other areas of your life and strengthen your cherished dynamic energy.
Release From Fear of Failure
For many reasons, my chances of finding the right outfit in your closet are slim. We express unique styles from the textures, designs and colors of the clothing, footwear and accessories we wear. Similarly, most of us have distinct views of what makes up our self-worth. To "Rejuvenate SelfWorth" requires examining the components that form our self-perception, discarding whatever we have outgrown and refreshing our self-worth wardrobe.
Most of us periodically review the items in our closets and discover things that are outdated, snug or no longer harmonize with our lifestyle. Likewise, you must re-examine your mental wardrobe to decide if the intrinsic value you place on yourself needs to be modified or updated. This reassessment includes reflecting on whether certain behaviors allow doubts to slip in. For example, self-integrity is part of my selfworth closet. When I repeatedly fail to uphold a promise I made to myself, sometimes it causes me to question my merit. Now, it's your turn. Explore and evaluate your thoughts, beliefs and actions to see what it reveals about your self-perception.
Take Measurements
Through my clients, I have often heard that when their teammates' and colleagues' words and actions are misaligned, it frequently has to do with the disconnect between where they are in the change process and where their leader wants or needs them to be. You may need your team to evolve or embrace different professional situations or ways of performing their assignments, and they may still be trying to figure out how to stand up to or accept the change. A business coach can help bridge the gap between leaders' expectations and their team members' performance.
Where do you start? Once you can visualize what good enough looks and feels like, set realistic milestones to determine when you have accomplished your goal. Next, look for or create opportunities where your current qualities can shine. Then, strive to incorporate one or two new characteristics into your self-worth wardrobe until your vision is your reality. As time passes, continual growth will provide ample opportunities to expand your self-perception.
As you go forward, remain alert to your thoughts and emotions, and align your actions so your dynamic energy will continue to blossom. From "stand up" to "master," your journey through the change process has cleared away faulty perceptions for your specific change. As you select the next change, seek insight from those you trust. To upgrade your viewpoint, ask them questions about inconsistencies that may exist between your words and actions.
Why Must You "Rejuvenate SelfWorth?"
We all want more. More opportunities, flexibility, freedom, happiness and the list goes on. More
One of the greatest freedoms is being free from fear of failure. When you reach the "master" stage, you are driven by curiosity of what could happen and are no longer held hostage mentally or emotionally to failure. After exploring the risks and rewards, you pursue goals with expectations of success. Even if you fall short of your objective, you are prepared to extract and apply what you have learned.
Your value assessment may not have revealed missing characteristics. It is hard to determine if something is missing if you do not know what should be included. Take the time to identify and validate what qualities you consider are the foundation for valuing yourself. Dig deeper. What are the components that collectively represent your self-worth? Are there missing elements? Perhaps, trustworthy, loyal, dependable, responsible, respectful, kind and compassionate are a few that can round out your list. Commend yourself for the uplifting components you currently embody. Do not worry that the list must be all-inclusive. You can always enhance it later.
What Mastery Means
Most of us, at one time or another, have questioned our value and merit when thoughts of not being "good enough" invaded our minds. Examining your thoughts, beliefs and actions will reveal what is currently in your self-worth closet. Gaining clarity on which qualities you want to enhance or embrace will enrich your value. Most importantly, it is an accurate understanding of what good enough looks and feels like to you, along with taking ownership of your vision, that will bring more fulfillment as you pursue your career and business goals.
Mastery is demonstrated in many ways. Exceptional progress will be made because your actions are closely aligned with future goals, and you are committed to continual transformation. Your relative peace of mind amid uncertainty and fear, which stems from the confidence that you possess and the knowledge, insight
This article is the last in a series that highlighted the nine stages of the change process presented in my book, "Aspects of Change." The next series of articles will highlight the "art of change" and reveal the proficiencies you need to move from one stage of change to the next and create forward movement in any goals. No change can stand in your way when you apply these practices.
Donna Johnson-Klonsky, MBA DJ Consulting Services, Inc. djconsultingservices.com
Tel: (845) 447-1037
Donna Johnson-Klonsky, MBA, PCC DJ Consulting Services, Inc. East Fishkill, New York 12533 djohnson@djcsfirm.com
(845) 447-1037
64 | FM MARCH 2023 mannpublications.com
COLUMNS
COLUMNS
"It always seems impossible until it's done."
– Nelson Mandela
PRE-BUILT SPACE AVAILABLE IMMEDIATELY 3 Sides of Window • Excellent Light High-end Finishes • Large Pantries Floor-to-Ceiling Glass Front O ces Polished Concrete Floors • Access to All Transit Partial 7th Floor: 5,011 RSF The information contained herein has been obtained from sources believed reliable. While we do not doubt its accuracy, we make no guarantee, warranty or representation about it. The prospective tenant should carefully verify each item, and all other information herein. Darell Handler, COO | 646.597.6171 | dhandler@handler-re.com Alex Bush, Senior Director | 646.517.8782 | abush@handler-re.com Kyle Galin, Director | 646.998.6012 | kgalin@handler-re.com Richard Farley, SVP | 646.597.6179 | rfarley@handler-re.com 212.398.1888 | Handler-re.com High-end Midtown Pre-built 263 West 38th Between 7th & 8th
DEB'S RETAIL DISH AND DEALS: SUMMER DINING SHAPING UP
By Debra Hazel, president of Debra Hazel Communications
Fit & Fabulous
DEB'S RETAIL DISH AND DEALS: SPRING AWAKENING
By Debra Hazel
Topgolf will open a three-level entertainment experience in Suffolk County in Brookhaven Township. The venue will feature 102 bays, yearround lessons, chef-driven dining, live music and private event rooms.
For Foodstuffs
This month is all about comebacks, with two apparel resellers taking new spaces, and the return of some beloved names in retailing and dining.
All About Apparel
This month is almost all about food, with a number of new entrants in all cuisines opening in time for spring or summer dining. But what may be most interesting is the commitment of two major luxury brand owners, LVMH's Tiffany and Richemont's Vacheron Constantin, to new and expanded spaces.
All About Apparel
Fashion house Kenzo has taken 3,000 square feet at 107 Grand Street, about half of the space that housed Ted Baker until 2016. At press time, the remainder, with the address of 32 Mercer Street, remains available.
Apparel reseller 2nd Street USA Inc., a subsidiary of GEO Holdings, has opened 2nd Street Dumbo, its 21st store in the U.S. and first store in Brooklyn at 70 Front St. 2nd Street USA Inc. buys and sells used clothing and accessories. Its first store opened in Melrose, California in January 2018. Another vintage apparel seller, Hearts of Gold, is relocating to 40 West 25th St. Italian legwear and beachwear brand Calzedonia USA has joined the retail roster at 1333 Broadway.
Food, Glorious Food
Just Gems
It's coming back! Three years after it closed because of the pandemic (and then stayed shuttered because of legal woes), legendary steakhouse Delmonico's is reopening in the Financial District at 56 Beaver St. this fall.
Pier 57 has unveiled the vendor lineup for Market 57, a new dining destination that will sit on the waterfront in Hudson River Park. The vendor list was curated with input from the James Beard Foundation (JBF), with a focus on women- and BIPOC-owned dining destinations that are aligned with JBF's mission of championing a standard
The Tiffany Flagship Next Door has opened at 6 East 57th Street, and it's more than just a pop-up. The shop is adjacent to Tiffany's flagship at 727 Fifth Avenue, which is undergoing a massive renovation to be completed in late 2021. Tiffany had already previewed the space with a men's collection in the atrium over the holidays. Now, the temporary shop features the jeweler's entire line over four levels, with private selling rooms on each floor and a VIP salon. Richemont clearly believes in the demand for luxury timepieces; its Vacheron Constantin brand will debut a boutique at 30 East 57th Street, nearly four times the size of its current location at 729 Madison Avenue.
Trader Joe's will take the long-vacant Food Emporium space under the Ed Koch Queensboro Bridge at First Avenue and 59th Street, said published reports, pending Landmarks Preservation Commission approval (pending at press time). The space, known as Bridgemarket, was a produce market when it opened early in the 20th century. It features a Guastavino-tiled arcade and was landmarked in 1974.
Wining & Dining
of good food anchored in talent, equity and sustainability. These include: Indian eatery Ammi from restaurateur Jimmy Rizvi; Bessou, a modern take on Japanese home cooking; specialty coffee shop Bird & Branch; Due Madri by Butcher Girls with sandwiches and meaty, Italian fare; Chinese farm-to-table restaurant Local Roots; LoLo's on the Water focusing on Caribbean coastal comfort foods from Belize all the way down to Guyana; Malai, with ice cream featuring South Asian ingredients; Mijo, from the founder of Fan-Fan Doughnuts and La Newyorkina's; Mothershuckers' famed oysters; Nom Wah's Cantonese classics; Harlem Hops, offering small bites and craft beers from brewers of color; The Galley by Lobster Place with lobster rolls and other seafood offerings; cookies, cakes and ice cream sandwiches from The Good Batch; plant-based specialties from Ras Plant Based and Thai restaurant Zaab Zaab.
2021. WHP Global acquired Toys "R" Us, which had filed for bankruptcy in 2017 and closed all stores by March 2021. It also has opened Toys "R" Us in-store shops in all Macy's locations.
To Your Health
meringue, caramel, mascarpone and Campari. At press time, chief Jarett Brodie was to debut Loulou, a French bistro at 176 Eighth Avenue in March. Among Brodie's previous restaurants are Craft, Mercer Kitchen and Tribeca. In addition to traditional bistro foods, the space will include an underground speakeasy with a separate entrance. Ricardo Cardona, a chef to the New York Yankees and singer Marc Anthony, has teamed up with former Jean-Georges chef Carlos Letona to open Cuban-Asian fusion restaurant Aura Cocina at 315 Meserole Street.
Gumption Coffee comes from Australia to its first location in Manhattan at 1155 Avenue of the Americas. It made its U.S. debut in Industry City in Brooklyn.
Be Well
Rick Bayless' Mexico City-inspired restaurant Tortazo has opened its second New York City location nestled between Times Square and Bryant Park at 1441 Broadway. The new outpost aims to introduce diners from all over the world to a fresh take on classic Mexico City staples. Hungry at the airport? Hunt & Fish Grill has come to LaGuardia's new Terminal B. Hunt & Fish Club serves Terminal B passengers across all day parts. Ongi Korean grill, a new concept by Red Poke, is coming to 630 Third Ave. The space previously was occupied by PF Chang's To Go.
For the Little Ones
Taqueria Tacombi has announced two locations, one at 202 East 70th Street and the other at 27-10 43rd Avenue in Long Island City. Look for more vegan food at Lekka at 81 Warren Street. The plant-based burger restaurant from chef Amanda Cohen and partner Andrea Kerzer will offer burgers, salads and even vegan soft serve for dessert, as well as a full bar with signature cocktails. P.F. Chang's is opening P.F. Chang's To Go, its new takeout concept at 60 Fulton Street, its first in New York City and second in the U.S. thus far (the first is in Chicago), this fall. Reportedly, more New York locations are planned. Very Fresh Noodles is venturing outside its home at Chelsea Market, opening its second location at 980 Sixth Avenue at West 36th Street. Avra is also growing again. The Greek seafood chain is reportedly opening a massive eatery over multiple levels at 1271 Sixth Avenue. It will be the company's third location in the city.
First Toys, now Babies: WHP Global announced that Babies "R" Us will relaunch in the United States with a flagship at American Dream in Bergen County, New Jersey. The store is scheduled to open this summer. Babies "R" Us' sister store, Toys "R" Us, also returned to U.S. brick-and-mortar with an American Dream flagship that opened in December
Israeli gelato chain Anita Gelato will open its first U.S. location at 1561 Second Avenue this month. The gelato and yogurt maker has four locations in Tel Aviv and three in Sydney, Australia. Eater reports that the owners will bring flavors including tiramisu, popcorn with honey and Cookieman, which somehow combines hazelnut,
Life Time is coming to the recently opened Brooklyn Crossing development in Prospect Heights, Brooklyn. This relationship will bring the upscale Life Time athletic club experience to the 51-story residential tower in the heart of the borough in 2024. Gym franchise Sets Hybrid Training is coming to Route 9 Plaza in Old Bridge, New Jersey, relocating locally to the 26,000-squarefoot shopping center. A group circuit-based training concept, Sets Hybrid Training focuses on a continual combination of strength and high intensity cardio. Every workout is completely customizable to meet the needs and goals of each member. Retro Fitness has opened its first clubs under Project Lift, a new company initiative to open 500 health clubs in 50 Black and Brown communities across the country over the next five years. BlackRock's Impact Opportunities Fund and James Collins, managing partner of Eastwood Capital Partners, together have committed to developing a minimum of 80 new Retro Fitness Health Clubs in four different regions in the country, the first of which are now open in Dallas, Texas.
EHE Health, the only national preventive health and primary care network in the U.S., has opened a 23,000-square-foot clinic at 600 Fifth Avenue in Rockefeller Center, relocating from 10 Rockefeller Center. The spa-like center offers services including full physical exams and follow-up services as well as 3D mammography. Maybe FiDi executives can get some rest; membership wellness chain Hydra Studios will open its first standalone location at 120 Wall Street. The concept is also located within Convene at 530 Fifth Avenue. That space offers a fitness studio, yoga and HIIT classes, beauty bars and grooming stations, showers, meditation rooms and nap suites.
Worth the Wait?
That Something Extra
Visitors looking for mementos and commuters seeking a last-minute gift will have a new source. Big Apple Gifts is opening 10,000 square feet at Penn Station, reports Commercial Observer.
Target will open a 32,000-square-foot store at 10 Union Square East, but don't look for the red symbol anytime soon. The space is still leased to Food Emporium through April 2023, the New York Post reported. That places the discounter's opening at the holiday season of that year.
Debra Hazel
Debra Hazel Communications
Debra Hazel
North Las Vegas, NV Tel: (201) 618-5247
Debra Hazel Communications Arverne, NY 11692
debra@debrahazelcommunications.com 201-618-5247
66 | FM MARCH 2023 mannpublications.com
COLUMNS
We get down to banking, so you can get down to business.
Commerical Banking with TD Bank.
We may be one of the 10 largest banks in the U.S., but we never lose sight of the individual. Our Relationship Managers personally get to know your business, taking the time to understand your unique needs before offering their custom solutions. And with over 150 years of industry experience, you won't just like working with us. You'll love it.
tdbank.com/commercialbanking
TD Bank, N.A.
HOW VENDOR
WWhen we think about fashion designers today, Vendor diversity is not a new concept. In fashion and manufacturing, it is a well-accepted practice that has been in place for decades. The newer challenge is, how does vendor diversity compete with other objectives, such as cost reduction or lowering risk? Fortunately, when the right vendor partner or global supplier runs a lean business, or leverages the latest technologies and has an experienced team, companies can kill two birds, well actually several, with one stone.
here there is change, there is also opportunity. This statement is true for the lingerie industry, which, like almost every other industry, has been impacted by the global pandemic. Even during pre-pandemic times, however, intimate apparel trends and areas for growth were emerging, as women in every shape, size and color have been demanding greater selections. Messages of empowerment and body acceptance have been coming to the forefront of the lingerie marketplace for the past several years.
The good news is that 2023 presents an environment to truly experience the benefits of vendor diversity that will drive meaningful progress, without perceived compromises.
Cost Savings and Efficiencies
So has the need to be more sustainable, both as a company and the ability to offer earth-friendly solutions to clients. Working from home further fueled the need for comfort, and the nearing end of the pandemic is driving greater interest in refreshed bra styles for when we leave our homes. As we begin the new normal, we believe that the following areas are key for lingerie market opportunities.
Diversity & Acceptance
Let's start with cost savings since that seems to be one of the strongest arguments for eliminating vendors and going directly to the source. In most cases related to the fashion industry, this would mean that a brand goes directly to the manufacturer. By eliminating the fees related to working with the vendor, there is the perception that money is being saved.
In the current age of diversity, the lingerie industry has seen a significant shift over the past few years. What we once considered the color "nude" has gone from one color to many shades, acknowledging and accepting women from around the world. Nude does not cover one skin tone; it needs to cover many. As more brands focus on inclusivity, a new precedent is being set that is likely to see continued growth — particularly when celebrities and influencers, from Rihanna to Kim Kardashian West, are promoting awareness and products to consumers.
More Inclusive Sizing
Anecdotally, it takes less than a year for a brand to add up the costly mistakes and realize that there were actually no cost savings at all. This is due to several reasons. First, the vendor partner has relationships with several manufacturers. They know which ones offer the best manufacturing practices, have good working conditions for employees, have the latest technologies and the best workflows. The vendor has relationships where they can call in favors on the brand's behalf, and because the vendor has multiple brands in their wheelhouse, they are able to negotiate a highly competitive rate.
As a global sourcing company from concept to completion, it has always been our main goal to focus on bras for every woman. According to the International Journal of Fashion Design, Technology and Education, the average American woman wears a size 16-18. Retailers have been investing in sizes small and medium, which
AND DRIVES INNOVATION FOR BRANDS
UNDRESSING LINGERIE MARKET OPPORTUNITIES IN 2021
DIVERSITY MITIGATES RISK, COSTS
By Dora Lau, founder and president, DLI
By Dora Lau, founder and president of DLI
makes up only part of the total sales. Those not focused on an extended size range are missing an opportunity. Market data reveals that plus-sizes attributed for only 25% of products available, and we see potential for growth.
The vendor takes on the responsibility of getting the products designed and delivered to the brand's distribution center on time. Generating maximum sales requires that the products meet the demands of physical and online retail channels. There are also issues with quality control, sampling and transportation.
Innovation and Competition
Risk Mitigation
generation of shoppers is paying attention, and they are vocal about sustainability issues.
Brands wishing to focus on this area for growth need to find a design and manufacturing partner that truly understands how to engineer a plus-size bra that is sized properly and offers benefits such as shape, comfort and sophistication. It is these areas that provide women with the confidence they crave.
In today's fast-paced business environment, innovation is critical to success. Vendors are focused on the global changes, opportunities and challenges to market conditions. They have teams in key locations around the world who are able to create a workflow that runs 24/7. This is extremely challenging for one brand or company to do. Going directly to a manufacturer means that you rely on internal capabilities, while a vendor partner will have multiple relationships for every level of development.
A global sourcing partner with a network of relationships reduces risk by distributing their dependency across multiple suppliers. By relying on a single supplier, a company becomes vulnerable to supply chain disruptions that can result from issues such as natural disasters, labor strikes and financial difficulties. For example, if a factory experiences a disruption, the company will still have access to other vendors who can supply their needs. This allows them to remain operational while they search for alternate sources of supply or re-evaluate their operations to accommodate the situation.
Comfort Is Queen
It is not surprising that during a time when women are working from home or going out less than they used to that bralettes have seen a 117% increase in sales. That doesn't mean that women have to give up comfort and support with a wirefree bra. The right design, fabric and construction can give women everything that they want and need to feel confident.
Innovation also requires a firm understanding of the supplier landscape. Proper vendor selection and management processes can help identify the best vendors for different applications, assess quality control efforts, review financial stability and track performance metrics so that there is time, money and energy devoted to leveraging what is new and upcoming.
Understanding Local Markets
Brands often undertake going directly to a manufacturer and immediately realize that there are significant cultural and language barriers. Specs do not fully meet the needs of the markets where the product is being sold, specifics are difficult to explain, time is lost in development and errors are made in the sampling and final product. One of the biggest issues that brands face when going directly to the manufacturer is that the products ultimately do not suit the market where the product is merchandised.
The industry needs to pay attention in two key ways. As companies, we need to review our practices and make greater efforts to be more sustainable. We also need to research and develop solutions that are cost-effective and exciting for our customers. The opportunities exist where we can bring awareness to customers about Earth-friendly fabrics, manufacturing and programs that check off all the boxes, including price, service, quality and aesthetics. It is our responsibility to translate trends and create exciting intimate apparel so that we can be a part of a long-term movement.
Bra Wardrobe Essentials
Mitigate these risks by working with a vendor that is adept at working with multiple suppliers. For example, if one supplier experiences a problem, the impact on the vendor partner is able to quickly lean on other suppliers for support. This can help to ensure that the brand's supply chain remains stable and that it can continue to meet customer demand.
Improved Relationships
Finally, diversifying your vendor base can help to improve relationships with retailers. Products are of the highest quality because someone outside of the manufacturer is reviewing and controlling quality issues. Deliveries are on time and products meet the demands of customers, including regional wants and needs.
Until recently, no-wire or wire-free bras were very comfortable but did not give a nice shape or much support. Today, we create wireless bras that offer many of the same great features as underwire bras — but without a wire in the band. These new styles offer both great styling and support with maximum comfort. The design and technology that goes into a bra is constantly evolving and changing. Many of the fabric technologies that are found in sports fabrics are making their way into wire-free lingerie design, as are the features needed to provide both support and comfort.
A focus on comfort does not mean the end of beautiful bras and seductive silhouettes. Experienced partners are able to create seamless and wireless bras that provide comfort with stunning laces and vibrant colors. We are in an era of feminine details that offer fashion and function.
Vendor diversity is essential for any company looking to succeed in today's fast-paced and often uncertain environment. By mitigating risk, increasing competition, driving innovation, achieving cost savings and improving relationships with retailers, brands can position themselves for long-term success and growth. They will be better able to prepare and weather the storms of cyclical markets that ebb and flow with opportunities and challenges. Ensuring a diverse vendor base is an investment that is well worth making.
While push-up bras will always be a wardrobe staple, sports bras and T-shirt bras are adding to the already popular bralette and wireless craze. According to market analysts at Edited, "Sports bras stocked in the U.K. market alone have increased by 42%, with prices rising as retailers capitalize on the COVID-19 activewear boom. T-shirt bras also saw a 17% lift, echoing the importance of comfort." These are the types of trends that help to fuel innovation. Much-loved moisture-wicking properties go from sports bras to bralettes as the warmer weather approaches. As women seek to be more active, focus on self-care and comfort, their bra wardrobes will be adjusted, and essentials will include a new range of styles.
While there have been great challenges and stresses in the past year, there are several areas that women have come to appreciate. Greater awareness for inclusivity, having more time for exercise, a greater focus on self-care and a desire to find products that meet a strong desire sustainability are just a few examples. These are the opportunities for growth with today's consumers, whose lives has seen work and home activities blur together.
Sustainability: The New Normal
The right vendor partner will have a local design team that understands everything about the product being created, including the latest technologies in fabrics, fibers, dyeing, sampling and more. They know what customers in their region want, what sells and how to develop programs that ultimately solve the customer's problem.
Over the past few years, the wellness, ethical and sustainable fashion scene has been one of the fastest-growing categories touching diverse industries from apparel to home. The lingerie industry is looking at its environmental impact as it relates to the disposable nature of fast fashion, excessive dyes and the use of petroleum-based fabrics. The next
DLI is a full-service intimate apparel company known for solution-driven innovation and successfully shipping millions of bras each quarter. For more than 28 years, DLI has developed private label merchandise for leading intimate apparel brands in band sizes from 32-54 and cup sizes A-K.
68 | FM MARCH 2023 mannpublications.com
DoraL.International,LosAngeles 441 S. Hewitt Street LosAngeles,CA90013 Tel:(855)882-8789 info@doralinc.com doralinc.com
COLUMNS | CALIFORNIA COLUMNS | CALIFORNIA
mannpublications.com MARCH 2023 FM | 69 NEW YORK STATE'S FASTEST GROWING GENESIS DEALER! GENESIS G80 ALL GENESIS MODELS IN STOCK FOR IMMEDIATE DELIVERY! GENESIS CONCIERGE A fresh approach to shopping for a luxury vehicle, genesis concierge leaves you with only the fun parts of the experience. A complimentary personal shopping service, your concierge can gather information you need, arrange at-home test drives,* personally liaise with retailers for you and more. Whatever you need, from wherever you are, they're here to help. GENESIS GV80 GENESIS OF BROOKLYN 9013 4th Ave, Brooklyn, NY 11209 Phone (888) 602-9745, Brooklyn-Genesis.com
OUTLOOK FOR 2022
By Benjamin S. Seigel, Esq.
WHAT CAN FASHION EXPECT FOR THE REST OF THE YEAR?
By Benjamin S. Siegel, Esq.
founder and CEO, told me. 'His soul, his compassion, and especially his heart made it a very easy decision on every single level.'"
person, as a way for brands to stand out.
Technology continues to be a major component of fashion consumer retail. This is a perfect avenue to elevate personalization through new digital tools, ethical and sustainable business practices and interactive customer experiences.
changed from the completely formal wear to casual. Therefore, living standards and geographical locations also affect the trends at a particular place for a period. Observing the changing fashion for so many years, I feel that heritage gives the whole designing industry a new dimension. From Kalamkari to Pashmina, it is our heritage that inspires many innovations.
Fashion Weeks in New York, London, Milan and Paris brought trends back to the physical world with inspiring shows. This season's top looks were full of basic staples, as well as bold and creative pieces. Sheer and neon creations highlighted the season's attention to details, a trend that fashion experts appreciate no matter what season we are in.
PIn a recent article from 3DLook entitled "Top trends shaping the future of fashion retail in 2023," it was reported that consumer demand for digital, sustainable and engaging experiences is driving new trends and creating new growth opportunities for fashion businesses to explore.
redicting even a month in advance is a guessing game in light of the coronavirus pandemic that we are still experiencing throughout the world, so predicting a year in advance seems to be totally impossible. However, there are some indicators that show us some possibilities of what we can expect.
The article reported that fashion execs are optimistic about sales for the rest of 2023, which are expected to increase as consumers unleash their pent-up desire to shop.
In competitive markets, retailers have been advised to explore new ways to differentiate themselves from other brands, as they view digital sustainability and consumer engagement as some major opportunities to highlight.
McKinsey & Company's "The State of Fashion 2021" is a good place to start. The report advises: "The pandemic will accelerate trends that were in motion prior to the crisis, as shopping shifts to digital and consumers continue the champion fairness and social justice." The report also states that "The primary driver of growth in the coming year will continue to be digital channels, reflecting the fact that people in many countries remain reluctant to gather in crowded environments."
Consumers are making up for lost time and have demonstrated the strongest appetite for leisure spending during the pandemic recovery with fashion at the top of their shopping lists.
Consumer engagement represents a new opportunity and reflects the growing importance of customer experiences, both online and in-
In a September 16, 2021 article in Vogue Runway, Nicole Phelps reported on what we can expect from designer Mickey Boardman. Phelps wrote: "In his Ashish sequins and vintage costume jewelry, Mickey Boardman cuts an outsize figure in New York fashion circles, with an extroverted personality to match. ... It was 1992, while studying design at Parsons, that Boardman began interning at Paper, the bible of cool for people who don't read The Bible. He's earned his icon status. Now he's multi-hyphenating, adding designer entrepreneur to his list of exploits.
"The debut Mr. Mickey collection drops on the new internet and app-based shopping platform Live Rocket tomorrow and it's very much made in Boardman's image with sparkly polos, pull-on pants, and hoodies, and printed pieces featuring party photos of Boardman over the years … 'There's not a person on the planet I could have chosen to launch Live Rocket other than Mr. Mickey," Mark Bozek, the platform's
An article in Financial Express, published on August 31, 2021, presented an international view, titled "Future of Fashion: From Indian Heritage to Digital Outlook." The article was written by Archana Surana, the founder and director of the ARCH College of Design & Business, Jaipur, Rajasthan, India. Surana introduced the subject with this statement: "As we know India is the land of mixed culture and has roots in craft design philosophy which can be observed in its tradition. India has embraced sustainability from the very beginning and is still practicing.
The metaverse will also continue to play a role and will transform digital spaces from twodimensional, linear spaces into multifaceted 3D worlds. Consumers, particularly young shoppers, have been and will continue to spend a lot of time immersing themselves in online spaces.
From virtual reality to popular games like Roblox, the metaverse is expected to have exponential growth in 2023 and beyond. Fashion NFTs (non-fungible tokens) have also been rooted in the industry, with major brands like Dolce & Gabbana launching virtual-only collections.
Surana continued, "Fashion has become a buzz word over the years along with sustainable craft practices. ... India has embraced sustainability from the very beginning and is still practicing. Our Indian heritage has been the source of inspiration for the generations in the past and future. We have observed that many renowned fashion designers have taken insight from our heritage and given fashionable clothing to the world. Which has changed society's perception.
Examples of these trends are puff shoes with Minnie Mouse-like heels or a squishy pair of slides, the color beige with incorporations of brighter, bolder colors, tops with coordinating sequin pants that show off our legs in a very luxe way, jeans with fancy embroidery, fringe hemlines on skirts, dresses and evening gowns, supersized bows on belts, tops and backs of dresses and glam hoods as separate head coverings or attached to tops and dresses.
Size inclusivity is also growing thanks to technology. Mobile Tailor, a digital solution that enables companies to measure body sizes remotely, has allowed brands to provide customers with personalized at-home and in-store measuring tactics.
YourFit, another digital sizing solution, has been touted as "the ultimate virtual fitting room experience," and allows customers and brands to tailor clothing according to body type, style and comfort all within discreet, personalized technology.
"Evolution is what? — open your wardrobe and look beyond the clothes you are regularly wearing these days. You will find many clothes which you have just stopped looking at because of evolution in fashion. You may have observed that how much ever the fashion changes you will require an Indian outfit for every occasion which is a part of Indian culture. And that's where heritage plays an important role. Although being in the fashion world you need to evolve clothing keeping the essence of tradition alive. Looking at the present need of time and technological advancement to build a digital design future, we need to cater to the necessities of individuals by keeping the story of our heritage alive."
Surana continued to explain the industry's evolution: "The way fashion has evolved as an industry all over the world can be attributed to the industrial revolution in the 19th century; before the world wars, women never thought they would wear trousers. For men too, trends
The fashion outlook for 2023 is going to take women's wear out of the doldrums of the past several years, which were overpowered by the overall chaos and unpredictability of the pandemic era. Coupled with emerging trends from recent years in sustainability, technology and diversity and inclusion, the new face of fashion has adapted to pandemic supply chain woes and is expected to come back swinging.
"Being experienced in the design industry, I can say, there is a lot to explore in our culture. India has many craft stories woven in the fabric of its tradition and a lot to share to the world. Fashion designers creatively think and try to bring change. Be it Paul Poiret, Edith Head, Andrew Lever or Indian designers who are representing craft heritage on a global stage … By the time the latest fashion clothing reaches the nearby stores, everyone has already ordered it from online retailers. Nevertheless, the blend of fashion with proficiency, that we must adapt to; to have heritage meet technology and go on hand in hand. While AI is the biggest threat to our traditional fashion and it can never give the kind of output traditional artisans can give, we must remember that it is here to stay and we must accept and adapt AI to serve."
Benjamin Seigel, Esq. is of Counsel to the firm of G&B Law, LLP. He specializes in matters related to the fabric and textile industries. He can be reached at bseigel@gblawllp.com.
Surana concluded the Financial Express article with this observation: "Fashion has its own definition for all, and everyone is free to choose one's style. That goes for every section of society. The sustainable development of the practices must be looked at. Over the years, the industry has understood its social responsibility and has been continuously evolving and we must prepare the youth to be the reason for the change. Along with the curriculum, there is a large space for exploration and ideation in the form of relevant tasks … Creativity is not something you can learn, but here you will learn to maintain it, enhance it and apply it for doing great work."
Benjamin S. Seigel, Esq. is Of Counsel to G & B Law, LLP specializing in matters
bseigel@gblawllp.com.
70 | FM MARCH 2023 mannpublications.com COLUMNS | CALIFORNIA
COLUMNS | CALIFORNIA
related to the textile and apparel industries. He can be reached at
The LARGEST Apparel Show in the Country
Only in Dallas you'll find thoughtfully curated fashion brands across the largest lifestyle marketplace, complete with trending trade show floors and stunning permanent showrooms. Our expansion momentum is bringing you a bigger and better inspirational experience at every market. Join us and source our vast and juried selection of premier lines from contemporary apparel, footwear, fashion accessories, and even diamonds. Don't miss your chance to see what everyone's talking about.
Dallas is your destination for fashion.
Dallas Apparel & Accessories Market
MARCH 21-24, 2023
dallasmarketcenter.com
@dallasmarket
Inspiration Starts Here.
EXCLUSIVE DETAILS FOR SHOWS IN: • Dallas • Denver • Las Vegas • Los Angeles • Nashville • Orlando • New York
ATLANTA APPAREL
Atlanta Apparel's February 2023 edition started the year with 15% growth in temporary exhibit offering as well as strong order writing across children's, shoes and young contemporary categories.
"Atlanta Apparel buyers and brands brought the energy to educational and networking events, temporary exhibits and permanent showrooms this February," said Caron Stover, International Market Centers (IMC) SVP, apparel. "Throughout this market, including the successful extra day of temporary exhibit sourcing on Floor 1, attendees discovered products, connected with exhibitors and wrote orders across 11 floors of show space."
Attendees traveled to Atlanta Apparel from 11 international countries, 43 U.S. states and Puerto Rico, with more than 87% of the buyers hailing from the Southeast. Nearly a quarter of Atlanta Apparel attendees were first-time buyers to the market.
Atlanta Apparel kicked off the year offering more than 360 permanent showrooms, 14 of which were new this January, and more than 380 temporary exhibits, 58 of which were first-time exhibitors. For the first time, one of the market's five floors of temporary exhibits opened a day early, providing buyers with more time and resources to focus on and finish their sourcing for the upcoming Spring/Summer season.
Courtney Cross, owner of Southern Charm Clothing women's boutique and Little Charmers children's boutique in Ringgold, Georgia, noted the ease in sourcing for both women's and children's storefronts across the market's permanent showrooms and temporary exhibits.
"For someone who owns multiple stores like me, being able to come in and knock out my kids, adults and shoes all in one market was very convenient," said Cross.
Jenny Middleton, owner of SK Love in Columbia City, Indiana, added, "Atlanta Apparel is one of the easiest markets to navigate, being all in one building. We came shopping mainly for Spring/Summer apparel — dresses, jeans, shorts, tank tops, accessories and hats — and we found what we needed."
Brands across the show floor reported seeing many buyers and furthering business connections, especially in children's, young contemporary and shoe categories.
"This market has been really incredible and has opened my horizons a lot in terms of getting to know new customers," said Lucia Noltenius, owner of El Salvadorian mommy-and-me brand, Manolitas. "I wanted to meet customers who really appreciate the handmade detail of our work, and we wrote a lot of orders shipping to the south in the U.S. I hope that we continue building more relationships with other new clients at Atlanta Apparel."
Samuel Um, trade show manager of Entro, added, "We moved down to the first floor to open one day before the other temporary exhibits, and the turnout rate on our opening day was fantastic. We would love to do it again."
74 | FM MARCH 2023 mannpublications.com
KICKS OFF 2023 WITH STRONG ORDERS ACROSS SPRING/ SUMMER CATEGORIES
Cody Weaver, sales manager of Dolce Vita, added that sales in this market were nearly on-par with the company's 2022 recordbreaking February Atlanta Apparel market.
The next Atlanta Apparel market runs March 28 through April 1 (temporary exhibits open March 29 – 31, and select showrooms on Saturday, April 1, by appointment), which is one week earlier than its typical timing. Showrooms and exhibits open at 8:30 a.m. Tuesday through Friday at AmericasMart Atlanta. Market information and registration is available at www.atlanta-apparel. com/Markets/atlanta-apparel/March.
International Market Center's (IMC) five Atlanta Apparel markets feature the latest looks in contemporary, young contemporary, women's modern, shoes, fashion accessories and more, plus specialty categories such as children's and plus-size at AmericasMart Atlanta. For market information and registration, visit www.atlanta-apparel.com/Markets/atlanta-apparel/March.
TRADE SHOWS mannpublications.com
of Atlanta Apparel
Photos courtesy
Visit:
Exhibit: JANUARY
info@curvexpo.com
exhibitor@curvexpo.com
LOS ANGELES CURVE MONTRÉAL CURVE NEW YORK
CURVE
29 - 30
del Rey Marriott
2023
to be confirmed
13 - 14
Bonsecours - Montréal
5 - 7
Center River Pavilion – New York City
30 - AUGUST 1
Center – New York City 2023 Save
Register for LA Register for NY
Marina
SUMMER
Dates
AUGUST
Marché
FEBRUARY
Javits
JULY
Javits
the dates
CURVE CROSSES BORDERS AT NEW YORK CITY
BY LAURIE MELCHIONNE
North's America's leading trade show platform for intimate apparel and swimwear, Curve New York brought brands from coast to coast and beyond, including European brands entering the U.S. market such as Italy's Flora Lastraioli, France's Maison Broussand, Poland's Undress Code and more.
Dominant among the brands was a focus on inclusivity; lingerie, underwear and swimwear that suits all body types was featured throughout the exhibits. Plus-size lingerie from brands like Curvy Couture and Elomi showcased an emphasis on comfort and embracing self-love and sexiness in all forms. Men's lingerie was even flaunted on the exhibit floor, from sporty style with Bike
Athletic and sexy silk briefs with Boy Box.
Attention to detail while maintaining style and comfort was also prevalent among exhibits. "The most important aspect of the Ewa Bien brand is the fashion," said a representative of Polish brand Ewa Bien, who marks 2023's Curve as their fourth time in the U.S. alongside their North American distributor. "We have collections twice a year, for Spring/Summer and Autumn/ Winter, and in every line we have four to five different kinds of bras to match with the briefs and bottoms."
Hosted at the Javits Center, Curve featured an entire pavilion
dedicated to German brands. In addition to the mingling, networking and deals conducted between buyers and exhibitors, Curve also featured a variety of important panel discussions on the industry's latest news, trends and predictions for the upcoming spring and summer seasons. "The Best Boutique Brand Awards" featured Moderator Karen Fox, Audrey Sadleir and Brenda Loaiza and honored 2022's best-selling intimate apparel and swimwear brands in North America.
Other panels provided brands powerful insight on how to boost their businesses, and included "Retail Success in 2023: How to Boost Sales and Increase Profitability" and "The Value of
Introducing Men's Lingerie into Your Store."
Curve also balanced all of this work with plenty of play with a welcome toast and the Fit Bootcamp, an interactive workshop hosted by Freddie Zappe of Antasie that provided guests with hands-on training on how to fit fabrics, styles and sizing on all body types, while empowering confidence and self-love no matter what the shopper is wearing.
Curve's busy trade show season is just getting started. Stay on the lookout for Curve LA (July 23-24), Curve NY (July 30-August 1) and Curve Montreal (August 13-14). For more information on Curve, visit curve-newyork.com.
TRADE SHOWS mannpublications.com MARCH 2023 FM | 77
Photos courtesy of Charles Roussel
7500+ A endees 450+ Exhibitors EVERYDAY SUNDAY Miami Beach July 8-10, 2023 T. 305.596.7889 info@swimshow.com swimshow.com #SeeYouAtSwimShow
BEING SEEN IN FASHION AT MAGIC
In fashion today, it's all about being seen but not necessarily in the way you think. Raising the profiles of women of color in the fashion industry and recognizing the size needs of customers who have not always been accommodated were recurring themes at two major apparel shows held in Las Vegas. Exhibitors and speakers at Las Vegas Apparel and MAGIC spoke of their desire to make the industry more open and serve a more diverse audience.
A MAGIC panel discussed the challenges that Black women face in the industry. Women of color still have trouble being seen, the panel noted. Moderator Edwina Kulego noted that even though she's now a vice president at show organizer Informa, many at a meeting will assume she's an assistant or are looking for a "decision-maker." While strides have been made, however, more needs to be done, especially in the c-suite. While Black designers have made progress, few have made it to the board room. The result is a growing number of Black women entrepreneurs.
Fashionpreneur AK Brown noted that during a corporate position, she saw opportunities to travel and build relationships given to others, or suggestions dismissed. "Let me do my job," she said. Instead, she founded her own business, working with companies on product development and more.
"As a producer who books creative talent – as beloved as we are, we're here but we don't always have the power. That is changing rapidly," said Deborah Metts, a past consultant to designers including Chanel and Max Mara, a former Bloomingdale's executive and now cofounder and COO of fashion tech company Beyond the Runway. "It now feels like we have the attention, but don't have the ultimate power. A panel like this is part of changing that narrative."
Also looking to change a different narrative — on sizing — are a growing number of young designers who are focusing on apparel that can be worn by women of all sizes.
Nicole Ljutic, the designer of Self Love and Confidence, a three-year-old line based in Las Vegas, founded her line out of necessity. A college volleyball player, Ljutic found it difficult to find clothing for a larger, more muscular figure. "So I started making my own clothes. From there, I found excitement in it and started my own line," she said. Working as a waitress in Las Vegas as she launched her business, she's found that self-funding has limited her current sizing from extra small to 2XL, but said that she hopes to expand to even larger sizes for her next collection.
Sylvie Wilson, co-founded Dani Marie (named for her sister and line co-founder) in Sydney, Australia three years ago, with a goal of creating a range that was sizeinclusive from size eight to 26. All pieces are made with natural fibers, with recycled materials used whenever possible and some can be styled in different ways including wraps that can accommodate nursing mothers. "It's designed so that women with curves feel elegant and beautiful, with classic styling that they will treasure for a long time," Wilson said. After selling in boutiques in Australia and online in the U.S., Dani Marie is looking to expand. "Our customers are saying 'We want to be able to shop this in a store,'" Wilson said. "For so long, people who wear a size 14 to 16 or above struggle to find beautiful styles in their sizes in boutiques." Others are hoping to connect by giving back, and helping sick children be seen. Headbands of Hope donates one headband to a child with an illness for every headband that is sold. In 11 years, the company has donated 1.7 million headbands to every children's hospital in the U.S., said Susan Fochs, director of sales. The company works with boutiques and allows them to donate to their own local hospitals for the donations. In addition, Headbands of Hope can now be found in all Kohl's stores. "Give-back brands have become increasingly popular, especially with Gen Z customers who want to make sure their dollar is doing the most good it possibly can," Fochs said. "Everything we do is to make sure kids feel beautiful during their treatments."
TRADE SHOWS MARCH 2023 FM | 79
Headbands of Hope
Sylvie Wilson
Photos courtesy of Debra Hazel
By Debra Hazel
Ready, Set, Dressed.
Experience an expansive collection in Atlanta for women's, men's, and children's apparel, shoes, and accessories. Then, head west to Las Vegas for another great opportunity to shop young contemporary, accessories, shoes, and more. Each market hosts top brands, plenty of parties, complimentary food and drinks, and trend presentations and photo ops to keep you inspired.
FUTURE MARKET DATES
October Atlanta Apparel
October 11-October 15, 2022
January Atlanta Apparel
January 31 – February 4, 2023
February Las Vegas Apparel
February 12 - February 15, 2023
March Atlanta Apparel
March 28 – April 1
For full market dates and registration, visit Atlanta-Apparel.com and LasVegas-Apparel.com
#shoplva
@apparelmarkets
#atlapparel
|
GLOBALFashion Reads
Fashion History: A Global View by Linda Welters and Abby Lillethun
December21,2018
"Fashion History: A Global View" proposes a new perspective on fashion history. Arguing that fashion has occurred in cultures beyond the West throughout history, this groundbreaking book explores the geographic places and historical spaces that have been largely neglected by contemporary fashion studies, bringing them together for the first time.
Fashion Beyond Borders: Exploring The Global Fashion Industry by Shawnie Grant
October14,2018
Anyone who has ever tried to design a fashion brand is aware of how difficult it can be to make their designs materialize. Each year, many fashion designers create fashion portfolios with hopes to produce and sell their brand online or in a brick-and-mortar store. Finding out how to manufacture a fashion brand can be a grueling process when sourcing clothing and fabric factories abroad. This book provides the tools and information that you need to overcome these obstacles and successfully manufacture, market and grow a robust fashion brand
Global Perspectives on Sustainable Fashion by Alison Gwilt, Alice Payne and Evelise Anicet Ruthschilling
February21,2019
"Global Perspectives on Sustainable Fashion" showcases the global fashion industry's efforts to reduce the negative impacts associated with fashion production and consumption. Illustrated throughout with infographics, photographs and diagrams of creative works, 18 essays focus on six regions and examine sustainable fashion in the context of local, cultural and environmental concerns. Also included are 18 regional "Spotlight" sections that highlight the differences and similarities across regions by concentrating on examples of best practice, design innovation and impact on the community.
The Way We Wed: A Global History of Wedding Fashion
by Kimberly Chrisman-Campbell
December1,2020
"The Way We Wed: A History of Wedding Fashion" presents styles and stories from the Renaissance to the present day, chronicling evolving fashions, classes and expectations. And because all wedding attire has a tale to tell, "The Way We Wed" also reveals fascinating personal stories of those who wore it. "The Way We Wed" showcases wedding gowns of all colors and styles from around the world, as well as goingaway dresses, accessories (shoes, veils, hats and tiaras) and clothes worn by flower girls, bridesmaids, mothers-ofthe-bride and grooms. Same-sex weddings are represented along with royal weddings, wartime brides, White House
weddings, remarriage, Hollywood weddings and more.
The Fabric of Civilization: How Textiles Made The World by Virginia Postrel
December7,2021
The story of humanity is the story of textiles—as old as civilization itself. Since the first thread was spun, the need for textiles has driven technology, business, politics and culture. Virginia Postrel synthesizes groundbreaking research from archaeology to economics to reveal a surprise. From Minoans exporting wool colored with precious purple dye to Egypt, to Romans arrayed in costly Chinese silk, the cloth trade paved the crossroads of the ancient world
BOOKS mannpublications.com MARCH 2023 FM | 81
Photos courtesy of Amazon Books
MARCH HOROSCOPE


BY NADIA ABREU
ARIES Honeysuckle
The month of March lights up for you as Aries season kicks off on the 20th and a fiery new moon in Aries on the 21st begins the astrological new year. This month is a great time for you to focus on YOU. Be mindful of what you say after the 18th when Mercury, the planet of communication enters your sign. Don't say anything that you might regret later; think before you speak.
TAURUS
This month will require some alone time and introspection from you Taurus. It's a good month for tapping into your spirituality and solitude to reflect on some of your subconscious beliefs or self sabotaging habits. By the middle of the month, Venus, your ruling planet, will be in your sign bringing with it more of a focus on what you truly value in your life.
GEMINI CANCER
March will be a very social time for you, bringing new opportunities for friends and to be in the public eye. Your confidence will be back and things will fi nally start to feel like they're moving again for you because Mars, the planet of motivation and drive, that has been in your sign since August, will fi nally leave it's post-retrograde shadow period and eventually move out of your sign into Cancer by the end of the month. You'll likely feel a wave of energy and feel motivated to take action and follow through on your creative endeavors.
The month of March will bring an opportunity for new beginnings and growth to the efforts and hard work that you've been putting in as well as your inspirations for learning new things and traveling. When Saturn moves into your sector of beliefs, spirituality and traveling, it's a supportive time for planning a trip and making it real. March will have you embarking on a spiritual quest and doing some soul searching and learning about yourself through the world around you and your lived experiences. Be mindful of your relationship to anger when Mars moves into your sign at the end of the month. Rather than lashing out, be assertive.
LEO VIRGO
Leo, this month is all about expanding the mind and educating yourself. Maybe you're thinking about going back to school or studying a new culture, religion or travel. When Saturn enters Pisces and Pluto enters Aquarius, your intimate relationships will be highlighted, bringing opportunities to set boundaries, take responsibility and fi nd huge transformations with the way you interact with intimate relationships.
This month focuses on your intimate relationships and your fi nancial debts. When Saturn enters Pisces on March 8th, you'll begin to think about the structure of your intimate relationships or possibly your debts and shared resources. You'll start to be faced with opportunities to be disciplined in these areas of your life. By the end of the month, beware of disagreements with friends as Mars will enter that area of your life. Opportunities to make things happen will transform you.
Lily
Lavender
White Rose
Chrysanthemum
Follow @sel oveastro on instagram for in-depth astrology-related posts.
LIBRA
March will bring a lot of energy to your one on one or business partnerships. You'll likely feel new energy and have opportunities to initiate within your relationships or partnerships. It will be a month of learning how to balance your needs with the needs of the other. When Saturn enters Pisces on March 8th, you'll want to get serious and more responsible about your daily routine and your health habits. Try switching things up so you are more intentional and disciplined about the habits you do every day and how they benefit your overall health.
SCORPIO
Rose
The month of March will have a focus on your routines and your health. When the new moon in Aries occurs on March 21st, it'll be a perfect time for manifesting new beginnings with your habits and routine. Think about your health in a new way and be ready to incorporate those new habits by the middle of the month. March will also be a very creative time for you and may bring you some opportunities to bring your creative ideas to the material realm.
SAGITTARIUS
Carnation
March is going to be fun for you, Sag. It's time to tap into that inner child and just play, create and have fun! Venus will be entering Taurus by the middle of the month, possibly bringing with it some unexpected lighthearted social interactions and the ability to see the beauty of your day to day routines. Aries season along with the new moon in Aries will bring opportunities for manifesting new beginnings and new energy when it comes to how you have fun. You may have new creative ideas that you feel ready to explore or the desire for wanting children or being around children may be strong. While you're having fun, don't forget important responsibilities.
CAPRICORN Pansy AQUARIUS
This month could bring a more serious and responsible attitude about the way you make and earn money. It's time to get disciplined about the work you'll need to do in order to earn the income you desire. Spend the month of March beginning to formulate that plan. You may also experience new beginnings within your neighborhood or community. Perhaps these are the people that will help you earn your income in some way. By the end of the month, Pluto, the planet of intense transformation, will be entering your sign for the next 20 years, bringing with it a huge change in the way you view your identity. to start to shed the old you so that you can step into your true authenticity.
Capricorn, March might be an interesting time at home or with family. New beginnings and bold changes might be occurring in this sector of your life like a new home, new additions to the home or a new emotional mindset when it comes to your family dynamics. Be mindful of tension or arguments within your relationships as Mars enters your relationship sector at the end of the month.
PISCES
Water lily
This month could bring a more serious and responsible attitude about the way you earn money. It's time to get disciplined about the work you'll need to do in order to earn the income you desire. Spend the month of March beginning to formulate that plan. You may also experience new beginnings within your neighborhood or community. Perhaps these are the people that will help you earn your income in some way. By the end of the month, Pluto, the planet of transformation and rebirth will be entering your sign for the next 20 years and bring with it a huge change in the way you view yourself and your identity. It's time to start to shed the old you so that you can step into your true authenticity.
Orchid
www.kaufmanorganization.com Kaufman Leasing Company consists of highly qualified professionals with a thorough knowledge and understanding of the New York City office, retail and specialty-use real estate sectors. NOW LEASING 155 West 23rd Street 450 Seventh Avenue 100-104 Fifth Avenue 27-35 West 24th Street 13-15 West 27th Street 45-47 West 27th Street 19 West 24th Street 119-125 West 24th Street 111 West 19th Street 212 West 35th Street 132 West 36th Street 242 West 36th Street 237 West 35th Street 275 West 39th Street 462 Seventh Avenue 470 Seventh Avenue 519 Eighth Avenue 22 West 19th Street
1. Bravo reality series lady who models on runways and is also an ICU nurse, 2 words
9. Global brand celebrated for its pursuit of science-driven skincare, _____ MD
13. Footwear brand collaborating with indigenous
CROSSWORD PUZZLE
21. Fashion _____: Nikita Dragun, Ariana
23. Attractive and exciting quality
27. "The Greatest Showman" actor, Efron
30. He flew too close to the sun, in myth
31. Childrenswear brand expanding its modern
34. Best seats in the house, 2 words
2. Honest Company founder, Jessica
16. Renowned Japanese designer partnering with
17. Sustainable textile production technology
19. __ & __ fast-fashion clothing brand
23. Extravagant but superficial display
26. Color of Panera Bread's BAGuette
FOR ANSWERS, PLEASE VISIT MANNPUBLICATIONS.COM/FASHIONMANNUSCRIPT/ CROSSWORD-ANSWERS-FOR-MARCH-2023
PUZZLE BY MYLES MELLOR
By R. Couri Hay
SOCIAL SAFARI: on the Red Carpet
The Metropolitan Museum
Acquisitions Gala
Tory Burch, Wendi Deng Murdoch, Kalie Kloss and Annette de La Renta, the elegant widow of Oscar de la Renta, led the perfumed pack to The Metropolitan Museum's posh Annual Acquisitions Gala. Samantha Boardman, Dasha Niarchos, Gina Peterson, Anne Tenenbaum and Amy Griffi n served as the night's chairs. Among the museum's celebrated new works is the archive of photographer James Van Der Zee, which comprises 9,000 photographs and 30,000 negatives from sittings with Harlem luminaries of the 1920s and '30s. One artist in attendance, Jordan Casteel, whose grandmother Margert sat on the Met's board, gave an emotional speech during the elegant candlelit, black tie dinner in the Temple of Dendur, telling the crowd of cognoscenti, "You hold a position at the proverbial table, you believe that supporting art and artists is not only important but necessary. Through acquisitions, history is written." Michael Bloomberg, Alexis Traina, Rachel Feinstein, Janna Bullock, Lizzie and Jamie Tisch led the applause. After dinner, the guests were treated to a formal photo sitting on ornate, velvet furniture with an elaborate floral backdrop inspired by Van Dr Zee's work. The night, which raised four million dollars to acquire new works, was made possible by Tiffany & Company. metmuseum.org
metmuseum.org
SOCIAL SOIREE
Janna Bullock &Vincent M. Peters at the Warhol Dinner
Photo courtesy of Patrick McMullan
Princess Yasmin Aga Khan
Alzheimer's Association Benefit
French Ambassador, Philippe Etienne, hosted a champagne reception in the Consulate General of France to present the insignia of "Knight of the National Order of the Legion of Honor" to Philanthropist Princess Yasmin Aga Khan. The Award, which was founded by Napoleon Bonaparte in 1802, is France's highest distinction, and "is an expression of deep gratitude on behalf of the people of France to the princess for her tireless work in the fight against Alzheimer's disease for France and the international community. Her ongoing advocacy work has raised over $80 million dollars for research, public awareness and caregiver support," said the ambassador. Previous recipients include Thomas Edison, Victor Hugo and Dwight D. Eisenhower.
In the chic mix were Hilary Geary and Wilbur Ross, Blaise LaBriola, Kari Tiedemann, Patrick McMullan, Afsaneh Akhtari, skincare mogul Peter Thomas Roth, Jean Shafi roff, and Time Fox, who applauded as the prestigious medal was pinned to the princess's Chanel jacket. The reception was followed by an intimate dinner at the princess' apartment. On another night the princess, daughter of Hollywood legend Rita Hayworth, who suffered from the disease, and Prince Aly Khan, chaired the Alzheimer's Association's Imagine Benefit, alongside Deanna Rockefeller, Kara Ross and Brooke and Oliver Kennan at Jazz at Lincoln Center. Guests included designer Naeem Khan, Chef Madison Cowan and Rolex's Luca Bernasconi. alz.org
Andy Warhol Museum Dinner
Interview Editor-in-Chief Mel Ottenberg and Patrick Moore, the director of the Andy Warhol Museum in Pittsburgh, co-hosted the museum's annual dinner and art auction. This year the party was held at The Rainbow Room which was frequented by Warhol and his superstars in the '60s and '70s. Among the guests were HRH Crown Prince Pavlos of Greece, HRH Sultan bin Fahad Al Sud, HRH Princess Hassa Bandar Al-Saud, HRH Prince Fahad Bandar Al-Saud, Swiss Beatz, Interview magazine's original Editor Bob Colacello, John and Susan Hess and Artist Vincent Peter. The museum's director announced an exhibition from their collection "Fame" will travel to Saudi Arabia in 2023. This show will introduce Saudi audiences to Warhol's work. The night raised $350,000. warhol.com
Warhol Superstar Edie Sedgwick
The iconic Chelsea Hotel, host to many legends including Mark Twain, Janis Joplin, Arthur Miller, Bob Dylan and the legendary couturier Charles James, threw open their doors to host an RR Auction of the late Warhol superstar, Edie Sedgwick, whose art was created in 1965. The actress, model and artist who also stayed at the Chelsea rose to fame as one of Warhol's favorite muses at The Factory. She tragically died of a drug overdose at the age of 28. Guests included Sedgwick's husband Michael Post, her brother John Sedgwick, Spyros Niarchos, Jane Rosenthal, Darren Aronofsky, Liliana Cavendish, Danny Fields, Jay McInerney, Griffi n Dunne, Eugenia Bullock, Zac Posen, Michael Avedon, Mischa Barton, Taylor and Lizzie Plimpton, and the Warhol Foundation's Vincent Freemont. rrauction.com
Blue Jacket Fashion Show
Designer Frederick Anderson welcomed fashionistas to the annual Blue Jacket Fashion Show that he co-founded seven years ago with marketer Laura Miller to raise awareness about prostate cancer, especially among black men, at Moonlight Studios. This always fun show put a long list of VIPS on the runway including "Sex and The City" star Mario Cantone, Don Lemon, Al Roker, Chef Marcus Samuelson, Page Six's Carlos Greer, Alex Lundqvist and Nigel Barker. The men all donned edgy blue ensembles by designers such as Thom Browne, Michael Kors and Tommy Hilfiger. Science superstar Bill Nye said, "We think with more research, we can change the world." Carol Alt and Fern Mallis led the applause. The fundraiser was sponsored by Janssen Oncology and all proceeds from the ticket sales went to the nonprofit advocacy group Zero: The End of Prostate Cancer. zerocancer.org
The Art Show Henry Street Settlement
The Art Dealers Association of America hosted the 34th annual The Art Show Benefit Preview in support of the Henry Street Settlement. The event was hosted by Maureen Bray, David Garza, Anthony Meler and Susan Sheehan. The social service organization's glamorous gathering raised over $1 million. The ADAA directly supports 50,000 New Yorkers in need with their education, employment, shelter, health, wellness and arts programs. Nearly 2,000 people attended the benefit including Agnes Gund, Guggenheim Director Richard Armstrong, MoMA Curator Christophe Cherix, Artist Anh Duong, Fashion Designer Victor Glemaud and Film Director Ari Aster. theartshow.org
American Ballet Theatre Gala
Nicky Hilton Rothschild, Artist Anh Duong, Coco Rocha, Amy Astley and The American Ballet Theatre's (ABT) new Director Susan Jaffee led the ballet to the opening of The American Ballet Theater's Fall Season at Lincoln Center's David Koch Theater. The night featured the world premiere of Choreographer Christopher Rudd's "Lifted." The ballet was set to music by Carlos Simon, and Conductor Roderick Cox led the orchestra in his ABT debut. The dancers wore costumes by Creative Director Carly Cushnie. The event honored ABT Trustee Patricia Morton with the Melville Straus Leadership Achievement Award. ABT Principal Dancers James Whiteside, Isabella Boylston, Misty Copeland and Calvin Royal III kept the dance floor jumping. Sinfonietta. abt.org
SOCIAL SOIREE March 2023 FM | 87
at The Art Show.
Libbie Mugrabi
Peter Thomas Roth & Princess Yasmin Aga Khan
OPERA LAFAYETTE GALA CELEBRATES 17TH CENTURY MUSIC
Known for staging operas dating back to the Baroque Period (17th18th centuries), Opera Lafayette in Washington D.C. is celebrating
Madame de Pompadour, Louis XV's talented mistress. When Pompadour wasn't the true mind behind the kingdom's operations, she sang opera and staged beautiful performances at court.
The opera house's May Gala will take place at El Museo del Barrio and provides the perfect atmosphere to celebrate the elegance of 17th century music. Barbara Tober will chair the glamorous event for a preview held by Chez William Haseltine and Marie Eugene Maurer.
88 | FM MARCH 2023
Photos courtesy of Patrick McMullan
Joan Hardy Clark and Susan Gutfreund
J. Truman and Ludmila Bidwell
Hannah De Priest Peter Bacanovic, William A. Haseltine and Jill Esterman
Michele Gerber Klein and Eric Simpson
William A. Haseltine, Maria Eugenia Maury and Barbara Tober
Expertise you can count on no matter what path your business takes
WELLS FARGO CAPITAL FINANCE
FACTORING
ASSET-BASED FINANCING
ACCOUNTS RECEIVABLE MANAGEMENT
ACQUISITION FINANCING
INVENTORY FINANCING
IMPORT AND EXPORT FINANCING LETTERS OF CREDIT
In an industry that endlessly strives for the next big thing, having the flexibility to adapt at a moment's notice is key to success. With Wells Fargo, you get the strength and stability you need, along with the nimbleness you want. Our flexible financing may support your growth, and our proven track record in factoring and receivables management helps make sure you're ready for whatever's next.
Tap into our knowledge, experience, and broad o ering of products so that your business' success never goes out of style. Learn more at wellsfargocapitalfinance.com/apparel.
Peter Pugliese
Senior Vice President, Regional Sales Manager
212-703-3551
peter.pugliese@wellsfargo.com
© 2018 Wells Fargo Capital Finance.
rights
Wells Fargo Capital Finance is the trade name for certain asset-based lending services, senior secured lending services, accounts receivable and purchase order nance services, and channel nance services of Wells Fargo & Company and its subsidiaries. IHA-5534901
All
reserved.
Hello, NYFW
THE BEST OF THE BEST FROM THE MOST ANTICIPATED WEEK ON AND OFF THE RUNWAY
The most wonderful time of the year in our favorite city has arrived, and designers did not hold back. Designers and showgoers at New York Fashion Week did not dissappoint. While some ready-to-wear styles were strutting down the runway such as Gabriela Hearst, LaQuan Smith and Negris Lebrum, some designers like Rodarte and Thom Browne took on a more unconventional approach. Street style amoungst celebrites and other guests were another highlight of the six-day event. The theme of this year's NYFW seemed to be transformations. Collina Strada's showcased a playful presentation of models-turned-animals to Dion Lee's edgy collection that had clothes shedding snake skin. Area's energetic runway turned bananas, watermelons and grapes into vibrant sculptural ensembles, with bright purples and pinks shifting to black to signal decay. It is no secret that we will see alot of these themes come into play in the upcoming season. Expect easy silouttes, oversized tailoring, dresses over pants (hello 2008), animal print, mixed prints and monochromatic looks. Metallics and big belts are to be expected to remain in upcoming collections as well. With every show and story, take a closer look in our favorite NYFW moments.
90 | FM MARCH 2023 mannpublications.com A Closer Look
Collina Strada Fall 2023
Photographs by Charlie Engman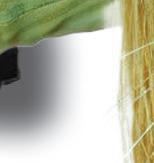 A Closer Look
Dion Lee Fall 2023
Photographs by Daniele Oberrauch
Collina Strada Fall 2023
Photographs by Charlie Engman
Dion Lee Fall 2023
Photographs by Daniele Oberrauch
Brandon Maxwell Fall 2023
Photographs by Imaxtree
Thom Brown Fall 2023
Photographs by Corina Lecca
92 | FM MARCH 2023 mannpublications.com
Atlanta . Dallas . Miami . New York . San Francisco Additional Locations to Be Announced T h e F a b r i c S h o w s . c o m / @ T h e F a b r i c S h o w s The Fabric Shows 2 Day Show + 2 Day Seminar Program Fabrics / Trims / Small Lot Production Miami Fabric Show Miami Airport Convention Center March 28 & 29, 2023 Tuesday 10 to 6 / Wednesday 9 to 4
LUXURY MENSWEAR BRAND VENTURES TO NEW CATEGORIES
COLLECTION PHOTOS COURTESY OF TOMMY FLANAGAN
Grayscale is the high luxury menswear brand founded by Los Angeles-based designer Brandon Gray in 2014. With a focus on diversity, equity and inclusion, as well as sustainability, Grayscale provides high quality looks from spicing up a casual day running errands, to an elegant wedding in the Hamptons. Gray's styles have been flaunted on the red carpet by the likes of Regé-Jean Page, Cate Blanchett, Adam Driver and Lady Gaga.
Gray took us behind the scenes of his high-profi le brand, as well as the exciting things he has planned for the future. Have you always known you wanted to be in fashion? How did you get your start?
Fashion has always been a part of my life. I have always had a love for fashion. When I was younger, I would repurpose pieces in my wardrobe. I would buy vintage pieces and work them to fit my personality. How I got started in fashion began when I was working in fi nance, where I got my degree. I was managing clients' funds and, being known for my sense of style around the office, a client commented on my clothes and asked me to give them a few pointers on their style and possibly create a homemade piece for them. From there, I thought of a career change and moved to Paris where I trained under a tailor from Savile Row, who I bartered with running his books to learn about the fashion industry. After a year abroad, I went back home to Los Angeles and launched my brand, Grayscale, in 2014.
What inspires your design process?
Everything. My world around me. I'm a fi rm believer that life imitates art, as I fi nd that art imitates everything. From trips to museums and modern and vintage architecture to even my travels, I fi nd inspiration everywhere. My "art" is my designs and creations. Each piece in my various collections expresses my life at a specific moment in time. What I was going through and what I was feeling. For instance, the FRIDA jacket, one of my best sellers, was from inspiration I received when I went to a Frida Calo exhibition. It was an immersive experience and it inspired me to make that particular jacket.
You are known for menswear, but recently launched a womenswear line; what made you want to venture into this new category? There were so many things that I didn't see when I started out designing so I continued to focus on menswear. After the last couple of collections, my attention was drawn to the woman's body. A woman's body is a work of art with its varying curves and natural silhouettes. I wanted to see how women looked, moved and felt in my pieces. It became a love story as I now wanted to make women feel as good as men do in my clothes. I am now creating gowns, maxis, slip dresses, jumpsuits and tops but with my spin on them. I'm bringing my eye to those types of garments via mixed media, color blocking, colorway silhouettes and pushing the standard of what the norm is for those items. We will now be the full "House Of Gray."
94 | FM MARCH 2023 mannpublications.com LAST LOOK
Celebrities have been seen wearing your clothes on the red carpet; what has it been like to see your brand grow to such heights?
It's an honor! It also keeps me on my toes because I now feel it is expected of me. I never thought I would reach this point as fashion was just something I dabbled in. Now the brand is getting recognition so the bar has defi nitely been raised and excellence is (and was) the standard. When I was in Paris, I wasn't sure where all of this was going. Now I'm being told whispers of "Is that Grayscale?" are floating in and around Hollywood. My off-the-wall prints, patterns and wild color combinations are starting to get attention. It's nothing I am doing on purpose as I just let the creative process lead me instead of my trying to control it.
How much does sustainability, diversity, equity & inclusion play a role in your production process (materials used, worker welfare practices, etc.)?
Sustainability: I make an effort to be sustainable in my personal life. Even when it comes to the use of the fabric I obtain. I make sure to use all of it. It's a continuous effort and I am always learning and trying to improve the environment around me.
Diversity, equity and inclusion: My team consists of a dichotomy of the fashion world as well as a representation of what the world is. All ethnicities and gender identities come into play when I'm choosing models and in my hiring practices. Fashion is part of the spectrum and I want everyone to feel excellent when they put my pieces on.
What is your favorite part about your job?
My favorite part is the confidence I see in people when they put my pieces on. When I see their stances change as they look in the mirror and see themselves. A better sense of themselves is presented to the world. I like to help people display that. There is a sense of pride I get when I see them spread and flutter their feathers as a peacock does.
What about your job challenges you?
The most challenging part is being true to self. Not falling victim to what society says is "in". You are constantly seeing these challenges and when you are in your own lane, there is no traffic. It is hard not to drift but you have to check yourself in staying true to yourself. I'll take a blunt stop and refocus if I feel I am steering away from the goal of a piece or look. When it's not evoking the right emotion for me, I can feel it. If I listen to others, I often won't feel my own voice. If that begins to happen, I will take a few steps back and think, "What was my end goal?" I'll retrace my steps and get right back on track.
What is in store for the future?
Change is in the air. The future holds a lot of change with the women's collection. It is a new frontier. The new space I am in is cultivating the women's collection and being focused on women. This is changing the entire landscape of the brand. We are throwing our hat into the women's division and becoming a full house and will now be able to show you what we can do in this new arena.
mannpublications.com February 2023 FM | 95
Brandon Gray Photo courtesy ofTristanOlivia

marcumllp. com EVER WONDER WHERE THE PEOPLE WITH ALL THE ANSWERS GET ALL THE ANSWERS? Ask MARCUM Marcum's National Consumer Products Group Leaders: Michael Sacco michael.sacco@marcumllp.com
Friedman ron.friedman@marcumllp.com
Ronald
STREAMLINING THE SHIPPING PROCESS
Dynamic's latest online platform, DYNAMIC TMS, automates the tendering of a shipment to the preferred carrier based on your criteria. The system automates the routing, optimization, and real-time visibility of each transaction resulting in a more efficient cost saving solution.
Retailers are successfully using our new user-friendly technology and experiencing great results. Contact us today to learn how our new platform can improve your shipping experience.
973.344.6300 x 304 dynamiconline.com