AUGUST 26, 2022 • VOLUME 06 • ISSUE 34 • AMERICA'S LGBTQ NEWS SOURCE • LOSANGELESBLADE.COM DeSantis and the march toward authoritarianism, PAGE 08(Screenshot/YouTube)]coverage8NewsNBCWFLAfromDeSantisRonGovernorofImageMuseum,HolocaustU.S.theofcourtesyimageHistoricCredit:[Photo
The Vietnamese Health Ministry earlier this month announced it no longer considers LGBTQ people to be sick.
A directive the ministry issued on Aug. 3 directs health care providers "not to consider homosexual, bisexual and transgender (people) an illness." The directive also contains the additional four provisions:
"We've also provided very clear guidance to American citizens owing to a number of threats, not the least of which is the threat of wrongful detention, that Americans should not travel to Russia," he added. "That has been our message to private Americans across the board."
MICHAEL K. LAVERS
DENNIS RODMAN (Screenshot courtesy of YouTube/NBA)
O Globo, a Brazilian newspaper, on Wednesday reported a Federal Police investigator in a letter to the Federal Supreme Court specifically cited Bolsonaro's claim that people who receive a COVID-19 vaccine are at increased risk for AIDS. Bolsonaro made the comment on Oct. 21, 2021, during a live social media broadcast. Several HIV/AIDS service providers and LGBTQ and intersex activists with whom the Washington Blade spoke in March while reporting from Brazil noted it.
O Globo reports Bolsonaro could face up to six months in prison if convicted of incitement. The first round of Brazil's presidential election will take place on Oct. 2. Bolsonaro — a former Brazilian Army captain who represented Rio de Janeiro in the country's Congress from 19912018 — is running against former President President Luiz Inácio Lula da Silva. Bolsonaro has been widely criticized over his rhetoric against LGBTQ and intersex Brazilians, women and other underrepresented groups in the country. Bolsonaro has also faced criticism for his handling of the COVID-19 pandemic and his stance towards people with HIV/AIDS, among other things. Polls indicate Da Silva, who is a member of Brazil's Workers' Party, is ahead of Bolsonaro. The incumbent president has sought to discredit Brazil's electoral system amid growing concerns that violence could erupt if he does not accept the election results if he loses.
The directive also notes homosexuality cannot be "cured."
"I'm trying to go this week," said Rodman. A Russian court earlier this month convicted Griner — a Phoenix Mercury center and two-time Olympic gold medalist who is a lesbian and married to her wife, Cherelle Griner — of smuggling drugs into the country and sentenced her to nine years in a penal colony. Brittney Griner's lawyers have appealed her sentence. State Department spokesperson Ned Price on Monday told reporters during a press briefing that Rodman "would not be traveling (to Russia) on behalf of the U.S. government." A White House source told the Washington Blade the administration is "really not thrilled about Rodman and he definitely was not given permission by (the) U.S. to negotiate with Russia over" Brittney Griner's release.
MICHAEL K. LAVERS
American officials have reportedly expressed a willingness to release Viktor Bout, a Russian arms dealer who is serving a 25-year prison sentence in the U.S., as part of a prisoner swap. A spokesperson for Russia's Foreign Ministry has confirmed negotiations between the two countries over a potential prisoner swap have begun.
Federal police in Brazil have called for prosecutors to charge President Jair Bolsonaro with incitement for spreading false information about COVID-19.
Acting Vietnamese Health Minister DAO HONG LAN (Photo by Tran Minh/Vietnamese government)
The U.S. on Monday discouraged former NBA star Dennis Rodman from traveling to Russia in order to help secure Brittney Griner's release. Rodman on Saturday told NBC News while he was at a D.C. restaurant that he "got permission to go to Russia to help that girl."
"We put forward a substantial proposal to Russia to seek the freedom of Paul Whelan and Brittney Griner," said Price on Monday. "We believe that anything other than negotiating further through the established channel is likely to complicate and hinder those release efforts."
"The Vietnamese Health Ministry's recognition that sexual orientation and gender identity are not illnesses will bring relief to LGBT people and their families across Vietnam," said Kyle Knight, senior LGBT rights researcher at Human Rights Watch, in a press release his organization released on Aug. 18. "LGBT people in Vietnam deserve access to health information and services without discrimination, and the Health Ministry's new directive is a major step in the right direction."
Rodman in 2014 traveled to North Korea with a group of former NBA players who played in an exhibition game for leader Kim Jung Un's Birthday. Rodman has made several other trips to North Korea in recent years, despite the country's deplorable human rights record.
Vice President Kamala Harris during a meeting with LGBTQ and intersex activists in Hanoi, the Vietnamese capital, last August noted the Health Ministry "helped craft the draft — and draft — the transgender rights law" that took effect in 2017. The State Department's 2021 human rights report people "who have undergone reassignment surgery the right to register their new status," but a bill "to implement this was pending as of year's end."
INTERNATIONAL
• Not to interfere nor force treatment upon these groups (of patients) — if any, it must be in the form of psychological assistance and performed only by those who have the knowledge of sexual identity.
U.S. doesn't want Rodman's help freeing Griner
Secretary of State Antony Blinken has publicly acknowledged the U.S. has offered Russia a deal to secure the release of Brittney Griner and Paul Whelan, another American citizen who is serving a 16-year prison sentence after his conviction for spying.
Human Rights Watch in its press release notes Vietnam over the last decade "has made some progress on LGBT rights."The government in 2013 announced same-sex relationships are no longer "forbidden," but LGBTQ and intersex couples still lack legal recognition.
Jessica Stern, the special U.S. envoy for the promotion of LGBTQ and intersex rights abroad, visited Vietnam in May.
• To enhance the works of internal review and inspection towards the medical examination and treatment establishments and practitioners to ensure compliance with the professional codes in medical services according to the law.
"I do believe it is extremely important to create a medicine to stop this man," Mariah Rafaela Silva, a transgender woman of indigenous descent who works with the Washington-based International Institute on Race, Equality and Human Rights, told the Blade on Thursday after news that federal prosecutors have called for Bolsonaro's indictment.
02 • AUGUST 26, 2022 • VietnamLOSANGELESBLADE.COMnolonger
• Enhance information propagation and dissemination so that the medical doctors, staff and patients at the medical examination and treatment establishments have a correct understanding about homosexual, bisexual and transgender persons.•While administrating medical examination or treatment for the homosexual, bisexual and transgender patients, gender equality and respect must be ensured to avoid discrimination and prejudices against these groups.
MICHAEL K. LAVERS
considers LGBTQ people sick Brazil police call for Bolsonaro to face charges
APLA Health Center, CDU/MLK Medical Campus (323.329.9700)
APLA Health Center, Long Beach (562.247.7740)
aplahealth.org LGBTQ+World-ClassEmpoweringHealthcare with 7 locations throughout LA County LGBTQ+ Primary Care (Medical, Behavioral, Dental)
Sexual Health Services Trans Wellness
APLA Health Center, Mid-Wilshire (323.215.1725) Gleicher/Chen Health Center, Baldwin Hills (323.329.9900)
HIV Specialty Care
APLA Health Dental Clinic, Downtown Los Angeles (213.201.1388)
Out Here Sexual Health Center, Baldwin Hills (213.201.5000)
David Geffen Health Center, Koreatown (213.201.1600)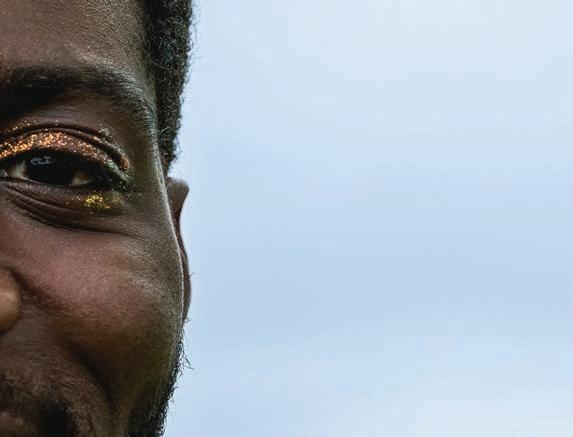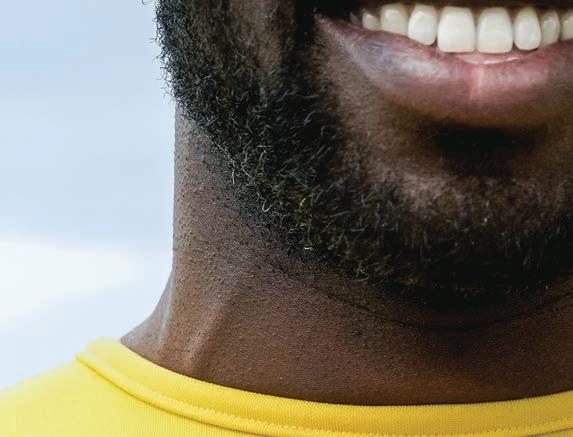 STEPHEN GOEPFERT has worked as special assistant and personal aide to President Joe Biden. (Official White House Photo by Cameron Smith)
White House aide shifts to Buttigieg's staff
"So long as I'm healthy, which I am, and I'm energetic, which I am, and I'm passionate, which I am, I want to do some things outside of the realm of the federal government," Dr. Fauci was quoted as saying, reportedly adding he intends to draw on his experience in public health and public service to hopefully inspire the younger generation."
AT A Rep. Maloney fends off progressive challengerRep.
Rep. Sean atrick aloney ( - . .) one of nine openly gay members of the U.S. ouse, fended off a challenger Tuesday in ew ork's emocratic primary to keep a seat in the U.S. ouse, a boon for BT representation even though he has drawn the ire of some progressives in his party. The Associated ress called the primary race for the emocratic nomination to represent ew ork's th congressional district in favor of aloney, who was running against Rep. Alessandra Biaggi ( - . .). nitial results indicated aloney easily won against Biaggi, taking percent of the vote compared to the percent she won. aloney had risen to greater prominence during the first Trump impeachment of , when he bolstered his reputation for his aggressive uestions of witnesses during the congressional hearings. As an out member of Congress, aloney has taken the lead on BT issues, most recently introducing legislation that would requirer insurers to cover monkeypox testing at no out-of-pocket cost to the public.
The challenge between aloney and ones never took place as ones elected to seek re-election in a different congressional district. Biaggi's challenge, however, represented the progressive voice in the emocratic primary, although voters in the district saw Maloney as the way to go by overwhelmingly giving him the nomination. aloney, however, isn't a shoe-in for re-election during a year when Republicans are expected to make gains in the U.S. House. Republicans selected as their nominee Michael awler, who currently serves as a member of the ew ork State Assembly. Cook olitical Report ranks the congressional district as " ean emocratic" in . CHRIS JOHNSON Stephen oepfert, special assistant and personal aide to resident oe Biden, is slated to oin the U.S. epartment of Transportation where he will be working on the implementation of the Bipartisan nfrastructure aw, a spokesperson with the agency told the Blade Tuesday. hile serving in his current position, a role that is often referred to as the president's bodyman," oepfert has enjoyed virtually unrivaled proximity and access to Biden beginning with his presidential campaign. As a gay man and longtime member of Biden's inner circle of trusted advisers, oepfert is one of the administration's most powerful BT officials. An official with the hite ouse provided additional confirmation to the Blade that oepfert's forthcoming role at oT will involve working to implement the infrastructure law. The administration has hailed the bill as one of its most significant legislative accomplishments, a historic once-in-a-generation investment to rebuild America's long-neglected roads, bridges, and rails. The law also involves provisions to fight climate change, as well as the expansion of access to clean water and high-speed internet.
As noted in The ew ork Times, the announcement from the -year-old auci wasn't unexpected because he had been hinting for some time he was thinking of stepping down.Fauci, a leader in the U.S. government response to the coronavirus pandemic, was seen as a ma or antagonist of former resident Trump's, who was criticized for downplaying the threat of the disease — and even outright lying about its danger to the American public. In turn, Fauci drew the ire of conservatives, who blamed him for making Trump look bad and for the lockdown policies they opposed. The gay community also remembers auci for the lead role he took in development of treatment for A S during the height of the epidemic in the s. Although auci was once among the targets of protest groups like ACT U , he later became close friends with now deceased activist Larry Kramer.
SEAN PATRICK MALONEY (D-N.Y.) won his primary this week. (Blade photo by Michael Key)
04 • AUGUST 26, 2022 • LOSANGELESBLADE.COM
Dr. ANTHONY FAUCI plans to retire after more than 50 years of government service. (Washington Blade file photo by Lou Chibbaro Jr.)
CHRISTOPHER KANE
Fauci confirms plan to retire in December
The hite ouse disclosed oepfert's planned departure, scheduled for the end of this week, with a statement from Biden commending oepfert's service as his special assistant and personal aide, where he proved himself a trusted and loyal confidant who everyone counts on and who always delivers."
Dr. Anthony Fauci, a leading epidemiologist who advised seven presidents and had a major role in the HIV/AIDS and C epidemics, has confirmed plans to retire from his role in the U.S. government.
The potential challenge upset progressives, especially as aloney would be taking that on while being chair of the Democratic Congressional Campaign Committee.
But aloney, who has a reputation for being a centrist, has also clashed with the progressive wing of the emocratic arty. After redistricting in ew ork reduced the number of congressional seats, aloney was initially planning to run against Rep. ondaire ones ( - . .), which would have pitted him against a progressive. ( ones is also Black and another openly gay member of the U.S. ouse).
auci, the longtime director of the ational nstitute of Allergy nfectious iseases and now chief medical adviser to resident Biden, signaled he plans to retire in ecember in a statement Monday. auci, however, is uoted in the ew ork Times as saying he's "not retiring in the classic sense" but would devote himself to traveling, writing, and encouraging young people to enter government service.
White House receptionist Jacob Spreyer will assume the role vacated by oepfert.
CHRIS JOHNSON
Top hite ouse officials including Biden's Chief of Staff Ron lain and his longtime confidant and counselor Steve Ricchetti echoed Biden's praise of oepfert's performance. have worked with and seen many body people over the years, Stephen is at the top," Klain said. "It's a tough and grueling job, and no one has done it with the competence, kindness, and warmth that he has." At oT, oepfert will serve under Transportation Secretary ete Buttigieg, the first openly gay person confirmed to a cabinet post.
A group of lawmakers led by State Senator Scott iener, ( -San rancisco) re uested a the . million supplemental appropriation which would be earmarked for providing culturally responsive education and outreach, standing up vaccination clinics, supporting emergency staffing, improving data collection and analysis, and accelerating access to treatment.
BRODY LEVESQUE
The group is asking ov. avin ewsom, Senate resident pro Tempore Toni Atkins, ( -San iego) and Assembly Speaker Anthony Rendon, ( - os Angeles) to pass and sign legislation within the remaining two weeks left in this year's legislative session for . million in - to support response activities at the California epartment of ublic ealth (C ) and local public health departments.
Councilmember ohn rickson told the Blade alloween is a long standing event in est ollywood where people come in amazing costumes for a few tricks (and treats). The city didn't budget for a formal program this year and instead is using that money for furthering our commitment to getting the city back from the Covid- pandemic and helping our community members and businesses continue to recover."
A scene from the 2019 West Hollywood Halloween Carnaval. (Photo by City of West Hollywood/Jon Viscott)
The city is open for alloween and the people will come here on alloween night," 'Amico told CBS A adding with the annual coming to an apparent end, alloween lovers could come up with a new way to reinvent the celebration and come up with a new way to honor the tradition. e o City ayor auren eister, in answer to a uestion posed by the Blade said, t was recommended to not have this year and possibly not next year. oesn't mean that there won't be some type of celebration in the future. At least for me, want to see a more community-driven event."
iener was appointed by California Senate resident ro Tem Toni Atkins to chair the newly-formed State Senate Select Committee on Monkeypox. Also appointed as members of the committee are Senators Susan ggman ( -Stockton), ohn aird ( -Santa Cruz), Rosilicie choa Bogh (R- ucaipa), ena onzalez ( - ong Beach), and Richard an ( -Sacramento). The coalition is also asking lawmakers to fund reimbursement for monkeypox vaccine administration. Currently there are no mechanisms in place to pass through costs and payment through the federal government.
A coalition of more than 50 healthcare providers in California that provide services to the state's 2.7 million LGBTQ people sent a letter to the top elected state officials calling for additional funding and resources to address the growing monkeypox viral outbreak. ed by os Angeles-based A A ealth, the coalition leadership is asking for further for additional funding and resources, action they state in the letter is urgently needed to prevent monkeypox from becoming further entrenched in the LGBTQ+ community and other vulnerable communities across California.
"Above all else, we call on the administration and legislature to continue prioritizing e uity at every stage of the response. Concerning reports were released last week indicating that in some parts of the country, B C BT community members are bearing a disproportionate burden of , yet they are receiving a fraction of the limited vaccine supply in comparison with their white peers. t is essential that C and local public health departments make publicly available demographic data on vaccine administration and treatment access. overnment officials and community partners must make every effort to prioritize reaching B C gay and bisexual men, transgender individuals, and others who have been historically marginalized by the healthcare system and may be least likely to access services during the current outbreak, particularly given the growing stigma associated withAdditionallymonkeypox."the healthcare coalition asks that ewsom and lawmakers to ramp up pressure on the federal government to ensure that California receives an ade uate supply of vaccines and guarantee access to testing and treatment for free or at very low-cost.
"As cases continue to rise, hundreds of thousands of Californians will need to be vaccinated to protect themselves from ac uiring . any others will re uire access to testing and, if symptomatic, may need to isolate for a short period of time until they receive their results. Taking time off work to be vaccinated and or tested for will be challenging for many, particularly given the limited vaccine supply and numerous obstacles reported by those attempting to access the vaccine. At the same time, people diagnosed with may need to isolate for - weeks until all symptoms have resolved and they have fully recovered from the disease. An diagnosis can and will be financially crippling for those without ade uate financial support and or paid leave." uring the coronavirus pandemic, iener had sponsored SB , a bill signed into law by ewsom that re uired comprehensive data collection to understand how the Cpandemic is impacting the state's BT community.
The City of est ollywood has cancelled its -yearold alloween tradition for the third year in a row citing budgetary, security costs, and the coronavirus pandemic meshed with the recent outbreak of monkeypox as the basis for its decision. n an interview with CBS-T (CBS- A), e o Councilmember ohn 'Amico put the reasoning for cancellation by the city council s uarely based on security costs The cost ust skyrockets after the ulse nightclub event and the terrible shootings in egas," said 'Amico. ublic safety became a critical component of putting on that event." e added that the city paid more than million to ensure the safety of the event with security and street closures in the last year prior to the C - pandemic for the alloween Carnaval. ore than million to throw a party when our bars and nightclubs are filled on a regular Saturday," he told CBS A. n alloween, they're filled to the gills. t's not really a business generator — it's a public safety generator."
BRODY LEVESQUE
WeHo Halloween Carnaval cancelled for third straight year (Los
Blade graphic)
Healthcare providers ask state for monkeypox funding Angeles
The defunding of the event occurred during the presentation and approval of the city's budget at the end of une covering special events.
LOSANGELESBLADE.COM • AUGUST 26, 2022 • 07 LOCAL
n the letter, the coalition demands that there is publicly available demographic data on vaccine administration and treatment access writing
Complicating the issue, in an action taken last week, ichelle Baass, the irector of the California epartment of ealth Care Services, ( CS) announced that edi-Cal will only reimburse ederally ualified ealth Centers ( Cs) for monkeypox vaccine administration when provided during a face-to-face visit with a provider. Reacting to Baass' decision, a group of healthcare providers for the LGBTQ community in California sent a letter to irector Baass expressing deep concerns regarding the seemingly arbitrary move, which ran counter to the history of state efforts during the coronavirus pandemic. n Thursday's letter the group wrote " e appreciate the California epartment of ealth Care Services ( CS) indicating that it plans to seek federal approval to reimburse vaccine administration and applicable laboratory testing at percent of the edicare rate and reimburse Cs and other partners consistent with how the department is reimbursing for C vaccines. But without a residential declaration under either the Stafford Act or the ational mergencies Act, CS may not receive federal approval for these reimbursements."Anotherissued raised in the letter concerned paid leave and financial support for those in need of monkeypox testing and treatment, vaccination, and recovery. The group noted
By BRODY LEVESQUE Historic image
Last week, Duval County Public School's leadership held an emergency meeting with all of the school district's principals in which they were directed to remove all posters, wall decorations, and stickers that support and affirm BT students, the latest in a wave of what LGBTQ+ advocates say are censorship efforts in the wake of the on't Say BT aw ( B ) taking effect across the state.
Image
A writer, essayist, poet, novelist and one time professor of philosophy George Santayana, postulated in the twentieth century that "those who cannot remember the past are condemned to repeat it."
As uval County ublic School's - students begin their first day of school Monday, they are returning to classrooms that have been stripped bare of visible support for LGBTQ students.
from WFLA NBC News 8 coverage (Screenshot/YouTube)
Yet, there are events unfolding and shockingly enough in the United States- specifically in the Sunshine State, in a parade of unceasing attacks on the LGBTQ+ community sponsored by its Republican Governor Ron DeSantis, while not burning booksyet, ban them and are working towards what appears to observers to be dedicated efforts to completely erase BT people from American society and culture.
08 • AUGUST 26, 2022 • LOSANGELESBLADE.COM
ranted there is a significant amount of real estate between the Commonwealth of Virginia and the State of Florida, but those sentiments around book burning one source in Flagler County, Florida told the Blade were privately expressed as the local school board there banned LGBTQ+ books from the school system's libraries. Those actions however, motivated LGBTQ+ activist and Flagler-Palm Coast High School Senior, (then a year 11 student) ack etocz to fight back and organize other students across lorida to fight bans in their counties. ust want to inspire other students to fight these book bans," he said.
Michael James, 61, who has taught special ed classes for the past fifteen years told ensacola ews ournal reporter Colin Warren-Hicks in an interview this week that he had emailed a letter to Florida Republican Gov. Ron DeSantis and Escambia County Superintendent Tim Smith in which he wrote that a district employee removed the pictures citing the images as being "ageImagesinappropriate."thatwere removed from the bulletin board at O.J. Semmes Elementary School included depictions of Martin Luther King Jr., Harriett Tubman, Colin Powell, and George Washington Carver, James said.
The lawsuit noted: "DeSantis's Order does not identify any other conduct by arren or other reason sufficient to ustify a suspension.""What'shappening here is, he's trying to throw out a free and fair election," Warren said on CNN early Wednesday. "Even my 8-year-old understands this."
under the Nazi regime burned tens of thousands of books across Germany. These book burnings marked the beginning of a period of extensive censorship and control of culture in Adolf Hitler's escalating reign of terror.
A case in point says the organization as this weekend, the state Agency for Health Care Administration's (AHCA) rule stripping edicaid coverage for gender-affirming care goes into effect, officially ripping life-saving care from thousands of vulnerableTheFloridians.rule,which denies Medicaid coverage for transgender healthcare, is part of a broader assault on health care for transgender Floridians that has engulfed state agencies and the legislature."Asit has been with these attacks across the board, the cruelty is the point," said Nikole Parker, Equality Florida Director of Transgender uality. ender-affirming care is lifesaving care. That care is now being shut off by a state agency that has been corrupted, weaponized, and stacked with extremists by a governor desperate to fuel his own political ambitions. For many, that will mean losing access to health care they have been relying upon for decades. The transgender community, like all people, shouldn't have necessary care stripped away by extremist politicians working overtime to stoke right-wing fervor. This cynical attack is dangerous and puts the health of thousands at risk."
Is the Nazi book burning too harsh of a comparison? Not exactly say some as illustrated by the example of far right conservative, Rabih Abuismail, a member of the Spotsylvania County, Virginia School Board who said "I think we should throw those books in a fire," in ovember of referring to BT books.
Recently as a direct result of the infamous and controversial Parental Rights in Education bill, that forbids classroom discussion and materials relating to LGBTQ+ people, history, or even culture, which critics have labeled the "Don't Say Gay" law that eSantis signed in April of this year and took effect officially uly 1st, educational resources in Florida were immediately throttled.The Collier County Public Schools District in Southwestern Florida which includes the city of Naples, has placed labels that read "Advisory notice to parents" in capital letters on books available to students dealing with race-related and LGBTQ+ themes.
The Washington Post noted that sex education has already been banned in lorida (as in many states) until the fifth grade. So critics say the law tries to solve a problem that doesn't exist for the state's youngest students. Because it limits even discussions about BT issues, it could sti e conversations for children who need to work through their own gender or sexual-identity questions, they say.
"It begs the question of whether a teacher having a picture of a partner on their desk, or being asked to be referred to as Mr. or Mrs., if that counts as classroom instruction on gender identity," said Brandon Wolf, Press Secretary for Equality Florida. Beyond the infamous 'Don't Say Gay' measure, DeSantis and his legislative allies declared war on what the Governor derisively refers to as 'woke culture' and socialism passing a series of other laws which included one that restricts instruction about African American history, another forbidding teaching of 'unapproved' materials to include so-called instruction in 'Critical Race Theory' which has never been taught in any secondary or grammarAschools.career special education teacher in Escambia County, lorida resigned this past week ust as classes were scheduled to start after a scambia County ublic School istrict staffer removed posters and pictures of historically significant Black Americans from his classroom.
Continues at losangelesblade.com
eSantis' office issued a statement two weeks ago saying "We are suspending Soros-backed 13th circuit state attorney Andrew Warren for neglecting his duties as he pledges not to uphold the laws of the state."
A Flagler County school board member is seeking criminal charges against school officials for allowing copies of the LGBTQ+ themed book "All Boys Aren't Blue" to remain in two of the county high school's libraries. Board member ill oolbright filed a report with the lagler County Sheriff's ffice claiming that book violates state obscenity laws. She is also demanding that three other books be pulled from the district schools libraries, "The Hate You Give," "Speak" and "Stamped: Racism, Antiracism and You." Three of the four are written by Black authors.
The governor targeted trans youth in a series of actions bolstered by assistance from state lawmakers. Equality Florida, the state's largest advocacy group for LGBTQ+ Floridians has consistently called DeSantis out for his seemingly authoritarian/autocratic governance.
NATIONALOnMay10,1933,students
"My concern is for the children of Flagler County. This book needs to be investigated as a crime in our media center. This is pretty heavy stuff, violating our own policies. That's why felt the need to file the report, so know it will be investigated," lagler County School Board member Jill Woolbright said to local media.
NBC News Out reported on a case in Palm Beach County where Michael Woods, a special education teacher at a high school in Palm Beach County, Florida, said he used to have a classroom library with shelves of dozens of books that students could take home and read for fun. The library included the "Twilight" and "Harry Potter" series and a book called "Meg," which is a thriller about a shark. But when school started this week, the classroom library was empty. The books now sit in a school closet, in part because of new laws that restrict classroom instruction. This past week the Sarasota Herald-Tribune reported ahead of the - school year, the Sarasota County School istrict stopped all donations and purchases of books for school libraries while it waits for additional guidance from the Florida Department of ducation about how to navigate the effects of new education laws. This included hundreds of dictionaries earmarked for donation from a Venice Rotary Club sit collecting dust, precluded from being given to Sarasota County students. Even dictionaries aren't safe from the Sarasota Schools book freeze. Book bans and stilling the discourse in the state's public schools is not the only part of a target rich environment for the governor. Hillsborough County State Attorney Andrew Warren, an elected lorida prosecutor removed from office by eSantis for signing a national pledge to not prosecute women and doctors for violating Florida abortion statues or families seeking treatments for transgender minors, filed suit ednesday in United States District Court for the Middle District of Florida.
The march toward despotic authoritarianism: DeSantis & Florida fforts underway to completely erase BT identity courtesy of the U.S. Holocaust Museum, of Governor Ron DeSantis
As of Thursday, LADPH reported 1.036 cases which includes Long Beach and Pasadena, which have separate health departments. Also last week, the White House announced a series of new measures to fight the ongoing monkeypox virus ( ) outbreak in the U.S., including an additional 1.8 million doses of the vaccine JYNNEOS that the U.S. Department of ealth and uman Services ( S) will make available for jurisdictions to begin ordering on August 22. On August 9, the FDA issued an emergency use authorization allowing for JYNNEOS to be administered intradermally rather than subcutaneously, a method that allows for more doses to be pulled from each vial with less risk of adverse side effects.
10 • AUGUST 26, 2022 • LOSANGELESBLADE.COM
LOCALTheLosAngeles County Department of Health announced last week that the monkeypox vaccine would be available to those under age 18 who are considered at high risk of infection. A County ublic ealth fficer r. untu avis said that LACPDH was expanding eligibility to those under age 18 "who are determined to be a high risk of monkeypox infection." He noted that all minors must have consent from a parent or guardian to be vaccinated. Those aged 16 or 17 should be accompanied at a vaccination site by a parent or guardian, if possible, or they can simply present a signed consent form. Those under age 16 must have a parent or guardian present to get vaccinated, in addition to a signed consent form, Davis said.
In an interview Wednesday with the Los Angeles Blade, hite ouse ational onkeypox Response eputy Coordinator Dr. Demetre Daskalakis praised the swift and total adoption of intradermal vaccination by health officials in Los Angeles County, which will therefore be permitted to order more doses after running through 90% of its current supply.During Thursday's announcement by Public Health's Dr. Davis however, he noted that minors under age 18 are not eligible for the intradermal injection, so they must receive the full
dentsnouncedministration.Foodapprovedzationgencytermsdosage,subcutaneousundertheoftheemer-useauthori-fortheshotsbytheU.S.andDrugAd-LADPHalsoan-thatresi-whoreceived their first dose of vaccine over 28 days ago are now eligible to receive their second dose. Persons who signed up for their first dose and received a text from the os Angeles epartment of ublic ealth ( ) about that dose, will automatically receive another text from DPH inviting them to return for a second dose when it is their turn. Those who received their first dose with their health care provider should contact their health care provider to schedule an appointment for a second dose.
WeHo distributes test strips to bars for date-rape drugs
"Jurisdictions hosting these events can request to receive additional vaccine allocations based on the size and nature of the event and the ability to reach attendees who are at the highest risk of monkeypox," said C C irector Rochelle Walensky.
BRODY LEVESQUE n a new eff ort aimed at making nightlife safer, the City Council approved a plan to purchase and distribute drink-spiking test strips to businesses andThepatrons.Cityis home to more than 200 entertainment-oriented businesses, such as restaurants, lounges, bars, and nightclubs. There have been reports of individuals feeling that they may have been drugged ( roofi ed") at entertainment venues.
The Study Session will include members of the West Hollywood City Council and representatives from the City's Public Safety Commission, Women's Advisory Board, Transgender Advisory Board, and the LGBTQ+ Advisory Board. The Study Session is an opportunity to hear from representatives of each of these bodies, and to discuss ways to cohesively address the issue of nighttime safety.Details about the Study Session are posted in an Agenda at www.weho.org/councilagendas. The City and the est ollywood Sheriff 's Station urge anyone who believes they are a victim of any crime – or anyone in the community with any public safety concerns – to reach out to the Sheriff 's Station at ( ) - . n an emergency, always call 911.
LA County expands monkeypox vax eligibility
In a call with reporters, the Biden administration announced it is also launching a new program aimed at making vaccines available at large Pride events attracting LGBTQ+ communities.
(Photo courtesy County of Los Angeles)
FROM STAFF REPORTS
The Abbey on July 10, 2016, for the WeHo-sponsored Sexual ssault wareness Kickoff. (Photo courtesy WeHo/Joshua Barash)
There will be a pilot program setting aside 50,000 doses for jurisdictions hosting large LGBTQ events, such as Black Pride in Atlanta and Southern Decadence in New Orleans; and making available next week 50,000 patient courses of TPOXX monkeypox treatment.
Starting Aug. 22, the city's bars, restaurants and patrons will be able to acquire drink-spiking test strips. The test strips are designed to detect the possible presence of "date rape" drugs, such as B (gamma hydroxybutyrate) or ketamine.
LOSANGELESBLADE.COM • AUGUST 26, 2022 • 11
LOCAL
"It is possible that these sites would help improve the safety and health of our urban areas, but if done without a strong plan, they could work against this purpose. These unintended consequences in cities like Los Angeles, San Francisco, and Oakland cannot be taken lightly. Worsening drug consumption challenges in these areas is not a risk we can take."
The family has set up a GoFundMe account to help with the costs of Cruz's medical treatment and rehabilitation.
"SB 57 is not a radical bill by any stretch of the imagination. It simply gives permission to cities — each of which has requested that permission — to pilot safe consumption sites to save lives and get people into treatment. The coalition behind SB 57 is massive, including physicians, health experts, frontline health workers, and local elected officials.
"Other states and cities in the U.S. are already moving forward with this proven health model. New York City, with the vocal support of Mayor Eric Adams, has successfully implemented safe consumption sites. Indeed, Mayor Adams is advocating to expand the sites to operate 24 hours a day, due to their success in reducing public drug use. Rhode Island passed a law authorizing safe consumption sites, and Massachusetts is moving in that direction. Philadelphia is on the verge of settling with the Biden Administration to potentially allow it to open safe consumption sites consistent with federal law.
Gov. Gavin Newsom announced that as part of his signing 20 pieces of legislation submitted by lawmakers he had vetoed Sen. Scott Wiener's (D-San Francisco) Senate Bill 57 on Monday, a measure that sought to to legalize safe consumption sites in San Francisco, Los Angeles, and Oakland.
photo courtesy
Cruz's mom, Rahnee Melendez, described the moment she realized something was wrong on that May night.
"We don't need additional studies or working groups to determine whether safe consumption sites are effective. e know from decades of experience and numerous peer-reviewed scientific studies that they work. Safe consumption sites have been in operation around the world for approximately 30 years, with great success and literally zero overdose deaths. These sites are a proven strategy to reduce overdose deaths, pressure on emergency rooms, and public drug use, while expanding access to drug treatment.
"I have long supported the cutting edge of harm reduction strategies. However, I am acutely concerned about the operations of safe injection sites without strong, engaged local leadership and well-documented, vetted, and thoughtful operational and sustainability plans.
BRODY LEVESQUE
The summer between 11th and 12th grade is often marked by a urry of activities many in anticipation of the final year of high school for most young people. But for 17-year-old Cruz Melendez, his senior summer was spent recovering from at least 16 operations including amputation of his right foot after a horrific accident.
In his veto message as he returned that measure to the Senate Newsom noted:
Newsom vetoes Wiener's Safe Consumption Sites legislation een inspires community while recovering from horrific accident
California Gov. GAVIN NEWSOM (File Office of the overnor)
The San Francisco Chronicle reported the veto is a setback for many San rancisco officials and supporters who have pushed to open these sites for years to curb overdose deaths, but have dithered because federal law still prohibits them and state law doesn't provide protections for medical providers running the sites. But San Francisco could still move forward with opening a site after City Attorney David Chiu released a statement following Newsom's veto that said he would support a non-profit opening a site.
"When I got a call at 2 a.m., I just knew, I knew something was wrong," she said. "I didn't even answer the phone. I just went straight to his room and he was not there."Speaking with KTLA, the 17-year-old Trabuco Hills High School senior said that his focus is to get up and walk, run and be active again as soon as possible expressing thanks for all of the support he's received while in hospital."Iam just so grateful for my friends and family. Everyone else who has reached out and giving me donations and stuff. t's ust amazing."
"The unlimited number of safe injection sites that this bill would authorize -facilities which could exist well into the later part of this decade – could induce a world of unintended consequences.
"Today's veto is tragic. For eight years, a broad coalition has worked to pass this life-saving legislation. Each year this legislation is delayed, more people die of drug overdoses — two per day in San Francisco alone. While this veto is a major setback for the effort to save lives and connect people to treatment, we must not — and will not — let it end this movement. e'll continue to fight for an end to the ar on Drugs and a focus on drug use and addiction as the health issues that they are."
The Chronicle also noted that former California Gov. Jerry Brown vetoed a similar bill in 2018. Newsom, a candidate for governor at the time, said then he was open to a pilot program.Opponents feared the sites would become magnets for drug activity, and Republican leaders in the California legislature had urged Newsom to veto the legislation.
"Glad to see the governor veto this. People struggling with addiction need help, not a legal place to shoot up," Senate Republican Leader Scott Wilk, from Santa Clarita, said in a statement. "I look forward to working with the governor to convince Democrats in the legislature that a compassionate approach to addiction is better done through medical and mental health treatments."
KTLA 5's John Fenoglio reported Saturday that after the 88 days spent in CHOC Children's Hospital in Mission Viejo as a result of being seriously injured when he was hit head-on by another vehicle at the intersection of Antonio Parkway at Tijeras Creek Road in Rancho Santa Margarita, the teenager was discharged to go home. According to KTLA, the driver of the other vehicle was killed in the crash. Their passenger, as well as Cruz, were hospitalized with serious injuries.
(Screenshot You ube K L 5)
BRODY LEVESQUE
Wiener responded to Newsom's veto in a statement"Today,saying:California lost a huge opportunity to address one of our most deadly problems: The dramatic escalation in drug overdose deaths. By rejecting a proven and extensively studied strategy to save lives and get people into treatment, this veto sends a powerful negative message that California is not committed to harm reduction.
iven B 's effective date, California's state-funded travel restrictions under AB go into effect immediately.
ROB
eorgia's passage of B is part of a recent, dangerous wave of discriminatory new legislation signed into law in states across the country that directly works to roll back hardwon protections. any of these laws specifically target and marginalize transgender youth by preventing them from playing sports in line with their gender identity.
FROM STAFF REPORTS
Gas prices decline
tions on state-funded travel to eorgia announced riday by the Attorney eneral are re uired by California Assembly Bill (AB ), which passed in . "Blocking transgender youth from playing sports isn't ust discriminatory, it's government overreach — and it's happening in states across the country," said Attorney eneral Bonta.
(Screenshot/YouTube) Refueling in SoCal (Photo by an Munroe ickr)
ately — California will restrict state-funded travel to eorgia as a result of anti- BT legislation recently enacted in the state.
B repeals existing protections for transgender youth and re uires that all public high schools involved in interscholastic athletics in eorgia adhere to the eorgia igh School Association's policies governing gender participation. Shortly following the passage of B , the association amended its bylaws, as authorized by B , to specifically exclude transgender youth from participating in sports consistent with their gender identity.
"Rather than protecting personal freedoms, state legislatures are going out of their way to invent a problem and target the rights of children. t's a gross misuse of public resources. California refuses to take part. As re uired under AB , we're restricting state-funded travel to eorgia as a result of overnor emp's new transphobic law, B ." n a press release Bonta's office noted n enacting AB , the California egislature made it clear that it is the policy of the State of California to avoid supporting or financing discrimination against lesbian, gay, bisexual, or transgender Americans. To that end, the law restricts state agencies, departments, boards, or commissions from authorizing state-funded travel to a state that — after une , — has enacted a law authorizing, or repealing existing protections against, discrimination on the basis of sexual orientation, gender identity, or gender expression. ach applicable California agency is responsible for consulting the AB list maintained by the California epartment of ustice to comply with the travel and funding restrictions imposed by the law."
FROM STAFF REPORTS
12 • AUGUST 26, 2022 • LOSANGELESBLADE.COM
n the Central Coast, the average price is . , which is eight cents lower than last week, cents lower than last month and . higher than last year. n Riverside, the average per-gallon price is . , which is six cents lower than last week, cents lower than last month and cents higher than a year ago. n Bakersfield, the . average price is nine cents lower than last Thursday, cents lower than last month and . higher than a year ago today.
n a last minute legislative maneuver last Spring, eorgia Republican lawmakers added language to ouse Bill that allowed the SA the ability to ban Transgender girls on - public school sports teams from competing. Republican ov. Brian emp signed the measure into law on April . The new restric-
Attorney
California General BONTA
LOCAL California Attorney eneral Rob Bonta announced last week that — effective immedi-
California adds Georgia to travel ban over anti-trans law for ninth straight week
Southern California gas prices are now at their lowest levels since arch shortly after the Ukraine war began, and they are also less than a dollar higher than a year ago today in many areas, which has not happened since April ," said Auto Club spokesperson oug Shupe. espite average prices remaining well above a gallon, most Southern California drivers should easily be able to find gas stations charging less than near them by using a free tool such as the AAA obile app."
Southern California gas prices are no longer plunging as uickly in the ninth straight week of declines, according to the Auto Club's eekend as atch. The average price for self-serve regular gasoline in California is . , which is five cents lower than last week. The average national price is . , which is six cents lower than a week ago. The average price of self-serve regular gasoline in the os Angeles- ong Beach area is . per gallon, which is six cents lower than last week, cents lower than last month, and cents higher than last year. n San iego, the average price is . , which is six cents lower than last week, cents lower than last month, and cents higher than last year.
Blade. Brock Thompson ADDRESS 8237 Blackburn Avenue Ste. 201, Los Angeles, CA 90048 PHONE 310-230-5266 E-MAIL tmasters@losangelesblade.com INTERNET losangelesblade.com PUBLISHED BY Los Angeles Blade, LLC PUBLISHER TROY 310-230-5266tmasters@losangelesblade.comMASTERSx8080(o),917-406-1619 (c) SALES & MARKETING SALES EXECUTIVE CHRIS 310-230-5266cmwilmore@losangelesblade.comWILMOREx9461 NATIONAL ADVERTISING RIVENDELL sales@rivendellmedia.comMEDIA, 212-242-6863 MARKETING DIRECTOR STEPHEN srutgers@washblade.comRUTGERS, 202-747-2077 x8077 CONTRIBUTINGEDITORIAL WRITER KAREN karenocamb@losangelesblade.comOCAMB NATIONAL EDITOR KEVIN NAFF kna @washblade.com, 202-747-2077 x8088 EDITOR AT LARGE BRODY CaliforniaLEVESQUE CONTRIBUTORS MICHAEL K. LAVERS, TINASHE CHINGARANDE, ERNESTO VALLE, YARIEL VALDÉS GONZALEZ, PARKER PURIFOY, CHRISTOPHER KANE, AUSTIN MENDOZA, JOHN PAUL KING, JOEY DIGUGLIELMO, CHRIS JOHNSON, LOU CHIBBARO JR., REBEKAH SAGER, JON DAVIDSON, SUSAN HORNIK, CHANNING SARGENT, SAMSON AMORE, CHRISTOPHER CAPPIELLO, MICHAEL JORTNER, DAN ALLEN, SEAN SHEALY, SCOTT STIFFLER, RHEA LITRÉ CREATIVE DESIGN/PRODUCTION AZERCREATIVE.COM DISTRIBUTION CHRISTOPHER JACKSON, 562-826-6602 All material in the Los Angeles Blade is protected by federal copyright law and may not be reproduced without the written consent of the Los Angeles Blade. e sexual orientation of advertisers, photographers, writers and cartoonists published herein is neither inferred nor implied. e appearance of names or pictorial representation does not necessarily indicate the sexual orientation of that person or persons. Although the Los Angeles Blade is supported by many ne advertisers, we cannot accept responsibility for claims made by advertisers. Unsolicited editorial material is accepted by the Los Angeles Blade, but the paper cannot take responsibility for its return. e editors reserve the right to accept, reject or edit any submission. A
A giant middle finger to avier Becerra for blaming us is a D.C.-based writer. He contributes regularly to the single copy of the Los Angeles Blade is available from authorized distribution points, to any individual within a 50-mile radius of Los Angeles, CA. Multiple copies are available from the Los Angeles Blade o ce only. Call for rates. If you are unable to get to a convenient free distribution point, you may receive a 26-week mailed subscription for $195 per year or $5.00 per single issue. Checks or credit card orders can be sent to Phil Rockstroh at prockstroh@washblade.com. Postmaster: Send address changes to the Los Angeles Blade, PO BOX 53352 Washington, DC 20009. e Los Angeles Blade is published bi-weekly, on Friday, by Los Angeles Blade, LLC. Rates for businesses/institutions are $450 per year. Periodical postage paid at Los Angeles, CA., and additional mailing o ces. Editorial positions of the Los Angeles Blade are expressed in editorials and in editors' notes as determined by the paper's editors. Other opinions are those of the writers and do not necessarily represent the opinion of the Los Angeles Blade or its sta To submit a letter or commentary: Letters should be fewer than 400 words; commentaries should be fewer than 750 words. Submissions may be edited for content and length, and must include a name, address and phone number for veri cation. Send submissions by e-mail to tmasters@losangelesblade.com. ANGELES BLADE, LLC.
id you lie to get your monkey pox shot Well, maybe not lie, lie, but were you perhaps a little, say, economical with the truth? I mean, those eligibility questions were at times ping ponging between the highly personal to the incredibly vague. How many men have you slept with in the last two weeks? Have you come into contact with anyone with monkeypox? Probably, maybe? What exactly is a 'skin-to-skin' party? Is it sort of if you know, you know thing? Or can you say Peach Pit, the incredibly 90s dance party, where, as really most gay dance parties, gays shed shirts and dance skin-to-skin come midnight or so? Also, I'm not a sex worker. But, as a real estate agent, I think I can imagine it pretty easily. No disrespect to sex workers, of course. Everyone paused before checking boxes, wondering what were the right answers. Do I feel bad for finding a category for eligibility that I could cram myself into? Maybe a little. But I wanted the shot. And let's be clear — I didn't create this panic, they did. And just who is 'they' I think we as the queer community deserve some answers. How could we fail a test like monkeypox so badly? A test that we had all the questions far in advance. We all saw this coming a mile away. And the lion-share of the credit as to the success of the vaccine rollout so far seems to go to the queer community itself. Activists dusting off old playbooks from the ACT-UP days, and coupling new clout and access to city government and officials, we were able to get what was available to us out to as many as possible as soon as possible. That wasn't them, that was us. And I know two people that have had it. And they have assured me that it was by far the worst pain and most humiliating experience of their lives. Just seeing them quarantining for three weeks in excruciating pain was enough for me to hunt down my second shot. Did I lie to get it? Not really. Was I a little liberal with the truth? Perhaps. But again, that's really on them. This panic is theirs. So what about them? Who are they? Whose head should roll? You might have missed it. But Secretary of Health & Human Services Xavier Becerra was asked essentially 'what the hell?' in a conference call with reporters last month. The Blade's own Chris Johnson was on the call. Just to be honest with you, I've thought Becerra was a disaster long before he ascended to his current position. But in the interview, Becerra became hostile and pointed the finger back at us, the "communities at risk." In a pre-Trump world, that would have been a career-ending interview. But I suppose it's a different world now. Let me give one giant middle finger back at him. And to anyone who thinks a 'community at risk' somehow means a community to blame. e's a disaster. But then again, so is this whole rollout. Let me be clear. I'm not blaming D.C. Health here. On the contrary, I'm incredibly grateful to them. When I walked into the Georgia Avenue clinic for my first shot back in June, I felt terrible for them. A nondescript white building, un-air conditioned, the place looked like something from the developing world. Not something you'd want to find in the nation's capital. I thanked them all for being there. They deserve better. We all deserve better. And someone needs to answer for why we didn't get it.
©2022 LOS
VOLUME 06 ISSUE 34
14 • AUGUST 26, 2022 • LOSANGELESBLADE.COM
Someone needs to answer for monkeypo
"I won't say I told you so," he said. "But I told you so." I remembered how fearful he became the night Donald Trump was elected. "I'm from Lebanon," he reminded me, "and my last name broadcasts 'Arab' loud and clear. Trump is going to make my life hell, and since you're a gay man, you'd better be as worried as I am."
According to Alexandra Martinez writing in Prism, an ti-LGBTQ arson and frequent street attacks in New York City have left queer people this summer living with a gnawing feeling of unease. It's not just New York City. She notes that 2021 was the deadliest year on record for LGBTQ people in the U.S., and that violence rates are surging higher in 2022.
Chuck Johnson, J.P. Singh, Chad Sanford, Jacob Metcalf, Christian Peacock, and a score of nurses and doctors at Boston Children's Hospital already know. They've been the targets of extreme violence in the past few weeks, directed by people using hatred of the Other to prop up their own privilege and power.
Did you read about the group of staid U.S. historians who just met privately with President Biden to warn him that U.S. democracy is teetering? They told him we're closer to civil war and authoritarian rule than at any point in history since the 1860s.Guess who knew that already? Queer people. Black peo ple. Immigrants. Women. Politicians on the right are using us as punching bags, and violence is breaking out everywhere.
According to the Blade, another gay couple was attacked in D.C. under similar unprovoked circumstances on Aug. 7, chased down by random strangers who objected to them holding hands, then called them "monkeypox faggots," knocking them to the ground, brutally punching and kicking them.Jacob and Christian are also canaries. They're a gay couple who were attacked while standing at the end of Christian's driveway in a suburb of Salt Lake City, Utah in July. A group of young men in a car spotted them hugging. They jumped out, yelling, "We don't like gay people in our Christianstreet."tried to defend Jacob from violence by stepping in front of him. He ended up on the ground, beaten so badly he landed in the hospital diagnosed with brain swelling. I interviewed Christian and his family earlier this month and learned that he often puts up with anti-gay slurs shouted at him in the street by random strangers. Over the past week, nurses and doctors in Boston have received a barrage of hateful phone calls and text messages, including at least one bomb threat, inspired by anti-LGBTQ extremist Chaya Raichik of Brooklyn who tweets as Libs of Tiktok. Raichik ob ects to parents choosing gender-affirming care for transgender teens, and she objects to medical pro viders delivering that care. She used Twitter to unleash an army of Proud Boys and other haters. Slate reporter and Harvard Law instructor Alejandra Cara ballo tweeted this: "In the last 5 days, Libs of Tiktok has tweet ed and retweeted 14 posts about Boston Children's Hospi tal. As a result, BCH providers are being inundated in death threats and harassing calls and emails. t's now affecting their services. This is stochastic terrorism, full stop." When I saw the tweet, I called a friend of mine who practic es internal medicine at a different Boston hospital. As asked him for a comment, he reminded me that we watched the 2016 election returns together at a bar in Detroit.
Chuck Johnson and J.P. Singh recently told the Washington Blade a group of young men spotted them holding hands steps away from their D.C. home. As the couple was return ing from an evening out, the group shouted that they were "faggots" and punched them both. The couple ran, but the men chased them down. They knocked Chuck to the ground, punching and kicking him. Responding to J.P.'s 911 call, EMS rushed Chuck to the hos pital where he was treated for a broken thumb and under went surgery for a jaw broken in two places.
I opened this article by writing about the historians who told President Biden that we're at a place we haven't been since the 1860s. In the same meeting, they made a more frightening comparison. They warned the president we're at a very similar place to where Germany found itself in the 1930s when a demagogue took power by demonizing the Jews. They say a war like the one that destroyed Europe could repeat itself soon, only with the U.S. in the driver's seat. We worry the rest of you don't see and hear the hatred di rected against us. We worry that you're too complacent. We don't think you appreciate the gravity of the crisis facing our nation. We fear apathy will let the the Republican Party seize Congress and state governments this November, unleashing a process that could cement minority rule for generations.
LOSANGELESBLADE.COM • AUGUST 26, 2022 • 15
Extremists in the Republican Party are already quietly tak ing over state election offices, something the ashington Post warned about last November. Will Democratic voter turnout this November be over whelming? Will it be enough to stop the assault on our tee teringOnlyDemocracy?youcanhelp make that happen. Will you?
It's not in our imaginations, and I'll show you the data in just a minute to back that up. Then I'll explain what that has to do with the breakdown of democracy. But first, let's meet some canaries.
(The preceding article was previously published by Prism & Pen– Amplifying LGBTQ voices through the art of storytelling and is republished by permission.)
According to a new study released on Aug. 10 by the Hu man Rights Campaign and the Center for Countering Digital ate, discriminatory and in ammatory grooming" content surge by over 400% across social media platforms" in re sponse to Florida's Don't Say Gay law.
Did you know hatred of LGBTQ people is one of the rea sons he supported Trump? Read this tweet, in an account deleted after his attack: "We need to be ready for war against the communists who chemically nueter [sic] prebuscent [sic] children and call it gender transitioning, not bellyache about the arguments of 30 years ago. Save ammunition."
Libs of Tiktok is the tip of the iceberg on Twitter, where attacks against LGBTQ people are constant background noise, and where community standards meant to prohibit slurs and attacks are rarely enforced. Caraballo asks in her tweet thread, "When will Twitter do something about [Libs of TikTok] and their ability to rile up massive harassment cam paigns against their targets? Last time it was Nazis at pride and drag events. This time it's threatening pediatricians."
Remember Ricky Shiffer who was shot and killed after he tried to shoot up an hio B office e was outraged that the FBI searched Donald Trump's Mar-a-Lago resort. He urged people to arm themselves and join him.
Large majorities of Americans want to live in a diverse, plu ralistic society where everyone is free to pursue happiness and live in peace. I wrote this column from the perspective of a queer per son, but my Lebanese-American doctor friend could have written something similar from his immigrant perspective. My writer friend Allison Gaines could have written from the perspective of a Black woman. We share a common fear: that politically and religiously conservative white men are working as hard as they can to sow fear of the Other for personal power and privilege. Men like Donald Trump, Florida Gov. Ron DeSantis, Texas Gov. Greg Abbott, and many more are plying the demagogue's trade.Leaders are spouting hate, seeking to establish or main tain minority rule, and historians are warning President Biden that they may very well succeed.
Large majorities of Americans say they support LGBTQ equality. Large majorities of Americans say they believe our nation should stand for freedom and liberty for all, including for marginalized people. Large majorities of Americans sup port women's reproductive freedom, support taking steps to lift up Black people, and support immigrant rights.
LGBTQ people: Canaries in a violent coal mine We continue to be targets of politically inspired attacks
JAMES FINN is a columnist for the Los Angeles Blade, a former Air Force intelligence analyst, and an alumnus of Queer Nation and Act Up NY. Reach him at jamesfnnwrites@gmail.com.
According to Christopher Kane writing in the Los Angeles Blade, major social media platforms including Facebook and Twitter are doing almost nothing to counter growing waves of anti-LGBTQ hate speech on their platforms. Both platforms claim their rules prohibit users from calling LGBTQ people pedophiles or groomers, but neither platform routinely re moves such slurs, not even when users report the slurs.
Tons of other remixes here are just slight variations of mixes we've heard before. I haven't been following these releases like a hawk in recent years, but if you collected these in any capacity over the years, there will likely be a fresh balance of familiar and unfamiliar motifs and passages sprinkled throughout.
Standouts for me were the loungy, uptempo-yet-chill vibe of the "Underground Club Mix" of "Erotica" (straight from the vintage "Erotica" maxi), the "PSB Maxi Mix Edit" of "Sorry," (until now, a promo-only mix), the "Eddie Amador Club 5 Edit" of "Give it 2 Me," (vintage, but never commercially available until now) and "Avicii's UMF Mix" of "Girl Gone Wild," which features a spidery instrumental motif that could almost work as a fugal theme. As a whole, however, there are a few impediments to the way this all goes down, especially if you listen straight through. A few tracks — e.g. the "Sasha Ultra Violet Mix Edit" of "Ray of Light" with its sputtery beat pattern or the loungy, uber-chill vibe of the "Bob Sinclar Space Funk Edit" of "4 Minutes" (this edit of which was only ever previously released on a 12" vinyl picture disc) — give needed contrast to the mostly unrelenting 4/4 beat patterns. But after a while, especially on discs two and three, it all starts sounding like little more than "Hooked on Madonna," of the famous "Hooked on Classics" series from the '80s, which set classical themes to dance beats. Of course, some of that is to be expected given the nature of the release, but as an actual experience, it's occasionally tedious. And while the DJs are all obviously talented and at times quite creative, by the middle of disc two, one starts wondering if a wiz/nerd with access to the stems could have almost come up with something just as good on a Yamaha Clavinova or the like.
By JOEY DiGUGLIELMO
16 • LOSANGELESBLADE.COM • AUGUST 26, 2022 Madonna, though she has as many hit compilations as one would expect from an artist of her vintage and stature, has always seemed wary of looking back or indulging much degree of nostalgia about her career. As polarizing as her later albums sometimes are, one could never accuse her of cashing in, as so many veteran acts do, on tour after tour of the same old set list designed to hit all the obvious musical marks, please the most tepid of fans and make easy millions. But she has almost swung too far the other way. Hits sometimes have felt grudgingly performed at her live shows of the last, oh, 20 years or so, and have, at times, been so radically re-crafted — an approach that can be thrilling when it works, no doubt — the spirit of the original track has been sometimes painfully undercut. All that to say, it's fun to see Our Lady of the Remix — for whom in popdom is more deserving of that title? — look back so sumptuously with the Aug. 19 release of "Finally Enough Love: 50 Number Ones," ( out of four) a new 50-track remix collection available digitally, in a three-disc CD set and a sold-out six-LP vinyl edition, as well as "Finally Enough Love," a 16-track version on single CD, double vinyl and digitally. The releases are the first since it was announced last summer that Madonna was returning to her original label, Warner Records, in a new deal that would include a series of deluxe catalogue reissues. It celebrates her record-shattering span of 50 No. 1 hits on the Billboard U.S. Dance Songs Club chart, starting with "Holiday"/"Lucky Star" (only "Holiday" is here, though) in 1983 and culminating with "I Don't Search I Find" in early 2020 from her 2019 album "Madame X." The collection's title is taken from that track. For context, those trailing her record of 50 No. 1 hits on that chart are Rihanna (33), Beyonce (22), Janet (20) and Katy Perry (19); Madonna's record here is the most number ones by an artist/band on any Billboard chart ever. It's also especially nice to see since remixes have been so essential to Madonna's career. The only time she ever released anything remotely akin to this before was either very early (1987's "You Can Dance" remix album) or oddly random (the 2003 EP "Remixed & Revisited"). This collection is not, as one might guess, a collection of her all-time greatest remixes or even necessarily the versions of the songs that charted. Gen. Xers who gobbled up her maxi singles all through the '90s and beyond will find their stash, if retained, are still the only sources (not counting unofficial ouTube postings) for classics such as the "Shep's 'Spressin' Himself Re-remix" of "Express Yourself" from the "Justify My Love" maxi (also home to the deliciously weird "The Beast Within Mix"), the "Waiting" remix (a non-single) from the "Rain" maxi or any of the varied delights (e.g. "Madonna Gets Hardcore") on the import "Bye Bye Baby" maxi. Even if you're a completist of the highest order — and there certainly are folks like that in the Madonnaverse — your experience won't be sullied or buoyed much by the mixes included or excluded.
Most of the remixes retain the bulk of the lyrics from the album versions and are tight edits (no 10-minute percussion solos). The earlier cuts on disc one are the least radical, a non-surprise considering remixing trends of the '80s. And while many of these mixes are heretofore unreleased, they are nearly all vintage or, where tweaked, retain the spirit of their album counterparts. There's no radical thumpa-thumpa version of "Everybody" or "Material Girl," for example; disc three, containing the newest material, is by far the most pounding rave-in uenced.
'Finally,'Warner/Rhino)
New release gathers 50 of her dance chart-toppers spanning 5 decades
a proper Madonna remix collection
Madonna's new remix album 'Finally Enough Love' collects vintage mi es of her many hits but often in slightly different versions from what has previously been commercially available. (Photo courtesy
Almost.Italso moves a lot faster through her catalogue than you might guess. Since classics like "Papa Don't Preach" and La Isla Bonita" were not No. 1 dance hits, we get to "Like a Prayer" and "Vogue" barely halfway through disc one.
When a non-Madonna-penned single pops up — Andrew Lloyd Webber's "Don't Cry for Me, Argentina" (from "Evita") or Don McLean's "American Pie" (from "The Next Best Thing"), they jump out as markedly better examples of songcraft than just about anything Madonna ever came up with herself. Going straight from "Pie" to "Music," one of M's most lyrically insipid compositions ever to my ear, is especially painful. For sure, there are dozens of pop masterpieces here, but the covers tend to accentuate the froth on cuts like "Turn Up the Radio" or "Jump." On the brighter side, however, the vocals sound stronger and sweeter than I recalled. Yeah, they're likely auto-tuned and otherwise studio sweetened, but there were several passages — "Nothing Really Matters," "Keep it Together," "Deeper and Deeper" — when it's clear Madonna is a better studio singer than she ever gets credit for. Booklets, too, are thorough and nicely done with detailed track info and pics of all her single artwork. While there are 50 tracks here, the math is a bit fuzzy. Angel," which charted ointly with its ip side nto the Groove," is absent as is "Causing a Commotion," which had a vinyl Record Store Day release back in April, though it's annoying it's not here. Because "You Can Dance" topped the chart as an entire album and the Britney duet "Me Against the Music" was not from a Madonna project, there's a little wiggle room numerically in how this set was curated. was either very early (1987's "You Can Dance" This collection is not, as one might guess, a collection of her all-time greatest remixes her maxi singles all through the '90s and beyond will find their stash, if retained, sics such as the "Shep's 'Spressin' Himself Re-remix" of "Express ever previously released on a 12" vinyl picture disc) — give needed contrast to the mostly unrelenting 4/4 beat patterns. But after a starts sounding like little more than "Hooked on Madonna," of the famous "Hooked on Classics" series from the '80s, which set classical dance that is to be expected given the nature of the release, but as an actual experience, it's And while the DJs are all obviously talented and at times quite creative, by the middle of disc maha Clavinova or the like. Almost.Italso
An all-vinyl edition of Madonna's new remix collection 'Finally Enough Love,' sold out quickly, but the release is still available in several other formats, physical and digital. (Photo courtesy Warner/Rhino)
LOSANGELESBLADE.COM • AUGUST 26, 2022 • 17
The Dorians, like other awards bodies, reward excellence in the usual categories, though it does not split its acting awards by gender, opting instead to honor only a single performance in each of the various divisions – lead and supporting, comedy and drama, etc. However, they also of fer some honorary awards that stand out as significant and uni ue from the typical lifetime achievement" style prizes.
One of these is the LGBTQIA+ Trailblazer of the Year Award, bestowed "for creating art that inspires empa thy, truth and e uity," given this year to actor-comedian Jerrod Carmichael – who used his HBO comedy special Rothaniel" as a platform to come out as ueer earlier this year. A CA xecutive irector ohn riffiths said of the comedian's bold move in a statement: "Rothaniel Jerrod Carmichael came out with the sort of self-effacing wit, vulnerability and observational humor that would make his heroes Richard Pryor and George Carlin proud. [He] has no doubt helped a lot of people turn a page."
Another one-of-a-kind award was added to the Dorians this year: the TV Icon Award (streamlined from its original ly proposed name, the ou eserve an Award Award"). As a surprise twist for its inaugural presentation, this one end ed up as a tie. Honored was Christine Baranski, the be loved theater veteran who has become a queer fan favorite for her aloof and deceptively imperious roles in television shows like Cybill," The ood ife," The ood ight" and B 's current period drama The ilded Age" she shared the prize with comedic actress Cassandra Peterson – bet ter known as her alter ego, horror hostess "Elvira, Mistress of the ark" who in surprised fans (and gained le gions more) by revealing she had been in a long-term re lationship with a female partner for the past two decades.
The rest of the winners are listed below.
BEST CURRENT AFFAIRS PROGRAM: "Ziwe"
BEST ANIMATED SHOW: "Bob's Burgers"
BEST REALITY SHOW: "RuPaul's Drag Race"
There's also a category for the Campiest TV Show (be cause there should be), which this year went to Peacock's "Girls5Eva," as well as the "Wilde Wit" Award, which is giv en "to a performer, writer or commentator whose observa tions both challenge and amuse," and this year went to the much-adored Jennifer Coolidge – who was also awarded Best Supporting Performance for her loopy turn in "The hite otus."
MELANIE LYNSKEY won a Dorian Award for Best Lead Drama Performance.
The Dorians are the brainchild of GALECA, the Society of LGBTQ Entertainment Critics, which was formed in 2009 as the Gay and Lesbian Entertainment Critics' Association (hence the acronym now used as their moniker), a volun teer professional organization currently comprised of 360 ueer professional film and T ournalists who work in print, T , and radio podcasting for noteworthy outlets in countries from the U.S. and Canada to the UK and Austra lia, and others in between. Covering both mainstream and LGBTQ content, the awards are intended as a re minder to (as their mission statement puts it) "bullies, bigots, and LGBTQIA+ communities' at-risk youth that the world  loves the eye on entertainment." Since 2018, the Dorians have been split into two divisions, one each for film and television, which are awarded separately approximately six months apart.
18 • LOSANGELESBLADE.COM • AUGUST 26 , 2022 T
MOST VISUALLY STRIKING TV SHOW: "Euphoria"
BEST TV MUSICAL PERFORMANCE: Beyoncé, "Be Alive," 94th Academy Awards
By
JOHN PAUL KING
BEST TV DOCUMENTARY OR DOCUMENTARY SERIES: "The Andy Warhol Diaries"
LGBTQ critics honor year's best TV with Dorian Awards
There are a lot of awards given out in the entertainment industry, but until very recently, none of them were chosen from a queer perspective. Then came the Dorian Awards.
The Dorians are decided democratically; GALECA mem bers submit their three top picks for the year in each cat egory, which are tallied to determine the nominees, then vote for the final winners by ballot. There are no perks, no swag bags, no paid travel to exotic locations ust a bunch of queer writers and critics making it all happen out of their love for film and television. ot very ollywood, maybe, but the winners are always sure to re ect a wider and more diverse perspective than most of the glitzier and higher-profile awards and this year's honorees, chosen from cable, streaming, and broadcast television which pre miered during the 2021-22 season, are no exception.
The winner for Best TV Comedy was less of a surprise, though some eyebrows might raise over the unseat ing of acks," an BT -favorite show that was a ma or champion at many of last year's T awards, including the Dorians. But "Abbot Elementary," star-creator Quinta Brunson's pointedly hilarious sit com about a devoted teacher at an underfunded Phil adelphia grade school has accumulated a lot of buzz this year from critics and fans alike, and it's likely to pull a repeat of this upset" at other awards ceremo nies down the road. The winner for BEST LGBTQ TV SHOW is no sur prise, either. "Heartstopper," the infectiously sweet webcomic based import from et ix about a teen ro mance between two gay schoolboys in the UK, met with almost universal acclaim from audiences and reviewers when it premiered earlier this year, and its win in this category seem almost a no-brainer."
Thoughthe BEST TV MOVIE OR MINISERIES cat egory included much-lauded competitors like Hulu's opesick" and The ropout," B 's ueer-spirited powerhouse "The White Lotus" still came out on top, presumably not ust for that notorious rimming scene. or BEST NON-ENGLISH LANGUAGE TV SHOW, Ko rea's ingenious and violent S uid ame," another et ix import, continued its uggernaut victory lap by taking yet another win. inally, in another uni ue orian category, BEST UN SUNG TV SHOW went to "The Other Two," B ax's hilarious but under-seen pop culture satire about two 20-something siblings trying to achieve stardom by riding on the coat tails of their YouTube-famous teenage brother.
The th Annual oran ilm Awards nominees will be re vealed in January 2023.
A CA doesn't ust exist to give out awards, how ever. The group places heavy focus on advocating for better pay, access, and respect for its members, along with all undervalued pop culture ournalists who con tinue to struggle against the kind of "don't ask, don't tell" inclusion that still takes place behind the scenes in Hollywood, where – despite improvements on the sets and on our screens – homophobia still maintains a lingering Resistancehold.is futile, however. Last week (Aug. 17), GALECA announced the winners of its 14th Annual orian T Awards, uipping in its statement that the 'gay agenda' is out to force its will on God-fearing free dom lovers" once more a suitable nod to the pointed wit of Oscar Wilde, for whose literary creation Dorian Gray the awards are named in his honor.
Jennifer Coolidge, 'Heartstopper' among winners
As for the competitive categories, there were a few sur prises. The Best TV Drama award went to Showtime's "Yel lowjackets," a small-town drama that won A CA critics' hearts with its dark, decades-spanning mystery involving a plane crash and featuring a cast of complex female charac ters – several of which are queer. The Dorian voters' love, which also resulted in a Best Lead Drama Performance win for series star Melanie Lynskey, might bode well for the show's chances at the upcoming Emmy Awards, where it's nominated in several of the ma or drama categories.
Do you identify as a member of the LGBTQ+Questions?community? Please contact us: Study PI: Adena Rosenblatt, MD arosenblatt@medicine.bsd.uchicago.eduPhD773-702-7696 We invite you to fill a 5-7 minute anonymous online survey about full body skin exams Scan the QR code or https://redcap.link/fbse1visit: Our study aims to understand how LGBTQ+ individuals experience fullbody skin exams and how these exams can be improved. Participation is voluntary, and participants must be at least 18 years old. Participants can be entered into a raffle to win a $50 Amazon giftcard upon completion of the survey.
Little things mean a lot. A tiny kiss, a love note written on a scrap of paper, you know how you cherish those things. If you can keep them in your pocket, on a keychain, or tucked in a satchel, all the better because importance isn't measured by volume. Lit tle things mean a lot, and in the new book "From Gay to Z" by Justin Elizabeth Sayre, they all add up perfectly. For most of your life, you've been fed a steady diet of his tory, but what do you know about gay history, pop culture, and stand-out activists? Everything you don't know about your GayBCs is in tiny entries in this book. Take, for instance, drag, or a method of performance that Sayre thinks "queer people have always participated in." Drag is performance, but it's also campy theater, "em powerment," and "a chance to... get to be the person you always wanted to be." Check out this entry, and the one for RuPaul.Inyour GayBCs are places to meet, dance, play, vacation, and a lot of New York and San Francisco hotspots, both current and otherwise. "So much of New York is gone," says Sayre, and some are immortalized here. And by the way, do you speak Polari? Inside this book, you'll read about trailblazers like Chris tine Jorgensen, controversy-makers like Robert Mappletho rpe and Chelsea Manning, activists like Marsha P. Johnson, and the male We'wha of the Zuni tribe, who lived as "fe male-bodied people."
A Queer
In the introduction for "From Gay to Z," author Justin Eliz abeth Sayres says that there was no way "of boiling down the entirety of queer culture into one book." It's true: just page through and you'll likely spot AWOL entries almost immediately (What? No Danica Roem? No Bettie Page?). No worries: you'll also instantly see something else that Sayres promises: lighthearted humor. There's so much goodness packed between the covers of "From Gay to Z" that you almost don't know where to start. Be conventional, and begin with "A" or take a chance and ip open the book at random. There's something interest ing, either way. Sayres goes pretty far back into gay histo ry for the entries chosen, but there's plenty for a modern reader, or for someone who's recently out, or who badly needs a brush-up on history. Each entry is quick to read, too, so no commitment is required.
Even so, this book is like a bag of potato chips: you can't help but dip into "From Gay to Z" until it's gone. Little things mean a lot but in this case, they mean great big fun. Gay to Z: Compendium'
20 • LOSANGELESBLADE.COM • AUGUST 26 , 2022 'From
ou'll find notable performers from then and now in this book; for instance, do you know who Wayland Flowers was, and his sidekick, Madame? If so, you'll enjoy the entry for Liberace, too – and if you're not, then read about Lil Nas X, Billy Porter, Brandi Carlisle, Freddie Mercury, and dozens of BT allies and icons." ou'll also find entries about no table LGBTQ-owned newspapers, as well as authors, play wrights, movies and moviemakers.
By Justin Elizabeth Sayre
c.2022, Chronicle Books | $24.95 | 312 pages BOOKS An entertaining history lesson in 'From Gay to Z' New book reviews LGBTQ life, from Wayland Flowers to Lil Nas X By TERRI SCHLICHENMEYER
LOSANGELESBLADE.COM • AUGUST 26, 2022 • 21 'Mercury Pictures Presents' By
Just as you begin to wonder how much pain you can take, the moodEddieshifts.talks with Bela Lugosi about the miseries of Tinsel Town. Hollywood only wants to cast Eddie in demeaning "Asian" parts. Lugosi complains that only one postage stamp has been made with his image. His rival Boris Karloff has two stamps," he says. Mercury Pictures studio gets a momentary boost, when it, like other Hollywood studios, is called upon to make propaganda films for the ar effort.But there's a problem when the Army brass expects ercury's filmmakers to film the propaganda in actual combat. A filmmaker needs multiple takes to get the right shot" on a studio sound stage, Artie says, "The idea that you're going to send a couple guys into a foxhole with a camera and expect to compete with Hollywood just isn't feasible."
As in real life, tragedy and comedy intermingle in the novel.
But these care-free excursions ended when her dad was arrested for defending anti-fascists. Maria lives with her mom in the Lincoln Heights neighborhood of LA where her elderly, commanding, but loving, always wearing black, Italian great-aunts live.
Maria's boyfriend is Eddie Lu, a Chinese American actor, who would love to have roles in films of Shakespeare's plays. Maria is overwrought with worry and guilt about her father. e's imprisoned in exile" in taly. er dad's letters to her don't make sense. Because, like her correspondence to him, they're bowdlerized by government censors.
"Mercury Pictures Presents" is operatic in scope. Though much of the action occurs at the Mercury Pictures studio (which could go bankrupt at any moment), the story morphs from LA to Sicily to Utah (where a model of a German village is created).
A Sicilian photographer escapes Italy (using someone else's name). Prisoners in Italy live under deplorable conditions. The U.S. may be "the land of the free." But because she's emigrated from Italy, a country with which America is at war, Maria and her family must register as aliens. They're not allowed to travel more than five miles from their homes.
c.2022, Hogarth |$28.99 | 408 pages BOOKS New book puts kibosh on sentimentality of WW films 'Mercury Pictures Presents' a fab read by acclaimed writer Anthony Marra By KATHI WOLFE Come Over to Squirt.org and Join the Action. We'reHosting.10DAYSFREEFUN EVERYFORNEW GUY
Or, maybe, Bette Davis in "Watch on the Rhine," where Sara (Davis) supports her anti-fascist husband Kurt (Paul Lukas). Old Hollywood movies set in World War II are our comfort food. It was good back then, we think, watching Victor Laszlo and Ilsa. The U.S. fought to rescue the world from fascism, and its citizens basked in freedom. If "Mercuryonly. Pictures Presents" puts the kibosh on our sentimental illusions. The novel is set in Los Angeles just before the bombing of Pearl Harbor. Much of it takes place at Mercury Pictures, a B-picture Hollywood studio. Maria Lagana, a young Italian woman, works for Artie Feldman, head of the studio. n many ways, eldman would fit in well in a arx Brothers movie or a funny T sit-com. e's a gruff, bald, sometimes crude, Jewish guy who names and displays his toupees. But a heart of gold and moral scruples are intertwined with this slapstick. Artie and his brother Ned (with whom he doesn't get along) came to America in the 1910s. They owned a movie theater named the "Titanic." As you've likely guessed it didn't do well. Still, they landed in Hollywood. Maria, Artie's right hand, emigrated with her mother in the 1930s from Italy to the U.S. to escape Mussolini. When she was young in Italy her father, a defense lawyer, took her on Sundays to see American movies. (They preferred ollywood icks over church.)
"Mercury Pictures Presents," a new novel by acclaimed writer Anthony Marra, brings the grit and pain embedded in the fabled days of yesteryear, close to home. I'll bet that when the news brings you down, you, like me, watch Humphrey Bogart and Ingrid Bergman in "Casablanca."
"If you want the war to look real on screen, you'll have to fake it," he Marra,adds.38, isn't faking it. "Mercury Pictures Presents" more than lives up to the promise of "The Tsar of Love and Techno" and "A Constellation of Vital Phenomena," his earlier award-winning work. It's a fab read. Anthony Marra
ANNOUNCEMENT Prepare for power outages today with a GENERAC home standby generator. $0 Money Down + Low Monthly Payment Options. Request a FREE Quote -Call now before the next power outage: Eliminate1-844-439-5645guttercleaningforever!LeafFilter,themostadvanceddebris-blockinggutterprotection.ScheduleaFREELeafFilterestimatetoday.15% o ntire urc ase 10% Senior & Military Discounts. Call http://dorranceinfo.com/1-877-538-9554Services:Publishing-TrustedBecome424-75811-855-aPublishedAuthor.WewanttoReadYourBook!DorrancebyAuthorsSince1920.Bookmanuscriptsubmissionscurrentlybeingreviewed.ComprehensiveConsultation,Production,PromotionandDistribution.CallforYourFreeAuthor`sGuideorvisitCaliNEWAUTHORSWANTED!PagePublishingwillhelpyouself-publishyourownbook.FREEauthorsubmissionkit!Limited o er y ait Ca now: 1-855-667-0380 LONG MOVING:DISTANCECalltodayfor a FREE QUOTE from America's Most Trusted Interstate Movers. Let us take the stress out of moving! Speak to a Relocation Specialist, call 1-844-857-1737 AUTOS WANTED WANTED! Old 356/911/912Porsche for restoration by hobbyist 1948-1973 Only. Any condition, top $ paid! PLEASEMESSAGELEAVE 1-707-339-5994. Email: porscherestoration@yahoo.com DONATE YOUR CAR TO KIDS Fast Free Pickup – Running or Not - 24 Hour ResponseMaximum Tax Donation – Help Find Missing Kids! Call Towing,TOCARDONATE1453.1-888-491-YOURORTRUCKHERITAGEFORTHEBLIND.Free3DayVacation,TaxDeductible,FreeAllPaperworkTakenCareOf.CALL1-844-491-2884 CABLE/INTERNET/SATELLITETV DIRECTV for $79.99/ mo for 12 months with CHOICE Package. Watch your favorite live sports, news & monthsanywhere.entertainmentFirst3ofHBOMax,Cinemax,Showtime, Starz and Epix included! Directv is #1 in Customer Satisfaction (JD Power & Assoc.) Some restrictions apply. Call 1-888-641-5762 FINANCIAL SERVICES O er in De t Be debt free in 24 to 48 months. No upfront fees to enroll. A+ BBB rated. Call National Debt 1-888-231-4274.Relief INSURANCE SAVE BIG on HOME INSURANCE! Compare 20 A-rated insurances companies. Get a quote within minutes. Average savings of $444/year! Call 1-844-410-9609! (M-F 8am-8pm Central) MEDICAL/HEALTH Aloe Care Health, medical alert system. The most advanced medical alert product on the market. Voiceacti ated o i needed ecia o er call and mention o er code C R 2 to get 2 o o i e Companion. Call 1-844-790-1673.today REAL ESTATE LAND FOR SALE Sneak Preview Land Sale! Sat 8/13 through Sun 8/21, 5 Acres, reg $79,900; SALE PRICE $69,900! Private, secluded homesites,2-to-6-acrepanoramic10+milesviews,overlooksBigHornRiver.Privateroads, underground electric/ ca e, ig s eed er optic internet, CENTRAL WATER, and incredibly low Wyoming taxes! 5 minutesThermopolis,downtownWyoming!1hour-historicCody!Easy2-hourdrivetoentranceYellowstoneNationalPark.Enjoytonsofoutdoorrecreation!Perfectforprimaryresidence/vacationhome. ce ent nancing Ca 1-877-333-0204 x10 RedRimRanch.comor REAL ESTATE/ LOANS RETIRED COUPLE $1 MIL for TrustEstatepurposebusinessRealloans.Creditunimportant.V.I.P.DeedCompanywww.viploan.comCall1-818-248-0000Broker-principalDRE01041073.NoConsumerLoans. REAL ESTATE / OUT OF FSBOSTATEFort Worth Dallas Area Ranch For Sale! 11 Acres, Coastal Grass. 2,250 SF Brick Home, 3 BD, 2/5 BA, Ofce, Dining, 2c Garage, Barns, Shop, $986K. 2701 X A Meyer Road, Hood County, Grand Berry, TX. Call (817) 964-7567 or (806) 570-1222 22 • LOSANGELESBLADE.COM • AUGUST 26 , 2022 FSBO Ranch Fort Worth Dallas Area! 11 Acres, Coastal Grass. 2,250 SF Brick Home, 3 BD, 2/5 BA, Ofce, Dining, 2c Garage, Barns, Shop, $986K. 2701 X A Meyer Road, Hood County, Grand Berry, TX. Call 817.964.7567 or 806.570.1222 V.I.P. TRUST DEED COMPANY OVER 40 YEARS OF FAST FUNDING Principal (818) 248-0000 Broker WWW.VIPLOAN.COM *Suffcient equity required - no consumer loans Real Estate License #01041073 CA Department of Real Estate, NMLS #339217 Private Party loans generally have higher interest rates, points & fees than conventional discount loans RETIRED COUPLE Has $1Mil to lend on California Real Estate* USE BLADE ADVERTISERS Tell them, "I saw your ad in the Blade!" MARINES, FAMILY MEMBERS & CIVILIAN WORKERS Did you CAMPSERIOUSorCANCERgetanotherDISEASEafterdrinkingthewateratLEJEUNE? Call us for a free consultation — since 20,000 vets (our clients) can't be wrong! WEITZ LUXENBERG PC& 1-844-538-0145 WWW MARINESLEGAL COM 700 B ROADWAY N EW Y ORK , NY 10003 Marines_CAMP LEJEUNE_3 79 x 4.qxp_1 6/15/22 11:18 AM Page 1
MONKEYPOXUPDATES: STAYINFORMEDABOUT MONKEYPOX ph.lacounty.gov/monkeypox
everyone
ALL MEXICAN RIVIERA CRUISES ARE NOT CREATED EQUAL
* Cruise must be booked 08/11/2022 – 09/10/2022 (the "Offer Period") and applies to 3-night and longer sailings departing 08/13/2022 - 04/30/2024, excluding Galapagos & Cruisetours (the "Offer Cruise"). Promo code not required. BOGO 60% Off 2nd and 4th Guest Offer are for Refundable fares only. Applies to new, individual bookings during the Offer Period and provides 60% off cruise fare on the 2nd guest and 4th guest only in the same stateroom as the frst and third full fare guest sailing at standard rates on an Offer Cruise. BOGO 60% Off 2nd & 4th Guest Offer is combinable with Savings Offer, All Included or No Perk Rate, and will be automatically applied at checkout. All other charges, including but not limited to, cruise taxes, fees and port expenses are additional and apply to all guests. BOGO 75% Off 2nd and 4th Guest Offer are for Non-Refundable fares only. Applies to new, individual bookings during the Offer Period and provides 75% off cruise fare on the 2nd guest and 4th guest only in the same stateroom as the frst and third full fare guest sailing at standard rates on an Offer Cruise. BOGO 75% Off 2nd & 4th Guest Offer is combinable with Savings Offer, All Included or No Perk Rate, and will be automatically applied at checkout. All other charges, including but not limited to, cruise taxes, fees and port expenses are additional and apply to all guests. Savings Offer: - Cruise Savings amounts are per person and vary by sailing length and departure date. For sailings departing Aug 13, 2022 to Apr. 30, 2024: 3 to 5 Nights $50 savings pp; 6 to 9 Nights $100 savings pp; 10 Nights and longer $200 savings pp. Savings Offer is combinable with BOGO 60% for Refundable Fares or BOGO 75% Off for Non-Refundable Fares 2nd and 4th Guest Offer, No Perk Rate or All Included. Offer is not combinable with Interline, Net, Travel Partner, and Employee Rates. Refer to celebritycruises.com and the Cruise Ticket Contract for additional terms and conditions. Changes to booking may result in removal of offer. Offers and prices are subject to availability, cancellation, and change without notice at any time. without prior notice. ©2022 Celebrity Cruises Inc. Ships' registry: Malta and Ecuador. YOUR TRAVEL ADVISOR OR VISIT CELEBRITY COM the sun-soaked Mexican Riviera sailing from Los Angeles on the stunning Celebrity Solstice®. coast's best-kept secrets the best ways to them—from tequila tastings in to diving expeditions in Cabo San Lucas and beyond. a limited time, guests along with savings for on cruise fares.
Ensenada
explore
Discover
and offer
enjoy off your nd and th
CONTACT
We know all the
For
added