Real Estate SPOTLIGHT
Vol.
April 2023 |
61
$2,950,000
MAINE
As the leader in luxury Maine real estate, Legacy Properties Sotheby's International Realty offers an marketing power and property exposure. Our licensed real estate agents specialize in luxury waterfront properties to lakefront lodges, maximizing year-round views and recreation opportunities for you to
We have six offices along the coast of Maine, with locations in Kennebunk, Portland, Brunswick, Damariscotta, Desert Island. Get in touch today to find your dream Maine home with guidance and support from our
ON THE COVER
327 GUN POINT ROAD HARPSWELL
an unmatched blend of local expertise, world-class waterfront homes, ranging from stunning coastal and beach to enjoy the best of what Maine has to offer.
Volume 61 - April 2023 Issue
Damariscotta, Camden, and Northeast Harbor on Mount our expert agents.
FEATURED LISTING 92 WEEKS ROAD OWLS HEAD $2,495,000
.
Editorial by: Chris Lynch
Design & Graphics by: Dana Whitney
Edited by: Chris Fortunato Andy Lynch Joanna Pineau
Follow the Maine Real Estate Blog for a weekly update delivered to your inbox featuring new listings, 3D virtual tours, real estate news, and more! SIGN UP
Follow
DISCOVER THE VALUE OF YOUR HOME
Our state-of-the-art online residential property valuation service lets you find the estimated current value of your home simply by filling in your address on the banner of our LegacySIR.com homepage.
This value is used in all aspects of the valuation process for lenders, GSEs, mortgage brokers, mortgage servicers, investment bankers, and mortgage investors as well as anyone who requires fast, reliable, and cost-effective residential property valuations.
For a more detailed Market Analysis, please contact your Legacy Properties Sotheby's International Realty sales associate.
Nothing Compares.
Maine's Outlook for More Inventory and Stable Prices
The Maine Association of Realtors recently released their monthly market report, which revealed a nearly 17% drop in the number of singlefamily homes sold in March 2023 compared to March 2022. Tightening inventory continues to drive further increases in the median sales price, which rose by 3.85% over the same period. The basic trends that have been in place for several months are still driving the market dynamics. It is interesting to note that, in our opinion, the median home sale price increase is relatively modest in the face of a significant double-digit decrease in inventory and home sales volume.
By comparison, the National Association of Realtors recently reported figures for the US and the Northeast region. In both cases, the decline in unit volume was more than 20%. Nationally, median home sale prices declined by 1.4%, while prices actually posted a modest increase of 1% for the Northeast region.
The impact of tight inventory, both on buyers and Legacy Properties
Sotheby's International Realty as a company, has been met with a broadening of the geographic scope when searching for homes. The map below shows all of the locations in which we have represented buyers and
sellers over the past three years. As demand expanded north and west from our traditional markets, we added specialists who have expertise in lake properties, hunting and fishing camps, skiing locations, and traditional home sales in many of the beautiful cities and towns that are attracting more buyers and have more homes for sale. We have now sold properties in more than 200 cities and towns in recent years. This astounding accomplishment has been a very satisfying reallocation of our brokerage resources to meet the current market challenges and needs.
The other takeaway from the national, regional, and local market statistics presented above is that Maine has been resilient to price declines. However, I caution that we are also at a pivotal point in the real estate cycle, which will be extremely sensitive to even a modest increase in inventory. Historically, Maine has lagged the Northeast both on the way up and on the way down, and I see no reason for that not to be the case in this cycle. It is fair to say that low single-digit price increases in Maine's median sales price are likely to be sustained for the next several months. Of course, economic conditions such as inflation, the money supply, interest rates, and state and federal programs will continue to be the most influential factors driving the longer-term outlook for inventory and prices.
Maine is a relatively small state that is currently enjoying very strong demand for homes and not nearly enough homes for sale. While there may be a softening in the rate at which median home prices increase, it is very hard to imagine a scenario in which prices decline in any meaningful way. The backdrop in today's market is certainly more healthy for both buyers and sellers than at any time since the onset of the COVID-19 pandemic. It appears that we are on a path to a better balance of buyers and sellers with more homes coming to the market combined with a stabilization in home prices.
.
We look forward to serving your real estate needs, regardless of where your search takes you.
Happy Spring, Chris
President/Owner
Legacy Properties Sotheby's International Realty
Source: Maine Real Estate Information Systems, Inc. (d/b/a Maine Listings).
With access to more than 3,500 miles of Atlantic oceanfront, 6,000 lakes and ponds, and mountains with world-class skiing, Legacy Properties Sotheby's International Realty is uniquely positioned to help you find your dream home in Maine. Simply put, we have the premier portfolio of Maine real estate and waterfront properties for sale.
1 Company - 6 Offices - 90+ Agents - Endless Possibilities
Coveted Maine-Inspired angela adams Rug Giveaway Winner
We collaborated with an iconic Maine-based interior design company, angela adams, to give away a coveted rug to one of our lucky Instagram followers. In a true celebration of Maine, the company is named after founder and designer Angela Adams, a creative Mainer raised on the island of North Haven who showcases textures of the Maine landscape in her luxury rugs.
Congratulations to Lisa M. for winning the giveaway! We hope her selection of the Grace Pool area rug brings her years of enjoyment!
RADIO MAINE PODCAST FEATURE
Striking Professional Gold and Personal Balance in Maine: Meet Chris Lynch
Each week on Radio Maine, host Dr. Lisa Belisle brings you an interview with an artist, art-lover or creative individual that will broaden your view of Maine and the community that we cherish. In podcast episode 103, "Striking Professional Gold," we meet Chris Lynch, President and Owner of Legacy Properties Sotheby's International Realty.
Chris Lynch had a successful finance career managing a bond trading group on Wall Street–until it clashed with his desire to be with his growing family. A graduate of Bates College in Lewiston, Chris followed his heart back to Maine in the early 2000's, seeking a more balanced personal and professional existence. Despite being warned away from real estate, and facing more than one detractor, Chris borrowed from his children's college savings in order to found and build what would become one of Maine's most successful residential firms – Legacy Properties Sotheby's International Realty. Chris has gained many valuable insights about business and life in his beloved adopted state over the past two (plus) decades.
Listen to, or watch, Radio Maine on Apple Podcasts, Spotify, Audible, Google Podcasts, Podbean, You Tube, Vimeo and the Portland Art Gallery website.
Thank you for joining us, and being part of our world.
SUSAN PETERSON 207.350.5243 speterson@legacysir.com DAMARISCOTTA OFFICE KALI PRATT 207.749.8996 kpratt@legacysir.com PORTLAND OFFICE WELCOME We are pleased to
LEGACY COLLECTION
Our exclusive, multi-page property books are distributed with Maine Home + Design, Down East, and in select areas, The Wall Street Journal and The Boston Globe. As many as 84 pages are
SPOTLIGHT
Frank Lloyd Wright-Inspired Maine Mountain Home Featured in Reside Magazine
Our stunning listing nestled in the Western Maine Mountains was featured in Sotheby's International Realty Spring 2023 issue of Reside magazine in an article highlighting Maine architecture. The main house at Windledge Farm, a 308-acre estate with state-of-the-art equestrian facilities, was built as an homage to Frank Lloyd Wright and designed to showcase the surrounding mountain landscape with walls of windows.
Represented by Legacy Properties Sotheby's International Realty agents Glenn Jonsson and Marika Clark, 402 Baker Hill Road overlooks Mount Abraham, one of Maine's peaks over 4,000 feet (known as the 4,000 Footers) that is just off the Appalachian Trail between Sugarloaf and Saddleback. The Maine High Peaks region is known for its high concentration of outdoor recreation opportunities, from skiing and hiking the mountains to fishing and paddling the lakes and rivers. Nestled in a true paradise for anyone who embraces an outdoor lifestyle, this property is also ideal for horse lovers.
The story in Reside magazine highlights the extensive amenities for equestrians. Read more about Windledge Farm here, offered at $5,500,000.
SPOTLIGHT
Legacy Properties Sotheby's International Realty Ranked Among the Top 500 Real Estate Agencies in the United States
We are pleased to be included in the 2023 RealTrends 500 national brokerage rankings. Legacy Properties Sotheby's International Realty has once again been named to this prestigious list of top-ranked national agencies. According to the Real Trends Survey, we also rank in the top 30 affiliates globally for Sotheby's International Realty.
RealTrends, the residential real estate brokerage industry's leading consulting
and research firm, has released its annual Top 500 report, the industry's definitive ranking of brokerages, franchisors, and holding companies.
"There has been significant consolidation among real estate companies over the past several years, and we continue to stick to our organic growth strategy," says Chris Lynch, President of Legacy Properties Sotheby's International Realty. "Our commitment to our clients and our agents has been instrumental to our growth and overall success in these turbulent market conditions. We have clearly benefited from having a very talented agent base and an extraordinary support team to keep things moving smoothly."
Legacy Properties Sotheby's International Realty is one of only three Maine-based real estate companies to appear in the Top 500.
"Maine is a small state with a small real estate market, which makes it difficult to rank on a national scale. We are so pleased to be recognized for our hard work," adds Lynch. "We are very fortunate to have some of the most experienced and dedicated agents in the state exclusively focusing on helping our clients achieve their real estate goals."
The RealTrends 500 report, along with supporting information, can be found at realtrends.com .
Rare Opportunity to Own 200-Acre Parcel Next to Acadia National Park
We're showcasing a rare opportunity to own significant acreage on Mount Desert Island near Acadia National Park . "It is the largest privately-owned undeveloped parcel in Bar Harbor," says Laura Farr, the Legacy Properties Sotheby's International Realty agent representing the sellers. "It is attractive to many types of buyers, from developers looking for a prime location for a hospitality venture to someone interested in conservation."
SPOTLIGHT
The 207-acre parcel is in an ideal mid-island location on Crooked Road in Bar Harbor, less than 2 miles from the Peggy Rockefeller Farms and 5 miles from the Hulls Cove Visitor Center, the main entrance to Acadia National Park and the start of the famed Park Loop Road. Portions of the parcel border Acadia National Park itself, and other nearby destinations include the Town Hill Market, Atlantic Brewing Company , and Terramor Outdoor Resort . Downtown Bar Harbor and Northeast Harbor are only a 10 to 15-minute drive away.
The preliminary survey has been completed, and the back acreage offers 250 feet of elevation with potential distant water views of Frenchman Bay.
"The deed references back to 1895," says Farr of the historic property. "This land has been in the same family for over 50 years, which is part of the reason why it is still undeveloped."
Lot 001 on Crooked Road in Bar Harbor, Maine, is offered at $4,900,000.
Learn more about this rare piece of land abutting Acadia National Park here.
EXTRAORDINARY
The Sotheby's International Realty Global Networking Event, held at The Wynn in Las Vegas from April 24 to 26, is an extraordinary luxury real estate conference where attendees hear from brand leaders and keynote speakers, see the unveiling of SIR latest marketing and technology tools, and network with colleagues from across the globe.
135 Mountain Arrow Drive, Camden | $6,850,000 Brian Wickenden 207.975.9650 FEATURED LISTING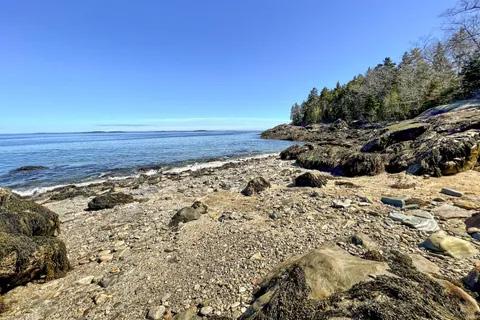 105 Eastway Drive, Camden | $6,250,000 Brian Wickenden 207.975.9650 FEATURED LISTING
36 Murch Landing Road, Raymond (Sebago Lake) | $5,950,000 Elise Kiely 207.838.1050
FEATURED LISTING
402 Baker Hill Road,
Township | $5,500,000 Glenn Jonsson 207.776.0036 & Marika Clark 207. 671.6927
LISTING
Freeman
FEATURED
Lot 001 Crooked Road, Bar Harbor (Land) | $4,900,000 Laura Farr 207.348.1200 FEATURED LISTING
49 Pinnacle Drive, Rockport | $4,400,000 Leslie Tranchell 207.691.2955 & Valerie Foster 207.522.7820 FEATURED LISTING
0 Confidential Road, Confidential (Inn) | $3,995,000 John McCarthy 207.522.3638 FEATURED LISTING
4 Brackett Point Road, Biddeford | $3,500,000 Bill Gaynor 207.468.3002 FEATURED LISTING
84 Conary Cove Road, Deer Isle (Lobster Pound with Residence) |
Laura Pellerano 207.266.2941
$3,450,000
FEATURED LISTING
327 Gun Point Road, Harpswell | $2,950,000 Elizabeth Banwell 207.747.9308
LISTING
FEATURED
11 Lisa's Way, North Yarmouth | $2,520,000 Marika Clark 207. 671.6927 & Glenn Jonsson 207.776.0036 FEATURED LISTING
92 Weeks Road, Owls Head | $2,495,000 Brian Wickenden 207.975.9650 & Lois Lengyel 207.233.2820 FEATURED LISTING
39 Ficketts Point Road, Milbridge | $2,400,000 Abigail Curless 207.801.1199 FEATURED LISTING
5 Solar Hill Way, Scarborough (To-Be Built) | $2,200,000 Michele Perejda 207.400.6227 FEATURED LISTING
2112 North Road, Mount Vernon | $1,975,000 Tammy Ruda 207.831.3164 FEATURED LISTING
21-23 Waterside Lane, Kennebunkport | $1,795,000 Chris Stone 207.590.3425 FEATURED LISTING
17 Oakmont Drive, Falmouth | $1,750,000 Lois Lengyel 207.233.2820 FEATURED LISTING
36 Sea Kiss Point, West Bath | $1,695,000 Colin Harvey 207.615.4991 FEATURED LISTING
129 Chestnut Street, Camden | $1,690,000 Susan Shapiro-Laidlaw 207.841.5428
LISTING
FEATURED
17 Inverness Road, Falmouth | $1,645,000 Lois Lengyel 207.233.2820 FEATURED LISTING
169 Belfast Road, Camden | $1,595,000 Michael Kevin Lynch 207.558.3131
FEATURED LISTING
35 Pascal Avenue, Rockport | $1,595,000 Ryan FitzGerald 207.317.2354 FEATURED LISTING
121 Mile Stretch Road, Biddeford Pool | $1,525,000 Andi Robinson 207.604.2479 & Elaine Prendergast 207.604.0449 FEATURED LISTING
319 Foreside Road, Falmouth | $1,499,900 Ian Duggan 207.522.8090 & Dennis Duggan 207.522.3747 FEATURED LISTING
246 Bay Shore Lane, Islesboro | $1,350,000 Michael Kevin Lynch 207.558.3131 FEATURED LISTING
35 Fox Carlton Pond Road, Phillips | $1,325,000 Dennis Duggan 207.522.3747 FEATURED LISTING
42 Water Street, Damariscotta | $1,275,000 Laura Blake 207.380.4896 & Dennis Gleason 207.446.6394 FEATURED LISTING
456 Main Street, Rockland (Commercial) | $1,250,000 Aaron Crossman 207.322.6638 FEATURED LISTING
293 Drexel Lane, Islesboro | $1,200,000 Michael Kevin Lynch 207.558.3131 FEATURED LISTING
144 Byards Point Road, Sedgwick | $1,199,000 Laura Farr 207.348.1200 FEATURED LISTING
1317 Trim Lane, Islesboro | $950,000 Michael Lynch 207.558.3131 FEATURED LISTING
84 North Road, Newburgh | $925,000 Nicole Richardson 207.479.7551 FEATURED LISTING
161 Russell Avenue, Rockport | $895,000 Kathryn Jackson 207.691.3684 FEATURED LISTING
943 Greenwood Road, Norway | $850,000 Tammy Ruda 207.831.3164
FEATURED LISTING
160 Bagley Road, Waterboro | $799,000 Shannon Richards 207.605.2055 & Michael Martone 207.619.4727 FEATURED LISTING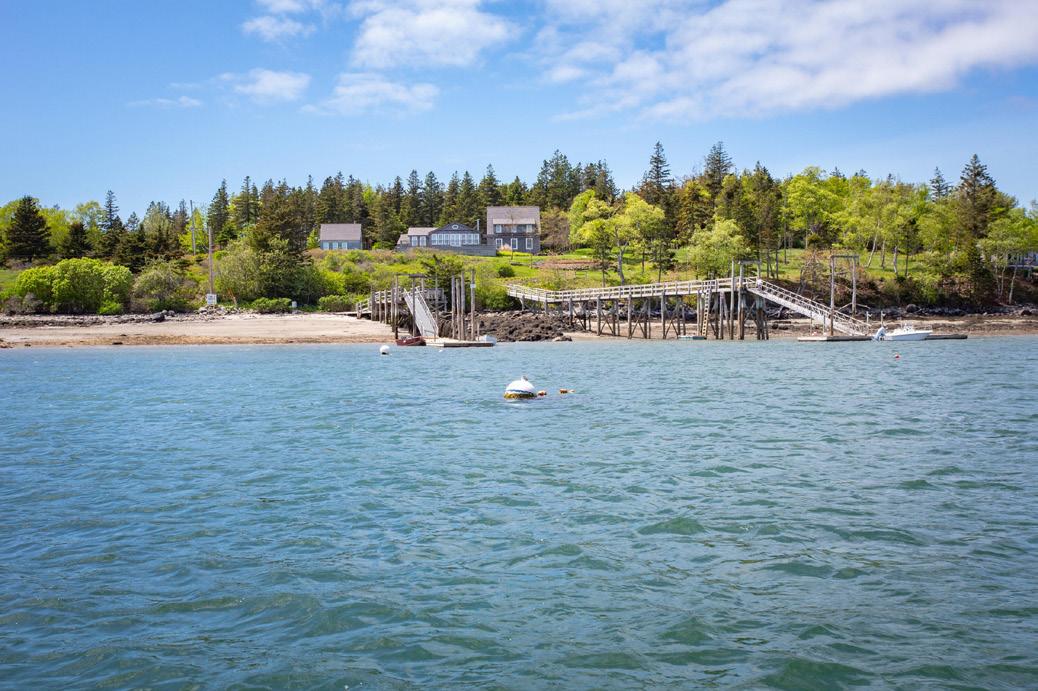 00
Island, Saint
(Land)
Aaron Crossman 207.322.6638 FEATURED LISTING
Hupper
George
| $795,000
32 Pond Lane, Appleton | $750,000 Kathryn Jackson 207.691.3684
FEATURED LISTING
285 East Side Road, Sorrento | $750,000 Abigail Curless 207.801.1199 FEATURED LISTING
172 Falmouth Street, Unit 001, Portland | $660,000 Ryan FitzGerald 207.317.2354 FEATURED LISTING
REAL ESTATE EXPERTS IN EVERY MARKET GLOBAL REACH
The Sotheby's International Realty network is comprised of more than 26,000 sales associates located in approximately 1,075 offices in 81 countries and territories worldwide. Our listings are marketed on the sothebysrealty.com global website and on local affiliate websites across the world in the markets from which our buyers are coming. This global exposure not only affords our listing clients the widest possible distribution to the highest number of qualified buyers, but it allows all of our clients access to the most experienced and accomplished real estate experts in whichever town, city, or country they may have needs.
THINKING ABOUT A MOVE?
Let us help you find the right agent through our global network at Sotheby's International Realty. For more information call 207.780.8900 or email info@legacysir.com
THANK YOU FOR YOUR TRUST AND SUPPORT.
for all homes sold over $4,000,000 in Maine for all homes sold over $3,000,000 in Maine for all homes sold over $1,000,000 in Maine for all homes sold over $650,000 in Maine for all waterfront sales in Maine
Legacy Properties Sotheby's International Realty attributes its success to offering its clients a very strong package of marketing services including: professional photography, Matterport 3D Virtual Tours, glossy print advertising, global property distribution through its exclusive network of agents, and luxury branding through its affiliation with Sotheby's International Realty.
for all homes sold over $2,000,000 in Maine *Based on information from the Maine Real Estate Information System, Inc. (d/b/a Maine Listings) for the period 01/01/2022 through 12/31/2022
Maximize Your Home's Income There is incredible demand from guests seeking to vacation in Maine and we are looking for outstanding new properties to add to our portfolio of the finest luxury rental homes in all of Maine. We provide a full-service rental experience, including professional photography, cutting edge Matterport 3D Virtual Tours, unmatched global luxury branding, marketing and distribution, and dedicated support. Contact us today for an analysis of your home and to discuss how we can help maximize your rental income. Visit us at luxurymainerentals.com to view our exceptional luxury rental homes or contact Scott E. Dobos, Director of Rental Operations, at rentals@legacysir.com or 207-370-5479 for more information. RENTALS
FEATURED RENTAL
This 6,000 square foot home on 5 levels situated on a hillside directly on and overlooking vast unobstructed west/southwest vistas of Linekin Bay, East Boothbay. It is truly an exceptional property waiting to host discriminating vacationers.
This home sits just 75' from the ocean in a beautiful, protected cove within Linekin Bay, The property faces west/southwest, affording stunning sunsets. There are Brazilian cherry floors throughout, multiple terraced areas of lawn, gardens and shrubs on front, sides and back of the house, expansive multi-level decks, and multiple quiet spaces suitable for remote working. EV charging. Private chef and concierge services may be available, inquire for more details.
June and September: $12,000 per Week
July and August: $15,000 per Week
Off Season: $12,000 per Month
Ocean Point Road, Boothbay | 5-BEDROOM | 4-FULL + 2-HALF BATHROOM | SLEEPS 8 GUESTS
429
FEATURED RENTAL
This extensively renovated and furnished waterfront home in South Freeport is ready to welcome its first guests. It is perched overlooking Casco Bay and provides direct water access for boating, swimming, and fishing. Convenient location by South Freeport Village, the Harraseeket Yacht Club, Harraseeket Lunch and Lobster Company, and more! The floorplan can easily accommodate eight guests with ample room to spread out in the living room or media room, with most rooms overlooking the water.
Private chef services and concierge services may be available.
6/3 to 8/18: $8,000 per Week
8/18 to 9/4: $10,000 per Week
Off Season: $7,000 per Month
29 Castle Road, Freeport | 4-BEDROOM | 2.5-BATHROOM | SLEEPS 8 GUESTS
3 D VIRTUAL TOURS
Welcome to the always-open house. Our immersive Matterport 3D Virtual Tours transport you into the finest selection of Maine Luxury Properties and let you explore like never before. Use Dollhouse view to see a whole property at once, switch to floorplan view for a traditional top-down perspective, or walk through like you're there in person. Our Matterport 3D Virtual Tours are unlike any other real estate virtual tours. They are the most realistic, cutting edge, and comprehensive way to experience a property online. Click on any of the thumbnail images below to experience the Maine Lifestyle from the comfort of your own home.
SOCIAL MEDIA
Over 90,000 Real Estate Spotlight subscribers.
Over 2,900,000 YouTube property video views.
Over 68,000 followers interested in Maine real estate.
At Legacy Properties Sotheby's International Realty, we use social media to connect your home to our vast community of real estate intenders and influencers from across the globe. Social Media, like real estate, is about connecting people and cultivating relationships, which makes it the ideal tool for marketing your home.
INSTAGRAM
Find us...
FACEBOOK
Find us...
@legacysir
TWITTER
PINTEREST
Find us...
MAINE REAL ESTATE BLOG
YOUTUBE
@legacysir
PORTLAND OFFICE
2 City Center
Portland, Maine 04101
207.780.9800
KENNEBUNK OFFICE
150 Port Road
Kennebunk, Maine 04043
207.967.0934
BRUNSWICK OFFICE
141 Maine Street
Brunswick, Maine 04011
207.729.2820
DAMARISCOTTA OFFICE
170 Main Street
Damariscotta, Maine 04543
207.563.2775
CAMDEN OFFICE
46 Bay View Street
Camden, Maine 04843
207.230.1003
NORTHEAST HARBOR OFFICE
6 Neighborhood Road
Northeast Harbor, Maine 04662
207.780.8900
Table of Contents
Legacy Properties
Sotheby's International Realty
Six offices serving Maine and New Hampshire's coastal, lake, and mountain communities.
info@legacysir.com
legacysir.com
FEATURED LISTING
246 BAY SHORE LANE ISLESBORO
$1,350,000