WHERE TO EAT NOW
Dior ©20 23 South Coast Plaza
San Diego FWY (405) at Bristol St., Costa Mesa, CA SOUTHCOASTPLAZA.COM 800.782.8888 @SouthCoastPlaza S O U T H E R N C A L I F O R N I A' S U LT I M AT E S H O P P I N G D E S T I N AT I O N AllSaints · Anine Bing · Bottega Veneta · Cartier · Celine · Chanel · Chloé Christian Louboutin · Coach · Dior · Dior Men · Dolce&Gabbana · Fendi · Gianvito Rossi Gucci · Gucci Valigeria Ephemeral Store · Hermès · Isabel Marant · Jimmy Choo John Varvatos · Louis Vuitton · Louis Vuitton Men's · Maje · Marni · Max Mara · Miu Miu Moncler · Prada · Roger Vivier · Saint Laurent · Salvatore Ferragamo · Sandro Stella McCartney · The Webster · Valentino · Van Cleef & Arpels · Weekend Max Mara Din Tai Fung · Hamamori Restaurant & Sushi Bar · Knife Pleat · Populaire · Terrace by Mix Mix partial listing Valet Parking · Personal Shopper Program Gift Cards · Concierge Services
Rick Ross's $1.5 million selfie chain, purportedly the world's most expensive.
» From an over-the-top seafood temple to José Andrés's latest venture, we feature a diversity of destinations for every taste, budget, and occasion.
Never mind the dumpster fire at Twitter. The richest man in the world's bigger headache may be Tesla.
BY JAKE FLANAGIN
56 Cold Opening
Warner Bros. Discovery's new CEO slashed hundreds of jobs, canceled Batgirl, and enraged Hollywood's creative class. What will David Zaslav do for an encore?
BY STEVE APPLEFORD
64
The Real Bling
Hip-hop artists in L.A. and beyond inspired some of the most outrageous—and gorgeous—jewelry ever created. A remarkable new book traces its path from the DJ booth to the mainstream.
BY MICHAEL WALKER
2 LAMAG.COM
JANUARY 202 3 Features
JULIA BEVERLY, LOS ANGELES, 2003
36 Elon Musk's Crash Course
MINI MC
Best New Restaurants
L.A.'s
PAGE 44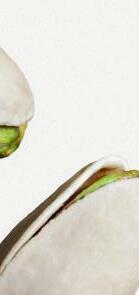 VA-VA-VINTAGE
Haile Lidow collects fashion from the past, and she wears it well.
Buzz
Gone Girl
› The trans fugitive who set o weeks of riots by disrobing in Wi Spa's locker room bares it all in an exclusive Q&A.
BY JASON MCGAHAN AND JEREMY LEE QUINN
PAGE 11
The Brief
› Is Michael Jackson the King of Pop forever?
The L.A. Times has left the building. Brendan Fraser declines an invite. Tumbleweeds everywhere! Caviar Kaspia arrives.
PAGE 14
Our House
› Ma Maison was the celebrity-packed hot spot where a young Wolfgang Puck became as big as the stars he served.
BY COLMAN ANDREWS
PAGE 16
TikTok Dough
› When social media influencers have street cred but lack bank credit, they turn to one realtor.
BY TARA WEINGARTEN
PAGE 18
Ask Chris
› Are any of the old orange packinghouses still around? Did the Navy ban filming because of Cher? Is it legal to plant edible vegetation in a park? Our resident historian answers all your burning questions.
CHRIS NICHOLS
BY
PAGE 108
ON THE COVER
Set Design Dane Johnson
Fashion Styling Karen Levitt
Food Styling Rebecca Farr
GREG SIEBEL; MODEL: MINJI AT PHOTOGENICS; HAIR: RYAN TANIGUCHI; MAKEUP: AMY CHIN; MANICURE: ERIN LEIGH MOFFETT; GELATIN ARTIST: JACOB SEMANS; SHOT AT ISSUE STUDIO; FASHION CREDITS: ON MODEL: DRESS LAPOINTE; EARRING & LARGE PINK RING FROM PAUMÉ LOS ANGELES; ON TABLE: PINK BAG DAFNE SAFFIANO; VINTAGE SUNGLASSES FROM LIDOW ARCHIVE; NECKLACE ON BAG VERSACE
STYLIST
4 LAMAG.COM
JANUARY 202 3 PHOTOGRAPHED BY LENKA ULRICHOVA Incoming! › As the Sundance Film Festival takes increasingly fewer risks, is it still relevant? Groundlings comedy improv is a GAS. East Hollywood is the new "It" neighborhood. Celebrity stylist Haile Lidow strikes a pose. PAGE 21
ASSISTANT:
Photographed by Julia Johnson
Creative Direction Greg Garry
@LosAngelesmag @lamag @LAmag FOLLOW US ANYWHERE
Maer Roshan EDITOR-IN-CHIEF
EXECUTIVE EDITOR
Michael Walker
EDITORIAL DIRECTOR Benjamin Svetkey
MANAGING EDITOR
Eric Mercado
SENIOR EDITOR
Chris Nichols
STYLE EDITOR
Merle Ginsberg
EXECUTIVE EDITOR, LAMAG.COM
Kevin Dolak
EDITOR-AT-LARGE
Jessica Kantor
WRITERS-AT-LARGE
Peter Kiefer, Jason McGahan
ART & PRODUCTION PRODUCTION DIRECTOR
Denise Philibert
PRODUCTION COORDINATOR
Natalie Malins
CONTRIBUTING PHOTO EDITORS
Greg Garry, Richard Villani
CONTRIBUTING DESIGNER Mary Franz
CONTRIBUTING WRITERS
Alexandria Abramian, Steve Appleford, Hillel Aron, Christopher Beam, Alex Bhattacharji, Alex Ben Block, Steven Blum, Samuel Braslow, Susan Campos, Rene Chun, Heidi Siegmund Cuda, Trish Deitch, Matt Dickinson, Kevin Andrew Dolak, Ben Ehrenreich, Steve Erickson, Andrew Goldman, Sarah Horne Grose, Annabelle Gurwitch, Maureen Harrington, Kennedy Hill, Robert Ito, Eliyahu Kamisher, Heather Platt, Jon Regardie, Jordan Riefe, Allen Salkin, Paul Schrodt, Alex Scordelis, Michael Slenske, Bryan Smith, Joel Stein, Jean Trinh, Andy Wang, Sam Wasson, George Wayne, Rex Weiner, Je Weiss, Laurie Winer, Emily Young
CONTRIBUTING ARTISTS
Shayan Asgharnia, Elisabeth Caren, Robert Carter, Andrea D 'Agosto, Dominic Bugatto, Ben Duggan, Christina Gandolfo, Jill Greenberg, Christopher Hughes, Neil Jamieson, Corina Marie, Justin Metz, Max-o-matic, Slava Mogutin, Kyle David Moreno, Elliott Morgan, Chris Morris, Catherine Opie, Jason Raish, Risko, Irvin Rivera, Edel Rodriguez, Matt Sayles, Ryan Schude, Ian Spanier, Brian Taylor, Isak Tiner, John Tsiavis, Christian Witkin
EDITORIAL INTERNS
Lauren Abunassar, Nora Farahdel, Jordan Mula, Josephine Tassoni
6 LAMAG.COM New Season January 8 9pm
HAWAII Justin Nakaahiki justinnakaahiki@dmhawaii.com
MIDWEST Cheryl Schuldt, CS Media cschuldt@csmediainc.com
NORTHEAST Cynthia Donaher cynthia@donahermedia.com
PACIFIC NORTHWEST Shana Wong shanawong@me.com
SOUTHEAST Whitney Dick wdick@texasmonthly.com
LOS ANGELES MAGAZINE, LLC 10100 VENICE BLVD., CULVER CITY, CA 90232 323-801-0100; FAX: 323-801-0104
SUBSCRIPTIONS 866-660-6247
ADVERTISING & MARKETING 323-801-0020; FAX: 323-801-0103
CLASSIFIED/MARKETPLACE 800-407-7067; FAX: 323-801-0104
EDITORIAL & ART 323-801-0075; FAX: 323-801-0105
LAMAG.COM 7 Flagship | San Marino | shopsinglestone.com Showroom | Los Angeles | singlestone.com Antique Diamonds Reimagined DIRECTOR OF SALES Carly Allen LUXURY GOODS DIRECTOR Samantha Greenfield INTEGRATED ACCOUNT DIRECTORS Brittany Brombach, Jennifer Brous, Mia Pierre-Jacques, Ryan Sommer, Lauren Welling MARKETING SERVICES DIRECTOR, STRATEGY & PARTNERSHIPS Susan Starling MANAGER OF EVENTS Edgar Varela DIGITAL ADVERTISING COORDINATORS Catherine Donahue, M.J. Carpentier ADVERTISING COORDINATOR Jared Polter CREATIVE SERVICES CREATIVE SERVICES ART DIRECTOR Sheila Ramezani ADMINISTRATION OFFICE COORDINATOR Cassandra Katris
ANGELES CUSTOM PUBLICATIONS VICE PRESIDENT, CUSTOM CONTENT Mitch Getz
SALES OFFICE
LOS
REGIONAL
PRESIDENT & PUBLISHER
CEO Stefan Wanczyk PRESIDENT John Balardo Shelby J. Russell
LAST MONTH , we published a piece about Rebecca Grossman, a Hidden Hills socialite facing vehicular homicide charges after the Mercedes she was driving struck and killed two young brothers in Westlake Village. Not everyone was happy with that story. Indeed, we've received hundreds of irate emails from readers. Some objected to the tone of the piece, perceiving our interview with Grossman as too sympathetic. Others complained that we photographed her for the article—the picture, they insisted, was too flattering. At least one reader felt we were too harsh on Grossman. That'd be Grossman herself, who threatened to sue us after the story came out.
I could spend the rest of this editor's note defending the story line by line—pointing out that its tone was painstakingly neutral, that the photograph of Grossman was deliberately unglamorous, that the article made abundantly clear that the true victims of this tragedy were the two little boys and their surviving family, whose ongoing struggle to
fi nd justice in court was also a large part of the piece—but I don't think it would do any good. Because what most people seem to be objecting to isn't really the content of the story but the fact that we published any sort of interview with Grossman at all. Why give a heedless socialite whose recklessness behind the wheel resulted in such a horrible calamity any sort of coverage in our pages?
There's a pretty simple answer to that question: journalism.
Rebecca Grossman is a well-known personality in Los Angeles—she's married to one of the most revered doctors in the city, Peter H. Grossman, founder of the famous Grossman Burn Center, where Anne Heche died and Jay Leno was treated—who is about to go on trial for murder. That alone makes her a figure of intense public interest. Yes, she did an indisputably terrible thing. She may end up spending decades behind bars because of it. Nobody writing for this magazine is suggesting that she should receive any leniency or sympathy. But nobody can deny that all of the above also makes Grossman a fascinating subject, a cautionary tale illustrating how just one monumentally stupid moment in an otherwise blessed life can destroy not only innocent victims' lives but also your own.
Some readers felt we were giving Grossman a "platform" to spin her side of the story. I don't see it that way. I think we were navigating the nuances of a heartbreaking and, for sure, infuriating tragedy. And that's the job of journalism—to interview and write about not just good people doing good works but also those who've taken a terribly wrong turn, whether it's a socialite driving her Mercedes in the suburbs or a politician who gets caught taking bribes or an inner-city kid who ends up shooting a cop. All of them have backstories worthy of exploring. That's our job. Your job, readers, is to listen to what these people have to say and make up your own minds about what you think of it.
Editor-in-Chief
8 LAMAG.COM BY MAER ROSHAN Editor's Note PHOTOGRAPHED BY LENKA ULRICHOVA
Maer Roshan,
"The job of journalism isn't to interview just good people but also those who've taken a terribly wrong turn."
Humans Weren't Meant to Hibernate.
Montana winters may be dreamy, but they're not remotely sleepy. Set your alarm early and get ready to feel your heart race. At The Resort at Paws Up®, you'll want to head outside for all kinds of exciting adventures, like snowmobiling, cross-country skiing and snowshoeing. And you won't find a more spectacular place anywhere to experience dogsledding. When you're ready to unwind, give yourself a spa treatment, dine on world-class cuisine and then relax in front of your private vacation home's welcoming fireplace. Because winter is the perfect time to wake up the senses—right here under an endless starlit sky.
GREENOUG
WWW.PAWSUP.COM © 2022 The Last Best Beef LLC.
877-388-3893
H , MONTANA 888.999.1995 | AGUACALIENTECASINOS.COM © 2022 IGT. © 2022 Frank Sinatra Enterprises LLC. Used with permission. All rights reserved. FRANK SINATRA® Must be 21 and older, have a valid photo ID and be an ACE Club member. Management reserves all rights. Problem Gambling? Call 1.800.GAMBLER FIND MORE WAYS TO WIN WITH THE HOTTEST AND NEWEST GAMES AT AGUA CALIENTE CASINOS SLOTS. GAMES. JACKPOTS.  SCAN & SIGN UP! BE THE FIRST TO KNOW ABOUT NEW SLOTS  SEGA SAMMY THREE EYED GOD™  SINATRA® LANDMARK 7000 WHEEL GAME  BRIAN CHRISTOPHER'S POP' N PAYS MORE  LUCKY ENVELOPE™