Sixth Annual Event
Tuesday, May 16th 2023
Tuesday, May 16th 2023
Wëlçømë
Here it is, number 6! I must say this has been the most exciting o ering we've put together for the Exchange Livestock Event. Just as last year, we find our way back in the ballroom at the beautiful Hard Rock Casino in Tulsa, Ok. It was a blast and we certainly enjoyed the crowd that filled the banquet hall last year, but it was the amazing number of people who took advantage of the virtual aspect that was overwhelming. I'm always amazed to hear the stories from those who were driving tractors, working around the farms, listening in with their earbuds or camped out behind the computer for the afternoon in o ces or sitting on the couch around the country to tune into the "GAME DAY"… It's definitely back again with a kicko this year moving up to 11:00 A.M. (c.s.t.)
Last year's sale was absolutely amazing! It couldn't and wouldn't happen if it wasn't for the breeders and people of the industry to make it all happen, that's where it starts. I can't say, Thank You enough to all those who participate to allow great opportunities to happen!
No di erent than any other year the question is asked, "What's gonna be new ''?
The ANSWER: It's actually pretty simple; We're going to o er opportunities, innovations and work with some of the best PEOPLE in the livestock industry to assist with gathering some of the most unique proven genetics, breeding innovations and resourcing the genetic technologies it requires to generate the highest level of success in today's industry.
This year's o ering has as much diversity as anything we've put together. Outside of the Exchange being the only event of its kind to bring together elite genetics and the people behind them, we do it with four species and that is what makes it so unique!
We will showcase; Fresh and Frozen Semen packages both old and new from Boars, Bucks, Rams and a special Bull or two. Obviously, elite females with proven results in the showring or production results, as well as a few future and proven donors and future banner winners. One aspect of this o ering we're so proud to highlight actually centers around one of the great partners with the Exchange since day one, Trans Ova. The technology of cloning will be on display as a vital part of this year's o ering and future genetic progress for the industry. Like always, there'll be a surprise or two I can't tell ya about, you'll just have to wait and see!
I can't seem to say it enough, so I'll do it again! I've been blessed to surround myself with some of the very best in the business to make the Exchange Livestock Event become a reality. These are not just acquaintances but some of my very best friends. Once again, The Exchange Livestock Event has many shared industry partnerships with the likes of Trans Ova, D&D Trailers, The Slate Group, StockShow Secrets, Showpig.com and all the KV a liates.
The Exchange Sales sta is loaded with industry excellence, the live bidding platform will be provided by CCI.LIVE, auctioneer Mr. Kevin Wendt and emcee Dr. Mark Hoge. Multiple Industry leaders on the "Gameday Show" hosted by none other than Dave Guyer. Joining throughout the day will be Glen Martin, Cooper Newcomb, Nick Fitzsimmons, as well as a few guest appearances from breeders and sponsors. This is an awesome group and we have a blast working together!
"Everyone is invited to join us this year inside the amazing HARD ROCK CASINO in Tulsa, OK. Sit in live for the afternoon, nibble on a few snacks and watch the "GAME DAY' show or cruise around the blackjack tables and listen to what's being said from your handheld device. As the evening approaches, gentlemen put on your jeans and a sports jacket and make your way inside the Hall of the event. It's a night out. Let your spouse or significant other get all dressed up and bring her to the ball. Again, it's Business Casual for the evening event.
I can't wait to see everyone, but before I end this I always say, " I have the greatest personal support sta anyone could ever ask for, MY FAMILY! The support, guidance and push we all receive from the livestock community is second to none. "I'm truly blessed to be a part of the agriculture community and the livestock industry!
With that, take this as a personal invitation to join us for another KV experience., You won't want to miss this event! We've assembled the best, now let's change the herdmark on Tuesday night, May 16th, 2023.
Respectfully,
Bake Kenedy
Cross
sale schedule
Pre Sale Show with Consignors, Industry Leaders and Special Guest.
Kevin Wendt, Auctioneer • 419-566-1599
Dr. Mark Hoge, Emcee • 309-255-2735
Blake Kennedy, Sale Manager • 405-501-2417
ADVISORY COMMITTEE
Cooper Newcomb • 580-821-2361
Dave Guyer, SCO • 812-243-1676
Diane Broek, Trans Ova • 712-441-3193
Glen Martin, Jade Livestock • 325-456-9777
Jesse Heimer, Heimer Hampshires • 217-257-0138
Nick Berry, SGI • 319-530-7553
Todd Kennedy • 405-550-6769
Drinks and Hors d'oeuvre
Introductions, Annoucements and Welcome
Sale Time Live Online on:
BREED ASSO. REPS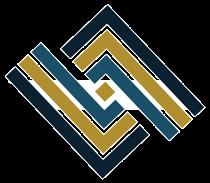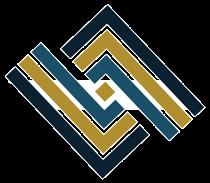 Mick Bellamy, NSR • 765-427-7741
Roy Flach, CPS • 217-972-8407
Blake Nelson E.V.P. Maine Anjou • 918-441-343
Colton Pratz O.C.A • 405-385-1054
Kenedy Ventures
Je Langemeier • 830-708-5930
Blaine Rodgers • 559-314-4630
Blake Goss • 580-445-5226
Baylor Bonham • 405-637-5197
Kyndal Reitzenstein • 970-324-3553
Cooper Bounds • 443-974-8443
Nick Fitzsimmons • 712-790-0731
Colby Taber • 309-335-1939
Tyler Humphrey • 419-230-3450
Clay Parish • 419-230-3450
staff consultants Sale Sales
Management
Sale
405-825-5258 • INFO@KENNEDYVENTURESOK.COM
6:05
11:00 AM 5:00 PM 5:45 PM
PM
Health
information
Every female in production is considered to be healthy, sound and in proper body condition. With that said, understand that age and production may have resulted in foot or toe defaults, body cuts, injury scars or other marks. The females in this o ering have been fed and cared for by consignors as planned for farrowing on site. All questions regarding pre-breeding or pre-farrow vaccinations should be directed to the consignor of each female. No guarantee proclaimed on females. All announcements made on Sale Day supersede anything in print. Contact the Consignors directly for more information upon request. All females that are o ered that have not been in production will be guaranteed to breed, be flushed or birth an animal once maturity allows.
Delivery
The Sales Management Team will assist with making connections for relocation of sold females, however, All arrangements and fees are handled between the Seller/Buyer. Females must be relocated to the new owner within 30 days from the date of sale.
Payment
ALL lots must be paid for directly to the EXCHANGE Management Team before being relocated. Cash, checks and credit cards accepted day of sale. Service Fees will apply.
Pregnancy Guarantee
Sale guaranteesSale
Each pregnancy will be guaranteed bred and passed to the sire advertised. We encourage you to visit with the consignor with any questions about prior experiences and other pertinent information pertaining to each female. Any females that are advertised as open will be guaranteed to not be bred.
Embryo Guarantee
The sale guarantees that each embryo package consists of Grade One and/or Grade Two embryos that have been processed by a reputable source. All embryos o ered are either ET or IVF direct thaw. On behalf of the sellers, there will be no low grade embryos or embryos o ered from non reputable facilities.
Cloning Rights
Some lots will be advertised with the privilege of "Right to Clone", others may be announced on sale day. Buyers will be guaranteed the purchase of DNA on said animal at the time of sale. The consignor is the owner of the cell line on said animal and this o ering is the opportunity to utilize the cloning technologies at Trans Ova on a desired date determined between buyer/seller. The cloning procedure must be done at Trans Ova. On any purebred o ered with "cloning rights", the initial breeder's name will remain as the breeder of current genetics being cloned. All DNA preserved is guaranteed by the owner to said animals.
Frozen Semen Guarantee
The Frozen semen o ered is guaranteed by each consignor to be that of said sire. Once the buyer has paid for the Frozen semen in full, it will be released to the buyer and available for pickup or transfer. The buyer will be responsible for all shipping/freight costs for shipping and return of the container. All transfer and service fees on frozen semen will be between the Buyer/Seller. The Exchange Livestock Event is in no way responsible for semen which has not been transferred within one year. All purebred sires will be available for breeding certificates. If storage is needed, may we suggest you work with SGI, Top Cut or CryoSires on swine or Trans Ova for other species.
Herd Sires
The purchase/sell or interest in Sires o ered must be guaranteed to produce live viable semen to settle females. Males do not sell with a guarantee to freeze semen at a said % level. The Exchange Livestock Event is not responsible for any certain number of doses or straws produced by any male. All males sold are guaranteed to dna match as provided with said identity. All current and future transactions of the males o ered only are guaranteed with the buyer and said/listed purchaser at the Exchange on May 16th, 2023. The Exchange Livestock Event encourages all studs and/or breeders to insure the value of purchases made.
View the sale from your phone, tablet, or desktop computer and bid with confidence! Visit www.CCI.live for complete sale information and online registration. If this is your first time to CCI.live, visit the web page and get approved for bidding at least one hour prior to sale time. Click BUYER LOGIN and CREATE ACCOUNT. With good internet speeds you can enjoy the sale from any location and bid with confidence. ONLINE BIDDING - Catalog - Videos - Sale Order - Plus More! Watch and
online... www.CCI.live
Bid Live
VAN HALEN X WILD THING REG #: 173390007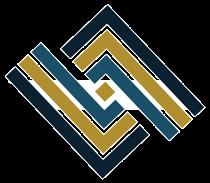 Fair Warning has been as consistent and as dominate on the Berkshire scene as any boar in the game this last year. He himself is a littermate to the Supreme Overall Gilt at OYE last year and out of the high selling Berkshire gilt at OYE the year before. In his first season he made the Champion and Reserve Berk barrows at Coba, the Champion NJSA gilt at Team Purebred, Res. Champion Berk barrow at OYE and another class winning barrow at OYE. He also had gilts in the sale at San Angelo and OYE and countless jackpot wins every weekend. He continues to impress visitors today and gets used by some of the best Berkshire breeders in the country. A true testament to his quality is the number of sons that are starting to surface around the country. Being related to basically everything at Claytor's and limited boar pen space, We are excited to o er him here in the exchange and watch his already impressive resume only grow! He's in great shape today, Semen looks great and volumes have been very good his whole life.
David Claytor • 405-613-8662 Evan Green • 405-517-3391 CLAYTOR / GREEN
1
lot 1
Berkshire fair warning Buying a proven Berkshire Boar with 100% ownership!
SUPREME GILT OYE '22
lot 2
Duroc cyclone momma's
2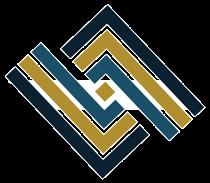 68-7
BOMB SQUAD X 69-2
SERVICE SIRE CREATION
DUE JULY 22
- Mother of MAIN CHARACTER and
- THE HERO housed at SGI
68-8
BOMB SQUAD X 69-2
SERVICE SIRE MAIN CHARACTER 29
MAIN CHARACTER
DUE JULY 14
- Mother of DOS EQUIS housed at Purple
- Power Boar Stud
- Grandmother to the Reserve Grand Barrow
- at the 2022 Iowa State Fair FFA Show
87-8
LAST DROP X YELLOW STONE
DOS EQUIS
SERVICE SIRE CREATION
DUE JULY 22
- Sow is mate to DROP A HINT previously
- housed at SGI)
- Mother of SHARPSHOOTER, the Champ
- Duroc Boar '22 Exposition at Sha er's
- Mother of FLUFFER, $25,000 boar pur
- chased by Outcast Genetics in January 2023
- Mother of MAIN CHARACTER 29 housed at
SHARPSHOOTER
EGGERS SHOWPIGS
- Eggers Showpigs
Joe Eggers • 515-231-1720
Offering choice or the opportunity to double down or tiple down on this Duroc lot!
lot 3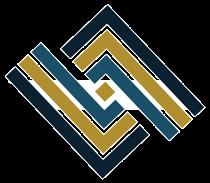 Duroc she's the real deal Buying the Duroc Queen!
- 90% of our Duroc sow base stems from 11-8. Her daughters and granddaughters - are doing a fantastic job.
- She is still in her prime
"This mating to Main Man could lead to the next Breed changing herd sire" - Brock
Brock Herren • 405-694-7006 HERREN GENETICS
SHORT CUT X LESSON PLAN SERVICE SIRE MAIN MAN • DUE SUMMER 3
HERE'S THE DEAL - The mother of Here's the Deal. - The mother of Champion Pure Gilt from the Breeders Showcase, - The mother of Res. Champ Duroc at Indiana State Fair 2021.
red prime lot
4
4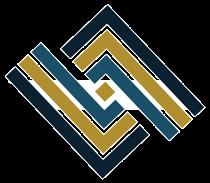 Offering choice of two bred females that are the product of our original pair of foundation
48-8
Duroc sows at L SP!
RIP X THE PROCESS
SERVICE SIRE MAIN CHARACTER
DUE JUNE 27
48-8 bred to MAIN CHARACTER o ers buyers the opportunity to own a repeat mating of MAIN MAN, our $85,000 boar purchased by PBG in the '22 Exchange. 48-8's pedigree is absolutely loaded and includes sows and boars that have been as influential as any in the breed.
48-8 RIP x The Process x Man on Fire (Bomb Squad's mom) x Slats (Feel the Burn's mom) x King. The Man on Fire female in this pedigree was Supreme Purebred Breeding Gilt at the Iowa State Fair 4H Show as a show gilt, and the Slats female in this pedigree was selected the Supreme Purebred Gilt amongst her contemporaries in the Hog College gilt competition at the National Barrow Show as a show gilt. 48-8 may be most notably known as the mother of MAIN MAN, but it was the keeper gilts retained in that very same litter that make this opportunity possible. The young 59 litter sows (mates to MAIN MAN) are absolute studs, and will be building blocks for the path forward in our Duroc program!
81-9
MASTER PLAN X BRAKE LIGHTS
SERVICE SIRE MAIN DRAG
DUE JULY 3
81-9 is the mother of our Supreme Pure Gilt at the 2022 NSR Exposition shown by the Guyer Girls. As a show gilt 81-9 was crowned Res Duroc and 5th Overall Breeding Gilt at the 2020 NSR Exposition. The He's the One sow in this pedigree was originally purchased with Max Heimer from Stewart Duroc's. The He's the One sow resided at LSP and her mating to Jimmy T resulted in the Res Duroc and 4th Overall Pure Gilt at the '21 NJSA Southeast Regional, as well as the 3rd Overall Division 3 Duroc Gilt at the same show. For the pedigree junkies, the Brake Lights x He's the One sow in 81-9's pedigree is a littermate to the Brake Lights x He's the One sow that shows up in STATEMENT DAY's pedigree. There are dozens of other major show champions and influential sows and herd boars that are a direct product of this very influential sow family. 81-9 is currently carrying a litter sired by MAIN DRAG housed at SGI. MAIN DRAG (Main Character x RIP x Jimmy T) is a littermate to the Supreme Pure Barrow at the 2022 AKSARBEN Stock Show, the Res Supreme Pure Barrow at the 2022 Iowa State Fair FFA Show and the Res Gilt at the '22 Iowa State Fair 4H Show!
Tye Lettow • 515-290-0662
Berry • 319-530-7553
SHOWPIGS
Nick
LETTOW
Duroc
5
5
bet on red Opportunity to pick a boar and gilt out of the same sow as $290,000 Statement Day!
A B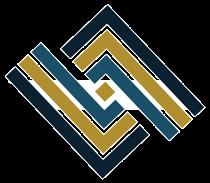 379'S :: CRY BABY X RIP X LAST DROP
OFFERING CHOICE between 379-1 & 379-2 Boar Prospects, no opportunity to double down
OFFERING CHOICE between 379-4 & 379-5 Gilt Prospects, no opportunity to double down
Over the course of two years, we retained several RIP daughters; some were successful show gilts, some were just good livestock and then there was 354-6; an outlier in every category relative to skeletal density and structure. RIP shouldn't get all the credit because her Last Drop mother, and the four sisters to her (the 318's), were all incredible females. We recently lost 354-6, way too soon, but this third and final litter compounds multiple legendary parents in the pedigree, and puts foot size, heaviness of structure and skeletal integrity on full display – not for one individual – but the whole litter. Statement Day is well on his way to carving his own place in Duroc history, not because of his record-selling price, but because of the kind he's siring and the consistency at which he's doing it. We're confident these 379's have a chance to take that notion to another level!
Note, to date, we haven't sold ANY daughters of 354-6 which includes Max's show gilt from last summer and her sister sired by Green Bottles, a pair of mates to the NSR Draft Consignments, sired by Step Aside and this pair of Cry Baby's.
• 217-257-0138
• 217-653-3941
Duroc
lot
Blane Olson • 217-280-0023 Nick Albracht • 806-433-1896 OLSON & IDK GENETICS 6 Duroc who's on first? Offering pick of two Statement Day son or double the hammer and take them both! lot 6 STATEMENT DAY X UNFORGETTABLE Statement Day Kristis Partner Mom is the $20K Kristi's Partner that we sold investment interest in the 2022 Exchange and was purchased by IDK Genetics. Mom raised Work of Art, Insider Trading Back in Business.
Duroc make a statement lot 7
7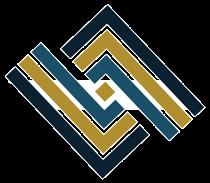 Offering two of the three options to make a Statement!
Pick of my June, July and August gilts. These include 8 Statement Day litters. Approximately 40 litters total. A
B
Pick of the Statement Day breeding gilts that remain from my Nov, Dec, Jan, and Feb litters. Many of these would be littermates to the Statement Day gilts sold for show this past spring.
Pick of five sows or gilts bred for July farrowing that are bred to Statement Day. C
Statement Day
STEWART DUROCS
Doug Stewart • 319-231-0676
$20,000 | STATEMENT DAY X LAST DROP $8,000 | STATEMENT DAY X TAKE ME HOME $3,300 | STATEMENT DAY X BOMB SQUAD $9,000 | STATEMENT DAY X ESSENTIAL
The buyer of this lot is encouraged to come spend a day at the farm. If you plan to make a Statement in the Duroc breed this is your opportunity. "This is something we have never o ered before."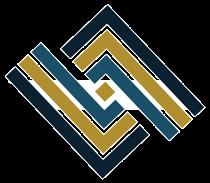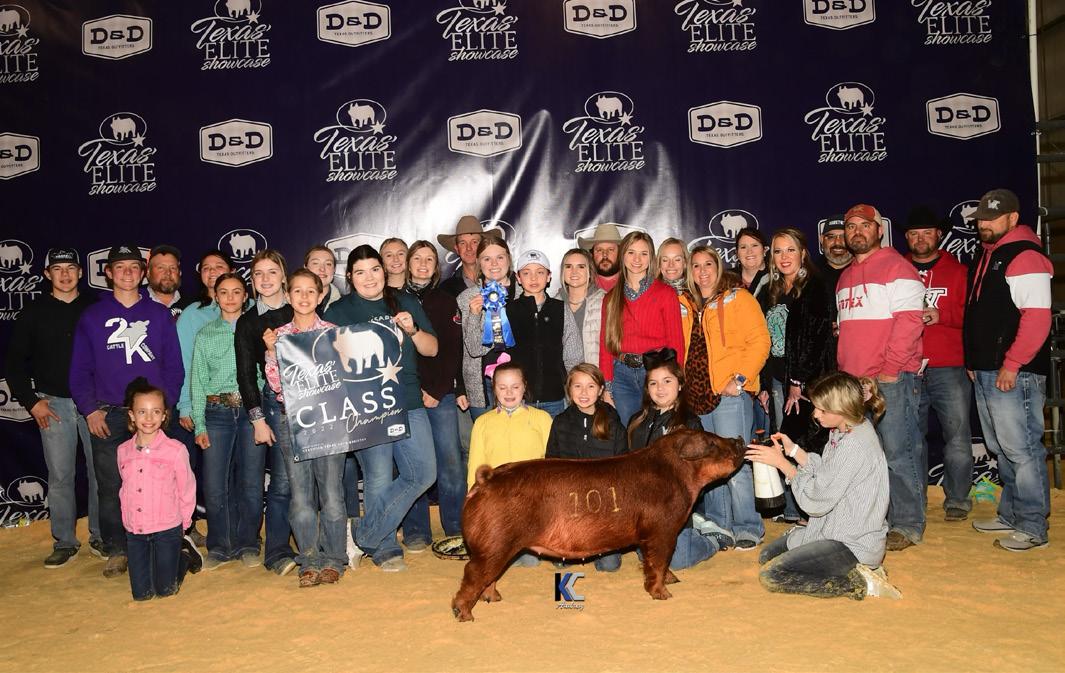 Will Winter • 806-239-5859 Jay Winter • 806-438-2986 WINTEX FARMS 8 Duroc two chains Offering choice of two mate Duroc Boars from WTX. lot 8 DEAL WITH IT X GREEN BOTTLES X DEAL WITH IT Boars are maternal brother to WTX 312 housed at Premium Blend Genetics Mother was 3rd overall and Top Selling Duroc in 2022 Texas Elite Show case Mother DEAL WITH IT TERMS: Selling choice of -1 and -3. No double down option for other. Remaining boar stays at WTX with no semen sales for a calendar year.
Hampshire the boys
ICE X "GUCCI" ( MARVEL X ALL DAY) 9
9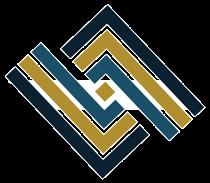 Offering choice of two Ice sons, with the option to double down!
- $9K gilt purchased by the Fort Family
Gucci Ice
- Res Champ Hamp Gilt at San Antonio
- Champ Hamp Gilt at Houston
- Champ Hamp Gilt and Grand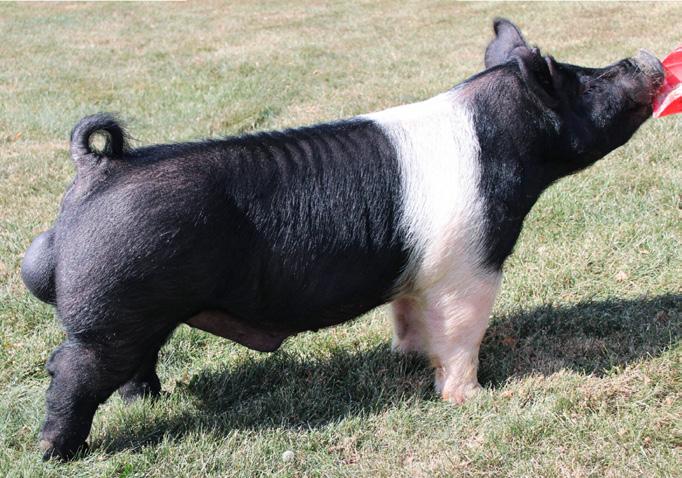 - Pure Overall at Texas National
- Dam of popular "Blackstone" at Top Cut
- Her Mother is Grandma of $15k
- Perfect Timing entry "Let Them Talk"
- that stood at Crossroads
It was emphatic, YES when the Fort family granted us the opportunity to buy back "GUCCI" following her successful show career. She was and still is today the best baby pig, show pig, mother in the crate, and now building a resume for herself as a generator that Baade has made. Quality runs deep and sky is the limit with what 37-8 and 37-10 can do for the Hampshire breed. The mate sister was the highlight of the pures and top selling in the Spring Farm Sale.
Disclaimer: Baade Genetics retains the rights to two doses per collection
BAADE GENETICS
Kyle Baade • 402-239-2229
lot
Gucci has earned the title as the "Unicorn"
First Litter
- Garlands Champion Hampshire
- Gilt Southwest Regional, Easter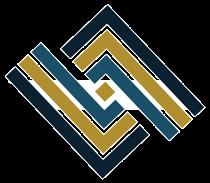 - Regional, and Reserve Champion
- American Royal
- Lancaster Champion Barrow Naile
- Kennedy's 3rd Overall Barrow
- North Carolina State Fair
Second Litter
- 5th Overall Hampshire Gilt
- Oklahoma Youth Expo
Third Litter
- $15K litter in Hampshire Males
- We retained Ownership of 4 gilts
- that are looking promising!
- This promising young sire
-
- State Fair
Chris Danner • 765-414-1161 Blake Danner • 765-414-0280 DANNER LIVESTOCK 10 Hampshire
10
APPROACH Offering 100% possession in this young Hampshire boar prosect
special assignment lot
FREELANCER X DIRECT
Sow herself
- Champion Hamp gilt at Southwest
Regional
- Champion Hampshire Gilt &
- Reserve Grand Overall Oklahoma
Hampshire Flash Back
AMBITION X BREED EM UP X CHEROKEE LADY 11
SELLS OPEN
A chance to own a true foundation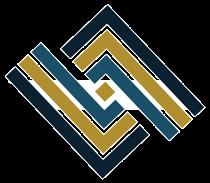 Hampshire Female, with a tremendous brother
What a Hampshire opportunity! This one we are so proud of and would love to throw in a ring against the top five belted gilts of the past couple of years for everyone to evaluate. She is built like a fancy show gilt, with all the attributes of a foundation Hampshire sow. "FLASH BACK'S" prestigious pedigree combines Hampshire royalty for years of greatness. Influential sires and dams that have not only worked to build the MEEKER herd mark, but for so many others.
Her pedigree is supported by: Ambition, Top Gun, Grand Entrance, The Game, Impact. Three direct shots of Grand Entrances mother, The Game (Grape 18-3).
What makes the EXCHANGE so neat is the GENETIC OPPORTUNITY. Without it, RMF 36 Hampshire litter would not be here. A few years ago, Steve Mapes o ered clones of the Hall of Fame "Cherokee Lady," Lady, a legend for the Mapes Family with many national winners and big time Hampshire boars and gilts produced from this great sow. This current day mating with bringing the proven Cherokee Lady back into the fold has brought an influence of new genetics with tremendous mothering ability in the crate.
All this said, 36-4 is a litter mate to Traded Up, the $72,000 Champion boar from the Southwest Type Conference that now Stands at Sha er's Gold Rush. Traded Up is a BIG TIME Hampshire boar and his littermate sisters are equally as impressive!
MEEKER
TRADED UP
Cherokee Lady
Robert Meeker Robbie Meeker • 217-737-6989
HAMPSHIRES
lot 11
"The model of what we have tried to do for years this gilt phenotypically is way fun for us to look at."
-Meeker Hampshire
Hampshire tribal trust lot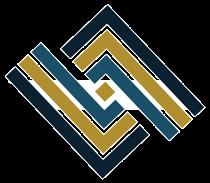 FACTS X BELL COW (ICE MAN)
Disclaimer:
Savage Genetics would like to reserve access to freeze up to 20 Straws per year during o season. Savage Genetics name will remain on pedigree.
- In the summer of '22 when so many great Hampshire herd boars surfaced, in our opinion, this - guys sire stood above them all. When we went looking to use a sire with indicators of becoming - an industry changer, we found him being "FACTS" at Sha er
- The pedigree of 229-2 o ers some genetic diversity to much of the current breeds most utilized - sires today.
- 229-2 brings such a unique combination of power, bone density, hair, mass, extreme flexibility, - flawless angles and simply has an unmatched hind leg for any HAMPSHIRE we've seen.
- He has a bold round rib and massive appetite, all while maintaining a killer look upfront, length of - hip, and has all the extras to sire champion show pigs and breeding stock.
Todd Kennedy • 405-550-6769
Donnie Persall • 405-650-5870
GENETICS 12
SAVAGE
12
FACTS Grandma Offering 100% ownership in this great son of Facts
- Mother is 1 of the 2 littermates we own from the Bell firm, which are the mate sisters to the $50K - RTB at Sha er Goldrush. Grandmother is the elite generator from Bell Family, sired by Warpath.
Goldrush.
For the minimal number of sows No Clue covered his o spring has been unreal. No Clue got a piece of just about every big show in the Southwest during his time in Stud at TKO, but where the real value is in No Clue and what led us to this venture is his daughters. His daughters can be traced back somewhere in almost every poland winner we have produced. When we started sorting winner pictures for this event we found 34 major show backdrop pictures of No Clue winners or winners out of a No Clue sow, and this was only the ones produced by RL or TKO. He is a true generator and breeding hog. We think he still has a large amount of value for the breed and the industry.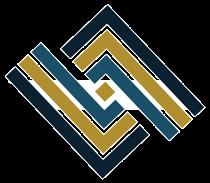 Tyler Richey • 580-467-2657 Kyle Hicks • 580-591-3763 RICHEY LIVESTOCK / TKO GENETICS 13
13
Poland no clue, again! lot
Offering pick of the No Clue Clones 50% intrest 100% possession
CHAMP POLAND NAILE '21
RES GRAND PURE OYE '21
RAIN DANCE X DRIVE ON X STORM CHASER
Spot spot factory lot 14
LAST LAUGH X DOWNTOWN 13-9 SERVICE SIRE IRON HORSE • DUE SUMMER 14
True Factory Female from a breeding program
This is the first time we've been asked to be a part of the Exchange and we didn't take it lightly. First o , we need to establish some history of our program.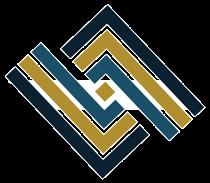 13-2 the Champ Spot Barrow at the Wisconsin State Fair 2020. Four boars in stud. Yogi (WTG), Big Papi (Hi Point), Big Bam (WTG), and Dimaggio (WTG).
13-3 reared a class winner at the San Antonio Gilt show 2020.
13-4 reared the Champ Spot at California Mid State 2019
13-7 reared the Res Spot Gilt at San Angelo Star Gilt Show '19
13-9 is the mother to the '20 Res Spot San Antonio and 56-7 and 4th Overall Spot Barrow Springfield STC 2021.
The 13 litter sows are also maternal sibs to Loud Mouth 37-5 (Mr October and Iron Horse Mother), and Loud Mouth 37-3 now at Lowdermilks.
56-7 is the mother to the Champion Gilt at San Antonio 2021 which now resides at Beaman's. The first pig out of her was the Champion Spot and 4th overall at NAILE Jr. Show. They have big plans for her future.
The Reserve Overall at American Royal (maternal sib to 13-9 and out of Big Bam(56-7's sister)) was also the Champion spot and Reserve Overall at Dallas, and Champion Spot at Duncan Fall classic where she was purchased by Yantis for the sum of $14,000. She is littermate to Mr. October. Her first litter at her new home involved the Reserve Spot gilt Springfield Jr show, 3rd overall spot gilt Expo, Reserve Spot Gilt Louisville, and another was reserve Spot at Springfield Open show STC. Mr. October recently won the spot barrows at Missouri State Fair 2022, Reserved the spot barrows at San Angelo 2023, and Res Spot Barrow at Houston '23.
Clint Halfmann • 402-429-4946 WEST TEXAS GENETICS
56-7
Spot not this time lot
15
15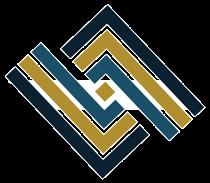 SPEAK UP X NEW
GENERATION
Offering a Clone of the Guyer Family Spot Barrow from Summer of 2022
CPS Summer Type Grand Overall, NJSA Champion Spot and 5th Overall, Multiple time Champion Spot on the show circuit.
- The barrow shares the same mother as the popular Armstrong boar pig that sold for $10,000 to Beaman Show Stock at Kinpins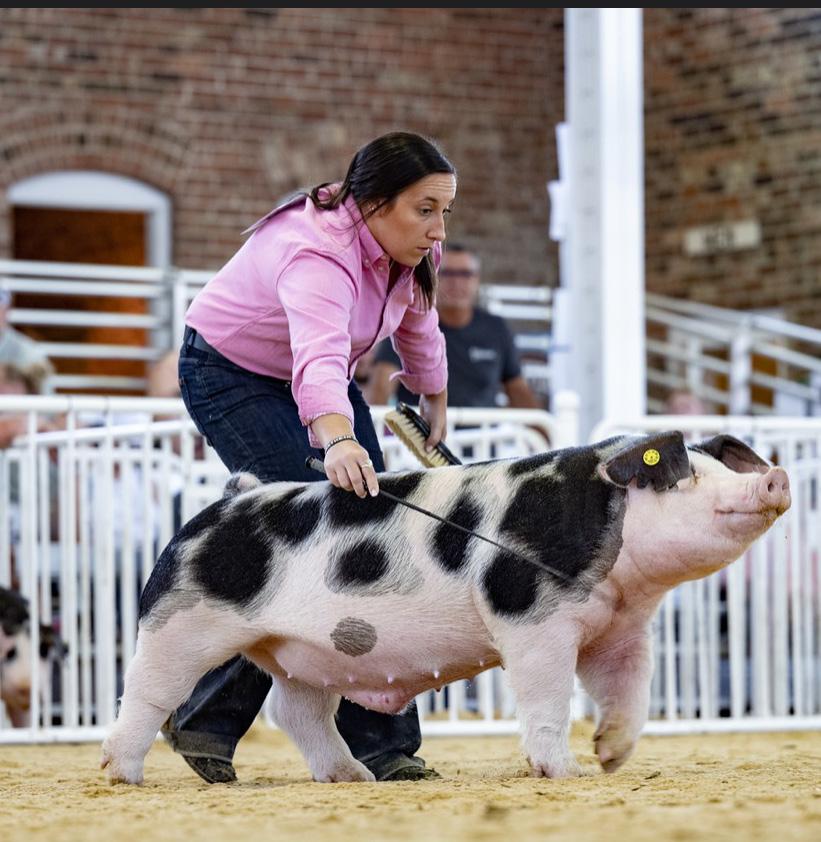 - Said by many who saw him show to be one of the most unique Spot Barrows in recent time!
- Numerous times judges made statements like, "This barrow should've never been cut!" Maybe this time he won't be!
Disclaimer: The bid value of this lot will not require payment until the buyer makes the selection and the clone is 8 weeks old ready for delivery.
GUYER / ARMSTRONG
Dave Guyer • 812-243-1676
DUE
JULY
lot 16 Spot
16 spo ed royalty
Offering the pick of the July Born Spot Gilts!
3RD OVERALL SPOT GILT OSF 22'
NO WORDS X NOISE COMPLAINT SERVICE SIRE WHITE CLAW
RESERVE SUPREME CHAMPION OBSE 22'
DW X NOISE COMPLAINT SERVICE SIRE WHITE CLAW
CHAMPION SUPREME CHAMPION OBSE 22'
DW X NOISE COMPLAINT SERVICE SIRE DOUBLE TIME
4TH OVERAL SPOT GILT OYE 23'
MATTRESS PAD X DW X NOISE COMPLAINT SERVICE SIRE TALK TO ME
RESERVE SUPREME CHAMPION OYE 23'
DW X NOISE COMPLAINT SERVICE SIRE VAN WILDER
DAUGHTER OF THE RES CHAMP OBSE 22'
SAY WHEN X DW X NOISE COMPLAINT SERVICE SIRE SPEAK UP
- The most competitive herd of Spotted females winning on the biggest stage raised by - this firm in recent years.
- Three generations of Champion females year after year
- Opportunity to select the next Champion Show Gilt or your future foundation Spot Sow.
- Gilt must be selected before 9/16/23
WHITTINGTON SHOWPIGS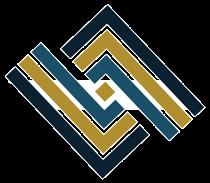 Kendall Whittington • 580-512-1224
Yorkshire an irene Queen
Choice of a proven generator OR pick of summer bred gilt.
IN AWE X BIG STEP
It's with a great deal of hesitancy that we o er this 287-8 sow. True generators just don't "happen", and not very often, so letting this generator go isn't all that easy. Especially considering that her upcoming July litter will be sired by INSTANT AWE, the most exciting and high demand stud we've ever owned. Recently at the OYE, his littermate brother was the extra popular Reserve Yorkshire. Also, INSTANT AWE is a full sib to: WHY NOT US (Beaman), Grand Overall Gilt MN Youth Expo, Champion York Barrow MN Youth Expo, many time Grand Overall IA Points Circuit and 5th Overall York Barrow NJSA Exposition. I consider this upcoming 8th litter of 287-8 as the most far reaching and most valuable thus far (linebred to her grandson). Quite a statement, taking into account that she's produced four herdsires BRO, WHISKERS, IN AWE (SGI) and KATMANDU (Thompson Bros) who sired the Champion gilts at BOTH the Exposition and NJSS last summer. 287-8 has directly generated in excess of $90,000 of breeding stock and produced champions at both the State Fair and National show levels. Most importantly for us are the eight direct daughters we have working in our herd. We don't lease gilts, so no telling how many more champions we could have claimed. Production wise in her first seven litters, averaged 11 born, 10 born alive and 8 weaned with a 115# 21 day wt. Few sows are worth messing with till they die, but this one is.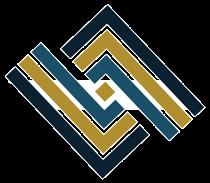 If you'd prefer to have a first parity female, we'll o er your choice of any York bred gilt that's due to farrow this summer. 25 to choose from, due June 4 thru August 13, all bred to INSTANT AWE.
Chuck Olsen • 605-661-7864 Ben Olsen • 605-660-2828 OLSEN YORKSHIRES
SERVICE SIRE INSTANT AWE DUE JULY 6 17
DOMINATOR X BRUNO
lot
INSTANT AWE
205-5 287-8
17
6
DOMINATOR X BRUNO SERVICE SIRE INSTANT AWE DUE JULY
Yorkshire broc's breds Pick of any Yorkshire Bred Gilt
due in November, December or January
- A herd known for producing National Show Champions and foundation females for many across YORKSHIRE nation.
- Select from an outstanding group of young, bred females to farrow during the highest valued time of the year.
- A designed mating the way we feel will generate the highest level of success for the new owner and the YORKSHIRE breed.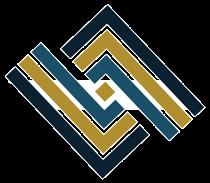 With the demand for high quality YORKSHIRES across the industry this is the perfect opportunity to start a herd or make an addition to start writing your own storyline
• 740-808-1041
18
Brock Thompson
THOMPSON BROS.
lot
18
Dark Cross queen b lot
19
19
NEVER BEFORE X 18-8 BEST MAN SERVICE SIRE PICTURE THIS • DUE JUNE 1ST Offering an elite female from Haylee and the girls at Bobell Farms
"It truly hurts to let this one leave the farm."
Picture This
Absolute
27-6 will be most recently remembered as the mother of "Absolute", a boar pig purchased by Heimer Hampshires for $41K and "Slap Shot" purchased by Genetic Edge for $10K, both purchased last fall.
The grand-daughters and great grand-daughters of 18-8 are responsible for the following:
- 2022 Grand Cross gilt- The Exposition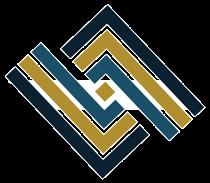 - 2022 Grand Barrow- State Fair of Texas
- 2022 Grand Barrow - IL State Fair
- "Picture This"- $100K weanling purchase at
- 2022 PT by PBG
- "Testify"- $52.5K weanling purchase at 2023
- Bobell Farm sale by PBG.
BOBELL FARMS
Slap Shot
Her ability to generate density with extra hair and perfect proportions not only stems from her generational sire, Never Before, but is a direct representation of what the Foundation 18-8 Best Man sow has done for Bobell Farms.
Ben Bobell • 217-202-2906
-Ben Bobell
Light Cross above all else lot 20
HIGHER GROUND X CRICKETS
Offering an opportunity to purchase a mature White Crossbred Boar Higher Ground
- He was my favorite white boar we've started, was my favorite white boar at barrow size, and IS MY FAVORITE WHITE BOAR we've raised still today!
- He's very good where white ones need to be better and we are excitingly awaiting the key sows we have bred to him to farrow!
- Good front footed, broad build, bold and stout everywhere, with a loose rear leg!
- His parentage holds responsibility for about every white banner we've acquired in it!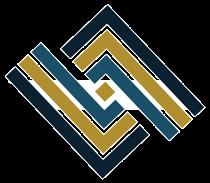 Josh Brockman • 214-733-2466
BROCKMAN FARMS 20
CHAMP LIGHT WEIGHT YORK AT HOUSTON FULL SIB TO ABOVE ALL ELSE
BUCKLE UP
Crossbred pick a card!
Picking
a Clone on
the way from two of the Greatest Crossbred Females to work at Deckers
TRICKED OUT
TRICKED OUT'S MOTHER
NEVER BEFORE X BLURRED VISION
- Grandma was Fifth Overall at Expo
- Grandma is full sib to the Grand Gilt at Indy.
- Great Grandma is our foundation crossbred sow, Mouse
- Tricked Out is the reigning Man of The Year
Besided being the mother of She is the of Tricked Out (PBG) she is also the maternal grandmother of Wild Side (PBG) She is also the mother of Second Coming, Tricked Out's full mate. In addition to the four Tricked Out clones (Tr1cked Out, Tr2cked Out, Tr3cked Out, Tr4cked Out) o ered this summer at Premium Blend.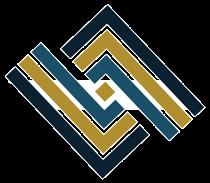 BUCKLE UP'S MOTHER
NEXT INTENTION X PAWN STAR
She is the mother of Buckle Up (PBG) Tricked Out x Next Intention x Pawn Star
We purchased from NAILE through the sale for $44,000. She was the Grand Champion Gilt. She was grand at AKSARBEN and NAILE
She is from an absolutely dominant litter of pigs raised by Schwecke Genetics that included the Everhart Gilt that was Grand Gilt at NJSS, the Grand barrow at Nebraska State Fair, the Grand Gilt at Minnesota MYSS, the Grand Gilt at Utah State Fair, and the boar Last Minute at The Collection
"I have always been a believer that generating females tend to come deep litters and I sure think this litter was the definition of DEEP! We jumped at the opportunity to buy "Cardi B"…even if she was a little outside of the budget Liz and I had agreed to! There has not been a day that we have had any regret about her, and we are VERY excited to see what she can generate!"
Chad
• 812-592-0118
SHOWPIGS
Decker
DECKER
21
lot 21
"Lastin"
"Cardi B"
Dark Cross queen of kings lot 22
KINGPIN X RED ALERT X POWER PLANT SERVICE SIRE ABSOLUTE •
DUE JUNE 9TH
She's been a slot machine from the start, carrying absolutely her best litter yet!
BRED BY: HILTY
Her arrival at the farm and entrance to our sowherd wasn't exactly conventional, however, her resume through three litters is nothing short of remarkable. The fact that she is a direct daughter of Kingpin cannot be overstated and to reinforce her potency, she's a daughter of Hilty's Red Alert sow that is populating showpig pedigrees on a regular basis through her grandsons. Her performance in the crate has only been outdone by the quality of her progeny and if you've seen ABSOLUTE in person, you'll agree that he's the perfect phenotypic match, a mating that should undoubtedly be her best yet!
- Mother of "Move the Needle" – the keeper Quite Frankly son and feature
- sire of upcoming crop at HH.
- Mother of $110,000 "Simply Put" boar prospect sold at '22 Established to
- Premium Blend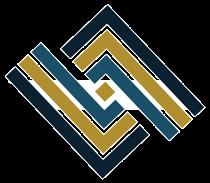 - Mother of $130,000 Record Selling Gilt at '22 PT to TRU Genetics
- Mother of "Sturdy" – son of The Disciple retained at HH from her first litter
- Mother of 45 litter, sold in '23 sale season sired by Misconception
- Maternal sister to the mother of Quite Frankly, No Stranger &
- Too the Extreme
- Maternal sister to the $125,000 sow in Hilty's '22 First Class
- Female Edition Vol. I
Jesse Heimer • 217-257-0138 Karl Peter • 217-653-3941
HAMPSHIRES
HEIMER
22
SIMPLY PUT @ PBG
GILT
$130,000 PT '22
ABSOLUTE
MOVE THE NEEDLE @HH
Crossbred say it!
SAY WHEN X END GAME 23
Buying 100% possesion and ownership of this Mature Boar!
The idea came about to o er Say It in the Exchange when Todd stopped by on his way back from up north in early April. It wasn't a popular idea when I asked everyone at the farm, but we feel if we are going to be in The Exchange we want to o er our best. Say It is one of the most impressive boars you will look at in person and hit the scene hard this spring at baby pig sales with numerous high sellers. He's a February born boar so he didn't get going early enough to see many sows, but the few litters out there generated big dollars and are already winning on the jackpot trail. The linage here is great. In his litter was the 3rd overall gilt at NAILE, and another herd boar named Fly By that stands at End Game Genetics. Say It's mother came from Carter Schulte. Her mother is a littermate to the Supreme Gilt at Tulsa in '19. The Dirty sow in the pedigree is the mother of the Reserve Grand Barrow at OYE in '21. If you break Say When's pedigree down it looks like this Next Intention x Teen Spirit x Hold My Beer's mother (WinTex sow from Texas Elite). Say When is the boar bred by Mike Clay that End Game Genetics purchased.
We have tremendous faith in Say It as we have 35 litters coming out of him this summer. Say It is extremely fertile and healthy. Seller retains the right to 20 doses of fresh and 20 straws of frozen per year for the life of the boar.
HOFSCHULTE GENETICS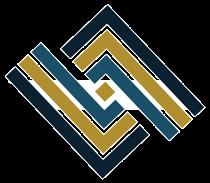 Nick Hofschulte • 918-541-7893 Chris Hofschulte • 918-961-1679
lot 23
SAY IT X NEVER BEFORE Offering an elite son of Say
Mother is mate to End Game
Mother was purchased from Trogdon at Exchange in 2022 by Todd Showpigs and Natalie Hofschulte
Littermate brother wins First class at Revival show
Say It's mother is a littermate to Urban Legends mother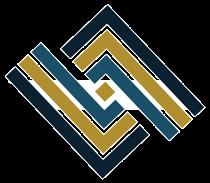 Gary Todd • 918-361-9905
Hofschulte
24
Natalie
• 918-541-4206 GARY TODD SHOWPIGS
Dark Cross never say lot 24
I t Promising Prosect
Mother
Dark Cross no games lot 25
END GAME X BACK DROP X NEVER BEFORE
Offering this genetic powerhouse in his entirety to the public!
53-2's mom was the $92,00 half intrest Lot 1 in The Coronation. We are very excited to share her with the Hawk Family.
- FULL SIB IN BLOOD to the Grand barrow at OYE 23'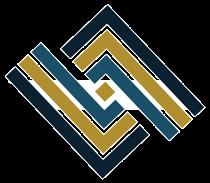 - Mother is Roll Call sister
- 53-2 comes with the extras early and has maintained a unique presence with
- big features
- He's got the BIG FUZZ with incredible BEND
Honestly not even sure where to start on the genetic makeup of this boar pig. He was born first day of January and has been a standout since the beginning. Truthfully, End Game has done nothing but help us make progress around the farm in keeping hogs with the appropriate length in the right places and the extra running gear at the ground.
Lot 1's sisters would be the dam of Grand Overall Barrow at OYE 23' (sired by END GAME), Champion Hamp & Grand Overall Barrow at COBA and Champion Cross Barrow at COBA (End Game). Another sister would be the dam of Party Trick, After Party, the Reserve Middle at OYE, Reserve Cross Barrow at COBA, 3 sale makers at OYE, Martin Family barrow that was Reserve overall Ring A at the Pig Planet, Grand overall Don Rode er Classic, Grand Overall gilt in Kansas at Thomas County, and the $26,000 21c in The Coronation purchased by the Hagen Family (all mates sired By Tricked Out.)
GOSS
Goss • 580-445-5226
Goss • 580-799-2402
Blake
Ty
LIVESTOCK
25
Dark Cross i don't know lot 26
Pick of the gilts option out of 18-7 or 72-7.
When we purchased these two females, we did so with the full intent of retaining all the gilts and continuing to build a potent and consistent sow base. However, when the opportunity to be a part of "The Exchange" arose we felt that this platform called for superior livestock, and that is just what we are o ering. Nick, myself and our families are grateful for the opportunity to participate in this event and feel free to reach out to either of us with any questions.
87-8
NEXT INTENTION X RULE 21
SERVICE SIRE SAY WHEN DUE JUNE 22
18-7 was our pick of the breeding age gilts from Knauth that we purchased in "The Exchange" last year. She is a littermate to the Grand Barrow at the '22 HLSR shown by Cole Phillips and her mother would be a littermate to Breaking Rules. This will be her gilt litter, and with Say When on the topside we have a lot of faith in this mating.
72-7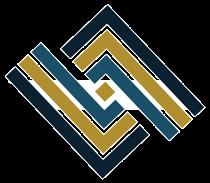 BELIEVE IN ME X LIL BRO
SERVICE SIRE REVIVAL
DUE MAY 23
72-7 Is a sow we just purchased out of the Brockman Production sale in April of 2023. She is a littermate to the Grand Barrow at the '21 SALE shown by Emily Muehlstein. The Step One Grandma, better known as, Black Dot or My Intention and Unashamed's Grandma, is a sow I fell in love with during my time working at Brockman Farms. I have been patiently waiting for the opportunity to purchase a female that ties back to her, and we jumped at the chance to own 72-7. Little needs to be said about the potency of the females that stem back to Black Dot.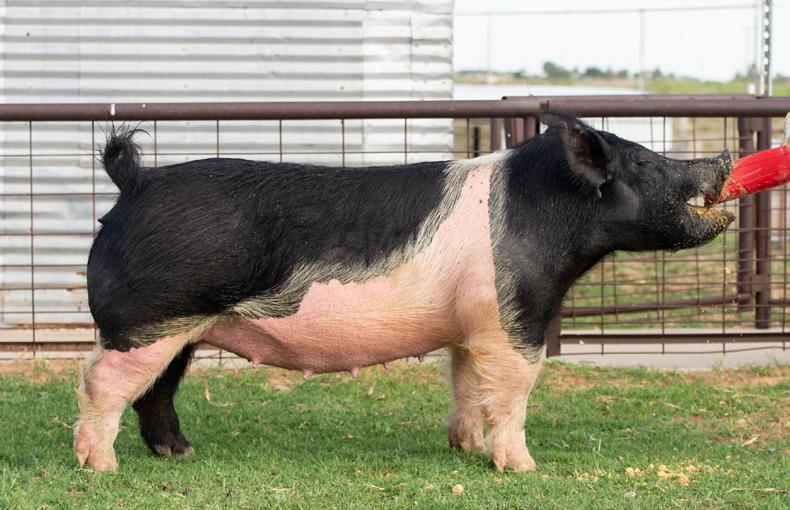 Jess Shields • 979-446-5850 Nickolas Albracht • 806-433-1896 IDK GENETICS
26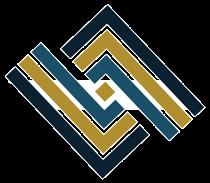 KNAUTH SHOWPIGS 27
lot 27 QUITE FRANKLY X NEXT INTENTION EN: 132-8 | DOB FEB 2023 Next Intention sow is a mate to Grand Barrow 2022 SALE. She is also a full mate in blood to Grand Barrow 2022 FWSSR and Res Grand Barrow 2023 NWSS. 132-8 is a litter mate to 132-2 ($55,000) and 132-4 ($32,000) males that sold at Lackey Livestock Spring Edition. Offering an elite Feb show gilt.
Kyle Knauth • 815-283-4141
Dark Cross milford queen
O ering pick of the Gilts of "Rose" , the $34k 2022 Tulsa Grand Champion Commercial gilt shown by Kashen Young. She was also Champion Commercial Gilt at summer COBA, and Grand Gilt at Woodward Classic
After purchasing Rose at Tulsa we talked back and forth with Tim and decided to swing for the fence on her first litter. We were given the opportunity to purchase frozen Tricked Out and knew we had to use in her.
Buyer of this lot will be given choice of her gilts at 8 weeks old. This will be the only opportunity to purchase a gilt out of the litter, as we are retaining all other gilts.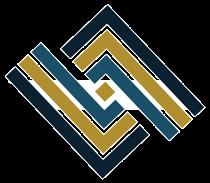 Tony Knickle • 903-263-9197 Josh Dufur • 580-920-3852 KNICKLE GENETICS 28
28 CRUEL REALITY X STAY CLASSY SERVICE SIRE TRICKED OUT | DUE JUNE 3 Offering the only gilt out ````````this past champion!
Dark Cross rose's girls lot
BRED BY: HERREN FARMS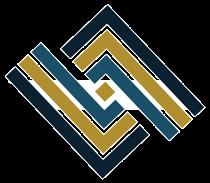 Luke Lindner • 830-431-1183 LINDNER SHOWPIGS 29 Dark Cross comfort queen lot 29 V40 X RED 7 X SWAGGER SERVICE SIRE HEAVY HITTER • DUE MAY 28TH -Mother of Grand Barrow Cozart family had at Austin in 21' -Mother of our high Selling barrow in 21' (26k won multiple jackpots) - Swagger sow would be great grandma to Res Dark Cross at San Antonio 23' Offering the opportunity to buy a female from the firm in Comfort!
Hitter
Heavy
Dark Cross son of sangria lot
30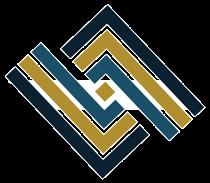 DIRTY SECRET X TRUMPET X HERE I AM X DIRTY SECRET
Offering a elite son of Dirty out of the great Sangria
BRIGHTS TO CLONE
Sangria
Dirty Secret
- Mom of this boar Sangria was virtually undefeated in her show career and mate to Brass Tax which is housed here.
For a while now, we have been sitting on 4 units of Dirty Secret like an old mother hen waiting for the right candidate to surface. Sangria is that very individual. She is a product of vision and perseverance. We have always hoarded our females in an attempt to establish an army of the most trusted foundations. Within this montra, you will find outliers, elite individuals that not only stretch the boundaries of show ring possibilities, but quickly announce their clout in the sow pen. Sangria is early in her devotion here at MSH but has fired strong in her first two litters.
- This mating is her second litter but her first litter yielded ALL OUT WAR which was just purchased by PBG. We did not promote this boar till late as we had no intention of selling semen to the public. Over half our crossbred females for summer litters will be sired by him.
ALL OUT WAR
MAUCK SHOW HOGS
- Grandma (8-9) is a Littermate to Here to Help that is now at Danners and has made a pile of winners with limited use
Nick Mauck • 765-729-3162
Neal Mauck • 765-748-2126
30
Dark Cross john's joy lot 31
Offering a Clone of this once in a lifetime female!
Simple Man
No Intro
There's one sow at the Mollet farm that everyone always asks about or wants to know what pigs are hers or what goes back to her and that would be the Lil' Bro x Tier 1 sow! She has put together an absolutely stellar list of barrows, boars, and gilts that have all got it done on the highest level possible! It's awesome to sit back and look at the impact this sow has had on the industry here in just the last 24 months! You can find her or o spring in lots and lots of pedigrees that are popular right now in the showpig industry!
Her Record
- No Introduction
- Grand Barrow 2020 Tulsa State Fair
- Simple Man
- All Rise
- Cover Charge
- Cousin Eddie
- Trump Train
- $45,000 Winters OYE Gilt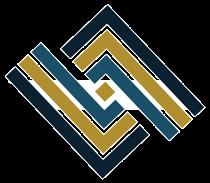 - 4th Overall Division 2 Crossbred Gilt NJSS
- $39,000 Bred female @ Herren Farms
- 5 Awesome daughters working for us
- Two elite TRICKED OUT young boars that will be housed at Mollet Genetics!
GENETICS
John Mollet • 580-243-7620 Cole Childers • 580-318-4867 MOLLET
31
LIL' BRO X TIER 1
lot hero's momma Crossbred
WEDDING NIGHT X OUTMANNED SERVICE SIRE NOMAD • DUE JUNE 26
HERO
20-4 raised Hero in her first litter sired by the Legendary Nomad! We sold Hero privately to Hofschulte Genetics and he has been a Big Time generating Stud siring major winners for numerous breeders around the nation the past two years! We retained all of Hero's mate sisters and bred 20-4 back to Nomad for a repeat mating. We retained 8 littermate females from 20-4's second parity of Nomad's and we o ered 2 in our June 2022 Bred Female Sale. 29-10 was purchased by Rory Duelm Tx for $22,000 and 29-6 was purchased by Hofschulte Genetics for $9,500. These are the only 2 daughters we have ever sold dammed by 20-4. Her 3rd and 4th litters were both sired by PrimeTime and we retained all of the females. Hero's Mother 20-4 is carrying her 5th parity, she's in phenomenal health and condition, she's super athletic, she farrows with ease, milks like a holstein, takes great care of her o spring and has a long generating life ahead of her! We feel very fortunate retaining the large group of daughters 20-4 has cemented into our herd for future generations to come, the Legacy Hero will continue to carry on throughout the industry,the future legacy of our new upcoming herd boar dammed by 20-4 and -the Future Foundation 20-4 will build for her New Owner! This is a once in a Lifetime opportunity to purchase one of the Most Elite and Most proven females to ever walk the farm here at Morgan Genetics and she's just hitting her Prime! We've raised and sold some
Record Selling Females and some of the Top Generating Females in the industry the past 20+ years and 20-4 Hero's Mother may be the most Elite Female we've ever o ered and she's in the PrimeTime of her life!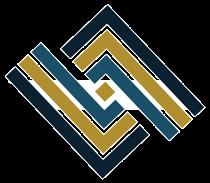 MORGAN GENETICS
• 515-571-0795
Kurt Morgan
32
29-6
29-10
A chance to own the most elite female Morgan Genetics has ever put together!
32
QUITE FRANLY X DECISIVE X NEVER BEFORE OPEN GILT 33 lot she's a smokeshow
33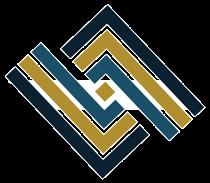 A chance to purcahase the only sister to Real Talk!
Real Talk
- Mate sister to Premium Blends purchase of Real Talk at King of The Hill
TK for called for Exchange, I said I have no boars and I don't like pick thing. So I'm out. Then I was dumb and said what do you need. He said good open gilts ready to breed and I had verbal scours and mentioned Real Talks sister
Brandon Ogle • 217-202-5381 OGLE GENETICS
Crossbred
Dark Cross every year lot 34
34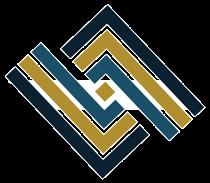 QUITE FRANKLY X GOLIATH
The mother of this guy is definitely the foundation here for us. She's a Goliath X Sunshine & Whiskey and is a littermate to the Res Grand Barrow at OYE in 2017. Nearly all of our success over the past few years can be traced back to that sow family.
She also is the mother of All In The Family who sired the Res Grand Barrow at OYE in 2022. All in the Family was also the maternal sire to the Res Hamp and Bronze over all barrow as well at the Ch Heavy Cross at OYE that same year.
This Quite Frankly son is really elevated up front with a neck coming high out of his blade with a big square chest. His blade ties into a huge rib with a big back laid on top. While his front end excites us he leaves us equally well with a great hip and perfect hind leg that reminds us of those barrows and gilts that have put us on the map. He's super flexible and floats as he's driven. He does all this while still being super dense with market hog per-portions.
Danny Palmer • 580-212-6950
PALMER SHOW TEAM
Offering 100% ownership and Possession on this boar!
lot 35
MY INTENTION X UNLOCKED X DIRTY SECRET 35 Crossbred
koe w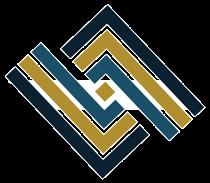 Buying 100% possesion and Semen Sales!
108-6 stood out to us at the farm as much as any baby pig ever has at Team Sloan. From birth to weaning to the chip barn he was always the leader in power. We're also very fond of his pedigree so it only made sense to keep him back as a boar prospect.
The belted boars mom is a young sow on the farm that's just now rolling and it appears she's gonna be a reliable source for genetic progression. She herself was a very impressive baby pig that we sold for $10,000 at the "Chosen Ones" a few seasons ago and she went on to be 5th Overall in her division at the Indiana State Fair.
The 108 litter came with some extra punch and still o ered as much depth as you could ask for. 5 littermates sold for online this spring for over a $4,200 average with the high seller being $9,500. Additionally the pigs found good homes and as of now look to be the tkind to compete when it matters the most.
108-6 is a power hog that still o ers extension, balance and flexibility. He's got plenty of width and muscle with great hair and density. His greatest attribute in my opinion is his ability to have an absolutely giant hind leg that's as athletic and as correct as you could ever ask for. He's still accompanied with a great look and presence and should be wildly popular when breeding season rolls around.
TEAM SLOAN
Troy Sloan • 816-284-1893
It wasn't easy getting the very popular Champion cross gilt bought at the 2021 Exposition, but we absolutely had to have her. It took a world record $95,000 to put her on our trailer but looking back it certainly seems like a steal. Cinderella has met and even surpassed every expectation up to this point and doesn't appear to be slowing down anytime soon.
She's grossed over $300,000 in total sales in her first 3 litters, yielded show winners, and made the herd boars "Glory Days" (Hilty) "With That Said" (Lairds) and "Good Company" (Upperhand). As a bonus, the few daughters we have sold are becoming valuable assets to other programs and the couple we have certainly look like they will contribute a great deal.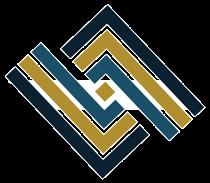 The 118 litter this boar comes from was obviously highly anticipated and unfortunately there wasn't many of them but the quality made up for it. Two male pigs were sold as barrows, averaged over $14,000 and both got awesome homes. The single Gilt in the litter was leased for $4,000 and looks to be the kind to play at a very high level.
118-2 has incredible show pig proportions with the absolute perfect head and neck. He's as square built as they come, has perfect toes and is upright on his Pasterns. The My Intention son still comes with the power you would expect from this mating and o ers the extras it takes to not only win but generate semen sales. Awesome opportunity here!
Troy Sloan • 816-284-1893 Will Hilty • 724-875-6531 TEAM SLOAN/ HILTY SHOWPIGS MY INTENTION X CINDERELLA (KINDA BIG DEAL X HMB 71) 36 Crossbred junior Buying 100% possesion and Semen Sales! lot 36
Cinderella
Dark Cross miss pepper lot 37
DIRTY SECRET X COOKIE SERVICE SIRE RIGHT ONE • DUE JUNE 22
Right One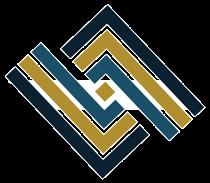 A special older, proven sow from Lackey which has been a key building piece here at TRES. Her first litter for us by JOJO produced the very popular Wagner Gilt in Illinois which was Reserve Grand Overall at the Illinois State Fair and then sold for $20k as an open gilt. The 50-1 sow has been very impactful for us of the last few years here at Tres, producing very competitive and marketable pigs. In her most recent litter by No Huddle, she had a strong litter again which is just starting to hit the ring. One of those gilts was purchased by the Je Rodibaugh Family and was recently 3rd Overall at the Battle for the Banner jackpot in Indiana in her first time out. While getting older in age, we believe she could be carrying a litter that could propel the new owner forward in this very competitive crossbred world. She's mated to Right One which is the boar we raised and sold to Wintex at the Kings of the Hill sale this past Fall and have used widely in this crop. He's a Tricked Out x Reckoning's littermate Sister (Stay Classy x Never Before).
TRES AMIGOS
37
Justin Rodibaugh • 219-863-1393 Blake Everhart • 317-409-1923 Jake Hege • 219-869-4765
BRED BY: LACKEY
Dark Cross extreme measure lot 38
TO THE EXTREME X TO THE EXTREME MOTHER (CRUEL INTENTION X RED ALERT)
Terms: Gray and/or Hilty reserve the right to 4 doses total per collection.
- To the Extreme (Tricked Out X Dam of Quite Frankly, No Stranger, To The Extreme,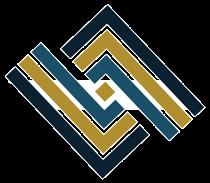 - Fully Loaded, Hear Me Now, No Problem, and 13-1) @ Premium Blend Genetics.
- First crop has been absolutely phenomenal
- 38-2(Cruel Intentions X Red Alert X Power Plant X Hillbilly Bone X Space Monkey)
- She has placed 6 sons in Stud & 5 daughters In our sow herd.
- 2 daughters have produced the $40,000 Turn & Burn at Upperhand Gentics and the
- $100,000 Hilty Boar from the First Class Pig Sale at Premium Blend
- Dam is a littermate to Hilty's $125,000 Bred Sow that sold to Crane's
- 13-1 is a Inbred son/mother mating
- Farm Visit Comments on 13-1 - Very Unique, A Freak, Wild Looking, Unbelievable
- 13-1 is her most Unique, distinctive looking son to date. He definitely has the "IT" Factor
To The Extreme
She's produced over half-million in revenue on the first 2 litters
Their Mother
Mark Gray • 580-272-7755
STEVE & MARK GRAY
38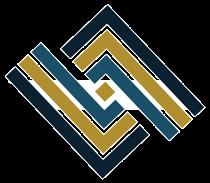 S SQUARED SHOWPIGS 39 Dark Cross charming lot 39 NEVER BEFORE X RED 7 SERVICE SIRE TRICKED OUT (FROZEN) Buying 1/2 intrest with no possession of the famous Charm Sow! Judgement Day Charm would be responsible for: - Judgement Day's Grandmother - Grand Gilt @ Indiana state fair 21' - Grand barrow @ Utah State Fair 21' - 3rd overall @ Utah state fair 21' - 4th overall at CYE 21' - Reserve Grand @ NWSS 22' - Big Brother @ Beaman's - Prince Charming @ Beaman's Prince Charming
Garrett Cox • 254-652-7110
Mother is a Littermate to
• 2022 Champion York Barrow OYE
• Grand Champion Western Bonanza
• Res Grand West Coast National
• Bronze Overall Barrow Southwest District
• Ch York and 5th Overall Barrow OBSE
Grandmother End Game sow also produced
• 2022 Res Grand Prospect at Indiana Stock Show
• Class Winner TSF in '22
We would like to reserve the right to access semen as needed to utilize back into our own herd.
Influential Sows in his pedigree: Brockman Farms
• Next Intentions Mother (3 Times)
• Wither Sow
• Mother of My Intention,
• Unashamed, By Your Grace
• 11-33 Step One Sow
Heimer Hampshires
• Dirty 278-9
• Mother of Kingpin
Streber Genetics
• 16-1 Next Intention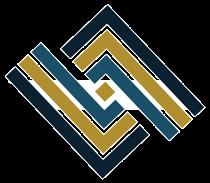 • End Game Sow Produced 3 boars
• in production at di erent firms.
• Hot Topic - Ignite Genetics
• Easy 4 You - SD Genetics
• OG - Weathers Showpigs
Dakota Streber • 405-388-7086
STREBER GENETICS
X END
MAJOR LEAGUE X NEXT INTENTION
GAME 40
100% ownership
Crossbred different league Buying
in this genetic masterpiece
lot 40
41 pick your posion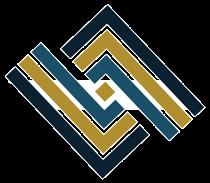 Offering the opportunity to pick any gilt born this summer! lot 41
Litters born June, July, August.
"Mike has done a phenomenal job of putting together elite PUREBRED females to build elite PUREBRED show gilts. No one has won more major gilt shows on the biggest stage than Robin Ridge in recent time. Even more impressive, he has done it with multiple breeds in multiple states."
Mike Fagg • 812-249-2851
ROBIN RIDGE FARMS
SUPREME CHAMPION GILT LSU LIVESTOCK SHOW
CHAMPION BERK GILT SAN ANGEL STOCK SHOW
CHAMPION YORK GILT SAN ANTONIO STOCK SHOW
SUPREME CHAMPION GILT SOUTHEAST REGIONAL
SUPREME CHAMPION GILT HOUSTON LIVESTOCK SHOW
RESERVE YORK GILT SAN ANGELO STOCK SHOW
3-1
First o , I want to say this is personally a very special lot representing a special man in this industry and great friend to many. With the passing of Mr. Randy Nation it would be di cult for his lovely wife, Lisa to continue with the sow herd. Therefore, with the great help from many friends the best of the Berks and Cross sows have been sorted and selected to be o ered in the EXCHANGE.
3-2
JOE EXOTIC X KING KONG
SERVICE SIRE TOP IT OFF
DUE AUGUST 1
RAISED BY NATION
This sow is the gilt Kailyn Bond exhibited and was a '22 OYE Class Winner. NL purchased her at the sale with plans of being a new staple for the Berkshire program moving forward.
JOE EXOTIC X KING KONG
SERVICE SIRE ALL IN
DUE JULY 28
RAISED BY NATION
The powerful littermate to the gilt that Kailyn Bond showed. Another piece for the future of the renown Berkshire program at Nation Livestock.
56-5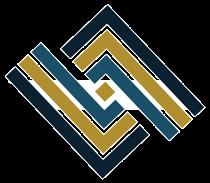 HEAVY PETTING X FAMILY JEWELS
SERVICE SIRE TOP IT OFF
DUE AUGUST 3
RAISED BY MB GENETICS
Her grandmother 6-8 was raised by Nation Livestock and wrote a storybook list of winners for MB Genetics. We purchased this sow in MB Genetics dispersal sale.
Keep
All 3 Berkshires Sows, ONE MONEY!
Nation • 580-430-6164
Kennedy • 405-501-2417
NATION 42
Lisa
Blake
RANDY
helping hand lot 42
Berkshires
it going! Buying
A 15-4
GOD FATHER X TRUMPET
SERVICE SIRE HERO
DUE JULY 11
RAISED BY TIM HERREN
Mother of 15-4 is the littermate to the TSF Grand Barrow– Her mother has produced multiple winners and a key to the success of Herren Farms.
6-1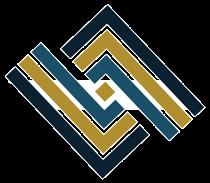 TRUMPET X ROCK STAR
SERVICE SIRE OG
DUE JULY 22
RAISED BY NATION
She is a littermate to the mother of the Supreme Champion Overall at the Revival CA in '23.
SUPREME CHAMPION OVERALL THE REVIVAL
B 479-2
GOD FATHER X HUSH MONEY
SERVICE SIRE OG
DUE JULY 22
RAISED BY COBB
D83-3
SHORT LIST X SAFE WORD
SERVICE SIRE HEAVY HITTER
DUE JULY 28
RAISED BY CARL KENT
1-7
ETRUMPET X LIL BRO
SERVICE SIRE OG
DUE AUGUST 1
RAISED BY MOLLET GENETICS
RANDY NATION
Lisa Nation
580-430-6164
Blake Kennedy
•
• 405-501-2417
42 helping hand lot 42
C
Crossbreds
This is a awesome set of Crossbred Sows! Selling choice of the 5 females up to first 3 picks, then the remaining o ered.
43 catch the Fever! lot 43 Picking from Al''s Chesters or Kandy's Ewes
O ering choice of the Gilts out of the Fall litter of the Supreme Overall Grand Gilt at '22 Fort Worth Stock Show OR Pick of Ewe Lambs in'24 crop out of the donors and entire Dec-Mid Jan A.I. groups
BIG SCREEN X WHO'S IN Sally
Supreme Overall Grand Gilt @ '22 Fort Worth Stock Show, Reserve Supreme Overall Breeding Gilt @'22 San Angelo. She is one of the unique Chester's females that has been bred at Schminke Genetics, as this firm has made generational influences on many Chester programs!
Schminke Genetics has never o ered to public the opportunity to have the pick of their ewe lamb program!
It would be out of the ewe lambs produced in '24 in the Dec-mid Jan A.I. groups and donors!
Highlights from this firms continued success
'20 Reserve Grand Champion Overall North American Livestock Expo, 3rd Overall & Champion Division III American Royal, ' 21 Reserve Grand Champion MKT lamb
Mississippi Youth Expo, '21 Reserve Division II Cross NAILE, '21 Grand & Reserve Grand Champion Mkt Tri-State Fair & Rodeo, '22 Champion Hwy BFX MKT National Western Stock Show, '22 5th Overall Champion Mkt Lamb Ohio State Fair, exciting start to '24 with 2 class winners San Antonio Stock Show, class winner '23 Fort Worth Stock Show!
SCHMINKE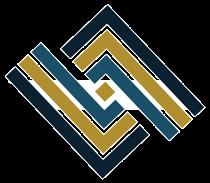 Al Schminke • 217-257-3513 Kandy Schminke • 319-239-3719
GENETICS
44 bargain barn lot 44
Take 1,2,3 or even 4 straight from the keeper pens in the 'RED BARN EFFECT". The high bidder will have Over 50 keeper Crossbred, Durocs and Spot gilts born last summer to pick from. This will be an opportunity to gather elite livestock! If the buyer selects 3 gilts times the money, the 4th selection will be at half the bid price.
Disclaimer: The high bidder selects from any breed, any litters. Schwecke will ask to reserve the right to protect ownership with the 2nd pick of any littermates before making the next selection.
Note: Cardi B "Buckle Up's Mother" was found in the Red Barn....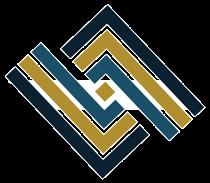 Zachary Schwecke • 507-380-1369 SCHWECKE GENETICS
Offering for a young breeder to send the day with Will Hilty
This starts with a tour of the farm, a open Q&A about you business and discuss how you got started to where you are today, have lunch in your hometown, have a set down and discuss realistic goals and ideas for what they want to accomplish . Bring along a parent, family member or mentor to join.
As an added bonus, you'll be o ered time with Blake Kennedy, KV Marketing to help discuss a business marketing plan, sales, videography and picturing to have the most successful selling experience.
The purchase price of this lot can be utilized as a credit towards the purchase of any female being o ered as a start up or a new foundation addition for a young breeder or family.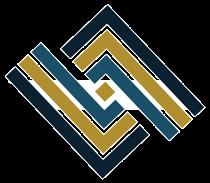 The credit goes towards a young gilt, open or bred sow.
I know it's been said many times people have that someone in their life that helped impact them and share encouragement for success. Everyone needs advice and guidance shared from those who've had good and bad experiences. A little extra push and help to create a successful business is always a plus.
The money spent on this lot will be donated back to the National JR. swine Associations on behalf of Hilty and KV
Will Hilty • 724-875-6531 HILTY SHOWPIGS 45
breeder opportunity lot 45
OFFERING (2) STRAWS OF SEMEN
NEXT INTENTION X NEVER BEFORE
OFFERING (2) STRAWS OF SEMEN
ANCHORMAN X TEEN SPIRIT 47 lot 47
Crossbred
Stay Classy Crossbred
Tricked out
48 lot 48
CONSIGNED WITH PARTNERS OF THE EXCHANGE LIVESTOCK EVENT.
CONSIGNED WITH PARTNERS OF THE EXCHANGE LIVESTOCK EVENT.
HIBACHI X SO COLD 49 lot 49
Creation Duroc
OFFERING (2) UP TO (10) STRAWS OF SEMEN
END GAME X HERO X DIRTY SECRET 50 lot 50
Then & Now Crossbred
OFFERING (2) UP TO (4) DOSES FRESH
OFFERING (2) UP TO (4) DOSES FROZEN A B
OWNERS: HH | TEAM SLOAN | HILTY | HOFSCHULTE
ONLY SEMEN OFFERED IN 2023
wintex
upperhand
/
king of the hill Crossbred DIRTY SECRET X ANTE UP 51 sgi lot 51
Crossbred QUITE FRANKLY X CINDERELLA 52 sloan/hilty / rosebird lot 52 OFFERING 4 UP TO 10 STRAWS OFFERING (2) FRESH DOSES OF SEMEN OFFERING (2) FROZEN STRAWS OF SEMEN
8 Crossbred STAY CLASSY X BLIND LUCK OFFERING 4 UP TO 10 STRAWS A B A B
Glory Days
Dash
cartel money Crossbred TRICKED OUT X ECLIPSE X BEST MAN 53 fischer johnke boars lot 53 2 - FRESH OR FROZEN DOSES 4 - FRESH OR FROZEN DOSES 10 - FROZEN STRAWS A B C OWNED WITH CLEVE FORD
54 center stage
Offering an opportunity from the heart of the BTW keeper pen
1789 is a wild looking, hard handling female with a lot of muscle shape. She is cocky, athletic and super explosive. The thing I love as much as her wild look is the pedigree that is stacked for touch and muscle expression. It is one that has so many mating possibilites in our Blue Team Buck battery. It will breed predictable in so many ways.
We are selling 1/2 interest in a flush of 1789. We will raise the kids and sell the o spring in our Blue Team Live & Online Sales. And the wildest thing yet; if you decide you would rather own 100% of 1789, just double down and you own her all!!!
BLUE TEAM WETHERS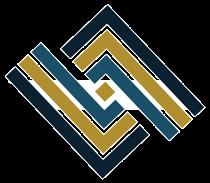 Jamie Smith • 325-370-2891
HOSS X KNOCK OUT X EL JEFE'
lot 54
SURPRISE X FORT #239 (INSTANT FLASH) 55 hello dot
We have been raising elite show goats for six years now. Dot is the culmination of years of breeding for the most desired traits and the ultimate doe. The Dam is out of the iconic Instaflash and won Grand Champion at county and then won her class at OYE. Dot is truly exceptional and a one of a kind. She will be able to bring home major show banners, then later as a breeding piece, raise unbelievable kids enhancing your herd genetics.
FORT SHOW GOATS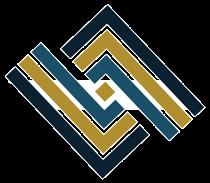 Kellen Fort • 806-445-1981
lot 55
Offering a opportunity to own an elite show doe!
- The FIRST and only opportunity ever to buy what has never been - for sale…semen on arguably the most elite female producer of all time!
- You must be older than 30 or smarter than most to know the impact
- this monster has had for generations on the seedstock industry.
- He makes females that are wild ribbed, perfectly sound, and deadly - looking without sacrificing muscle.
- Mini Heat daughters not only look like donors, they also generate - numbers of next-level o spring.
- He has consistently sired sale makers at majors, as well as the - Res Grand Wether at Houston and the Grand Wether at San Angelo.
- If you're tired of females failing on the flush table OR you just wanna - roll with the OG's, dont vape through this lot.
TERMS: Sold in lot of 1 or times the money up to 5 total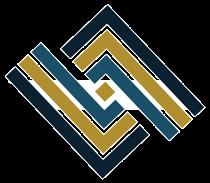 Glen Martin • 325-456-9777 Bryce Bowers • 830-998-7227 JADE/ BOWERS 56
the only opportunity to purchase semen on this elite animal! HEAT WAVE X TATTOO
mini heat lot 56 Offering
PICTURED: HEAT WAVE SIRE OF MINI HEAT
Option A: INVESTORS OPPORTUNITY
- Buyer picks 10 embryos from our Aug 17th, 23 flush for Early Jan o spring
- Selling 50% interest in those 10 embryos.
- Buyer cannot take more than half of a single does embryos!
- All live kids from the partnership will be SOLD publicly.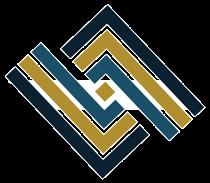 - Guarantee of 3 live kids.
- Kempker livestock will provide the semen, recips, embryo program, and all - management costs.
Option B: DOUBLE DOWN
- Buyer picks 10 embryos from our Aug 17th, 23 flush for Early Jan o spring
- Includes 5 recips to transfer embryos into that the buyer will take
- possession of the day of the flush.
- Buyer cannot take more than half of a single does embryos!
- No guarantee of conception and live kids
- Kempker livestock will provide the semen, recips, embryo program, and all - management costs.
Last years Early January group that were sold averaged $15,000! We do not have a set line up for the August flush.
A few Notable does being flushed: Keep The Faith's Sister
KL 1048 (Reserve D1 Doe Kid @ 2021 American Royal)
Stork 138 (Mother of 3rd Overall doe @ 2022 American Royal and Reserve Doe @ 2023 National Western)
Trent Kemker • 573-291-9826 KEMPKER LIVESTOCK 57 pick ten! lot 57
Offering a opportunity to invest with Emma on embroys OR double the hammer to own the embyros out right!
lot 58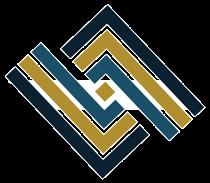 Selling an investment opportunity on an elite female!
There have been some bold statements made lately and rightfully so however, I'm only aware of one other female other than ML 2007 who produced 2 Major Show Grand or Reserve banners last season. She has quickly become the most prolific and dominate doe in our herd and arguably the entire show goat industry. Her o spring first hit the show ring in the 2022-2023 show season and did so with dominance. The list of accolades in one season included the Grand Champion Market Goat at National Western 2023, Reserve Grand Champion Market Goat at American Royal 2022, 4th Overall Champion Market Goat at Aksarben 2022, a dozen or so Texas jackpot champions, and a couple of 2023 placing wethers at Texas majors. Her March 2023 born wethers sired by BTW "I Am Legend" will be up for grabs at Friday Night Fever. There will also be investment opportunities soon on a buck kid who's like no other I've seen. For all you pedigree scholars, the genetic backstory is impressive as well. 2007 is a daughter of our Stork 666 donor who we purchased at 2018 Friday Night Fiesta (now The Symposium) and have rebuilt our herd around. 2007 is a sister to Unfinished Business, the buck we sold and who's genetic benefits are now being felt at Harbour Livestock. Her sire Tag Team needs no introduction and is the most awarded wether sire in recent years.
Terms:
- Selling 50% interest in the MALE o spring only, born from ML 2007's summer 2023 Embryo Program.
- Flush date TBD early July to make December o spring.
- Buyer is responsible for half of the semen or service sire cost.
- Mock livestock will provide the recips, embryo program, and all management costs.
- Double Down option for 50% interest in the females also.
2007 is highly prolific, kidding triplets both of her natural parities. She has been flushed twice with the following numbers:
Fall 2021 - 19 transferred
Fall 2022 - 21 transferred
Kevin Mock • 254-459-2788
MOCK LIVESTOCK
TAG TEAM X 666 (GATOR X SHE SAID'S MOTHER)
58 bre 's 007 partner
The Exchange has built its reputation as a first class, multi-species event by o ering unique opportunities for entrepreneurial stockmen to get involved in revenue generating ventures outside of their normal comfort zone! We see this as exactly one of those type of consignments. We will be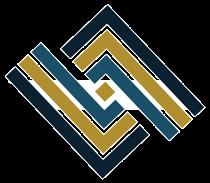 o ering a 50% share in a young stud that we believe whole heartedly in and expect to generate cash! Daddy Issues sired kids have consistently averaged over $15k in his first crop and look the kind that will win at a high level. This buck kid's mom was campaigned by Tanner Curtin in 2020 with great success including being named Grand Doe at the All-Iowa Showdown, Iowa State Fair, AND AkSarBen. She has been on fire in production in Roland when it comes to making good ones.
Cooper Bounds • 443-974-8443 PREMIER/ BOUNDS DADDY ISSUES X PONY X WINGMAN 59 come to daddy
59
intrest
lot
Selling 1/2
in this years Only Keeper Buck!
CURTIN'S FOUR TOTAL OFFSPRING 1) Grand Doe 2022 Iowa State Fair $17,500 High Seller @ The Exhibition - 2) All In standing at HJ Show Stock 3) $20,000 Private Treaty Flushmate Doe Kid - 4) THIS OPPORTUNITY
buck ba ery lot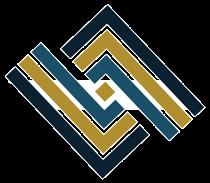 AWe are o ering choice on a fresh jump of either JuJu or Shag, the 2 most exciting Juice sons we have produced. Winning bidder has the option to double the hammer price and take a fresh jump on both! They are UNIQUE in every sense of the word. The Exchange is THE SALE that demands THE BEST. We bring you exactly that.
One of 2 very elite Juice sons we have raised. Like his daddy, JuJu generates awesome ribcage, added shape, and great touch. His flushmates brought more than $120K at auction in '22 and they went on to be Grand Champ Wether at the California Youth Expo, Res Grand Doe at OYE, 5th Overall Georgia National, Res Division Two Tulsa State Fair, and Bronze Medallion Doe at Tulsa.
No doubt, Shag was the most talked about buck kid at Pfei er farms last fall. He generated lots of buzz because of his wide, cylindrical, proportional build with the added bonus of ridiculous hair. We leaned on him heavy in our flush groups, praying he could generate Juice muscle shape with extra Shag, and DID HE EVER! These Shag babies have averaged around 10K and folks nation-wide are loving them.
60
Jerry Pfei er Kelsey Pfei er • 580-370-3154 PFEIFFER FARMS
60
PF JUICE X HOELSCHER 81
PF JUJU
PF JUICE X HEX X MINI HEAT
PF SHAG
PF JUJU - FLUSH MATES
60 buck ba ery lot 60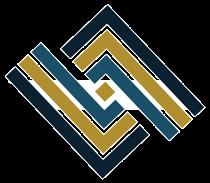 Big Pond is bred in the purple and has the phenotype to get you to the backdrop. He is one of the wildest looking and most exciting sires ever produced at Pfei er Farms. Wrapping years of our best stu into a package that is fun to unwrap. It's Christmas in May at The Exchange. Big Pond sired the Grand Champion Wether at Fort Worth and the Fourth Overall Doe at OYE!
When GM and Bryce posted pics of their buck kid coming to The Exclusive, we fired up the rig and headed to Jade/Bowers to lay eyes and hands on him. We fell in love with 2055 and ALL OF HIS FLUSHMATES. The entire set was dense, wide, round ribbed, and shaped up! Introducing, Full Throttle, the $67,000 (half-interest) high-selling buck from The Exclusive! His sister commanded $16K and the other mates are not for sale. Crazy wide underneath, perfect cage, big pinned and impeccable handle. It's a plus that he's tall shouldered, wild necked, and awesome in his proportions from the side. Proven Pedigree. Great Phenotype.
Jerry Pfei er Kelsey Pfei er • 580-370-3154
PFEIFFER FARMS
PF ICE X E919 (WALK THE LINE X COLT)
PF BIG POND
HARLEM X FUZZY X 81
FULL THROTTLE
Offering one fresh jump to the highest bidder!
C
BBIG POND WINNERS
Offering one fresh jump to the highest bidder!
61 scratch and play lot 61
Lot A
Bred Recip - 50% ownership/partnership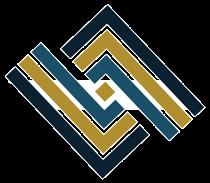 - Any bred recip out of the entire 2023 year
- Buyer will choose o any mating of the 2023 breeding season (approximately 40 donors will be flushed)
- flush dates will be mid July, November & December
- Bid price will result in 50% ownership of bred recip, (recip will remain @ Stork Livestock & kids born/raised/sold on site) partnership will end as soon as direct progeny are sold
- Flush sheets/donor options/sides used will be available as soon as flushes are complete & embryos transferred
Lot B
2 frozen embryos- double for 4, triple for 6 or 4X the money for 8
- Embryos are the result of flushing our 10 best yearlings all to Carry The Boats
- Embryos are 100% the buyers after purchase free to do with as pleased, no restrictions
Maycon Stork • 254-485-4056 STORK LIVESTOCK
Offering an opportunity to be partners with Maycon and then a chance at Embroys of your own!
The buyer of this lot receives the opportunity to pick one Doe to IVF flush, Double the hammer for two or all 3, and the 3rd Doe will be half price.
Buyer will select a the month of choice, either June, July, August, or December, to set up flush date. Buyer will provided all medication that is requiered. Does will be deliver them to ReproLogix in Stillwater, OK for the OPU date. Buyer is responsible for all lab and transfer fees, semen, as well as providing recips.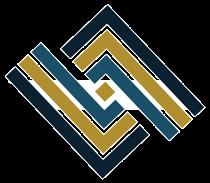 ADDYSON SCHNEBERGER • 580-751-0410 JARED SCHNEBERGER • 580-774-4419 SCHNEBERGER SHOW GOATS 62 addy's trifecta lot 62 Offering a opportunity to Flush up to 3 of Addyson's most successful show Does! '22 3RD OVERALL WETHER DAM N.A.I.L.E TOM PETTY X GODFATHER FULL SIB TO '21 OYE GRAND WETHER RES DIV. 4 '22 TULSA STATE FAIR WISH IN 1 HAND X GODFATHER MATERNAL SIB TO '21 OYE GRAND WETHER RES GRAND WETHER DAM OYE '22 Y51 X KNOCK OUT X SOLDIER BOY RAISED BY BTW
63 picking first lot 63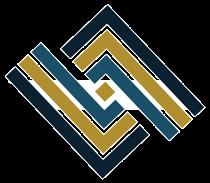 2 years ago, Went Show Goats sold pick of their April doe kids, and the Jerry Rogers family from Arizona won 14 Grand Champion banners, 4 reserve banners, and 3rd Overall Doe at the Arizona National with their purchase in the Exchange.
Judd & Alyssa are o ering pick of all the April females again… nothing held back.
Nobody else opens the door like this dominant Heartlandprogram!
WENT SHOW GOATS
JUDD WENT • 402-276-7431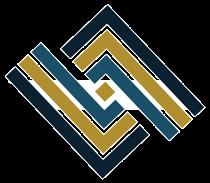 WESTFALL WETHERS 64 egg hunting lot 64 BLACK OUT SOLDIER BOY DAUGHTER KEEP SWINGINGS MOM 1104 PURCHASE FROM JADE RUSSIAN PRINCESS DAUGHTER NUGGET NIKKI
SIRE'S USED
WB (Whistles brother)
Tito (Tag Team x Nikki)
Heir to the Bear
One Time (Yankee Son)
P67
Battery Sampling Offering up to 10 embroys fresh or frozen on any donor flushed this year.
Matthew Westfall • 937-896-2810
2023
-
-
-
-
-
Donor
HOT MESS X P272 (GUNSMOKE X FOWL) 65
Selling
100%
ownership
and possesion of P445 Donor
Every year we dig deep into our program to bring our best to The Exchange Sale. This year is no di erent as it is hard to part with a donor ewe, especially one who has bred state champions year after year. P445 is a Hot Mess daughter back on a Gunsmoke retired show ewe. In P445's first lamb crop, she hit it out of the park with a Unicorn sired wether named "Buddy" who won multiple jackpots throughout Oklahoma and eventually went on to be named Grand Champion Market Lamb at the 2021 Oklahoma Youth Expo for Colt Randall. In her second lamb crop, she spit out a Gorilla sired keeper ewe lamb. When she hit the ground, we knew she wasn't leaving Elk City and that P445 was going straight to our flush program. In 2022, we flushed her back to Unicorn and bred her naturally to Gorilla. Again, her Unicorn flush produced another OYE champion but this time in the ewe ring with the Grand Champion Commercial Ewe at the 2023 Oklahoma Youth Expo for Brody Scroggins. Her natural Gorilla ewe lamb was killer again, so we decided to keep her and sold her twin wether to Revous.
As a bonus to P445 donor selling, we will include a straw of Unicorn semen to try and replicate for her future buyer the Grand Wether & Ewe at OYE.
Some may scratch their heads, wondering why we would sell such a female?
Honestly, we might be too, but we promise to bring our best to The Exchange.
SO HERE SHE IS!!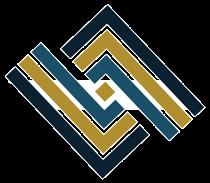 Ty Allen • 580-225-2679 Cooper Newcomb • 580-821-2361 ALLEN/ NEWCOMB
instant
relevance
lot 65
Selling 1/2 jump with the option to double down for a full jump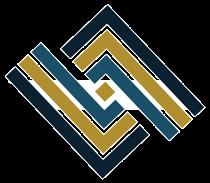 Why did a goat guy want to buy a sheep? Well I wanted Ty to buy more goats, but I also fell in love with a sheep. I believe good livestock are wide based, big backed and level. RAD throws in being shallow and good spined in a package that is cool to look at. I think if you went to Kirkville you found some badass Father Figure lambs this spring. This is "Janet's" first lamb and she is headed directly to the flush barn. She came out of a killer flush that produced - "Butterflies" 2021 Keeper Buck, "Dark Rider" Owned by Keitzer Club Lambs, Reserve Natural '21 Illinois State Fair for the Hoge Family, a ewe to Mayo(CA), and 4 keeper ewes which included "Janet" Flint's show ewe that was 4th Prospect at The Show & won a few banners for him. 1100 was also bred to Hippo naturally that year and produced "563" another keeper buck lamb that is making his mark. RAD is radical to look at and we have high expectations for his 2024 lambs!
RAD is being housed at Middlesworth Club Lambs and will ship semen nationwide.
Cooper Bounds • 443-974-8443 Perry Middlesworth • 641-660-3489 BOUNDS/MIDDLESWORTH
FATHER FIGURE X "JANET" HIPPOGRIFF X 1100
66 rad - P420 lot 66
lot 67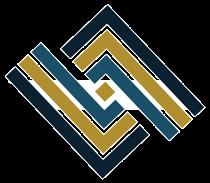 CROW X GAS MONKEY 67 the crow
donor
Opportunity to flush the popular Crow Donor!
QRFF | RAISED BY: BRIAN JOHNSON QUICKSILVER
It sure is nice when every once in a while you take a "calculated risk" and it REALLY pans out! We threw some chips after a Brian Johnson yearling ewe we liked in Reno in 2021, and she has hit BIG TIME!
"The Crow Donor" has a pile of things working in her favor. First and foremost, she's a real good sheep, from one of our game's most potent, and time tested programs. Beyond that, she flushes like a savage! By the time she had been in Newton one year we had weaned 21 lambs out of her. We have flushed her 4 times in two years, and she's averaged 13.25 transferable embryos per flush! Finally, she's FF, and would work great mated to any buck you can dream of. She's the dam of our popular "Quicksilver" ram, owned with Charmasson Club Lambs. Quicksilver was a 2022 Rookie of the Year nominee and has seen wide use in his first year at stud. One of his flushmate sisters, "Megan The Stallion" sold for $24K at the Bluegrass Babes in November to Wicked Show Lambs of Utah. Recently she transferred 9 good eggs in their donor program. We'll flush our first daughter from that group this month. Her December flush this year yielded a pile of high end Making Waves wethers that sold to some of the best homes in the business! Her 2nd set of flush wethers out of Chief topped our February sales, and we added 4 more daughters to our growing string of replacements our of "The Crow Donor." It's true, there's not such thing as a safe bet, but this opportunity is about as close to one as you're going to find! Plus how often do opportunities like this exist…..THEY DON'T!
You are buying the right to the flush the popular "CROW Donor" for the September 2023 Flush date. Buyer provides all recips, semen and covers the flush costs. Flushing must take place at Hobbs Show Lambs with services provided by Reproduction Specialty Group.
HOBBS SHOW LAMBS
Joe Hobbs • 402-278-0202 Megan Hobbs • 405-612-8650
MEGAN THE STALLION
Offering two Straws with the option to Double Down for Four Straws!
It is undeniable that our firm is dedicated to pioneering the Dorper industry into uncharted territory. This quest has become an obsession that has grown not into just creating unique stock, but has garnished us with tremendous personal relationships with highly respected stockmen. Eric Drager's reputation of humble intelligence needs no introduction. A person of few words; when he makes a bold statement- you better pay attention. On a ranch visit, Eric mentioned to us that he had located the most intriguing fullblood Dorper ram that he had ever seen. We had heard such statements before, but given the source of the message, it was dismissed. However, our reply after Eric making his statement was simple, "GO BUY HIM".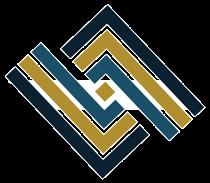 It is a pleasure to introduce to you "Deuces". Fullblood pedigree aside, there has never been one this good o ered for public use. It would be selfish to retain this specimen and his genetics for ourselves when the Dorper segment is severely lacking in exactly what he possesses, in surplus. Deuces is angular in skeleton, stout skulled, arrogantly geek necked and square underneath. Functional rear leg, giant pinned, yet soft bodied while remaining shapely up high in a seamless hip/loin transition. In our opinion, we believe he is simply good stock. Backed by a tremendous pedigree, Deuces's phenotype reads to being the trifecta within the Dorper breed. He will create true stud rams, donor females and wethers that win. People who have seen him will agree, you are not just purchasing Deuces's semen, you are making an investment in better livestock.
Coltin Black • 254-631-9753 Eric Drager • 806-683-6302 KELLY HAIR SHEEP RR DORPERS NORTH 2105 X RR DORPERS NORTH 1922 68 deuces
lot 68
DOB: 2/2/22 | FULLBLOOD REGISTRATION #: RF170527
69
saban's sisters
Offering pick of the Saban Sisters out of the donor pen!
It's obvious to say that the Exchange is an event to where something special needs to be o ered. We were pumped about our aged donor that we were able to o er last year, but this year we believe the entry we are able to handle is one that just doesn't happen everyday.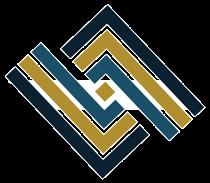 In 2021 we raised a buck we call SABAN. He has been a flat out producer for us and numerous folks across the industry. His sister 21316 raised a half interest $85,000 buck lamb in her first shot. We bred Sabans mom back the same way in our late flush of 2022 and got a pile of daughters. So the plan this year is to o er one of those girls as our Exchange lot. Purchaser will be able to come to Miles and go through those girls and pick one out. They are all in the donor barn and ready to perform.
Chance Ne • 325-939-9323
NEFF LIVESTOCK 69
lot
SABAN GREEN LINE x DROP THE MIC x TSUNAMI
TATANKA CHIEF x GREENLINE (SABAN'S SISTER)
innovation lot 70 Selling one of the best pieces of livestock Norman has put together.
"There's nothing more valuable than high quality Livestock to our Livestock community - EXCEPT UNEMPLOYED
- Keeps getting better with age
- His hind leg is built like a good race horse to go with all that dimension and muscle.
- Proven sire in and out of the show ring
- Daughters will be the future at NK
NK 2089 - INNOVATION makes it all work, whether you are wanting to raise stud rams, ewes, or club lambs. In all species, how many sires can you find with this much dimension of muscle, over a bold and heavy skeleton, and remain this sound on his feet and legs over multiple breeding seasons?
Innovations are essential to the advancement of any industry, and NK Innovation is the developing dynamic we were looking for to to improve the Dorper industry.
Innovation progeny
DISCLAIMER: NO POSSESSION UNTIL AFTER JUNE 20th 2023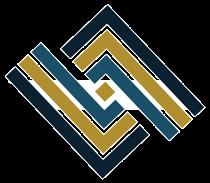 N&K
PROTOTYPE
nk 2089
Norman Kohls • 325-853-2226
RANCHES INC
224R X NK 1910 70
-
POLITICIANS"
~ NORMAN KOHLS
notoriety lot 71
CHAPO X G285 (SHOWER CHICKEN X FATE) 71 national
Offering Donor K266, 100% ownership and possesion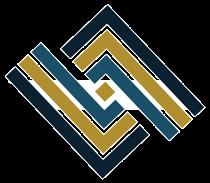 The Exchange Sale is known for high caliber sheep being sold - we dug deep into our donor ewes and are selling a proven producer! We have multiple El Chapo ewes in our donor program because quite frankly they work! K266's dam "G285" is a Shower Chicken ewe who has also been in our flush program and is full sib to Zoo Creature and DeJaVu. K266 is a flushmate sister to the 3rd Overall Market Lamb at the 2019 KY State Fair and Reserve Hamp at 2019 California State Fair and a maternal sib to the 3rd Overall Market Lamb at the 2022 Georgia National. K266's 2023 flush results were 12/12 fertile eggs with 10 live lambs! We kept 5 ewe lambs back in our flock, sold a ewe to Wyoming, and sold wethers to Chad Walker, Pedrick, and Fisher. In 2022, she produced a $6000 ewe lamb to Fisher and we kept one back in our flock. In 2021, she produced an Urban wether to Nick Craft and sold a ewe to Adam He elfinger. K266 produces year after year...be the last one bidding and come spring it will be money in your wallet
Perry Middlesworth • 641-660-3489 MIDDLESWORTH
EL
royal flush lot
Since we were ask to be in the Exchange we've debated what to bring and o er at this elite event. Finally, we decided it was best to leave the choice up to you! Here's your shot at half interest on pick of any one individual flush from our fall 2023 program. Yes, you read that correct, the buyer receives "PICK". We will flush 11 of the best mature donors in our program on May 16th (sale day) and the buyer gets to select one of those flushes to be 50:50 partners with us on for the proceeds/progeny.
Some of the highlighted donor options include: Mythical and the third overall commercial ewe at 2023 OYE's dam, Fans Only and Play for Pay's dam, Phoenix and the Champion Division 2 from 2023 American Royals' dam, Daddy Chills dam, "Ultra" the Champion ewe OYE 2021, "Simba's" sister, dam of "Wildcat", dam of "Maximum E ort & the $80k flush from our January 2023 group, as well as several others. These donors routinely generate anywhere from 15k to 75k and above per flush; however, that's with us hoarding the best daughters.
For this flush, all wether and ewe lamb progeny will be o ered for sale through our traditional public o erings. If there's a semen promotional quality buck lamb produced, the buyer can select to remain half semen rights owner on that individual or work with us on o ering ownership of the buck to others. On sale day, we will provide a list of all donors along with the quantity of transferable embryos produced so the buyer can make their decision.
NOTE: No additional costs are associated with this opportunity other than the hammer price, as we will cover all other expenses.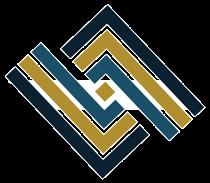 Matt Asmus • 269-506-4611 Nick Shelton • 254-485-4052 PLATINUM SHELTON LIVESTOCK 72
72
Here's
a unigue opportunity never offered before!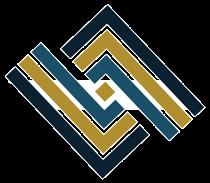 Matt Asmus • 269-506-4611 Nick Shelton • 254-485-4052 PLATINUM SHELTON LIVESTOCK 72 royal flush lot 72 Selling half intrest on pick of any one individual flush from the fall 2023 program! Play for Pay Fans Only Mythical
purple rain
FLAPPY SACK X FRANZ
Offering the right to Flush Titus Doreset Donor
The female is currently housed at RSG South Donor facility. You may flush her anytime after 8/15/2023. Starting 8/1/2023 buyer will pay the maintenance fee on the female until the conclusion of their flush protocol. All flush costs are at the buyers expense. Guaranteed 6 transferable embryos if the work is done by a certified embryologist. In the event of a "zero" flush buyer is entitled to flush again at their expense at any date they would choose. In the event of a less than 6 flush balance of the eggs will be provided in a future Titus Club Lambs flush of the female. Titus Club Lambs agrees to consult buyer on the use of sire in said flush to secure a mutually aggreeable sire.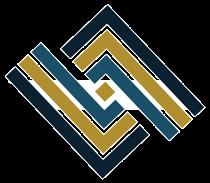 This female has been elite. Her first lamb was Reserve Whiteface at LSU. She missed year two and I flushed her year three to illegal Immigrant. That resulted in a litter of white sheep that were flat killers. This included the Champion Dorsets at Tulsa, Louisville, and Denver. A feat I believe to have never been accomplished by one female in the same year. In addition she had the Champion Land of Lincoln Dorset at Illinois out of the same flush. Two ewe lambs went to Long Livestock in Utah, one of those already yielding the High Selling Dorset at this years Black & White. Her natural lamb by Sugar Cookie last year was Champion Dorset at the Oklahoma State Fair for the Thomas Family. This year twin Modern Marvel Girls. One of which fetches $3000 online and the other stays in Alexis. If you want to make a splash in the white game, this is your chance.
Brent Titus • 217-202-3550
TITUS CLUB LAMBS
73
lot 73
43 catch the Fever! lot 43 Picking from Al''s Chesters or Kandy's Ewes
O ering choice of the Gilts out of the Fall litter of the Supreme Overall Grand Gilt at '22 Fort Worth Stock Show OR Pick of Ewe Lambs in'24 crop out of the donors and entire Dec-Mid Jan A.I. groups
BIG SCREEN X WHO'S IN Sally
Supreme Overall Grand Gilt @ '22 Fort Worth Stock Show, Reserve Supreme Overall Breeding Gilt @'22 San Angelo. She is one of the unique Chester's females that has been bred at Schminke Genetics, as this firm has made generational influences on many Chester programs!
Schminke Genetics has never o ered to public the opportunity to have the pick of their ewe lamb program!
It would be out of the ewe lambs produced in '24 in the Dec-mid Jan A.I. groups and donors!
Highlights from this firms continued success
'20 Reserve Grand Champion Overall North American Livestock Expo, 3rd Overall & Champion Division III American Royal, ' 21 Reserve Grand Champion MKT lamb
Mississippi Youth Expo, '21 Reserve Division II Cross NAILE, '21 Grand & Reserve Grand Champion Mkt Tri-State Fair & Rodeo, '22 Champion Hwy BFX MKT National Western Stock Show, '22 5th Overall Champion Mkt Lamb Ohio State Fair, exciting start to '24 with 2 class winners San Antonio Stock Show, class winner '23 Fort Worth Stock Show!
SCHMINKE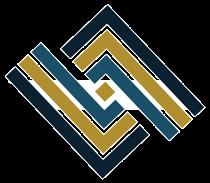 Al Schminke • 217-257-3513 Kandy Schminke • 319-239-3719
GENETICS
Selling 1/2 interest with the option to double down and own full interest on this National Champion and Proven Donor who has been the talk of the breed in recent history.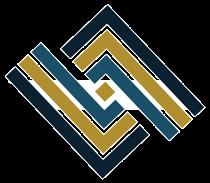 When Todd and Blake Kennedy asked Jake and I to bring our best, we sure wanted to fulfill that request. Mari 785E is arguably the most successful Simmental show heifer of all time. She was named Grand Champion female in both the open and junior shows at the American Royal, NAILE and National Western. Her unmatched success in the showring was a result of her impressive structural build, body volume and powerful design. She combines the visual traits sought after for both banner wins and production value. This opportunity allows you to get in on dominant genetics, with unlimited earning potential. Her o spring have averaged over $20,000 o the farm and pregnancies have averaged $11,500!
Mary Bloomberg • 309-368-5857 Jake Bloomberg • 309-368-8525 Blake Bloomberg • 309-368-3648 Joe Porter • 731-431-3551
74 heyyy mari! Offering a chance to own
Donor!
BLOOMBERG CATTLE COMPANY
National Champion and Proven
lot 74
PROFIT X TAIL GATER 6212
75 bh renegade 4272 lot 75
With an astonishing 21 EPD traits & $Values ranking within the Top 15% or better in the Angus breed, this January heifer calf is perfectly poised as a genetic cornerstone in just about any program! BH Renegade 4272 is an ideal example of the results in a solid mating purchase by Butz-Hill Angus — representative of traditional calving ease, scale crushing potential at WW and YW, grid-topping predictions in carcass trait markers, and the $Values used as guide rails in profitability. When making your move in purchasing a future donor, Renegade puts you in the prime seat.
Sells Open - REG# 20629152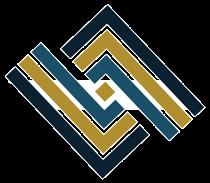 BUTZ-HILL ANGUS
Mark
Michael
Troy
GALAXY EVERELDA ENTENSE 1206 - DONOR DAM OF BH RENEGADE 4272
Offering
an opportunity to purchase an elite Angus Heifer.
Butz Owner • 319-350-1426
Doran Owner • 515-230-8586
Klimesh Herd Manager • 641-330-2807
black beauty's lot 76
76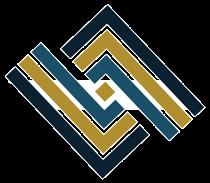 AOFFERING 3 IVF EMBRYOS - PUREBRED ANGUS
Conley Bell Bristow 2317 (AAA #20491419) x EXAR Winnie 1577 (AAA #18877011)
Bristow
We couldn't think of a better way to kick o selling the first Bristow embryos than this mating here! Bristow is an exciting young sire that recently sold for 150,000 for half-interest in our Spring Production Sale. He has stirred the attention amongst breeders and, to be honest, combines things that are hard to put in l ivestock. When mating these embryos, we felt this cow would make it a home run. 1577 herself was Supreme Champion Heifer at the Oklahoma State Fair in 2019 for the Collum family, but her accolades go far past that. She is stacked with a pedigree and lineage that time-after-time has proven to be profitable. She has a Robust calf by her side that we look for big things out of, along with numerous others mating's that have clicked, including a high selling bred for C4 in their past fall sale. Bristow semen will be o ered limitedly, get in on this exciting package and be one of the first to have the opportunity on his genetic potential.
BOFFERING 3 IVF EMBRYOS - MAINE-ANGUS
Conley Bell Bristow 2317 (AAA #20491419) x DUP Jelly Yum 109J (AMAA #523128)
An exciting twist here - these eggs would be Maine-Angus out of Bristow and 109J, who would've been named Champion Maine at the 2022 Fort Worth Stock Show in her one and only outing. 109J is also full sib to the Walker family's Denver Champion in 2019, sired by the popular BOE Epic. She is a younger cow that simply has impressed us since day 1. Powerful, maternal, sound…she has a Lead the Way heifer calf at her side that will be one of our highlights come fall. We felt that Bristow carries all the intangibles to make this mating something special. Again, Bristow semen is hot o the press, and we are excited to o er some of his first mating's to the public today.
CONLEY CATTLE
Kyle Conley • 580-618-4533
black beauty's lot 76
The Way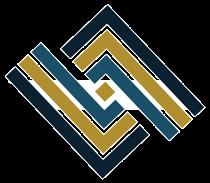 I can't believe I am parting with these, but we wanted to o er the best….embryos out of Lead the Way's dam and the recently named Champion Simmental Bull at the 2023 Cattlemen's Congress. 1637 needs no introduction, she has proven to be a force in our cowherd producing numerous high selling females, as well as Conley Lead the Way who recently sold for half interest for 460,000 in Embryos on Snow. Not to mention, she stems from the same cow family as EXAR Blue Chip. Power is in her pedigree, and we felt the matching her up with Creed could be a ticket in the Sim-Angus world. We believe Creed has breed-changing pieces for a purebred, and outside of his win, he is backed by a strong cow family that has been successful in and out of the show ring. We hope this mating excites you as much as it does us!
CONLEY CATTLE
76
OFFERING
3 IVF EMBRYOS - SIM-ANGUS R/C SFI Creedence 417J (ASA 3980387) x EXAR Princess 1637 (AAA #18877017)
C
Kyle Conley • 580-618-4533
Lead
kim's royalty lot 77
A Carly Rae
OFFERING 3 IVF SEX MALE EMBRYOS In God We Trust x CC Carly Rae 2361
B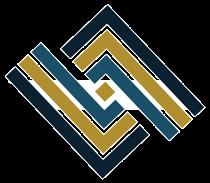 OFFERING CHOICE OF 3 IVF SEX FEMALE EMBRYOS
BOLD MOVE 168P OR REDEMPION x CC BS CARDI B 9258 WT P
Daughter of Carly Rae
Cardi B is a full sib to several National Champions that were successfully campaigned by the Aurthur, Utech, and Tlach Families. These females have one every major show title there is to win.
The list of winnings on these females includes:
'19 AIJCA Junior Nationals
'19 American Royal Junior Show
'19 Louisville Champ Junior Show
'20 Denver Champ Female
'21 Cattleman's Congress Champ Female
'21 American Royal Junior Champ Female
'21 Supreme Cham Pure Female OYE
Cardi B
COURDRON CHAROLAIS
Cardi B herself was successfully shown to 4th overall female at the 2019 MN State fair by Haley Schwecke.
Zach Schwecke • 507-380-1369
Kim Schwecke • 763-286-4157
77
WCR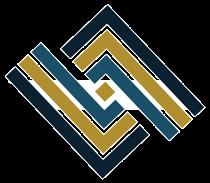 Dustin Glover • 580-280-0188 GLOVER CATTLE COMPANY 78 hey partner! lot 78 HERCULES X HOLTZMAN HERCULES X HOLTZMAN KING COBRA X HOLTZMAN ITALIAN STALLION X BOJO Offering a chance to be partners on this Elite Female! DONOR 1675PICTURED AS OPEN HEIFER Holtzman Buyer of this lot is purchasing 1/2 interest with no pessession of Donor 1675 - Holtzman. Holtzman flush calves average $21K last year.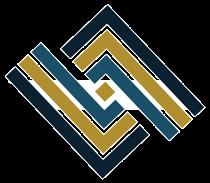 79 kr casino lot 79 OFFERING 1 UNIT OFFERING 1 UNIT A B THE EXCHANGE Very limited availablity on this great sire!
Kolt 45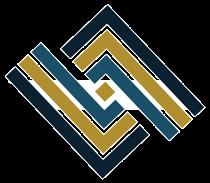 OFFERING 3 FULL SIB EMBRYOS TO FSF FIRE IN THE HOLE
playing with fire lot 80
FSF KOLT 45 x FSF WHITE LACE 03
Fire In The Hole
Full sib embryos to the $50,000 phenom FSF Fire In the Hole owned by Brad Otto and Farrer Stock Farms.
Talk of the country in 2022 and now one of the most used sires in 2023.
A striking specimen that excels in bone, muscle, and correctness with hair and color that dazzles the on looker. The sire of these embryos FSF Kolt 45 is gaining traction this second year for his consistency and his steer's feed ability plus saleability. FSF White Lace 03 is backed by genetic giants and this was her first calf.
80
FARRER STOCK FARM
Tom Farrer • 574-727-0680 Payton Farrer • 765-586-8186 Taylor Farrer • 574-727-5610
81 ms. jellybean lot 81
OFFERING PREGNANCY DUE THIS FALL - MULTIPLE RECIPS AVAILABLE TO PICK FROMLead The Way x
110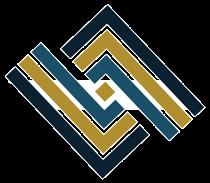 Jellybean
Lead The Way
Conley Patricia 110 "Jellybean" was named Supreme Purebred Heifer at the 2022 Oklahoma Youth Expo. Her structure is second to none. Perfect Structured with impeccable look with a surprising big back and stout hip. This will be Jellybean's first set of ET calves. Thanks to Kyle Conley we had the opportunity to mate her to the hottest bull in the Angus breed….Lead The Way. Lead The Way calves averaged $59,000 in Conley's Fall and Spring Sales this last year.
NORVELL LIVESTOCK
will pick up calf at 6 mo of age
Conley Patricia
Terms: Buyer
Tyler Norvell • 405-219-9595
82 smart business lot 82
GB419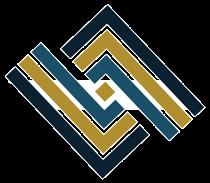 - Very first embryos ever o ered on this up and coming donor
- First calves are on the ground now out of Good Business 419 and In Queen
- We Trust. Most are incredibly big boned, extremely hairy and soft legged.
- They are red paints, yellow paints, and yellows
- One of the most incredible looking animals that I've ever seen.
- Owned with Baylor Bonham
- Only 3 years old and will be the new cornerstone
PRIEST GENETICS
OFFERING 3 IVF EMBRYOS GOOD BUSINESS 419 X BUSINESS DONE RIGHT X MONOPOLY
Laramie Priest • 254-855-2133 Baylor Bonham • 405-637-5197
83 state fair dreamin' lot 83
OFFERING 3 CONVENTIONAL EMBRYOS
HERE I AM x 8-163 (STYLE X 1-80 x HEATWAVE) A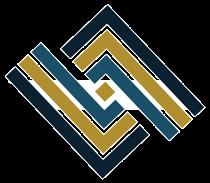 COLORADO STATE FAIR GRAND MARKET STEER
OFFERING 3 REVERSE SORT MALE EMBRYOS
HERE I AM x 7 (MATERNAL MADE x LOOKOUT) B
ILLINOIS STATE FAIR RES GRAND MARKET STEER
OFFERING 3 REVERSE SORT MALE EMBRYOS
HERE I AM x 857 (MADE TO ORDER x NOVICE) C
NEBRASKA STATE FAIR GRAND MARKET STEER
OFFERING 3 REVERSE SORT MALE EMBRYOS
HERE I AM x 8-3 (MATERNAL MADE x IRISH WHISKEY) D
WEST VIRGINIA STATE FAIR RES GRAND MARKET STEER
No other firm in the business can claim not one, not two, not three, BUT FOUR trips to the backdrop with FOUR di erent steers out of FOUR DIFFERENT DONORS, all in 2022! The crew at the renowned Reimann Ranch in Ree Heights, South Dakota is giving anyone and everyone the opportunity to tap into cows that have already proven the ability to WIN AT STATE FAIRS!
REIMANN RANCH
Barry Reimann • 605-870-1444
John Fortin • 608-726-2586
COLORADO STATE FAIR GRAND MARKET STEER
ILLINOIS STATE FAIR RES GRAND MARKET STEER
NEBRASKA STATE FAIR GRAND MARKET STEER
WEST VIRGINIA STATE FAIR RES GRAND MARKET STEER
$72,000 past high seller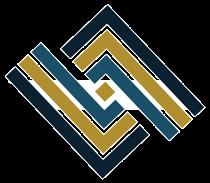 She was National champion chi in Louisville Reserve Grand female junior nationals Reserve Grand AOB Kansas City Supreme at Illinois State Fair Supreme female Princeton and many time top 5 for Ashtin Guyer.
Multiple high sellers last year and has with is without a doubt the best set of halfbloods ever to hit the ground in Hagerstown.
O ered by Schae er Show Cattle, Guyer Family, Kristine Ralls and Cooper Newcomb
SHOW CATTLE 84 who's
84 OFFERING IVF CYCLE ON TSSC WHO'S LIZZO 906G TO BULL OF BUYERS CHOICE COLBURN PRIMO X WHO'S PLAYING 6973D WHO DA MAN X 6640
SCHAEFFER
lizzo? lot
Tim Schae er • 765-541-0738
AOFFERING 4 EMBRYOS SEX MALE
2 SIRED BY HERE I AM x SMITH 606
85 smith steer factory lot 85
2 SIRED BY HOW GREAT THOU ART x SMITH 606
606 has found herself at the top of the club calf business, not only because of her ability to generate high sellers, but validated by her progeny's success at the toughest shows in the country. She's notably the mother of the Grand Steer at Cattlemen's Congress, Grand Steer at Fort Worth and the Grand Steer at OYE; a list that is sure to get longer. She has been automatic to Here I Am and the buyer will get one of the first chances at her mating to How Great Thou Art
BOFFERING 3 EMBROYS SEX MALE IN GOD WE TRUST x SMITH 707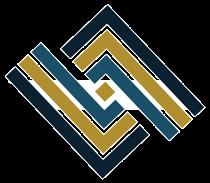 707 has moved into lead donor status at Smith Cattle Company and her $115,000 price tag for 1/2 interest in the First Class Female Sale certainly put her in rare air. Her wildly popular IGWT steer calf was the top seller in Smith's '22 pasture sale and here is your opportunity to buy full sib embryos
Brad Smith • 712-209-1500
SMITH CATTLE COMPANY
SMITH 606
OWNED WITH CARROL CATTLE COMPANY
SMITH 707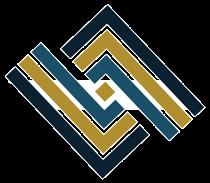 Cory Shrag • 605-941-5241 Jaxon Shrag • 605-789-1775 Jake Nikkel • 316-573-6922 605 SIRES 86 memphis mafia lot 86 OFFERING 1 UNIT OFFERING 1 UNIT A B
sullivan way lot 87
87
OFFERING 4 IVF FEMALE EMBRYOS - 3/4 SIM
HARKERS UNLEASHED x JSUL MARY IS PROUD 8047C A
OFFERING 4 IVF FEMALE EMBRYOS - 3/4 SIM
WC FAMILY TRADITION x JSUL MARY IS PROUD 8047C B
OFFERING 4 IVF FEMALE EMBRYOS - PURE SIM
HARKERS UNLEASED
WHF/JS/CCS WOODFORD J001 x JSUL MARY IS PROUD 8047C C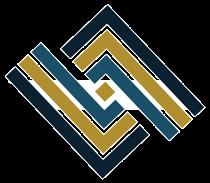 OFFERING 4 IVF FEMALE EMBRYOS - PURE SIM
RECKONING 711F x JSUL MARY IS PROUD 8047C D
WOODFORD J001
JSUL Mary is Proud 8047f is one of Proud Mary 317c best daughters to date. As you can see from the multiple sire options we have brought to you Sullivan Farms has made 8047f one of their cornerstones to their deep set of donors. The hardest decision you will have to make on sale day is which one of these great sires fits best for you program. In the 2022 calf crop at Sullivan Farms the 8047f daughters hit it out of the park. Her 2 Reckoning daughters averaged $25,000 and we also sold a full sib bull, Dare to Compare that is a hot new sire for Minnaert Show Cattle. JSUL Mary is Proud 8074f started her dominate show career at the 2018 NAILE where she was selected Reserve Overall in the Open Show as a calf and then was selected as the Grand Champion Purebred Female as a calf at the 2019 FWSS. In the summer of 2019, she was selected as the Grand Champion Female in the Jr. Sweepstakes show in Louisville, Kentucky and was also selected as the Grand Champion Purebred Female at the American Royal.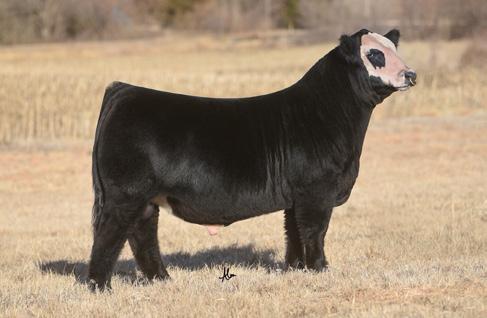 SULLIVAN FARMS DUNLAP, IA
Josh Elder • 402-650-1380 John Sullivan
REG #: 3465147
JSUL MARY IS PROUD 8047
$20K FULL SISTER TO RECKONING X 8047F
FULL BROTHER TO RECKONING X 8047F
DARE TO COMPARE
87 sullivan way lot 87
EOFFERING IVF FEMALE PREGNANCY - DUE 9/9
RECKONING 711F x JBSF PROUD MARY 317C - PURE SIM
FULL SISTER TO PREGNANCY
Proud Mary Genetics!! It's not very often that we can convince John Sullivan to let her genetics go. This is a fresh mating from the dominate Proud Mary that needs no introduction to the general public. Last year there was 3 full sisters to this pregnancy that averaged $20,000!! Sounds like to me a no brainer investment here.
FOFFERING 4 IVF FEMALE EMBRYOS - PURE SIM
W/C RELENTLESS 32C x BAILEY'S PROFIT'S DREAM 706E
GOFFERING 4 IVF FEMALE EMBRYOS - PURE SIM
RECKONING 711F x BAILEY'S PROFIT'S DREAM 706E
RECKONING 711F
Reckoning on BAILEY`S PROFIT`S DREAM 706e was one of most consistent and successful new matings from Sullivan Farms 2022 calf crop. In the 2022 Maternal Legends sale her Reckoning daughters highlighted the sale as lots 1, 2, and 3. Those 3 sisters averaged $10,000. Another sister was sold by Jake Bloomberg last fall for $30,000 and another sold this past winter for $25,000. To say the least the Reckoning mating was extremely consistent and profitable. The Relentless progeny will be the first to be o ered and ever born. As you all know, Relentless is a must use sire that year after year continues to produce champions at every level. BAILEY`S PROFIT`S DREAM 706e, was the 2018 Grand Champion Purebred Simmental
Minneapolis, MN and a past Hartman Cattle Co sale topper.
REG #: 3291938
at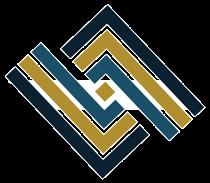 SULLIVAN FARMS DUNLAP, IA
Josh Elder • 402-650-1380 John Sullivan
JBSF PROUD MARY 317 C
REG #: 2995924
Female
the National Jr. Heifer show in
BAILEY'S PROFIT'S DREAM 706E
sullivan way lot 87
87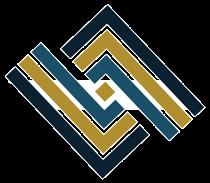 HOFFERING 4 IVF FEMALE EMBRYOS - 3/4 SIM
JBSF BERWICK 41F x RJ PF RITA 8288F
IOFFERING 4 IVF FEMALE EMBRYOS - 3/4 SIM
THSF LOVER BOY B33 x RJ PF RITA 8288F
MATERNAL SISTER TO EMBROYS
NEXT LEVEL
RJ PF RITA 8288F was the popular past high seller from RJ Cattle Co. Rita 8288f lived up to the hype by taking the show ring by storm when she first hit the chips at the 2019 National Jr heifer show where she was the grand champion female. She then carried that success to the 2019 Iowa St Fair were she was the supreme grand champion female. Her last stop was taking the purple big banner at what many consider the Super Bowl of cattle shows, NAILE supreme grand champion female. Last fall she produced a 3 outstanding Love Boy heifers with one selling for $20,000.
$20K FULL SISTER TO LOVER BOY X 8288F
JOFFERING 4 IVF FEMALE EMBRYOS - 1/2 SIM & LOWCHI NEXT LEVEL x JSUL WHO DAT DARLING 902G (CLONE)
Brand new mating!! Very rare opportunity that took some persuading to get genetics from the 2020 Louisville supreme champion JSUL Who Dat Darling 902G. This young donor has literally hit it out of the park on every sire that has been used on her at Sullivan Farms. In limited progeny she had one Something About Mary daughter from the 2022 calf crop at Sullivan Farms that was selected the supreme champion female at the 2022 Down for the Cause for Sara Sullivan. JSUL Who Dat Darling 902G also had a natural heifer sired by HIGG Franchise that sold for $23,000. We should also mention that she had a stellar set of Berwick calves from the 2022 fall calf crop at Sullivan Farm and 2 of them were held back to add to Sara Sullivan's show string. This is a no brainer investment here
SULLIVAN FARMS DUNLAP, IA
Josh Elder • 402-650-1380 John
Sullivan
REG #: 400651
REG #: 400651
JSUL WHO DAT DARLING 902G (CLONE)
RJ PF RITA 8288F
sullivan way lot 87
87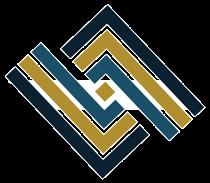 KOFFERING IVF FEMALE PREGNANCY - DUE 11/1 KR CASINO 6243 x W A LUCY 640 ANGUS
A new mating from the hottest sire in the breed to date. Lucy 640 is one of Sullivan Farms all-time favorite show heifer and most beautiful cows on their herd. Lucy 640 was the 3rd overall female at the 2017 National Jr Heifer show and also went onto be division champion in Louisville, NWSS, and FWSS. She had a Primo heifer from the 2022 calf crop that sold thru the 2022 Schae er/Tice bid o sale that was purchased by the Phillips family. That heifer has already had a very successful show career taking a piece of her division in Louisville, OKC and Ft Worth. She was also recently selected as the reserve supreme female at the 2023 Kentucky Beef Expo.
Brand new mating!! The queen Ruth cow family has written a book of success and sale toppers for Udell Cattle Co including their 2022 sale topper at $500,000. Sullivan Farms young Queen Ruth 608 donor is starting to write her own history book. Her calves in 2023 calf crop at Sullivan Farms are truly standouts. Her first progeny of Blue Chip daughters where very consistent and profitable that sold for $29,000, $25,000, and $19,000 and another sold this past fall in Schae er/Tice sale for $22,000. Jump on these genetics before everyone else catches onto Queen Ruth 608 this fall.
SULLIVAN FARMS DUNLAP, IA
Josh Elder • 402-650-1380
John Sullivan
LOFFERING 4 IVF FEMALE EMBRYOS - ANGUS
COLLISON ALPHA x KDJ QUEEN RUTH 608
COLLISON ALPHA
MATERNAL SISTER TO PREGNANCY
REG #: 18578042
REG #: 18599918
W A LUCY 640
KDJ QUEEN RUTH 608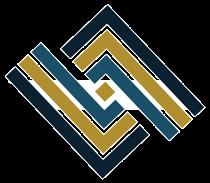 Harlan Yocham • 918-706-1631 Baylor Bonham • 405-637-5197 Stock Martin • 806-683-6004 HARLAN YOCHAM 88 supreme creme lot 88 OFFERING 1 IVF CYCLE - GUARANTEE 6 EGGS OUTSIDER X BROKER X HEATWAVE - Supreme OYE - Res Supreme TSF - Champion % Charolais American Royal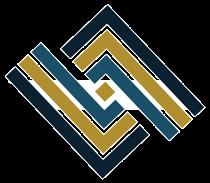 Rov Vanhove • 605-480-0909 Baylor Bonham • 405-637-5197 ROB VANHOVE & BAYLOR BONHAM 89 here for good lot 89 OFFERING 1 UNIT - SEX MALE OFFERING 1 UNIT - SEX MALE OFFERING 1 UNIT - SEX MALE HERE I AM X SHELBY 4031 BW: 80 TH: CARRIER PHA: FREE A B C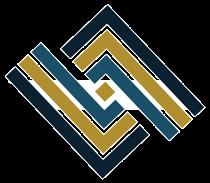 90 lot 90 it's a surprise HORN LIVESTOCK OFFERING 3, CONVENTIONAL EMBRYOS IN GOD WE TRUST x HL 1419 (SOLID GOLD X 419 THE GENERALS MOTHER) A Full sibes to $95K and $63K steers sold in the last month! IN GOD WE TRUST A Brandon Horn • 979-885-8188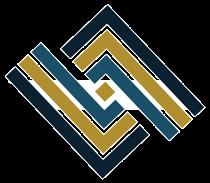 90 lot 90 it's a surprise THE GUYER FAMILY B Offering choice of the females on the Guyer Families and crew '23 summer show string!
80
979-885-8188
Pictured our past accompolishment from Dave Guyer Family and Crew! The buyer of this lot will pick from roughly
gilts on this years show string! Dave Guyer •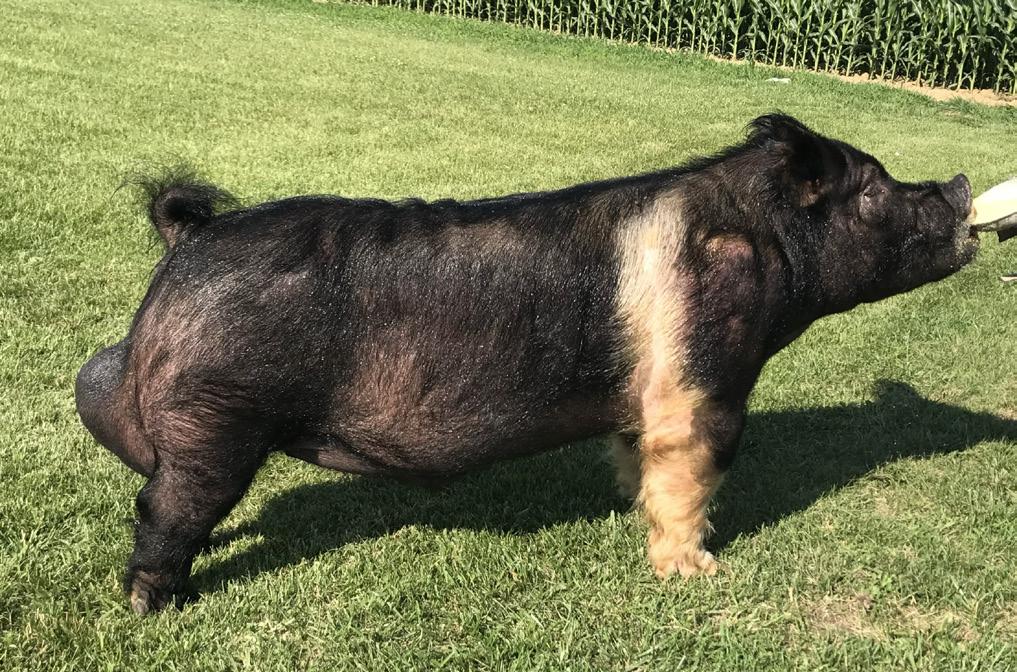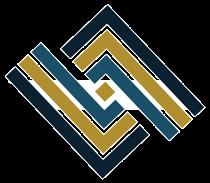 Red 7 Crossbred HOT ROUTE X BEAR X SLIDESHOW 90 lot 90 Sugar DaddyCrossbred SWAGGER X HILLBILLY BONE OFFERING (5) STRAWS OF SEMEN OFFERING (4) STRAWS OF SEMEN it's a surprise REAL MCCOY GENETICS C D Mike McCoy • 740-872-0272
Offering pick of the Doe kids out of Jolene!
This elite donor was purchased from BTW by the Exchange in '21 at the Exclusive.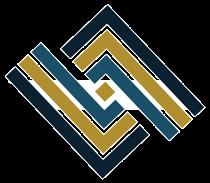 Buyer will have the opportunity to pick the choice of Doe Kids from the april born flush out of Carry The Boats x Jolene.
Note* Doe Kids are at Jade Livestock, more detials to come.
90 lot 90 it's a surprise THE EXCHANGE LIVESTOCK EVENT E
CARRY THE BOATS
TERMS:
A B C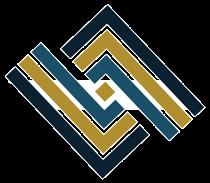 - Selling 3 lots of Embryos with each lot having the option to triple down and take 3 embryos.
- IF purchaser would triple down on any 3 lots, they would then be guaranteed one pregnancy.
- Both heifers are bred and will be IVF Flsuhed this summer to an agreed-upom bull between buyer and seller.
- Purchased from Doris and Frecking for $610K later sold 25% of both heifers for $200K.
GENSINI-GUYER-NICKEL/SCHRAG Buying
chance
get
on two elite full sisters! OFFERING 1 EMBRYO OR TRIPLE DOWN FOR 3 OFFERING 1 EMBRYO OR TRIPLE DOWN FOR 3 OFFERING 1 EMBRYO OR TRIPLE DOWN FOR 3
Stella Shirley
91 lot 91 follow the money
a
to
embryos
Cory Shrag • 605-941-5241 Jaxon Shrag • 605-789-1775 Jake Nikkel • 316-573-6922 Joe Gensini • 815-343-0662 Dave Guyer • 812-243-1676 MEMPHIS MAFIA (DECEASED) X LOT 1 DONOR MATERNAL MADE Dam sold over $1 Million in sales in a very limited time
ASK ABOUT OUR CURRENT SPECIALS! PROTECT YOUR GENETICS MAKING THE IRREPLACEABLE REPLACEABLE BANK THE DNA OF YOUR ROCK STARS AS GENETIC INSURANCE TODAY! CLONING SERVICES Cloning technology allows breeders to recreate the genotype of a superior animal, providing a source to extend their genetic infuence. EXPRESS TISSUE BANK An economical alternative for producers who wish to preserve many samples or are not certain they will move forward with the cloning process. HOW CAN I PRESERVE THE GENETICS ON MY MOST ELITE ANIMAL INDEFINITELY? GENETIC PRESERVATION A genetic preservation is the frst step in the cloning process, allowing you to produce an identical genetic twin or clone. +712.722.3586 WWW.TRANSOVA.COM Find Us Online: Call Us for More Info: COVER YOUR ASSETS
THE MINERAL FOR EVERY STAGE OF LIFE What can Blueprint® do for you? BLUEPRINTANIMALNUTRITION.COM increase in conception rate +2.7% increased weaning weight +24lbs. drop in pre-weaning mortality rate -2.1% MORE CALVES HEAVIER CALVES HEALTHIER CALVES Available where you buy
We are a national livestock transportation company ready to serve your needs. We travel coast to coast with a dedicated freight model, which means expedited delivery times. EVAN BIXBY 319.559.0167 | info@trutimelogistics.come Customers are guaranteed delivery within 48 hours upon pickup Disclaimer: If drop off is outside of a reasonable two day drive time, deliveries may extend to the 3rd day after pickup
WWW.STOCKSHOWSECRETS.COM NUTRITION BY DESIGN, INC. • MASON, TX • 325.294.4555
The Exchange Thank You! The Exchange