Most of beach to be open during project
By John Morton
The South Siesta Key Beach Repair Project is still targeting a March start, and many of the logistics were shared during a Sarasota County-hosted webinar on Jan. 24 that featured a question-and-answer session.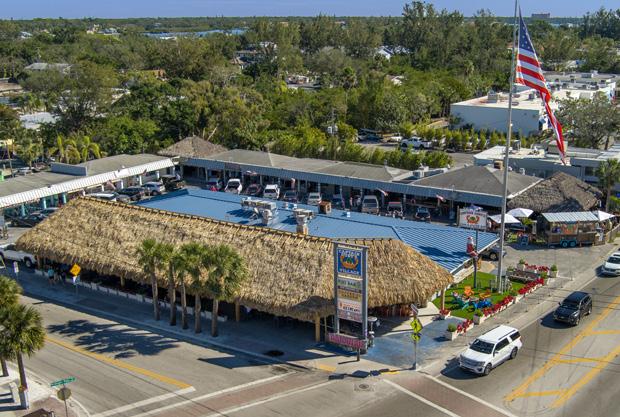 One detail that is particularly noteworthy is the fact that only a small part of Turtle Beach's public area will be off-limits as the project occurs.
The endeavor will renourish the south portion of Turtle Beach with more than 92,000 cubic yards of sand during a 60-day work
window. It will be delivered from an upland sand mine at an average of 2,000 cubic yards per day by an average of 11 dump trucks per hour per day. The trucking will take place between 8 a.m. and 5 p.m. on weekdays only.
The sand will replace much of what was washed away in 2016 by Hurricane Hermine, with the upcoming project expected to add an average width of 10 feet of sand to what currently exists.
Continued on page 33
Not just another pretty face on the wall
Monica Condon's portrait is still hanging in there at the ol' Crescent Club
By John Morton