We're built for now. And the road ahead.
For nearly 160 years, Commerce Bank has used our strength to help our clients and customers thrive in all economic climates. We know from experience that change can bring challenges. But it can also lead to opportunities. Throughout it all, we'll be by your side, as your financial partner, both today and tomorrow. We're built for this.
573.886.5626 commercebank.com/BuiltForThis ©2023 Commerce Bancshares, Inc.
Heartland Homes
Sustainability
Malarkey recycles materials to make their shingles and offset their carbon footprint.
3,2000
Cleaner Air
We strive simply to make the best shingles in the most sustainable way.
At Malarkey, we invented the cleaner, longerlasting shingle technology known as polymer modified (rubberized) asphalt. We pioneered the use of upcycled rubber and upcycled plastic in shingles. And we launched the industry's first smog-reducing shingle.
If there's a better, more sustainable way to make a roofing shingle, we intend to find it. At Malarkey, we strive simply to make the best shingles in the most sustainable way. It's a dual mission. First, build the industry's highest-performing shingle. Then, aggressively offset its footprint. Sustainability without sacrificing performance.
(573) 529-2016 HeartlandHomesMo.com
Clean air is a concern of us all, which is why we integrate smog-reducing granules atop all our shingles. These innovative granules harness sunlight to convert smog gases(NO2 - nitrogen dioxide) into salt ions, actively cleaning the air of emission pollutants, like planting trees on your roof.
Longer Lasting
The first step in making a sustainable shingle is to make it last longer.
EACH ROOF RECYCLES:
TO 35% GREAT TEAR STRENGTH
RUBBER TIRES
UP
5
PLASTIC BAGS Heartland Homes
Scan to learn more about Malarkey Shingles
UP TO 130 MPH WINDS
TO CLASS 4 HAIL IMPACT RATING
WITHSTANDS
UP
GRANULE ADHESION
65% GREATER
is proud to be certified by Malarkey to offer a 50 year warranty on their Malarkey Roofing Products.
Mercedes-Benz of Columbia
BMW of Columbia
Rusty Drewing Chevrolet
Rusty Drewing Toyota
Life can sometimes feel like a roller coaster. There are plenty of highs, but you need to be prepared for the lows. Ever since I opened my savings account at The Bank of Missouri, I feel like I'm ready for the unexpected. I get to really enjoy the ups without worrying about the downs.
The bank of staying on track. The Bank of Missouri.
CONTENTS
47
SCENIC SPOTS
Check out our picks for places along the river to enjoy a bite or a drink.
52
AUTUMNAL APPETITES
Get into the season with these sweet treats and seasonal settings.
62
FOOTBALL FOLKLORE
Learn how our rivals prepare for game day.
features
Inside Columbia
features
Bill Kasmann Sr., Norris Sampson and Bill Kasmann Jr.
Serving Mid-Missouri with integrity for 100 years. Auto, Home, Life and Business Insurance. kasmanninsurance.com (573) 442-1105 116 N Garth Ave, Columbia, MO
Bill Kasmann Jr. and Shannon Kasmann
to Disability History
OBINSON'S RAMBLINGS emories With Music
TIMATE WATCHLIST Calling all Comedy Fans
WEDDINGS onderful Weekend Wedding
FLAVOR
OUGERE'S
INSIDE COLUMBIA SEPTEMBER/OCTOBER 2023 19
DINING OUT ip at a New Soda Shop
FAVORITES A Salad Made for Game Day
128 COOKING WITH BROOK ersonalize Your Next Pesto
DUELING D JS ON THE TOWN A NEW VIEW Sept/Oct 45 128 CONTENTS 144 D ARKOW DRAWS 145 THE FINAL W ORD
OCKTAIL ld Fashioned Twist
The Fun of Fall
Food, Football and More Makes Mid-Missouri Autumns Truly Special.
fter the dog days of summer, it's a genuine joy to welcome the first days of fall. It's still nice enough to enjoy the outdoors, but cool enough to grab a jacket or a sweater in the evening and enjoy the chill in the air.
If fall is your favorite time to get outside and explore, then you'll want to check out some of our favorite places to visit along the Missouri River for a delicious bite or fantastic drink. These are the best (and, in some cases, slightly hidden) spots along the river, from Glasgow to Portland, to help round out your next river adventure. Read up on the places you need to visit on pages 47-51 and then head toward the river!
For many, fall is a favorite simply because it means the return of football and another chance to cheer on the Mizzou Tigers (or the Kansas City Chiefs). If you've been eagerly anticipating the season start, we are here to help you get ready. While true Tiger fans know the traditions associated with tailgating at Faurot Field, we've taken it a bit further. We selected five rivals of our Tigers and explored some of their unique traditions on pages 60-65. But don't worry — we're not asking you to root for any of them!
Another autumnal activity close to my heart is baking. While baking is appropriate any time of year (honestly, who's going to say no to freshly baked treats?), there's something especially comforting about those fall flavors, like apple and cinnamon. If you too love the flavors of fall and sweet treats, then check out pages 52-59 for an assortment that will leave your mouth watering! We not only rounded up a few of our favorite local store-bought treats but included several recipes for you to be able to try at home.
Madeleine Leroux Editor | mleroux@mailzimmer.com Inside Columbia magazine
So no matter how you like to enjoy the sunny fall afternoons and chilly autumnal evenings, there's something in this issue to help you get the most out of the season. Hopefully, it will help you tap into the true beauty of fall in mid-Missouri and enjoy each day.
At least until winter comes and it's way too cold to go out.
20 INSIDE COLUMBIA SEPTEMBER/OCTOBER 2023
from the editor MADELEINE LEROUX Madeleine
INSIDE COLUMBIA SEPTEMBER/OCTOBER 2023 21 Sold over $75 million 2021- 2022 Creative, tenacious & trusted professionals Over 60 years of Columbia area experience Sel li ng 1 property every 3 days! Tracy, Beth and Bennett Arey TracyArey.com | 573-489-7146 Q @sellingCoMo | E @TracyAreyRealEstate
Inside Columbia Staff
CHIEF EXECUTIVE OFFICER
Carla Leible carla@mailzimmer.com
FOUNDER & PUBLISHER EMERITUS Fred Parry fred@mailzimmer.com
PUBLISHER Melody Parry EDITOR Madeleine Leroux mleroux@mailzimmer.com
ASSOCIATE EDITOR Zola Heck zcrowder@mailzimmer.com
CONTRIBUTING WRITERS
John Robinson, John Darkow, Sara Fougere, Brook Harlan, Mason Stevens, Hannah Hawkins, Kate Wunderlich
ART DIRECTOR Tim Flanner tflanner@mailzimmer.com
PHOTO EDITOR L.G. Patterson lg@mailzimmer.com
GRAPHIC DESIGNER
Madelyn Jones mjones@mailzimmer.com
22 INSIDE COLUMBIA SEPTEMBER/OCTOBER 2023
On the cover
Seasonal macarons from Mackenzie's Blakery highlight fall flavors.
Photo by L.G. Patterson
what's online...
Inside Columbia Staff
ADVERTISING COORDINATORS
Bre Smith bsmith@mailzimmer.com
MARKETING REPRESENTATIVES
Cathy Atkins catkins@mailzimmer.com
Josh Arnold jarnold@mailzimmer.com
Karolina Arbova karbova@mailzimmer.com
Tyler Morrison tmorrison@mailzimmer.com
OFFICE MANAGER
Becky James rjames@mailzimmer.com
DISTRIBUTION ASSOCIATE
Steve Leible
INSIDE COLUMBIA MAGAZINE Zimmer Strategic Communications 3215 Lemone Industrial Blvd., Suite 200, Columbia, MO 65201
InsideColumbia.net Office: 573-875-1099
Inside Columbia is published by Zimmer Strategic Communications, 3215 Lemone Industrial Blvd., Suite 200, Columbia, MO 65201, 573-875-1099.
we want to see you trying something new! Check out the complete list on pages 47-51, pick your favorite, snap a picture, and post it on Instagram using #insidecolumbia by Oct. 1. We will choose from the submissions and award the winner a FREE one-year subscription to Inside Columbia!
Copyright Zimmer Communications, 2023. All rights reserved. Reproduction or use of any editorial or graphic content without the express written permission of the publisher is prohibited. Postage paid at Columbia, Mo. Not responsible for omissions or information, which has been misrepresented to the magazine.
24 INSIDE COLUMBIA SEPTEMBER/OCTOBER 2023
/InsideColumbia.net /InsideColumbia @Inside_Columbia InsideColumbiaMagazine
Details
SUBSCRIPTIONS
Subscription rate is $15 for 1 year. Call 573-875-1099 to place an order or to inform us of a change of address, or subscribe at InsideColumbia.net. For bulk subscription rates, contact Becky James at 573-875-1099.
ADVERTISING
Inside Columbia is the best way to reach Columbia's upscale consumers. Information about advertising is available online at InsideColumbia.net or by calling 573-875-1099.
NEWS RELEASES & EVENT NOTICES
Contact editor at 573-875-1099, or email mleroux@mailzimmer.com.
ON THE TOWN
Send your photos with the event description and subject names for captions to mleroux@mailzimmer.com, or mail to 3215 Lemone Industrial Blvd., Suite 200, Columbia, MO 65201. Not all photos received will be published.
LETTERS TO THE EDITOR
Send letters to 3215 Lemone Industrial Blvd., Suite 200, Columbia, MO 65201 or email mleroux@mailzimmer.com. Inside Columbia reserves the right to publish any letter to the editor.
CUSTOM PUBLISHING
Let us publish a specialty magazine exclusively for your company or organization. Call Madeleine Leroux at 573-875-1099 or email mleroux@mailzimmer.com
REPRINTS
Want to reproduce an article you've seen in Inside Columbia? We can provide reprints and customize them on glossy stock for your promotional needs. Minimum quantity is 500 copies. Call Madeleine Leroux at 573-875-1099 or email mleroux@mailzimmer.com .
26 INSIDE COLUMBIA SEPTEMBER/OCTOBER 2023 /InsideColumbia.net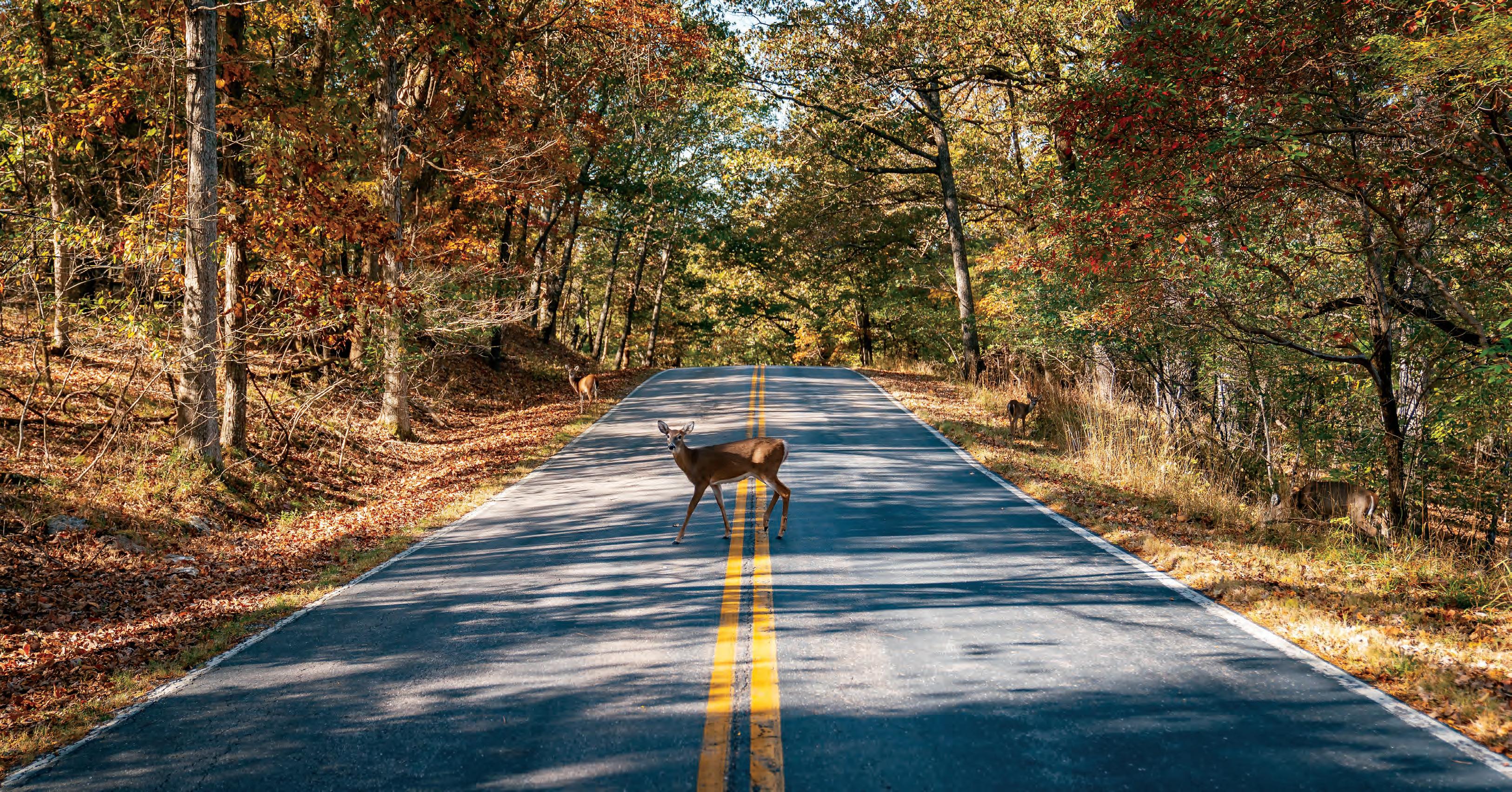 FALL FOLIAGE FUN
Hoping to take in some beautiful autumn sights this fall? Then plan your sightseeing for midOctober. That's when central Missouri, and the Ozarks in particular, are expected to have the best colors possible. Usually, the colors start to fade by late October and by the middle of November, fall foliage season is finished.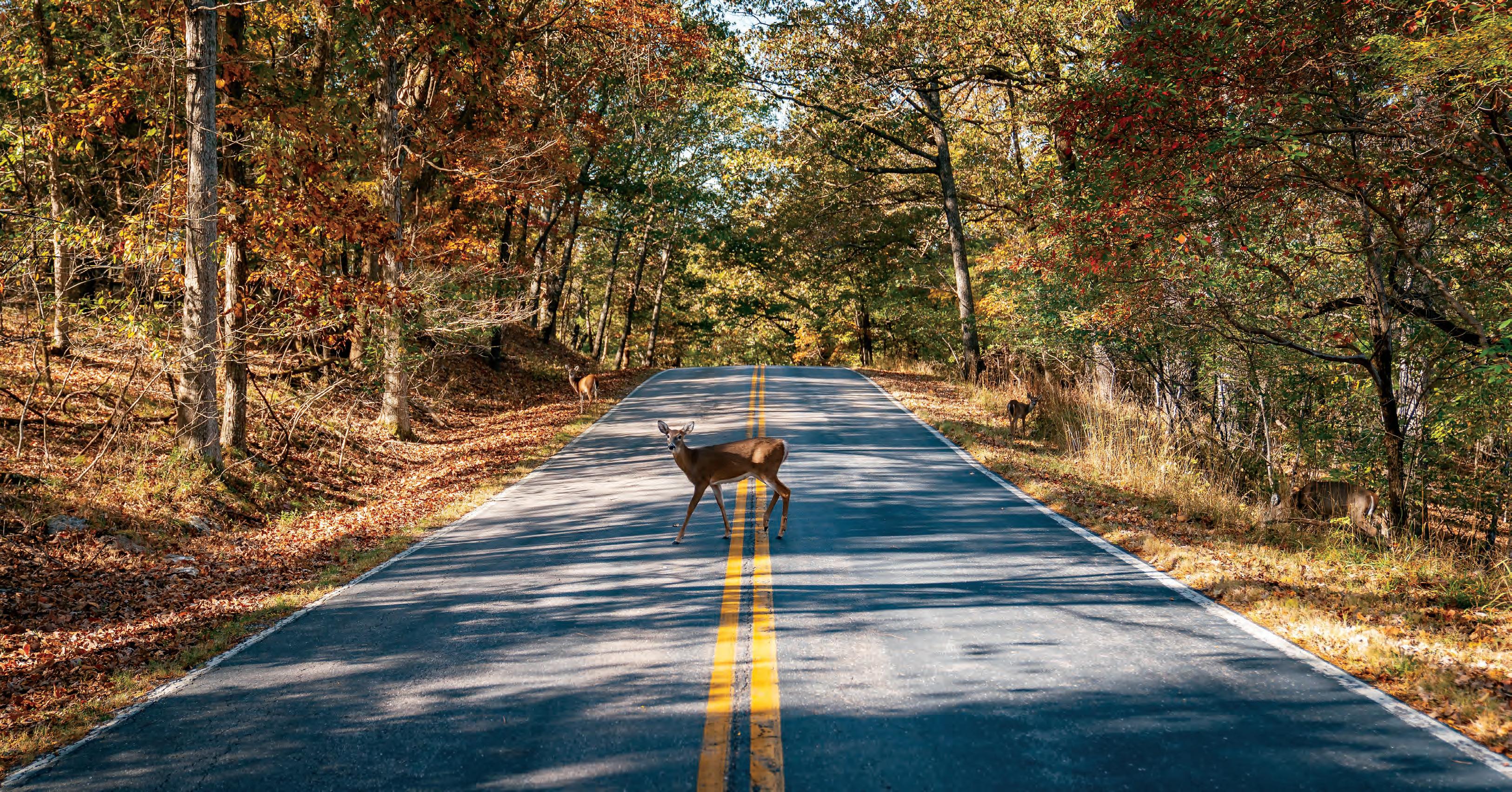 Inside Columbia insider CONTENTS 30 Graining Momentum 32 Exploring Accessibility ∙∙∙∙∙∙∙∙∙∙∙∙∙∙∙∙∙∙∙∙∙∙∙∙∙∙∙∙∙∙∙∙∙∙∙ 34 A Helping Hand 35 Calendar
Bready or Not
LOCAL BAKER USES CHALLENGING METHOD TO MAKE TASTY CREATIONS.
BY ZOLA HECK · PHOTOS BY L.G. PATTERSON
While creating a perfect loaf of bread may be complicated, Chris Foley says finding his love for baking was easy.
When he was 14 years old, Foley, now the owner of Fiddle & Stone Bread Co., got a job at a bakery in Ashland and knew he had come across something special. "I had a knack for it right off the bat," Foley says. "The owner said, 'I am going to move you up from bagging to running the ovens.' Then I started mixing the dough."
Even though Foley didn't bake any bread for a long time after leaving that job, his passion for baking remained. He spent a decade working at Shakespeare's Pizza downtown, then helped open Pizza Tree in Columbia. "Pizza Tree was doing real sourdough crust at the time, so that sparked my passion for sourdough," he recalls.
But the motivation truly came while Foley was working to get and stay sober. That's when Foley fell back into his breadmaking ways, creating loaves of bread for friends and family. "It started as something to occupy my time, so I was like, 'I'll figure out sourdough,'" he says. But it wasn't long before Foley's baking grew larger than his one-bedroom apartment could handle. "I was giving so much to my friends and family that they were like, 'sell it, we don't want any more," he says.
30 INSIDE COLUMBIA SEPTEMBER/OCTOBER 2023
insider ENCOUNTERS
Around that time, Foley got access to his first wood-fired oven thanks to Richard Knapp, who owns the oven and farm where Foley continues to bake. "We fired that oven all night; we fired it for about 13 hours," he recalls. "We had no idea what we were doing; it was way too hot, way too long, and ruined all the bread."
But that was just the beginning.
Foley then started to adopt and adapt a recipe to work with his new style of wood-fired baking, which he brought into his business when he opened Fiddle & Stone Bread Co. in 2018.
And the name itself? Well, that's a story of its own. Foley says his first thought when creating the name was to make sure there was an ampersand in it. "I wanted it to have an old-school feel," he says. At first, the name didn't have a deep meaning; he baked on stone and played the fiddle. But the name has come to mean so much more. "It's the dance I have to do with both the oven and the microorganisms in the dough," he says. "The dough and the bread part are more fluid like playing the fiddle,
akin to dancing, where the stone is more the hard rules of baking."
Now, nearly five years later, Foley continues to learn more about baking in a wood-fired oven. "What I do is really challenging, but that is part of what I love most about it because it keeps it interesting," he says. "Every bake is slightly different; I have no control over the temperature."
He says the only way to master this type of baking is to do it, as the experience will make the difference. "It's a lot of trial and error, a lot more error than success, and I still have days where I burn quite a bit of bread," he says.
While it might feel impossible to master this form of baking, Foley says the key is not to give up. While recipes are good guidelines, Foley says nothing compares to experience. "It comes with time," he says. "I have never heard of anyone producing a beautiful loaf of bread the first time they try."
While there are so many different variables to baking, Foley says one of the most essential tips from a professional baker is to scale or weigh
your ingredients instead of measuring by volume. "Volume can change from one kind of flour to another or one kind of salt to another, and they can be completely different quantities," he says, noting that the quality of ingredients can make or break a good loaf of bread. "Even the white flour I use is never bleached; it has as few added enrichers as possible. And the whole wheat I use is literal whole wheat."
Having healthier, fresher bread is just one of the benefits of shopping locally. Foley says it's also important to keep money in the community and support local entrepreneurs. "A lot of people are turned off by a higher sticker price, but that money stays in the community, you are giving money to people who are your neighbors," he says.
While Foley currently bakes for several local businesses, as well as selling bread at the Columbia Farmers Market and on his website, his ultimate goal is to open a brick-and-mortar bakery within five years.
To learn more about Foley's wood-fired baking, visit fiddleandstone.com
INSIDE COLUMBIA SEPTEMBER/OCTOBER 2023 31
insider ENCOUNTERS
Breaking Barriers
LOCAL AUTHOR DIVES INTO THE HISTORY OF DISABILITY RIGHTS IN AMERICA.
BY KATE WUNDERLICH · PHOTO BY L.G. PATTERSON
Sean Spence has always had a passion for writing. Though he had dreams of being a professional novelist, Spence later learned that his skills were more attuned to nonfiction work.
After graduating from the University of Missouri with a bachelor's degree in history, he first thought he would pursue a career in journalism, but instead opted to work in politics and marketing. But no matter he was professionally, Spence always managed to find space in his schedule to include nonprofit work and volunteering. He eventually pivoted into working for nonprofits professionally, using his public relations and marketing knowledge for organizations like the Salvation Army, for which he now works on event planning and marketing management.
And while he's never become a novelist, Spence has become a published author with his second book, Breaking Barriers: Disability History in the United States, recently being released.
Spence first began writing professionally more than 10 years ago, around the time he required the use of a wheelchair for transportation due to his multiple sclerosis. That's what caused Spence to begin questioning the history of accessibility and looking into those who have advocated for disability rights.
32 INSIDE COLUMBIA SEPTEMBER/OCTOBER 2023
insider BOOKSHELF
Spence says that as he started to read about disability history, he began to understand the lack of literature and documented disability history in the United States. His initial search led him to Justin Dart, an American disabilities activist who helped pass the Americans with Disabilities Act in 1990, which led to the implementation of accessibility structures, like ramps, elevators and curb cuts. As Spence learned more about the inspiring work of Dart, he wanted to describe Dart's story and his work for disability rights in the United States.
But, after further research, Spence says he discovered that Dart did not want a book written about himself as he believed it would take away from the movement as a whole. So Spence altered the direction of his planned book to focus on the history of disability rights in the United
States, dating back to the Revolutionary War. The book covers key individuals, events and concepts that have affected the history of disability rights.
As he dug deeper into the history of disability rights, Spence says he uncovered eye-opening, encouraging stories of advocates over the years who altered the movement in the United States. Each individual's story that he gathered from research and interviews pushed him to continue his work, finally culminating into the moving book that is Breaking Barriers: Disability History in the United States. Each of these individuals faced significant obstacles but continued to work hard for the greater good of the disabled community and society as a whole.
One major theme that appears throughout the book, and what Spence
says is the most powerful theme, is the idea of independence. "The thing that people with disabilities want more than anything else is to live life just like anybody else," he says. "Very often it takes very little accommodation to make this possible."
Spence says he would really like to see others get inspiration from the book and to see these stories included in education curriculums. He also hopes to get feedback from those who are passionate about and involved in the movement; people who can help fill in any missing pieces from disability history or expand on his research.
For more inspiring history about the disability rights movement, check out Breaking Barriers: Disability History in the United States by Sean Spence, available at Skylark Bookshop.
INSIDE COLUMBIA SEPTEMBER/OCTOBER 2023 33
insider BOOKSHELF
Cruising for a Cause
EVENT TO RAISE MONEY FOR VINCENT P. GURUCHARRI FOUNDATION.
BY ZOLA HECK
After losing close friends and family to cancer over the years, Danny and Jeanette Nowlin decided to do something to help. "Cancer lays on our hearts so heavily," Jeanette Nowlin says. "We have seen the horrible things it takes away, families not being able to afford treatment, loss of jobs, loss of homes, and above all, loss of loved ones."
That's why they put together the Cruisin' To Fight Cancer event, which aims to raise money for The Vincent P. Guruchari, MD Foundation. The foundation provides financial assistance to cancer patients undergoing treatment who have financial stress.
Dr. Vincent P. Gurucharri was a well-known surgeon who practiced general and thoracic surgery in Boone County from 1980-2003. Karen Graham, a founding board member of the foundation, says Gurucharri was always helping others, so the foundation needed to reflect his generous spirit. "He would do things like pay for someone's medical bill or buy a prescription for a patient if he knew they couldn't afford it, just little things like that all the time," Graham says.
To continue Gurucharri's legacy, the foundation provides up to $750 per year in assistance. "Whether it's utilities, child care, car payments, medical bills,
pharmacy, anything we can help with," Graham says. As long as the patient is a Missouri resident receiving treatment in one of the designated area hospitals/ clinics, they are eligible for assistance.
In 2006, the foundation helped its first patient. Since then, the foundation has provided more than $1 million in aid to more than 2,100 Missouri residents.
It was in 2016 that Danny and Jeanette Nowlin created the Cruisin' To Fight Cancer event to further help the foundation's mission. "We wanted to make sure we were doing something for a foundation that actually was going to help people, not pocket the money," Jeanette Nowlin says.
This year, the car show will begin Sept. 8 with the in-memory cruise, followed by live music. "The cars cruise the loop; it's fun to watch the cars leaving and coming back in," Graham says. On Sept. 9, enjoy a DJ, live music, a live auction, games and other activities for the whole family. The event is free, but participants can make donations throughout, purchase entry to the car show, buy T-shirts or participate in the auction. All the proceeds will go to the Gurucharri Foundation. "Seeing the community come together and support something is wonderful," Graham says. "When we started this, we said if we could
raise $5,000, we would be happy. We are amazed that we are still here and giving out money."
Jeanette Nowlin says the event would not be possible without the help of all the incredible volunteers, including her three granddaughters, who are 8, 9 and 10 years old. "They help every year with preparing and helping with our raffles; they even stay up late helping tag all our raffle items the night before the event."
For more information about the foundation or to donate, visit docg.org.
Details
34 INSIDE COLUMBIA SEPTEMBER/OCTOBER 2023 insider SPOTLIGHT
WHAT Cruisin' To Fight Cancer WHERE Plaza Event Center at Parkade, 601 Business Loop 70 W WHEN Sept. 8-9 COST FREE WEBSITE bit.ly/crusintofightcancer
What's Going On
THE EVENTS YOU NEED TO KNOW.
Dates and events are subject to change. Please visit the event website for the most up-to-date information.
September
SEPT. 8-17
"THE MOUSETRAP"
ARROW ROCK LYCEUM THEATRE
Go on a mysterious journey at the Lyceum Theatre while watching a performance of Agatha Christie's "The Mousetrap." The story follows a group of strangers during a snowstorm and on the heels of a murder in town, when they realize the killer is among them.
Showtimes vary; $20-$45; lyceumtheatre.org
SEPT. 8
MOVIES IN THE PARK: "SPIDER-MAN: NO WAY HOME"
COSMO PARK
Enjoy a showing of "Spider-Man: No Way Home" as a part of Columbia's Movies in the Park. People are welcome to bring a blanket or lawn chair and enjoy the movie on an inflatable screen under the stars. The movie starts at 7:45 p.m. but people are welcome to come early and enjoy concessions and food trucks on site.
7:45 p.m.; free; como.gov
SEPT. 16
14TH ANNUAL HARVEST HOOTENANNY
COLUMBIA'S AGRICULTURE PARK
Come enjoy the 14th Annual Harvest Hootenanny at Columbia's Agriculture Park. There will be live music, a new dance hall, activities for kids, farm animals and tours of the park.
4-9 p.m.; free to attend; tickets needed for food, drinks and entertainment; columbiaurbanag.org
SEPT. 17
FALL '23 MARKET
COLUMBIA MALL
This fall, find your favorite gifts, treats and self-care items from more than 60 local artisans and makers
at the Columbia Mall. The markets are dedicated to bringing exposure to all makers of mid-Missouri. 10 a.m.-3 p.m.; free, andrealynevents.com
SEPT. 16-NOV.6
2023 CORN MAZE
SHRYOCKS CALLAWAY FARMS
The famous Shryocks Corn Maze is back this season. Walk through the maze or enjoy other fall activities at Shryocks Callaway Farms, including the fun barn, jumping pillow, barnyard activities and indoor gumball machine.
Noon-9 p.m. Fridays and Saturdays, noon-6 p.m. Sundays; $10-$11; callawayfarms.com
SEPT. 29-OCT.1
TREELINE MUSIC FEST
STEPHENS LAKE PARK
One of the biggest festivals in Columbia is back, with a new name. What you might know as Roots N Blues Festival is now the Treeline Music Fest and is set for the end of September. Enjoy all kinds of artists, including Noah Cyrus, Salt-N-Pepa, Muna and much more.
11 a.m.; $78.95-$364.13; treelinemusicfest.com
SEPT. 30-OCT.31
FEARFEST
FEARFEST HAUNTED HOUSE
Get ready to be scared at FearFest, a haunted spot in Columbia with four attractions all at one location, the Hawthorne State Asylum, The Mortuary, Terror in the Woods and Necropolis Haunted House. Fear Fest is open every weekend in October, as well as on Halloween, and typically hosts a Blackout event the weekend following Halloween.
7:30-11 p.m. weeknights, 7:30 p.m.-midnight Friday and Saturday; $25-$50; necroplanet.com
October
OCT. 14-15
BOONE COUNTY ART SHOW
CENTRAL BANK OF BOONE COUNTY
The Columbia Art League is presenting the Boone County Art Show at the Central Bank of Boone County. Enjoy the art gallery all weekend long as it showcases all kinds of art including, paintings, ceramics, drawings, jewelry, textiles and more.
9 a.m.-5 p.m. Saturday, 11 a.m.-4 p.m. Sunday; free, columbiaartleague.org
OCT. 14-15
32nd ANNUAL HARTSBURG PUMPKIN FESTIVAL
HARTSBURG
Held in the heart of a small town is the Hartsburg Pumpkin Festival, a celebration of the pumpkin that includes vendors, activities and more. Enjoy the annual parade, live music, comedy and magic.
9 a.m.-5 p.m.; free; hartsburgpumpkinfest.com
OCT. 27
HALLOWEENIE
THE DISTRICT
Start Halloween off early in The District this year at Halloweenie, the annual family-friendly trick-or-treat event, with special guest Truman the Tiger and even dinosaurs! District business will hand out candy throughout the evening.
4-6 p.m.; free; discoverthedistrict.com
OCT. 28
BEAR CREEK HALF MARATHON
ALBERT-OAKLAND PARK
Get your sweat on this fall with a 13.1-mile run. The Bear Creek Half Marathon course starts and finishes at AlbertOakland Park. Participants will run to Cosmo Park and back with aid stations every mile to mile-and-a-half.
8 a.m.; $60; como.gov
INSIDE COLUMBIA SEPTEMBER/OCTOBER 2023 35
38 Health and Happinesss
40 Hitched to Hartsburg
44 Laugh Attack
45 Double Trouble
KEEPING COLD
With the start of football season comes tailgate time! But staying safe is key, especially when it comes to the food. No one wants to get accidentally sick noshing on what was once a cold appetizer that has now been sitting in the sun for six hours. At your next tailgate, consider placing serving plates and bowls in a bed of ice. You can even invest in an inflatable buffet, which is filled with ice before topping with cold food and drinks, if you're planning to be a true tailgate devotee.
Inside Columbia
life CONTENTS
Living and Aging Well
IMPROVE YOUR QUALITY OF LIFE LATER WITH THE RIGHT APPROACH NOW.
BY MASON STEVENS · PHOTO BY AVA KITZI
When it comes to aging, most of the discussion is about how to live longer. While lifespan is important, I would argue healthspan is more critical. Healthspan is the period of your life that you remain free of disease and disability. It is about adding life to your years, not just years to your life.
Taking a smarter, stronger and healthier approach now can help improve the quality of life in your golden years.
SMARTER
Smarter aging uses the best and most current evidence to influence your health decisions. News feeds are brimming with contradictory health advice. The best way to differentiate quality information from pseudoscience is to check the source. The most credible information comes from published journals, reviewed by scientific peers. Equally important is that the research was conducted with large groups of subjects over extended periods of time. If you're unsure, ask a qualified health professional whether the advice is practical, authentic and safe.
For healthy aging, protein is crucial. This has been at the center of debate for years, and recent research is pushing the status quo on protein consumption. The U.S. Recommended Dietary Allowances suggests that you consume 0.36 grams of protein per pound of body weight. While this may be sufficient to prevent protein deficiency, it isn't nearly enough protein
38 INSIDE COLUMBIA SEPTEMBER/OCTOBER 2023 life HEALTH AND WELLNESS
to optimize health and function. Better evidence recommends consuming at least half of your body weight in grams of protein per day.
As with all health decisions, talk to your health care provider about the exact amount of protein that's right for you.
STRONGER
A stronger approach to healthspan relies on protein to build muscle and strength. This in turn is directly associated with greater health, higher levels of physical function and even longer life. While protein is the building block of muscle, resistance training is what produces strength. I recommend all adults complete an hour of strength training, two to four days per week. The best strength routines train all major muscle groups through pushing, pulling, squatting and hip hinging.
It's important to understand, however, that strength benefits aren't exclusive to skeletal muscles. The heart also responds well to stronger exercise programming.
High Intensity Interval Training (HIIT) is like strength training for your cardiovascular system, especially if your intervals involve weighted exercises. I like programming 30-60 second intervals of movements like sled pushes, weighted rope slams and carrying heavy dumbbells across the room and back. Try to incorporate 10-30 min of HIIT after each strength training session, or on two to three days by itself.
HEALTHIER
If this sounds like an incomplete recipe for living your healthiest life, well, it is. There's more to healthspan than increasing protein and lifting weights, but these are great places to start. The
bottom line is a healthier approach to aging is about taking control of as many health risk factors as possible.
Do your best to get eight hours of sleep each night. Try to limit alcohol to no more than two drinks a day and less than seven in a week. Prioritize mental and emotional health through personal growth and professional guidance. Make movement a priority every day.
And in all of this, don't expect perfection. Instead, chose one thing to improve on each week. The decisions you make today will shape your health tomorrow.
Mason Stevens is owner and exercise physiologist at MET-Fitness in Columbia. He has his bachelor's in nutrition and fitness, and has more than 10 years of experience in sports conditioning, coaching and fitness.
INSIDE COLUMBIA SEPTEMBER/OCTOBER 2023 39 life HEALTH AND WELLNESS
Post Up
FUN TIMES AT THE HARTSBURG HITCHING POST.
She was voted least likely to ever tend bar, according to her obituary.
Not so fast. If you live to be 102, you can pack in a lot of living.
Margaret Moyer left this world a year ago. She was a mother, nurse, U.S. Navy veteran and, yes, a bartender.
When Margaret and Richard Moyer retired, "they moved to Missouri where she helped her husband fulfill his lifelong dream by reopening a small tavern that had been closed, and they christened it The Hartsburg Hitching Post," her obituary reads. "It was a huge risk starting a business in a town with a population under 120, and only serving threetwo beer." But the couple worked hard.
It paid off. The Hitching Post became a gathering place not just for locals, but for folks from Columbia, Jefferson City and beyond.
Ask around your neighborhood and somebody is sure to share a story about fun times at the Hitching Post.
My first time was 30 years ago. I drove up to the front door with Blondie. Blondie was a bass fiddle lovingly wedged into every part of my car but the driver's seat. You still can catch glimpses of Blondie's long neck and gorgeous curves, visible in the grainy 1950s Kinescope movies of Bob Wills and his Texas Playboys. Forrest Rose ended up owning Blondie, and he loaned her to me to play the Hitching Post gig with the Mudbugs, purveyors of honky swamp swing.
It was raining buckets outside this very small storefront. Inside was dripping with cozy character. The polished bar, a solitary pool table, a few four tops and a dance floor not much bigger than a yoga mat left little room for the band.
No matter. The crowd swelled in and from the very first notes, people were dancing on the tables and hanging from the rafters.
At least that's my memory.
Oh, and they served Stag beer.
I was hooked.
Thirty years passed. I recently returned to the Hitching Post to check it out. It was a Friday afternoon, the early stages of happy hour. A couple of patrons sat at the bar watching the St. Louis Cardinals play the Chicago Cubs on TV. One group huddled around a table. Jason, the general manager, was tending bar. He greeted me with a friendly vibe that permeates the place. Jason started working here in 2009. Along the way, he began using the phrase, "Post up!" as a signal it was time to head to the Hitching Post. "It caught on."
He told me to stick around and I'd probably get to visit with Hartsburg's mayor. Sure enough, the mayor of this town of 102 souls, Bill Molendorp, ambled in. We talked about the Mudbugs, and the changes in the Hitching Post. The bar is on the other side of the room, and bartenders serve mixed drinks. The pool table now sits in a back room. He told me if I stuck around,
BY JOHN DRAKE ROBINSON
eventually the tavern's former owner from the '90s would show up. As if on cue, former owner Jim Motter came through the door.
Jim is a fountain of history about the place. It opened in 1904 as a furniture store. They even sold coffins. We talked about the two great floods in the '90s, and how herculean community sandbagging efforts helped the old building stand firm against the tides, as it has now for 120 years.
The place was filling with happy hour patrons. I asked about food, and a chorus responded, "Hand-tossed frozen pizza, tossed by hand into the oven!" TJ's Pizza is a St. Louis product, made with Provel cheese. People love it.
Somebody even wrote a song about the Hitching Post. Orthopedic surgeon Barry Gainor can fix needy hands and in his spare time, he plays bluegrass banjo and writes songs, including "The Hitchin Post Song."
So, the Hitching Post exudes more than charm. It's a mid-Missouri bastion of pizza, love and understanding.
The Hartsburg Pumpkin Festival happens Oct. 14-15 and the Hitching Post will be hopping.
In the meantime, what are you waiting for? Next time you're in the neighborhood, on the trail or at Eagle Knoll, "Post up!"
John Drake Robinson is a former director of the Missouri Division of Tourism. Read more of John's rants at johndrakerobinson.com/blog.
40 INSIDE COLUMBIA SEPTEMBER/OCTOBER 2023
life ROBINSON'S RAMBLINGS
INSIDE COLUMBIA SEPTEMBER/OCTOBER 2023 41 1111 E BROADWAY | COLUMBIA MO 65201 • 573.875.7000 • THEBROADWAYCOLUMBIA.COM Friendly, Reliable Lending Services Tailored to You! Loan Production Office 2415 Carter Lane, Ste 1, Columbia, MO 65201 573-615-2343 | midambk.com By Appointment Only Give Brad a call today to talk about financing options for your business.
HISTORY AND GHOST TOURS
Joking Around
5 COMEDY SPECIALS YOU SHOULDN'T MISS.
BY COSMO
WELCOME TO OUR ULTIMATE LISTS! In each issue, you will find a curated selection of things to listen to or watch, put together by either an on-air talent from Zimmer Communications or a member of the Inside Columbia staff. For this issue, Cosmo from Y107 has shared his ultimate watchlist for stand-up comedy specials you are sure to love. Scan the QR code on this page to see more about each show. Enjoy!
I'll be honest, I just don't watch near as many shows as I used to. But one of my personal core values is laughter and I firmly believe we all must find ways to laugh out loud every day. I have been a fan of stand-up comedy since before my radio career started and was blessed to have some of the best in the biz jump in my Y107 studio for an interview. (Man, I miss the Deja Vu Comedy Club.) Here are a few of my absolute favorite stand-up specials for you to watch:
Greg Warren's "The Salesman" — YouTube
This former Mizzou wrestler turned peanut butter salesman and later turned stand-up comedian will have your entire family laughing. In his latest special, he shares the story of how Deja Vu's founder Freddy DeMarco gave him his big break. He also shares a lot of peanut butter jokes and has some solid digs on Peter Pan Peanut Butter, as Greg's a Jif guy. For those who are interested, Greg will be performing at the Blue Room Comedy Club in Springfield on Oct. 5-7.
Nate Bargatze "Hello, World!" — Prime Video
I am new to the Nate Bargatze game and that's my bad! Please don't make the same mistake I did. The guy is so smooth with a joke in almost every line. His observational humor is simply effortless and just funny. If you love a good dry delivery with punchlines that sneak up on you, this is something you'll enjoy. But be warned: Anyone who enjoys golf with their spouse should be prepared for some personal shots. His next stop in St. Louis is set for late October.
Taylor Tomlinson "Look At You" — Netflix
Taylor Tomlinson has toured with Conan O'Brien and, while originally cutting her comedic chops doing "church humor," she is, in my opinion, the top female comic to watch! Her delivery, her candor and ease with her quips are great, plus she doesn't shy away from the raw, real look into her own struggles with mental health, dating and dealing with her religious and conservative father. I am so glad that she did not listen to her therapist and has used the standup mic to share her life.
Pete Lee "Tall, Dark and Pleasant" — Prime Video
Pete Lee was the first comedian to get a standing ovation on "The Tonight Show Starring Jimmy Fallon." He is a hilarious master storyteller with a quick, dry sense of humor. You know the saying "nice guys finish last?" Well, not Pete. He is taking the sucky parts of being the stereotypical nice guy and doing a masterful job of slinging harmless jokes about his swimming days, drugs and people pleasing.
Jon Reep "Ginger Beard Man" — Prime Video
"That thing got a Hemi?" Yes, that is Jon Reep as the Dodge Hemi commercial guy. He's also been in some pretty funny movies and TV shows, as well as winning NBC's " Standing" in 2007. Jon was the first comedian to join me live in studio on the Y107 Morning Show. Jon's a master with facial expressions, wild inflections and use of the entire stage and he is sure to have you crying with laughter.
44 INSIDE COLUMBIA SEPTEMBER/OCTOBER 2023 ADVERTISEMENT life ULTIMATE LIST
SCAN TO DOWNLOAD THE PLAYLIST
Listen to Cosmo weekday mornings on the Cosmo and Kat Show on
Y107.
The Perfect Weekend
LOCAL COUPLE TIES THE KNOT IN TWO CEREMONIES.
BY MADELEINE LEROUX
OCunningham and Miguel Hudson were married … twice.
Both mid-Missouri natives, Lindsey from Columbia and Miguel from Auxvasse, the couple spent what Lindsey calls the "perfect wedding weekend" with 450 of their closest friends. The weekend began on May 4 with a small Catholic ceremony at Holy Family Catholic Church in Freeburg, where Lindsey and Miguel were married with their immediate families in attendance.
But the main event was on May 6, when the couple hosted an elegant outdoor wedding on the same site
wedding in May at a house that wasn't even built yet, that we would have to 'go with the flow,' but it was absolutely perfect," Lindsey says. "We are so thankful for all of the people who made our day so special. We are blessed!"
For Miguel and Lindsey, a Mizzou Tiger who played for the women's basketball team, it was important to keep mid-Missouri front and center in their celebration. That's why the couple was determined to use as many local vendors as possible, from wedding attire, which came from Breeze Boutique and Binghams Traditional clothing, to the
jewelry, which came from Betz Jewelers.
when, at the end of the night, guests were treated to hot dog bar from D. Rowe's Restaurant and Bar and a shot wall.
"A wedding day is a long one for all involved, but for us, it felt like each moment was exactly what it was supposed to be," Lindsey says. "People always say their wedding day is the best day of their life; luckily for us, we had two!"
To submit your wedding for consideration, send information and photos to mleroux@mailzimmer.com. Include your and your spouse's names, occupations, wedding date, location and your photographer's name.
INSIDE COLUMBIA SEPTEMBER/OCTOBER 2023 45 life WEDDING
Photo by Chelsea Smith Photography
Lindsey Cunningham and Miguel Hudson celebrated their nuptials with family and friends May 6 at their home in southeast Columbia
Respites Along the River
5 Places to Stop for an Enjoyable Experience.
BY MADELEINE LEROUX | PHOTOS BY L.G. PATTERSON
Who doesn't love a good day spent by the river? Whether you're planning to swim, kayak, fish or just enjoy the scenery, one of the joys of living in central Missouri is the easy access to the Missouri River.
And when you're out and about on a river adventure, it's always fun to find a good spot to stop and enjoy something delicious. That's why we've highlighted a few perfect places to enjoy something special near the river. We hope you'll take time this fall, while the weather is still cooperative, to connect with the river and find a new favorite spot along the way.
Rolling Pin Bakery
104 Market St., Glasgow, MO
Hours: 7 a.m.-3 p.m. Tuesday-Saturday
About an hour northwest of Columbia is the small river city of Glasgow. This place of roughly 1,100 inhabitants is the home of Rolling Pin Bakery, which is celebrating 18 years in business in October. The Rolling Pin serves breakfast pastries like cinnamon rolls and danishes, as well as a breakfast burrito for those craving something a little more savory. And for lunch, they have a variety of sandwiches, both hot and cold, as well as homemade soups served every fall and winter. When it comes to dessert, you can't go wrong. Homemade cookies, cakes and cheesecakes are sure to tempt you. But what Rolling Pin is really known for is the pies, says owner Jeremy Sayler. "People definitely come here for the pie," he says. The coconut cream pie is a favorite of many regulars, he says, and the strawberry rhubarb and cherry are some of the most popular fruit pies.
Mount Nebo Inn
801 1st St., Rocheport, MO
Hours: Wine bar is open 6 p.m.-midnight Friday and Saturday, though hours are expected to expand over the fall
If you fancy yourself a wine connoisseur, then you'll want to make sure you stop at the Mount Nebo Inn in Rocheport. This small inn on the Katy Trail has been slowly transitioning into a unique wine bar under the ownership of certified sommelier Drew Lemberger, who purchased the property about four years ago. The transition began early this year and he has further plans to expand that focus over the fall. Mount Nebo houses an extensive private collection of international wines, some of which are quite unique and not things you could simply find at the store, Lemberger says. Plus, just behind the inn is the Rocheport Winery, another of Lemberger's ventures, which is focused on producing premium sparkling wine from locally sourced grapes.
While he plans to expand the culinary options over the next few months with additions like that of a wood-fired oven, over the summer the spot hosted pasta nights every Monday from 5-8 p.m. and Sunday brunch from 10 a.m.-2 p.m.
Learn more at mountneboinn.com
11505 Easley Road, Columbia, MO
Hours: 11 a.m.-9 p.m. MondayWednesday, 11 a.m.-10 p.m. Thursday, 9 a.m.-10 p.m. Friday - Sunday
There's no better spot in Columbia to watch the sun set over the Missouri River than Cooper's Landing. While many places can boast being close to the river, Cooper's Landing is pretty much on it, offering a beautiful location to enjoy food, drinks and spectacular river views. The General Store offers hot and cold sandwiches, as well as a variety of beer, wine, cider and other drinks in the fall. But it also frequently hosts a wide variety of food trucks to widen the selection available to patrons and allows people to bring their own food. Plus, there's always live music to enjoy from many different local bands.
Learn more at cooperslandingmo.com
Cooper's Landinag StoreClaysville
5650 E. Claysville Road, Hartsburg, MO
Hours: 4-8 p.m. Saturday and 12:30-4 p.m. Sunday
Tucked away less than 10 minutes off of U.S. 63, between the Hartsburg exit and Jefferson City, lies a homey, rustic spot in the Claysville Store. Owners Mark and Laura Hooibrink opened the restaurant in 1998, five years after starting the remodel of the former general store in the wake of the flood of 1993. While the first few years saw a few menu changes, in 2002, the couple began serving fried chicken plates and haven't strayed since. The menu consists of fried chicken and ham plates, as well as a delicious selection of pies and cobblers, offered with a scoop of ice cream. Sometimes, there will be a special offering under Mark's Choice, which gives him a chance to be more creative. Before you plan your trip, be sure to be prepared: the Claysville Store only accepts cash and personal checks.
Holzhauser's Bar & Grill
10501 Main Cross St., Portland, MO
Hours: 11 a.m.-9 p.m.
Monday-Thursday, 11 a.m.-1:30 a.m. Friday-Saturday and noon-7 p.m. Sunday
About an hour southeast of Columbia is the small unincorporated area of Portland. This river community sits between Jefferson City and Hermann, and is home to Holzhauser's Bar & Grill, which has been serving up drinks and food in Portland for more than 100 years. The establishment is now owned by Shannon Holzhauser, whose grandfather first opened it in the early 1900s. In fact, according to the Kingdom of Callaway Historical Society, the Holzhausers helped to settle Portland in the mid-1800s.
Today, the spot remains a favorite, not only among the locals of Portland, but for many who travel the Katy Trail or the Missouri River right into the area. And its most popular item is hands down the burger, which is credited back to a well-used and seasoned grill.
By Zola Heck
No matter the season, some of the best memories are made with food. But the flavors of fall are something special.
To help you discover new recipes and flavors this season, we assembled a section of desserts, from local shops' signature sweets to in-house recipes. So, whether you prefer getting your fall favorites at the store or would instead like to bake at home, we've got you covered! Grab your apron (or the car keys) and enjoy!
Photos by L.G Patterson
90-inch Jardin Mustard & Gray Runner Tallulahs $63
Decorative leaves
Kent's Floral Gallery $38.50
Hot Skwash by Daria, plum
Kent's Floral Gallery $30
Macarons
Mackenzie's Blakery Macarons
When you think of fall, you might not think of making macarons. But for Mackenzie Blakeman, owner of Mackenzie's Blakery, macarons are her specialty. Every year since 2019, when she opened her business, she has created the perfect seasonal selection of macarons. Whether you are looking for classic fall flavors or something unique, Blakeman will have the combination of your dreams. "I switch it up every year, but I traditionally have a pumpkin pie or pumpkin cheesecake, most likely a caramel apple and some kind of chocolate." For this issue, Blakeman created s'mores, butterbeer and pumpkin pie macarons.
If you want to try and make this delicate treat at home, Blakeman says to allot three to four hours, noting all that is needed is egg whites and sugar. "You combine those to make the meringue, and then you fold in powdered sugar and almond flour," she says. "That's it, that will give you a simple macaron."
But she says the easiest thing to mess up is the meringue. "Watch your meringue; when you are whipping, it is very easy to under whip and overwhip; you don't want to let it go and walk away," she says. "I like my meringue to have a very stiff peak, almost to the point of overwhipping."
Another tip for making macarons at home is to ensure they have rested before you bake them. "You want to be able to run your finger over the top without sticking," Blakeman says. "You want it just to glide." This trick will allow the cookie to rise and come back down to give it the classic macaron shape. "My recipe has to dry for at least an hour," she says.
So, if you're ready to take on the macaron magic, give yourself enough time, trust the process and, of course, have fun!
The
5751 S. Route K Happy Everything Mini Entertaining Skinny Oval Platter in white stripe
The Tin Roof Monogram & Gift $49.95 Mini acorn attachment
Tin Roof Monogram & Gift $20
Bourbon Whipped Cream
Bourbon Whipped Cream
Peggy Jean's Pies
For a more classic treat, Peggy Jean's Pies creates the perfect pies for any fall occasion. Savor the notes of pumpkin, pecan, bourbon and more, and let them take you back to all your favorite fall memories. Every fall, Rebecca Miller, owner of Peggy Jean's Pies, says she always makes the classics, including pumpkin pie, apple, peach praline, butterscotch bourbon, pumpkin bourbon and more. You can purchase any of these pies throughout the season from Peggy Jean's, but if you are a more do-it-yourself person, Miller says it's all in the dough.
While their dough recipe is a family secret, Miller says it only takes some basic ingredients. "It was my grandma's recipe; it has never been written down," she says. "But the basics are flour, salt, lard or Crisco and water. Just four simple things."
Miller emphasizes that what goes into the pie should also be simple, saying if you come across an overwhelming recipe, it's probably not the one you should use. "If my grandmother
could look at the recipe in the 1940s and say, 'OK, I can make this,' then you are on the right track. You don't need crazy ingredients or tools for days to make a good pie."
But sometimes, what makes a great pie is the topping. Miller shared her recipes for bourbon whipped cream, which tops her cooled pumpkin pie to create pumpkin bourbon, and Dutch apple topping, the perfect crumble on her apple pie. Her one tip for making the whipped cream is never to leave it. "Whip can go to butter real fast, so you have to babysit it; that is our No. 1 rule here." Her best advice for the crumble is to keep the mixture dry. "You don't want it to feel buttery. It may feel dry, but when you put that in the oven and it's too buttery, you will notice it," she says. "It will come back to get you."
If you want to impress your guests this season, try to make your own versions of the topping using Miller's recipes, which you can find at insidecolumbia.net
503 E. Nifong Blvd., suite C
Gooey Butter Cake Gooey Butter Cake
Murry's 3107 Green Meadows Way
Every Columbia resident seems to know about Murry's, and for good reason. It's been known for its good food and live jazz since 1985. When you go to Murry's, you are guaranteed the same menu. Jesse Lark, one of the owners, says his goal when he took over Murry's was to change nothing. The dessert menu, however, is another story. Lark says they have a dessert menu made by two bakers with 300 rotating desserts, so you never know what you'll get when walking in the doors. While the desserts change throughout the day, many customers come for the gooey butter cake. "We make it six times a week, even though people don't think we make it enough," he says. "When people think of Murry's, they think of
The Tin Roof Monogram & Gift $44
Nora Fleming mini leaf
The Tin Roof Monogram & Gift $16
One Hundred 80 degrees maple leaf dish
The Tin Roof Monogram & Gift $18
Pheasant napkin
Tallulahs $19.50
Molten gold flatware set
Tallulahs $105
gooey butter cake."
Lark says customers can also expect to see pecan squares during the fall. "It's the perfect little caramelized pecan bite, which is always popular," he says. Other popular fall choices include pumpkin spiced cake, carrot cake, cinnamon torte and more.
Lark says no matter the season, the goal is always to have an ice cream, a torte, something chocolatey, cakey or a mousse on the menu. "We always try to have a good variation on the board," he says. "We don't want five chocolate desserts, and then someone comes in who hates chocolate."
Lark says the desserts are so popular, the menu will change between shifts. "We sell
between 100-150 desserts a day; a lot of people come in just for the desserts," he says.
With the ever-changing dessert menu, Lark says there is a hack to ensure you can get the dessert of your dreams after your meal. "Before they even order their meal, they will look at the dessert board and ask their server to save two of those or three of those, and the servers will take their little green tickets and put, 'save one for Charity or save one for Matt' or whatever," he says. "That is the dessert hack, no doubt."
Next time you visit the beloved spot, try this hack, so you get the dessert you desire!
Nora Fleming F6B Rectangle Revamp
Pecans Pecans
4 teaspoons egg white substitute
Slightly less than 1/3 cup warm water
2 pounds pecan halves
1 cup sugar
2 teaspoons salt
2 teaspoons cinnamon
INSTRUCTIONS
Combine egg white substitute with warm water; fluff, then add pecan halves and mix well to coat. Preheat oven to 275 degrees.
Mix sugar, salt and cinnamon and add to nuts, mixing thoroughly.
Spread pecan mixture evenly onto parchment paper covered baking pans.
Bake for 15 minutes, stir and repeat for a total of three consecutive 15-minute intervals. Cool baked nuts and package or enjoy!
Cupcakes Cupcakes
4 cups flour
1 cup sugar
1 cup oil
1 cup milk
6 teaspoons baking powder
1 teaspoon vanilla
4 large egg whites
½ tsp salt
INSTRUCTIONS
Preheat oven to 350 degrees. Sift flour and mix all dry ingredients together. In another bowl, mix wet ingredients together. Pour wet ingredients into the dry and mix well. Pour mixture in your choice of cupcake liners. Bake for 15 minutes or until done!
BUTTERCREAM FROSTING
2 tablespoons heavy whipping cream
1 teaspoon clear vanilla
1 cup butter, unsalted and softened
3 cups powdered sugar
INSTRUCTIONS
Mix all ingredients until fluffy. Use to decorate cooled cupcakes.
Elm Leaf Small Bowl Tallulahs $34
Oak Leaf Platter Tallulahs $114
Apple Pie
Apple Pie
PASTRY:
2 cups flour
1 teaspoon salt
2/3 cup plus a little more Crisco (no substitutes)
4 tablespoons ice water
INSTRUCTIONS
Mix the first three ingredients until all the flour is combined and looks like cornmeal.
Then add ice water a little at a time and lightly use your hands to bring up dry parts of flour to get the water. (You may need a few drops more).
Form the mixture into a ball, lightly handled.
Cut into 2 parts and roll out one part and put in pie pan.
FILLING
6 good sized apples peeled, cored and sliced thin
¾ cup sugar (a little less if using sweet apples)
¼ cup flour
1 tsp cinnamon
Pinch of salt
Butter as needed
INSTRUCTIONS
Preheat oven to 425 degrees.
Stir ingredients together and pour in pan. Dot with some butter.
Roll out the other half of the pastry and place on top of pie, sealing the edges and making a pretty design.
Prick the top to let steam out and juice bubble up.
Bake for 45 to 50 minutes. (TIP: Cover the edges with foil so they won't brown too much.)
Check from time to time and remove foil for the last few minutes.
Beckys Cheesecake Beckys Cheesecake
4 8-ounce packages cream cheese, room temperature
1 cup granulated sugar
½ cup sour cream, room temperature
2 teaspoons vanilla
3 eggs, room temperature
Crust (double for two layer):
1 ¾ cups graham cracker crumbs (about 15 full crackers)
1/3 cup butter, melted
¼ cup granulated sugar
½ teaspoon kosher salt
INSTRUCTIONS FOR CRUST
Double wrap the bottom of a 9-inch springform pan with foil, sealing it tightly to prevent water from getting into the pan.
Preheat oven to 350 degrees.
In a large bowl, mix graham cracker crumbs, butter, granulated sugar and salt together evenly.
Press the mixture into the bottom and up the sides of pan.
Bake the crust for 8-10 minutes, or until lightly golden. Set aside while you make the cheesecake filling.
INSTRUCTION FOR FILLING
Using the paddle attachment of a stand mixer, mix cream cheese and sugar on medium speed until smooth, scraping the sides of the bowl as necessary. Turn the mixer to low and add sour cream and vanilla; mix well, scraping sides of the bowl as necessary.
Add eggs, one at a time, mixing on low speed after each addition just until mixed. Don't over mix.
Pour filling over crust and spread evenly.
Place the springform pan into a larger pan and pour very hot water into the larger pan, until it's 3/4-inch deep, careful to make sure the water level doesn't come up higher than the foil.
Bake for 60-70 minutes or until the center is almost set. The center will still jiggle while the edges will be set.
Allow the cheesecake to cool at room temperature for at least an hour, then cover and transfer into the refrigerator for six hours or overnight.
CHOCOLATE DECORATIONS
Place cheesecake in freezer for 3-4 hours.
Pour Magic Shell chocolate over the top, followed by your favorite chocolates for decoration.
60 INSIDE COLUMBIA SEPTEMBER/OCTOBER 2023
Find more fall recipes at insidecolumbia.net
Butterfly Ginkgo Cake Stand with Dome Tallulahs $475
Peek into the Rituals of Some of Mizzou's Rivals.
By Madeleine Leroux
For more than a century, tailgating has been inextricably linked to football. And any diehard University of Missouri Tiger fan knows that it is an essential part of the whole experience. From hearing the familiar chants of M-I-Z, and of course yelling back Z-O-U, to the standard sight of Truman's Taxi, the vintage firetruck that carries Truman around Faurot Field, we have traditions that make every home game special.
But we're definitely not alone.
Many of Mizzou's SEC rivals have longstanding traditions that are incorporated into every home game. We decided to detail a few of the traditions those rivals hold dear, from pre-game marches and unique calls to the famed "Midnight Yell" of west Texas. Find out how our competition will be preparing for the game, then get ready to cheer on the Tigers all season long!
INSIDE COLUMBIA SEPTEMBER/OCTOBER 2023 63
University of South Carolina
Mascot: Cocky
Colors: Garnet and black
A truly unique tradition in South Carolina is tailgating on a train. But not just any train. The Cockaboose Railroad, as it's affectionately known in honor of the Gamecocks, includes 22 rail cars permanently situated on a track just outside of Williams-Brice Stadium. Each of the cars has been obtained privately, extensively renovated and can be rented out for games. While each one is uniquely decorated, each car comes with flat screens, full kitchens
University of Alabama
Mascot: Big Al
Colors: Crimson and white
According to university officials, of the countless traditions at the University of Alabama, fall tailgating is one of the best. More than 100,000 people and 250 RVs roll onto campus in Tuscaloosa, Alabama, to cheer on the Crimson Tide, setting up tents, grills, TVs and more on the 22-acre greenspace in the heart of campus known as the Quad. Before kickoff, the famed Million Dollar Band and cheerleaders lead a pep rally to fire up fans before thousands are led to Bryant-Denny Stadium in what is known as the Elephant Stomp.
As the coaches and student athletes head into the stadium on the Walk of Champions, thousands of fans typically line both sides to cheer them on and get a glimpse of the team as the Crimson Tide gets ready to take the field.
and rooftop decks.
In another tradition of the Gamecocks, players are dropped off in Gamecock Park two hours and 20 minutes before each home game. The team then walks through a throng of fans, as well as the Carolina Marching Band, to get to the locker room and begin game preparations.
64 INSIDE COLUMBIA SEPTEMBER/OCTOBER 2023
Photos courtesy of the University of Alabama
Photos courtesy of the South Carolina Atheltics
Texas A&M
Mascot: Reveille
Colors: Maroon and white
In west Texas, it's not just football that's taken seriously — it's tailgating too. At Texas A&M, fans are known for the "Midnight Yell," a tradition where they fill Kyle Field with tens of thousands of people on the night before a game to get fired up. The tradition stems from when the university was an all-male military school and goes as far back as 1931.
And the yelling isn't limited to the pre-game festivities. Instead of traditional cheerleaders, Texas A&M has yell leaders who wear all white and direct the faithful Aggie from the sidelines.
INSIDE COLUMBIA SEPTEMBER/OCTOBER 2023 65
Photos courtesy of Texas A&M
University of Arkansas
Fans of the University of Arkansas Razorbacks can be heard from a distance, thanks to their famous "Hog Call." During tailgating and in the stadium itself, fans can be heard yelling, "Wooooooooo. Pig. Sooie!" at every opportunity. Since the 1960s, games and other football events have seen the presence of a live representation of the Razorbacks in Tusk, a Russian boar that closely resembles the wild hogs native to the Arkansas wilderness.
Festivities often begin as early as four hours before kickoff and, according to the Arkansas Alumni Association, the southwest corner of campus is where you can find tailgating fans congregating in parking lots, yards and tents, as well as in grassy spots near the stadium itself. One popular spot, according to the association, is the Hog Wild Tailgate the association hosts, which include catered meals, beverages, band and spirit squad performances and special guests from Razorback Athletics.
66 INSIDE COLUMBIA SEPTEMBER/OCTOBER 2023
Mascot: Tusk (live mascot); Big Red Colors: Cardinal and white
Photos courtesy of the Arkansas Alumni Association
University of Tennessee
Mascot: Smokey, Junior Smokey & Davy Crockett
Colors: Orange and white
Few schools can really accommodate tailgating on the water, but at the University of Tennessee, you can find the Vol Navy for the Volunteers. This collection of boats docked on the Tennessee River near Neyland Stadium is home to the area's best tailgating parties and has been since 1962. That's when a radio broadcaster, George Mooney, first made the trip to a game by boat, starting what is now a beloved and unique tradition for the Volunteers.
To rally fans just before the game, the entire team runs through a giant T-shaped opening in the university's band, another tradition that dates back to the 1960s.
INSIDE COLUMBIA SEPTEMBER/OCTOBER 2023 67
Photos courtesy of the University of Tennessee
Alissa Welschmeyer Founder
Interior design always came naturally to Alissa Welschmeyer. She developed a love for art and creativity early on and found that interior design was a natural way to combine expression and creativity. "Painting my room or rearranging furniture was one of my fondest memories," Welschmeyer says.
In 2019, Welschmeyer founded Olive Tree Design Build, specializing in a design-and-build approach to home construction. At Olive Tree, experts work with clients through the design process and are able to serve as general contractors in order to ensure the process is as stress free as possible. "We are a design-build firm offering personalized, luxury design services along with general contracting," she says. Through Olive Tree's luxury service, Welschmeyer says clients can know that at the end of the process, they will have a beautiful space that reflects who they are and can be used for years to come to create memories.
Welschmeyer has a bachelor's degree in Architectural Studies from the University of Missouri, has been certified as a kitchen and bath designer by the National Kitchen and Bath Association, is an allied practitioner in the American Society of Interior Designers, a member of the International Interior Design Association and a licensed and insured gen-
eral contractor.
For those interested in starting a career in interior design, Welschmeyer says it's important to network and develop relationships with other designers and industry professionals. She also advises constant learning, from podcasts and books, to keep up with the latest. "Let your passion and persistency lead you to achieve your goals," she says. "The most important lesson I've learned in my career is that it's important to be passionately learning and ever growing."
For Welschmeyer, one of the most meaningful moments in her career came just after establishing Olive Tree Design Build, when she took her first meeting. "Despite hundreds of previous client meetings, that one was my first step in chasing my dream," she says.
Being a "Woman to Watch" for Welschmeyer means she is part of a group of women who are breaking down barriers and making a difference in the Columbia community. At Olive Tree, there is pride in the work ethic and the experience of the designers to create a dream space for each client, and that is all Welschmeyer wanted from the start. "It is my goal to provide a new flavor of general contracting and design services to the mid-Missouri area," she says.
Olive Tree Design Build  • • Olivetreedesignbuild.com
Becky Erdel
Designer
As a youngster Becky Erdel had an eye for design. Rearranging rooms in her parents' home was a frequent event. Eventually, Erdel came to realize this behavior was more than a simple hobby. "It was my way of being creative with space. It became my passion," Erdel says. Now a designer at Girard Homes, Erdel says watching her clients light up when they see their new home is the best part of her job. "Every time I see a happy client enjoying their beautiful new home, it is so rewarding." She says it's essential to understand a client's vision and their wants and needs, so communication skills are a must. "Excellent communication skills are of utmost importance," she says. "You are selling yourself, as well as your ideas." Unlike other companies, Erdel says Girard Homes respects the time of their clients and understands the realities that come with a home renovation. "We understand that the consumers often face the hassle of visiting multiple vendors to make selections for their homes, from the tile and flooring to lighting and more," she says, noting that Girard Homes has a dedicated design center in the office. "It is a convenient one-stop shop that saves the customer time and simplifies the decision." Erdel hopes being a "Woman to Watch" will inspire other women to find work they love while getting to make a difference in the lives of others. "I am hoping to inspire young women to follow me in doing something they love, making people's lives better by creating beautiful environments." And even after finding your dream job, Erdel says the most important lesson to remember is never to stop learning. "Continually learning relevant information and keeping up with trends and styles keeps me fresh and excited about the industry," she says.
Girard Homes
800 Cherry St., suite 201 573-445-2402
girardluxuryhomes.com
Andrea Lyn Seppo
Director of Events and Founding Owner
Andrea Lyn Seppo has always been a planner. "I would plan tea parties for my siblings, detail life schedules for imaginary families and plan my entire college schedule at one time," she says. As she got older, Seppo began to see just how useful her planning skills were, especially when it came to restaurants and banquet spaces. "It showed me how much I could put that planning to work," she says.
Now the director of events and founding owner of Andrea Lyn Events, Seppo is able to constantly put her planning skills to work. "Seeing behind-the-scenes details — the more the better — fall into place makes me giddy," Seppo says. No matter what a client requests, Seppo loves to tackle it and is always up for a challenge. "My spirit of determination pushes me to be a force to be reckoned with," she says.
Community is important to Seppo and a key piece of wisdom that has shaped her business philosophy is "Expand your community, learn more about another person or business and ask, 'how can I help you'." she says. Seppo is an active member of the Chamber of Commerce Ambassadors, VP of The Missouri Symphony League and member of ACA Business Club, as well as an active supporter of nonprofit organizations like Coyote Hill and Forum Christian Church.
Whether you need help with a corporate event, wedding, private party or trade show, Andrea Lyn Events is there to transform event dreams and design memories. "We are more than just an event planner — we are a team of event industry professionals," Seppo says, noting that with her team in place, you'll be able to be a guest at your own event.
Andrea Lyn Events 207 Peach Way, Suite 006 573-567-0811 andrealynevents.com
As a child, Jessie Gieson loved to help her dad coupon to save money for snacks. She loved making lists and found math to come pretty easily, even though it wasn't her favorite subject. Factor in her natural people skills and, as she says, "banking becomes a natural choice. One that I fell in love with."
Her coworkers, Ashly Galbreath, vice president and regional branch manager, and Alondra Figueroa, retail operations lead, also found their calling in the banking industry. "I fell in love with the job, the environment and how kind everyone was," Figueroa says.
Throughout their careers, Gieson, Galbreath and Figueroa have experienced success in many areas. "I was able to prove myself in a position after being told initially that I didn't qualify," Gieson says. For Galbreath and Figueroa, one of their most meaningful moments was simply being offered new positions within the bank. "It showed me that hard work will allow you to succeed," Galbreath says. "My manager supported and trusted me to perform in the position. Because of her, I can continue to learn and thrive in this position," Figueroa says.
Not only does The Callaway Bank care about its employees but it has had a mission to put customers first since 1857. "Our goal is to improve our client's financial life, and we'll do whatever we can to help them fulfill their financial needs and goals," Gieson says. Figueroa adds that at The Callaway Bank, everyone is family.
If you are looking to find a career in banking, all three women say it's important to let your voice be heard, because it matters. "When I first started in banking, I questioned my voice and how it might be perceived," Galbreath says. "However, when I began speaking, people listened, and I was able to help with positive change." And Gieson says don't forget to recognize your worth as a woman in business. "Get out of your comfort zone and embrace networking. Women empowering each other can be a powerful tool for success."
That success may lead you to be your own "Woman to Watch," which all three women say means making an impact within your community and being a role model regardless of age, race or career path. "We can do anything we put our minds to and overcome any obstacle presented," Figueroa says. Choose to stand out, lead and create change, "even if it might not be the easiest path to take," Galbreath says.
Alondra Figueroa
Operations Lead The Callaway Bank 3200 West Broadway • 573-447-1771 • CallawayBank.com
Ashly Galbreath Vice President, Regional Branch Manager Jessie Gieson Senior Branch Manager
Retail
Dr. Barbie Sachs PT, DPT, OCS, Owner and CEO
At Achieve Wellness Medical Center, it's all about finding relief — real relief — from pain. It's a simple focus that drives every member of the team, all of whom have seen firsthand how needed that relief can be. Dr. Barbie Sachs, owner, CEO and physical therapist, says she has spent nearly 30 years working in physical therapy and has seen how some people are unable to get the help they need without surgery or medications that often come with side effects. "We are an integrative practice, meaning we have more than one practitioner making the decision on the patients' health care," Sachs says of the model at Achieve Wellness. "We use a holistic approach to address the concerns through regenerative therapies, functional medicine and hormone optimization."
It's a personal cause for Jennifer Gutierrez, managing director, who discovered the importance of proper nutrients on her overall health after years of experiencing recurring symptoms that could not otherwise be explained. "Once I began implementing changes, I couldn't believe how much better I began to feel in a matter of months versus the years I had spent prior to get relief," Gutierrez says. That began her deep dive into ways to experience better health outcomes, which led her to become interested in medical therapies that promote self-healing and regenerative medicines.
Dr. Lyndsey Thorne, nurse practitioner, has also seen people suffer firsthand and believes it's time more holistic methods were embraced. "It's time we started treating the root cause of issues, instead of the symptoms," Thorne says. "I hate seeing
people suffer through medication side effects, unnecessary surgeries, etc. when we can help them with lifestyle changes, regenerative therapies, weight loss and much more."
Through the work done at Achieve Wellness, the team has been able to see the impact made on people's lives. Sachs says some of the most meaningful moments in her career have been seeing patients get back to enjoying life without restrictions or pain. Thorne recalls one particular patient who was able to get down on the floor to play with her grandchildren for the first time in five years. "She cried happy tears; I love happy tears," Thorne says.
Being part of "Women to Watch" is something Gutierrez says helps build a community of women who can help others feel empowered. "There are so many talented people in this world," Gutierrez says. "Knowing that, and the potential they bring, is incredible. Being part of that community makes me feel inspired."
All three women emphasize the importance of having a good team in place, both to support patients and to support each other. "It is our amazing team that is helping improve lives and treat chronic pain," Thorne says. And through that team effort, Sachs says Achieve Wellness will be able to make a real impact on the health and quality of life for many in mid-Missouri. "We are going to make a big impact in central Missouri on helping patients avoid surgery, reduce their reliance on medications and regain the ability to live the life they dream without physical limitations," Sachs says.
Achieve Wellness Medical Center 2703 E. Broadway, Suite 224 • 573-447-7371 • Achievewellnessmedical.com
Jennifer Gutierrez Managing Director Dr. Lyndsey Thorne DNP, APRN, FNP-BC
Jaclyn Rogers
Sales Representative and Color Consultant
For Jaclyn Rogers, working at Ai Painting Plus has allowed her to follow her passion into an industry that is constantly evolving. "The art world is dynamic,with evolving trends and constant innovation," she says. It's what sparked her interest in the field and what continues to ignite her passion for the field, something Rogers says is key to any success.
"I have had a few careers in my past and I think staying consistent with passion and determination is what gets you far," Rogers says.
Though Rogers had known the owners of Ai Painting Plus for years before joining their team, she says she was completely humbled to be considered. "It was a full circle moment to have the opportunity to learn something new," she says. "The trust and support they have given to me has been so inspiring!"
In addition to her role in sales, Rogers has been certified in color consulting. "Color is the element most likely to be held in memory and it is estimated that 90% of the information you take in visually is related to color," she says.
Being a "Woman to Watch" is something Rogers considers both humbling and exciting, as she has made a concerted effort to be more involved in the community and worked to build relationships with other local leaders.
"All women get better by building each other up and I look forward to continuing to do that with other women in the community," Rogers says.
Ai Painting is a great example of that, she says, by being women-owned and led. Plus, the business is focused on expanding the skills and opportunities of its team members through its apprentice program.
6991 S. Sinclair
573-529-2128
Aipaintingplus.com
Ai Painting Plus
Kassandra Wayland
Customer Service Manager
Kassandra Wayland has always been around plumbing, often being told that she would someday take over the family business at Brian Wear Plumbing. And while that was always her dream, being a plumber wasn't her passion. "It wasn't until I was older that I realized I didn't have to be a plumber to do that," says Wayland, now the customer service manager at Brian Wear Plumbing.
From the moment she stepped off her father's truck and into the office, seeing all the women hard at work made her know she was in the right place. "I saw the women who were ensuring that this company ran smoothly," Wayland says. "That's when I realized that I didn't need to be a plumbing expert to help run this company."
Wayland says she wants other women to know it's possible to succeed in a male-dominated field. "I want to show Columbia that a woman can oversee this line of work and inspire women to step out of their comfort zone and into a workplace they never thought they could succeed in," she says. Part of building success is ensuring that you continue to learn throughout your career, she says. Never be afraid to ask questions as customers will be served better when you have more knowledge, she says.
Brian Wear Plumbing services all over midMissouri, including Columbia, Ashland, Hallsville and Jefferson City, offering plumbing, water heater repair, sewer repair, gas lines, drain cleaning, remodeling, water conditioning and trenchless pipe repair. Wayland says the goal is to make each customer a priority. "We treat our company like one big family, and that transfers over to our customers as well."
Wayland says as the business and services grow, the dream is to have customers continue to choose Brian Wear Plumbing for years to come. "We hope to be your top choice for all your plumbing needs," she says.
Brian Wear Plumbing
Rangeline St., suite B
2501
573-864-4463 brianwearplumbing.com
Melissa Kinkade, Carla Ciolli & Jennifer Miller Owners
At Trilogy Salon & Aesthetics, clients can get the absolute best in everything from hair care to skin care. Just leave it to the professionals, which in this case is the trio of owners, Melissa Kinkade, Carla Ciolli and Jennifer Miller.
Ciolli and Kinkade have had a love of hair and makeup for years. For Ciolli, it was a passion that started very early. "I was obsessed with scissors, wigs and any hair I could get my hands on from age 3," she says.
While Kinkade's passion developed later, it is no less strong. She began doing hair and makeup on her friends in college, finding the creative freedom especially attractive. "I thought I would like the ability to be creative on a daily basis and being able to assist women in feeling like the best versions of themselves," Kinkade says.
For Miller, it's been a bit of a different journey. Miller always loved helping women build confidence, doing it for many years through work in online fitness. But she wanted a more practical use of her nurse practitioner degree while still focusing on building confidence. "After one session of Botox, I was hooked," Miller says.
At Trilogy, each owner has their area of expertise, which allows the salon to offer a wide range of beauty services. Ciolli handles hair services, as well as high-end wigs and toppers.
Kinkade handles permanent cosmetics, such as eyebrow, eyeliner and lip tattoos, as well as areola restorative tattoos for breast cancer patients. And Miller takes care of neurotoxin and filler treatments, as well as medical grade skin care. "All three of us continue to stay highly educated on these subjects and strive to prefect our consultation skills to make sure each client is getting what they want," Kinkade says.
Being part of "Women to Watch" means each of these three professionals have reached a level where guests and colleagues alike can look up to them and trust them. "We believe that it means being women that collaborate rather than women who compete," Miller says. "Women who choose to collaborate with other women are more successful!"
For those looking to start their own career, the trio offers a simple piece of advice — be patient. "Building a strong business doesn't happen overnight," Ciolli says. "It takes hard work and lots of dedication."
And that hard work and dedication has paid off for Ciolli, Kinkade and Miller, who are proud to have created a space where women can feel completely comfortable asking for advice and getting beauty services. "When they come in our salon, we are helping women to be the best versions of themselves," Kinkade says.
Trilogy Salon & Aesthetics 1201 E. Broadway, Suite D • Trilogycomo.squarespace.com
Dr. Diana Coats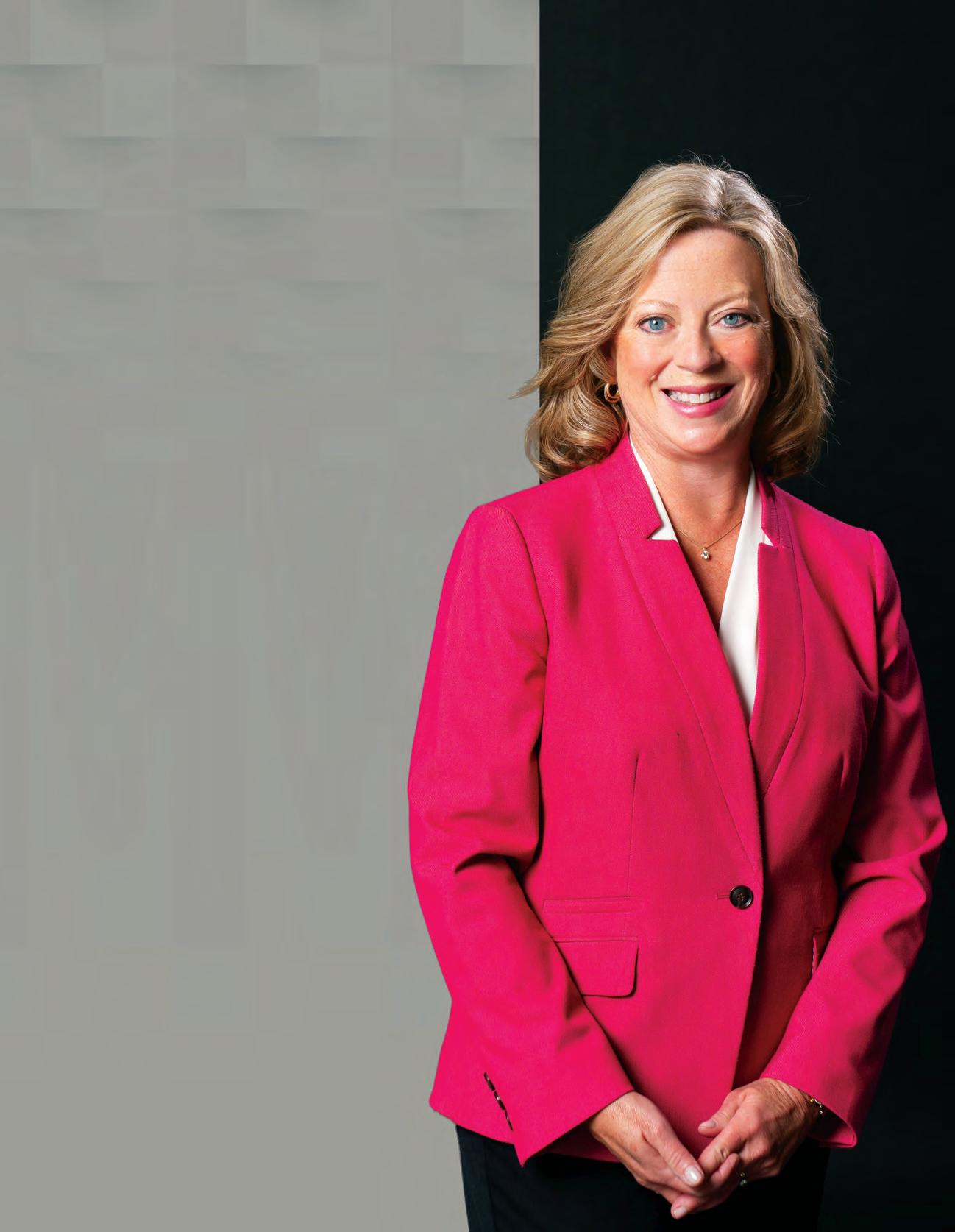 Vice President of Operations
For as long as she can remember, Dr. Diana Coats has always had a love for plants and helping people. When an opportunity came along to chase her dreams, Coats, now the vice president of operations at Good Day Farm, couldn't pass it up. "I made my way back to (Missouri) to join the emerging industry in a place I love, with an opportunity to produce amazing products and work with great people."
It was this leap of faith that has led Coats to the career she has today. "It has been a challenging but rewarding path to where I am now!"
Good Day Farm is a new business in what is essentially a new industry, which Coats says has been beneficial for the community. "We have been able to bring new opportunities for the community through jobs, training, new tax revenue and community participation that were otherwise not realized," she says. "It is not often a whole new industry pops up!"
For someone looking for a career in the cannabis industry, Coats says it's important to, "never stop learning and never stop challenging yourself. Find people that you can bounce ideas off of, provide you with constructive feedback, challenge your thinking and push you to develop as a professional."
At the end of the day, Coats says the team at Good Day Farm focuses on challenging themselves while keeping their core values intact. It's all about "good products, good people, good day!"
Good Day Farm 1400 Forum Blvd, Ste 12 573-298-6984 gooddayfarmdispensary.com
Sabrina McDonnell
Director - Private Wealth Markets
For Sabrina McDonnell, her outstanding career in banking all goes back to her mother. Since childhood, McDonnell says her mother would talk about how much she enjoyed her job, the customers and coworkers. After experiencing it herself, McDonnell says she fell in love with the work. "Bankers help people connect their ideas, goals, and dreams with their savings and financing needs," she says. "It's so very rewarding to see customers achieve their potential in a way that ensures their peace of mind."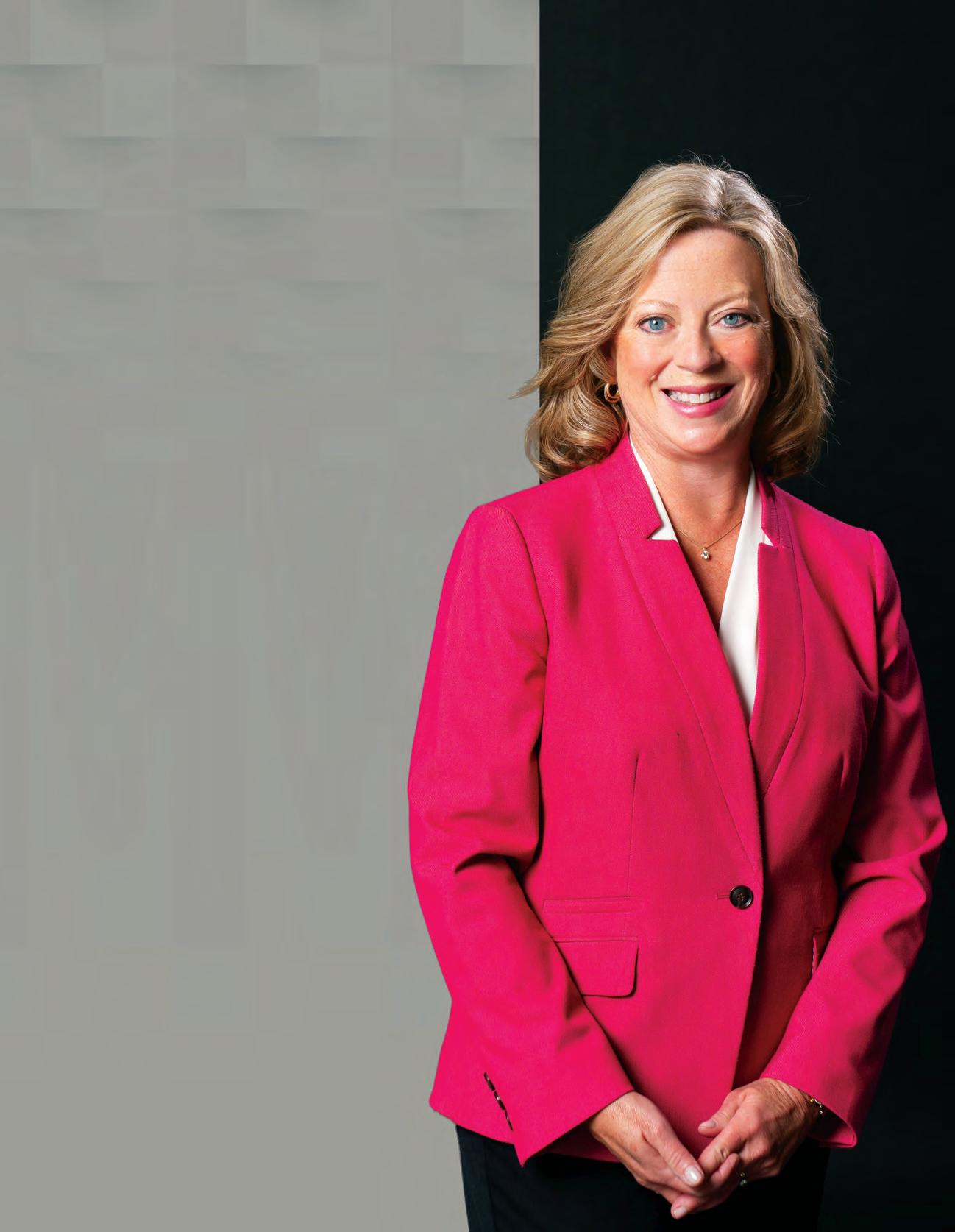 Not only does McDonnell enjoy helping customers, but she has a soft spot for her coworkers. "I love helping our bankers enjoy their job while they reach their personal career aspirations," she says. In fact, helping her coworkers reach their goals has been some of the most memorable moments in her career, whether it was hiring someone for a new job or tapping someone for a special project. "It really feels good to see someone else enjoying a new opportunity," she says.
One of McDonnell's goals throughout her career has been never to stop learning. "Whether it has been learning a new aspect of financial services or pursuing my MBA at 50, each opportunity has been invigorating and, I feel, has helped me make a greater impact on my organization and community."
For someone looking to get into a banking career, McDonnell says it's essential to challenge yourself and not "shy away from the areas that intimidate you." She says she hopes to be the role model someone needs to gain more confidence to reach their own goals and dreams. But ultimately, she comes back to her own personal goal as one of the best pieces of advice: never to stop learning. "If that happens for you, you should be willing to take on bigger challenges in the community and eager to respond in a way that also helps others succeed."
Simmons Bank
E Broadway
801
573-289-2251 SimmonsBank.com
Shawna Neuner Realtor
Shawna Neuner has 30 years in the real estate industry and is going strong. She has recently partnered with other members in real estate to develop a new brokerage called Boulevard Realty.
Neuner found her specialty in real estate by working on her personal investment properties. In owning her own rental properties and not knowing everything, she was determined to learn how to make them successful by doing extensive research on related topics and the industry itself.
Neuner first officially entered the real estate industry in 1993, working for a title company as a receptionist, building her skills by earning her insurance license and eventually leading the final title department with a team working under her. She then, with her husband, founded CoMo REI, a real estate investors group for mid-Missouri, in 2016. "My experience with our rental properties combined with my teacher's heart, led me to focus on investment properties and first-time home buyers." The group's focus is to create a positive learning environment for new and experienced investors to meet and share tips and tricks for success in property investment.
Five years ago, she earned her real estate license to aid with her investment property portfolio and "quickly learned that I have the skills, connections and passion to succeed as a Realtor®." Along with working in real estate, Neuner is incredibly involved in her community including being a graduate of both Columbia Board of Realtors and the Missouri Realtors®
leadership academies. "When you can have empathy for other perspectives, you will find better solutions for all parties." The ability Neuner has to see other perspectives is enhanced by her many community activities; not only does it help her grow as a person, but it also gives her an opportunity to give back to her community. She has participated in civil organizations, is currently sitting as a board member of the Columbia and Missouri Apartment Associations, has been a member of the Engagement Committee for the Missouri Realtors® and is an active attendee of state, regional and national conventions of Realtors®. She has also participated on the Upward Mobility Workgroup for Boone County and served on the Mayor's Task Force for Fair Housing in 2018. Additionally, Neuner is a very active member of her church. "Faith guides my choices." Being a "Woman to Watch" for Neuner means being a part of a group of women who are "willing to stretch past their comfort zones to grow, learn and share with others around them."
Now, a real estate broker and partner at Boulevard Realty, Neuner says it's important to always keep the bigger picture in mind. If you are looking to join the industry, Neuner has some words of wisdom, "Do not be afraid to do something new." She also says it's important to pick your battles. "Not every problem is my problem to solve. It's important to use your tools effectively; ask for help! We achieve more together than separately."
Boulevard Realty  • 411 N. College Ave. • 573-444-1212 • blvdmo.com
Heather Martin
Senior Mortgage Banker
Although Heather Martin was recruited into the mortgage industry, she quickly realized it was the perfect fit as she began to connect with people and realize how much she could help in making the home buying process easier. "Everyone deserves to own their home if that is what they want and I want to be able to help them achieve that," Martin says.
Since then, Martin has been able to help many families achieve their dream of home ownership, including some who thought that it may never be possible for them. Because each loan is different and unique to match the different people and scenarios, Martin says she has been able to have a wide variety of experiences. That has allowed her to gain the expertise needed to thoroughly work through the process with each client to ensure they understand everything as they near the closing date on their new home. "The amount of feedback and pictures that I get from people with appreciation of having a house to call their own for their family is the most meaningful," she says.
Being part of "Women to Watch" for Martin means that she is making valuable contributions in her field, overcoming challenges along the way, while keeping her determination strong. "I want everyone to know that success doesn't have boundaries," she says. "You just have to work hard and be honest to the people that you help. That goodness will come back to you."
For other women considering entering the mortgage industry, Martin says it's important to celebrate the wins and keep a balance by surrounding yourself with good people. "I have met so many great men and women in this field that are so amazing," she says. "These people keep me balanced."
Flat Branch Mortgage
NMLS #224149. Equal Housing Lender
2100 W. Broadway, suite 102
Fbhl.com/hmartin
NMLS #1297531
573-303-3008
Abby McKay
Owner and Operator
After struggling with her skin in high school and not knowing what products worked best for her, Abby McKay knew she wanted to help people find their confidence. "My whole job is dedicated to making you feel your best, and I love to do it," says McKay, now owner and operator of Creating Confidence LLC.
But the journey to owning her own confidence studio wasn't easy. McKay struggled with toxic workplaces, unable to find the right fit for her personality. After receiving some advice from her mother, she knew it was time to officially branch out on her own. "I was so nervous and scared, but one phone call with my mom saying, 'you can do this,' and I felt like I could do something great for myself," McKay says.
After only being in business for a year and a half, McKay says she is so proud to be a "Woman to Watch." "To me, it's a mix of validation and pride," she says. "It's shown me that everything I'm doing is paying off." At Creating Confidence LLC, McKay strives to make all her clients feel confident and taken care of, whether they need to vent, laugh or cry. "Whatever little pick me up you need, or even some words of encouragement, I'm here for you!"
She also wants everyone who walks through the doors to feel safe and supported. "I offer services for people of any shape, size, color or gender because everyone needs self-care, no matter the circumstances!"
For those who want to start their own business, McKay offers this simple advice: Stay confident in yourself and learn everything you can!
Creating Confidence LLC 206 Business Loop 70 W, suite I 573-832-3451 creatingconfidencespa.com
Being able to fight for the underdog is the most meaningful part of Sarah René Sticklen-McDonnell's job as a lawyer. "I get to know my clients and their stories very well," she says. "I take great pride in my responsibility to be their voice during such a tough time in their lives."
At Sticklen & Sticklen, the entire team works to help when you need it most and to alleviate any financial burden that occurs with an accident. Since 1997, they have worked exclusively with accident victims, becoming one of the preeminent car accident, workers' compensation and personal injury law firms in Missouri.
After working during and after law school for law firms in Chicago, Columbia and Miami, Sticklen-McDonnell realized she only wanted to handle injury claims, "just like my dad has always done," she says. "He has always loved his job and his clients."
Early in her career, Sticklen-McDonnell says her father advised her to not be afraid to stand her ground and fight for her clients. "It can be intimidating as a young woman in a male-dominated field, but being given the freedom to be assertive and to stand up for what I believe is right has allowed me to grow as both an attorney and a person," she says.
But the most important thing to remember is to simply
be yourself, she says, because there is no "one-size-fits all" approach to being a woman. "Nor is there an exact mold you need to fit to be a female attorney," Sticklen-McDonnell says. Instead, just focus on being there for clients when they need it most.
While being a woman in the legal field can come with challenges, it also brings rewards. Sticklen-McDonnell says being a part of "Women to Watch" is a dream come true.
"I am honored to be featured with a group of women in my community who aren't afraid to stand up for what they know will make our community, and our world, a better place," she says.
Sticklen-McDonnell wants other aspiring women to know that there is nothing holding them back. "Being a 'Woman to Watch' means not just having a seat at the table in a male-dominated field, but having a voice at the table," she says.
Being that voice allows Sticklen-McDonnell to help lend a hand and guide others through what could otherwise be a scary and life-altering time. "If I, with my license to practice law, don't stand up for someone who is being taken advantage of, then who will?"
Sticklen & Sticklen Law Firm  • 1001 Cherry St., Suite 104 • 573-303-3848 • stickleninjurylaw.com
Sarah René Sticklen-McDonnell Managing Partner
Dayna Glanz Owner
After being diagnosed with osteoporosis in 2017, Dayna Glanz wasn't interested in a treatment plan that prioritized pharmaceuticals. Instead, she decided to travel to the St. Louis area once a week for sessions at OsteoStrong in Creve Coeur. She quickly saw the benefits and became more than just a believer; at age 67, Glanz became a franchise owner. "Having extensive experience as a nursing professional, it was a leap of faith to try a therapy that wasn't mainstream medicine," Glanz says. "After nine months, my bone density loss stabilized. In 18 months, I reversed the osteoporosis in my hips."
By fall 2018, Glanz had started her own OsteoStrong franchise at Corporate Lake in Columbia, which is still going strong nearly five years later. "Within 18 months of weekly sessions, I had regained the endurance and vitality that enabled me to forget about retiring and bring the exceptional benefits of OsteoStrong to Columbia," she says.
Now she has the only franchise in mid-Missouri, bringing the patented state-of-the-art OsteoStrong Spectrum machines to our community. Over time, this system can yield improved bone density, muscle strength and balance that together reduce the risk for falls, Glanz says. "And it is for all ages."
Being part of "Women to Watch" is something for which Glanz is especially grateful. "I took a risk to own a business at 67, but my heart said how can I not share OsteoStrong when it created such a profound change in my life's journey," Glanz says. Though it can be time-consuming to run a business, Glanz says "it's well worth the joy of seeing how it's impacted the over 500 members who have benefitted from their weekly sessions." And a bonus is getting to work with college students who serve as the coaches who supervise every member's session.
OsteoStrong 4603 John Garry Drive, Suite 17 • 573-554-5881 • Osteostrong.me/corporatelake
Alice Leeper
Broker/Salesperson
Since entering her career in real estate, Alice Leeper has been dedicated to helping people make a huge, stress-free financial commitment. "Buying or selling a house is a major financial commitment for an individual," she says. "They are looking to you for advice and wellresearched recommendations."
As a broker and salesperson at HomeTown COMO Group with RE/MAX Boone Realty, Leeper says she has learned how to adapt to different circumstances and hardships, including the pandemic. Luckily, she was prepared with a plan already in place. "I was already using 3D walkthroughs and a full package of professional photography, including overhead drone shots on all my listings, regardless of price," she says. "I've continued to do that on each and every listing."
Leeper says the most meaningful career moment occurred when she was selected as Realtor Salesperson of the Year in 2021. "This is a peerselected award, which makes it all the more meaningful."
Leeper hopes her success and dedication will inspire other women who may just be starting their careers. "It's the culmination of hard work, dedication, and above all a commitment to strong moral code," she says of being part of "Women to Watch."
For those interested in real estate, Leeper says to go all in. "Just recognize that this is a commission-based job, and you need to have a financial cushion in place before you start," she says. It's essential to take all the opportunities that come your way and follow through on all commitments.
Lepper says real estate continues to be the best profession she has ever encountered, and she hopes others will also experience this kind of work. But remember, she says, it's all about the work you put in. "My success is 100% dependent upon how hard or how much I want to work," she says.
ShowMeHouses.com
HomeTown COMO Group with RE/MAX Boone Realty
33 E. Broadway, suite 200 573-256-3158
Megan Herzing has spent most of her life in the roofing industry. Even before taking on a lead role at Fortified Roofing and Siding, Herzing would accompany her father on inspections and listen to him talk to customers.
The experiences in her formative years made Herzing a natural fit to join the business later and, although her father is still involved, it's allowed her take on a leadership position. "Our business is unique because we are a roofing company in mid-Missouri that is veteran owned and led by ladies," Herzing says, referring to her father's service in the U.S. Marines. "It is rare in our industry to see women-led companies."
Because of that rarity, Herzing says other women looking to start a career in the roofing industry need to push through all the walls and ensure they know the ins and outs of the field. "I say push through and know your stuff," she says. "People that doubt you will be surprised by your wealth of knowledge and they will have no choice but to respect you for what you know."
But remember, it's OK to not know everything and important to surround yourself with people who are more intelligent. Herzing says one of the best pieces of advice she
received was that you don't have to be the smartest person in the room. "In fact, if you're the smartest person in the room, you are in the wrong room," she says.
Herzing says it's great to see so many women being recognized as part of "Women to Watch" and that being among them is a huge honor in and of itself. "It is important for women and everyone to be recognized for their contributions," she says. "We do our best to do that internally within our business and are very excited to see where our amazing team takes us in the future."
After all, as Herzing says, "you are only as successful as the effort you put in and those you choose to surround yourself with." Herzing says she takes great pride in choosing members of the Fortified team and ensuring they work to lift each other up as much as possible.
At Fortified Roofing and Siding, Herzing is also able to give back to the community, which is something that makes her job especially rewarding and meaningful. "Every year, we are fortunate enough to be able to donate a free roof to a veteran in need," she says, noting that it's close to their hearts because of her father's military service.
Fortified Roofing and Siding • 2900 Falling Leaf Lane, suite 105 • 573-447-7475 • Fortifiedroofs.com
Megan Herzing Vice President
Kaitlyn Nolte Co-Owner Samantha Woolridge Co-Owner
At Regeneration Salon & Spa, the goal has always been to provide a comfortable environment for people to be themselves. "We both wanted a salon and spa where people feel safe to work and experience services," says Kaitlyn Nolte, co-owner. "We care for people, not just the business side."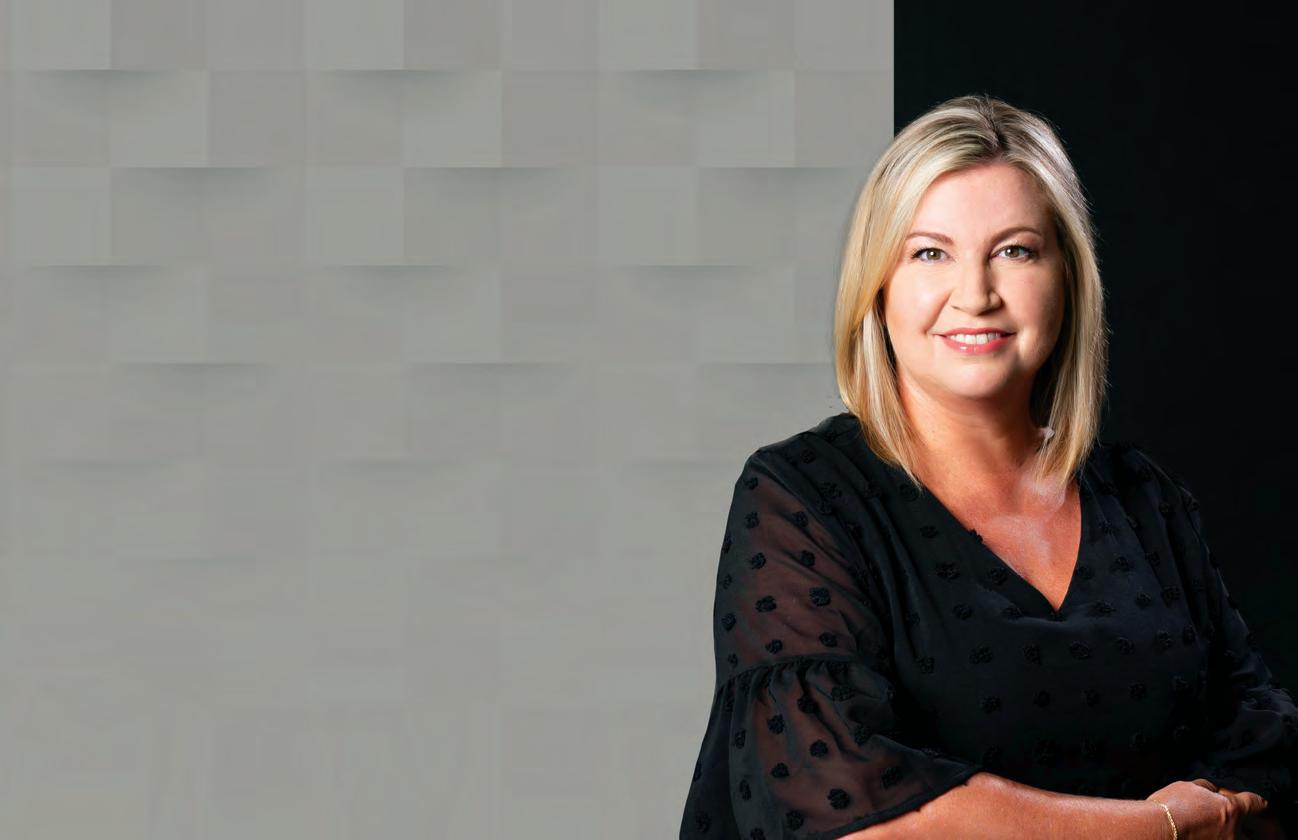 Co-owner and stylist Samantha Woolridge agrees, noting that every member of their team truly cares about each guest who visits. "We want you to experience relaxation, to have a place where you can truly be you with no judgment and feel confident," Woolridge says. "Everyone deserves to feel like they are walking on air."
For Nolte, being a "Woman to Watch" is not something she ever expected to be called. But now that she is, it's both empowering and exciting. For Woolridge, it's humbling to be among a group of
local women who help others in their community.
One of the most important lessons both Nolte and Woolridge have learned along the way is to not be afraid of making a mistake. "We aren't perfect, we make mistakes and we have days where, unfortunately, we don't deliver at our best," Woolridge says. "But we aren't afraid to admit when we've made a mistake and we will do what we can to correct that because we want to make sure you look and feel your best!"
Nolte says there are so many different techniques and people to learn from that it's important to remember everyone is unique in their own way. "Nothing and no one is perfect," Nolte says.
Regeneration Salon & Spa 3301 W. Broadway Business Park Court, suite H • 573-234-1560 Regenerationsalonspa.com
Holly J Greenup Owner and photographer
Holly J Greenup has always loved art, but she had always focused more on drawing and painting. It wasn't until college that she began to find her true passion in film and digital photography, taking photos of friends and family in 2012 and slowly starting to build a client list.
In 2019, she launched her part-time photography business into a fulltime job. Holly J Greenup Photography specializes in photography of newborns, kids and families. "I am trained to handle and pose newborns safely and beautifully," Greenup says. "I know how to talk to active, uncooperative toddlers." For someone looking to begin a career in photography, Greenup says it's important to keep learning and never give up, no matter the challenges. "Stay the course, even when you lose motivation," she says. "The hard work and effort you put in will all be worth it when you see your business succeed." Being a "Woman to Watch" is evidence Greenup's hard work is paying off and she says she's especially thankful "to everyone who has supported my business and helped me grow."
Alissa Gerke Broker/Owner
Holly J Greenup Photography Select Realty Group, LLC
Alissa Gerke, Broker and owner of Select Realty Group, started her company 10 years ago and has worked hard to ensure continuous growth year over year. "Real estate can be a very rewarding and exciting career, but it also requires a lot of problem solving, negotiating and consistent hard work," Gerke says. "While the real estate market has been extremely hot the last several years, we are already seeing a shift and it's important to adjust your business to adapt to fluctuating markets."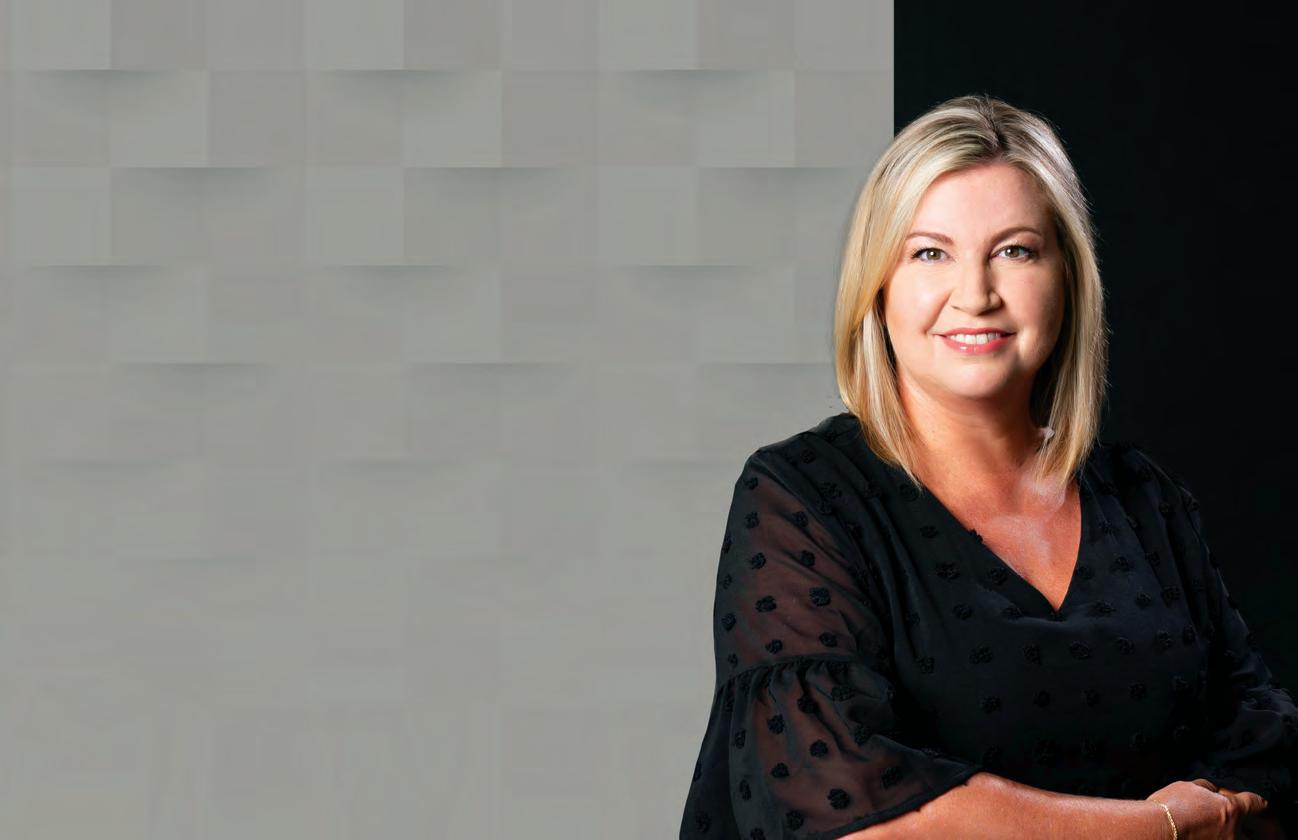 Gerke will be installed as the president of the Columbia Board of REALTORS® (CBOR) in December. CBOR is a member-centric organization supporting real estate professionals and the community, with members serving on numerous committees, including community outreach and government affairs. The board also operates an MLS system to foster cooperation among members and create a local real estate marketplace for property buyers and sellers.
573-489-6866
5519 N. Autumn Drive • 573-864-7116 HollyJGreenup.com
Owncolumbia.com
Yvette Chambers
Statewide Kinship Navigator
Angie Nickell Associate Director of Kinship and New Programming
For Angie Nickell and Yvette Chambers, being able to help families is their driving force at ParentLink. "We work with kinship caregivers to prevent what they can, manage what they must and reduce the impact of adverse childhood experiences to help children thrive," says Nickell, associate director of Kinship and New Programming.
ParentLink, within the University of Missouri's College of Education & Human Development, has been providing free assistance to families across Missouri for more than 30 years by connecting caregivers to parenting, family, home and daily living support. The organization has a Kinship Navigator program where they assist caregivers by providing support, educational information and connections to needed services and resources. "It is our goal to help kinship caregivers, who are relative or non-relative loved ones caring for children when the parents cannot, have what they need so they can provide safe and caring homes for the children who are now living with them," says Chambers, statewide kinship navigator.
And that is exactly what they do. Chambers and Nickell recall one instance where they were part of a community effort to provide assistance to a grandmother who had suddenly found herself having to care for four children. "We were able to meet her needs so she could
care for the children and keep them together instead of having them enter the foster care system and possibly be separated from each other," Chambers says.
By being "Women to Watch," Chambers and Nickell hope to further raise awareness of the importance of kinship care, while recognizing those who provide such care, since they know how challenging, but rewarding, that can be. "When you are part of the journey to empower caregivers to help the children thrive, that is pretty meaningful," Nickell says.
ParentLink is hosting several community events for kinship caregivers throughout fall 2023, including a Kinship Family Fun Day and informational legal clinics. For more information on upcoming events, visit insidecolumbia.net/events.
ParentLink 2800 Maguire Blvd. • 833-546-4543 Education.missouri.edu/navigators
Leslie Shock, M.D.
Owner
Becoming a doctor was a childhood dream for Dr. Leslie Shock. Plastic surgery combined her love of art, science and helping people. Following undergraduate study, Dr. Shock spent four years obtaining a medical degree and six years of technical training in plastic surgery. This spring, she opened Shock Plastic Surgery & Spa, a luxury spa and plastic surgery clinic.
"We uniquely provide a welcoming, full-spectrum approach that combines plastic surgery, medical spa and spa services to help you look and feel your best," Dr. Shock says. "My team and I strive to use our advanced knowledge and training to professionally assist patients with all their surgical and wellness needs."
As a mid-Missouri native, Dr. Shock saw the need for a luxury spa that allows people an escape. "I always think, just because we live in mid-Missouri does not mean we have to experience any less than big cities or destination locations. My business brings the services and luxury experience to Columbia." Dr. Shock's goal for her business is to create a welcoming environment for all individuals to discuss and treat their cosmetic concerns. "We offer services from the least invasive and relaxing to the most invasive and surgical."
Dr. Shock says patients often ask her thoughts on what they should have done cosmetically, but her approach focuses on the end goal for each patient. By starting there, she outlines the options available and the best plan that works for them. "Everyone is beautiful in their own unique way, and I offer a conservative and personalized approach to enhance their features and make them feel more comfortable and confident," Dr. Shock says. "Our entire team shares in this philosophy and is here to offer services of the highest quality to create personalized solutions."
ShockPlasticSurgery.com
Jen Hedrick
AIA, NCARB, President
Jen Hedrick has always had a drive to create. As a child, she was always building with Lego bricks and Lincoln Logs, sketching, painting and drawing floor plans. Combined with her natural aptitude for math and science, architecture seemed like a perfect fit for Hedrick.
Now president of SOA Architecture, Hedrick is able to put her expertise to work for the Columbia community. "When construction ends and a building is occupied, it is extremely rewarding to see how the spaces we design transform the lives of those who use them," she says. "Patients and their families experience more pleasant healing environments. Organizations experience increases in productivity, staff recruiting, satisfaction and retention. Students experience learning environments tailored for their success. It's why I do what I do. I enjoy enhancing how people live, learn, work, heal and play."
At SOA Architecture, clients receive wholistic, total design services that marry the exterior and interior design for a cohesive vibe. Using software that produces 3D virtual models of spaces and buildings allows clients to fully understand and visualize the final product. "Our clients are able to make confident, well-informed decisions throughout the design process," Hedrick says.
Being part of "Women to Watch" is something for which Hedrick is very proud, noting how many women before her have done more with less. "I have been blessed with incredible opportunities and credit much of my success to an unwavering support network on whose shoulders I ride," she says. "I care about how my actions, involvements, and projects impact the local and regional community as well as the environment."
SOA Architecture
2801 Woodard Drive, suite 103 573-443-1407
SOA-inc.com
Melodi Wisswell
Owner and Stylist
While Melodi Wisswell, owner and stylist at Platinum Paws, has always had a love and passion for animals, she never thought she would end up working as a groomer. "When I was younger, I thought about becoming a veterinarian," Wisswell says. But, thanks to a job at PetSmart, Wisswell discovered that grooming dogs was where she belonged. "I loved it so much," she says, noting that she quickly decided to get formally trained in dog grooming.
Now, Wisswell gets to spend her time as owner over her own grooming business, living out her dream and occasionally still having to pinch herself to remind her that this is in fact a reality. "As much as I've thought about owning my own business, it is still surreal to have it become true," she says. "I could've never imagined not only owning my own business but also being featured as a Woman to Watch!"
Even as the owner of a business, Wisswell knows that she must continue learning in order to constantly improve her skills and techniques. After all, the most important thing for Wisswell and her clients is making sure every furry friend that comes through her doors has the best experience possible and truly becomes part of the Platinum Paws family. "Every dog that comes in, no matter how large or small, whether they get just a simple bath or a full haircut, each dog gets pampered with the ultimate spa day," she says.
Unlike other pet grooming, Wisswell offers creative grooming, including stenciling, dye, nail polish and "eventual coat designs to any and all who want to have a bit of fun to their dog!"
Platinum Paws
3410 W. Broadway Business Park Court , suite 107 573-514-4645
platinumpawscomo.com
Iron Gate Real Estate - The Klempke Realtors
Amber Klempke and her husband have been helping people buy and sell their homes for the past six years. "We love what we do and wouldn't change a thing," she says.
For Klempke, working in real estate isn't just a job; it's about making a difference in people's lives while simplifying what can be a stressful process. "We strive to make the process as smooth as it can be." Since Klempke worked in health care from age 19, helping people is in her blood. "Whether working as a nurse or a Realtor, making sure that people are taken care of is extremely important to me," she says. She hopes to inspire other women and support those new to the industry. "My goal is to provide the same level of mentorship that I received to other women just beginning their real estate career."
Sarah Harley is passionate about helping others — it's what led her to real estate, where she works each day to ensure everyone has an opportunity to find a home. "Housing is hard to find, especially for those with lower credit scores, but we all deserve a place to call home," Harley says.
For Harley, being a "Woman to Watch" means setting an example and being a source of encouragement for others, especially in dark moments when it can be hard to keep going. She knows from experience the importance of not giving up and continuing to move forward, even when all you can take are baby steps. Harley says she wants to be a resource for those who need it and be there to understand their struggles and celebrate their wins.
"Each home sold, every commercial property obtained or renter placed is a blessing to see others step into a new chapter in their life," Harley says.
Amber Klempke Realtor Sarah Harley Realtor
2635 S. Providence Road TheKlempkes.IGRealestate.com Amber Klempke: 573-219-8496 Iron Gate Real Estate: 573-777-5001 33 E. Broadway, suite 200 • 573-876-2860 Homesbysarahharley.com RE/MAX Boone Realty
- The Smart Key Team
Phyllis Nichols
Agent
Having a good work-life balance is what Phyllis Nichols considers to be the key to a happy and full life. She says it's important not to focus so much on work that you miss out on life. "Don't forget to make a life while you are making a living," she says.
Thanks to State Farm Insurance, Nichols has been able to find this balance for herself while helping provide protection to clients when they need it most. "I had the power to give protection to someone who is in their darkest moment, and to see their hope for the future in spite of the pain when they realize that they are going to be okay." While she can't take the pain away, Nichols says knowing she is helping to ease it is a win. "I can lessen the stress that they have to deal with, by providing protection," she says.
When working with clients so closely every day, Nichols says good communication is vital. "You have to maintain an open line of communications to ensure that your people know what is going on and what to expect along the way." Insurance can be confusing, so it's essential to ensure the process is easy for clients to navigate. "Whether that be writing a policy or helping to process a claim, there are ways to give good guidance and let your clients know that they have someone in their corner that cares," she says. No matter the circumstance, Nichols says she will be there for her clients through anything. "I try to help my folks through any situation, no matter the time or effort it takes."
Nichols hopes being a "Woman to Watch" will inspire other women to believe in themselves and "allow themselves to become successful without having regrets," she says.
phyllisjnichols.com
State Farm Insurance
West Blvd N., suite 102
1006
573-443-8727
CHECK OUT THE LATEST EDITION
Should you downsize when you retire?
WWhen you retire, you'll experience many changes — should one of them involve your living arrangements?
The issue of downsizing is one that many retirees will consider. If you have children, and they've grown and left the home, you might find yourself with more space than you really need. Of course, this doesn't necessarily mean you must pack up and scale down yourself. You might love your home and neighborhood and see no reason to go. But if you're open to a change, you could find that moving to a smaller house, a condo or an apartment may make sense for you.
Let's consider some of the advantages of downsizing:
• You could save money. Moving to a smaller space could lower your utility bills and upkeep costs.
• You could save effort. A smaller home will mean less maintenance and cleaning.
• You could de-clutter. Over the years, most of us accumulate more possessions than we really need. Downsizing gives you a chance to de-clutter. And you can do some good along the way, too, because many charitable organizations will welcome some of your items.
• You could make money. If you've had your home for many years, it's certainly possible that it's worth more — perhaps a great deal more — than what you paid for it. So, when you sell it, you could pocket a lot of money — possibly without being taxed on the gains. Generally, if you've lived in your home for at least two years in the five-year period before you sold it,
you can exclude $250,000 of capital gains, if you're single, or $500,000 if you're married and file taxes jointly. (You'll want to consult with your tax advisor, though, before selling your home, to ensure you're eligible for the exclusion, especially if you do own multiple homes. Issues can arise in connection with determining one's "primary" residence.)
While downsizing does offer some potentially big benefits, it can also entail some drawbacks. First of all, it's possible that your home might not be worth as much as you had hoped, which means you won't clear as much money from the sale as you anticipated. Also, If you still were paying off a mortgage on your bigger home, you may have been deducting the interest payments on your taxes — a deduction that might be reduced or lost to you if you purchase a less-expensive condo or become a renter. Besides these financial factors, there's the ordinary hassle of packing and moving. And if you're going to a much smaller living space, you may not have much room for family members who want to visit or occasionally spend the night.
So, as you can see, you'll need to weigh a variety of financial, practical and emotional issues when deciding whether to downsize. And you will also want to communicate your thoughts to grown children or other family members who may someday have reason to be involved in your living space. In short, it's a big decision — so give it the attention it deserves.
This article was written by Edward Jones for use by your local Edward Jones Financial Advisor.
ADVERTISEMENT
Gina N Mauller-Crane, CFP®, Financial Advisor 11 South Fairview Road, Suite 109 Columbia, MO 65203 573.445.7671 | EdwardJones.com | bd • Retirement Savings Strategies • Business & Employer Retirement Plans • Estate, Legacy & Wealth Strategies • Intergenerational Planning • Socially Conscious Investing • Education Savings Plans • Annuities • Protection Strategies (Life, Disability, and Longterm Care Insurance) Member SIPC
111 Flags for the Fallen
Read about one local man's personal mission to ensure all those who died for this country are remembered and honored for their sacrifices.
115 Playing Outside
The weather may be starting to cool, but it's still a good time to get outside and play! Check out some suggestions for making your next visit with the grandkids especially memorable.
in this issue
FALL 2023
staff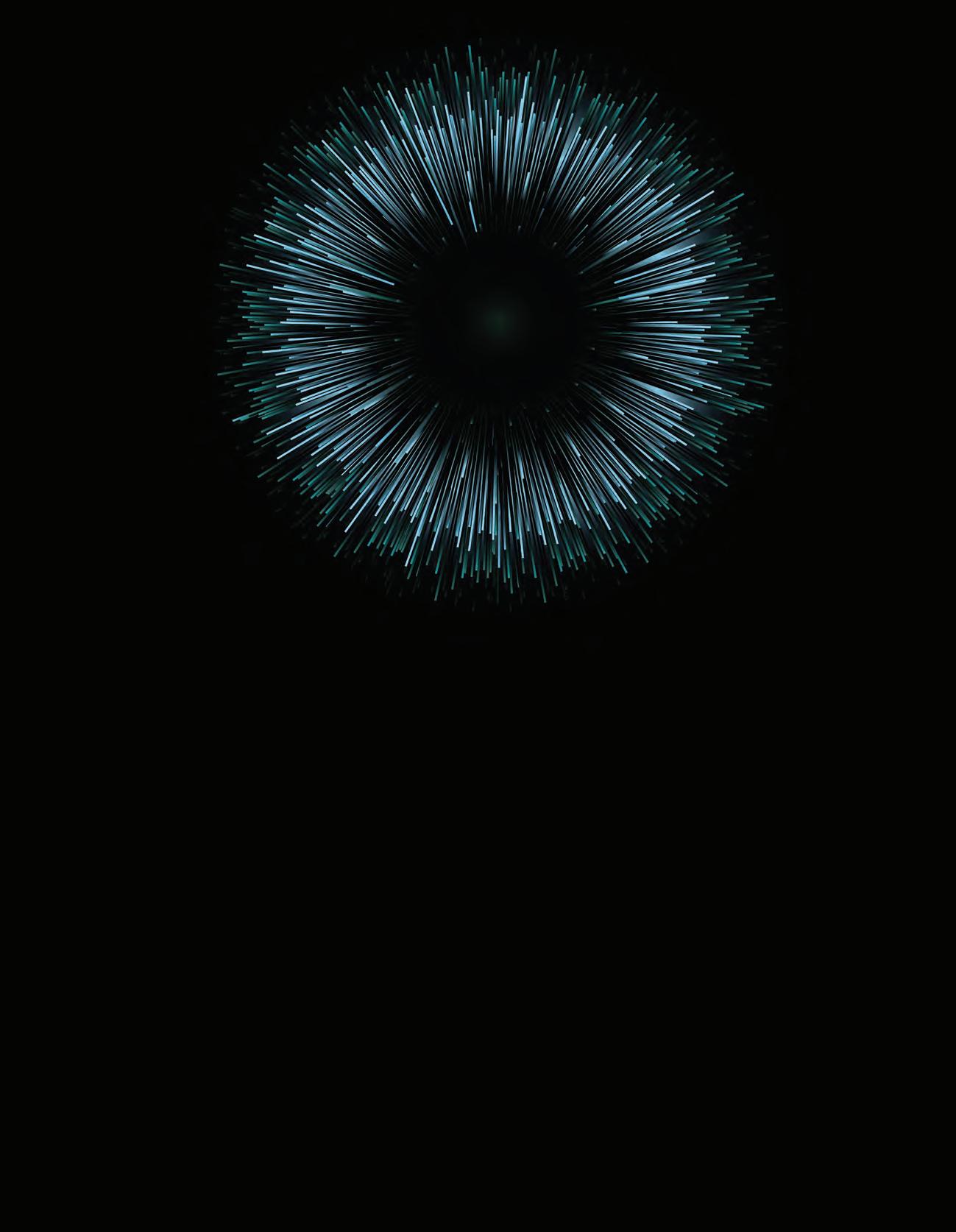 Chief Executive Officer
Carla Leible
Founder & Publisher Emeritus
Fred & Melody Parry
Associate Editors
Madeleine Leroux
Zola Heck
Art Director
Tim Flanner
Graphic Designer
Madelyn Jones
Photo Editor L.G. Patterson
Advertising Coordinators
Bre Smith
Kalie Kramel
Marketing Representatives
Cathy Atkins
Josh Arnold
Kari Arbova
Tyler Morrison
Office Manager
Becky James
Distribution Associate
Steve Leible
Contributing Writers
Jack Wax
Kimberly Blaker
108 BOOM MAGAZINE
115 111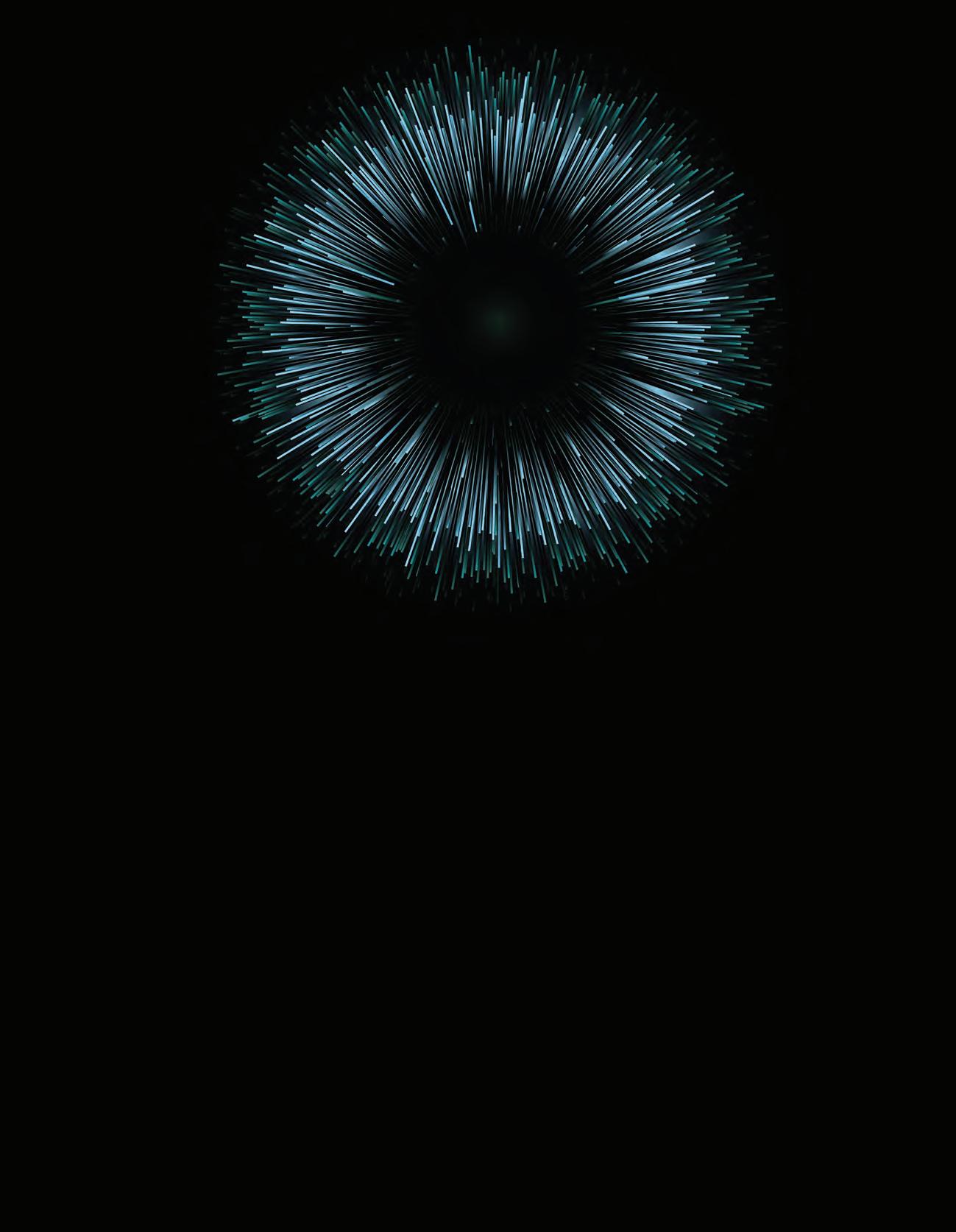 CALL TODAY 800-479-2091 © 2023 Mediacom Communications Corporation. All Rights Reserved. Mediacom Business Internet is the speed your business needs. With more bandwidth on both upload and download, your business has no limitations on where it can go. All speeds include embedded data security protection plus Wi-Fi for both guests and employees – with no data caps or long-term commitment. Your business internet experience will be everything it should be and more. INCLUDES DATA SECURITY AND BUSINESS Wi-Fi INTERNET WITHOUT LIMITS
Remembering Those Lost in Battle
Columbia Resident Honors Military Lives Through Flags
BY JACK WAX | PHOTOS BY L.G. PATTERSON
In south Columbia, David Meyer is known as the guy whose yard is filled with military flags twice a year — on Memorial Day and Veterans Day. In France, Belgium and throughout the United States, he is known for ensuring that the hundreds of thousands of military men and women who have died in battle are not forgotten.
Although he is a walking encyclopedia of knowledge about military flags and battles, it is what the flags mean to him — the lost lives
of those who fought beneath them — that inspires him. Before signing his name at the bottom of any emails, he precedes it with the words, "We will remember them."
More than just remembering them, Meyer has found a way to honor their sacrifice. He has meticulously researched the flags of hundreds of military brigades, divisions and even war ships that have been sunk. He learns their insignia, their colors, the images that adorn them. Then, he pays a company that employs disabled
veterans to make copies of the flags. Because of military law and policy, each flag must contain at least one "fatal flaw," an intentional deviation from the original that marks it as an inexact copy. One hundred and fortyseven different flags are stored in his garage. Others fly over Flanders Fields in Belgium and France, and over many American World War I cemeteries in Europe. Closer to home, they have been flown at the National World War I Museum and Memorial in Kansas City, where Meyer volunteers. A few
BOOM MAGAZINE 111
years ago, Gov. Mike Parson asked Meyer to hoist his flags on the state Capitol grounds for Memorial Day. And Meyer's flags are occasionally flown in parades and displayed graveside at funeral services of veterans he attends.
answers quietly, "If I don't do this, no one else will."
Meyer is not a gung-ho military man, glorifying war and weaponry. In fact, as a young man, he was arrested for protesting the Vietnam War. Although
recognize achievement of excellence in activities that support the armed forces. Gen. Milley handed the medallion to Meyer on Nov. 11, 2018, in Suresnes, France, at the World War I Centenary, a project that included Meyer's flags and
- David Meyer
Whenever a veteran or official calls him requesting a flag of their division to use in a parade, Meyer orders one to be created and donates it. "The agreement I have with veterans is 'I'll have the flag made; you march it; I cover the cost,'" Meyer says.
When asked why he does this, he
he prefers to receive neither attention nor praise for his generosity and his fervent belief in the importance of honoring the military's dead, he carries in his back pocket a challenge medallion given to him by Gen. Mark Milley, chairman of the Joint Chiefs of Staff. Challenge coins are presented to
which he had helped facilitate.
Meyer wasn't always committed to displaying and distributing military flags. Before retiring in 2012, he taught business management as a professor at the University of Akron. In 2007, he traveled to Tilburg University in the Netherlands to present a paper at a
112 BOOM MAGAZINE
"
If I don't do this, no one else will.
conference. While in Europe, he made arrangements to walk in the Poppy Parade in Ypres. "I had no idea what I was getting myself into," he says.
This solemn parade starts at St. George Memorial Church and ends at the Menin Gate, which commemorates the more than 54,000 British and Commonwealth soldiers missing in the battlefield area of the Ypres Salient in Belgium. Later, he visited cemeteries and walked on battlefields — places that once were the sites of almost unimaginable carnage that had become peaceful countryside.
He was amazed at how few Americans had visited these famous cemeteries. Something about the place, the people he met and the feelings it stirred in him, convinced him that he should take it upon himself to do something so that the dead should
not be forgotten. Meyer considers the experience a religious revelation that changed the focus of his life.
In addition to his flag collection and distribution, Meyer has his own version of "Honor Flights" to remind veterans that their service to the country was not taken for granted. Instead of flying veterans to Washington, D.C., he has made videos of various battle sites and shared them with veterans who fought on them.
His commitment to honor the dead led him to a multi-year crusade through a tangle of bureaucratic hierarchies that resulted in the construction of modern bathroom facilities at Flanders Fields. This may sound like a humble accomplishment, but it was a major effort and has made it easier for more people to visit the memorial.
Since 2012, Meyer has been accompanied on some of his trips by his wife, Ann, a retired special education teacher. "I have an agreement with Ann," he says. "We can do war stuff for a couple days, then we have to do something lighter, like visit Vienna or Paris."
Ann isn't as engrossed in military history as her husband, "but I'm there for support," she says.
"I enjoy seeing the cemeteries and the peaceful chapels."
The couple both look forward to their next trip to Europe — Ann, for enjoying the cultures of various countries, the museums and the people; David, for a chance to delve into history and rescue from it the memory of those whose lives were cut short or drastically changed by war.
BOOM MAGAZINE 113
114 BOOM MAGAZINE NOT FDIC INSURED | MAY LOSE VALUE | NO BANK GUARANTEE Commerce Trust Company is a division of Commerce Bank.
earn
don't
A COMMERCE TRUST ADVISOR TODAY. LYLE JOHNSON - 573-886-5275
A DIFFERENT KIND OF TRUST
We know real trust can't be bought. It's hard to
and even harder to keep. You're trusting us with your future and the future of your loved ones – and we
take that responsibility lightly. You need an advisor, someone who shares your values and understands the magnitude of what's most important to you. Commerce Trust has a team of advisors and in-house resources who help you achieve your personal and financial goals through comprehensive wealth management, investments, and planning services. CONTACT
commercetrustcompany.com
Fall Fun With Grandchildren
Try One of These Autumn Activities Everyone Can Enjoy
BY KIMBERLY BLAKER AND MADELEINE LEROUX
Summer may be seen as the outdoor season, but autumn also offers lots of opportunities for outdoor bonding fun. Try some of these activities, and fill yours and your grandkids' senses with delight.
ENJOY A COLOR TOUR. Embrace all of fall's colors by surrounding yourself with them in an area park. In Columbia, some of the best places to enjoy the season's colors are at Rock Bridge Memorial State Park, Grindstone Nature Area, Shelter Gardens and along the Katy Trail. Remember that in central Missouri, fall colors typically hit their peak in mid to late October.
HOST A CAMPFIRE COOKOUT. Have the kids round up neighborhood friends for a cookout. Hot dogs, hot chocolate, marshmallows and s'mores are a traditional way to top off the season. Have everyone take turns telling stories around the fire. If you have little ones, check out library books with autumn themes to read to the youngsters.
ATTEND A FOOTBALL GAME. Gather your blankets and head to the stadium. Whether it's cheering on the Mizzou Tigers, heading to one of mid-Missouri's many high school games or even heading to Kansas City to enjoy a Chiefs game, it's great fun for kids and grandparents alike.
BOOM MAGAZINE 115
snuggle up and get ready to cheer on your team!
MAKE A SCARECROW. What's fall without a scarecrow on your porch? It is easy to make — just buy a couple of bales of straw, then have each family member gather some old clothes and hats. Stuff it using string to tie off the hands, feet and head.
WALK IN THE WOODS. As flies and mosquitoes retreat, it's the perfect time of year for a walk in the woods.
cold months ahead, and don't forget your binoculars. Use one of Columbia's many wooded trails (find a complete list of trails at como.gov/trails) or head over to Rock Bridge Memorial State Park or Finger Lakes State Park for more.
LEAF FUN. Do you remember diving into the crisp fall leaves when you were a kid? Grab some rakes and have your youngsters pitch in. Pile up the leaves to jump in, build a fort and even have a leaf fight.
116 BOOM MAGAZINE
many more festivals are found this time of year featuring food, arts and crafts, kids' games, pony and wagon rides, and more. The annual Heritage Festival & Craft Show will be held Sept. 16-17 at Nifong Park. In addition to live entertainment, there will be more than 70 vendors, kids' activities, demonstrations and more. On Sept. 20, Columbia will host its final Family Fun Fest of the season from 6-8 p.m. at Albert-Oakland Park. And on Oct. 14-15, the 32nd annual Hartsburg Pumpkin Festival will be held in southern
Boone County. Not only can you find a plethora of pumpkins, but there's lots of vendors and activities for everyone to enjoy. If your grandchildren are older, consider taking them to see a concert at the Treeline Music Festival, formerly known as Roots N Blues, held at Stephens Lake Park from Sept. 29-Oct 1.
VISIT A PUMPKIN PATCH. Begin a family tradition of picking your pumpkins from a local patch. After cleaning out the pumpkins, make roasted pumpkin seeds, a yummy treat that kids love. Rinse the seeds, pat them dry, and coat with melted butter. Spread the seeds on a cookie sheet, sprinkle with salt, and bake at 350 until golden brown. Be sure and stir them occasionally.
SHIFT THROUGH A CORNFIELD MAZE. Kids delight in finding their way through cornfield mazes. Shryocks Callaway Farm does a corn maze each year that is known for its different, intricate designs made using GPS technology. Get all the info on this season at callawayfarms.com.
PLANT PERENNIALS AND BULBS. Let your grandkids try out their green thumbs. After all, fall is the time of year to plant perennials and flower bulbs. Allow your grandkids to choose some plants from the gardening store, and allow them to help design the garden. A hand-painted rock or two adds color until the spring blossoms bloom.
HORSEBACK RIDES. Head to the stables and enjoy the fall colors on horseback. Boone County is home to a number of equestrian centers, stables and farms that offer horseback riding, lessons and more.
MAKE A BIRD FEEDER OR HOUSE. Kids will enjoy the carpentry experience and marvel at watching birds make use of their creations. Kits are available in hobby stores and online for making bird feeders. To make one from scratch, find a book on how to build a birdhouse or find free instructions online.
PARADES AND MARCHING BANDS. Celebrate Mizzou's Homecoming Oct. 21 in downtown Columbia. The parade will take place that morning with the football game kicking off at 3 p.m. at Faurot Field. Be sure to take a blanket and snacks, and enjoy the colorful floats, cheerleaders and marching band.
BOOM MAGAZINE 117
GRANDPARENTS
A New Home in Columbia, Missouri
Eight and a half years ago, Josh Garton began his career at McClure. Like so many before him, and many more after, he started as an intern. After nearly three decades of fostering talented individuals through their internship program in Columbia, McClure now proudly unveils their new and expanded office space to welcome the next generation of engineers and surveyors.
A New Chapter in Their Story
As McClure bids farewell to their former home on Pennsylvania Drive, they eagerly embrace the opportunities that await them in their modern and dynamic new space. This strategic move symbolizes their unwavering dedication to team members, clients, and the community. "Our new office space will not only provide a stateof-the-art work environment for our dedicated staff but also offer ample room for entertaining both our valued clients and our own team members. We are especially delighted to have the opportunity to host community and client events, further strengthening our ties with the Columbia community," said Cody Dailey, Vice President, Structural. The new space features open concept workstations, natural lighting, teleconferencing set-up for collaboration with remote team members and clients, and easy access to local amenities such as restaurants and shopping.
A Proven Path to Success: McClure's Internship Program
McClure's internship program has been a driving force behind the success of growth in talent for the organization across the Midwest, but especially in Mid-Missouri. What began as an initiative to provide young talents with hands-on experience
has blossomed into a transformative journey for both interns and the company.
"Our interns get real work experience from day one working on projects. We give them the opportunity to visit client sites with us for field visits giving them experiences with practical insights and expanding their knowledge beyond the office
Leaders from across the company have shared the impact the interns have on the offices with statements like, "The office comes alive in the summer." And "We learn just as much from the interns as they do from us."
From Interns to Leaders
Through this curated internship program, McClure has had the privilege of nurturing and witnessing exceptional individuals blossom into industry leaders. Many of their current team members, including those holding influential leadership positions, started their journey with the company as interns. This speaks volumes about the incredible potential and growth opportunities that lie within McClure.
They firmly believe that an internship is more than just job experience; it's an invitation to be part of a family. From day one, interns become an integral part of the close-knit team, working hand in hand with seasoned professionals, learning from industry experts, and contributing their unique perspectives.
Join McClure in Their New Home
As McClure embraces this exciting new chapter, they extend a warm invitation to all aspiring talents, seasoned professionals, and visionary thinkers to be part of their thriving community. They will be hosting an open house this fall, and information about this and their career opportunities can be found at mcclurevision.com and by following McClure on social media.
573.814.1568 mcclurevision.com At McClure, we do whatever it takes to get your job from concept to completion. Sometimes it's solving a challenge before it becomes an obstacle. Sometimes it's helping you navigate opportunities, even funding and selling the job throughout the process. Always it's adding value and imagining what's possible. We're engineers, yes – but also visioneers, driven to make lives better.
120 INSIDE COLUMBIA SEPTEMBER/OCTOBER 2023 2450 Trails W Ave, Columbia, MO 65202 Rost Landscaping Superior Garden Center Superior Irrigation (573) 445-4465 (573) 442-9499 (573) 875-5040 ROSTLANDSCAPING.COM Quality ineveryaspect. THREE DIVISIONS, ONE GOAL
SUBTLE DIFFERENCES
While similar in many ways, those practiced in the kitchen know there's a real difference between cooking and baking. Cooking is generally considered an art form, where you can improvise and substitute, trying new things along the way and changing based on taste. But baking is considered to be more of a science, as it requires precise measurements and allows for much less improvisation. At least, if you want the final product to come out right.
122 Sippin' Something Sweet
126 A Tailgate Must
128 Classic Cuban
133 Comfy, Cozy Cocktail
Inside Columbia
flavor CONTENTS
Sippin' on Sweets
COLUMBIA SHOWS A THIRST FOR NEW FAMILY SODA SHOP.
BY ZOLA HECK · PHOTOS BY L.G. PATTERSON
After working as a stay-athome mom for 20 years, Brenda Andrus decided to take on a new adventure with her husband and six children in opening Sipz Sodas on Columbia's south side. "Our kids have been involved from the very beginning," she says. "It's nice having something to do with the family."
After seeing some other successful soda shops when living out west, Andrus knew it was time for Columbia to enjoy a similar shop. "We wanted to do
something unique that people would enjoy." On May 19, Andrus and her family
E. Nifong Blvd., suite J. The shop offers custom sodas, energy drinks, cookies, pretzels and more. "We did a lot of the construction ourselves; the kids came to some of the meetings for our branding," she says. "While it has been hard, it's been fun to work together."
finally got to open the doors to their new adventure with Sipz Sodas opening at 124
Since the grand opening, Andrus says the community has been incredibly welcoming. "We have had a great response from customers," she says. "Now we are just trying to get the word out more." Not only is the idea fresh
122 INSIDE COLUMBIA SEPTEMBER/OCTOBER 2023
We wanted to do something unique that people would enjoy.
"
to Columbia, but Andrus and her family created the menu with the help of friends, family and neighbors. "We had three or four different taste tests," she says. "We invited our neighbors, our friends and said, 'Come try out some drinks, what do you like, what should we add?' And then we had them help us come up with the names."
The Court Court, named after Andrus's 17-year-old daughter, is one of the most popular specialty drinks, consisting of Dr. Pepper, coconut, vanilla and coconut cream. Andrus says the Shark Tank is another fan favorite. While it is on the kids menu (known at Sipz as the "kidz favoritez menu" to keep on theme), everyone can enjoy it. It has Sprite, lemonade and blue raspberry, topped with a gummy shark. "I definitely like the kid favorite ones," Andrus says. "They are not just for kids."
If you are not a fan of soda, Sipz also offers sparkling water options, different kinds of energy drinks and a small selection of salty snacks to balance the sweet tastes.
While the menu constantly changes, Andrus says customers can basically create any drink with various flavors and topping options. "Some people come in and just want to try something different, so they randomly pick different flavors to see if something tastes better," she says. And if you think you've got the combination of a lifetime, Andrus says she is always open to new ideas to add to the menu. "There is one we are going to add to the menu; someone came in and put toasted marshmallow in Dr. Pepper with a few other things, so we will try it," she says.
Even though some customers are always looking to be creative, Andrus says others have already found their favorite and come in daily for it. "We are seeing new people, but we definitely have our regulars," she says.
Supporting local businesses is something Andrus says has become even more important to her since starting her own
shop. "I am realizing what it takes to run a business, all the little things," she says. "It's so important to support local."
Andrus says she hopes more people will head over to the new aesthetically pleasing shop, perfect for any Instagram shoot, for a drink or a snack. Or, if you need a quick fix, pull in the drive-thru to get your soda for the day.
Along with the soda options, Andrus says she hopes to add protein drinks to the menu later on. "We will probably work with our neighbors here at the strip to figure
out what protein drinks to add," she says, since there are so many workout studios nearby. "But that is definitely in the works for the future." The goal is also to start doing events, catering and hosting birthday parties. "I have many ideas, but actually making them happen is slow and steady," Andrus says. While Sipz opened at 10 a.m. throughout the summer, Andrus says Sipz will extend its hours to 8 a.m.-8 p.m. during the school year. For more information on Sipz or to apply for a job, find the business
INSIDE COLUMBIA SEPTEMBER/OCTOBER 2023 123
flavor DINING OUT
124 INSIDE COLUMBIA SEPTEMBER/OCTOBER 2023 We're your trusted business technology partner providing strategy and solutions, exceeding expectations across the Midwest. 6701 Stephens Station Rd. Columbia, MO 65202 573.499.5300 columbia@sumnerone.com www.sumnerone.com/columbia Reach out to a representative today!

GET START LINE READY NEW CROSS COUNTRY ESSENTIALS FOR FALL Let Fleet Feet help you get the training shoes, spikes, apparel and gear you need to outpace the competition. VISIT US TODAY 573.777.6955 10 W Nifong Blvd Ste 113 Columbia, MO 65203 FLEETFEET.COM
A Flexible Football Treat
CORN AND BLACK BEAN SALAD WORKS GREAT AS TOPPER, SIDE DISH OR DIP.
BY SARA FOUGERE · PHOTOS BY L.G. PATTERSON
There are so many things I love about this time of year.
I was always a back-toschool kind of girl and growing up in rural Missouri meant special meals for football weekends, whether we were watching from the hometown stands on Friday night or in the living room on Saturday.
Living in Columbia gives my family so many fun opportunities for tailgating before Mizzou Tiger games and I love to see the variety of foods my friends bring to share.
Some people are really all about the wings. Others want grilled brats or burgers, and I have one good friend whose nachos are legendary.
For me, this corn and black bean salad is a tailgate must. It goes great as a light lettuce salad topper, works great with all meats, sides up nicely to anything that can come off a grill and is just perfect by itself on a chip or 10.
The best thing? You can make it a day or so ahead because it gives the flavors a chance to really meld or throw it together in 20 minutes if you get a lastminute invite.
Bring extra chips!
126 INSIDE COLUMBIA SEPTEMBER/OCTOBER 2023 flavor FOUGERE'S FAVORITES
flavor FOUGERE'S FAVORITES
Corn and Black Bean Salad
INGREDIENTS
2 cans whole kernel corn, drained
2 cans black beans, rinsed and drained
½ cup mayonnaise

(I personally love Duke's brand)
½ cup sour cream
2 tablespoons lime juice
1 tablespoon paprika (I prefer smoked)
DIRECTIONS
1 tablespoon ground cumin
1 teaspoon chili powder
Salt and pepper
1 bunch cilantro, chopped
1 bunch green onions, chopped
Chopped green or red pepper or a jalapeno (optional)
Place corn and beans in a large bowl. Mix mayonnaise, sour cream, lime juice and spices in a small bowl. Add cilantro and green onions to corn and beans. Stir gently, then fold in dressing. Mix in optional peppers. Refrigerate for up to five days.
INSIDE COLUMBIA SEPTEMBER/OCTOBER 2023 127 flavor FOUGERE'S FAVORITES
93
A.W.S
STONEHILLWINERY.COM | Hermann, Missouri
92 B.T.I B.T.I
93
93 A.W.S 90 Decanter
flavor COOKING WITH BROOK
A Cultural Combination
CLASSIC CUBAN SANDWICH SHOWS ARRAY OF INFLUENCES.
BY BROOK HARLAN · PHOTOS BY L.G. PATTERSON
ACuban sandwich may not be the most appealing thing, particularly if it has been smashed, griddled, wrapped and sliced. But what it lacks in eye appeal, it more than makes up for in flavor.
This south Florida variation on ham and cheese originates from Cuban immigrants working in cigar factories and sugar mills in Tampa and Key West. The sandwich was purchased by many of the Cuban workers and would need to hold up throughout the day in southern Florida heat. Mayonnaise would go bad sitting too long, but yellow mustard and pickles help the sandwich hold up until lunchtime.
The exact origin is unknown, but widely argued between the two cities. Most agree with some version coming out of Tampa, and then heading south to Miami and Key West, where it gained its popularity.
The sandwich combines many cultures with its array of ingredients. Cuban bread (a soft, yeast bread with lard invented in Tampa by a Cuban), ham (Spanish), Cuban pork, Swiss cheese, pickles and mustard (German and Jewish), and in Tampa, Genoa salami (Italian). You will have a much easier time finding this sandwich in south Florida, as opposed to Cuba.
BREAD AND MUSTARD
While traditional Cuban bread might not be widely available, you can easily
find a few types of bread that may make a decent substitution. Baguettes, French bread, Italian bread or even a brioche loaf will work. You want a loaf that is not too wide, 3 to 4 inches being about the max, the length can easily be cut down.
The thickness (top to bottom) may be another issue. Too much bread is not good. I like to cut the bread lengthwise into thirds if it is too thick and remove the center (if you are making more than one, you can now have enough bread to make another sandwich). The length will be determined by how large your pan is (probably something smaller than the 15-inch cast iron pictured with this article) as you want the assembled sandwich to easily fit into the pan and not be crowded while being cooked.
The inside of the top and bottom can get a healthy slathering of yellow mustard as this will help hold the components together and give a nice tangy zip to the sandwich.
PORK
There are many types of pork that can be used; typically, pork that is left over from a roast works well. Pernil (Puerto Rican pork roast), Mojo Criollo (see recipe at end of article) or even barbecue pulled pork would work. The pork is sliced and can be reheated in its sauce or juices before being assembled. The Mojo is a traditional citrus and garlic marinade. I find it easiest to marinate a boneless or bone-in pork
shoulder in a 2-gallon zip closure bag. The marinade can easily be mixed in a bowl and poured over the pork in the bag; squeeze out all of the air and marinate for six to 24 hours. I take the onions out of the marinade and place directly into the pan (kind of like a rack for the pork), then the pork, fat side up. Then pour all of the liquid with about one to two cups of water on the bottom of the pan.
Roast for three and a half to five hours, basting the pork about every 30 to 45 minutes, and add more water if the mixture starts to get too thick or has turned to mostly rendered fat. The pork will become tender when the internal temperature is about 190 degrees. Cover with a lid or plastic wrap and foil for an hour to rest. This will help the roast cool a bit but stay moist and tender.
HAM, PICKLES, SALAMI AND CHEESE
You can use leftover glazed ham from a holiday, deli ham or even dry-cured ham. But the order does matter as the ham is laid on top of the sliced pork to help hold it in place.
Tampa style gets a layer of salami. The pickles go on top of the last layer of meat, then a layer of Swiss cheese, which, once pressed and melted, makes this masterpiece hold together, ready to be wrapped and travel.
INSIDE COLUMBIA SEPTEMBER/OCTOBER 2023 129 flavor COOKING WITH BROOK
COOKING AND WRAPPING
Once you have your sandwich assembled (bread, mustard, pork, ham, salami, pickles, cheese, mustard, bread), you are ready to griddle. Lather the top and bottom of the bread with butter, oil, bacon, fat or lard. Use a griddle, two pans, a panini press or another contraption to heat and press. Turn the heat to medium and add the sandwich, using the other pan as a weight. Keep an eye on the bottom of the sandwich, which should cook about three to six minutes until there is a medium brown crust on the bread and the cheese on top should just be starting to melt as you remove the weight and flip the sandwich. Cook for another three to six minutes until the top has a medium brown crust and the cheese is melted.
If you have achieved the crust, but still need the cheese to melt, turn off the heat and flip the pan upside down for a few minutes to let the residual heat melt the cheese. Remove the sandwich and let it rest for a minute or two, wrap in butcher paper and you are ready to go.
MOJO CRIOLLO PORK
INGREDIENTS:
•1 orange, juiced
•1 grapefruit, juiced
•1 lime, juiced
•1 lemon, juiced
•1 head of garlic, peeled and smashed (8 to 10 cloves)
•½ cup chopped fresh oregano (2 tablespoons if dried)
DIRECTIONS:
•1 teaspoon ground cumin
•1 onion, sliced
•½ cup olive oil
•Salt and pepper for pork
•8 to 12-pound pork shoulder
•1 to 2 cups water to add after the marinade
Mix orange juice with olive oil in a bowl, stir and set aside. Place pork shoulder in a container and season heavily with salt and pepper. Place into a 2-gallon zip closure bag (you can also put it into a container, but you will need to flip every few hours to distribute marinade). Pour all of the marinade over the pork and squeeze out as much air as possible. Place into a container to prevent leakage and place into the refrigerator for six to 24 hours, flipping once or twice if possible.
After marinating, remove the pork and marinade. In a shallow pan with a lid that will hold the pork (plastic wrap and foil can substitute a lid after cooking), place as many onions as you can under the pork with the fat side of the pork up, and add water to the marinade until liquid comes about one third up the side of the pork. Place in the oven at 300 degrees without the lid.
Cook for 3.5 to 5 hours (basting every 30 to 45 minutes, adding more water if needed) until the internal temperature reaches 190 degrees. Remove from the oven and place on the stove or a hot pad, cover with the lid or plastic wrap, then foil and let sit for an hour. Transfer to a cutting board, drizzle with some of the cooking liquid and serve, or use for making Cuban sandwiches.
NOTE: The Mojo pork is delicious on its own, served with rice and beans or any other side. You can roast a day or two beforehand, strain and reserve the cooking liquid to slowly reheat sliced pieces of pork.
130 INSIDE COLUMBIA SEPTEMBER/OCTOBER 2023 flavor COOKING WITH BROOK
Phyllis Nichols, Agent 1006 West Blvd N | Columbia, MO 65203 573-443-8727 | phyllisjnichols.com | Life Insurance
HOME · AUTO · LIFE · BUSINESS · HEALTH · PET · PROPERTY
Does someone in your life rely on your income? What happens if they lose that? Make sure they're
A Cozy Sip
T RY A TWIST ON AN OLD FASHIONED AS THE WEATHER TURNS.
BY HANNAH HAWKINS · PHOTOS BY L.G. PATTERSON
When the temperature begins to drop and a cozy sweater won't do the trick, Park's signature vanilla chai old fashioned is bound to warm you up. This variation on a traditional old fashioned elevates the classic with notes of cinnamon and cardamom, as well as a hint of sweetness from the vanilla.   Gather fireside at our community table and enjoy the warmth of this vanilla chai old fashioned!
Hannah Hawkins is head bartender at Park Restaurant & Bar.
Vanilla Chai Old Fashioned
INGREDIENTS
4 dashes Fee Brothers orange bitters
3 vanilla chai black tea bags
TO MAKE THE DRINK:
2 ½ ounces maple syrup
2 ounces Elijah Craig bourbon
1 cup water
1 teaspoon vanilla extract
Orange slice and peel
Cinnamon stick
First make the vanilla chai simple syrup by boiling one cup of water and adding three vanilla chai tea bags, maple syrup and vanilla extract. Let cool.
Muddle a slice of orange in ¾ ounces of the vanilla chai simple syrup with four dashes of orange bitters. Stir well.
Strain into a glass over ice and add 2 ounces of bourbon. Line the rim with the orange peel and drop it in with the cinnamon stick to garnish. Enjoy!
INSIDE COLUMBIA SEPTEMBER/OCTOBER 2023 133
flavor COCKTAIL
Sep 8 - Sep 17 Sep 29 - Oct 8 Find out more! LyceumTheatre.org 660-837-3311 114 High Street, Arrow Rock, MO TO ONE OF THESE AMAZING SHOWS THIS FALL Treat Yourself
Joan D'Ambrose
From the Grand Dame of mystery, Agatha Christie's The Mousetrap holds the world record for the longest running production, mesmerizing audiences for more than sixty years. Featuring the Tony®-nominated score by Steve Martin
Edie Brickell, Broadway's Bright Star tells a sweeping tale of love and redemption set against the rich backdrop of the American South.
Dave & Nancy Griggs
& Linda Detring
and
MOW PROBLEMS
Throughout Columbia, you can see areas designated as "No Mow Zones." These spots along roads, in medians and roundabouts are part of a city effort started in 2019 to convert areas of mowed turfgrass into low maintenance native vegetation to support pollinators such as monarch butterflies. While the goal is to have these areas kept with native Missouri wildflowers and grasses no taller than 36 inches, to many residents the zones are nothing more than eyesores and safety hazards. Where do you stand?
137
Dueling DJs
139 On The Town
143 A New View
144 Darkow Draws
145 The Final Word
Inside Columbia
views CONTENTS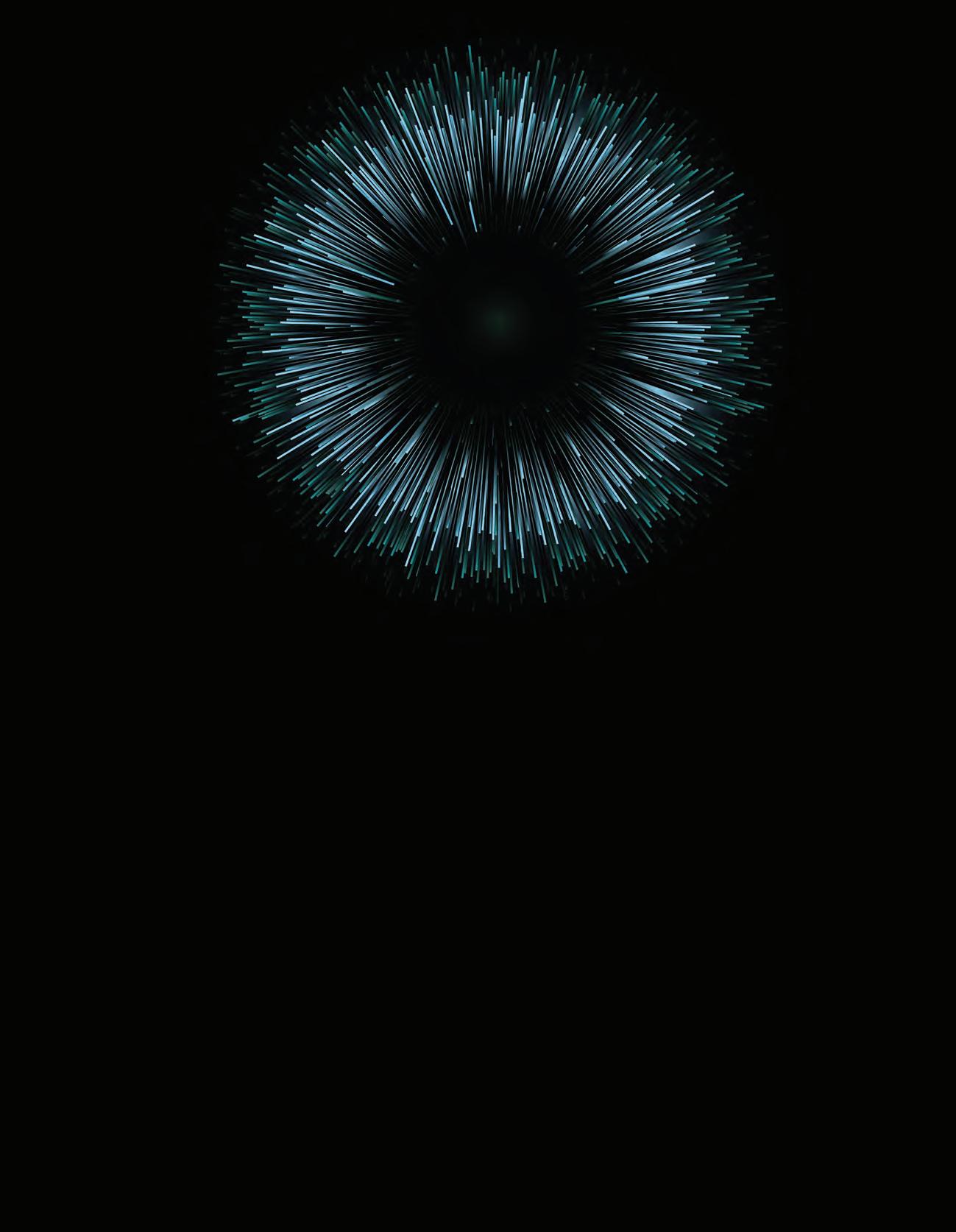 CALL TODAY 800-479-2091 © 2023 Mediacom Communications Corporation. All Rights Reserved. Mediacom Business Internet is the speed your business needs. With more bandwidth on both upload and download, your business has no limitations on where it can go. All speeds include embedded data security protection plus Wi-Fi for both guests and employees – with no data caps or long-term commitment. Your business internet experience will be everything it should be and more. INCLUDES DATA SECURITY AND BUSINESS Wi-Fi INTERNET WITHOUT LIMITS
Flour Power
WHOSE SLAP CAN MAKE IT SPRAY?
Each issue, two on-air talents from two different Zimmer Communications' stations will take on a seemingly simple challenge to see who comes out on top. This issue, Liz from Clear99 and Kat from Y107 went head-to-head to see who has the better hand-tortilla coordination. Make sure to visit insidecolumbia.net to see video of the full challenge!
THE CHALLENGE
Each DJ gets one tortilla, fills their mouth with water and prepares to perform rock-paper-scissors before each round to determine who will get slapped. If the contestant spits the water out of their mouth after being hit, they lose!
THE CONTENDERS
Liz from Clear99 came prepared, trash bag in hand, ready to take on the spray. While Kat from Y107 was concerned, not knowing what the competition would consist of, but prepared to take on the mysterious challenge, nonetheless.
THE OUTCOME
Liz and Kat started the first round with an unexpected ending. While the goal is to get your component to spit out the water post-slap, Kat's hilarious spirit brought Liz to her bursting point even before the slap occurred. And just like that, it was round two. While Liz continued to win in rock-paper-scissors game after game, slapping Kat (lightly) in the face with her tortilla, Kat held her own, keeping the water in her mouth. After several attempts to get Kat to break, it was finally Kat's time to turn the tables with the tortilla. After one final slap from Kat, Liz couldn't handle the hilarious hit, spitting her water out again, declaring Kat the final winner.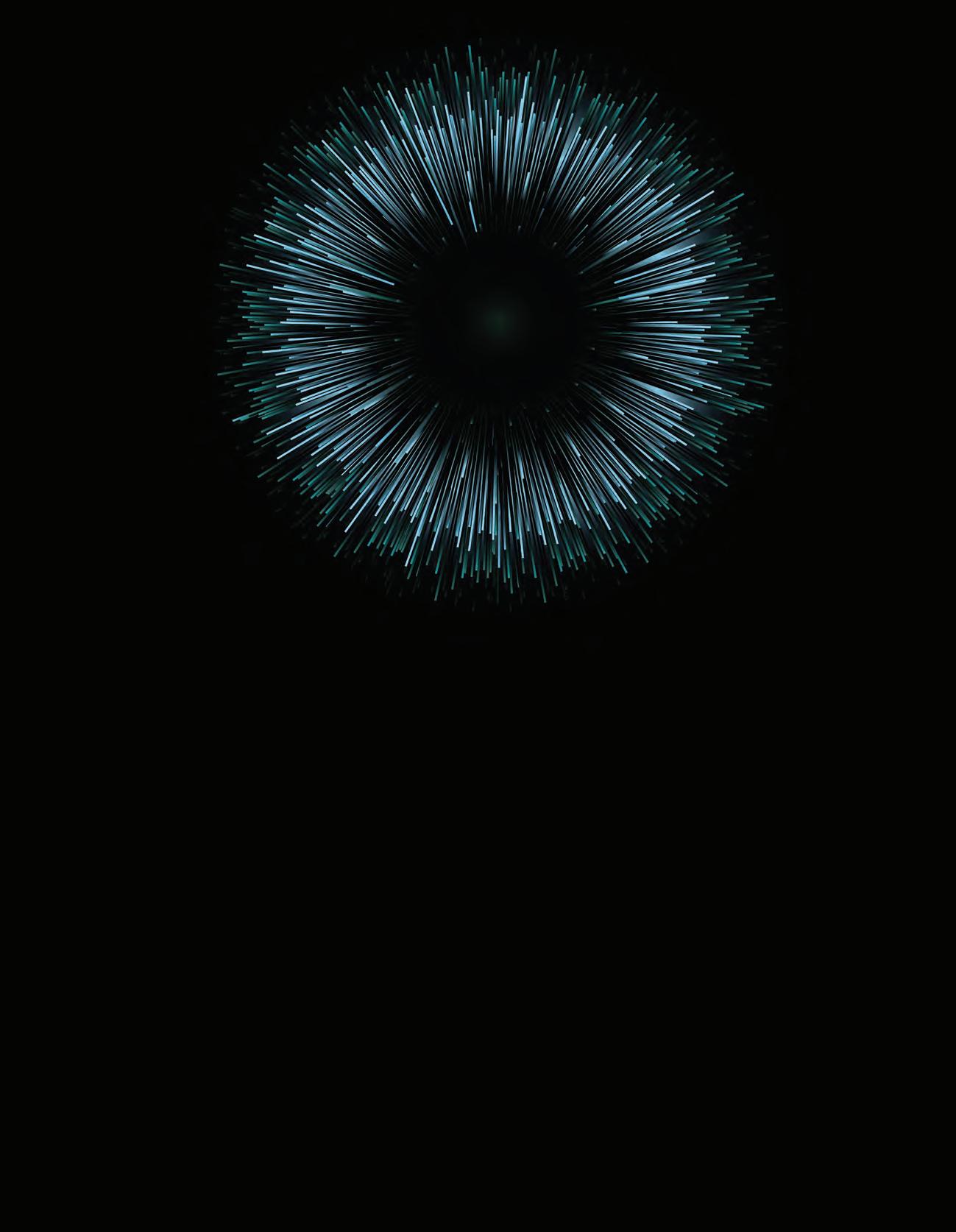 INSIDE COLUMBIA SEPTEMBER/OCTOBER 2023 137 "
"
I love Liz, but I knew I was willing to do whatever it took to win, even though I feel so bad!
views DUELING DJS " "
I honestly forgot the rules of the game and I thought I had won, but clearly I had lost.
-Liz -Kat
Knowingyou'repreparedforlife'sadventuresletsyoufocusonwhatmatters
Annuities
LifeInsurance
DisabilityIncomeInsurance
Long-TermCareInsurance
MedicareSupplementInsurance
CriticalIllnessInsurance
EmployeeBenefitPlans
IRAs
WallyPfeffer 910NCollegeAveSte5 Columbia,MO65201 573-449-0359
walter.pfeffer@mutualofomaha.com
InsuranceproductsandservicesareofferedbyMutualofOmahaInsuranceCompanyoroneofitsaffiliates.Homeoffice:3300MutualofOmahaPlaza,Omaha,NE68175. MutualofOmahaInsuranceCompanyislicensednationwide.UnitedofOmahaLifeInsuranceCompanyislicensednationwide,exceptNewYork.UnitedWorldLifeInsurance CompanyislicensednationwideexceptConnecticut,NewYorkandtheVirginIslands.CompanionLifeInsuranceCompany,Hauppauge,NY11788-2934,islicensedinNewYork. OmahaInsuranceCompanyislicensedinallstatesexcept:AL,CA,CO,ID,IL,LA,NC,NH,NV,NY,PR,RI,VI,VTandWI.Productsnotavailableinallstates.Eachunderwriting companyissolelyresponsibleforitsowncontractualandfinancialobligations.IndividualmedicalcoverageavailablethroughMutualofOmahaMarketingCorporation,andis underwrittenbyvariousinsurers.RegisteredRepresentativesoffersecuritiesthroughMutualofOmahaInvestorServices,Inc.aRegisteredBroker/Dealer.MemberFINRA/SIPC. InvestmentadvisorrepresentativesofferadvisoryservicesthroughMutualofOmahaInvestorServices,Inc.,aSECRegisteredInvestmentAdvisoryFirm. MutualofOmahaAdvisorsisadivisionofMutualofOmahaInsuranceCompany.
456006
are the products and services I offer:
MosttoYou?
Here
WhatMatters
Best of Columbia Gold Celebration
The 2023 Best of Columbia gold winners were celebrated with food, drinks and awards June 28 at the Country Club of Missouri. The event was sponsored by Las Margaritas Mexican Restaurant and Drewing Automotive Group. In its 17th year, Best of Columbia recognized the best in the community in more than 70 categories, from best burger to best festival or annual event.
Date
June 28
Location
Country Club of Missouri
Photos by Ava Kitzi
INSIDE COLUMBIA SEPTEMBER/OCTOBER 2023 139
views ON THE TOWN
Silverio Luna Diaz, Carlos Zarate, Francisco Esquivel, Jonathan Villegas, Francisco Gomez, Felipe Tenorio, Edson Tenorio
Amanda Riley, Lori Clay, Steve Veros, Jeff Simmons, Scott Calhoun, David Facio, Josh Reichlin, Ramon Dearmas
Sandina Ponte, Kelsey Hammond, Wendy Yelton
Matt and Emeri Burgher
13th Annual Gurucharri Foundation Golf Tournament
The Vincent P. Gurucharri M.D. Foundation held its 13th annual golf tournament July 17 at the Columbia Country Club. The tournament helps the foundation provide benefits to families of cancer patients. This year, the foundation reached a milestone of $1 million in assistance given to cancer patients in the Columbia community.
Date July 17 Location
Columbia Country Club
140 INSIDE COLUMBIA SEPTEMBER/OCTOBER 2023
Photos by Nancy Toalson and Wally Pfeffer, mizzouwally@compuserve.com
Brandon Jensen, Deb Richardson, Lisa Leathers, Levi Elder
Laura Erdel, Betsy Vicente, Lynne Geary, Leahbeth Simon
Ryan Loehr, John Patton, Chris Crawford, Emma Smoczynski
John Royal, Danny Yung, Mike Walker, Nick Gerhardt
Greg Flaker, Tim Vicente, Steve Neal, Lauren Flaker
views ON THE TOWN
Karen Wilms, Connie Barker, Connie Farrow, Maryibeth Frevert
Countdown to Kickoff
The Big Brothers Big Sisters of Central Missouri held their annual Countdown to Kickoff at Midway Golf, Games & Events on July 29 featuring Mizzou Coach Eli Drinkwitz. The event provided an opportunity to raise funds to help provide children facing adversity with strong, professionally supported one-to-one relationships that change their lives for the better. It also provided an opportunity to check out Midway's latest additions with TopTracer hitting bays and a new restaurant, 44 Tavern.
Date
July 29
Location
Midway Golf, Games & Events
Photos by Nancy Toalson and Wally Pfeffer, mizzouwally@compuserve.com
INSIDE COLUMBIA SEPTEMBER/OCTOBER 2023 141
Aleshia Marso, Erin Tucker, Kristie Douglas
Brian and Cindy Hazelrigg
Shawn and Courtney Barnes
Tony and Jaime Palmer
Michelle and Frank Baumstark
views ON THE TOWN
Zac Schachtner and Sarah Thompson
A New View
BEING A PHOTOGRAPHER, I HAVE ACCESS TO SOME UNIQUE POINTS OF VIEW IN THE COMMUNITY
Assignment: Fiddle & Stone Bakery
The Location: Rural Boone County
Ihad a nice surprise while photographing Chris Foley making bread in his wood-fired oven near a garden in rural Boone County. There was an active hive of bees nearby.
When I was growing up, my dad raised a few hives of honeybees in the woods behind our house. During that time, I learned a lot about bees while I helped tend to them. I even witnessed several swarms as we tried to collect and re-hive them.
A swarm is a fascinating and slightly terrifying thing to see up close. Swarming bees rarely sting so it was kind of a quest to see if I could find the queen.
The best part of that entire bee experience was harvesting honeycomb.
There is something really special about eating honey straight from the hive. I remember the honey being darker than what we would get from the store and having a richer flavor. Of course, when you eat fresh honeycomb, you stumble across a dead bee or two in the comb. For me, that just made the experience more unique.
It's been several decades since those bee raising days and people are now realizing the importance of bees for pollination, not just honey production. The pollination is important, but the honey will always be my favorite part, dead bees and all.
L.G. Patterson
INSIDE COLUMBIA SEPTEMBER/OCTOBER 2023 143
views A NEW VIEW
144 INSIDE COLUMBIA SEPTEMBER/OCTOBER 2023 views DARKOW DRAWS
Our Next Police Chief
THE TENUOUS STATE OF LAW AND ORDER IN COLUMBIA.
The early retirement of Columbia Police Chief Geoff Jones is a significant loss and setback for our community. Jones, a Columbia native who came up through the ranks of the Columbia Police Department, accomplished a great deal during his tenure. His efforts to change the culture of the department, raise employee morale and improve communication lines with a variety of disparate groups in the city are among his greatest accomplishments. Jones should also be praised for his work to increase the level of transparency surrounding his decisions.
As is to be expected, there are naysayers and anti-cop detractors beating their chests and celebrating his departure. Those folks ought to be very careful about what they wish for.
If you pay close attention to city politics, you already know that there is a very small group of individuals who have a perpetual beef with law and order in the city of Columbia. Their testimonies before the Columbia City Council and their sound bites to local media carry a tiring drone of talking points based on hearsay and fearmongering.
To no one's surprise, our City Council members take the bait — hook, line and sinker because it feeds a narrative that supports their own personal agendas.
Mark Twain was once quoted as saying, "Facts are stubborn things, but statistics are pliable." Some would say that quote applies perfectly to the half-baked statistics often cited as "proof" of a racist police department here in Columbia. If you rely on the disproportionate number of contacts our officers have with minorities, you're only getting one small piece of the puzzle. Given the opportunity, most members of law enforcement would tell you that the reported
numbers of disproportionate contacts are out of context. To fully understand the relationship between cops and minorities in our community, you should also be given an understanding of the race/ethnicity of the person reporting criminal activity, the description given by that caller of the alleged perpetrator, and the race/ethnicity of the person who is eventually arrested as a result of that call.
It's not easy being a cop in Columbia. It's difficult doing a job where your safety and well-being is frequently in jeopardy. To further complicate matters, in those rare occasions where you're forced to do something you've been trained to do, the mayor or city manager (i.e. your boss's bosses) are going to throw you under the bus before collecting all the facts. It's no mystery why there are currently so many vacant positions in the department.
Another complicating factor is the revolving door of criminals in and out of our judicial system in Boone County. Our police officers are literally arresting the same people day after day because our prosecuting attorney and judges are much too worried about their idea of social justice and overcrowding at the Boone County Jail.
In defense of the current prosecuting attorney, there is an enormous caseload in our county; however, making decisions based on the census at the Boone County Jail is unacceptable. Imagine how demoralizing it must be to put your life in danger to bring a felon off the streets only to encounter that same felon the next day perpetrating the exact same crimes.
Adding insult to injury are the recent plea deals in Boone County that have given murderers soft sentences to expedite the criminal justice process here and reduce
BY FRED PARRY
the overall caseload in the prosecutor's office. Imagine being the mother of Corey Jordan whose son's murderer had his charges reduced from first-degree murder to manslaughter for "undisclosed reasons." Or perhaps, you're familiar with the story of Shaunda Hamilton, the mother of 18-yearold Columbia College student Nadria Wright, whose murderer was given an Alford Plea that reduced his sentence to just seven years for Nadria's murder. There are people in Boone County who have been sentenced to longer prison terms for drunk driving.
If you've never ridden with a police officer on the night shift or trained at a police academy, you might have a hard time understanding the pressures our officers are under. In addition to the rigors of their profession, Columbia cops have the added distraction of being forced to walk the impossible tightrope of balancing their law enforcement responsibilities with the unreasonable expectation of political correctness. It's an unfair predicament in which to put our officers.
Under the current circumstances, it will be difficult for Columbia City Manager De'Carlon Seewood to find the most qualified candidate to fill the vacant police chief position. For the good of our city, I wish him well. I also hope he will be able to make his selection without the help of Columbia Mayor Barbara Buffaloe or the members of her jaded City Council.
Fred Parry Founder & Publisher Emeritus fred@insidecolumbia.net
INSIDE COLUMBIA SEPTEMBER/OCTOBER 2023 145 views THE FINAL WORD
146 INSIDE COLUMBIA SEPTEMBER/OCTOBER 2023 ADVERTISING INDEX Achieve Wellness Medical Center .................... 76 Ai Painting Plus 9, 78 Allstate Consultants LLC 110 Andrea Lyn Events, LLC ........................................ 73 Arrow Rock Lyceum Theatre 134 Bank of MO 16 BMW of Columbia ................................................ 11 Boone Health 105 Boulevard Realty 84 Brian Wear Plumbing ............................................ 79 Broadway, A Doubletree by Hilton 41 Callaway Bank 74 Carlito's Cabo ......................................................... 68 CC's City Broiler 2 Clip Joint 125 Commerce Bank .................................................... 4, 114 Creating Confidence LLC 87 Dean & Amber Klempke 100 Edward Jones - Ann M Echelmeier .................... 12 Edward Jones - Gina Mauller 104 Flat Branch Home Loans-Heather Martin 86 Fleet Feet Columbia .............................................. 125 Flow's Pharmacy 8 Fortified Roofing & Siding 92 Genesis Company ................................................. 5 Girard Homes 72 Good Day Farm 82 Hawthorn Bank ...................................................... 148 Heartland Homes Remodeling & Roofing 6 Holly J Greenup Photography 95 Inside Columbia magazine .................................. 26 Jefferson City Convention & Visitors Bureau 42 Jillian Kate LLC 33 Joe Machens Ford Lincoln ................................... 3 Kasmann Insurance Agency 18 Korte Tree Care ...................................................... 27 Las Margaritas 14 McClure Engineering Company 118 Mediacom ............................................................... 109, 136 Mercedes-Benz of Columbia 10 Mid America Bank 41 Millers Professional Imaging .............................. 21 MO Vein Care 25 Mutual of Omaha 138 NH Scheppers Distributing ................................. 142 Olive Tree Home Interiors 70 OsteoStrong/Corporate Lake 90 ParentLink ............................................................... 96 Platinum Paws 23, 99 Rave Homes 28 Regeneration Salon & Spa ................................... 39, 94 Remax Boone Realty - Alice Leeper 91 Remax Boone Realty - Sarah Harley 100 River Hills Landscaping ........................................ 131 Rost Landscaping & Superior Gardens 120 Select Realty Group - Alissa Gerke .................... 95 Shock Plastic Surgery & Spa ............................... 97 Simmons Bank 83 SOA Architecture 98 Socket Telecom, LLC ............................................. 147 State Farm Insurance - Phyllis Nichols 101, 132 Sticklen & Sticklen Law Firm 88 Stone Hill Winery .................................................. 127 SumnerOne ............................................................. 124 Terrace Retirement Community 46, 107 The Dove .................................................................. 106 Tracy Arey Real Estate 21 Trilogy Salon & Aesthetics 80 United Care Transport .......................................... 113 Will Garrett - MO Farm Bureau .......................... 36
Member FDIC NASDAQ: HWBK ©2023, Hawthorn Bank Find out more at HawthornBank.com Ryan Clifton Senior Vice President Commercial Lending (573) 449-9933 NMLS #1006206 – Bryant Paver Mid-Mo Equipment " With Hawthorn Bank, the sky was the limit." "Ryan and Hawthorn Bank have been powering Mid-Mo's success for over ten years. Ryan always listens to my ideas and the bank consistently supports our growth. You need a good team to be successful and Hawthorn Bank has always been there for us." *All loans are subject to credit approval and underwriting qualifications. This communication does not constitute a commitment to lend. INSIDE COLUMBIA Zimmer Strategic Communications 3215 Lemone Industrial Blvd., Suite 200 Columbia, MO 65201 PRSRT STD U.S. Postage PAID