TIGER TIMES Congrats Class of 20 22
Page 2 Tiger Times May 2022 Table Contentsof Senior Issue 03 Statistics 04 Role Models 06 Timeline 08 Interview with Rumble 09 Glory Days 10 What We Will Miss 12 Re ection 13 The Final Crossword 14 Sta Memories 16 College Announcements 24 Farewell Online Check forsherstigertimes.comoutourlateststories! Girls Mudsock Rugby wins game against Pike 24-14 by reporter Abby Miller Check us out on social media! @fhstigertimesOn Cover: Senior Sydney Territo throws her graduation cap in the air in the Fishers High School parking lot on April 29. Photo illustration by Lily Thomas. Students dance at the Riley Dancd Marathon on March 25. It is a popular fundraising event. Photo courtesy of Olivia Holding.
Tiger Times Page 3 SuperlativesSilly Do you have your drivers License? Yes (88.9%)No (11.2%) Cats or Dogs? Cats(27.8%) Other(5.6%) Worst Driver 1. Kristen Rummel 2. Ashley Rettig 3. Maria Okuszki Best Sneeze 1. Hannah Abbott 2. Katie Gri ey 3. Class3.2.1.MostWhat?AbsentBidoOmarZooeyRussellJessicaSpitzerMomandDadEvanMyersandOliviaYoung Senior Prom court James Gibbs, Ben Russell and Michael Schnurr at the Indaianapolis Children's Museum on Saturday, May 7th. Photo used with permission of Emerson Elledge. Prom Court Prom King and Queen Hayley Goespal, Kori Newman, Alec Foster, Ben Russell, James Gibbs, Matt Brewer, Meghan Chen, Aiden Hughes, Elizabeth Barrett, Taylor Hamilton and Chloe Nash Matt Brewer and Elizabeth Barrett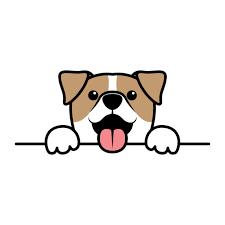 "Mr. Fassold taught me so much and showed me my current morals," senior Hannah Geske said. "On the rst day of seventh grade, i knew he was going to be such a good role model because of how he challenged me in class.""My role model is my father because he has shown and taught me that life isn't easy," senior Zach Seifert said. "He helped me understand how to overcome obstacles and see the purpose within the obstacles you face."
Senior Zach Seifert's dad Tim Tebow, athlete
Emilia Citoler citolemi000@hsestudents.org
Mike Fassold, seventh grade social studies teacher at FJH
1. Photo provided by Hannah Geske. 2. Photo provided by Zach Seifert. 3. Photo provided by Google images. Graphics made by Ava Hunt. 1 2 3
Students share their mentors and helpful advice
Ava Hunt huntava000@hsestudents.org
"My role model is baseball player Tim Tebow," senior Dane Cochran said. "His motto of work hard, play hard and do it all for Jesus has prepared me for these coming years." motivating you to work harder inspiring you to do better helping you accomplish a ful lling career helping you learn from your mistakes helping you become the best version of yourself Role models are good for...
A role model is a person whose behavior is imitated by others. People look to their role models as a good example. Having a role model gives people a guideline of how to act and how to make decisions. Some role models have helped students successfully survive high school. Whether it's a teacher, parent or celebrity that a student looks up to, all of them have had some positive in uence on their high school career. e role models' advice and expertise lead students' down a bene cial path throughout the course of high school.
Page 4 Tiger Times May 2022
Lessons learned
Senior Issue Tiger Times Page 5
"Something I wish I realized sooner is to not hold onto the past and the tiny drama that happened here and there," Geske said. "Holding onto those tiny things and that drama really ruined some of my experiences and my ability to grow as a person."Ofcourse, hindsight is always much clearer. ere are plenty of things that students would do di erently if they could start high school all over again. "I would procrastinate less if I could do high school again. Just getting it done takes the heavy weight o and let's you focus on other things," Seifert said. "Procrastination just leads to laziness and overtime it can be become an unhealthy habit."
High school is meant to prepare students to take that scary leap into adulthood. As the class of 2022 nears the end of their high school journey, students re ect on what has prepared them for the next stage of their life. "My time at Fishers has shown me that I know I will do what I want to accomplish and have full con dence in my ability to get things done," senior Hannah GeskeAcademicsaid. development is also a byproduct of high school, as many students nd their own way of achieving their goals when it comes to grades and schoolwork. Courses at the high school level allow students to gure out what works for them and what doesn't, when it comes to studying and other academic skills."High school taught me to push myself academically and challenge myself even when I feel unmotivated because at the end of the day, it truly does matter," senior Zach Seifert said.
Infographic by Emilia Citoler. Data from Instagram poll of 60 seniors on May 9, 2022.
Do you plan on going to college next fall? YES - 94% 6% - NO YES - 70% 30% - NO Do you feel prepared for What/whocollege? prepared you the most?Teachers - 19% 30%30%JobsClasses-22%-Family
High school may be nearing its end for the class of 2022, but no matter what your plans are once graduated, the role models and subsequent life lessons that students have accumulated over the years will continue to shape us. As we venture out into the world beyond high school, honor the people and experiences that allowed you to reach your desired future.
So many rsts' come along throughout high school: rst car, rst job, rst relationship, rst school dance, etc.. ese rsts are invaluable as they provide life experience that sets one up for the future. " e fact that I have gained a lot of life experience throughout high school makes me feel prepared for what comes next," senior Dane Cochran said. Time management is the ability to delegate allotted amounts of time for certain tasks and is important to balancing one's academic and social life. Especially with the independence college brings, guring out how to schedule out your time beforehand provides an invaluable advantage that students will appreciate. "I've learned that, for me, time management is crucial," Seifert said. "I feel pretty comfortable with how I manage my time so I do feel prepared for college." Sometimes, seemingly obvious life lessons take a while to understand. It is easy to become overwhelmed with school work, extracurriculars, jobs and so much more, that it takes a moment of clarity for lessons to completely set in.
Education may be the primary focus of high school, but so many life lessons are taught and learned during this developmental time. Even with side quests and di erent milestones, the goal has always been to graduate and gure out the next step. Some nd themselves taking a gap year or joining the military, and many have plans to attend some sort of secondary education.
Indiana Gov. Eric Holcomb speaks during an event on Aug. 29, 2019. Photoo by James Fortozo.
On Aug. 29, 2019 Indiana Gov. Eric Holcomb and Department of Health Commissioner Dr. Kristina Box visited FHS to talk about fighting teen vaping in Indiana. This event, which took place in the CCA, included the announcement of the state's plan to combat this issue. The plan included multiple layers of educating individuals, creating public awareness of the issue, and resources to help people quit vaping. Both officials made additional comments beyond announcing the plan as well.
Freshman Year Sophomore Year Indiana Gov. Eric Holcomb visits FHS (August 29, 2019)
During March of 2020 the United States went into lockdown due to the COVID-19 pandemic, which has forever changed the world. This led to e-learning taking place for the remainder of the school year with some off days added thanks to a waiver from the government allowing schools to bypass the 180 school day requirement due to the pandemic. The lock-downs separated students and teachers and led to a unique and unusual finish to the 2019-20 school year.
Page 6 Tiger Times May 2022
Start Of 2020)PandemicCOVID-19(March13,
rosenben000@hsestudents.orggrantben000@hsestudents.org
Brett (OctoberConfirmationSupremeKavanaughCourt6,2018)
A picture depicting someone receiving a COVID-19 vaccine. Photo courtesy of Wikimedia Commons. Softball bat and ball. Graphic by Benjamin Grantonic. A cartoon gavel. Graphic by Benjamin Grantonic
The events at home and abroad that shaped our time here at Fishers
Brett Kavanaugh was confirmed to the Supreme Court by a 50-48 vote in the United States Senate on Oct. 6, 2018. This came after a lengthy confirmation hearing that included sexual assault allegations against Kavanaugh made by Christine Blasey Ford. These allegations led to additional Senate Judiciary Committee hearings and testimony from Kavanaugh and Ford. On Sept. 28, 2018 the Judiciary Committee voted 1110 to advance the nomination to Softball Team Makes Semi-State (May 20, 2019-June 1, 2019)
BenjaminBenGrantonicRosen Major events of our times
FHS softball made it to semistate during the 2018-19 school year. The team won the sectional and regional titles to get there and only allowed two runs between those four games. The team also won twice against rival HSE, including a win against them in the sectional title game. Unfortunately for the team, they lost in semi-state and fell just short of reaching the state championship game. It is still one of the best seasons in program history and it's the farthest the team has gone in the state tournament.
The logo for the film "Spider-Man: No Way Home. Photo via Creative Commons
"I feel that most students cared about Ukraine at the beginning," senior Noah Mills said. "I have seen the occasional fundraiser on social media but not a ton from students or student organizations."
Tiger Times Page 7Senior Issue
"I think it's interesting that people on opposite sides were living in totally separate realities," senior Luis Ojeda said. "It's just crazy to me that in four years we went from having the usual political divide to what is essentially mass psychosis." Political divisions reached new highs with many Trump supporters claiming the election was rigged or falsified in some way. Though very little to no evidence of these claims ever was found in subsequent investigations.
(DecemberSpider-Man17, 2021)
"Persistent Trump supporters believed that the Capitol riot was literally the last stand for democracy," Ojeda said. "Likewise, people who saw the riot as a riot saw an attempt to physically halt democracy, threatening the foundation of the US at its core."
The 2020 election saw former Vice President Joseph Biden win out over incumbent President Donald Trump, with Biden getting 51.3% of the vote and Trump getting 46.9% of the vote. Biden is the oldest US president ever at 78 years old at the time he took office. Biden's Vice President, Kamala Harris, is also the first female, African American and Asian American to take on the role. The election also saw the perpetuation of conspiracy theories such as Q-anon and others.
2020 US Presidential (NovemberElection 3, 2020)
Tension from the 2020 election and accusations of election fraud from both Donald Trump and many of his supporters led to a riot involving many of those supporters outside of the capitol building. In an attempt to overturn the presidential election results, rioters broke into the Capitol Building during a joint session of congress. 2,000 people broke in, and rioters vandalized and looted the capital. This led to a lockdown and an evacuation of the Capitol Complex. During the riot, one Capitol police officer was shot and killed, another of a drug overdose and three died of natural causes during the riot.
On Feb. 24, 2022, Russia invaded Ukraine. This was a sudden escalation of the previous Russo-Ukrainian conflict that dated back to 2014 with the Russian annexation of Crimea, a southern region of Ukraine. 2014 also marked the beginning of Russian support of ethnically-Russian rebels in eastern Ukraine. The invasion resulted in international condemnation, as well as people around the world protesting and donating to Ukrainian charities.
Attack on Capital Building(January 6, 2021)
The film "Spider-Man: No Way Home" was released on Dec. 17, 2021, being very popular among both audiences and critics. The plot centers around SpiderMan fighting many villains brought from the "multiverse" to try and fight him. It scored a 93% on Rotten Tomatoes, with an average of 7.9/10 on the same site. It received $125.85 million on its opening weekend, became the first movie to gross more than $1 billion during the COVID-19 pandemic, and ultimately grossed $1.893 billion worldwide. Also, it was the third film ever to surpass $1 billion in sales at the Russian Invasion of (FebruaryUkraine 24, 2022)
Junior Year Senior Year
As of the writing of this article, 46,000 people have died, 13 million people have been displaced, and the country has suffered $600 billion in damages.
Josephlicense.Biden on the campaign trail in 2020. Photo courtesy of Wikimedia Commons.TheJan. 6 attack on the Capitol Building taking place. Photo courtesy of Wikimedia Commons.Aprotest of the Russian invasion of Ukraine. Photo courtesy of Wikimedia Commons.
As of March 2022, 778 people have been charged in relation to the attack. Of those, 279 have entered guilty pleas, 4 have been convicted, and 1 has been acquitted.
A: I think just seeing younger kids when they get really excited and being kind of near them. ey are all jumping up and down, and also just honestly score some time interacting with people and it just is kind of fun. ere are a lot of mixed emotions with younger kids; either screaming or crying or really happy. But I think it is fun to see happy ones.
Q: What is it like being the school's mascot?
Q: How did you become the tiger?
Q: Is there any part of being the mascot you don't like?
Q: Is it hard balancing school work with being the mascot?
A: It depends. For football, is when I am like "oh, great", because you stay there a erwards. I stay in a locker room for about an hour a er [the game]. You gotta just stay in there and try to get o the suit. Sometimes If I was having someone helping me to clear out everything [we would talk] because there are so many people [at the games], but otherwise it's not bad. It's about time management, but otherwise it is ne, it has not been that di cult for me.
Q:experience.Whatisyour favorite part about being Rumble?
A: I've always wanted to do mascots. When I was younger, I just liked it and I thought it was interesting, so I kind of just asked the athletic directors. I know people at the school, so I said "hey, can I do it?" and they were like "yeah hey go talk to the athletic directors" and they needed one at the start of school so they said "oh yeah you can do it." ere were no try outs, so it was very simple.
A: No, I wouldn't say so, but you get very sweaty. I was at mudsock taking photos, and people thought "why is your suit so wet"; that was my sweat dripping through it. So, that just comes with it, but it is still not bad. But a shower a er, let me tell you, is very nice.
1. Rumble the tiger holds a cardboard cutout at a football game. Photo by Clara Stadler. 2. Rumble dancing at Riley Dance Marathon. Photo by Olivia Holding. 1 2
A: It's a new experience. I love the student section; it is fun to be in just as a student, [but as the mascot] it is di erent and it is a good experience. You are down there in the eld court whatever event you are at, as a sporting event or volunteering for something. And the suit itself is very hot. It's ten to 15 degrees hotter [than outside the suit], but you can see out of it. It is pretty easy to see out of, but you are very limited to where you can see. e shoes are obviously giant, to t whatever size you can get. But otherwise I enjoy it; it is a really fun
Pride of the tiger School mascot shares experience with showing character, building tradition Sydney Territo terrisyd000@hsestudents.org
?
Page 8 Tiger Times May 2022 Amongst the greats that have walked these halls, only one stands out as a true icon; our mascot, Rumble the Tiger. Rumble is an icon and the school's gurehead, being ever-preWsent during our four years of high school. Rumble works hard to show us the tiger spirit we all strive to have, but what is it truly like under that mascot head? We took a chance to catch up with Rumble, and see what the mascot experience is truly like.
Seniors look back on their favorite memories of the last four years
"Coming from a smaller school and now coming to a lot bigger school with a lot more people, it was so much more fun because everyone was excited to be there and I got to be with my friends," Lux said.
An annual tradition for graduating students, senior assassin involves eliminating a weekly target with a water gun. By successfully eliminating a target and not getting out themselves, students progress to the next round, where they remain in the running for a grand prize of more than $1000. With over 300 participants, senior Claire Padron helped organize the activity this year. "Since I'm running it and I can't participate, I'm most excited to see everyone's creative ways of getting their target out," Padron said.
Senior Issue Tiger Times Page 9
25.onMarathonRileyduringtogetherdanceStudentstheDanceMarch OliviacourtesyPhotoofHolding.
Promis year, prom was held on May 9 at the somethingamazingobstacles,selfSarahwithDaniel'sonattendedDanielpandemic.lasttheirForChildren'sIndianapolisMuseum.someseniors,rstpromwasyearduringtheSeniorCooperpromMay2,2021atVineyard2021graduateLopez."Aerayearofisolationanditwastohavethatfeltlike a normal high school memory," Cooper said. "I loved how it started o a little awkward, but slowly people just started to let loose and dance. Everyone just decided not to care and have fun." Senior Daniel Cooper and 2021 graduate Sarah Lopez pose for a picture during prom on May 2, 2021. Photo used with permission of Daniel Cooper. creative Performing Arts Productions ere have been several performing arts productions and events throughout high school, from choir concerts to musicals and plays. During the fall, the theatre department put on the musical "Mamma Mia!" and senior Michael Grudis was a part of the ensemble.
On April 27, senior Charlie Smith eliminates his assassin, senior Nathan Allgeier in self defense. Photo courtesy of the fhs_assassin_2022 Instagram page Riley Dance Marathon
Lily Thomas thomalil000@hsestudents.org
The student section cheers during the Mudsock game on Sept. 10, 2021. HSE won the game 42-13. Photo courtesy of Clara Stadler.
SeniorGamesGrace Lux enjoyedgamesseveralattendingfootballover the course of the last four years. Some of her favorite games include the Mudsock game on Sept. 10 and the homecoming game against Avon on Sept. 24. homecoming game 35-25.
To raise money for Riley Children's Hospital, students attended a dance marathon, where they danced, heard stories from Riley kids, raced through bounce houses and more. Senior Izzy Slick was a part of the Riley Dance Marathon executive board and has been involved in Riley Dance Marathon for all four years of high school. "My favorite part is being able to know how much you made a di erence in someone's life because of all of your hard work throughout the school year and the connections you make with the committee, executives and Riley families," Slick said.
"It was a super warm and welcoming environment where everyone got along incredibly well and were able to grow very close," Grudis said. "It was de nitely intimidating at rst, being with all new people and trying something I wasn't familiar with, but that quickly faded with all the support that was around it all." Actors strike a pose during one of the musical numbers of "Mamma Mia!" Photo used with permission of Allen McCaskill.
The good ole days
As the school year comes to a close, seniors have begun to re ect on the most memorable events and days over the past four years. Amidst the traditional school days, some events, like Riley Dance Marathons, sporting games, performing arts productions and others stood out as beloved days over the years.
Football
Senior Assassin
Laura Masoni masonlau000@hsestudents.org
Abby Miller milleabi002@hsestudents.org
Sebastian Minton
What we will miss
"One thing I'm going to miss about Fishers High School are all the friends I've made throughout the years. I feel like especially senior year has been the year that I've started talking to, and just making friends with people that I hadn't in previous years. Since it's our last year together, I feel that not only me, but everyone is kind of coming closer together since we're all leaving next year. Especially through these next weeks with all of the senior activities, events and stu , I feel like it'll be a really good way to just kind of come closer as a class and just appreciate all the time that we have together. Especially since I'm going to a di erent college, I feel like I'm going to miss all of the friends that I've made. Being able to come home and see them during breaks will be really nice."
Maddie Taylor
Page 10 Tiger Times May 2022
Seniors re ect on the things they will miss a er graduation
"I guess having classes with all my friends and all the relationships I've built with the teachers and all the other students here."
Audrey Blanner
Graphic by Abby Miller
"What I am going to miss most about Fishers is having a nice place where I know all of my friends are going to be at school in one area."
Anthony Acquisto
Graphic by Abby Miller
Maddie Taylor with her friends on the beach during spring break 2022. Photo courtesy of Maddie Taylor.
" e pizza calzones have got me through some really tough times here. When things are looking rough ahead, I've always been able to count on them. I'll de nitely miss that comfort."
James "WhatBassoI'llmiss
2 3
Zoe Hall "I'm going to say probably just my friends. To be honest, the relationships were so fun. at, and I'll miss a few of the teachers because some of them did have like a really big impact on me throughout these four years. A lot of them helped me in the direction of what I kind of want to do in college. I'll miss some of the extracurricular activities. Some of them I genuinely liked. I always liked orchestra, I thought that was really fun."
Senior Issue Tiger Times Page 11
about Fishers are all my underclassmen friends. My juniors and my sophomores, I don't have any freshman friends, but my juniors and my sophomores I'll miss. I'm going to miss [Dean] Schooley, I'm going to miss Dean Miller, I'm going to miss Dean Williams, I'm going to miss Sivak. ey are all very wonderful people. I'm going to miss Mr. Byrd doing tra c duty in the morning, screaming at cars going by. I'm going to miss the H hallway bathroom, the downstairs H bathroom. I'm going to miss moments like these when I'm being interviewed for the newspaper because I'll probably never be this important ever again."
James Basso studying with some of his underclassmen friends. Photo by Abby Miller Graphic by Abby Miller
1. Zoe Hall at a cross country meet in 2019. Photo courtesy of Zoe Hall. 2. Erin Kemp with her friends on the beach in Florida on spring break 2022. Photo courtesy of Erin Kemp. 3. Graphic by Abby Miller. 1
Erin Kemp "I will miss not your close friends, but more of your distant friends. e people that you see in class. It's going to be really sad just not seeing their faces every day because in quarantine we really saw what it was like to not interact with the people that we're not immediately close with. It's going to be really sad like letting go of those not super close friends but like the friends that you talked to like every other day in like a regular class setting."
Fletcher Haltom halto e000@hsestudents.org
A look at the past and the present: the original Fishers High School building and the modern-day version. Photos by Fletcher Haltom.
Backwards and forwards
Nate Albin albinnat000@hsestudents.org
e type who wears a letterman jacket 20 years later and still constantly swears that he would have gone pro if not for that ACL tear. Avoiding this fate relies on maintaining a healthy balance of nostalgia and future planning; do not forget high school experiences and all that they have resulted in, but also minimize the wallowing in the past and allow for future growth.
In the media, high school classrooms are lled with tropes; the athletic jock, the brainiac bookworm, the preppy cheerleader and the super harsh math teacher, to name a few. However, lurking outside of the con nes of the classroom is a trope that is, perhaps, much more real: the former student who "peaked" in high school.
Page 12 Tiger Times May 2022
Part of the reason that nostalgia is so pervasive in high school environments is that being in a school is an intrinsically group-related activity. Dr. Tim Wildschut, a professor of psychology at the University of North Carolina, co-authored a paper that determined the e ect of a group setting on nostalgia. It was found that group memories elicited signi cantly more positive responses from respondents than individual ones, solidifying the idea that group experiences lead to stronger memories and attachments. is is part of what makes leaving high school so di cult; in a school lled with so many people and experiences, it is comforting to fall back on the positive memories rather than to look ahead. e University of Leeds found that our teenage years form a "reminiscence bump." During this period of development, memories are more vividly kept. Further research has shown that music can light up neuro signals in the prefrontal cortex, where memories are stored. If your freshman year was dominated by the likes of Taylor Swi , Drake or Imagine Dragons, then listening to them years later can evoke positive memories and feelings you had associated with that period of life. Conversely, Dr. omas Hendricks noted that, at its core, nostalgia is idealistic thinking, which can be a slippery slope. Nostalgia is missing the innocence of the past. Going into the future, we will be in more complex situations, but we cannot completely escape the past. Preliminary results in a Chinese study of reminiscing found that it can alleviate minor physical pain, but relying on it for relief is taking it too far. As with many things in life, the key is Asbalance.bene cial as reviewing the past can be (a 2010 University of Southampton experiment found that nostalgia was correlated with positive e ects such as increased empathy, stress reduction and feelings of happiness), it must be exercised in moderation with planning for the future. In order to avoid perpetually living in the past, future preparations must be emphasized, a task which has largely been accounted for by school e orts such as employability and college or career preparation. ese e orts, which result in monumental increases in overall motivation and success rates, per a 2006 study on rst-year undergraduates at Dublin City University, set students up for success by allowing them to plan for their Accordingfutures.toa 2012 paper published by professor of psychology and management Dr. Philip Meissner, engagement in "scenario planning," or forethought about potential future occurrences, is directly and positively linked with positive decision-making skills and decision quality. Once again, although it can become overwhelming if done in too much detail, preparation for the future is an important step toward moving on from the past. Although many high school experiences are positive, it is never bene cial to relive them and forget about present or future obligations. Similarly, it is also important to remember not to get too far ahead of yourself — fondly reminiscing on high school experiences is only detrimental if done too frequently. Take advantage of the future planning opportunities that have been allocated by the school and go seize the future, while also remembering the experiences and people that shaped you along the way. We will never forget the past four years we have had at Fishers High School. From the highs to the lows, it would be impossible to completely ignore a period of your life. On the other end of the spectrum, the past is not a good place to live. Memories are good to enjoy, but they happened and will not happen again. You are the narrator of your life's story: you recall what happened in the past, but you need to keep telling your story.
Students must balance looking at the past and planning for the future
Senior Issue Tiger Times Page 13
Ode to the crossword
Our Opinion and Copy Editor Fletcher Haltom, Sports Editor Nicholas Rasmusson, Editor-in-Chief Nate Albin and I set out to create a crossword based on seasonal and holiday-based clues. is, in theory, would create a game with more room for freedom for both the puzzle creators and the puzzle solvers, ensuring a better experience for all. e crossword would no longer serve as an issue review, but as an entertaining supplement to the issue. While we gured this change would increase the number of people picking up newspapers, we did not anticipate just how much the crossword would be enjoyed by students and teachers alike. As the school year went by, more and more people would come to us asking for the answers to the crossword from the latest issue. In spite of possibly being the least important component of the entire newspaper, the game got people to pick up a new issue whenever it was distributed. Because of this, more people began to read a story or two from the newspaper they had just picked up. In this aspect, the crossword served a crucial role, and we are proud to have contributed to its success.
Whether you have picked up every issue of the newspaper from the rst day you walked into the building or none of them, you are still the reason we create the content we create, and I thank you for that.
There seldom comes a time when an item widely considered to be a erthought becomes simultaneously the most and least important part of a project. e crossword is an example of this sort of success story.Before this school year, the crossword at the back of the newspaper had served as a review of the content of each issue, with clues and answers being derived from information obtained a er a brief read-through of several stories. While great for encouraging readers to skim through stories that sta members had worked hard on, the crossword hardly functioned as a game capable of providing a reader with any sort of fun. It was merely an a Iterthought.wasthisyear that we decided to change that.
,
Although Fletcher, Nicholas, Nate and I, along with all of you, are graduating and attending dozens of di erent colleges all across the country, I thought it would only be proper for the class of 2022 to receive one more crossword. e theme: you. Happy solving, and the best of luck to all of you; you have earned Signingit.o Andrew Haughey
Down 1. 16.15.electors14.army12.University'saboutWeekend11.9.6.crazy5.ideally4.attire3.paperwork2.aScrabbleHigh-scoringwordfornegemGraduationFormallady'sInvestments,2000'sslangforBottle'shatTosetup2008VampiresongColumbiaHigh-rankingocialGroupofOppositeofruralOnewhomayreceive a priority discount 18. 2007 studio album by Ye 19. "Mask O " author 23. _____, set, go! 25. What one may do to conquer a dragon 27. College student's home base Across 7. Marvel doctor 8. Occupation 10.17.choirs'Disorganized13.FHSwinterperformance16.SupportsystemofaowerShakespearecontemplatescomparingtheetothistypeofday20.Boatfullofacademics21.Accessorysymbolicofgraduation22.Lilynamedforabigcat 24. Electricity-carrying hoses 26. Able to adjust easily 28. Come to a conclusion 29. Wild, or, phonetically, Will of "Elf" Andrew Haughey haughand000@hsestudents.org
Lily omas: When I rst joined the class my sophomore year, 33% of the class was named Ben. From that day on, the di erent Bens came up with nicknames so they could be distinguished from one another. Some of the nicknames include Beans, Cli and Santa.
Fletcher Haltom: During my sophomore and junior years, I had a habit of following our editor-in-chiefs around everywhere and generally being a nuisance to them during our worksessions. ey eventually learned to put up with me and helped me learn quite a bit.
Seniors share their favorite memories from being on the newspaper staff
Nicholas Rasmusson: A er being on Zoom in my rst two months on sta , I nally decided to switch to in-person learning. When I rst walked into class, I was greeted by both the editor-in-chief and Miss MacMillan. ey both exclaimed "Wow, you're really tall!" at made my day as a person who is typically called "short" by my friend group.
SometimesEmmawork.Tomlinson:whentheeditors are done with our work and waiting on the rest of our section to nish, we just mill around the classroom. One time, I was so bored that I went around and cut pieces from all of the editors' hair. Some of them noticed, but some of them still do not know about it.
May 2022 Looking back
Ben Rosen: I will miss all of the random conversations that took place during class and worksession. Some were more memorable than others and some of those conversations were really random.
Abby Miller: Every deadline night, I arrive at 6 P.M., and I have to send a message into the newspaper group chat to let me in. Every time I send this message, I always hear someone sprinting down the hallway to open the door. en, a er at least ten minutes of actually sitting in the classroom, someone says, "Did someone let Abby in?"
Kristen Rummel: My freshman year, our online editor started meditating at the end of the night to calm his nerves and count his blessings to get through the night. As our editorin-chief, who was my sister at the time, proceeded to yell at him for not doing his
Andrew Haughey: In the classroom, there is a piece of paper with the word "gullible" on it. I taped this piece of paper on the ceiling and proceeded to prank everyone who walked into the classroom. My favorite memory of this was one time in particular when I pranked the Moe's delivery man.
The membersseniorof the Fishers Tiger Times pose for a picture on May 9. Photo by Emerson Elledge.
Sydney Territo: My favorite memory in this very classroom was when our entire publication got married at the beginning of sophomore year. I really felt like a family was created at that moment.
Ben TurduckenGrantonic:daywas de nitely a memorable event, that bird monster frankenstein thing still haunts me.
Emi Citoler: I love when we get dinner at worksessions because I get to sit down and talk with my friends amidst the craziness of the night.
Tiger Times Page 15
Ava Hunt: My favorite memory from newspaper was our own version of a march madness bracket competition. It consisted of sta members pinned up against each other for the ght of our lives. We all voted on who we thought would win in a physical altercation. Feelings were hurt, victory ensued and it was a bonding moment. It really encapsulates the energy of our classroom and how funny we all are. It was a great reminder of what our class was all about, poking fun at each other.
Nate Albin: I got to follow three boys running around and building wooden shacks in the woods and cover it as a story during freshman year. e best part is that the Women's Press Association said it was, somehow, the third-best sports story of the year, and now one of the boys is our online editor and one is the copy/opinion editor.
Laura Masoni: During a silent moment in class, a er Miss. MacMillan had nished talking, Fletcher played the Law and Order sound e ect at full volume. I don't know how the timing was so perfect, but nothing will ever top that.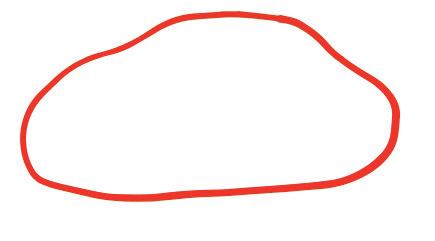 Kaylee Kardash Izzy Slick Arizona State University
EllaMitchellRachelSamanthaAlexanderOliviaBraydenSamuelBenjaminIsaiahLindseyAbbyKiernynKennedyAlexEthanEmilyKyleeKyleOliviaEllaFinianChadReedMakennaJuliannLoganAlzahraniAyresBaronBauerBeaumontBeckerBenhyBelsleyBerzupsBoatmanBooherBronebrakeBravoCalderoneCarrithersCassadyClineClineCowherdCroweEadieElkinFloraFoxFriedmanFultonGiestingHaan
Brett MayannaRachelPeterKaelynCassandraLaurenLindsayAriannaSoEvanHannahJadynAlexanderIsabelleJadenKatelynLaurenSpencerKennedyMyaMaxtonOliAlexandreaCarolineAshleeGrantKathrynRhodesRockwoodSandrickScarlettScheuScottShalesSheltonSimpsonSmithSmithSniderSoleskySparksStreeterSwetnamTaylorTruebloodTurneraVillaltaWareWellsWhetselWhislerWhiteWilliamsWorleyYetter
Roaa
Page 16 Tiger Times May 2022 THE NEXT CHAPTER
Diane Koo Anderson University
Belmont University Grace Bicknell
Hope AbigailMondayRoach
Jessica Halamka Jacob Harling Ella CallieMackenzieBidoLiliEmmaGriNicholasSamuelAlexandraMalcolmRielynMylaKieraDanielAudreyVictoriaErinKylieTaiaEllaSamuelBenjaminJillianAddisonJacobHartHayHicksHowellJeschkeJesseeJonesKapsalisKelhamKempKinnardKonkleLupacchinoMastMcCartneyMcCloudMorseMullerMurrayNewquistnNewtonNguygenO'MalleyOmarPiercePlew
Amherst College
Teghan Brownell Appalachian State University
Keira McClelland Ball State University
Luke Watson Lily Thomas Eastern Kentucky University Morgan Lawson Embry Riddle Aeronautical University Olivia Holdeman Fresno State University Lydia Reade Grace College and Theological Seminary Noah Blake Haley Co n Rachel Germann
Katlyn
Avery
Tiger Times Page 17Senior Issue Bowling Green State University Lucas Mosier Butler University
Coastal Carolina University Sydney Peoples Colorado State University
Emma Lewton Lilli DylanLeliaMillerMostafaviNoble Rivera Nathan Simkins TuongvyStahlyThai Wegner
Aubrey StephanieDavisonDixon
Allyson
Tomlinson Kendall Dycus William Fella Zoe Goolsby Raj Kadakia Columbia College - Chicago Gri n Craig Kayla MorganLombardiStrahan Columbus College of Art and Design Elisabeth King Delaware Valley University Erica Kletch DePaul University Louis Buonaiuto Olivia Greer DePauw University Jessica Spitzer Sophia Rivera Duquesene University Vivian Mai Sophia Conrad Tyler
Baldwin Megan Campbell Cecilia
Evan Allbright Indiana University - Bloomington Jackson Akers
Eli OliviaKayceeAshleyRyanZoeKassiHannahSophiaJamieEllaAlexandreAbigailMichaelSavannahHerbertChanellKathleenCoraAlekMasonSpearmanSummersSuskovichThompsonTranTroutmanUlmerUnthankVanAusdallVangVitatVoightWaltonWellbaumWenzWhalenWilsonWittWyattYetterYoung Sadie Smith Weyer
Janel
Joey Wilmoth Indiana State University
Evan ColinJacobEmmaBenjaminMalloryAbinayaCarolynBoatengChelseyMelissaAmyJakeEvanAllisonHenockKaitlynDaniHannahDanielThomasLillianMillerMillerMillerMitchellMooreMoriartyMoriartyMugooviMyersMyersMyersNguyenNouriOssei-PowellRamjeeRoheRussellSandersSenkusSimmons
Maria DanialCortes-VicensGeris Dom Oliverio
Joshua
Jack EmilyGwenJaclynMatthewCarterRachelDellaCalebAbigayleLaurenSophiaLizbethIsabellaJasonSydneyEmilyJoeyAbigailTylerCarterAlvarezBantzBauerBeanBrenczewskiBurksBurksBurlisonCabelloCardonaCastelluccioColeConnDegolyerDisboroughDwaramDykeErdosyFreyGarrisonGausepohl
Nyah Duplessis Illinois State University
Indiana University - Fort Wayne Anwar Karim Indiana University - Kokomo Jessica JacksonCicchettiPreston
Kalli Agapios
Jaylee Stockdale
Page 18 Tiger Times May 2022 Hawaii Pacific University Marina Turner Hobart Institute of Welding Technology Parker Smith Howard University
CassidyAnnaIanEvanLauraOliviaJosephPiperMatthewAlexiaPaulDanielleWillCassidyBrodiePeytonMichaelPaigeBenjaminShulinHannahGerardotGeskeGonsalvesGrantonicGravesGrudisHagedornJacobsJacquesJansenJosephKelleyKlineKolbusKoontzKoorsenLattyMasoniMattoxMcClanahanMillarMiller
Rummel
Wynn Shaun Zeyen
Tiger Times Page 19Senior Issue Indiana University - Purdue University - Indianapolis Zachary Amrhien Rabia Atif Mollie KaitoEvanAvneetMohamadZoeReganKarlieMatthewDhruviLaurenBorthBurgerChauhanConnellDuncanFleetwoodHallHouranKaurKiddKobayashi
BreeannaMohamedTrinityAidanMaxwellCalebCamersonKaylemNathanielUsmaanSaeedSaifuddinSamsonTaylorTheobaldVanVoorenVaughnWestphalWilliamsZahranZamora
Emilia
Jocelyn
Kristen Dylan Russell Taha
Indiana Wesleyan University Elizabeth Barrett Noah Colaw Alec NatalieTateLinseyMadelineBenjaminFosterGreiweLukomskiSnyderWarnerWiest International Business College - Indianapolis Emily Crawford Iowa State University Sam Syrus Ivy Tech Community College Dane Cochran Leslie Aguinaga-Moreno Jamia ArunaGreenHarber Kylie MatthewCharlizeKhadiJonesKabaLeifelMcDonald Kentucky State University Shania Byers Kettering University Jake Schwanke LeTourneau University Benjamin Trosen Lincoln University Jisele Ebanks Loyola University - Chicago Mackenzie Pope Ava NancyNoahKarleighOwensSherrodSpradlinToxquiTlatoa
Krizic Yzabel Managa Lillian Martin Cole MohammadMoritz Moussaif Sebastian Otero Brynn Peifer Faith Pence Ryan RahafNicholeAnnaMaddiePohlmanPutzbackRandallRandolphRoman
Page 20 Tiger Times May 2022 Marian University Molly MichaelKellySchnurr Marist College Renee Barr Marquette University Odie Abulawi Miami University - Oxford Avery Haselby Ava Hunt Michigan State University Natania Dominianni New York University Grace Moriarty North Carolina State University Kyle Ponsler Northern Illinois University Aubrey Robertson Nova Southeastern University Sushanth Bethi Maddie Blackford Hannah Abbott Nate AustinLaurenMattSarahGabrielleDavidKaylaniNicholasTaylorLydiaAlbinAlvealAndersonArtaleBallBellamyBeselBittingerBrewerBronsonBuening Justin ClayEmersenMiaClaudiaJackElliaBenjaminPaigeIsabellaTessaZachGraceEmmaBueningCarterCelieCoxCummingsDavisDistlerDitlingerDohertyDouthitEichenauerFehlingerKolbMartin Ella DelaneyScallyShopp Je rey Simmons Kirah Fuller Zak Kantz Princeton University Harpreet Kaur Purdue University - Fort Wayne Amber Best Ryan Gallagher Neil KabelSearsWoodring Purdue University - Main Campus Alivia CharlotteMarlowNicholasFieldsFongForbesGa n Sydney Gance Haley CalebNoahGreenwoodNicholasAustinKadenGausepohlGorakGrantGregoryHargitt Abdullah Haroon Andrew Haughey Caleb Hensel Owen Ho man Kassidy DerrickHannahLoganSelcukNatalieCadyAlexanderHesterHoranJarvisJohnsonKandemirKayKmetzKnight
San Diego State University Emily Comstock Savannah College of Art & Design Grace Harley Bella Soto Syracuse University Samirah Crawford Taylor University Matthew Albright Josh Forbes The College of New Jersey Nick Viola Vincent Harder Emily Kornelsen Anna Runion Nate Westrum Owen DawsonSavageScally The University of Tampa Ben Rosen
Gavin SydneyKaelynSophieOliviaCharlieAnastasiaOliviaVeraErikZooeyNicholasRackleyRasmussonRussellRydenSchaferSchmidtSichuga-FloreaSmithStewartSwansonTaiTerrito
Tiger Times Page 21Senior Issue Purdue University - Main Campus
Aaron Ni Haley Nicholson Grace O'Malley Maria JackCalebAlanaCarsenBrookeOhmClaireKaralynOkuszkiOranderPadronPatelPilkeyPlewPowellPruittPyle
Roger Williams University Cara Harvey Rose-Hulman Institute of Technology Andrew Fong Andrew Leonard Rutgers University Olivia Norris Saint Louis University Erin Hanna Saint Mary of the Woods Jasmine Westphal Saint Mary's College Isabella Dovin Emma Gellenbeck Taylor Linser Mia Salazar
Zoe
ChloeMeganMakennaClaireJenesisCaseyMatthewDerekAydenGraceTrelinKrizekLeFloreLuxManningMayMozingoMcLeodMedalenMizimakoskiMurphyMybeckNash
Tuan GarrettTomColinKaiyaIndiaKhyreeJoshuaCoriAashishHunterClaireThaiTheobaldThompsonThukralTreegerVillasolWadeWalkerWalkerWellingtonWinegardnerWinkler
James VeronicaLindseyGibbsGoodLaRoche
Matt Strong University of California - Los Angeles
Anthony Acquisto Hailey Chapman Leilani ChiamakaGullansOkoro Katie Gri ey University of Mary Taylor Stone
Parker Lowell Brady Miller Jolie Palmer Carson Puls Luke Skeen University of Colorado - Boulder
Trinity Baptist College
Luis Ojeda Aguiar
University of Illinois at Urbana-Champaign
Trine University Maxwell Wood Levin Wann
University of Iowa Lillian McVay University of Kentucky
Page 22 Tiger Times May 2022
Peyton Rodgers Renee Snyder Charles Stump Parker Smith Xanthe Tsimerakis University of Louisville
Grace Olovich University of Chicago
University of Cincinnati Luke MadiConnerAsquiniBabcockCrock
Nora Gauss Anna Herx Abbie Kilgore University of Dayton Grace Zacherl University of Evansville Sydney Abel Audrey Blanner
Dilloni Pinnock
University of California - Santa Barbara Ellie Metzger University of Central Florida
Fatih Atlanaz Vinay Krishnan Manvitha Veeramreddy University of Indianapolis Cody HaydenJonesLake Tyler ChelseaMarchPulido
Adiaha Ekpo Western Kentucky University
Rishabh Bhadouriya
University of Saint Francis - Fort Wayne
Abby Miller University of Wyoming
University of South Florida
Samantha Bird University of Pittsburgh
John Latimer Wayne State University
Mackenzie Tackett
University of Southern California
Fletcher Haltom
University of Mississippi
Alexandra Stein
Lilian Butt Xavier University Niah Cantrell
Kate Baumgartner
Braeden Ball Jude Bragdon Hannah Bumps Caleb Mortemore
Colin McPeek
Meghan Chen University of Southern Indiana
Valparaiso University
Tiger Times Page 23Senior Issue
University of Tennessee
Cara Tredup Wake Forest University
Maddie Taylor Wright State University
Brynna Rice University of Vermont
University of San Diego
Druin McGill Western Michigan University
For the past four years, I have been a member of the Fishers Publications sta and it has been one of the best rides imaginable. Telling people I was in A218 since day one of high school is a major point of pride for me. I got the chance to be a reporter, sports editor, online editor and, this year, Iteditor-in-chief.ischeesy,but what makes this group so special is the people. Every person interacts and connects with each other on a deep level and that does not happen in many classes. e people I met freshman year le such a positive mark on me as did the group I met this year and everyone in between. It was especially amazing to be with this group of seniors. e 14 of us, many of them on sta for three years, are some of the best people ever. To all of you on sta - Andrew, Fletcher, Malak, Lily, Emma, Nicholas, Emi, Emerson, Ben G., Ava, Madelyn, Laura, Abby, Katrell, Kindell, Avery, Ben R., Sydney and Veda - you guys have made putting in hours of e ort Ofeasy.course, none of this is possible without our adviser, Jordan MacMillan. We thought we would never see her again once the pandemic canceled the rest of sophomore year, but a er our previous advisor, the alsowonderful Kristine Brown, le , bam, she became our teacher, and helped us in countless ways. Given the tough job of graduating and becoming a teacher in the middle of Covid, she did so much for us from day one. She is always there for all of us anytime and we truly are lucky to have the best newspaper adviser
Page 24 Tiger Times Down 1.Exquisite 2.Diploma 3.Gown 4.Diverse 5.Wack 6.Cap 9. GraduationCampusStage11.12.Major14.College15.Urban16.Senior18.19.Future23.Ready25.Slay27.Dorm Across 7.Strange 8. DeterminedScholarshipSpectacularChaoticCareer10.13.16.STEM17.Summer20.21.Tassel22.Tiger24.Cords26.Adaptable28.29.Feral Crossword Answers
Weever.are nothing without our readers. If you ever read a story, thank you. We as a school and publication went through many changes. As a school, we went through a pandemic. As a sta , we completely rebranded, made mistakes and tried our best to get better through it all, and we thank you for sticking with us. Any time we heard about people reading our stories, it made all of us feel better.
Journalism is a necessary piece of a society, whether it is a school society or our world as a whole. As student journalists, we were obligated to continue to bring you all the news, whether in print or online. We all will go our separate ways, but we all still will be impacted by the news of the world around us. Being a small part of the world's journalism pie is an honor and we all felt that. As you go on, remember to seek truth and never stop being informed; it is a great tool to make all of us better. We have loved being your high school news source and I know, like everyone else, that even though it was stressful at times, we will miss it. ank you all for this wonderful -Nateexperience.Albin
Thank You