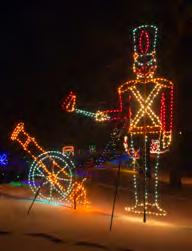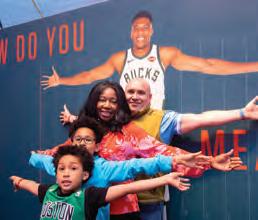 Realize and Maximize the Formation of the Tourism Destination Marketing District (TDMD)
Identify ways in which the GSCVB could enhance the short and long-term sales and marketing of the Convention Center at the MassMutual Center
REVENUE EXPENSES
Develop opportunities for greater Board and Member engagement to inspire destination-wide support of the GSCVB as a Community Shared Value
Continue to emphasize Leisure Travel and Sports Event Sales and Marketing to drive recovery in Visitor Spending
y Board Development: An integral part of the GSCVB Strategic Plan included Board Development. This committee, led by Gene Cassidy, is charged with the education of board members; encouraging board member participation and diversity, equity and inclusion efforts.
y Marketing: Led by Nate Costa, this committee coordinates marketing efforts across the entire Western Mass region fostering communication and collaboration.
y Finance: Glen Welch chairs this committee tasked with oversight for all Bureau finances.
y Legislative Affairs: Peter Rosskothen leads this group which sets annual legislative priorities for the Bureau and the businesses represented by the GSCVB.
y Howdy: Michael Hurwitz oversees this committee, which plans and executes the annual Howdy Awards for Hospitality Excellence.
y Membership: Co-chaired by Anthony Frasco and Peter Wirth, this group is charged with assisting the GSCVB staff in identifying new members, turning cold calls into warm ones and finding ways to increase member retention. Board of Directors: for You!
The Bureau
Working
Kay Simpson
Chair • Springfield Museums
Eugene Cassidy
Vice Chair • Eastern States Exposition
Glenn Welch
Treasurer • Freedom Credit Union
David Griffin, Jr.
Clerk • Dowd Insurance
Michael Hurwitz
Compliance Officer • Uno Pizzeria & Grill
Wade Bassett*
Yankee Candle Village
Peter Carmichael* Six Flags New England
Nate Costa Springfield Thunderbirds
Christopher Crean
Peter Pan Bus Lines
Sean Dolan MassMutual Center
Kelly Fellner
Springfield Armory National Historic Site
Anthony Frasco* Quality Beverage
Mansour Ghalibaf Hotel Northampton
Stacey Gravanis
Sheraton Springfield Monarch Place Hotel
Laurie McDonald Deerfield Inn
Brenda McGiverin* WWLP TV22
Shardool Parmar Pioneer Valley Hotel Group
Ahkil Patel Comfort Inn West Springfield Dinesh Patel
DGP Properties
Hershal Patel* BK Investments Hotel Group
Remo Pizzichemi*
Welcome Group
Lee Pouliot
City of Chicopee
Jamie Przypek
Three County Fairground
Peter Rosskothen
The Log Cabin/ Delaney House/D.Hotel
Tim Sheehan
City of Springfield
Alisa Sisic Bradley International Airport
Peter Wirth
Mercedes Benz of Springfield
Edison Yee Bean Restaurant Group
visitma.com
FY2022 Officers