READY FOR COUGH & COLD SEASON?
FOODSERVICE PROCUREMENT TIPS
HOW LOYAL ARE YOUR CUSTOMERS?
C-STORE IQ TECH REPORT
DELIVERING
MEET THE 2023
IMPACT AWARDS WINNERS
CHANGE
WITH MARC GOODMAN AT THE HELM, 7-ELEVEN CANADA STAKES ITS CLAIM AS A FOOD-FIRST DESTINATION
SEPTEMBER/OCTOBER 2023 CCentral.ca @CSNC_Octane PM42940023 $12.00
CSNC EDITORIAL ADVISORY BOARD
Comprised of leading retail executives and convenience operators, this volunteer group of industry champions offer advice, key insights and on-the-ground perspectives that serve as an invaluable resource to ensure content is relevant and meets the needs of the industry.
Leslie Gordon, Circle K
Marc Goodman, 7-Eleven Canada
Wendy Kadlovski, Nicholby's
Robbie Broda, Little Short Stop
Laurie & Randy Ure, Ure's Country Kitchen
Gino Vecia, Hasty Market
ALL CONVENIENCE E-NEWSLETTER
Delivered to your in-box Monday and Wednesday
The latest industry news and information, plus resources, foodservice insights, store solutions, tobacco/vaping updates and more. Don't miss out!
Sign up today at CCentral.ca/signup
Simply hover your phone's camera over this code:
CCentral.ca Convenience Store News Canada September | October 2023 3 COVER PHOTO, DANIEL SKWARNA
CONTENTS OCTOBER 2023 VOLUME 6 | NUMBER 5 5 Editor's Message A fresh start 6 The Buzz People, places, news and events 9 Foodservice Fundamentals Hankering for menu solutions? Practical tips for foodservice procurement and vendor selection 10 Feature Delivering change: With Marc Goodman at the helm, 7-Eleven Canada stakes its claim as a food-first destination 16 Good vibes Meet the 2023 Impact Awards winners 30 Global innovators A spotlight on cool ideas from c-stores around the world 33 Feature
the
of
the best customers. Here's
the c-gas channel is getting in on the action
C-store IQ National Shopper Study Loyalty Report: Make it easy 39 Category Check Fever pitch: Colds and flu are set to go viral and that's a cue for c-stores to build up their inventory of OTC remedies now to circumnavigate possible shortages 42 2023 C-store IQ National Shopper Study Technology Report: The new normal 10 16 MEET THE 2023 IMPACT AWARDS WINNERS
For
love
loyalty: Rewards members make for
how
PLUS
CCentral.ca ALL CONVENIENCE SIGN UP TO GET THE ALL CONVENIENCE NEWSLETTER Scan here to sign up Straight to your inbox every Monday and Wednesday Be the first to get the latest info from Canada's #1 source of insights, trends and solutions for the convenience, gas and car wash industry
20 Eglinton Ave. West, Suite 1800, Toronto, ON M4R 1K8
(416) 256-9908 | (877) 687-7321 | Fax (888) 889-9522 www.CCentral.ca
BRAND MANAGEMENT
SENIOR VICE PRESIDENT, GROCERY AND CONVENIENCE, CANADA
Sandra Parente (416) 271-4706 sparente@ensembleiq.com
EDITORIAL
EDITOR & ASSOCIATE PUBLISHER
Michelle Warren mwarren@ensembleiq.com
ASSOCIATE EDITOR
Tom Venetis tvenetis@ensembleiq.com
ADVERTISING SALES AND BUSINESS
SALES DIRECTOR
Julia Sokolova
(647) 407-8236 jsokolova@ensembleiq.com
ACCOUNT MANAGER
Jonathan Davis
(705) 970-3670 jdavis@ensembleiq.com
SALES COORDINATOR
Juan Chacon jchacon@ensembleiq.com
DESIGN | PRODUCTION | MARKETING CREATIVE DIRECTOR
Nancy Peterman npeterman@ensembleiq.com
ART DIRECTOR
Jackie Shipley jshipley@ensembleiq.com
SENIOR PRODUCTION DIRECTOR
Michael Kimpton mkimpton@ensembleiq.com
MARKETING MANAGER
Jakob Wodnicki jwodnicki@ensembleiq.com
A fresh start
There's something about fall that signals an opportunity for a fresh start—a chance to do or try something new, to shake things up.
It's perfect timing for our annual Innovation Issue, which highlights companies that are forging new paths and implementing myriad strategies for growth and success.
With that in mind, we are thrilled to feature an in-depth interview with Marc Goodman, general manager and vice-president of 7-Eleven Canada. Goodman took over the top job here a year ago (the first Canadian to do so) so it felt like the right time to check in, catch up and discuss how the company is evolving into a food-first destination. We had a blast with the photoshoot and Goodman was a great sport under the direction of art director Jackie Shipley and photographer Daniel Skwarna. Check out those 7-Eleven-inspired kicks! (p. 10).
You might notice we moved the CSNC Impact Awards winners announcement and profiles to this issue—the innovation tie-in felt right to highlight the inspiring work being done (often behind the scenes) by individuals and companies making a meaningful difference in a range of important areas, from helping the planet to DEI initiatives, supporting employees and building communities.
We strongly believe actions big and small (by companies big and small) have a key role to play in making this world a better place: Now in its second year, the Impact Awards are our way of sharing and celebrating your stories.
CORPORATE OFFICERS
CHIEF EXECUTIVE OFFICER Jennifer Litterick
CHIEF FINANCIAL OFFICER Jane Volland
CHIEF OPERATING OFFICER Derek Estey
CHIEF PEOPLE OFFICER Ann Jadown
CHIEF STRATEGY OFFICER Joe Territo
SUBSCRIPTION SERVICES
Subscription Questions contactus@ccentral.ca
Subscriptions: Print $65.00 per year, 2 year $120.00, Digital $45.00 per year, 2 year $84.00, Outside Canada $100.00 per year, Single copy $12.00, Groups $46.00, Outside Canada Single copy $16.00.
Email: csnc@ccentral.ca
Phone: 1-877-687-7321, between 9 a.m. to 5 p.m. EST weekdays
Fax: 1-888-520-3608 | Online: www.ccentral.ca/subscribe
Convenience Store News Canada | Octane is published 6 times a year by Ensembleiq. Convenience Store News Canada | Octane is circulated to managers, buyers and professionals working in Canada's convenience, gas and wash channel. Please direct inquiries to the editorial offices. Contributions of articles, photographs and industry information are welcome, but cannot be acknowledged or returned. ©2023 All rights reserved. No part of this publication may be reproduced in any form, including photocopying and electronic retrieval/ retransmission, without the permission of the publisher. Printed in Canada by Transcontinental Printing | PM42940023
CHANNEL ALLIANCES:
From creating a safe and welcoming space for 2SLGBTQI+ customers and staff to fighting food insecurity; raising funds for MS research; supporting music programming in schools; eco-friendlier packaging; embracing solar energy; reducing food waste; helping employees attain higher education and so much more, find out how independent retailers, major chains, distributors, multi-national suppliers and local vendors are making a positive impact (p. 16). Congratulations to all the winners!
Speaking of winners, we are looking forward to gathering with all of you to celebrate the 2023 Star Women in Convenience Awards winners on September 19th. In addition, the team is excited to reveal the inaugural Future Leaders in Convenience Awards winners in November (csncflic.ca to nominate before September 8).
Here's to honouring and learning from the leaders and companies who are driving innovation across the channel. CSNC
MICHELLE WARREN Editor & associate publisher
CCentral.ca TK Convenience Store News Canada September | October 2023 5
CCENTRAL.CA E-NEWSLETTER CSNCOCTANE @CSNC_OCTANE standard no gradients watermark stacked logo (for sharing only) CONVENIENCESTORENEWSCANADA BE A PART OF OUR COMMUNITY! EDITOR'S MESSAGE
JAIME HOGGE
THE BUZZ
CROSS-CANADA ROUND-UP / PEOPLE / PLACES / NEWS & EVENTS
READER POLLS
HAVE YOU NOTICED A SIGNIFICANT INCREASE IN RATES FROM YOUR SUPPLIERS?
50 AND FABULOUS!
Congratulations and happy 50th anniversary to president Kenny Shim (below left) and members of the Ontario Korean Businessmen's Association, who operate c-stores in communities across the province.
60% YES 40% NO
SAY HELLO!
Tom Venetis joins the Convenience Store News Canada and OCTANE team as associate editor. He will work on print and digital content for the publications, as well as related brands. A journalist based in Toronto, Venetis has deep experience in the automotive space and B2B publishing. He can be reached at tvenetis@ensembleiq.com
OKBA leaders past and present gathered at an event this summer to celebrate the organization's golden anniversary
CSNC's New on Shelf e-newsletter is a new monthly spotlight on products launching in Canada. Sent the first Thursday of every month, each newsletter will feature four products carefully selected by our editors, as well as guaranteed sponsored product placements. For the latest innovative products, subscribe at CCentral.ca/newsletter
CCentral.ca 6 September | October 2023 Convenience Store News Canada SHUTTERSTOCK.COM
A MONTHLY SPOTLIGHT ON PRODUCT LAUNCHES IN CANADA
MOVING ON UP
Michael Batke is now senior vice-president of sales at P&G Canada. Batke has held various leadership roles since joining the company in 2005.
Alexandre Côté is now president and CEO of Prime Drink Group. He has extensive finance experience and has been on the company's board since 2020.
Rebecca Dunphey joins Kraft Heinz as SVP and president of fresh beverages and desserts.
Simon Laroche returns to Canada as SVP and president of Kraft Heinz Canada and the company's North America coffee business.
Ellen Thompson is now general manager of Mars Wrigley Canada. She has been with Mars for more than 14 years,
David Wiens is president of Dairy Farmers of Canada (DFC). Wiens farms in Grunthal, Man.
Lorena Worbosy is promoted to national retail sales, customer initiative leader at Nestlé Canada, where she has worked the last six years.
SAVE THE DATE
Star Women in Convenience Awards Event
September 19, 2023
International Centre, Mississauga, Ont.
StarWomenConvenience.ca
CICC Summit
September 26-28, 2023
Hotel Omni Mont-Royal, Montreal ConvenienceIndustry.ca
NACS Show
October 3-6, 2023
Georgia World Congress Centre, Atlanta NACSShow.com
The Convenience U CARWACS Show
March 5-6, 2024
International Centre, Mississauga, Ont. ConvenienceU.ca
ONLINE EXCLUSIVES
10 HEADLINES YOU DON'T WANT TO MISS!
1. Q&A: Conagra's Paul Hogan talks changing snacking trends amongst younger Canadians
2. Waypoint's summer campaign attracts music lovers
3. Tips for innovating in the beverage category
4. Prepare your forecourt for an AI transformation
5. Parkland opens new store concept with exciting food partnership
6. K2 Petroleum and Imperial Oil sign fuel deal
7. Groupe Beaudry acquires Groupe Saga
8. Global Fuels to acquire Greenergy's Canadian retail business
9. Convenience's shifting distribution landscape
10. Convenience in the metaverse
Don't miss the latest news and trends, get the All Convenience e-newsletter delivered to your in-box Monday + Wednesday. Sign up at CCentral.ca/newsletter
CCentral.ca Convenience Store News Canada September | October 2023 7 SHUTTERSTOCK.COM
Almost Sold out! Register Today StarWomenConvenience.ca Join us September 19th to celebrate and champion women 7:30-11:30 a.m. The International Centre, Mississauga, Ont. PLATINUM BRONZE PRODUCED BY GOLD ASSOCIATION SUPPORTERS BEVERAGE SPONSOR LANYARD SPONSOR SILVER 2023 SUPPORTING LEADERS: SAMPLE SPONSOR Panelists
Nicole
Joany
K Unstoppable Tracy #1 International Motivational Speaker, Best Selling Author, & Decorated Athlete Keynote Speaker PRESENTED BY Scan here:
Naila Ansari 7-ELEVEN CANADA
Dubé PARKLAND CORPORATION
Jennifer
Lai PETRO-CANADA | SUNCOR
Nadeau ALIMENTATION COUCHE-TARD CIRCLE
FUNDAMENTALS
BY JEFF DOVER
Hankering for menu solutions?
Practical tips for foodservice procurement and vendor selection
Purchasing for foodservices at your convenience store is different than procurement for traditional convenience store items. Unless you are part of a chain of convenience stores, you will need a separate supplier or suppliers for your foodservice products.
Broadline distributors
A broadline distributor, such as Sysco or Gordon Food Service (GFS), provides almost everything a foodservice operator needs. In the case of convenience stores, this includes the food product and "paper" product (e.g., packaging, containers, liners, napkins, disposable cutlery, etc.).
A broadline distributor covers its costs and makes a profit by marking up products by 15% to 30%. The degree of markup a foodservice operator receives is typically based on order volumes. An independent restaurant would likely be subject to the higher markup, while a chain restaurant operator, such as a McDonald's franchisee, would receive a lower markup.
Most convenience stores would likely be at the higher end of the markup range.
Broadline distributors often have minimum order quantities. When negotiating with a distributor, it is important the convenience store owner/manager understands the implications of minimum order quantities on their storage space, especially cooler or freezer space.
I recommend reevaluating your broadline distributor agreements once a year. Check the prices offered by your distributor against others to make sure you are receiving the most competitive pricing.
Group purchasing organizations
A convenience store may be able to secure a lower broadline distributor markup by joining a group purchasing organization (GPO), such as, Foodbuy Canada or Groupex. GPOs leverage purchasing power by combining the purchase volumes of their membership. GPOs negotiate manufacturer rebates for their memberships, often in the range of 4% to 8%. A convenience store with a foodservice program could access Groupex and receive other benefits by joining Restau-
rants Canada. Discounts apply to select items commonly purchased by the group. Often, participation in GPOs requires a foodservice operation purchase a significant percentage of their products through the organization, which is not a challenge for c-store operators, as they would want to limit the number of deliveries.
Vendor partners
Another opportunity for convenience store foodservice programs is offering branded restaurant products. This could include participating in a coffee program (e.g., Starbucks or Tim Hortons), baked goods (e.g., Krispy Kreme Donuts) sandwiches, salads, hot food, etc. Vendor partners could be regional, national or international brands.
For larger convenience stores on prime sites, a vendor partner kiosk could be operated inside the store and represent the store's foodservice program in its entirety. Another option is including branded menu items as part of your foodservice offering (i.e., the foodservice program operated by the store, often incorporated into the cashier's role).
Local vendors and franchisees partners may be interested in the opportunity. A restaurant chain may view selling product as a way to use excess kitchen labour to generate sales. They may view your store as an opportunity to sell their products outside of their normal business hours. Not all vendors will be interested or able to act as a vendor, but the right partner can significantly increase sales in your foodservice program. Sales increases come not only from selling the vendor's food products, but also periph-
eral sales including beverage sales and the sale of other items the customer purchases while in your store.
In choosing a vendor partner, you want to select one that has products that would meet a convenience store's foodservice needs. It should be easily portable (you likely don't have a dining area) and should be able to be held for long periods of time without a deterioration in quality. Further, the quality should be as good when served in your store as when served in the vendor partner's restaurant. The product should be easy to prepare and serve in the store. Most importantly, the partner's brand name should drive incremental sales (e.g., you must sell more branded sandwiches at a greater overall profit margin than you would have making your own sandwiches or using generic sandwiches prepared by another provider).
Your vendor partner doesn't have to be a regional or national brand. An independent restaurant that is well known for quality products in your neighbourhood could be a great vendor partner.
You want to have your vendor deliver the products to your store. The cost of the product has to be such that it allows you to generate a profit margin on the product charging prices at or just slightly greater than those charged by your vendor in their restaurant. The vendor may want to dictate the price you are able to charge.
To be successful, you will want to market the fact you are serving the vendor's product. This can be done through in-store displays/signage, as well as online efforts.
Finally, you want to understand the demand for the product(s) in your store. You want to be ordering the correct amount each day so you don't run out too early and you don't have too much, if any, leftover generating food waste. CSNC
Jefff Dover is president of fsSTRATEGY, a consulting firm specializing in strategic advisory services for the hospitality industry, with an emphasis on food and beverage. He is based in Toronto and can be reached at 416-229-2290 ext. 2 or jdover@fsstrategy.com.
CCentral.ca Convenience Store News Canada September | October 2023 9 GOODSTUDIO, SHUTTERSTOCK.COM
FOODSERVICE
CHANGE DELIVERING
With Marc Goodman at the helm, 7-Eleven Canada stakes its claim as a food-first destination—one that also happens to sell convenience items
BY DANIEL REALE-CHIN
PHOTOGRAPHY BY DANIEL SKWARNA
CCentral.ca 10 September | October 2023 Convenience Store News Canada
Convenience Store News Canada September | October 2023 11
"We believe there's a need to evolve and continue redefining the meaning of convenience. Innovative products and services are the lifeblood of our business"
7-ELEVEN
is a company built on innovation
and changing to meet the needs of its customers. From its earliest days, debuting as an icehouse in Dallas, Texas in 1927, it expanded to 16 locations where customers also could purchase milk, eggs and bread (at the suggestion of an astute employee), eventually evolving into one of the largest retail brands in the world with some 83,000 c-store and gas locations across 19 countries.
Recent activity at 7-Eleven Canada reflects the evolution of the company, now a one-stop shop with a food-first focus, as it looks to give a new generation of Canadian consumers unique and expanded food, beverage and in-store dining options.
"There's no doubt that over the past decade, 7-Eleven's business has evolved. We're much more than just a traditional convenience store," says Marc Goodman, vice-president and general manager of 7-Eleven Canada. "A shift like this isn't something that happens overnight; we've been at this for a while along with our international counterparts globally and constantly learning along the way."
A fresh start
Goodman joined the company in 2021 as senior director of operations, before taking over the top job last summer, breaking ground as the first Canadian to lead the business here in Canada. He previously spent 23 years at Suncor, where he served as head of loyalty and marketing partnerships, head of category management and head of employee experience.
As a leader, Goodman strikes the right balance—deep experience across the business, combined with a fresh approach.
"7-Eleven Canada is constantly evolving to anticipate, meet and exceed Canadians' needs," says Goodman, reflecting on his first year at the helm. "Since taking on this role, I'd say most of the changes that have taken place are behind the scenes, with the goal of being the first choice for convenience for our customers and the communities, while also attracting, developing and retaining our team members."
Meeting consumers' needs goes beyond merely innovating a little here and there, to redefining the very core of the business.
"We're gradually changing the customer perception that 7-Eleven is a food destination that also happens to sell convenience store items," says Goodman, adding this is reflected in recent growth of food and beverage sales.
The future is food
A restaurant that also sells convenience items? It's a bold statement, but 7-Eleven's shift reflects a steady movement across convenience and gas, whereby companies—both chains and independents—are looking for ways to replace traditional (declining) revenue streams, particularly tobacco. Food and ancillary categories (beverages, both with and without alcohol) are the future.
This is happening as c-store shoppers are evolving, too. Where once having a good selection of quick grab-and-go items on hand was enough, shifting wants, needs and values have consumers expecting more, from freshly prepared meals to high-quality and locally sourced foods and beverages.
Today, 7-Eleven Canada is firmly rooted a food-first business
that boasts more than 130 fresh food and beverage options, which Goodman says are prepared on location and at the company's food commissaries under the careful director of food and beverage category managers, as well as a resident chef.
"Canadian customers have told us they want healthy, craveable food, including organic, gluten-free, dairy-free, and plant-based options," says Goodman.
7-Eleven is delivering on these expectations and experimenting with innovative menu items. For instance, in January 2023, 7-Eleven announced a new partnership with Violife, a plant-based cheese brand and launched its first fully plant-based breakfast sandwich, made with plant-based eggs from California-based company, Just Egg, plant-based sausage from California-based Impossible Foods and Violife's proprietary plant-based cheddar.
Around the same time, the company launched several take-out meals with vegan steak, including the Southwestern Plant-Based Steak Wrap and Mexican Plant-Based Steak Wrap. The wraps were made with Vancouver-based Wamame Foods' plant-based Waygu strips.
Other healthier and better-for-you options include 7-Select Juice Shots, produced with Calgary-based Well. The aptly named "Antioxidant Wellness Shot" combines beet, camu-camu, lemon, orange and moringa juices.
These strategic partnerships have helped 7-Eleven Canada establish an edge in the c-store food arena. Make no mistake, however, 7-Eleven isn't abandoning its culinary roots—the iconic Slurpee continues to be at the forefront of its offerings, as are fan favourites such as the Crispy Classic Chicken, Big Bite hot dogs, taquitos and Canadian-made pizza, which exist alongside a refrigerated display case stocked with fresh locally made sandwiches, fruits and snacks, as well as baked goods, like cookies and croissants.
"We're not so much growing our menu, as continually improving it to meet the flavour profile and trends that our customers are looking for, as well as introducing innovative limited time offers," says Goodman.
Sit down and stay awhile
What's the point of having a well-rounded menu that covers all dayparts if there's nowhere on site for customers to enjoy it? Cue the 7-Eleven Canada's most recent evolution.
"We're continually perfecting our menu, adding eating areas, and licensing some locations," says Goodman, adding efforts are paying off. "Our customers have taken notice and are treating 7-Eleven locations as eating destinations to dine-in or to-go."
After a year-long pilot program at a site in Edmonton, in December 2022, 7-Eleven Canada hosted grand opening events at its seven newly licensed restaurants in Alberta to showcase its commitment to a fresh direction for the business—all feature dine-in seating areas. Of-age guests were invited to enjoy samples of 7-Eleven's Crispy
CCentral.ca 12 September | October 2023 Convenience Store News Canada

With the purchase of 4 ICY SQUARES tubs 60ct Get a set of 2 Moritz Icy Squares latte glass mugs for free À l'achat de 4 contenants ICY SQUARES 60ct Obtenez gratuitement 2 tasses à café latté en verre Moritz Icy Squares New Prepack Nouveau Préemballage Imported and Distributed in Canada exclusively by / Importé et distribué au Canada exclusivement par : Laval, Qc, Canada H7L 5A3 Confiseries Confections Inc. Item # 304040 UCC: 9 00 67535 04040 9 Free mugs En prime
Classic Chicken wings and pizza, as well as Alberta craft beers. At the same time, stores kicked off sales of chilled beer, wine, seltzers and coolers for dining in, ordering takeout or delivery (all staff who handle alcohol are ProServe trained).
Representing a first for Ontario, later that month the convenience store chain announced it had secured a liquor sales licence from the Alcohol and Gaming Commission of Ontario to serve a variety of chilled beer, wines and coolers, including local Ontario-made products, at the new dine-in area slated for its store in Leamington. In May 7-Eleven unveiled another dine-in area, this time at its store in Niagara Falls.
"We believe there's a need to evolve and continue redefining the meaning of convenience. Innovative products and services are the lifeblood of our business. We've been involved in foodservice for a long time. This differentiation provides customers with yet another reason to choose 7-Eleven over others in the marketplace because it serves as a one-stop shop for them," says Goodman. "The design of our defined eating areas is helping customers visualize 7-Eleven as a dine-in destination. By maintaining an open concept that complements the retail space with comfortable and esthetically pleasing dining areas, as well as digital signage and menu boards, music and free Wi-Fi, we are signaling to the customer that 7-Eleven Canada is a food destination to be enjoyed on- or off-premise."
The fresh concept is poised for major growth. In Ontario, 7-Eleven has applied for liquor licences for its more than 56 locations. And, as of presstime, retailers across the province are eagerly anticipating an imminent announcement from the Ford government that it's finally time for beer and wine to be sold at convenience stores.
Goodman, however, stresses that 7-Eleven's focus remains on food: "Our strategy to be food-first is completely independent of our ability to sell and serve alcohol. Responsible alcohol service complements our restaurant business and helps drive food sales. At our licenced restaurant locations, our adult guests can enjoy a glass of beer or wine alongside their meal."
Getting the message out
7-Eleven Canada's marketing strategy is also undergoing an overhaul, with a greater emphasis on food and a strong focus on the valuable gen Z demographic.
It's a solid approach: The 2023 C-Store IQ National Shopper Study found that 46% of gen Z and millennials shoppers make daily visits to c-stores—more than any other demographic. They're engaged and they're hungry.
The company and its customers now often refer to 7-Eleven as "Sev" and 7-Eleven Canada's new ads feel fittingly fresh.
Sev's "rizz" (TikTok slang for charisma) feature heavily in 7-Eleven Canada's recent social media efforts, with splashy, colour-saturated posts on its Facebook and Instagram pages. The pictures show young models, influencer-inspired poses, pool floaties, bright hats and iconic 7-Eleven staples: Slurpees, chicken wings and taquitos.
"These are designed to amplify our already robust food and beverage menu for those who may think of us as a more traditional convenience store," says Goodman. "Like all industries, you need to evolve to grow. In our convenience channel, we must continue to deliver a consistently great customer experience while also driving proprietary and unique products and services to grow the business."
One of those services is
delivery. After initially piloting delivery via third-party providers, including SkipTheDishes, DoorDash and Uber Eats, in June 2021, the company launched the 7Now delivery app in Canada. In August, it redesigned the 7Rewards loyalty program via the 7-Eleven mobile app, with upgrades to enhance the overall customer experience both in-store and via 7Now Delivery.
"Our 7Now delivery app makes it very convenient for customers to order their favourite meals and other products," says Goodman. "We've put a focus on our proprietary app in recent years, and we're seeing it produce incremental sales that positively impact our bottom line."
Looking forward
One year into his new role, Goodman is quick to emphasize that 7-Eleven Canada's evolution is part of a big picture movement and, more importantly, a true team effort driven by people at all levels across the company and the country.
"Through the lens of the Canadian retail marketplace, we've been able to accelerate key strategic areas of our business," he says, giving credit when credit is due. "Additionally, we have several merchandising and marketing team members dedicated to our food and beverage product categories to help support the business."
The company, like others in the channel, is constantly striving to navigate external headwinds, including supply chain (7-Eleven Canada worked exclusively with Wallace & Carey, which filed for creditor protection in July), inflation, regulatory and labour issues.
While the rising cost of food and regulatory challenges, including government's approach to tobacco and vaping (which industry leaders argue fuels the contraband tobacco market, taking money out of the coffers of legitimate businesses), continue to play out, 7-Eleven is tackling labour head-on.
"Internally, we have a clear strategic focus with goals and measures to help 7-Eleven Canada excel," says Goodman. "We continue to focus on people through career development. We want our employees to feel valued and appreciated, while putting them on a career trajectory that will benefit them and the company. We operate in the business of serving people and communities, so taking care of our people is a key part of serving…. I see success as having a team of individuals who have the tools and the desire to progress within the company."
Fostering a workplace where creativity and innovation shape the future of the business, all with the goal of exceeding customer expectations, is core to 7-Eleven's DNA. It harkins back to 1927 when that astute employee suggested expanding the icehouse offering to include milk, eggs and bread, laying the foundation for the world's first convenience store.
"7-Eleven Canada isn't the same as it was 10 years ago, and it won't look the same 10 years from now," says Goodman. "We will continue to listen to our customers as we innovate and evolve. Our traffic counts, number of loyalty members, and digital advances have been steadily increasing year over year. This is a big accomplishment, and I couldn't be prouder of our team." CSNC
14 September | October 2023 Convenience Store News Canada CCentral.ca COURTESY OF 7-ELEVEN
The more you learn the more you earn!
Check out the innovative Business Tools on JTI DRIVE to support the growth of your business and earn points for valuable rewards along the way. Find dynamic price calculators, product guides, video tutorials, and more.
2023 IMPACT AWARDS WINNERS
This resilient and multifaceted industry is brimming with individuals and companies making a positive impact in myriad ways: At Convenience Store News Canada, we believe these stories are worth telling. Now in its second year, the CSNC Impact Awards recognize initiatives introduced by retailers, suppliers, distributors and industry partners that facilitate change by supporting communities, employees and the planet. BY
MICHELE SPONAGLE & MICHELLE WARREN
CCentral.ca 16 September | October 2023 Convenience Store News Canada SHUTTERSTOCK.COM
COMMUNITY SERVICE / LOCAL IMPACT / GIVING BACK
Canadian Tire Gas+: Grand Falls, Nfld.
With less than 15,000 people, Grand Falls is a small Newfoundland community that believes in supporting one another. For gas station owners Fred Mills and his wife, Tracy Oldford, it is also an opportunity to give back to all those who have supported his business.
Mills is the first to step up when someone wants to use his property to set up a car wash to raise funds for the day. Recently, it was the high school volleyball team that took advantage of his location right across from a busy mall for their event.
Having had children of their own playing sports, the couple wanted to give other young people in the community the same chance, by donating to local youth sports organizations. "They're a worthy cause," says Mills. "The geography is big, so they need to travel quite a way to get to St. John's or go off island for tournaments and the costs are high."
The local food bank is another meaningful cause. There's always a need. The business has done food drives, inviting customers to donate items, and given out food hampers. Employees are behind these efforts, too, collecting food and mentioning the drive to customers.
"Everything starts with the community," he says. "We take care of our friends and neighbours, then branch out from there. It all begins at home."
Conagra Canada
"Conagra employees are dedicated, engaged and generously give their time and talents to volunteer year-round at organizations that are special to them and their local community needs," says Lindsey Williams, senior director, human resources.
For 2023, its Canadian employees volunteered more than 250 hours with non-profits in the Greater Toronto Area and Dresden, as well as with organizations in British Columbia, for its annual month of service. The company also held Unite for Change, which encourages employees to donate to organizations, like United Way and Human Rights Watch.
Employee engagement is strong. Conagra's month of service, recently extended over two months to include both April and May, is an annual effort designed to give employees an opportunity to give back to their local communities. It's a chance for all Canadian facilities to make a difference in their own backyards.
This year, Conagra partnered with several charitable organizations, including Seva Food Bank, Women's Habitat (Etobicoke), Mississauga Food Bank, Richmond Food Bank Society, Quest Food Exchange, Dresden Sidestreets Youth Centre and Hockey Helps the Homeless. The company has made product donations and distributed grants to the organizations mentioned above, totalling more than $85,000.
Coke Canada Bottling
When Coke began a multi-year commitment to the new Petro-Canada CareMakers Foundation in 2021, its goal was to shine a light on caregivers and address some of the challenges they faced on a regular basis. The foundation was in its infancy and the company's core beliefs and vision were so powerful and its cause was so worthy that it was impossible not to get behind them and support anyway possible.
Coke has iconic imagery during the holidays that evokes feelings of family, sharing, giving and it became apparent these tools could be used to support the CareMakers Foundation. In November of 2021, the com-
pany launched a national in-store campaign showcasing the CareMakers program and enabled a portion of the proceeds of products purchased to go to the organization. It was an instant success with consumer participation surpassing expectations.
Success was measured by the fact that the initial spotlight program has now created a vehicle for CareMakers to approach its vendor community and solicit support The aim for Coke Canada Bottling was to always be an advocate for the CareMakers team, but more importantly, to be an advocate for the vendor community to rise and support such a worthy cause.
Danone Canada
"Danone has a strong legacy of social impact, so much so that it is integrated in its business model through its mission to bring health through food to as many as possible, balancing business and sustainability performance," says Melanie Lebel, senior vice-president of human resources at Danone Canada.
Danone Canada is the country's largest consumer-facing Certified B Corporation, a testament to its commitment to the highest standards of social, environmental impact and governance. In line with its mission of bringing health through food, it takes pride in being a founding member of the Breakfast Club of Canada, partnering with the organization for 27 years to help fight food insecurity affecting Canadian children.
The company committed to a $1.2 million multi-year engagement to support opening breakfast programs where needs are the greatest. In 2023, four new programs were launched to reinforce the program's impact in northern Alberta and northern Saskatchewan.
Danone Canada employees are also involved in this cause. Last year, Danone raised more than $35,000 internally, thanks to an auction held during its annual gathering event, Danone Day, and thanks to an employee-led challenge, Danone's Feed A Child challenge. Lastly, since January 2023, close to 30 employees returned to volunteer every week in schools to serve breakfast to kids alongside the Breakfast Club of Canada.
Convenience Store News Canada September | October 2023 17 CCentral.ca
Conagra Canada supports several organizations, including Hockey Helps the Homeless
Coke's iconic holiday imagery evokes feelings of family, sharing and giving, a perfect fit for its fundraising efforts
PROUD WINNER OF THE 2023
DANONE CANADA IS PROUD TO HAVE BEEN RECOGNIZED IN THREE CATEGORIES DRIVING POSITIVE IMPACT
GIVING BACK
Danone Canada is proud to be a founding partner of Breakfast Club of Canada and committing to a $1.2M multi-year engagement to help support the fight against food insecurity affecting Canadian children. Danone Canada donates 2.5M products yearly and our employees volunteer on a regular basis to support school breakfast programs.
DIVERSITY, EQUITY AND INCLUSION
In 2023, Danone Canada was proud to be awarded the Silver-level Parity Certification from Women in Governance, a unique certification that evaluates parity at the decision-making level of organizations, assesses the implementation of mechanisms that enable women at all levels to achieve career advancement and gives particular attention to intersectionality.
SUSTAINABILITY
Danone Canada's Boucherville production facility has proudly achieved Zero Waste to Landfill Status , meaning that at least 99% of waste generated by food production is diverted from landfill, aligned with Danone's top internal standards. This also joins our commitment to living our mission through our purpose-driven brands such as Two Good which is dedicated to fighting food waste with Canadians.
© 2023 Cie Gervais Danone. All rights reserved.
Express Auto Wash
Attending a Family Services of Greater Vancouver (FSGV) event was a moving experience for Ayaaz Jamal, president, auto wash division. He heard several stories about how individuals who had experienced traumatic events had been helped by the organization with resources, like food and counselling services. He and members of his team could relate to what those individuals had been through and wanted to show support.
"FSGV's mission statement aligned with that of our company's," he says. "They always want to take care of people and that's how we feel, too. We want to show that we're playing an active part of our community beyond washing a car."
In February 2023, Express Auto Wash began its "give a platinum wash" program. It was an instant hit with their customers and quickly it reached their fundraising goal. The company upped the goal, met it and upped it several times. By the end of the two-week initiative, it had raised more than $15,000.
His team got behind the program and felt good about supporting a local organization. It was so successful that Jamal has decided to form a long-term partnership with FSGV. "Actions speak louder than words," he says. "This is just the beginning."
Little Short Stop Stores
Deciding to support multiple sclerosis (MS) was not a difficult decision. It was a personal one for general manager Gerry Bes and his team to honour Lenny George, a long-time employee. George started with the company in 1968 and retired in 2012 to take care of his brother, who had been living with MS. "Once we became involved, we learned more about the disease, who it impacts and how pervasive it is among Canadians and our circle of family and friends as well," says Bes. "It was a real eye-opener."
Since 2013, Little Short Stop Stores have held a Round-Up for MS program a month prior to the MS Walk. Customers are encouraged to round-up their total spends to donate the difference. "From the very beginning, our team was very engaged," Bes explains. "Everyone wanted to do it for Lenny, someone many of our staff knew. Their excitement inspires our newest staff members, and they want to be involved, too."
In 2023 alone, they raised more than $31,000. To date, the Ontario-based c-store chain has donated over $220,000 to MS to support research and family caregiving. "We hope our small effort will assist in finding a cure for MS, as 12 Canadians are diagnosed with the disease every day," says Bes.
McDougall Energy
Reinvesting in the communities it serves has always been important to McDougall Energy. Through its Community Investment Program, the company supports various initiatives and programs that promote the growth of its shared communities around areas such as education, health care, youth team sports, animal welfare and food security.
By supporting local charities, programs, or initiatives, it believes it can enhance the quality of life of others and build stronger, healthier, and more vibrant communities that benefit everyone. McDougall donates wherever there is a need across Ontario. For example, it donated $20,000 to the Edgar Burton Christmas Food Drive in Sudbury; Ellevive in Timmins and Manitoulin Family Resources, shelters for women and children experiencing domestic violence.
The commitment to helping others goes beyond financial donations. Its employees are involved, too. They've contributed their time to volunteering at various organizations, such as St. Vincent Place in Sault Ste. Marie, where the team went to make sandwiches, donate food and serve lunches.
Working with community groups allows its team to connect and bond in a way that is not often seen in typical day-to-day work. These opportunities help develop leadership skills and improve communication, allowing individuals to showcase their unique strengths and passions towards achieving personal and corporate goals.
Nestlé Canada
The company's purpose is to enhance the quality of life and ensure a healthier future for all Canadians and help communities to
thrive, starting in its own neighbourhoods. It is proud of the work being done across all its charitable partnerships.
In 1989, recognizing that young people were facing a growing mental health crisis, it became a founding partner of Kids Help Phone—the country's first and only 24/7 phone line for youth in crisis. The company placed Kids Help Phone's logo and phone number on the packaging of many of its products to raise awareness of the new service. It has supported the cause ever since.
Nestlé Canada also sponsors Food Banks Canada's After the Bell program, which provides healthy meals and snacks for children, who would typically access school-centred food support programs, across 198 communities nationwide. The company also donates surplus product for redistribution to food banks and social service agencies.
In 2022 and 2023, Nestlé Canada participated in the #Toonies4Tummies Campaign, hosted by The Grocery Foundation. The campaign incorporated the KitKat brand in 2022 and Nesquik in 2023 and raised over $7.5 million across both years with 100% of the proceeds directly benefitting student nutrition programs.
Petro-Canada: Calgary Sabiha Malik
For Sabiha Malik, making a difference through volunteering is just a way of life for her and part of her DNA. She is involved with multiple organizations in her community, including Food Banks Alberta, Calgary Urban Project, Canadian Global Care Society and The Children Foundation. Though she could simply make donations to these charities, given that she is managing multiple Petro-Canada locations in the Calgary area, she prefers to play an active role and be hands-on in her volunteering. Malik also puts her feet to the pavement by participating in fundraising runs for the CareMakers Foundation and CIBC Run for the Cure in support of breast cancer.
Her philanthropy isn't limited to Canada. When tragedy struck in northern Pakistan, which was hit by a massive earthquake, she helped to raise funds for a local hospital. She also applies her efforts to other causes there, like educating underprivileged children.
It's not surprising her passion for volun-
CCentral.ca Convenience Store News Canada September | October 2023 19
Little Short Stop Stores started hosting its annual Round-Up for MS program to honour a former employee
teering has been recognized with several honours. She earned an award from the Legislative Assembly of Alberta for her accomplishments on International Women's Day. "I am doing all this because it's my time to give back to the community," says Malik. "It gives me satisfaction that now I am able to help it physically and financially."
Petro-Canada CareMakers Foundation
With the launch of the Petro-Canada CareMakers Foundation in November 2020, the goal was to raise awareness around family caregivers and to provide funds to registered charities that support them.
"From the beginning, it was clear that this was a cause that was meaningful to so many," says executive director Leila Fenc. "We know family caregivers aren't always getting the help they need and that's why our Foundation works to fund organizations who provide the critical programs and resources they need."
Last year, fundraising efforts expanded to include a walk, Strides for Caregivers, held on October 19, which has a special meaning. The number 19 is a symbol of the number of hours an average family caregiver spends per week on caregiving, above all other work and family responsibilities.
The nationwide event featured 26 official walk locations from Vancouver Island to Newfoundland, and many others walking on their own across the country. It attracted over 1,000 participants and raised more than $60,000. A second walk is planned for this year, also October 19, with retailers, staff, wholesale locations, partners, vendors and customers keen to get involved. The target is $100,000 and 35-plus locations.
Petro-Canada: Niagara Falls
Working and living in Niagara, Ont., Iftikhar Ahmed, an area retail licensee at Petro-Canada, witnessed firsthand the great need for assistance among the area's vulnerable population. An estimated 700 people are currently believed to be living without shelter in the community. To help address the crisis, local Petro-Canada sites joined forces.
"When I brought this cause to my managers, and the rest of my employees they were 100% ready to contribute in any way, shape or form," he says. "It also fostered a sense of connectedness and solidarity with their fellow co-workers."
Around the holidays, local manager Joseph Mazzuca, and his guest service agent Fran Leroux, spearheaded the campaign. Just before Christmas, they dropped
off 100 hats, gloves, heat blankets, hand and foot warmers and gift cards for a hot meal, ready for distribution to those in need. It was an initiative very much in keeping with Petro-Canada's Live by the Leaf philosophy about giving back to the communities that support its business.
"Ultimately, giving back is not just an obligation, but a privilege," he says. "It allows me to honour the stories that have moved me, the tears that have been shed and the shared experiences that have shaped who I am today. It's a constant reminder we're all connected."
Petro-Canada: Winnipeg
"While also running a busy A&W restaurant, food waste was always tough to see," says area retailer licensee Ravinder Kumar. He decided to act. He reached out to Second Harvest in Winnipeg, part of Canada's largest food rescue charity, to help reduce food wastage and fight hunger in his local community. Through the partnership, surplus food is picked up regularly by courier and
redistributed to various social service organizations and food hubs, from senior centres to food banks and shelters.
His efforts to give back extend further, including collaborating with Lorette Collegiate, a local high school. "The aim was to provide financial support to young athletes to help them achieve their goals, including playing college hockey," explains Kumar.
The company also backs numerous fundraising events, including the annual province-wide Empower the Children Ride in association with Sikh Motorcycle Club of Manitoba and the Guardians of the Children Motorcycle Club, focused on helping the victims of child abuse. Sikh motorcyclists gathered again for a fundraiser for Diabetes Canada, another cause Kumar's team rallied for.
The Petro-Canada CareMakers Foundation, created for caregivers taking care of loved ones, is also close to Kumar's heart. "Most of the families have unsung heroes, which provide support to their family members," he says. "It's important to help those individuals."
Rabba Fine Foods
Rabba Roots is an ongoing community giving program that represents the company's commitment to its neighbours. Rabba Roots supports a range of local organizations to help the most vulnerable. Part of its "Here For You" commitment, the company regularly provides food and critical supplies to those in need.
"Rabba Fine Foods values being in the heart of their communities," says president Rick Rabba. "The Rabba Roots program is built on more than 50 years of serving com-
CCentral.ca 20 September | October 2023 Convenience Store News Canada
Petro-Canada managers and employees from the Niagara Region join forces to help those in need in their communities
Part of the Rabba Roots "Here For You" commitment is to regularly provide food and critical supplies to those in need in its communities
munities and is dedicated to contributing to the lives of people through access to food, health and emergency services."
Giving back for Rabba Fine Foods means being engaged with multiple local organizations, from grassroots not-for-profit organizations to school fundraisers and women's shelters. For example, Rabba hosts an annual dinner at The Good Shepherd Centre during the Super Bowl, providing thousands of meals and care packages during the coldest winter months. It's the product of a partnership with The Good Shepherd Ministries, which focuses on homelessness and those at risk.
Improving access to healthcare is also a priority through Rabba's long-term support of the Trillium Health Partners Foundation and the region's growing need for intensive care and emergency services. As part of its community giving program, donations have surpassed $90,000.
Waypoint Convenience
Waypoint Cares, a community service program that Waypoint Convenience created in partnership with MusiCounts, hits all the right notes. "We've discovered music is some-
thing that deeply resonates with our customers, and we wanted to support a charity that feeds back into what's important to them," says Thea Bourne, fuel brand manager.
MusiCounts, associated with Canadian Academy of Recording Arts and Sciences and the Juno Awards, aims to make music education inclusive and accessible for Canadian youth by providing musical instruments, equipment and resources. It's an opportunity that they may not have otherwise, due to geographical or socio-economic constraints.
"Being involved in charitable causes is part of Waypoint Convenience's DNA," says Bourne. "One of our fundamental brand pillars is to be for the community, being engaged and supportive of the local communities where we operate."
And the beat goes on. Partnering with MusiCounts, a donation drive encouraged customers to donate throughout the business's peak season running from late June to early September. The company will match those donations and the plan is for the partnership to continue and build to provide even more support and growth opportunities to the leaders of tomorrow.
DIVERSITY, EQUITY & INCLUSION
Danone Canada
Danone Canada is committed to creating a workplace culture that celebrates differences, promotes equality and fosters respect. By supporting a diverse range of perspectives, experiences and backgrounds, the company hopes to drive innovation, creativity, and ultimately, better serve its customers. It strives to create an inclusive workplace where everyone feels heard, valued and respected.
In 2021 Coca-Cola began a multiyear commitment to support Petro Canada and their new CareMakers Foundation. In November 2021, Coca-Cola launched a multi-year National instore campaign that showcased both the iconic Coca-Cola Holiday imagery alongside the CareMakers program while donating a portion of the proceeds to the CareMakers Foundation. Consumer participation surpassed expectations which enabled the CareMakers team to increase its funding to over 80 community organizations across Canada. The initial Coca-Cola program has now created a vehicle for CareMakers to approach its vendor community and solicit support, which as a proud beverage partner was always Coca-Cola's desired goal.
Most recently in May 2023, CareMakers had their 1st Annual Golf tournament that brought over 140 participants who were able to hear the impact that their donations have had on their communities.
As Coca-Cola continues on a journey to be the leading beverage partner in Canada, advocating for worthy causes such as the CareMakers foundation will remain part of their core values.
For more information on CareMakers or to support, please visit www.caremakers.ca
Pierre Overvelde National Account Executive Coca-Cola Canada Bottling Limited
The end goal is to build an environment where everyone can thrive.
In 2023, Danone Canada was proudly awarded Parity Certification by Women in Governance, a unique certification that evaluates parity at the decision-making level of organizations, assesses the implementation of mechanisms that enable women to achieve career advancement and gives particular attention to intersectionality.
This year marked the third edition of the Annual Leading and Inspiring Female Talent (LIFT) Recognition Awards, a peerto-peer recognition event highlighting Danone employees (women and all genders) who inspire, empower and support allyship within the organization.
Danone's Inclusive Diversity Council was launched with the mandate of supporting, strengthening and creating synergies across Danone Employee Resource Groups (ERGs), as well as establishing and maintaining standards for external DEI partnerships. A dedicated inclusive diversity role was introduced within the Canadian human resource team. The focus is overseeing the development and progress of Danone Canada's D&I efforts.
Gales Gas Bars
Owner and operator Jessica Friesen takes pride in the fact that Gales Gas Bars is the first and only retailer in the gas and convenience industry to obtain the nationally recognized Rainbow Registration with the 2SLGBTQI+ Chamber of Commerce (CGLCC). "It speaks to the culture of Gales and the environment that can be expected when visiting any of our establishments," she says.
The accreditation is obtained by businesses that can demonstrate they are committed to and consistent in their efforts to provide a welcoming and accepting experience for 2SLGBTQI+ customers and staff. That includes employing members of the 2SLGBTQI+ community.
"It is important to provide a safe workplace
where people will not be judged based on their race, religion, sexual orientation, etc.," notes Friesen. "If they feel safe, they're able to focus on doing their job properly, efficiently and pleasantly. It improves the overall customer experience and the workplace culture."
Gales Gas Bars earned its Rainbow Registration also through its continuous public support for the 2SLGBTQI+ community. It also encouraged staff members to speak to their knowledge about working with the company. "Successful business owners don't just think about the dollars and cents," she explains. "They think about people first and foremost—the customers, suppliers and staff that support them."
JTI-Macdonald Corp.: Employee Resource Group (ERG)
ant topics, the 20-plus person group is constantly evaluating and improving. In a recent survey, 97% of 207 respondents either 'agreed' or 'strongly agreed' that people of all cultures and backgrounds are respected and valued at JTI Canada.
"Our ERG plays a fundamental role in JTI Canada's organization," says head of legal, Tom Williams. "It experiments, it innovates, it sparks conversation, and it succeeds in achieving its goals, time and again."
JTI: Sharon Mehta
Gales Gas Bars excels at creating a welcoming and accepting experience for 2SLGBTQI+ customers and staff
Founded in 2019, JTI Canada's DEI ERG is more than a committee, it's a core element of the company's culture, with a mission "to foster an environment where differences are amplified and celebrated as a competitive asset; where hidden barriers faced by particular groups or marginalized communities are identified, understood and dismantled constructively and equitably; and where, thanks to continuous top-down executive level support, psychological safety and the well-being of JTI's people plays a central role in our overall business strategy."
In addition to celebrating, supporting and educating on a wide-range of import-
DEI coordinator Sharon Mehta has been part of JTI's DEI team since the beginning, acting as a driving force behind its creation and subsequent evolution. She brings to the role passion, enthusiasm and determination. With a thirst to learn and share her knowledge in an intelligent and engaging way, Mehta is credited with maximizing resources to drive excellence.
JTI: Hassan Reda
On top of his job as trade marketer-sales, Hassan Reda leads JTI's Pride chapter in Canada, campaigning relentlessly to give a platform to 2SLGBTQI+ topics. In 2022, Reda produced multiple standout campaigns designed to enhance awareness and education—hosting panels, organizing 'Pride fusion' events to drive allyship, coordinating trade engagement with Pride Toronto and more—all with boundless energy and enthusiasm.
CCentral.ca 22 September | October 2023 Convenience Store News Canada
JTI 's DEI Employee Resource Group helps define the company's culture: Sharon Mehta and Hassan Reda are honoured for their notable contributions
Sharon Mehta
Hassan Reda
Mondelēz Canada
In 2020, Mondelēz Canada launched its Diversity, Equity and Inclusion Impact Team. It is comprised of employees at all levels who come together to ensure the organization is showing leadership in DE&I and being responsive to calls from colleagues to engrain related principles. It led to the launch of the Employee Inclusion Group (EIG) program, including the Rainbow Council, Indigenous Peoples Council, Black Colleague Council, Women's Network and United Colours of Canada.
The EIG initiative goes beyond just representation and actively engages employees across the organization with a range of events, featuring learning sessions and social gatherings, designed to expose colleagues to different cultures and perspectives. The comprehensive approach ensures employees have access to educational resources and networking opportunities to foster an inclusive environment.
EIGs have also played a vital role in informing and influencing internal policies. By collecting private self-identification data on race and ethnicity from employees, the company aims to measure its progress
in diversity and inclusion. This data-driven approach allows the organization to track and evaluate its efforts, making informed decisions to improve D&I initiatives.
"Overall, the Mondelēz Canada Employee Inclusion Groups initiative stands out due to its holistic approach to diversity, equity, and inclusion," says Noah Farber, director, corporate and government affairs.
Nestlé Canada
Diversity, equity and inclusion have always been important to Nestlé Canada. Its DE&I committee has more than 100 employees with a strong vision for the organization — to create a work environment where every employee feels that they belong.
As part of the company's mission to foster open and candid conversations about diverse issues, its DE&I committee incorporated the Courageous Conversations program. In 2022, more than 300 employees participated in these sessions, designed to provide hands-on diversity training and enable frank discussions around discrimination and inequity.
brand with local Toronto 2SLGBTQIA+ organization, Friends of Ruby. The collaboration includes financial support of the organization's mental health programs and the release of limited-edition KitKat bars through key moments, such as Chosen Family Day and Pride month.
In March 2023, KitKat Canada developed a KitKat Iftar Bar, in celebration of breaking fast during Ramadan (Iftar). The brand partnered with Muslim content creators to trial 30-piece KitKat Iftar bars, available only through limited giveaways. It was a moment of pride for Nestlé Canada employees and an opportunity to learn from the experience to continue to celebrate meaningfully with Canada's Muslim community in the future.
Wallace & Carey
In February 2022, the company announced a two-year partnership between its KitKat
Winner of Convenience Store News Canada's 2023 Impact Awards in the Sustainability category
Toward a Better Future Together is our ambitious, intentional environmental sustainability plan. Our goals include:
Wallace & Carey, a full-service wholesale distributor, has been in business for over EnErgy
46.2% reduction in carbon emissions from direct sources and supplied energy by 2030
rEducE, rEusE, rEcyclE
100% collection and 50% recycled content in our bottles and cans by 2030. 100% waste diversion in manufacturing facilities by 2026
WatEr All manufacturing facilities to reach industry-leading water use targets by 2030
We're making progress on our goals and are pleased to be recognized for our actions to pilot electric vehicles in our iconic 'Red Fleet
& Emissions
Coke
Canada is on a journey to be the leading beverage partner in Canada.
2023 IMPACT AWARD WINNER!
With our win in two categories, we are proud to be recognized for our unwavering efforts and continuous commitment to positive change.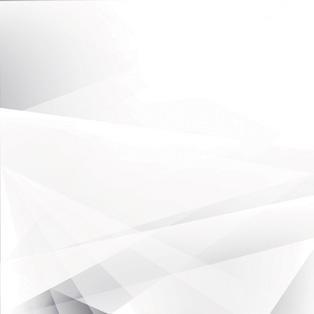 Our Sustainable Environment Agile Team (SEAT) is a powerhouse of dynamic individuals from diverse business functions, united by their passion for our planet. Volunteering their expertise, they're steering a purposeful charge toward a greener future. At JTI, we take pride in enhancing employee well-being while actively championing environmental stewardship. And Sharon Mehta and Hassan Reda, champions of inclusivity and fostering a welcoming, safe haven for all within the JTI family. At JTI, we celebrate individuality, cultivate understanding, and create a tapestry where everyone feels at home.
We will continue to shape a brighter, more inclusive, and environmentally responsible tomorrow, today.
Thank you to our SEAT Agile Team and DEI members Sharon Mehta and Hassan Reda for your continuous passion and commitment.
2023 WINNER AWA R D S IMP CT
102 years. Early on, it set the stage for equity, diversity and inclusion (EDI) initiatives by instituting policies about the treatment of teammates and promoting those efforts in the workplace.
It produces an annual calendar to share with teammates and displays holidays significant to teammates of diverse ethnicities. The company holds lunches and celebrates events with various multicultural foods to share with its employees. The calendar shows other events supporting diversity, such as Pride Month.
Wallace & Carey has also partnered with Women in Need Society, a Calgary charity that supports people and their families transitioning from homelessness to the community, people who are economically disadvantaged and newcomers to Canada.
Today, women make up 30% of the company's management team. It provides additional education and training if required for senior positions within the company. "When women choose industry roles in wholesale distribution, they become role models to other women," says Jackie Bellrose, senior vice-president, people services.
SUPPORTING EMPLOYEES
Alimentation Couche-Tard I Circle K
In January 2023, Couche-Tard and HEC Montreal, a world-class university that attracts students worldwide, announced it had joined forces to offer a personalized management microprogram for Quebec employees of the Canadian company. Aimed at helping its managers acquire new managerial skills and advance their careers, the two-year program has been tailored to meet the company's training needs, offering five courses in the areas of management, marketing and accounting. To help offset the cost of education, an estimated 500 scholarships will be awarded, granting up to $1,250 per semester.
"The Couche-Tard/Circle K Scholarship Program is designed to inspire and support our people and the next generation of students across Canada, to continue their educational journey," says Solange Gauthier, director of human resources at ACT. "Our promise to our teams is to grow with us."
The program is already seeing good results. About 95% of the participants in the first cohort have successfully completed the first of four courses and will begin their second semester this September. In this
group of store managers and market managers, 98% are still working in influential roles and three have received a promotion since their university journey started.
Couche-Tard is renewing this program for the start of the new school year, enabling 70 new students to be part of this class act.
Imperial Tobacco
To put it simply: "Our company succeeds when our people thrive," says Lito Charet, vice-president, human resources. "The last few years have truly redefined the way we work, further confirming that a one-sizefits-all approach isn't the most optimal—but rather, embracing flexibility and empowering our employees to balance their schedules to what suits them."
Some changes include empowering head office employees to work from home up to 50% of the time as the new standard and the company has also implemented what it calls Fri-Yays, from Easter to Thanksgiving, to encourage employees to log-off at noon on Fridays to enjoy a longer weekend.
Learning opportunities also play a key role. In 2022, they were expanded to be more inclusive to leaders and employees of all levels as a response to feedback from its Diversity & Inclusion Employee Advisory Council. Through the addition of open enrollment programs and expanding access to its on-demand, digital self-study platforms, it continues to inspire and support the development of knowledge and skills.
"The voice of our employees led to us becoming certified for the first time ever as one of Canada's Great Places to Work in 2022 and we aim to continue to put the employees voice at the centre of our people strategy," says Charet.
Needs FastFuel: Dartmouth, N.S. As employers, Sami and Joceline Eid, who operate a Needs FastFuel in Dartmouth, N.S., see their role as much more than simply providing a job to newcomers to Canada.
"We are also supporting them as much as we can," says Sami. This can mean helping navigate government requirements, celebrating life milestones in a new country and even sharing a homemade meal from time to time. "We are hoping that these actions will lead those employees [having a] good influence on our communities."
Simple acts of kindness go a long way in making the seven-person staff—a mix of long-term and recent hires—feel valued.
In a note to CSNC, Japneet, who joined the team recently after moving to Nova Scotia from India, says that his place of work is "a beautiful and friendly environment" where he feels respected and supported.
Convenience Store News Canada September | October 2023 25 CCentral.ca
Couche-Tard partnered with HEC Montreal, a university in Quebec, to create a personalized management microprogram for employees in the province
Nestlé Canada
Flexibility is the key word. In response to the evolving needs of its employees, Nestlé Canada reimagined its work environment through its FlexWork Program in 2022. It combines collaborating and connecting at the office with the flexibility to work remotely.
Employees are asked to come into the office at minimum two days a week.
The company office remains a central hub for collaboration, networking and culture. To support this, it created Connect Tuesday featuring opportunities for networking, in-person learning and networking.
The Flex 4+4 program gives eligible employees the option to work up to four extra hours in a week in return for time off as they choose. This includes the flexibility to combine two Flex 4s (4+4) to take up to a full day off.
As well, a Work from Anywhere in Canada program enable eligible employees to work remotely from anywhere for up to four weeks annually. A 2022 internal employee survey found 98% of respondents who used the program found it valuable and 93% wanted it to continue.
The results also an enthusiastic response for the company's FlexWork initiative, with 97% of respondents who took a Flex 4+4 finding personal value in the program.
Petro-Canada: Ottawa
"We have created a community atmosphere within the workplace that has enabled our team of 100 employees to express themselves in their work and group togetherness," says area retail licensee Jason Carisse. "We had many small groups of employees working at 13 separate locations that would perform their shift, but they never had a sense of belonging in a larger community."
In response, the company-initiated, employee-led group activities that mattered to each individual. This has been successful in helping employees to be more involved in the workplace, and able to support their co-workers, including new employees and new arrivals to Canada.
Employees have learned to be more accepting to people, regardless of culture, race, language barrier and sexual identity. They have seen they often share very similar lives and learned to help each other at work and outside. It has helped create a second family for many employees.
The initiative has brought employees together to support meaningful causes, participating in more than 15 Ottawa community events, including Pride and Orange Shirt Day. "This has allowed employees to share who they are with each other and find support within the workplace," says Carisse. "This has led to a more open and accepting work environment."
SUSTAINABILITY
7-Eleven Canada
"7-Eleven Canada believes that partnership and innovation are key to tightening the gaps between production and consumption in order to minimize food waste and divert from landfill," says Jeff Monachello, director of operations.
In January 2023, the company partnered with Too Good To Go (TGTG), a social impact company dedicated to fighting food waste. By leveraging its mobile app, customers are offered Surprise Bags of favourite foods at a discount (about one-third of regular prices). It's an initiative that helps address a worldwide problem. A staggering
23_004917_CN_Conv_Store_News_SEP_CN Mod: July 31, 2023 3:06 PM Print: 07/31/23 page 1 v2.5 • Over 41,000 Products ALWAYS IN STOCK • Order by 6 PM for SAME DAY SHIPPING • 13 North American Locations Mean SHIPPING SAVINGS and FAST DELIVERY COMPLETE CATALOG 1-800-295-5510 uline.ca SERVING CANADA FROM CANADA VANCOUVER • EDMONTON • TORONTO • OTTAWA π
40% of global food goes to waste, responsible for 10% of greenhouse gas emissions.
In the context of rising inflation, the program improves on affordability and stretches the customer's dollar. The goods in the Surprise Bag are items that have not sold that day, including wraps, fruit salad, sweet treats, yogurt, milk, juice and healthy snacks.
The TGTG program helps 7-Eleven achieve its sustainability goals on preventing food waste, lowering CO2 emissions, and enabling staff and customers to make a positive impact on the environment. The pilot program has grown from 37 locations to 359 across Canada.
From the beginning of this year to May 15, the TGTG program at 7-Eleven Canada stores had already saved 26,515 meals and 66,300 KG of CO2—the equivalent of 40 flights from Toronto to Tokyo.
Coke Canada Bottling
Coke Canada Bottling acquired six Volvo VNR Electric trucks—a pilot program to service its iconic 'red fleet' customer delivery routes in the Greater Montreal Area. The vehicles are rolling out throughout 2023 as part of the company's Toward a Better
Future Together environmental sustainability action plan. The electric trucks will contribute to the company's goal of reducing carbon emissions from direct sources and supplied energy by more than 46% by 2030.
"Coke Canada Bottling is taking action on fuel efficiencies in their fleet through electrification and the usage of alternative fuel sources. It currently has several lightduty electric service vehicles in the Greater Montreal Area and uses B20 biofuels on all trucks newer than 2012. To date, these initiatives have led to a savings of more than 1500 tonnes of C02," says president and COO Stephen du Toit.
On April 13, Volvo Trucks hosted a demo day at Coke Canada Bottling's Montreal distribution centre. Delivery drivers had a chance to test drive the new battery-electric trucks. The battery-electric fleet features a six-battery configuration that can cover up to 440 km on a single charge, as the trucks make several daily round trips of 150 km from the company's distribution centre in Montreal to customer locations.
Conagra Brands
The goal for Conagra Brands is to use packaging materials that are renewable, recyclable,
PROUDLY MAKING A DIFFERENCE
70,445 meals saved*
176,110kg CO 2 e saved*
or compostable. It is taking action to reduce the amount of waste going into landfills.
"We are committed to reduce our environmental impact through continuous improvement, both now and long term," says Michael Fazio, Canadian head of sustainability. "Our teams consistently strive to meet environmental challenges head on, underscoring Conagra's commitment to nourishing and restoring the planet."
In 2022, Conagra expanded its product recovery partnership with international recycling leader TerraCycle, offering a free recycling program to Canadian consumers of its popcorn brands. To help keep hard-to-recycle packaging out of landfills, the partnership gives consumers the opportunity to recycle empty Angie's Boomchickapop ready-toeat popcorn bags, microwave popcorn bags, outer plastic packaging, as well as packaging used by its other popcorn brands.
Consumers can sign up, mail in the
*2023 year to date totals.
Partners in reducing FOOD WASTE 7-EL
EN ®
E V
SUSTAINABILITY
popcorn bags and other accepted packaging using prepaid shipping labels. Once received, the popcorn bags and packaging are cleaned and separated by material type.
The materials are then recycled into raw formats that can be remolded to make new products. This program has diverted 412 lbs of waste since 2020 and saved over 222 kgs of CO2eq—the same as four flights from New York City to Toronto.
Danone Canada
At Danone, the goal is to make food in a manner that respects, preserves and regenerates nature. At the end of 2022, the team in Canada took a big leap forward in meeting this goal when its manufacturing facility in Boucherville, Que. achieved Zero Waste to Landfill status.
The Zero Waste journey, an initiative for Danone's production facilities in North America, involves a constant evaluation to optimize the choice and usage of materials and a strong commitment to eliminating waste, not just treating it. In Canada, this means less than 1% of non-hazardous waste is disposed to landfill; no hazardous waste is sent to landfill; Incineration without energy recovery is prohibited (except for hazardous waste disposal as required by law); and less than 50% of waste is processed into a fuel source.
As a result, the Quebec-based facility is setting new company standards in terms of waste produced throughout its food and beverage production.
EcoTank Canada
With the federal government instituting a single-use plastics ban, there was a gap in the market since washer fluid jugs did not have a readily available alternative. EcoTank Canada tackled this gap need head on. It set out to eliminate the plastic jugs containing washer fluid, which ultimately end up in landfills and waterways, and not recycled due to the methanol they contain inside. In Canada, that represents an estimated 70 million jugs of washer fluid annually. The solution? Offering a bulk alternative to consumers.
In its first year, EcoTank partnered with major brands such as Irving, Suncor, Parkland, 7-Eleven, Circle K/Couche-Tard and Earth Day Canada EV Network. It installed more than 150 dispensers at 60 locations nationwide and sold over 108,000 litres of fluid this past winter—the equivalent of almost 30,000 plastic jugs diverted.
"Reception from our consumers and corporate partners has been met with rave reviews," says Michael Gillian, business development manager. "Customers see the
importance of our product not just from a convenience side, but also not having to carry plastic jugs in their vehicles. Customers are willing to pay a little extra for the environmental aspect of our product."
Looking ahead, the network of tanks and corporate partners is set to grow across Canada. "Our future looks bright," he says.
JTI Macdonald Corp.: SEAT
As a global leader in the tobacco industry, JTI has set an ambitious goal of becoming carbon neutral for its own operations by 2030 and achieve net-zero greenhouse gas emissions across its entire value chain by 2050. To get there, the Canadian team has taken a proactive approach, forming a Sustainable Environment Agile Team (SEAT).
The employee-led team has been working to mobilize the entire organization toward meaningful and tangible actions to make a positive difference for the environment. SEAT members have deployed numerous creative, practical and highly impactful tools and initiatives to drive success. From conducting education campaigns and sustainability fairs for employees to installing clear pictorial messaging on waste containers to help employees with composting, SEAT is leading change.
Its members' efforts over and above their core responsibilities and the meaningful difference they are making are remarkable. The team's many small actions and quick wins are creating a ripple effect of positive change and provide a sense of accomplishment and motivation. Its success is encouraging others, too.
"SEAT has demonstrated exceptional leadership and dedication and has mobilized the entire organization, creating a momentum towards a more sustainable future," says George Metsis, head of finance. "They're truly inspiring and well deserving of recognition for the positive impact they're making."
Rabba Fine Foods
"Sustainability and the environment are subjects that Rabba always keeps top of mind," says company president, Rick Rabba.
Rabba Fine Foods recognizes food waste as an environmental concern and has partnered with the Mississauga Food Bank to minimize food waste. Most recently, it introduced a weekly food rescue at retail program where select locations are offering fresh in-store product to the food bank as an alternative to going to landfill.
In support of its green initiatives, the company is collaborating with Green Integrations and Star Energy Solutions to develop solar generation to substantially reduce the carbon footprint of its store net-
CCentral.ca 28 September | October 2023 Convenience Store News Canada
work. When completed, the solar energy systems will generate more than 1.5 million kWh of electricity annually, thereby, offsetting most of the electricity requirements for Rabba's Mississauga distribution facilities. The project will reduce the company's reliance on traditional electricity generation and will ensure products Rabba sells have been delivered using renewable energy.
This is an extension of ongoing retrofit and upgrade projects Rabba started many years ago, including eliminating older electrical fixtures in favour of newer, more energy efficient options. It is also phasing in digital smart labels. This shelf strip technology will eliminate label printing and minimize paper use.
SRP Companies Canada
"We recognize the importance of sustainable practices and are committed to reducing packaging waste for our consumer electronics products," says Leena Halim, director of marketing. "The initiative was undertaken in response to the growing concern over environmental issues, particularly the accumulation of packaging waste in landfills."
To address the challenge, the company has implemented measures to reduce packaging waste. They include right-sizing packaging to optimize the size and shape of packaging for its consumer electronics products and using recycled and recyclable materials. "These efforts allow us to contribute to global efforts to conserve resources and minimize waste, promoting a healthier and more sustainable future for all," she says.
Raising awareness is also key. SRP is promoting the benefits of these changes (i.e., reduced freight costs) to its customers and educating its associates about the importance of reducing packaging waste. According to Halim, "This has helped create a sense of ownership and fostered a culture of sustainability within our organization."
In the future, it will continue to find ways to reduce packaging waste, from exploring alternative packaging solutions to encouraging suppliers to adopt sustainable packaging practices. "We are confident we can make a significant and lasting impact and contribute to a more sustainable future," explains Halim.
Turning Point Brands Canada
Plastic waste continues to be a critical issue for Canadians. An estimated 80% of all plastic waste is being dumped and just 9% is recycled. When dumped, it damages the environment and the fauna, prompting a worldwide movement to ban single-use plastic.
Clipper is doing its part. It's focusing on reducing the consumption of single-use plas-
tic: 34% of each Clipper is made with recycled materials and 60% of the energy consumed for production is from renewable sources.
To spread the word, the company is continuing to work with associates, retailers and customers, educating them about the benefits of refillable lighters and raising awareness through in-store displays, social media and advertising. And there's more to come.
Clipper is investing in renewable energy and reducing waste throughout its supply chain. It has already implemented a sustainability program that sets clear targets for reducing waste and carbon emissions. In 2020 alone, the company reduced its carbon footprint by 15%.
"We are committed to making a positive impact on the lives of our consumers, customers and communities," says COO Mikail Fancy. "Our Clipper lighters are fully reusable, eco-friendly and a testament that sustainability doesn't require compromise on quality or performance." CSNC
Turning Point Brands Canada is working to reduce the consumption of single-use plastic with its Clipper lighters
MORE COVERAGE AND PHOTOS OF IMPACT AWARDS WINNERS AT CCENTRAL.CA
TM ® & © 2023 PIM Brands Inc. The Welch's name and banner are registered trademarks of Welch Foods Inc., A Cooperative. All rights reserved.
GLO BAL INNOVATORS
The old c-store, it ain't what it used to be. Whether it's the adoption of technology to streamline the purchasing process, the introduction of heightened food offerings to meet the needs of increasingly discerning customers, or developing infrastructure capable of meeting the needs of a growing number of EV drivers, the following stores are changing not only the nature of convenience stores, but also their image.
BY CHRIS POWELL
DASH IN
United States of America
Remember when c-stores' grab and go food offering was nothing more than a few forlorn-looking frankfurters and pizza lacking even a hint of pizzazz? There's perhaps no better example of how far they've come in recent years than Dash In's new location in Loudoun County, Virginia. The 5,600-sq.-ft. store is the result of what Julian B. Wills, president and COO of Dash In's parent company Wills Group,
describes as a five-year journey to "completely reimagine" the store experience. Its "made-for-you" menu includes specialty hamburgers, chips and baked goods made on site, an all-day breakfast, and an automated shake and smoothie machine capable of preparing more than 40 beverages to order. It's enough to warrant a name change from Dash In, to Stay a While.
CCentral.ca 30 September | October 2023 Convenience Store News Canada
RETAILER SPOTLIGHT
ZABKA Poland
Zabka's name means "little frog," so it's not surprising that this Polish c-store chain is leaping ahead of its competitors when it comes to innovation. Zabka boasts more than 8,300 stores serving nearly three million customers each day. As of early this year, it had built Europe's largest network of cashierless "nano" stores, about 50 in total, boasting "no lines, no cash, and no cash register." Customers gain access to the stores through their payment card or by scanning the QR code on the Zabka app. A camera system recognizes what items have been taken and customers are charged for products taken off the shelf upon exit. Zabka Group's executive vice-president Tomasz Blicharski has said that the company's stated goal is to be the world's largest operator of autonomous stores, ahead of Amazon.
CIRCLE K
Virtual reality , Toronto
The newest Circle K in downtown Toronto boasts an exclusive shopper profile—students from Toronto Metropolitan University. This isn't your neighbourhood c-store, but rather an innovative and immersive "VR Convenience Store Learning Experience" developed to advance retail education in Ontario. It's the brainchild of Dr. Janice Rudkowski, assistant professor at Ted Rogers School of Retail Management, who approached Leslie Gordon, director of proprietary brands at Circle K, with the idea. The two have worked together for several years on projects for Rudkowski's category management course. Ten months in the making, the project, funded by eCampus Ontario, also involved Xpert VR and category management consultant Inez Blackburn, to create a classroom in the form of a virtual Circle K convenience store. "You feel like you are in a store—it's amazing," says Gordon of the truly experiential learning environment. With a realistic store layout, planograms, products, displays and more, the simulated c-store helps students develop critical thinking and decision-making skills, while putting into practice core category management principles of pricing, promotion, product and placement. "Thinking in terms of retail management, I really wanted to help bring that to life," says Gordon, who has a passion for category management and aims to promote convenience as a viable career choice with a plethora of opportunities. The VR store has all the typical product categories one would expect to see in a c-store. This innovative c-store will be integrated into TMU's winter 2024 category management course and available through eCampus Ontario's Learn Online Portal.
FAMILY MART Japan
It's not uncommon for convenience stores to feature clothing or clothing-adjacent items like caps or sunglasses, but Japanese chain FamilyMart's "Convenience Wear" line is comprised of a whole range of everyday items more suited to a department store. Designed by Facetasm designer Hiromichi Ochiai, the line offers everything from a ¥2,719 (approx. $25.20) cardigan, to a ¥390 ($3.61) pair of socks. It also features a rucksack, handkerchiefs, towels and a poncho. Last year, the chain partnered with the hit Netflix show Stranger Things to create socks and a handkerchief using the show's 1980s-inspired colour scheme. Proof that for anyone who's more familiar with North American c-stores, their Japanese counterpart can feel like a (far less scary) version of the upside down.
HIGH'S STORES
United States of America
Last year, U.S. operator High's opened its 60th c-store in the Mid-Atlantic region, a 5,000-sq.-ft. marvel that ticks multiple boxes for innovation and an elevated customer experience. This store has an array of offerings, with a particular emphasis on the latest technology—including self-checkout, mobile ordering through its app, frictionless payment and touchscreen food ordering. The chain has also made a quality food offering one of its cornerstones, with menu items including handbreaded chicken, handmade pizza and an expanded area for hold and cold beverages. The site also boasts a state-of-the-art car wash with a large vacuum area free to users. CSNC
CCentral.ca Convenience Store News Canada September | October 2023 31
FOR THE LOVE OF LOYALTY
Rewards members make for the best customers: Here's how the c-gas channel is getting in on the action
BY CHRIS DANIELS
PC Optimum. Aeroplan. Scene+. Air Miles. These Canadian customer loyalty programs are household names, while newer programs, like MyMcDonald's Rewards, which fast-food giant McDonald's launched across Canada in November 2021, are global platforms.
Canadians love being rewarded for their loyalty. According to KPMG, Canadians rank as the world's third most active users of loyalty programs (with 56% of the population earning rewards at least a few times a week). The potential bottom-line benefits are big, too: McKinsey reports that top-performing loyalty schemes boost annual revenue among customers who regularly redeem by 15% to 25% through increasing their purchase frequency or basket size or both.
Yet, according to the 2023 C-store IQ National Shopper Study, only one-in-three (30%) shoppers report actively using a convenience store rewards program (see p. 36).
The big chains have doubled down on strategies to increase loyalty program enrolment and engagement, given the ROI they see from active members. POS platforms, meanwhile, are helping smaller operators get in on the loyalty love (see p. 35).
Parkland's loyalty journey
Parkland launched Journie Rewards in 2019, and in July the program surpassed 2-million fully enrolled members. "It has grown really quickly," says Michael McDowell, vice-president, loyalty and partnerships at Parkland. "About one in every five transactions is from a loyalty member. Although we have grown that rate very quickly, it shows the opportunity for accelerated member acquisition."
This includes in the forecourt and the c-store, where the percentage of customers who are loyalty members making purchases without fuel lags customers making in-store purchases with fuel. "And so, non-fuel customers are a group we're particularly focused on increasing participation in the program," says McDowell, who joined Parkland in early 2023 from Bond Brand Loyalty, where he was part of the consulting team that Parkland hired to help create Journie.
Parkland, which operates c-store brands On the Run and Quebec-based Marché Express, as well as the new Bites On the Run, is focused on two strategies. One is promotional pricing partnerships with vendors that give c-store shoppers bonus Journie points towards fuel purchases.
"We just ran a promo where on a purchase of three Red Bulls, a Journie customer earns a 5 cent CPL discount off their next fill-up," says McDowell, noting the standard earn on c-store purchases is two points per dollar. "It was a unique promotion in that we used highly valued discounts on CPL as the carrot for c-store purchases."
In addition to signing up new members, product flew off shelves, "so much so that Red Bull signed up for a second campaign, which is in market now," he says. "Coca-Cola has also signed up for a similar campaign."
Parkland has also brokered an innovative alliance with Aeroplan; rather than simply an earn-and-burn arrangement, it will enable customers this fall to link their Journie memberships to Aeroplan.
"It gives us access to a new set of potential members faster than we would have been able to get on our own," says McDowell. "Aeroplan members will see it's worth joining Journie Rewards because of the incremental benefits. An Aeroplan customer using our Journie app to purchase a car wash, purchase food or charge their electric vehicle, for instance, will have the choice to earn and redeem Aeroplan points."
The partnership is like the one Parkland has with CIBC, in which the financial institution's customers can link to Journie and get 3 cents off CPL on every purchase of fuel. "It has been a massive engagement driver, with CIBC-linked members among our most valuable members," says McDowell. "We feel we will see the same value from our Aeroplan-linked members."
With both arrangements, he notes, "we retain and grow Journie's brand equity while maintaining access to the customer data." McDowell says the goal is to engage customers in highly personalized offers based on past purchasing behaviour. "We're in data collection mode right now, but as we modernize our martech capabilities, that's next," he promises. "We may find customers, for instance, who purchase specific things are more likely to buy a salty snack, and so we can make an offer based on that insight."
CCentral.ca Convenience Store News Canada September | October 2023 33
Michael McDowell
Parkland is partnering with vendors to give members bonus Journie points towards fuel purchases
FEATURE
Needs embraces loyalty scene
This past August, Empire celebrated the one-year anniversary of its 147 Needs Convenience stores in Atlanta Canada switching from Air Miles to Scene+. "In this time, we have seen significant increases in program awareness, satisfaction and membership," says Shawn Bloom, VP, loyalty at Empire, which became co-owner of the Scene+ program operated by Cineplex and Scotiabank last year.
Today, "three out of four regular Needs Convenience customers are now members of Scene+ and they are some of our most active members using the program to collect and redeem— almost eight times per month."
Bloom says the challenge convenience stores have traditionally faced with customer adoption has been lower transaction sizes. "While convenience stores can have high purchase frequency, the average transaction sizes are typically small relative to a full-service grocery shop, for example. As a result, some people struggle with whether the time to sign up and participate is worth their while," he says. "One of the great things about the introduction of Scene+ at Needs Convenience is that points can be earned in a variety of locations, including our Sobeys, Foodland and Lawtons stores, plus at other Scene+ partners like Cineplex and Scotiabank and soon at Home Hardware."
There is another reason why Empire wants more in-store customers to be Scene+ members.
"The more the program is used, the more we learn about customers' shopping preferences," points out Bloom, in turn "allowing us to optimize our merchandising mix and develop more relevant and impactful promotional plans. Moving forward, this means that customers can expect to see more personalized offers, exciting integrations into key Needs Convenience programs like 'Candy Zone' or 'Xtra Slush' to encourage trial and repeat visits and a broader assortment of valuable supplier promotions on-shelf."
One year into the new partnership, three out of four regular Needs customers are members of Scene+, actively collecting and redeeming points almost eight times per month
7-Eleven creates enticing offers
Marc Goodman, 7-Eleven Canada's VP and general manager, says customers who have downloaded its 7Rewards loyalty app "are more engaged with our brand and tend to shop more often at 7-Eleven."
Engagement is driven by marketing, merchandising and operations (consistently asking customers if they are members to either drive new enrolments or scan their virtual barcode).
When it comes to merchandising, Goodman says 7-Eleven Canada has been "creating strong offers with our partners whether it's member-only pricing, bonus points or 'money-can't-buy unique experiences' to incentivize usage."
Its "360 Summer Fuel Your Play" contest, for example, offered prizes like trips across Canada, summer gear and a million 7Rewards points, with seven partner products (Prime, Ben & Jerry's, Coca-Cola, Gatorade, Doritos, Kinder Bueno Minis and Jack Link's), plus Slurpee and 7Select private brands. "Members earned multiple entries into the contest for scanning these products," says Goodman. "Our rewards program is the engine that drives campaigns, linking partner product purchase to entries in contests and experiences. This gives multiple partners and proprietary products increased visibility and provides incentive to purchase."
Today, loyalty programs have become the heart of a c-store's marketing and promotions with brands, and a customer intelligence tool for merchandising. And they're clearly just scratching the surface of a loyalty program's power.
CCentral.ca 34 September | October 2023 Convenience Store News Canada
Shawn Bloom
Marc Goodman
How can smaller players get in on the action?
"Most programs we've had presented to us are simply discount programs," says Kevin De Spiegelaere, COO of Little Short Stop Stores in southwestern Ontario. "The cost of implementing a program that involves further discounting our already slim margins is a challenge for a smaller company like us."
"Without a solution that integrates into our POS system, the logistics and complexity of implementation are discouraging," he says of another significant challenge.
Thankfully, more options appear to be launching in the Canadian marketplace to help stores move beyond stamp cards and into gleaning actionable customer data. Donnie Fairbanks, a senior strategist at Paytronix, which provides engagement solutions and loyalty programs for convenience stores, says, in fact, there are "a range of loyalty options that exist."
"Truthfully, aggregate impact of a loyalty program can be difficult to measure without advanced analytics, therefore many brands consider only the cost, not the impact on customer retention and lifetime value," he says, explaining why so many smaller brands have been hesitant to get in the loyalty train. However, "simple, well-structured programs that are woven into all marketing efforts and diligently optimized over time can be bootstrapped and still amazingly effective at driving short and long-term incrementality."
Of all the models out there, he recommends an automatic conversion model which rewards consumers with either fuel discounts or store value based on spend levels. "An example would be a points-based program with automatic conversion, like one that may have a customer earn 100 points to receive 10 cents off per gallon," says Fairbanks. "The economies of this model are self-
balancing, have high perceived value, are simple to understand, and require no catalogue development."
A rewards catalogue features a list of products that can be purchased with points, but Fairbanks says that requires a lot of associate and customer training/ education, which smaller chains may not be able to support.
In terms of marketing, Fairbanks advises, "convert discount pricing to loyalty exclusive benefits by using existing shelf tags, but change them to 'member exclusive.'" He says this is the better way to go because it recognizes "loyalty is not a campaign or a promotion. It is a longterm commitment to the customer relationship that is the most direct route to true connection of any of the marketing tools available."
Some POS management platforms now include loyalty-add on options. For instance, Newark, N.J.-based National Retail Solutions launched this year in Canada with a platform for independents that includes a premium feature for a store to implement a "Buy X – Get 1 Free" club program and/or to award the customer loyalty points.
Ackroo, based in Hamilton, Ont., offers customizable points and currency-based rewards programs starting at $150 per month. Set-up of its loyalty marketing platform for a four-location chain, for example, includes a gift card offering and mobile app that costs just $2,000.
Rather than points-based instant discounts for loyalty, "what has become more common is currency-based rewards schemes accrued over time for redemption," says Steve Levely, CEO of Ackroo.
"You can then use the platform to ladder on various promotions, whether it be by product or time of day, to drive purchases on higher-margin products or turn slow days into busier days," says Levely. "Even if half your customers come 10% to 20% more often or spend 10% to 20% more per visit, your revenues will increase by 5% to 10%."
BENCHMARKS OF SUCCESS
Fairbanks shares the benchmarks small c-stores should aim for in launching, growing and making a loyalty scheme a success.
AIM FOR: Four successful sign-ups for every 1,000 non-loyalty checkouts sustained over 12 months. "Signups typically start high then quickly dwindle in the months following launch, but it is imperative to continuously enroll new members to grow the program. Track this at store level," says Fairbanks, who recommends a program be weaved into all marketing, including existing social channels.
AIM FOR: Active 90-day participation in the program of roughly 70% of the member base. "You also want a substantial database of segmented/ targetable customers that can be leveraged to support vendor-funded programs," says Fairbanks. This offsets the cost of loyalty program marketing, while driving program awareness, sign-ups and perceived value, as well as store traffic and sales.
AIM FOR: By the end of year one, a retailer should have loyalty engagement of 15% or more as measured by the share of purchases made with a loyalty swipe to make it a success. CSNC
CCentral.ca Convenience Store News Canada September | October 2023 35 SHUTTERSTOCK.COM
Donnie Fairbanks
NATIONAL SHOPPER STUDY
Loyalty Report: Make it easy
BY MICHELLE WARREN
One-in-three (30%) shoppers are actively using a convenience store rewards program, which presents a massive opportunity to engage and build loyalty among c-gas consumers, according to the 2023 C-store IQ National Shopper Study
It's worth noting that millennials (33%) and gen X (32%) are slightly more likely to enroll and actively use rewards programs. Gen Z say they are aware of loyalty programs, but only 27% are enrolled.
The good news is that when c-gas shoppers do participate in loyalty programs, they indicate high levels of satisfaction, with more than half (57%) reporting they are 'extremely' or 'very' satisfied.
Nearly three-in-five (58%) of loyalty program members use a mobile app, a significant increase compared to last year. General awareness of apps also appears to be improving, with the share of 'not sure' shoppers decreasing. Overall, gen Z, millennials and gen X are more likely than boomers to use mobile apps. Same goes for those living in Ontario and British Columbia, who use mobile apps more readily than those living in Quebec and Alberta.
When asked what types of rewards they find most valuable in general, most are enticed by guaranteed savings, with cash back considered the most valuable reward for more than half (56%), followed by free or discounted prepared food and gas discounts. Cash back was ranked in the top three rewards by close to four in five shoppers. Data shows there is a long runway to grow c-gas shoppers' engagement with loyalty programs. For success, consider making it easier for members to sign up (less information) and boost engagement by offering quick rewards that deliver instant satisfaction.
10%
Awareness and use of loyalty program mobile ap Awareness and
32%
Type of reward shoppers find most valuable
CCentral.ca 36 September | October 2023 Convenience Store News Canada SHUTTERSTOCK.COM
C-STORE iQ Yes, loyalty program has a mobile app Yes, convenience store shopped most often has a loyalty program 76% 54% No, loyalty program does not have a mobile app No, convenience store shopped most often
not have
loyalty
does
a
program
■ Ranked in Top 3 ■ Ranked 1st
Significant increase / decrease
enrollment in
convenience store loyalty program
Yes, I have used it 58% 51% Not sure 14% 20% I don't know 14% 18% Would not enroll even if they did 9% If they did I would enroll 23% I am enrolled and actively use 30% I am enrolled but do not use 9% 6% I am not enrolled 15% 9% No but if they did I would not use it 2% No but if they did I would use it 8% Yes, but I have not used it 18%
Cash back rewards Free/discounted prepared food Free/discounted beverages Gas discount Opportunity to try new products first Sweepstakes- large chance/small prize Sweepstakes- small chance/large prize Local charitable donation 79% 55% 50% 41% 25% 18% 18% 16% 56% 14% 8% 12% 5% 2% 1% 3%
47%
IT WORKS. THAT'S THE HONEST TRUTH. MAKE SWEET RELIEF THE CATCH OF THE DAY WITH ORANGE SPICE. LOOK WHAT THE FISHERMAN REELED IN. Distributed by TFB & Associates Ltd, Markham ON L3R 8T3 ® Registered Trademark of Lofthouse of Fleetwood Ltd. fishermansfriend.ca
Fever pitch
Colds and flu are set to go viral and that's a cue for c-stores to build up their inventory of OTC remedies now to circumnavigate possible shortages
What's in store for fall and winter 2023/24?
Here's the forecast—flu viruses and colds will be moving into the area with a chance of sore throat, coughing and sneezing. If the medical soothsayers, like those at the CDC in the U.S., are right, a 'tripledemic' might be on the horizon—a perfect storm of COVID, flu and respiratory syncytial virus (RSV).
That's all to say c-stores should be thinking ahead and stocking up now on all the OTC essentials customers will be looking for, including cough drops, throat lozenges, pain reliever and those small Barbie-sized packages of tissues. If the shortages of last year taught us anything, it's this: try to keep one step ahead of demand or risk being caught short.
According to the latest C-store IQ National Shopper Study, 11% of shoppers purchased OTC medication at c-store in the previous month. And the outlook for the category is sunny. Statista is predicting the OTC cold and cough remedies category will grow annually by 5.04% (2023 to 2027).
Looking at 2022, Ricola enjoyed record sales. It saw its household penetration increase by 60%. Along with its award-winning ad creative and significant social media engagement, the reasons are clear, according to Jan McCallum, senior business development manager—North America. "Consumers are buying cough drops year-round now in record amounts to treat coughs," she says. "Post-COVID, no one wants to be the person coughing in a public setting."
The company's sales data shows Ricola has gained share of high efficacy items like its Extra Strength and Menthol Centres SKUs. Customers were also stocking up with Ricola adding larger
CATEGORY CHECK
BY MICHELE SPONAGLE
pack sizes. A new Berry Medley product is the brand's latest innovation and shoppers are buying it just because they enjoy the flavour. The brand also offers products suited for coughs and colds, as well as for non-sick occasions, like a throat tickle.
Efficacy is the main motivator for buyers, notes McCallum. "Cold and flu products must be effective and work quickly. They also need to be convenient and should taste great." And to keep the sales momentum going, Ricola will be returning to price promotions and displaying products in Q4 of this year after supply constraints and high demand during and post-COVID. "We have 360-degree consumer activation of digital, TV and social influencer generated content at the highest spend levels in our category," she adds.
Sales of Fisherman's Friend have rebounded over the last year as consumers are getting back to more normal routines, says marketing managerVoula Papadakos. The latest offering, Orange Spice, launched in 2020, continues to be supported with distribution and consumer communication.
She agrees that efficacy is the
top draw for OTC cold and cough items. "It continues to be the number one priority," she says. "Fisherman's Friend is well known for its efficacy and has a variety of flavours to meet the demand."
Mondelēz reports strong growth for the Halls brand post-pandemic: 2022 was a record-breaking year and the brand is continuing to grow this year, but the pace has slowed as the category returns to normal seasonality (September to March). Halls is already in market with new products, including Halls minis Watermelon and Halls Vitamin C Strawberry Lemonade, launched in June 2023.
"Consumers are still looking for cough, sore throat and nasal congestion relief during the peak season from September to March; however, there's also a rise in consumers looking for vitamin C/immunity products to prevent symptoms before they get worse during the spring and summer," explains brand manager Spoorthi Srinivasa.
To support sales, she suggests c-stores make the shopping experience easier and target younger consumers (who under index in cough drop consumption) with displays, promotions and high-visibility shelf placement. As well, she says cross promotions with complementary categories, such as
CCentral.ca Convenience Store News Canada September | October 2023 39 SHUTTERSTOCK.COM
Jan McCallum
cough syrup, hand sanitizer and vitamins, would help increase basket size.
At convenience and gas, there's a new player vying for space and market share. The Bentasil brand has had a loyal following in Canada for nearly 40 years, focusing on the drug and grocery space. However, when Regal Confections acquired Tosuta International in November 2021, the sugar-free lozenge brand was part of the deal.
"Just this year we have been trying to penetrate C&G," says Sheldon Davis, senior vice-president, sales & marketing for Regal. "It is a strong performer and a unique item: high quality and made in Italy. The category is important to us because it gives us another area to play in."
Bentasil comes in a convenient and compact resealable pouch to maintain freshness and eliminate the need to wrap every lozenge. Its soft texture allows it to be chewed or sucked to help soothe sore throats and clear blocked nasal passages. The most popular flavour is Eucalyptus, says Davis, adding the range includes Blackcurrant, Honey-Lemon, Cherry, and Orange with Vitamin C.
He recommends operators boost visibility with secondary displays in high-traffic areas: "30% to 40% of cough and throat loz-
enges are sold in shoulder seasons like September or April. So be ready and in-stock. The cough and cold season across Canada is a long one."
Among all brands chiming in, there is a consensus that having inventory on hand is essential and that being in front of store is the ideal location. Whether it's a planned purchase or an impulse buy prompted by a throat tickle or a sniffle, shoppers will be reaching for quick relief. CSNC
On the go, effective relief Check us out at ricola.com EVERYDAY ESSENTIALS
30% to 40% of cough and throat lozenges are sold in shoulder seasons like September or April
Canada's LARGEST convenience, gas and car wash industry event DISCOVER CONNECT GROW ConvenienceU.ca CARWACS.com MARCH 5 & 6, 2024 TORONTO, THE INTERNATIONAL CENTRE SAVE THE DATE BROUGHT TO YOU BY
NATIONAL SHOPPER STUDY
Technology Report: The new normal
BY MICHELLE WARREN
The pandemic shifted the adoption of retail technology, with people of all ages and life stages pushed to shop online, embrace delivery, experiment with curbside pick-up and try contactless payment solutions. Three years later, we are seeing a slight dip in the use of some of those services, such as ordering online and pickup curbside, however some habits are taking root to reshape the consumer experience.
Overall, shoppers report relatively low experience using tech-based shopping tools and methods, particularly when it comes to shopping at convenience stores. However, uptake is on the rise—there's plenty of room for growth—and shoppers are generally satisfied with the technologies they are using at convenience and gas outlets, according to the 2023 C-store IQ National Shopper Study Working with the research team at EnsembleIQ, Convenience Store News Canada surveyed more than 2,000 shoppers across the country to examine their wants and needs at retail, specifically convenience and gas.
Compared to a year ago, significantly more shoppers report trying mobile payment apps, mobile coupons and home delivery. Interestingly fewer shoppers report mobile payment at the pumps, which could be a strong indicator that they are also popping in-store to pick up beverages or snacks (Note: women prefer this payment method more than men). However, it could also be linked to concerns about credit card theft.
When it comes to home delivery from c-stores, more males than females use the service and users skew younger, with more gen Z and millennials vs. gen X and boomers having tried c-store delivery (Note: this is particularly true for those living in Ontario). The same goes for ordering online and pickup curbside.
Picking up in-store, however, is embraced
by gen Z and millennials, as well as gen X (Note: shoppers in Ontario and Alberta are more likely to use this service vs. Quebec). Overall, millennials are most likely to selfcheck-out with a retailer's app, while gen Z are more likely to use a mobile payment app.
All tech-related services receive strong satisfaction scores, but mobile payment app, self-checkout with retailer app and mobile coupon are standouts.
What technologies do shoppers want at c-gas?
While still taking the top spots, both the desire for self-checkout at the register and a yearning for drive-thru have decreased five percentage points since last year (Note: those in Atlantic Canada are most likely to embrace drive-thru). However, mobile pay at the pump holds steady, while the desire for mobile coupons, home delivery and mobile payment apps continues to grow, with scores increasing significantly vs. last year.
Digging deeper, despite increased access and familiarity with contactless checkout, half of c-store shoppers still prefer human interaction (50%), but a shift towards DIY appears to remain underway with self-checkout at register increasing in preference vs. a year ago.
Interestingly, female shoppers prefer self-checkout at register vs. male shoppers. When it comes to the ultimate self-checkout experience, complete with an app and AI sensors, 15% of shoppers prefer this method, with gen Z, millennials and gen X leading the way.
Overall, shoppers' comfort with technology has increased dramatically in recent years and the next evolution will be in determining which of these tools and services show staying power by truly enhancing the customer experience.
DRIVE-THRU
Gen X and boomers are more likely to use vs. millennials
SELF-CHECKOUT
Gen X and boomers are more likely to use vs. millennials MOBILE
Boomers and gen X more likely to use than gen Z MOBILE
Millennials are the most likely to use this
Males more likely to use than females
CCentral.ca TK 42 September | October 2023 Convenience Store News Canada C-STORE iQ
5 FUN FACTS
AT REGISTER
PAY AT PUMP
COUPON/ DISCOUNT
CONTACTLESS USING AI SENSORS
Shoppers that have experienced service overall
Self-checkout at register
Drive-thru
Home delivery
Order online, pickup in store
Mobile pay at pump
Mobile coupon/discount
Order online, pickup curbside
Mobile payment app
Self checkout with retailer's app
Have not tried any of these
Contactless using AI sensors
Significant increase / decrease
Shoppers that have experienced service at c-store
Mobile pay at pump
Mobile payment app (e.g., Apple Pay)
Mobile coupon/discount
Self-checkout at register
Mobile pay at pump
Self-checkout with retailer's app
Self-checkout at register
Mobile coupon/discount
Mobile payment app (e.g., Apple Pay)
Drive-thru
Contactless using AI sensors
Home delivery
Order online, pickup in-store
Order online, pickup curbside
■ Before Pandemic ■ During Pandemic
Satisfaction using service at convenience store
Mobile payment app
Self-checkout with retailer's app
Mobile coupon/discount
Mobile pay at pump)
Home delivery
Self-checkout at register
Drive-thru
Contactless using AI sensors
Order online, pickup curbside
Order online, pickup in-store
Home delivery
Drive-thru
Contactless using AI sensors
Self-checkout with retailer's app
First time usage of services: before vs. during pandemic
■ Very Satisfied/Satisfied ■ Neutral ■ Very Unsatisfied/Unsatisfied
Order online, pickup in store
56% 15% 10% 7% 7% 5% 6% 5% 3% 4%
56% 44% 49% 37% 45% 29% 39% 40% 40% 41% 46% 46% 49% 50% 51%
35% 22% 22%
50% 9%
14% 17% Preferred
checkout method
Self-checkout / contactless with retailer's mobile app or AI sensors
CCentral.ca TK Convenience Store News Canada September | October 2023 43
29% 25% 21% 25% 18% 15% 18% 12% 9% 71% 61% 61% 60% 59% 54% 54% 52% 3% 3% 3% 3% 1% 50% 49% Significant increase / decrease At register with human interaction Self check-out at register
Order online, pickup curbside 81% 11% 74% 16% 10% 72% 19% 9% 68% 24% 8% 63% 21% 16% 62% 24% 13% 62% 23% 15% 58% 27% 15% 56% 27% 16% 48% 31% 21%
PUMPED FOR INNOVATION
FORECOURT DESIGN TRENDS
CHARGING NETWORKS
UP FOR BATTLE
NEXT FOR THE CAR WASH?
NEW
EV
GEAR
WHAT'S
SEPTEMBER/OCTOBER 2023 CCentral.ca @CSNC_Octane PM42940023 $12.00
20 Eglinton Ave. West, Suite 1800, Toronto, ON M4R 1K8
(416) 256-9908 | (877) 687-7321 | Fax (888) 889-9522 www.CCentral.ca
BRAND MANAGEMENT
SENIOR VICE PRESIDENT, GROCERY AND CONVENIENCE, CANADA
Sandra Parente
(416) 271-4706 sparente@ensembleiq.com
EDITORIAL
EDITOR & ASSOCIATE PUBLISHER
Michelle Warren mwarren@ensembleiq.com
ASSOCIATE EDITOR
Tom Venetis tvenetis@ensembleiq.com
ADVERTISING SALES AND BUSINESS
SALES DIRECTOR
Julia Sokolova (647) 407-8236 jsokolova@ensembleiq.com
ACCOUNT MANAGER
Jonathan Davis (705) 970-3670 jdavis@ensembleiq.com
SALES COORDINATOR
Juan Chacon jchacon@ensembleiq.com
DESIGN | PRODUCTION | MARKETING CREATIVE DIRECTOR
Nancy Peterman npeterman@ensembleiq.com
ART DIRECTOR
Jackie Shipley jshipley@ensembleiq.com
SENIOR PRODUCTION DIRECTOR
Michael Kimpton mkimpton@ensembleiq.com
MARKETING MANAGER
Jakob Wodnicki jwodnicki@ensembleiq.com
CORPORATE OFFICERS
CHIEF EXECUTIVE OFFICER Jennifer Litterick
CHIEF FINANCIAL OFFICER Jane Volland
CHIEF OPERATING OFFICER Derek Estey
CHIEF PEOPLE OFFICER Ann Jadown
CHIEF STRATEGY OFFICER Joe Territo
SUBSCRIPTION SERVICES
Subscription Questions contactus@ccentral.ca
Subscriptions: Print $65.00 per year, 2 year $120.00, Digital $45.00 per year, 2 year $84.00, Outside Canada $100.00 per year, Single copy $12.00, Groups $46.00, Outside Canada Single copy $16.00.
Email: csnc@ccentral.ca
Phone: 1-877-687-7321, between 9 a.m. to 5 p.m. EST weekdays
Fax: 1-888-520-3608 | Online: www.ccentral.ca/subscribe
Convenience Store News Canada | Octane is published 6 times a year by Ensembleiq. Convenience Store News Canada | Octane is circulated to managers, buyers and professionals working in Canada's convenience, gas and wash channel. Please direct inquiries to the editorial offices. Contributions of articles,
CCentral.ca TK OCTANE September | October 2023 3
photographs and industry information are welcome, but cannot be acknowledged or returned. ©2023 All rights reserved. No part of this publication may be reproduced in any form, including photocopying and electronic retrieval/ retransmission, without the permission of the publisher. Printed in Canada by Transcontinental Printing | PM42940023 CHANNEL ALLIANCES: CONTENTS SEPTEMBER | OCTOBER 2023 VOLUME 28 | NUMBER 5 STAY CURRENT Don't miss our e-newsletter! Car wash, petroleum, and convenience news & insights, delivered weekly. Sign up today at www.CCentral.ca/signup Simply hover your phone's camera over this code: CCENTRAL.CA E-NEWSLETTER CSNCOCTANE @CSNC_OCTANE standard no gradients watermark stacked logo (for sharing only) CONVENIENCESTORENEWSCANADA BE A PART OF OUR COMMUNITY!
The Road Ahead Alternating current: EV charging networks gear up for battle
Feature First impressions count: A spotlight on evolving forecourt design trends 10 Car wash feature Innovation spotlight: 3 solutions to bolster savings, sustainability and service at the car wash PLUS Good vibes: Check out the 2023 Impact Awards winners in CSNC (p. 16). Honourees include convenience, gas and car wash innovators from across Canada 7 MEET THE 2023 IMPACT AWARDS WINNERS
5
7
www.nayax.com Complete Open Payment Solution Cashless Payments Management Suite Consumer Engagement Telemetry System
THE ROAD AHEAD
BY MARK HACKING
Alternating current
EV charging networks gear up for battle
Exactly a year ago, we reported on the EV charging landscape in Canada. At that time, the news focused on the growth of the charging network here in Canada and drilled down to look at the companies making the biggest strides.
A year later, driven by various moves by EV manufacturers, the companies responsible for these networks are engaged in a battle for network supremacy. This fight could well have repercussions for the entire retail refuelling industry. It's just another confusing piece in an already confusing puzzle that is the march towards the adoption of zero-emission vehicles.
Here's where things stand as of right now. This past June, the CEOs of Ford and General Motors (GM), despite their apparent distaste for Elon Musk and his way of doing business, appeared to surrender to Tesla's CEO.
While the big two U.S.-based manufacturers are rapidly gaining ground in producing high-performing EVs to rival those of Tesla, both automakers seemed to admit no EV charging company could catch up to the Tesla Supercharger Network.
In a deal that surprised nearly every industry analyst, Ford announced that their EVs would join the Supercharger Network and adopt Tesla's North American Charging Standard (NACS). General Motors quickly followed.
This development immediately signalled that the top three EV manufacturers in North America by volume—Tesla, GM and Ford—would all be supporting Musk's recharging business. Electric vehicle start-up Rivian then added its name to the list of Supercharger Network customers, as did Nissan. Wedbush analyst Dan Ives referred to the news as being a watershed moment for Musk and his ambitions.
"For Tesla, we believe this is a large monetization opportunity for the company in its supercharger story," he wrote at the time. Ives
estimated that the Ford and GM deals alone would generate an additional $3 billion in EV charging revenue for Tesla over the next few years. Opening up the Supercharger Network to rival companies also paves the way for Tesla to receive billions of dollars in subsidies from the U.S. government.
For all intents and purposes, it looked like it was time for rival car manufacturers to wave the white flag and admit that they would never catch up to Tesla.
But in early July, there was another big announcement regarding EV charging infrastructure in North America. Seven major global automakers—BMW Group, Honda, Hyundai, Kia, Mercedes-Benz Group, Stellantis NV and, yes, General Motors—have banded together to create a new charging network joint venture. The goal of the project is to install "at least 30,000 high-powered charge points in urban and highway locations" across North America, starting next summer. These charging stations will accommodate both the Tesla NACS connectors and the Combined Charging System (CCS) connectors that most other EVs utilize.
The announcement also referred to establishing dedicated recharging locations that offer EV drivers one-stop convenience: "[T] he stations will be in convenient locations, offering canopies wherever possible and amenities such as restrooms, food service and retail operations either nearby or within the same complex."
So, like the Tesla Supercharger Network, these locations will have the potential to
draw traffic away from the traditional retail refuelling stations. The question then becomes: Does it now make sense for these refuelling stations to add EV chargers to their locations? Or should they simply double-down on catering to drivers of internal combustion engine vehicles? Is the small (but growing) percentage of EV drivers worth the added investment?
As far as Mike MacKay is concerned, it may not be the time to jump to conclusions. An EV charging specialist for National Energy Equipment (NEE) Inc., he says the topic of installing chargers is regularly top of mind: "When we're asked by our biggest customers, 'What should we do?' The answer is, at the moment, just sit tight and see what becomes available," he says.
"Nothing will change over the next year to two—2025 is the start of the new generation of Ford and GM connectors… [These] announcements aren't fundamentally a threat to the companies in the retail petroleum industry."
As the landscape seems to be ever-shifting, the notion of installing an EV charger or multiple chargers still requires plenty of calculus. However, competing stations targeted at EV drivers are opening up all the time and governments are supporting these developments. So the tipping point is not far off in the future. OCTANE
Mark Hacking is an award-winning editor/writer with an affinity for all things automotive. He contributes to leading publications in Canada, Australia, Switzerland and the U.S.
CCentral.ca OCTANE September | October 2023 5 SHUTTERSTOCK.COM
SERVICE | TECHNOLOGY INTEGRITY | ACCOUNTABILITY 800-263-1429 www.air-serv.ca AIR-serv is a ServiceWorks Company NFLATINGTIRES FORCHART ES We provide over 100,000 service visits annually to our customers Serving the Canadian Retail Petroleum/ Convenience Industry for over 35 Years Safety First Culture Fast & Easy –Enhance customer satisfaction JUST TAP N GO! Canada's LARGEST convenience, gas and car wash industry event DISCOVER CONNECT GROW ConvenienceU.ca CARWACS.com MARCH 5 & 6, 2024 TORONTO, THE INTERNATIONAL CENTRE SAVE THE DATE BROUGHT TO YOU BY CNUE24_HouseAds.indd 1 6/7/23 8:47 AM
FIRST IMPRESSIONS COUNT
A spotlight on evolving forecourt design trends
BY CHRIS DANIELS
As Chris Soucie, director of sales and marketing at McCowan Design & Manu facturing, tells clients, "your site's forecourt is the first impression customers get of your business."
From lighting to layout and new features like EV charging stations, the forecourt is in the midst of major modernization and evolution, particularly as fuel stations look to remake themselves as longer-visit destinations.
Experts in retail fuel design share the big changes they are seeing in the forecourt today, and those on the horizon.
Light of day
Flattering indoor lighting helps "ring the cash register" by making merchandise visible and vibrant. If you want to make the fuel forefront and/or fuel island a 24-hour branding and revenue driver, as well, the same holds true.
Lighting manufacturers recommend light sources with a high CRI (colour rendering index), which is a measure on a scale of 0 to 100 of a source's ability to reproduce the colours of different objects like
daytime and similar to one another, reducing eye-catching contrast. Lighting with a 90 or higher CRI (an "excellent" rating) performs like daylight in illuminating objects.
Jim Rodd, sales manager at Red Leonard Associates, which represents manufacturers in the petroleum industry, is a big fan of Cree Lighting. According to Cree, its patented TrueWhite Technology high-CRI LED lighting keeps brand colours, logos and canopy columns as well as promotional signage looking the same day and night.
"Instead of basic lights, we're using these fancier lights," says Rodd, who adds that cool white lights also provide a sense of security versus fluorescent overhead illumination.
Location, location, location
Late last year, Parkland said it would increase the number of ultra-fast EV charging stations at On the Run locations along highways and destinations between Vancouver Island and Calgary from 25 to 50, and that they would be positioned "where it's easy to get in the convenience store," Darren Smart, Parkland's senior vice-president of energy transition and corporate development, said in an interview earlier this year. "There are lots of examples in the market where the charger's off in the corner in a poorly lit area, and that's where we feel the market has done a disservice to EV customers."
A Parkland site in North Vancouver, for instance, now features EV chargers just a five-second stroll to the On the Run.
However, installing or relocating EV chargers in close proximity to a convenience store can be a challenging investment and undertaking, notes Linda Thompson, managing partner at Fuel Partners.

CCentral.ca SHUTTERSTOCK.COM
"Often it is not feasible, practical or possible to have EV chargers near the store or forecourt. There are a lot of safety and regulation factors to consider, including the compatibility of the wiring required for fuel equipment versus wiring requirements for EV chargers," she explains. "In retrofit designs, often the placement of chargers is done in the most cost-effective manner. This often means locating EV chargers in an area where the construction will not impact the existing gas or convenience businesses."
Given those limitations, fuel operators have been thinking outside of the box in
building new amenities around EV charging stations. For instance, a Petro-Canada Cookstown station in Ontario on Highway 89, just off Highway 400, features a fenced-in, off-leash dog park next to EV chargers.
EV add-ons
Regardless of their onsite placement, EV stations are now seeing service add-ons that customers don't even get directly in front of the fuel pump.
For instance, an On the Run location in Abbotsford, B.C. has been retrofitted with an EV charging station complete with overhead coverings, and handy use of vacuums and squeegee and wash buckets, if drivers feel so inclined to clean their vehicle as it charges.
McCowan, meanwhile, is in the midst of investing in and launching newly designed forecourt products. "EV is driving change within the entire landscape of gas station design and forecourt formats," says Soucie. "Forecourt products like trash and recycle receptacles designs are being forced to evolve so they don't look out of place beside a modern style EV charging terminal."
In April, for instance, McCowan launched the MM-653 Display merchandiser, which is sleek, modern-looking, high capacity and rust resistant, which Soucie says is "every feature our clients are asking to provide in any new forecourt solution."
Thompson, meanwhile, says "in the near feature, expect to see more shade canopies over charging stations."
A canopy can serve as more than protection from the elements, while making a charging station look more inviting.
Minnesota, Fla.- and Sault Ste. Marie, Ont.-based Heliene, for example, manufactures a solar canopy that helps fuel stations reduce costs and carbon emissions associated with EV charging.

Speaking of solar additions, Irving Oil's Salisbury Big Stop in New Brunswick (which includes a fuel station, Circle K, restaurant, Subway and EV charging station) has made an eye-popping, conversation-starting addition, a "solar flower" called Smartflower. Manufactured by Boston-based Energy Management, the solar flower's 12 photovoltaic petals open from a closed position every morning to collect solar energy. It "generates enough power to offset the electricity required by all the fuel pumps on site, offsetting 1.5 tonnes of carbon dioxide each year," says Irving Oil.
CCentral.ca 8 September | October 2023 OCTANE SHUTTERSTOCK.COM
Fuel operators are thinking outside of the box in building new amenities around EV charging stations
From top left: Autofuel's automatic refuelling system at a forecourt in Finland; Irving Oil's Salisbury Big Stop in New Brunswick features a solar Smartlower to help offset the site's carbon footprint; Overhangs, vaccums and wash buckets are just some of the welcoming amenities at Parkland's On the Run EV charging station in Abbotsford, B.C.
Robotic fuelling
Rodd is impressed by mobile payment services at the fuel pump.
"One area that I am not involved in, but that I have found revolutionary, is the ability to authorize dispensers and pay for gasoline at both Petro-Canada and Shell stations using their app on your phone," he says, "This changes the whole pumping experience. No need to insert the credit card or points card, just select the pump on your phone, and in a few seconds, it is authorized."
Perhaps not far behind: automated, robotic fuelling so that drivers don't have to get out of their vehicle at all.
Autofuel in Denmark, for instance, has pioneered a solution in which a robotic arm is mounted to existing fuel dispensers and activated through vehicle recognition or an app to fill up a vehicle.
"We have been operating our automated refuelling system at commercial gas stations in Finland for almost two years now and it has been generating great results in terms of customer satisfaction," says Thor Olsen,
co-founder and CEO at Autofuel. "We are finding once they get used to the system it becomes habitual for customers-they make the effort to go to a station with a robot. We have spent the past two years maturing the product and are now ready to mass produce it."
The robotic system can also be used for EV and hydrogen charging. If the solution makes the entire manual refuelling process optional, if not ancient history (particularly if self-driving vehicles take off in the future), this could lead to a major redesign of the fuel dispenser.
Clearly, the evolution in fuel forecourt design has only just begun. OCTANE
Trend watch: Automated robotic fuelling so that drivers don't have to get out of their vehicles
GRANGER FUELS LTD. GRANGER FUELS LTD. Your success is our success and we are here every step of the way C O N T A C T U S F O R M O R E I N F O R M A T I O N : 5 1 9 - 9 6 3 - 3 0 0 1 G R A N G E R F U E L S . C O M Trusted Experience Performance Oriented Quality Focused G E T T H E P O W E R O F T H E S H E L L B R A N D SonnysDIrect.com 800-327-8723 Call Bill Barber at 1-855-695-3141 or email at bill@washlinks.ca Member of SONNY'S Select Service Organization Get It Now Conveyors, Tire Brushes, Wraps, Tire Shiners, Blowers & More SCAN TO LEARN MORE
INNOVATION SPOTLIGHT
3 solutions to bolster savings, sustainability and service at the car wash
BY CHRIS DANIELS
Innovation continues to keep the car wash business in constant change and forward momentum. Whether it's an eco-friendly bacteria-based treatment of wastewater, a smart management system for ultra-concentrated car wash chemicals complete with real-time mobile alerts, or arch lighting capable of producing millions of different shades, new solutions have launched in Canada, giving indication of where the industry is going in the next two to five years.
Saving water
In the recycling of water, innovations are dramatically reducing waste of this important natural resource, while still giving vehicles a spotless, odourless clean and rinse.
Since 1994, Aquadetox International has been developing systems for biological wastewater treatment, including in food processing and the hotel industry, with the car wash sector being its largest client base. According to the company, which is based in Germany and has more than 6,500 clients, a single car wash uses up to 400
CCentral.ca 10 September | October 2023 OCTANE
litres of clean drinking water.
With a fully automated low-maintenance Aquadetox system, a car wash operation can reclaim about 90% of its annual water use (both freshwater and wastewater).
"The Aquadetox system captures the same biological process by which stream water is naturally kept clear and clean with bacteria cultures growing on the moss and rocks," says Craig Wood, distributor of Aquadetox North America, which is based in Burlington, Ont. "And so, dirty water that flows into the system comes out clean through this bacteria."
A single car wash uses up to 400 litres of clean drinking water, according to Aquadetox International
Craig Wood
In fact, the reclaimed water is clean enough to reuse throughout the entire wash cycle.
Aquadetox North America launched this summer after the company's success with its car wash system in Europe, Australia and New Zealand. Wood has 30 years of engineering experience in the oil industry and is familiar with refining processes and environmental issues.
In addition to doing right for the planet, the solution addresses water restrictions being enforced by municipalities during dry, hot weather conditions. It also makes financial sense for car wash operators for their long-term profitability and membership programs.
"Mostly the system pays for itself in about three years thanks to the cost savings in water use," says Wood, noting the amount of H2O some large-scale car wash operations use per year would fill 21 Olympic-sized pools.
It can accommodate new builds to retrofits from other reclaim systems. He adds that the Aquadetox system includes an app for
web-based monitoring and a 24/7 helpline; plus, it doesn't require high maintenance.
"We are getting a great response in Canada and the U.S. to the Aquadetox system. We offer car wash owners a complimentary, no obligation cost/savings assessment to discover how much they would actually save and what the ROI is, because each installation is a custom job," says Wood.
Chemical consolidation
The issue of sustainability has also been driving the adoption of ultra or hyper-concentrated car wash chemistry, as these more compact sizes translate into lower shipping rates, while still lasting a long time because they haven't been diluted with water in advance.
Their manageable size also makes it easier and safer for staff to maneuver.
To that end, Cambridge, Ont.-based Transchem Group, which sells the car wash chemical products Turtle Wax Pro and AutoLux, has launched an updated model of its chemical monitoring system, True-Vue. With the new True-Vue 2, all the cables and chemistry are neatly consolidated into one tidy system.
Aquadetox International says its fully automated system for biological wastewater treatment can help a car wash operation reclaim about 90% of its annual water use
CCentral.ca OCTANE September | October 2023 11
PDQ's LaserGlow Arch features 61 individually controlled lighting segments, which provide ample colour choices and marketing opportunities
"We wanted to create an ecosystem that supports this very concentrated, very efficient chemistry," says Mack Ewing, director of strategic initiatives at family-owned and operated Transchem. "It really cleans up the back room, making the chemistry safer and easier to handle."
True-Vue 2's deluxe model, a full suite, auto-pilot solution, includes sensors in each tank, which enable customers to set up mobile alerts and track supply on an online portal.
A customer can have an alert sent to their phone—'Make sure to refill it and avoid any runouts'—when one of the containers gets to 20% capacity, explains Ewing.
He notes that while some car washes have 12 different chemicals in use based on the wash selected, many have only six, "and so, if they run out of one, they're significantly limiting the ability of the wash to give a good experience to the customer. That can lead to negative reviews, complaints or requiring a rewash, which is why running out of a chemical product is considered a cardinal sin in car washes."
Clean entertainment
Given that it helps protect vehicles from paint damage, more and
Transchem's new TrueVue 2 is designed for maximum efficiency. With senors in each tank, customers can track supply and set up mobile alerts to avoid runouts
more car washes are adopting a touchless car wash system rather than a brush-wash model. According to Verified Market Research, the touchless car wash market size in Canada was valued at US$213-million in 2022 and (growing at a CAGR of 5.87%) is projected to reach US$336-million by 2030.
PDQ Manufacturing Inc.'s LaserWash 360 Plus touchless wash system features rounded arch corners, smart chemical timing and tilting arch functions, plus it is now available with the new LaserGlow Arch, which the company calls "the most advanced lighting option in the industry." The LaserGlow Arch features 61 individually controlled lighting segments, with each segment capable of displaying more than 16 million different colours.
With 13 pre-loaded programs and five operator-driven programs, the colours can be selected to match the wash brand, holidays, seasonal promotions and even the hues of local sports teams, which PDQ is positioning as a 24-hour marketing tool. "The addition of the LaserGlow Arch lighting option is an exciting new wash component that gives our customers another competitive advantage," says David Dougherty, general manager, In-Bay Automatics for OPW VWS, of which PDQ is part. OCTANE
1-877-759-5159 www.canaturewg-cied.com/car-wash-case-study Phoenix, AZ . Whitestown, IN . Houston, TX . Regina, SK . Cambridge, ON . Guadalajara, MX Canature WaterGroup™ is one of North America's leading manufacturers and distributors of residential and commercial water treatment solutions.
Sending
Down the Drain High Efficiency Multi-Tank Softeners � Use 40% - 50% less salt and water* � Simple to install, service and maintain � Continuous soft water at all flow rates � 5-year warranty on valves, tanks and electronics *compared to conventional softeners Learn more about high efficiency water softening
Stop
Money
SEPTEMBER 2023
CANADA'S ONLY ASSOCIATION DEDICATED TO THE CANADIAN CARWASH INDUSTRY
CCA Watch List
www.canadiancarwash.ca